A Different World' Behind-The-Scenes: 15 Facts Fans Might Have Missed
If there was ever a way to get the college experience without living your TV, then A Different World was the reason. The 1987 spin-off series followed a group of students at the fictional HBCU, Hillman College as they navigate growing up on their own. Catch up on some interesting facts about the show!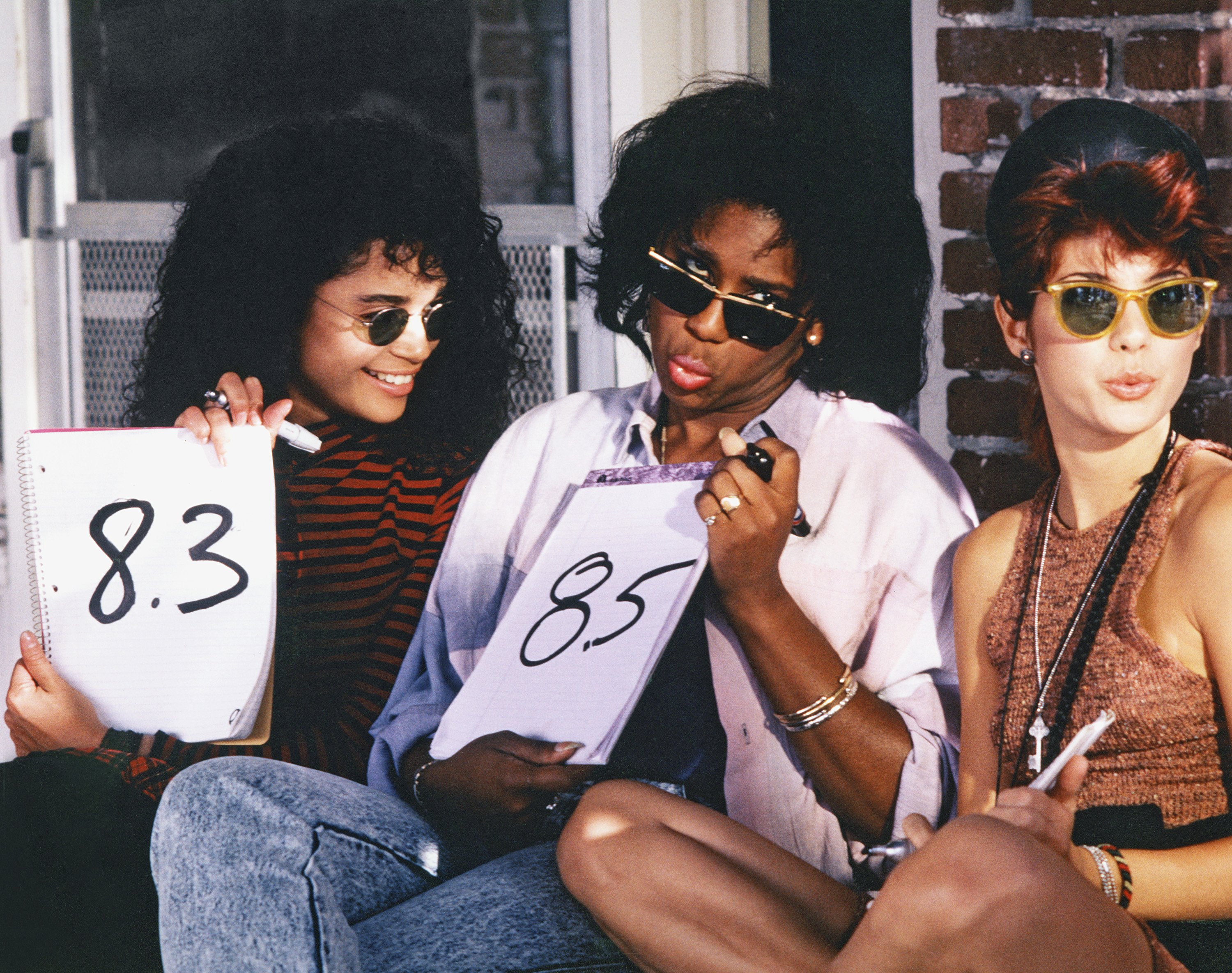 ---
1. THE SHOW WAS ORIGINALLY ABOUT MAGGIE
When the show was first conceptualized, it was supposed to follow the college experience of a white girl in a historically black college. Meg Ryan was cast for the role of Maggie Lauten but quit before filming to pursue other roles. The show decided to keep Maggie's character!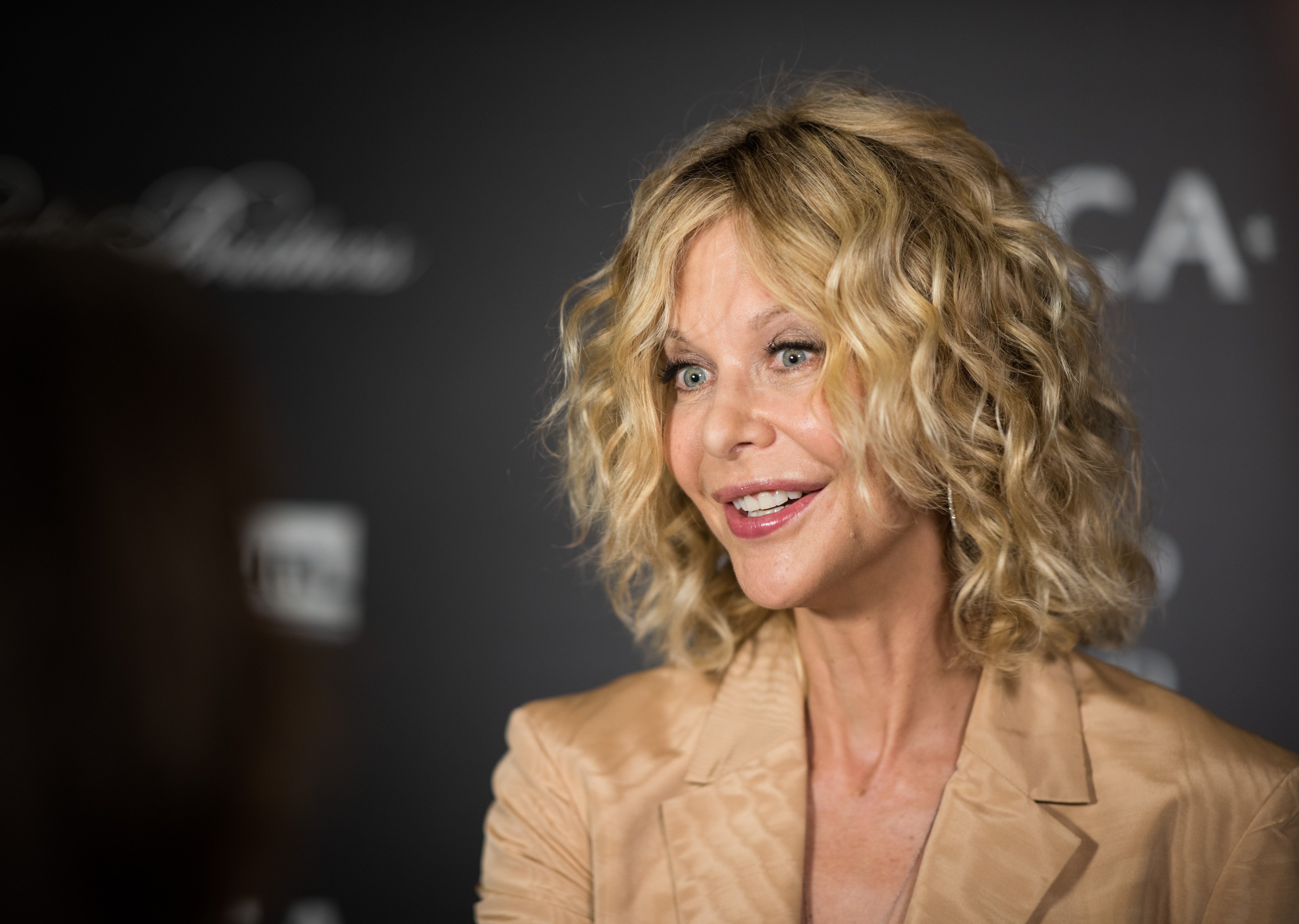 Marisa Tomei was introduced to the show in season 1 episode 2 as Denise and Jaleesa's third roommate and left the following season. In Andy Cohen's "Watch What Happens Live", Tomei explained that she was fired but there are no hard feelings. She's still friends with Lisa Bonet who is the godmother to her children!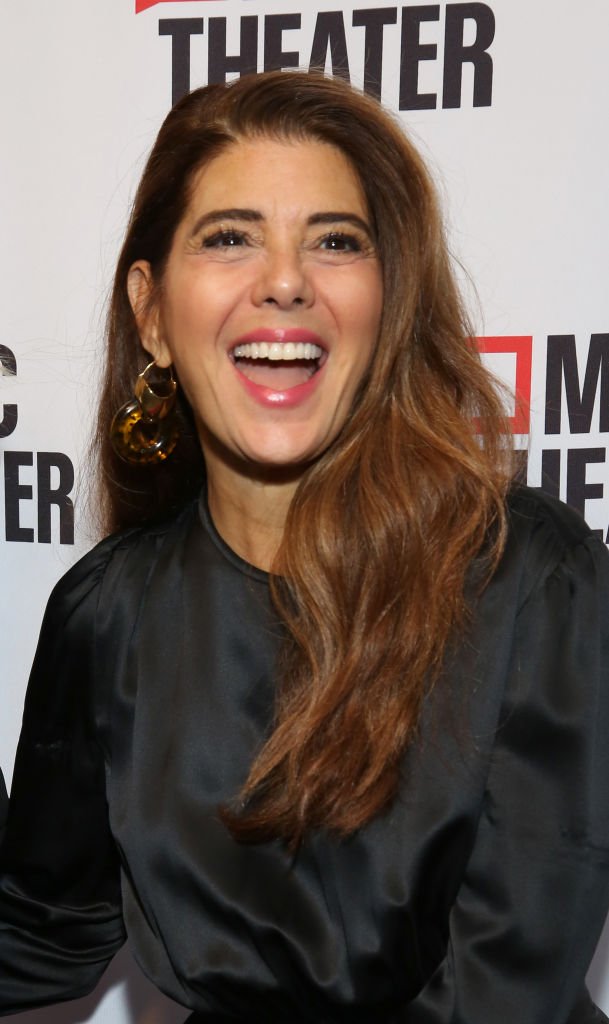 ---
2. THANK YOU, ANNE BEATTS
Four episodes of the show were filmed and it didn't get any woos from the network or the producers. That's when Anne Beatts comes in. She was known for her work on Saturday Night Live and for her CBS sitcom, Square Pegs.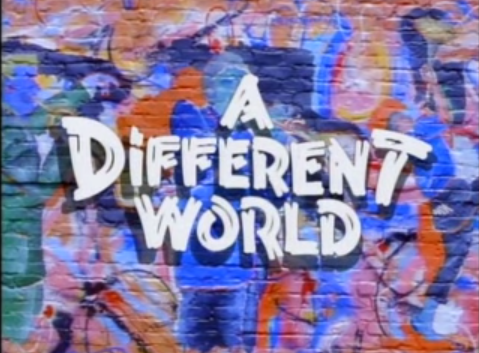 Beatts had to recreate the pilot just six weeks before the show aired! While critics said the first season was "boring" and a pretty average telling of a student's college experience, it still set the scene for the amazing follow-up seasons that made it the classic it's known as today.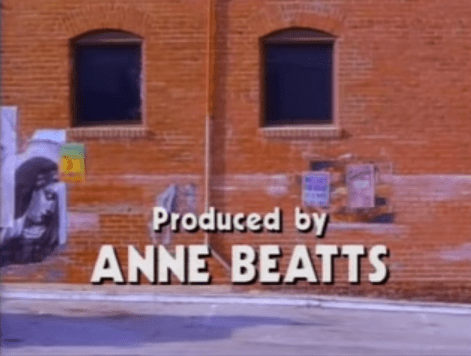 ---
3. WHY LISA BONET LEFT
The show followed Lisa Bonet's character, Denise, from The Cosby Show who has to deal with college life away from her family. However, that was just the first season of the show. In the first episode of the 2nd season, it's explained that Denise dropped out and decided to travel through Africa.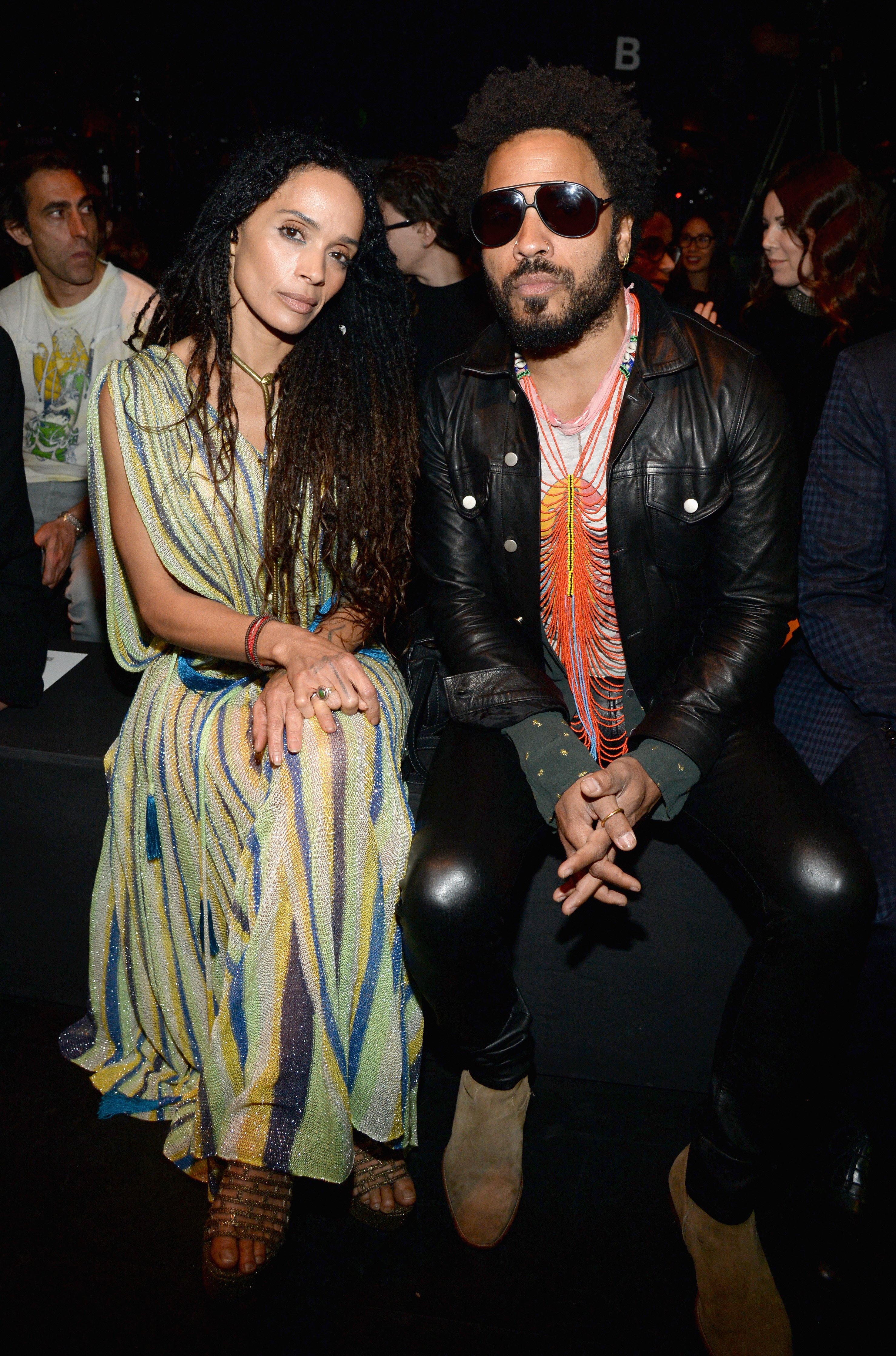 In real life, Bonet left the show because she was pregnant with her first daughter, Zoë Kravitz, the only child of Bonet and now ex-hubby Lenny Kravitz. Bonet is now married to actor Jason Momoa. In 2007, they welcomed their first daughter together and in 2008, their son was born!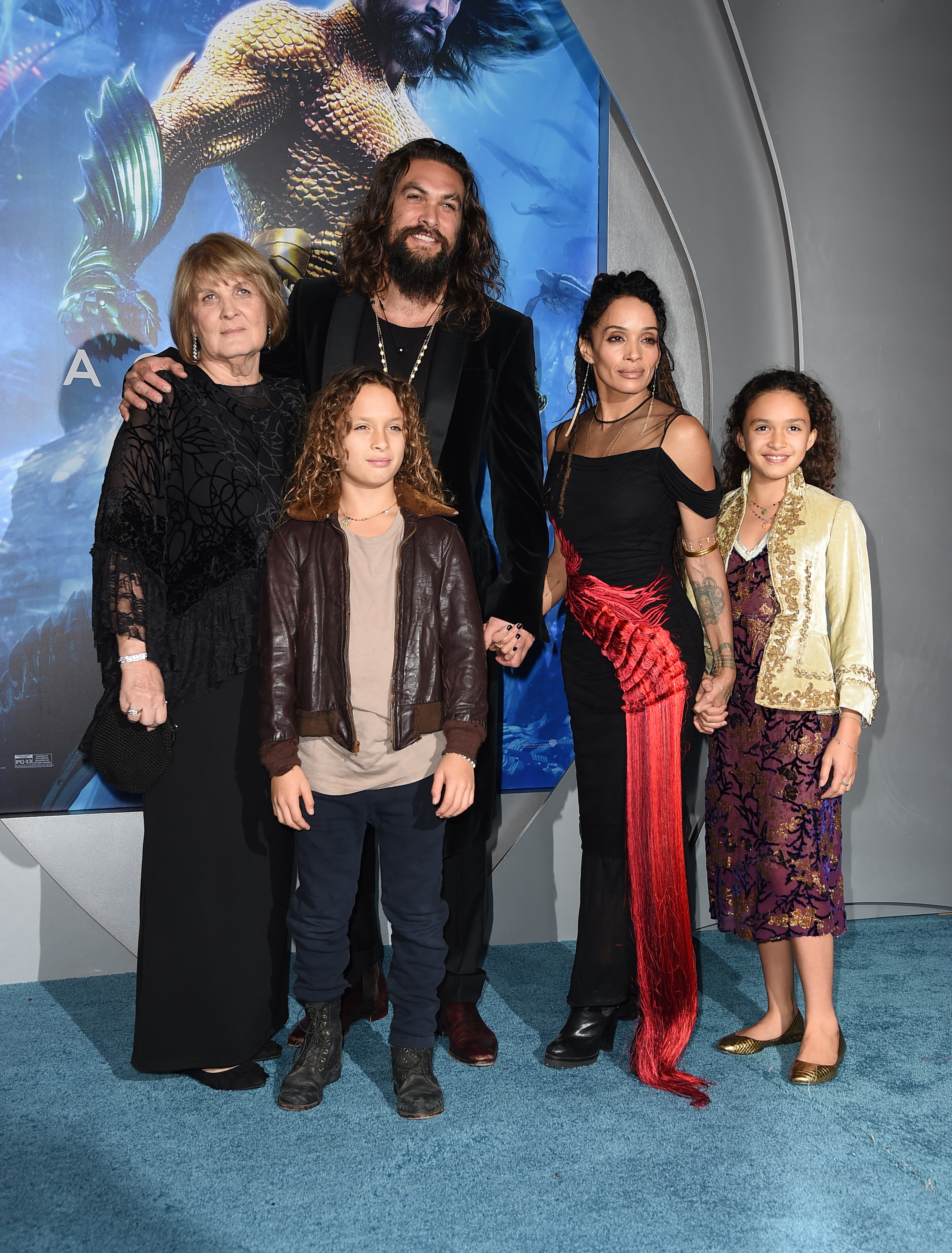 ---
4. CONNECTIONS TO SCHOOL DAZE
If you're a Spike Lee fan, you probably already know this one but Whitley, Dwayne, and Ron all starred in his classic film School Daze. The film is set in Morehouse College, a historically black college. Jasmine Guy played GammaRay Dina, Kadeem Hardison was Edge, and Darryl M. Bell was Big Brother X-Ray Vision.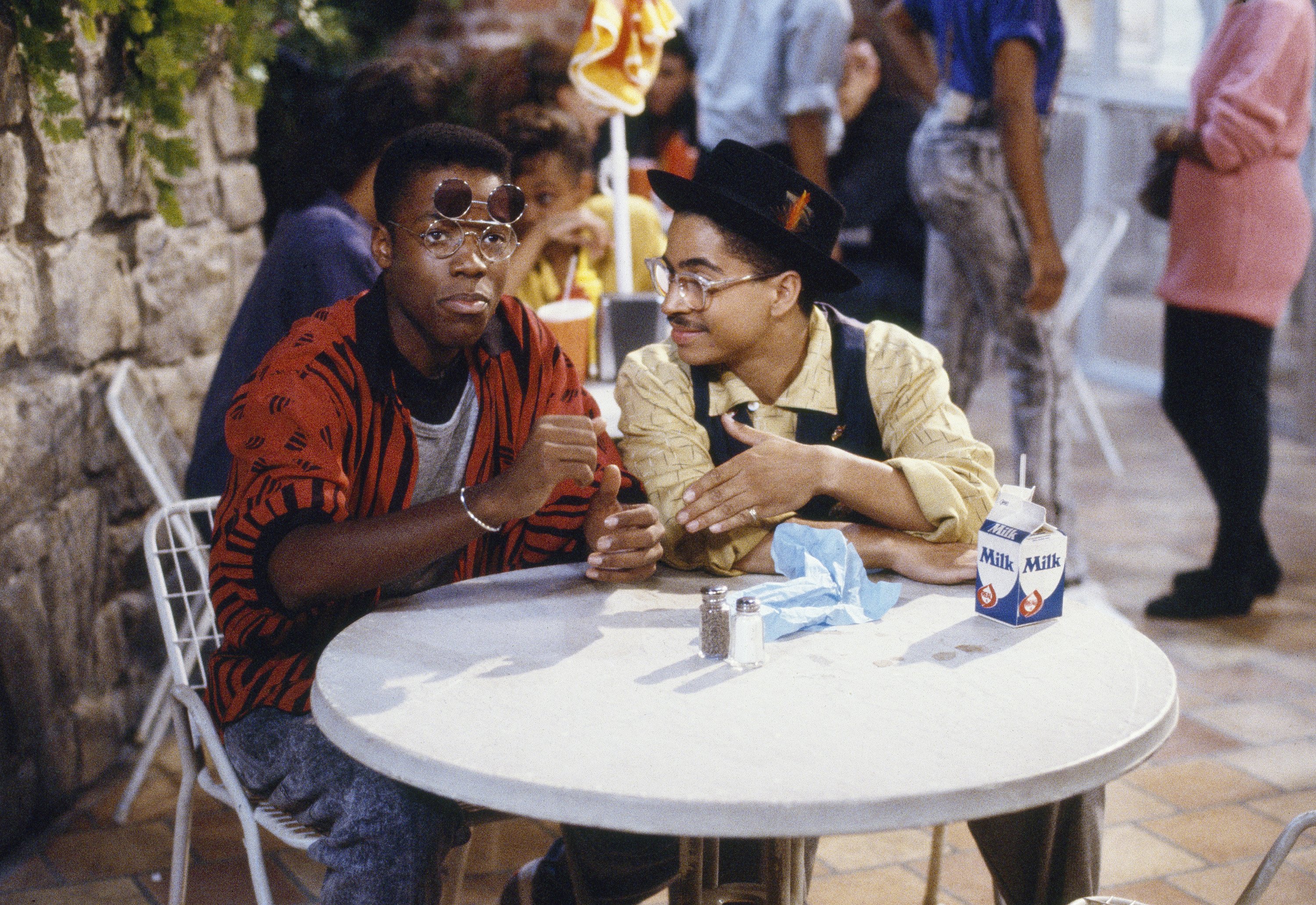 A couple of seasons of A Different World had aired before Lee opened up about his regret of not turning School Daze into a sitcom. "I fell asleep on that one," he said on a 2008 Vibe interview. The film was nominated for the NAACP award for Outstanding Motion Picture in 1988.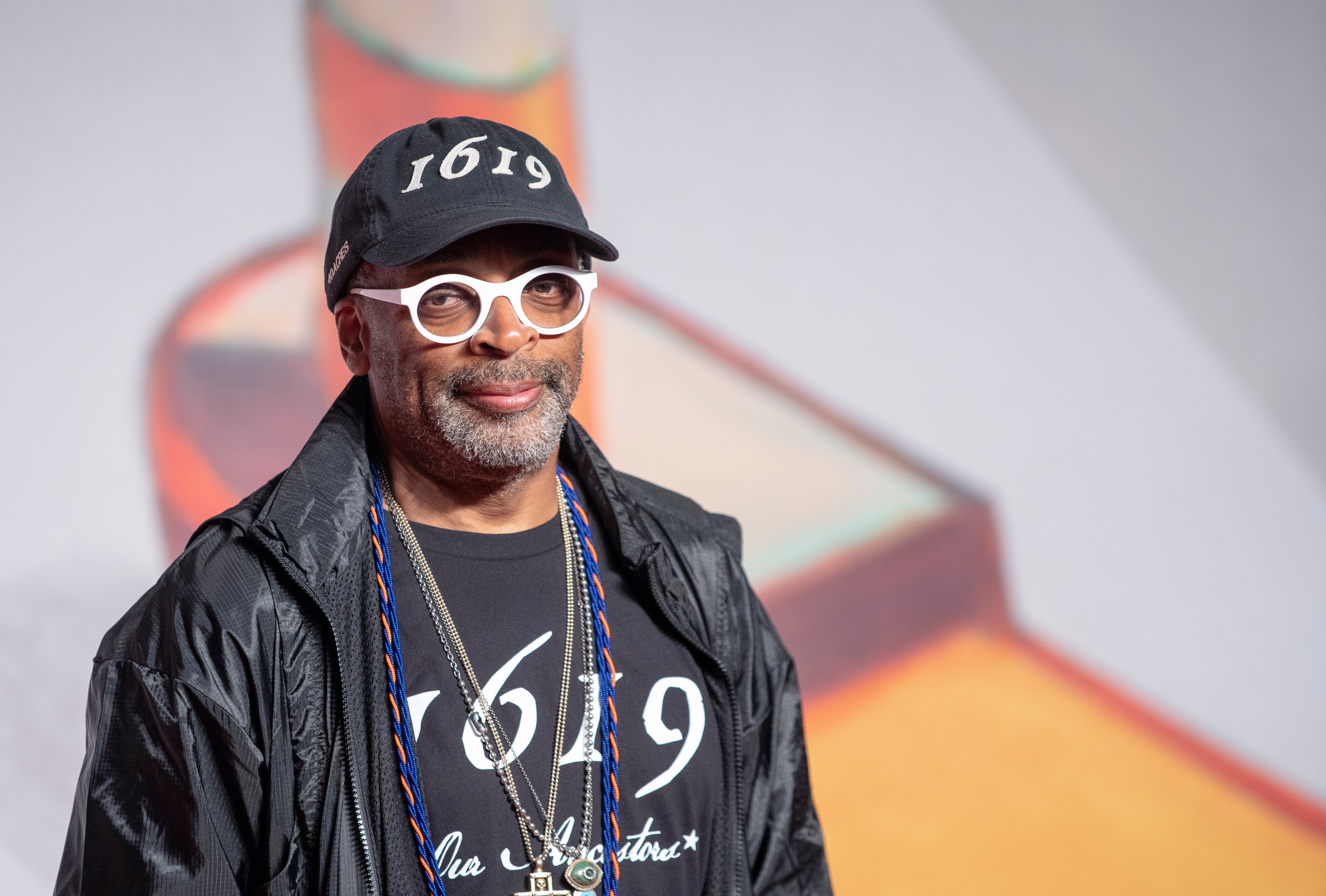 ---
5. A DIFFERENT THEME SONG
The first season's opening with the harmonica and guitar featured the vocals of the blues singer Phoebe Snow. The song was co-written by Bill Cosby, Stu Gardner, and Dawnn Lewis, or Jaleesa in the series! According to Vulture, Lewis was set to sing the song but the producers decided against it, saying it would have removed the attention from Denise.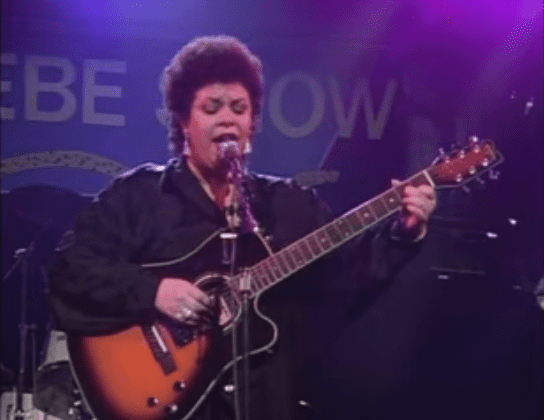 The same season that we're introduced to Colonel Brad Taylor, played by Glynn Turman, is the same season we heard Aretha Franklin singing the show's main theme. From season 2 to 5, Franklin's version is used as the show's main theme. Aretha Franklin was married to Turman at the time of the show but they divorced in 1984.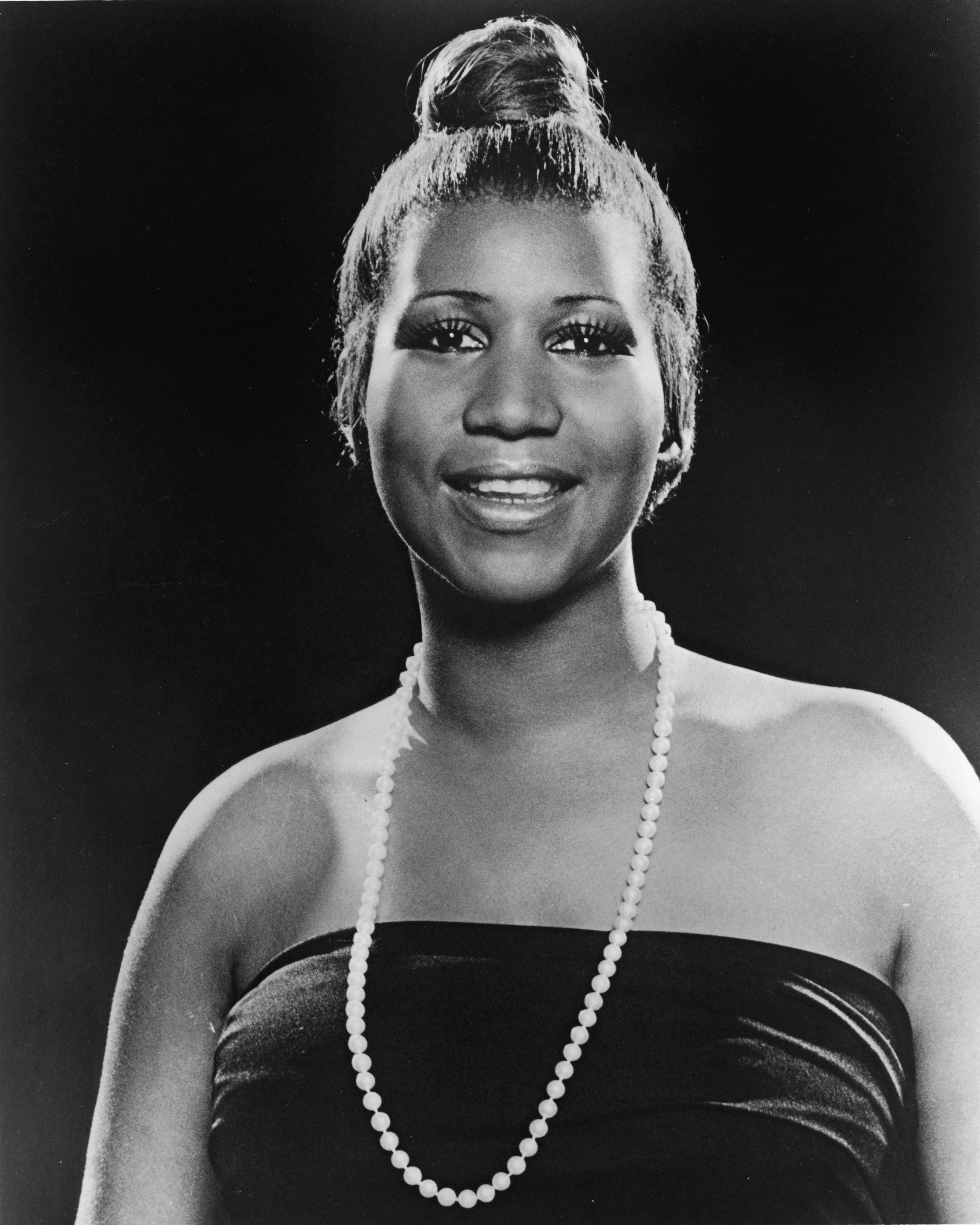 According to Vulture, there is an Al Green version of the main theme but it was never released because the executives loved Franklin's version so much. The opening theme stayed the same until the very last season. This is when they had Boyz II Men sing the song alongside Terrence Forsythe.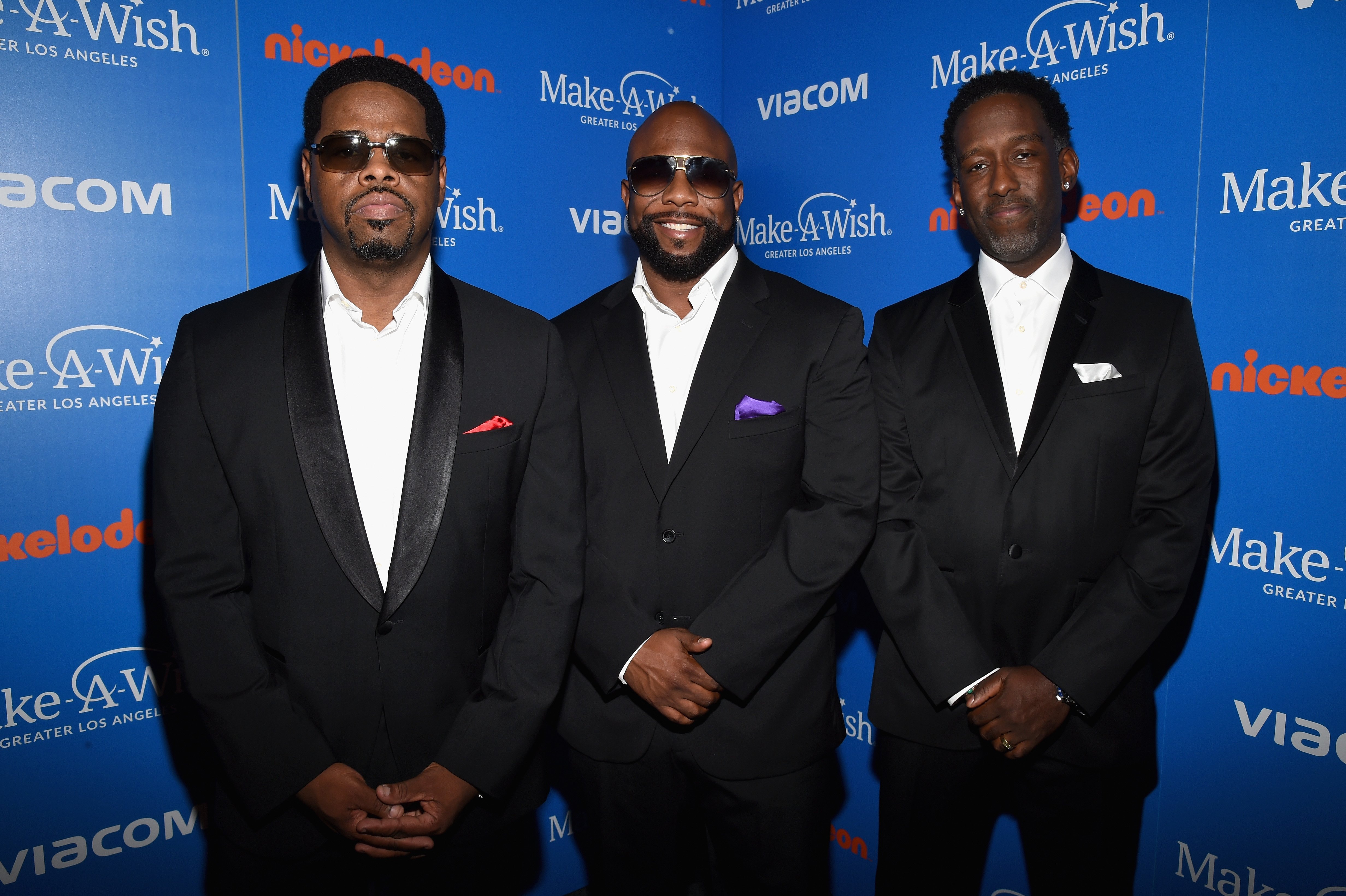 ---
6. THE STORY BEHIND WHITLEY
She was outspoken about her opinions of people and she just rubbed people the wrong way. But she's most remembered for her soft southern accent. The Whitley accent was based on Jasmine Guy's 3rd-grade teacher, Mrs. Pinkard, who she grew up imitating!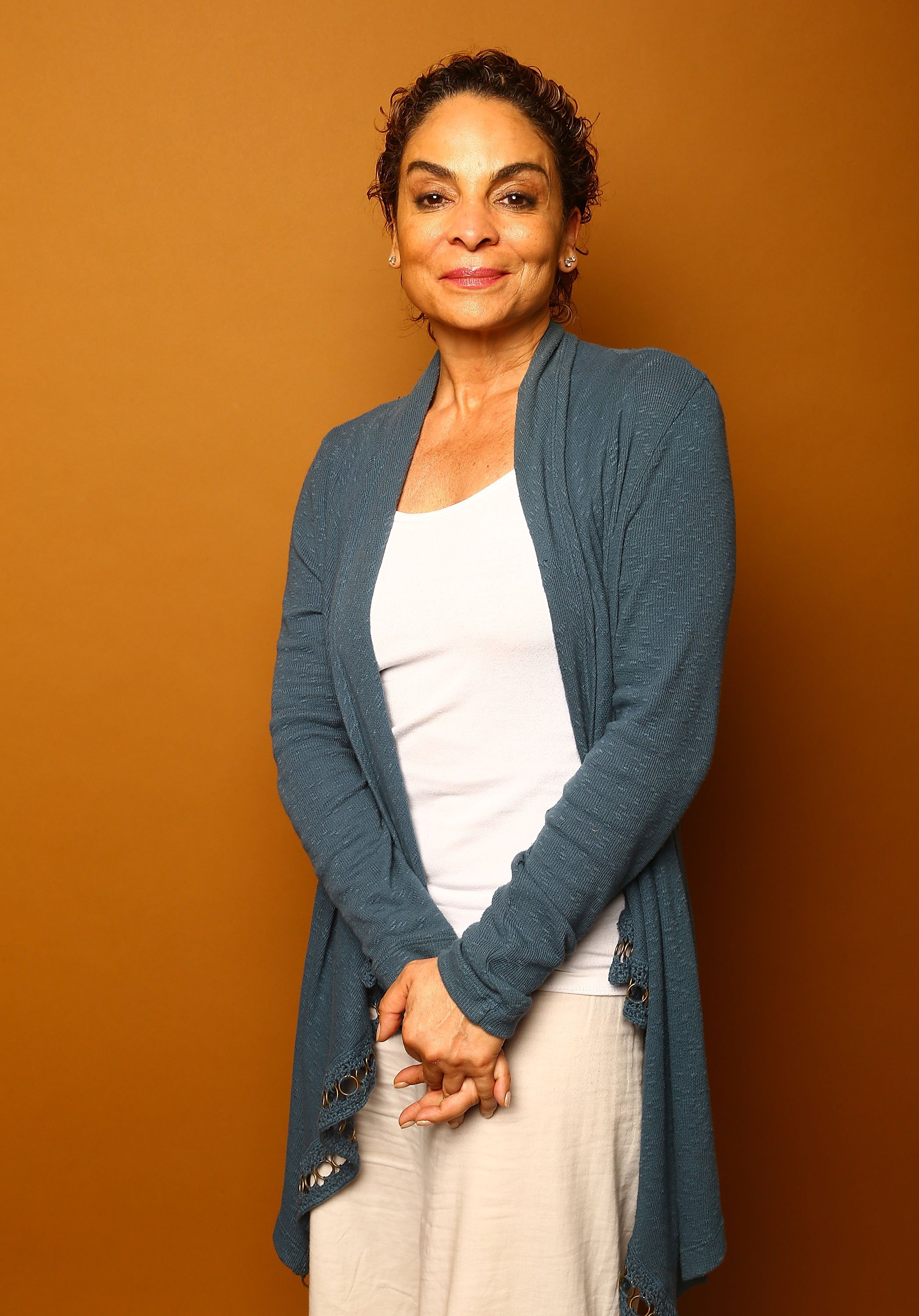 Whitley is also based on the show's head writer, Susan Fales-Hill who had quite a privileged life growing up according to her memoir, Always Wear Joy. Jasmine Guy also wrote and directed several episodes. She also released her first single "Try Me" on the season 4 episode "Good Help is Hard to Fire." 
---
7. AUTHENTIC HBCU EXPERIENCE
Debbie Allen renovated the storyline to be more authentic to the college experience for black students. She attended Howard University and wanted to bring the real experience to the screen so she had the writing staff visit Spelman and Morehouse Colleges in Atlanta to find out what college students were actually going through.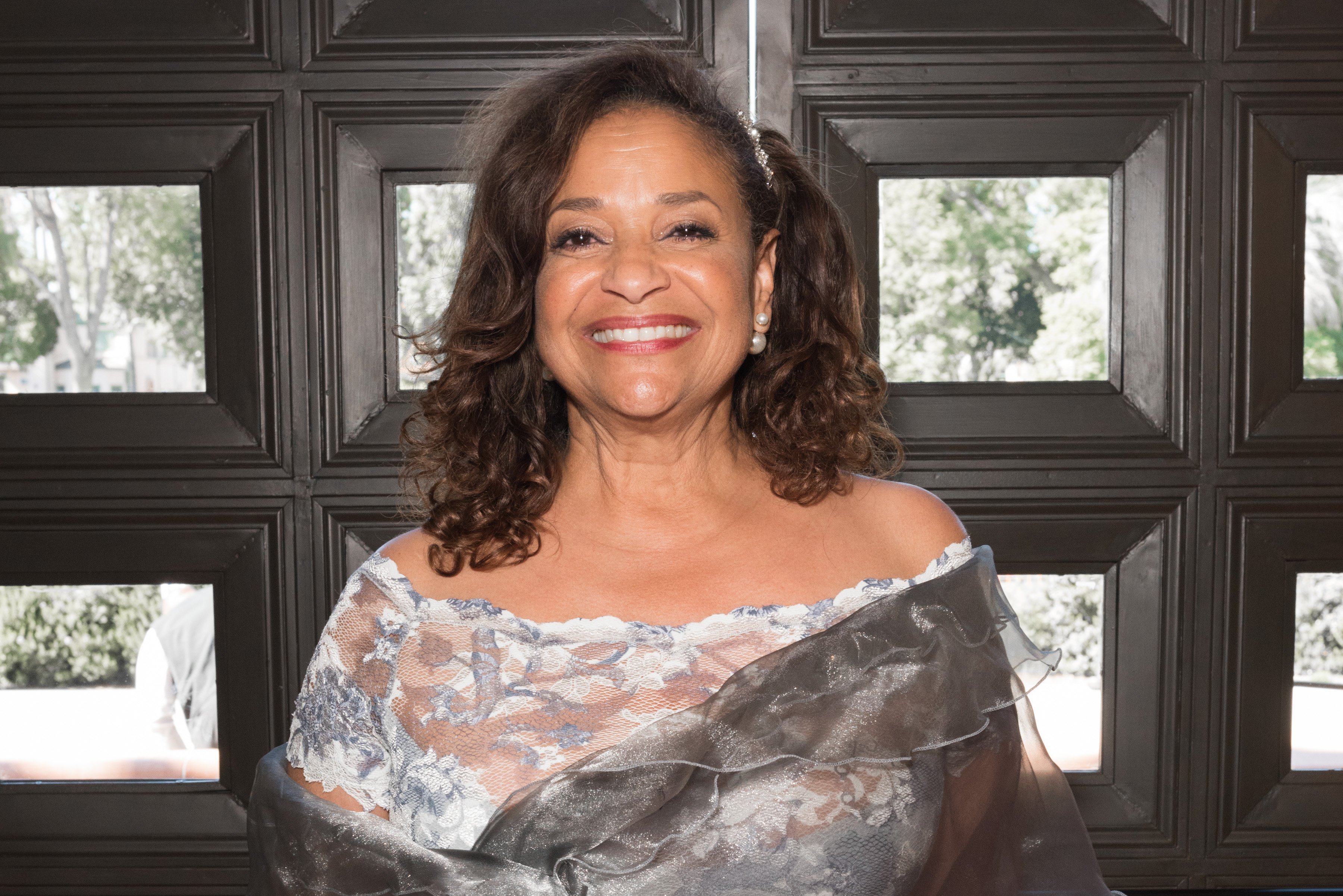 ---
8. THE EVOLUTION OF DWAYNE WAYNE
His trademark flip-top sunglasses were inspired by David Bowie concert that Anne Beatts attended. He was a bit overbearing with all the women of the dorm but he's one of the sweetest guys. In season 1 when Rudy visits Denise at her dorm, Dwayne gets the whole cafeteria dancing and puts her up on a chair to be center stage. It's adorable!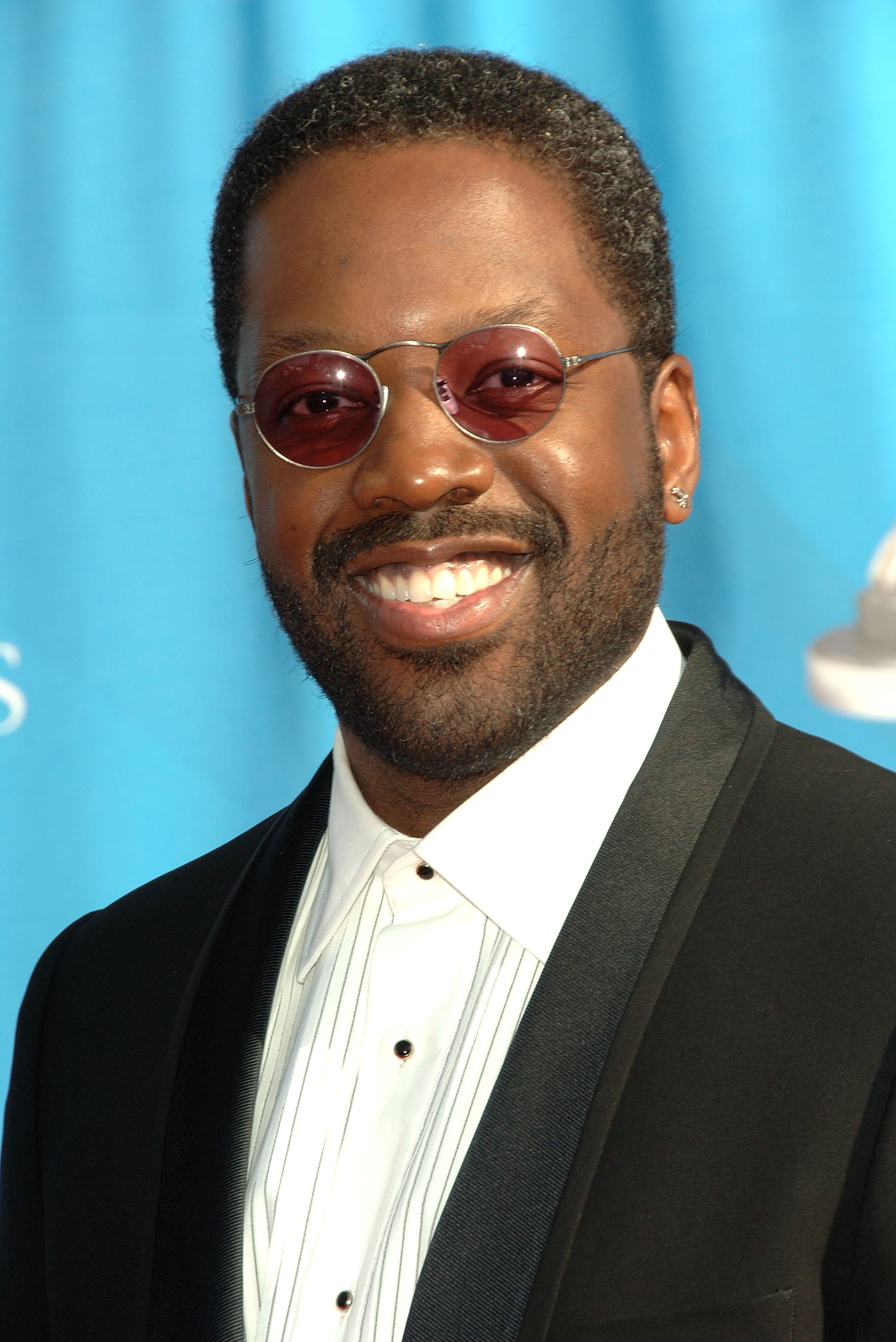 As soon as Denise walks in the pilot, he immediately falls head over for her and waits on her hand and feet but once she leaves, a romance starts brewing between Dwayne and Whitley. He slowly becomes the heartthrob of the show and eventually, the two become the most iconic couple on the show.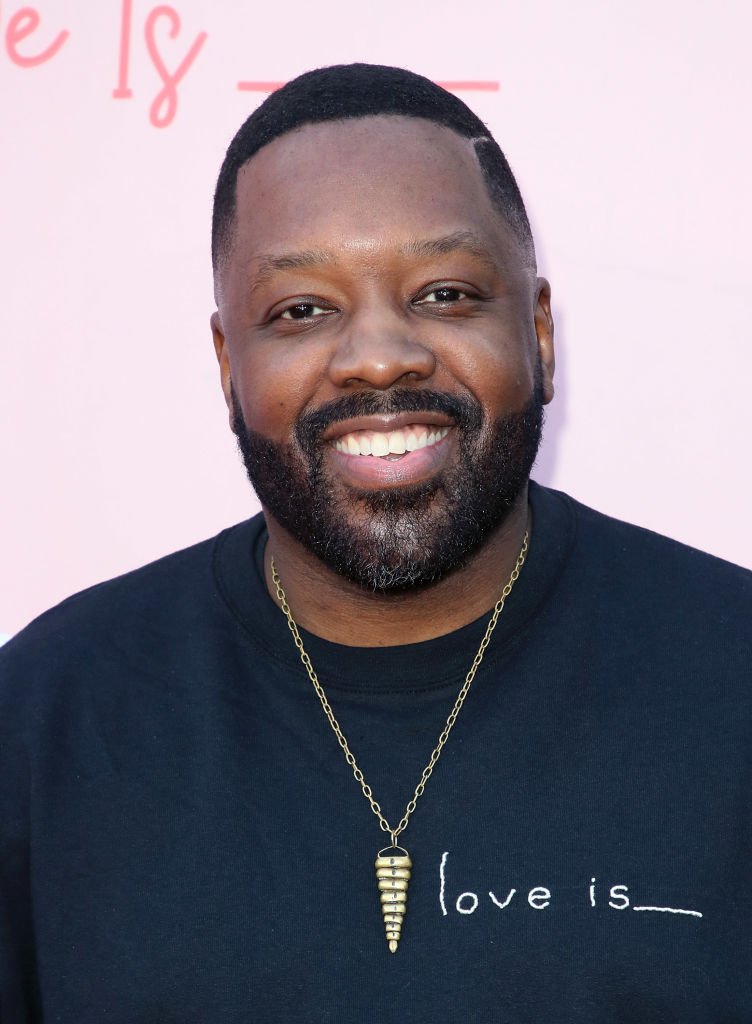 ---
9. NOTABLE APPEARANCES
Denise's grandfather, who is a HIllman alumnus, is played by Earle Hyman. Dwayne's mom makes her first appearance in the season 3 finale, "Perhaps Love." Adele Wayne was played by the incredible singer Patti LaBelle. His father, Woodson Wayne, is played by Harold Sylvester.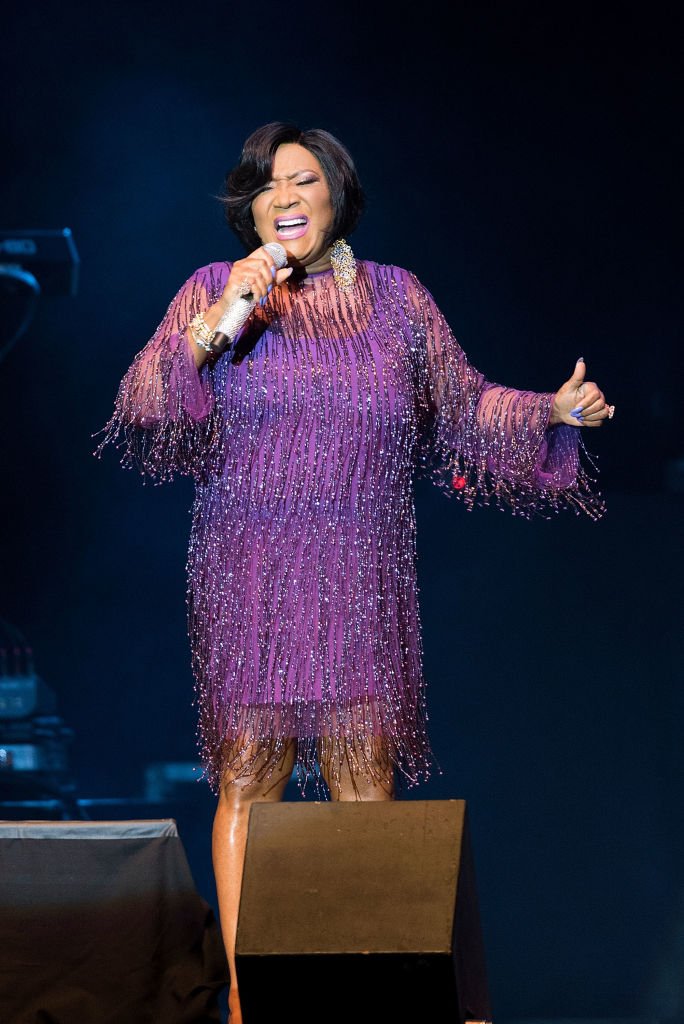 If you're rewatching A Different World you might have recognized some of the biggest guest appearances from big-time actors at the time. Most notably, Roseanne Barr was on the 2-part Rodney King episode. Debbie Allen had the star play a suburban soccer mom to show viewers that people of all races were taking part in the riots that broke out.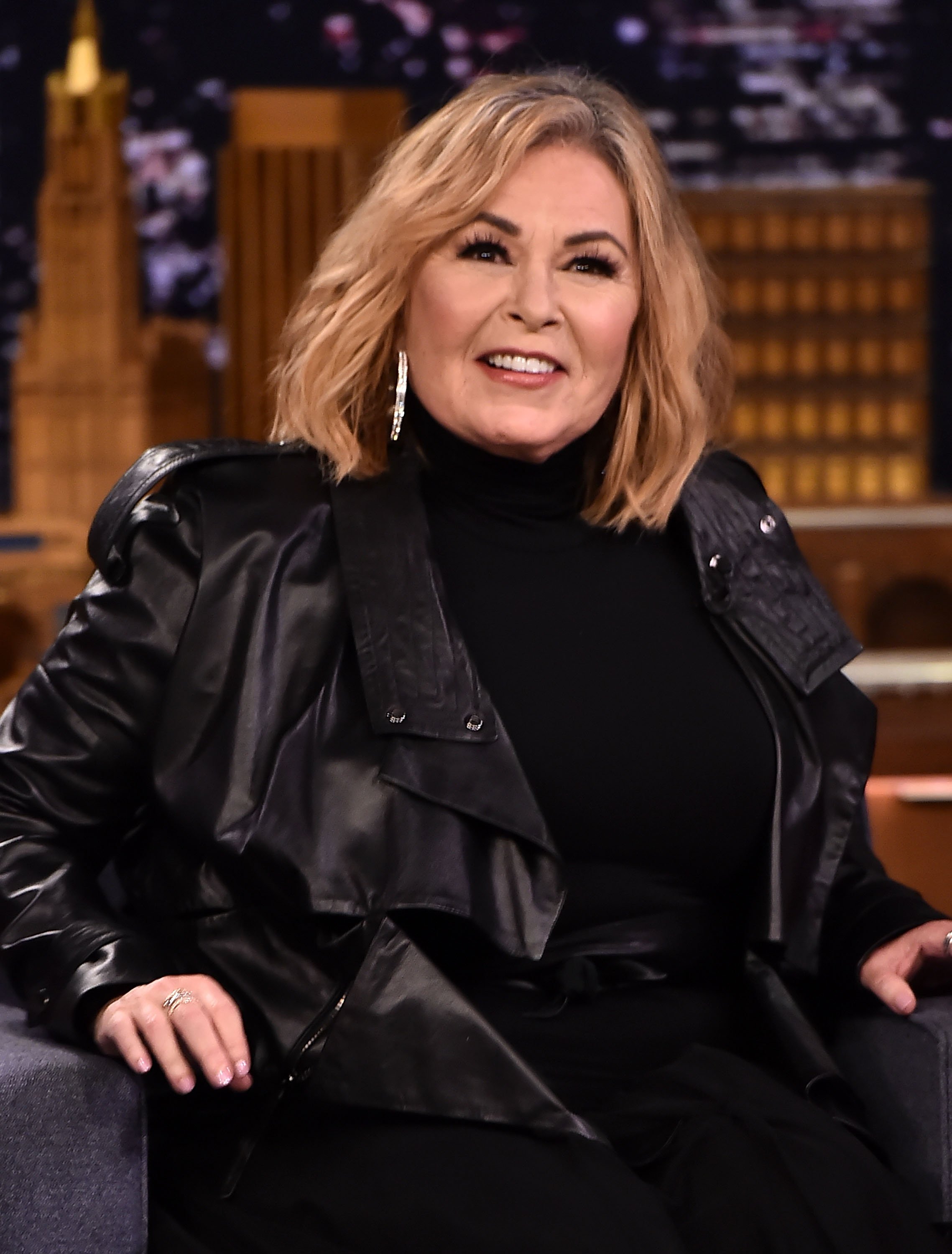 ---
10. BREAK OUT ROLES FOR TODAY'S STARS
The show also features a lot of new actors that would go on to be total stars. On February 14, 1991, Halle Berry appeared in season 4 episode 15 titled Love, Hillman-Style. This was one of Berry's first guest appearances after her 1989 role as Emily Franklin in Living Dolls.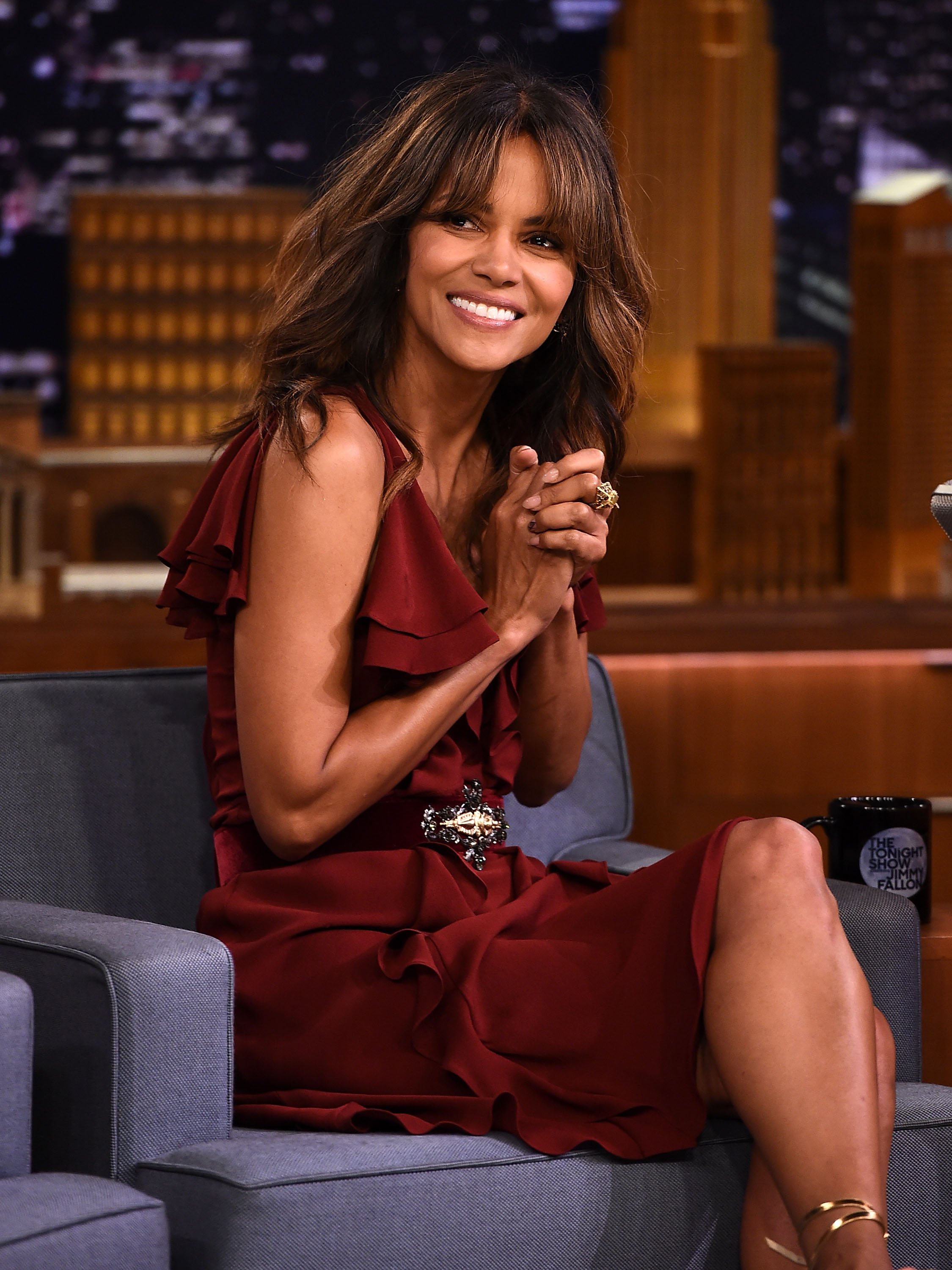 Jada Pinkett had a recurring role as Lena James in the last two seasons of the show. She starred in 46 episodes as a Hillman student since she was introduced in season 5 episode "We've Only Just Begun." She works at the Pit and by the season finale, she's finishing up her second year at Hillman.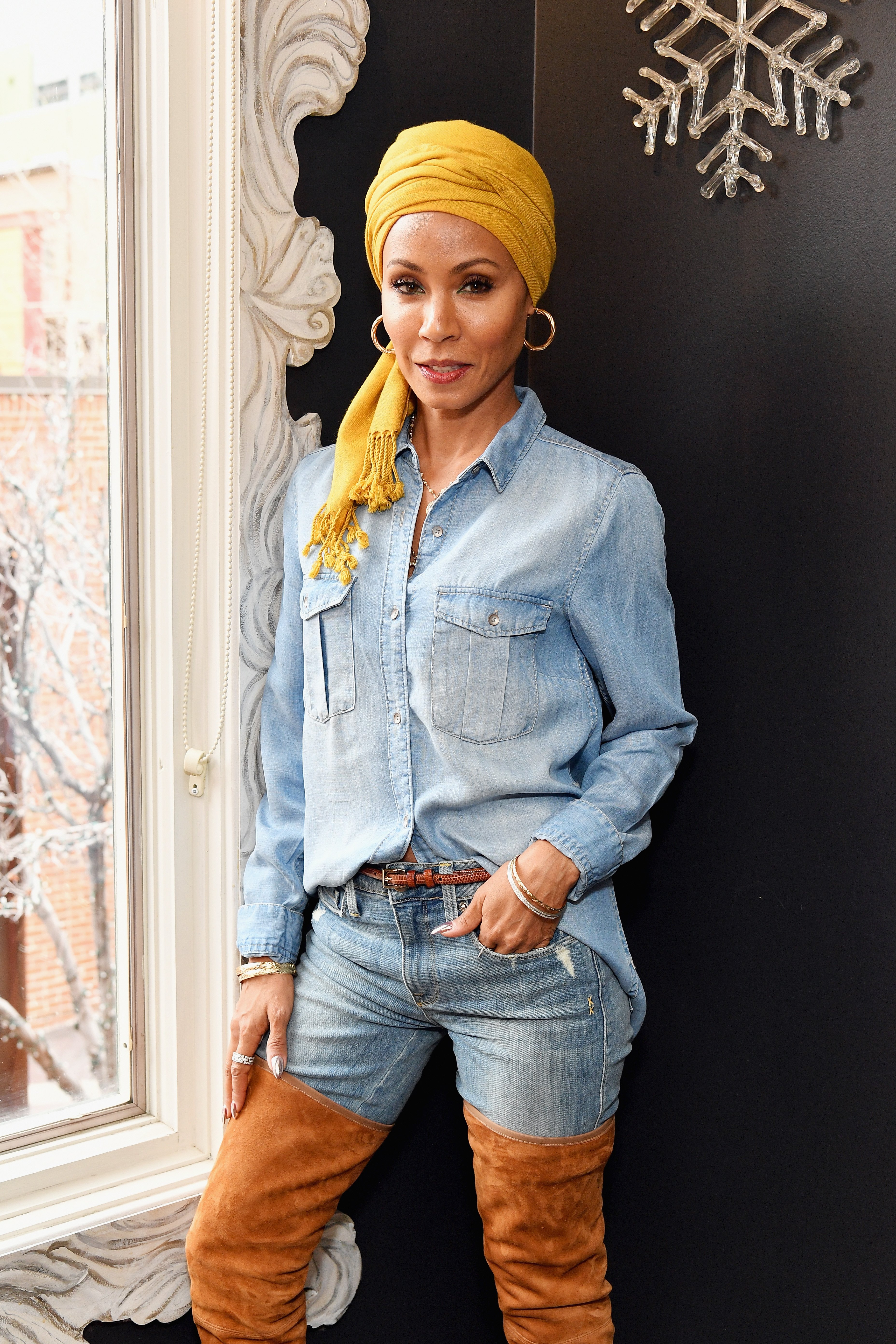 ---
11. CREE SUMMER'S ICONIC VOICE ROLES
Freddie, the total hippie of the group, was introduced in the season 2 premiere.  Name any of your favorite animated shows from the 90s and Summers was probably featured in it. She was Susie Carmichael on Rugrats and the spin-off All Grown Up! She also had roles in Codename: Kids Next Door, Danny Phantom, and most recently, ThunderCats Roar!
---
12. AHEAD OF ITS TIME
The series was revered for handling issues that were very sensitive for television, but still prevalent among real college students at the time (and even today). While Allen refreshed the series with more comedy and romantic twists, she also shed light on more serious topics.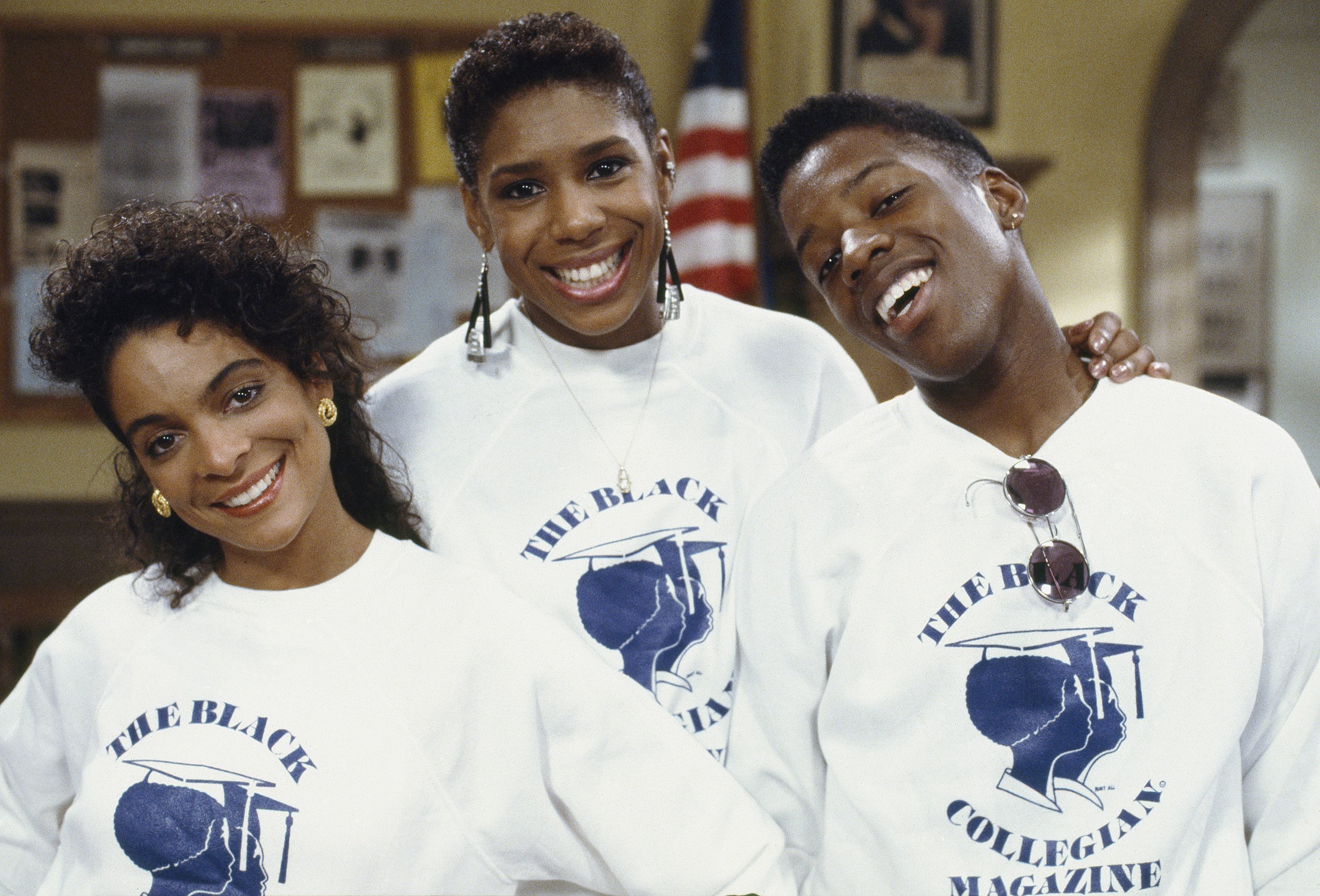 ---
13. THE SEVEN LOST EPISODES
During the show's hiatus in the middle of season 6, they continued production. Mid-production, it was announced that the show would be canceled due to declining rating. The episodes were on Netflix when the show was on the streaming service but has since moved to Amazon Prime. One of the episodes features the legendary rapper Tupac Shakur as Lena's ex-boyfriend.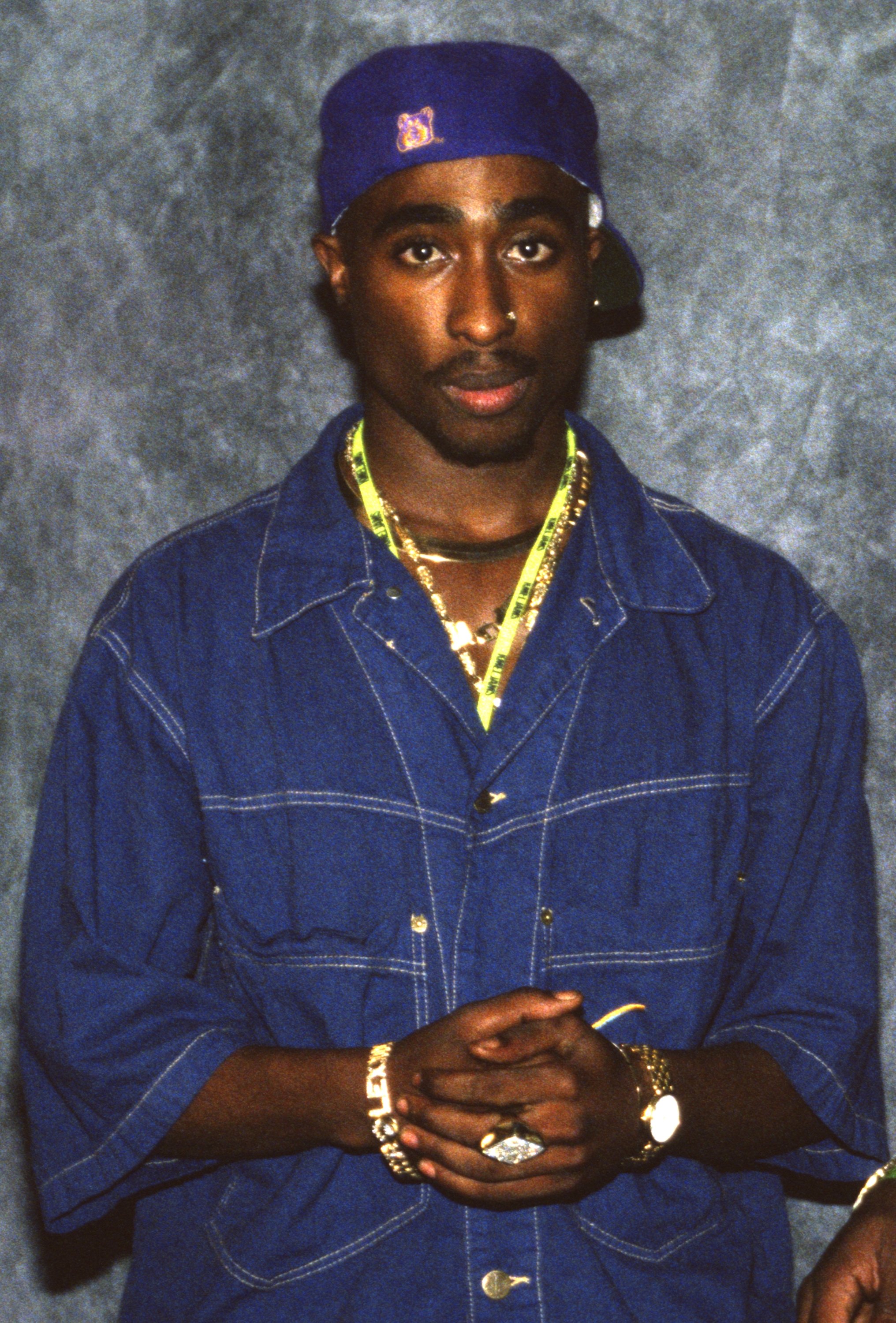 ---
14. THE ONLY INTERRACIAL COUPLE
Kim Reese's relationship with Matthew, a caucasian student, wasn't only controversial through the halls of Hillman, the show received a lot of backlash from viewers including some men in prison who wrote to the executives. The couple doesn't last but it made its mark as the only interracial couple in the entire show.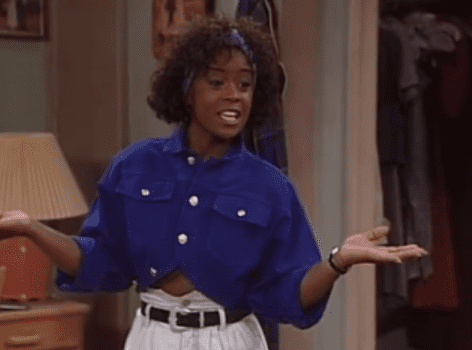 ---
15. HILLMAN COLLEGE REUNION
In 2006, the Hillman College grads got back together for a reunion on Nic at Nite. The week-long marathon led up to the return of Denise Huxtable, Jaleesa Vinson-Taylor, Whitley Gilbert-Wayne, Dwayne Wayne and more to see a glimpse into where each character would be today.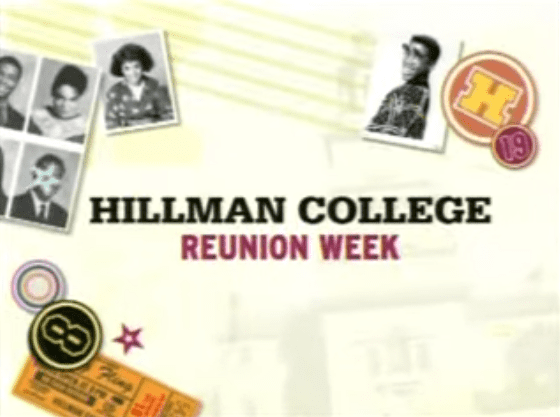 Small reunions took place after. In 2016, Jasmine Guy would guest star on the Disney show K.C. Undercover, which starred Dwayne Wayne himself. Before that, In 2014, Debbie Allen teased us all after the series' cast reunited on Oprah: Where Are They Now. A tweet hinted she was working on bringing back the show. We can only wish.
We do want to bring back the show.. Just trying to get over a few legal snags #ADifferentWorld #WhereAreTheyNow

— Debbie Allen (@msdebbieallen) October 27, 2014
Here's a 16th fun fact just because: the "black-ish" creator Kenya Barris has mentioned that the spin-off "grown-ish" was influenced by A Different World. Freeform's series released the "grown-ish" Season 2 teaser on November 20, 2018 and if you were a fan of the show, you can definitely see the parallels. There's no greater time than now to "Relax, relate, release!"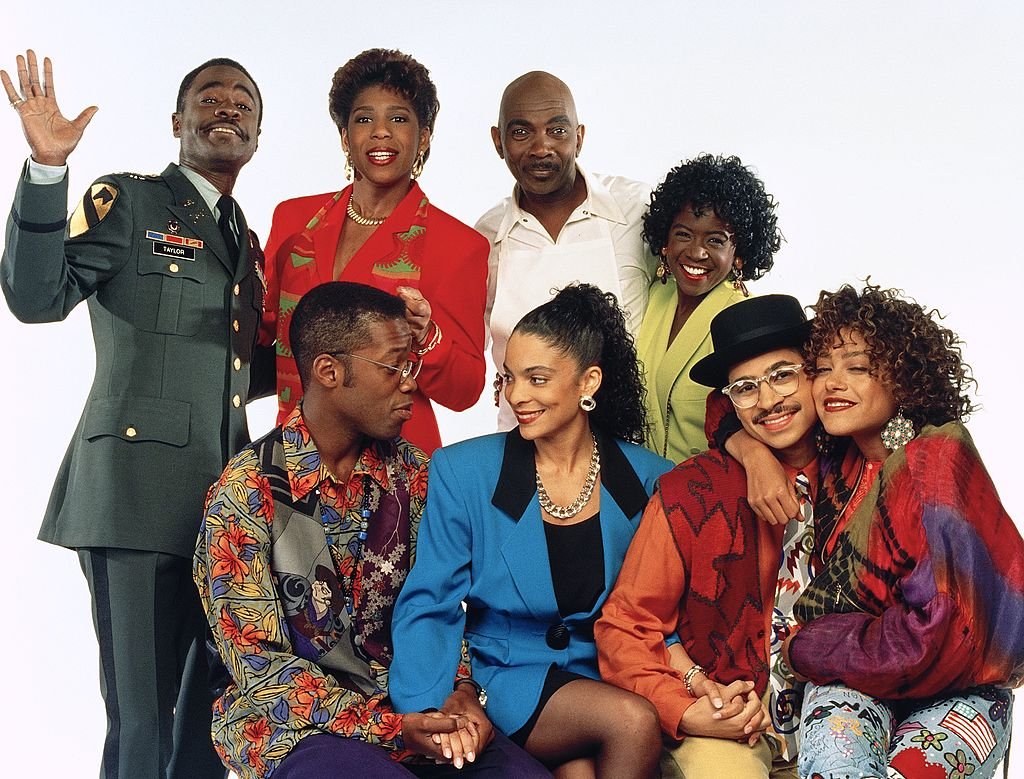 Sources: The New York Times, Entertainment Tonight, Mental Floss