Fascinating Details About Beloved Lauren Bacall: Not Very Well Known Facts About the Queen Of Glamour
She is one of the Golden Age of motion picture's most iconic faces. Her time in Hollywood was full of iconic moments, and unforgettable films. The beautiful and sultry Lauren Bacall is the iconic actress behind what the fashion world now knows as "The Look". Here's a little bit more about the timeless beauty and her time as a star.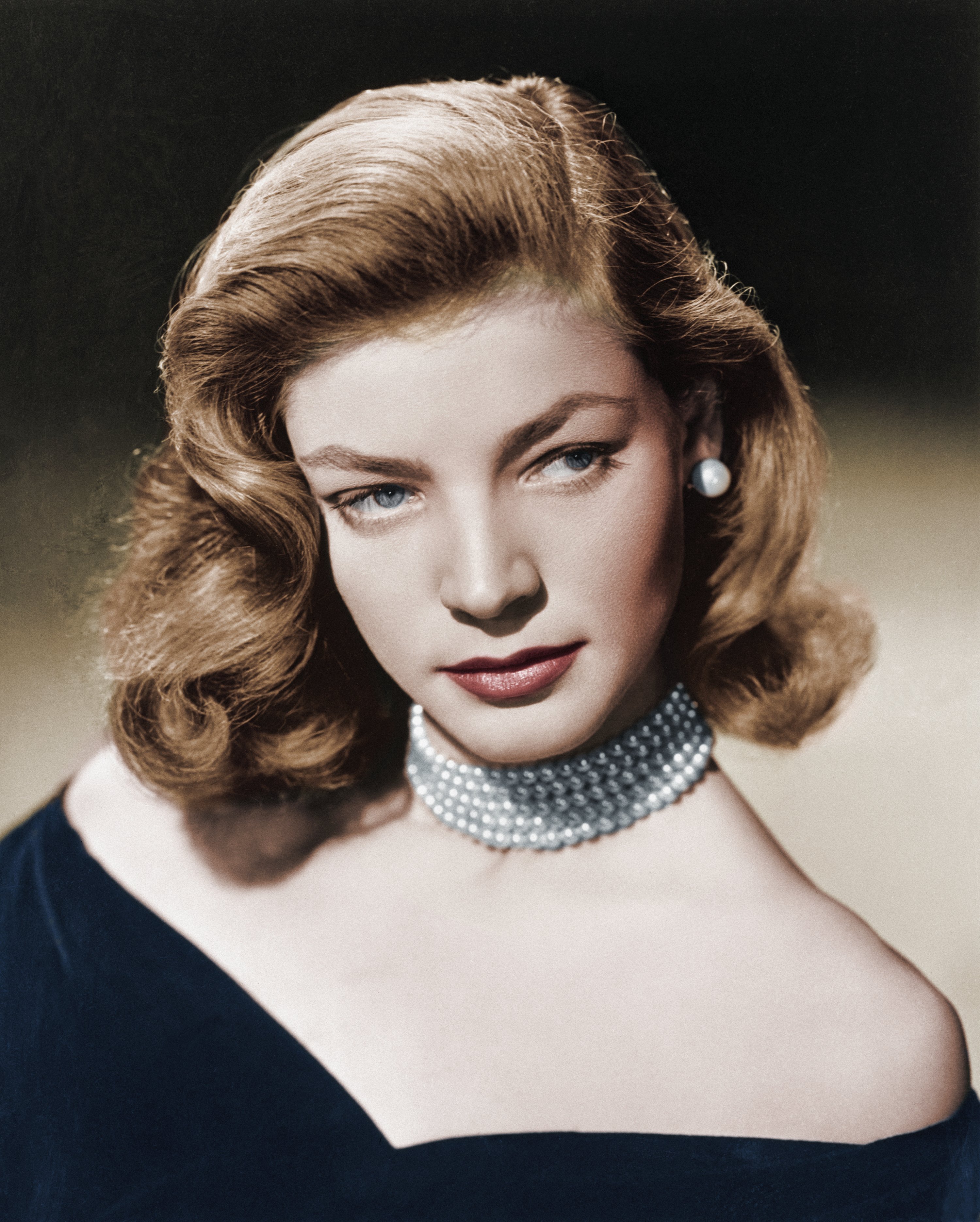 ---
GETTING HER START AS A MODEL
Before she made her cinematic breakthrough, Bacall took lessons at the American Academy of Dramatic Arts in New York, where she was a classmate of Kirk Douglas. The then-teenager was getting by as a model in New York City when she was discovered by Nicolas de Gunzburg at a bar called Tony's.
Gunzburg recommended that Bacall stop by his Harper's Bazaar office the next day. He then turned over his find to renowned fashion editor, Diana Vreeland who arranged for Louise Dahl-Wolfe to shoot Bacall in Kodachrome for the March 1943 cover. The 19-year-old Bacall was given the honor of appearing on the cover of the esteemed fashion magazine.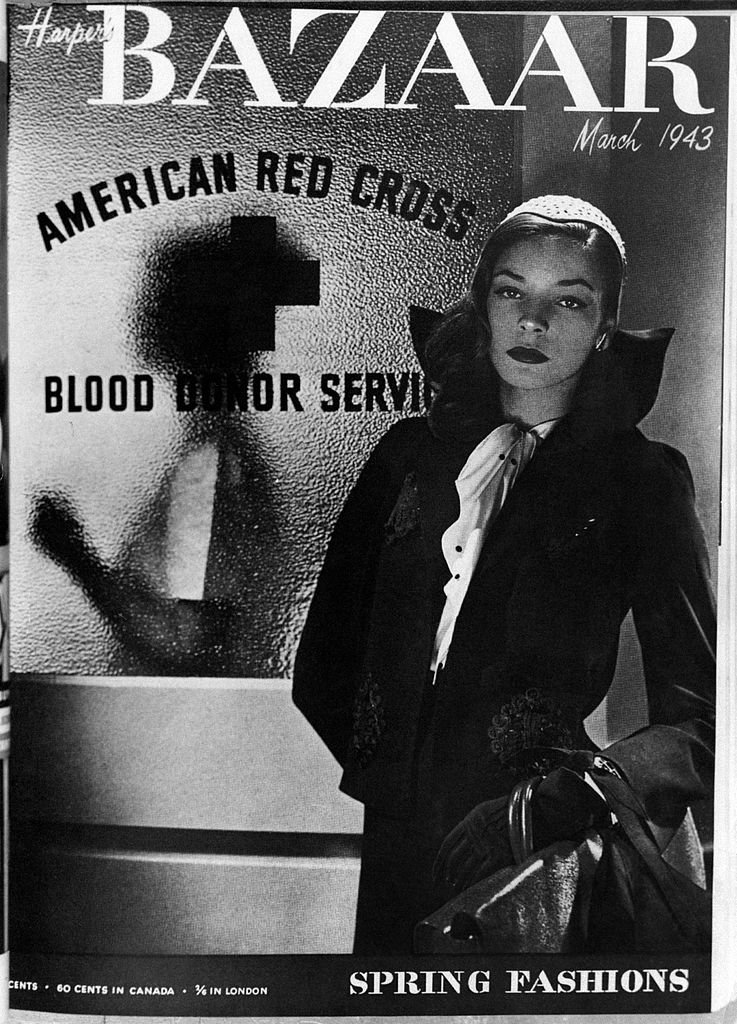 ---
HER SCREEN TEST INVITE WAS BY MISTAKE
The Harper's Bazaar cover put the beautiful smolder of the young Bacall on everyone's radar, including Slim Hawks. She was the wife of the filmmaker, Howard Hawks. Having seen her on the cover, she suggested to her husband to bring Bacall in for a screen test. With Bacall's looks? Who wouldn't inquire about her, right?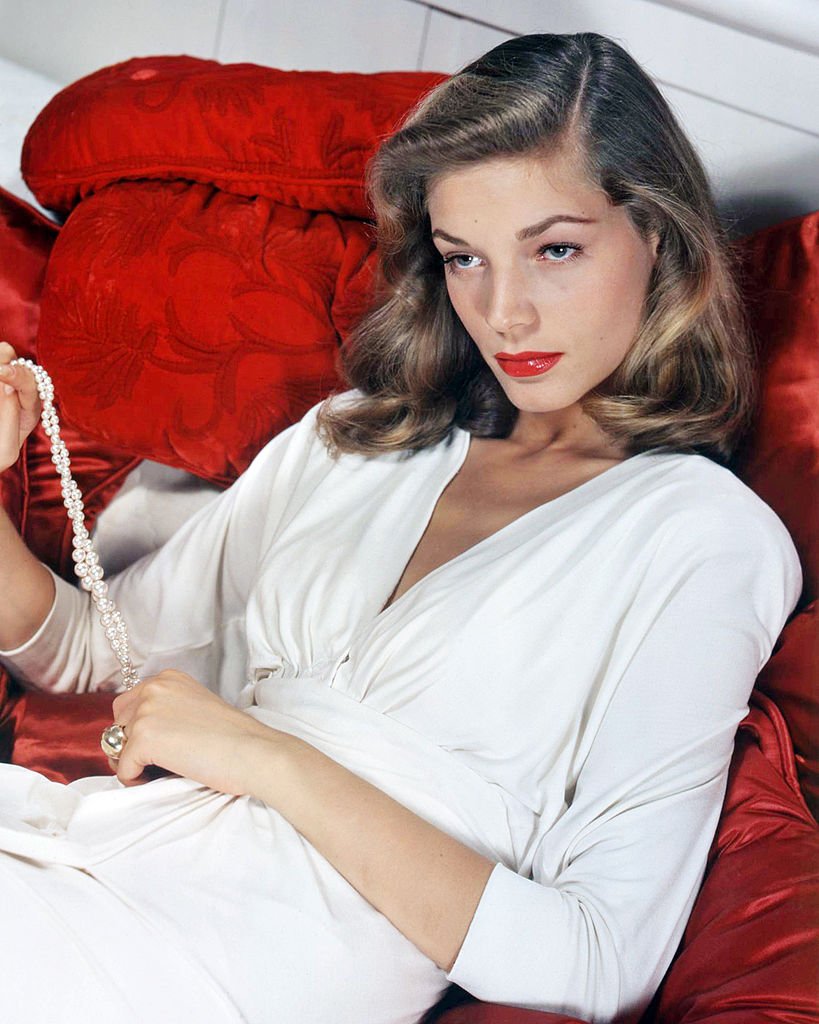 The director, heading his wife's suggestion, first asked his secretary to find out more about the young model on the cover of the magazine. Fortunately for Bacall, the secretary misunderstood and sent her a ticket to come to Hollywood for an audition and screen test for his upcoming movie "To Have and Have Not."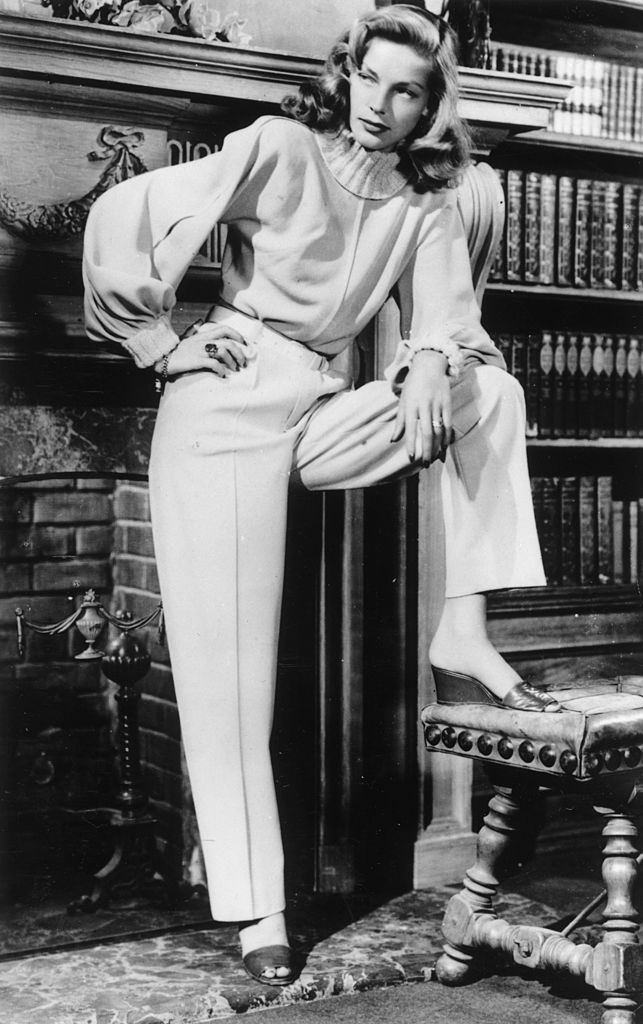 ---
THE BIRTH OF THE LOOK
Despite the miscommunication between Hawks and his secretary, Bacall still got her shot to audition. Her screen test would prove to be groundbreaking for the aspiring actress' career. She was young and nervous but used those nerves to come up with what is now known as "The Look", her trademark. Mrs. Hawks also took the actress under her wing.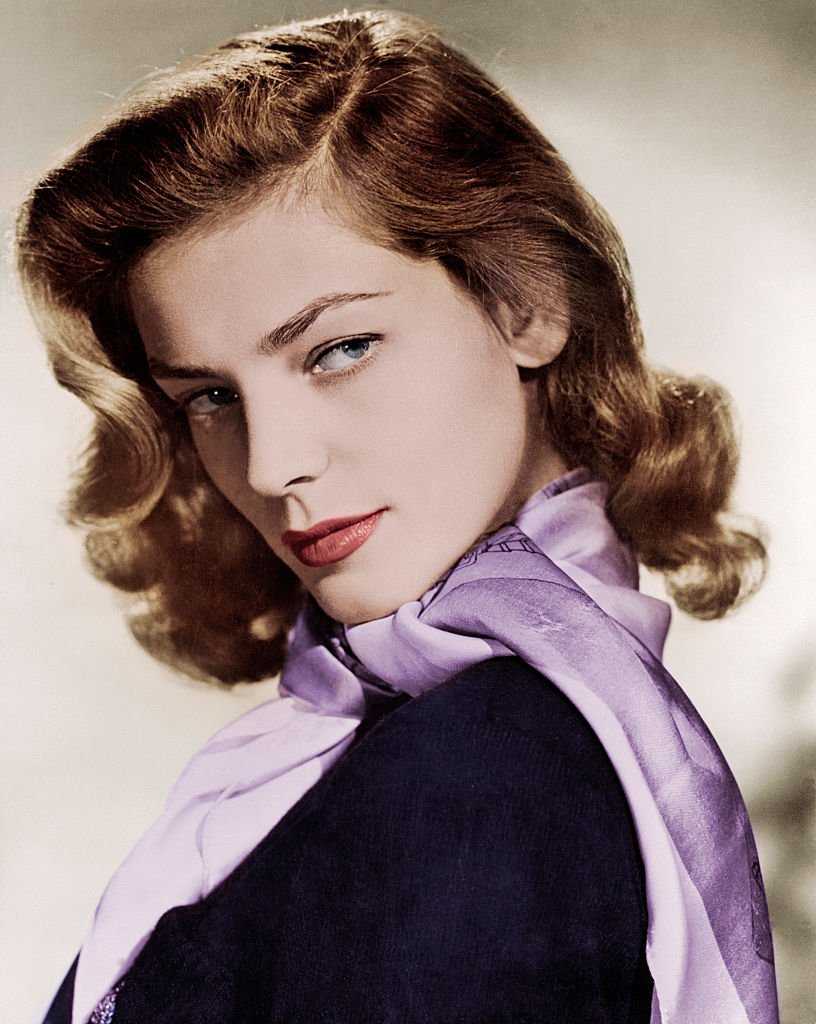 "I used to tremble from nerves so badly that the only way I could hold my head steady was to lower my chin practically to my chest and look up at Bogie," she told People about the origins of her trademark. "That was the beginning of the Look. I still get the shakes from time to time."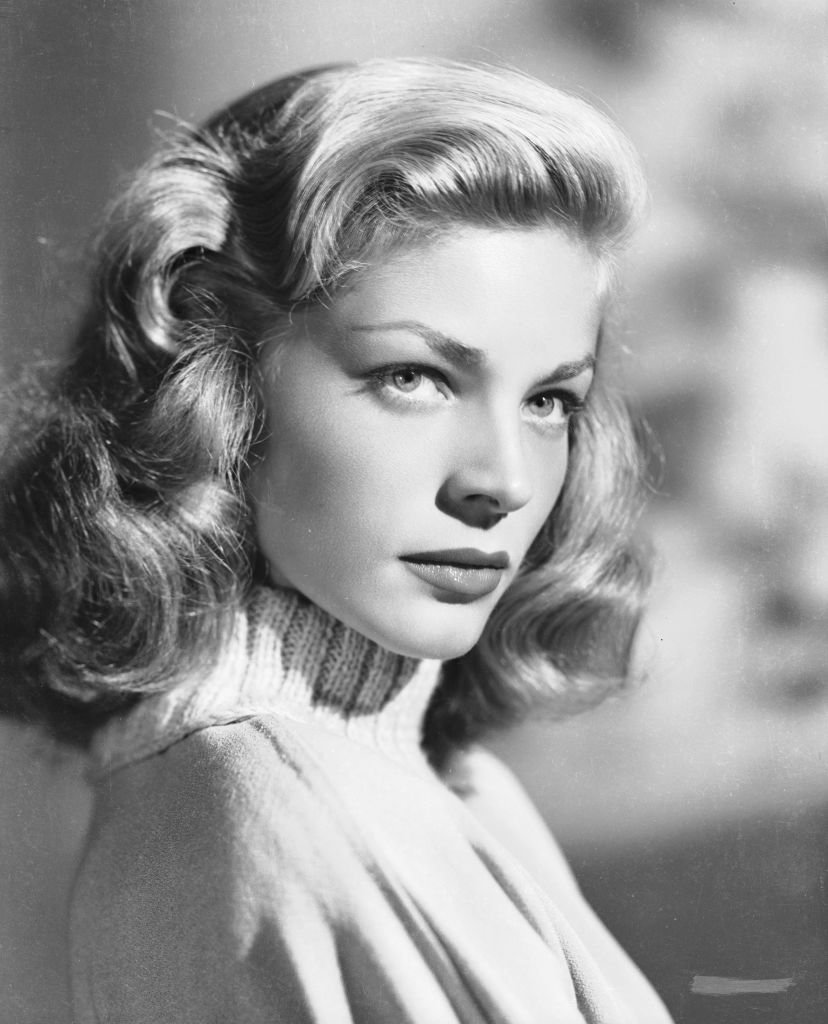 ---
HER ON-SCREEN DEBUT SHOT HER TO STARDOM
Her successful screen test and the birth of "The Look", saw Bacall be given a seven-year contract with the esteemed director. The young actress became Hawks' creation. He instructed her to sass men, maintained her natural, somewhat feline look, and alter her voice to her now-iconic throaty purr.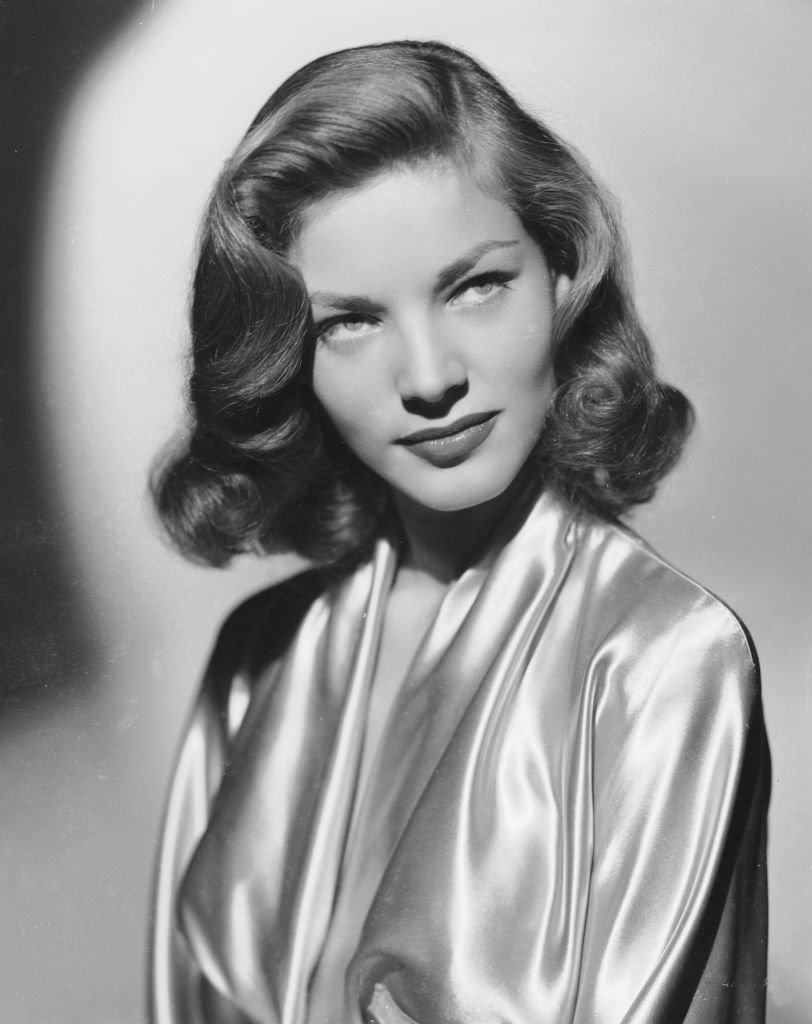 In 1944's "To Have and Have Not," Bacall received a role that would define her career opposite Humphrey Bogart. She'd go on to deliver the now-iconic lines, "You do know how to whistle, don't you, Steve? You just put your lips together and blow." The line is ranked on the American Film Institute's list of top movie quotes, coming in at No. 34.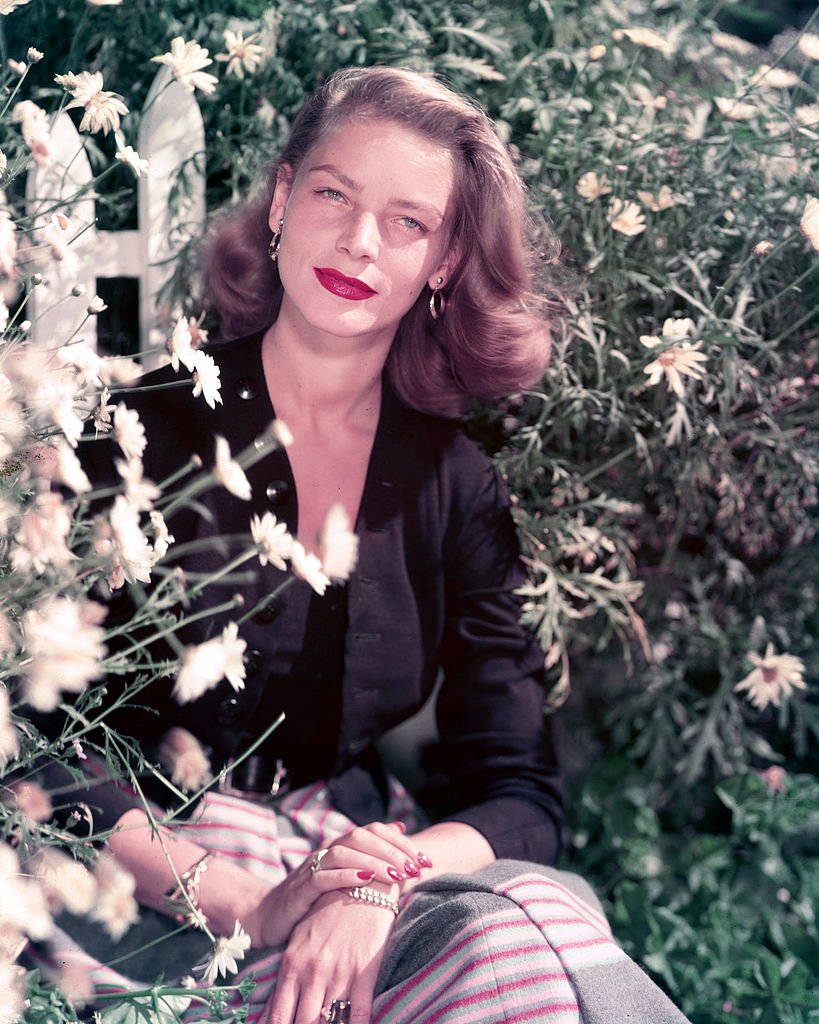 ---
ON BECOMING MRS. BOGART
Bacall told Vanity Fair in March 2011, "My obit is going to be full of Bogart, I'm sure." She added: "I'll never know if that's true. If that's the way, that's the way it is." Bacall and Bogart began their relationship while filming "To Have and Have Not." Their on-screen chemistry hadn't come naturally, however.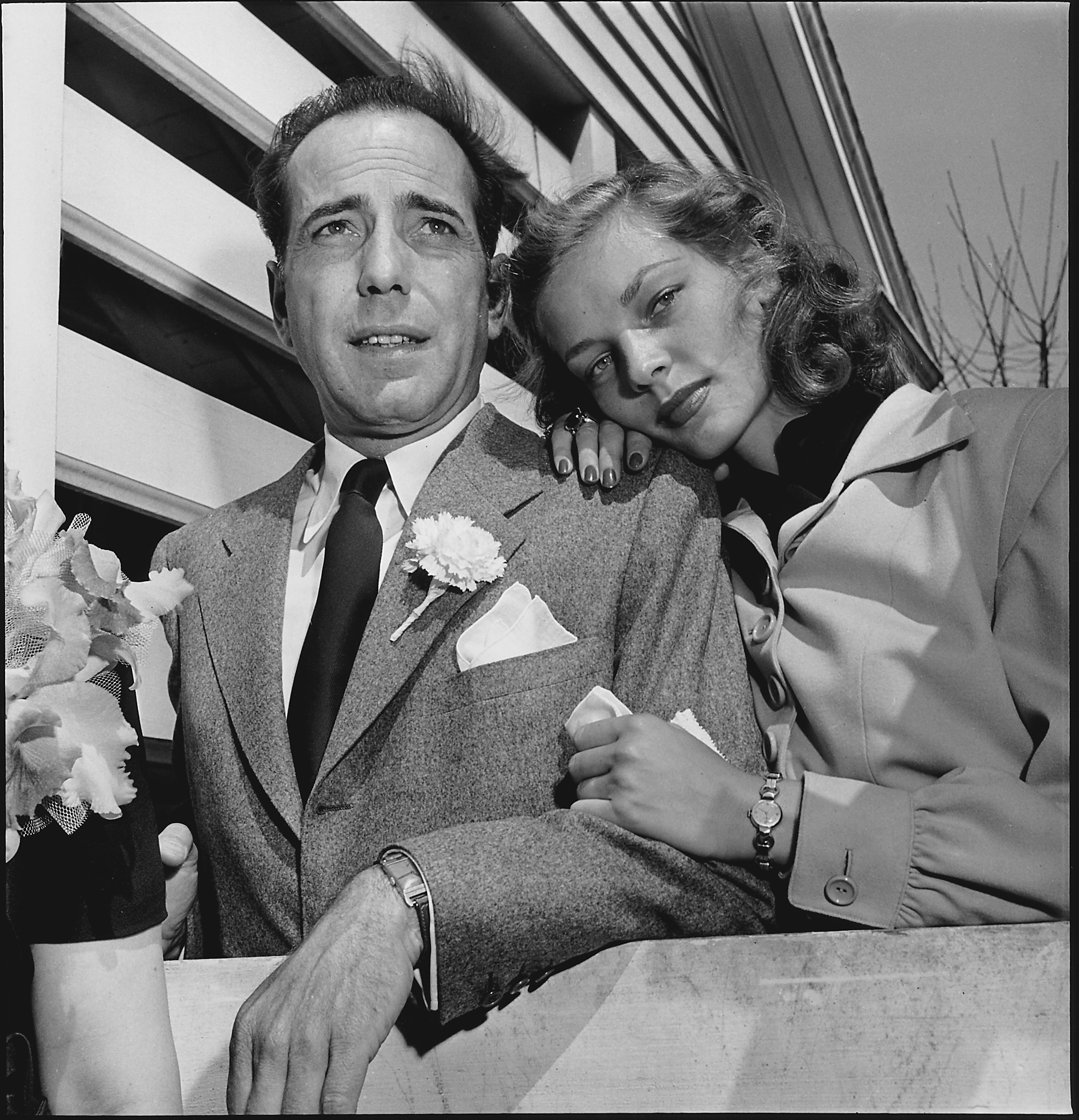 She told The New York Times that in one of the first scenes she filmed, she asked if anyone had a match. Bogart threw her a box of matches; she lit her cigarette and then threw the box back to him. In hindsight, that might have been what we call today as a, "neg".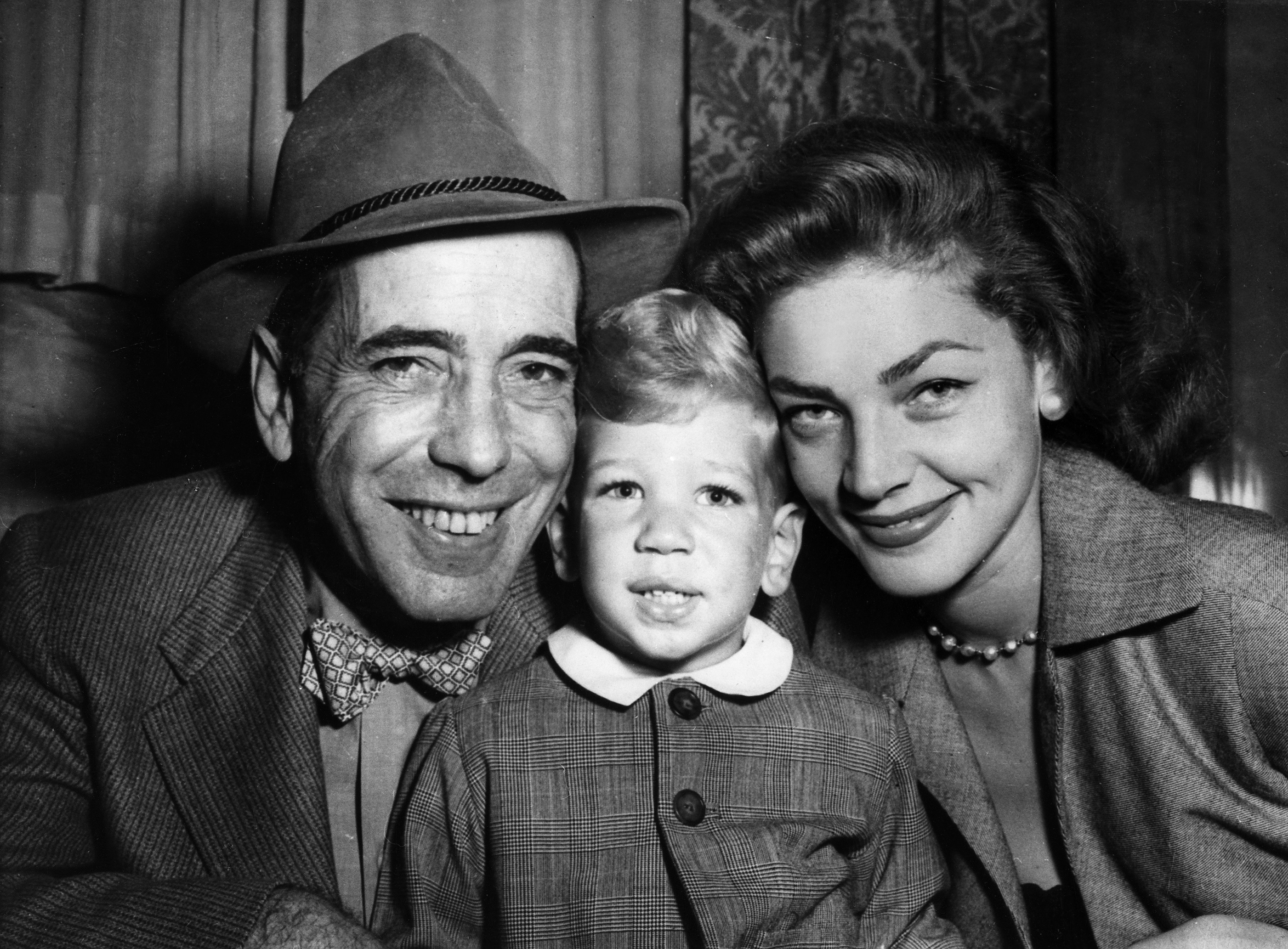 ---
IT STARTED WITH AN IMPULSIVE KISS
While filming their first film together, Bogart had stopped at her trailer to say good night when he suddenly leaned over, lifted her chin and kissed her. During this time, Bogart was already a Hollywood mega-star. He was 25 years her senior, not to mention he was married at the time to Mayo Methot, his third wife.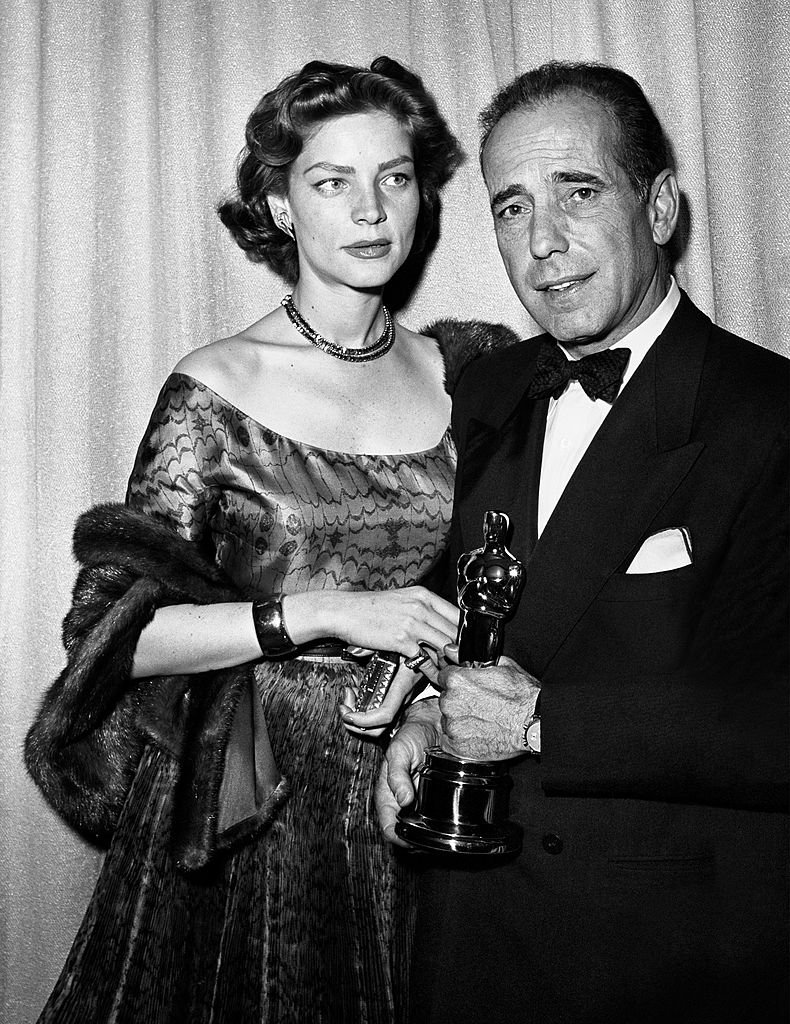 Despite all of that for the young, and star-struck Ms. Bacall, "he was the man who meant everything in the world to me; I couldn't believe my luck." They wed in 1945 when she was 20 and he was 45, had two children and remained married until 1957, when Bogart died of cancer.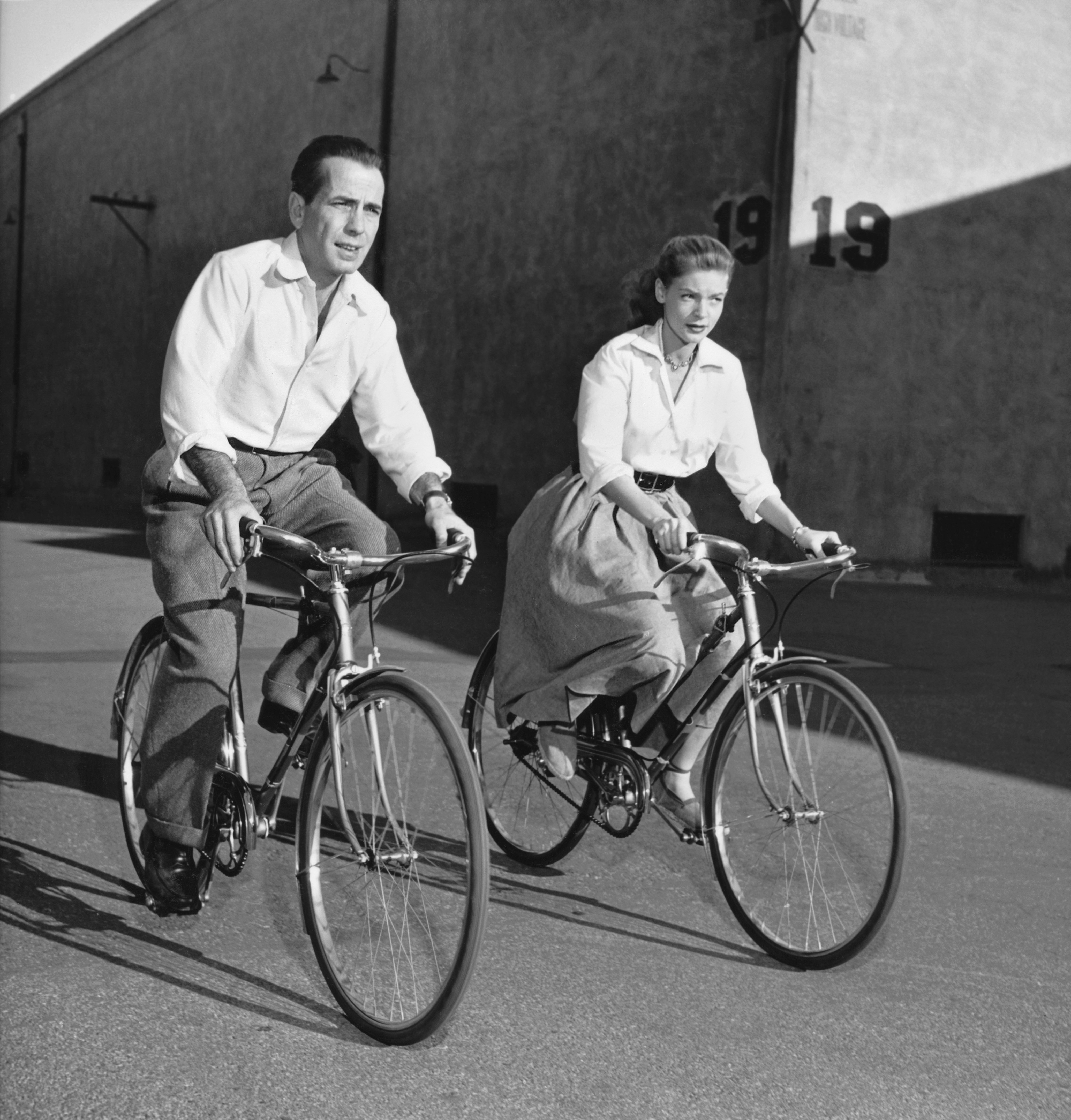 ---
HOLLYWOOD'S RATPACK & FRANK SINATRA
As we all know it, Hollywood stars like to hang-out with each other. At the height of her fame, Bacall and her husband, Humphrey Bogart were part of the Hollywood Rat Pack. The group consisted of Frank Sinatra, David Niven, Judy Garland, and others. It eventually turned into the better-known Rat Pack of Sinatra, Sammy Davis Jr., and Dean Martin.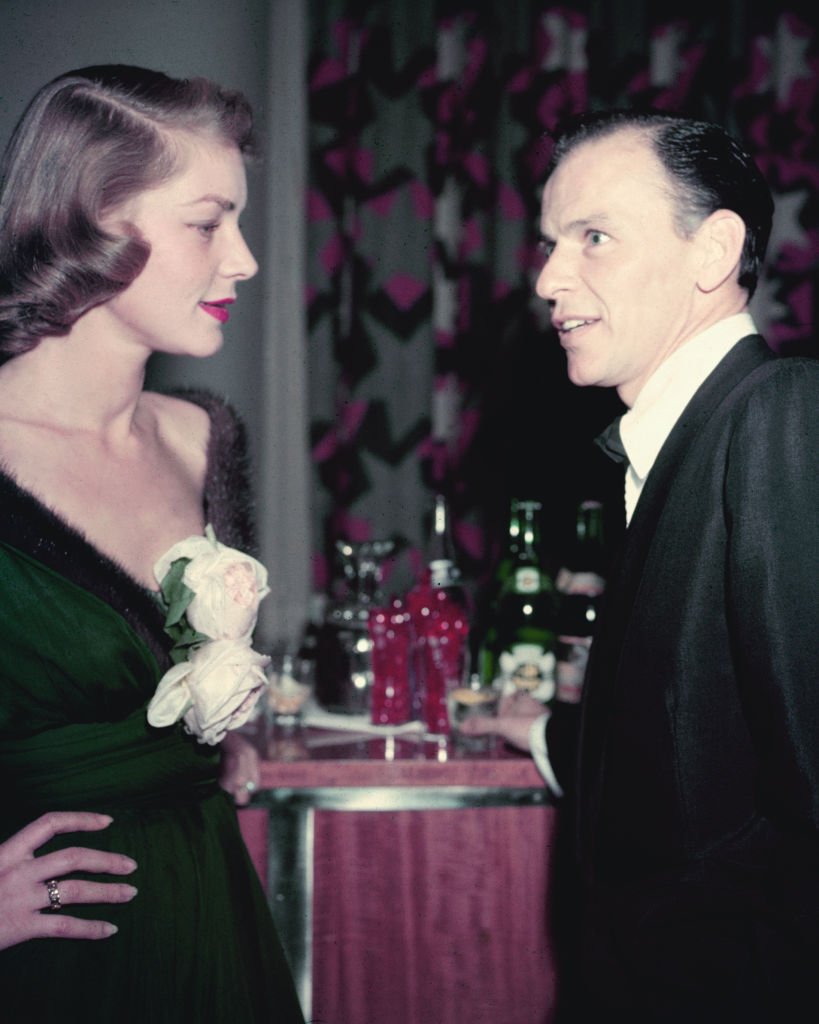 After Bogart's death, Bacall dated Frank Sinatra. They were engaged for a time but the singer broke it off. "Frank did me a great favor," Time reports that she told People magazine in 1979. "He saved me from the complete disaster our marriage would have been. But the truth is that he behaved like a complete [explicit]."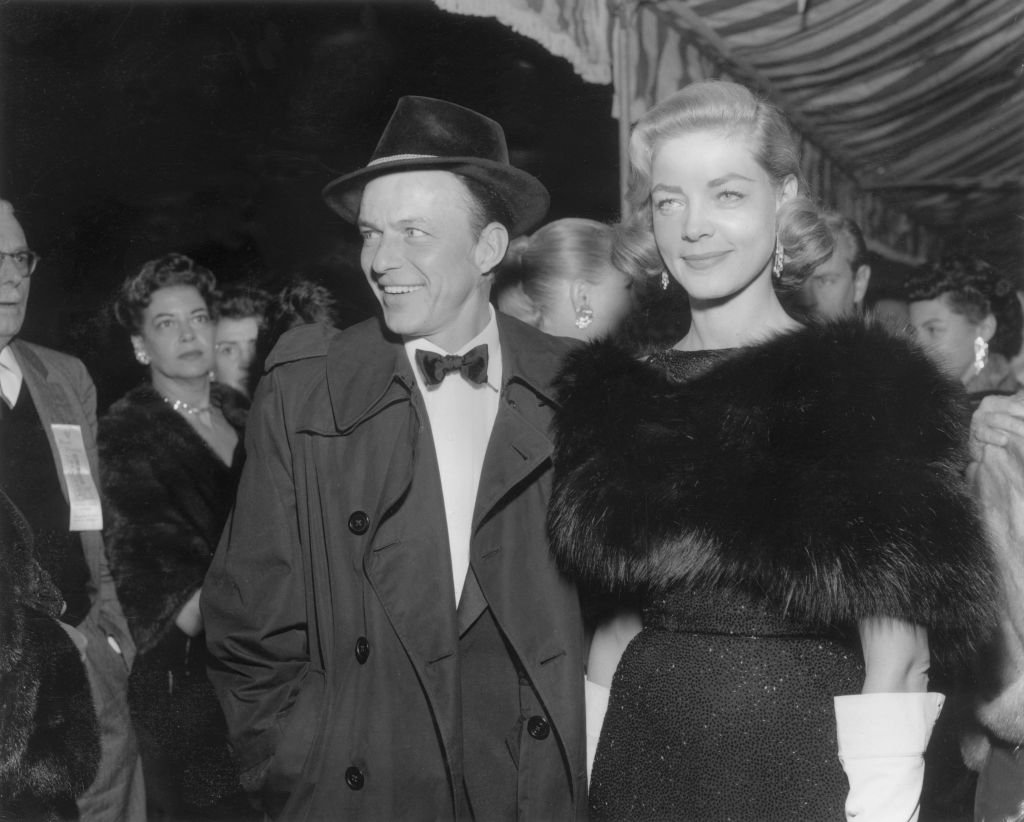 ---
FIRST ACTED IN THEATER
Her first theater role was a walk-on in a Broadway play called "Johnny 2 x 4." She looked back on the experience as "magical." Later she was cast by the producer Max Gordon in "Franklin Street," a comedy directed by George S. Kaufman, which closed out of town. It was her last time on stage for 17 years.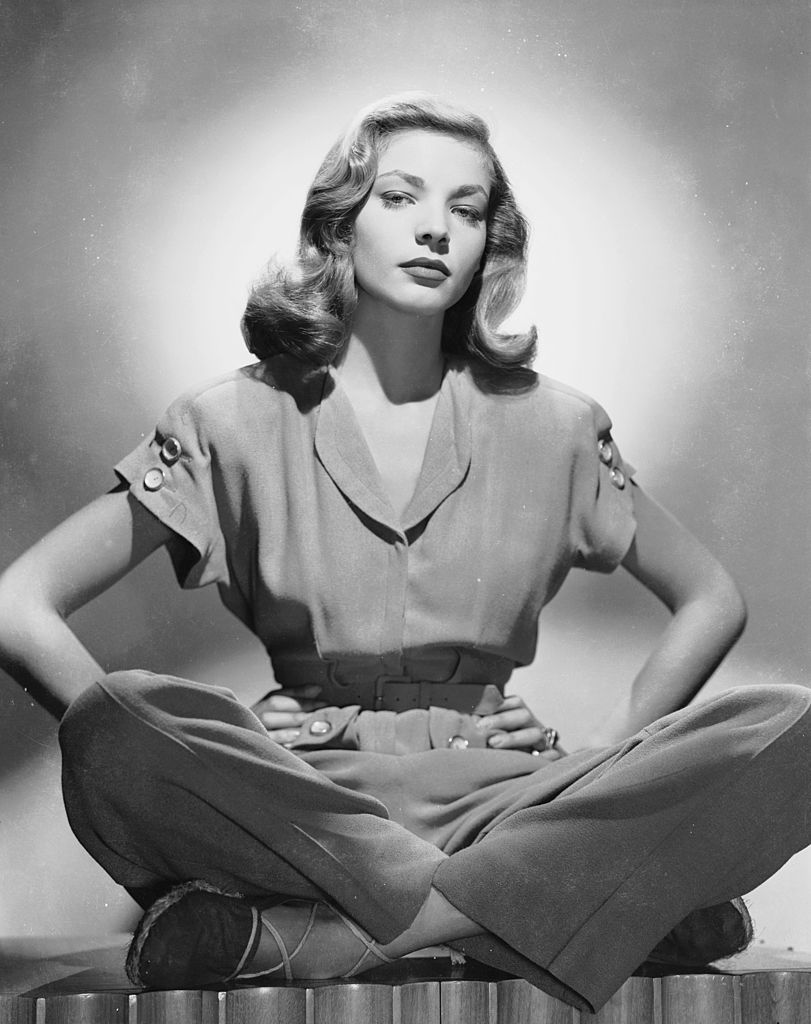 ---
HER FAVORITE ROLES
The actress has expressed that "one of my[her] happiest movie experiences" was starring with Bogart, Lionel Barrymore, Edward G. Robinson and Claire Trevor in John Huston's thriller "Key Largo." It was her's and Bogart's last film together. She also mentioned her film with former classmate, Kirk Douglas, "Young Man With a Horn" in 1950.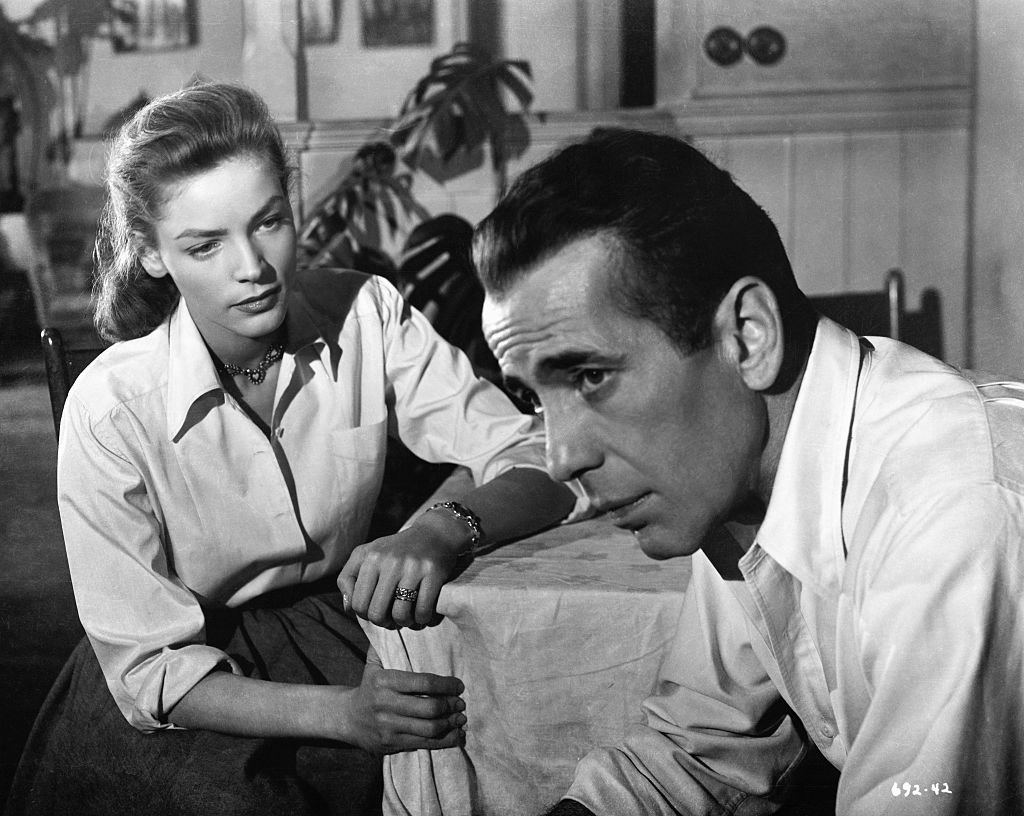 In 1953, after a few years with unsuccessful films, Bacall's career revived with what she called "the best part I'd had in years," in "How to Marry a Millionaire," playing alongside Marilyn Monroe and Betty Grable. The three Hollywood bombshells played New York models with sights set on finding rich husbands.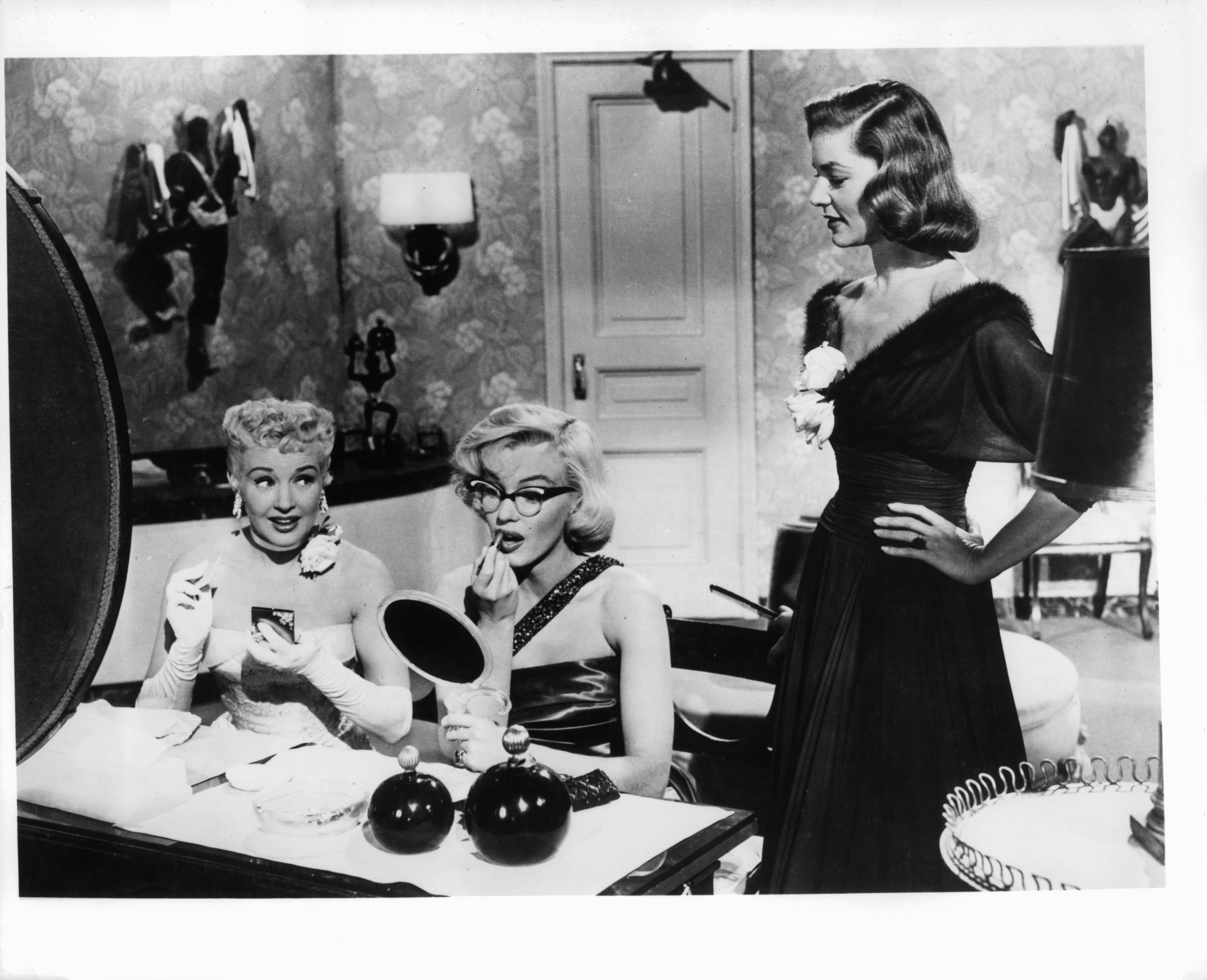 ---
SHE DROVE TO MOUNTAINS TO WORK ON HER VOICE
As mentioned earlier, Howard Hawks and his wife made Bacall their personal project. Part of that was instructing the actress to keep her sultry voice low. Hawks wanted her voice to remain low even during emotional scenes and suggested she find some quiet spot and read aloud.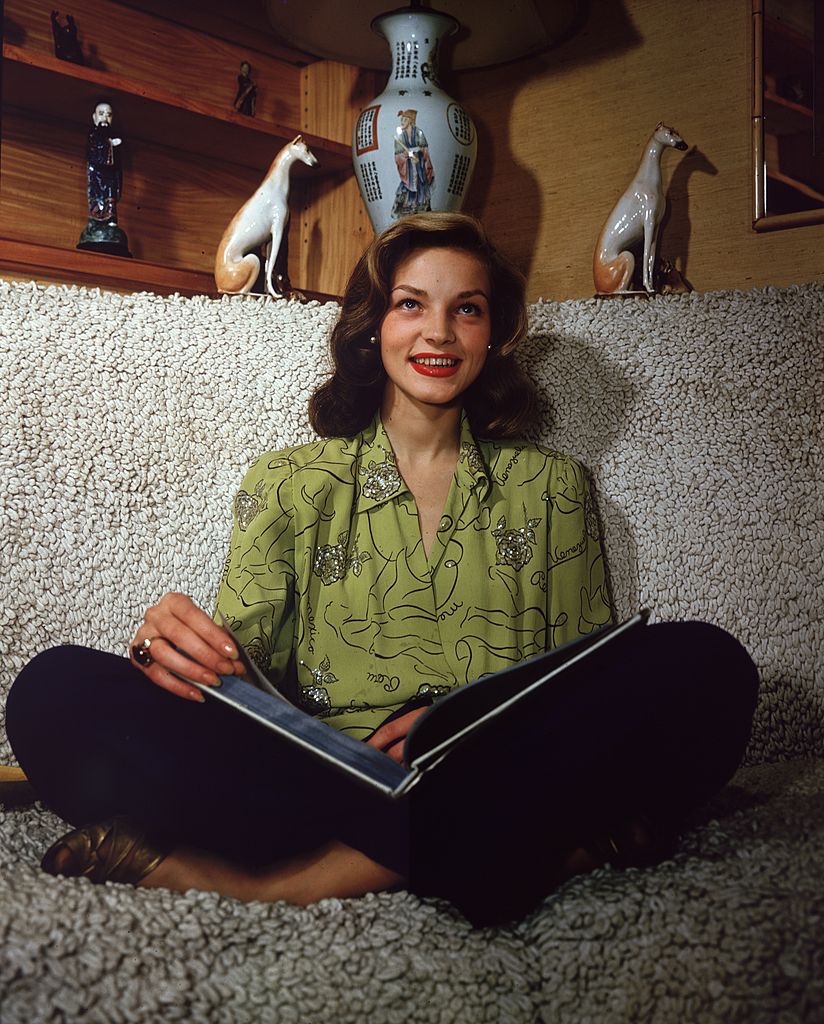 She drove to Mulholland Drive and began reading "The Robe," making her voice lower and louder than usual. "Who sat on mountaintops in cars reading books aloud to the canyons? I did," she later wrote in her book. At least through this, she mastered a feature that would turn her into a television icon.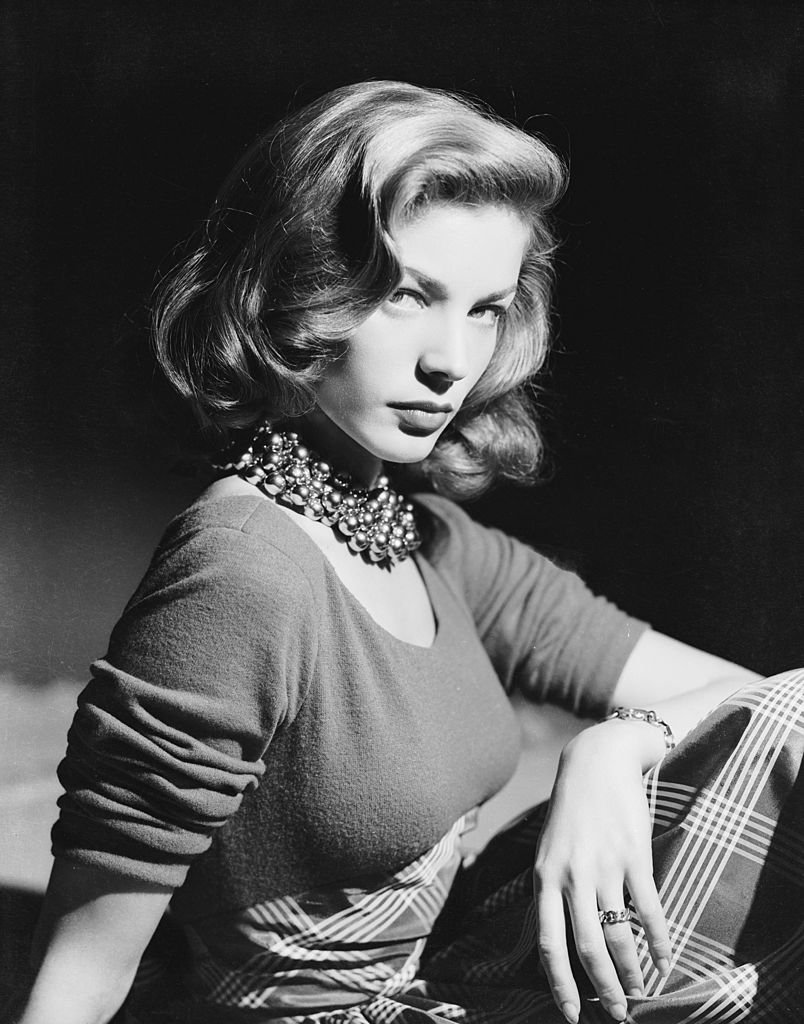 ---
A TRIVIAL ACTING CAREER
Throughout her acing career which lasted for seven decades, Lauren Bacall would have more than a few ups and downs. From losing her first husband to struggling to maintain her place in Hollywood's elite, her journey as a star was not one that was always on a hight note.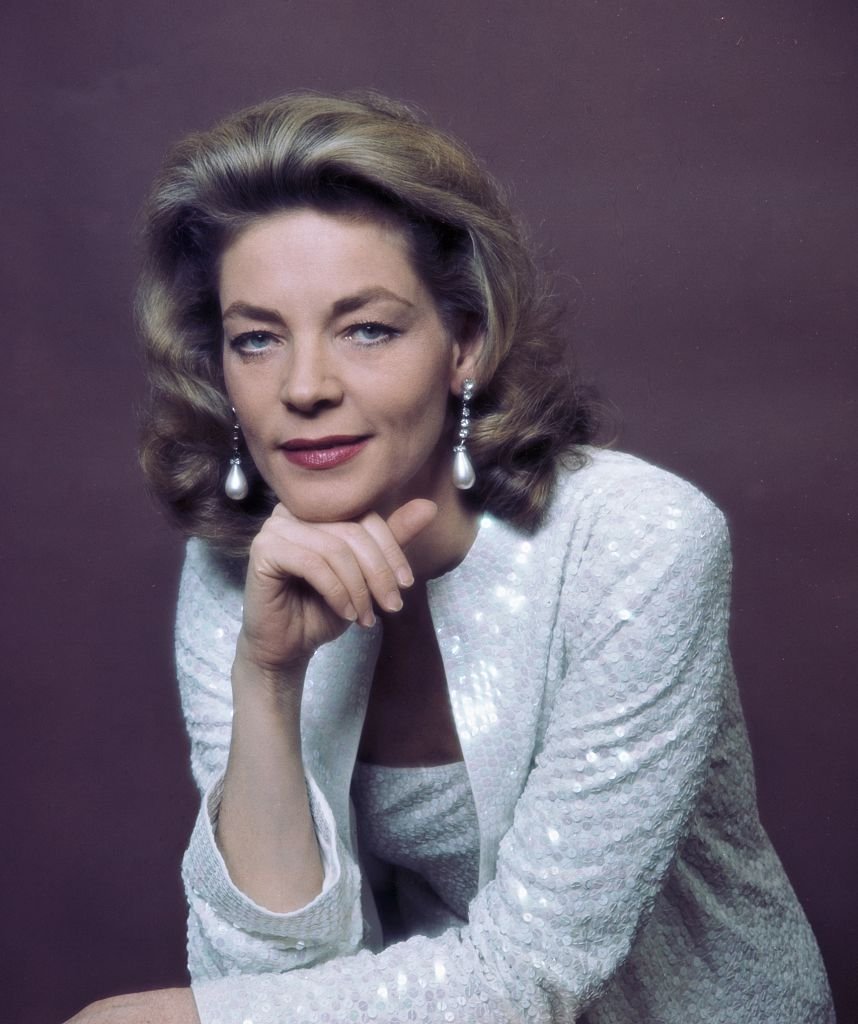 Though she would appear in films like "The Big Sleep" and "Key Largo" with Bogart, "How to Marry a Millionaire" with Marilyn Monroe and Betty Grable, "Designing Woman" with Gregory Peck, the all-star "Murder on the Orient Express", she would also have her fair share of financial and critical flops.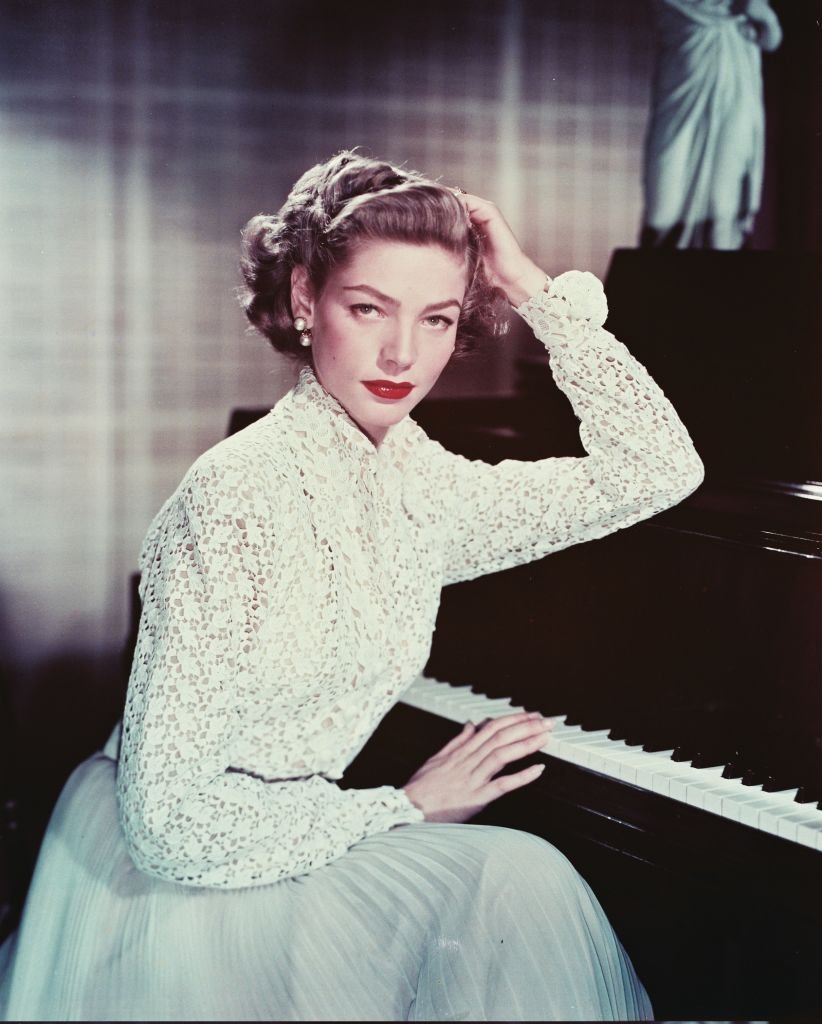 ---
SHE THOUGHT HER MARRIAGE HELD HER CAREER BACK
The actress told The Times in 1996, her career would probably have flourished had she not married Humphrey Bogart, but she did not regret the marriage. "I would not have had a better life, but a better career," she said, also adding that her marriage was the happiest 12 year period of her life.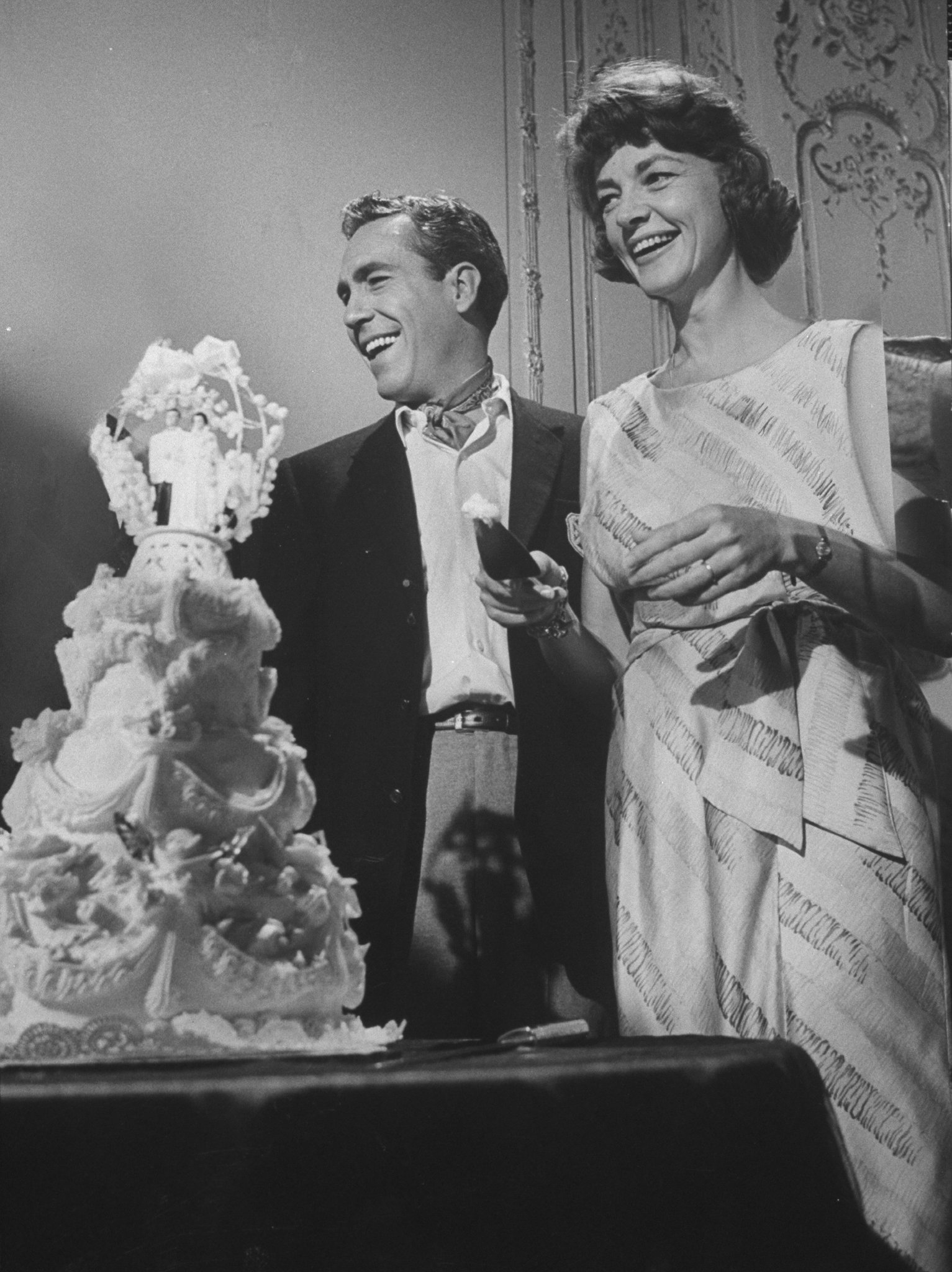 She also mentioned "Howard Hawks was like a Svengali; he was molding me the way he wanted. I was his creation, and I would have had a great career had he been in control of it. But the minute Bogie was around, Hawks knew he couldn't control me, so he sold my contract to Warner Bros. And that was the end."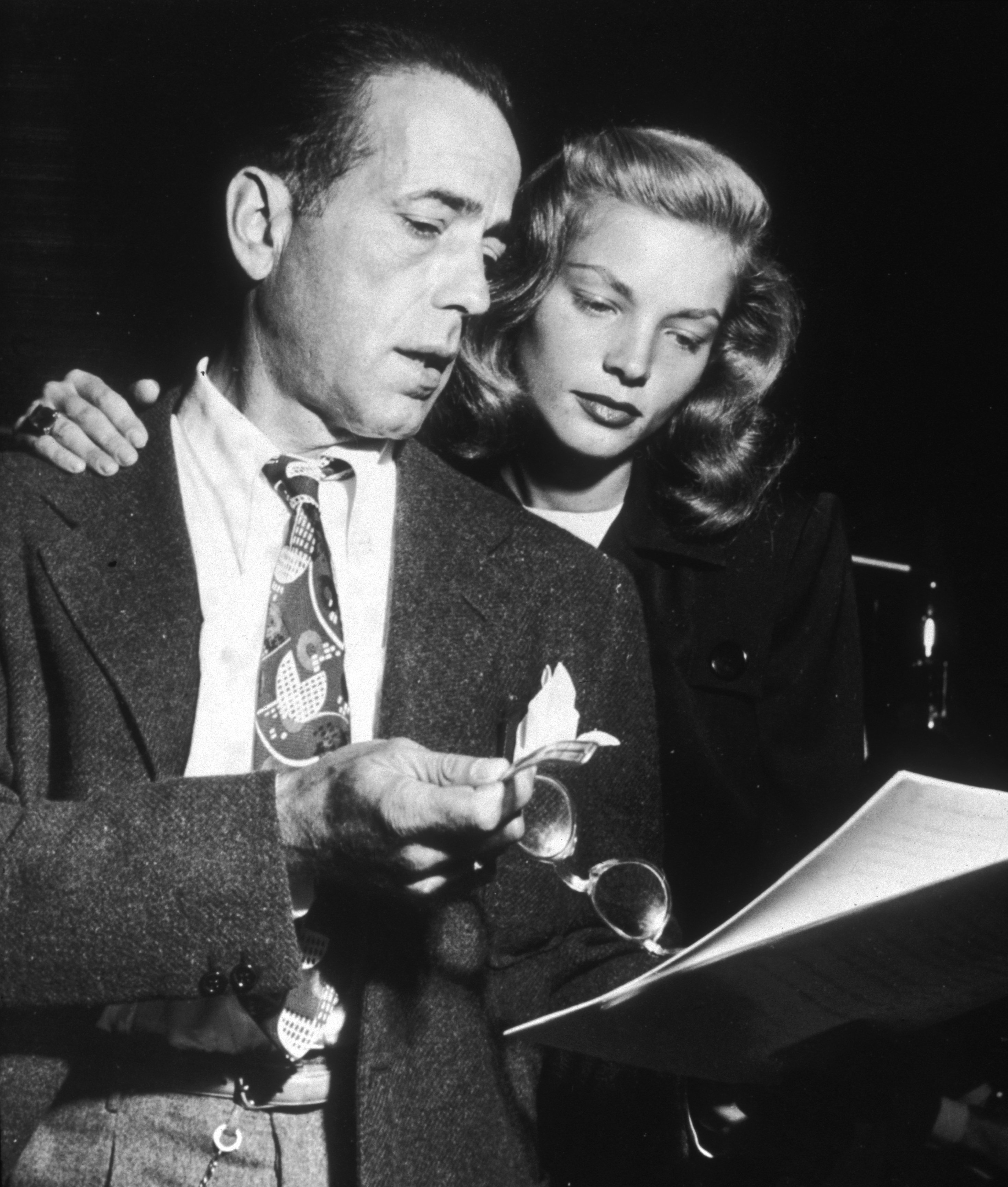 ---
WARNER BROTHERS SUSPENDED HER MORE THAN ONCE
Bacall became notorious in Hollywood for rejecting countless scripts that were sent to her. She developed a reputation for being difficult. During this time she was under contract at Warner Bros, her reputation and her habit for sending back scripts prompted the studio to suspend her contract twelve times.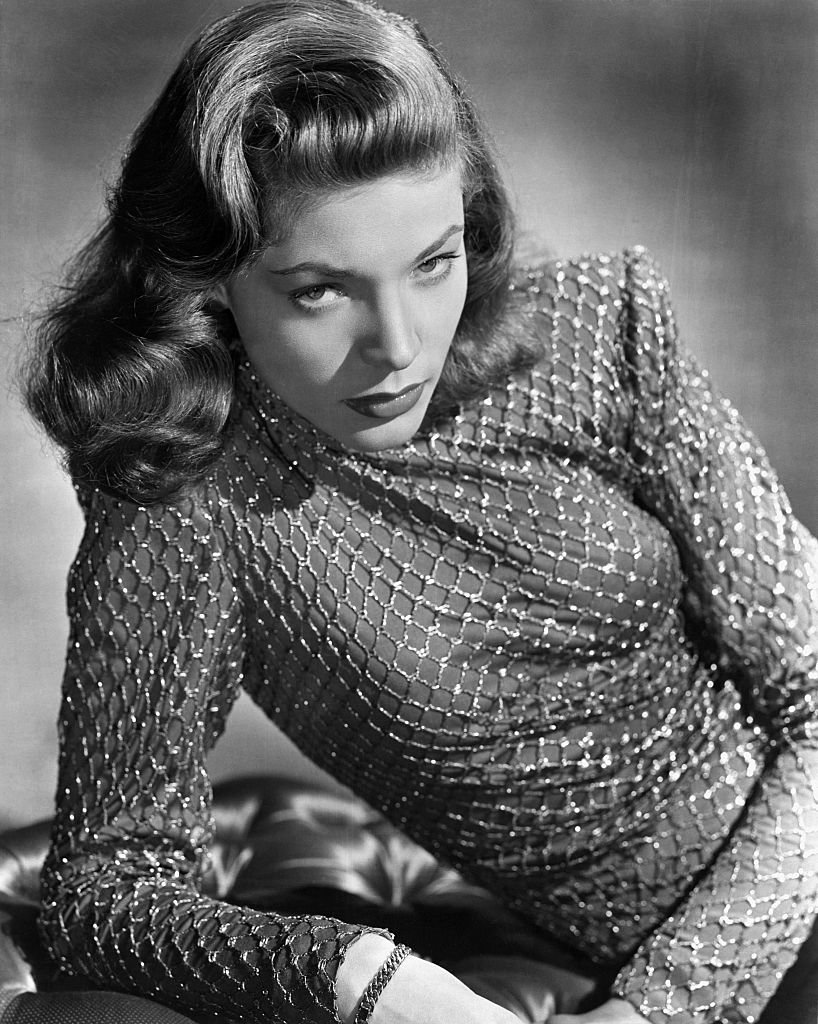 ---
SHE RETURNED TO THEATER WITH MUCH SUCCESS
Following her Hollywood success, Bacall eventually transitioned to a career on Broadway, where she won Tony Awards for roles in the 1970's "Applause" and 1981's "Woman of the Year." Despite the mark she left during the Golden Age of motion pictures, Bacall never won an Oscar, though she did receive an honorary award from the Academy in 2009.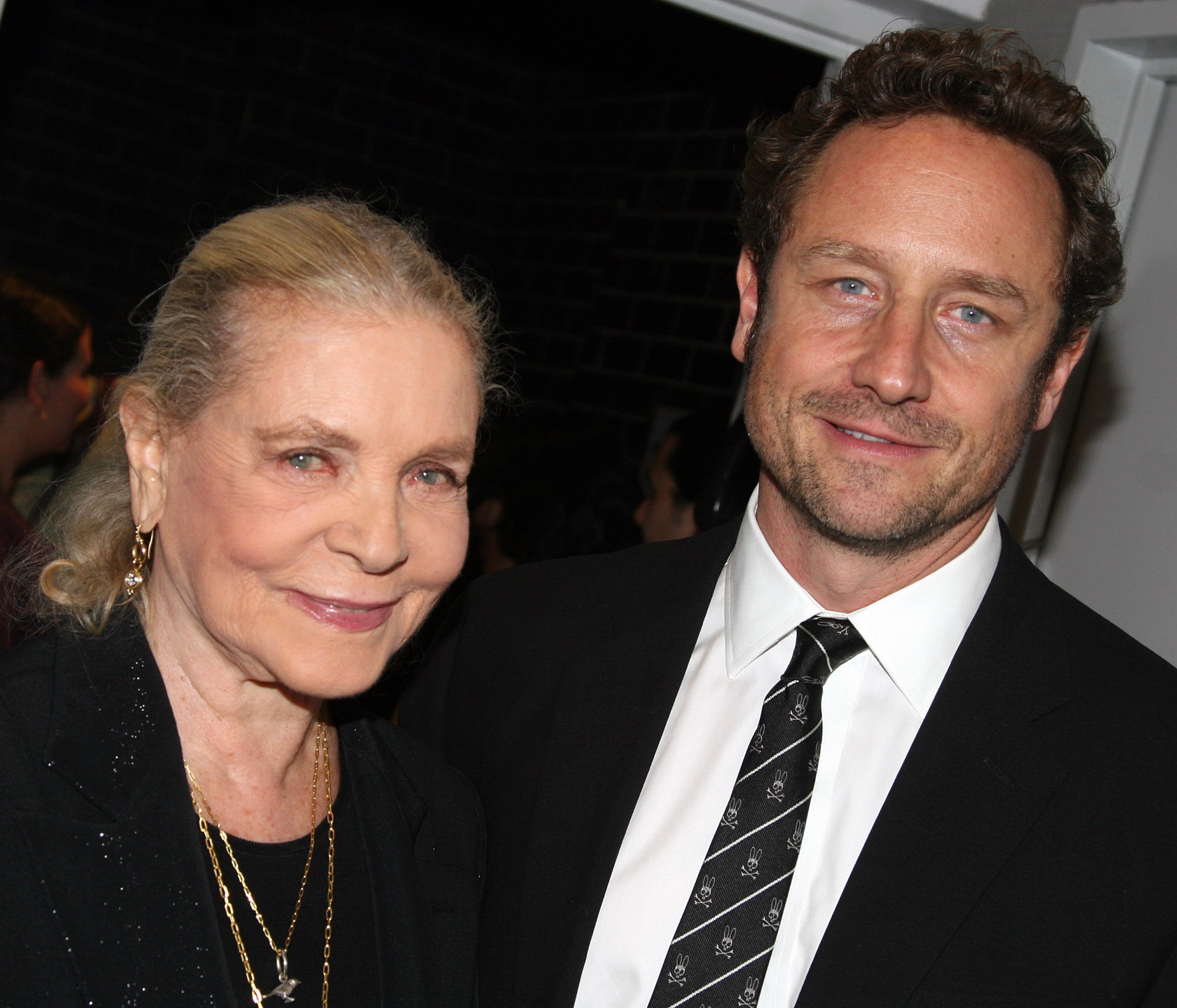 That's everything you need to know about the beautiful and tantalizing actress, Lauren Bacall. Did any of these facts catch you by surprise? Which one of her films is your favorite? Let us know in the comment section and make sure to stay locked-in to Amomama for more amazing content on your favorite tv shows, movies, and celebrities for yesteryear and today. 
Sources: The New York Times, Time, New Yorker, Vanity Fair