The Reason Dolly Parton Hid Her Marriage To Husband Carl Dean In 1966
While Dolly Parton is known for her big hair and powerful voice, not many people are aware of her over 50 years long love story that has lasted almost the entire span of her career. Read all about Dolly and her relationship with Carl Dean, her husband of 54 years.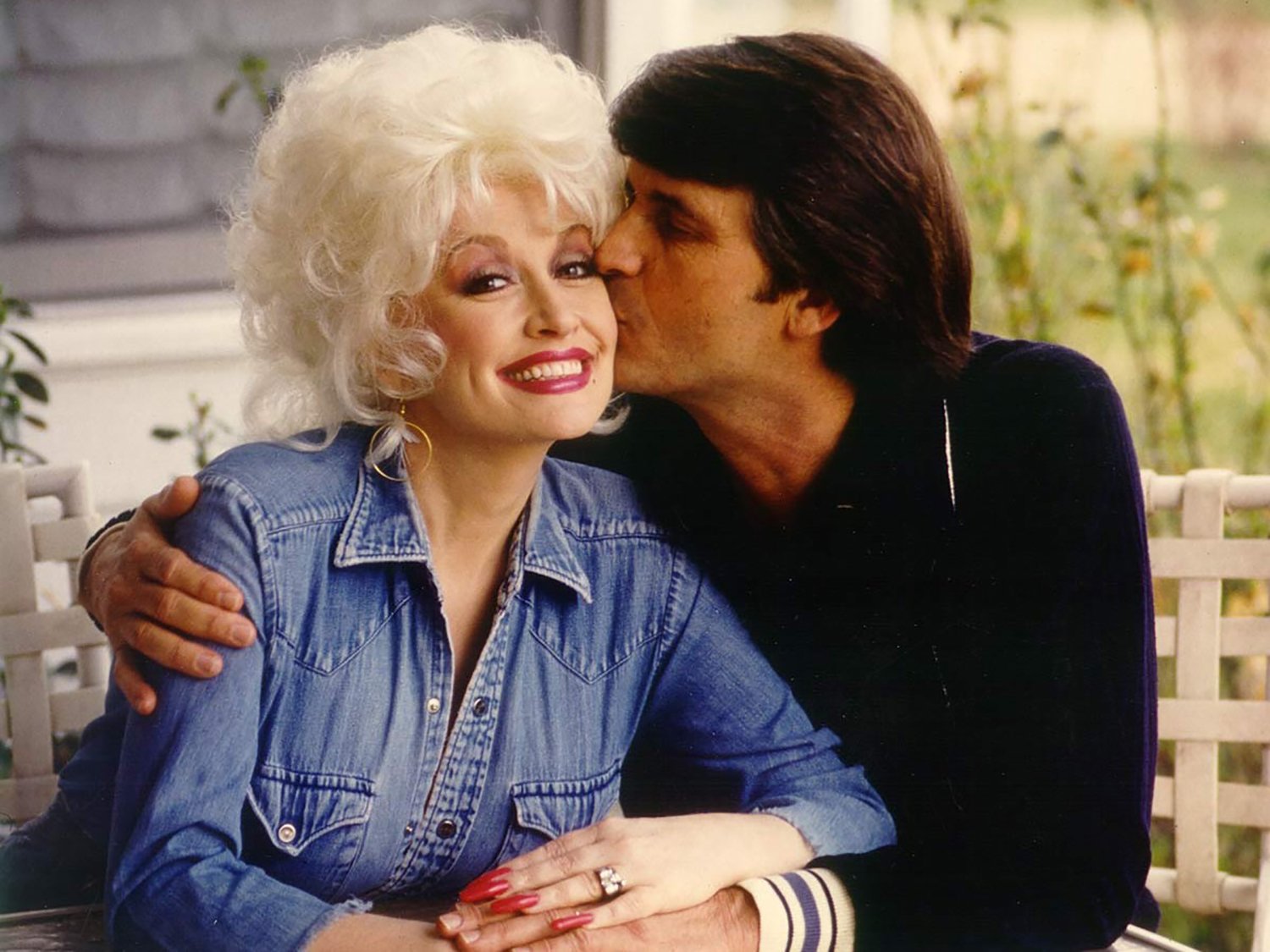 ---
EARLY LIFE
"Although we had no money / I was rich as I could be / In my coat of many colors / My momma made for me." These are the lyrics to Dolly Parton's "Coat of Many Colors" which perfectly encapsulates some of the magic behind the Queen of Country.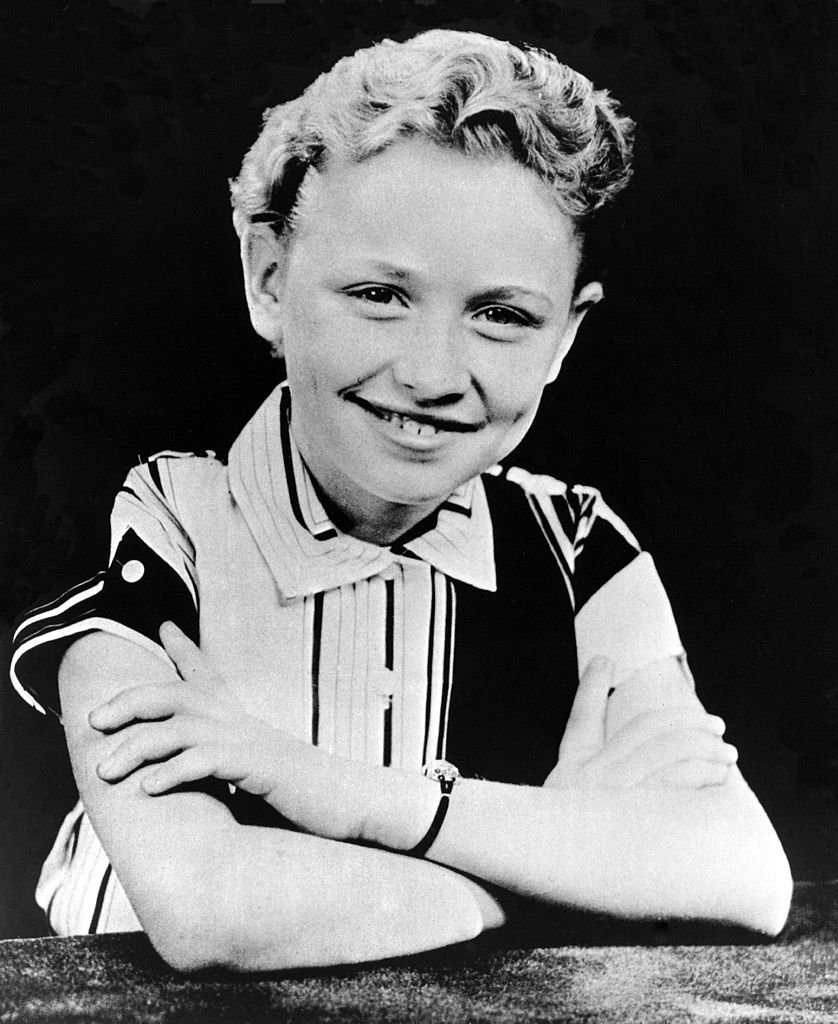 On January 19, 1946, in a small, one-room cabin in Pittman Center, Dolly Parton was born. The community sits northeast of the Great Smoky Mountains where her father would work. Her mother kept house for Dolly and her 11 other siblings. Her mom still found time to sing to the kids and teach them about mountain folklore.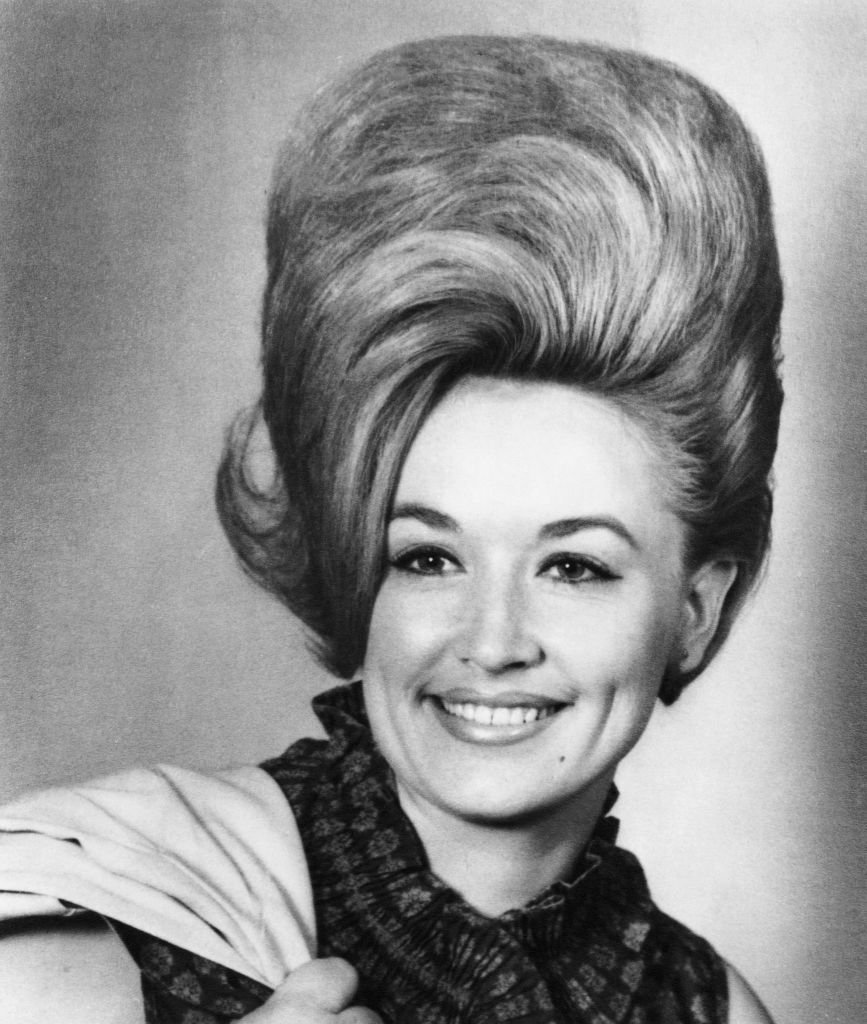 ---
HEADING TO NASHVILLE
When she was 7 years old, she learned how to play guitar using homemade strings until her uncle bought her a real guitar when she was 8 years old. With guitar in hand and her vibrant voice, Parton was making waves through the local radio and television programs, performing wherever she could around East Tennessee as a child.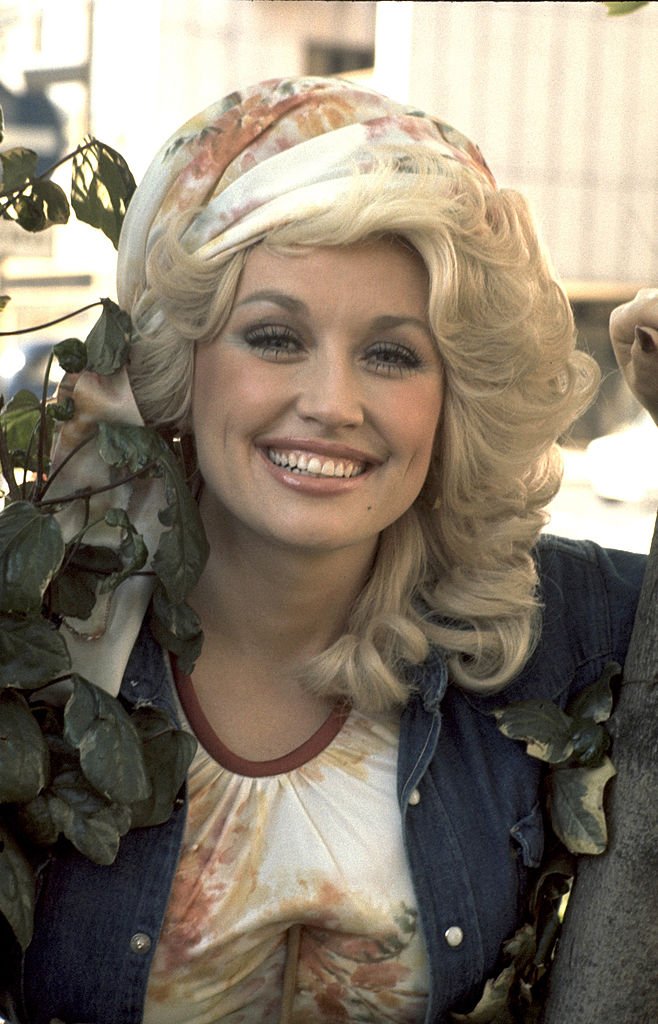 She released her first single "Puppy Love" when she was 13 years old and met Johnny Cash while performing at the Grand Ole Opry. It was Cash who convinced Dolly to go to Nashville. The day after her graduation from Sevier County High School in 1964, Parton took the road to Music City, U.S.A.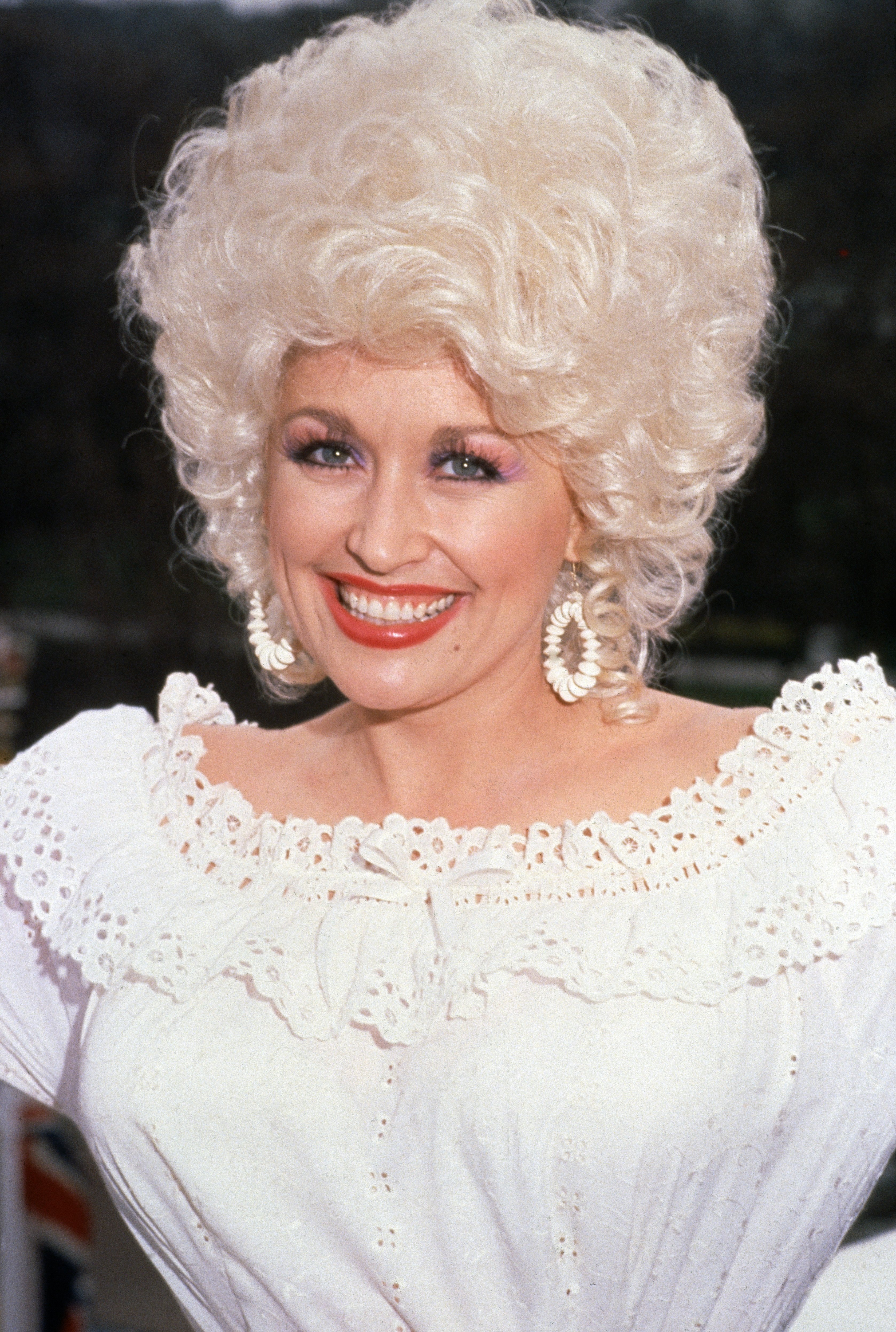 ---
LOVE AT FIRST SIGHT
The scene is set at a Wishy-Washy Laundromat. "I'd come to Nashville with dirty clothes. I was in such a hurry to get here and after I'd put my clothes in the machine, I started walkin' down the street ... and this guy hollered at me, and I waved." That "guy" was none other than Carl.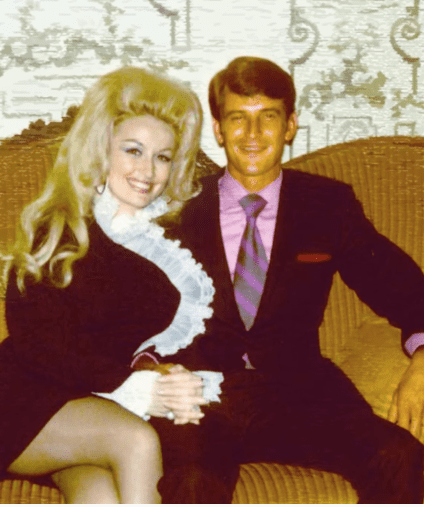 Dolly lived with her aunt and uncle and Carl visited her every day after that first meeting. He shared years later, "My first thought was 'I'm gonna marry that girl. My second thought was, 'Lord she's good lookin.' And that was the day my life began."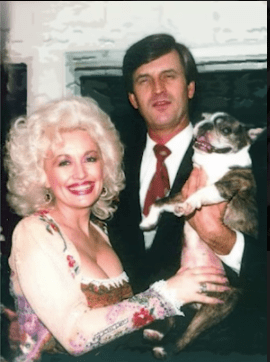 ---
SETTLING INTO NASHVILLE
After a week of hanging out together, he took her on their first date and introduced her to his parents. While romance was blooming, Carl joined the army and had a 2-year commitment for service. Dolly and Carl kept their love strong through the distance and besides, Dolly had a job to do!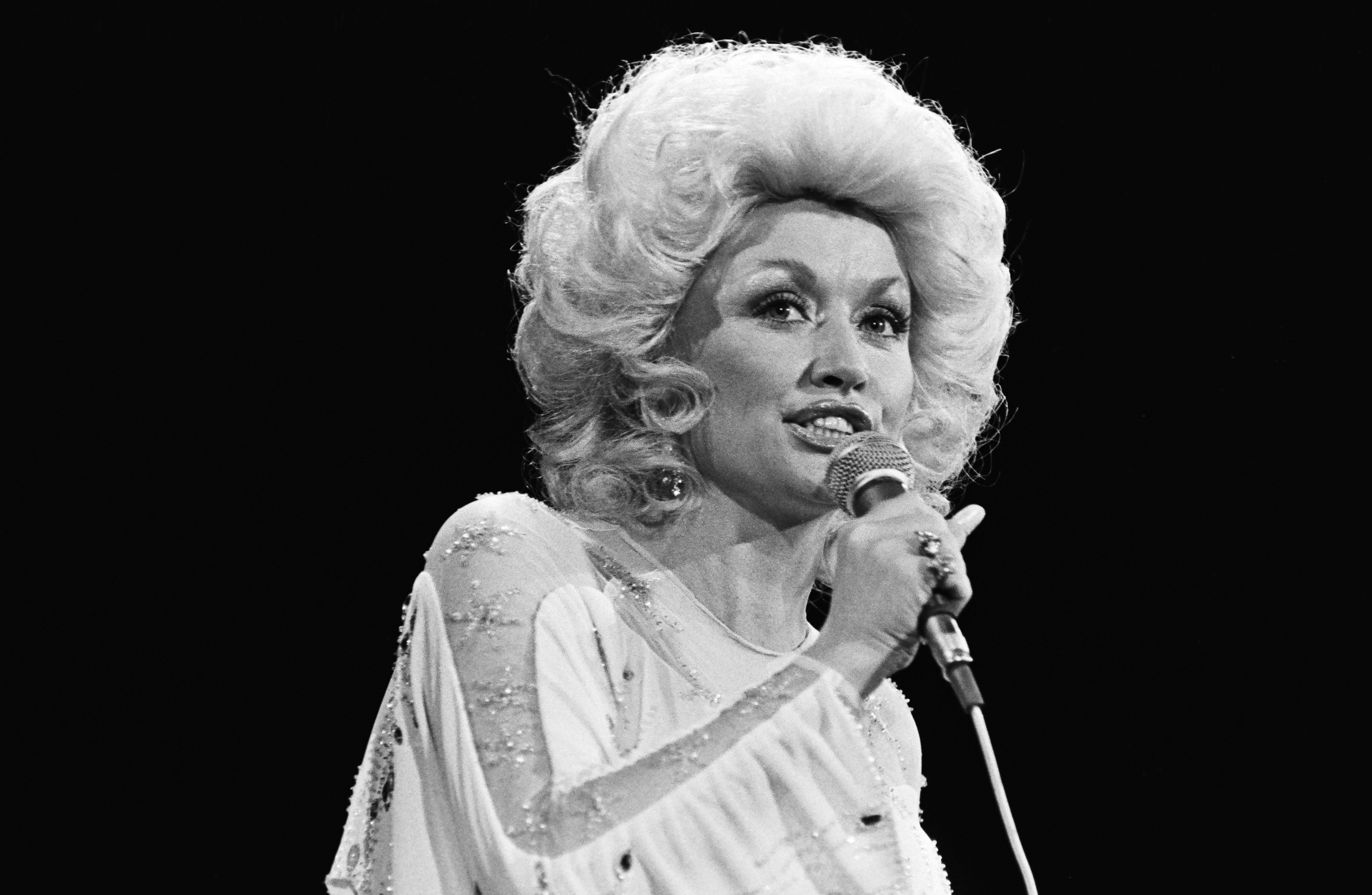 At first, she wrote songs with her uncle Bill Owens for big country singers like Hank Williams Jr. In 1965, Dolly signed to Monument Records. They initially had a couple of things wrong: they thought she was a bubblegum pop singer and they also didn't want her to get married to Carl when he came back from his service.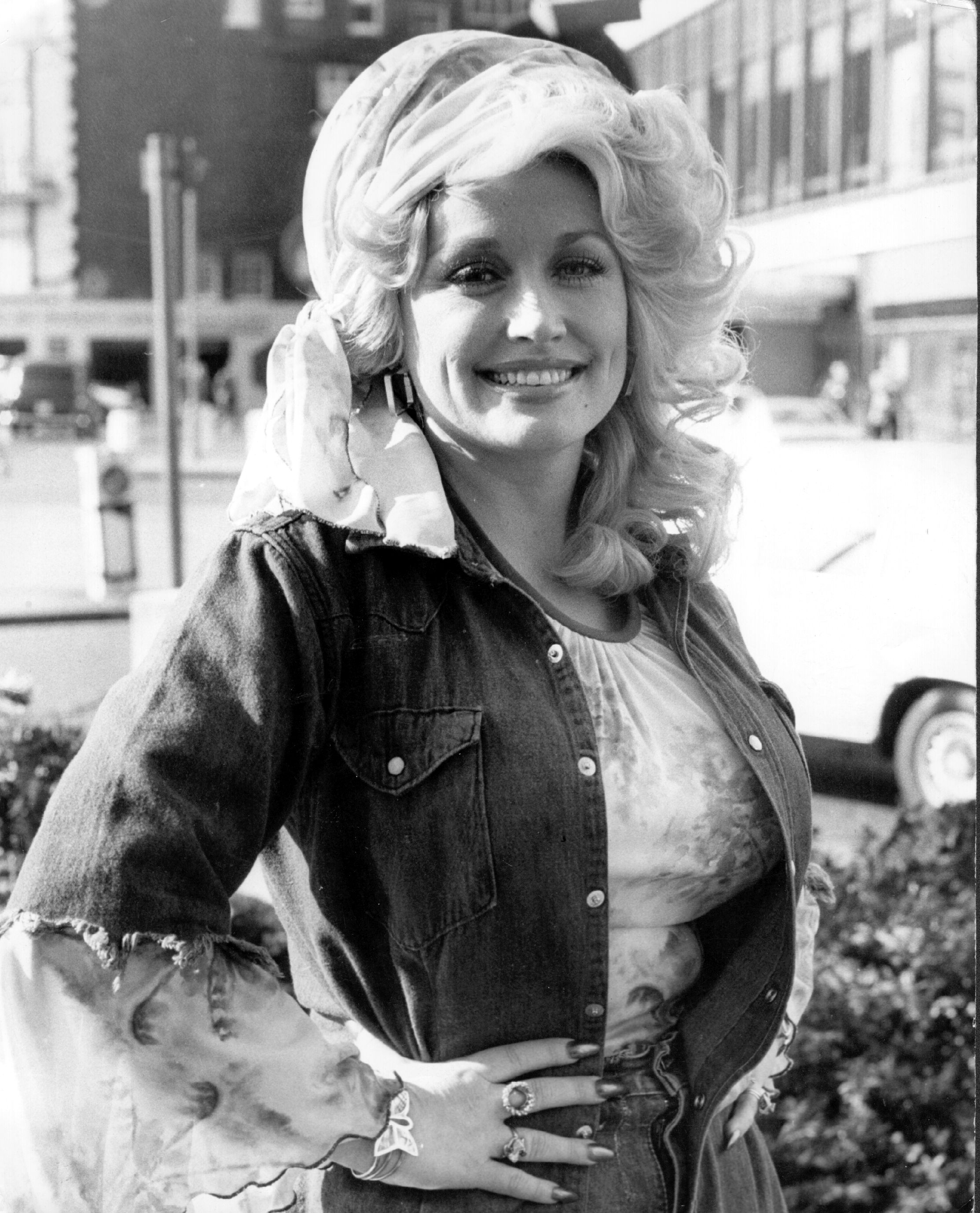 ---
THE SECRET MARRIAGE
"Everyone at my label — Monument Records and Fred Foster — had invested money in me and in building my career, so they asked me if I'd wait a year to get married." When he returned on May 30, 1966, they both escaped to Ringgold, Georgia and exchanged wedding vows in a private ceremony.
The only people of attendance were her mother, the Baptist preacher, and the preacher's wife. "I hadn't intended to marry," she told The New York Times. "I hadn't intended to find anybody, but you know how love goes." While she unknowingly found her life partner, Dolly knew she had to continue following her dreams as a singer and songwriter.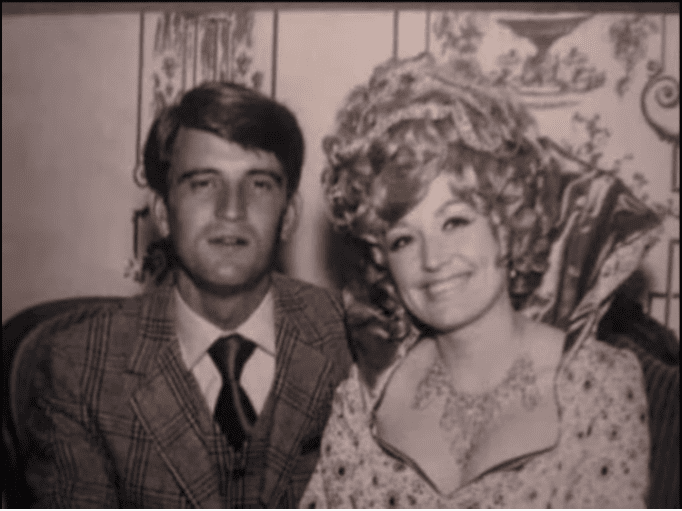 ---
OPPOSITES ATTRACT
While Carl ran his asphalt paving company and Dolly was making a name for herself in the country music scene. Monument Records changed their mind about the "bubblegum pop" phase after they heard her composition (and uncredited harmony) on "Put It Off Until Tomorrow" with Bill Phillips.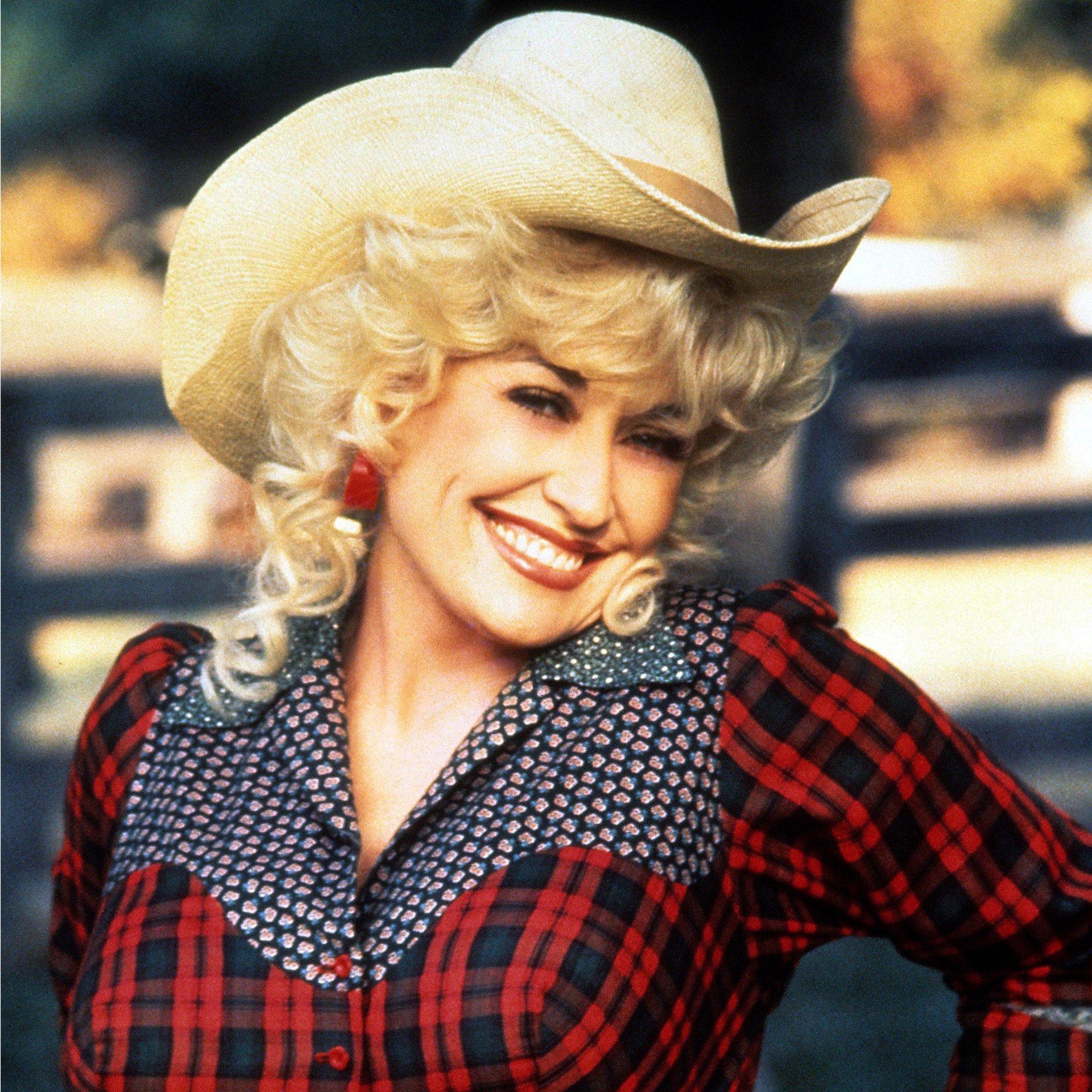 In 1966, she brought Carl to an award show and he was not a fan of the scene. "I love you, and I will support you in your career any way I can,  but I am not going to any more of these wingdings." And that's how it's been between them for over 50 years! We'll get back to their golden anniversary.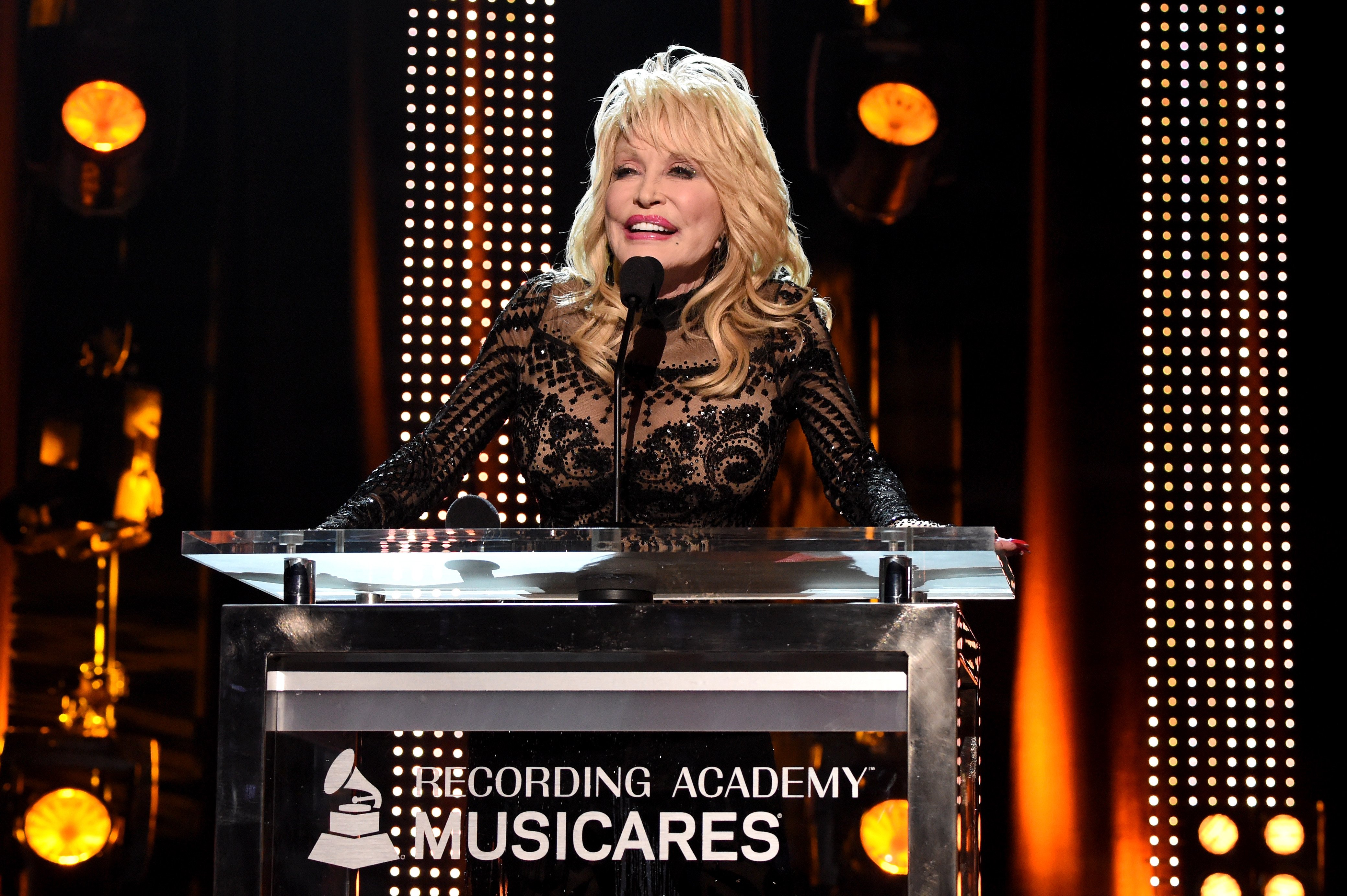 ---
MAKING A NAME FOR HERSELF
In 1967, she released her first two country singles "Dumb Blonde" and "Something Fishy" which both reached the country charts. In the same year, her debut studio album Hello, I'm Dolly was released. In the same year, Porter Wagoner invited Dolly to sing on his show after Norma Jean left the show.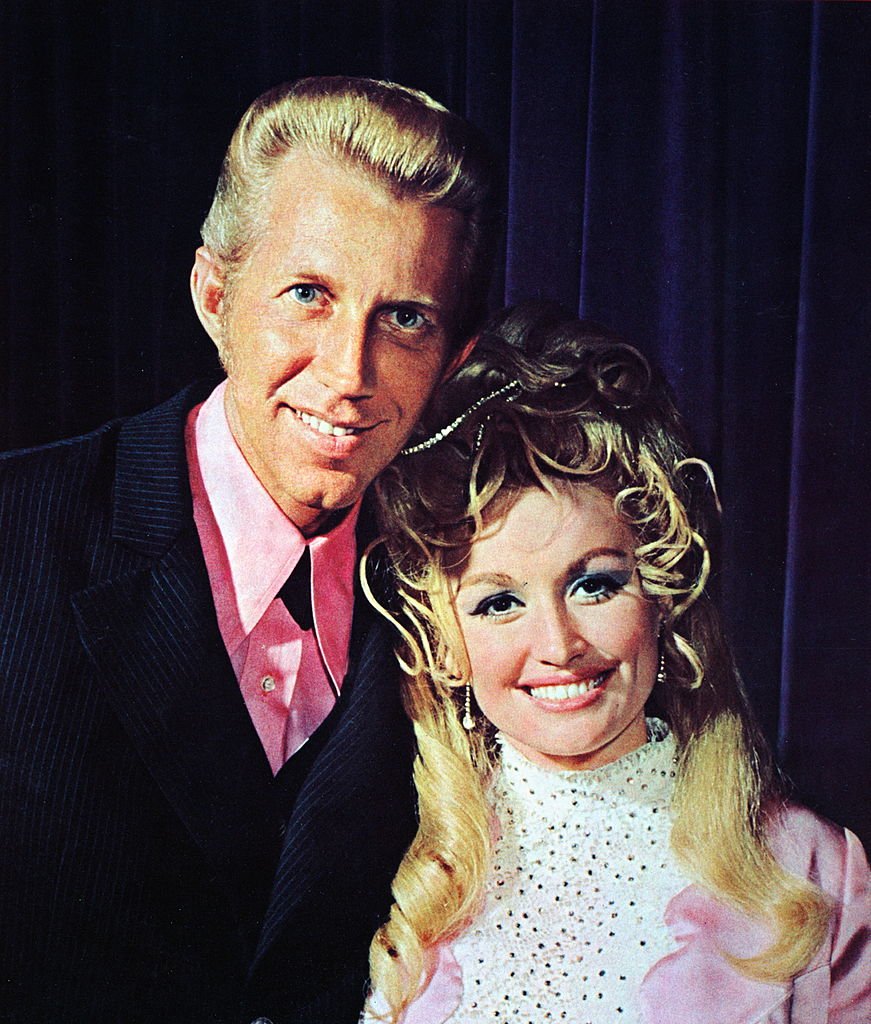 Dolly left Monument to sign with RCA Victor with the help of her Nudie and Manuel suit-wearing partner, Wagoner. In late 1967, they dueted over a remake of a Tom Paxton original: "The Last Thing on My Mind" and topped the country charts in early 1968. Despite the country duo's success, Dolly's solo music wasn't garnering a lot of attention.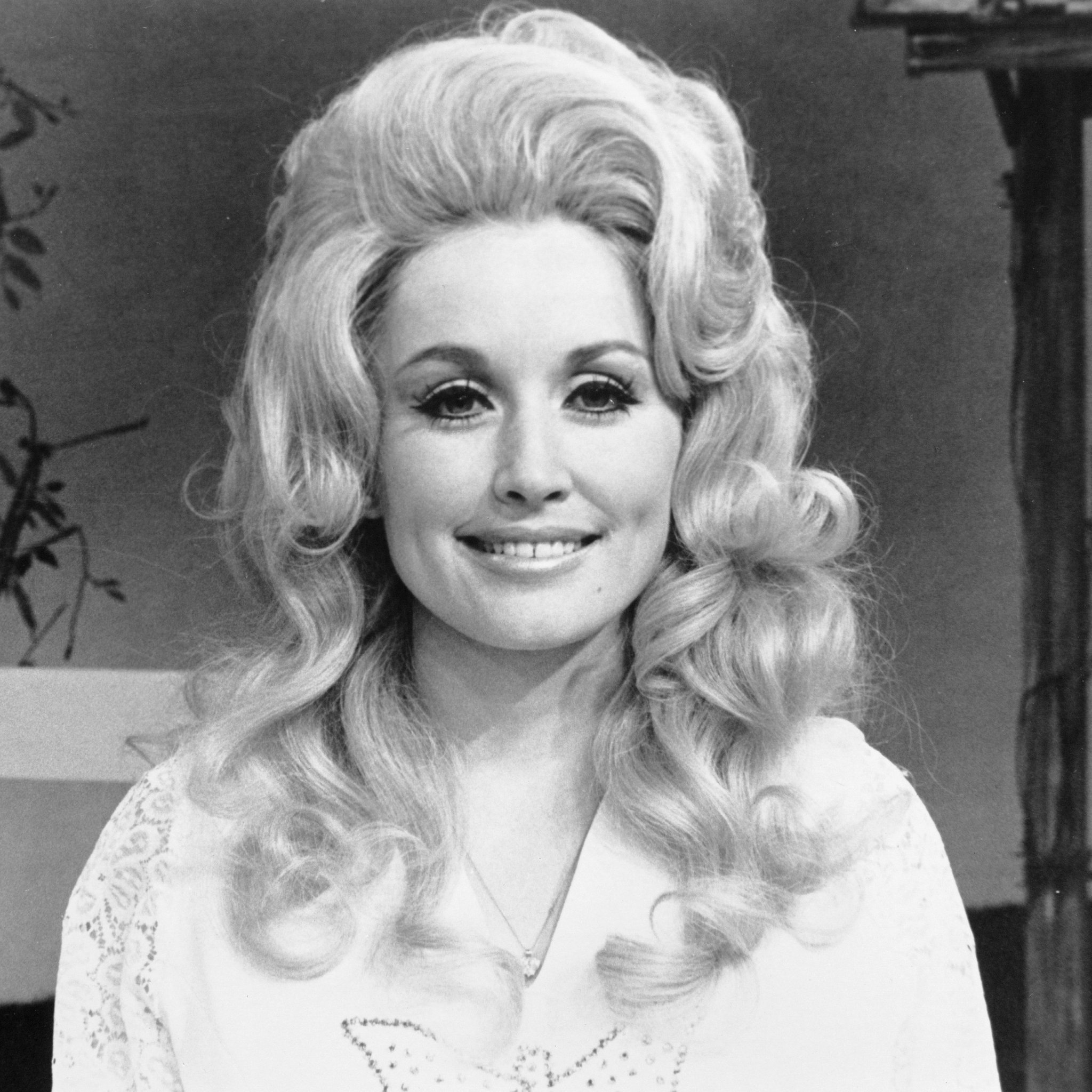 ---
BECOMING A COUNTRY QUEEN
In 1970, Wagoner came up with the bright idea of releasing a country classic: "Mule Skinner Blues" and it worked! I should make it clear that mule skinner is a term for someone who drives mules. Anyway, the song reached #3 on the country charts and she earned her first Grammy nomination for Best Country Vocal Performance.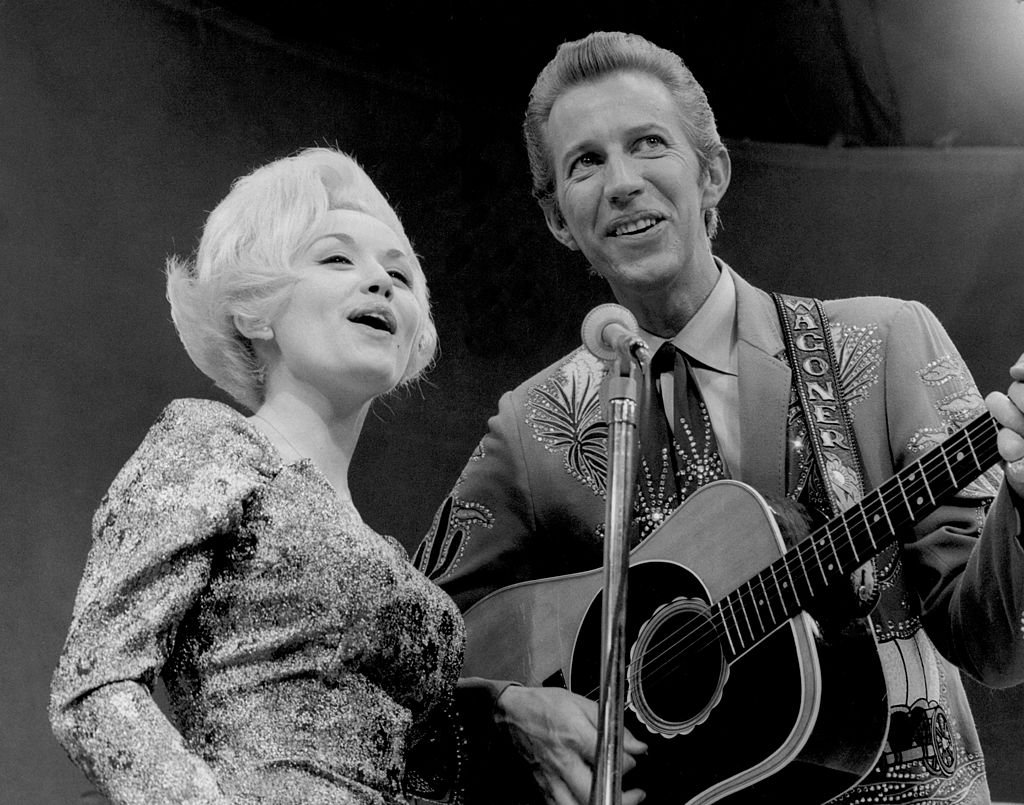 The hits didn't stop! The 70s became Dolly's decade with her release of some of her most notable solo hits: "Coat of Many Colors" released in '71, "Touch Your Woman" in '72, and, a personal favorite to many, "Jolene" in '73. She worked with Wagoner until 1974 when she left his show and released "I Will Always Love You."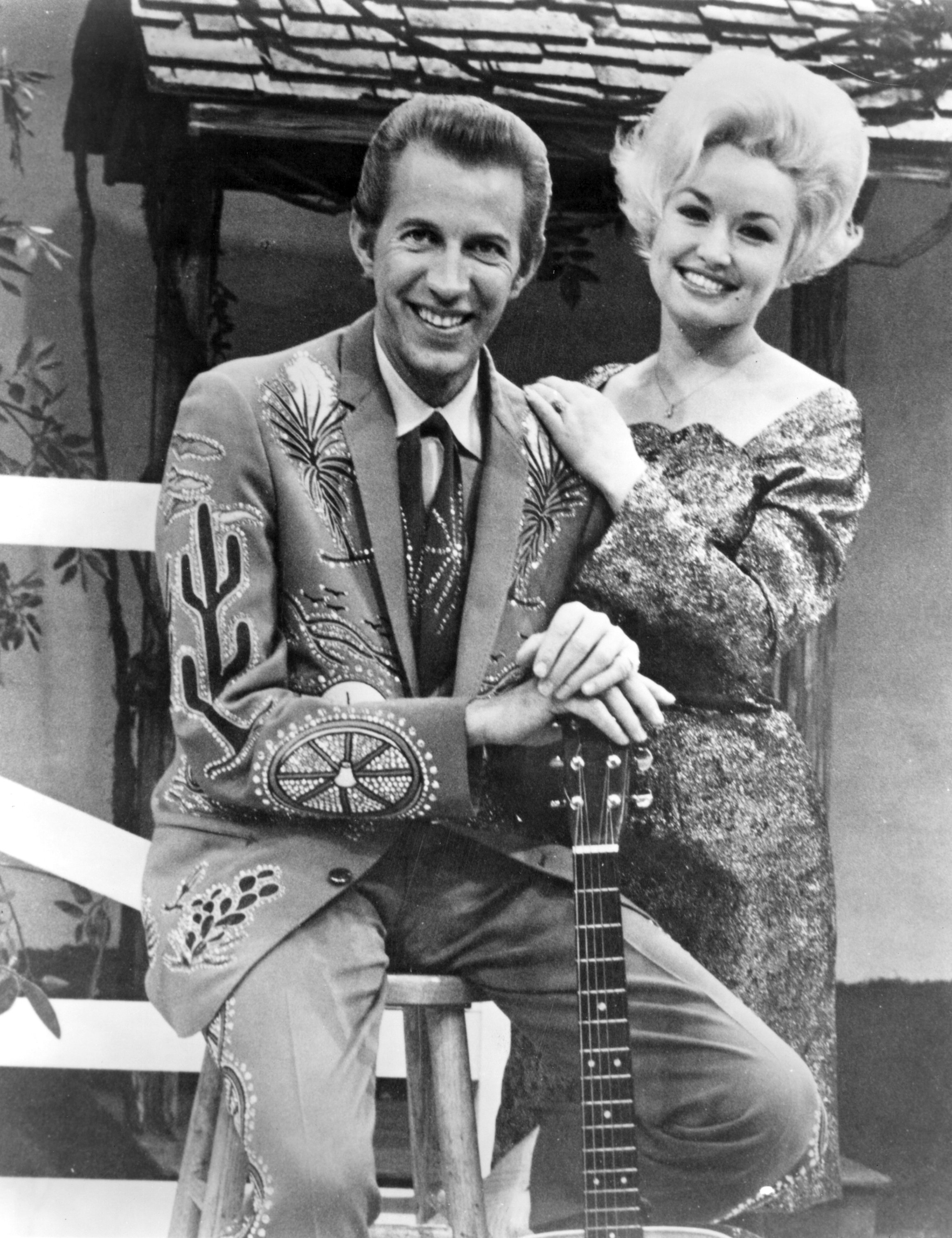 ---
I WILL ALWAYS LOVE YOU
You could probably pick out the bittersweet and heartfelt ballad from the first three chords. Dolly's most famous song, "I Will Always Love You" has been re-recorded a lot over the years, most notably by Whitney Houston, who recorded the cover for the 1992 film The Bodyguard.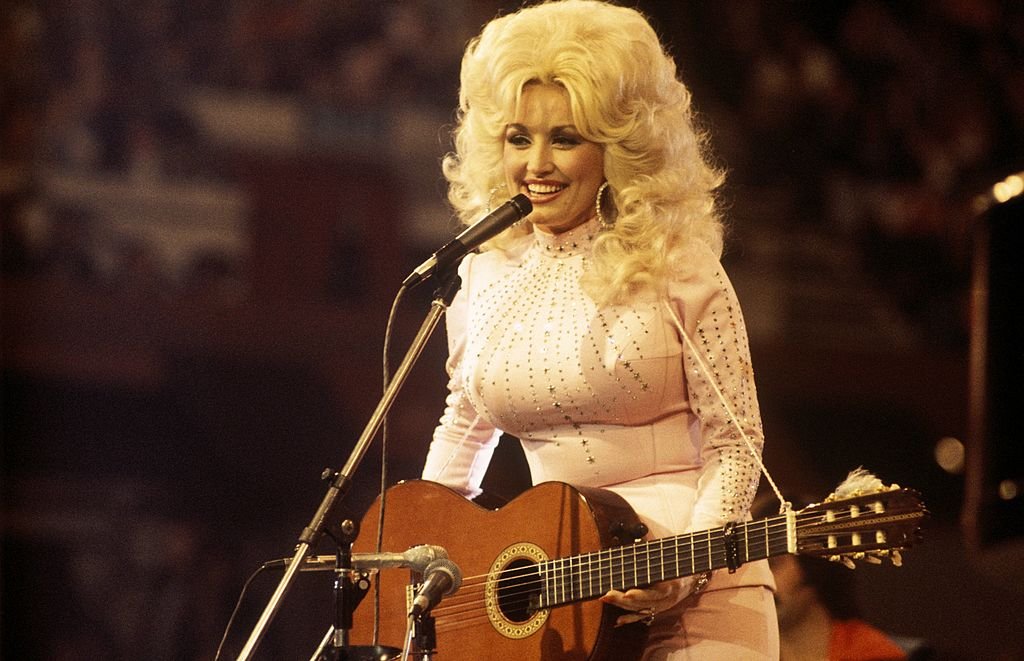 Many people don't know that Dolly wrote the hit song in 1974 in an effort to break out from her role on Porter Wagoner's syndicated television show, which she had been on for seven years already -- two years over her intended plan! Parton told Country Music Television (CMT) she wanted the song to convey a message of gratitude.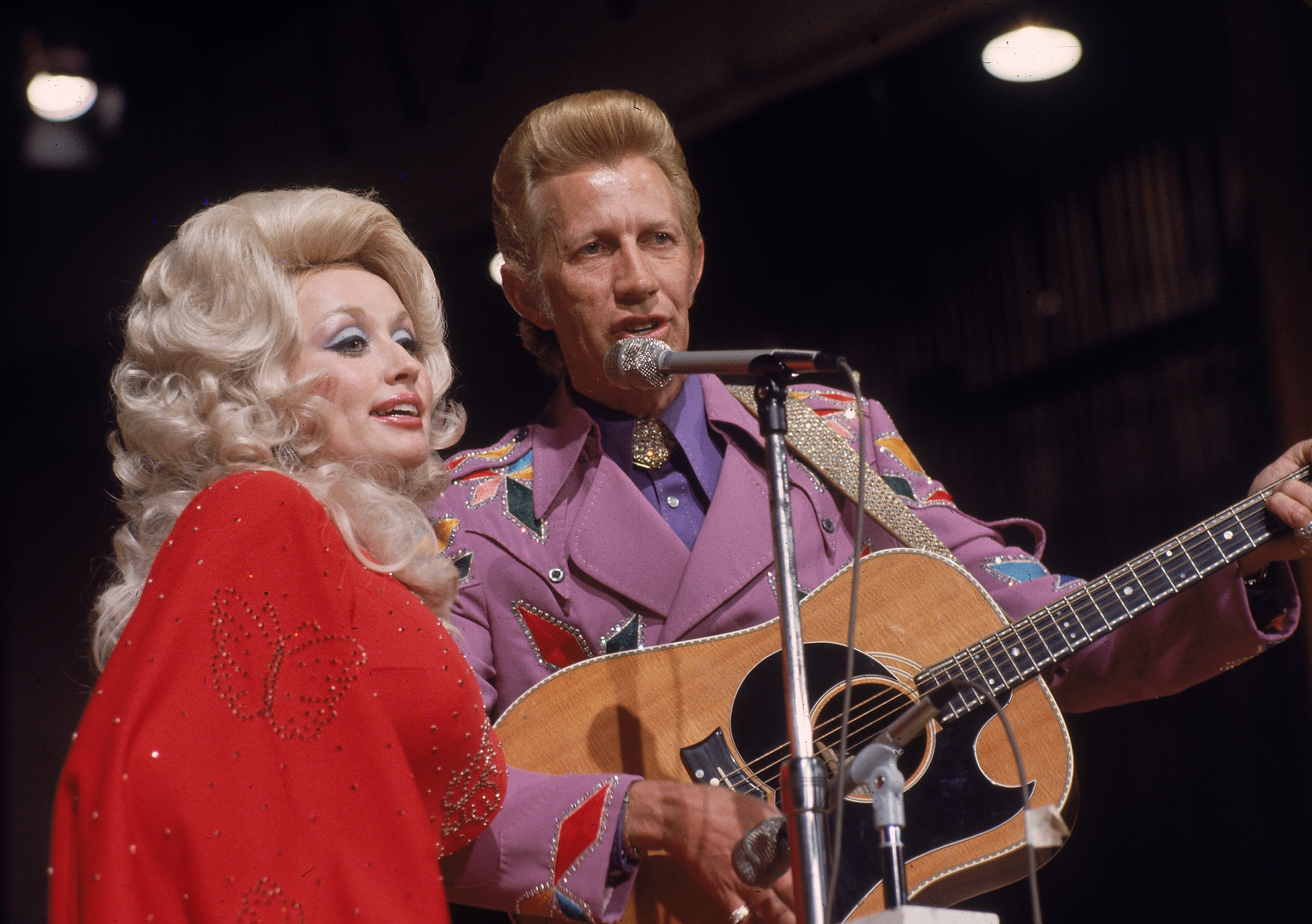 ---
WORKIN' 9 TO 5!
What a way to make a living. By the mid-70s, Dolly was a household name. From '76 to '77 she was hosting Dolly, her own variety show. It only lasted one season and while the ratings were high she would go on to admit her disappointment with the end product.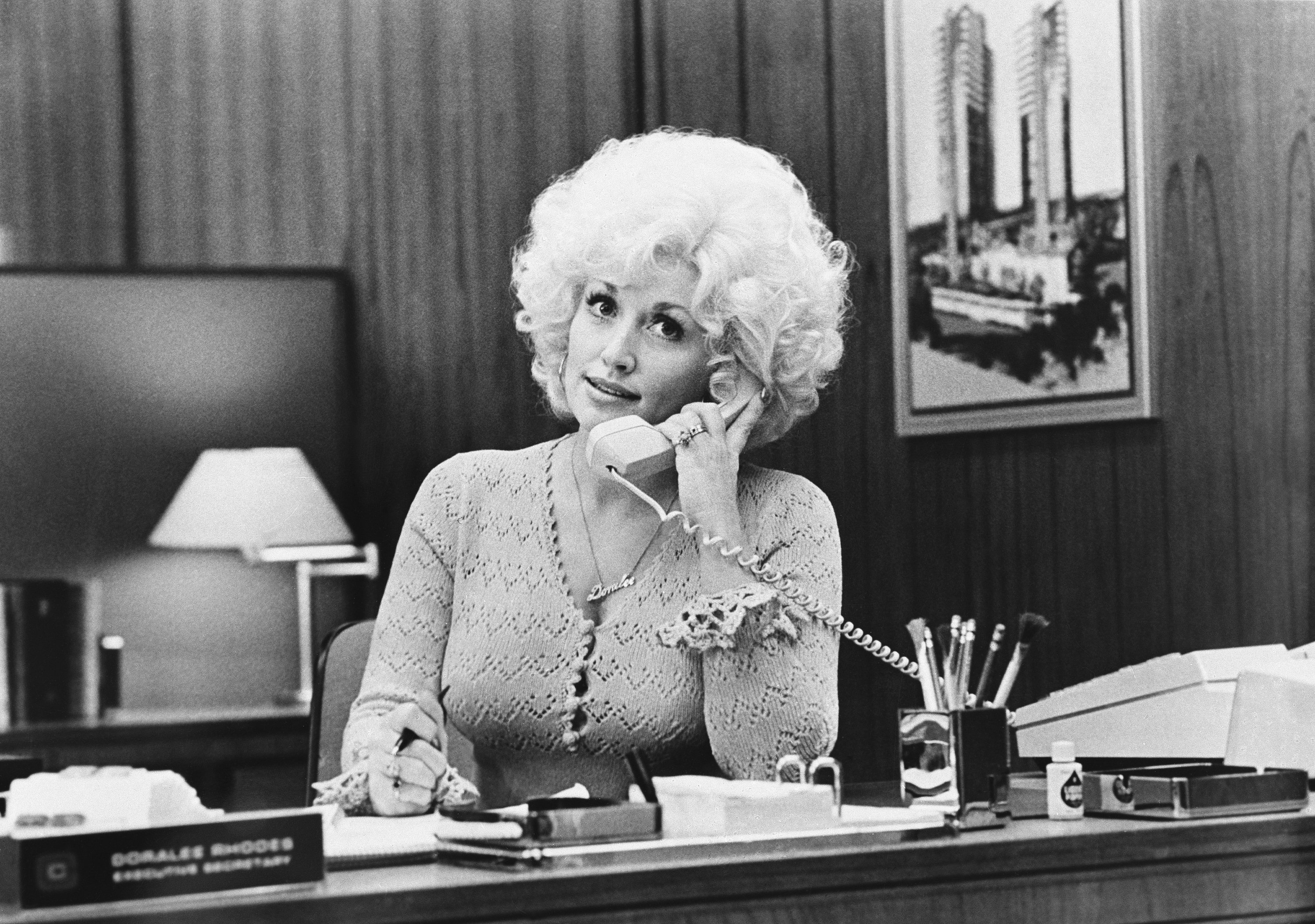 In 1980, Dolly starred in her first film alongside Jane Fonda and Lily Tomlin. 9 To 5 followed three women getting revenge on their boss and brought awareness to discrimination against women in the working world. The film was a box office hit! Dolly received a number of nominations for her role and the title song 9 To 5.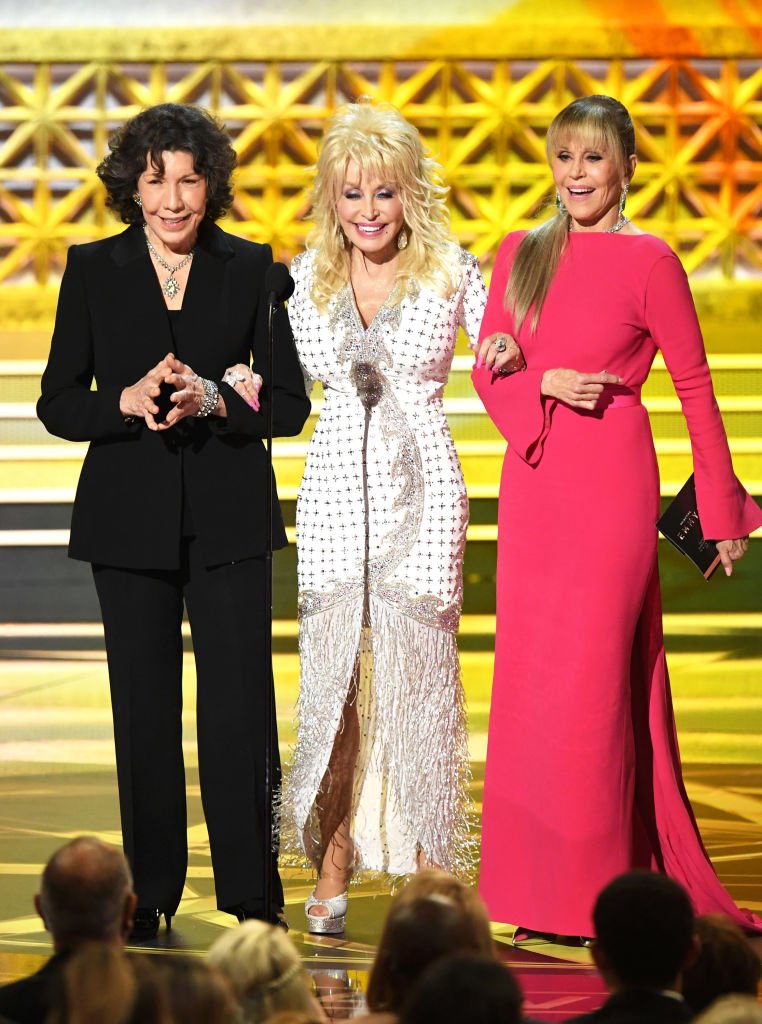 ---
ISLANDS IN THE STREAM
Three years later, Parton and her good friend Kenny Rogers would release Island in the Stream, their second pop number one hit. In 1983 the song would go on to spend two weeks in the number one spot on Billboard's Hot 100 list, replacing Bonnie Tyler's Total Eclipse of the Heart.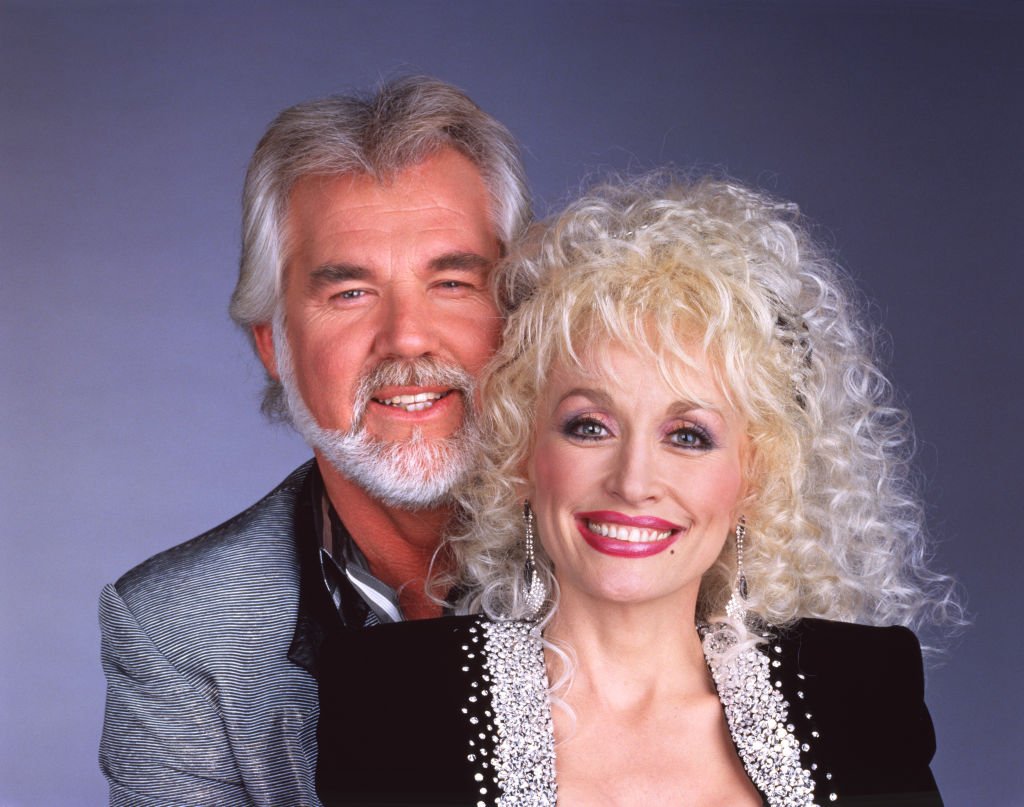 Dolly's relationship with Kenny Rogers had always been a point of speculation amongst the media and fans during their early years as an unofficial musical duo. After collaborating together on a number of songs and a Christmas album, many people wondered if there was something romantic happening between the two, despite both being in happy marriages.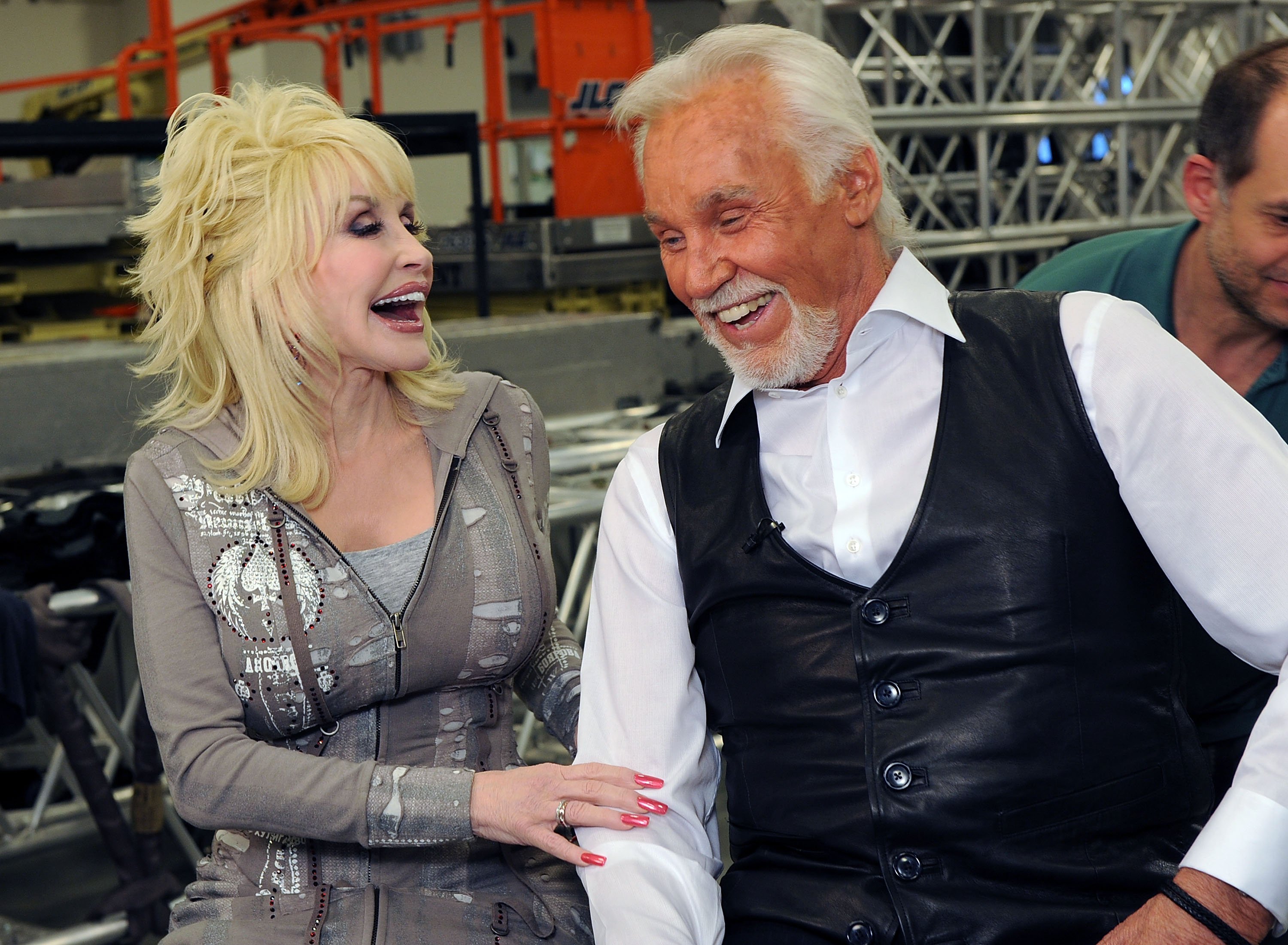 ---
THE PRESENT 
It's been 54 years since Dolly and Carl snuck away to marry in Ringgold, Georgia and since then the country icon's life has changed tremendously. In 1986 she opened her own amusement park in Pigeon Forge, Tennessee, Dollywood. 21 years later, she released the first single from her record company Dolly Records. Carl has been there for it all!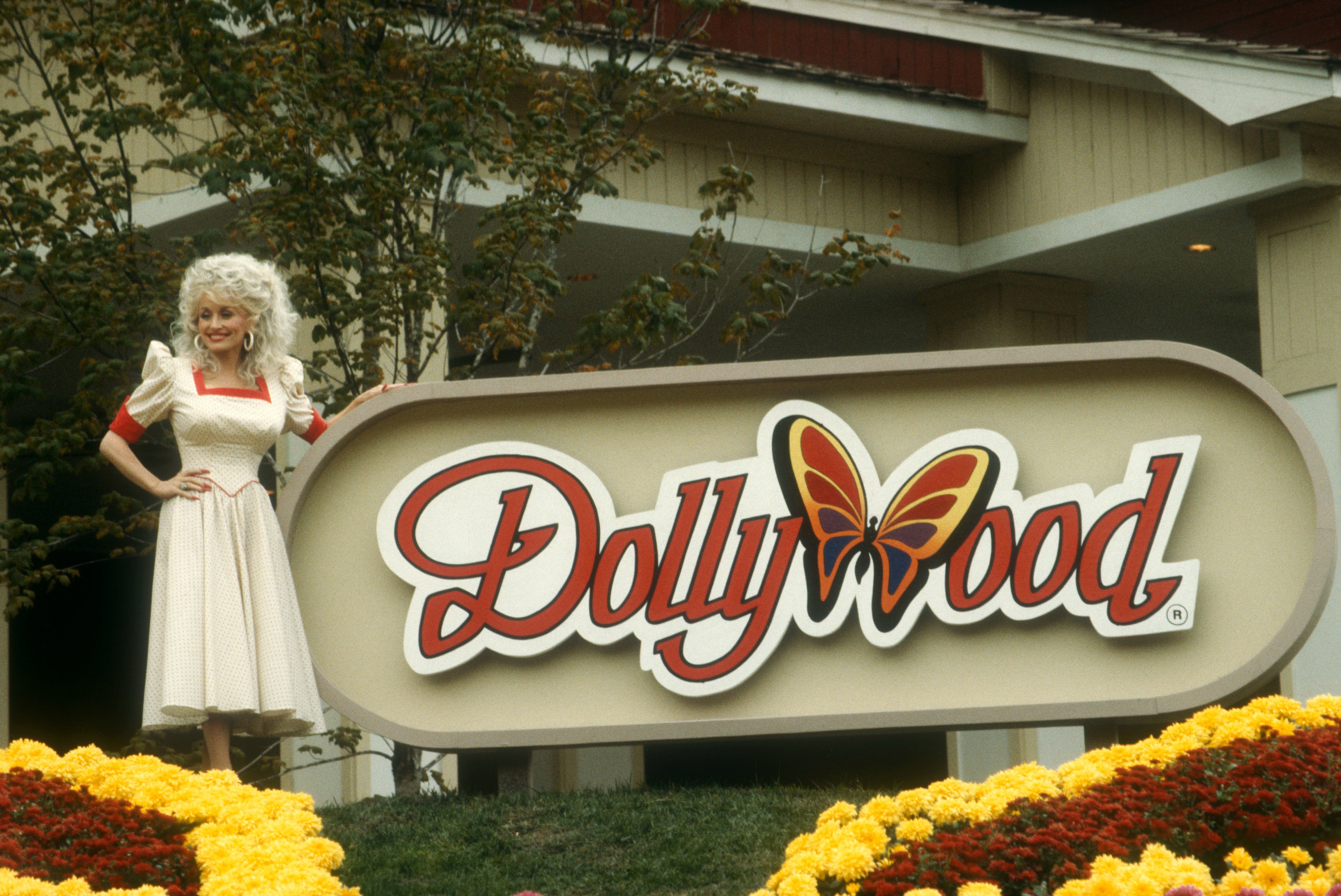 Parton told People that although Dolly and Carl didn't have any children together, the two helped raise several of her younger siblings, which granted her the nickname Auntie Granny by her nieces and nephews, while Carl goes by Uncle Peepaw. The name would later become the name for her famous Dollywood restaurant.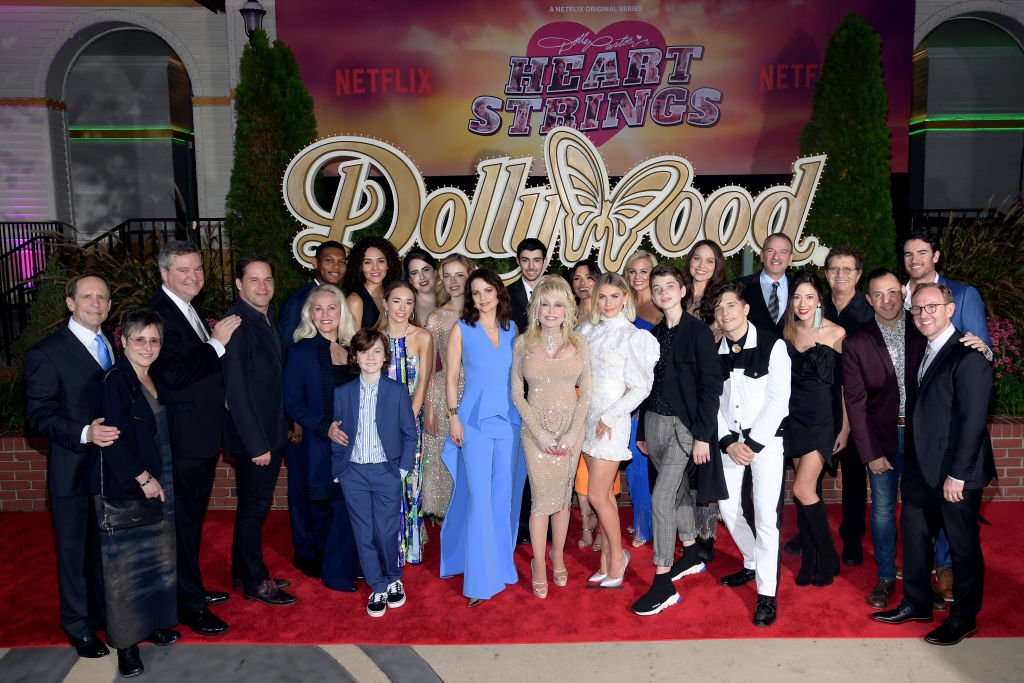 ---
50 AND BEYOND
The couple renewed their vows in 2016 for their 50th anniversary. "we're completely opposite, but that's what makes it fun.," Parton said in an interview with People. "He loves to hear about the things I do. I love to hear about the things he does. So we enjoy each other's company. We get along good."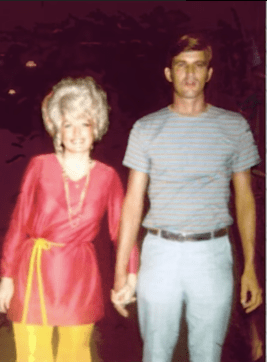 In 2001 Dolly released the song Marry Me as a perfect tribute to her long-lasting love. "My songs are the door to every dream I've ever had and every success I've ever achieved." Whether you like country or not, Dolly bridges all genre gaps with her ability to tell stories through her music.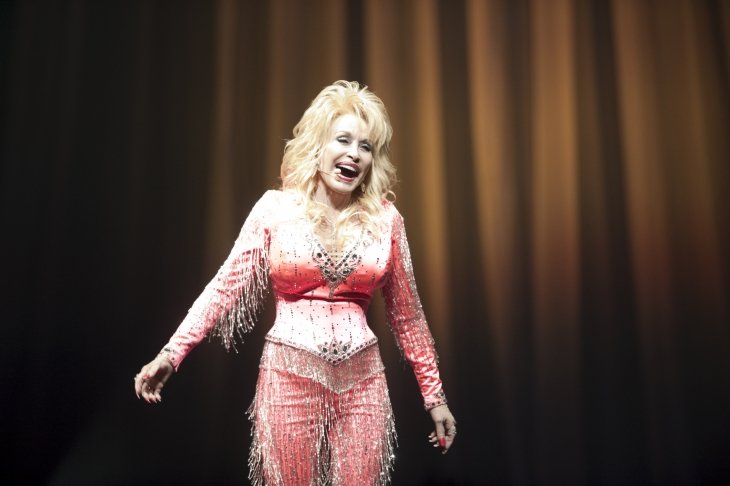 Sources: People Magazine, Billboard