Closer Look at 'Wheel of Fortune' Pat Sajak's Family
Patrick Leonard Sajdak or more commonly known as Pat Sajak is the personality behind the famed, Wheel of Fortune. But has he been as fortunate in the relationship department? We have the full scoop on his marriage and family life. Let's dive in!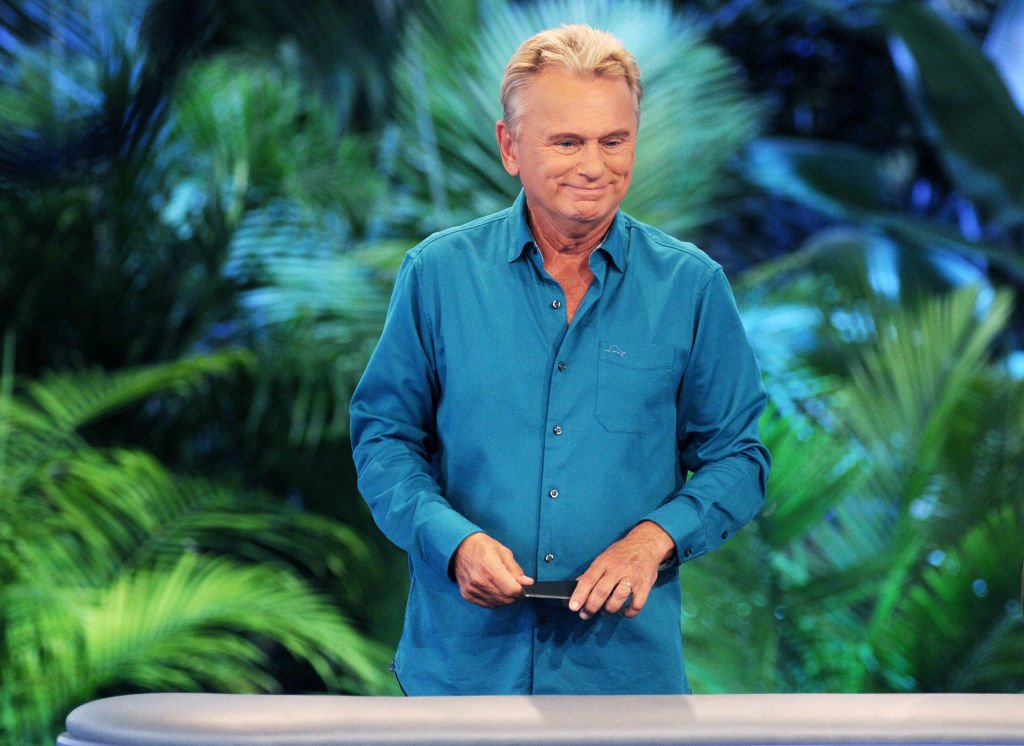 ---
The Record-Breaking Game Show Host
Pat has his beggings as a Nashville weatherman but has swiftly moved on to become one of the most famous show hosts on TV. You may know him from the game show, Wheel of Fortune. But a less known fact is his record-holding career span. In 2019 he broke a world record!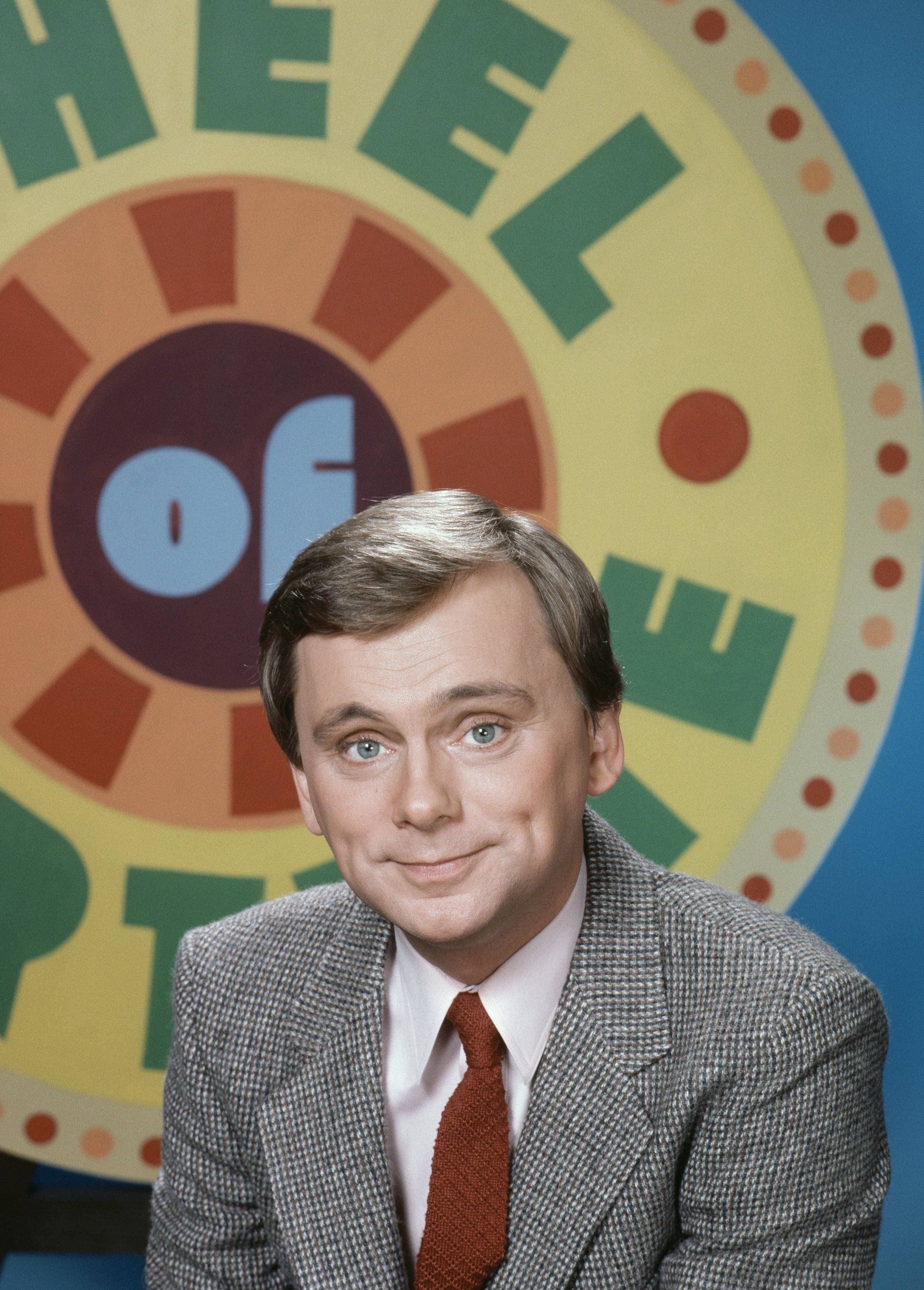 He is now the game show host with the longest-running career! He's been on the show for over 38 years and his contract goes on until 2022. By then he'll have been going at the Wheel of Fortune for four decades! Wow, what a man. Maybe he'll even extend his tenure...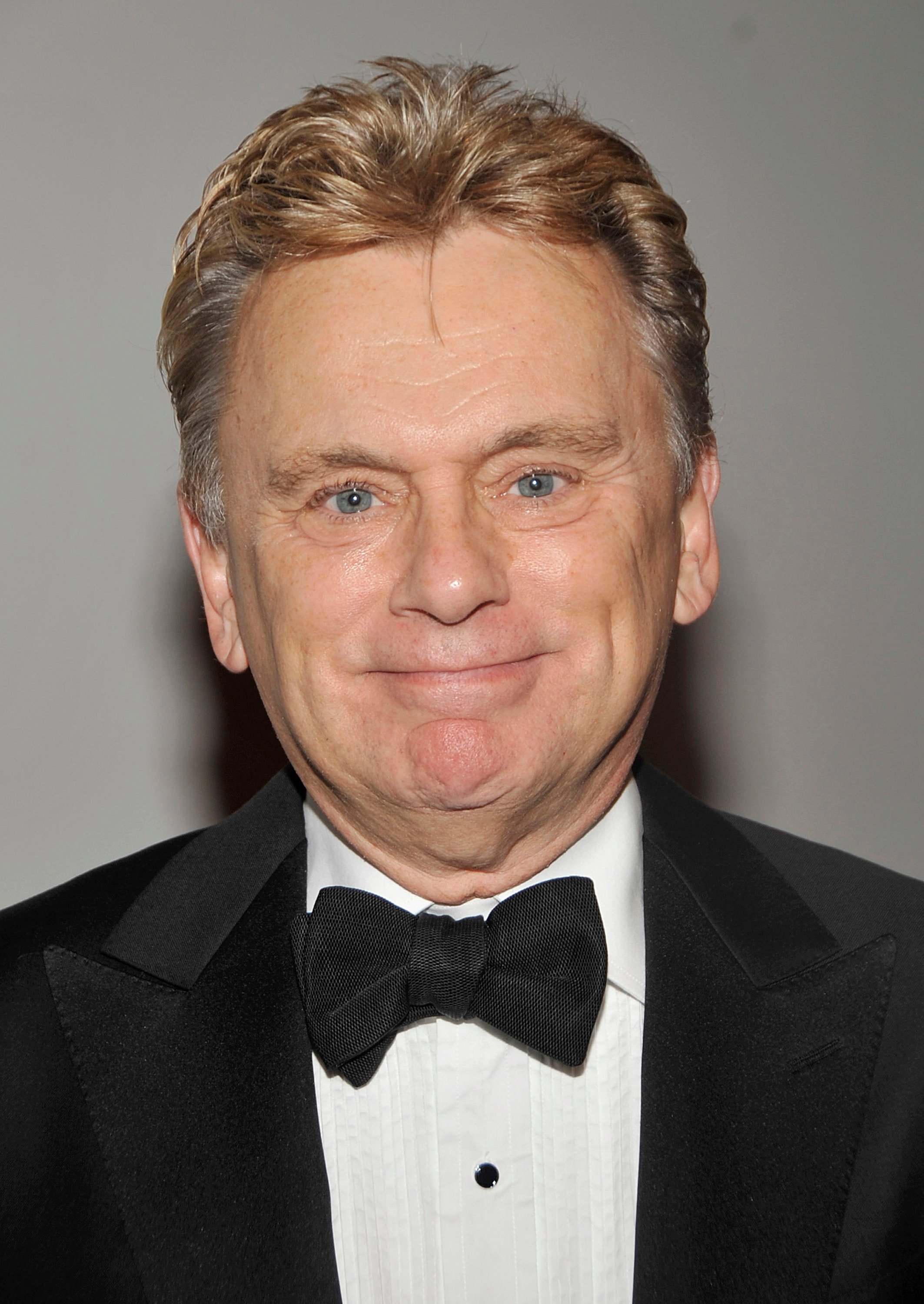 ---
His Unexpected New Bride
While Vanna White is Pat's on-air partner, the host found another love later in his life. When he wed Lesly Brown in a candle-lit ceremony, an emotional Vanna was by his side again, along with over a hundred other distinguished guests. Pat never saw himself getting married again.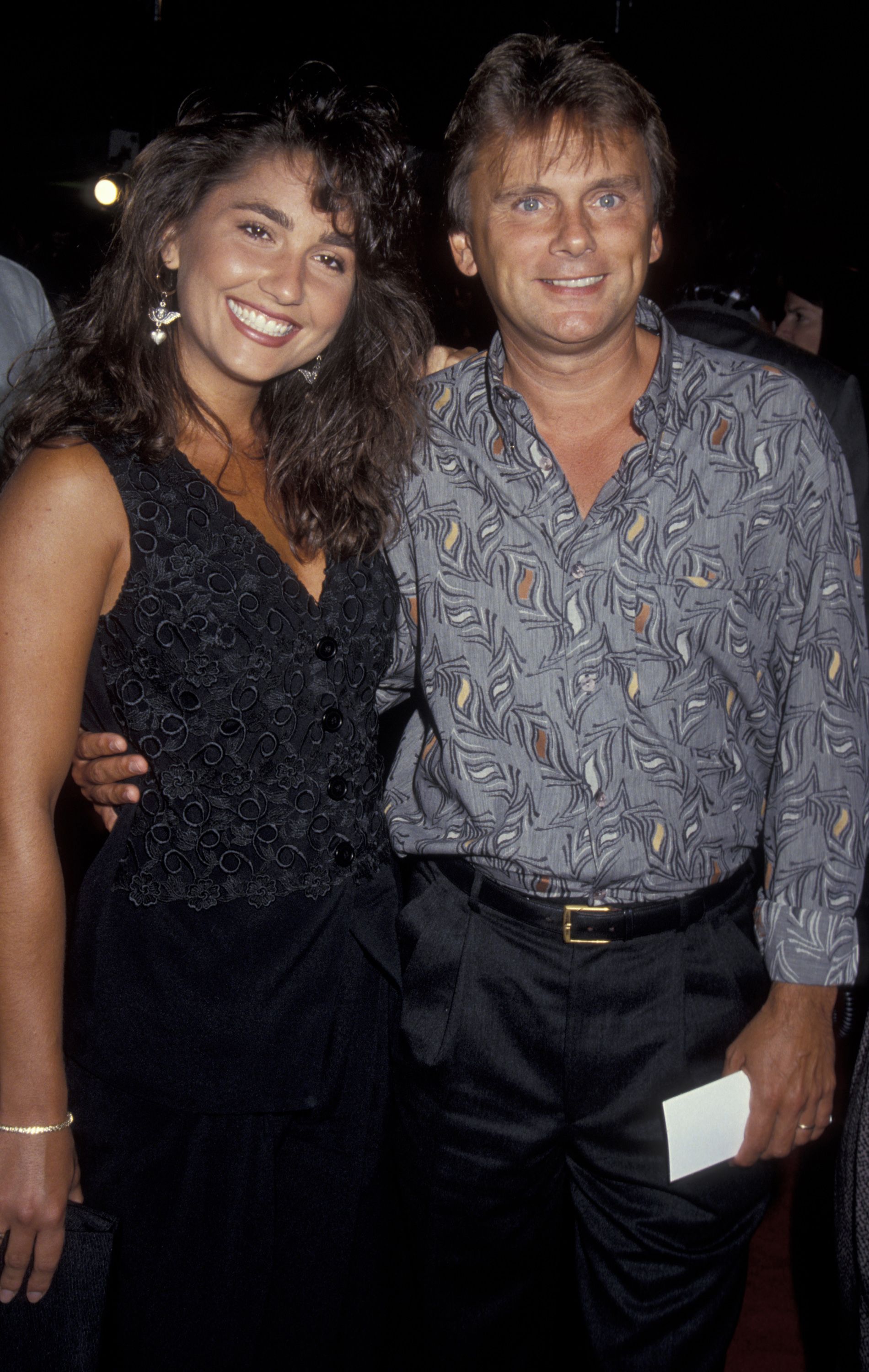 In fact, after his seven-year marriage to Sherril ended in the nineties he was certain that his prospects of love were over. But he found himself saying "I Do" at the age of 43. Millions of his fans were surprised at the announcement but happy for him nonetheless.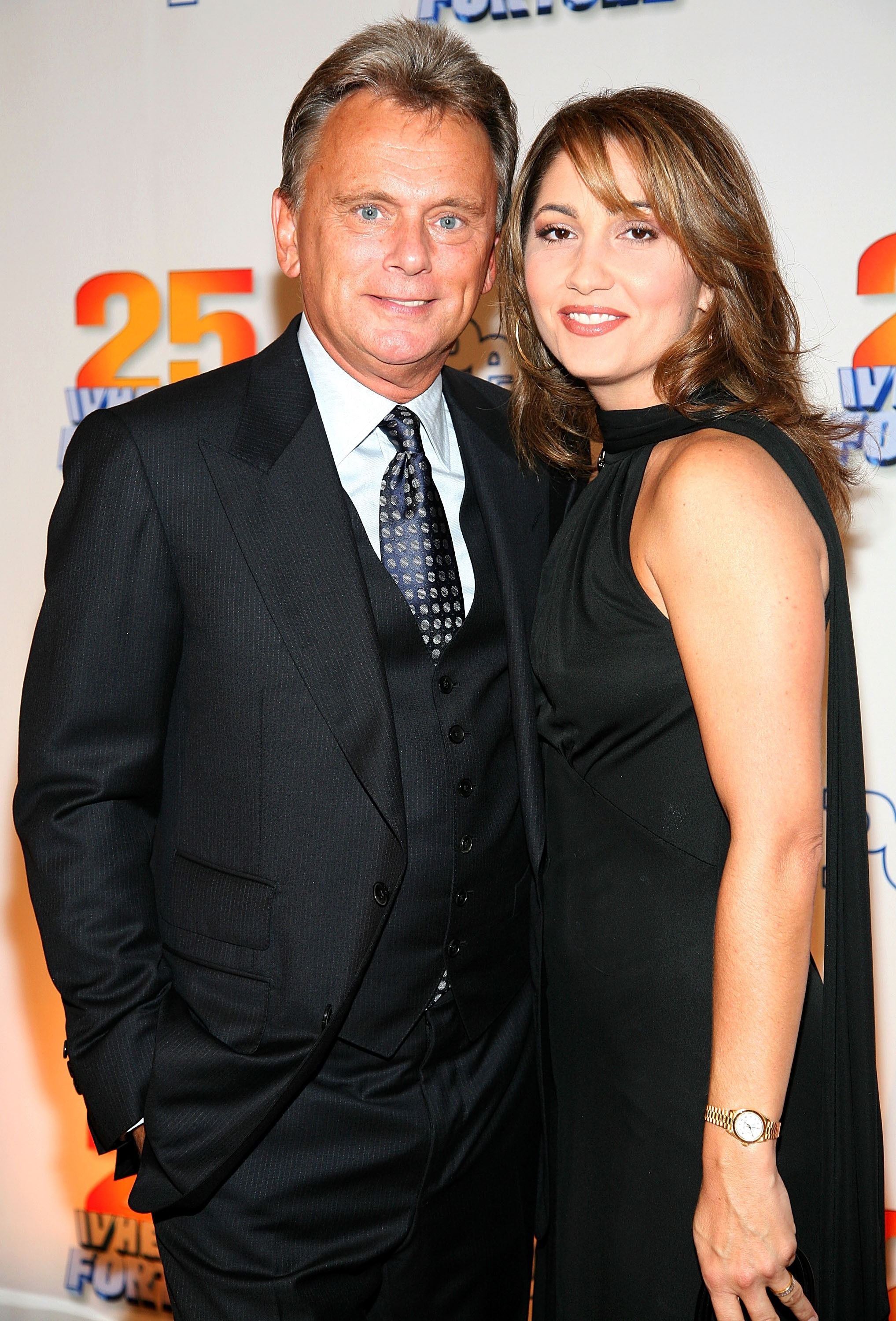 ---
Meeting His Future Wife
Pat spoke about how he met his now-wife Lesly in 1988 and the lack of sparks in the air... He said:
"There was no electricity in the air. The subject of you didn't come up in my car ride home."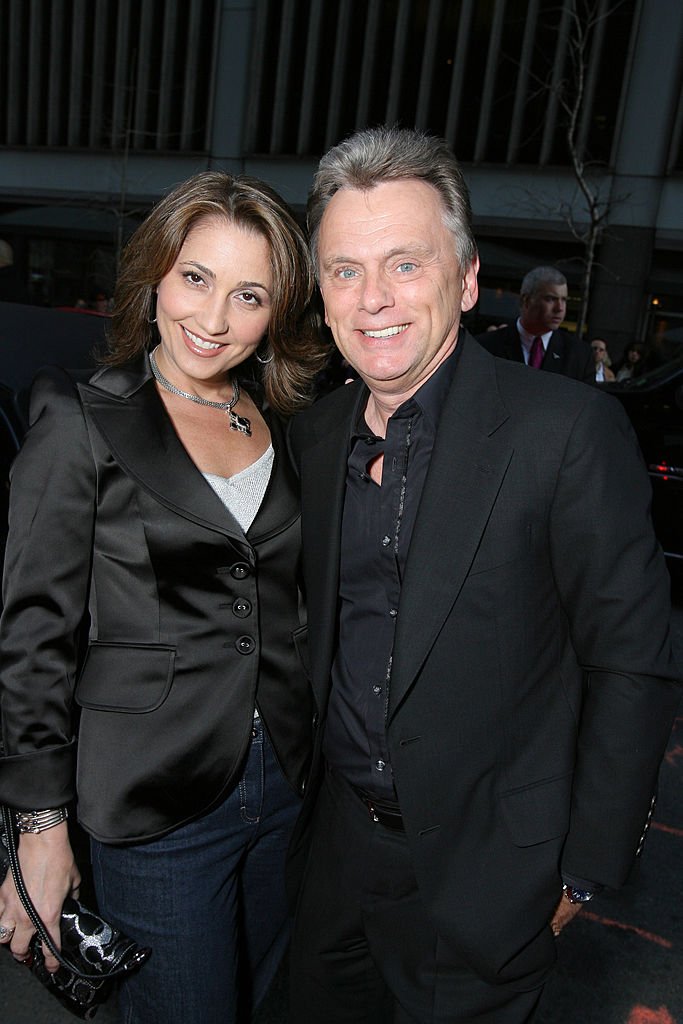 Despite this lack of "love at first sight" the pair struck up a friendship over the years. By 1989 it was pretty clear that they wanted more from their relationship but neither parties were willing to take the first step. Fast-forward a few years and they embarked on a romantic relationship.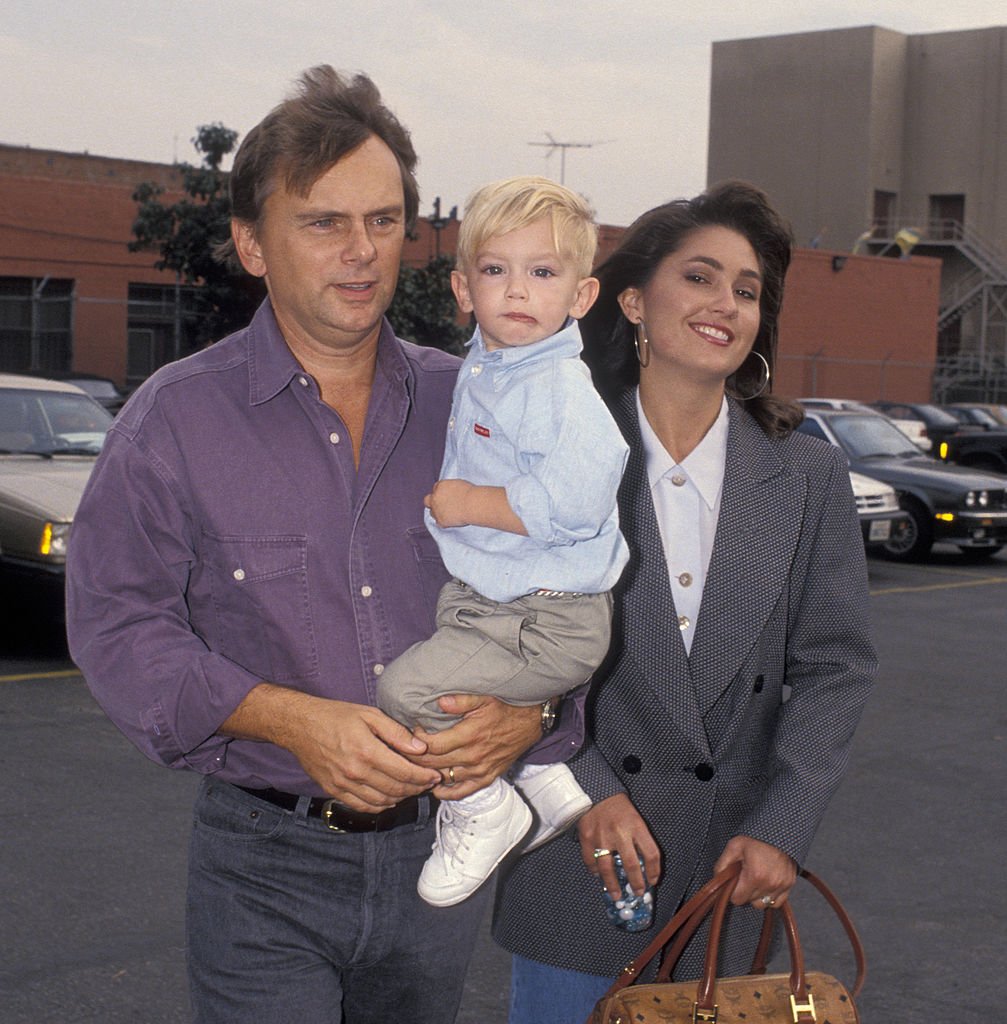 ---
Their Old-Fashioned Wedding
But talks of marriage didn't seem to be anywhere on the table. When he told his friend, Dan Miller, about his plans to propose, Miller though Pat might be a bit crazy because the plans were so unlike Pat. A mere four months later and Lesly was sporting a three-carat ring.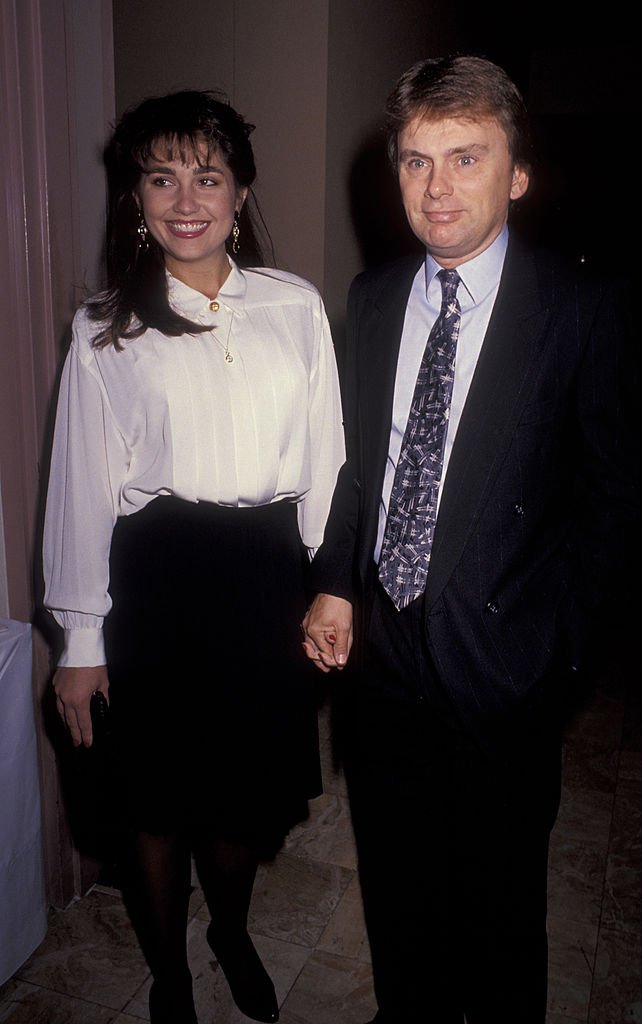 The wedding was pretty vintage and old-school. In an antique church, Lesly took Pat's breath away in her magical gown. The happy atmosphere and contentment of both the bride and groom make it almost impossible to realize that they have a 19-year age gap.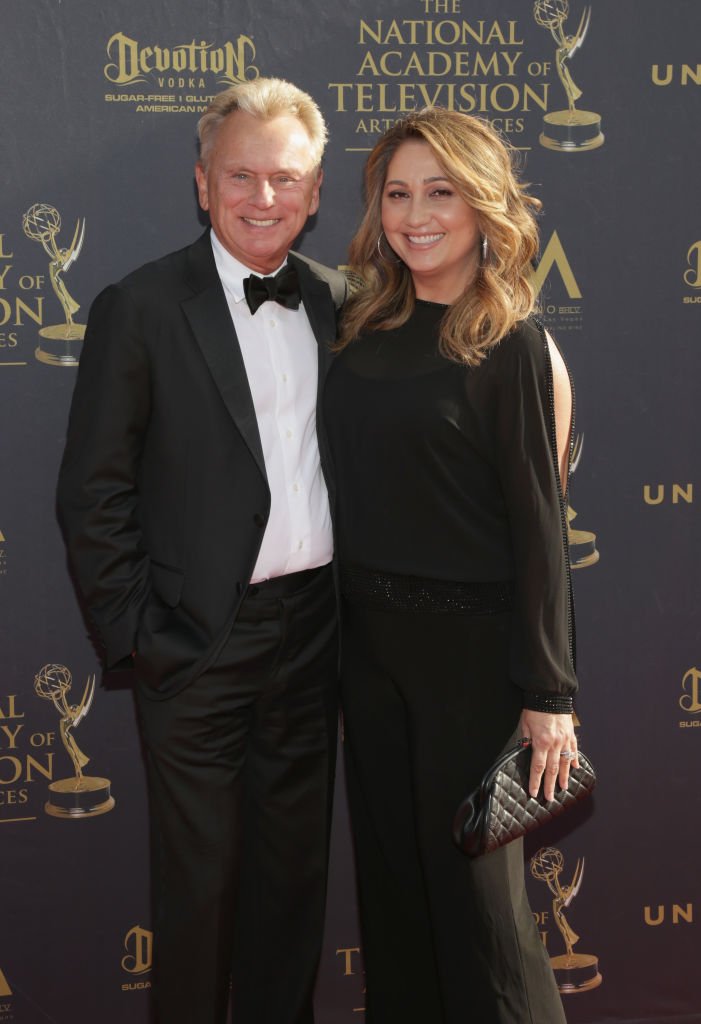 ---
His Parents In Law Are Happy For Them
Even their families were excited by the prospect of the union. The bride's father, a dentist, said this:
"I finally have a boy in the family, I gave him a little car for Christmas and next year I am going to give him an electric train. He has gorgeous teeth."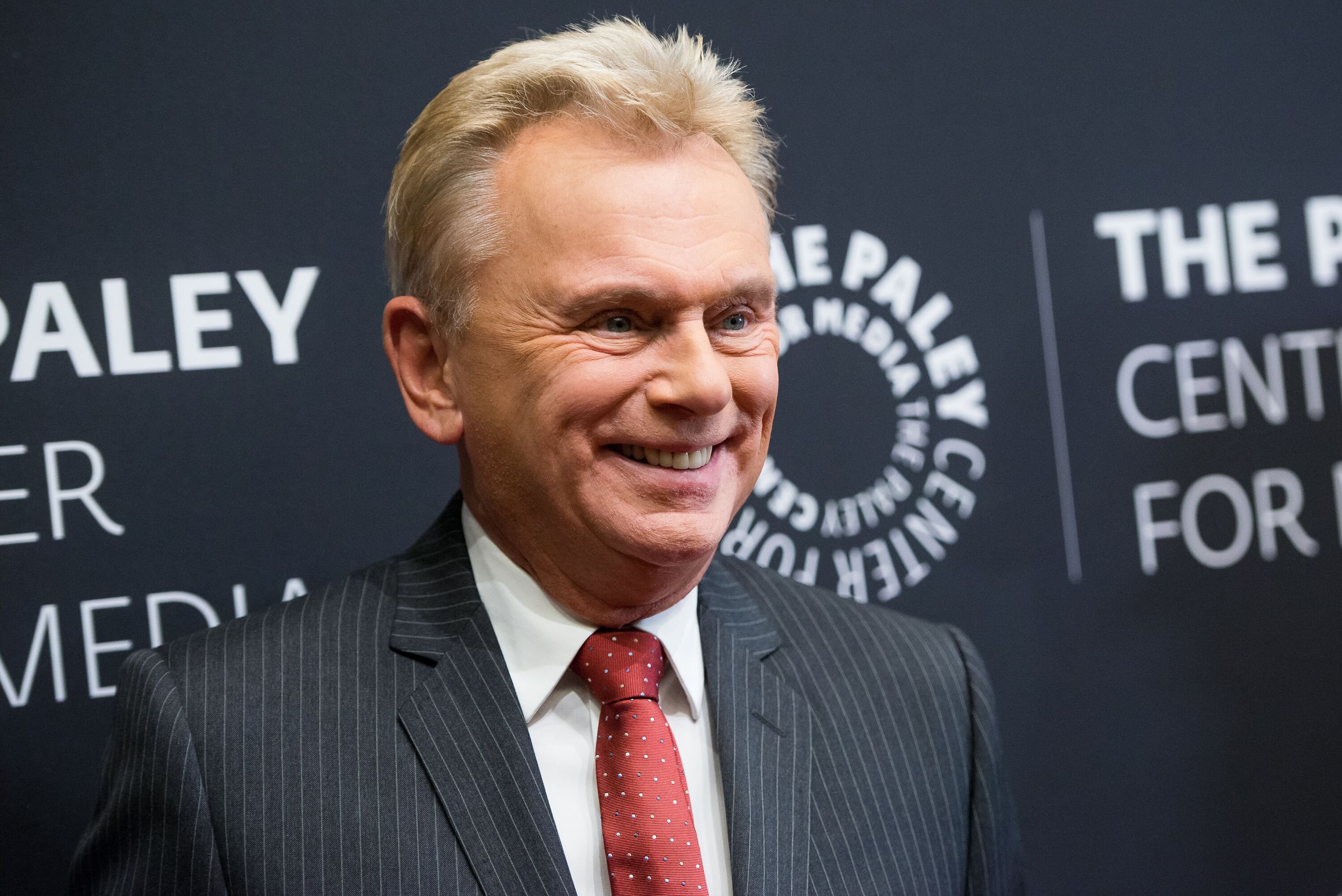 Mother Maria added a slightly funny comment about how they'll probably never watch their new son on TV:
"This might be horrible to say, but we don't watch TV that often, and that is not going to change even if Pat is our son-in-law. We prefer reading and decorating the house."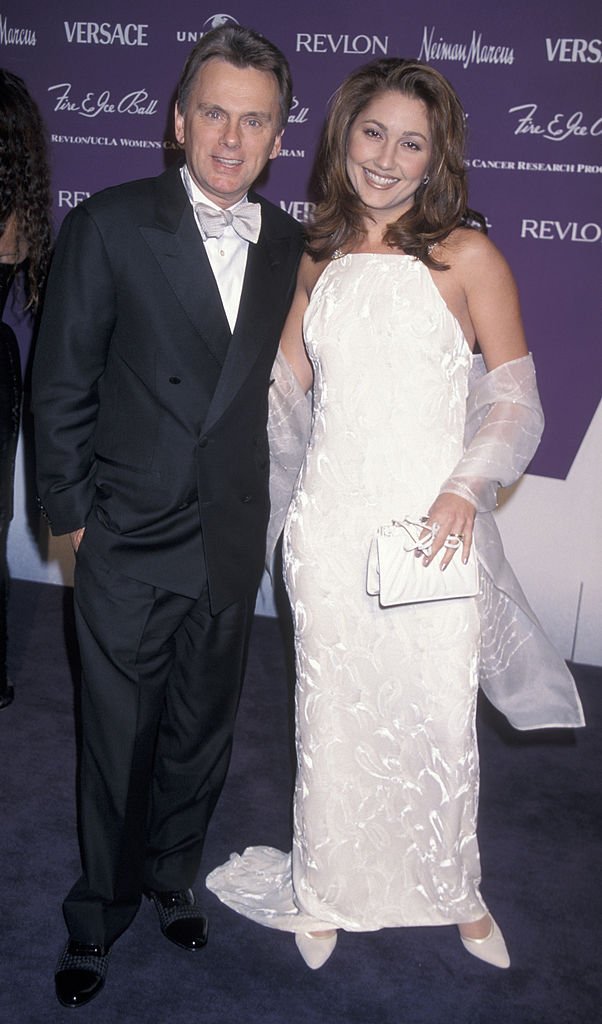 ---
His Relationship With Vanna White
Vanna White and her partner George Santo Pietro also joined in celebrating the couple. While many thought Vanna and Pat could be a good couple, the pair work better as friends. Or at least, that's what Vanna says:
"Pat and I have such a good relationship on a platonic level. The fact that he got married isn't going to change that. We will continue to see each other."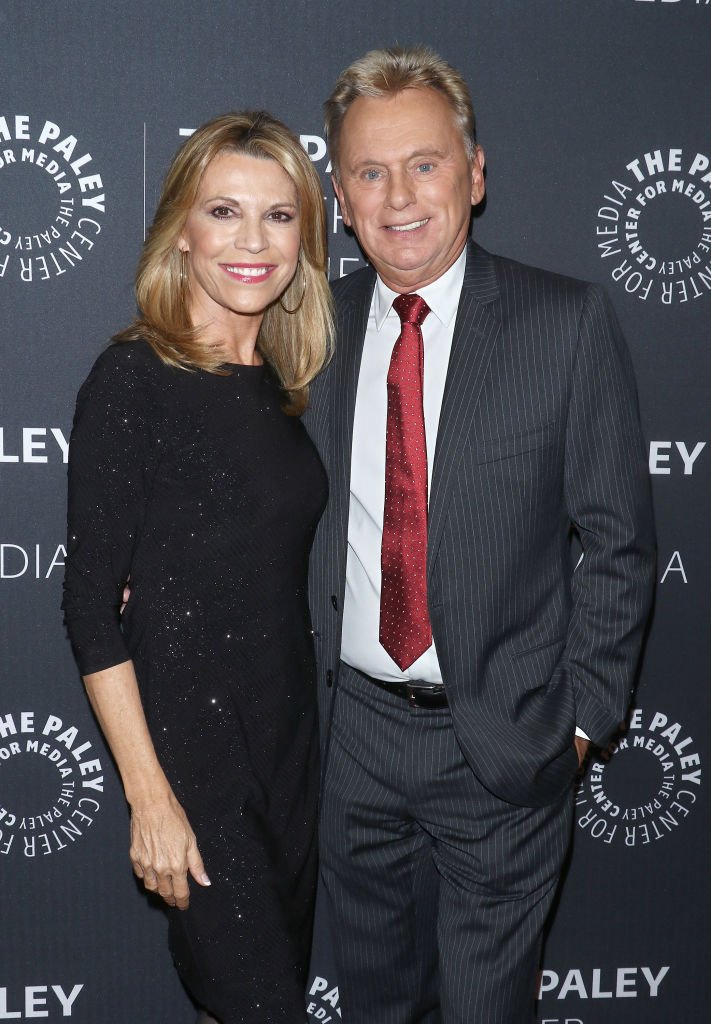 ---
What Their First Fight Was About
Pat brings in a pretty penny every week. But despite his wealth, wife Lesly tries to get him to be less extravagant. In fact, their first quarrel came when Lesly didn't agree with Pat's decision to hire limo's for the rehearsal dinner. Lesly compared it to burning a $50 note...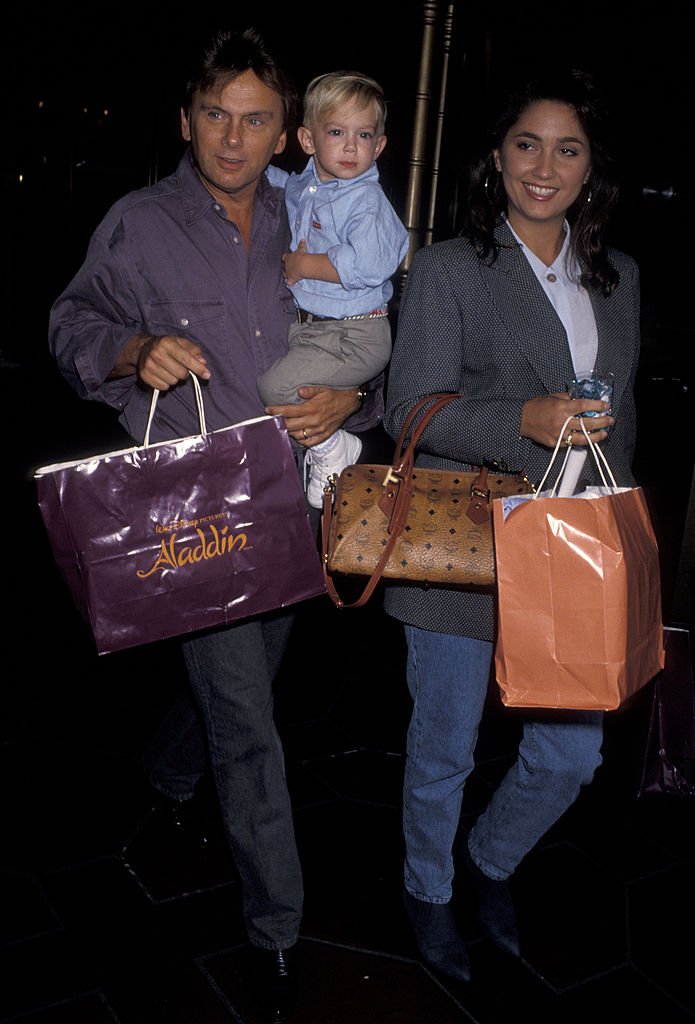 ---
The Couple's Honeymoon
The duo jetted off on a dream-worthy Caribbean honeymoon where they enjoyed relaxing in the sun. Pat's game show ratings may not be as high as they once were but he isn't letting that disrupt his love for life. He remains an optimist and is happier than he's ever been.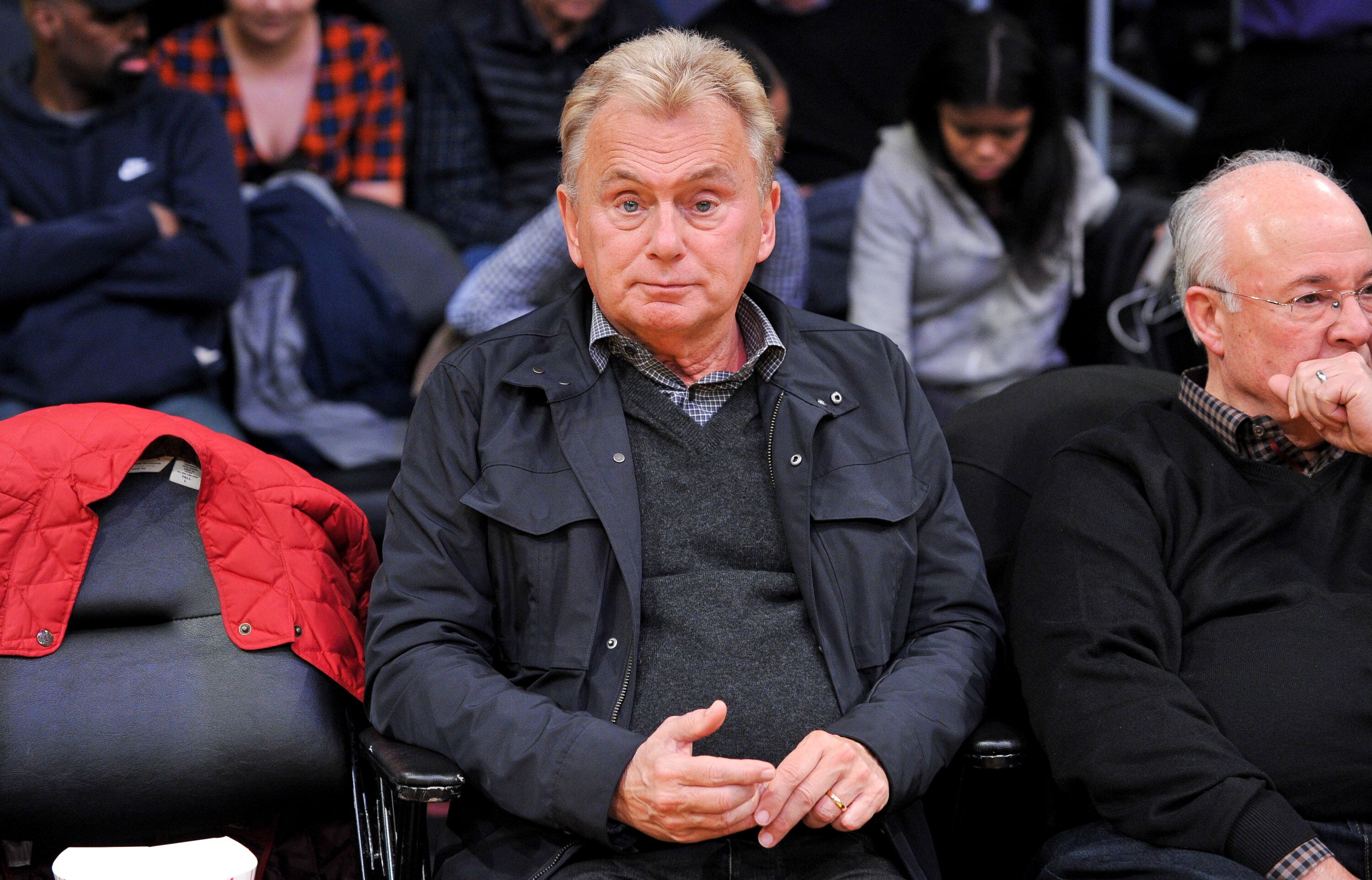 He said:
"I have had a good career. When the current phase sort of fades out, I don't have to charge into something else."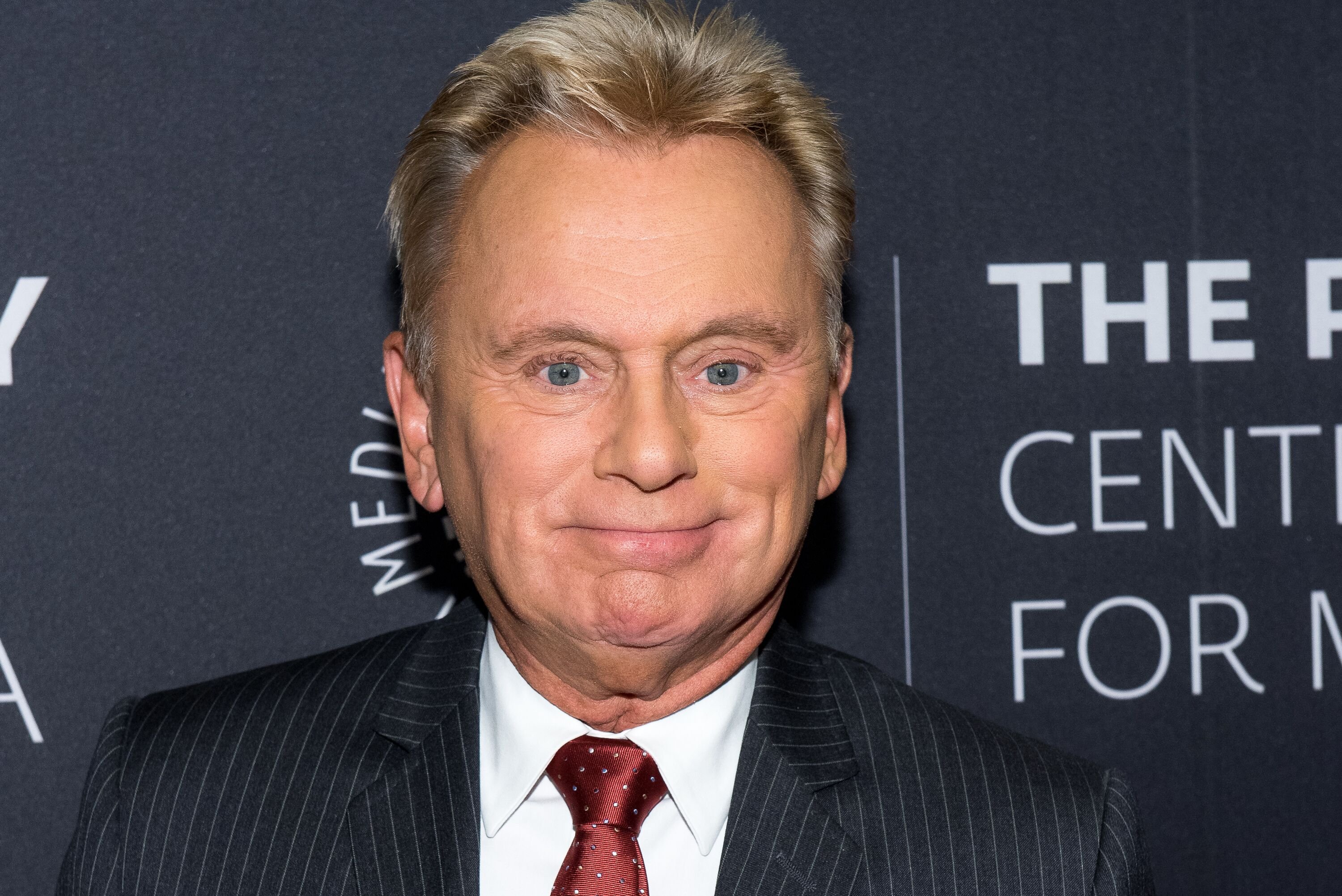 ---
Their Future Plans
He explained that both he and Lesly wanted to shift their focus to the things that really matter. They even planned on starting a family of their own (which we will discover more later). Pat said it like this:
"I would like to step back from it a little bit and raise a family."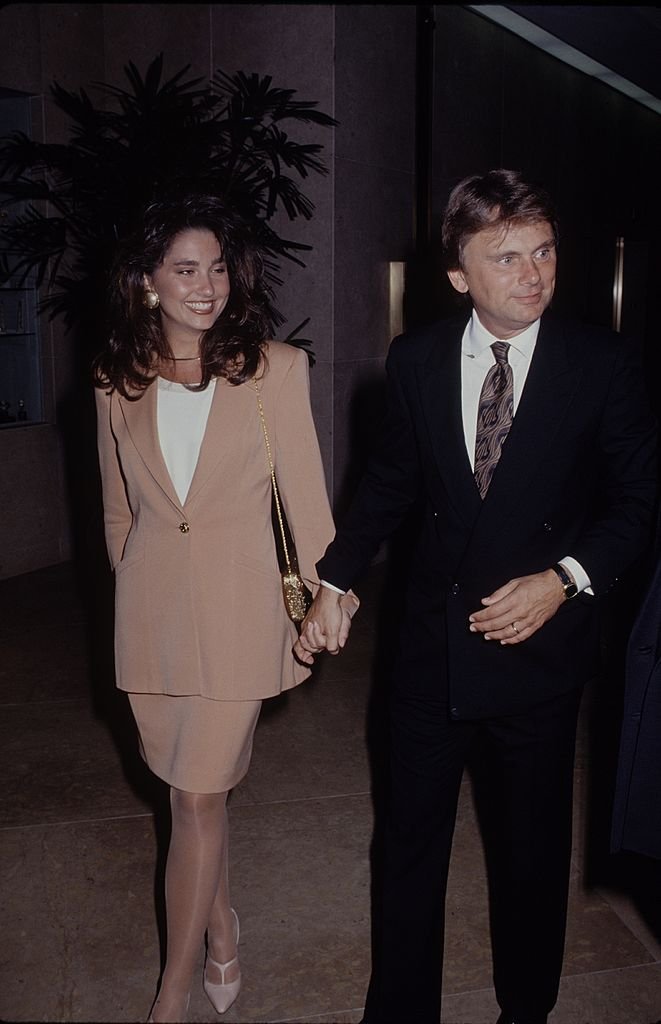 He continued by gushing about how they are very much in love. He said they're in the phase where they know exactly what the other is thinking. He continued by saying:
"We are already doing the thing where you start a sentence and the other person finishes it for you."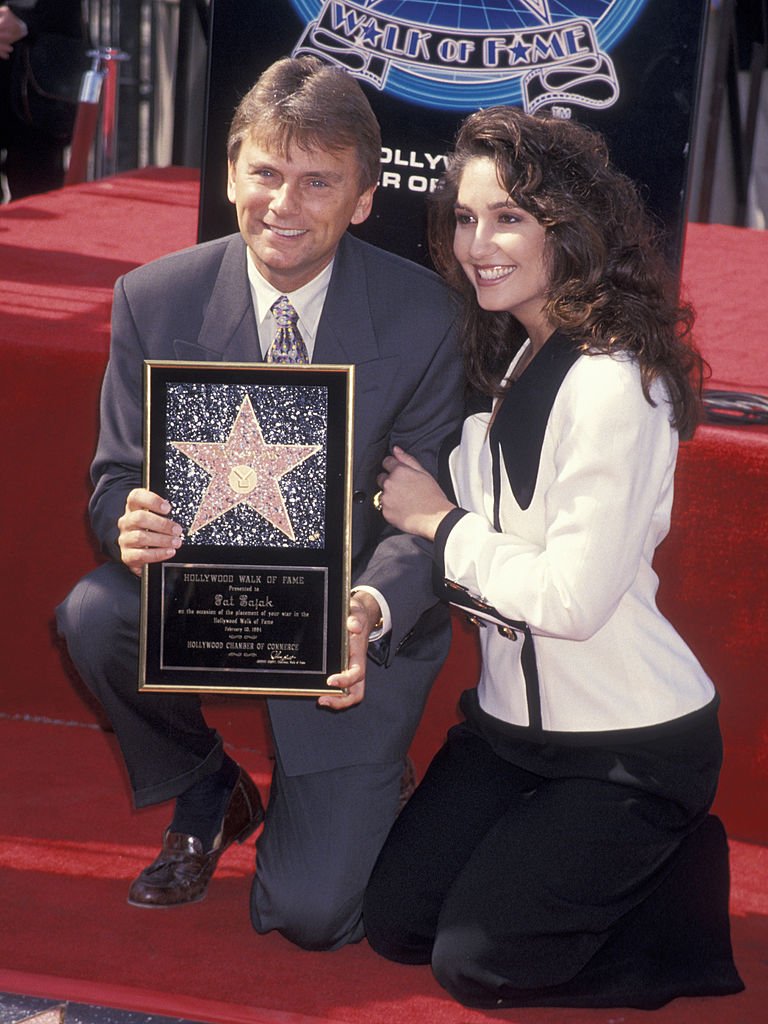 ---
A Different Side To Pat
What many of Pat's fans don't know is that the legendary television personality is a father. He adopted the son of his first wife, Sherrill Sajak. With the new love of his life, Lesly Brown, he has two kids. The couple has now been wed for over 30 years!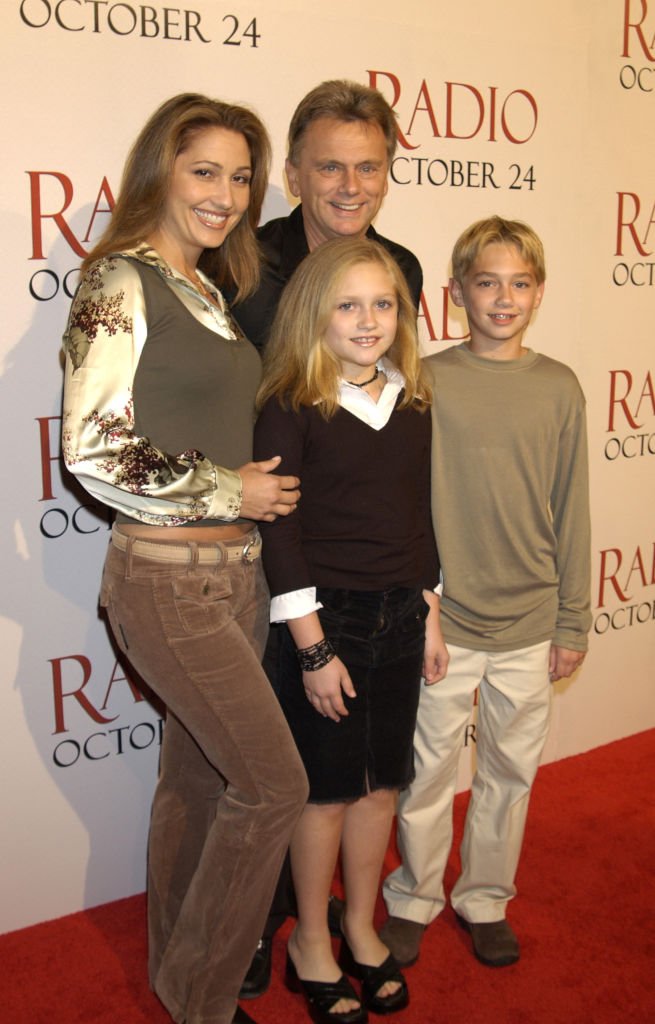 Their beautiful kids Patrick and Maggie take after their parents. Pat is an extremely dedicated father and his family has been there for him over the years. When the star faced some health issues in 2019, his kids and wife were by his side every step of the way.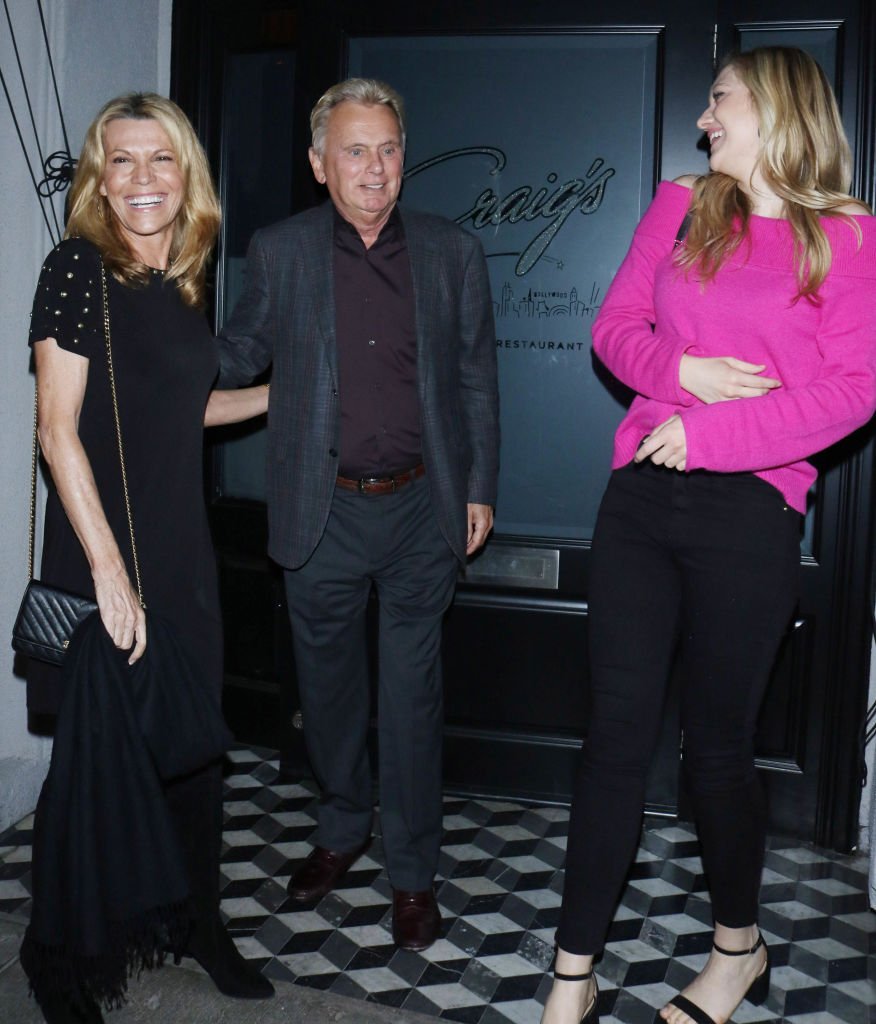 ---
Vanna Steps In
In many ways, Vanna was like Pat's own "child" when he was absent from the show. During his surgery and recovery, Vanna stepped in and took over Pat's role for a while. It wasn't always easy for her but she did it for the show and for her friend, Pat.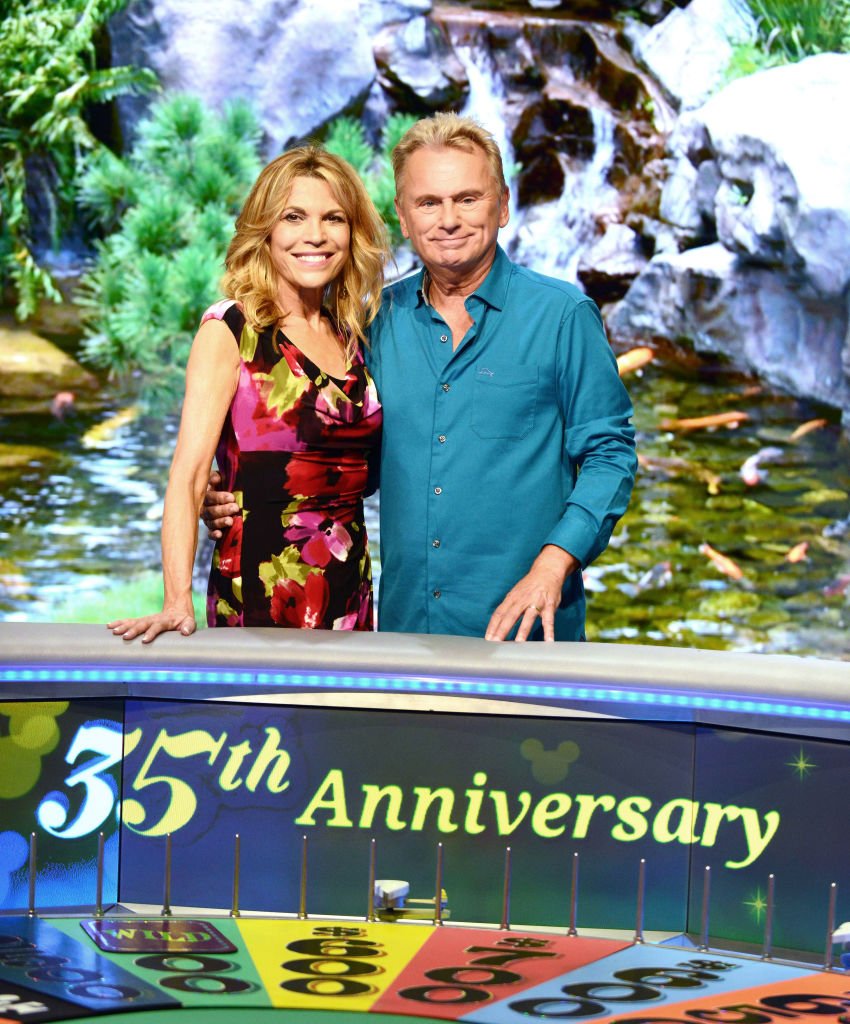 She said:
"It did get easier as the shows went on. I wasn't able to rehearse a lot before I [took over] because it happened suddenly. So I didn't have any experience under my belt, you know. I was just kind of thrown into it. It was a lot to comprehend to carry a show, and I'm a very shy person anyway and don't really talk a lot. So to have to carry the show was kind of scary."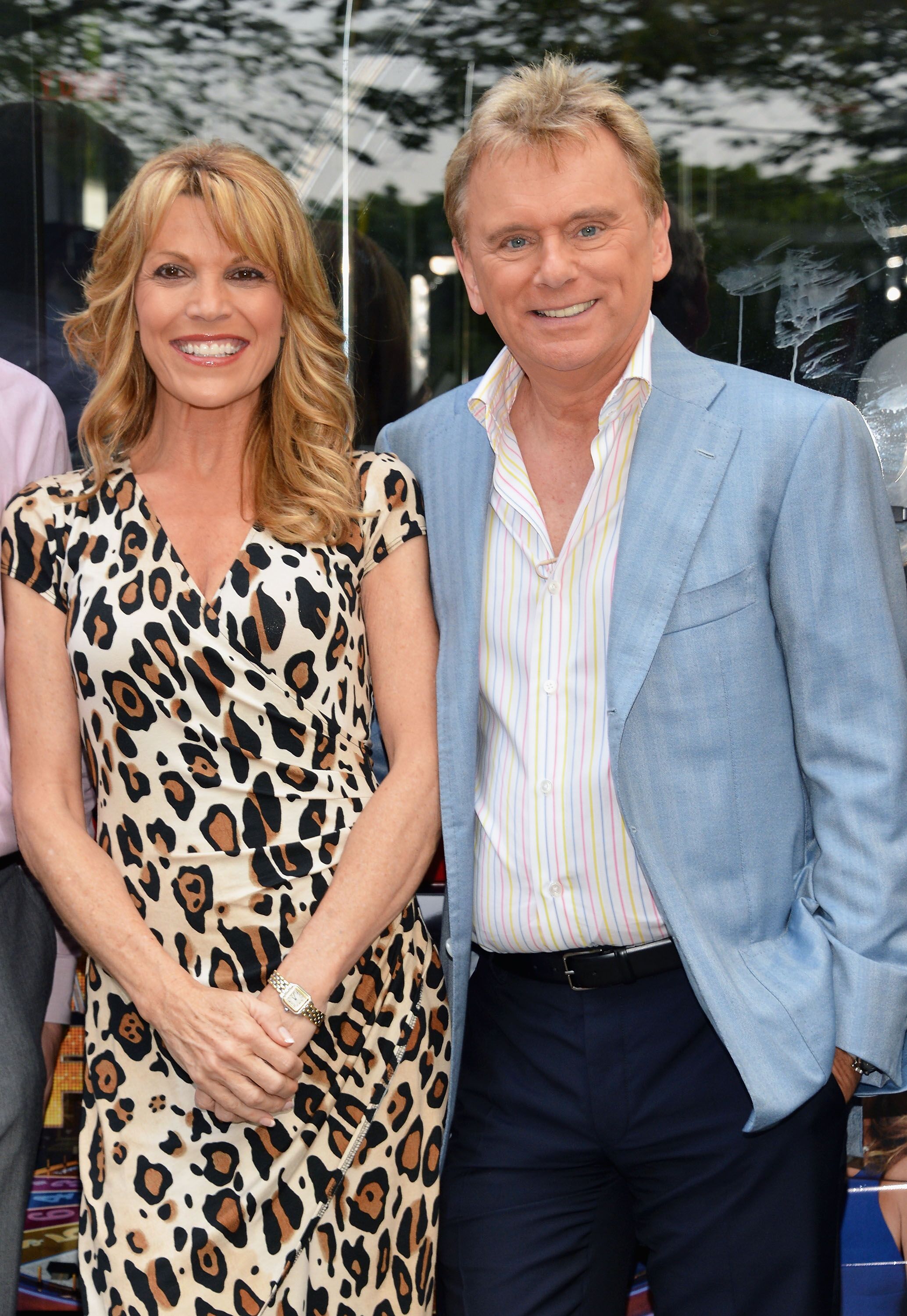 ---
Pat's Son Stays Under The Radar 
When Pat was released from the hospital he was spotted on an outing with Vanna and his youngest. The actor's son is steadily approaching his thirties but there's not much we know about him. He has chosen a life outside of his father's fame and isn't even photographed much.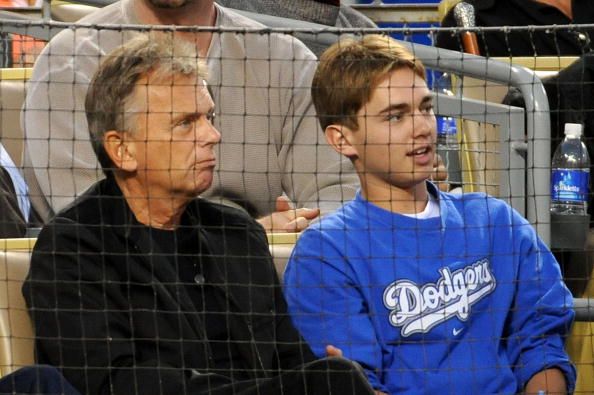 ---
Maggie, The Country Star
While Patrick Michael James Sajak stays under the radar, his sister is pretty much the opposite. She's a country singer on the rise! The 25-year-old, Maggie Marie Sajak, manages to juggle a life in the limelight on top of her studies at a prestigious Ivy League college, Princeton.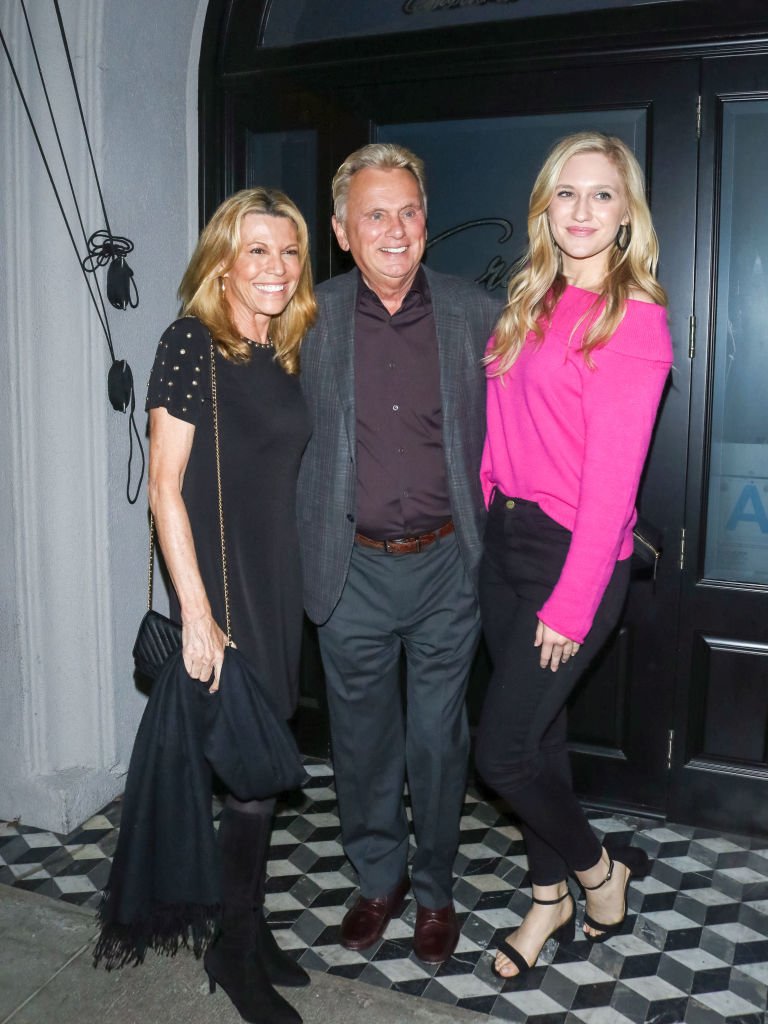 She's been pretty busy with her music... Her latest music video is called "Wild Boy" and her country voice is slowly but surely making it big. Her swift guitar talents are just the first in a long list of instruments that she's mastered. She can also play the piano, ukulele, and mandolin!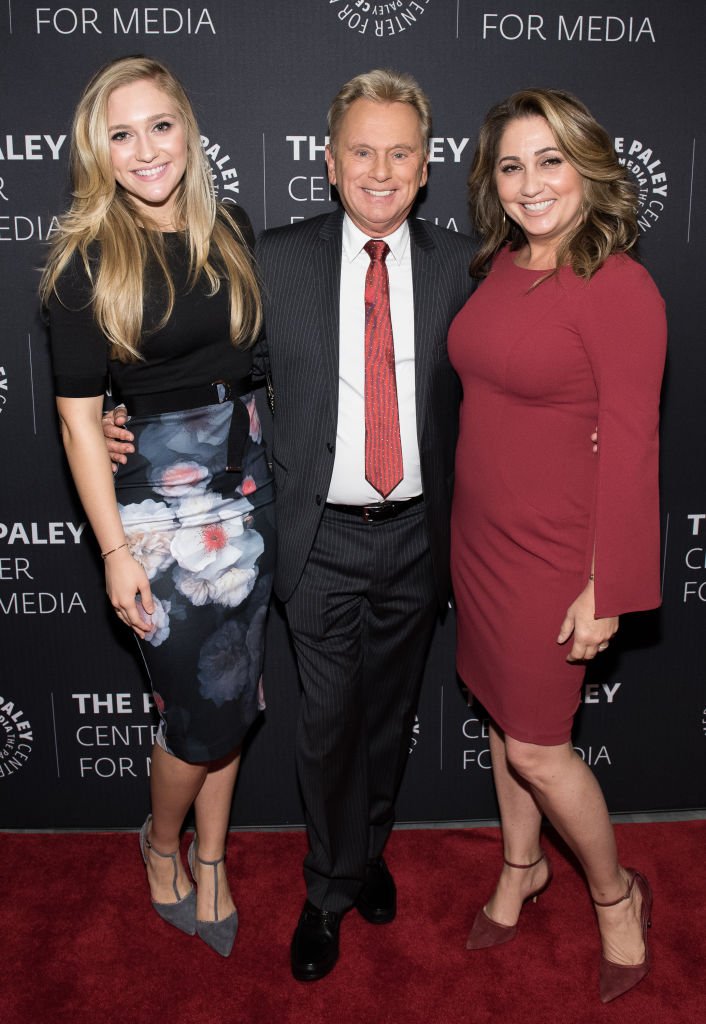 ---
Her Dad Supports Her Dreams
In addition to this, she's brought us a few good tunes over the past few years. Most notably, "Pretty on the Inside" and "First Kiss." We hope that she gets her big break in the industry soon! With a supportive dad like Pat, we're sure she'll be hitting it big any time soon.
---
Where Her Love For Country Music Comes From
Pat actually did do something pretty sweet for his daughter's 17th birthday. On Wheel of Fortune, he played one of her songs and music videos! Now that's some great publicity and an even greater birthday gift. Her love for country music came from her time in Nashville.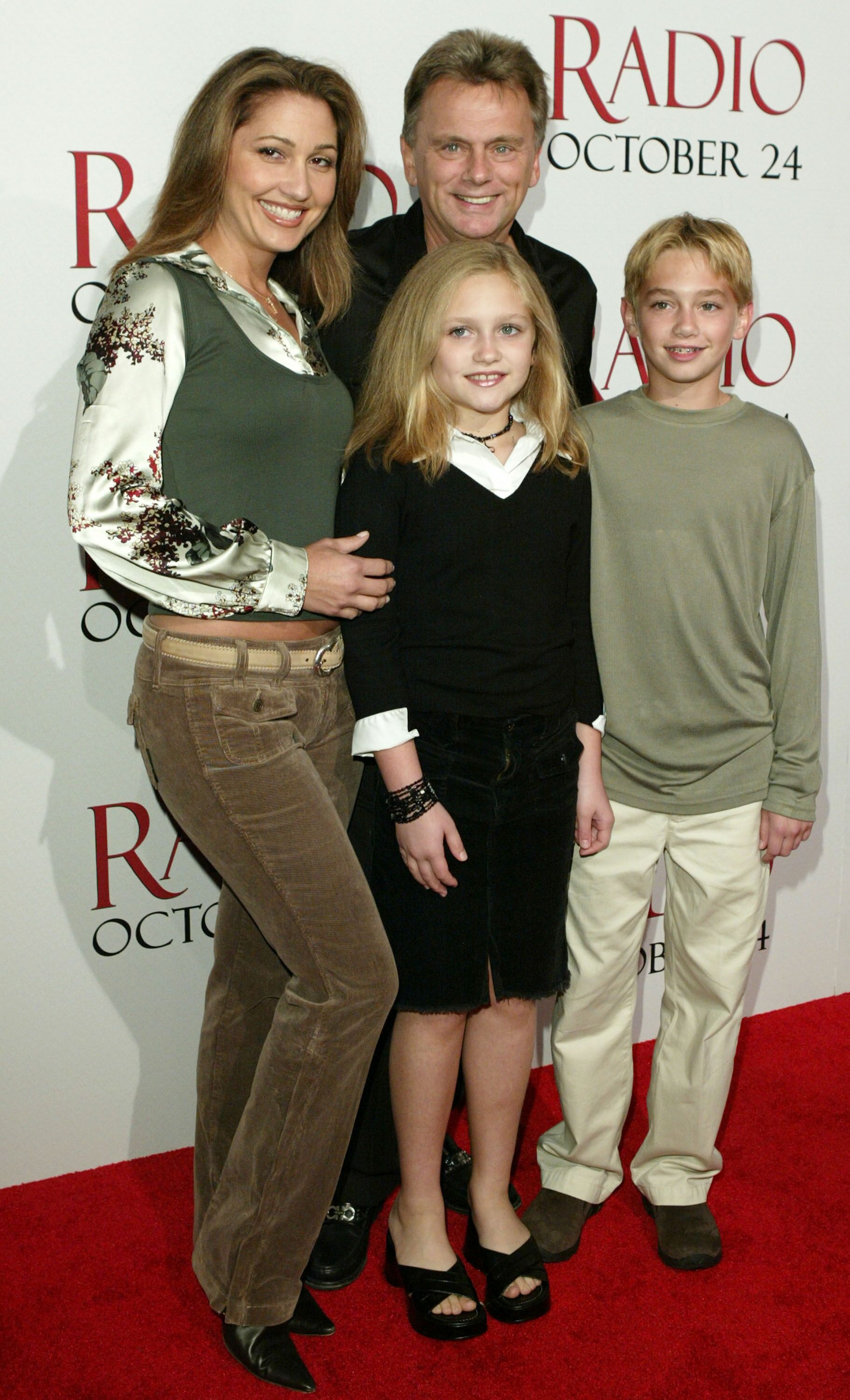 She said:
"Since I was little, my parents listened to a lot of country. My dad lived in Nashville for a while, and he appreciates older country... All of that has shaped the kind of music I'm making now."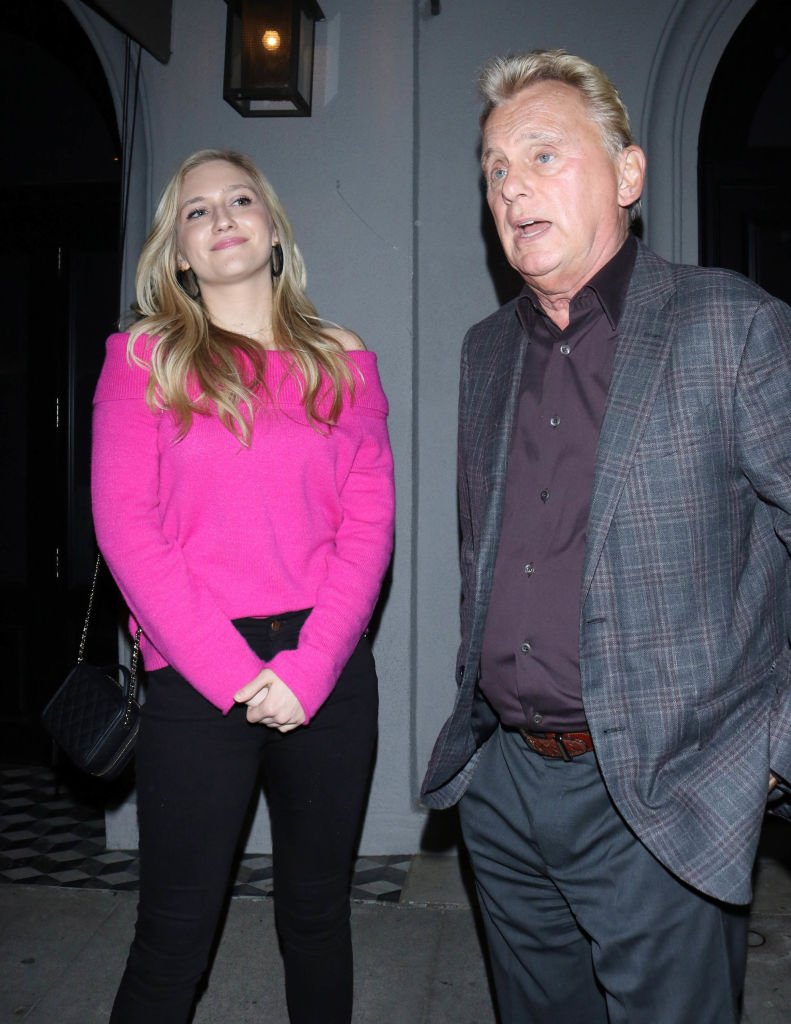 ---
Pat's Daughter Has Many Passions
When Pat was still a weatherman in the town of country stars, Maggie found a passion. But that's not the only dream she has. She said:
"I've always wanted to be a singer. But I also always dreamed of being a doctor, and Princeton was my dream school. So I thought I'd lay the groundwork for med school while I'm in college."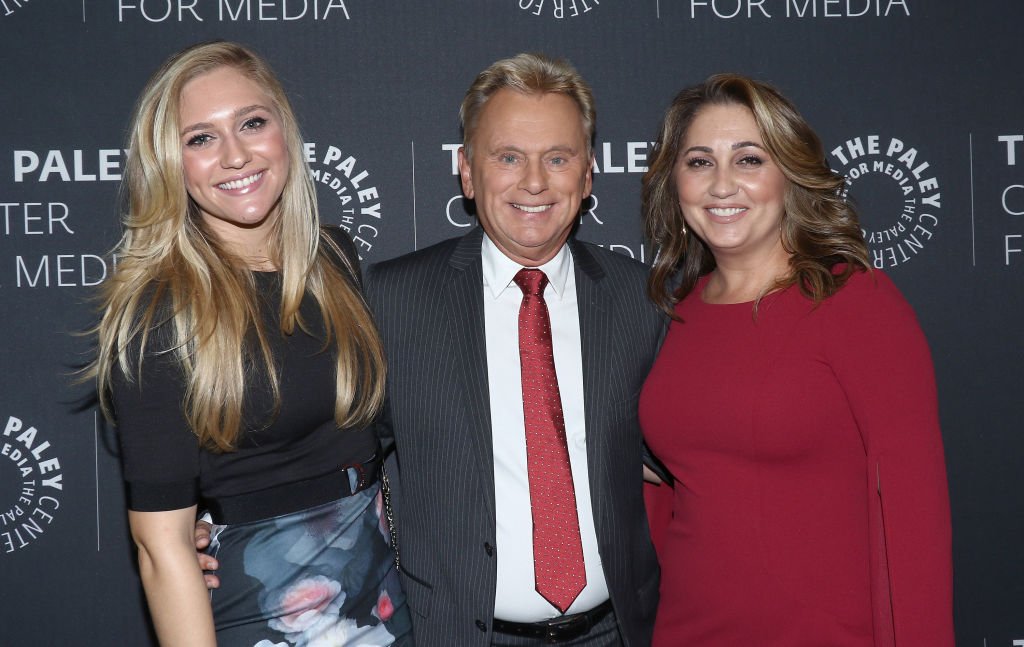 What a man Pat Sajak is. Not only a charming TV personality but also a devoted father and husband! Is there anything he can't do? We're happy that this star host has had the good fortune over the years and we can't wait to see what he'll do next! Do you watch his show? Leave us your comments! 
Sources: People Closer Weekly Popsugar Distractify