'Blue Bloods' Has Not Only Tom Selleck: Other Cast
Since Blue Bloods' pilot episode, Frank Reagan has been the police commissioner for New York City's Police Department. However, following season 8, the show started seeing a decline in ratings which might be inspiring the writers to change up the department. Let's explore Tom Selleck's career leading up to Blue Bloods and how the show might be jumping the shark.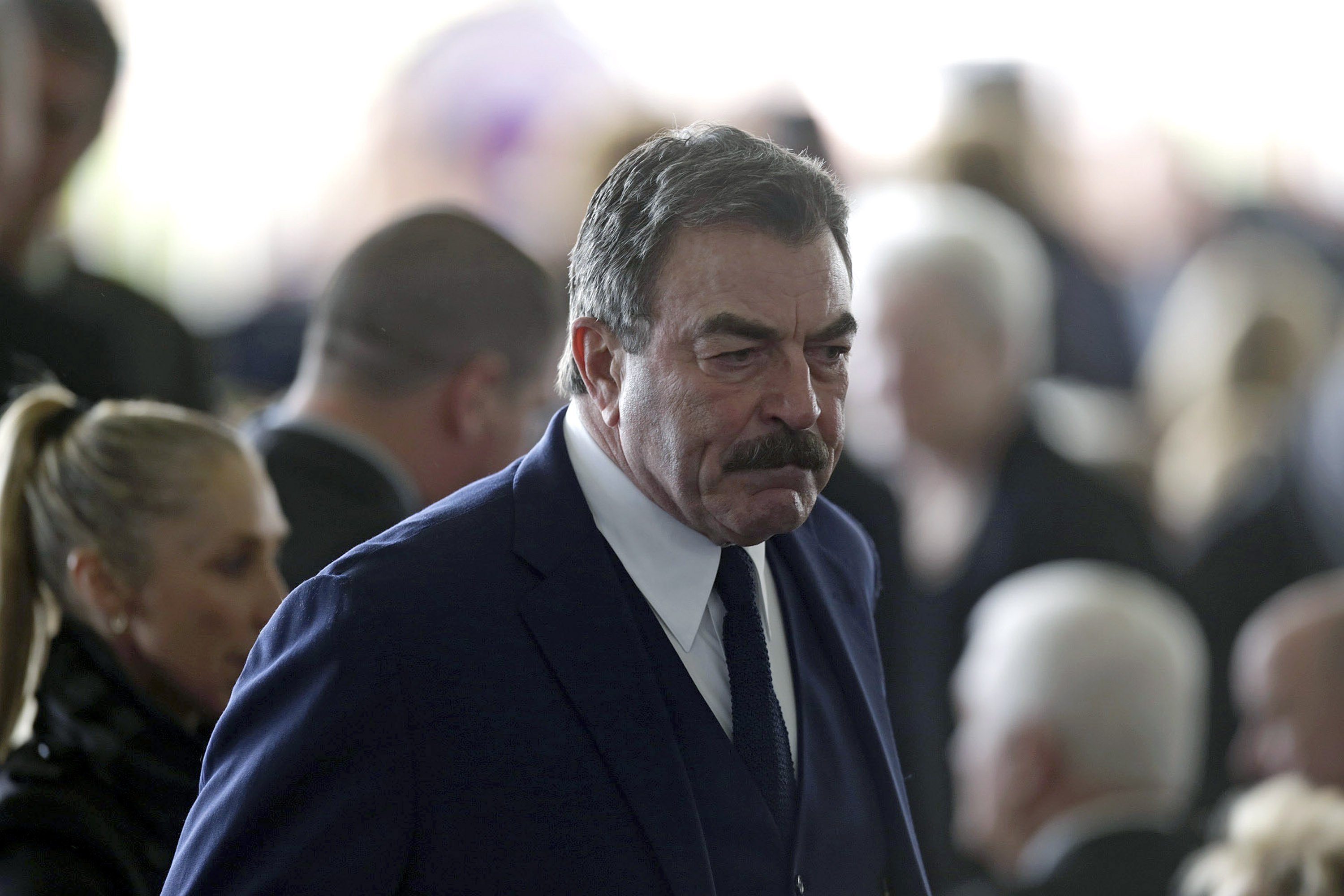 ---
EARLY CAREER
Tom Selleck's first TV appearance was in 1965 on The Dating Game, the show with one bachelorette and three eligible bachelors that have to answer questions hidden from view. He was a college senior at the time. By the following year, he was starring in commercials for brands like Pepsi-Cola, Marlboro, Right Guard deodorant, and Close-up toothpaste.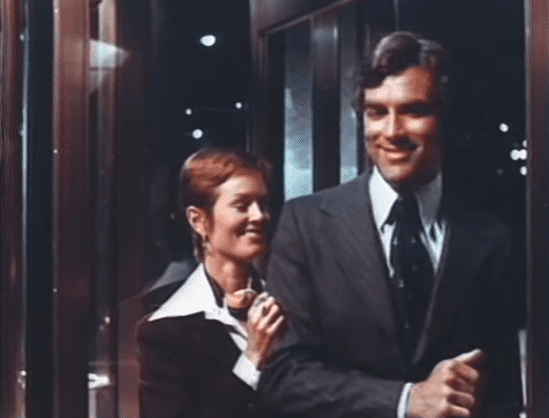 A cowboy at heart, he starred as one of the three brothers in The Sacketts, a 1979 western film. In the same year, he had a lead role in Concrete Cowboys as Will Eubanks. In 1982, he starred in another Louis L'Amour based film, Shadow Riders, alongside his Sackett co-stars Sam Elliott and Jeff Osterhage.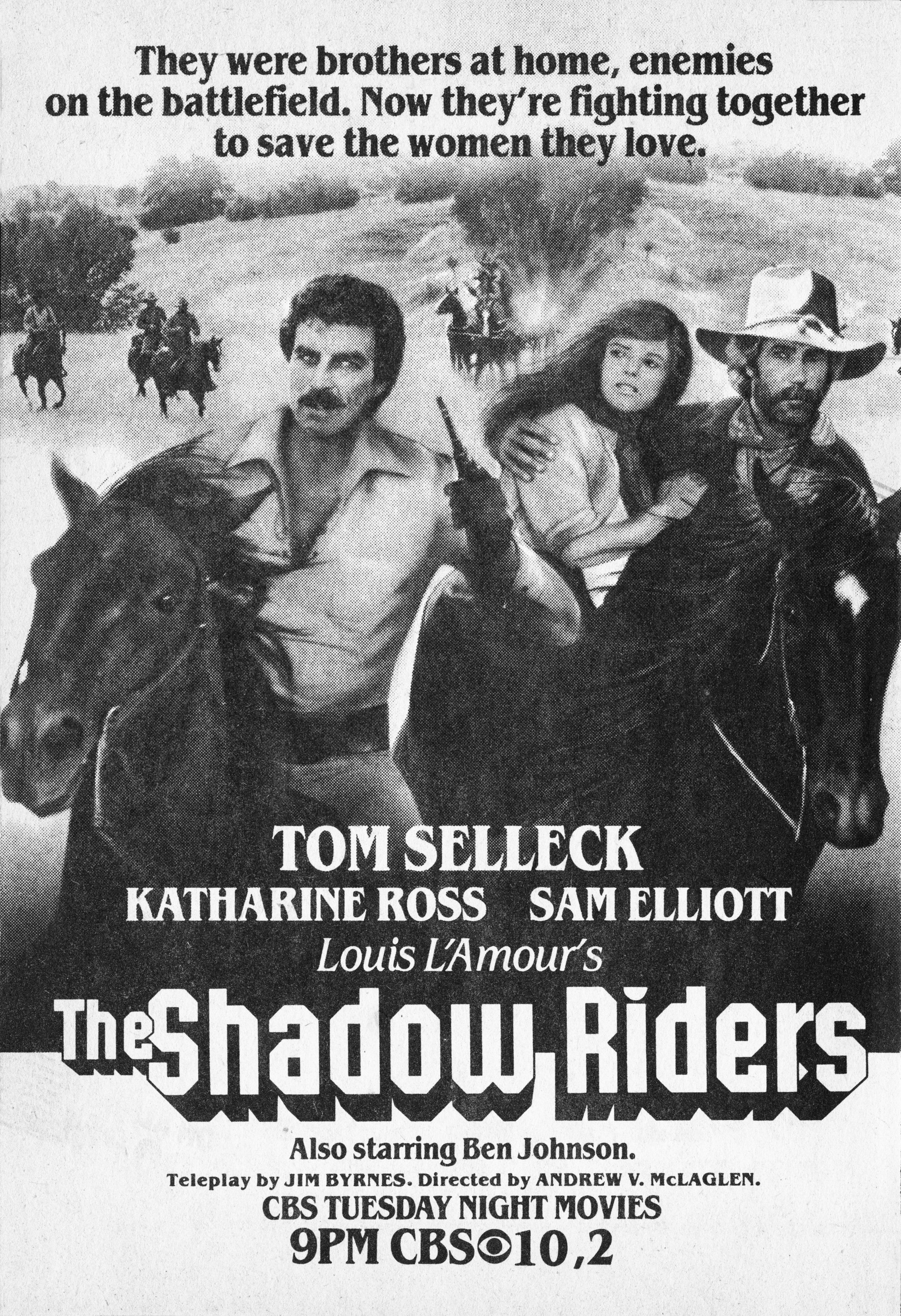 ---
MAGNUM, P.I.
For most of the 80s, Selleck was sporting Hawaiian floral shirts and a Detroit Tigers baseball cap for his most iconic role as Thomas Sullivan Magnum III. The character is a former Navy SEAL who turns down Navy life to live in Hawaii as a private investigator.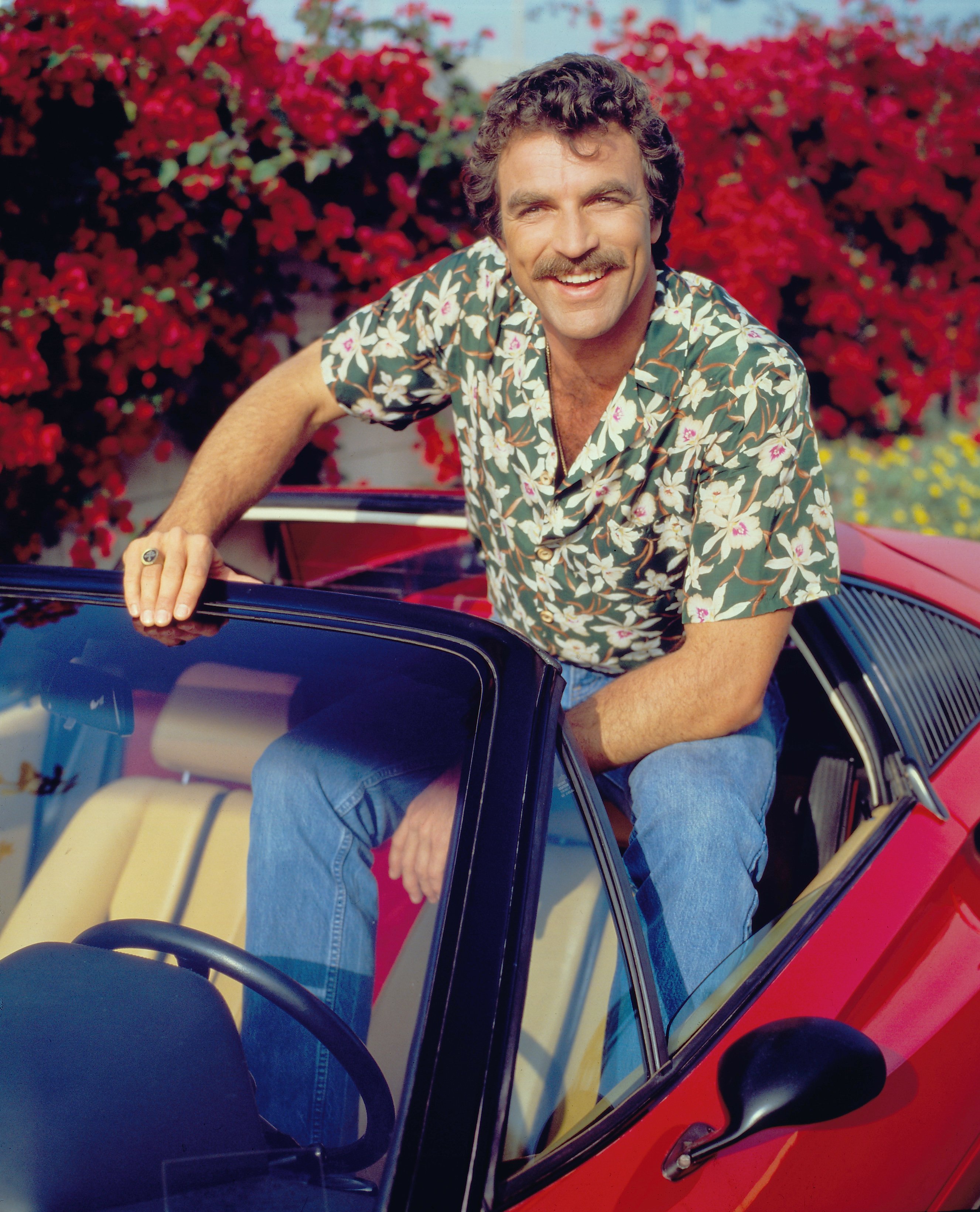 From 1982-88, he was nominated for the Golden Globes award for Best Performance by an Actor in a Television Series for Drama and he won in 1985. In 1996, his co-star Larry Manetti wrote about Selleck in praise for his hard work while shooting in the constant Hawaiian heat and for always supporting the cast and crew members.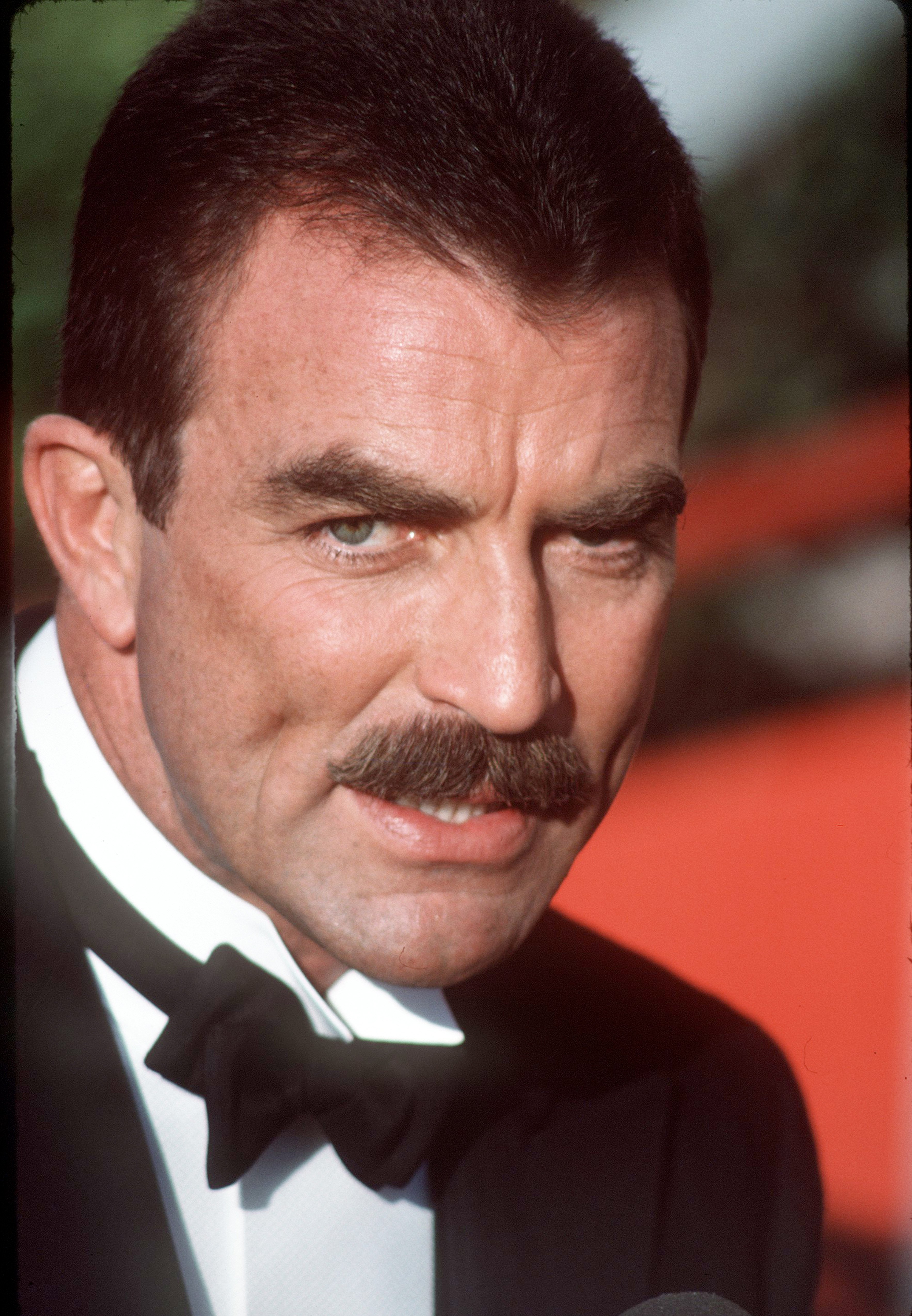 ---
HIS WIFE, JILLIE MACK
Selleck has been married to his current wife for 32 years. The story goes that while he was filming for Lassiter in London, he took a liking to a "kitten on stage" for the West End production of "Cats". The kitten, Rumpleteazar, was played by none other than the 25-year old Jillie Joan Mack.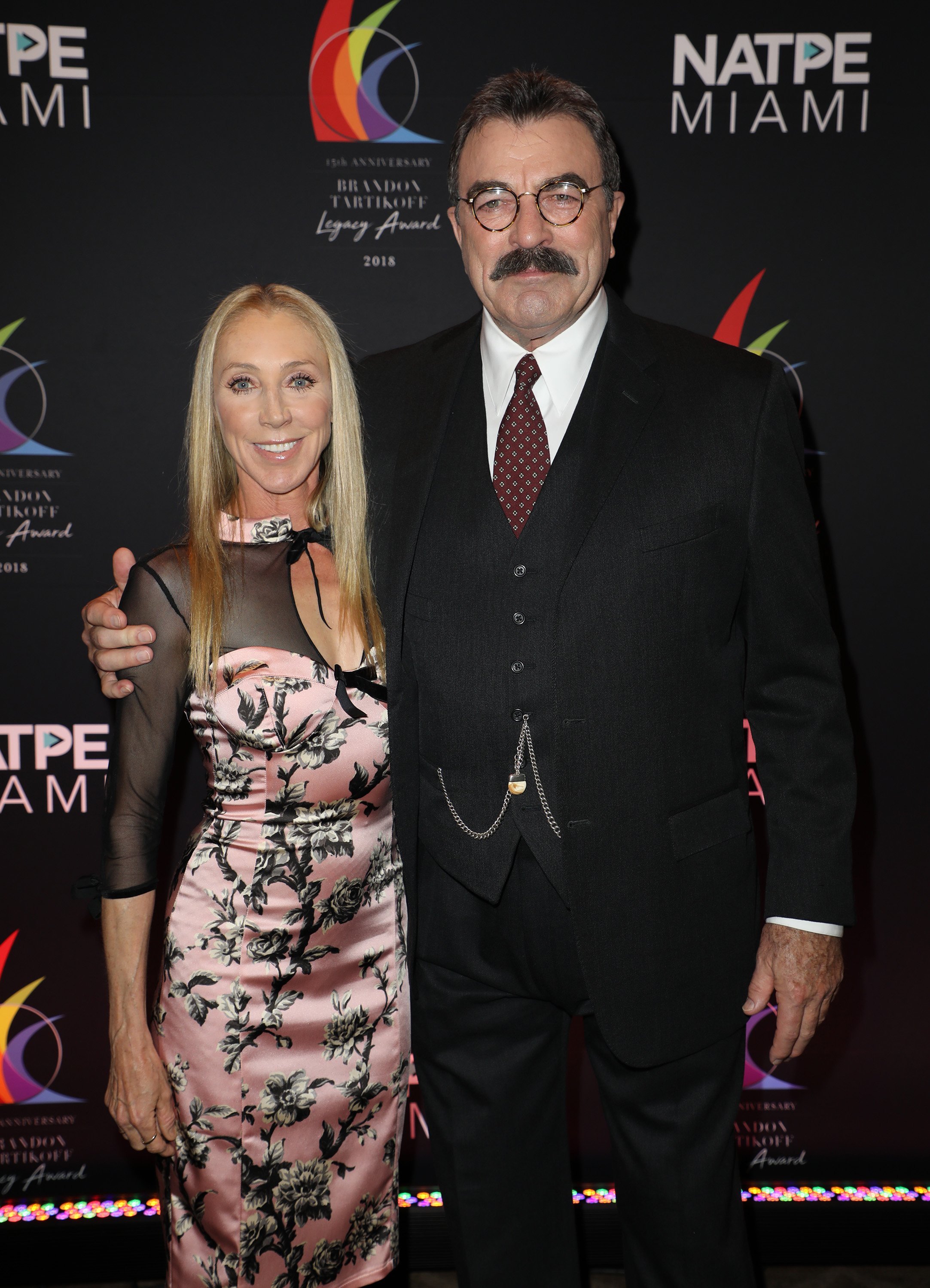 She finished her contract with Cats and moved to Hawaii with Selleck while he filmed for Magnum P.I. She actually appeared on two episodes of the series! In the 1985 episode, "Professor Jonathan Higgins", Mack starred as Higgin's cousin, Sally Ponting who's visiting Hawaii to get married. On December 16, 1988, Selleck and Ponting had their daughter, Hannah Margaret.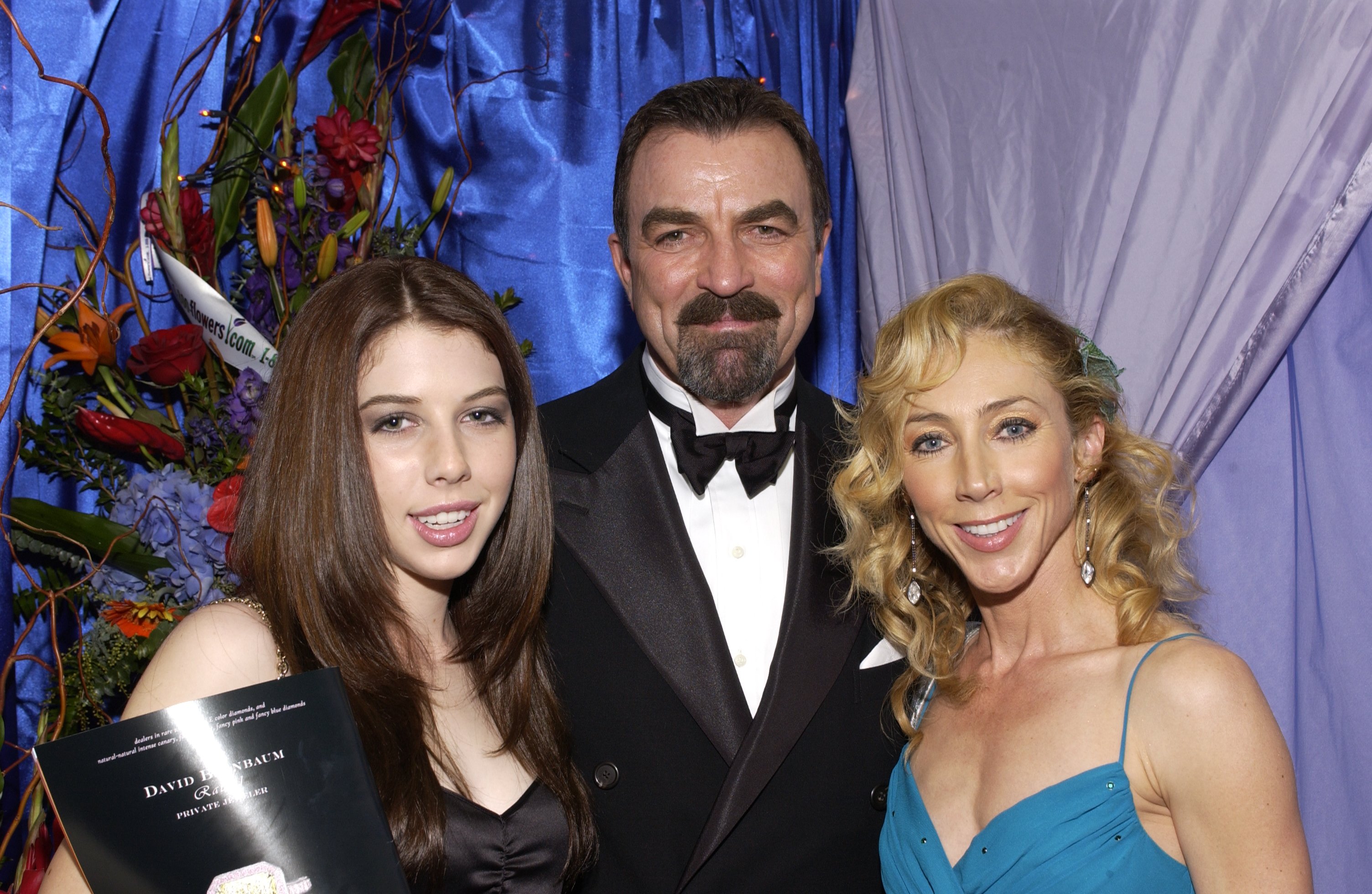 ---
HIS SUCCESS IN THE 90S
Selleck also made a return to his old western days. In 1990, he starred as Matthew Quigley in Quigley Down Under. The character is a cowboy with a modified rifle who can shoot a target up to 900 yards.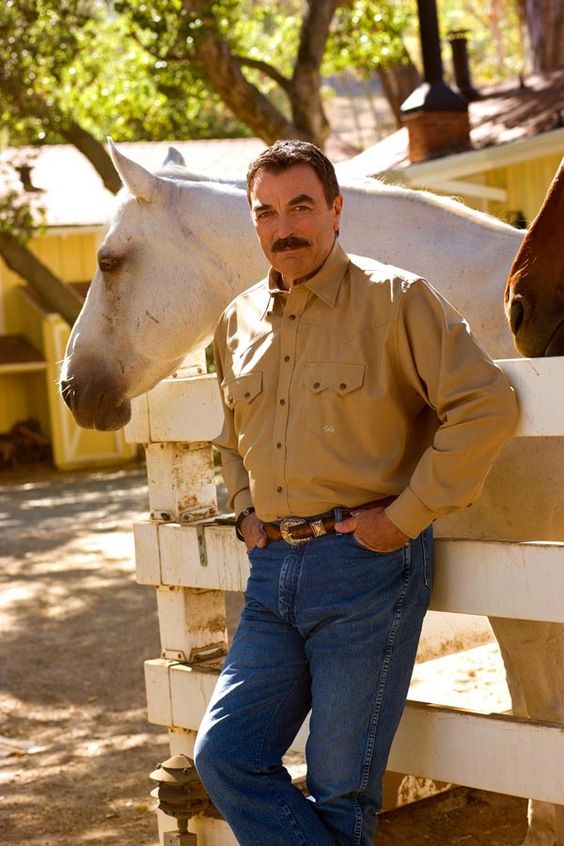 Magnum, P.I. has been his most notable role and it earned him the attention of dedicated viewers which followed him through his 90s appearances. He starred in comedies like Three Men and a Little Lady and Mr. Baseball. Selleck won a "Western Heritage Award" in 1997 for his role as Paul Cable in the Last Stand at Saber River.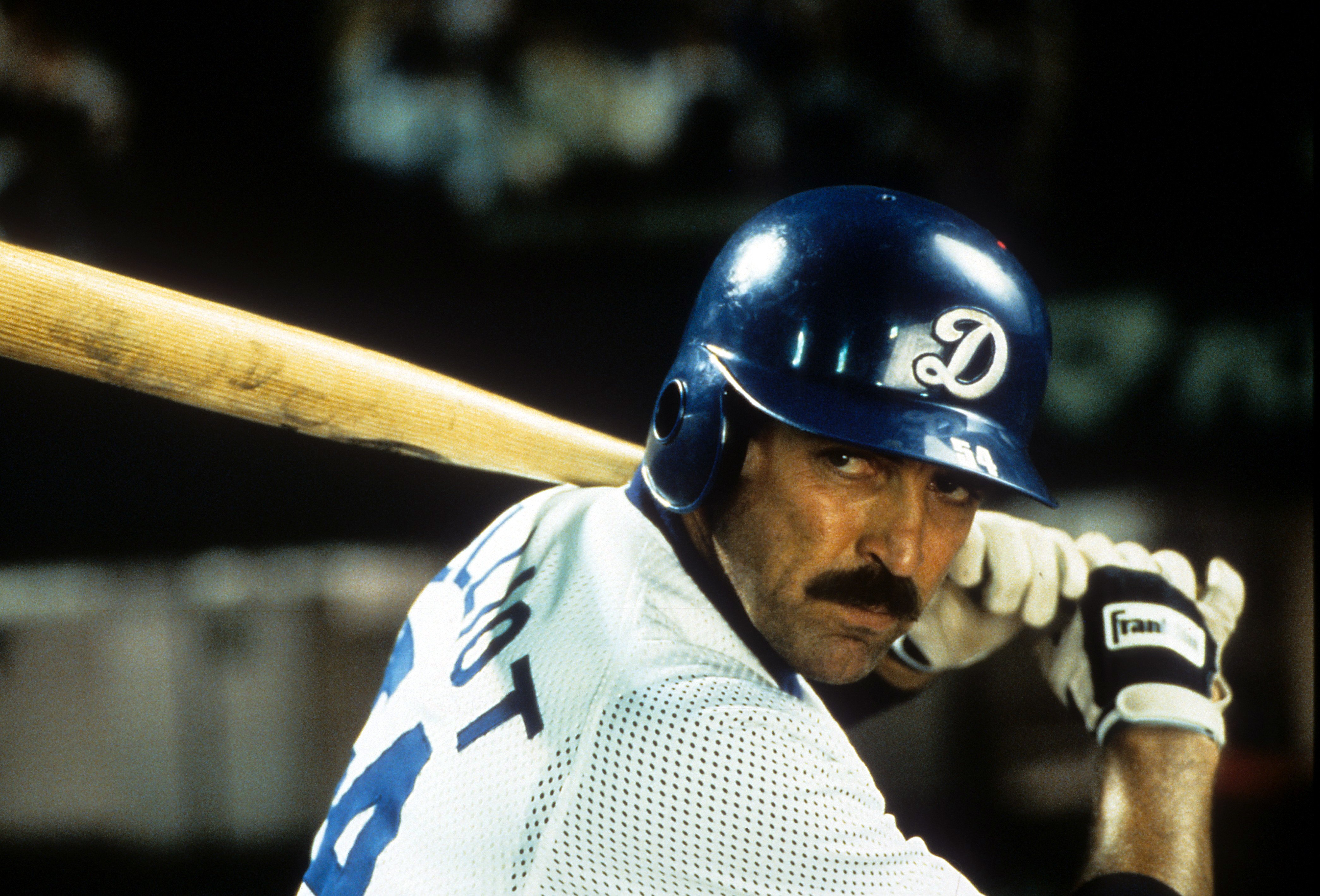 ---
BEFORE BLUE BLOODS
While Selleck was most known for his more serious roles in cop dramas, he still found time to lighten up with a few guest appearances on sitcoms. From 1996- 2000, he was a recurring guest for Friends as Dr. Richard Burke, one of Monica's boyfriend. He was nominated for the Emmy Award for Outstanding Guest Actor in a Comedy Series.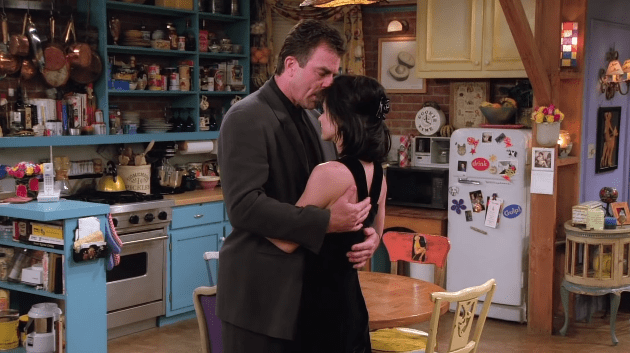 Since 2005, Selleck has portrayed Jesse Stone, police chief of a New England town called Paradise, for the TV movies inspired by Robert B. Parker novels. His first appearance in the crime franchise was on February 20, 2005. The film was followed up by 8 films up until 2015. According to his IMBD, there is an upcoming Jesse Stone installment.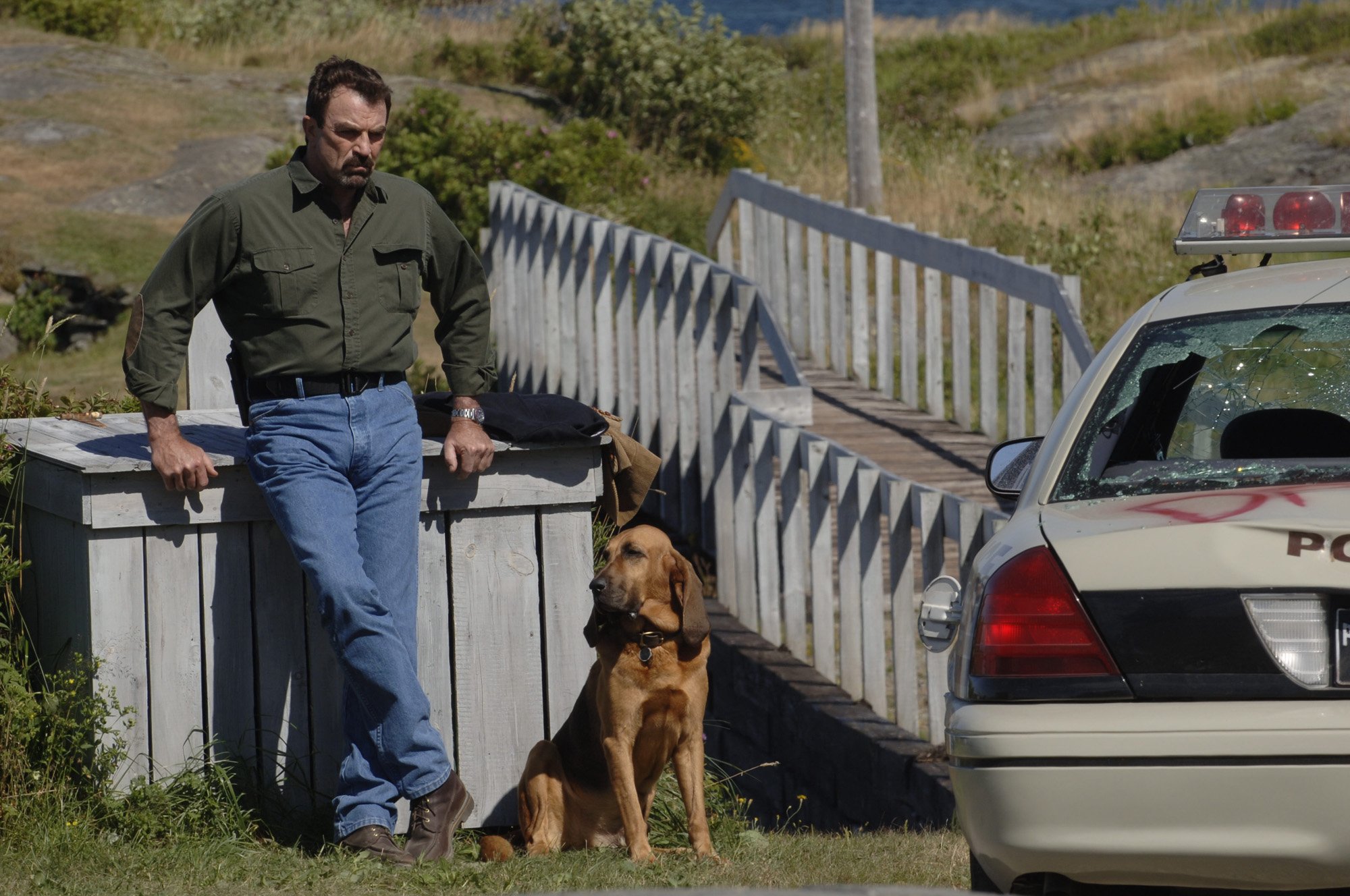 ---
THE ROLE OF FRANK REAGAN
Since the pilot aired on September 24, 2010, Selleck has been most known for his role as the police commissioner of New York City. He is the father of Danny, Erin, Jamie, and Joe, who was killed in the line of duty before the show aired but is often mentioned throughout the series.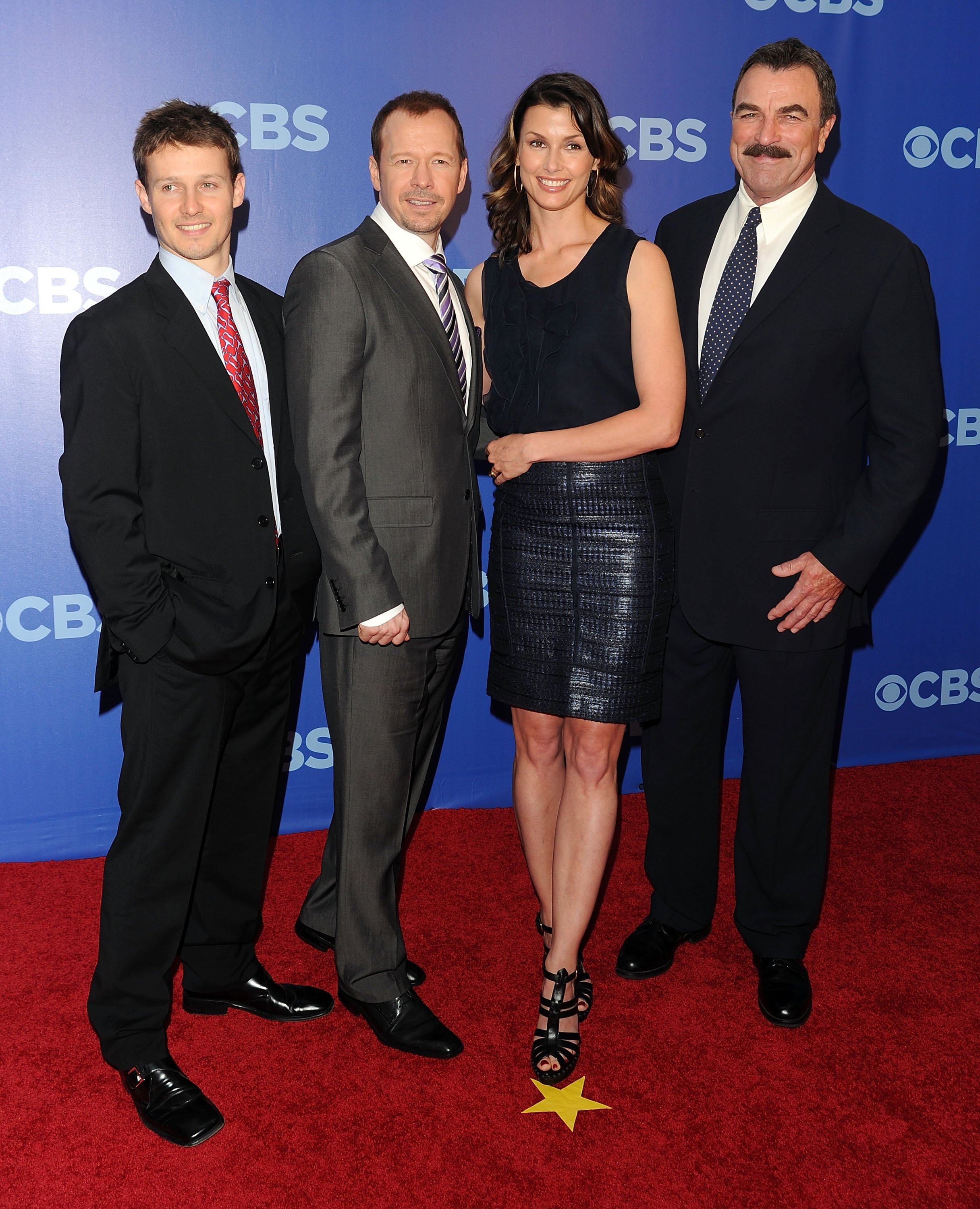 While he was widely respected by his officers and the city in the earlier years,  as the police commissioner, he's praised for his ability to lead, even after his various death threats and moral dilemmas. However, his public appeal slowly chips away which is shown in season 6 episode "Unsung Heroes", when he's booed off the stage at Columbia University.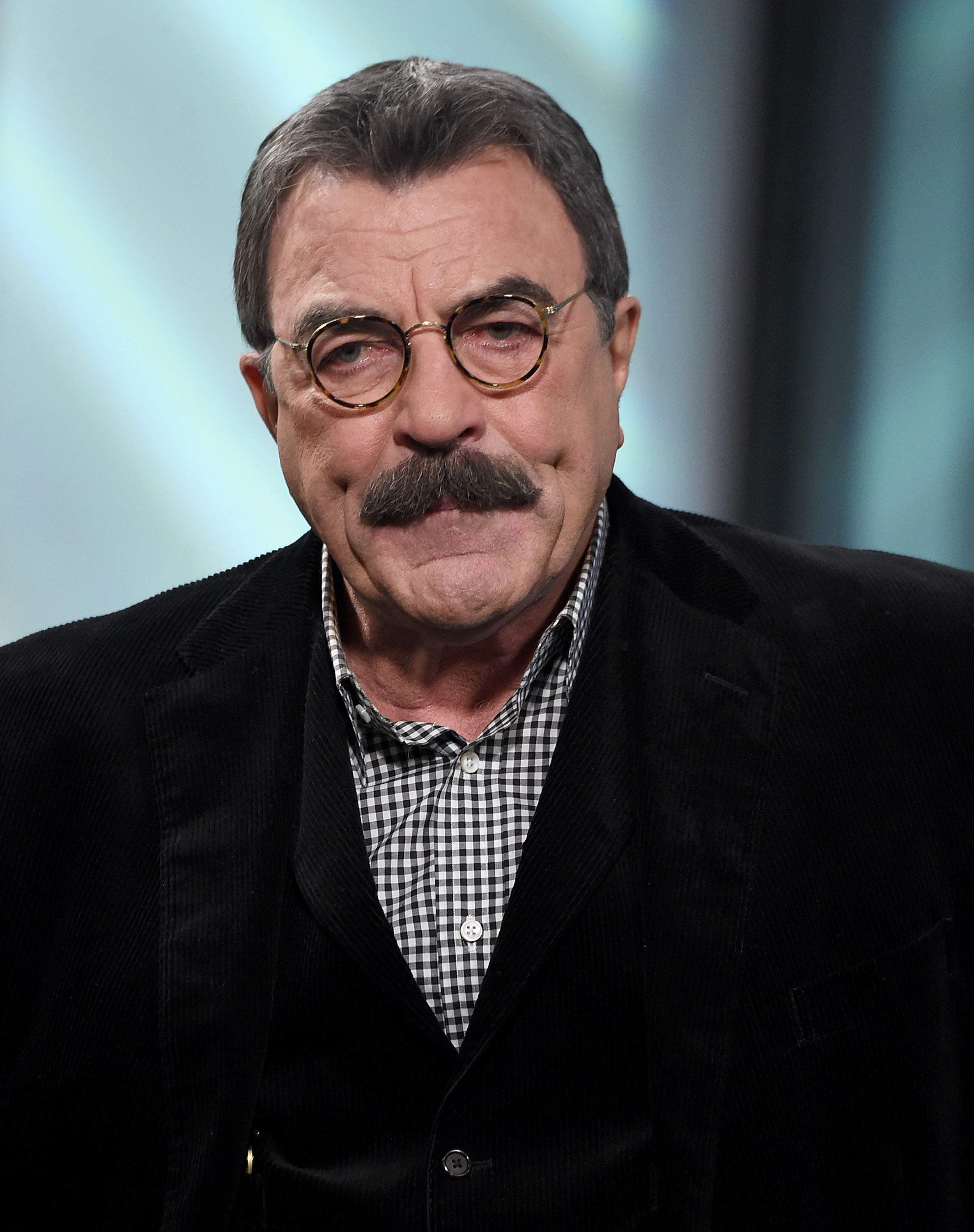 ---
THE "JAMKO" ROMANCE
When Edit "Eddie" Janko is introduced as Jamie's new partner in the season 4 premiere, everyone felt the chemistry. "Eddie Janko is a rookie cop and she rides along with Jamie Reagan who immediately falls in love with her, but has to push down his feelings," said Vanessa Ray in a video tweeted by the show.
From the first meet-cute all the way to "I do," here's a look back at the relationship that always felt like destiny! 💙 #JamkoWedding #BlueBloods pic.twitter.com/VEuz6qPJNQ

— Blue Bloods (@BlueBloods_CBS) May 8, 2019
Jamie and Eddie start off teasing and giving each other a hard time as partners until they eventually realize that they are much more than co-workers. Ever since they set aside their pride and confessed their true feelings for each other in season 7, fans were just waiting for the day the two would eventually tie the knot.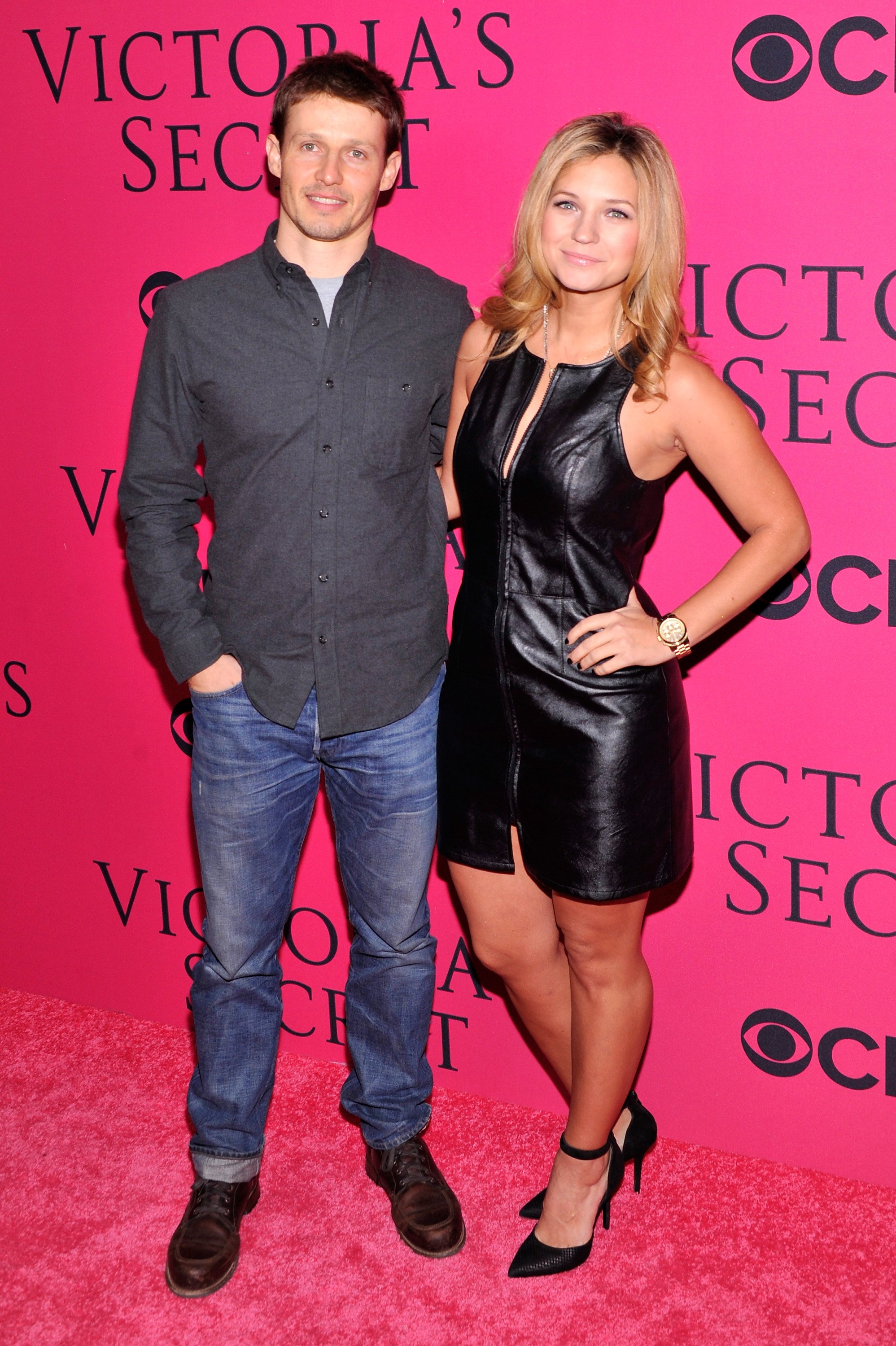 ---
LEADING UP TO THE WEDDING DAY
At the final Sunday family dinner of season 8, Jamie invites Eddie to announce their engagement. This was the first time someone in the Reagan family brought a new member to the table! They exchange vows then and there and Frank welcomes her to the family.
Among the neverending crime that is alive and well in New York City, "Jamko" also has to find time to plan for the wedding. At the beginning of the season, their dynamics as partners while engaged is alleviated once Jamie becomes a sergeant. By episode 12, the two are debating about where the wedding will take place.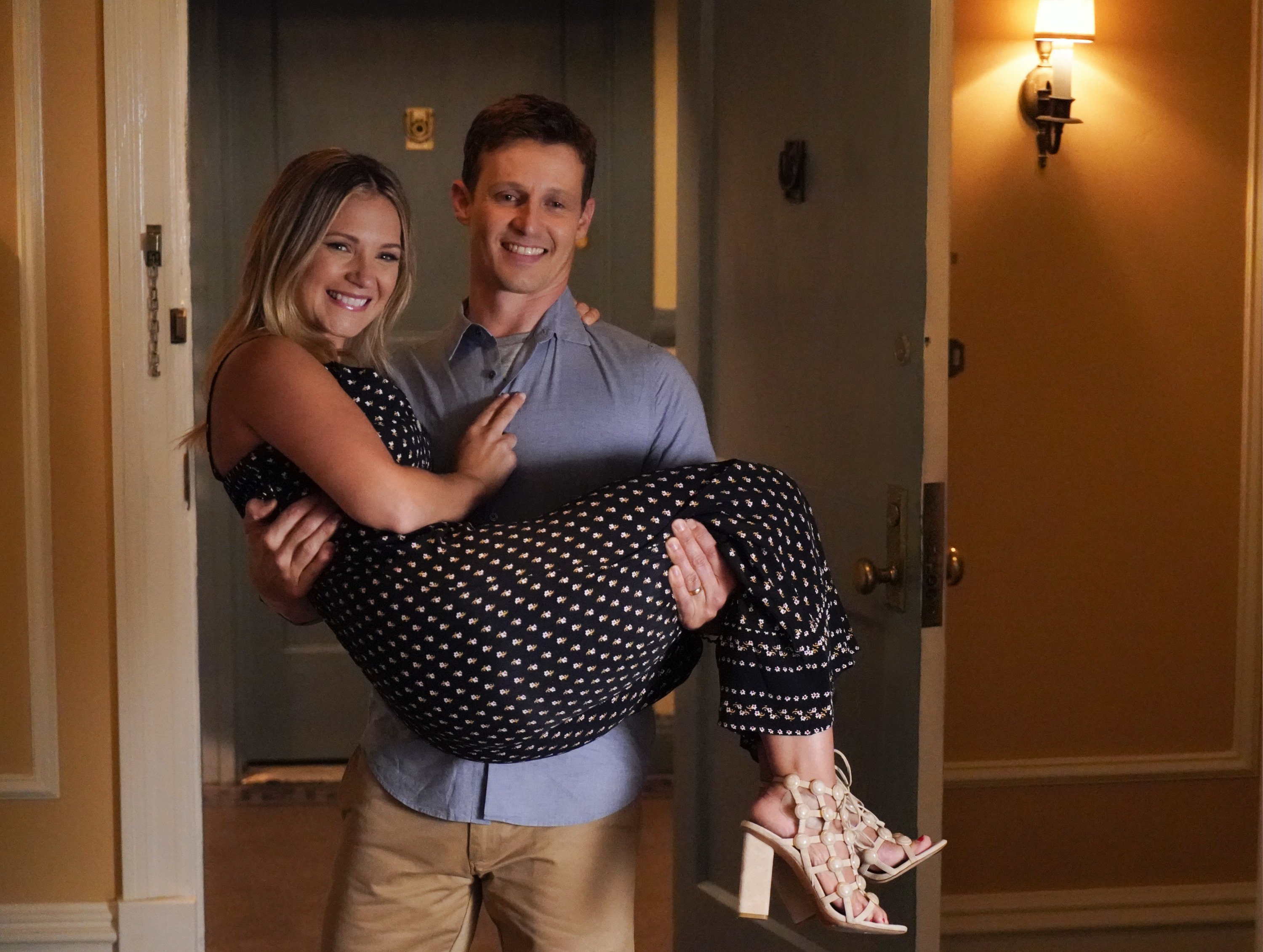 ---
THE SEASON 9 FINALE
By the time the finale "Something Blue" aired on May 10, 2019, fans were on their toes waiting to see the couple exchange vows and share their newlywed kiss. Unfortunately, when it came down to the ceremony, there wasn't much to see but Frank walking Eddie down the aisle.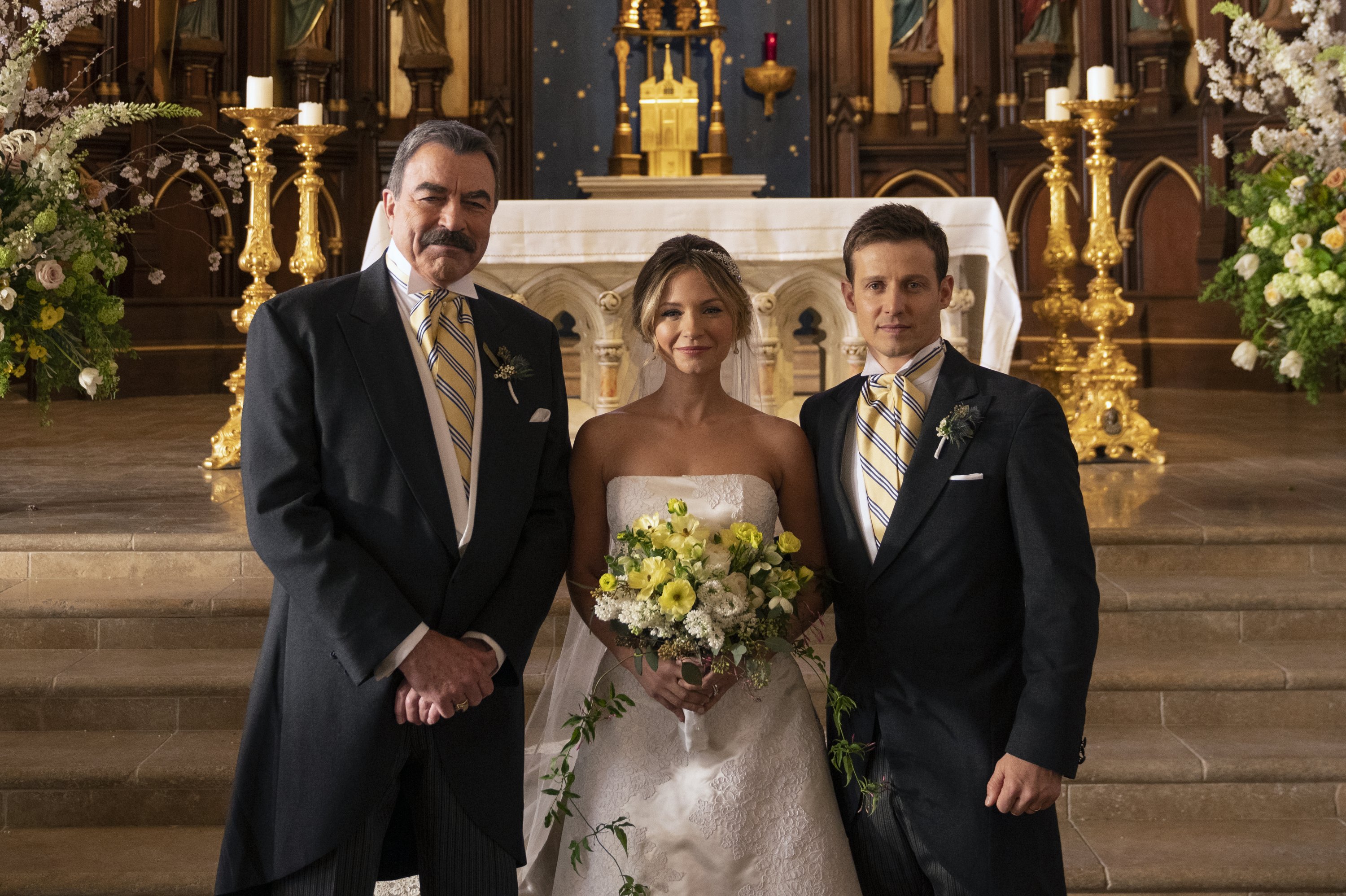 Throughout the episode, there's some drama between the sisters-in-law to be, Eddie and Erin, when there are conflicting reports about a witness. Eventually, the witness was found to be lying under oath and the two squash the argument. Meanwhile, Frank is dealing with issues between Garrett, Gormley, and Baker while preparing for his big dinner speech to the new couple.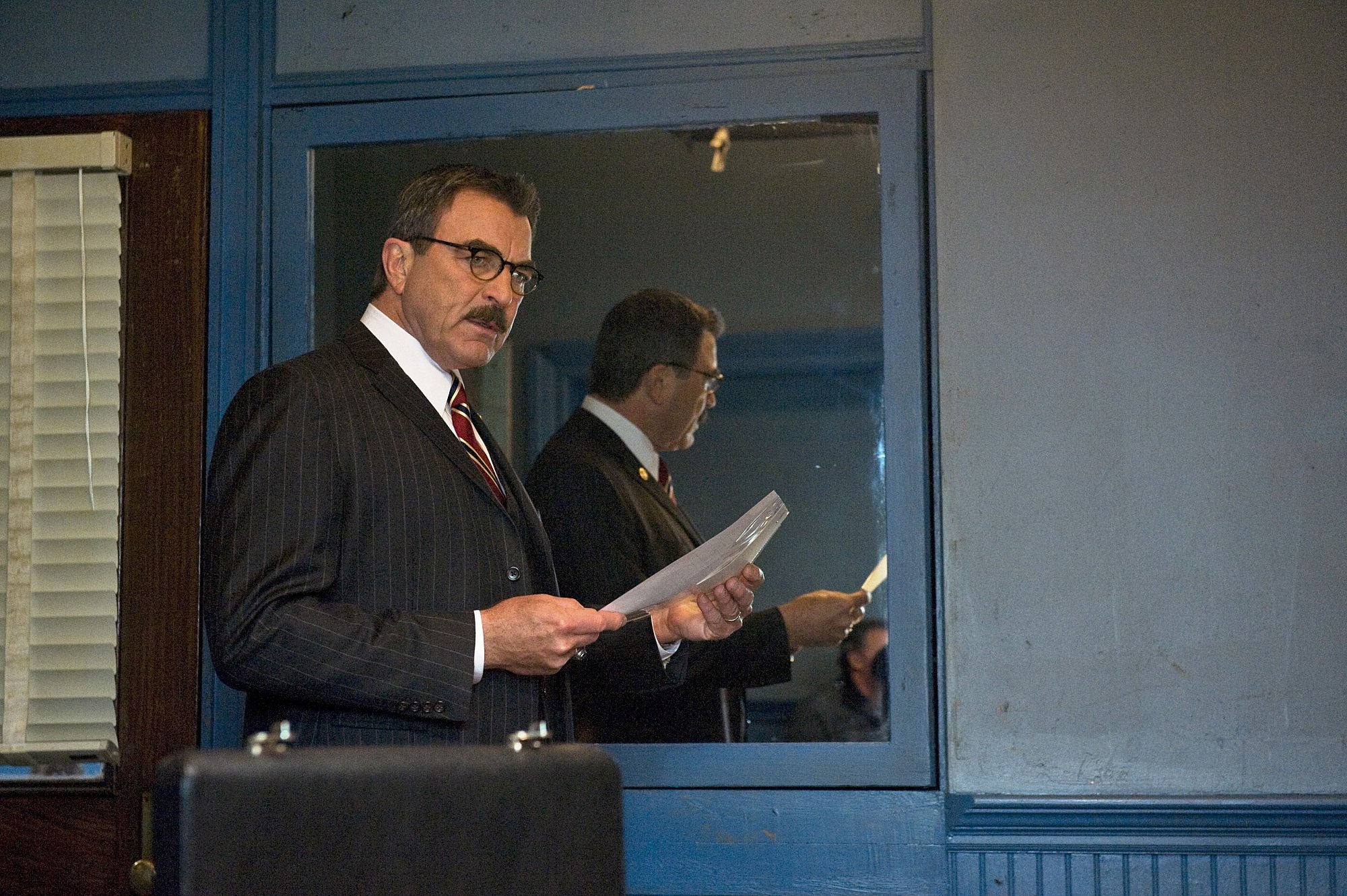 ---
"JAMKO" FINALLY TIE THE KNOT!
The ceremony was filmed at the Basilica of St. Patrick's Old Cathedral in New York City and while the show hyped up the nuptials, fans were left pretty disappointed by the final shot of the groom smiling. No kiss and no vows. Most of the "wedding" scenes were of rehearsal dinner and moments leading up to the ceremony.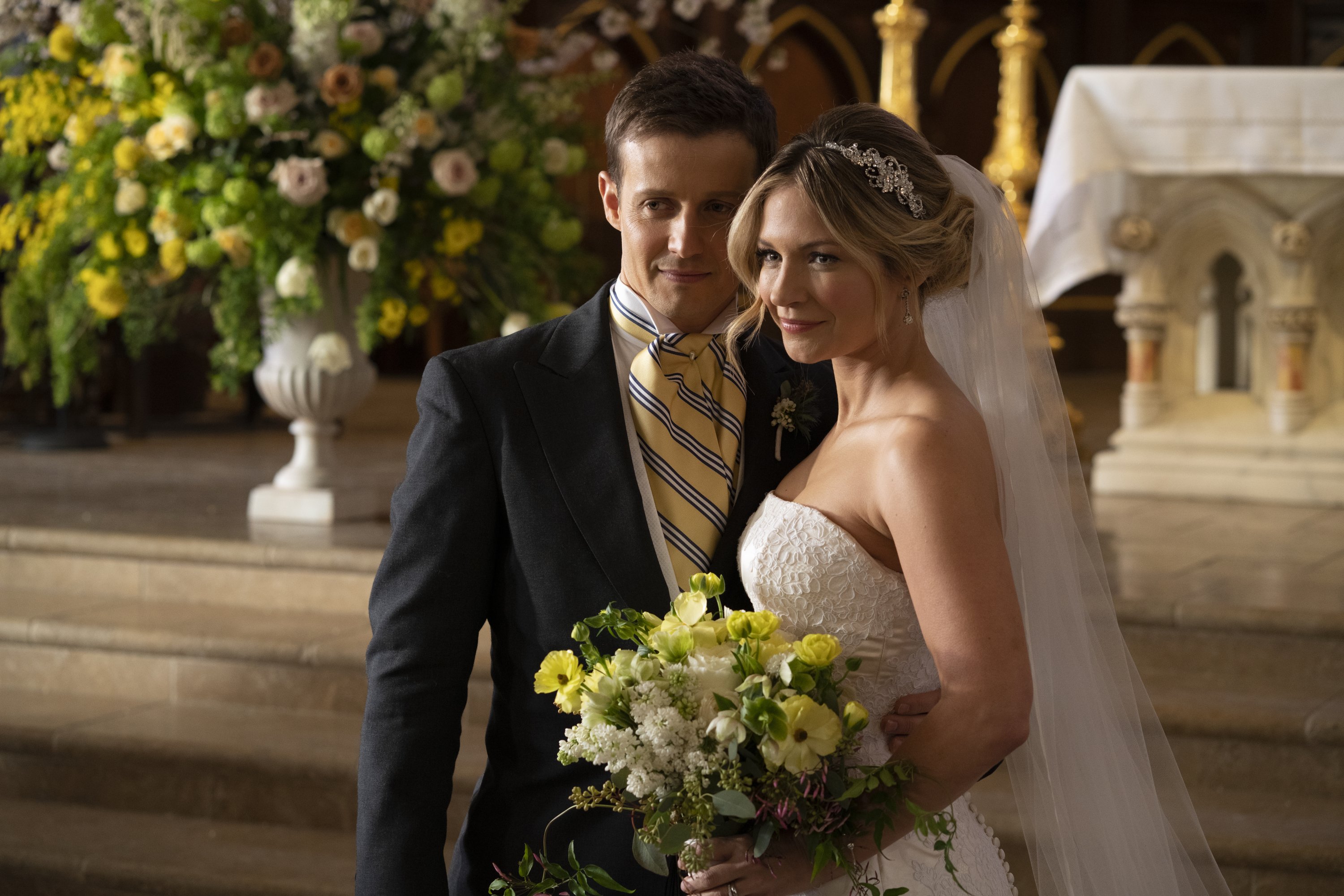 Frank delivers a heartfelt wedding toast where he praises Eddie's independence and reveals that she'd be walking herself down the aisle. "Eddie isn't anyone's to give away. She is her own woman and her own life force and I have seen it in action on the job." Before the ceremony, Eddie asks Frank to walk her down the aisle.
---
RESPONSE TO THE SEASON 9 FINALE
With the season finale wrapping up several cases for some of the police officers, fans were upset that not enough time was spent on the ceremony. The episode never quite reached the climax of the ceremony and fans took to Twitter to demand further explanation.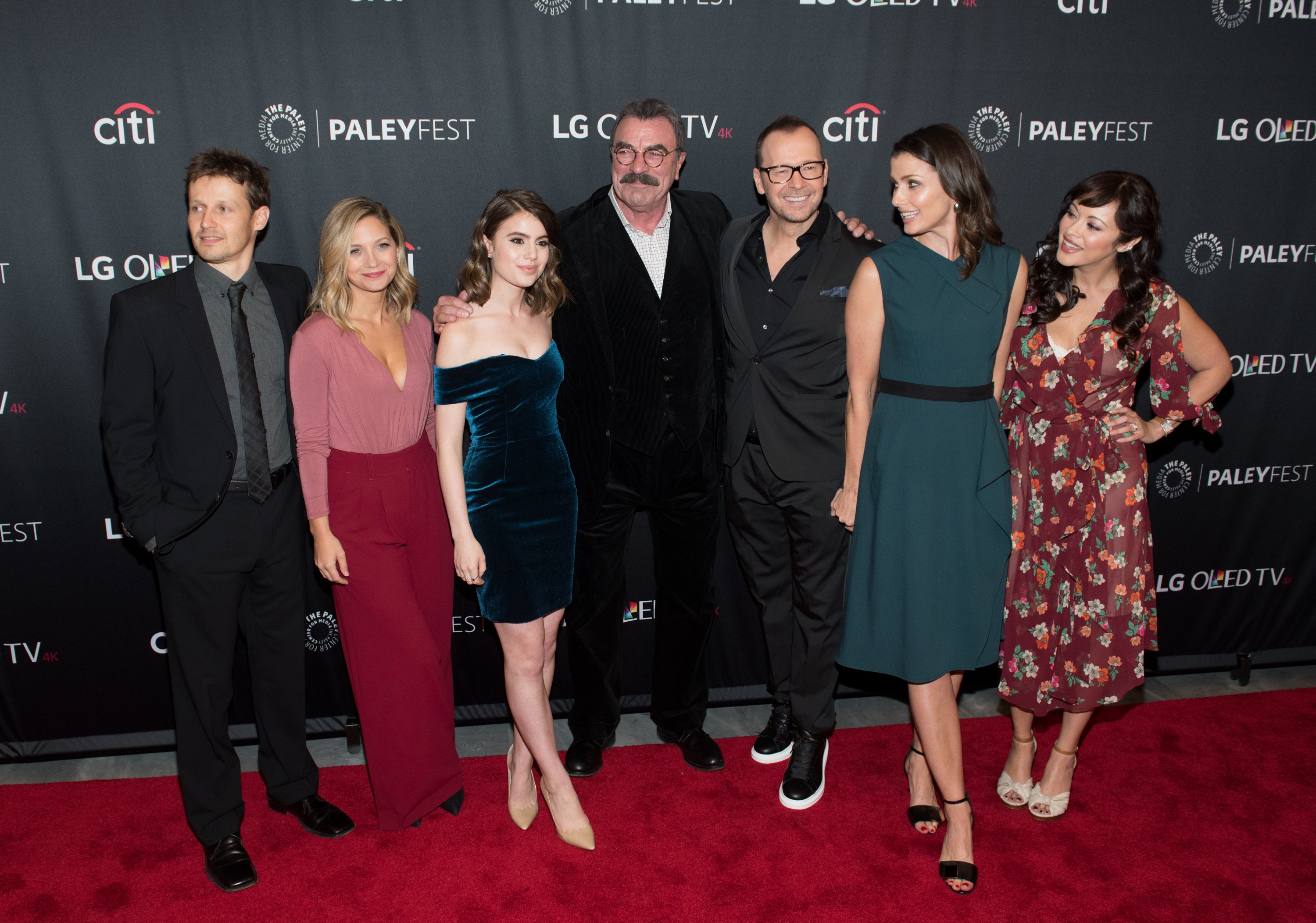 In response, Abigail Hawks, who plays Detective Abigail Baker, shared with Pop Culture that she understood why viewers were upset. "It's a beautiful story that has been years in the making and people like a happy ending," she continued "But at the same time, I don't want people to forget that it is a cop show."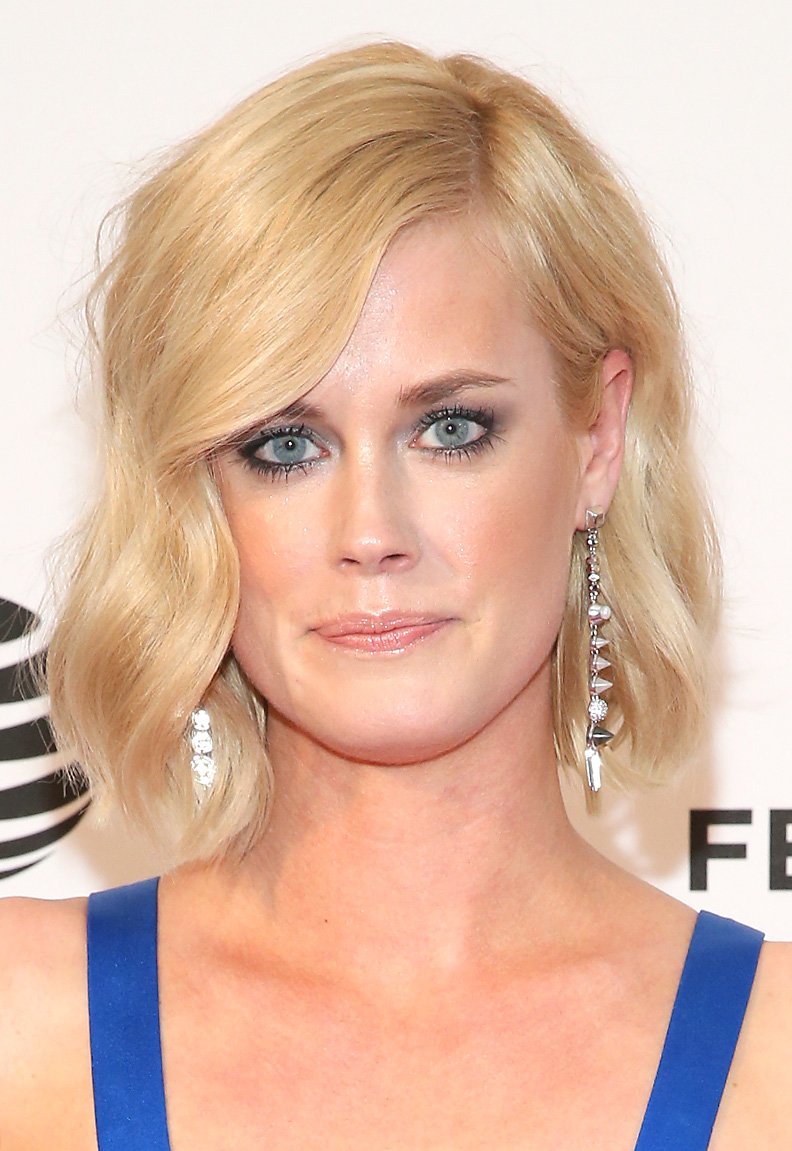 ---
RESPONSE FROM THE REAGANS
With the episode ending after a quick smile from Jamie, many fans thought of it as a cliffhanger ending with no real wedding. The groom, played by Will Estes, chimed in to defend the ceremony: "I mean, I was there all day [filming], so… I count it as a wedding!" he told TV Line.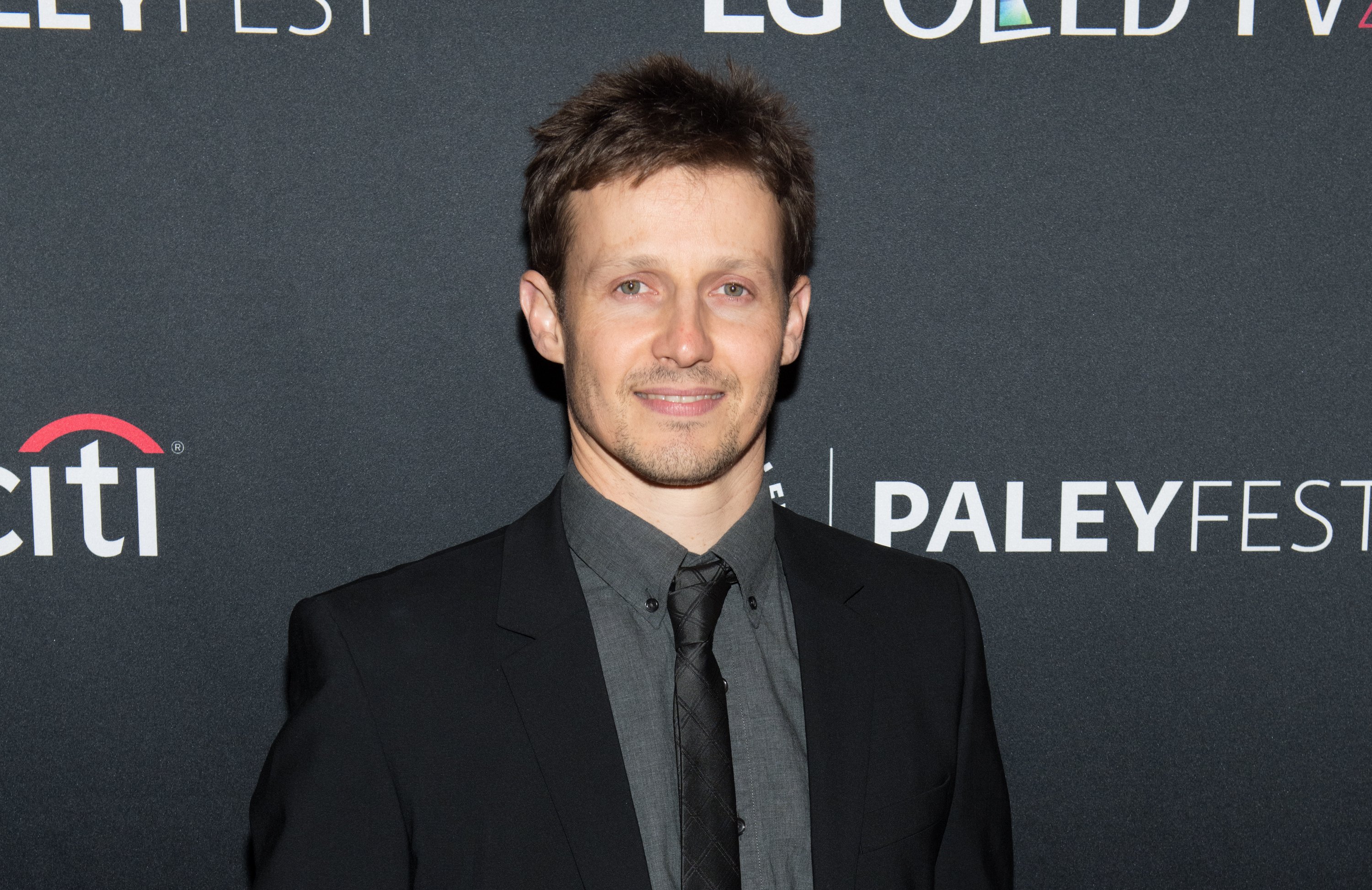 "You need some sort of conflict or concern," said Selleck, who is also a writer for the show. "The jeopardy in our show is a danger to the relationships." So after this cryptic message from the father of Blue Bloods himself, many fans were speculating real trouble for the newlyweds as soon as season 10 aired in September 2019.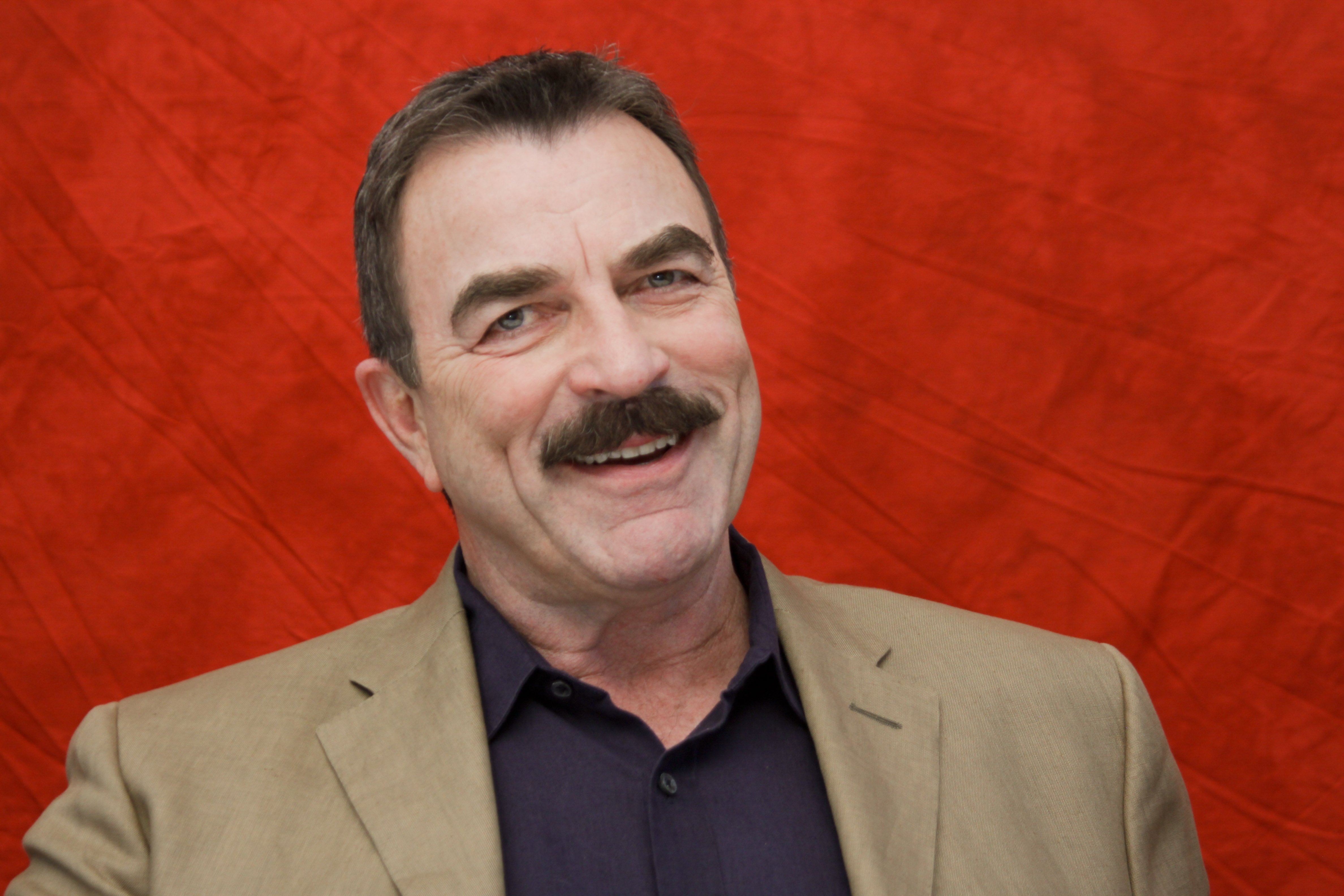 ---
SEASON 10 RECAP
Fans were expecting the season's premiere to start right back where it left: the wedding ceremony everyone was waiting for years to see. However, fans were plopped right back into the police procedural drama of investigations and DNA tests. So far, Jamie and Eddie are still settling into their new lives as husband and wife.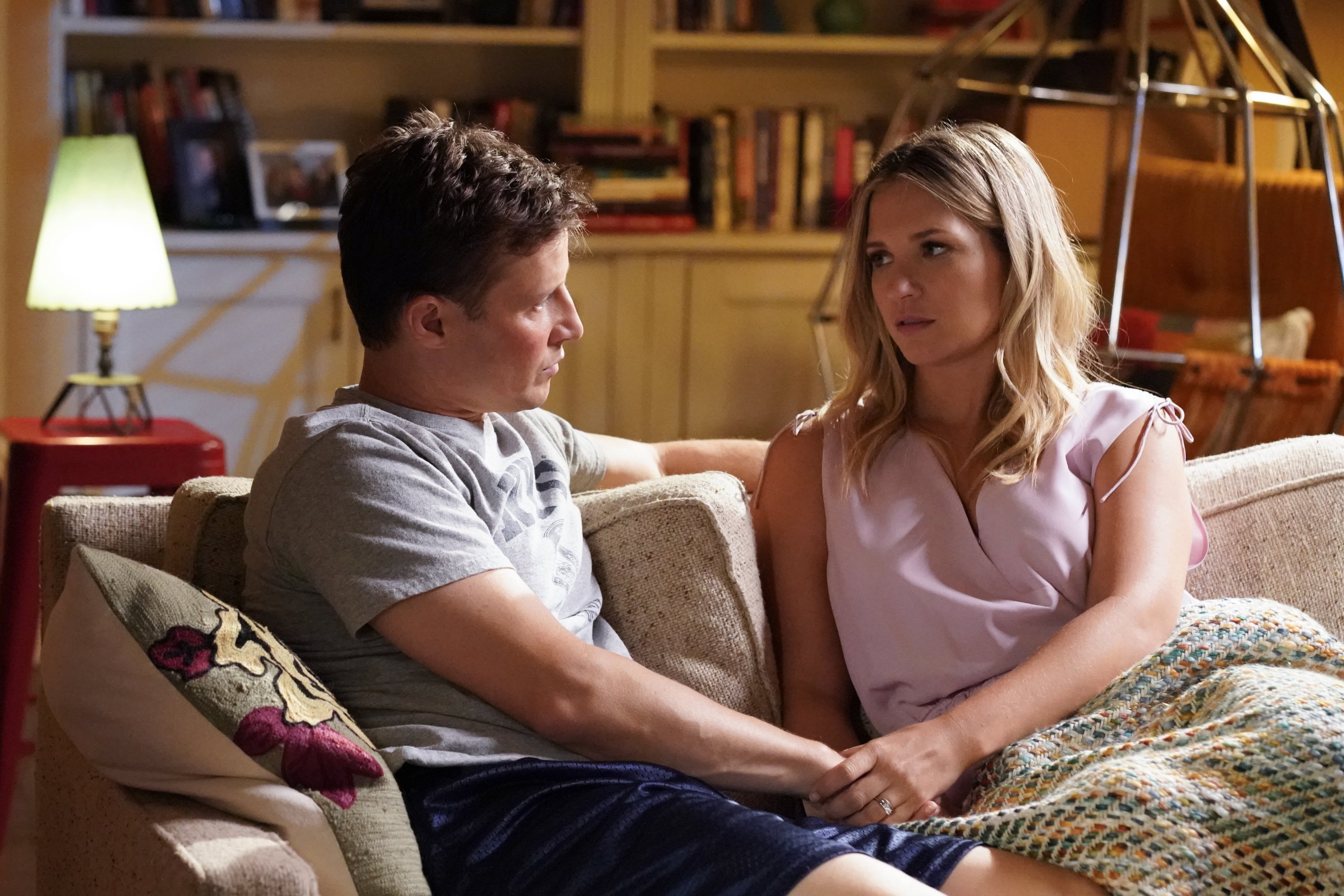 Throughout the season, Frank is having an increasingly difficult time maintaining control at the station In episode 17, "Puzzle Palace", Jeff Lyons is suspended for violent behavior and before he leaves, shares his true feelings about Frank's disconnect with the other officers: "You talk the talk, but we gotta walk the walk."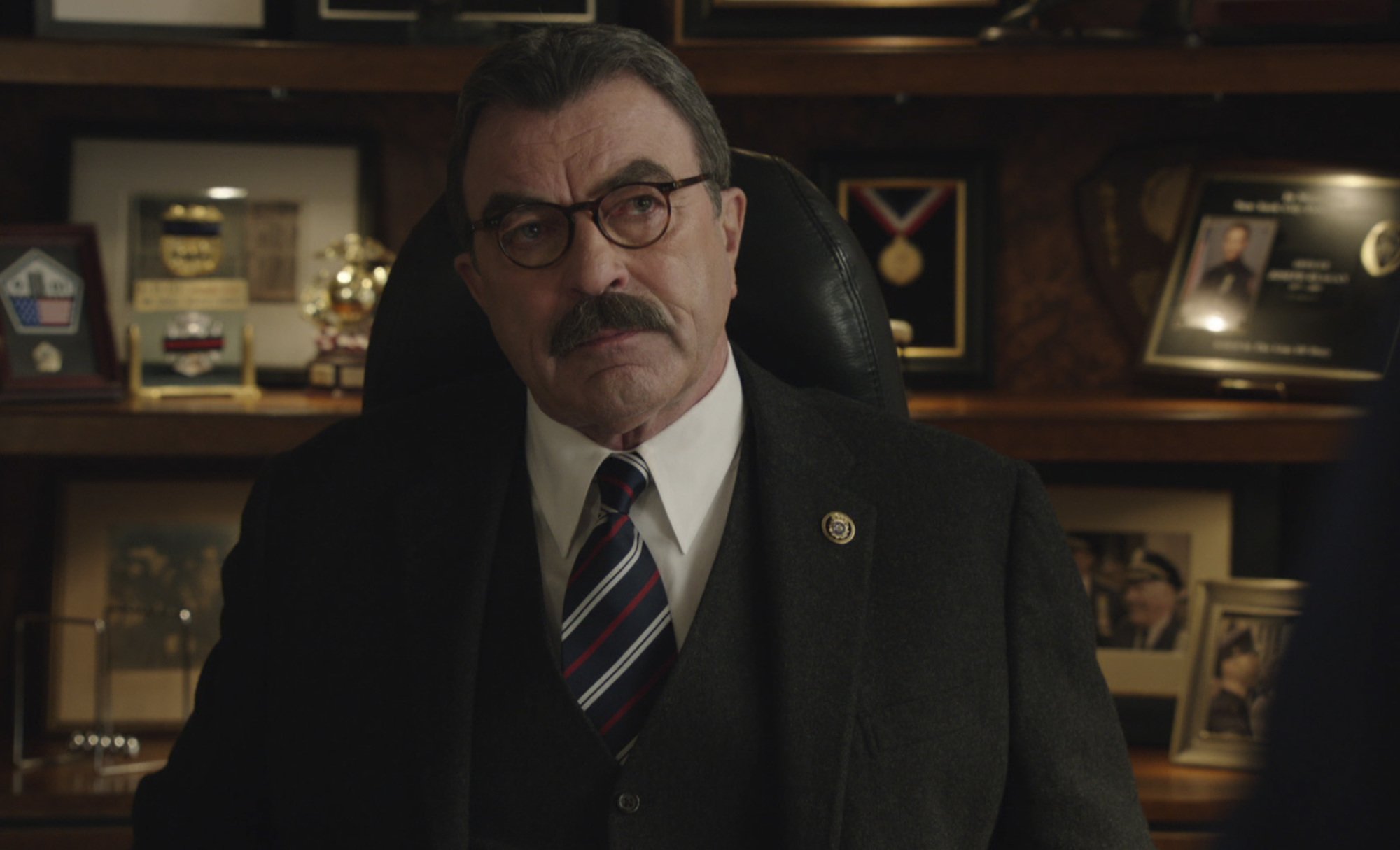 Since 2010, millions of viewers have tuned in every Friday night to see the fictional happenings of the NYC Police Department run by Frank Reagan. However, declining ratings might be a sign of a series that needs to switch things up. Do you think it's time for Frank Reagan to retire and step away from the reins?
Sources: Showbiz Cheat Sheet, Entertainment Weekly, AmoMama