Beloved American TV Shows That Are Actually Reboots of British Ones
Have you ever wondered how people who write tv shows can come up with the ideas for their programs? Well, as it turns out a lot of them didn't. You'd be surprised at the sheer number of popular tv shows in the U.S. that are just adaptations of ones from the U.K. Here is a list of beloved American TV shows that are actually based on British ones.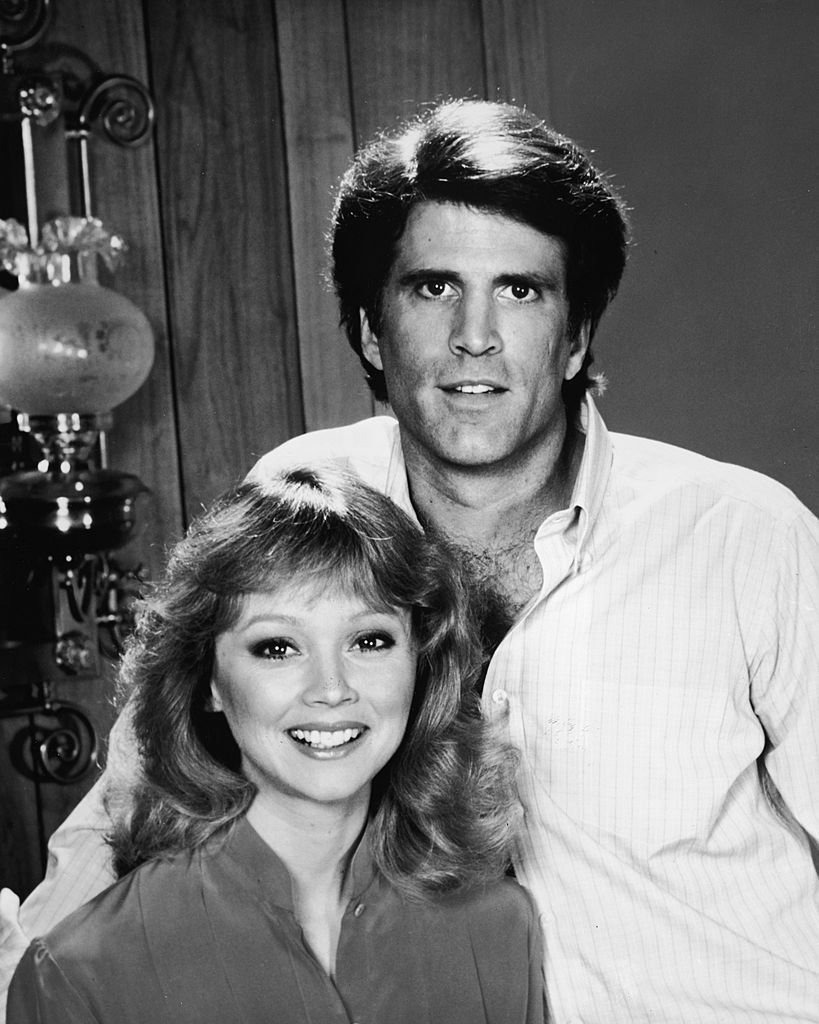 ---
KITCHEN NIGHTMARES - RAMSAY'S KITCHEN NIGHTMARES
Gordon Ramsey is one of the world's top celebrity chefs and food program tv personalities. He isn't just world-famous for his brilliant skills in the kitchen, but also for his immensely foul mouth. Yup. He rose to fame with his potty mouth on "Hell's Kitchen" and "The F Word." Now he's the face of the MasterChef reality tv franchise.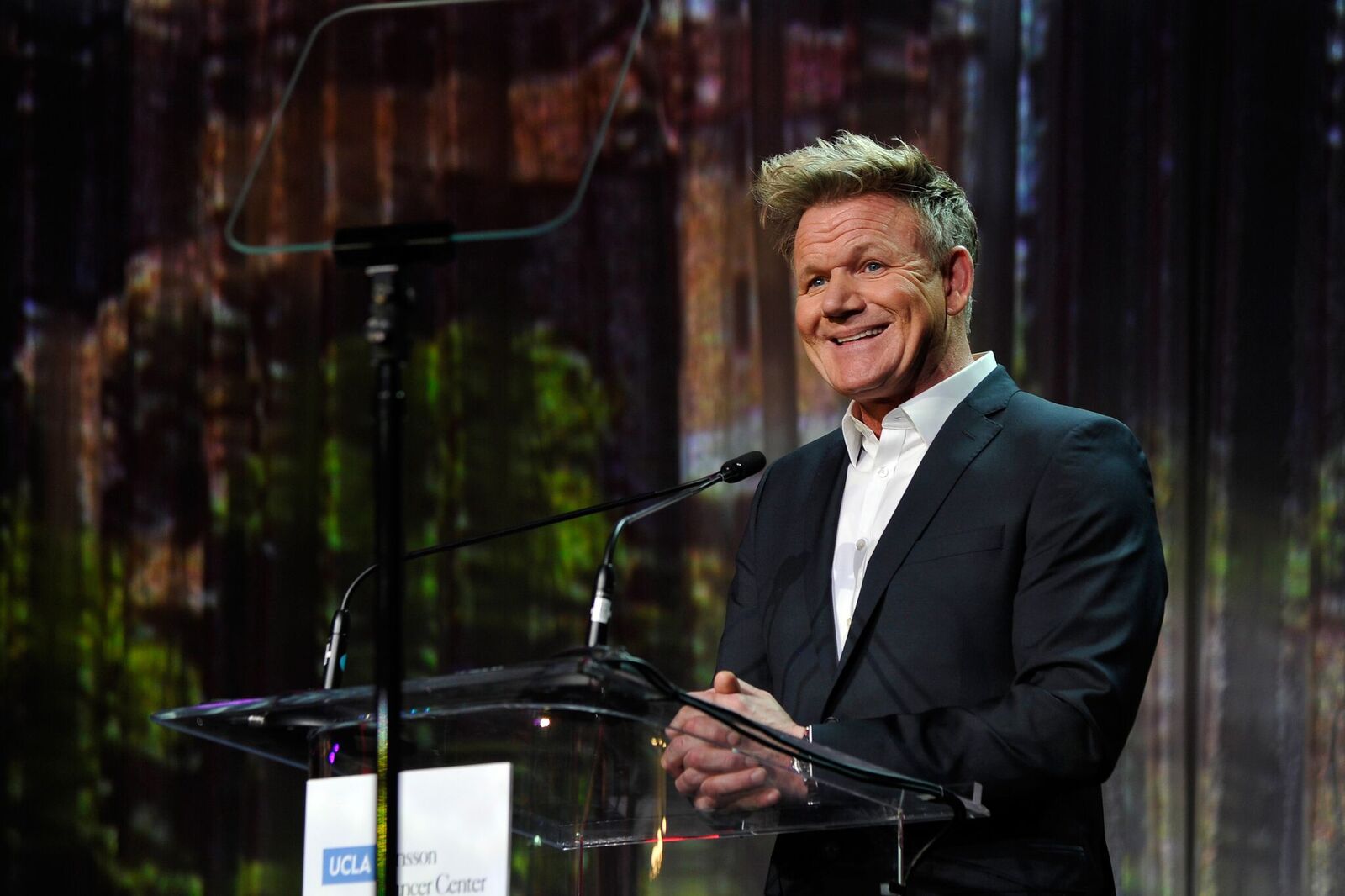 One other show that shot up the chef's fame is "Kitchen Nightmares." The show was first aired in the U.K. as "Ramsay's Kitchen Nightmares" on the BBC. During it's time there the show won a BAFTA. In the U.K. version of the show, Ramsay rarely raised his voice as he helped restauranteurs rethink infrastructure and menu construction.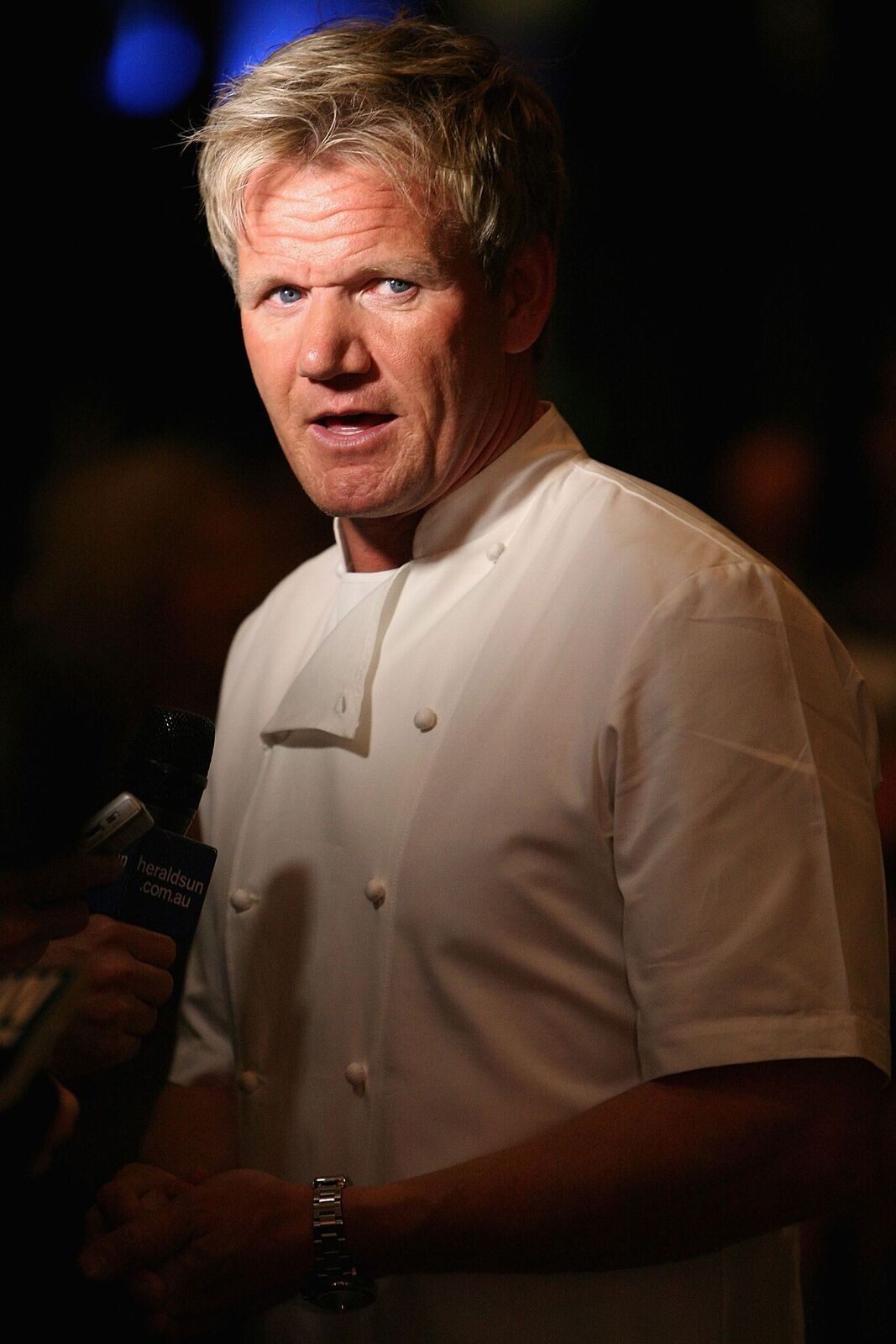 ---
MORE DIFFERENCES
There were also less visual and audio cues. However, in the U.S. version, the chef couldn't try a dish without letting restaurant managers and owners have an earful of his trademark cursing. There's even a YouTube video that highlights the similarities and differences between the two shows.
---
TOO CLOSE FOR COMFORT - KEEP IT IN THE FAMILY
"
Keep it in the Family
" is a British television show the Rush family that lives in a duplex. Dudley and Susan Rush live with their two daughters, Jacqui and Muriel. Their two daughters decided to rent out the bottom half of the duplex they live in to attain some sort of independence from their conservative and protective parents.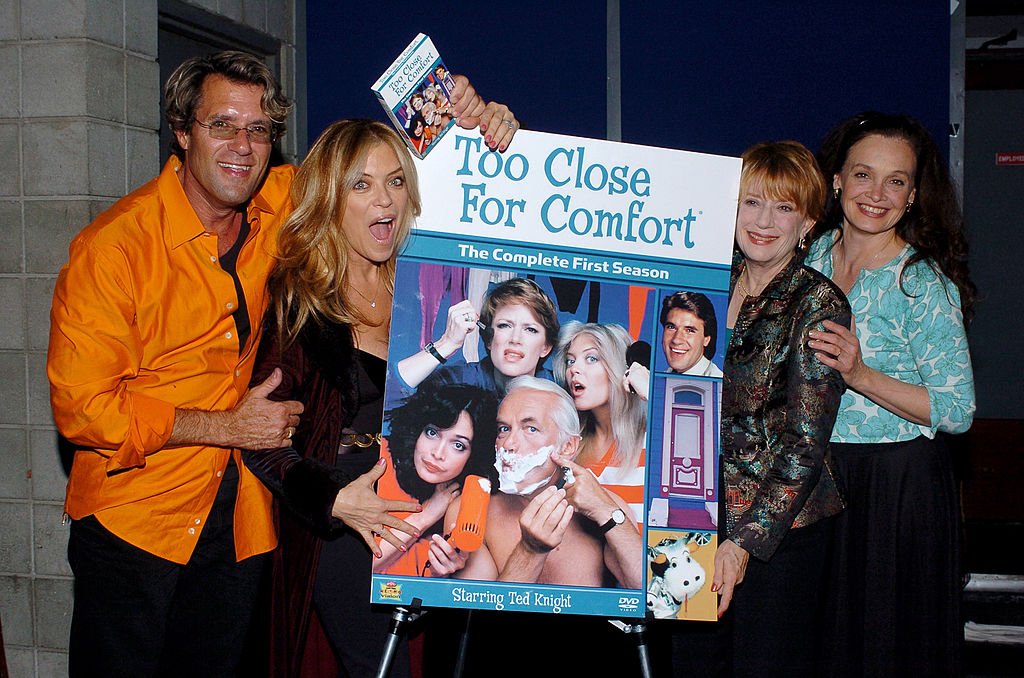 The same year it came aired in the U.K., an American version of the show was produced called "Too Close for Comfort". The Rush family's names this time were Henry and Muriel, and their daughters Jackie and Sara. Like their British counterparts, they live in a duplex and the daughters move down to "get away" from their parents.
---
DEAR JOHN
In 1986, "Dear John" premiered on British television. The dark comedy was about a man named John Lacey, who comes home one day to find a letter, addressed "Dear John", from his wife, telling him that she is leaving him. He ends up joining a support group for divorced individuals called the 1-2-1 Club.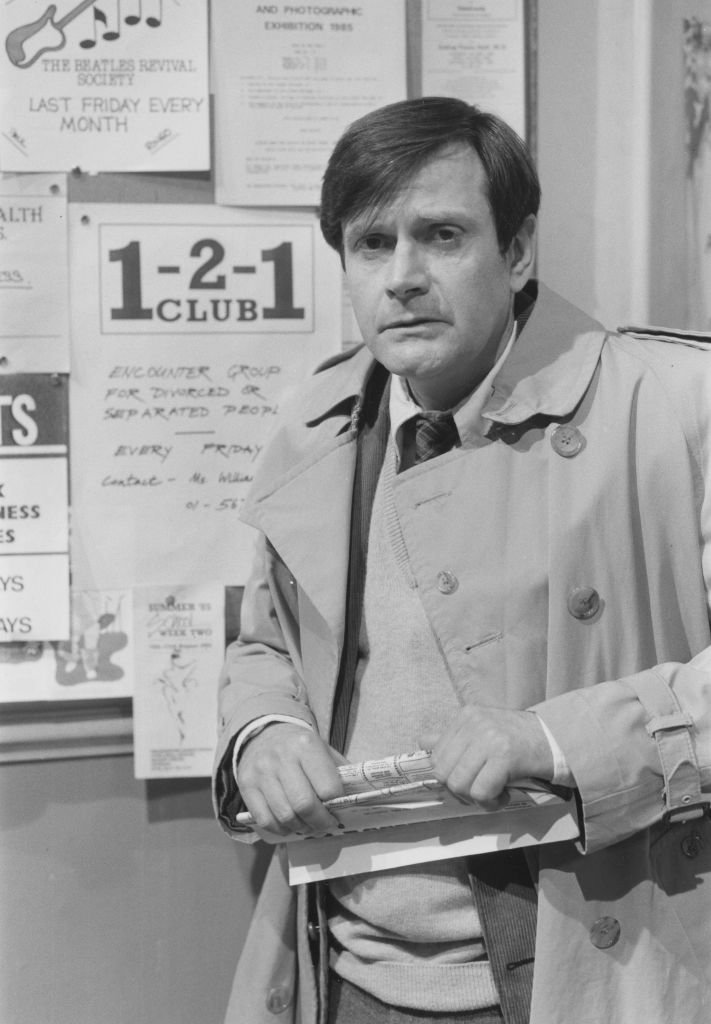 At the club, he finds a quirky group of people who help each other come to grip with their situation and overcome it. A year after the conclusion of the British TV series, a U.S. adaptation of "Dear John" aired in 1988. Complete with the same plot, and roster of support group members the show lasted four seasons and won a Golden Globe and Primetime Emmy.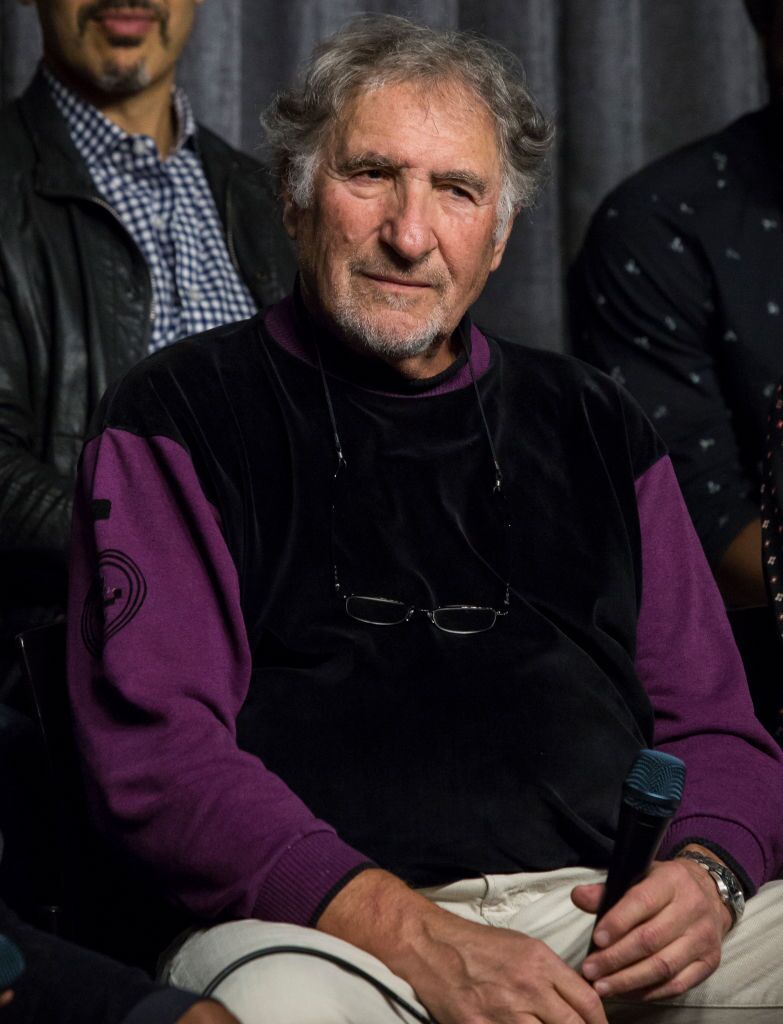 ---
FOOTBALL WIVES - FOOTBALLER'S WIVES
The world's most popular sport is football, not the American pigskin tossing one, but the one rest of the world calls football. The U.K. is home to one of the biggest and most popular leagues in the world. Hence, Brits are mad about the sport. This is why "Footballer's Wives" became such a hit when it came out.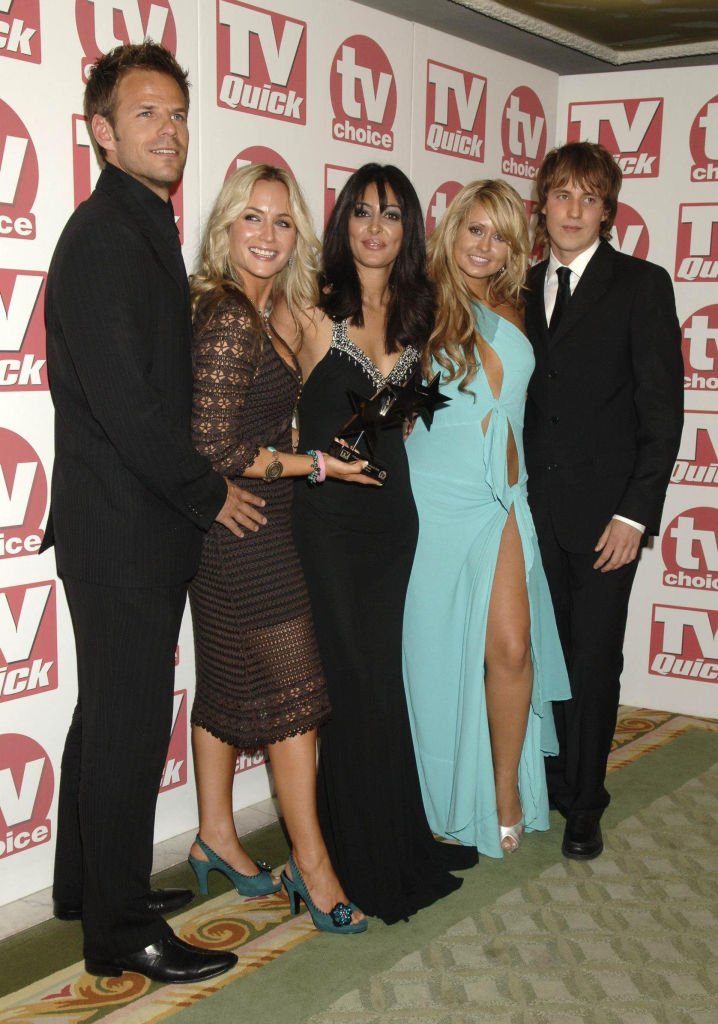 Although fictional, it gave the world a view into the lives of the women behind the men who get paid millions to play the sport. It ran for four years (five series) and is now being developed into a stage production, according to its co-creator, Maureen Chadwick. It inspired ABC to make a U.S. tv movie about the same topic but skewing it to the NFL stars instead.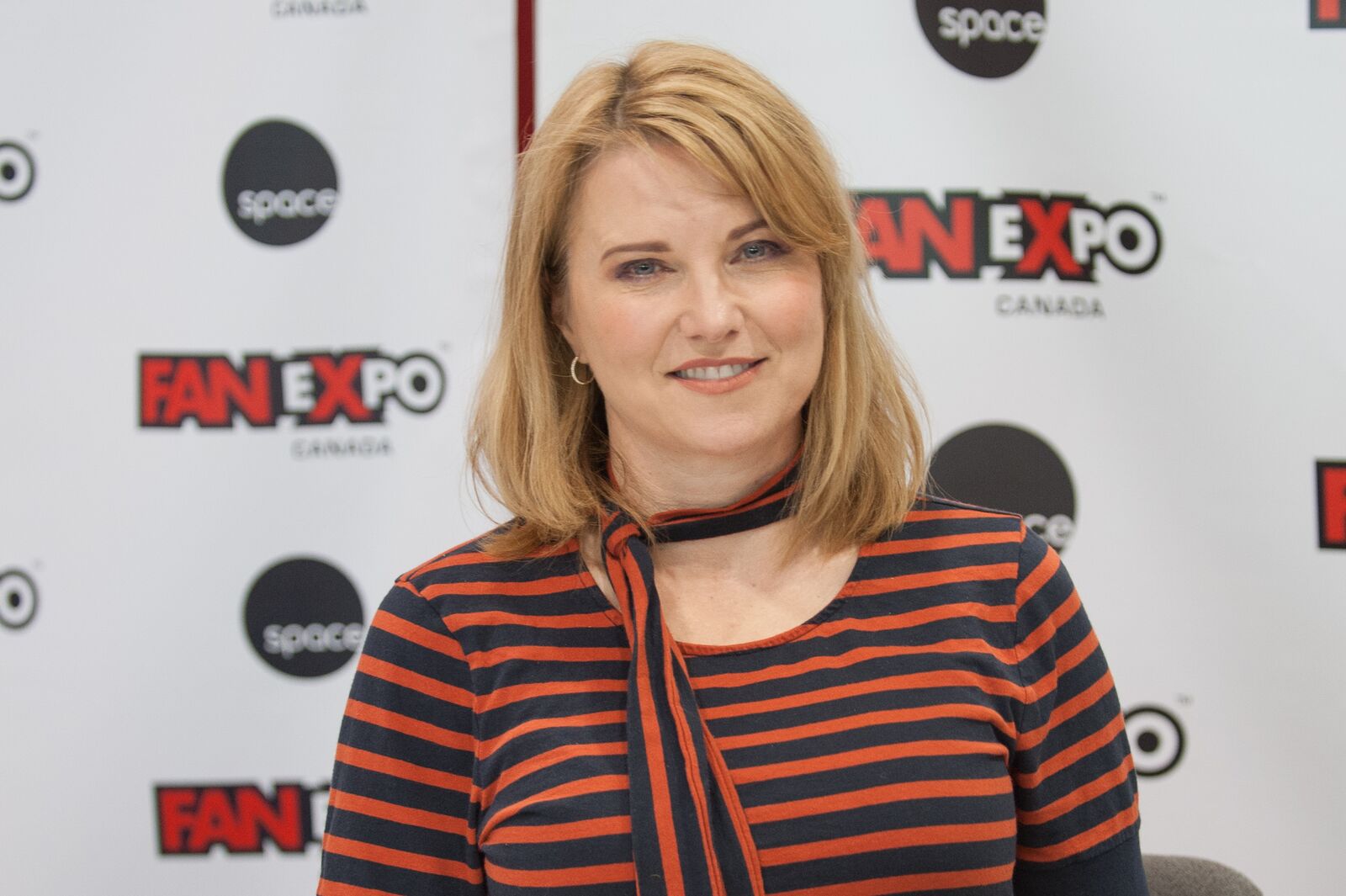 ---
GETTING ON
For three years BBC Four aired "Getting On" a show about four members of hospital staff who are just 'getting on with it' in an overlooked corner of the health service, the geriatrics ward. During it's run on British television the show earned multiple BAFTA nominations for its comedic writing and for its lead actress, Jo Brand's, performances.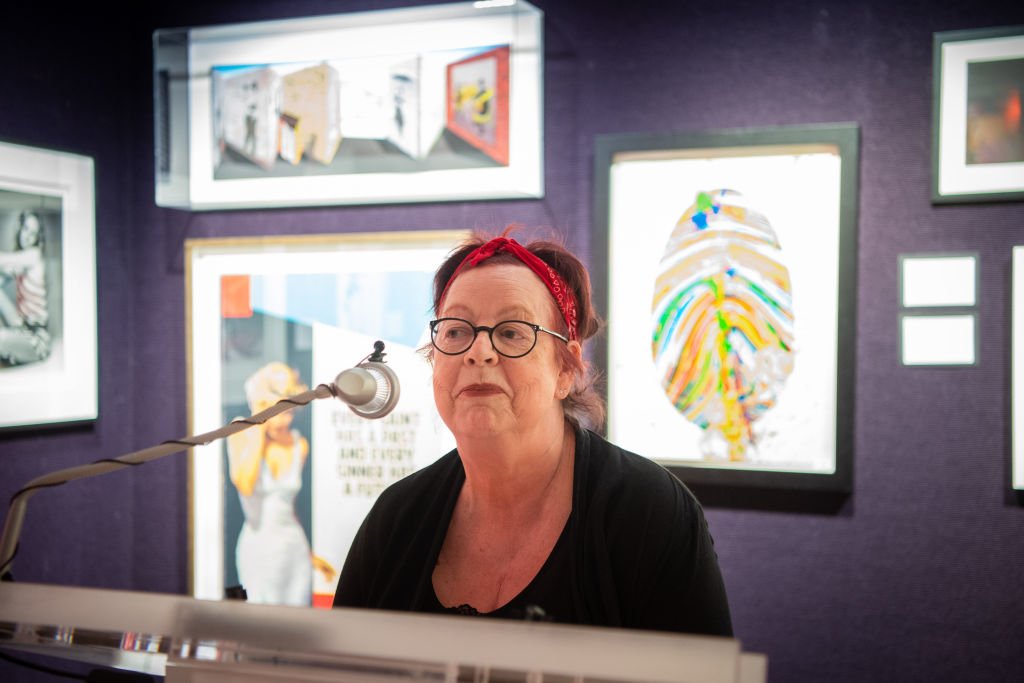 After the show had ended its run in the BBC, it was picked up for an Americanized adaptation in the form of a limited series from 2013 to 2015. It starred Laurie Metcalf, Alex Borstein, Niecy Nash, and was nominated for several Primetime Emmy Awards during its three year run on HBO.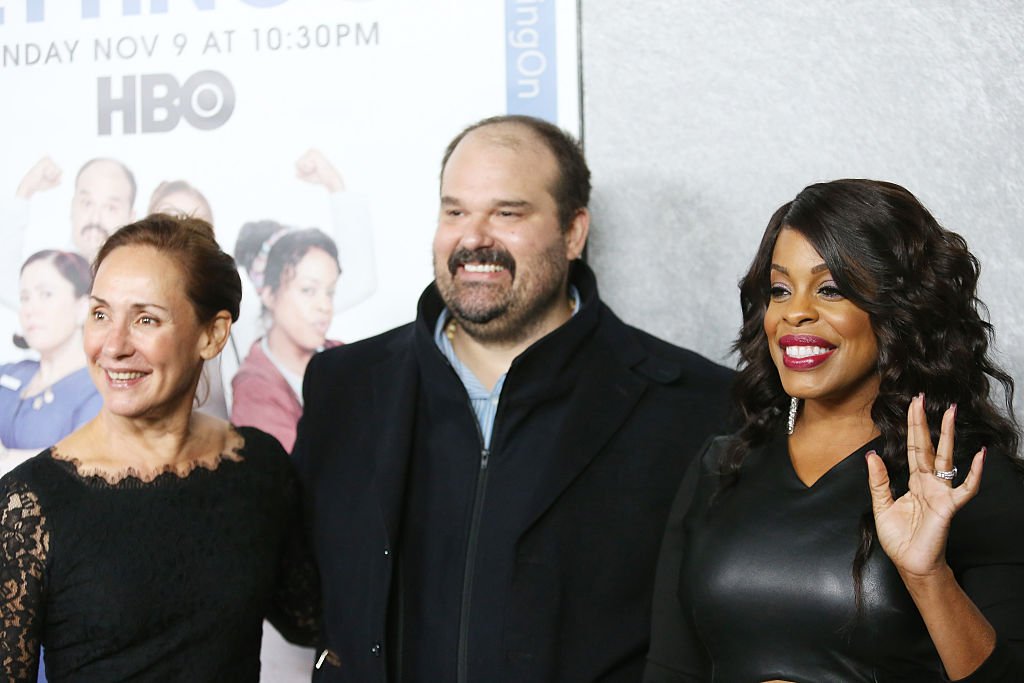 ---
THE LUCIE ARNAZ SHOW - AGONY
Ten years after being on Lucille Ball's sitcom tv star, Lucie Arnaz got her own show. It was about a psychologist who answers questions from the public on her radio show "The Jane Lucas Show." The show was short-lived and only lasted six episodes but what's striking about it is that the plot comes from British TV.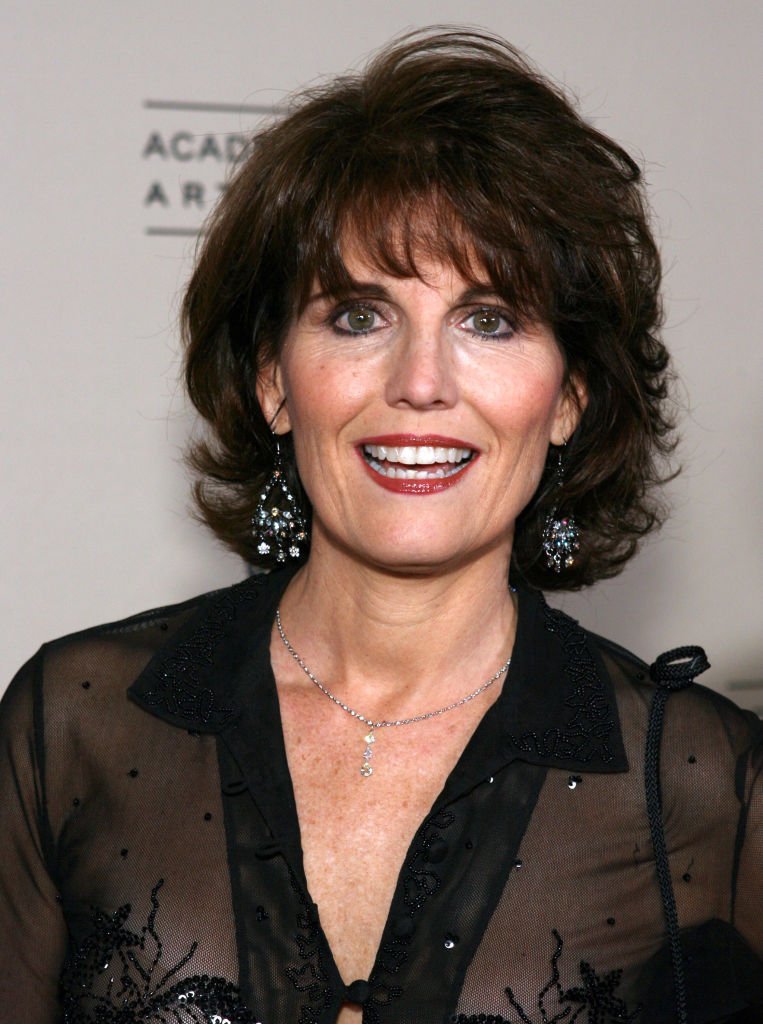 From 1979 to 1981, "Agony" was showing on British television which also featured a character named Jane Lucas, who talked to people about their problems while on the radio. The show starred Maureen Lipman and was even nominated for the BAFTA for best comedy series in its final year.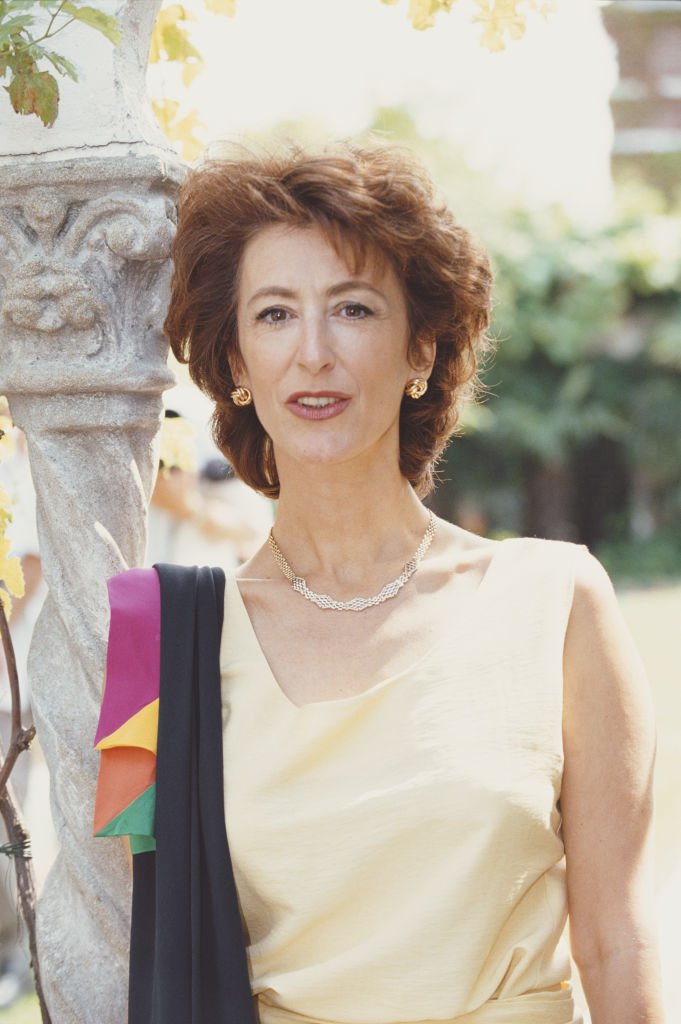 ---
AMERICAN IDOL - IDOL POP
American Idol is a reality tv singing competition. It's one of the biggest ones around the world. The show launched the careers of Kelly Clarkson, Carrie Underwood, Chris Daughtry, and many more. The show has had a roster of judges from Simon Cowell, Randy Jackson to Katy Perry, and Marvin Gay.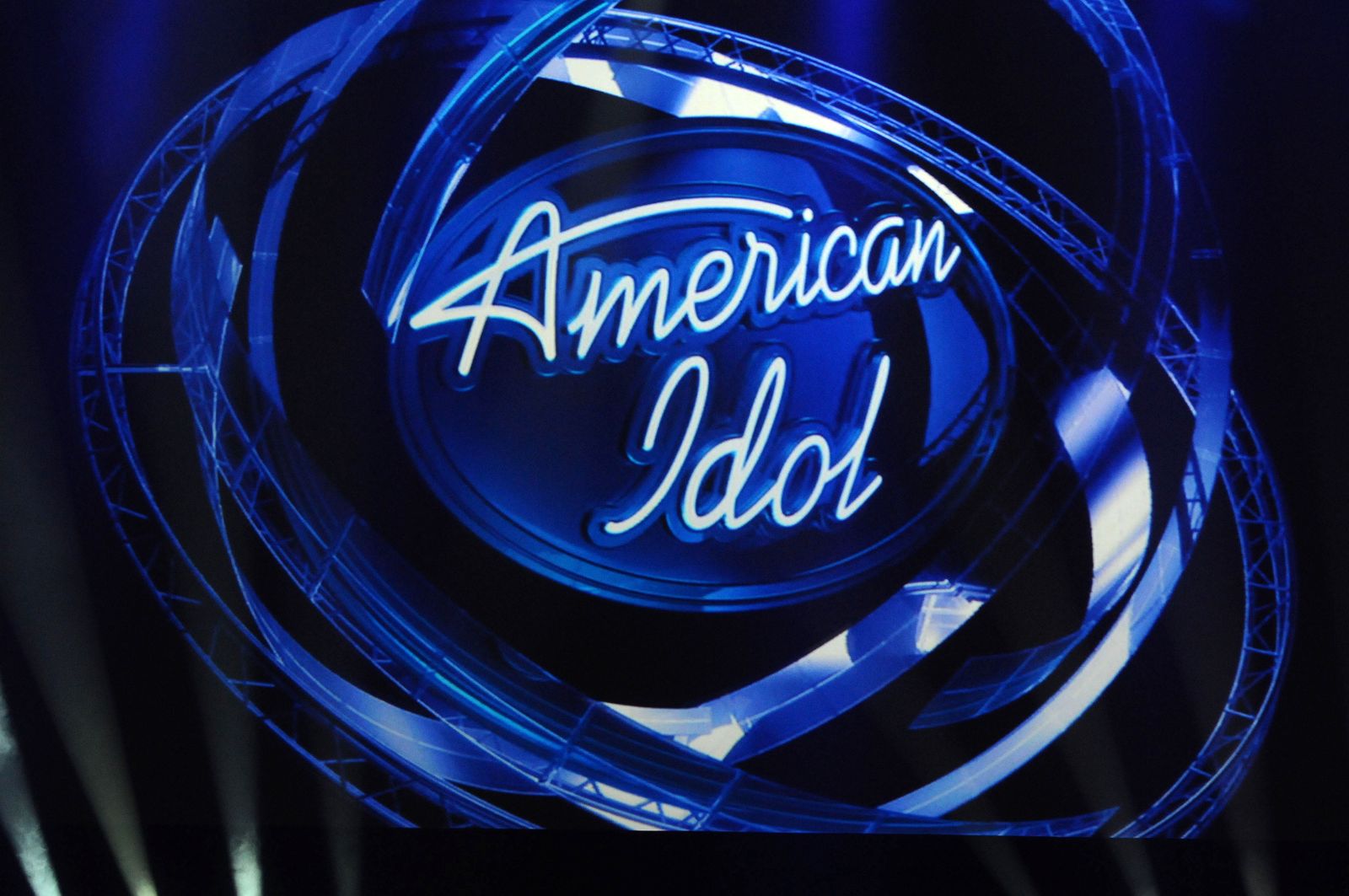 It might surprise you, however, that the 18-year-old singing competition is just a copy of one that came from the British Isles. It sure is, "Pop Idol" which is a sequel to "Popstars" first appeared in 2001. It was also lead by Simon Cowell and is pretty much American Idol but with a different name and setting up to its logo. Really it is.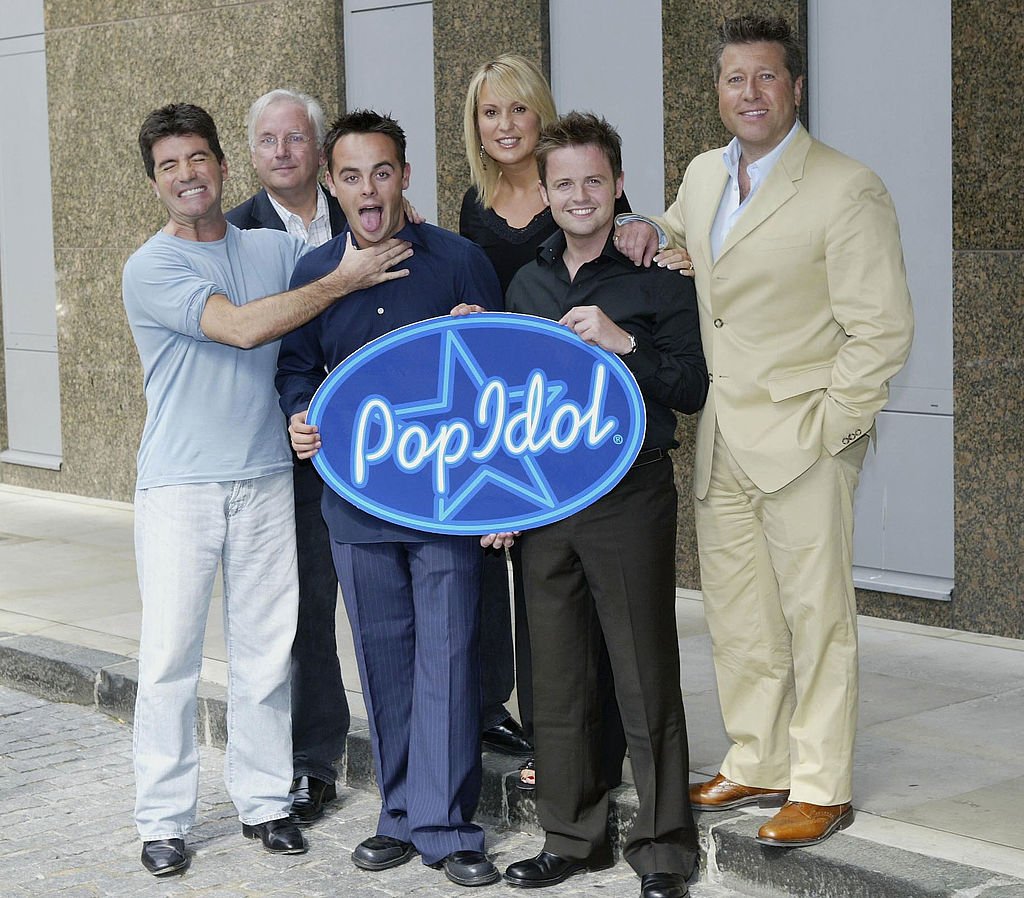 ---
HOUSE OF CARDS
Murder, blackmail, and betrayal are just some of the things you can expect to see in Netflix's hugely popular, "House of Cards". While the show did run into some speedbumps with the whole Kevin Spacey issues, it has continued to give viewers an exhilarating view into how dark power and politics can get.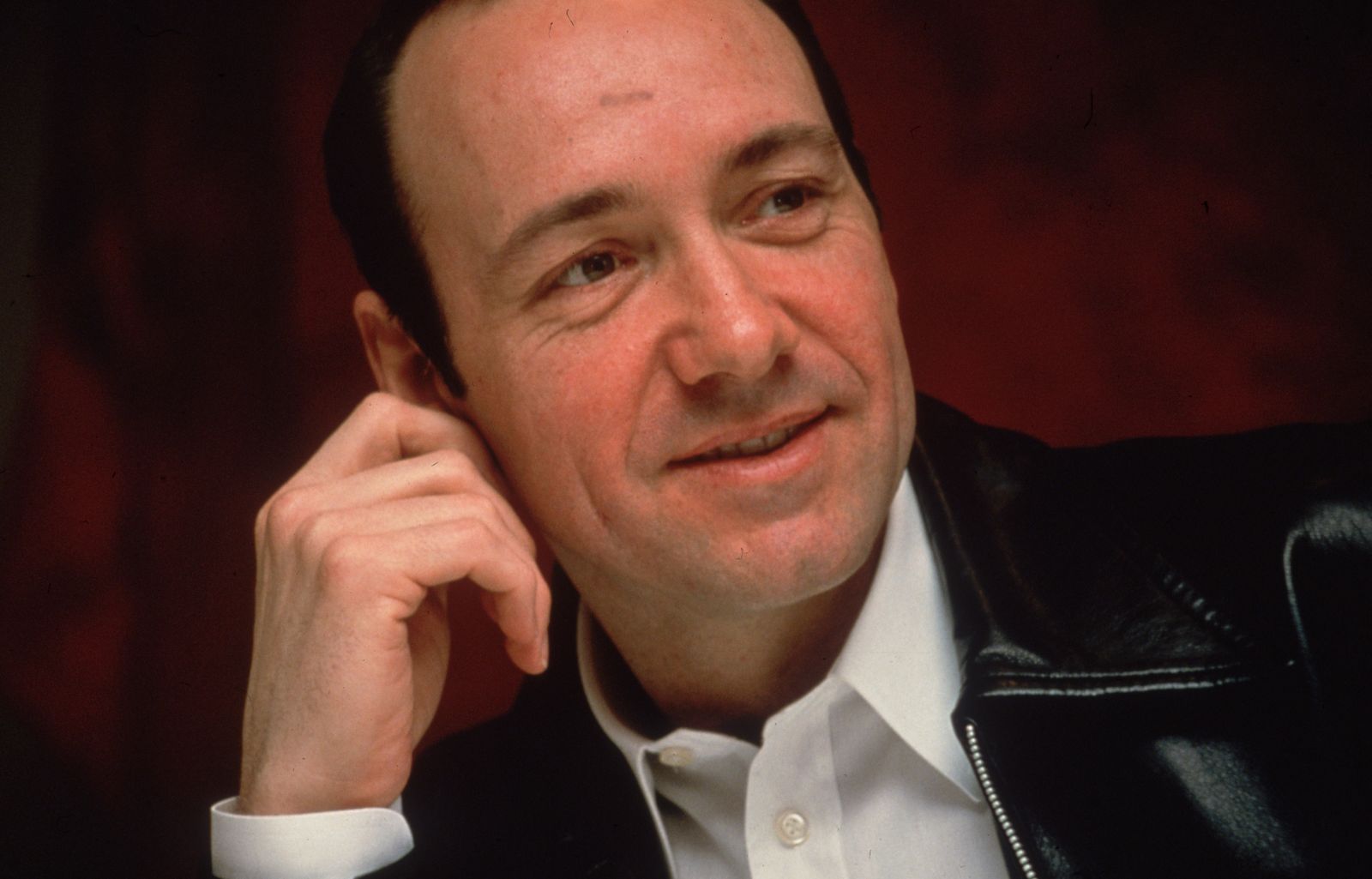 However, this isn't the first time a television show about politicians who will stop at nothing to get what they want called "House of Cards" was made. In 1990, the BBC gave us just that. In the original, Francis Urquhart is the Chief Whip of the Conservative Party, sound familiar? He'll do whatever it takes to get on top.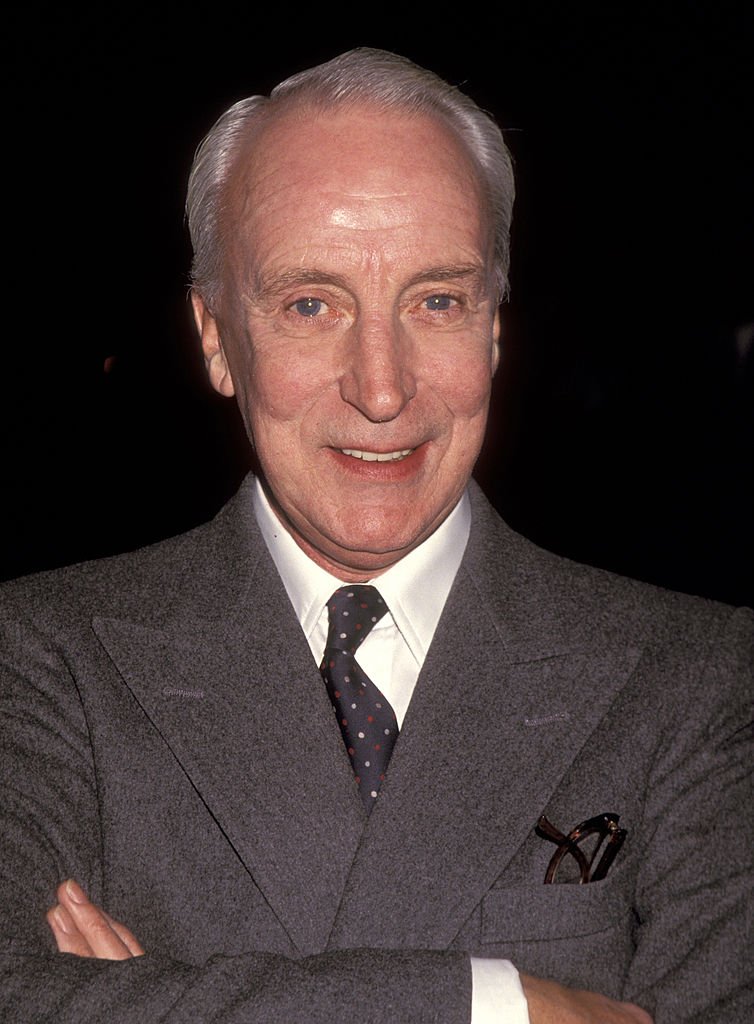 ---
THREE'S COMPANY - MAN ABOUT THE HOUSE
Who would've thought that a show as iconic and as successful as "Three's Company" wasn't really an original thing? Well, it's true. Before John Ritter, Suzanne Sommers and Joyce DeWitt came together as housemates and gave us the Golden Globe and Primetime Emmy Winning show, there was "Man About the House."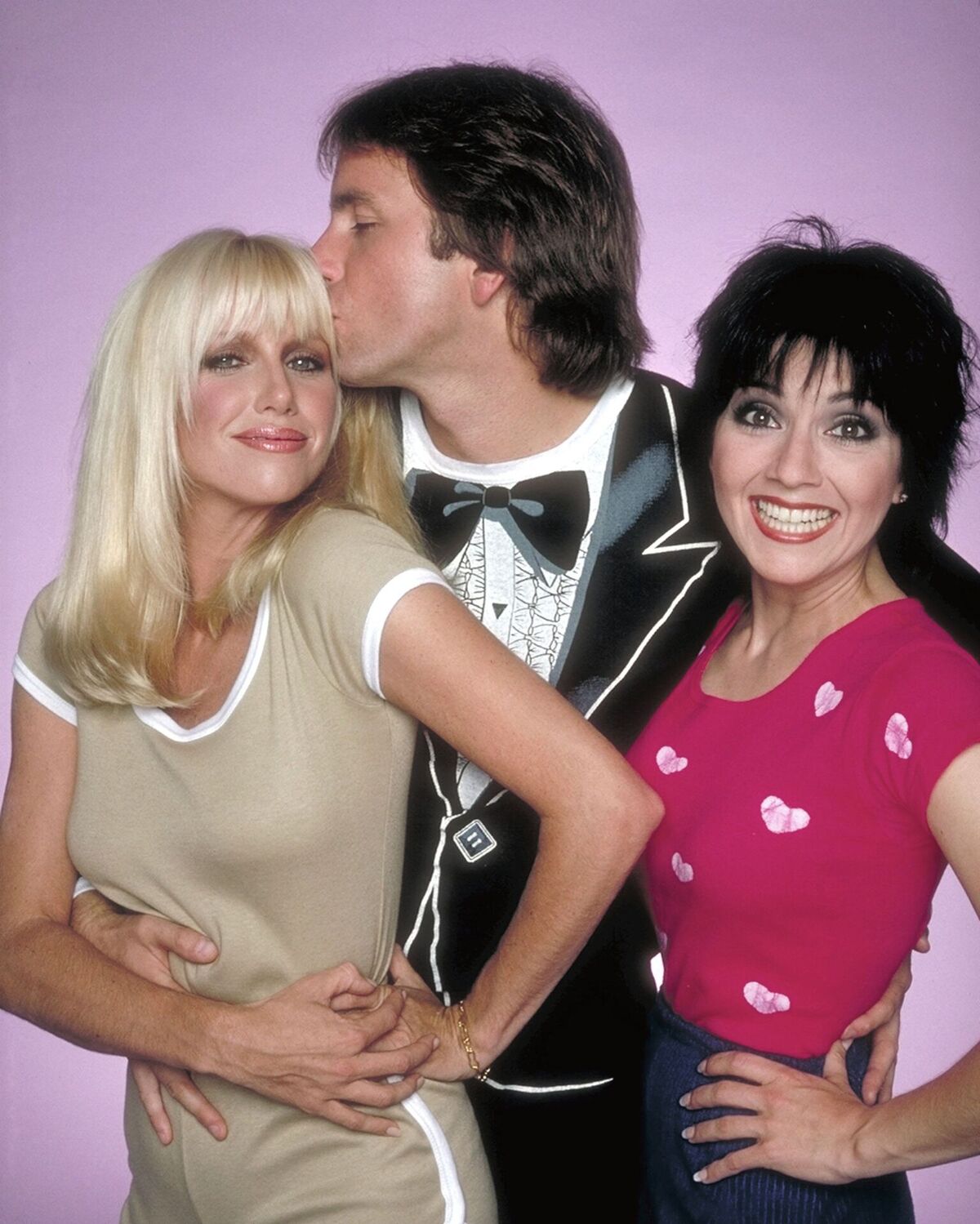 From 1973 to 1976, four years before the American sitcom was released, "Man About the House" was cracking up British television viewers. The show was about two female flatmates in need of a third flatmate, who find a man passed out in their tub after a party. They decided to take him in and it makes for a lot of laughs.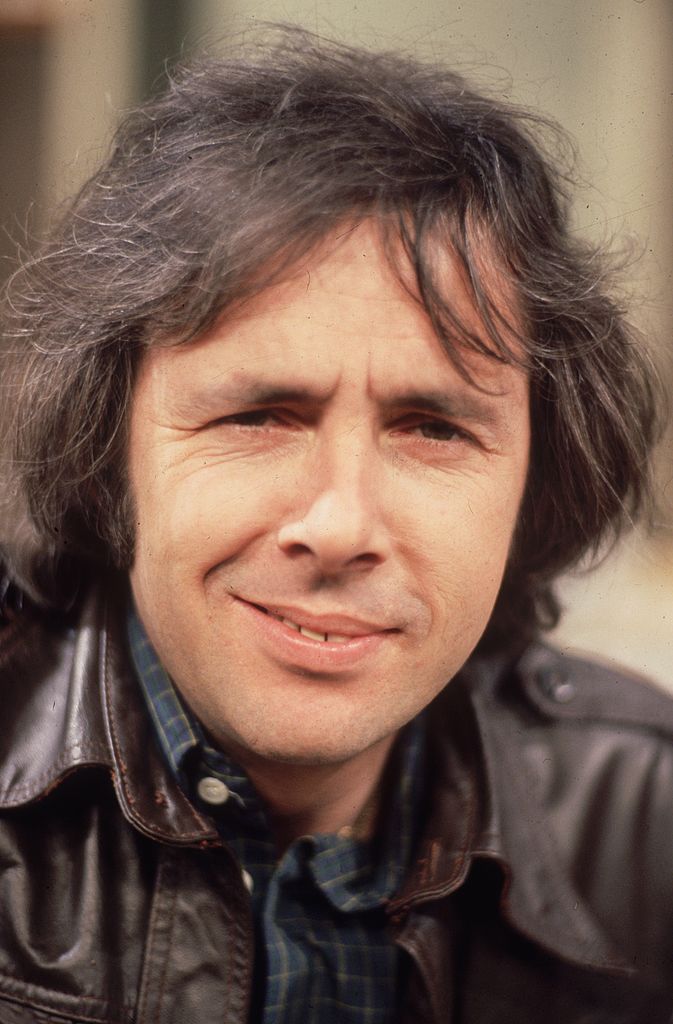 ---
MISTRESSES
In the world of television, sex and scandals sell. So what network wouldn't see dollar bills flashing about in a show about four promiscuous women and their affairs as mistresses? The answer is none. The BBC first came out with "Mistresses" in 2008 and it lasted for a couple more seasons.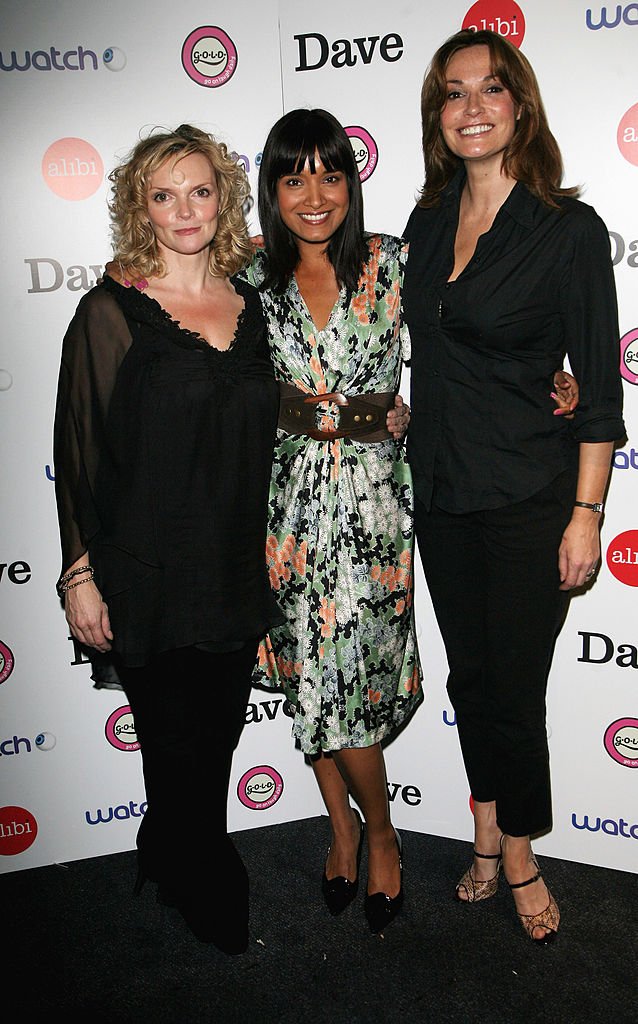 In 2013, the American network, ABC saw the show's potential to entice viewers and came up with their own adaptation of the British tv show. Although it was well-received by fans, ratings weren't that hight and after three seasons, ABC decided to pull the plug on their version of the group of seductive mistresses.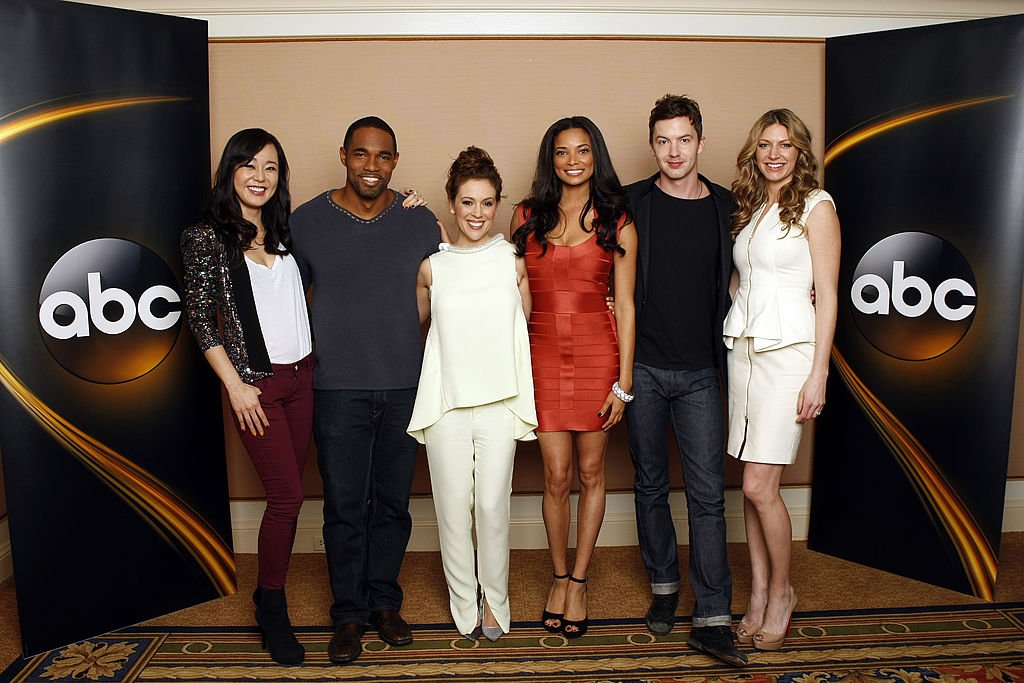 ---
THE OFFICE
One of the highest-rated comedies ever, "The Office" gave the world a show so awkward and candid that it changed the game. The Steve Carrell lead comedy launched the career of stars like John Krazynsky and won multiple Primetime Emmy, Screen Actors Guild, and Golden Globe awards. Despite all that, the show wasn't original.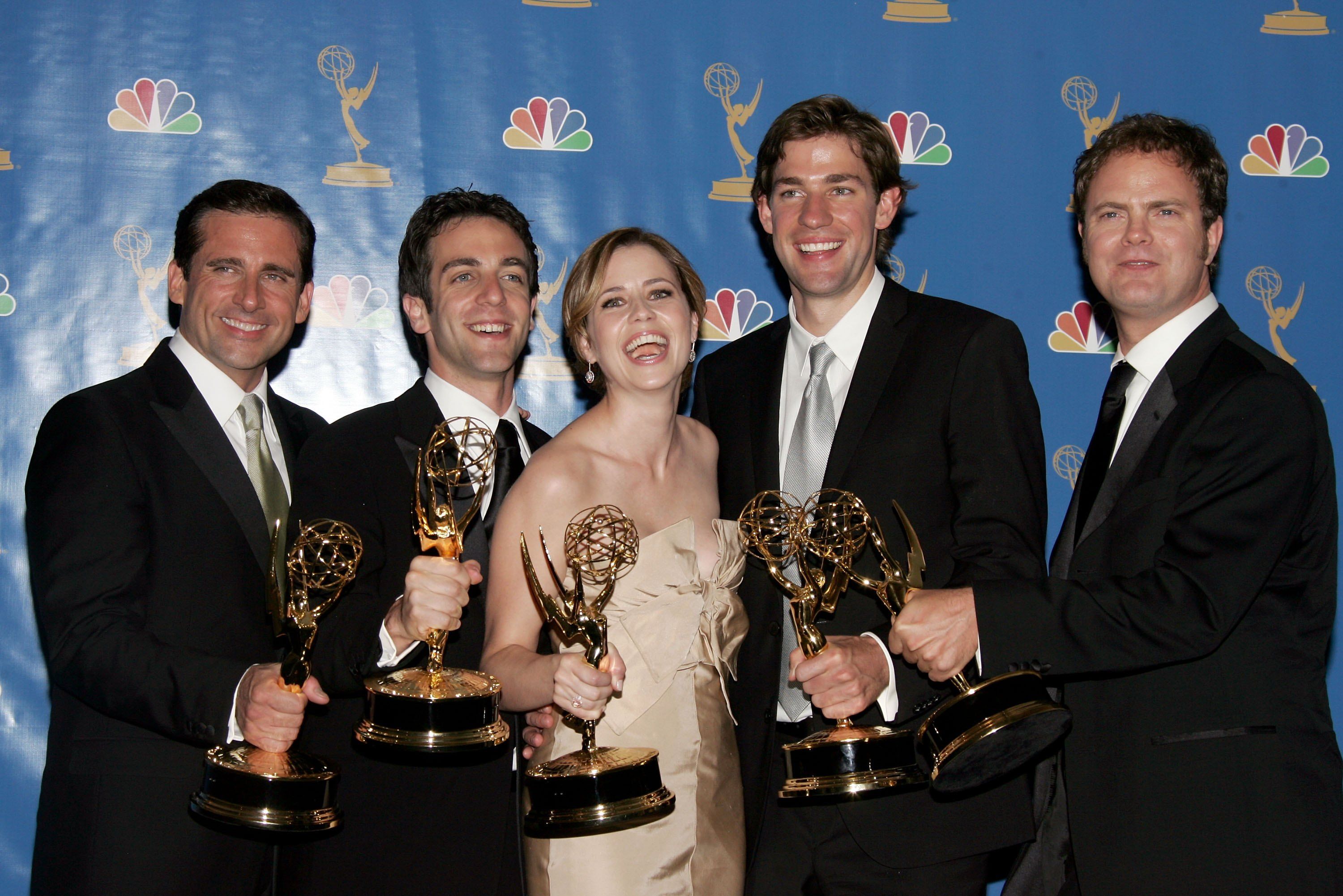 BBC was the first to produce "The Office" and it starred famed British comedian, Ricky Gervais, who also wrote much of the story. However, in 2005, Gervais brought the show to America and came on as an executive producer instead. Both shows are now considered some of the best comedies in either British or U.S. markets.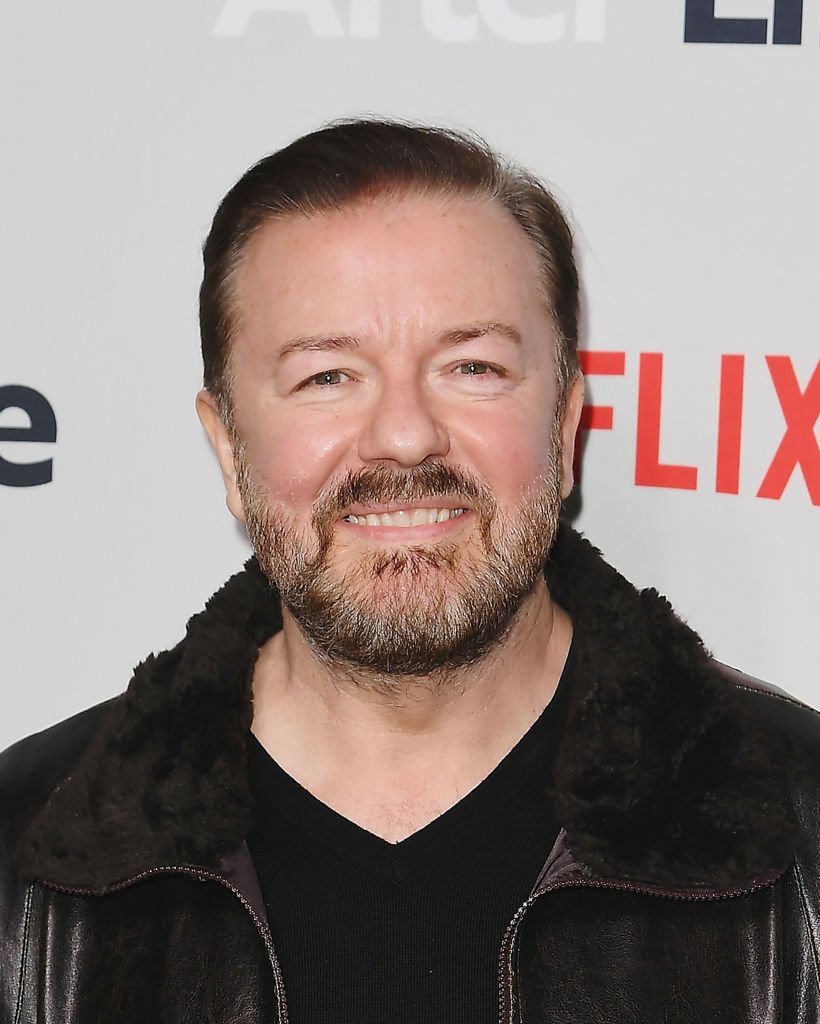 ---
CHEERS - FAWLTY TOWERS
Okay so for the final entry on this list, we went a little different. "Cheers" one of the most popular tv sitcoms in American tv, isn't necessarily a spin-off, or adaptation of John Cleese's "Fawlty Towers." The British TV show lead by Cleese was about a Hotel called the Fawlty Towers which had an eccentric and difficult owner.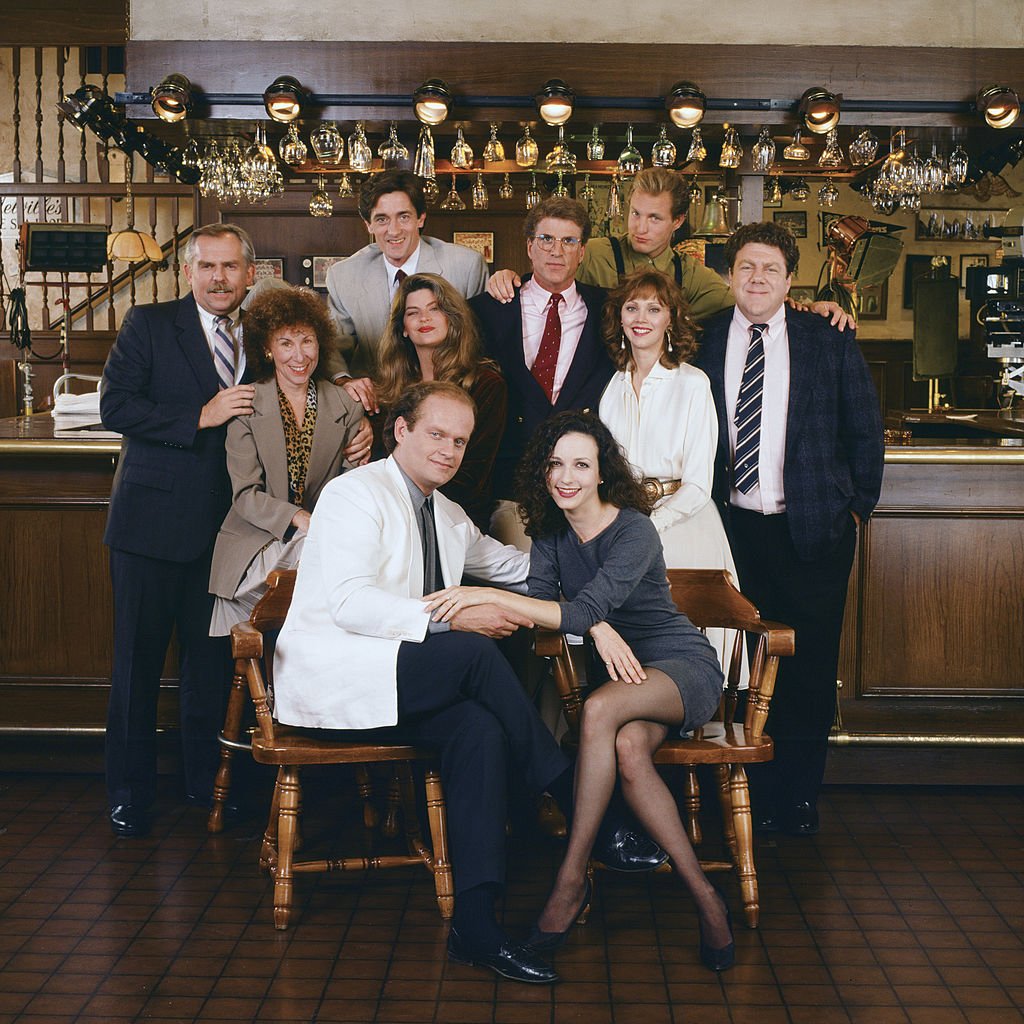 "Cheers" creators originally wanted the show to be set in an inn or hotel but eventually decided on transitioning it to a bar instead, thankfully. Cleese's idea for the show came when he stayed at a hotel with the Monty Python crew which had a mean owner. The actor also made a guest appearance on "Cheers" in season 5.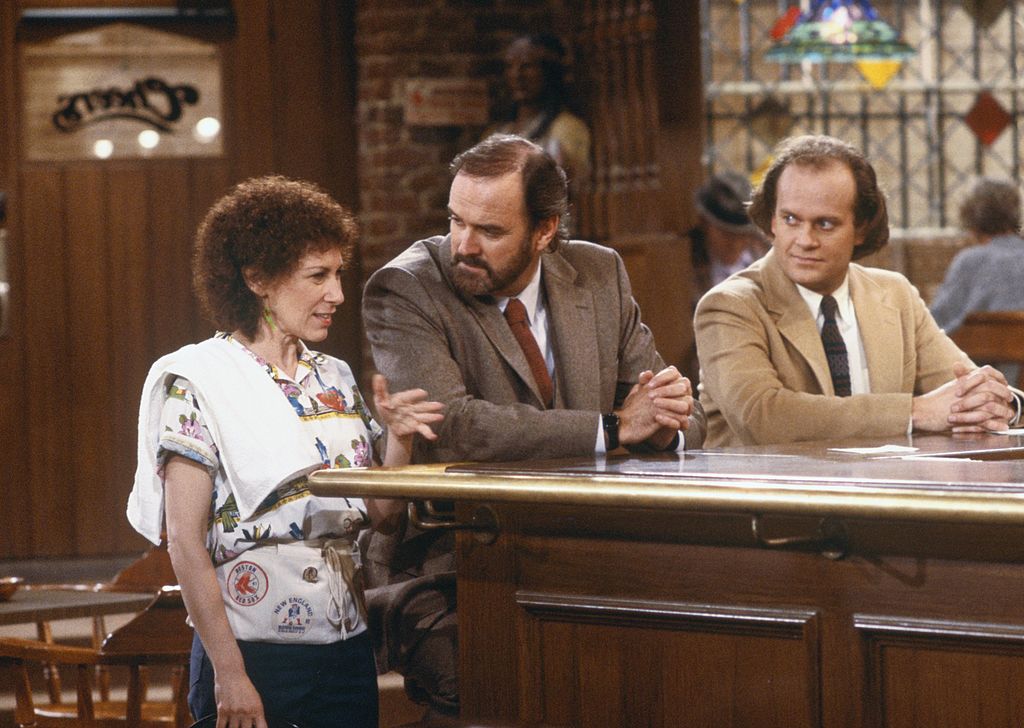 ---
HELLS KITCHEN
Before Gordon Ramsay was turning desperate restauranteurs into competent establishment owners, he was on a hit reality cooking show that eventually made its way over the Atlantic Ocean, Hell's Kitchen. The original format of the show had 10 celebrities pitted against each other to see who could hold their own under Ramsay's tutelage.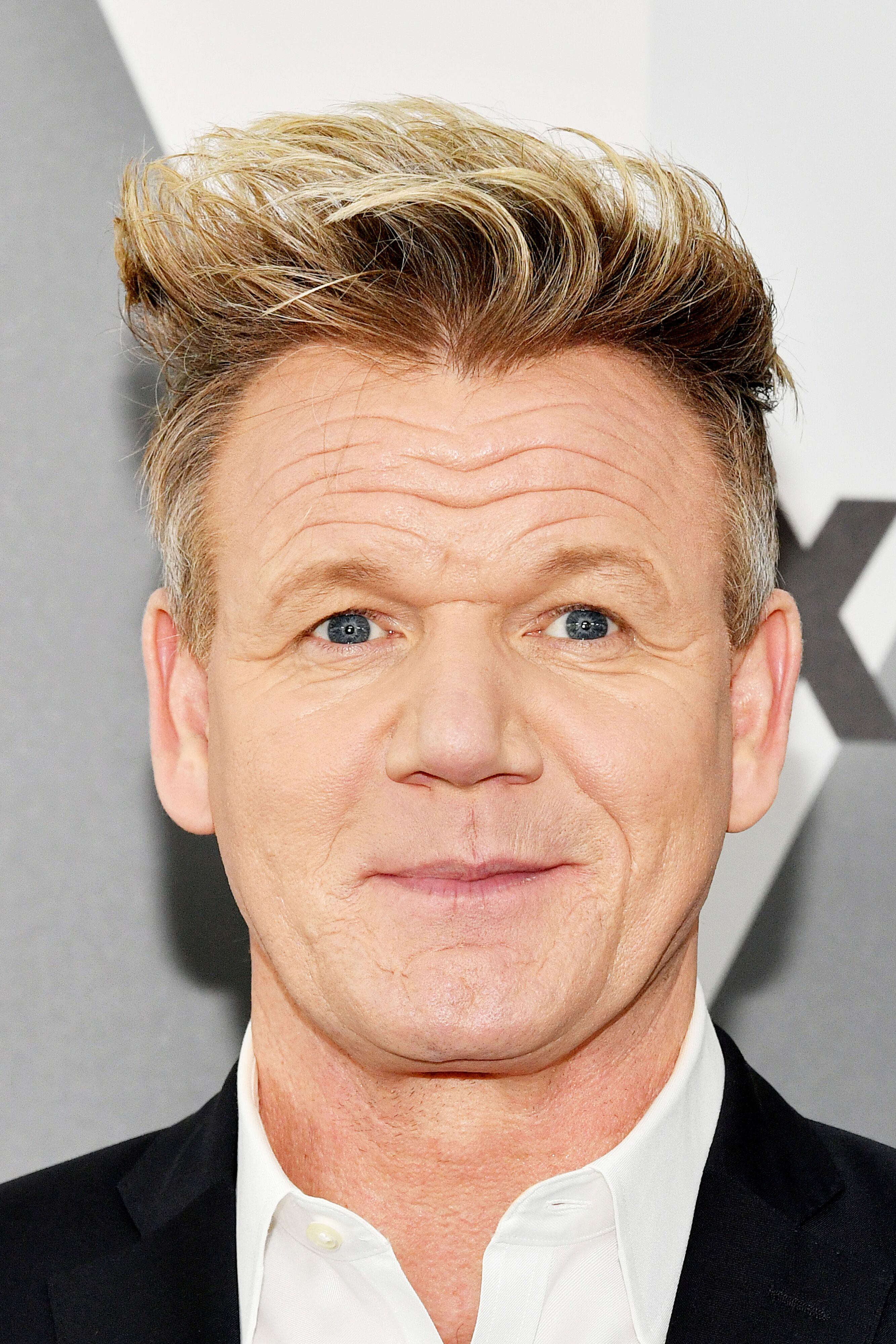 The American version of the show is more of a reality cooking competition. Here two teams consisting of talented chefs battle it out for a chance to become the head chef of a restaurant. Season 1 of the Birtish version was featured Ramsay, whereas the U.S. version was produced around him, with the Chef being the face of the franchise.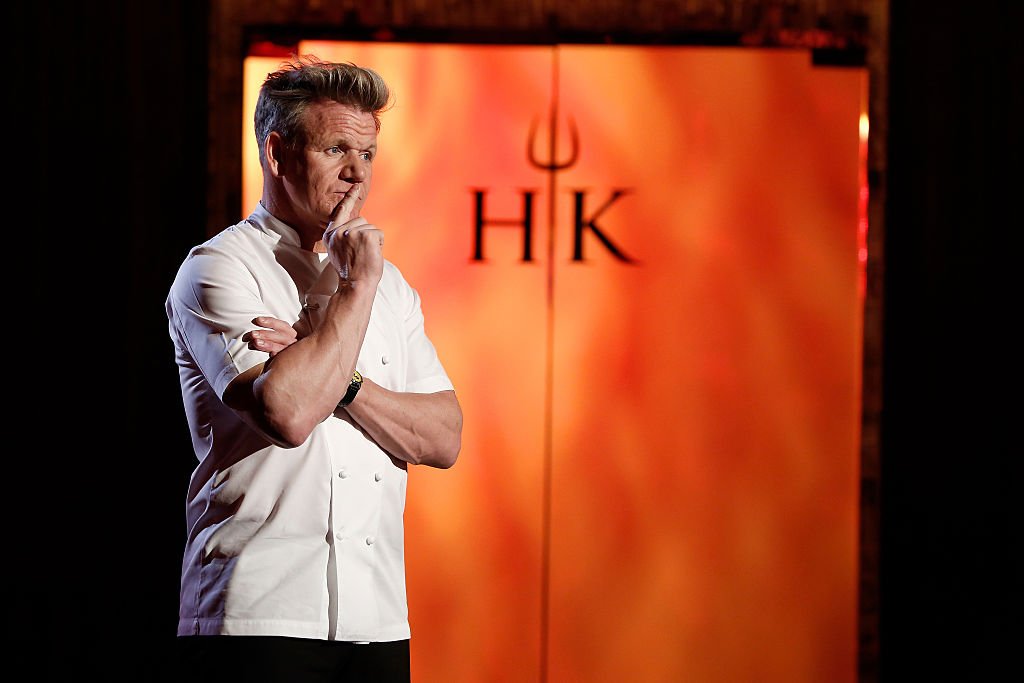 ---
COSBY - FOOT IN THE GRAVE
"
One Foor In the Grave
" is the BBC's insight into what old retired men do when they're bored at home in the form of a sitcom. The show ran for a lengthy 11 years, 1990-2001, and starred Richard Wilson and Annette Crosbie. During its run the show received eleven BAFTA nominations, winning 3, including Best Comedy.
It's Americanized version was produced by Casey-Warner. It was called "Cosby", starring Bill Cosby. Surprised? Bet you didn't know this sitcom was just a remake of a British one. Despite winning a Primetime Emmy and having a big name like Cosby attached to it, the show only lasted four seasons, and a year shy of the original.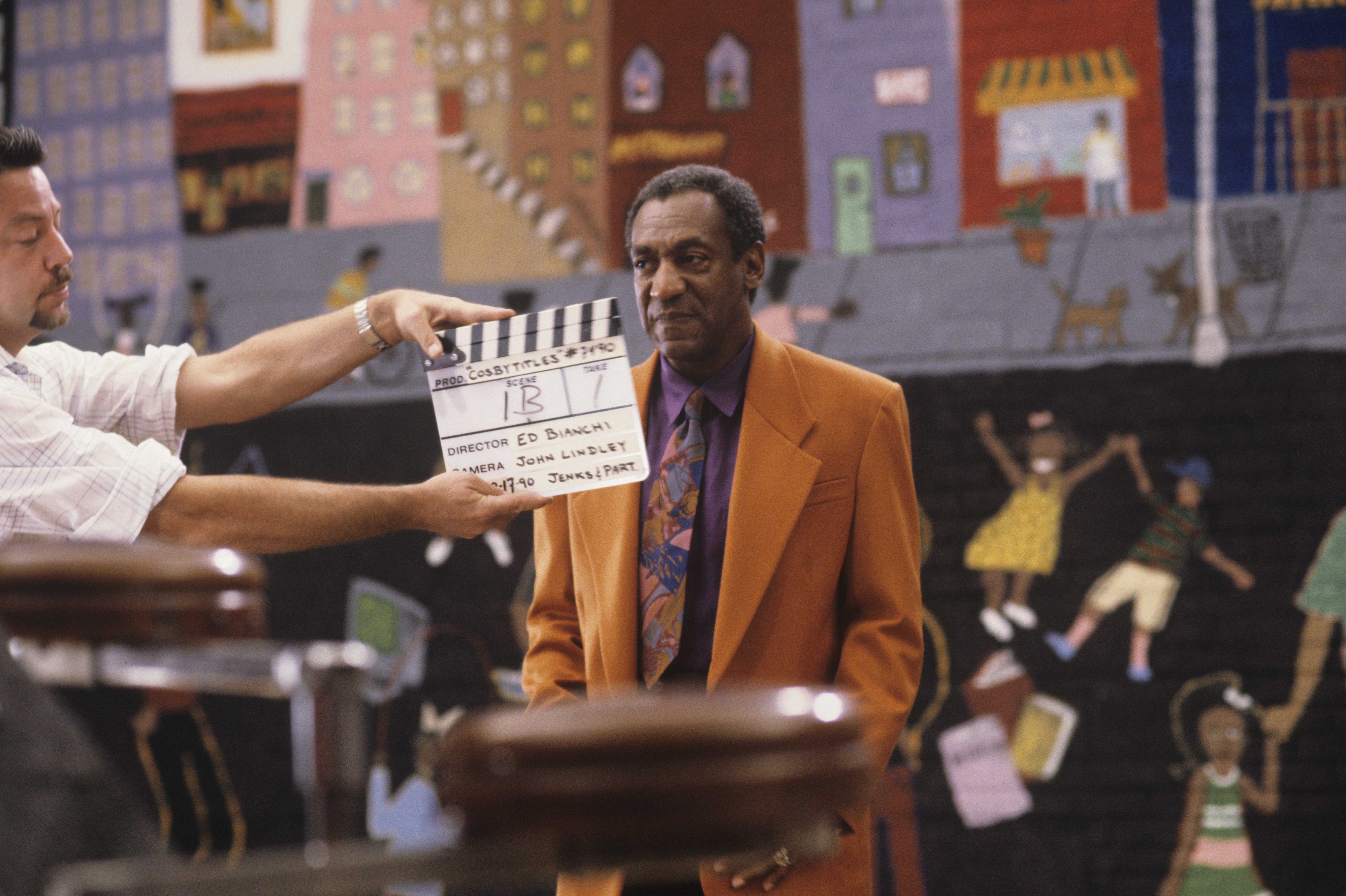 ---
MASTER CHEF
It seems that reality cooking competitions just like to bounce around. Especially when they're tied to Gordon Ramsay. Master Chef is by far the most popular of Ramsay's television projects. The show has branched out into several markets around the globe. The original version of the show was by the BBC in England in 1990.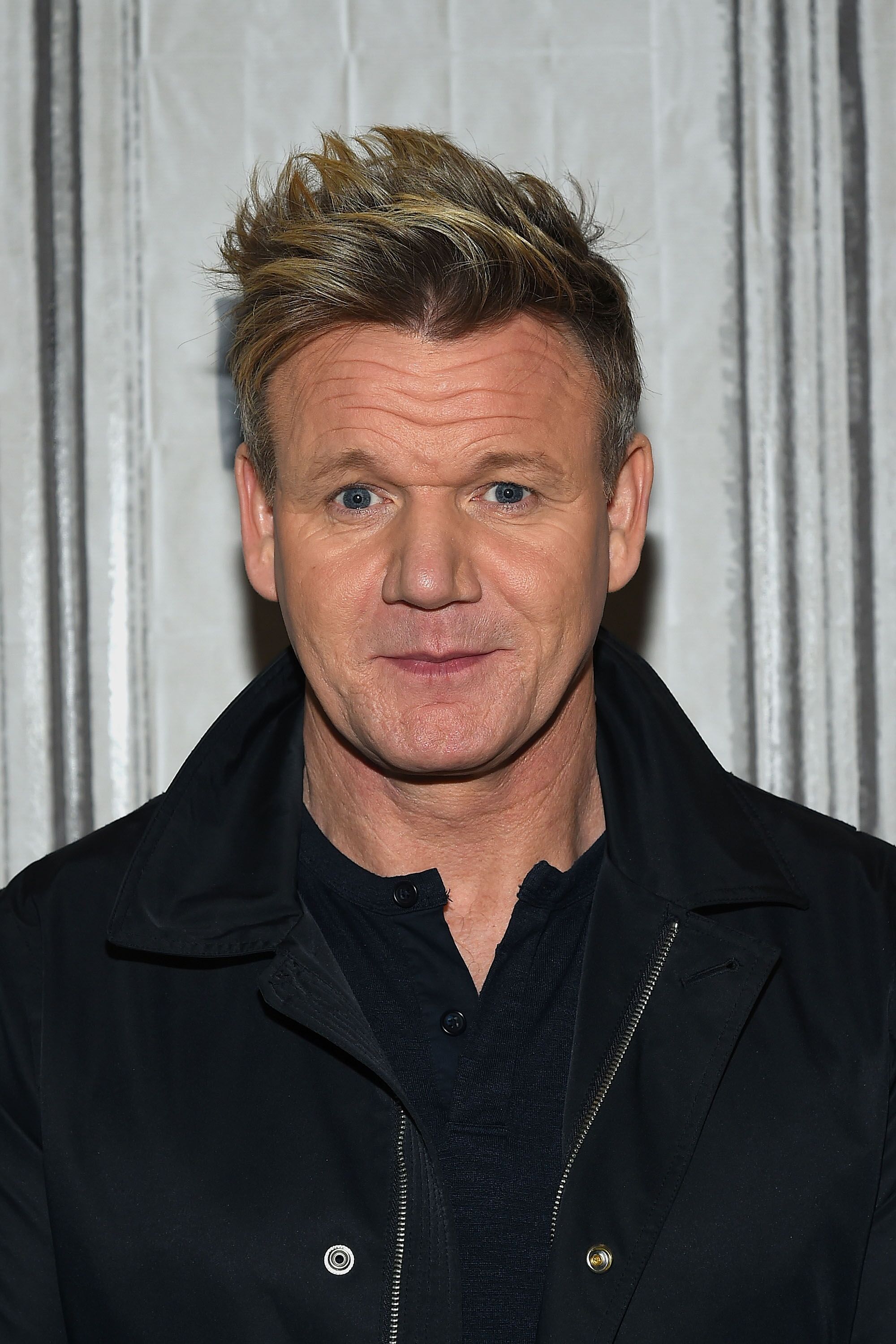 In the United States, MasterChef is produced by Fox and has Gordon Ramsay's face plastered all over it. It reached American shores in 2010 and has enjoyed 10 seasons of success that is still ongoing. The MasterChef brand also has versions of the show in India, Spain, Australia, Italy, Mexico, and Romania to name a few.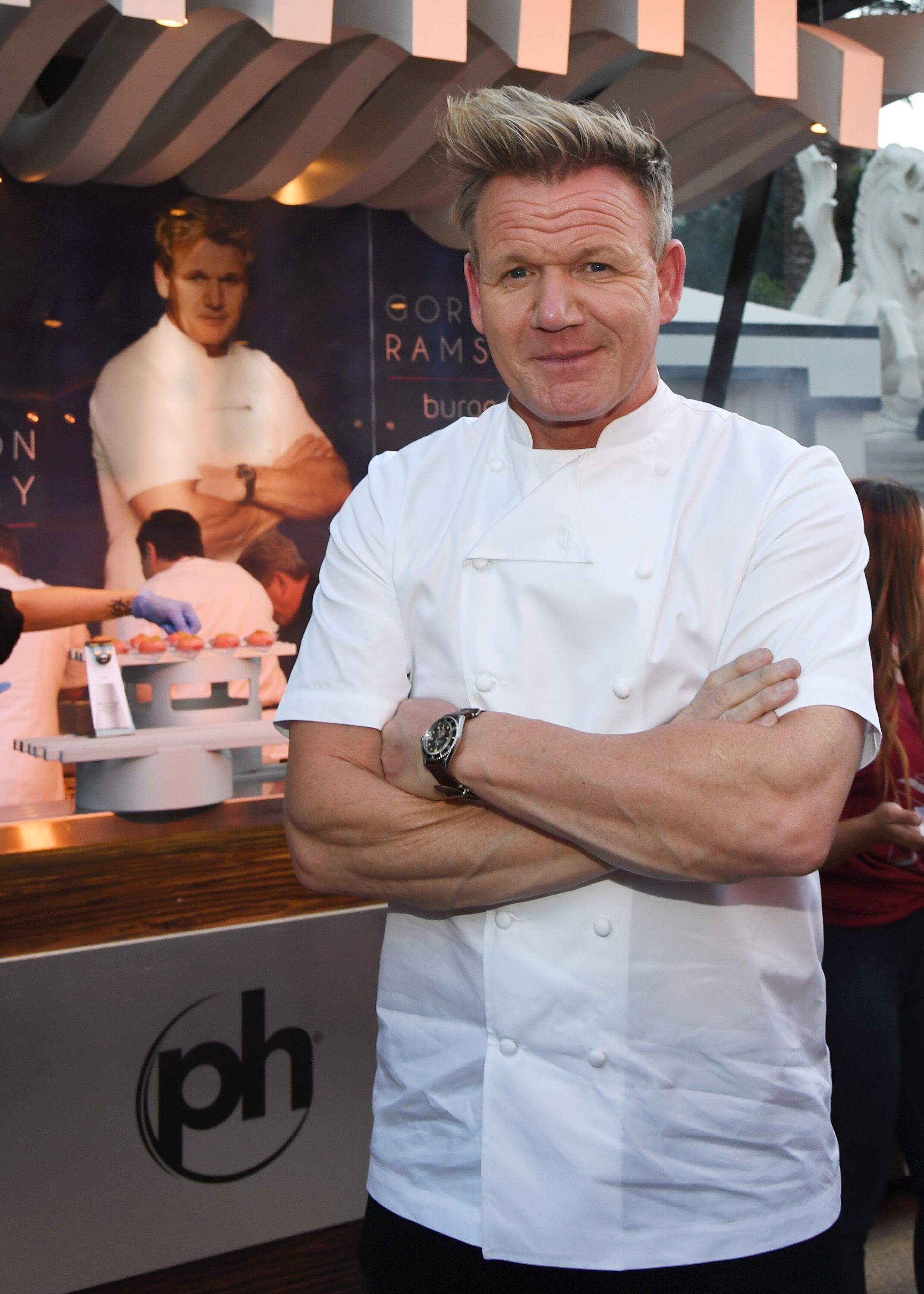 ---
SANFORD AND SON - STEPTOE AND SON
Remember "Sanford and Son"? The 70s sitcom starred an aged Redd Foxx and a fired Demond as a father and son duo who worked as junkers. The show made for a ton of laughs and even won a Golden Globe. It was actually a remake of BBC's "Steptoe and Son" from 1962-1974. Both about a father and son junker duo.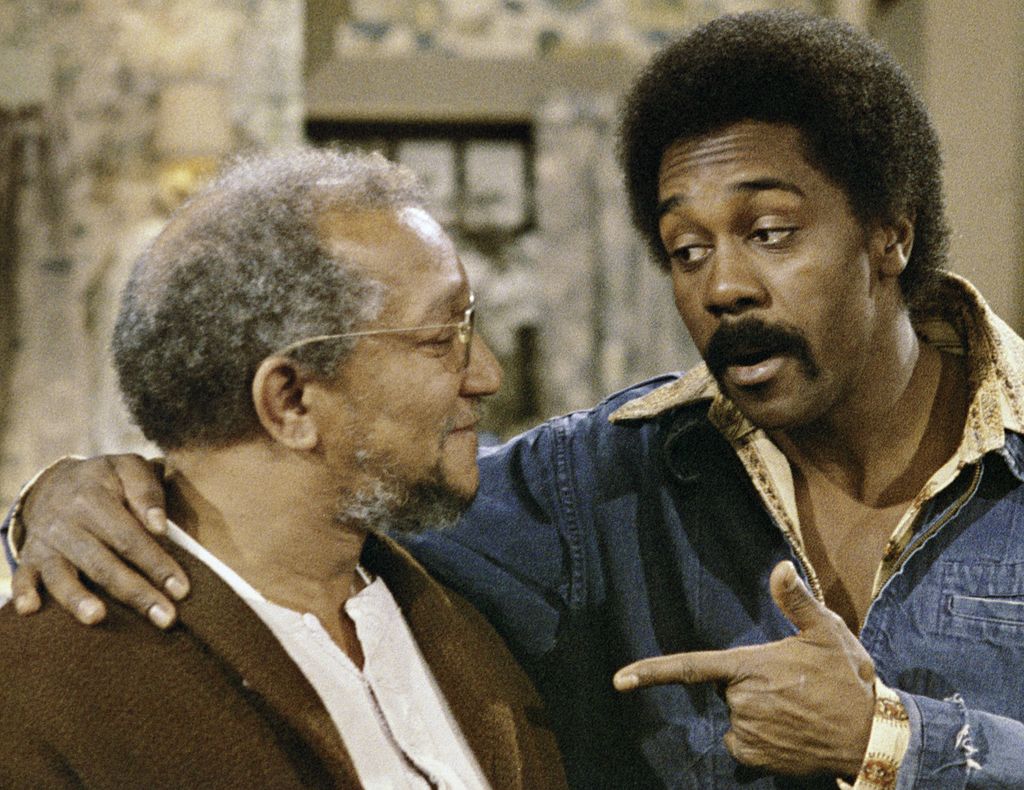 ---
THREE'S A CROWD - ROBIN'S NEST
If you can recall, "Three's Company" had a spin-off show that picked up where the show ended. It was called "Three's a Crowd". Here, the first show's male protagonist is now living with the girl of his dreams but is constantly thwarted by the girl's father. So three's a crowd, get it?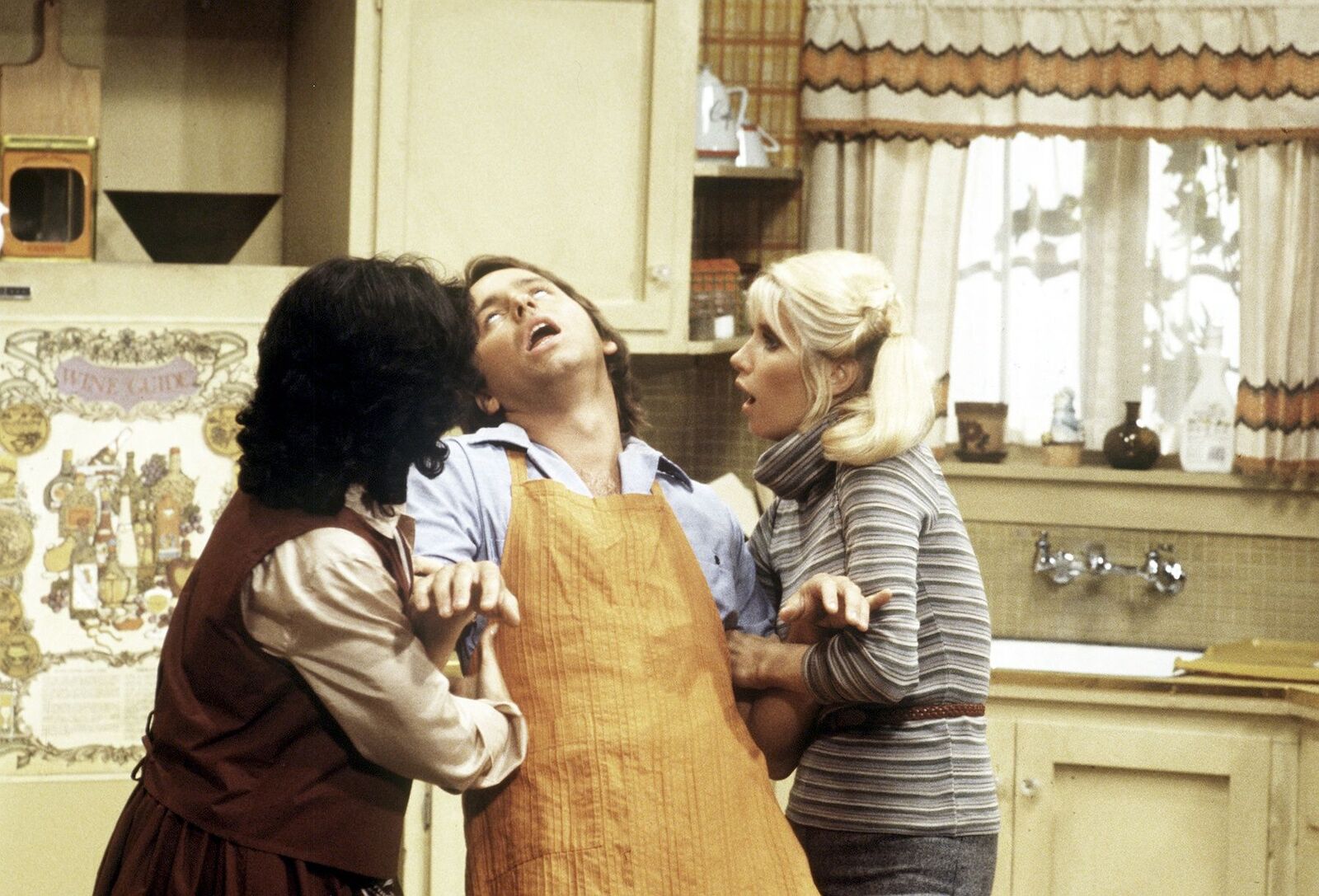 Well, as witty and ingenious as that follow up storyline maybe, it's not original. It's taken directly from "Man About the House" and it's spin-off "Robin's Nest." The original British show's plot is the same including the whole doing business/having the lead girl's father come in as the protagonist's foil shtick. 
---
SUPERNANNY
Here's another reality tv hit that was brought to the states and became a big hit. Jo Frost, otherwise known as the "Supernanny" is a parenting expert that goes all over Britain, helping parents with their difficult children. By 2005, a year after the Jo's show started, Lifetime picked it up and it's been running ever since.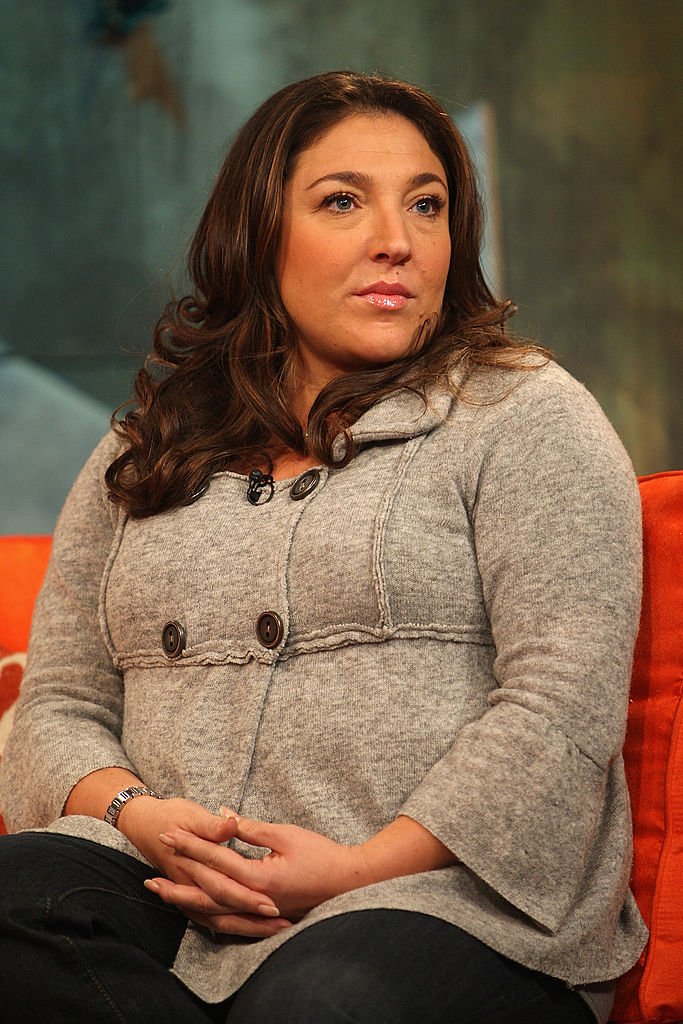 ---
VEEP - THE THICK OF IT
"
The Thick of It
", created by 
Armando Iannucci
, was a political comedy that aired on BBC four from 2005 to 2012. As described on its IMDB page: "Set in the corridors of power and spin, the Minister for Social Affairs is continually harassed by Number 10's policy enforcer and dependent on his not-so-reliable team of civil servants."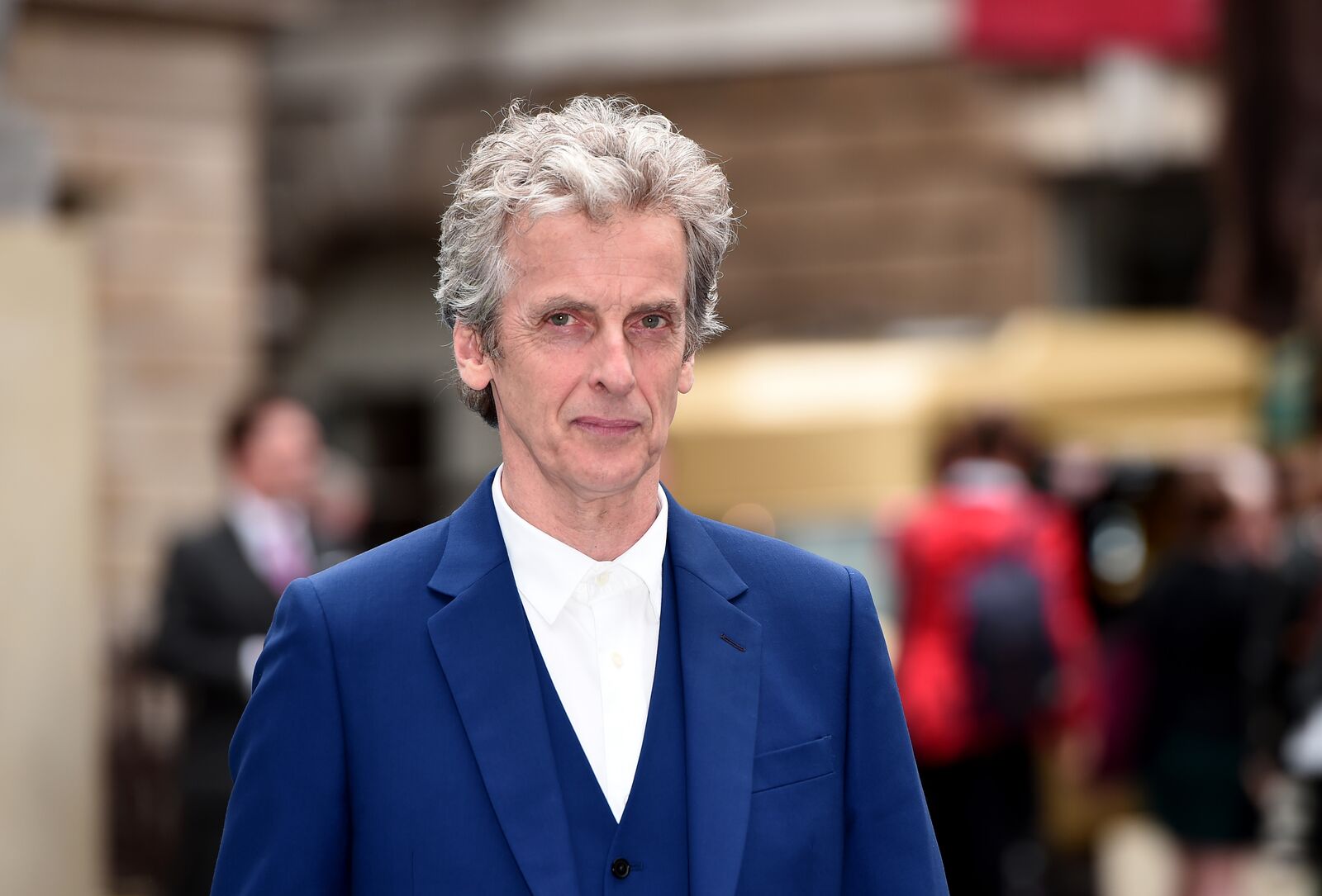 After the show had ended, HBO came out with a fairly similar show called "VEEP". The political drama was nominated for 7 Golden Globe Awards and won several Primetime Emmy Award during its run from 2012 to 2019. It just so happens that the show's creator is also Armando Iannucci, which probably explains it.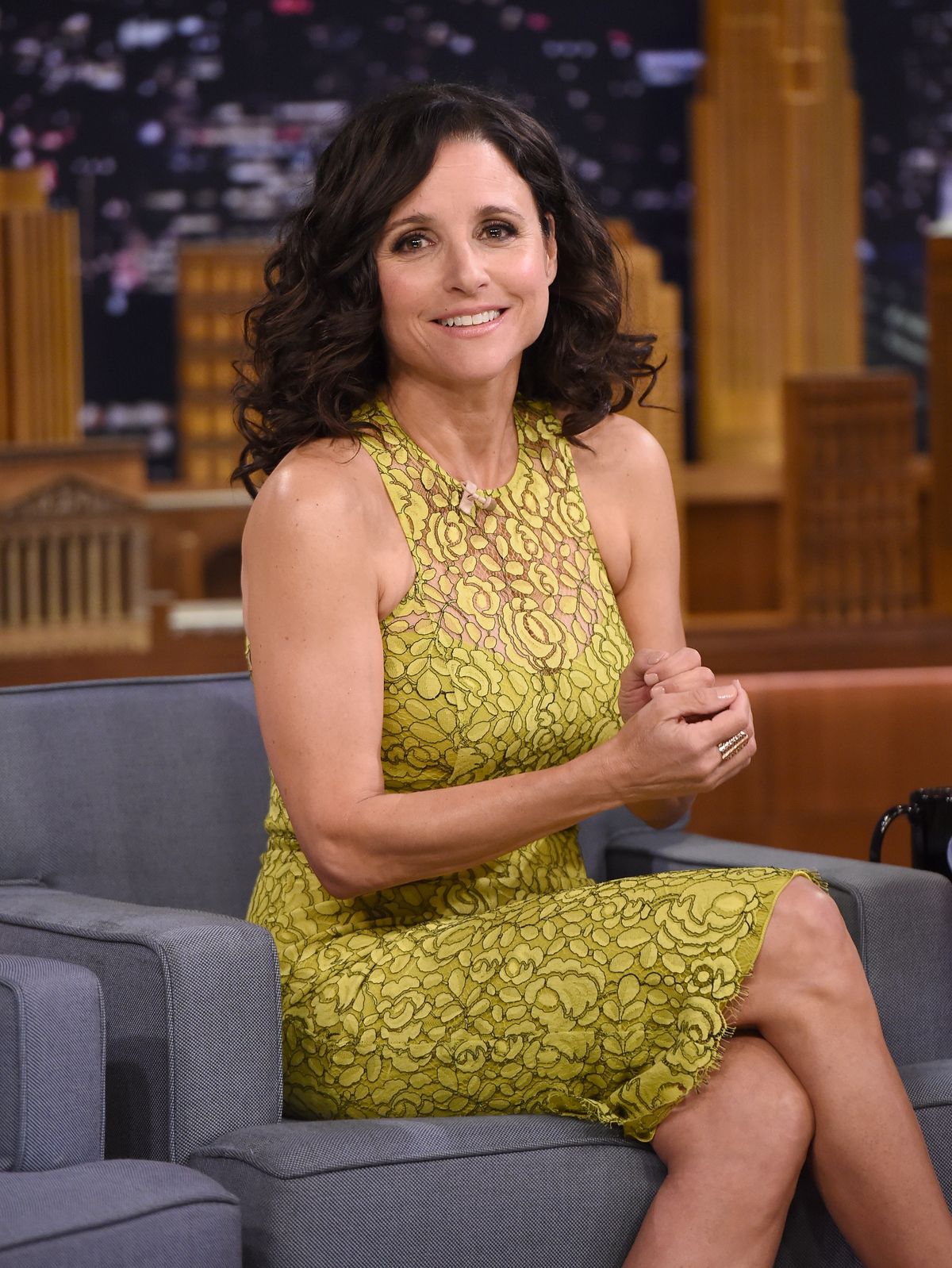 ---
WHO WANTS TO BE A MILLIONAIRE?
In 1998, David Briggs, Mike Whitehill, and Steven Knight created "Who Wants to Be a Millionaire?", a trivia-game show that had people glued to their tv sets from 1998 to 2014. A year after it first aired, the United States had it's own version of the hit game show, the rest of the world followed soon after.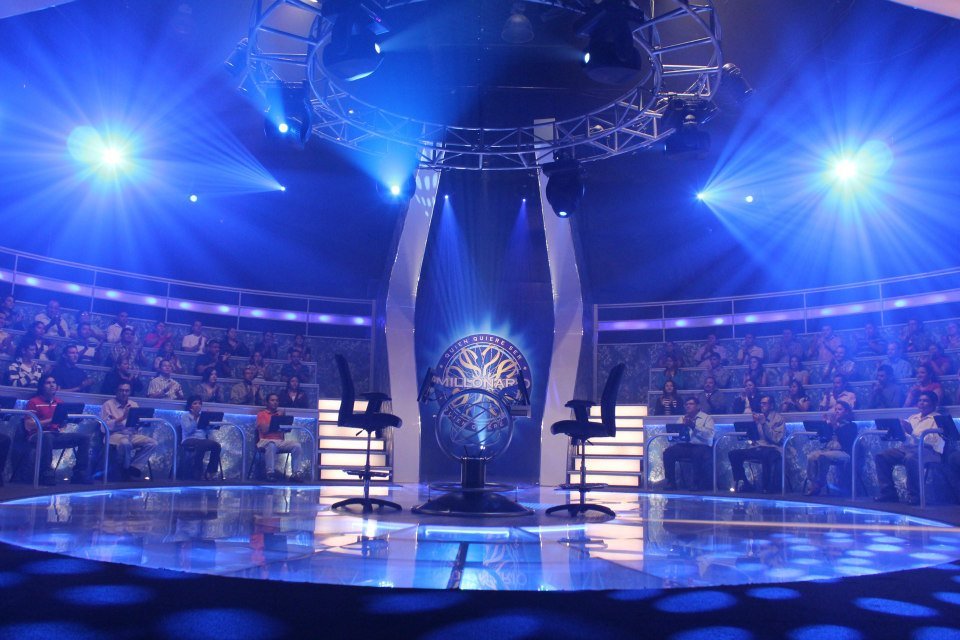 ---
THE X FACTOR
Reality tv and competitions seem to be a recurring thing on this list. As it turns out Simon Cowell seems to be the man with a knack for coming up with these shows. After riding the success of Pop Idol and American Idol, Cowell created "The X Factor" in 2004 which eventually lead to the discovery of One Direction.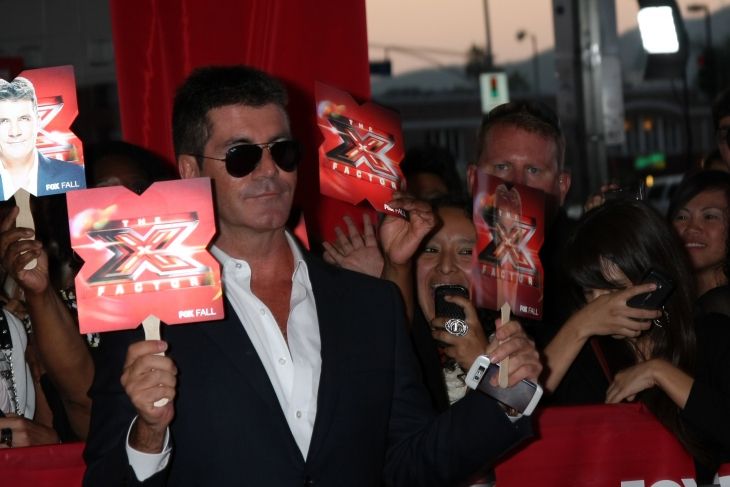 By 2011, Cowell had taken his hit show to the U.S. and had the likes of Demi Lovato, Britney Spears, Nicole Scherzinger, L.A. Reid come on the show as judges. However, this version of the show only lasted three seasons. The original one, on the other hand, is still alive and is set to return in 2021.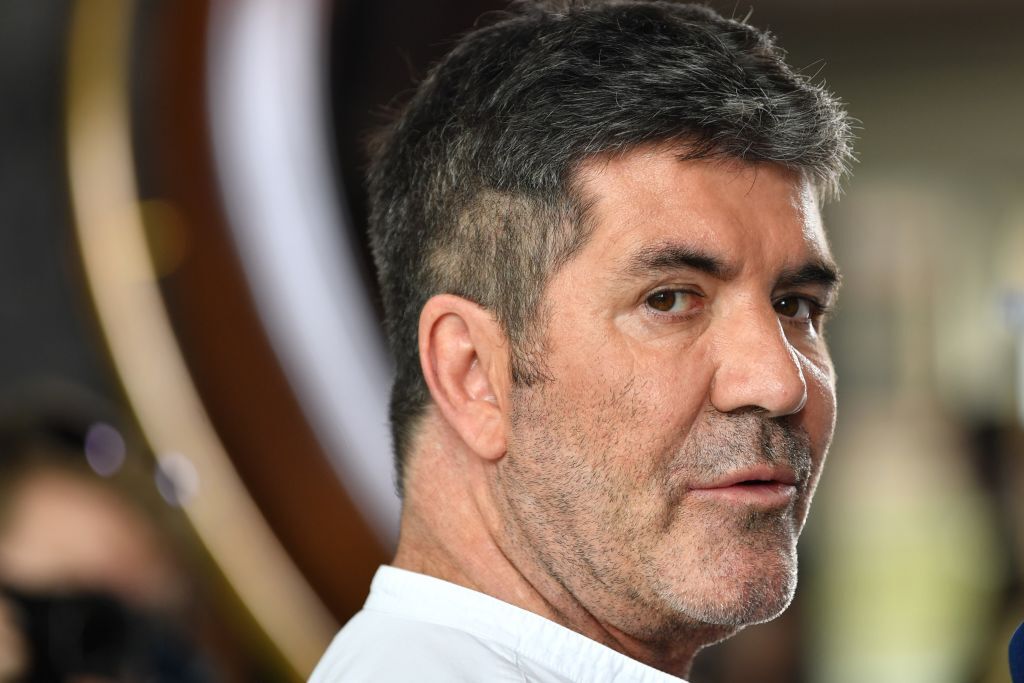 ---
ALL IN THE FAMILY - TILL DEATH DO US PART
"
All in the Family
" was a 70s sitcom that served as a social commentary on the different things that were happening in society. It featured an all too blunt and sometimes bigoted father that often clashed with his daughter's progressive and contemporary ideals. For the U.S. audience, the show was groundbreaking, winning several awards along the way.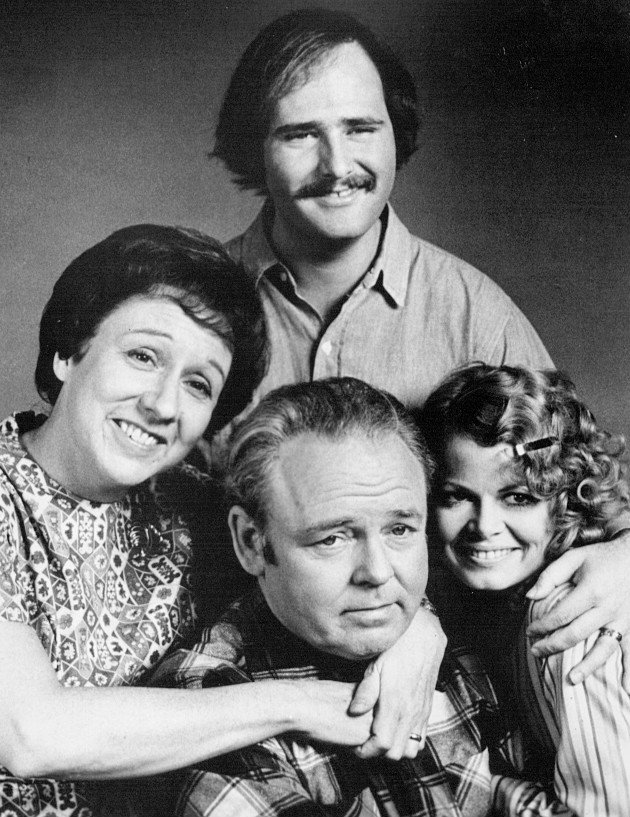 The premise, however, wasn't particularly original. The BBC fairly popular sitcom that featured a sharp-tongued bigotted old man played by Warren Mitchell called "Till Death Do Us Part." The show ran from 1965 to 1975 and was equally seen as a social commentary that aimed to bridge the gap between older and younger British viewers.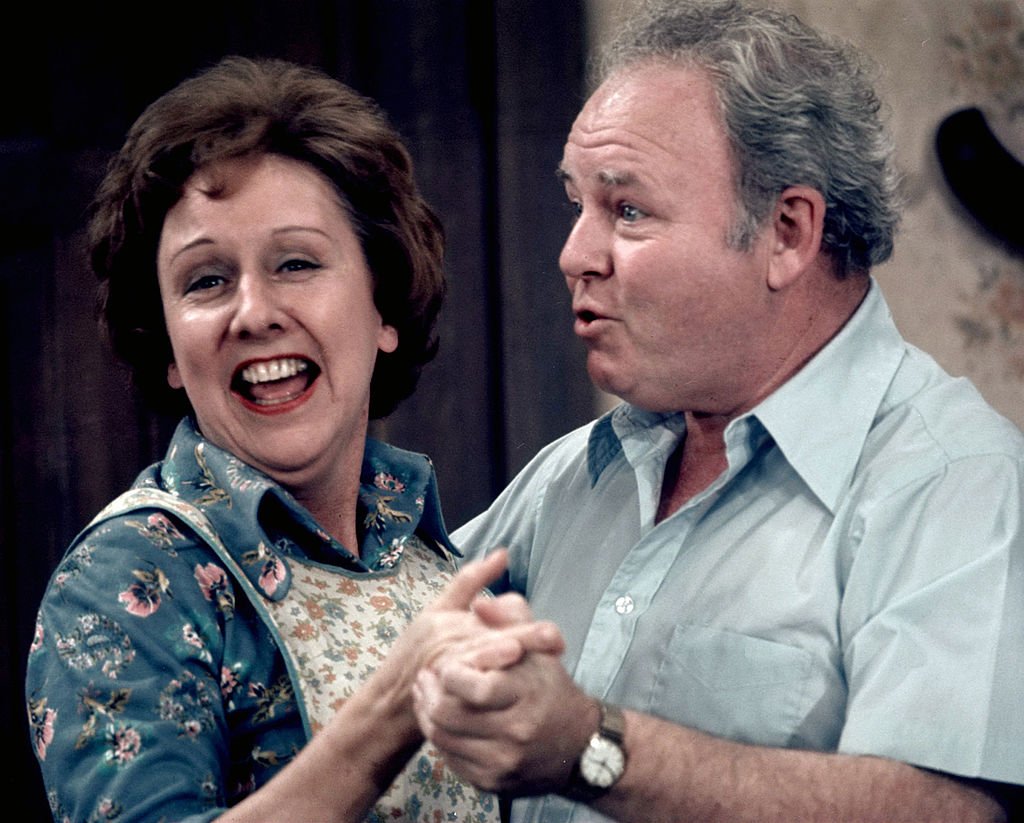 That's our list of American Tv shows that were inspired or came from British shows. Did we miss out on any of your favorites? Do you think there should be shows we should include next time? Let us know in the comment section. Make sure to follow Amomama for more great content on your favorite tv shows, movies, and celebrities.
Sources: BBC, Digital Spy, AV Club, Comedy UK, ABC