Inside Julie Andrews's 41-Year-Long Marriage To Blake Edwards
To some of you she's Mary Poppins, to others she's Maria from "The Sound of Music", younger generations know her as Queen Clarise of Genovia from "Princess Diaries" but to all of us, she's Dame Julie Andrews. The actress has a career in film, television, and stage that spans over six decades and is filled to the brim with accolades.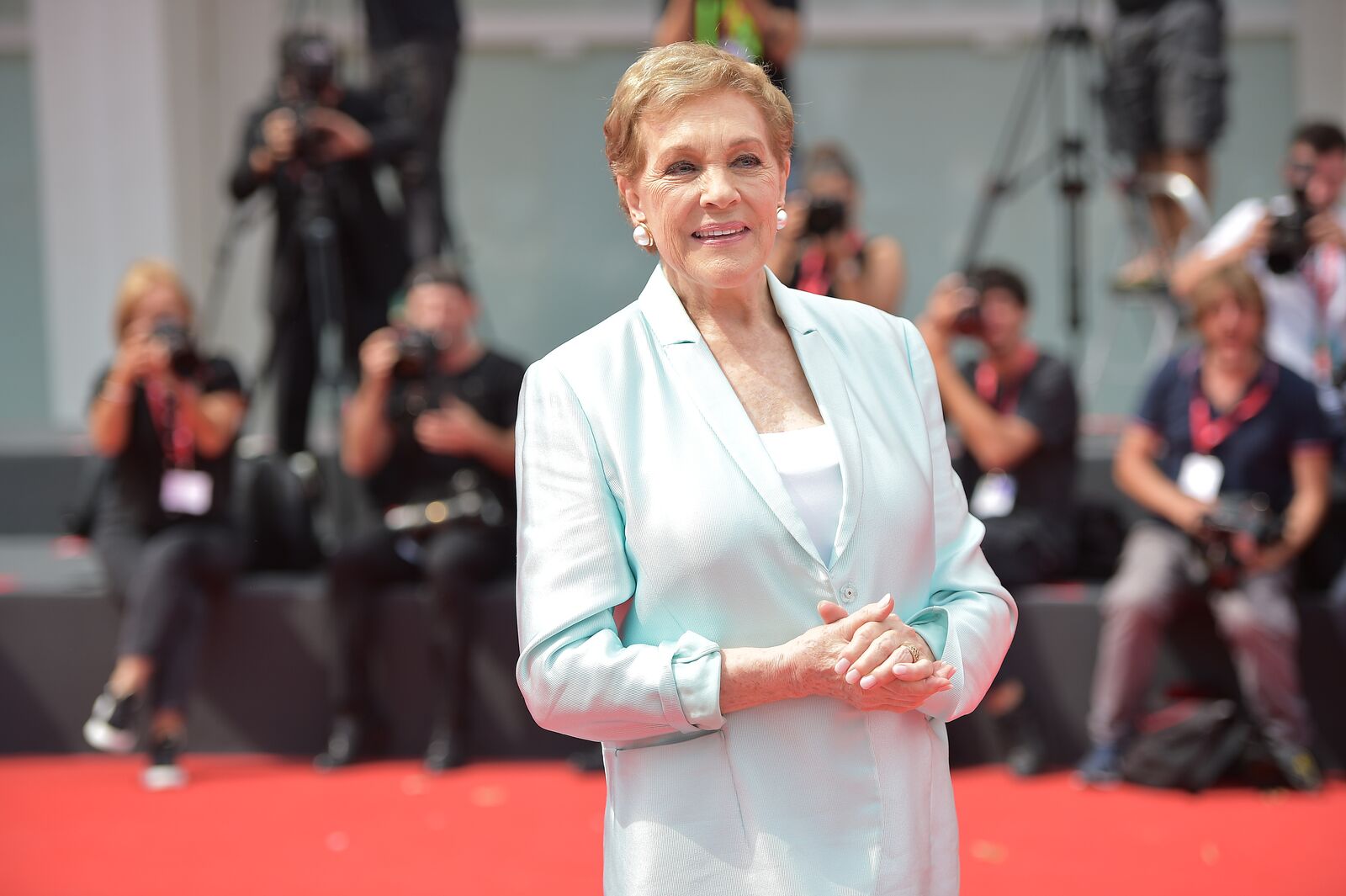 This living inspiration of a woman has lead a beautiful life as an actress and performer, but also as a mother and family woman. She is mother to two boys and three girls and was wife to a legendary director, Blake Edwards for over four decades until his death in 2010. This is their inspiring love story.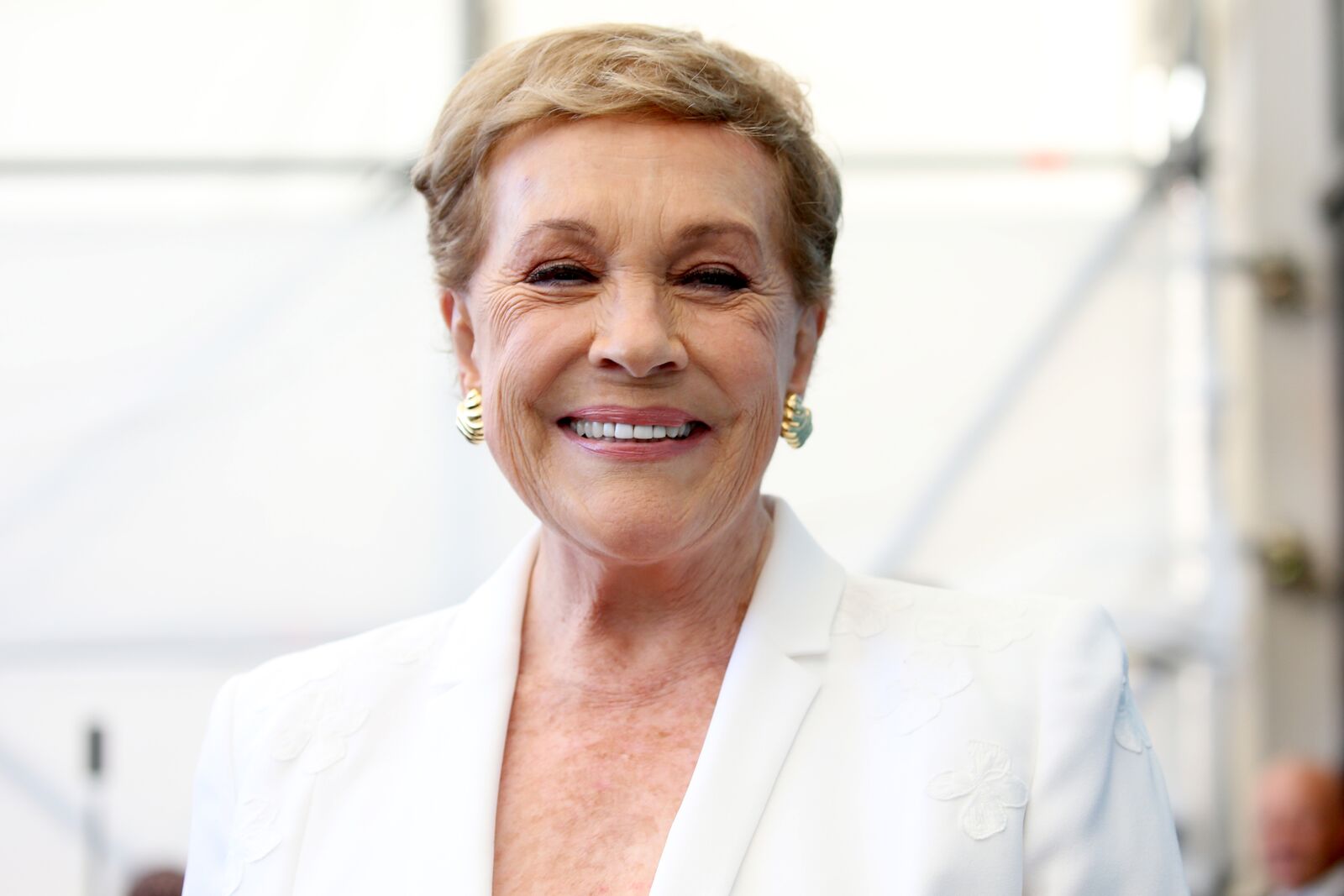 ---
HER HUMBLE BEGINNINGS
Andrews was born, Julia Elizabeth Wells on 1 October 1935 and grew up during the World War II stricken era of England. Her mother, Barbara re-married Ted Andrews, in 1943 after divorcing her biological father, Ted Wells. Barbara joined Ted Andrews in entertaining the troops through the Entertainments National Service Association.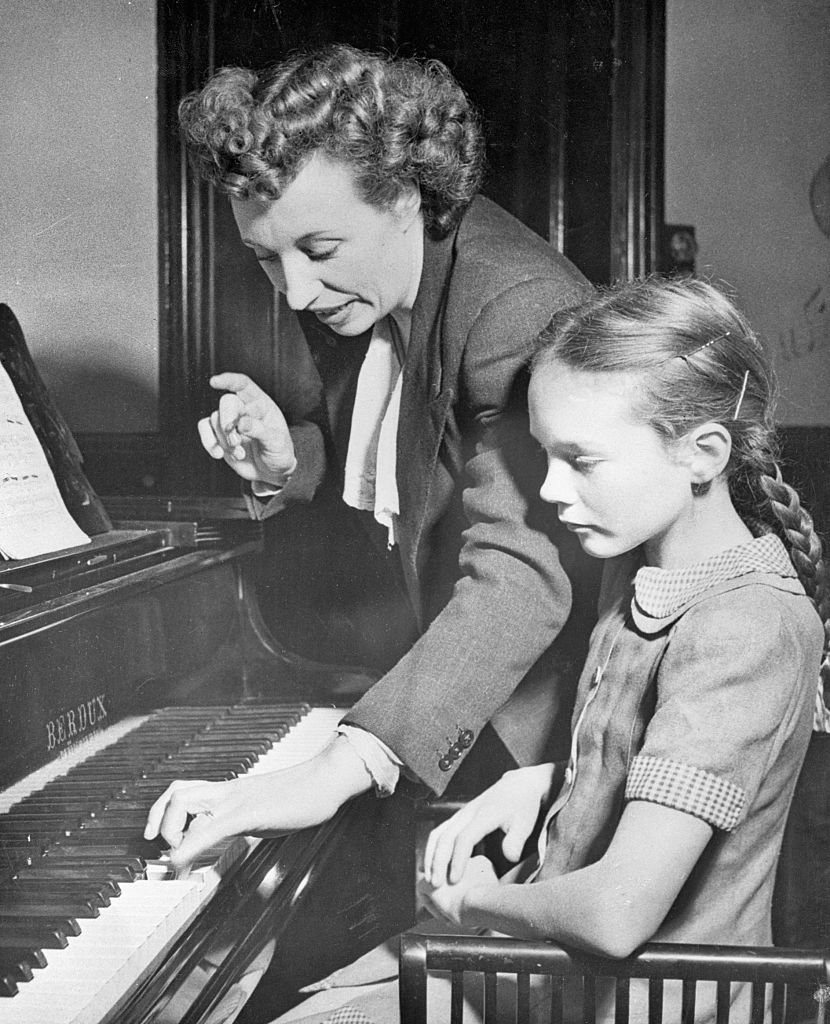 The actress explained that her family was "very poor" and they "lived in a bad slum area of London," Andrews recalled, adding, "That was a very black period in my life." However, as her parents' performances were improving they were able to afford better surroundings, eventually landing at the Old Meuse, in West Grove, Hersham.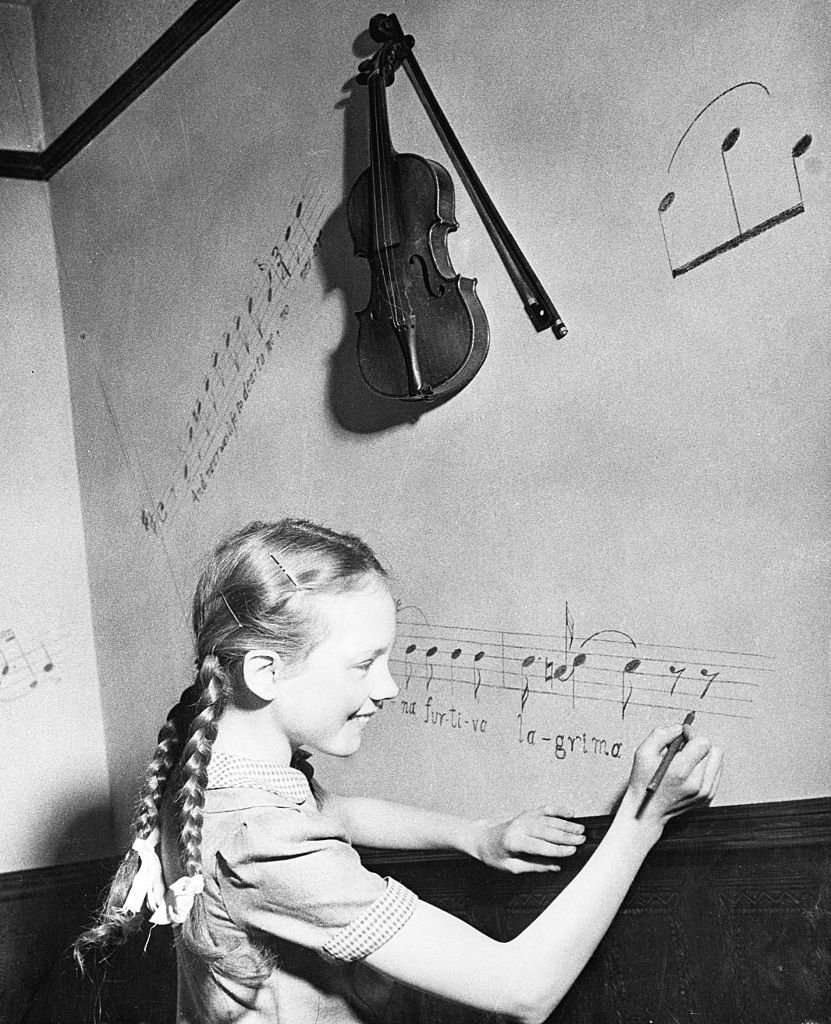 ---
ANDREWS' EARLY CAREER AS AN ACTRESS
By 1945 the young girl began performing with her parents. Singing solos and duets with her stepfather while her mother played the piano. British singer, Petula Clark. recalls touring round Britain by train to sing for the troops with Andrews, who was three years younger; they slept in the luggage racks.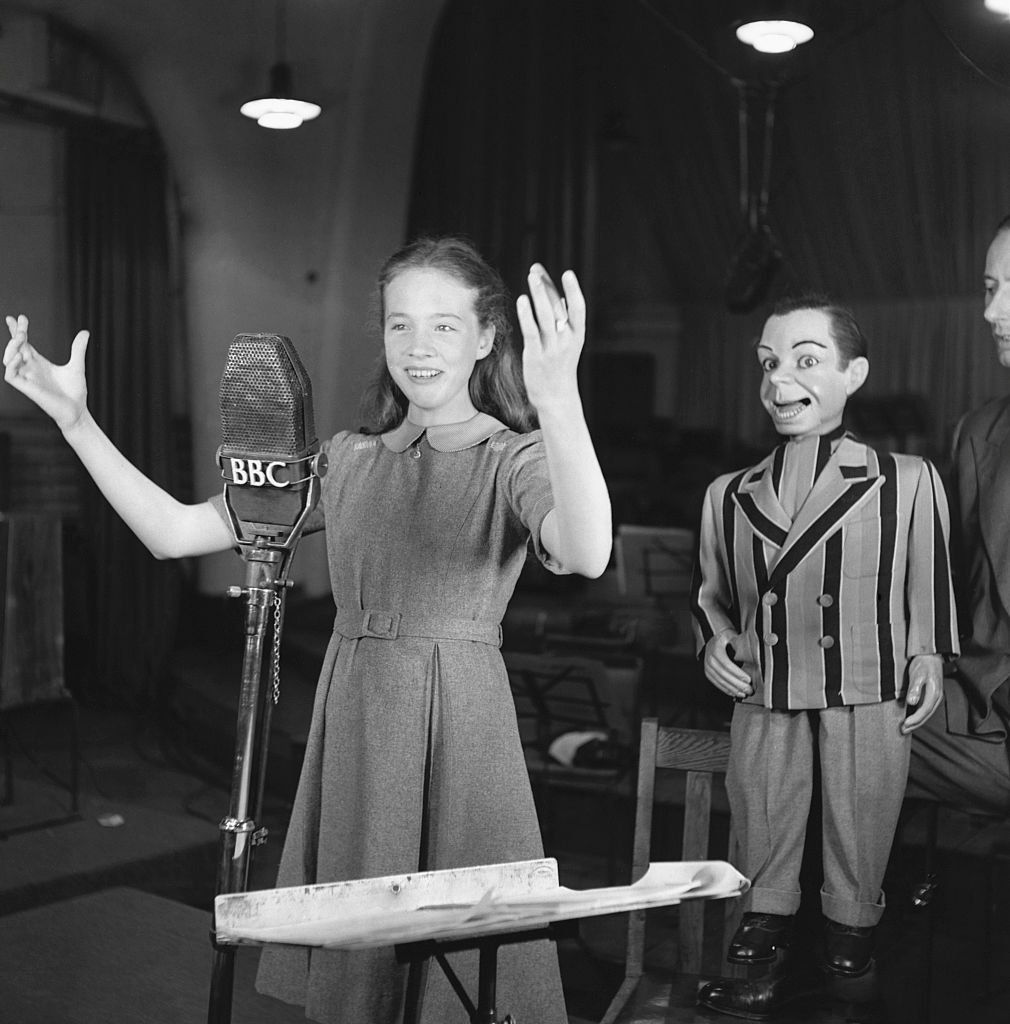 On 1 November 1948, Julie Andrews, 13, became the youngest solo performer ever to be seen in a Royal Command Variety Performance before King George VI and Queen Elizabeth at the London Palladium. The outstanding young performer soon followed her parents into radio and television. In the early 1950s, she sang on tv programs "Music-Hall" and "Kaleidoscope".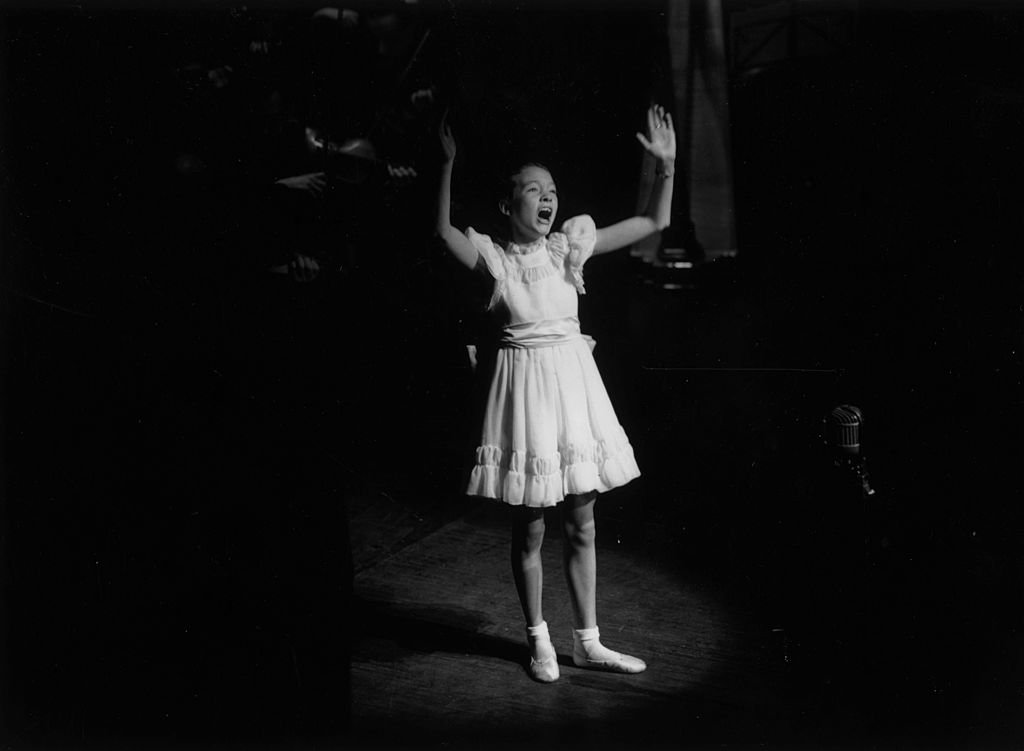 ---
THAT AMAZING VOICE
Before she was bestowed the title of Dame, Julie Andrews was dubbed "Britain's Youngest Prima Donna" for her amazing singing voice. Andrews' singing mentor, Madame Lilian Stiles-Allen, wrote in her memoir Julie Andrews – My Star Pupil: "The range, accuracy, and tone of Julie's voice amazed me ... she had possessed the rare gift of absolute pitch."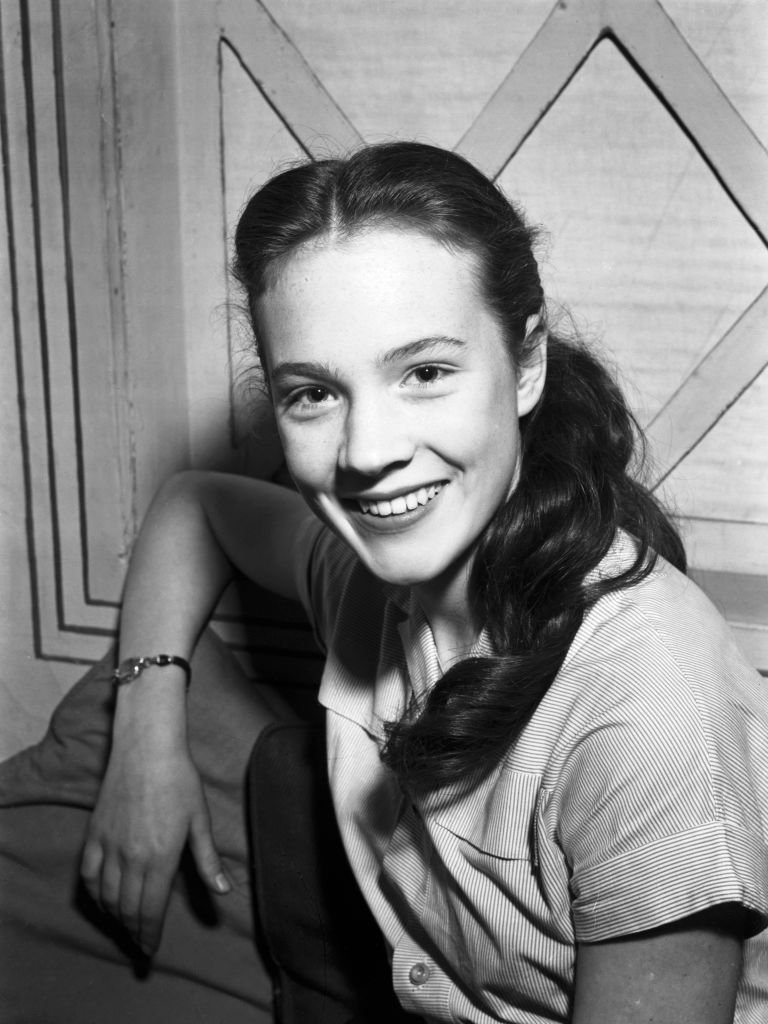 Andrews appeared on West End theatre at the London Casino, where she played one year each as Princess Badroulbadour in Aladdin and the egg in Humpty Dumpty. In 1952, she voiced Princess Zeila in the English dub of the Italian animated movie "The Singing Princess," the actresses first film and first venture into voice-over work.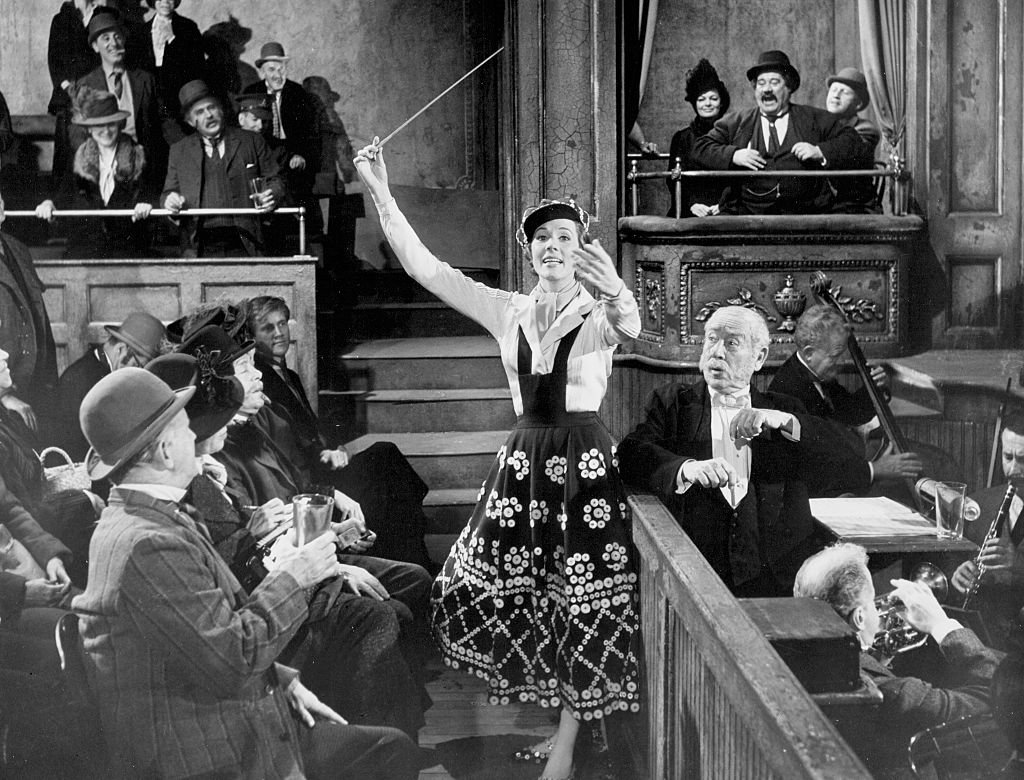 ---
BREAKING OUT ON BROADWAY
On the eve of her 19th birthday, Julie Andrews made her Broadway debut portraying Polly Browne in the already highly successful London musical The Boy Friend. This was on 30 September 1954. Andrews auditioned for a part in Richard Rodgers' musical Pipe Dream.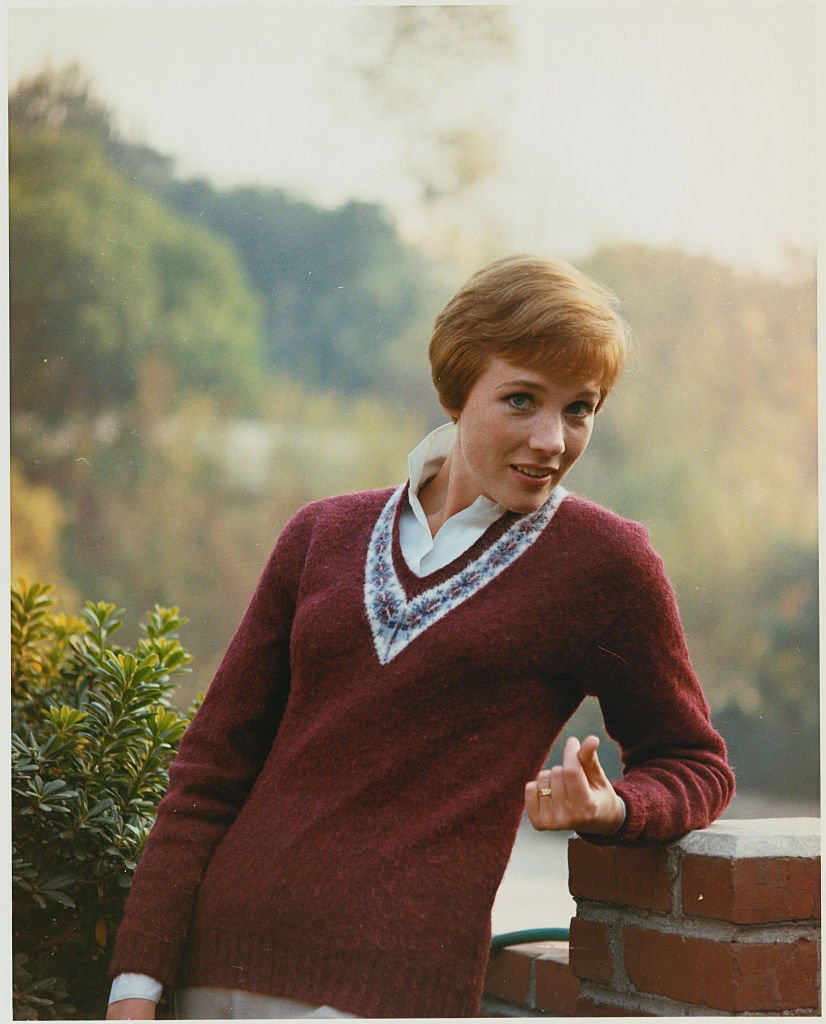 She was also invited to audition for Frederick Loewe and Alan Jay Lerner's musical My Fair Lady. In 1956, she appeared on stage in My Fair Lady as Eliza Doolittle to Rex Harrison's Henry Higgins instead of Pipe Dream. Rodgers was so impressed with Andrews' talent they featured her in the Rodgers and Hammerstein television musical, "Cinderella."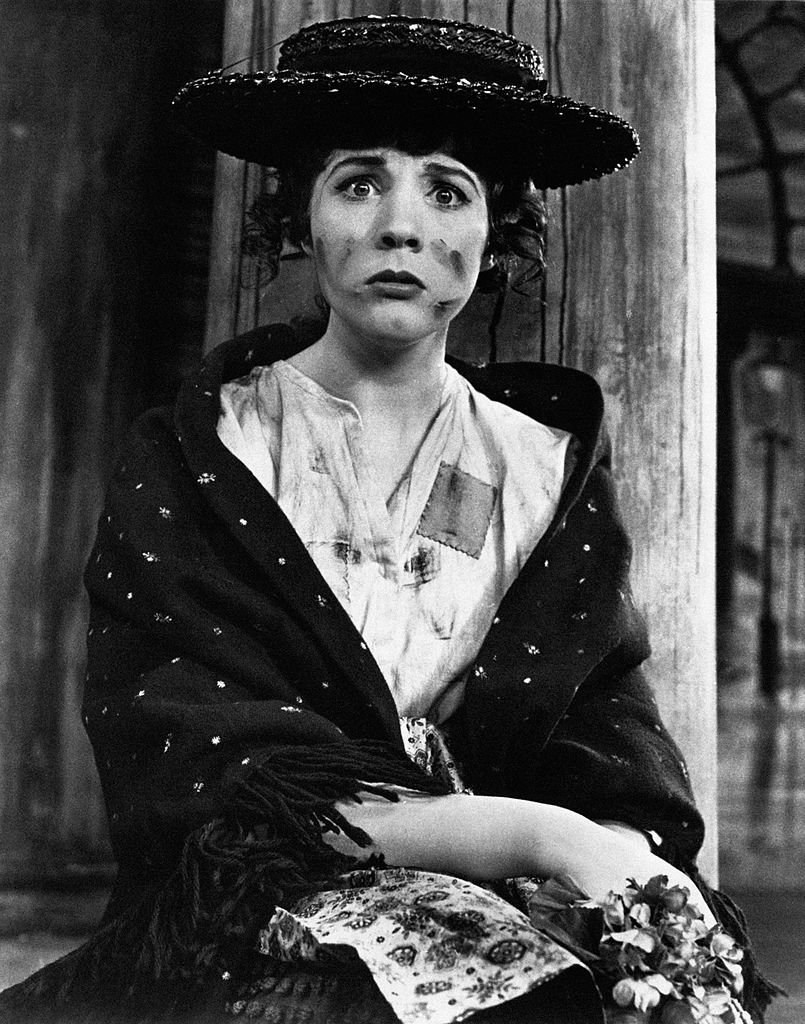 ---
BLOWING UP WITH DISNEY
Between 1956 and 1962, Andrews guest-starred on several television programs including "The Ed Sullivan Show," "The Dinah Shore Chevy Show," "What's My Line?," "The Jack Benny Program," "The Bell Telephone Hour" and "The Garry Moore Show." In 1962, Andrews co-starred in "Julie and Carol at Carnegie Hall," a CBS special with Carol Burnett.
In 1963, Andrews began her work in the title role of Disney's musical film Mary Poppins. Walt Disney had seen her performance as Queen Guinevere in the musical Camelot, thinking she would be perfect for the role of the mystical British nanny. Andrews first declined the role because she was pregnant, but Disney firmly insisted, saying, "We'll wait for you."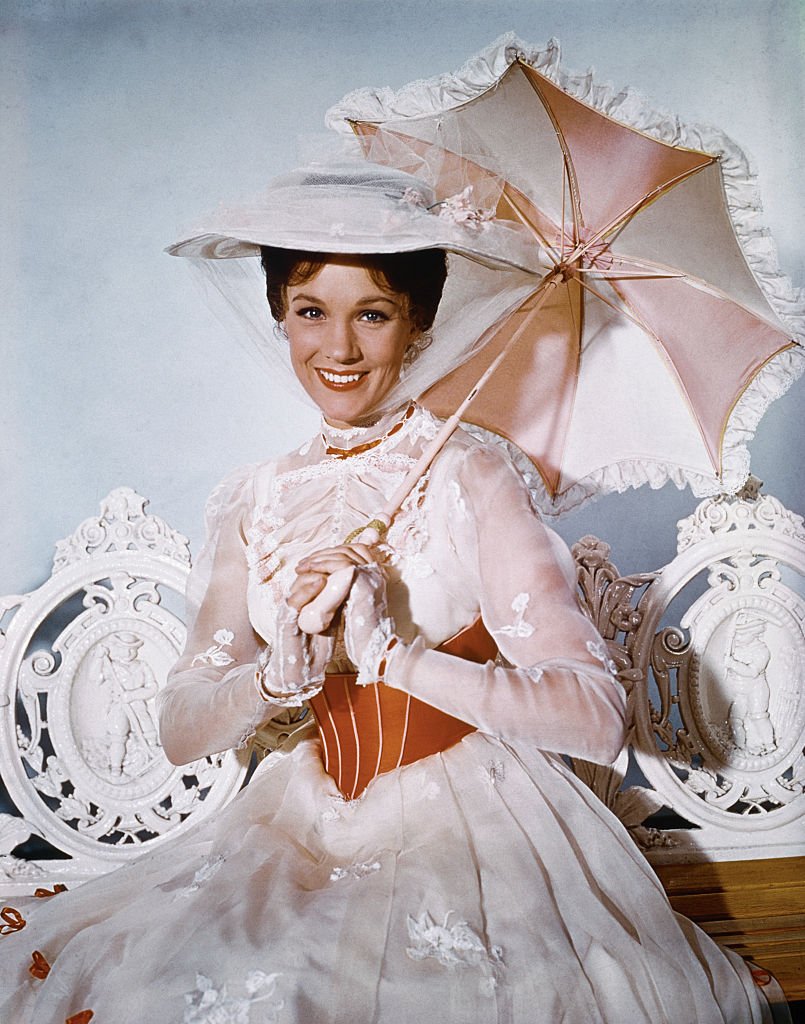 ---
THE MARY POPPINS EFFECT
Andrews won the 1964 Academy Award for Best Actress and the Golden Globe Award for Best Actress – Motion Picture Comedy or Musical for "Marry Poppins." She and her co-stars also won the 1965 Grammy Award for Best Album for Children. Two years later she would go on to star in another film that would turn into a timeless classic.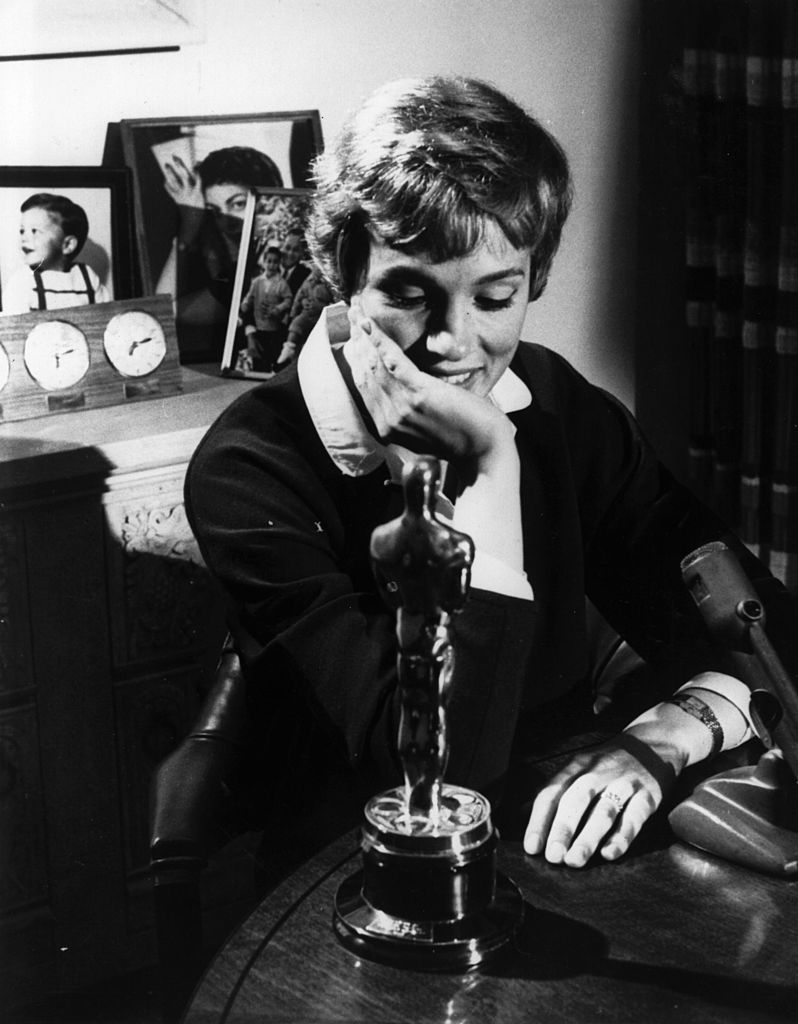 1965's "The Sound of Music" was the highest-grossing film of its year. With adjustments to inflation, it remained the third highest-grossing film of all time in the US by 2018. Her performance earned Andrews her second Golden Globe Award for Best Actress – Motion Picture Comedy or Musical as well as her second Academy Award nomination.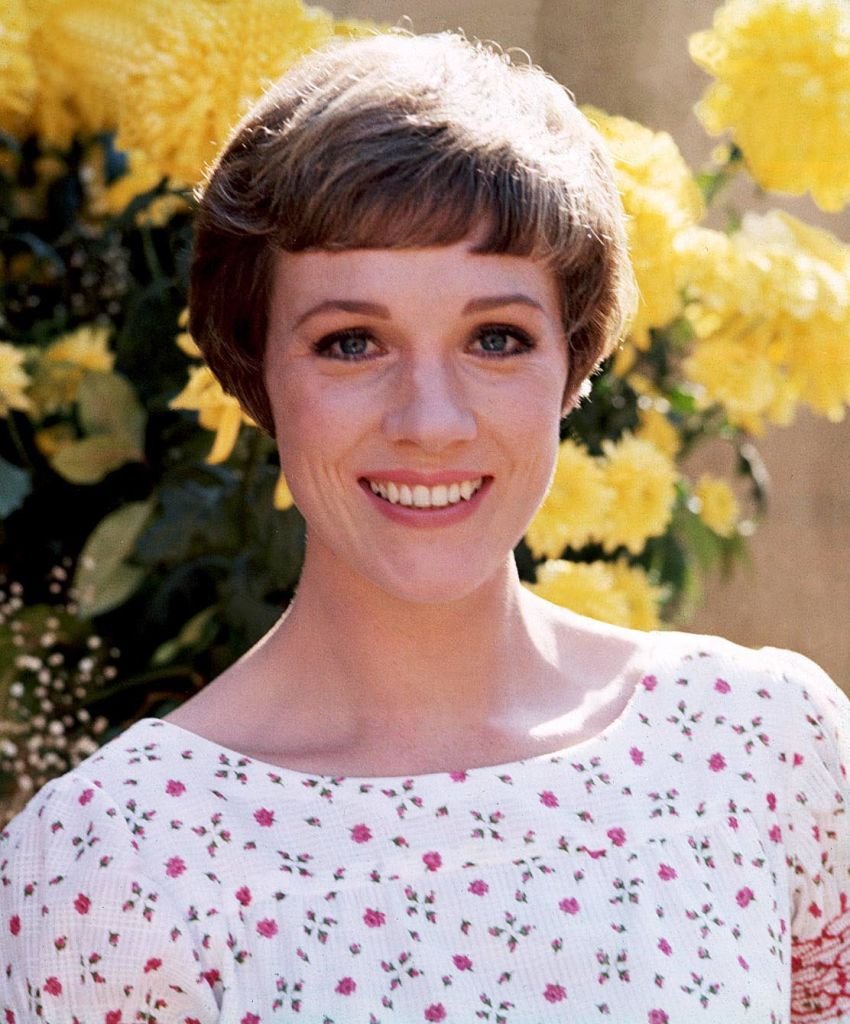 ---
REJECTING A TONY NOMINATION
In the early 90s, Andrews was on Broadway performing as the lead in Victor/Victoria, the stage adaptation of the 80s film she had also starred in. The film earned Andrews her third Golden Globe award and third Oscar nomination. The play was also a success, but she rejected a Tony nomination as she felt the rest of the production was snubbed.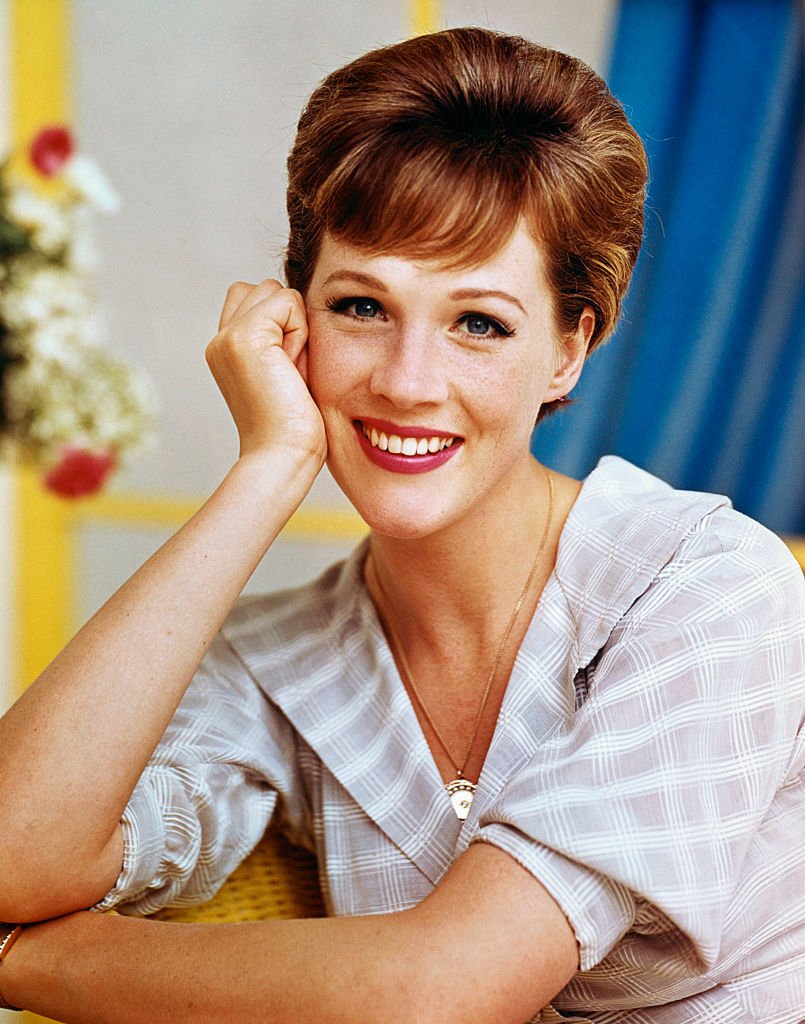 ---
HER PERSONAL LIFE AND LOVE
Julie Andrews has been married twice in her lifetime, let's talk about husband number one first. The actress married set designer Tony Walton on 10 May 1959 in Weybridge, Surrey. They had first met in 1948 when Andrews was appearing at the London Casino in the show Humpty Dumpty.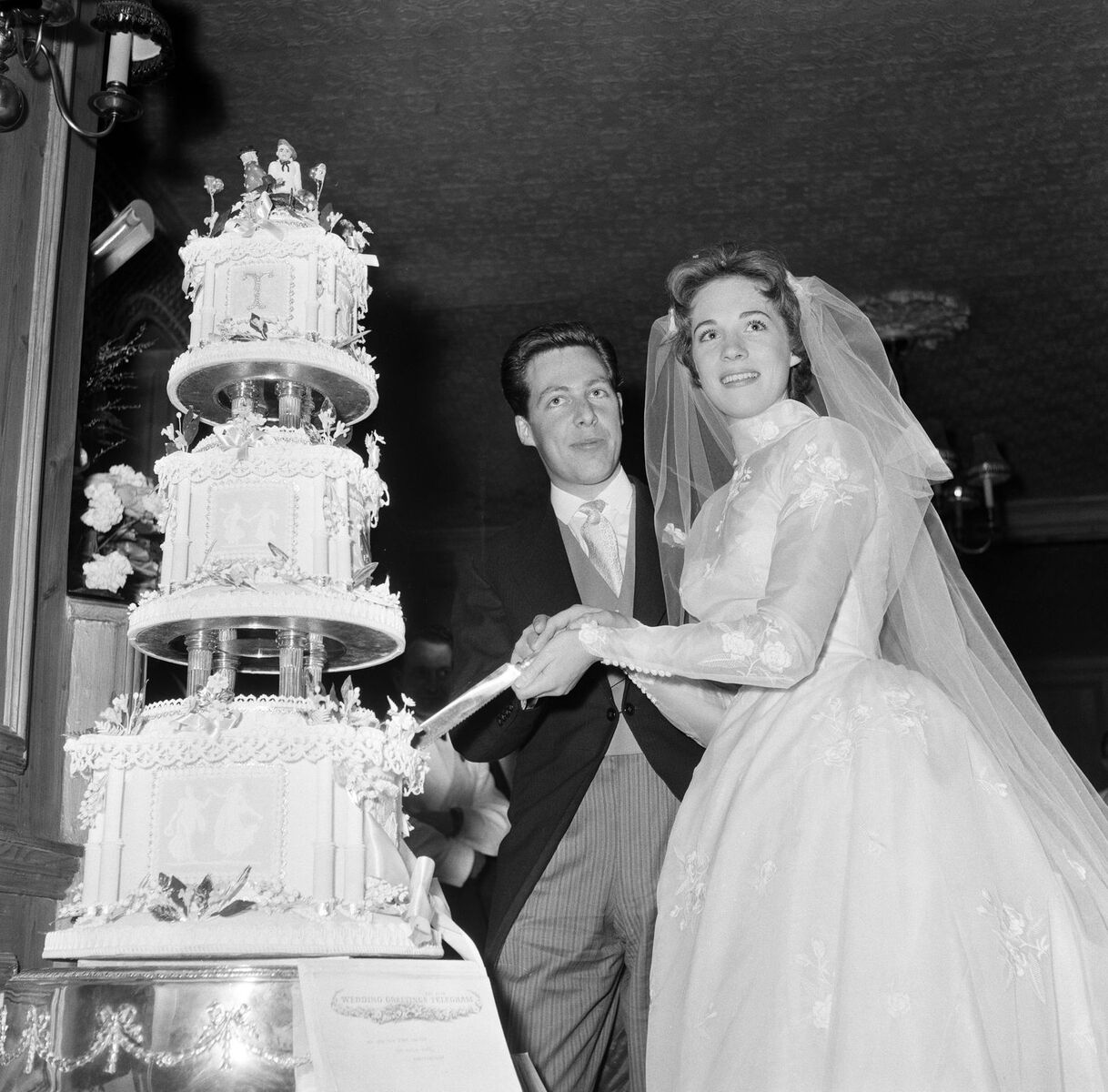 In September 1962, after a few years of being in America, Andrews and Walton returned to London. They went back to their homeland to have their daughter. Emma Katherine Walton, Andrew's only biological child was born two months later. By 1967, Andrews and Walton ended their marriage in divorce.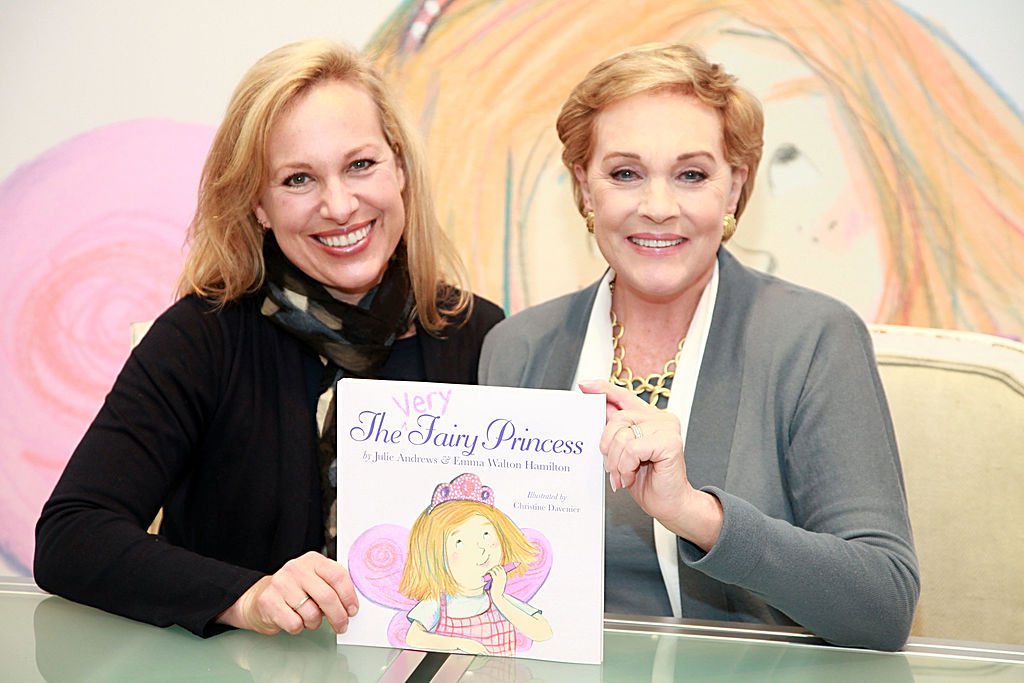 ---
HER GREAT LOVE, BLAKE EDWARDS
Blake Edwards is a legendary writer, producer, and director. He directed "Breakfast at Tiffany's" and was the creators of "The Pink Panther." He also wrote and directed a successful action TV show called "Peter Gun". The popular director and the amazing actress married in 1969. Both of them divorced their previous partners in 1967 and started dating soon after.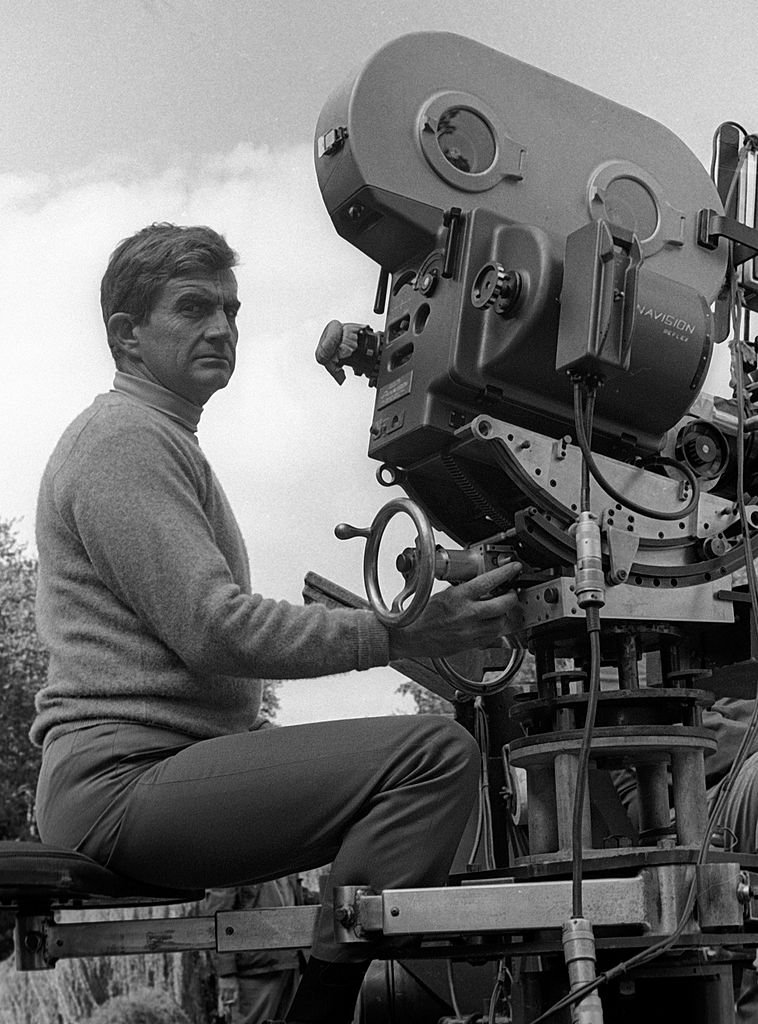 Edwards had two children from his previous marriage, Jennifer and Geoffrey who were only a few years older than Andrews' daughter, Emma. The pair also adopted two more daughters during the course of their decades-long marriage, Amy in 1974 and Joanna in 1975. Today, Andrews is a grandmother to nine, and great-grandmother to three.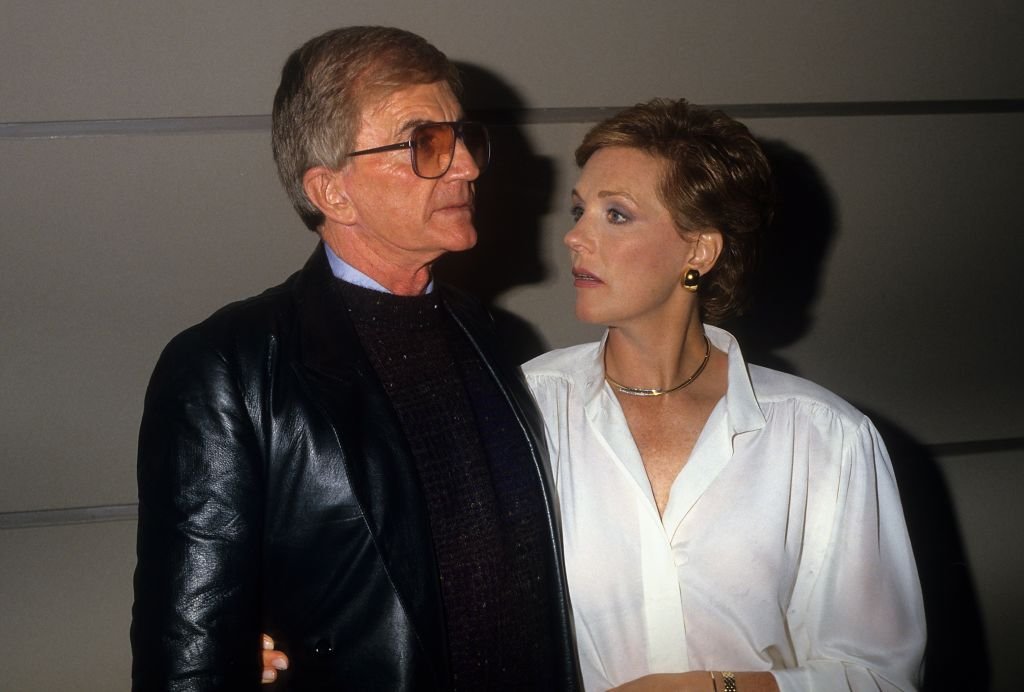 ---
MEETING HER FUTURE HUSBAND
Country Living reports that Andrews and Edwards met 10 years prior to marrying in 1969. Andrews explained how they spoke briefly from their cars, outside of a therapist's office, during their first introduction, which she deemed "corny": "I was going one way and he was going the other. He rolled down the window after smiling a couple of times."
"He said, 'Are you going where I just came from?'" Edwards, on the other hand, described their meeting as "wonderfully Hollywood." He had a more romantic outlook saying "We would stop in the middle lane on Sunset waiting for traffic and then go on," he recalled. "I kept looking over, two or three mornings a week, eventually I said 'hi.'"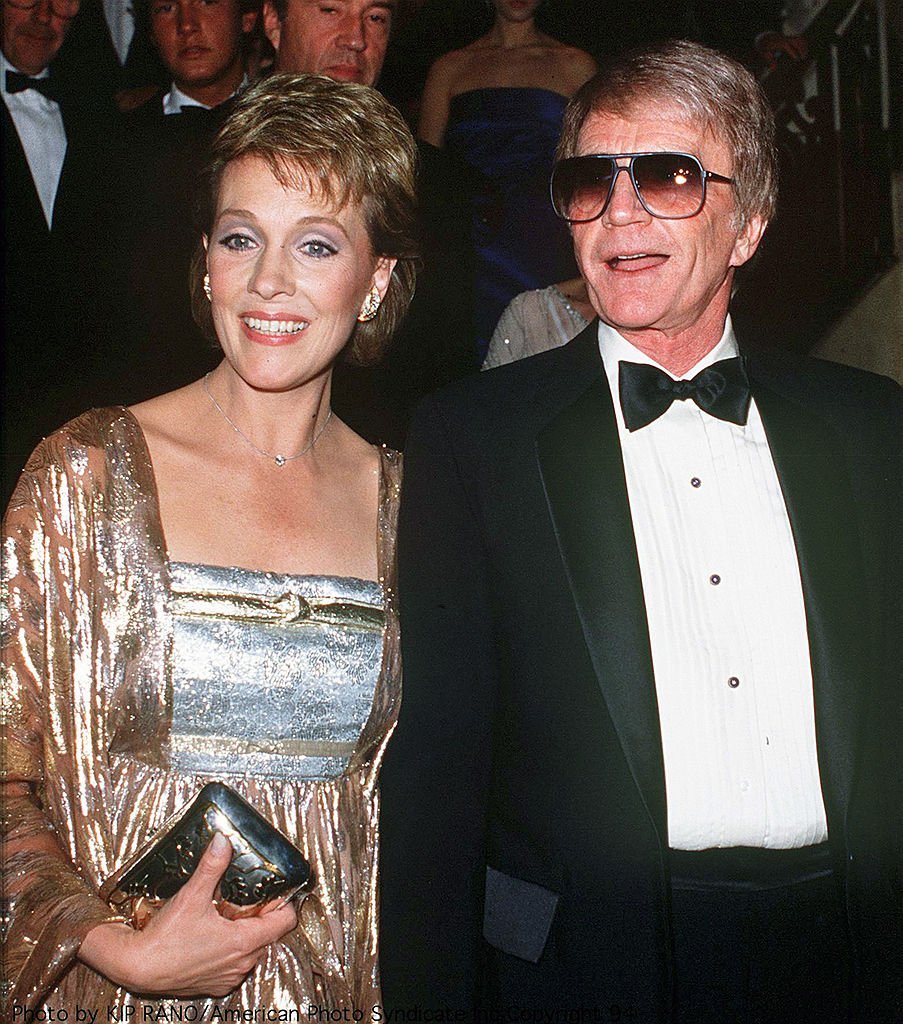 ---
COLLABORATING PROFESSIONALLY
Both the actress and her director husband collaborated several times. Together they brought us box office and critical successes like films together, including "Victor/Victoria," "10," and "S.O.B.". The latter was particularly groundbreaking for Andrews as it allowed her to break out of the clean and goody-too-shoes image.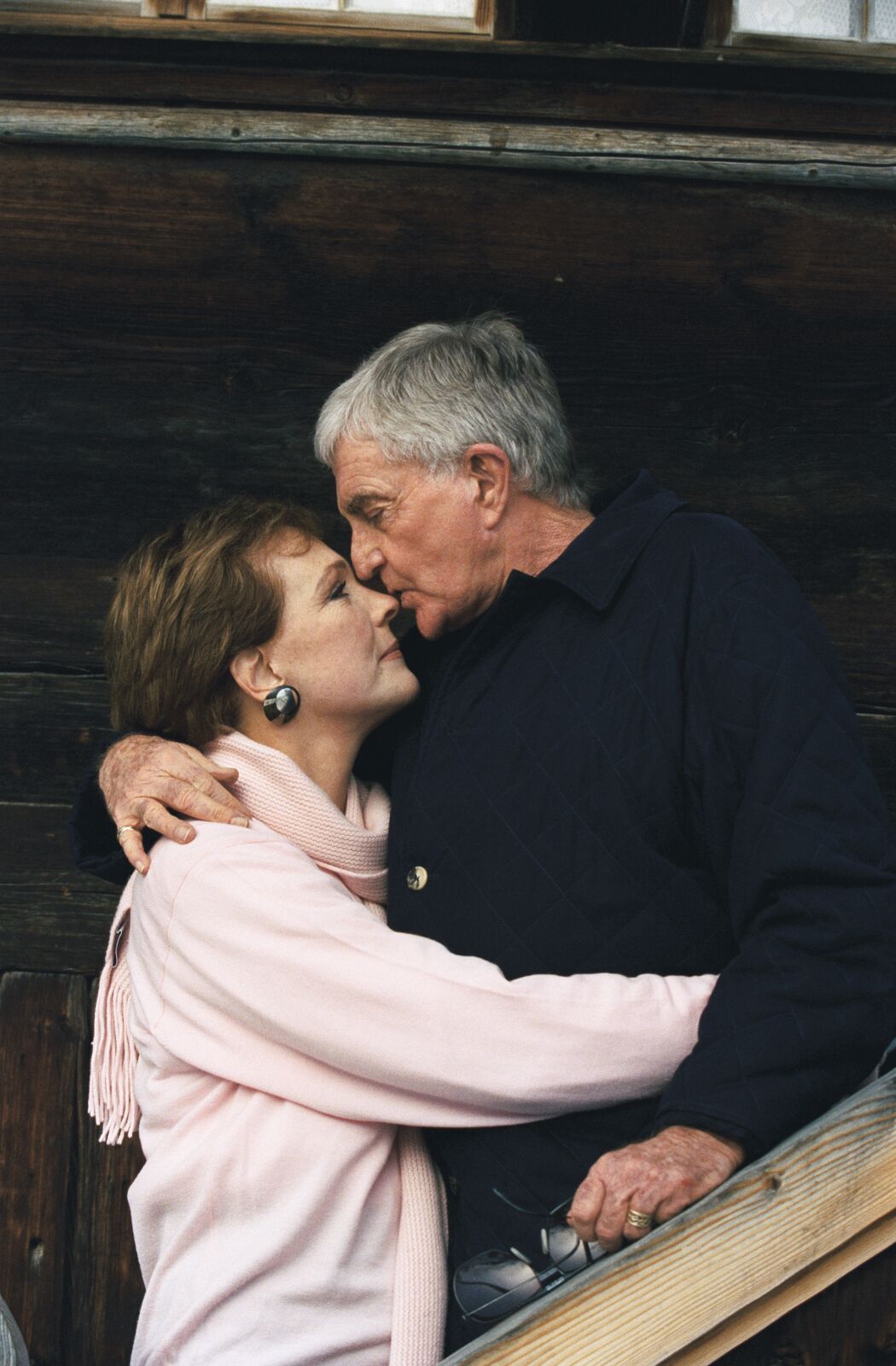 However not all of their work together was successful, they also gave us box office bombs like Darling Lili in 1970. Nonetheless, Andrews described these opportunities to work together as fond memories saying "We had bonded so much that it didn't matter," she told the Hollywood Reporter.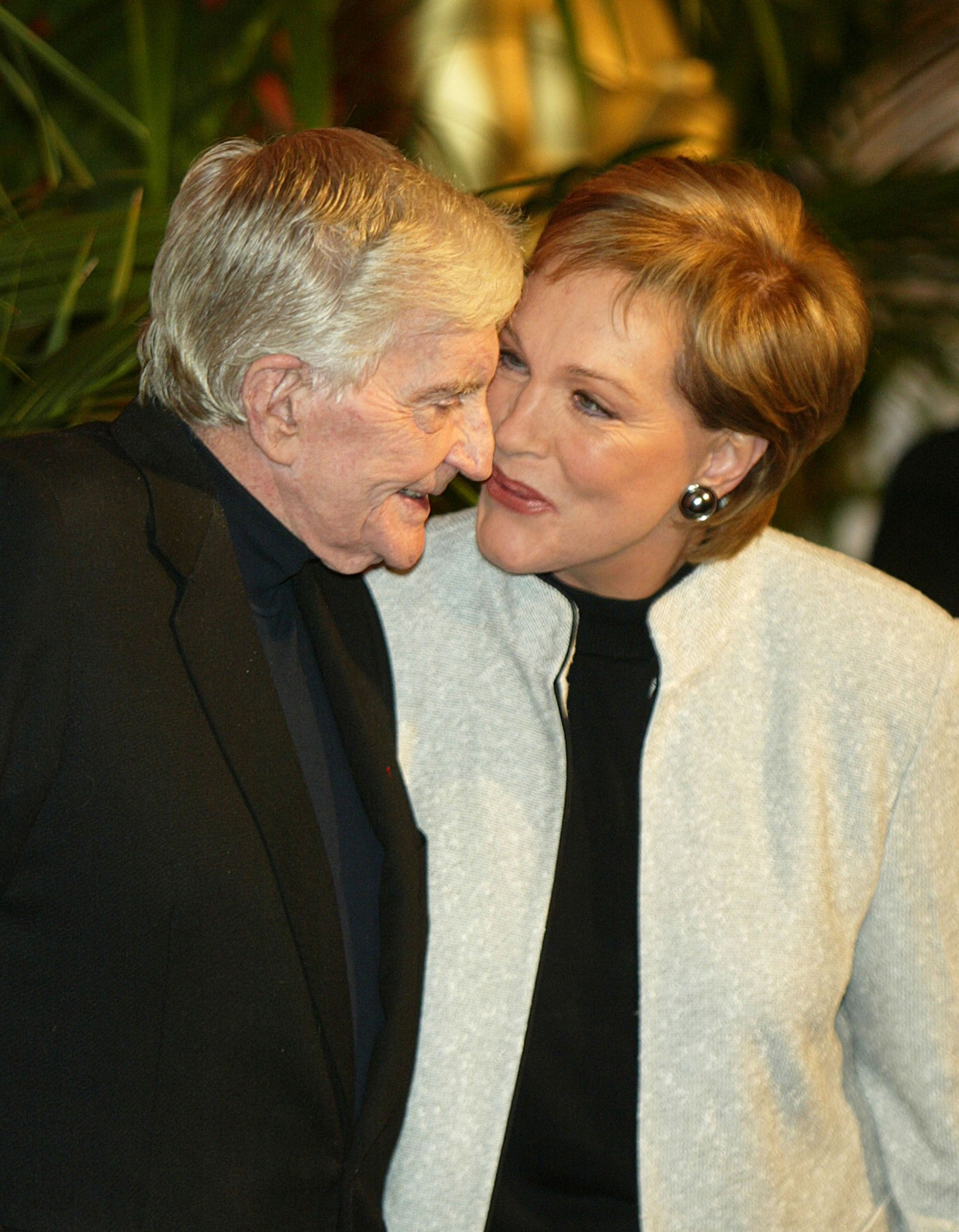 ---
THE SECRET TO A LONG MARRIAGE
Andrews had also shared that her Husband was extremely concerned about his wife's career. She recounts that their family once took a break from Hollywood in the '70s, and stayed at their home in Switzerland. While there, Edwards, whom Andrews has called "one of the bravest writers I know," created some of Andrews' best roles in S.OB. and 10.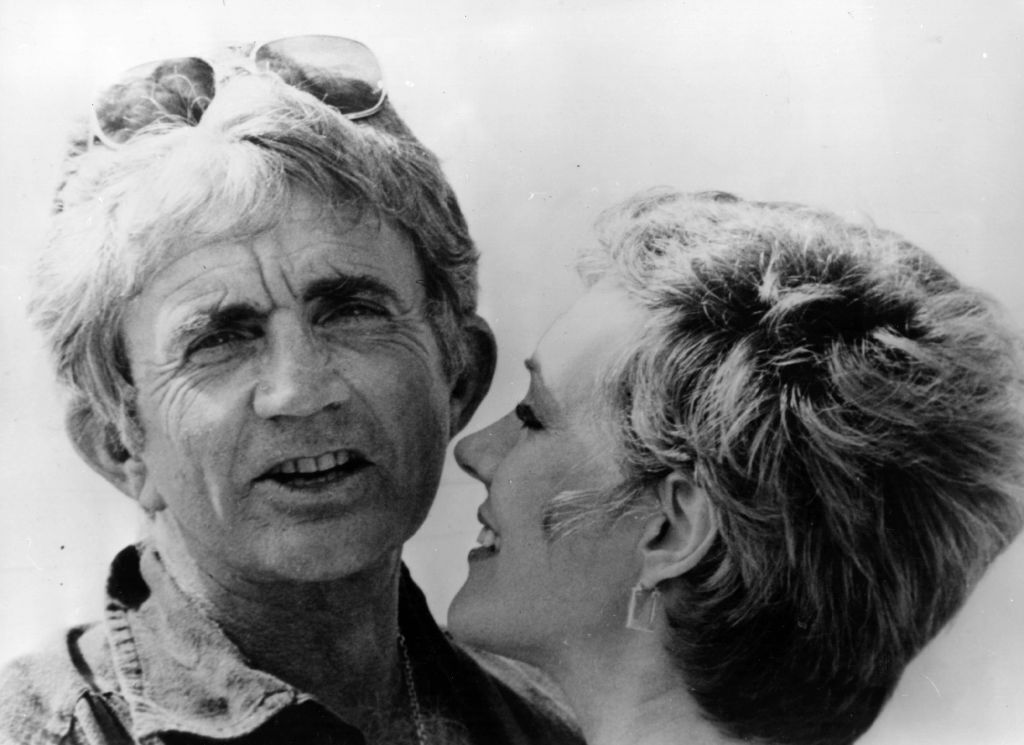 The actress shared that her husband was worried that she had been "pigeonholed" by playing such famously cheerful characters as Mary Poppins and Maria Von Trapp. She told Good Morning Britain, "Success in our marriage was to take it one day at a time and so, lo and behold, 41 years later there we still were."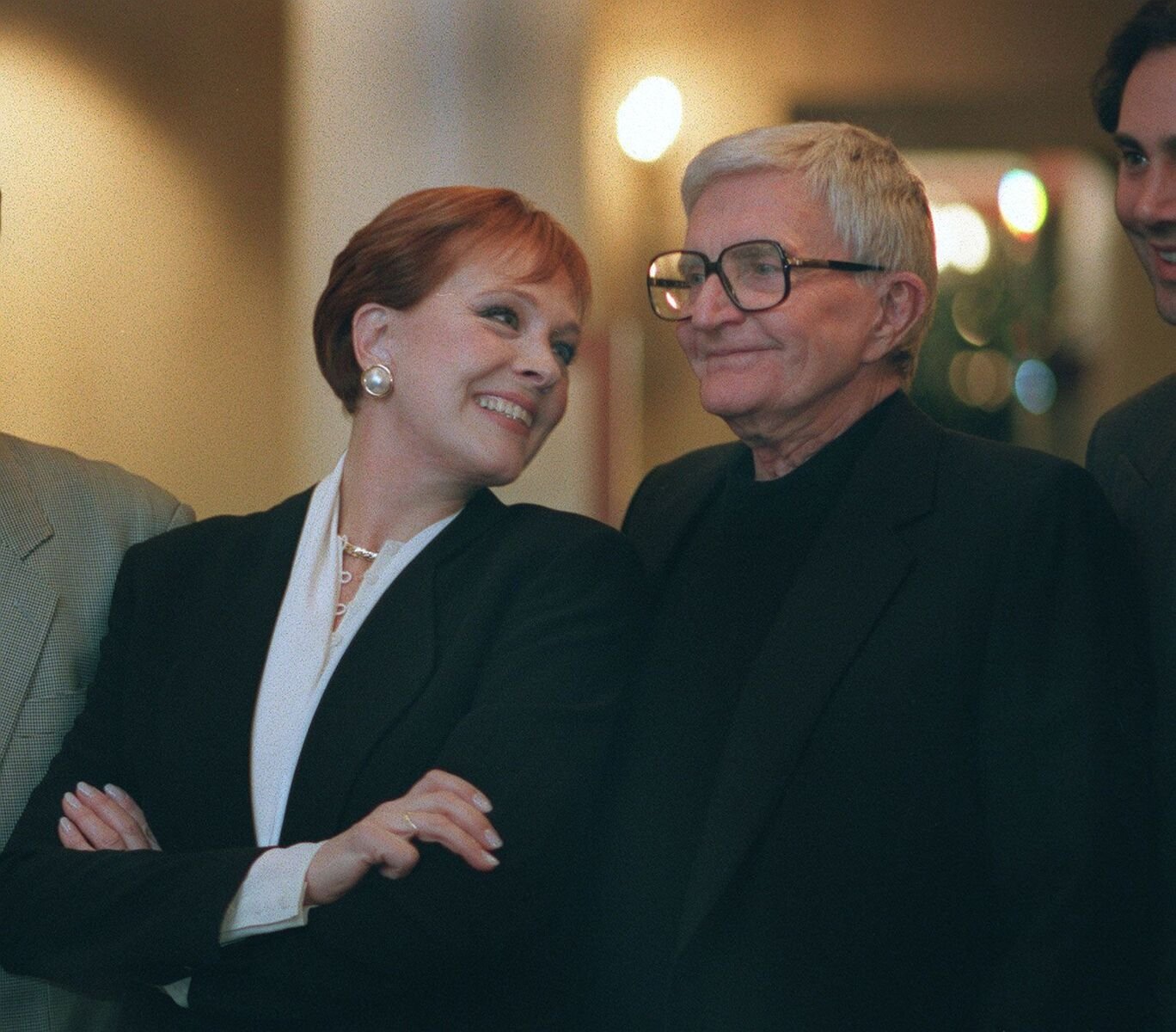 ---
LOSING BLAKE EDWARDS 
In 2010, Pink Panther creator and "Breakfast at Tiffany's" director, Blake Edwards, died after struggling with pneumonia. Julie Andrews called their marriage a "love story". In the same 2015 interview with Kate Garraway on Good Morning Britain, the actress expressed that she was still struggling with the loss five years later.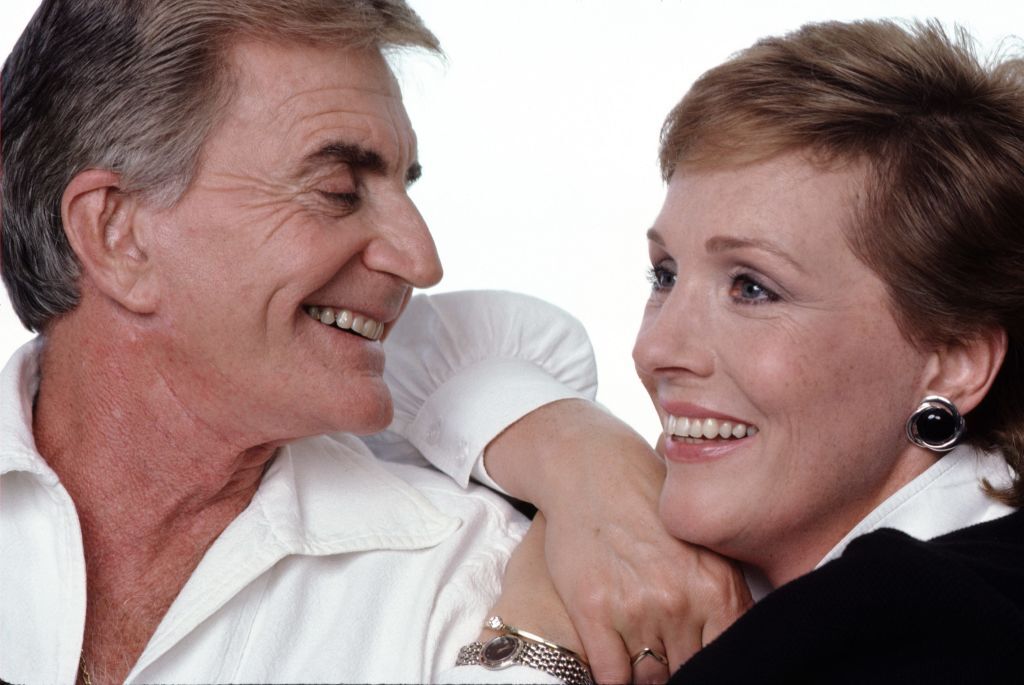 She went on to say: "I'm still dealing with [his death], There are days when it's perfectly wonderful and I am myself and then it's suddenly—sock you in the middle of your gut and you think 'ah God I wish he were here.'" She added, "But he is in a way, I think one carries that love always."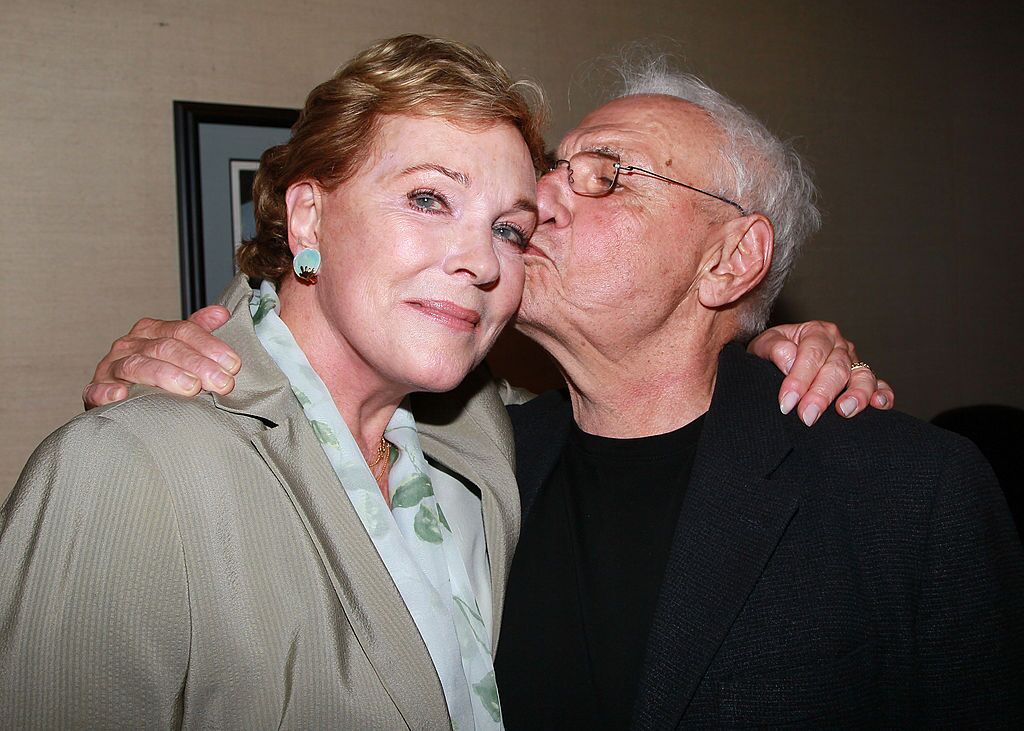 ---
There you have it. One of Hollywood's greatest love stories, Julie Andrews and Blake Edwards. Were you surprised by finding out that they were a couple? Which of their films is your favorite? Let us know in the comment section and stay tuned for more great content on your favorite celebrities, tv shows, and movies, right here on Amomama.
Source: Country Living, Daily Mail UK, Herald Mail Media, Forbes, New York Times