The Big Bang Theory: Relationship They Have In Real Life
Is it true that Mayim Bialik and Kaley Cuoco dislike each other? How does it feel to film erotic scenes alongside your ex? And has Jim Parsons admitted his romantic feelings for Simon Helberg? Today I'll be telling you about The Big Bang Theory cast's relationships!
---
Kaley Cuoco and Mayim Bialik
They are on-screen best friends, but what do these actresses think of each other in the real world? There have been plenty of rumors about Kaley and Mayim not really being friends on the set. For instance, the source Cheatsheet says that there were times when the two didn't get along so well and they preferred to keep their distance from each other.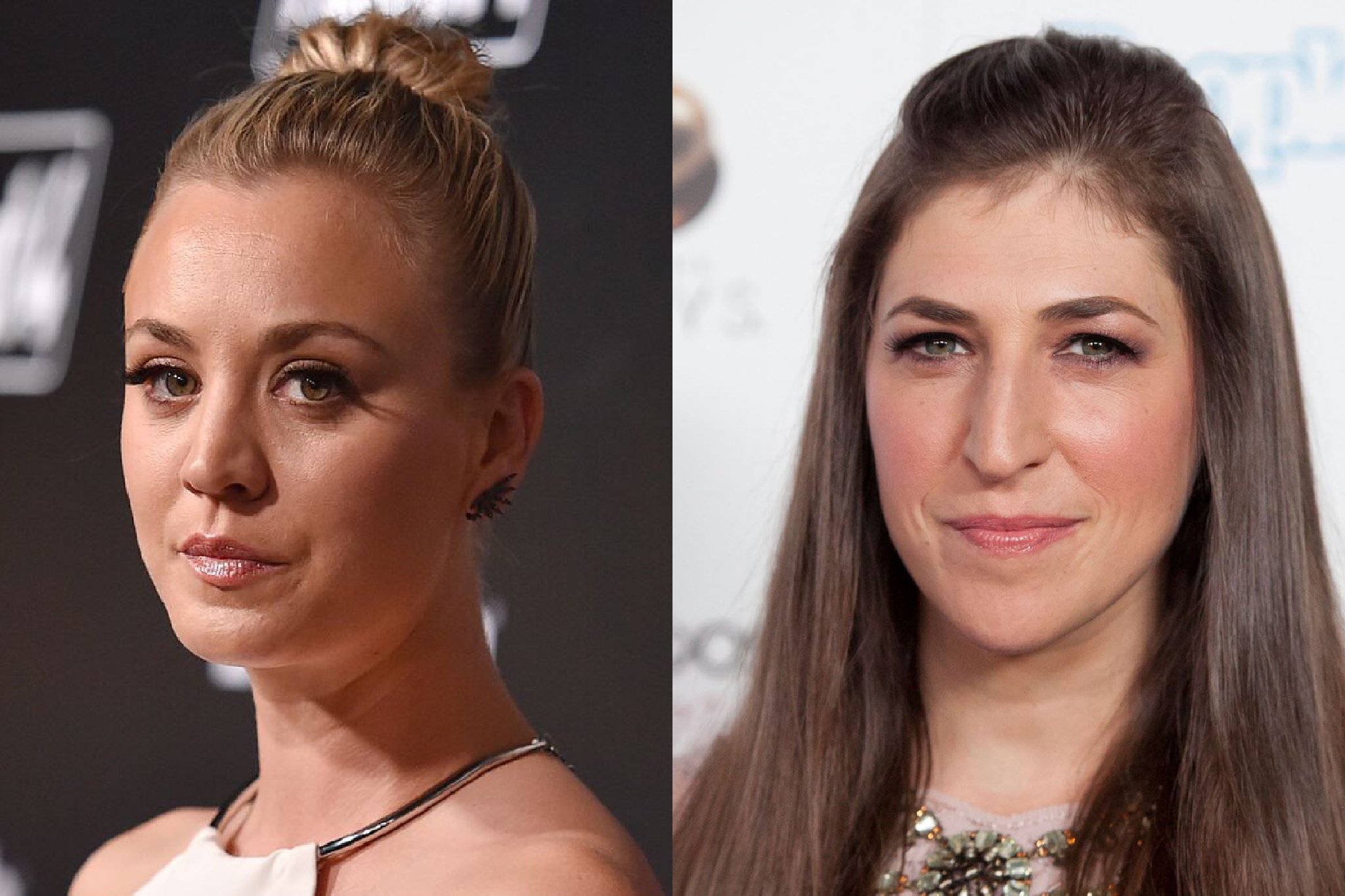 ---
The website refers to sources that claim that the two didn't simply dislike each other, they practically hated each other. However, we do not have any proof of that, and the reason why the two actresses might have not been on such good terms is still unknown to everybody.
In 2017 Jim Parsons, Johnny Galecki, Kaley Cuoco, Kunal Nayyar, and Simon Helber agreed to cut $100 000 off their salaries for Mayim Bialik and Melissa Rauch, so it's hard to believe that anyone on the set could be enemies.
---
Yet, we can believe that Kaley and Mayim did not become best friends behind the camera. If you take a closer look at Mayim's Instagram account, you will notice that she likes taking cute selfies with her ex co-stars. 
There's Jim Parsons, Melissa Rauch, and even Kevin Sussman! She can be seen next to Kaley Cuoco only in pictures of the whole cast together or in photos from formal events and occasions. Does it mean the two really dislike each other? 
---
Jim Parsons and Johnny Galecki
Their on-screen friendship is incredibly cute. They might hate each other sometimes, but they always find a way to make it up to each other. But is it the same in real life? 
Jim Parsons and Johnny Galecki were the first actors to land roles in TBBT. They starred together in the unsuccessful pilot of the show, but they were so good together that they kept their roles in our favorite series.  Surprisingly, it was Johnny Galecki who at first was offered the role of Sheldon but he refused it.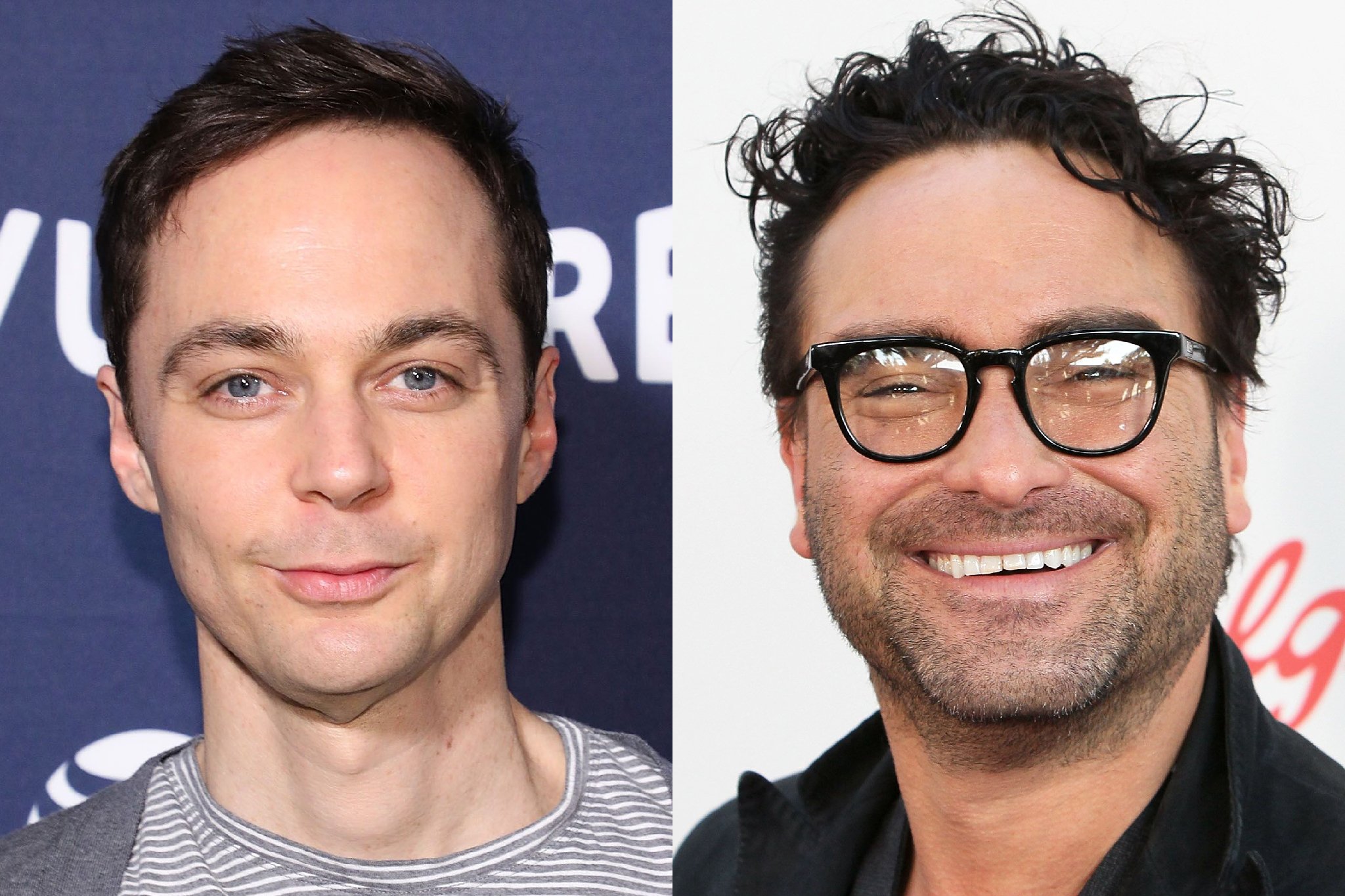 ---
In his interviews, he revealed that the role of Leonard seemed much more interesting to him. Of course, the role of Sheldon fit Jim Parsons just perfectly, and the chemistry between Sheldon and Leonard is obvious to anyone. Starting from the first scene, these two actors felt comfortable in each other's company.
Jim Parsons shared with Express: I know how I felt when I read with him which was very free, there was something so independent about what he was doing. I literally felt it from the very first time we read through it together, it was like 'well this is different'"
During all these years the two have worked as a team, experiencing ups and downs together for 12 years, and they definitely remain close friends.
---
Johnny Galecki and Kaley Cuoco
It's been more than 10 years; Kaley has already been married twice, and Johnny has welcomed a child, but the Internet remembers their love story. Ironically, we only found out about the relationship between these two actors after they had already broken up.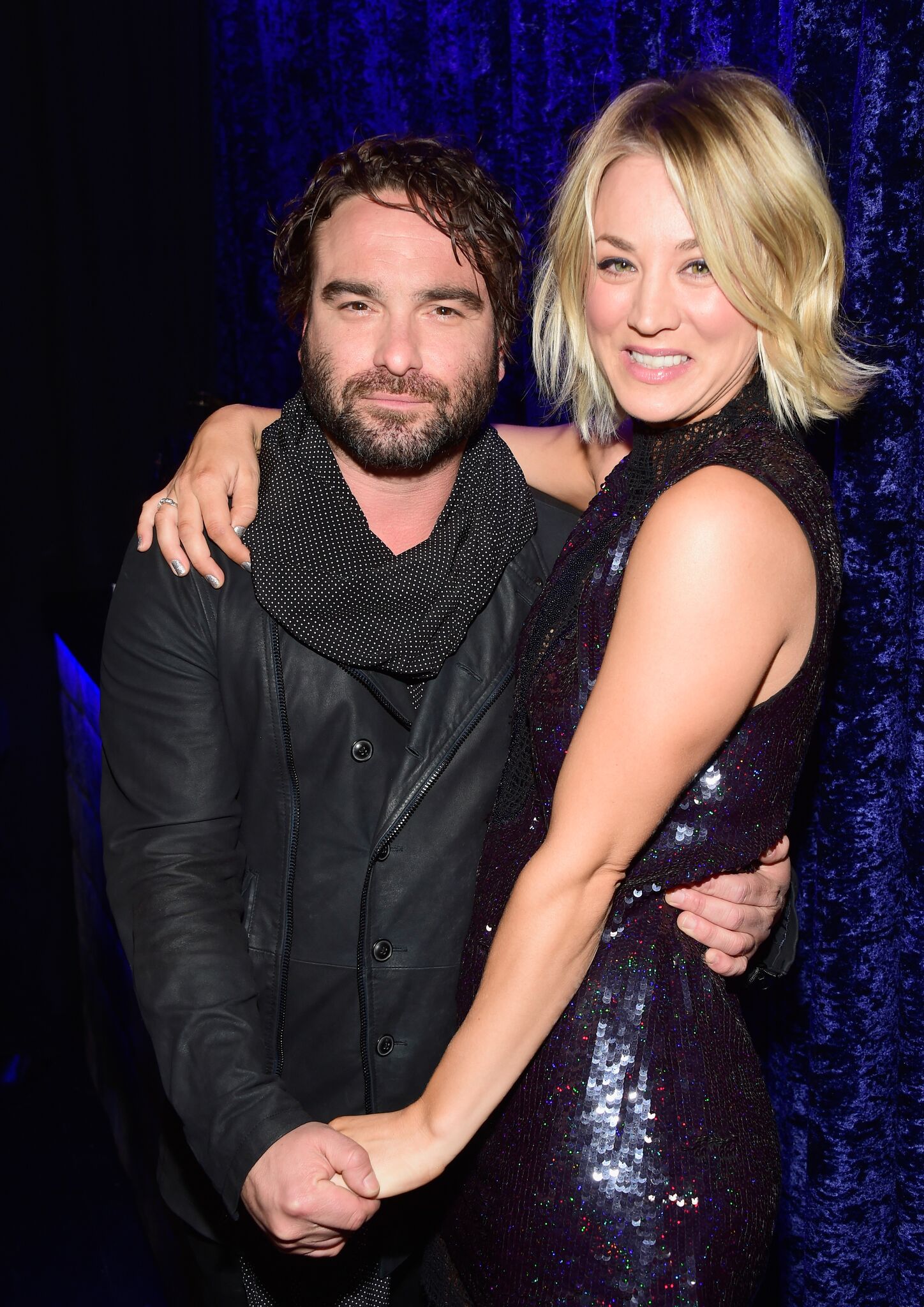 ---
In 2010, Kaley Cuoco revealed that she had been dating Johnny for 2 years, keeping it a secret from everyone. They hid from everybody, never went out together publicly, and basically spent their relationship behind closed doors. According to Kaley, their friends had some suspicions about them and kept asking if she and Johnny were a thing. 
Of course, they denied those rumors! What happened between Johnny and Kaley after their break-up? Surprisingly, not only were these two able to maintain a professional working relationship, but they also remained Friends. And it's not just another celeb's excuse when they say they are friends but in fact, don't talk to each other.
In one of the interviews for CBS Watch! Johnny Galecki revealed: "Kaley's not just an ex, she's a part of my life."
However, he quickly added that he doesn't really like talking about it as he's afraid the audience might change their attitude towards Penny and Leonard because of something he says. It's obvious that the two are good friends if you look at the cute pictures of them together. 
---
In Galecki's Instagram, you can even find pictures of him dancing at Kaley's wedding with Karl Cook! What's the secret behind their perfect break-up? The thing is the two had been friends even before they started dating, and it was a mutual decision to stop being a couple. 
What's funny is that it was happening at exactly the same time that Penny and Leonard were experiencing the most passionate moment in their own relationship! Kaley and Johnny had to try really hard not to get back together because of all of the intimate scenes between Penny and Leonard!
---
Jim Parsons and Simon Helberg
The on-screen relationship between Sheldon and Howard is not so perfect, but it's totally different in the real world. Simon Helberg is probably the funniest actor from TBBT! He won the hearts of all his colleagues, but it's Jim Parsons who's going to miss him the most.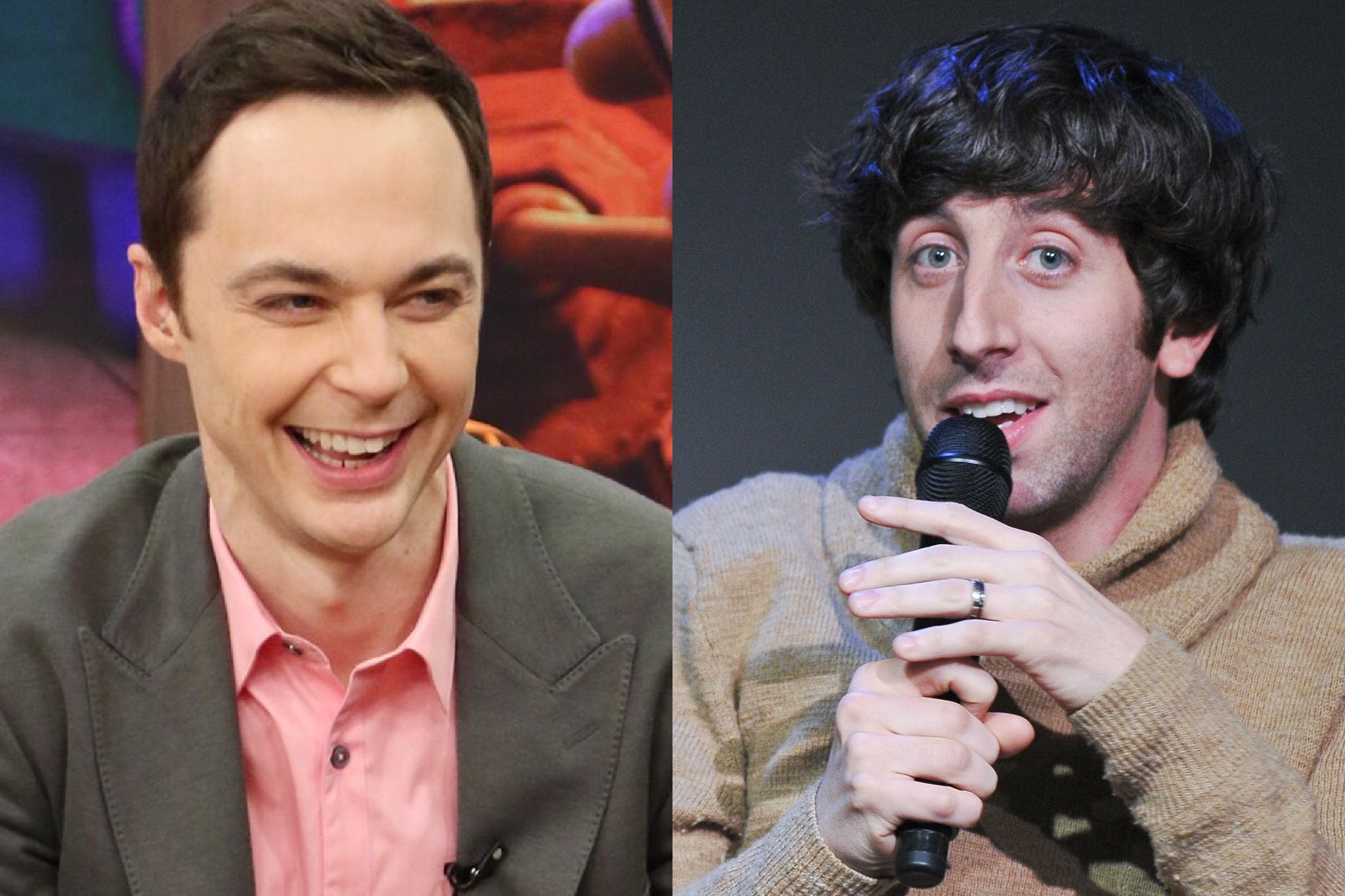 ---

Parsons said, "I'll particularly miss Simon Helberg; we spend a lot of time together, we go back and forth to our dressing rooms, we've talked for almost 12 years now."
Although Simon does not have Instagram, we can see the proof of their friendship on Jim's Instagram. For instance, a few years ago Jim wished Simon a happy birthday, captioning: "I'm so glad you're in this world... I love you!" Isn't that cute?
---
Jim Parsons and Mayim Bialik
In the last seasons, Sheldon spent more and more time with Amy. But what's their relationship like in real life? This couple posted so many pictures of them together on Instagram that we don't even need to say anything, we can just leave a few pictures right here.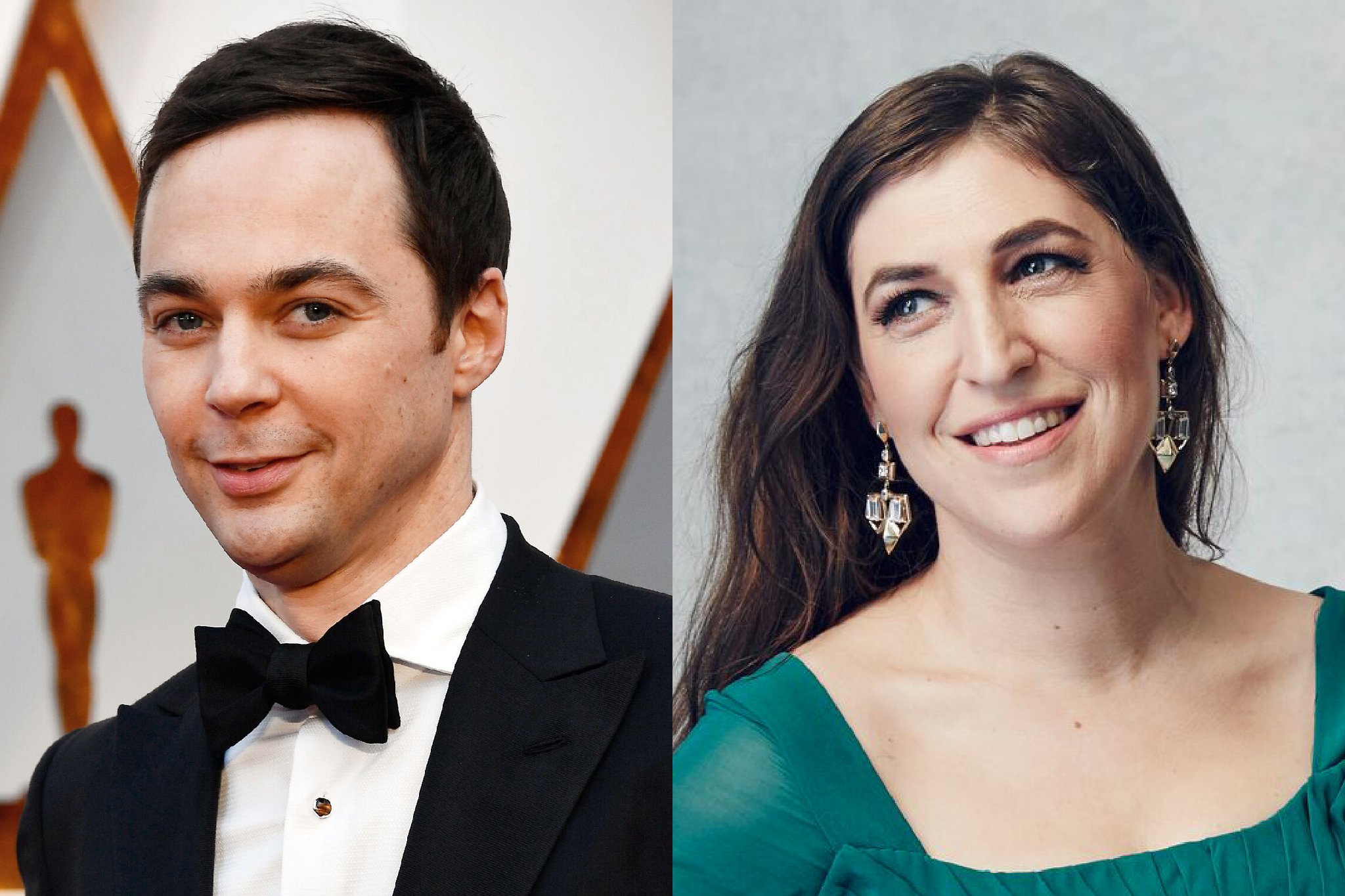 ---
Shamy is a couple created in heaven, and Jim Parsons and Mayim Bialik are just as perfect a match. We probably don't even need to ask this question! But can you imagine any other two actors who could've played Sheldon and Amy better? 
For instance, during the shooting of the last few episodes of the show, the actress posted pictures with Jim, and captioned them saying that over time the two had become more alike. Just like an old married couple! 
---
Mayim wished Jim a happy birthday in her post and said what it's like to work with him: "Jim you are so much fun to work with and be friends with". She also added that his success inspires her as much as his heart, which is the size of Texas. 
These two have become such a great team that just a few months after the show ended the news about their new project leaked! Jim Parsons and Mayim Bialik are going to work on the new CBS project, Carla, which is an adaptation of the British series Miranda.
---
Mayim Bialik and Johnny Galecki
Galecki has also become good friends with Mayim, although they met long before she was cast as Amy Farrah Fowler. Bialik had her own television show in the 90s titled 'Blossom' which Galecki appeared in for a short time as one of her love interests. The two actors kept in touch with each other after 'Blossom', and they will probably continue their friendship for a long time.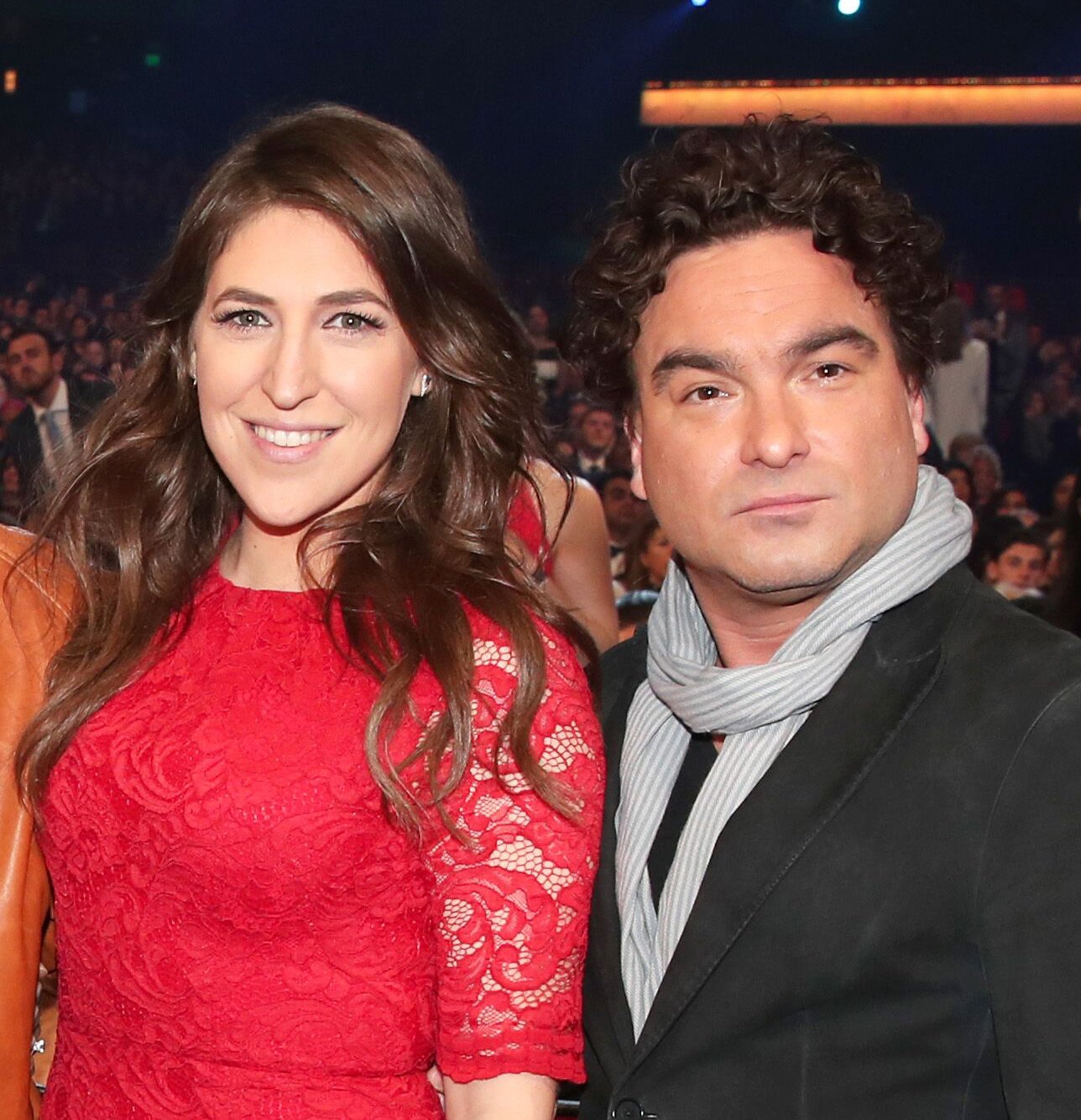 ---
At the Conan O'Brien show the actors were reminiscing about the time they first met. When they started discussing their kiss that happened almost 30 years ago, Johnny revealed it was his first on-screen kiss. It was Mayim's first kiss ever! Can you imagine? 
---
What was even more unexpected was the two kissed right there at the show! However, it wasn't just them! You can see Melissa Rauch and Kunal Nayyar kissing in the background, and Jim Parsons and Kaley Cuoco aren't hiding their feelings either!
---
Johnny Galecki and Sara Gilbert
This is another incredibly cute story about the two actors who used to date but remained good friends afterwards. It seems like Johnny Galecki has some kind of superpower! If you remember the first seasons of TBBT well, then you should remember Sara Gilbert who portrayed Leslie Winkle, whom Leonard had dated at some point.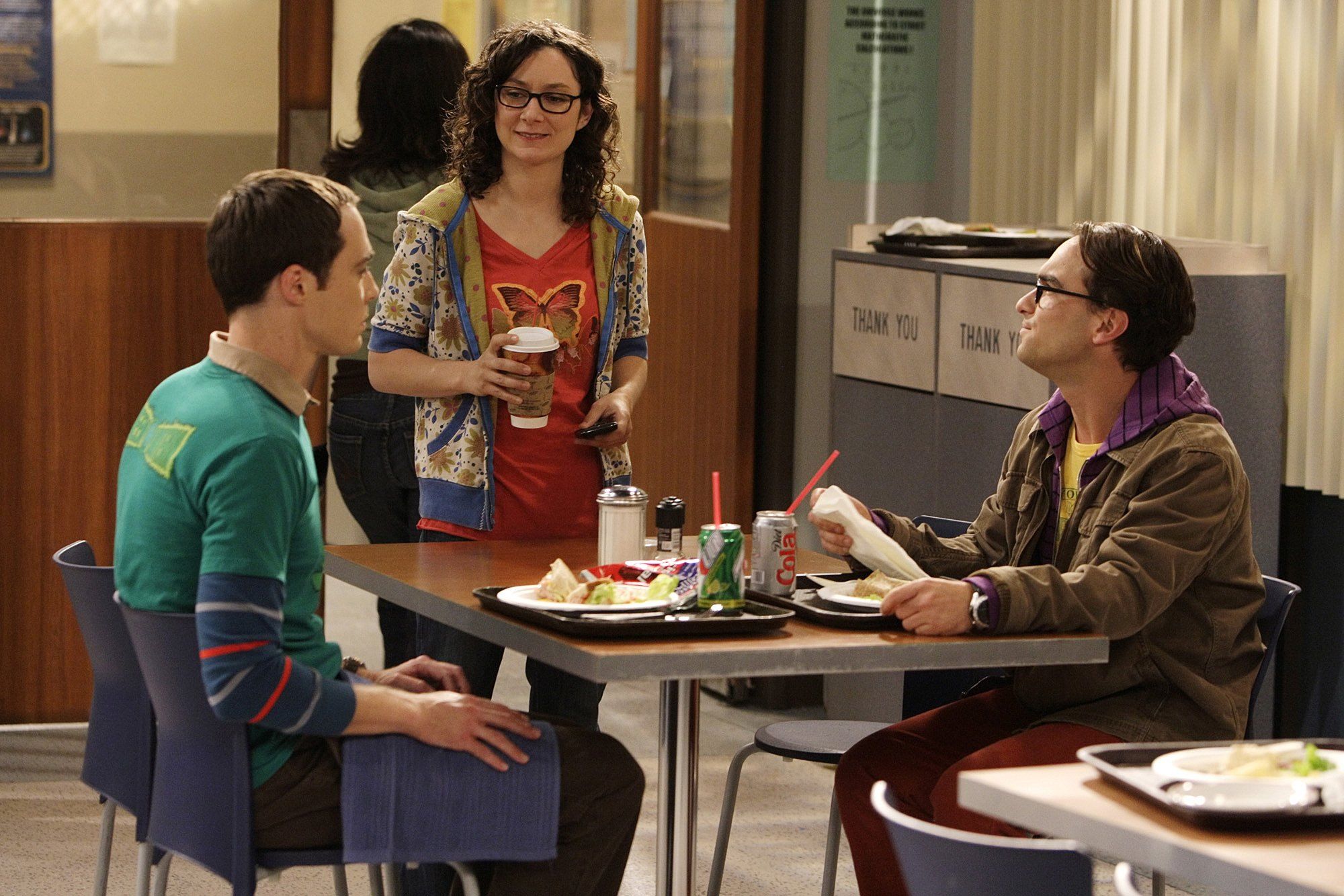 ---
It turns out their love story on the set started long before the show aired. During the shooting of Roseanne, their on-screen relationship spread into real life. They didn't date for a long time, but it definitely wasn't Johnny who was the reason for their break-up. 
---
Sara revealed she prefers dating women. Johnny and Sara ended things on good terms, and that story had remained forgotten up until 2010 when Sara Gilbert came out as gay. She asked her ex to reveal this story to the world, and he was very, very cute about it.
"He was like, 'Of course. I love you, and I think it's really important and I'm so proud of you. If you want, I will be there, and I will hold your hand,'" she said on The Talk.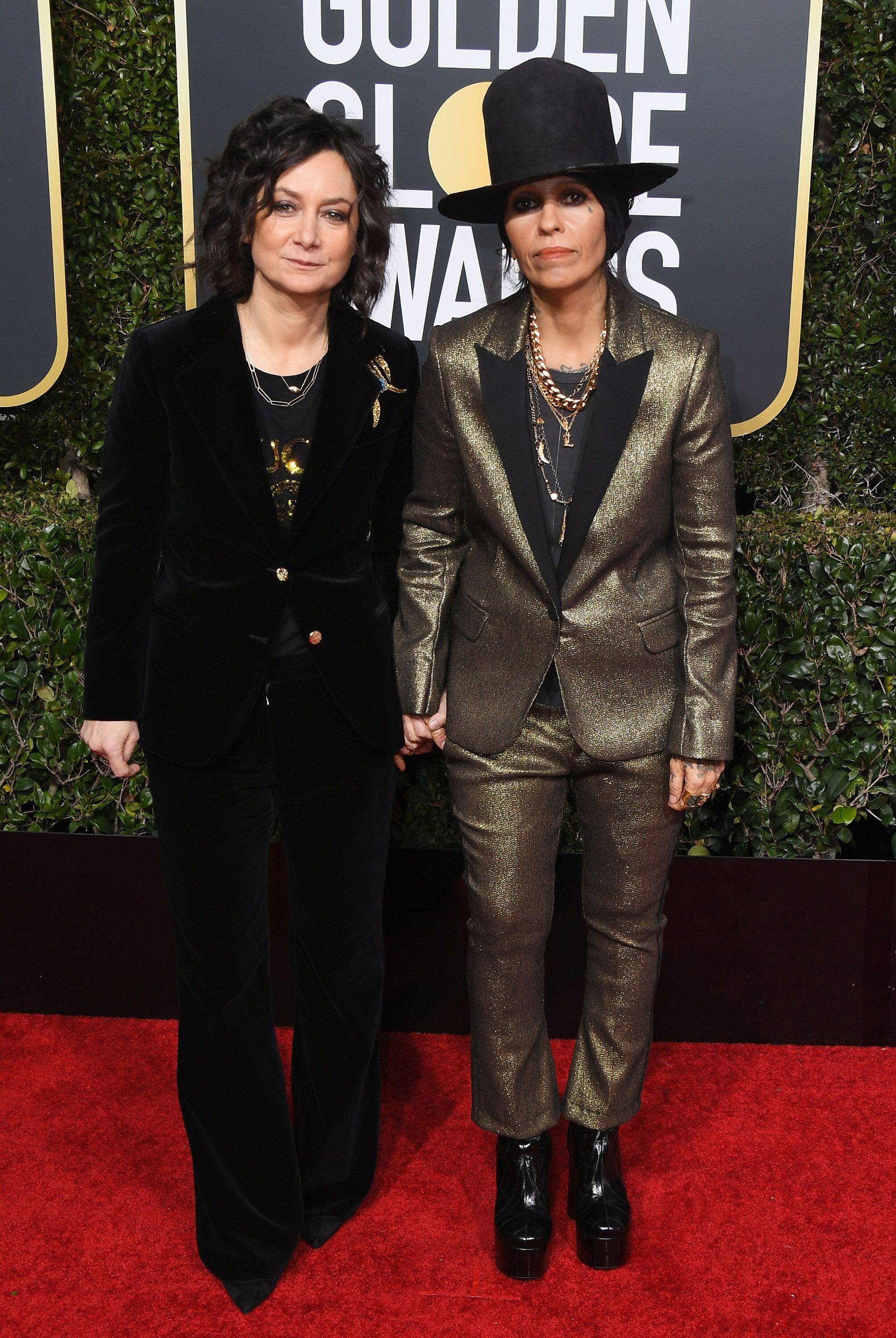 ---
These two actors from our list are probably the closest friends in real life! The two have often brought each other onto their new projects, including Gilbert's The Talk, the Roseanne reboot, and Galecki's Living Biblically.
"She was always on the list before there was a character list," Galecki told Variety in 2018, jokingly adding, "And then I made her audition." 
Sara insisted on Johnny appearing in Roseanne's reboot, as his character was very important in the original show. It seems these two definitely have a special connection!
---
Kunal Nayyar and Simon Helberg
In the show, these two appear to be practically inseparable, and their friendship definitely reached a new level. Raj and Howard can barely live without each other. Although in real life Kunal Nayyar and Simon Helberg aren't as close as in the show (thank God!), they have quite a good relationship.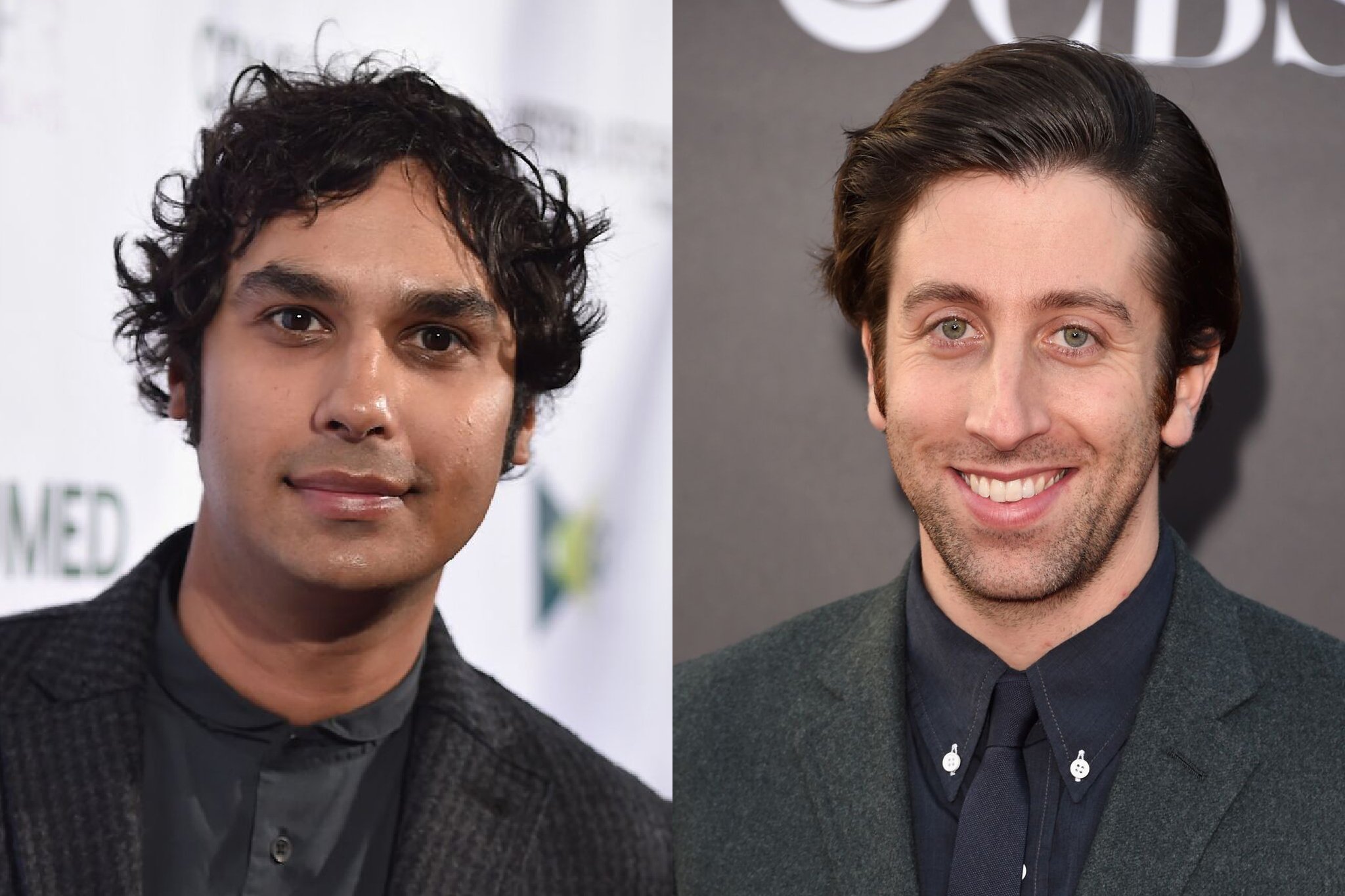 ---
Having viewed hundreds of Kunal's selfies on Instagram, we have found a post, in which he reveals the truth about his relationship with Simon: "12 years, with my brother from another. I swear he loves me, I think.". Is it true, Simon?! 
---
In an interview with The Paley Center for Media, Simon and Kunal revealed their favorite bromance moments from the show and from real life. Kunal said that one time Simon came up to him and said Kunal was the only person to whom he could say "I'm going to kill you" and remain friends with afterwards! 
They finish each other's sentences, joke around and feel very comfortable in each other's company. Moreover, their favorite bromance moment from the show is the one where Howard and Raj kiss through a device! This says a lot about the relationship between these two actors!