Meet the "Happy Days" Cast 46 Years Since Show Premiere
"Happy Days" introduced us to sitcom characters that would later influence Hollywood and pop culture in a huge way. They were the iconic duo of 'Richie Cunningham' and 'Arthur "Fonzie"/"The Fonz" Fonzarelli'. The show lasted for 11 seasons, but its mark on the world lasts till today, here's a look at the cast 46 years after it's premiere!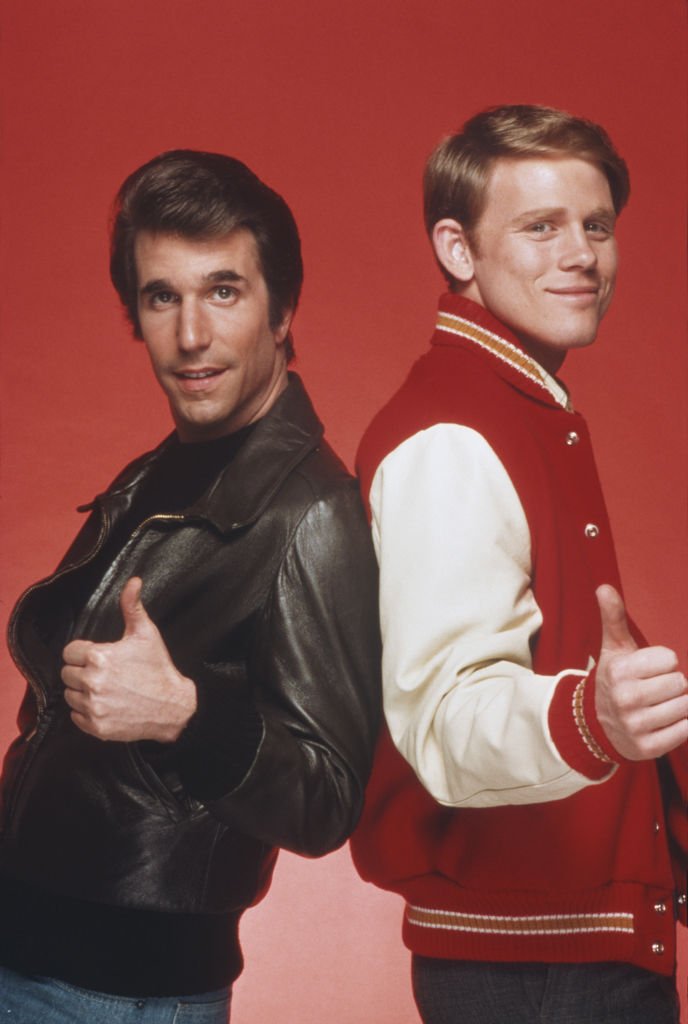 ---
ERIN MORAN AS JOANIE CUNNINGHAM
Then: Playing the snooping and nosy younger sister of main character Richie, 'Joanie Cunningham' was Erin moran. Her character later becomes the subject of a coming of age arc where she battles topics like self-discovery and peer pressure. She later pursues a career in music with her boyfriend, which leads to getting her very own spin-off series.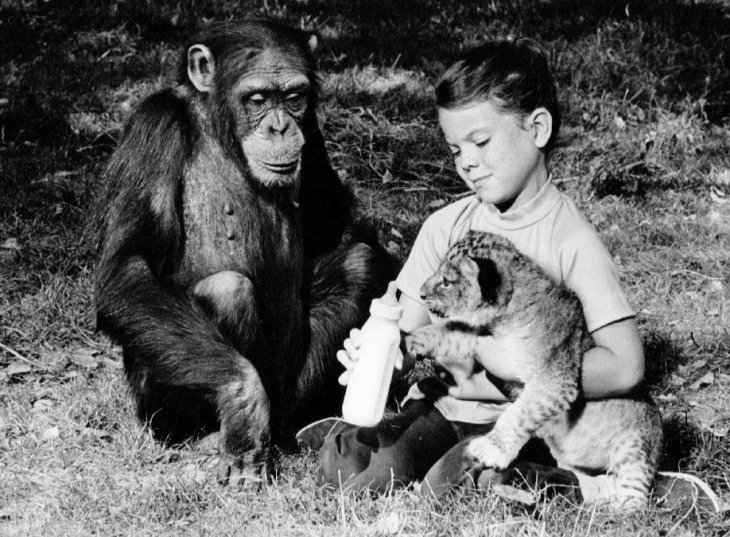 ---
Just like her character, child star Erin Moran had a 'pretty rocky life'. While she started acting at the age of seven appearing as a little girl on "Daktari" and "Family Affair", she would land the role of Joanie at the age of 14.  She'd later star on the spin-off of "Happy Days," "Joanie Loves Chachi" with Scott Baio.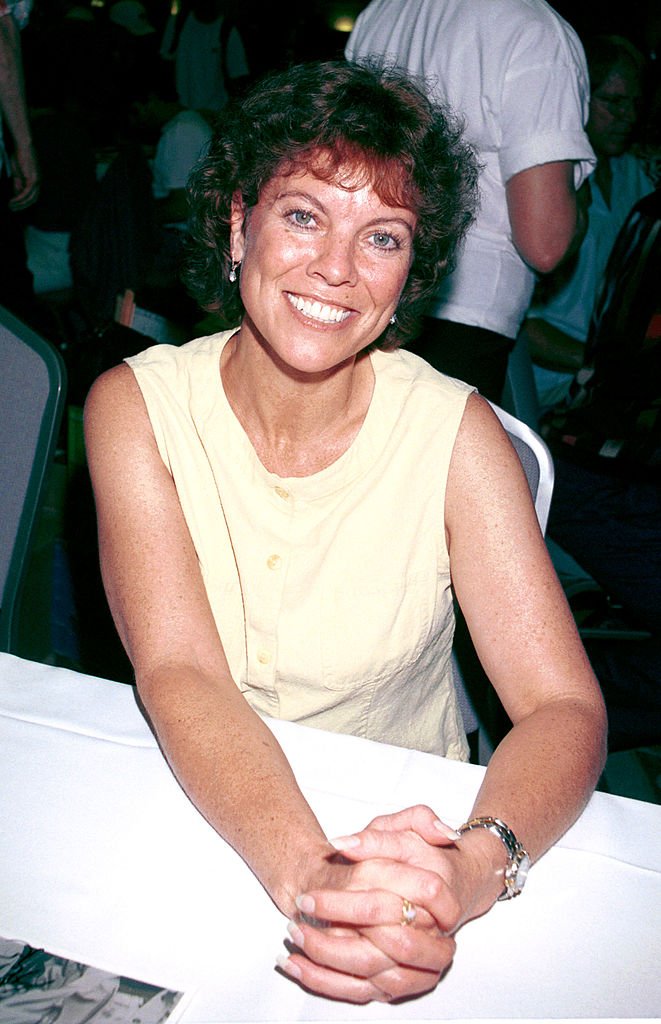 ---
Now: After the show had ended, Moran would battle depression for years and it would affect her ability to land roles in various film and tv shows. Since the show's finale in 1984 Moran had appeared only in episodes of " Murder, She Wrote", and "Diagnosis Murder", and films "Dickie Roberts: Child Star" and "Not Another B Movie."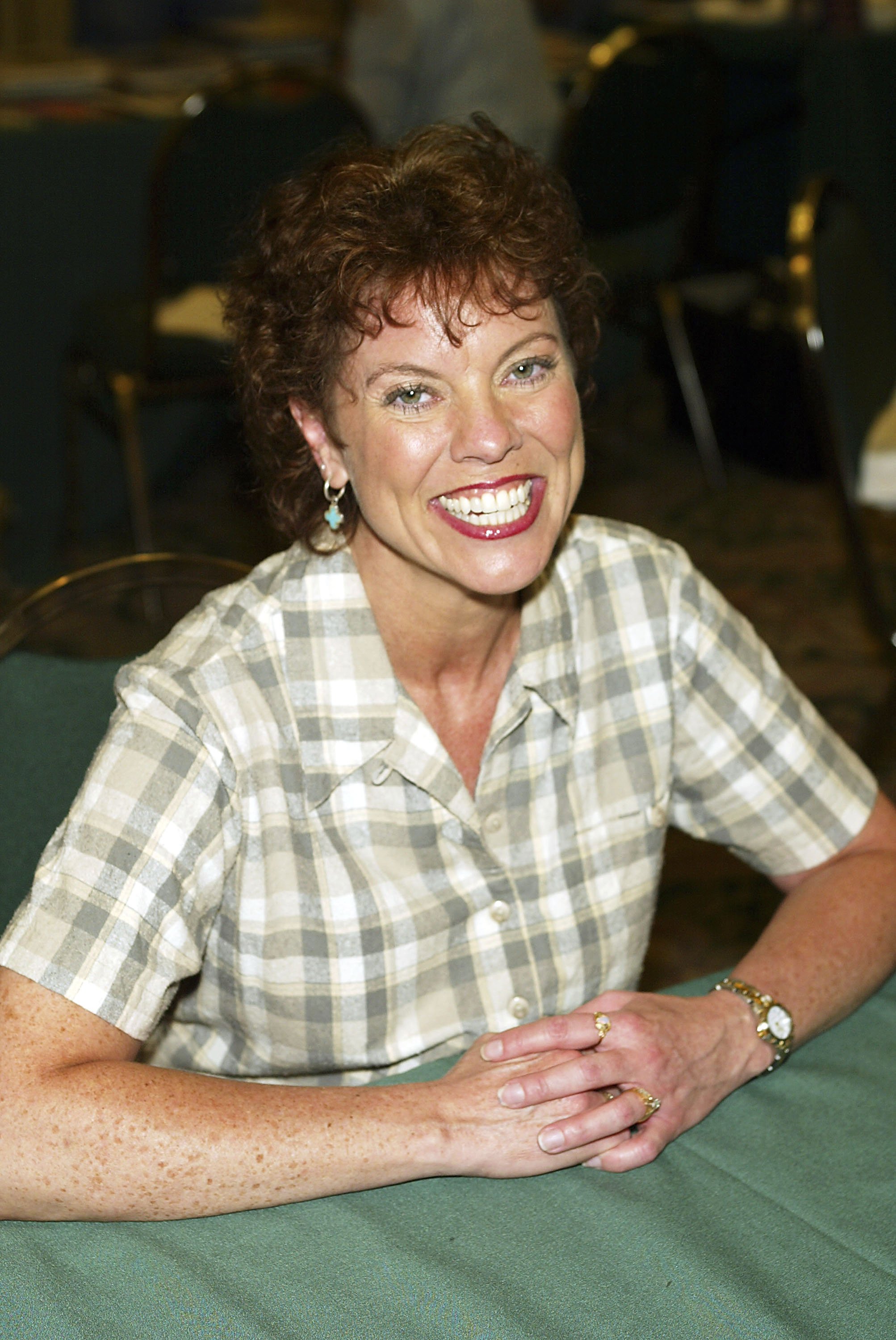 ---
On April 22, 2017, authorities in Corydon, Indiana, were alerted about an unresponsive female, later identified as Moran. It had been discovered that she had been suffering from stage 4 throat cancer. But, since falling on hard times due to her depression, she couldn't seek proper treatment. She died at 56 years of age.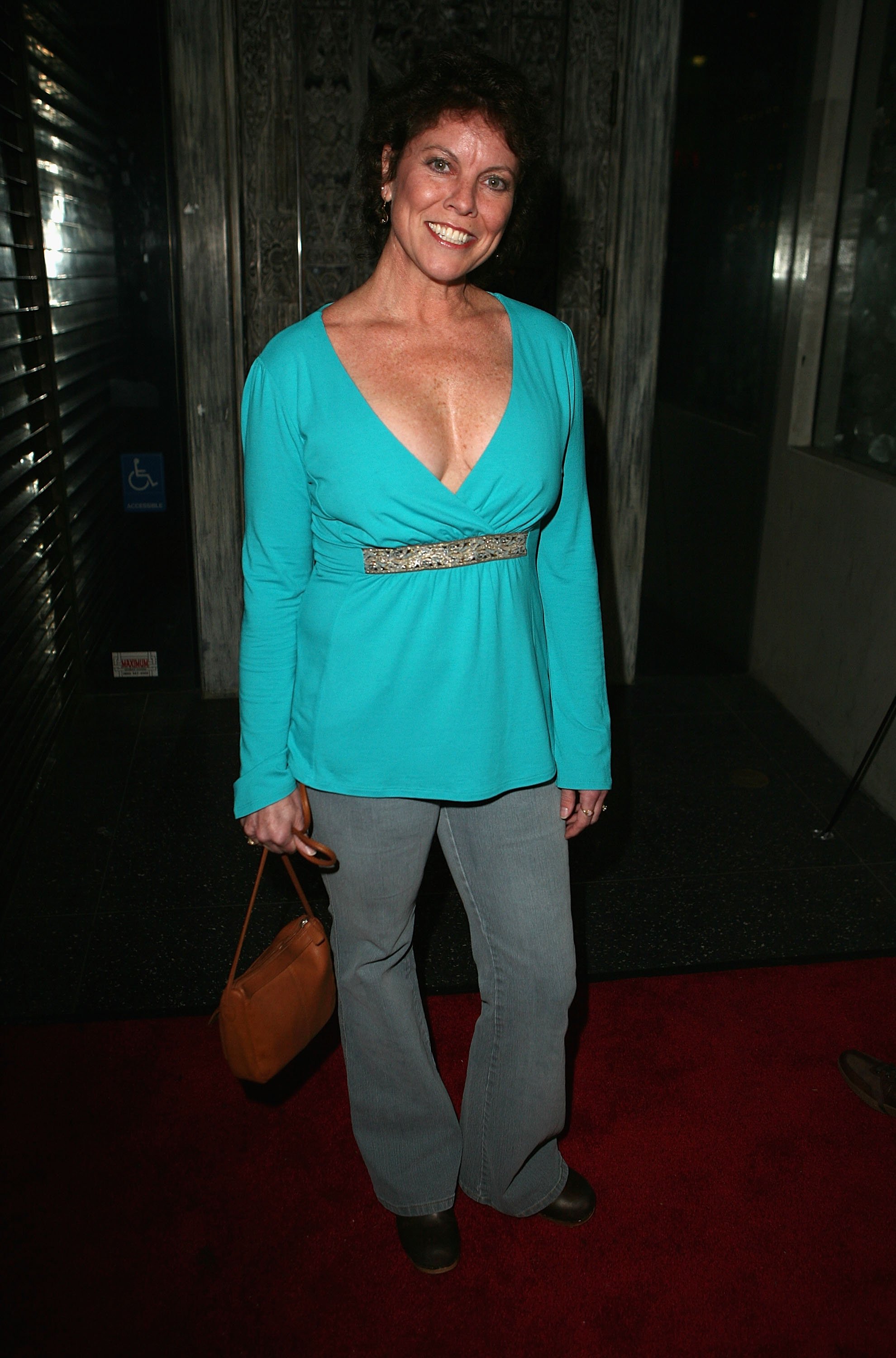 ---
SCOTT BAIO AS CHARLES "CHACHI" ARCOLA
Then: From starting his acting career in the late 1970s, Scott Baio has been a busy guy. He broke out as the wise guys/greaser bad boy type recurring roles on "Blansky's Beauties", "Who's Watching the Kids", and "Happy Days" all within the years of 1977 to 1988. This instantly made Baio a recognizable face and television heartthrob.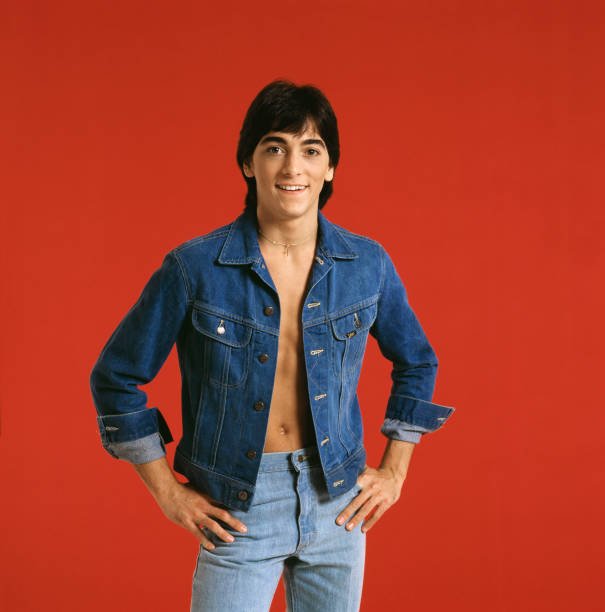 ---
On "Happy Days" he played 'The Fonz's' tough and charismatic cousin, 'Chachi' who later on became Joanie's boyfriend and bandmate. The on-screen couple's popularity with the fans would later earn Baio and Moran their short-lived spin-off, mentioned earlier. After the show, Baio got his own series called "Charles in Charge" wherein he played the title character.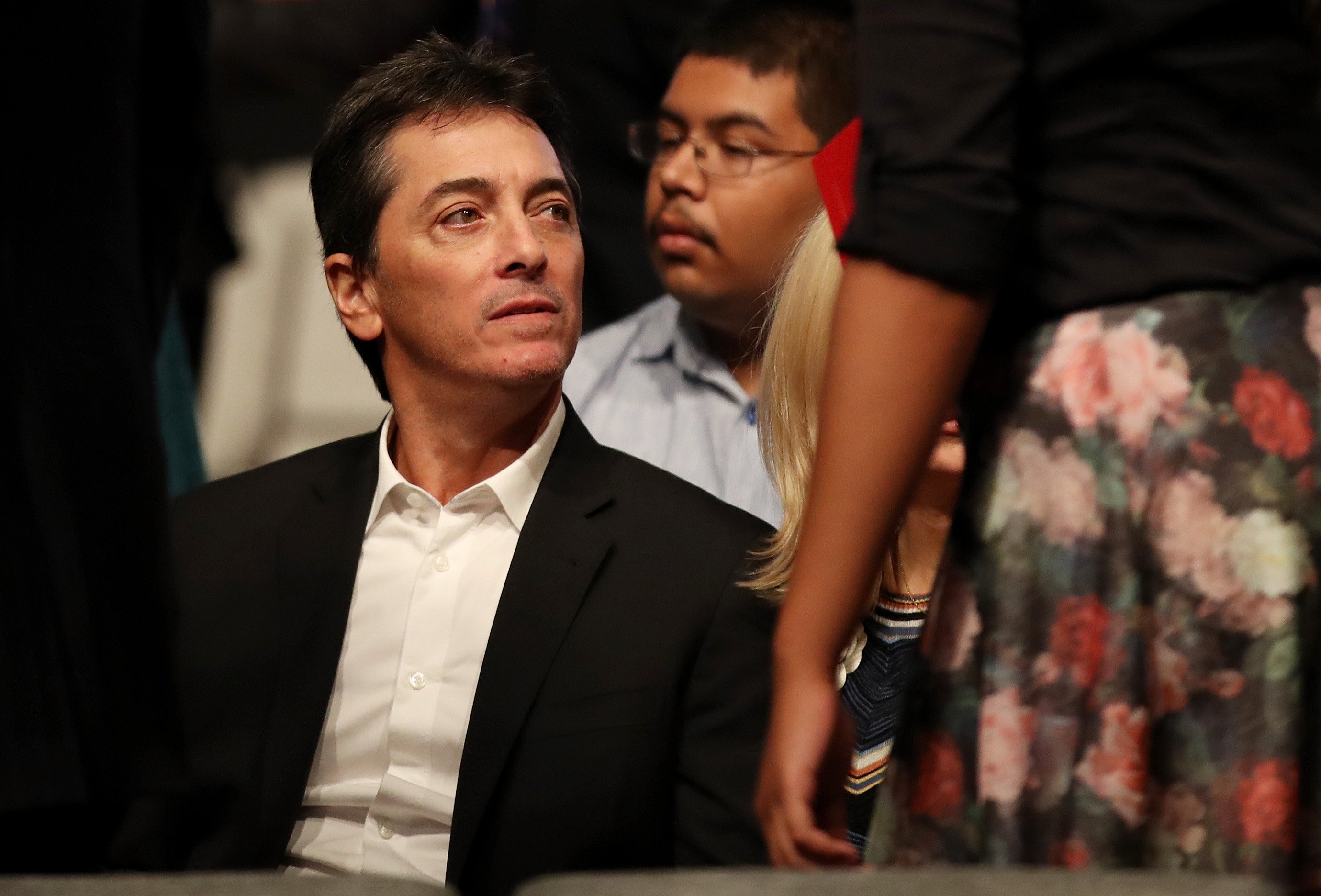 ---
Now: At the height of his fame Baio ventured into directing, taking the helm on episodes of his show "Charles in Charge", "Out of This World", "The Wayans Bros." and "The Jamie Foxx Show." The early 2000s saw Baio land film roles in "The Bread, My Sweet" and "Superbabies: Baby Geniuses 2."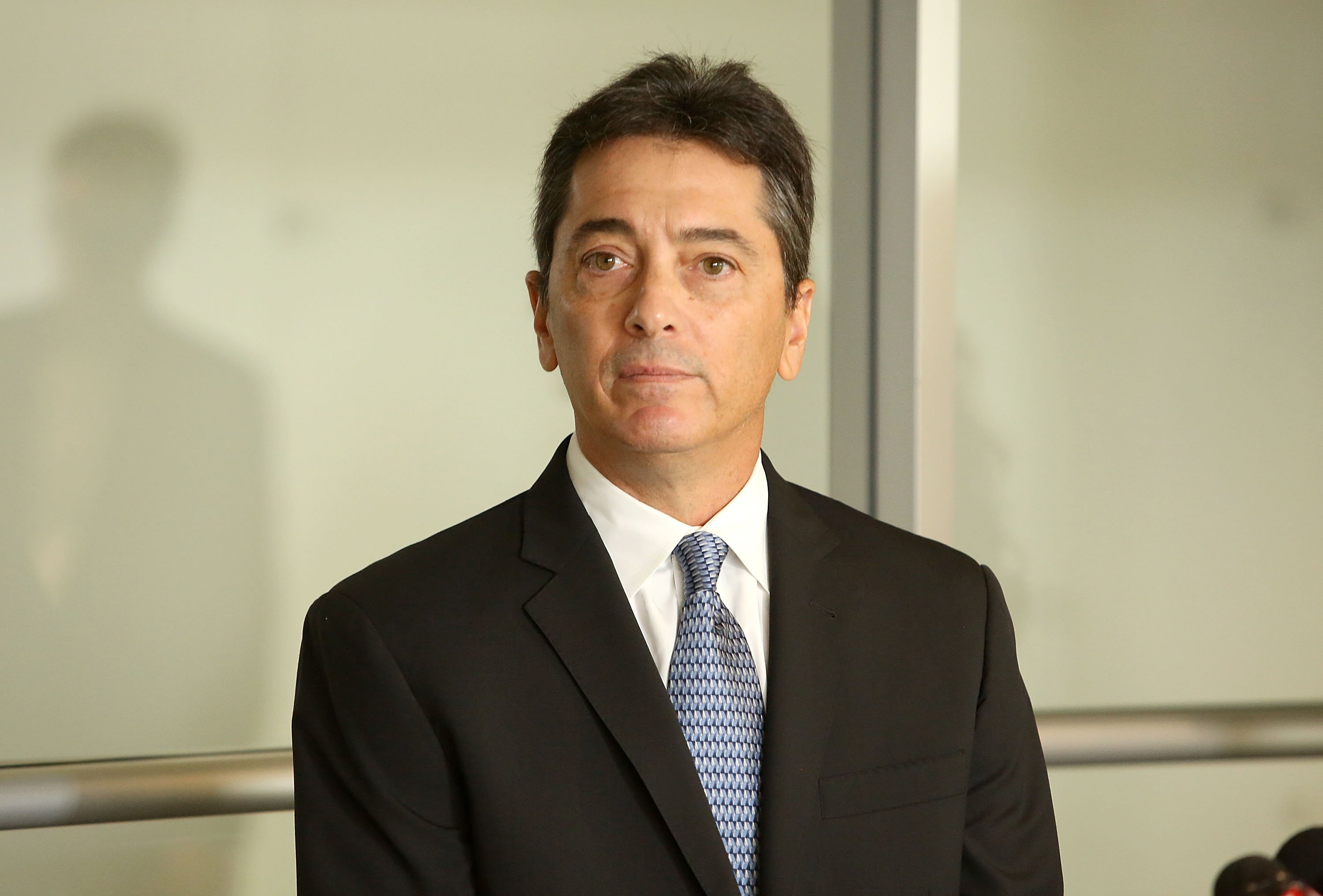 ---
Baio also had recurring roles in "Arrested Development" and more recently on "See Dad Run" which he serves as executive producer. In his personal life, Baio has been married to former actress Renée Sloan since 2007. The actor adopted Sloan's daughter from her ex-boyfriend before marrying Baio, and they also have one daughter together.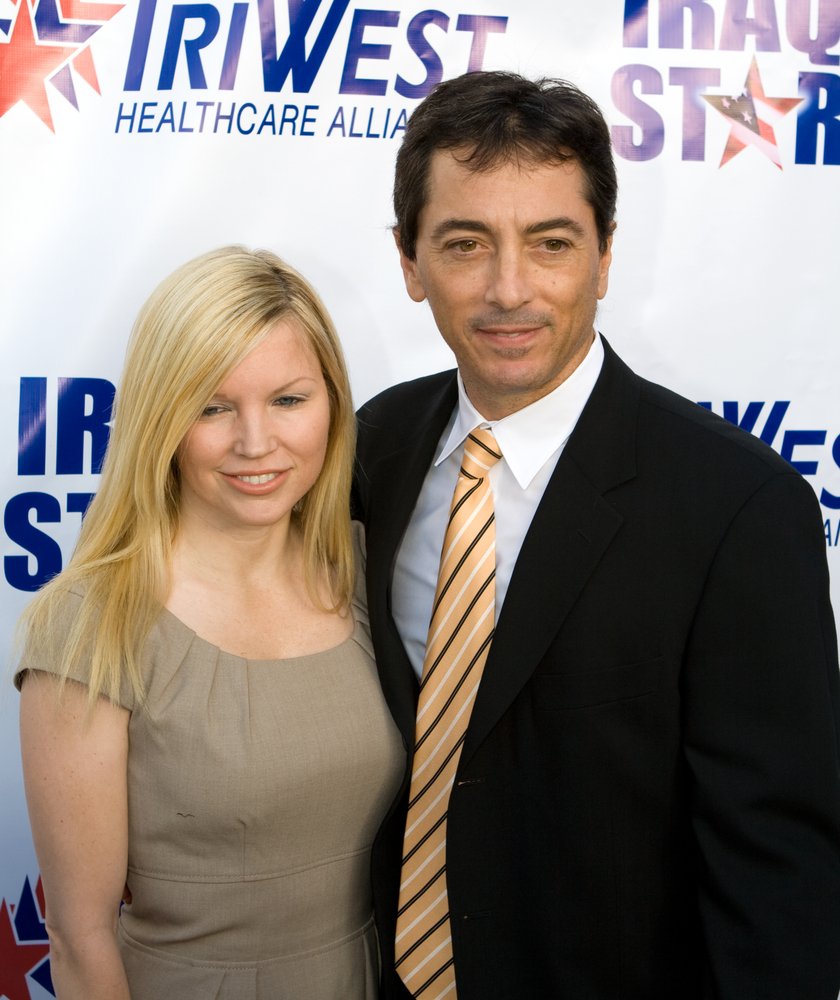 ---
RON HOWARD AS RICHIE CUNNINGHAM
Then: Playing the role of the main protagonist on "Happy Days", Richie was then-popular child actor, Ron Howard. The actor broke out for playing 'Opie' on "The Andy Griffith Show."  He was later cast in coming of age film "American Graffiti" before joining the show that would make him a household name.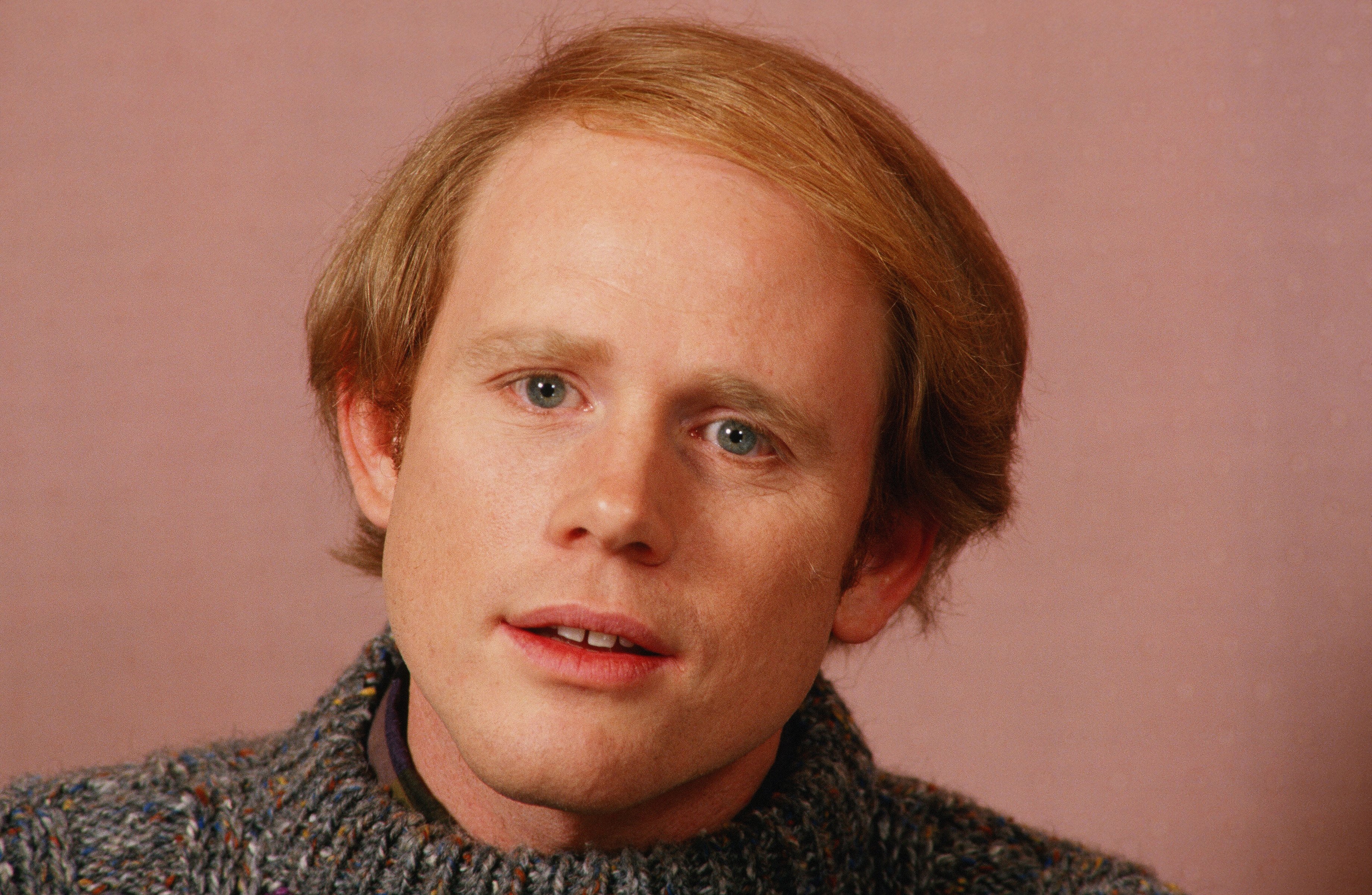 ---
After the show's finale, Howard concentrated on his directing career and would film "Grand Theft Auto" in 1977, his directorial debut. This career change would prove to be a great move as Howard has since proved to be one of Hollywood's top directors for films like "Apollo 13" and "Backdraft."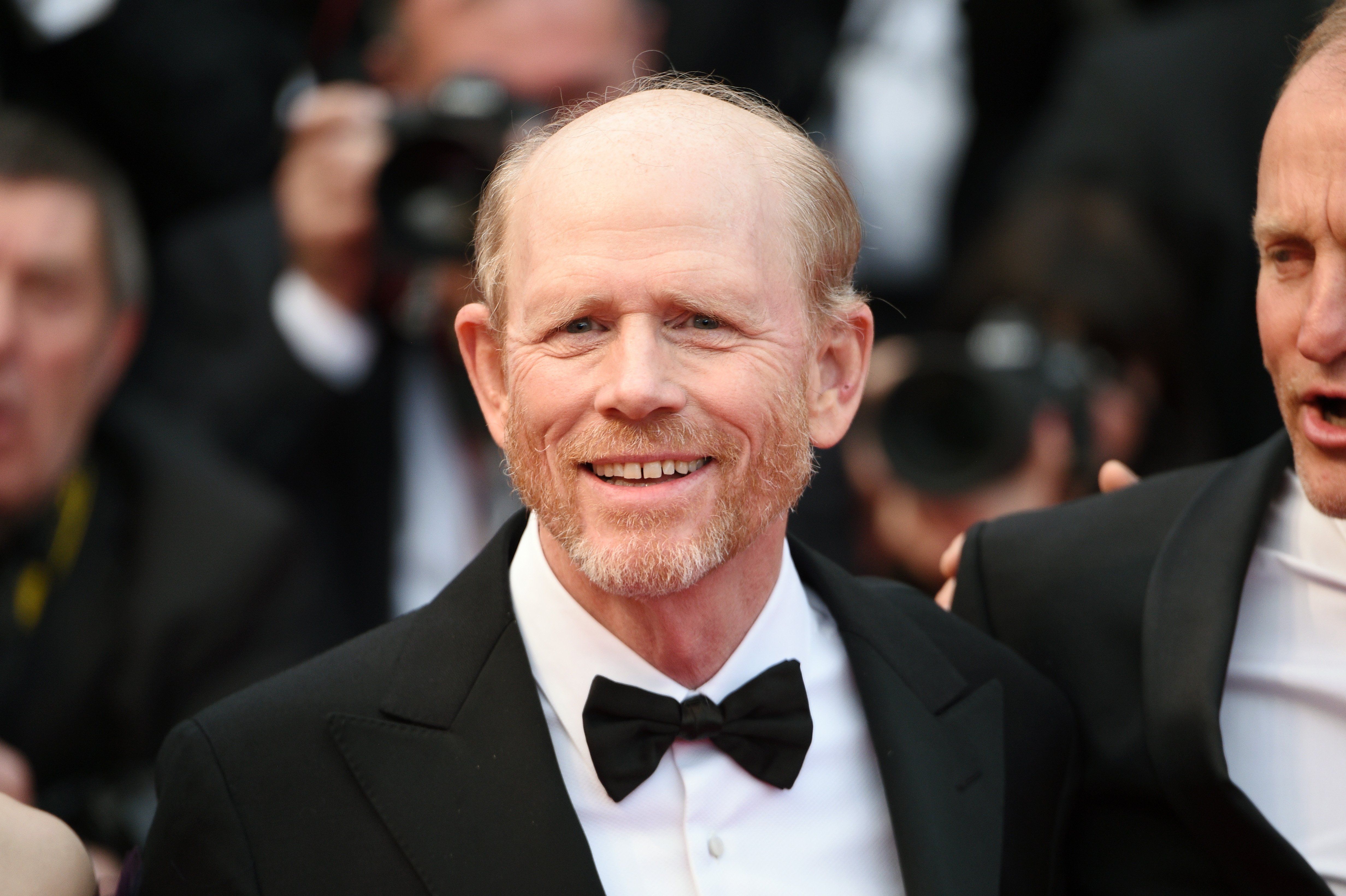 ---
Now: For "A Beautiful Mind" starring Russel Crowe, Howard would win the Oscar for Best Director and Best Picture in 2001. Solidifying his place as a big name in Hollywood. His other recent films include "Frost/Nixon", "Cinderella Man", and "Solo: A Star Wars Story." Howard also produced "Arrested Development", "Inferno" and "Cowboys vs Aliens."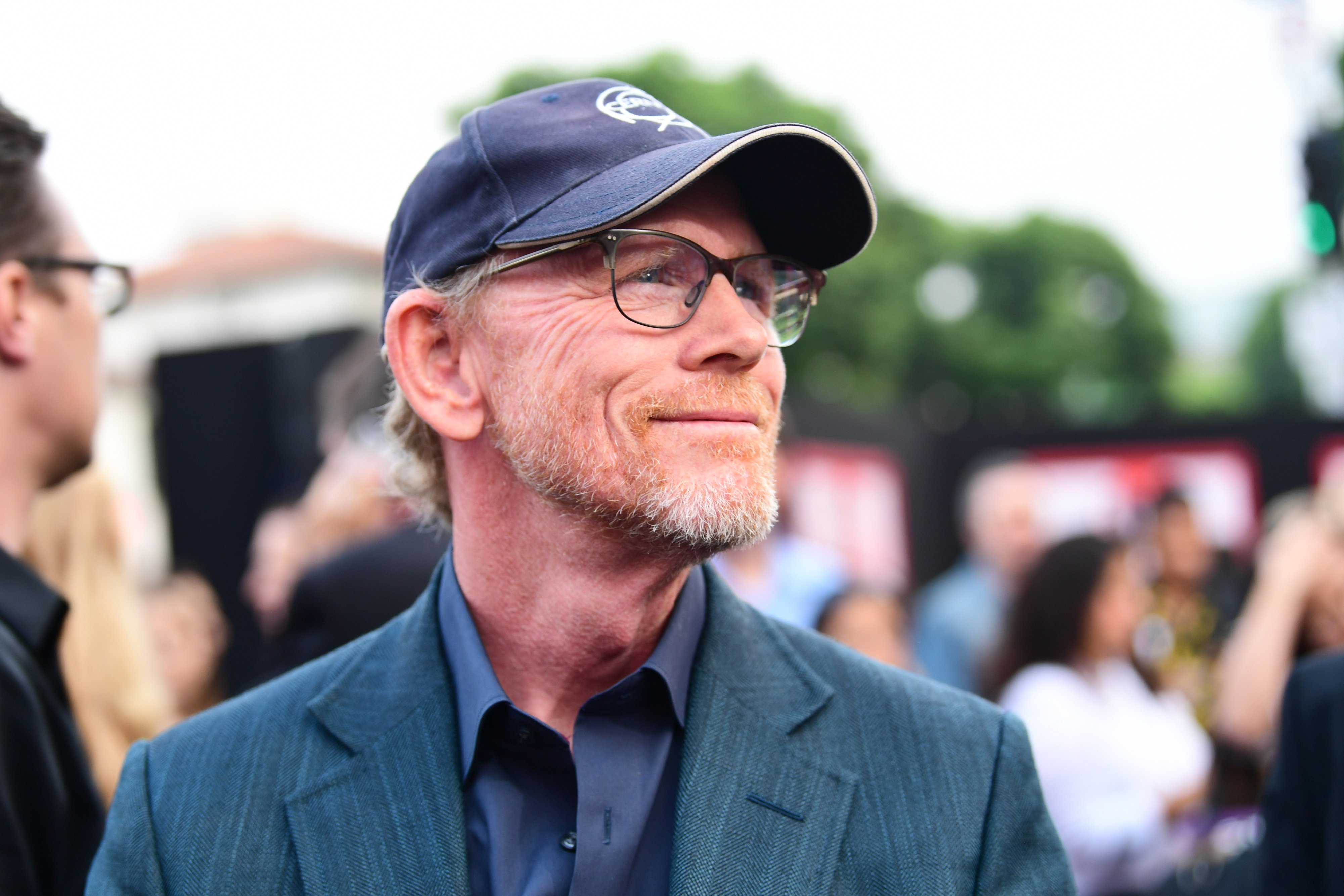 ---
Howard has been married to actress and author, Cheryl Alley sine 1975. They have four children, two of whom seem to have the same acting prowess as their father. These daughters are actresses Paige and Bryce Dallas Howard. The latter is the star of the rebooted "Jurassic World" films, who has also ventured into directing as well.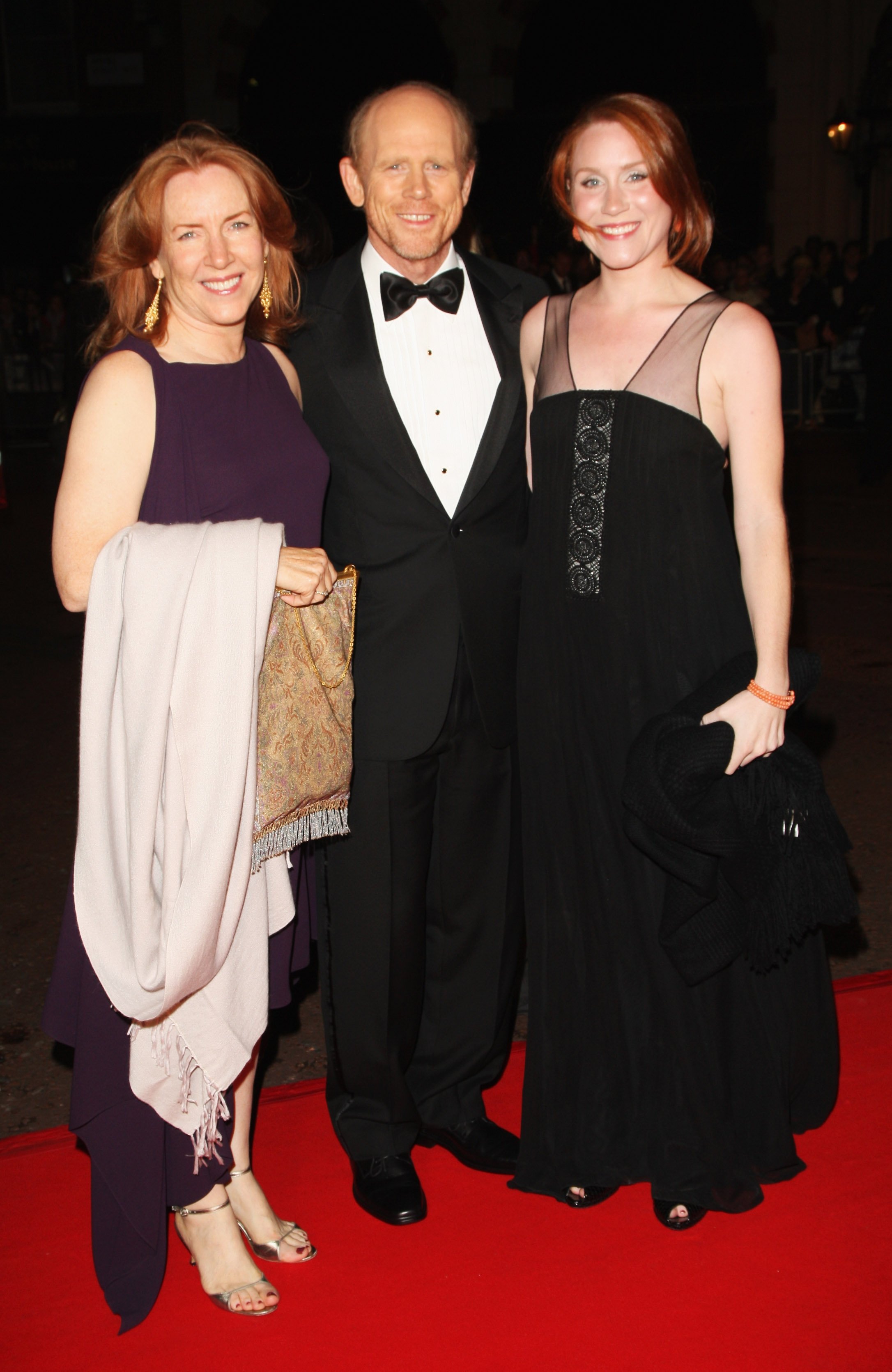 ---
HENRY WINKLER AS ARTHUR 'THE FONZ' FONZARELLI
Then: 'The Fonz or Fonzie' was a breakout role for actor Henry Winkler. The character was initially written as secondary to most members of the cast, but his popularity with the show's fans saw him move over to a more central role. Eventually, he became the top-billed after Howard's departure to pursue a directorial career.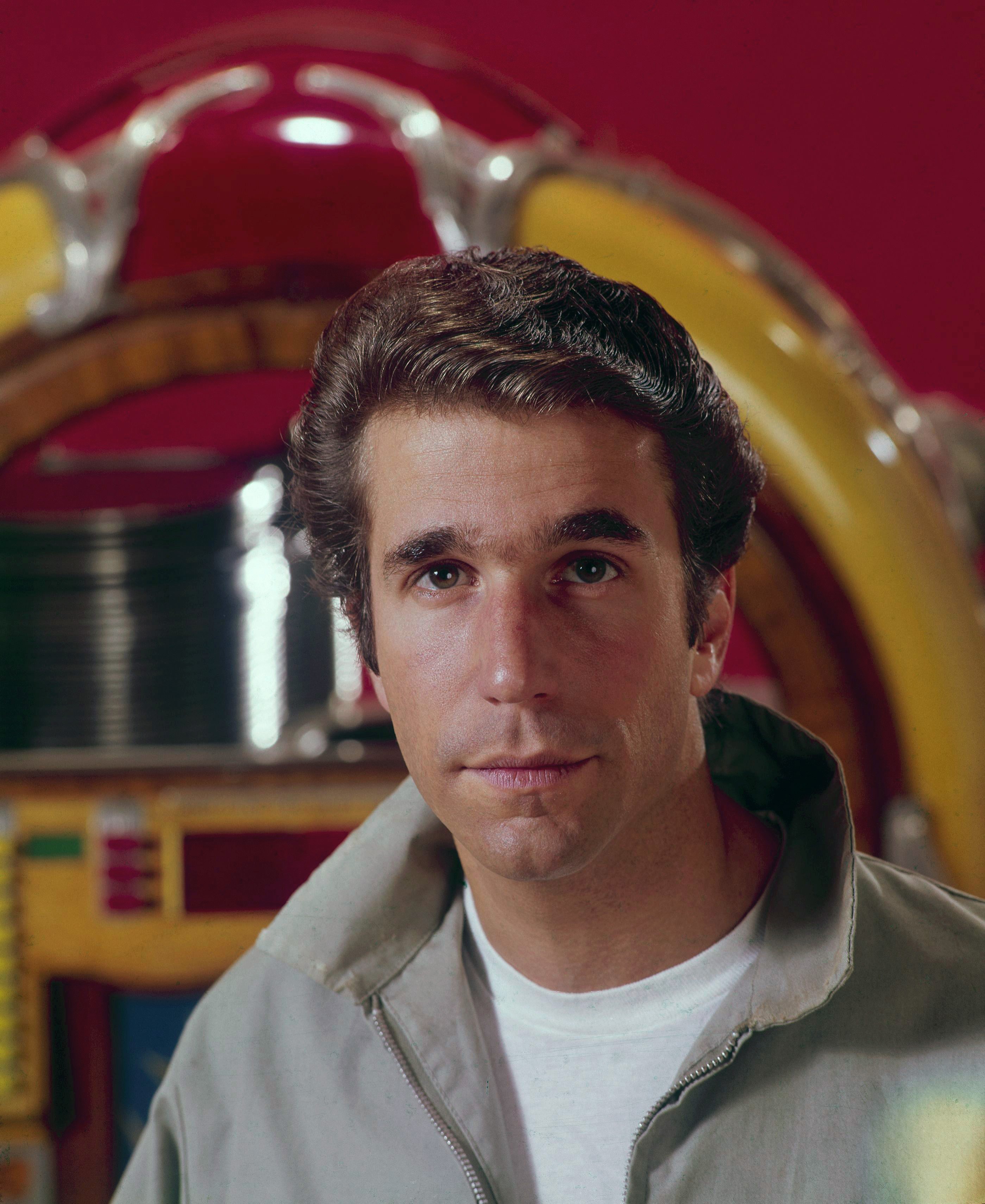 ---
Winkler's 'Fonzie' sprouted an animated show called "The Fonz and the Happy Days Gang", the character also appeared in episodes of spin-offs "Laverne & Shirley" and "Mork & Midy". He also appeared as a guest on "Sesame Street." Too many fans, 'The Fonz' was the epitome of cool, sporting a greaser look with his trademark leather jacket.
---
THE FONZ'S IMPACT ON POP CULTURE
The character was beloved for his catchphrase "Eyyy!" which would leave a mark on pop culture. In Quinten Tarantino's "Pulp Fiction" the character is referenced by Samuel L. Jackson saying "be like the Fonz", and Amanda Plummer replying that the Fonz is "cool." He would also be referenced in episodes of the Simpsons and Family Guy.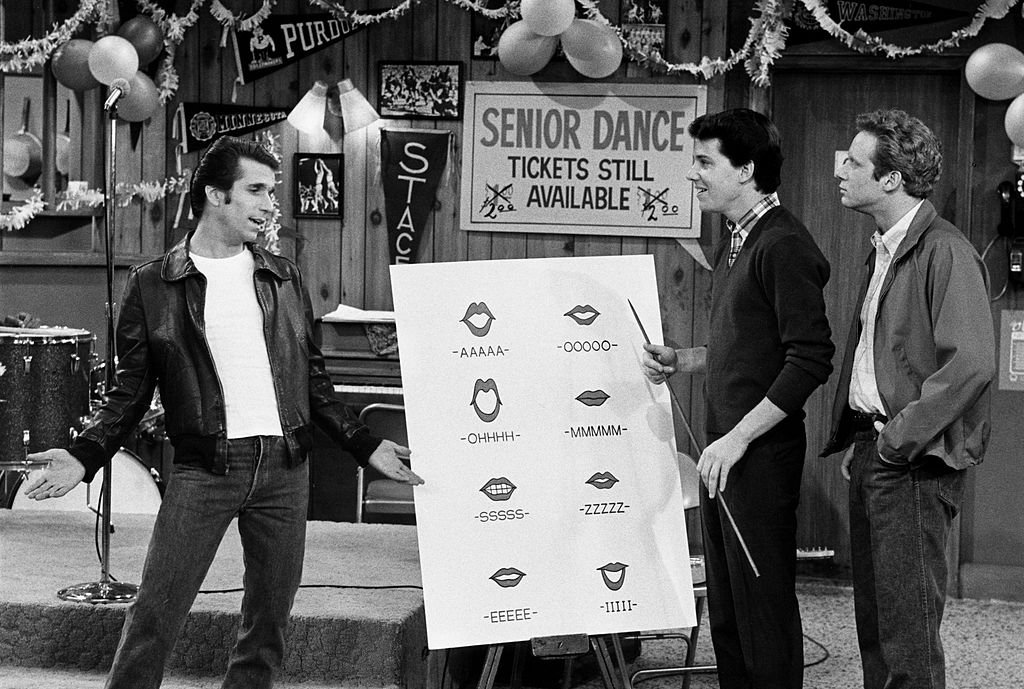 ---
While the thumbs up as an okay sign was already being used at the time, Winkler would use is whenever he would do his catchphrase, further popularizing the act. Later on, when the character matured 'Fonzie's' "Eyy!" plus thumbs up turns to his character's way of saying thank you while keeping his cool. We know you've done it too.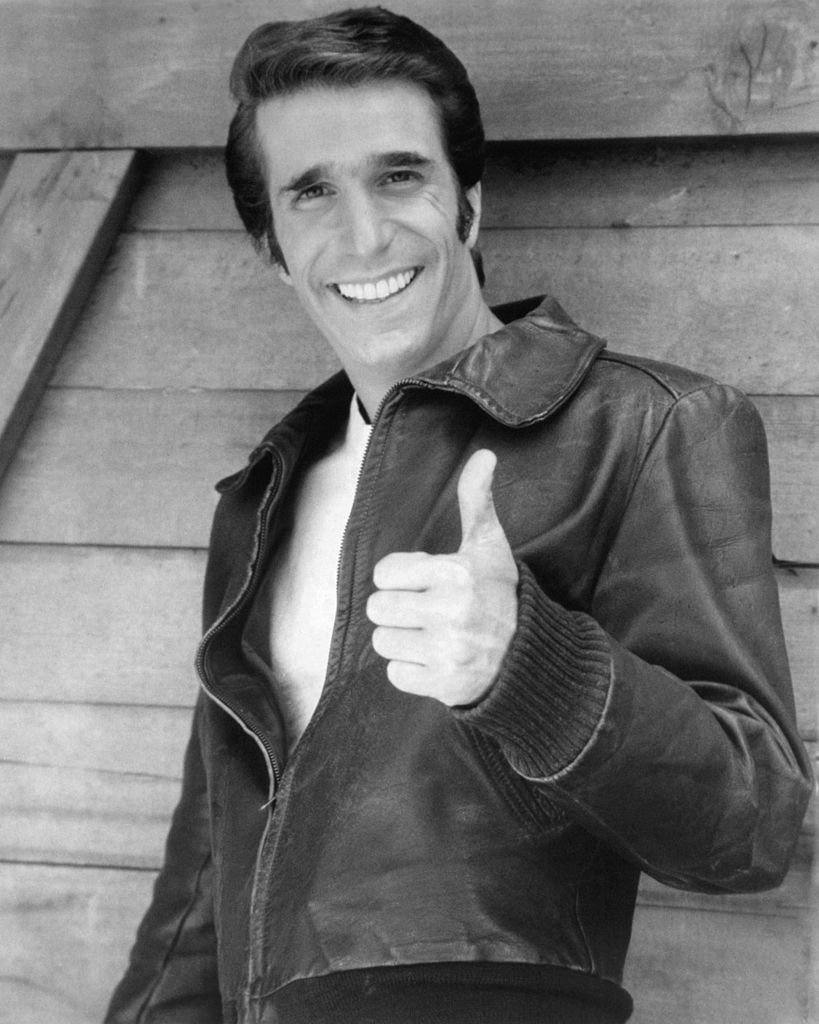 ---
Throughout the show, the Fonz would be seen hitting a broken piece of machinery to get it magically work. Doing this has been dubbed "The Fonz Touch or to Fonzie" something. Fonzie moved into the Cunningham's garage later on in the show and a garage-turned-small-studio-apartment is referred to as a "Fonzy Flat."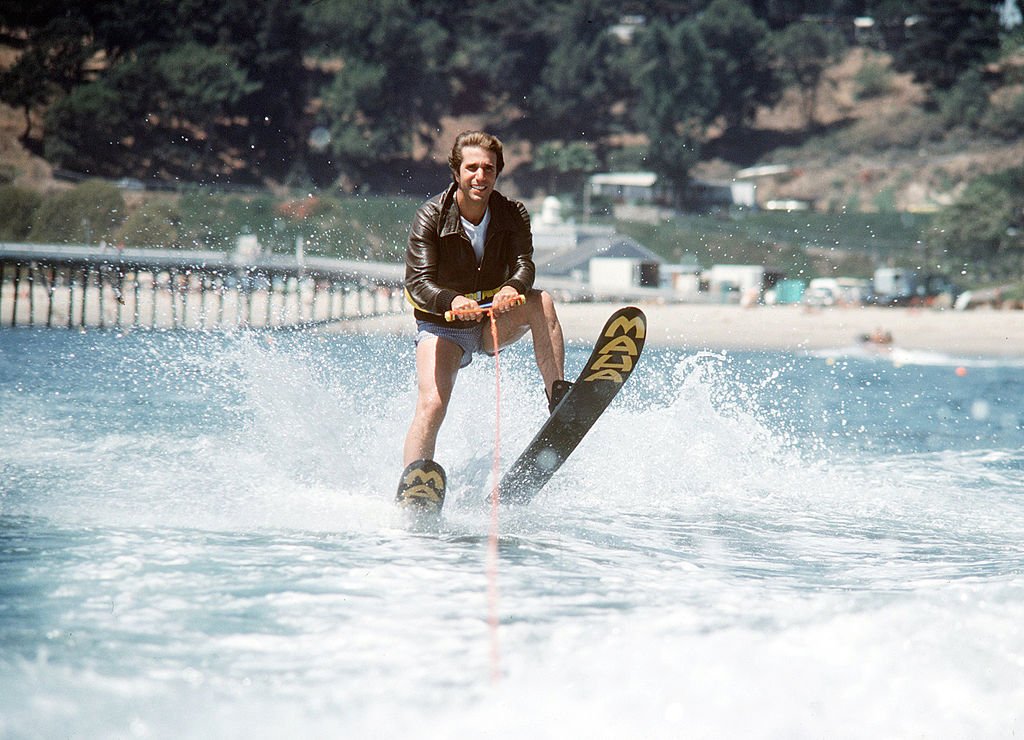 ---
Now: Since playing 'The Fonz', Henry Winkle has enjoyed a long career in film and television. He is widely regarded as a comedy legend. He won 2 Globe Awards for playing the character and has since been nominated for roles he played in highly rated shows like "Barry", which also earned him an Emmy Award, and film "Night Shift."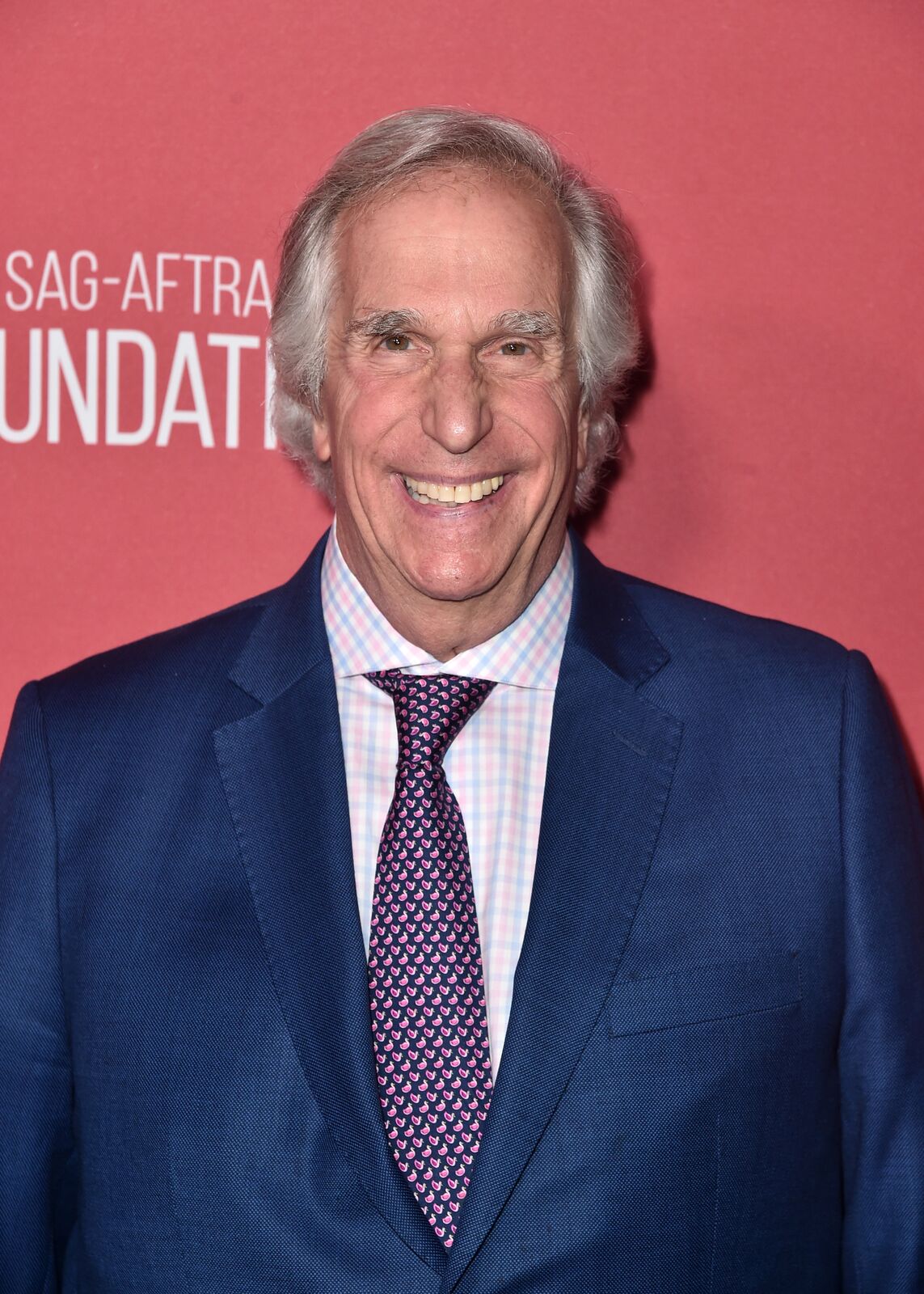 ---
You'd also recognize him for his roles on a couple of Adam Sandler led comedies, "Little Nicky" and "Waterboy". He was the voice of 'King Julien' in Madagascar. More recently he's been in "Arrested Development", "Royal Pains", "Hank Zipzer" and "Sandy Wexler." He's been in over 100 films and tv shows since.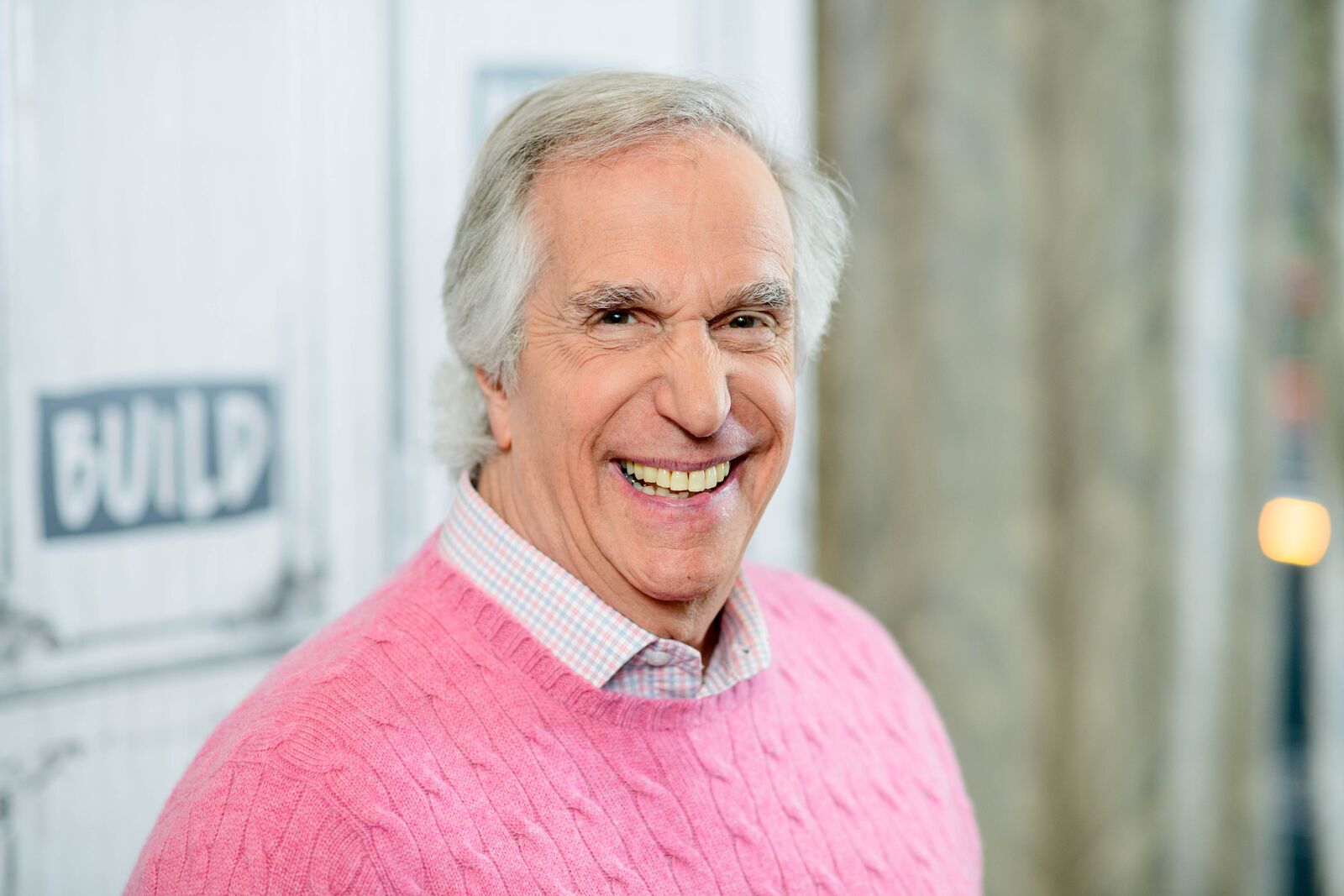 ---
MARION ROSS AS MRS. CUNNIGHAM
Then: One of the only characters to stay on the show for the entirety of its eleven season run, Marion Ross played homemaker and wife, Mrs .Cunningham. Her character would experience 'empty nest' syndrome when Richie left for the army and Joanie leaves for Chicago. Lucky for her, Fonzie and niece K.C were there.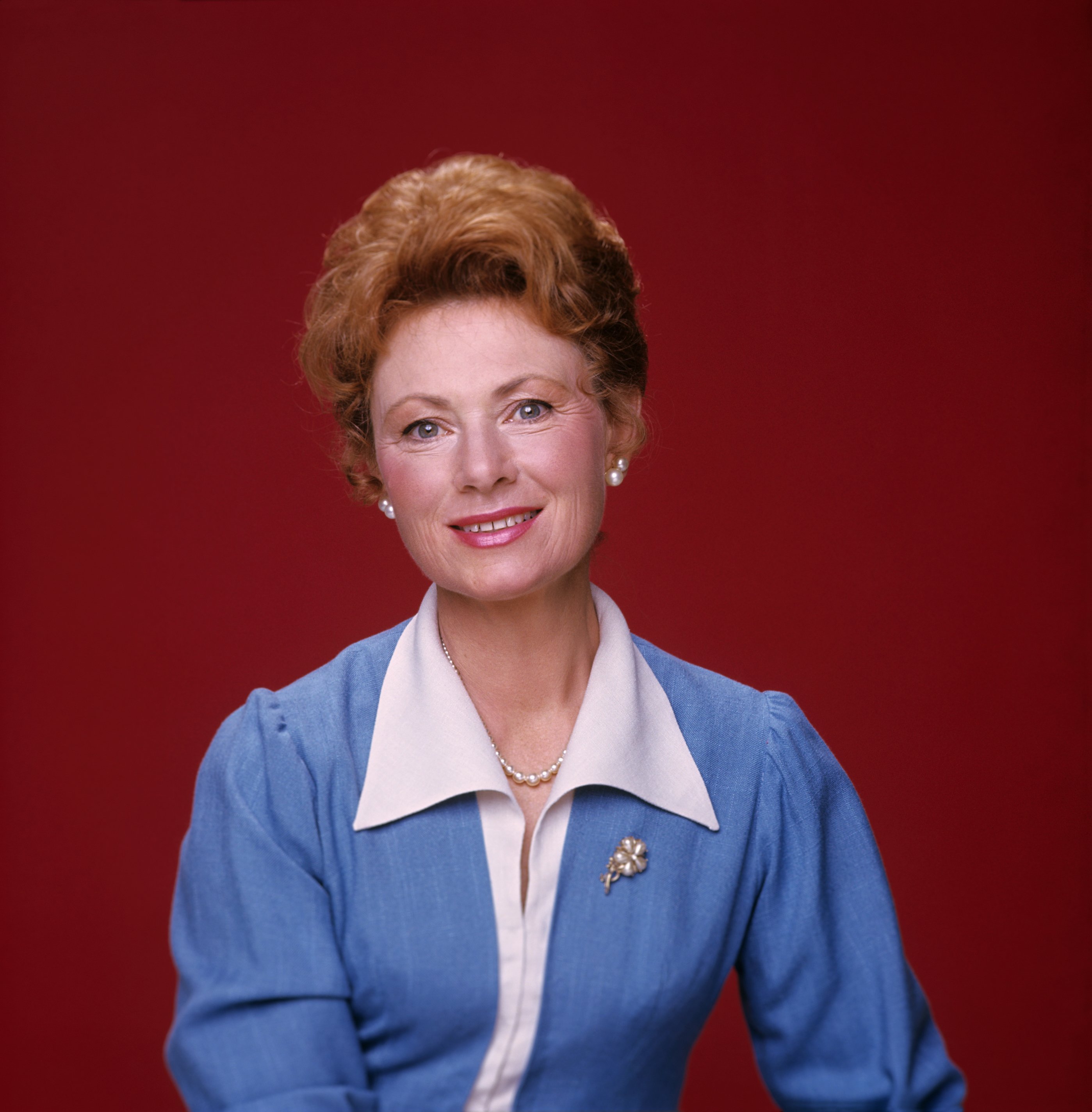 ---
Prior to joining the cast of the show, Ross already had an acting career that dated back to the 1950s. She was a regular on shows like "The Gertrude Berg Show", and "Mr. Novak" while also having a recurring role on soap opera "Paradise Bay." Playing Mrs. Cunningham earned her two Primetime Emmy noms for best-supporting actress.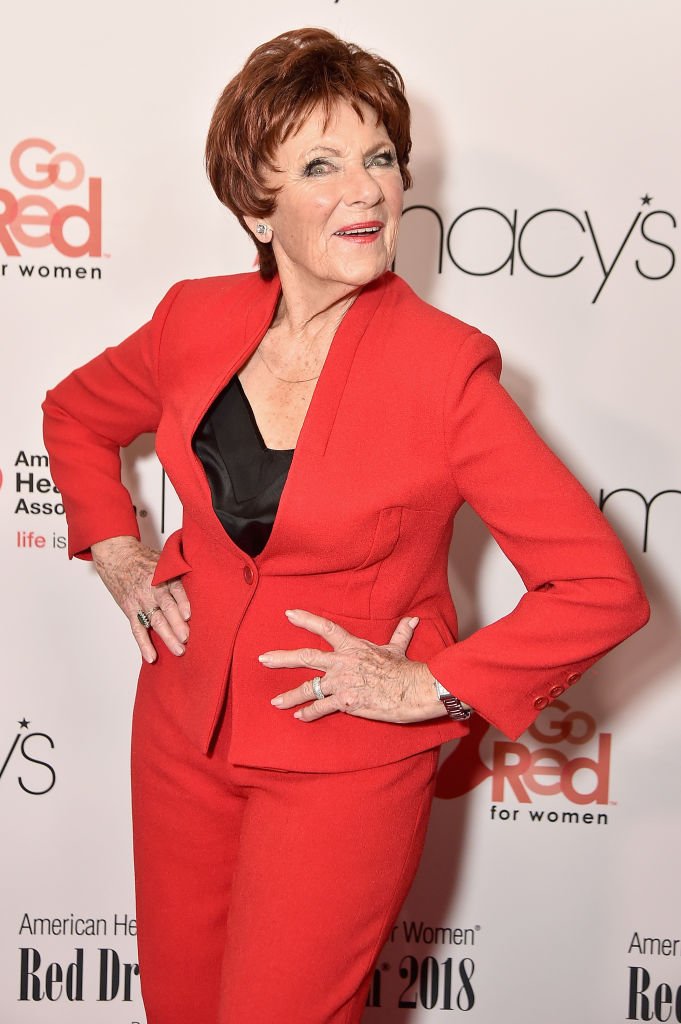 ---
Now: The 91-year-old actress had been married to actor Paul Michael until his death in 2011. She has two children, one actor Jim Meskimen and producer Ellen Kreamer. She was last seen on "Angels on Tap" in 2018 and lent her voice for the animated "Guardians of the Galaxy" tv show to play 'Minn-Erva'.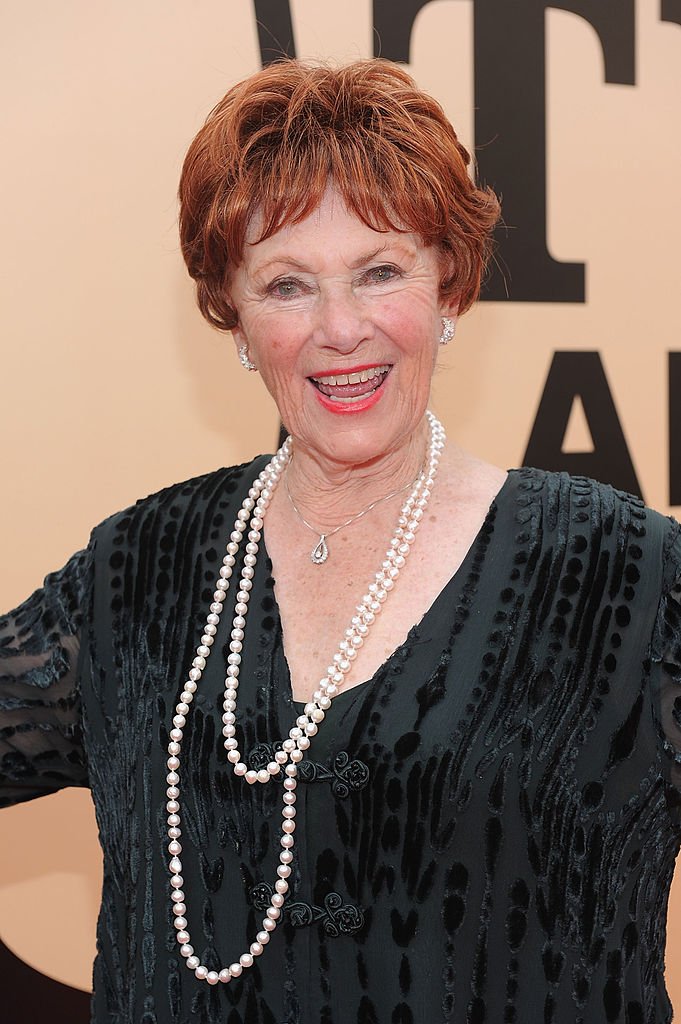 ---
DONNY MOST AS RALPH
Then: Appearing as the jokester of the Richie and Fonzie's group friends, Ralph, was Donny Most. He appeared from seasons one through seven and later came back in the final season as a guest. Before landing the role, Most appeared in episodes of "Room 222" and "M*A*S*H". He also played Tom Sawyer in tv movie.
---
Now: Immediately after the show, Most branched out into voice acting for "Dungeons & Dragons" and "Teen Wolf". He has since appeared mostly in one-off episodes of "Baywatch", "Charles In Charge", and "Sabrina the Teenage Witch." He continues to today, and has appeared in "MBF: Man's Best Freind," and has been married to actress Morgan Hart since 1982.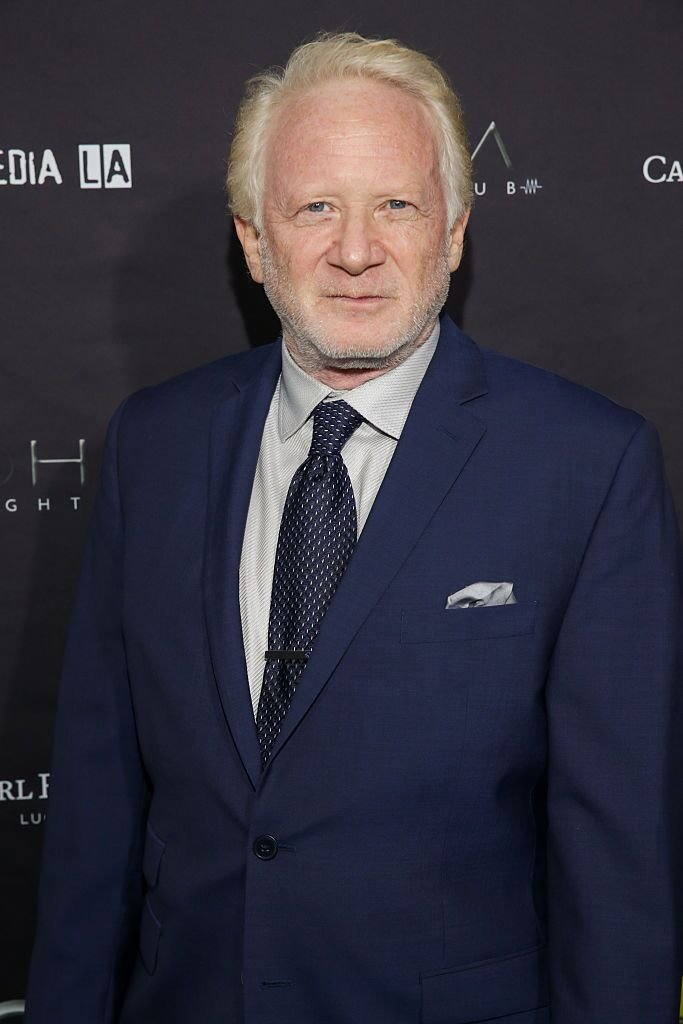 ---
ANSON WILLIAMS AS WARREN "POTSIE" WEBER
Then: As Potsie, Williams is also one of four cast members of "Happy Days" to appear as a regular character on all eleven seasons of the show. For his role as one of Richie's best friends, Williams earned a Golden Globe nomination for best supporting actor. His other notable roles are two episodes of "Baywatch" and one on "Sabrina the Teenage Witch."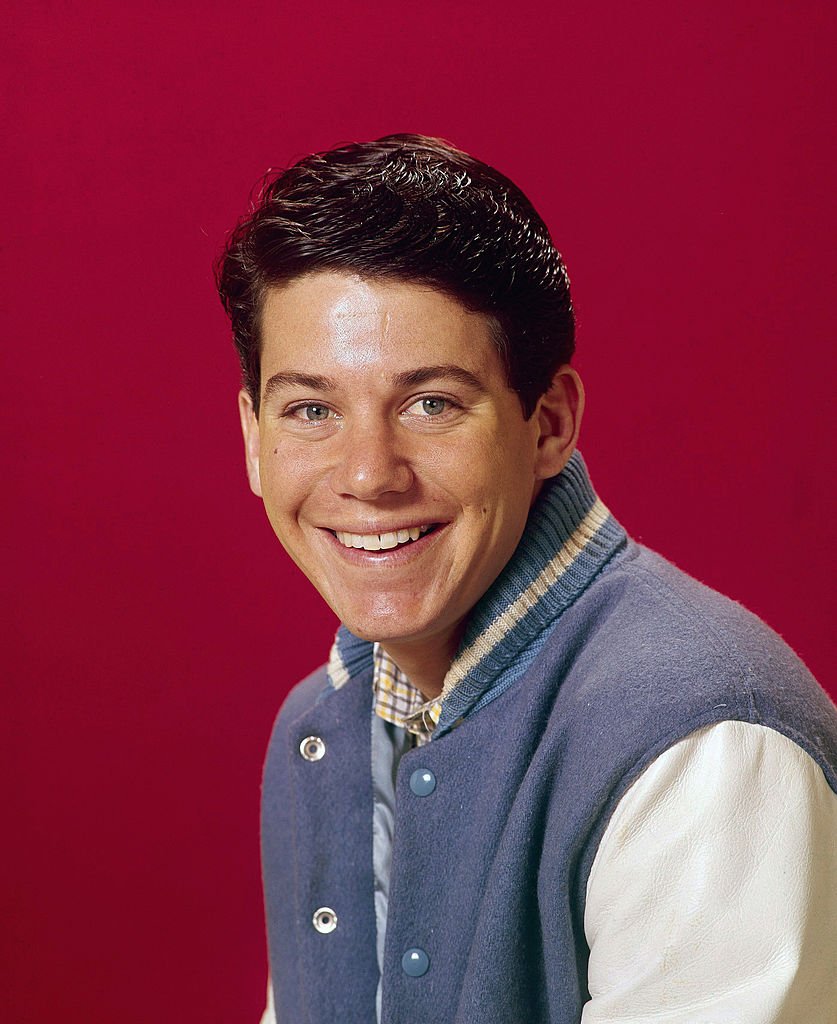 ---
Now: Like his fellow castmember, Howard, Willson also focused on a directorial career after the show. While Howard concentrated on films, Williams received work directing popular television shows like "Star Trek: Deep Space Nine", "Star Trek Voyager", "90210", "Baywatch" and "Melrose Place." He recently directed "The Secret Life of the American Teenager" and has since taken a break from showbiz.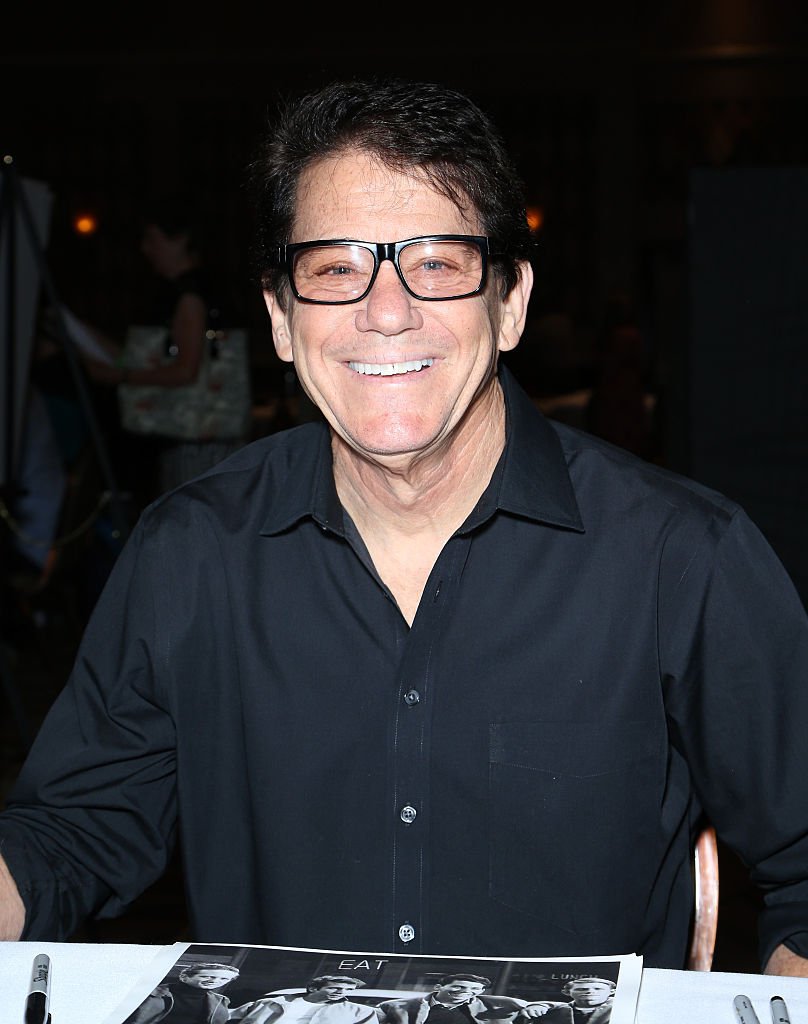 ---
TOM BOSLEY AS HOWARD CUNNINGHAM
Then: Finally, we have Mr. Cunningham himself, Tom Bosley. He's the fourth cast member to appear in all seasons and the second to appear in all of the episodes of "Happy Days". Like Ross, Bosley's acting career dates back to the 1950s. He appeared in many hit tv shows of that era like "The F.B.I." and "The Man from U.N.C.L.E."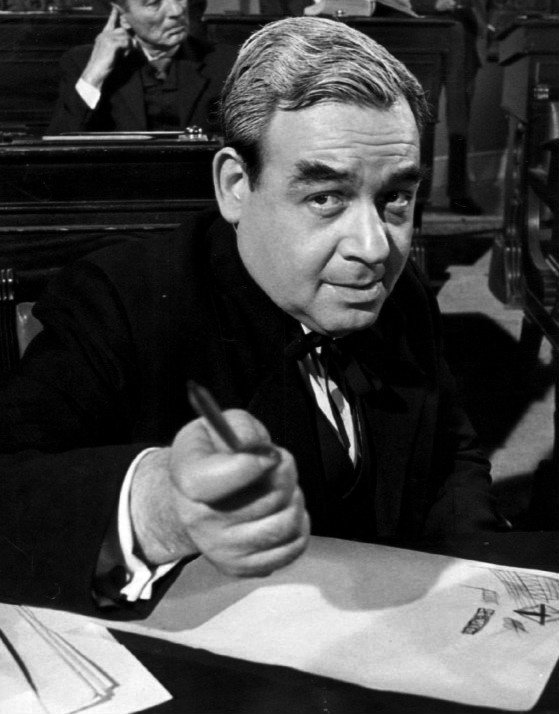 ---
He was later cast on "The Debbie Reynolds Show", and "Wait Till Your Father Gets Home" before landing the role of Cunningham to which he would be most known for. He would star in tv movie, "Fatal Confession: A Father Dowling Mystery" which would lead to its own show "Father Dowling Mysteries."