Destination Malibu: Harry and Meghan Are Building Their New Life
While the LA newcomers Meghan and Harry keep making headlines, let's examine what's happening with the ex-royal power couple now, and what they might be up to in the near future.
How will Harry and Meghan deal with the media pressure from the LA paparazzi? Are they experiencing a financial nightmare in Hollywood? And when will Archie Harrison get the status of older brother? Find out the answers in this article!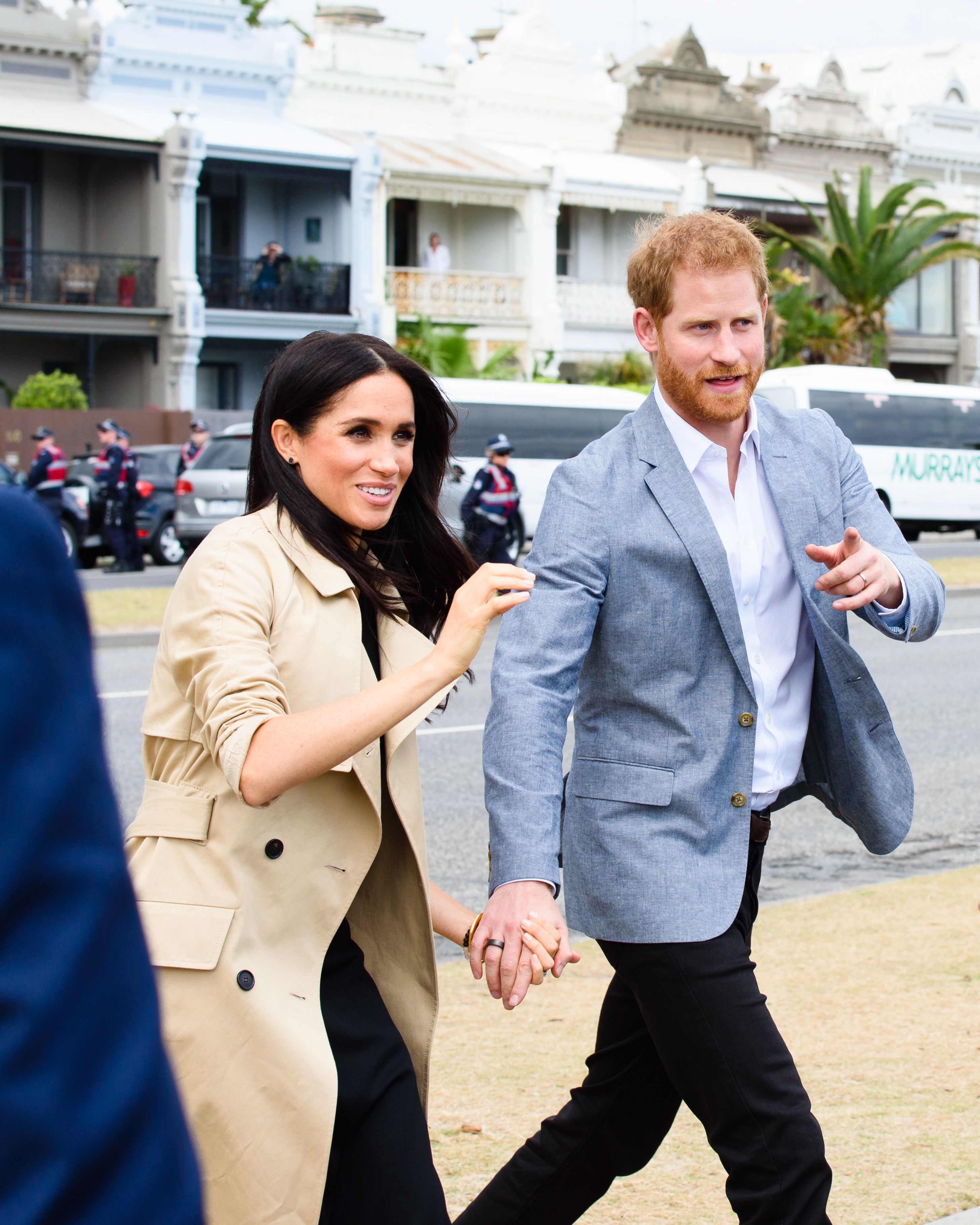 ---
Bye Canada, Hello LA
Not much time has past since Harry and Meghan settled down on Vancouver Island, but that appeared to be just a temporary stop. In late March, the Sussexes left their $14 million rental Canadian home for a permanent residence in California. Was it the couple's initial post-Megxit plan? Not really.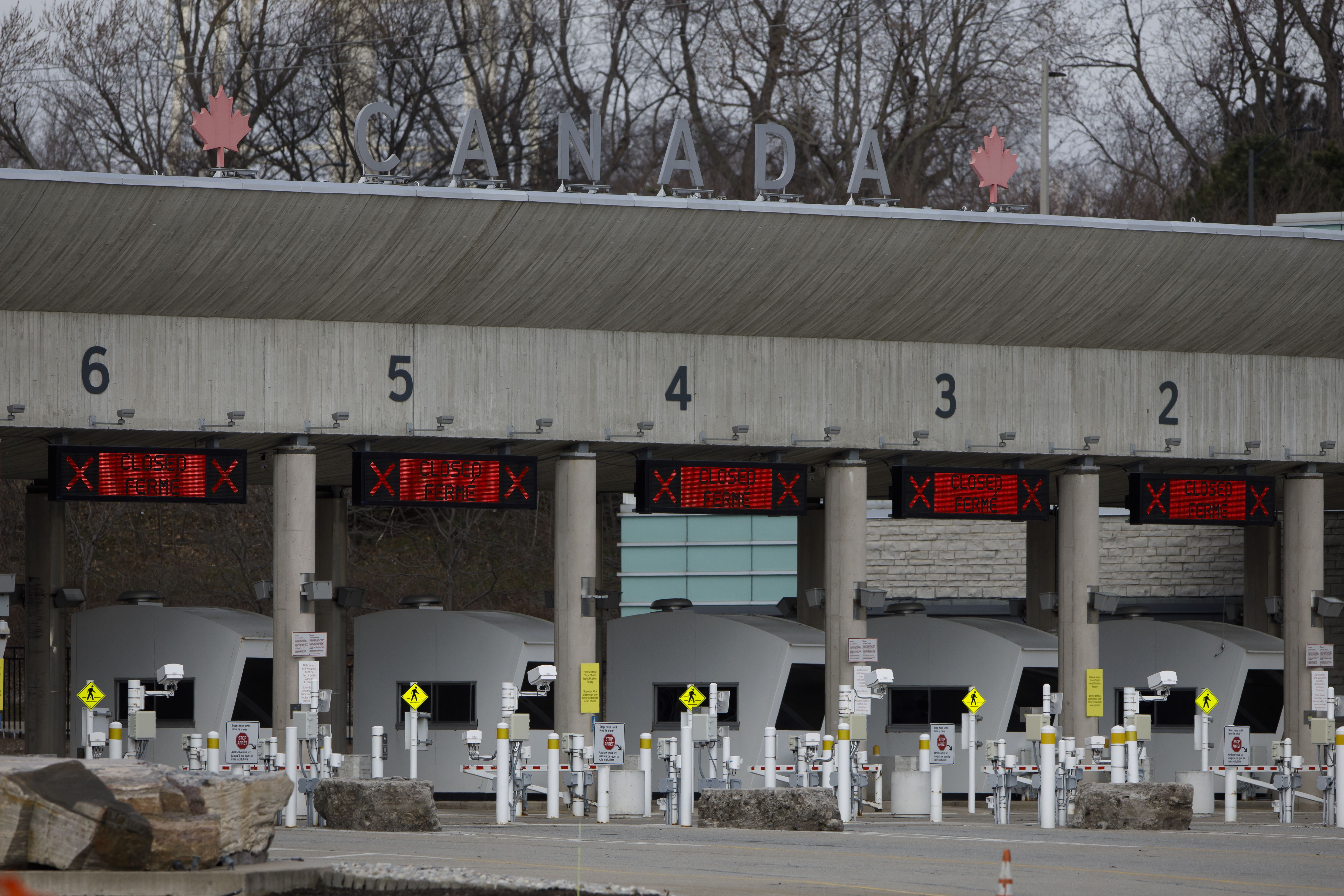 ---
According to some sources, the family planned to move in the summer, but they had to adjust this because of the current global situation. Harry and Meghan flew to LA right before Canada and the US shut down their borders because of COVID-19. And of course, one of the main reasons for their new destination is to be close to Meghan's mother, Doria Ragland, especially during the pandemic. 
It is definitely great for baby Archie to have his grandma around and enjoy her company while he's living away from the other members of his big family. Reportedly, Meghan and Harry now live only 10 miles away from Doria, and it's especially convenient in terms of California's current lockdown.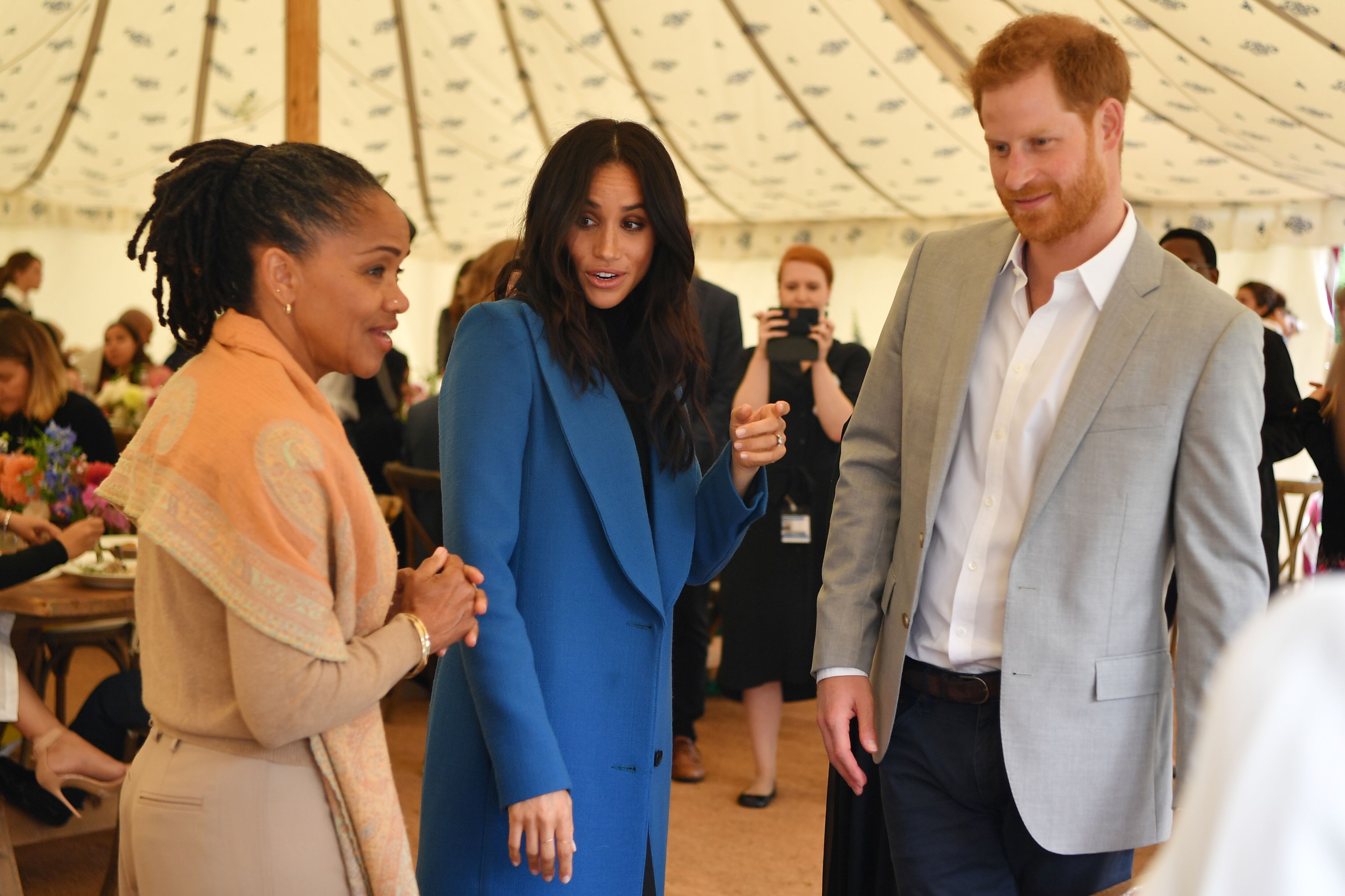 ---
Still, Harry and Meghan were criticized for going to LA instead of the UK. The royal watchers claim that Harry should have been there to support Prince Charles, who tested positive for the coronavirus. But how could Harry help his self-isolated father? 
So why did Meghan and Harry choose LA? City of Angels is Meghan's hometown, and not only her mother, but a lot of her friends live there. And of course, the couple must have looked into career opportunities to help them reach their desired financial independence. Will Meghan go back to acting? We'll talk about this a little later.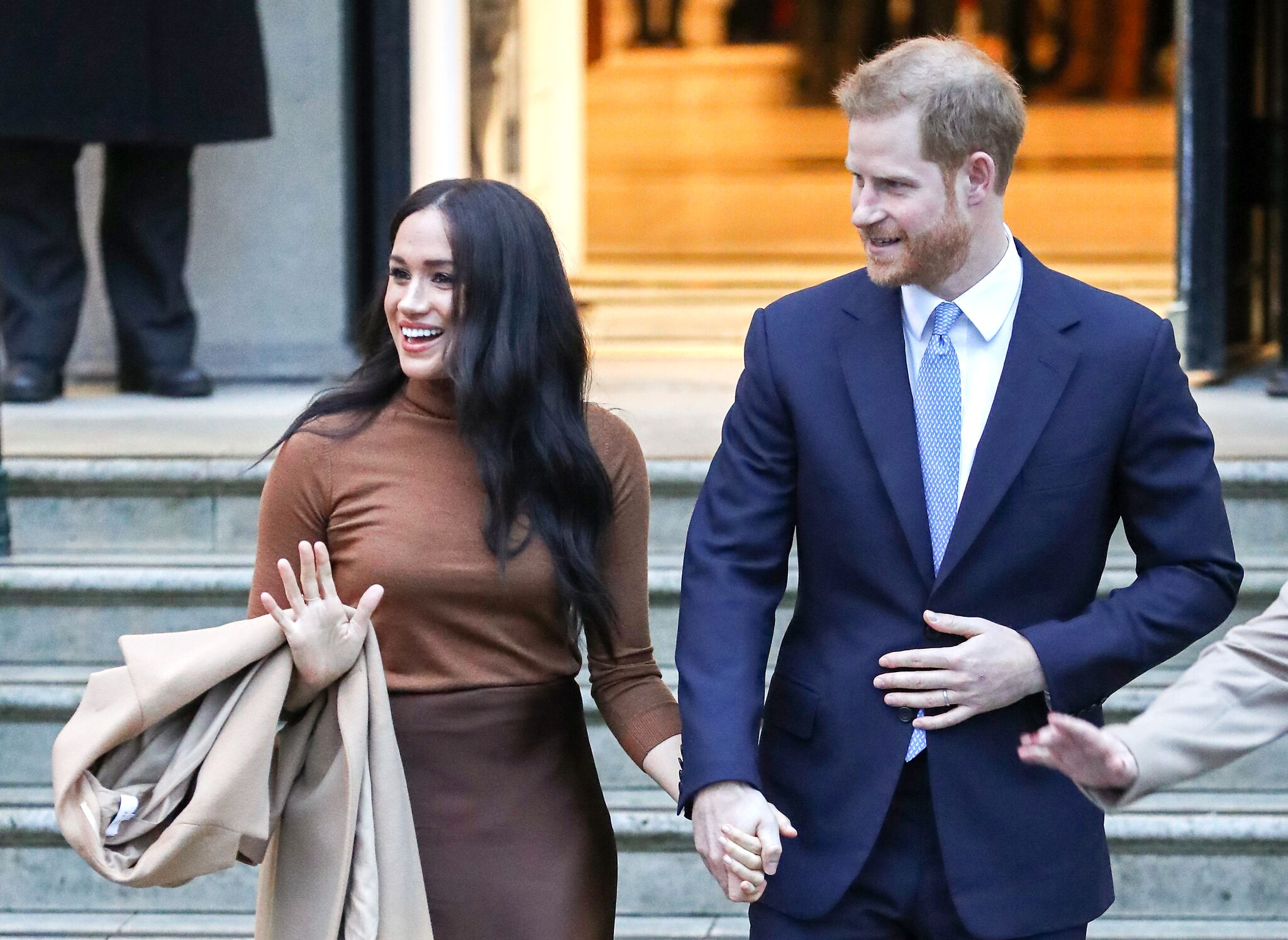 ---
Where will they live?
Reportedly, the Sussexes intended to purchase a house in the LA area for months, and started the process of interviewing security teams in January. Royal expert Charlie Lankston shared that the couple is most probably settling down in Malibu, to stay out of the LA center but still have access to everything. 
And according to most recent rumors, Harry and Meghan have already bought Mel Gibson's Malibu mansion for $14.5 million. The information spread from a real estate agent's Instagram post, which claimed that the Sussexes have sealed the deal. The post is now deleted. But if the information is true, Harry and Meghan now have a perfect place to settle down.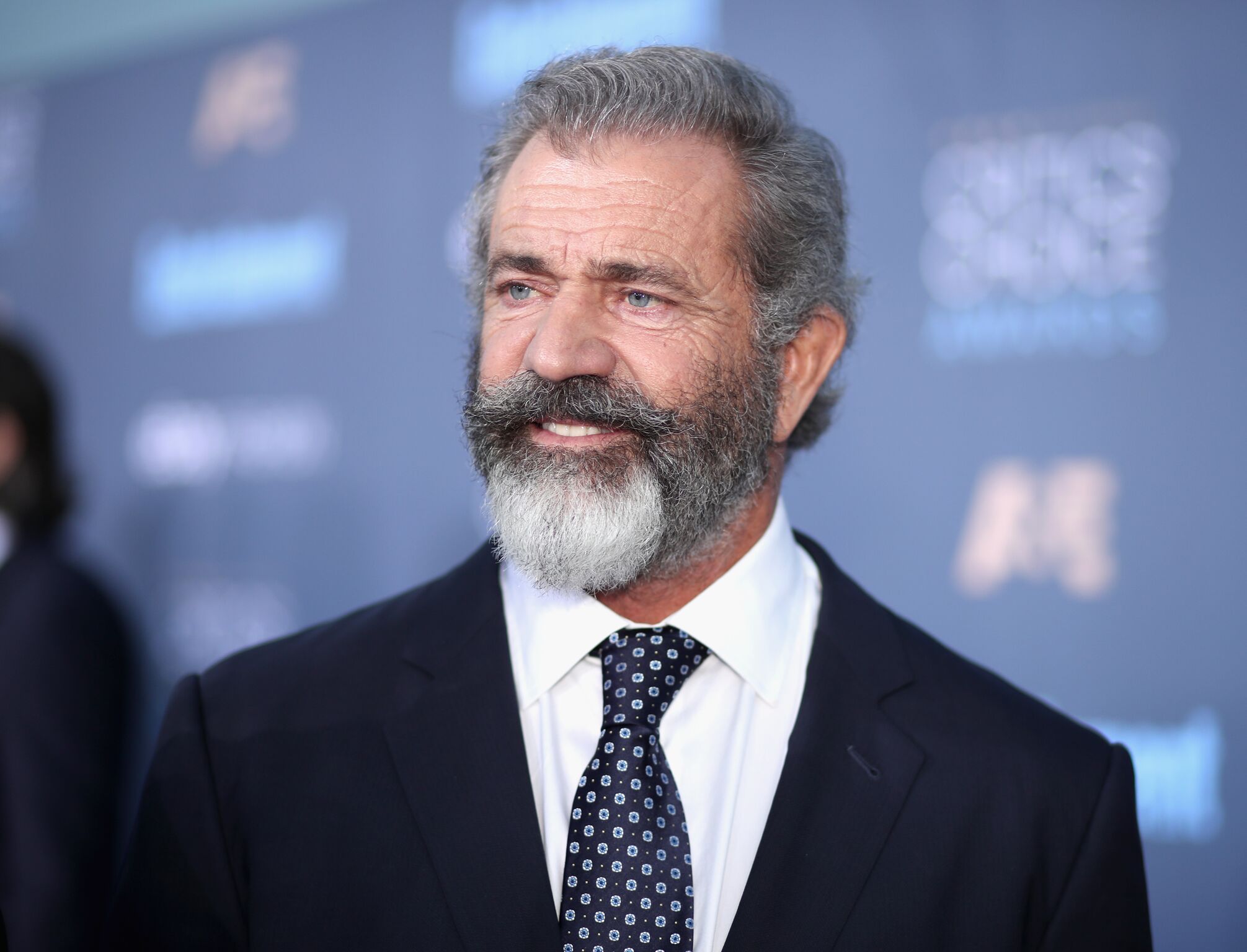 ---
The private 5.5 acre estate has a history of famous owners: before Mel Gibson it belonged to David Duchovny. The mansion has 5 bedrooms and 5 bathrooms, a detached guest house and a separate pool house with gym. In addition, the Sussexes will be able to enjoy the incredible ocean views from their garden. Harry and Meghan have not commented on the rumors yet.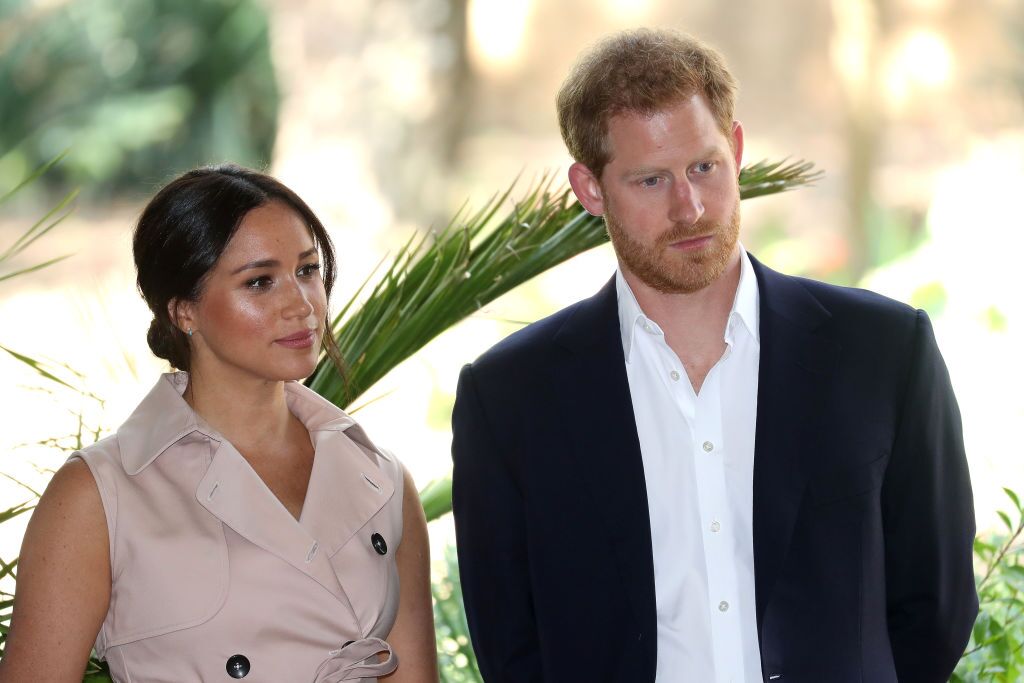 ---
Not-so-warm welcome
While most of the high officials express their sympathy to Harry and Meghan, it seems that wherever this power couple goes, they are not truly welcome. Before the couple even moved to Canada, some naysayers commented that they don't have an extra budget to spend on the ex-royals. And as soon as Harry and Meghan announced their new destination, Donald Trump took to Twitter to say: 
"I am a great friend and admirer of the Queen & the United Kingdom. It was reported that Harry and Meghan, who left the Kingdom, would reside permanently in Canada. Now they have left Canada for the U.S. however, the U.S. will not pay for their security protection. They must pay!"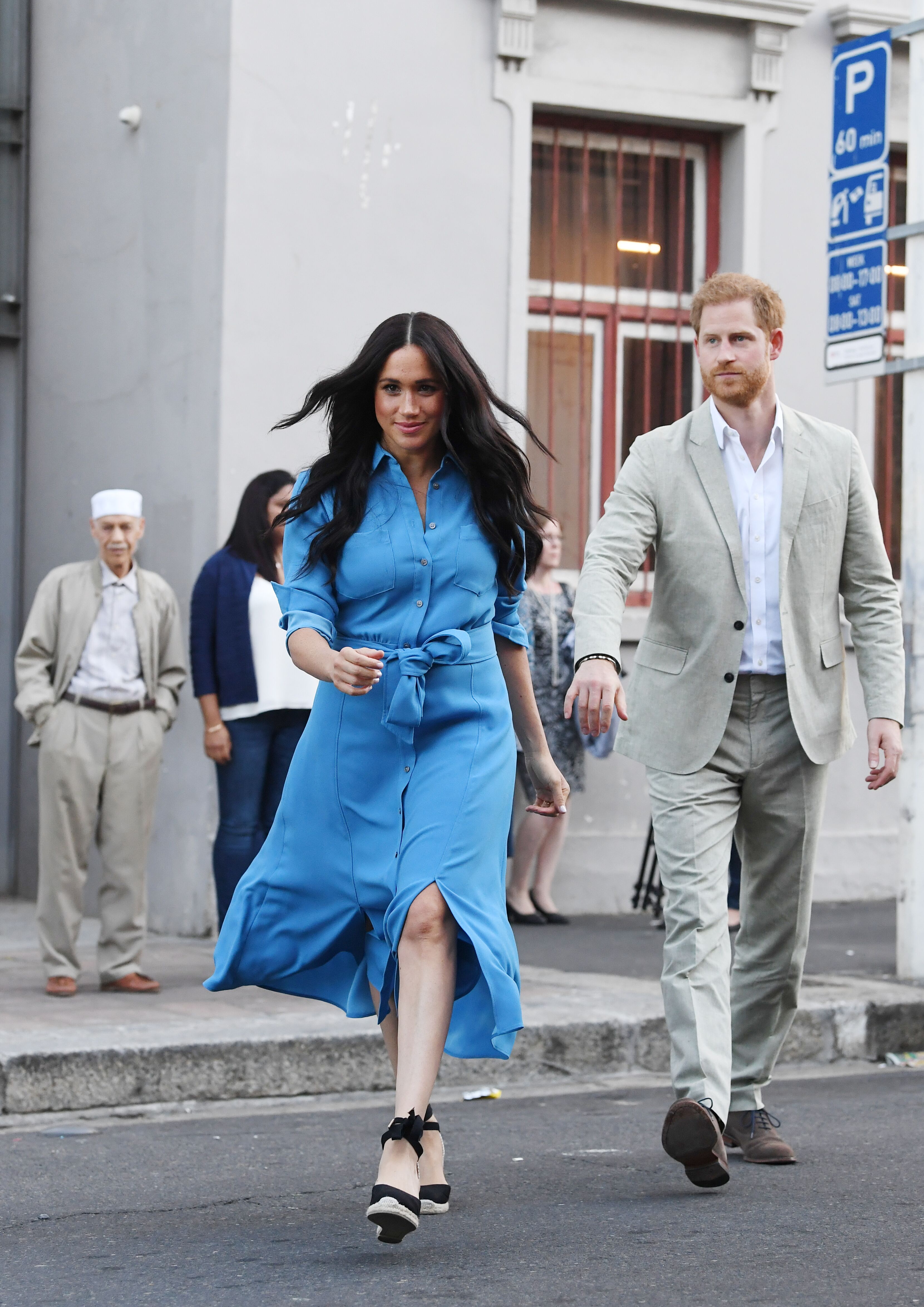 ---
However, the Sussexes never intended to ask the United States to fund their security. According to Harry and Meghan's spokesperson, "The Duke and Duchess of Sussex have no plans to ask the U.S. government for security resources. Privately funded security arrangements have been made."
The question of private funding is still open, but Harry, Meghan and Archie need extensive security. Their team consists of 15 highly-trained and armed guards who are on duty 24/7. Though things were relatively low-key for the Sussexes in Canada, that's undoubtedly going to change in LA. But Trump is not the only person who took the recent news without excitement. 
Royal commentator Justin Sylvester shared that the Sussexes' residence in LA would cause major traffic problems in the area. And Sharon Osbourne expressed her disappointment on The Talk:
"If they were fed up with the press in the UK, they are really going to be fed up with the press living in LA." she said. "I hope they are going to move somewhere like Santa Barbara or something like that so that they can have somewhat of a normal existence. But if they are going to live in LA, right in the center, it's going to be a nightmare for them with the press and the paparazzi. They would have no life at all."
And we can't help but agree with Sharon's opinion about the media pressure. So will Harry and Meghan ever get away from the spotlight?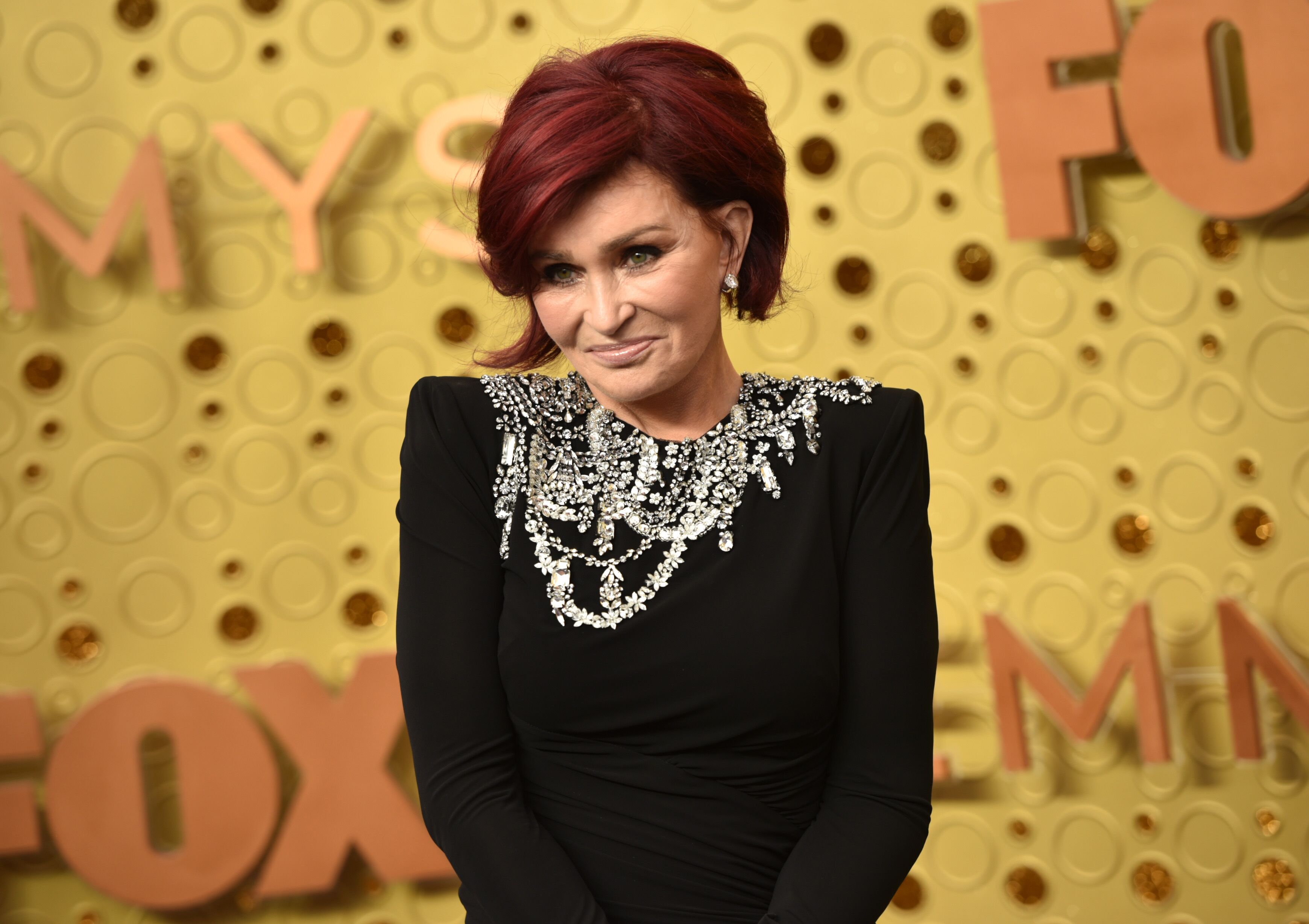 ---
A hope for peace?
Here comes the major Megxit contradiction: in an attempt to escape the intrusive paparazzi, Meghan and Harry moved to the place of their highest concentration. The Sussexes claimed that they needed more privacy and wanted to give their son Archie a normal upbringing. But is there a chance of a peaceful life for ex-royals in Hollywood?
Yes, for the moment the Sussexes are keeping a low-profile, but as soon as the pandemic is over, they won't be unnoticed. Some people believe that Harry and Meghan have Oprah's level of fame, and the LA paparazzi will hunt them. Allegedly, groups of photographers are already camping out trying to catch a glimpse of the couple.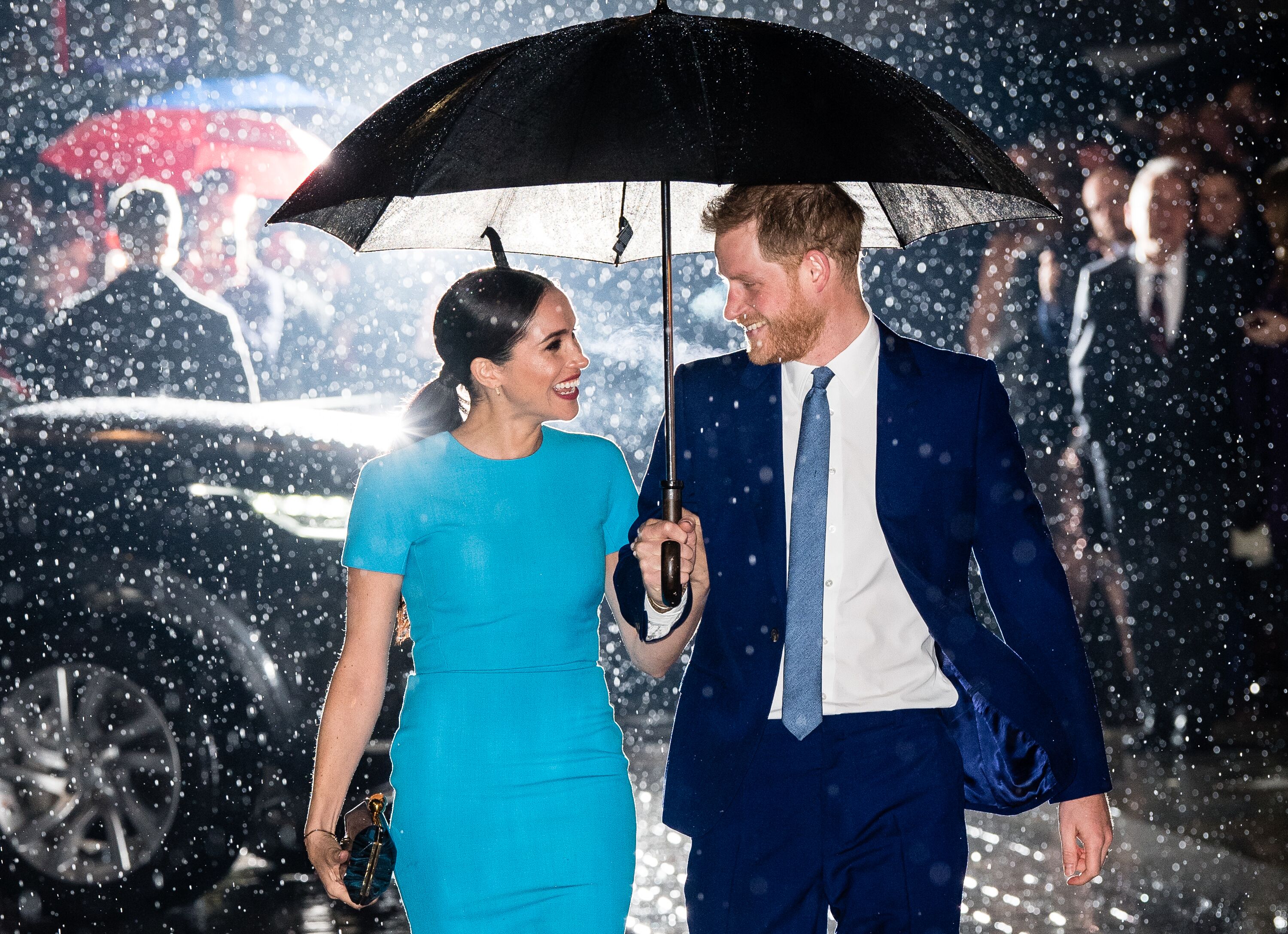 ---
So for the first few months, Meghan and Harry won't be able to go out without being photographed. According to a source, the price for the first exclusive photos may be up to $100,000! In the UK the paparazzi are not allowed to follow the royals apart from their official engagements, but LA photographers don't play by those rules, and the Sussexes are not royals anymore. 
So will Harry try to sue every American tabloid the way he did with the British ones? We strongly doubt it. And we hope that the Californian paparazzi won't cause panic attacks, which Meghan suffered from while she was hunted in the UK.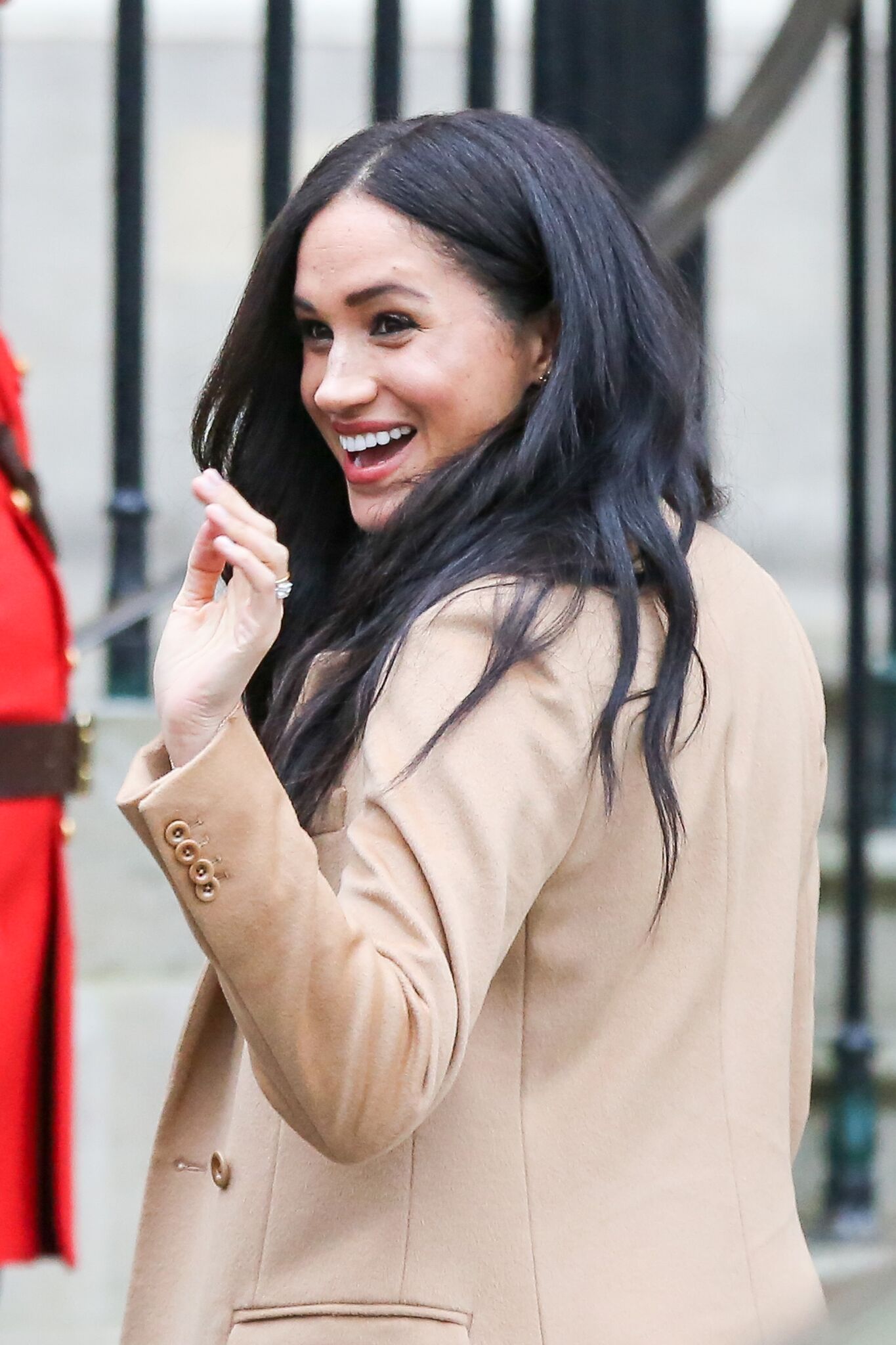 ---
According to the recent updates, the Sussexes are already building their relationship with the local community. Harry and Meghan proved that they are not bad neighbors by delivering food to chronically-ill individuals during the coronavirus pandemic. E! News reported that the Sussexes spent two days with the non-profit Project Angel Food. 
Meghan and Harry wanted to be of service during Easter, and Doria Ragland recommended they help the project. So the ex-royals made 20 deliveries of non-perishable food in the LA area, following all social-distancing guidelines. They knocked on doors wearing masks and gloves.
#projangelfood #foodislove #foodismedicine #thankyou pic.twitter.com/JlPdB5C6AK

— ProjAngelFood (@ProjAngelFood) April 16, 2020
---
Any privileges left?
Harry and Meghan finished the last round of their royal engagements at the beginning of March, and Megxit became official on March 31st. Was this date a random one? Not at all: March 31st marks the end of the financial year for the royal family. Thus, April 1st became a clean slate for all parties, and now they do not have to worry about any paperwork.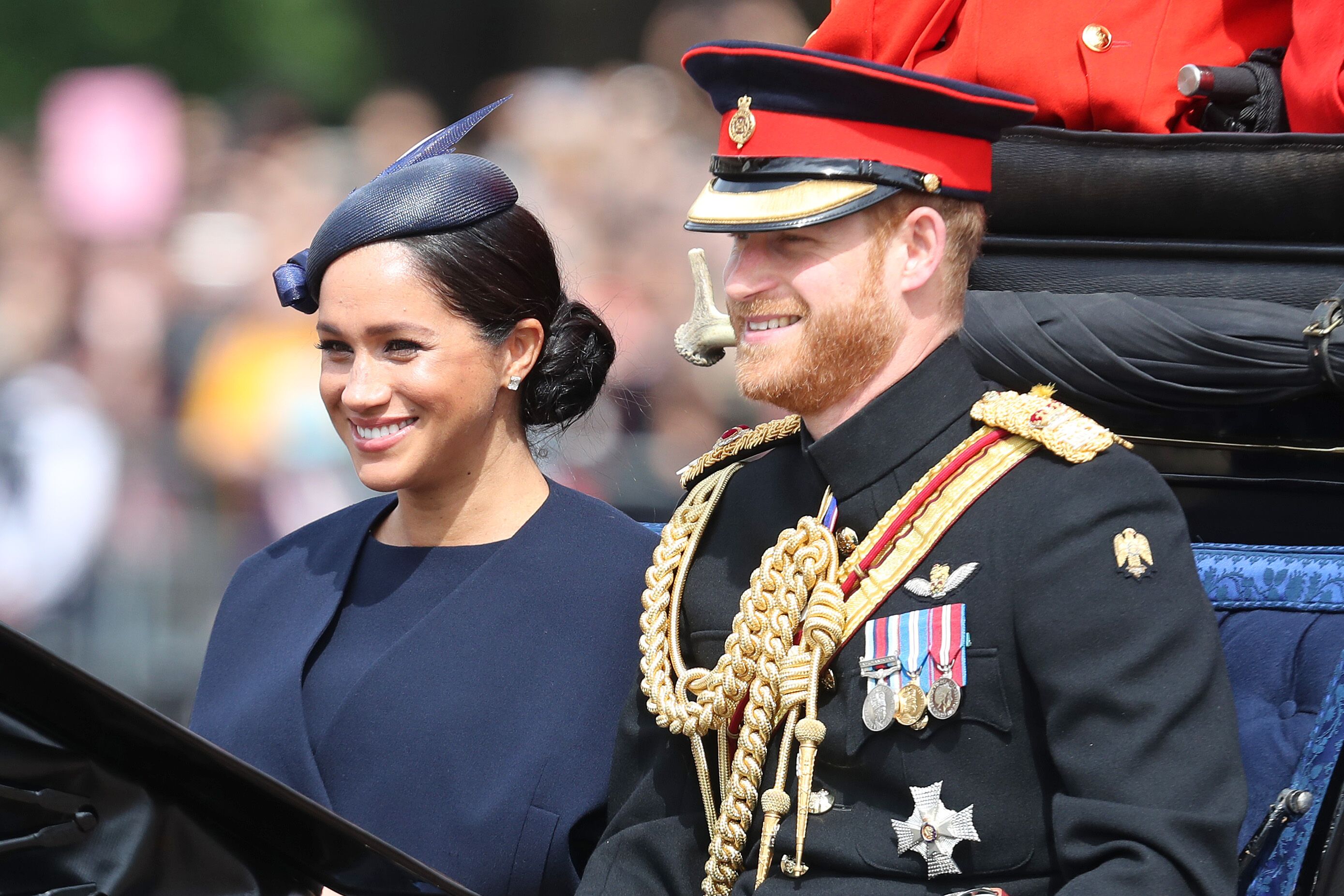 ---
So is the desired financial independence of the Sussexes officially in place? Well, it's not that simple. Yes, the couple will no longer receive funding from the Sovereign Grant. But Harry and Meghan's decision to leave will be re-examined in 12 months. Why did the monarchy leave that door open? Are they uncertain about the Sussexes' future level of income?
Anyway, as of April 1st Harry and Meghan will no longer use their HRH royal titles, and any future children they have won't be considered royals either. Buckingham Palace will no longer comment on inquiries related to the Sussexes. And finally, the paparazzi are now free to photograph them and use those images. 
Harry and Meghan had to drop the word "royal" from their Sussex Royal brand, and it appeared to be a very important step of moving forward. Still, there is one particular part of their royal responsibilities that the pair are keeping despite Megxit.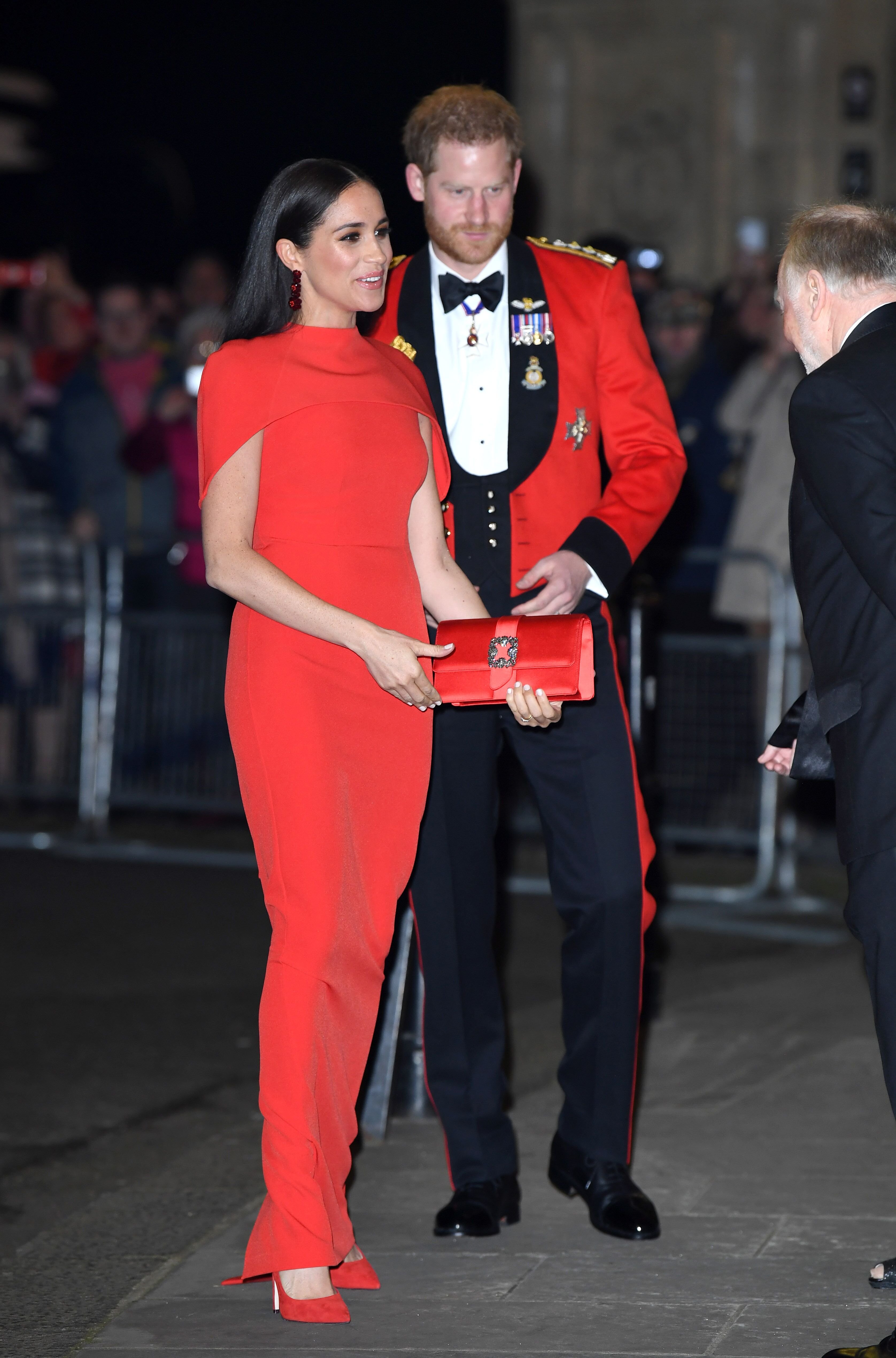 ---
Every member of the royal family has his own patronages - charities or groups they support on behalf of the monarchy. Royals attach themselves to certain causes or organizations and raise awareness and funds for them by attending different events. In January 2019 Meghan became patron of four charities: the National Theatre, the Association of Commonwealth Universities, Mayhew, and Smart Works.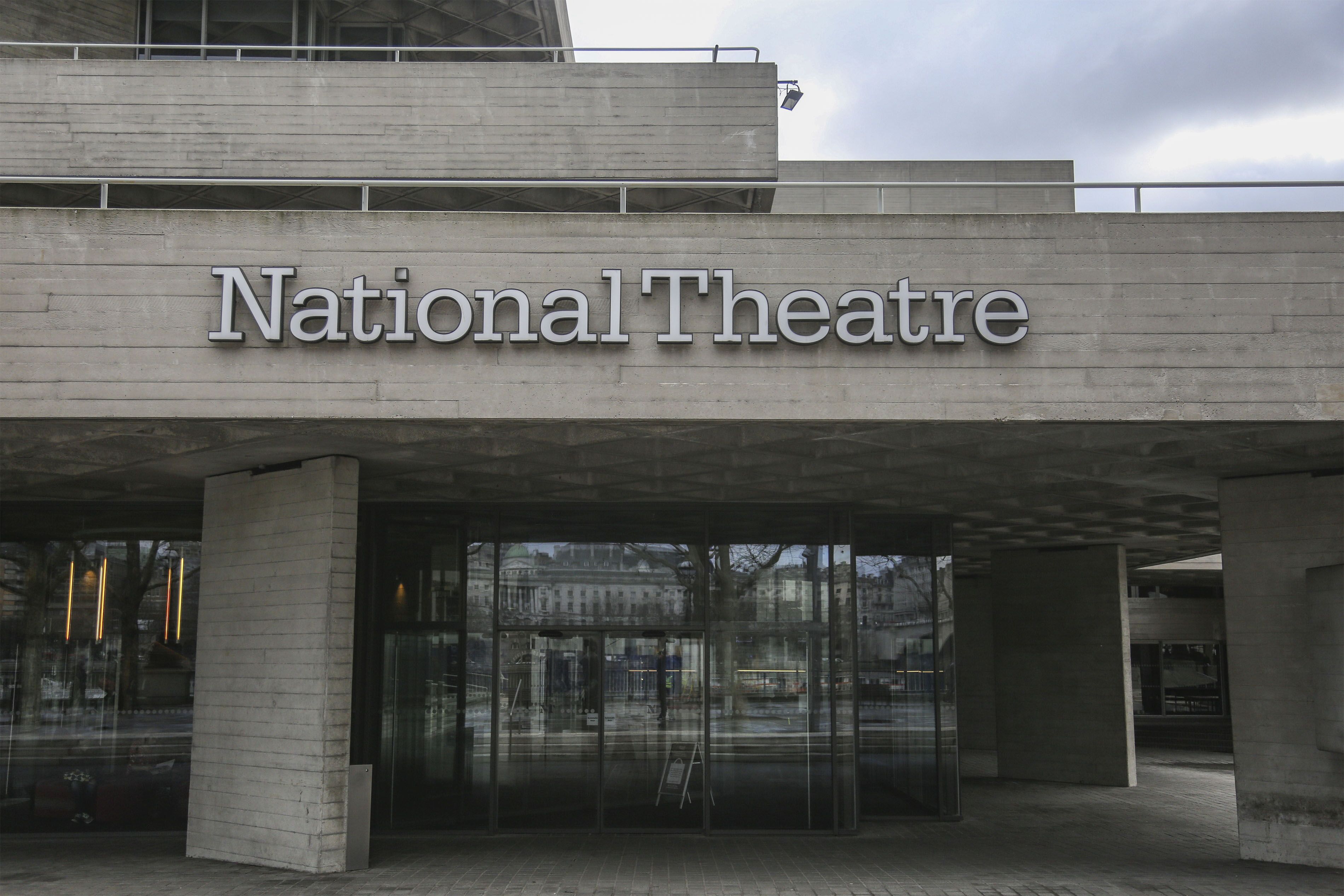 ---
These charities reflect the issues close to Meghan's heart: arts, access to education, support for women and animal welfare. So despite not being royals anymore, both Sussexes will continue their associations and private patronages "with the queen's blessing."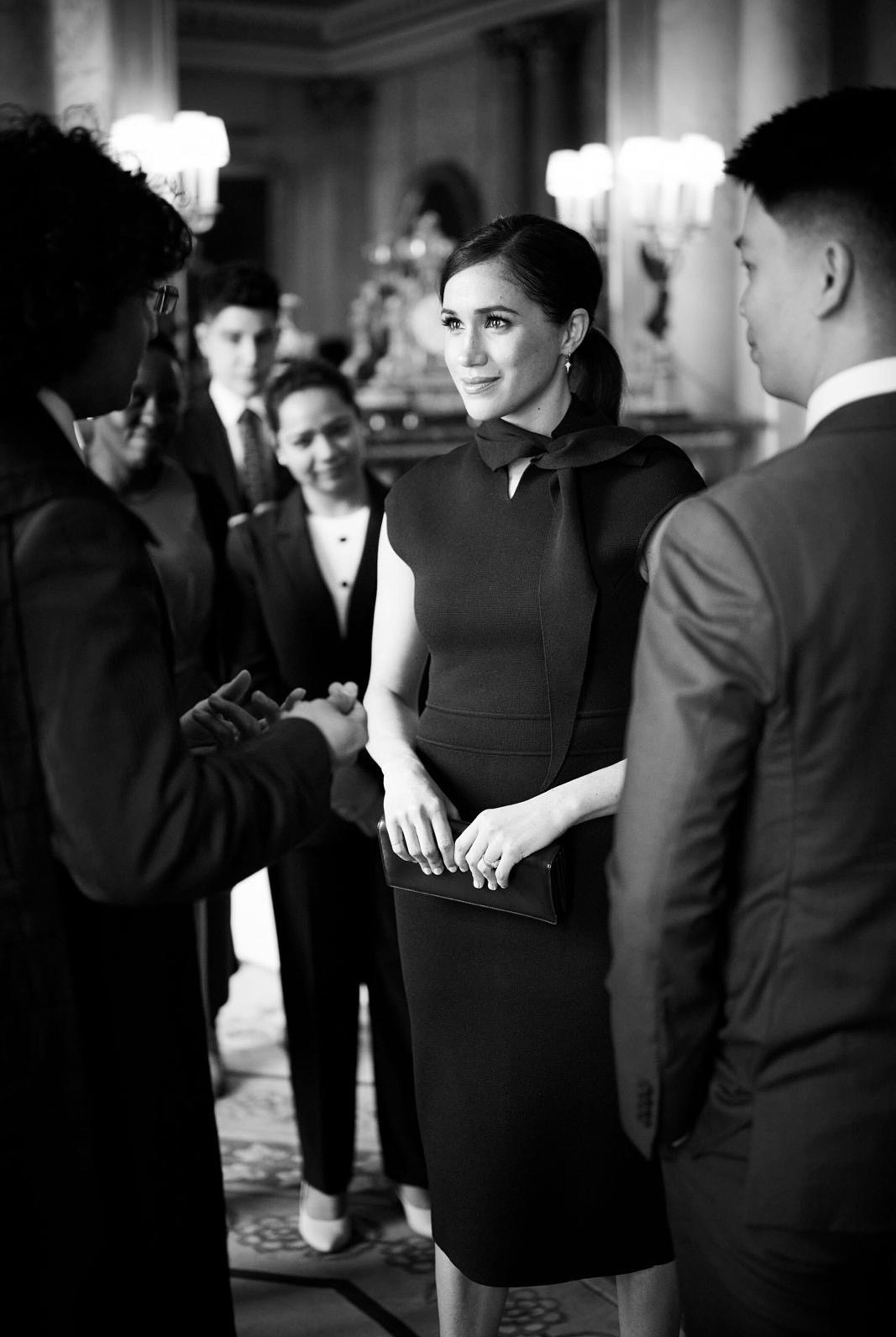 ---
Royals no more
Since Harry and Meghan can no longer use the royal brand for self-identification, it greatly influenced their communication strategy. The Sussexes team did a really good job of building a popular Instagram account @SussexRoyal with 11.3 million followers, as well as the website SussexRoyal.com. 
These have been two major platforms for Harry and Meghan: they announced their resignation via Instagram and shared their final goodbye in a post, dated March 30th. The caption read: 
"While you may not see us here, the work continues. Thank you to this community - for the support, the inspiration and the shared commitment to the good in the world. We look forward to reconnecting with you soon. You've been great! Until then, please take good care of yourselves, and of one another. Harry and Meghan"
---
Prior to that, the Sussexes turned off the comments on their posts. Allegedly, the reason for that was the really harsh criticism about the couple's decision to step back. Still, the pair had a lot of admirers, too. Many people cannot understand why Harry and Meghan simply do not rename their current Instagram as they have such a massive base of followers.
According to the influencer marketing platform Inzpire.me the Sussexes Instagram could earn up to $110 thousand for each sponsored post. Well, that could be an easy step to financial independence, but it will never happen. "Though they will remain inactive, both the Instagram account and website will remain in existence online for the foreseeable future," a spokesperson for the couple stated.
Meghan and Harry will almost certainly have a new Instagram account soon, while @SussexRoyal will remain an important showcase of the work they did as royals. And who knows, maybe in their new status the couple will even get personal social media accounts, which they were not allowed to do as senior royals.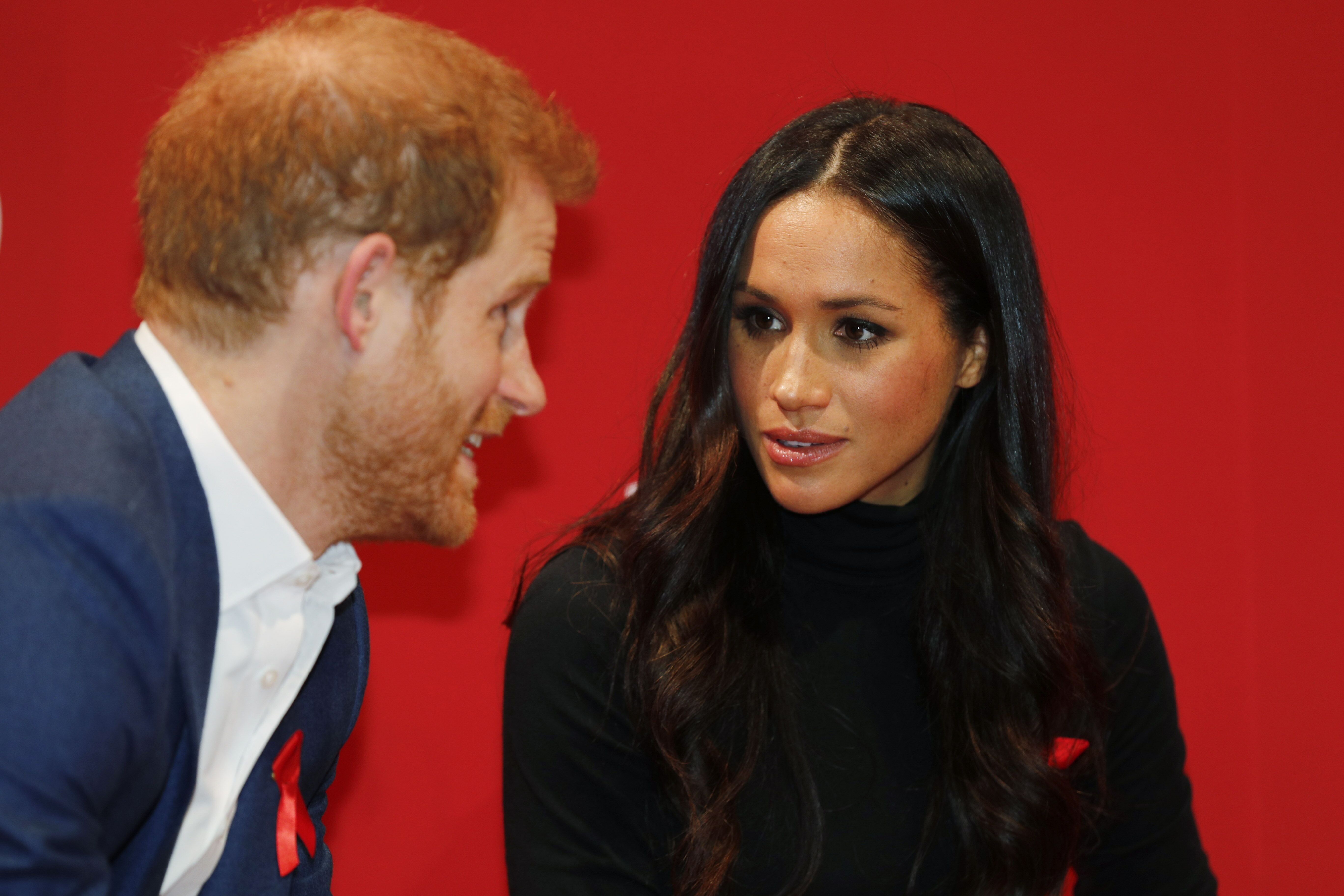 ---
New brand, new chapter
On April 6th, Harry and Meghan made the first important step in their rebranding process. The couple announced the name of their upcoming brand - Archewell. As they revealed to The Telegraph, their new non-profit organization is aimed to "do something of meaning, to do something that matters." 
While most people think that the inspiration for the new brand is their son's name Archie, it is actually the other way around. As Meghan and Harry shared: 
"Before SussexRoyal, came the idea of 'Arche' — the Greek word meaning 'source of action.' We connected to this concept for the charitable organisation we hoped to build one day, and it became the inspiration for our son's name. Archewell is a name that combines an ancient word for strength and action, and another that evokes the deep resources we each must draw upon."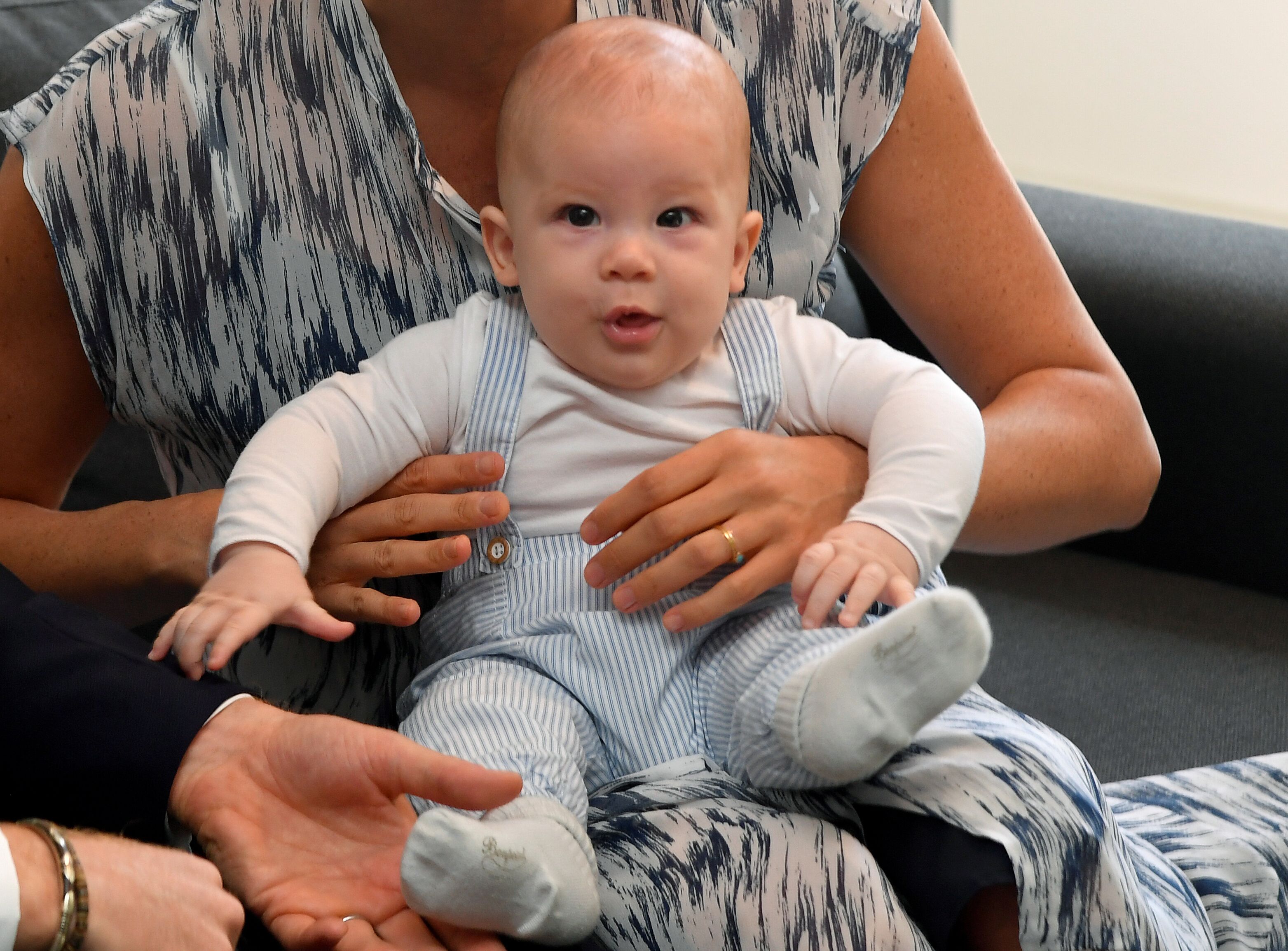 ---
Archewell will replace the couple's previous foundation, Sussex Royal, which they stopped using since April 1st. Harry and Meghan are not launching the brand yet due to the global pandemic. But they had to make an announcement as the media has already reported that the paperwork for the new brand had been filed in the US.
"Faced with this information coming to light, we felt compelled to share the story of how this came to be," the Sussexes explained. "We look forward to launching Archewell when the time is right."
Despite the explanation, social media users poured another dose of harsh criticism on Harry and Meghan, saying that the couple chose the worst timing possible to go public. And the couple's fans are puzzled by the right pronunciation of the new brand name of Greek origin. Is it Archie-well or Ark-EE-well?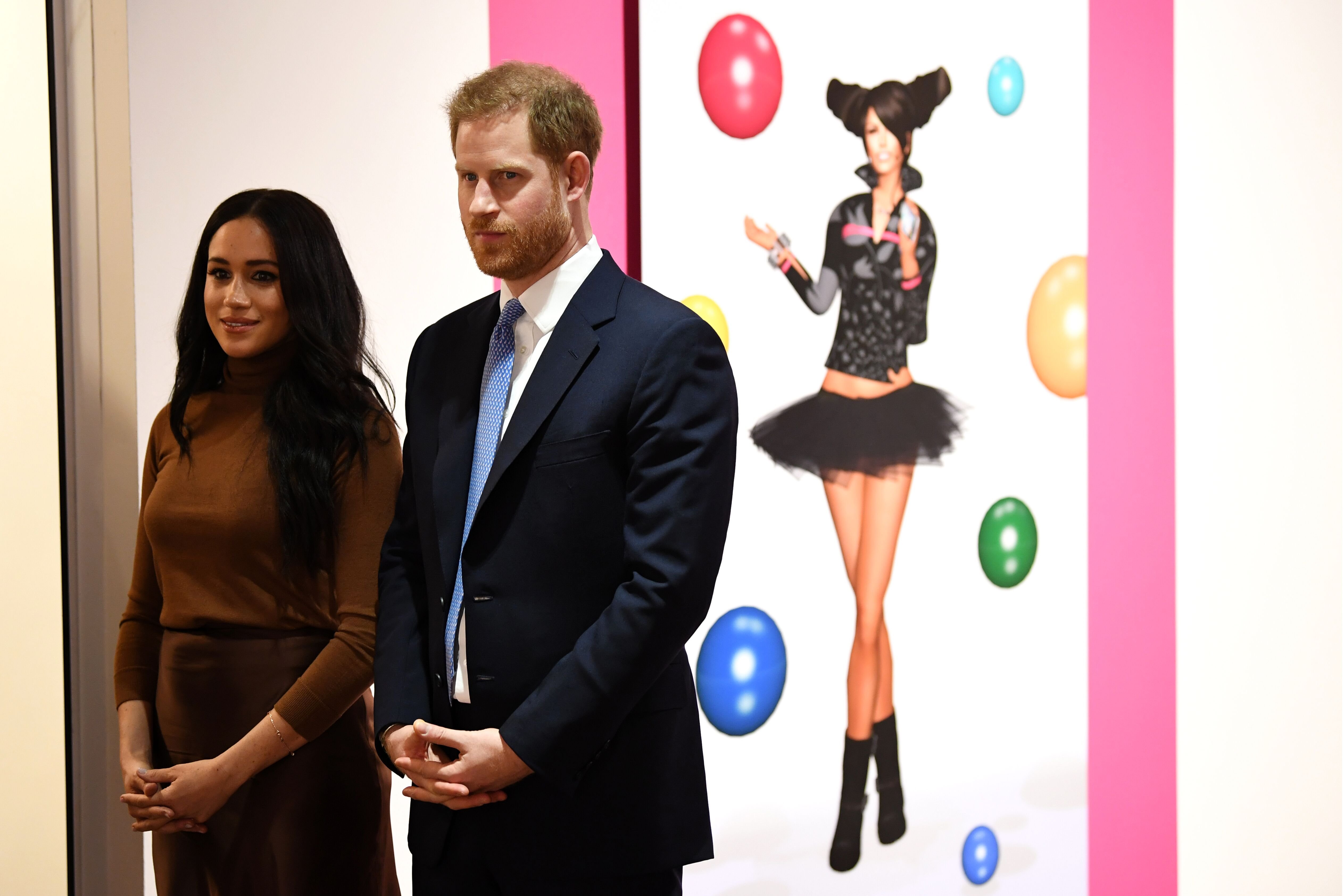 ---
According to the trademark paperwork, Archewell could consist of everything from movies to podcasts, clothing to charitable services, and even online seminars, lectures, and retreats. And while Archewell is at its very start, the brand has already faced some difficulties. Reportedly, the new website archewellfoundation.com was hacked and the haters redirected it to Kanye West's video "Gold Digger."
And we don't know whether Harry and Meghan's team has already tried to register the name on Instagram, but it won't be that easy now. Several users have already created accounts archewell.global, archewell.official, archewellsussex, archewellfoundationglobal and archewellworks. Any guesses on how the ex-royals will register their brand on social media?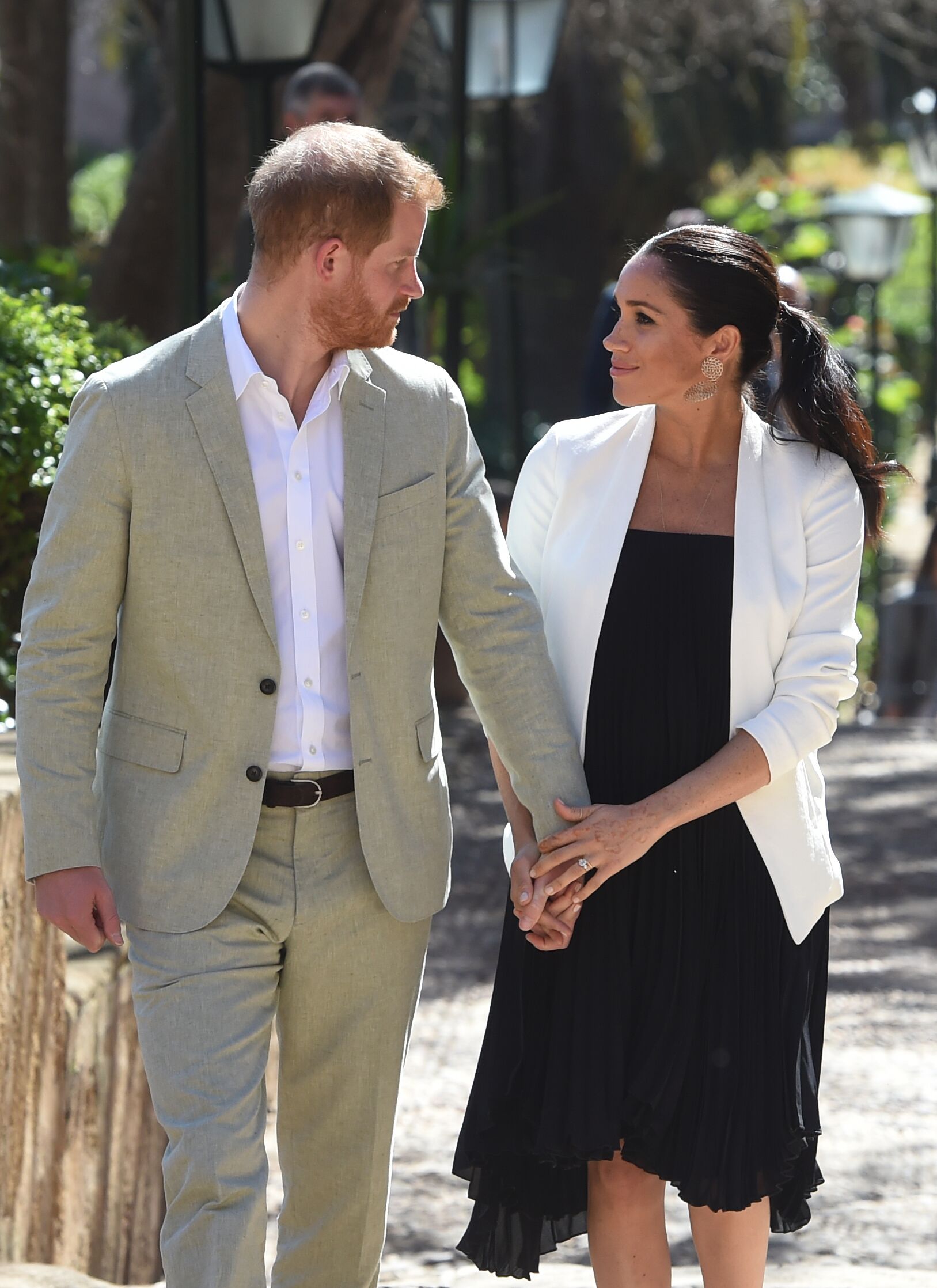 ---
Meghan's career ambitions
Obviously, one of the reasons why LA became a destination for Meghan and Harry may be to revive Markle's acting career. Nothing is known about Meghan's future screen roles, but her voice has already made an acting comeback. Reportedly, in the Fall of 2019 Markle recorded the voiceover for Disney's documentary Elephant, which premiered on April 3rd.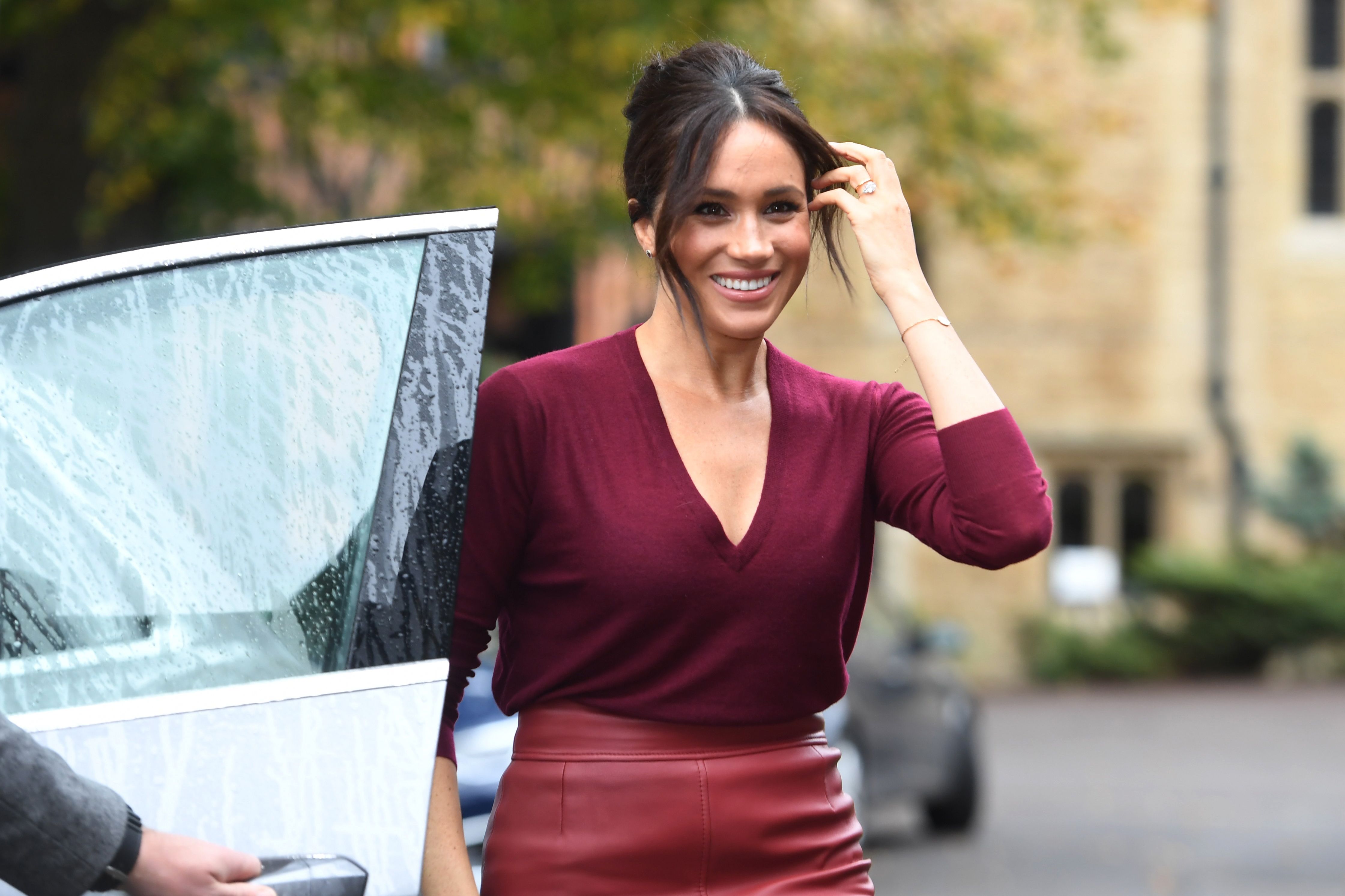 ---
And this was a kind of family project: not only did Harry arrange for the Disney deal for his wife, he also corrected Meghan's pronunciation, as filmmaker Mark Linfield revealed. And of course, the ex-Duchess narrated a 90-minute documentary not for money or extra recognition. Her paycheck for the job was transferred to a charity called Elephants Without Borders. 
But since Meghan agreed to work on the project before announcing her exit from the monarchy, royal fans see this gesture as another disrespect and violation of royal protocol. Even the premiere date, April 3rd, is believed to be coordinated with Megxit plans. 
---
In addition to non-flattering comments from the royal watchers, Meghan received mostly negative feedback from the critics too. The reviewers appreciated the stunning cinematography, but claimed that Markle was trying too hard to please. The voiceover was described as slightly annoying for all the, quote "excitable tones". Still, others found Meghan's enthusiasm inviting. 
So will Meghan continue her collaboration with Disney? There have been no other announcements yet, but Markle did not deny her possible return to screens. And acting could become a solid step forward for financial independence. Still, considering the major shift in her public image, the ex-royal will unlikely appear on entertaining TV shows and movies similar to those she did before.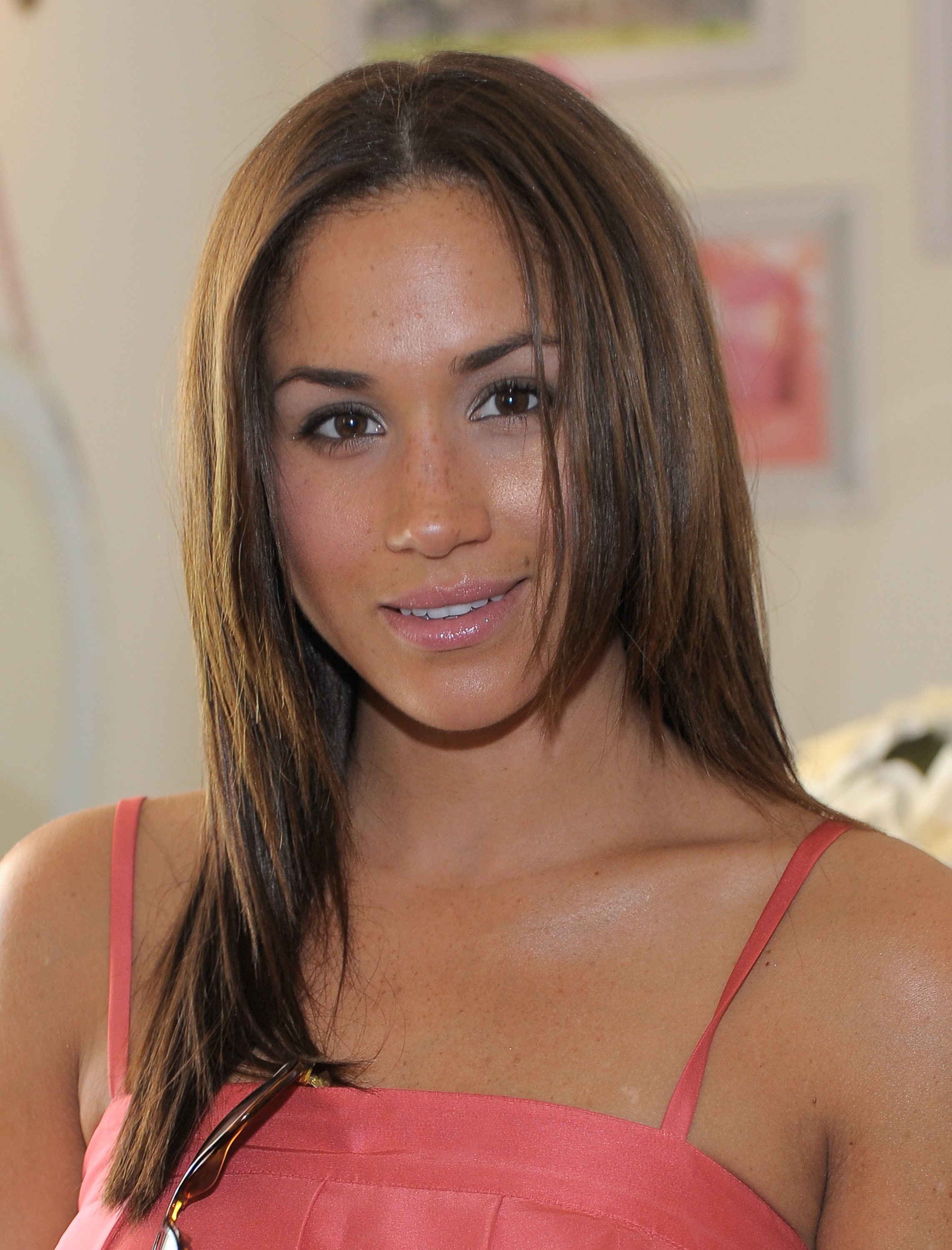 ---
Probably, the best choice for Meghan now will be to work on documentaries that cover the causes she is interested in. Again, the perfect role models here are the Obamas, who manage to make money in the entertainment industry and keep it classy.
Another possible project for Meghan is a relaunch of her lifestyle brand The Tig. Her blog with the same name was shut down when Markle became part of the royal family. But The Tig was a popular platform that focused on self-care, and fans even made reposts of her archived essays. The Tig could easily be monetized and bring additional income for the couple in a short time. 
And of course, Meghan's fans expect to get a new cookbook from her, a follow-up to the previous one called Together: Our Community Cookbook. In case Markle makes cooking one of her new focuses, she is predicted to become another Martha Stewart! Add a kitchenware line, a cooking show or documentary, and Meghan will earn her "people's person" status back.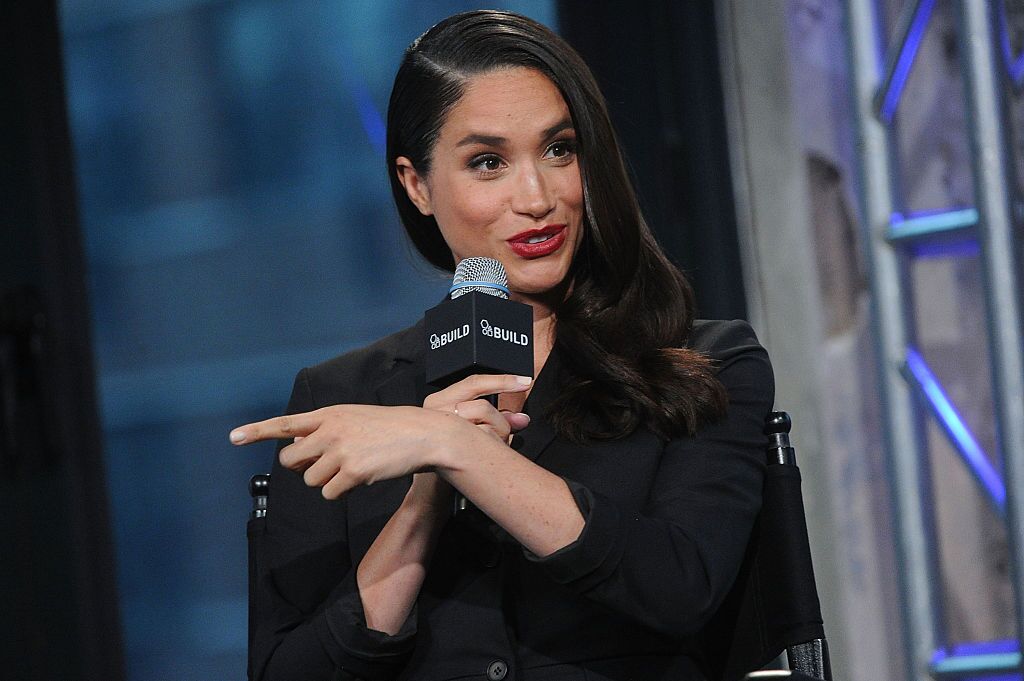 ---
Englishman in LA
While Meghan is back in her natural environment, things are exactly the opposite for Harry. He's been a Prince his whole life, and now the ex-royal has to find a new role for himself. And as we already mentioned, the Americans do not seem to be very welcoming. Since the couple moved to LA, Harry has earned a new unsavory nickname - Hollywood Harry.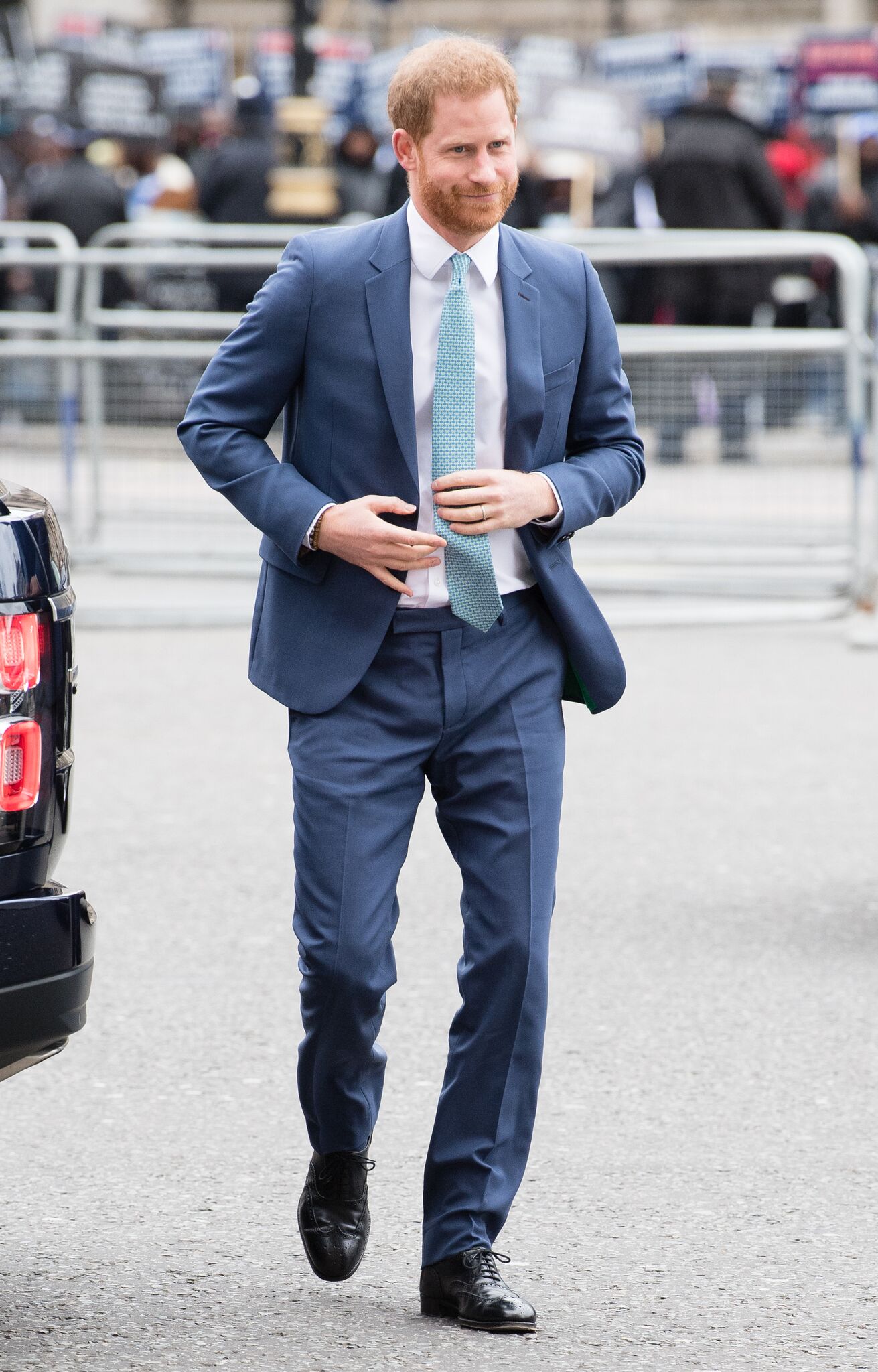 ---
Thus the naysayers criticize his choice and behavior during the global crisis. Some people still believe that Harry is a victim here, that he made a sacrifice for Meghan. But as a family man, he made it clear that the well-being of his son and his wife will always be his priority. So will Harry become the main breadwinner for the family, or is this Meghan's role now?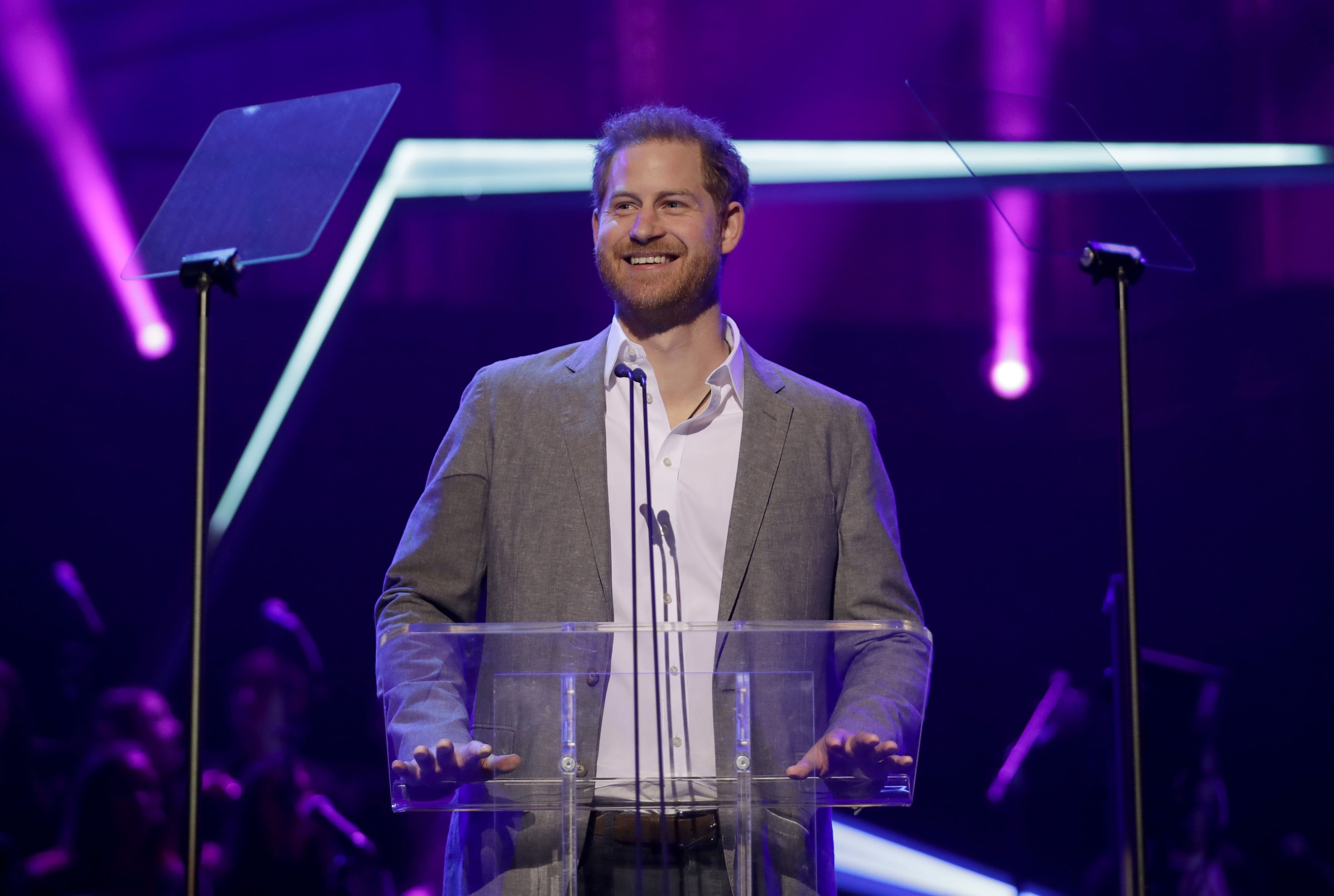 ---
While some people claim that Harry does not have enough work experience to land a serious job, they are neglecting a few important things that he's really good at. Firstly, public speaking. As a person with a strong public image and excellent communication skills, Harry has already raised a lot of money through his speaking engagements. Reportedly, the Sussexes earned about $1 million from a talk in February at a JP Morgan event.
Secondly, Harry has a huge amount of experience in the world of charities. He has supported many non-profit organizations for years, fighting for causes that are close to his heart. Thus, Harry will probably take on the leadership role in Archewell foundation.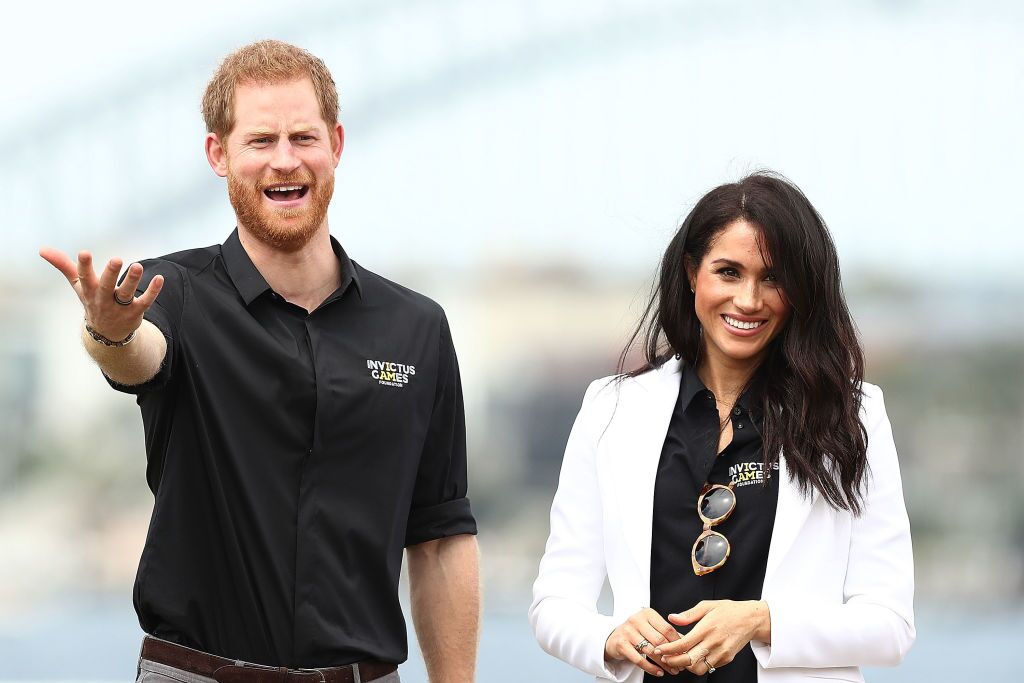 ---
Another question about Harry is his citizenship status. If he chooses dual citizenship, he will have to give up his title as the Duke of Sussex. Of course, the US could make an exception for such an extraordinary resident. But can you imagine Prince Harry applying for a Green Card? 
Harry could also have crossed the border on a diplomatic visa O-1. And if he stays in the US for a certain calculated amount of days per year, Harry will have to pay taxes. Maybe that is why he has a 12-month test period to come back to the UK?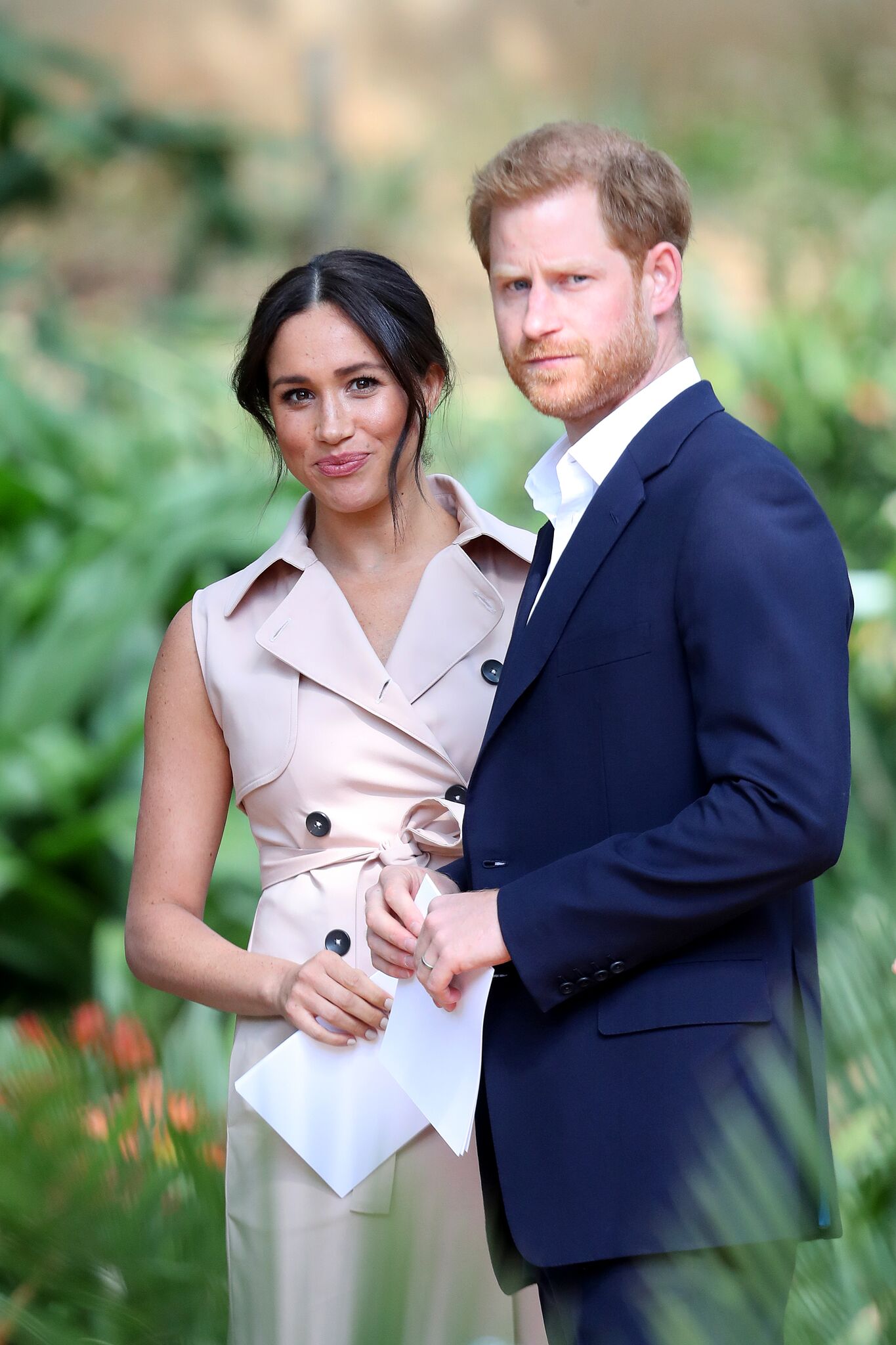 ---
Family of four plans?
According to the Sussexes' spokesperson, Meghan and Harry are going to spend the next few months focusing on their family. Could this mean that the couple plans to expand their family in the near future? The Sussexes made it clear that they didn't want a large family, and one of the reasons for that is the global overpopulation. 
Harry and Meghan reportedly agreed on two kids maximum, so there is hope for one more baby. Still, it is very unlikely that having another child is a current priority for the couple. Harry, Meghan and Archie have had quite an intense year. They changed a few continents and finally are able to enjoy parenthood in a new residence.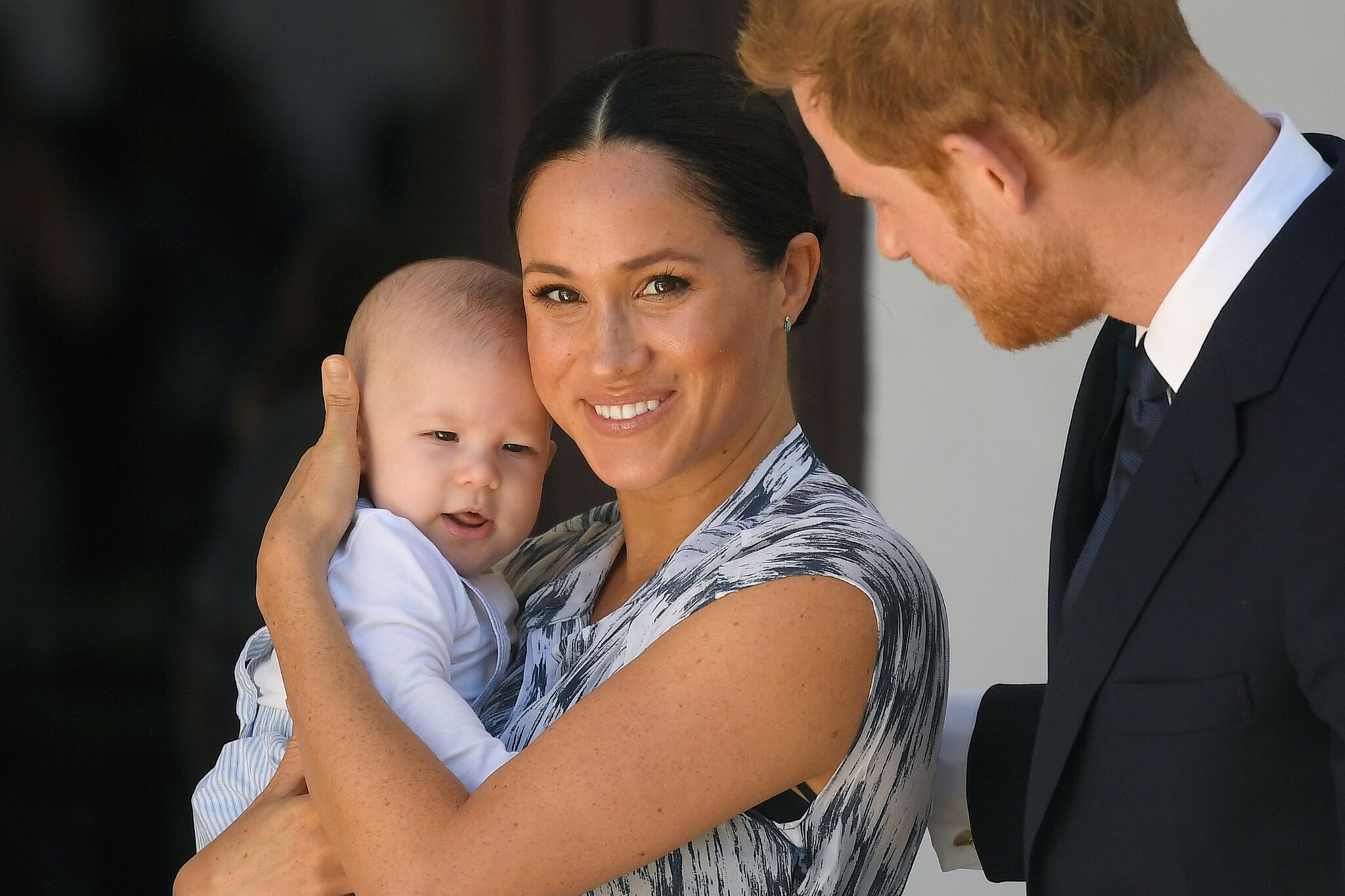 ---
On May 6th the family will celebrate Archie's first birthday, but the pandemic may influence the initial alleged plans for partying in Scotland and California. And though Archie is not even a toddler, he needs time to get used to his new reality and people around him.
So yes, the second pregnancy is a probable scenario, but the family wants to settle down first and not put too much pressure on the situation. But we hope to hear happy news when Meghan and Harry get their desired stability and, yes, financial independence.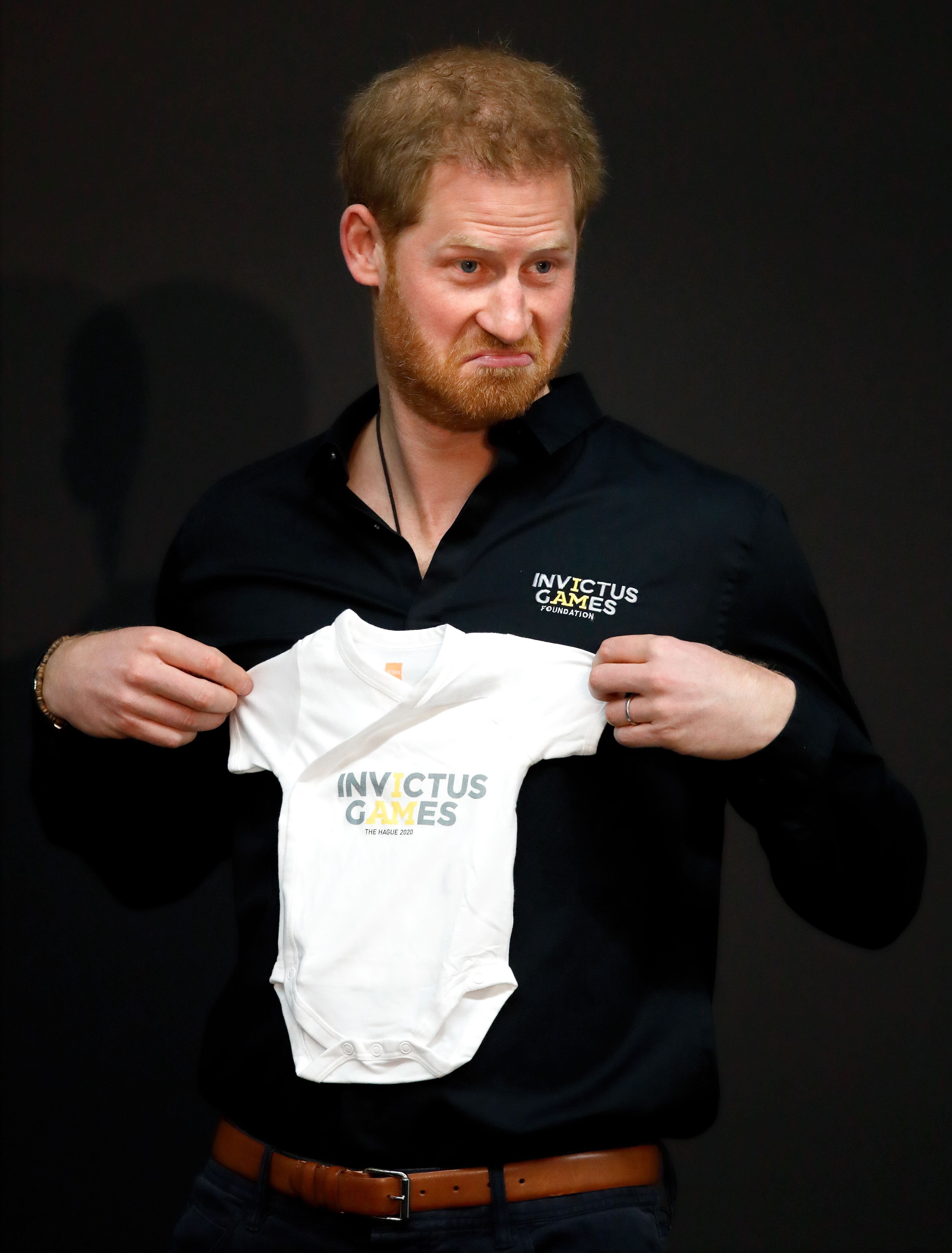 ---
The money question
So what about the Sussexes' financial status, and who is going to pay for their security? Despite all the speculation around this topic, Harry and Meghan are not facing a financial nightmare. First things first, before the couple decided to step back from royal life, they had accumulated a solid net worth.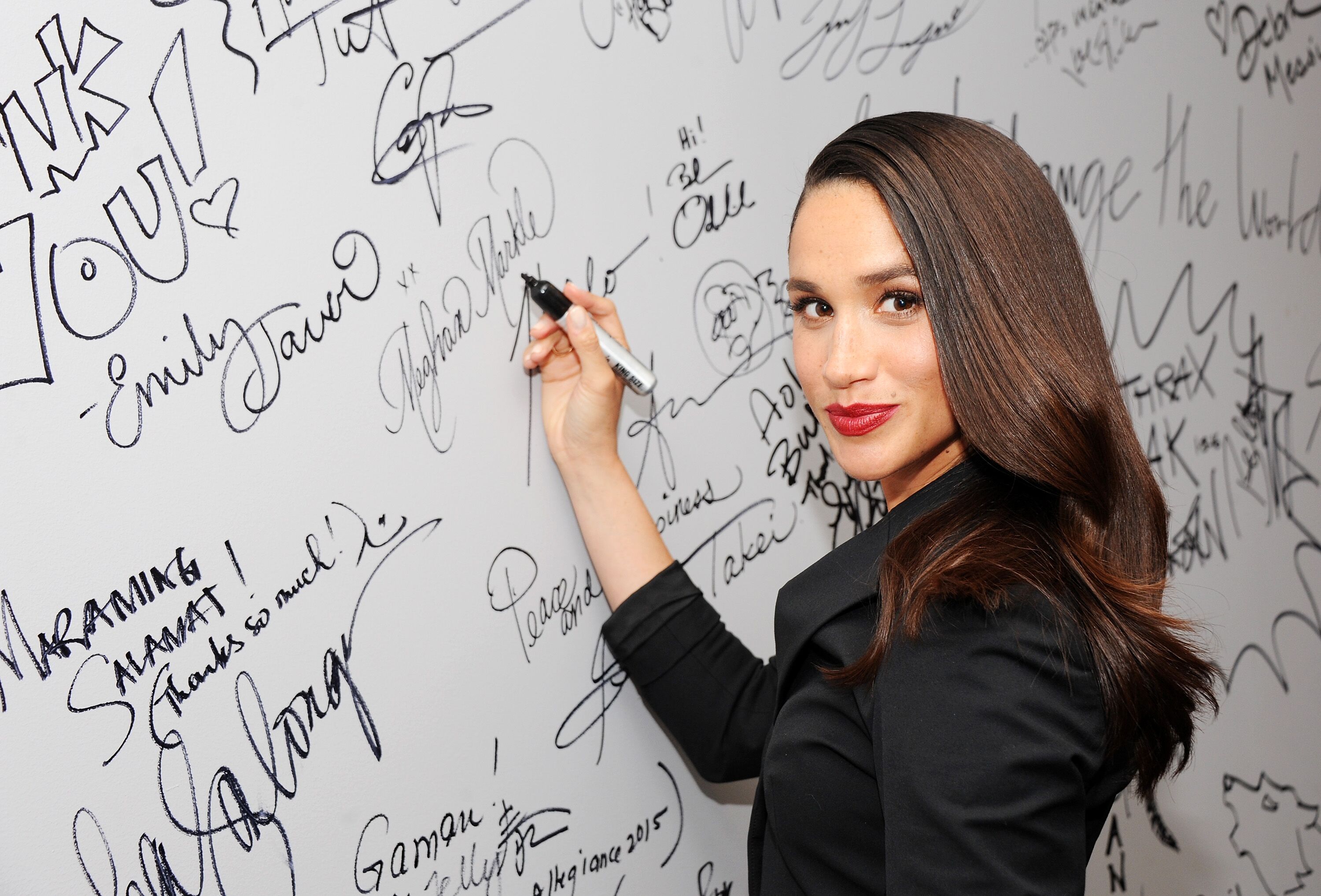 ---
Reportedly, Meghan's pre-marriage net worth from her acting career is around $5 million. According to Business Insider, Harry is worth somewhere between $25 million and $40 million. His fortune includes an inheritance from his late mother, Princess Diana, as well as dividends from her estate.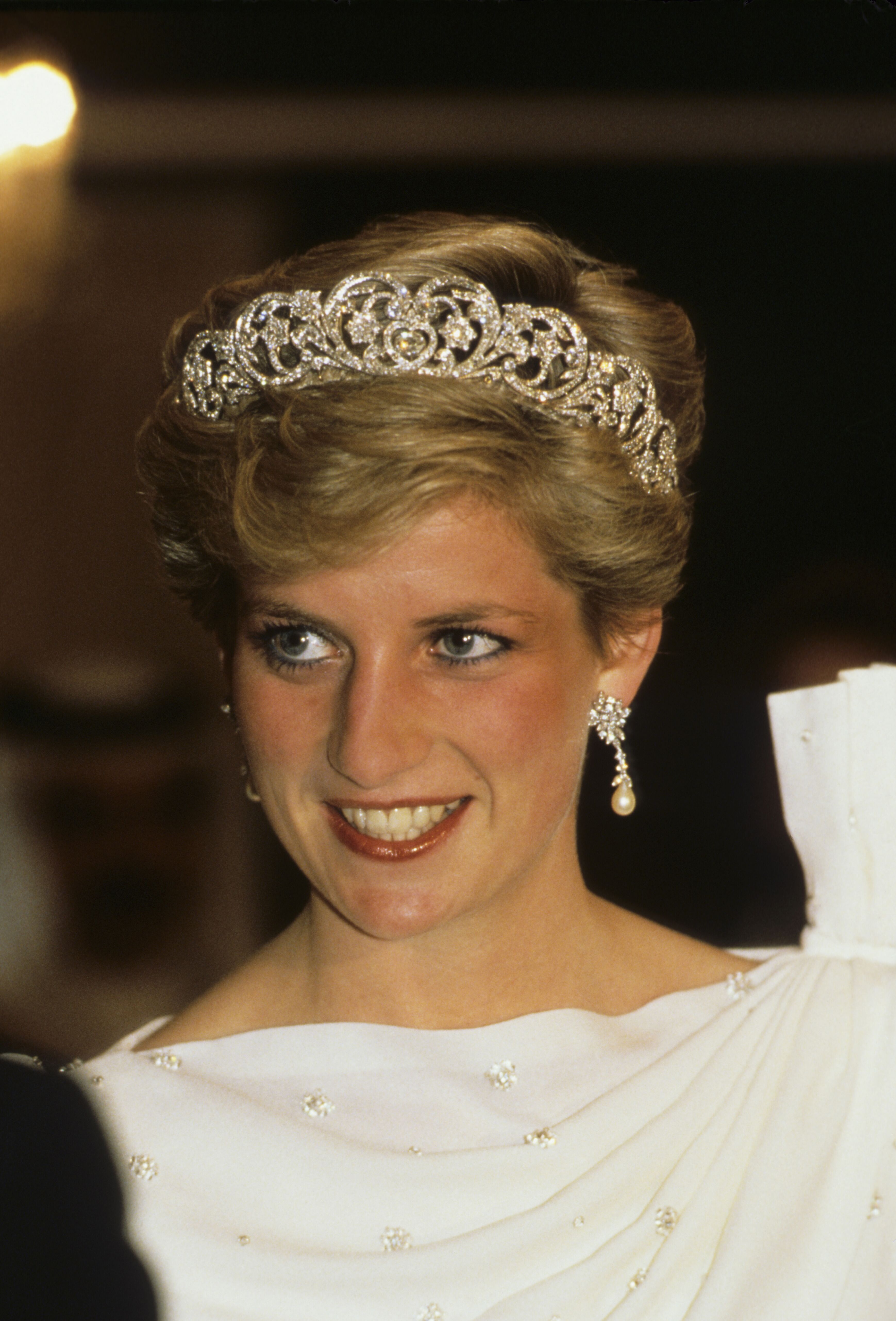 ---
Another asset that Lady Di bequeathed to her sons is her large jewelry collection. And Megxit did not influence Diana's will: Meghan is keeping and may still wear her part of the precious collection. Harry also receives an annual allowance from his father, Prince Charles. And according to an insider source, a private contribution for Harry and Meghan's security expenses was also made by Charles. 
Reportedly, he agreed to share the total cost with the Sussexes. And his donation does not come from anything connected to the crown. Charles receives about $26 million a year from the Duchy of Cornwall, and this source is believed to be the one used for his son's family security.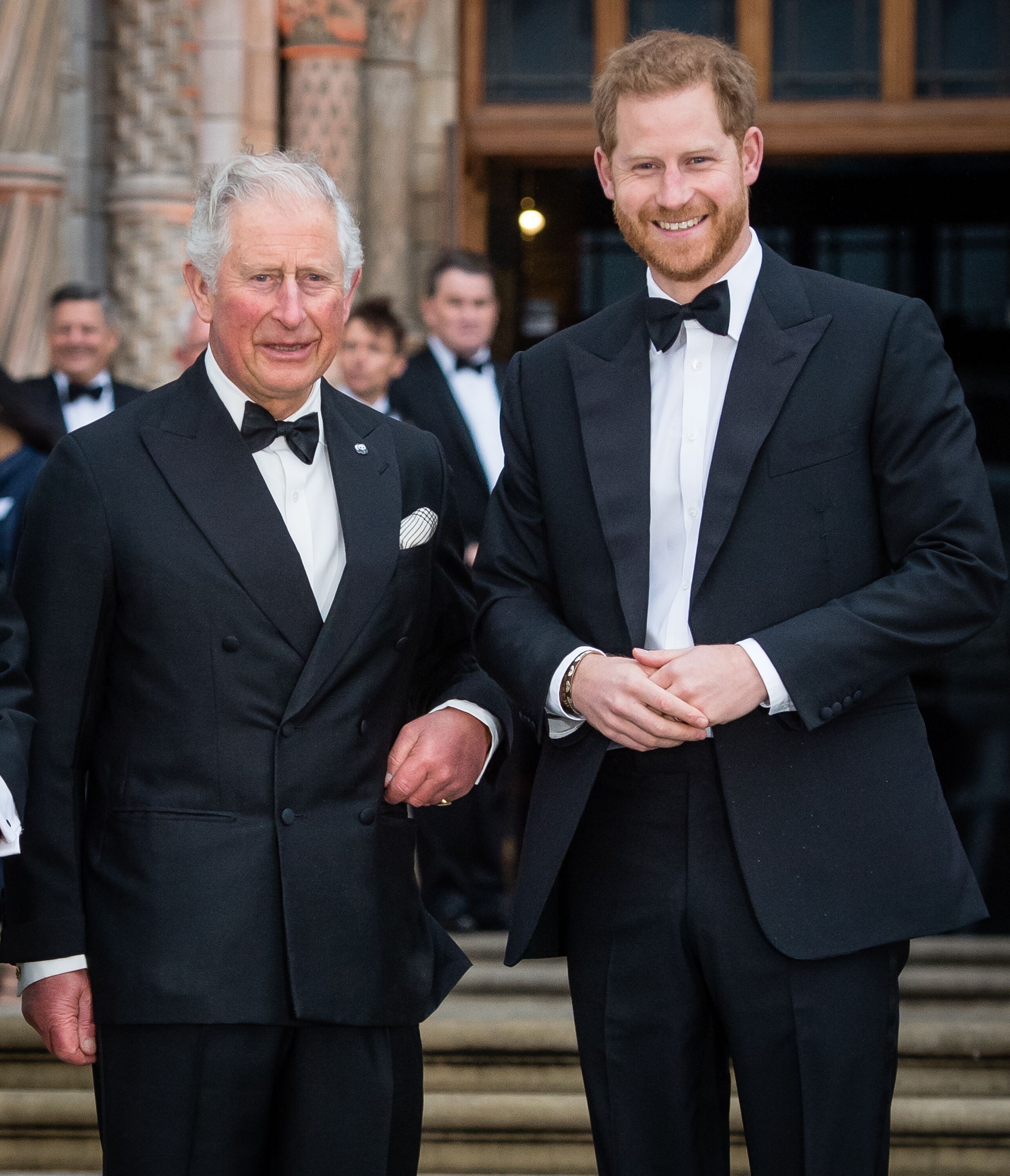 ---
So, does this mean that Harry and Meghan are not completely financially independent yet? And if so, how soon will they be able to provide for their lavish lifestyle by themselves? With a total couple's net worth of about $30 million, they have a lot of major expenses to cover.
Firstly, their new Malibu mansion. Secondly, repaying the money that the crown used to renovate their house in the UK. And of course, in addition to security guards, they need to pay their new team. Allegedly, the Sussexes have already hired a PR firm, a lawyer, an agent, a business agent and the executive director for Archewell. We hope that their business plans are strong enough to earn them the life they strive for.