Wendy Williams' Life Behind The Camera
Wendy Williams sure has gone a long way since her early days as a radio DJ back in the 90s. The outspoken and loud host of "The Wendy Williams Show" has become one of the most successful TV personalities, but not without getting on some people's bad side and going through some personal turmoil of her own.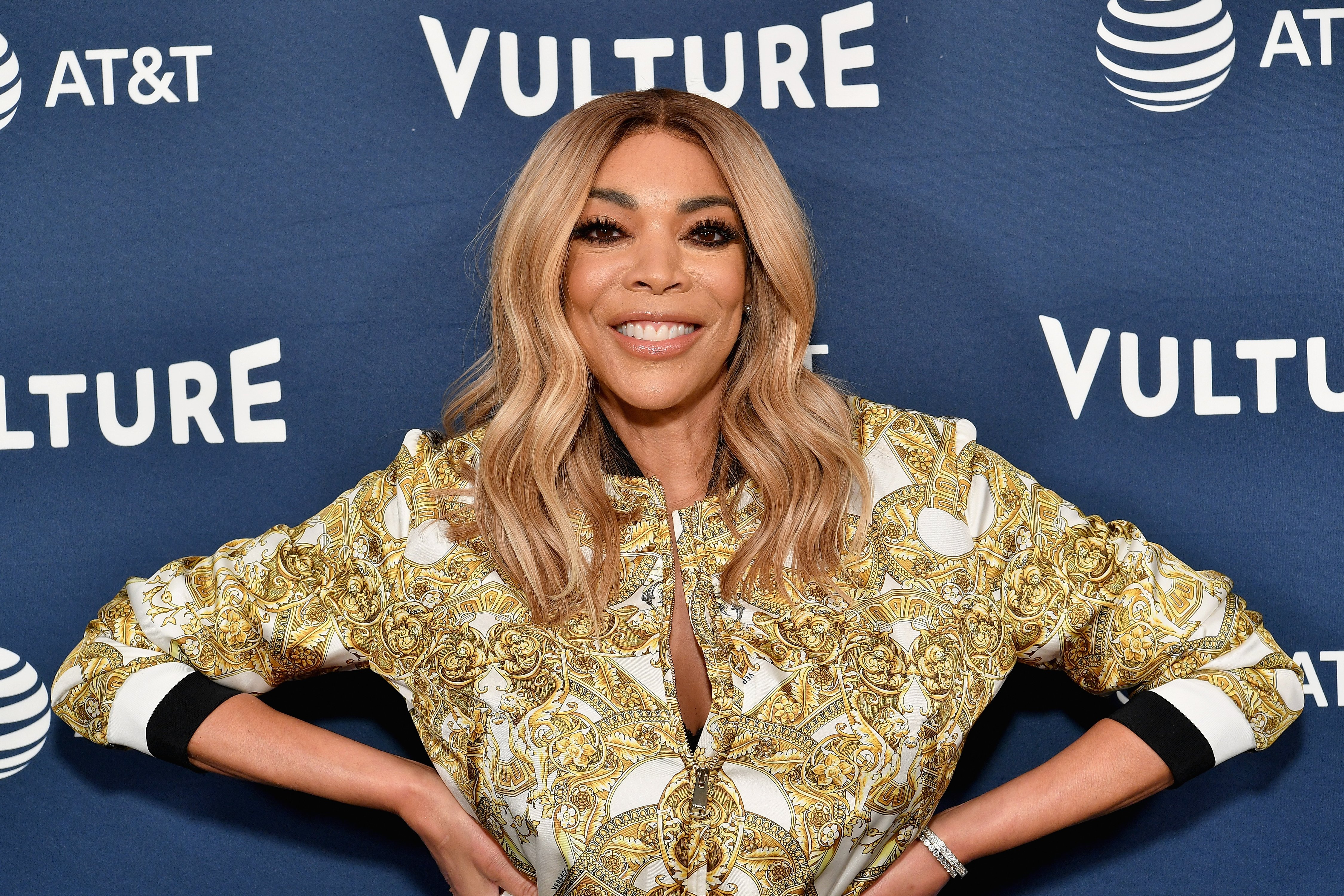 ---
Becoming a Radio and TV Queen
Standing out
Born on July 18, 1964, in Asbury Park, New Jersey, and raised in the middle-class community of Ocean Township, Wendy Williams soon stood out from her 2 other siblings. Known for speaking loudly, fast and a lot, she has admitted to sometimes being a source of embarrassment for her family.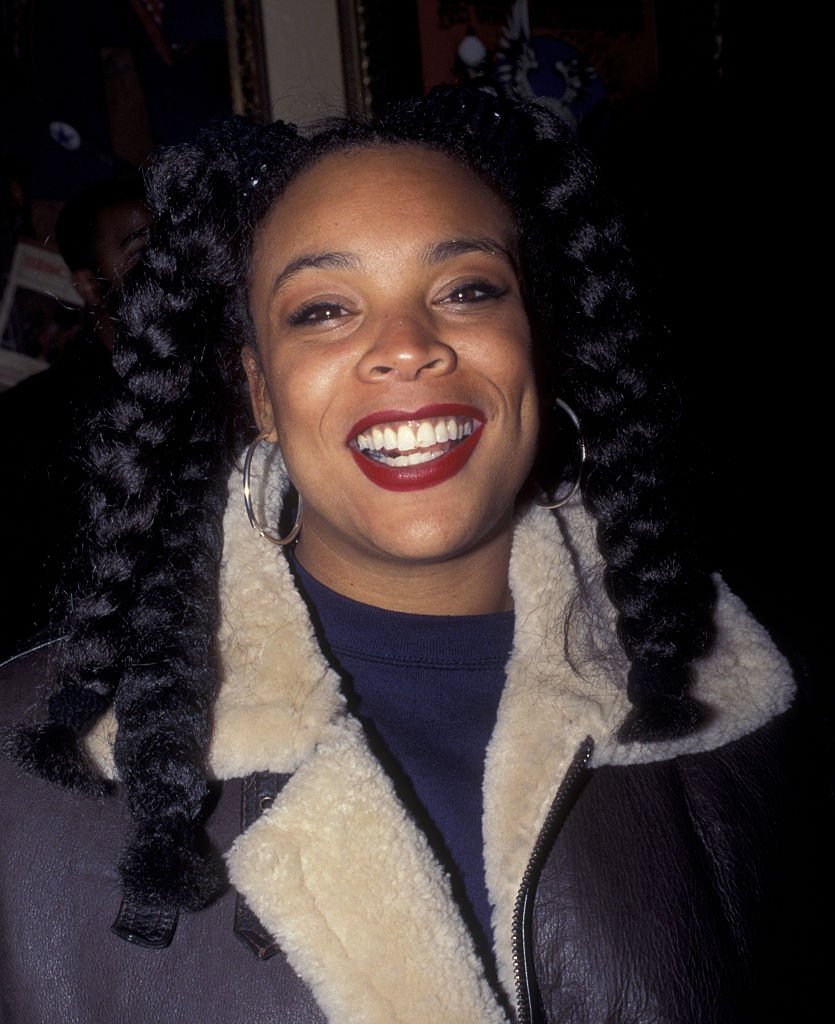 Williams, that already stood out in 6th grade for being a big girl, was quite the opposite in terms of academic performance. She did, however, participate in several extra-curricular activities like the Girls Scout, playing clarinet in a marching band, and swimming for the high school's team. She graduated in 1986 with a degree in communications and a minor in journalism.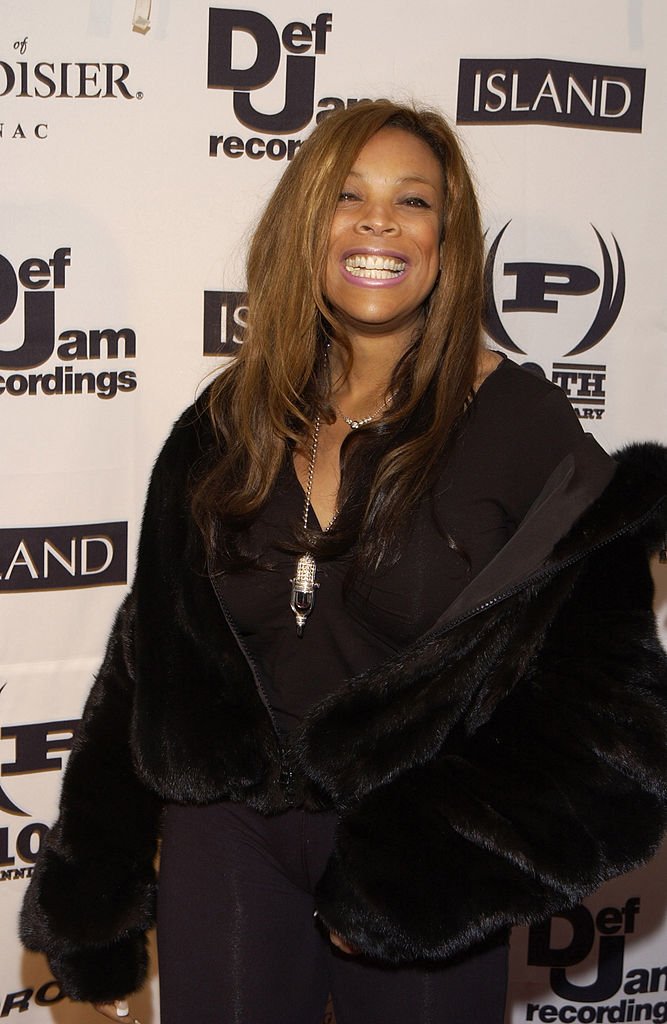 ---
Early beginnings
Her first steps into broadcasting started while still attending college. She started hosting her own urban music show on the school's radio and ended up becoming an intern on Kiss 108 for DJ Matt Seigel. Her passion led her to get regularly on a train to New York City to listen to her favorite celebrities on a portable radio.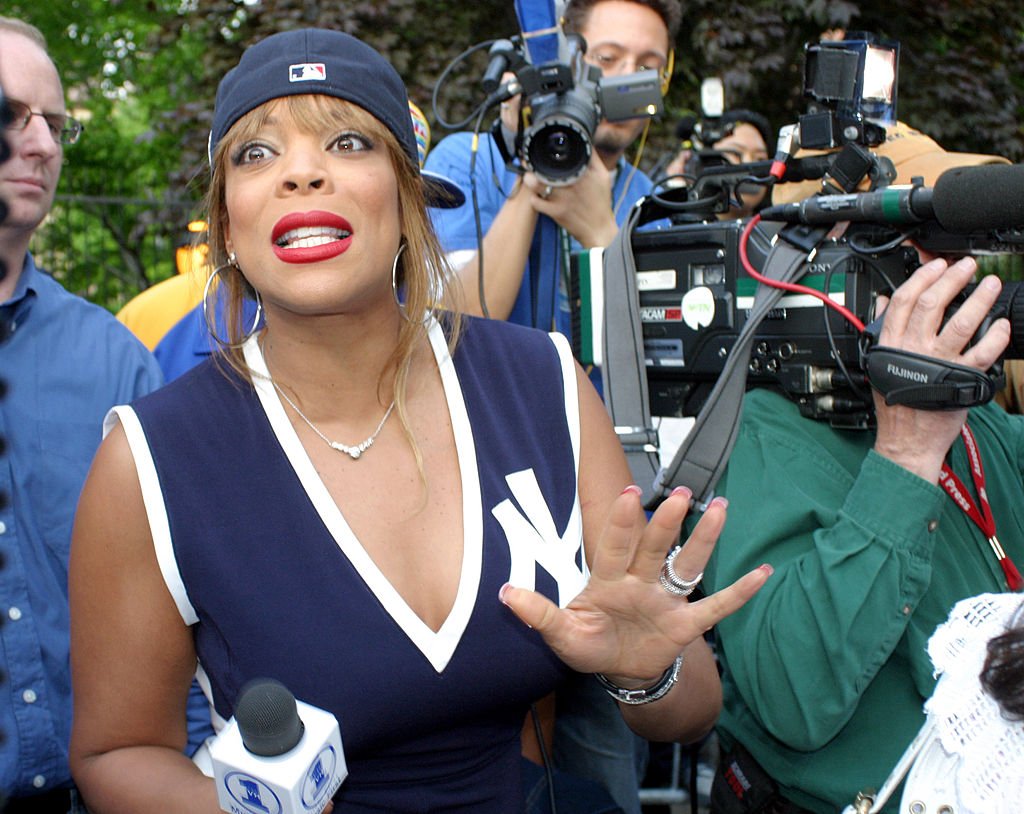 After college, Williams pursued her dream of becoming a radio professional. She landed her first job on a radio station in St. Croix, the Virgin Islands, where she hosted a show about hip hop and R&B for $3.25 an hour. It's no surprise that she stayed there for only 1 year before moving on.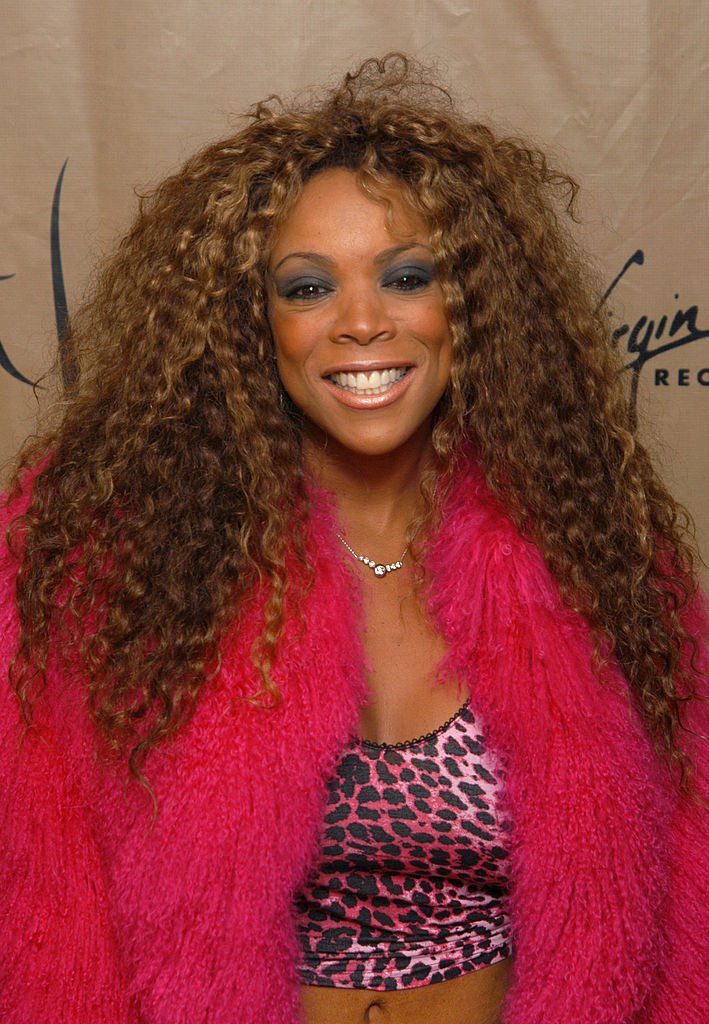 ---
Creating her style
She went on to host an overnight shift at New York's WRKS that soon hired her full-time. Later she moved to the hip hop "Hot 97" station. She eventually got fired from Hot 97 in 1998, allegedly for not sticking to the radio's guidelines and being too "Wendy".
She then moved to Philadelphia for three years, before coming back to New York to work at WBLS. She started hosting her own show "The Wendy Williams Experience", which had her doing more than just spinning records. The show went deep into her personal life, her struggles, plastic surgeries, and difficulty to become a mother, among others.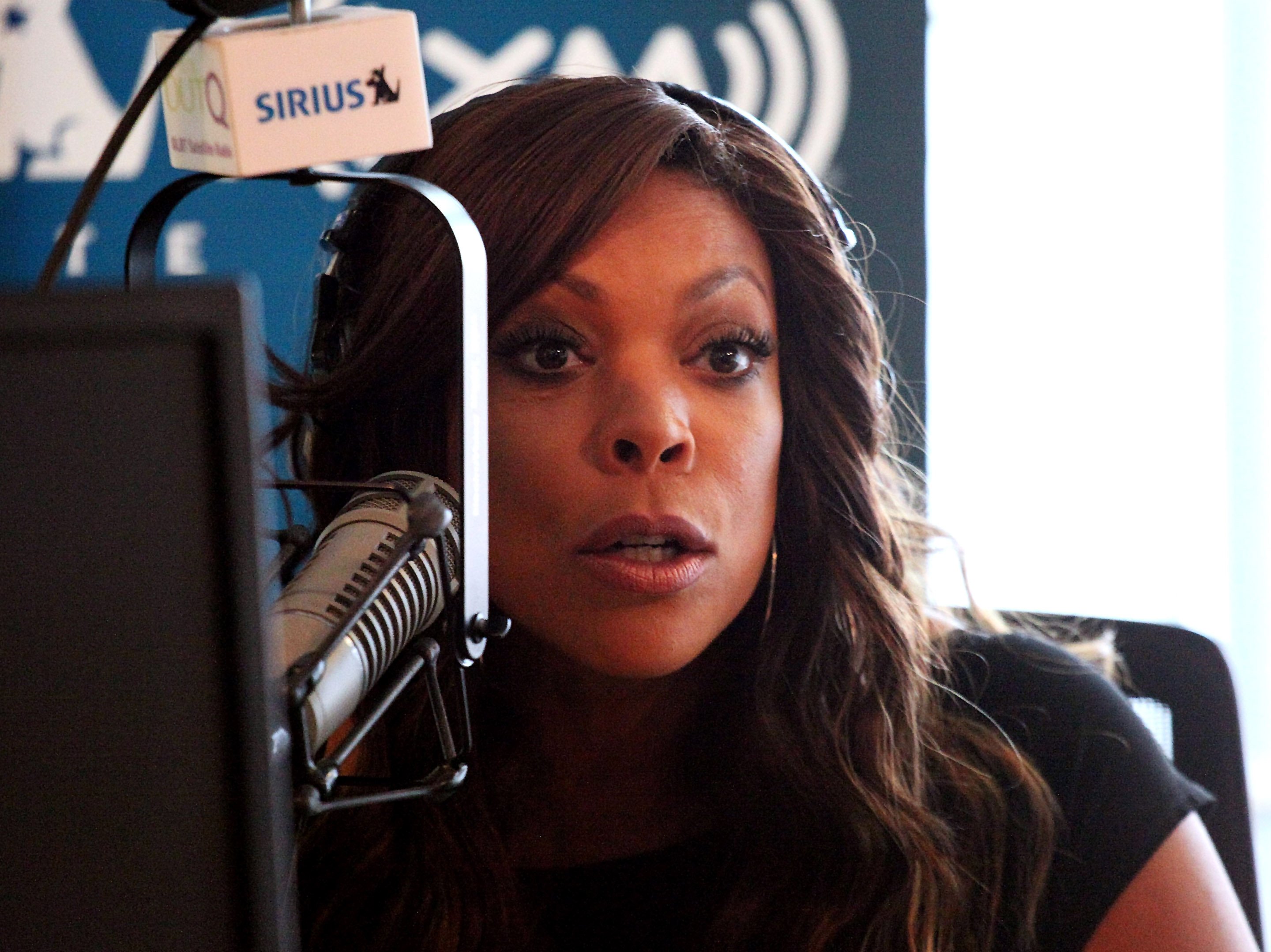 ---
Becoming the "Queen of All Media"
There was no doubt that Wendy was getting bigger and bigger, and her ratings of around 12 million as well as the 1993 Billboard Award for "Best On-Air Radio Personality" proved it. On her show, she would offer tough advice to callers but also give a hard time to her celebrity guests.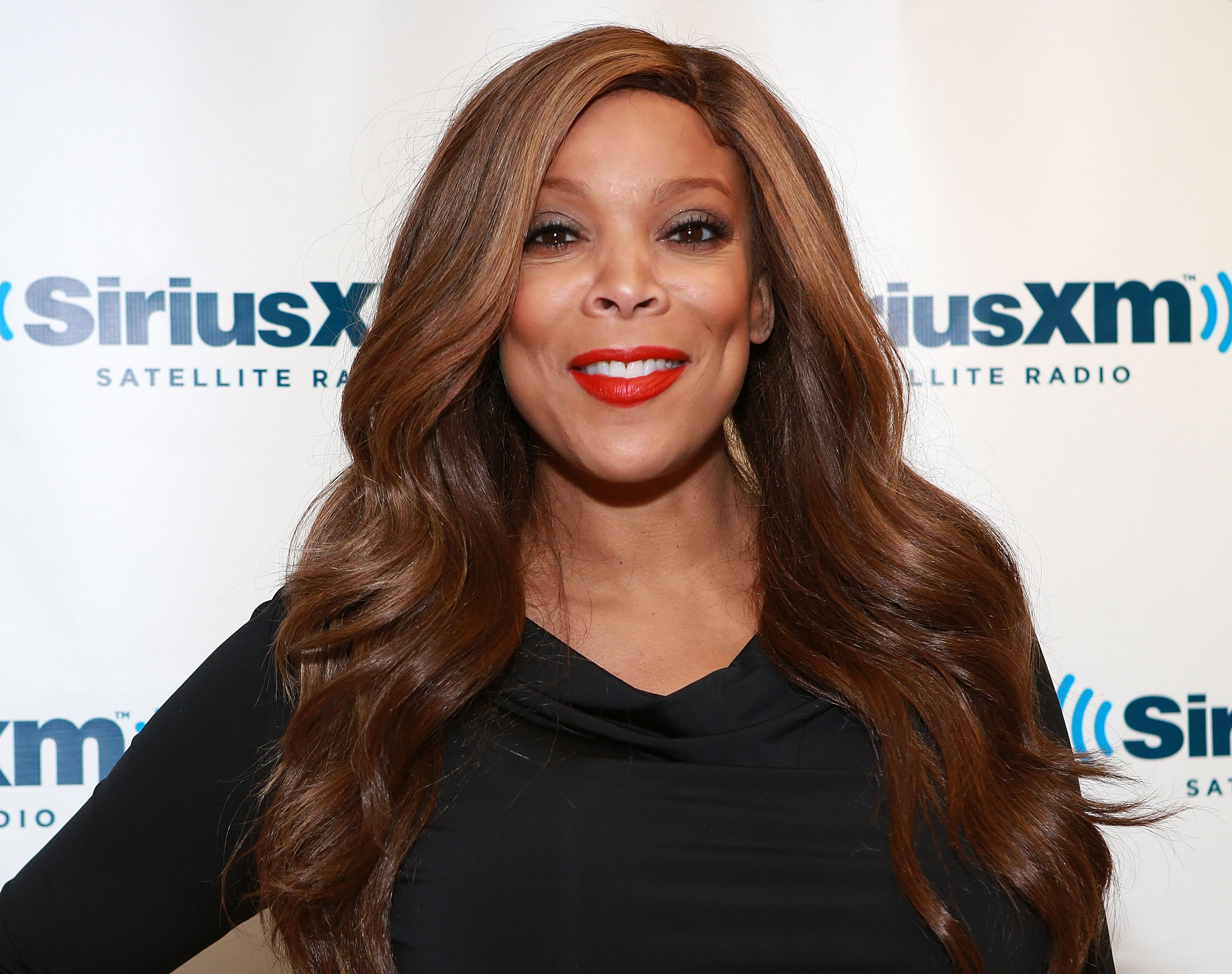 ---
Not a celebrities' favorite
One of her most famous interviews to date happened in 2003 with Whitney Houston. Although Houston thought she was there to promote her new album, Williams gave her no break by asking her tough and straight-to-the-point questions about her rumored drug addiction, and her ex-husband. Things got intense between the two women but they later patched up.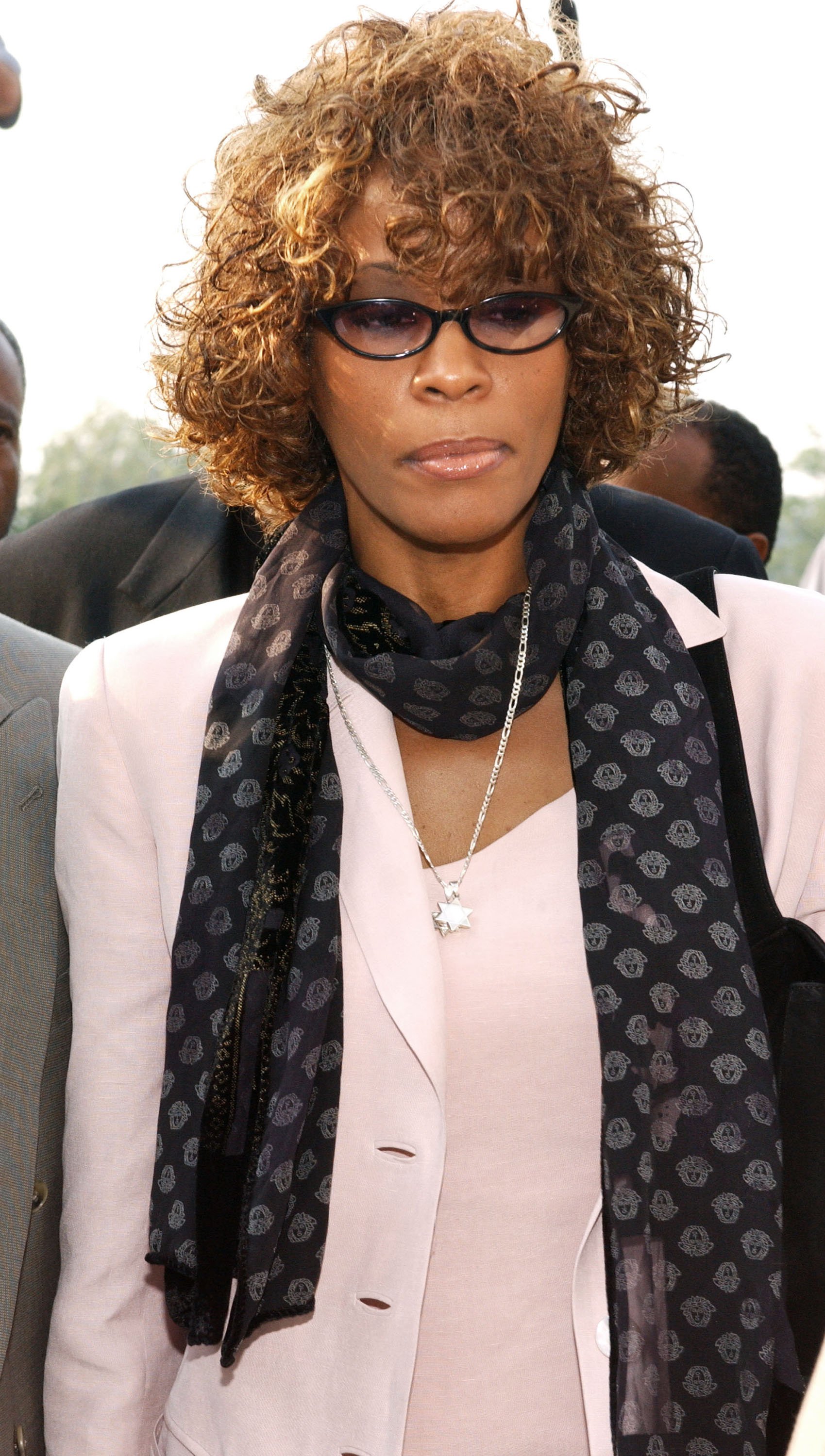 Whitney Houston wasn't the only one getting crossed at Williams. The radio host has said that she suspected Puff Daddy had some influence on getting her fired back in 1998 from "Hot 97". But he wasn't the only one showing less than love for Williams, as reportedly, Bill Cosby also tried to get her fired in the past.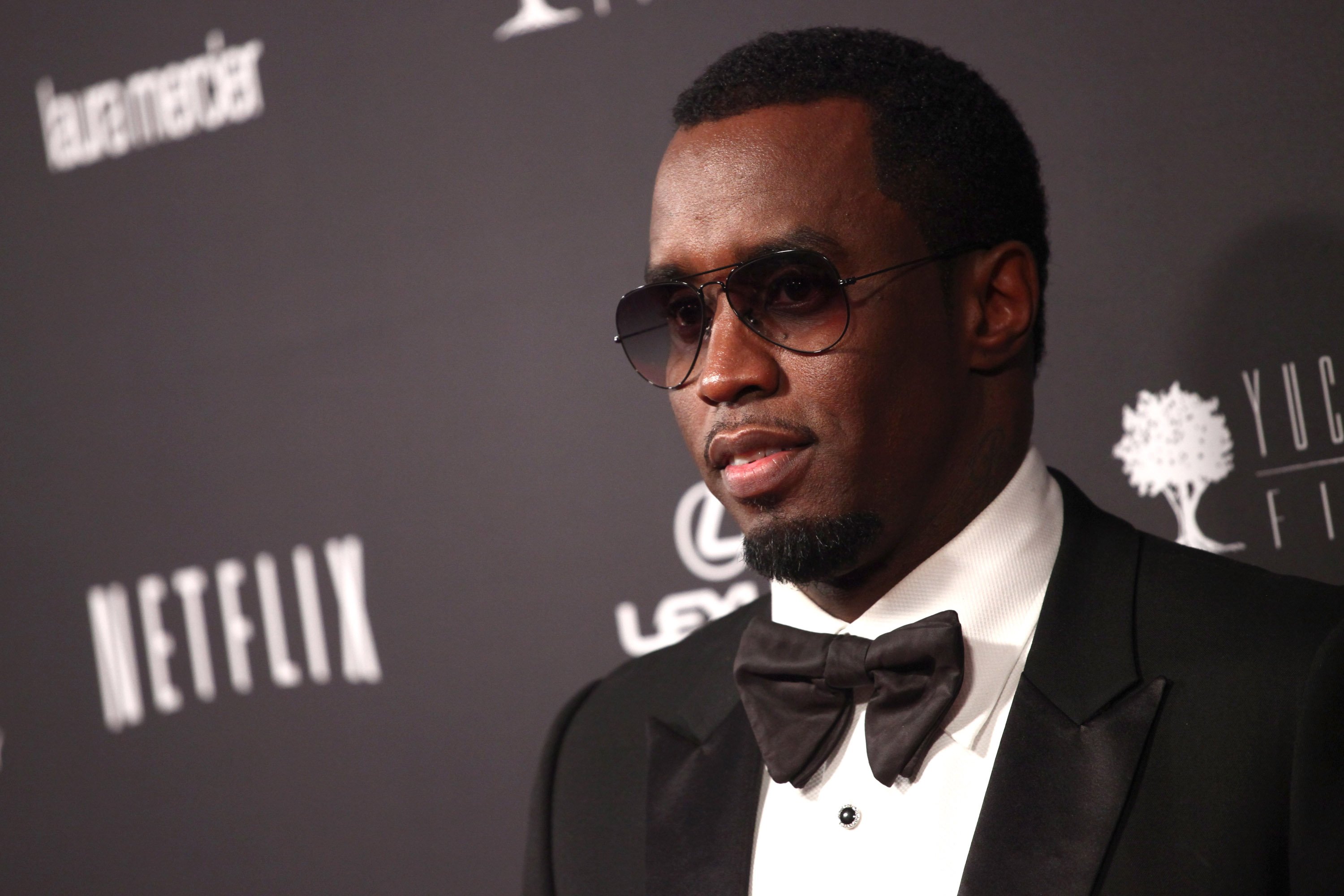 ---
Expanding her horizons
Williams didn't want to just stick to the radio, so she eventually started expanding her talents by writing two autobiographical New York Times best-sellers as well as some novels, and giving her first steps in the small screen. She started by hosting her own show on VH1 and in 2007 she began contributing with celebrity gossip on NBC's "Today Show".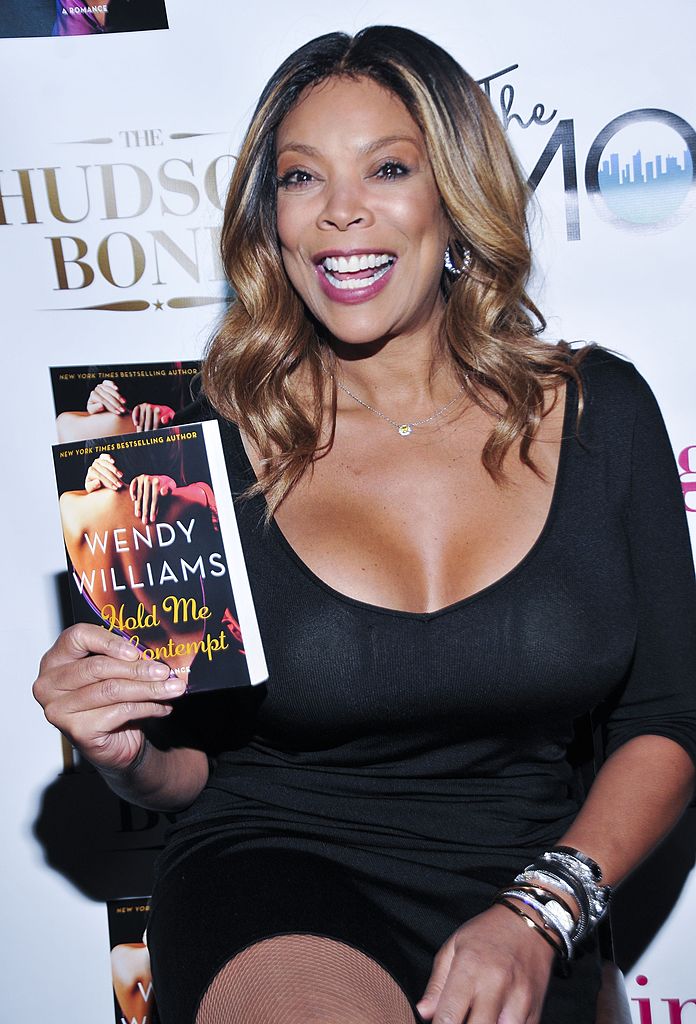 A year later, in 2008, she started hosting a trial run of the TV show "The Wendy Williams Show" on BET. The ratings proved that it had the potential to become a hit and on July 13, 2009, she officially debuted her new show, which, just like the radio show, included celebrity gossip, interviews, and advice to her audience.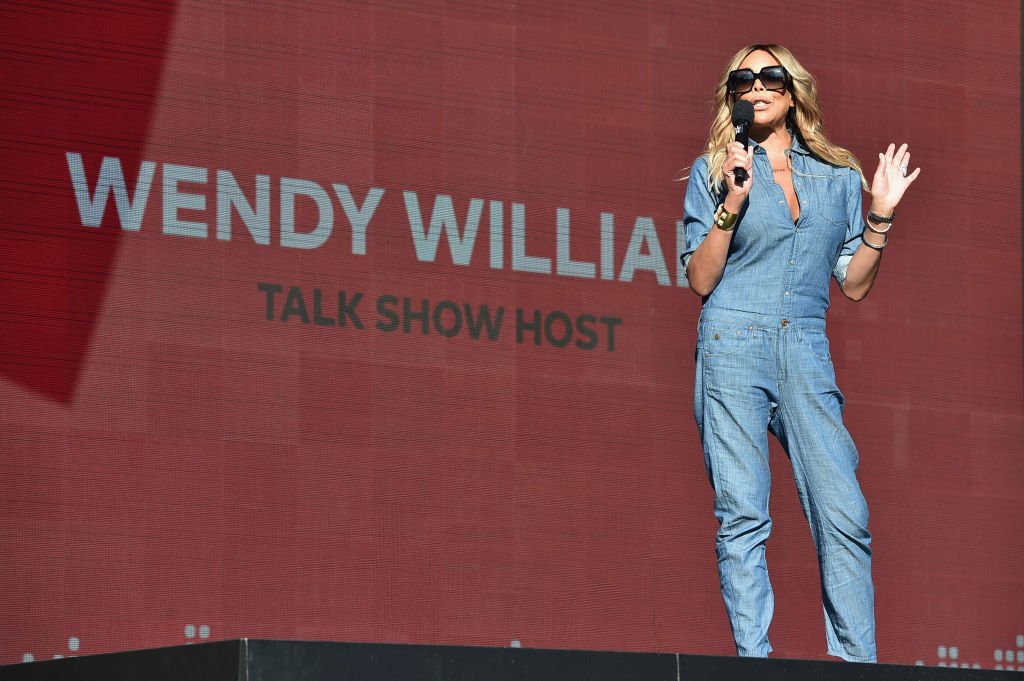 ---
Giving up on the radio and becoming TV royalty
A few weeks after the show debuted, Williams announced that she was retiring from Radio as she wanted to focus entirely on her new TV show, around the same time she was inducted into the National Radio Hall of Fame. Williams went on to receive multiple Daytime Emmy nominations for Outstanding Entertainment Talk Show Host and Outstanding Talk Show/Entertainment.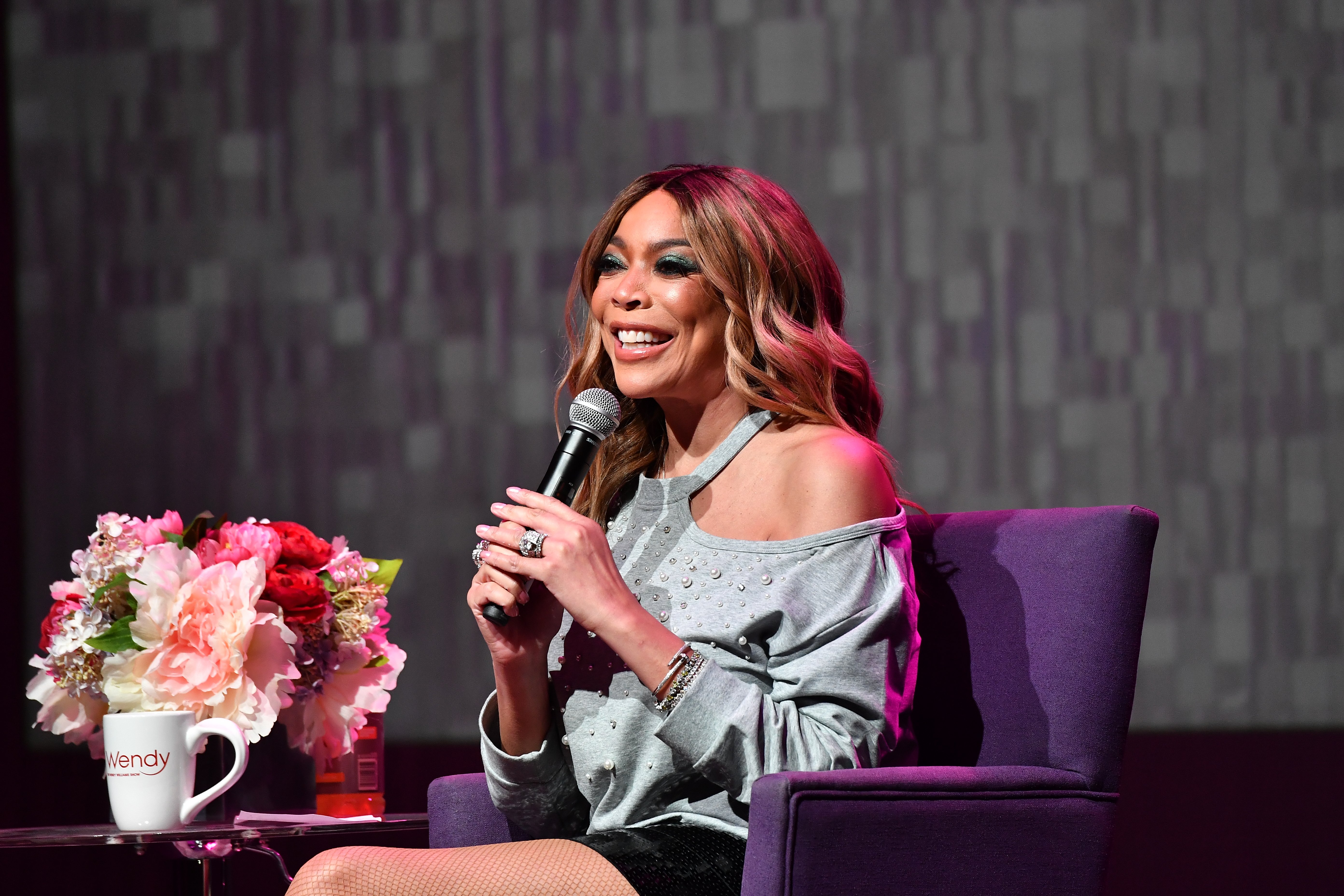 In 2019 "The Wendy Williams Show" got renewed which means it has now entered its 11th season. It has managed to continuously hold the first or second position in the rating chart. It became the only show to regularly beat Ellen DeGeneres, that massive cultural phenomenon, in the ratings as the #1 female-hosted daytime TV show.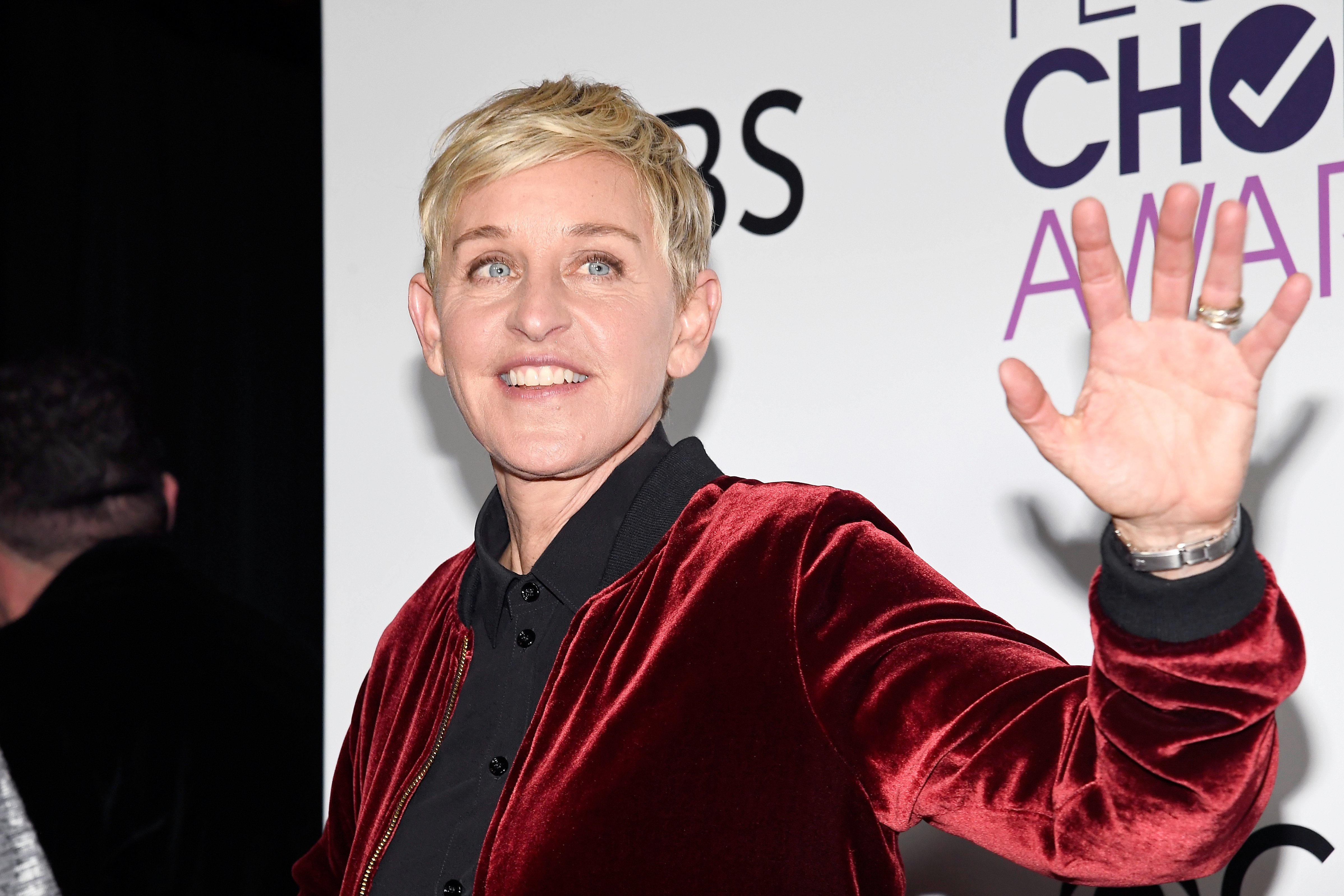 ---
Her personal battles
Finding love... and a manager
After a short-lived first marriage to Bert Girigorie, which ended after only 5 months with Williams putting his possessions in two moving vans and changing her lock, in November 1997 she married her second husband, Kevin Hunter. The couple had met back in 1994 on an ice ring and ended up dating for 3 years.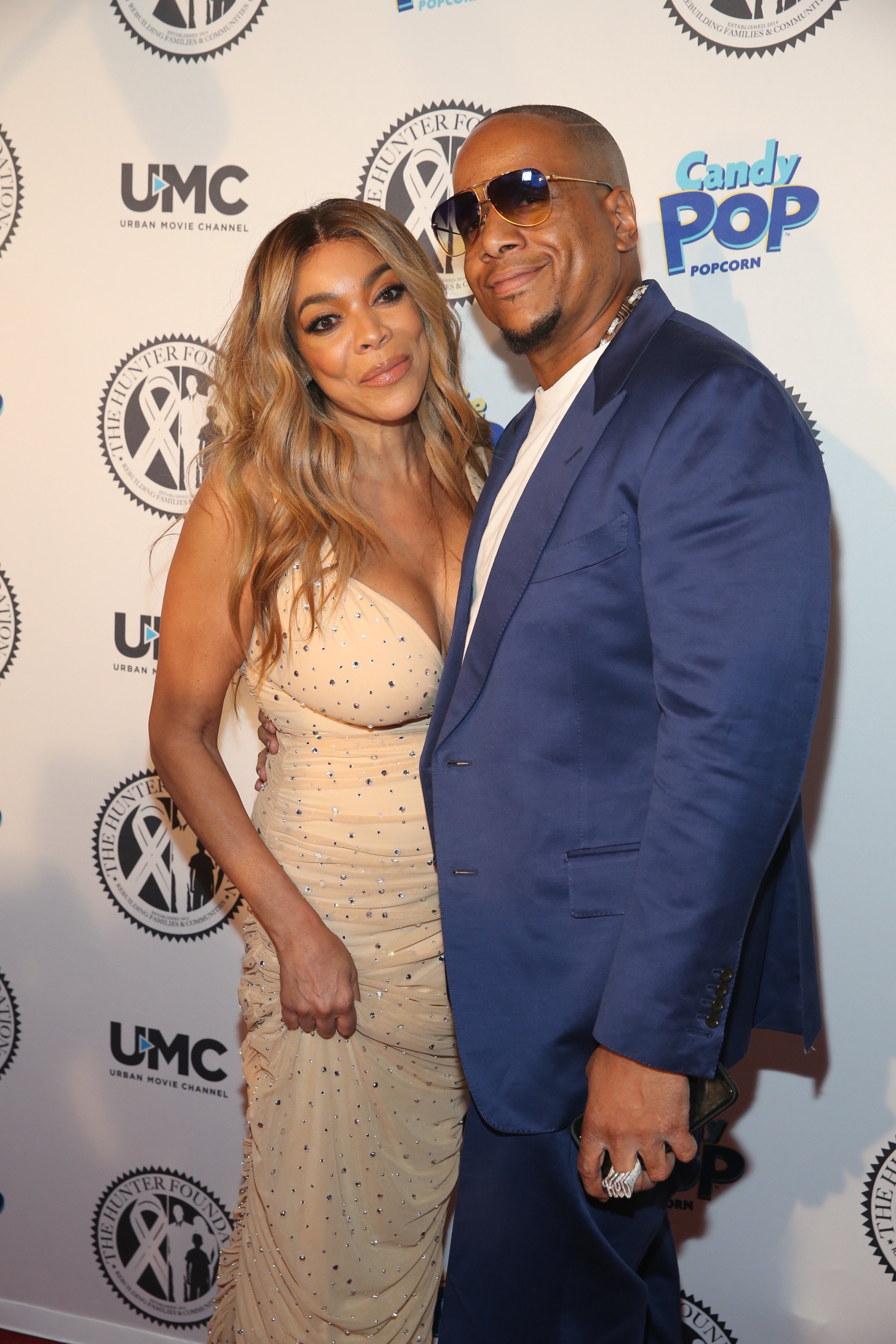 Although being in very different professional stages - Hunter was working at the time as a hair salon owner and a party promoter - they shared a similar level of ambition, which soon led him to become Wendy William's manager. Considering how far she's come, he must have done a good job at it.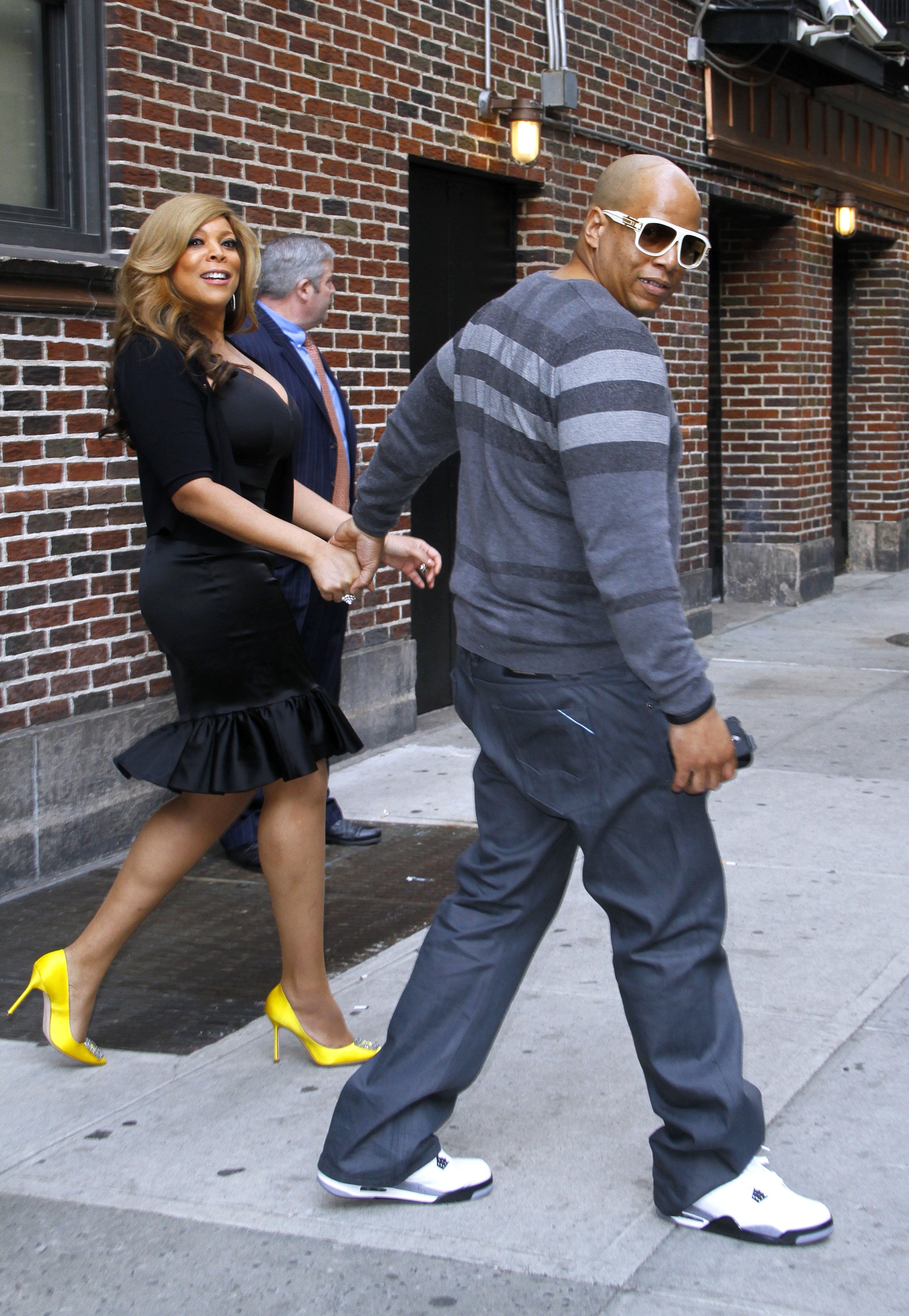 ---
Fulfilling a dream
Throughout the years, Wendy had been open with her audience about almost everything in her life: from drug abuse to her health condition (she suffers from hyperthyroidism and Grave's disease), to her desire to become a mother. And she's also been honest about her battle with infertility. After 2 miscarriages, Williams was falling into despair.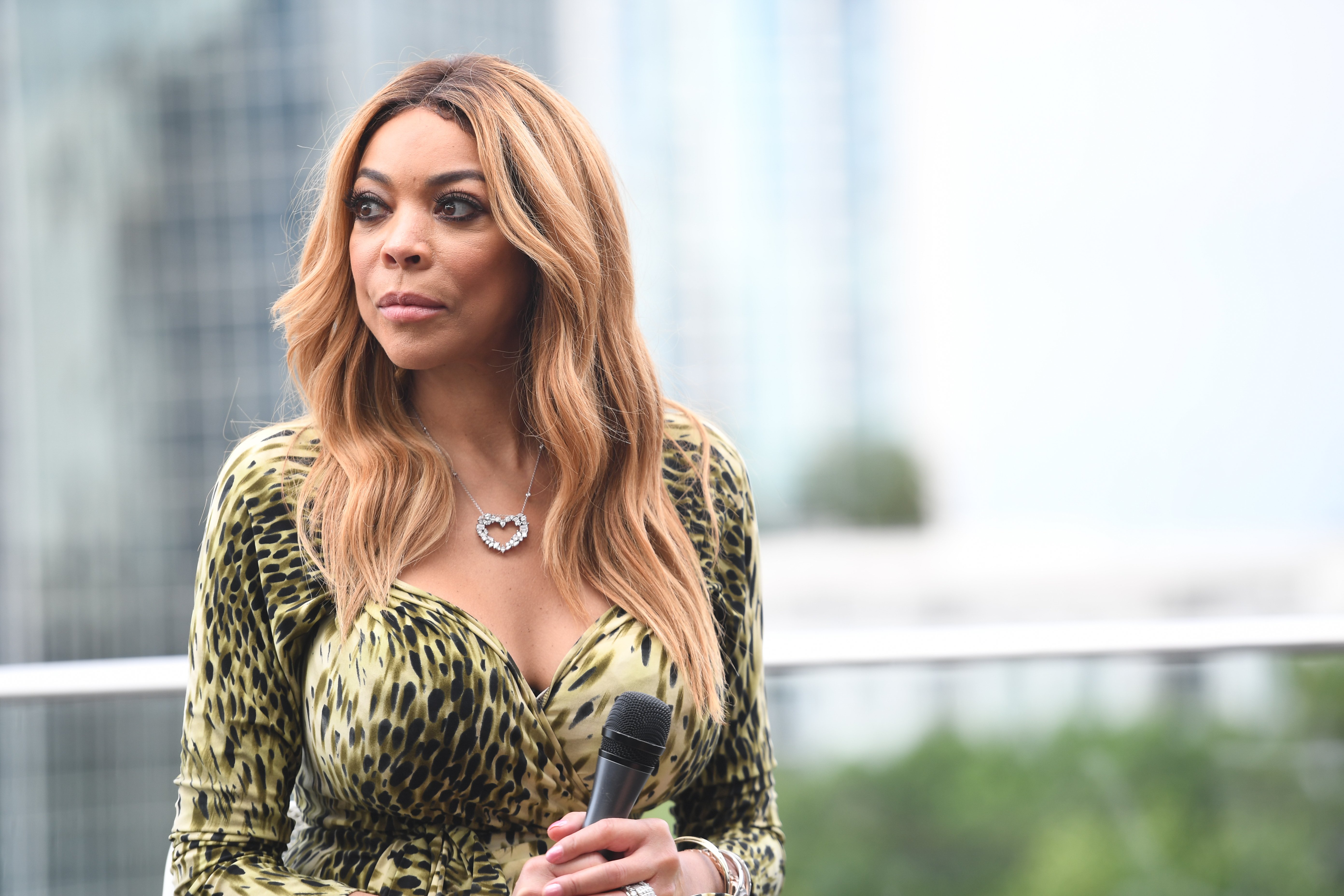 But finally, in 2000, she shared the good news with her fans: she was going to become a mother at last. That same year, her first and only son, Kevin Hunter Jr., was born. Kevin, now 19 and all grown-up, is a spitting image of his mother. They are known to have a great relationship.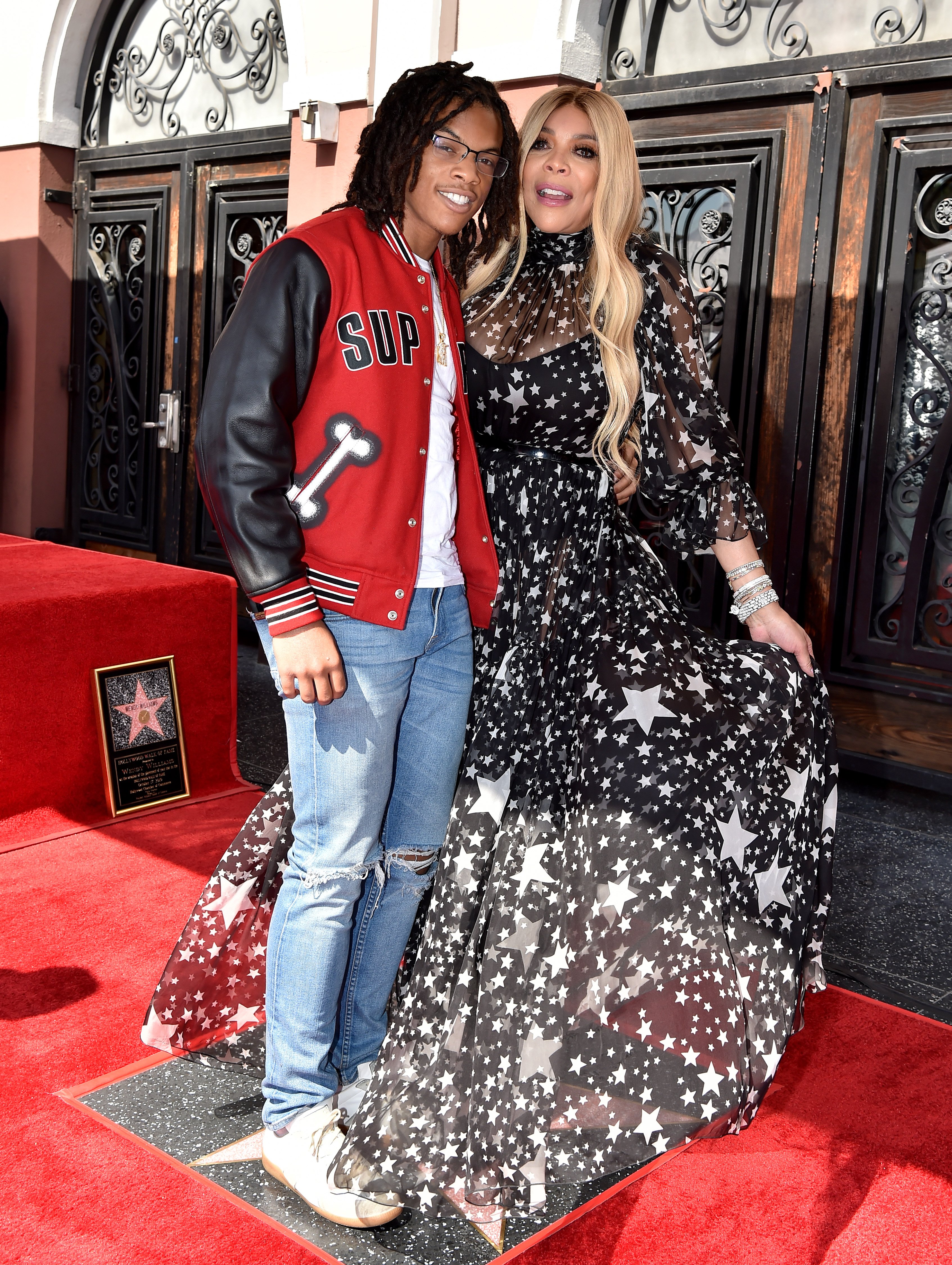 ---
Rumors of infidelity
About a month after their son was born, Williams and Hunter's marriage began deteriorating. The former radio DJ discovered for the first time that he was cheating on her. The cheating didn't stop, despite Williams' forgiving him. In 2007 and 2017 rumors about his continued infidelity went public, but Williams still remained married to Hunter.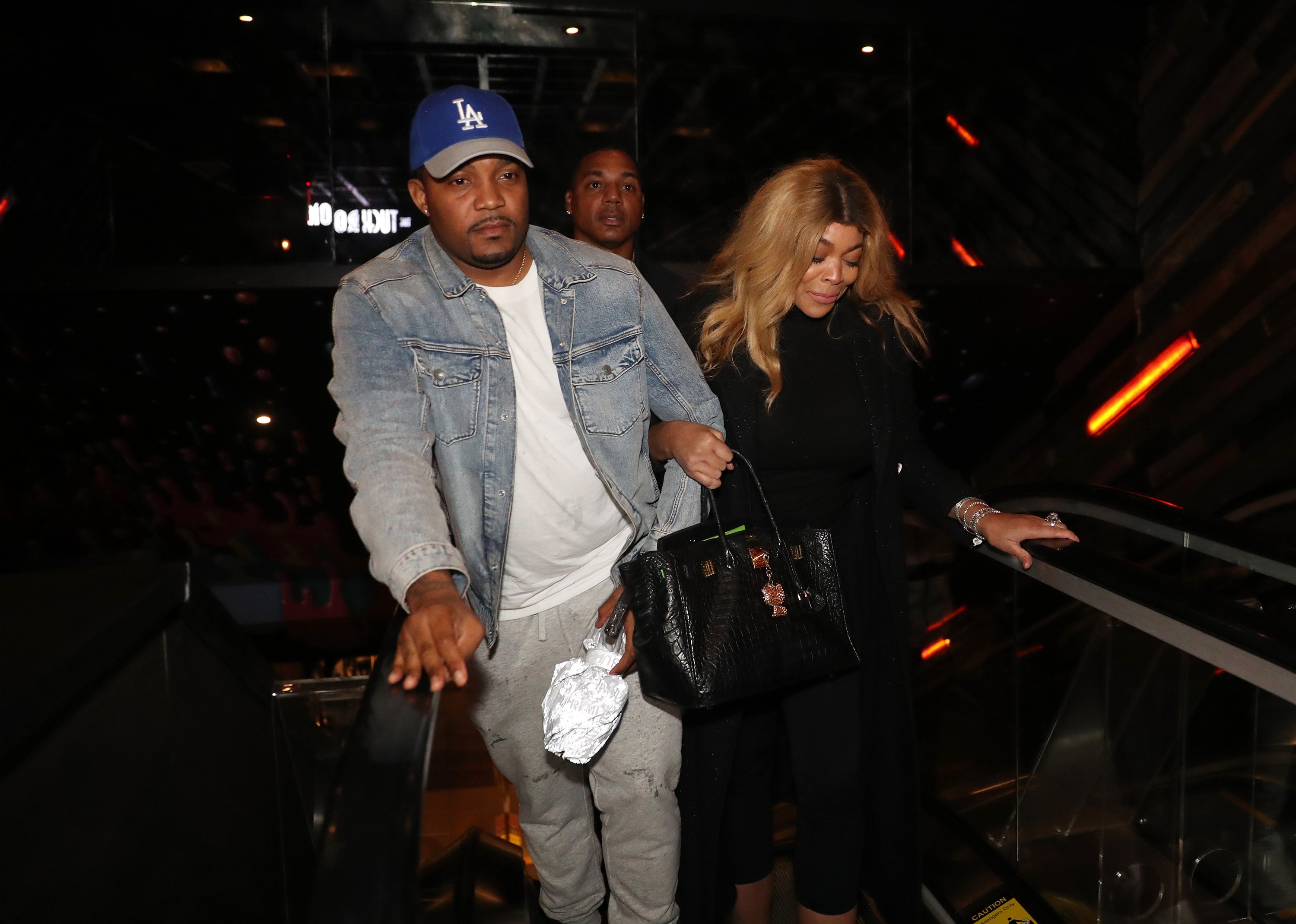 In 2019 the TV host allegedly confirmed, through a PI, that Hunter not only was on a long-term relationship with another woman but that he had also gotten her pregnant. Williams announced her divorce on her show, and also that she had recently spent some time in a rehab facility because of her substance addiction.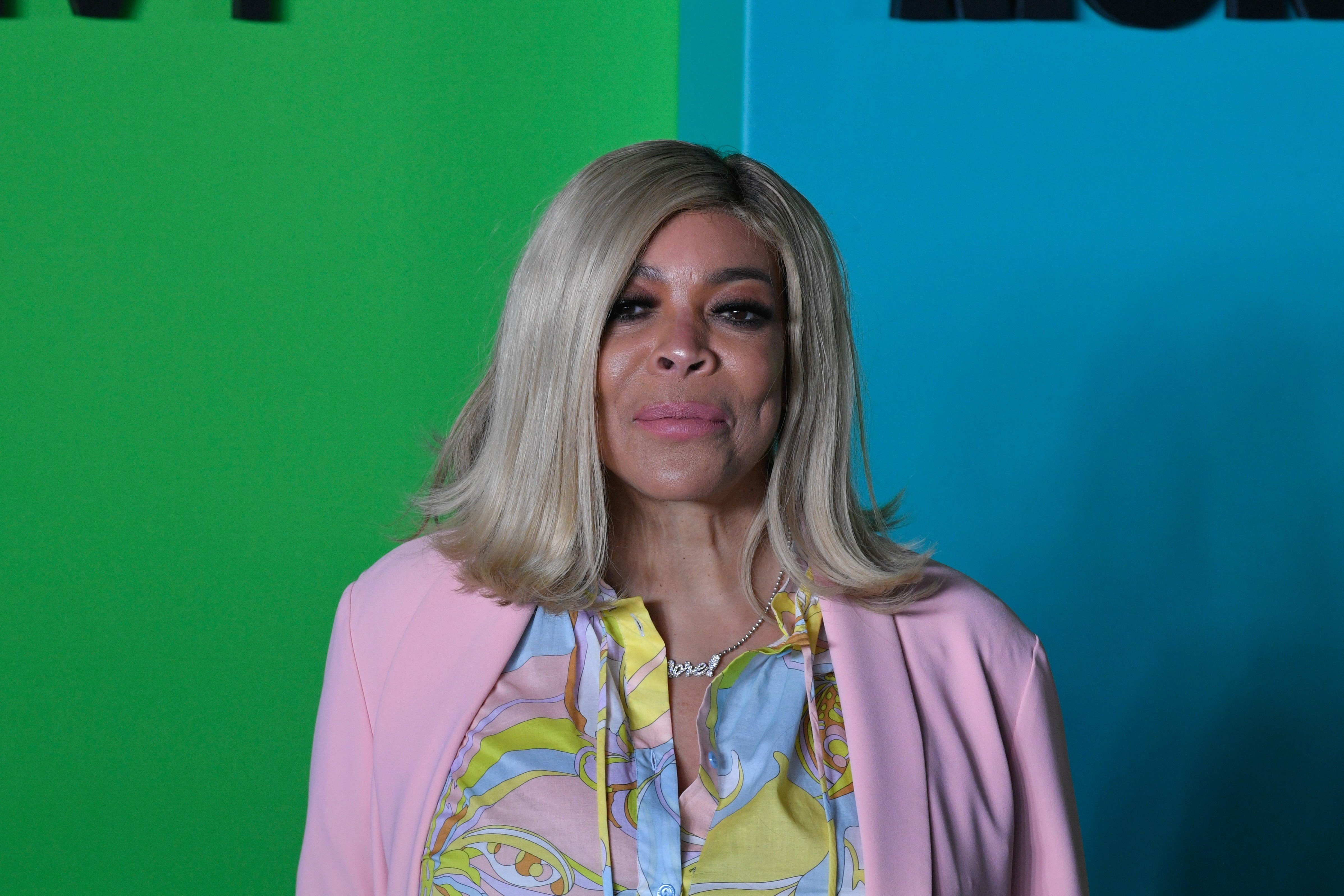 ---
The end of a 20-year marriage
The divorce has certainly been a hard blow not only on Wendy but also on her son. Although reportedly maintaining a good relationship with his father throughout his life, her son Kevin Hunter Jr. made the news in May 2019 by being arrested (and soon released) after finding out what happened between his parents.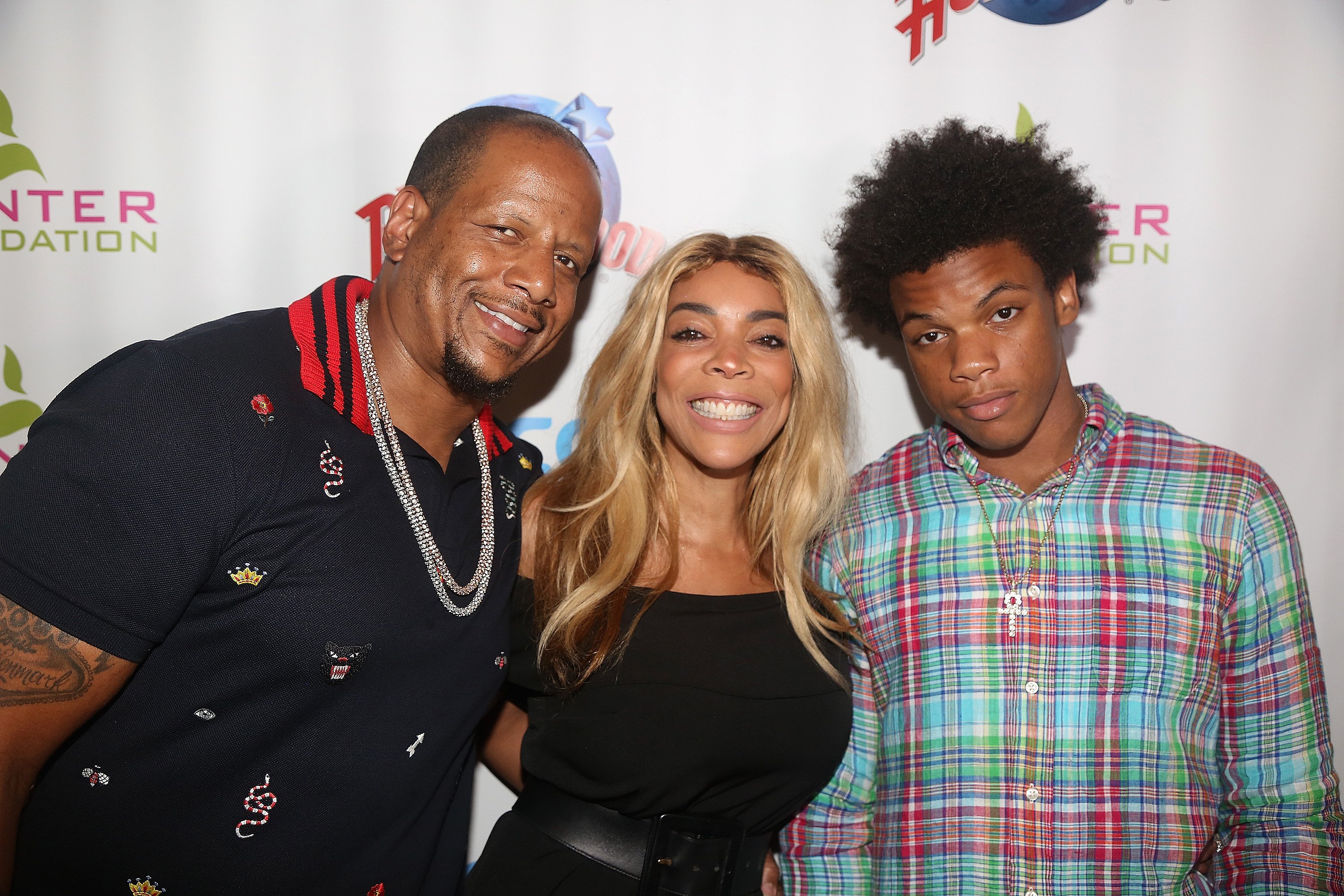 ---
Picking up the pieces
Despite all that she was going through, Williams has managed to get on with her life, putting on a happy face for her viewers, appearing on other shows, and even going out on a few dates, as she herself revealed. She has also admitted that she plans to get married again.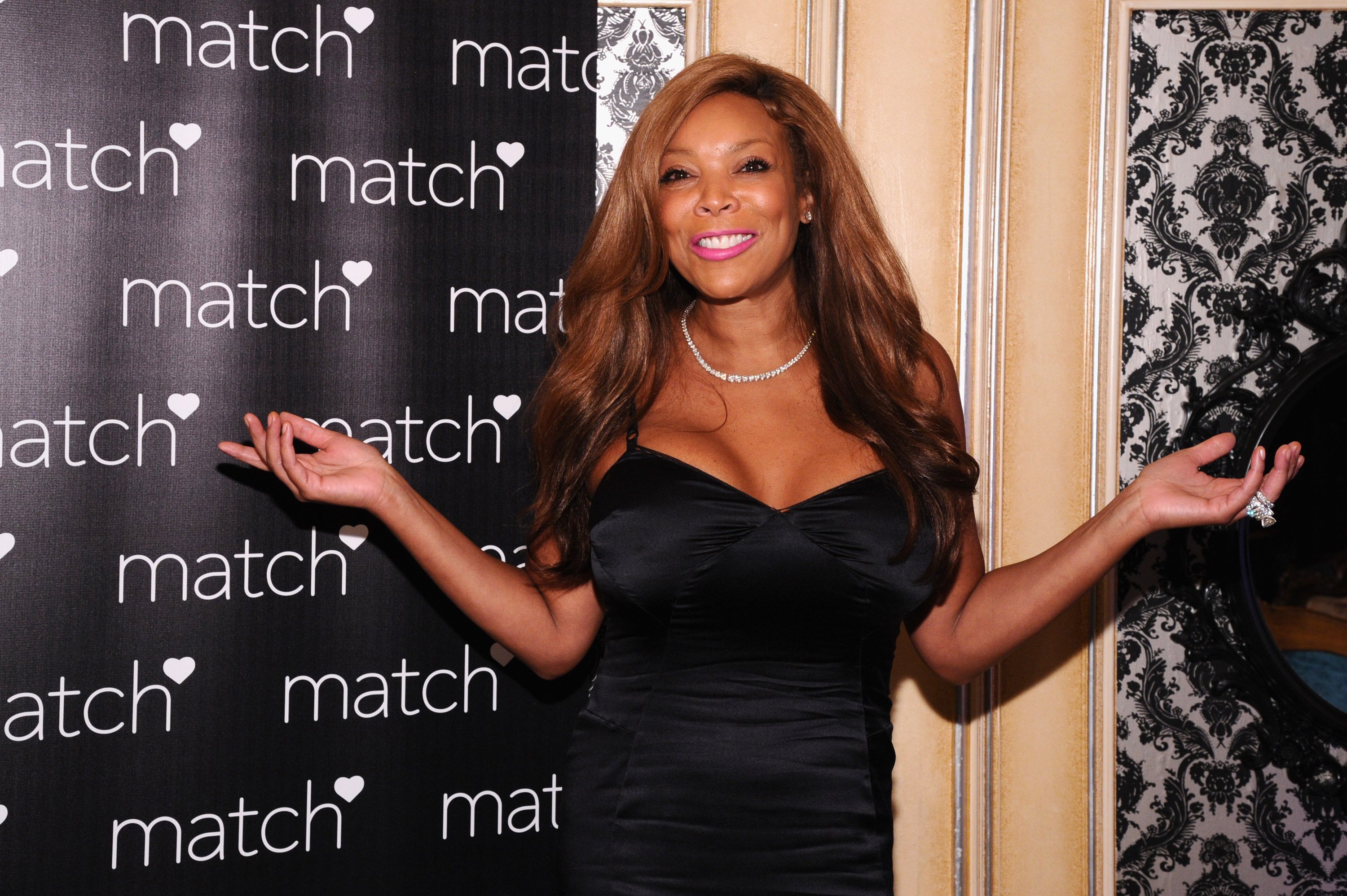 "The elephant in the room is that I've been having a very, very tough year but, slowly but surely, I'm climbing out of the pit," she has recently said. "If you don't believe in yourself who will believe in you? Sometimes life is a very lonely path and you've got to make some hard decisions."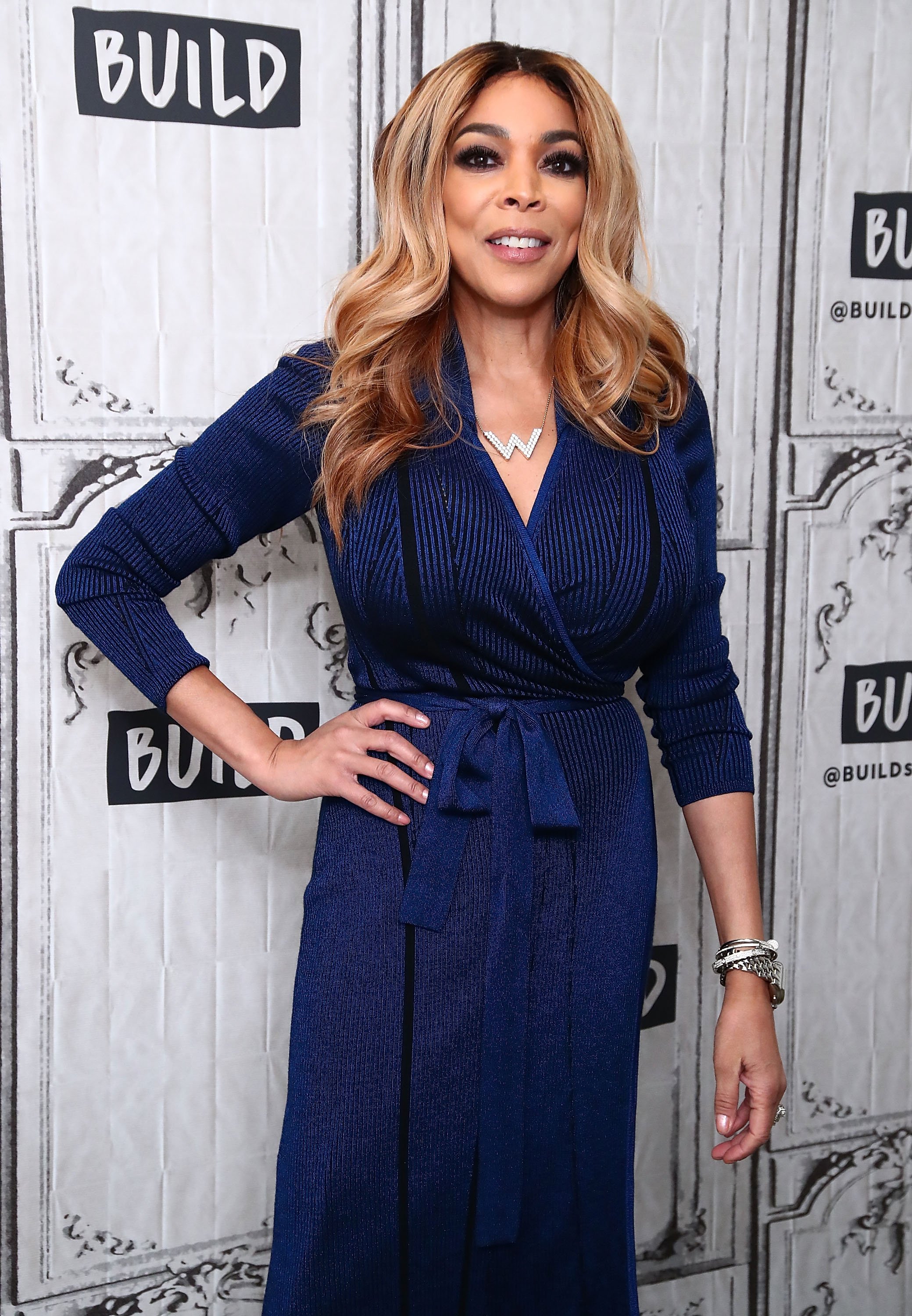 ---
Her son, her best friend
Williams is not regularly seen in public with her son but when they showed up together in 2019, at her Hollywood Walk of Fame Ceremony in Los Angeles, she couldn't help expressing how much love she had for him, and to talk about the support her son had given her throughout the years, always having her back.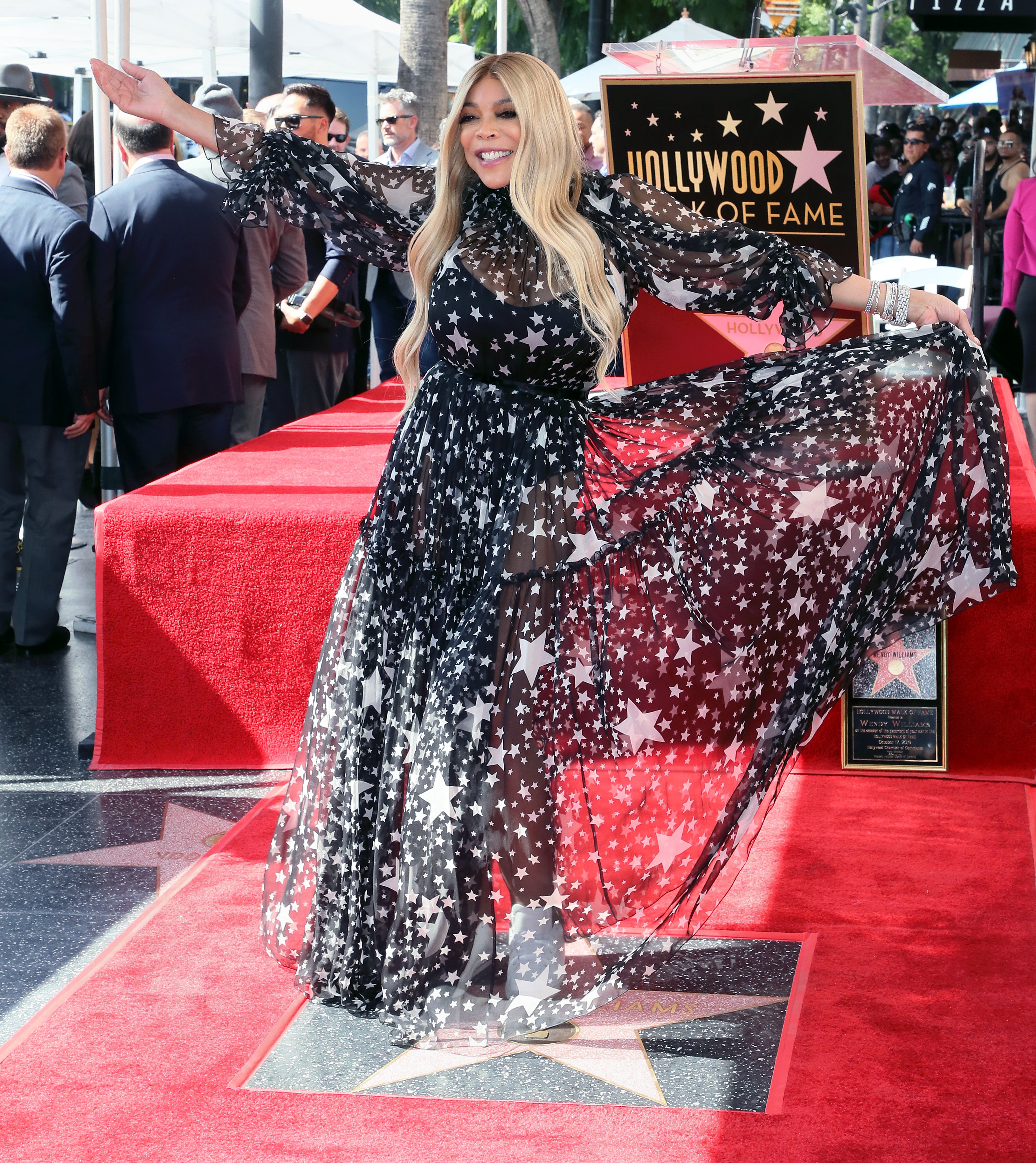 "He's always encouraged me to keep it going," Wendy said to the press at the ceremony. "And never asks me to pull back from anything that I say or that I wear or anything like that. He's always been very encouraging."
Wendy Williams's life sure has been as full and open as her own personality. Are you a fan of the talk show host? What were you most surprised to learn about her life? Let us know all about it in the comments section and don't forget to share the article with your friends! Stay tuned for more.
Sources: 
The Talk
,
Good Housekeeping
,
People