Sharon Osbourne: Meet Not Very Well Known Side Of the Legendary Woman
Talent manager, reality tv star, talk show host, entrepreneur, wife, and mother. These just a few of the roles that we've been lucky enough to see Sharon Osbourne in. Like her rock star husband, Ozzy, Sharon is a legend in her own right. Despite how often we might see her on tv these days, much of her life is still shrouded.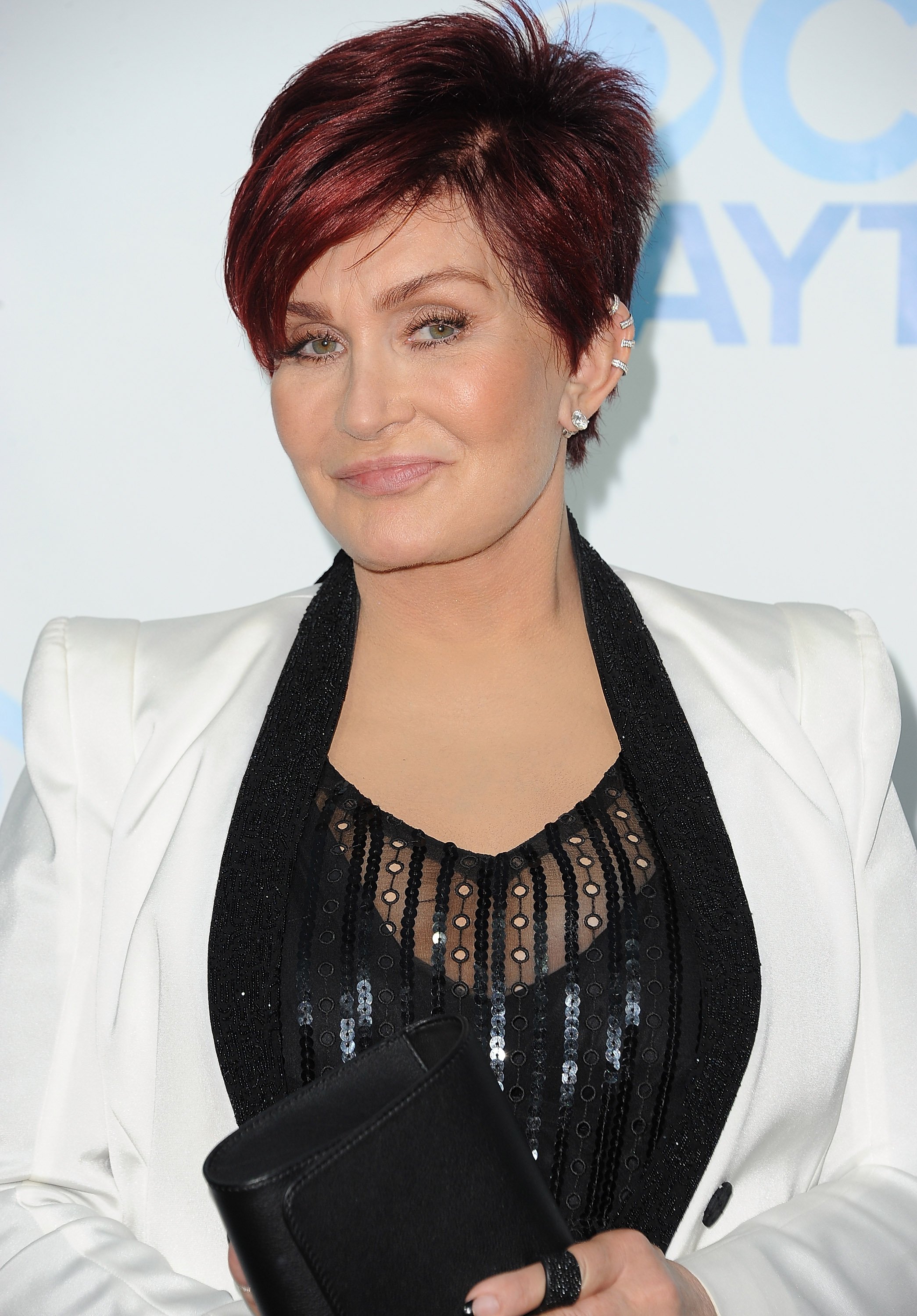 From her life before Ozzy to the inner workings of her family life, we've decided to take a quick dive into the life of this amazing television personality. What we've uncovered might surprise you. Nonetheless, Sharon has led an exciting life, and here's all you need to know about Mrs. Ozzy Osbourne herself.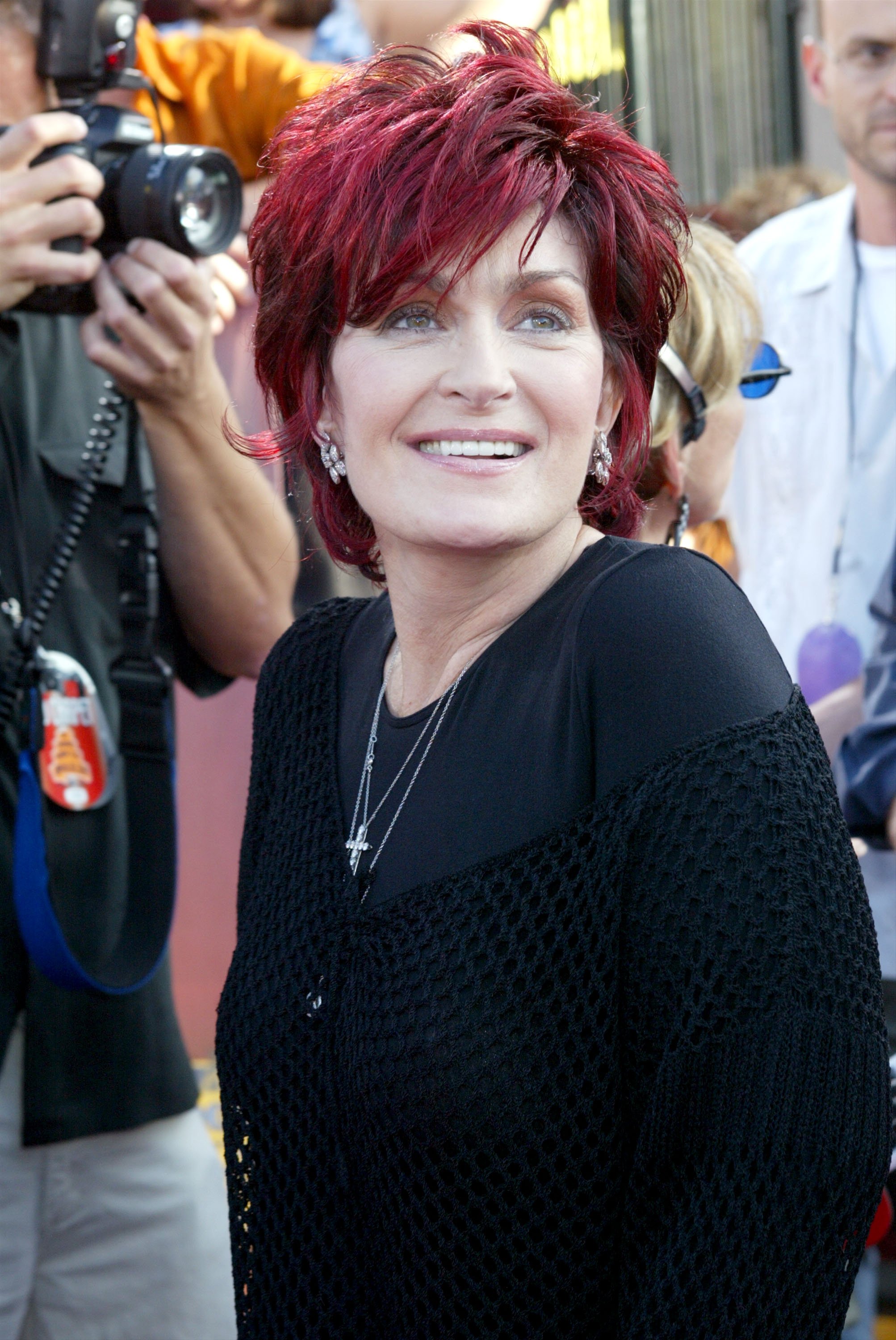 ---
HER ROCKSTAR HUSBAND
As far as rock n' roll icons go, Ozzy Osbourne is a living legend. Back when there was no Spotify and the only way you could listen to good music was by listening to the radio or buying your own vinyl record, Black Sabbath was a band that fueled people's imagination. Their almost 'satanic' look attracted a lot of attention.
Ozzy's crazy antics on and off the stage gave him a reputation of being an eccentric human being, to say the least. Outside their music, the man became a living legend after a particular incident on stage that involved a bat, which we won't get into too much detail. All I can say is: "oh that poor bat."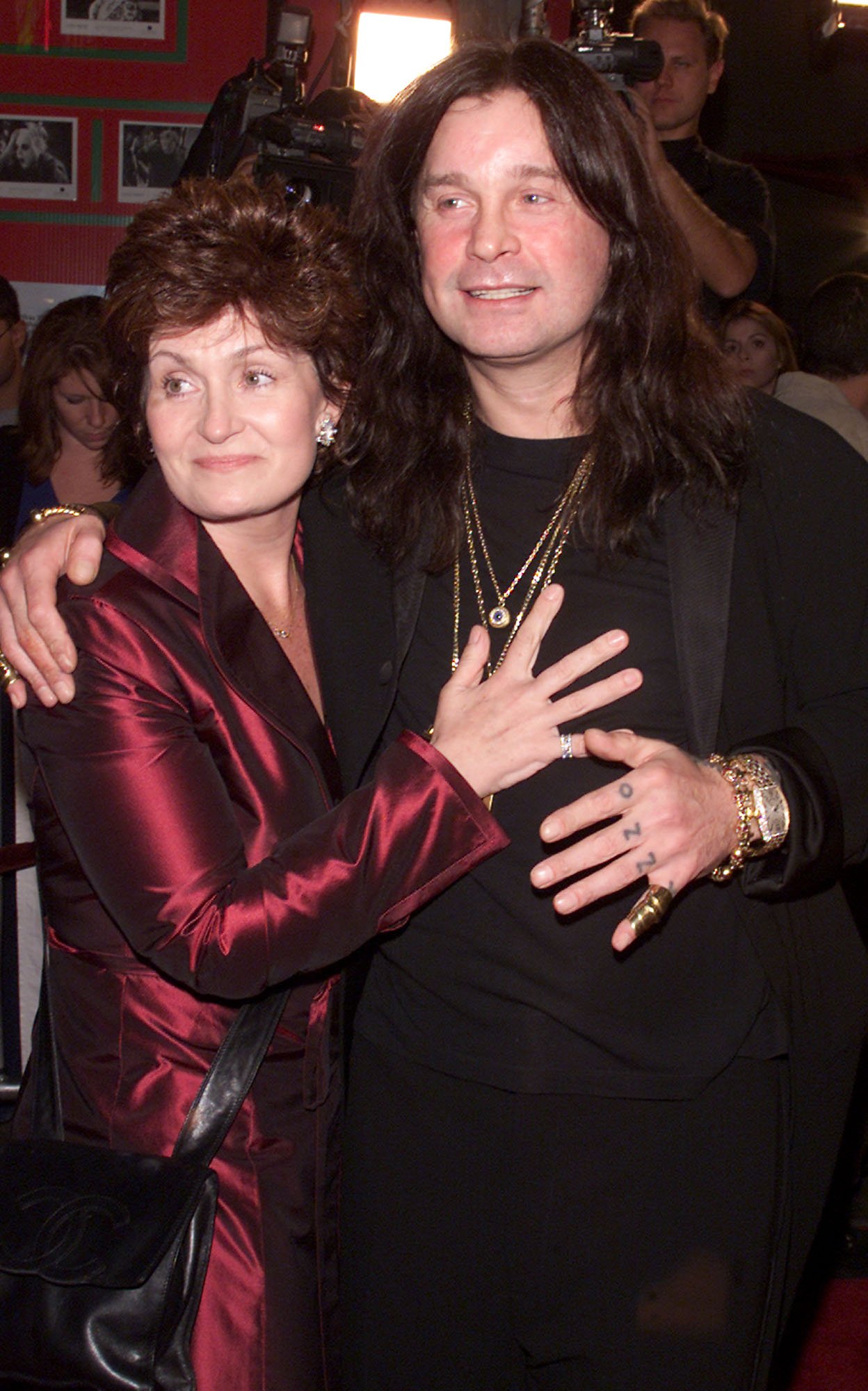 ---
THE MYTHICAL OSBOURNES 
At the height of reality tv's rise to mainstream media, MTV saught to capitalized on the mythical nature of Ozzy Osbourne's name. Hence, "The Osbournes", a reality tv show that showcased the day-to-day life of the notoriously difficult and controversial singer, his wife and kids was brought into existence and onto our tv screens.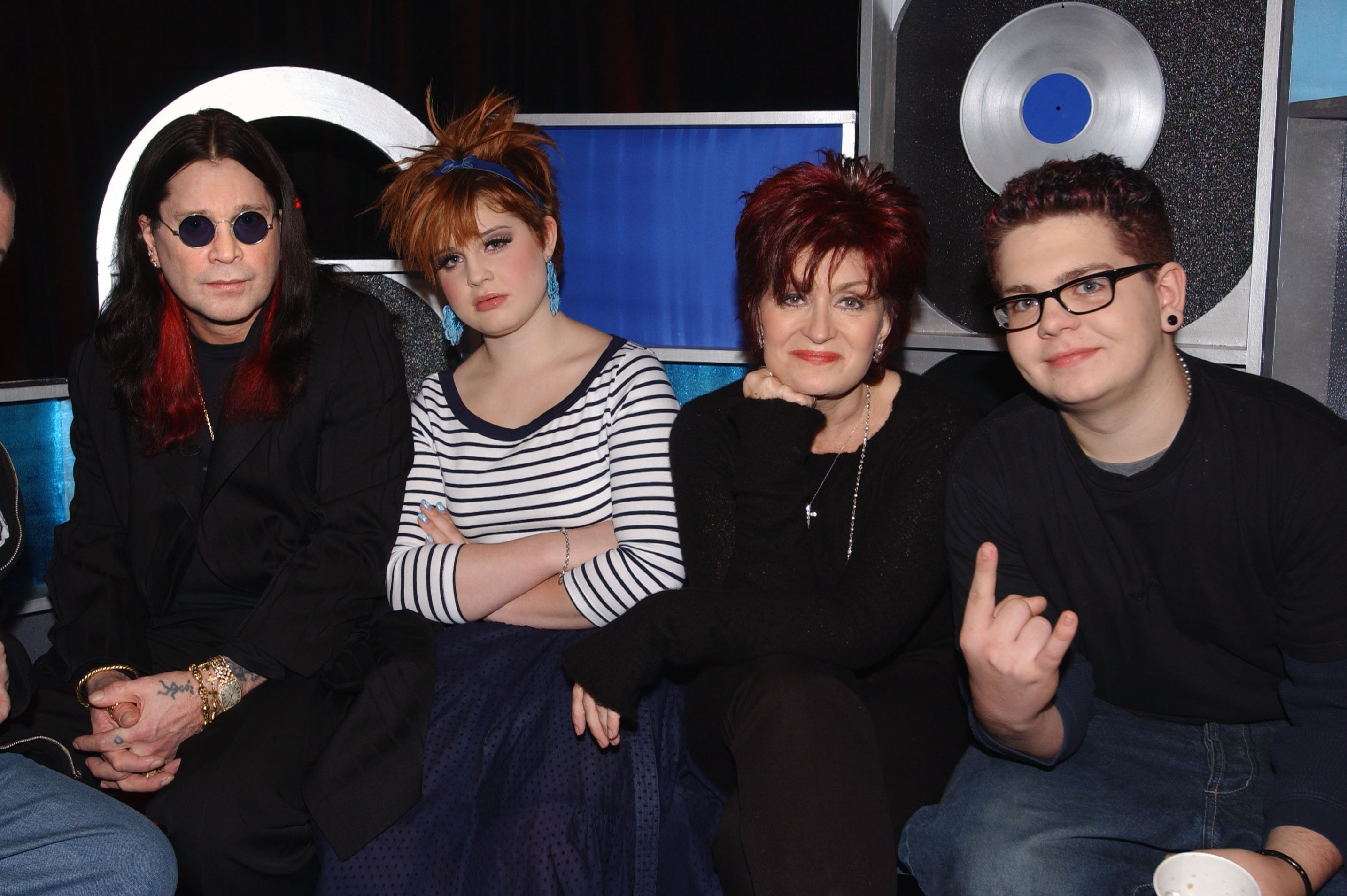 During its first of four seasons, the show was cited as the most-viewed series ever on MTV. It shot Ozzy, Sharon, their kids Kelly and Jack into television stardom. It pretty much made their careers outside of the music industry. Sharon is now a talk show co-host, and former judge of the "X-Factor."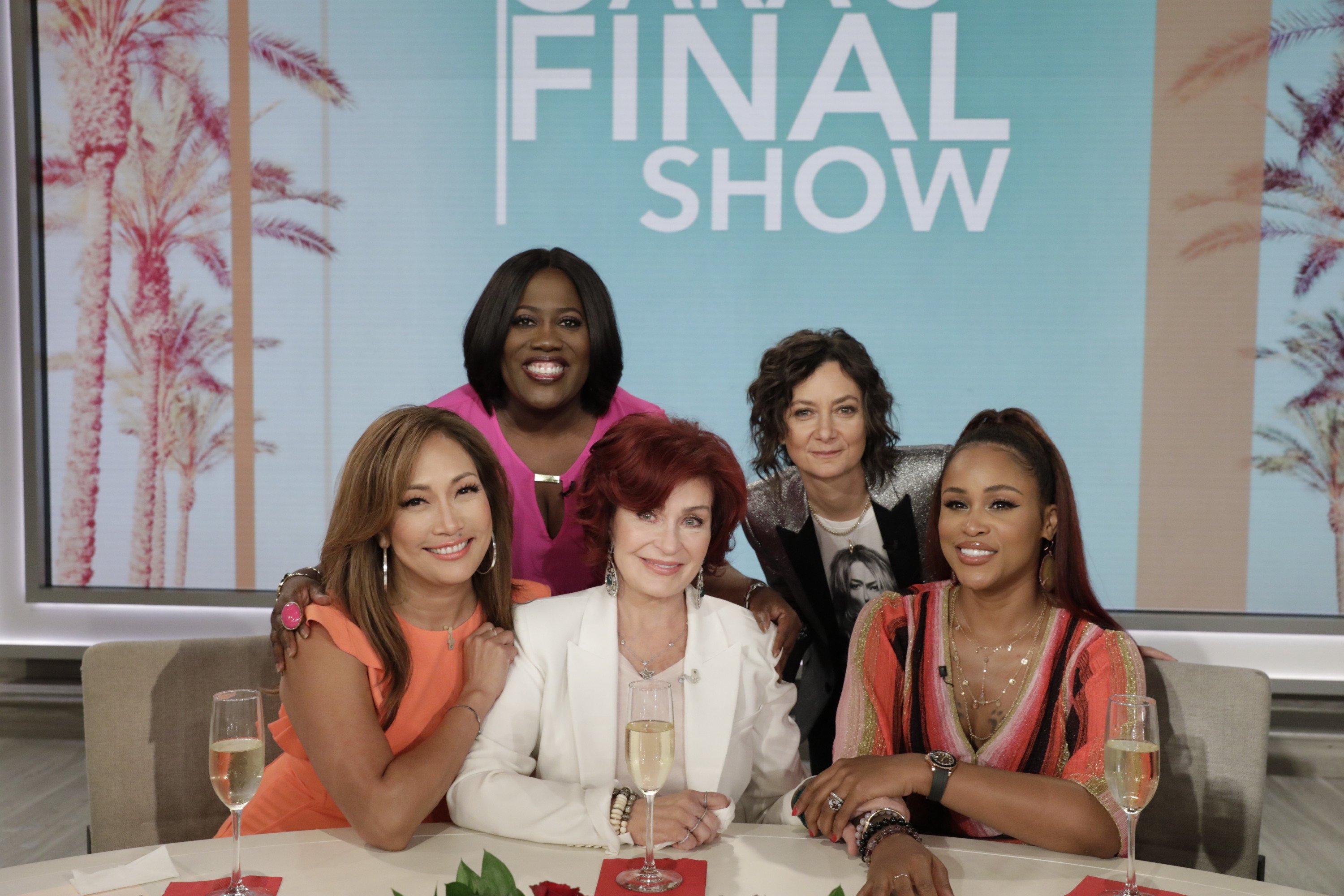 ---
PRE OSBOURN SHARON 
The television personality was born Sharon Rachel Arden in Brixton, London. Her father was a music promoter and rock and roll entrepreneur and her mother was named Hope Shaw. She has a brother David, and a half-brother Richard and a half-sister Dixie, who are both 10 years older than Osbourne, from her mother's previous marriage.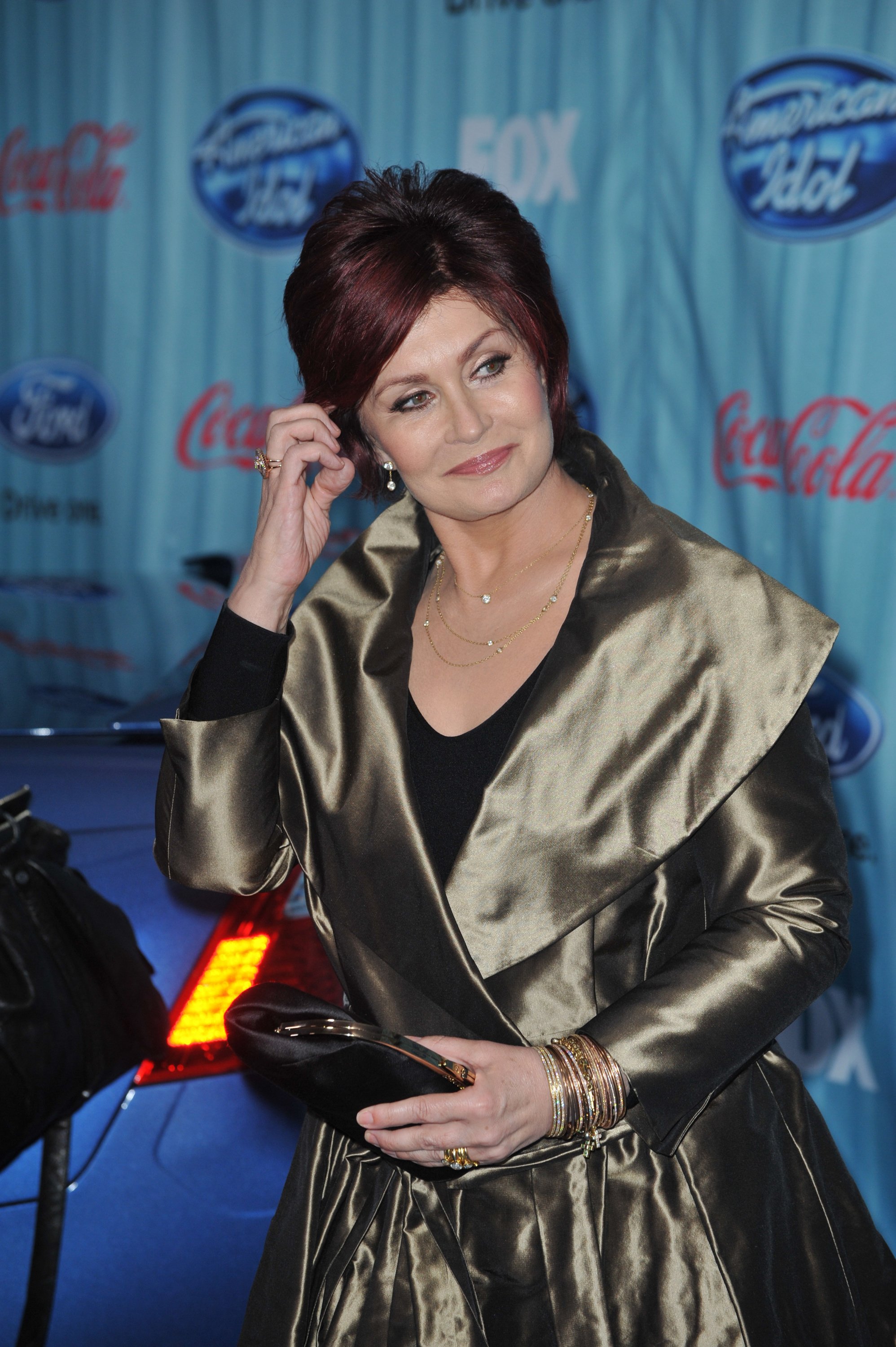 ---
SHARON'S FATHER WAS OZZY'S FIRST MANAGER
When she was still known as Sharon Arden, she first met Ozzy at the age of 18. Her father, Don Arden, managed the ultra-dark and popular band, Black Sabbath. Ozzy was the band's frontman. When Ozzy and Black Sabbath split in 1979, the two began to date and eventually, she took over as his manager.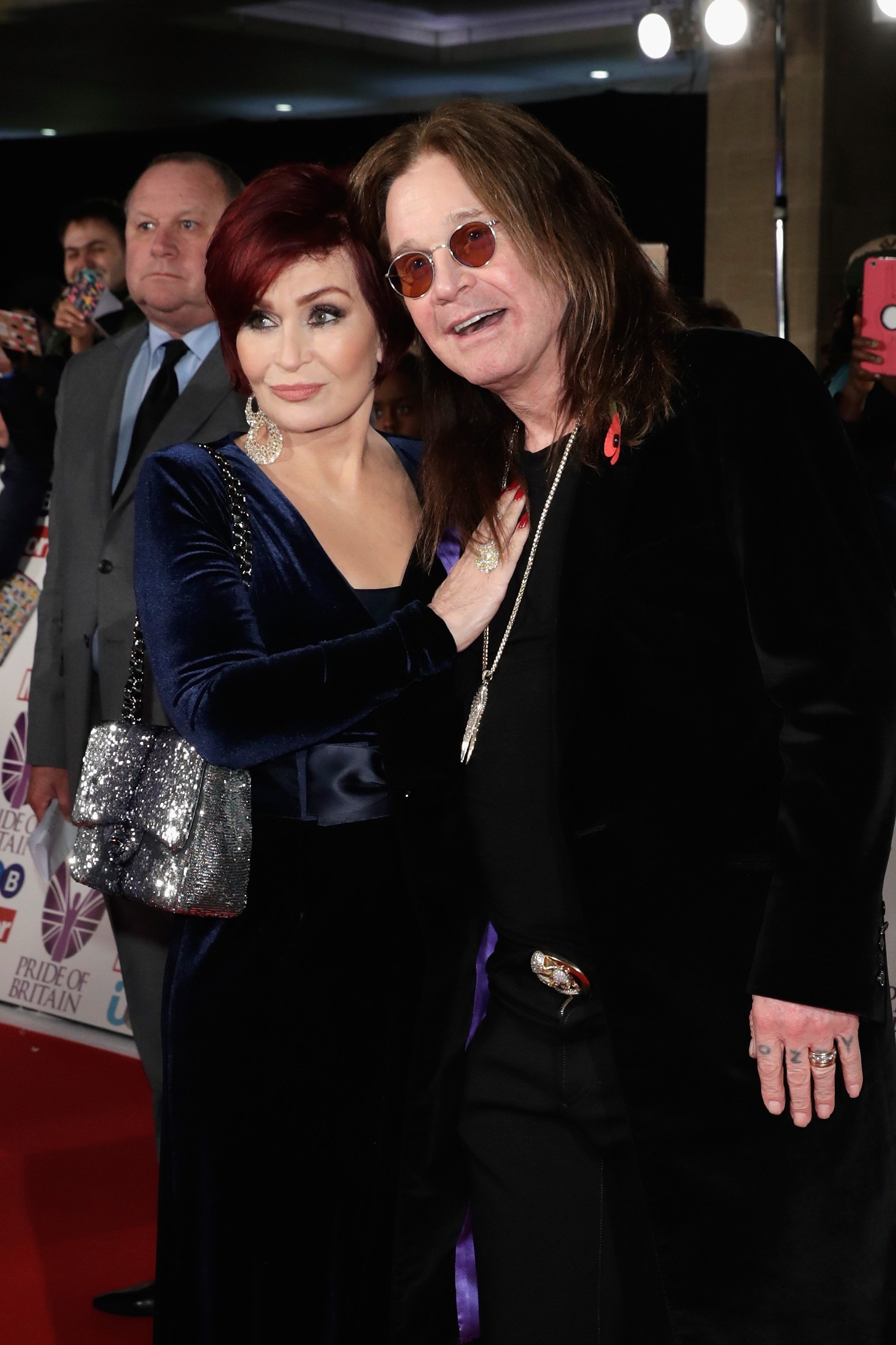 ---
SHE HAD A FALLING OUT WITH HER FATHER 
Taking over as Ozzy's manager as a solo artist was met with much displeasure from Sharon's father. An interview with The Guardian in 2001, said that Osbourne had cut-off contact with her father because of several issues, and not just the management of Ozzy's career. Arden died in 2007 and as of 2013, Sharon also fell-out with her brother, David.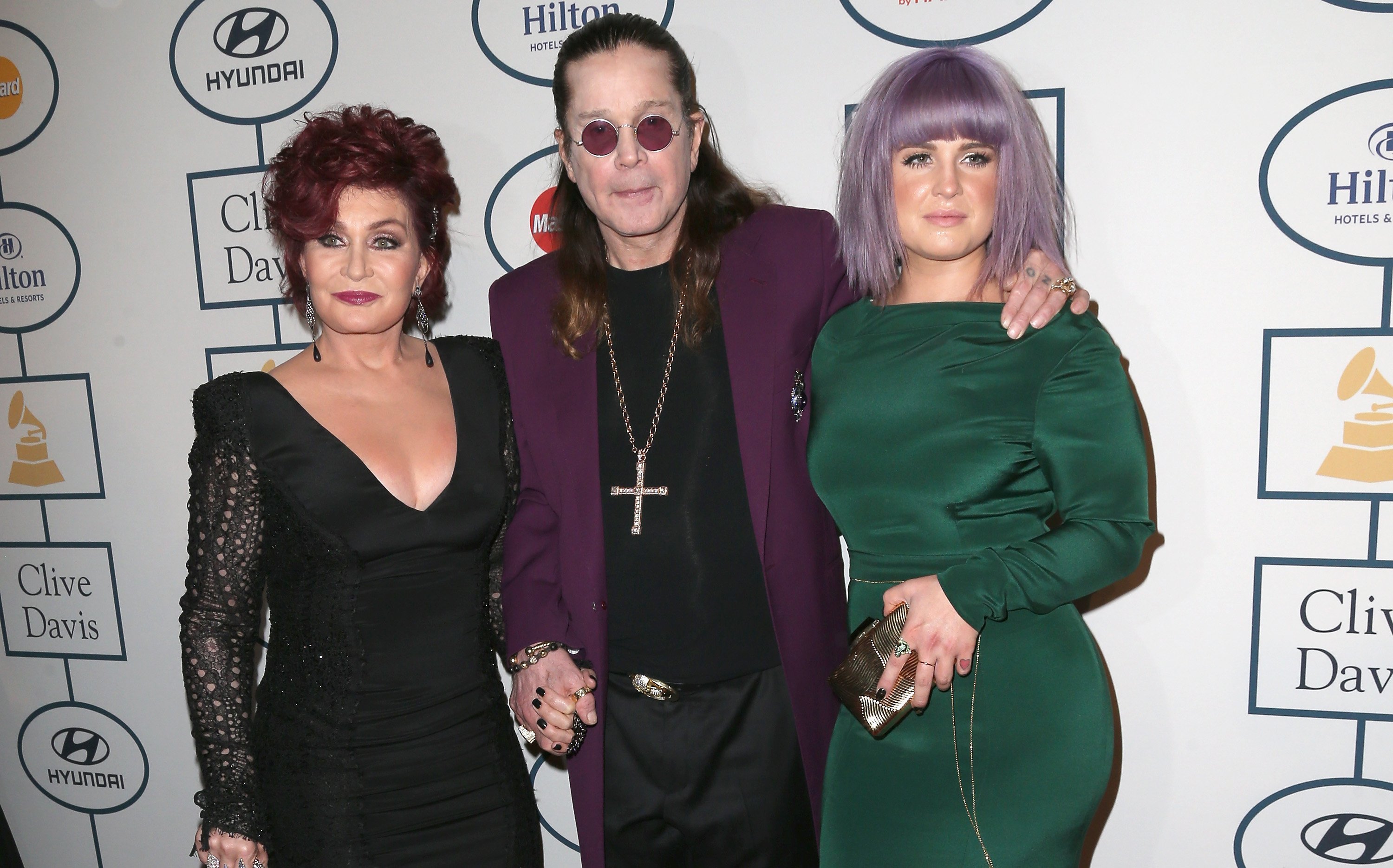 ---
SHE WAS ONCE THE MANAGER OF THE SMASHING PUMPKINS
"The Smashing Pumpkins" is an American alternative rock band that was popular throughout the 90s and early 2000s. Sharon Osbourne was appointed their manager for a short time in 1999. Osbourne's tenure as the band's manager back in often the cause of debate. The Guardian reported it was three months, NME said it was four.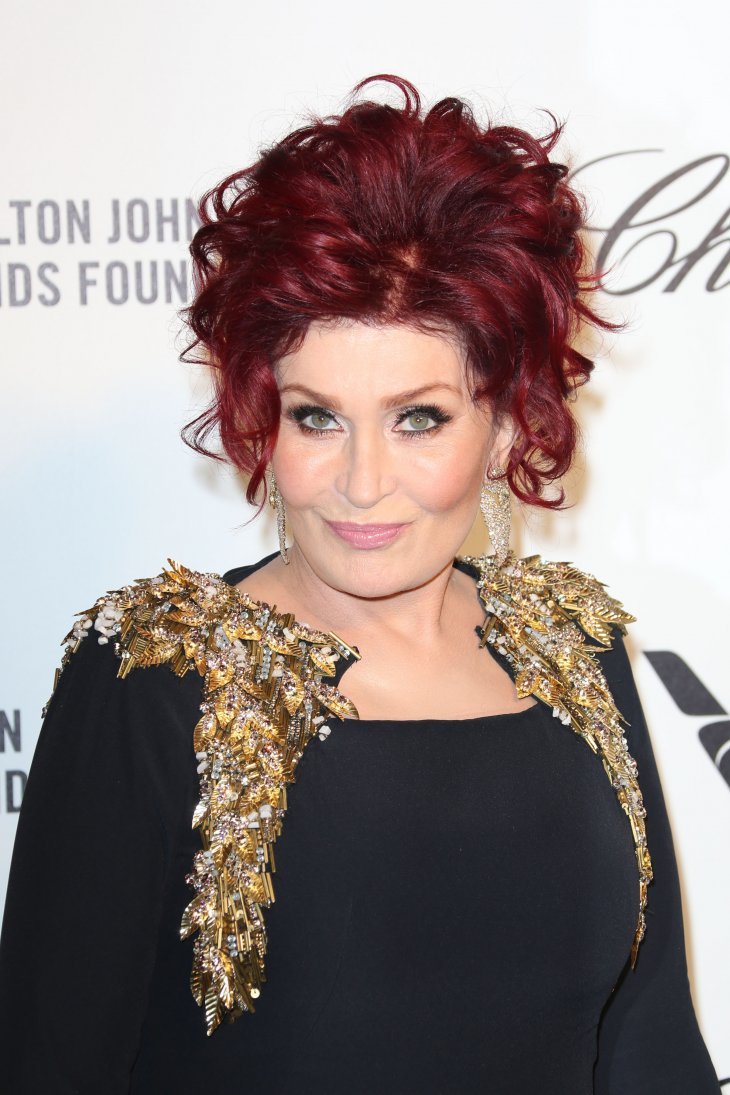 Regardless of the timeline of Osborne being the manager, what's sure is that she had a falling out with Smashing Pumpkins frontman, Billy Corgan. NME said it happened after Sharon objected to Corgan wearing a dress in a video. It was reported that Osborne's response was to give Corgan the silent treatment.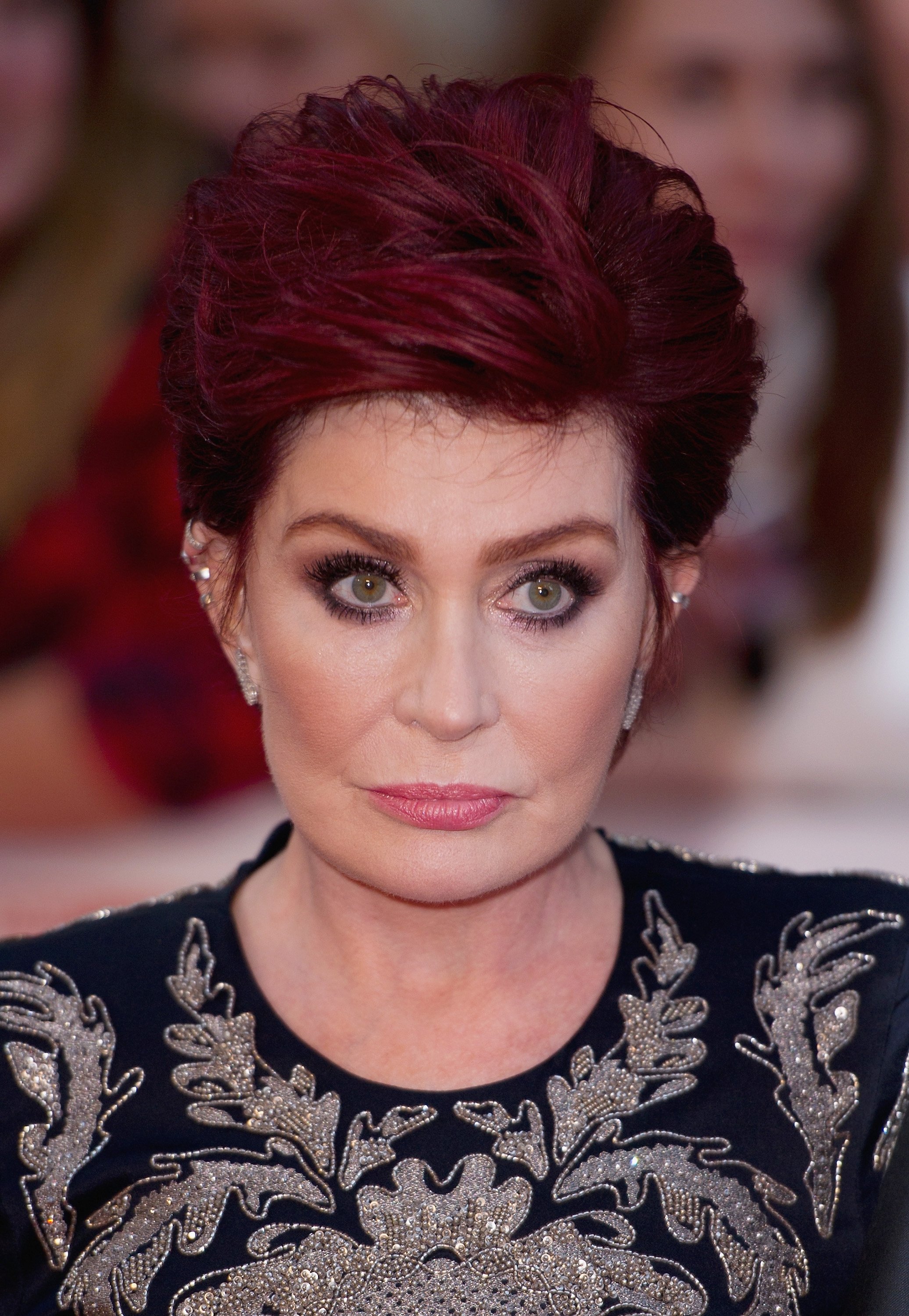 ---
IT MADE HER SICK
The Guardian reported that Sharon Osbourne later claims that she regretted her press release announcing her departure, which said she was quitting for "medical reasons," as "Billy Corgan is making me sick." "I shouldn't have said it, but I like to be honest, and after all these years I can't be bothered being politically correct."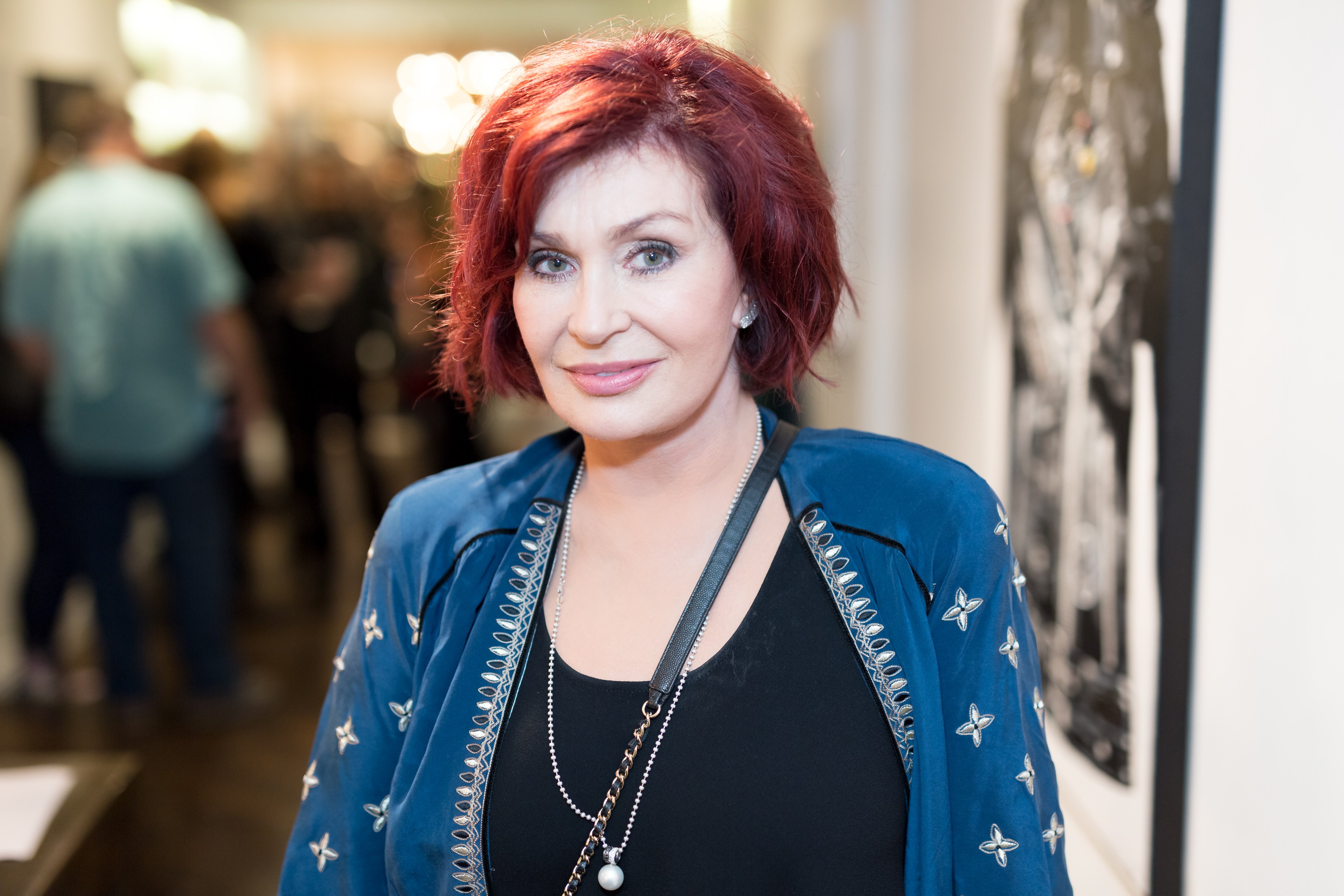 ---
SHE BEAT CANCER
In the early 2000s, Osbourne announced that she had colon cancer. By 2002, it was made public that her cancer had spread beyond her colon and into her lymph nodes. She underwent surgery to remove a foot of large intestine and some surrounding lymph nodes on July 3rd, 2002.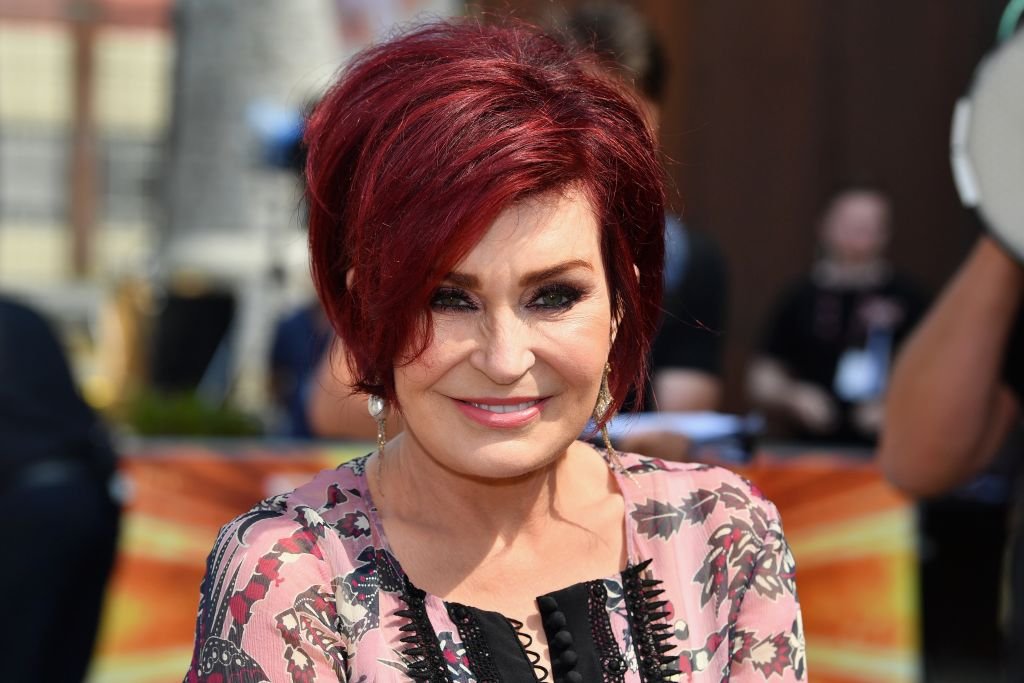 One of Osbourne's lymph nodes tested positive for cancer, which indicated that the disease had spread beyond her colon. Osbourne underwent chemotherapy to kill any remaining cancer cells that weren't removed during her surgery. The reality tv start has recovered, uneventfully, thanks to her family's support and has remained cancer-free ever since.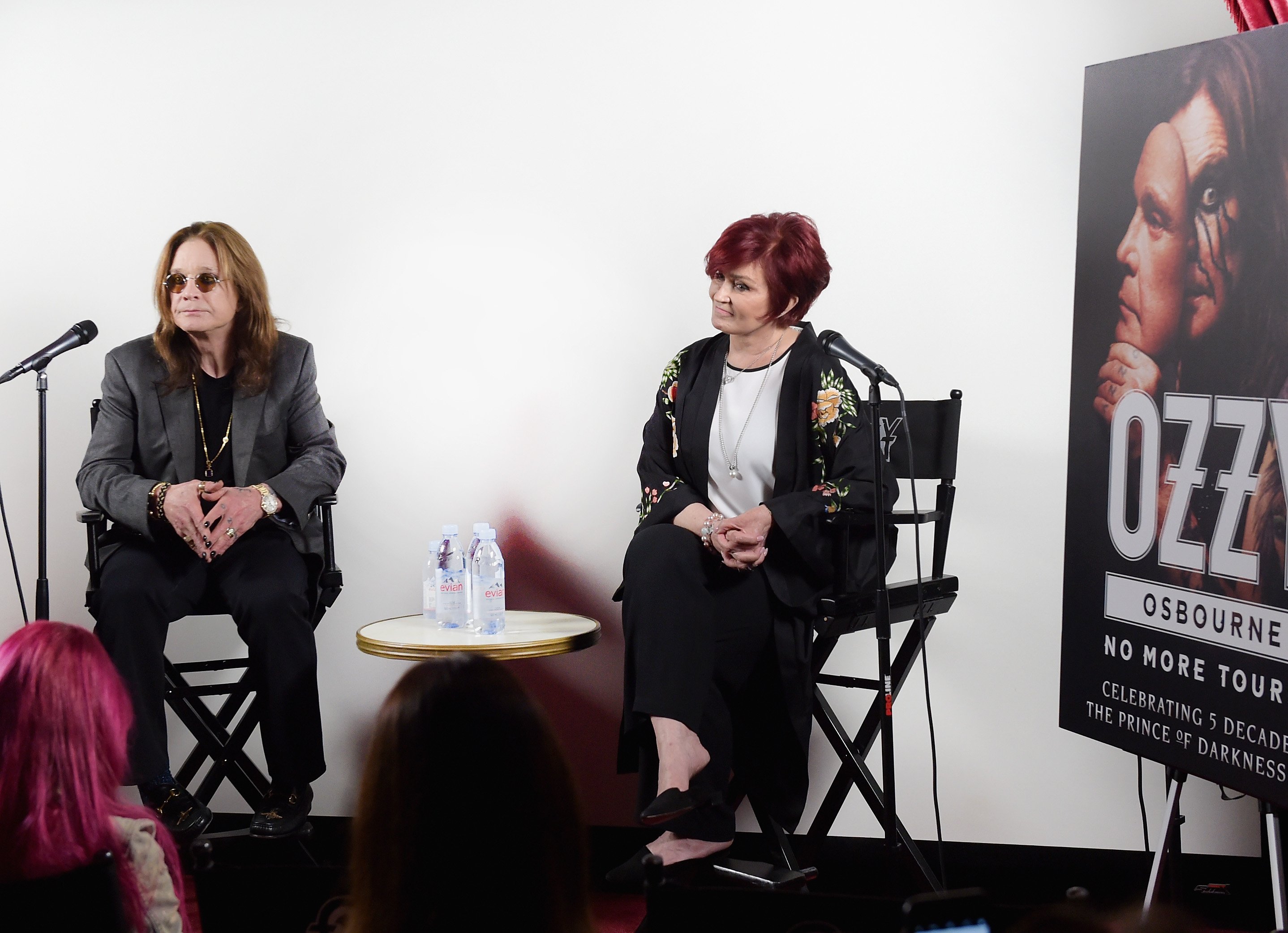 ---
SHE LOST A TOOTH ON-AIR
Osbourne is known for her blunt honesty. However, during a 2014 taping of "The Talk," she started to feel that her tooth coming loose. Instead of hiding it or asking for some time to remedy it in private, the notoriously open Osbourne just let everyone know about it. Even the audience.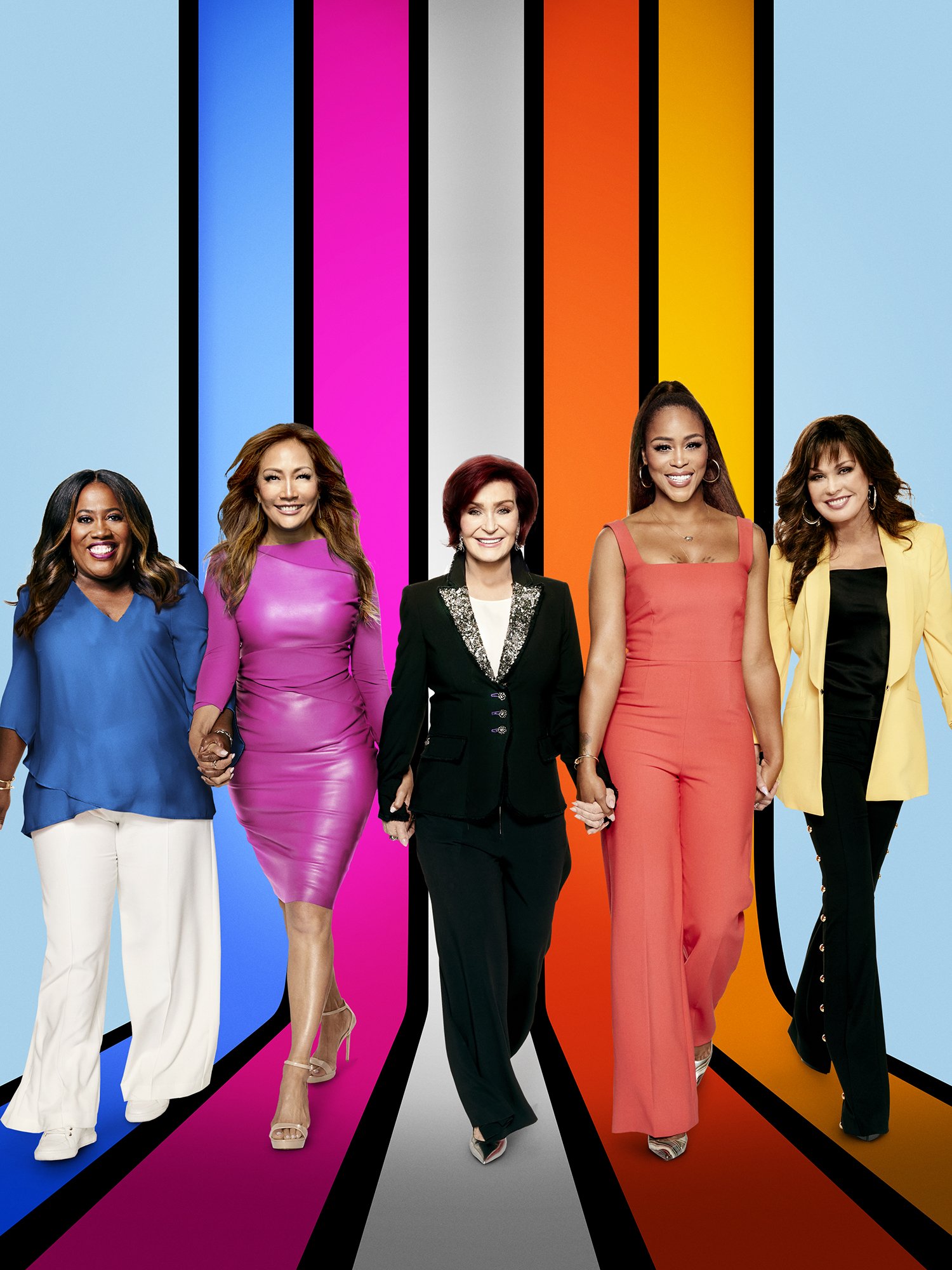 USA Today looks back at the candid moment, she complained to her co-hosts that the tooth was a pricey implant. She eventually pleaded to the audience for help, asking, "seriously, has anyone got any glue?" Talk about staying on brand all the way. That's true, candid, Sharon Osbourne for you.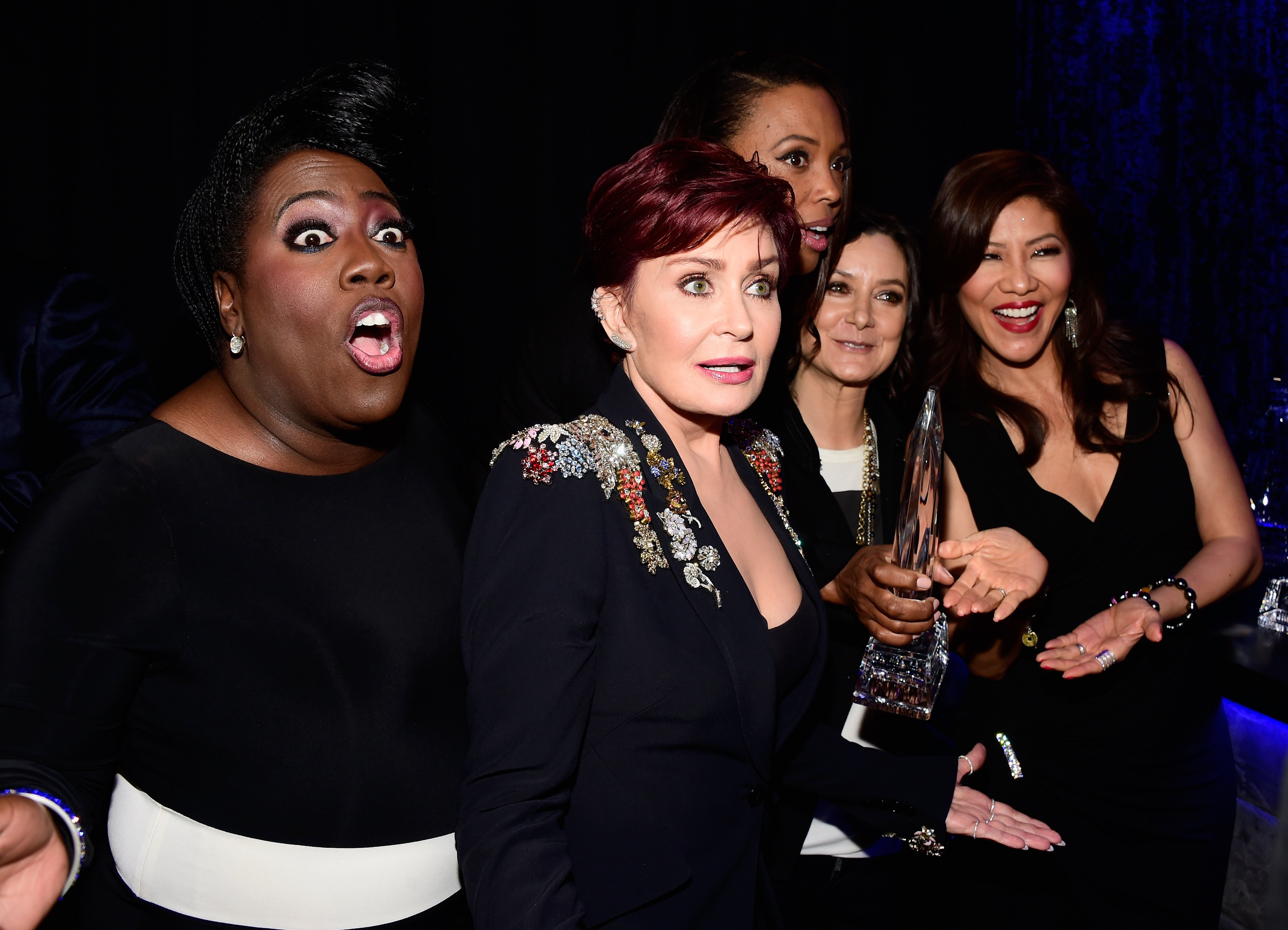 ---
SHE LIKES TO SPOIL HER GRANDCHILDREN
Sharon and Ozzy share three children. There's Kelly, Jack, and Aimee. The first two you've probably heard of from the family's show, "The Osbournes". Aimee, however, declined to participate in the reality show. Jack has two daughters which make Sharon a grandmother. She told Hello in 2015, that she's what all grandmothers tend to be "indulgent and somewhat of a rule-breaker."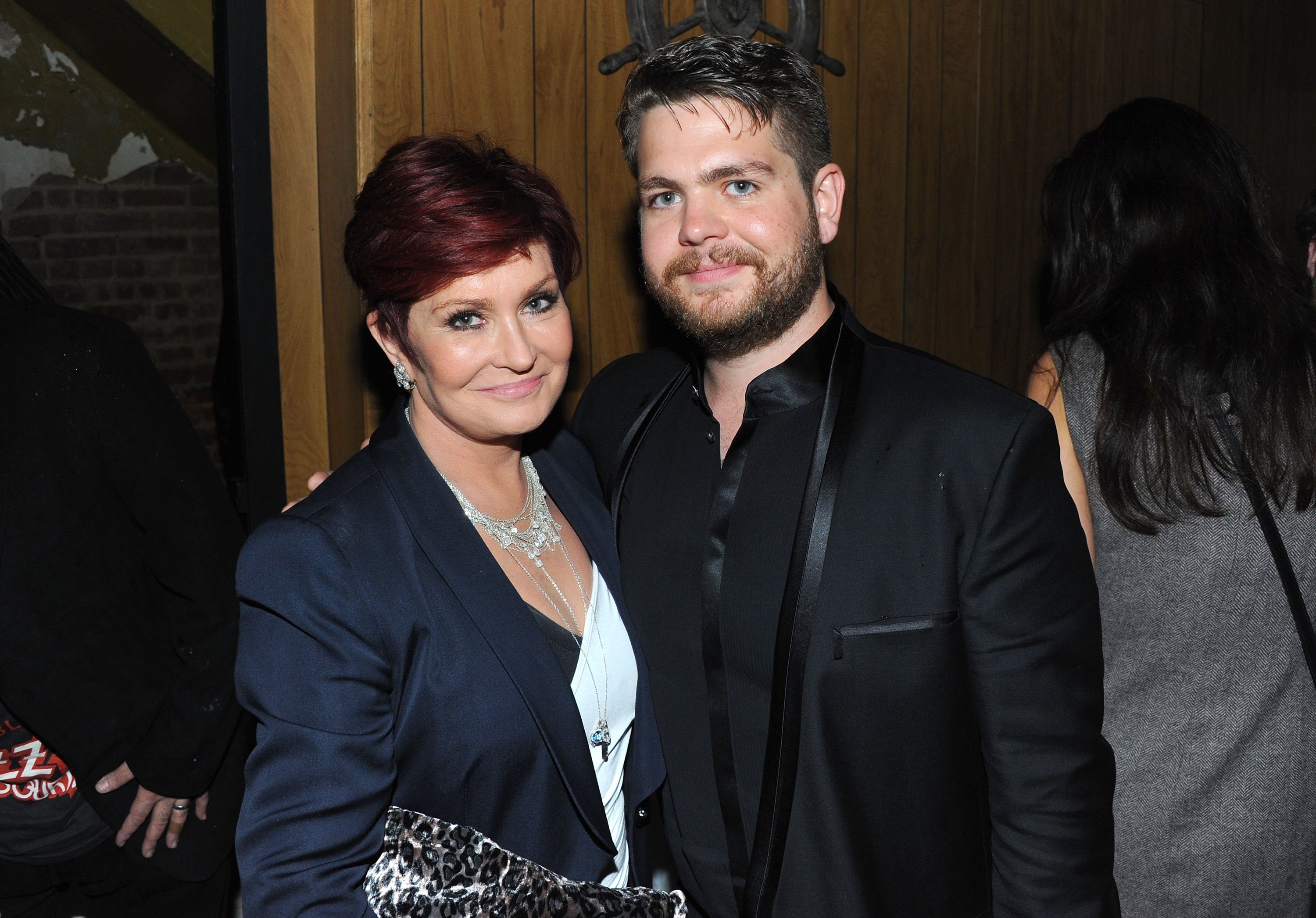 ---
WHY AIMEE WASN'T ON THE SHOW 
While the world is pretty much familiar with Kelly and Jack Osbourne thanks to the family's reality show and their subsequent work in media, there's not much known about Sharon and Ozzy's eldest daughter, Aimee. A 15-year-old Aimee declined to participate in her family's show.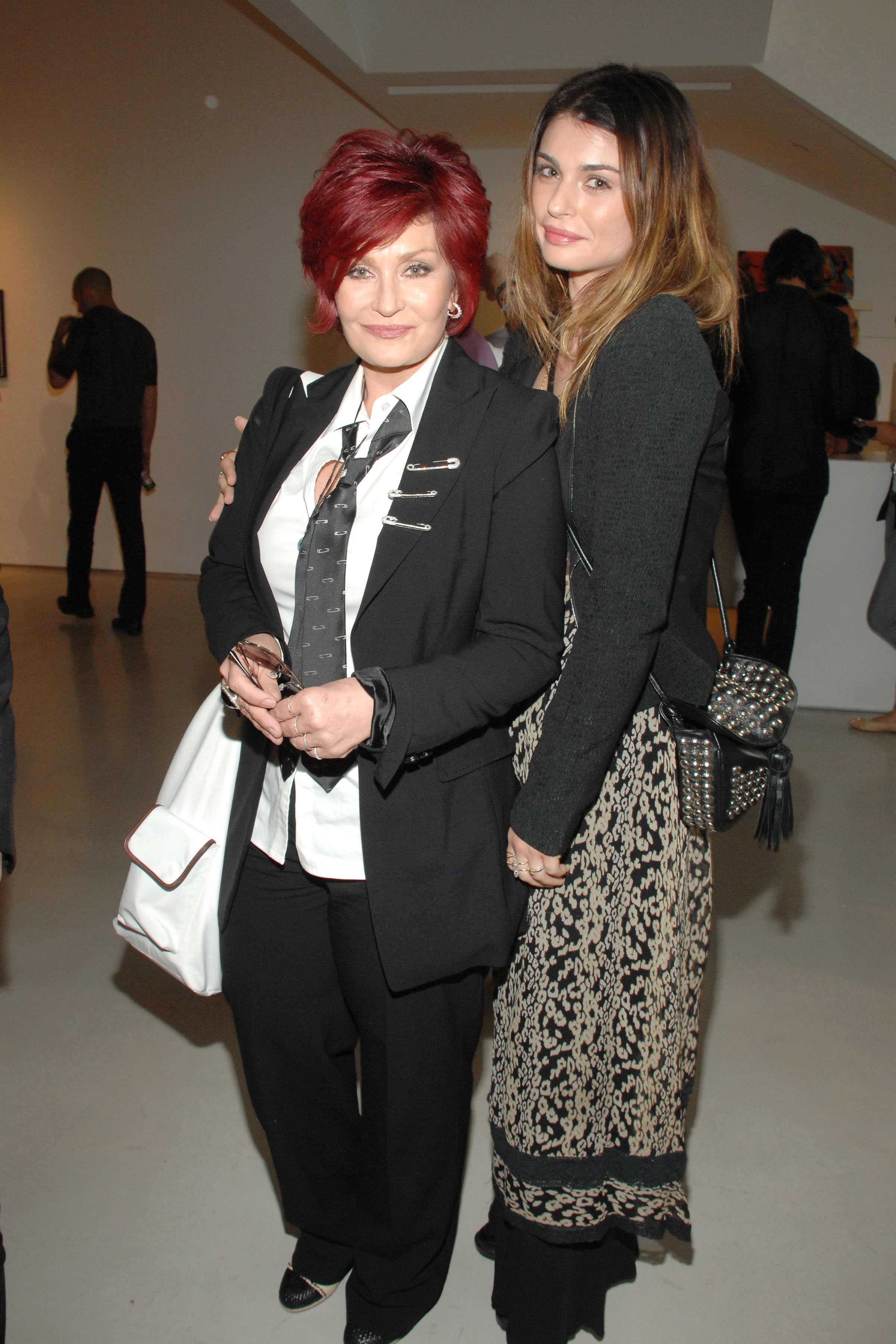 As a result of her refusal to participate, Aimee had to leave their home at the young age of 16, when the show started taping. The eldest Osbourne child told Nylon in 2015 that the idea of letting everyone into her personal life wasn't appealing to her, saying "Nobody at 15 wants anybody to see how goofy their parents are."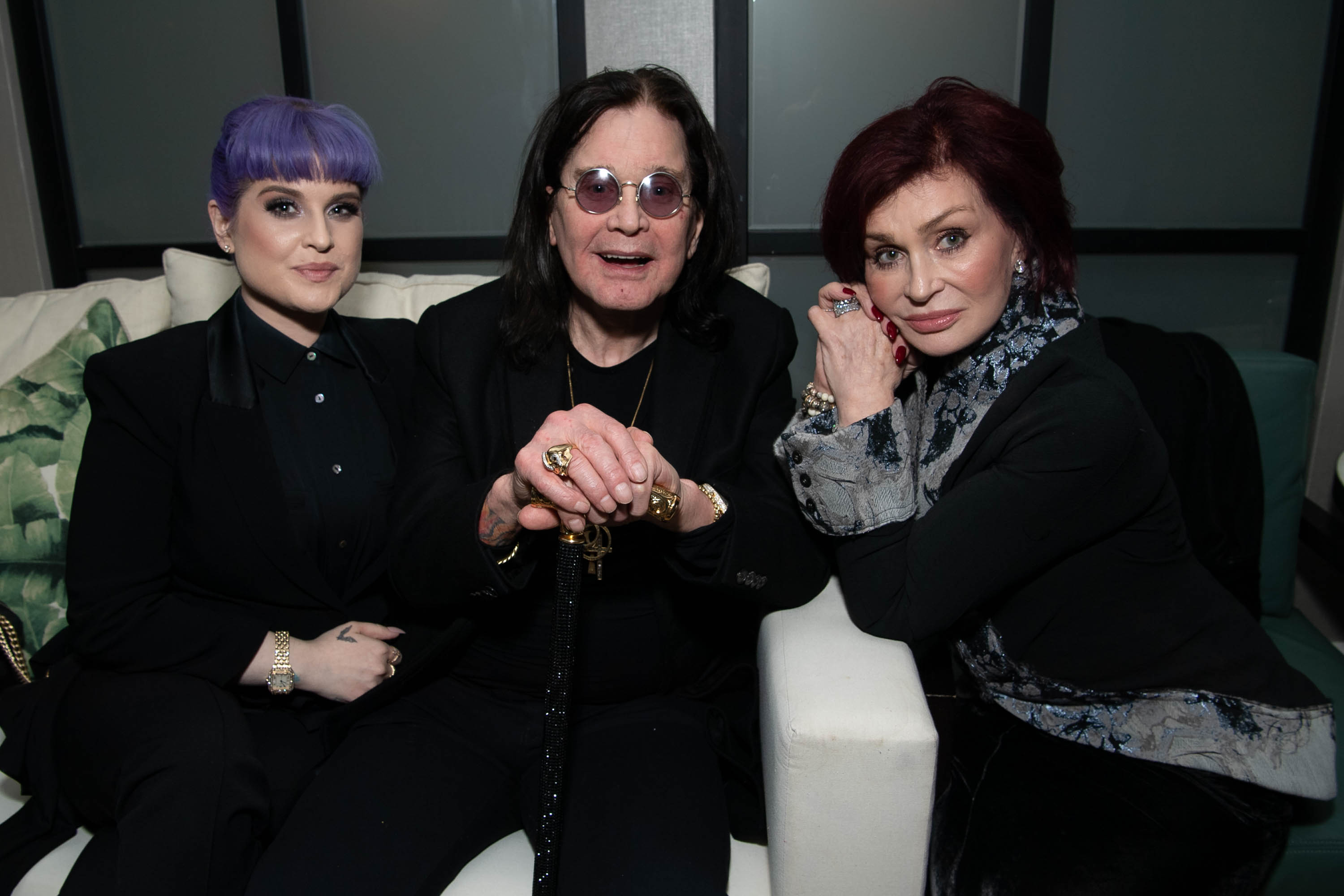 ---
IT CAUSED A RIFT BETWEEN SHARON AND AIMEE
Aimee told The Independent that "I'm not some weirdo depressed daughter that's afraid of the world and locks herself in her room all day; I just didn't choose to do the show." Sharon confirmed this on "The Talk" saying, "She felt, too, that she didn't want to grow up on camera. She hated the idea, it was appalling to her."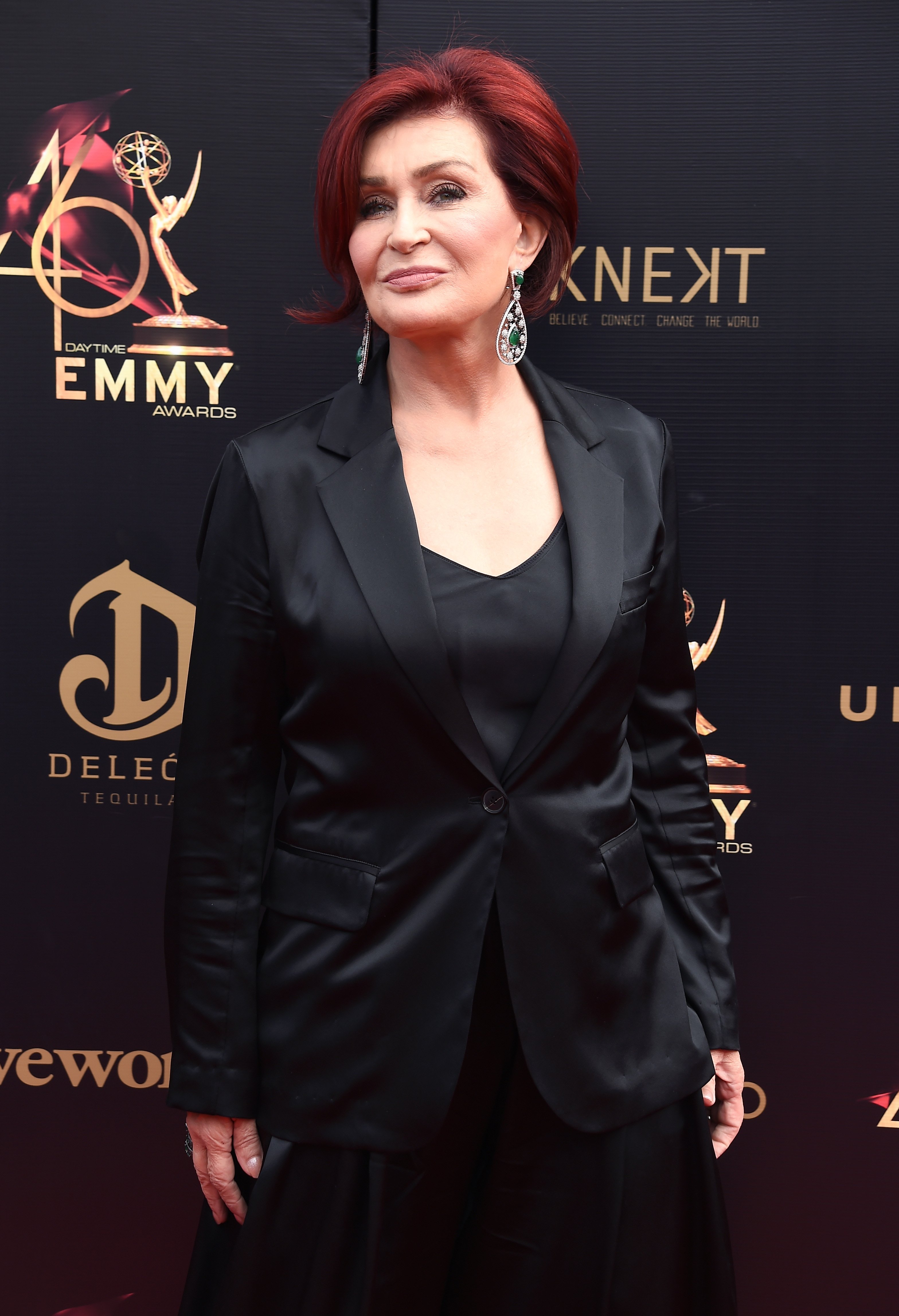 Sharon's daughter also said in the same interview that tensions rose between her and her mother during her teenage years, as she tried to distance herself from her family's infamous antics. "I felt if I'd stayed with the Osbournes and done the whole thing I would have been typecast right away," she said.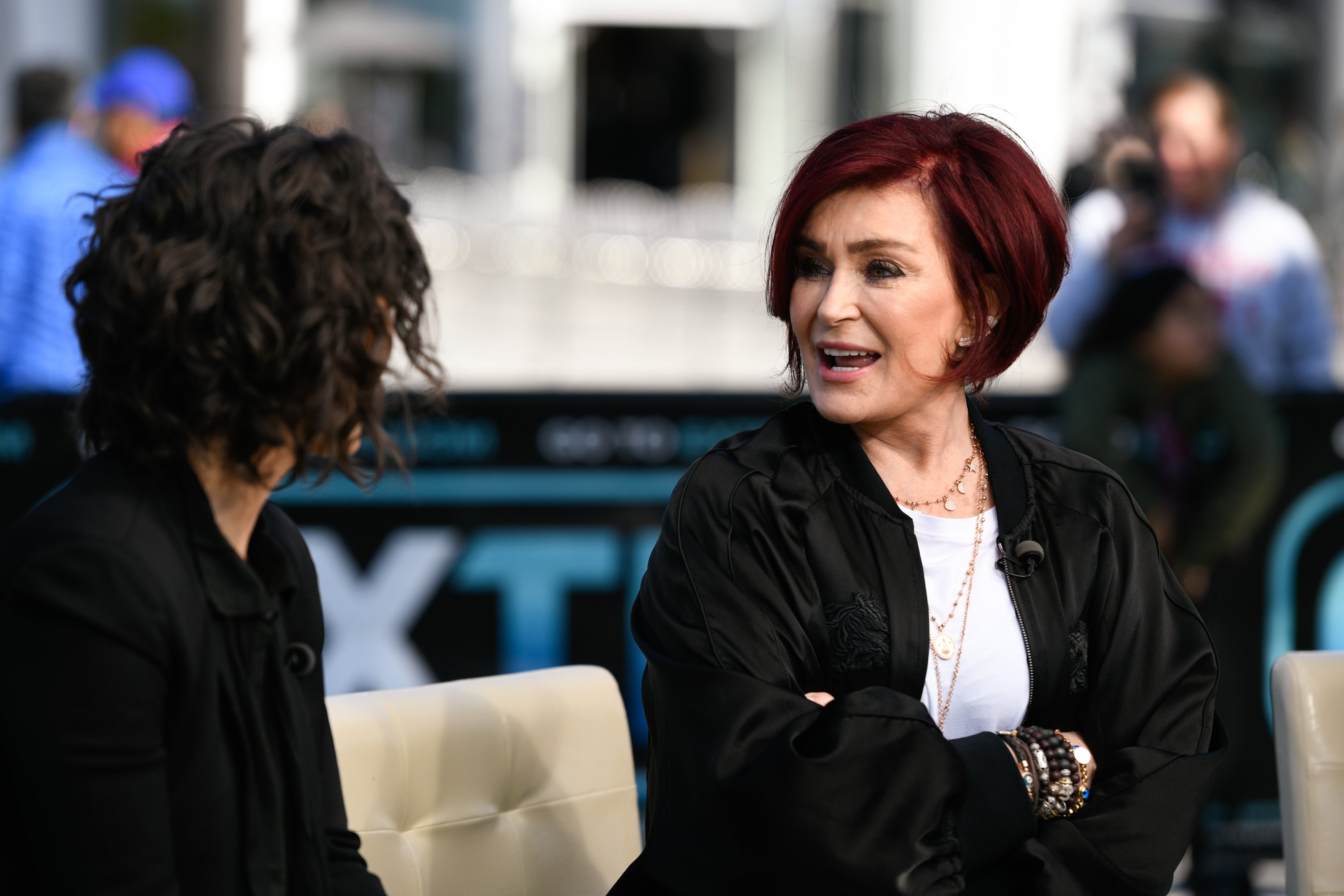 ---
BRINGING BACK OZZY'S CAREER
Sharon is largely credited for bringing back her husband's heavy metal rock and roll career. She, her husband and son, made this happen through Ozzfest. The event was an annual festival tour of the United States, sometimes Europe, and at one time, Japan. The idea came after being snubbed at Lollapalooza in the mid-90s.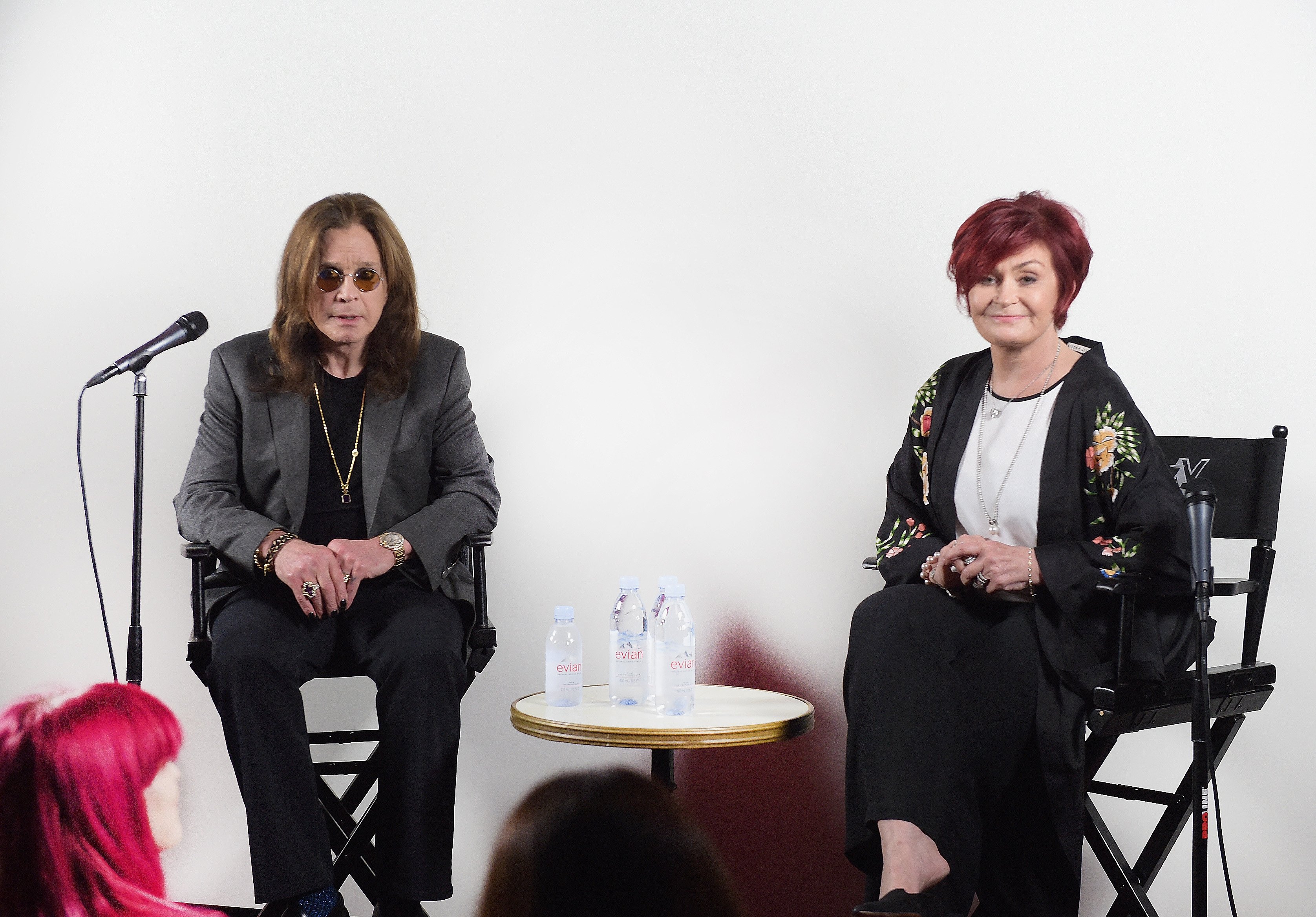 The festival has featured some of the worlds top-heavy rock and heavy metal acts over the years. It ran from 1996–2008, 2010, 2013, and finally 2015–2018. Sharon once told the Toronto Sun that Ozzfest is one of her greatest achievements. Osbourne was listed as the 25th richest woman in England in the Sunday Times Rich List of 2009.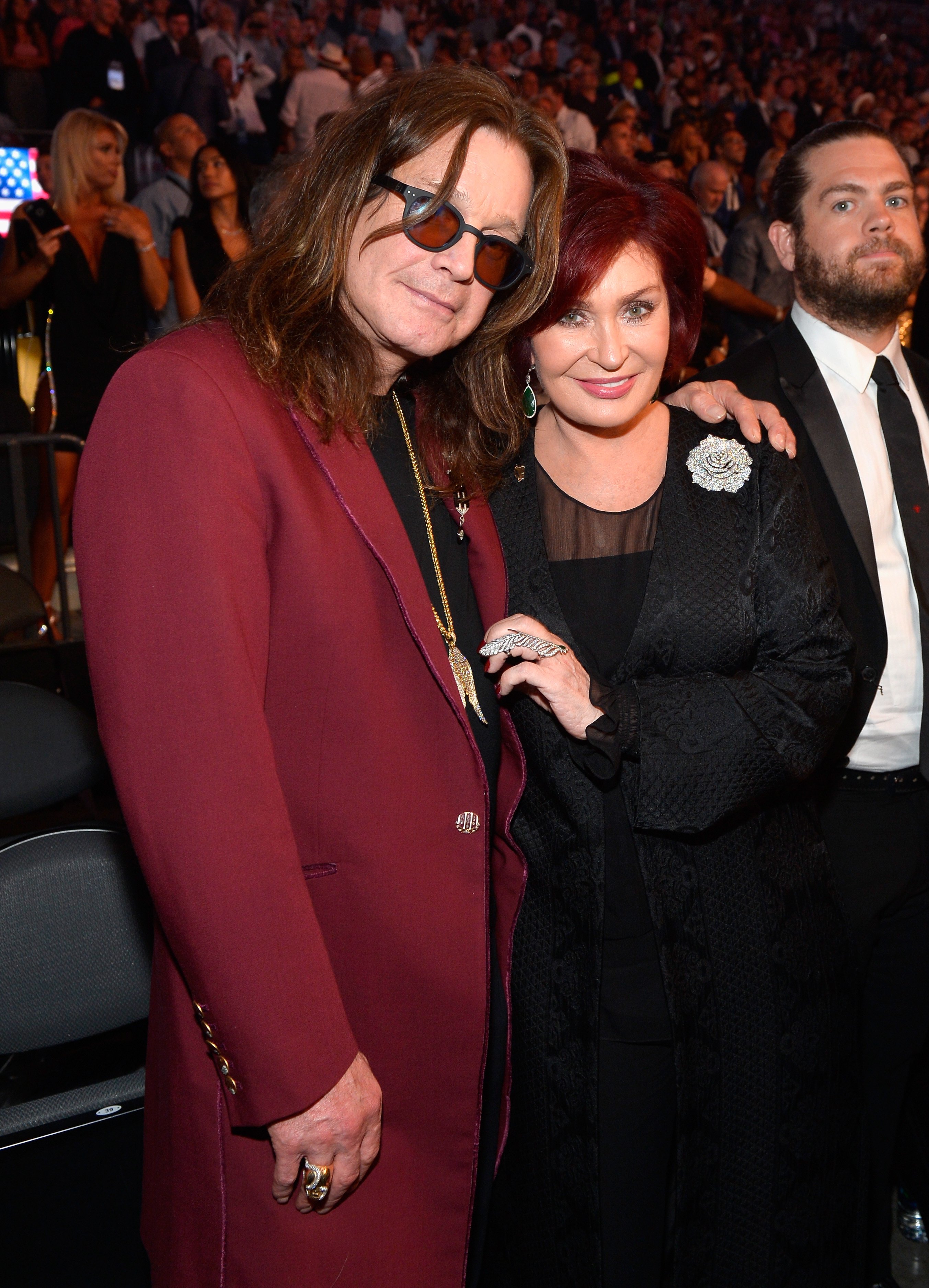 ---
THE FAMOUS OSBOURNE TEMPER
One of the defining traits of "The Osbournes" is their temper or better said their short temper. You probably know what we're talking about if you saw their reality show back in the early 2000s. They have a surprisingly deep and creative vocabulary when it comes to pairing profanities with their over the top rage.
Sharon, herself isn't a stranger to this. She's not just got a reputation for throwing F-bombs at her husband and kids on camera. After she booked Iron Maiden to play Ozzfest something set her off and in the middle of one of their performances she pulled the plug on them and even tossed eggs in their direction.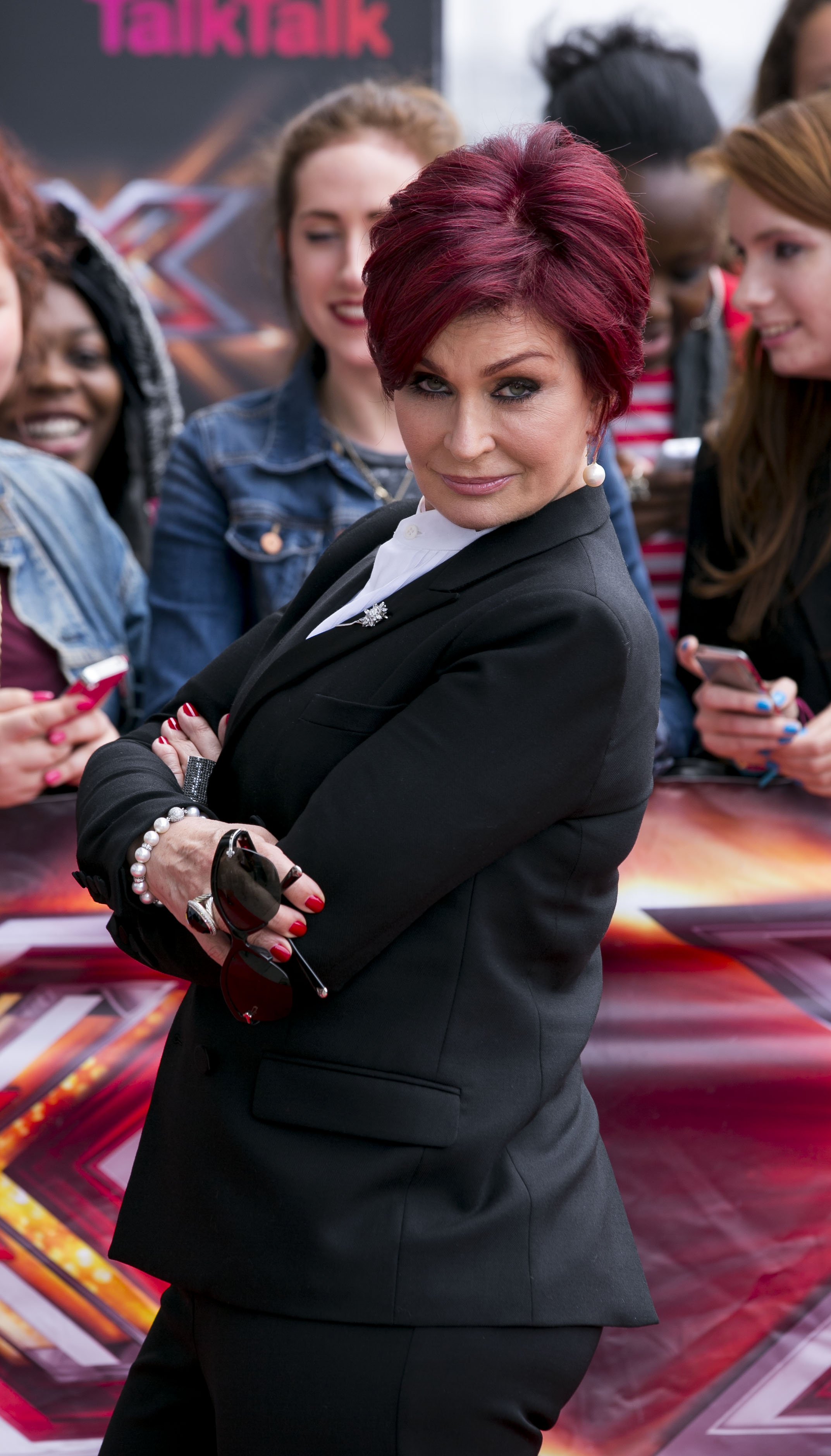 How's that for a quick deep dive into the life of the famous mother, wife, and tv personality, Sharon Osbourne? Did any facts about her life catch you by surprise? Do you follow her on "The Talk"? Let us know in the comment section and make sure to follow Amomama for more great content on your favorite tv shows, movies, and celebrities!
Source: The Independent, MTV, Nylon, Hello, USA Today, BBC, The Guardian, NME