List of 20 Most Liked Posts on Instagram
Basically everyone is using Instagram. Whether you're a scroller or "like" everything you see, checking the content-sharing app has become a daily routine for millions of people around the world. With so many people on the app, we wanted to put together a list of our top 20 Instagram posts with the most likes!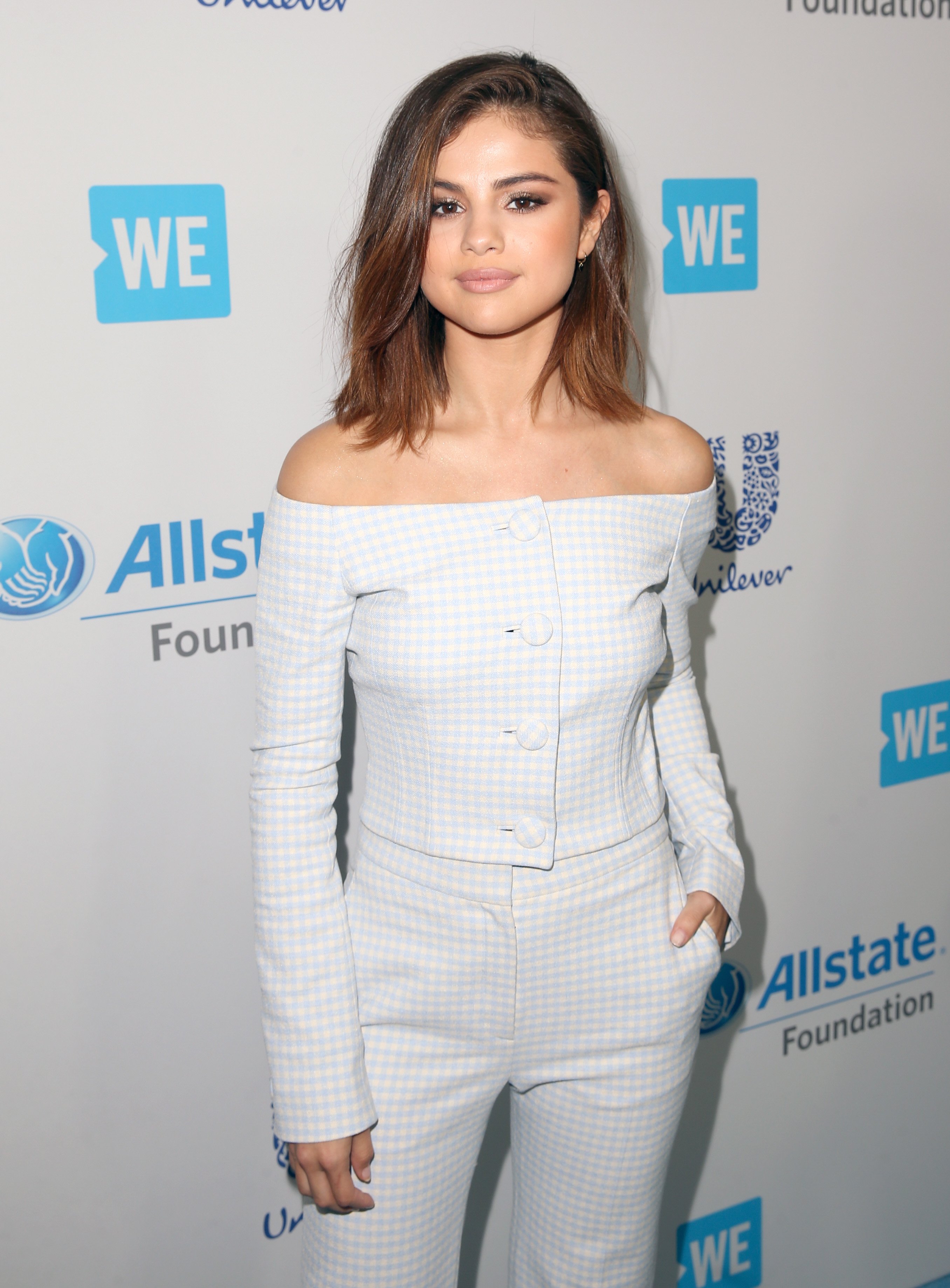 ---
#20.BEYONCE'S PREGNANCY ANNOUNCEMENT
If you've been following Queen B since 2017, then you probably remember the day she officially announced that the Carters would be having twins. The post held its spot for 371 days. Before this picture, Selena Gomez held the record for the most liked picture with her Coca-Cola post. To this day, it has garnered over 11 million likes. 
#19.BILLIE EILISH TAKES ON HAWAII
Ziplining through the foliage and soaking in the Hawaiian water, Billie Eilish didn't let rain ruin her vacation with friends! Billie posted the adventure pics on January 10, 2020. Before becoming the Grammy Award-winning artist, Billie and Finneas, her brother, were creating music in their own band. They released "Ocean Eyes" on Soundcloud and the rest is history! 
#18.KYLIE JENNER'S BIRTHDAY POST FOR TRAVIS SCOTT
This is the first of four posts from Kylie Jenner's Instagram. Kylie and the Atlanta rapper Travis Scott made headlines after the birth of their daughter, Stormi. It's been reported that the couple has broken up but obviously, at one point, the two were head over heels. Kylie made the birthday post on April 30, 2019 for Travis' 27th birthday. 
#17.TOM HOLLAND WITH ROBERT DOWNEY JR.
Over 13 million people have liked the post-hike photo op of the Marvel duo. Although, in this photo, they sort of look like a father-and-son duo. Tom Holland posted the picture on August 22, 2019 with the caption, "We did it Mr Stark!" a reference to their roles on Spider-Man and Iron Man on Marvel Cinematic Universe (MCU).
#16.JUSTIN BIEBER'S ENGAGEMENT ANNOUNCEMENT
After months of dating, Justin Bieber made the big announcement that he was engaged to Hailey Baldwin on July 8, 2018. The pop/R&B singer captioned the post, "You are the love of my life Hailey Baldwin and I wouldn't want to spend it with anybody else. You make me so much better and we compliment eachother so well!"
#15.BILLIE EILISH CHEESING WITH HER 5 GRAMMY AWARDS
The brother-and-sister duo totally marked their place in the music industry at the 2020 Grammys. Billie took home the awards for record of the year, album of the year, song of the year, best pop vocal album and best new artist. The post was made a day after the 62nd Grammy Awards ceremony and has over 13.5 million likes! 
#14.KOBE BRYANT'S LAST POST ALONGSIDE LEBRON JAMES
Kobe Bryant posted this encouraging message after LeBron James passed Bryant on NBA's list of all-time scorers. Kobe added the caption "On to #2 @kingjames!" along with a picture of the two basketball legends laughing together on the court. Sadly, this was Kobe's final post before his and his daughter Gianna Maria-Onore's tragic deaths on January 26, 2020.
#13.STORMI SNOWBOARDING ON @KYLIEJENNER
You have to admit, Stormi is so adorable looking all calm, cool, and collected on that snowboard! It's no wonder the post has had over 13.6 million likes since it was posted on December 6, 2019. We might be looking at a future Olympic snowboarder! Hey, you never know!
#12.KYLIE JENNER'S END GAME FAMILY GOALS
Anybody invited to a Kardashian-Jenner party is in for a treat! For Travis Scott's 27th birthday, the former-couple celebrated early, by hosting their own Avengers: Endgame screening on the day of its release. The family of 3 snapped a photo of them dressed as Iron Man, Captain Marvel and Thor which has gained over 13.6 million likes on Instagram.
#11.CRISTIANO'S BIRTHDAY
According to Brandwatch.com, Ronaldo is the most followed human as of February 21, 2020 so it's no surprise that the Portuguese professional footballer is on the list. On February 5, Cristiano celebrated his 35th birthday alongside his long-time girlfriend and his son, Cristiano Ronaldo Jr.! The post has reached 14.2 million likes.
#10.STORMI'S ADORABLE BATH TIME PHOTO @KYLIEJENNER
Peek-a-boo! Bubble baths are fun at any age, but definitely as a kid! Last month, Kylie Jenner snapped an adorable bath time picture of her daughter Stormi, poking her head out from under a pile of bubbles. The bathtub pic captioned "this pic makes me happy," had fans obsessed. The photo currently has 14.6 million likes on Instagram!
#9.SELENA GOMEZ IN ITALY
Being one of the most-followed people on Instagram, it's no surprise that Selena Gomez ends up on the list at least once (or twice!) Gomez posted a shot of herself on a birthday boat trip in Florence, Italy, wearing a floral and polka dot Rixo London dress. The 27-year-old singer/actress garnered over 14.5 million likes on the post.
#8.SELENA GOMEZ AND FRIENDS
Making her second appearance on the list, Gomez posted a picture celebrating the recent engagement of her best friend. The beachside photo was all smiles as Gomez posed next to a group of friends. The post, which got over 14.5 million likes, was captioned "My best friend is getting married, so we celebrated her! Future Mrs. Lopez."
#7.DWAYNE "THE ROCK" JOHNSON'S WEDDING
Dwayne Johnson really rocked headlines when he posted pictures of his wedding with Lauren Hashian. With a beautiful backdrop in Hawaii, the two wearing all white are holding hands and all smiles. He posted the picture on August 18, 2019 and it's received over 14.5 million likes so far!
#6.LEBRON JAMES' REMEMBRANCE POST FOR KOBE BRYANT 
A legend remembers a legend. The world was shocked after the sudden passing of Kobe and Gigi. Many celebrities and sports fans took to Instagram to post memorials of the beloved basketball player, most notably, LeBron James, who now plays as the forward for the Los Angeles Lakers. The post was made on January 27th and has 
#5.TEN TREE'S SUSTAINABLE POST
Among the many celebrity photos, you'll find the most sustainable post on the planet. The project, which was posted on Earth Day 2019, promised to plant 500,000 trees in Indonesia for every 5 million likes the post received. Over the five days of Earth Week it gained 15.6 million likes equaling to 1.5 million trees planted.
#4.JENNIFER ANISTON'S REUNION WITH FRIENDS
Just a couple of more "Friends" hanging out! Fans of the famous sitcom finally got the reunion they never knew they would get. When Aniston finally made an Instagram in October 2019, she also made headlines for becoming the fastest account to reach 1 million followers. It was reported to have taken only five hours and 16 minutes! 
The Friends cast doesn't get together too often, so we had to add this long-awaited honorable mention! Back in January, Jennifer Aniston, Courtney Cox, and Lisa Kudrow reunited once again with the best caption: "Hi from the girls across the hall." The post currently has over 10.4 million likes.
#3.XXXTENTACION'S FINAL POST BEFORE HIS DEATH
The Miami-based late rapper was known for establishing his own unique following through his emotionally driven combination of rap and heavy metal. He was best known as a Soundcloud rapper, but never really made any updates on Instagram. The only photo on his page was posted almost a month before his untimely death and has close to 19 million likes.
#2.KYLIE JENNER'S FIRST PHOTO OF DAUGHTER
When Stormi Webster was born on February 1, Kardashian fans and Kylie cosmetics followers were all waiting for the business mogul to drop pictures of the new addition to the family. Her first introduction to Instagram has over 19 million likes and is Kylie's most-liked Instagram post.