From Brenda to Steve: Meet Real-Life Partners of the Beloved Cast
'Tis the season of the reboot! With the summer premiere of the hit series, "Beverly Hills, 90210" reboot, BH90210, we're taking a closer look at the original stars' lives! Who has divorced,  who's broke, who has children? Have any of them lived happily ever after? While most of the original cast members are back for more relationship drama, what's happening in real life?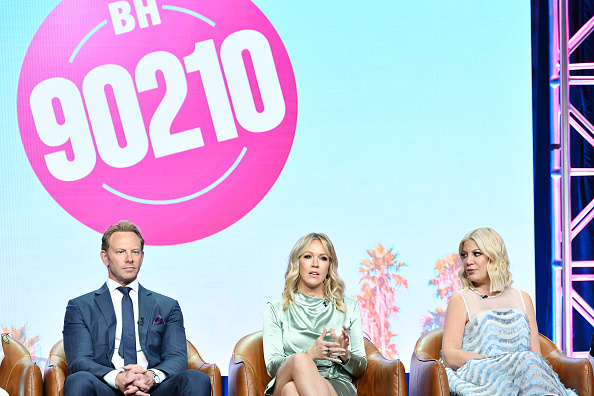 ---
THE ORIGINAL 90210
The show's first season followed the lives of some high school kids through friendships, love lives, and family dramas. The initial casts grew from teenagers to full-grown adults. Over the years, new actors were introduced, and new plots formed. Even more remarkable is the fact that the show had four spin-offs during its span, making it one of the most iconic shows ever.
The show starred actors such as James Eckhouse, Carol Potter with the duo playing Jim and Cindy respectively, (the head of the famous Walsh family.) Aaron Spelling produced the teen drama, and it went on to become the longest-running show ever produced by Spelling. In the 90s, actors Jason Priestley and Luke Perry became teen idols thanks to the fame of the show and their roles, respectively.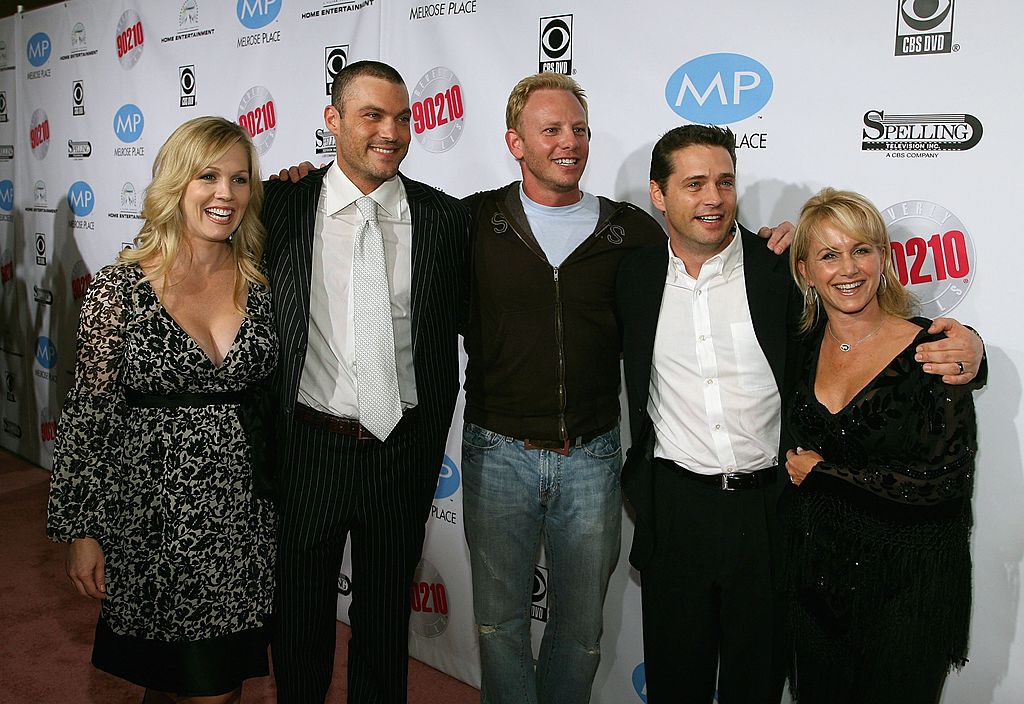 ---
SHANNEN DOHERTY (BRENDA WALSH)
Doherty is popularly known for playing one of the twins, Brenda Walsh, and is married to film producer, photographer, and electrician, Kurt Iswarienko. To say the couple has been through a lot together would be an understatement.
They tied the knot in 2011, and according to Doherty, her battle with cancer, "solidified" them. Doherty was diagnosed with breast cancer in 2015, which led to her having mastectomy surgery and undergoing a series of chemo treatments.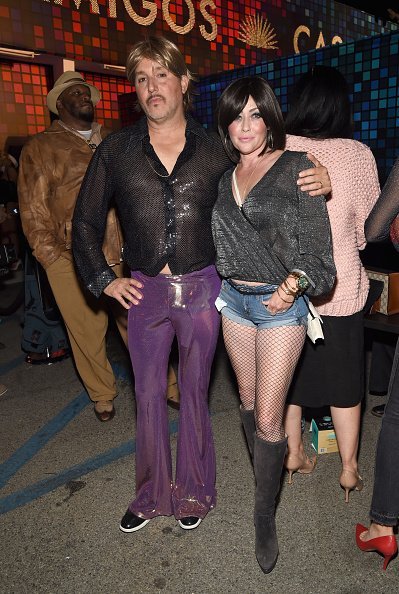 ---
In an interview with People, the actress revealed: "For anybody to think that the only person altered by cancer is the person with cancer is incredibly wrong. Cancer alters the people in your life. And it's shaped both of us. We look at life very differently now."
According to the actress, her husband was not only a huge support during the trying times, but was also her strength. While Iswarienko's website boasts his photography, which focuses on celebrity portraits with an artistic flair, his electrical works graced the sets of Pirates of the Caribbean: The Curse of the Black Pearl, Clockstoppers, and The Pandora Project.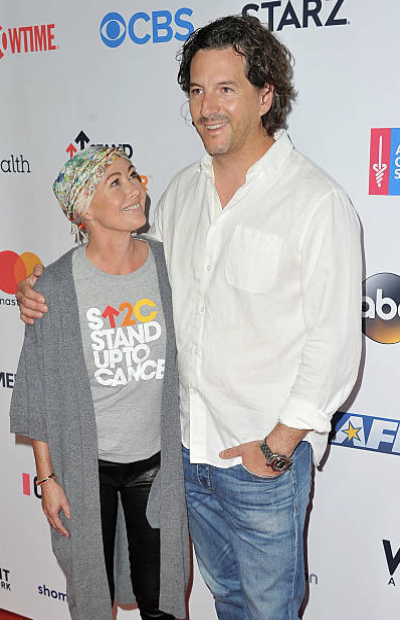 ---
GABRIELLE CARTERIS (ANDREA ZUCKERMAN)
Gabrielle met her husband and stockbroker, Charles Isaacs, back on the set of the original "Beverly Hills: 90210" days, and the couple married in 1992 after being introduced by a friend. The actress, who was 31-years-old at the time, was playing high school teenager, Andrea Zuckerman on the show. The couple has been happily married ever since! According to People, Gabrielle and Charles had friends like Jason Priestly, Luke Perry, Brian Austin Green, Tori Spelling, Jennie Garth, and Ian Ziering in attendance to grace the magical occasion.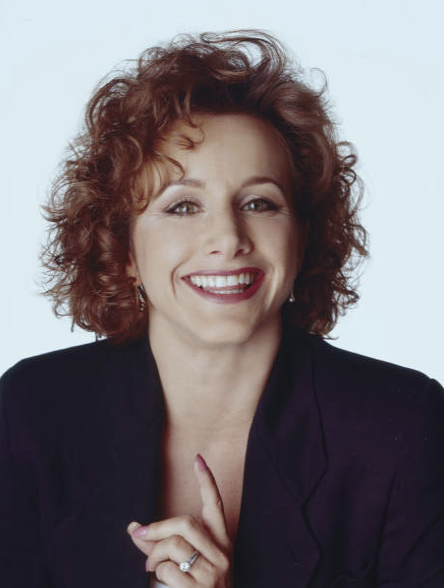 ---
 The actress's first pregnancy was written into the television series' script and has since had another daughter with her husband. The actress recently commented that the secret to a long-lasting relationship is, "Couples who nap together stay together!" Considering that she's been married for decades, there must be some truth to the statement!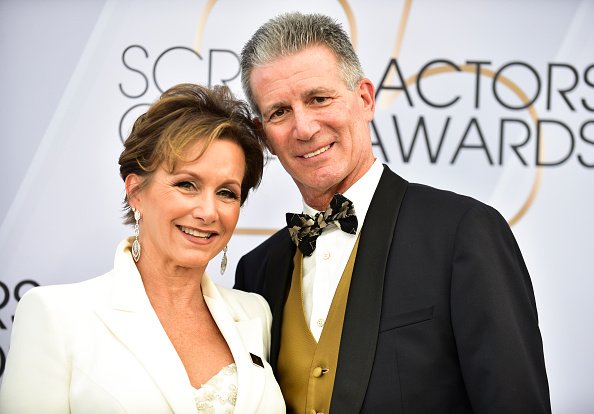 ---
JENNIE GARTH (KELLY TAYLOR)
Garth played the role of Kelly Taylor from 1990 to 2000. After the show, she went on to pursue a career in the movie industry, and over the years, has done pretty well. She played the role of Val Taylor in a sitcom titled What I Like About You, which ran from 2002 to 2006. She also started a personal reality show titled Jennie Garth: A Little Bit Country, which aired on CMT.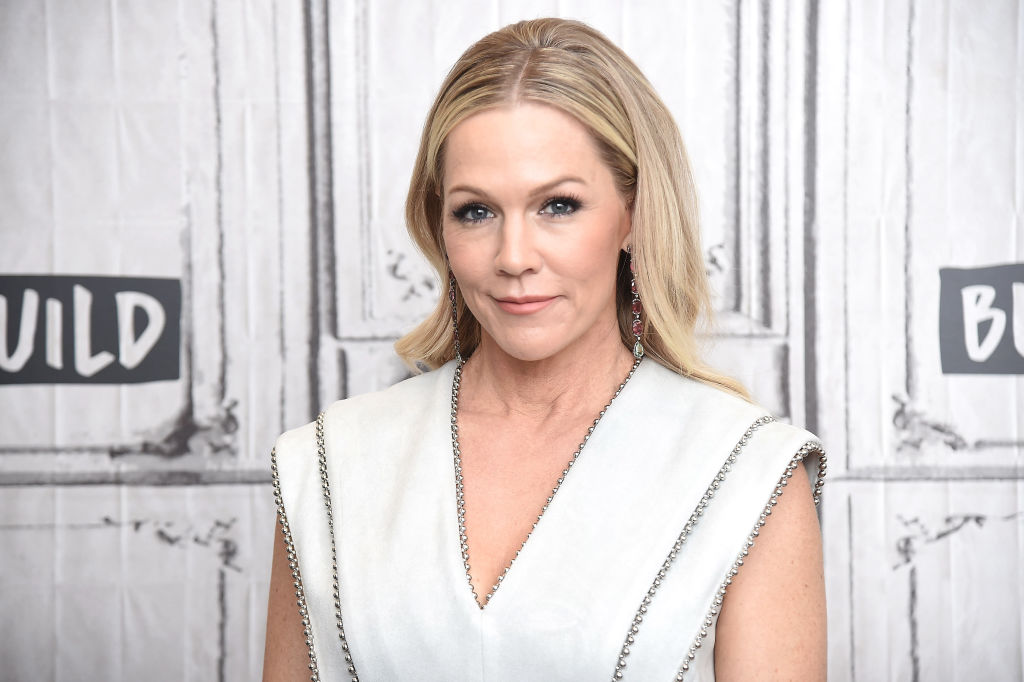 ---
The actress's first marriage to musician, Daniel B. Clark lasted from 1994 to 1996. In 1995, however, while still married to Clark, Garth met Peter Facinelli on the set of a movie titled An Unfinished Affair. In 2001, they had a traditional Roman Catholic wedding, followed by the birth of their three daughters. In March 2012, Facinelli filed for divorce.
Presently, Garth is married to actor David Abrams. According to PEOPLE, Garth met Abrams on a blind date in 2014 and married the following year. In 2018 they filed for divorce. However, in early 2019, Abrams petitioned to have divorce proceedings dismissed, and they appeared to have worked out their differences.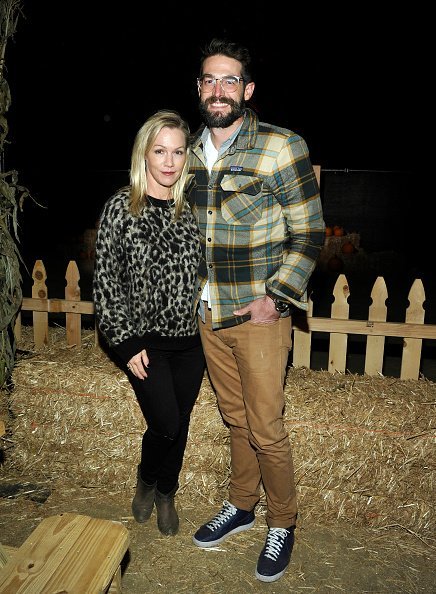 ---
TORI SPELLING (DONNA MARTIN)
Spelling is most well known for her role in BH90210. Spelling met her actor husband, Dean McDermott in 2005 while both were in other relationships. They quickly ended the relationships with their respective partners and married the following year. Since then, the McDermott family grew to seven strong!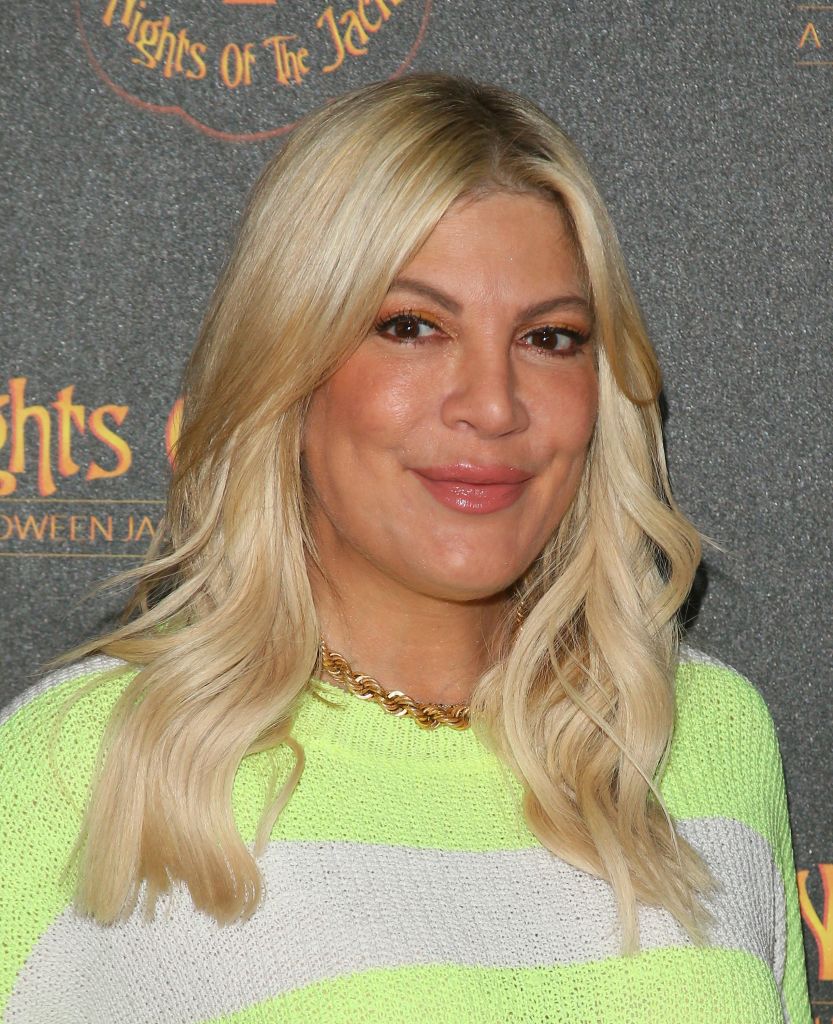 ---
JASON PRIESTLEY (BRANDON WALSH)
The actor met his wife and fitness trainer, Naomi Lowde, in 2001 in London, and the couple has been married since 2005. While Priestley continued with his acting career, his wife has become one of the most recognized social media personalities of all time. Fans are not only attracted to her beauty and elegance but her hard work ethic.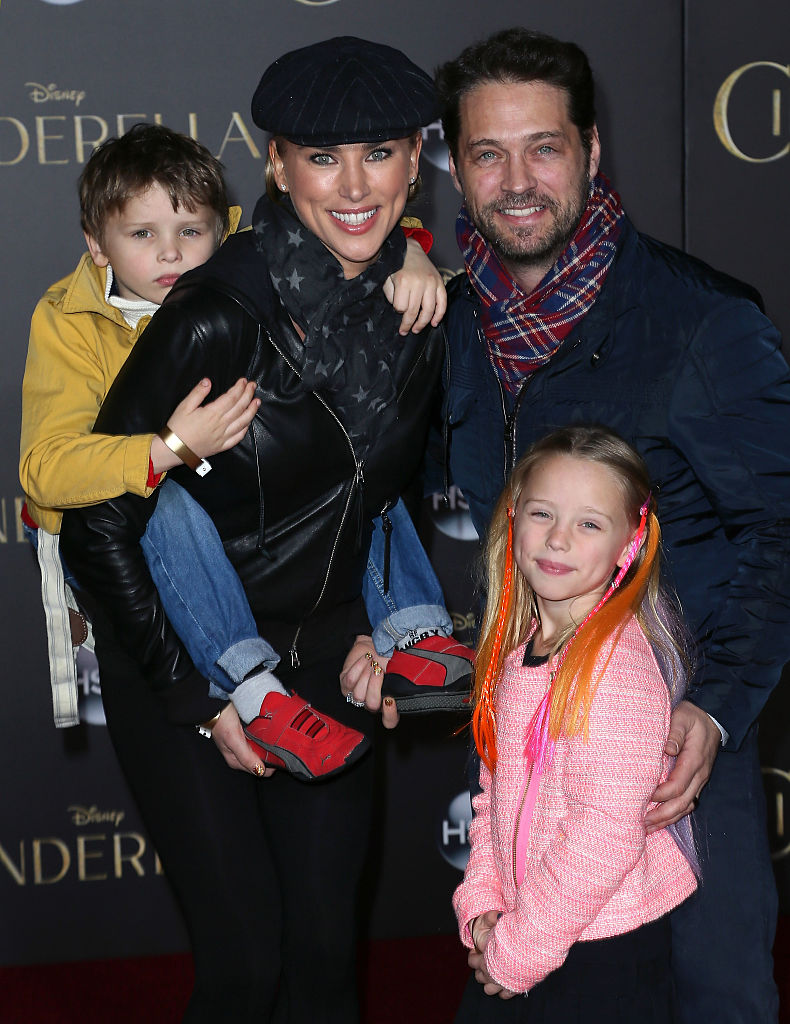 ---
BRIAN AUSTIN GREEN (DAVID SILVER)
After meeting on the set of the television series, Hope & Faith, Green and actress Megan Fox started dating in 2004. Fox had already made a name for herself as an actress in productions such as Transformers, New Girl, Confessions of a Teenage Drama Queen, and What I Like About You. The couple married in 2010 and have since grown to a family of five. Originally from Tennessee, Megan studied drama and dance in her childhood and began modeling professionally at the age of thirteen.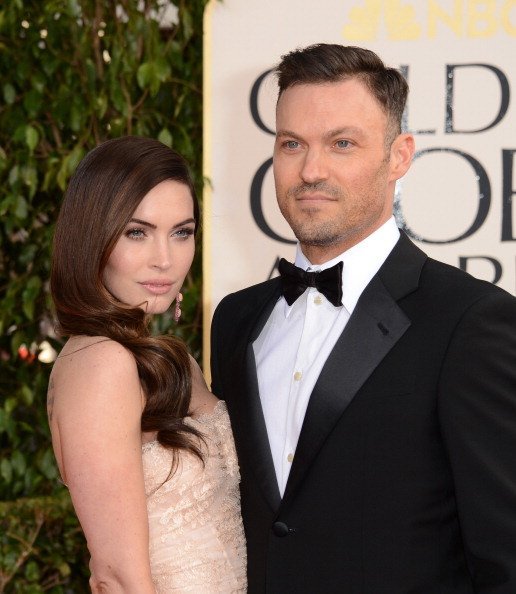 ---
IAN ZIERING (STEVE SANDERS)
Originally from Ohio, Erin Ludwig ended up in Los Angeles through her work as a traveling nurse before she met Ian Ziering in 2009.  The couple married in 2010 and have two daughters, Penna and Mia. Erin also runs a blog about the Ziering family life called "At Home With the Ziering's."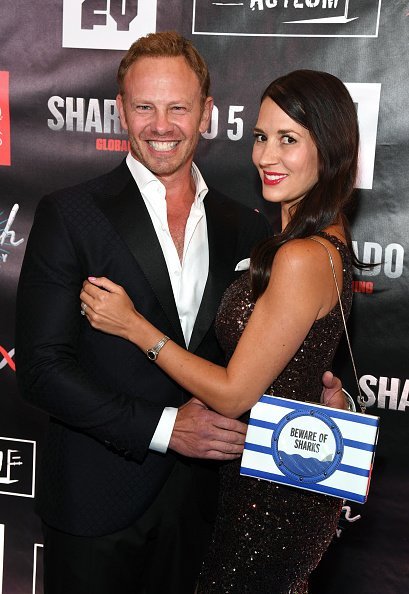 ---
LUKE PERRY (DYLAN MCKAY)
Luke Perry and Rachel Minnie Sharp met after she mailed him her lace bra. Perry and the former furniture saleswoman dated for two years before marrying on November 20, 1993, in Beverly Hills. They had two children, son Jack Perry, and daughter Sophie Perry, but separated in 2003.
Perry was not part of the 90210 reboot because he had already committed to his hit show Riverdale. Sadly, the star passed away in March at age 52 after suffering a massive stroke. His children and ex-wife were at his side.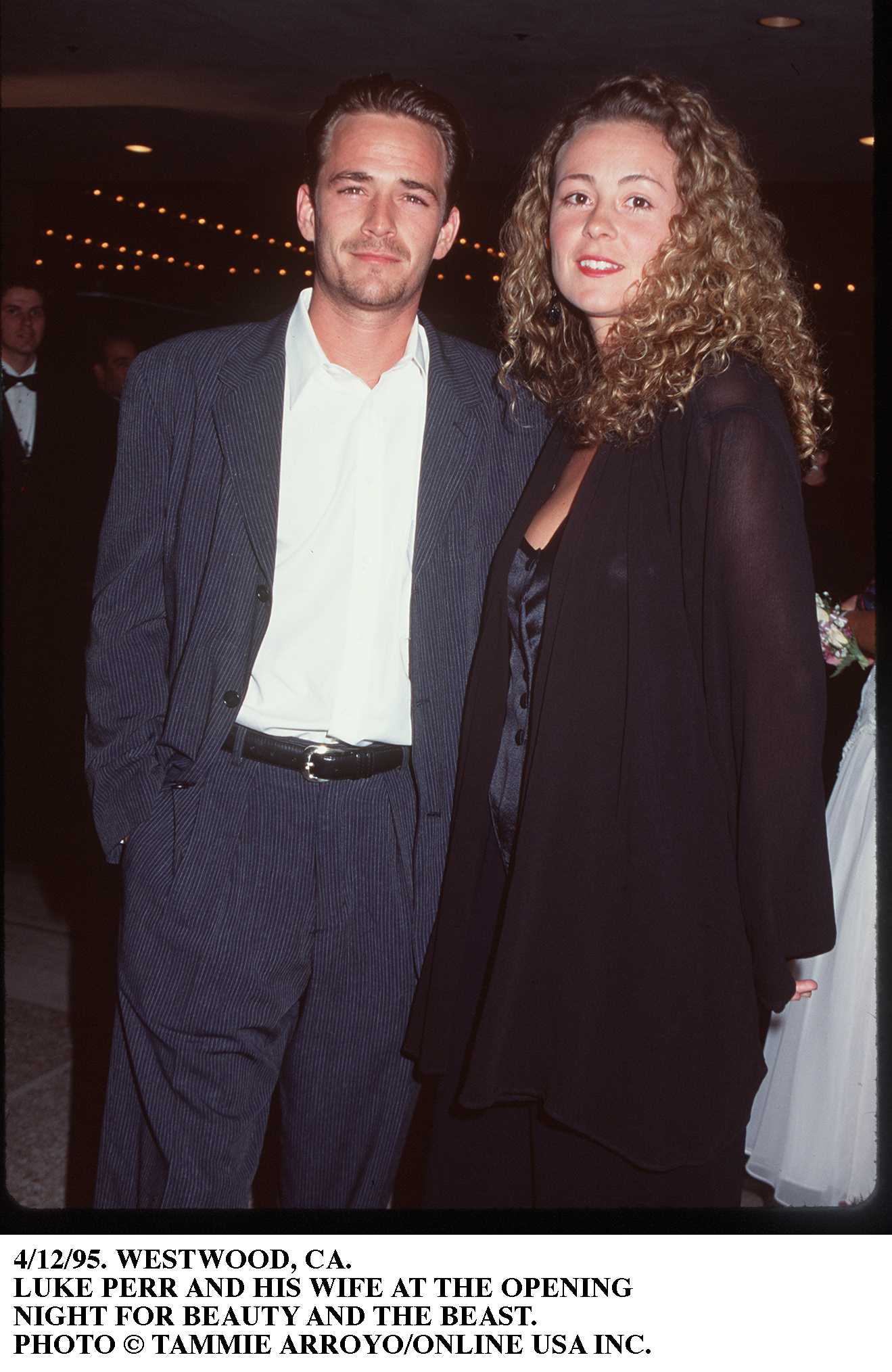 ---
WHAT YOU NEVER KNEW ABOUT THE 90s BH90210
When Beverly Hills: 90210 began airing on October 4, 1990, it didn't immediately find traction with audiences until the first season's finale, when Brenda lost her virginity to Dylan. A decision to air the show's second season during the summer, when most other shows only had repeated episodes, saw another rise in viewers.
According to Entertainment Weekly, the viewers almost doubled from 9.5 million to 17.4 million during the second season - which was followed by action figures and hysterical fans!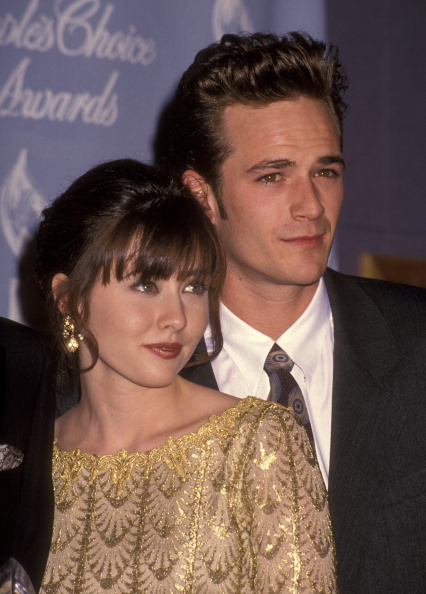 ---
The show's creator, Darren Star, was only 27-years-old when Fox told him they wanted a series about teenagers in Beverly Hills, and that Aaron Spelling had already signed on as a producer. Of course, Star was interested! 
"The one show I really liked was Thirtysomething," Star told The New York Times. "The issues were so small and particular to that group, and I wanted teenagers to examine their own navels, in a sense. It would be their point of view, like the John Hughes movies that were very popular at the time, like The Breakfast Club."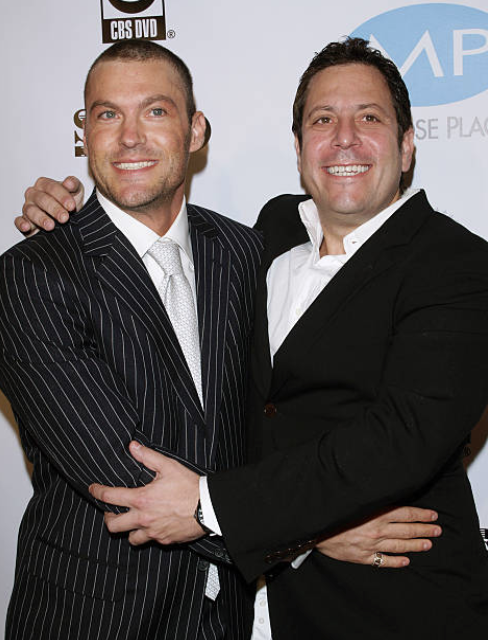 ---
Ian Ziering initially thought the script and show were superficial! Ziering had returned to his home state of New Jersey when he got the call about 90210. He explained to Entertainment Weekly that the pilot was all about the glitz and the glamour of Beverly Hills, a group of "obnoxious kids," and the new kids, Brenda and Brandon Walsh, who were trying to figure out how they fit into their new world.
"I couldn't discern from that first script that the show would become very issue-oriented."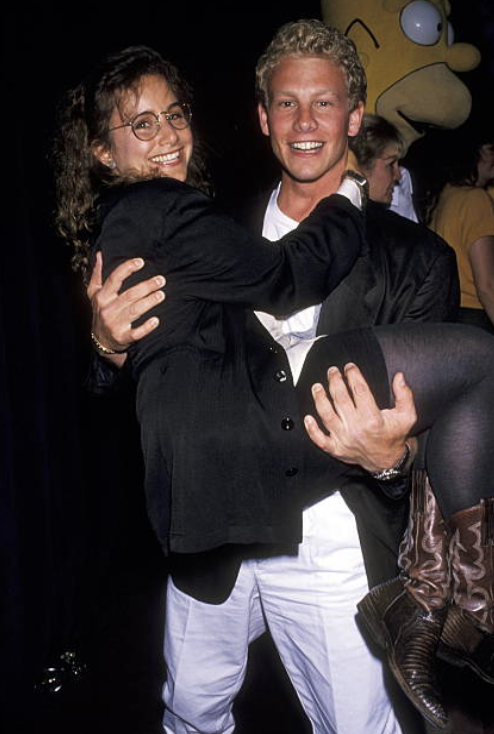 ---
Dylan McKay was originally a bit player that would last only a few episodes. However, Aaron Spelling was so pleased with Luke Perry's performance, he expanded the part. It's also worth noting that Perry initially auditioned for the role of Steve Sanders, which went to Ziering!
"I was a guest star, and Aaron wanted to make me a regular. The studio didn't want to pick up the deal, and he used that instance to illustrate an important principle: He gets to pick who's on the show. He didn't want me to have to go in the room with the network, but he calmly looked at me and said, 'Go get 'em, kid.'"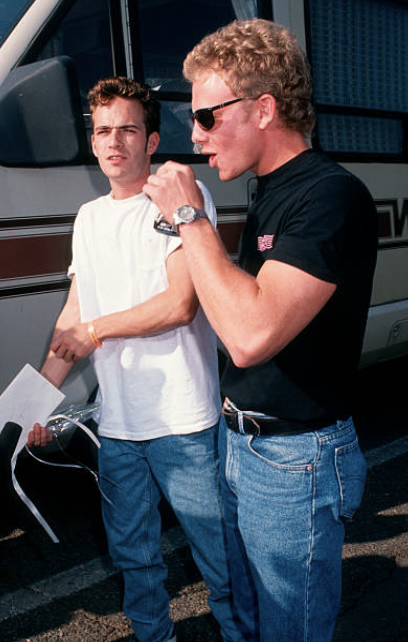 ---
There have been rumors floating around for years regarding Tori Spelling being cast in her father's show. However, the young actress auditioned under another name! But even she admitted that there might have been some nepotism at play. 
"I heard about the show from my agent," the actress told Entertainment Weekly. "She said, 'Your dad is doing it.' I was like, 'I haven't heard anything about it.' I popped into his briefcase when he got home, and I was like, cool. I really wanted to play Andrea. I went in under a different name, then I got the part of Donna—which I'm sure had something to do with my dad."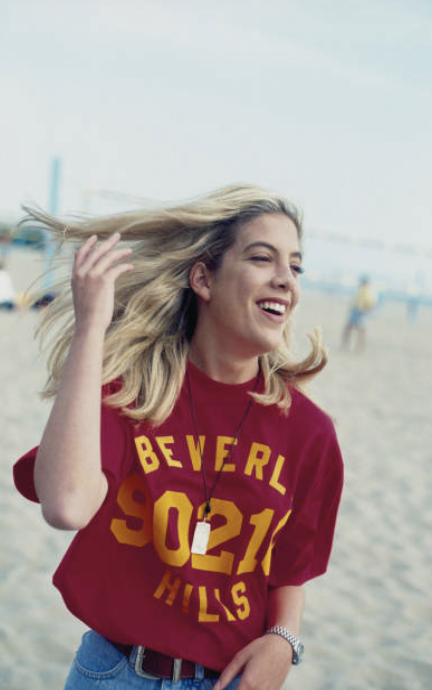 ---
It can't be a coincidence that Aaron Spelling's daughter was the most naive character whose commitment to abstinence was a major plot throughout the series. Apparently, when stories were pitched to the producer each week, he would always ask what "Donna" would be doing.
"The minute we'd go in to pitch stories about an episode, he'd ask, 'What's Donna doing this week?'" writer/executive producer Larry Mollin told Vulture. "It was actually very endearing, his admiration for her. Tori was really out there. So even though the old man couldn't control her, he could control Donna Martin."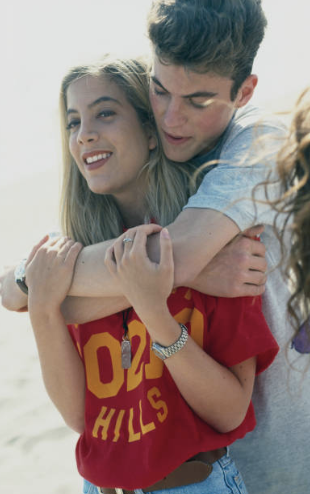 ---
Hardly any of the actors at the center of 90210 were actual teenagers. Although it may seem obvious now, at 29-years-old, was the oldest cast member. When she was cast as 16-year-old Andrea Zuckerman, Carteris worried the producers would consider her too old, so she lied about her age.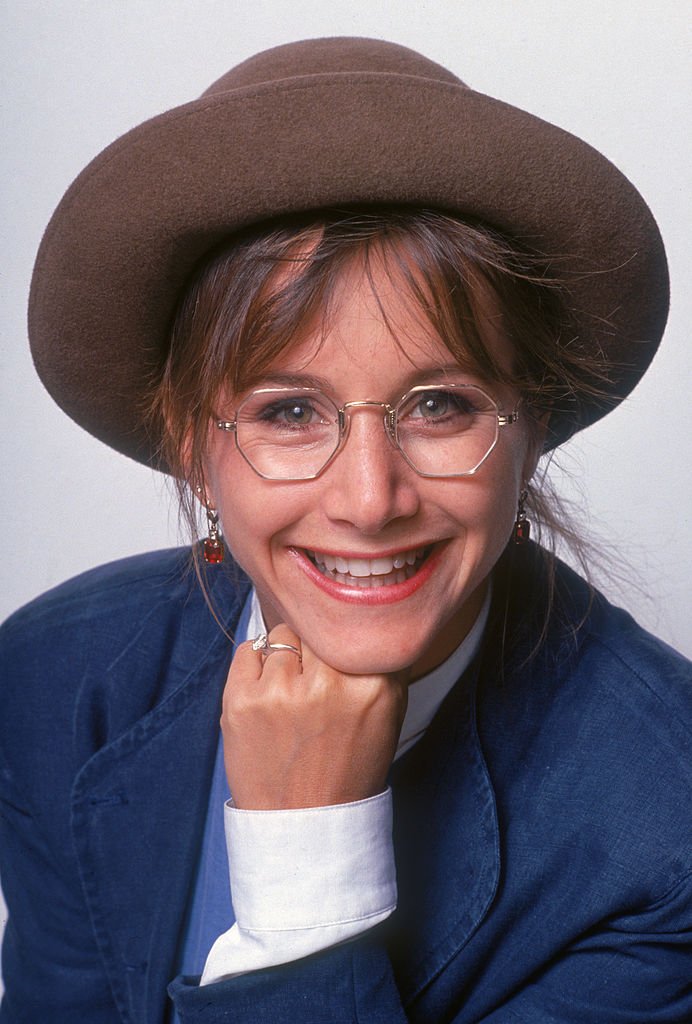 ---
Ian Ziering was only one year younger than Carteris, and Luke Perry, who was usually singled out for appearing considerably older than his character, was 23-years-old when the show premiered! 
"I actually talked to a lawyer about how could I sign these contracts and lie about my age and still be able to do the show," Carteris later said. "Then a magazine—that I won't say—did an interview on the show with somebody else and they found it [my age] in the DMV, illegally. I thought, 'This is it! I'm gonna lose the job, there's no way.' By that time, the show had been on long enough, so it was OK."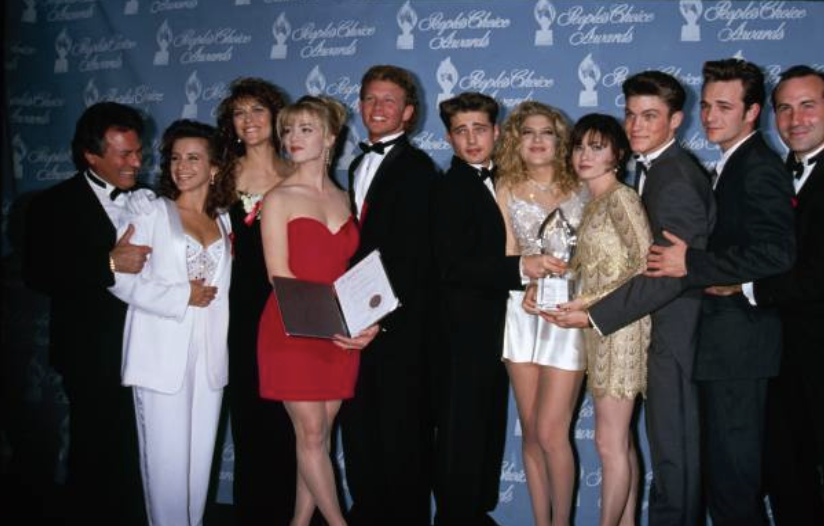 ---
The first season's finale episode - you know the one - when Brenda and Dylan consummated their relationship? Well, not everyone was excited about it. Apparently, the affiliated TV stations were scandalized, but not why you think!
"Not because they had sex, but because Brenda was happy about it, and it didn't have any dire consequences," Star said. "I was strongly advised to write a show that would address the consequences of that sexual experience. So the first episode of the second season Brenda broke up with Dylan because their relationship had gotten too mature."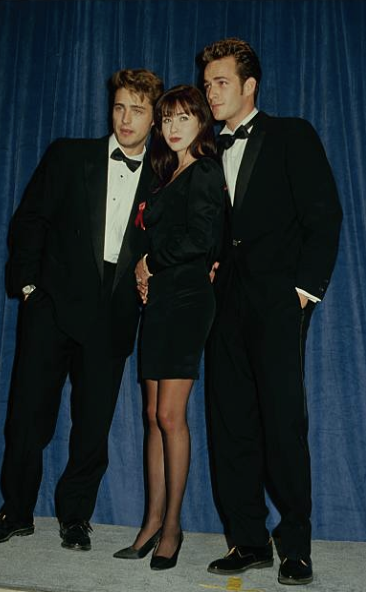 ---
West Beverly High School is a fictional place, but it wasn't supposed to be. The series takes place there because Beverly Hills High School would not allow the production to use its name. Filming for the scenes "at school" took place 20 miles away, at Torrance High School. If the school looks familiar to you beyond BH90210, that's because it has made a lot of appearances in film and television! Buffy the Vampire Slayer, She's All That, as well as the BH90210 reboot are also shot there.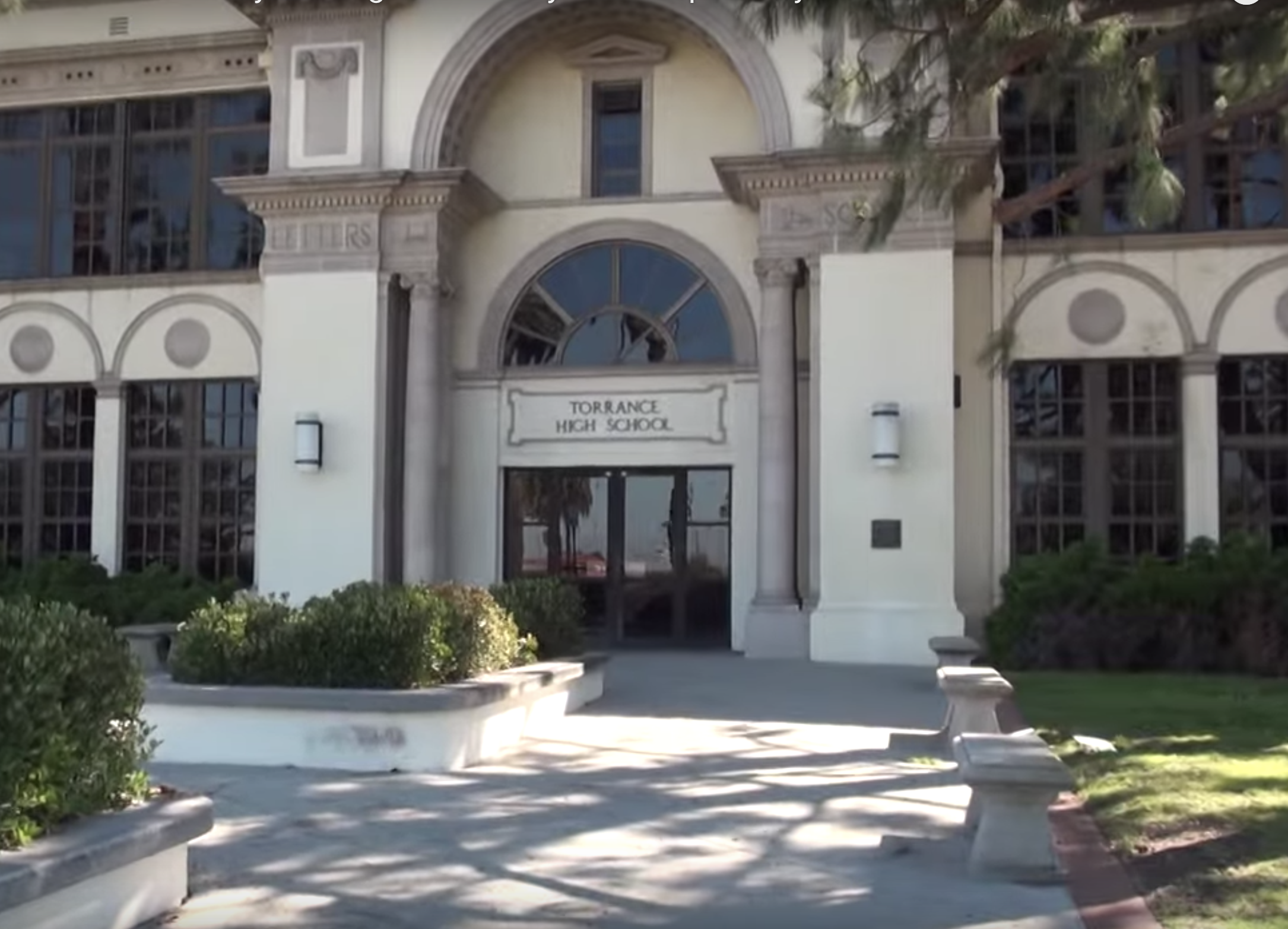 ---
While the cast got ready for the filming of the reboot, "BH90210," many fans wondered about the network's reason for the show's revival after almost twenty years. However, in May 2019, Jenny Garth revealed why the network decided that 2019 is the ideal time to redo the hit teen drama series.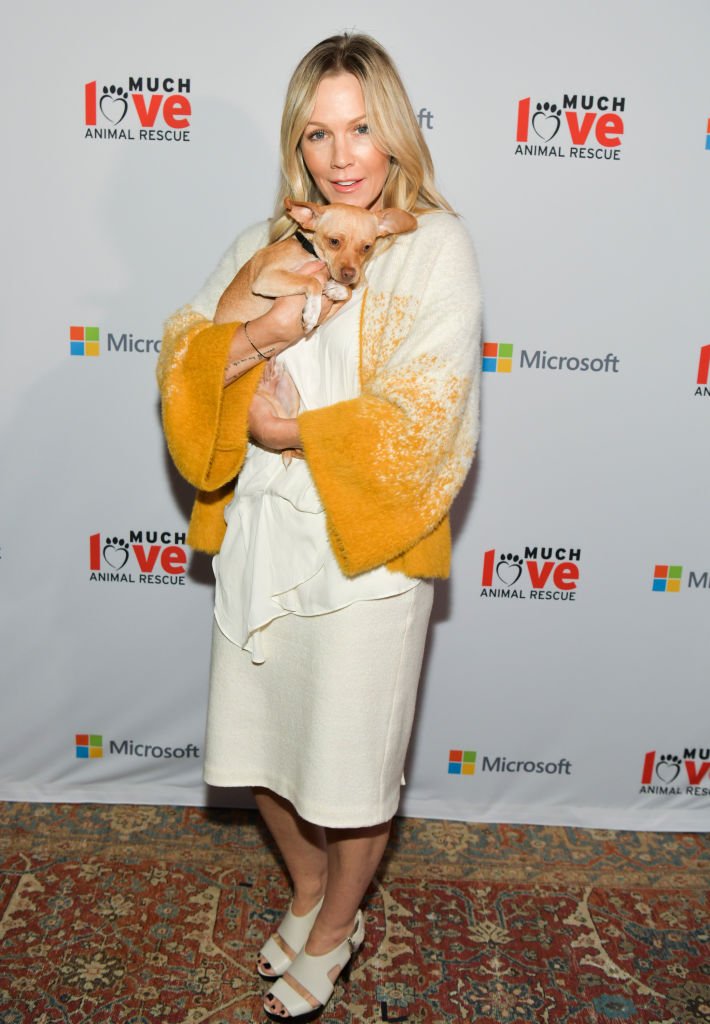 ---
"I've literally held my breath on this project for the past two years that we've been developing & making it. It's always scary taking a risk. It feels really good to know that you like the show and are embracing the concept with open arms. It's been so much fun doing this with my partner @torispelling and we're so honored and proud to be able to bring this show back to tv, along with our brothers and sisters...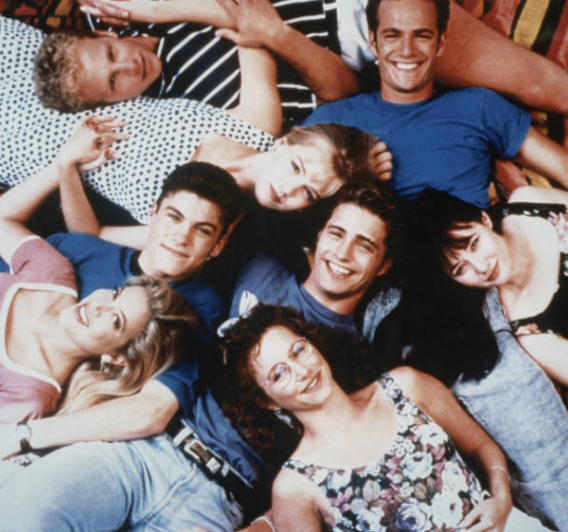 ---
It seems likely there will be a second season, and EOnline said once a second season is green-lit, the intention is to reboot the original show within the show. That means the actors will be acting their old parts again from within the series. We're excited to see how it works out, are you? How did you feel about the angle the reboot took? Tell us in the comments!