Grey's Anatomy Shortest Cast
We definitely love Grey's Anatomy and its actors! However, there were some actors that left the show sooner than later. What were the reasons for that? Is it true that Brooke Smith was fired because she wasn't beautiful enough? And why has Martin Henderson left the show? In this article, we'll be telling you about the actors who didn't stay in the show for long.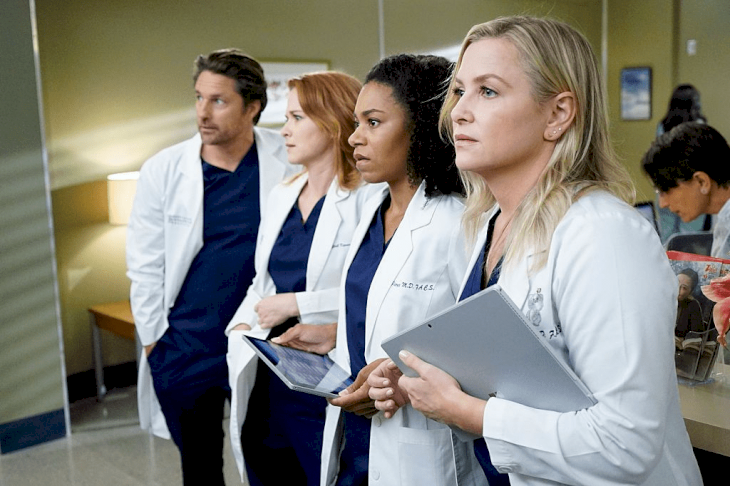 ---
JEANINE MASON AS DR.SAM BELLO
Is it just us or has this character's storyline been cut off really abruptly? Do you remember when DeLuca wasn't in love with Meredith and promised his sweetheart Sam that he'd come to Switzerland as soon as he could? That was in season 14, but in the 15th season, he is already crazy for Meredith!
---
Everybody seemed to have forgotten about Sam Bello, who the scriptwriters tried hard to write into the plot. Seriously, though, have you heard anyone mention her over the last few seasons? She is still somewhere in Switzerland waiting for the love of her life to come to her. Why has that happened?
---
Jeanine Mason, who portrayed Sam, suddenly decided to leave the project after she was offered the leading role in the Roswell reboot on The CW. Although Roswell and Grey's Anatomy are projects of two different scales, we understand Jeanine's decision.
---
Roswell has been renewed for a third season and shows quite good ratings for The CW channel. However, Jeanine Mason's departure from Grey's doesn't look right or seem well-thought out. Back in the good old days, Shonda would've just killed Sam Bello, right?
---
TESSA FERRER AS LEAH MURPHY
If we were to make a list of the most hated characters, this girl would definitely be the first one on it. Leah tried to start a relationship with Arizona after she separated with Callie. And it wouldn't be that bad if Murphy hadn't resorted to dirty tricks to stop our favorite couple from reuniting! It's no surprise Richard fired her!
---
On the other hand, Alex Karev wasn't everyone's favorite at the beginning either, but now we said goodbye to him with tears in our eyes. Could that happen with Leah? Unfortunately, we will never find out as Tessa Ferrer's contract wasn't renewed for season 11, and so she had to leave.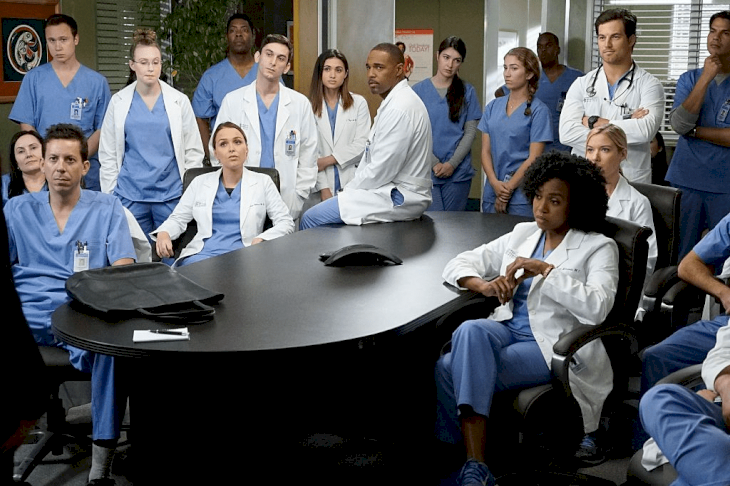 ---
However, they tried to bring the actress back in season 13 where she appeared in 6 episodes, but she couldn't win the love of the audience even then. Leah Murphy was just a character that "didn't work out," and the creators of Grey's Anatomy had to give her up.
---
MARTIN HENDERSON AS DR. NATHAN RIGGS
This character is probably one of the biggest disappointments of season 14. Nathan Riggs' appearance gave hope to many viewers, as it gave Meredith a chance to start her first relationship after Derek's death. Suddenly, Riggs's ex-lover, Megan, who was considered dead all this time reappeared, and Meredith had to back out.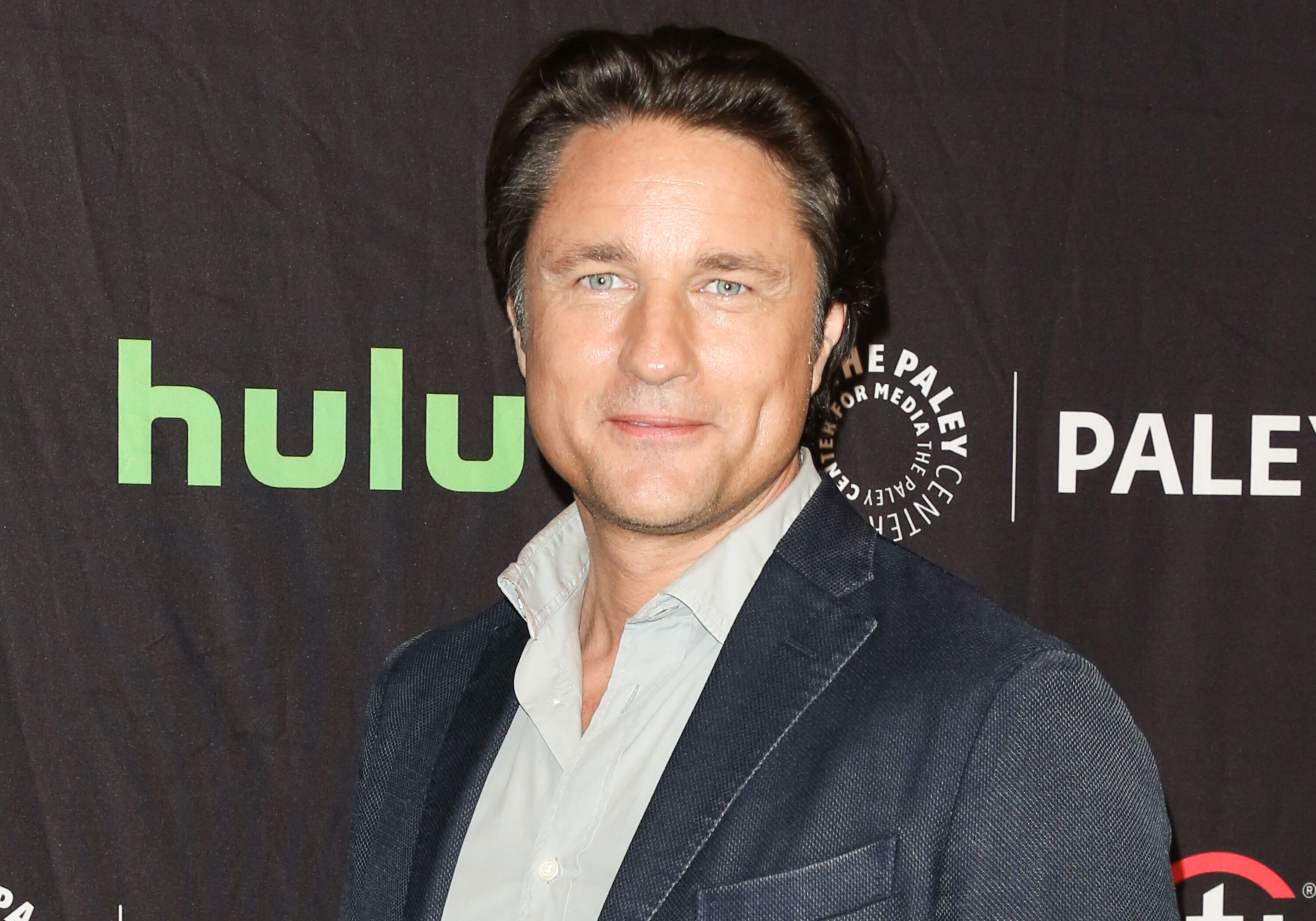 ---
Does that mean that over all those years Megan never told her family she was alive? It looked as if her character was only introduced to the plot to get rid of Riggs. The viewers probably didn't like him that much, however, we can't be sure about that. Grey's creators have performed the same trick with Alex Karev recently.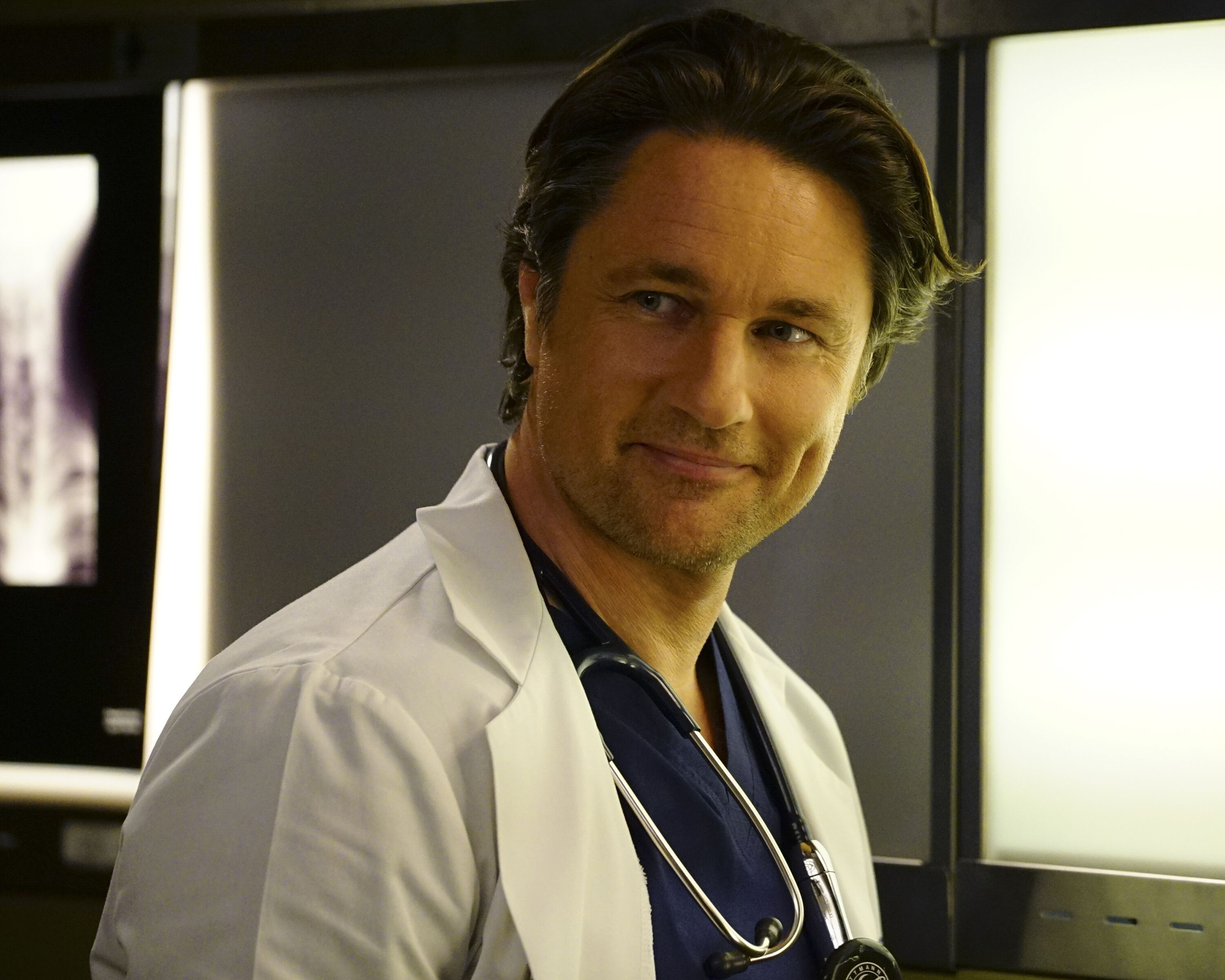 ---
They also introduced a woman from his past who he suddenly left everything for to start a family with! In his interview with Deadline, Martin Henderson revealed that he only signed a short-term contract with the show, and never expected to stay in Grey's for a long time.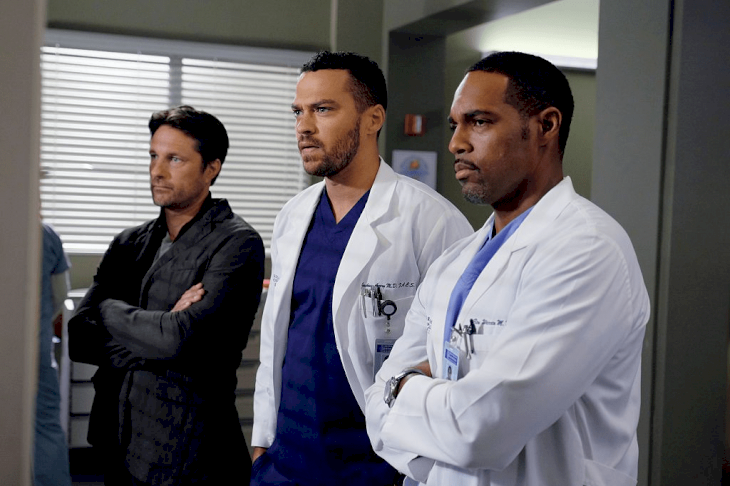 ---

"This is my final year so I was expecting Nathan's storyline to be wrapped up," the actor continued.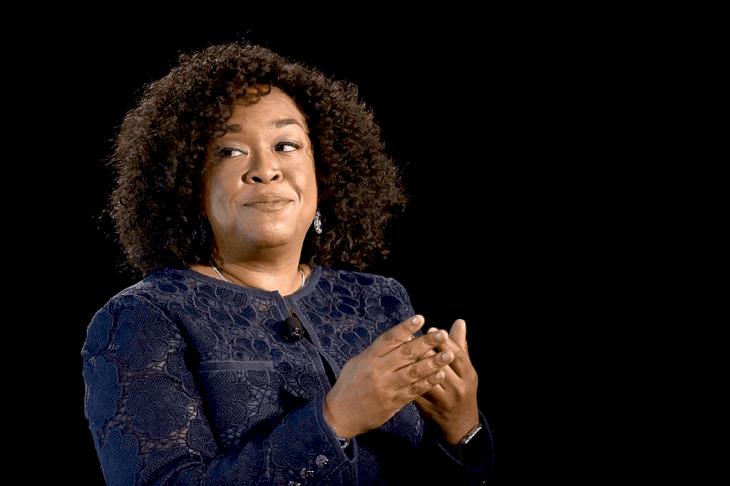 ---
Shonda Rhimes said in her statement that she wanted to give Martin's character a happy ending. "As for Martin, this is not an ending for our relationship. He has been part of the Shondaland family since the pilot of Inside the Box and he will always be family. I can't wait to find a new project to work with him on in the future," she said at the time.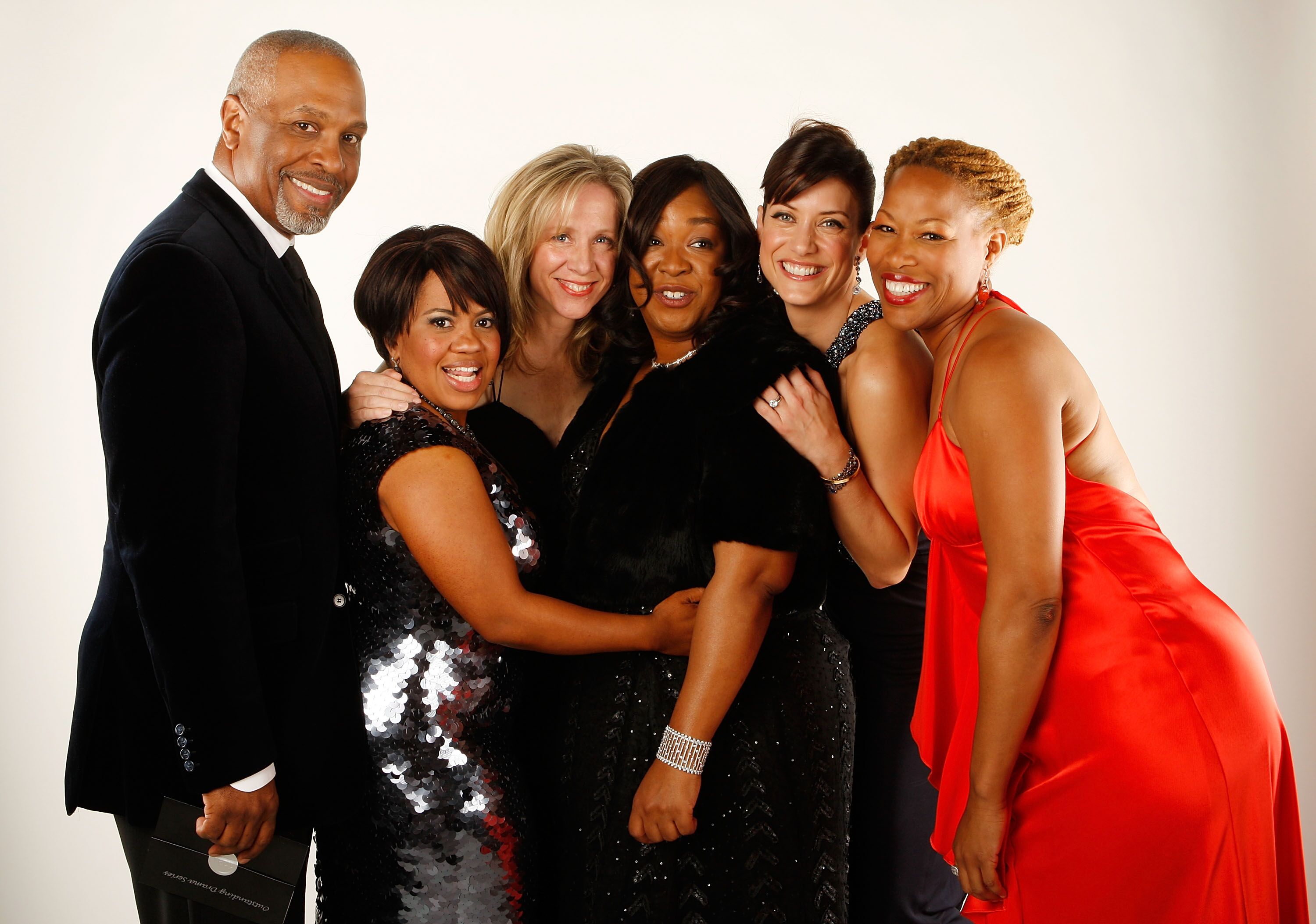 ---
MARIKA DOMUNCYZK AS DR.ELIZA MINNICK
Oh, how many problems this character has brought to Grey Sloan! It's no surprise fans didn't like Eliza Minnick that much. Everything changed though when Minnick started dating our favorite Arizona. It was in that relationship that she showed fans she is not such an awful monster like everybody used to think.
---
So we were surprised when the character who we started feeling good about just disappeared! In the Season 13 finale, her character was fired by Dr. Miranda Bailey, and never came back. We still don't know what the reasons for such an abrupt departure from Marika Domincyzk were, but there was a time when her husband also left Grey's Anatomy too early.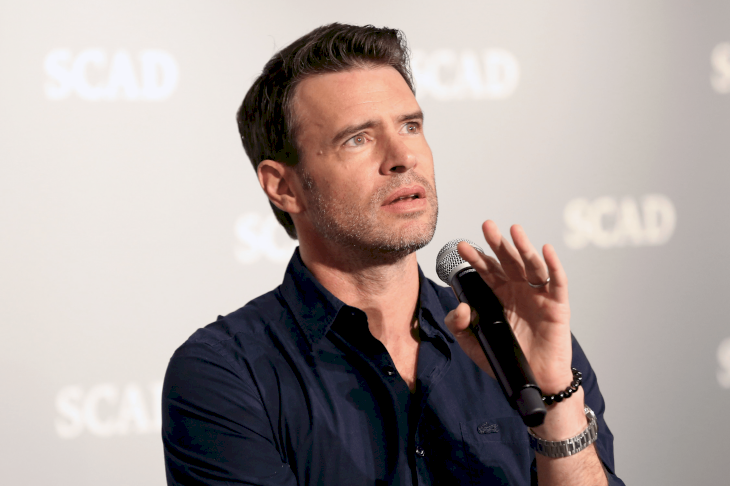 ---
Marika is married to Scott Foley who once portrayed our favorite Henry Burton. Do you remember that guy who Teddy married to give him insurance, and then she fell in love with him? His sudden death was one of the saddest losses among the hospital's patients since Denny Duquette. This also became a breaking point for Teddy who disappears for a few years. 
---
KIM RAVER AS TEDDY ALTMAN
You might wanna ask why Teddy is on this list as Kim Raver is still starring in Grey's Anatomy. The reason for that is those 5 years she wasn't in the show, during which we definitely missed her a lot. Fortunately, her character wasn't killed as they liked doing with other characters in earlier seasons. So, her comeback to Grey's has always been a possibility.
---
Kim Raver never revealed why she left the project after season 8, but Shonda Rhimes shared her thoughts on the topic on Twitter. She tweeted an explanation after the shocking episode aired, saying that Raver's "series option was up" and she was giving her character "a much-needed vacation."
---
She added, "I like to imagine that Teddy is still out there in the Grey's Anatomy universe, running Army Medical Command and building a new life." Apparently, that was just about what happened, and we are glad her character wasn't written out and forgotten, but brought back when the time came.
---
"I have a special place in my heart for Teddy and feel very lucky to have the opportunity to continue her story," Raver shared her thoughts after her comeback. Well, we did have a special place in our hearts for Teddy, too, didn't we?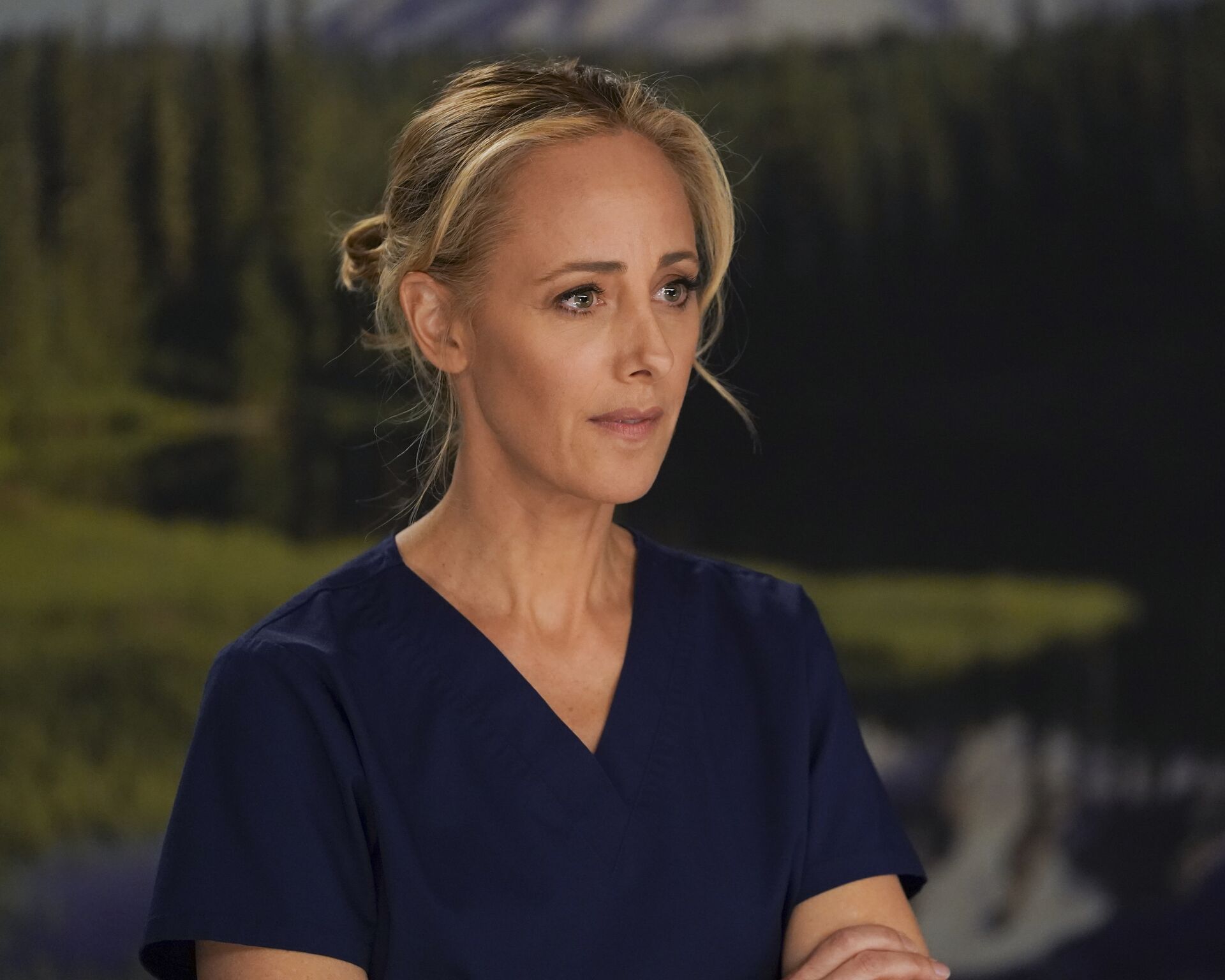 ---
TINA MAJORINO AS HEATHER BROOKS
Who is this?! Heather was one of the interns who came to the show in seasons 9-10 but unfortunately couldn't win the viewers' hearts. Unlike many other characters on our list, Heather ended just like many other characters on Grey's Anatomy. She died during a strong storm, saving Richard Webber's life.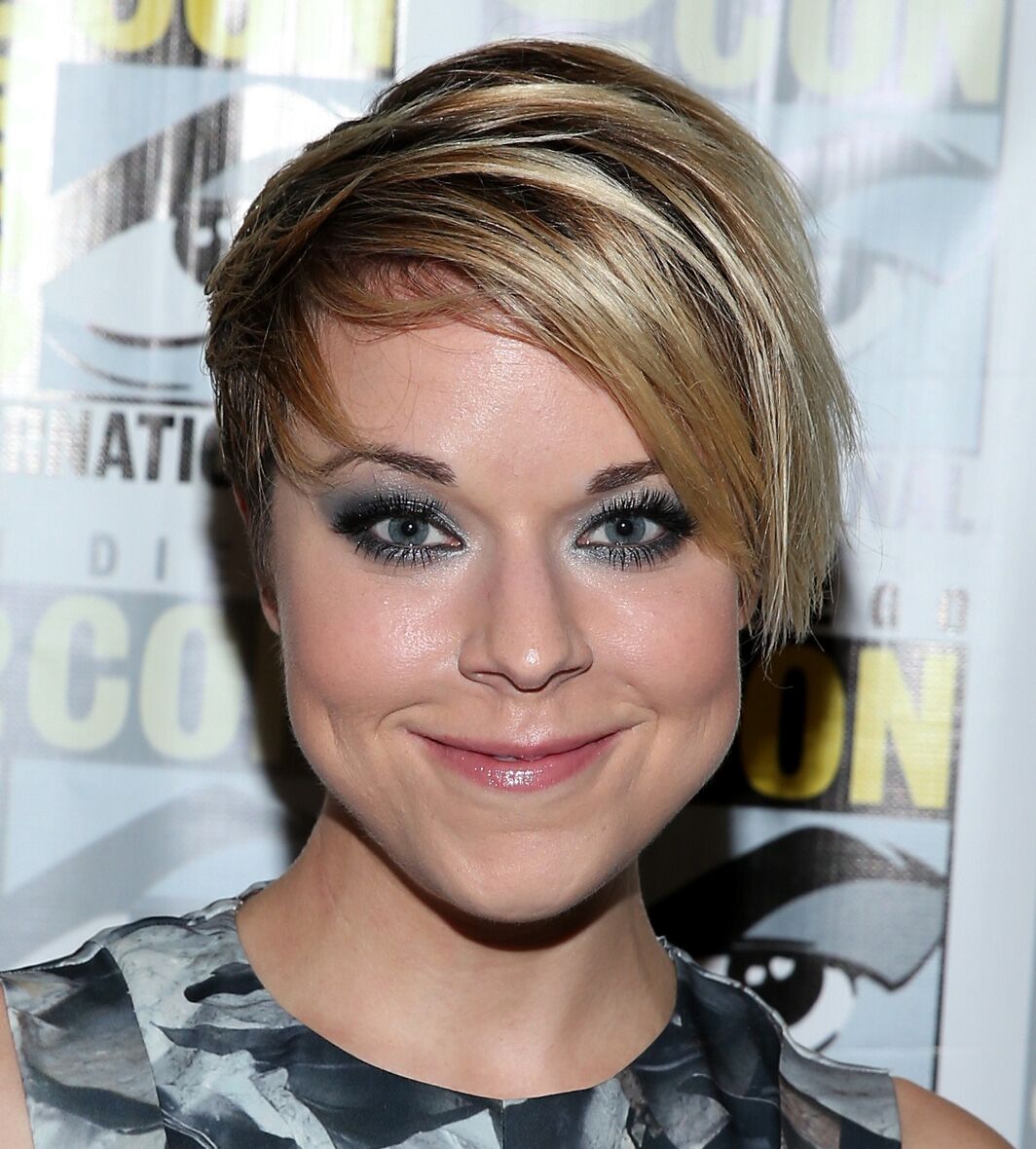 ---
Many don't even remember her character as it was written so badly that the audience just didn't care about her. Of course, Brooks' finale is tragic and moving, but we totally understand why they decided to write out Tina Majorino's character. Did you even notice how there were only a few people from that group of interns that appeared in seasons 9-10 that the audience actually liked? 
---
I am speaking of Jo, whose relationship with Alex changed him completely, and the interesting character Stephanie. The names and faces of the rest are hard to recall, and that's a bit sad.
---
BROOKE SMITH AS DR.ERICA HAHN
There was a time for Grey's Anatomy when weird things were happening, and the departure of this actress from the show is definitely one of them. Brooke Smith appeared in a few of the earlier seasons of the show, and many viewers actually liked her. She was the reason for Callie reviewing her thoughts on her sexual preferences.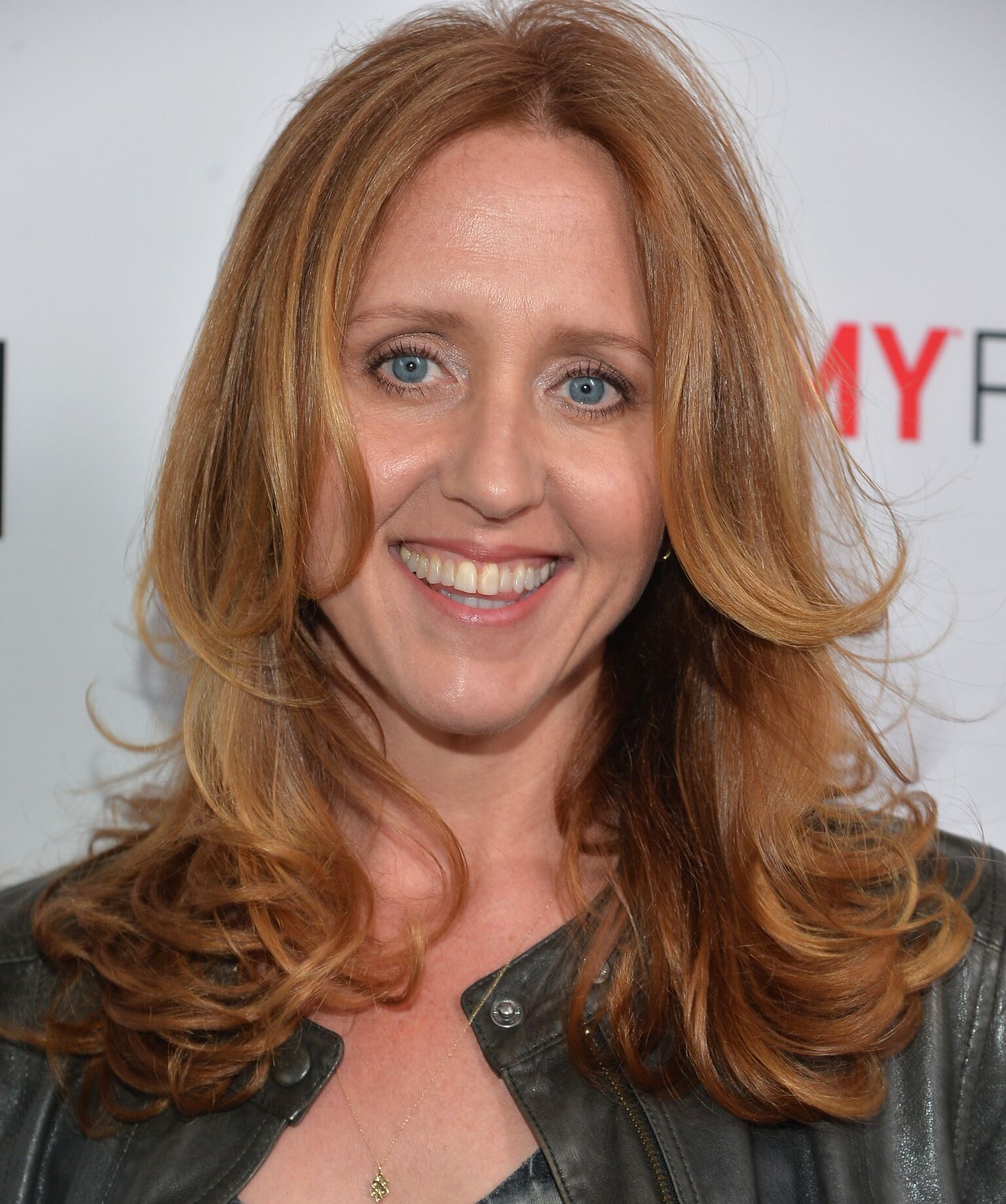 ---
Brooke Smith playing a strong, normal-looking lesbian woman and her exit was so disappointing. Many were furious that a lesbian character was removed from the show. Shonda Rhimes had to redeem herself saying firing Brooke Smith's was not connected to her character being a LGBT member.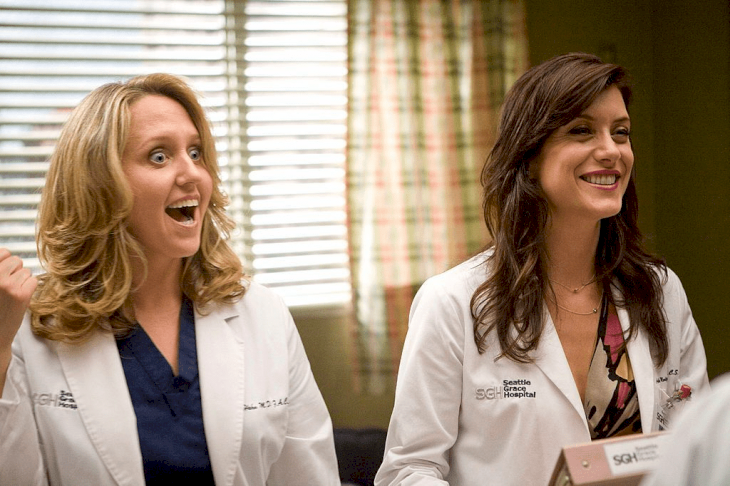 ---
A bit later, Shonda did say there wasn't enough chemistry between Erica and Callie. The rumors are that the actress was fired due to her not being physically attractive enough, and if that's the truth, that is a complete shame. Of course, we love Arizona Robbins and her relationship with Callie, but Erica Hahn's departure was still heart-breaking. 
---
MELISSA GEORGE AS DR.SADIE HARRIS
Oh, this friend of Meredith who she never mentioned before! Seriously, I don't even remember this character ever being on the show, that's how discreet she was! When Melissa George came to the show in 2008, her contract included 8 to 11 episodes, with the possibility of becoming a series regular in the next season.
---
She was supposed to be part of a love triangle with Erica Hahn and Callie Torres, but that didn't quite work out! The actress left the show the same season, saying it was due to her other projects. Was it true, though? The show's representatives claimed Melissa George left the project after a mutual agreement, as her character's storyline had reached its ending.
---
It sounds odd considering the fact that at first ABC was thinking of making the actress a series regular. Coincidence or not, but Melissa George left the project the same year that Brooke Smith did, which became a reason for even more resentment from the LGBT community.
---
JERRIKA HINTON AS STEPHANIE EDWARDS
This character really deserved more, didn't she? Over her 5 years in Grey's Anatomy, many viewers took to the slightly controversial Stephanie. Her friendship with Jo sometimes even reminded us of the cult friendship of Meredith and Cristina! The rumors about the actress's possible departure started appearing a few years before she actually left.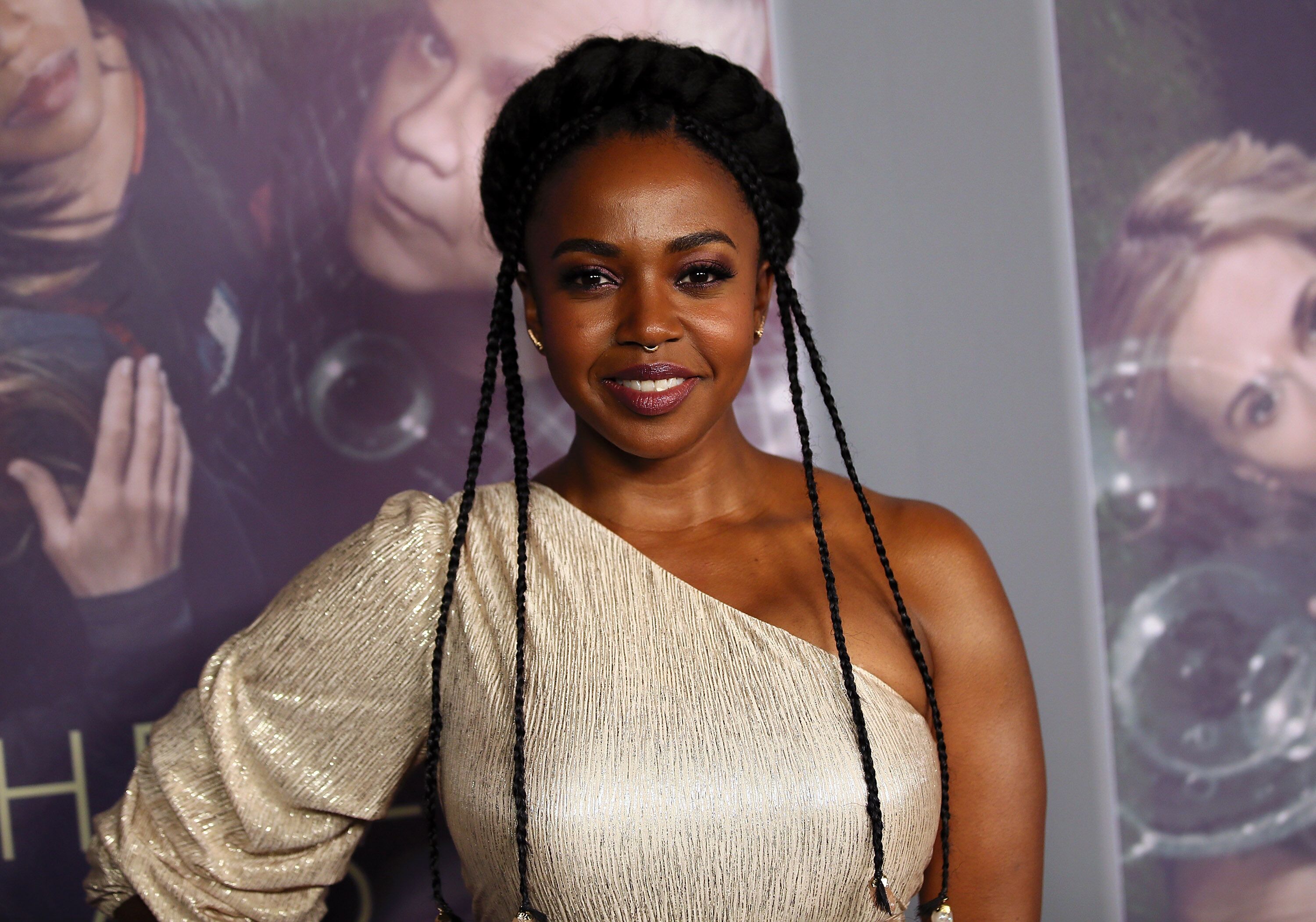 ---
Jerrika landed the leading role in the pilot of the new Shondaland show, Toast, which was the reason for these rumors. Despite being busy with the new project, Jerrika Hinton did not quit her role in Grey's Anatomy, but simply cut back on her hours.
---
A bit later, the actress also landed a role in the HBO show, Here and Now, and she could no longer juggle between the three shows. Hinton wanted to move on and that's when she came to Shonda Rhimes: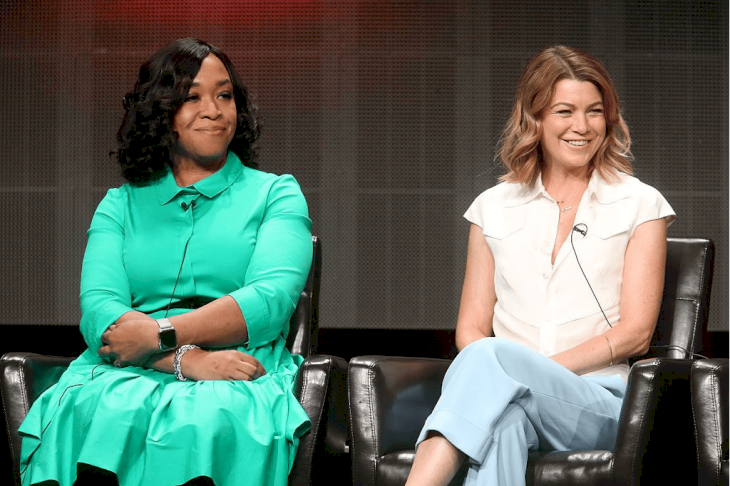 ---
"Shonda and I had a meeting at the beginning of season 13 where we talked about my departure and my creative process, and she was very supportive of my wishes," Hinton tells The Hollywood Reporter. "And I am eternally grateful to her for understanding." Despite such a peaceful departure, we still miss Edwards and hope she will be able to come back sometime!