25 Sad TV Breakups Fans Still Remember
Nothing hurts quite like a fictional breakup. After loyally following our fave TV couples for months, sometimes years, many of them call it quits. They leave us feeling heartbroken and betrayed. So get your tissues ready as we look back on the saddest TV breakups!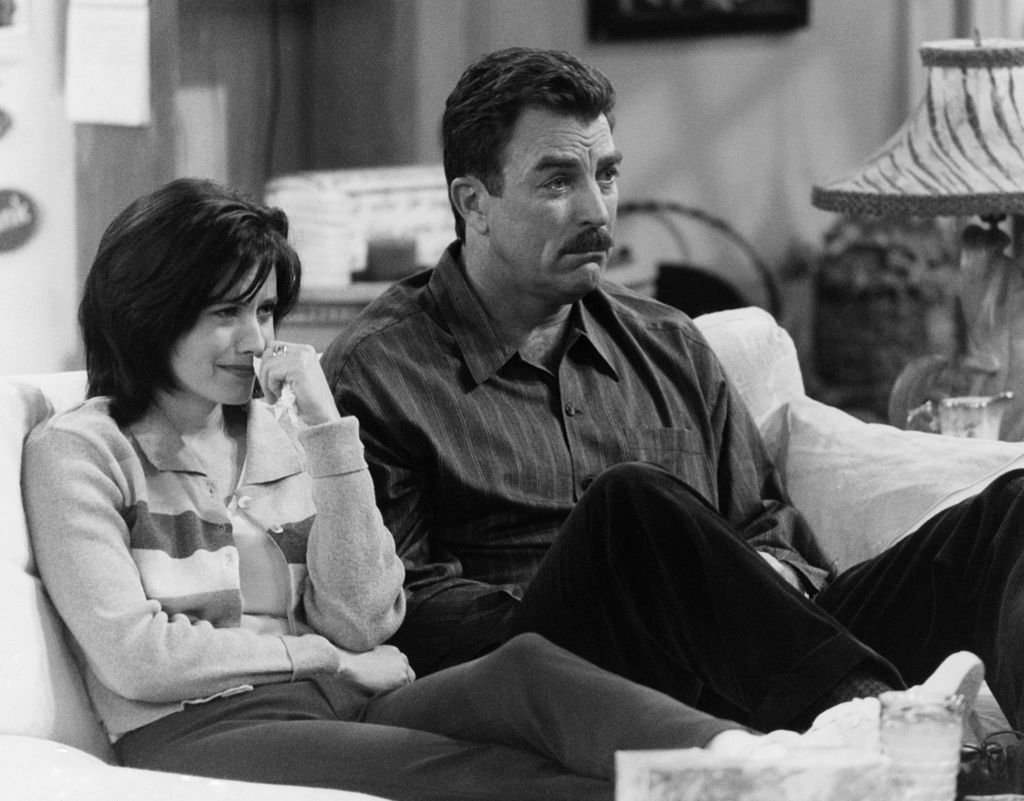 ---
25. Rachel and Ross: Friends
Rachel (Jennifer Aniston) and Ross (David Schwimmer) had one of those "will it work out or won't it" relationships. From their days as teens to grownups, these two always left us wondering. Obviously Ross always had a crush on Rachel and we always slightly held out hope they'd end up together.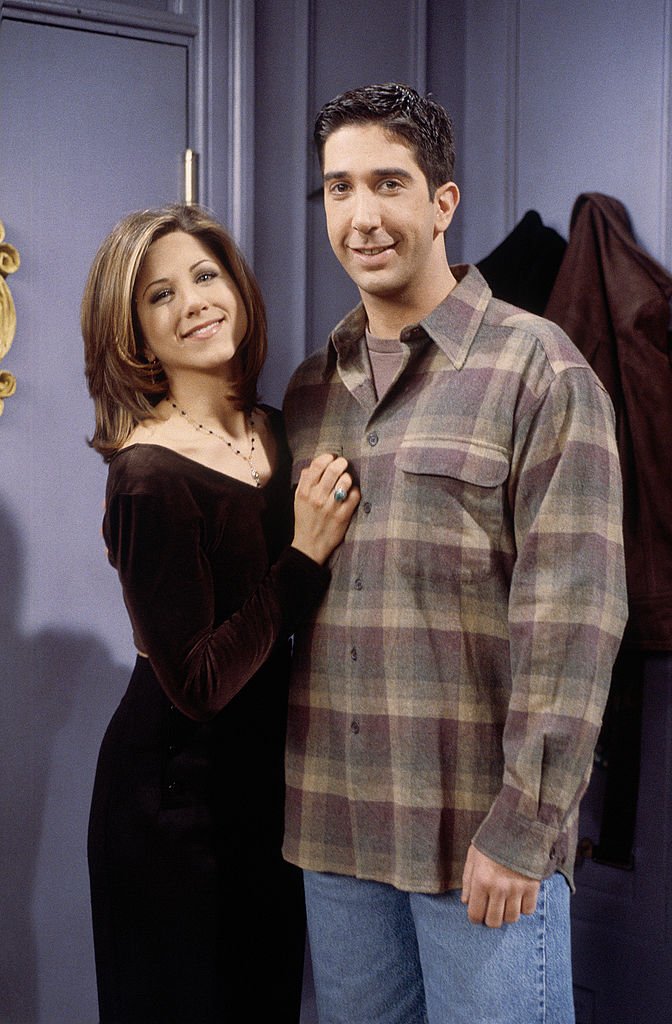 Sadly, as the series progressed fans of the hit show began to see that they probably weren't gonna make it. In the end, Ross marries an old college flame, Carole, and the pair never really speak again. For all those who were shipping Rachel and Ross, we're sorry...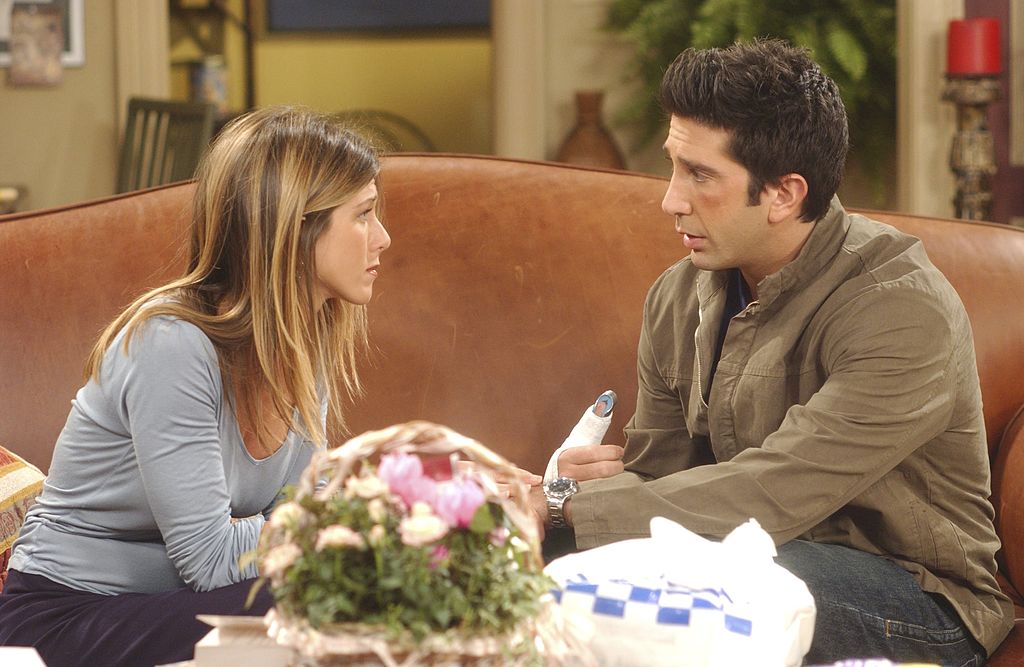 ---
24. Will and Lisa: The Fresh Prince of Bel-Air
Will (Will Smith) has the reputation of being quite the playboy on this show. He always seemed interested in someone new, that is until Lisa Wilkes (Nia Long) comes into the picture. Will matures overnight but sadly can't keep up their relationship and they never go through with the wedding.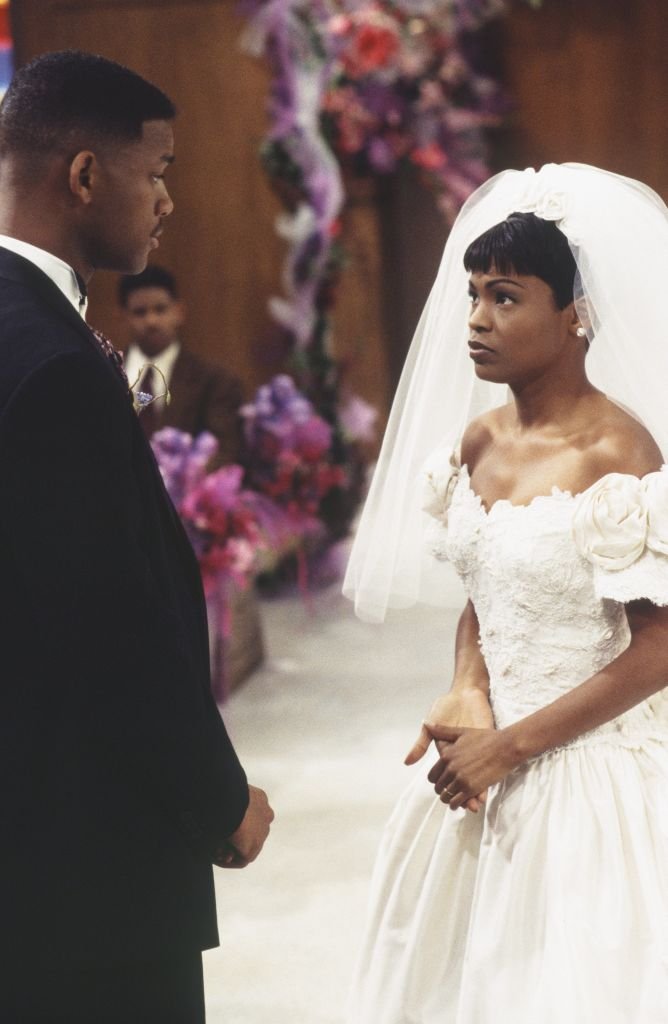 ---
23. Zack and Kelly: Saved By The Bell
Kelly Kapowski (Tiffani Thiessen), Zack (Mark-Paul Gosselaar) and Slater (Mario Lopez) had an intriguing nineties love triangle. Both of the guys had fallen for the Kelly. However, through the seasons it was always clear that Zack and Kelly were meant to be, so when they broke up, it cut deep!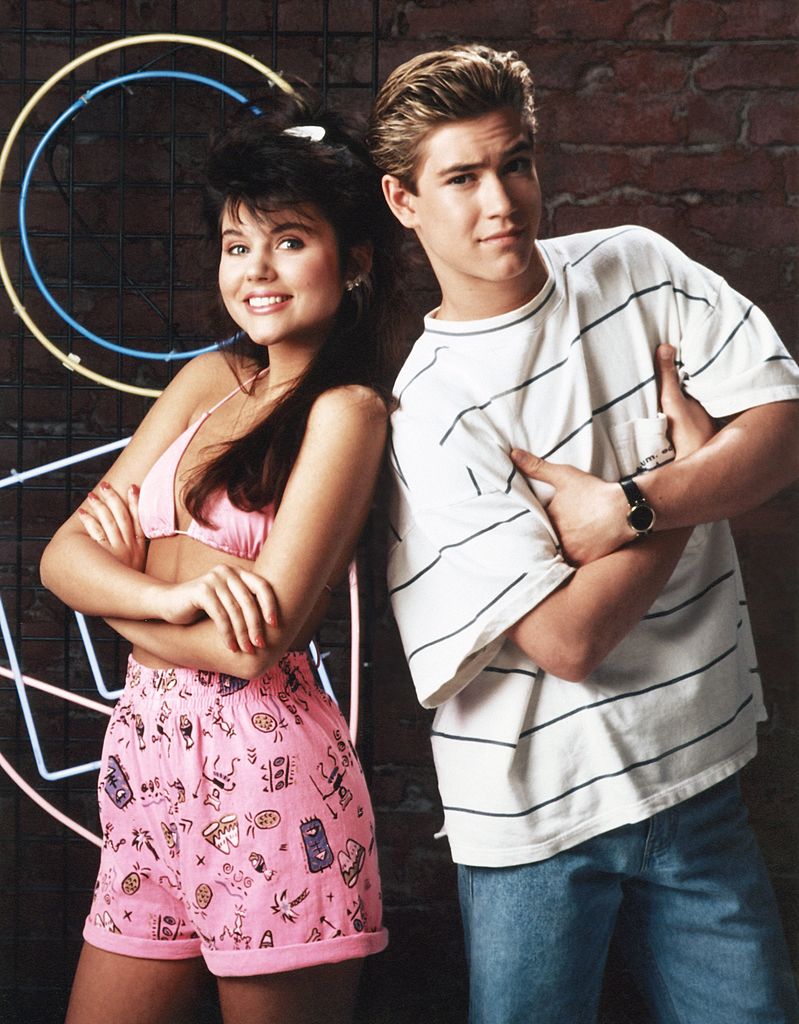 ---
22. Steve and DJ: Full House 
DJ (Candace Cameron-Bure) and Steve (Scott Weinger) didn't give us a shocking break up, instead, fans watched as their relationship slowly dismantled. The once-happy couple was no longer as compatible as they thought, so calling it quits made sense... But that doesn't mean it wasn't heartbreaking.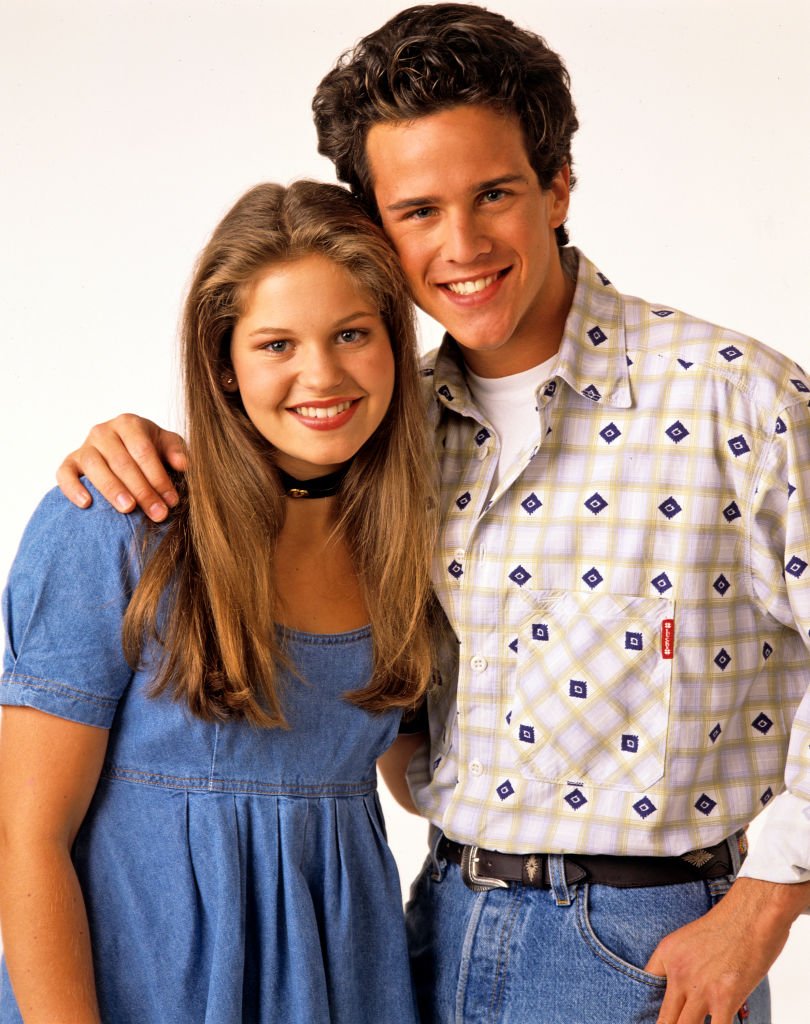 ---
21. Brenda and Dylan: Beverly Hills, 90210
Dylan (Luke Perry) and Brenda (Shannen Doherty) gave us all kinds of feelings. They were the forbidden love that was fighting to make it work. Some of Dylan's past did come back to haunt him leading to drama. Eventually, the pair went their sperate ways, even though they still loved each other.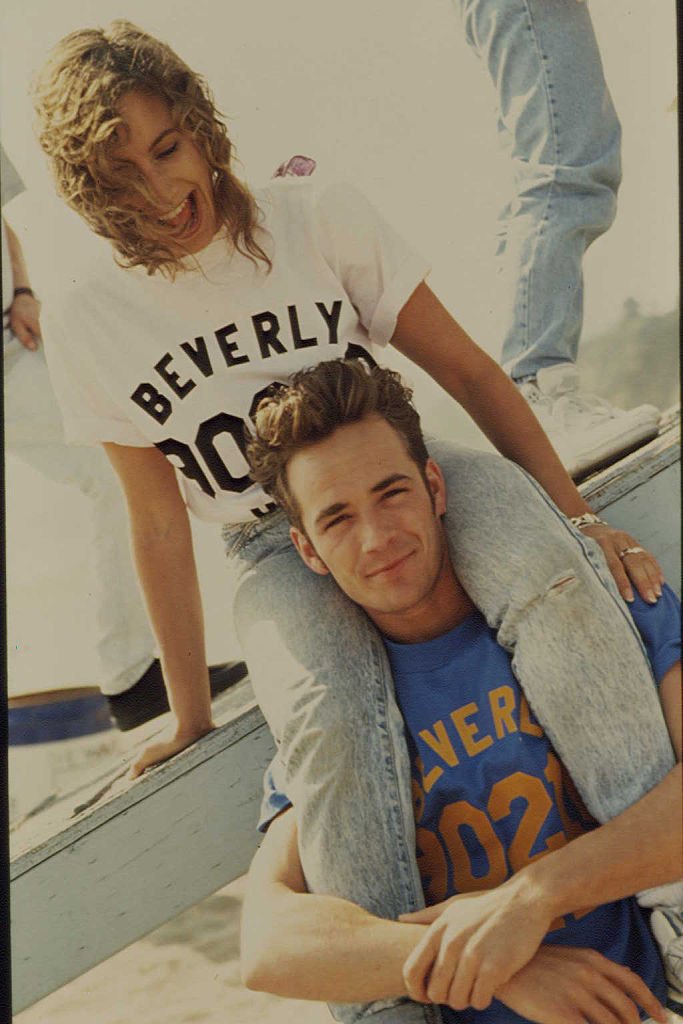 ---
20. Buffy and Angel: Buffy the Vampire Slayer
Buffy (Sarah Michelle Gellar) and her vampire Angel (David Boreanaz) didn't have the typical love story. They made things work despite being from opposite worlds, that is until Angel lost his soul. Things were never the same between them ever again.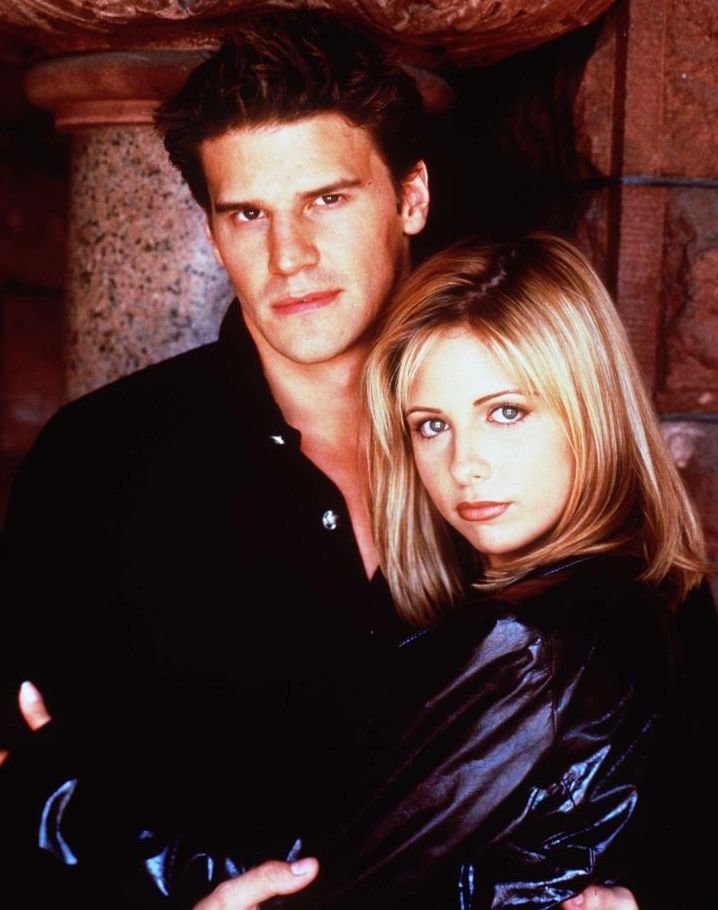 ---
19. Rory and Dean: Gilmore Girls 
Who could ever forget Rory (Alexis Bledel) and Dean (Jared Padalecki)? Gilmore girls gave us many on-screen love stories and in the end, it's tough to keep up with all of the drama... However, Dean publically broke up with Rory when her feelings for Jess (Milo Ventimiglia) were undeniable... And we'll never get over it.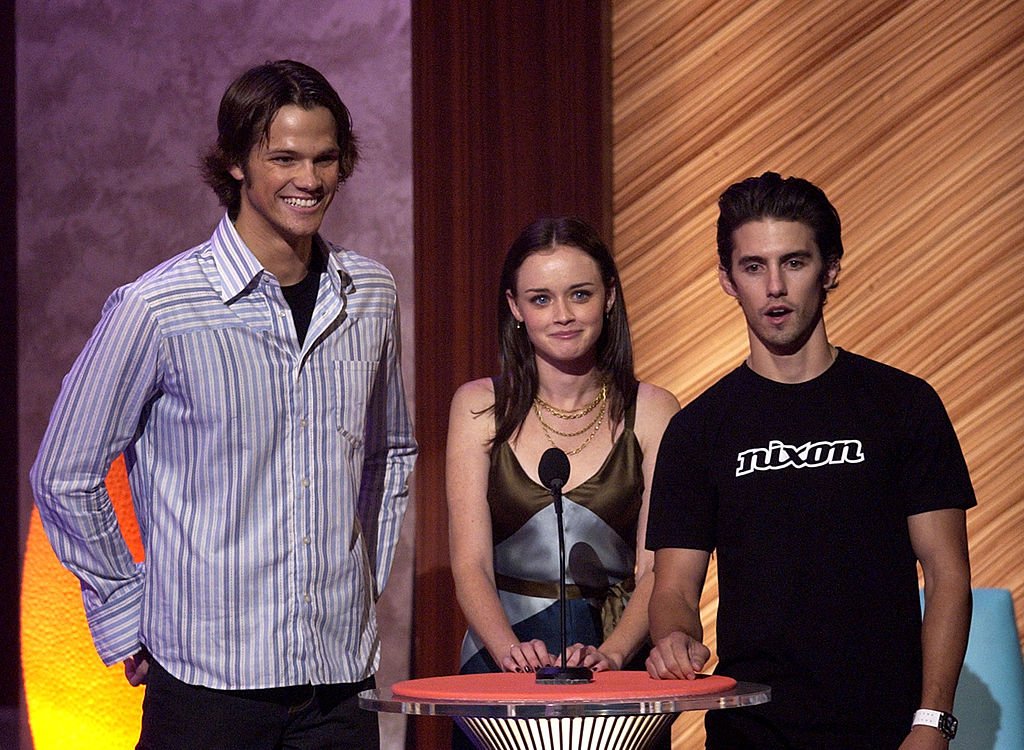 ---
18. Angela and Jordan: My So-Called Life
Angela (Claire Danes) and Jordan (Jared Leto) personified the best of teen love in the 80s. When they ended their union it left many teenagers feeling pretty sad. The show ended on such a cliffhanger that we don't even know whether or not the two are still friends...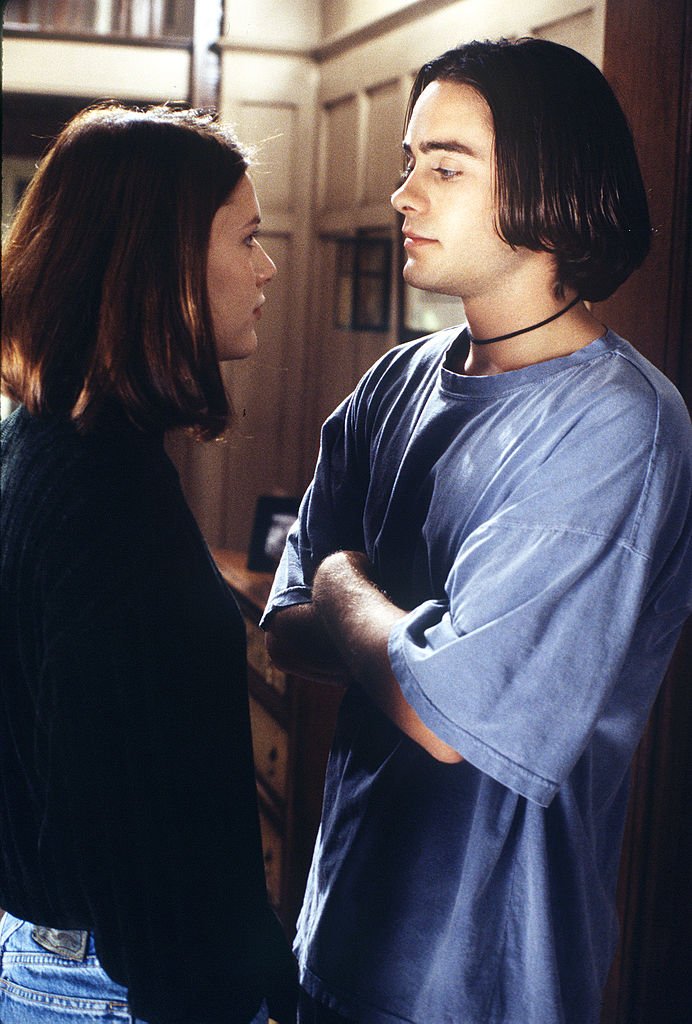 ---
17. Winnie and Kevin: The Wonder Years
The Savage Brothers always managed to produce shows that left fans heartbroken... The Wonder Years was no different. Fred (Kevin Arnold) and Winnie Cooper (Danica McKellar) seemed so happy and things looked wonderful... Until the finale ruined it all and they went their separate ways...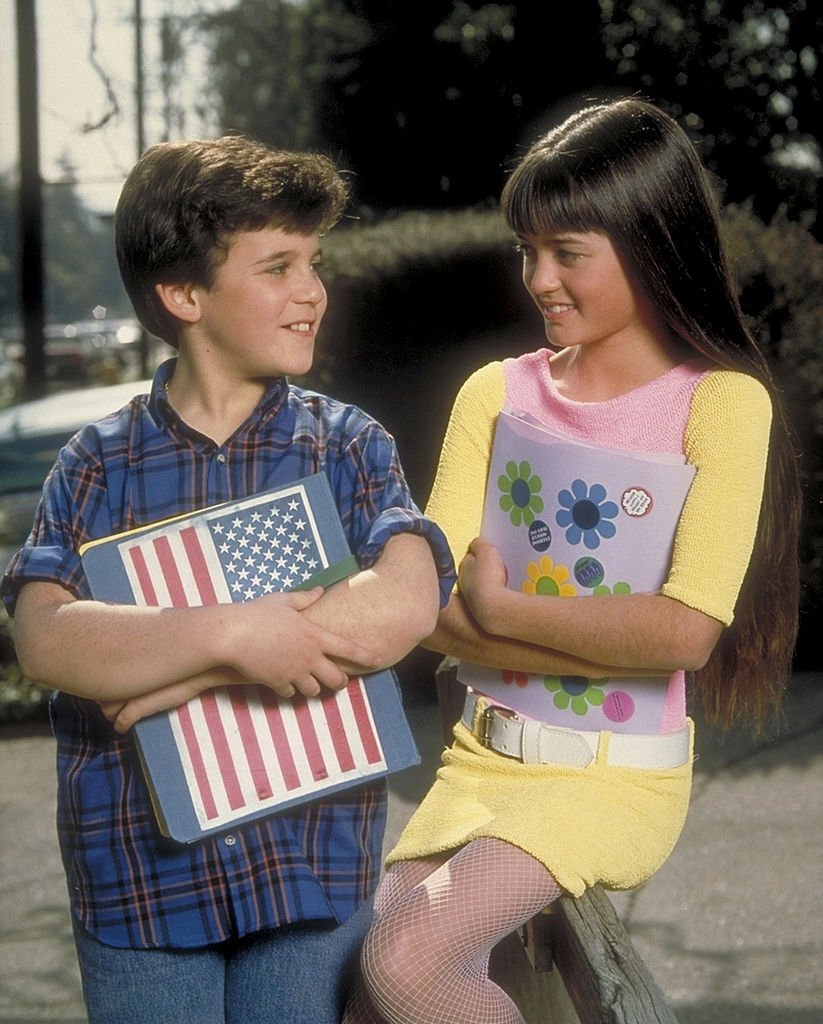 ---
16. Diane and Sam: Cheers
Diane (Shelley Long) and Sam (Ted Danson) never had a steady relationship status. From one moment to the next we were always wondering if they were gonna make it. They're "it's complicated" approach to love eventually ended in an emotional breakup.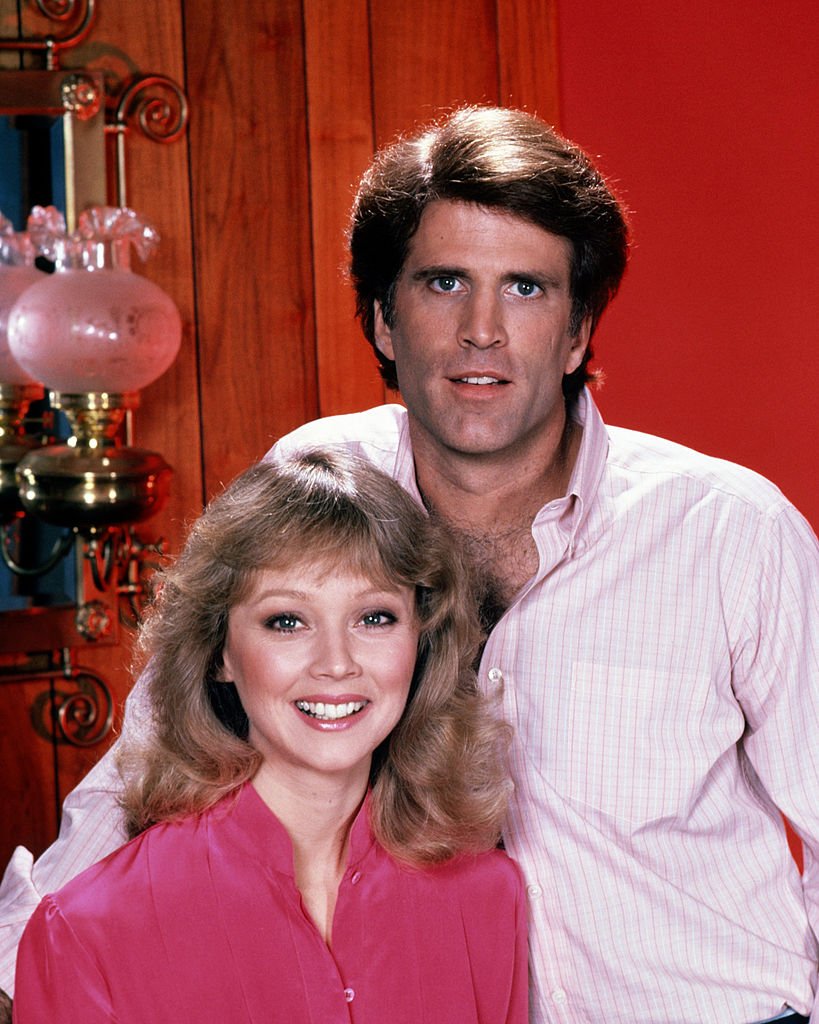 ---
15. Tiffani and Jake: California Dreams 
This rip off of the hit, Saved By The Bell, had lots of its own drama. Califonia Dreams looked at Tiffani (Kelly Packard) and Jake's (Jay Anthony Franke) love story the same way we looked at the original Kelly and Zack. Theirs was a romantic love story... until it all ended abruptly.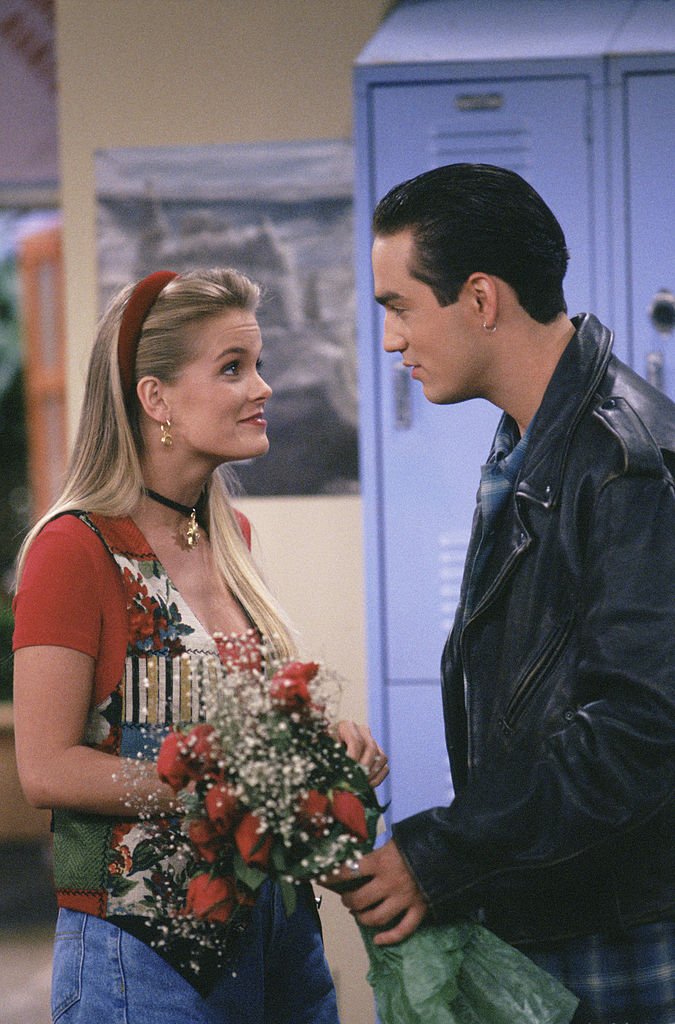 ---
14. Topanga and Cory: Boy Meets World
Topanga (Danielle Fishel) and Cory (Ben Savage) had their fair share of ups and downs... With three breakups and Cory betraying Topanga, we were invested in their difficult love story. In the end, they worked their way back to each other but every break up was still tough!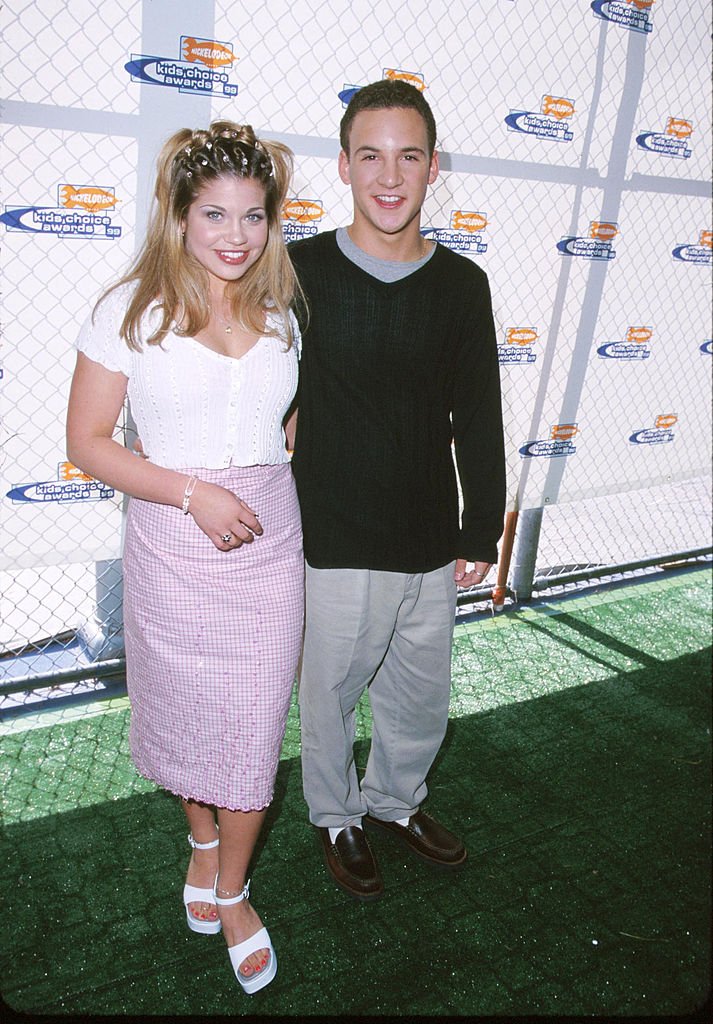 ---
13. Fonzie and Ashley Pfister: Happy Days
Fonzie (Henry Winkler) could never make his relationships lasts. Fans were convinced he'd probably never find love... Until Ashley Pfister (Linda Purl) came onto the scene in season ten. They have magical moments and it seems to be going great. Ashley however never returns for season 11...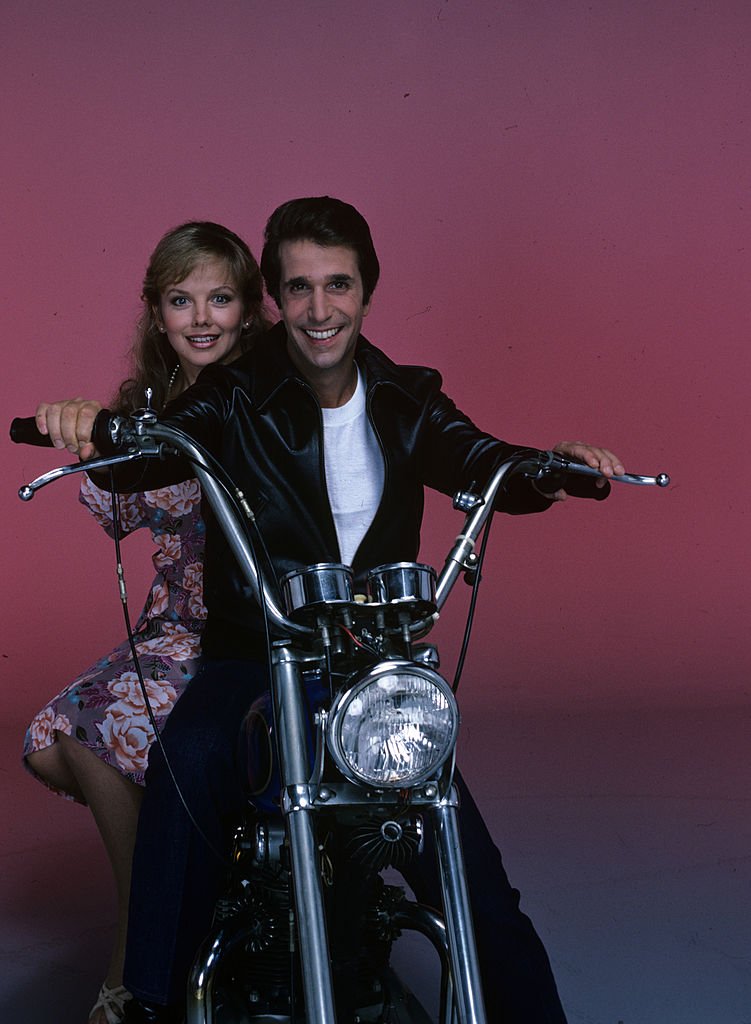 ---
12. Monica and Richard: Friends
The end of Monica (Courteney Cox) and Richard (Tom Selleck) had some fans feeling sad while others were happy... It was sad because the two had a real love for each other. On the other hand, many fans were forever shipping Monica and Chandler (Matthew Perry).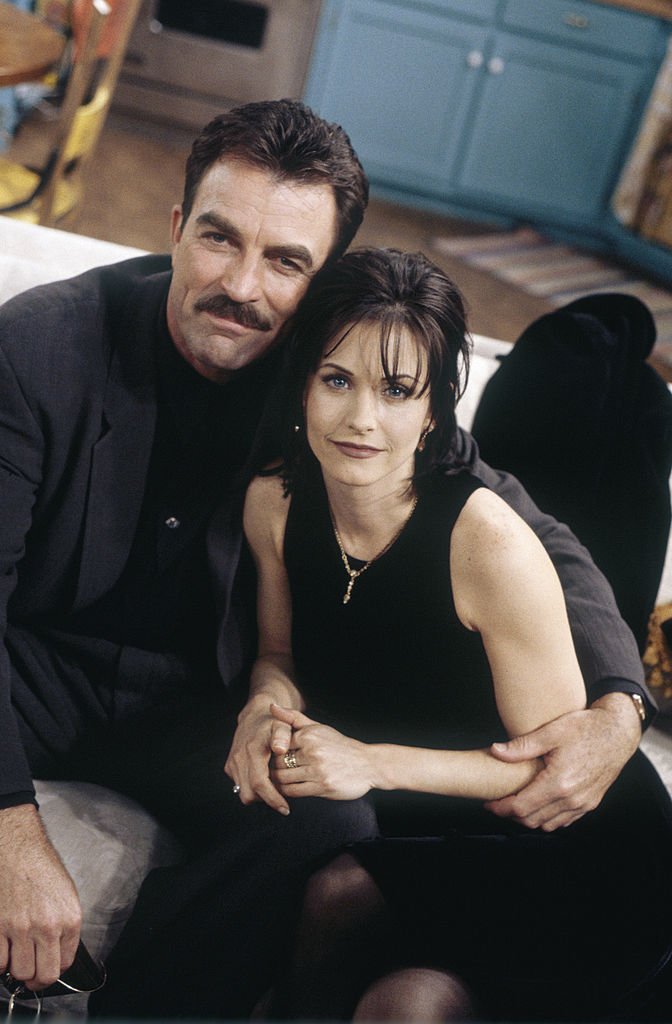 ---
11. Carrie and Mr. Big: Sex and the City
The breakup between Carrie (Sarah Jessica Parker) and Mr. Big (Chris Noth) left many fans of the fashion-forward show heartbroken. They made it through so much drama and were supposed to get married! We guess some things just aren't meant to be.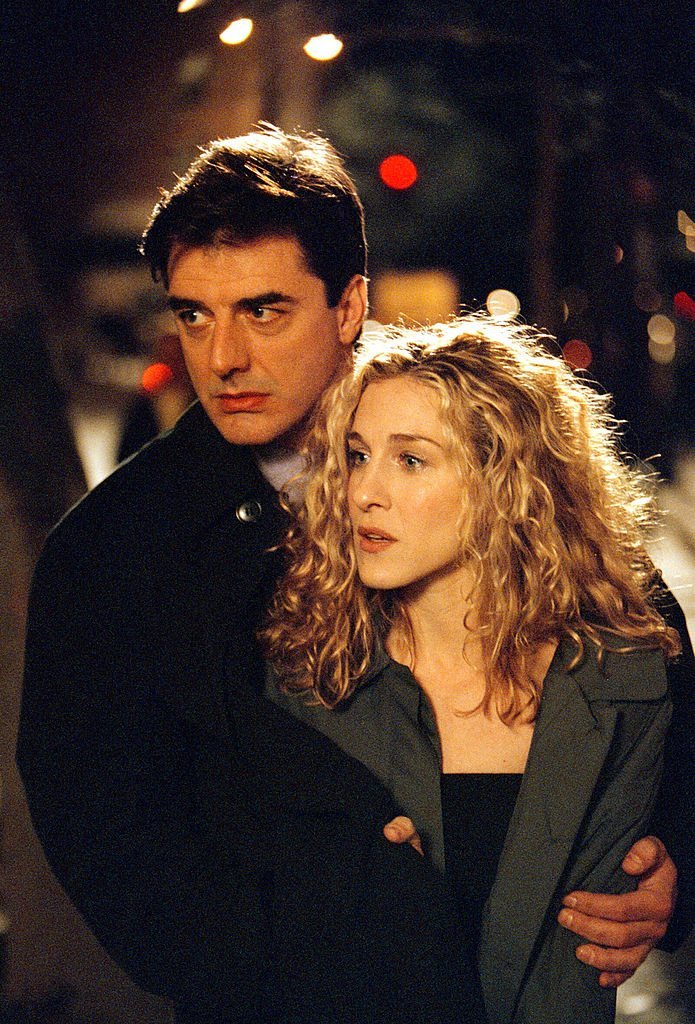 ---
10. Tony and Carmela: The Sopranos
Tony (James Gandolfini) and Carmela (Edie Falco) had one of the most drama-filled relationships on this list. From lying and cheating to heated fights, their split might have been for the best. The entire Soprano family can attest that these two were like moths to a flame. The breakup was sad but for the best.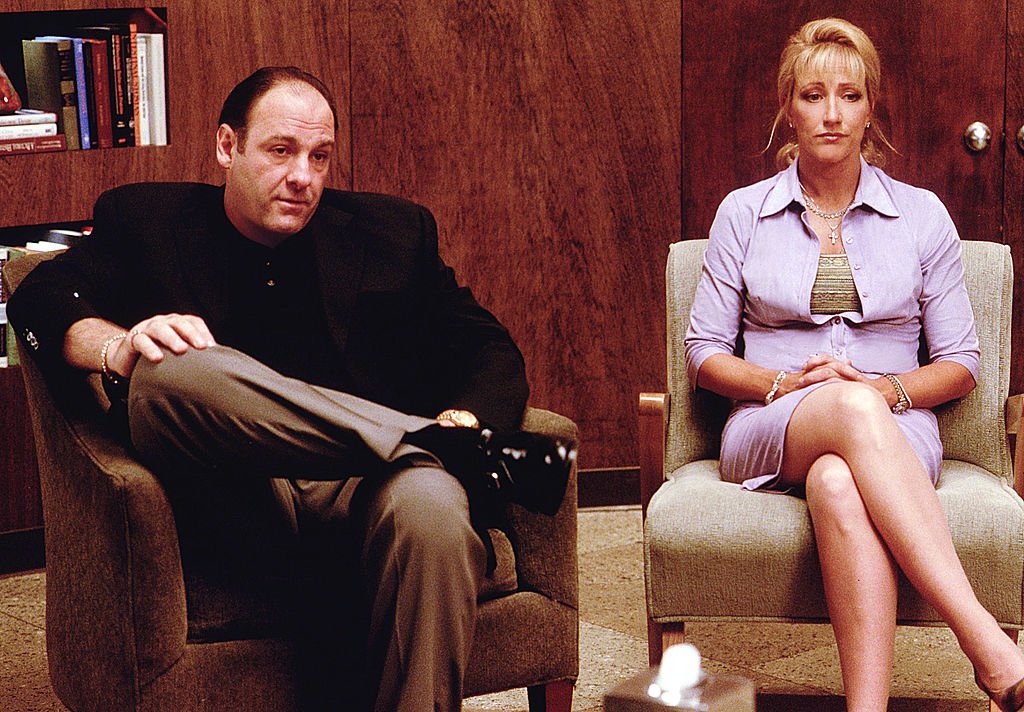 ---
9. Frasier and Julia Wilcox: Frasier
Fraiser (Kelsey Grammer) and Julia (Felicity Huffman) gave us some romance on the show. But that too didn't last. Fans wanted to see Fraiser end up with a wife and kids but it never happened. By the end of the hit series, he's on his own moving to a new job in San Francisco...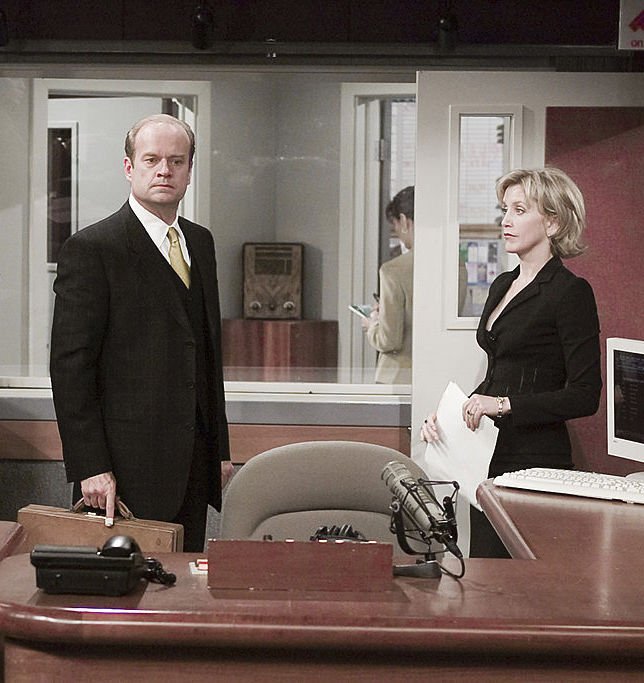 ---
8. Steve and Marcy: Married With…. Children
Married with…. Children had some interesting storylines. Marcy D'Arcy (Amanda Bearse) seemed to have finally met the right man for her when Steve (David Garrison) came along. He stood by her side and gave the treatment she deserved... However, it didn't last long and they also called it quits.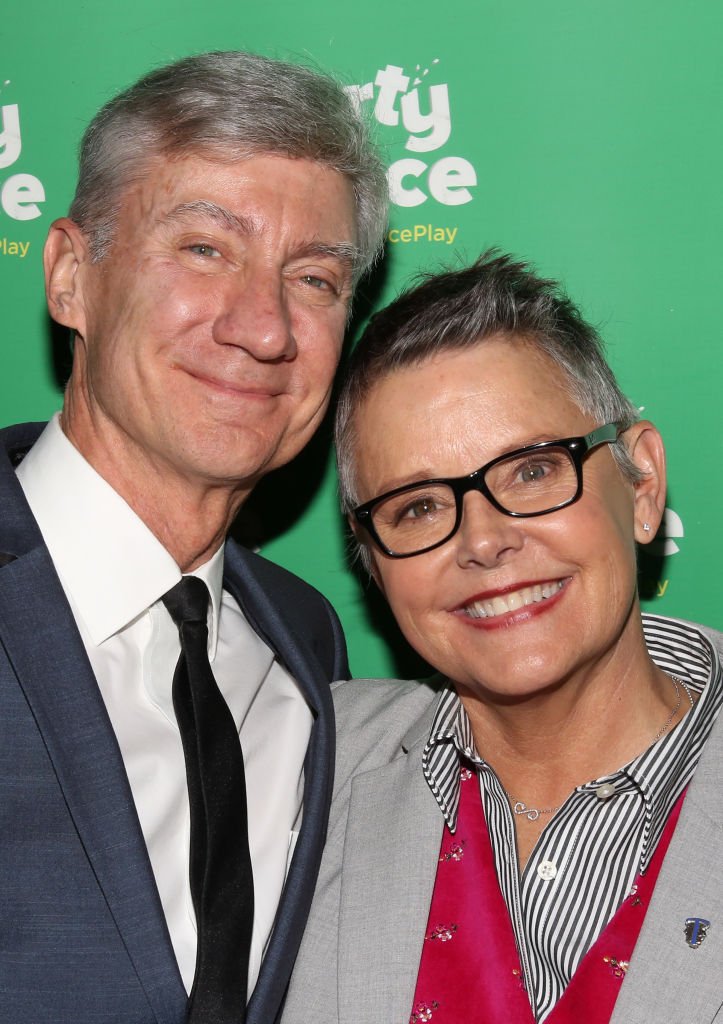 ---
7. Darlene and David: Roseanne
Roseanne's number one duo was undoubtedly Darlene (Sara Gilbert) and David (Johnny Galecki). They were always there for each other but not without their fair share of drama. In fact, over the course of the beloved series, they break up four times... Four!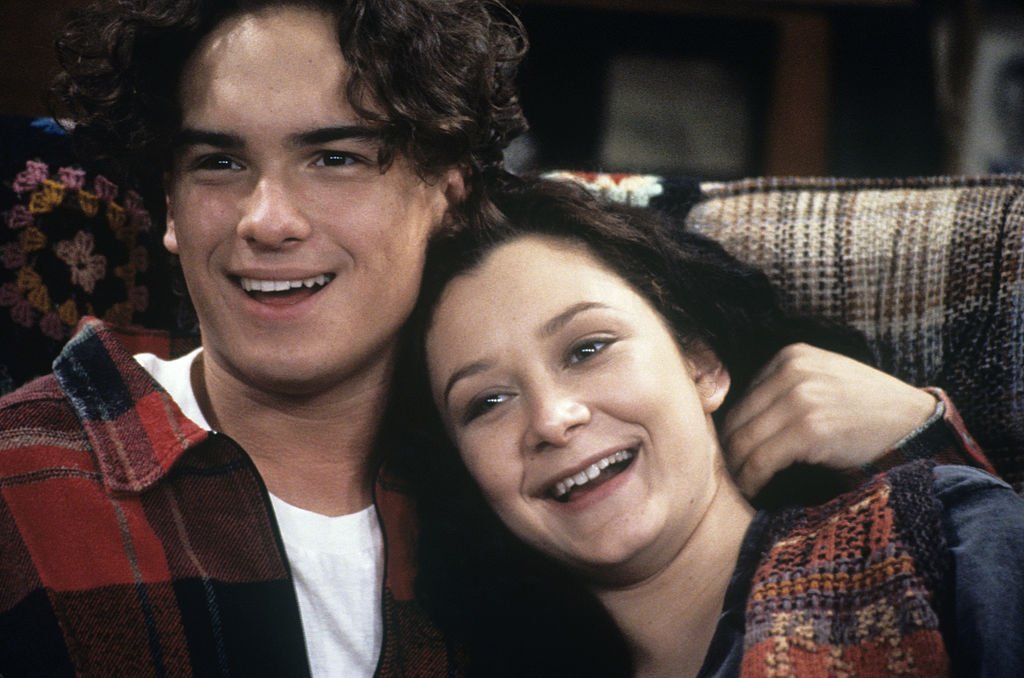 ---
6. Dwayne and Whitley: A Different World
A Different World saw Dwayne Wayne with a few possible partners over the years. First, it looked like he and Denise Huxtable (Lisa Bonet) would end up together. But then a new face appeared, Whitley (Jasmine Guy). They fall in love but not for long... He even goes on a date with another woman!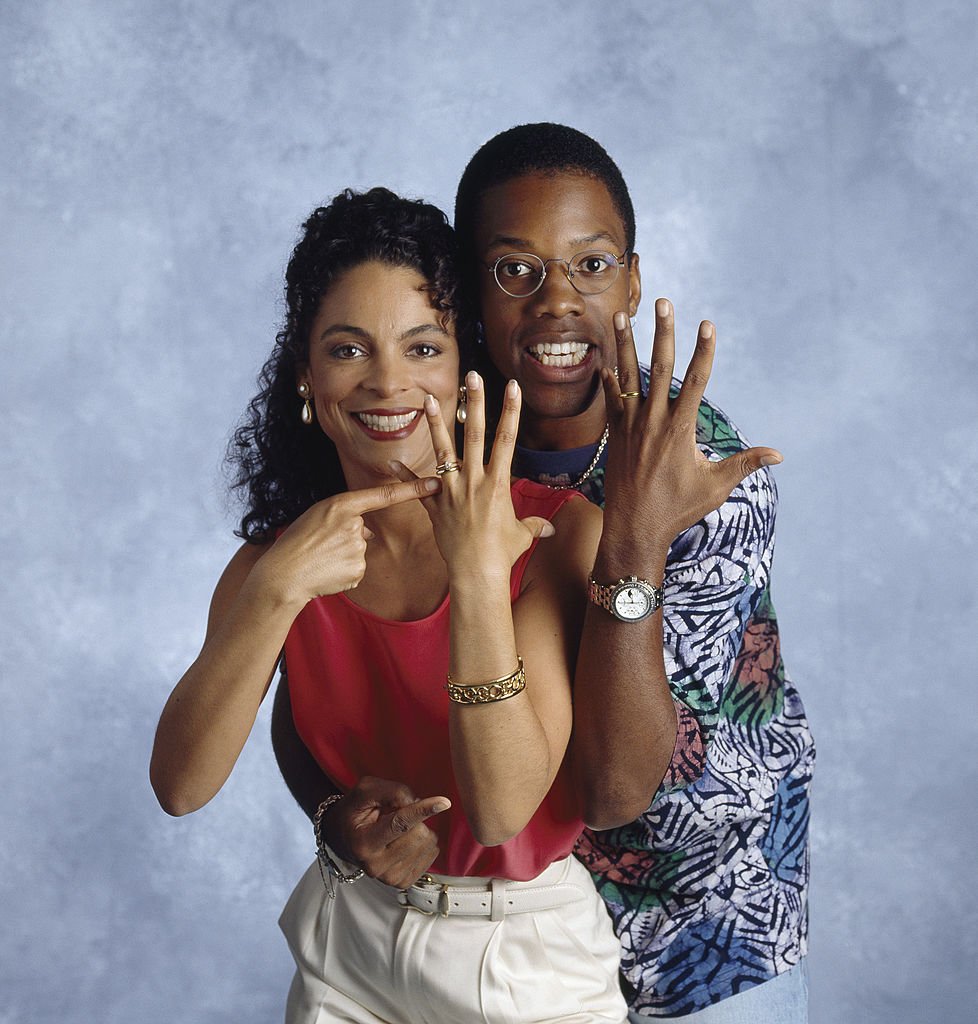 ---
5. Marissa and Ryan: The O.C.
Marissa welcomed Ryan to the series way back when... This happy welcome was however not meant to last. Marissa (Mischa Barton) and Ryan (Ben McKenzie) ended their love in a dramatic way that has become pretty popular. They broke up over the phone!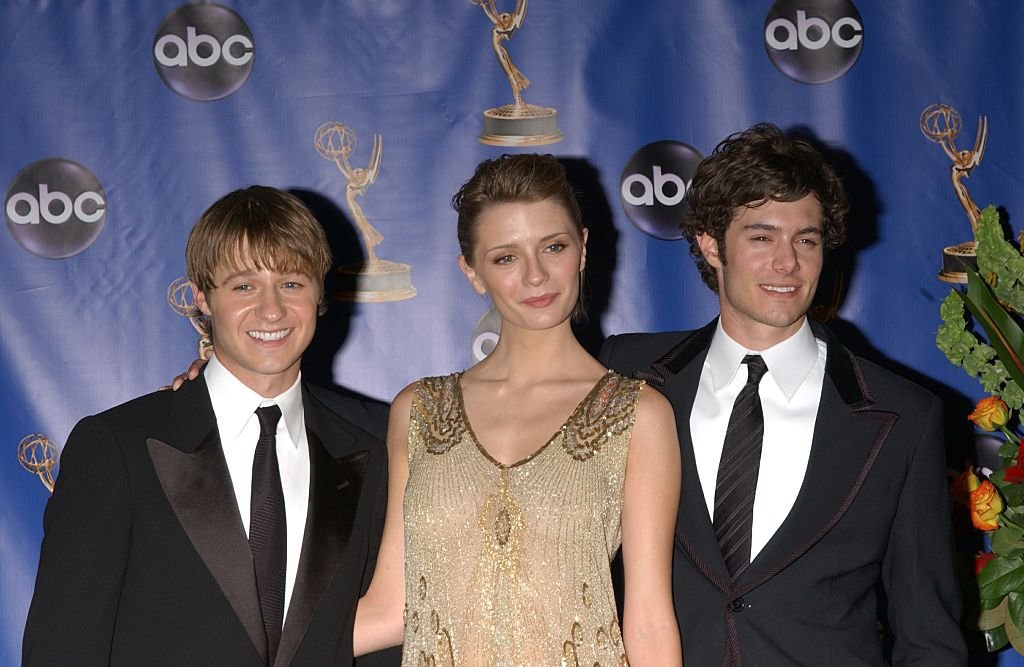 ---
4. Alex and Ellen: Family Ties 
In the eighties, Alex (Michael J. Fox) and Ellen (Tracy Pollan) were the it-couple on screen. The pair were on everyone's lips and guys wanted to be like Alex while ladies dreamed of being treated like Ellen. Until their devastating end when Ellen left Alex for Paris. Ouch...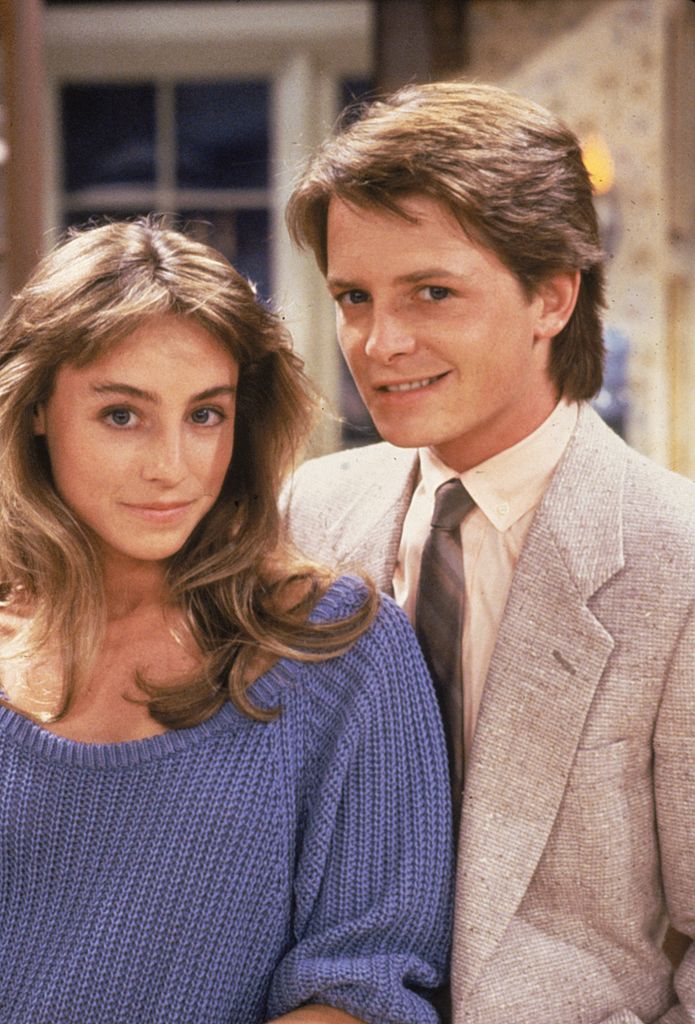 ---
3. Joey and Dawson: Dawson's Creek
Dawson's Creek's Joey (Katie Holmes) had a love life that was the topic of many episodes. Her long time relationship with Dawson (James Van Der Beek) was forever changing. They'd been together from childhood and eventually started dating. Sadly they didn't work as girlfriend and boyfriend and ended things on bad terms...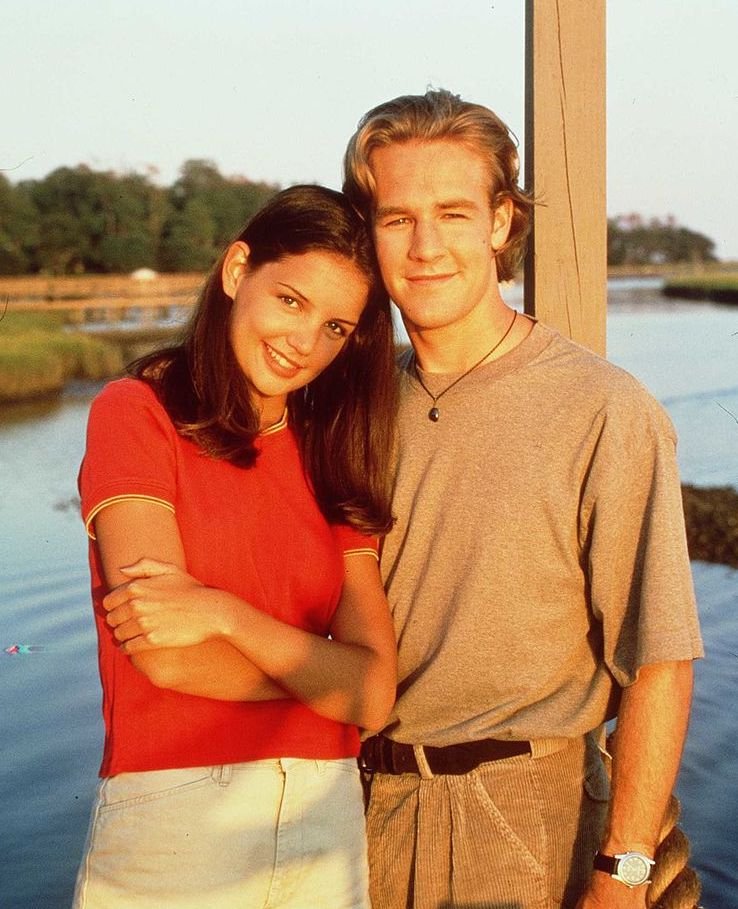 ---
2. Robin and Ted: How I Met Your Mother
The controversial series finale doesn't give fans what they were hoping for in regards to the mother's identity. Even more disappointing was how the sparks between Robin (Cobie Smulders) and Ted (Josh Radnor) never made it to full flame. In fact, their love story ends unfinished...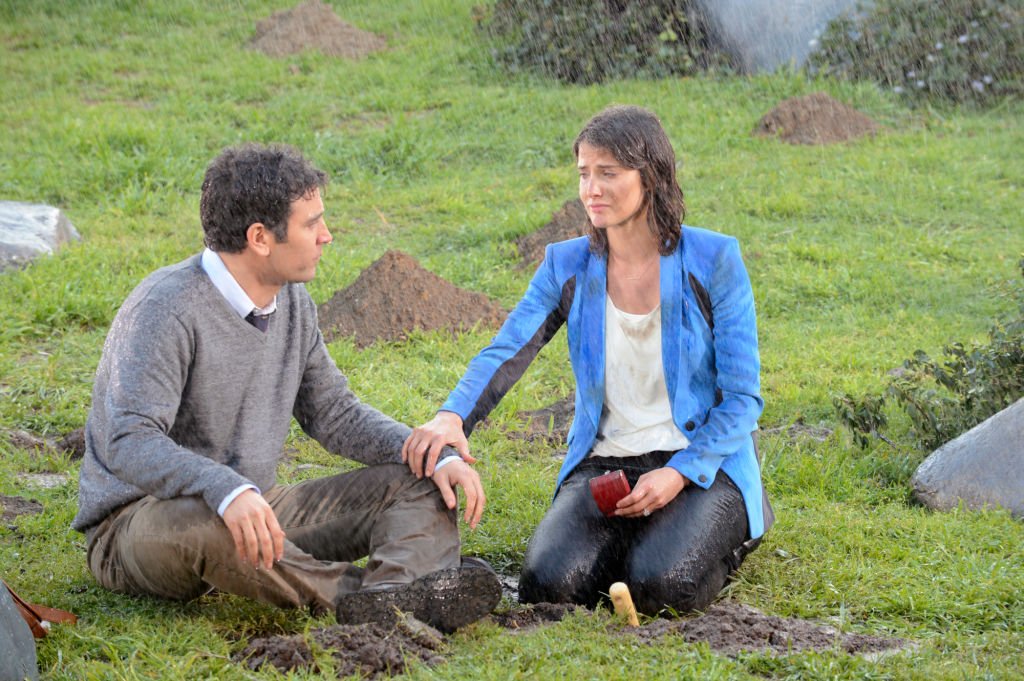 ---
1. Cristina and Preston: Grey's Anatomy
The ultimate "love is dead" moment came from this shocking revelation in Grey's Anatomy. While Preston (Isaiah Washington) and Cristina (Sandra Oh) only shared two seasons on screen as a couple, their connection was deep. They did so much for each other and it felt so real.
This made it so much more agonizing when the shocking break up came. Not only did everything seem to be going well when it happened but they were standing at their wedding alter! Preston's dramatic departure, leaving Cristina alone in her white dress was too much for us!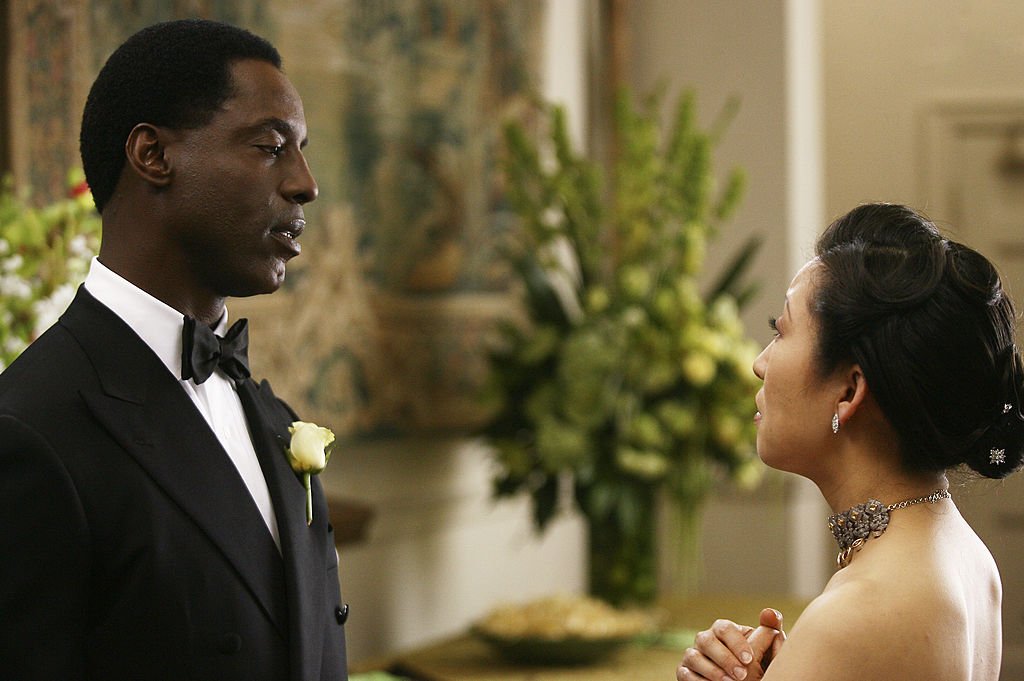 After this heartbreaking walk down memory lane, you may need a moment or something to cheer you up! So read our next article, it might put a smile on your face again. Also, please tell us which break up hurt you the most!? 
Sources: Today Vulture Bustle The Loop