Sketch Comedy Show Hosts' Then and Now
This hit American sketch comedy was on air for a pretty good run in the 60s and 70s. It was both critically acclaimed and a definite fan fave. The hosts and featured cast members left audiences in stitches every episode, let's see what the living cast is up to today.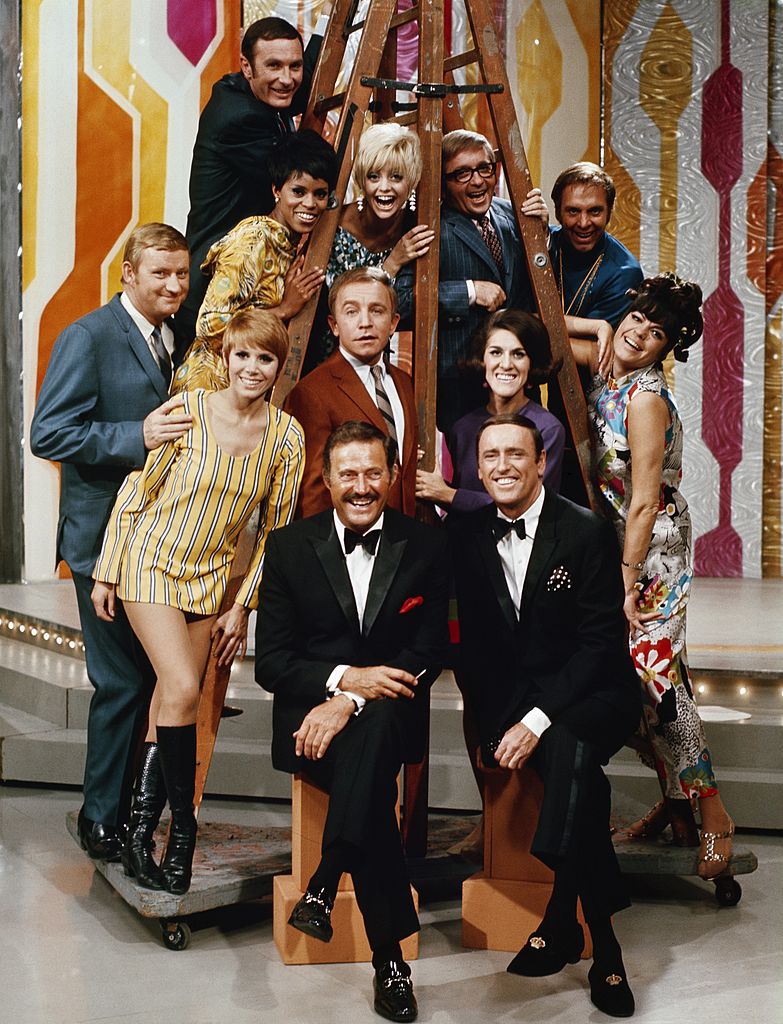 ---
The Multi Award-Winning Show 
For 140 episodes comedians, Dan Rowan and Dick Martin lit up screens all over America. In no time at all, the show was ranked at the top of various charts. In fact, in 2002 the show featured in TV Guide's 50 Greatest TV Shows Of All Times! A pretty big honor.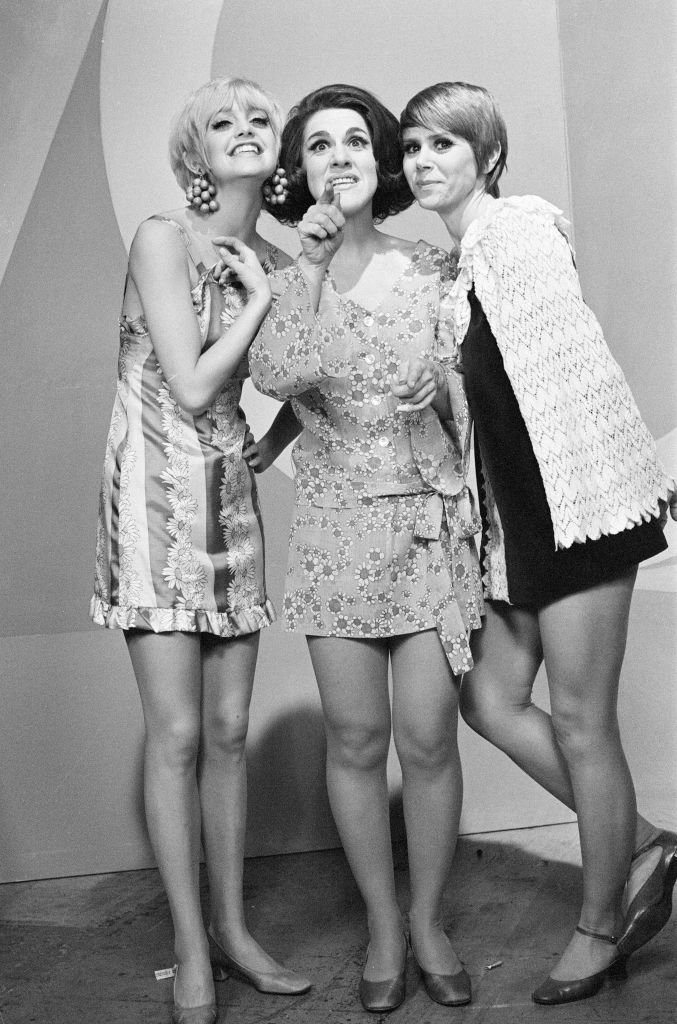 To add to their spectacular reputation, they walked away with an impressive amount of awards... A total of seven Emmys were awarded to the hit comedians in addition to many more nominations. The cast was certainly doing something right and even gained some famous fans.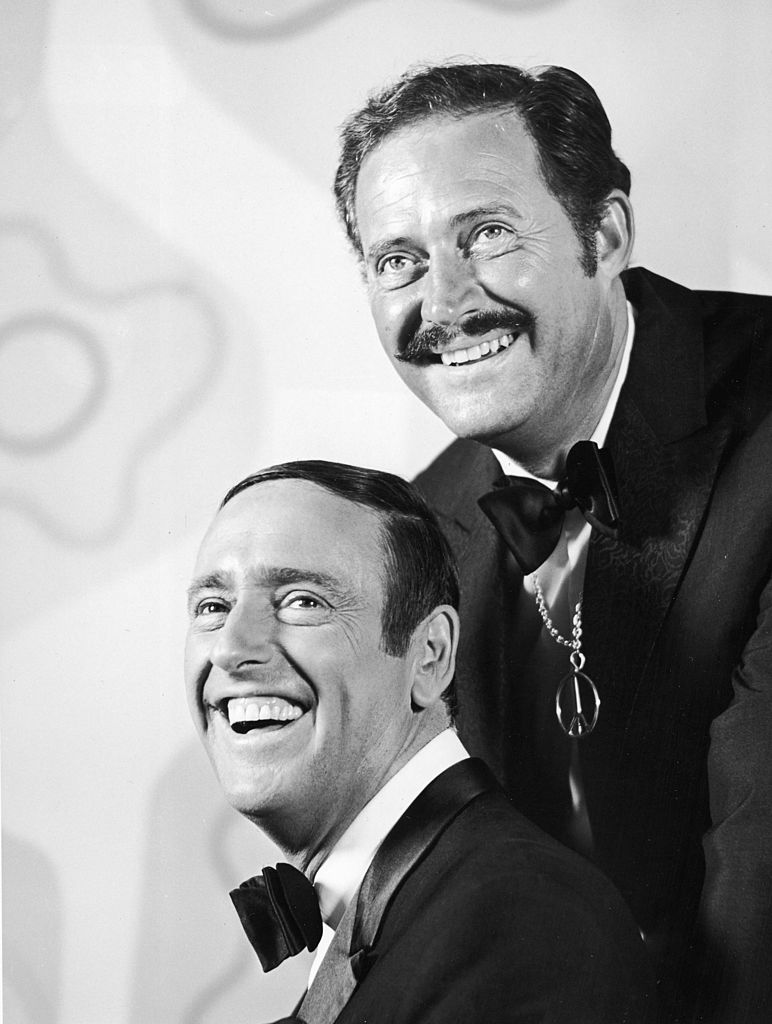 ---
Which Famous Musicians Loved The Show
It's true that stars sometimes "fan-boy" over other celebrities and hit shows. This was the case for Laugh-In as one of the most famous bands in the world really loved the show... This is, of course, the Beatles! Ringo Starr actually appeared on the show for a 30-second cameo.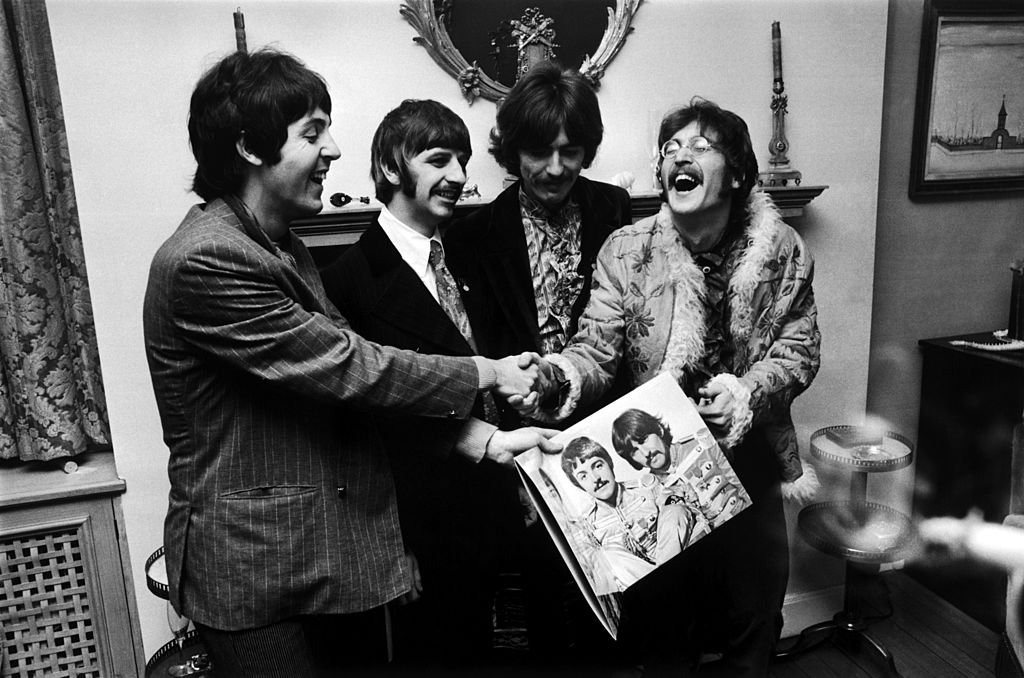 ---
How The Show Began
Laugh-In creator George Schlatter shared the following about the show's "accidental" beginning: 
"Laugh-In was an accident that grew and lived on accidents. I'd been doing a NBC show called The Best on Record, an early version of the Grammy's before there was money to pay for the award. The network wanted me to do another year."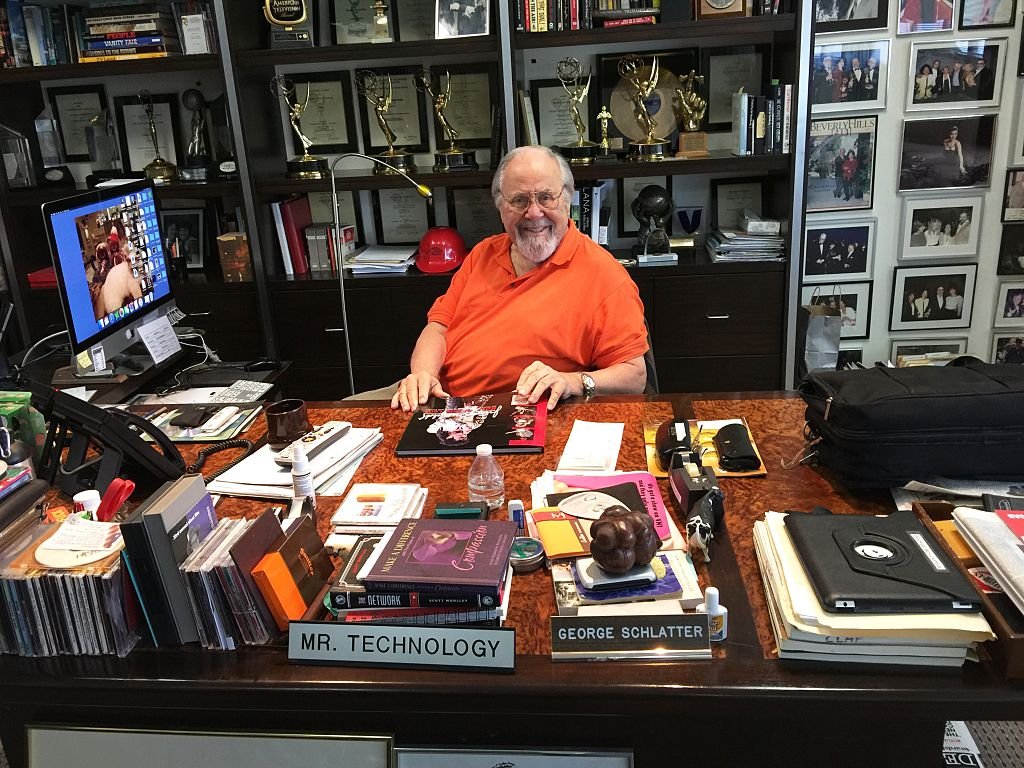 He continued:
"I said I would if they'd let me do a new show, my way, no rules. At the time, nobody was doing pure comedy. All variety shows were the same. I wanted something that reflected my own minimal attention span and love of comedy."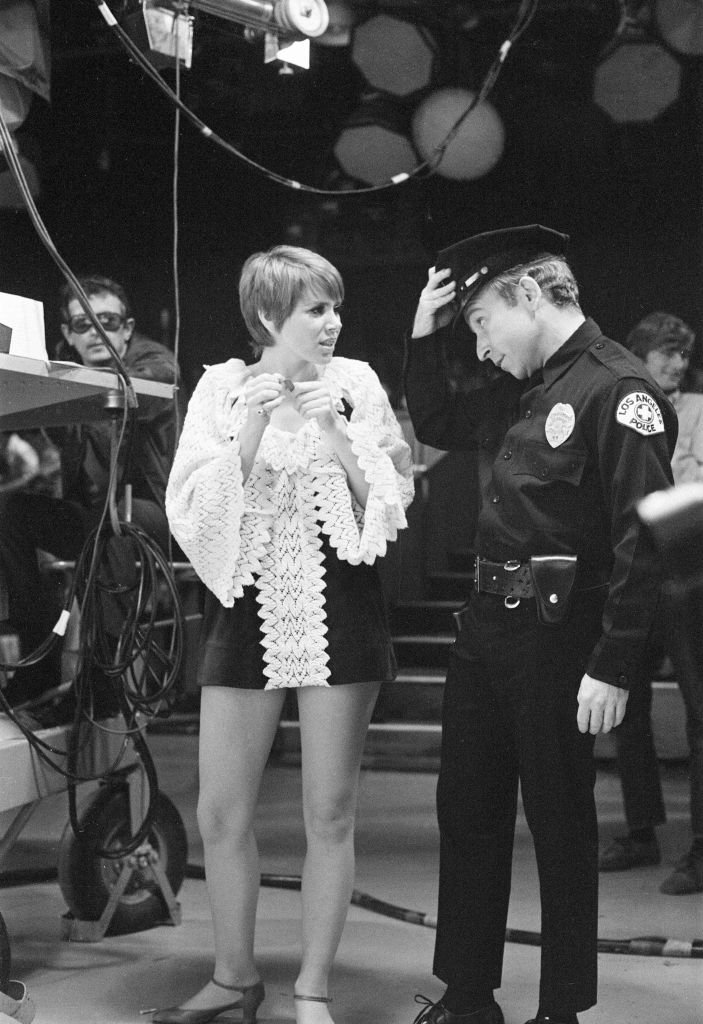 ---
Robin William's Starred On The Show Before He Was Famous
In the 70s a relatively unknown Robbin Williams made an appearance on the show. His was moments away from breaking into the industry and when he did, Laugh-In capitalized on him. They aired reruns of the episodes and footage featuring the now famed Williams.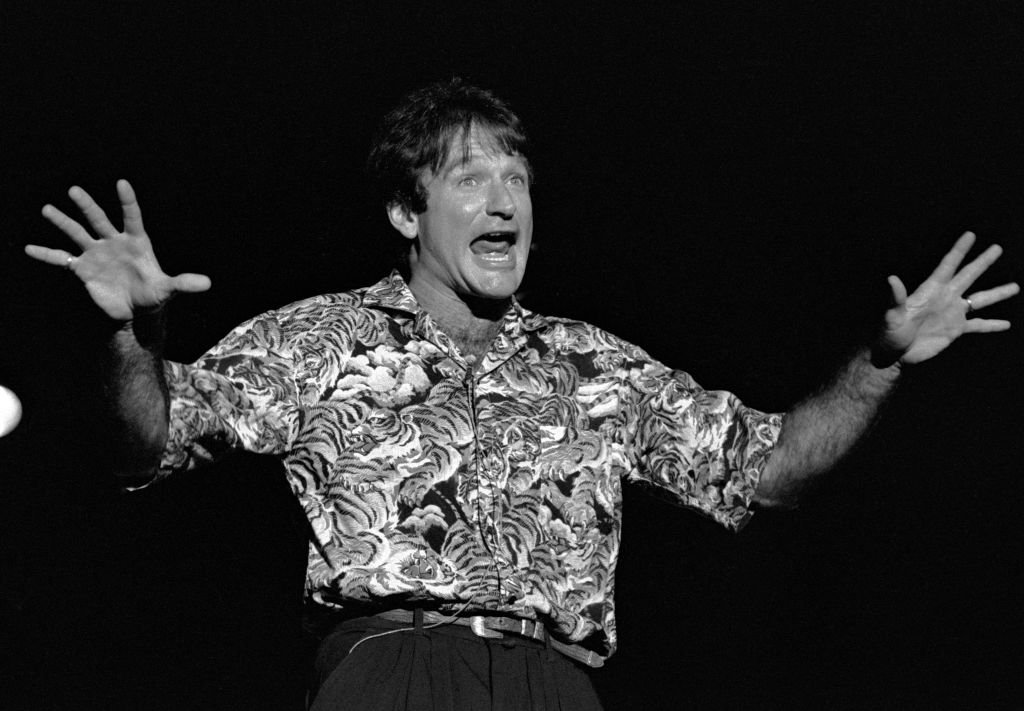 ---
We All Scream For Ice Cream
The show's reach and influence went beyond normal expectations. The series had many well-known catchphrases that were remade and enjoyed countrywide... One of the sayings was "Here comes the judge," this was reworked into an ice cream flavor! "Here Comes the Fudge" was a hit.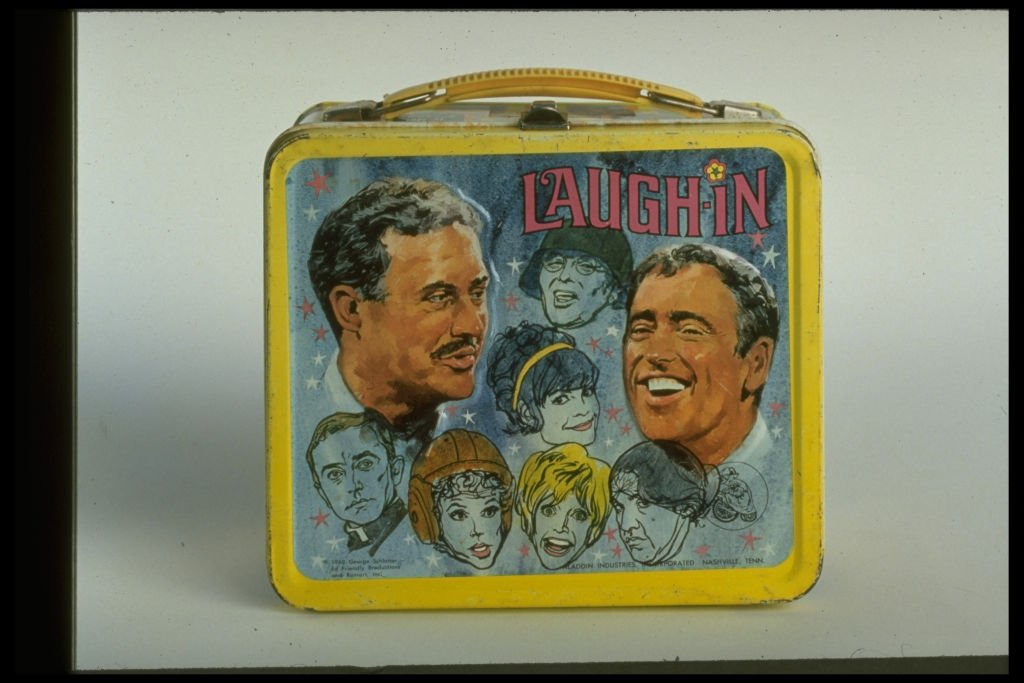 ---
Ruth Buzzi
Ruth Buzzi was as hilarious as she was brilliant on the show. The only cast member to star in every episode of the show, her character, spinster Gladys Ormphby, provided an array of laugh out loud moments. With her hairnet and purse, she led the show to massive fame.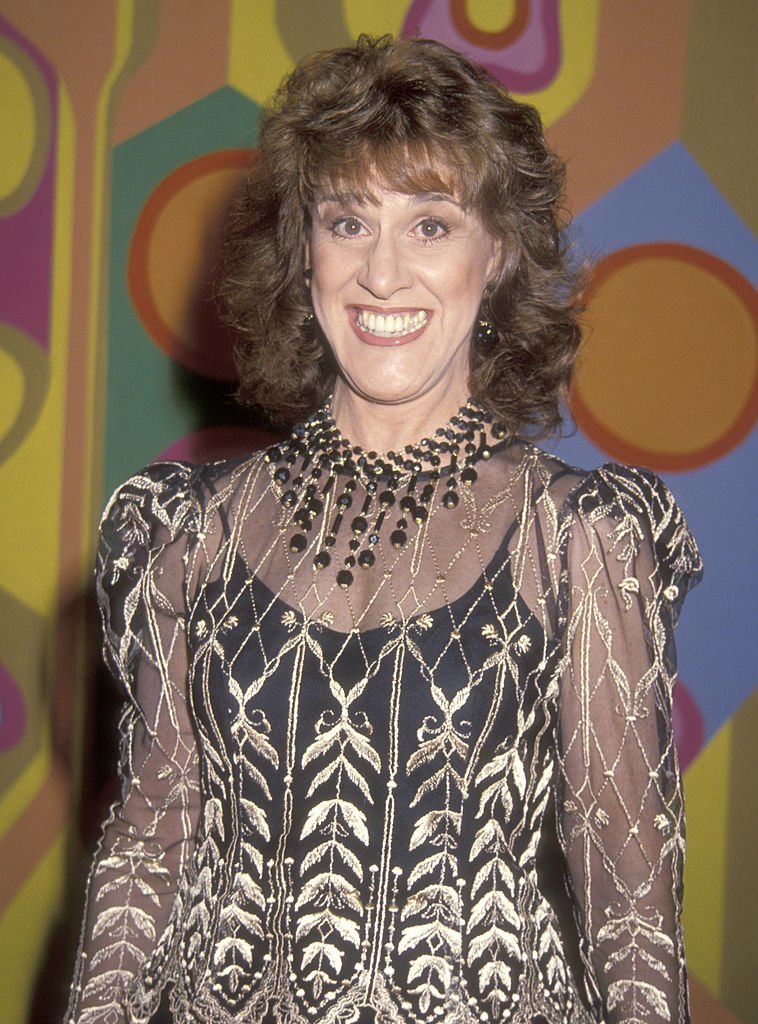 She actually won a Golden Globe for her time on the show! These days she's been busy with her favorite hobby, painting. The star lives on a 600-acre ranch in Texas. Together with her husband, she takes things easy. One of her recent roles was in 2017's Glenn's Gotta Go!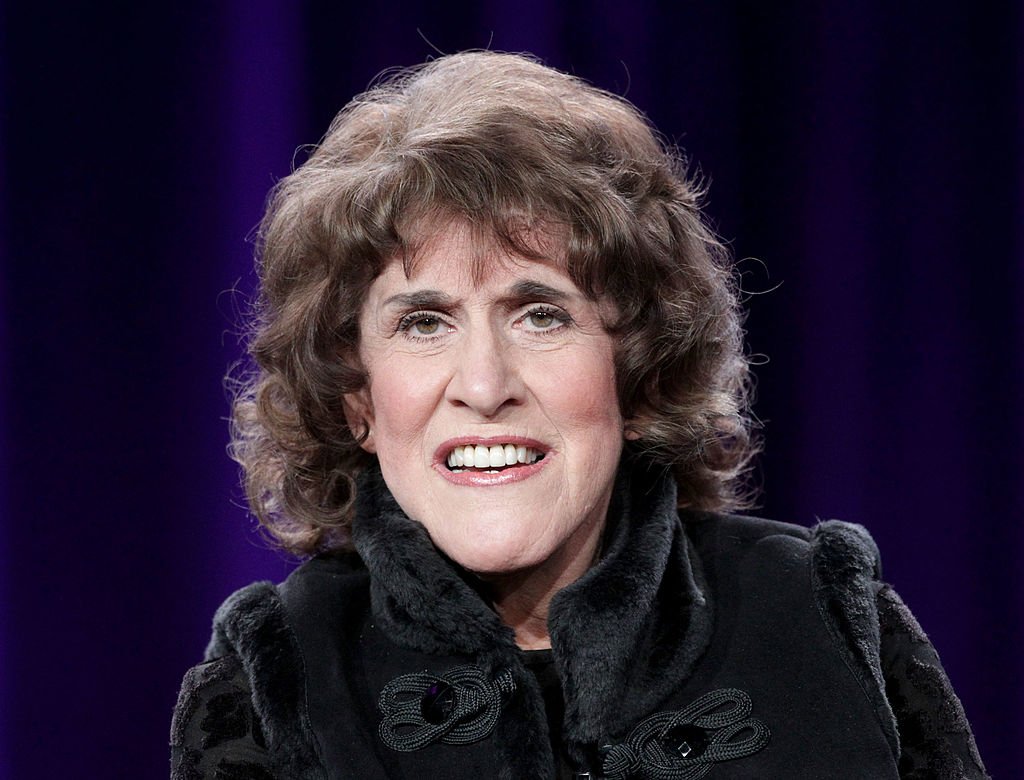 ---
Barbara Feldon
Barbara Feldon has been both a model and television actress in her fabulous life. She gained immense fame from her role in "Get Smart." Her personal life has been busy with two marriages. She first wed Lucien Verdoux-Feldon in 1958 but called it quits a few years later.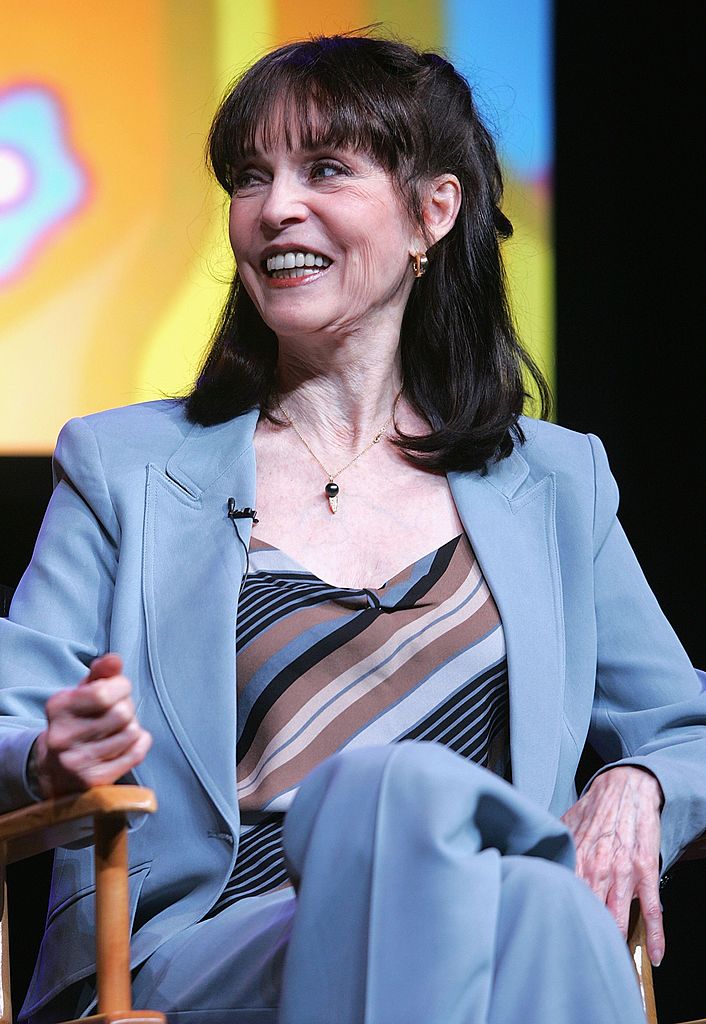 Her next husband was linked to her work on "Get Smart." He was the producer, Burt Nodella. She moved from New York to be with him in L.A but when their 12-year marriage ended she relocated to the concrete jungle. The star has had no children from her unions.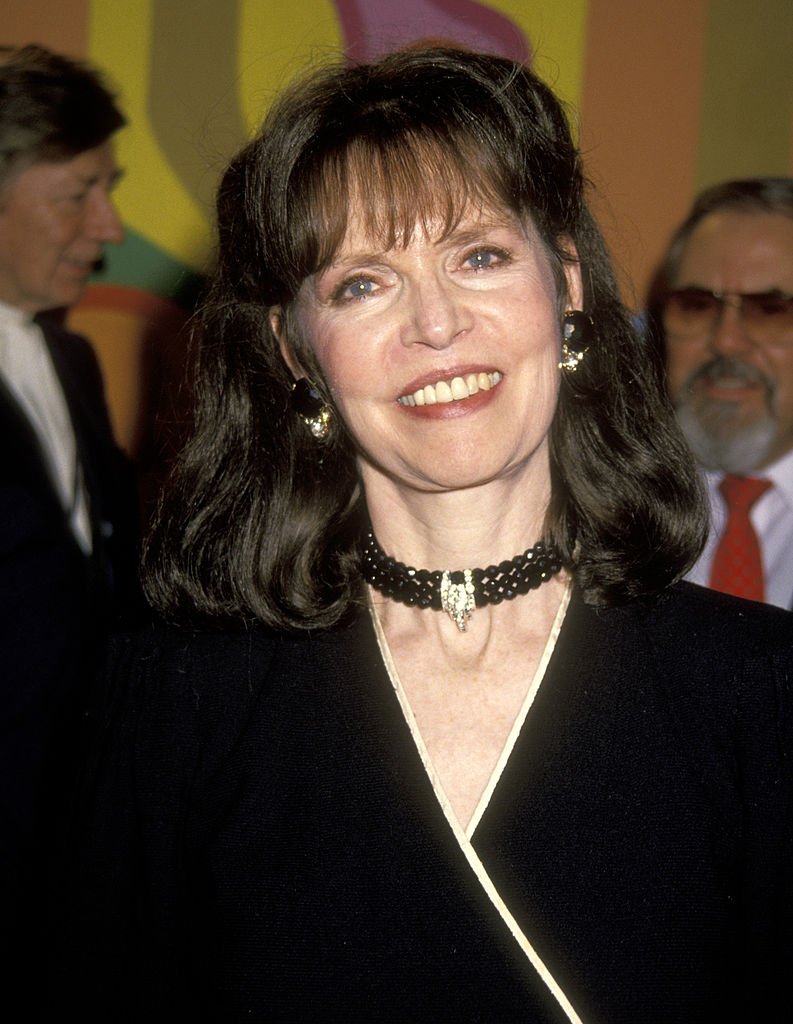 ---
Jo Anne Worley
JoAnne Worley had a few personas on Laugh-In... The best being Carol Channing, Ethel Merman, and Phyllis Diller. Somehow she managed to make jokes in such a smart way that one couldn't help but laugh. Since her days on the show, she's switched over to an array of good TV sitcoms.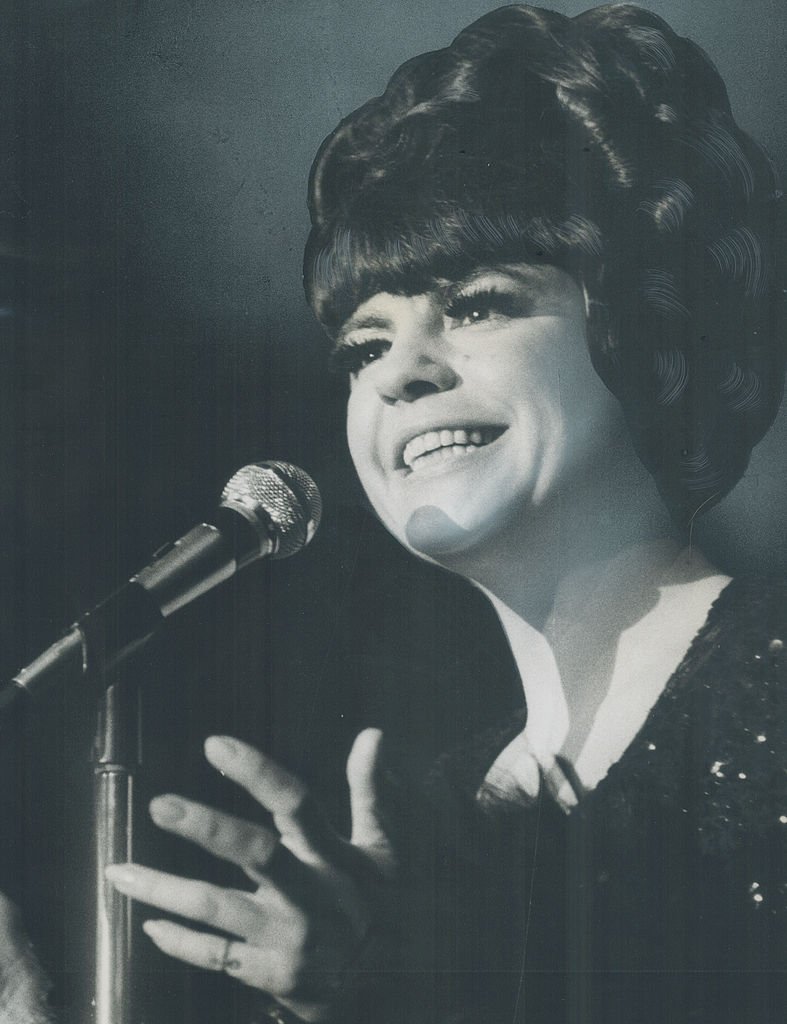 One of her more recent roles was on the popular, The Middle. The actress is also an avid animal lover. For over four decades she's been raising awareness for the organization, Actors, and Others for Animals. She's also been married once but divorced former husband Roger Perry in 2000.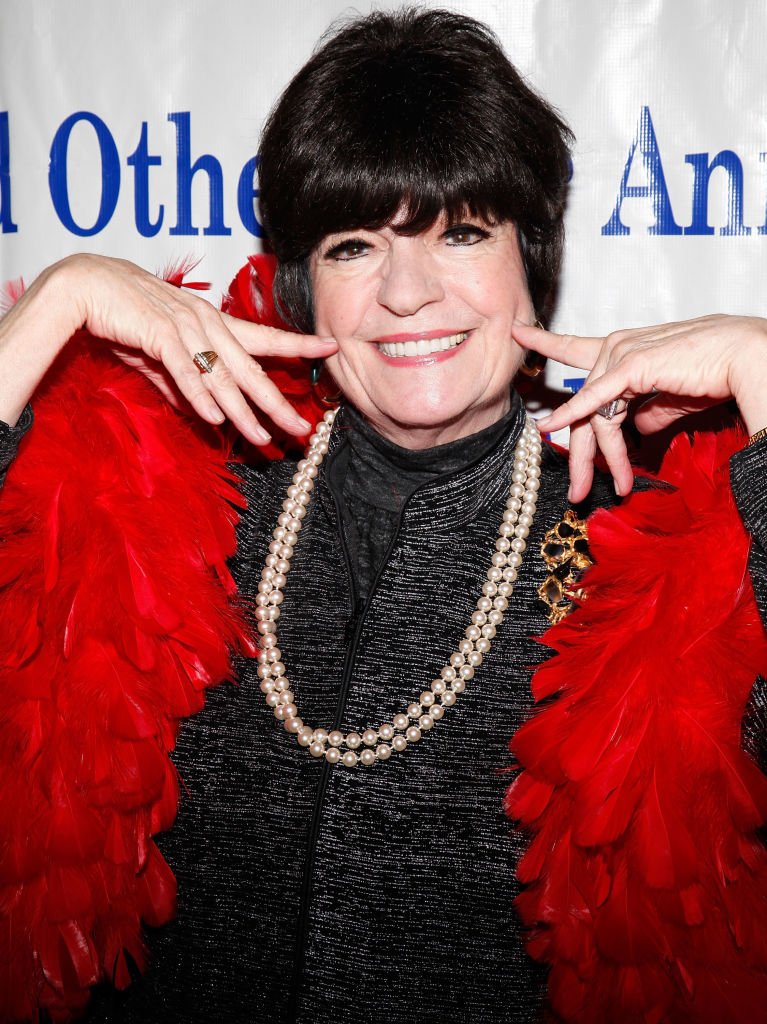 ---
Goldie Hawn
Goldie started her days in the industry with a minor part in Good Morning, World. It was, however, her great skill and comedy that increased her stardom thanks to Laugh-In. She portrayed the giggling blonde character with excellence and often did crazy things on the screen.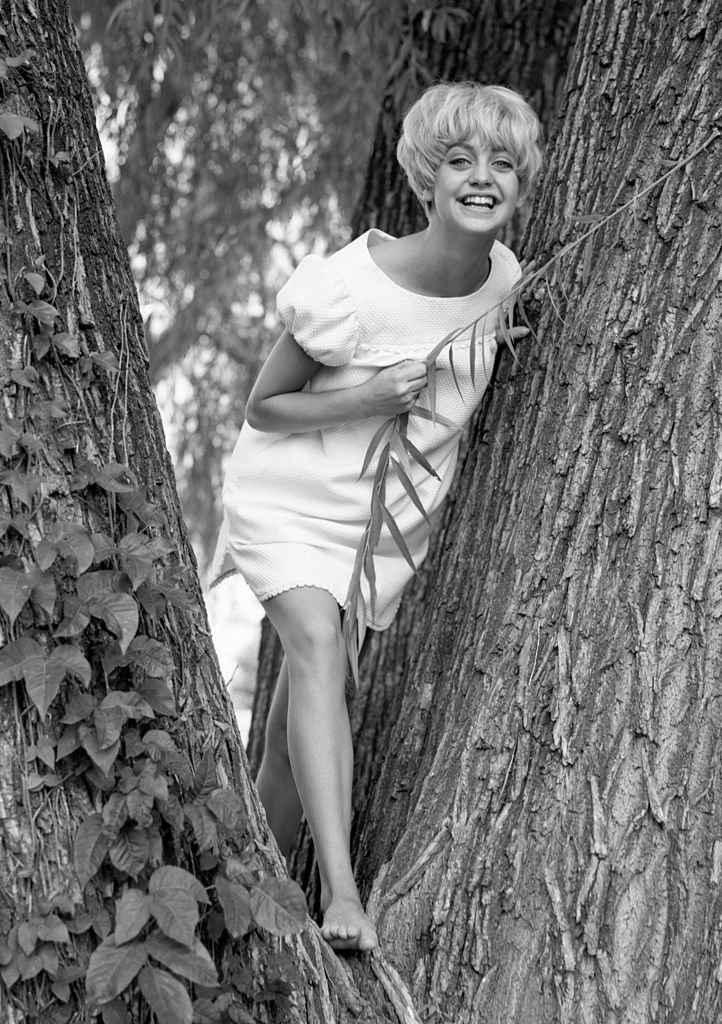 ---
How Goldie Was Cast On Laugh-In
The show creator explained how and why they cast Goldie for the role. Schlatter said:
"Goldie was a school-trained dancer, working on a CBS Andy Griffith special. Carolyn Raskin, one of our producers, said I had to see her. I said, "What am I going to do with a dancer? I'm doing a comedy show." She told me when Goldie was on stage, nobody can look anywhere else. She was right. That adorable, warm, loving person just popped out of the camera at you."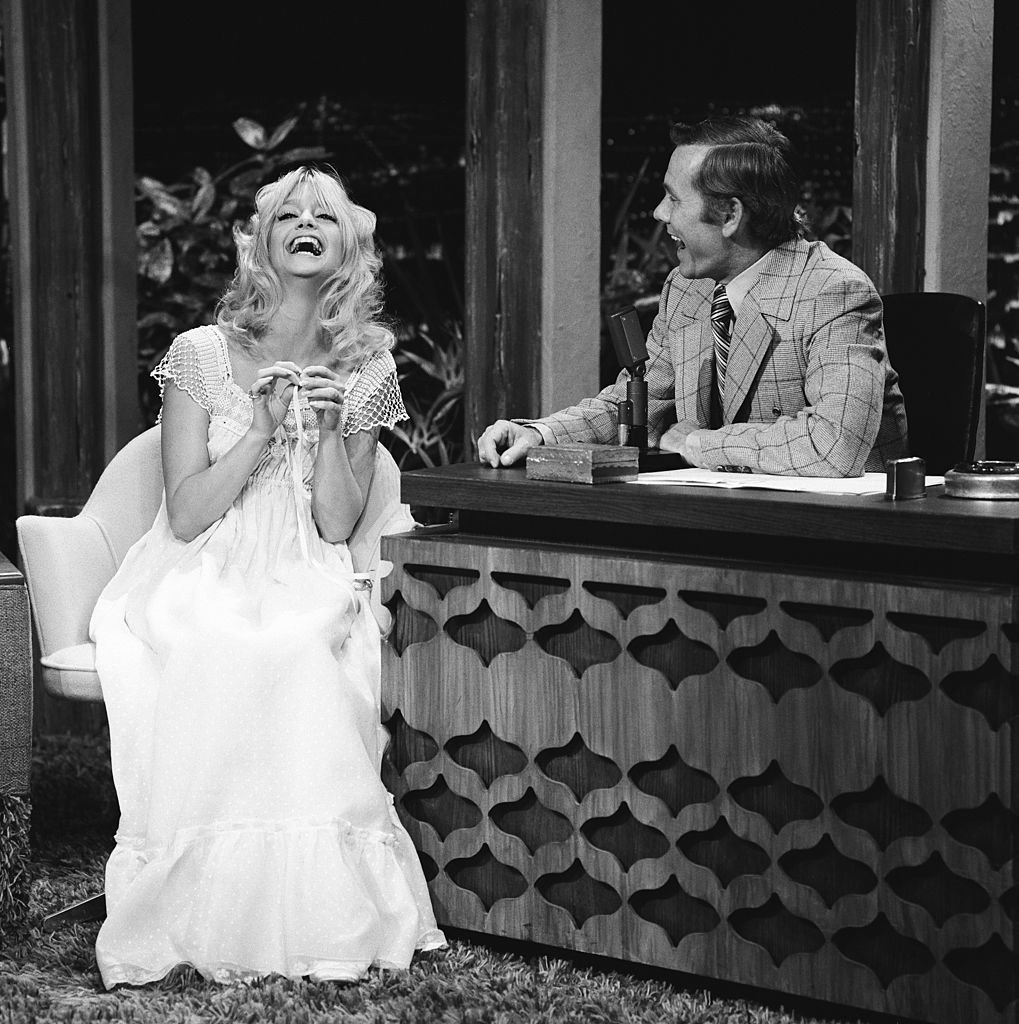 He also explained that even when she made a mistake, it was perfect... He said:
"A Goldie mistake was better than anyone could write. We never let her rehearse or gave her a script. Sometimes we'd invert the words so we'd know she'd [mess] it up. You never knew what was going to come out of her mouth, but you knew it wasn't what you expected it to be."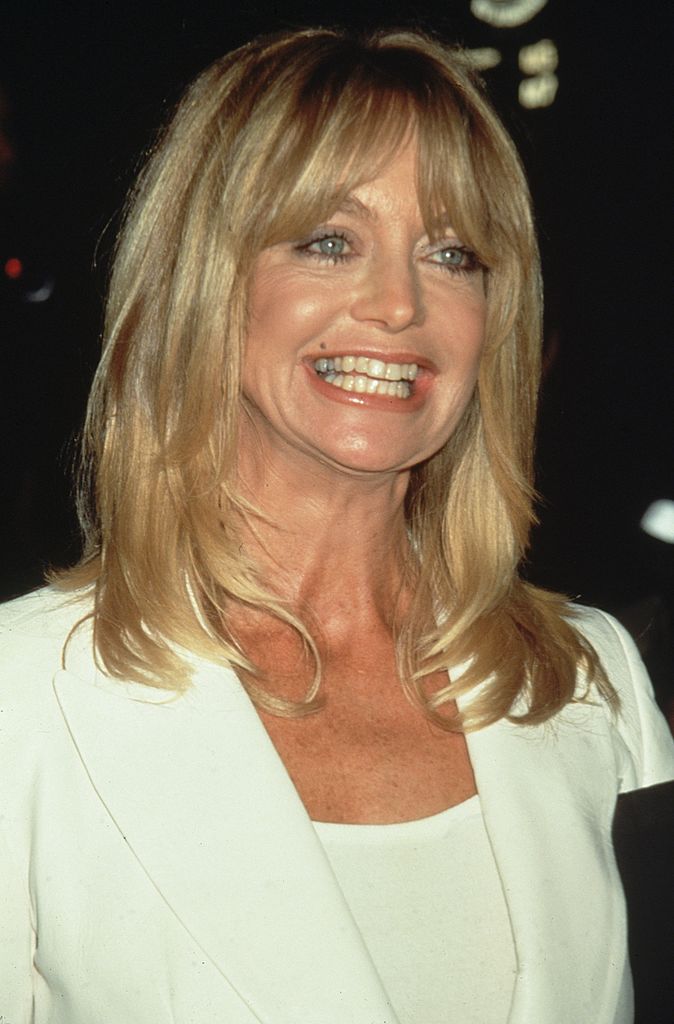 ---
What The Star Is Up To Today
In 2017 the Hollywood Walk of Fame gained Goldie as an inductee thanks to her busy and bustling career. She's been on hits like The First Wives Club (1996), The Out-of-Towners, and made a recent comeback in Snatched a few years ago. Maybe she'll take on a new project again one day...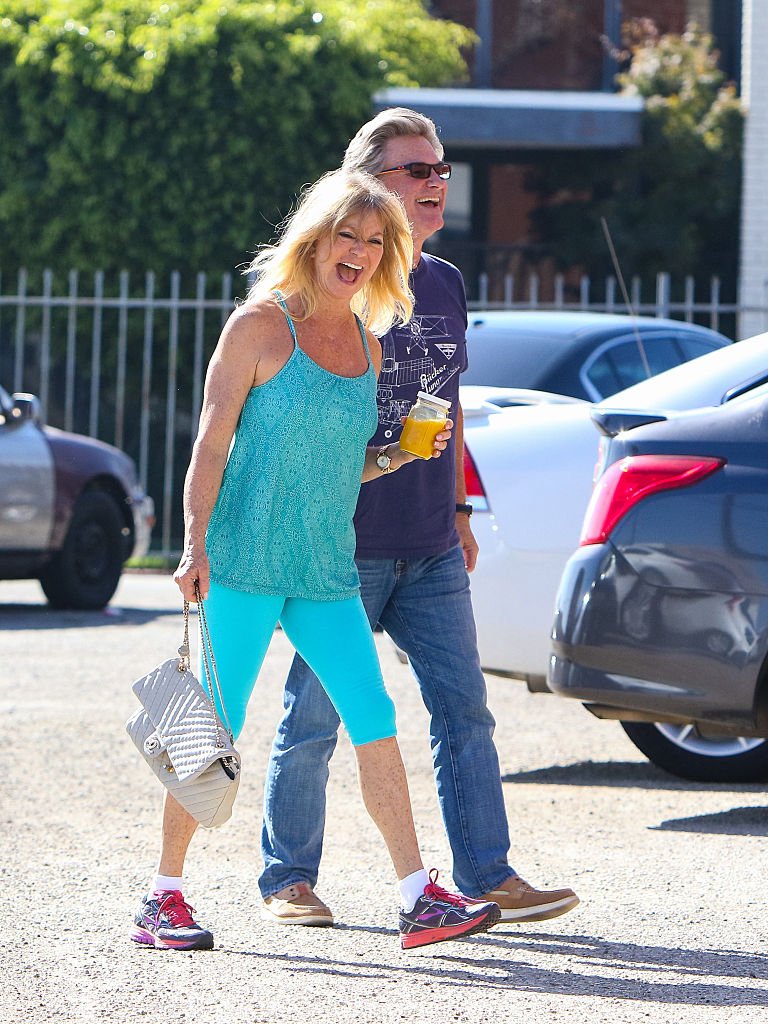 ---
Roddy Maude-Roxby
The English artist and actor, Roderick A. "Roddy" Maude-Roxby, is a true filmstar. While he did have a successful stint on Laugh-In, his main talent shines on the silver screen. Some of his works include The Aristocats, Unconditional Love, and White Hunter Black Heart.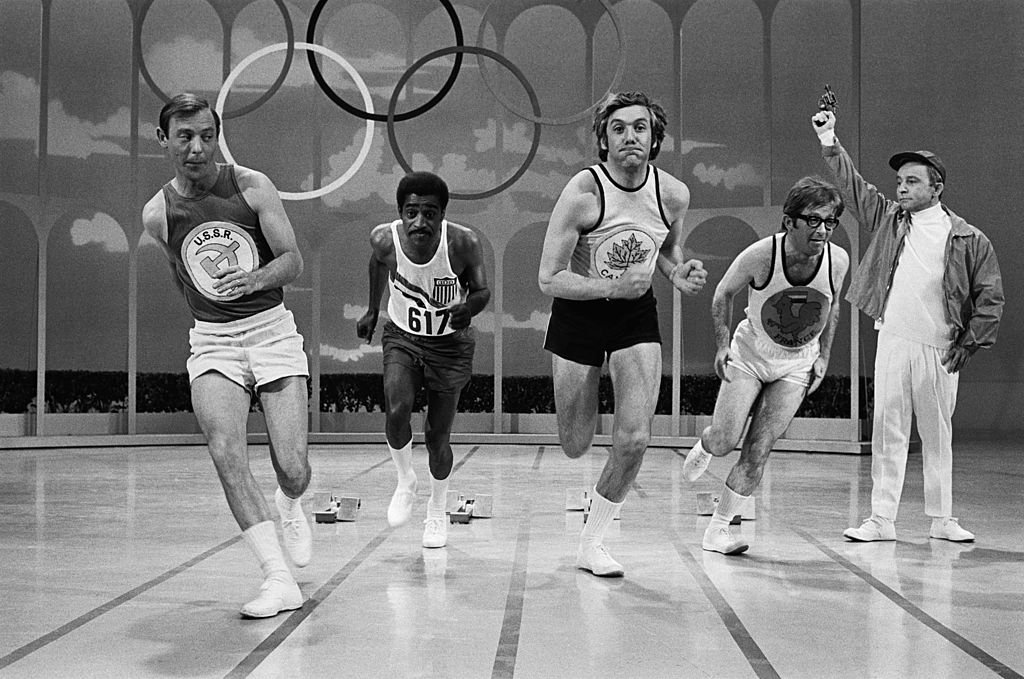 He found much fulfillment in a four-decade-long career that included theatre and improvisation. Not much is said about his relationships or who the star married if he ever did. He does, however, have a daughter, Alice Maude-Roxby who takes after her artist father.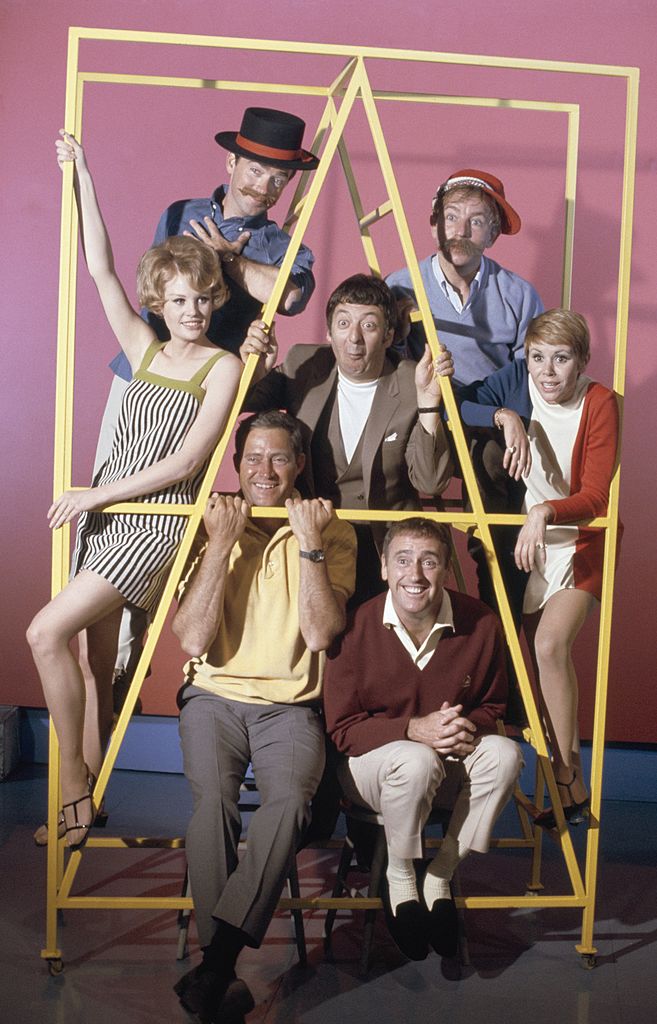 ---
Ann Elder
The Emmy winning star, Ann Elder is not only an actress. She is also a writer and specifically dabbles in the comedic genres. She was a part of the team that co-wrote a CBS special as well as an NBC hit, Mama's Family. Of course, she does also appear on the screen.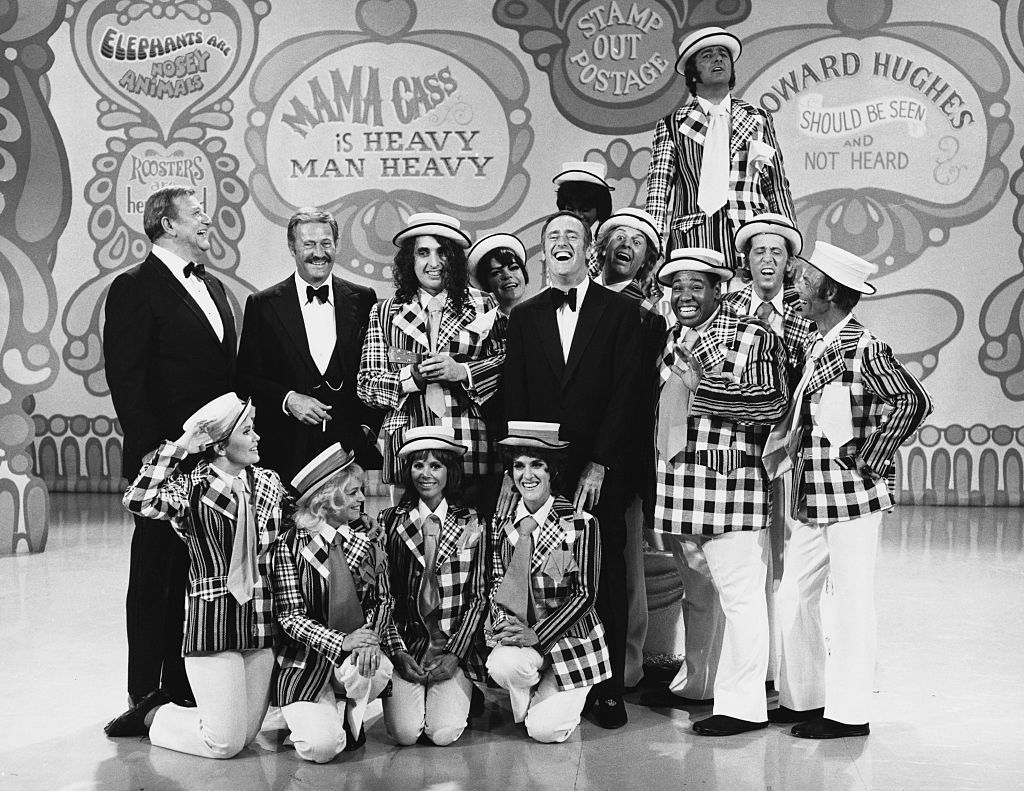 Some of her roles were on series like The Farmer's Daughter, Death Valley Days, Ben Casey, The Wild Wild West, Get Smart, and The Man from U.N.C.L.E. These days she's been pretty private so we hope the star is doing good. We have our thumbs crossed for a new film in the pipelines.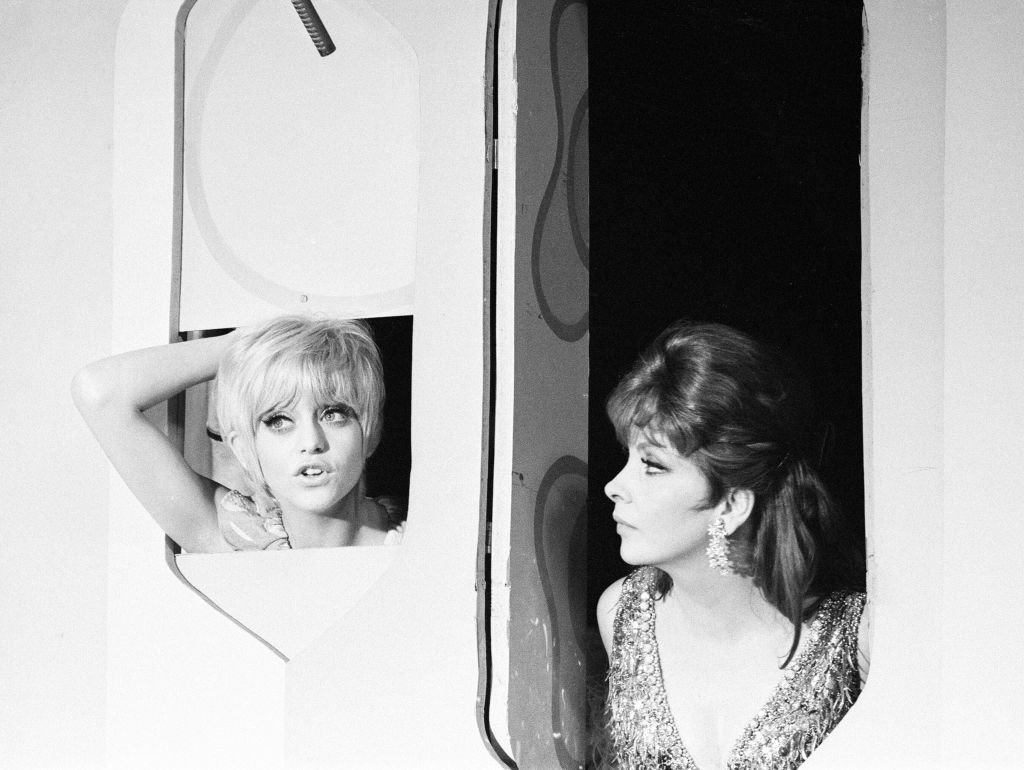 ---
Willie Tyler
Willie Tyler is a pretty fascinating star. Not only is he an American actor but also a ventriloquist and a comedian! His breakout role was on Rowan & Martin's Laugh-In. Some of the work he went on to do was parts in The Parent Hood, Pacific Blue, and What's Happening Now.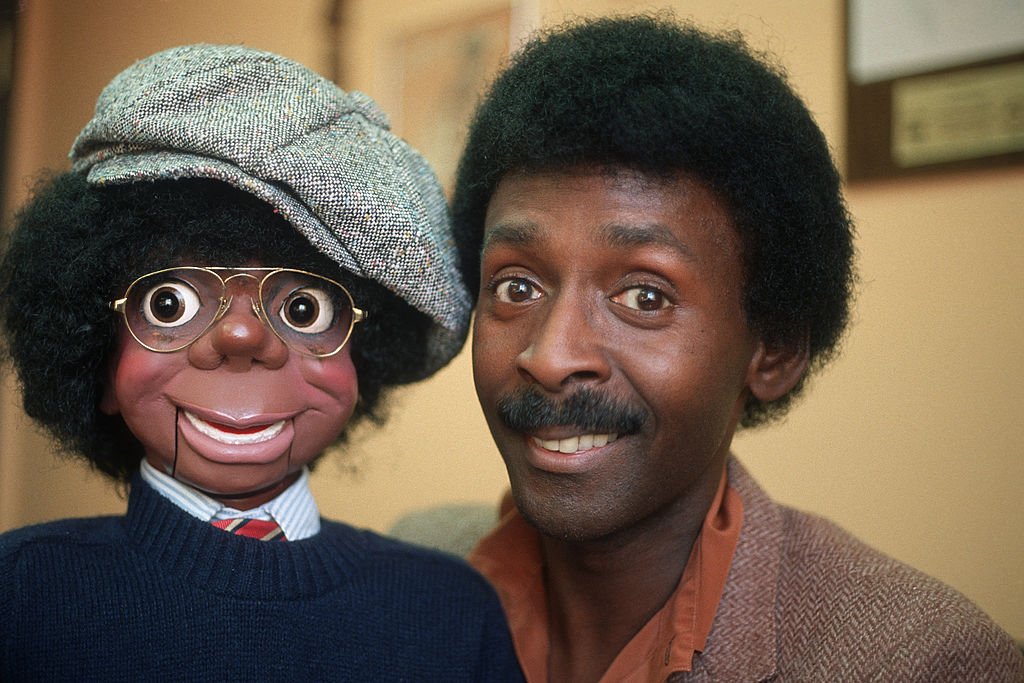 Most recently he's been focusing on his ventriloquism talents. In 2006 he was the first of his craft to star on the Late Show with David Letterman's Ventriloquist Week. Last year he starred on the ABC sitcom, The Kids are Alright, as a 1972 version of himself.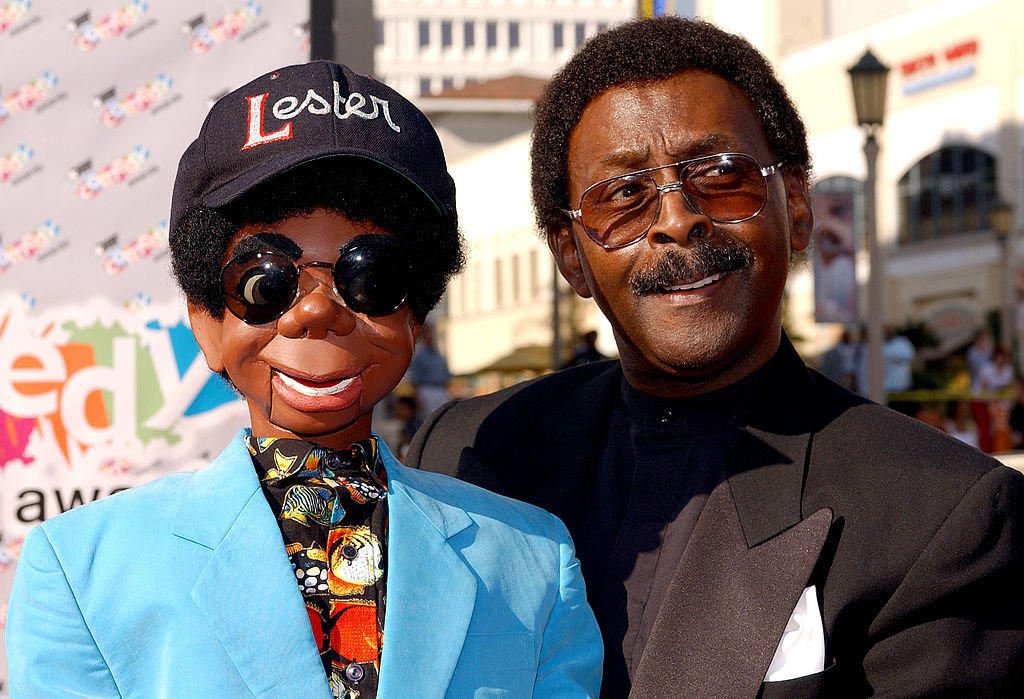 ---
Sarah Kennedy
The British TV and radio broadcaster, Sarah Mary Kennedy, has had her own show on air from 1993 to 2010! The Dawn Patrol was actually a BBC Radio 2 hit. She was even lauded with the honor of becoming a Member of the Most Excellent Order of the British Empire for her many years on radio.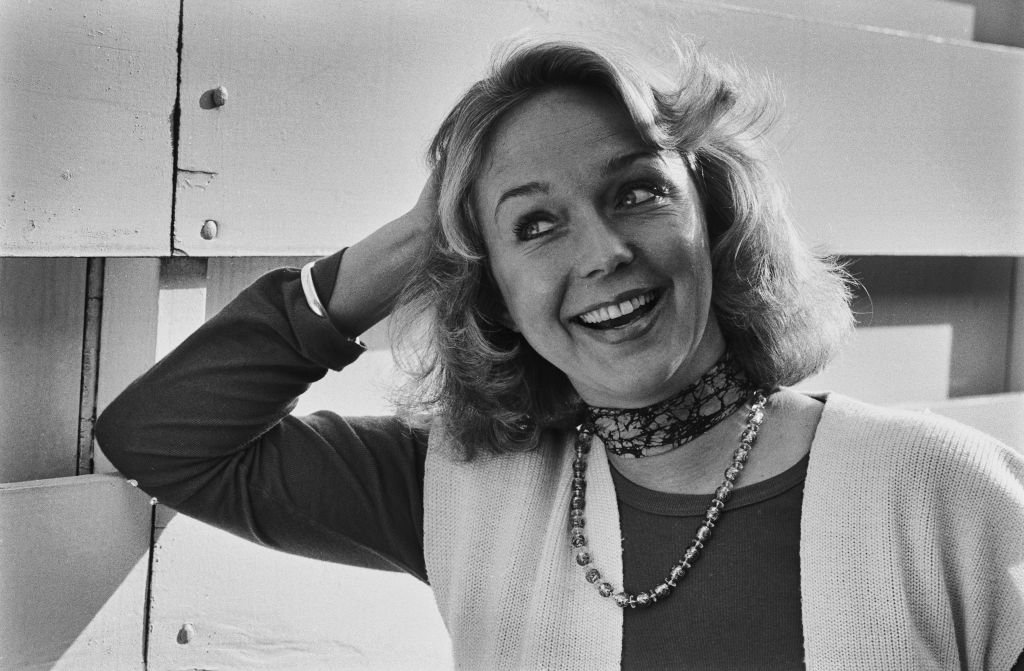 Once upon a time, she was wed to a member of the armed forces when she was young. But these days she makes mention of a new partner. Her "much beloved," Adrian McGlynn, is the director of Weatherbys. The happy couple currently lives in Northamptonshire. 
---
Charlie Brill
Charlie Sanford Brill has made his fame from being an actor, voice artist, and comedian. The star is known for his role in the comedy series but also for a few great films. These include The Beast of Budapest, The Amazing Dobermans, and in the Star Trek episode "The Trouble with Tribbles."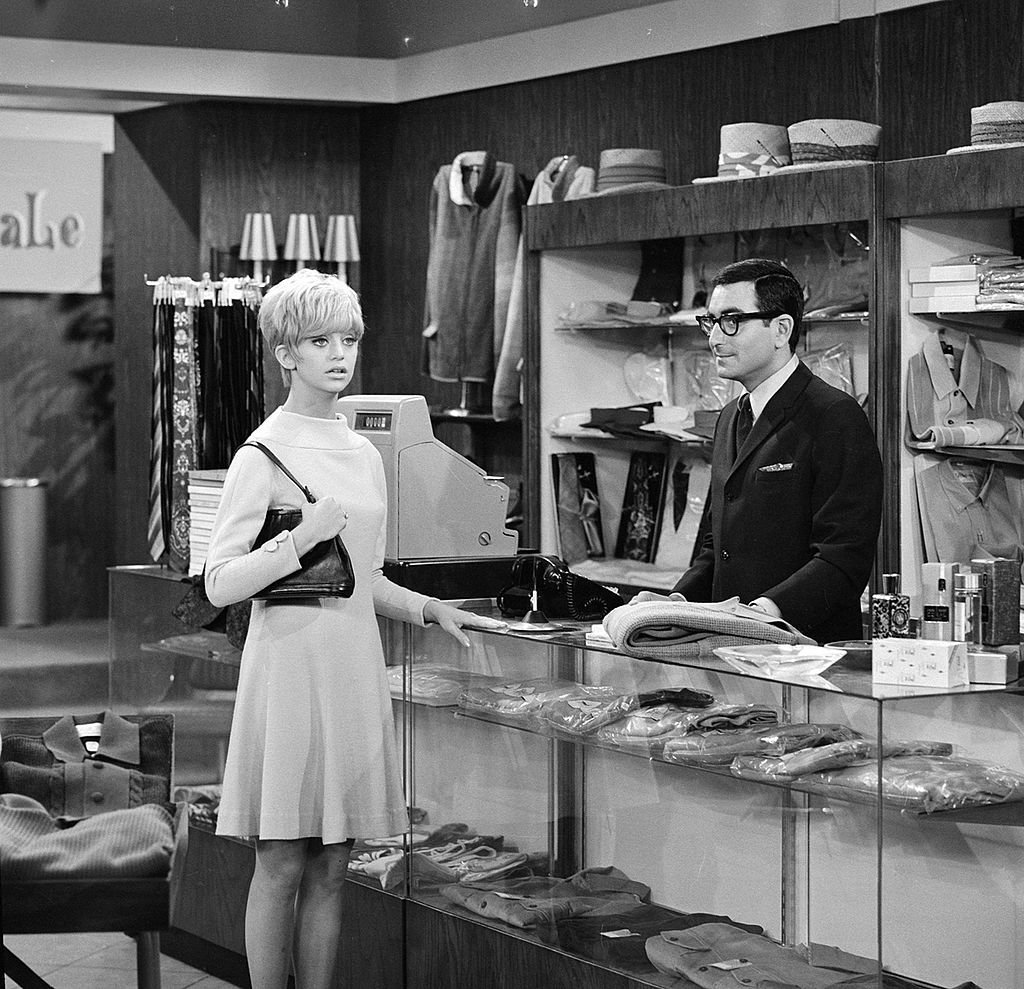 He is married to a fellow actress, Mitzi McCall, and they actually met while working. They were busy with the Jerry Lewis Comedy Workshop at Paramount Studios in 1959. Together they share daughter, Jennifer Brill. The 82-year-old had a pretty impressive career for sure.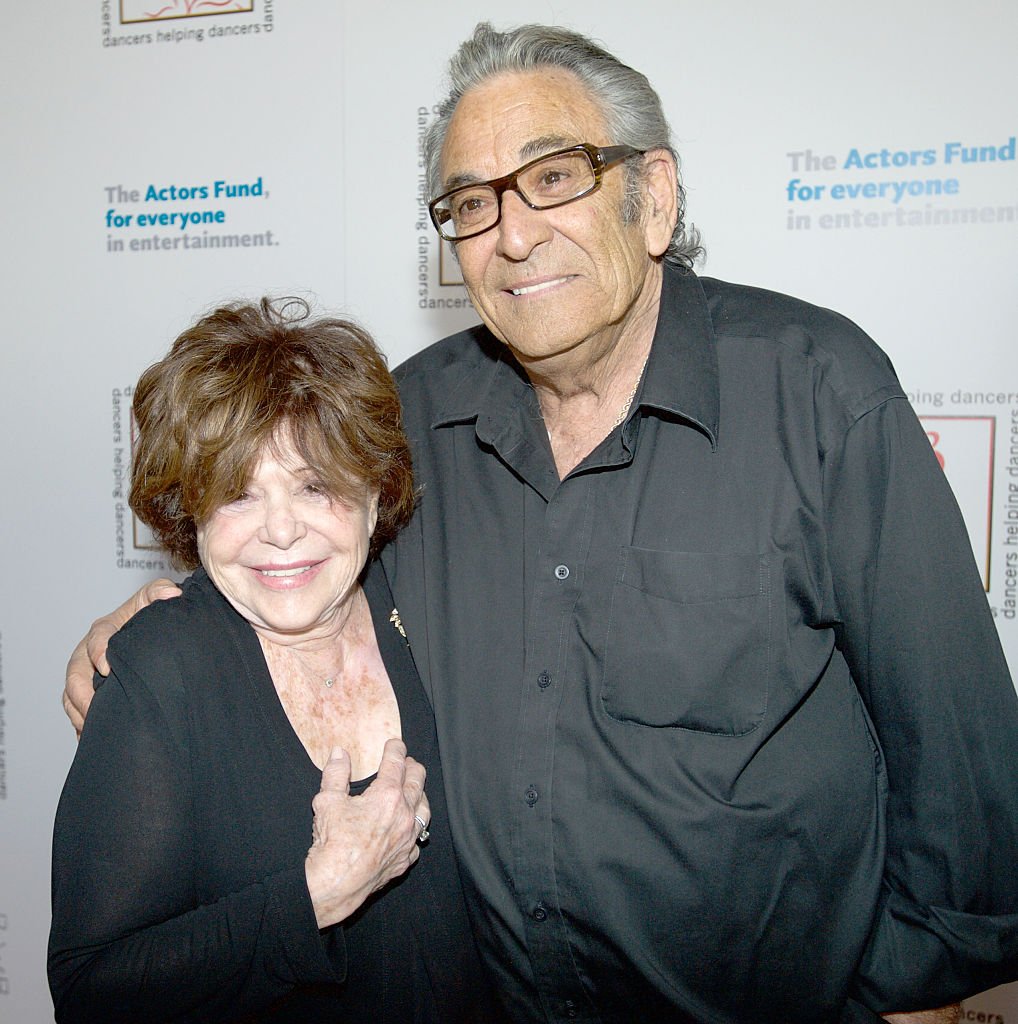 ---
Mitzi McCall
Mitzi McCall performed on the beloved Rowan & Martin's Laugh-In as well as taking on roles in Life Goes On and Silk Stalkings. In addition, she's been a big part of animations like Snorks, Mother Goose and Grimm, Free for All, and The Paw Paws. 
She tied the knot with the TV director and producer, Jack Tolen. However, when that didn't work out she remarried. This time she wed fellow Laugh-In castmate, Charlie Brill in 1960. Together they have one child, daughter Jenny Brill. Jenny is a yoga instructor based in Los Angeles.