Top 15 Richest 'Real Housewives' Ranked
Nothing says drama than following the exploits of rich and successful women and putting them in tense social situations on reality tv. The Real Housewives franchise has introduced us the bad and bougie women of Orange County, Beverly Hills, New York, Atlanta, Potomac. Thanks to Bravo Tv, we've got an interesting bunch of ladies to follow.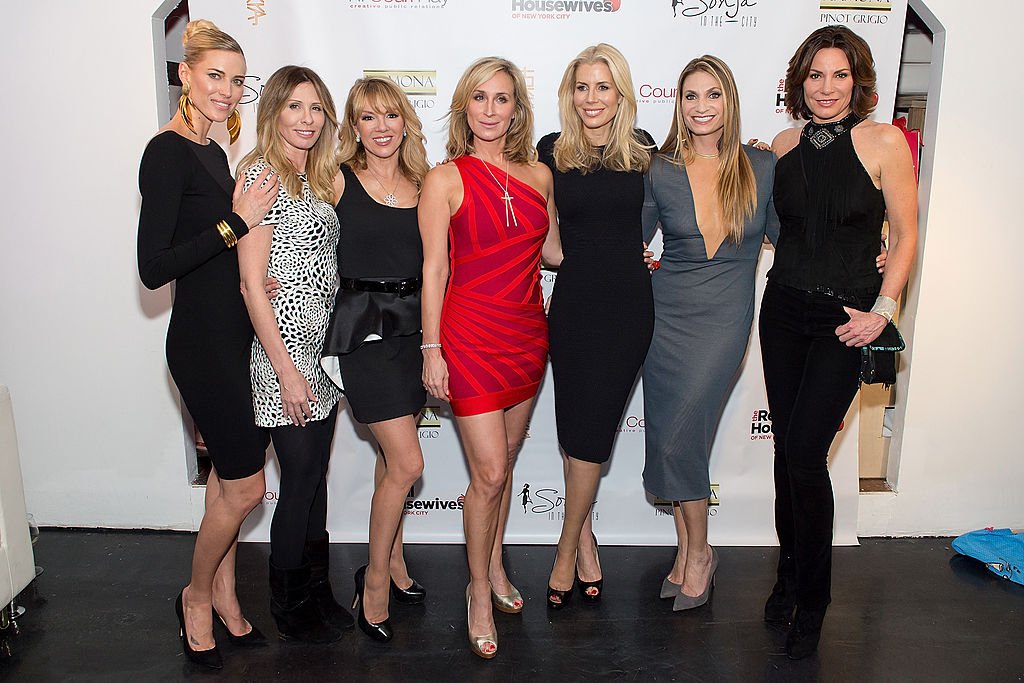 They're rich, fancy, and full of issues which make for great reality tv. For this list, however, we're focusing on the rich part. In our search, we've discovered which of theses 'Housewives' truly live as such, with a capital H. You'll be surprised at how much these women are worth. Here are the top 15 "Real Housewives" with the highest net worth.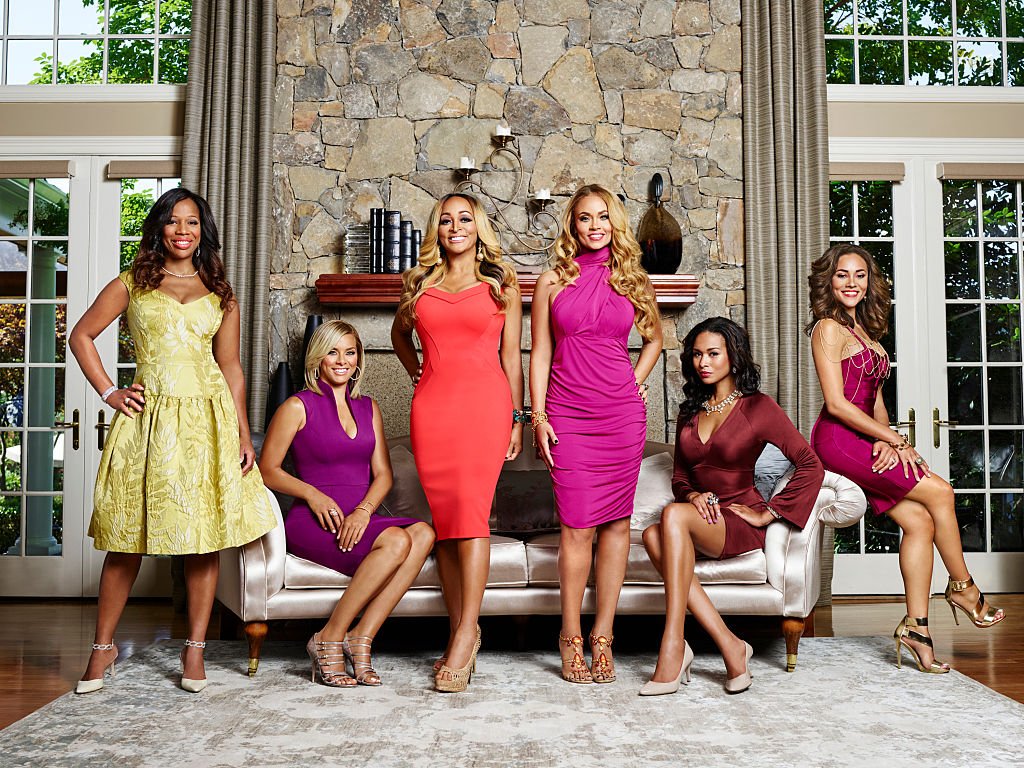 ---
15. VICKI GUNVALSON - $7 MILLION
Many consider Vicki Gunvalson the 'real OG' of "The Real Housewives." She starred on the first 13 seasons of "The Real Housewives of Orange County." It's been reported that she made a steaming $750,000 per season, and has an estimated net worth of $7 million. If you follow the show then you know she's in the insurance game.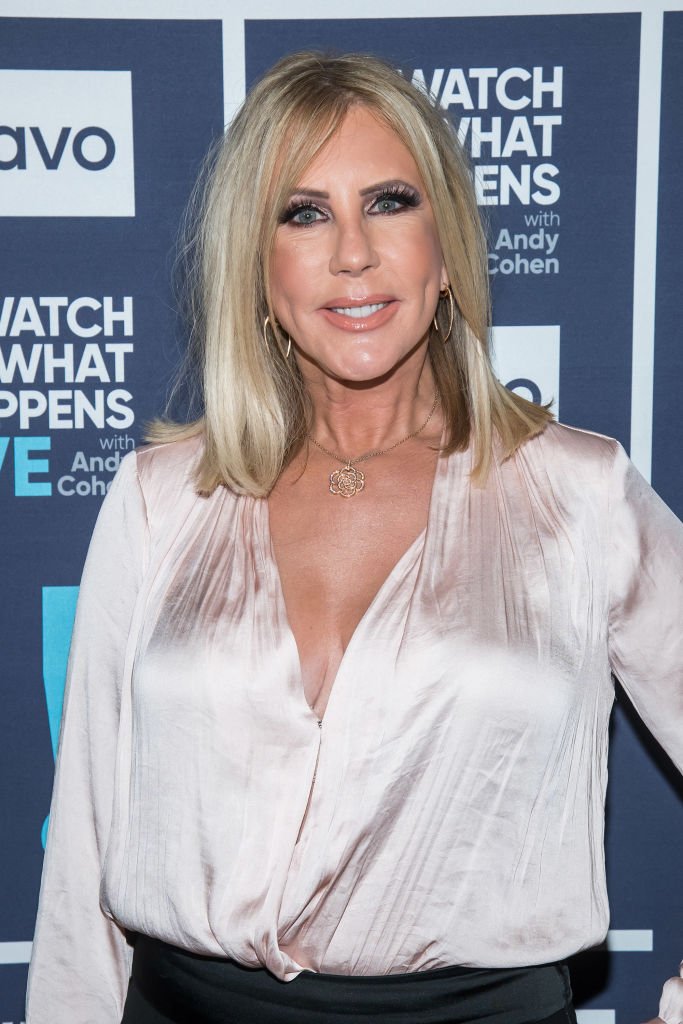 Gunvalson owns Coto Insurance and Financial Services and has earner a rep for being a shrewd entrepreneur. For the show's 14th season, the reality star wasn't asked to return as the main cast member but as "friend" of one, it's current main cast members. It's not clear how much she's making for her 'reduced' role.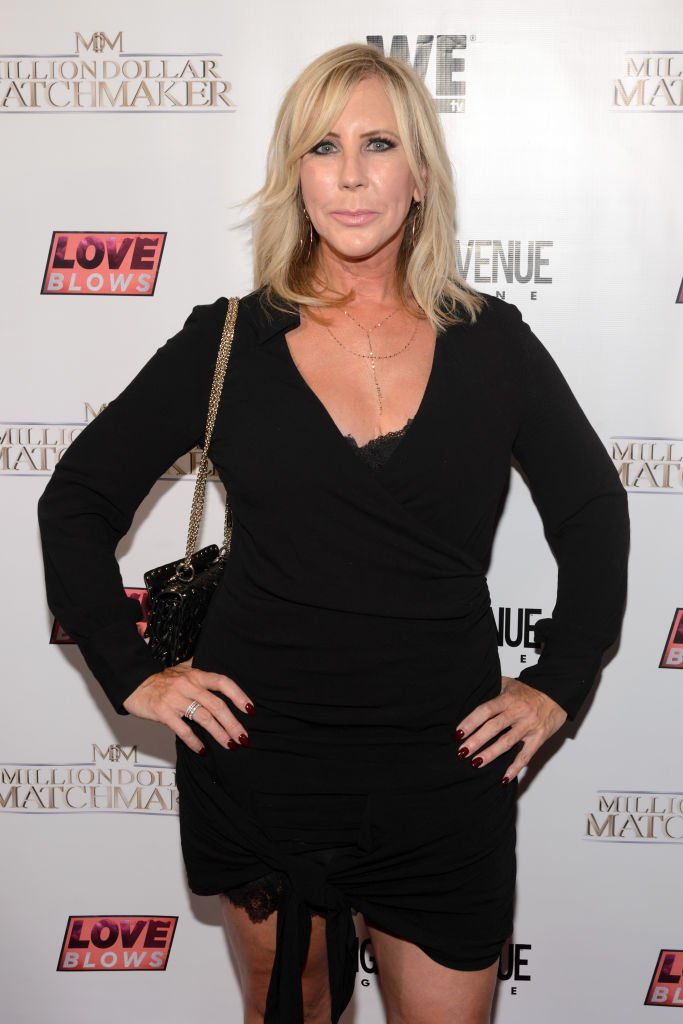 ---
14. SONJA MORGAN - $8 MILLION
Moving over to the east coast, we have "Real Housewives of New York" star, Sonja Morgan. The reality star is reported to have a net worth is around $8 million. Part of this impressively large sum of net worth comes via the fortune she got from her ex-husband, John Adams Morgan, a descendant of the investment banker J.P. Morgan and President John Adams.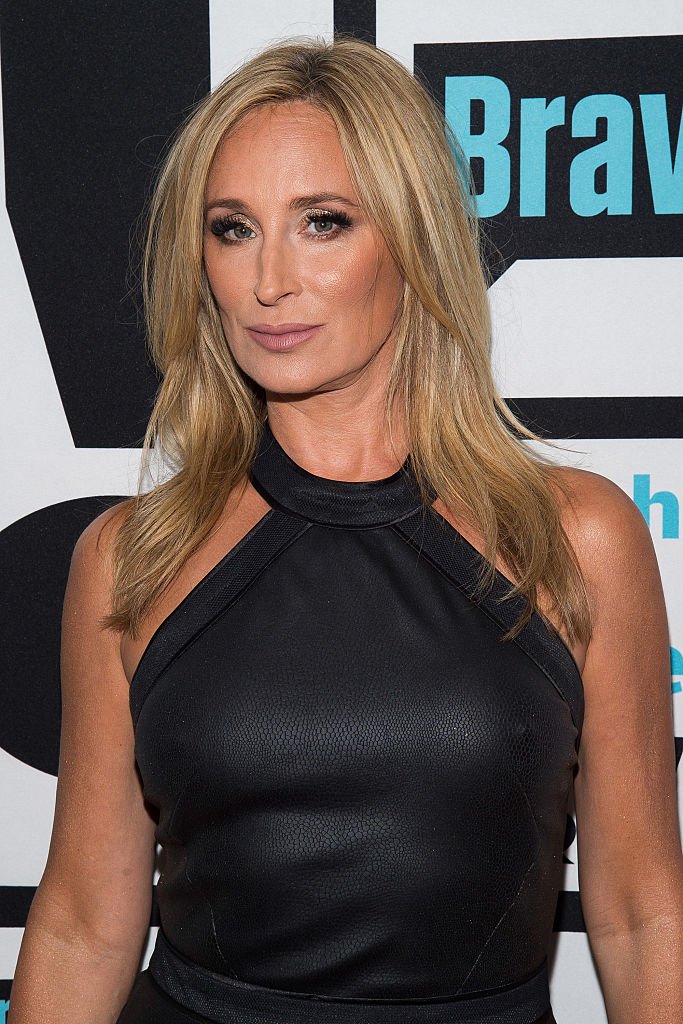 As not to discredit Sonja's own merits, she still owns her townhouse which was featured on "ROHNY", renting it out for $32,000 a month. She owns a clothing line called, Sonja by Sonja Morgan and beauty line Sonja Beauty. Let's not forget her per season salary of $426,500 in 2016, according to Business Insider which has undoubtedly gone up since.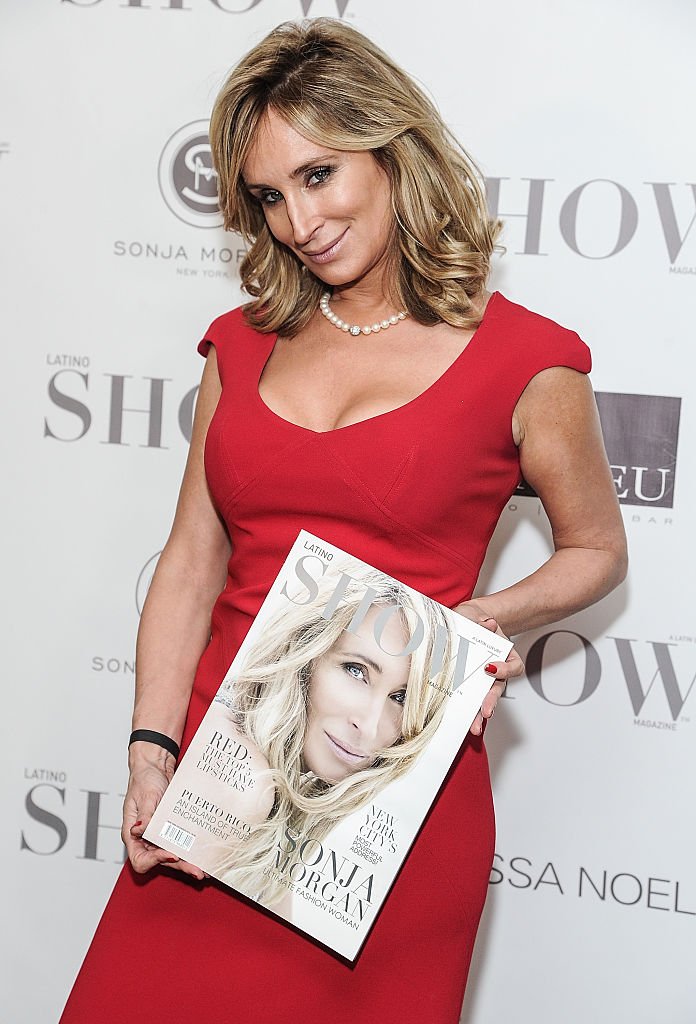 ---
13. KAREN HUGER - $10 MILLION
The first of our "Real Housewives of Potomac" stars is Karen Huger. Huger has an estimated net worth of $10 million. Most of her net worth comes from her husband, Raymond. A tech wiz, Raymond is referred to by his wife as "the black Bill Gates". He worked for IBM for over 25 years and sold his startup, Paradigm, in 2004.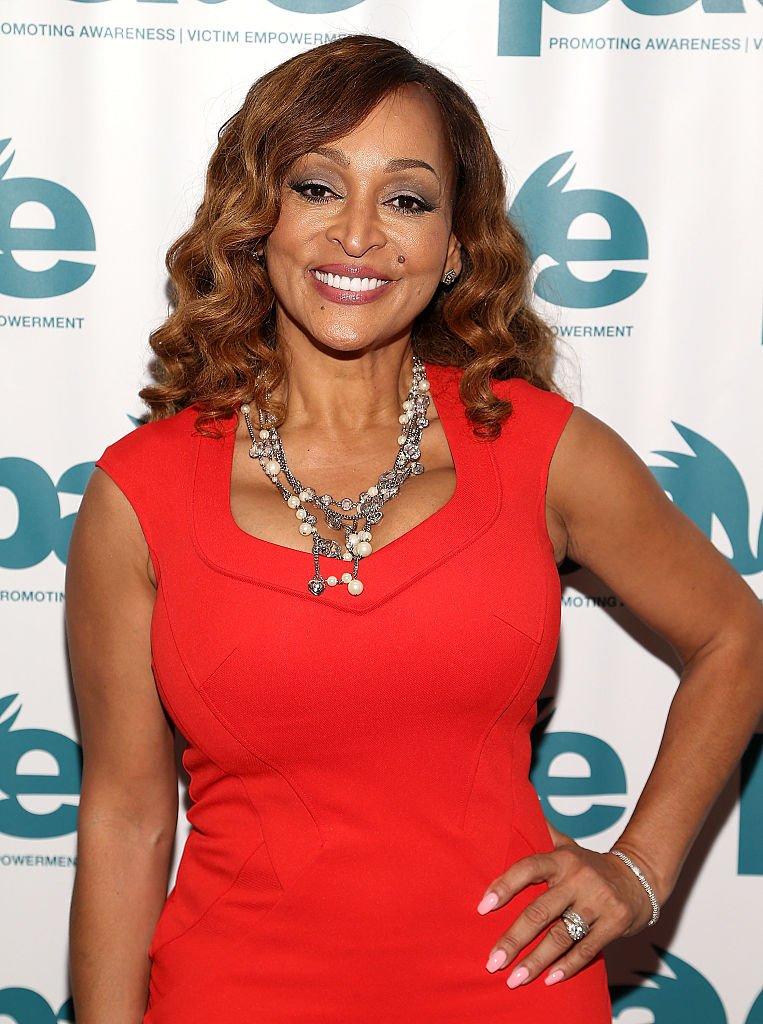 Karen, on top of her salary from the show, successfully launched her signature fragrance, La'Dame by Karen Huger which has appeared in Bloomingdale's retail stores throughout the United States. Her fragrance now sells on HSN, an online and free-to-air television network. In addition, she recently launched her successful wig line collaboration, La'Dame X RPGSHOW by Karen Huger.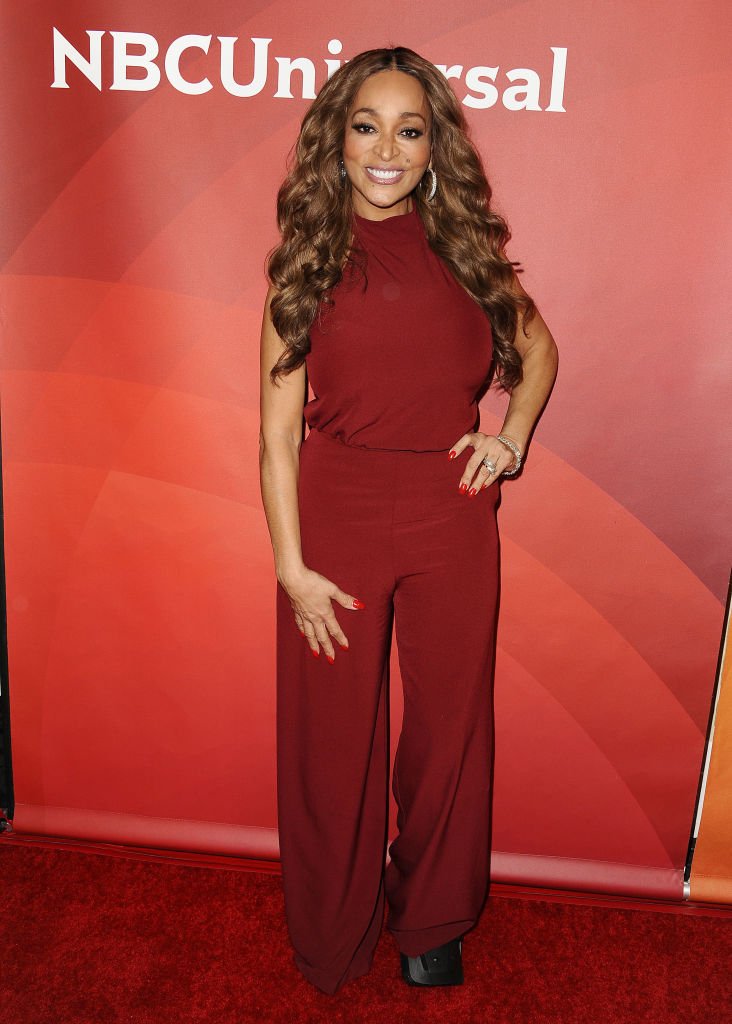 ---
12. KELLY DODD - $10 MILLION
Up next is the headline-grabbing Kelly Dodd. She joined the show that started it all "RHOC" in 2016 and has since been the source of several controversial storylines. She has an estimated net worth of $10 million. Many speculate that a considerable sum of her net worth comes from ex-husband, Michael Dodd, who was COO of LeapFrog.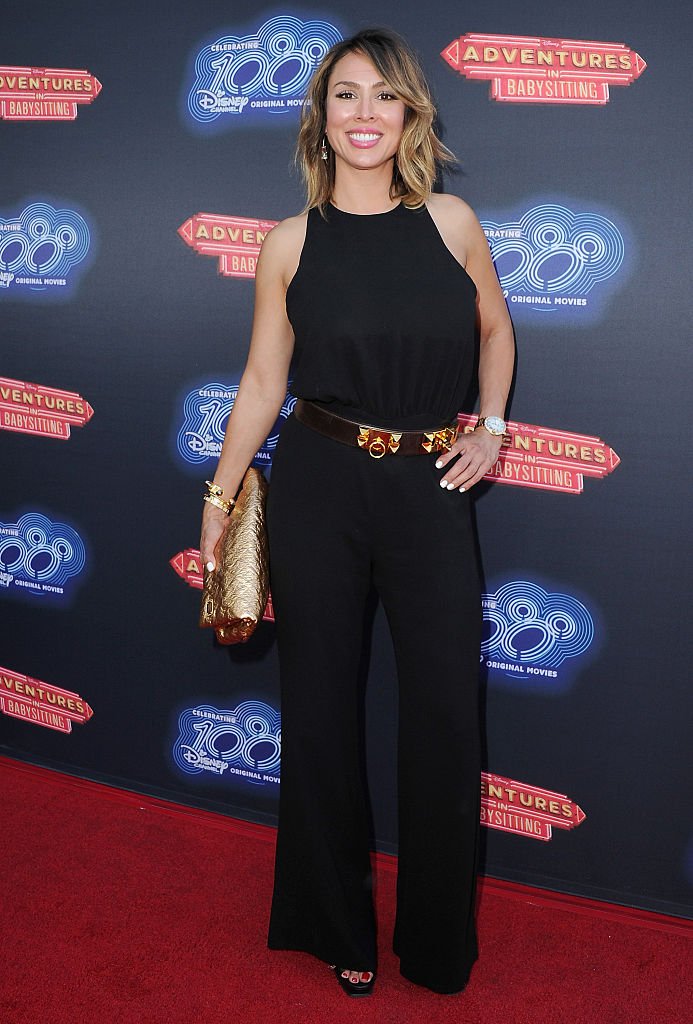 Surprisingly, it was reported that Dodd only made $150,000 for her second season on the reality show, far lower than most castmates. However, according to Radar Online, Dodd was the COO of a cosmetics company based in Newport called Kiss Me Mirrors before she joined RHOC. Now, she's part-owner of beverage company Positive Beverage.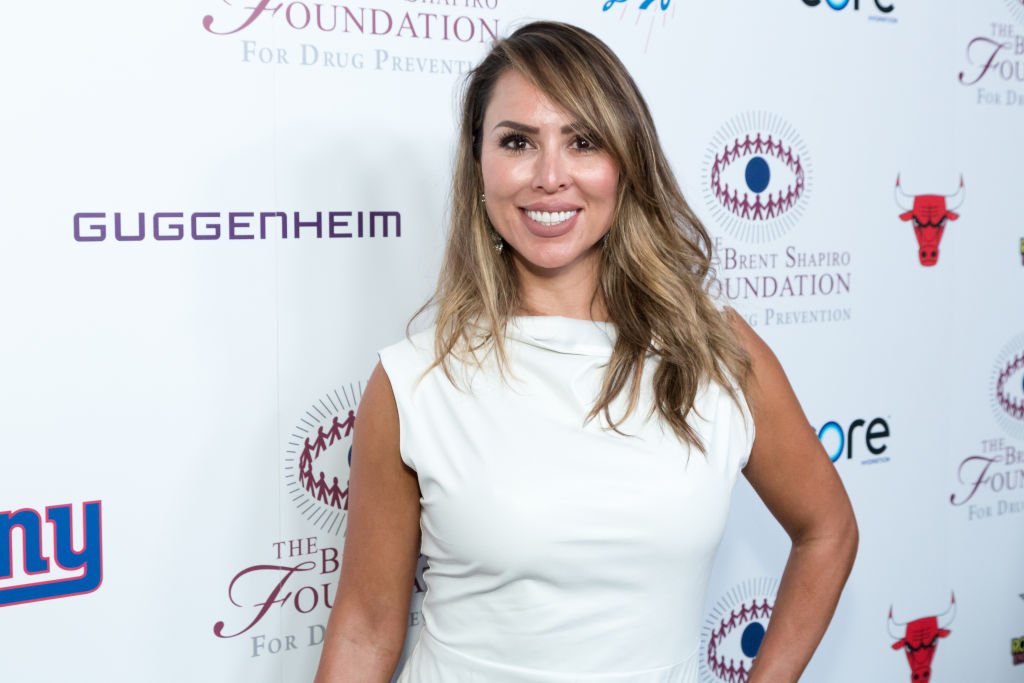 ---
11. NENE LEAKES - $14 MILLION
Star of "The Real Housewives of Atlanta," Nene Leakes is no slouch when it comes to making her money. Yes, husband Gregg Leakes is a successful real estate investor, but Nene is suave when it comes to raking in the dollar bills as well. She has a net worth of $14 million, as an actress, comedian, reality star and entrepreneur.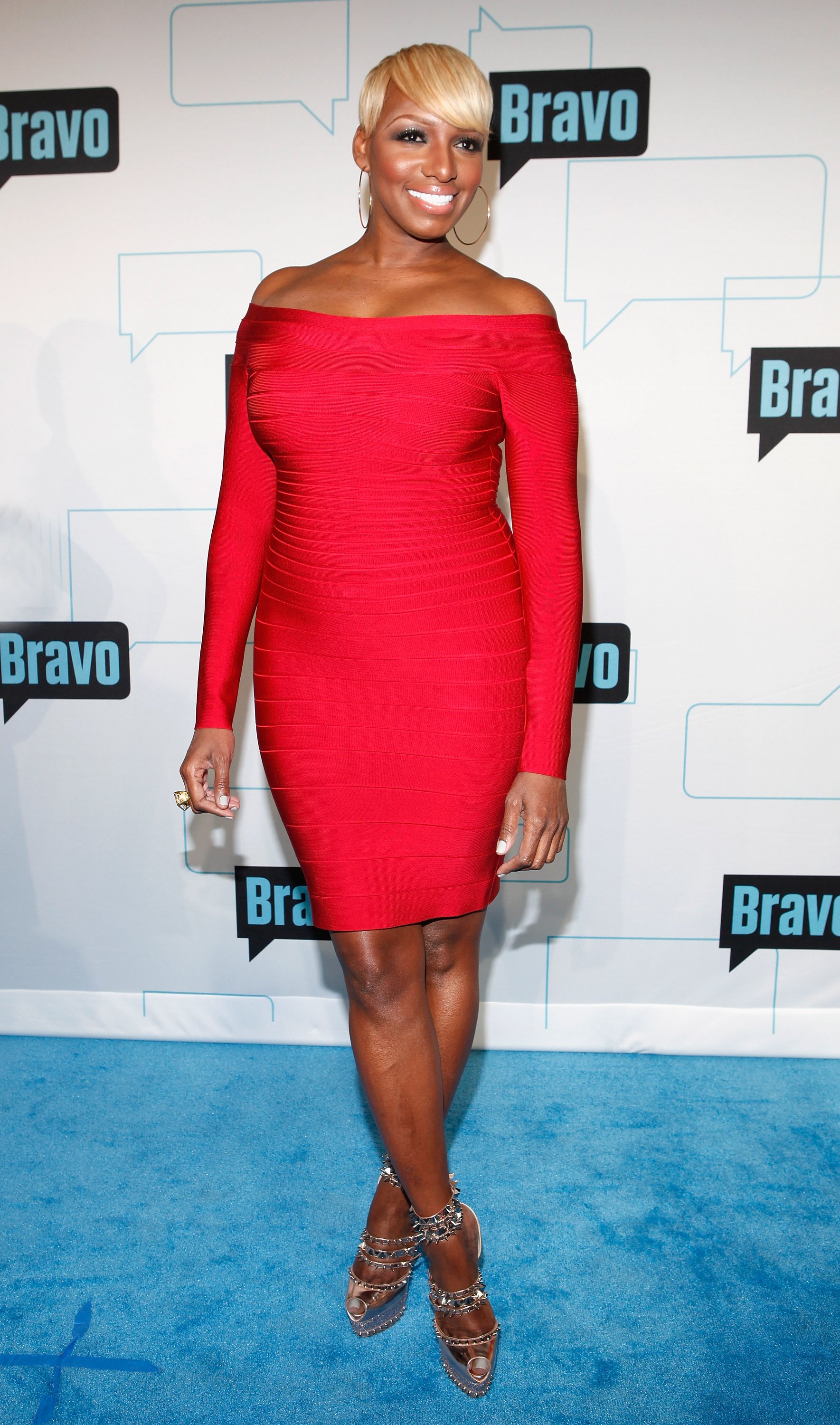 When she signed her contract for Season Six, Nene got a raise that brought her earnings up to $1 million per season plus bonuses, per RadarOnline. As an actress, Leakes had a recurring role in "Glee" and "The New Normal". She's been on "The Celebrity Apprentice, "Dancing with the Stars", hosted "Fashion Police" and "Today", and had a stand-up tour.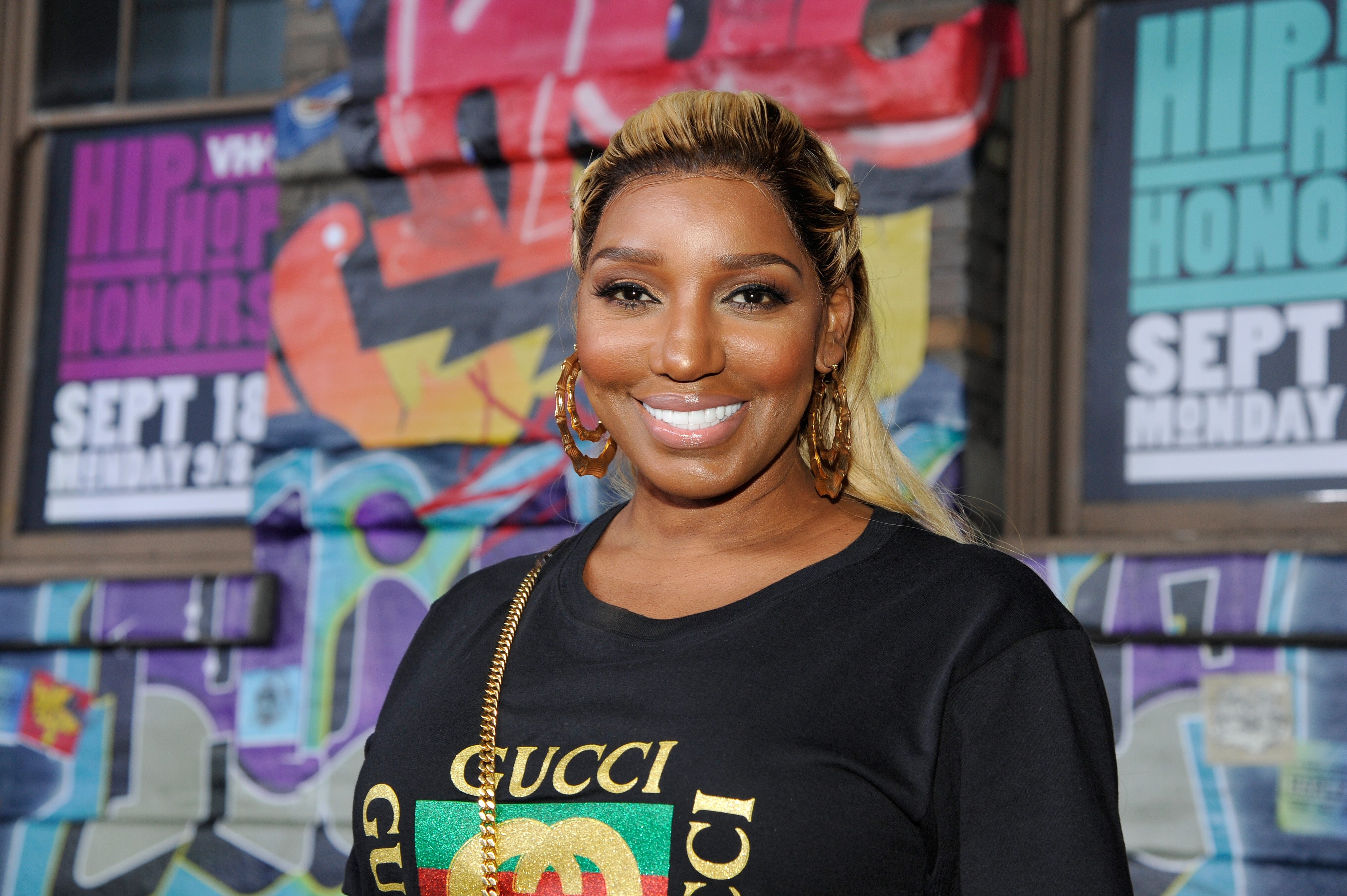 ---
10. RAMONA SINGER - $18 MILLION
An author, serial entrepreneur, and pinot grigio enthusiast, what more can you ask for from "RHONY" star, Ramona Singer? She's worth $18 million thanks to her many exploits over the years. It all began with RMS Fashions Inc. which she at the age of 29, telling The Observer, "it's very lucrative".  She authored "Life on the Ramona Coaster" in 2015.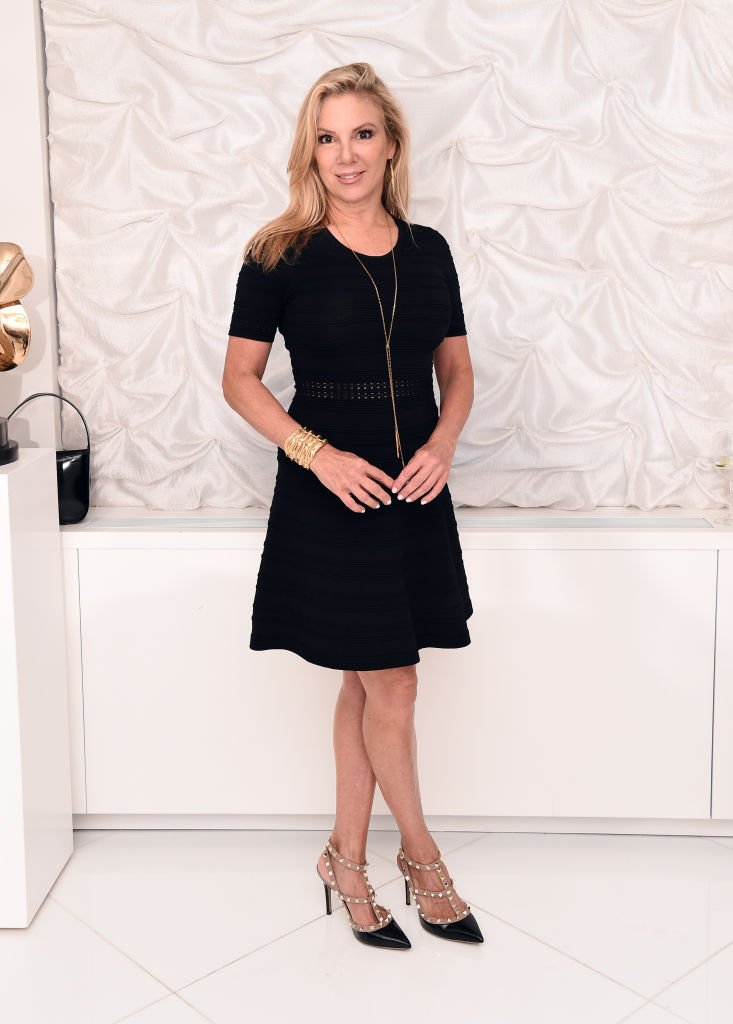 Her many other business exploits include True Faith Jewelry, The Ramona Singer Collection for HSN, skincare company Tru-Renewal, her own line of Pinot Grigio, and an anti-aging skincare serum called Ageless by Ramona. She also has an upper-east side apartment up for grabs for $4.5 million, and a house in the Hamptons being rented out for $165,000 a month.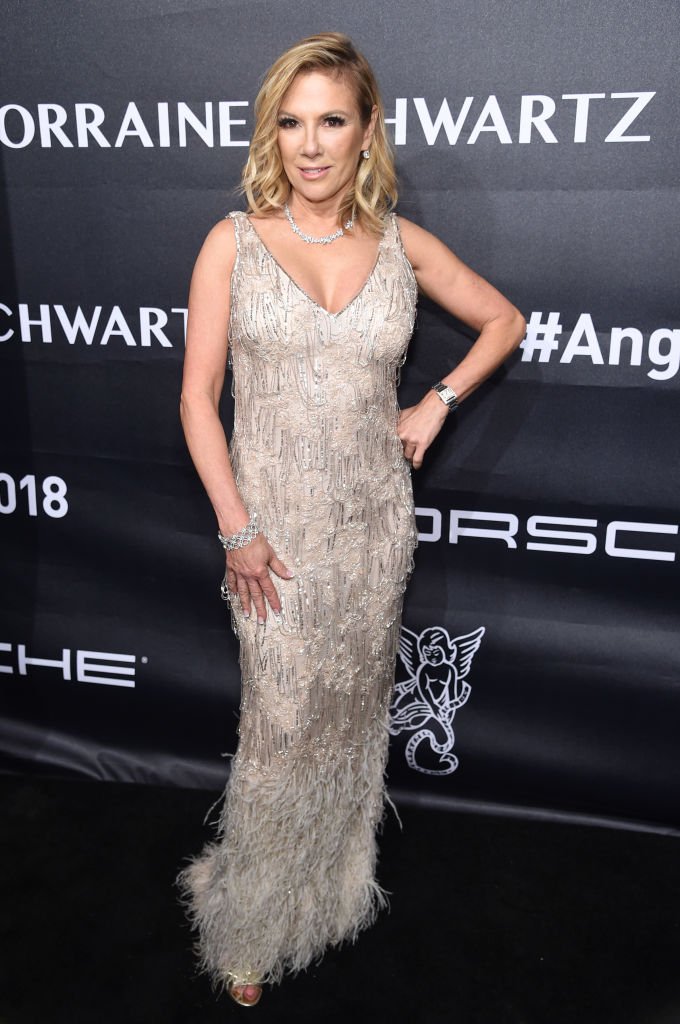 ---
9. DORINDA MEDLEY - $20 MILLION
We're still in New York, with Dorinda Medley.  The "ROHNY" star joined the cast in season 7, after making brief appearances as a guest in season 4. Medley is worth a hefty $20 million. While in London with her first husband, Dorinda started her own cashmere company, DCL Cashmere which had clients like Princess Diana and Dame Joan Collins.
She eventually made her way back to the U.S., selling her company along the way. She became a real estate broker and met her second husband, the late Richard Medley, a hedge fund adviser at George Soros and the chief economist for the US House Banking Committee. She also makes upwards of $250,000 per season on the show.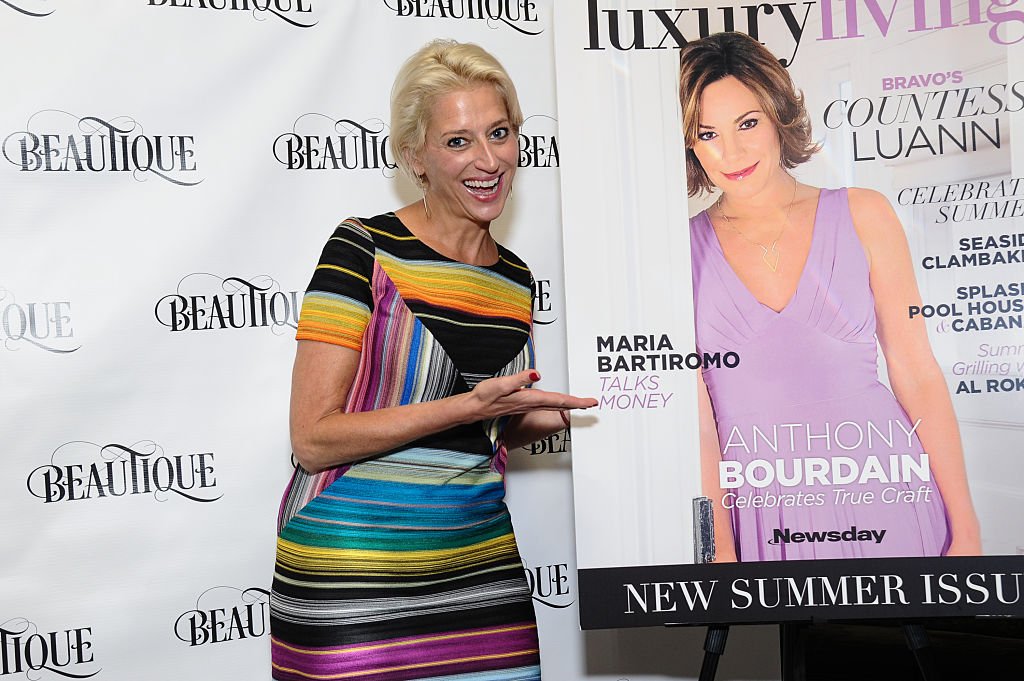 ---
8. SHANNON BEADOR - $20 MILLION 
The second of "RHOC's" Tres Amigas, Shannon Beador is up next. The reality star is reported to be worth $20 million. A good chunk of this has been attributed to her ex-husband, David Beador, who owns Beador Construction. During their divorce proceedings, David claimed that Shannon makes $800,000 per season.
In documents obtained by The Blast, Shannon is reported to have earned an additional $181,390 from Central Entertainment Group. The reality star walked away with $1.4 million stuffed in her pocket after her divorce settlement and was receiving $30,000/month in spousal support till February 2019. In 2018, Shannon launched Real For Real Cuisine, with QVC.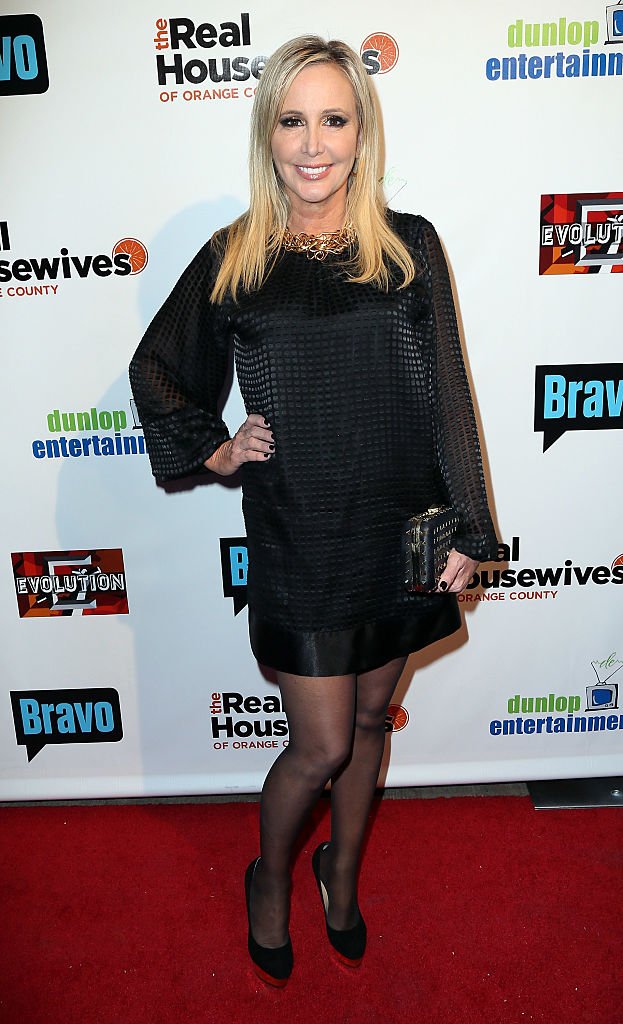 ---
7. LUANN DE LESSEPS -$ 25 MILLION
Sticking with the big apple, we got "RHONY" star Luan de Lesseps, who used to go by the nickname "The Countess". She was previously married to Count Alexandre de Lesseps from France. The Countess is worth $25 million. On top of her apartment in New York, she has a house in the Hamptons.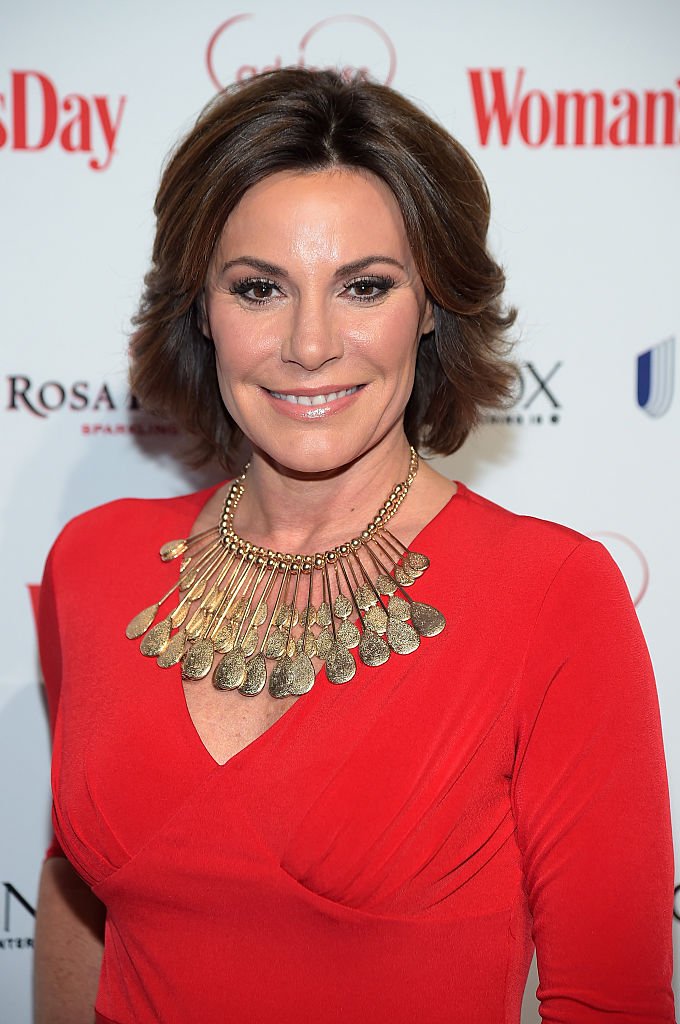 She bought $1 million waterfront property in upstate New York in 2019, wrote an etiquette book "Class with the Countess" and has her cabaret show, Countess and Friends. She's been an actress, appearing in popular shows like "Law & Order" and owns her own jewelry line, Super Jeweler Collection. She also asked for $3.5 million for the recent "ROHNY" season.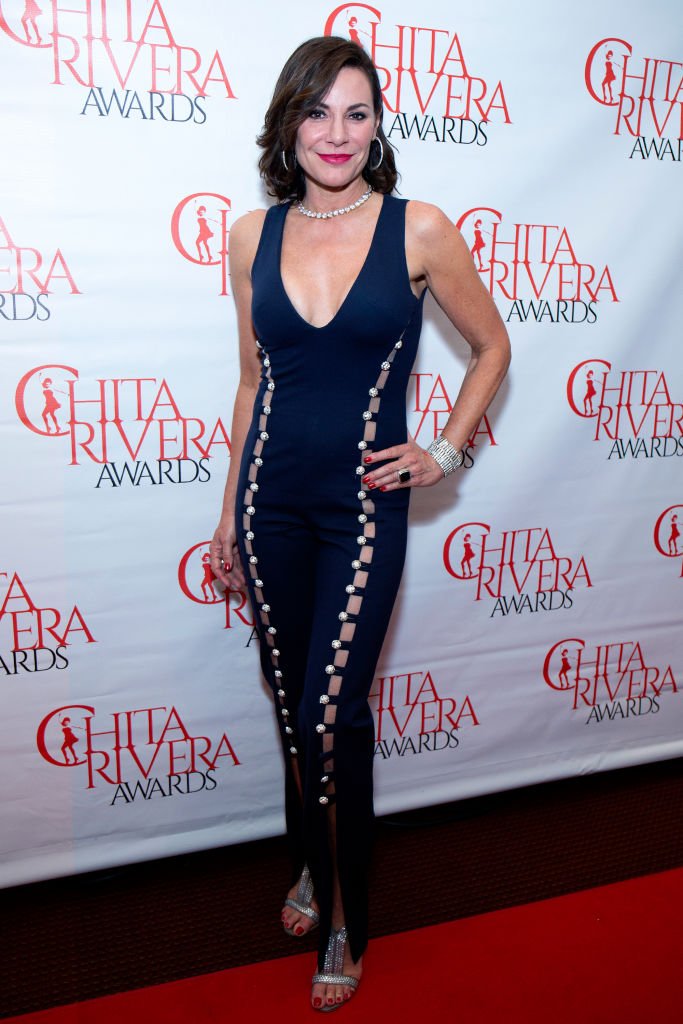 ---
6. TINSLEY MORTIMER - $35 MILLION
One of the influential 'it girls' of the 2000s, Tinsley Mortimer is no stranger to reality shows. She had her own called "High Society," for a season. According to Bravo, Tinsley married her high school sweetheart, Topper Mortimer, before moving to New York, where she earned a degree from Columbia University and worked as an assistant at Vogue.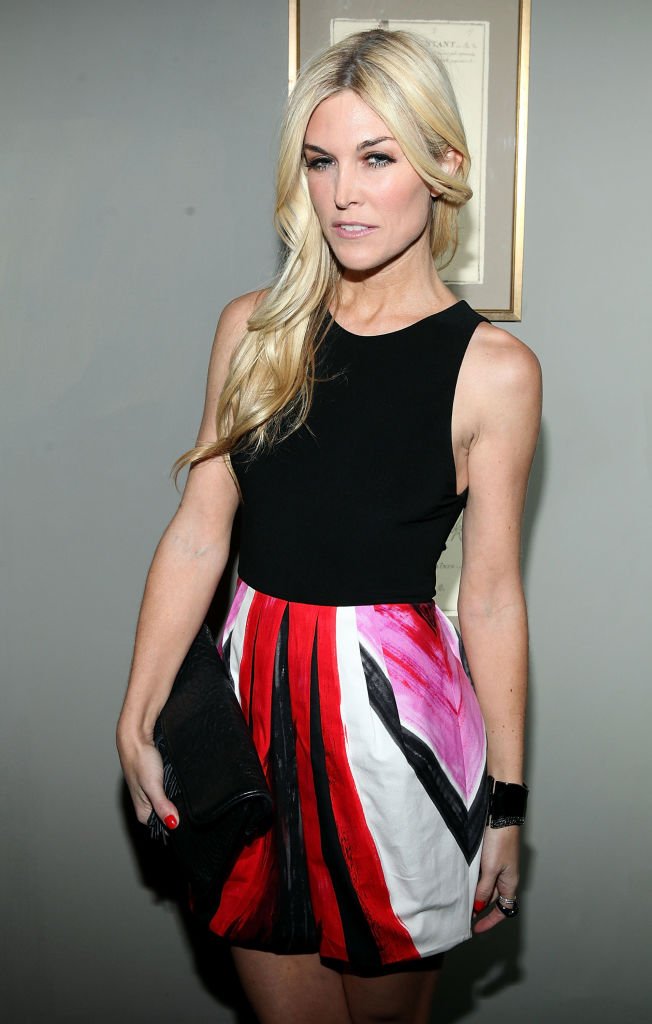 The fashion mogul has, over the years, started her own lines of handbags, clothing, and tabletop collections, been a beauty ambassador for Dior, and developed a makeup collection, XXO Tinsley. On top of all that, she's an author, whose 2013 novel "Southern Charm" was published by Simon & Schuster. No wonder she's worth $35 million.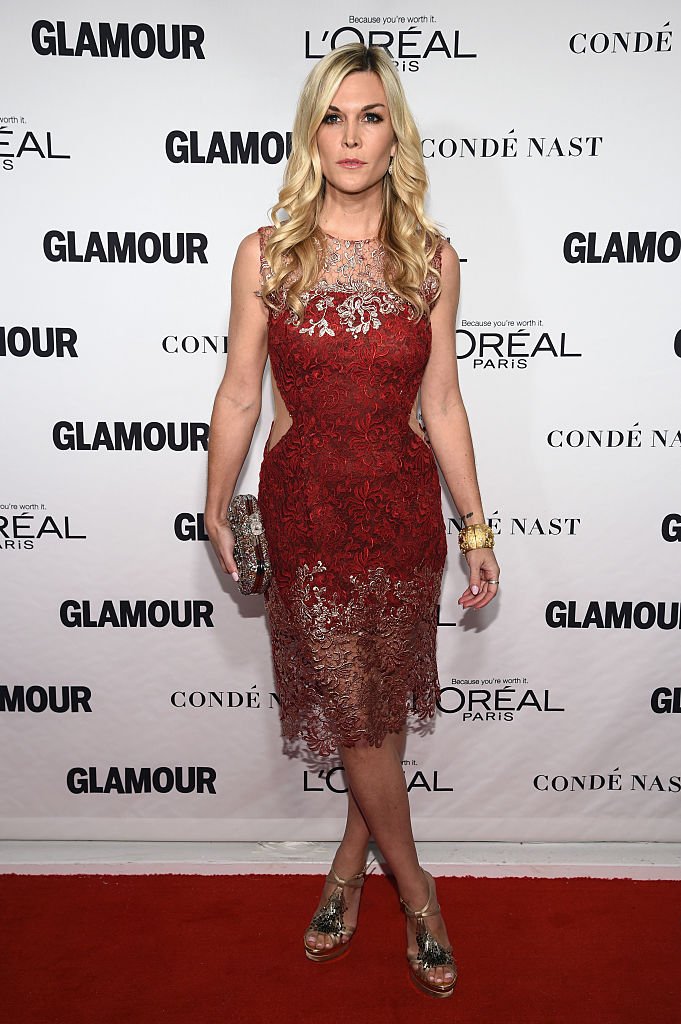 ---
5. KANDI BURRUSS - $35 MILLION
Once a member of '90s girl group Xscape, turned songwriter and producer for the likes of TLC and Destiny's Child, Kandi Burruss' and her Grammy Award-winning ways is net worth is an impressive $35 million. However, music isn't the only tune her dollars are singing to on their way to her huge bank account.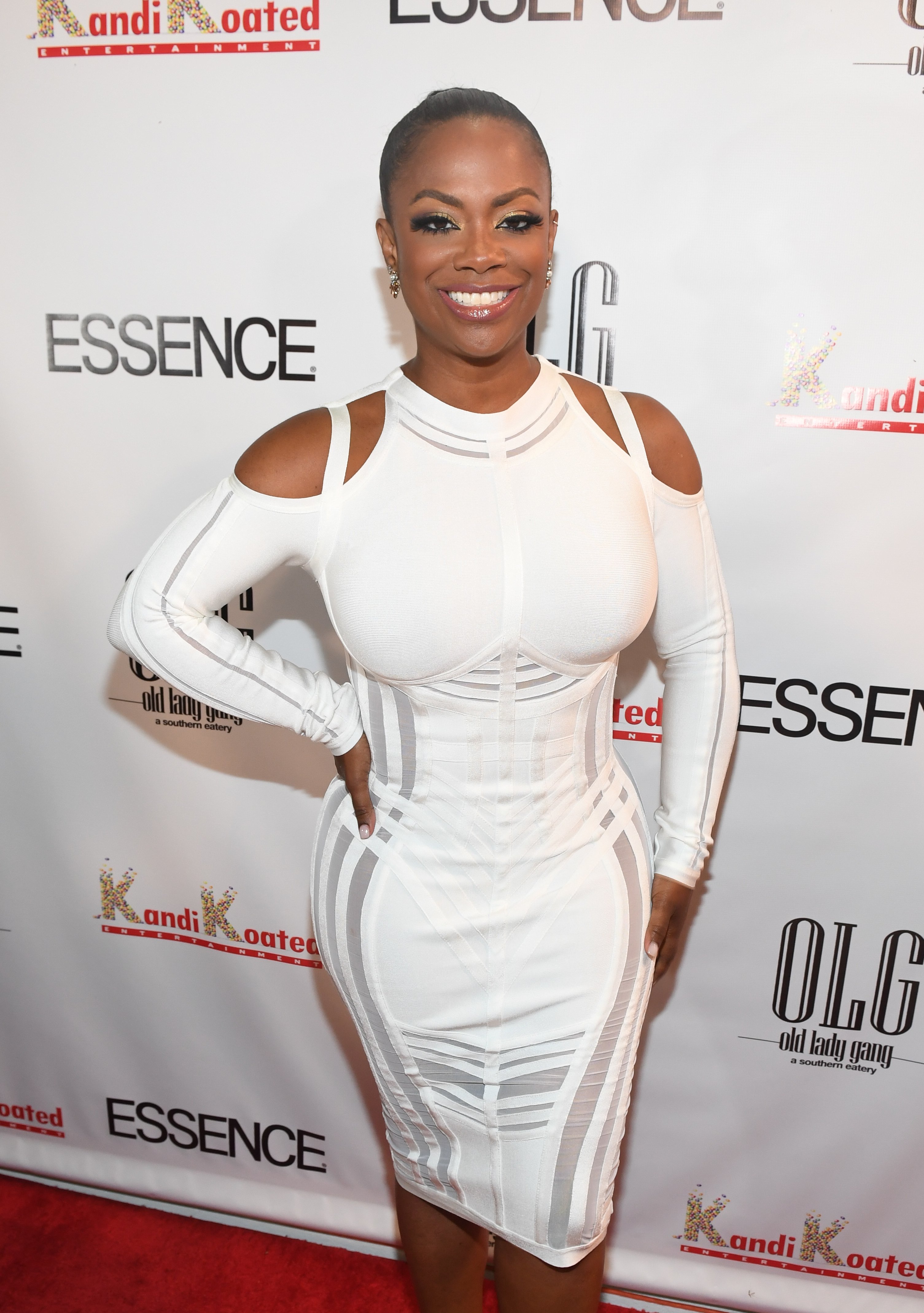 Along with her role on Real Housewives of Atlanta, Burruss has appeared on "Who Wants to be a Millionaire," "Are We There Yet?," "Single Ladies," and even had a Bravo spinoff show called "The Kandi Factory." Burruss is also a serial entrepreneur, owning an adult toy company and a chain of restaurants in Atlanta.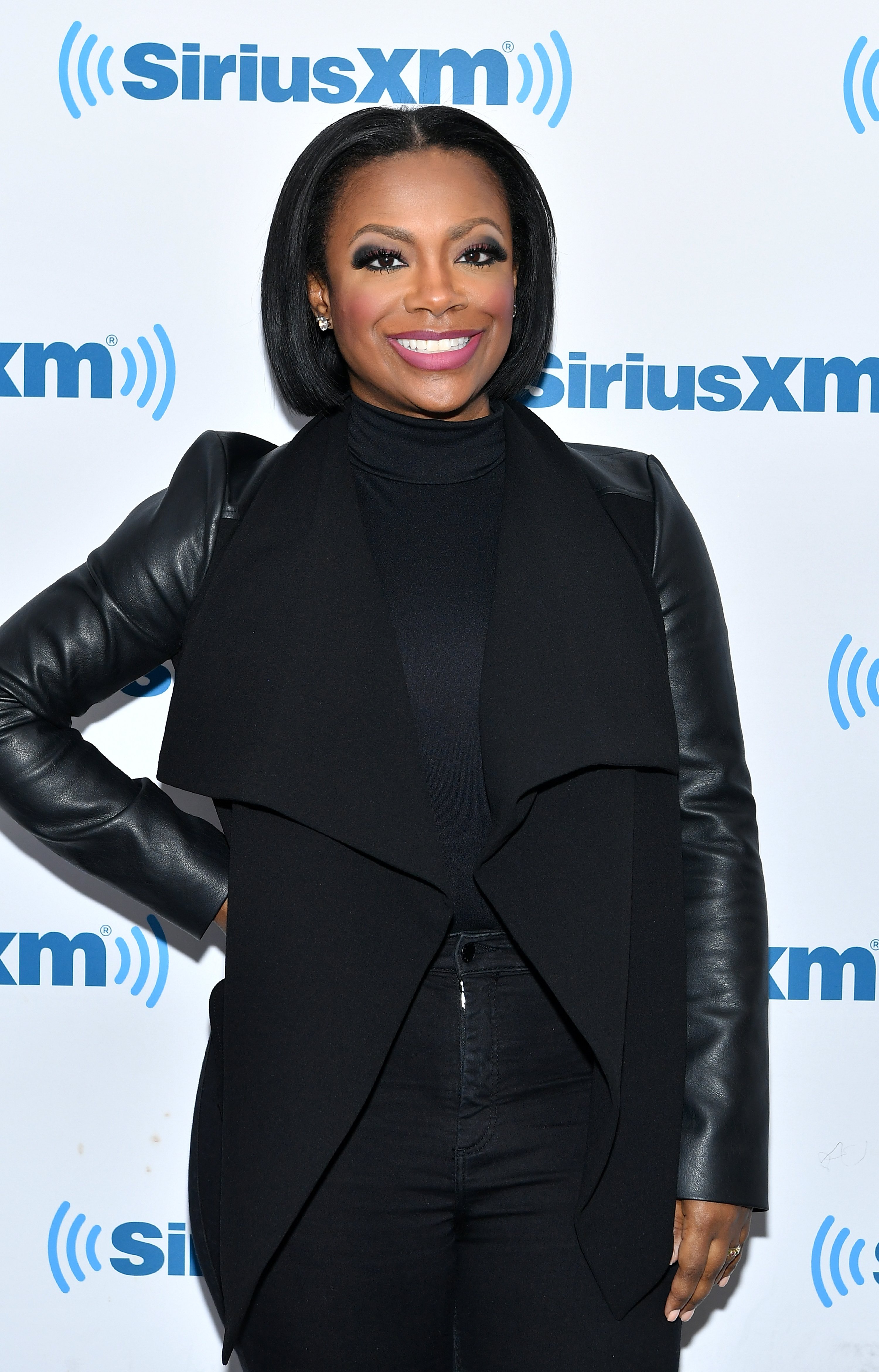 ---
4. CAROLE REDZIWILL - $50 MILLION
Sitting pretty, and close to the top of this list is real-life, modern-day princess Carole Redziwill. Before anything else, the reality star was a successful journalist and news anchor. She has won several Peabody and Emmy awards for her time on television working on the news. She is also a New York Times best-selling author.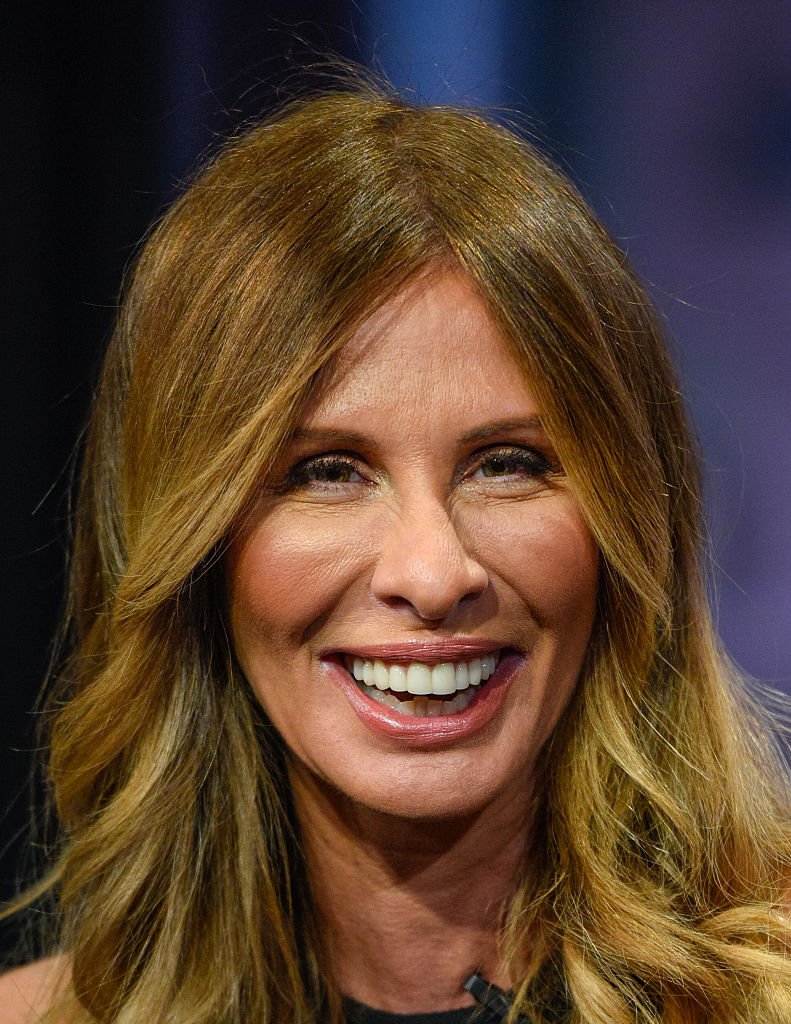 She's written three books, one of which is about her time on "RHONY". Carole was married to Prince Anthony Radziwill before his untimely death from cancer. This marriage means that Radzi is actually a Polish princess. So with years upon years on tv, her several book deals, and her huge "RHONY" paycheck, this princess is worth $50 million.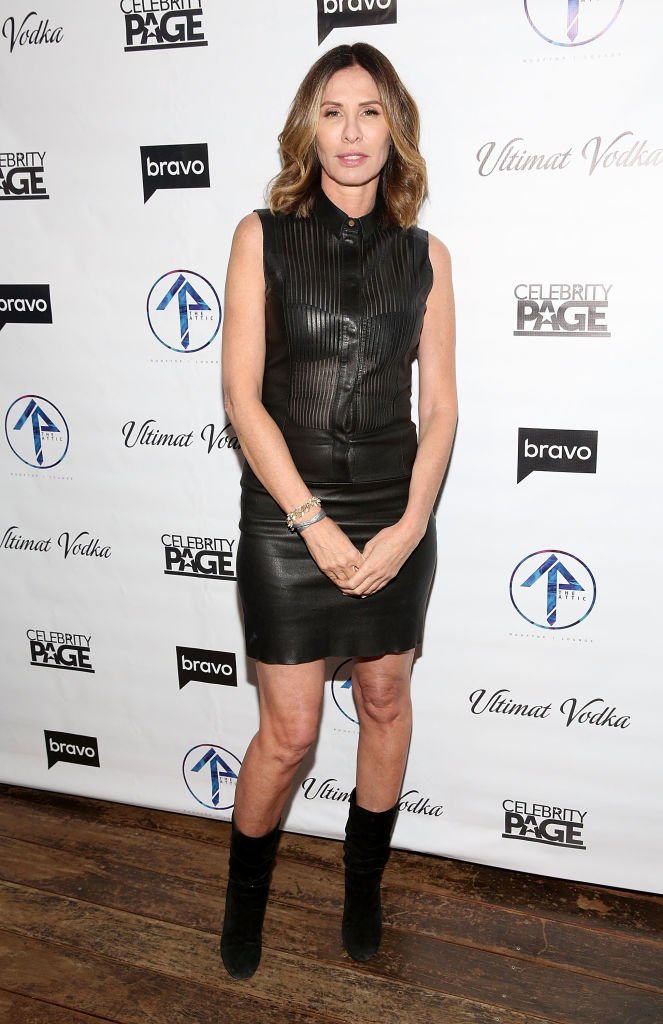 ---
3. KYLE RICHARDS - $50 MILLION
Thanks, in part, her husband's insanely successful Beverly Hills real estate agency, The Agency, Kyle Richards takes one of the podium places on this list at $50 million. However, Richard's name has been on the lips of Hollywood ever since she was a little girl. Richards, was a prolific child star, appearing in "Little House on the Prairie" and "Halloween".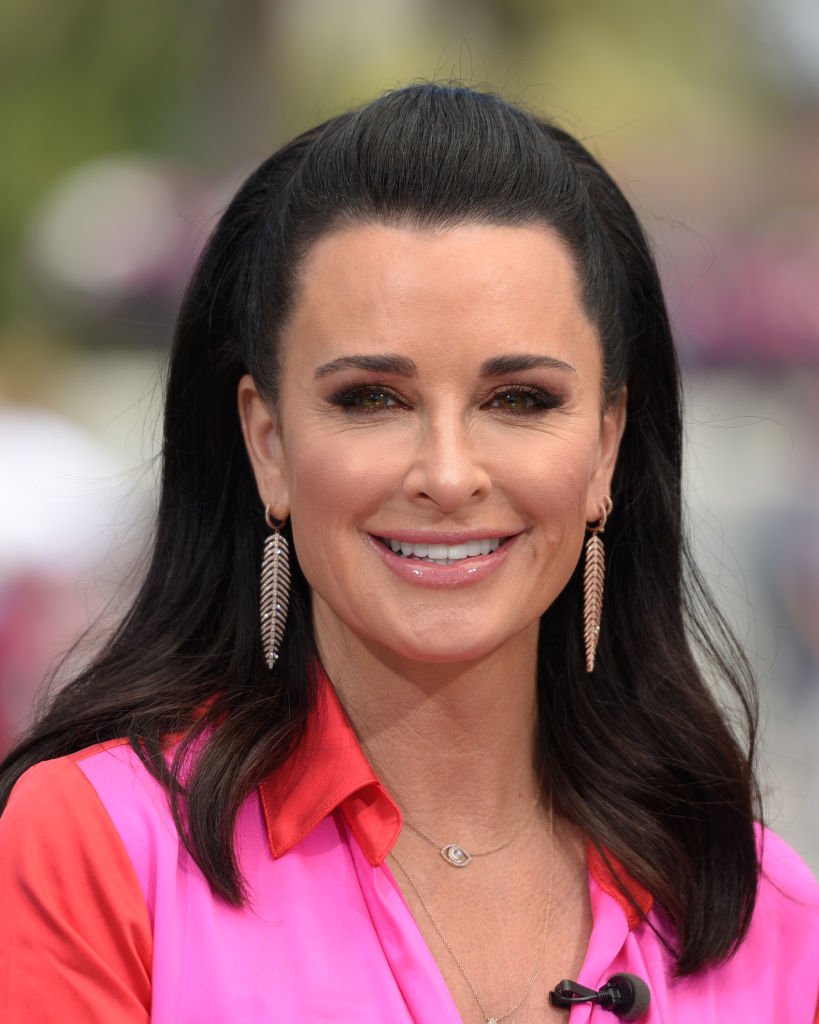 Richards was in a long recurring role in "ER" from 1998 to 2006, but her "RHOBH" role since 2011, which sat at $270,000 per season gave her great cushion. She released a book "Life Is Not a Reality Show: Keeping It Real with the Housewife Who Does It All," and has been in other reality shows since.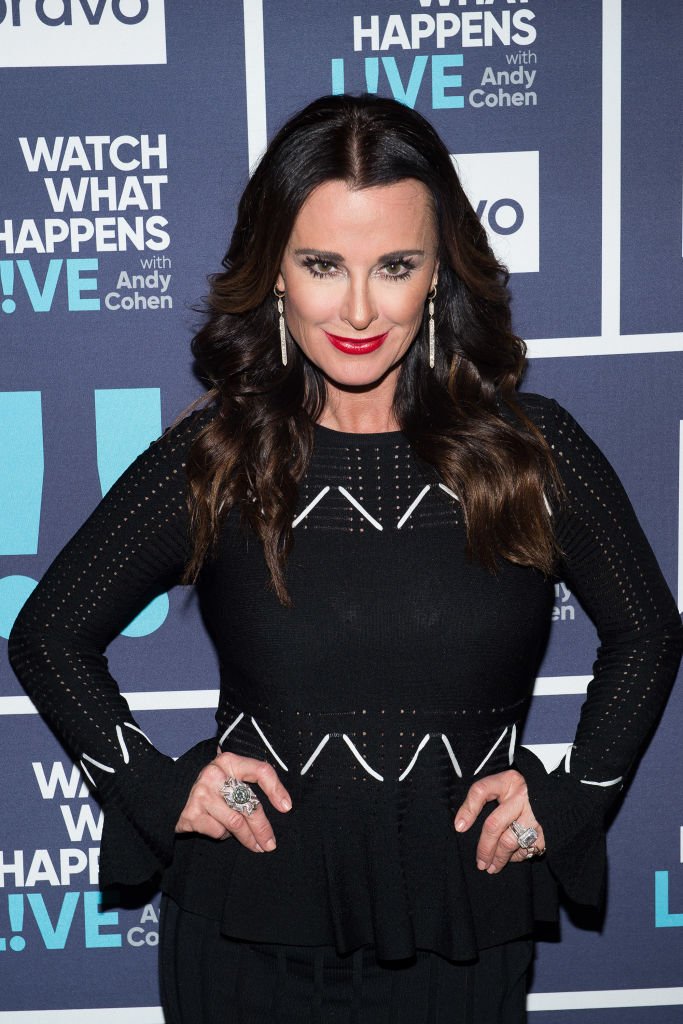 ---
2. DORIT KEMSLEY - $50 MILLION
Combined with her husband, PK, Dorit Kemsley's net worth is a heavy $50 million. She is involved with her husband's Nixxi Entertainment, where they manage various celebrities including the likes of Boy George. However, apart from helping with the business and being a mother of two, Kemsley has her own swimwear company, Beverly Beach.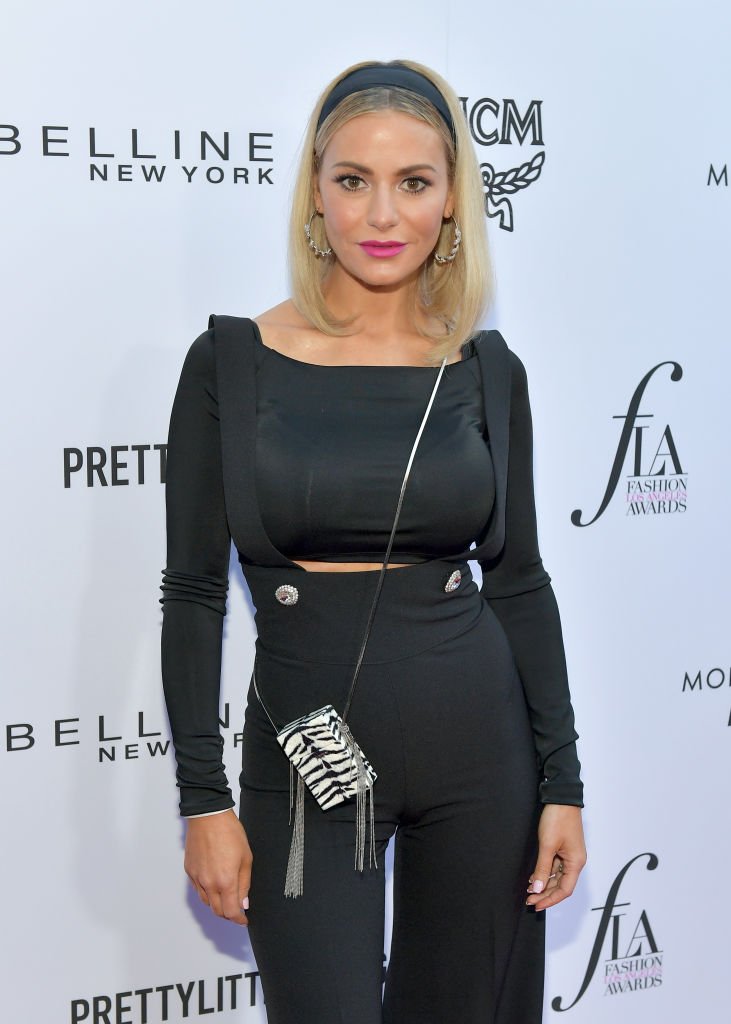 ---
1. LISA VANDERPUMP - $75 MILLION
Lisa Vanderpump sits atop the throne of the wealthiest of the Real Housewives franchise. The former "The Real Housewives of Beverly Hills" star said it best "The crown is heavy, darlings, so just leave it where it belongs." Her reported net worth is more than $75 million. She and her husband are successful restauranteurs and entrepreneurs.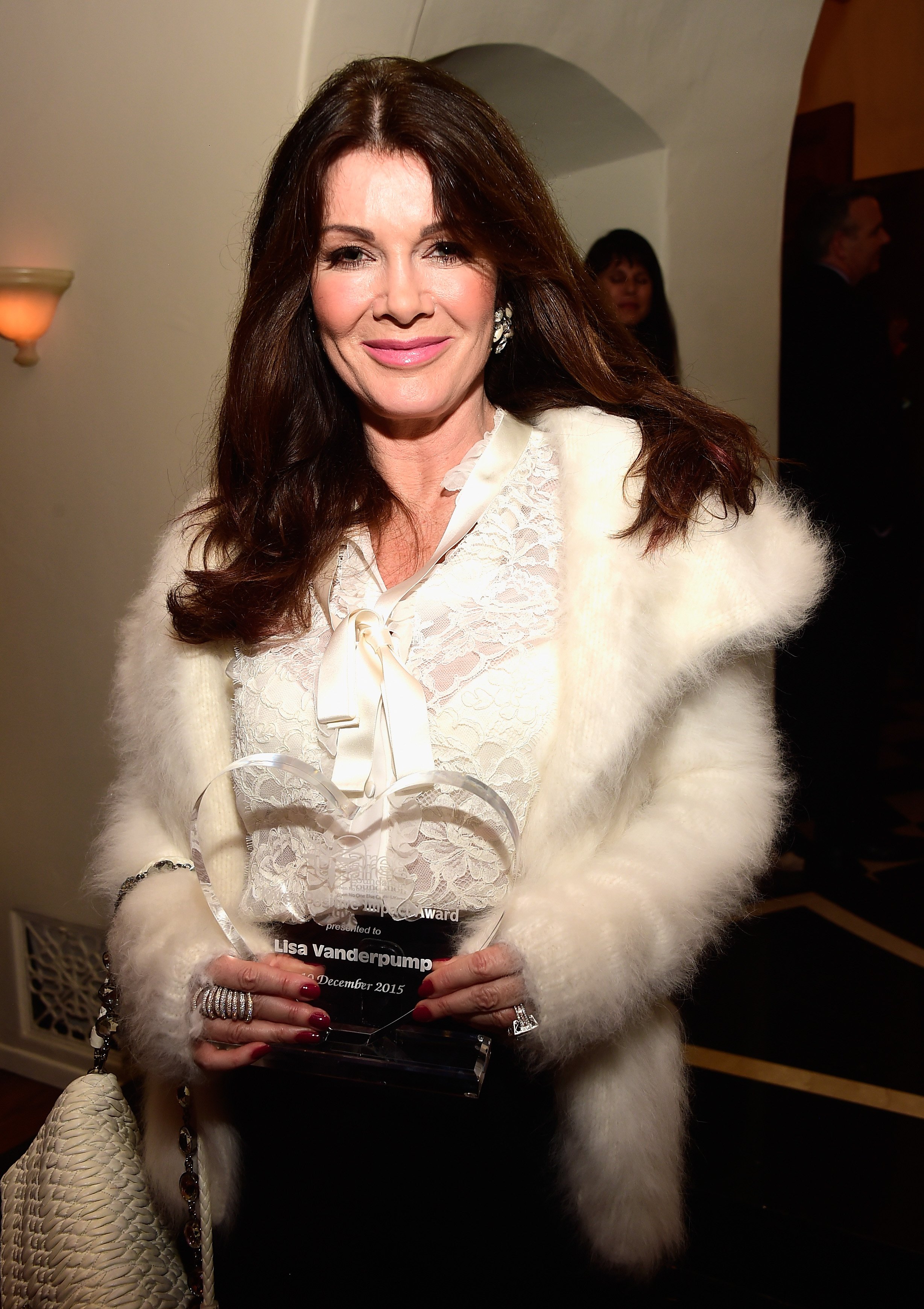 Fans of the show have had a front-row seat to the action at her insanely luxurious mansion, Villa Rosa. As well as seen her kill run circles around people as a businesswoman as she talks managing SUR, Villa Blanca, and Pump. They also have lines of vodka and sangria and produce the Bravo spinoff series "Vanderpump Rules."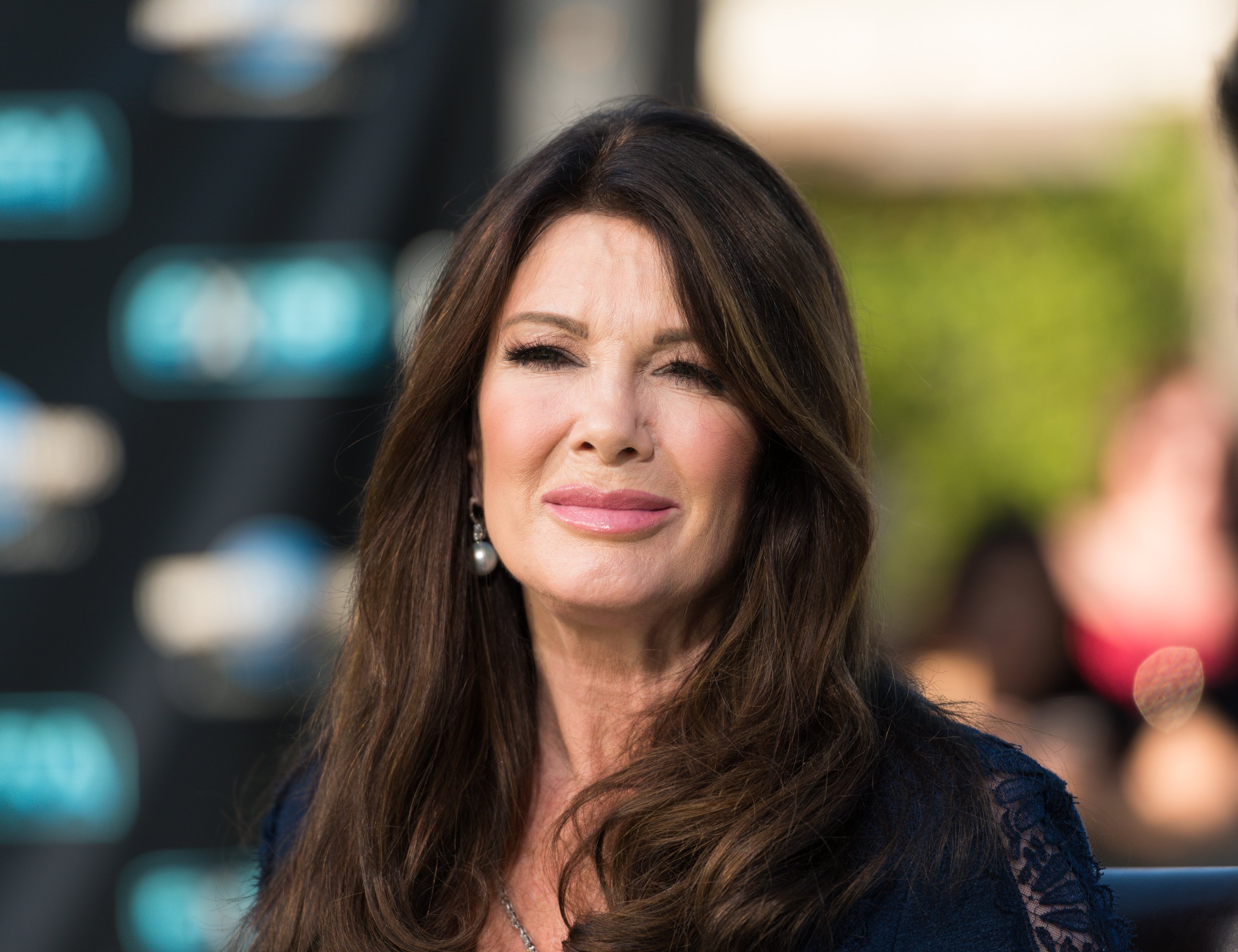 Which edition of the Real Housewives franchise do you love the most? Are you at all surprised by the amount of moolah these amazing women have? Let us know in the comment section and make sure to follow us for more amazing content on your favorite movies, tv shows, and celebrities.
Sources: Womens Health, Business Insider, Variety, Bravo TV, Bustle