Destiny Of Charlie Chaplin's 11 Children
Would you be surprised if we told you that legendary comedian, actor, and film director Charlie Chaplin had 11 children in total throughout his life? Although many of them ended up following their father's footsteps into showbiz, a few ended up following some unusual career paths. Prepare to be surprised.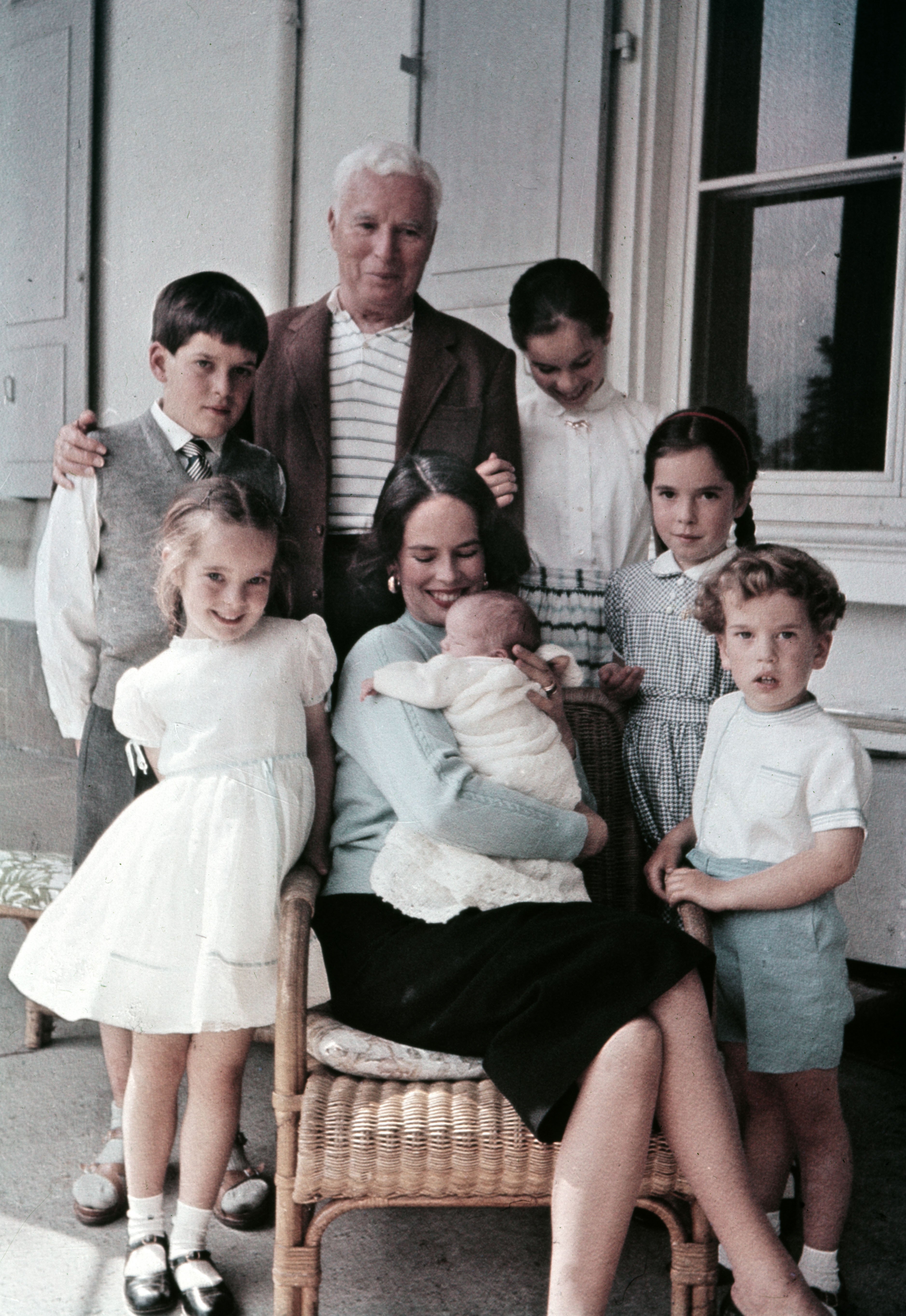 ---
Norman Spencer Chaplin
A short life
Actress Mildred Harris first met Charlie Chaplin when she was only 16 years old. They started dating and a few months later they were getting married in Los Angeles. She got pregnant but, sadly, the baby, Norman Spencer Chaplin, passed away only 3 days after being born. The couple separated soon after and their divorce was officialized in November 1920.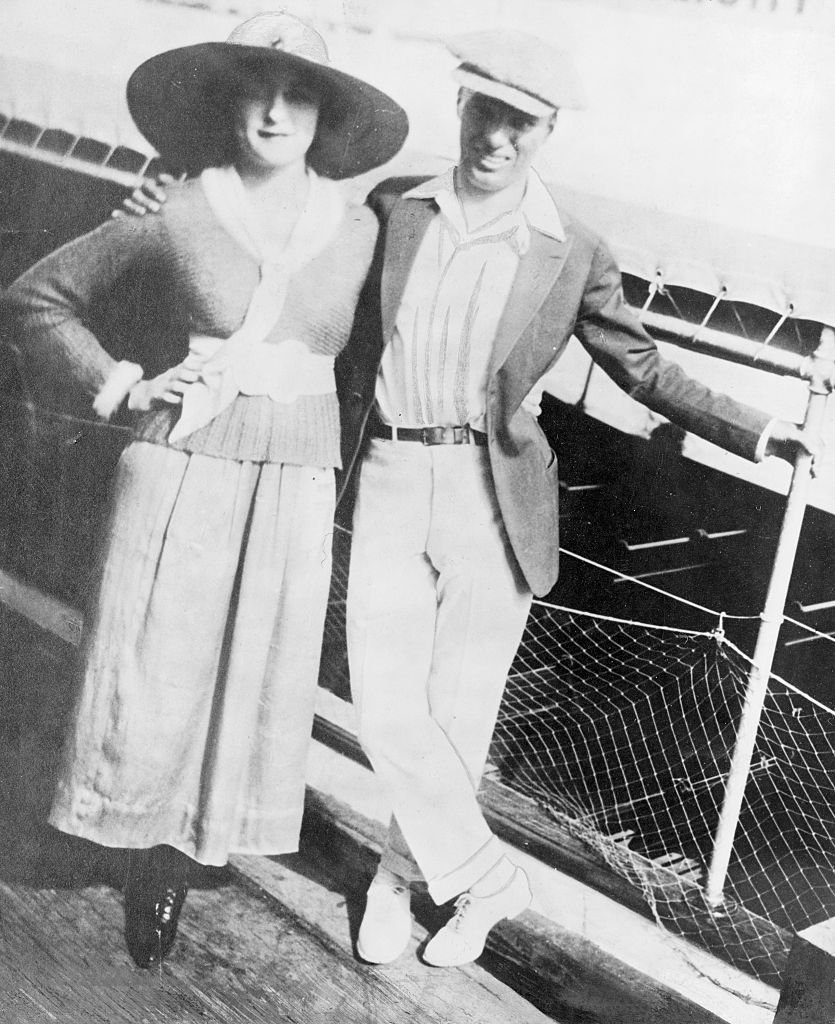 ---
Charles Spencer Chaplin, Jr.
A broken family
Actress Lita Grey first met Charlie Chaplin when she was only 8 years old and went on to work with him a few years later, when she was 12, in the movie "The Kid". Three years later the acting couple started dating and not long after they were getting married in Mexico.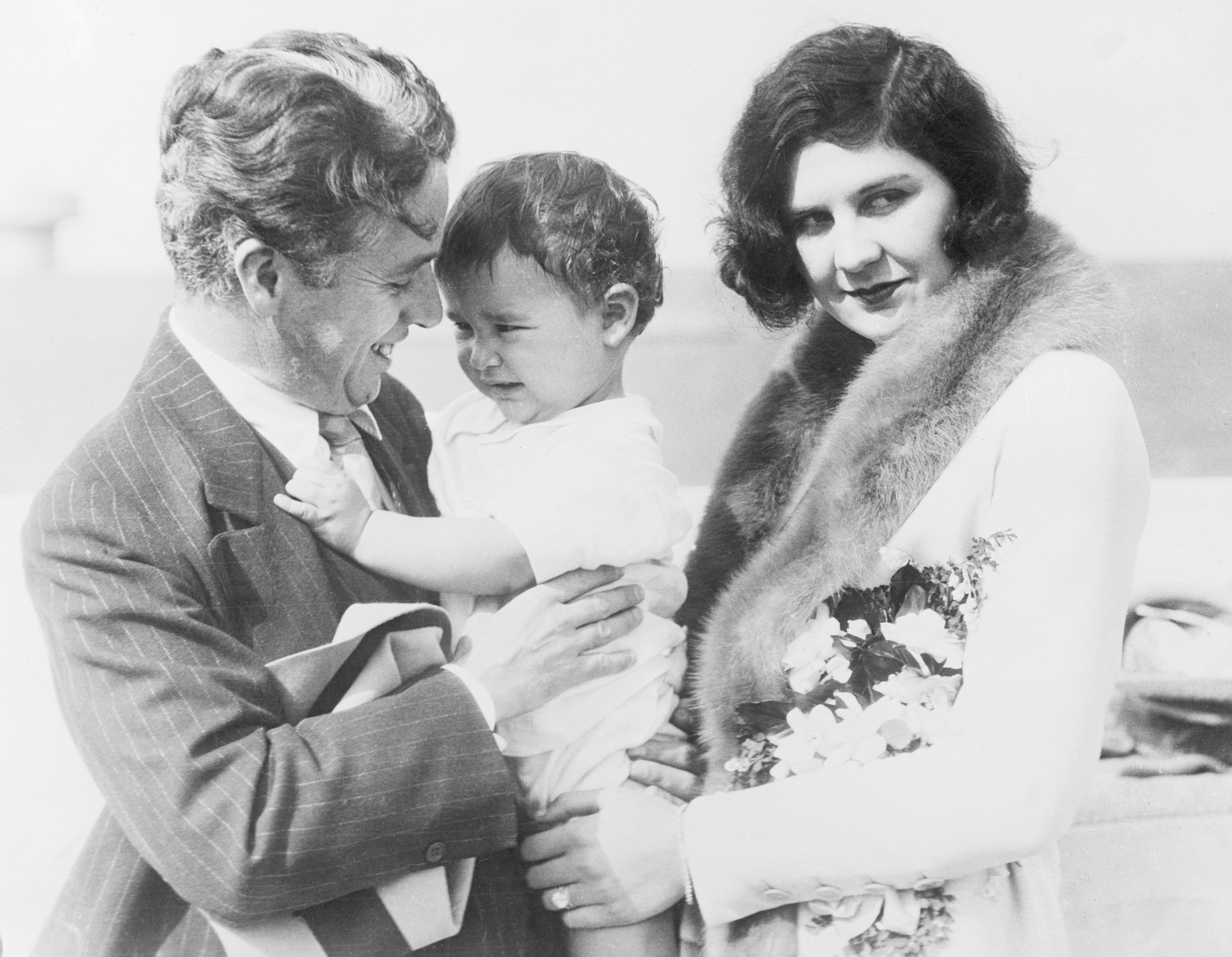 Their first son, Charles Spencer Chaplin Jr. was born on May 5, 1925. Two years later Grey and Chaplin got divorced and Charles and his brother Sydney went off to live with their mother and grandmother. They did, however, visit their father regularly. Charles attended the Black-Foxe Military Institute in Hollywood and the Lawrenceville School in Lawrenceville, New Jersey.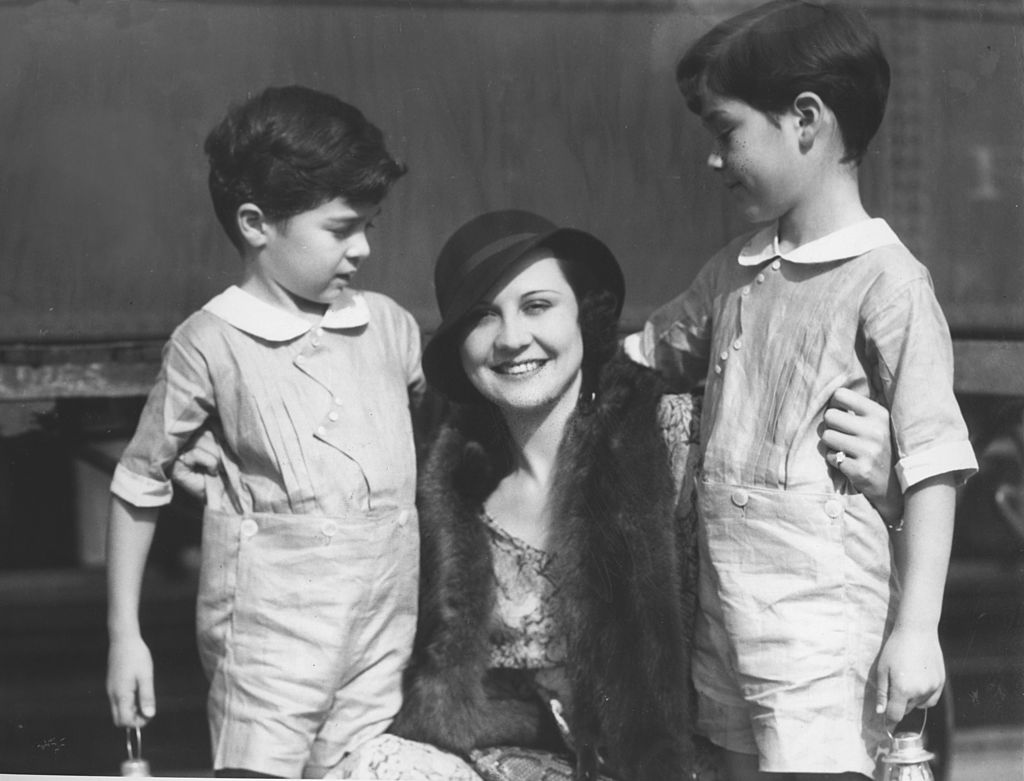 ---
Following his father's footsteps
After coming back from his military service on World War II, Charles married Susan Magness, with whom he had one daughter in 1959, Susan Maree, Charlie Chaplin's first grandchild. Charles and Susan divorced that same year. He got married once more, to Marta Brown, but their marriage also didn't last.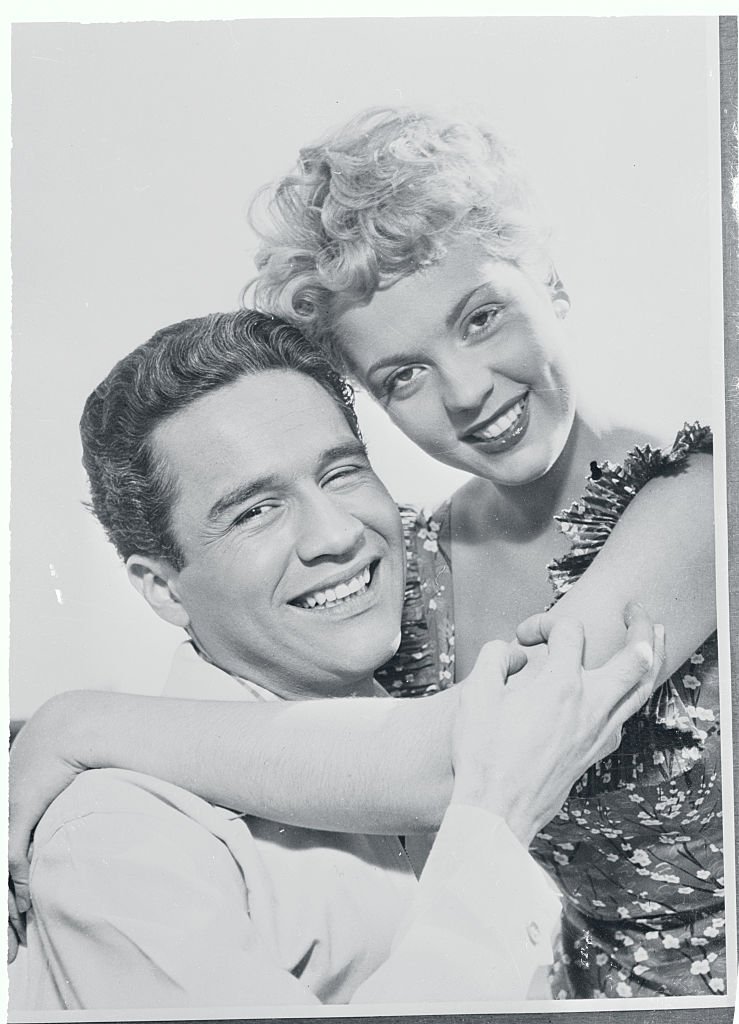 Charles also became an actor, following his parents' footsteps. From 1952 to 1960 he appeared on a few TV shows and films, including his father's film "Limelight". However, he never managed to break into the big screen or the theatre. In 1960 he releases the biography "My Father, Charlie Chaplin". He would pass away 8 years later, at 42.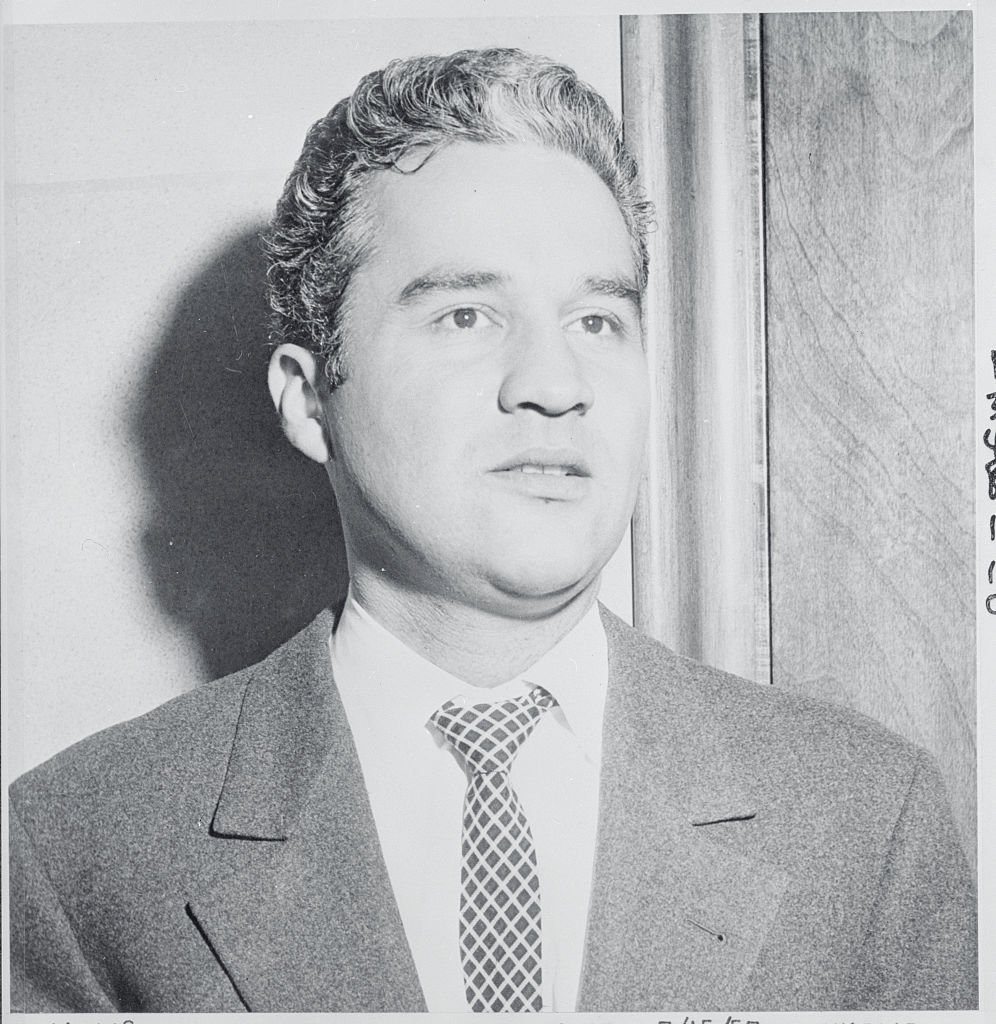 ---
Sydney Earl Chaplin
It ran in the family
Sydney Earl Chaplin was Charles Chaplin Jr's younger brother. Just like his brother, he also went to live with his mother and grandmother and attended the Black-Foxe military institute and the Lawrenceville preparatory school in New Jersey. He then went on to North Hollywood high-school, from where he left to serve in the military.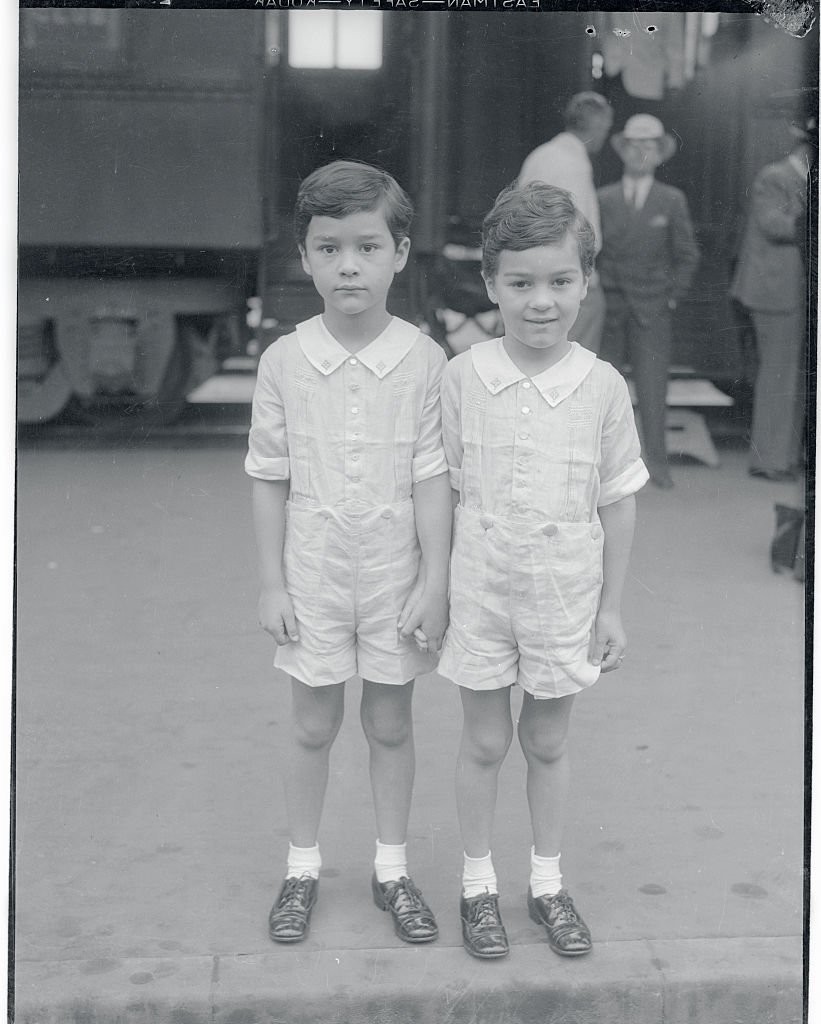 Acting seemed to run in the family's blood since Sidney also followed the performing arts career. In 1946 he formed the Circle Theatre with his friend Jerry Epstein, actress Kathleen Freeman and a few other students from UCLA, Hollywood's as first center of the avant-garde drama. It ended up becoming a meeting point for some of the industry's brightest minds.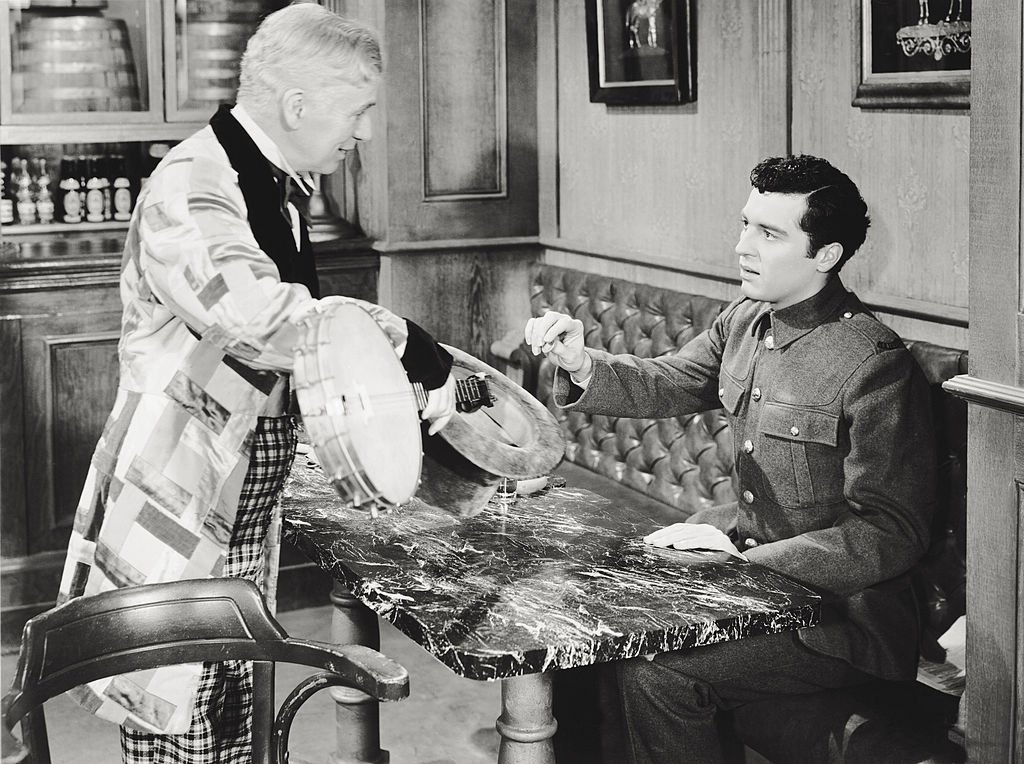 ---
A stage actor
The tall and handsome Sidney would take on his first screen role in 1952 in his father's film "Limelight". He played the young romantic lead, alongside actress Claire Bloom. He went on to appear on several other films such as Howard Hawks' "Land of the Pharaohs" and to play the leading role in Ken Hughes's "Confession" in 1955.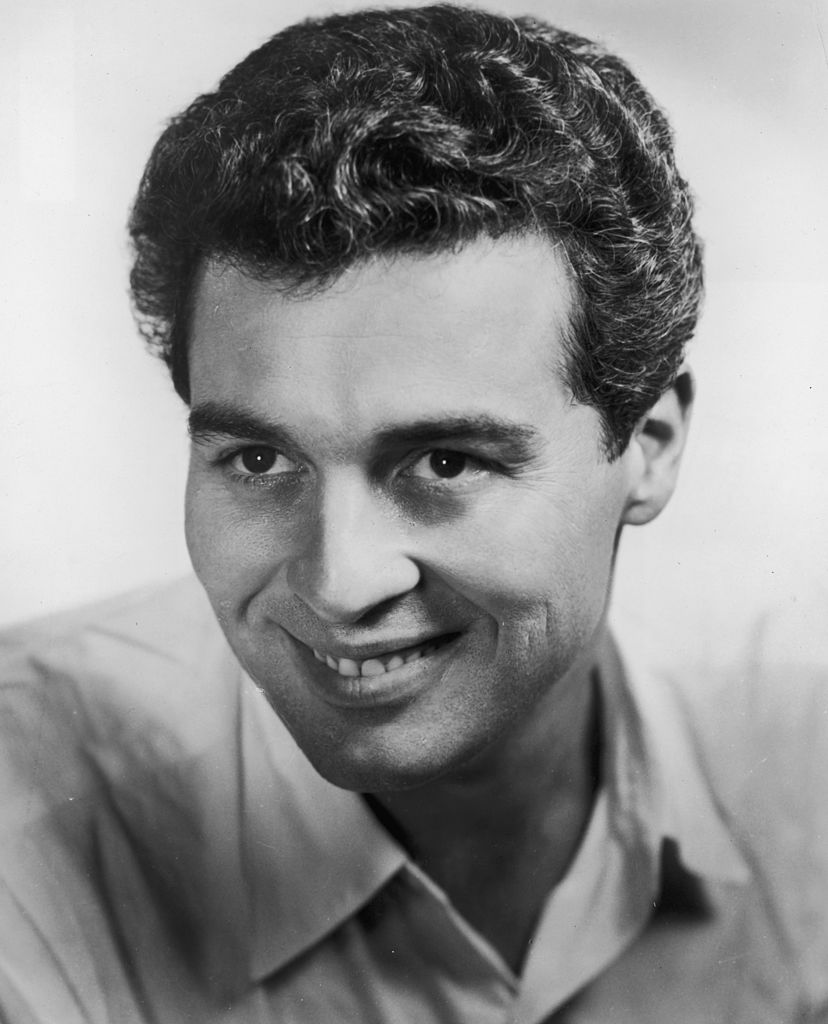 Although he continued landing roles on screen, he was most successful in theatre, where his first starring role in the play "Bells are Ringing" got him a Tony Award as Best Supporting or Featured Actor in a Musical. He continued adding successes to his repertoire such as "Goodbye Charlie" and "Funny Girl" for which he was again Tony-nominated.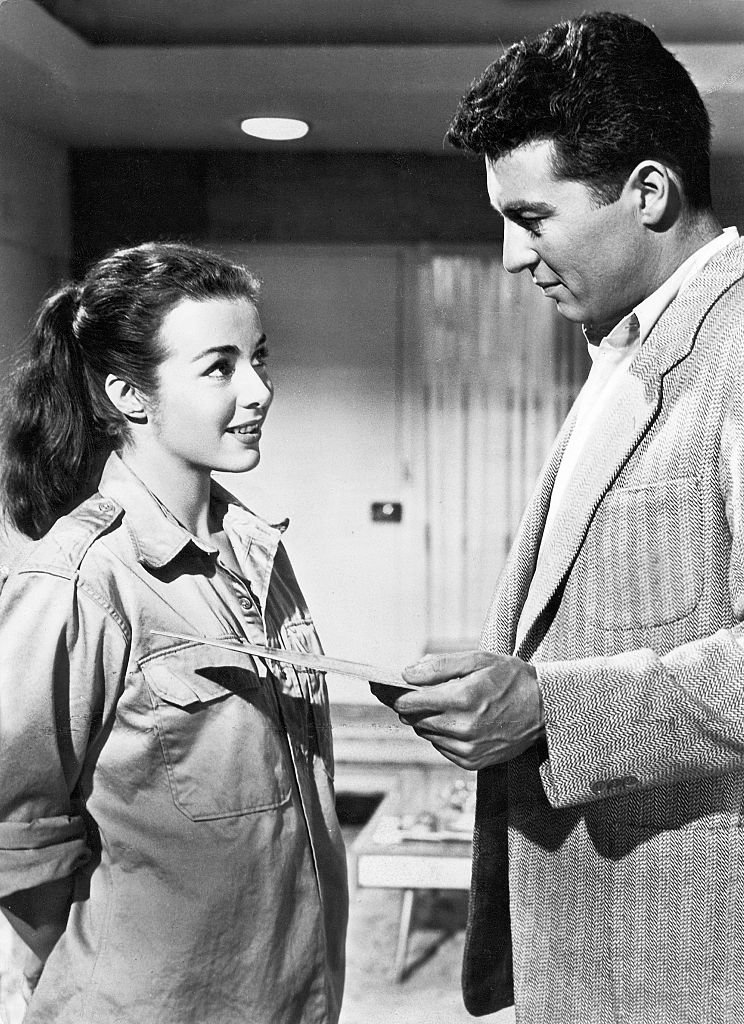 ---
Living the good life
Sydney was known for loving the good life. His rich friends, love for golf and constant love affairs with his female co-stars, were some of the things he couldn't live without. He was a favorite of his stepmother, Oona O'Neill, and her eight children with Chaplin, and was always welcome in their home in Switzerland, years after his father's death.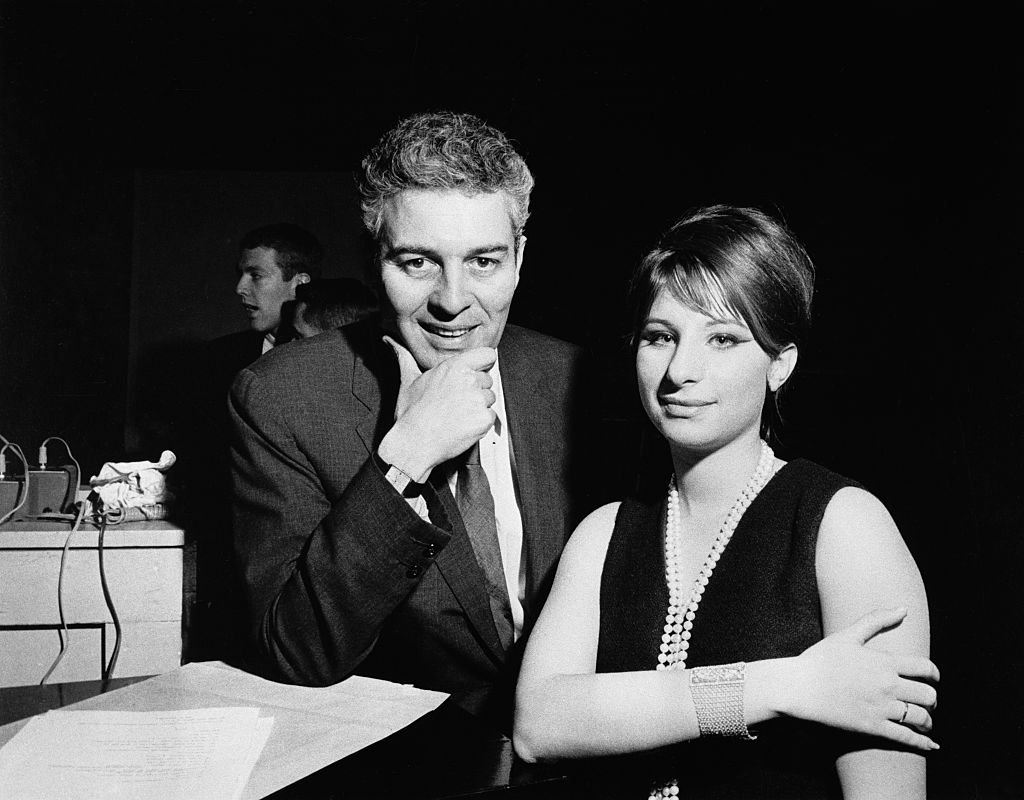 He ran a restaurant called "Chaplin's" in Palm Springs for a few years and in 1960 he decided to settle down with Noëlle Adam, a French dancer and actress, with whom he had a son, Stéphane. 25 years later they divorced and in 1998 he married Margaret Beebe, whom he stayed with until his death in March 2009.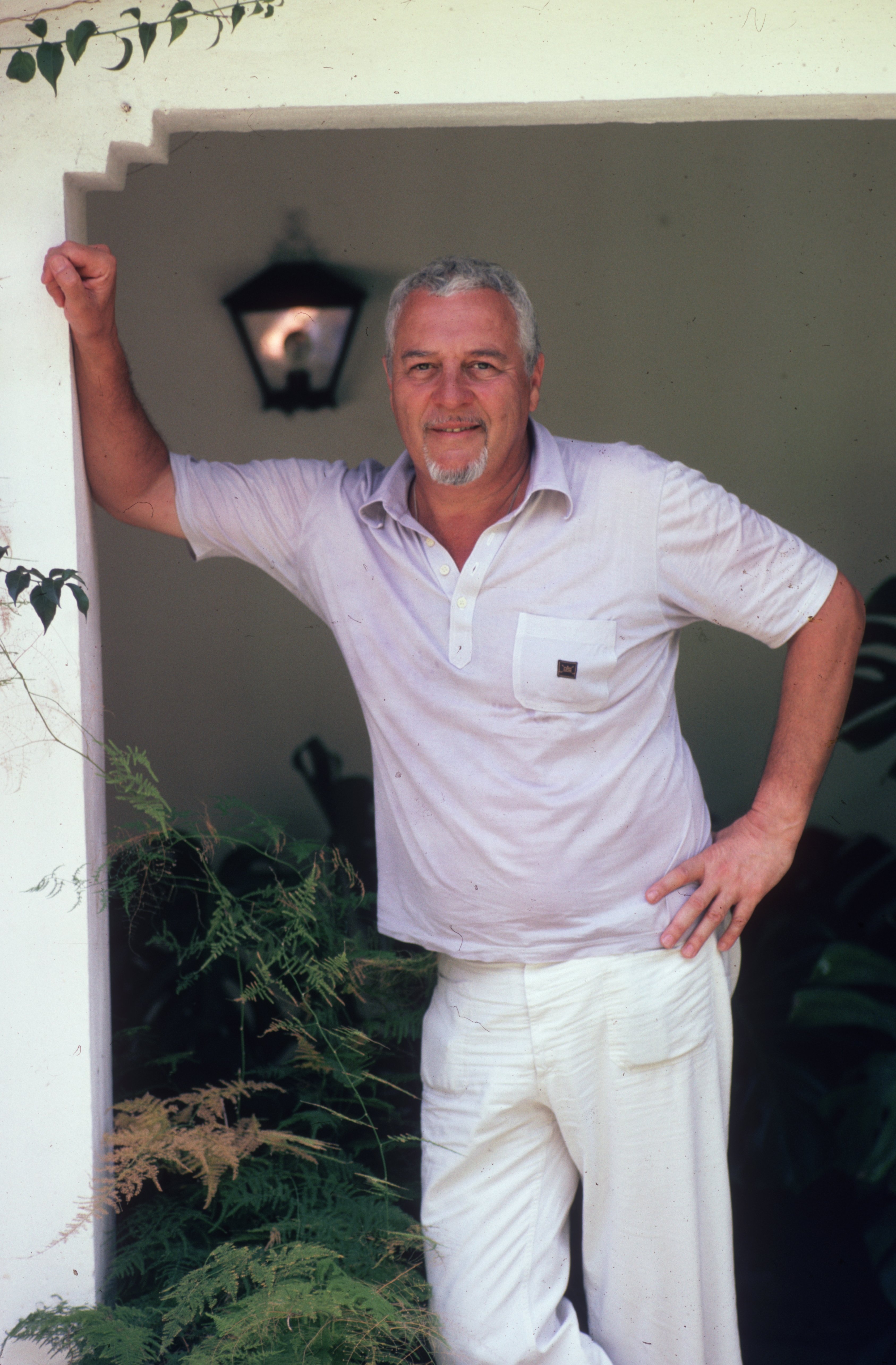 ---
Geraldine Leigh Chaplin
From the USA to Europe
Oona O'Neill, the daughter of playwright Eugene O'Neill, met 53-year-old Charlie Chaplin at 17 when she was cast as the lead actress in his movie "Shadow and Substance". The movie ended up being shelved, the opposite of what happened to O'Neill and Chaplin's relationship. In 1943 the two got married and had 8 children throughout their married life.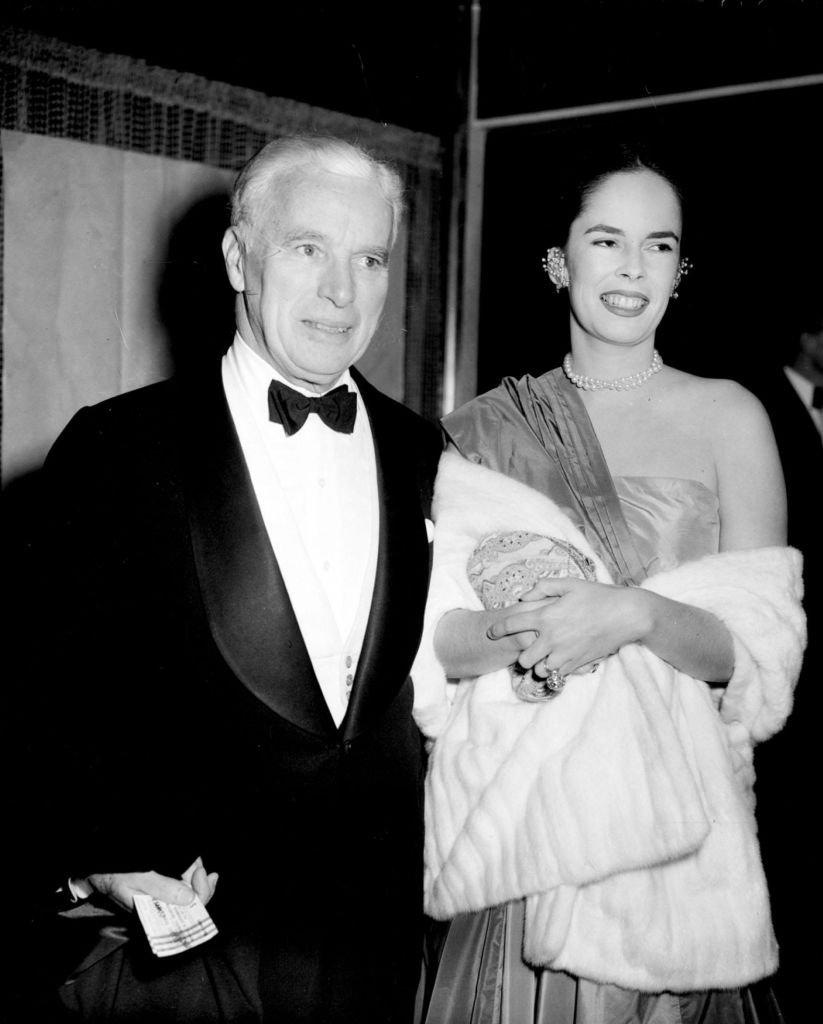 Geraldine Leigh Chaplin was the first of those 8 children to be born. When she was 8 years old, she went on a vacation with her family to Europe. Two days after their departure, the U.S. Attorney General signed an order prohibiting Charlie Chaplin to reenter the United States. The family ended up moving to Switzerland where Geraldine attended boarding school.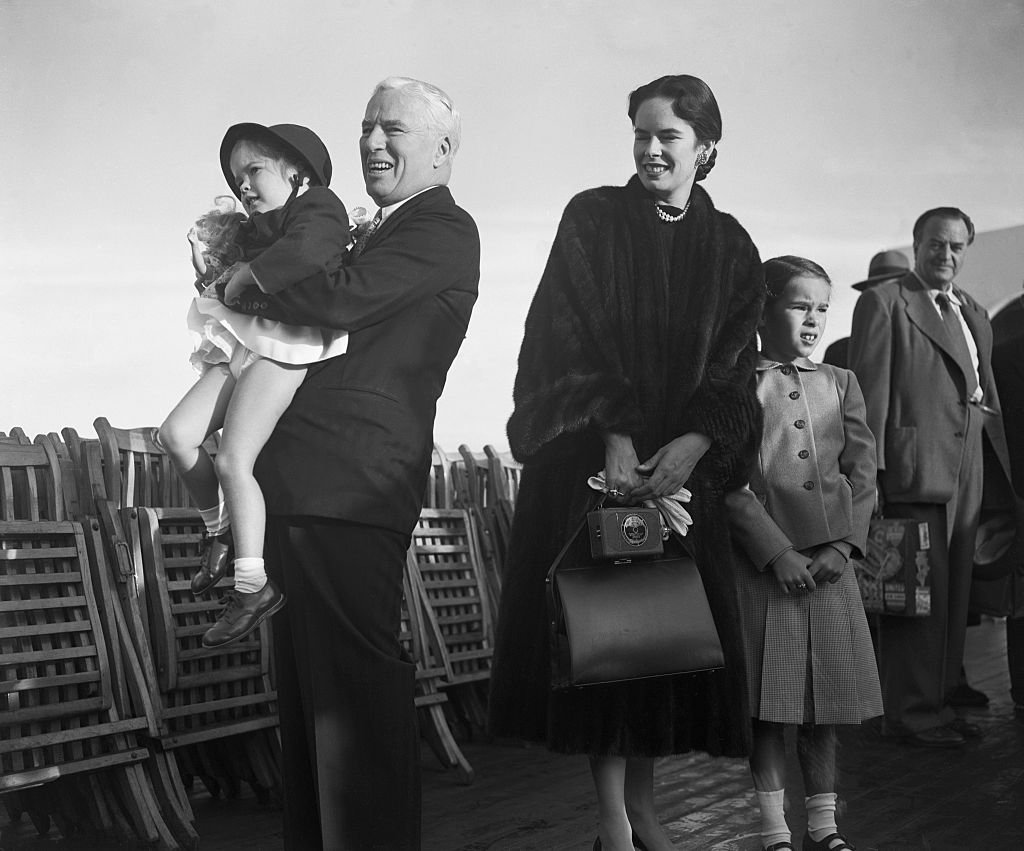 ---
Early success
Although she first started out by dancing and modeling, Geraldine would soon follow her family's footsteps by pursuing an acting career of her own. Her first acting role was in her father's movie "Limelight" in 1952, but it was her role as Tonya in "Doctor Zhivago" in 1965, that would earn her a Golden Globe nomination for Most Promising Newcomer-Female.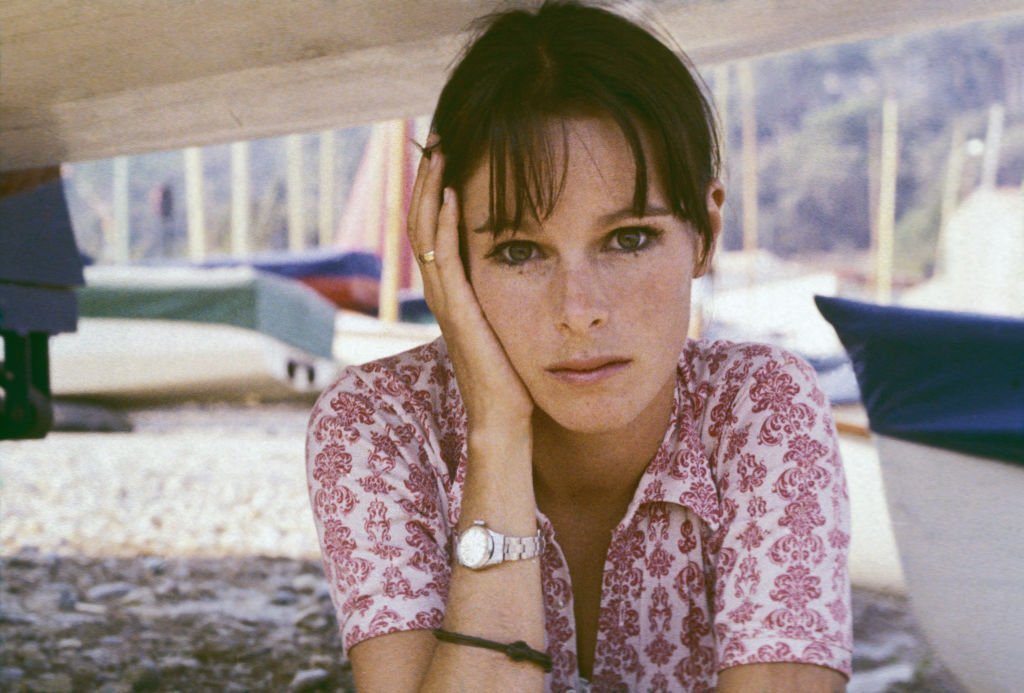 ---
Foreign love
Her language skills allowed her to land many other roles in foreign-language films from French directors such as Lelouche, Resnais, and Rivette and Spanish directors Almodovar, Bayona, and Carlos Saura, with whom she worked in several movies and had a long-term relationship. They had a son together called Shane.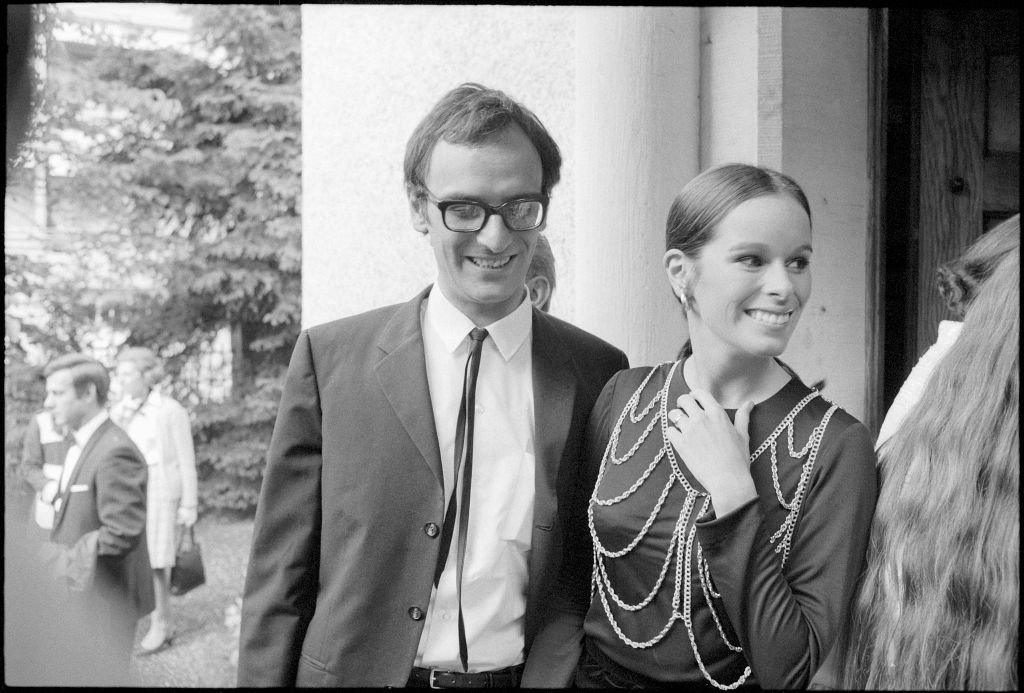 In 1992 she played her grandmother Hannah in Richard Attenborough's film about her father Charlie Chaplin. In 1986 she had her second child, daughter Oona, with Chilean director Pato Castilla, whom she married in 2006. One of her most recent roles was as Wallis Simpson in the TV show "The Crown" in 2019.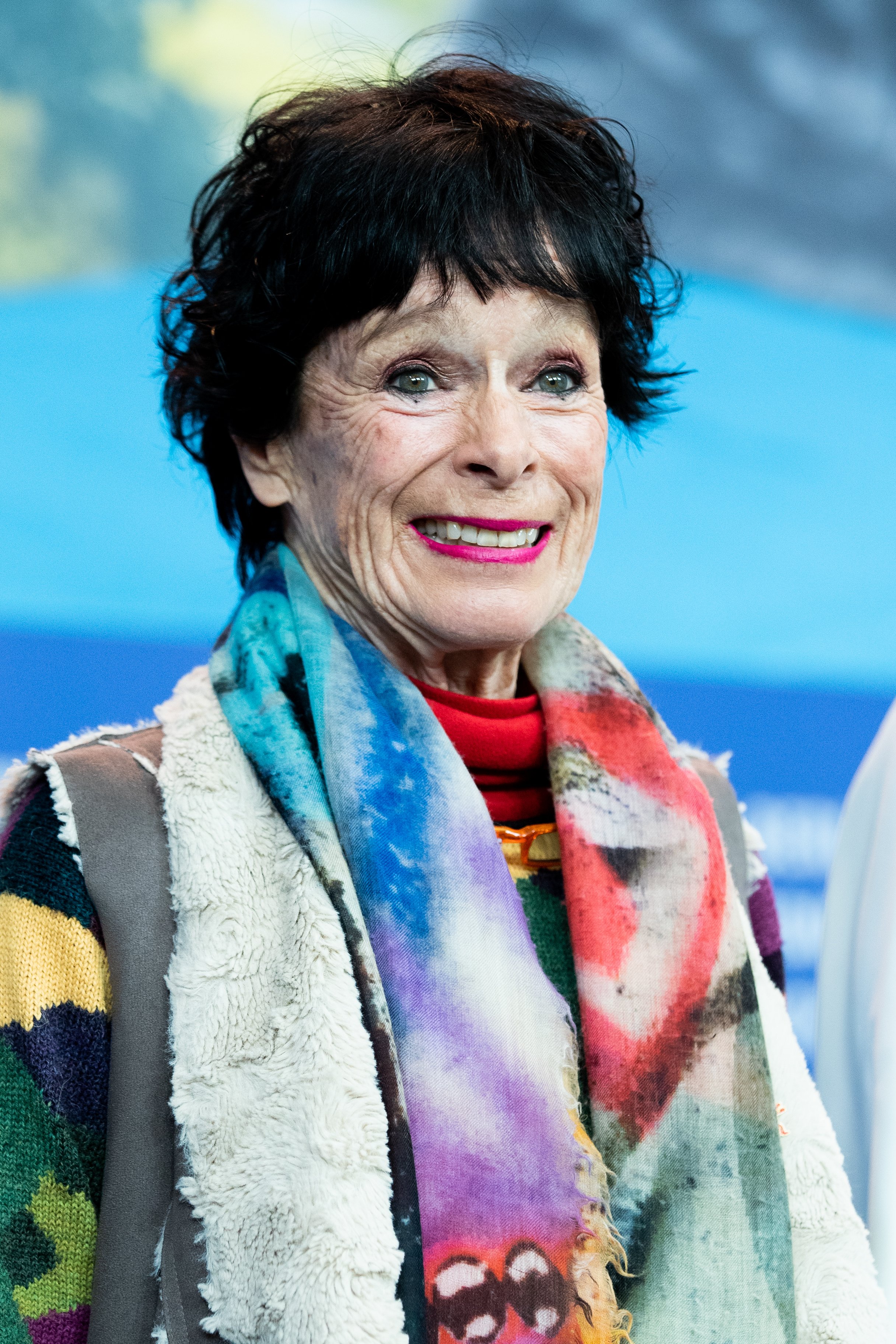 ---
Michael John Chaplin
Spilling the beans
Michael John Chaplin was born in 1946, two years after his older sister Geraldine. Just like his siblings, Michael also appeared on his father's 1952 film "Limelight" at only 6 years old. He went on to appear on a few other movies like "A King in New York" as the boy Rupert Macabee, in 1957, but nothing else much.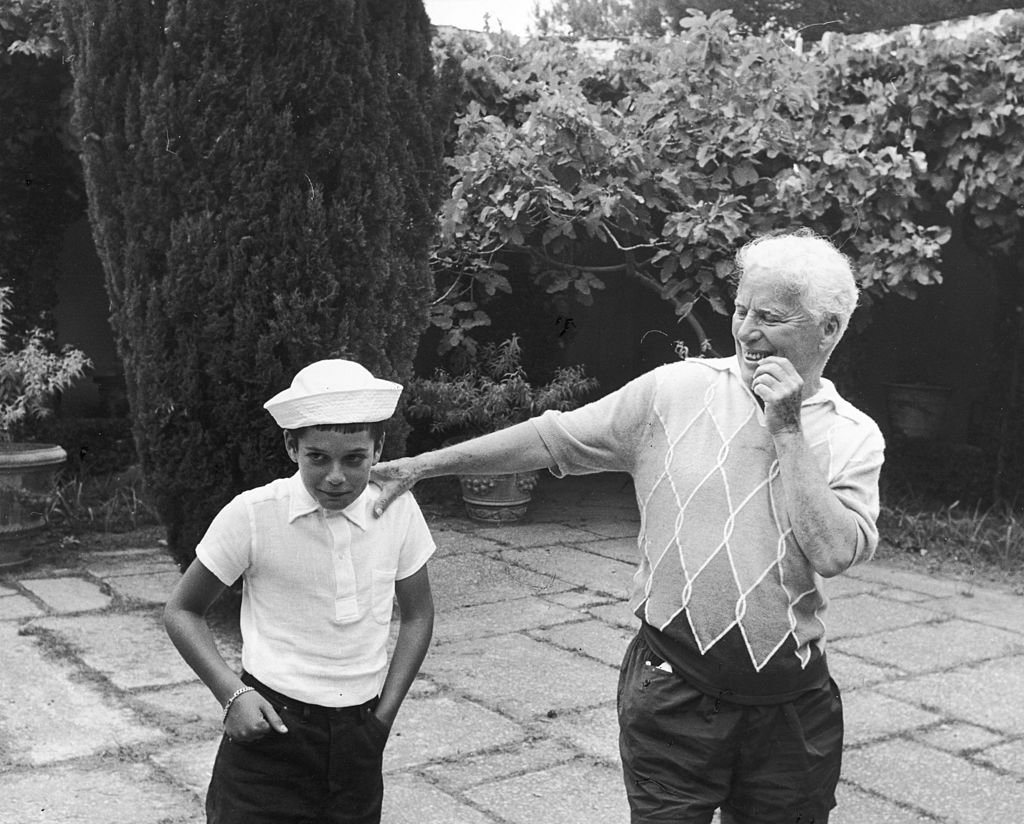 In 1960 he signed a contract to publish his ghostwrite autobiography "I Couldn't Smoke the Grass on My Father's Lawn". In it, he went on to confess his rebellious life against his father. He tried to stop its publication alleging that it would have a harmful effect on him and his family but the court made him respect his contract.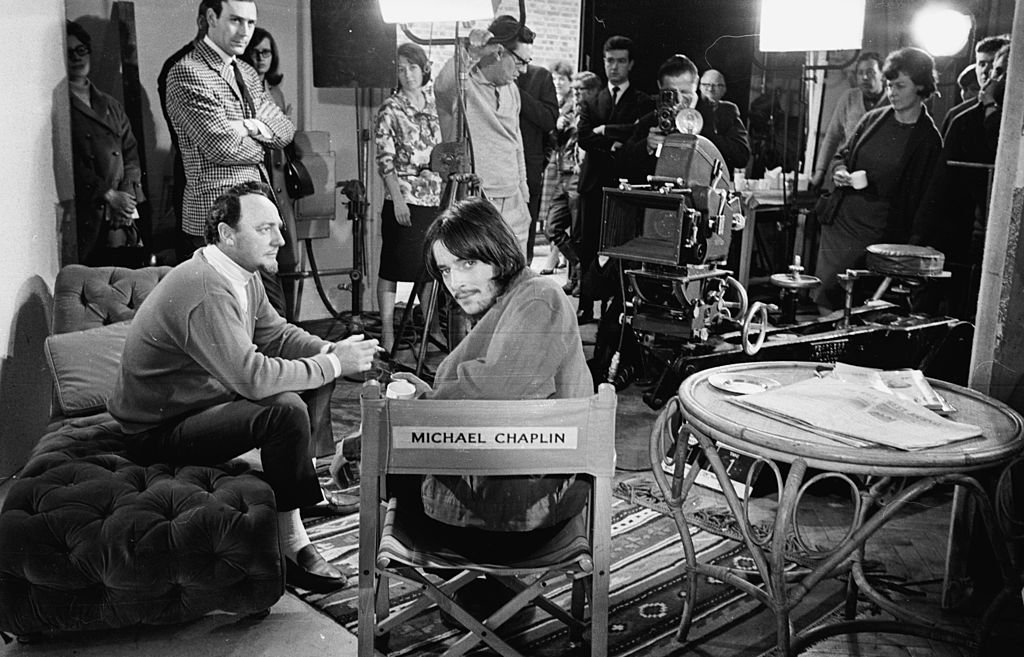 ---
Focusing on family
He had two sons with his first wife writer Patrice Chaplin and then went on to marry painter Patricia Betaudier, the daughter of painter Patrick Betaudier, with whom he had 4 more children, two of which (Carmen and Dolores) also followed the family's footsteps by becoming actresses.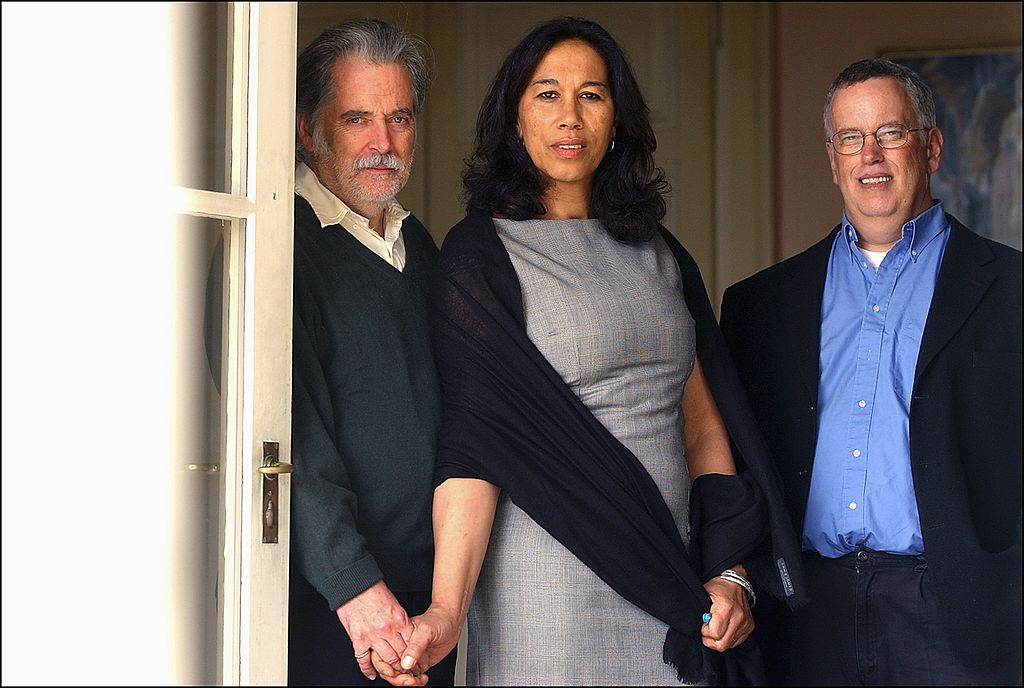 Chaplin went on to publish the novel "The Fallen God" in 2013 and to appear on several documentaries about his father as himself throughout the years. He is currently working as a producer and writer on the documentary "Charlie Chaplin, a Man of The World", where he will also be appearing as himself.
---
Josephine Hannah Chaplin
Born to act
Born in 1949, two years after her brother Michael, Josephine also started her acting career by appearing in her father's films "Limelight" (1952) and "A Countess from Hong Kong" (1967). She went on to land a few other roles from 1972 to 1974. In 1975 she played the recurrent role of Martine Leduc in the TV Mini-Series "L'Homme sans visage".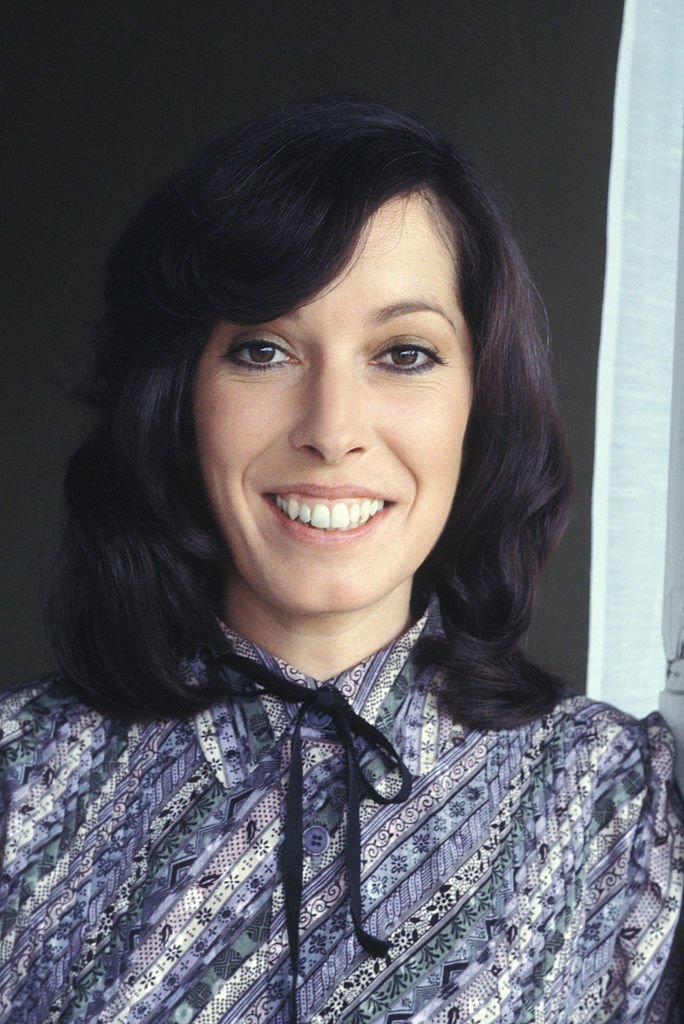 Her love life was what we could describe as "full". After having a son, Charly, with her first husband Nicky Sistovaris in 1971, she went on to have a relationship with French actor Maurice Ronet with whom she had her second son, Julien. When Maurice passed away she married Jean Claude Gardin with whom she had yet another son, Arthur.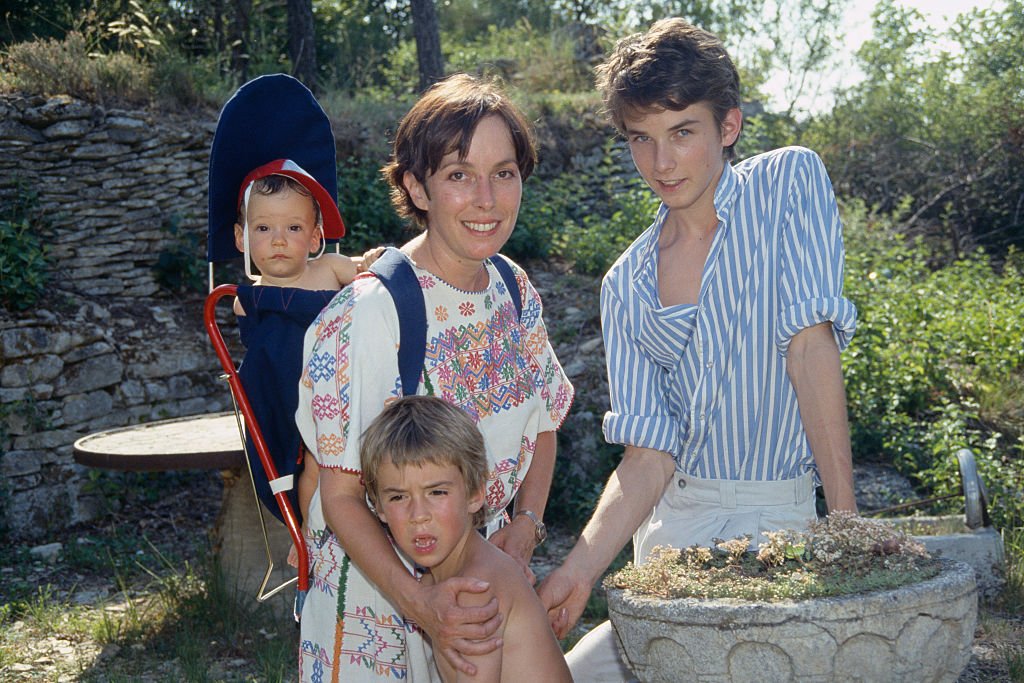 ---
Settling down
She was responsible for managing the Chaplin office in Paris for many years until she had to leave to take care of her husband Jean Claude. Her last acting role was as Maria in the 1994 action thriller movie "Ciudad Baja (Downtown Heat)". She currently still lives in Paris but often visits Ireland where her family used to vacation.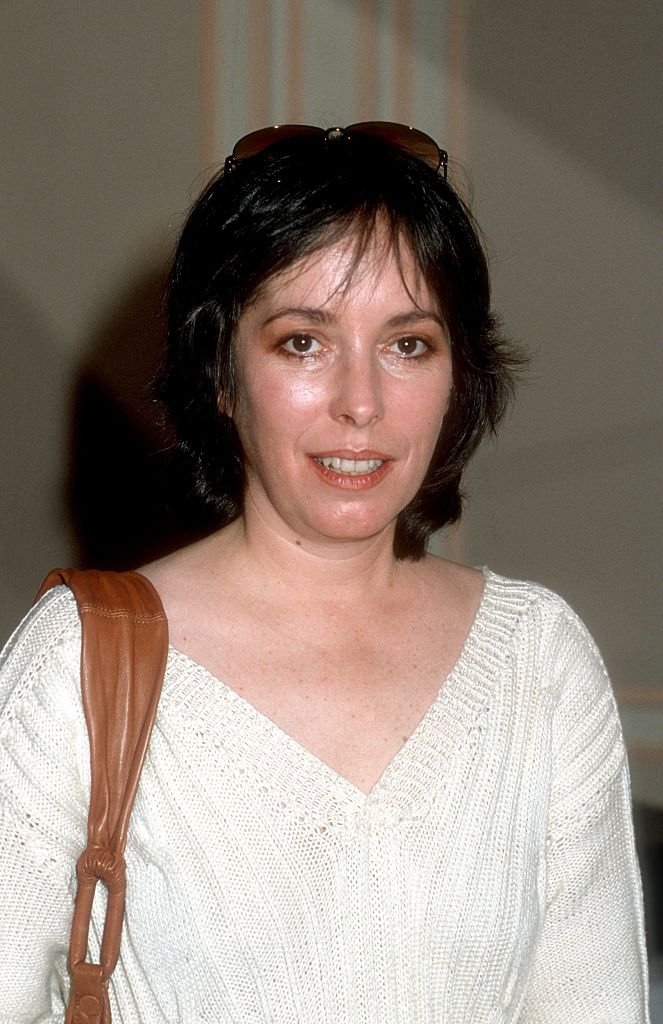 ---
Victoria Chaplin
Starting out as an actress
Victoria, just like her older siblings, was born in the USA in 1951 but grew up in Switzerland. She first started acting by appearing an extra on Charlie Chaplin's last film "A Countess from Hong Kong" in 1967. She was supposed to have the leading role in her father's film "The Freak", but it never happened due to Chaplin's debilitated health.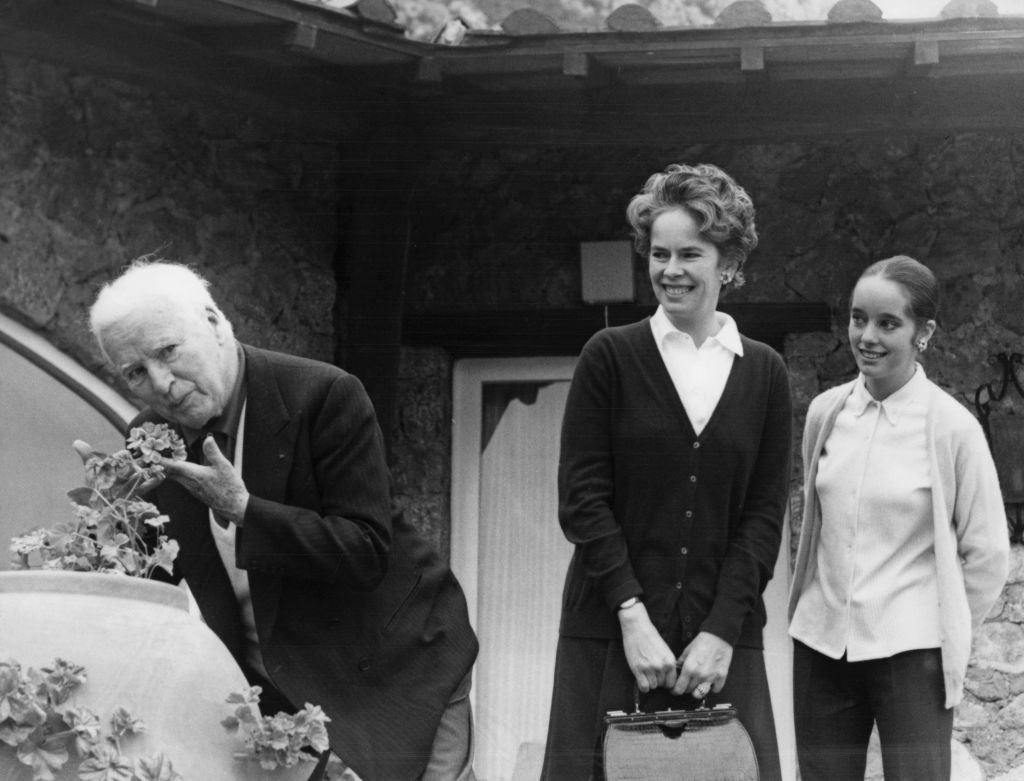 ---
A circus clown dream
More than acting, what Victoria always wanted to do was to become a clown. When French actor Jean-Baptiste Thierrée found out about her passion through a magazine article about her father, he contacted her and asked her to form a circus with him. They ended up eloping and soon after they appeared in Fellini's movie "The Clowns" as two clowns.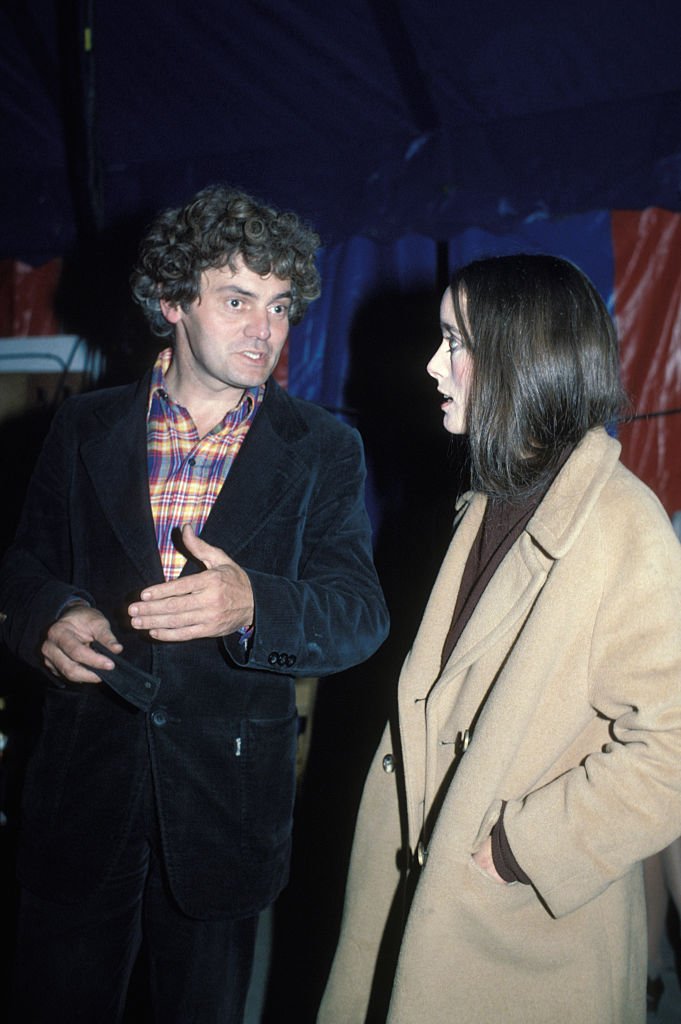 They went on to perform with their contemporary circus Le Cirque Bonjour at the Festival d'Avignon and to found yet another circus, a smaller one, called Le Cirque Imaginaire, completely focused on theirs and their children's (Aurélia and James Thierrée) performances. The circus was renamed to "Le Cirque Invisible" in 1990.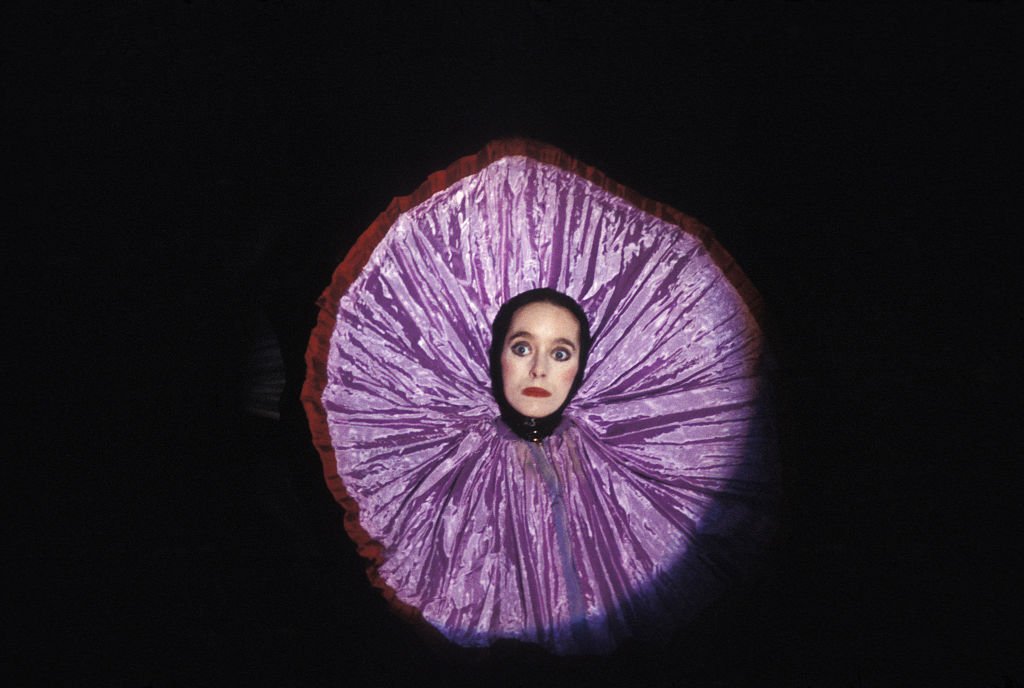 ---
Eugene Anthony Chaplin
Working with the kings of rock 'n roll
Eugene was Chaplin's first child to be born in Switzerland. Despite graduating from the Royal Academy of Dramatic Arts as a stage manager, he went on to work as a recording engineer. During his career, he had the chance of working with some of the most iconic names in music such as The Rolling Stones, David Bowie, and Queen.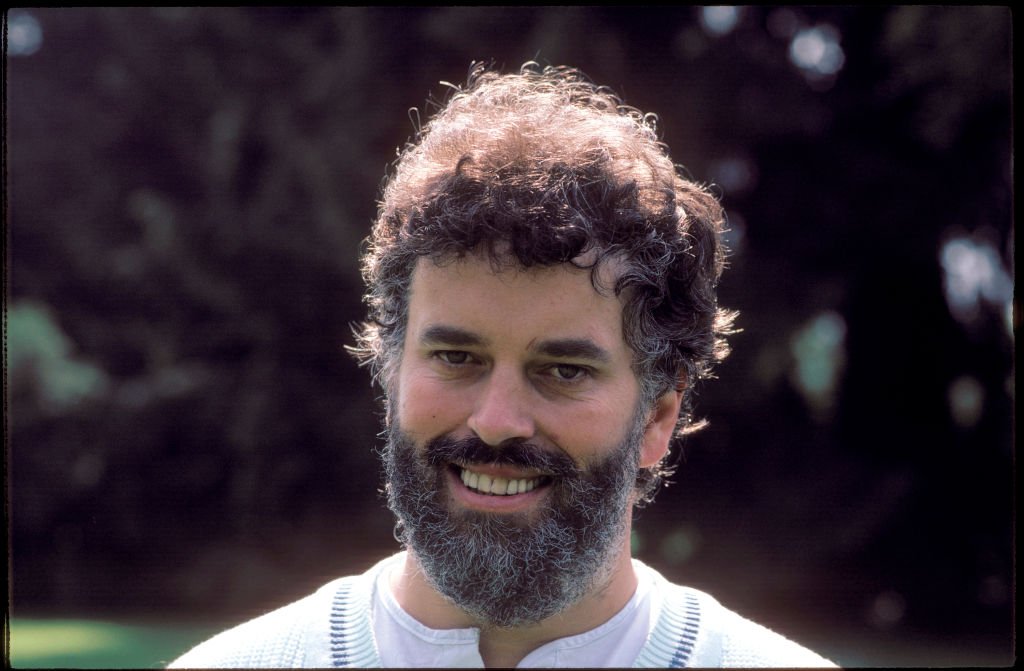 ---
His life behind the cameras and in the circus
In addition to his more technical career as a recording engineer, Eugene is also the name behind the documentary about his father called "Charlie Chaplin: A Family Tribute" and a musical called "Smile" which depicts his father's life through his music.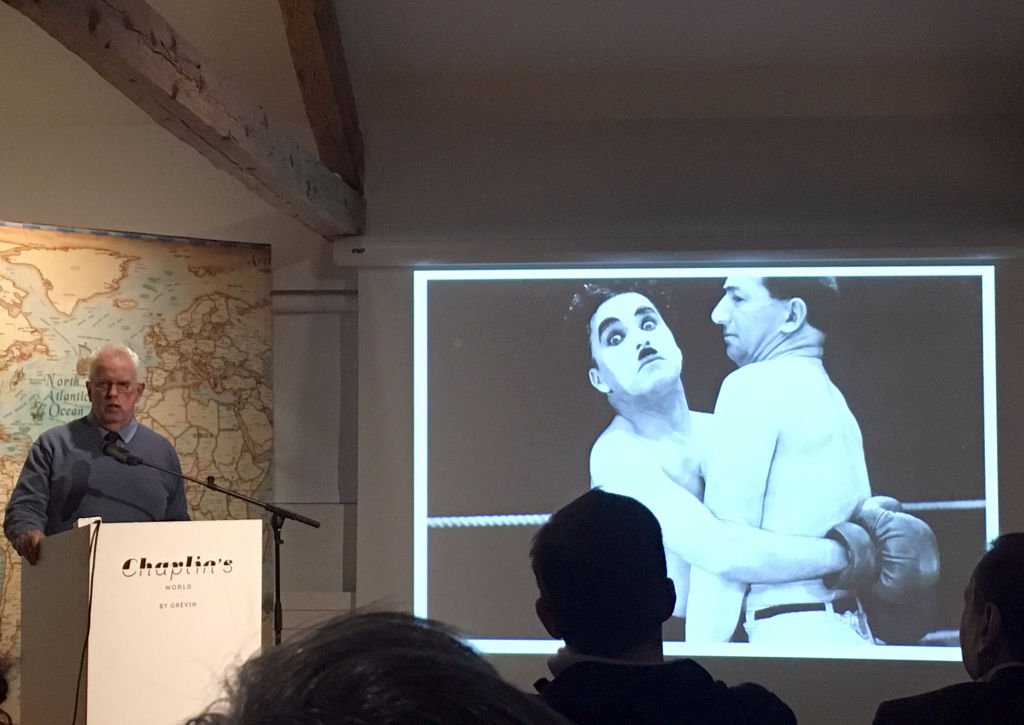 Just like his sister Victoria, he also shares a passion for the circus. Not only has he worked at Nick Circus for a while but he is also regularly invited as a jury for many circus competitions all over the world. He's been married twice to Bernadette McCready and Dergermaa Enkhbat with whom he's had 7 children in total.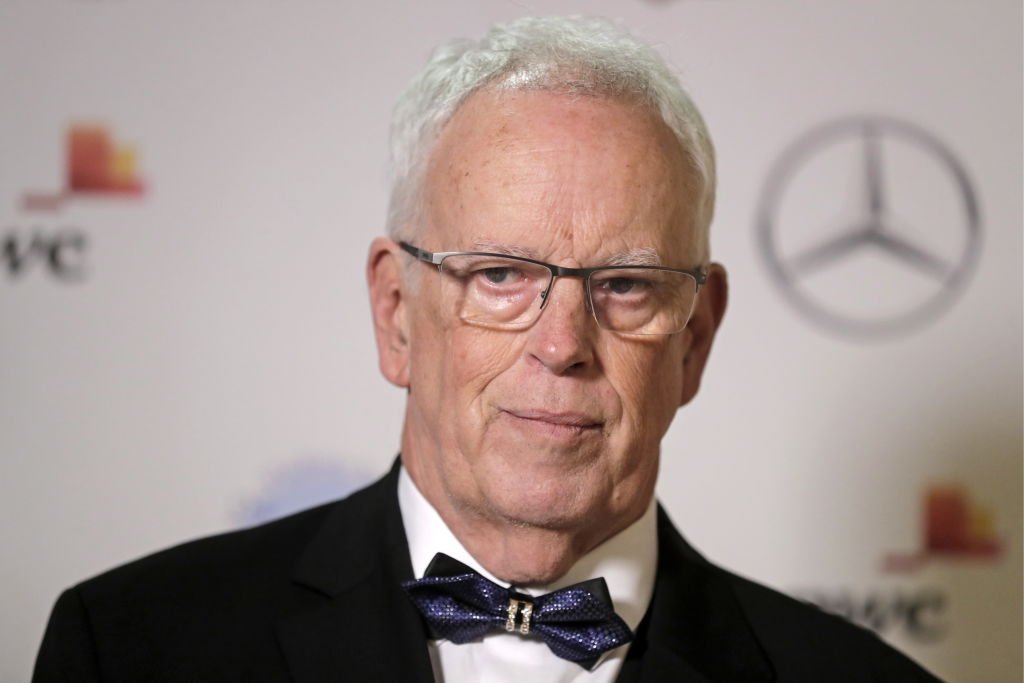 ---
Jane Cecil Chaplin
From Switzerland to the USA
Jane Cecil Chaplin was born in 1957 in Switzerland. She started out by working for some time with Czech-American film-director Milos Forman in New York during the late 70s, after which she moved to Orlando, California. There she married and worked with film producer Ilya Salkind, with whom she would end up having 2 children, Orson and Osceola.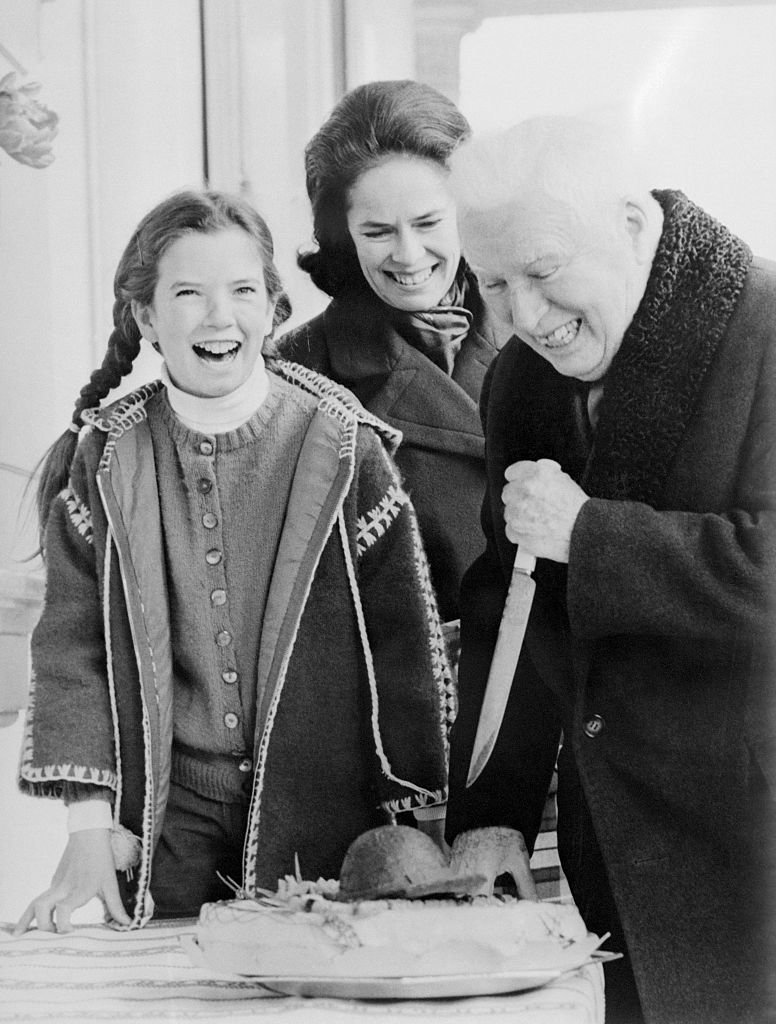 In 2006 she published a biography of her father, Charlie Chaplin, called "17 Minutes with my Father", of whom she said: "I feel he gave me discipline, honesty and the desire to have fun, to celebrate. He also taught me to look forward and never to look back. And I try to do that."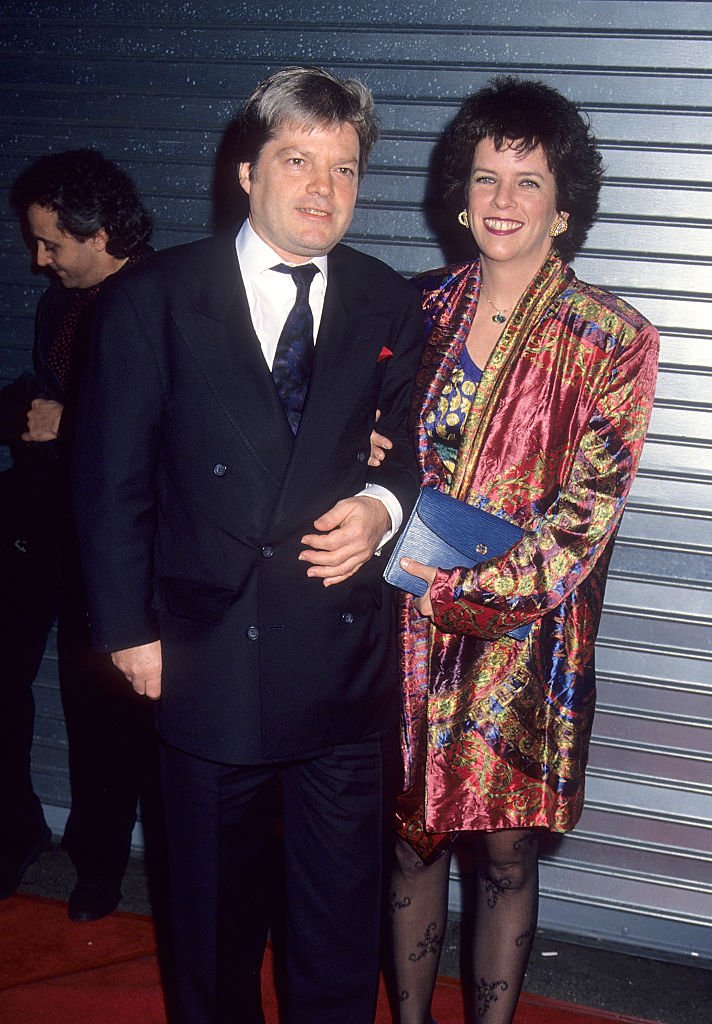 ---
Annette Emily Chaplin
Building a theatre and raising horses
Annette "Annie" Emily Chaplin was born in 1959 in Switzerland. Throughout her life, she lived between Paris, Switzerland, and Montoire sur le Noir. This was where she and her husband Jacques Auxenel built their theatre LeSilo from an old silo around 1998.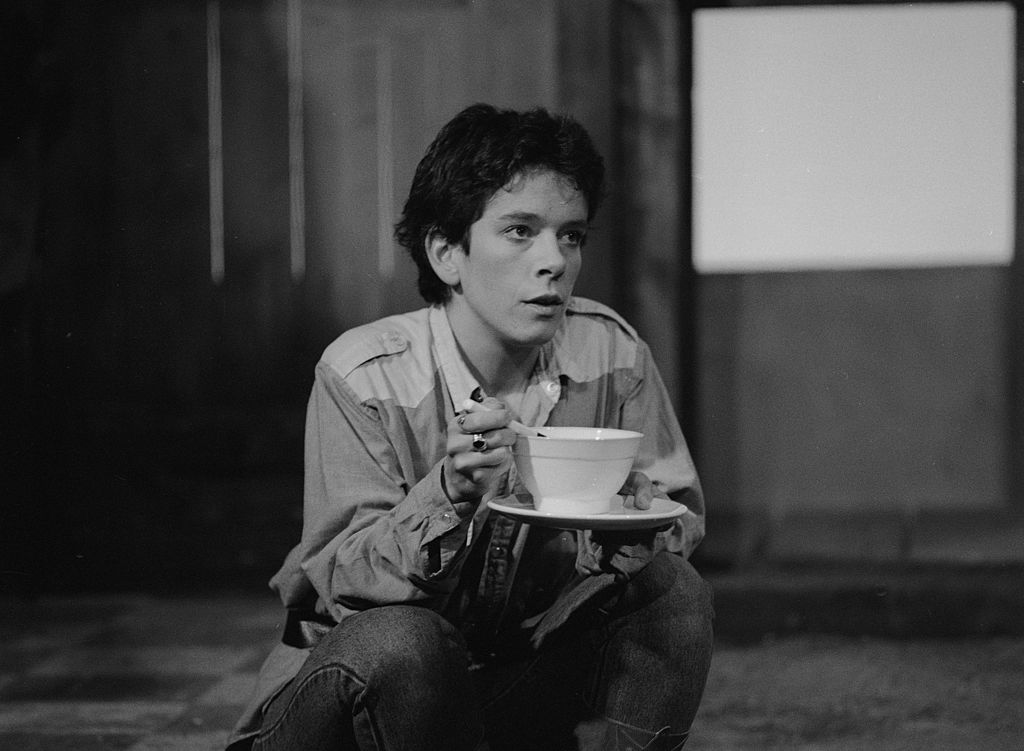 The theatre produced mostly modern comedies directed by Jacques and in which Annie acted. In addition to her love for the theatre, Annie is also known for her love for riding and raising horses such as Arabian thoroughbreds and Franche-Montagne/Freibergers.
---
Christopher James Chaplin
From actor to composer
Born in 1962, the youngest son of Charlie Chaplin first started studying the piano before moving to London to pursue his family's line of work as an actor. He ended appearing in several films such as "Where is Parsifal?" and "Total Eclipse", starring Leonardo DiCaprio. But it didn't take long before going back to his original passion: music.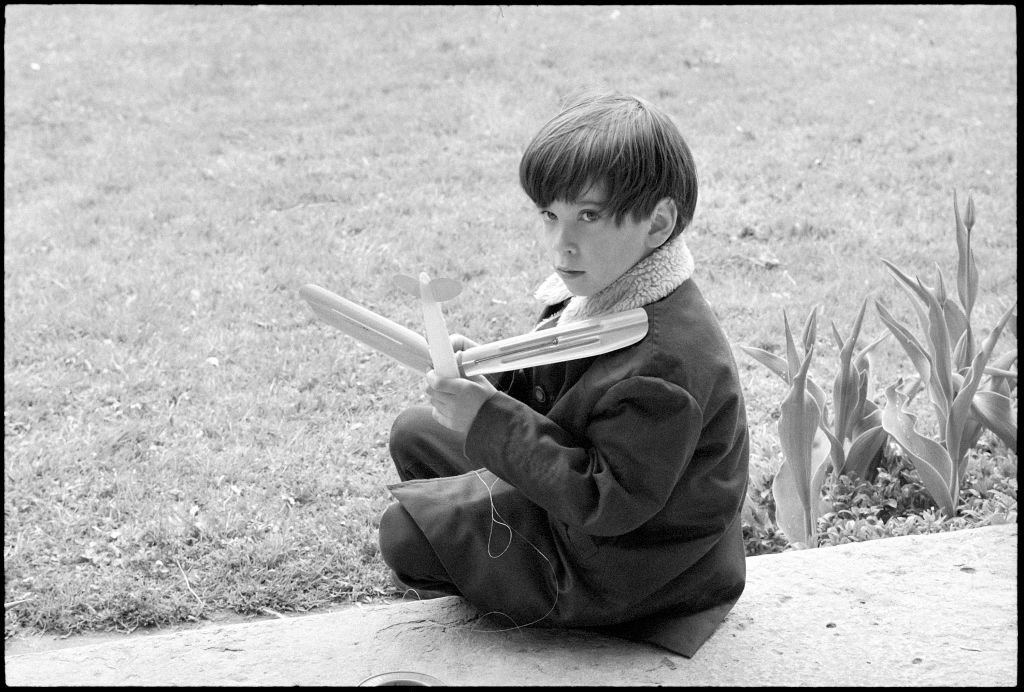 He has been focused on his career as a composer since 2005. He has collaborated with several musicians among which the experimental, ambient, and electronic German musician Hans-Joachim. He released his first album "Je Suis le Tenebreux" in 2016 and is still living in the UK to this day.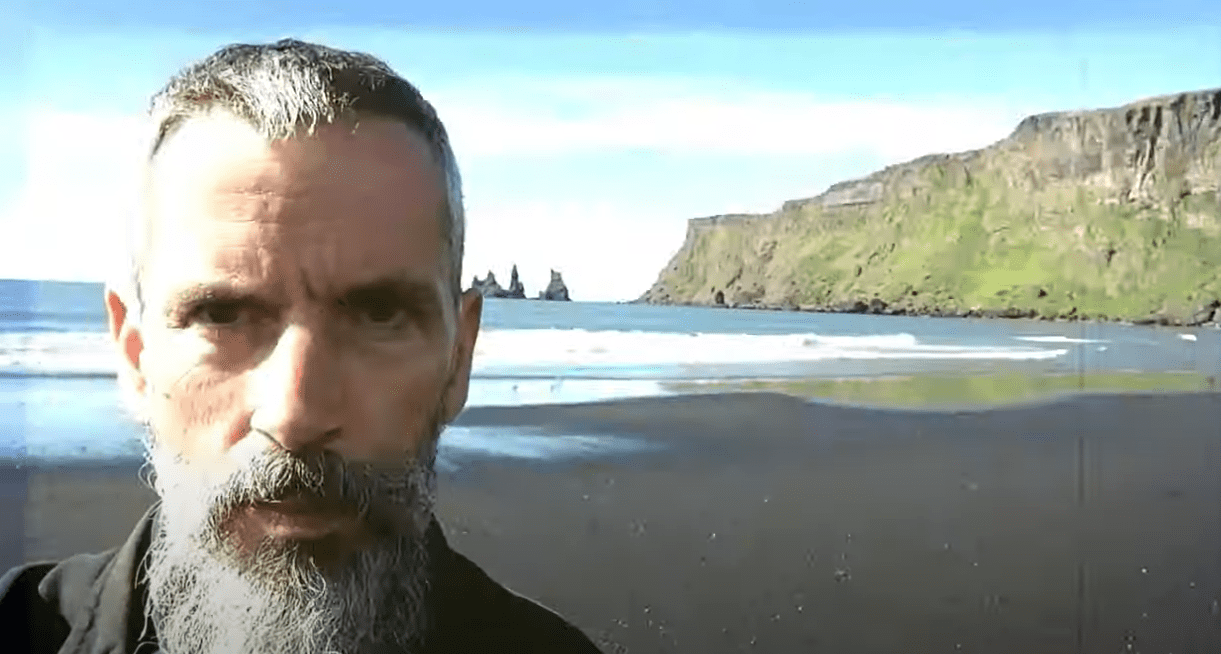 Charlie Chaplin's family sure did have acting in their blood. Were you aware of the number of children Chaplin had throughout his life and were you familiar with some of them? Let us know all about in the comments section and don't forget to share the article!
Sources:  The Guardian, History