Gabors VS Kardashians: Family Comparison
When Jolie Gabor (or Mamuska!) raised her three girls, she told them at an early age that they would become "rich, famous, and marry kings." Once she settled down in Palm Springs in 1957, Hollywood would never be the same. Especially once the three sisters arrived in the following years. We'll begin with the eldest Gabor sister!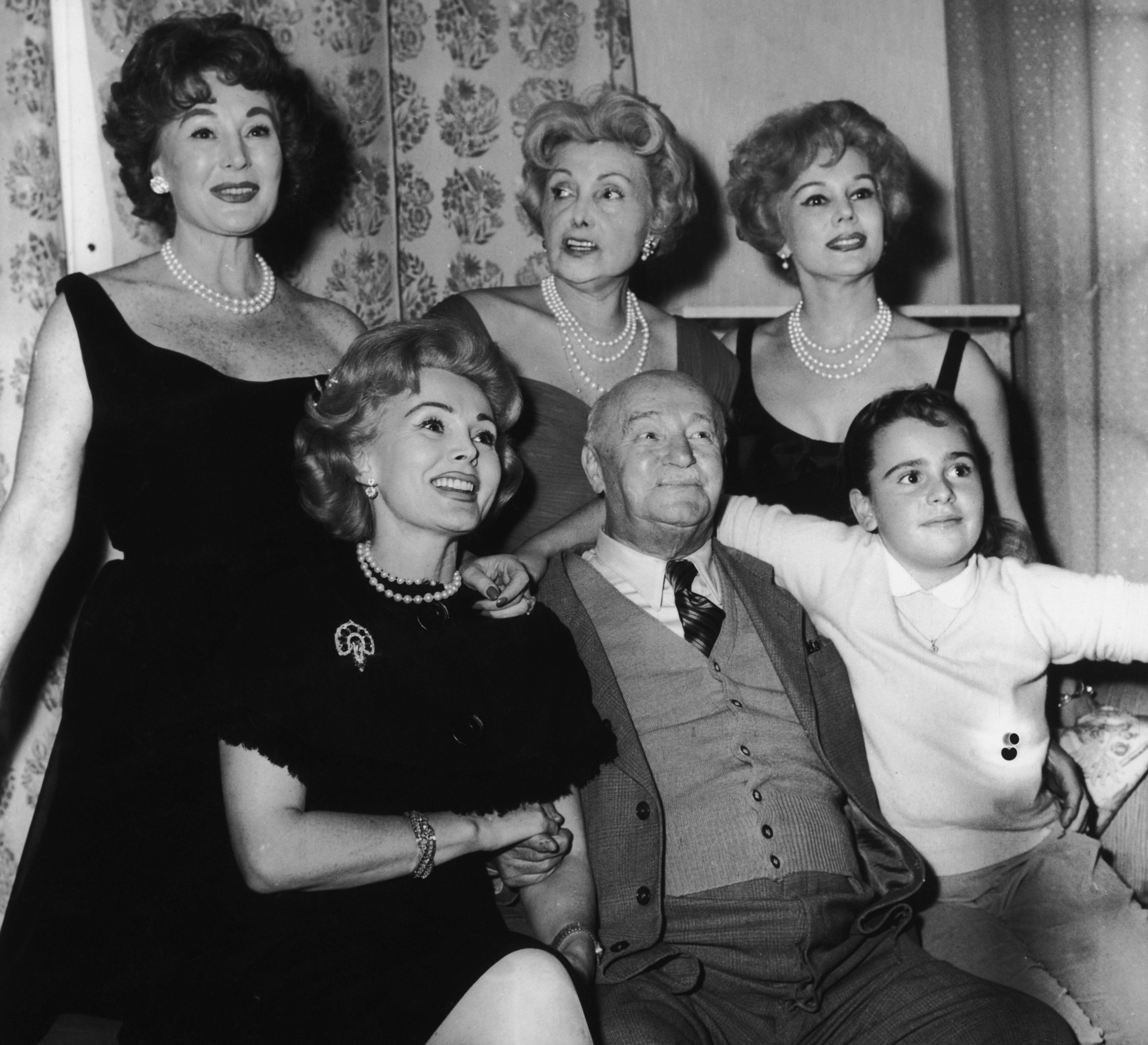 ---
THE STRIKING SIMILARITIES BETWEEN THE GABOR AND KARDASHIAN SISTERS 
If the Gabor sisters were around today they might have been best friends with Kim, Khole, and Kourtney Kardashian. Why? Well, these women all know a thing or two about tabloid attention. In fact, Eva Gabor would be our modern-day Kim with all the media coverage she received back in the day.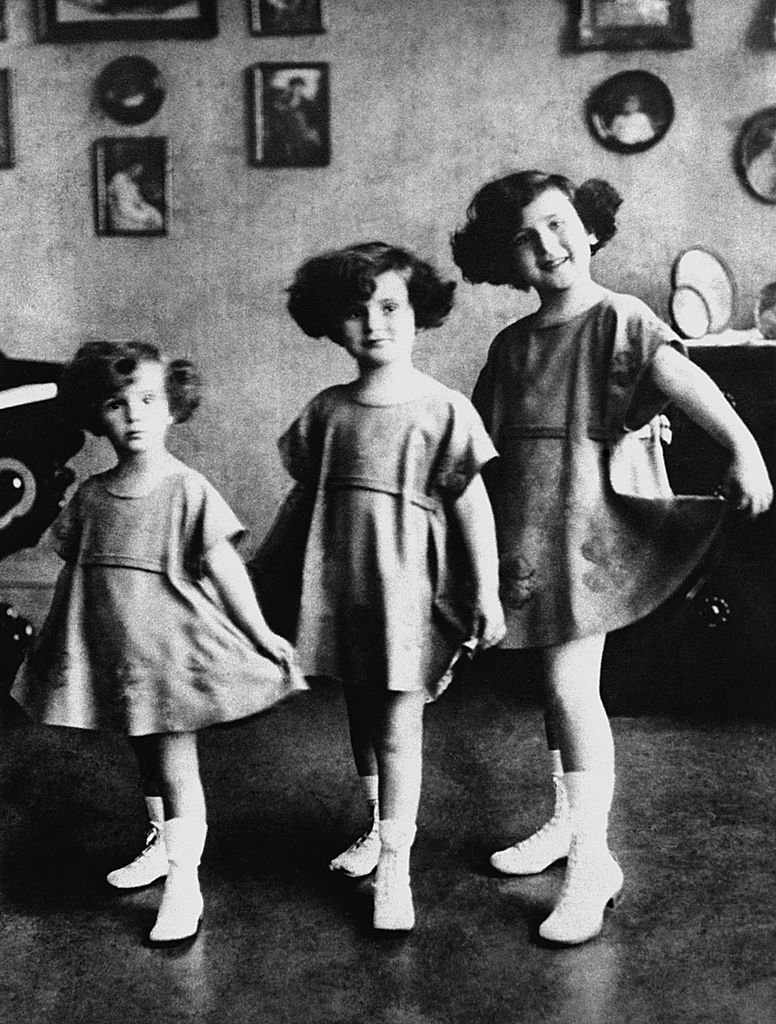 Eva drew in photographers just like Mrs. Kardashian-West does today. The families also have another thing in common, their impressive work ethic. Zsa Zsa, Magda, and Eva gave their all to the famous careers they built in the public eye. They worked at it every day, just like the Kardashians do today! 
---
MAGDA GABOR
Magda Gabor didn't have a lot of screen time but she still joined in on all the fun that comes with being a socialite in California. She was born on June 11, 1915, in Budapest, Austria-Hungary. She escaped Hungary after the Nazi occupation and found her way to California in early 1946.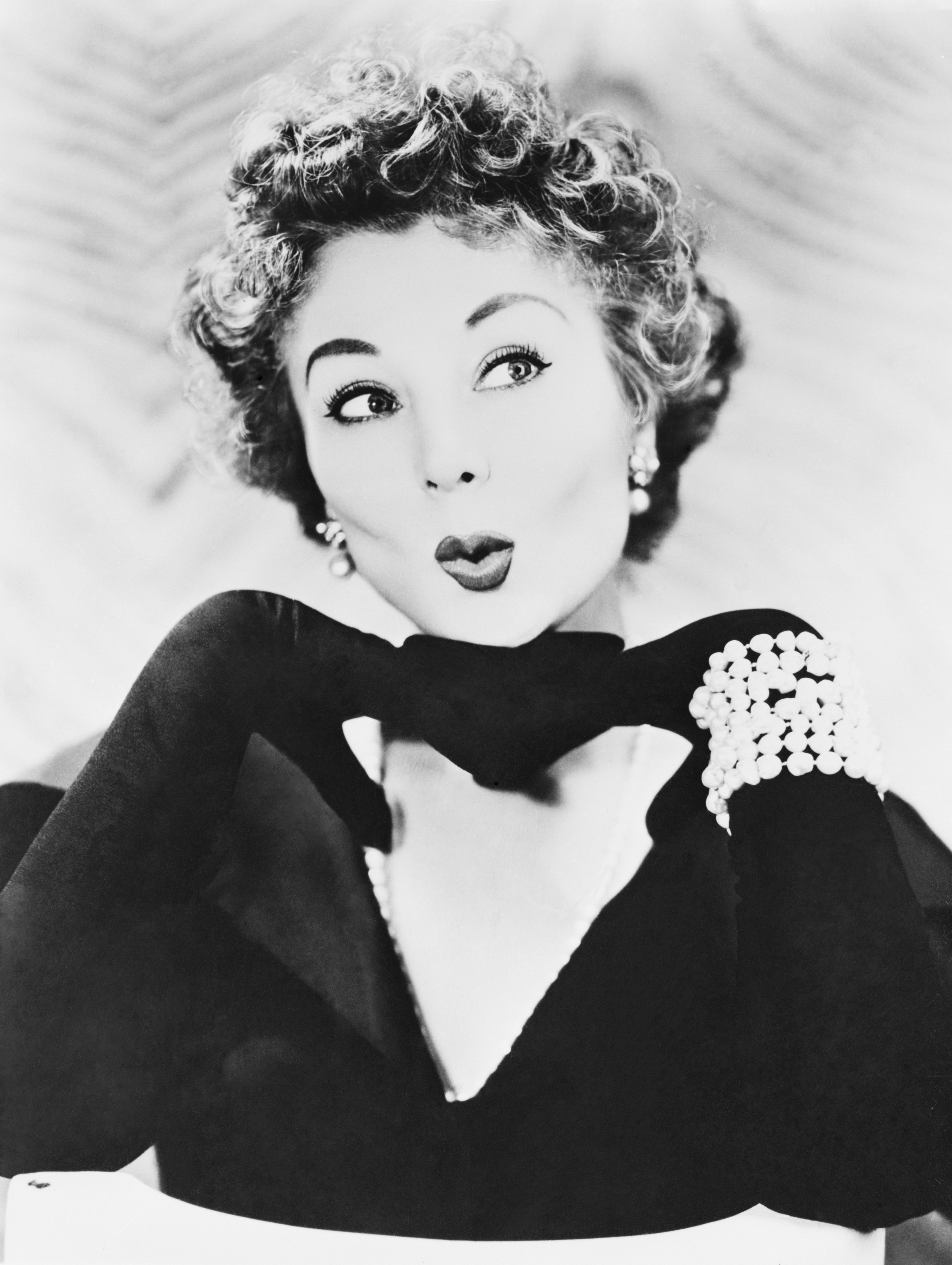 While her younger sisters were better known for their screen appearances, Magda very rarely graced in front of the camera. Before arriving in America, she starred in a small role in a Hungarian comedy film titled Modern Girls (1937). She was a guest for several variety shows and also visited her sister's The Eva Gabor Show but that's about it!
---
HER 6 MARRIAGES
Of course, we have to talk about her 6 marriages. Her first husband was Jan Bychowsky but he sadly died before she made it to America. In 1946, she married William M. Rankin, who was the screenwriter for The Harvey Girls. They divorced before their anniversary and two years later, she married Sidney Robert Warren, an attorney in New York.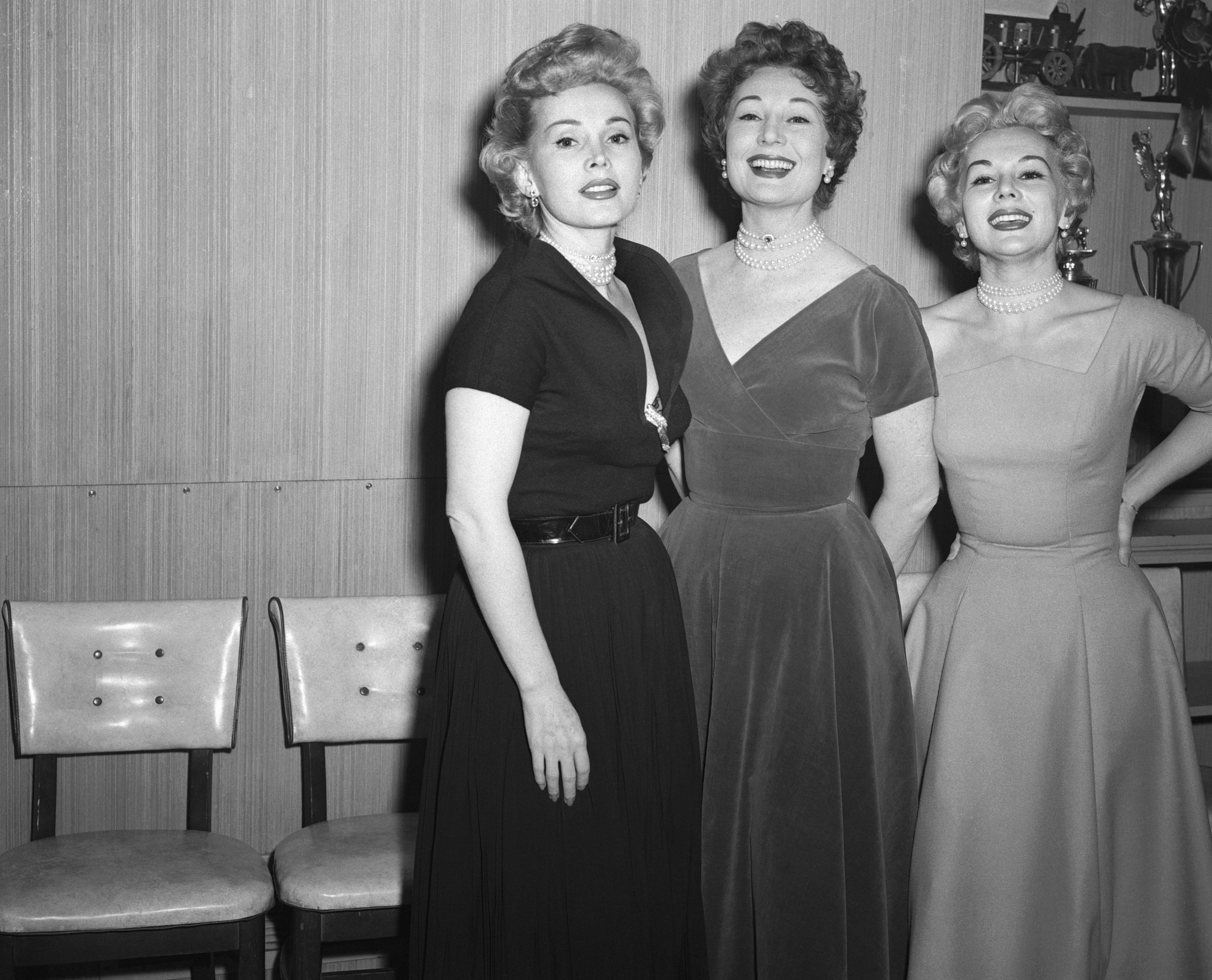 In 1950, Warren and her divorced. She wasn't tied to anyone for six years until she met Arthur Galluci. The two were together until Tony's death from cancer in 1967. Three years later, she married her sister's ex-husband George Sanders and had an annulment on their monthiversary.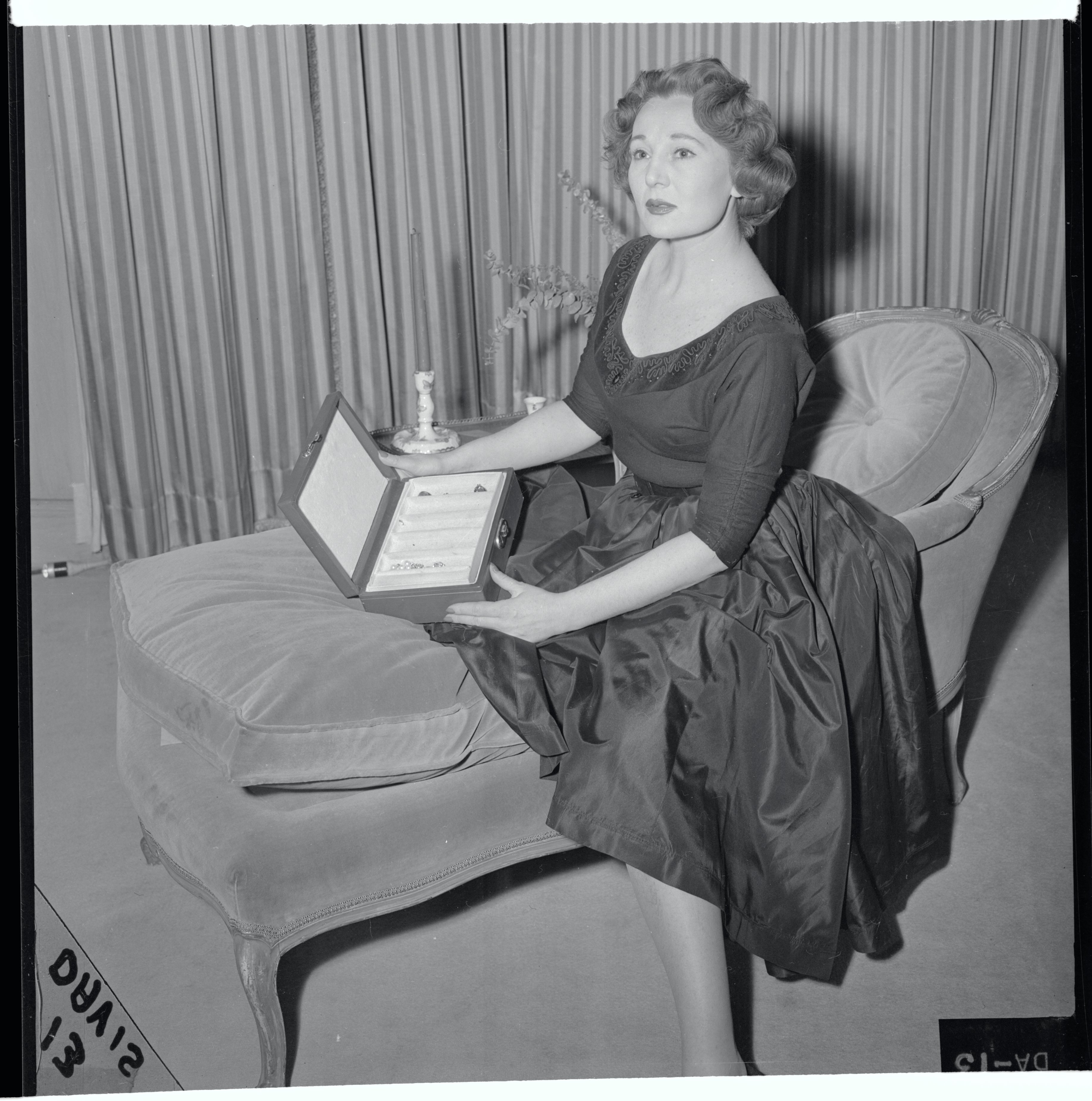 ---
THE LAST MARRIAGE
On August 5, 1972, she married her last husband Tibor R. Heltai who was a real estate broker. They separated the following year and divorced in 1975. On June 6, 1997, Magda died from kidney failure in California. Her passing came two months after Mamuska's death and was 5 days shy of her 82nd birthday.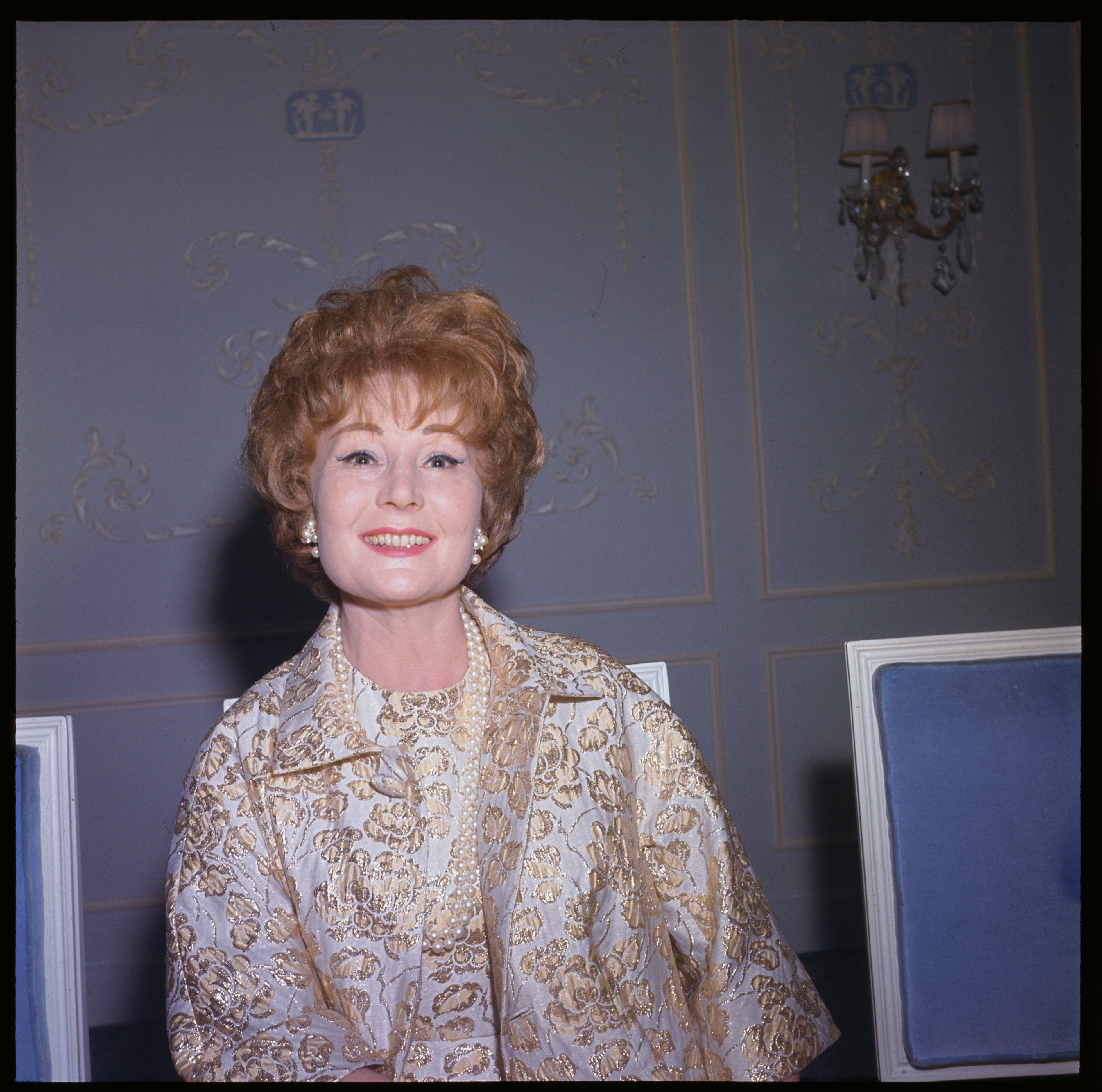 ---
ZSA ZSA GABOR
The middle child of the Gabor family was the most known out of three sisters, both for her acting roles and her charm. She always had a response for everything! When asked about her many marriages, she once said, "I am a marvelous housekeeper: Every time I leave a man I keep his house."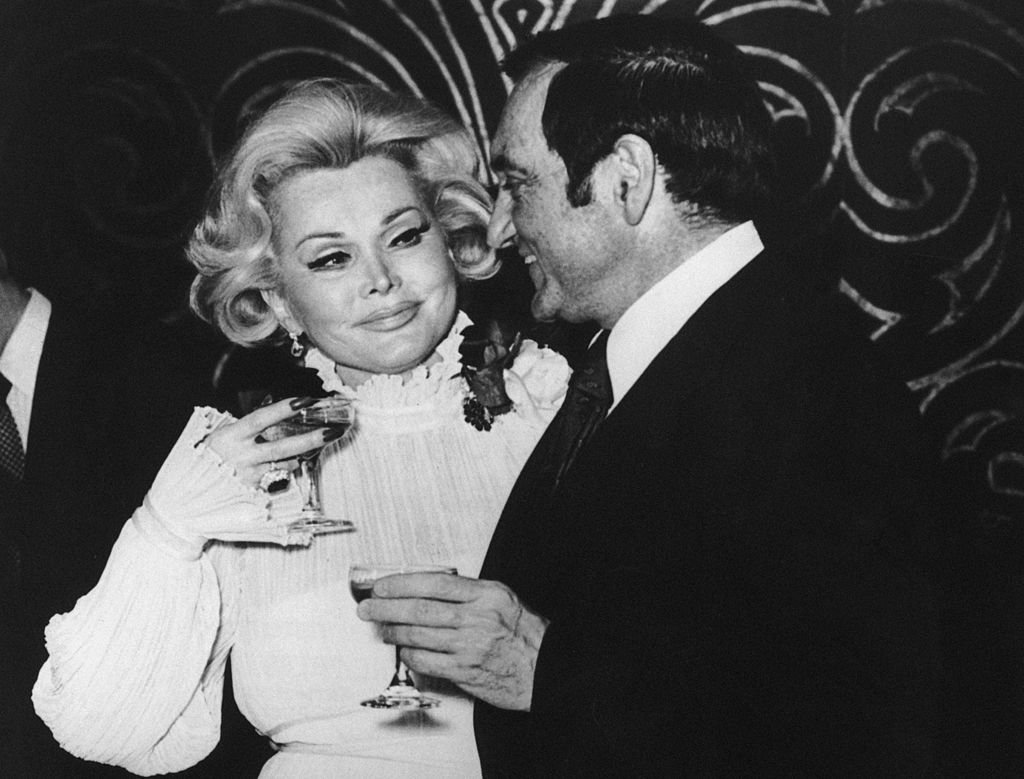 Her performance career began in Vienna. Richard Tauber, a well-known opera singer, was touring in Vienna and discovered her while she was attending a boarding school in Switzerland. She performed in Tauber's operetta, The Singing Dream (translation of Der singende Traum). For two years, she was performing in Vienna and eventually became Miss Hungary in 1936.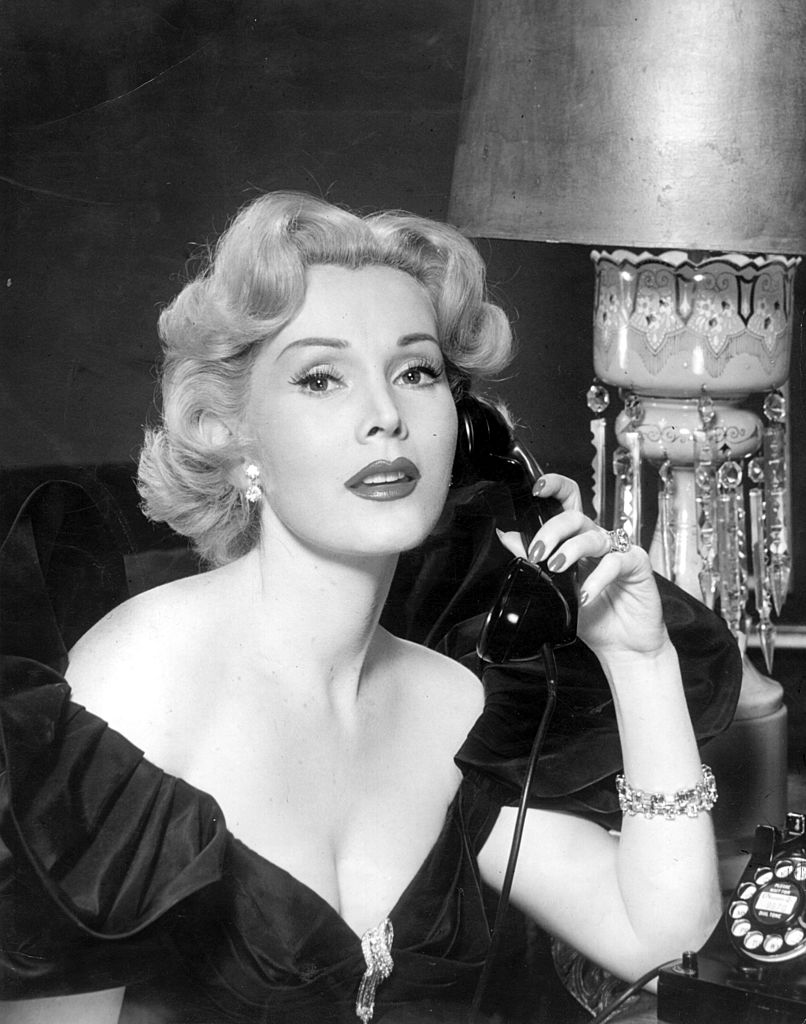 ---
HER MARRIAGE TO THE HOTELIER
Zsa Zsa was the first sister to arrive in America back in 1941. She worked with Victoria Wolf to publish a novel titled Every Man For Himself in 1944. At the time she was married to her second husband Conrad Hilton, the founder of Hilton hotels. On March 10, 1947, she gave birth to their only child, Francesca Hilton.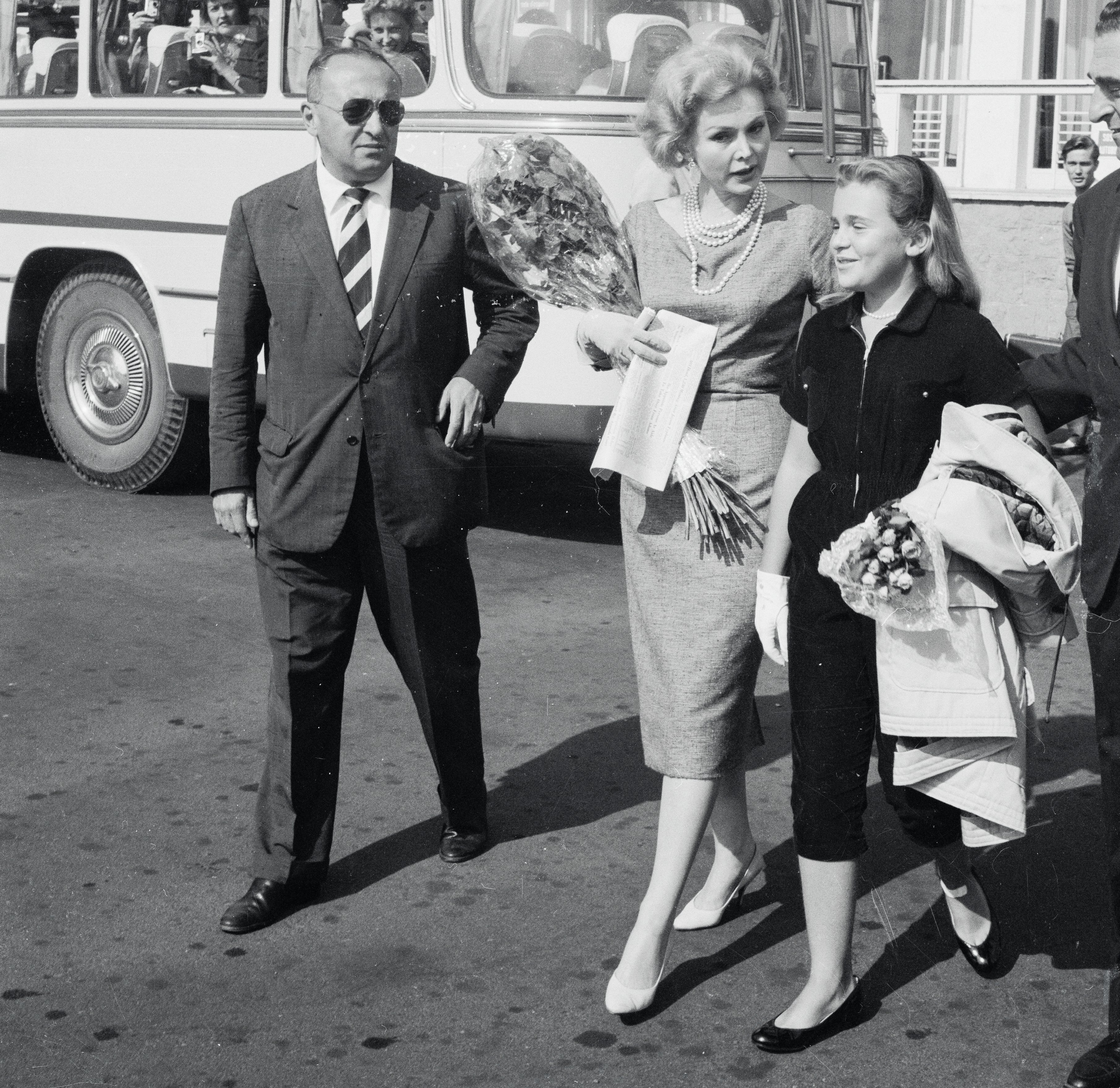 In 1947, she divorced from Hilton. She later stated in her 1991 autobiography One Lifetime Is Not Enough that Hilton tried to change her name to Georgia. "I soon discovered that my marriage to Conrad meant the end of my freedom." The following year, she married British actor George Sanders (the one who later married her older sister).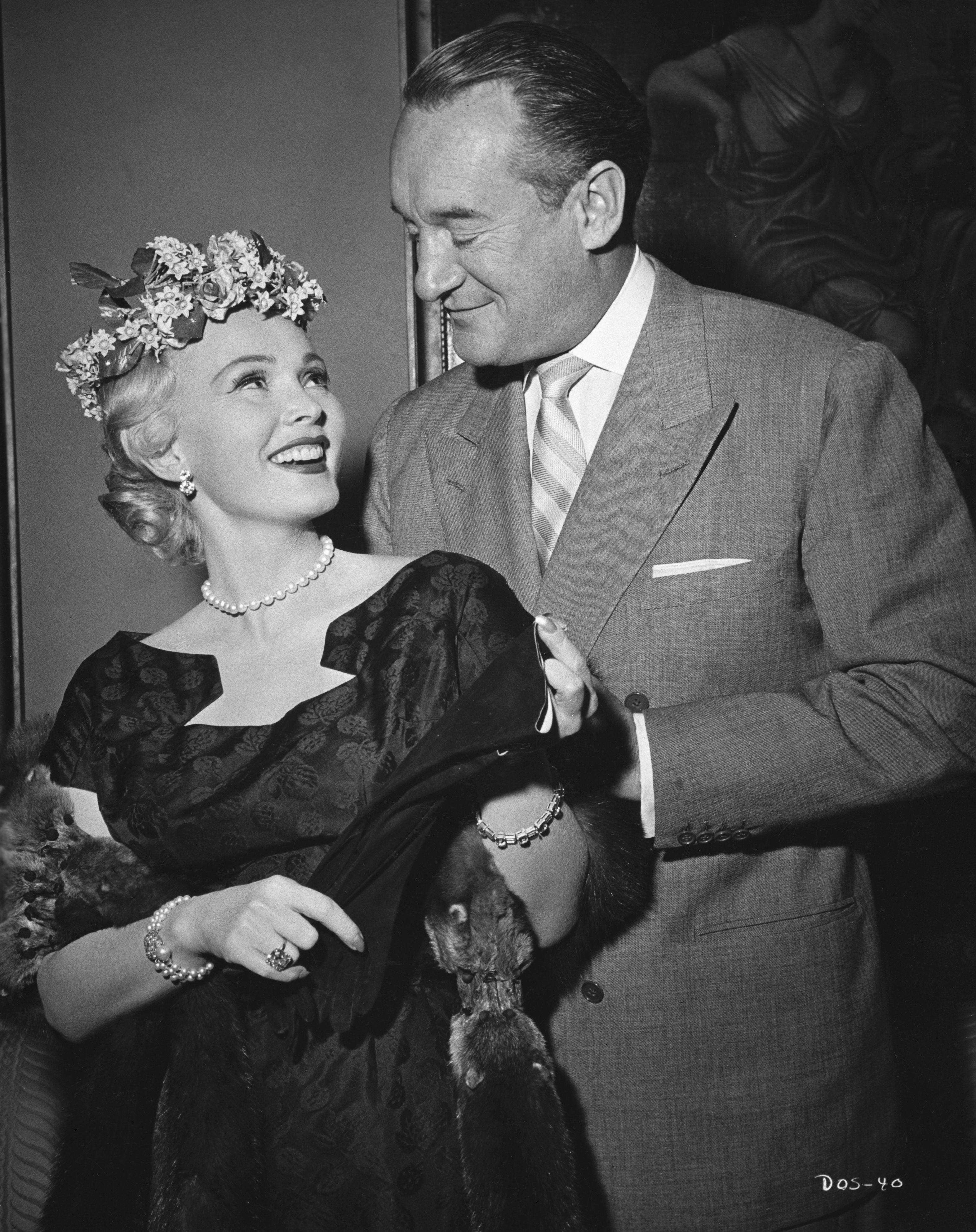 ---
MOST NOTABLE WORK
She hit the big screen in 1952 with her roles in Lovely to Look At and We're Not Married! as Eve Melrose. Her most notable leading role was in Moulin Rouge (1952) as the French can-can dancer Jane Avril alongside José Ferrer as Henri de Toulouse-Lautrec. The film won two Academy Awards and was nominated for seven.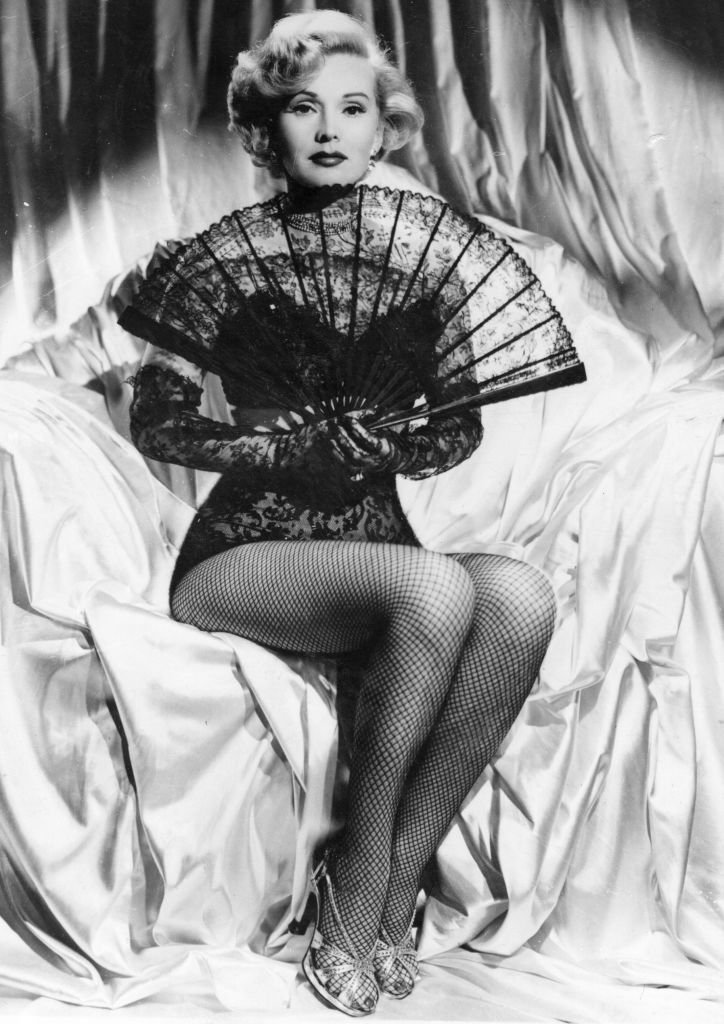 Zsa Zsa was featured in a lot of popular shows including Gilligan's Island, F Troop, and The Love Boat. She was a mystery guest on What's My Line? in 1957. While she never starred with her sister on Green Acres, she did make a cameo on another rural comedy, the 1993 film adaptation of The Beverly Hillbillies.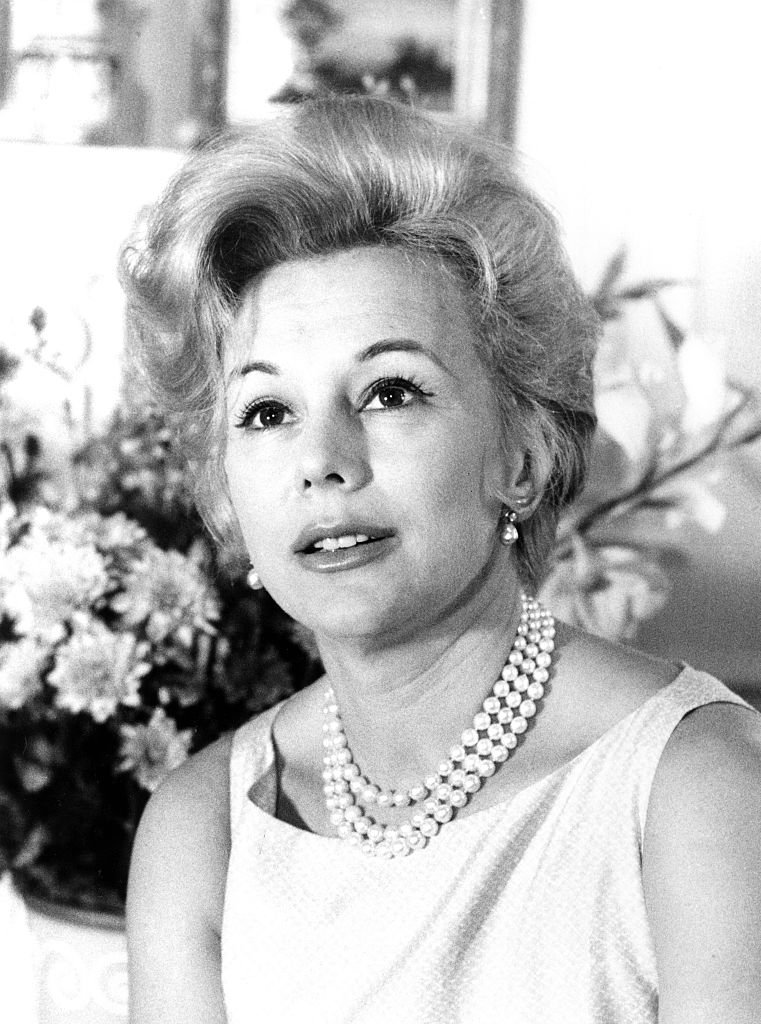 ---
LIFETIME ACHIEVEMENTS
The glamourous sister received a Special Achievement Award at the 1958 Golden Globes. Two years later, she was awarded a star on the Walk of Fame at 6915 Hollywood Blvd. She was married to five men from 1962 to 1983. In 1973, she was Woman of the Week for the Dean Martin Celebrity Roast.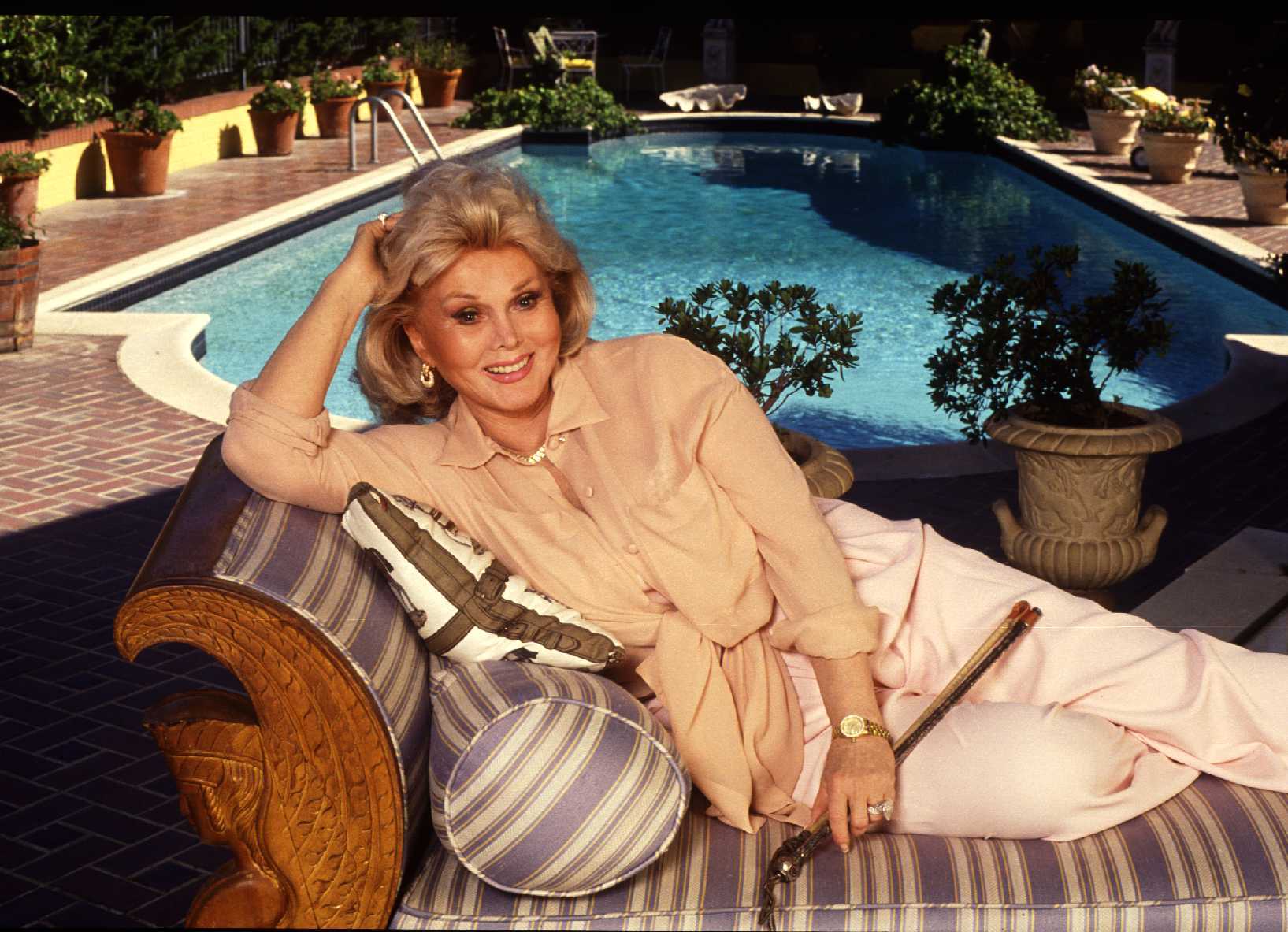 She married her final husband Frédéric Prinz von Anhalt in 1986 until her sad passing in 2016. On November 27, 2002, a tragic car accident on Sunset Boulevard would hinder Zsa Zsa's health for the rest of her life. She passed away on December 18, 2016 from cardiac arrest in Los Angeles, fifty days shy of her 100th birthday.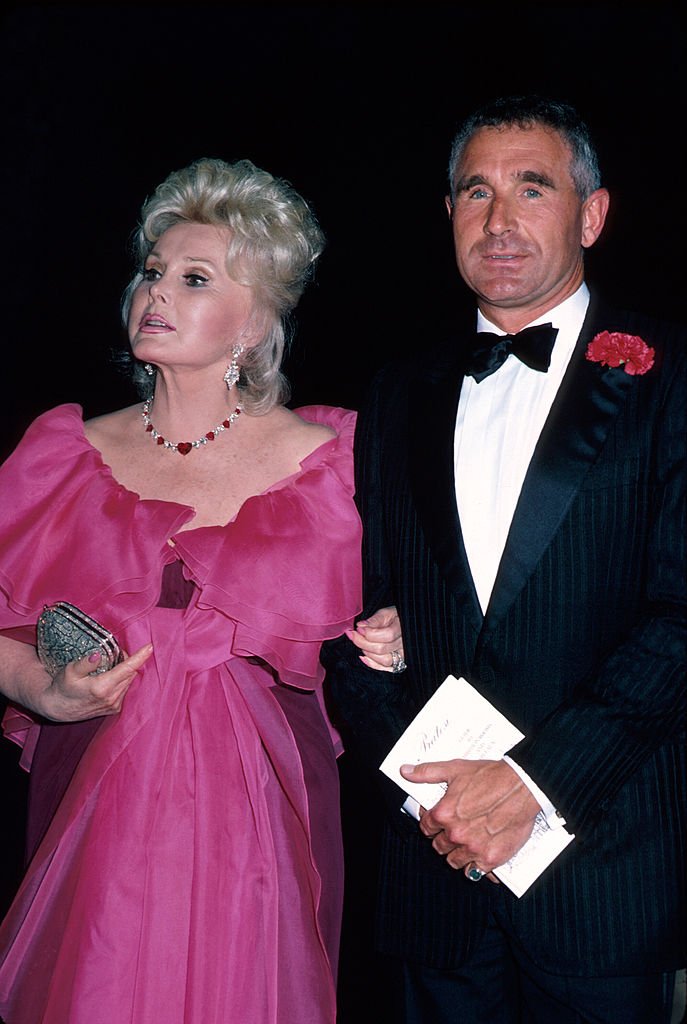 ---
EVA GABOR
The last, and definitely not the least of the three sisters, is Eva Gabor! She was the first to arrive in America after first marriage to Dr. Eric Drimmer. She married the osteopath from Sweden in 1937 when she was 18 years old.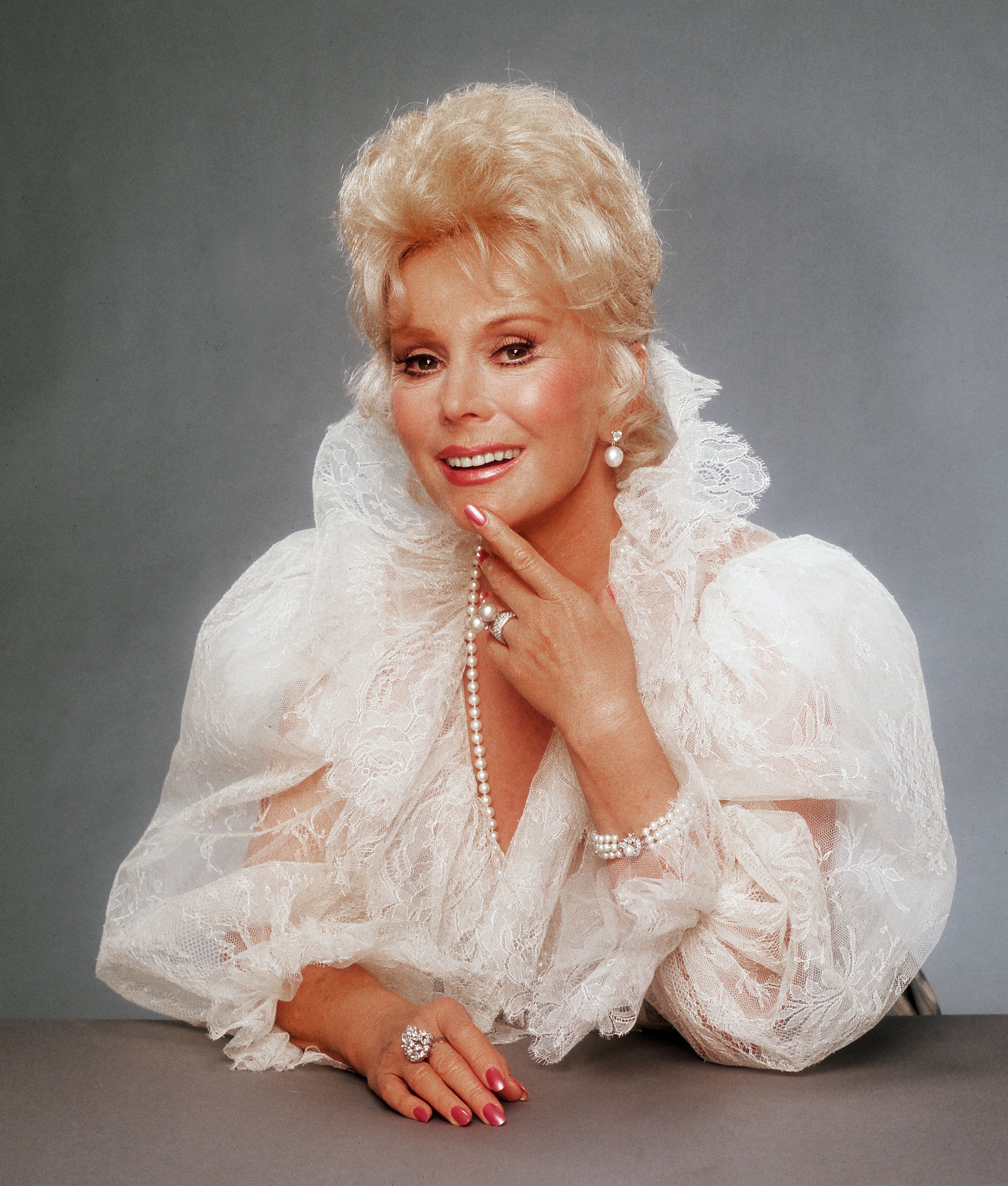 ---
EARLY CAREER
In 1941, she made her first screen appearance as Johanna Van Deuren in Forced Landing. The 1941 action film starring Richard Arlen was quite successful and reportedly earned over six times its budget of $80,000. She had small roles in several movies and TV series throughout the 40s and 50s which prepared her role in Green Acres.
Before Eva became Lisa Douglas, she was the host for her own talk show, The Eva Gabor Show. It ran for 15 minutes every week and aired for one season in 1953. She also was a hostess on The Big Party. The 1959 variety show featured a celebrity host party for other famous guests including Mike Nichols and Johnny Mercer.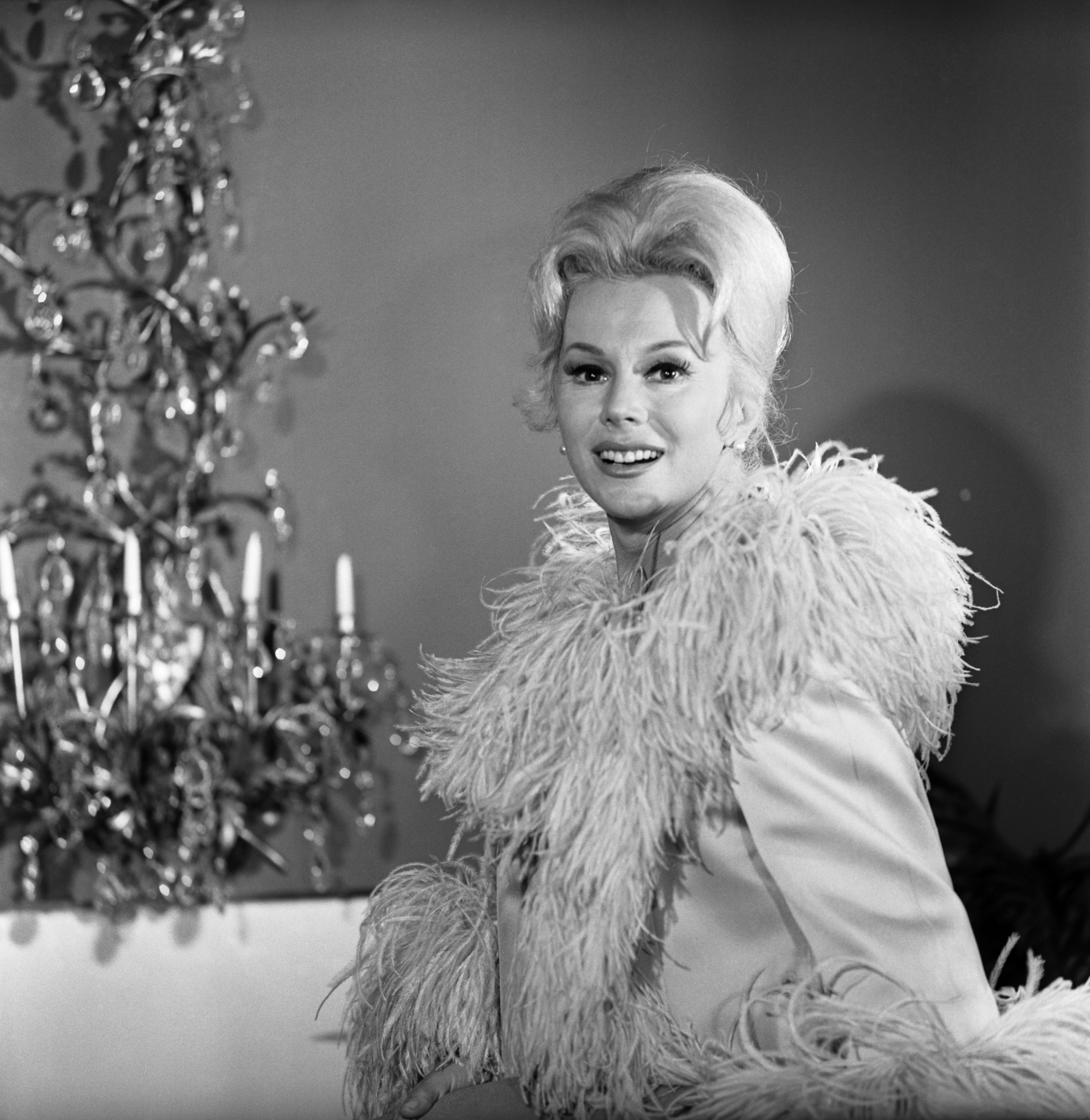 ---
GREEN ACRES
On September 15, 1965, CBS broadcast a rural sitcom series called Green Acres. The series was a sister show to Petticoat Junction and every single episode was filmed in color. Despite the steady flow of good ratings, the series was canceled as a part of the network's purge of the country genre.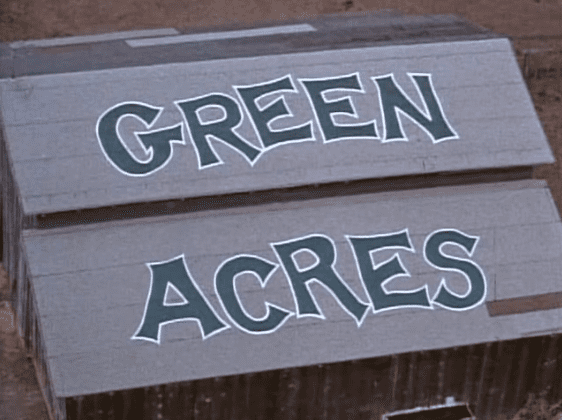 The main character Lisa Douglas is forced to leave her city life to become a farmer in Hooterville. Lisa's husband, Oliver Wendell Douglas, played by Eddie Albert, was an attorney in Manhattan who had a dream to tend his own farm. It's like the opposite of The Beverly Hillbillies, which funny enough Eva's character was featured for some crossover episodes.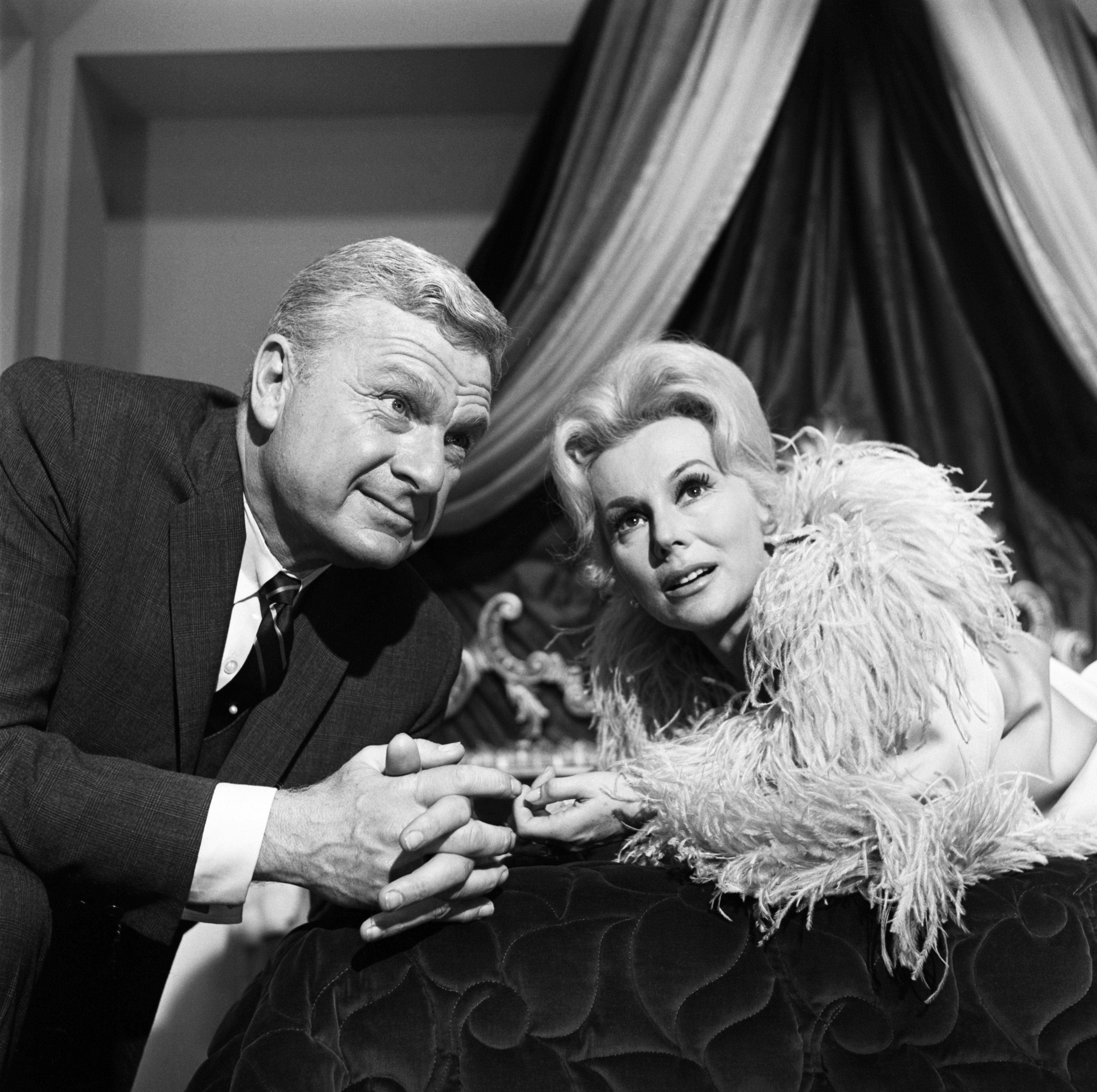 ---
REMEMBERING THE RURAL SITCOM
The show earned 4 TV Land Award nominations from 2003 to 2004. Two nominations were for the adorable pig, Arnold Ziffel. In the 1970 episode "The Confrontation", Arnold, a student at Hooterville Elementary, gets kicked out of school. The students organize a protest to get Arnold re-enrolled but he earns his way back by winning the student art contest.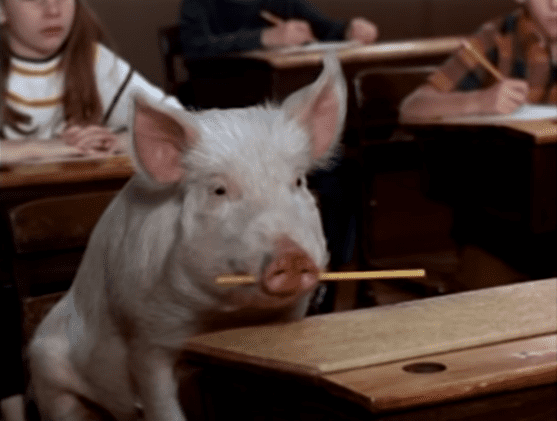 The show ran for six seasons from 1965 to 1971. In 1990, both Eva and Albert returned to their roles as the Douglases in the TV movie Return to Green Acres. Most of the original cast members made it back to the movie including Tom Lester as Eb Dawson and Frank Cady as Sam Drucker the store owner.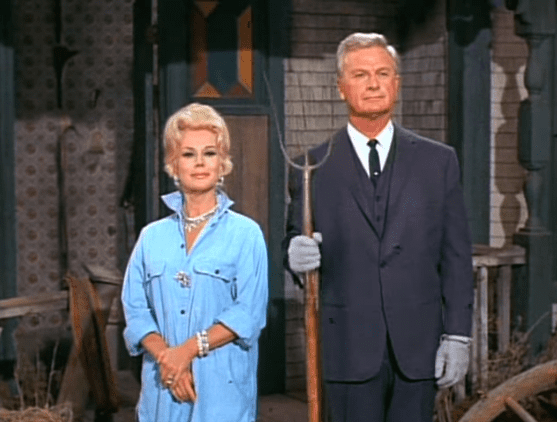 ---
LATER CAREER
Eva moved on to perform behind the microphone doing voice-overs for animated series and movies. If you've seen The Aristocats, you'll recognize her voice as the lead, Duchess. The white Turkish Angora cat has to pick between her prestigious cat family and her love for tomcat, Thomas O'Malley. She also voice-acted in Sanrio's Nutcracker Fantasy as the Queen of Time.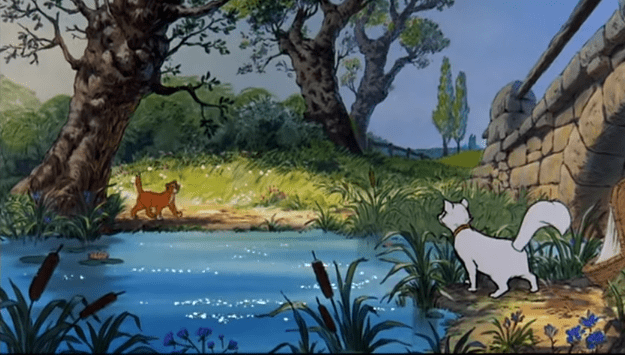 Eva kept a steady flow of acting gigs throughout the 80s and 90s. She starred in The Love Boat and the short-lived Bridges to Cross. In 1982, she guest-starred on the satirical spy series Hart to Hart. Her character Renee, Jennifer's aunt, was celebrating her nuptials when the event is ruined by her ex-husband and poisoned cake. Speaking of marriages...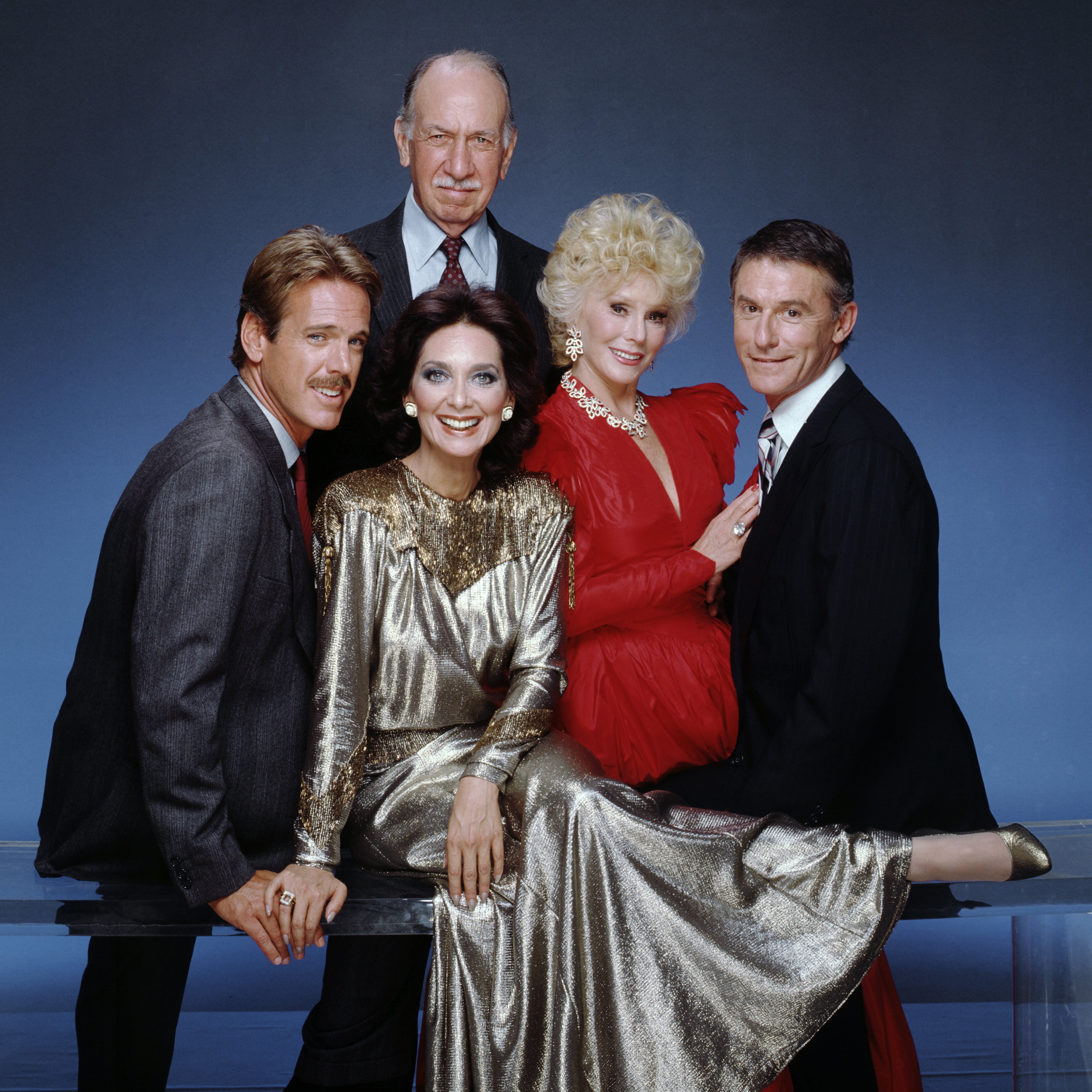 ---
HER 6 MARRIAGES
Keeping up with the sister tradition, Eva was no stranger to marriage. When she divorced from her first husband, she reportedly said that the separation was due to Dr. Drimmer's refusal to have children. In 1943, she married investment broker Charles Isaacs and divorced on April 2, 1949. Her marriage to plastic surgeon John Elbert Williams, MD lasted a year.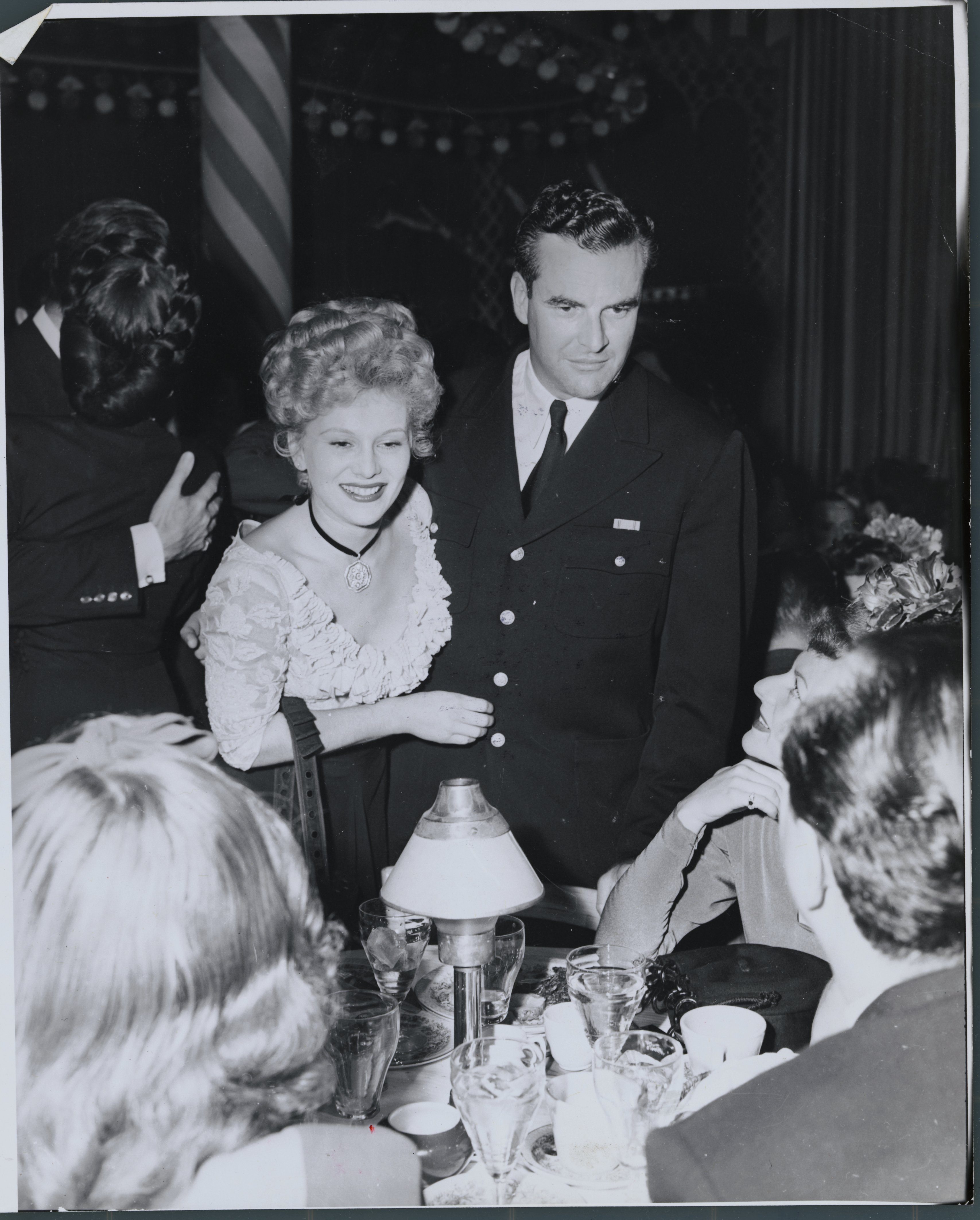 For 14 years, she was married to Richard Brown, a textile manufacturer at the time. The couple married in the Las Vegas strip at the Flamingo Hotel. They divorced in June 1973. She married Frank Gard Jameson Sr. in September of the same year. While she never had children, she became the stepmother to the aerospace executive's four children!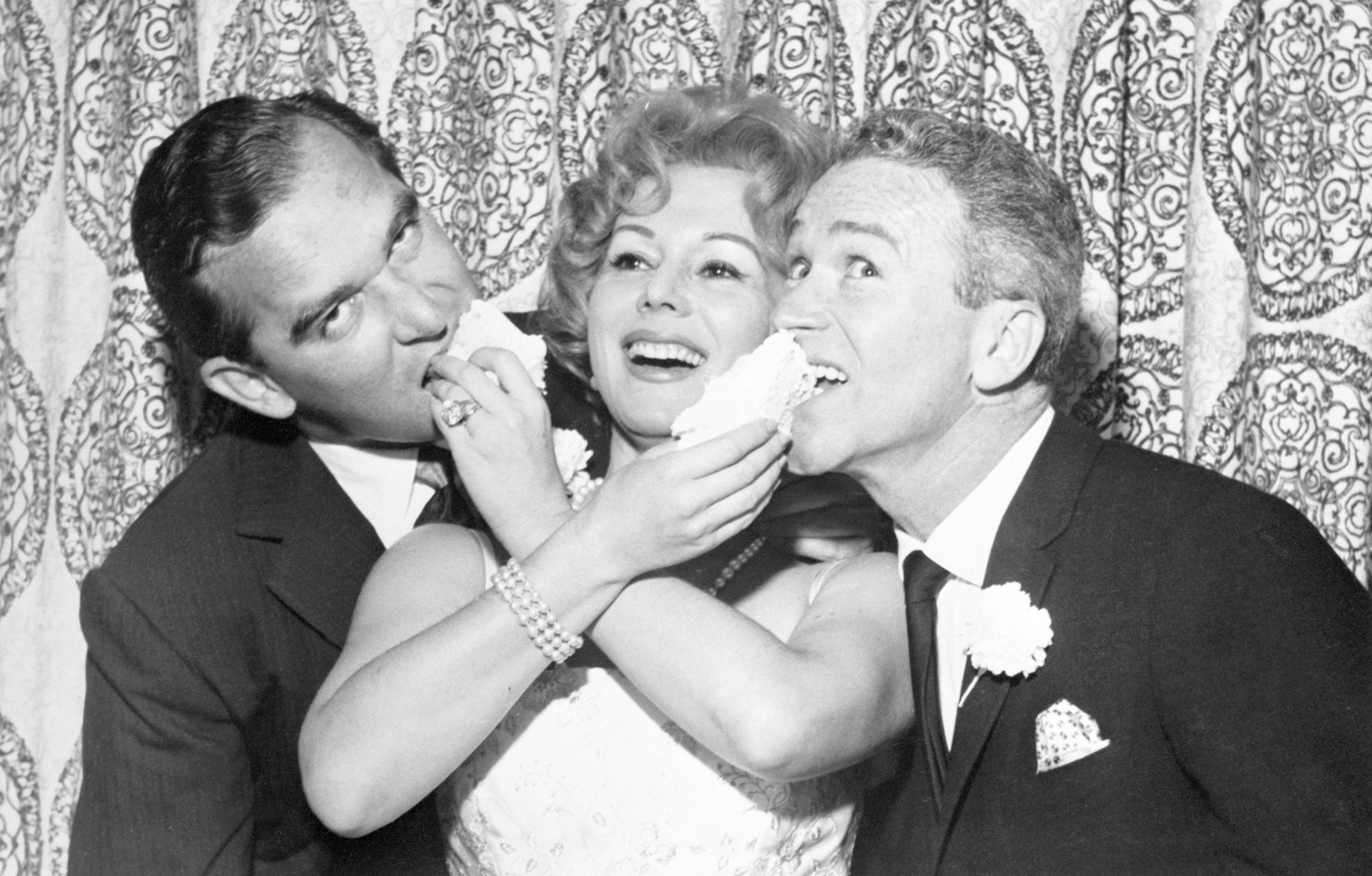 ---
"FINDING ZSA ZSA" 
On July 30, 2019, Sam Staggs released a book titled "Finding Zsa Zsa: The Gabors behind the Legend" which unfolded a lot of the mystery behind the sisters. He was a biographer and family friend to the three sisters who connected with the long-lost Gabor child. Francesca Hilton became a photographer after estranging herself from the family and attached her unpublished memoir to the book.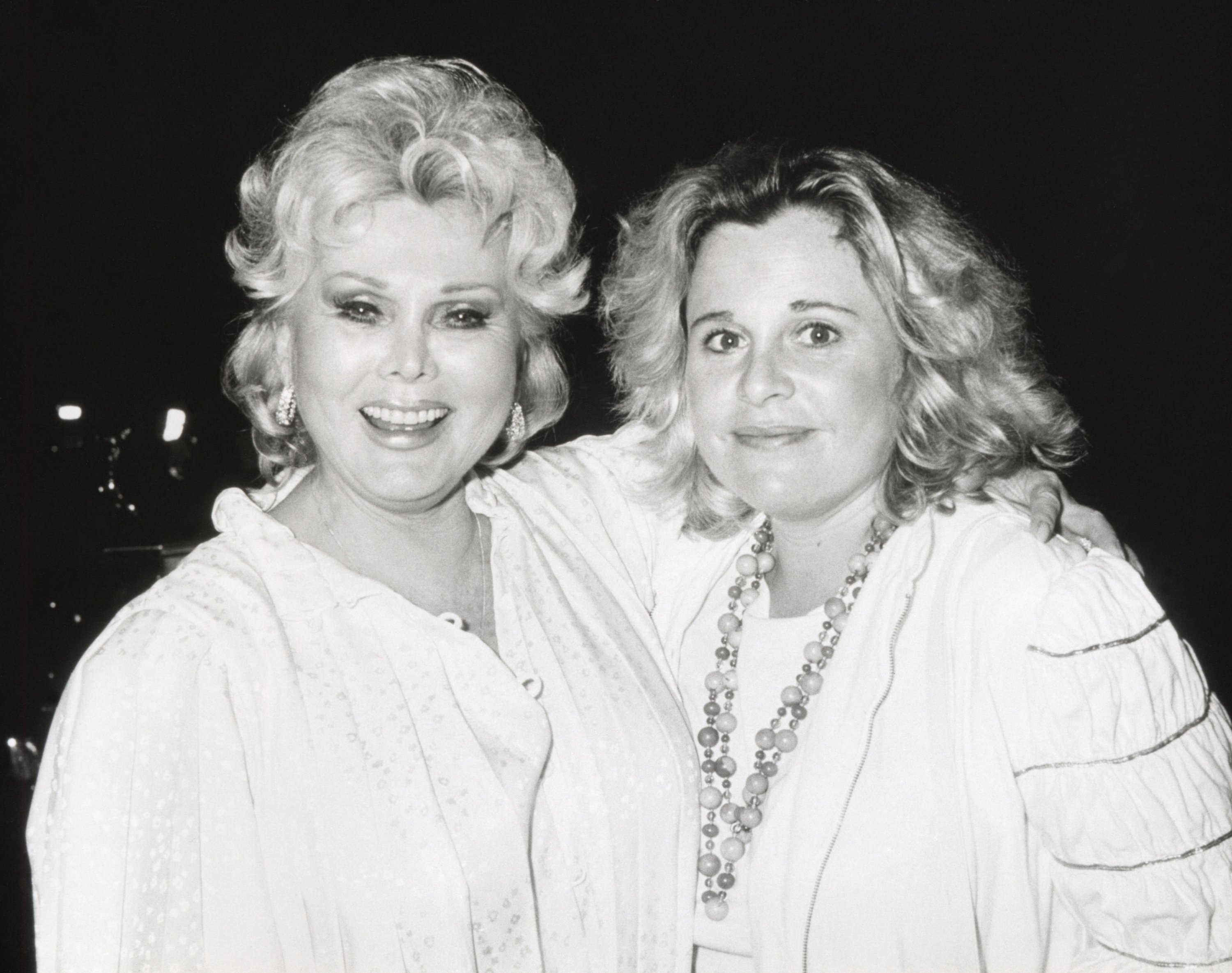 The sisters paid 2 cents to touch Mamuska's face. It seems rough, but some might say it's this type of family competition that kept their stardom spirit alive through all of the scandals printed on headlines. What can't be denied is there clear mark on Hollywood. Do you remember the first time you heard about the famous sister socialites? 
Sources: TheLifeAndTimesofHollywood, Finding Zsa Zsa: The Gabors Behind the Legend Medium  Herald Net