Kaley Cuoco's Second Shot at True Love
Kaley Cuoco and her husband, Karl Cook, lead an unusual married life. The couple recently revealed that they only began living together after nearly two years of newlywed bliss. Prepare yourself as we uncover why their wedding had a not-so-perfect ending and peculiar details about their marriage.
---
BEFORE KALEY MET KARL
Just like her character on The Big Bang Theory, Kaley's life had quite a few bumps before she met the love of her life. Being a reasonably famous actress since childhood, she has a long list of ex-boyfriends. Many of them were also actors and a few were her co-stars.
Among others, Kaley dated Thad Luckinbill, who we saw in Supernatural, Kevin Zegers from Gossip Girl, and Josh Henderson, who guest-starred in 8 Simple Rules. But her most famous co-star boyfriend was, of course, Johnny Galecki.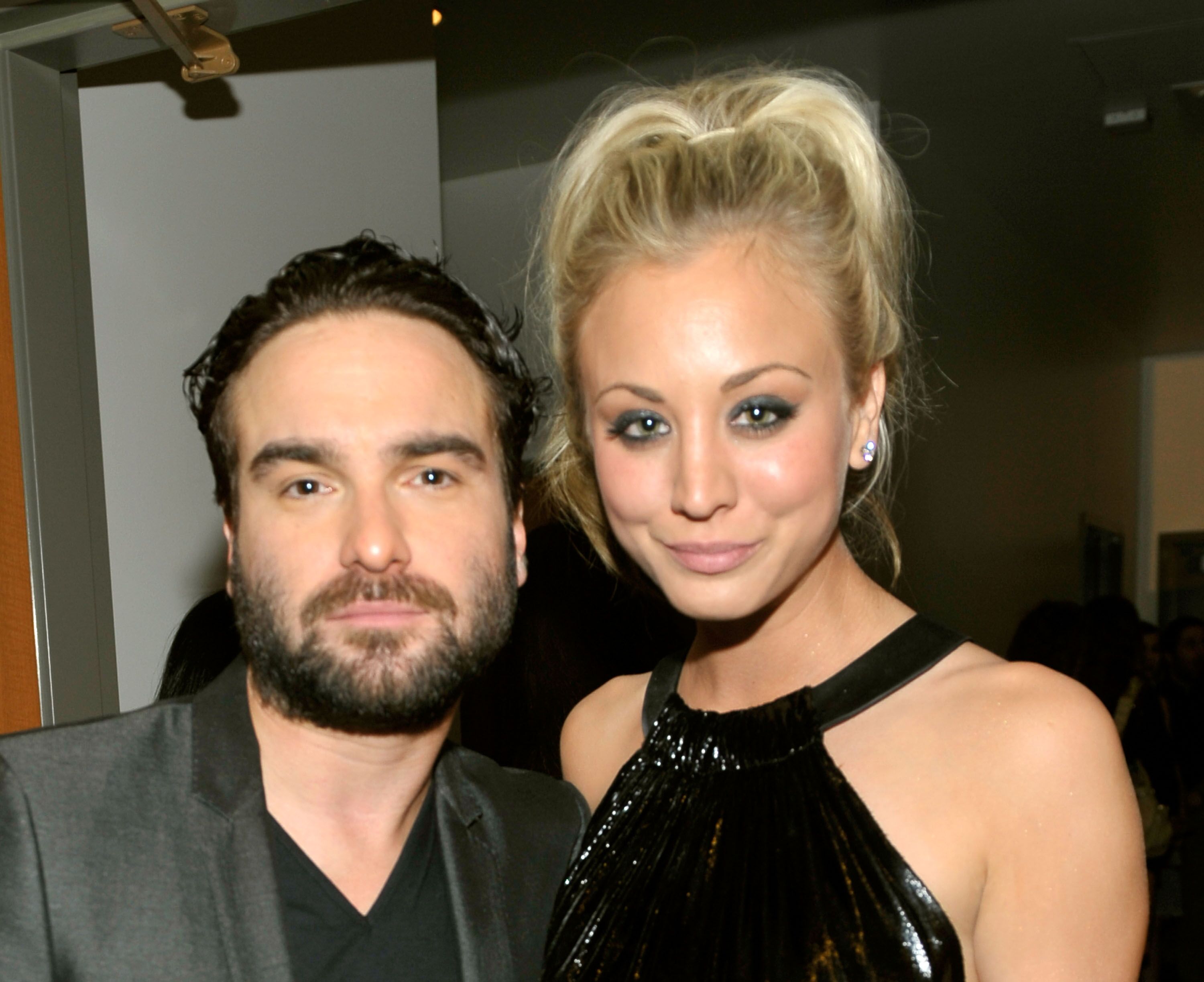 ---
So while Leonard and Penny were on and off in The Big Bang Theory, these two were quite steadily "ON" for two whole years. But the most interesting thing is that their fans didn't have a clue about their relationship until after Kaley and Johnny announced their break-up!
How did these two manage to keep things quiet for so long, being such public personalities? Probably because they didn't even tell their co-stars! After the break-up, both of the actors revealed that despite what happened, they remained close.
"We're dear friends, still. Kaley's not just an ex, she's a part of my life," Galecki shared with CBS Watch! Magazine.
Following her break-up with Johnny, Kaley had a short-lived relationship with an addiction specialist and a few brief flings with other singers and actors, reportedly including Henry Cavill, and then she met Ryan Sweeting.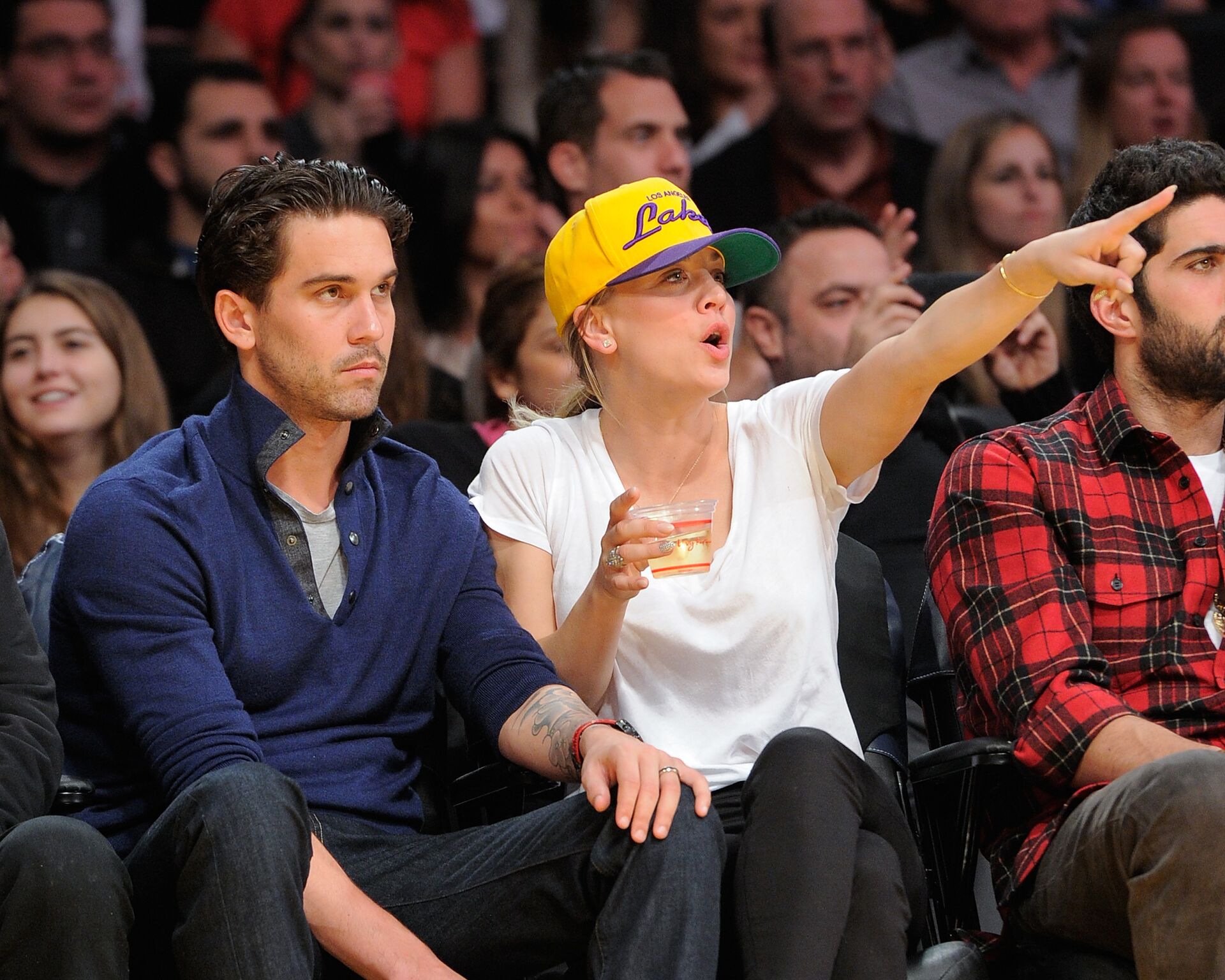 ---
After three months of dating, the actress and the professional tennis player announced their engagement, and soon enough, they got married. If you think that it happened too fast, you might be right because their marriage didn't last. In less than two years, Kaley revealed that they had filed for divorce.
A few months later, the actress opened up about her feelings at The Ellen DeGeneres Show:
 "It's been rough, but things are going good and I'm much, much better now."
But what about Karl? Since he's not a celebrity, we don't know anything about his dating history, but we do know a few fascinating things about this guy! First of all, he's an accomplished equestrian, which means that he rides horses professionally. Secondly, Karl's parents are billionaires! And he also has an artistic side.
"I am into making bowls, cups, tables, and many other things on a wood lathe," he shared in an interview with Phelps Sports.
---
HOW KALEY FOUND KARL
When Kaley and Karl met, Kaley thought that she'd never get married again because the concept of marriage was ruined for her after the first unsuccessful attempt.
"I married someone the first time who completely changed. The person I ended up with was not the person I originally met. And that wasn't my fault — that was his," the actress shared with Cosmopolitan in 2018.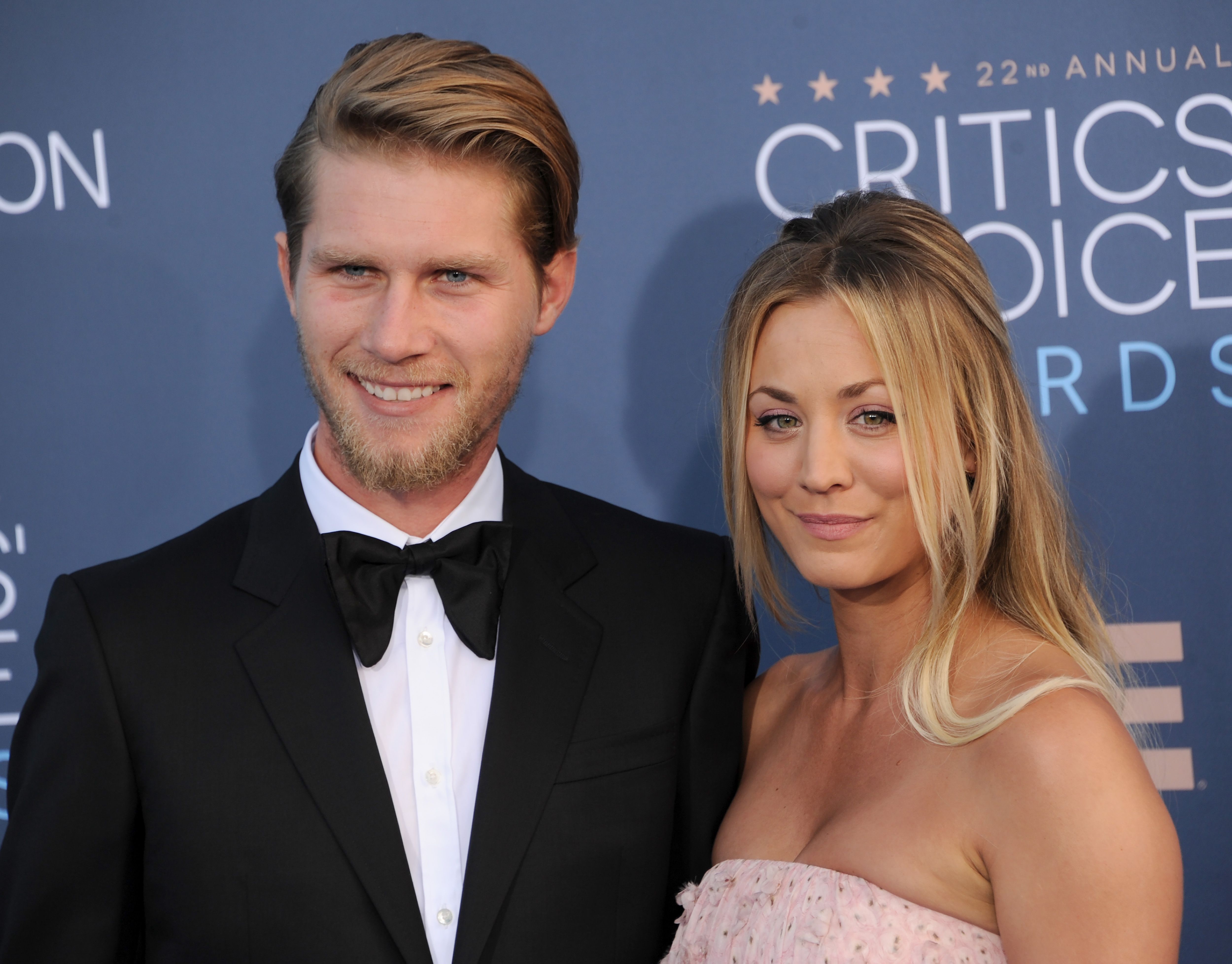 ---
Luckily, Cuoco finally found a man who helped her believe in marriage once again. Ever since they started dating, the actress couldn't stop gushing over her new sweetheart. In multiple interviews, the actress shared how lucky she feels about meeting Karl and how she can't wait to spend the rest of her life with him.
These two got along so well very quickly because they have a lot in common. Most importantly, both of them adore animals, especially horses. Karl has been riding horses since he was eight and Kaley has been doing it since she was fifteen. Actually, they should thank horses for bringing them together because they met at a horse show!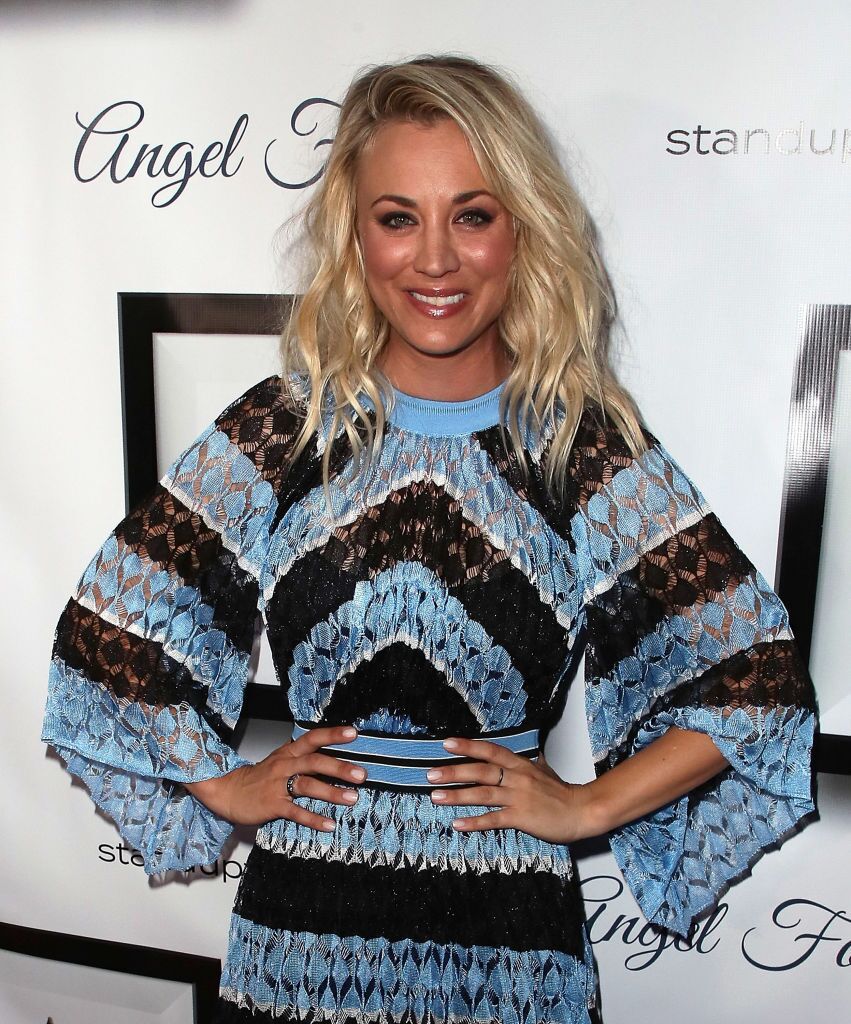 ---
"I finally found my horse guy. It was very meant to be. He's an amazing rider, amazing equestrian and a great human," the actress said to The Talk. 
One more thing that probably made their relationship stronger. They weren't in a rush to get married! Karl proposed to Kaley after two years of dating. Following their engagement, Cuoco posted the sweetest video announcing it.
---
A FAIRYTALE WEDDING… WITH NO FAIRYTALE ENDING
And finally… the big day came! At her wedding, Kaley wore an intricate lace gown with a gorgeous cape that made her look like a princess. 
For the reception, she changed into a lace jumpsuit that highlighted her beautiful figure. The event took place at a ranch in San Diego, California and it was packed with the actress's co-stars. Johnny Galecki, Mayim Bialik, Will Wheaton, and many others attended, so the wedding must've been a blast.
---
"Couldn't be happier for my fake wife Kaley and Karl whose words brought us all to tears last night. So much love for you both," Galecki shared in his post after the event.
But do you know what was the sweetest thing about Kaley and Karl's wedding? It was their dogs going down the aisle right before the gorgeous bride! 
---
Although their wedding was mostly perfect, it didn't have a perfect ending. The newlyweds couldn't go on a honeymoon right after it because Kaley needed to undergo shoulder surgery. They eventually took a trip to Switzerland almost six months later.
As the actress shared in her Instagram post, it had been her dream to visit the Swiss Alps and her new hubby turned it into reality. They beamed with happiness on their honeymoon photos, but… are they as happy NOW?
---
TROUBLE IN PARADISE?
Kaley's fans were anxious after learning that their fave didn't move in with Karl even though they had been married for over a year. They immediately concluded that the couple had relationship problems and couldn't live together. But in Kaley and Karl's case, it wasn't that weird.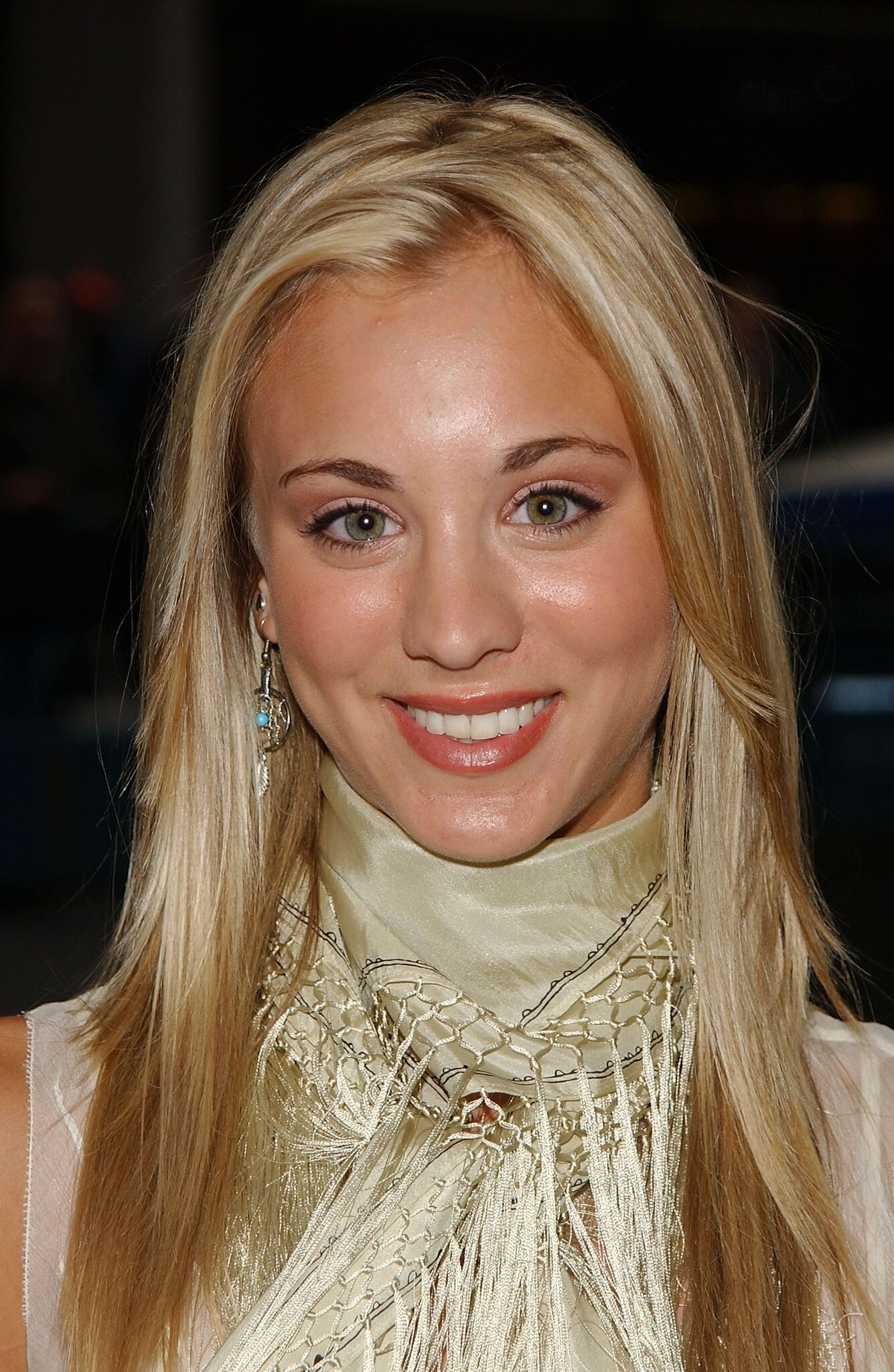 ---
"We're building our dream house. We're eventually gonna be under the same roof forever," Cuoco shared with E! News.
Cuoco added that they have an unconventional marriage and she doesn't have any problem with not spending every single day with her hubby. The couple finally moved in together this year in mid-March. The actress announced the exciting news with a sweet photo captioned "Home".
---
And now, after being away from each other for such a long time, they couldn't be happier to finally share one space for the two of them, along with their animals.
"I kind of want to have a little staycation. I'm really excited to have the space to settle. I've never done that. We've been together for almost four and a half years and we've never done that," Kaley said.
The pair moved into their dream home right on time before the quarantine began, so it must be so unusual for them to be together every single day now. Apart from everything else a standard home has, the Cuoco-Cook household includes a mini-barn that they use for all the small animals they've adopted and rescued. And they have plenty of these little guys!
---
Kaley's dream is to turn it into a non-profit rescue petting zoo and invite kids to visit. When it comes to their home life, Karl is a minimalist when it comes to clothing, and, as Kaley once put it, "he has no style" because he owns, like, "three pieces of clothing." So,  his side of the wardrobe is filled with her clothing because he literally has nothing to put there.
---
That was fine for the actress… until he decided to use the situation to his advantage. Kaley told E! News:
"We were going to yoga together, the other day, and he comes downstairs, and he's wearing shorts. I'm like, 'Are those my shorts?'" "I was so mad," Cuoco recalled. "I'm like, 'You look better in those than I do. Take them off, get out.'"
---
WHAT'S NEXT?
Naturally, when a famous couple gets married, the next question that comes from their fans is when they're going to have kids. Even though they're not planning on having children as yet, they don't deny the fact that they want them in the future.
---
"I'm a worker bee right now – kind of my career is my focus and my husband. But, we love kids and we love animals so we're meant to have children," Cuoco confessed to Entertainment Tonight.
But even before children, the actress can already tell the kind of parents they're going to be. She suggests that Karl will be a permissive dad and she's going to become an authoritative mom who knows how to say 'no.'
"When we have a 6-month-old, he's going to be like, 'She can ride the pony. She's fine. She's fine.' And I'll be like, 'Oh dear god! Get down from there.' I can see it," the actress shared on A Cup of Cuoco, her Instagram morning show that fans adore watching.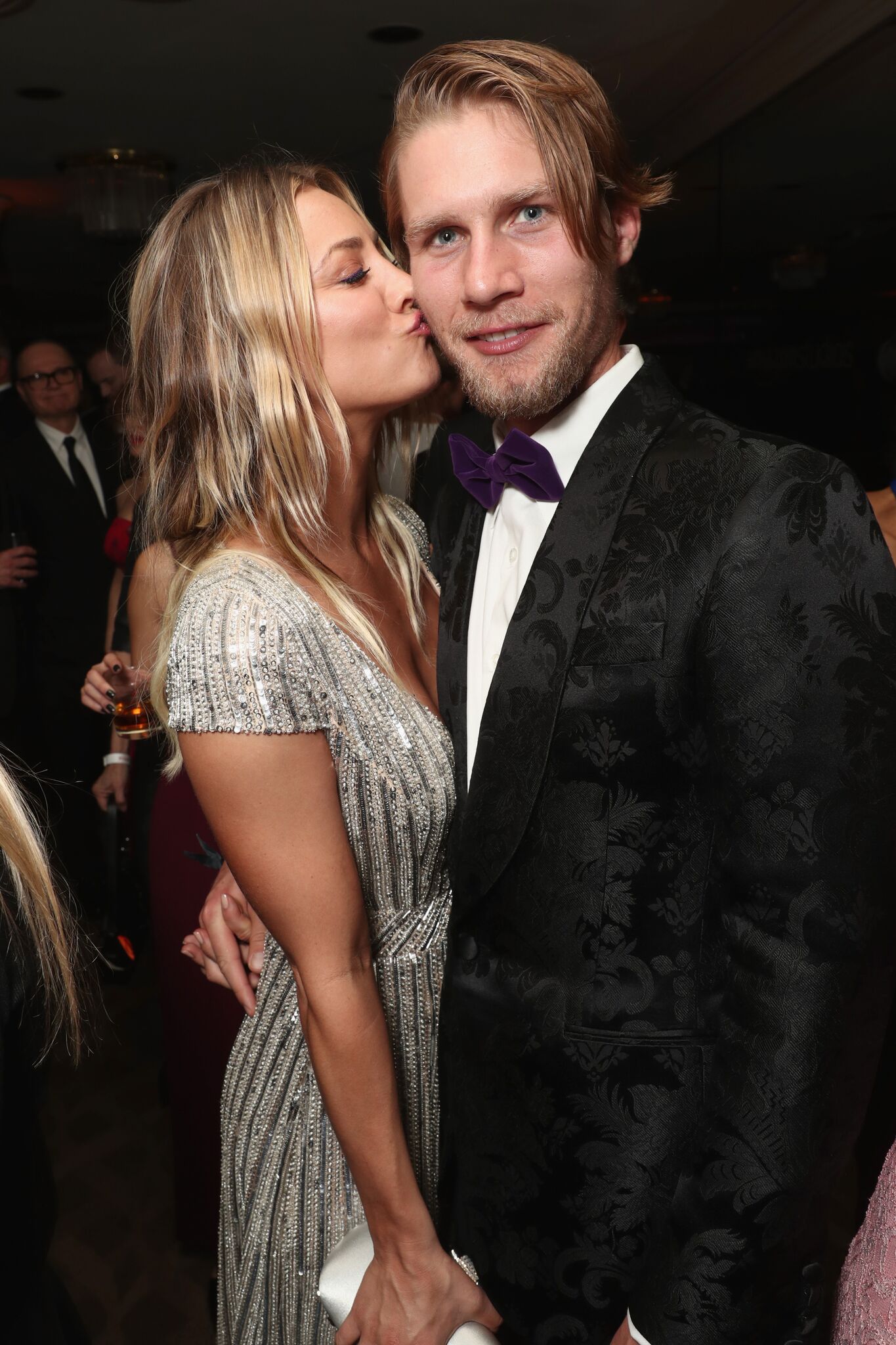 ---
But since Kaley is finally with the man she truly loves, she's just enjoying the ride for the time being.
"I don't know what the path is going to take," she told People Magazine. "But I'm very happy right now."