20 Fascinating Facts About Beloved 'Family Matters'
It's not often that a sitcom lasts on for nine seasons, but when it does it becomes a cultural milestone in family homes. This was the case with Family Matters, a show that first followed the Winslow family in Chicago, Illinois, and later followed Steve Urkel, the obnoxiously nerdy next-door neighbor. Here are 20 facts about the show!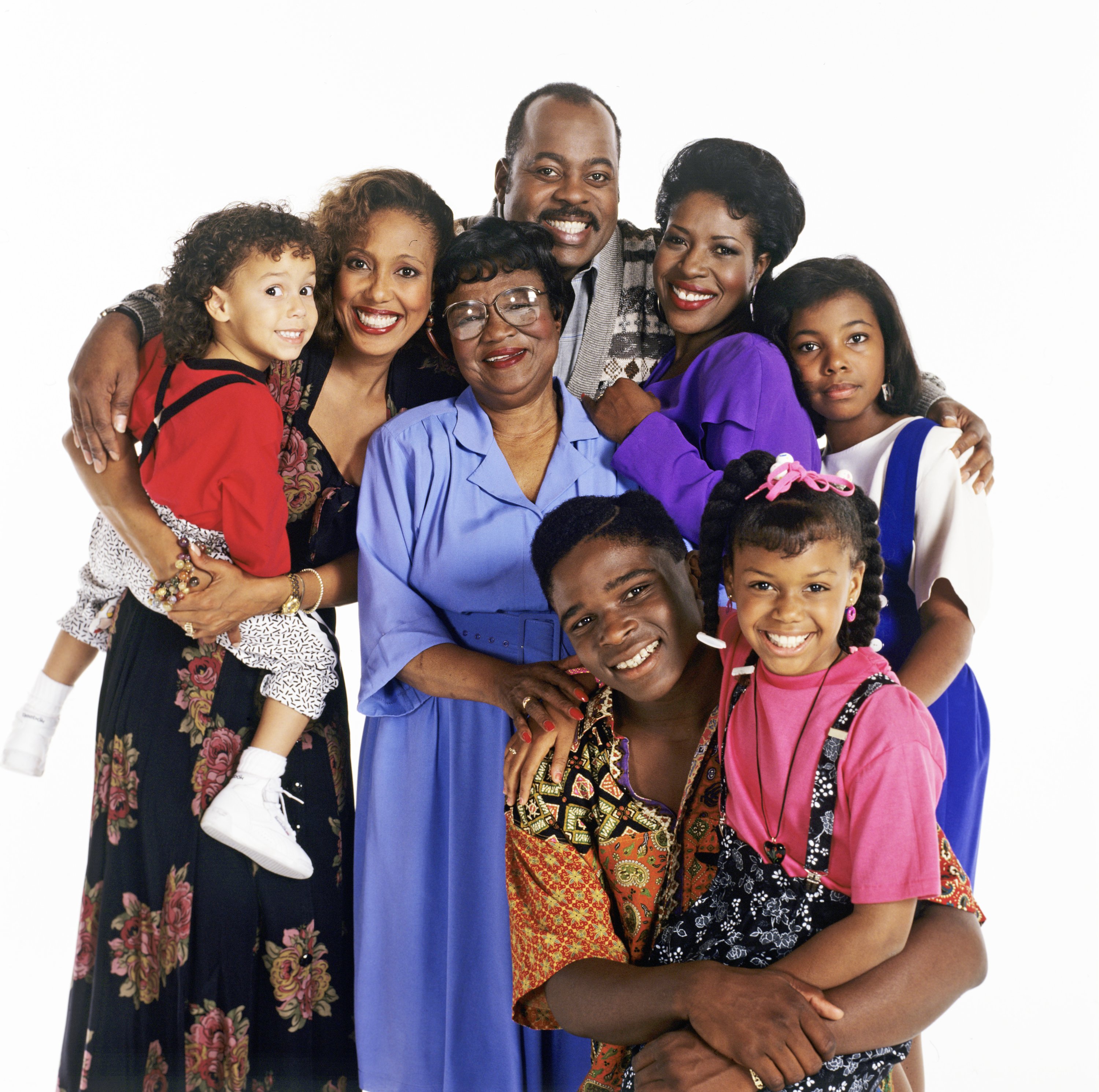 ---
THE OPENING THEME ORIGINALLY FEATURED LOUIS ARMSTRONG
It's hard not to imagine sitting down for an episode of Family Matters and hearing Jesse Frederick's voice singing the theme song "As Days Go By" but believe it or not, the song wasn't the first choice. For the first 5 episodes, Louis Armstrong's "What a Wonderful World" was used as the opening number for the show before being replaced.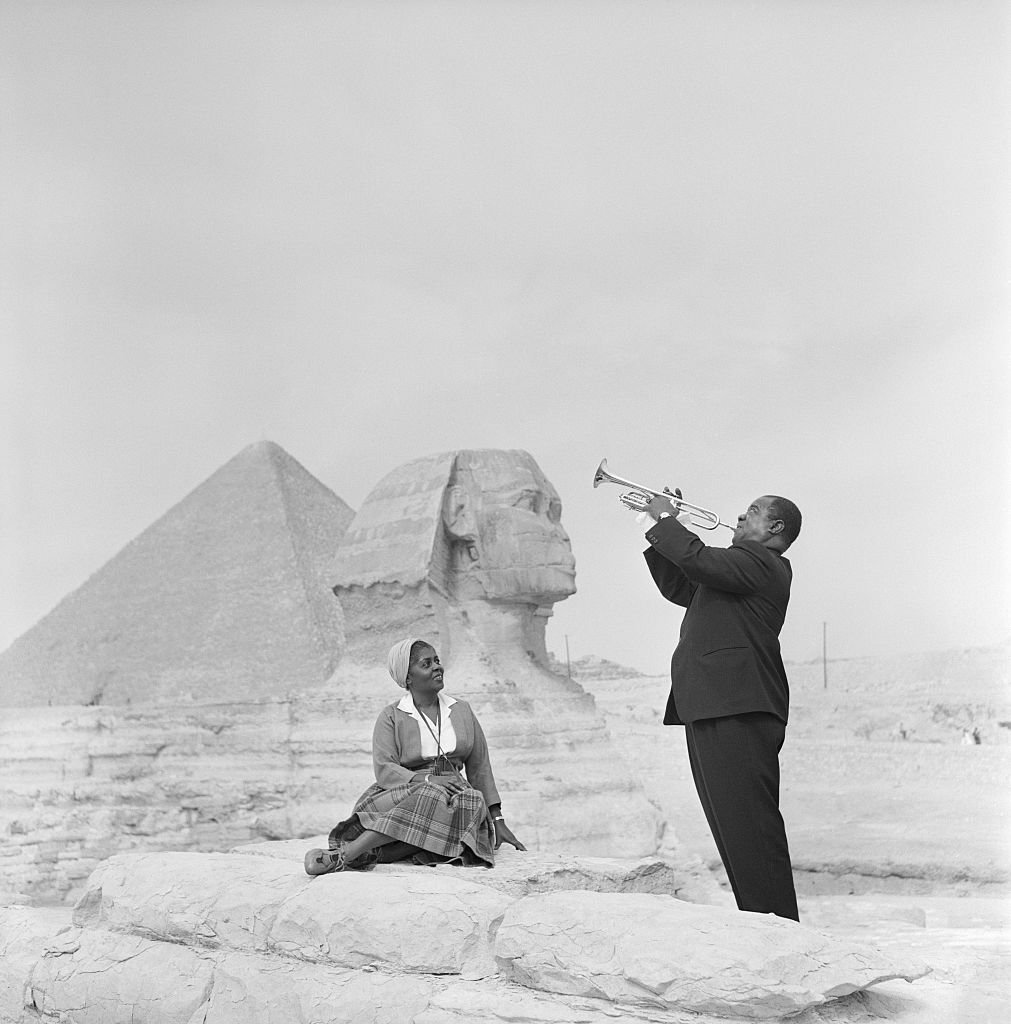 ---
THE WINSLOW COUPLE FIRST APPEARED ON PERFECT STRANGERS
Believe it or not, Family Matters wasn't the first introduction to matriarch Harriet Winslow for sitcom fans. Family Matter was actually a spinoff of the popular sitcom Perfect Strangers. In the third and fourth season, Jo Marie Payton, who played Harriet, had been the elevator operator at the Chicago Chronicle where cousins Larry Appleton and Balki Bartokomous worked.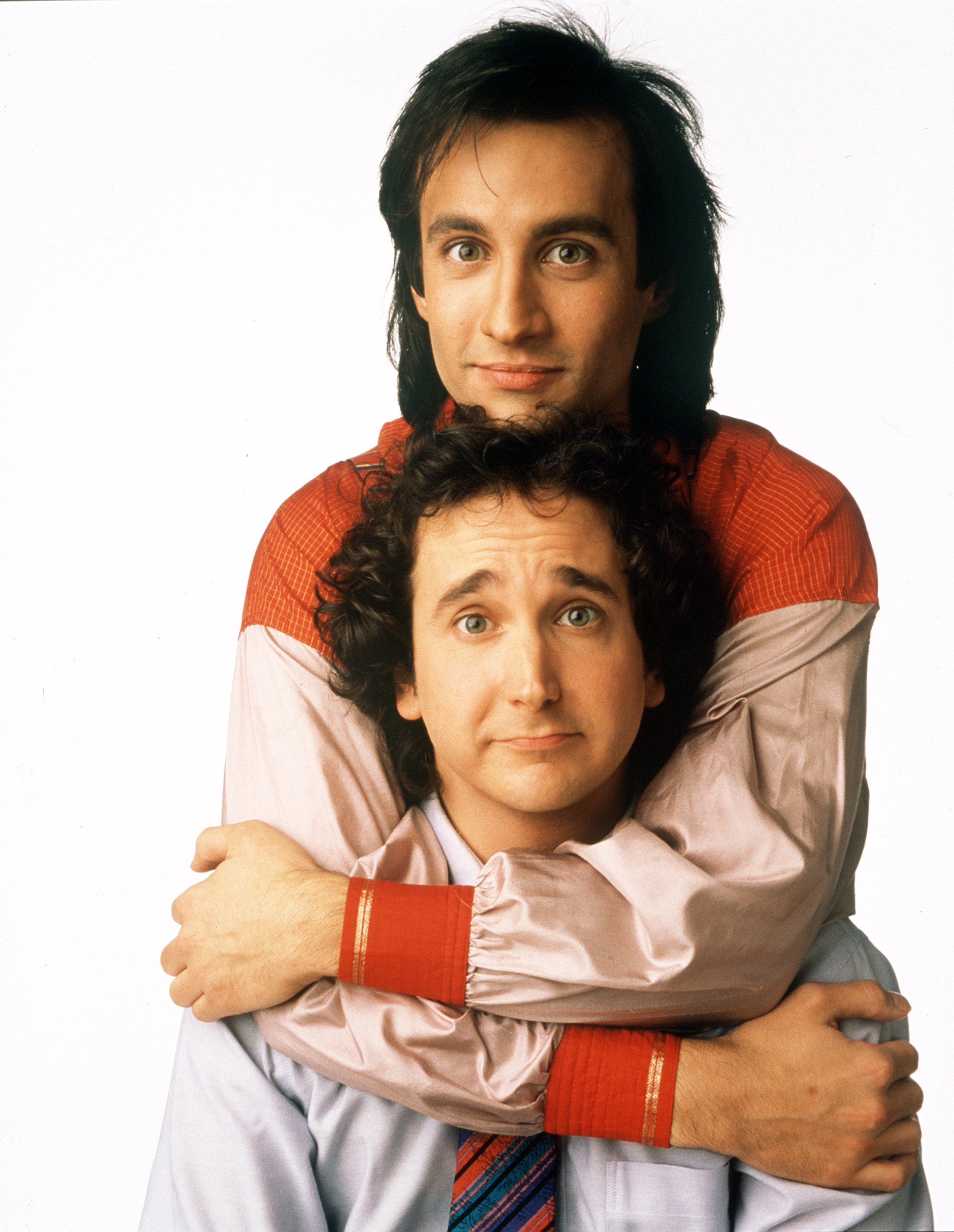 ---
HARRIET WINSLOW BECOMES THE HEAD OF SECURITY
In the second episode of the series, Carl persuades Harriet to ask for a raise at work after the Winslow family faces financial issues. Unfortunately, Harriet gets laid off due to elevator automation, putting an additional financial strain on the family. Harriet gets a job as head of security in the same building.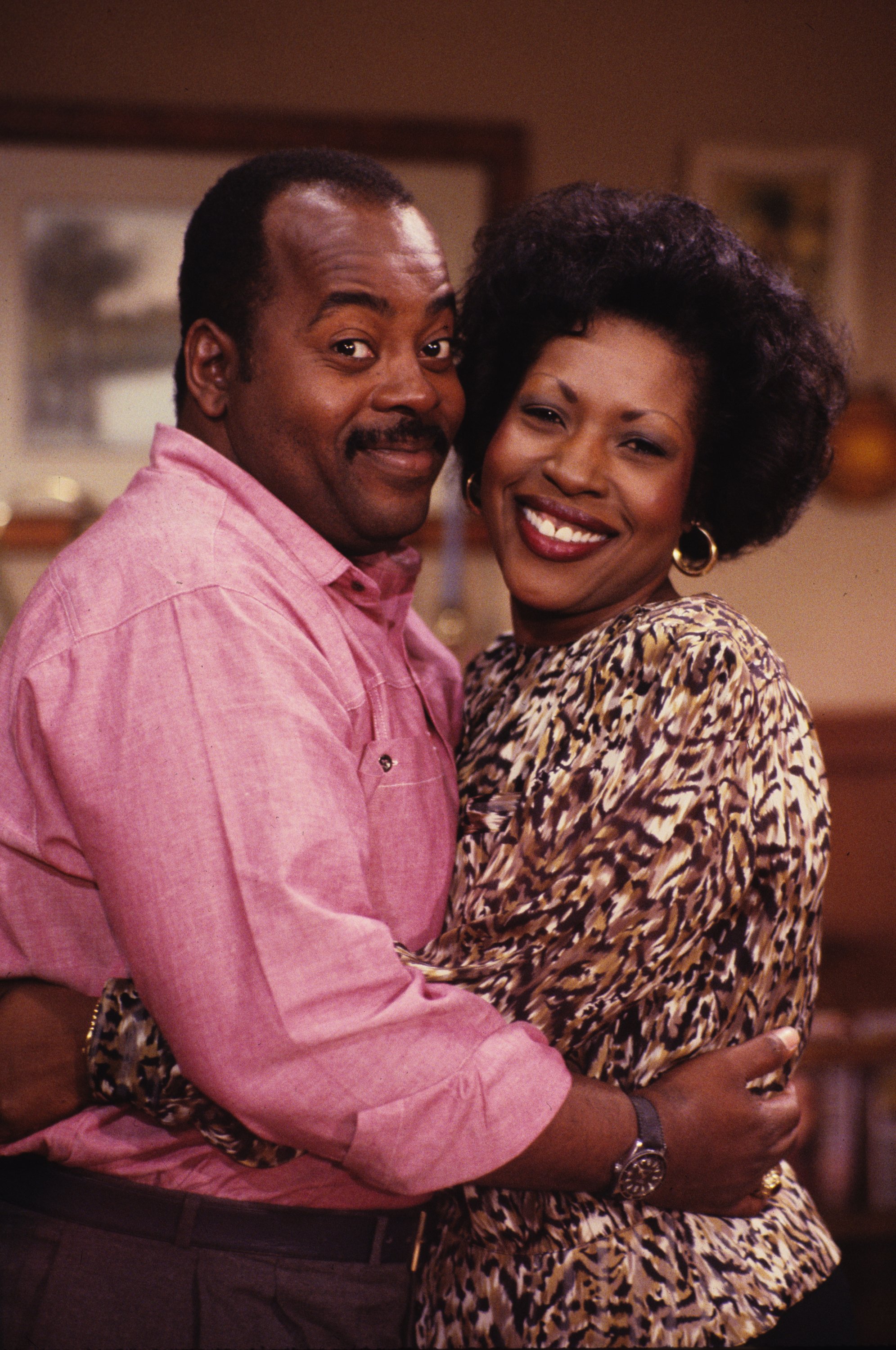 ---
LAURA'S FIRST DATE WAS SUPPOSED TO BE URKEL'S ONLY EPISODE
Steve Urkel was the epitome of a stereotypical nerd -- high water pants held up by suspenders, large square-rimmed glass, and nasally voice that would become a staple of his character and an object or irritation for his neighbors, the Winslows. But Urkel wasn't supposed to be a recurring character or a staple in the Winslow household.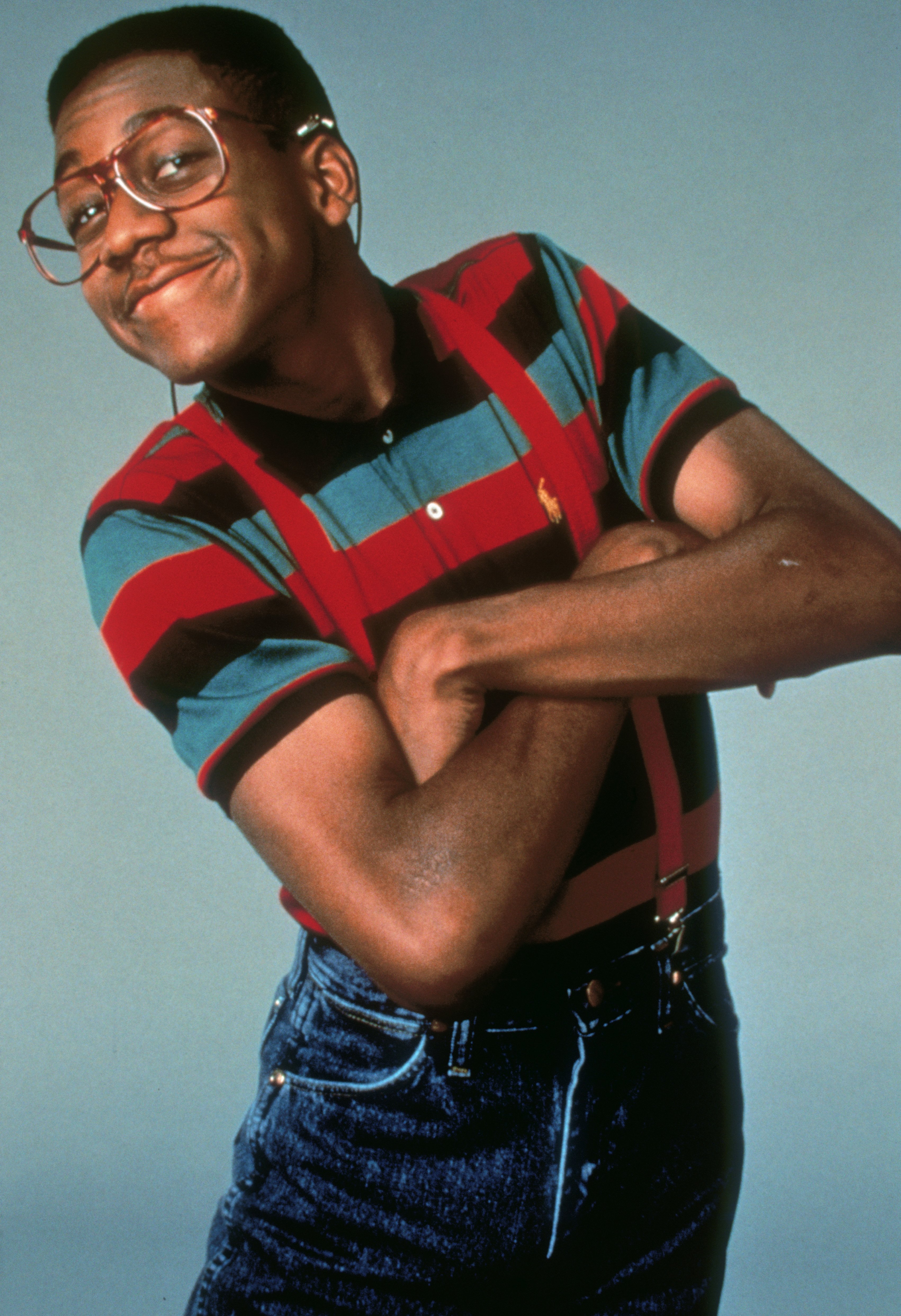 With the school dance coming up, Laura finds herself dateless. In an attempt to help, Carl and Eddie try to set Laura up on a date. Believe it or not, it was Carl Winslow's idea to set Steve and Laura up as a favor to his father, Dr. Herb Urkle, a decision he'd come to regret over time.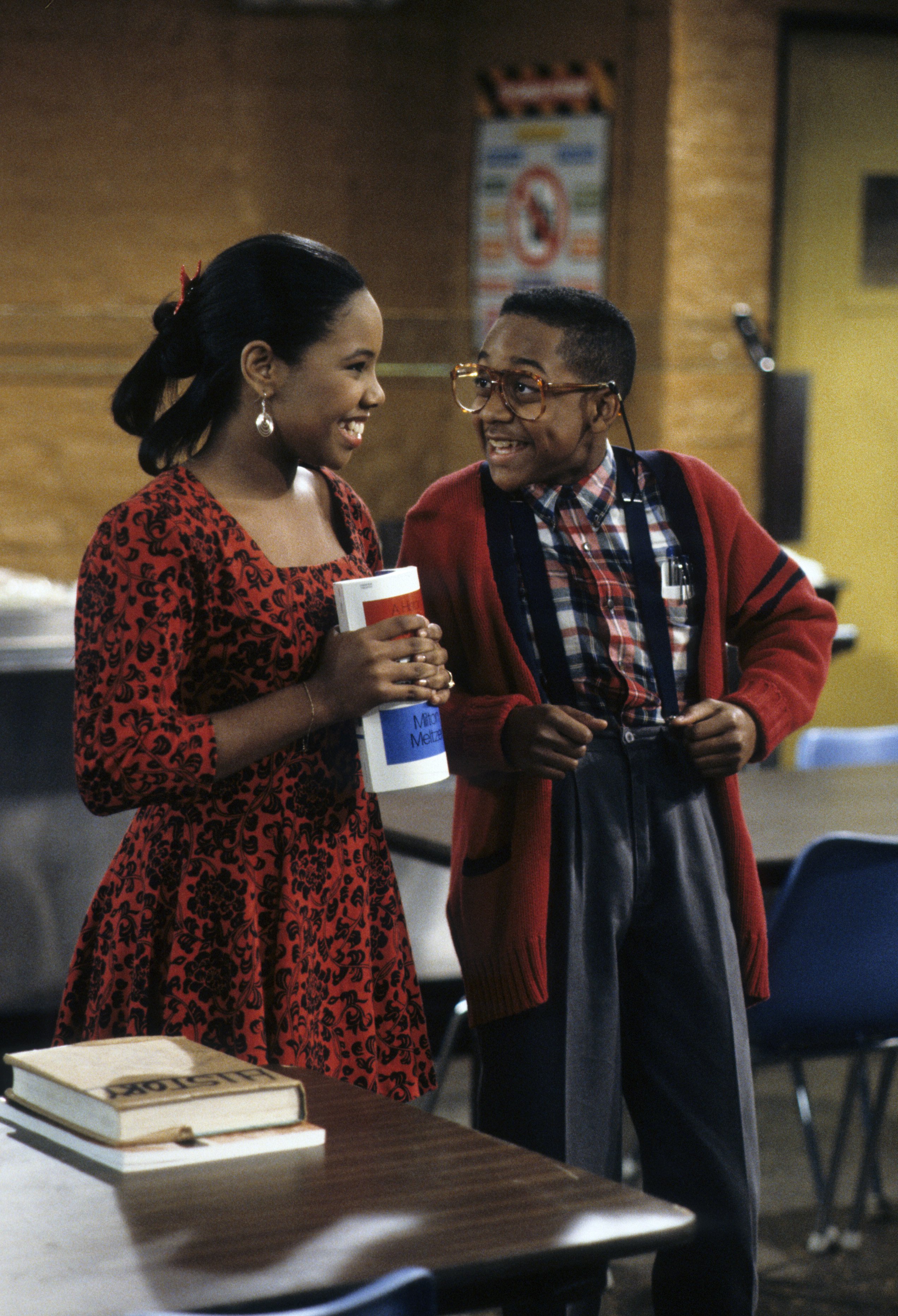 ---
URKEL WAS A CROSSOVER HIT
Steve Urkel got the chance to wreak havoc in a number of ABC family homes. The character that started on Family Matter was so popular that the network decided to have him crossover to a number of other hit TV shows on the ABC world. In 1991, Steve appeared on a Full House episode and two Step by Step episodes.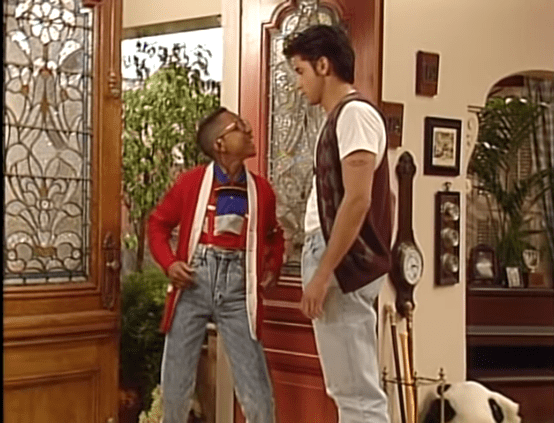 Jaleel White, who played Urkel for the entire run of the series, and was even mentioned by DJ in the 2016 Full House sequel, Fuller House. In a 2018 TVLine interview, show creator Andy Swift mentioned they talked about White reprising his role as Urkel for Fuller House but nothing has come out of it yet.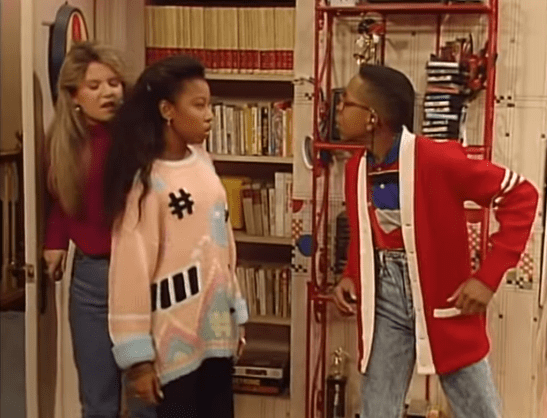 ---
IN REAL LIFE, IT'S SPELLED STEVE ERKEL
That's right! The most lovable nerd was based on Michael Warren's, one of the co-creators, friends. Since the character was supposed to be a one-time deal, he thought it would be a great way to shout-out his friend. The only variation is that his name is actually Steve Erkel.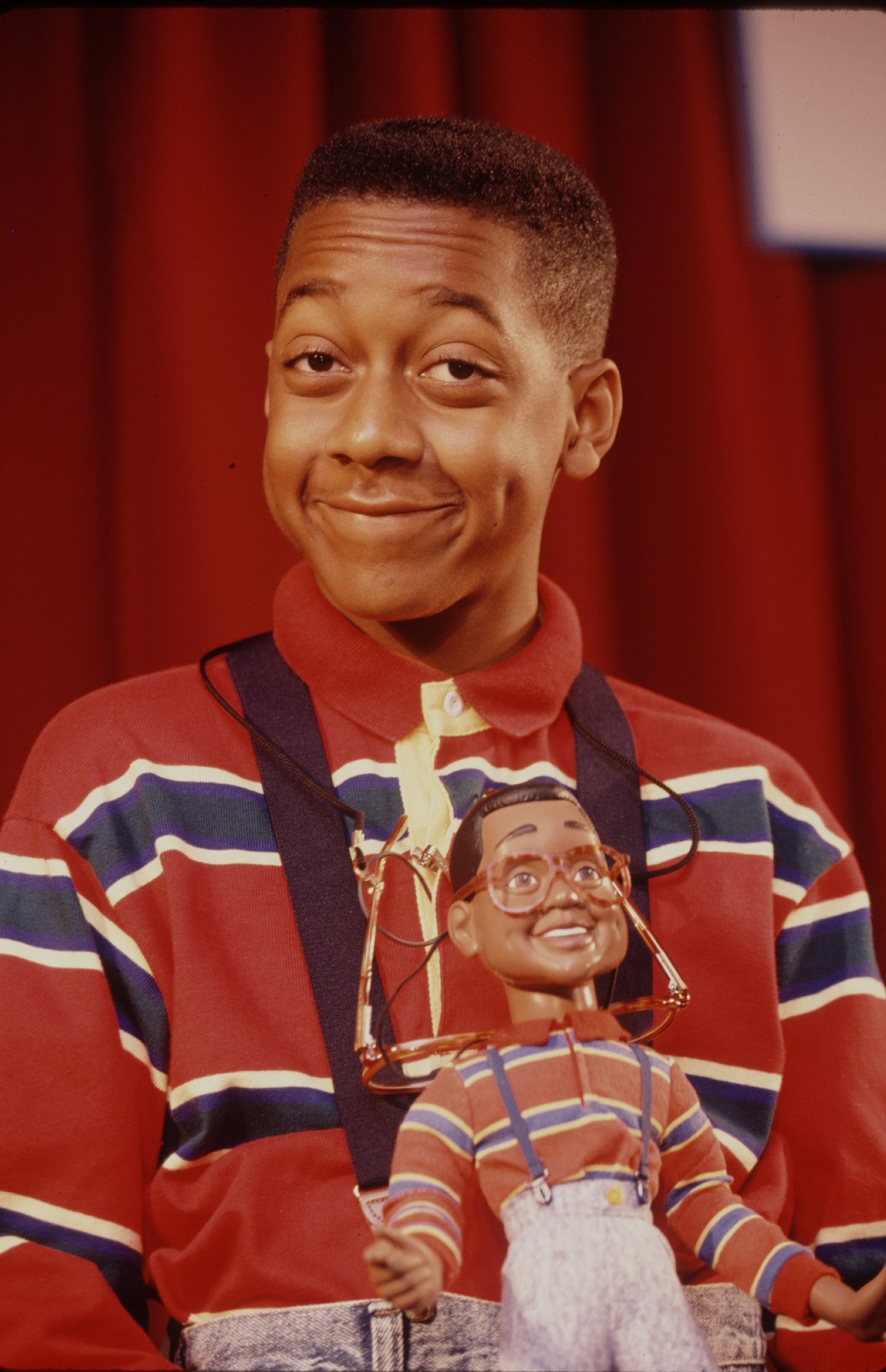 ---
JUDY WINSLOW SUDDENLY DISAPPEARED
In the first three seasons of Family Matters, Judy Winslow was the youngest daughter of Harriette and Carl. In the episode "Mama's Wedding" Judy was sent to her room as a punishment, never to be seen again, disappearing completely with no explanation from the family. Carl and Harriette even acted as if they only had 2 children rather than three!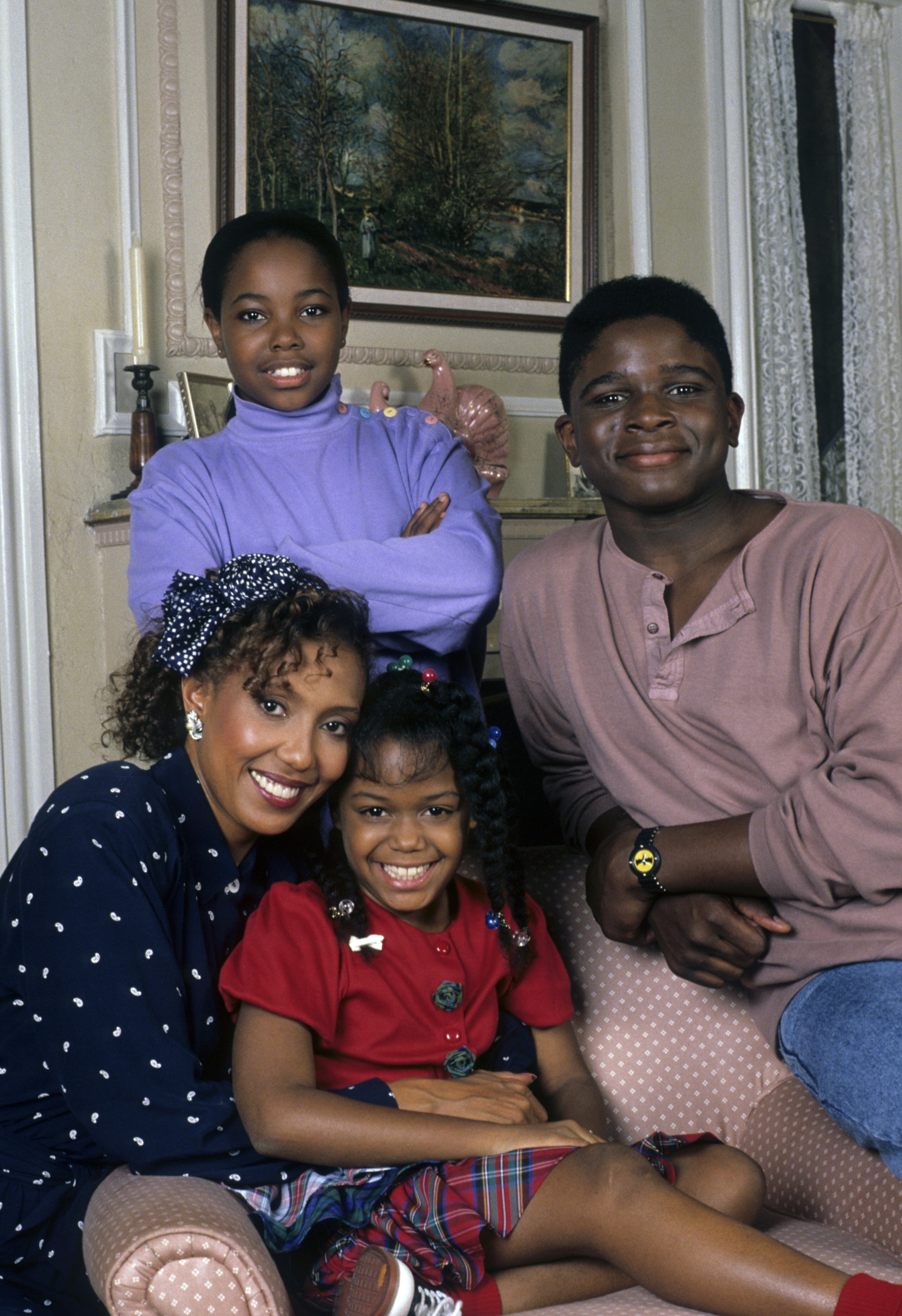 ---
A DIFFERENT ACTRESS PLAYED JUDY IN THE PILOT
Although Jamie Foxworth was the last to play Judy Winslow, she wasn't the first. In the pilot episode of Family Matter, Judy was played by a completely different actress: Valerie Jones. The young actress had a pretty short acting career, playing on one episode of Family Matters and just two episodes of The Fresh Prince of Bel-Air.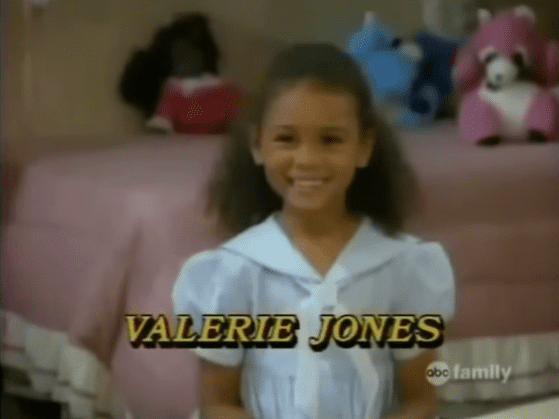 ---
JO MARIE PAYTON AND TELMA HOPKINS ARE FRIENDS IN REAL LIFE
Rachel Baines Crawford, played by Telma Hopkins, was Harriette Winslow's younger, widowed sister who moved into the Winslow house with her son Richie Crawford. Hopkins left the show in season 5 to star in a short-lived comedy Getting By, but would return occasionally for guest appearances throughout the show's run.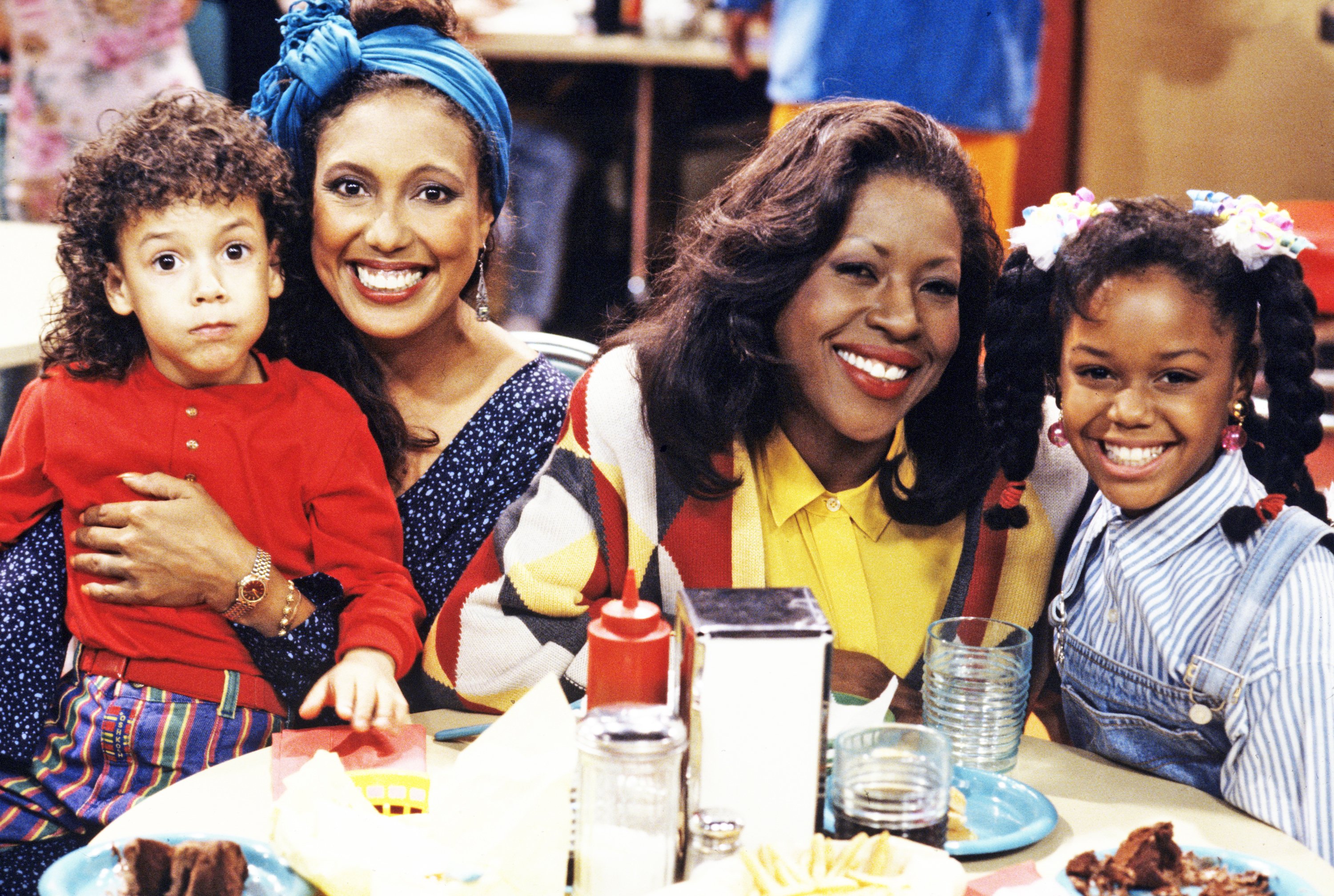 Like the show, Jo Marie Payton and Telma Hopkin are close friends in real life, and the relationship did not waiver with Hopkins' exit from the series! "The Harriette and Rachel thing cemented our friendship," Jo Marie Payton said in a TV One interview. "Not only as sisters but as friends." The pair have been friends for over 30 years.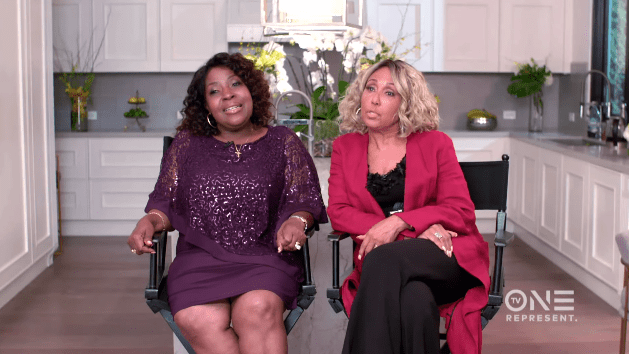 ---
TWO WOMEN PLAYED THE WINSLOW MOTHER
Jo Marie Payton played Harriette for the first eight seasons but what happened to the ninth and final one? After an 8-year-run on the show, Payton would leave to explore other opportunities, being replaced by Judyann Elder. Her last appearance on the show was the eleventh episode in season 9 called "Deck the Mills" before Elder took over the role.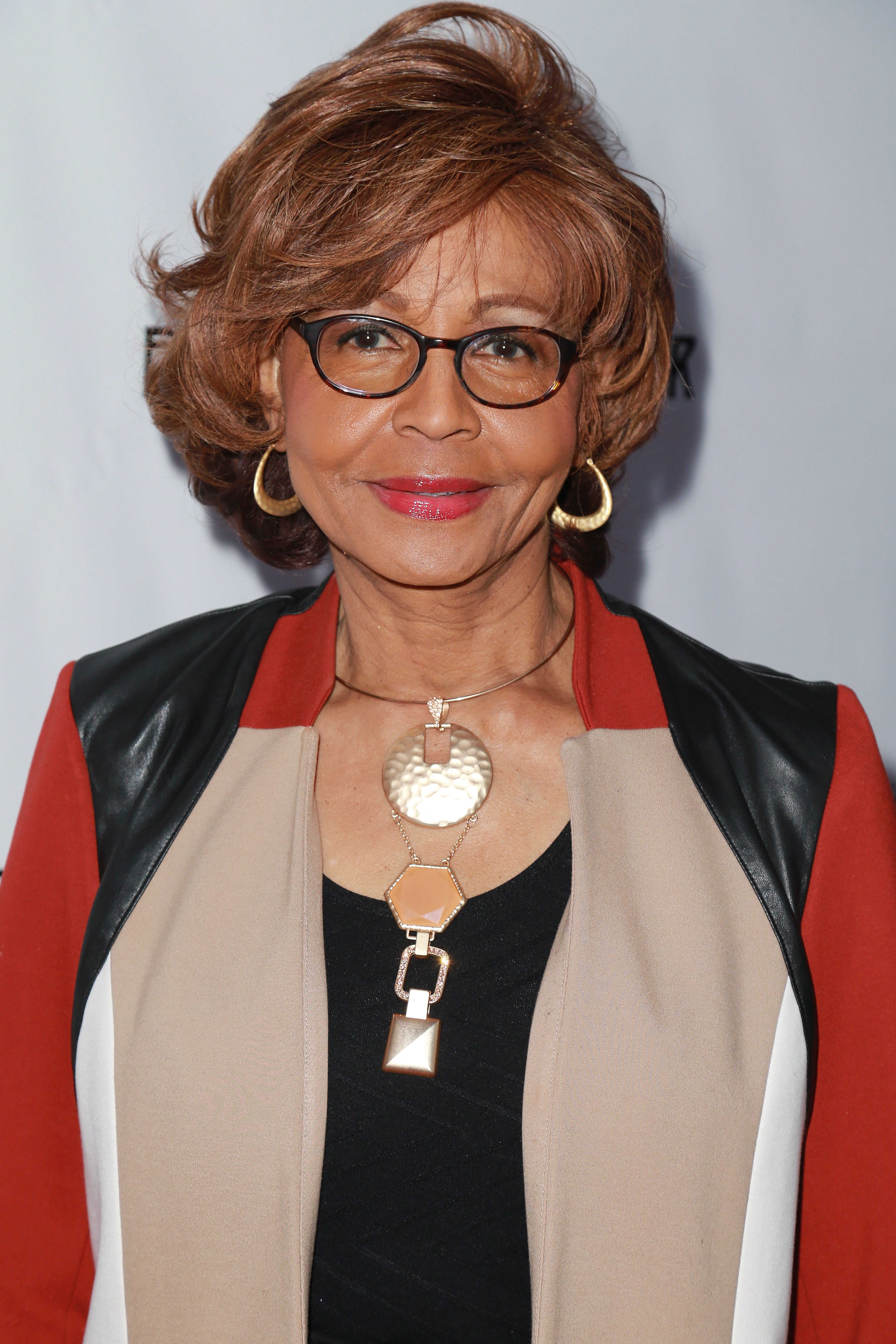 "I wanted to do something else. And I think four years prior to that I would go into ABC with my agent every year and we would ask for just another project, something else to do," Payton told TVSeriesFinale.com. "I just wanted something else to do, just to energize me a little bit more, on the creative side."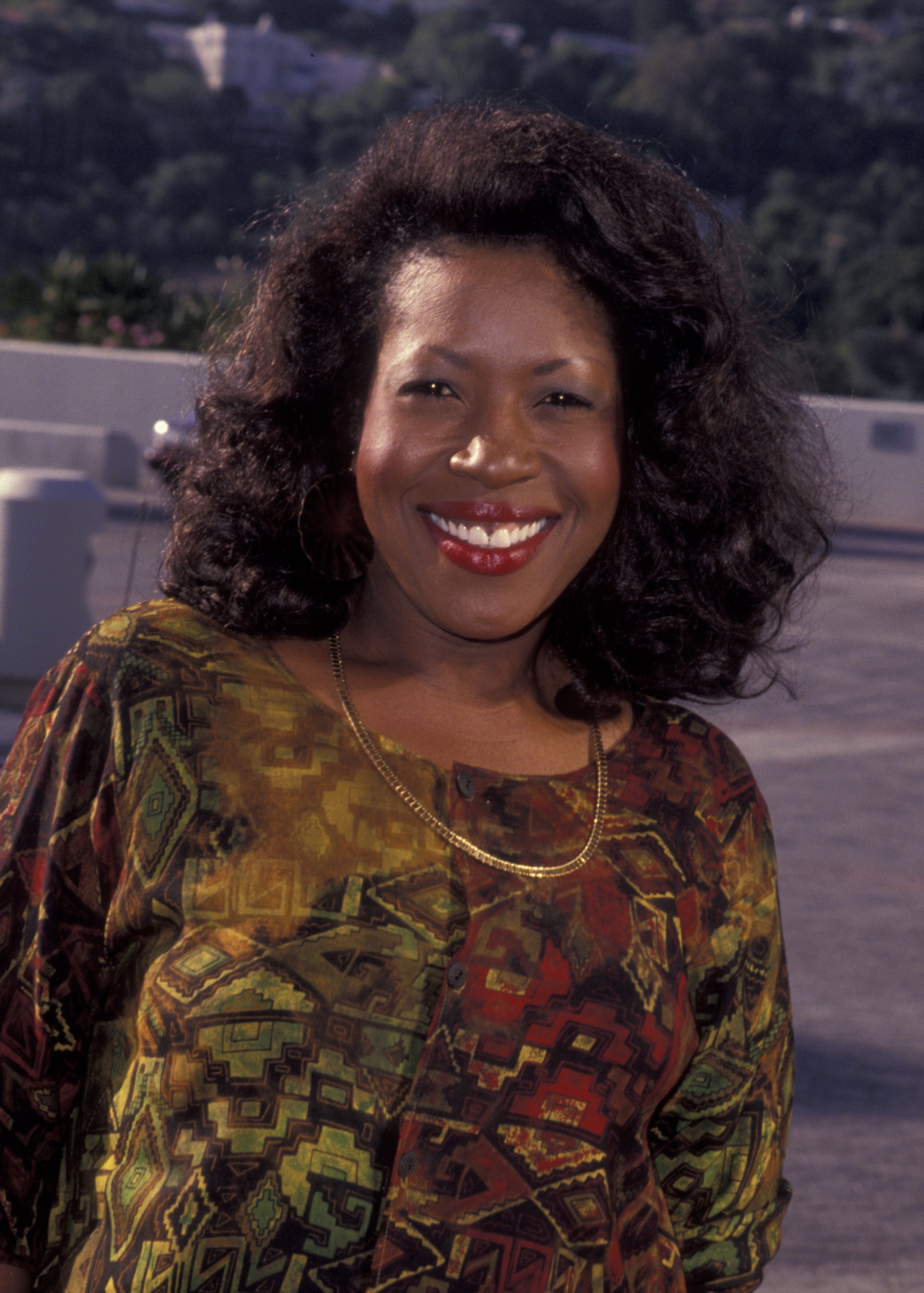 ---
THERE WERE EIGHT CHARACTERS PERFORMED BY JALEEL WHITE
Jaleel White was so popular on the show, he played a total of 8 roles throughout the series, including Cornelius Eugene and the voiceover for Urkle Bot, Albert Einstein, Elvis Presley, and Bruce Lee. Though he portrayed a lot of characters, his two most notable were Myrtle Urkle, his wealthy southern belle cousin, and Stefan Urquelle, his alter ego.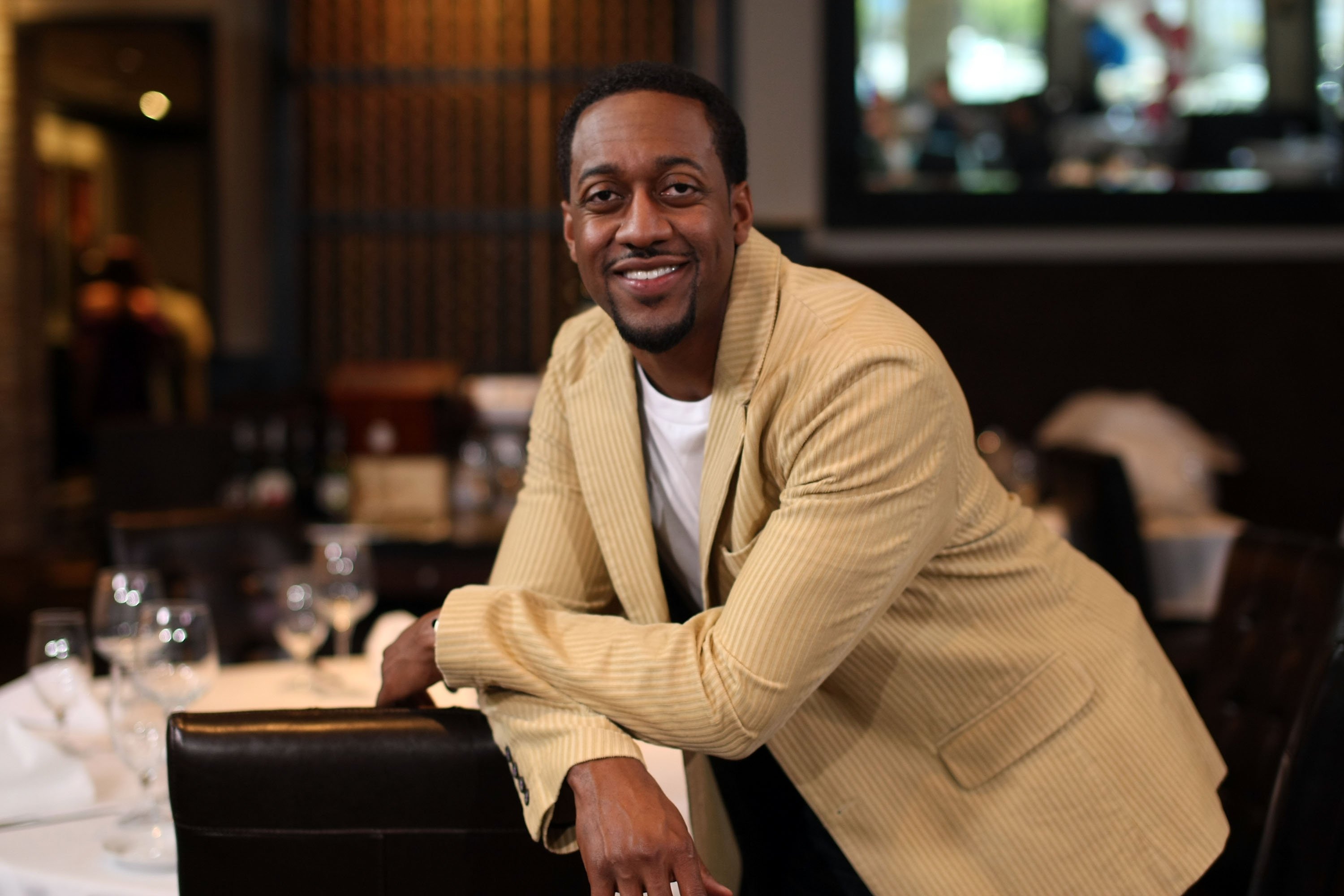 Stefan makes frequent appearances throughout the series. Over time, Laura falls in love with his alter ego and when Steve learns how to make a perfect duplicate of himself using a transformation chamber, making Stefan a permanent character. After a rejected proposal to Laura in the ninth season, Stefan leaves the show forever and Laura and Steve begin their relationship.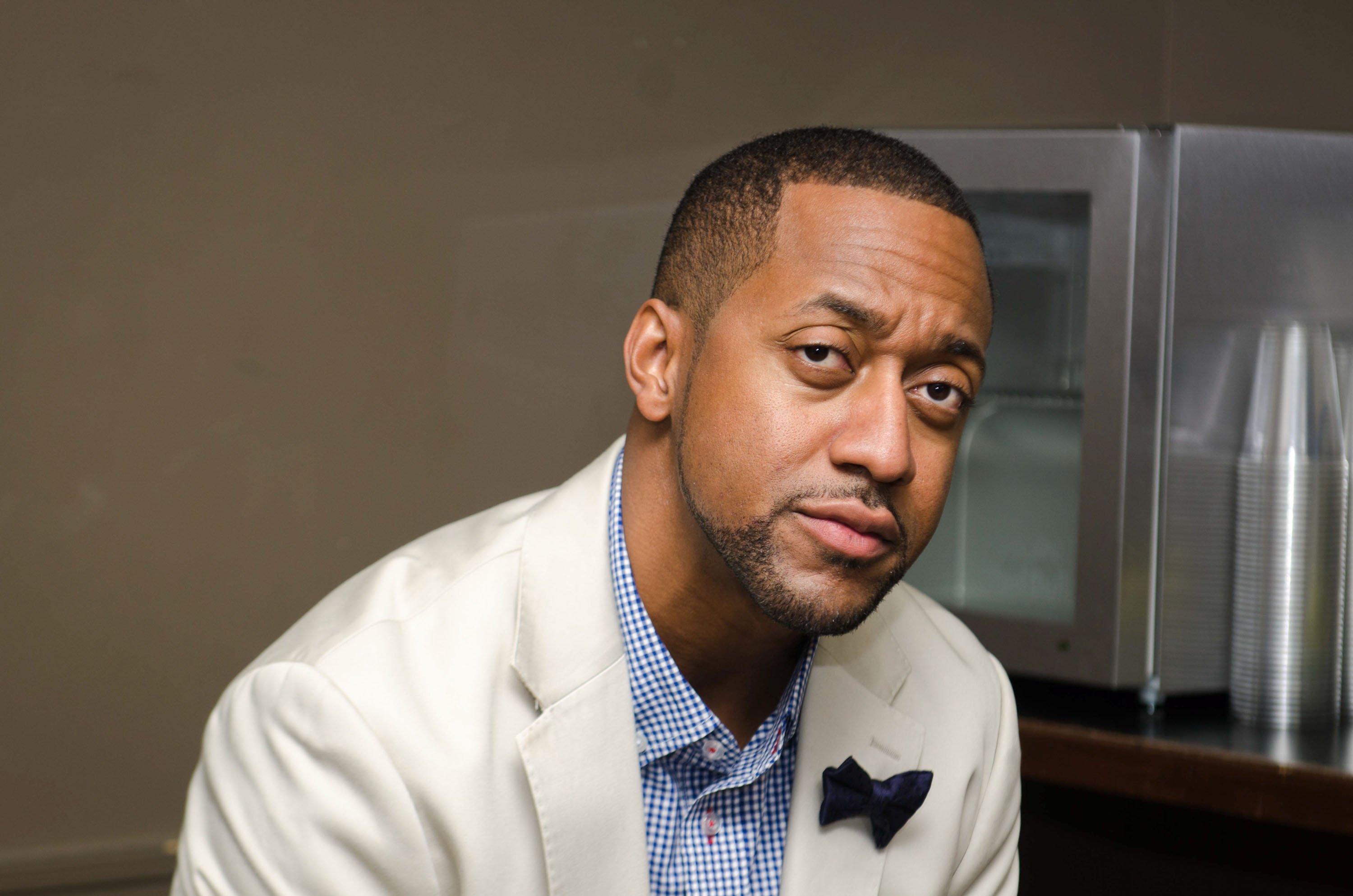 ---
THE SPOTLIGHT ON URKEL WAS A BIT BLINDING FOR THE CAST
When Jaleel White was introduced to the show in the 13th episode it caused some tension in the early years of the show. "There was a division between myself and the rest of the cast, but over nine years and 215 episodes, obviously relationships get better. I still talk to certain cast members to this day," he told Vanity Fair.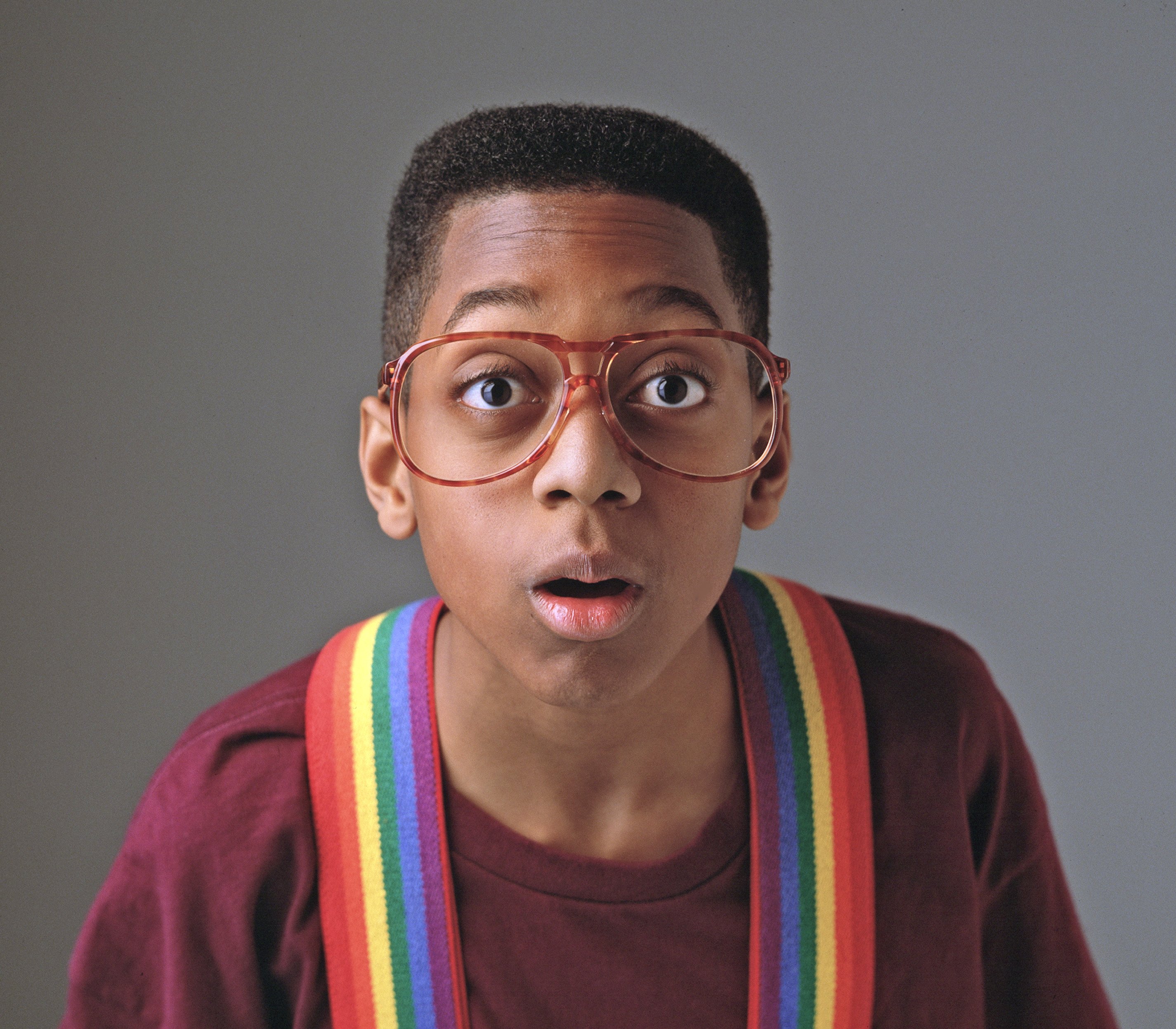 ---
STEVE AND LAURA WERE SUPPOSED TO MARRY IN SEASON 10
Since his run on the show, Steve Urkle continuously proclaimed his love for Laura hoping to one day win her over -- and he did. In season 9, Steve and Laura officially began a relationship and by the end of the season, the two got engaged. Unfortunately, audiences never saw a "Lurkle" wedding which was set to happen in season 10.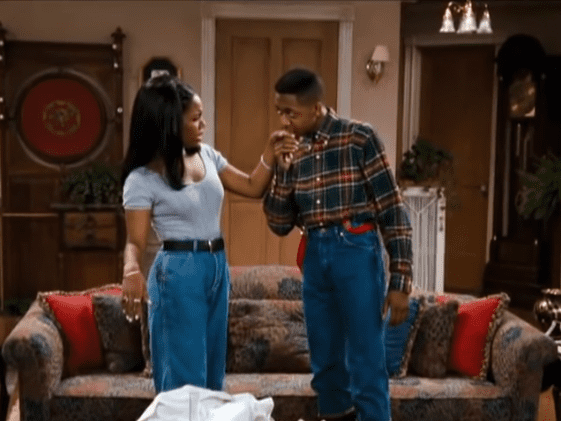 ---
BABY RICHIE WAS PLAYED BY TWINS
Rachel's adorable and mischievous son Richie was actually played by twins! The first season of the series Joseph and Julius Wright played the one-year-old boy, who had come, with his mother, to live with the Winslow family. The show credited the boys as Joseph Julius Wright despite the fact that both twins played the character!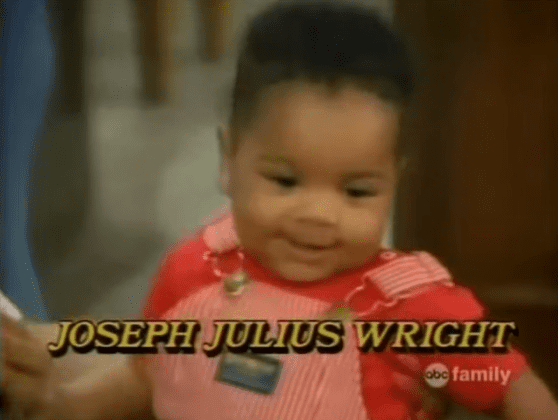 ---
VELJOHNSON WAS ALWAYS FIGHTING CRIME
VelJohnson is well known for playing cops on TV. Between Family Matters, Turner and Hooch and most notable Die Hard and Die Hard 2. But one of his first performances in this role was in the 1984 version of Ghostbusters where VelJohnson played as a correctional officer. If it's not broken don't fix it!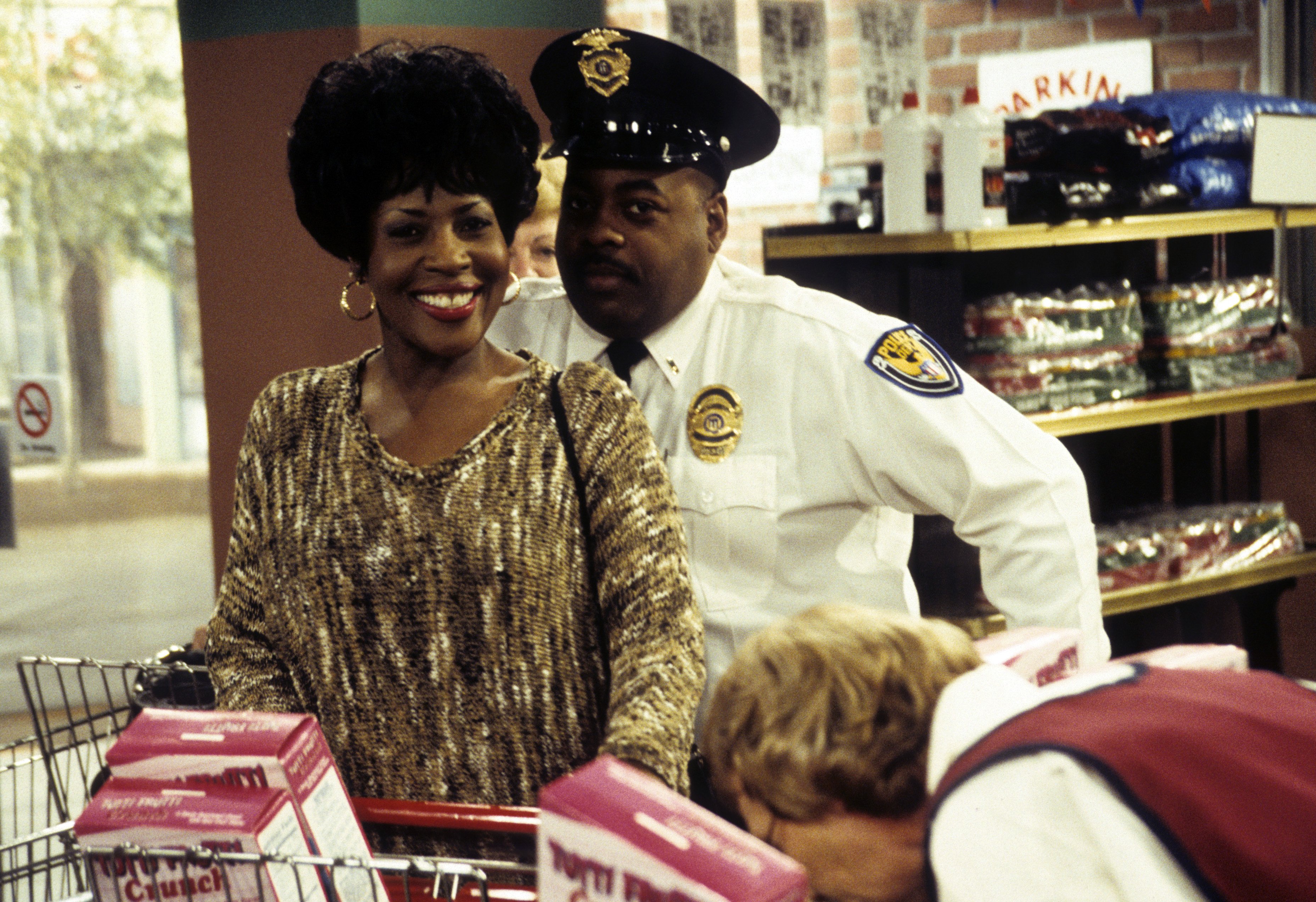 ---
VELJOHNSON STAYED THROUGH THE WHOLE SERIES
Like all TV series, especially those with nine seasons, characters come and go as time goes on and the same was true for Family Matters. But one character was seen throughout the whole series and it wasn't Urkel. VelJohnson, or Carl Winslow, is the only member of the cast to have appeared in every one of the show's 215 episodes.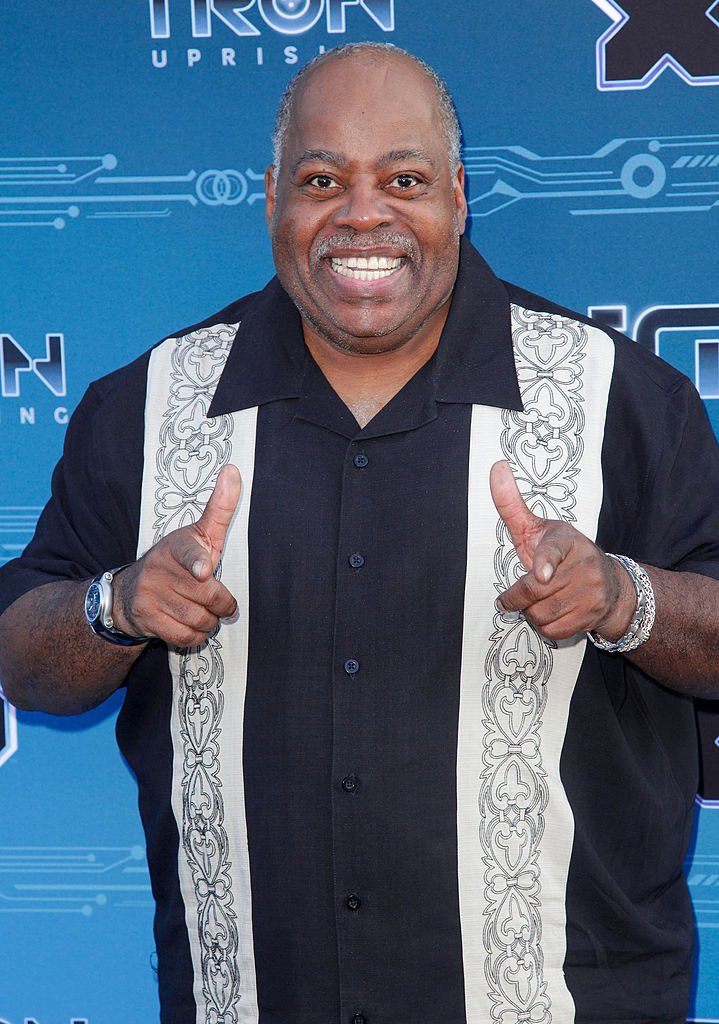 ---
THE THIRD-LONGEST-RUNNING SITCOM WITH A MOSTLY AFRICAN-AMERICAN CAST
After its final season with a total of 215 episodes, it was just under The Jeffersons which aired for 11 seasons and had 253 episodes from '75 to '85. Tyler Perry's House of Payne broke The Jeffersons' lead with its 254th episode on August 10, 2012. The Cosby Show is ranked at #4 with 202 episodes. Speaking of the Huxtables...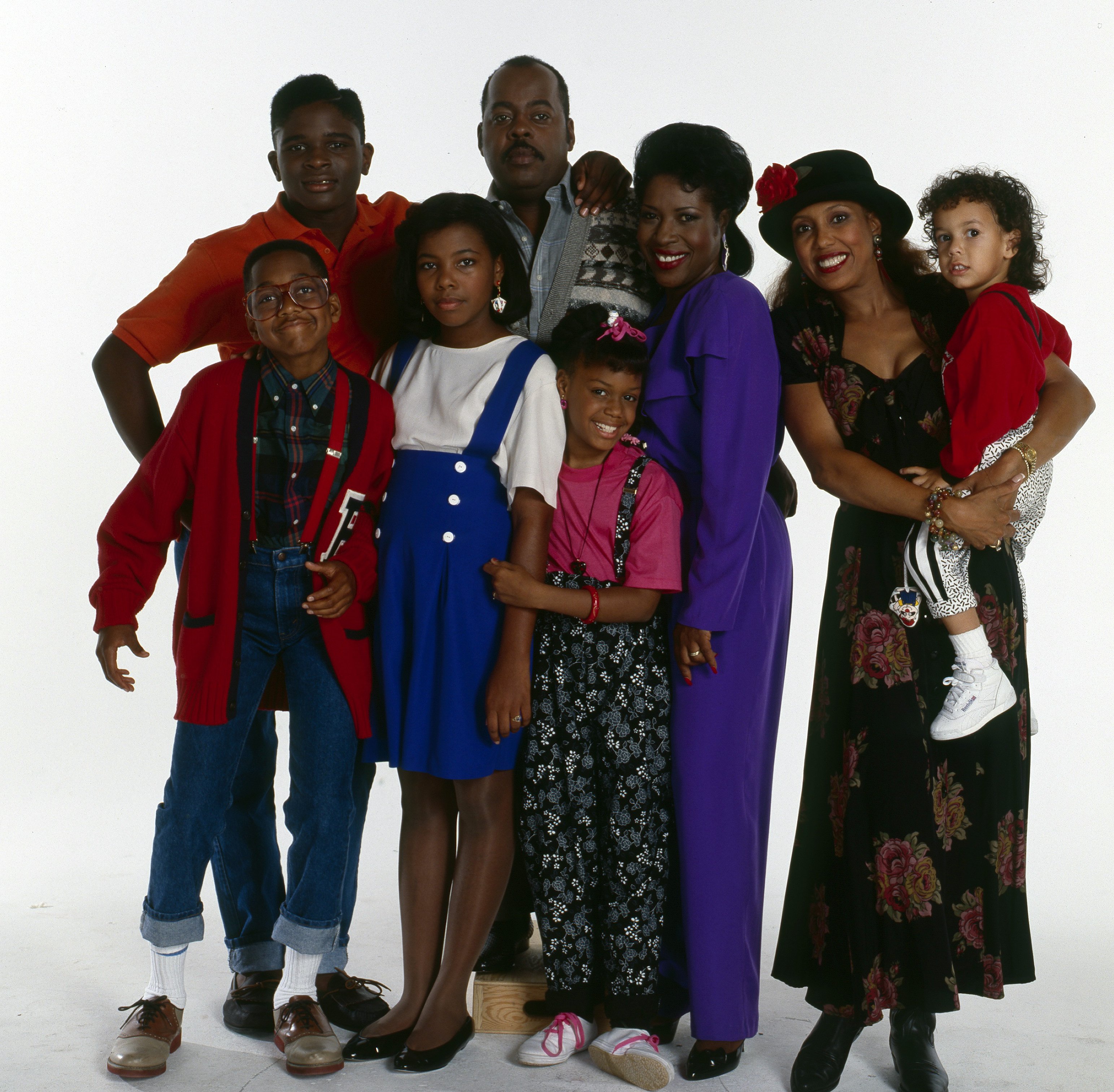 ---
JALEEL WHITE ALMOST PLAYED RUDY HUXTABLE
Could you imagine Rudy Huxtable being a boy? Or Steve Urkel not being played by Jaleel White? It almost happened! The Cosby Show producers were close to casting Jaleel White as young Rude Huxtable, making the lovable youngest daughter of Clair and Cliff a son. It wasn't until Keisha Knight Pulliam walked into the audition that they changed their mind.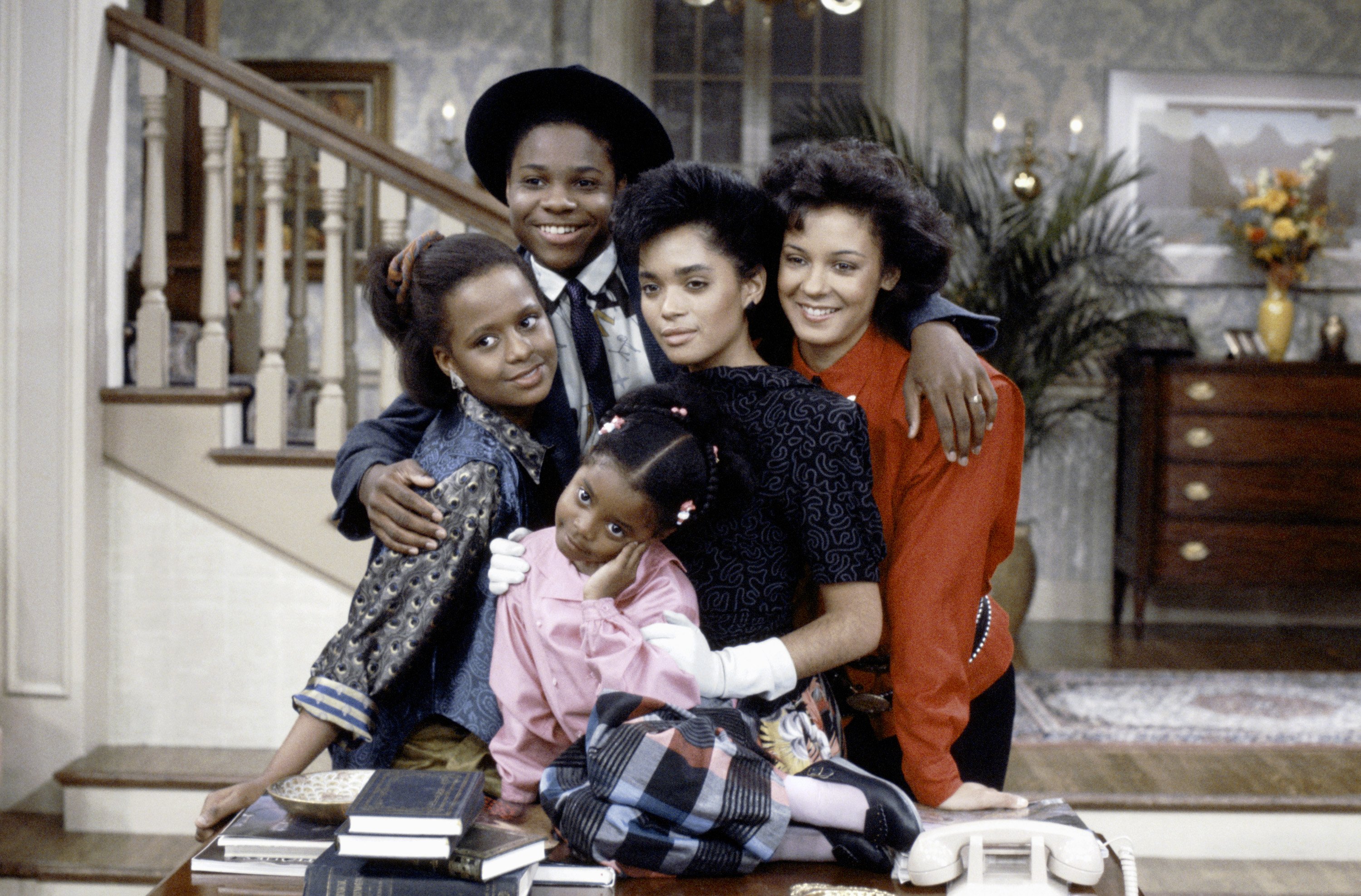 During an EW interview, White talked about the emotional moment. "I went home, and I just … I cried my eyes out. But I did things that a kid does when they're hurt, and they're acting out. My mom had to grab me and shake me. She was like, 'If you react like that again to an audition, you're done.'"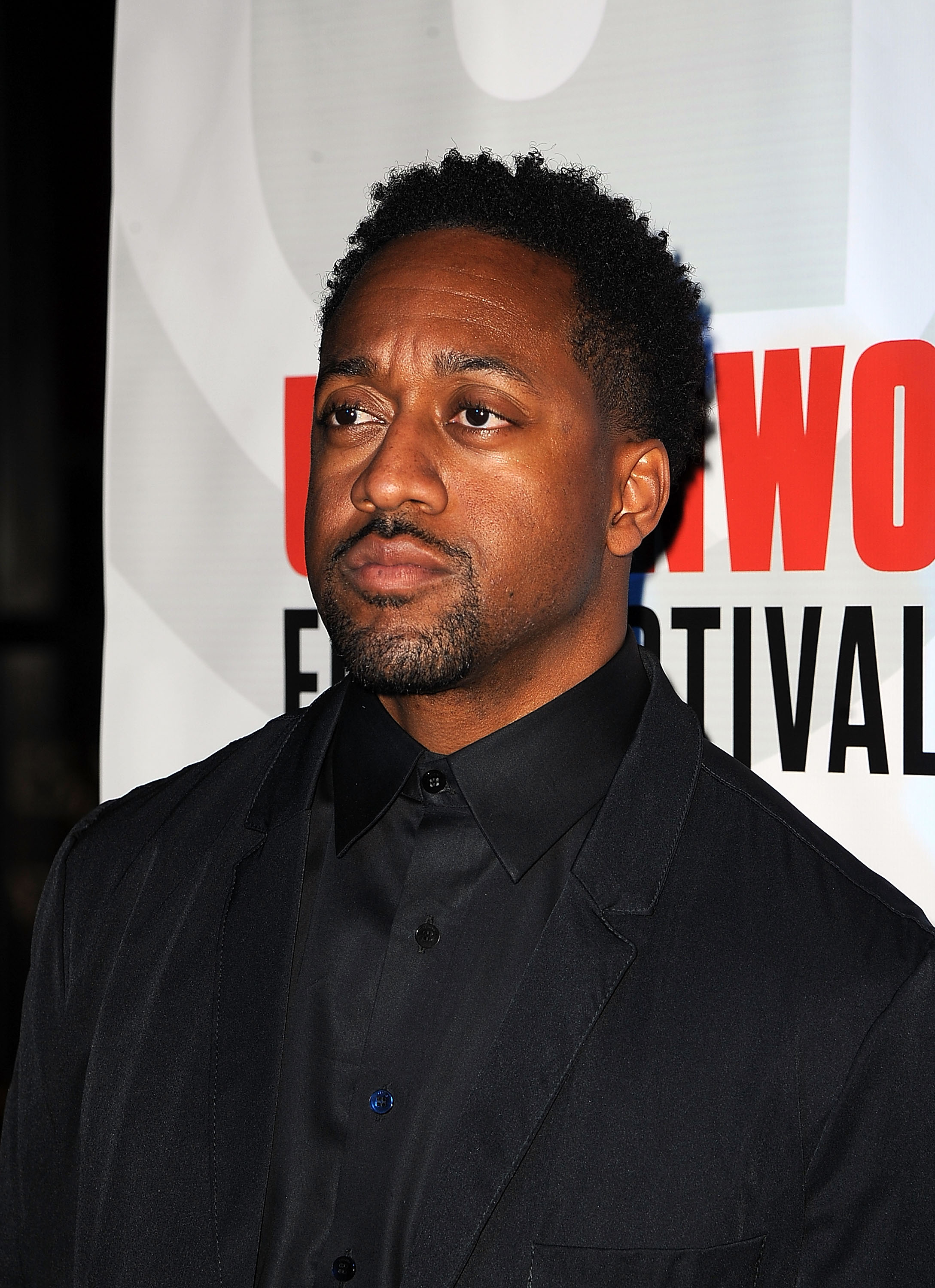 ---
ABC CANCELLED THE SHOW
Every Friday night, millions of viewers tuned in to watch the Winslow family deal with Urkel's antics. In the 1996 - 1997 television season, the show was rated as the 50th most-watched show, and this just wasn't enough to hold its Friday spot on ABC. The show was revived in 1997 by CBS in a $40 million deal.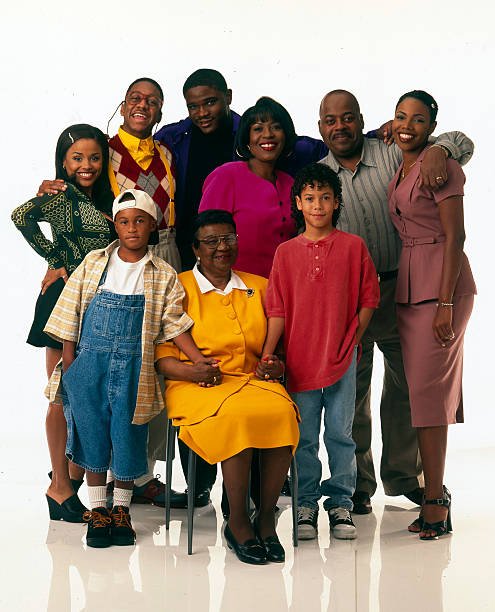 ---
THE WINSLOW HOME IS NOW A CONDO
The outside shot of the Winslow family home was easily recognizable, especially for Chicago residents! The Winslow home was an actual house located in Chicago, Illinois where the sitcom is set. Since the shows ending not too much had changed of the home until 2017 when the city approved a demolition permit to destroy it and build a three-story condo.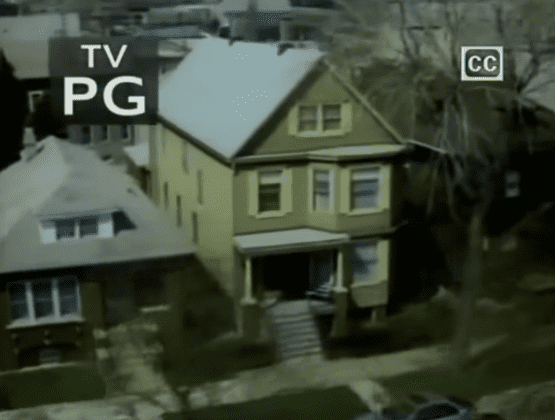 The show's nine-season run proves it impacts on pop culture. From hearing "did I do that?" To the first few melodic notes of the theme song, Family Matters became a staple in American homes and a childhood cornerstone for many. What was your favorite Family Matters moment during the series' run?
Sources: TVOvermind, MentalFloss, Vanity Fair, EW