Young Celebrities' Unexpected Love Partners
They're young hot and famous. How well do you know the top young celebrities of today's day and age. More importantly, do you even know who they're dating? We've scoured the internet, digging up some juicy stories about your favorite celeb and the partners they love. Some of these pairs might even catch you by surprise.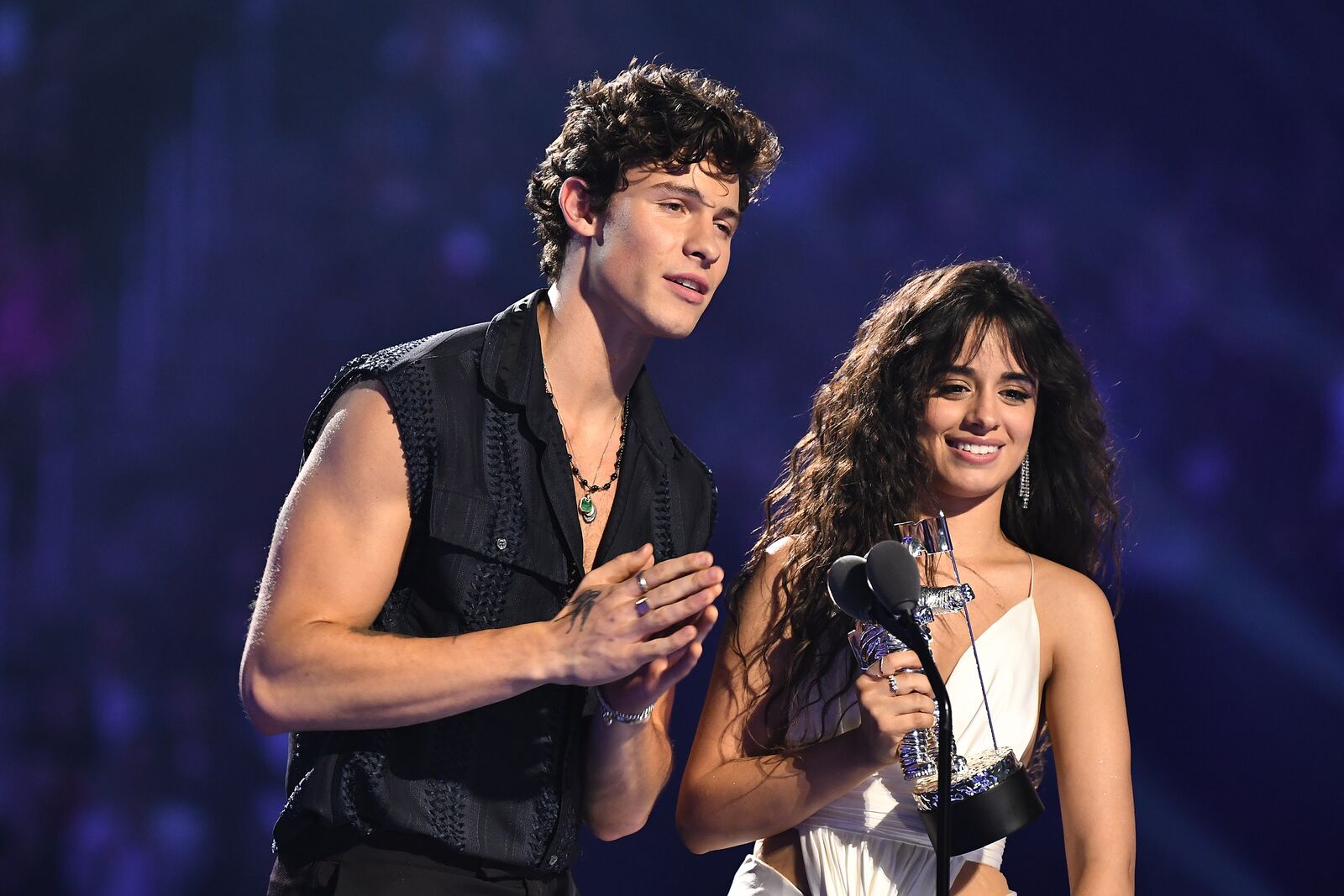 ---
SARAH HYLAND AND HER HIGHSCHOOL MUSICAL WILDCAT
Kicking off this list is Sarah Hyland from hit family sitcom "Modern Family". From 2008 till 2014 Hyland was dating a cast member of the "High School Musical" cast. It's not who you're thinking. We're talking about Matt Prokop. The pair met while auditioning for High School Musical 3: Senior Year way back in 2008, dating soon after.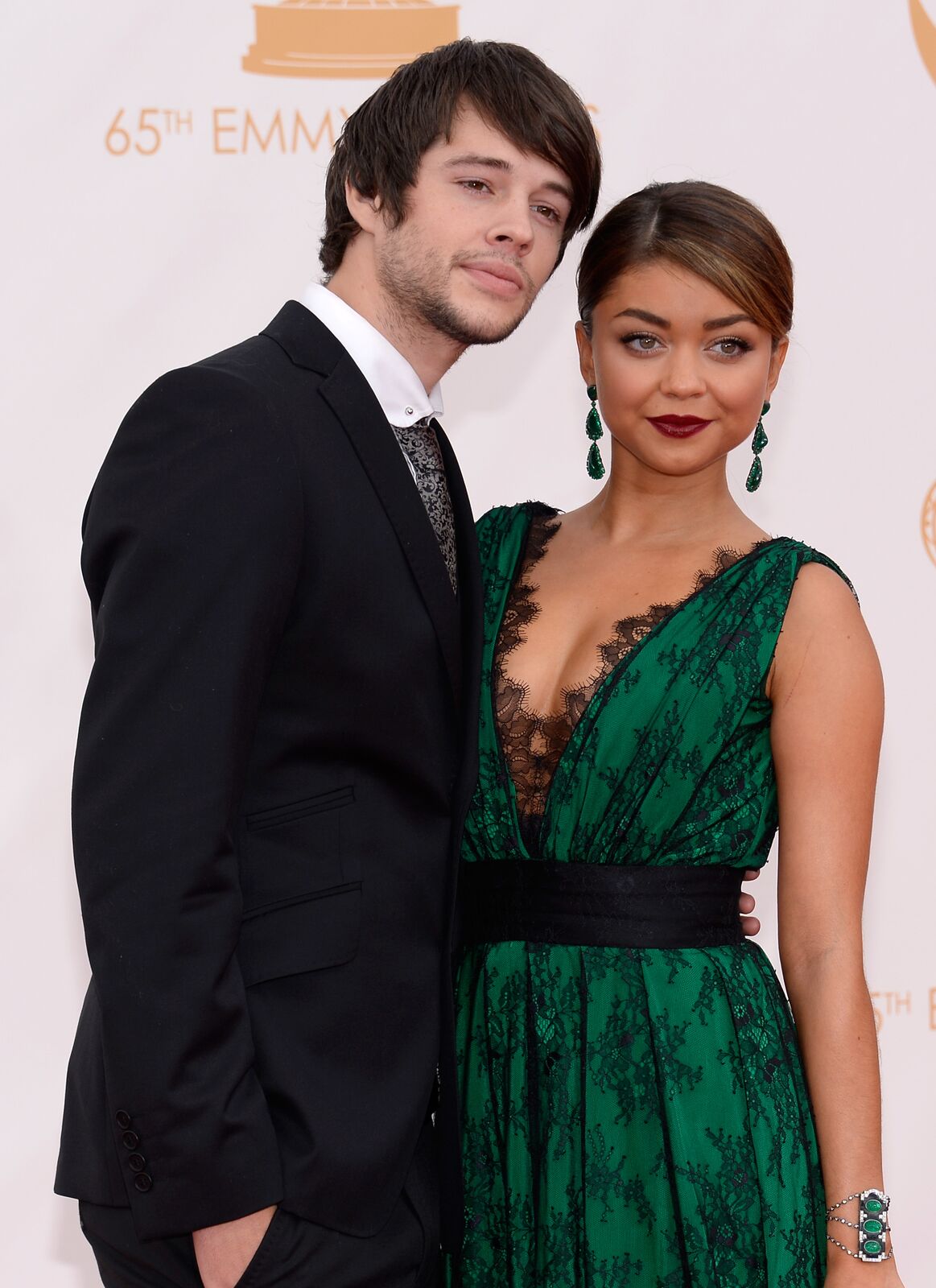 Prokop played Jimmy Zara, the Troy Bolton wannabe. The two also starred in Disney's "Geek Charming" and he popped up in an episode of Hyland's show too. An unlikely couple right? These days are quite different, however, they've since split up and Hyland is now engaged to Bachelorette Alumn, Wells Adams. 
---
NINA DOBREV AND HER SALVATORRE, CAN YOU GUESS WHICH ONE?
Okay, so they're a little older now but there's no doubt that these two are extremely beautiful. The two met on the set of "Vampire Diaries". Dobrev played Elena Gilbert, and Somerhalder played Damon Salvatore, the sometimes evil-sometimes good brother of Elena's love interest Stefan. Which is why people were shocked that sparks flew in their direction instead.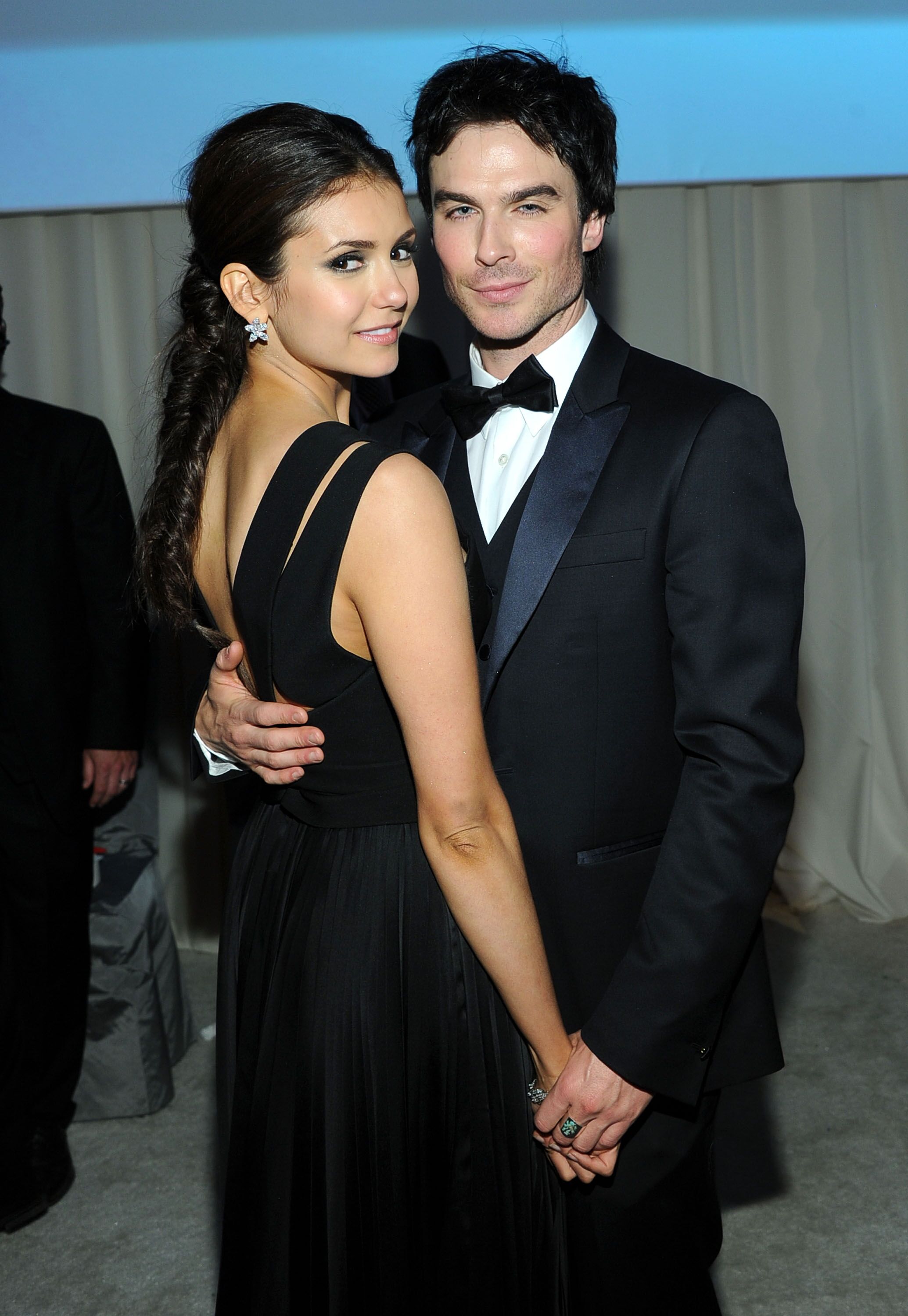 They dated from 2010 to 2013, about the same time their characters developed feelings for each other too. Wink wink. Alas, the world moves on, and so did they. Ian is now married and a father with "Twilight Saga" star Nikki Reed and Nina is rumored to be dating Olympic Snowboard champ, Shaun White. They're still good friends though.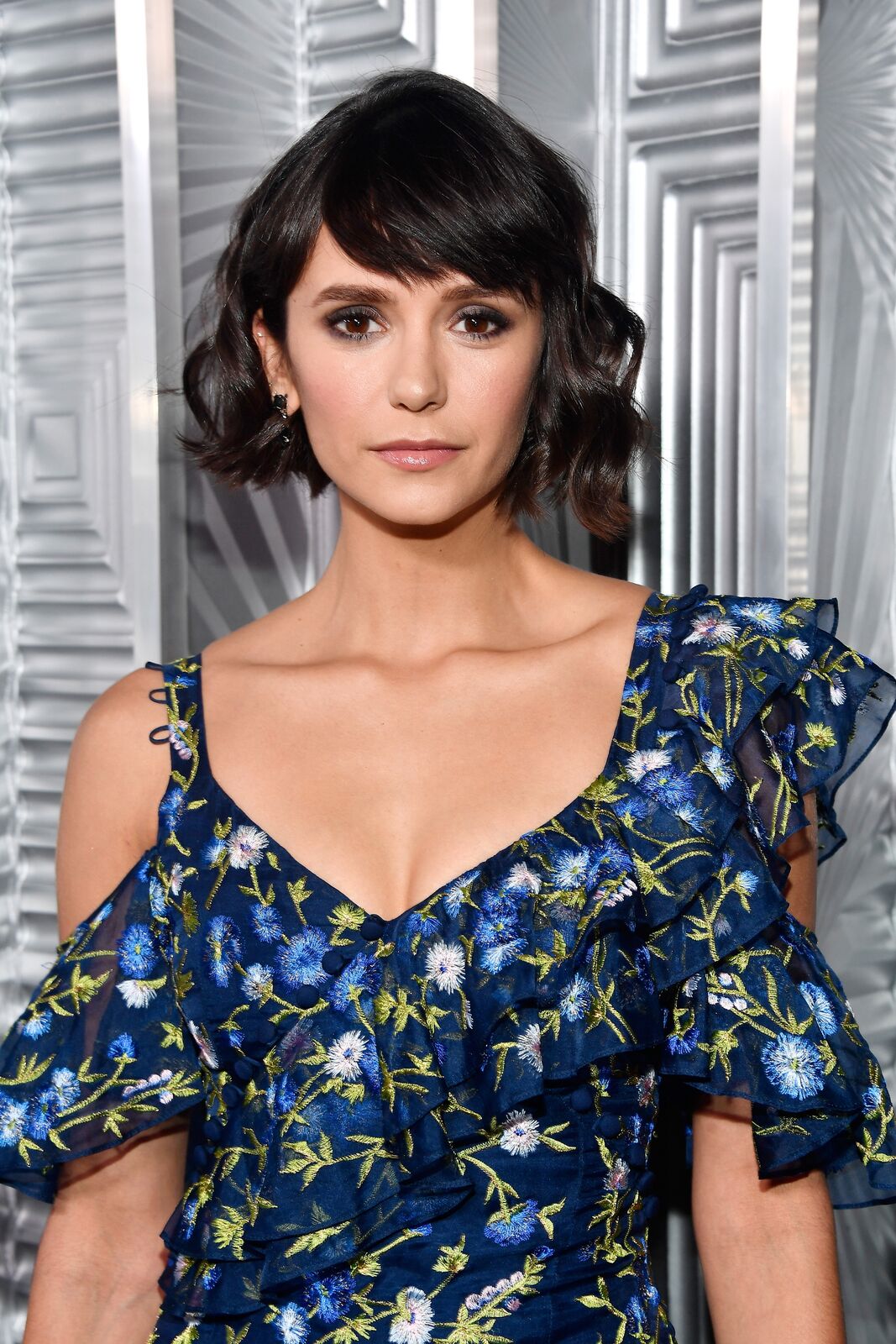 ---
LILY COLLINS AND HER MORTAL INSTRUMENT
When actors are cast as the love interest in films or tv shows, one main criteria for their casting is that they have to have chemistry. And boy, did Lily Collins and Jamie Campbell Bower have a lot it. They were both cast as love interests in "The Mortal Instruments: City Of Bones", and while the film didn't spark a franchise it did spark a romance.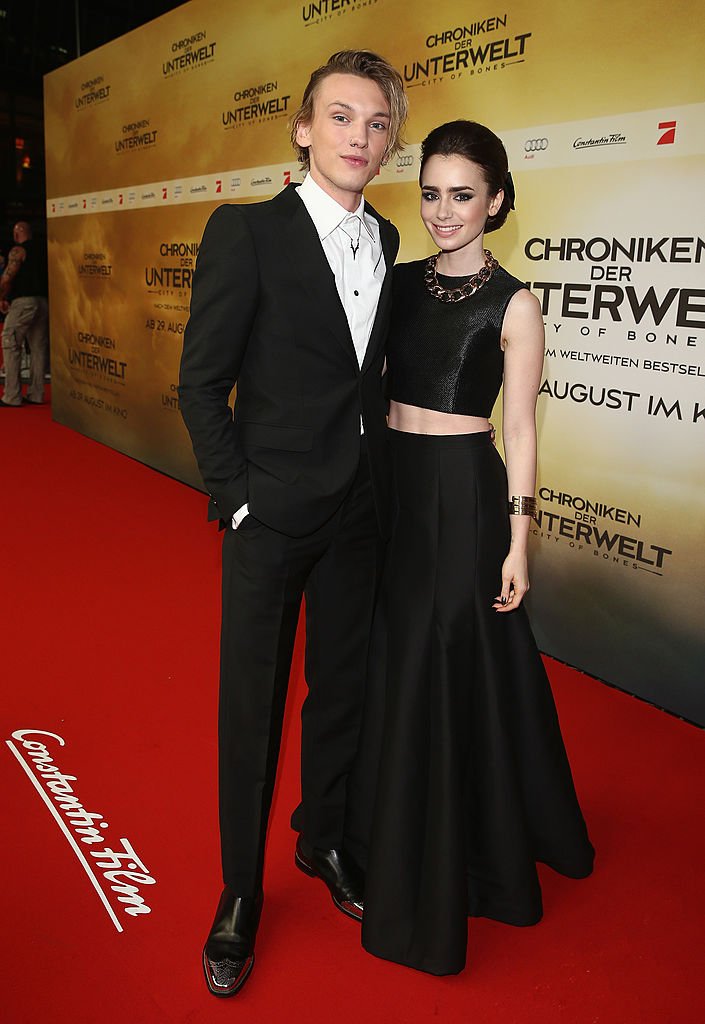 For six years, beginning from the time of filming, the couple dated on and off. They only called it quits in 2018. Phil Collins' daughter is now dating filmmaker, Chalie McDowell. They went public in early 2019, while Lilly was filming "Emily in Paris", they're currently self-isolating together during this coronavirus pandemic.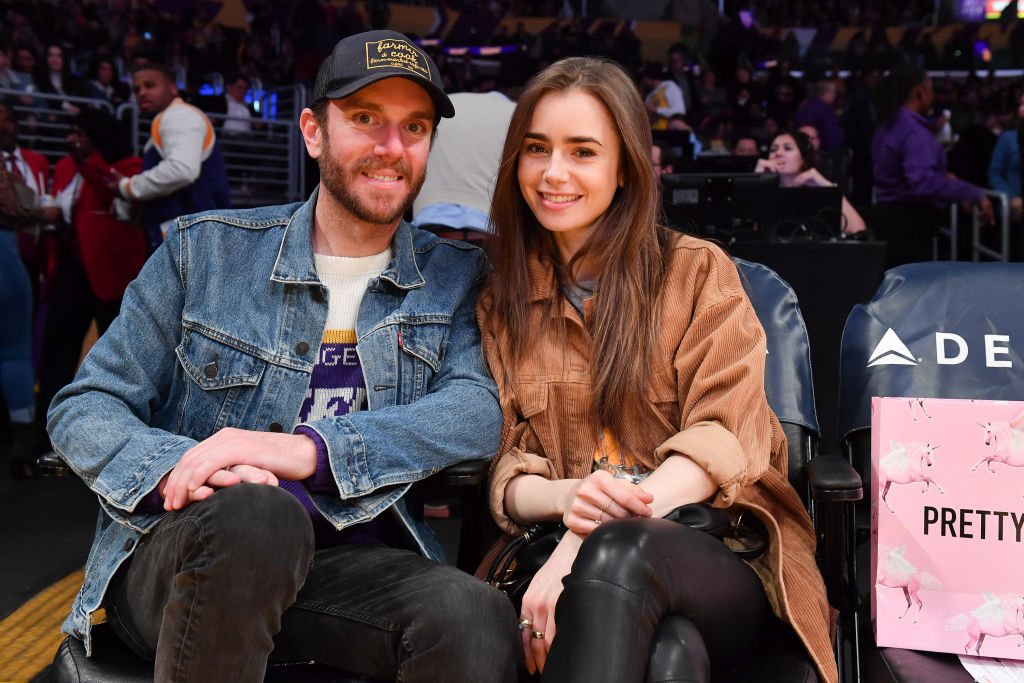 ---
HALSEY AND HER FELLOW MIC JOCKEY
'Without me' singer Halsey, sparked up some controversy in late 2018 and early 2019 when she shared a now-deleted photo of her and fellow recording artist, Yungblud walking down a sidewalk in Camden Town, London. Okay, so these days having a picture of two people walking down a sidewalk is enough to assume they're dating. Welcome to social media.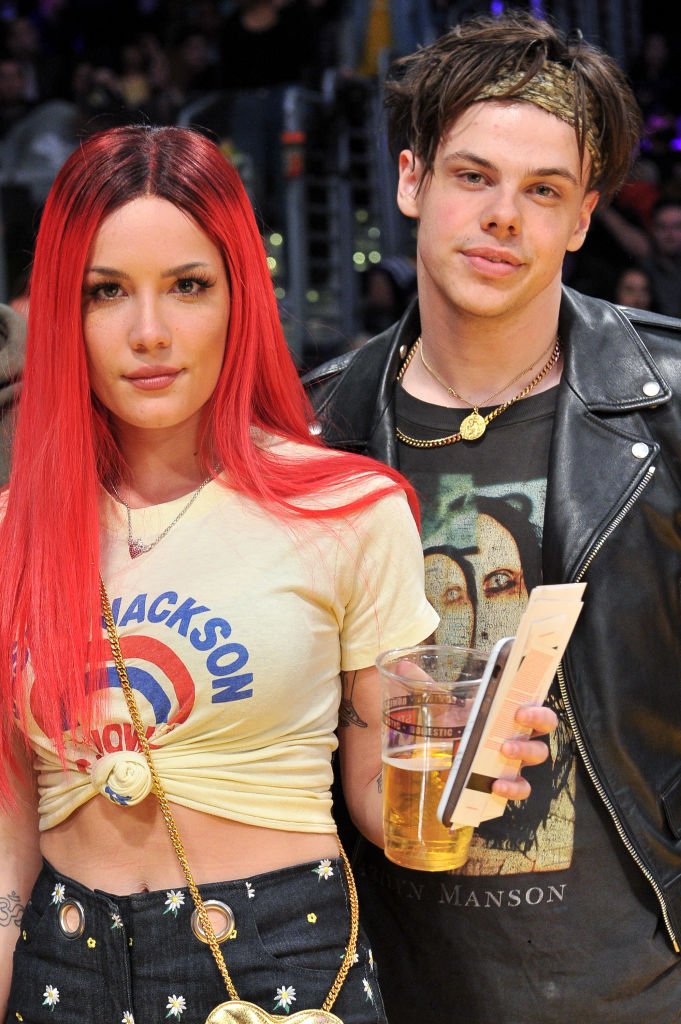 The photo was captioned with "camden: now with a cute filter" which got the rumor mills running on overdrive. However, as most Hollywood romances go, this fling didn't last long. Rumors also broke out that Yungblud cheated on her, which caused their break up. Halsey responded with a tweet that confirmed the break but not the rumors.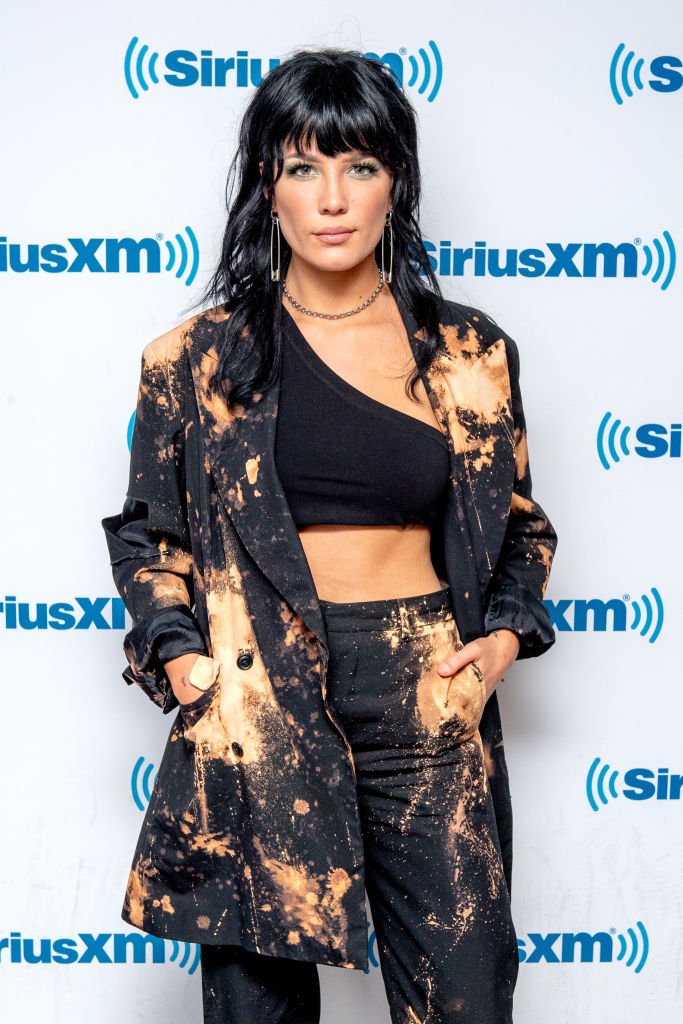 ---
HALSEY AND THE GUY WHO PLAYED QUICKSILVER 
Don't be sad for Halsey though, as the beloved singer was quick to bounce back. The rumor mill was once forced to work overtime when photos of Halsey and "X-Men: Days of Future Past" star, Evan Peters at Six Flags in Los Angeles were obtained by Daily Mail UK. The pair were seen holding hands while exiting the roller coaster.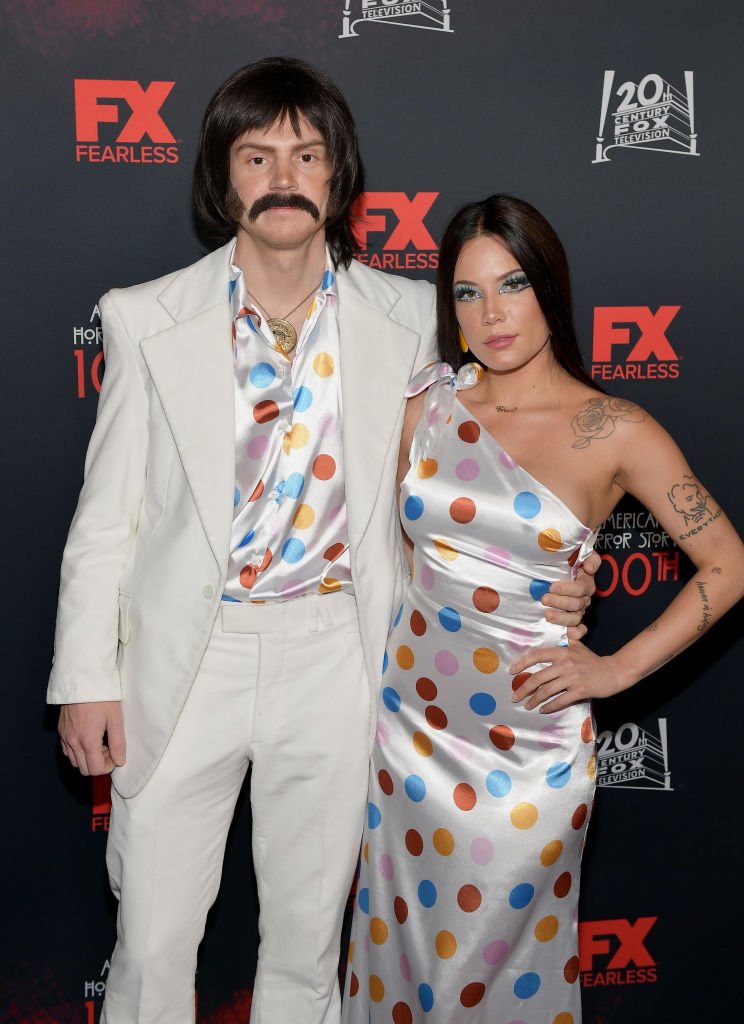 Later in 2019 the couple made their relationship pubic, and have since appeared in parties and red carpet events together. The singer was Peters' date to the 100th episode part of "American Horror Story." Talk about a dream come true for Halsey, one of her fans even pointed out that she's had her eye on the "AHS" actor for years.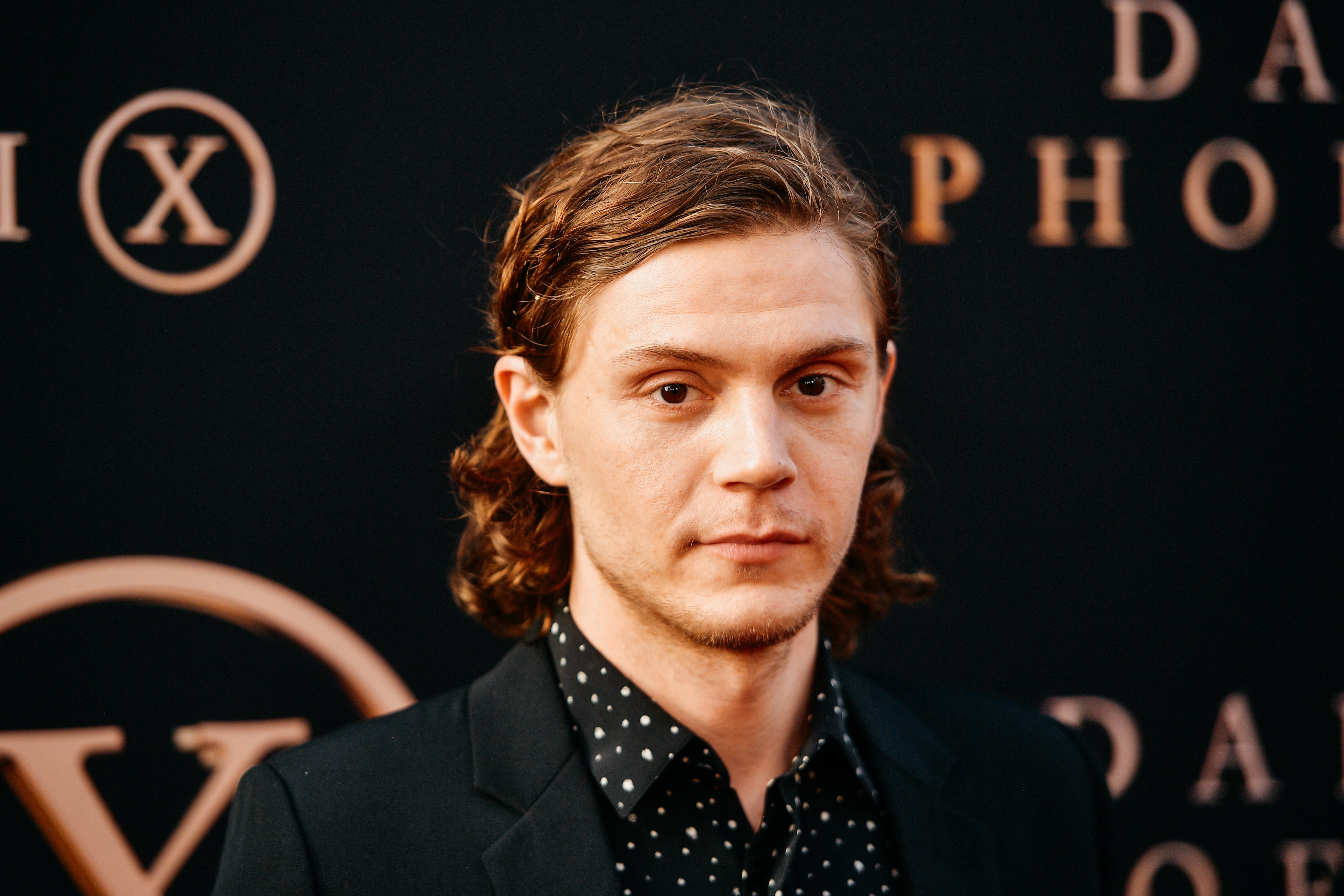 ---
RITA ORA AND THE FAST MOVER 
In December 2018, Rita Ora and Andrew Garfield stepped out in public together for the first time, only about a month after dating rumors hit the pages. They were photographed taking a stroll with the singer's arm around the Oscar-nominated actor's arm, looking like a wonderfully beautiful power-couple in the making.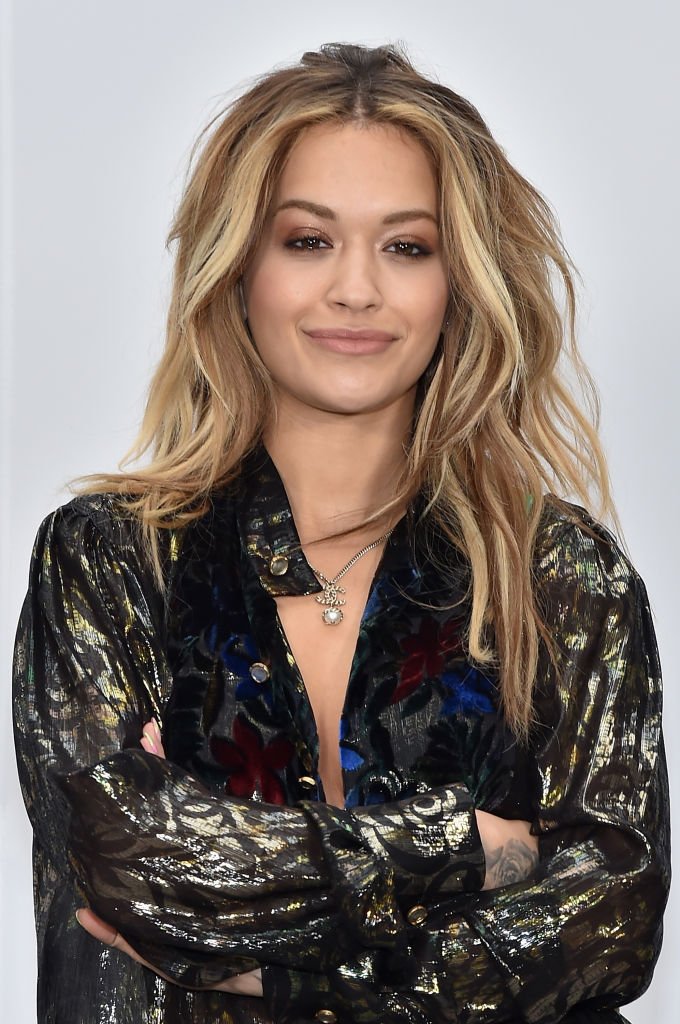 By January, the Let You Love me singer was spotted playing coy about the dating rumors on "The Morning Mash Up" on Sirius XM Hits. She was asked, "Did you prefer Tobey Maguire or Andrew Garfield as Spider-Man?" However, the romance seems to be short-lived, though, as Garfield reportedly moved on to a new relationship with Irish actress Aisling Bea.
---
VANESSA HUDGENS AND HER FELLOW MOUSE-HOUSE ALUMN
Now let's get on to one of young Hollywood's most solid couples. Both were a product of Disney's celebrity producing factory. The two met when Vanessa was still one of Disney's go-to girls and Austin Butler was also a network favorite, he's guested on "Wizards of Waverly Place" and "Hannah Montana."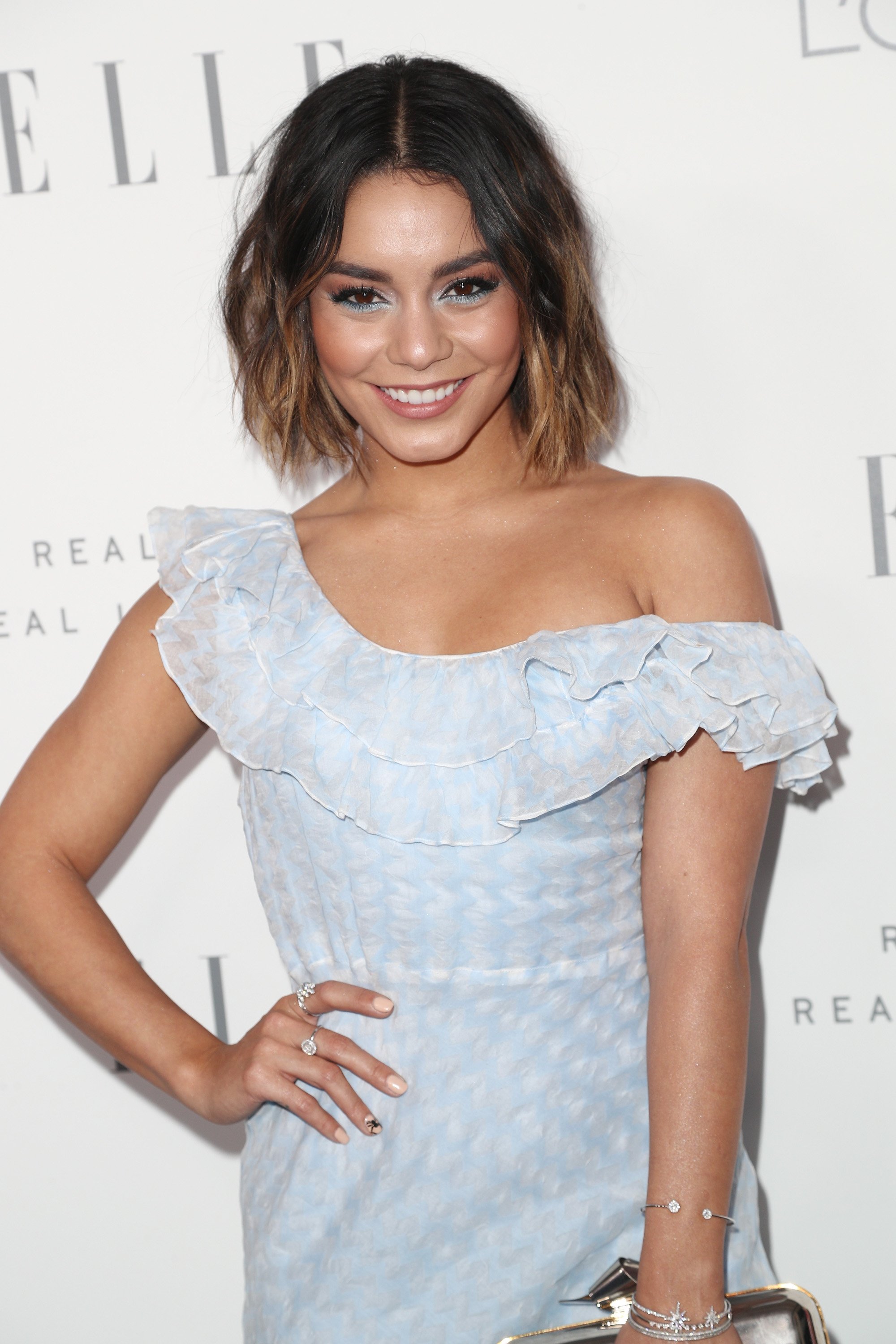 The couple began dating in 2011 after Vanessa ended her four-year relationship with "High School Musical" co-star Zac Efron. Unfortunately, the couple ended their almost nine-year relationship in January, after a year of taking things long-distance. Though a source tells Hollywood Life they haven't completely shut their doors to each other.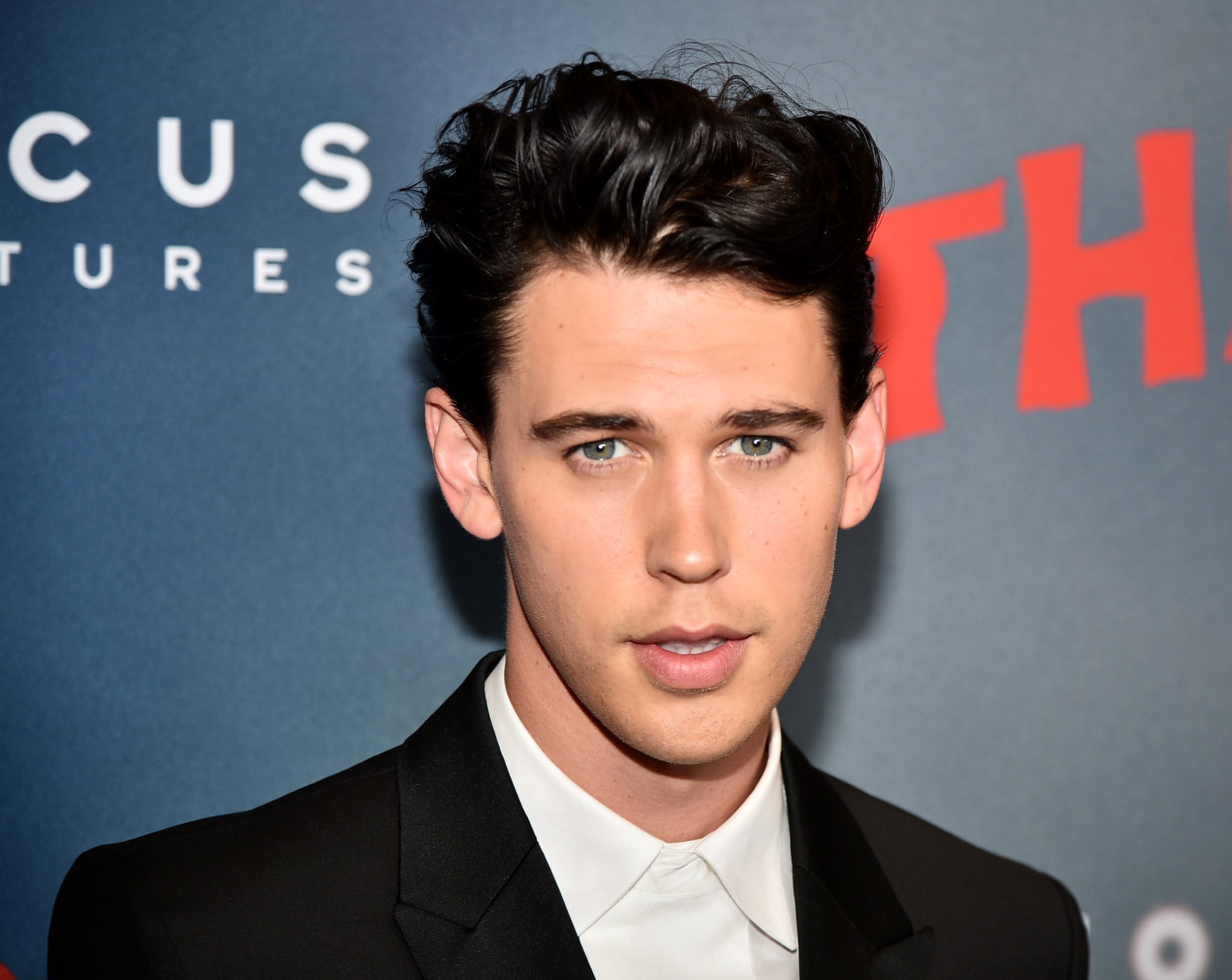 ---
EMMA ROBERTS AND THE MAN FROM TRON
The other side of the coin that is the Halsey and Evan Peters romance is Emma Roberts. Peters' "American Horror Story" co-star was also his longtime on-and-off girlfriend. While we know Quicksilver from X-men hasn't wasted any time getting into the dating scene, Emma Roberts hasn't been dilly-dallying either.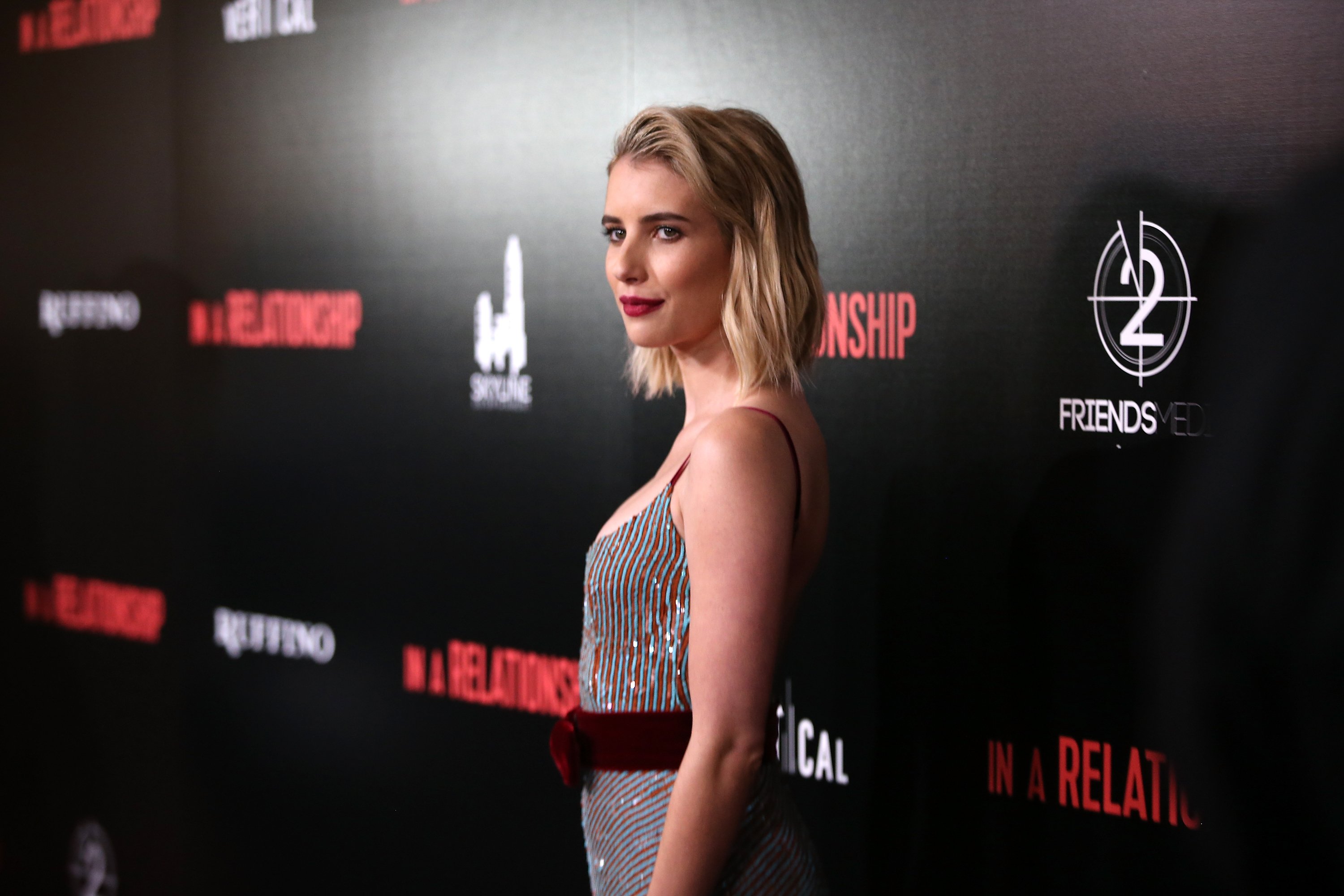 The actress has reportedly started dating fellow actor, and "Triple Frontier" star Garrett Hedlund in 2019. Since then, they've been spotted out and about together often—hitting the gym, running errands, and going bowling. The Daily Mail UK had even spotted the young Hollywood power couple PDA-ing in January.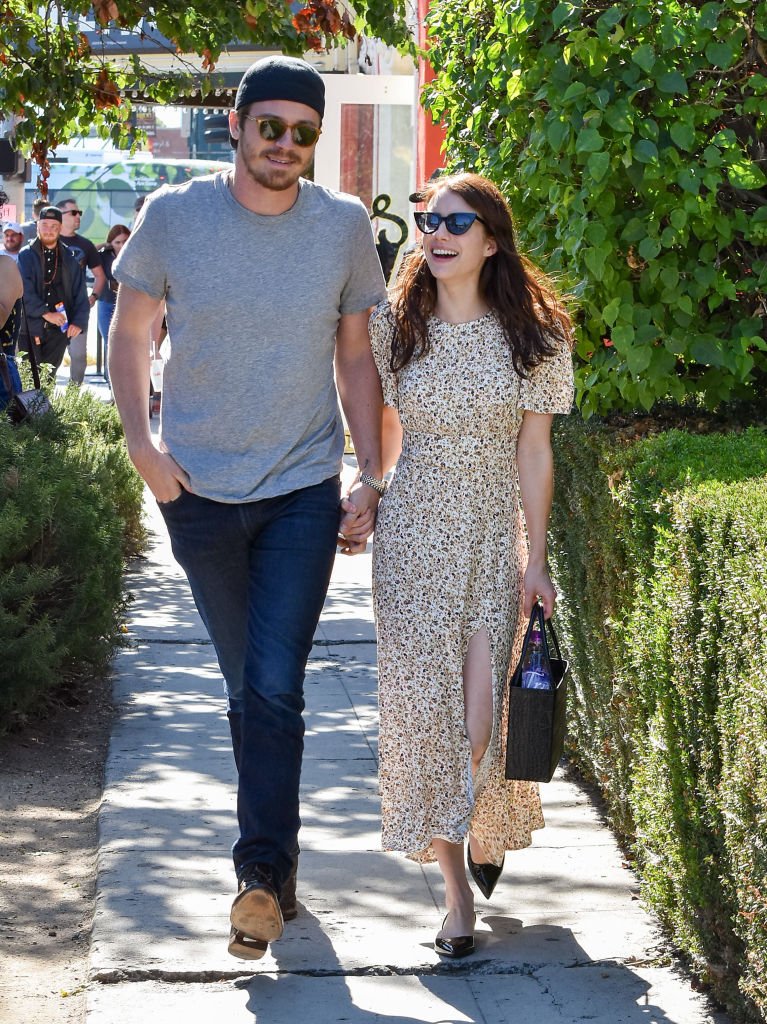 ---
COLE SPROUSE AND RIVERDALE'S QUEEN B 
We said it earlier - when you're cast to be love interests there has to be real chemistry. Which is why we love that Betty and Jughead from the CW's "Riverdale" getting together in real life. After taking a break from acting, the former "Suite Life" Disney star came back to the limelight thanks to his role in the Archie Comics adaptation.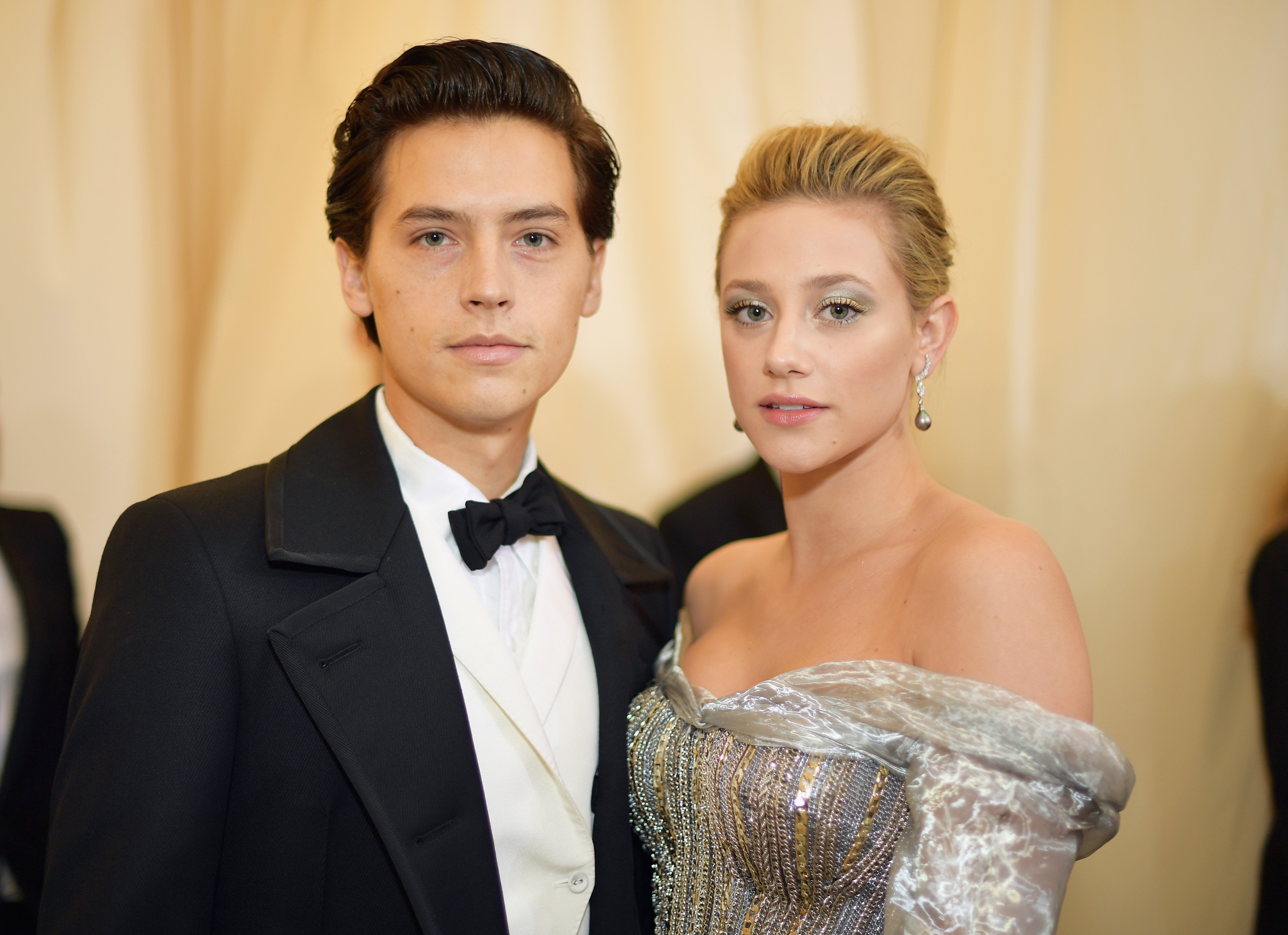 Here he met the beautiful Lili Reinhart, and though the two have not confirmed or denied their relationship status since they've been dating, it's quite obvious that they're a real-life couple. Just look at their Instagram feeds, his and hers... The two are constantly by each other's side, and we're excited to see what more this power couple has to offer.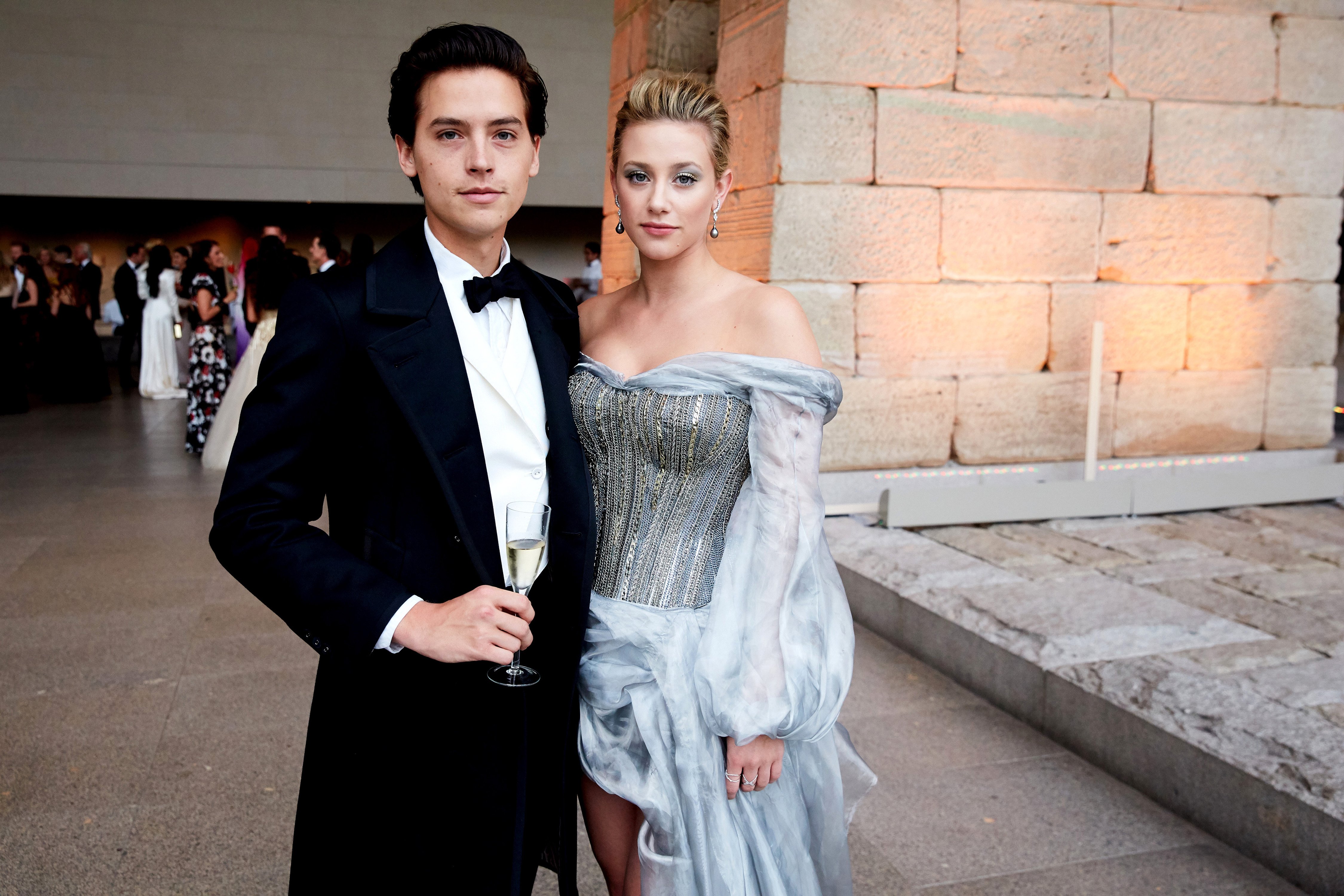 ---
DYLAN SPROUSE AND THAT BEAUTIFUL BOMBSHELL
Now we know about Cole, but what about his twin brother? Well, Dylan Sprouse might not have returned to Hollywood in the same way as his brother but the young actor/entrepreneur is just as successful with his love life as his twin. Actually, he and Victoria Secret Angel girlfriend, Barbara Palvin are proof that sliding into DMs work.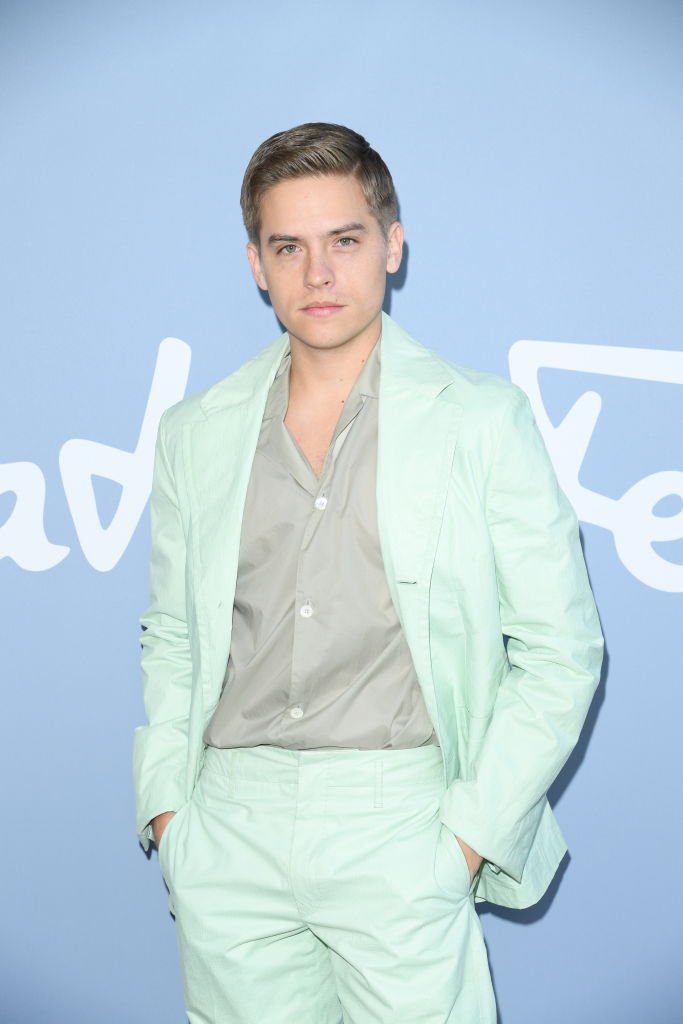 Barbara went on PeopleTV and shared that she wanted to make things between her and Dylan exclusive from the get-go. She even visited him in China while he was there working on a film, after only a few months of talking to each other, well chatting, as she says it. They been together since 2018 and now live together.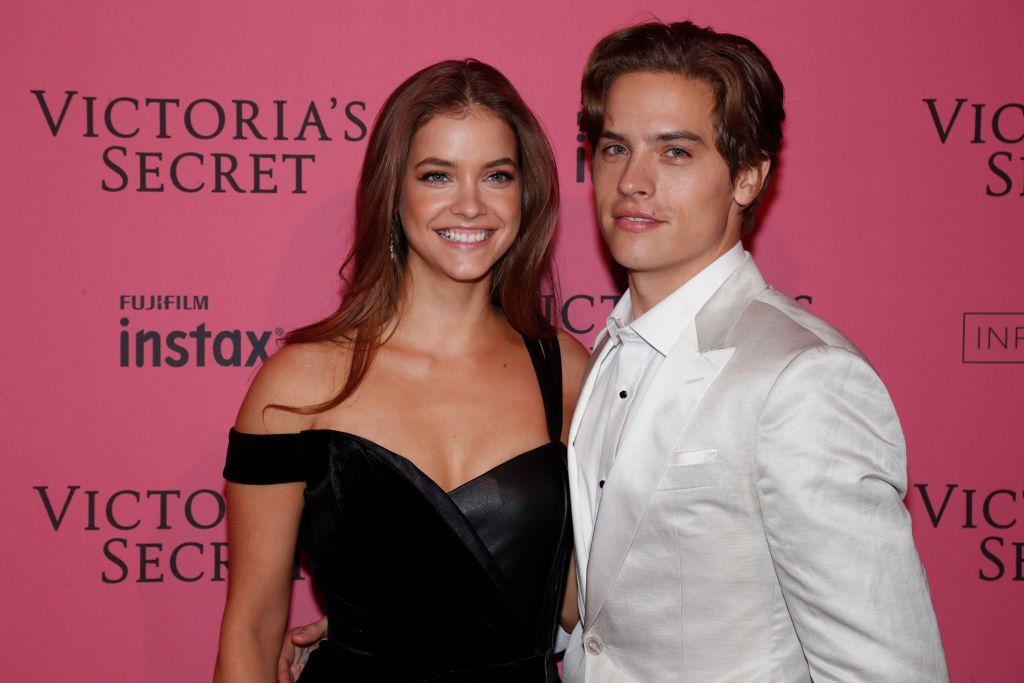 ---
ZENDAYA'S GOT LOADS TO BE EUPHORIC ABOUT
For the first few months of 2020, rumors had been going around that Disney alumn and "Spiderman: Homecoming" star Zendaya was dating her Euphoria co-star, Jacob Elordi. The two had been downplaying their time together as a good friendship as castmates with Elordi telling GQ: "we're all really close".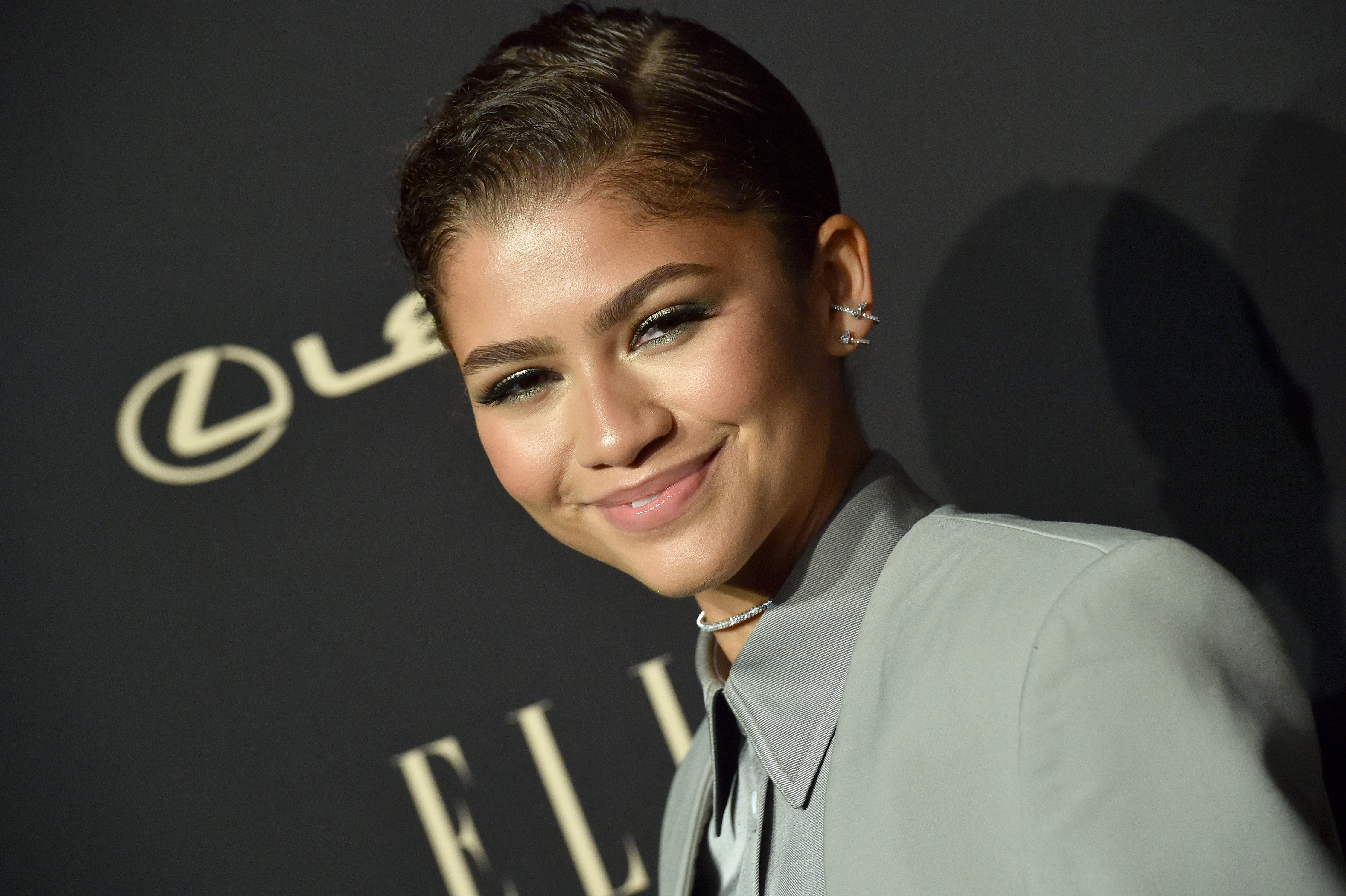 However, rumors were confirmed to be true after the two were spotted kissing in New York a few months into 2020. A source later confirmed on E! News that "Jacob and Zendaya have been seeing each other for months now". They were recently spotted heading off to flea market in matching outfits.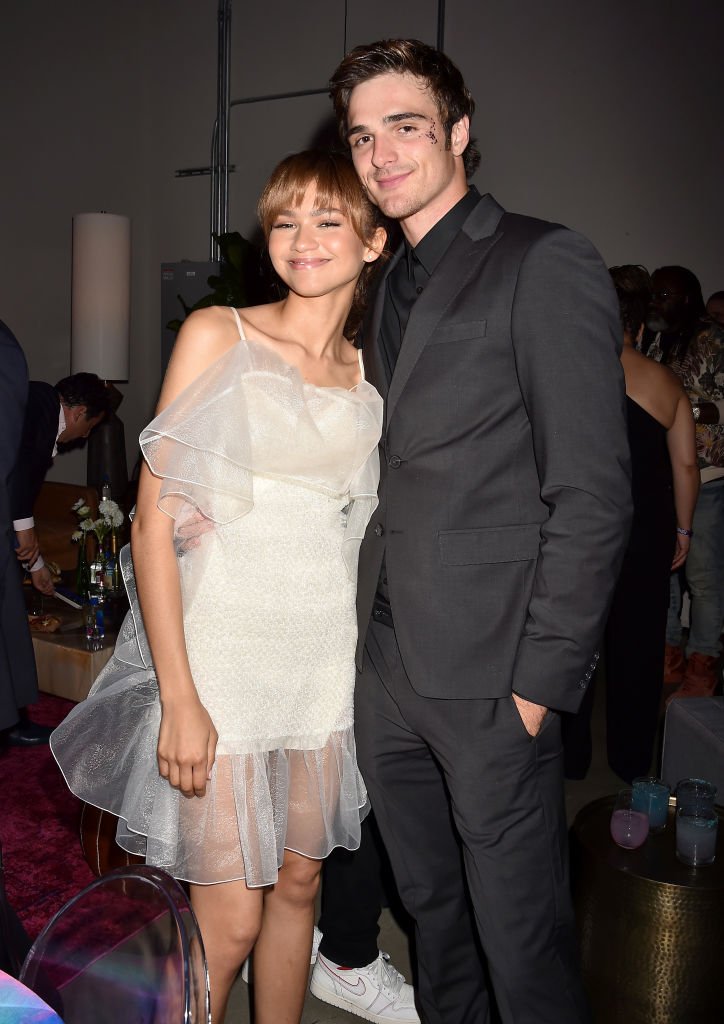 ---
THE TIK TOK QUEEN
Chase Hudson, known as LilHuddy (or simply lilhuddy), started dating our young TikTok queen at the end of December, but the two kept their relationships secret for some time. Hudson is one of the most influential members of the Hype House, and he can be seen in a lot of dancing videos with D'Amelio. He's 17 years old and he's from California. 
Unfortunately, their relationships didn't end well. We don't want to speculate but rumour has it LilHuddy wasn't faithful enough, so the couple decided to split. Charli and her boyfriend eventually broke up and wrote a statement about their decision on Instagram, letting their fans know that it's officially over. Let's hope it's for the best!
---
DUA LIPA AND THE THIRD HADID SIBLING
When you hear the last name, Hadid, we know that you're thinking about Gigi and Bella. So it's a suprise to us that when you think Dua Lipa and is with a Hadid you'd think, 'there's a thirds sister?' Actually, we mean Anwar Hadid, aka Gigi and Bella's little brother, who's also good looking and a model. What did you expect?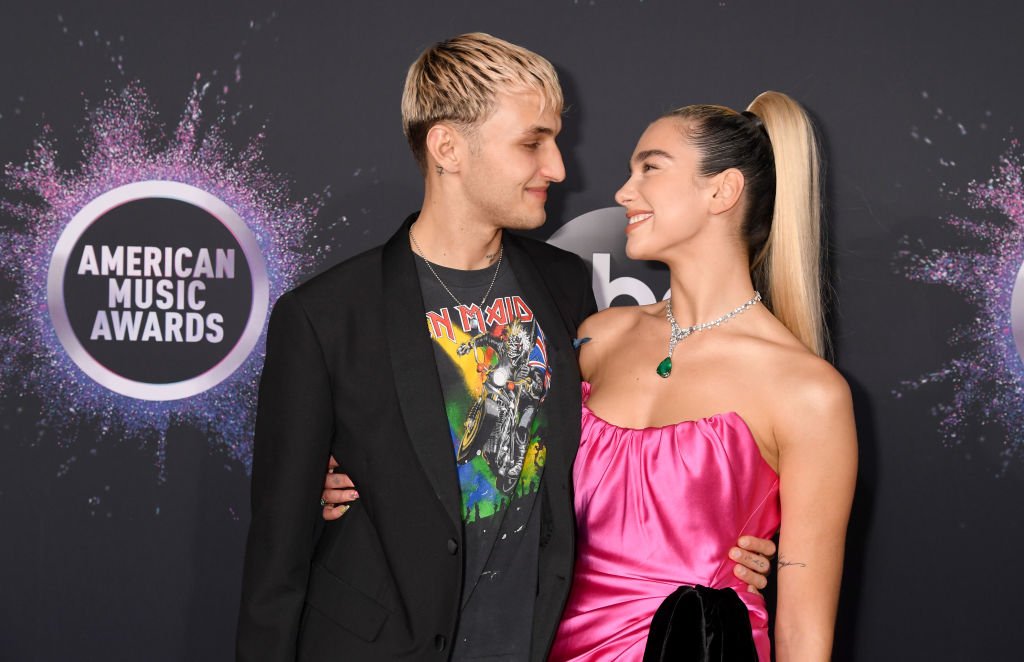 Prior to seeing the IDGAF singer, Hadid had been seeing actress Nicola Peltz for over a year and was even spotted making out with Kendall Jenner which blew up all over TMZ. But since they started dating the two have been spotted at music festivals, red carpet events, and out and about around L.A.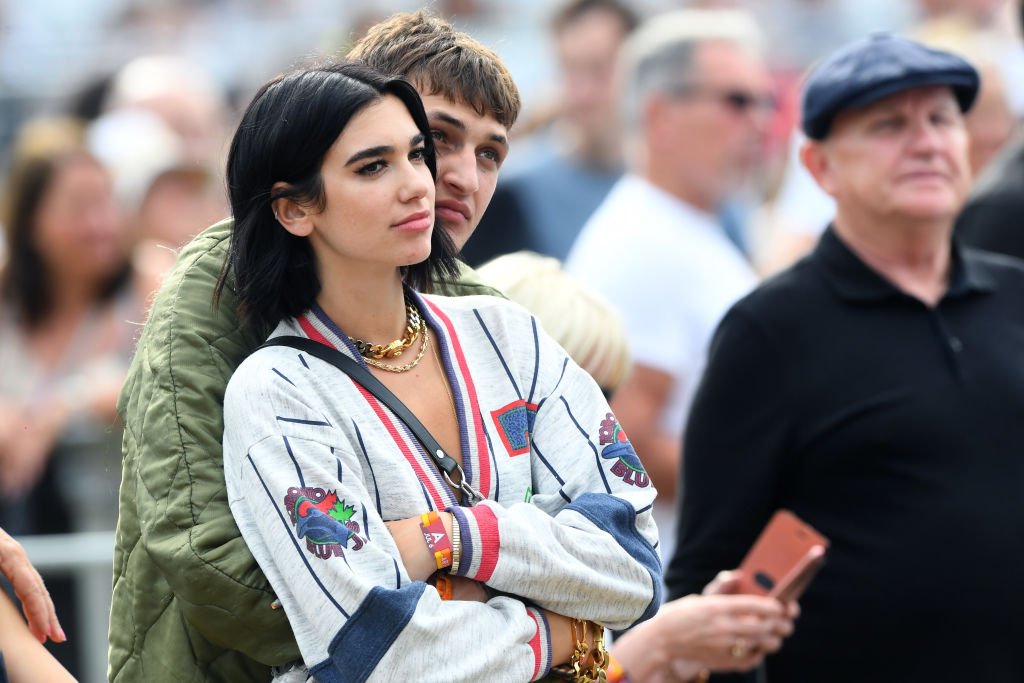 ---
CAMILA CABELLO AND THE GUY WHO CALLED HER SEÑORITA
The first of our Forbes 30 under 30. Since first meeting in 2014 and releasing their first song together, "I Know What You Did Last Summer", in 2015, Camila Cabello and Shawn Mendes have had loads and loads of rumors that they were an item. Their steamy music video to their song, "Señorita" only added more fuel to the fire.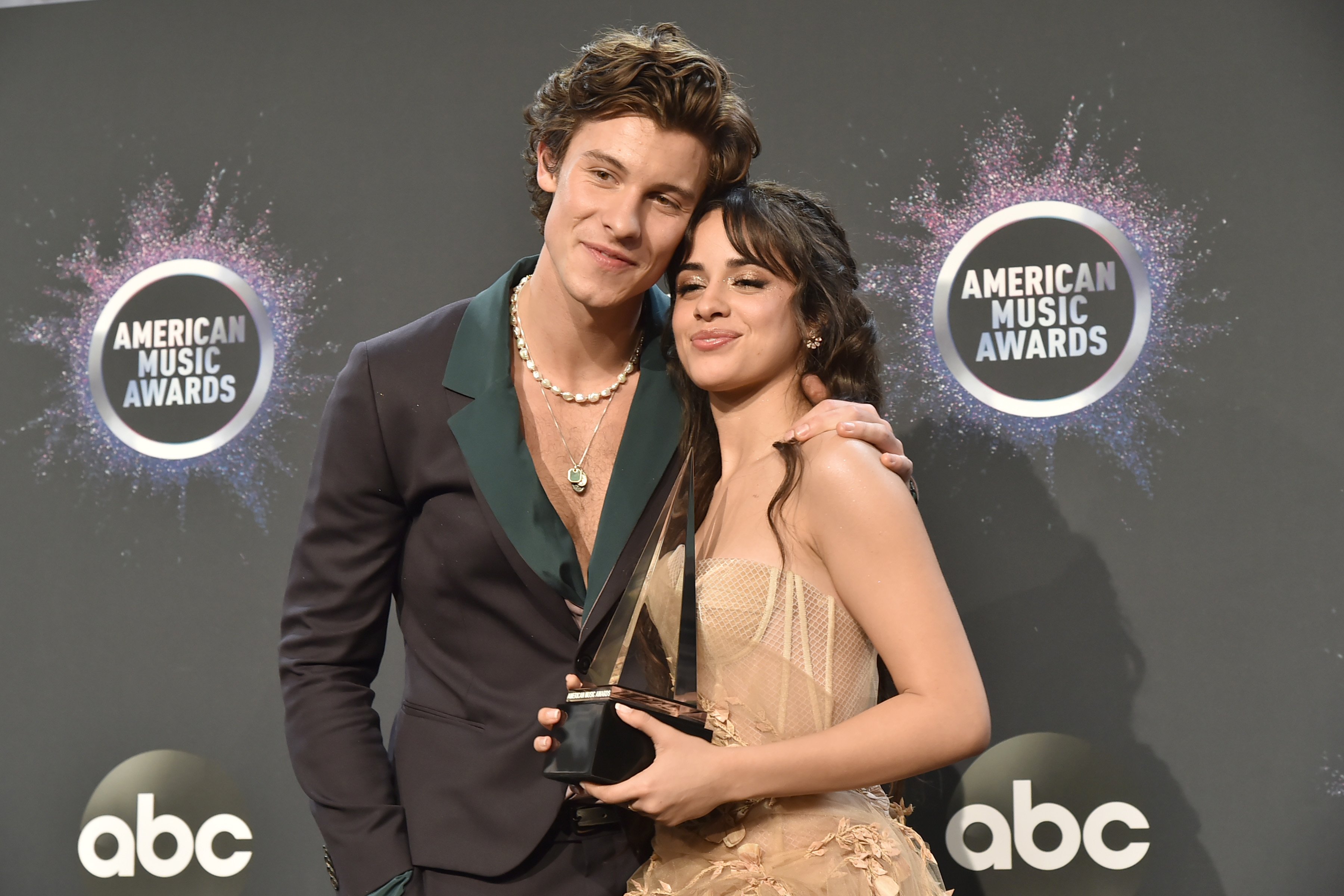 Not to mention the fact that Cabello broke up with her boyfriends a few days after the video dropped. Since then, the two have been very public about their romance, being spotted engaging in some heavy PDA, photographed kissing and all that. Oh and nowadays, guess where they're spending their quarantine days? Together of course.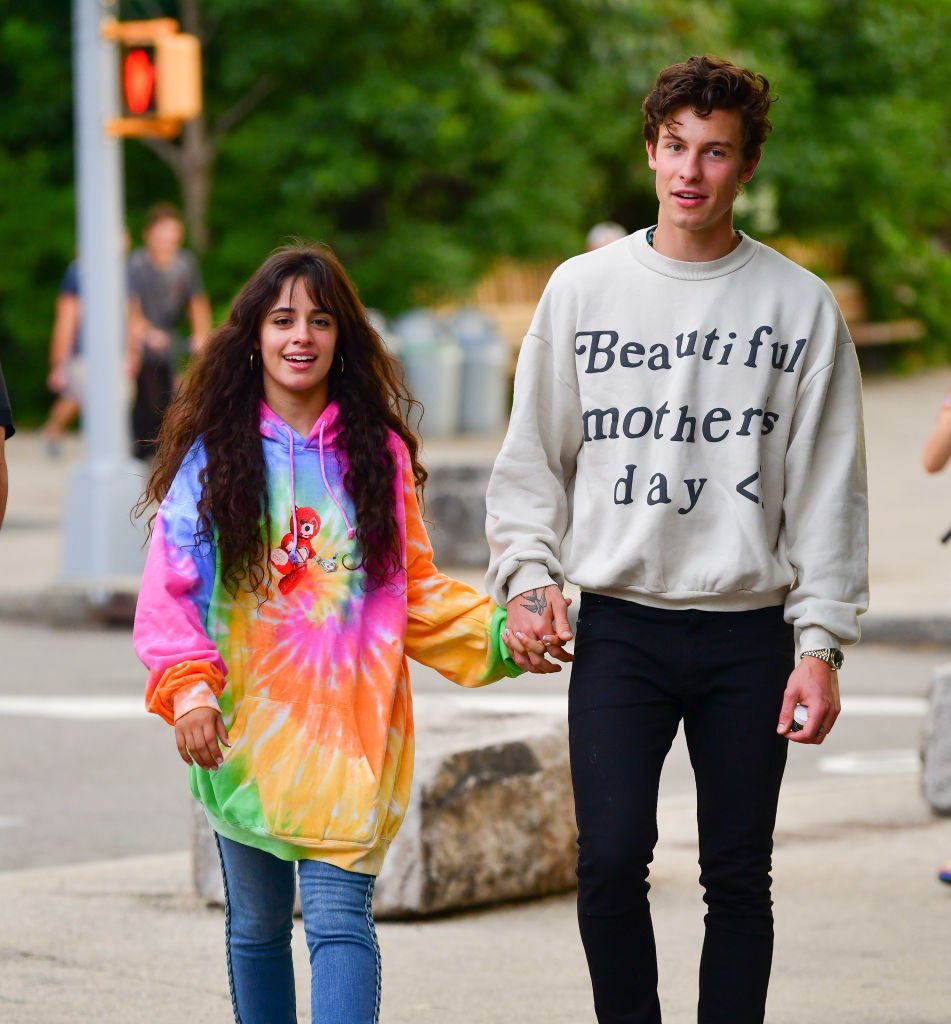 ---
BILLIE EILISH AND TOXIC RELATIONSHIPS
It's rare for Billie Eilish to open up about the personal aspects of her life, but she has decided to delve a little deeper for her recent interview with Vogue. The singer candidly discussed her mental health, highlighting some unpleasant moments of her life that led her into a depression a few years ago. "A dance injury, a toxic friend group, and a romantic relationship with someone who treated her poorly," Billie said. Thus, we can surely say that she was in a very toxic relationship.
 Many of her fans and critics speculate that she is a lesbian, but has not yet come out. The speculation began with her single titled "Wish You Were Gay" and continued after Billie posted a video of her hugging her friend, while chilling on Hawaii islands. Once again, Billie is very private about her relationships and we're sure there is a good reason for this.
---
ZAZIE BEETZ AND SHORT FILM STAR BOYFRIEND
The second on our list to pop into the Forbes 30 under 30 list of 2019 is actress Zazie Beetz. The half-German half-American actress broke on to the screens on "Atlanta" and "This is Us". She's recently been high profile films like "Deadpool 2" and "Joker." She's risen to become an influential actress, and activist since.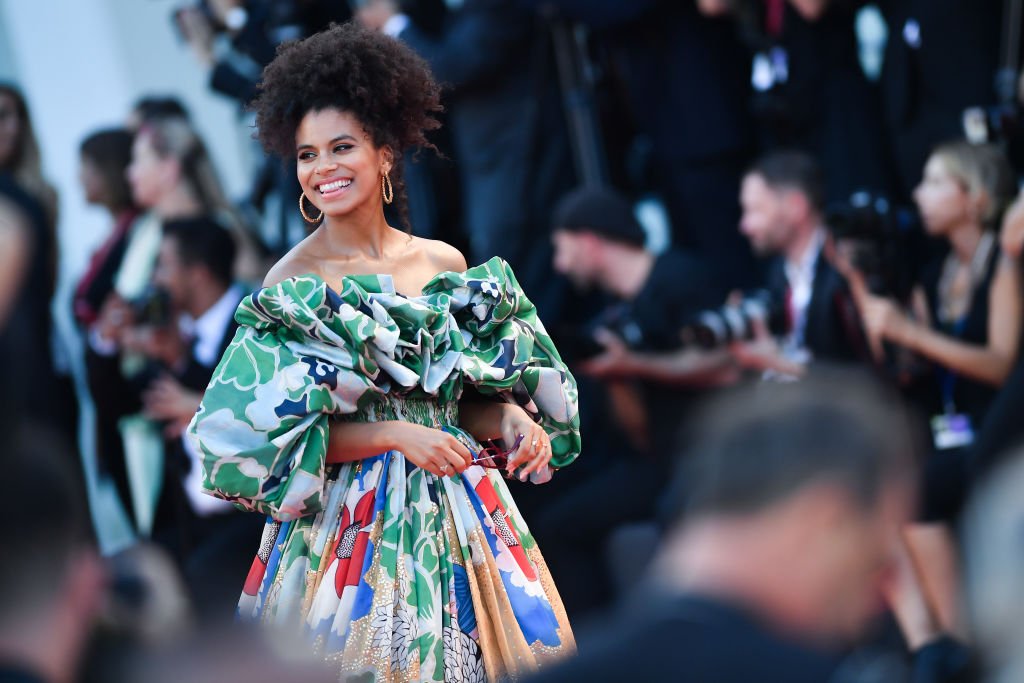 Beats has been dating her boyfriend David Rysdahl for a relatively long time now. We say relatively because of Hollywood. Sources say they've been together since 2015. Rysdahl is also an actor, writer, and producer. He's mainly been working on short films over the years but also featured in "That's Not Us".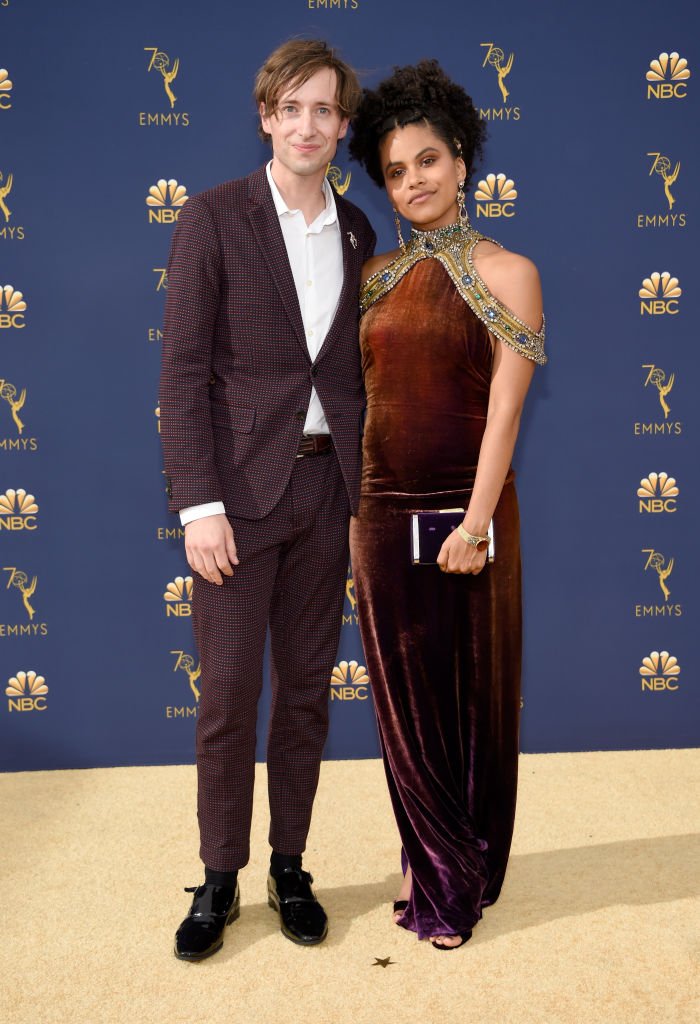 ---
TIMOTHEE CHALAMET IS SINGLE... OR IS HE?
We can't forget the moment the world fell in love with Timothée Chalamet. The cutie's biggest role in Call Me By Your Name earned him a Best Actor nomination at the 2018 Academy Awards, and it elevated him from relative unknown to number celebrity status. Us Weekly reports that the actor and his girlfriend, actress and model Lily-Rose Depp (you guessed it, Johnny's daughter), have broken up after almost a year of dating. Additionally, Chalamet confirmed the break up in the May issue of British Vogue.
Yes, we're sad too. The duo first met on the set of Netflix's angsty period drama The King, and proceeded to delight us with frequent make-out and fried-chicken paparazzi photos. We hope they will find happiness along the way. Even though Timothee is very discreet about his private life, we'll keep you posted. Because we know this handsome boy will not be single for a very long time!
LIZA KOSHY AND THE YOUTUBER THAT GIVES AWAY CARS
Last on our list is also atop Forbes 30 under 30 list. She is an internet sensation, Liza Koshy. From Vine, Tiktok, Instagram, and YouTube, the internet star has risen to become one of the most viewed and influential young stars of the digital age. Koshy has amassed over 45 million followers on the various platforms she's been on.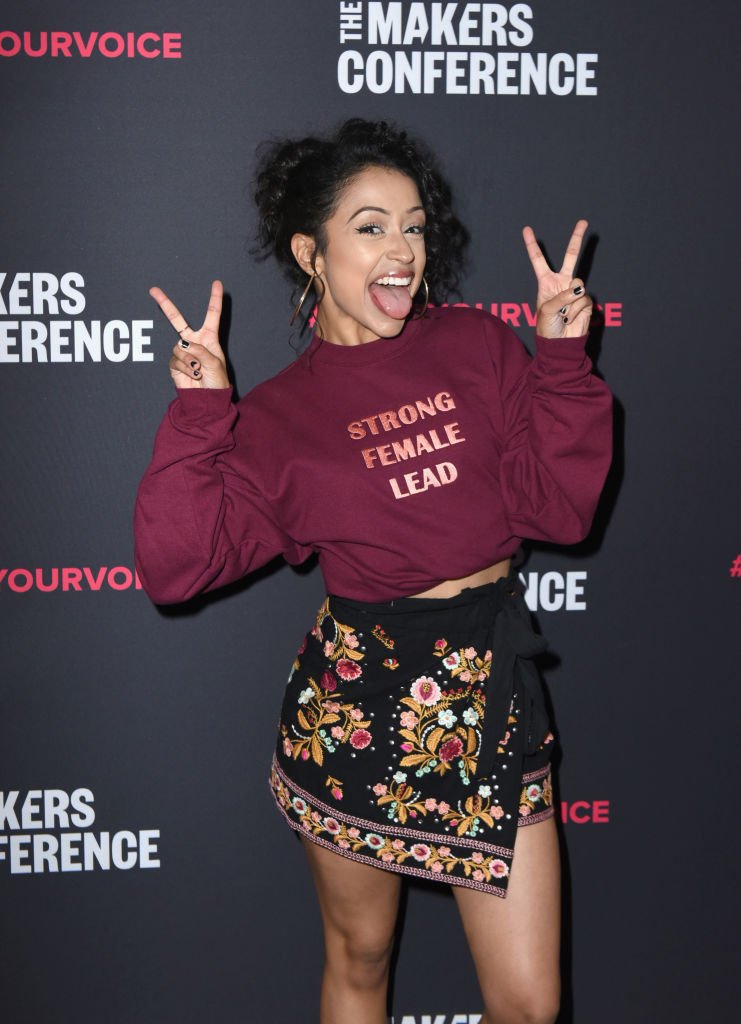 For a time, her quick wit and silly brand of comedy found kinship and love, with fellow YouTuber, David Dobrik. The two were the digital influencer's equivalent of a top super couple. Unfortunately, as both their careers blossomed, their relationship faded and they even posted an emotional video on why they split on their channels. Very Gen Z.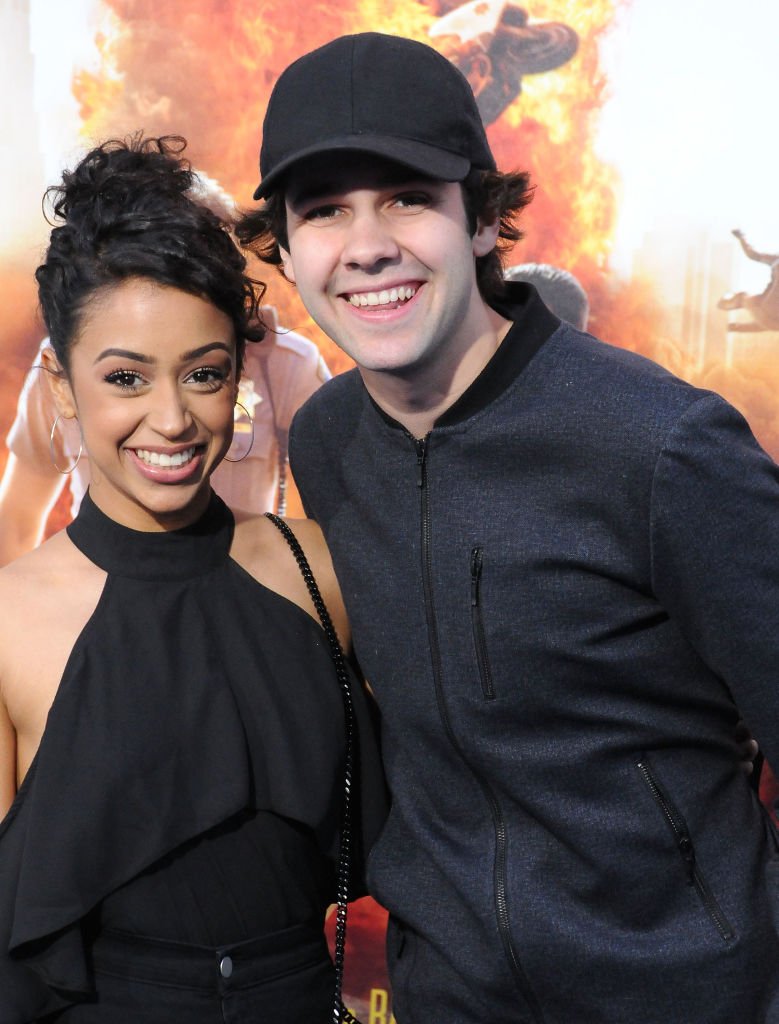 DAVID'S WIFE. WAIT, WHAT?
One day, David's best friend, 46-year old Jason jokingly told David that nobody will ever marry him... And that's where it all began. David did not take it well and, in revenge, he flew to Boston to propose to none other than Jason's mom, 76-year-old Lorraine Nash. For the sake of the joke and because she has an incredible sense of humor, she said yes. Of course it was a joke. But a very hilarious one!
How many of these young rich and famous stars are you familiar with? Make sure to take note of their names, they'll be around Hollywood for a long time for sure. Who else do you think we should cover? Let us know in the comment section and make sure to follow Amomama for more great content on your favorite celebs! 
Sources: Teen Vogue, USA Today, Glamour, Forbes, Daily Mail, In Touch Weekly, Cosmopolitan, Elle, Popsugar, Harper's Bazaar, Distractify