Destiny Of "Wheel of Fortune" Show Major Winners
One of modern television's greatest and most entertaining gifts to the world is the introduction of tv game shows. Jeopardy, The Price is Right, Who Wants to Be a Millionaire? and many more have given tv viewers a sense of hope, laughs, and excitement over the years. One of the best-known game shows ever is "Wheel of Fortune".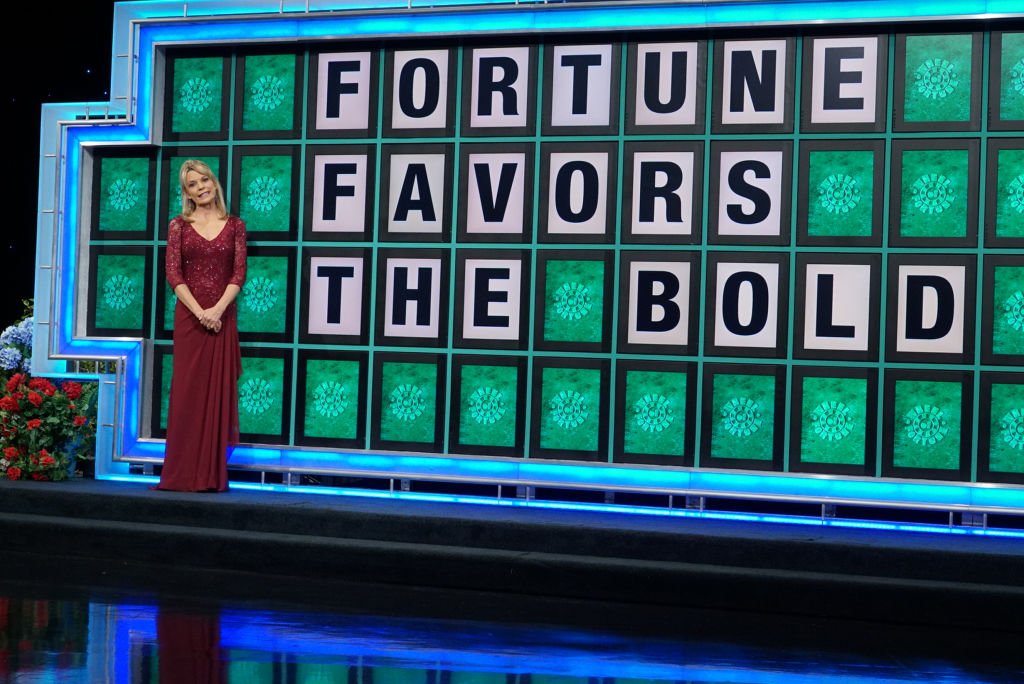 The popular game show has been around sine 1975. That's 45 years of fun, entertainment, and a whole lot of prize money. For this article, we've decided to track down the 'Wheel's' biggest winners. They're the lucky few who have won upwards of $50,00 and you'll be surprised at how relatable their lives before winning it big were.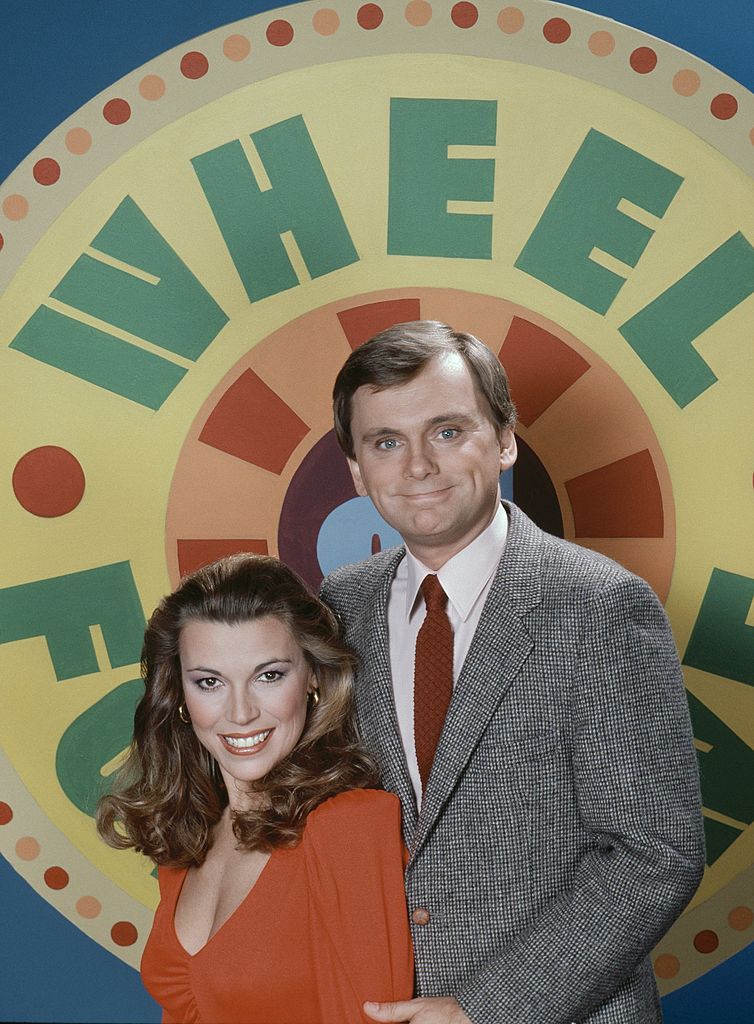 ---
THE CROSSWORD KING 
You might be surprised at the realization that certain people in this world make a living out of competing on various game shows. One of them is the incredibly smart, Andy Kravis. He appeared on the game show in 2008, during the "Wheel of Fortune College Week", while as a student of the University of Michigan.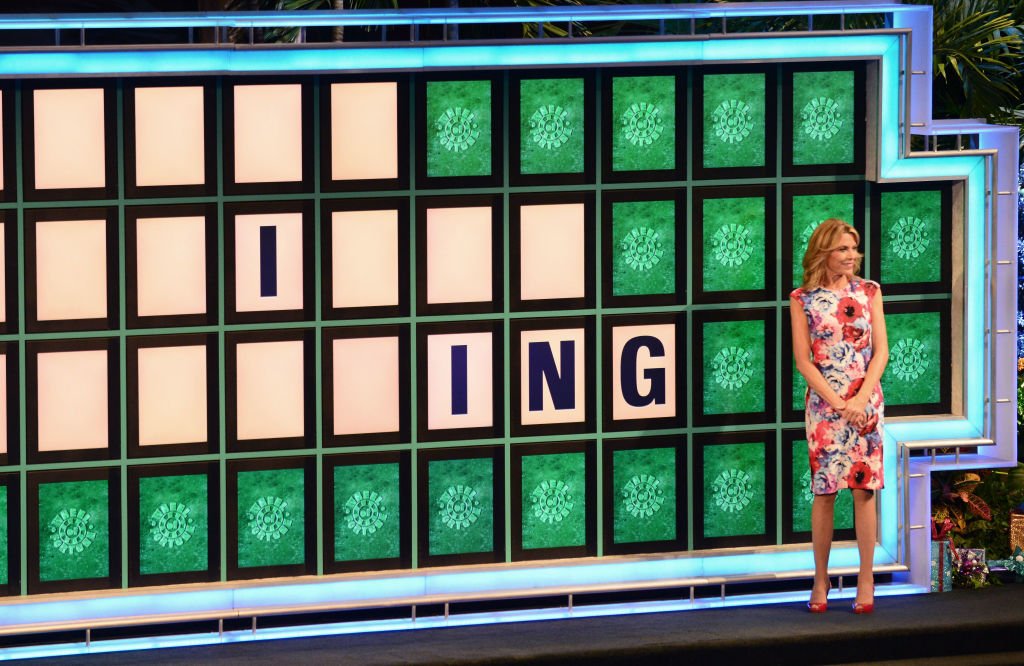 While on the show he won $50,550 including a trip to the Sheraton Cable Beach Resort in Nassau, the Bahamas worth $7,000. Kravis solved his bonus puzzle to take a $25,000 bonus prize. Since earning his Juris Doctor in 2013, the big winner has been an active supporter of LGBTQ+ rights, putting his degree to use.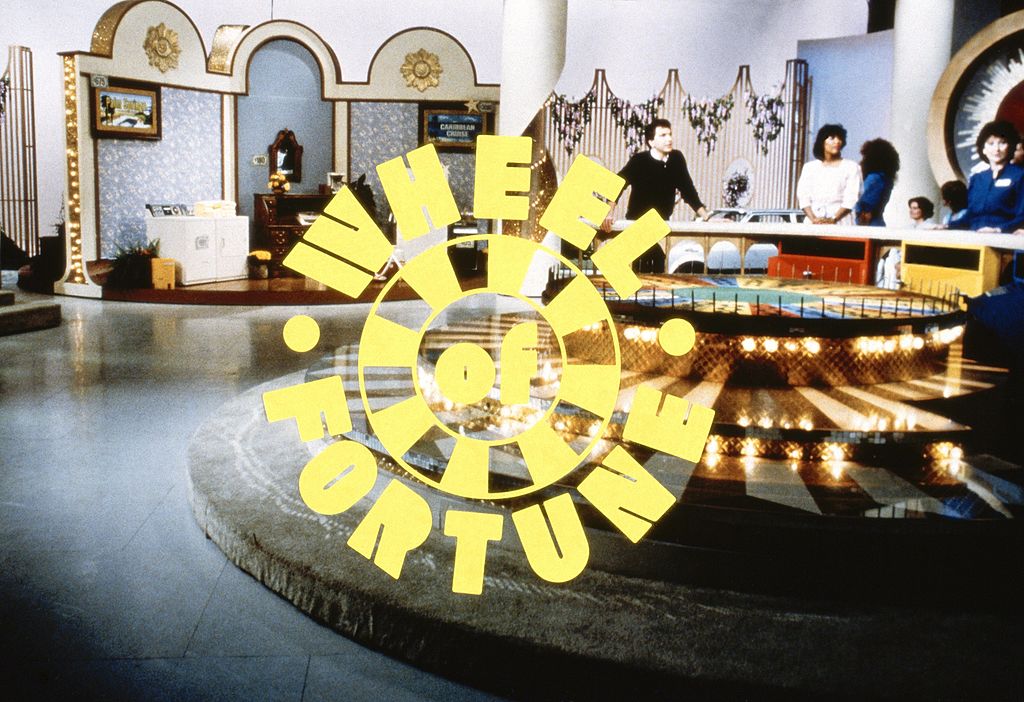 ---
MADE A CAREER AS A BIG WINNER
"Wheel" isn't the only game show Kravis has been on. In 2002, at the age of 13, I was one of the youngest contestants to ever reach the semifinals of the Jeopardy! Teen Tournament. In 2013 he also won $2.6 million in the "Million Second Quiz," and is continually active on the Jeopardy message boards with the user name "alkrav112."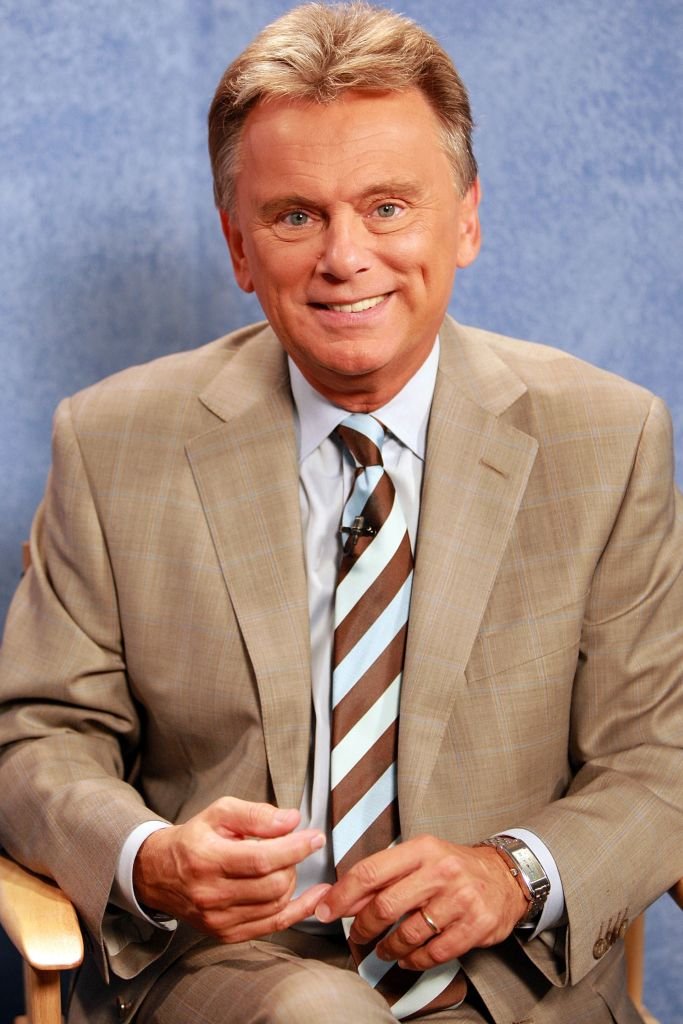 He was on "Who Wants to Be a Millionaire?" in 2011 but only won $1,000. Today, Kravis is continuing to put his trivia chops to good use as a Crossword Tester and Fact Checker for The New York Times. He also runs an annual crossword tournament called The Indie 500 in Washington D.C. since 2015.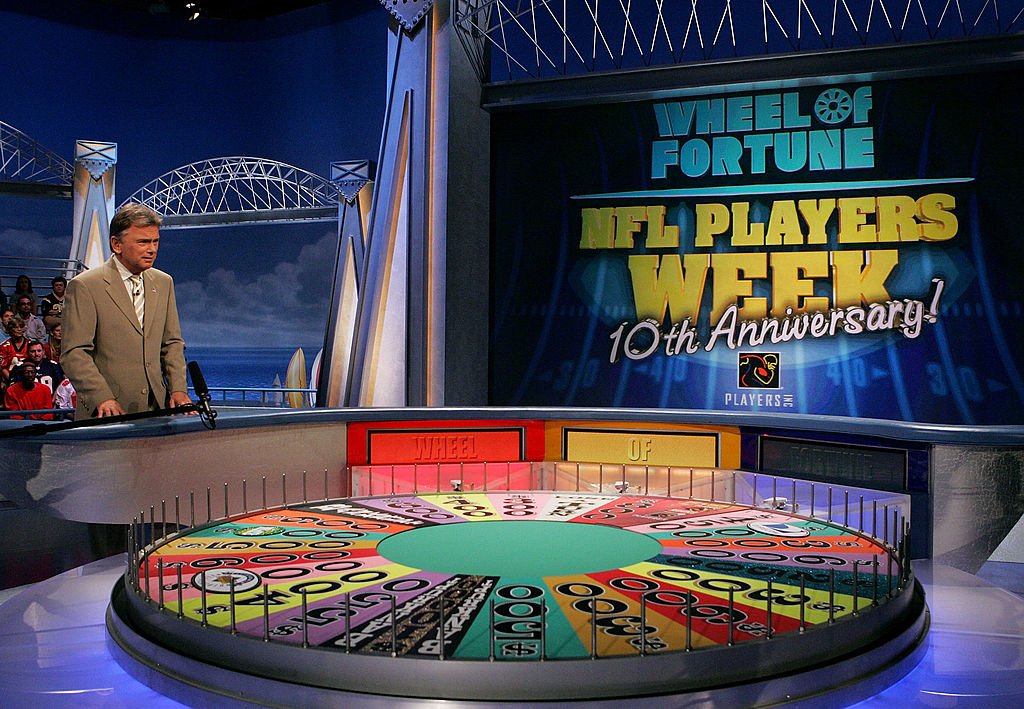 ---
FROM STUCK IN A SNOWSTORM TO BECOMING A LOCAL LEGEND
Prior to joining his fellow contestants on the "Wheel of Fortune" in 2014, Matt DeSanto had to ask the show's producers if he could have his audition deferred. A heavy snowstorm was just about to hit his home town of Malvern, Pennsylvania and he didn't want to leave his wife and kids to deal with it alone.
After months of hoping to get called back, DeSanto finally got his chance and definitely made sure it counted. He managed to set a main-game record and record-setting one-letter hint solve on a puzzle. His winnings totaled just shy of $92,000. Since then, he has improved his pizza business thanks to his hometown hero status.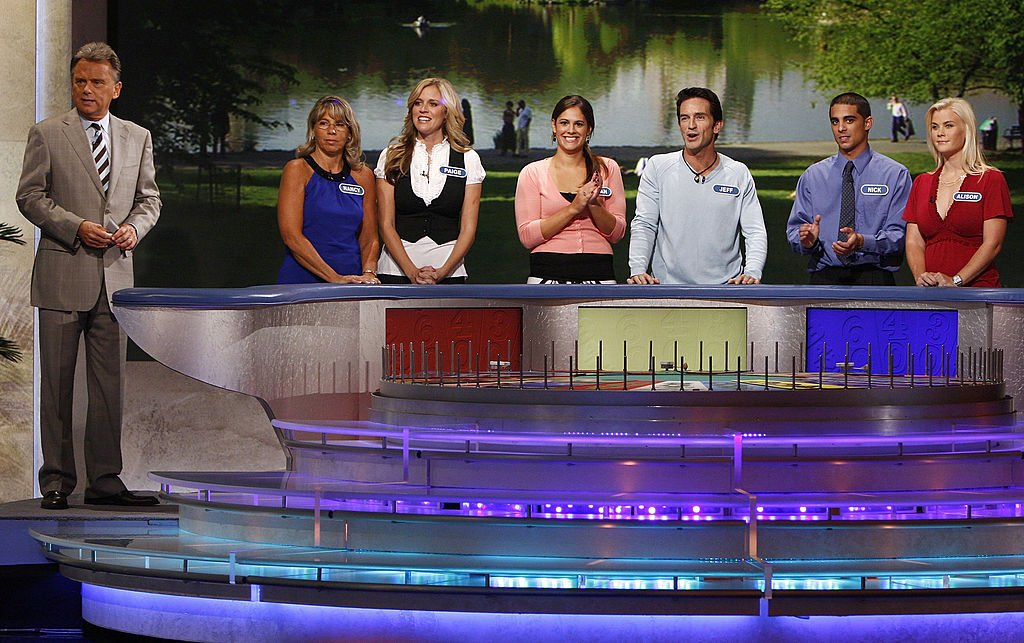 ---
THE MILLION DOLLAR PRIZE
In 2008, "Wheel of Fortune" introduced a new grand prize that would take America by storm. It was the million-dollar grand prize wedge. So the rules state that if a contestant collects the wedge, solves the puzzle and makes it to the Bonus Round without being bankrupted, the $100,000 cash prize is replaced by $1 million on the Bonus Round.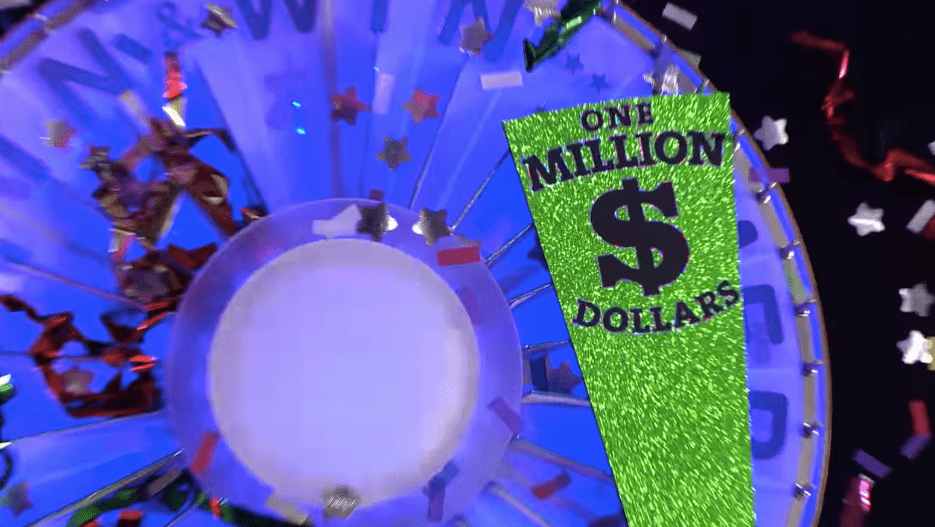 Over the years since its introduction, the million-dollar prize has been a source of excitement, astonishment, and heartache. People have gone as far as almost winning the grand prize only to lose it because of a pronunciation fail or forgetting that a letter couldn't be used. There are three lucky winners though, and here they are.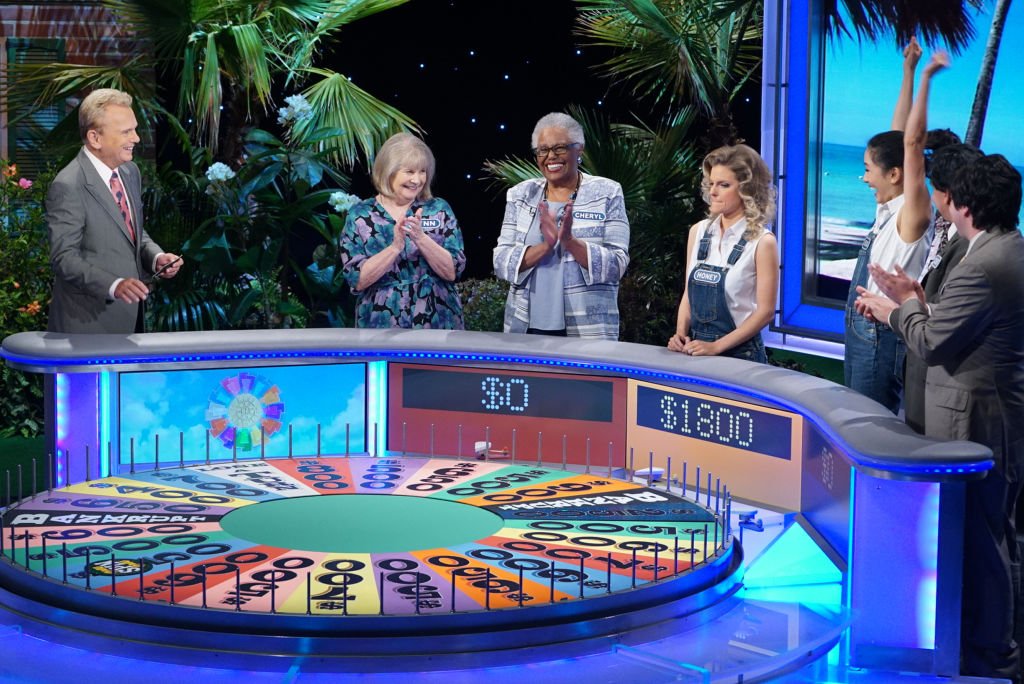 ---
THE HUMBLE MATH TEACHER
Prior to coming on the popular game show, Sarah Manchester was a humble math teacher and the resident math team coach at Takoma Park Middle School in Montgomery County, Maryland. She told ABC Nees that when she was growing up, she watched "Wheel of Fortune" with her parents, so she's basically been training all her life.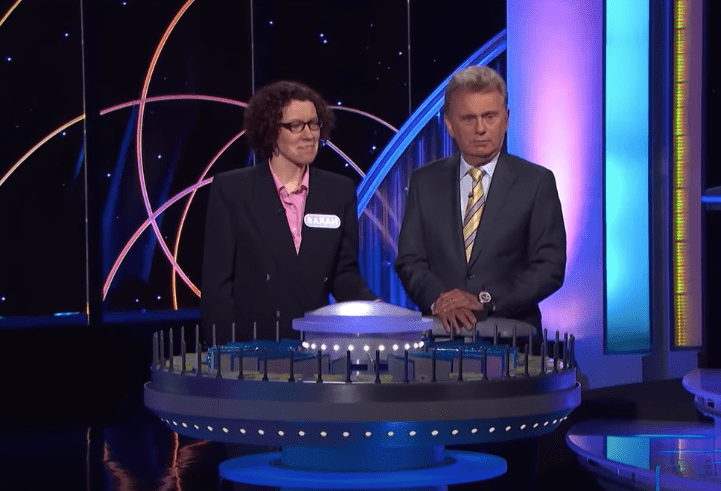 Her chance finally came in the opening week of the 32nd season of the show, aptly dubbed "Teacher's Week". She solved the wining puzzle which was the phrase, "Loud Laughter", winning a trip to the Dominican Republic, and then also solved the third Toss Up Puzzle. After solving the bonus puzzle Pat Sajak asked: "Can you use a million dollars?"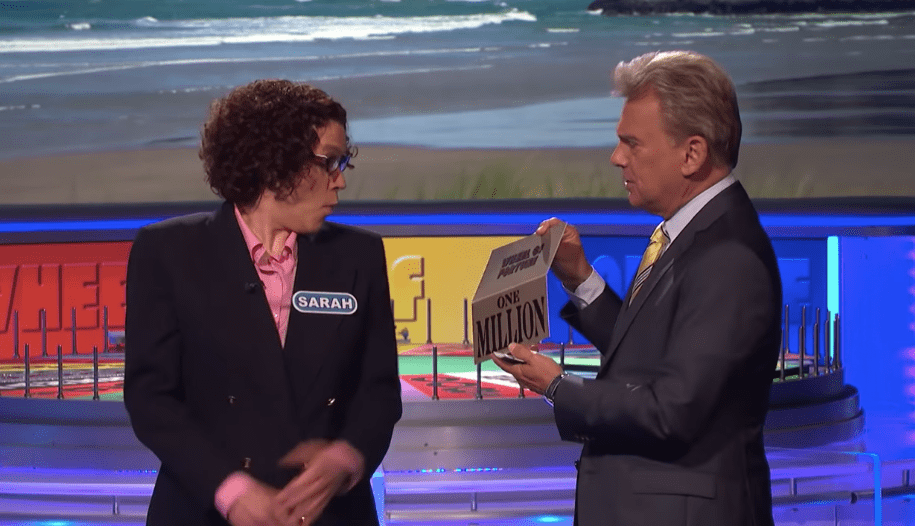 ---
THE TEACHER WINS BIG
Cue the confetti. Within moment Manchester's husband, two children and father rushed out from the viewing audience to embrace her. In the hotly contested game, Manchester's total take was a whopping $1,017,490. She told Good Morning America that the only word to describe how she felt was "Astonished".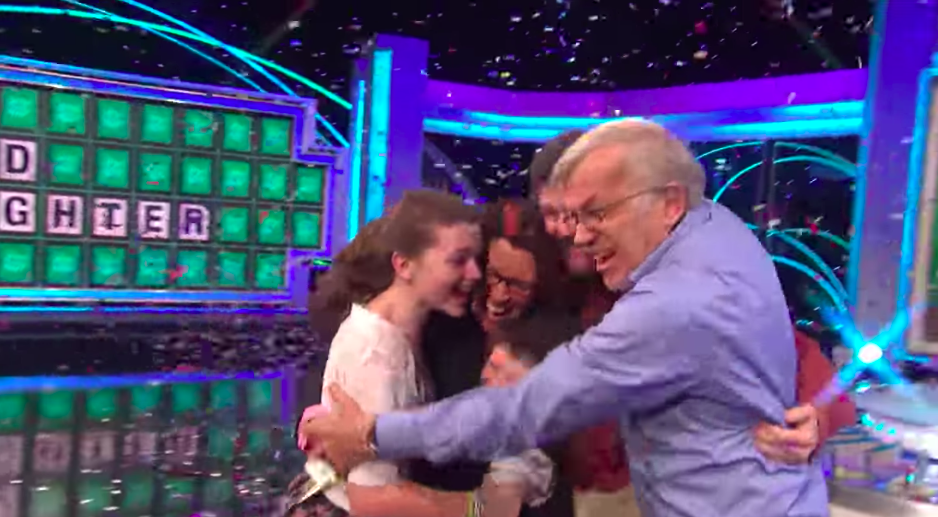 Since then, Sarah has returned to her home state of Maryland and continues to teach. She likes to challenges her own children with cash prizes for each puzzle they're able to solve before she does. However, nowadays, she is far more recognizable on the streets than your average math teacher.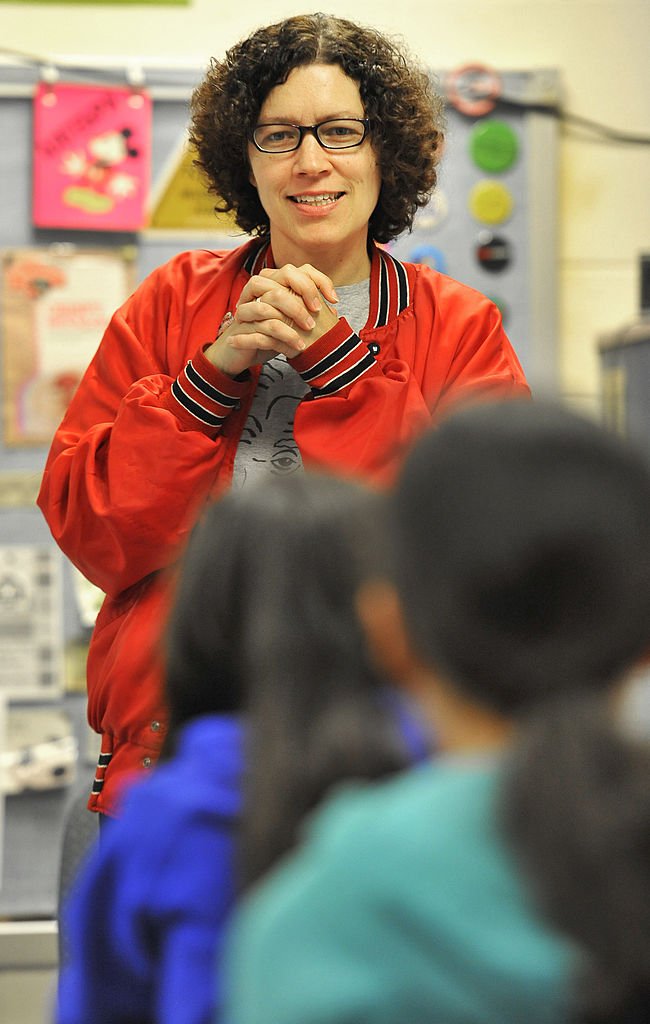 ---
FROM PHARMACEUTICAL SALES TO WEDDING BELLS
Autumn Erhard was the second person in "Wheel of Fortune" history to win the million-dollar grand prize. Before making on the show she was a simple animal pharmaceutical sales representative from Laguna Niguel, CA. A graduate of the University of California, San Diego, Erhard had been solving puzzles while watching the show since she was a girl.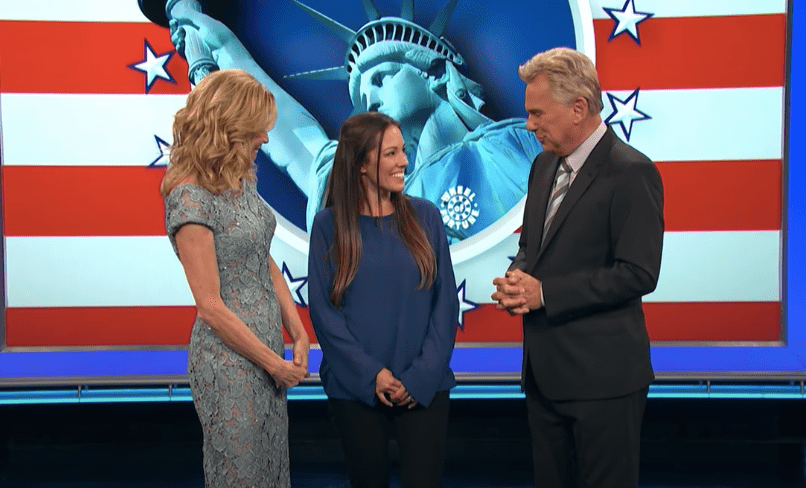 The big winner claimed that her being on the show was just a big coincidence. "Wheel of Fortune" was turning 30 years old back then, and had just turned 30 too. Well, as far as coincidences go, that makes her one lucky lady. She had hoped that being on the show would win enough to pay for her wedding.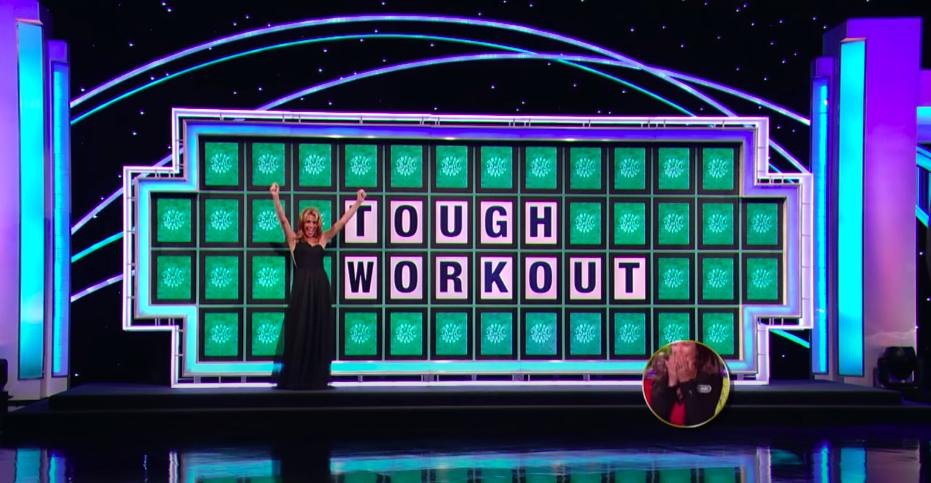 ---
A WEDDING AND THEN SOME
Coming into the bonus rounds, Erhard played a dominant game. She finished the main-game with more than $30,000 in cash and prizes including trips to Belize and Arizona. Her competitors only won $2,000 and $1,000 respectively. he also carried the "Wild Card" with her into the bonus round, which gave her the opportunity to guess an additional consonant.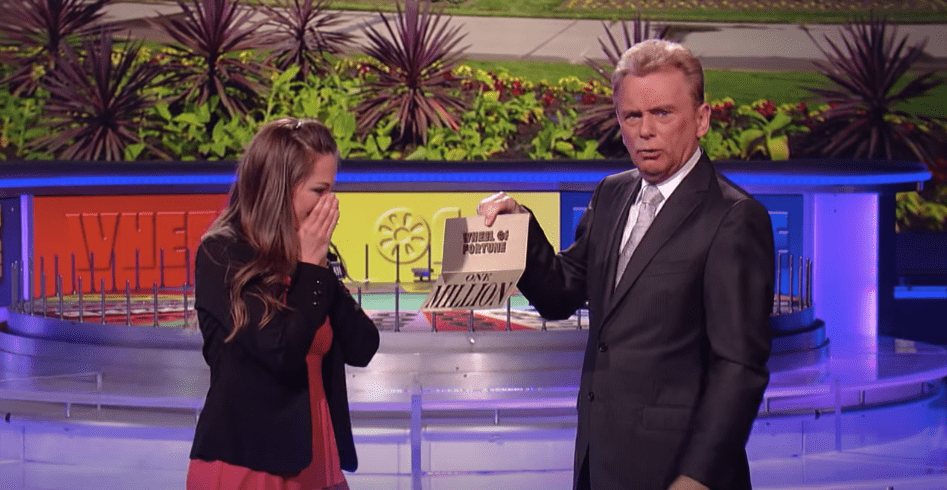 The final puzzle seemed impossible to solve, but Erhard had an idea. "With the T and the G in the first word, I pretty much figured out it was 'tough.' And me being the workout junkie that I am, somehow 'workout' popped in my head," she says. Then Boom. Instant $1 million. Her total winnings came up to $1,030,340.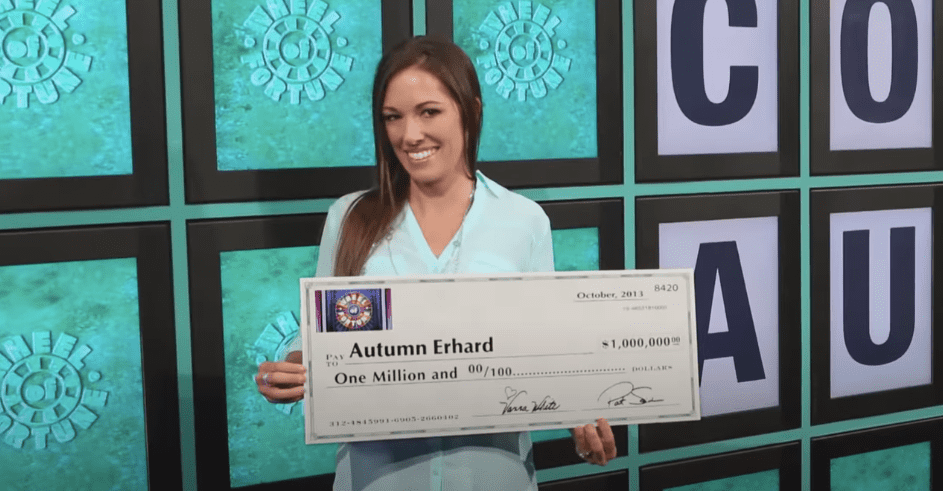 ---
THE ONE THAT STARTED IT ALL
The first person to engrave her name onto the "Wheel of Fortune" million-dollar winner's plaque is Michelle Loewenstein. The then 24-year-old resident of Malibu was working as a florist and practiced yelling out answers while watching "Wheel of Fortune" at home. Practice makes perfect they say. Good on her.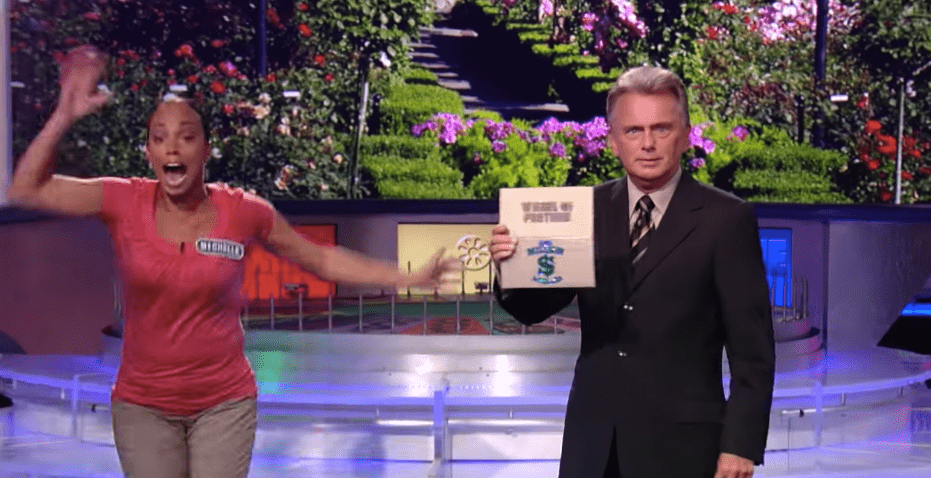 The then newlywed Loewenstein mentioned that "I have watched it for as long as I can remember," she said. "You have to be at least 18, but I was probably entering [to be a contestant] before then. I always wanted to be on the show." By the time she had gone on the show, she moved to Santa Monica to be with her new husband.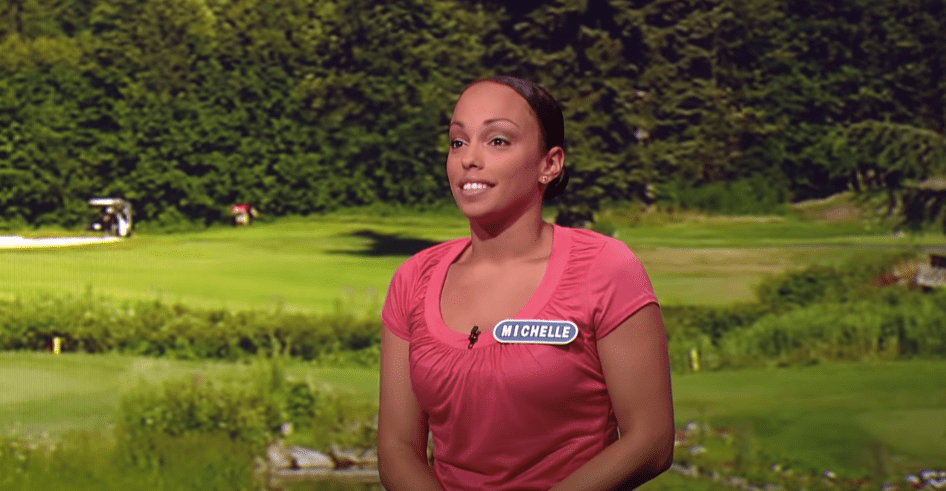 ---
ENTERING WITH A HONEYMOON AURA
Loewenstein, who was fresh from her Honeymoon, had a certain aura of confidence in her during the show. It translated to her performance in the main-game as she had won $26,080 including a prize trip to Hawaii, for a second honeymoon courtesy of the show. Then came the final puzzle, she guessed 'Leaky Faucet', and then her life changed.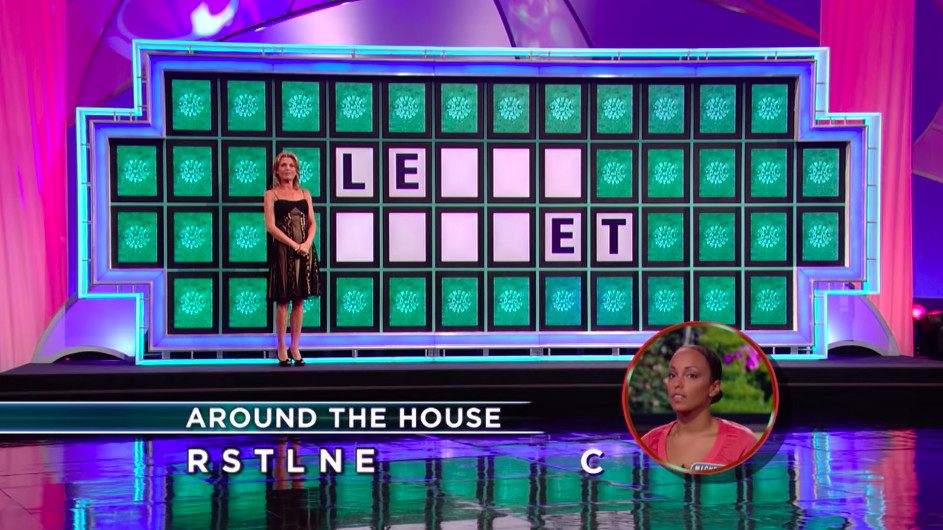 She was right and that meant she was the first contestant of the "Wheel of Fortune" to ever win the coveted and mythical million-dollar grand prize. Suddenly, the world saw that it was possible. Michelle took home $1,026,080 in total winnings, which she kept secret from her family until they all gathered to watch her episode air.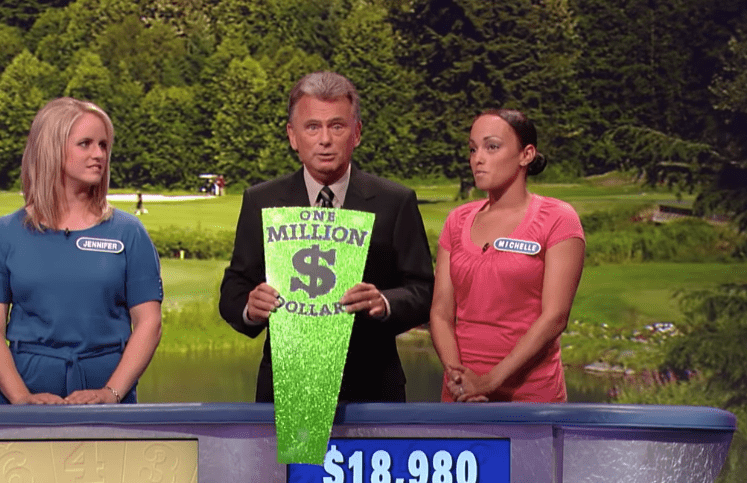 ---
OPENING UP A NEW SEASON IN A BIG WAY
"Wheel of Fortune" contestants will normally play for a $100,000 grand prize if they weren't able to claim the million-dollar wedge and not get bankrupt throughout the regular game. In 2016, the show kicked off its new season with a special surprise for its first five final puzzle solvers. They replaced all the final prize envelopes with $100,000 ones.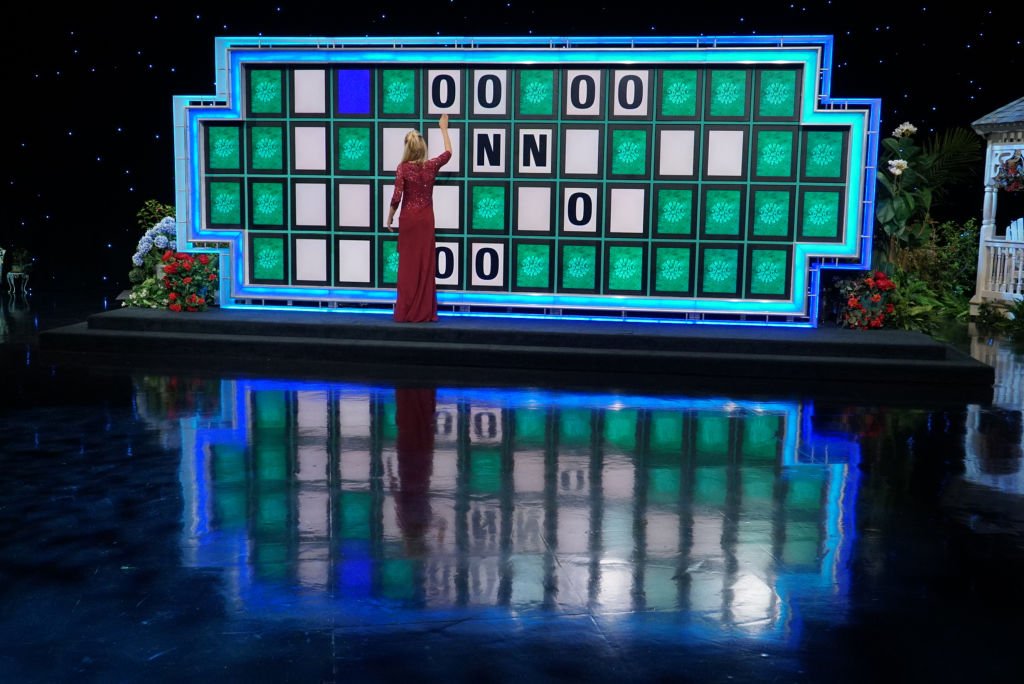 Imagine playing through the whole episode hoping not to spin onto the Bankrupt wedge, and then finding out that you win $100,000. That week, all five contestants of the show won the grand prize. Talk about a generous way to start the year. Winners took home cash prizes ranging from $117,500 upwards of $140,350.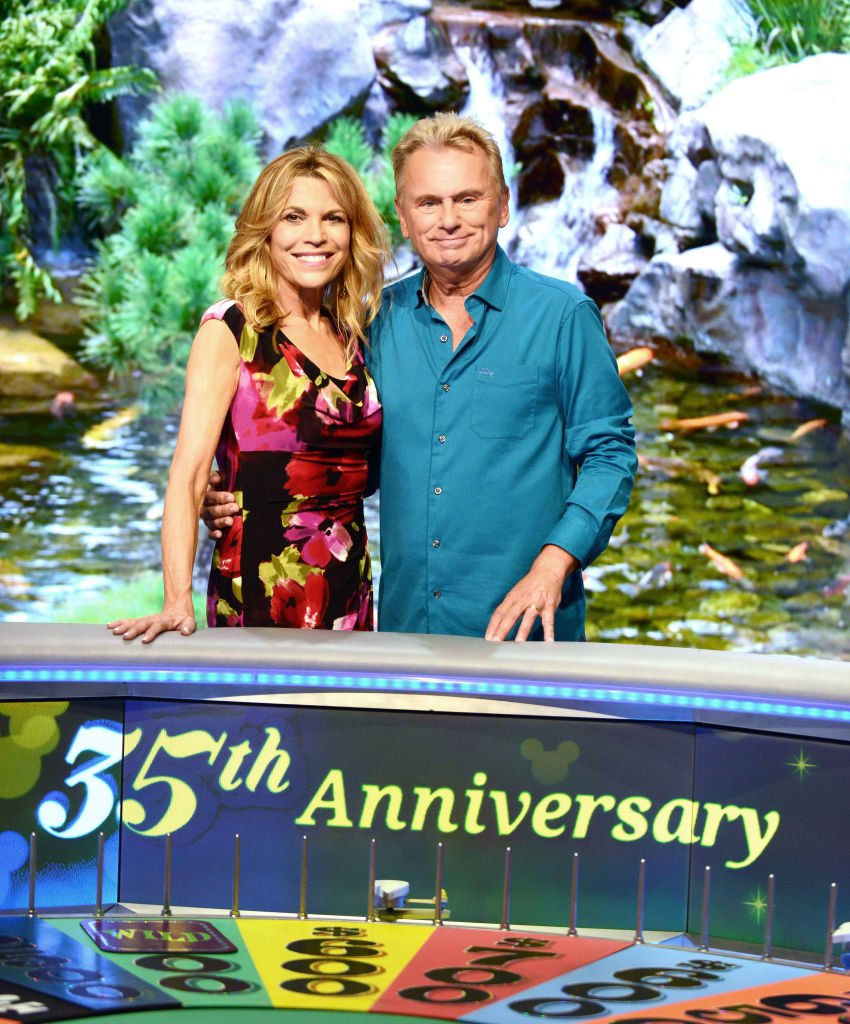 ---
How often do you watch the "Wheel of Fortune?" Do you have amazing puzzle-solving and wheel spinning skills like the big winners on this list? Let us know what other game shows you want us to cover in the comment section. Don't forget to follow Amomama for more great content on your favorite tv show, movies, and celebrities! Stay tuned for more.
Sources: ABC News, Good Morning America, Today, New York Times, Malibu Times, New Jersey Pen