10 Famous Actors And Musicians Who Served In The Military
It takes courage and a great responsibility to fight for the honor of your country. Some of these celebrities have taken on such challenges and gone through dangerous battles. In this article, we will tell you about 10 well-known military veterans from a totally different perspective.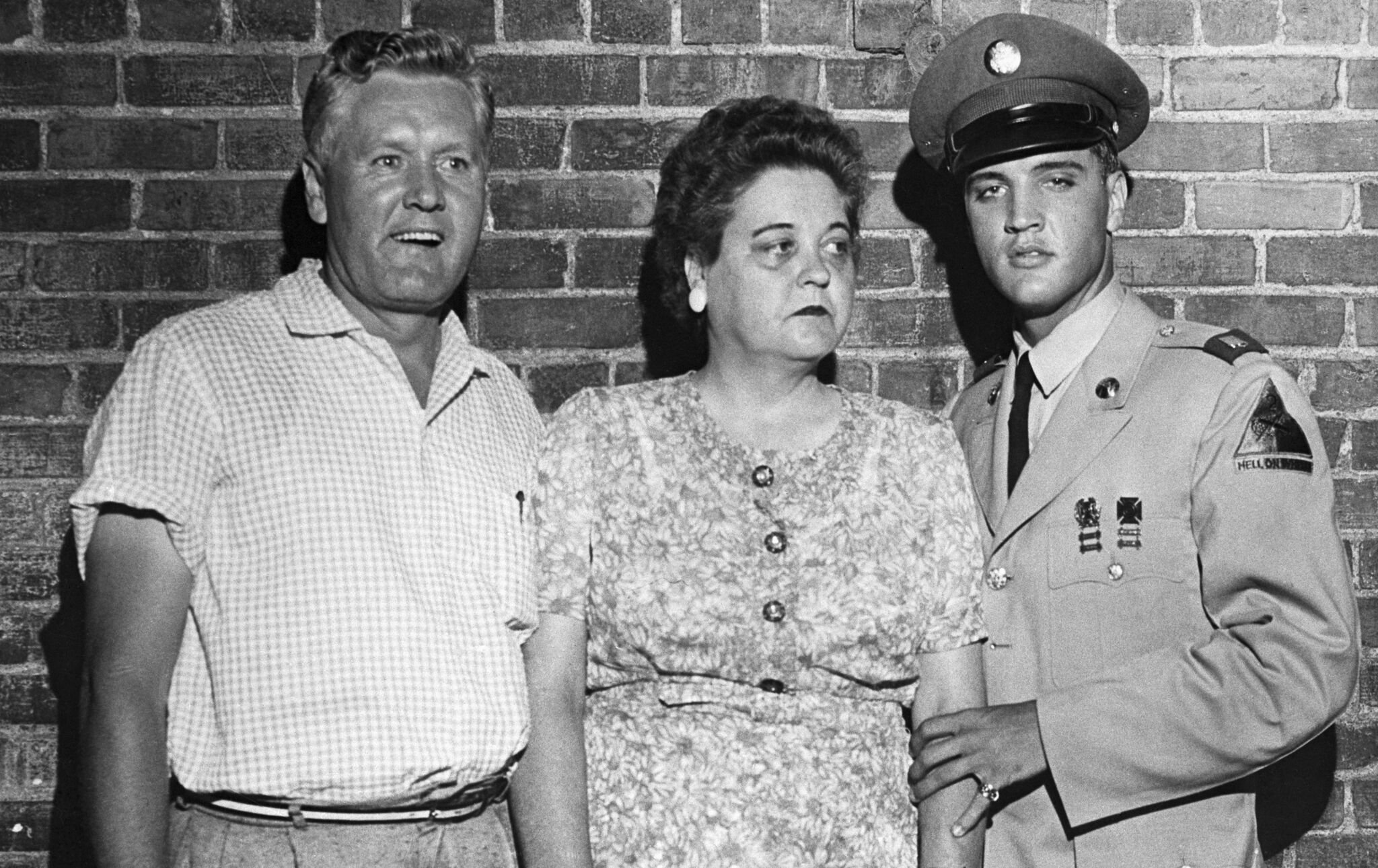 ---
1. Clint Eastwood
Long before Eastwood dared anyone to make his day as Dirty Harry, he was drafted into the Army during the war in Korea. Eastwood was sent to Ft. Ord in California for basic training. He lucked into a job as a swimming instructor and remained at Ft. Ord.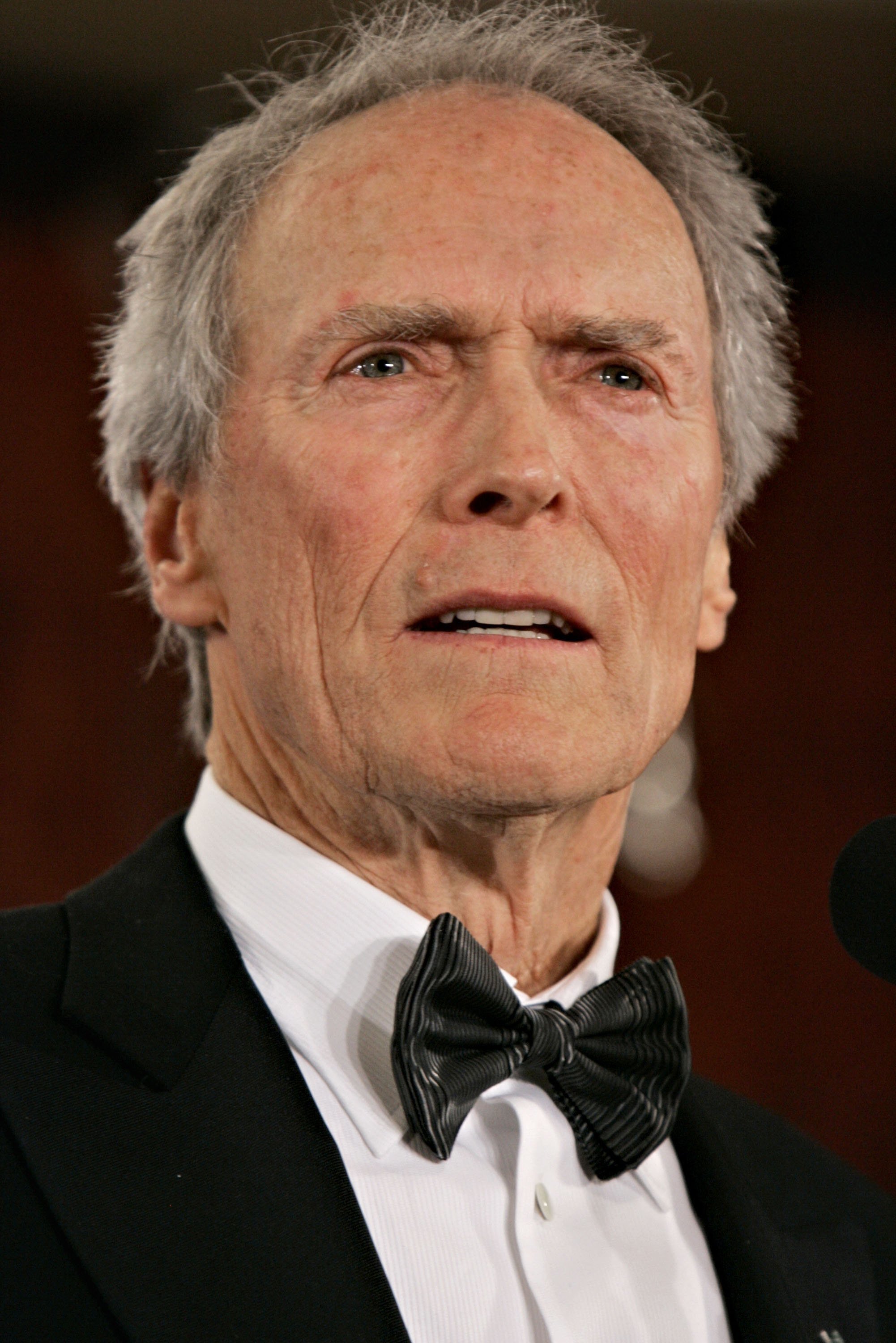 ---
As fate (and luck) would have it, he took up competitive swimming and basketball during high school and so his skills would come in handy. One time when he was hitching a ride aboard a Navy torpedo bomber, the plane developed engine trouble and was forced to ditch in San Francisco Bay. Eastwood swam over a mile through the tide to shore, foreshadowing his own character's watery trials in "Escape from Alcatraz."
The actor recalls: "I thought I might [not] live. But then I thought, other people have made it through these things before," Eastwood said. "I kept my eyes on the lights on shore and kept swimming."
He managed to survive, although he escaped with serious injuries and was discharged from the service. After his life-changing experience, Eastwood attended L.A. City College and studied drama under the GI Bill. From humble origins in the movie business, where he landed a $75-a-week contract with Universal Studios, he eventually found international fame in "spaghetti" westerns, the Dirty Harry series, and as an Oscar-winning director.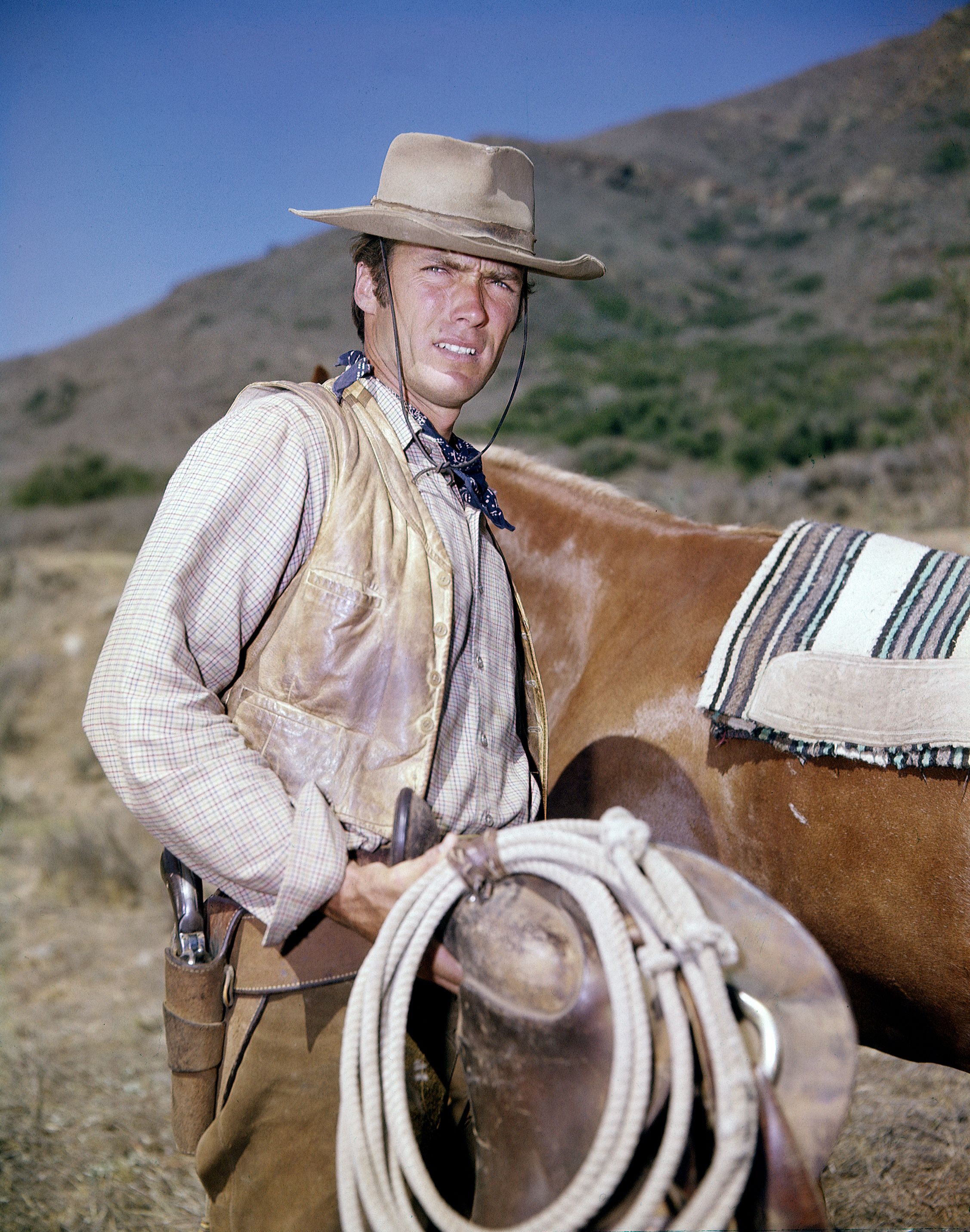 ---
2. Ice-T
After high school, Tracy Lauren Marrow aka Ice-T found himself without much opportunity on the streets of Los Angeles. Young and inexperienced, the future star of "Law and order" was struggling to support his girlfriend and daughter... so the best idea he came up with is to join the Army for the financial benefits.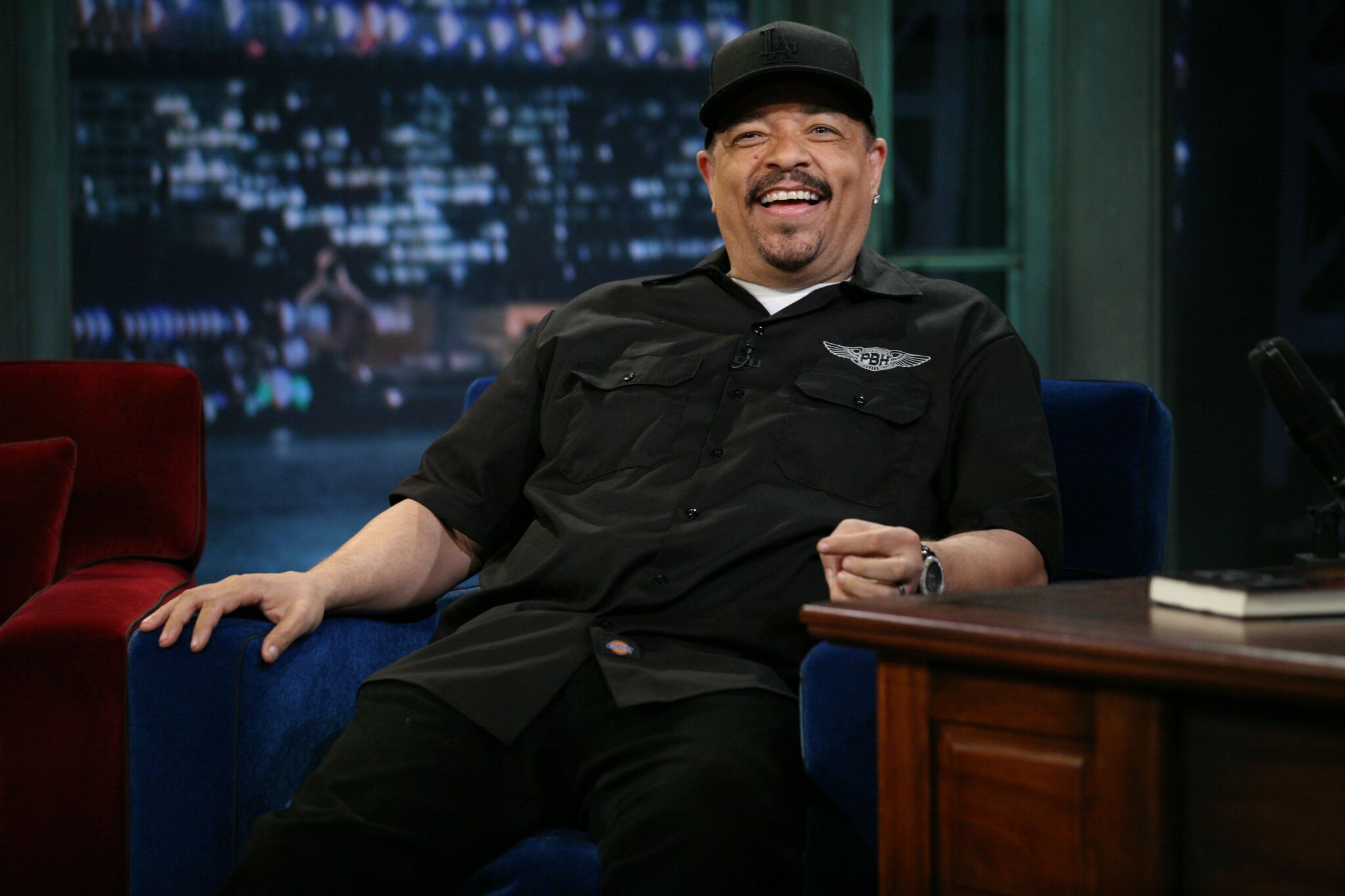 ---

"When I had my daughter I was like, man, I'm going to go to jail, I got to do something, and I went to an enlistment office. Next thing you know, I'm in the military, four years infantry."
He served in the 25th Infantry Division, and somehow became a part of a group that stole an infantry rug and subsequently deserted. After a month, once the rug had been recovered, Ice-T returned and received a non-judicial punishment, which allowed him to complete Advanced Infantry Training. And later even managed to serve as a squad leader at Schofield Barracks in Hawaii.
When Ice-T returned to the civilian world, he lived in Hollywood and made inroads into the hip-hop scene. He later launched a successful career in film and television and now we all know him as Detective Odafin Tutuola on Law & Order: SVU.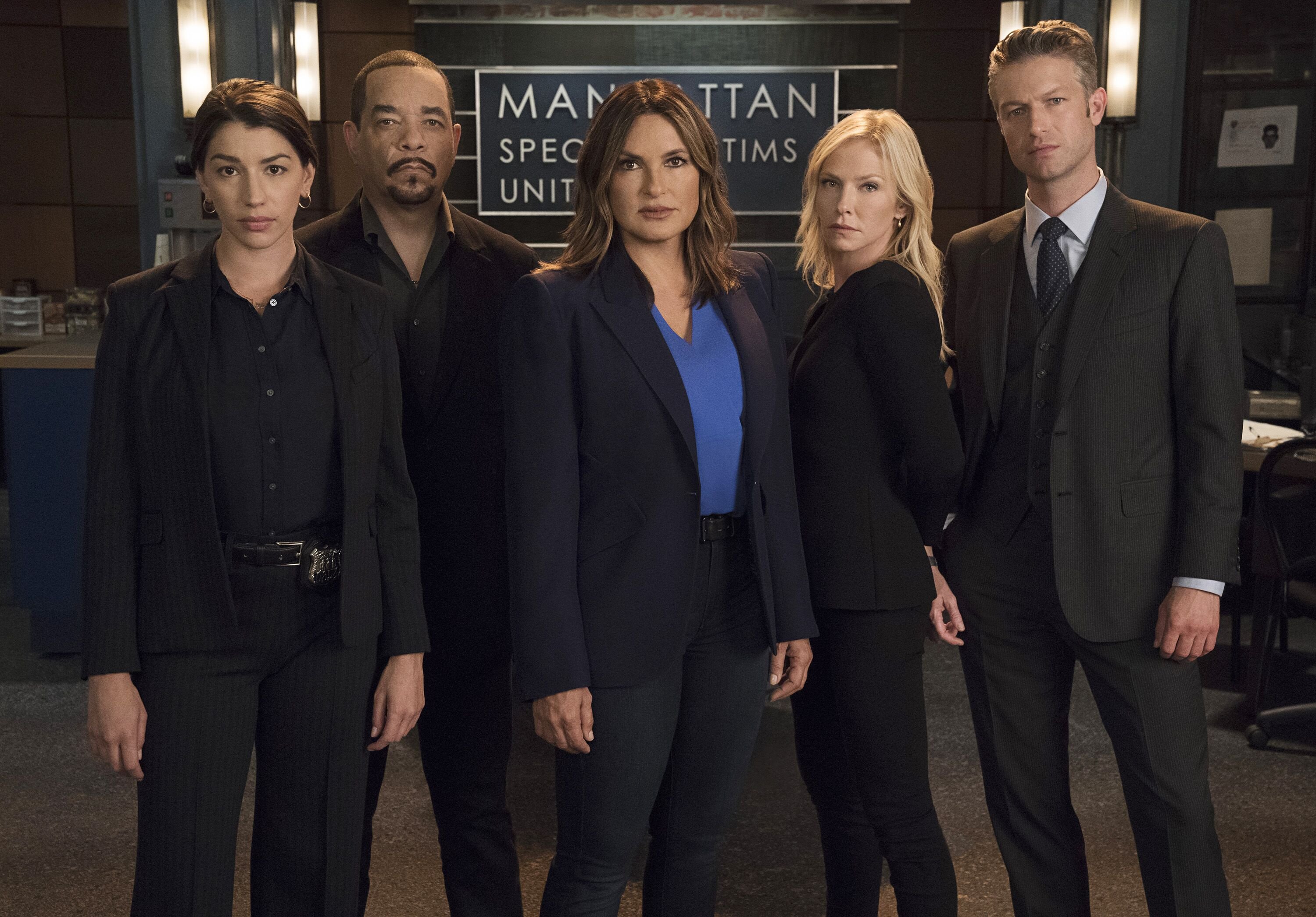 ---
3. Chuck Norris
"Before the President of the United States can declare war, Congress must have permission from Chuck Norris." — says one of the famous facts from "The Official Chuck Norris Fact Book".
And there is a reason for that, as right after high school Chuck Norris joined the United States Air Force and served as an Air Policeman in South Korea. The star recounts a time in South Korea when he saw locals practicing martial arts. He was on a walk after breaking his shoulder during training when he observed villagers executing spinning heel kicks and other moves.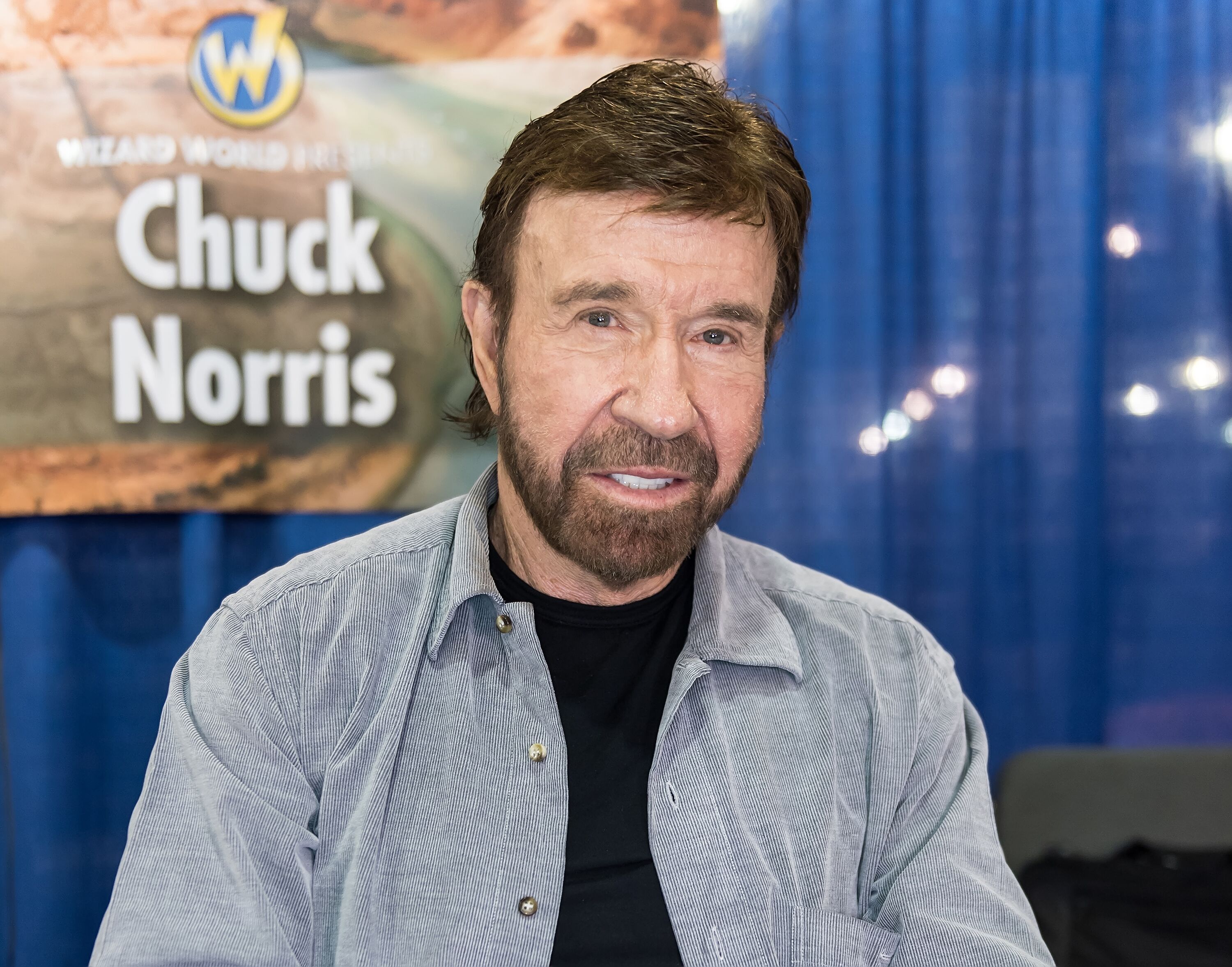 ---

"I was mesmerized by their incredible ability. I wanted to ask them what they were doing, but they looked very intense," he said. "So I returned to the base and described what I had seen to my judo instructor, Master Ahn. He said it was called Tang Soo Do. I told him that I'd love to try it, since I couldn't do judo with my injured shoulder."
After his service, Norris was aiming for a career in law enforcement, he joined the USAF security police, and one night on duty he realized that he couldn't arrest a man without pulling his weapon. As a result, he started studying some of the local Korean martial arts, including Tang Soo Do and Taekwondo.
As a result, he became the first Westerner to be awarded an eighth degree Black Belt in Taekwondo. After gaining attention as Bruce Lee's opponent in "Way of the Dragon," he started a flawless career on screen and from then on, the world found out about Chuck Norris.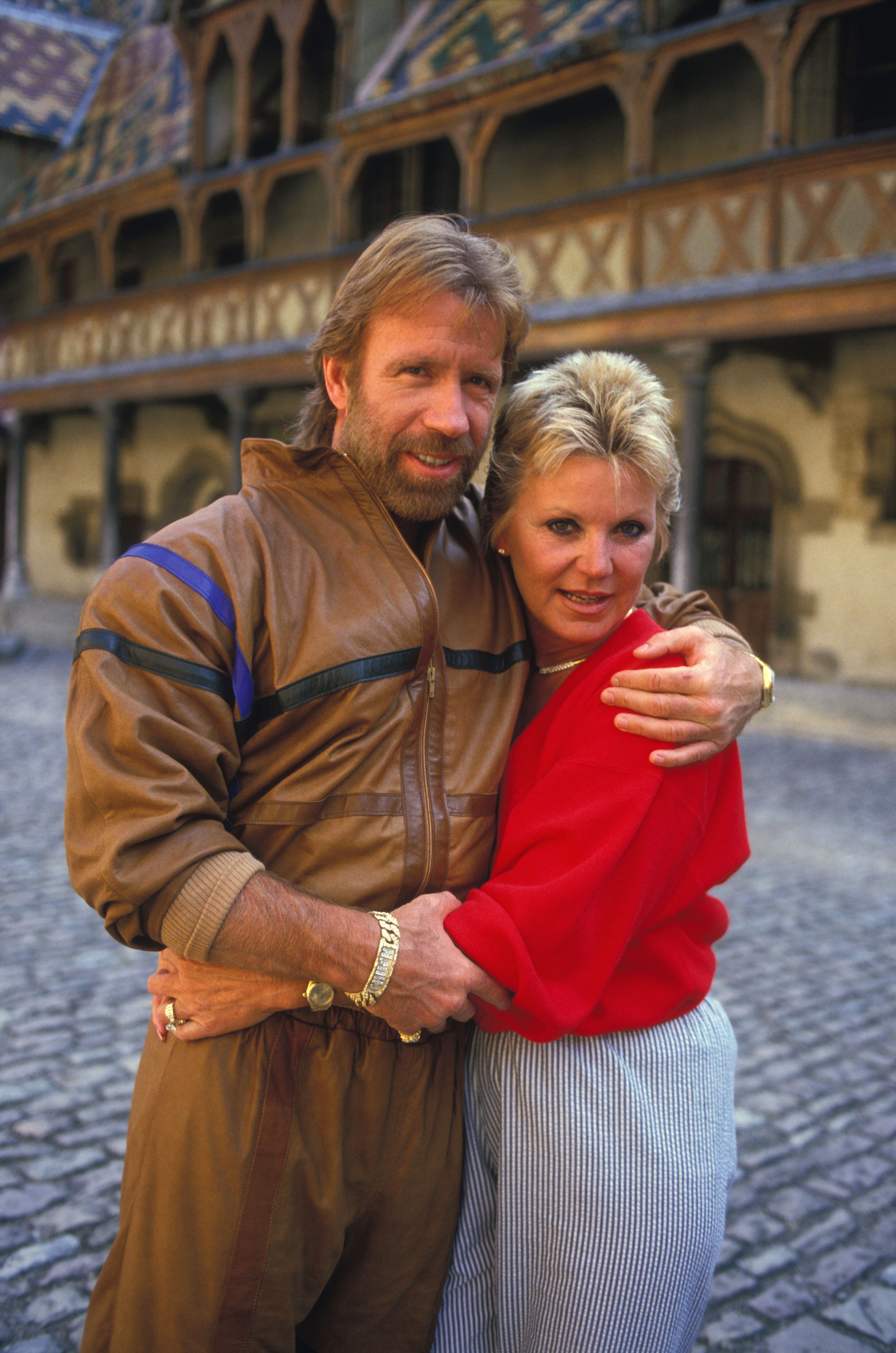 ---
4. Morgan Freeman
Talented young Morgan Freeman was so in love with the idea of flying that he joined the U.S. Air Force in 1955 instead of accepting a scholarship for drama from Jackson State University. Eventually, he got the chance to train as a fighter pilot. But as soon as he sat in the cockpit of what he thought would be his dream job, he felt like he was "sitting in the nose of a bomb," as he told AARP magazine.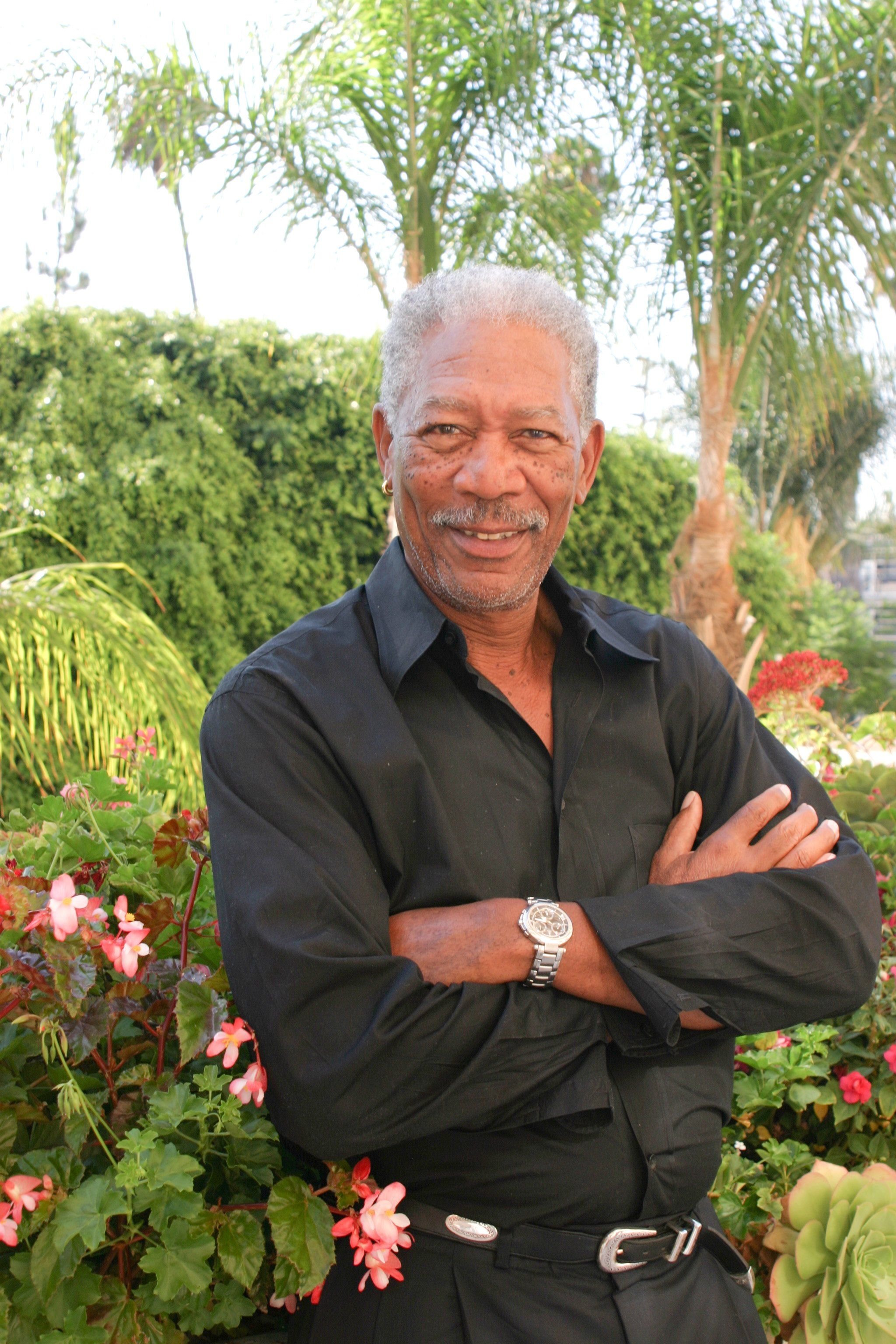 ---

"I joined the Air Force. I took to it immediately when I arrived there. I did three years, eight months, and ten days in all, but it took me a year and a half to get disabused of my romantic notions about it."
Being in the military helped him to determine what he wanted to be in life. He recalls: "I had this very clear epiphany... You are not in love with this; you are in love with the idea of this." And so he left the Air Force in 1959 to try himself in acting career. 
It was a long, hard road to stardom for Freeman, as he acted for over twenty years on stage before gaining fame on television in the soap opera Another World and the long-running children's program The Electric Company. After years in prominent supporting roles, he finally reached worldwide fame in such movies as The Shawshank Redemption, Seven, and Unforgiven.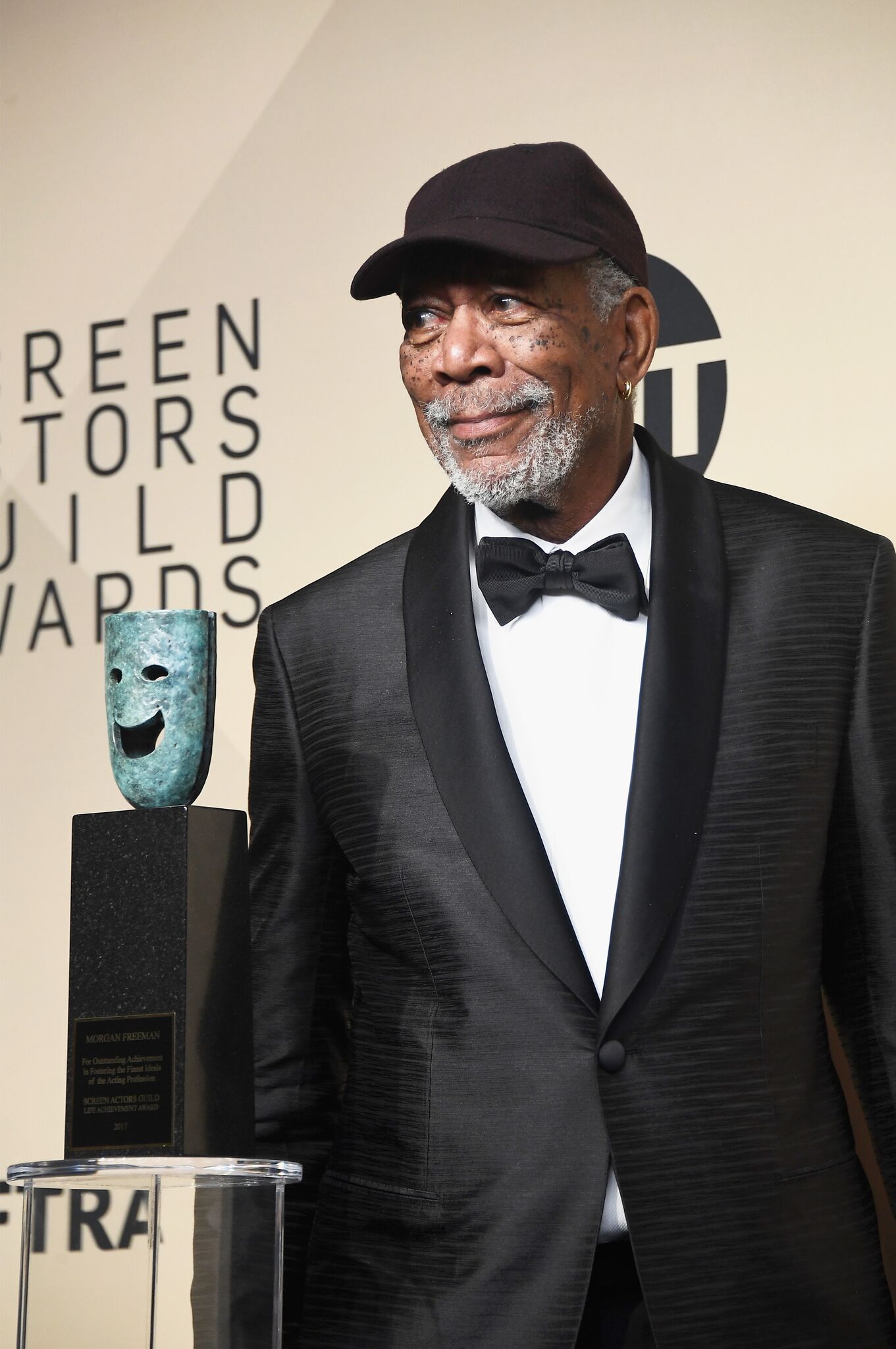 ---
5. Jimi Hendrix
Before Jimi Hendrix was a living icon, knocking out psychedelic guitar riffs and counterculture ballads — he was a soldier in the U.S. Army. When authorities caught Hendrix riding in stolen cars in Seattle, they gave him two options— go to jail, or join the Army. So, Hendrix enlisted and was assigned to the 101st Airborne Division in Kentucky.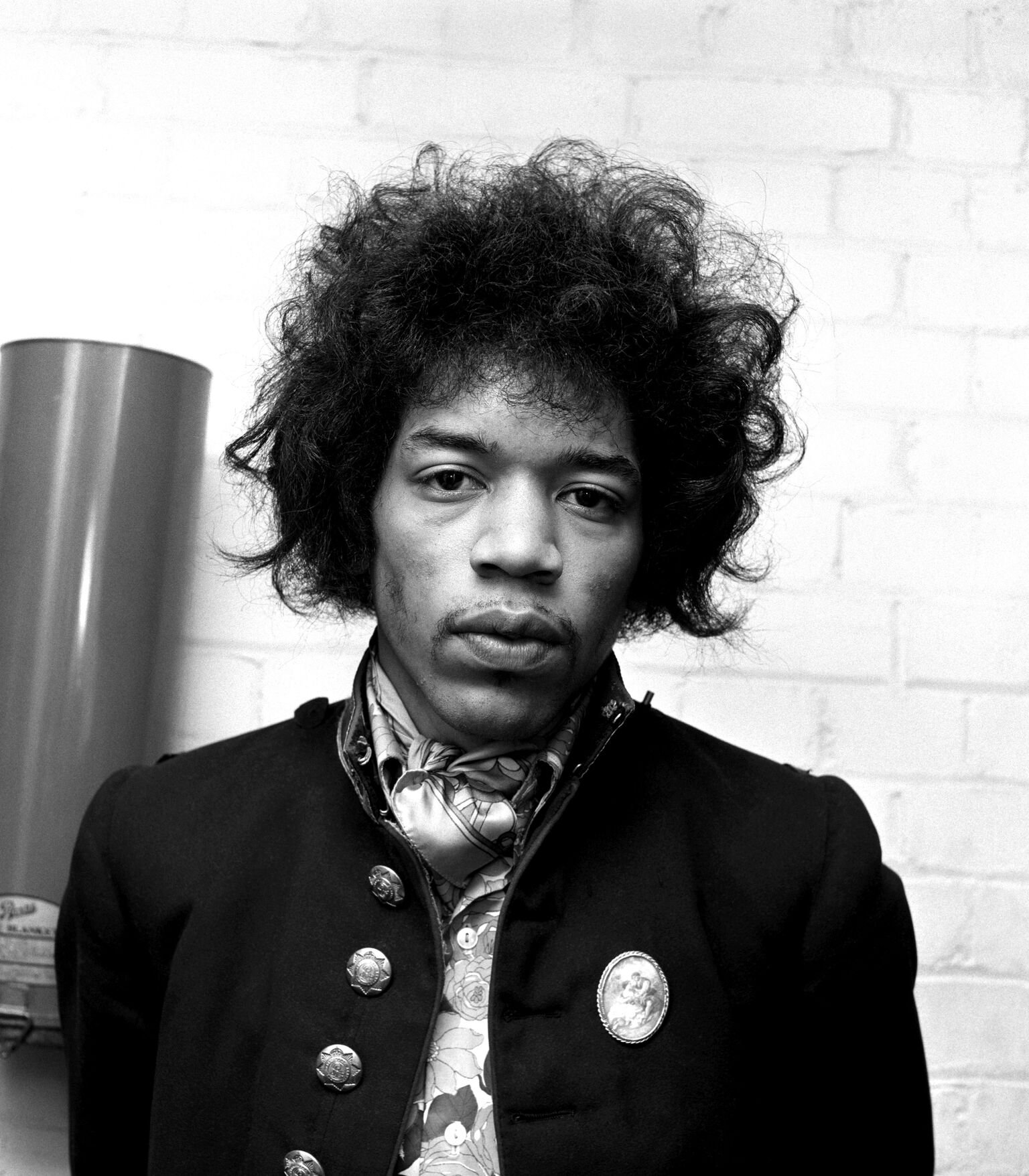 ---
Almost from the start, Hendrix had doubts about military service, writing back home to his father after arriving at Fort Campbell, Kentucky, about the physical hardships of uniformed life. Nevertheless, Hendrix had some success — he was awarded the Screaming Eagles patch after completing paratrooper training.
Still, he was frequently the subject of numerous counseling sessions and disciplinary reports, and repeatedly missed bed checks on base — due to playing late-night gigs out in town. His constant guitar-playing often kept him from his duties and drew criticism from fellow soldiers. Expectedly, Hendrix was soon discharged from the military. His official discharge request reads: 
"Behavior problems, requires excessive supervision while on duty, little respect for regulations..."
Though his time in uniform was short-lived, it's probably for the best. If Hendrix had never pissed off so many of his superiors and gotten kicked out, there's a chance he'd never have been able to inspire so many thinkers, artists, and political activists during the height of the counterculture movement, and that would have been a terrible loss.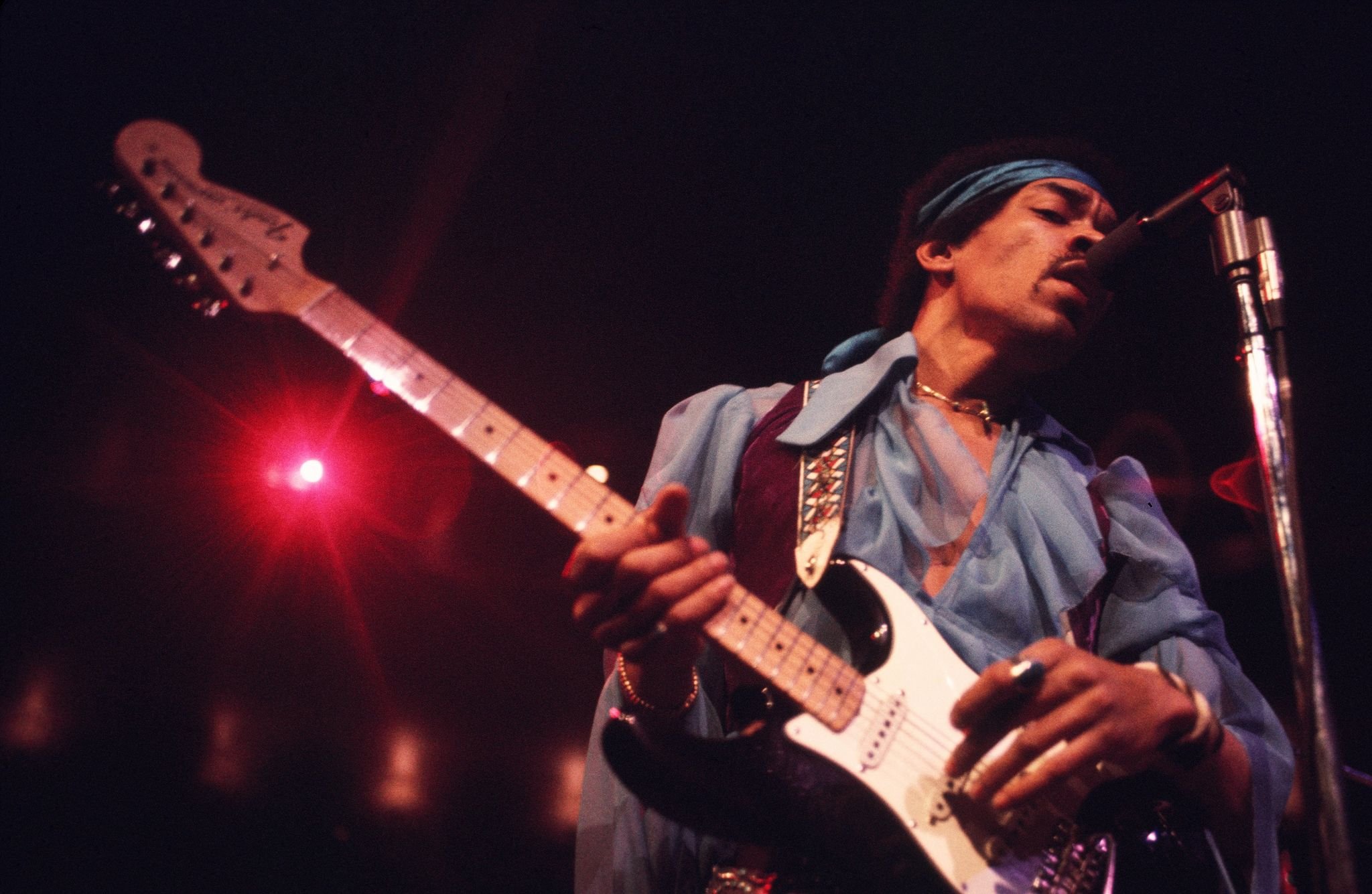 ---
6. Elvis Presley
Drafted by the U.S. Army just as he was experiencing a rise to stardom, Presley didn't shirk from his duty and found himself trading in his leather jacket for combat fatigues. As his famously tousled hair was shaved down to regulation length, he cracked, "Hair today, gone tomorrow."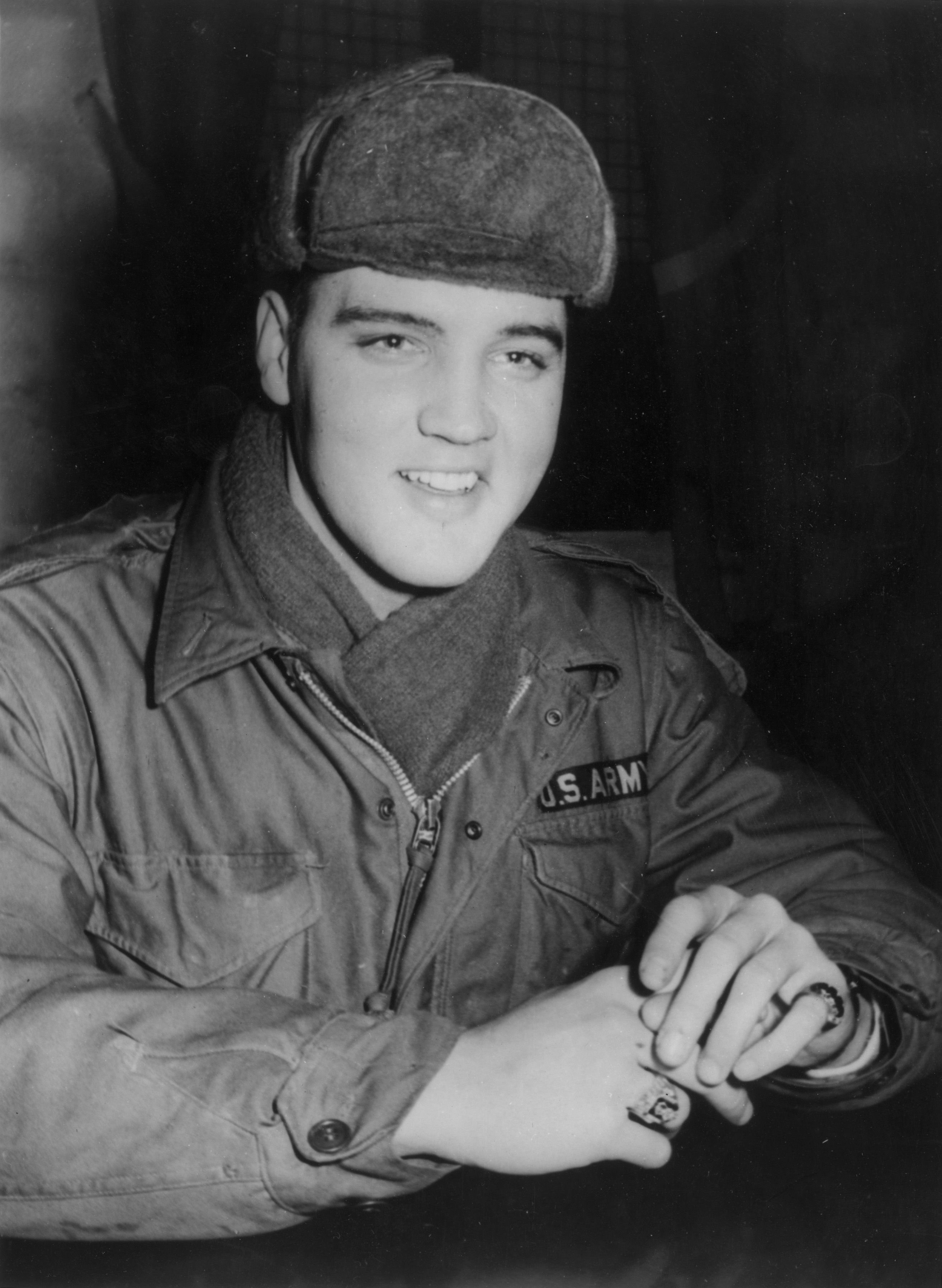 ---
His induction was a major event, with hundreds of overlookers and media there to witness it. Elvis was stationed at Ft. Hood for Basic Training and was assigned to the Second Armored Division's 'Hell On Wheels' unit. Later he was assigned to the Third Armored 'Spearhead' Division in Germany — and that was where he met Priscilla Beaulieu, his well-known future wife.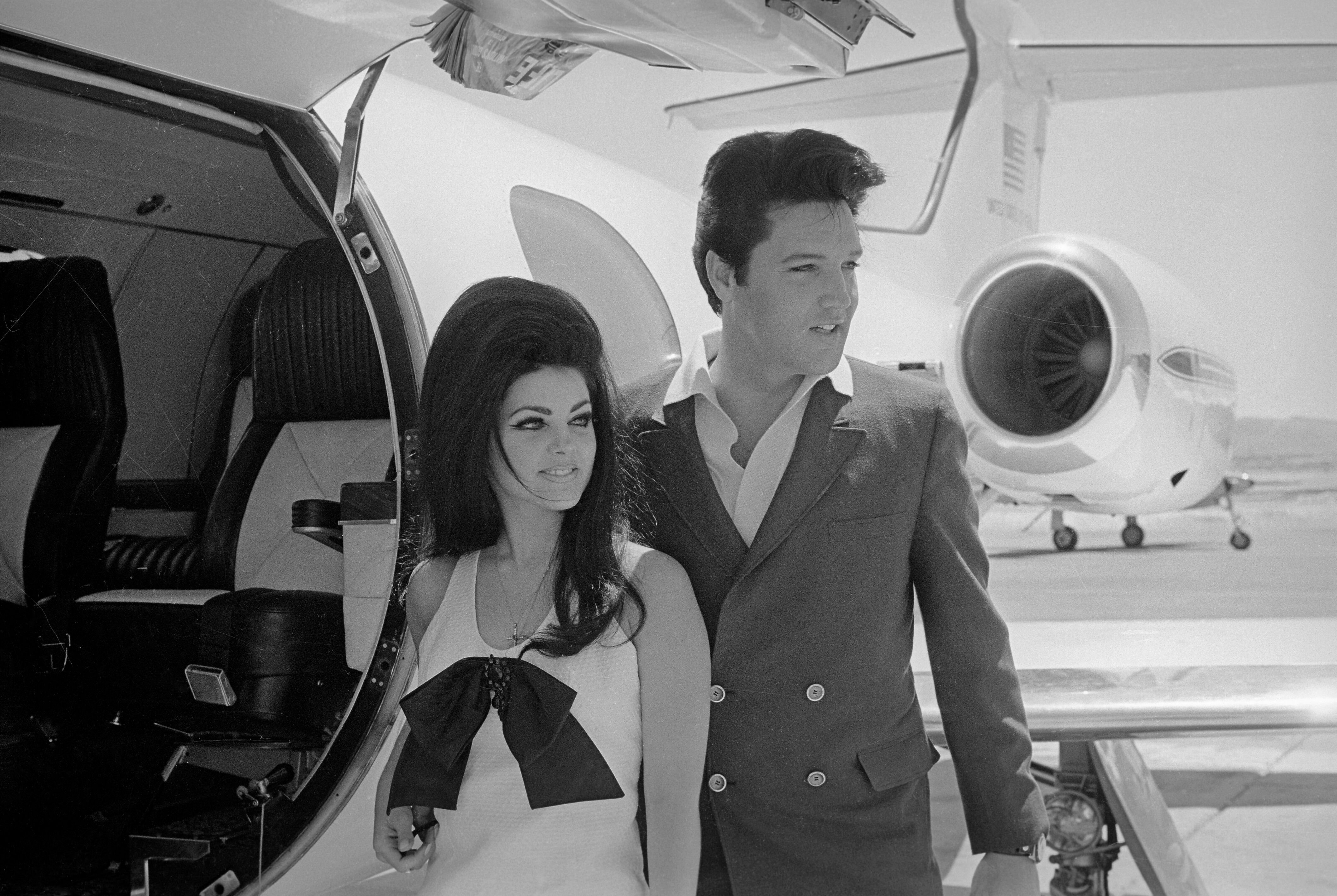 ---
People could not believe that Presley would actually get through his service, expecting him to mess up, to goof up in one way or another.
"They thought I couldn't take it and so forth, and I was determined to go to any limits to prove otherwise, not only to the people who were wondering, but to myself."
But that did not happen, and as Elvis later reflected on his experiences: "The Army teaches boys to think like men." And so the army made Elvis understand the essence of maturity, that helped him to become "the King of Rock 'n' Roll" as we all know him now.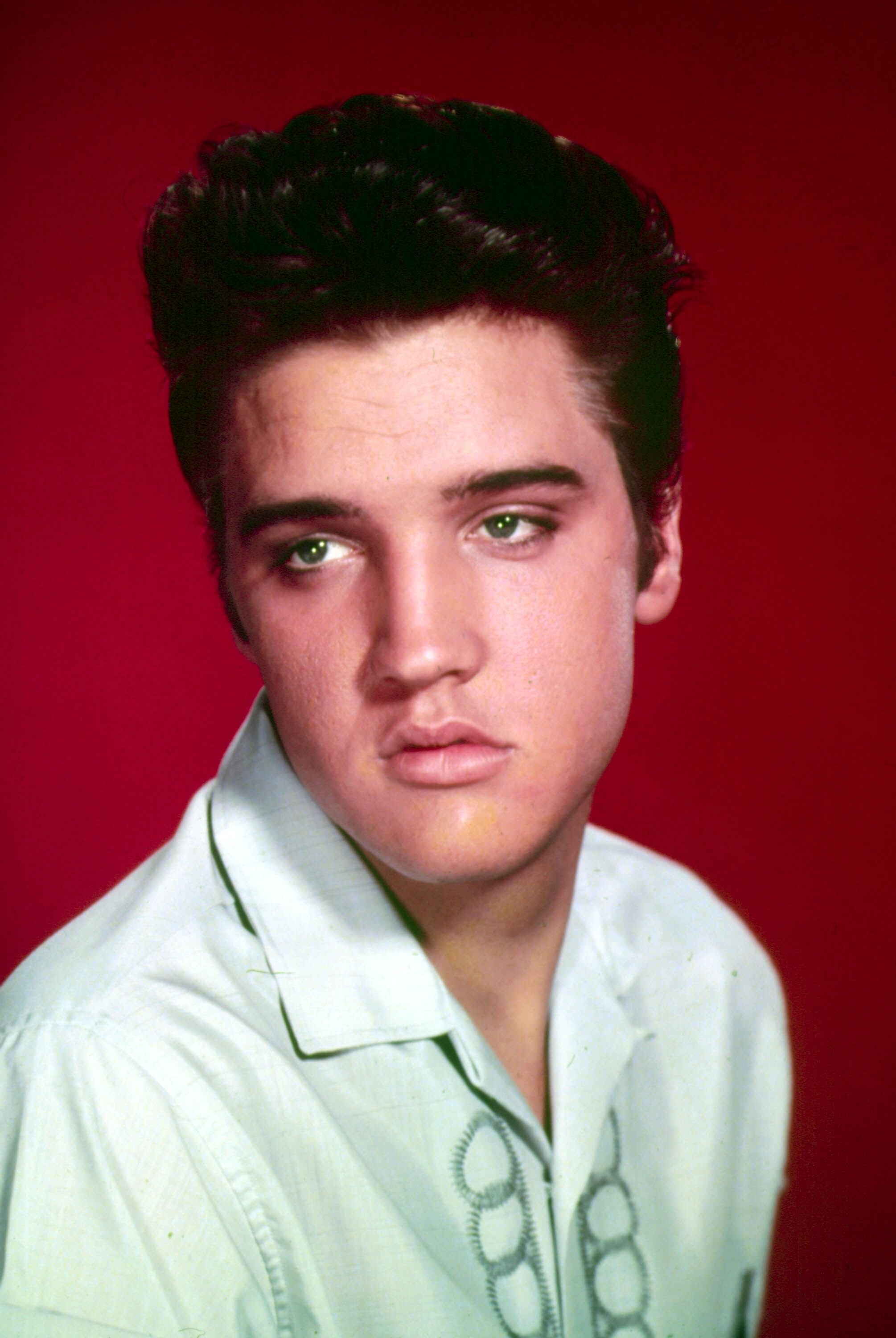 7. Tom Selleck
Raised by hardworking parents, Tom Selleck learned the importance of the U.S. military from family values. He entered the world of acting during his university studies as a hobby. But his passion for it became too big and so he decided to take his first steps, trying to earn money in a Pepsi commercial. Soon after, Twentieth Century Fox noticed his work and asked him to join their talent program.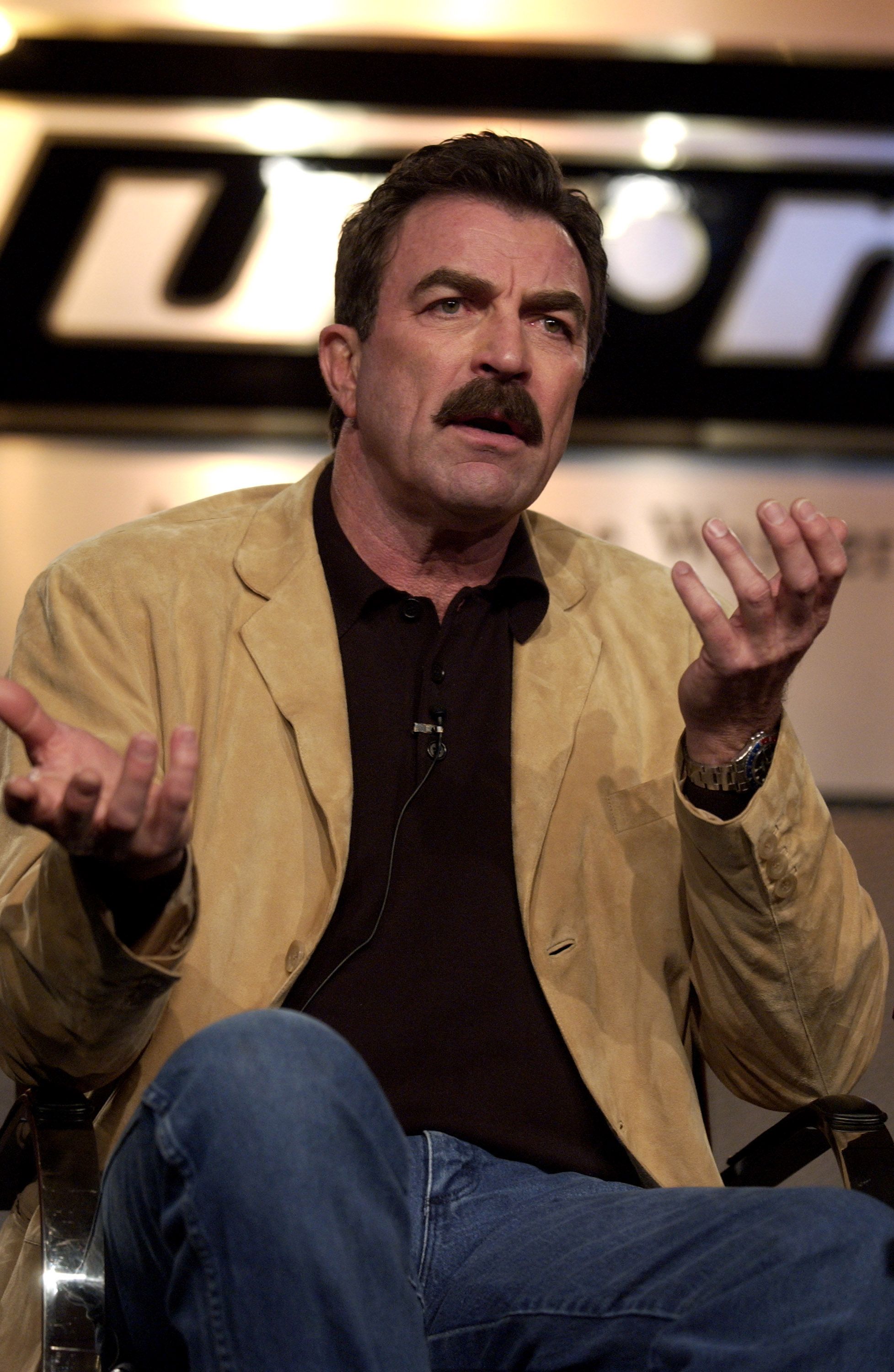 ---
During the Vietnam War, Selleck was issued draft orders. To take some measure of control over the situation, he joined the California National Guard in the 160th infantry regiment. He served for over 6 years there and later even appeared on California National Guard recruiting posters. The military left a strong impression on Selleck, who recalls his service with pride:
"I am a veteran, I'm proud of it," he said. "I was a sergeant in the U.S. Army infantry, National Guard, Vietnam era. We're all brothers and sisters in that sense." 
Upon returning to civilian life, he was dropped from his contract with Fox. Selleck recalls: 
"And then I was going to be drafted, and I got into an infantry National Guard unit and did six months active duty in the middle of my time at Fox," Selleck said. "I had my job when I came back, and then they fired me." - He commented while laughing.
---
Tom Selleck was not that famous till the historic leading role in Magnum, P.I. By that time, Selleck was in his 30s and it had been 11 years since Fox released him. 
Although Selleck hasn't been in the military for decades, he maintains a strong sentiment and support for U.S. troops. "We learned a lesson as a country over time, that we need to welcome our troops home regardless of whether you have political problems with whatever mission they're on, they just served and we need to thank them for it," he said. 
Eventually, Selleck became a spokesperson for the Vietnam Veteran's Memorial Fund.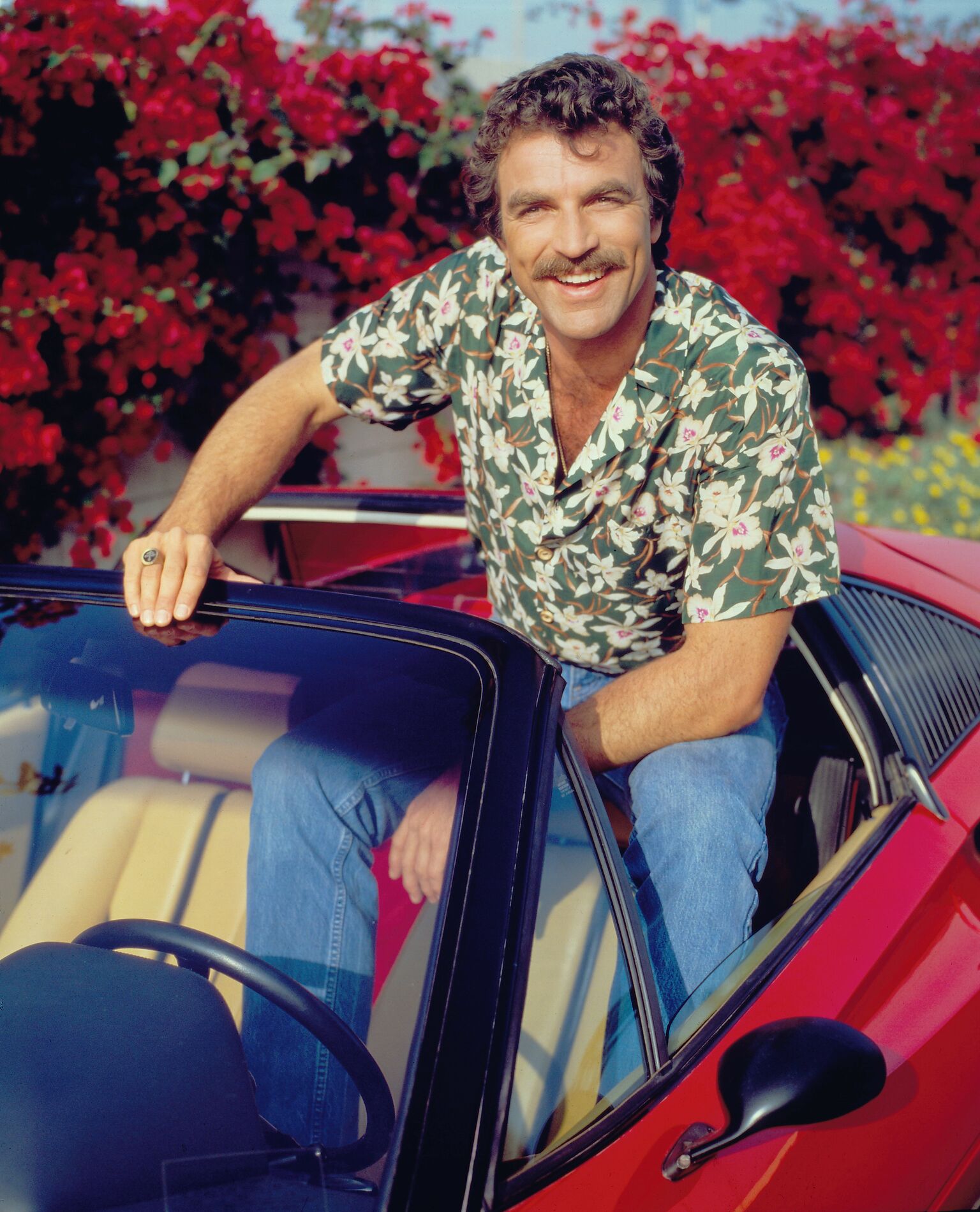 ---
8. Paul Newman
After Newman graduated from Shaker Heights High School in 1943, he joined the Navy's V-12 program at Yale University in the hopes of becoming a pilot. His hopes were dashed, however, when it was discovered that he was color blind! Instead of completing the program, Newman was shipped to basic training where he qualified to be a rear-seat radioman and gunner for torpedo bombers.
In 1944, Newman was sent to Barbers Point where he operated in torpedo bomber squadrons designed to train replacement pilots. He was later stationed on an aircraft carrier as a turret gunner for an Avenger aircraft.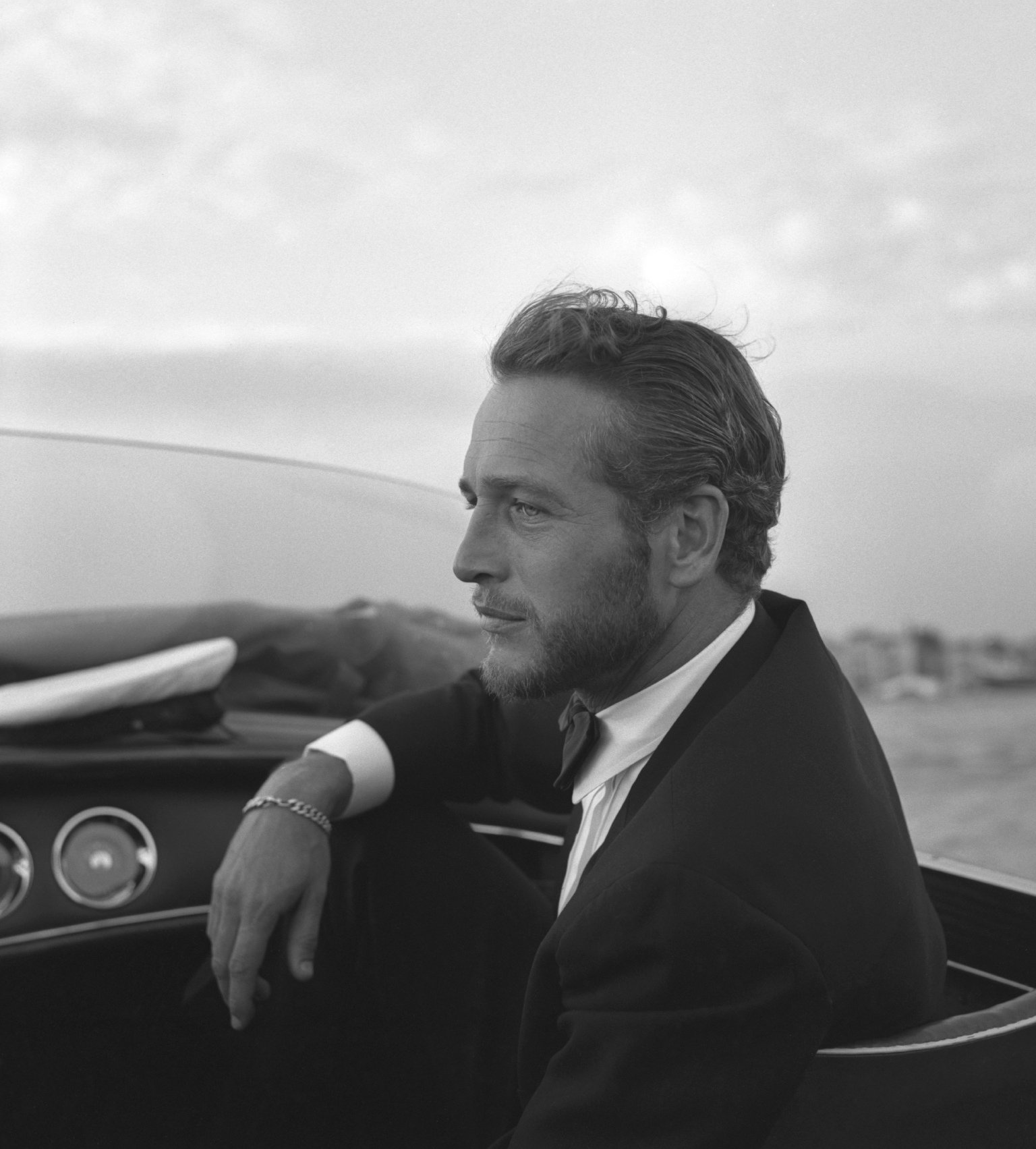 ---
One of Newman's later posts was aboard the USS Bunker Hill which fought in the Battle of Okinawa in 1945. In a stroke of fate, his pilot developed an ear infection and they were held back from flying in the Okinawa campaign. Because of this, he and his pilot avoided the destruction of their ship and the deaths of the sailors aboard. 
Newman was discharged in 1946 in Washington. His military honors included the American Area Campaign medal, the Good Conduct Medal, and the World War II Victory medal. After he left the military, Newman's fame came through his acting ventures. 
He started off in Broadway productions, moved to television, and eventually landed his first Hollywood role in The Silver Chalice. The rest is widely well known. Newman passed away in 2008 due to lung cancer. He was diagnosed earlier in the year and underwent chemotherapy, but it was too little too late. He refused to be hospitalized, and his final moments were spent at home while surrounded by friends and family.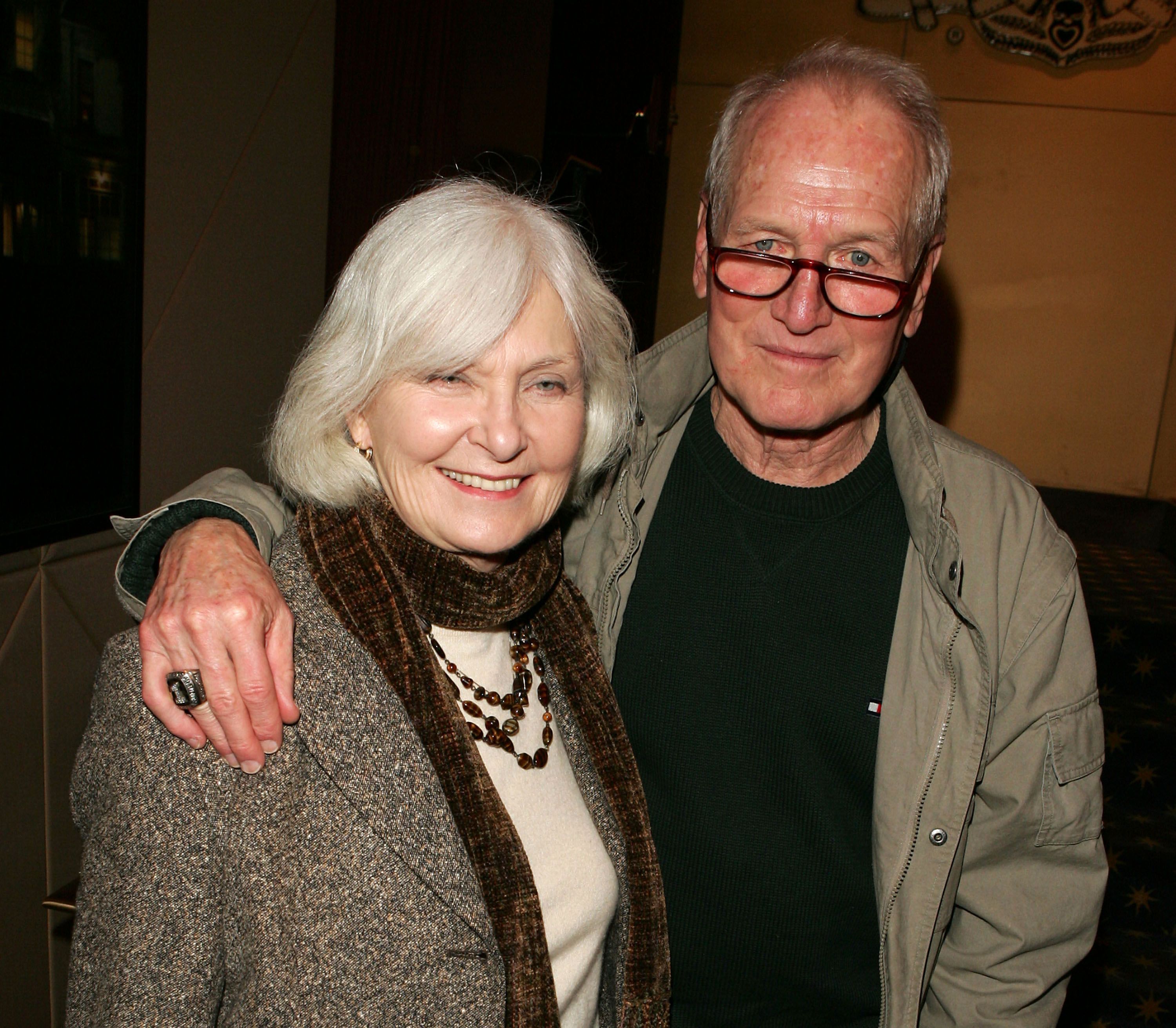 ---
9. Sean Connery
Sean Connery went to work on a milk delivery truck in Scotland when he was nine, in the depths of the Depression. He dropped out of school at 13 to work full time and joined the Navy at 15, where he served aboard the HMS Formidable.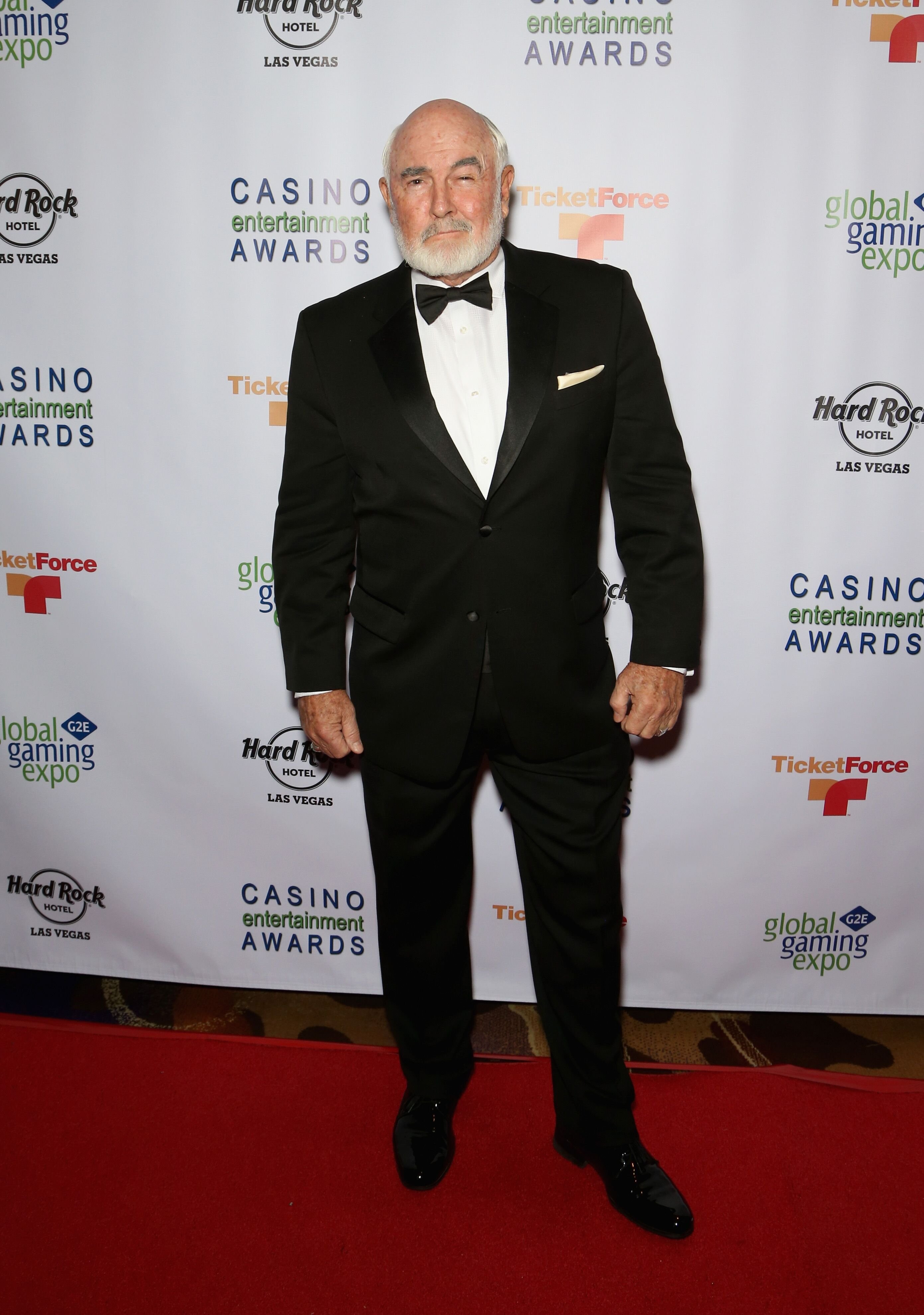 ---
The future James Bond enlisted in the Royal Navy at the age of 16. After three years of service, Connery was discharged because a stomach ulcer was threatening his health. He returned to work as a bricklayer and lifeguard in Edinburgh, eventually moving on to bodybuilding, which paved the way for a career in modeling and film. 
In his late teens and early 20s, Connery supported himself as a model and with other odd jobs, including a stint as a mortician's assistant. The actor struggled for a couple more years trying to build a new acting career and was still doing B movies when he was asked to interview for Dr. No. And so Bond was born!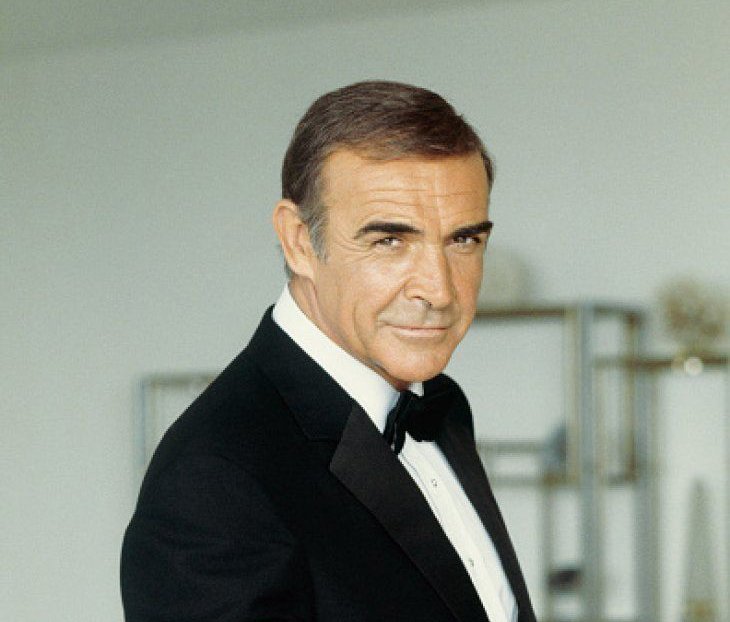 ---
10. Johnny Cash
The legendary country performer is known as the "Man in Black," but he was also a man in Air Force blues. Fresh out of high school, Cash joined the Air Force as the Korean War began, and spent most of his four-year enlistment in Germany.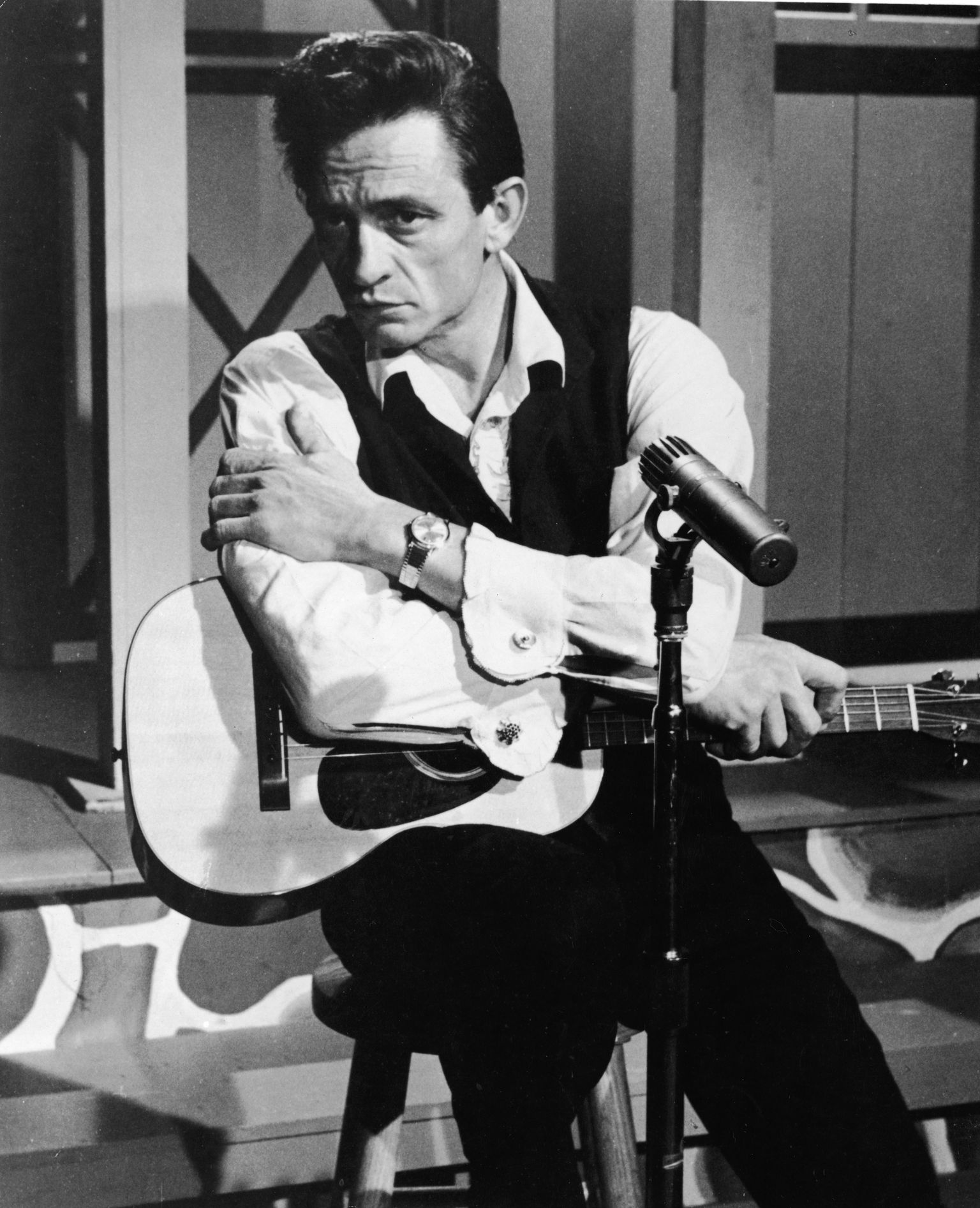 ---
Perhaps not surprisingly for a man with music in his veins, Johnny Cash was handy when it came to the rhythms of Morse code, and served as an intercept operator with the USAF Security Service.
Coming from a poor background, he was only able to scrounge enough money together to buy a guitar once he started receiving military pay. He purchased his first guitar at the Base Exchange while stationed in Germany, and, as they say - the rest is history.
He formed his first band the Landsberg Barbarians while in the Air Force and upon his discharge, Johnny used his GI Bill benefits to attend a radio-announcing course at a broadcasting school in Memphis. Already in 1955, Cash made his first recordings at Sun, "Hey Porter" and "Cry! Cry! Cry!", which were met with success on the country hit parade. And so his legendary career as a singer was all set!