Sofia Vergara's Real Life Story: Ups and Downs
Sofia Vergara is a bright star of ABC's hit Modern Family. And her life is just as interesting as the storylines in her projects. What was the relationship between Sofia Vergara and Tom Cruise? And why did her ex-fiance begin a custody battle with her? In this article, we will tell you a story about one of the most successful actresses of our time!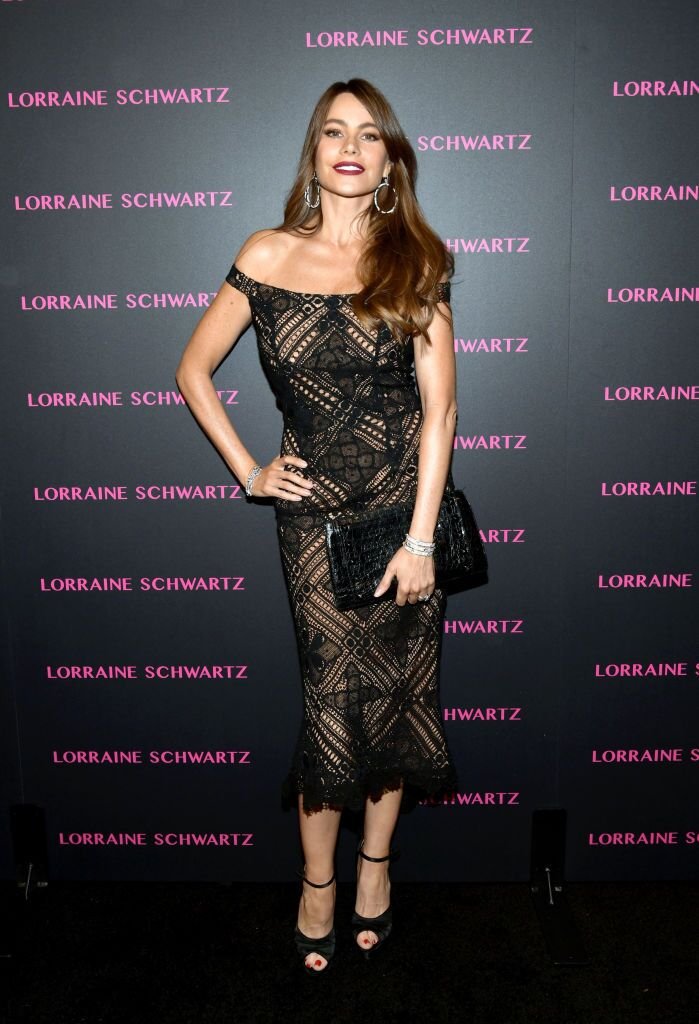 ---
FIRST SUCCESS AND FIRST LOSSES
Born in a Catholic family of six, Sofia Vergara was seventeen when she had her first taste of the high life. Her mother took care of the kids at home, while her father worked on the family-owned cattle ranch. Business brought them a decent income, and Sofia's parents sent her to a prestigious private school.
When the young beauty made her debut in a Pepsi ad, her name became popular not only in Colombia but all around Latin America. Back then she was studying to become a dentist, and was dating Joe Gonzalez, whom she considered to be the love of her life and even appeared with him on the red carpet.
---
It seemed like the whole world was at her feet, and the happy 19-year-old Vergara married her Joe and gave him a son - Manolo. There's a reason why you don't hear anything about her chosen one - they were only married for a few years back in the 90s, until, in 1993, the two suddenly got a divorce. 
Their divorce made Sofia Vergara take their son, leave her studies, and move from her home town to the capital, Bogota. Despite their divorce, Sofia and Joe were able to maintain a friendly relationship for the sake of their son. 
---
Along with help from both their families, Sofia and her ex-husband co-parented Manolo, while Sofia was gaining fame in Colombia as an actress and a model. She quickly became popular among ad agencies and soon even got her first role in a TV telenovela Acapulco, Body, and Soul. 
The dazzling beauty was hard to ignore, and many TV channels wanted her. And that's how she became a hostess on a travel show, which was based in Miami. Sofia wanted to give her son the best life possible, and for his sake, she was ready to begin a new life in a different country.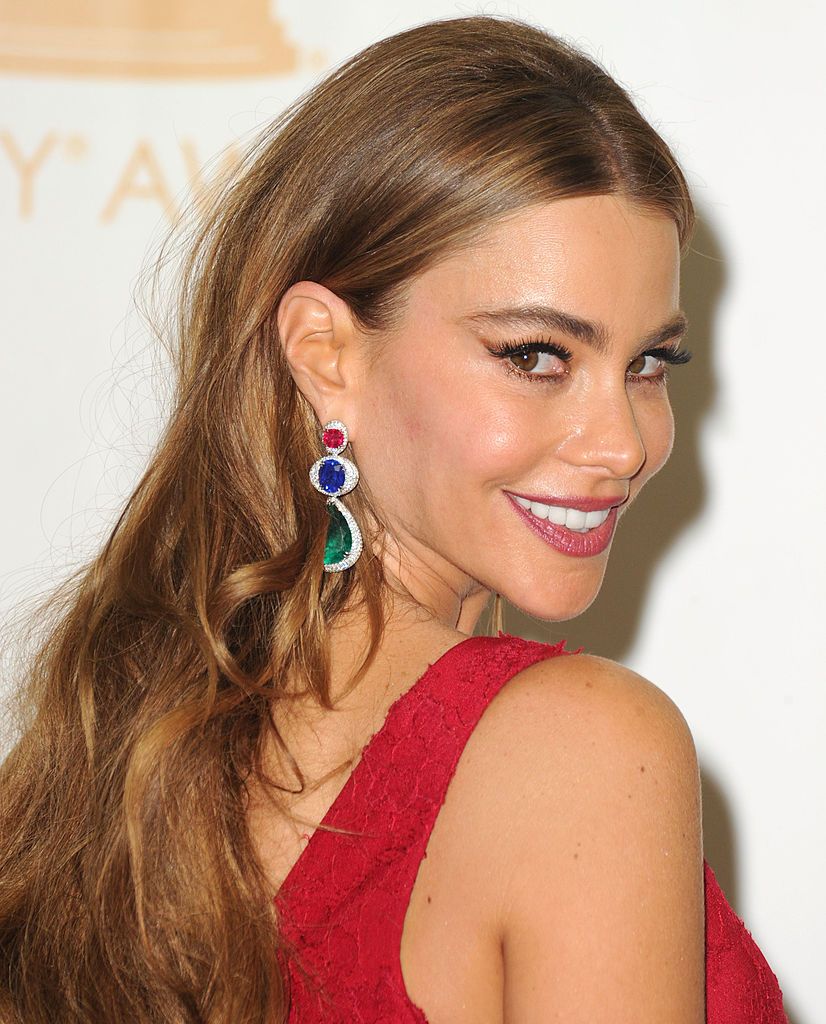 ---
AMERICAN CONQUEST
Seemed like her life was turning out better than ever, the whole of the USA began talking about Sofia Vergara. The TV hostess became so popular that she was invited to star in the super-popular Baywatch series as herself. In one of the nightclubs of Miami, she met the man who became the second biggest love of her life.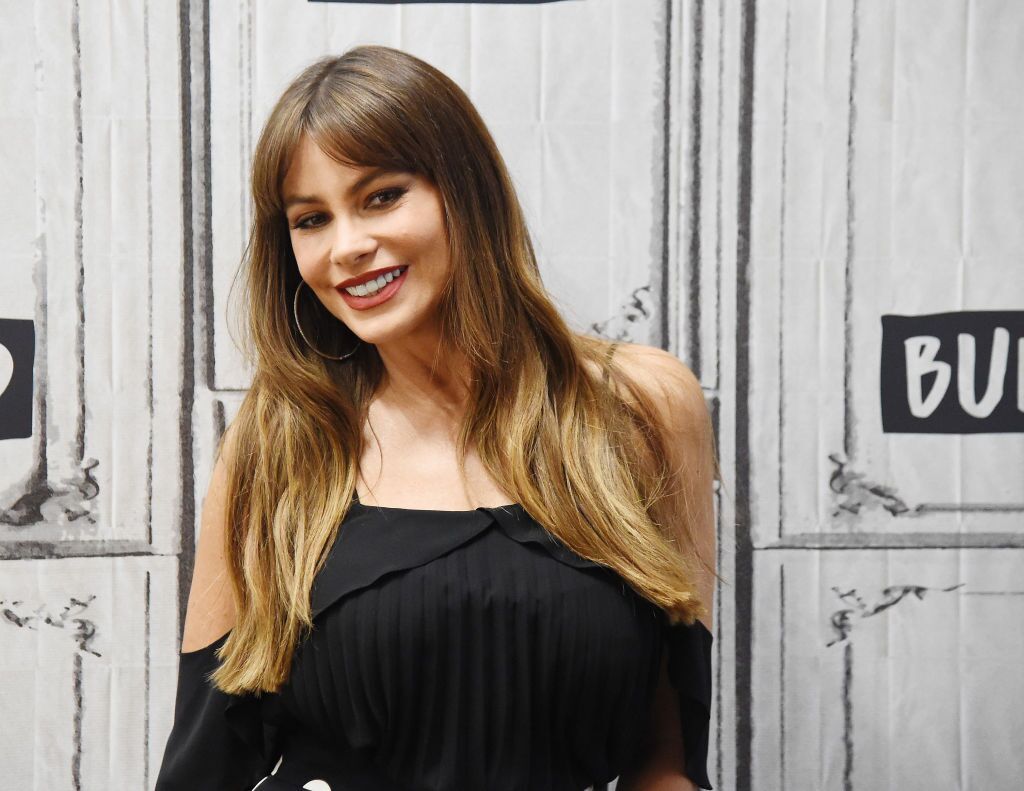 ---
His name was Chris Paciello, and he was without a doubt not that great of a guy, but that didn't matter to the lovesick Sofia. Chris was a part of the criminal world and had a huge impact in the entertainment industry. But the two began dating not because of Chris's network, but because they were head-over-heels for one another.
Sofia's personal life got better, and her fame grew, so it seemed like her happy ever after was just around the corner. But her family was struck by an awful event when in 1998 her brother Rafael was killed.
"We come from a successful family, and he knew he was a target for kidnapping," the actress said.
He was always surrounded by bodyguards except for that one day when Rafael decided to leave the house without them. Losing one family member was enough, and Sofia didn't want to risk anymore, so she brought her mother, brother, and sister to Miami. There she could protect them.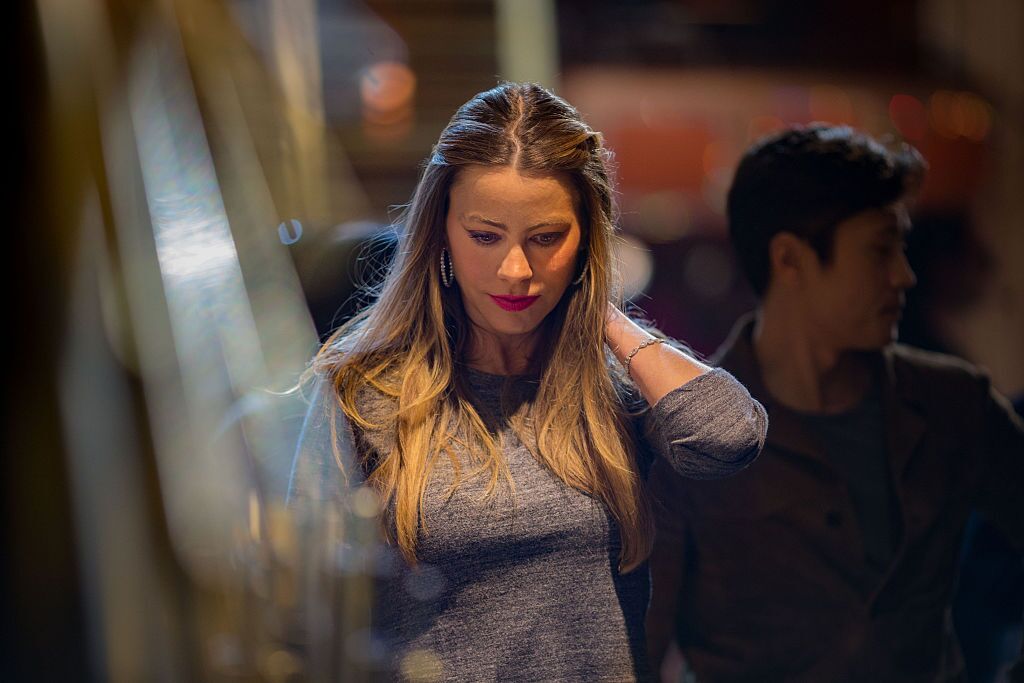 ---
DRAMATIC ERA
At the age of 28, during a Doctor's visit for her son Manolo, Sofia Vergara was diagnosed with thyroid cancer. Vergara disclosed to Parade magazine "I felt totally healthy, and suddenly they tell me I have cancer? I was scared." Thankfully, the illness was found in the early stages, and after operations and a course of chemotherapy, Sofia gained her health back.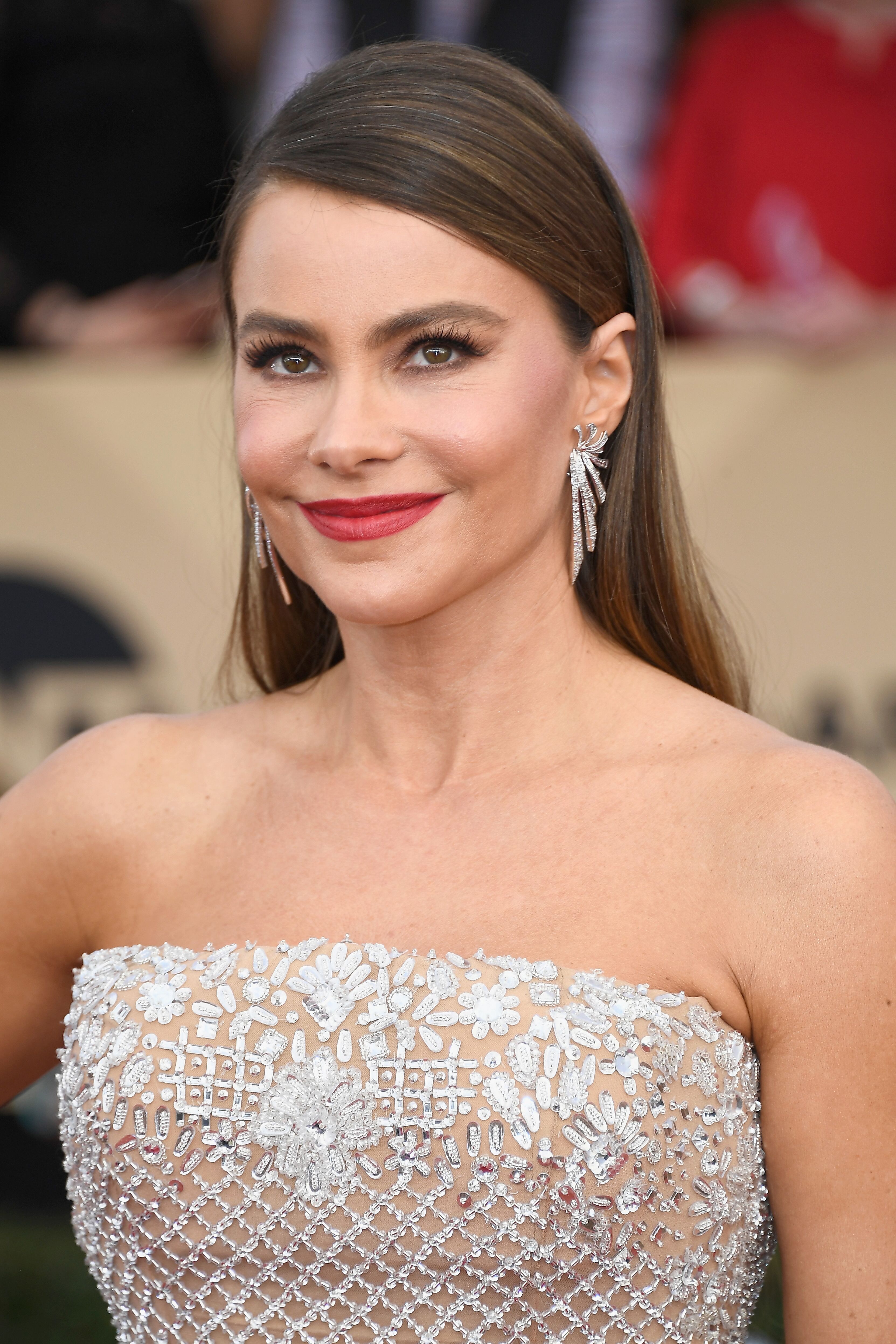 ---
Well, almost... Illnesses like these don't go away quickly, and the actress is required to not only have regular visits to a doctor but take pills for the rest of her life. Sofia turned out to be a very obedient patient and follows the instructions given by her doctors, so her health is constantly monitored. 
Except, she had to fight for her life without her loved one by her side, as Chris's lifestyle had gotten him arrested. Despite the fact that Vergara even mortgaged her house to bail him out, she wasn't able to get Chris out of jail. At that moment, their paths separated and Sofia was left alone. Not too bad for such a short span of time, right?
---
THE STAR IS BORN
Despite her personal tragedies, Sofia's career was rapidly heading upwards. In 2005, the actress filmed a short role in ABC's My wife and kids, and the TV channel wanted to sign a long-term contract with her. The actress moved yet again and appeared in the heart of Hollywood, sunny LA.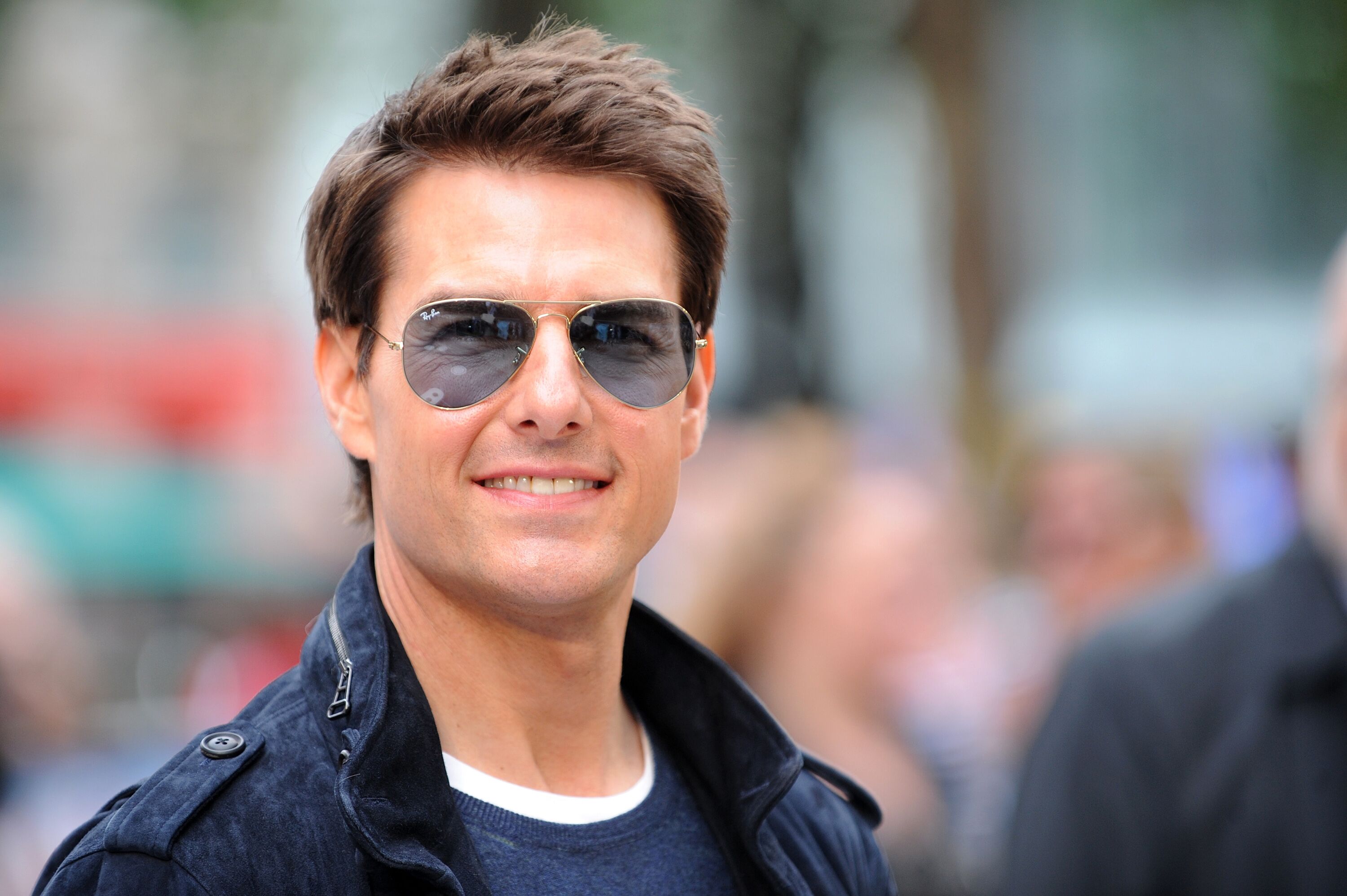 ---
She began going to celebrity parties and at one of these, she met Tom Cruise. The unofficial biographer of Tom Cruise, Andrew Morton, shared that Tom was charmed by the actress. Her son played with his kids, and that meant a lot to Tom Cruise. Rumor has it that the lonely actor even considered Sofia as a potential girlfriend. 
---
But the two couldn't find a common ground because of religion, and their relationship never became official. Despite that, reporters had enough reasons to pay attention to the Colombian beauty next to a star like Tom Cruise. 
The name Sofia Vergara made its way into tabloids, and rumors about her potential affair with the top Hollywood actor swirled around for a while. But the actress didn't just attend celebrity parties, she was also working hard. Vergara acted in several movies and TV shows, before getting a role in 2009 that changed her life forever.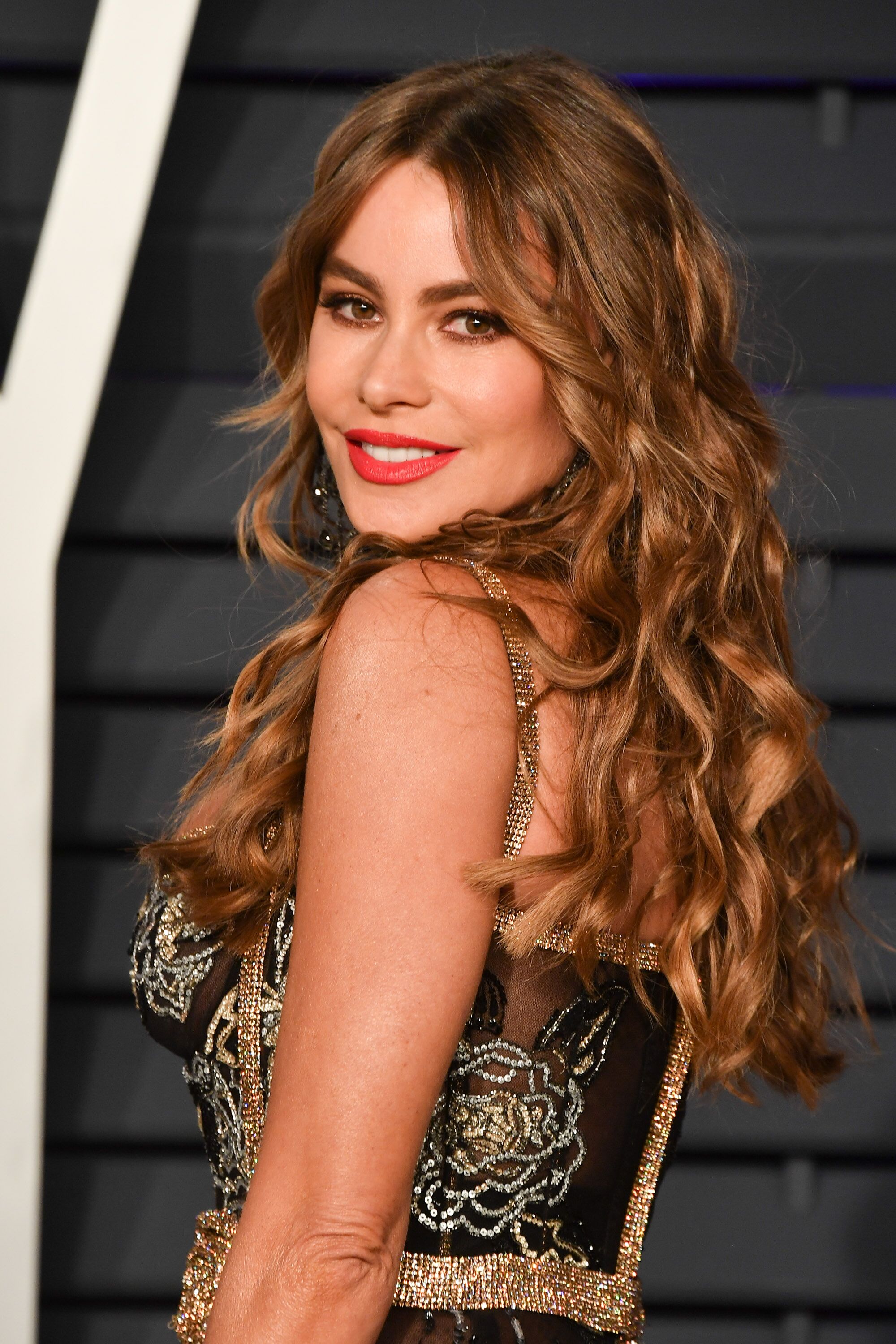 ---
EVERYBODY LOVES SOFIA
Let's admit it, the whole world is crazy over Gloria, who became the heart and soul of Modern Family. Did you know that this role was created specifically for Sofia Vergara? Her charm and irreplaceable Colombian accent, which the actress desperately tried to lose, added a bit of spark to the new TV show.
---
The show had such incredible success that Sofia soon became a real star. From a little-known actress who was happy to appear at one party with Tom Cruise, Sofia turned into one of the highest-paid actresses on TV. Now she may be compared to Ellen Pompeo from Grey's Anatomy in that regard. 
But no matter how high Sofia climbed, she always remembered her close ones, who helped her. After all these years, she still works with the manager with whom she began her career. For her 40th birthday, she brought her closest 107 people to Mexico for a week-long celebration.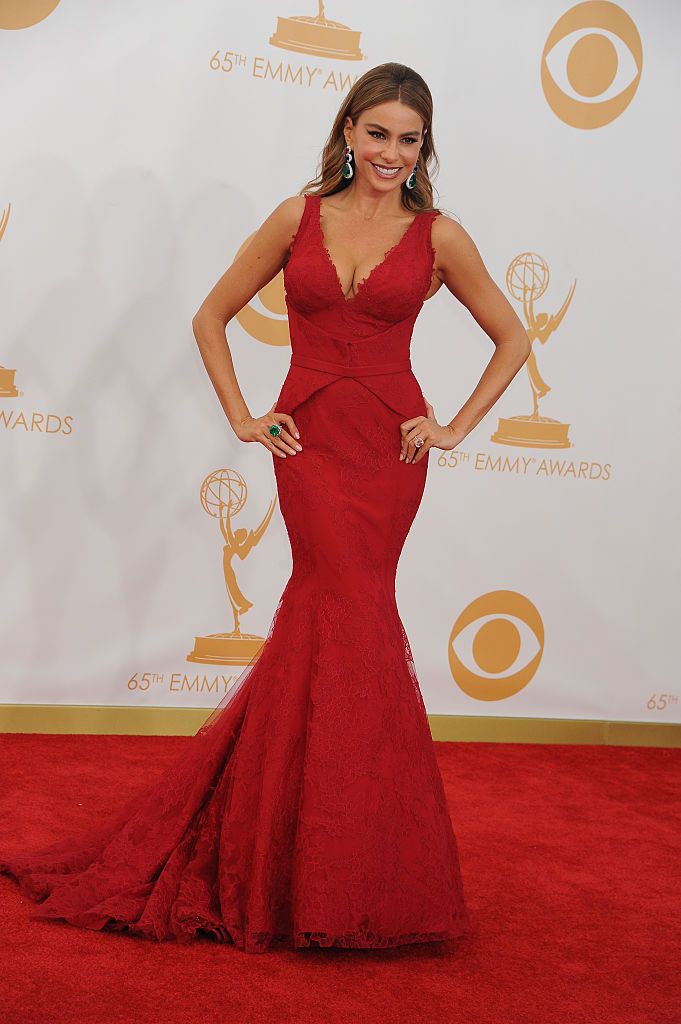 ---
In 2013, when she was nominated for an Emmy award for her role in Modern Family for the fourth time, the actress bought about 20 tickets for the event for her closest friends and family. But her family brought her not only joy but also problems. Remember how the actress brought her mom, brother, and sister to Miami? 
Sofia's brother Julio took this opportunity at a better life that Sofia gave him and over the span of ten years constantly got into trouble. He began taking illegal substances and became a cause of much concern for his family. Vergara shared in an interview with Parade that watching him ruin his life was the worst punishment for her:
"With so many bad things happening, it creates a tough skin . . . Even when horrible things happen to me, I go on."
In the end, Julio was deported to Colombia back in 2011. According to Sofia, her brother had become a completely different person.
---
LOVE ADVENTURES
The nearly forty-year-old Sofia Vergara, who was worshipped by all men on the planet, still could not find a man who she could rely on. During the Golden Globes ceremony, she met the Onion Crunch founder Nick Loeb, and for the next four years, these two were under a media spotlight.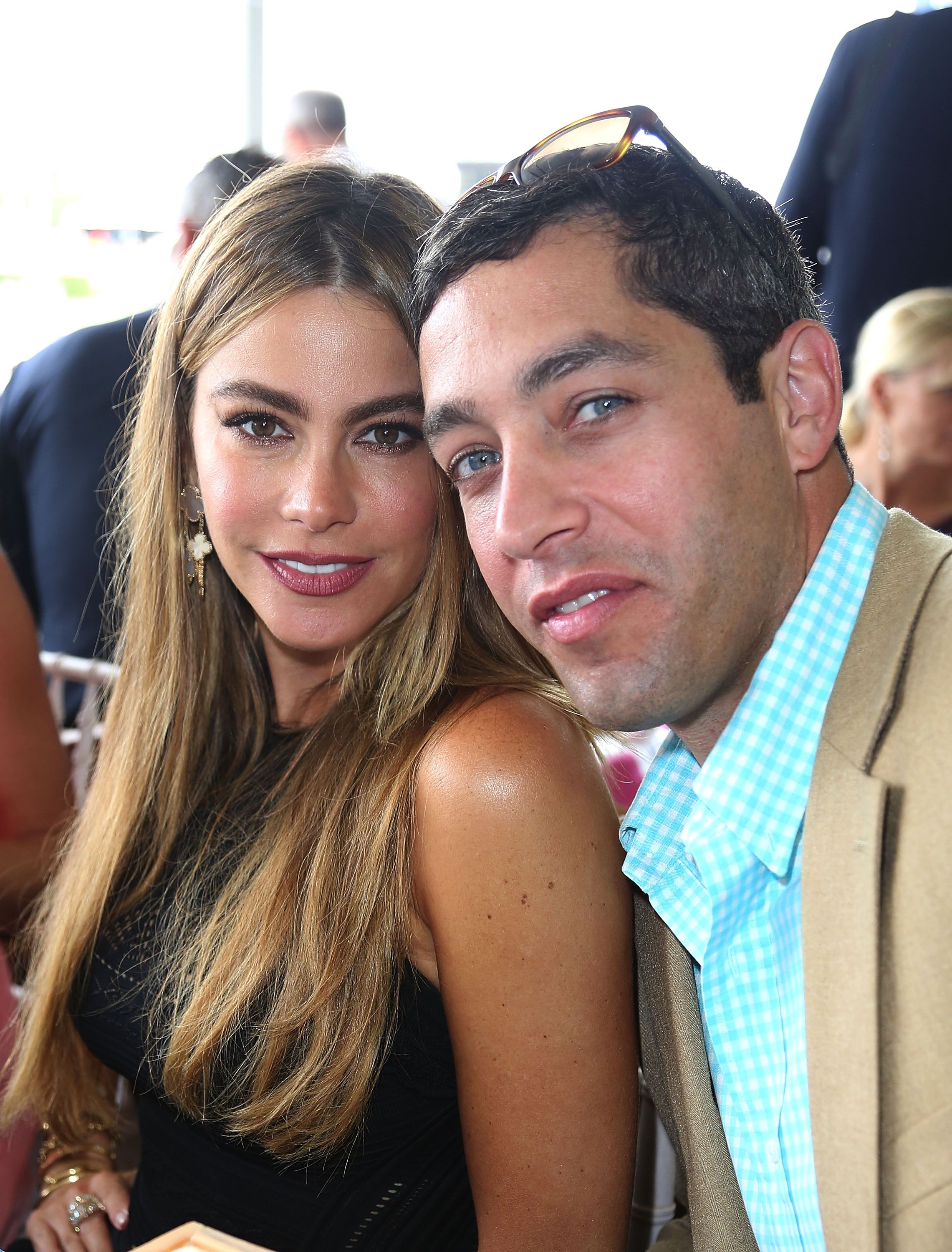 ---
They were constantly on and off, and both of their temperamental personalities led to scandals. The couple finally broke up only a few months before Sofia first appeared in the company of the actor Joe Manganiello, whom many will recognize from True Blood and Magic Mike.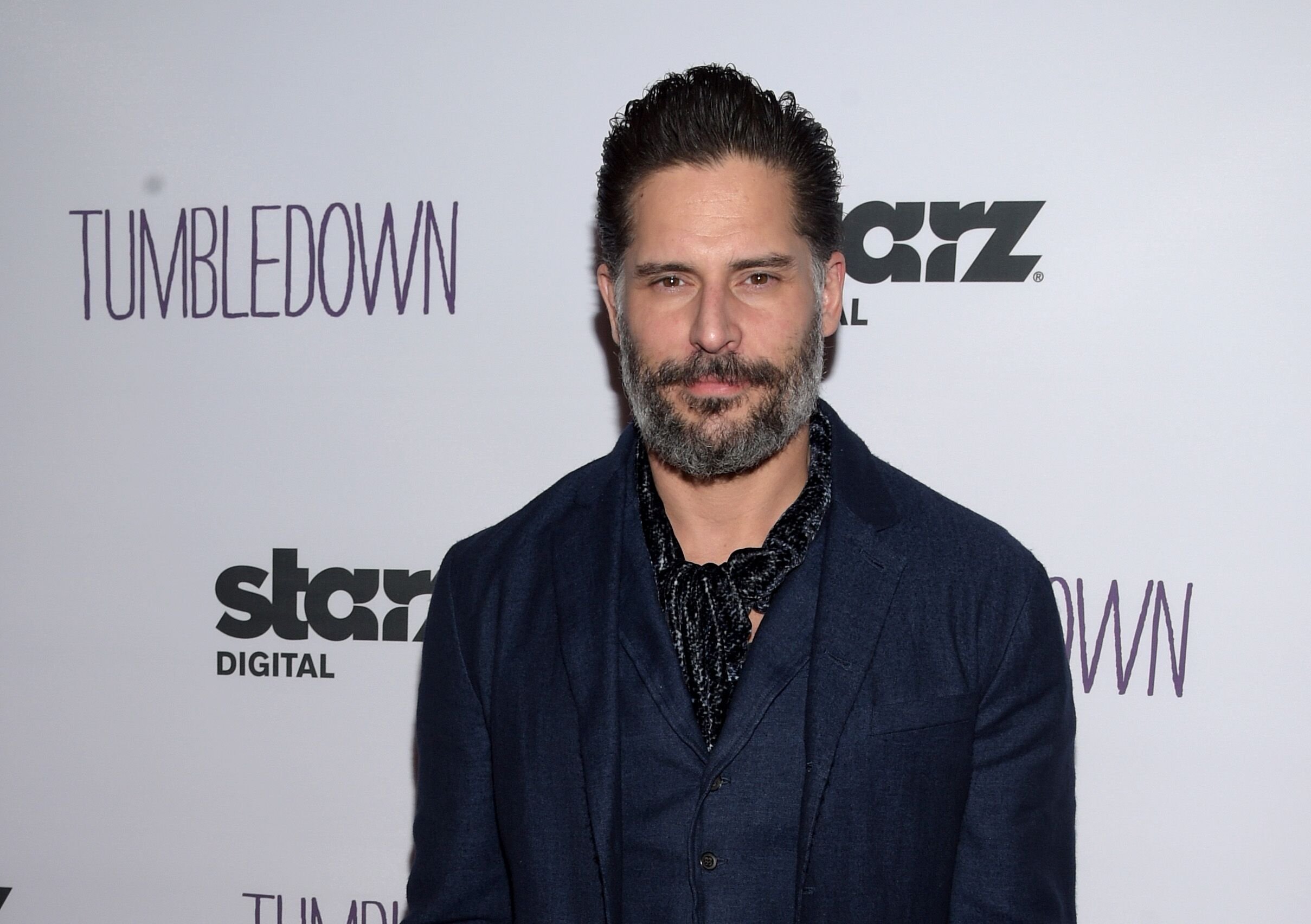 ---
Even though these two have only been together since 2014, it feels like they have always been a couple! Soon after their romance began, Vergara told Ellen DeGeneres on her show in 2014 that she has a new boyfriend.
"He's a great guy — super fun, super normal, and we clicked. He's super easy to hang out with," she told DeGeneres.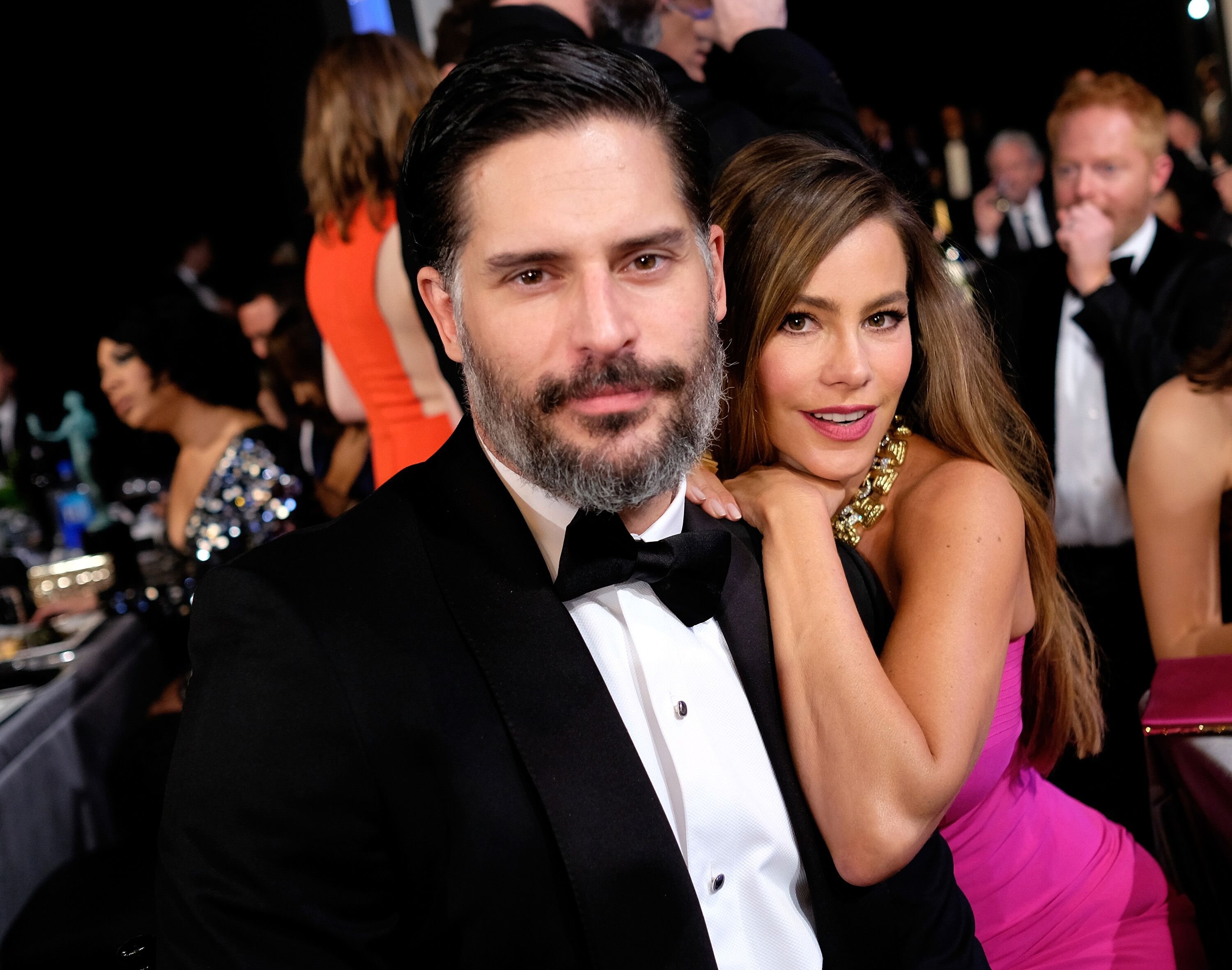 ---
So what is their love story? Joe and Sofia first met back when the actress was together with Nick Loeb. Even though Joe instantly liked her, he decided not to act on it, until Sofia and Nick broke up. As soon as Joe Manganiello found out that the woman of his desires was free, he asked her Modern Family co-star Jesse Tyler Ferguson for her number. They went on a date and it didn't go very smoothly.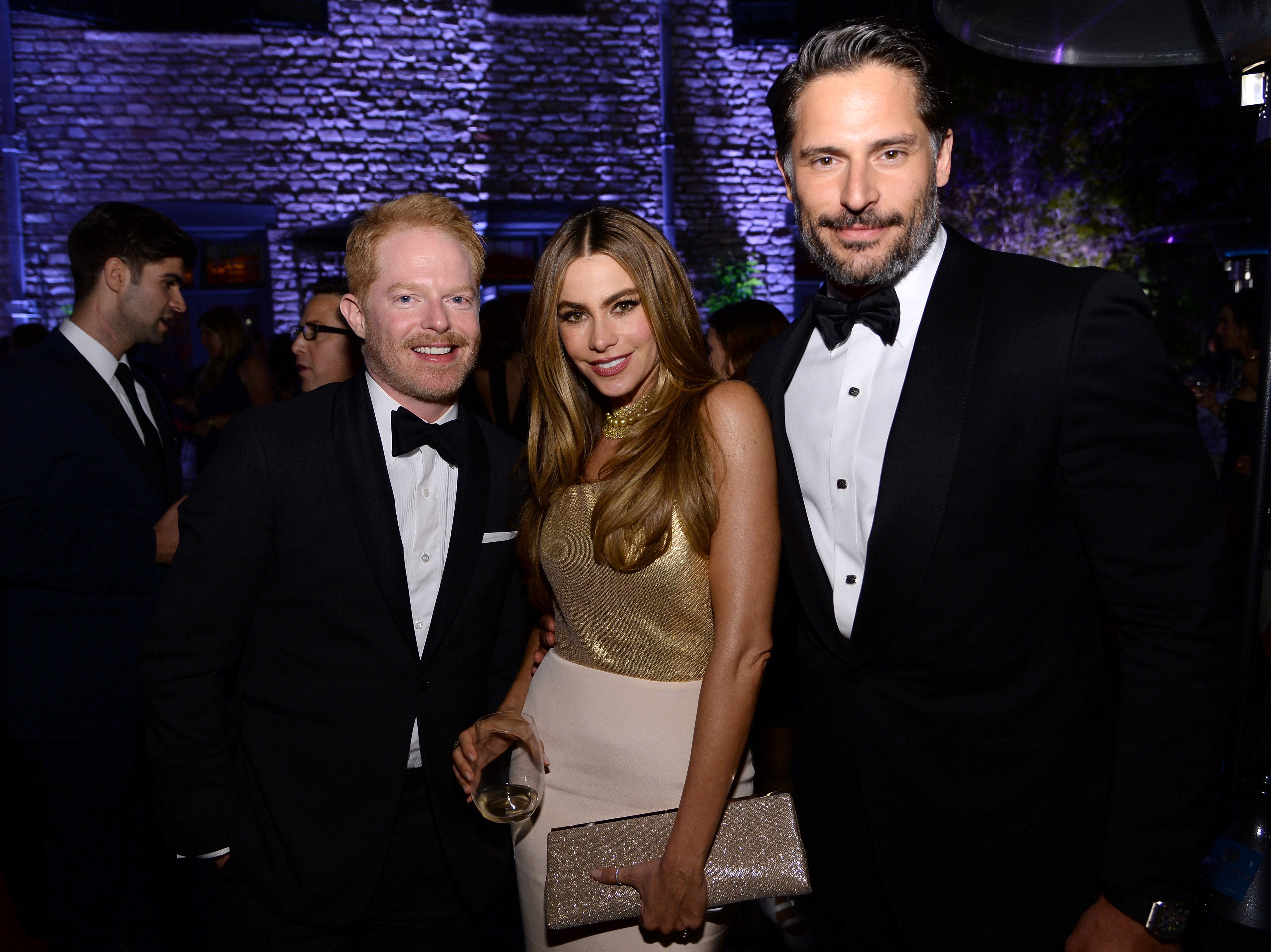 ---
Joe explained to Haute Living that "Our first date was her giving me every reason why it would never work out," He said "Like, 'You're too young, you're an actor, you're this, you're that,' and she was just doing it to hear herself say it. She was trying to talk herself out of going there."
Did that stop Joe? Of course not! Soon Sofia left to film a movie in New Orleans and Joe took a plane and went there too - just to see her! Several months later, these two openly announced that they were dating, and soon enough moved in together. In December of that year, Joe proposed to Sofia and she couldn't say no.
---
A CUSTODY BATTLE
Her ex-boyfriend Nick Loeb clearly didn't like that she was happy with Joe. Sofia made the decision to freeze her eggs in 2013, and since then was quite honest that she would use a surrogate mother if she wouldn't be able to conceive naturally.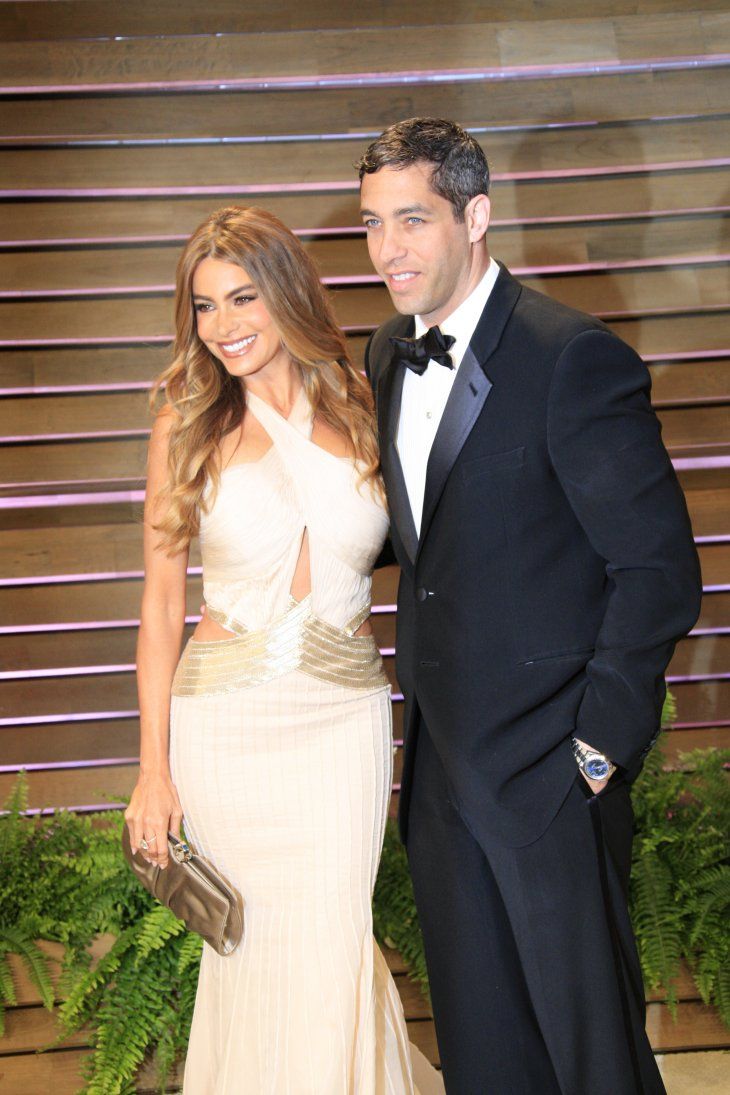 ---
Nick Loeb filed a lawsuit against her in regard to the embryos they had created, which they planned to use for surrogate motherhood. Loeb went to court in an attempt to get custody over their embryos to implant them into a surrogate mother. This whole situation sounds a bit strange, don't you think? 
Either way, Sofia won the case a year later, despite countless accusations from her ex. What's next? As you know, Modern Family came to an end, and that means that Sofia Vergara has a new life waiting for her. In an interview with The Daily Telegraph, she said that she wished for the show to go on forever, and we totally understand her.
"Why can't it be Law & Order? It was the dream job and if I could do it all again I would and I wouldn't change anything."
---
According to the actress, everything was perfect in this job. The scripts, her colleagues, and the atmosphere on the set. Throughout the years the whole cast and crew became a real family, which is why it was so difficult to say goodbye to Modern Family. Sofia revealed that the whole cast found it hard to separate from each other and that a lot of tears were shed behind cameras.
"It was bad. We were so upset – all of us. We are really going to miss each other. It's not about the work, it's the people."
---
So where can we see Sofia next? You will be surprised, but she will join as a judge in Season 15 of America's Got Talent! When Extra asked Sofia about her new job, she explained why she made the choice to go with this one and not another job she was offered.
"Super excited! Something completely different than I thought I was going to do after Modern Family. I thought it was the perfect opportunity to do something different after 10 years of such a fantastic TV show"
We are confident that with Sofia in it, the show will become ten times more fun!