Meet Royals With Daily Office Work
Giving up a 9-to-5 job for a life with the royal family has to feel like a movie. It is an honor to earn a royal title, but it has to be hard work to keep up with the traditions. See some of the royal members who have worked day jobs before, during, or after upholding their royal titles!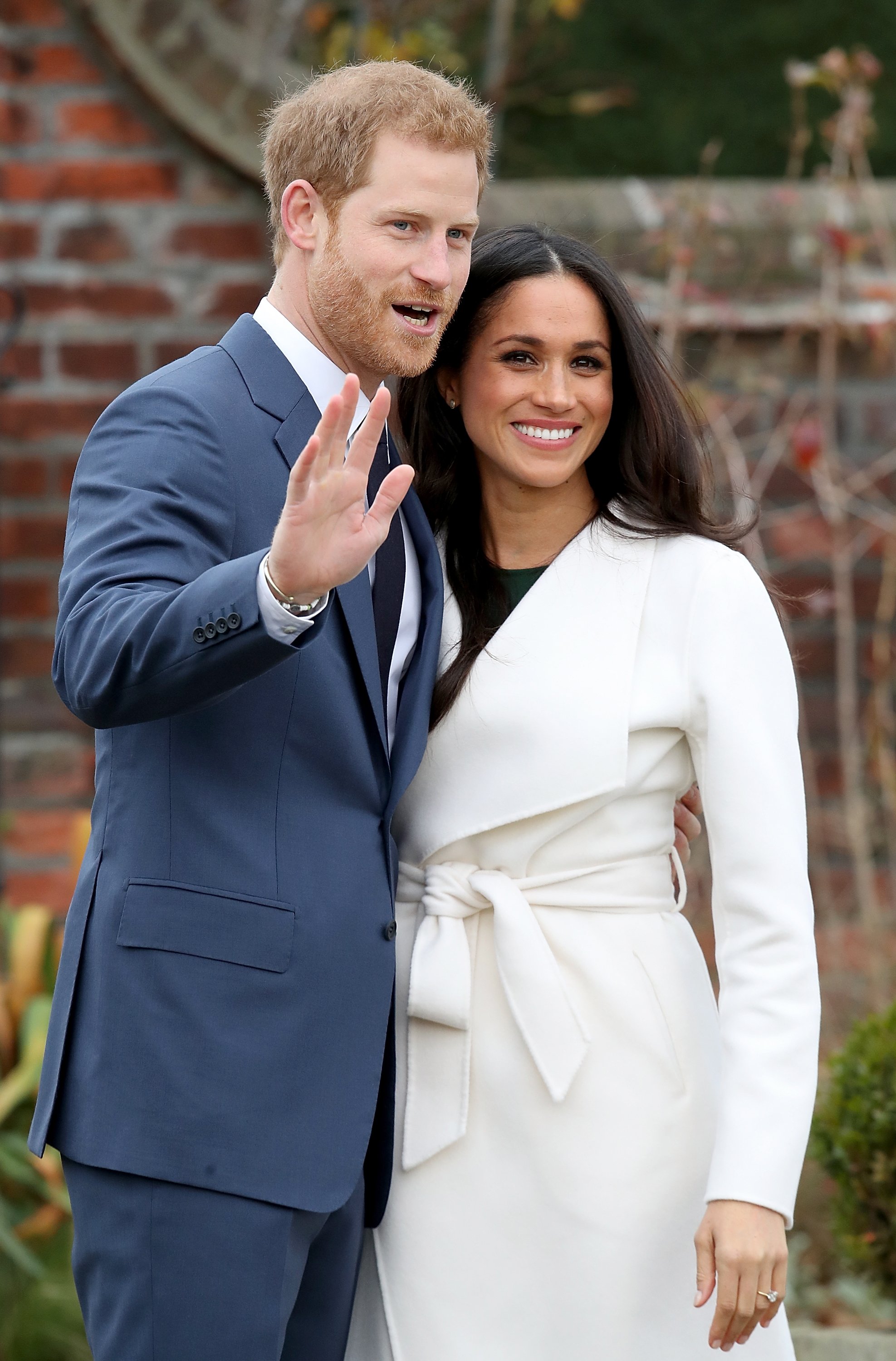 ---
PRINCE HARRY 
As of early 2020, Prince Harry and Meghan Markle have stepped away from the royal family which brought up a lot of questions for the new couple about their income. While the prince used to receive income from the Sovereign Grant, he no longer does as a part-time working royal.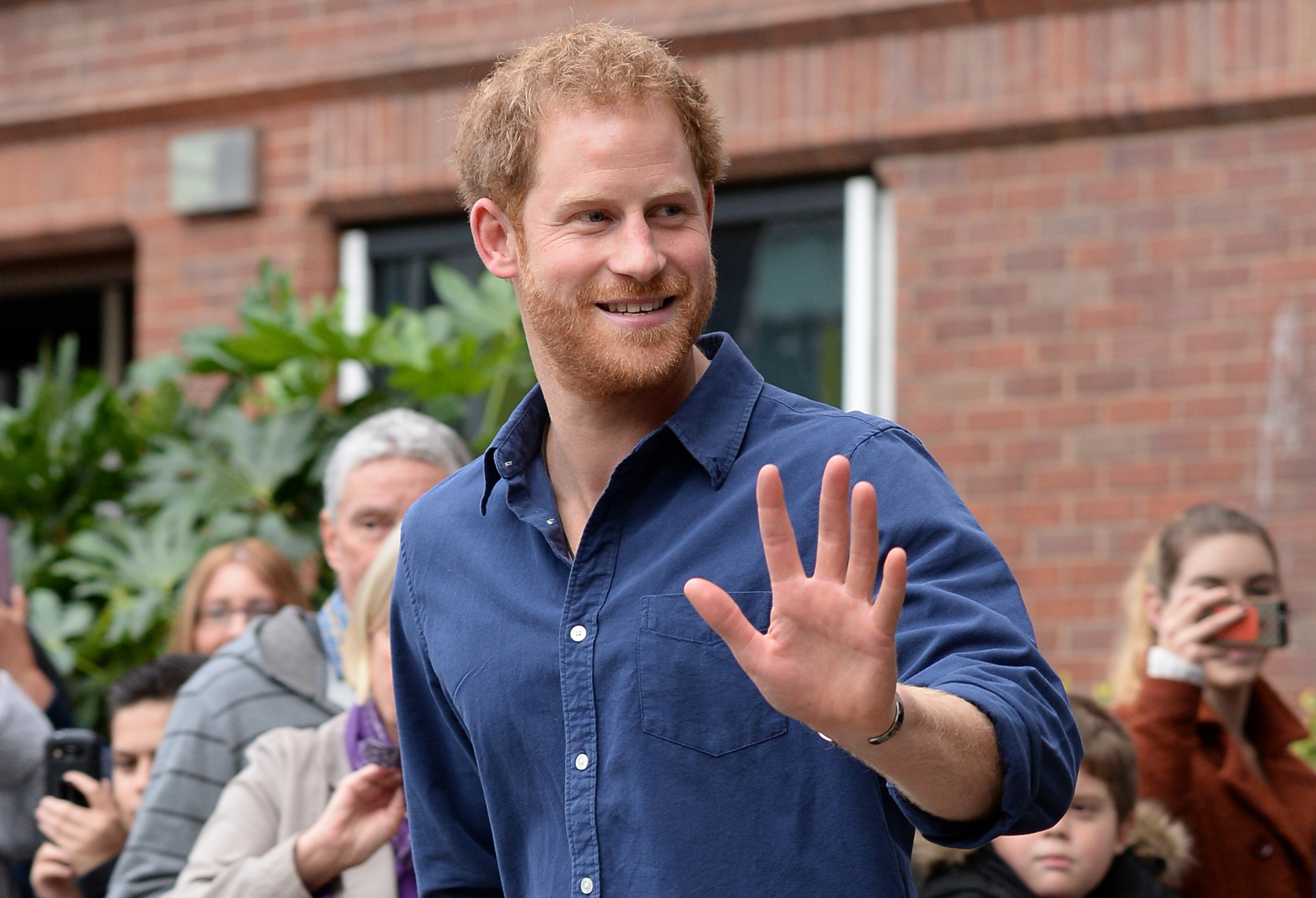 Before Meghan Markle was in the picture, Harry was in the British Army for about 10 years. After his service, he shifted his focus on the Invictus Games. The Paralympic sporting event is for men and women who had been injured during service. The first event was launched in September 2014.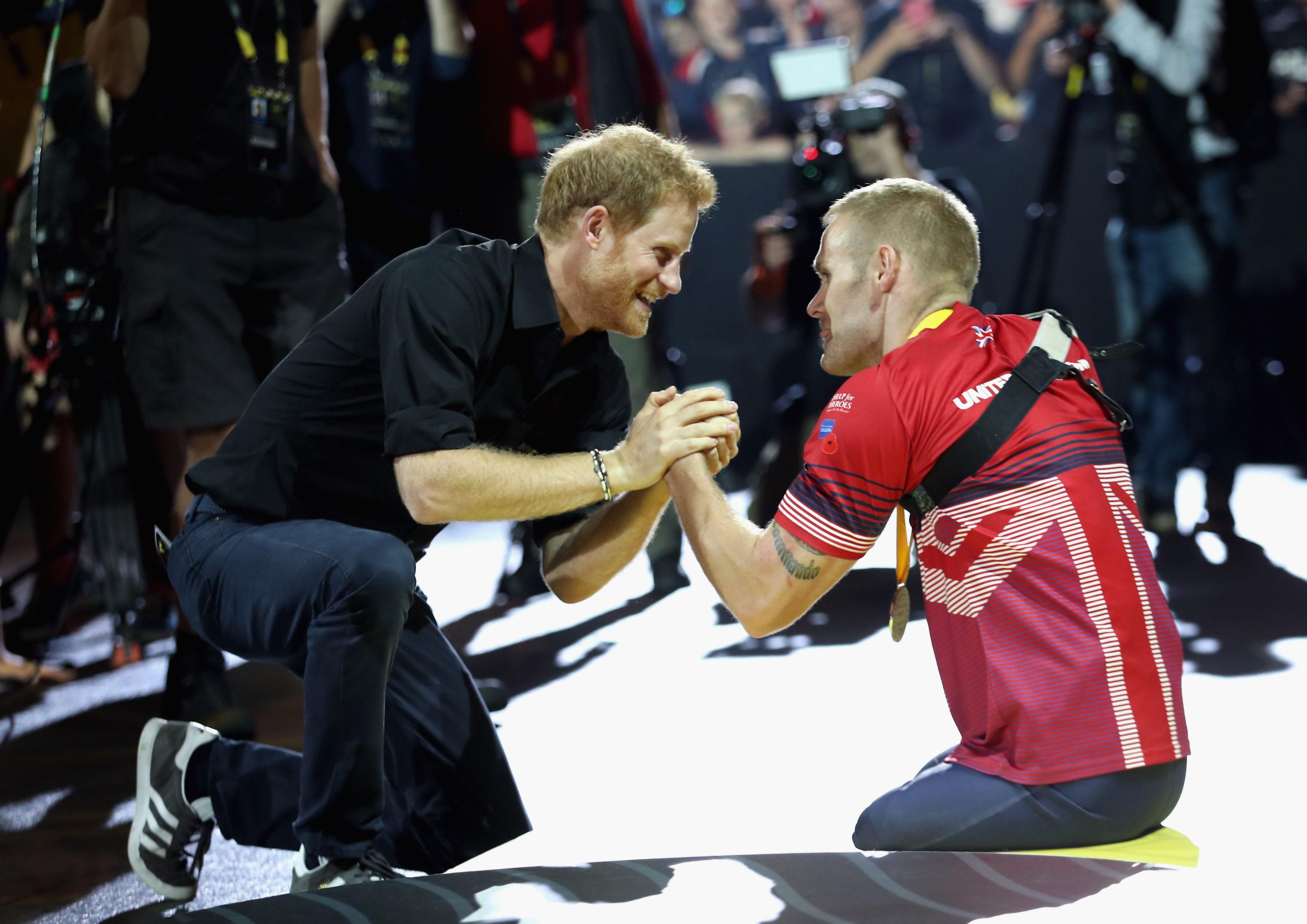 ---
MEGHAN MARKLE 
Meghan Markle and Prince Harry married in 2018 with a lavish wedding that took place in Kensington Palace. She was given the title of The Duchess of Sussex and the couple moved into their first home together: the Nottingham Cottage.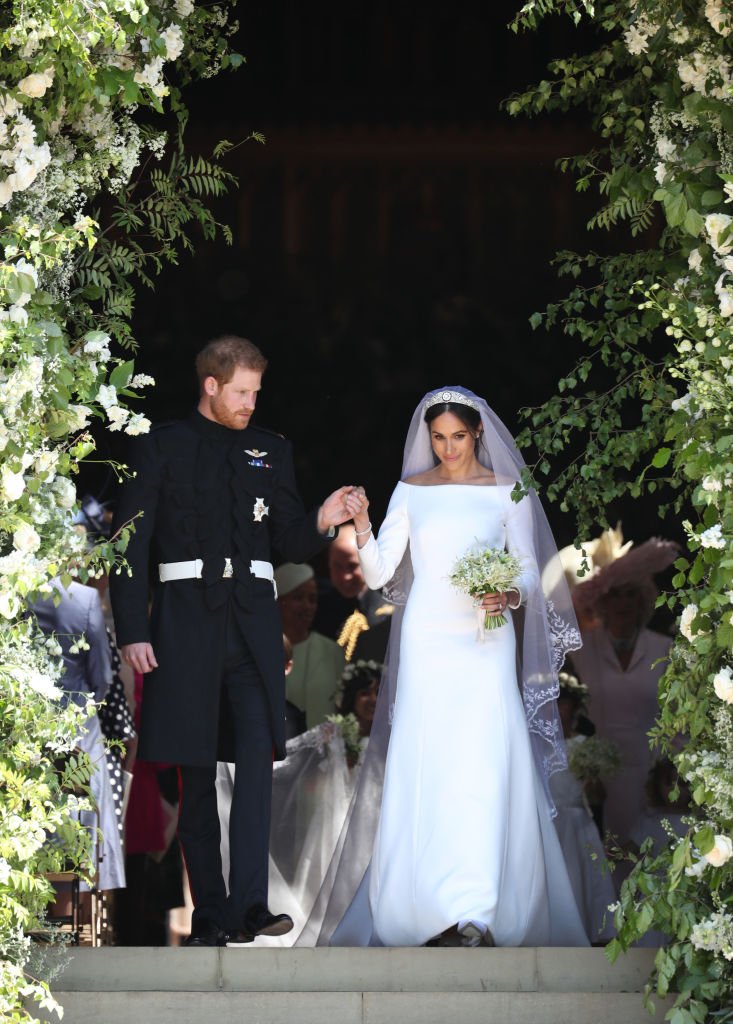 Before their first anniversary, the couple announced they were expecting their first child. This prompted the couple's decision to move their residence to the Frogmore Cottage on the grounds of Windsor Castle, which cost over £2.4 million to remodel. Archie Mountbatten-Windsor was born on May 6, 2019, and is the seventh in line for the throne.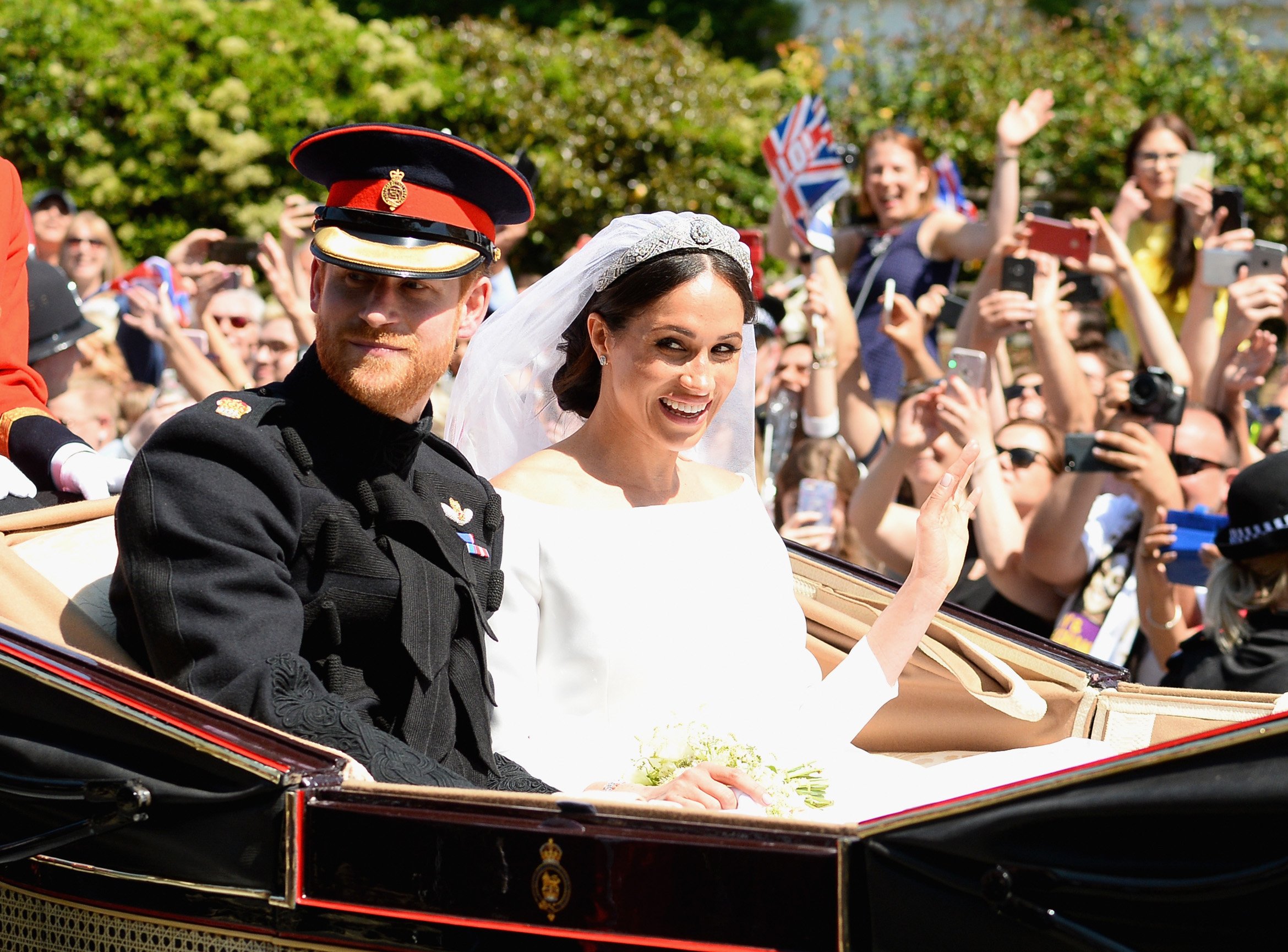 ---
ACTING CAREER
Born in Los Angeles, California, Meghan was an American actress. While studying at Northwestern University, she also took on small acting jobs. She earned not one, but two bachelor's degrees! One in theater and another in international studies. After graduating in 2003, she was between freelance work and small acting jobs with General Hospital, Fringe, and Deal or No Deal!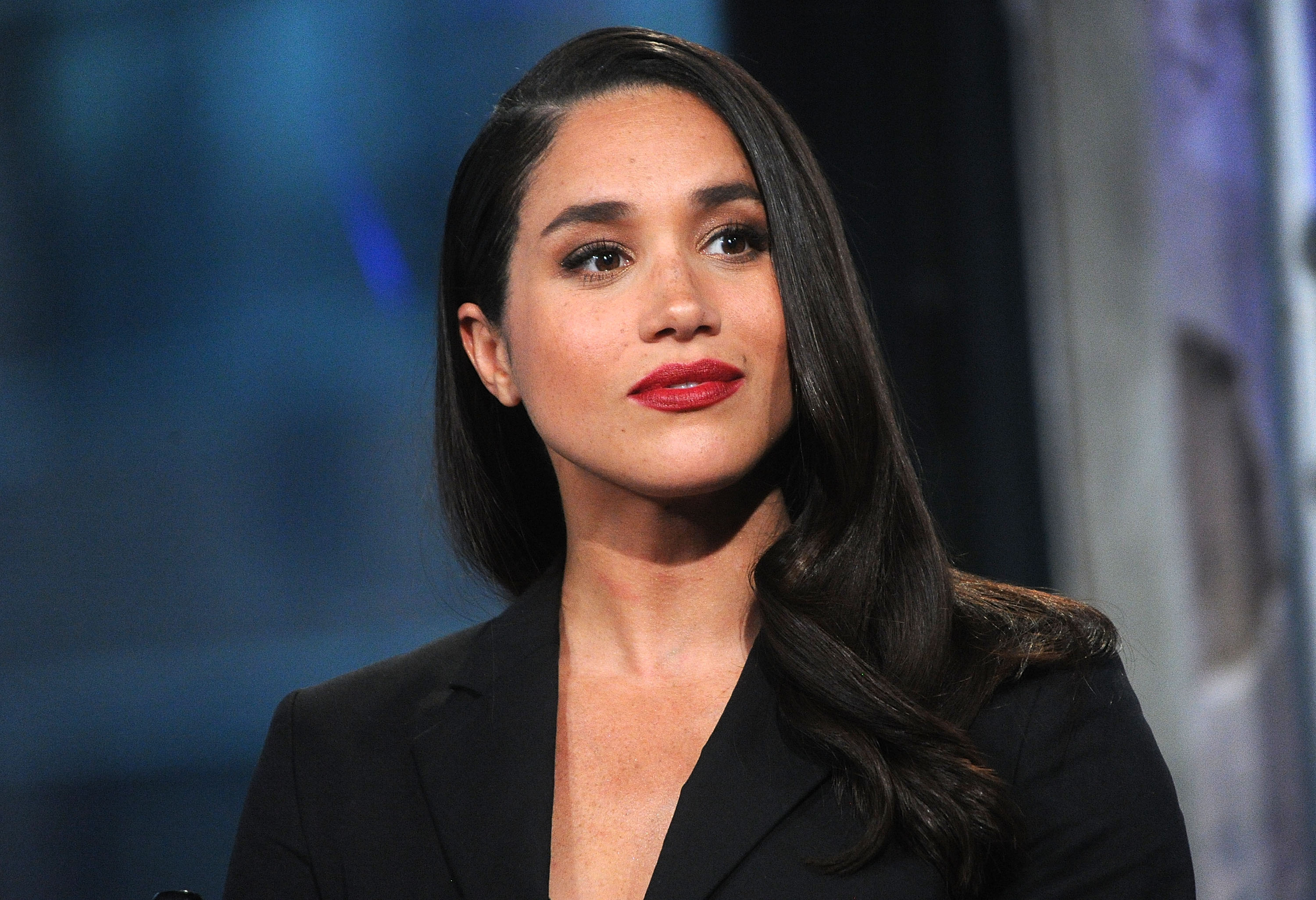 By 2010, Meghan was making a name for herself in Hollywood. She had small roles in the 2010 drama Remember Me and the 2011 comedy Horrible Bosses. In 2011, Meghan earned her first recurring role as Rachel Zane in Suits. Reportedly, Meghan made $50,000 per episode! So up until 2018, it's estimated she made a whopping $450,000/year.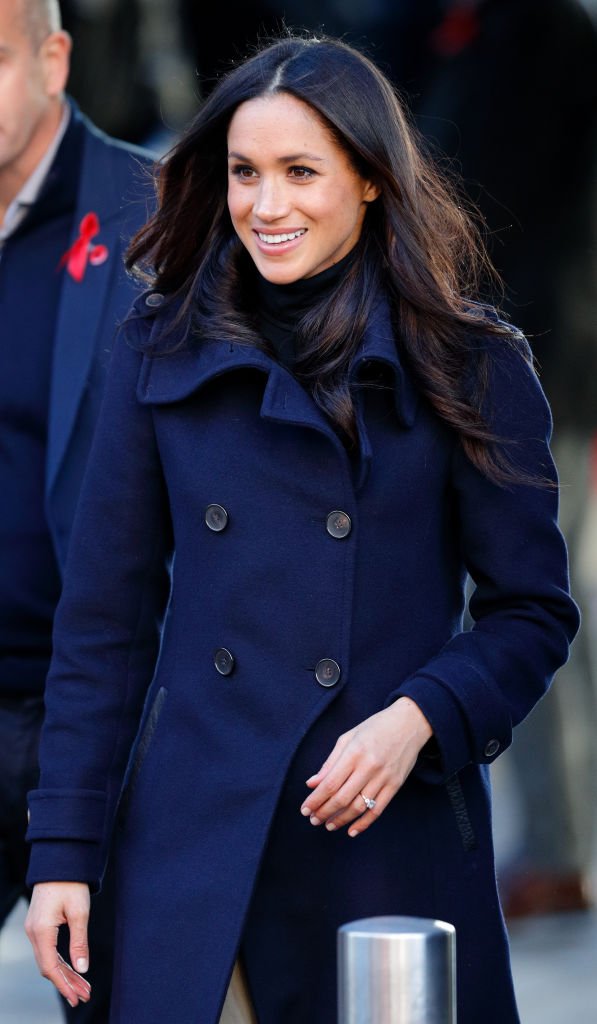 ---
PRINCESS BEATRICE
She still represents the royal family in some regard as Princess Beatrice of York and is ninth in line for the throne but she's more of a part-time member now. She now splits her time between royal duties and a full-time career in business and finances!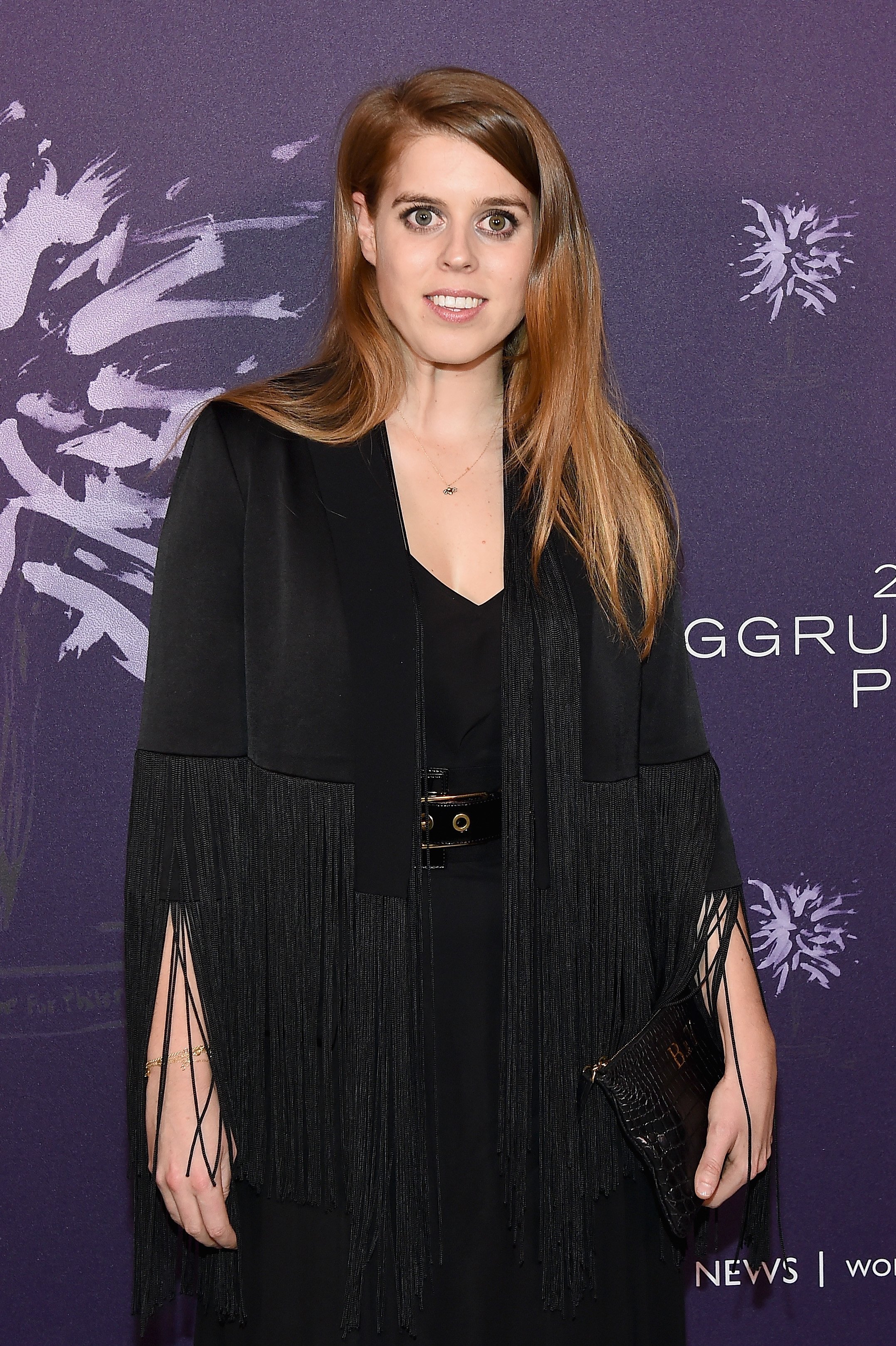 In 2011, she graduated from Goldsmiths College with a 2:1 BA degree in History and History of Ideas. She then gained experience (with no salary!) working at the high-end department store Selfridges and then later at the Foreign Office's press office. At one point she accepted a paid internship at Sony Pictures but resigned after the 2014 hacking incident.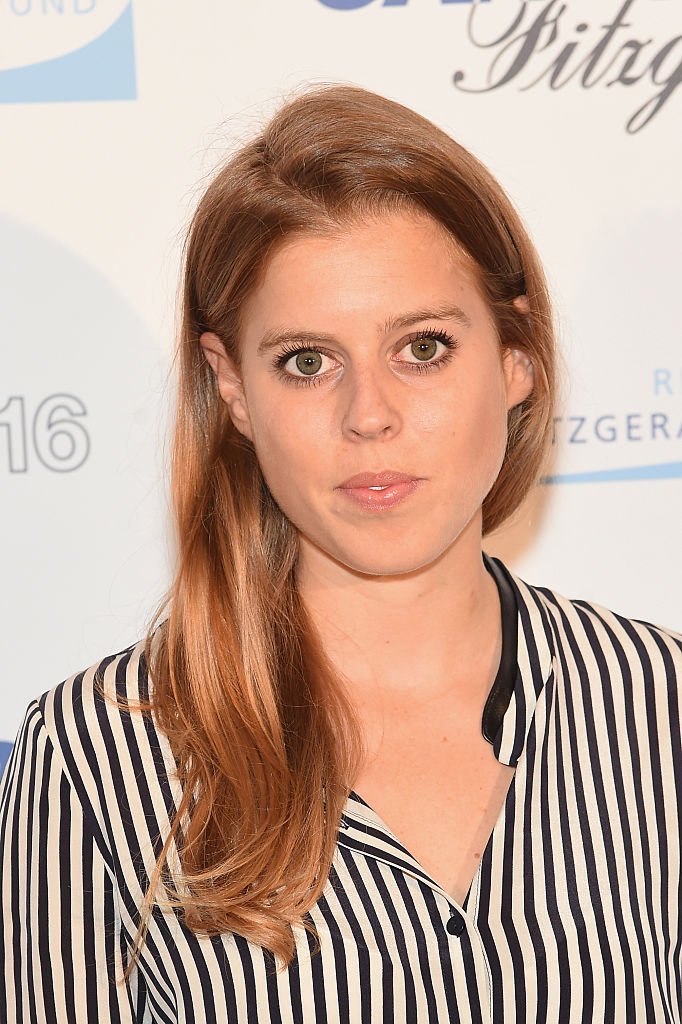 ---
BEA IS A BUSINESS EXECUTIVE
Princess Beatrice moved to New York in 2015 and cemented her career in finance. She is now the Vice President of Partnerships and Strategy at the software company Afiniti! She is also the head of the company's program that encourages senior business leaders to bring women into more leadership positions.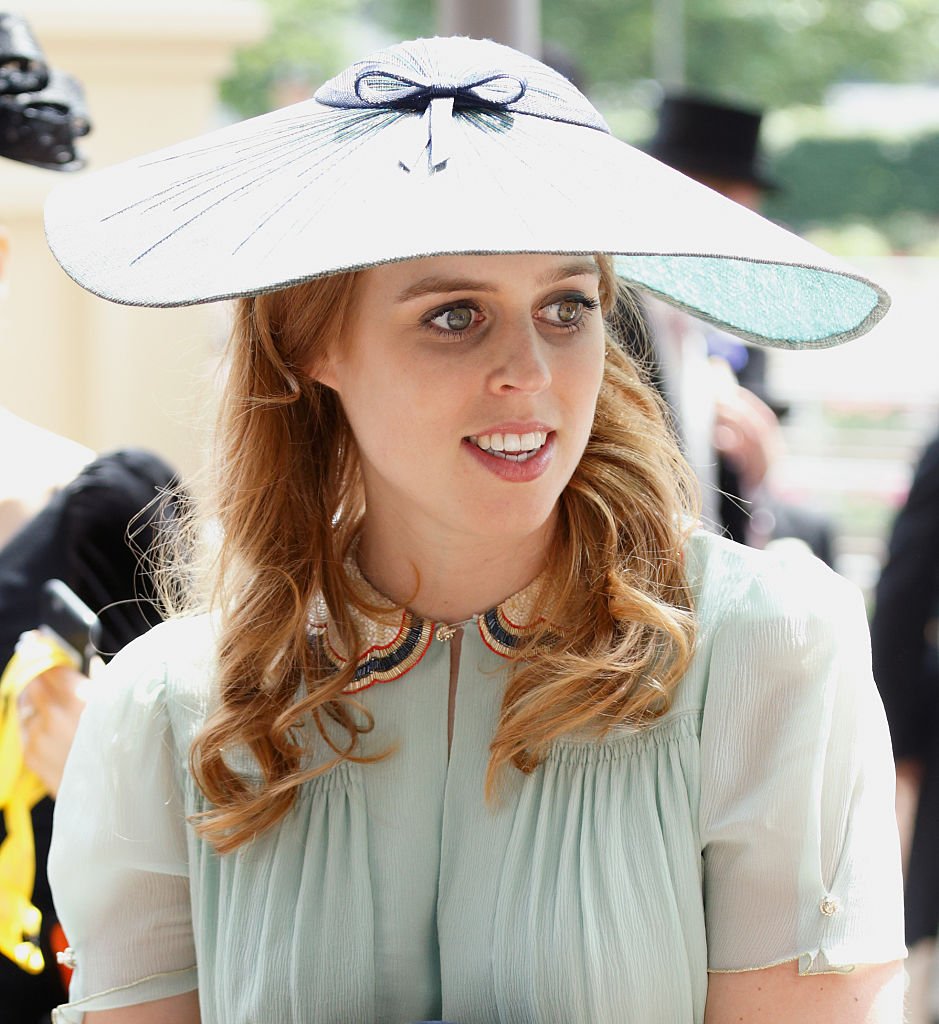 After Beatrice arrived at a fundraising event with Edoardo Mapelli Mozzi, many people speculated (correctly!) that the two were dating. And now the two are engaged and in the process of rescheduling their wedding for 2021. The wedding ceremony was set for May 2020 but was postponed until further notice following the coronavirus pandemic.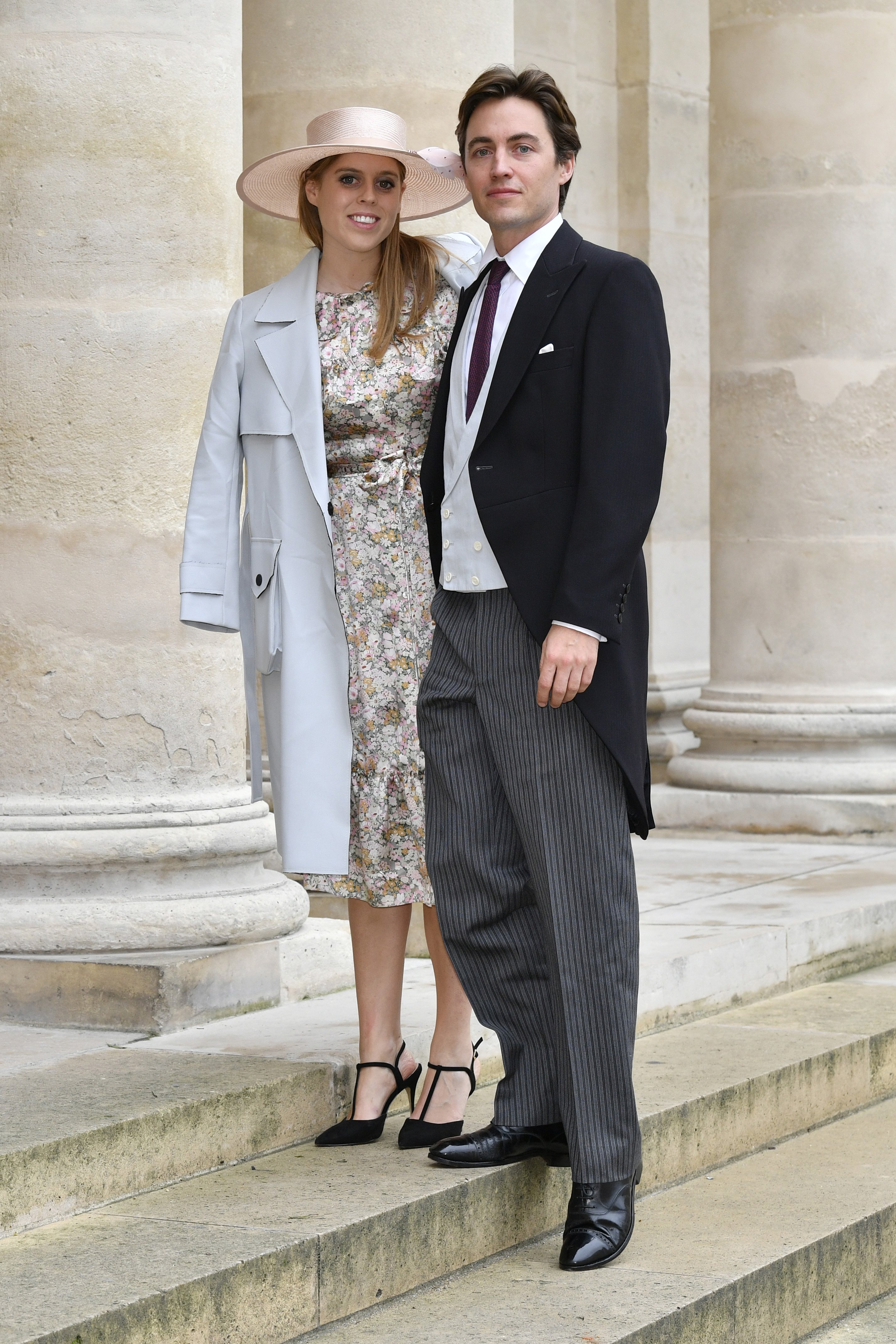 ---
PRINCE ANDREW
The Duke of York is the father of both Princess Beatrice and Eugenie from his marriage with Sarah Ferguson. As Queen Elizabeth and Prince Philip's third child and second son, he was second in line but was then moved to the eighth position in April 2020.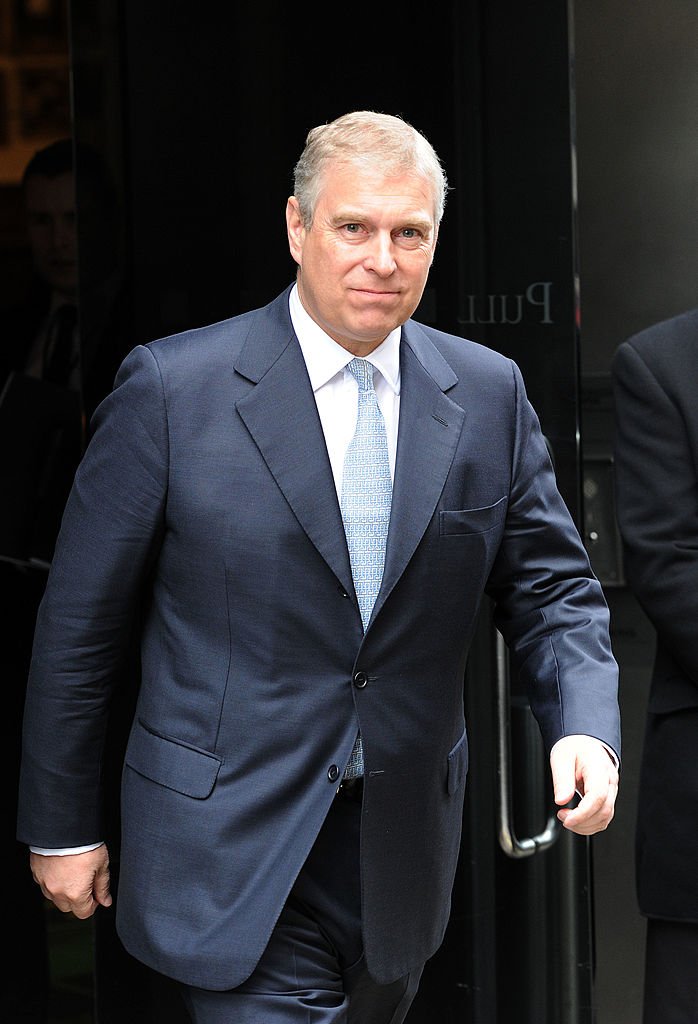 "As a father, my wish for my daughters is for them is to be modern working young women, who happen to be members of the Royal Family," Prince Andrew said in a statement following false claims about issues between him and his older brother, Prince Charles. He continued, "I am delighted to see them building their careers."
---
THE ROYAL NAVY
Prince Andrew joined the Royal Navy in 1978. He has received extensive pilot training throughout his life and was the Senior Pilot of the largest flying unit in the Fleet Air Arm. His Royal Navy rank as Vice Admiral earns him a pension. He also has a private income from The Sovereign Grant which helps support his two daughters.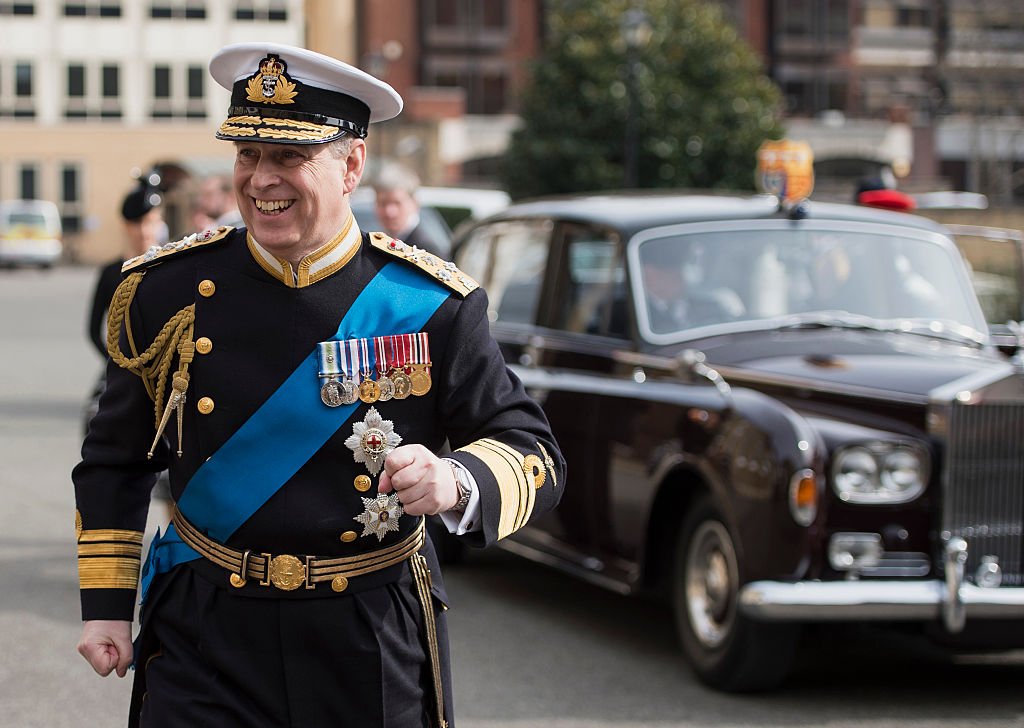 ---
PRINCESS EUGENIE
The youngest of the two princesses is Princess Eugenie who is now tenth in line for the throne. She has degrees in art history and English literature from Newcastle University. Her first job was in an online auction firm. She is now the director of Hauser & Wirth, an art gallery in London.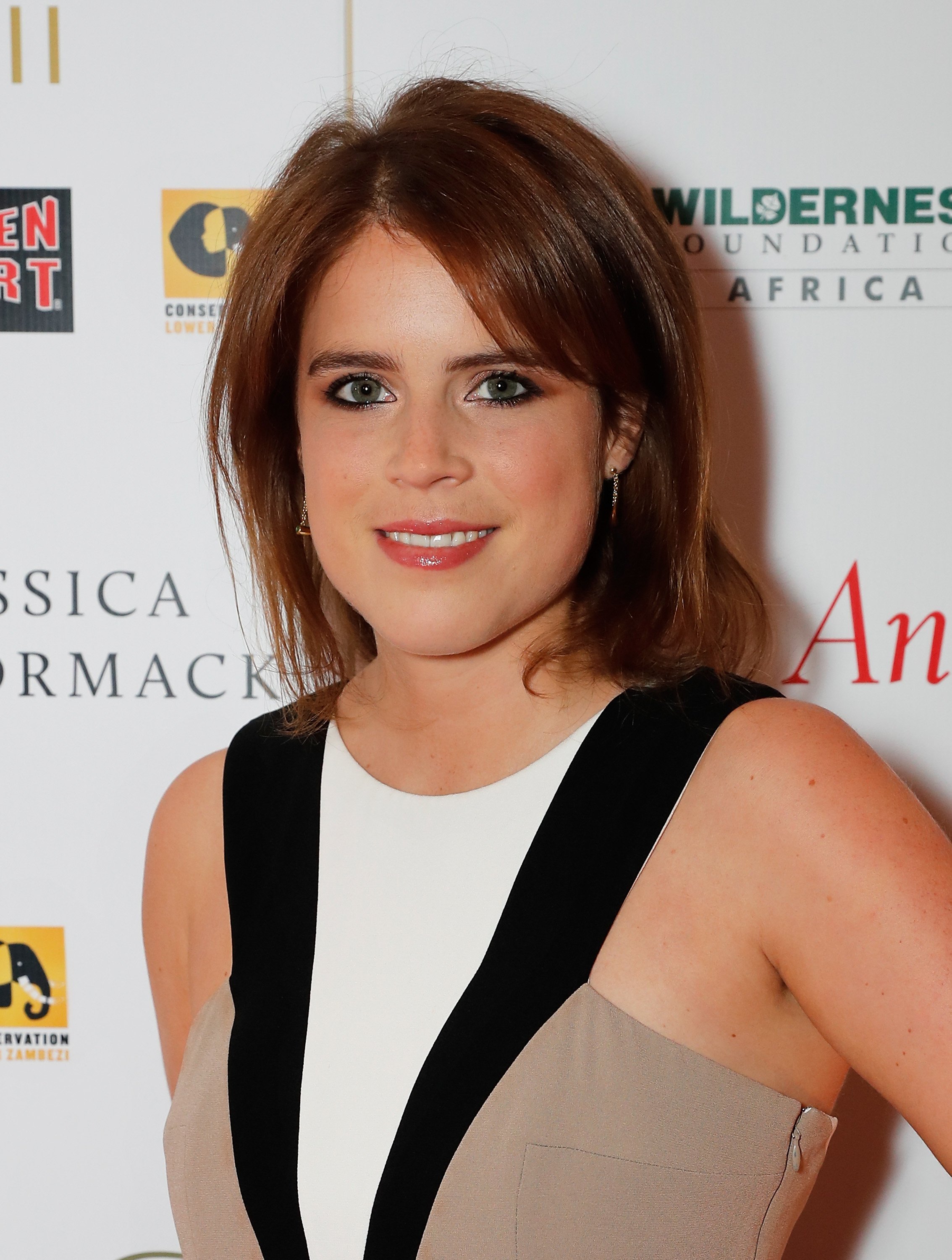 ---
MARRIAGE TO JACK BROOKSBANK
On October 12, 2018, the princess married Jack Brooksbank at the St. George's Chapel located in Windsor Castle. The Brooksbank family and both the Duke and Duchess of York helped pay for the celebration. In addition to the Queen's contribution, the royal event was funded by British taxpayers with security costs estimated to be between $500,000 and $2 million.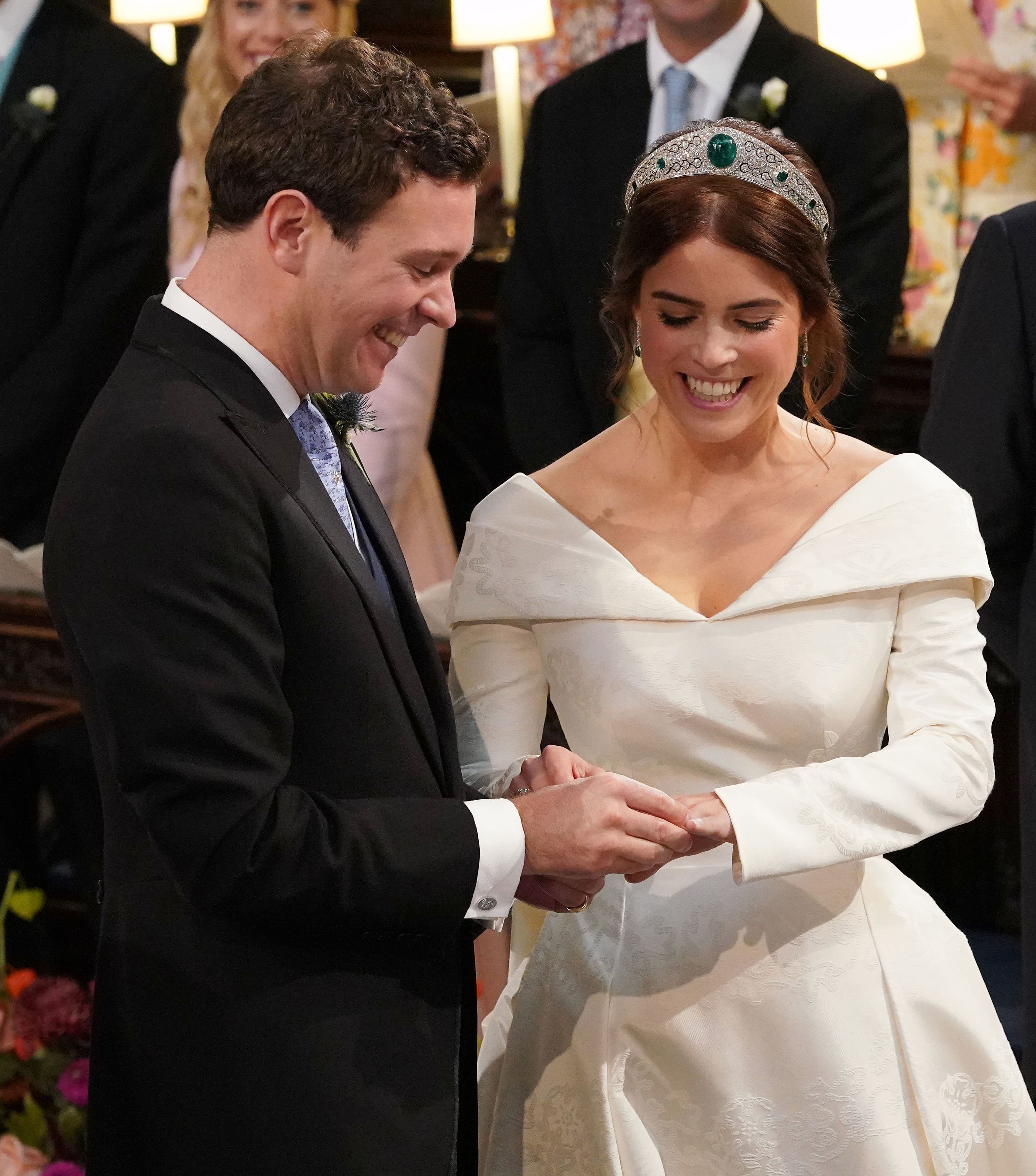 Jack is a brand ambassador for Rande Gerber, George Clooney, and Mike Meldman's tequila label Casamigos. Mr. Brooksbank owned a nightclub which was a hot spot for Prince William and Prince Harry, Eugenie's cousins. The couple now live on Kensington Palace grounds at the Ivy Cottage, which sits only 2 miles away from the art gallery run by Eugenie!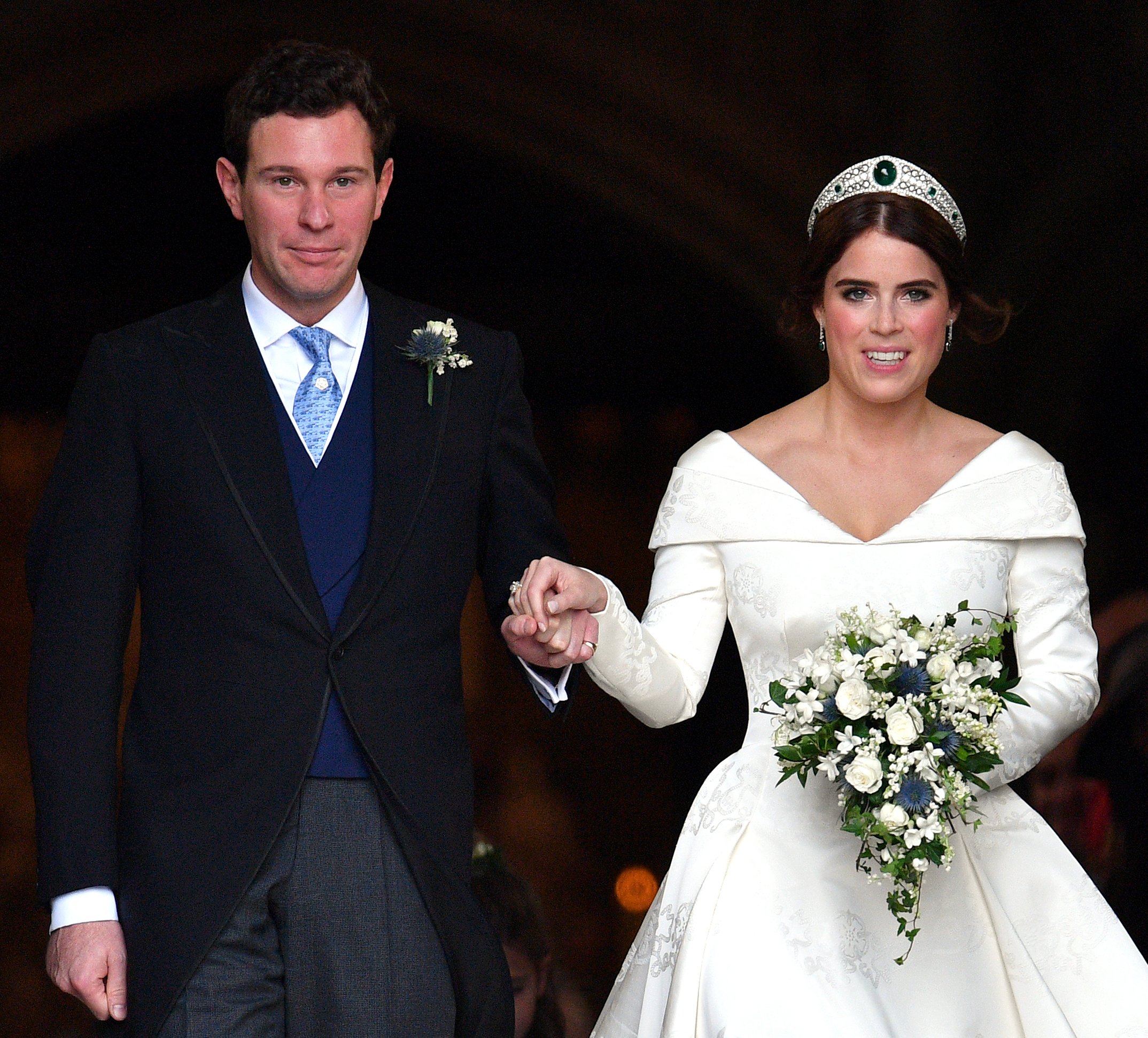 ---
ZARA TINDALL
Like mother, like daughter! Princess Anne and her only daughter, Zara Tindall, share a love and passion for horseback riding. She is the daughter of Princess Royal and Mark Phillips, who declined the earldom. This meant that both Zara and her older brother, Peter, were born without royal titles.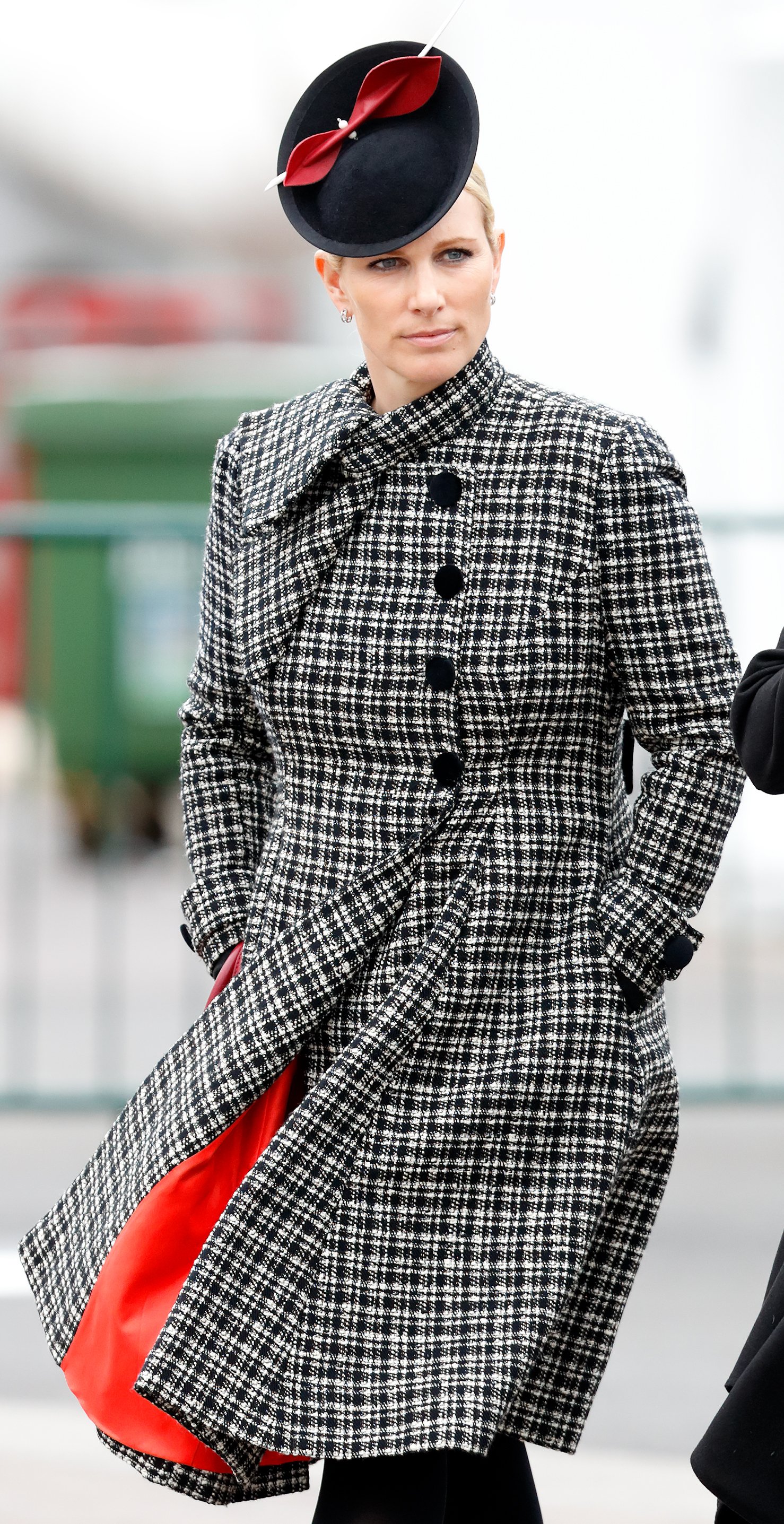 Zara is known for her riding skills but did you know she is qualified as a physiotherapist? She earned a degree from the University of Exeter in South West England. Since 2003, she has won medals and awards for her equestrianism. She has also been on the British equestrian team for the Olympic Games with her horse Toytown.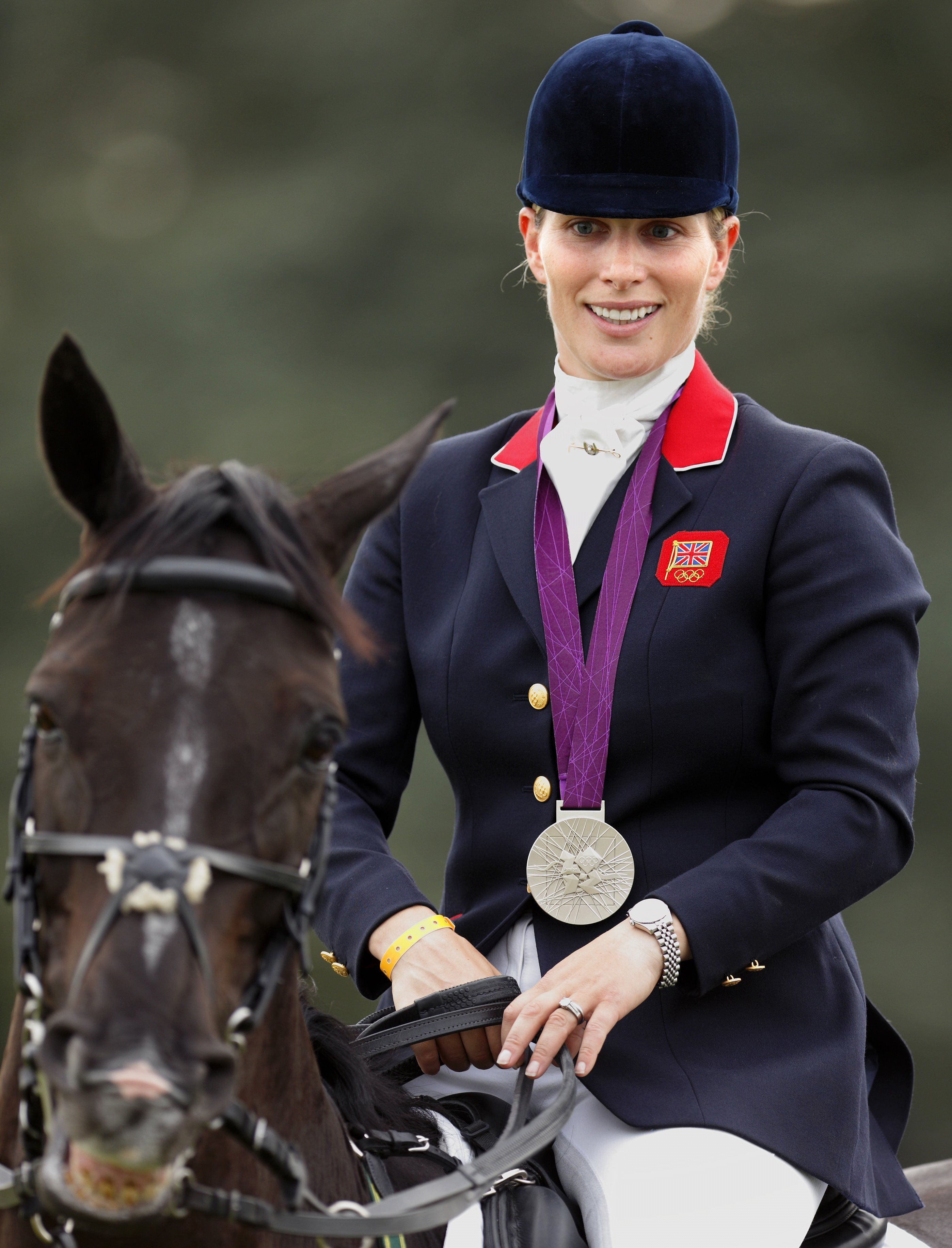 ---
PETER PHILLIPS
For a time, Zara's brother Peter Phillips worked for the Royal Bank of Scotland in Edinburgh. He left his job in 2005 and worked on cementing a career in motor racing sports. He also attended the University of Exeter where he played for their rugby league team and earned a sports science degree. 
Peter married Autumn Kelly in 2008. On December 29, 2010, they had their first child together, Savannah Anne Kathleen. She is the Queen's first great-grandchild! Their second daughter, Isla Elizabeth, was born on March 29, 2012. The couple announced in February 2020 that they had separated and were getting divorced.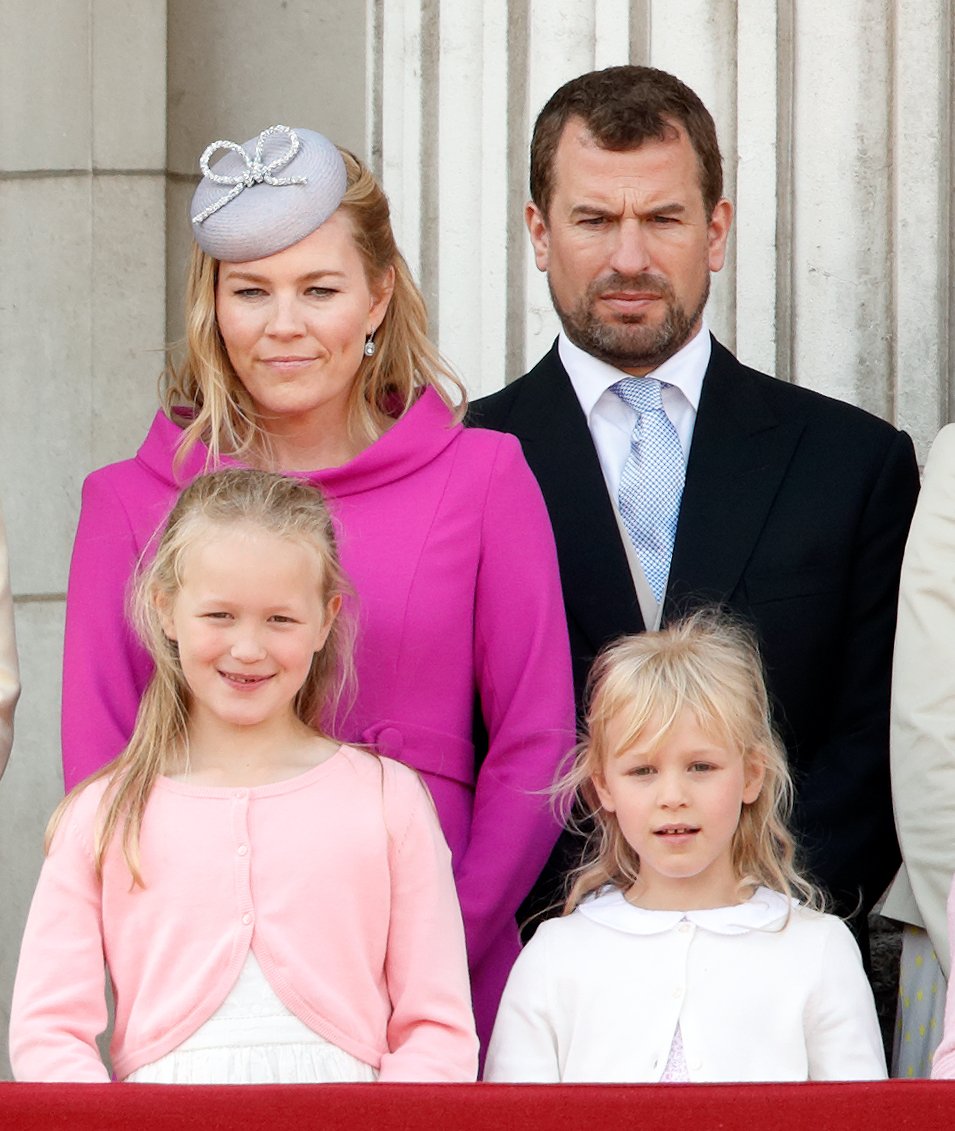 ---
SPONSOR FOR DAIRY BRAND
Earlier in 2020, Peter was recently criticized for using his royal family relation to promote a milk company in China. The two Bright Dairies commercials featured Peter surrounded by grandiose environments and drinking a glass of milk. He isn't a working member although the tagline on the commercial read: "British royal family member, Peter Phillips."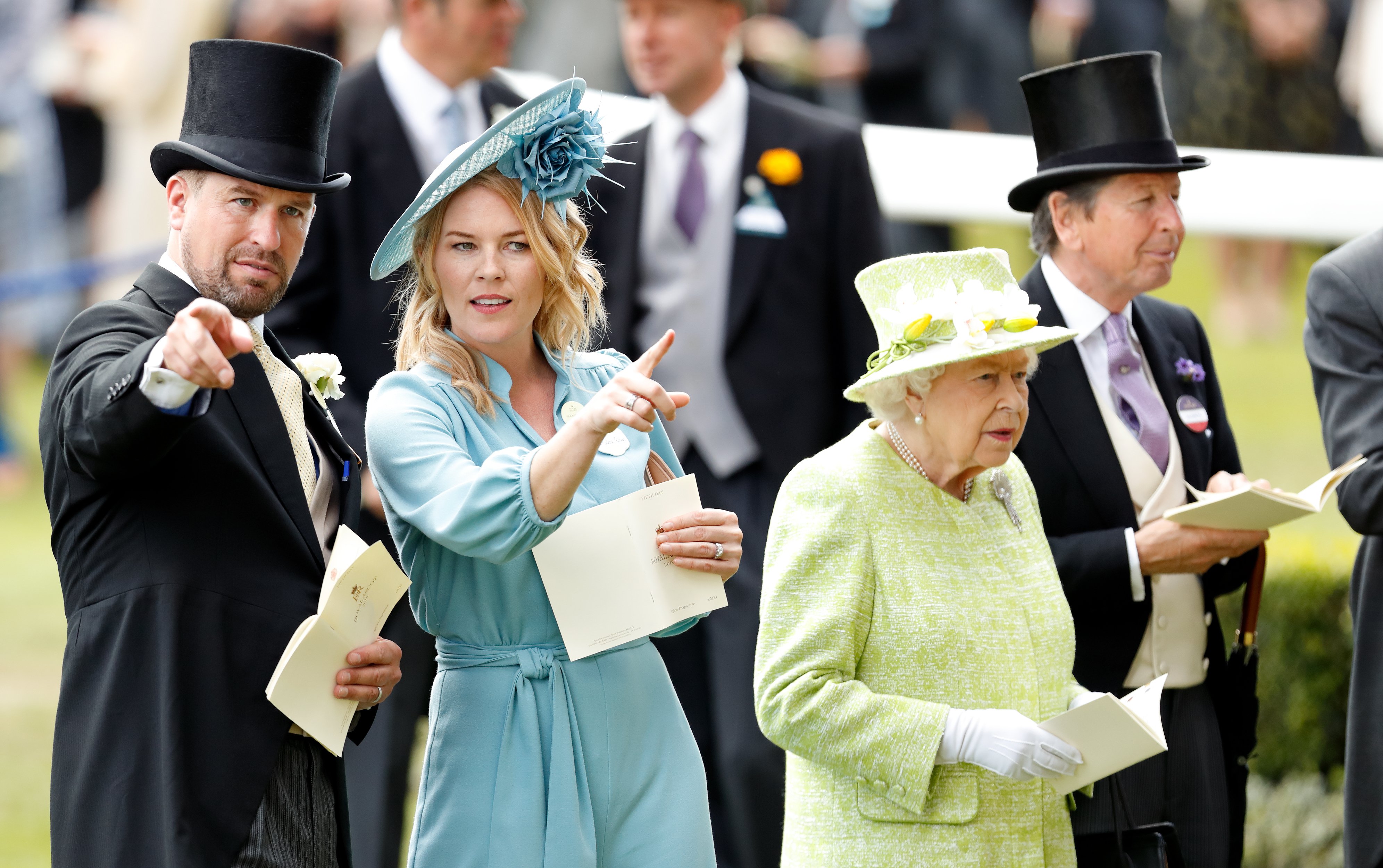 ---
VISCOUNT LINLEY
The 2nd Earl of Snowdon is Princess Margaret's son David Albert Charles Armstrong-Jones and the Queen's nephew. Up until 2012, Armstrong-Charles ran his own luxury interior design company under the name Linley. He's a furniture maker and used to be a chairman of Christie's Auction House in the UK.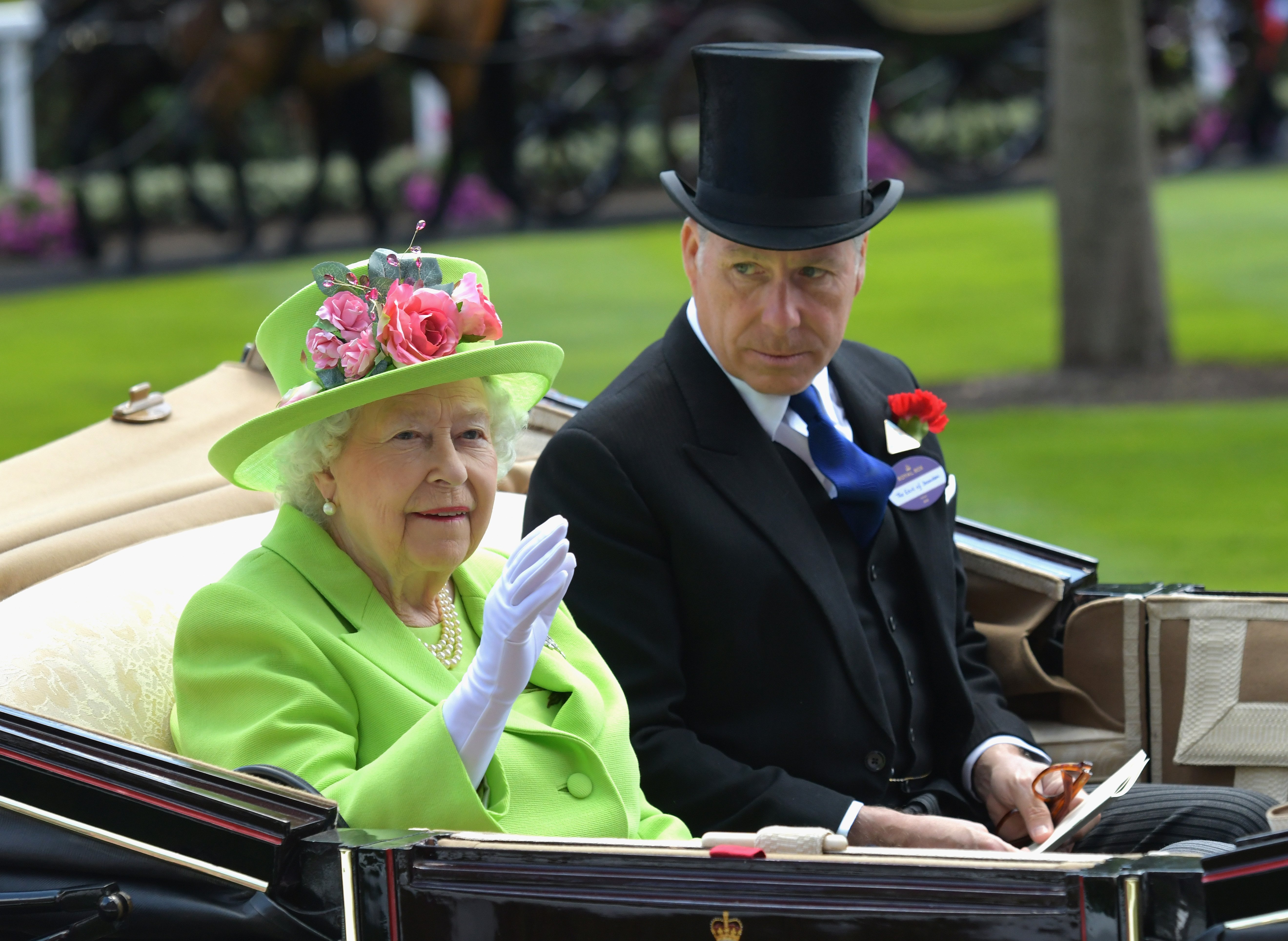 ---
LORD FREDERICK WINDSOR
Lord Frederick Windsor, or Freddie, is the son of the Queen's first cousin once removed, Prince Michael of Kent. Despite not being a working royal, he is in the 49th place in line for the throne.  Lord tends to keep a private life away from the headlines and works at JPMorgan.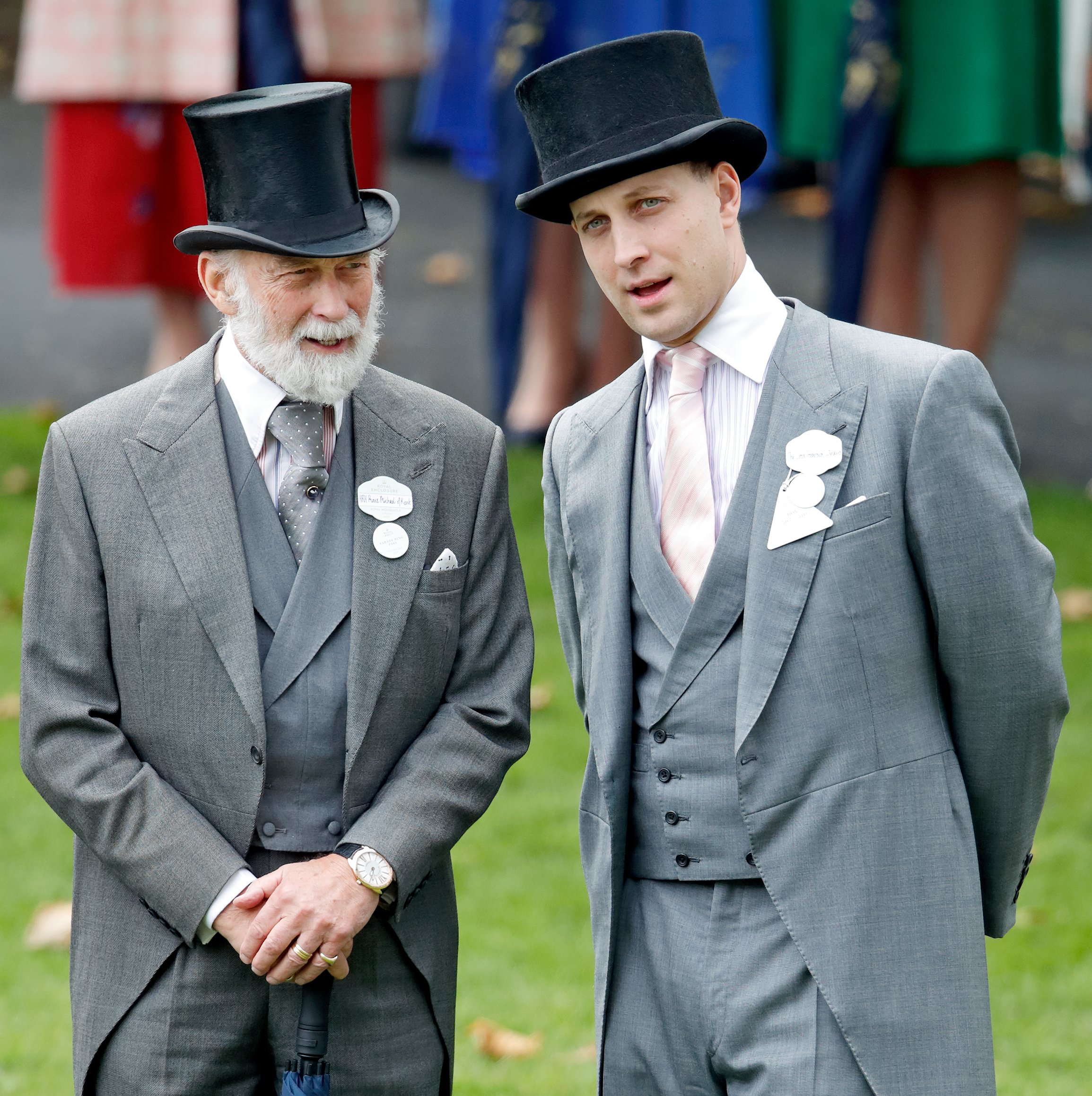 ---
LADY FREDERICK WINDSOR
Sophie Winkleman has the title of Lady Frederick Windsor. She's made guest appearances on many TV series' including Hot in Cleveland, Two and a Half Men and, most notably, the FX series Trust. In 2005, she starred in The Chronicles of Narnia: The Lion, the Witch and the Wardrobe as the older version of the eldest Pevensie sibling, Susan.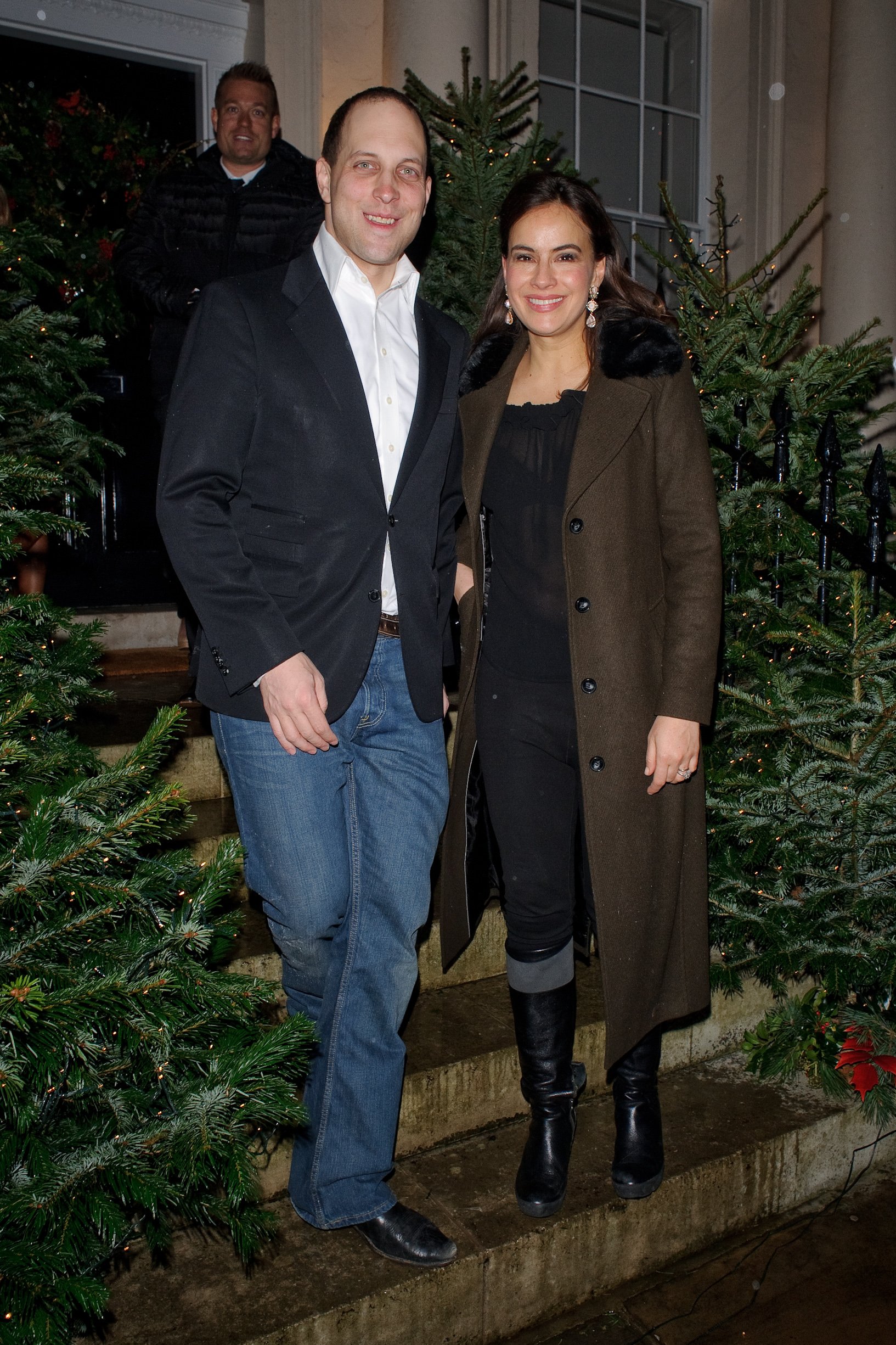 Lady Windsor had a near-death experience during a traumatic car accident back in 2017. She suffered from many injuries including a broken back and was hospitalized for weeks. During this time, the royal family made sure she had support during her recovery. "[Prince Charles] asked his cook, instead of taking care of him, to take care of us," shared Sophie.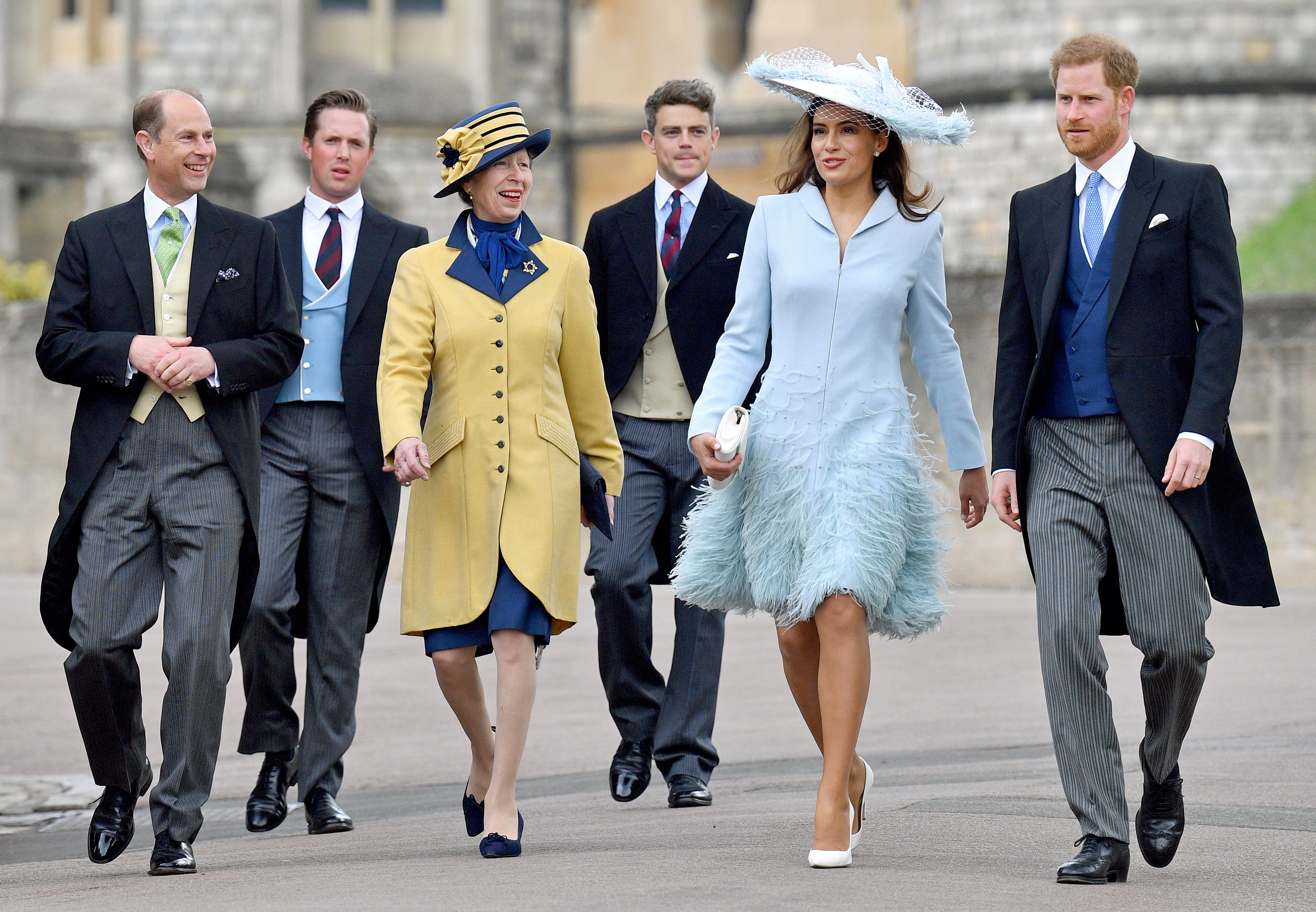 ---
PRINCE WILLIAM 
Prince William is the second in line for the throne. From 2006 to 2013, The Duke of Cambridge served in the British Armed Forces. While attending Eton College, tabloids agreed to leave him alone in exchange for regular life updates provided by the royal family. After graduating, he took a gap year and got busy!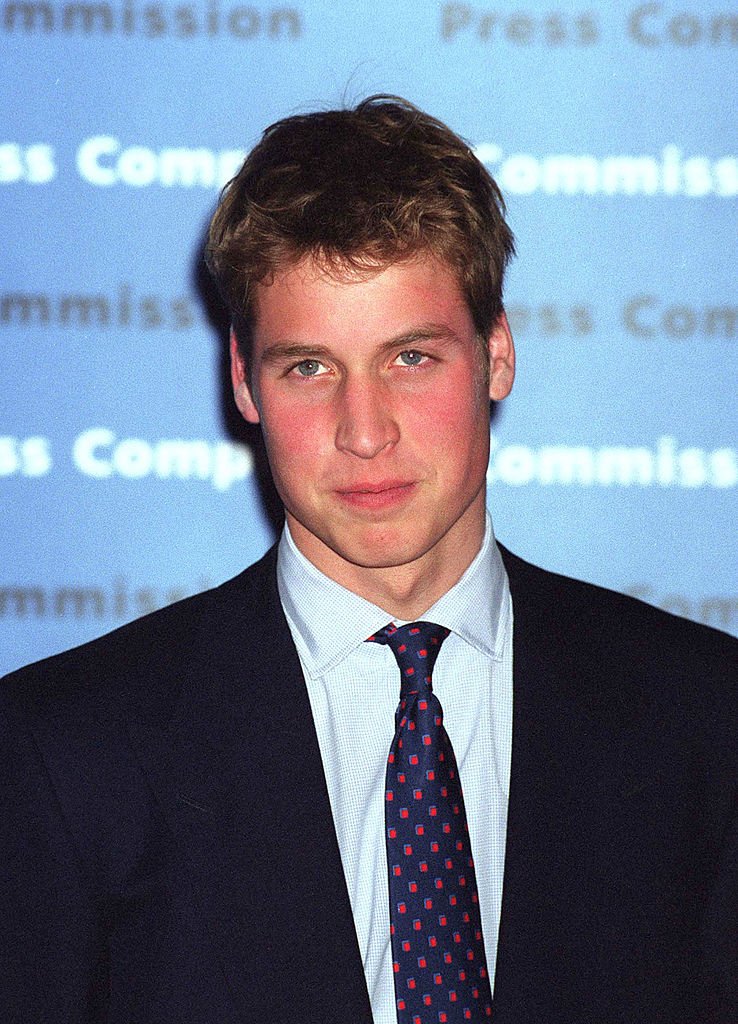 He took on army training in Belize, dairy farming in England, and taught students in Tortel, a Chile commune. The Raleigh International program requires volunteers to live in a shared common space where they all cooked and cleaned for themselves. Following his University of St. Andrews' graduation, he accepted his royal duties while interning for HSBC and Chatsworth House.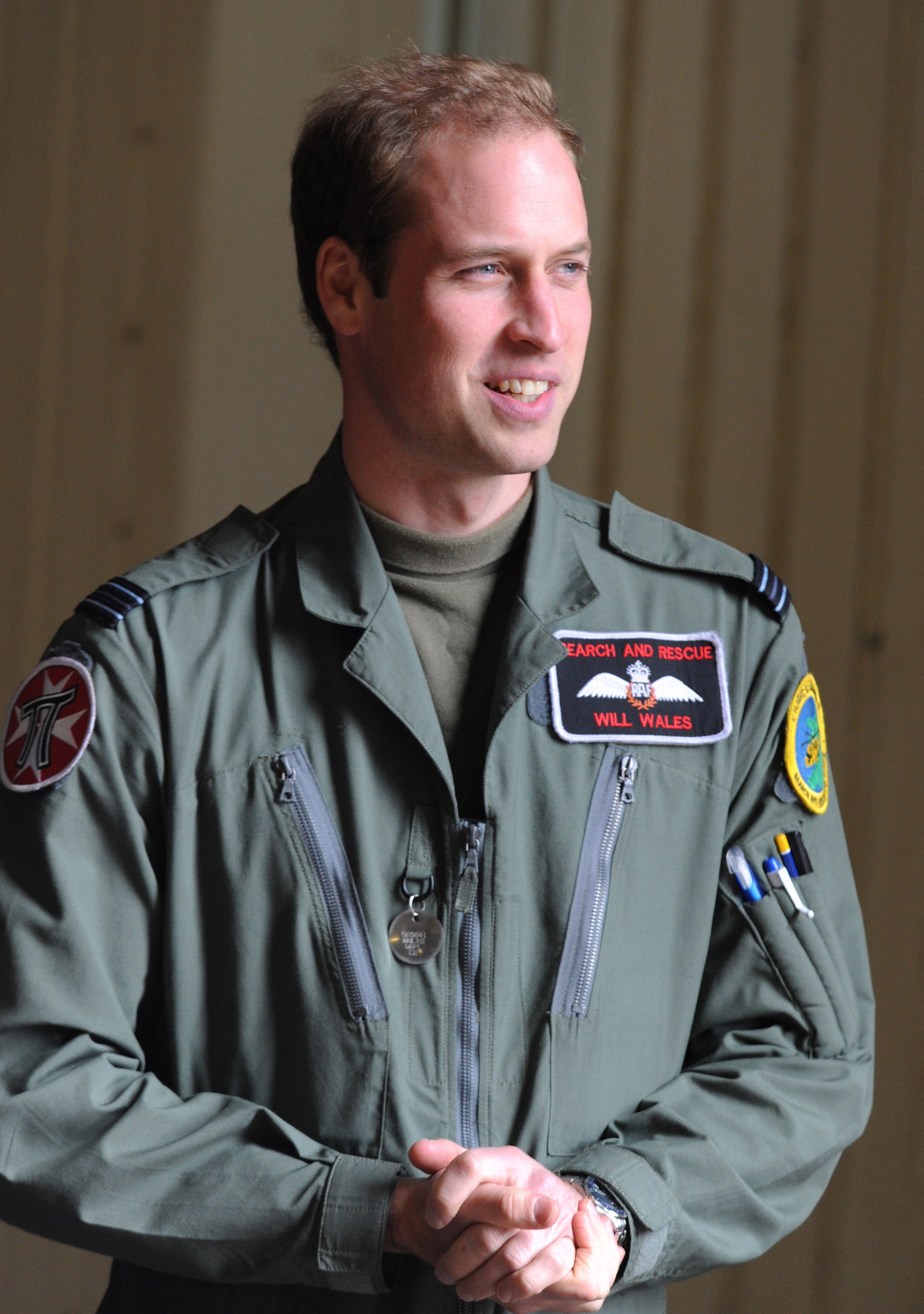 ---
THE DUKE AND DUCHESS OF CAMBRIDGE
In October 2010, Prince William proposed to Kate Middleton with an engagement ring that belonged to his mother. The couple married on April 29, 2011, and became the Duke and Duchess of Cambridge. They have three children together: Prince George (2013), Princess Charlotte (2015), and Prince Louis (2018).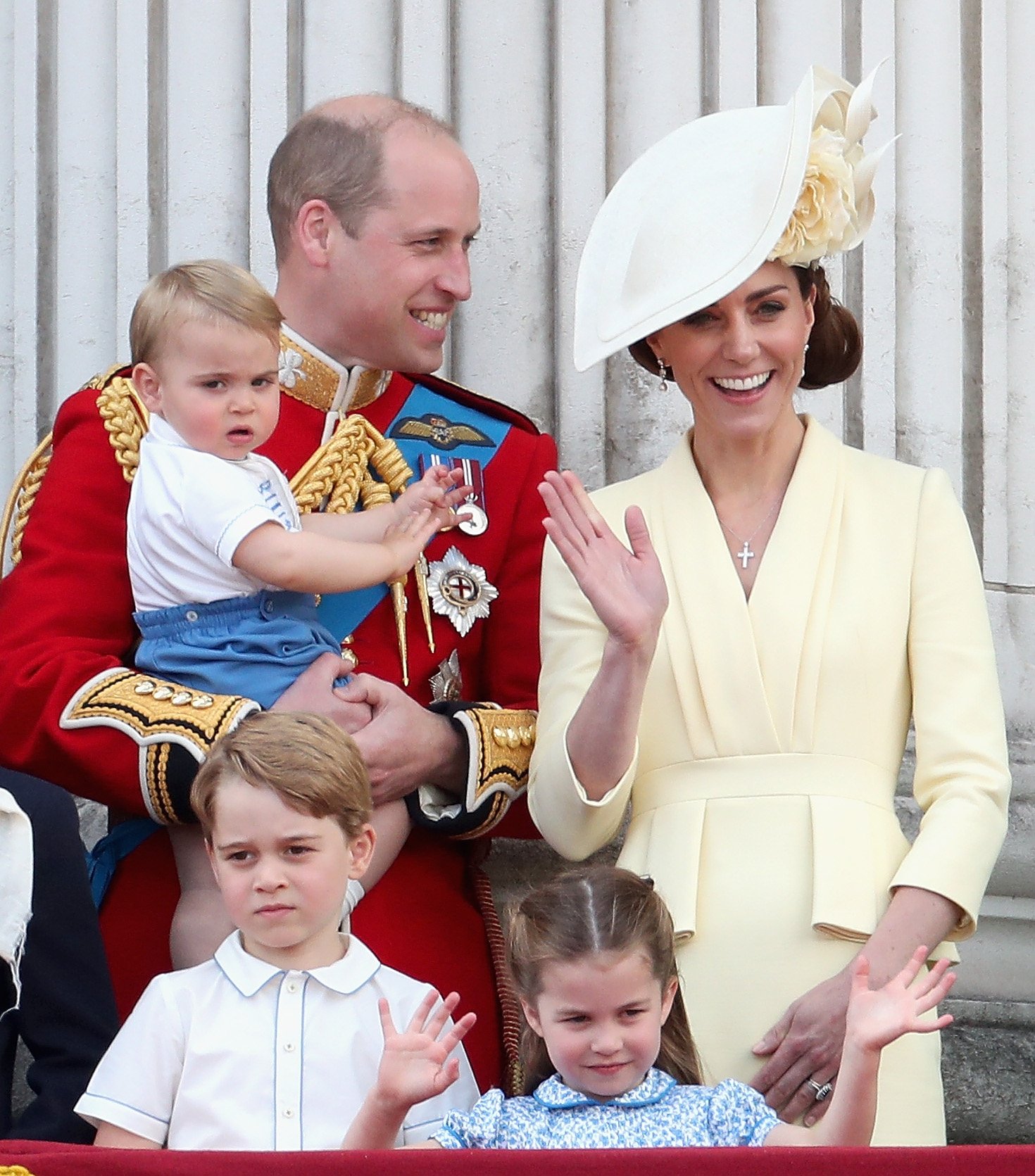 While members of the royal family have their duty to uphold the traditions of the British monarch, many have carved their own career paths. Some were equestrians and some even have full-time jobs outside of their royal duties. Were you surprised to see some royal members on the list? We want to know what you think!
Sources: GoodHousekeeping, People,  News.Sky, TownandCountryMag, TownandCountryMag, BBC News