Coming in May: Premieres on Netflix, Hulu, Amazon, and HBO
Steve Carell returns to sitcoms alongside Lisa Kudrow, Elle Fanning becomes a Russian empress, Mark Ruffalo takes on two leading roles in one show, and Michelle Obama's BECOMING is on its way to your screens! Welcome to May! Here's what's on the menu for the month's boldest premieres and comebacks from Netflix, Apple TV+, Hulu, HBO, and others.
---
Amazon Prime Videos
If Black Mirror is too tough for you, here's something a bit lighter… Greg Daniels, who brought us comedy masterpieces like The Office and Parks and Rec, now brings us mixed humor, virtual reality and the afterlife in a series called Upload, which premieres on May 1 on Amazon Prime.
---
Later this month Amazon will drop season 2 of the mysterious thriller Homecoming, about a facility meant to transition soldiers back to regular life. But don't expect Julia Roberts to return for the second chapter: the new cast will be led by Janelle Monae.
---
Hulu
Even if you don't know much about Russian history, you've most certainly heard about Catherine the Great, legendary empress and quite the seductress. Elle Fanning stars as the young ruler in a satirical comedy The Great, which starts streaming on Hulu on May 15. Don't worry, you won't get bored: the series "incorporates historical facts occasionally", so it should be really fun.
---
And here's one more juicy comeback from Hulu: The Golden Globe-winning show Ramy continues the hilarious story of a Muslim millennial in New Jersey. The new chapter of Ramy's spiritual journey drops on May 29. 
---
Good news for animation comedy fans! In case you somehow missed it: Rick and Morty is coming back with 5 remaining episodes of cosmic adventures on May 3. But the series co-creator Justin Roiland has another animation jewel up his sleeve. 
Solar Opposites centers around an alien family who must take refuge in the middle of America. The series was greenlit for two 16-episode seasons by Hulu, and the first one airs on May 8. We can't wait to see it!
---
Apple TV+
On May 1 Apple TV+ drops their first British program, and - yay! - it's an adult comedy titled Trying. The 8 half-hour episodes are about a couple trying and struggling to become parents. And we'll get to see at least one familiar face in the main cast: Imelda Staunton aka Dolores Umbridge from the Harry Potter movies seems to be a positive character in the show trailer.
---
Central Park, musical, animated comedy… this is not a random list of words, but a name and description of a new original series by Apple TV+ premiering on May 29. Central Park is about a family that lives in the world's most famous park. And the characters are voiced by such talents as Kristen Bell and Stanley Tucci.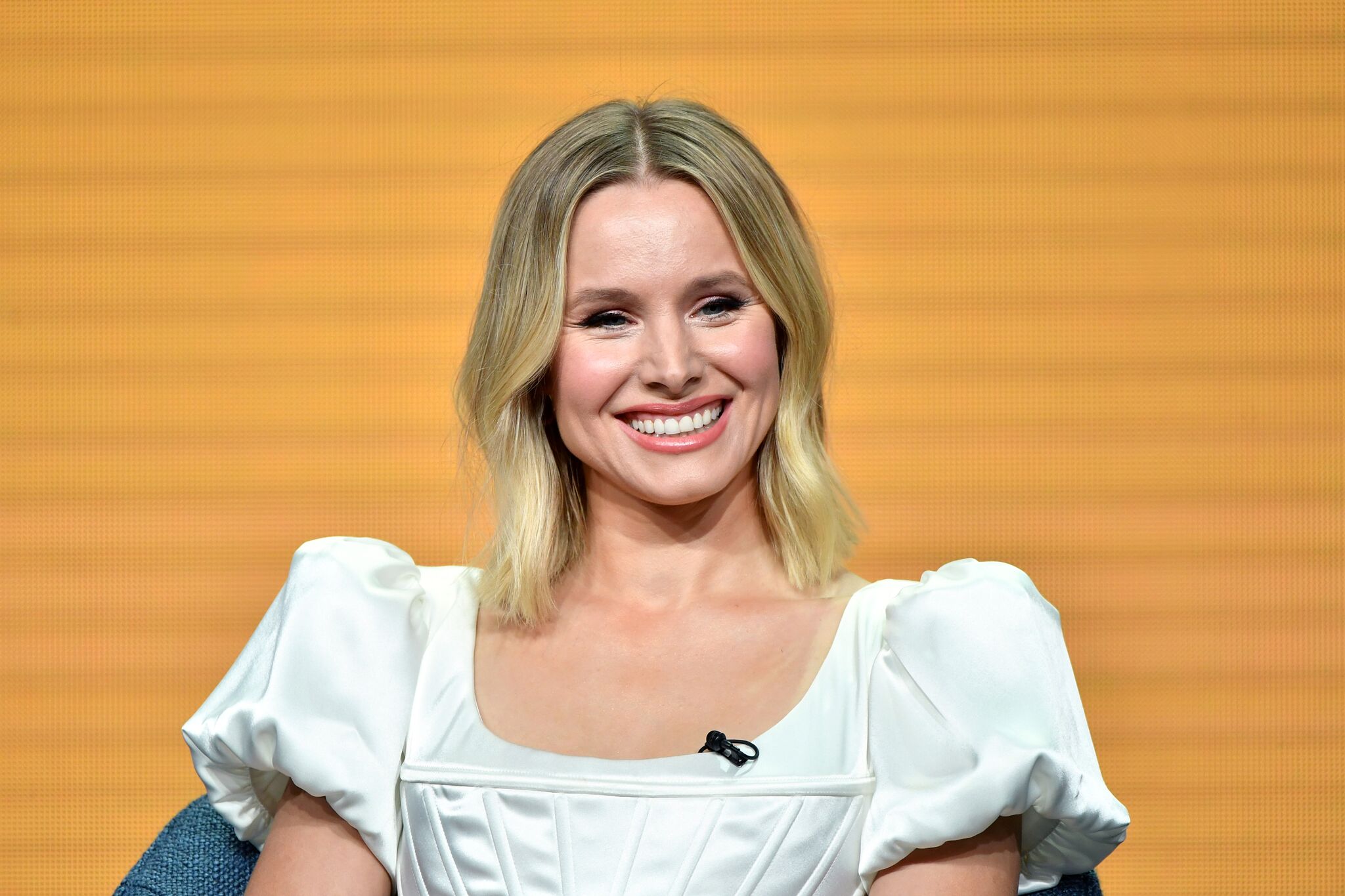 ---
HBO
The first one of HBO's fresh offerings is a real treat for rebel, teen-drama fans. The series Betty showcases the life of Skate Kitchen crew - a real all-girl skateboarding group from NYC. The diverse characters navigate young adulthood and try to make it in the male-dominated world of skateboarding. The show premieres on May 1.
---
And here is one for Mark Ruffalo fans! After a delay, HBO is finally bringing us I Know This Much Is True on May 10. Ruffalo landed both leading roles in this limited drama series. Identical twin brothers live parallel lives in 20th-century America, with their families struggling with the effects of mental illness. Sounds interesting, don't you think?
---
Netflix
First on the Netflix premieres list is Ryan Murphy's limited series Hollywood, which arrives on May 1. Set in the 1940s, the story pictures aspiring actors and filmmakers who try to make it in the Golden Age of Hollywood. The cast includes some well-known names: Jim Parsons, Samara Weaving, Dylan McDermott, and Darren Criss. Looks like a perfect plan for the first binge-watch weekend of May! 
---
On May 6 Netflix will start streaming the anticipated documentary Becoming, based on Michelle Obama's book tour. Have you read this bestseller and do you plan to watch the documentary? 
Linda Cardellini and Christina Applegate come back in season 2 of Dead To Me on May 8th. Have you missed this series of misbehaving ladies? Well, after season 1's shocking finale, the leading ladies have much to keep hush about. No spoilers will follow, but the show is highly recommended to watch. 
And here's one for the fans of Whiplash and La La Land. The director Damian Chazelle is bringing us another excellent dose of jazz-infused musical drama - The Eddy. The eight-episode show will take us to modern-day Paris, following the life of a struggling jazz club owner. Save the date - May 8.
---
The expected big blockbuster of the month is scheduled for May 29 under the title Space Force. The military workplace comedy features an all-time favorite boss - Steve Carell. And the actor is in the amazing company of Lisa Kudrow, John Malkovich, Ben Schwartz, and other talents. 
The series is about a group of government officials whose mission is to create a sixth branch of the military for outer-space. And the idea of the series came from... President Trump's 2018 announcement. Oh, we can't wait for The Office's signature humor in this one! 
---
Other networks
And there are a few more honorable mentions on our list. May 3 is the day we'll get season 5 of a money-making drama Billions by Showtime. The cast will be joined by Julianna Margulies from The Good Wife, and Corey Stoll from House of Cards. Sounds like a great money-making idea!
---
On May 20, The CW is starting season 7 of the sci-fi drama series The 100, in which 100 teenagers were sent back to Earth decades after nuclear war. Well, the characters are no longer juveniles… But don't get upset: the show creators are working on a prequel spin-off under the draft title Anaconda. Is it just us or did you also think about that song by Nicki Minaj?
Anyways, one more streaming gift from The CW is something DC fans will enjoy. Stargirl is about Courtney, a girl from high school who enters the Justice Society of America. The main cast includes the Community sitcom star, Joel McHale. Episodes debut on DC Universe on May 18 and will air on The CW a day later.