Chris Hemsworth and Elsa Pataky: Still Happy Together
Chris Hemsworth and Elsa Pataky might be one of the most beautiful couples in Hollywood; however, how much do we know about their relationship? Who bought Elsa Pataky a castle for her birthday? Spoiler - it wasn't Chris! How did Hemsworth react to the rumor about him having an affair with Angelina Jolie? And what makes Elsa think that their marriage needs a lot of work? Let's figure out some details about this couple!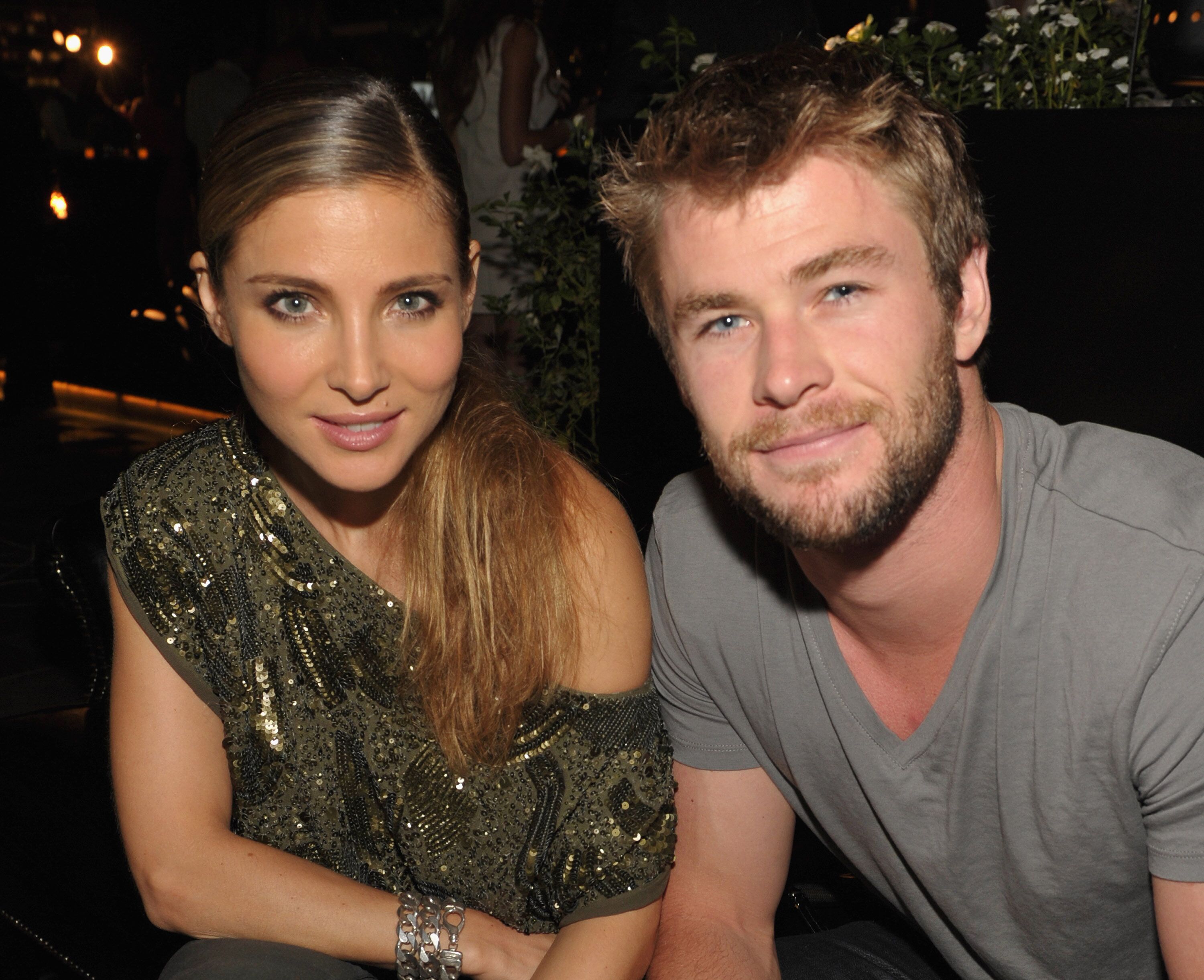 ---
Not-So-Turbulent Youth
Even though both Chris and Elsa are incredibly attractive celebs, neither of them has a long dating history. Or, at least, if they do, they're hiding it very well! Hemsworth, for example, only had one relationship that we know of before meeting his soulmate. Now prepare to hear a fun fact about his ex-girlfriend, an Australian actress Isabel Lucas.
---
There was a rumor that she was in a relationship with his younger brother Liam after his split from Miley Cyrus last year! Lucas recently revealed that they were just friends and she actually dated Chris back in 2005. Chris and Isabel were together for three years after meeting on the set of Home and Away, a super-long Australian soap opera that has probably featured EVERY Aussie actor.
Meanwhile, Chris's wife had a few more boyfriends. She had short-term affairs with French actors Olivier Martinez and Michaël Youn over ten years ago. But her most famous boyfriend was The Pianist actor Adrien Brody. They began dating back in 2006, while Chris was still living in his homeland. The two were going so strong that Brody even bought Elsa a 19th-century estate in New York for her 31st birthday!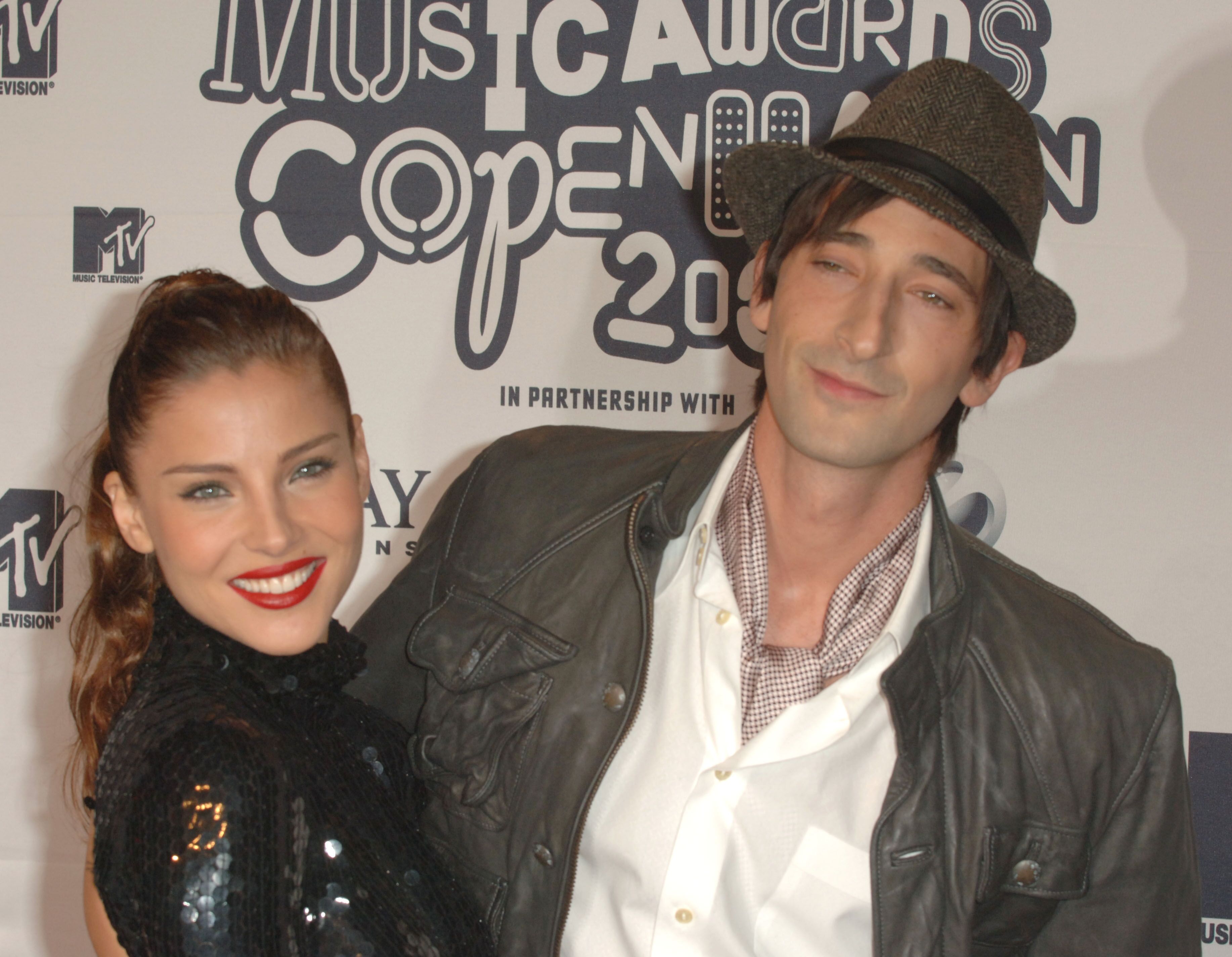 ---
But it obviously didn't keep them together for long. Shortly after taking a gorgeous photoshoot for Hello Magazine in their castle, Elsa and Adrien broke up. Both of the actors were very private about their relationship, so neither of them commented on the separation. They just suddenly stopped appearing together at red carpet events. But this heartbreak had to happen to make it possible for Elsa to find her significant other about a year later.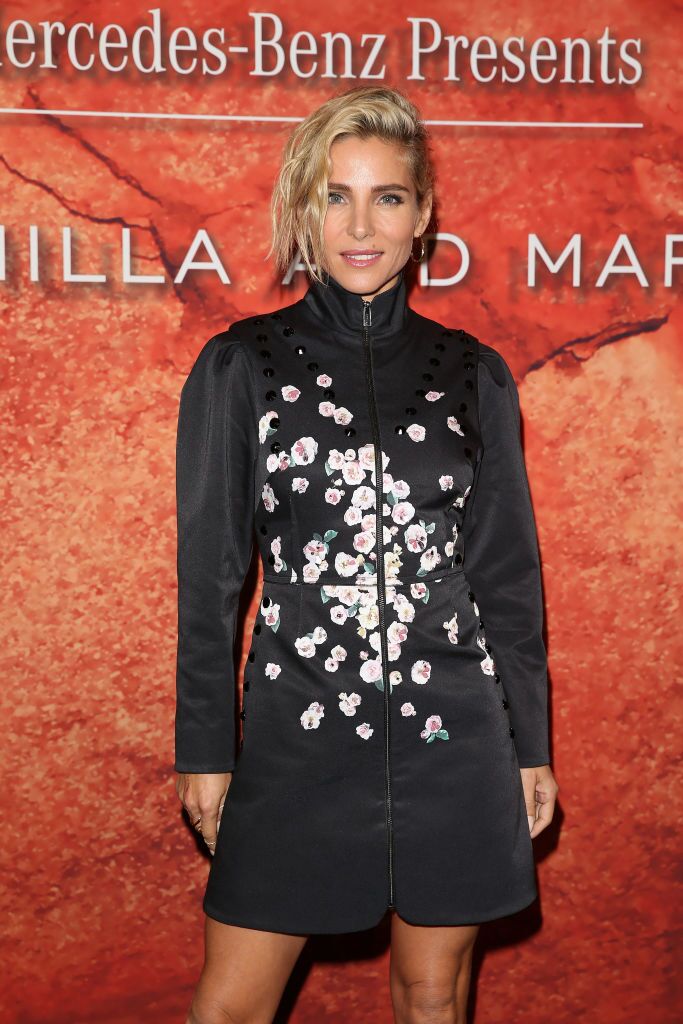 ---
When Chris Met Elsa…
The Australian actor came across the Spanish model and actress when both of them were quite famous in their native countries, but their fame in Hollywood was only beginning. Talent agent William Ward introduced the couple to each other, not knowing that he was actually playing the role of a matchmaker!
---
Chris and Elsa, who's actually seven years older than him, became attracted to each other very quickly and started dating almost immediately after meeting for the first time. In fact, we can now say that they were always meant to be together. 
Near her right shoulder, Elsa has a small tattoo. It's a double X, a runic symbol of fertility and it's also… inspired by Norse mythology and Thor, in particular. You may think that Pataky had this tattoo inked after meeting her now-hubby, but… it isn't so. She's had it since she was 15 years old!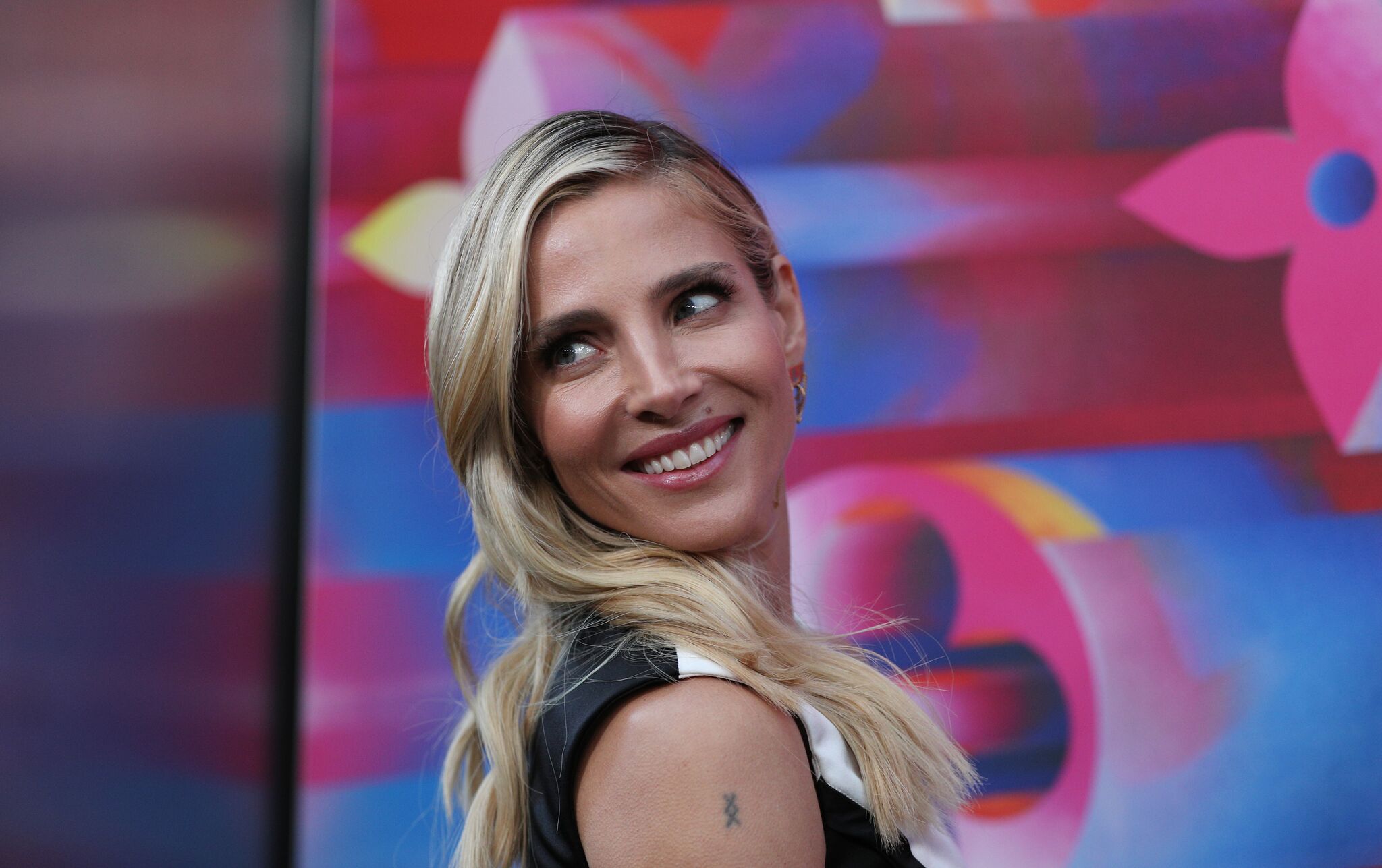 ---
As the Spanish beauty admitted to Vogue Australia, she liked this tattoo design because it looked interesting and because she loved the legend of the Norse God. Little did she know that years later she'd be with a man who brought the God of Thunder to life on the big screen!
"It is shocking how things in life [turn out]," Elsa said in the same interview.
Well, it may be shocking, but it's obviously proof that these two were destined for each other from the very beginning! And Chris feels this way, too, because five years ago he admitted to Elle:
"From the first time we met, we just made sense. She's fun. She's outgoing, and she has a sense of humor and a passionate attitude toward life."
---
The chemistry between Chris and Elsa is undeniable and no one can argue that. Not even Marvel executives… They even asked Elsa to step in and act in a scene of Thor: The Dark World instead of Natalie Portman! Remember the scene at the end of the film, where Thor comes back to Earth and shares a passionate kiss with Jane Foster? It was so passionate because Chris was actually kissing his beloved wife, who was wearing a wig to look like Portman! But even though they're so lovely together, did they rush into marriage?
---
Married Too Fast?
It might surprise you, but Chris and Elsa tied the knot after only three months of dating! Many of their fans thought that it was way too fast and that it'd result in a very short-lived marriage. After all, we've already had so many examples of too hasty and too short marriages from other Hollywood stars!  But it seems like in the case of Chris and Elsa, it wasn't an entirely wrong choice.
---
Their wedding was such a spur-of-the-moment decision that the actors still argue about the actual date when they said their "I dos"! The only thing that's certain for Hemsworth is that it happened sometime in December 2010. According to the spouses, it felt right to get married then. They were at a Christmas getaway in Indonesia with their families and were having such a great time, so they started thinking… how could they make things even better?
The Extraction actor later shared with Good Morning Britain: "We said, 'Why don't we get married, too?' […] There probably should have been some planning, but it all worked out. Honestly, we had both our families on holiday at the same time, just randomly, and we said, 'This is a good opportunity with everyone together.' So, we just did it."
Thinking that a wedding is a too-private event that isn't meant for strangers' eyes, Chris and Elsa have never shared any photos from their big day. Or, maybe, they didn't have any pics because it was such a spur-of-the-moment thing and they didn't even get a chance to find a photographer? Anyway, let's see if this hasty decision put a strain on their relationship.
---
Challenging Family Life
In fact, however romantic it all was, the whirlwind romance did make their lives harder. 
"We did everything very quickly—I don't know how we survived as a couple," Elsa shared with Vogue.
---
Besides, the actress wasn't sure that Chris was actually ready to become a husband at that point. 
"He was very young to be starting a family, and at the same time he was juggling that with his career and it was sometimes difficult, there was so much going on," Elsa shared with Elle Australia.
Not only did their wedding happen so fast, but Chris and Elsa also became parents about a year after that! According to Elsa, it put a lot of pressure on their marriage, but it worked out well because both of them have strong personalities and they really love each other.
The couple now has three children – daughter India Rose and twin boys Tristan and Sasha. But having kids so soon wasn't the only challenge. What put an even bigger strain on their relationship was the way their careers developed… or stopped developing… after they started a family.
---
While Chris was becoming more and more popular due to his roles in Thor, Snow White and the Huntsman, and Red Dawn, Elsa was just sitting at home with the kids. She had to sacrifice her career… almost entirely. Two years ago, Chris looked back and said to GQ Australia:
"In terms of work, [Elsa has] certainly given up more than I have. She'd like me to step back and be at home with the kids more, and of course, I want that too. But I feel like I'm at this crucial point in my career."
Even though Pataky was okay with becoming a stay-at-home mom and she admits that it was her own decision to do so, she still sometimes felt unhappy about it. She turned down multiple roles and frequently had to wait for her other half to come back from another press tour or filming another blockbuster. 
---
The actress admitted that sometimes things were hard for her and, at certain points, she felt lost living in her famous husband's shadow. What's more, Elsa admitted at some point that, even though their marriage looks picture-perfect, it actually isn't.
"We have those moments where we shout at the kids and then we feel like horrible parents and we have to work at being a couple like everyone else," Pataky said to WHO Magazine. "As much effort as you put into your work, you have to put into your marriage and into being a dad and a mum. And it's constant work."
And, as if all these challenges aren't enough, there's something else that makes things harder for the couple. They have to constantly deal with breakup rumors! However sad it is, it's one of the downsides of being a Hollywood couple. You simply can't stop tabloids from making up nonsense stories!
---
Among other things, media reports claimed that Chris and Elsa were heading for divorce because of Hemsworth's commitment to acting and lack of time for the family. Others even suggested that the couple had already started living apart. There were also reports that Hemsworth and Pataky were having a marriage crisis and their kids were the only thing holding them together.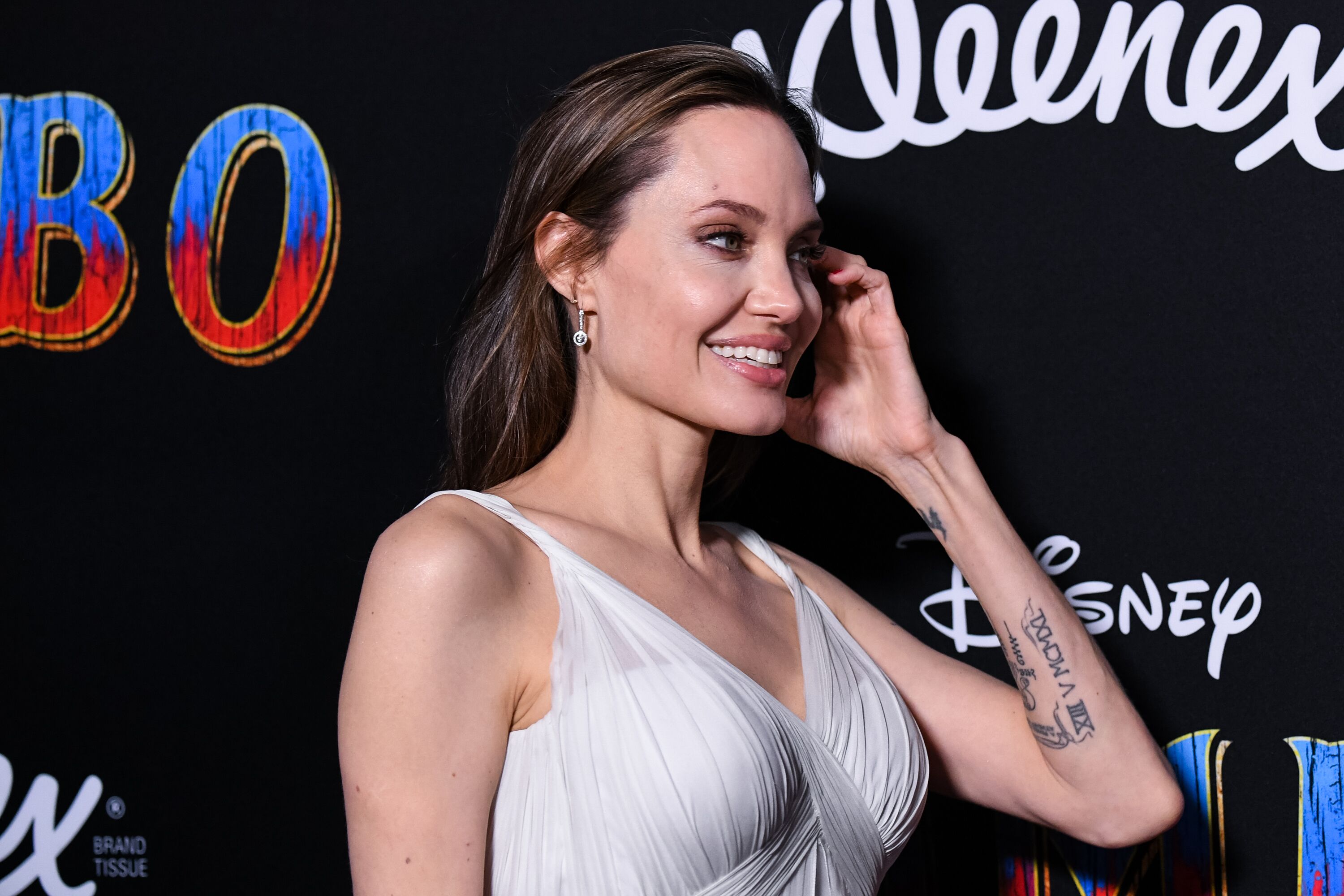 ---
And last December, a rumor appeared that their marriage was on the rocks because of Chris's infatuation with… Angelina Jolie! Seriously, people, where do you get all these rumors from? As a response to these crazy allegations, the Extraction actor posted a photo of himself sitting next to Elsa on a boat and looking in the distance.
"Looking for a new wife," he jokingly captioned it.
---
And then he posted another photo of them sitting on a couch with their dog and wrote, "Always and forever." For fans of the couple, it was enough to know that their faves are still happy together! But how do they deal with all these things that would probably ruin almost any other marriage?
---
Happily Ever After
Although marriage can be a struggle sometimes, couples that love each other and work on it, make things right. To this day, Elsa and Chris are head-over-heels for each other and with their kids. Regardless of all their career aspirations and despite everything the tabloids say about them, family is the most important thing to both of them.
---
To avoid sneaky journalists and have more privacy for themselves and their children, the couple moved to Chris's homeland, Australia, almost five years ago. They now live in a twenty-million-dollar mansion in New South Wales and enjoy spending time on the beach whenever they get a chance.
"It's more relaxed than L.A., less intense, and just more conducive to raising our three children," Chris explained their decision to Conde Nast Traveler.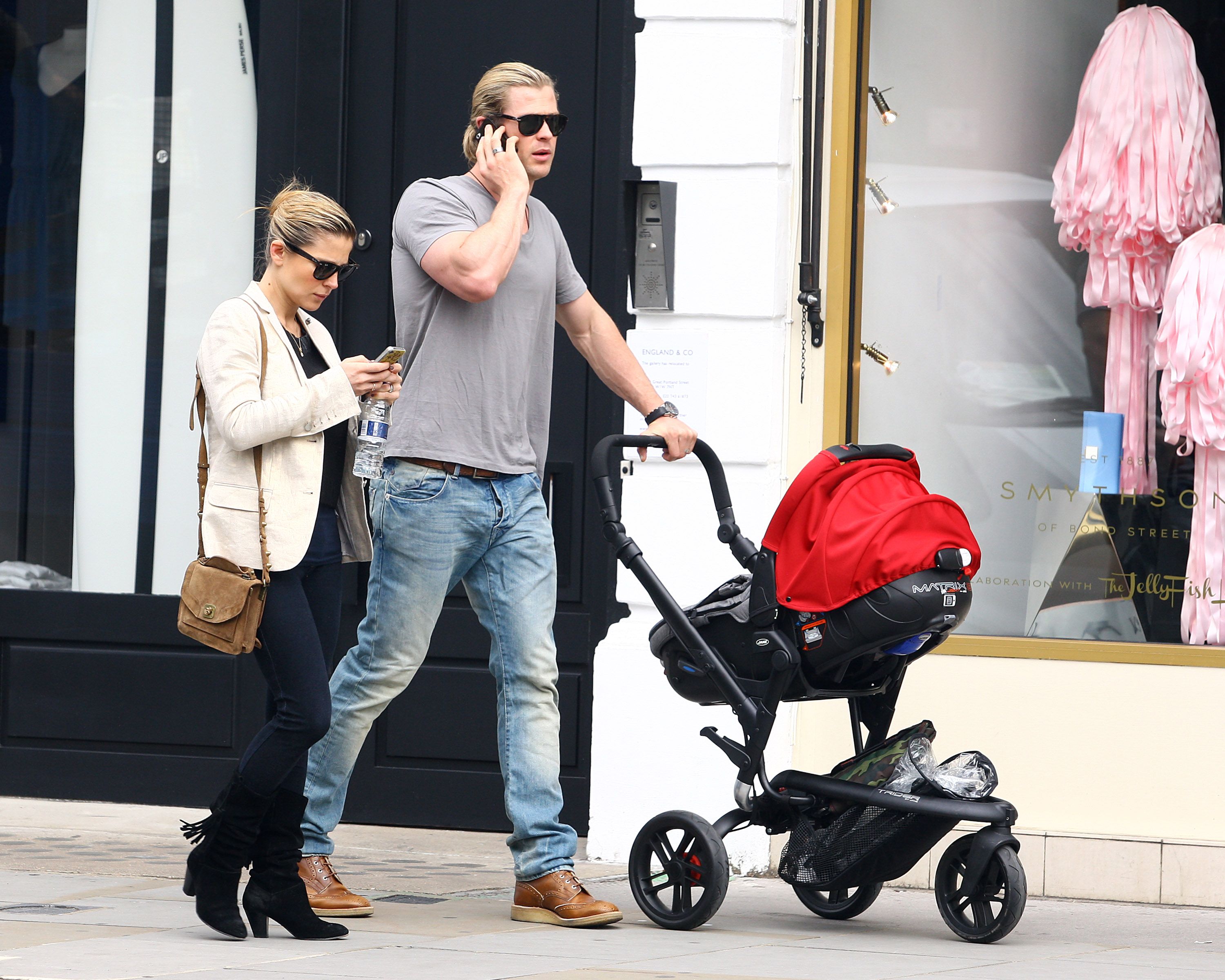 ---
And Elsa couldn't be happier about moving to Australia, because it was her childhood dream to live in a place just like it!
"I grew up in a city, and I always had the dream to be with animals, surrounded with nature, close to the beach," she shared with the People Magazine and added that she's over the moon because her kids get to spend their childhood in this heaven on Earth.
Besides, Chris also enjoys spending more time with his children. After all, he loves being a dad so much! In real life, the God of Thunder actor teaches his daughter to surf, while his twin boys are taking fishing lessons from their famous father. And he constantly posts sweet photos and videos of himself playing with India, Tristan, and Sasha at home.
Isn't he hilarious? Well, I don't know about Thor, but it looks like being a dad is the main role in Chris Hemsworth's life! And that's how one of the quickest weddings turned into one of the most enduring romances in Hollywood!