"The Dick Van Dyke" Cast Life Beyond the Iconic Show: 59 Years Later
For five seasons during the 60s "The Dick Van Dyke Show" entertained viewers with the misadventures of TV writer Rob Petrie at work and home. Mary Tyler Moore had to lie to get the part and Van Dyke quit his award-winning Broadway show for it. 59 years since the first show aired, let's see if it was worth it.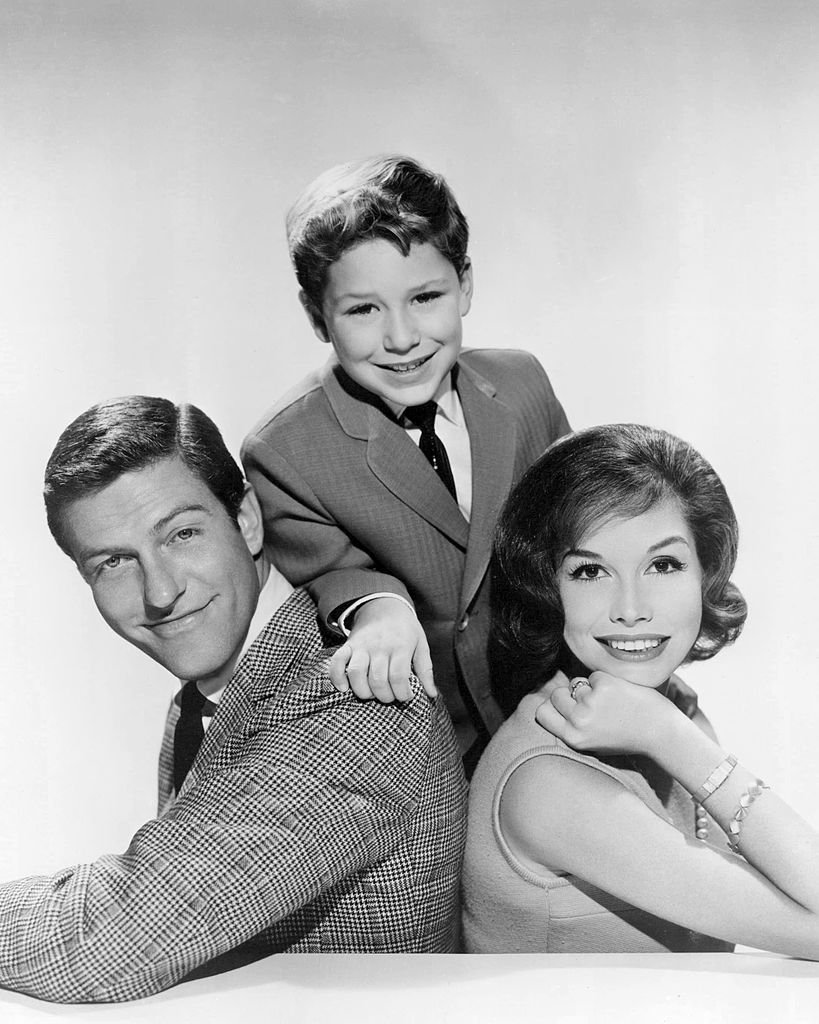 ---
Jerry Paris
Then: Actor and director
Jerry Paris played Jerry Helper, the next-door neighbor, and dentist in "The Dick Van Dyke Show". In addition to his recurrent role on the show, Paris also directed some episodes, which earned him an Emmy for Outstanding Directorial Achievement in Comedy. Before working on the show, Paris had played roles in movies such as "The Caine Mutiny" and "The Wild One".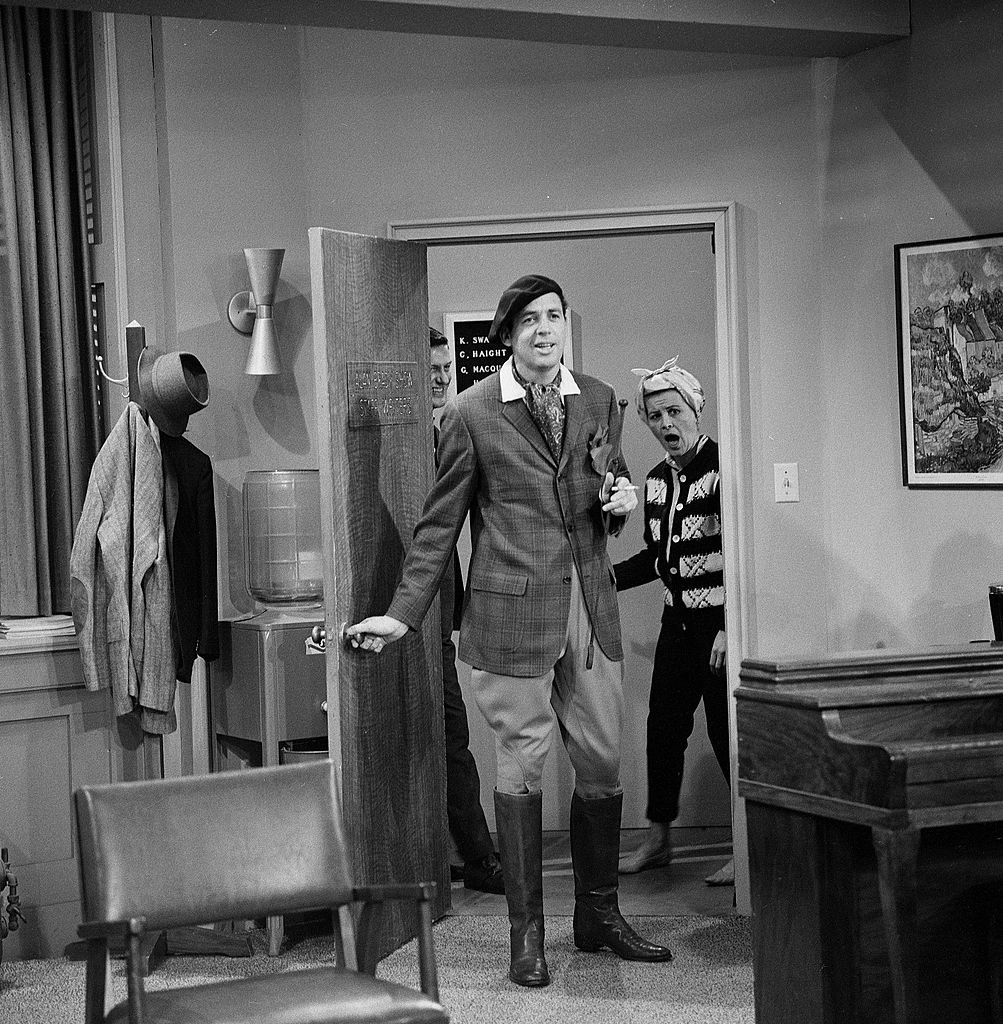 ---
Now: Working with the "police"
Paris went on to guest-star in a few shows and appear on a couple of movies throughout the following years, but he became best-known for his work as a director for shows such as "Hey, Landlord", "The Odd Couple" and "Happy Days", in which he also played a few roles over the years, and the last two "Police Academy" movies.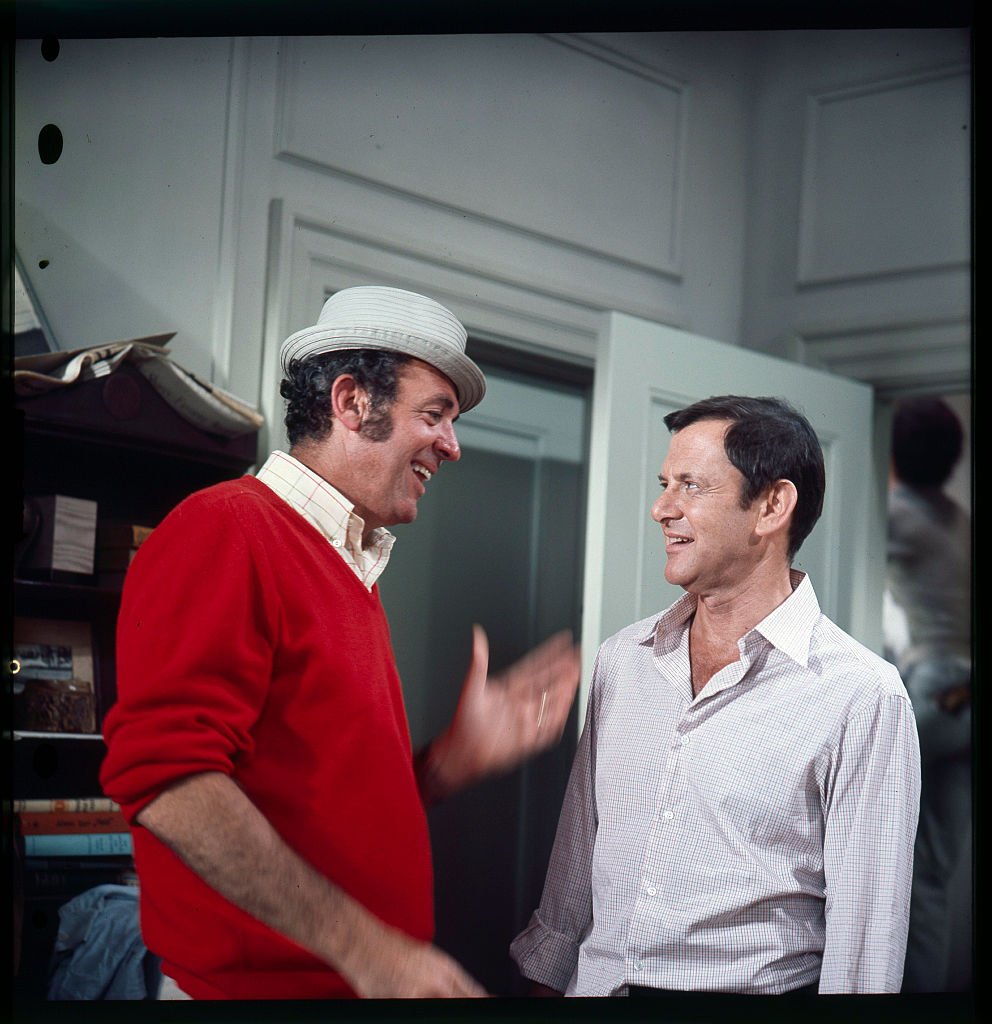 He was married to Ruth Benjamim from 1954 until she died in 1980. They had 3 children together. In 1986 Paris was hospitalized and discovered that he had a brain tumor. Despite the attempted surgeries to remove the tumor, doctors weren't successful. He passed away a few days later, at 60 years old.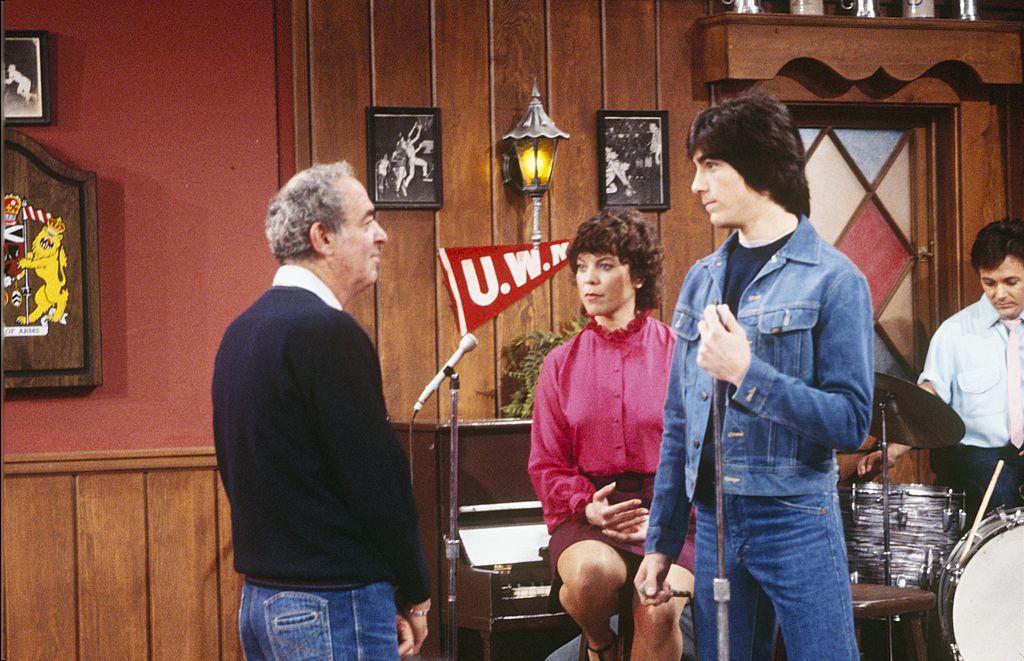 ---
Richard Deacon
Then: A regular presence on TV
Deacon played producer Mel Cooley, Alan Brody's brother-in-law, in the show. The notoriously bald actor had been a regular presence on TV throughout the years with other recurrent roles such as "The Charles Farrell Show", "The Jack Benny Program" and "Mister Ed". He had also played the role of Mitch's City Neighbor in Hitchcock's "Birds".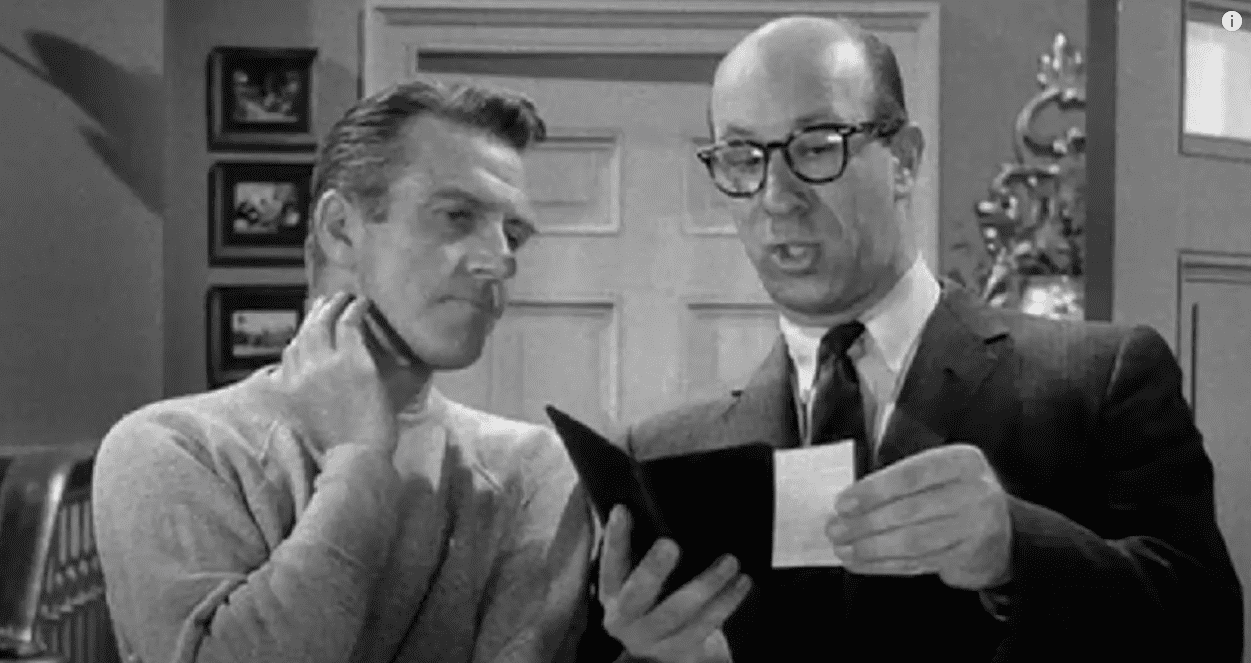 ---
Now: A surprisingly good cook
Deacon continued his prolific career on TV by appearing on countless other TV shows throughout the late 60s and 70s such as "The Beverly Hillbillies" and "Love, American Style" and appeared as the occasional panelist in the 70s/early 80s editions of "Match Game".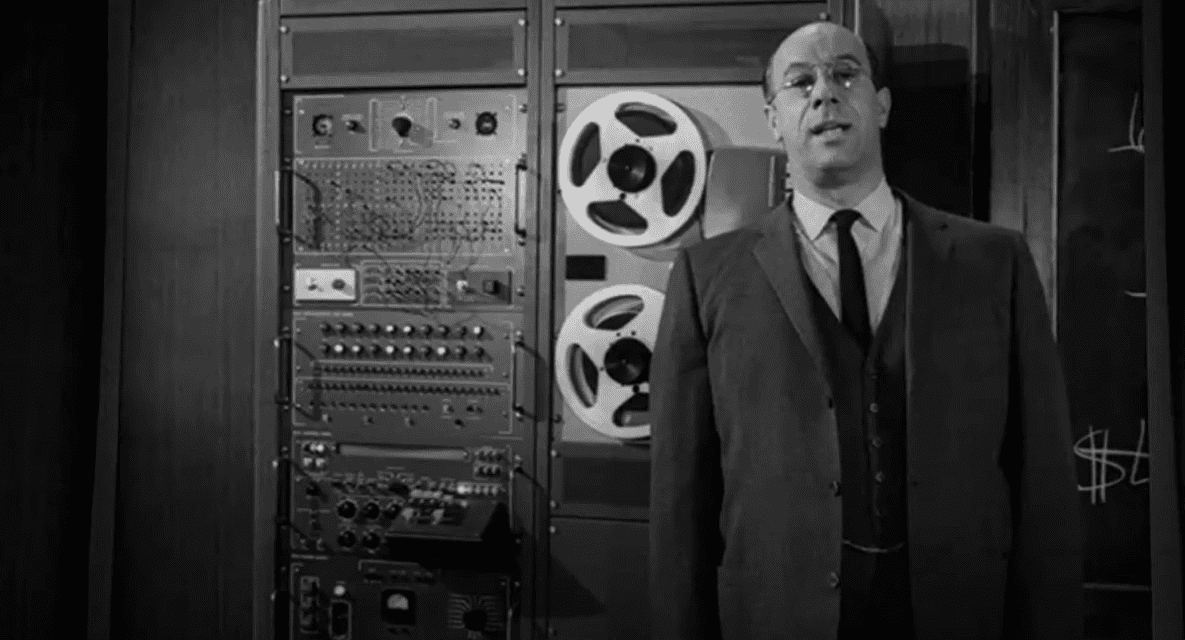 In addition to his acting career, Deacon was also a gourmet chef. He wrote several cookbooks throughout his life and also hosted a Canadian TV show about cooking in microwave ovens. He passed away from cardiovascular disease in 1984, at 63 years old.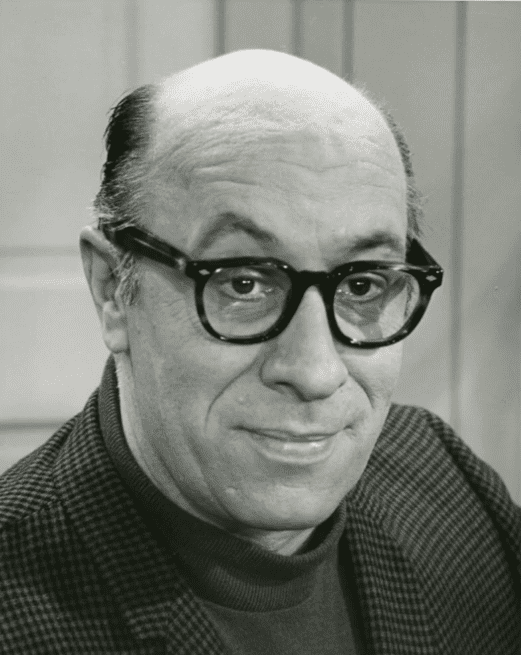 ---
Larry Mathews
Then: An early beginning
Larry Mathews was only 5 years old when he got the role of Ritchie Petrie on "The Dick Van Dyke Show". While shooting the show, Mathews had a private tutor to make sure his education was attended to. When, after years of just hanging around adults, he finally returned to a normal classroom, he was difficult for him to fit in.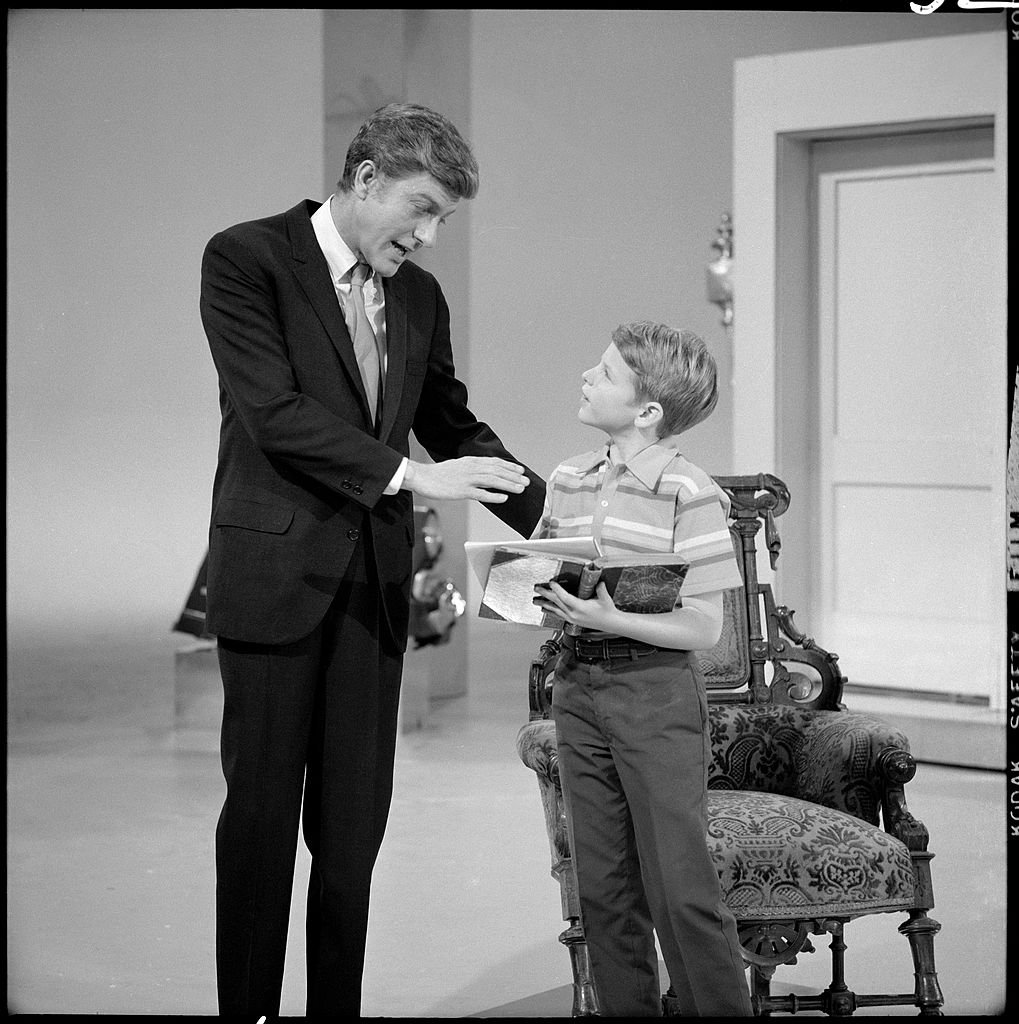 ---
Now: Back to normal life
After the show ended, Matthews put his acting career on hold and continued living his life as a normal child. He graduated from UCLA in 1976 and went on to become a businessman. He appears occasionally on TV to talk about his experience in the show and appeared in the 2004 TV movie "The Dick Van Dyke Show Revisited" as Ritchie.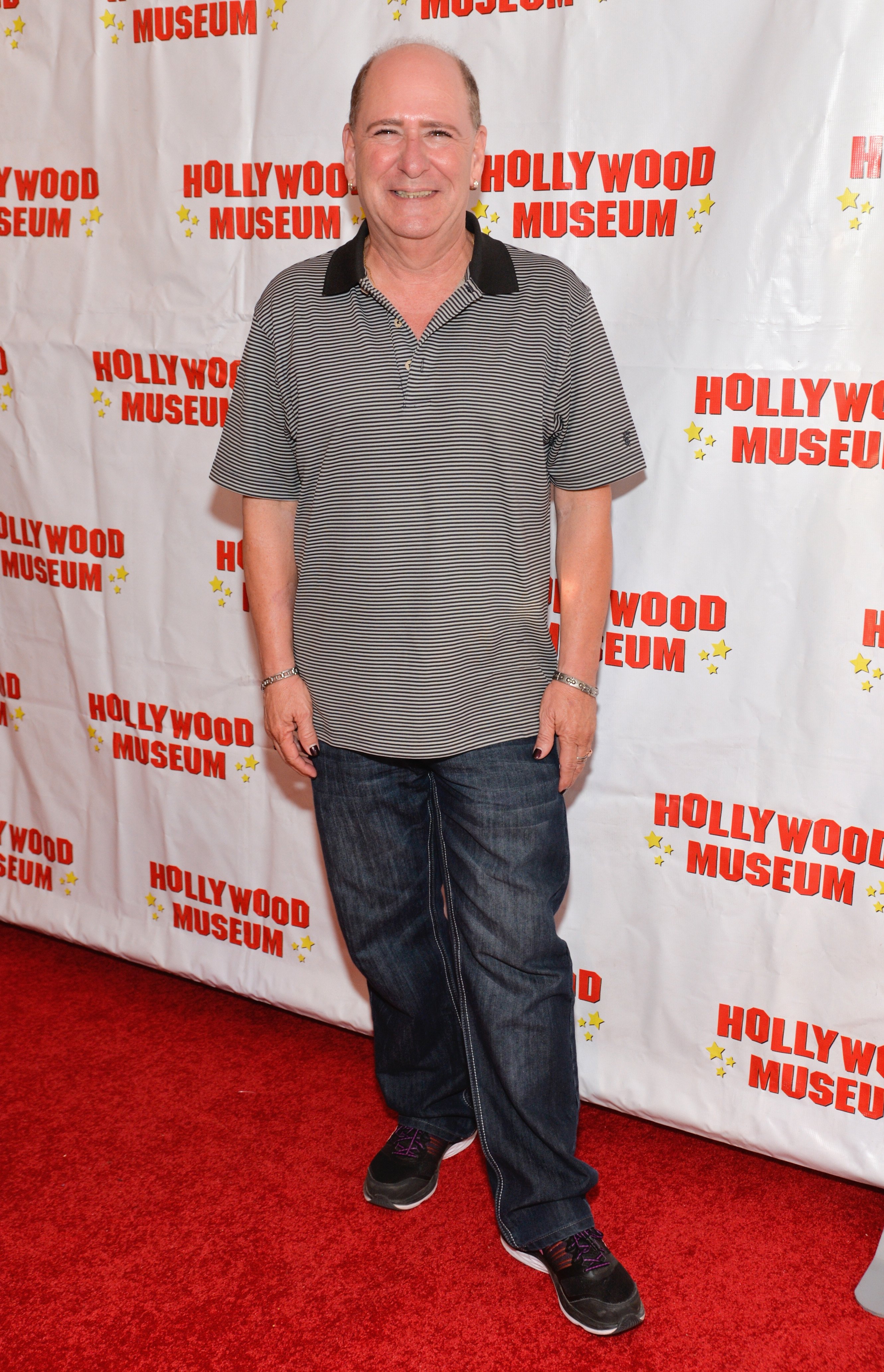 ---
Morey Amsterdam
Then: The Human Joke Machine
Morey Amsterdam started playing comedy writer Buddy Sorrell on "The Dick Van Dyke Show", after a suggestion from her friend actress Rose Marie, who was also part of the show's cast. Just like his character, Amsterdam was known for being able to quickly come up with a good joke or comeback, and became known as the "Human Joke Machine".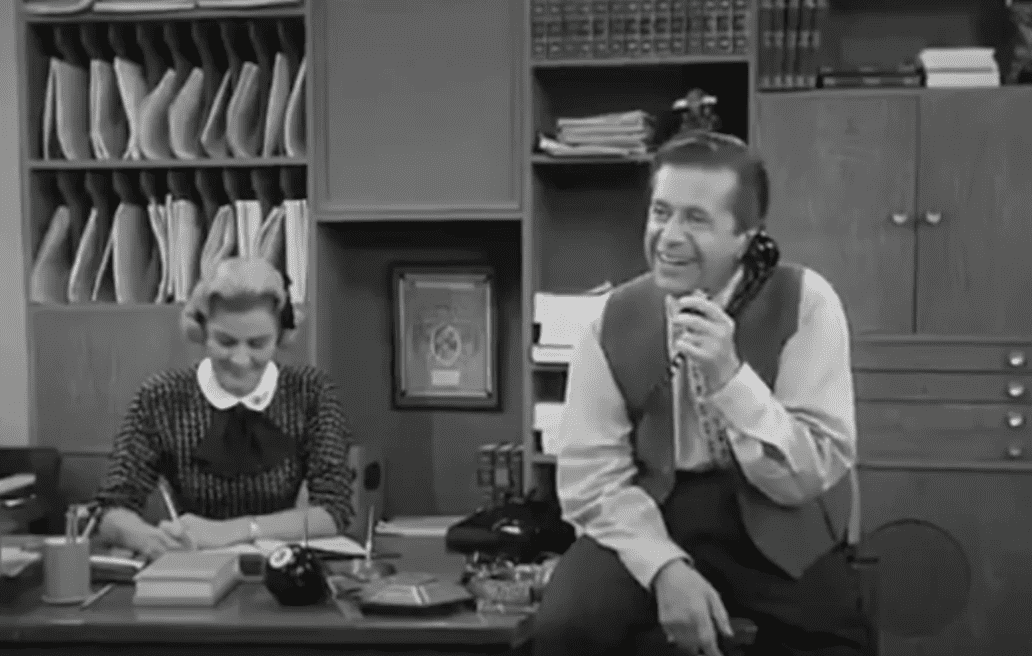 The role was based on Carl Reiner (the show's creator) friend Mel Brooks, with whom he had previously worked as a fellow writer for "Your Show of Shows". It also became one of the first out in the open Jewish characters on TV at the time. Amsterdam was also the author of the lyrics for the show's main theme.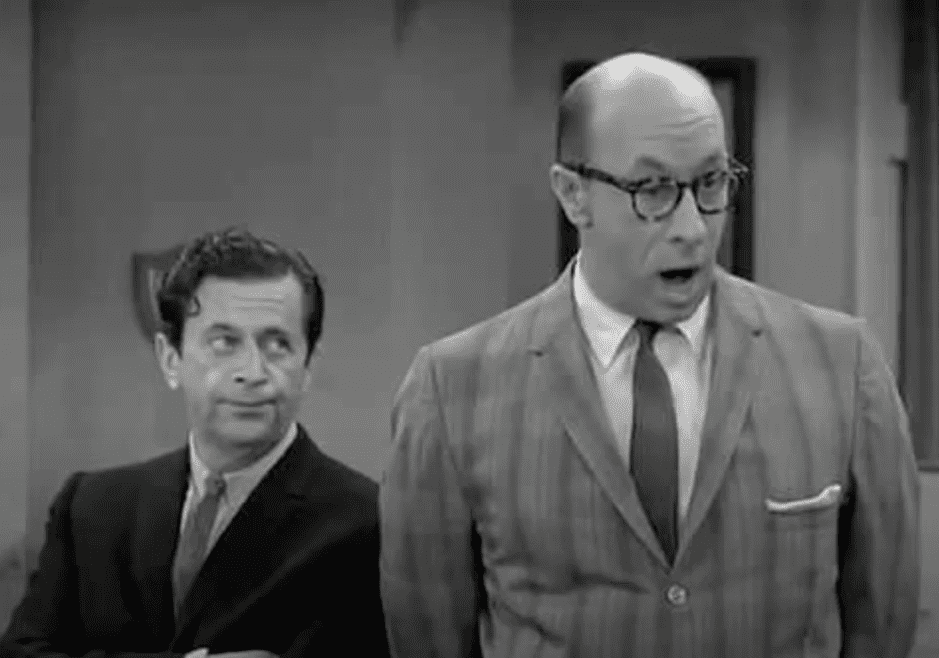 ---
Now: A filled-up career
After the end of the show, Amsterdam continued appearing both on TV, in shows like "That's Life", "The Partridge Family" and "The Love Boat", and in movies such as "The Horse in the Gray Flannel Suit" (1968), "Won Ton Ton, The Dog Who Saved Hollywood "(1976), and "Side by Side" (1988).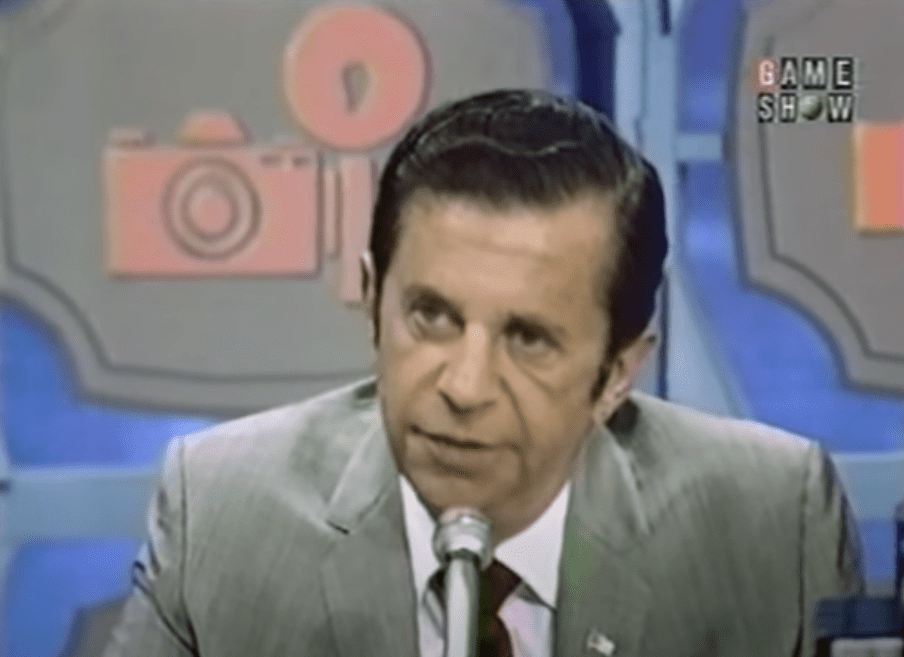 His last known role was in February 1996, alongside his friend Rose Marie in the TV show "Caroline in the City", playing Vic Stansky. The comedian passed away in October that same year from a heart attack in Los Angeles, at 87 years old.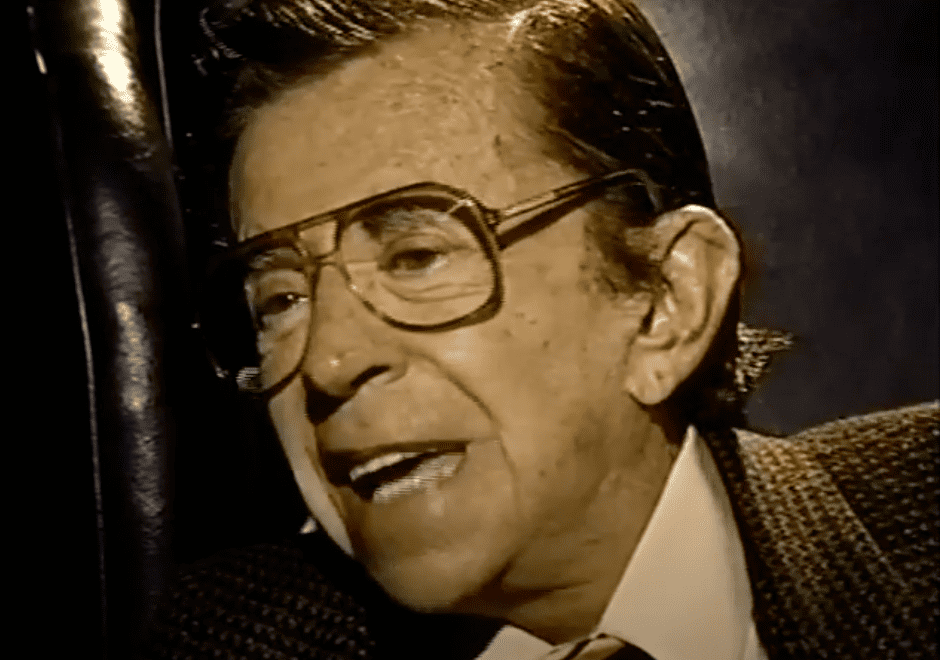 ---
Rose Marie
Then: The "Darling of the Airwaves"
Veteran actress and comedian Rose Marie appeared on "The Dick Van Dyke Show" as Sally Rogers, one of The Alan Brady Show's writers. After starting out in radio at the early age of 5, which gave her the nickname "Darling of the Airwaves", Rose went on to appear on several movies and shows before landing the role of Sally.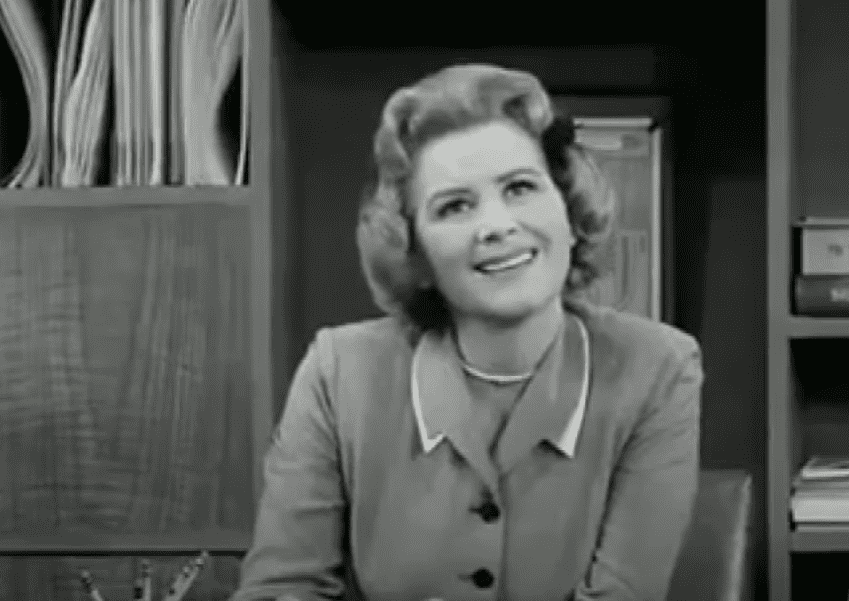 ---
Now: Ending as a voice actress
After Van Dyke, Rose went on to land a recurring role in the hit show "Murphy Brown" and to star in the musical "4Girls4" alongside Rosemary Clooney, Margaret Whiting, and Helen O'Connell. She also lent her voice to many characters of "The Garfield Show" from 2008 to 2013. Rose passed away in December 2017 at 94 years old.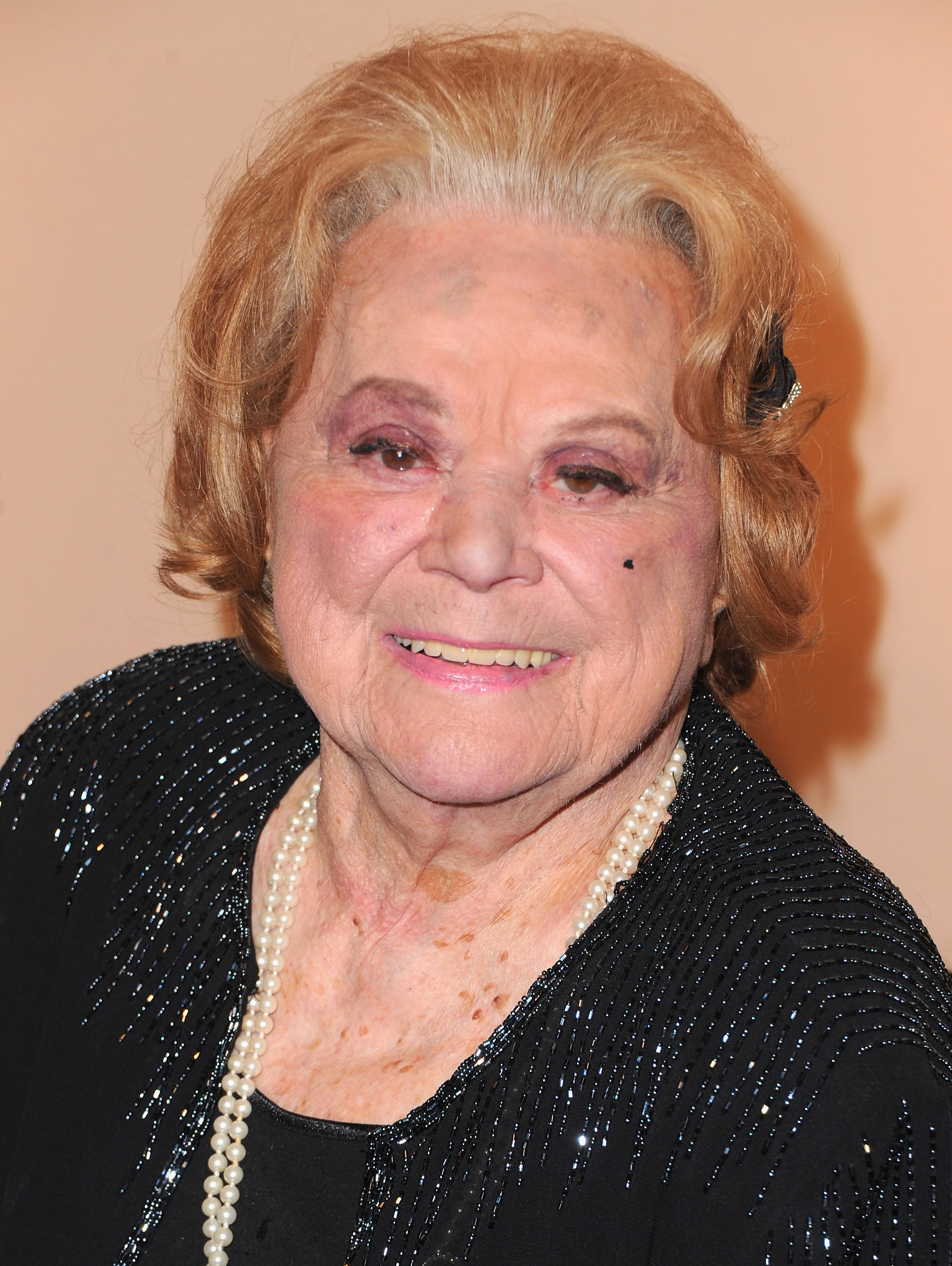 ---
Carl Reiner
Then: One of the funniest people ever
Carl Reiner, once considered one of the funniest people ever, played the role of Alan Brady on "The Dick Van Dyke Show". In the first 3 seasons of the show, Reiner never showed his face while playing Alan Brady because he wanted to find a big star to play the character. He eventually took on the role himself.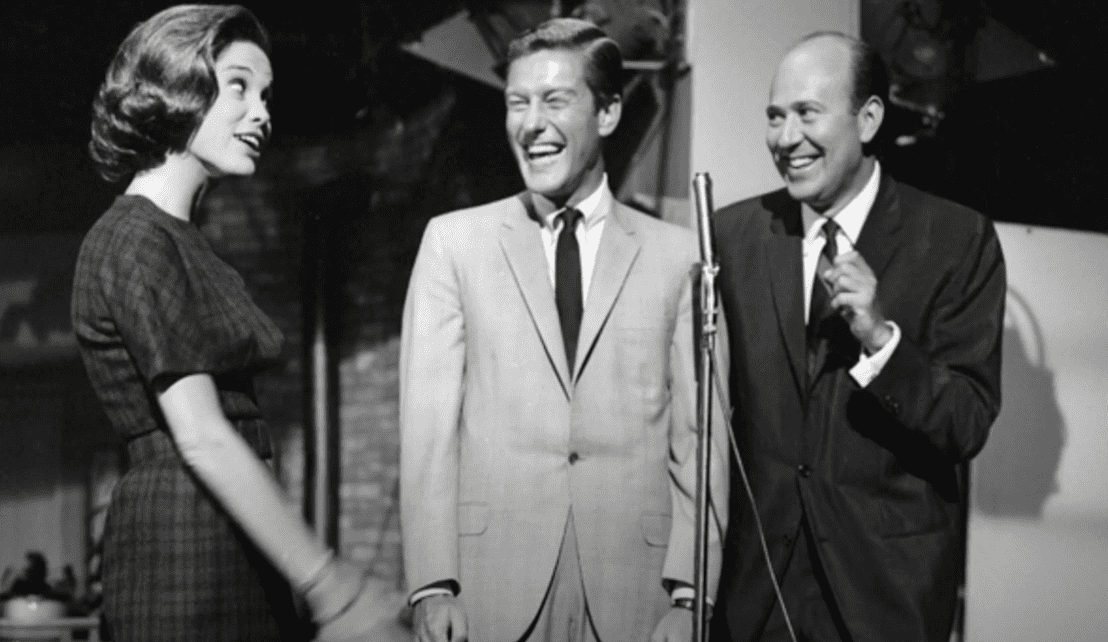 He was also the show's creator, producer, and writer. He took the opportunity to also start working as a director. Reiner would frequently ask the cast about funny things that happened to them, which he would use as inspiration for the show.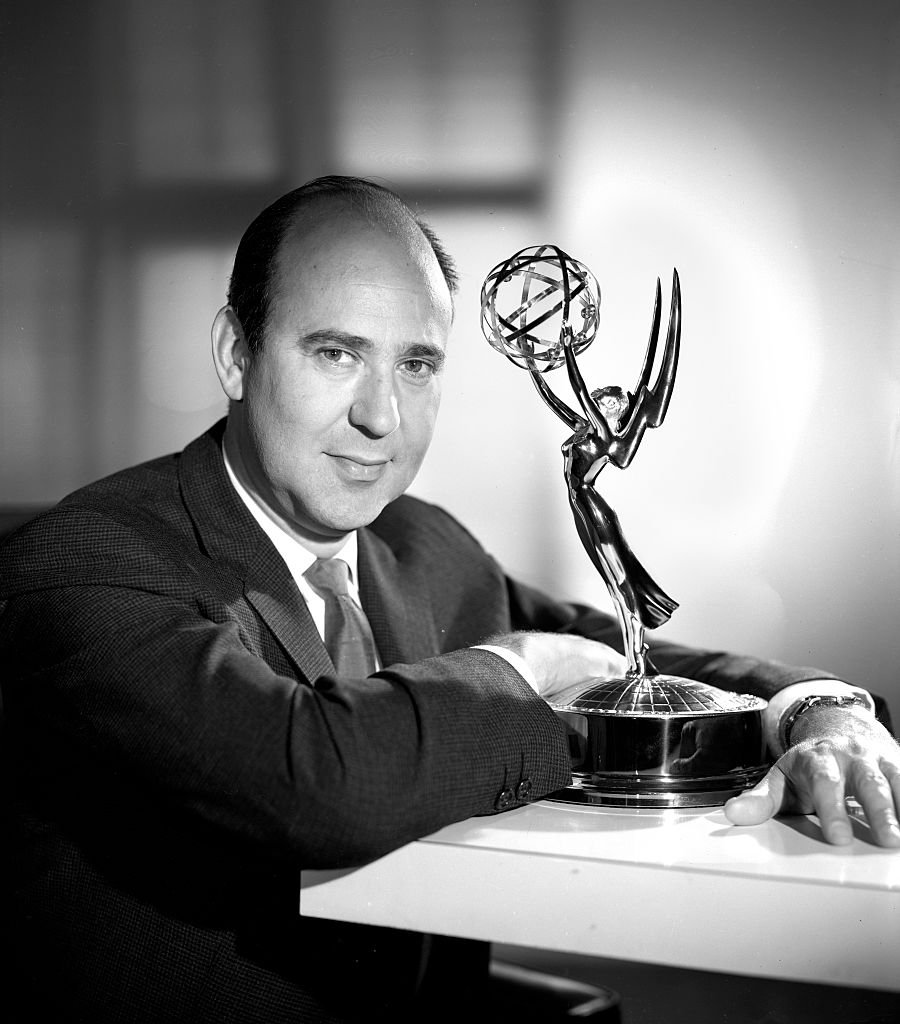 ---
Now: A prolific career
Reiner went on to continue balancing directing, writing, acting and producing successfully. Some of his best works as a director include "Where's Poppa?" (1970), "Oh, God!" (1977), and "The Jerk "(1979). As part of several collaborations with his longtime friend Mel Brooks, the two recorded the "2,000 Year Old Man", for which he won a Grammy.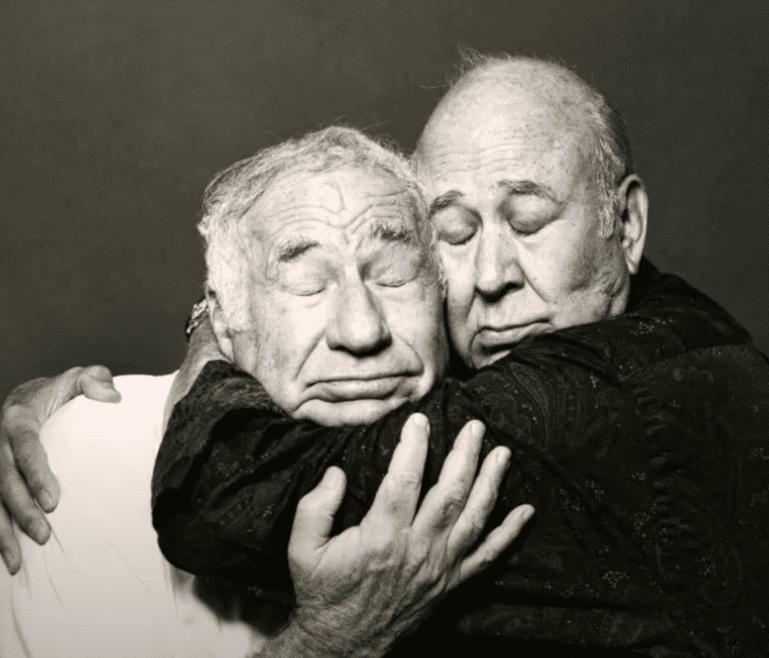 As an actor, he appeared in the "Oceans Eleven" remakes series and played recurring roles in shows such as "Two and a Half Men" and "Hot in Cleveland". Most recently the 98-year-old Reiner appeared in the show "Forky Asks a Question" as the voice of Carl Reineroceros, a character he had played in "Toy Story 4".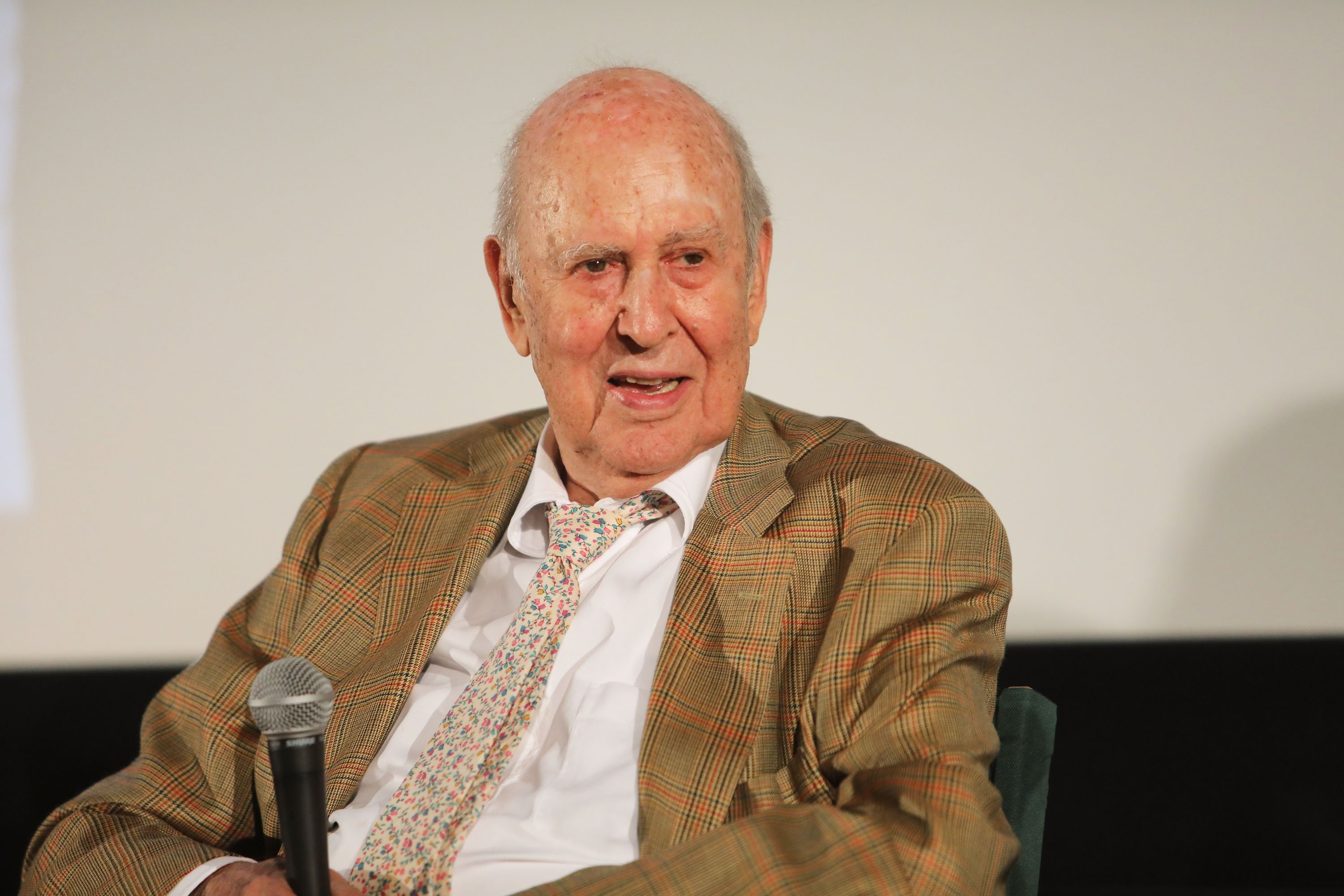 ---
Dick Van Dyke
Then: An iconic actor
Dick Van Dyke played Rob Petrie, one of the show's main characters. At the time he was known for his leading role in the Broadway show "Bye Bye Birdie" which earned him a Tony Award for Best Featured Actor. He was granted a one-week leave from the show to shoot the series first episodes.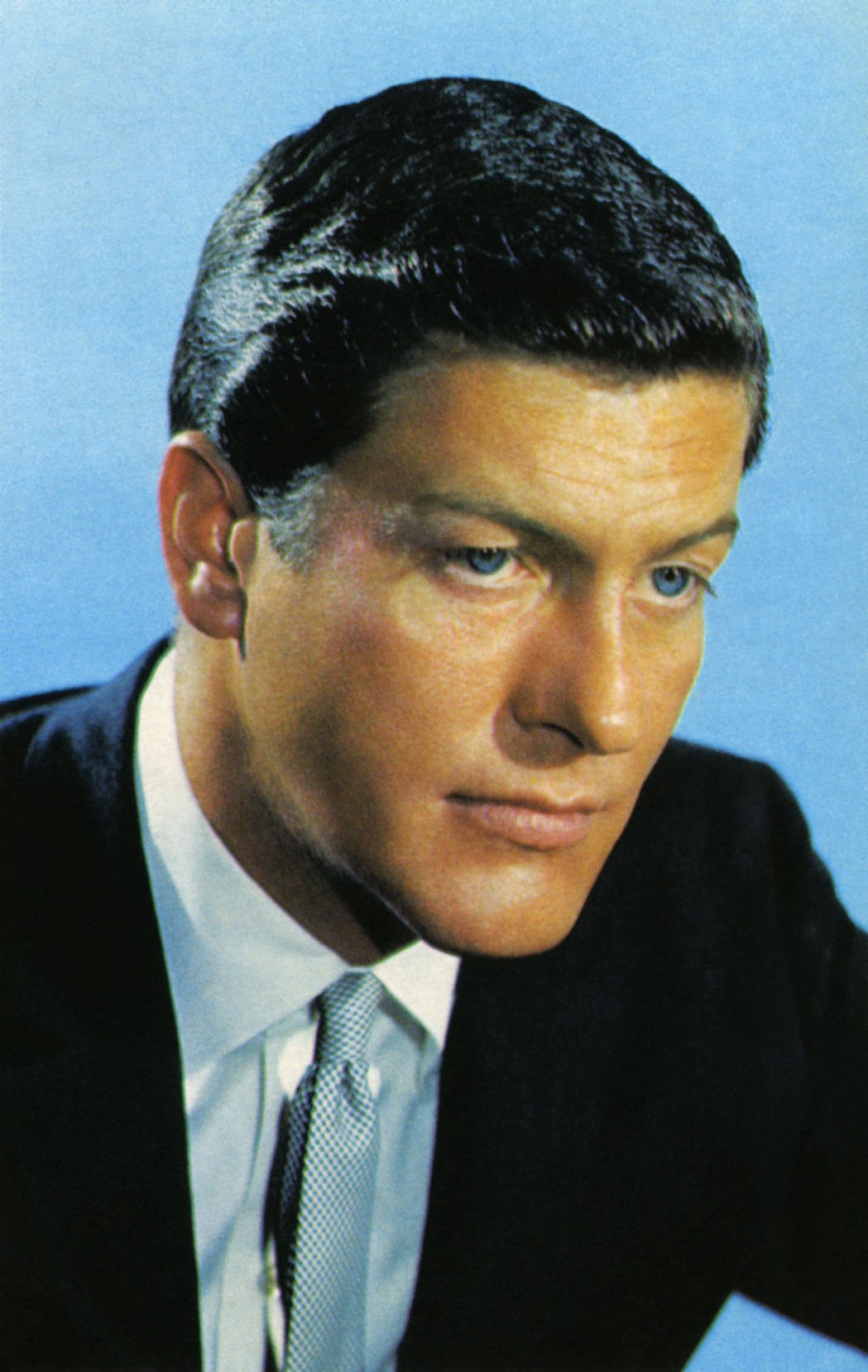 In 1964, while still playing Rob Petrie on the show, Van Dyke appeared in one of the most iconic movies of all time, "Mary Poppins", as Bert and Mr. Dawes Senior, a role he would reprise years later in the 2018 movie "Mary Poppins Returns".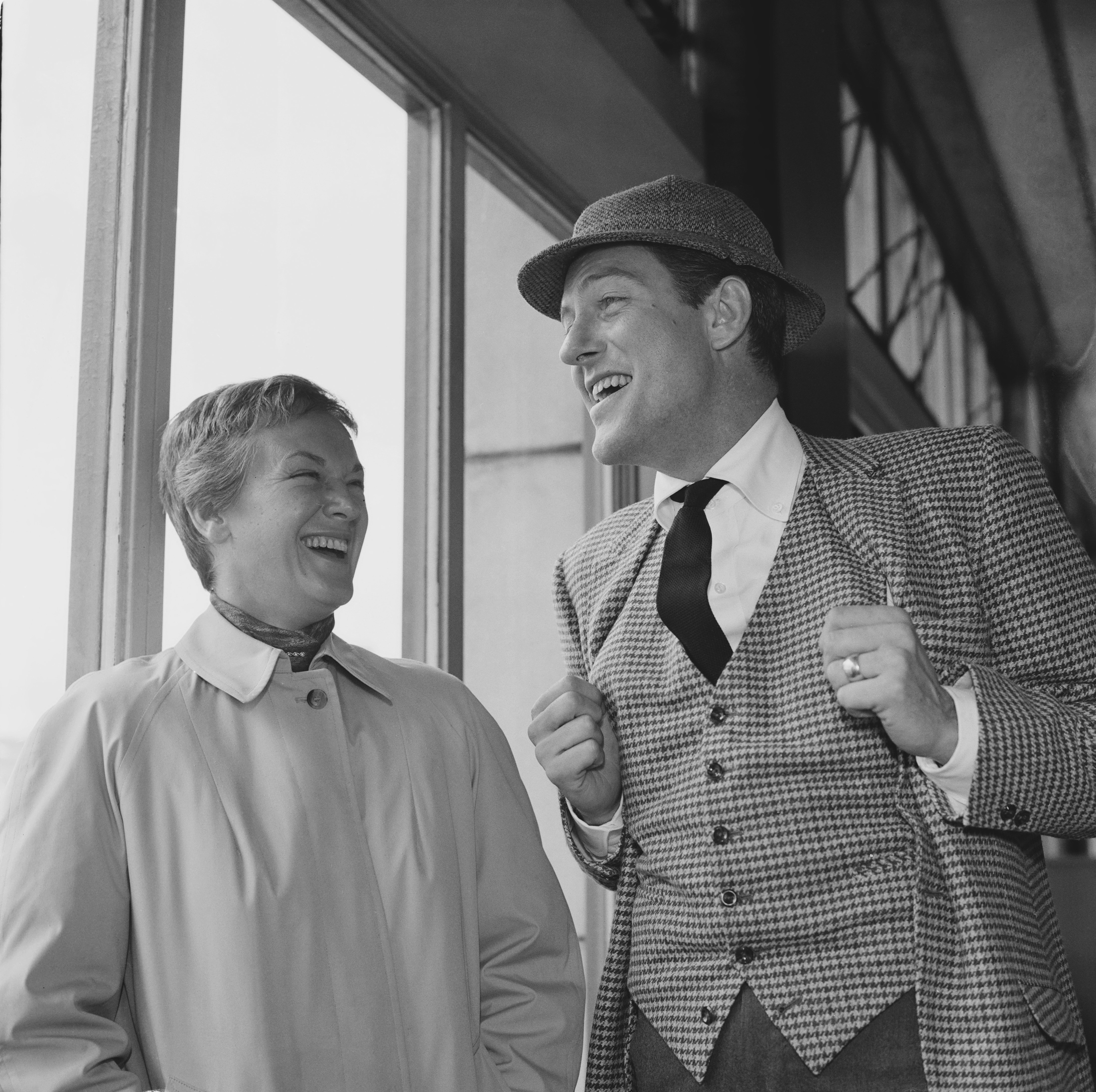 ---
Now: A computer animation nut
After the show ended, Van Dyke went on to star in the two other shows with his name on them: "The New Dick Van Dyke Show" and "Van Dyke and Company". He also played recurring roles on other shows throughout the years such as "The Carol Burnett Show" and "Diagnosis: Murder". More recently he can be seen in the show "Kidding".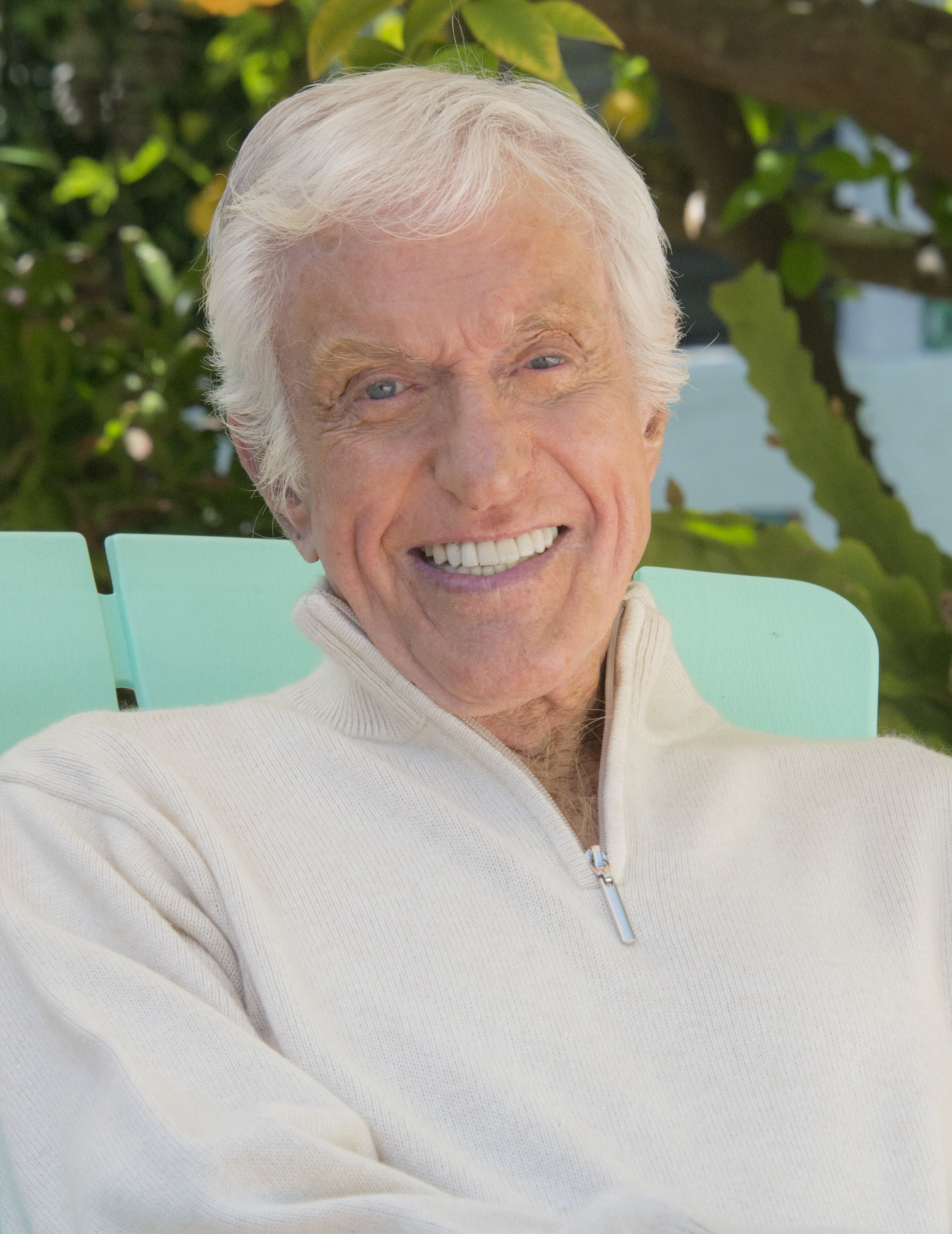 In addition to his acting career, Van Dyke has also started a cappella group called "Dick Van Dyke and the Vantastix" in 2000, where he had the chance to give wings to his singing skills. He also has a passion for computer animation, which started after buying a Commodore Amiga back in 1991.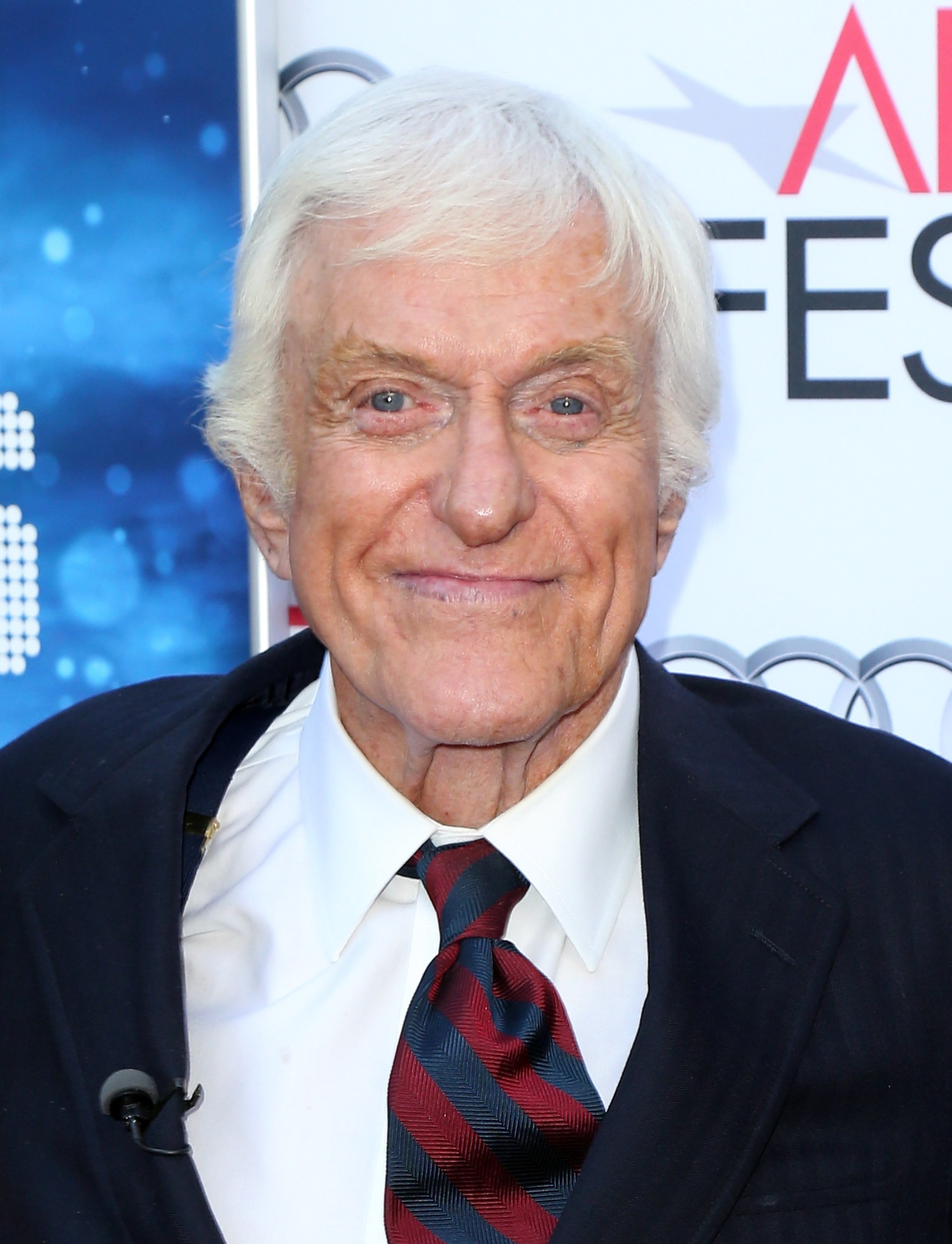 ---
Mary Tyler Moore
Then: Lying to get the part
Mary Tyler Moore played the female lead in "The Dick Van Dyke Show". Mary had to lie about her age to the producers to get the role of Rob Petrie's wife. Dick Van Dyke originally objected to her being cast because he thought she was too young, but he changed his mind once he noticed how strong their on-screen chemistry was.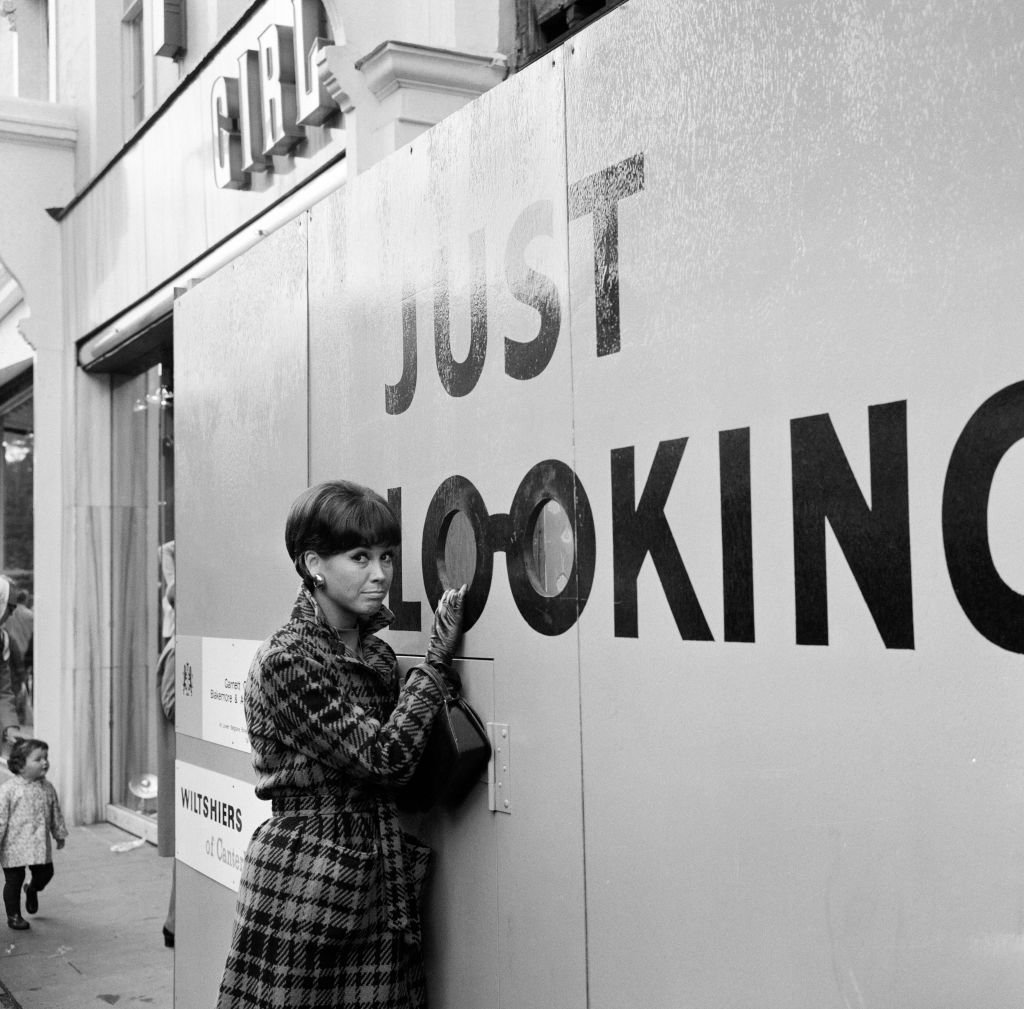 Before playing Laura Petrie, Mary had already appeared on many shows and movies throughout the years, including playing a tiny dancing elf on Hotpoint appliances in TV ads on the 50s show "The Adventures of Ozzie and Harriet" and a recurring role both in "Richard Diamond, Private Detective" and "Hawaiian Eye".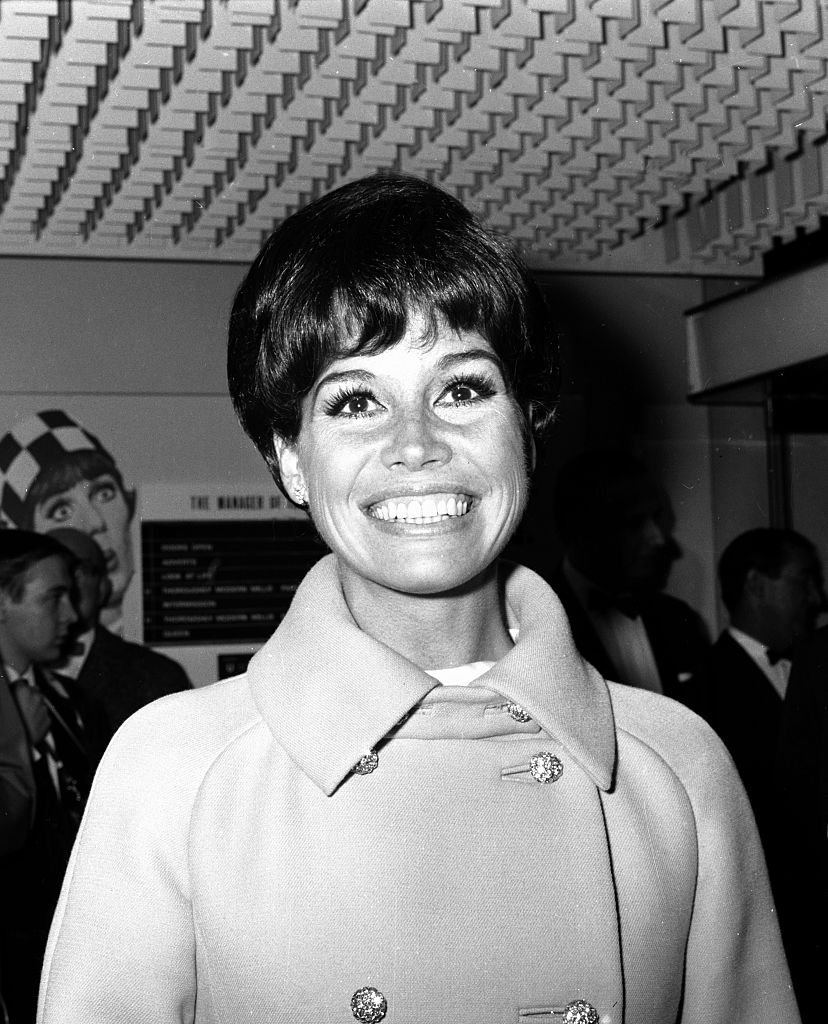 ---
Now: A big-time producer
Mary's career grew based on naive female characters trying to find their place in a men's world. After "The Van Dyke Show", Mary went on to play Mary Richards on the hit show "The Mary Tyler Moore Show", from 1970 to 1977, which ended up setting a record for the show with the most Emmys: 29 in total.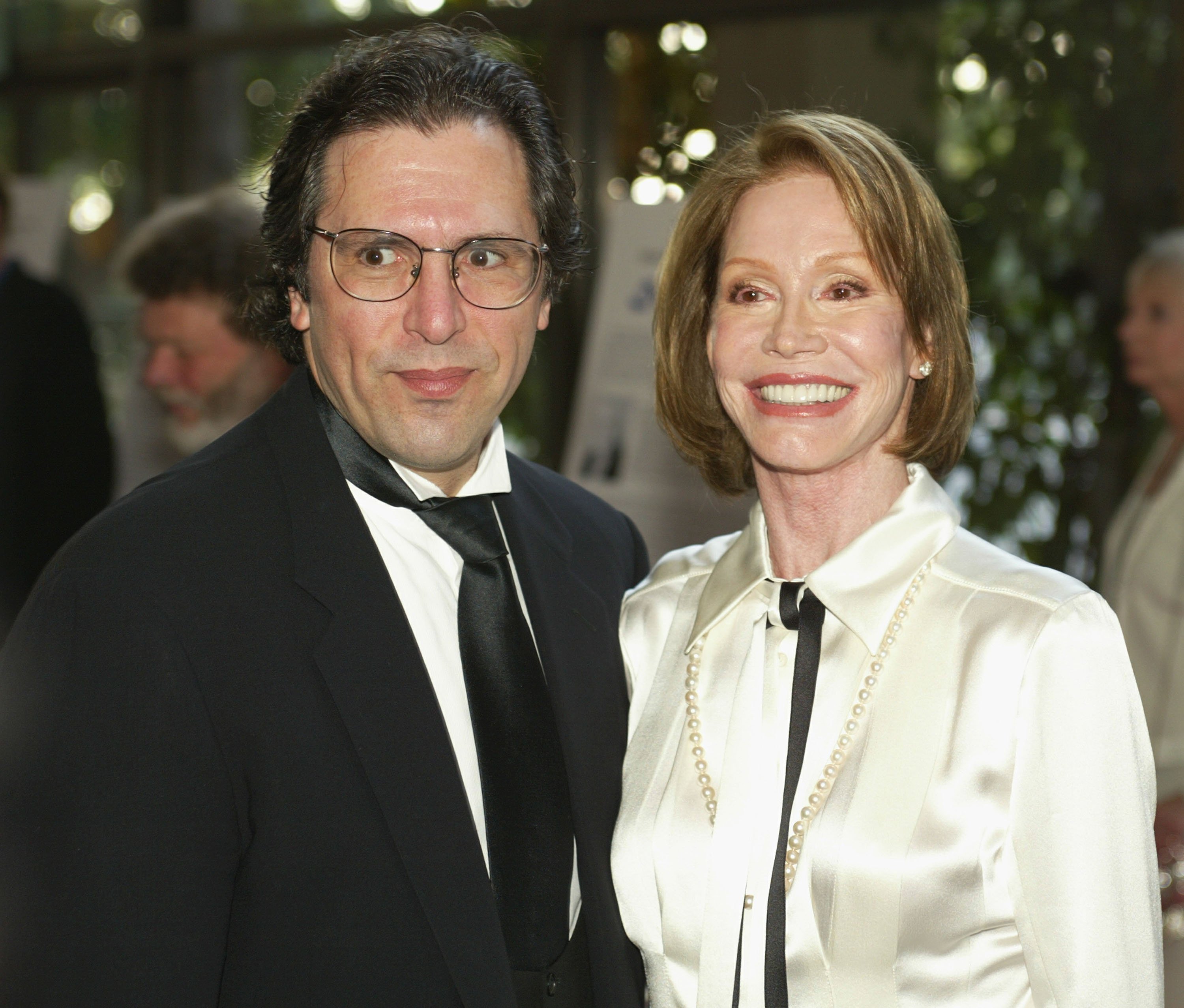 After earning an Academy Award nomination for her role in the 1980s movie "Ordinary People", Mary continued appearing on several TV shows and went on to produce several hit shows through her production company MTM Enterprises such as "WKRP in Cincinnati", "St Elsewhere" and "Hill Street Blues." She passed away in 2017 at 80 years old.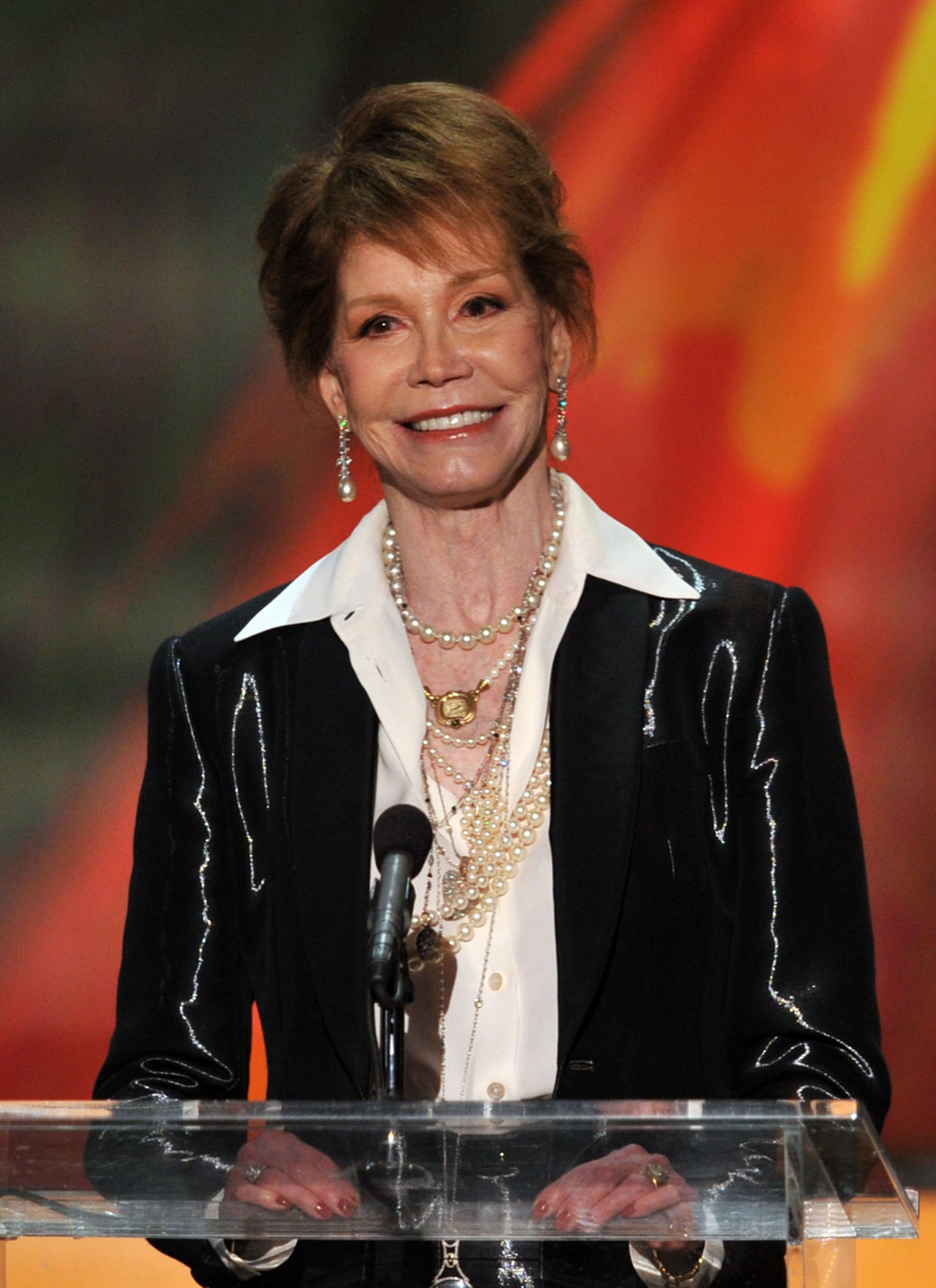 Checking on the cast members of these iconic TV shows from the 60s sure feels like traveling back in time. Were you a fan of the show? Let us know all about it in the comments section and don't forget to share the article!
Sources:
Forbes
,
Me TV