Royal Father In Law: Destiny Of Kate Middleton's Father Michael Middleton
With all the Duchess' grace and charm, many people wondered how she came to be such a refined woman. Her upbringing wasn't under flashing lights like Prince William's, which left many question marks for royal fans about her family. More specifically, her more reserved father, Michael Middleton. Let's start with some Middleton family history that might surprise you!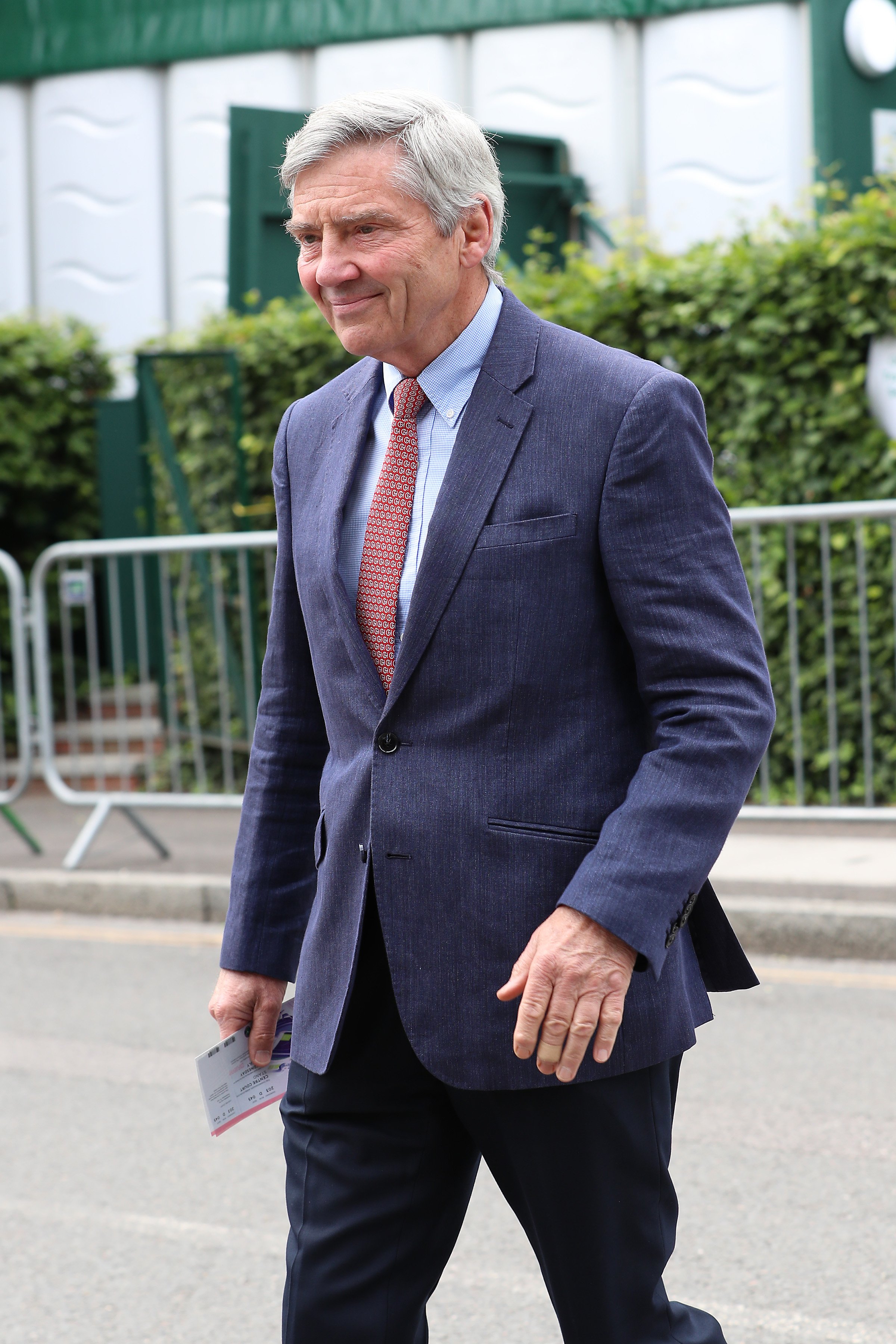 ---
HISTORY OF THE MIDDLETON FAMILY
While most people know that the Middletons are not a part of the nobility, the family has actually had strong connections with the monarch since the early 20th century! The Middletons were very prominent during the Georgian era (around the 1830s) in the West Riding of Yorkshire.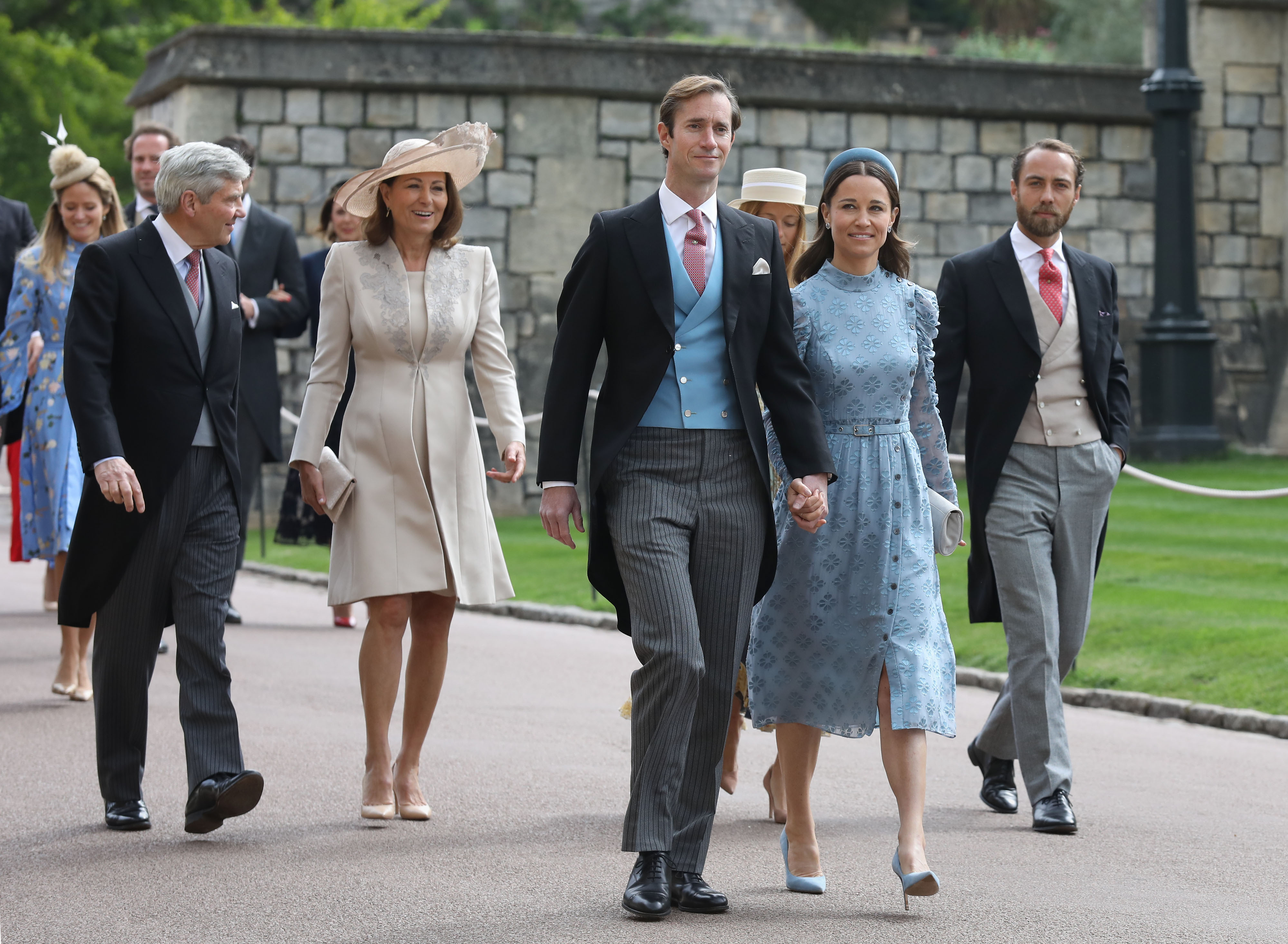 In 1835, Michael's great-great-grandfather, William Middleton, founded the family's law firm which established them as well-respected legal solicitors in Leeds. For over 150 years, the law firm established the careers of both his great-grandfather, John William Middleton, and grandfather, Noel Middleton. Noel married Olive Lupton and in 1920, they had their first child Peter Middleton, Michael's father.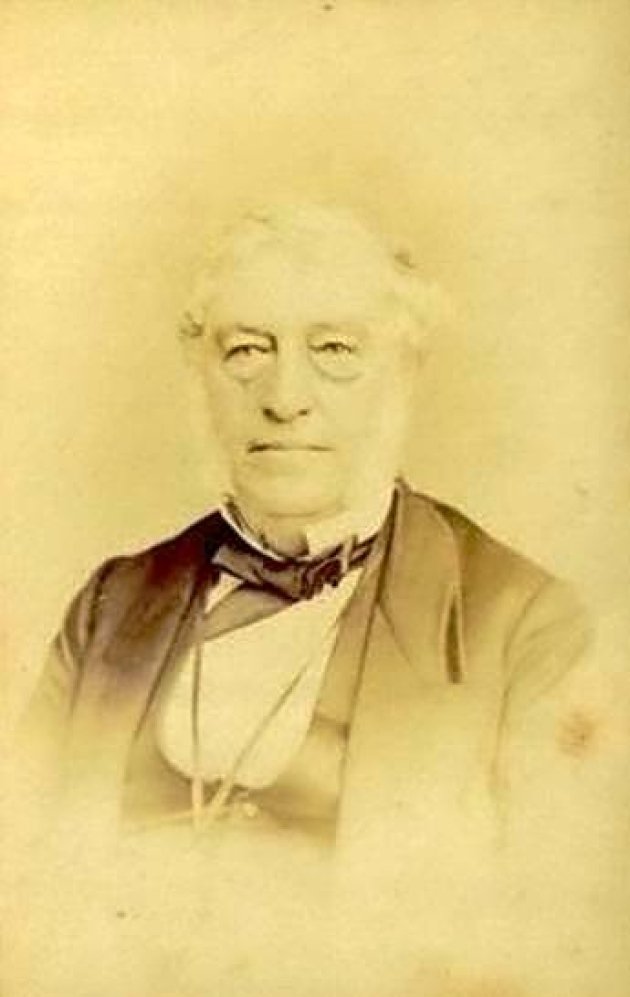 ---
CAPTAIN PETER AND VALERIE GLASSBOROW
Further showing the family's royal connections, Captain Peter Middleton actually flew on a tour of South America with Prince Philip as co-pilot. He married Valerie Glassborow and they had four children together including Michael Middleton who was born on June 23, 1949, in Leeds.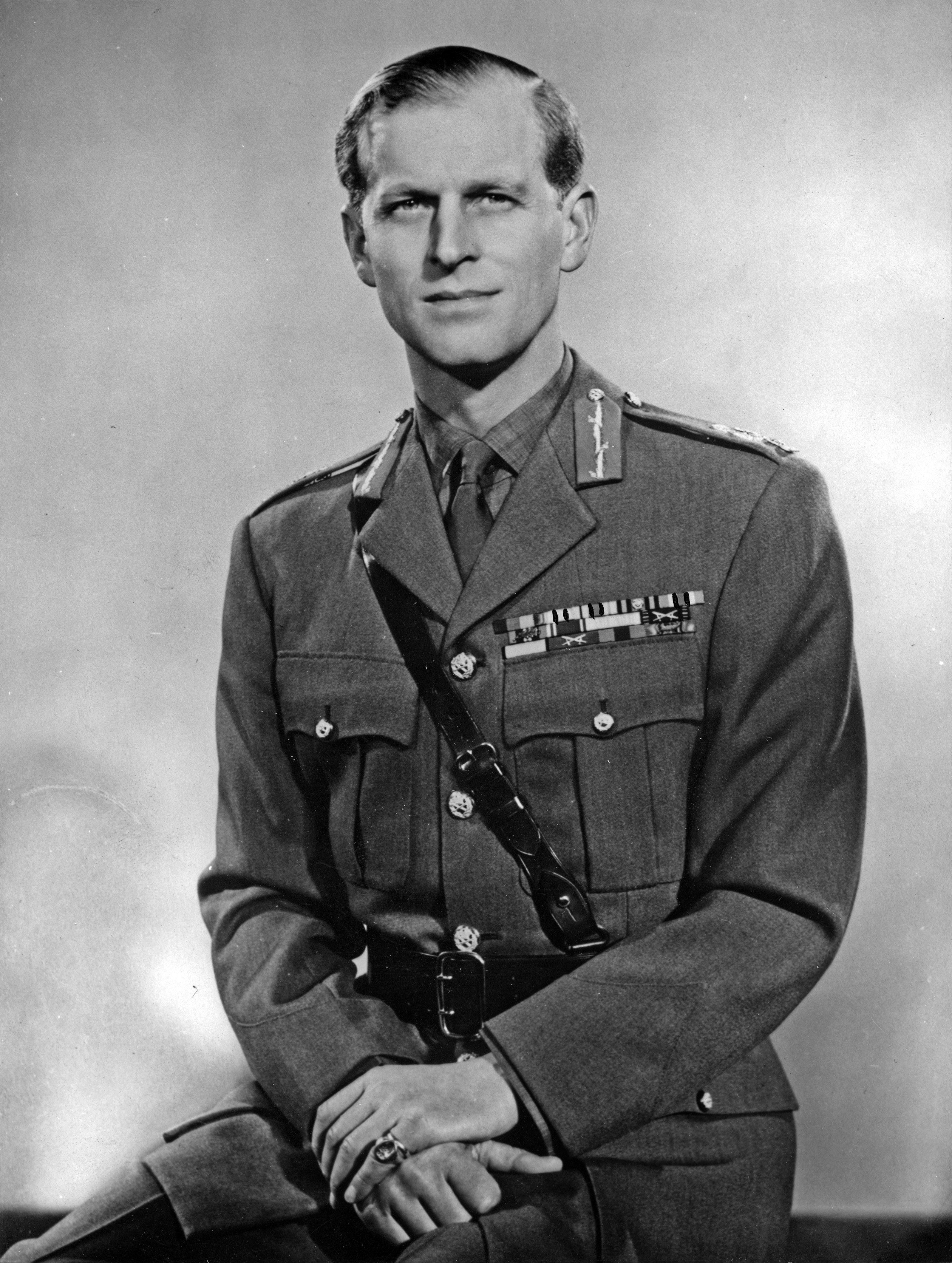 His mother was actually a twin and they grew up in France! Both Michael's mother and father served during the Second World War. His father was an RAF fighter pilot. His mother was a code-breaker deciphering secret messages between the Axis Powers. There is a memorial for her work at Bletchley Park.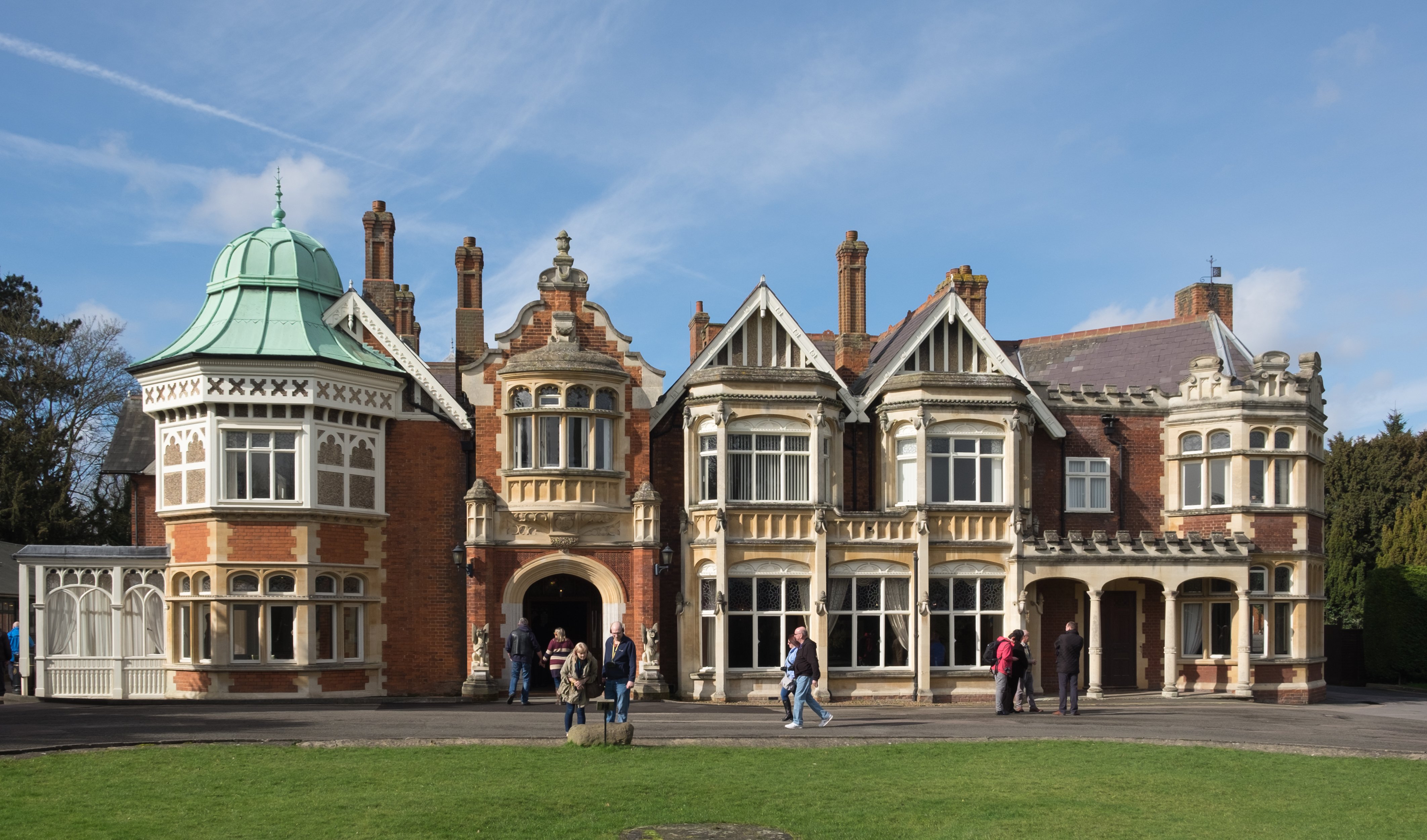 ---
FOLLOWING IN HIS FATHER'S FOOTSTEPS
Keeping up with family tradition, Michael attended Clifton College, the Bristol public school. The past three generations of Middleton men boarded at Brown's House and Michael was actually a praepostor, or college prefect, similar to a resident advisor in the U.S. He also played rugby for his school in the 1st XV.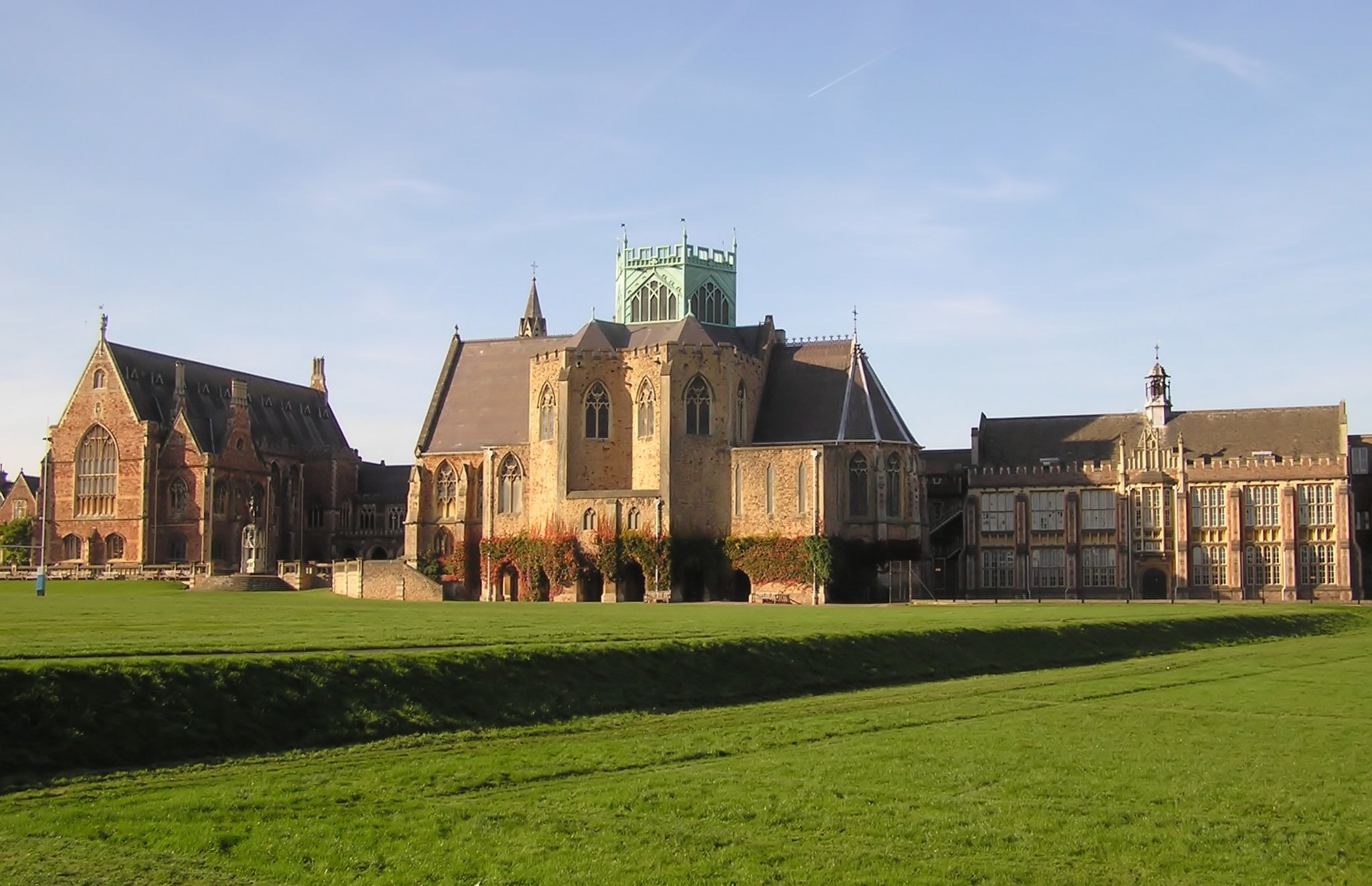 After graduating from Clifton, Michael studied to become a pilot like his father at the British European Airways' flight school. However, after 6 months, he switched his focus on becoming a member on the ground crew. He eventually helped pilots effectively plan their arrival and departure as a flight dispatcher.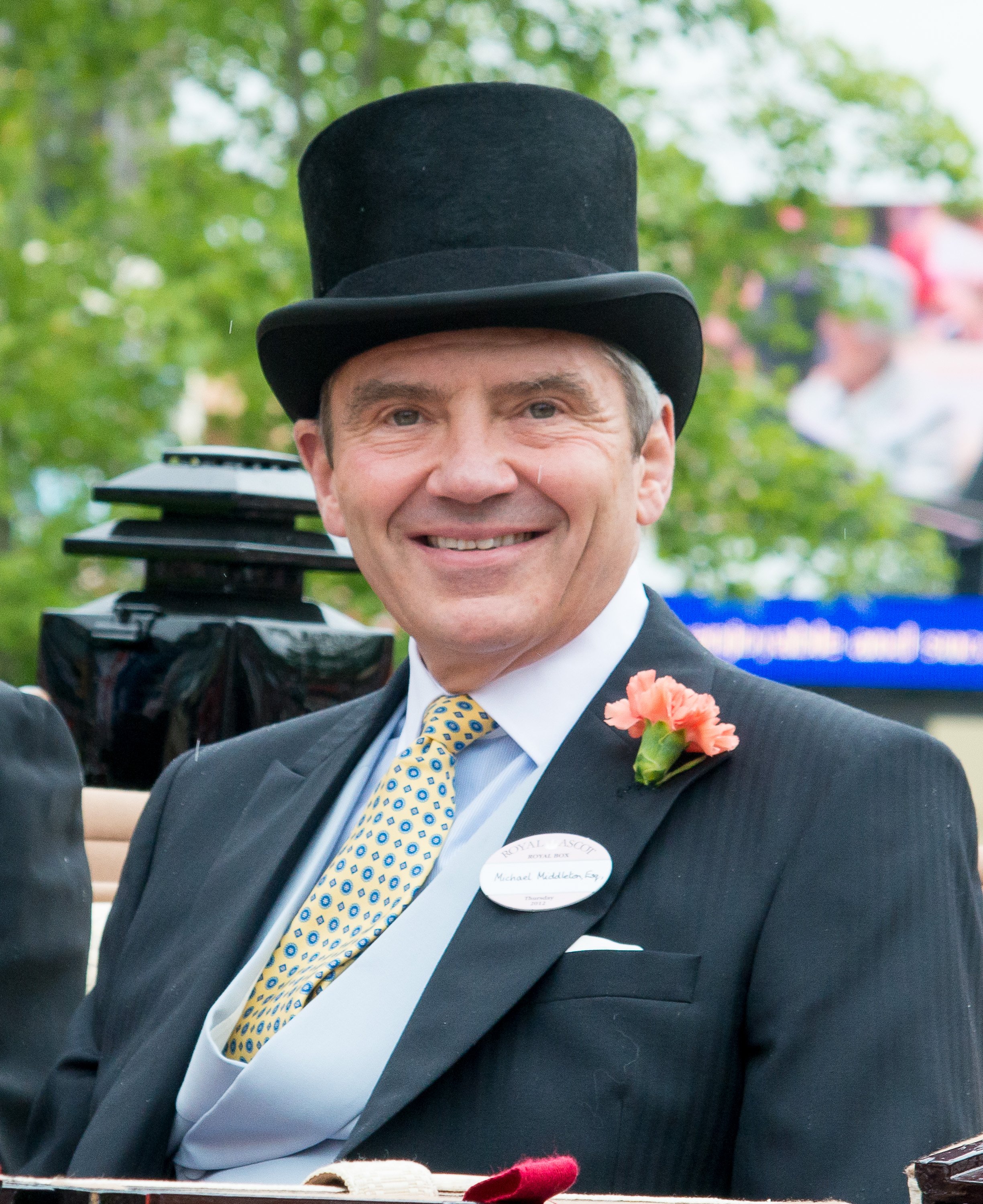 ---
MEETING CAROLE GOLDSMITH
If Michael didn't join the crew for British Airways (BA), there's a slim chance he would have met the future Duchess' mother, Carole Elizabeth Goldsmith! In a case of destiny or sheer luck, Carole had a passion for teaching but eventually had to support herself as a secretary. She joined the ground staff and eventually became a flight stewardess.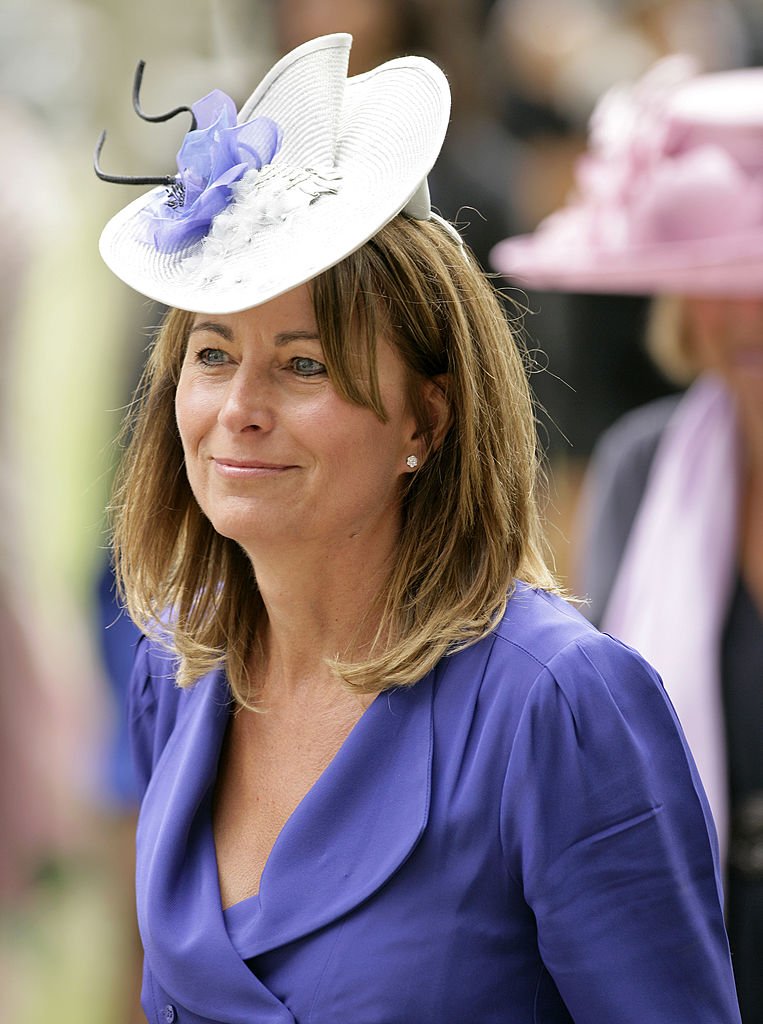 The two fell madly in love with each other and married at the Church of St. James in Buckinghamshire on June 21, 1980. The ceremony came just a year after Michael was promoted to aircraft dispatcher at London Heathrow Airport. After their ceremony, they settled down in Bradfield Southend near Reading, Berkshire.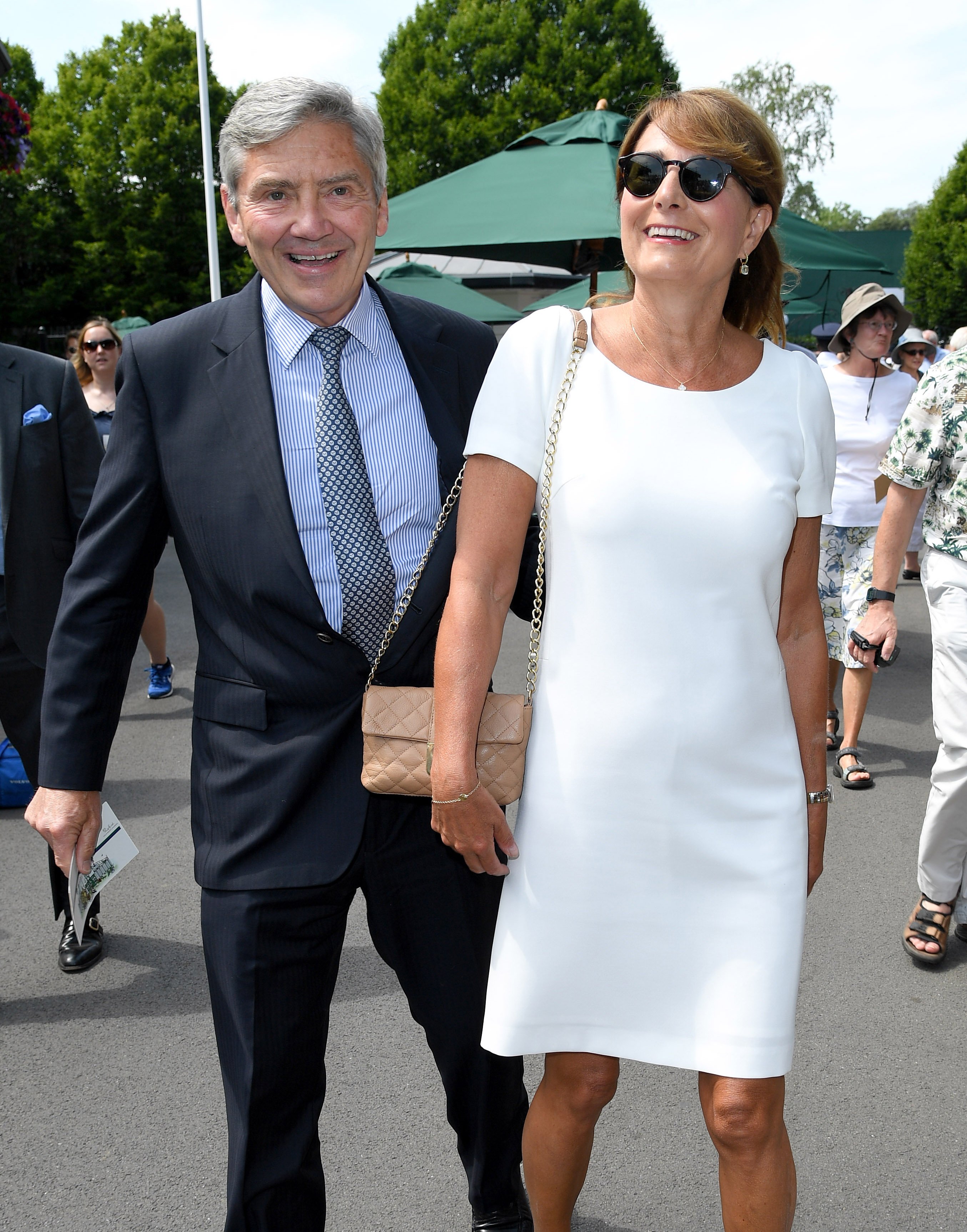 ---
THE THREE ACORNS ON THE FAMILY CREST
The couple had three children which are represented on the family crest as acorns! Acorns represent both England and the family's home in west Berkshire. The family crest was adopted in April 2011 over a week before the grand wedding. The gold chevron is a symbol of Carole Middleton's maiden name, Goldsmith. 
Catherine Elizabeth Middleton was born on January 9, 1982 and was the first child. The following year on September 6th, the couple had their second daughter, Philippa "Pippa" Middleton. At this point, the couple moved to Amman, Jordan where Michael was promoted to manager for BA.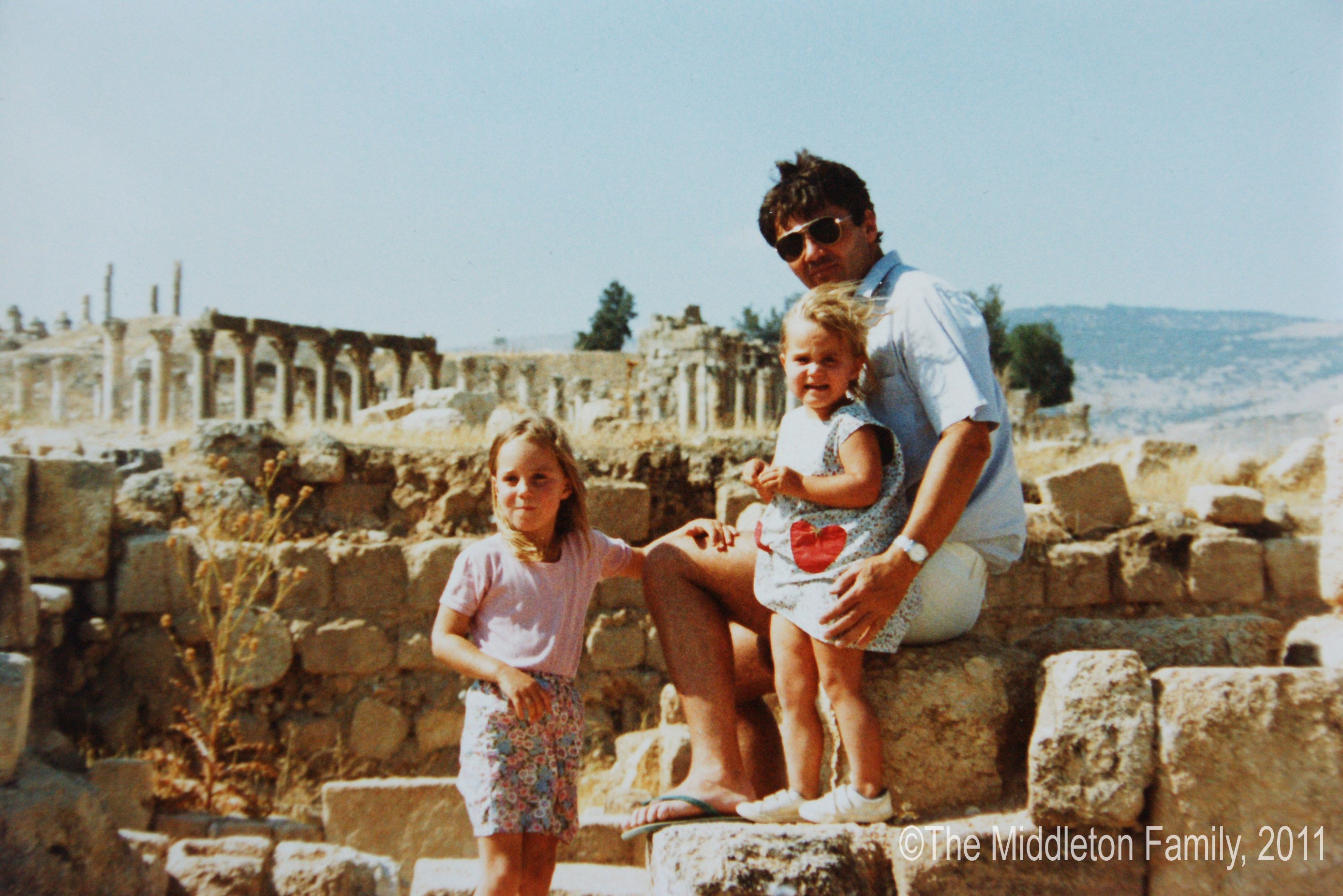 ---
THE NEW FAMILY BUSINESS
James William was born on April 15, 1987 at which point his older sisters were attending preparatory school. By the time the couple settled down to have their youngest child, Carole had left her career as an airline ground crew member which gave her a chance to branch into something completely new: Party supplies!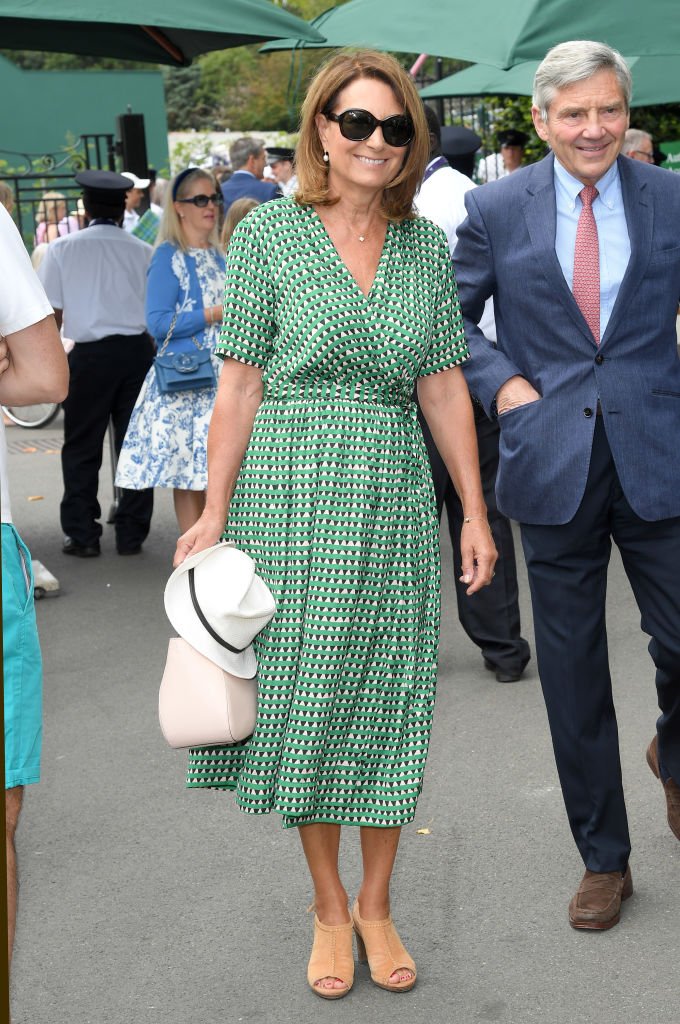 Party Pieces started off with Carole making party bags in their garden shed. By the late 80s, the business had grown into party supplies and decorations. By 1995, Michael stepped away from aviation and joined the party crew. The new family business expanded to farm buildings in Ashamstead Common and continues growing from there!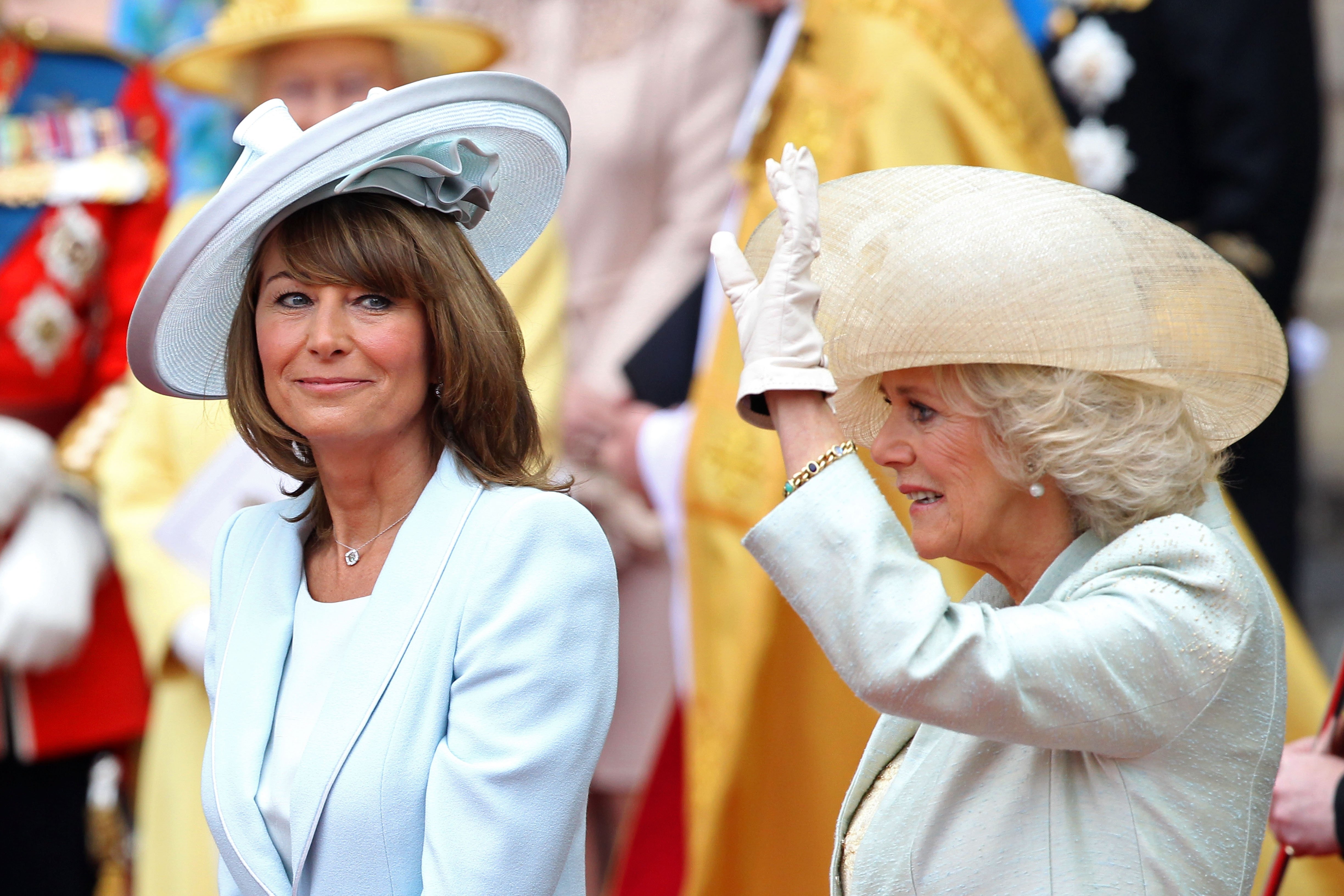 ---
MICHAEL'S FIRST THOUGHTS ON PRINCE WILLIAM
Kate met Prince William while attending the University of St. Andrews. By the second year of their studies, they were renting out an apartment with two other friends and many were speculating a romance brewing. But Michael was in complete denial to the public!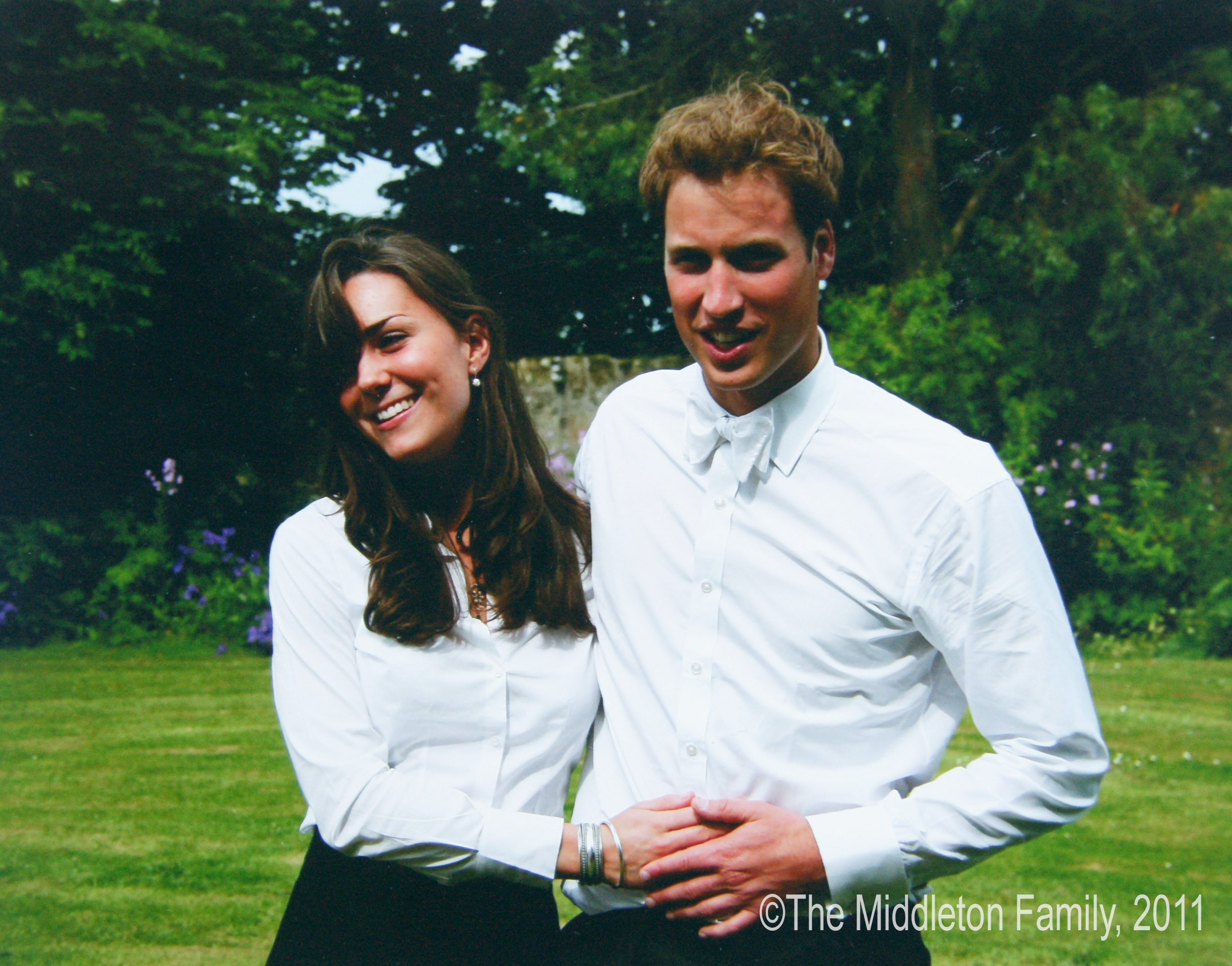 Michael went as far as saying he didn't think it was possible. "They are together all the time because they're the best of pals – and yes, cameramen are going to get photos of them together. But there is nothing more to it than that," said Michael in response to the rumors. Maybe he was in on the secret?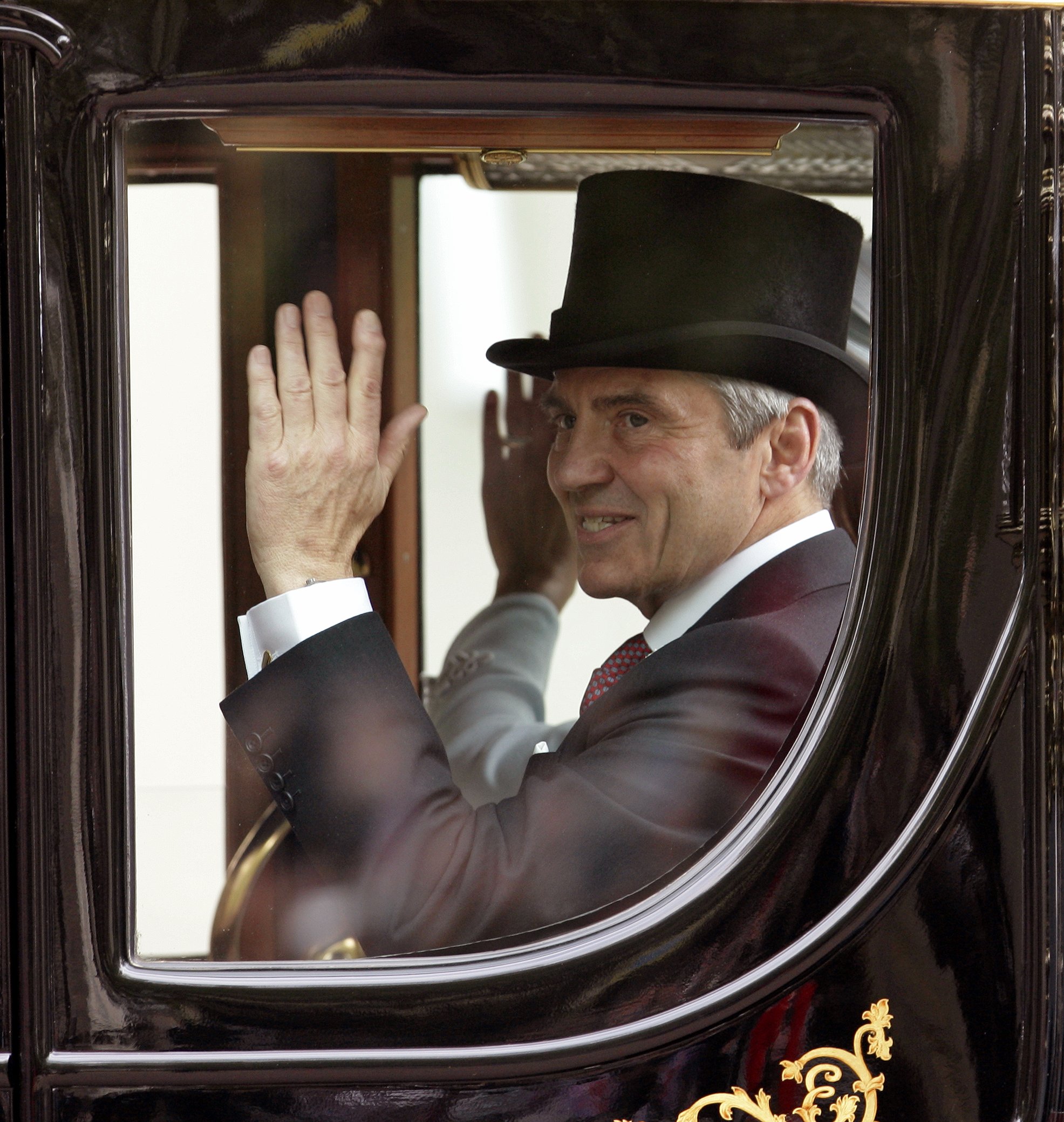 ---
UPPER MIDDLETON CLASS
By 1995, the family settled to a new home in Oak Acre, the Tudor-style manor house in Buckleberry so they could be closer to the Party Pieces business. Kate spent her 21st birthday at Oak Acre! Prince Williams actually snuck off from London to wish her a happy birthday and meet her parents!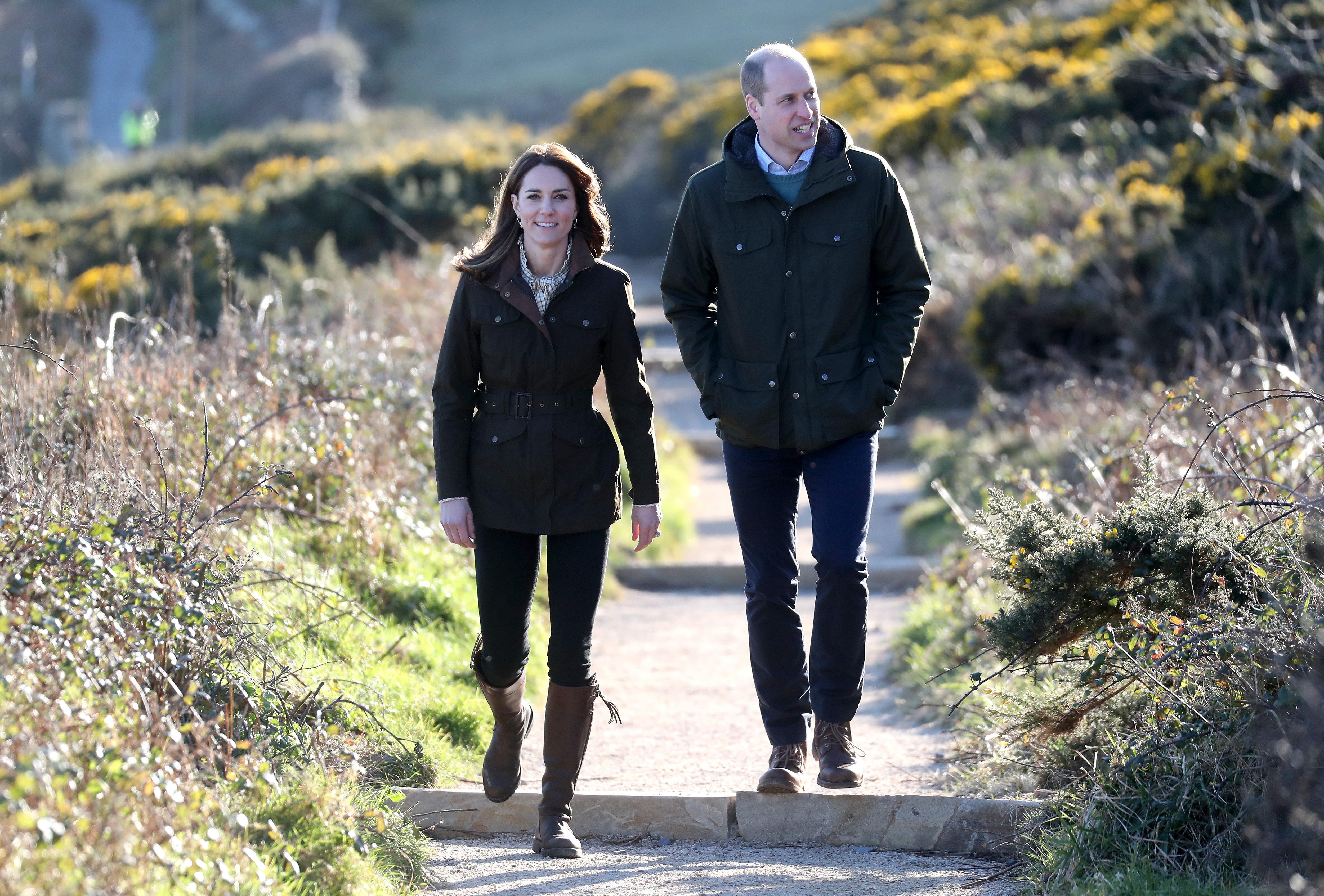 Although the family was considered middle class when they joined royalty, they were living on the much higher end of the income spectrum. All three children attended an independent school and by the time Kate was 20 years old, Michael and Carole bought an apartment flat in Chelsea where all their children resided.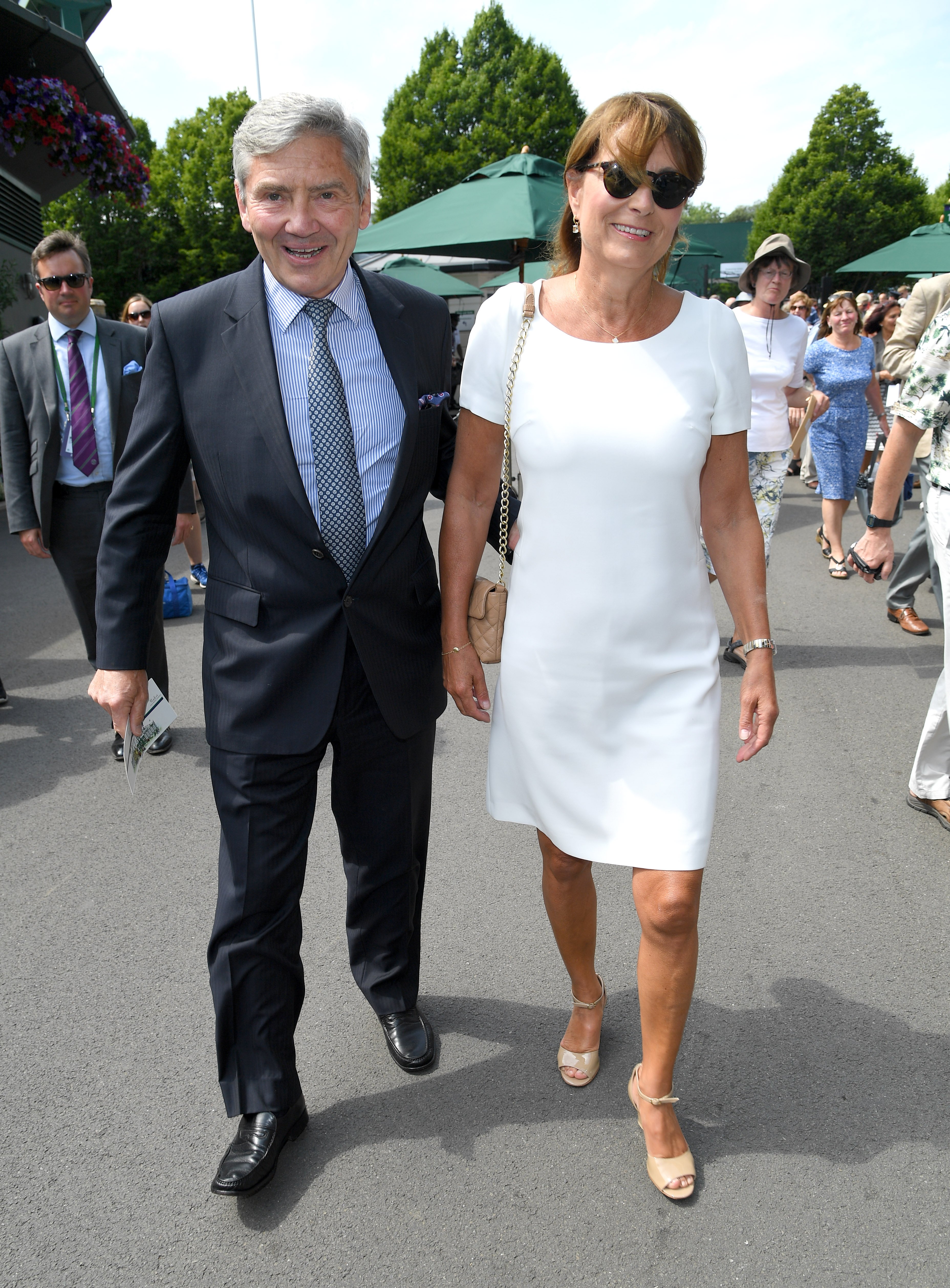 ---
THE FAMILY NET WORTH
Many have made speculations about the Middleton's net worth. When Captain Peter passed away in 2010, he left a trust fund of $130,000 for the family. With the inheritance and Michael and Carole's successful investments and venture, it's been calculated that the family's net worth is over $67 million!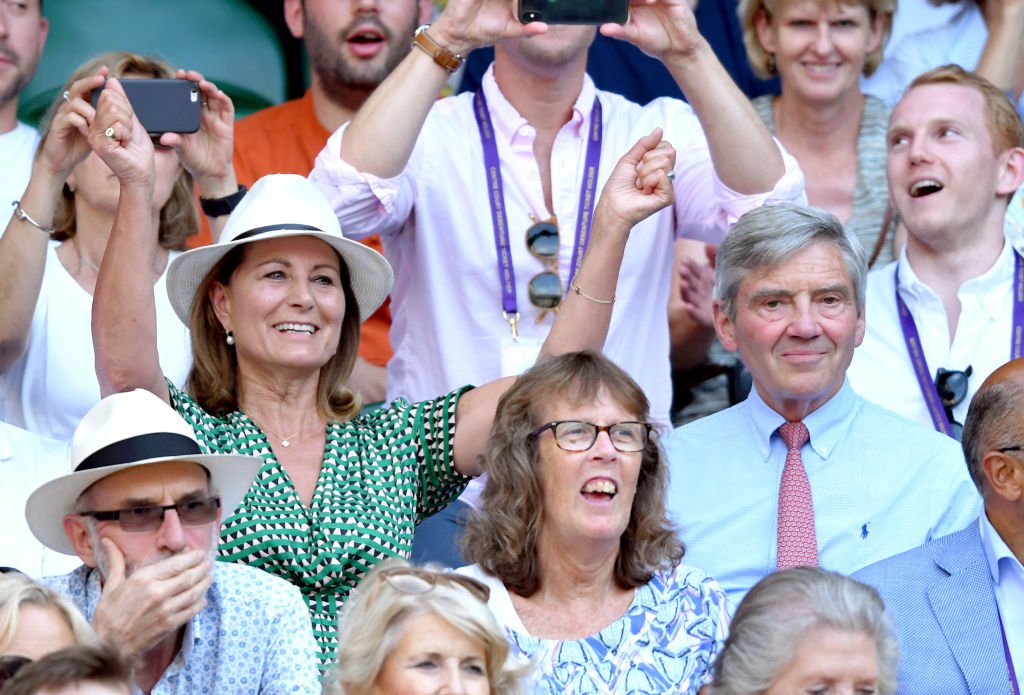 ---
THE GRAND WEDDING BETWEEN KATE AND PRINCE WILLIAMS
On April 29, 2011, the eldest Middleton daughter and the eldest son of Prince Charles tied the knot at Buckingham Palace in a lavish celebration. Viewers from all over the world were overjoyed to see the union between the now Duke and Duchess of Sussex, but Michael had one complaint about the very publicized occasion.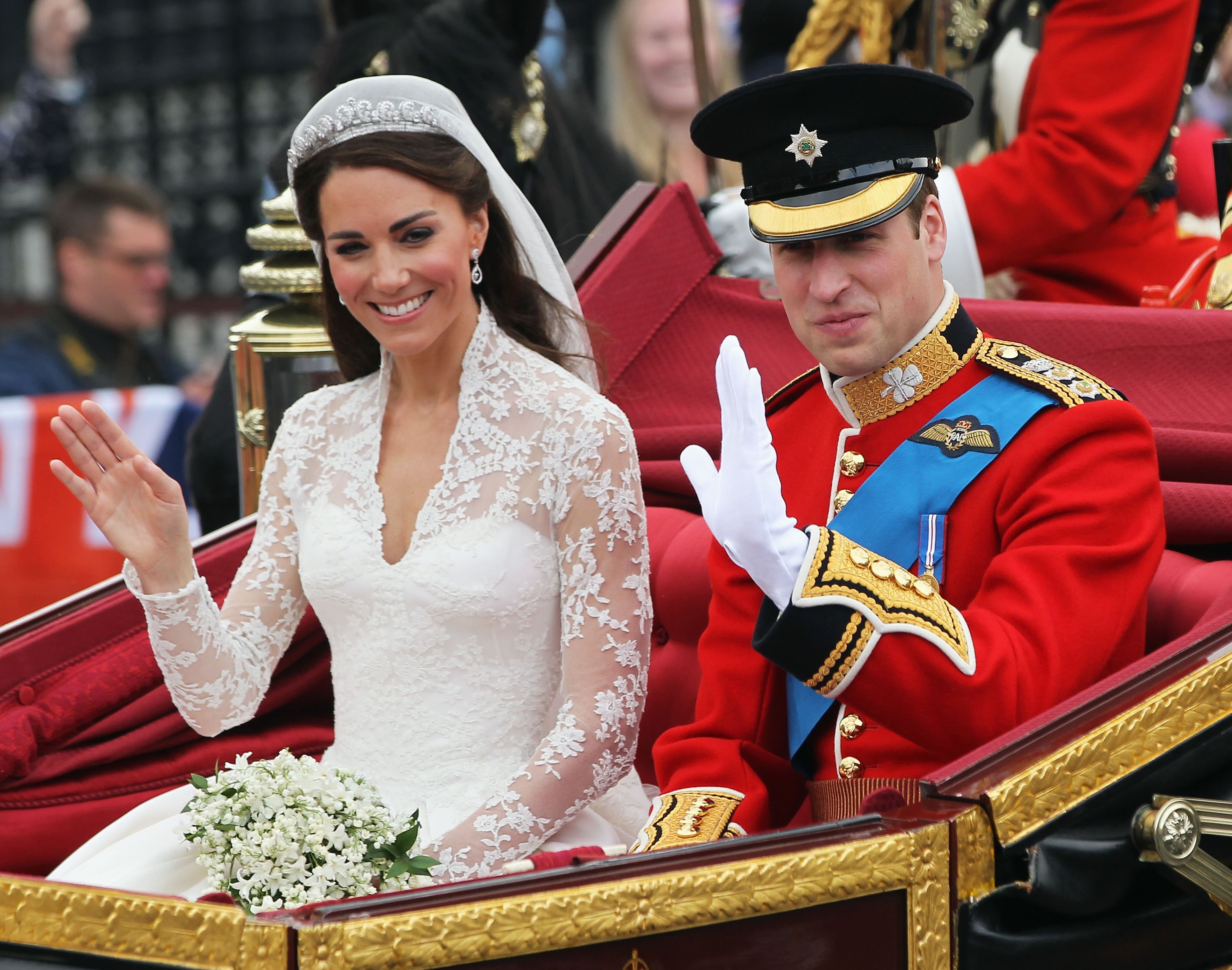 Too much media! The more private and reserved Middleton parents obviously enjoy keeping their life a bit more low-key. So much so that Michael's friends shared that the Duchess' father's first words after the wedding: "Thank goodness that's over," he continued "and I'll never have to do it again." The Duke and Duchess seem happy so he's in the clear!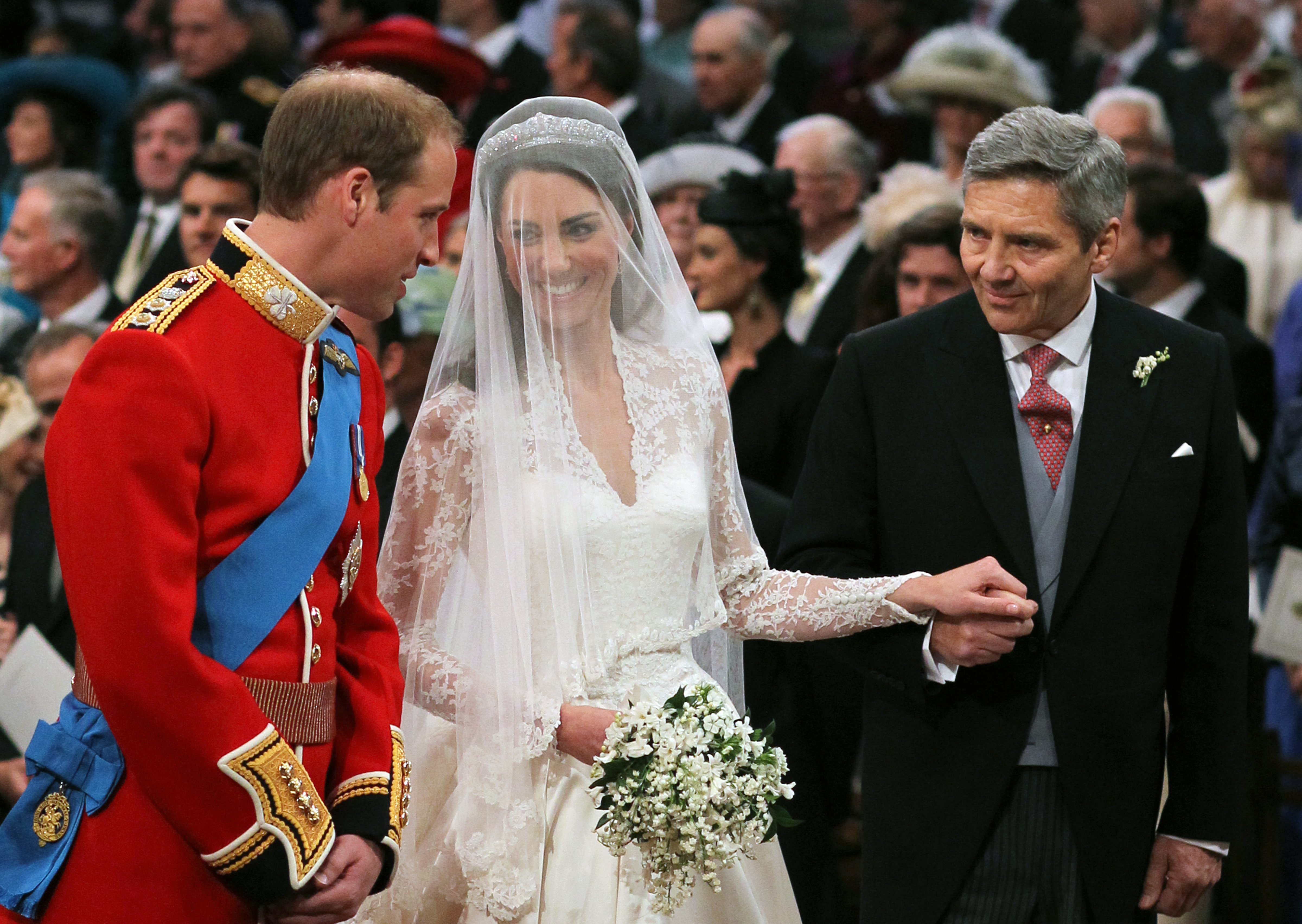 ---
HIS PROMISE TO KATE
It's very obvious that Kate is super close with her parents. So on the day of her wedding, she made a special request to her dad on the big day. Kate Nicholl reported on Vanity Fair that the Duchess begged her father not to tear up when she walked down the aisle because it would set her tears off.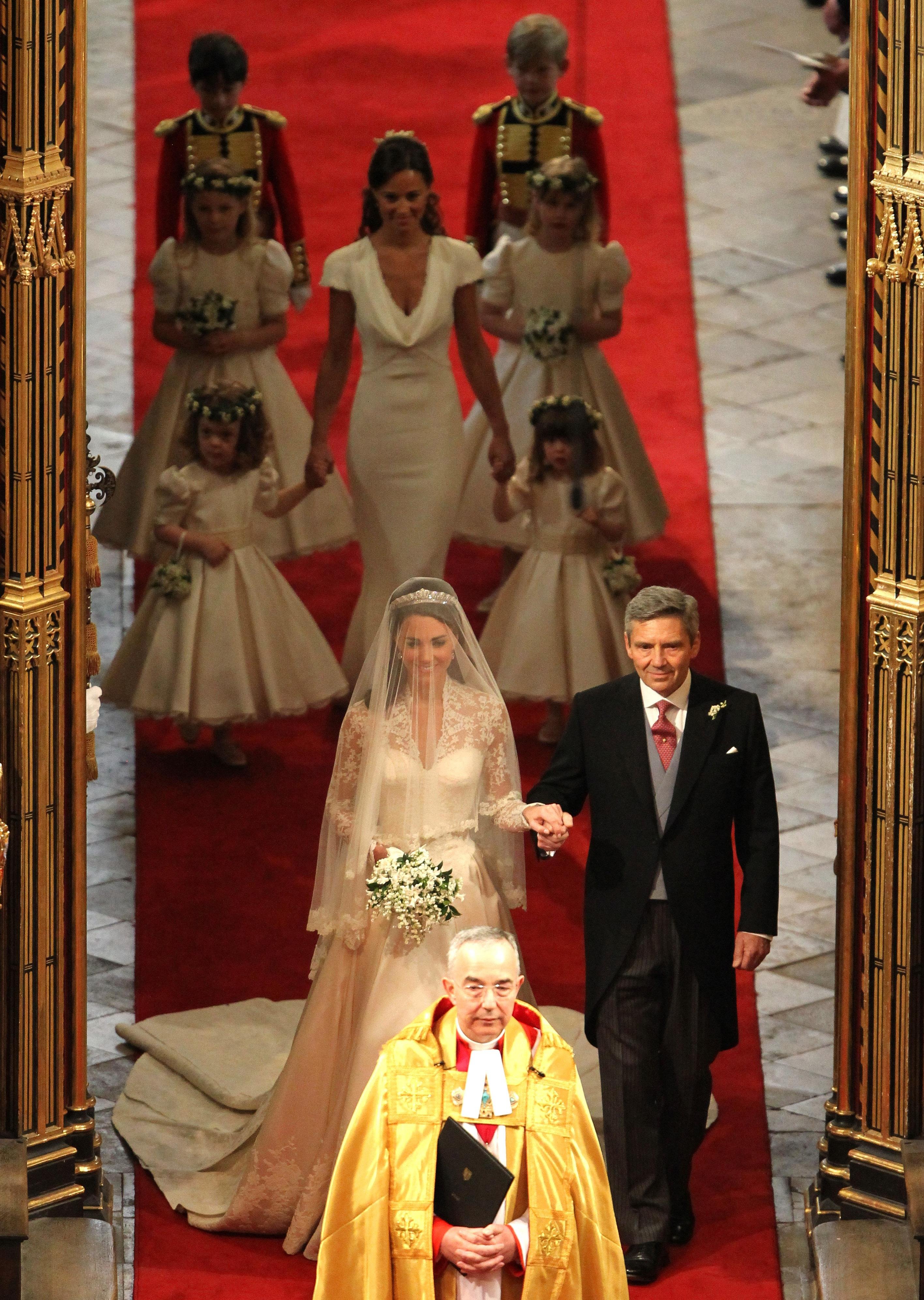 Michael is actually the first grandfather of the royal family not to bear a royal title for over 1,000 years. Christopher Wilson, an expert on the British royals, shared that it's a very unusual circumstance. The future monarch's grandfather has typically been a "blueblood" with the title of "kings, princes, [or] dukes."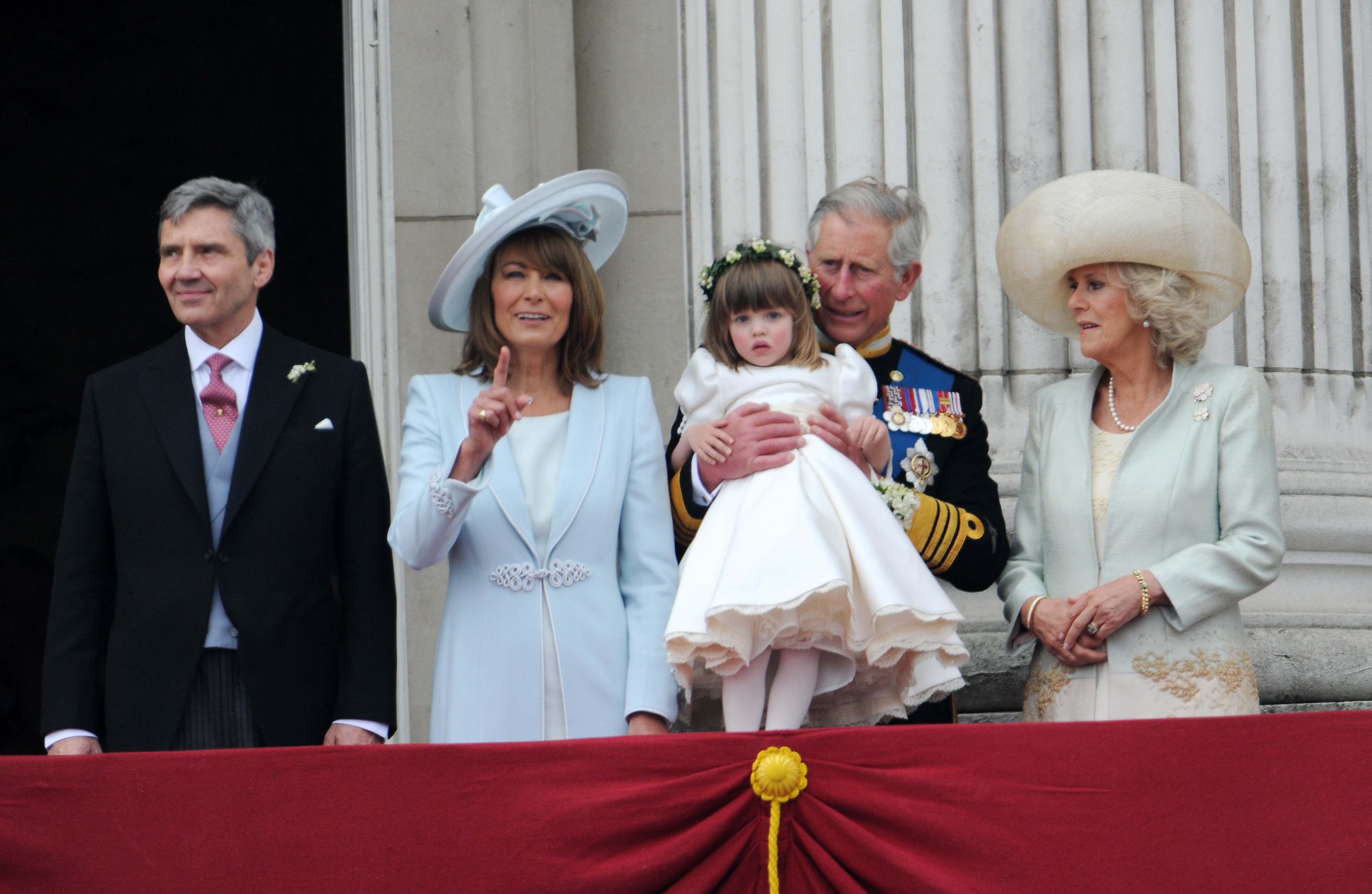 ---
THE BIRTH OF PRINCE GEORGE
Michael and Carole moved to Bucklebury Manor in 2012. The mansion is from the Georgian era and sits on an 18-acre plot of land. The eldest of their grandchildren, Prince George of Cambridge, spent his first couple of weeks in the home after being born on July 22, 2013.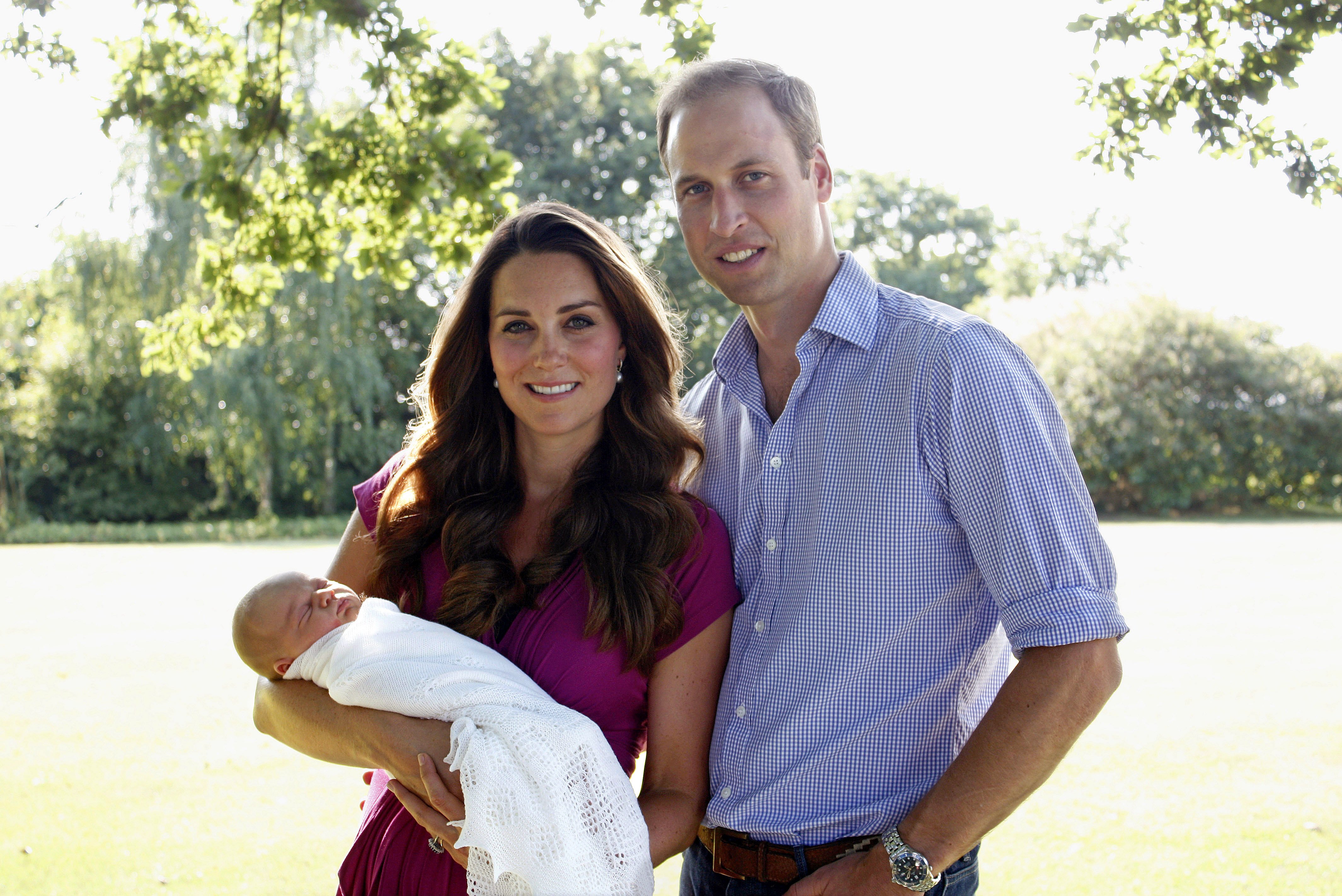 As third in line for the throne, the media couldn't wait to catch a glimpse of the newborn that the Commonwealth was already calling the future king. The birth would also introduce the prince's more reserved grandparents to the press. However, Carole was doing most of the talking while Michael was probably just ready to see his first grandchild.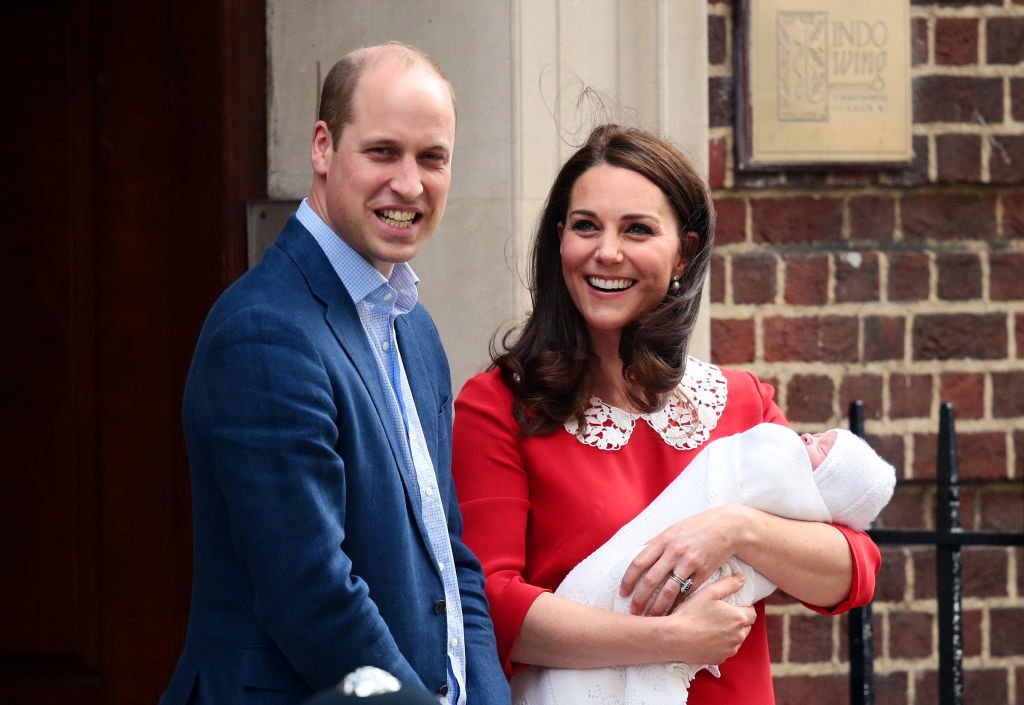 ---
MICHAEL IS A GRANDPA TO FOUR MIDDLETONS! 
Their first granddaughter Princess Charlotte of Cambridge who was born on May 2, 2015. Their second grandson was Prince Louis of Cambridge who was born on April 23, 2018. The princess is fourth in line to the throne making the younger prince fifth in line for the throne. Later that year on October 15th, they became grandparents to a fourth!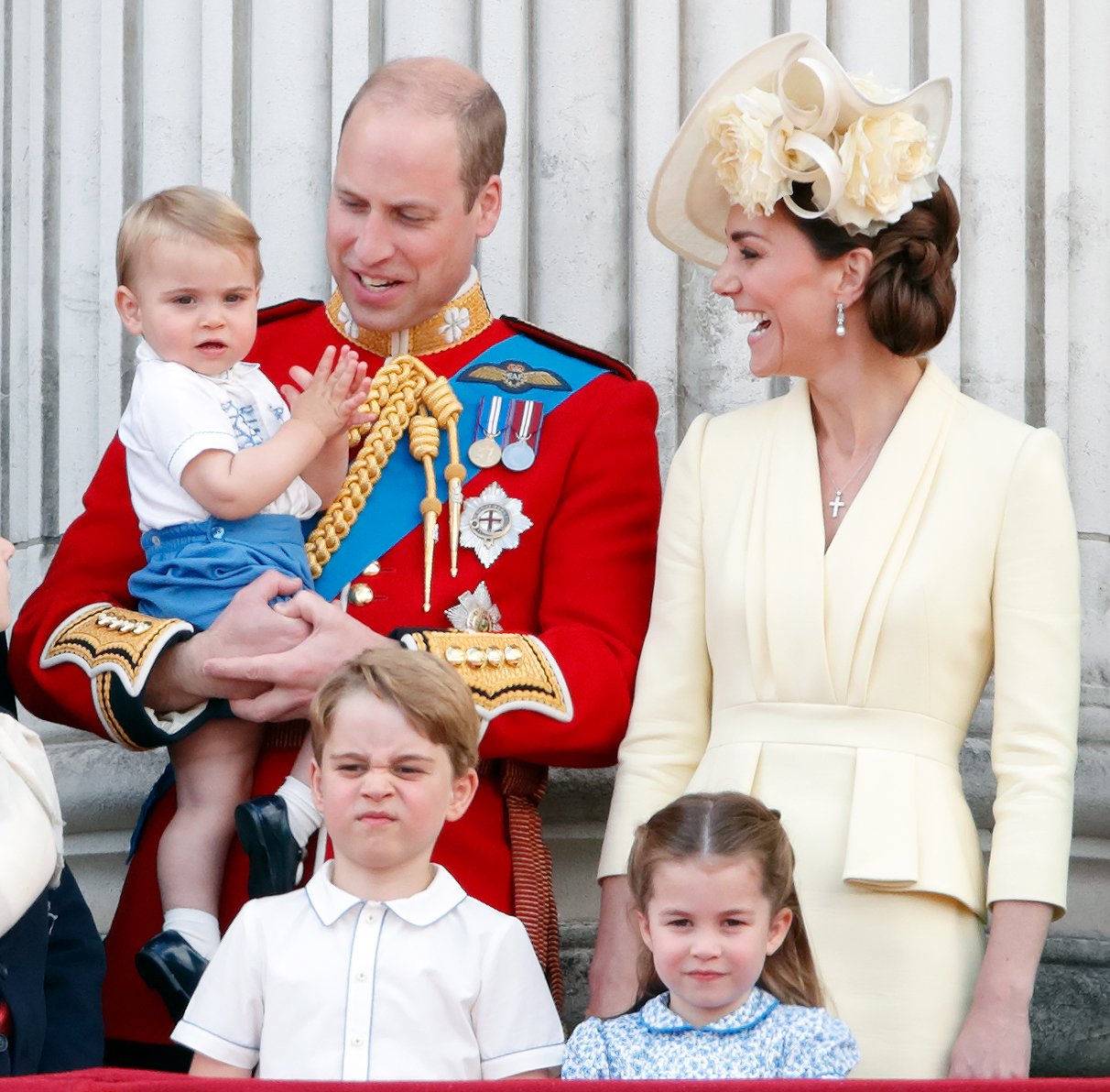 Pippa married James Matthews on May 20, 2017, at the St. Mark's Church in Berkshire which is close to the Bucklebury Manor. Matthews is a former racing driver and heir to his father's lairdship. Two months after Prince Louis was born, Pippa announced her pregnancy with the couple's first child. On October 15, 2018, Arthur Michael William Matthews was born! 
While Michael Middleton does his best to keep away from the press, he doesn't keep his love for his family a secret. I mean really, who could pay mind to the media when you're enjoying life with your wife of almost 40 years and being a grandparent to four children? 
Sources: BBC, IBTimes, Express.co.uk, IBTimes, TownandCountryMag