Homeland: Little-Known Details and Facts About the Actors
Homeland has definitely made the list of our favorite TV shows! And just like always, there are always juicy details about the actors from the series true fans like ourselves are eager to find out. Did Mandy Patinkin's role in Homeland save his career? Why did Rupert Friend like how Quinn's story ended? And what role does Claire Danes want to play after Homeland? In this article, we are revealing all the secrets.
---
Mandy Patinkin as Saul Berenson
A controversial but lovable character who became an indispensable part of the show and, at some point, turned into a father figure for the main heroine. Even the actor who played him is crazy about his character! "I like Saul better than I like Mandy," Patinkin once stated. Whoa, this is quite a statement! Can you imagine Homeland without him?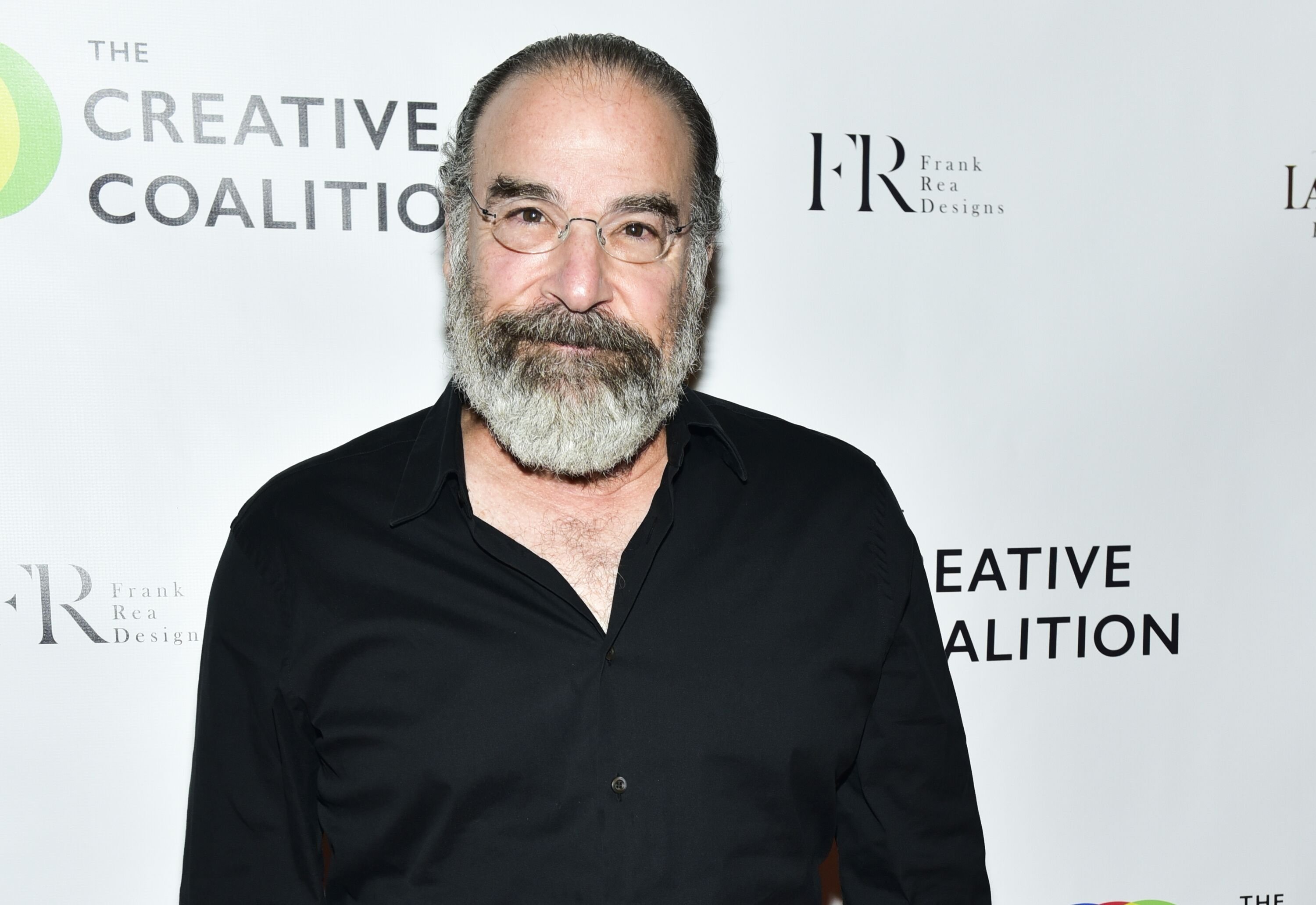 ---
Well, it actually nearly happened: right before Patinkin was offered the role of Saul, he was going to
leave show business
altogether!  It's a good thing that he decided to stay! And now, eight years later, the actor feels like the show's ending has a bittersweet taste to it. But he's ready to move on and now he doesn't want to stop! 
Right after the filming of the final episode, Patinkin, who's also a musician, released his new album and launched a concert tour to thirty cities in January! In an interview with Boston Herald, Mandy said that he didn't have any particular plans for after the tour. 
But the actor's going to continue his relationship with the International Rescue Committee that helps overcome the refugee crisis. This is something that he began doing while filming the episodes of Homeland in Berlin and still does because he wants to make sure that these people aren't forgotten.
---
Damian Lewis as Nick Brody
A military man and a former prisoner of war who turned against the United States government and began working for the enemy, he even managed to lie to a polygraph! After being part of the main cast for three seasons, Nick was sentenced to death in Iran.
---
But, even though it happened years ago, fans of Homeland still remember and love him. Speaking about the end of his character with Entertainment Weekly, Damian Lewis said that the show writers did a good job. "I wanted him to go out with a bang. I wanted him to have a grand finale," the actor shared.
But he didn't expect him to die as a hero because Nick wasn't a hero. After quitting the show,  Lewis continued acting in different series and movies, including the TV drama Billions that he co-created and the spy thriller Our Kind of Traitor where he worked with Ewan McGregor and Stellan Skarsgård.
And he even appeared in Quentin Tarantino's Once Upon a Time in Hollywood last year! Keep reading to learn what other actor from Homeland was in the same film! Besides this, during the current pandemic, Lewis and his wife, British actress Helen McCrory have raised one million pounds for a charity that gives food from high-street restaurants to healthcare workers. What a noble thing to do!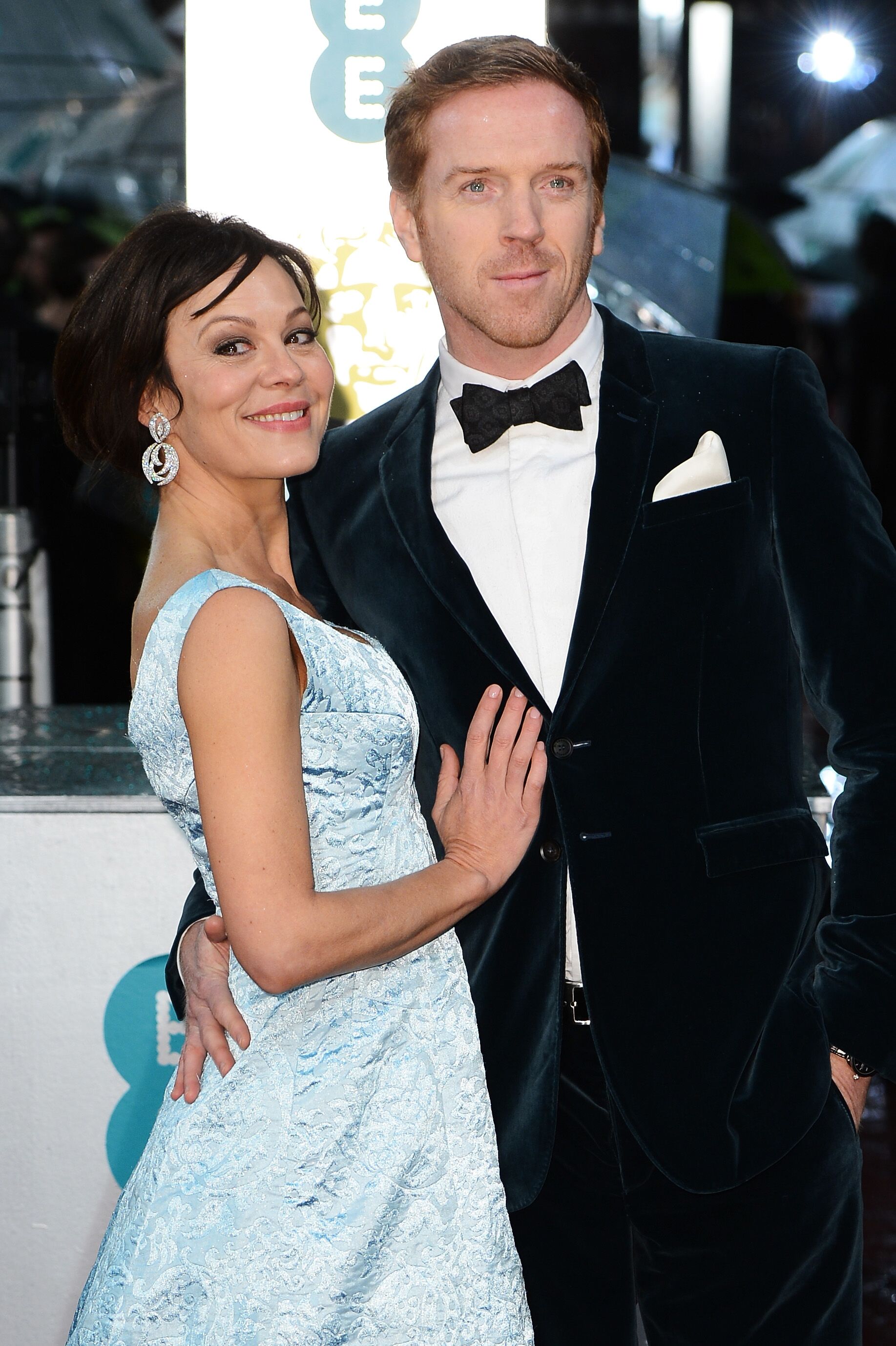 ---
Morena Baccarin as Jessica Brody
Since we talked about Nick, we can't leave out his wife, who was a good mother to his kids and always provided some sort of stability to the show. The actress who played her even received an Emmy for her role! She certainly liked being on the set of such a popular show, but it also made her uncomfortable at times.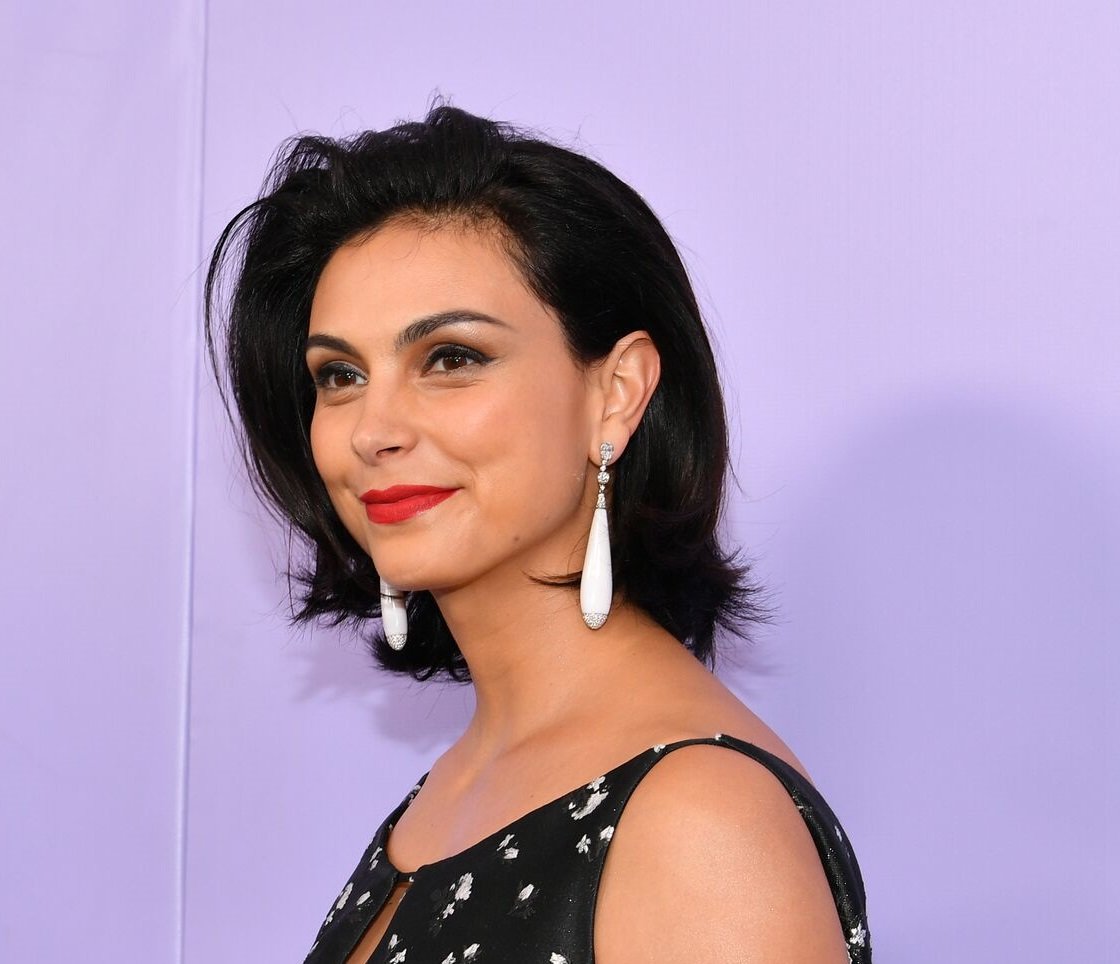 ---
Morena Baccarin recalled that the most controversial scene in Homeland for her was when she threw the Quran on the floor because she was angry at her husband.
"I did get some hate tweets about that," the actress recalled. "People forget that you're just expressing what's given to you to read on the script. Of course, you take some responsibility for actually doing it, but it's a story."
Baccarin's run on the show ended after the third season and the actress went on to participate in several other projects. She played one of the main roles in the action-crime TV show Gotham that was, you guessed it, based on the DC comics about Batman. 
But Morena's most notable role was certainly as Vanessa Carlysle, the main female character in Deadpool. The actress's performances have always received praise, so she probably has a bright future ahead!
---
Maury Sterling as Max Piotrowski
The quirky and socially-awkward surveillance expert became the favorite character of many Homeland fans. That's why his end in the eighth season broke many hearts. But what does Maury Sterling think about his character? In an interview with the show's fansite, the actor said that even he needs a Max in his life!
---

"Max has taught me a lot. He has taught me about being simple, about listening, and about telling the truth," Sterling revealed.
It's uncertain whether the actor is going to continue participating in new projects after the end of the show he was involved in for eight years. But it's certainly clear that he's going to focus on his family for a while, especially because his wife Alexis Boozer gave birth to his first child on the first of April!
The happy father announced the news on his Instagram when they arrived at the hospital and his wife posted a sweet photo of Sterling with the newborn. Fans couldn't be happier for them!
---
Elizabeth Marvel as Elizabeth Keane
This woman was elected President of the United States in the sixth season, but later she stepped down from this position. Interestingly, it wasn't the only experience of playing a politician for the actress - she also appeared in another popular political drama, House of Cards.
---
In an interview with Variety, Elizabeth Marvel said that, contrary to popular belief, her character in Homeland wasn't based on Hillary Clinton and mentioned that casting directors had also seen men for the part. Of course, it'd be completely different to see a man in that role, wouldn't it? Anyway, Marvel is happy that she got the chance to play President Keane.
"She is an extremely unique political animal. She is a total maverick, someone we definitely have not seen in the political arena before," the actress described her character to Variety.
After leaving her role in Homeland, Marvel took on other projects, including a supernatural drama TV series Manifest on NBC. And she also appeared in the critically-acclaimed movie Swallow. Watch it if you're looking for an emotional drama!
---
F. Murray Abraham as Dar Adal
Every good drama needs a baddie and in Homeland it was this mysterious, gloomy man! He was so mysterious that even the actor who played him confessed that he didn't really know his character!  "I wish I knew more," F. Murray Abraham said in an interview with The Guardian.
---
But, despite playing such a controversial man, the actor actually enjoyed his time on the set of Homeland and once admitted that Claire Danes was "an absolute dream to work with." Claire must be delighted to hear those words from such an experienced actor!
By experienced, we mean Abraham's career that spans over fifty years and includes roles in over two hundred films, TV shows, and theater plays! And, despite being eighty years old, he doesn't plan on retiring from acting!
"Slowing down is dead," the actor said to The Hollywood Reporter and added that he's not ready to "effing retire". Abraham's filmography proves this as he is currently involved in a comedy web series Mythic Quest: Raven's Banquet as the main character. No stopping for this guy!
---
Costa Ronin as Yevgeny Gromov
How could a Russian spy turn into the main heroine's sweetheart? Well… anything can happen in Homeland! And, according to the actor himself, the relationship between Carrie and Yevgeny is very complicated, but he enjoyed telling their story. Costa Ronin feels honored to get a chance to play such a multifaceted role.
---

"That was invaluable. It was really, really interesting," the actor shared in an interview with Gold Derby. "I went to Russia and would spend usually a week or two weeks there, just trying to soak in the air and really live in the shoes of my character," he said.
No one can argue that he prepared very well as Ronin was great as Gromov, not only because he's Russian, too. As he does with every role he takes, he tried to feel his character and deliver his point of view to the audience. The actor's happy with what he did in Homeland and he likes how the show ended.
"At the end of the day, a good ending has to be truthful to the characters and this one is," Ronin said.
What's next for Costa? Last year, he appeared in Quentin Tarantino's Once Upon a Time in Hollywood, but currently, he doesn't have any new projects. But it's clear that such a talented actor can't sit jobless for long.
---
Rupert Friend as Peter Quinn
Even though he seemed to be indestructible for most of the show's run, the sixth season of Homeland showed that he was just a person. Quinn was a favorite character for many fans of the show and a lot of people still miss him, even though he heroically died two seasons ago. Even though Rupert Friend liked playing this character, he was kind of relieved that his story ended.
---

"The storyteller in me thought it was the right time for him to go, bearing in mind he had been through so much, and for him to just continue to defy death and suffer felt cruel and unrealistic and sadistic, actually," the actor said in an interview with Entertainment Weekly.
Do you agree with him? Or would you have liked Quinn to keep on living? Anyway, life goes on for the actor with the friendliest surname. After leaving Homeland, Friend kept on acting on both big and small screens. 
He appeared in At Eternity's Gate alongside Willem Dafoe as the brother of Van Gogh himself! He also appeared in the historical drama Strange Angel and in the black comedy thriller A Simple Favor along with Anna Kendrick and Blake Lively. The actor also has a few projects that are currently in post-production. So it looks like Rupert Friend doesn't plan to take any rest!
---
Claire Danes as Carrie Mathison
And what about the actress who devoted eight years of her life to Homeland? Always passionate about finding the truth and even willing to sacrifice her relationship to protect what she loved, this woman stole the hearts of Homeland fans. 
What made her even more relatable for the viewers was her personality flaws. It turned her from a typical hero who's perfect at everything, into a real-life human being. Claire Danes enjoyed playing Carrie for all these years.
---

"My character was so wildly dynamic there was always a new facet to start to explore," the actress shared with The Guardian after the series finale.
Danes especially remembered her final scene with Mandy Patinkin because that's when she realized that it was over. After the scene was filmed, the actress recalls many tears and hugs with the actor who was with her throughout the show's run. And, of course, she's going to miss playing Carrie.
"It was just so nice to play the smartest person in the room, somebody who was so daring and unapologetically ambitious," she said.
---
Aw, we're going to miss her, too! The show defined Danes for so long that it's now hard for her to see herself outside of it.
"I don't know where to start, but I should play somebody decidedly sane," the actress admitted in an interview with The Hollywood Reporter.
Knowing how talented this actress is, we're sure that very soon she's going to land another huge role or even a series of roles. As of now, Danes doesn't have any planned projects, but she deserves some rest after eight years of fighting terrorists on the small screen!