Private Details about US Top Celebrity Chefs
Cooking is not something anyone can do, at least as exquisitely as the people we are going to talk to you about. It goes from cakes to comfort food. They have it all and they know their craft. Dedication is most definitely the most important feature of being a good cook.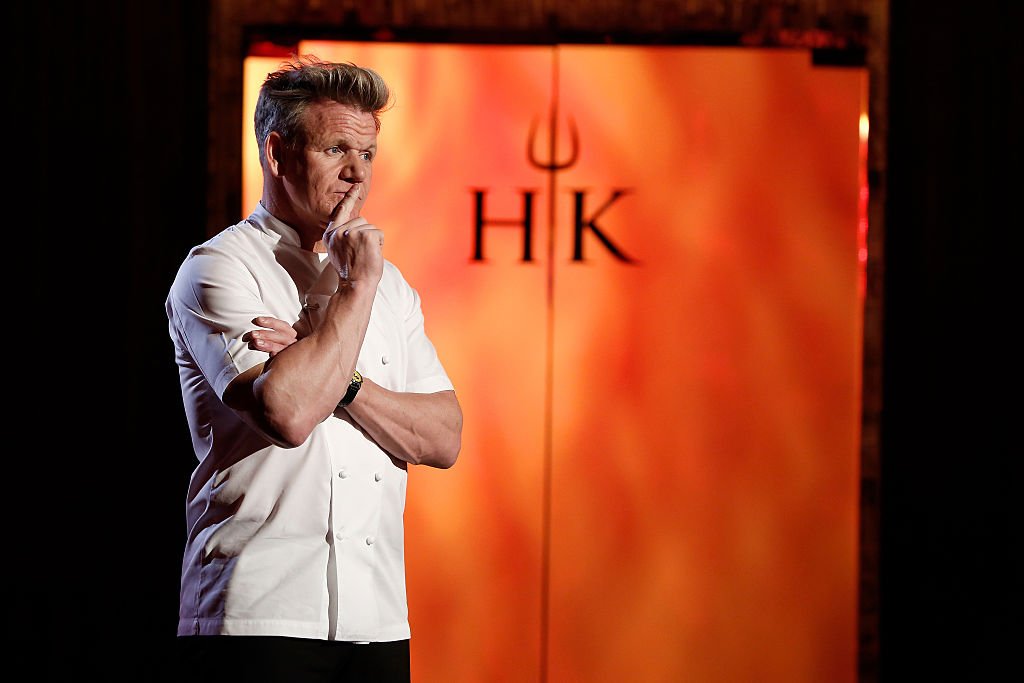 ---
Paula Deen's Comfort
If you are on a diet, this is not the food you want. However, you if feel like having a cheat day, she is your woman. Her food, although not the healthiest, is absolutely delicious. This celebrity chef has had more than her fair share of great cooking shows, starting in 2002 with Paula's Home Cooking.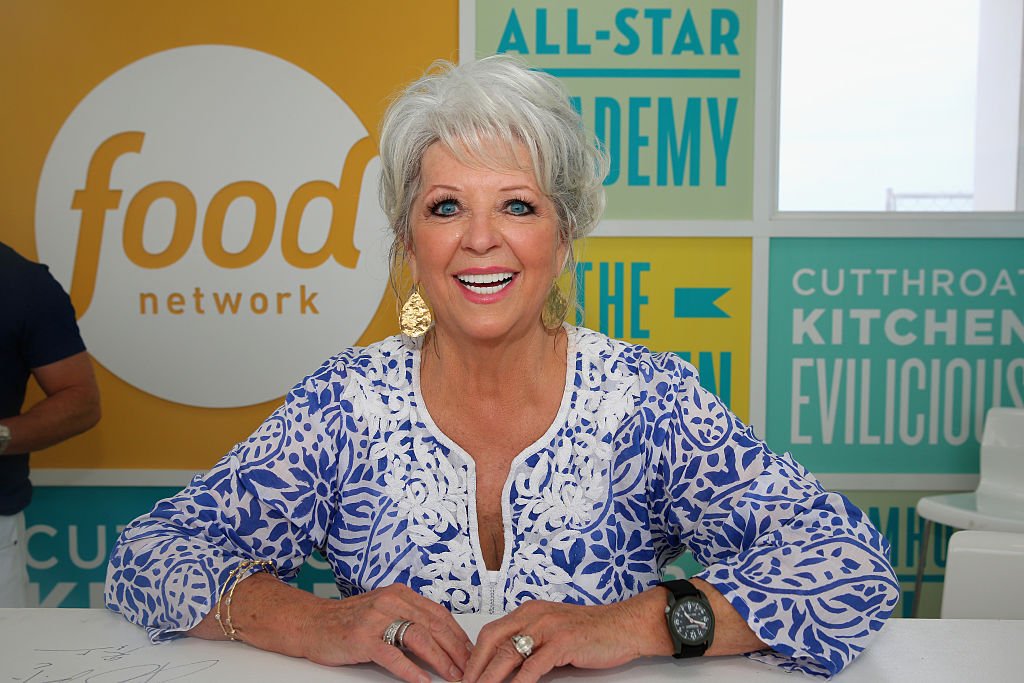 Deen, who owns two restaurants - The Lady & Sons restaurant and Paula Deen's Creek House - along with her sons Jamie and Bobby Deen, has 15 books published and, at the age of 73, she does not seem to be stopping any time soon. But we absolutely need to tell you about the love of her life, aside from her sons.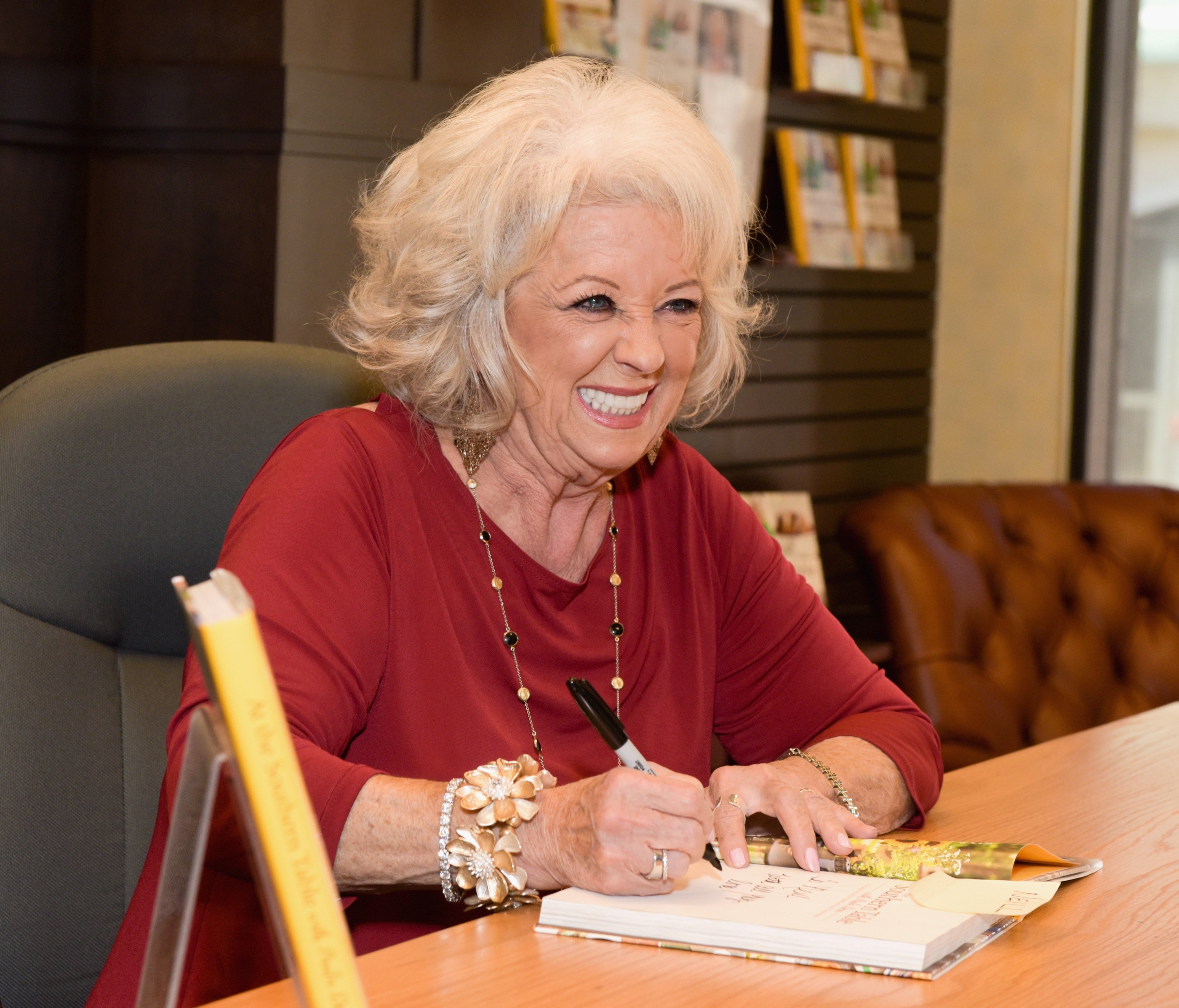 ---
The Love Story
Although she was previously married to Jimmy Deen, almost two decades after the divorce, she found what appears to be her true love, Michael Groover. Since 2004, the couple has been happily married and met through their dogs, according to Delish.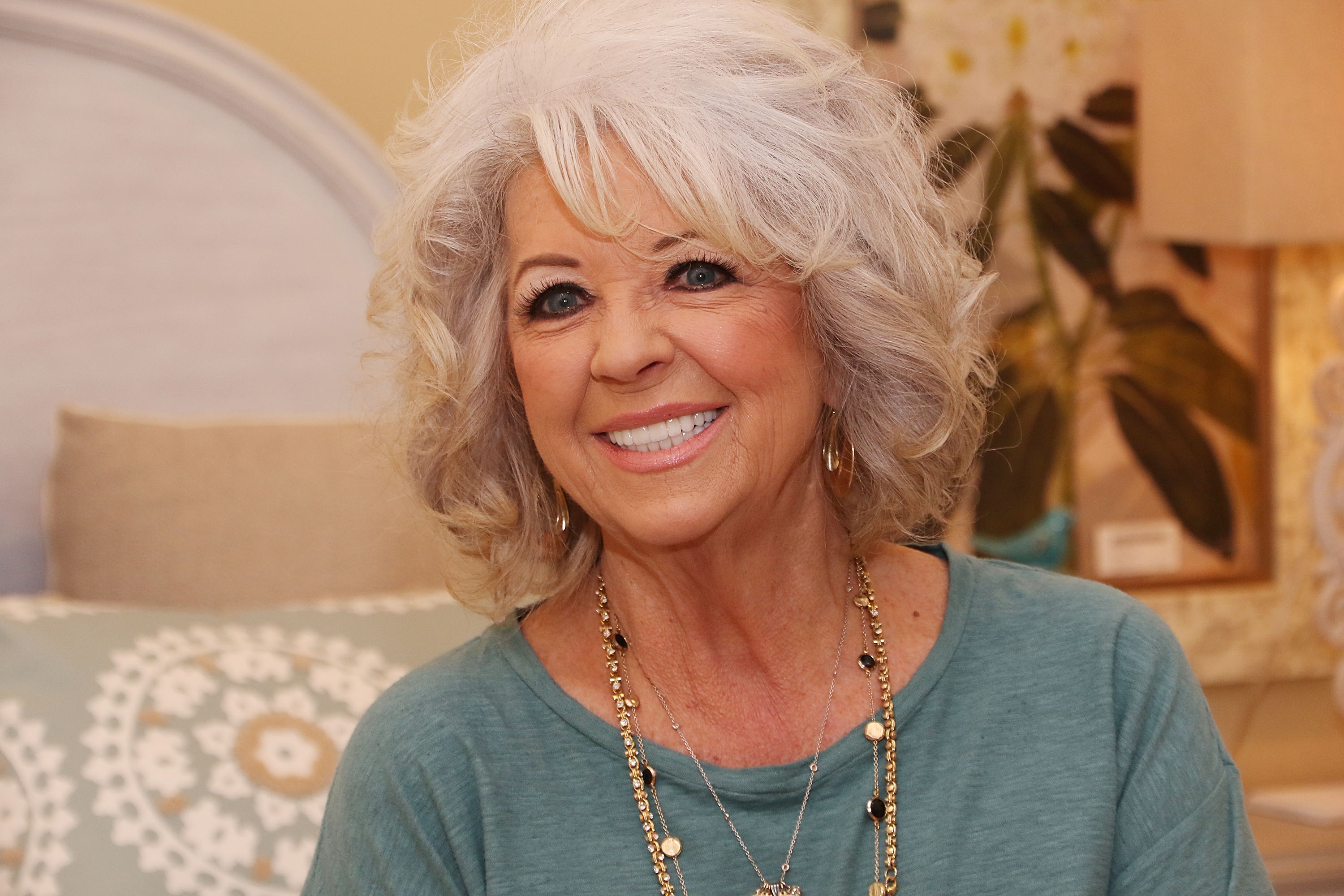 Although they seem to be a very odd match with Michael being a tugboat captain in Savannah and nine years younger than her, the two could not be more in love. If you did not know, you will now. Their relationship had such an impact on Michael's life that he even released a book titled 'My Delicious Life with Paula Deen'.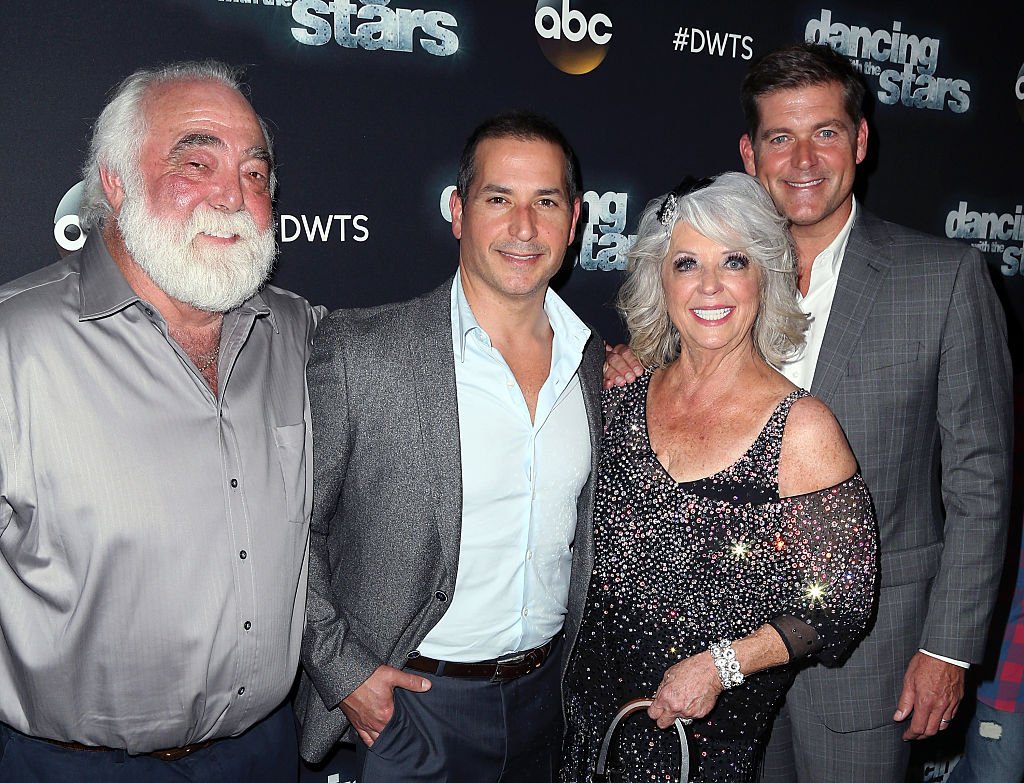 ---
Duff Goldman Foundant
Known for his deliciously looking cakes, Goldman has had two major shows: 'Ace of Cakes', which lasted five years, and 'Cake Masters' which has been on the air since 2016. You know a show is amazing when it gets constantly copied as Goldman's were, and still are, for years now, but who can blame them? They just wanted a piece of that success!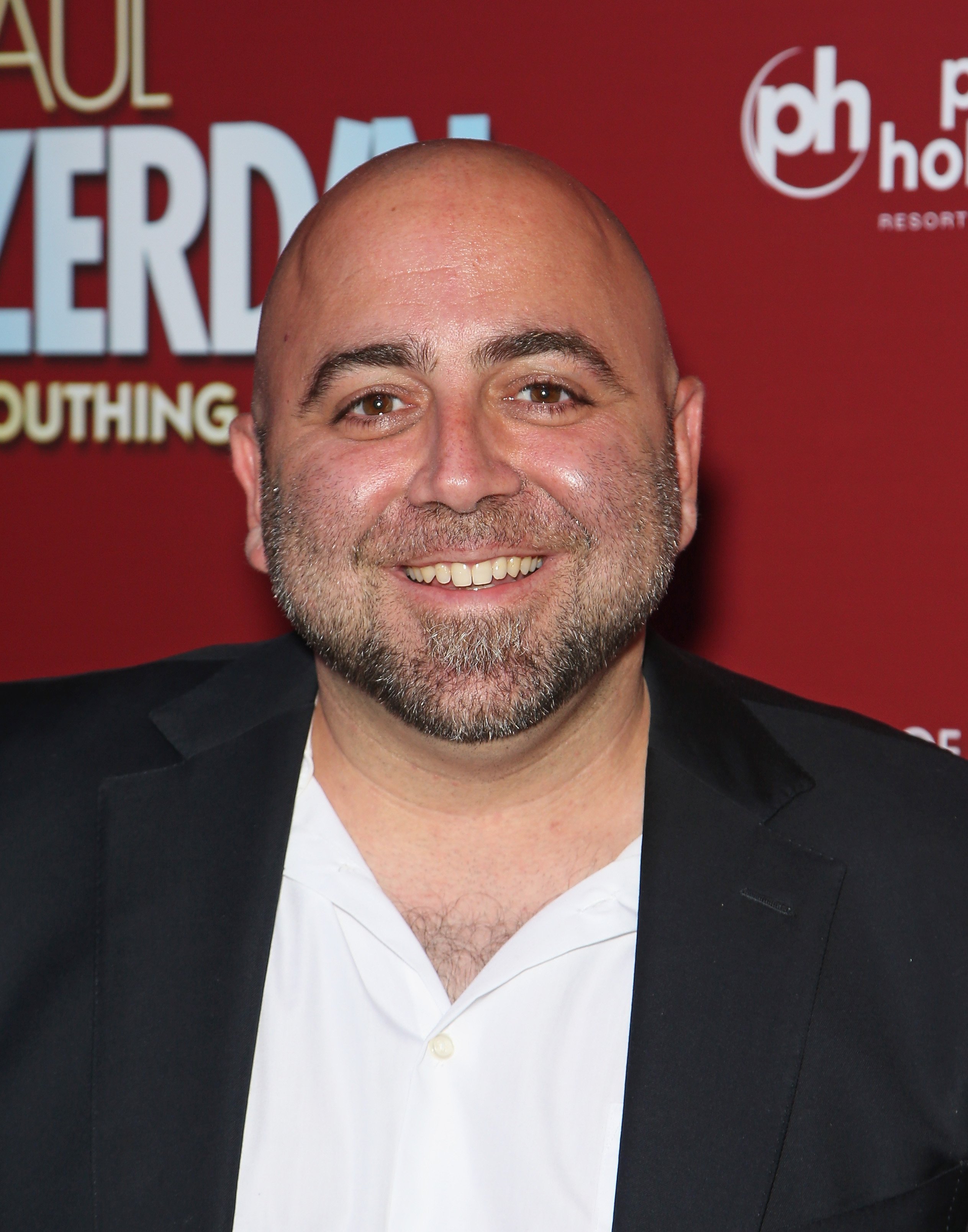 ---
His Awesome Marriage
At the age of 45, the celebrity chef has found love alongside 26-year-old writer Johnna Colbry. The two have fallen madly in love and tied the knot in January of 2019. The couple got married at the Natural History Museum in Los Angeles, according to Today. The celebration then moved on to the museum's Hall of North American Mammals.
And, of course, the food had to be delicious. Two major cakes were in place, a traditional white one for the bride and a meat cake for the groom. As for the main course, they decided to go with food people always want such as tacos, barbecue, and pizza. After the wedding, they took a two-month vacation around the globe for their honeymoon.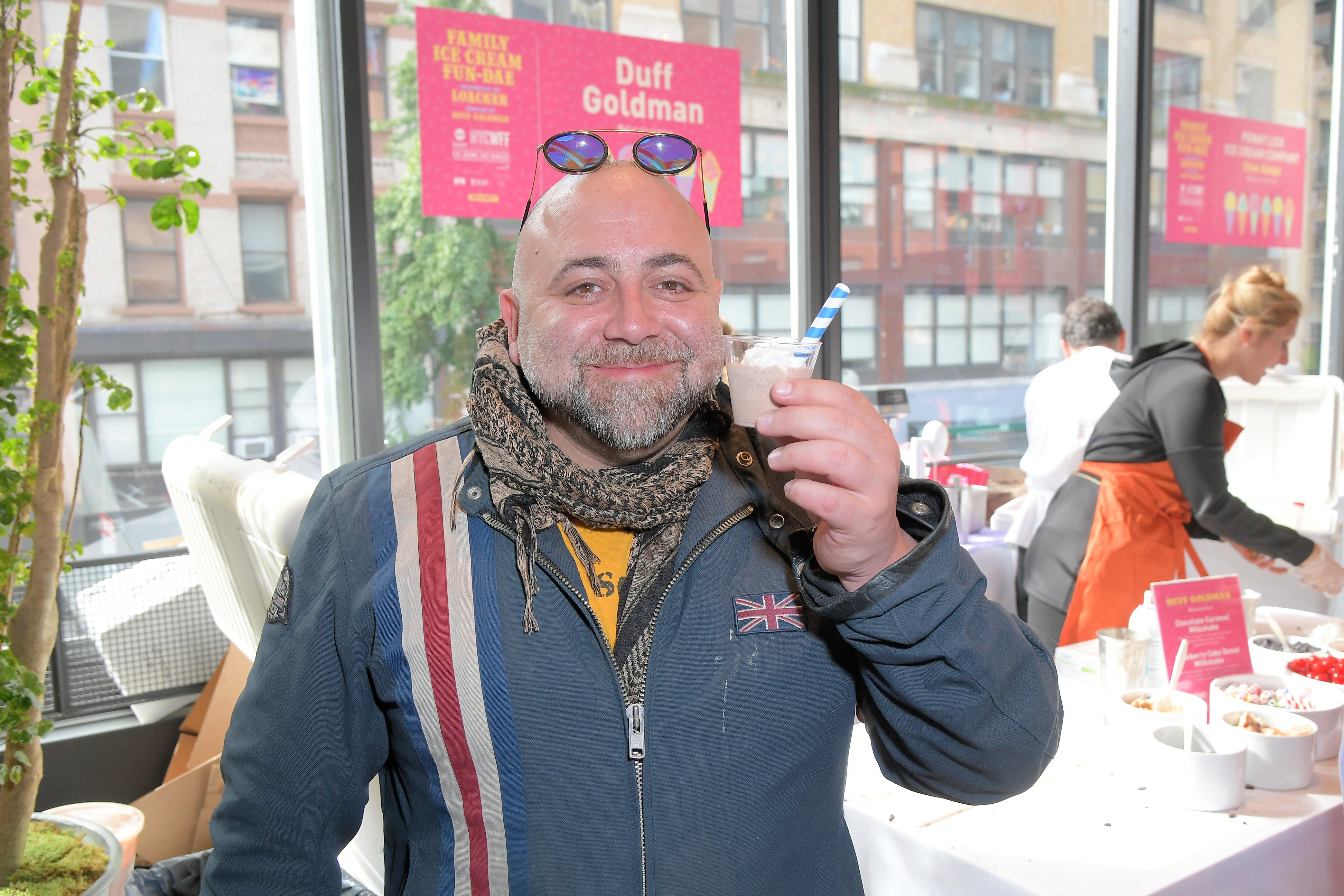 ---
Giada De Laurentiis And the Italian Relics
No matter what anyone says, absolutely everybody loves freshly cooked Italian pasta, and Giada brings it to the table. With her infectious excitement about cooking, she has had major success with her two cooking shows since 2008: 'Everyday Italian' and 'Giada at Home'. She is also the author of some best-selling cookbooks, having released her latest in 2018, 'Giada's Italy'.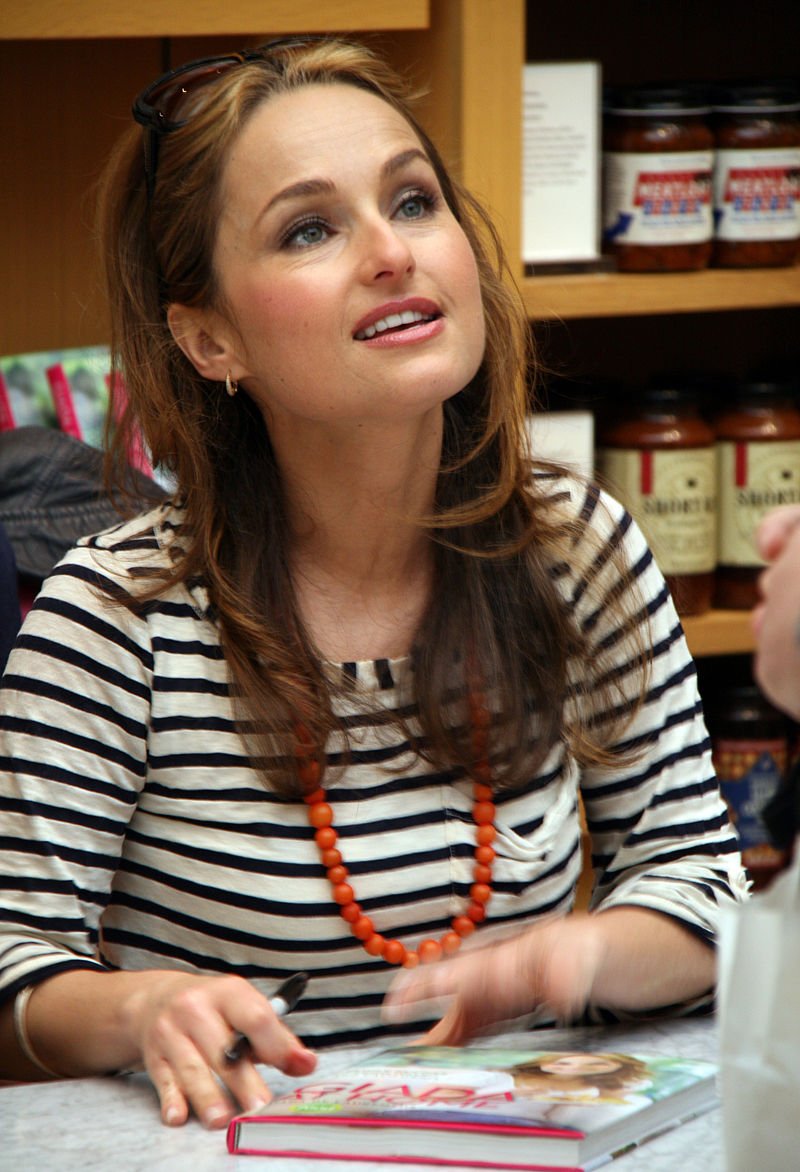 The Italian-born beauty cook was raised in Los Angeles from the age of seven. Her parents are actress Veronica De Laurentiis and film producer Alex De Benedetti; so, from an early age, she was exposed to the entertainment world and absolutely loved it. Her grandfather, according to Page Six, was also late Italian film producer Dino De Laurentiis.
---
She Knows What She Wants
After being noticed at the beginning for her looks, she quickly proved her worth and has been live-prove that she is not just a pretty face. She has since signed with William Morris Endeavor, who represents all the big cooking stars.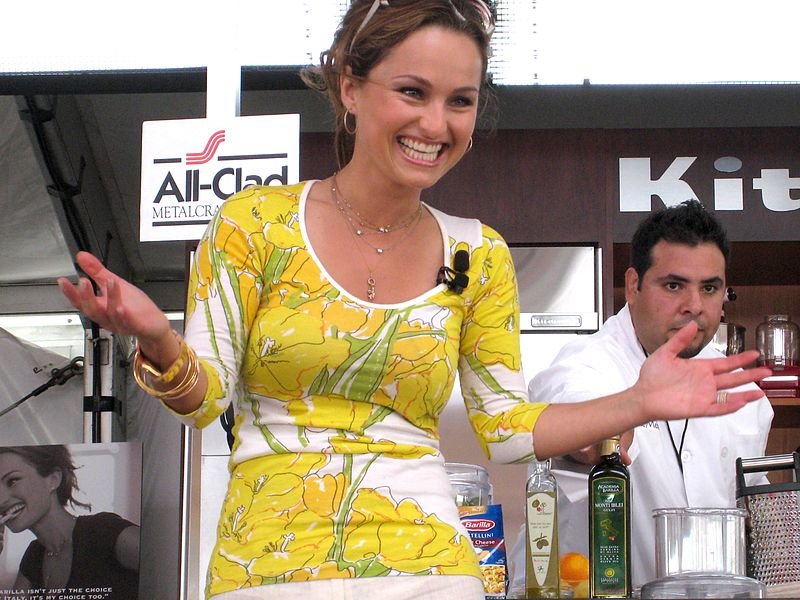 Even though she has been divorced for five years from her 12-year husband Todd Thompson, the two have stayed close to raise their 12-year-old daughter, Jade Marie, as stated per People. Almost a year ago the two got together to celebrate their daughter's graduation with, of course, sweet food cooked at the table.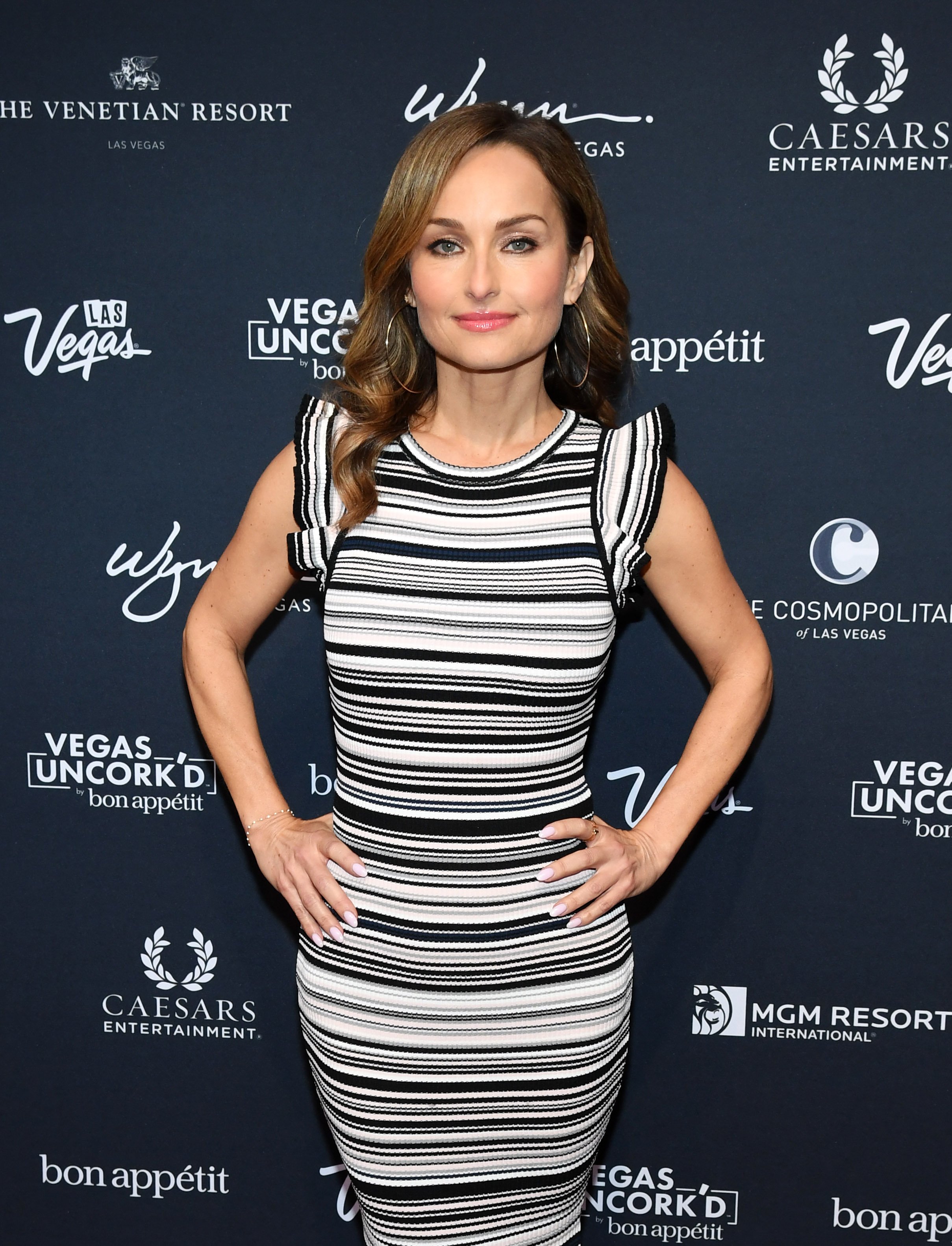 ---
Ree Drummond and Her Blog
You might know her from her show 'The Pioneer Woman', which she has been on the air since 2011, but it all started with a blog, according to Thrillist. She has created a legion of fans that will come to her rescue in any situation needed. She did it all from her ranch in Pawhuska, Oklahoma. Talk about being an inspiration!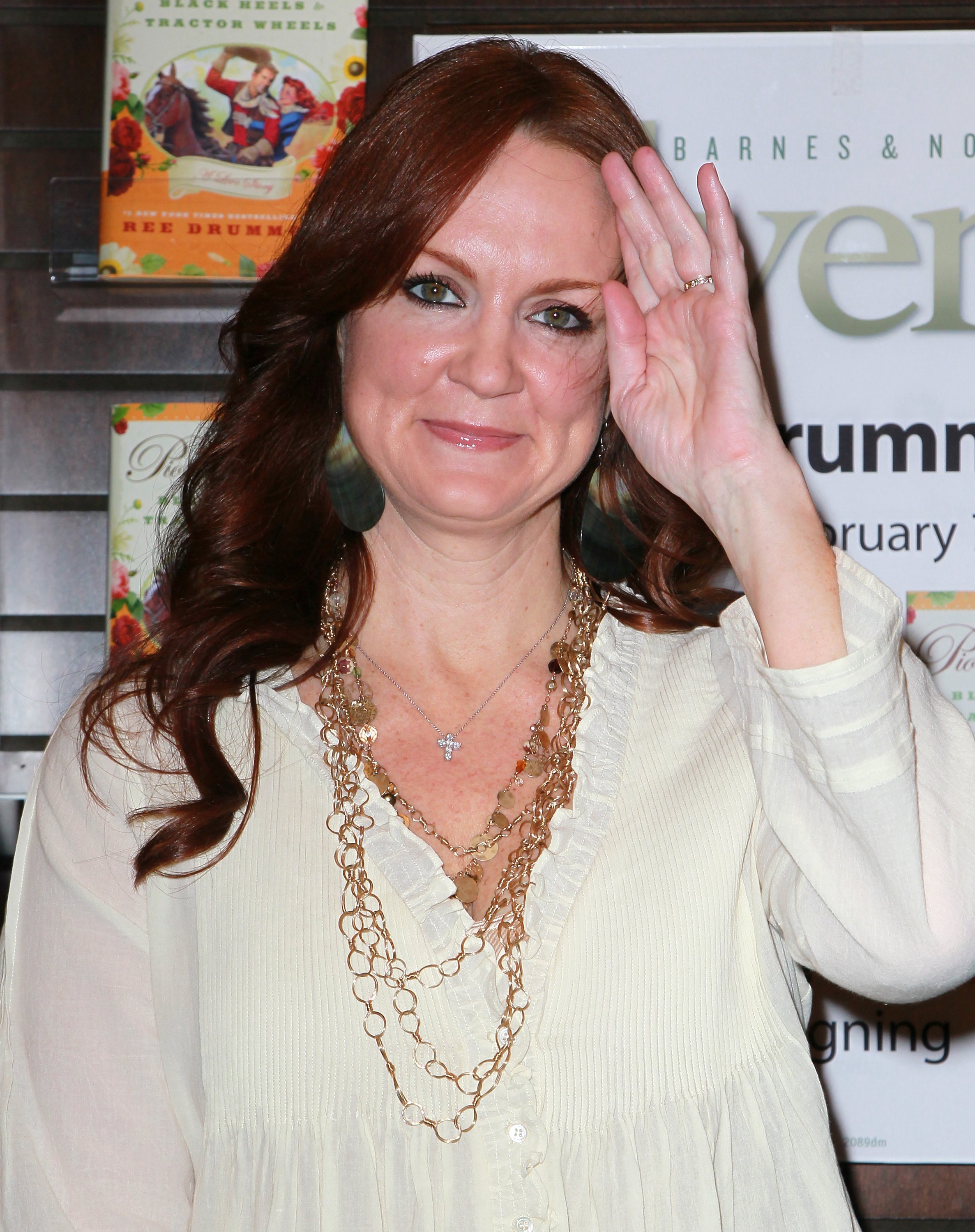 ---
Two Teenagers In Love
Ree and her husband, Ladd Drummond, have been happily married since 1996 and they share four children - Alex, Paige, Bryce, and Todd. However, after seven years of being a mother, Ladd decided it was time for her to get some much deserved "me time", according to The List. Little did they know that a "simple" blog would give origin to her empire.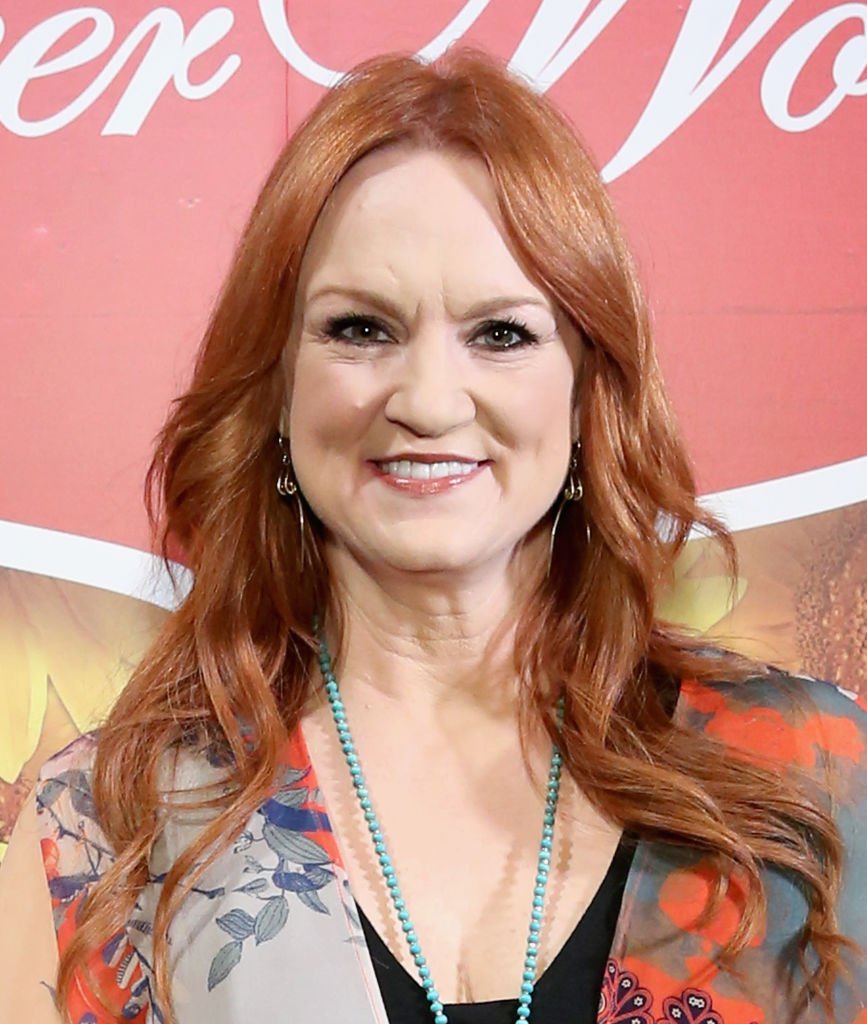 She has since launched a series of cookbooks, has her own television show, a homeware line, a restaurant and retail store, and even a hotel! She claims that the ideas all come from her husband, who was the one to give her the idea for the blog and much more. Sometimes all it takes is having someone who believes in you!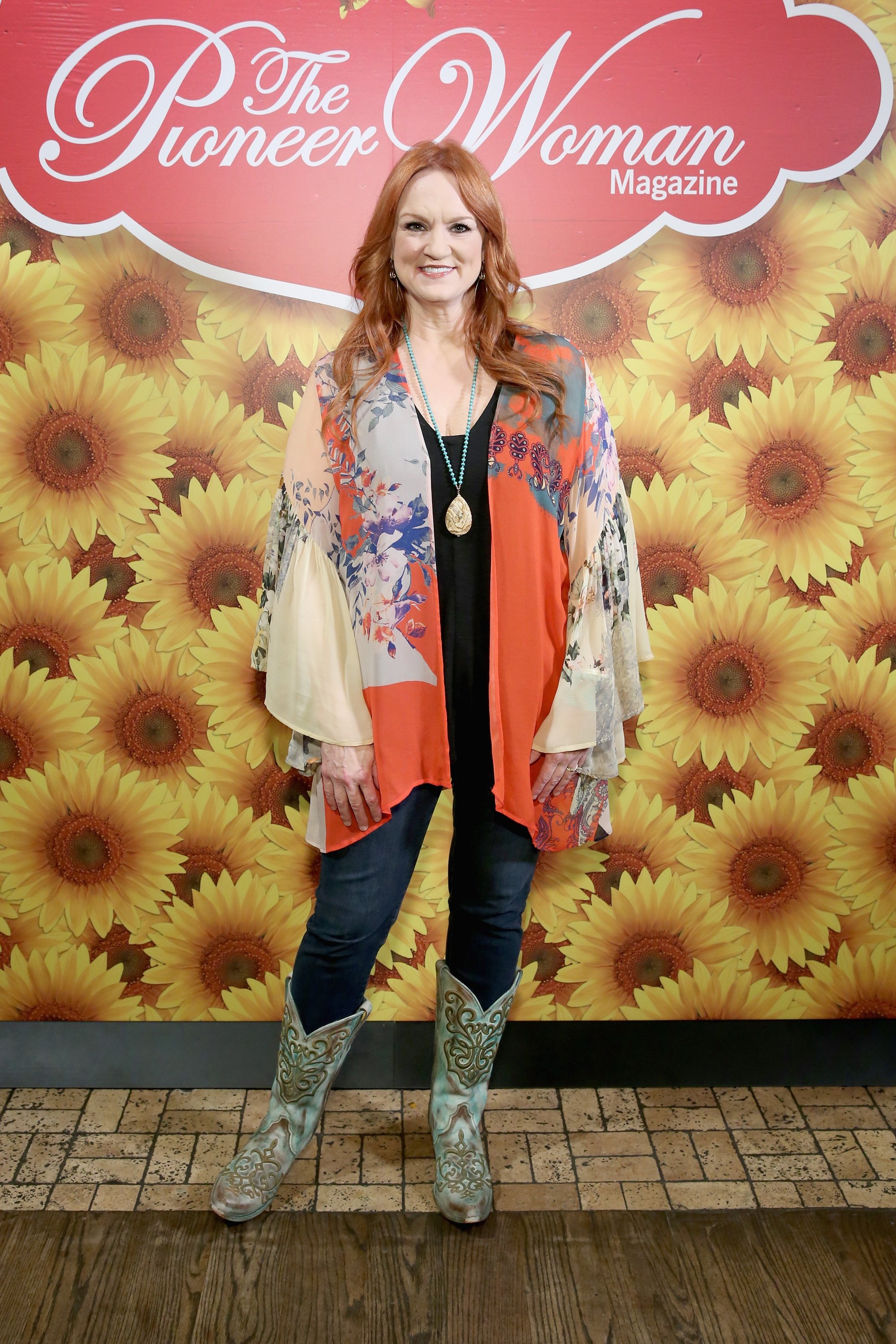 ---
Jamie Oliver's Empire
With 400 million empire, as stated per Spy Hollywood, he has dedicated himself fully to the art of cooking a great meal. However, according to People, his restaurants have come crashing down. The celebrity chef admitted that even though for eight years they were super-in, the last four years have not been so good, with 22 of his restaurants closing.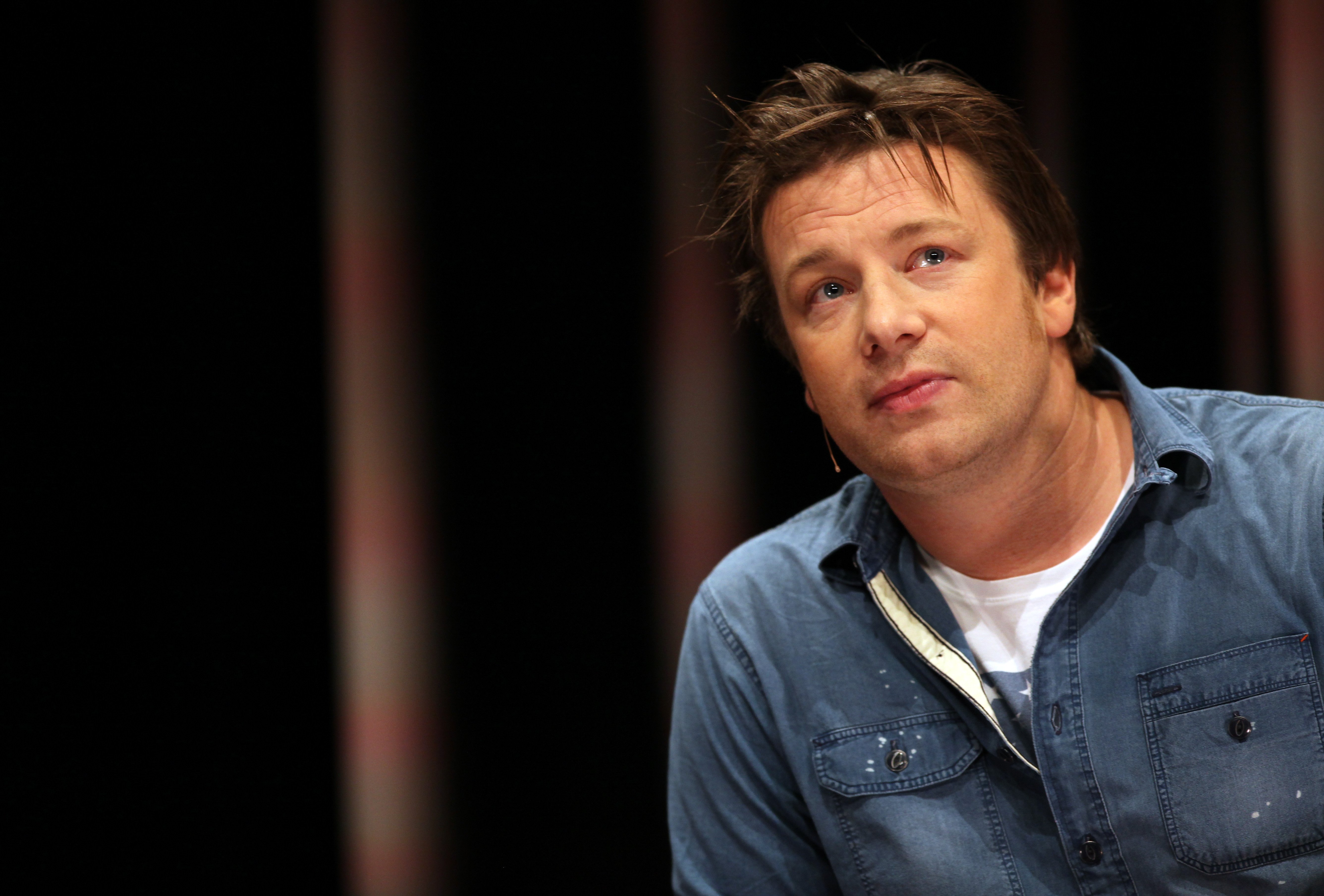 Nonetheless, Oliver always has a great support base at home to take care of him after the roughest days. With five kids at home - Poppy, Daisy, Petal, Buddy, and River -, along with his beautiful kids' clothing designer wife Jools, the chef is set. Furthermore, he has also stated that is has been a relief to not have to deal with the administrative tasks anymore.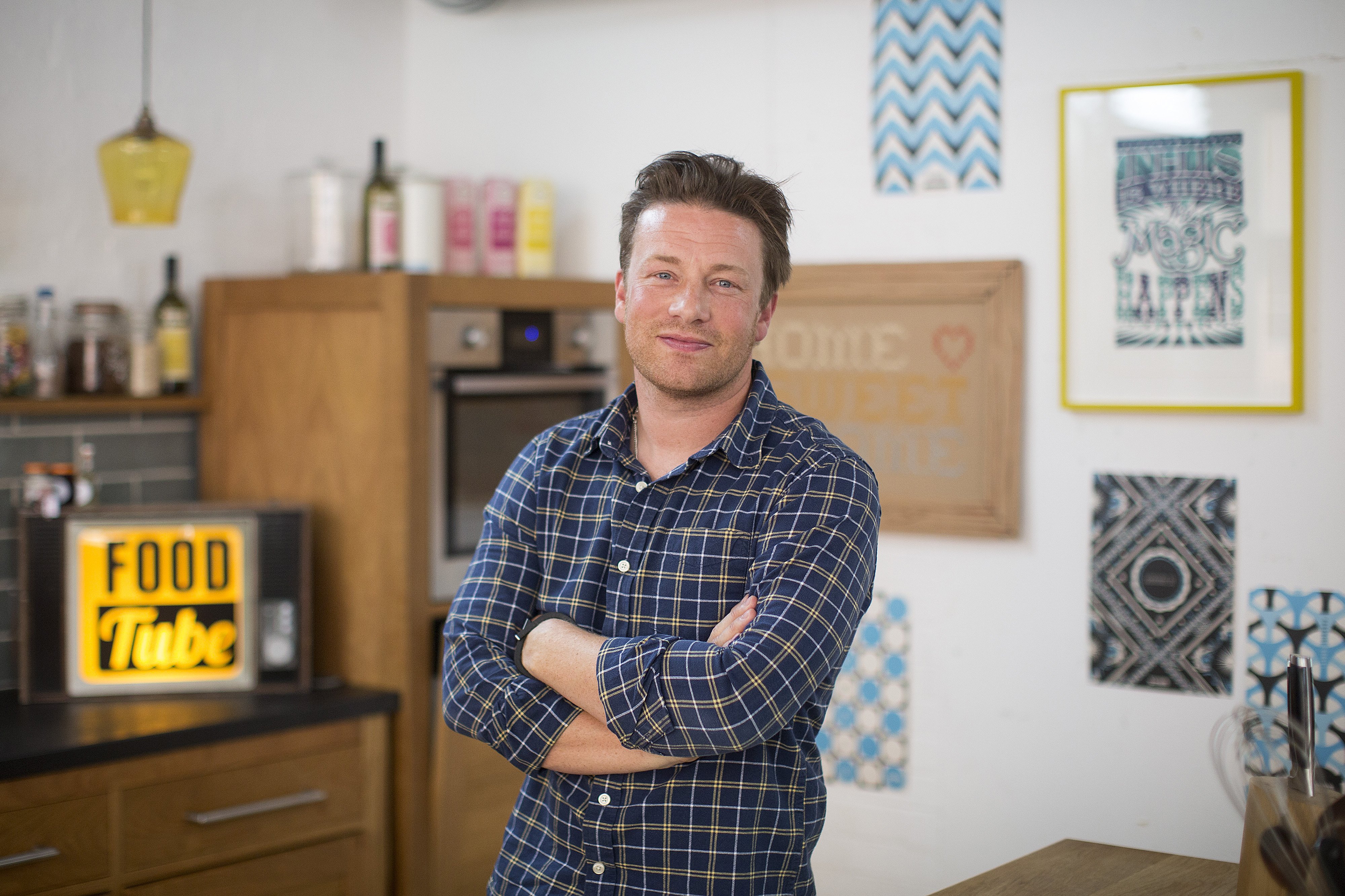 ---
Fresh New Start
Without the pressure of making everything work and the pressure of having so much money invested gone, Oliver has been focused on his cookbooks. According to People, he has also been working on a new project titled 'Bite Back 2030' with the sole goal is to cut childhood obesity in the United Kingdom with healthier food. It will certainly help all over the world.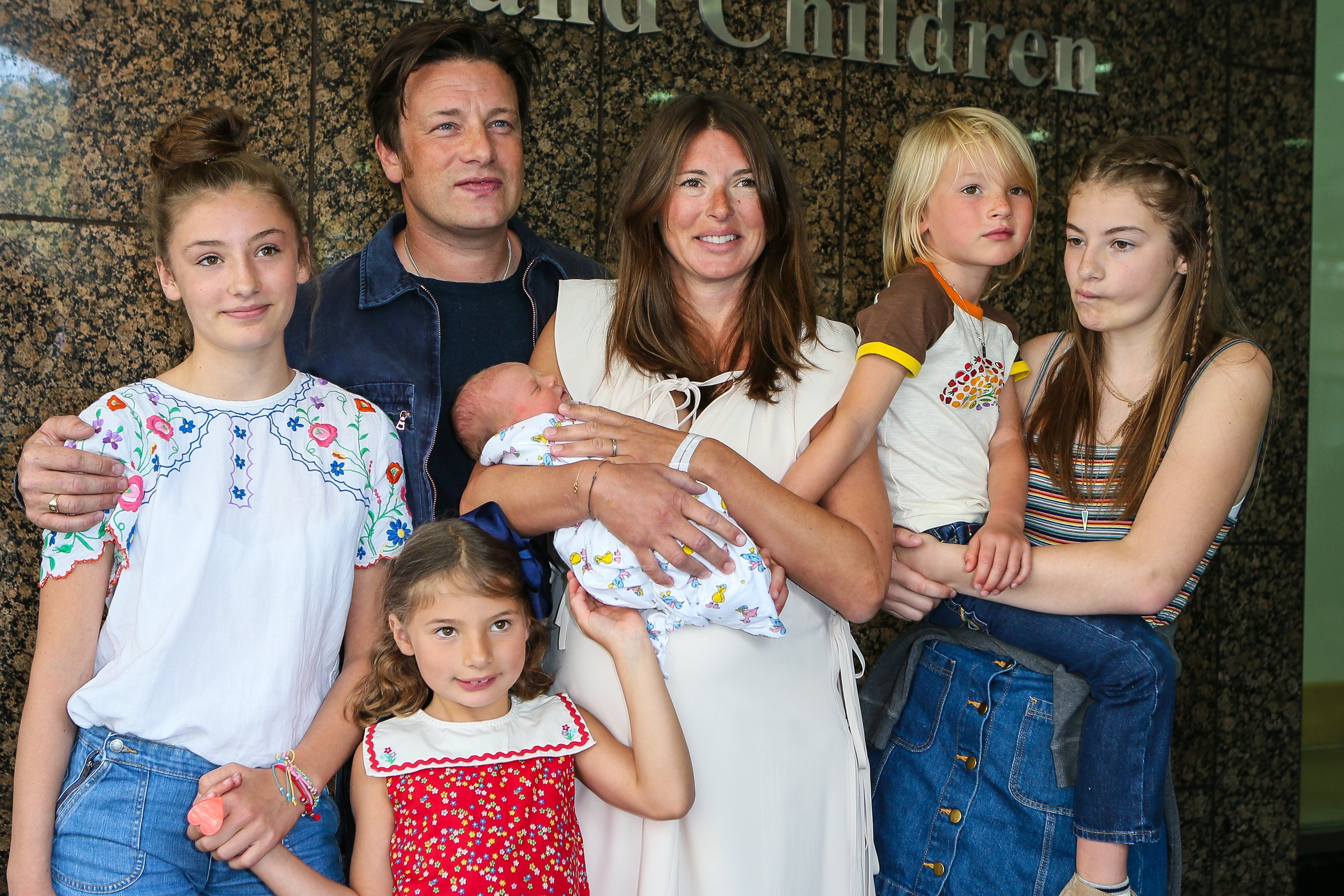 ---
Ina Garten, the Barefoot Contessa
Starting off small, she has built what could only be called a true empire. According to Food Network, she started off as a simple cook at the White House and decided that she could do more with her life. She noticed there was a small food store for sale and went for it.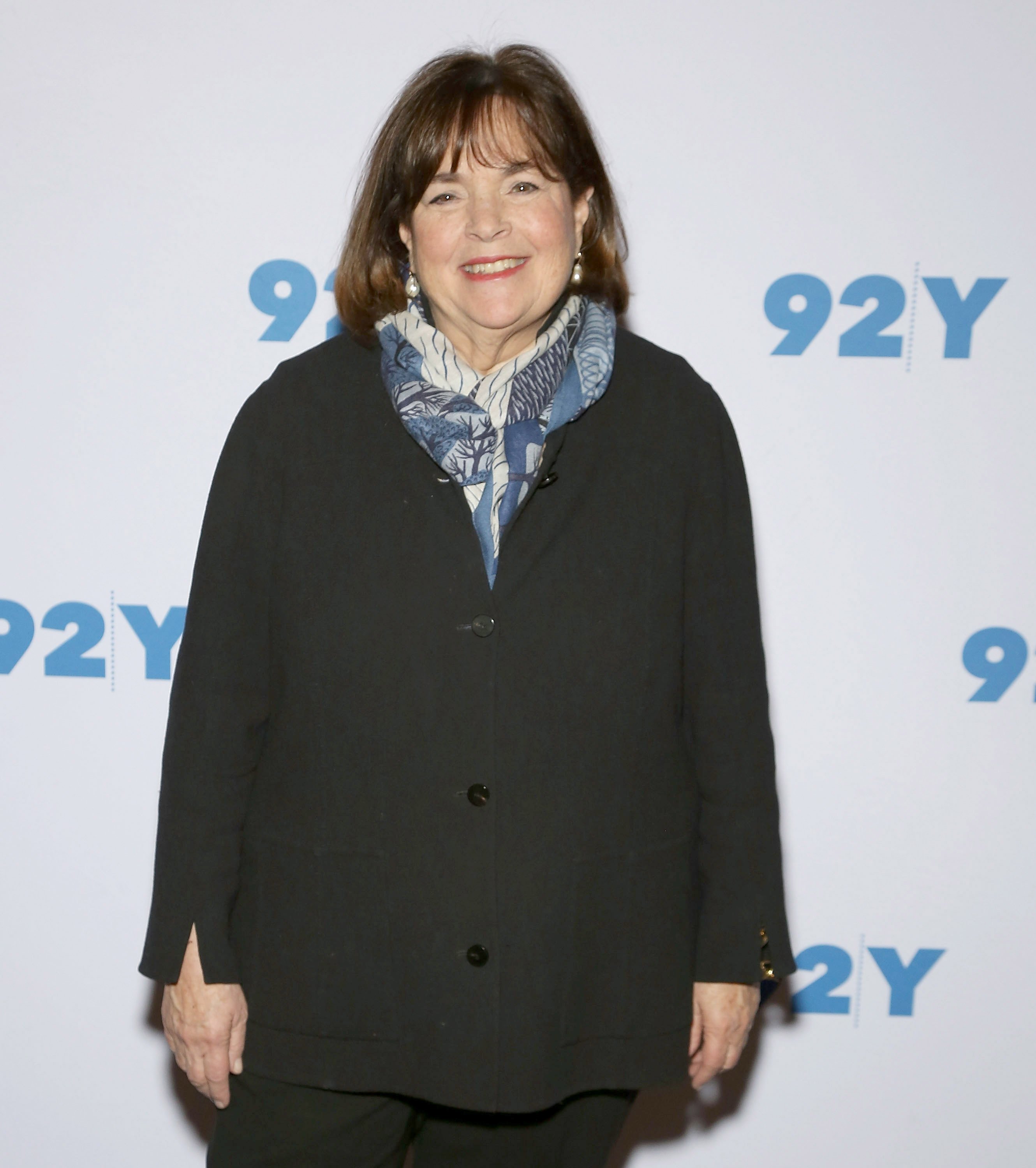 What started off as a 400 square-foot food place, ended up being a 3,000 square-foot empire, which she later on sold to her employees. They eventually decided to sell it, so it is now gone. However, Garten had other plans in mind and she would take the Barefoot Contessa along with her.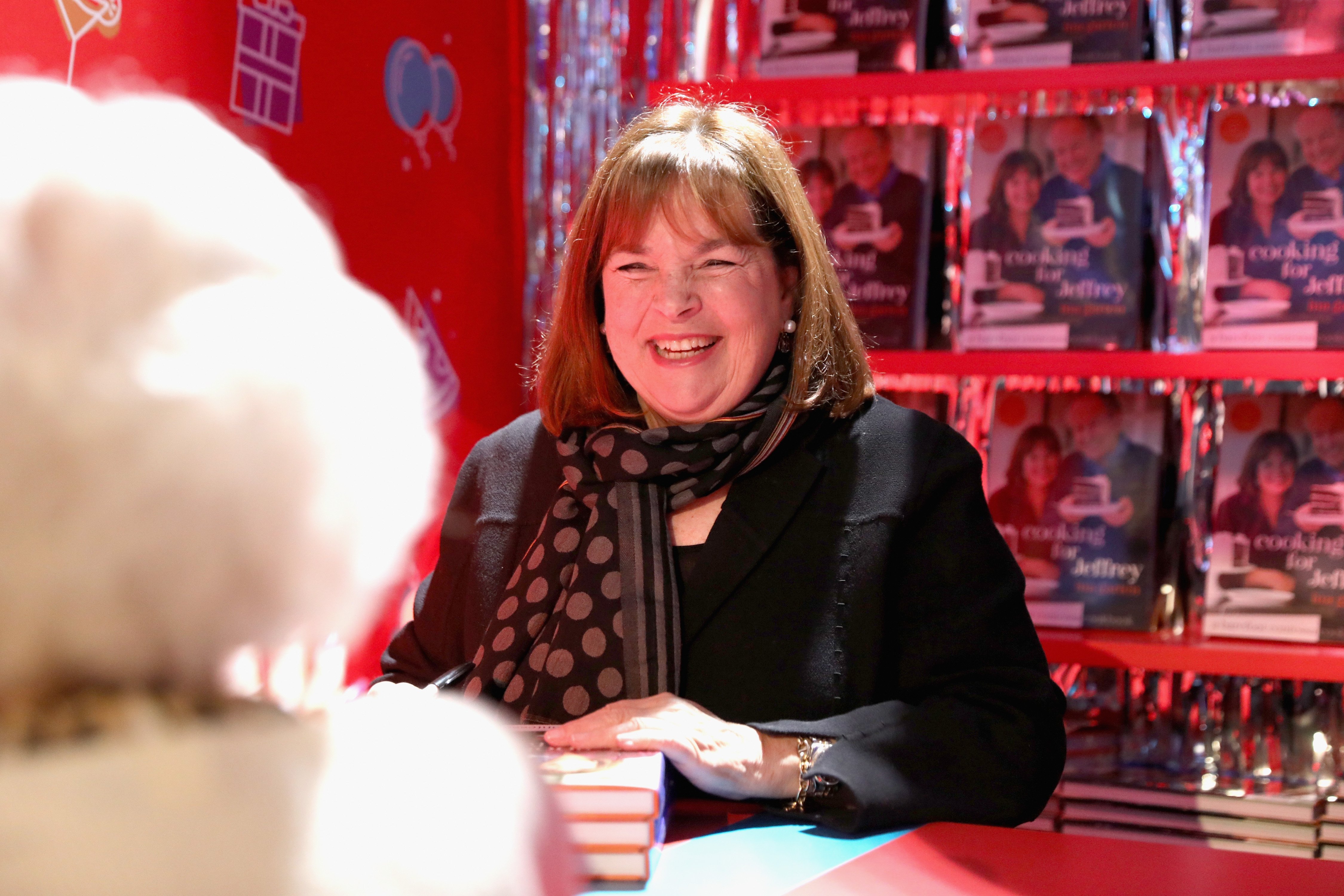 ---
Garten - The Writer, Host, and Columnist
With 10 books released under her wing, all about the Barefoot Contessa and recipes that anyone can try at home, she started being a columnist at several magazines such as 'Oprah Magazine' and 'House Beautiful Magazine'. Furthermore, Garten, alongside business partner Frank Newbold launched 'Barefoot Contessa Pantry products', which has been a quite successful line of baking mixes and special sauces.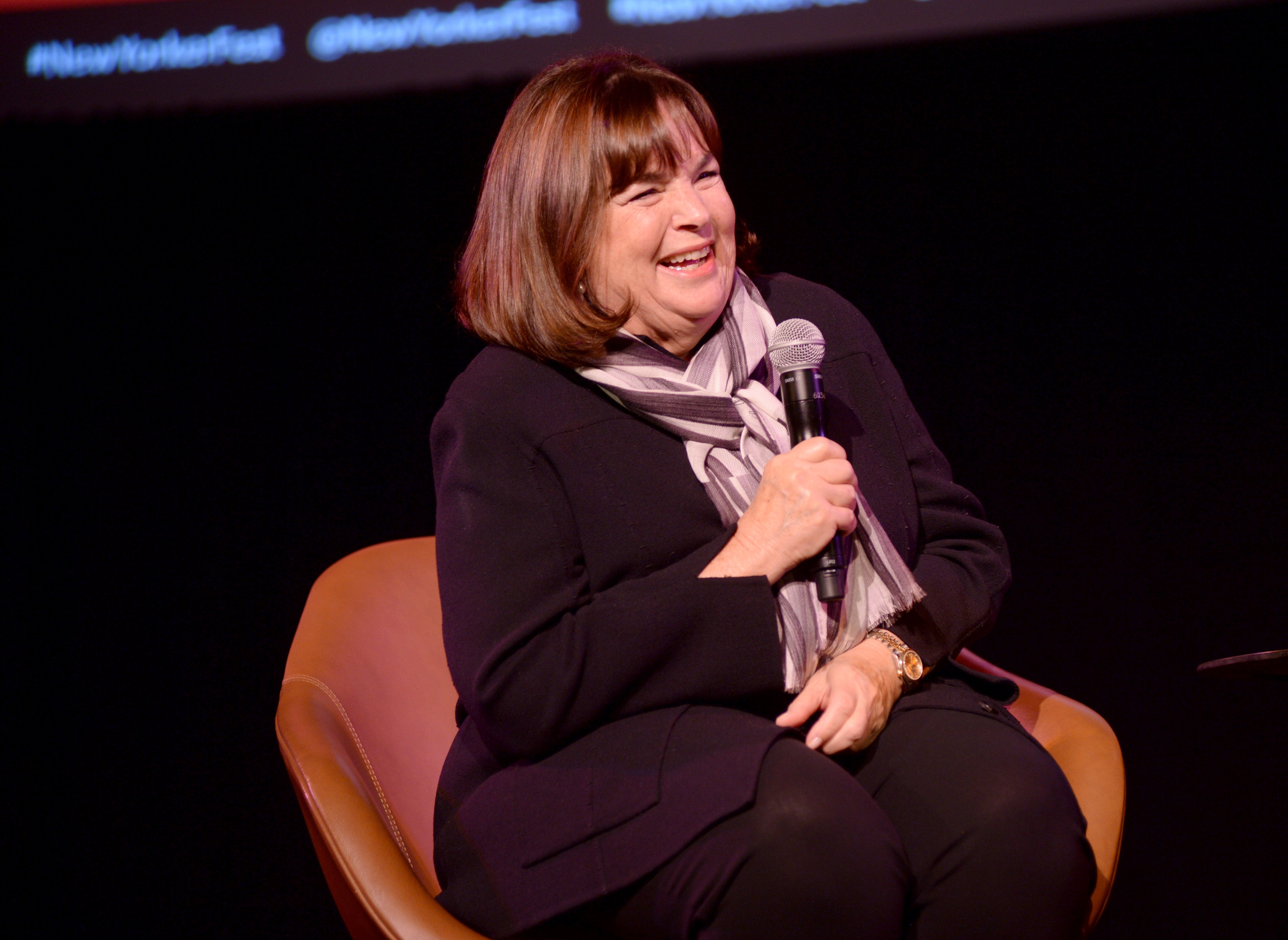 ---
The Inspiration Behind It All
Ina found the love of her life, Jeffrey, at a very young age, and, in 1968, the couple got married at Ina's parents' house. The two have been together ever since, making it more than 50 years. Although Ina had a hard time believing her first book would make it, her beloved husband never doubted her for one second, according to Food Network.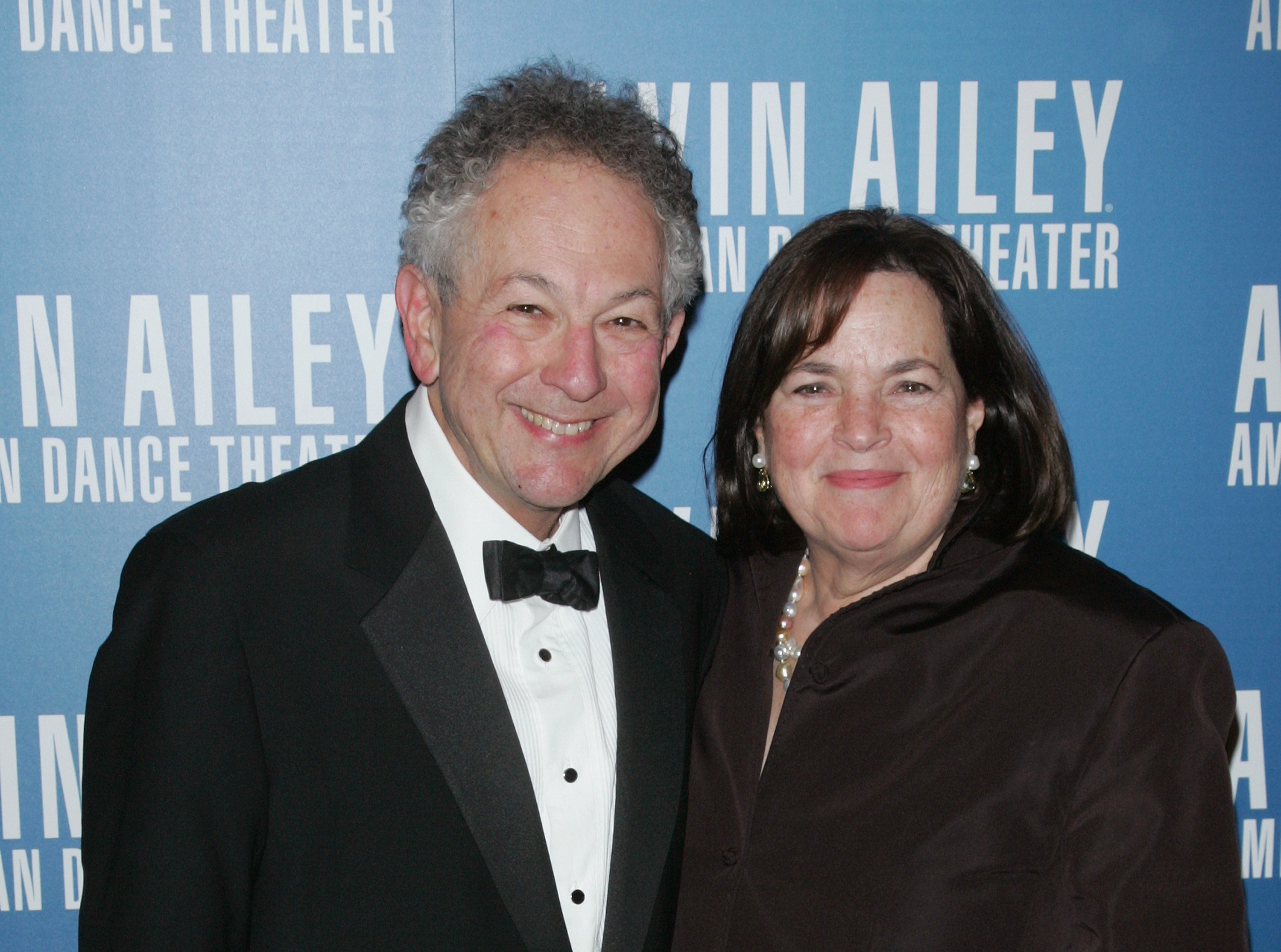 Jeffrey has been the source of inspiration for all of Ina's book; all the parties they threw for friends; all the meals she prepared for him. There is a little bit of Jeffrey in every book. However, she decided it was time to launch a book fully dedicated to her long-life love titled 'Cooking for Jeffrey'.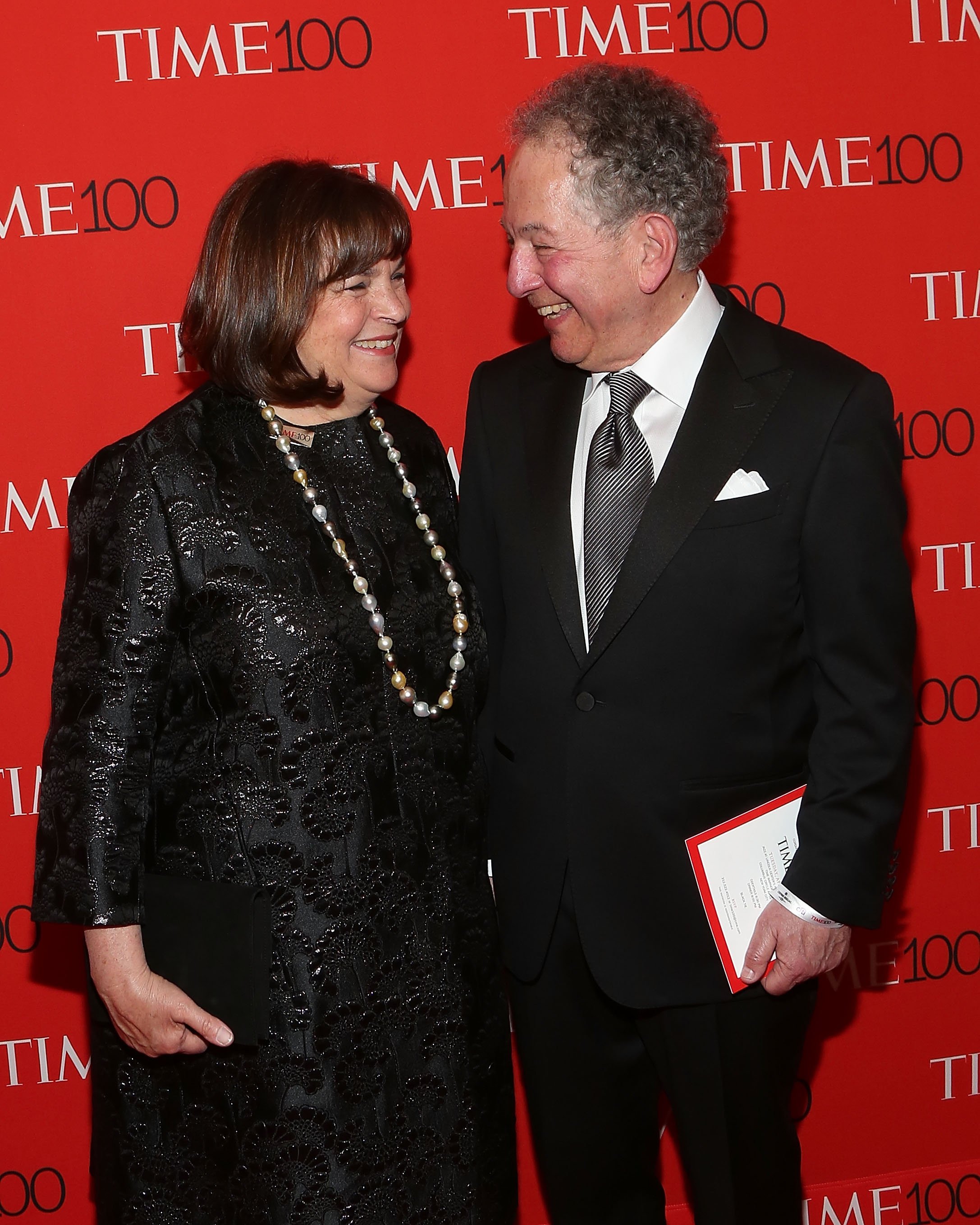 The couple's relationship has become so famous that there have even been released Valentine's Day cards with the quote "You're the Jeffrey to my Ina". When you meet someone, you do not make the immediate decision that you are going to spend the rest of your lives together, but soon enough they did. Jeffrey is Ina's biggest fan.
---
Rachael Ray and Her Positivity
We all know and love Rachael Ray's outstanding smile from watching her on the TV and if you're as addicted to cooking to shows as you are, you know how much she made women all over the world fall in love with cooking again. She released her first book in 1999, titled '30 Minute Meals'.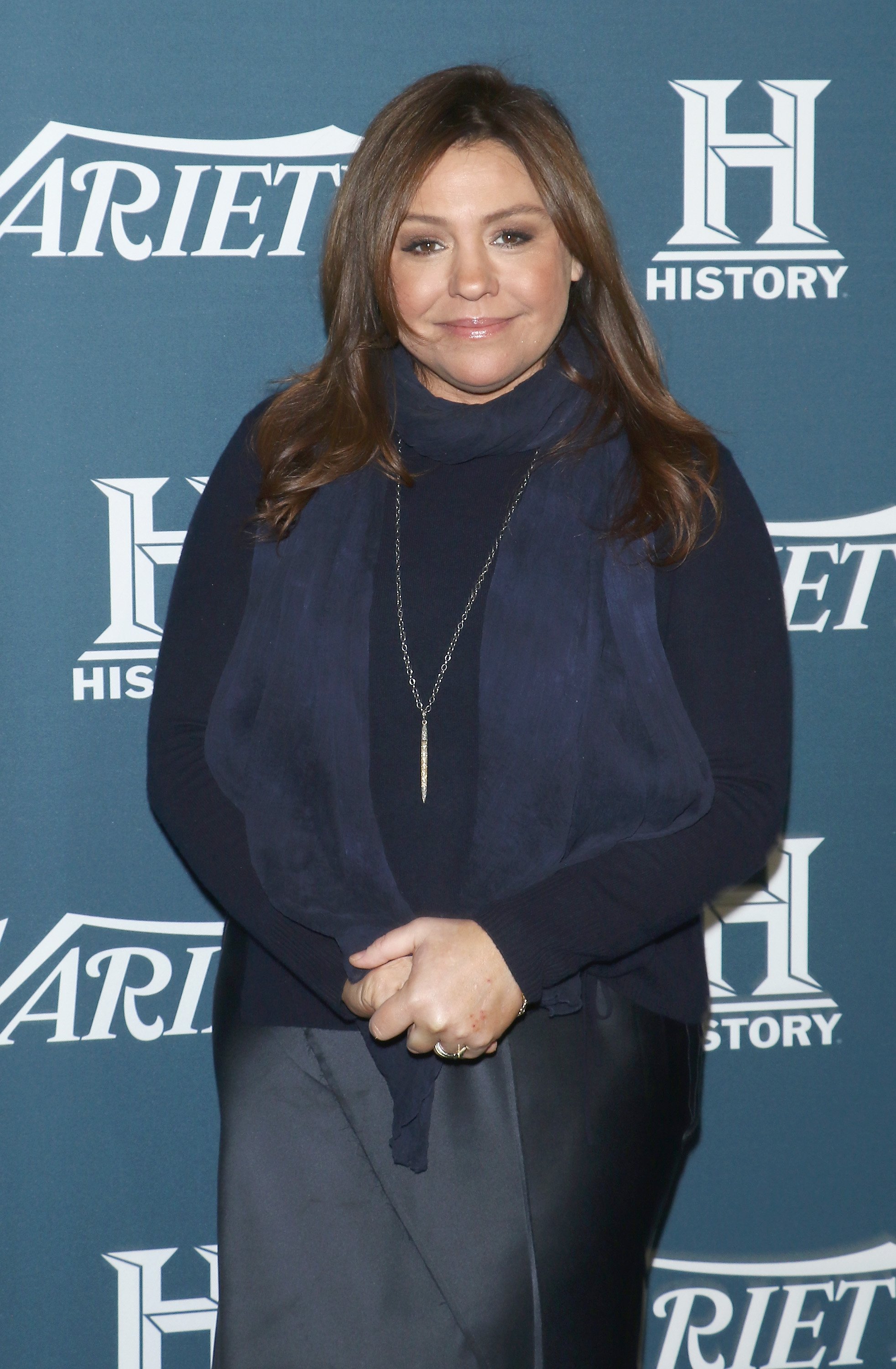 It did not take long for her to have her own cooking show. From 2001 to 2012 she ran the show on '30 Minutes Meals' and changed the game. Aside from her smile, which we have already referred, she has amazing cooking skills and makes it look as easy as it gets.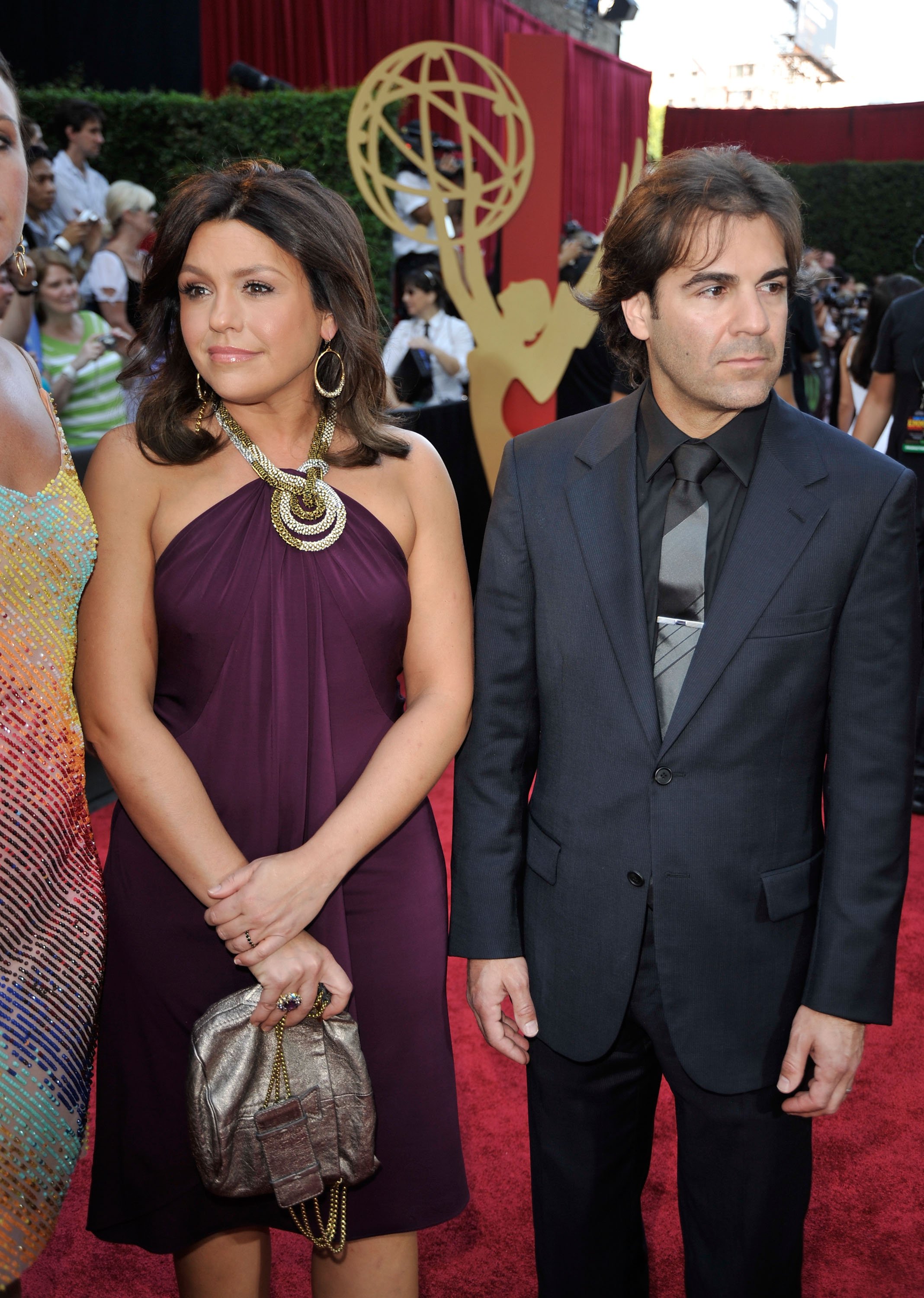 ---
Emmy Award Winner
In 2006, the famous chef won a Daytime Emmy Award for Best Outstanding Service Show, but she was not about to stop there. The same year she won her first Emmy, she launched yet another show titled 'Rachel Ray' where, along the same lines of Oprah's show, she invites celebrities to open up, always cooking at the end of the show.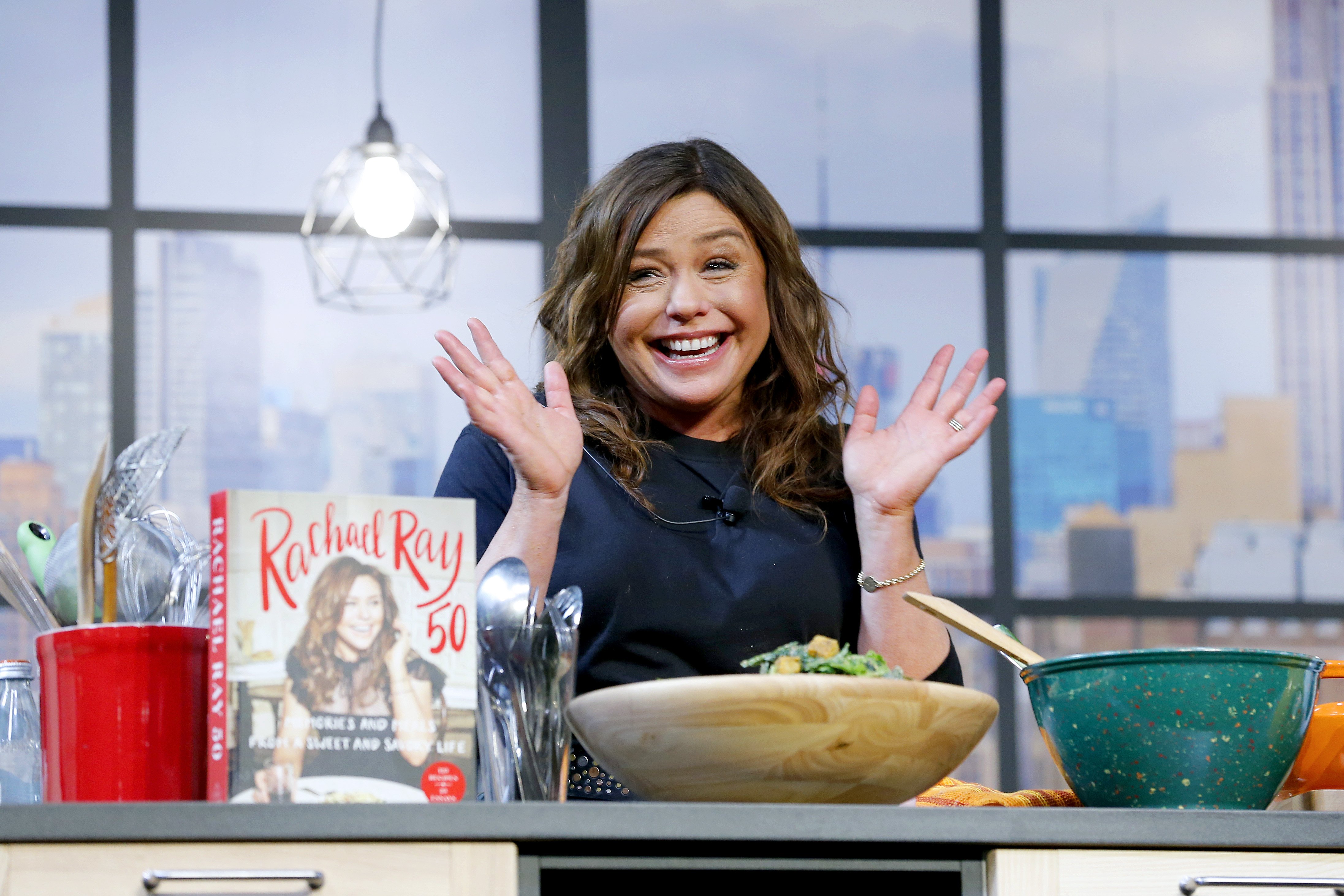 For this show, she won another Emmy for Best Outstanding Talk Show in 2008. Besides having released more than 25 cookbooks that range from all categories, she has also started her own magazine titled 'Every Day with Rachael Ray'. Currently, besides being a celebrity chef and an author, she has also taken on the role of a businesswoman, and we are here for it!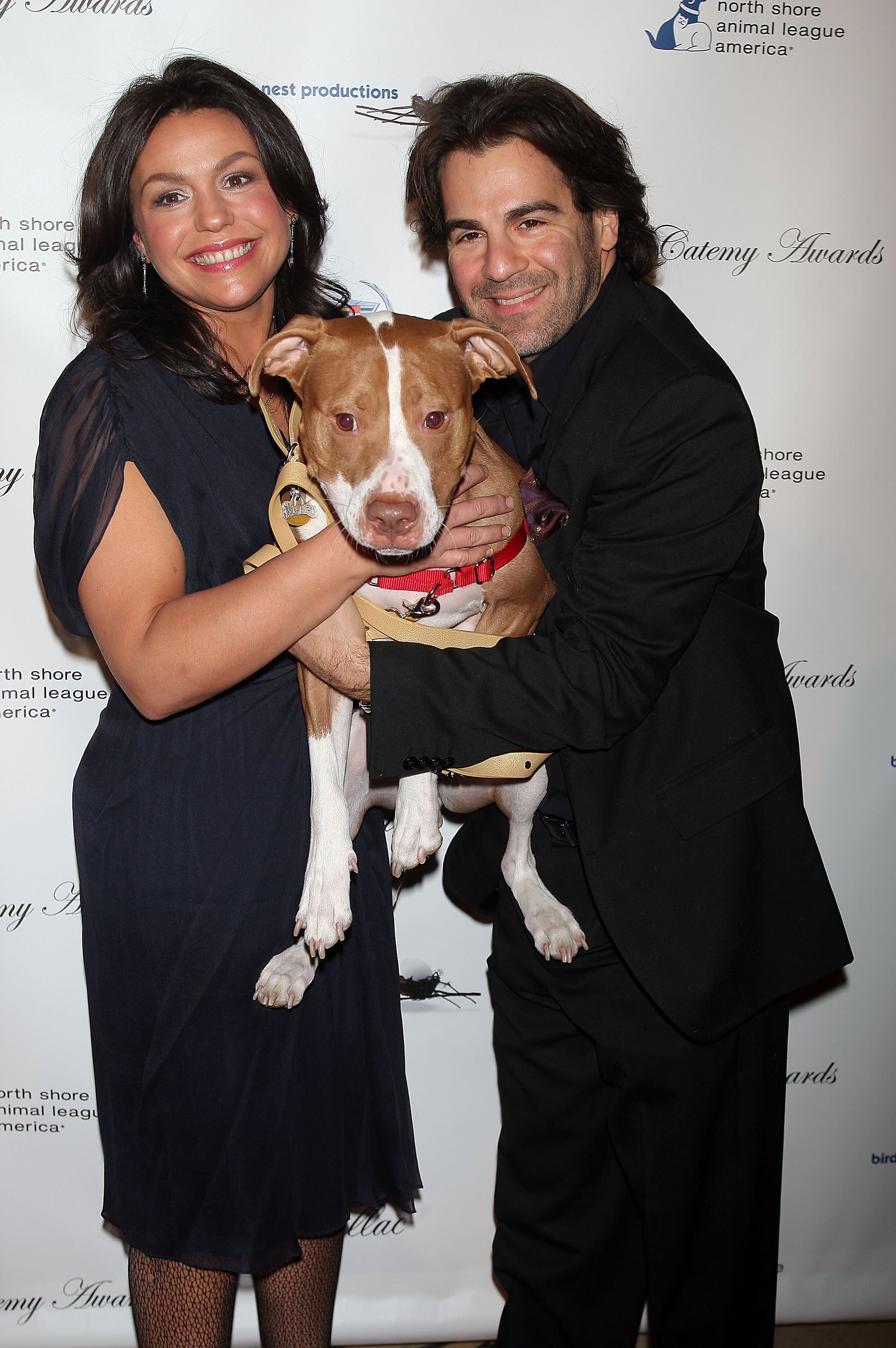 ---
Love Stronger Than Ever
In one way or another, the public has come to know her husband John Cusimano from appearing on her TV shows. However, what fans do not know is the story behind this marriage and how strong their love is. The couple first met at a friend's party and, according to GH, they never spent another day apart - either on the phone or in person.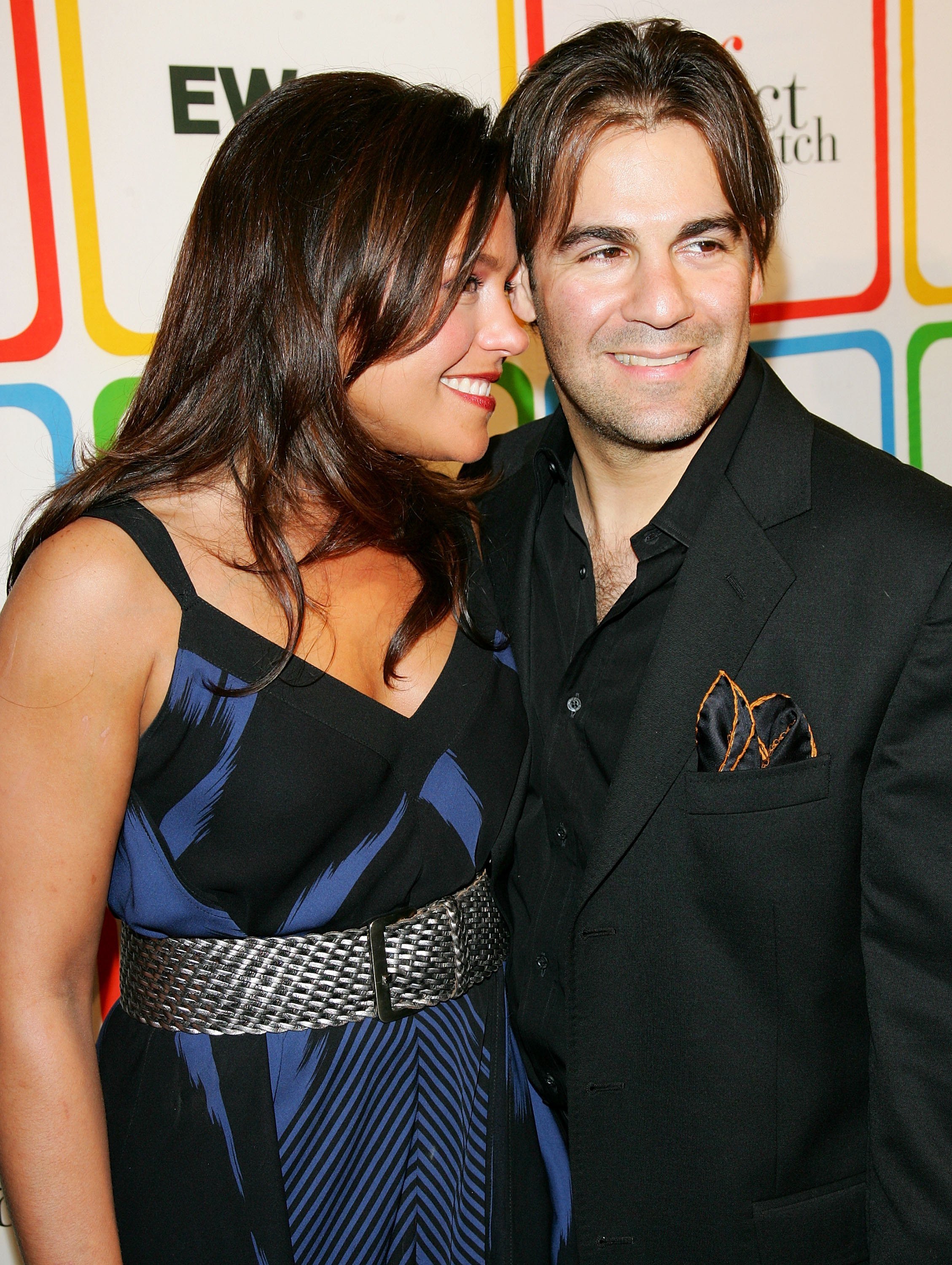 The couple got married in 2005 at a castle in Tuscany, Italy. They have since faced the media's constant rumors of Cusimano cheating on the celebrity. However, they have proven that they are stronger than any rumor that might come along and their trust in each other is absolute. In 2015, the couple renewed its vows at the same castle.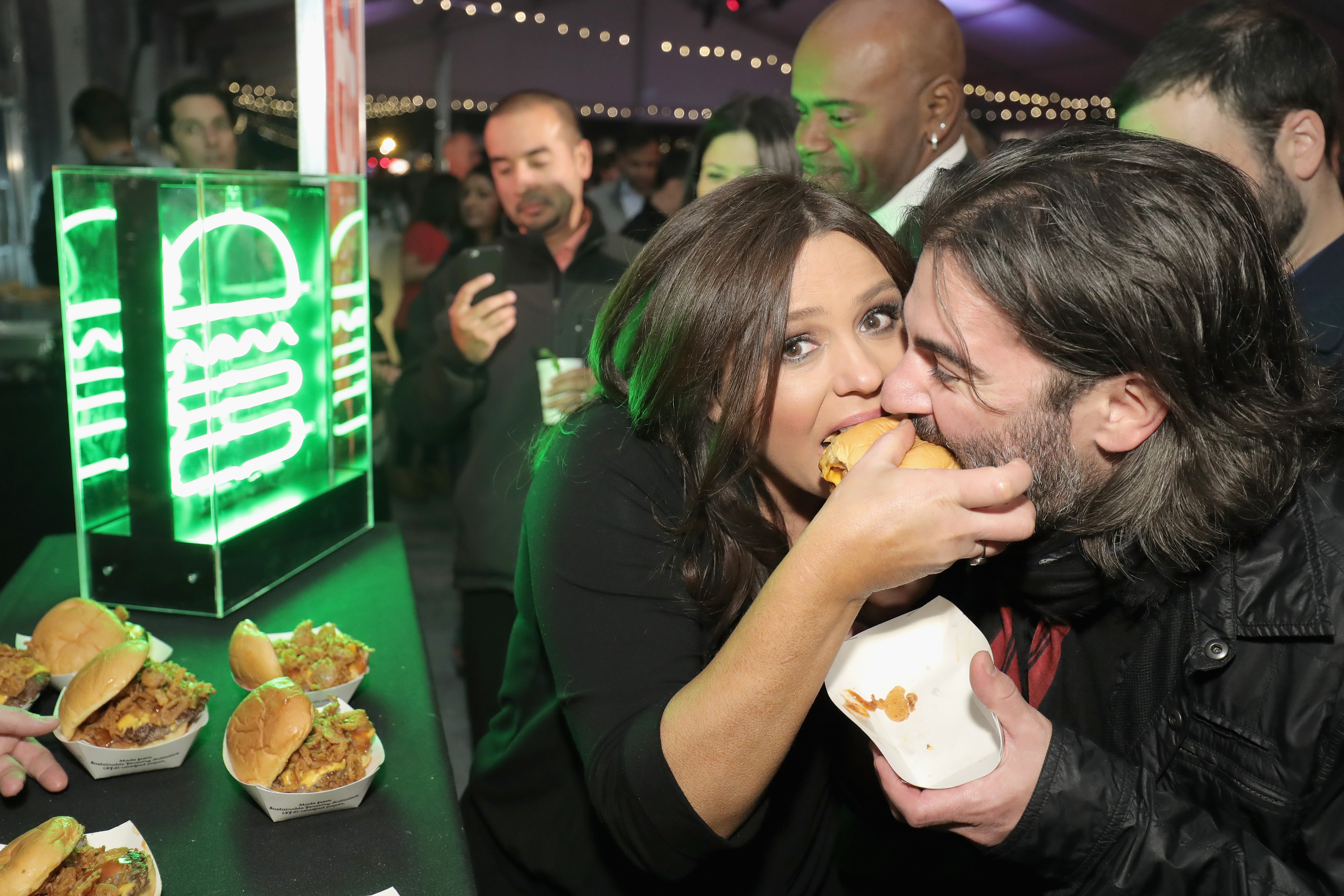 ---
Mario Batali as Molto Mario
Since 1996 he has been on our screens, starting off with 'Molto Mario' for almost a decade and having had two other culinary shows at the same time titled 'Mediterranean Mario' and 'Mario Eats Italy'. He has had countless TV shows, with his latest being 'Moltissimo' in 2017. If you are into Italian food, he is your guy.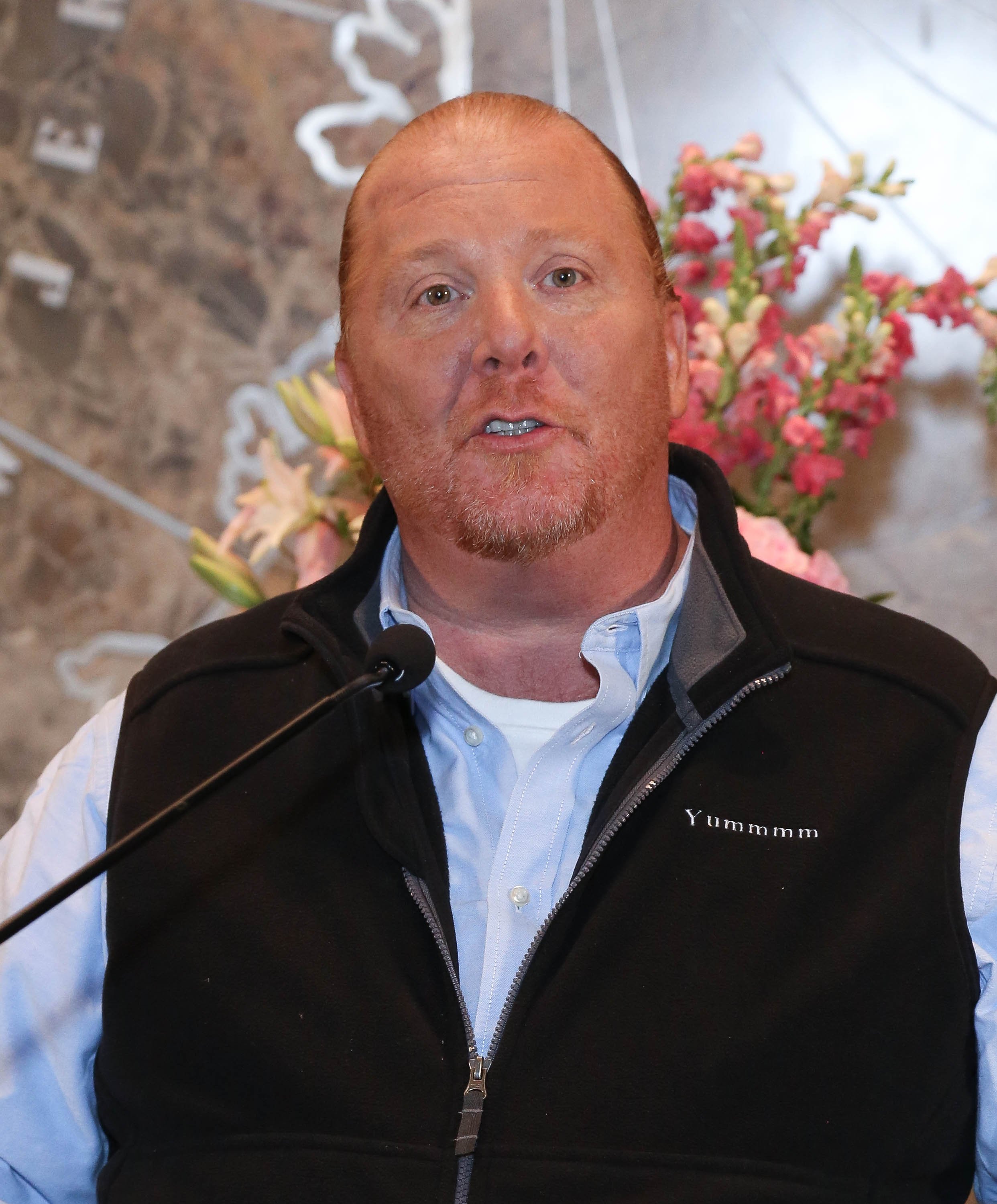 Batali has since released countless cookbooks and owned multiple restaurants and currently owns the Italian Wine Merchant and Eataly in multiple locations. He has also won quite a lot of awards, among them "Best Chef: New York City" from the James Beard Foundation, in 2002, and Best Restaurateur from the James Beard Foundation in 2008.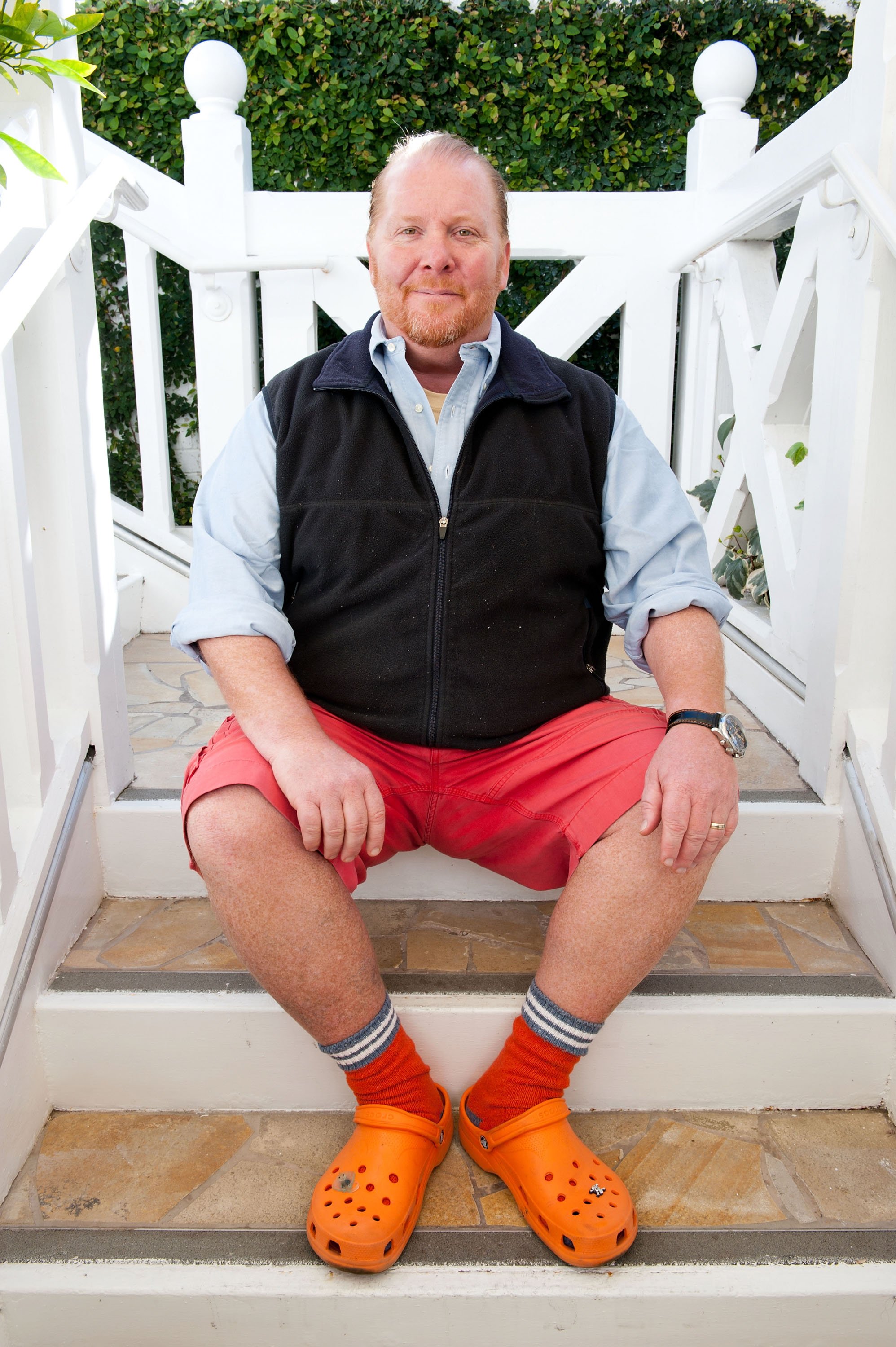 ---
Happily Married
In 1994, Batali and his wife Susi Cahn got married on a dreamy beach in the Caribbean, according to Country Living. Since meeting in, of course, a food event, the two have been head-over-heels for each other. They have been married for almost a quarter of a century and they have brought life into the world.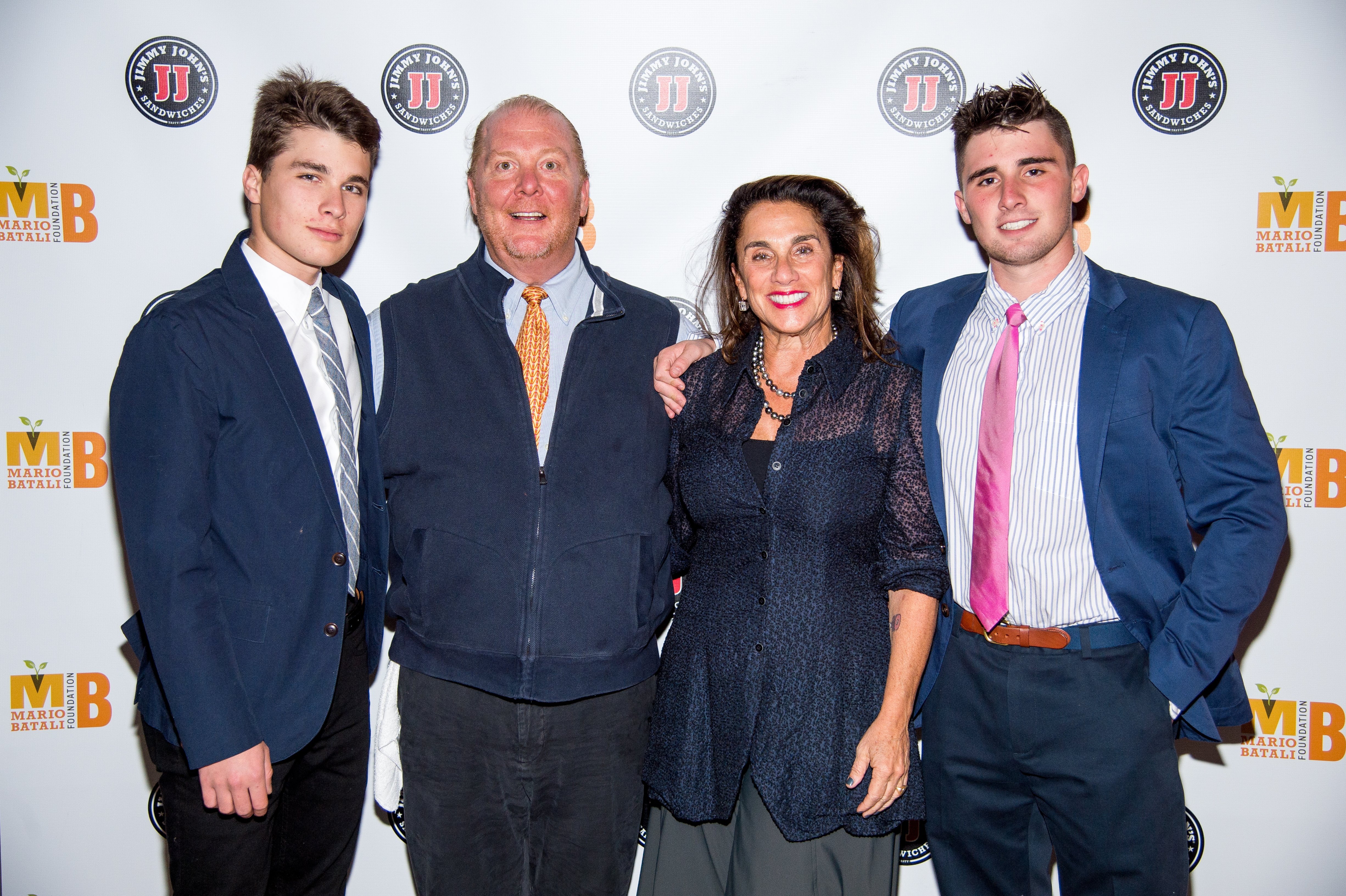 Together they have raised two handsome already-men, Benno and Leo. Inspired by their father's love of culinary, they launched a book titled 'The Batali Brothers Cookbook'. The only person in the household who appears not to love cooking is Cahn, with Batali claiming she cooks one thing only a year: his birthday cake.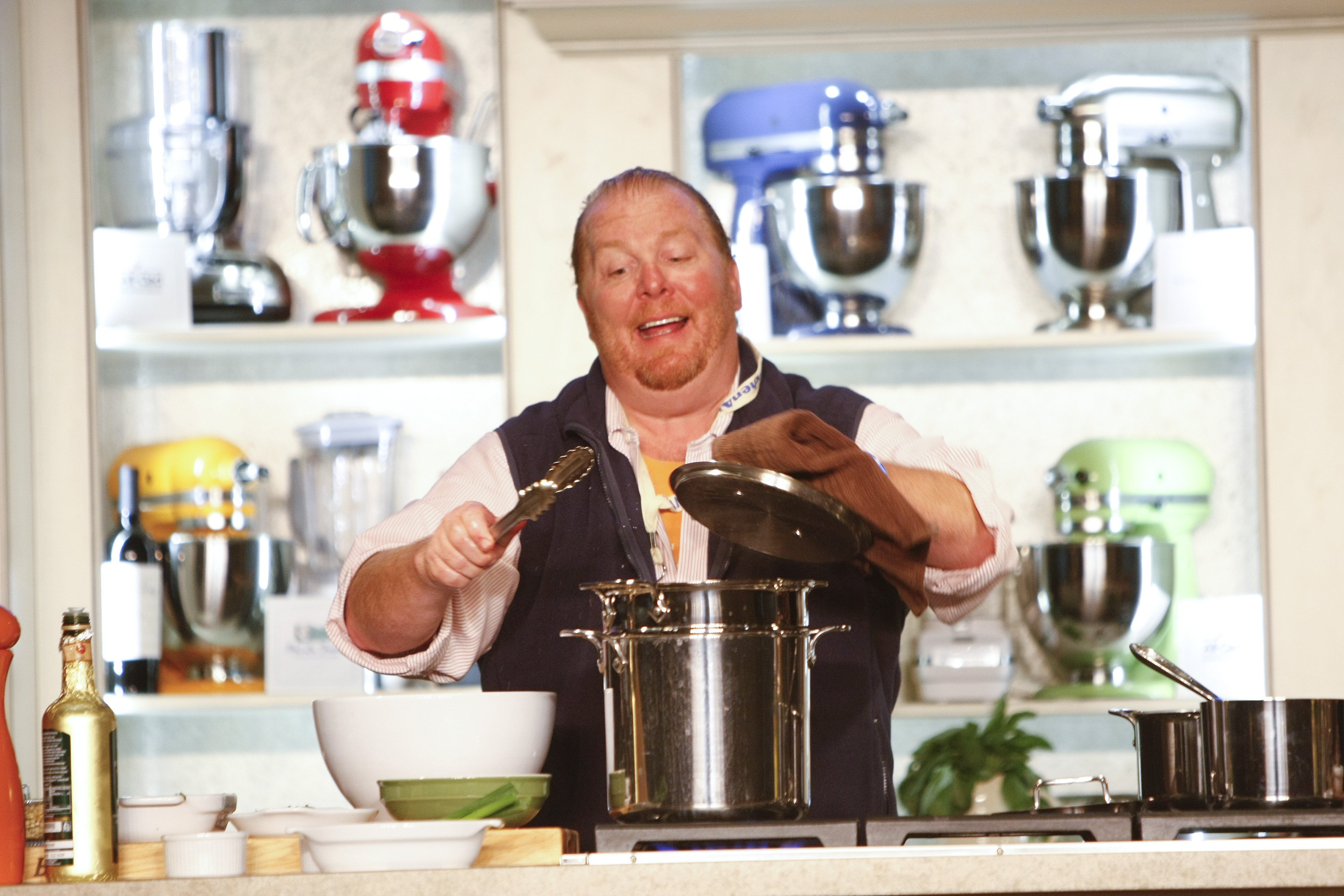 ---
Gordon Ramsay And the Love/Hate Relationship
Ramsay is the type of person that we love to hate. In the countless TV shows, he always appears to be rougher than we thought anyone could be, but then he also seems to care a lot about the people he is working with and their well-being.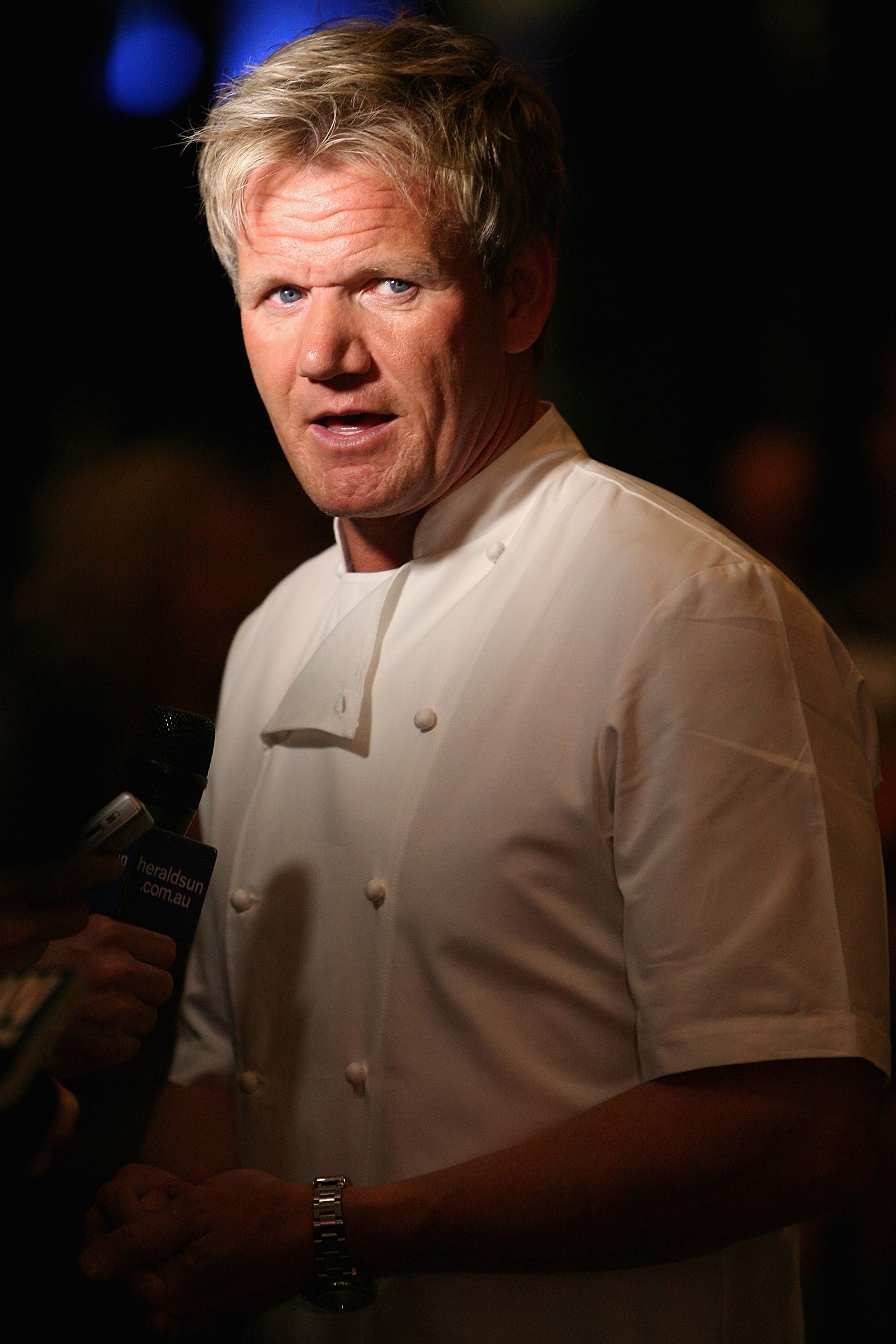 Born in Scotland, he was raised in the UK, and, according to his website, he initially wanted to be a football player. He started off his cooking career in 1993, being the head chef at Aubergine in London, and just three years later, the restaurant was awarded two Michelin stars. Since then, he has received quite a few Michelin stars in some of his restaurants.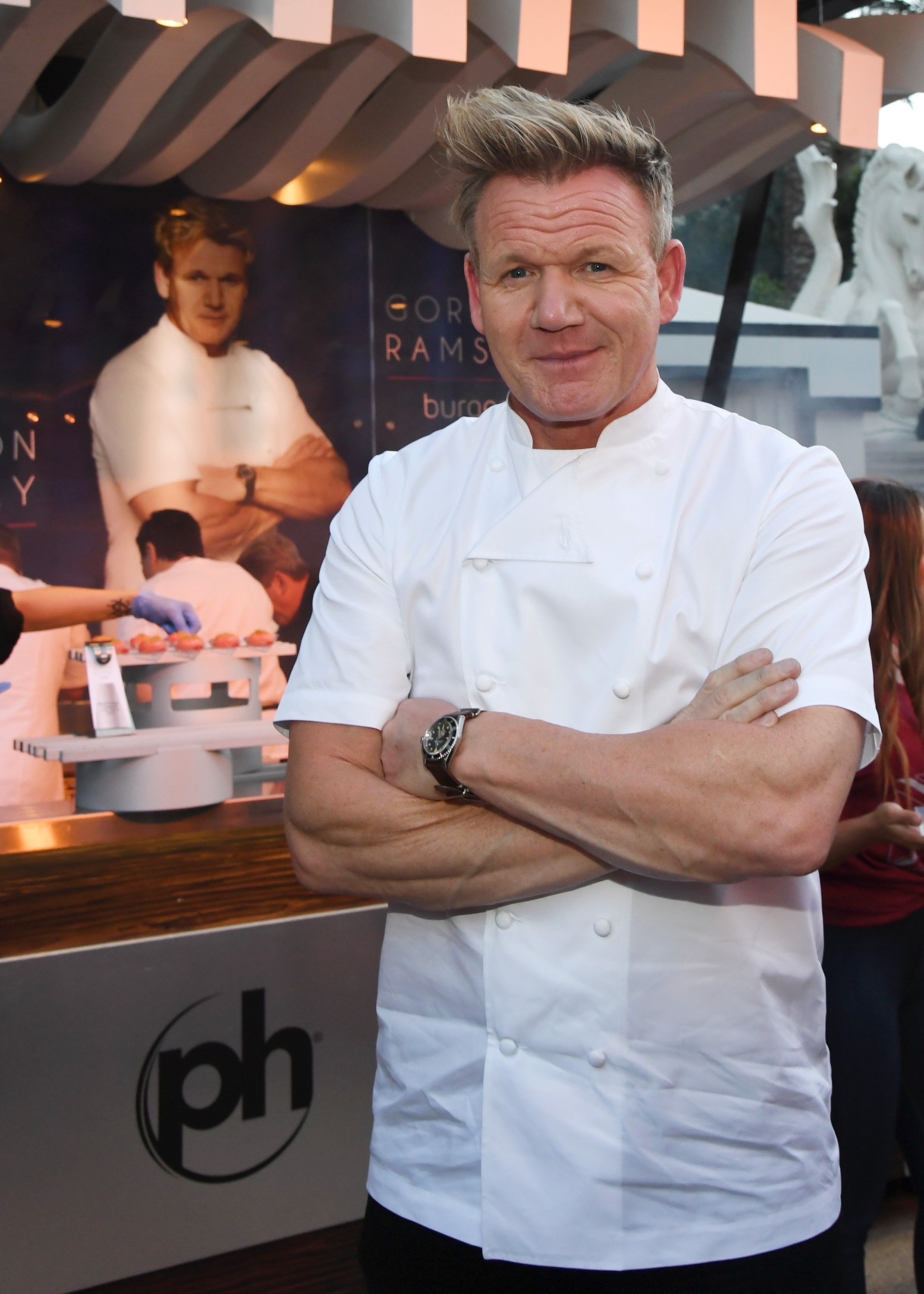 Obsessed with perfect cooking, he leaves nothing at random. He is very successful not only when it comes to his restaurants and the TV, but he is also an accomplished author, with books that have become bestsellers all around the globe. He is also, as you might know, happily married.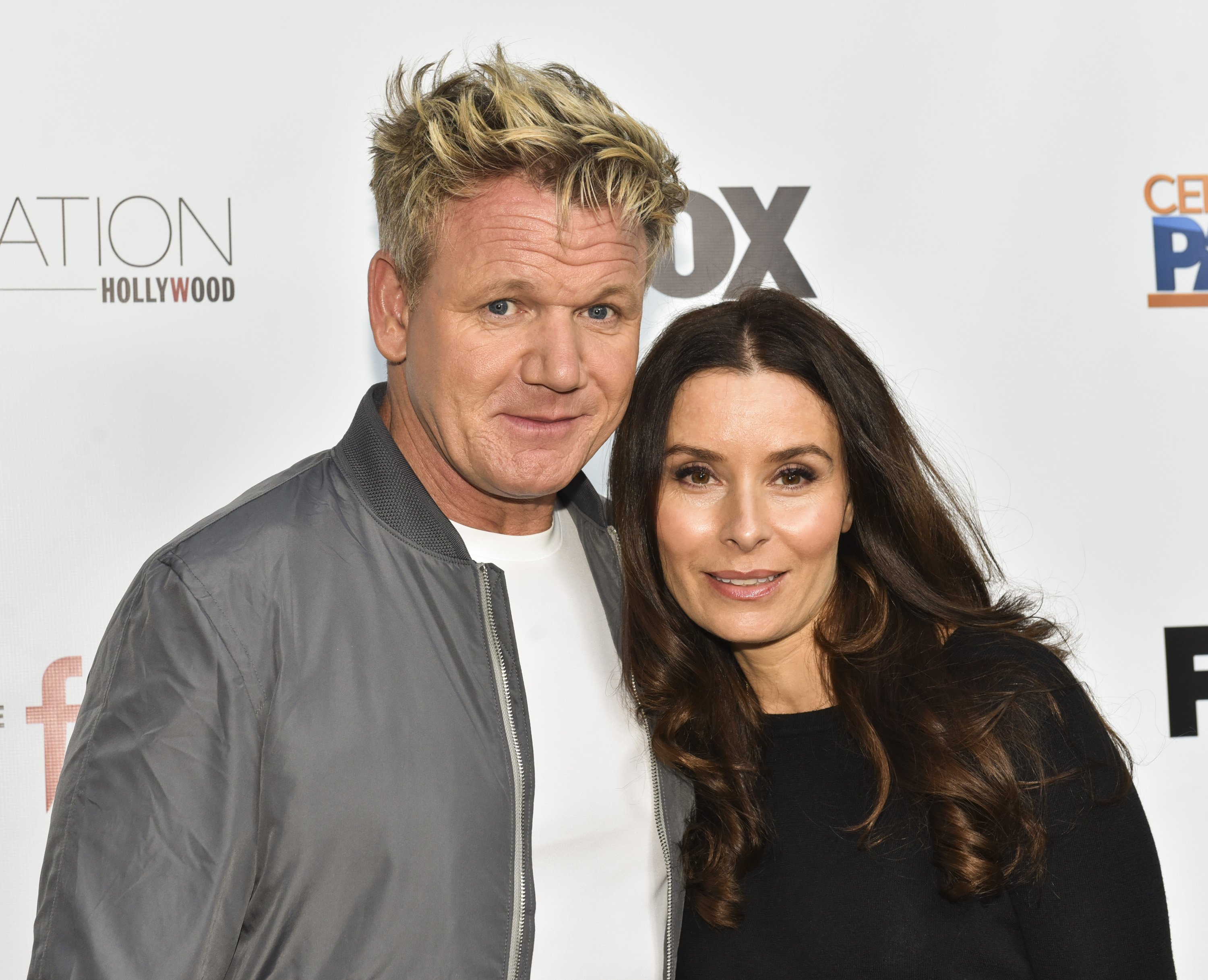 ---
Tighter Than Ever
After more than two decades together, the couple has gone through their fair share of ups and downs, starting before they were even married. Everyone knows that it is not easing dating or marrying a chef because they have quite tricky schedules and it was not any different for Ramsay's wife, Tana.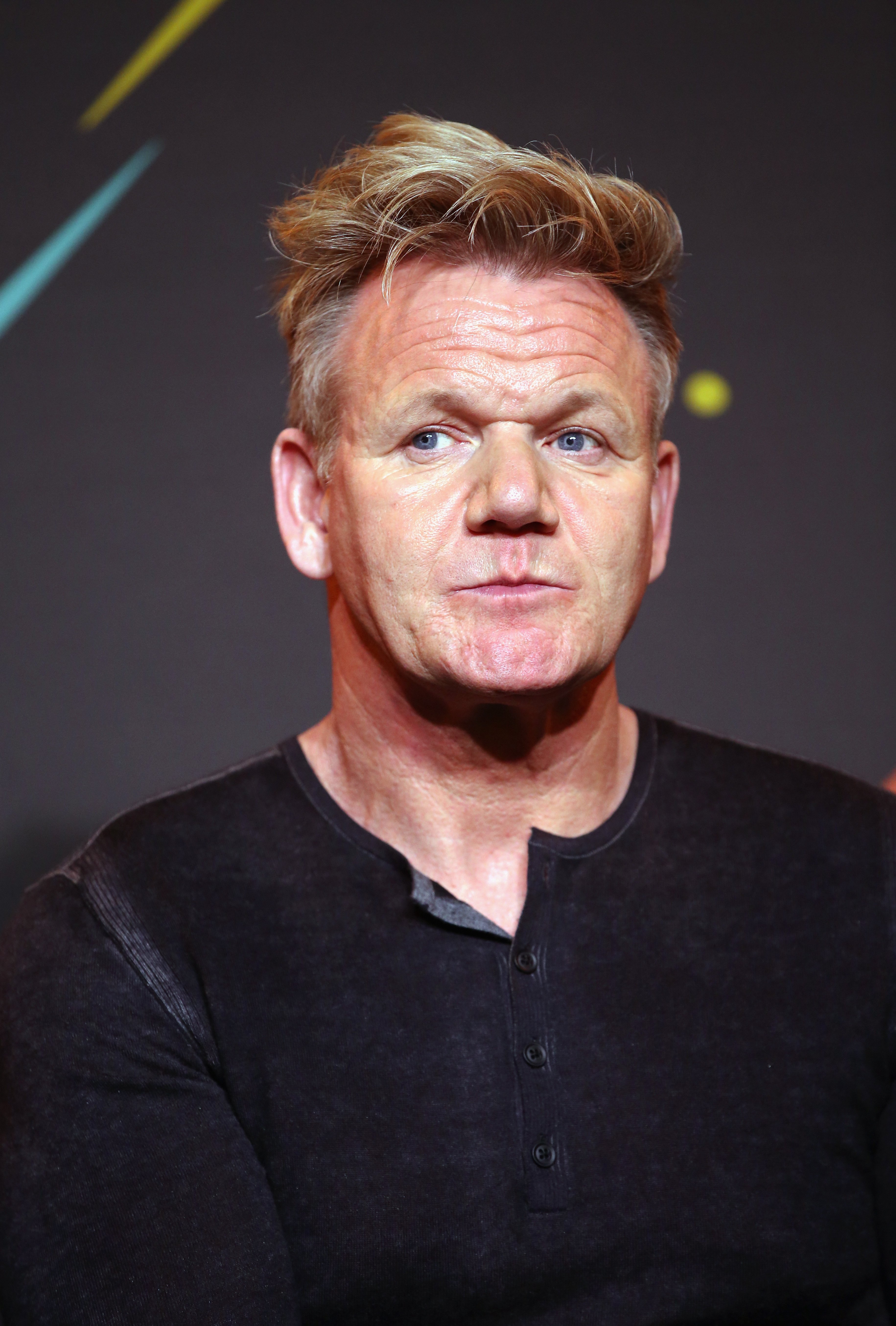 However, according to GH, the couple made it work by meeting in the small hours when he should have gone to sleep but stayed up just a little bit longer to be with her. Then, after the couple got married, they had trouble conceiving, which for some couples is a deal-breaker.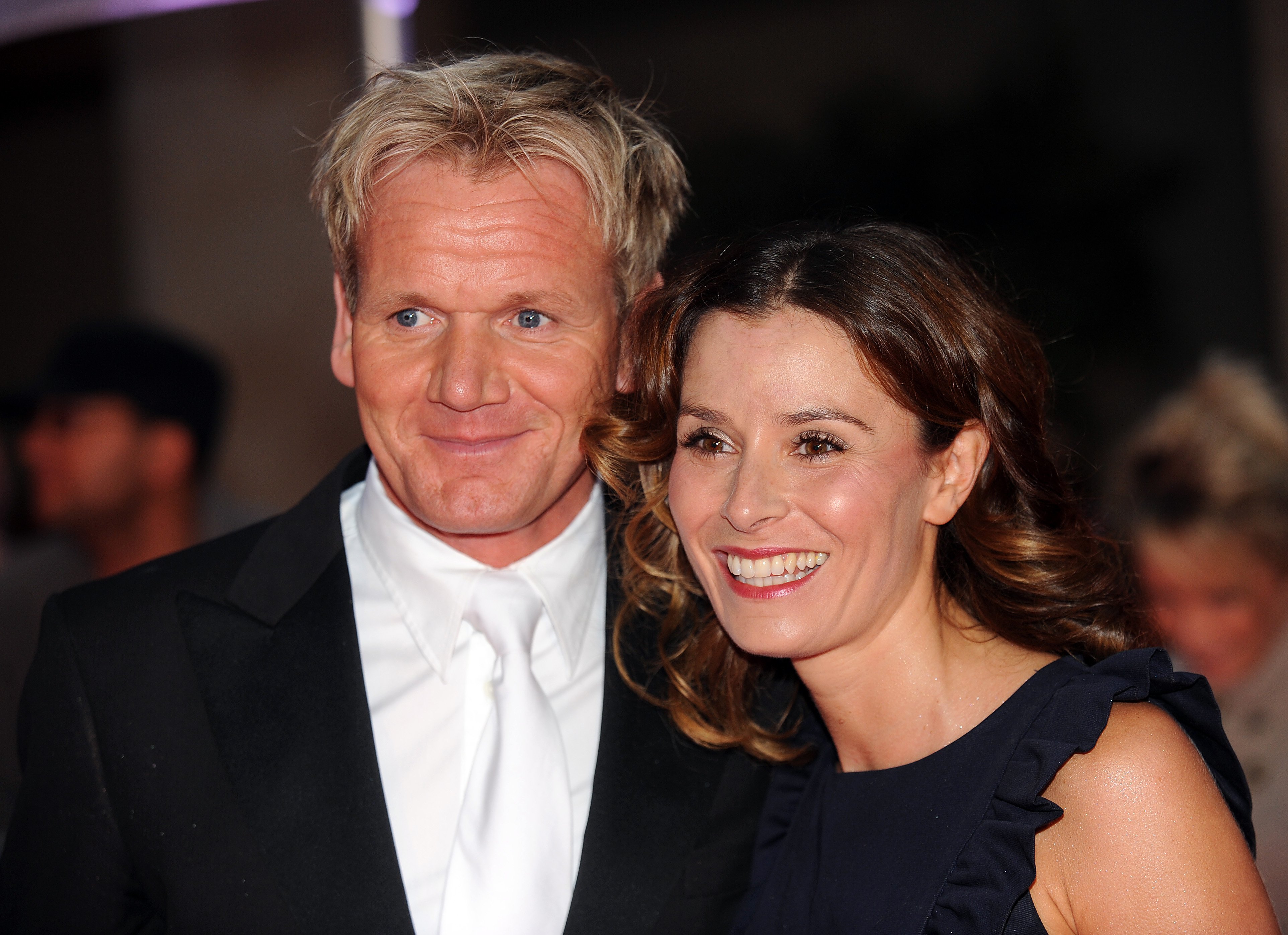 ---
The IVF and All The Pain
Nonetheless, they kept trying and with the help of IVF, in 1998, they welcomed their first daughter, Megan, to what would be the start of their family. Once again, via IVF, in 2000, the couple welcomed twins, Jack and Holly. Just one year later, in 2001, Tana gave birth to Matilda, without any medical help.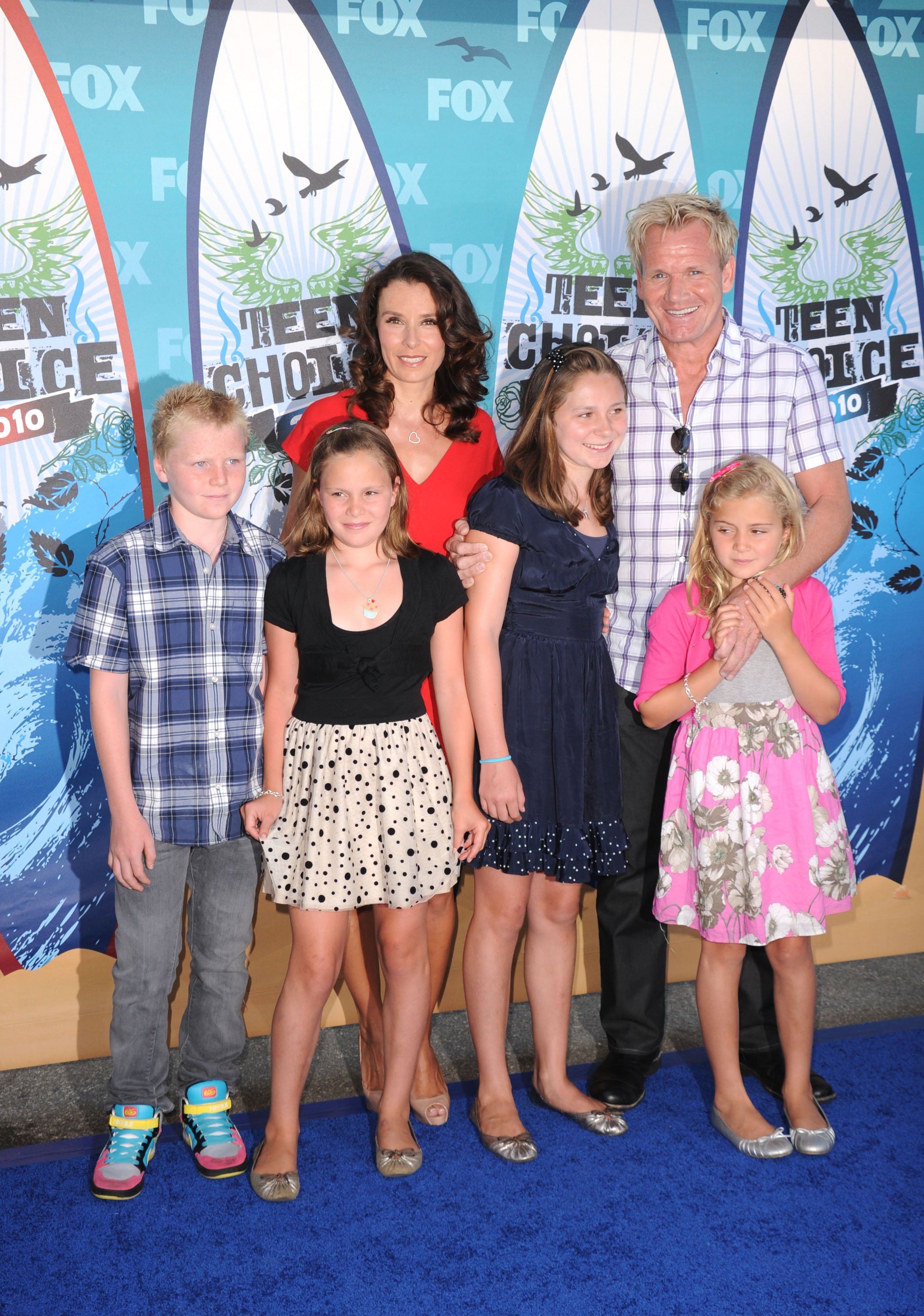 Sadly, that would not be their last struggle. In 2016, Ramsay announced that they were expecting and, shortly after the announcement, Tana suffered a miscarriage. They were not to give up, though. In April of 2019, they finally welcomed their fifth child into the world, little Oscar. The couple appears to be stronger than ever and what a gorgeous family they have!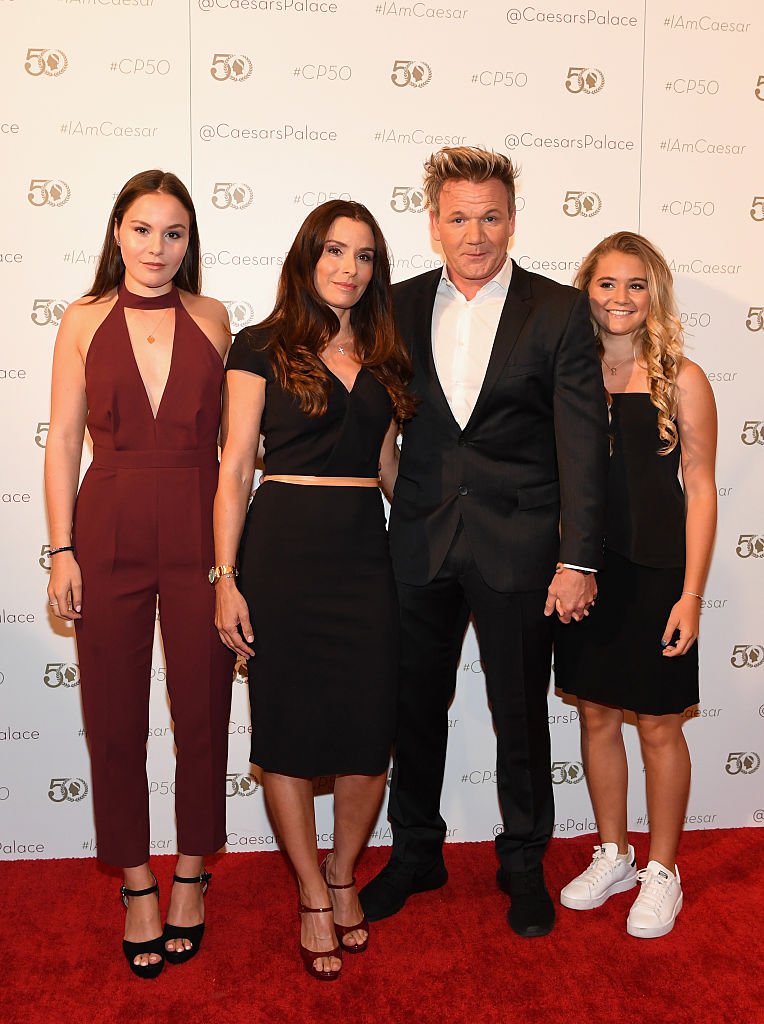 ---
Guy Fieri, The Funny Guy
Inspiring people from all over the world, he has been on our screens since 2006 with both 'Diners, Drive-Ins and Dives' and 'Guy's Big Bite'. With his spiky bleached hair and his amazing humor, he conquered our hearts and built a character for himself.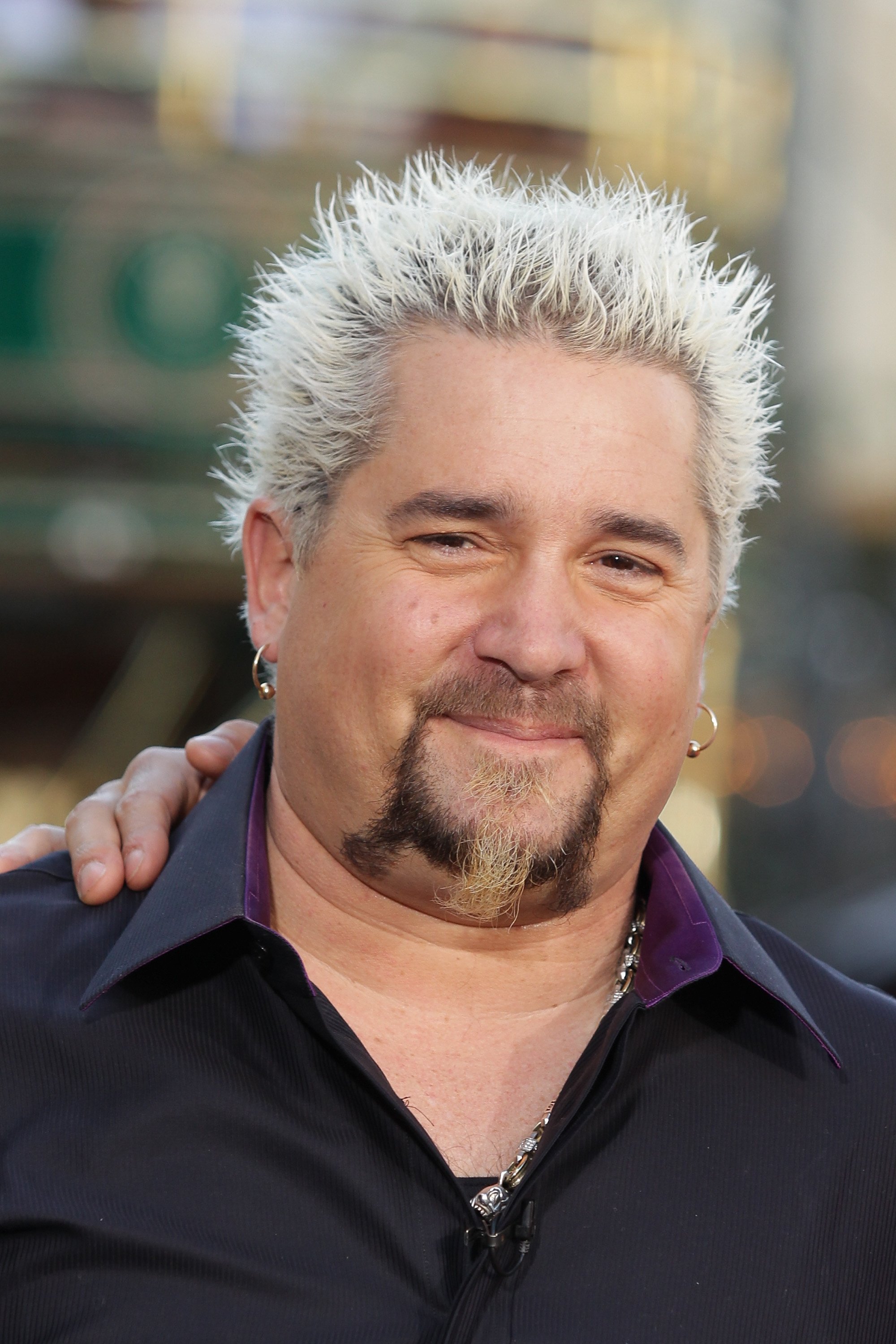 He is not only a food lover, but also an author and an Emmy Award winner. He currently co-owns three restaurants in California and has, since 2010, become the face of the Food Network. Utterly approachable by the masses, he has become the one everyone waits for the approval, with his shows taking all the audiences.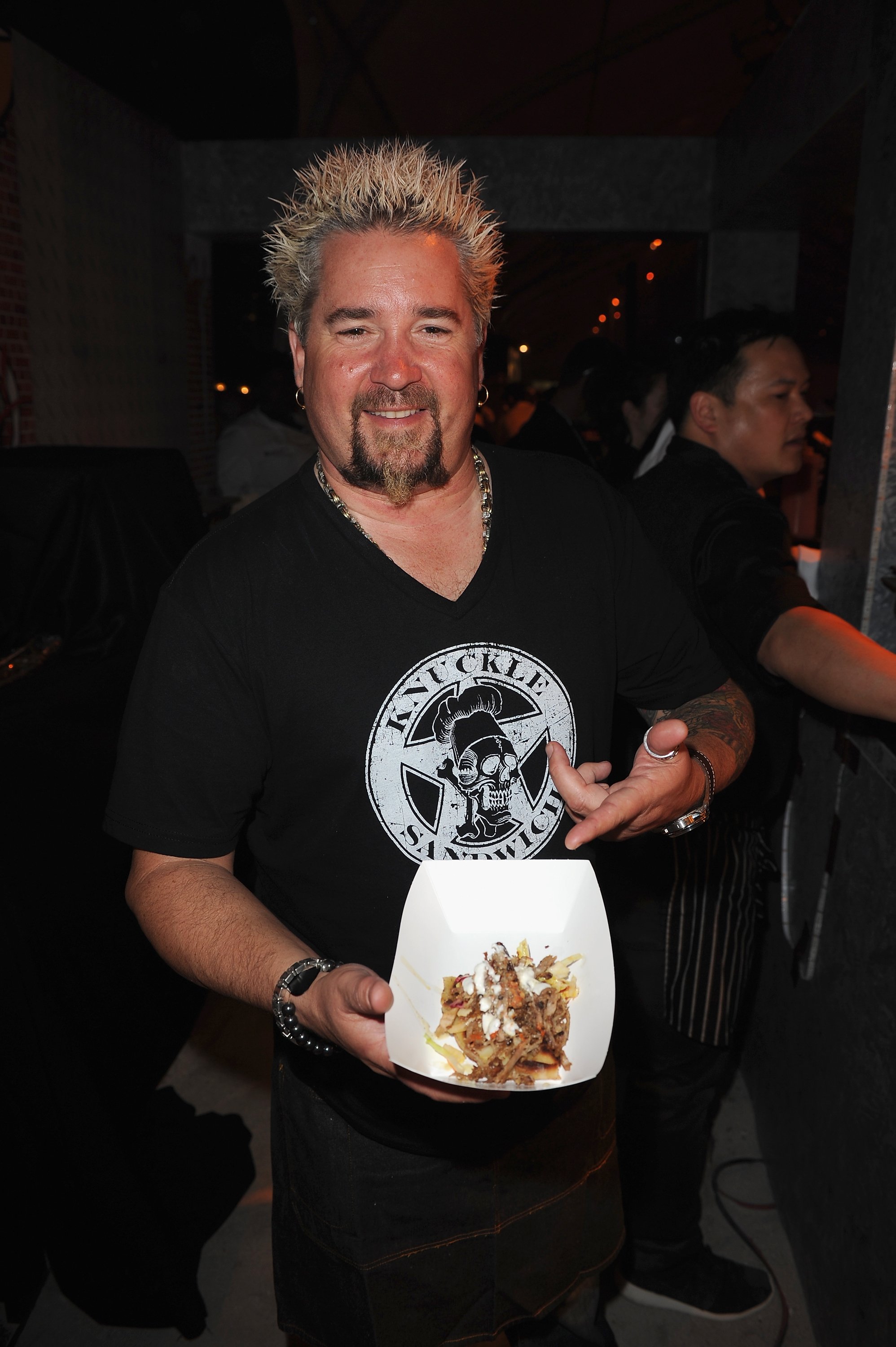 ---
Lori Fieri Tells The Truth
Apparently, according to People, Guy did not always have this look. As stated by his wife, he used to have quite a clean look with dark hair and using suits to work every day. His hairstyle, as iconic as it has become was nothing but a hairdresser accident.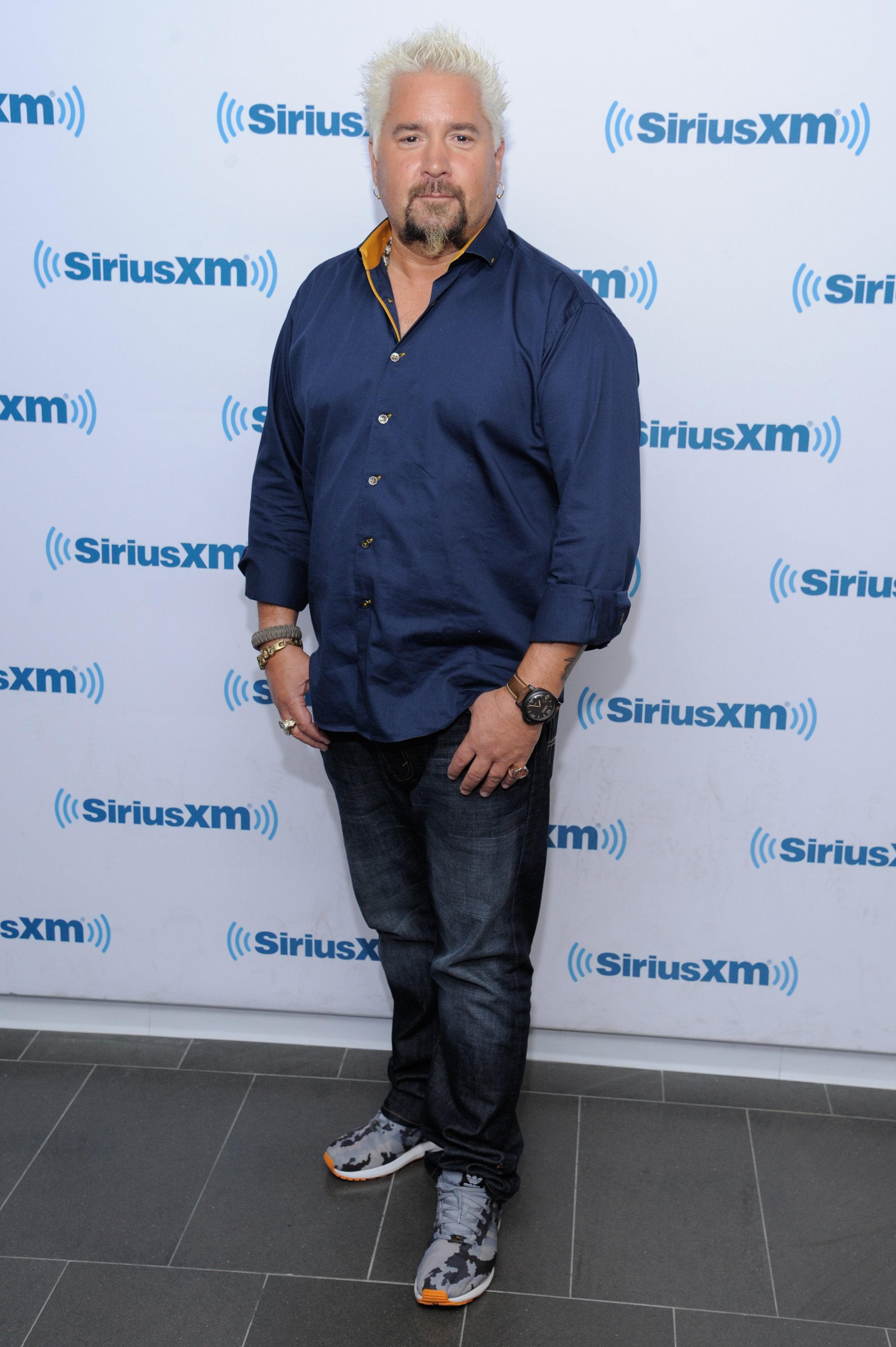 However scary it must have been at the time, Guy decided to stick with it no matter how ridiculous it may look to other people such as his wife and kids, Hunter and Ryder. Even though his wife asks him to change it often, he is sticking with it and she understands. She would not change her hair for him either.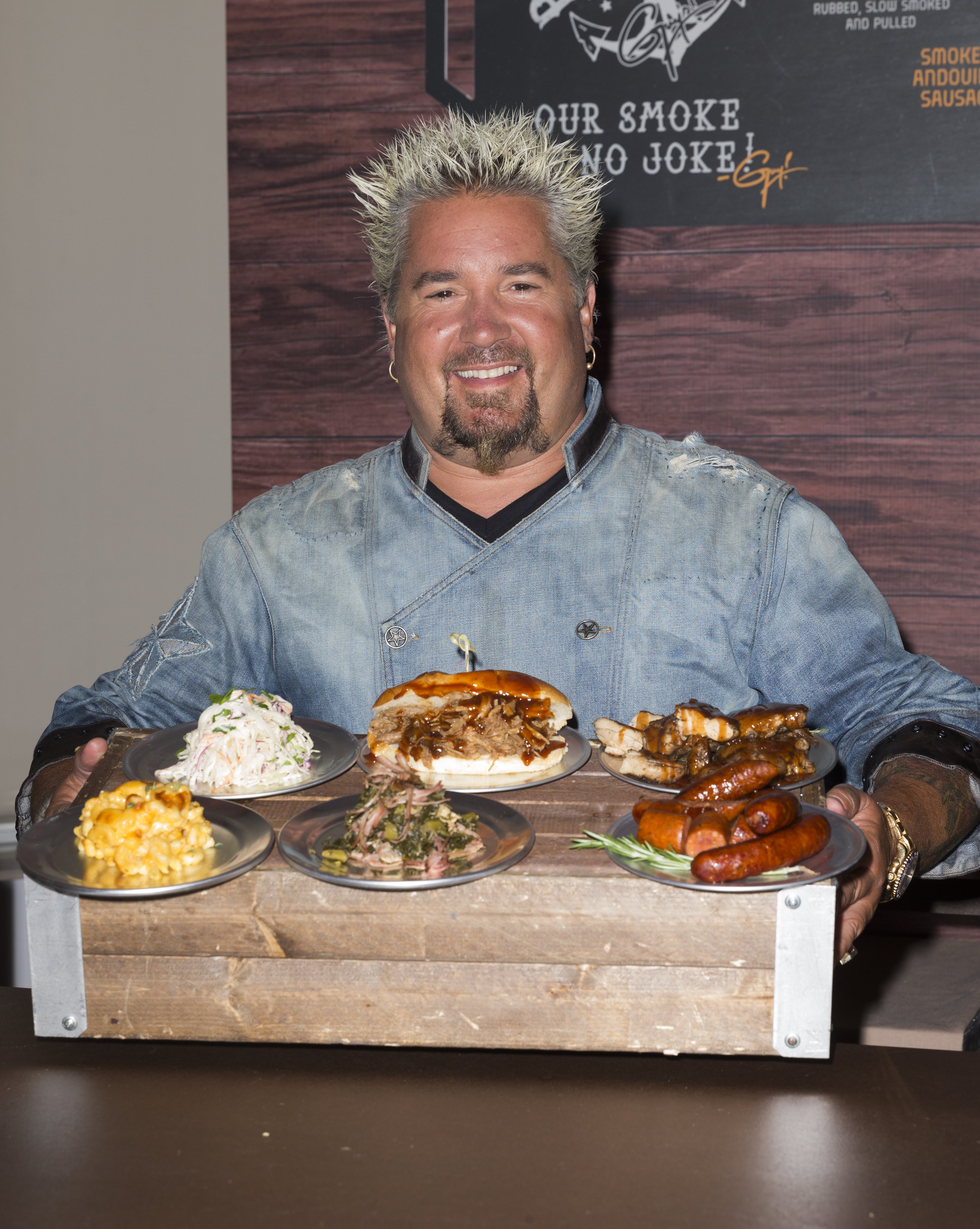 ---
Buddy Valastro Is a Family Man
Growing up in a half-Italian family, you get a taste for cooking, but, usually, it is for pasta. However, after his father passed away when he was only 17, according to Cake Boss, he took over the family business and is currently the proud owner of Carlo's Bakery.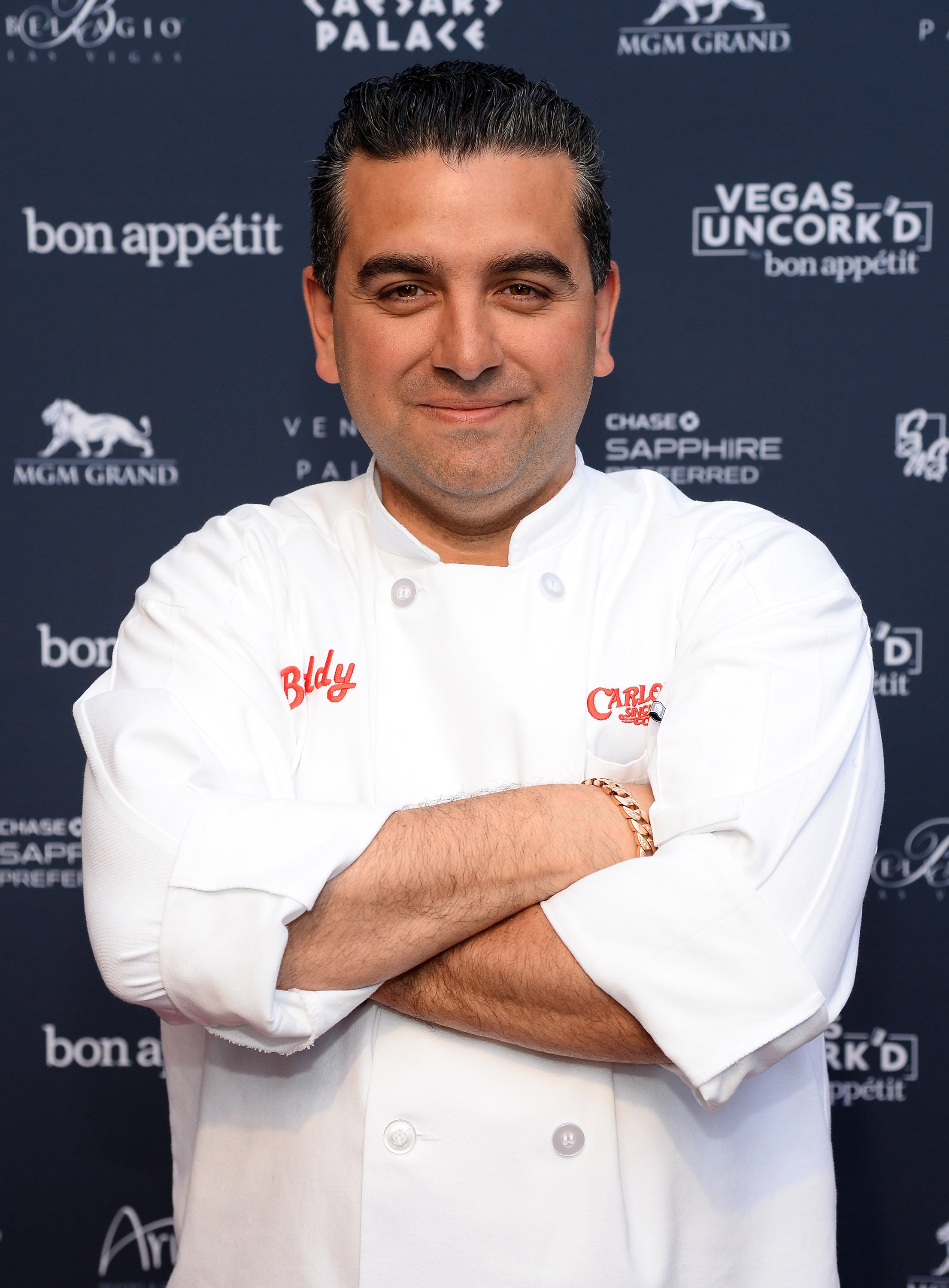 ---
A Family of His Own
Alongside his family and close friends, he has been running the bakery that we all see on TLC's 'Cake Boss'. Since 2001, he decided to start his own family, according to Closer Weekly, marrying Lisa Valastro. Since then, the couple has welcomed to the world four children - Sofia, Buddy Jr., Marco, and Carlo.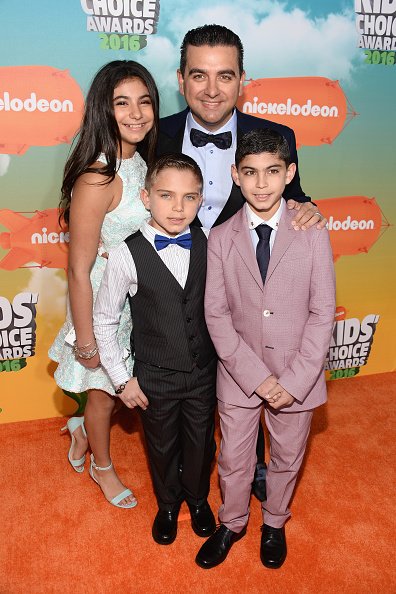 Even though he is quite a busy guy, being a famous celebrity chef and running his own bakery, he still states that the most important thing in his life is finding time to spend with his family. No matter how busy it gets, he always finds the time to be as good of a father as his was to him.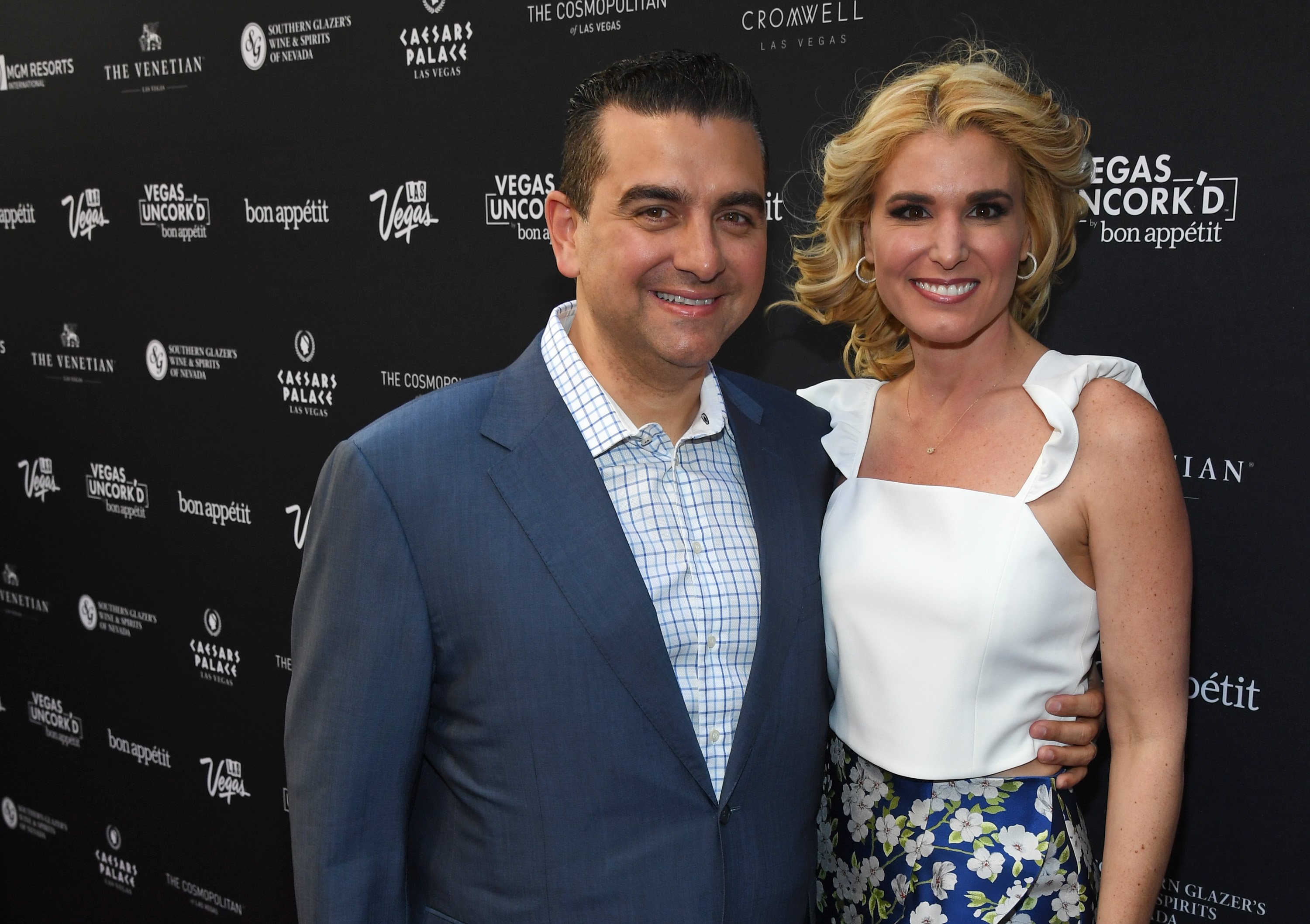 ---
Common Link
It would appear that all of the celebrity chefs have one thing in common: loads and loads of children! How they find the time to raise and educate that many children we do not know, but we do know that they are as cute as they come! Do you have a specialty you like to cook or a dish that you like to call yours? Tell us the recipe in the comments!
Sources: Delish, Today, People, Page Six, Thrillist, The List, Food Network, GH, Country Living, Cake Boss, Closer Weekly