'Wheel of Fortune' Behind-the-Scenes: Things Fans Might Not Know
The hit game show has been a fan favorite for decades thanks to Pat Sajak, Vanna White, and their magic wheel. But America's longest-running game show has a few secrets up its sleeve... Stay tuned for the full behind the scenes scoop!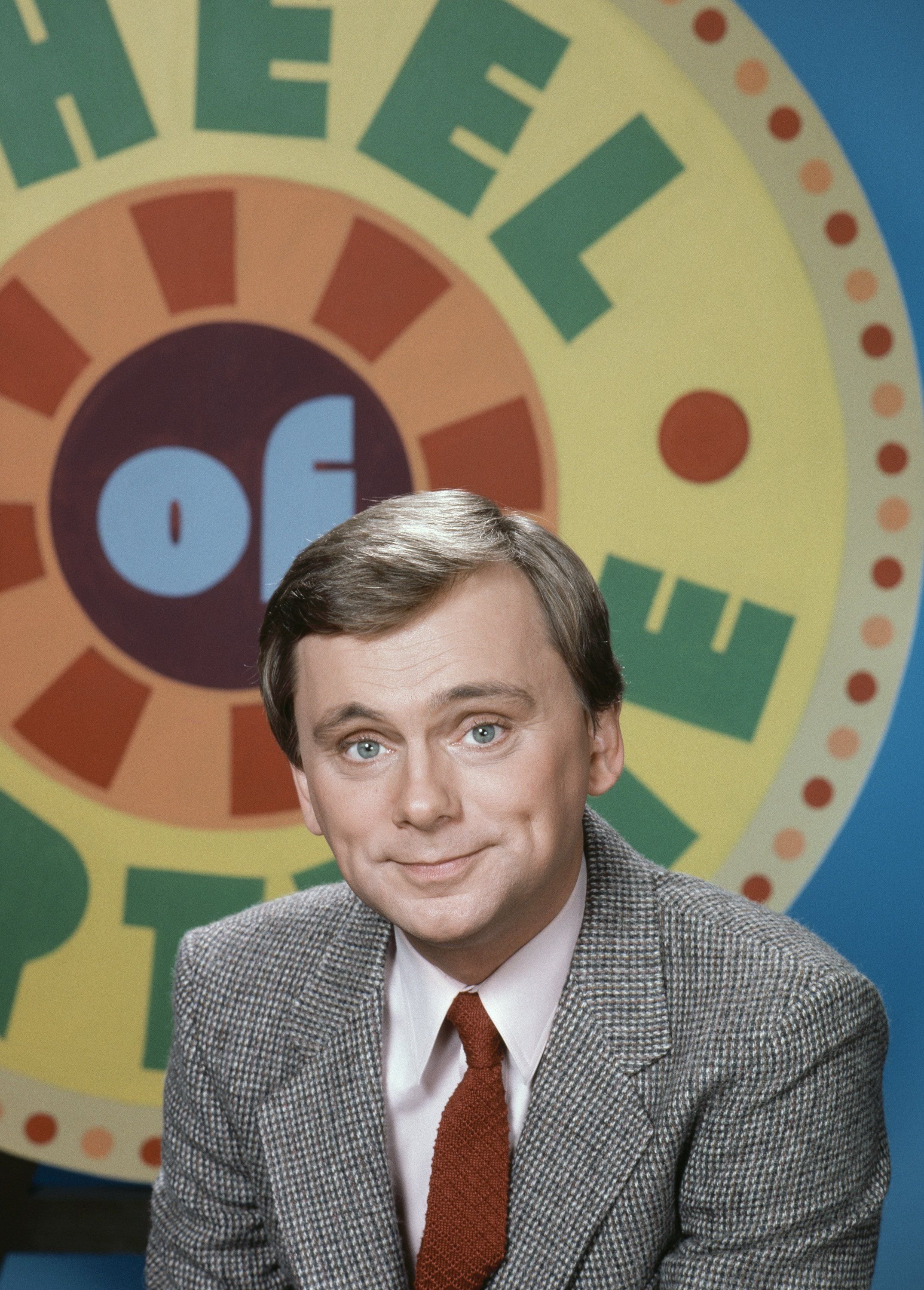 ---
Why Wheel Of Fortune Is So Popular 
Starting in 1975, it truly feels like Wheel of Fortune has been around forever. The masterminds behind the show, Chuck Woolery and Susan Stafford, created the perfect combination of fun and intrigue. The Hangman-like puzzle and spin of the wheel have become a well-known pastime in the U.S.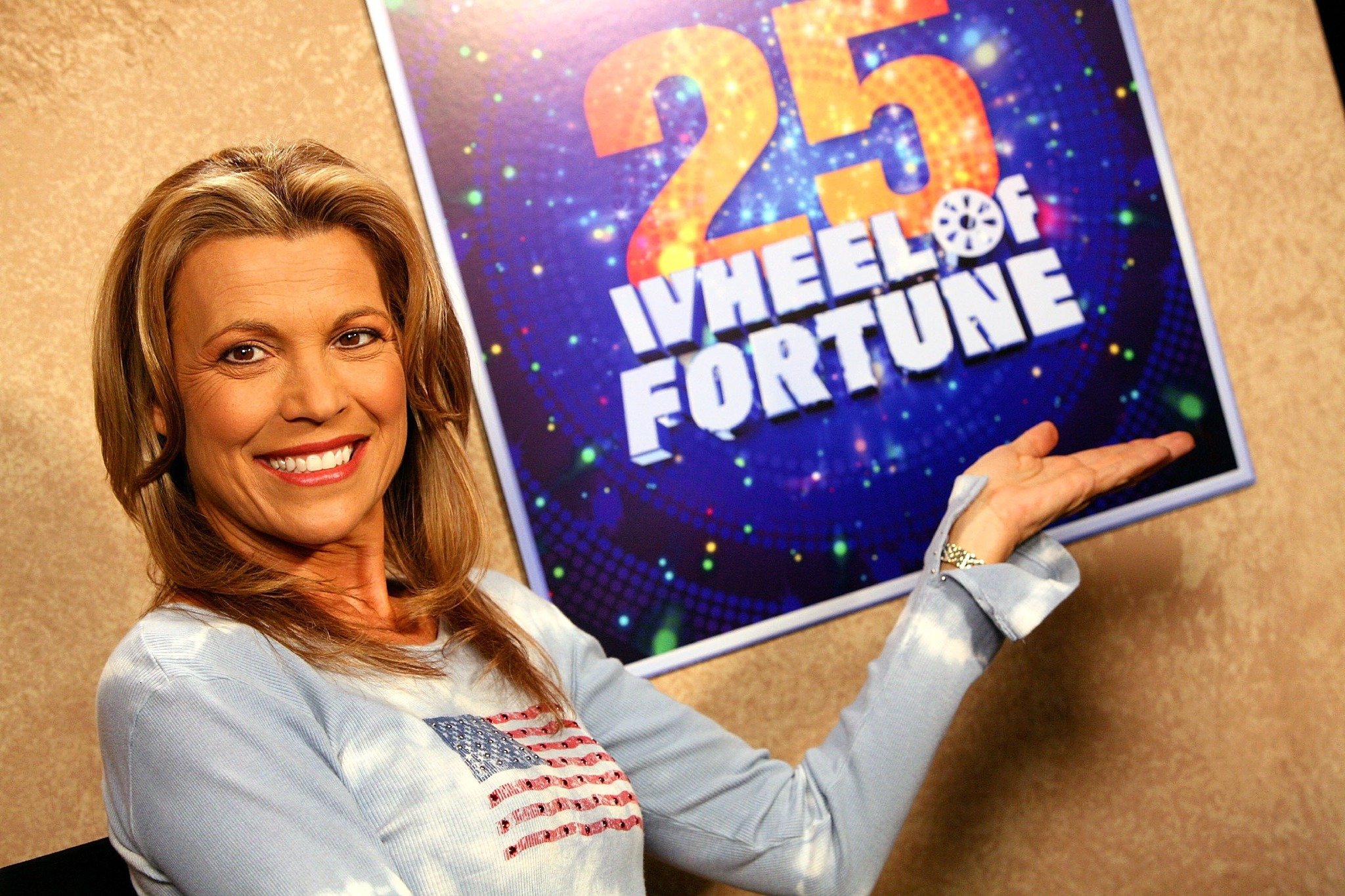 The show has also given some contestants bags full of money... Even those who walked away empty-handed, still have their good memories. The Wheel of Fortune is still spinning and Pat Sajak shows no signs of stopping the fun! One thing's for sure, this game has made history.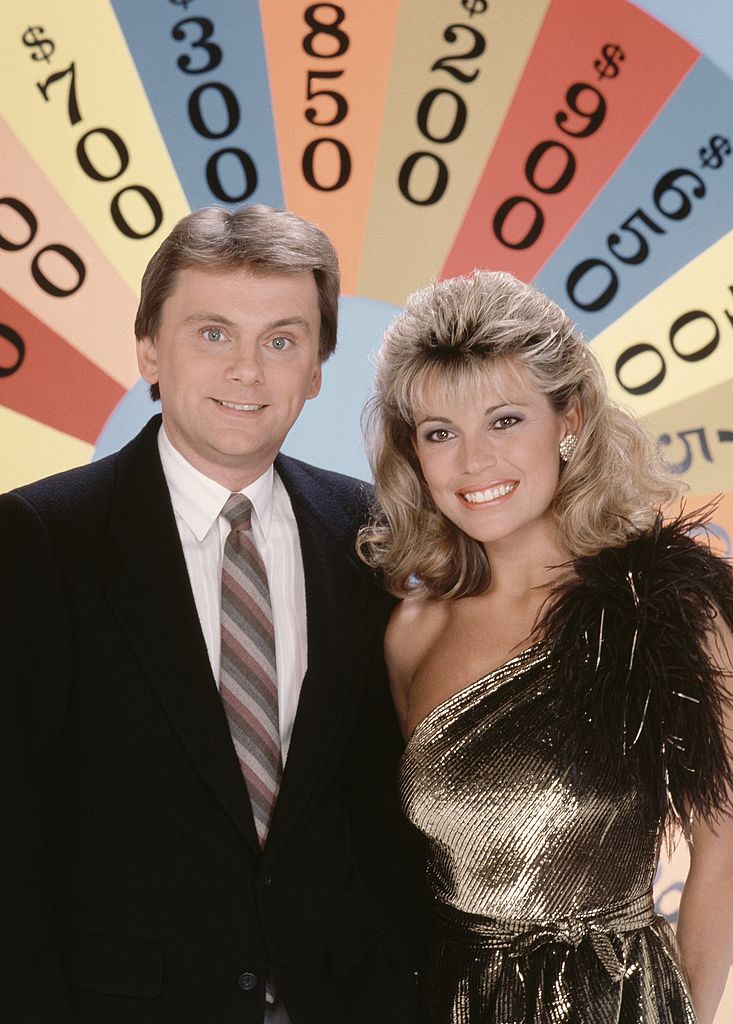 ---
15. Does Height Help Contestants Spin The Wheel  
Fans of the show might notice that it always seems like the contestants are the same height... This is because of the hidden understage platform. Every contestant is placed on the same level so that they are on equal footing and there is no unfair advantage when spinning the wheel!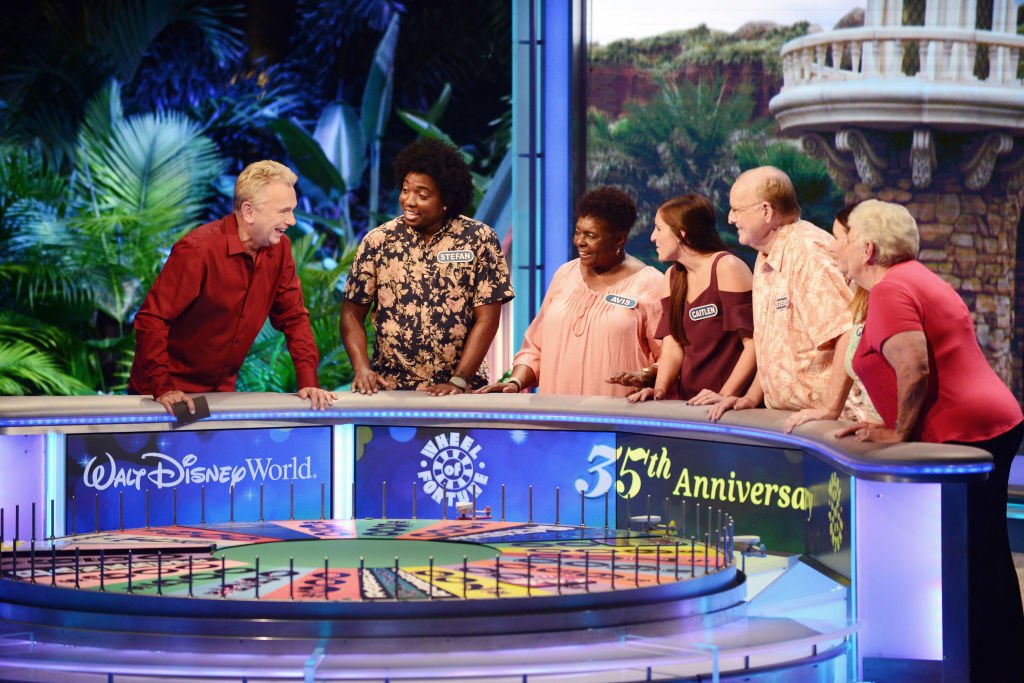 ---
14. The One Thing That Hasn't Changed On The Show 
On the show that is played on the basis of chance, there is one option that allows them to get some more luck on their side. Contestants can say the famous words, "I'd like to buy a vowel." The steep price of an extra vowel has been $250 since the show began decades ago.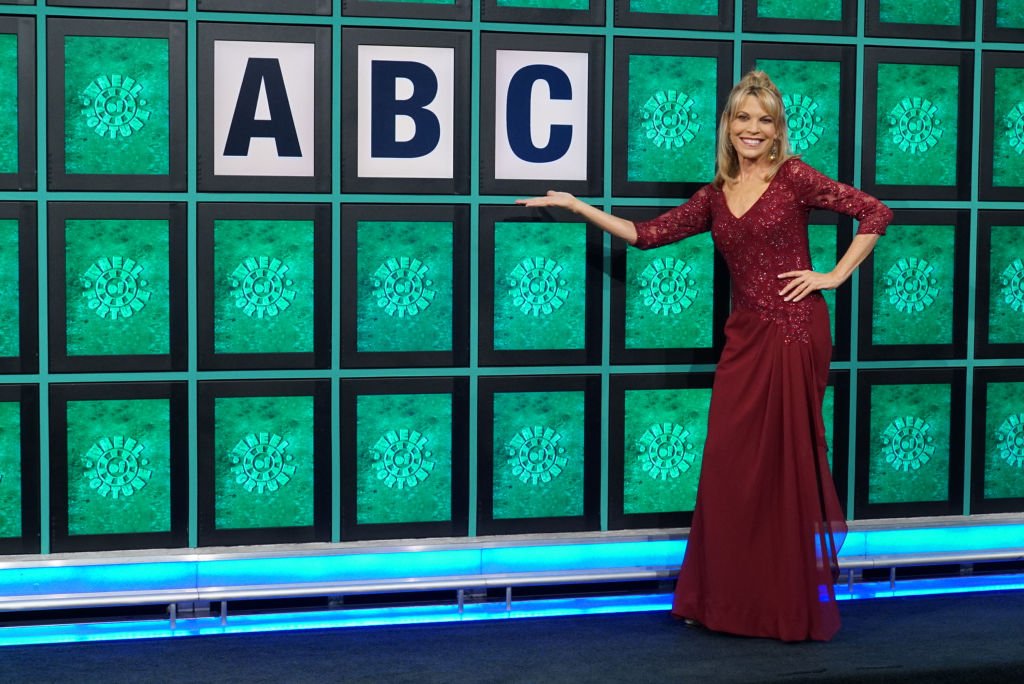 ---
13. The Show Has A Big Dress Budget
Vanna White is Pat Sajak's righthand partner on the hit show. While fans have come to know and love these hosts, they may not know this one behind the scenes fact... In the more than three decades that she's been on the show, Vanna has never worn the same dress!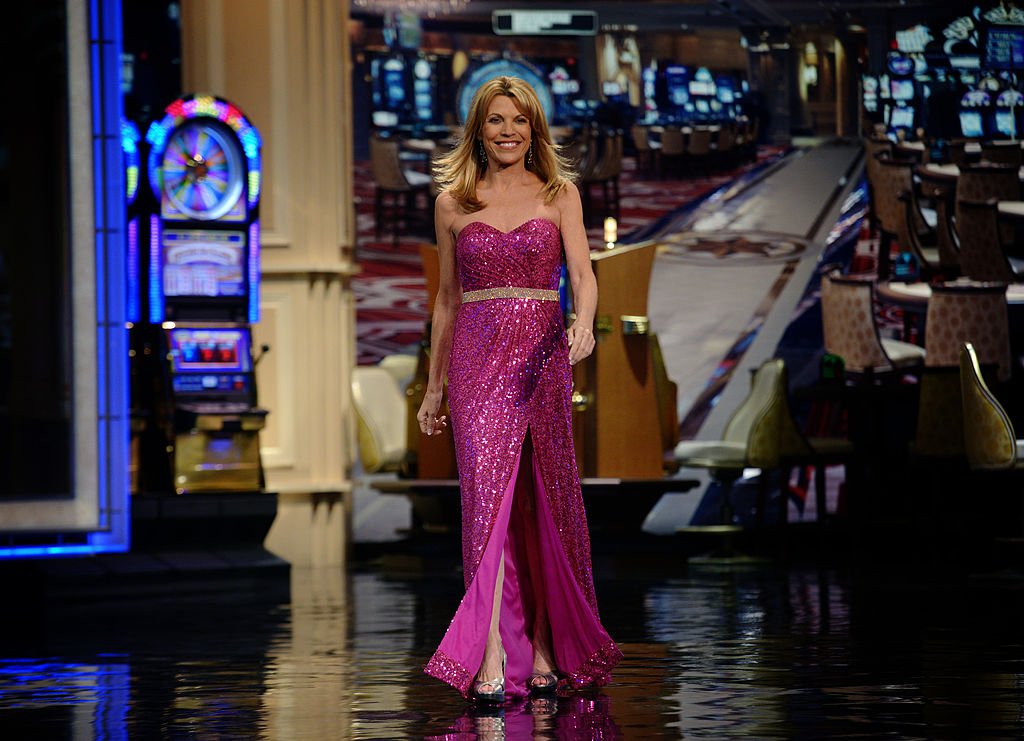 The host always stuns in pretty creations and the show values her dedication to fashion. Whether she wears some of her own dresses or not, Wheel of Fortune makes sure the star gets a big enough paycheck to pick out a new frock for every episode. Lucky girl!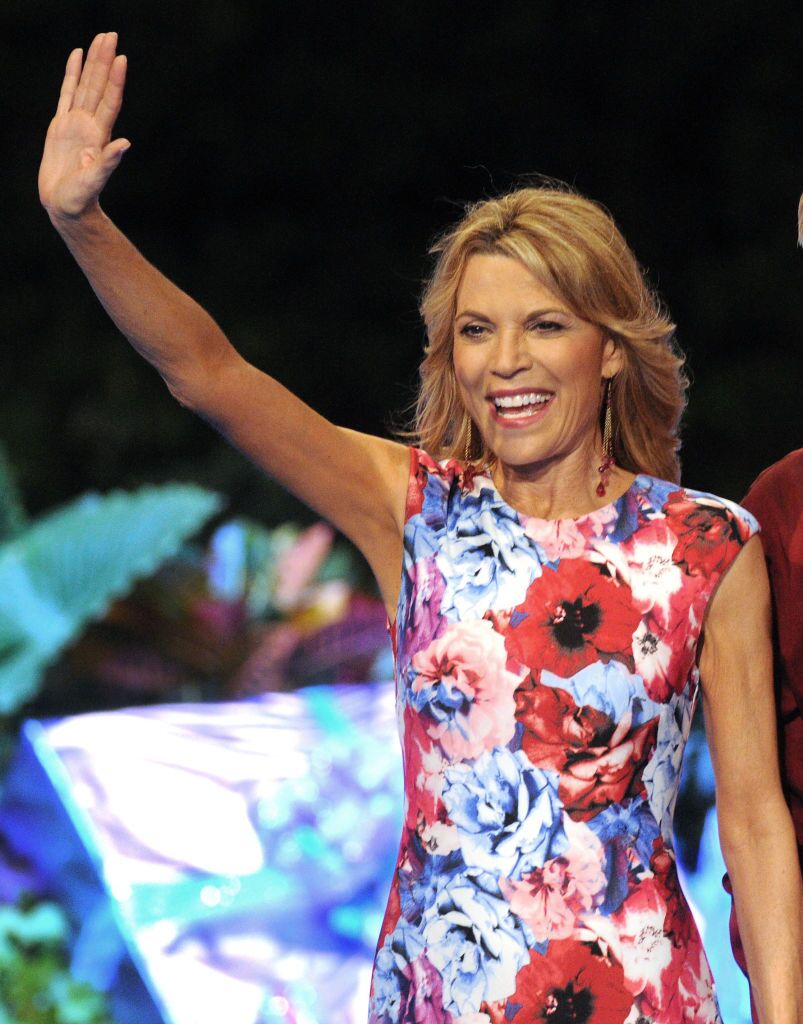 ---
12. One Of The Show's Hosts Auditioned To Be A Contestant 
That's right, Vanna White tried out for the show before she was cast as a co-host. The star was a big fan of the show and tried her luck at getting a spot on the beloved game show. When she went in for the audition she was very nervous, little did she know what the future held!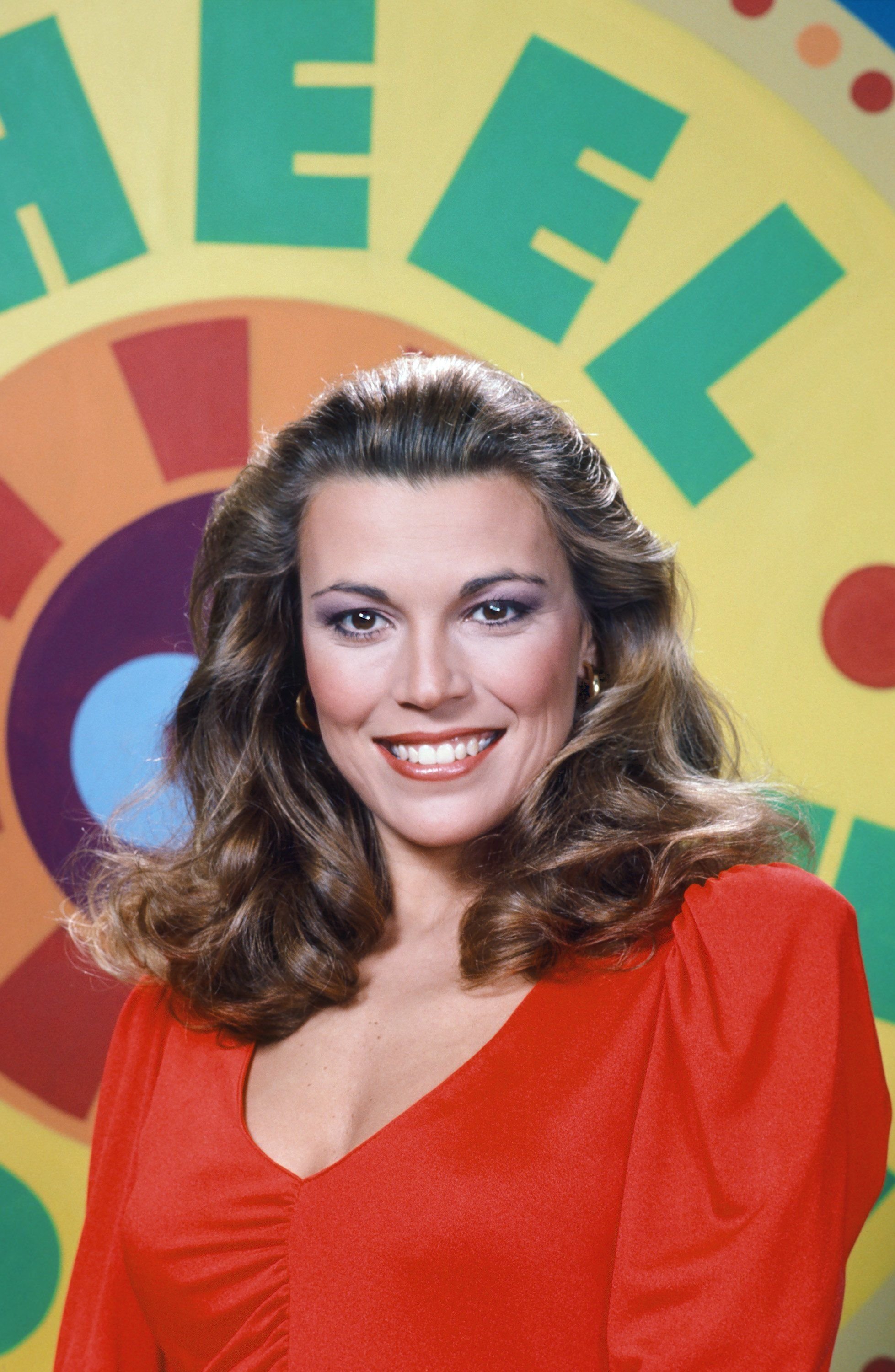 On her audition experience she said: 
"My knees were quivering and my legs were shaking."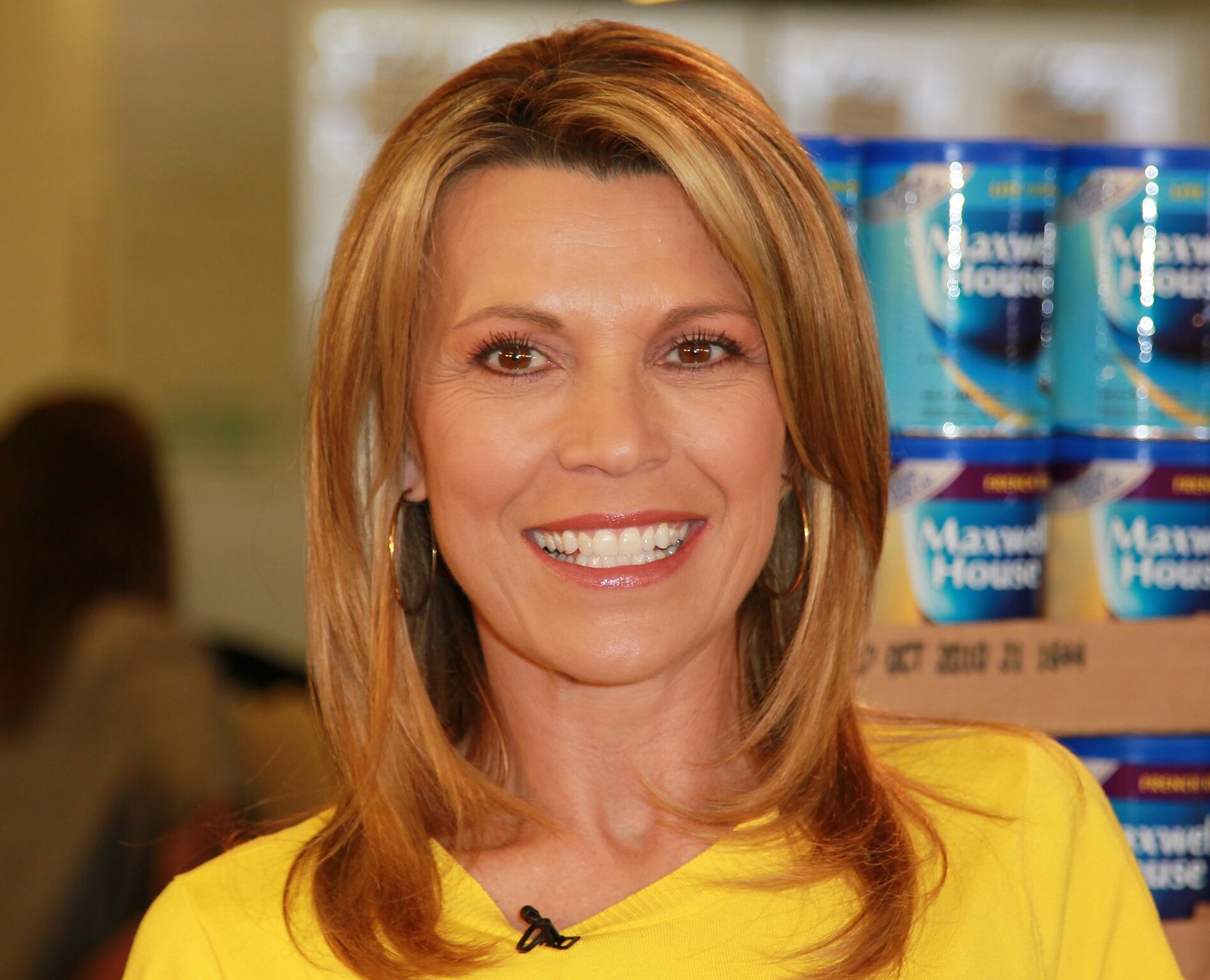 ---
11. The Wheel Really Comes Down To Chance
Fans of the show have often questioned whether the hosts or backstage personnel control the wheel. These days many shows are rigged so that contestants don't win too much money, but not Wheel of Fortune. The show prides themselves in their honesty and integrity!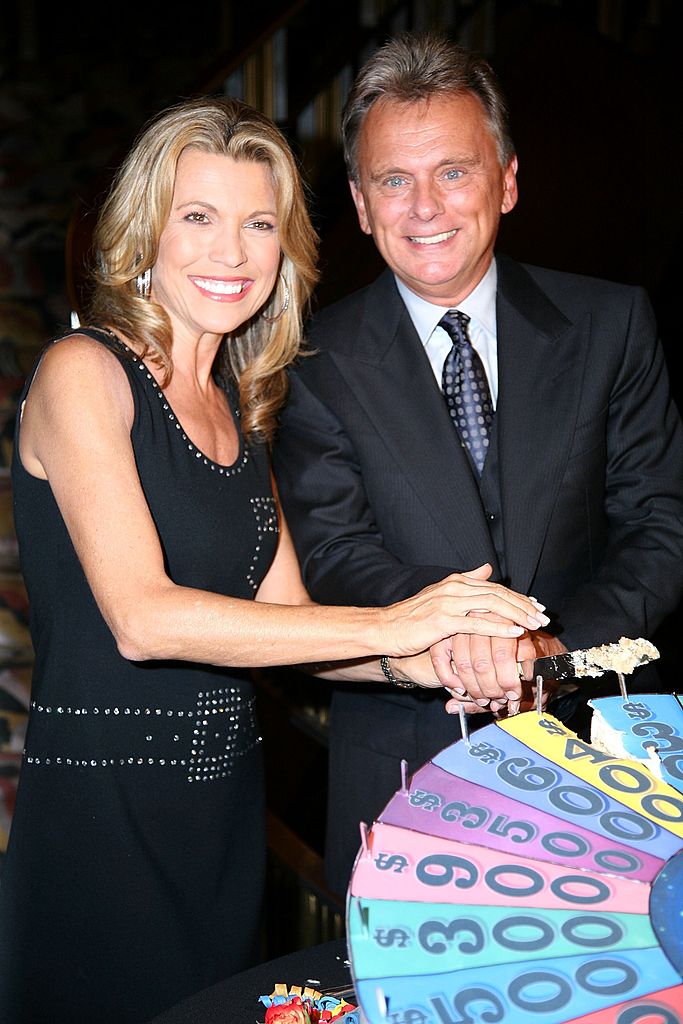 ---
10. The Award For The Most Clapping Goes To...
Vanna White has probably clapped her hands millions of times. The host is responsible for turning the letters and clapping as contestants spin the wheel. She claps close of 30,000 times per season... The Guinness Book of World Records has called her "television's most frequent clapper!"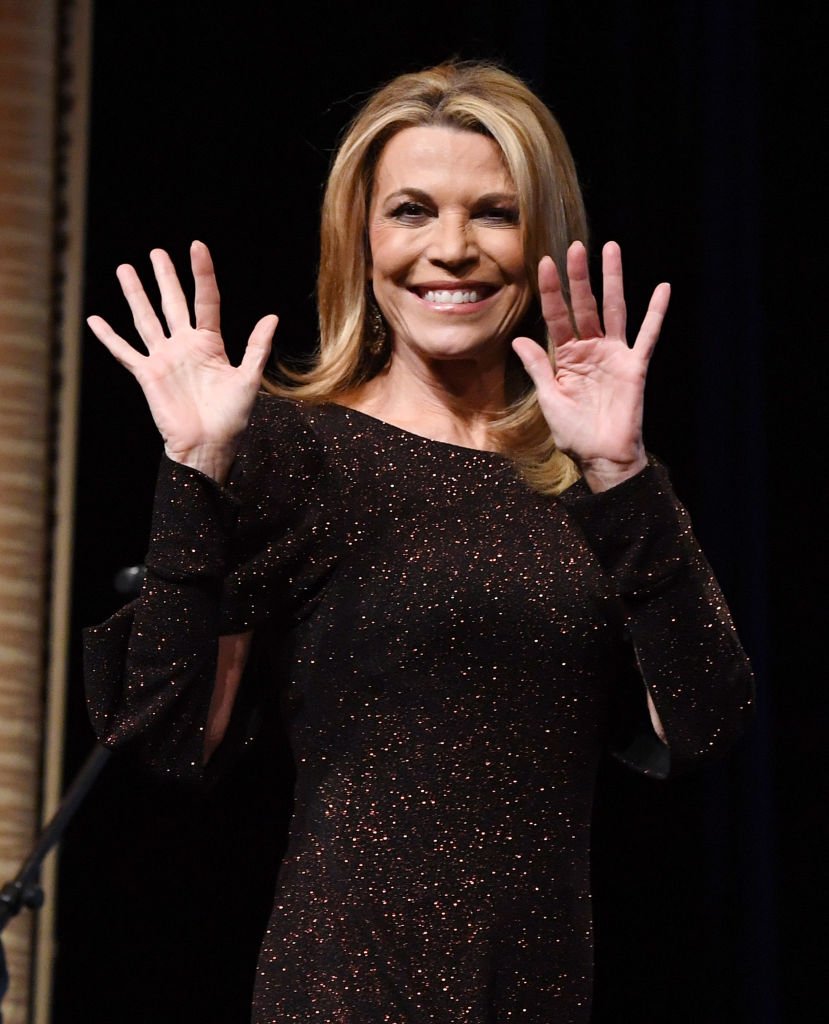 ---
9. Why Contestants Don't Ask For The Same Letters
In a game of luck and chance, it seems obvious that players might ask for the same letter a few times. Why is this not the case on Wheel of Fortune? Well, the show creators and backstage crew work hard to ensure that each player has a dummy screen showing them the available letters. Clever!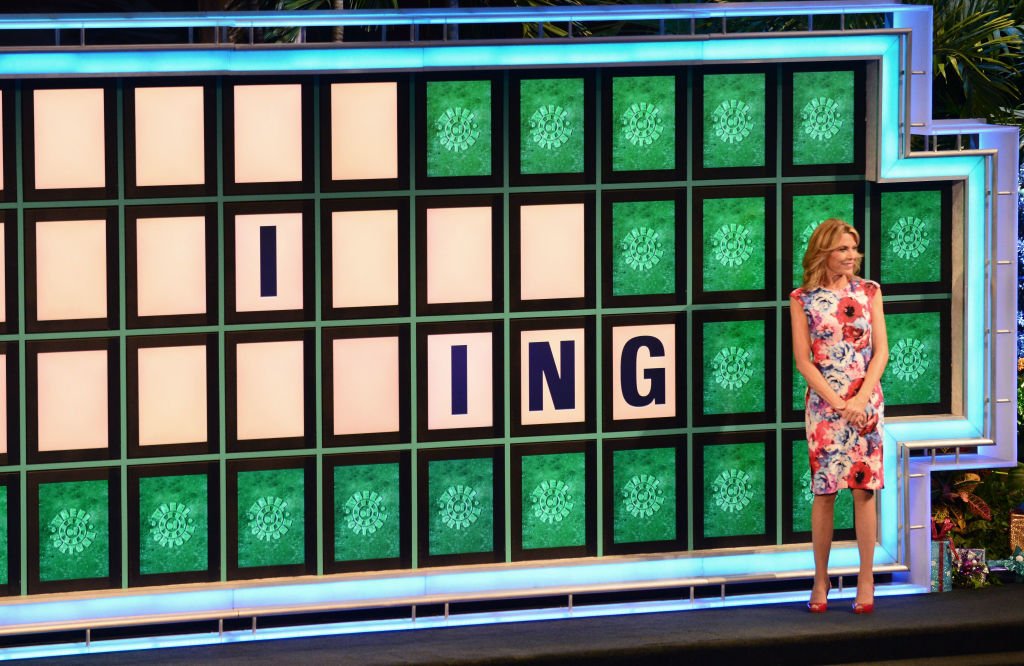 ---
8. What Happens During Commercial Breaks
With over 10 thousand applications, only a few hundred get a turn on the show... These lucky participants are then coached on how to spin the wheel amongst some other handy tips that will help them. There is also something special that happens during commercial breaks...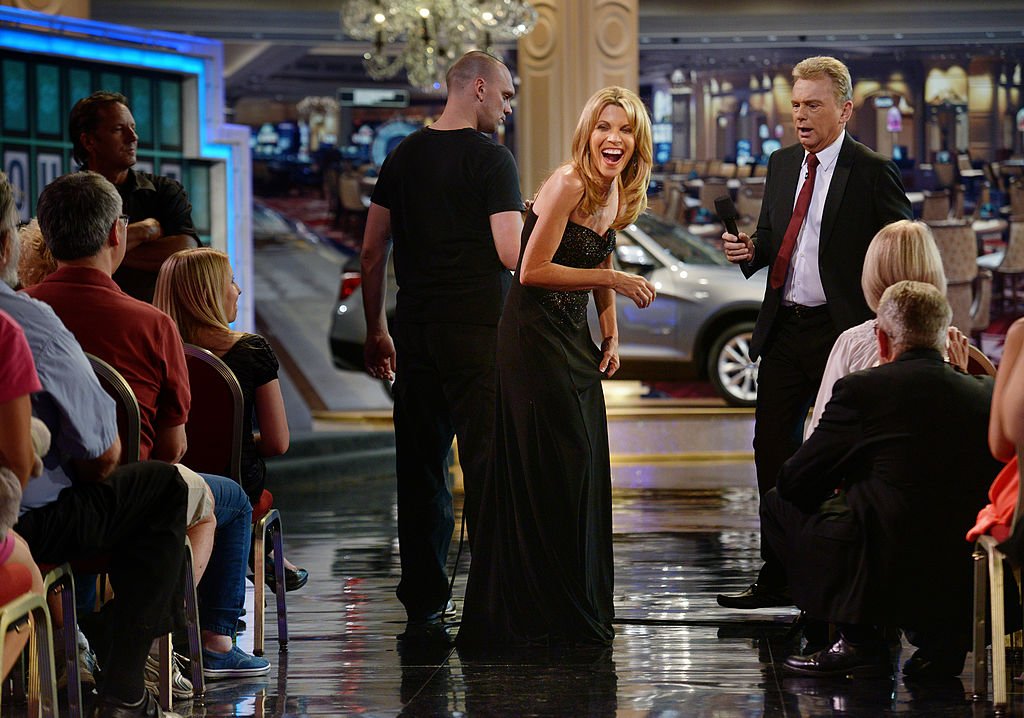 The contestants are encouraged to shout out letters continuously. This not only pumps them up and keeps the energy levels high, but it also gets their vocal cords loud and ready for the show. By the time the break is over, they are geared and ready to have some fun on screen.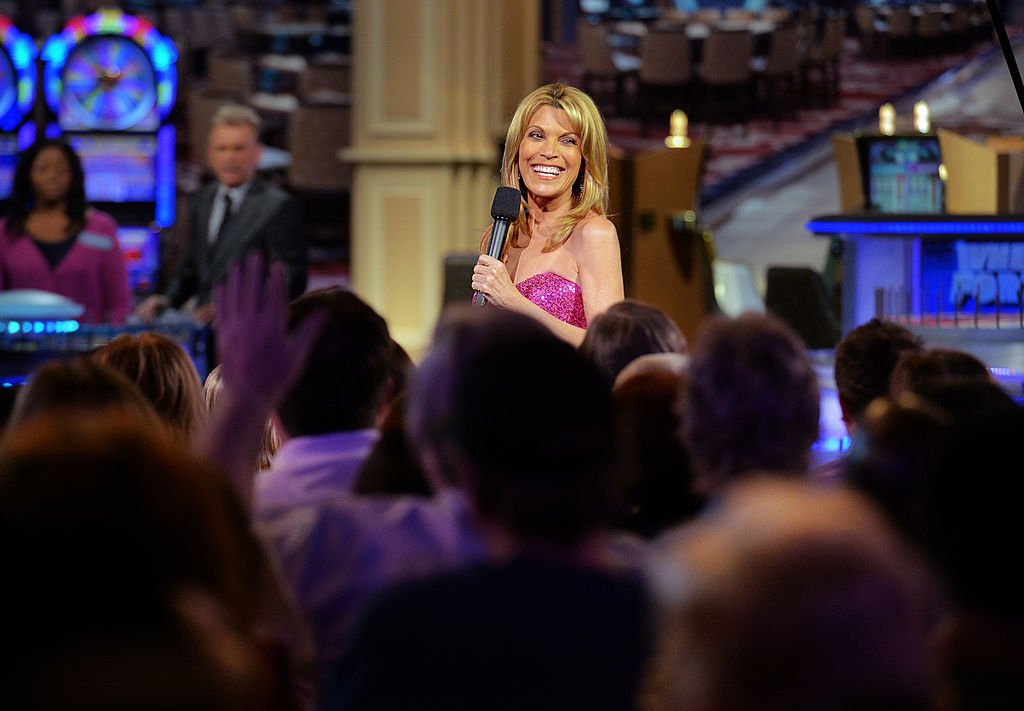 ---
7. Which Hollywood Legend Loves The Hit Show 
Pat was surprised when he found out that the famed Jimmy Stewart adored the show. In fact, the Hollywood icon told Pat the following:  
"[My wife] Gloria solves all the puzzles before I do!"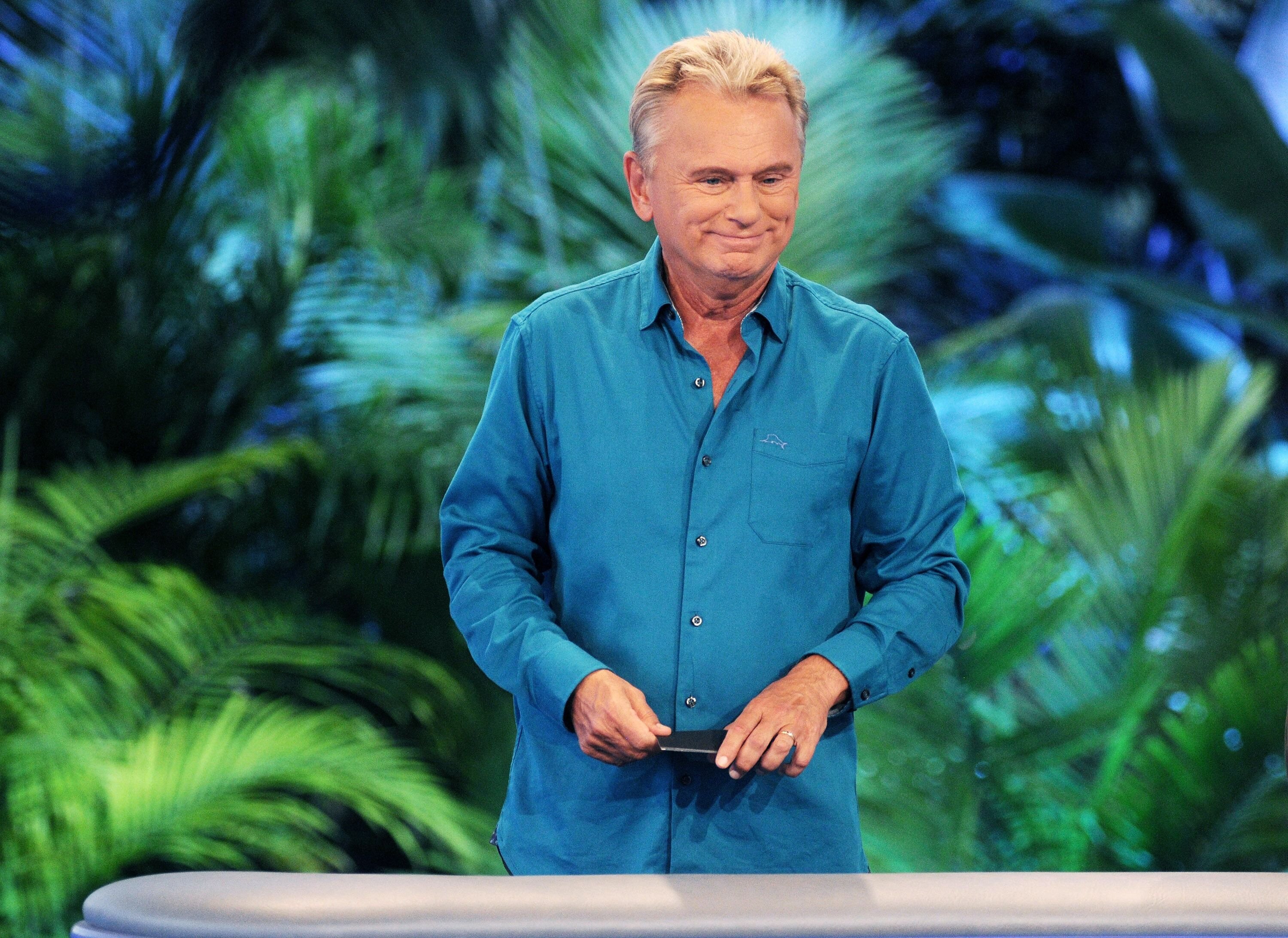 ---
6. The Wheel Weighs How Much?!
From our at home angles, if often seems like the wheel is huge. In fact, the cameras just make it look like it is. The shocking fact lies in the weight of the magical wheel. In total, it comes in at a grand 2,400 lbs. and this is why they take it apart if they need to travel with it!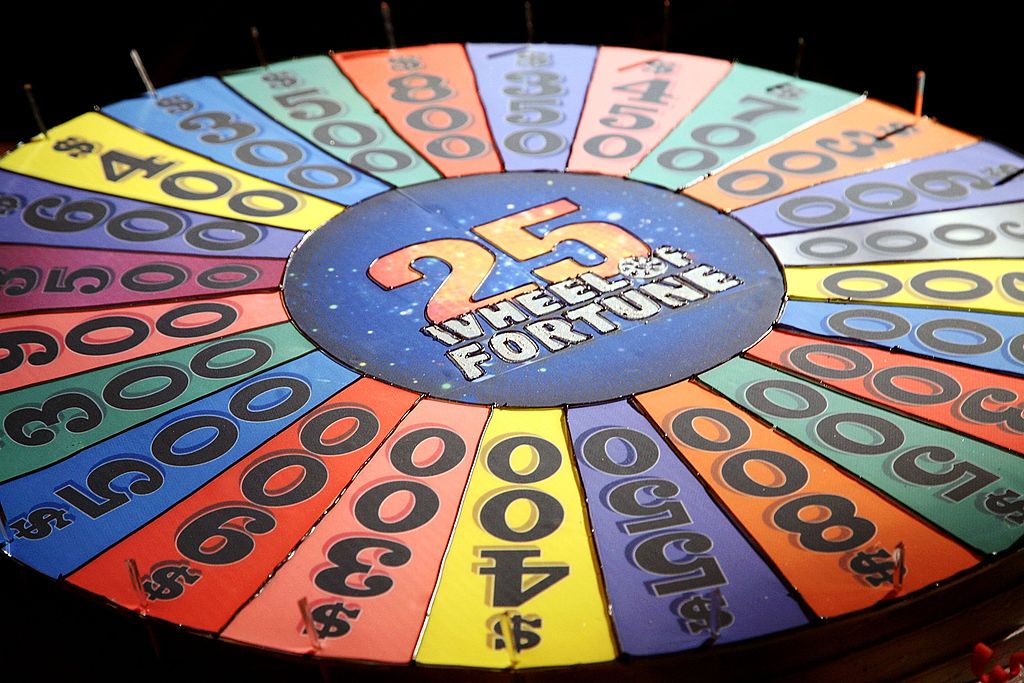 To move the wheel and some of the set equipment is no small task... The company has to hire as many as 14 big trucks to transport massive parts. Pat shared some interesting facts about the wheel when he said:
"(The wheel) is heavier than you think. When the show first started, we would put shorter players on boxes, but problem is I would walk next to a great-grandmother on the show and I would walk next to her and people thought I was a jockey so now we are on risers and when they go up, I go up and we stay about the same size. But it got engrained in people that I was about 4 feet 3."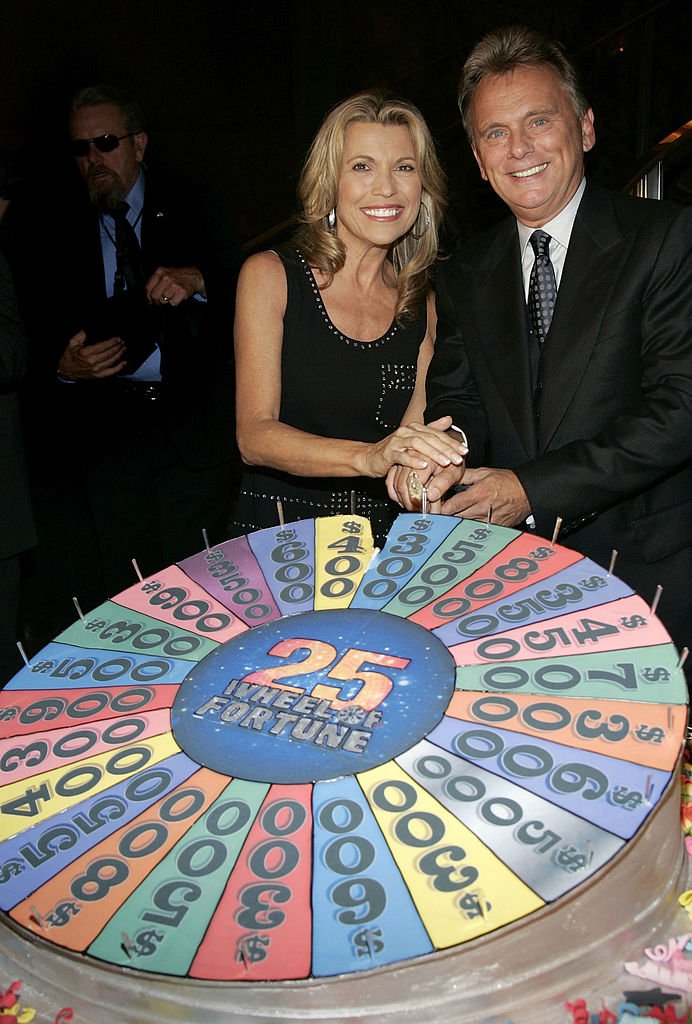 ---
5. What Does A Typical Day On Set Look Like 
For logistical reasons, many episodes of Wheel of Fortune are filmed in one go. This cuts down on costs and allows the producers to get as much content as they need. In one taping they'll try to get between five or six airings in! That's a lot of hard work on the same day.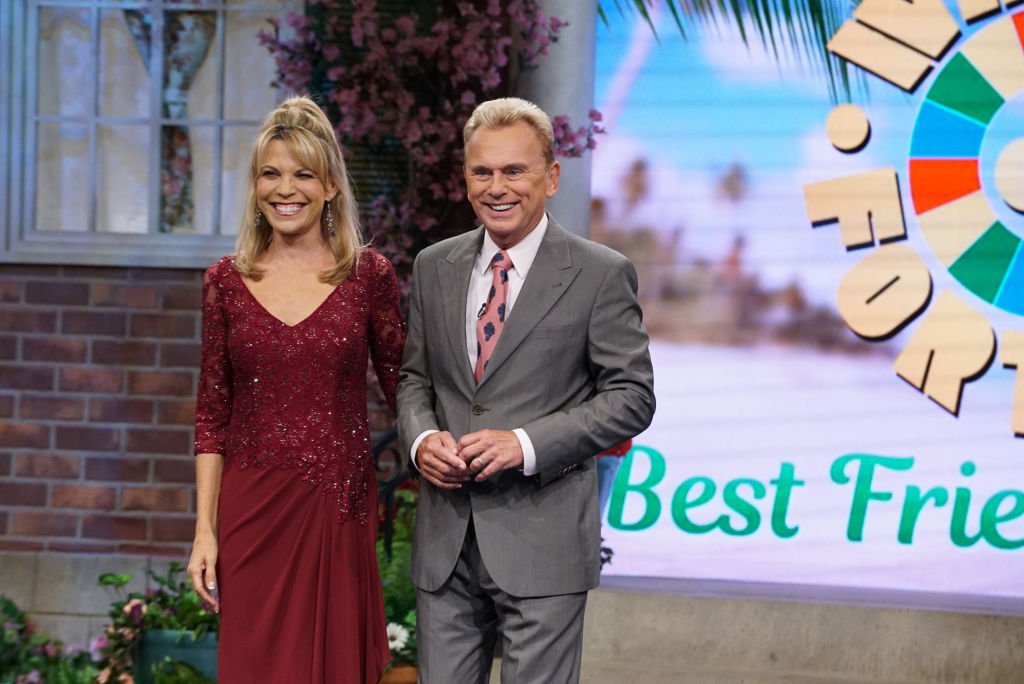 But this effort certainly pays off as the hosts and crew are able to take time off. If they can record for a few days of the week, they will have enough footage to last for almost a month of TV. The hosts change outfits a few times a day to keep things interesting and so fans won't know they've recorded on the same day. 
---
What Vanna And Pat Say About Their Days On Set 
Vanna explained the typical day behind the scenes:
"I come to work about 8:30 in the morning. We shoot the first show at noon, but I have hair and makeup and try on a few things."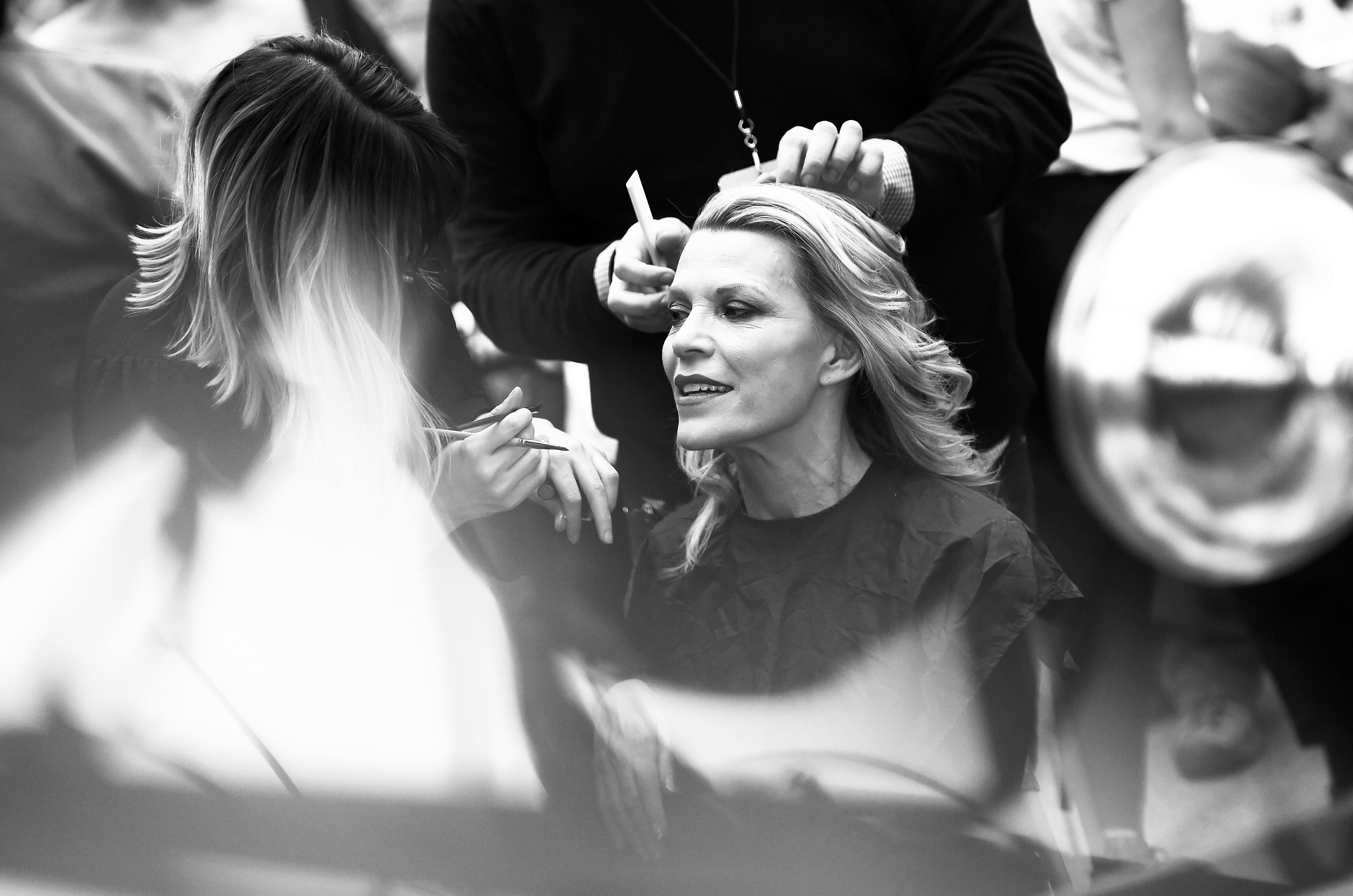 Pat added:
"It's the closest thing you can do in pretending you have a full-time job. In dog years I've only done this show about nine years."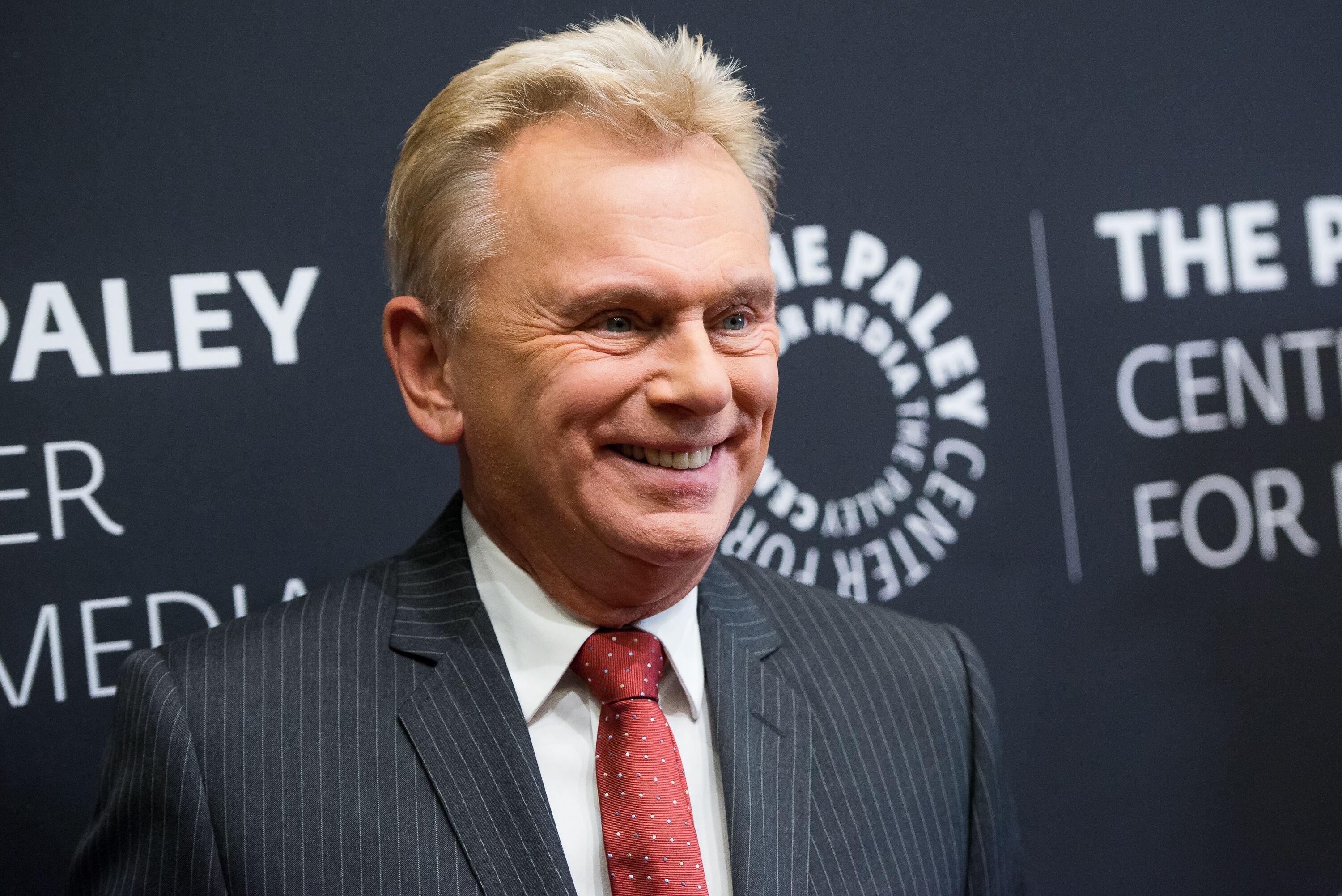 ---
4. The Co-Hosts Have Made An Off-Screen Commitment   
Pat and Vanna are one of TV's fave duos. They complement each other well and we can't imagine the show without either of them... Lucky for us, the pair have decided that if one leaves, they both leave! What a commitment. Despite this, they both still seem pretty happy on screen. 
Pat said this about when he plans on leaving Wheel of Fortune and why he couldn't go on without Vanna:
"My goal is to leave before people turn on the TV and go, 'What happened to him?' I can't imagine being up there with someone else."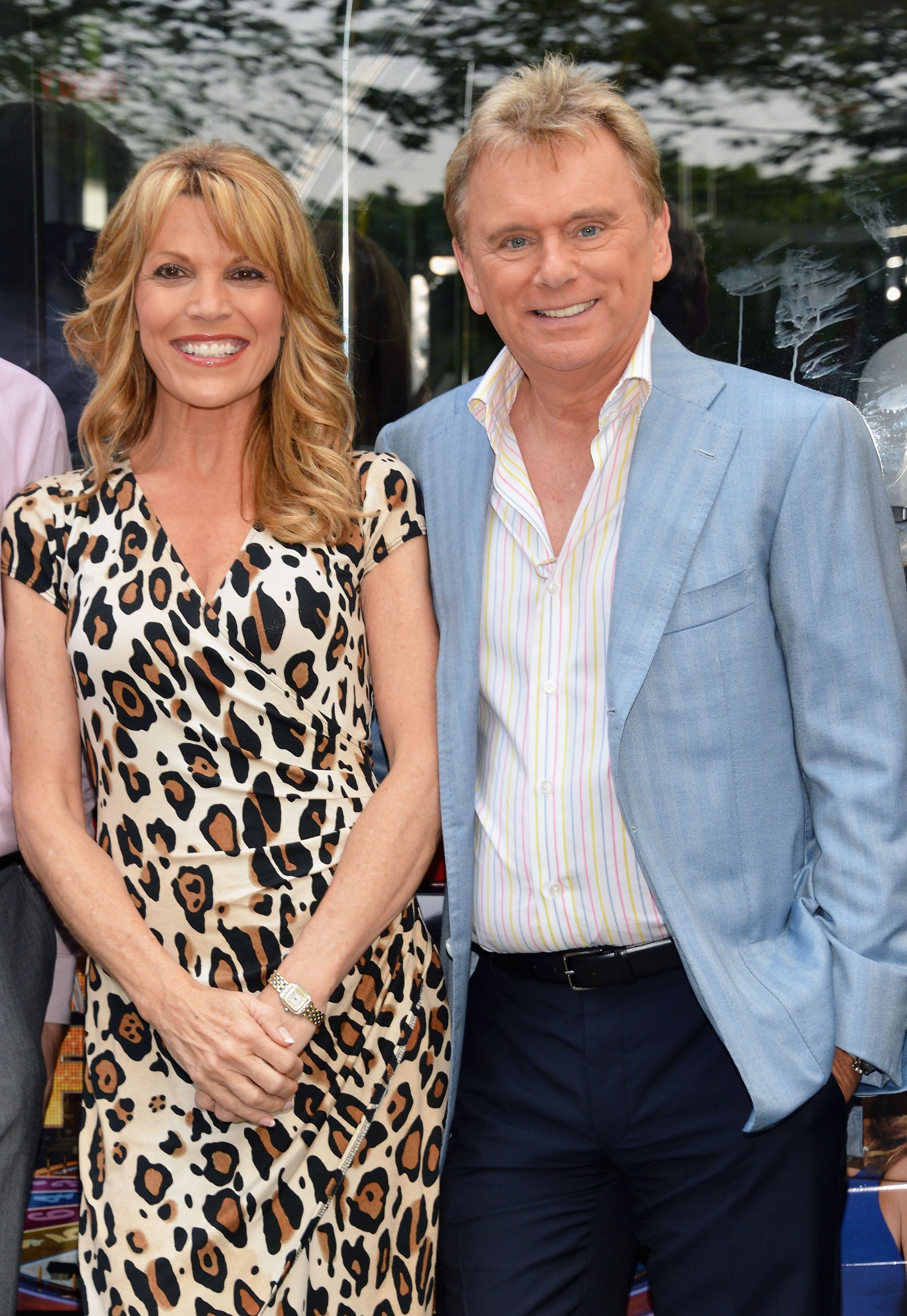 ---
3. The Story Behind The Tie And The Dress 
Fans have speculated that Vanna and Pat are a couple but both of them are in happy relationships off-screen. We can, however, understand why people may think this... Their chemistry is great and to make matters even sweeter, the always match their outfits!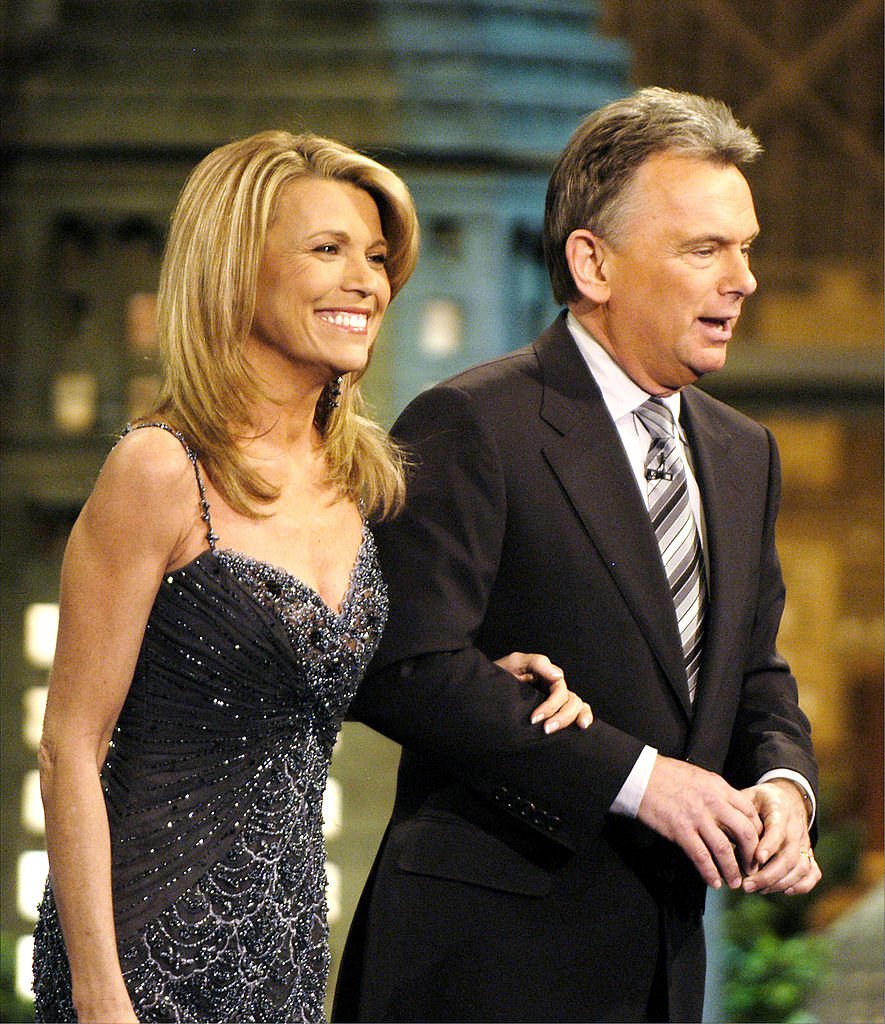 Fans will have noticed that Pat's tie always goes with Vanna's dress! This little touch is something they've done for decades and is proof of their bond. The pair are like two peas in a pod and are real-life friends! Vanna was emotional at Pat's wedding when he got married. Cute!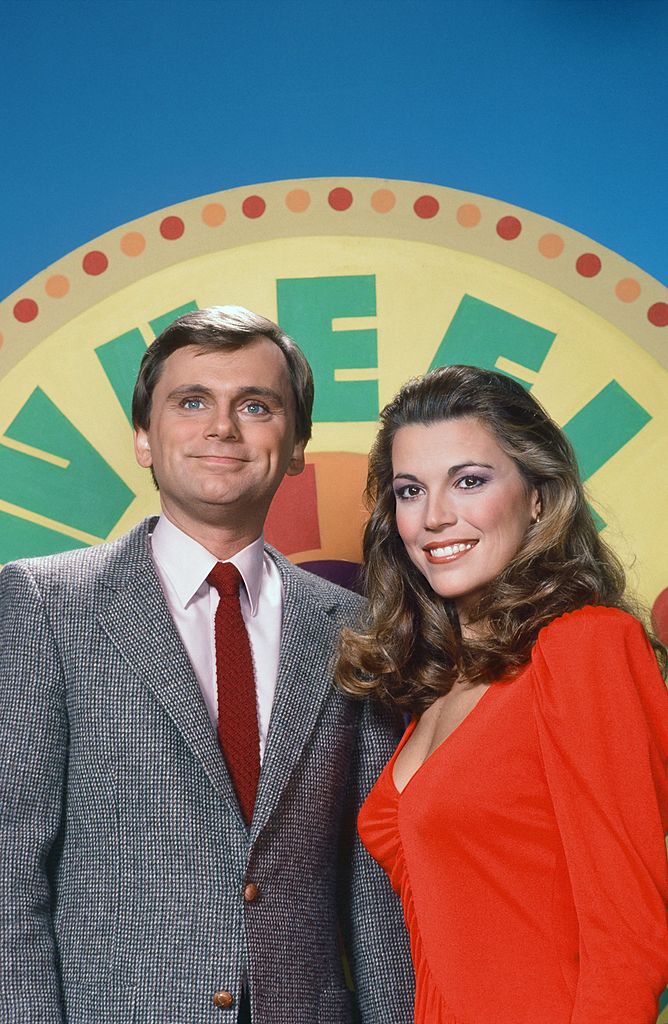 ---
2. How Vanna Became A Great Co-Host
Vanna has been quoted saying that she owes everything she is to Pat. That's because he took her under his wing and taught her the tricks of the trade. Pat became her tutor on all things "hosting." Vanna didn't have much experience when she started but now she's a seasoned presenter!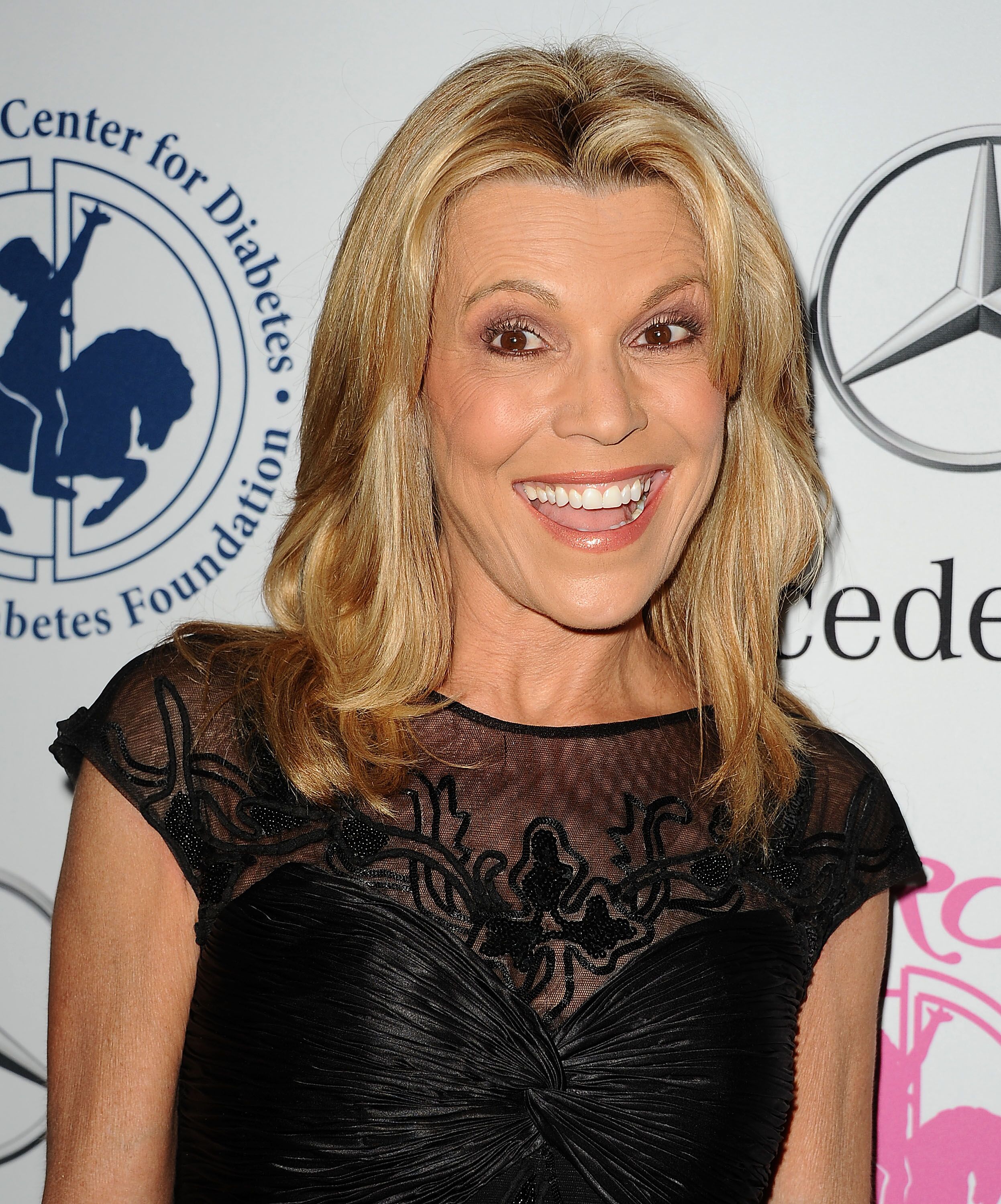 ---
1. Pat Was Initially Rejected For The Job
Probably the most shocking behind the scenes fact emerges from a time before the show even went on air... The man in charge of NBC, Fred Silverman, thought Pat was what he called, "too local." However, fortune was definitely on Pat's side as this decision was overruled!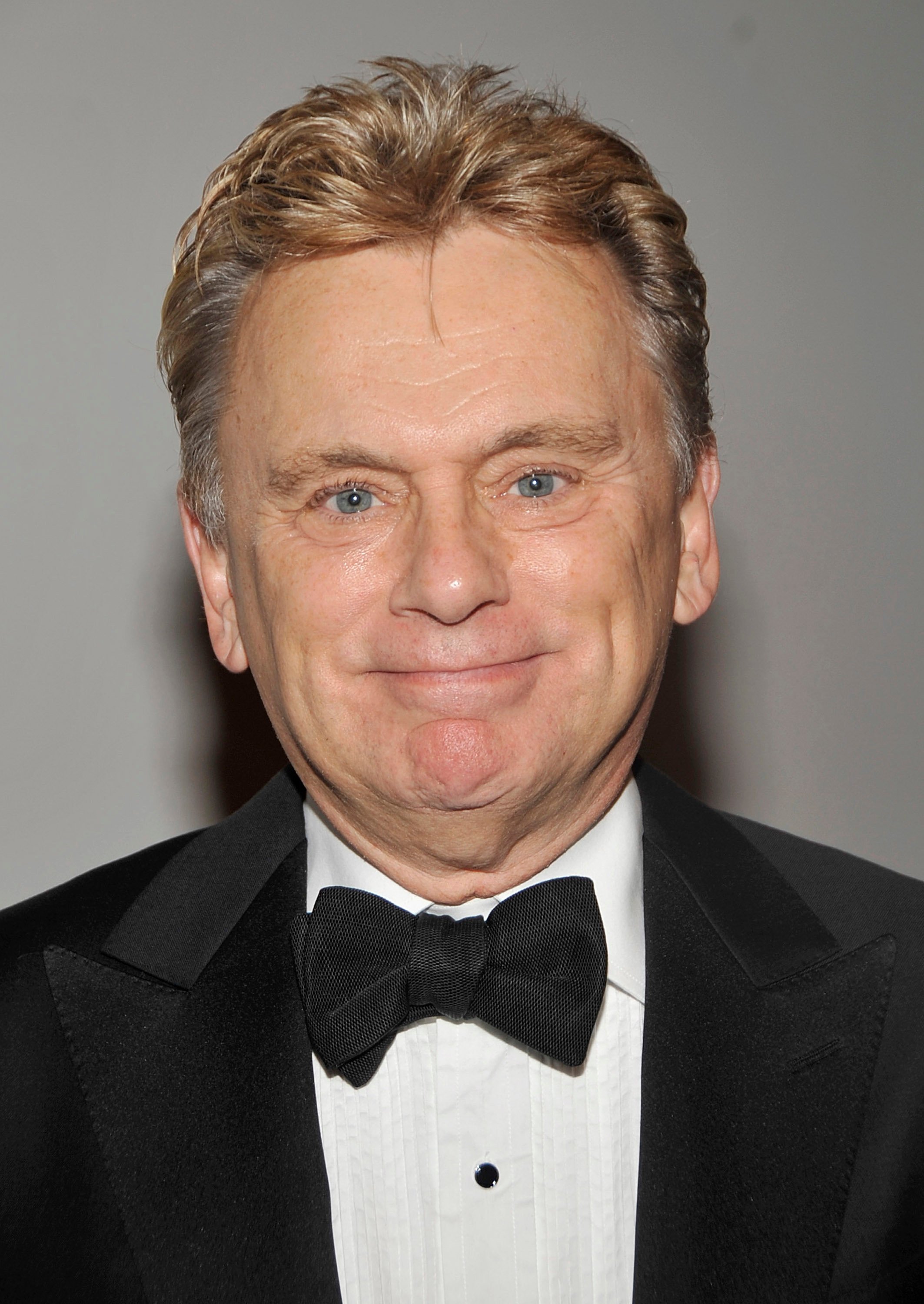 The show has made quite the name for itself but it has taken years of hard work to get to its current status and fame. Which fact surprised you most? leave us a comment and be sure to click the share button! 
Sources: Screen Rant NBC Sandiego EW Good Housekeeping KomoNews  WLKY