15 Quick Yet Fascinating Facts about Iconic 'Bonanza'
Who doesn't love a good western? Back in the early days of television and films, cowboy's were the kings of the screen and pretty much equivalent to big budget film superheroes we know today. One of the biggest western tv shows was Bonanza. It ran for an impressive 14 seasons, dominating the ratings.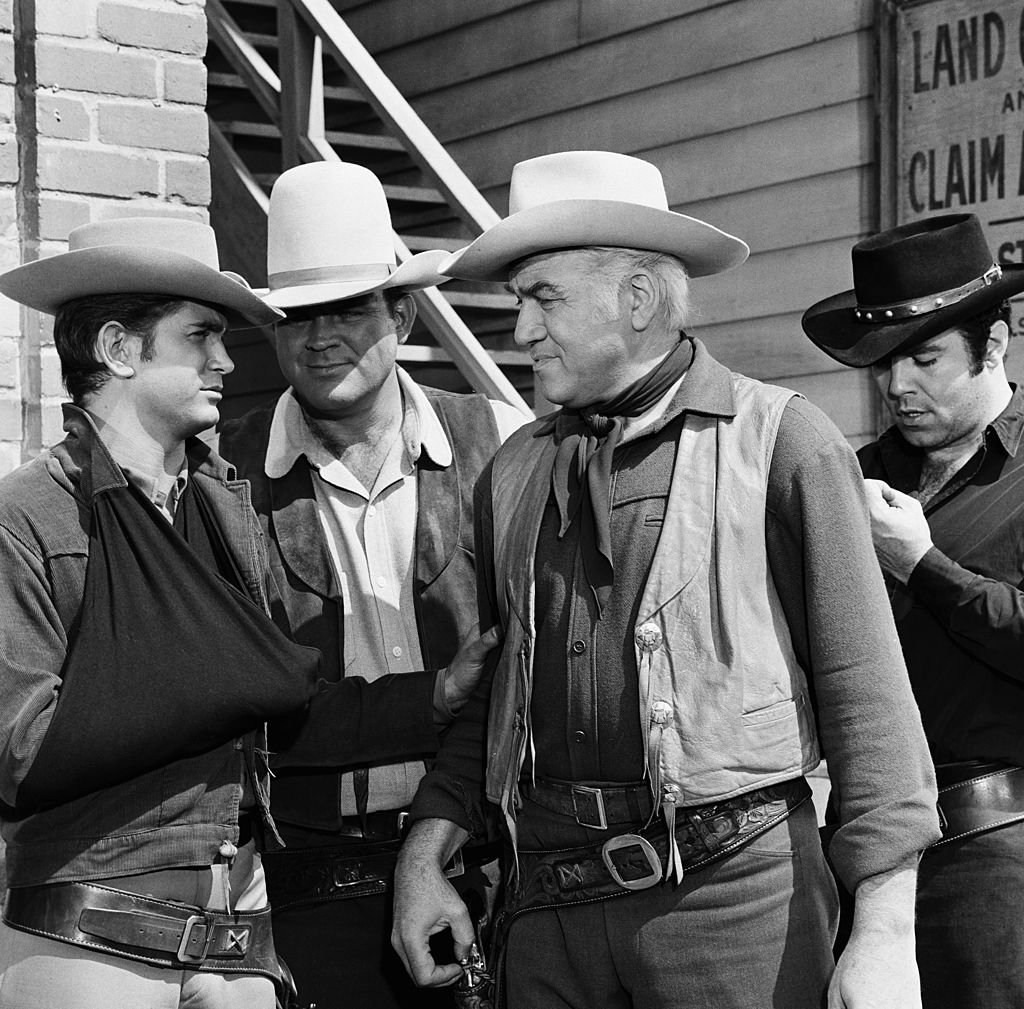 The cast of the timeless show went on to become great stars in their own right, and with fourteen years of history under its belt there's a lot to know about the show. Most fans only know the basic things, but here's a low-down on some facts about the show even the biggest fans don't know.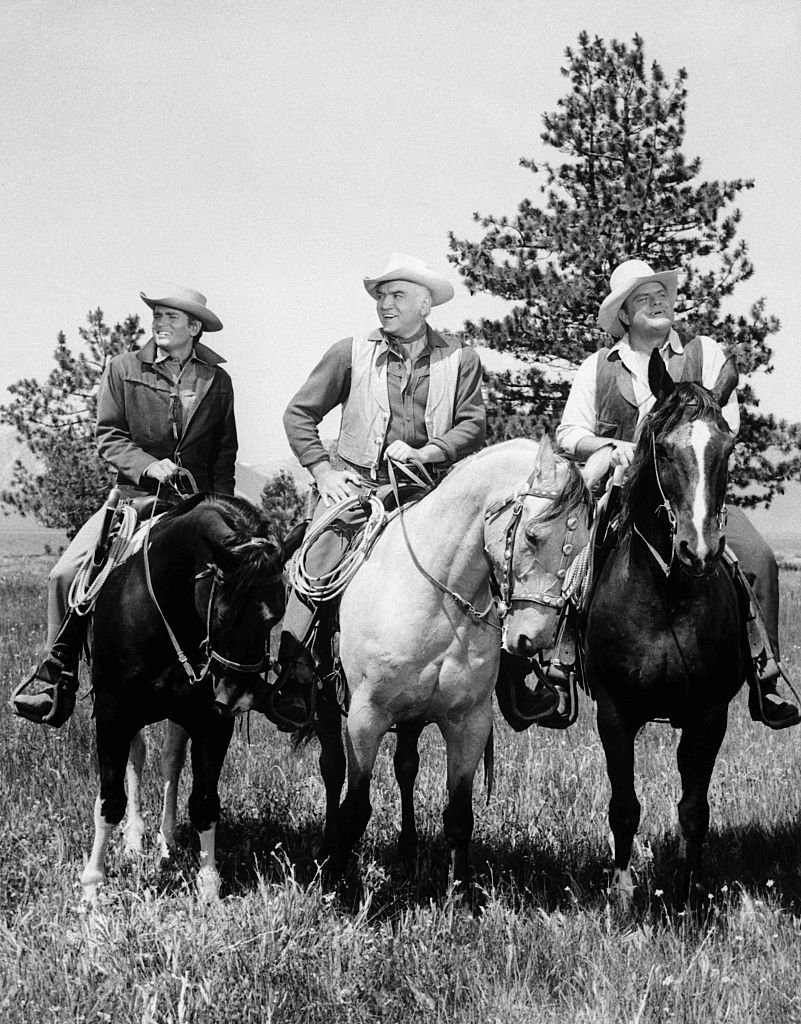 ---
LANDON WASN'T THE EASIEST TO WORK WITH
Michael Landon developed a reputation for being difficult on set as the years went by. Despite his young age and inexperience at the time, the actor was extremely dedicated to his work. As it's been shade, Landon had a narrow vision of how he wanted scenes to look and be acted, it wasn't that he was mean or demanding.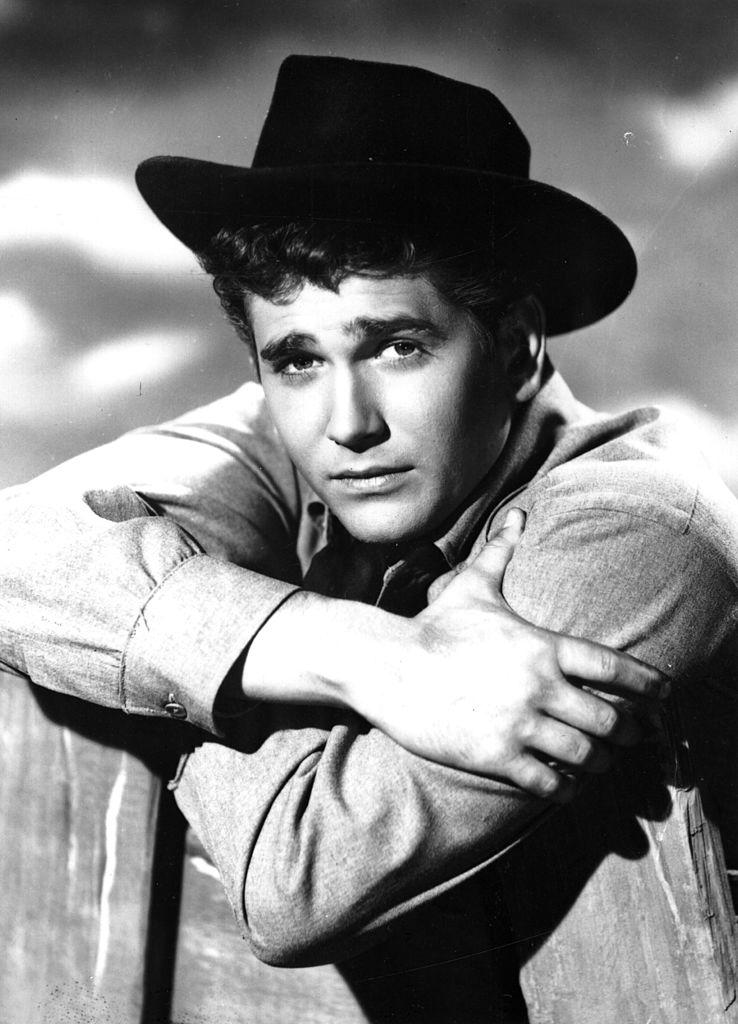 You can't blame the guy for having passion about his craft. However, from time to time, he would get on some of the crew members' nerves. He also wasn't afraid to argue with the network. His stonewall attitude when it came to his work seemed to be a good thing for the actor. He was in Hollywood for a while.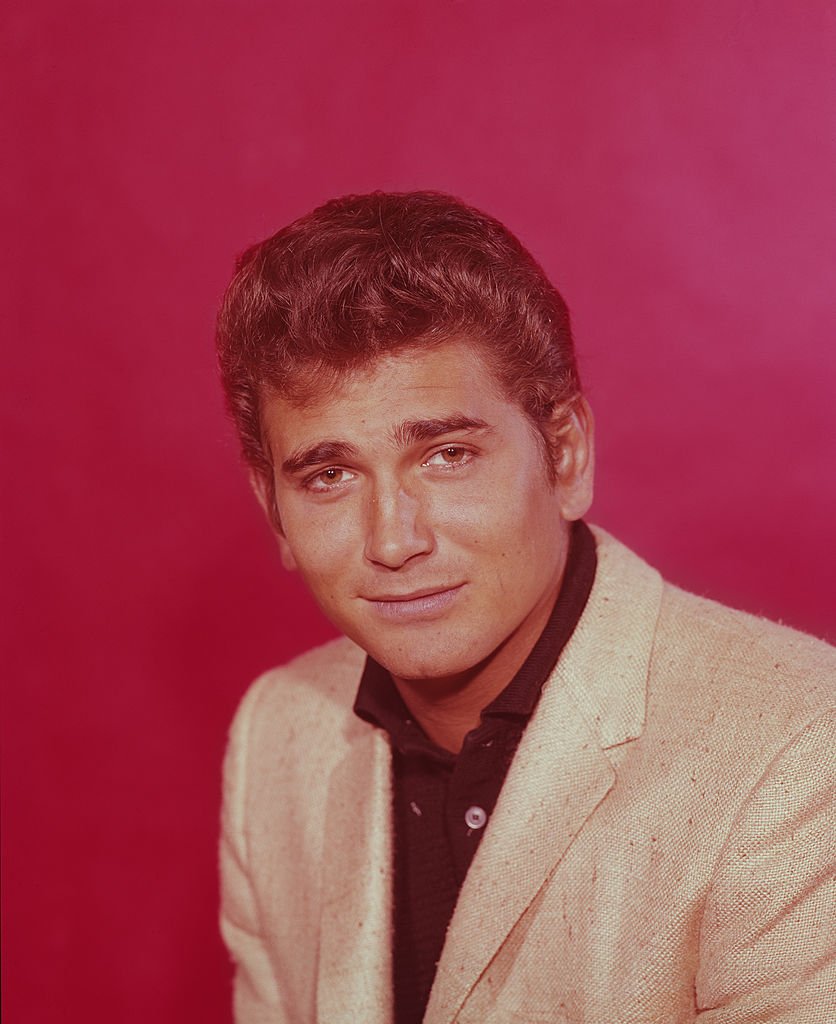 ---
LORNE GREENE'S DARK FIRST JOB
Like many of yesteryear's stars, Greene got his first work in the entertainment business on the radio. Unfortunately for the aspiring star, this was during the World War II era. As a reporter on the war, part of Greene's job was to deliver the news about the ongoing conflict, which was often terrible news.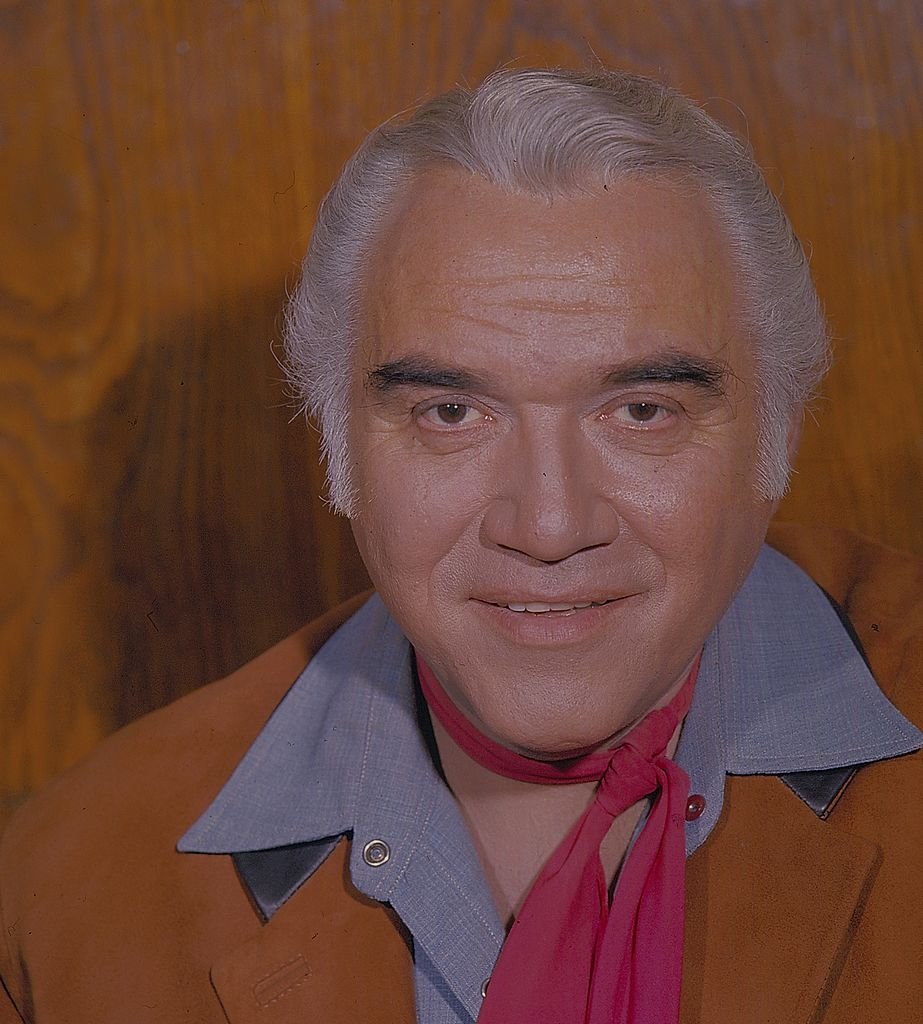 While Lorne Greene's face and voice eventually came to be loved when he appeared on screen, it wasn't always that way.  His voice was once given the nickname, "The Voice of Doom" because of his deep voice and his routine as the sharer of bad news. Fortunately, Ben Cartwright was far removed from his old job.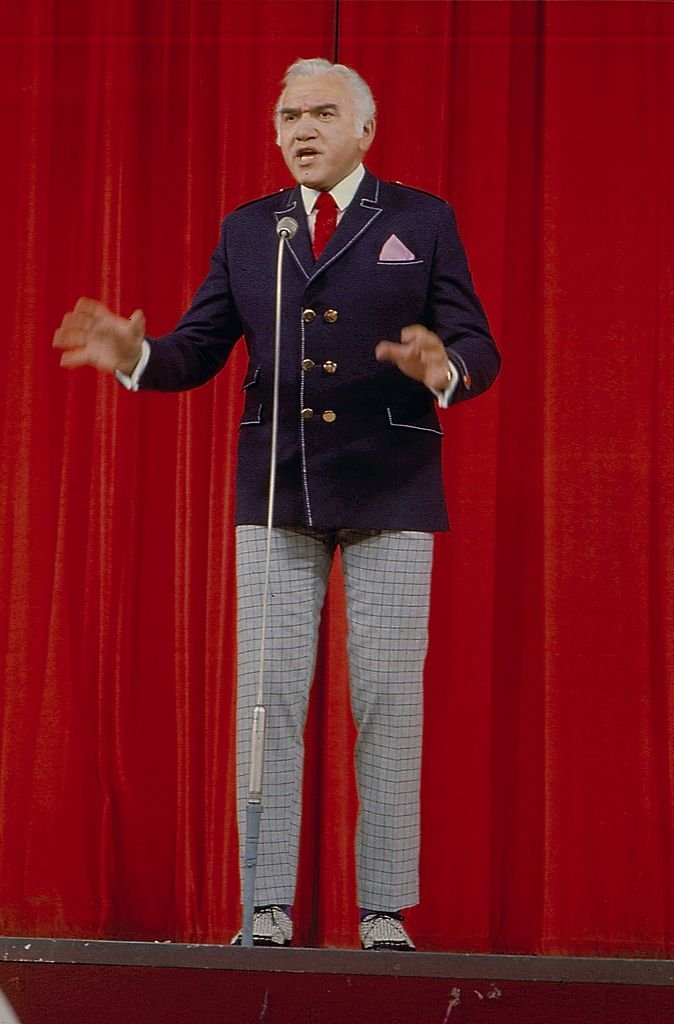 ---
WHY THEIR COSTUMES STAYED THE SAME
One of the most recognizable things about the cast of Bonanza is their costumes. As a matter of fact, Dan Blocker's signature oversized Stetson hat happened purely as a joke. The actor took the gigantic hat to the audition as a joke, but when the casting team and other actors saw him wear it, they thought it was perfect for Hoss Cartwright.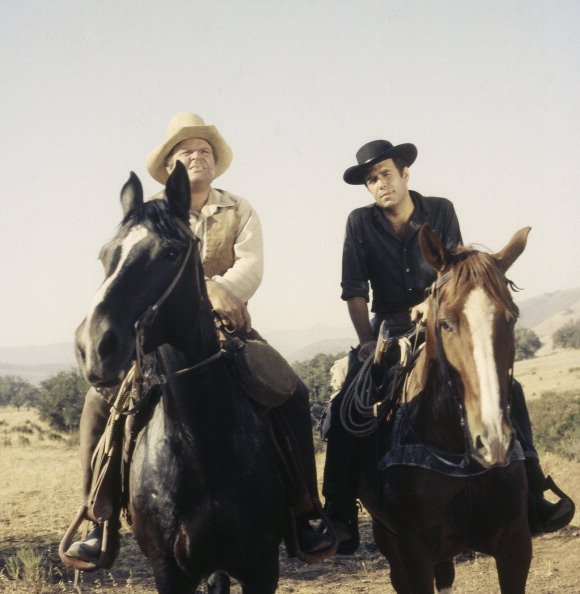 Moreover, it was pretty much economical for them to always wear the same outfit. It made production cheaper and It also made it easier if and when they had to re-shoot a scene or use a stunt double. This helped the production save a lot of money, and made their characters instantly recognizable.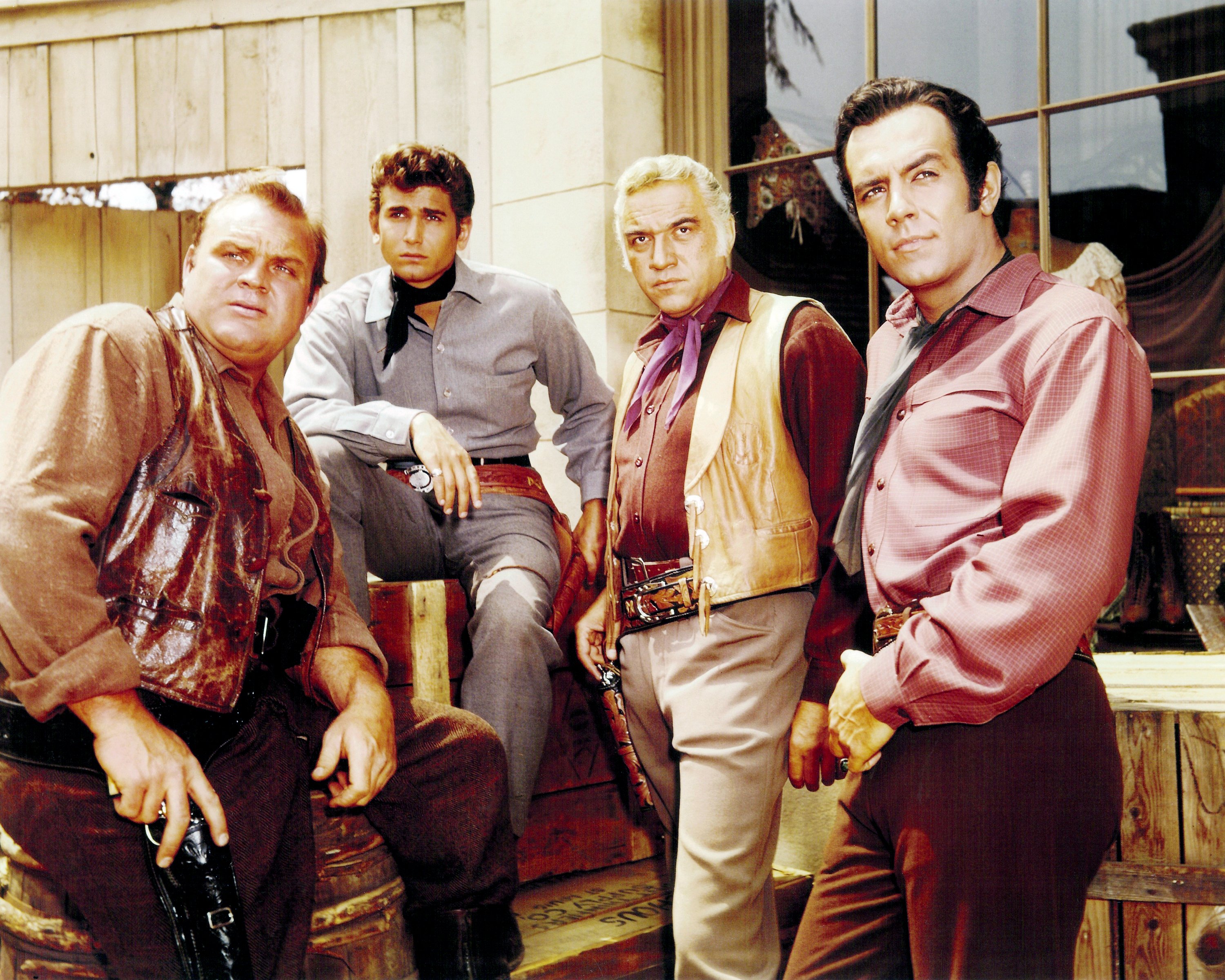 ---
LANDON MADE HIMSELF LOOK TALLER
It's been a recurring theme in Hollywood that image is everything. The same goes for Michael Landon. While he isn't unnaturally short, at 5 foot 9 he felt insecure standing next to his fellow Cartwrights, who stood well above him at over 6 feet each. He was concerned that his character's name "Little Joe", would be taken literally.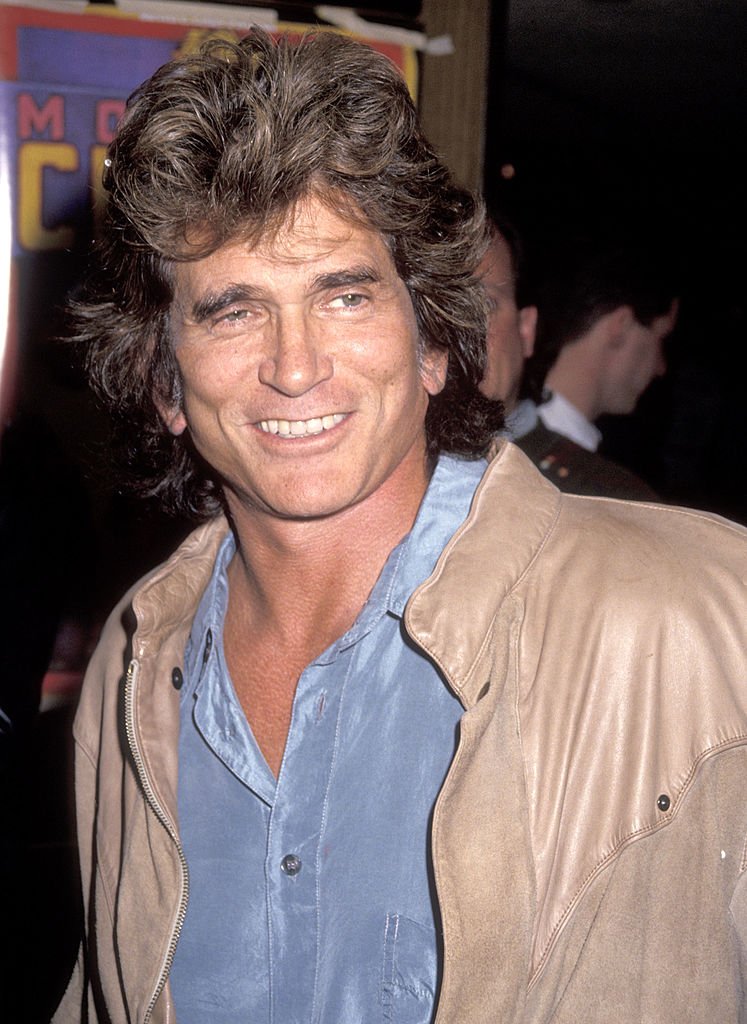 To protect his image, Landon wore special boots that gave him a few extra inches in height. This would become a trick he'd end up doing most of his career. Later, after Bonanza ended and Landon joined the cast of Little House on the Prairie, he continued augmenting his height with special boots and camera illusions.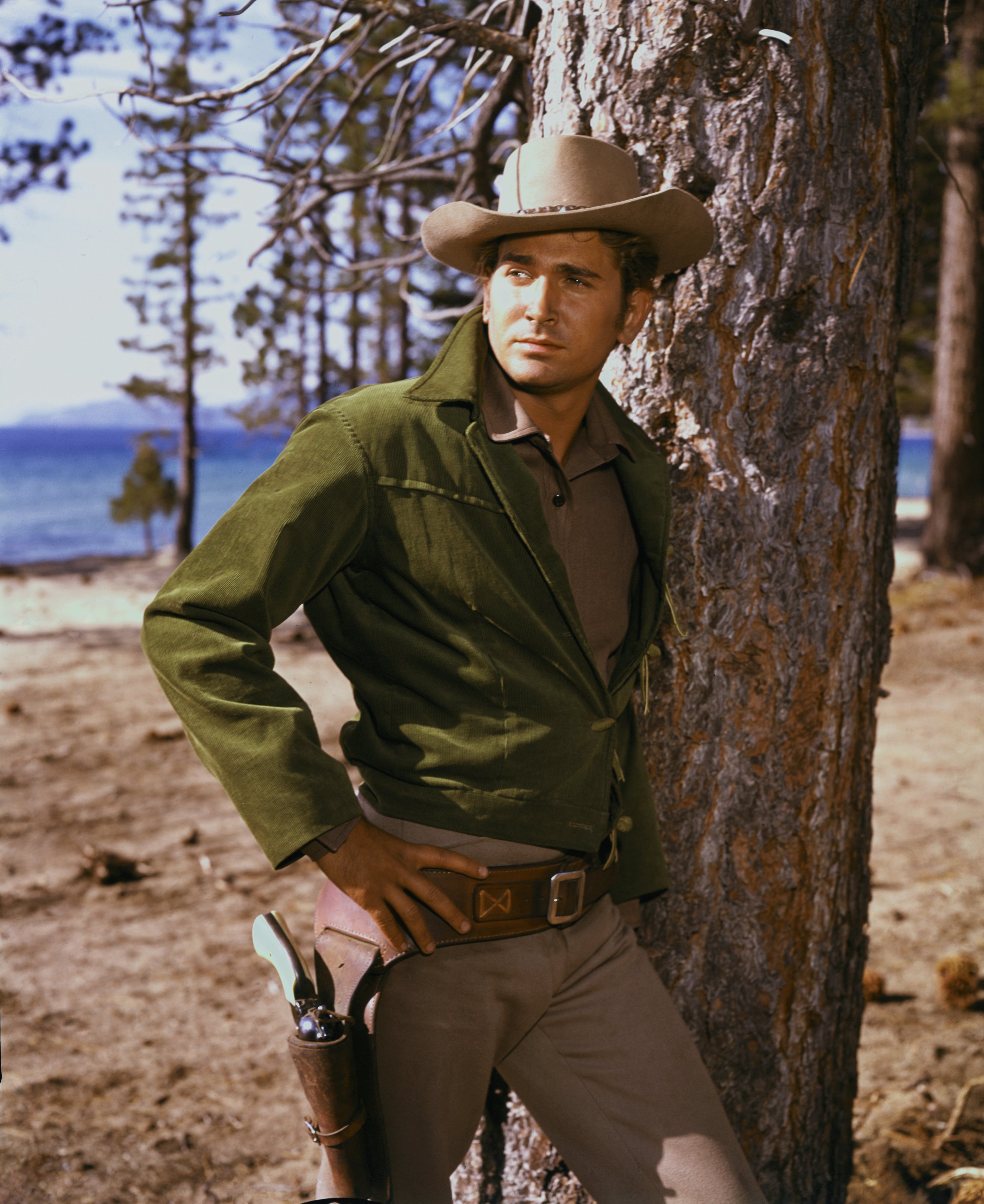 ---
ADAM CARTWRIGHT THOUGHT THE SHOW WAS BENEATH HIM
It's normal for anyone to get sick of their job at some point in time. It happens to everyone, even celebrities. Such was the case for Pernell Roberts, the actor played Adam Cartwright on the first six seasons of Bonanza. Unfortunately for the actor and the rest of the show, Bonanza wasn't' fulfilling enough for him.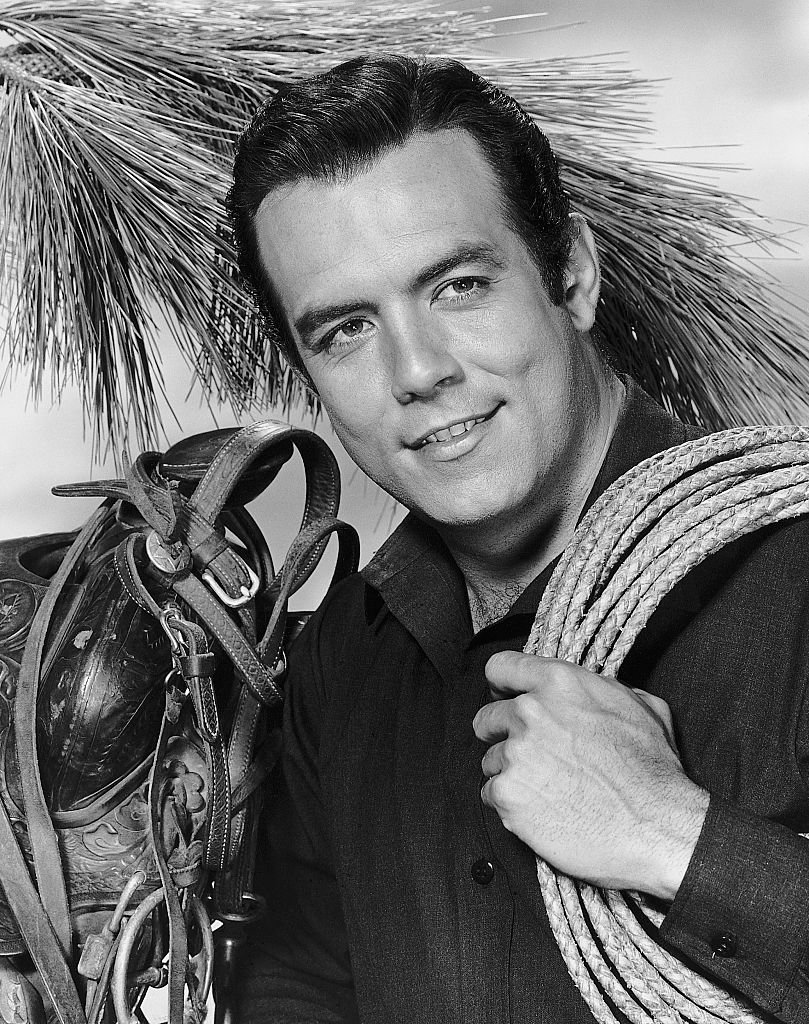 On his departure, Roberts said: "I feel I am an aristocrat in my field of endeavor. "My being part of Bonanza was like Isaac Stern sitting in with Lawrence Welk," implying the western was beneath him. He frequently complained about the show but did little to try and fix it, according to Michael Landon.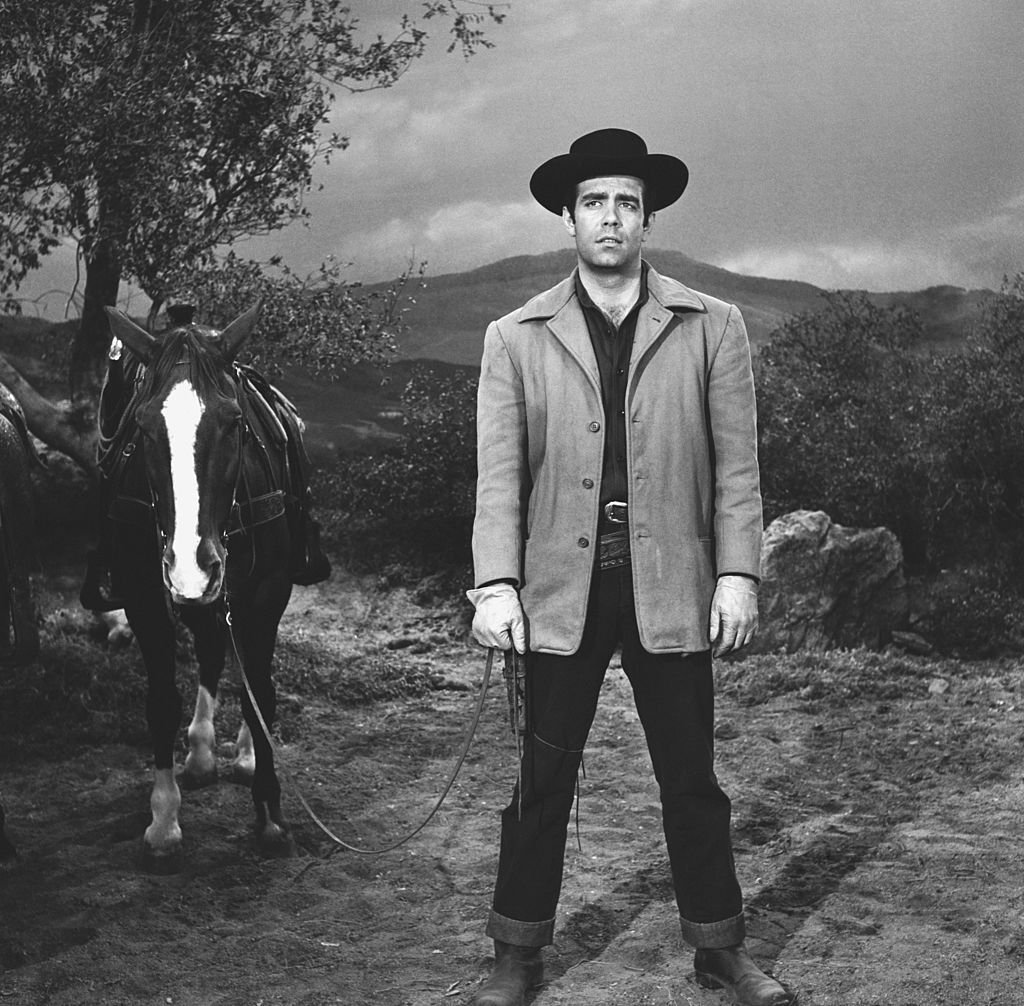 ---
MR. CANDY HAD A POOR INTRODUCTION
Bonanza fans weren't very happy with Adam Cartwright's departure from the show. Many were even devastated at his leaving Ponderosa. This also meant that the same fans gave his replacement, Candy Cannady played by David Canary, the cold shoulder upon his arrival. The new character was the Cartwright's amiable friend and ranch foreman.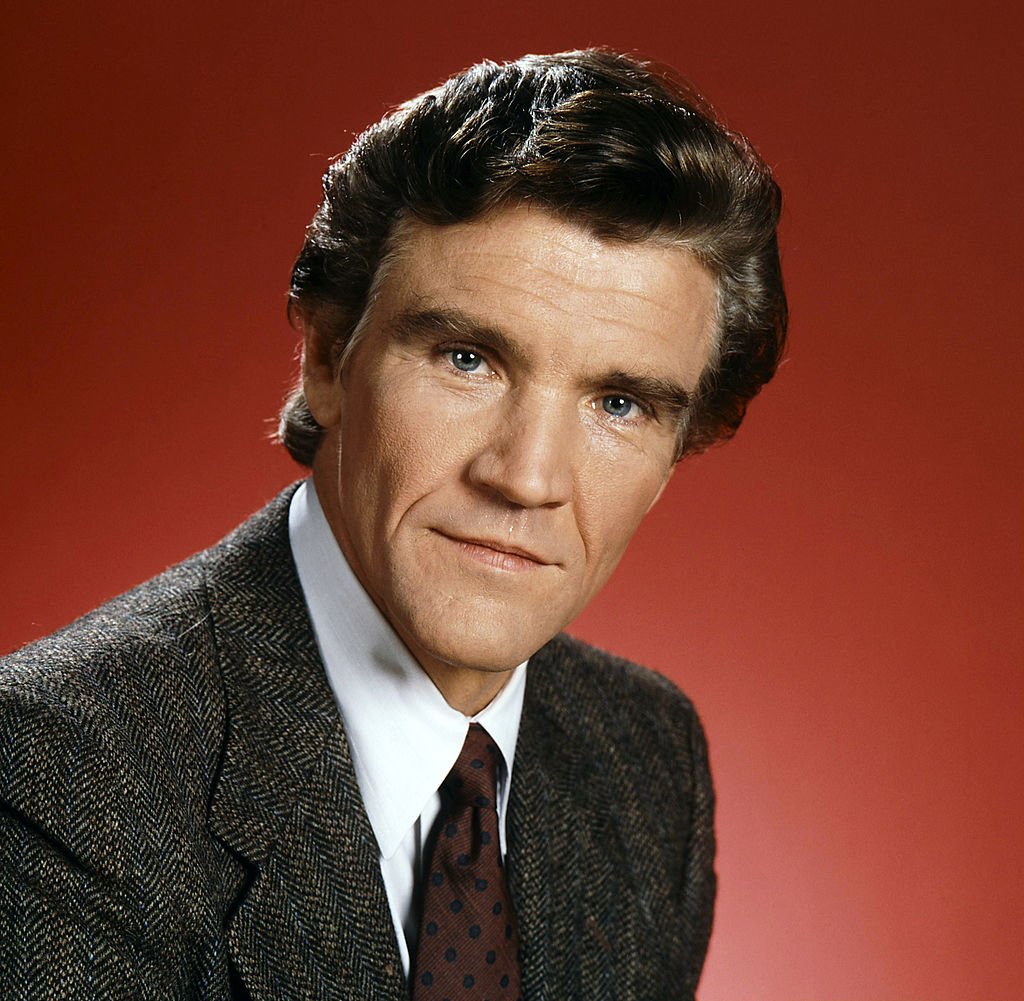 Bringing Cannady into the fold and treating him practically like family was definitely a bitter pill to swallow for die-hard Adam Cartwright fans. Eventually, though, most seem to have gotten past it. The show ended up running for eight more seasons with Mr. Cannady, longer than the previous character's time on the show which speaks volumes.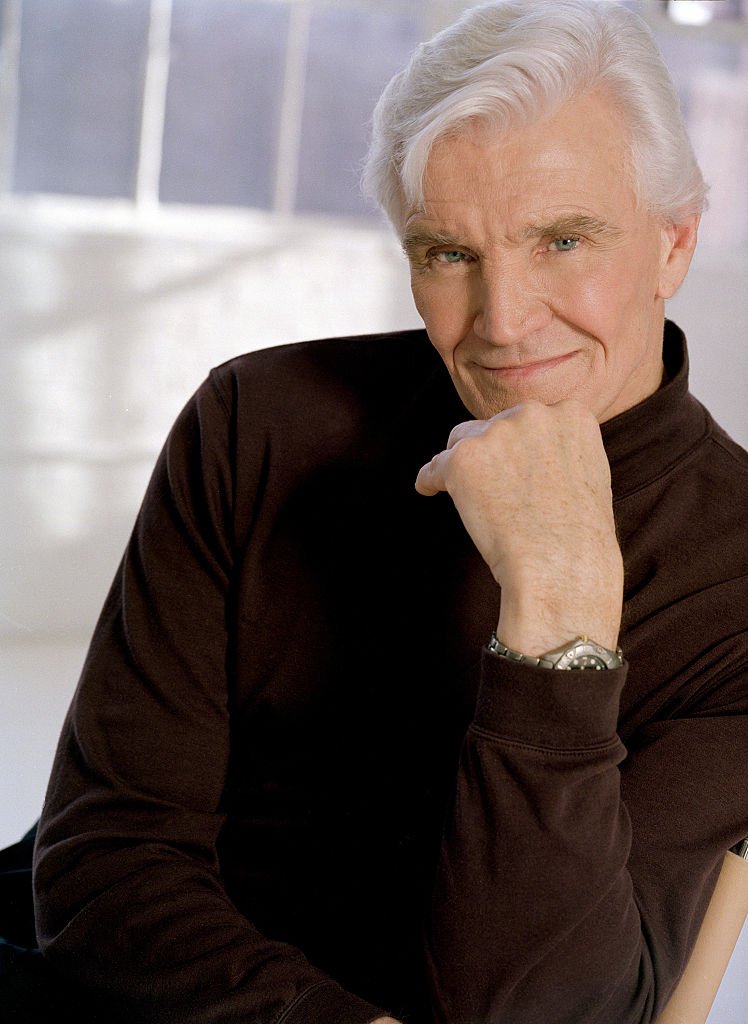 ---
SOMEONE ELSE WAS SUPPOSED TO PLAY ADAM CARTWRIGHT
The roles of Adam Cartwright was originally meant for a different actor. NBC first wanted the actor, Guy Williams, to play the Cartwright who left. It's said that he would have accepted, had he not gotten a lead role elsewhere. The role in question was as the immortal pop-culture hero, Zorro on ABC.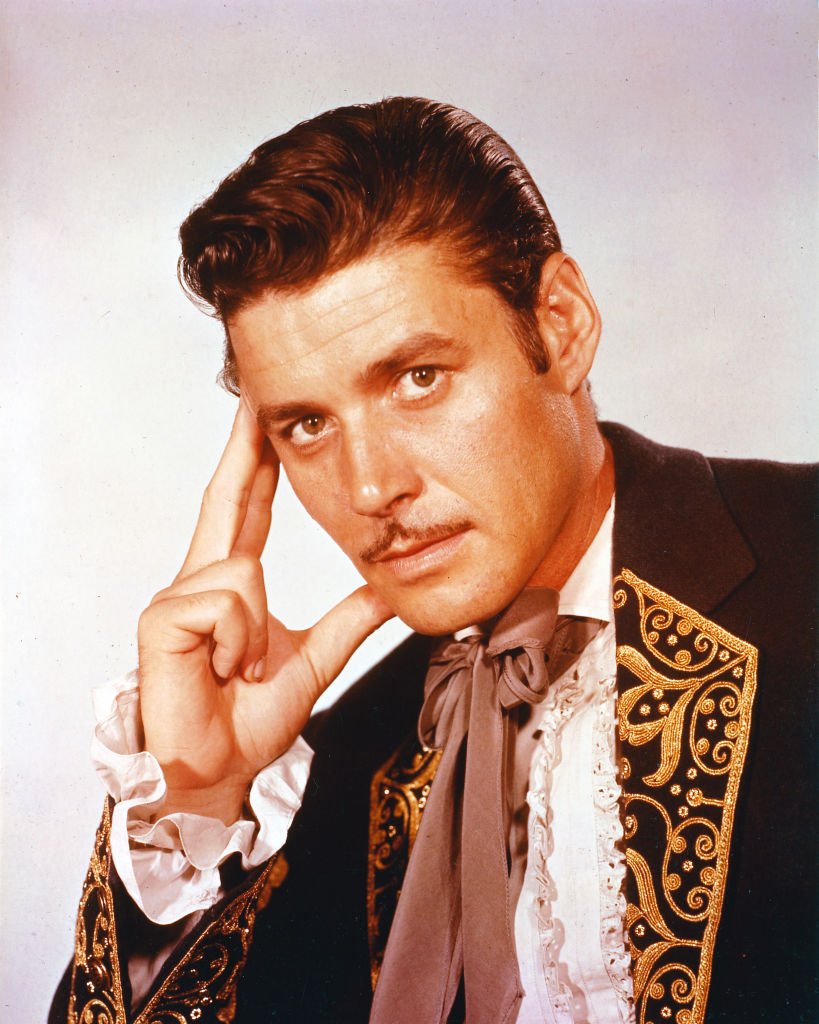 Unfortunately, this led to scheduling conflicts that prevented him from playing Adam. The actor did eventually get to play a Cartwright on Bonanza. He guest-starred in five episodes as Will Cartwright, a cousin of the three brothers. Do you think he would have left after six seasons if he chose to play Adam instead?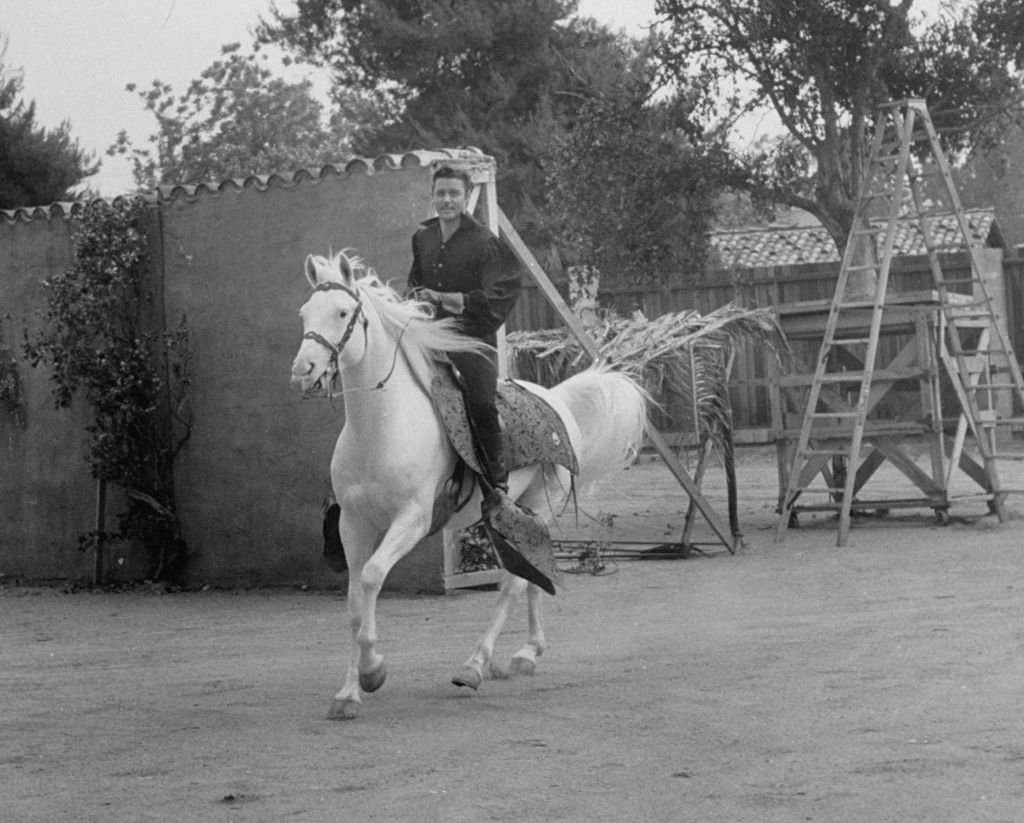 ---
THE SHOW WAS EXPENSIVE TO SHOOT
Remember when we said that producers decided to keep the characters in the same costumes to make things more cost-effective? Well, this was because even by today's standards, NBC's budget for Bonanza was insane. It cost between $100,000 and $150,000 to shoot each episode. A total of 431 episodes were shot. A hefty investment that eventually paid off.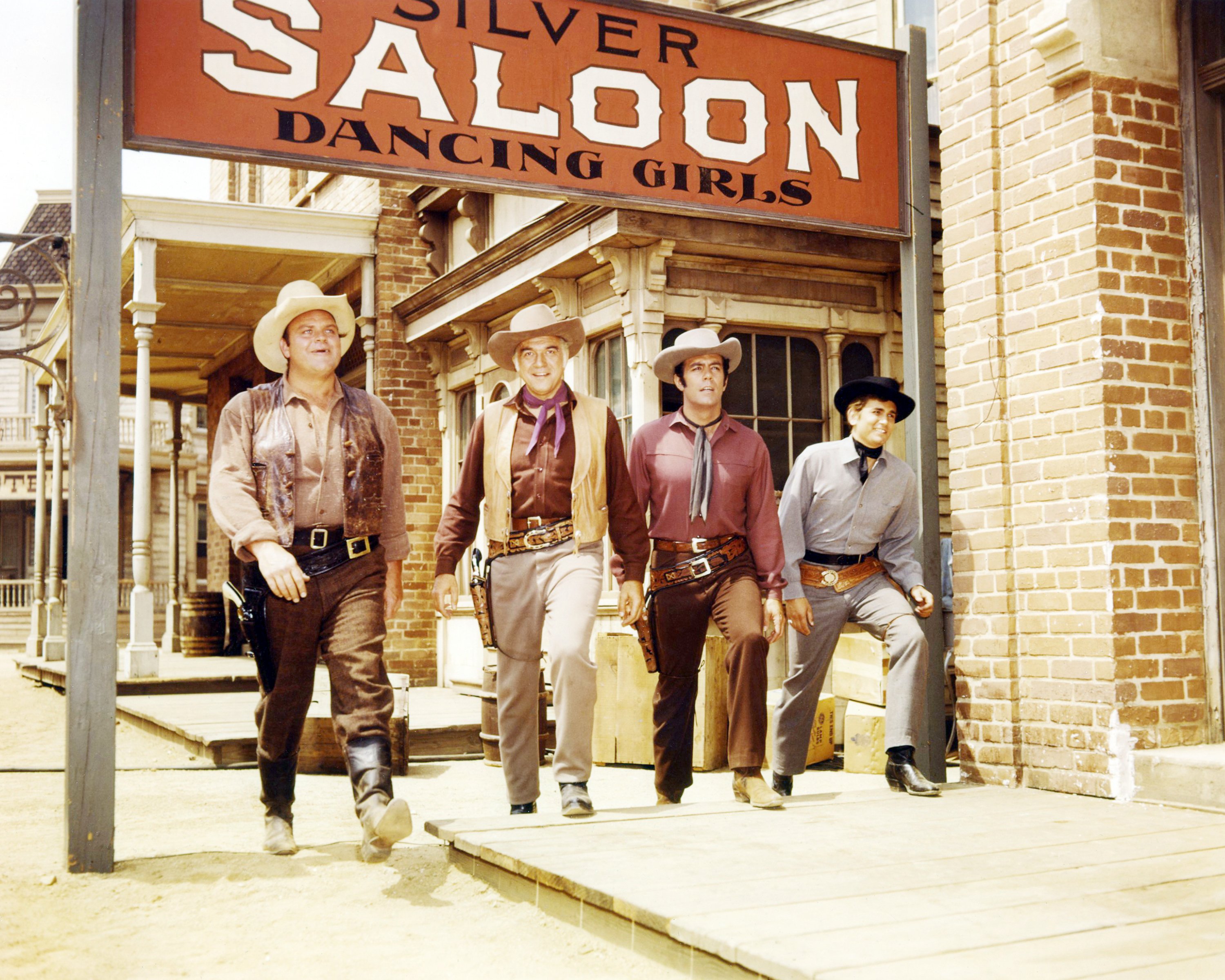 Bonanza had made the top five in Nielsen ratings for nine years in a row. This would be a record that would not be broken for years to come. To add to that, the show also had other revenue streams in clothing, toys, and other merchandise. There was even a series of officially licensed Bonanza-inspired folk music albums.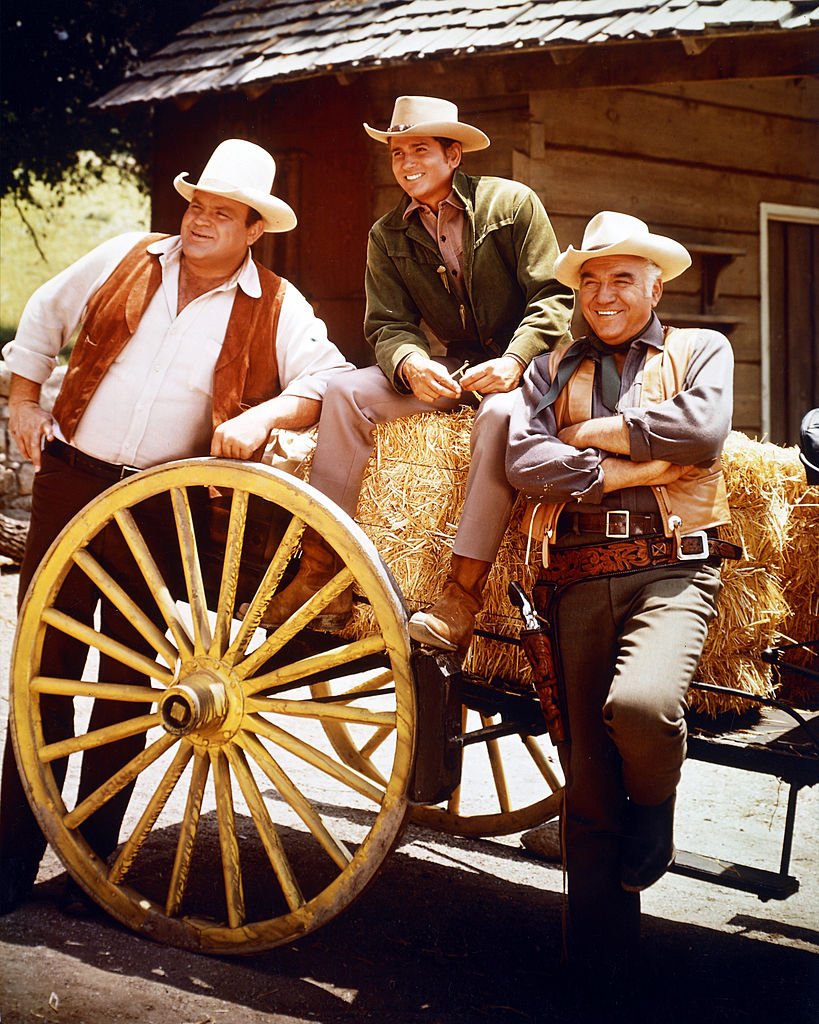 ---
CAN YOU TELL ME WHAT 'BONANZA' MEANS?
'Bonanza' was once an often used mining term that described a deposit of valuable mineral. Later on, the term became synonymous with prosperity, luck, or the way people exclaim "jackpot." Today, people often use the term to describe a sudden opportunity to turn a profit or express an abundance of something.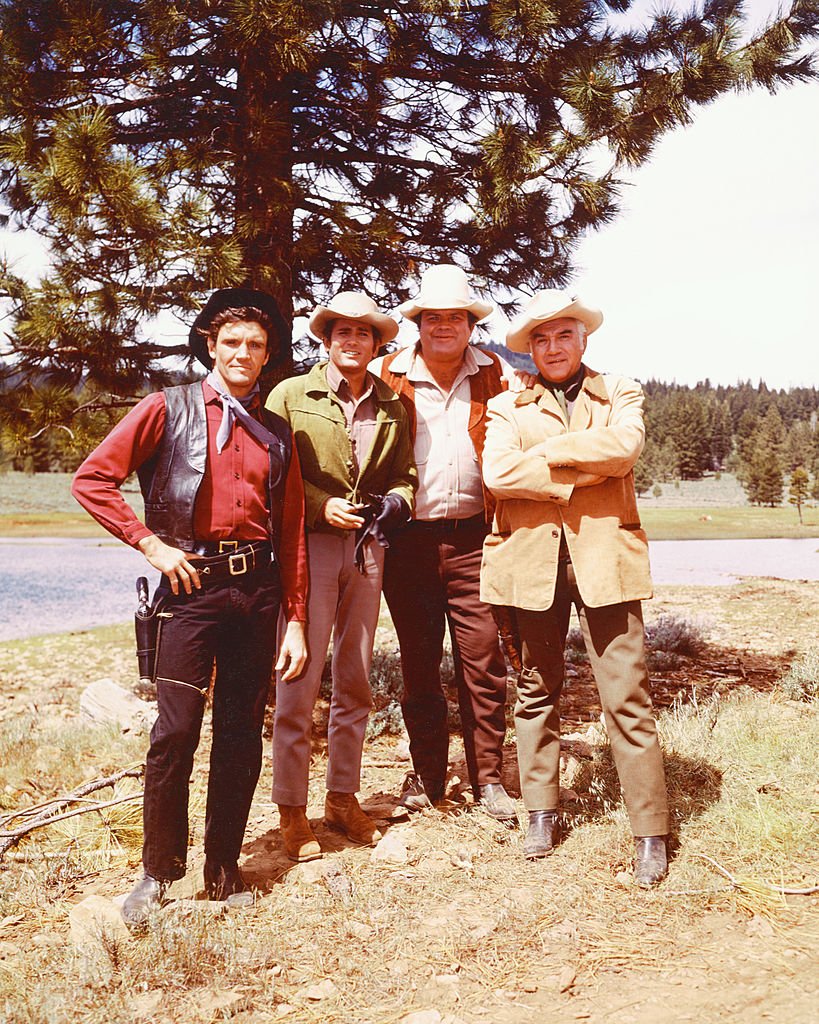 The Oxford dictionary defines the word "bonanza" as: "a situation or event that creates a sudden increase in wealth, good fortune, or profits." The name for the show is a reference to the Comstock Lode in Nevada, not far from where the fictional Ponderosa Ranch is set, and the source of good fortune for the Cartwrights.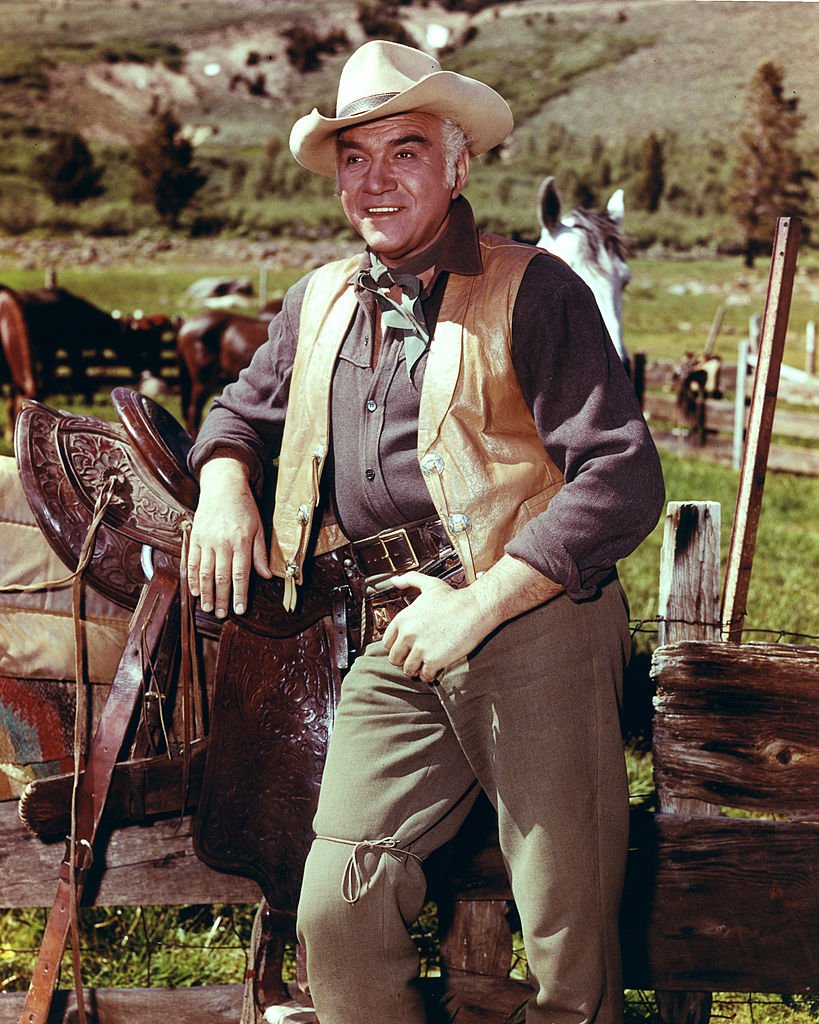 ---
THE CARTWRIGHT'S COOK WAS A POPULAR CHEF IN REAL-LIFE
Despite not ever being shown cooking on the show, actor Victor Sen Yung who played Cartwright's cook, Hop Sing. He was actually an acclaimed Cantonese-style chef in real life. The chef-turned-actor was even a published author who had released his own popular cookbook in 1974, titled the Great Wok Cookbook.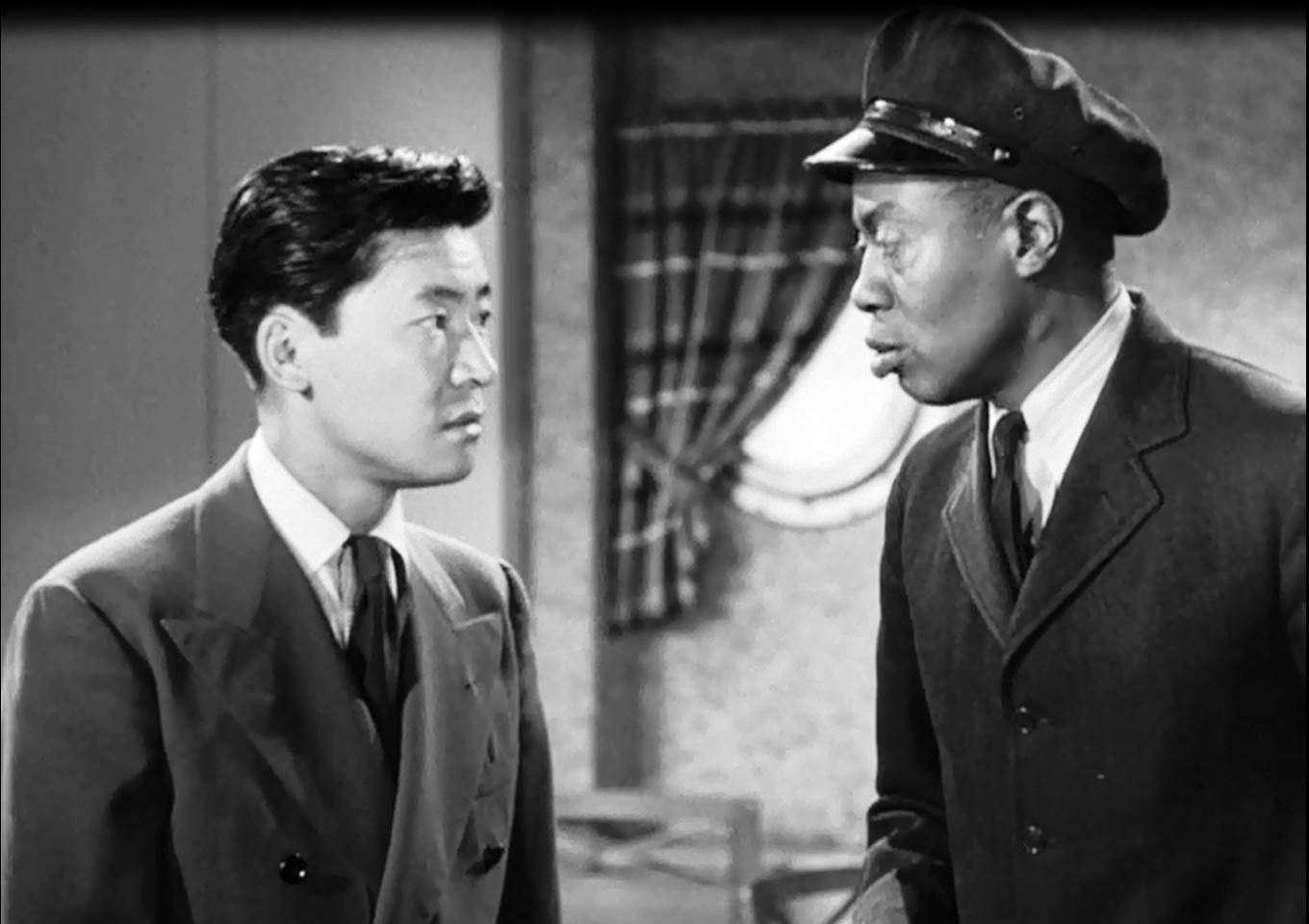 Sadly, Sen Yung died in 1980 under mysterious circumstances. He was found dead in his home, and the police weren't sure who to blame. Eventually, the investigators determined that he had died due to a freak accident. His faulty kitchen stove had been leaking gas as Sen Yung slept through the night, taking his life.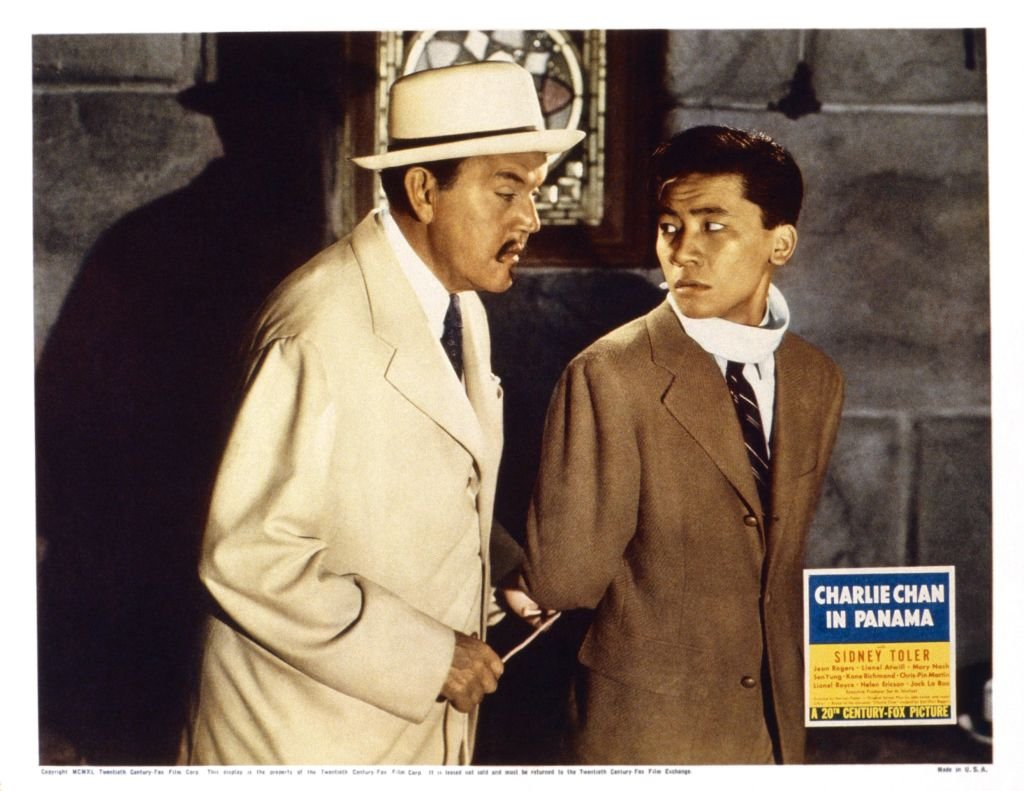 ---
FATHER TIME, THE CARTWRIGHT'S BANE
No one can escape the clutches of father time, not even the Cartwrights of Bonanza, or the actors who played them at least. As the seasons kept coming, the actors hit hard by nature's cruel aging process. Hairlines began to disappear, forcing the actors to resort to donning toupees to conceal their baldness.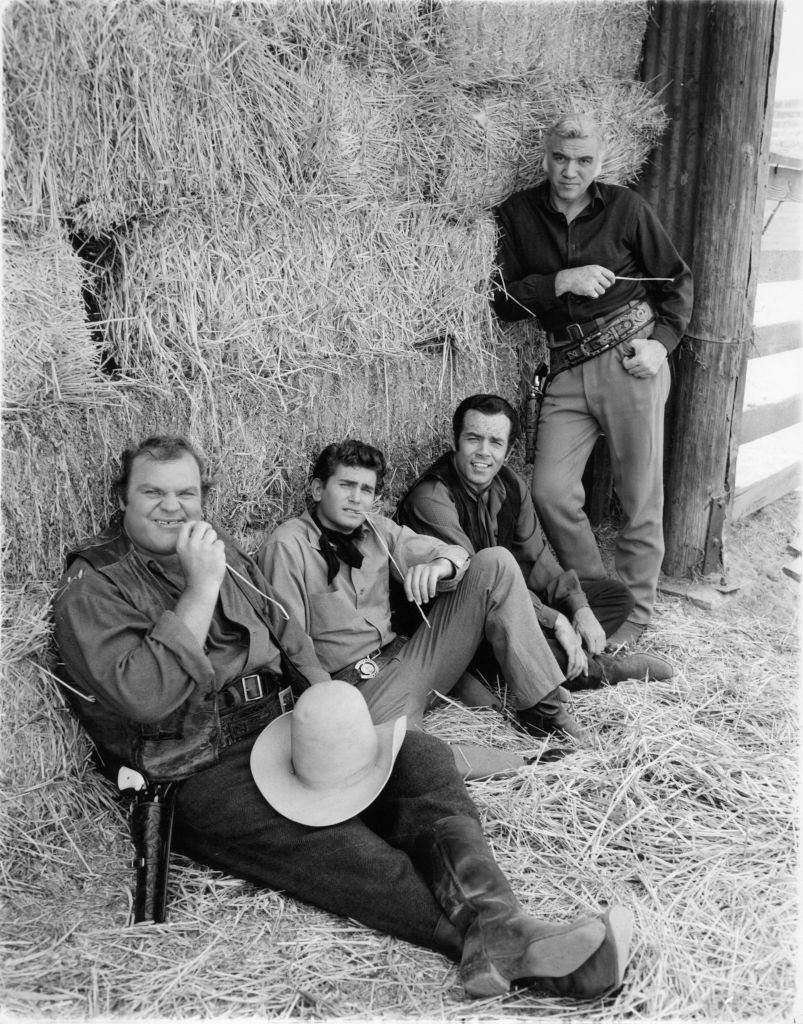 The first one to reach for a hairpiece was Dan Blocker who played Hoss, the other Cartwrights quickly followed suit. Luckily for Michael Landon, he was blessed with a full head of hair. Landon's mane started turning gray early in life and he resorted to using dye to get those signature brown locks.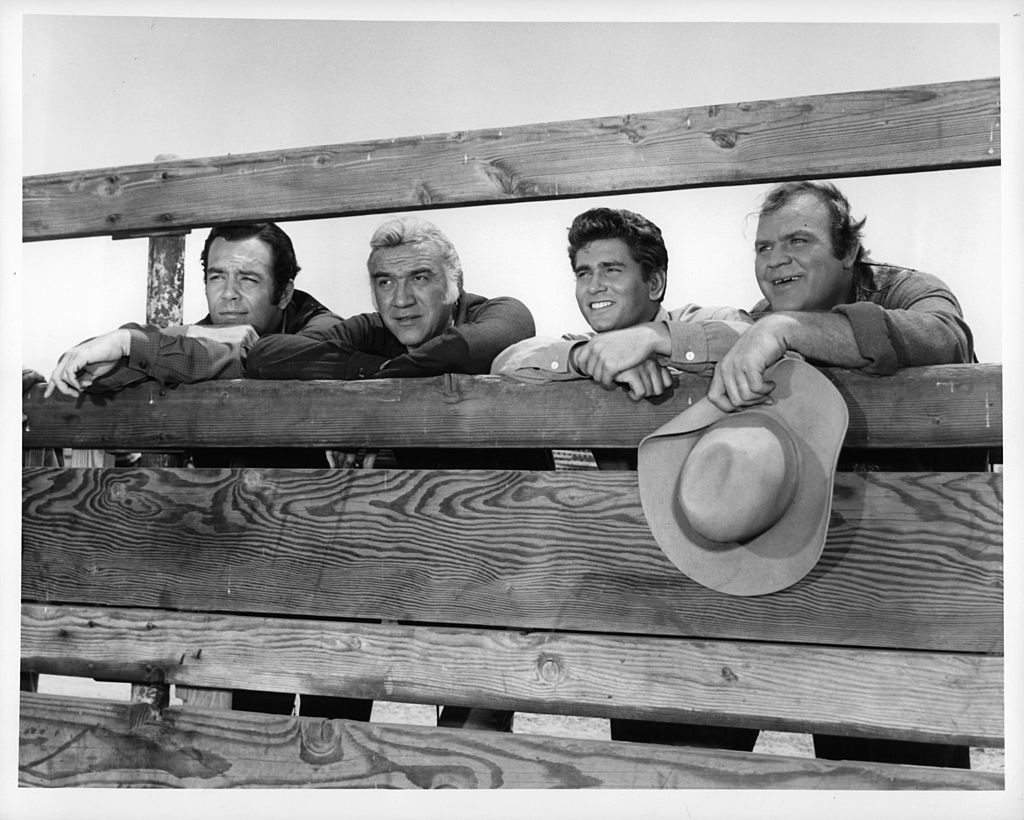 ---
TURNING INTO AN ENTERPRISE
"Restaurants Ponderosa/Bonanza Steakhouses" were actually inspired by the show and started by Bonanza cast member Dan Blocker. He founded the first American Bonanza Steakhouse in Kokomo, Indiana in 1965. The chain expanded to Canada in 1971. The restaurants are owned by the Metromedia Restaurant Group."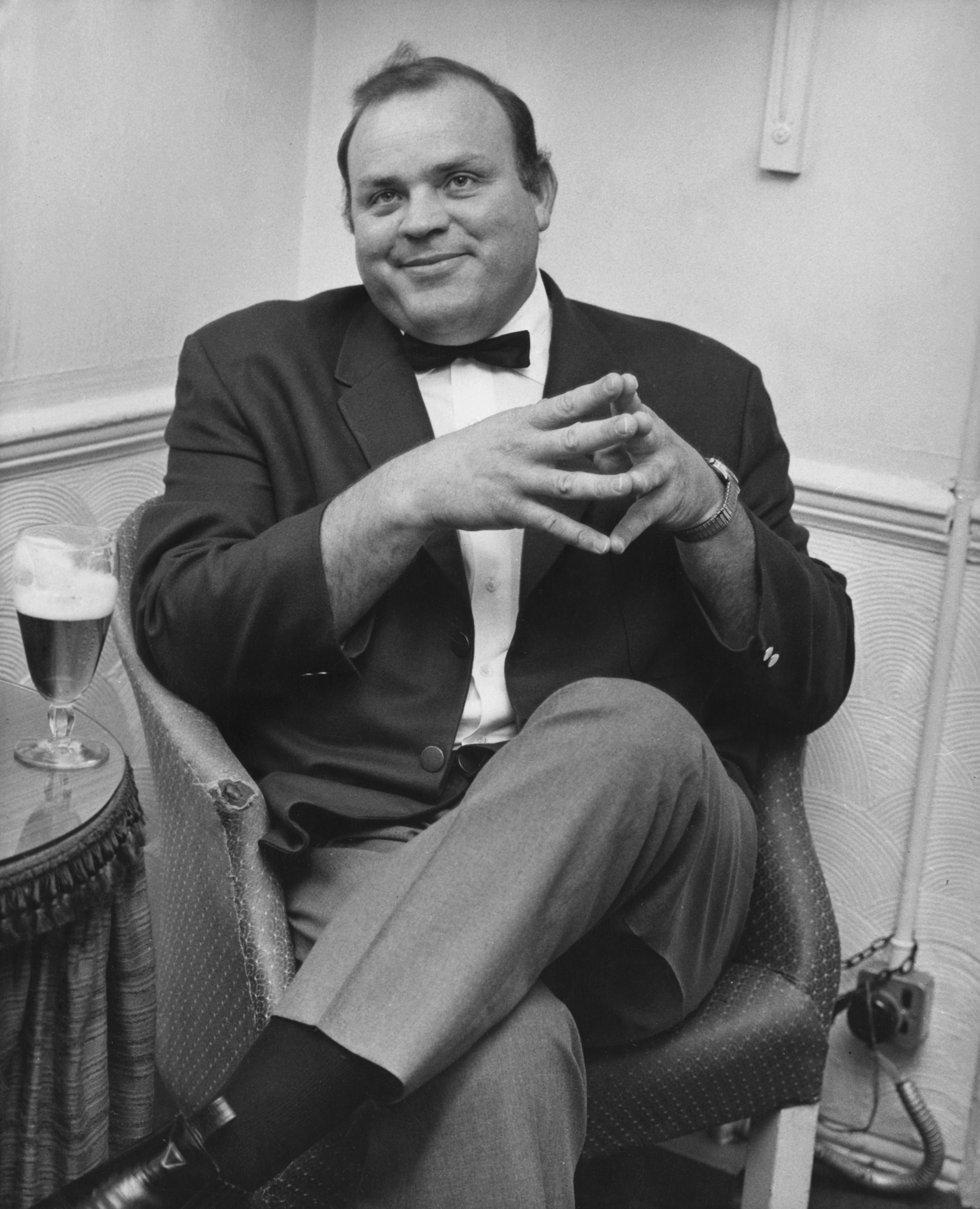 ---
THEY HAD A LEGENDARY FIGURE FOR A FAN
Quickly after moving to its time slot on Sunday, Bonanza rose to number one in the ratings. It picked up a lot of well-known viewers along the way. One such fan was "the king of rock n' roll" himself, Elvis Presley. In fact, when Presley met the cast he was starstruck and asked them to take a picture with him.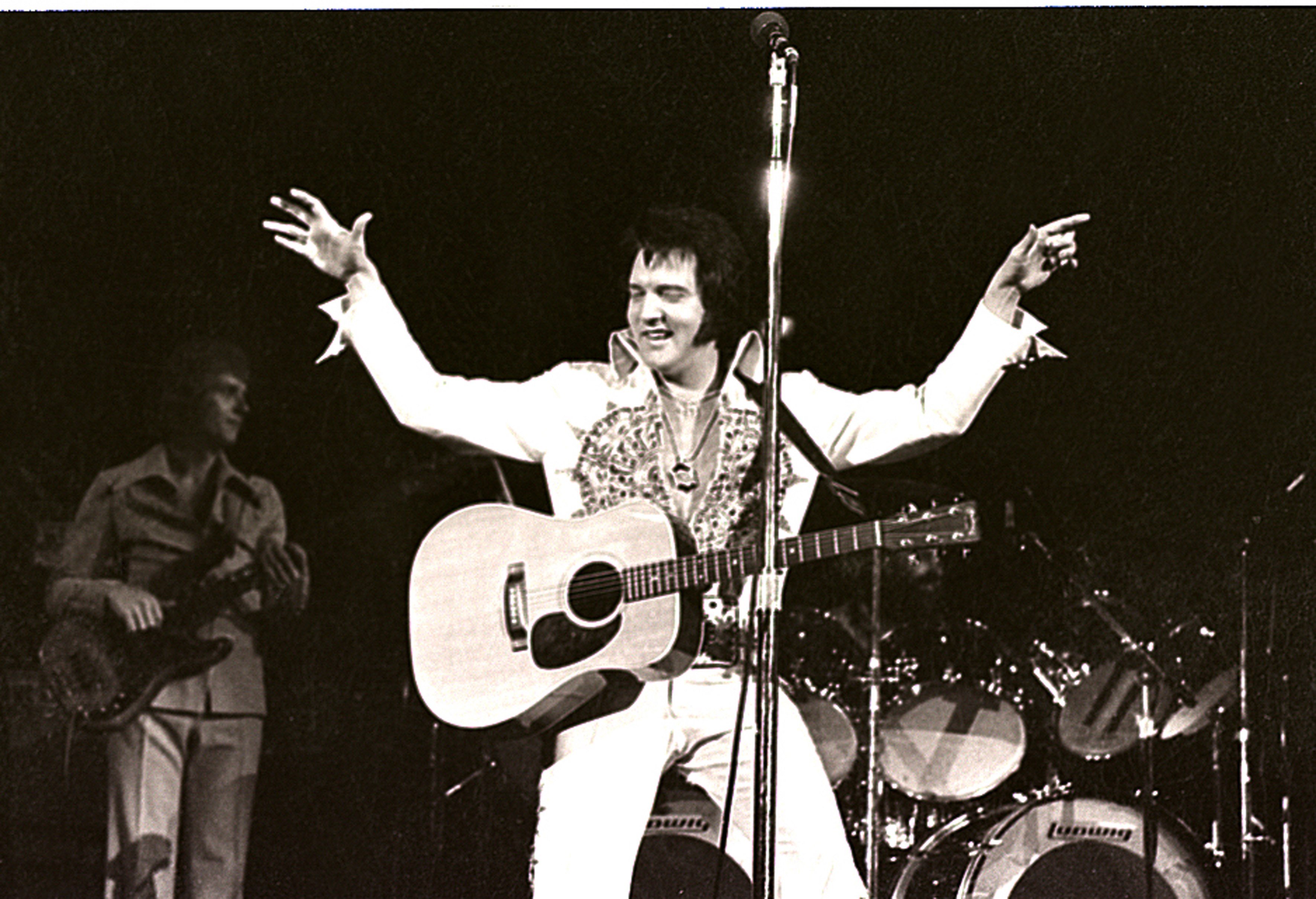 The storylines and relatable characters made Bonanza popular with a variety of audiences. The western comedy held the number one spot until 1967 when it was ousted by a variety comedy show called The Smothers Brothers Comedy Hour on CBS. The show won three Primetime Emmys and was nominated for two Golden Globes.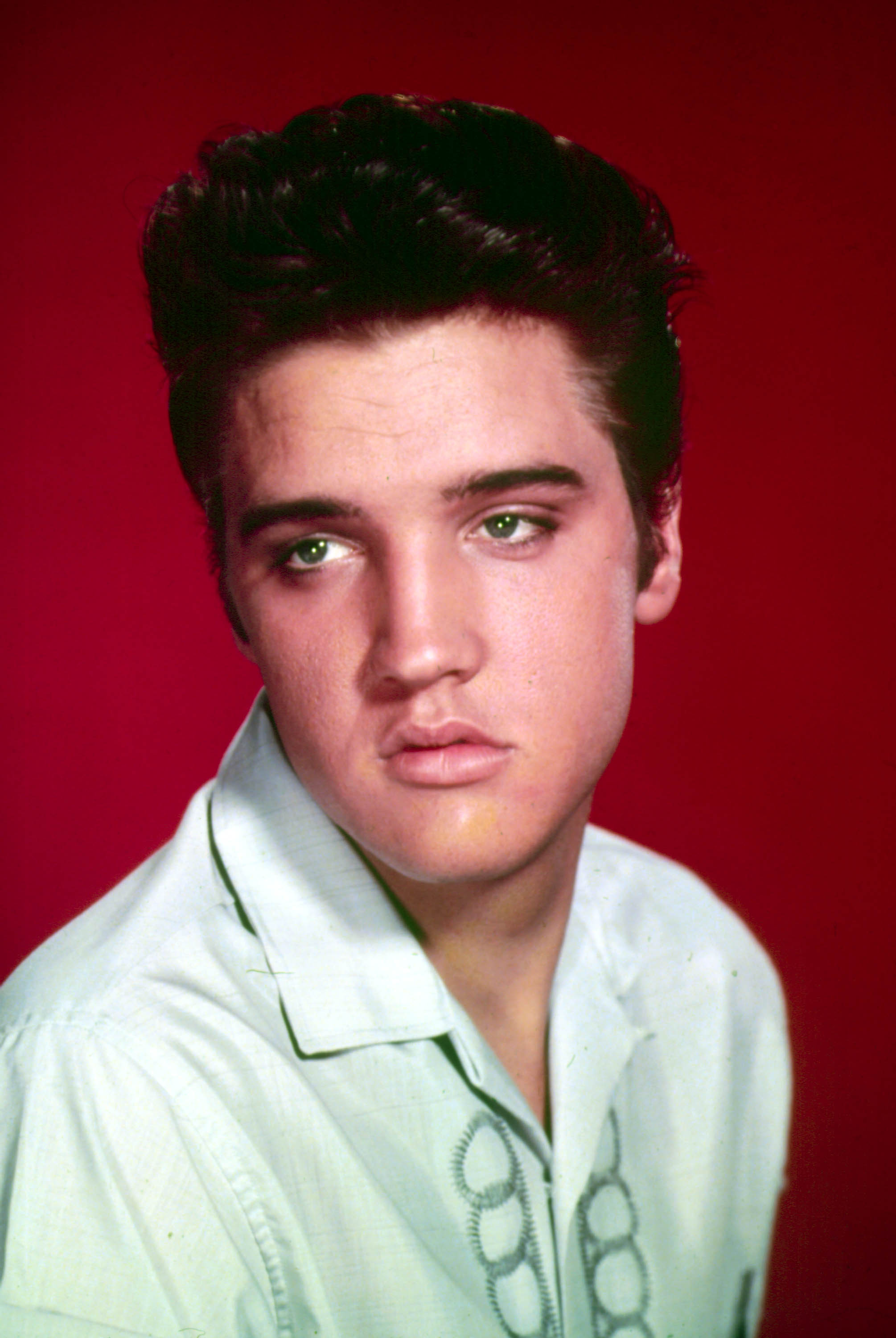 ---
BONANZA, THE FINAL FRONTIER
If you're a fan of Bonanza and Star Trek: The Original Series, you'll know that these two shows had nothing to do with each other, other than being filmed during the same era. There is still quite a strong connection between the two shows despite that. In fact, almost every main cast member Star Trek made an appearance on Bonanza.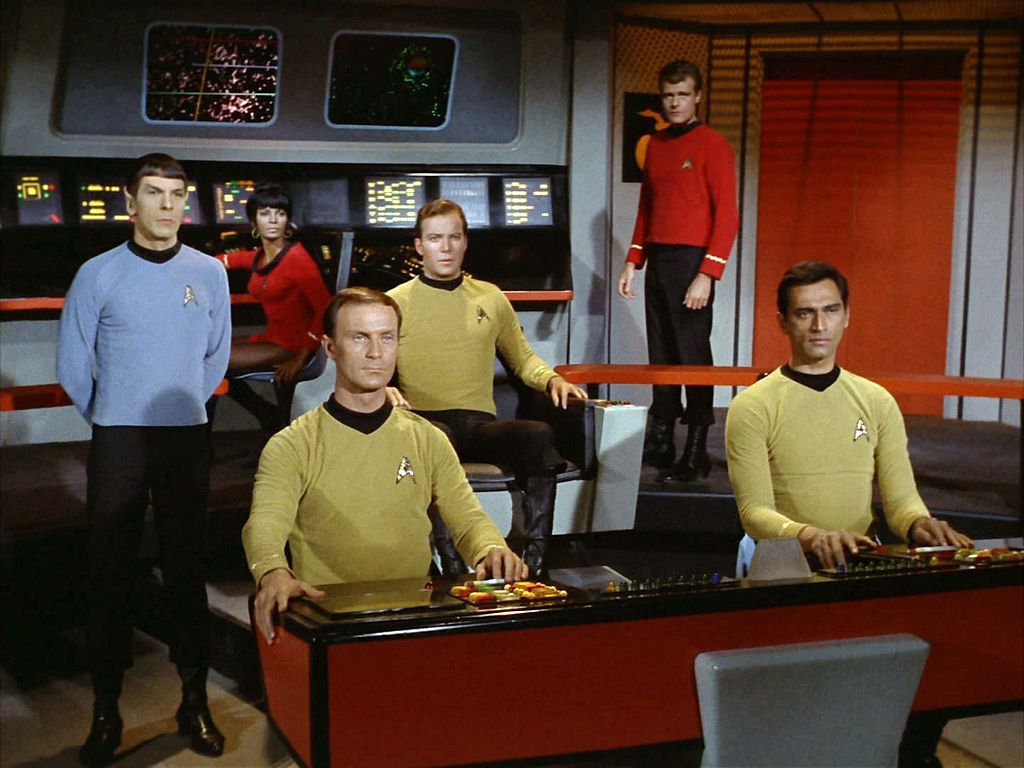 William Shatner, James Doohan, Leonard Nimoy, and George Takei all appeared on episodes of the beloved western. The original Star Trek began in 1966, seven years after the beginning of Bonanza, and ran for only three seasons before reaching cult status and rising in popularity in its syndication, eventually becoming the franchise we know and love today.
---
THE CARTWRIGHT CURSE
Sometimes also called 'The Bonanza Syndrome', this figurative curse on the show stems from the fact that every woman a Cartwright would fall in love with either ended up dead or left town. Every time. It became a joke among the show's actors and fans. The curse has since been referenced many times when this happens on other tv shows.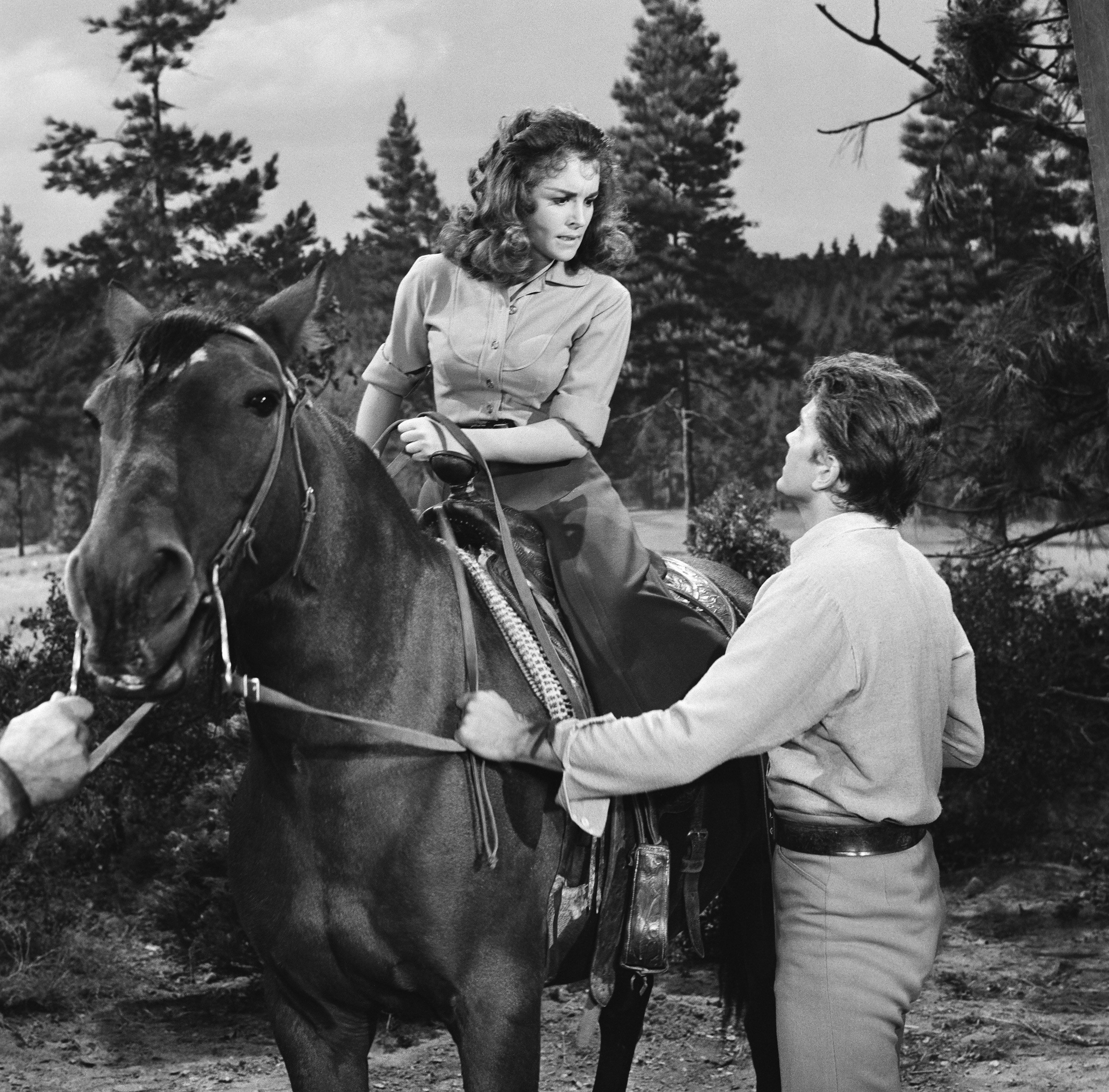 ---
Was Bonanza your favorite western show of the 60s and 70s? Which of the Cartwrights was your favorite character? Hopefully, it wasn't Adam. Let us know in the comment section. Make sure to follow Amomama for more great content on your favorite tv shows, celebrities, and movies. 
Source: People, MeTV, Decades, Post-Gazette, Broadcasting History