Pregnant Beauties: Celebrities' Maternity Styles Through the Years
Celebrity pregnancies have always been heavily covered by media. Similarly, most of these celebrities have always been at the forefront of style and fashion. Their sense of style, beauty, and larger than life personas have drawn the attention of people around the world for decades.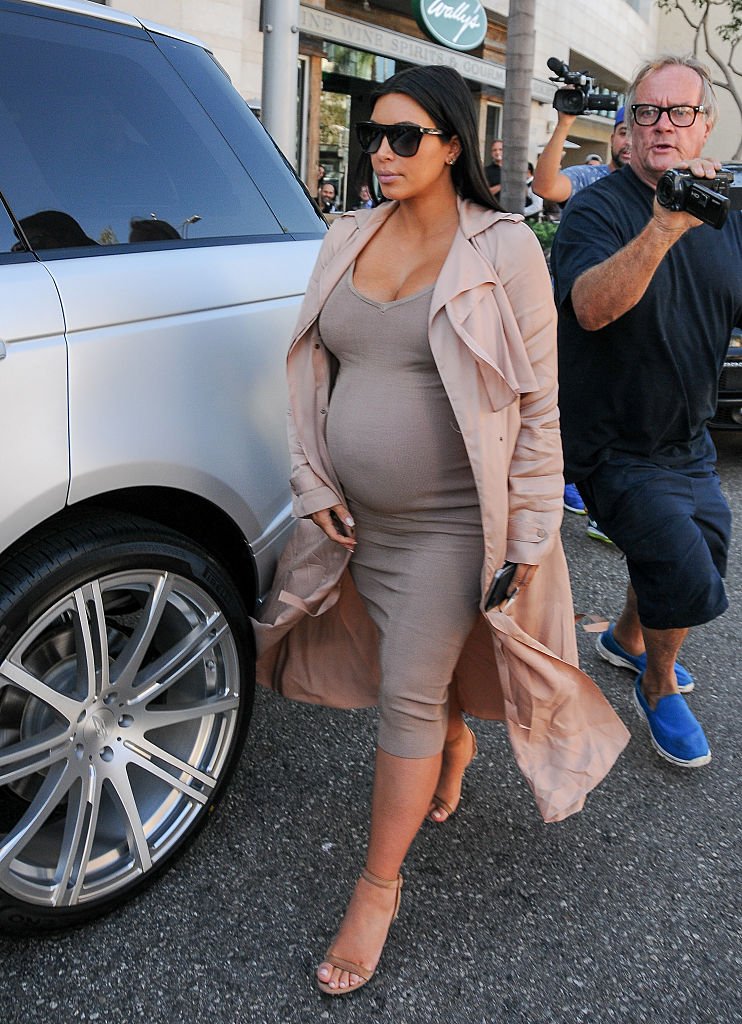 With all that in mind, we've decided to take a look at how maternity fashion has evolved throughout the years. What have Hollywood's biggest and brightest been wearing over their baby bumps? Here's what we've gathered so far, and we're starting way back. Seventy years back, to be exact. enjoy!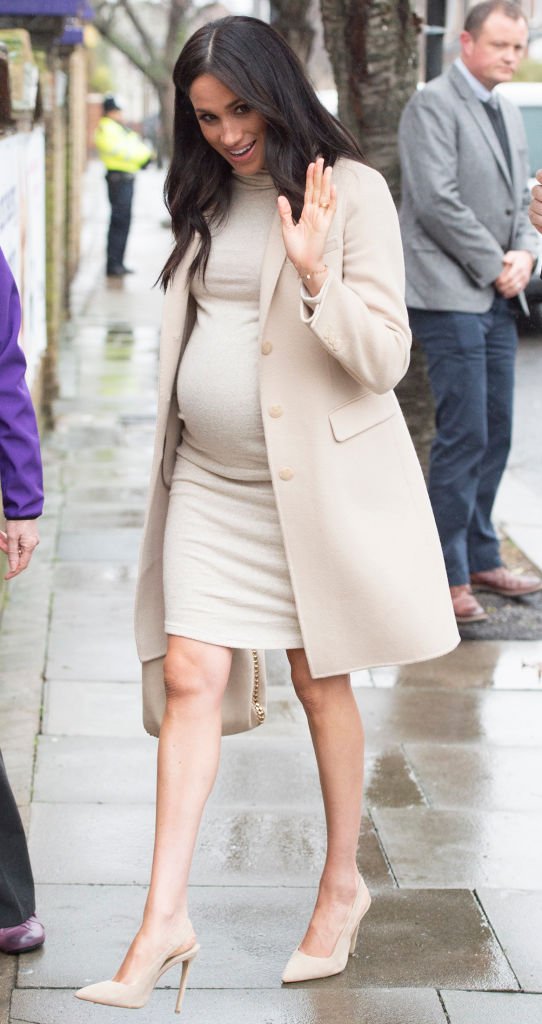 ---
1950s - BALL, KELLY, AND TAYLOR
As far a celebrity pregnancies go, actress Lucille Ball was a pioneer. She was the first woman to appear pregnant on-screen, publicly and openly celebrating her burgeoning bump. The actress blazed a trail for her peers as she showed off her bump on her hit tv show, "I Love Lucy".
She popularized and normalized the demure smock tops and voluminous separates, kicking-off the two-piece maternity fashion trend. Wide, tent-like tops were paired with pants or slim-fitting skirts. In doing so, women were able to dress without enhancing their waistlines. This made for a lot of experimenting with what would pair best with each other.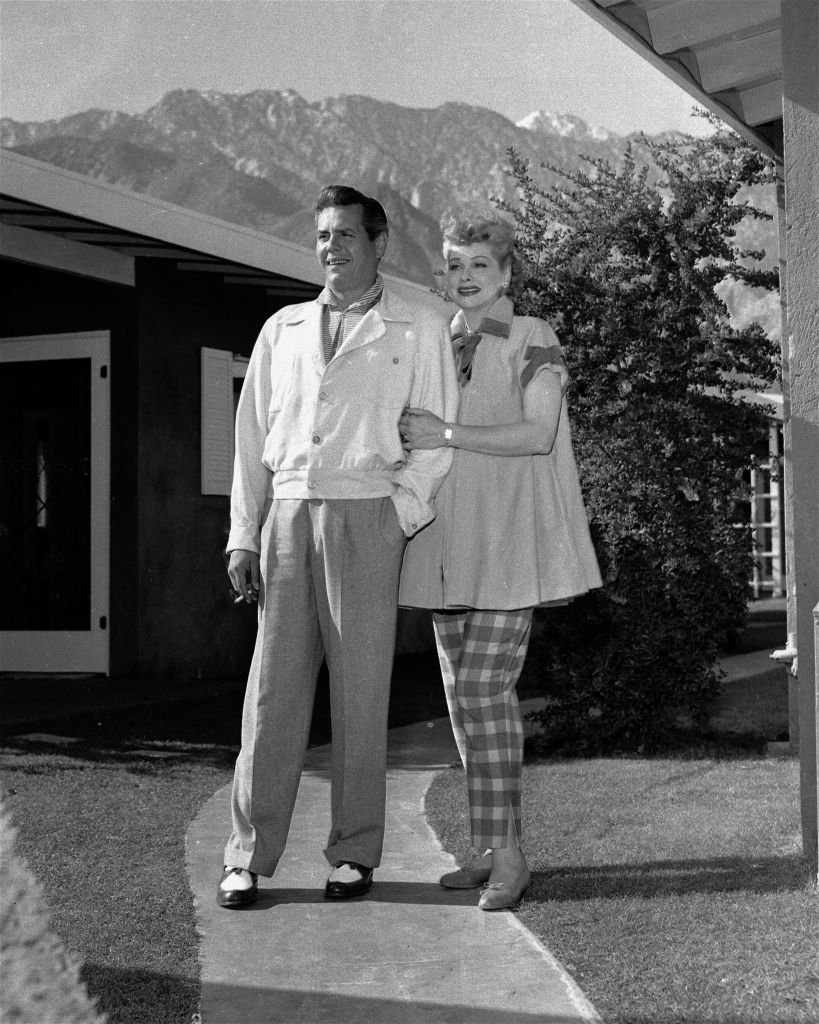 ---
GOING CHIC WITH MATERNITY
Everyone's favorite then-modern day princess, Grace Kelly, inspired the chic look to this experimentation trend during her pregnancy. The Oscar-winning actress had given up her acting career after finding love. She married Prince Rainier of Monaco in 1956 and the two had three children together before her death in 1982.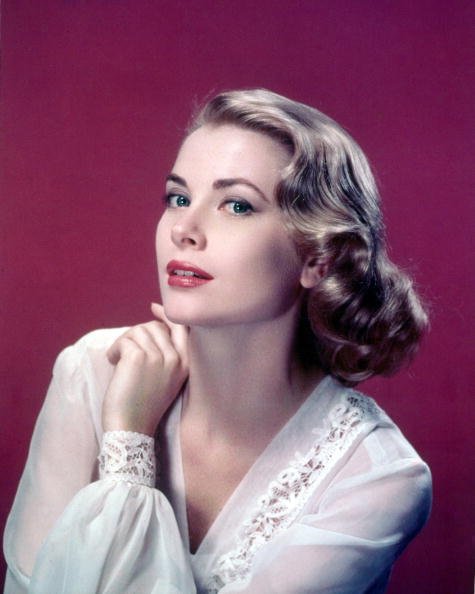 Two-time Oscar winner, Elizabeth Taylor also became pregnant during this era of mommy-to-be fashion. The actress, in turn, adopted the combination of a pencil skirt and dress-like tunic as her preferred maternity uniform. She added a little more flair to continue to maintain her iconic glamour throughout her expecting months.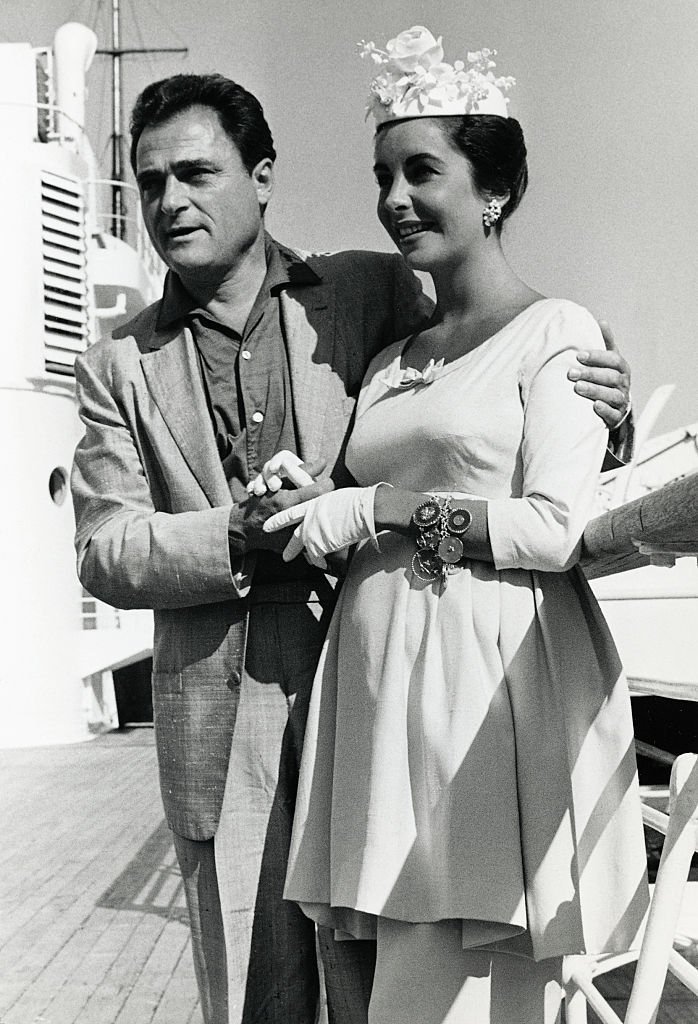 ---
1960s - THE ROYALS LEADING THE WAY
By the time the 1960s came rolling in, elegant simplicity was the name of the maternity game. The A-line silhouettes became ideal for the early months, but weren't as versatile in terms of growing with the baby bump. It was around this time that women began to buy maternity clothes for each stage of their pregnancy.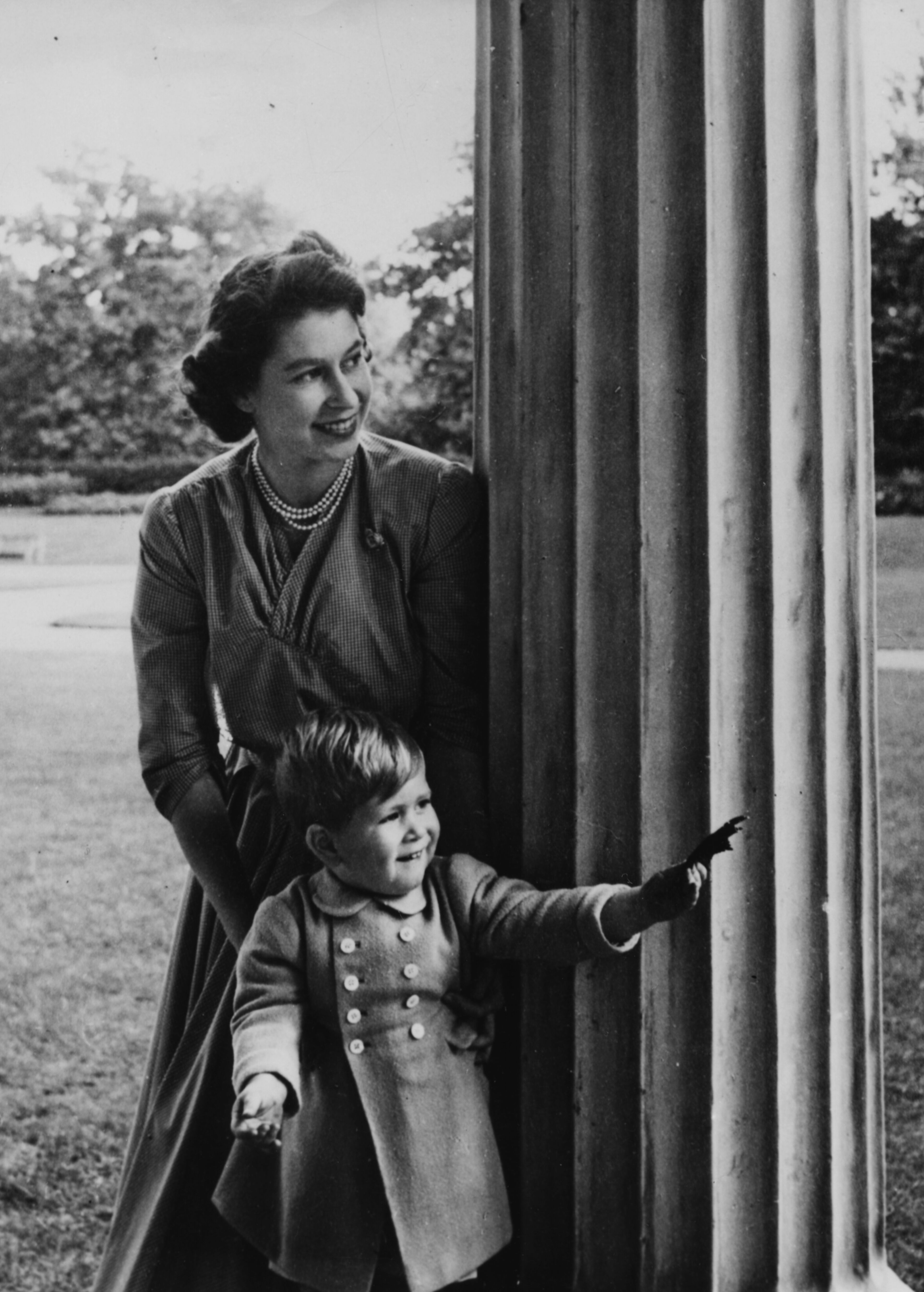 The pregnancies of Queen Elizabeth and Princess Margaret were the pinnacle of the elegance and simplicity movement in a maternal fashion. The Queen was known to often wear a sleek velvet dress and matching jacket to conceal her bump. Princess Margaret followed suit with loose overcoats to accommodate her growing bump.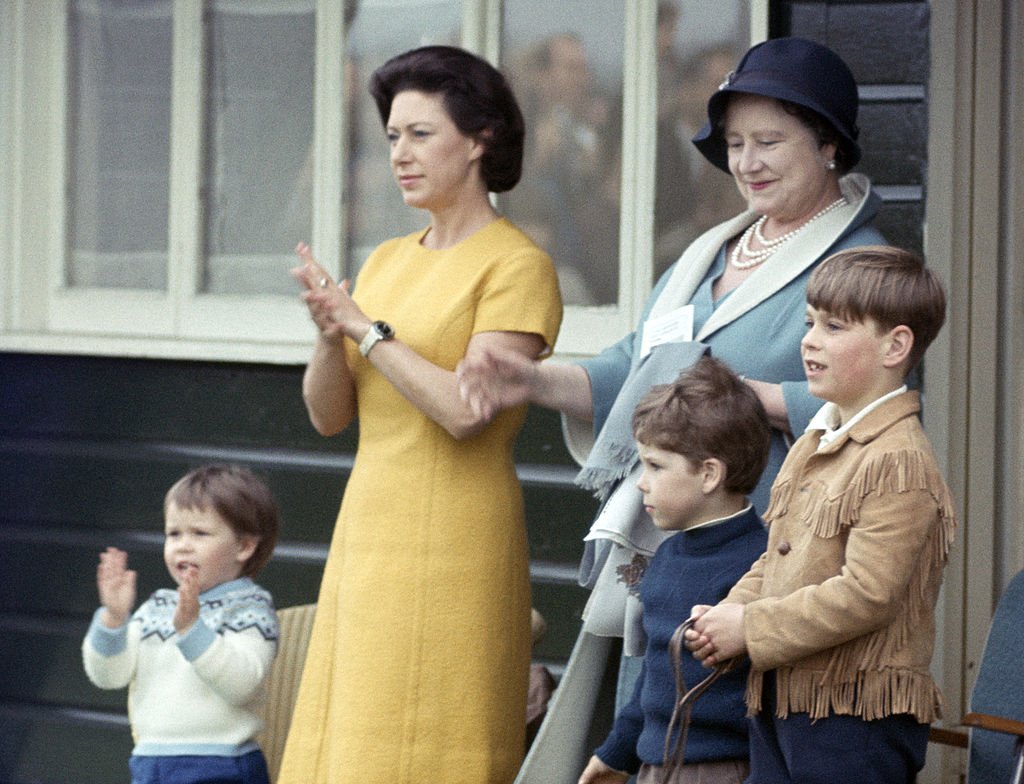 ---
RISE OF THE FLOWER CHILD
In the middle of the decade, inverted pleats came into play in order to make room for an expectant mother's belly. Skirts also began to commonly be designed to be shorter, thanks to the growing influence of supermodel, Twiggy. 1968 saw actress Mia Farrow sport babydoll dresses during her role in Rosemary's Baby.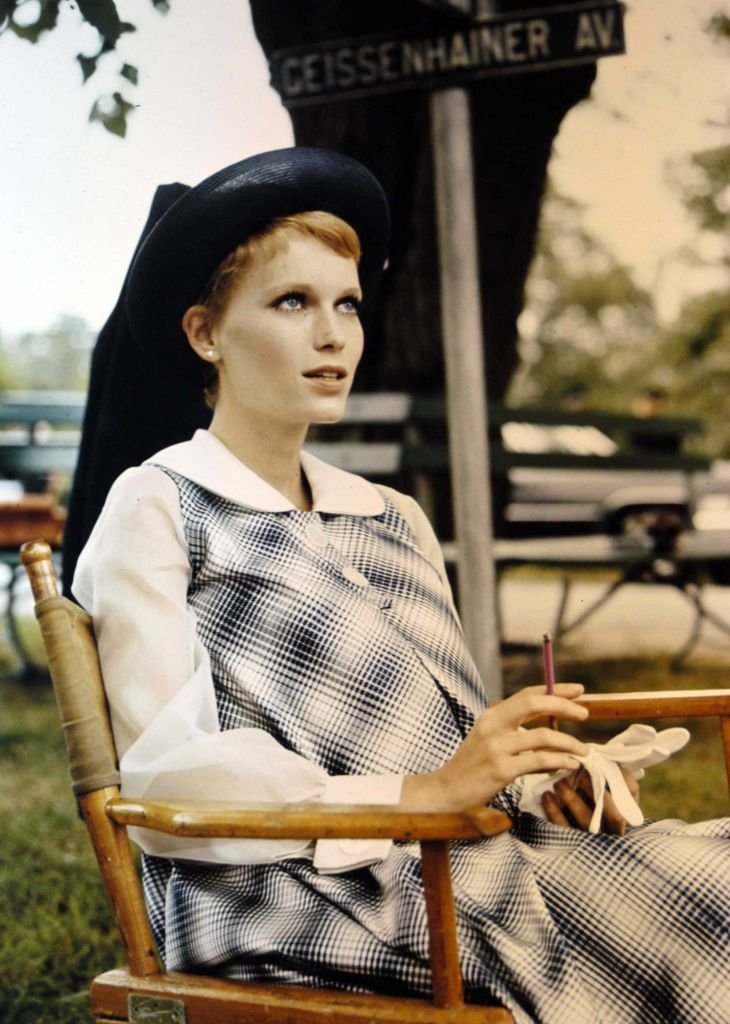 The Bohemian movement of the late sixties and early seventies came to also heavily influence how free-spirited women dressed during their pregnancies. None more so was famously known for her beauty and influence as the tragic beauty, actress Sharon Tate. The doomed actress was known famously for being a flower child.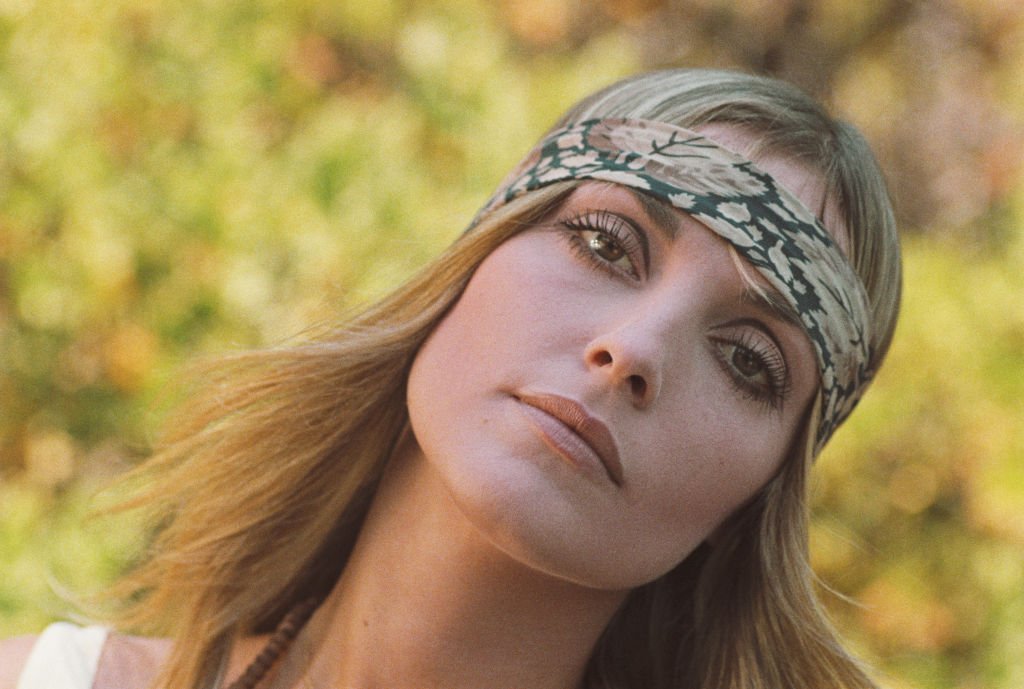 ---
1970s - SHOWING IT OFF COMES INTO PLAY
As any fashion lover knows, the 1970s were all about polyester, and sharing the love —and the stretchy synthetic material was definitely popular amongst the expectant set. Peasant tops and bohemian maxis were a pregnant woman's best friend. Concealing and hiding one's pregnancy had become a thing of the past.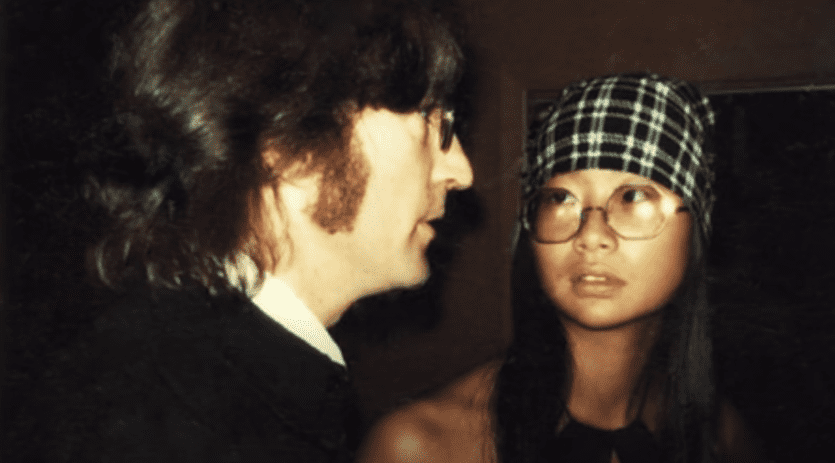 Jane Birkin epitomizes comfort and ease in a cotton sundress that compliments her bump. There was even a beauty pageant called "Mother-to-Be of the Year". Contestants were in bright colors and floral print dresses. Carly Simon and Yoko Ono were known for keeping it glamourous during their pregnancies with an ultra-luxe fur coat or kimono robe.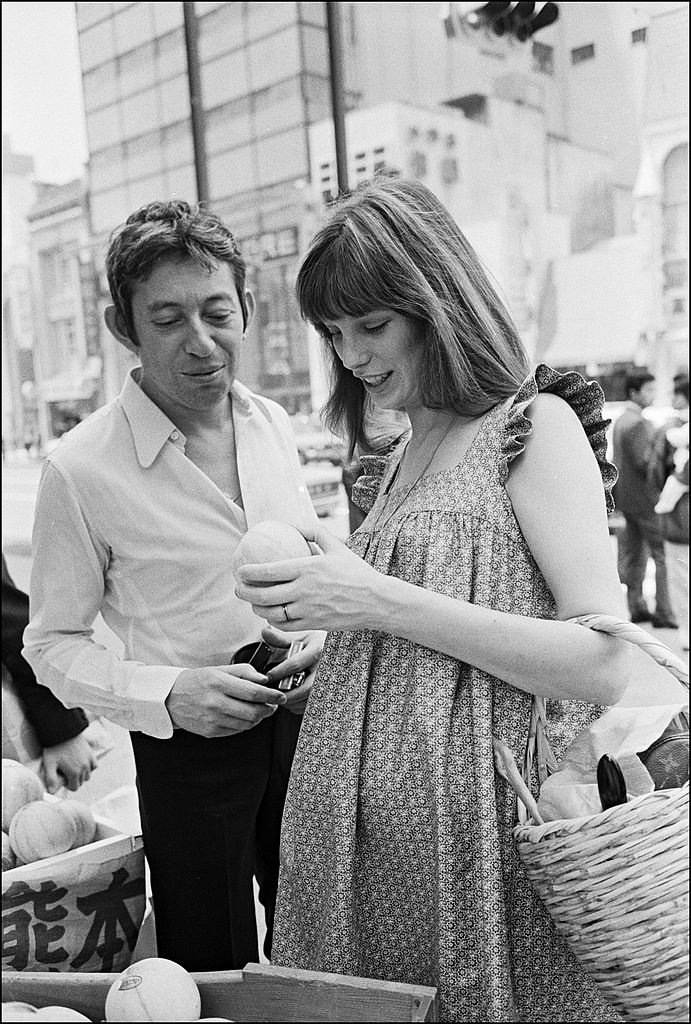 ---
GROWING IN CONFIDENCE
Other celebrites that shared in the counter culture-ish trends of bright colors and floral prints were the like of Cher who had showcased a mix of perfectly bohemian floral print with a maxi dress and vest that showed off her beautiful her bump. Bebe Buell pregnant with daughter Liv Tyler in a graphic print that has serious '70s vibes.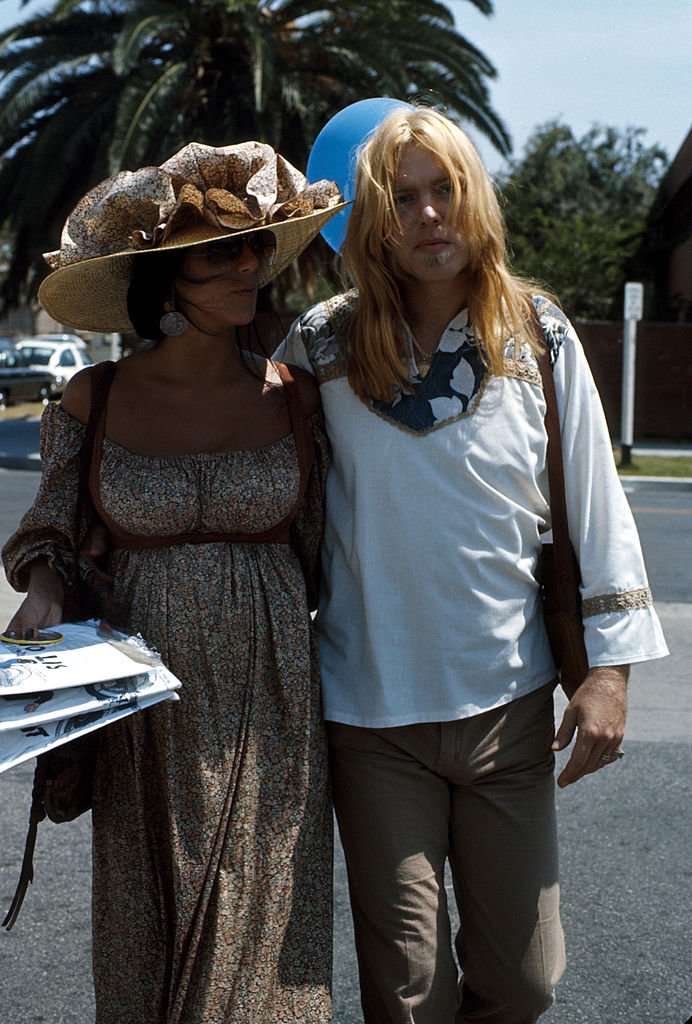 Throughout the decade, pregnant women began to reject to loose-fitting gowns and pleated tops. Instead, many women replaced them with minidresses, jumpsuits, and shorts. Tiered maxis were a popular style of the decade in general, but proved especially useful in covering a blossoming baby bump.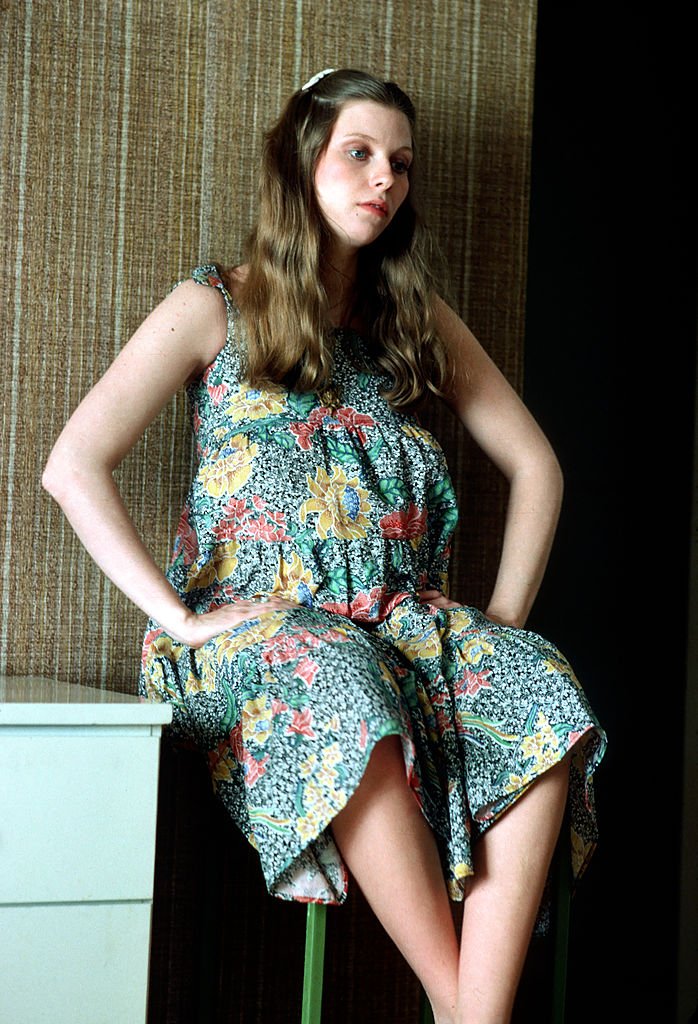 ---
1980s - EXTREME EVERYTHING
The 80s was all about having more. Actually, the decade was about taking things to the extreme. Extreme volume, extreme proportions, extreme colors and extreme shaplessness. One of the decade's biggest maternitiy fashion icon, was a royal. Not just any royal, but the Princess of Wales herself, Diana.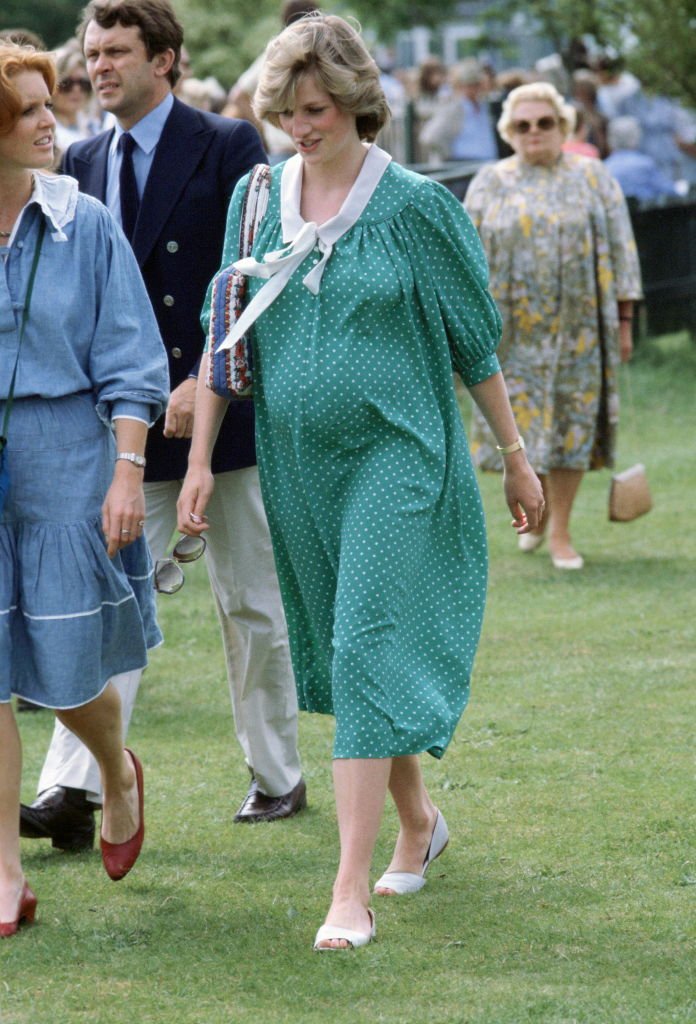 All eyes were on Princess Diana during her highly publicized pregnancy. Everyone's favorite royal made oversized shirtdresses in baby pastels an instant trend with moms-to-be around the world. The princesses maternal fashion style became famous for her consistently dawning oversized dresses throughout her pregnancy with Prince William.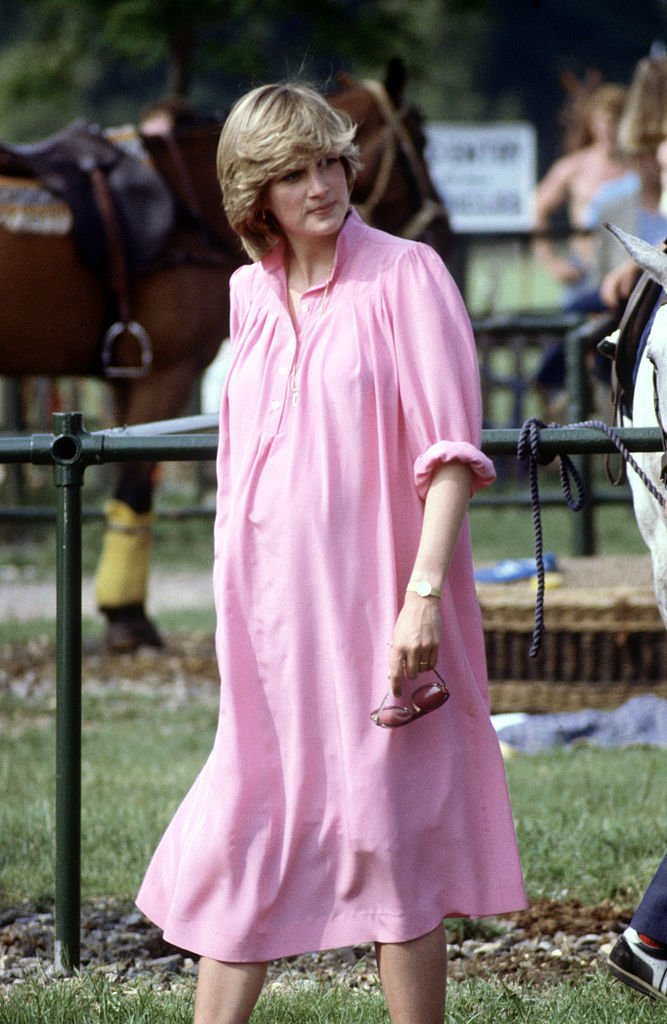 ---
MOVING FORWARD
During this decade, the idea of the nuclear family continued to drift further as a thing of the past. Women around the world were beginning to make their way into offices at a much higher rate. To add to that, finding workplace-appropriate maternity wear became a thing to consider for the first time.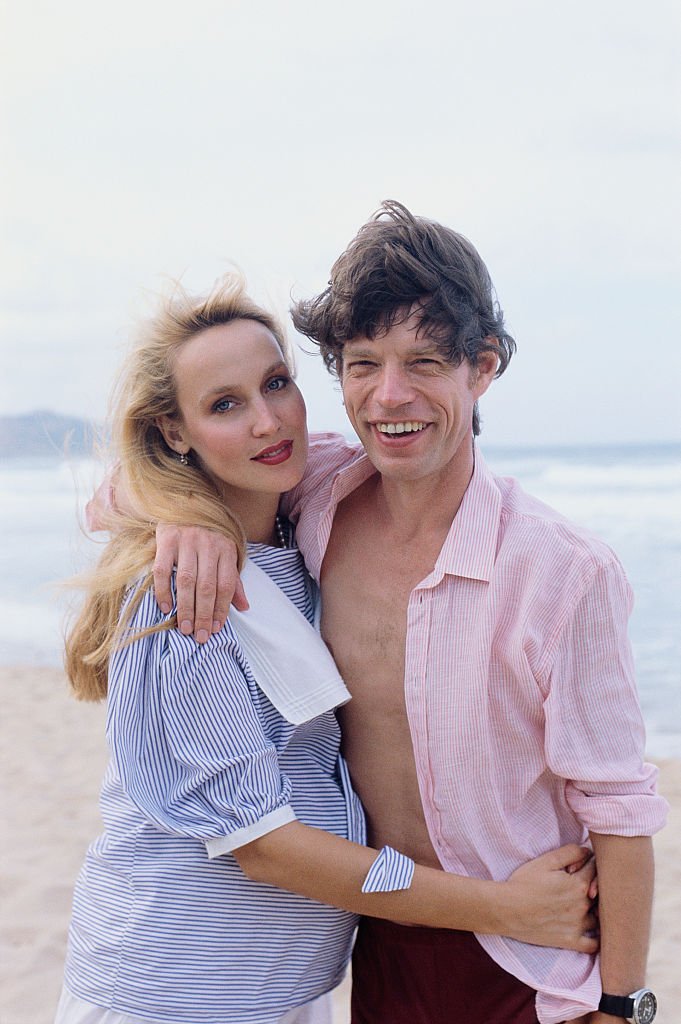 By the time 1988 came rolling in, Juicy Couture designed a line of maternity denim called "Travis Jeans" to fill a void they noticed in stylish clothes for expectant moms. Soon after, Melanie Griffith wore them while pregnant with daughter Dakota Johnson, which helped propel the line, and maternity jeans in general, to popularity.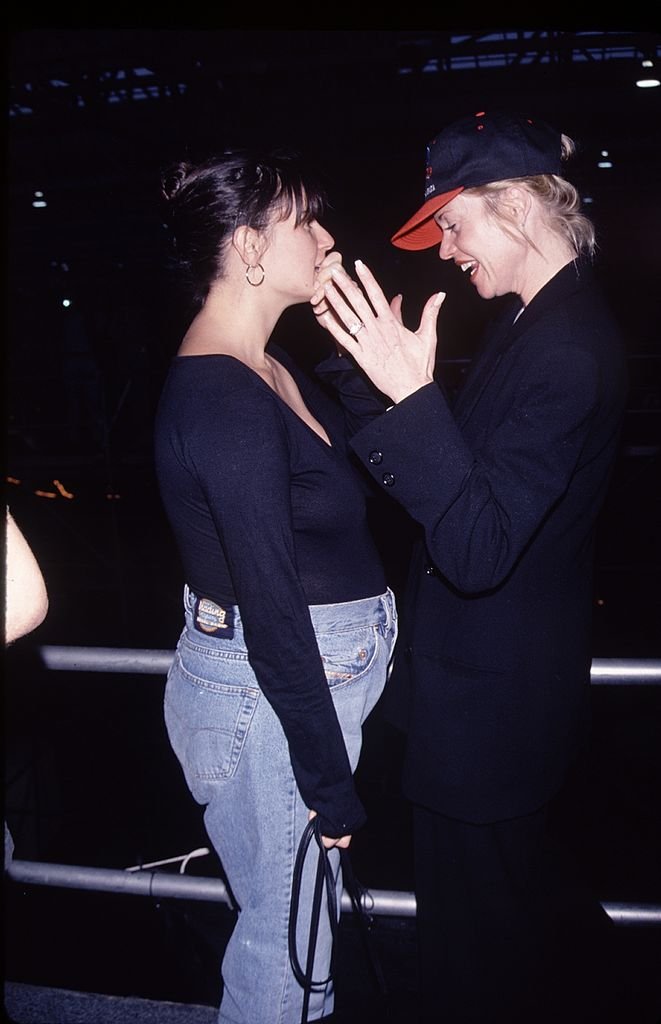 ---
1990s - CELEBRATING PREGNANCIES
By the turn of this decade, pregnant bodies were celebrated like never before. With so many high profile celeb moms-to-be, designers took note and the maternity fashion market boomed accordingly. The big and baggy, the oversized and extreme were being traded out for form fitting clothes that celebrated a mother-to-be's figure.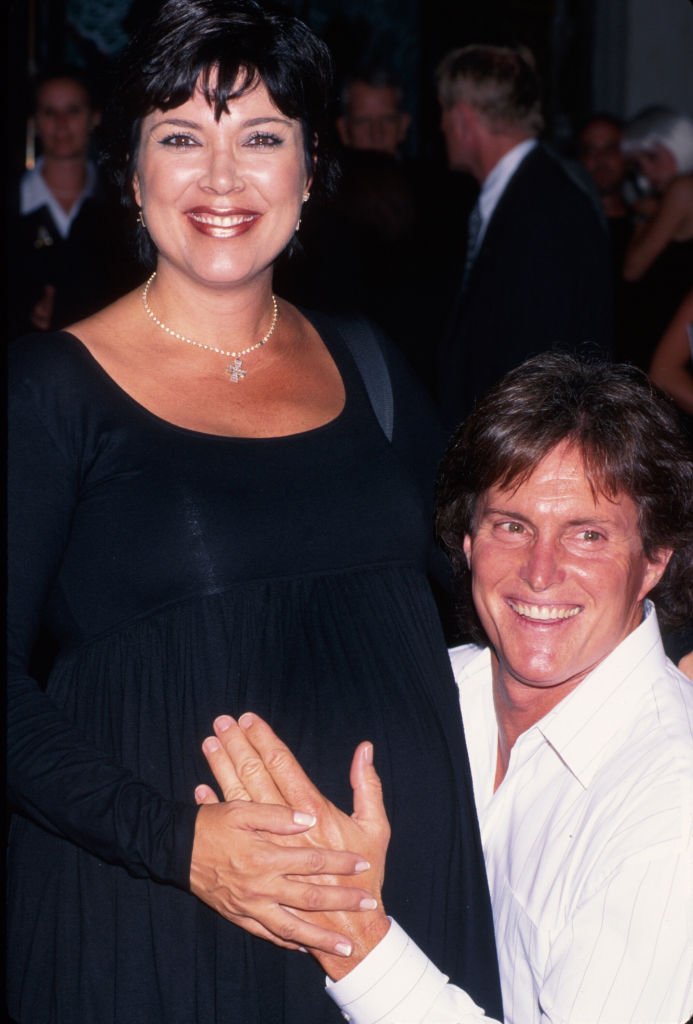 The decade was also famous for its growth in consciousness for pregnant women. Demi Moore famously posed nude on the cover of Vanity Fair while pregnant, sparking a trend in modern media to feature famous moms-to-be that's still seen today. "It did seem to give a little bit more permission to feel sexy and attractive when you're pregnant," Morre said.
---
RED CARPET DOMINATION
She added, "While you're pregnant, you're made to feel not beautiful or sexually viable," Moore told Interview. "You're either sexy, or you're a mother. I didn't want to have to choose, so I challenged that. I'm not the only one." By then, maternity fashion was all over the red carpet.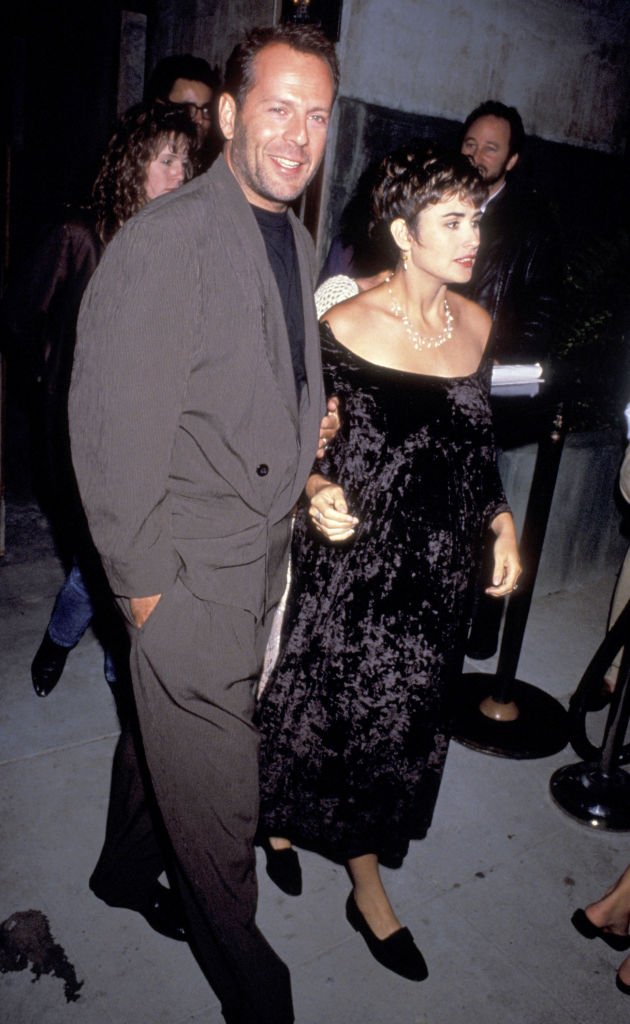 Actresses like Jada Pinket Smith, Julia Louis-Dreyfus, Kris Jenner, Victoria Beckham and Kate Beckinsale were all stealing the red carpet limelight, while showing off their baby bumps. Jeen overalls, which are extremely comfortable also took over the casual side of maternity fashion during the decade.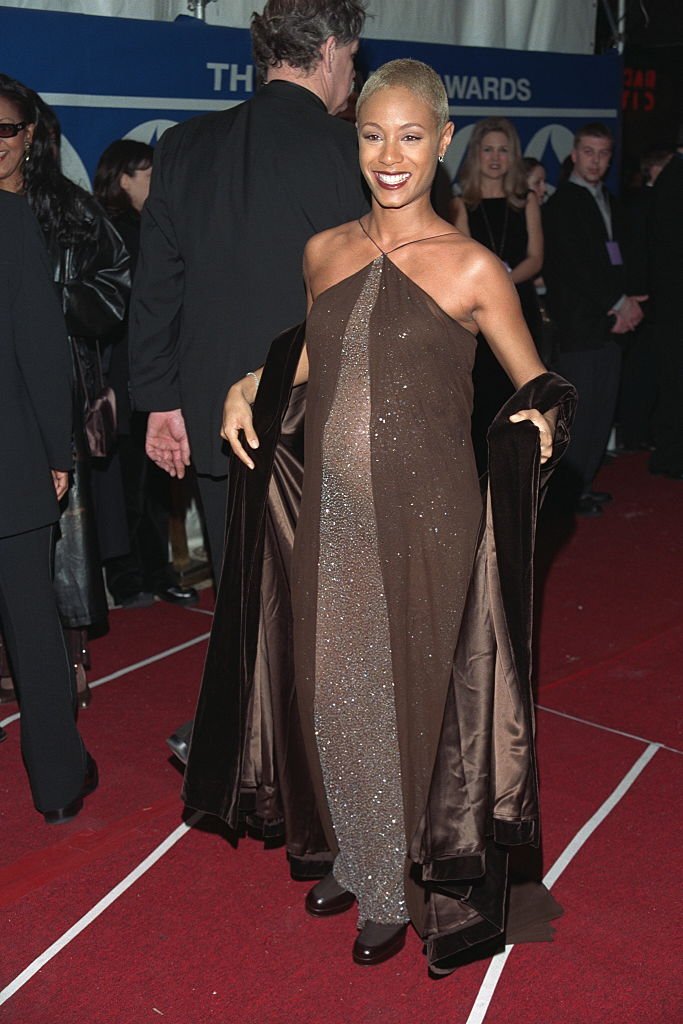 ---
2000s - SHOWING IT OFF EVEN MORE
The empowering trend of the 1990s was taken to overdrive come the turn of the millenium. By the 2000s, women were showing off their bumps by literally showing their bumps. Stretchy dresses, belly-baring tops, and low-rise jeans were all the rage for expectant mothers, givingt them the power expose their bellys.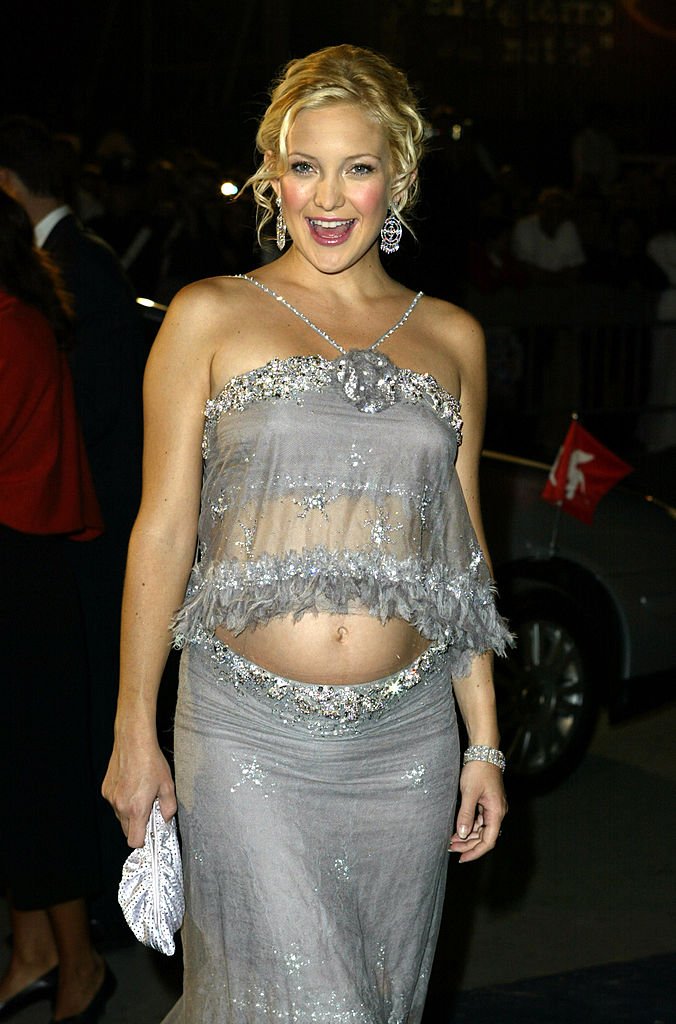 The trend reached new heights when it was featured on the popular sitcom, "Friends." On the show, the main cast member and resident 'girl next door', Rachelle, played by Jennifer Anniston was pregnant. During this period of time and arc of the show, the character would regularly expose her pregnant belly in her outfits.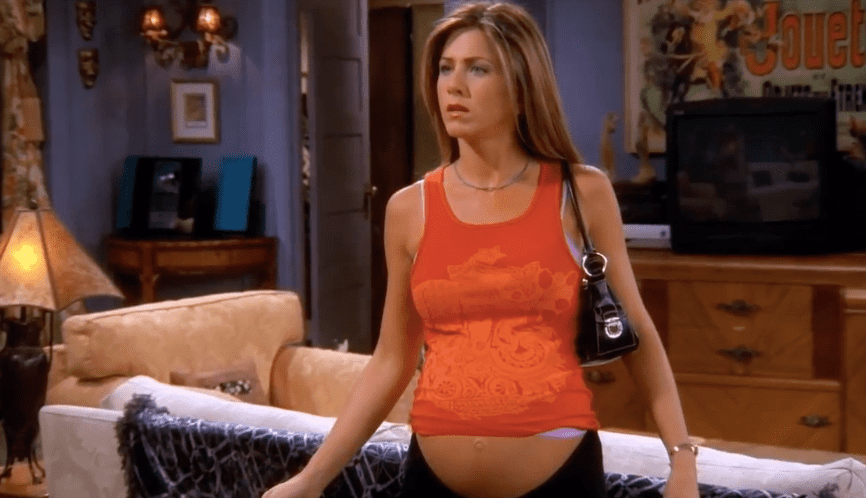 ---
BODY CON TAKING OVER
Body contouring, and empire waist dresses became the norms for mothers who wanted to proudly show-off their body's changes. The likes of supermodel, Cindy Crawford and "Sex and the City" star, Sarah Jessica Parker were at the forefront of this movement during their pregnancies in the early half of the decade.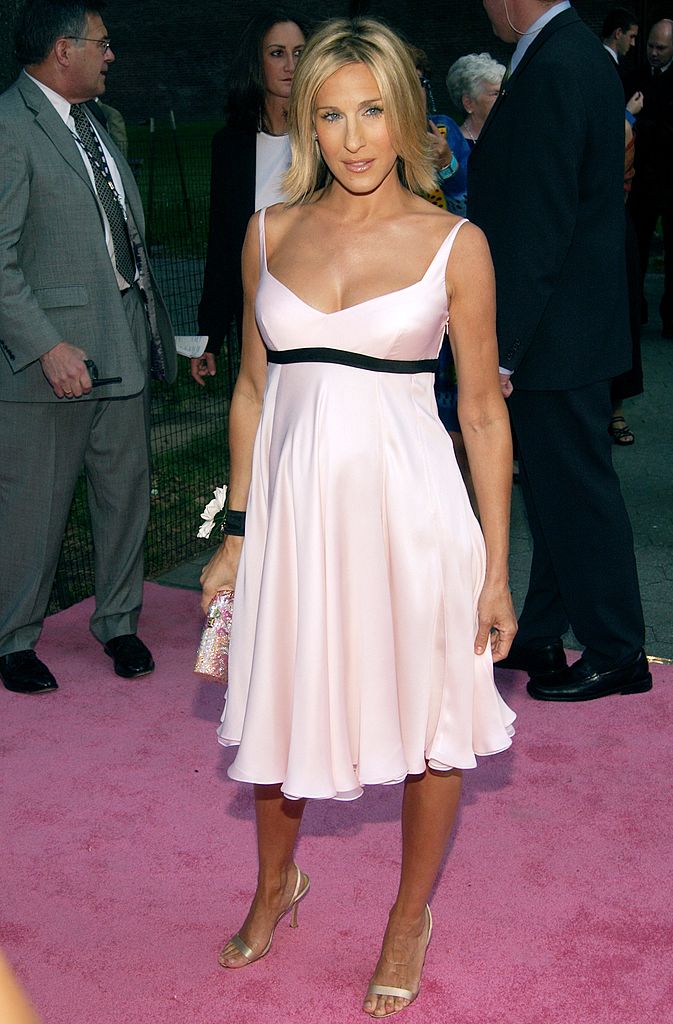 ---
2010s - LONG, LOUD AND PROUD
The second decade of the new millenium came with a wave of pregnancies from some of the world's most influential and followed supermodels. This brought together the worlds of high fashion and maternity fashion coming together on a level never before seen in the fashion world.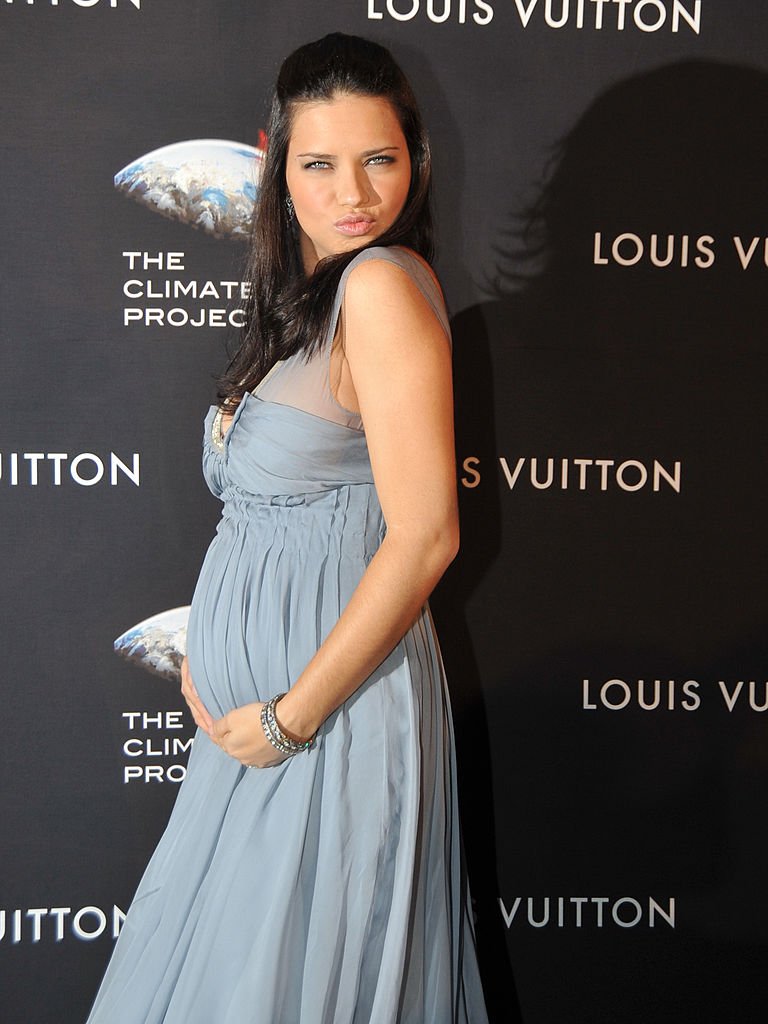 Victoria's Secret Angels like Miranda Kerr, Alessandra Ambrosio, and Adriana Lima all got pregnant during this time. Kerr famously walked the runway at Balenciaga's Spring/Summer 2011 show while six months pregnant, showing off her beautiful baby bump to the fashion world's elite audiences. Ambrosio and Lima graced several recarpets in designer maternity wear.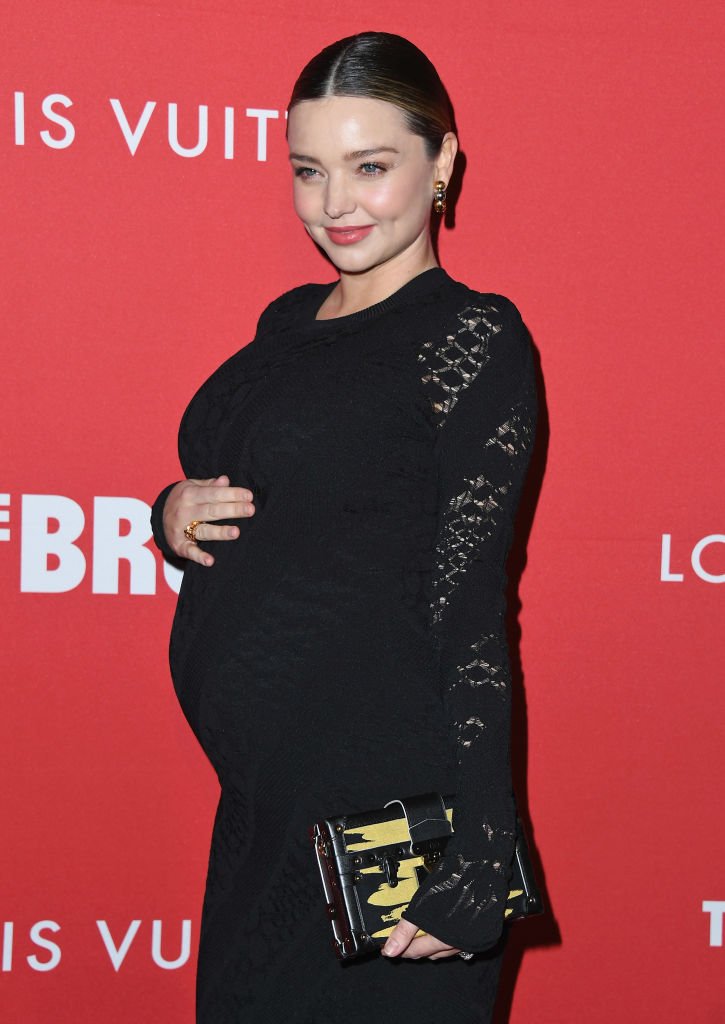 ---
LONG GOWNS MAKING A COMEBACK
The decade also 'gave birth', pun intended, to a resurgence of long, flowing, feminine gowns and dresses to the world of maternity fashion. Taking cues from decades past and becoming a favorite go to amongst pregnant A-listers, like Natalie Portman, Beyoncé, January Jones, Kim Kardashian, and Chrissy Teigen.
---
Which of these maternal fashion styles over the years resonates the most with you? Are you more a conceal the bump or loud and proud type? Let us know in the comment section, and make sure to follow Amomama for more great content on your favorite stars, tv shows and movies.
Sources: Insider, Elle, Huffington Post, MSN