Real-Life Cinderellas: American Women Who Married Royals
For most of us, the prospect of becoming a princess isn't very likely, but these American ladies prove that it is possible. Meghan Markle is one of many commoners who have married into royalty. Let's take a look at these lucky brides that gained both a husband and a title!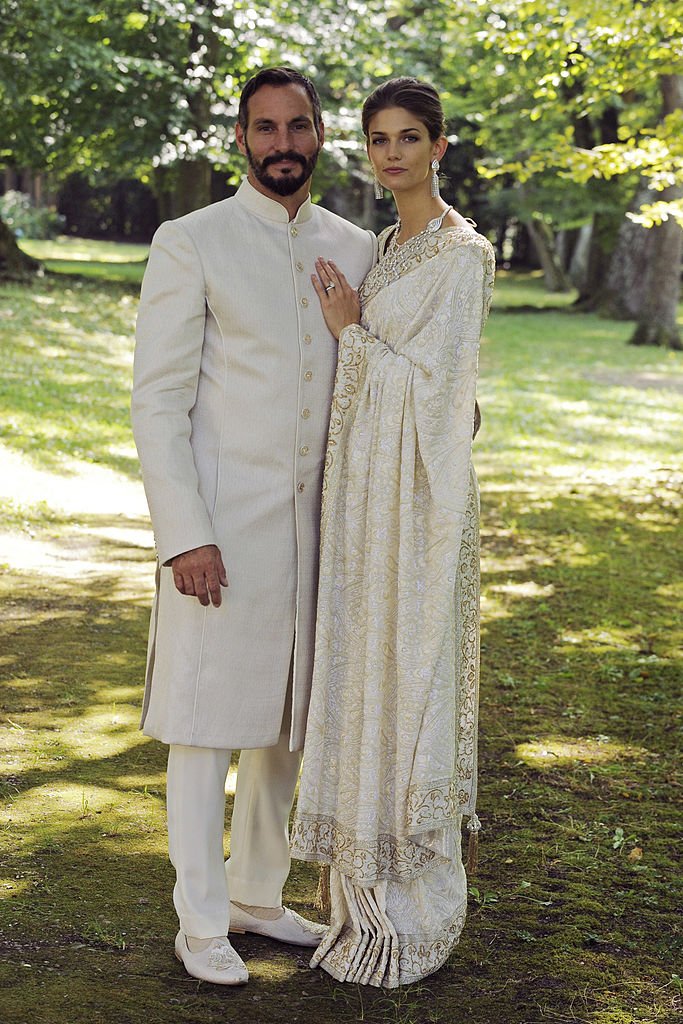 ---
15. Grace Kelly and Prince Ranier III
Often called "a modern-day fairytale", the union between the elegant Grace Kelly and Prince Ranier III was perfect in every way. America's star actress caught the attention of many suitors but it was only a real-life prince that could make her take a second look.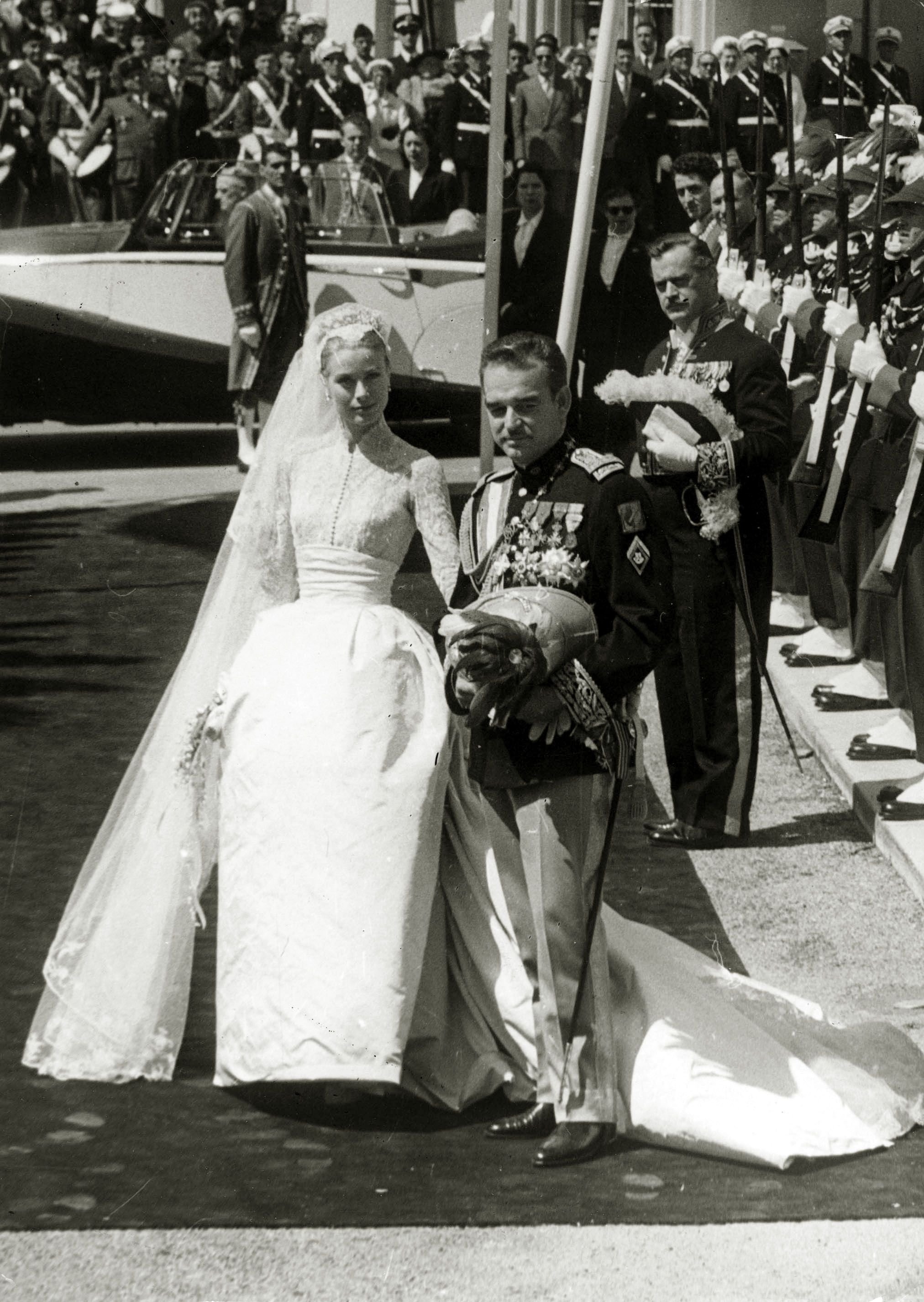 In the fifties the New York Times reported: 
"Prince Rainier III of Monaco has chosen his princess. She is Grace Kelly of suburban East Falls and Hollywood...Miss Kelly said she would 'certainly' live in Monaco and would study French...The Prince said that she would be known as Her Serene Highness, the Princess of Monaco, or as Princess Grace."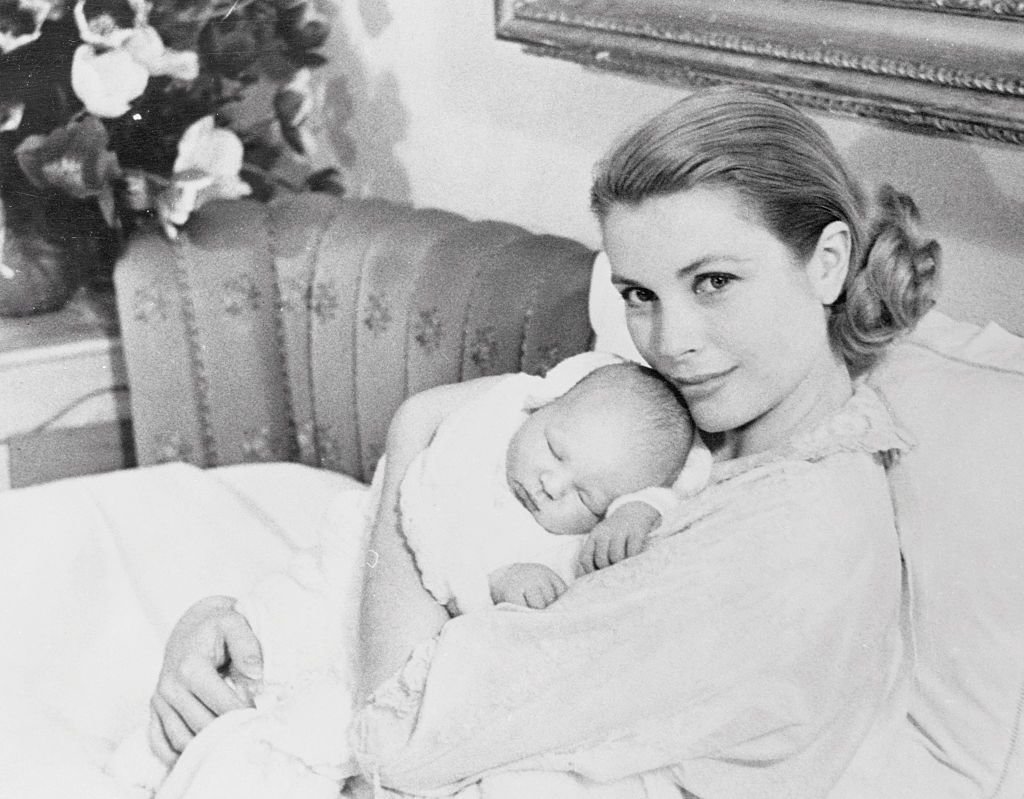 The world's most famous movie star had a life straight off of the silver screen, she was happy and in love for most of her life. She also had three children with Prince Ranier at their Monaco residence. Sadly their fairytale was cut short when the princess passed away in 1982.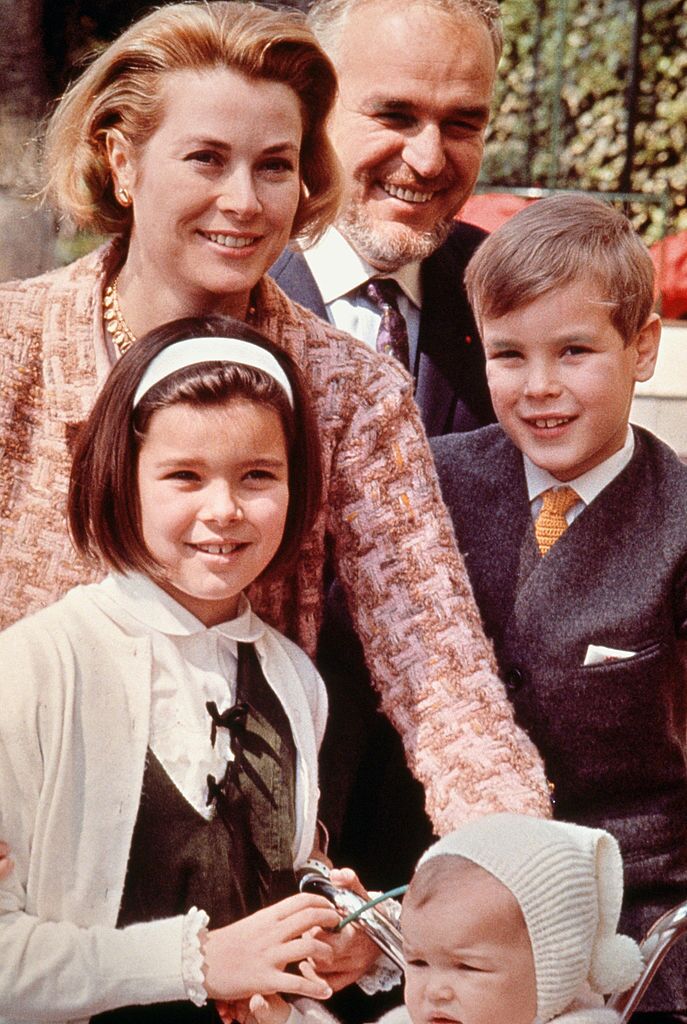 ---
14. Wallis Simpson and King Edward VIII
Theirs was an unforgettable story of love over title... The divorcee Wallis Simpson was not the queen England wanted and when King Edward VIII  fell in love with her he had to make a tough choice. The royal chose his bride over his birthright and ultimately abdicated the throne. The King's statement read:  
"I have found it impossible to carry the heavy burden of responsibility and to discharge my duties as king as I would wish to do without the help and support of the woman I love."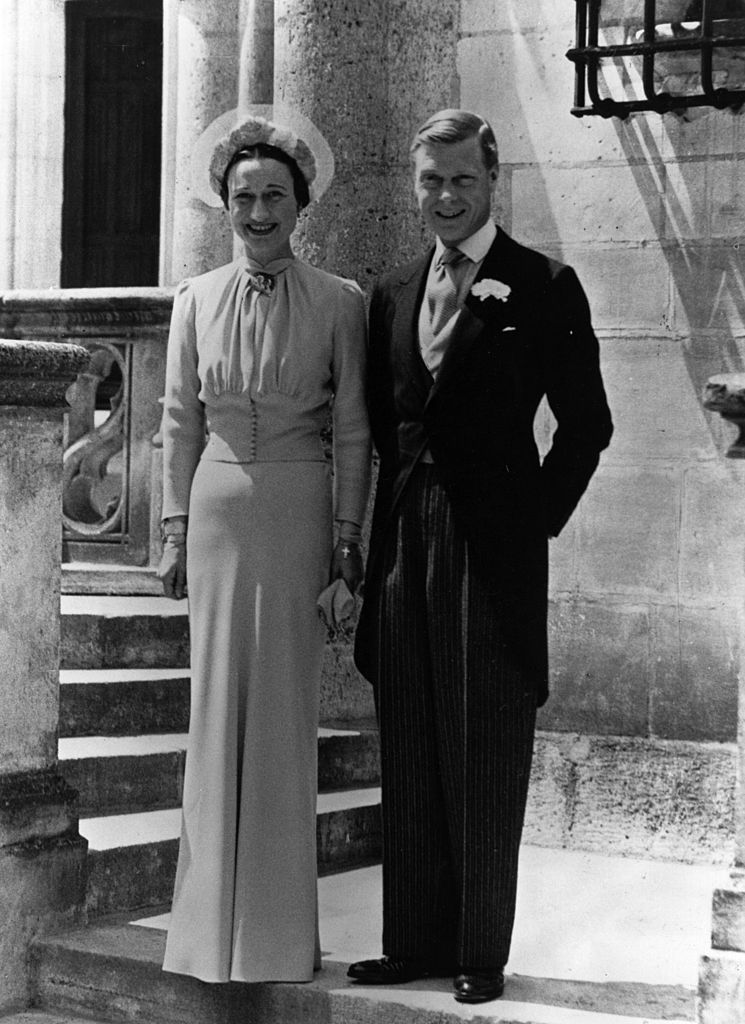 The King truly sacrificed everything for love. The couple then became the Duke and Duchess of Windsor and lived a happy life without the royal obligations of being king and queen. They were later buried side by side at Frogmore in Windsor, an honor for both of them.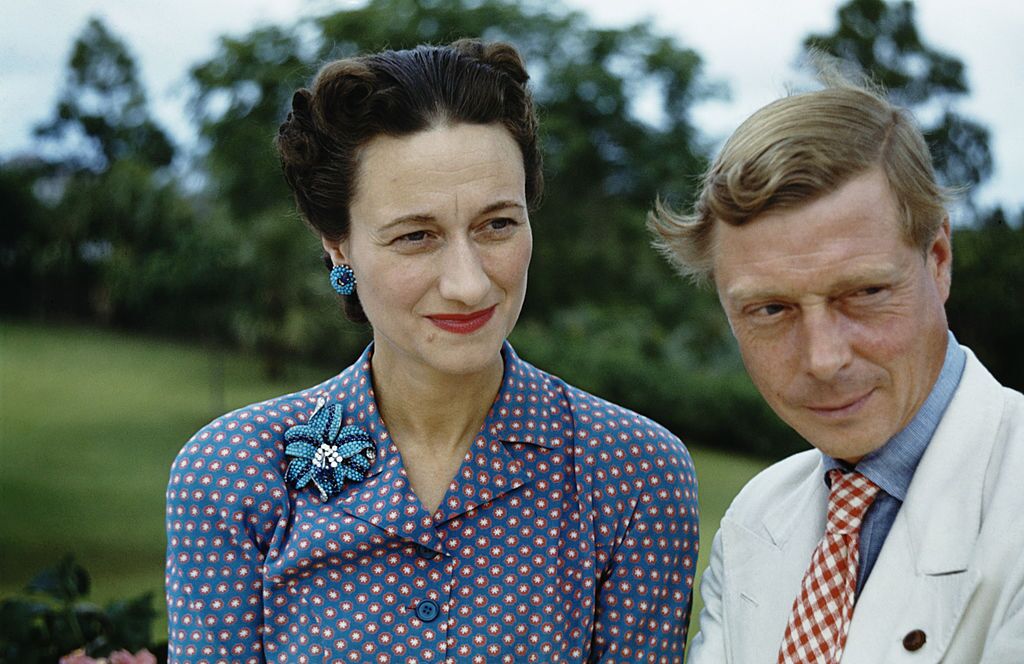 ---
13. Autumn Kelly and Peter Phillips, Grandchild of Queen Elizabeth II
Hailing from Canada, Autumn Kelly probably never imagined that she'd become part of the British royal family. The unknowing Autumn fell for the prince before she really knew who he was. The pair met casually at the Canadian Grand Prix and things progressed naturally. She said the following regarding his royal family connections:
"It kind of scared me actually because I have a normal life and just get on with things. I'd never heard of Peter or Zara Phillips."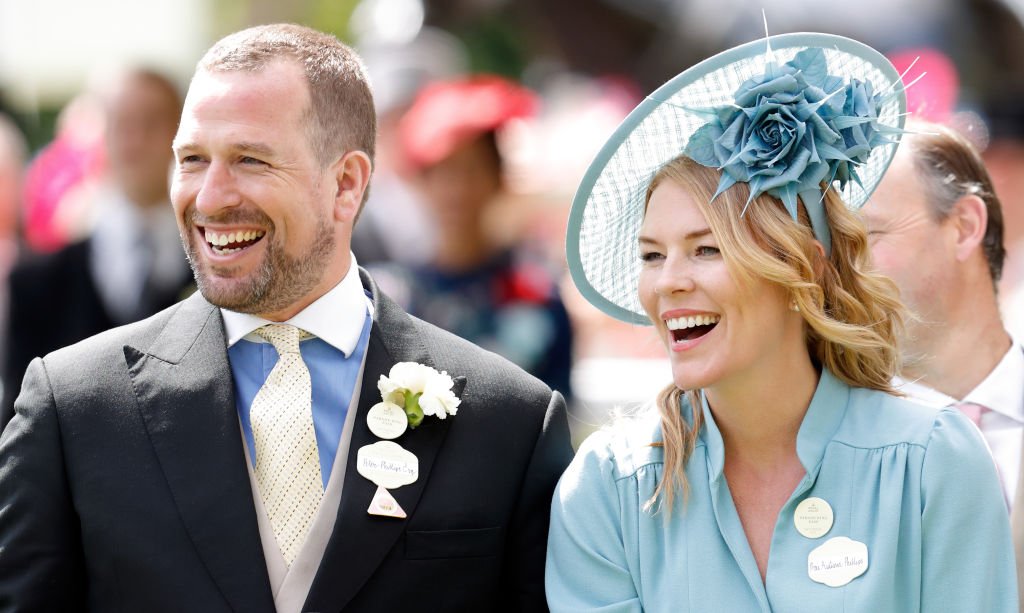 Autumn almost declined an invitation to the after-race celebrations because she had school the next day. Luckily she decided to attend the party after all and as they say, the rest is history! The couple were married in 2008 and have since had children, Savannah and Isla Phillips.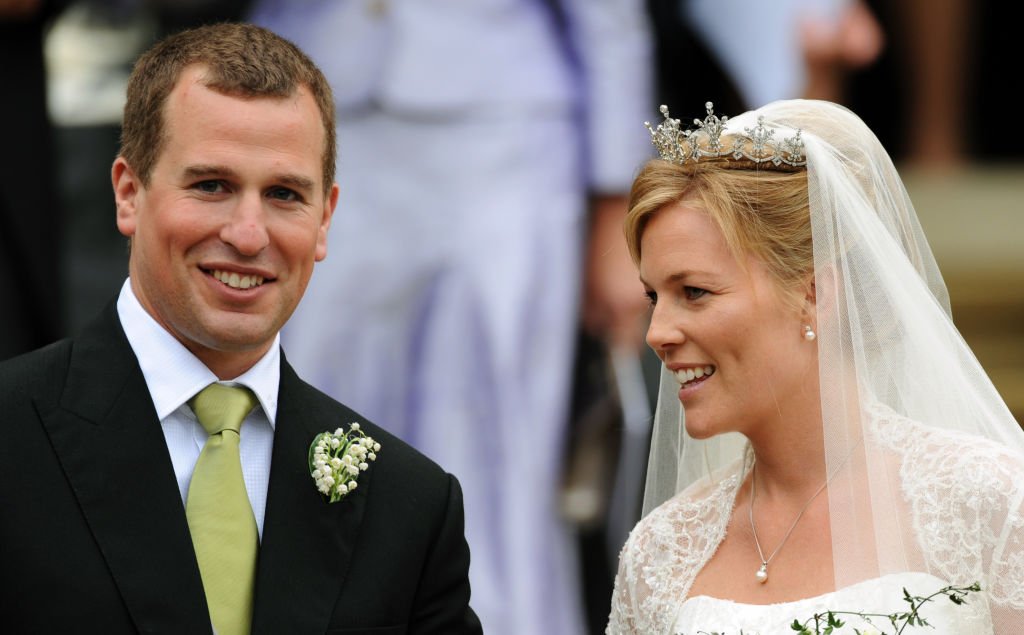 ---
12. Diane von Fürstenberg and Prince Egon von Fürstenberg
Famed designer Diane von Furstenberg was only 18 years old when her path crossed with the German-born Prince Egon von Fürstenberg. The couple went against their parent's wishes when they tied the knot... Certain family members even boycotted the ceremony.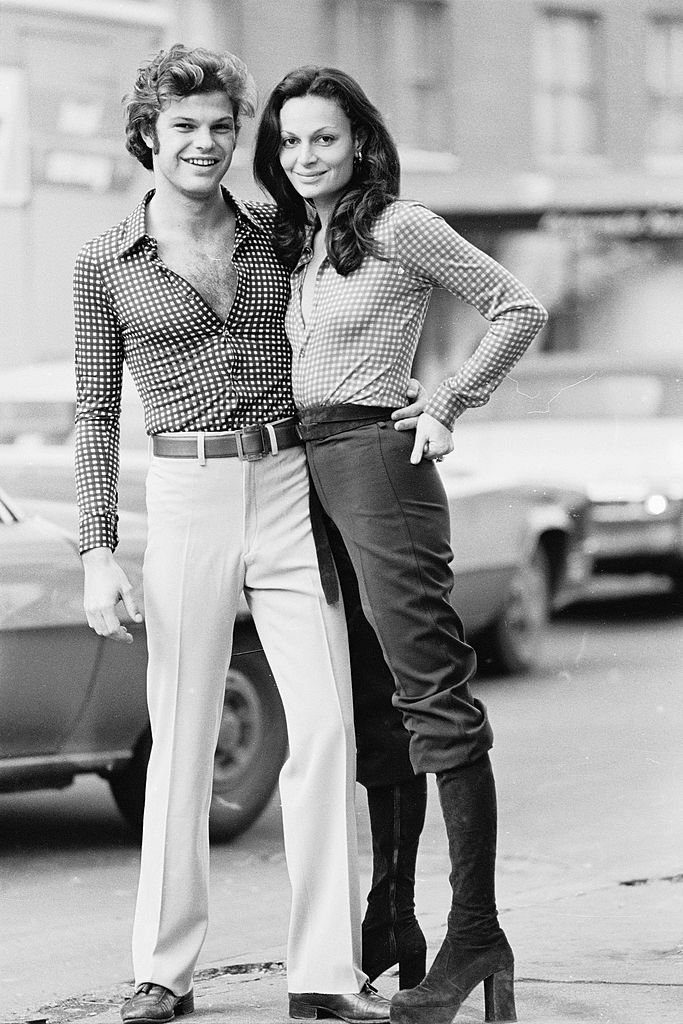 But that didn't stop the happy couple from enjoying their exciting life across Europe and Asia. They were often called, "The Couple that has Everything." However, a few years after they settled in New York their union began to crumble. Despite this, they parent two kids, Prince Alexander and Princess Tatiana von Fürstenberg.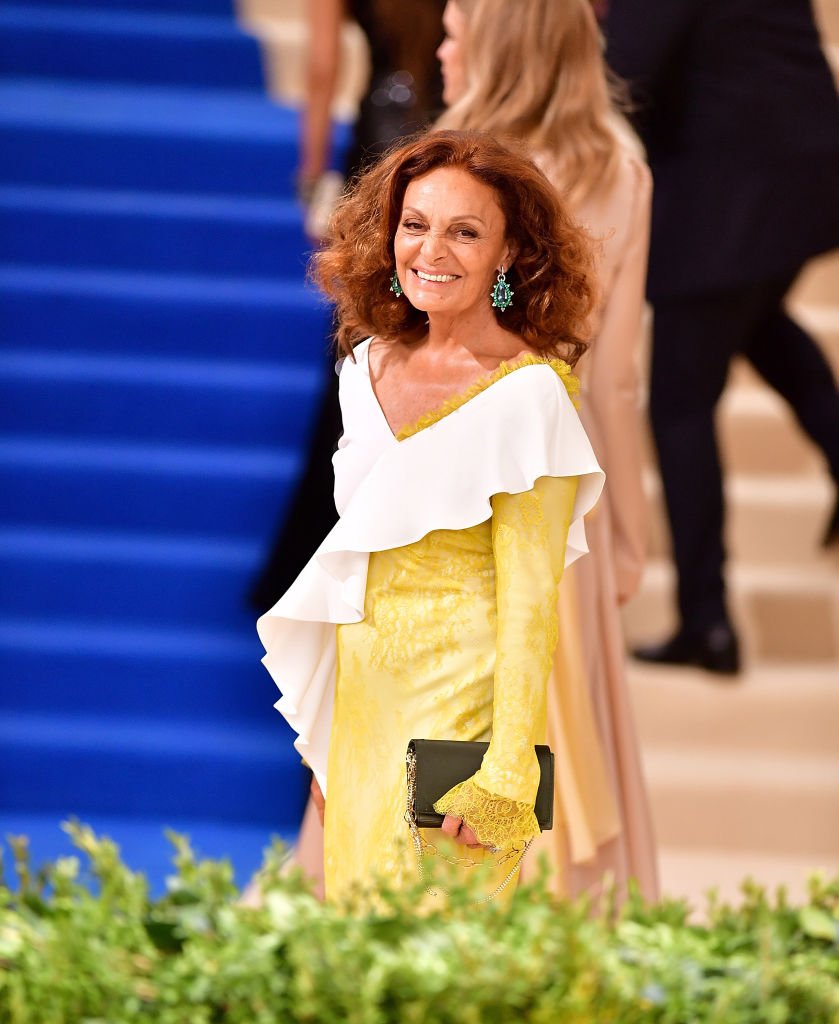 ---
11. Lisa Halaby and King Hussein of Jordan 
She made history when she became the first American Queen of an Arab country. This ivy league graduate raised more than a few eyebrows when she stuck up a relationship with a king. He wasn't just any king, King Hussein of Jordan,  was a man 16 years older than Lisa!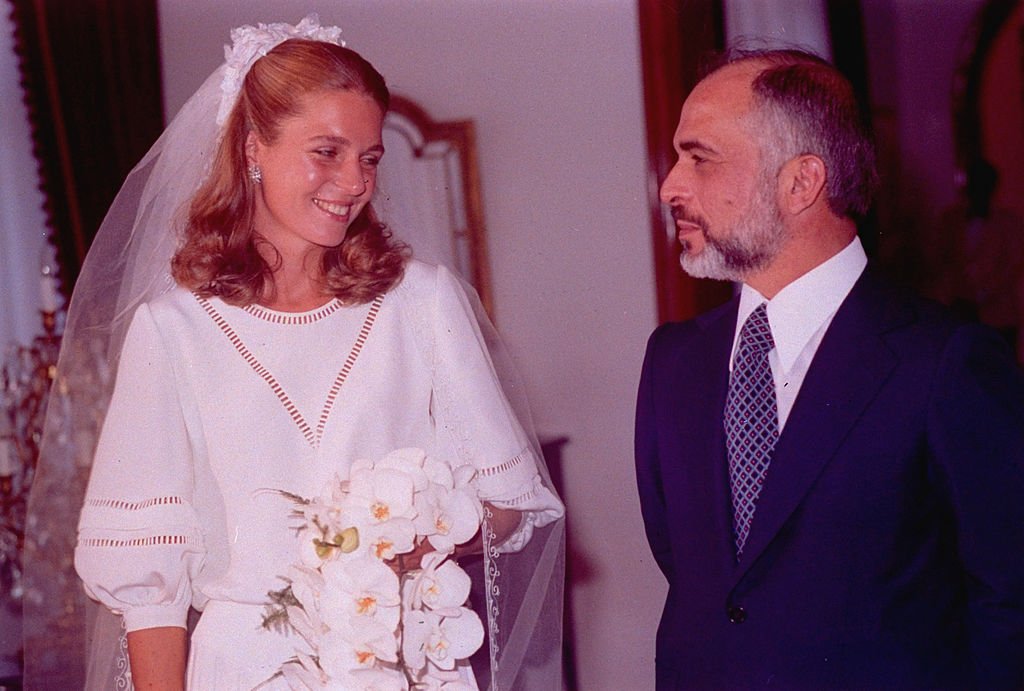 The couple met thanks to their shared love for aviation. Lisa was helping to design Jordan's airline, a job that had many interactions with the king. After their first few meetings, they immediately clicked. Their friendship turned to more pretty naturally and soon Lisa became Queen Noor!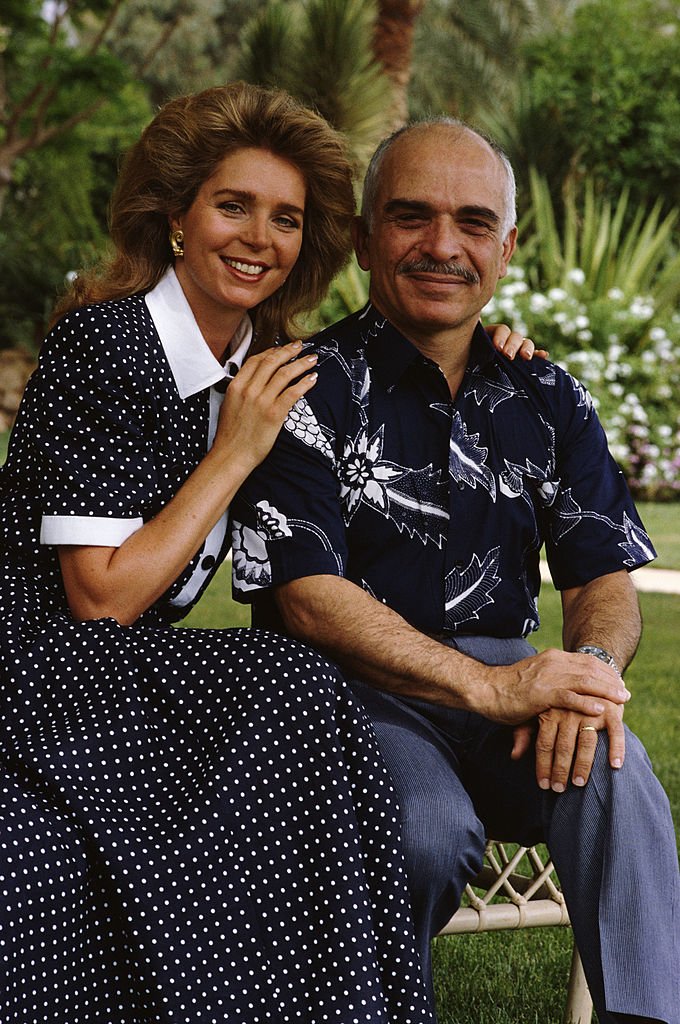 ---
10. Olivia Wilde and Prince Tao Ruspoli 
American actresses seem to be a popular bridal choice for princes! With Olivia Wilde and the Italian Prince Tao Ruspoli, it was no different. The young star was only eighteen when she ran away with her very own prince. The two eloped and had a secret wedding in Virginia. 
Olivia later shared details about the private ceremony and eventual split from her prince eight years later. She said:
"It was all about the intimacy of the promise we were making. After really trying to make the relationship evolve in the way our lives had, I realized it wasn't a natural evolution." 
---
9. Lee Radziwill and Prince Stanislaw Radziwill 
The Kennedy family is what Americans deem royalty but it was actually Jackie Kennedy's sister that really reached full royal status. Caroline Lee Bouvier, better known as Lee Radziwill, gained a fitting title when she wed the Polish Prince, Stanislaw Radziwill.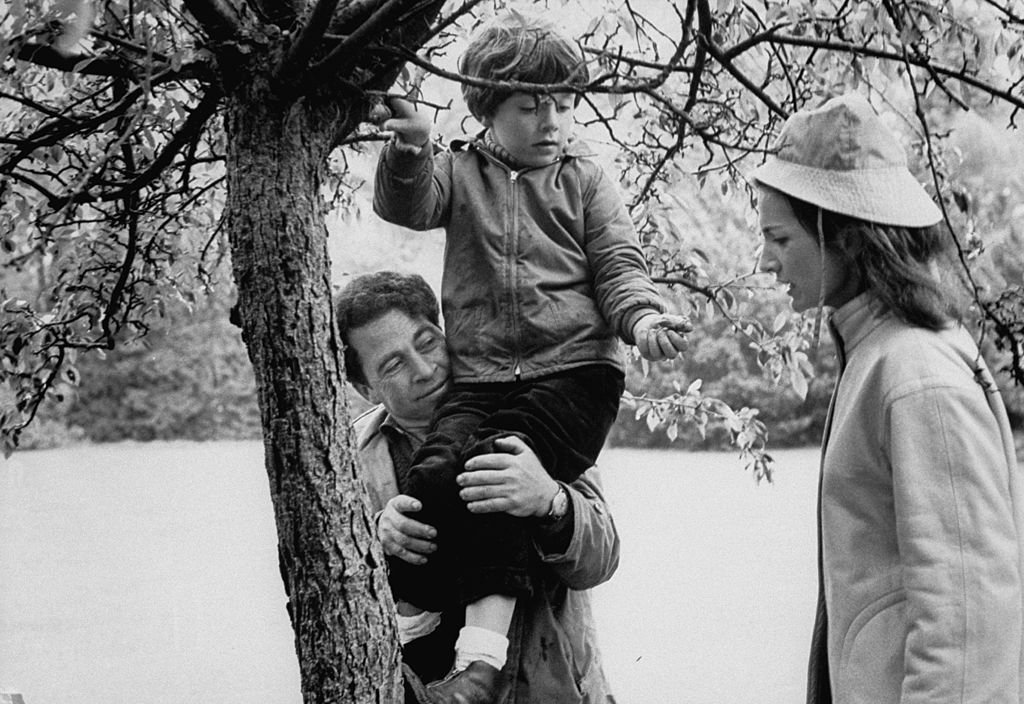 They exchanged vows in a beautiful ceremony held on March 19, 1959. The couple had many years of love and happiness in their lavish Georgian townhouse at 4 Buckingham Palace. They also brought up two children of their own. However, their union didn't last and they went their separate ways in 1974.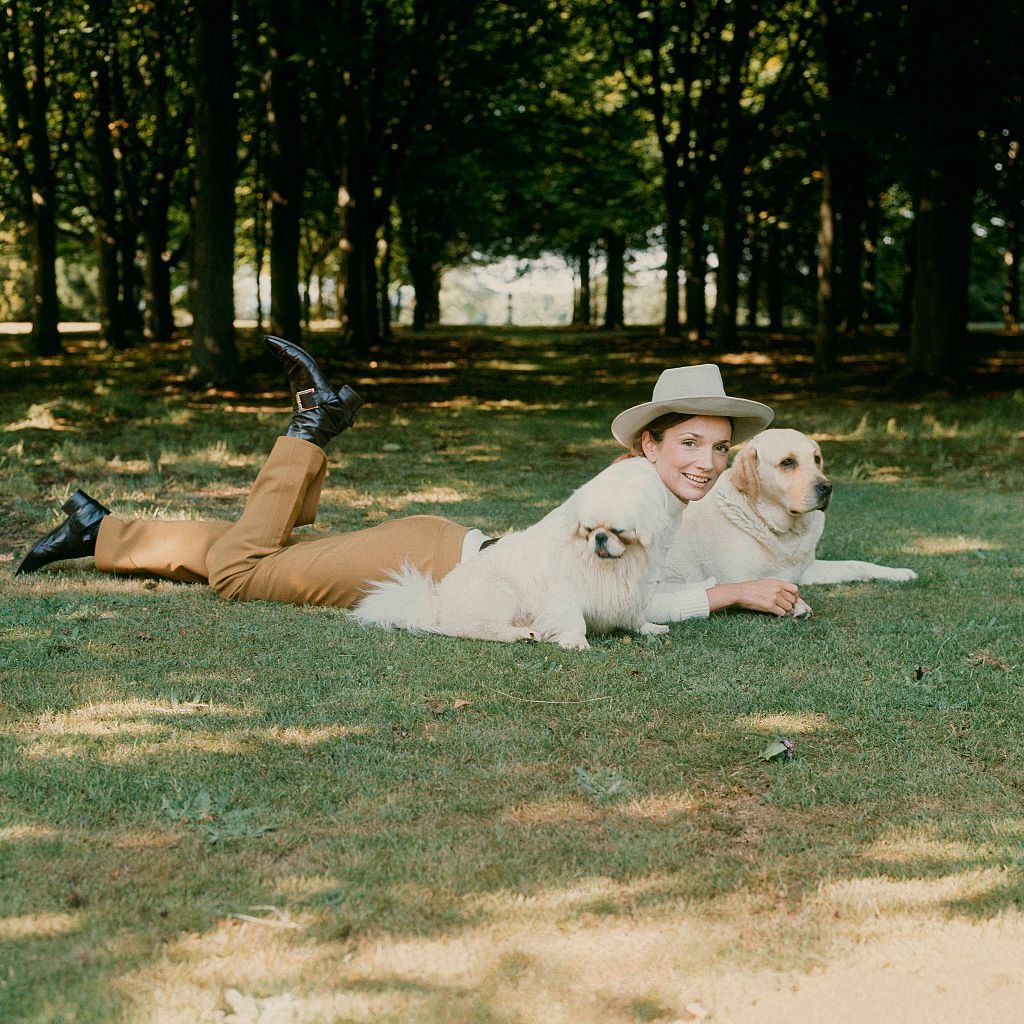 ---
8. Kelly Rondestvedt and Prince Hubertus Michael
The San Diego native, Kelly Rondestvedt, worked as a New York investment banker before her life took a massive turn. She locked eyes with a man from across the room in a restaurant she was dining in. It was a typical case of love at first sight! Little did Kelly know... the stranger was a prince!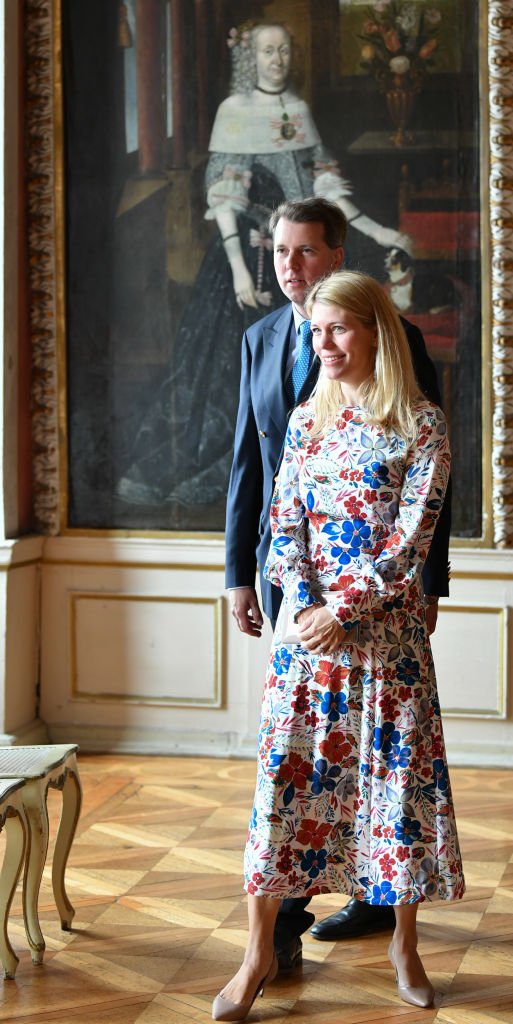 The pair were married in Germany soon after their first meeting and these days they enjoy life in the big apple. They both still have normal day jobs. Kelly maintains her banking job as does Prince Hubertus, a banker in his own right. Theirs is a real-life fairytale that took place on American soil!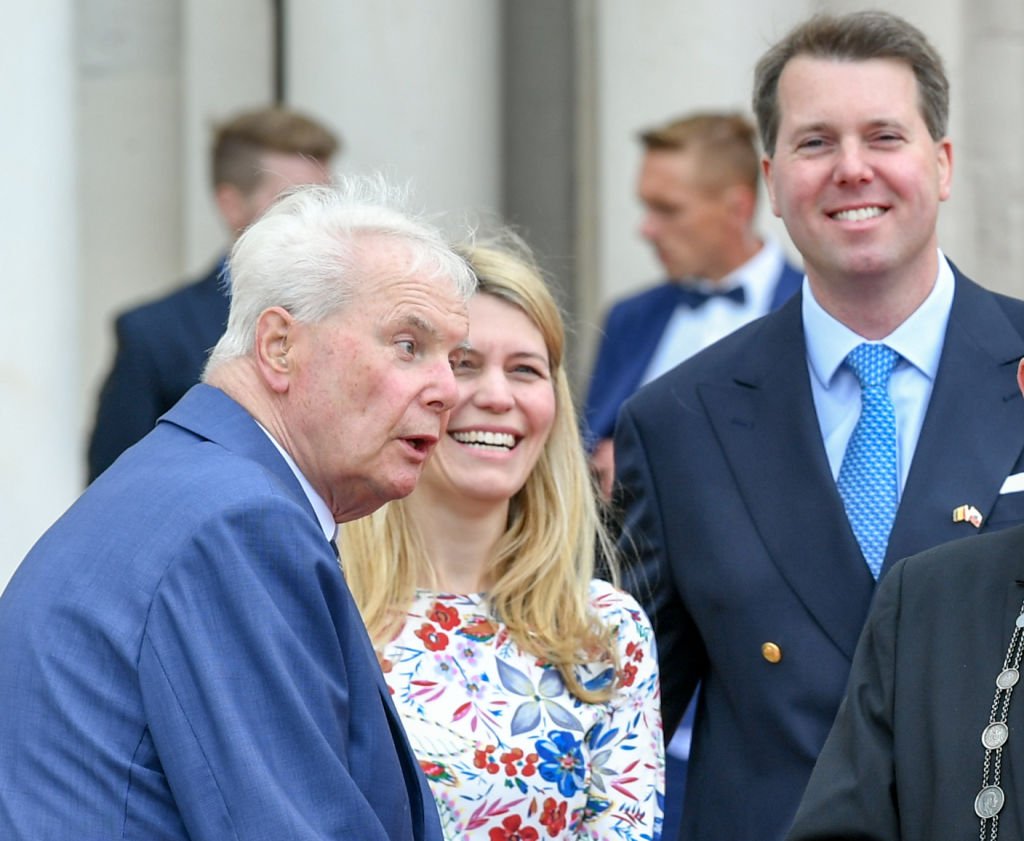 ---
7. Alexandra Miller and Prince Alexander von Fürstenberg
Prince Alexander was born to another American on this list... None other than the famous fashion designer Diane von Furstenberg. Alexander also found a bride in his mother's homeland. He wed Alexandra Miller in 1995 and from their union they have two kids.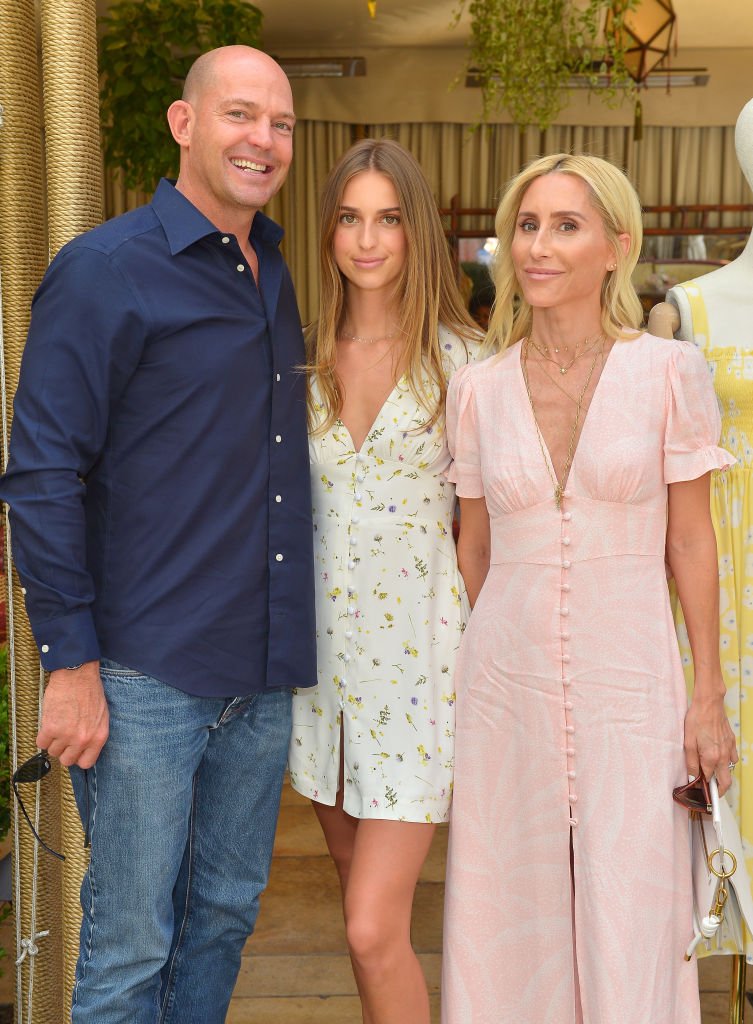 ---
6. Alice Heine and Prince Albert I of Monaco
Alice Heine had a humble upbringing in New Orleans, Louisiana before her life changed forever. In 1889 she became one of the first Americans to join a royal family. She tied the knot with Prince Albert I of Monaco in 1889. They had a unique marriage arrangement but it worked for both parties.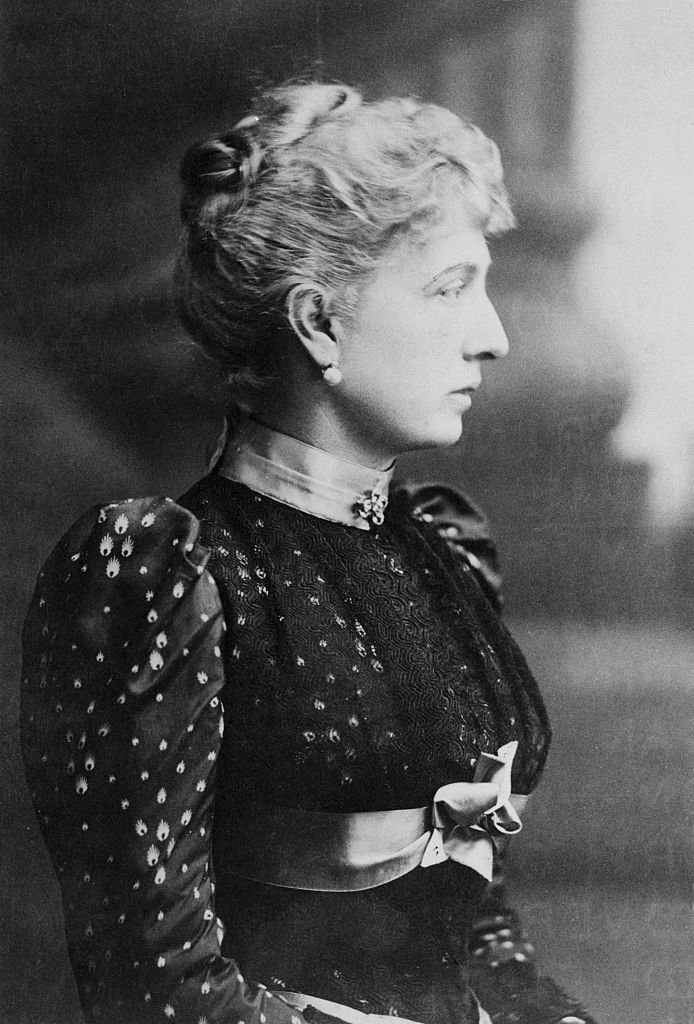 ---
5. Rita Hayworth and Prince Aly Khan
Her red hair drew attention from far away and this Latina star certainly used her flare to her benefit. In her life, she walked down the aisle five times, once toward a real-life prince! Rita tied the knot with Prince Aly Khan in 1949 and had one child with him before they went their sperate ways.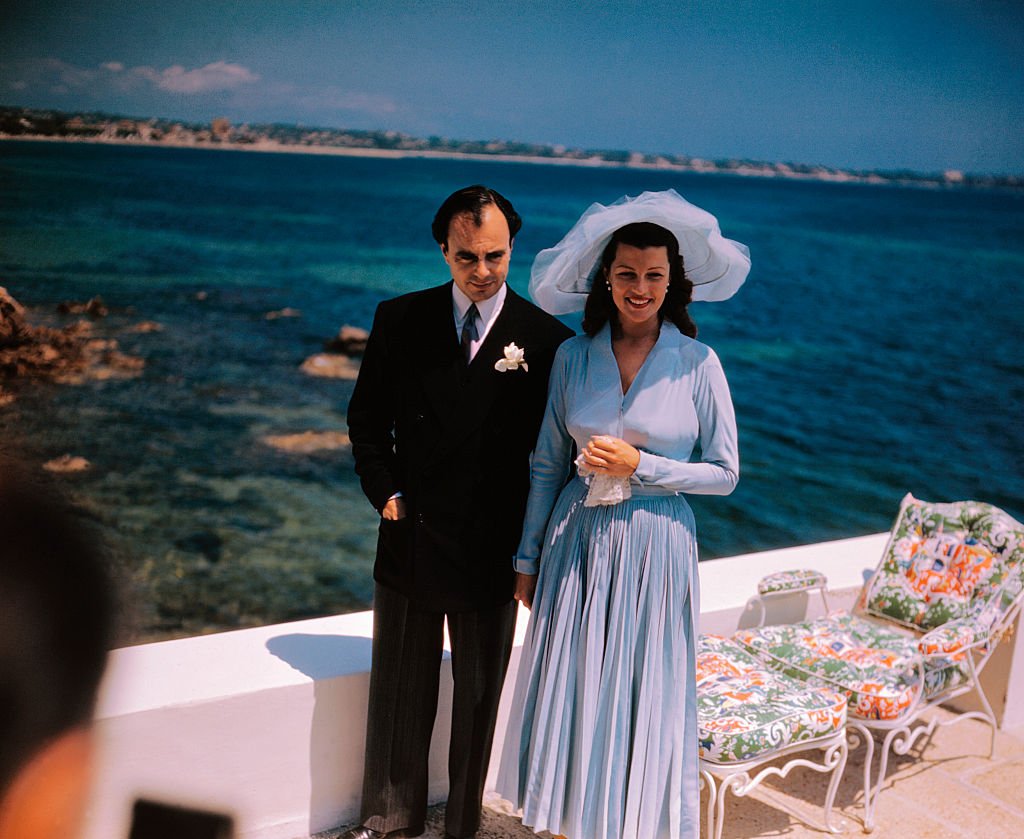 ---
4. Kendra Spears and Prince Rahim Aga Khan
Kendra Spears had a pretty exciting life before she became a princess. The Washington native was a popular model, working for the likes of Valentino and Gucci. Her path crossed with Prince Rahim Aga Khan thanks to the connections she made in the fashion world.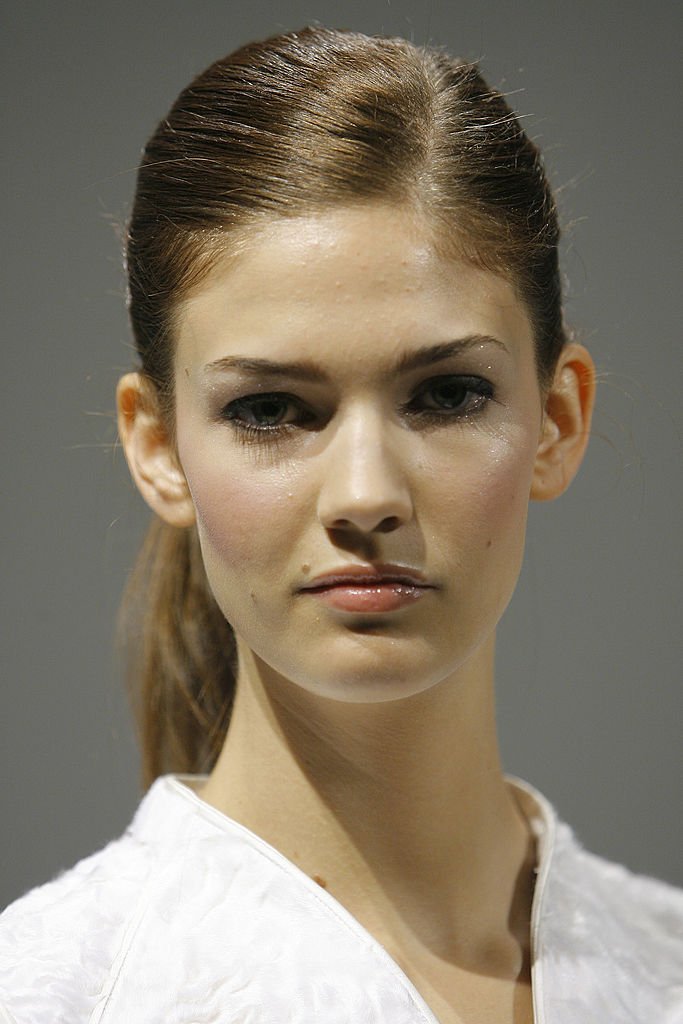 The pair had an almost instant attraction to each other and were married in 2013. Kendra has since taken on the name, Princess Salwa Aga Khan and works hard to be a good wife and mother. The happy couple has two boys and this princess is truly living her dream fairytale.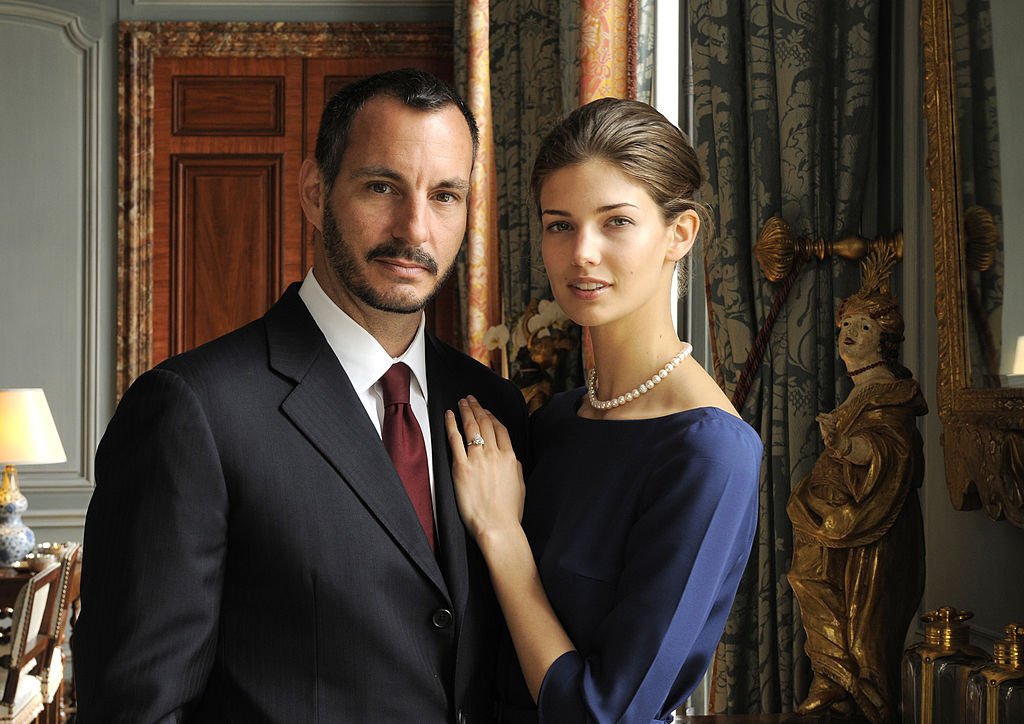 ---
3.  Hope Cooke and Palden Thondup Namgyal, the Crown Prince of Sikkim
This American girl was only 20 went she embarked on a trip to India, a trip that would change her life forever. Here, she coincidentally met Palden Thondup Namgyal, the Crown Prince of Sikkim. The pair were wed a mere two years after meeting at the Darjeeling's Windermere Hotel.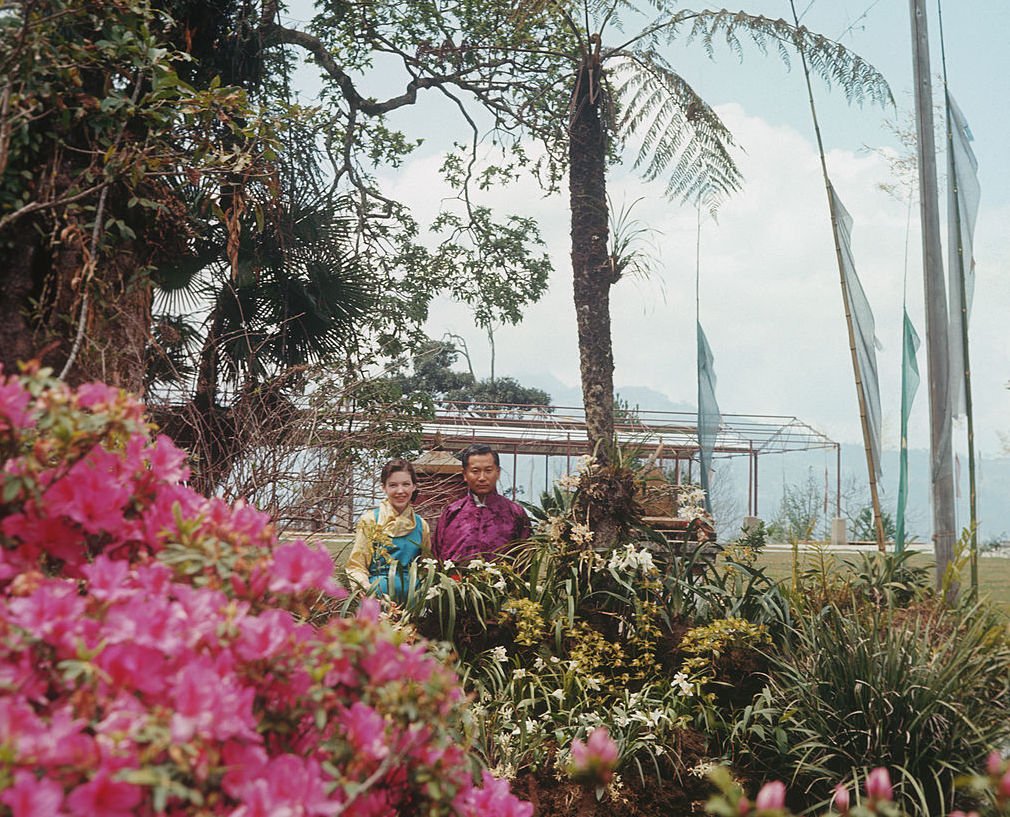 Their wedding was just the beginning of Hope's life in India. The young new royal soon relinquished her American citizenship and became known as a fully-fledged queen! Her new title was Her Highness Hope La, the Gyalmo of Sikkim. Sadly the pair separated in 1980.
---
2. Marie-Chantal Miller and Pavlos, Crown Prince of Greece
The billionaire, Robert Miller had a daughter, Marie-Chantal Miller, and gave her the childhood anyone could dream of. She ventured to places like Hong Kong, Paris, London, and New York. The globetrotter met Pavlos, Crown Prince of Greece and immediately knew he was the one for her!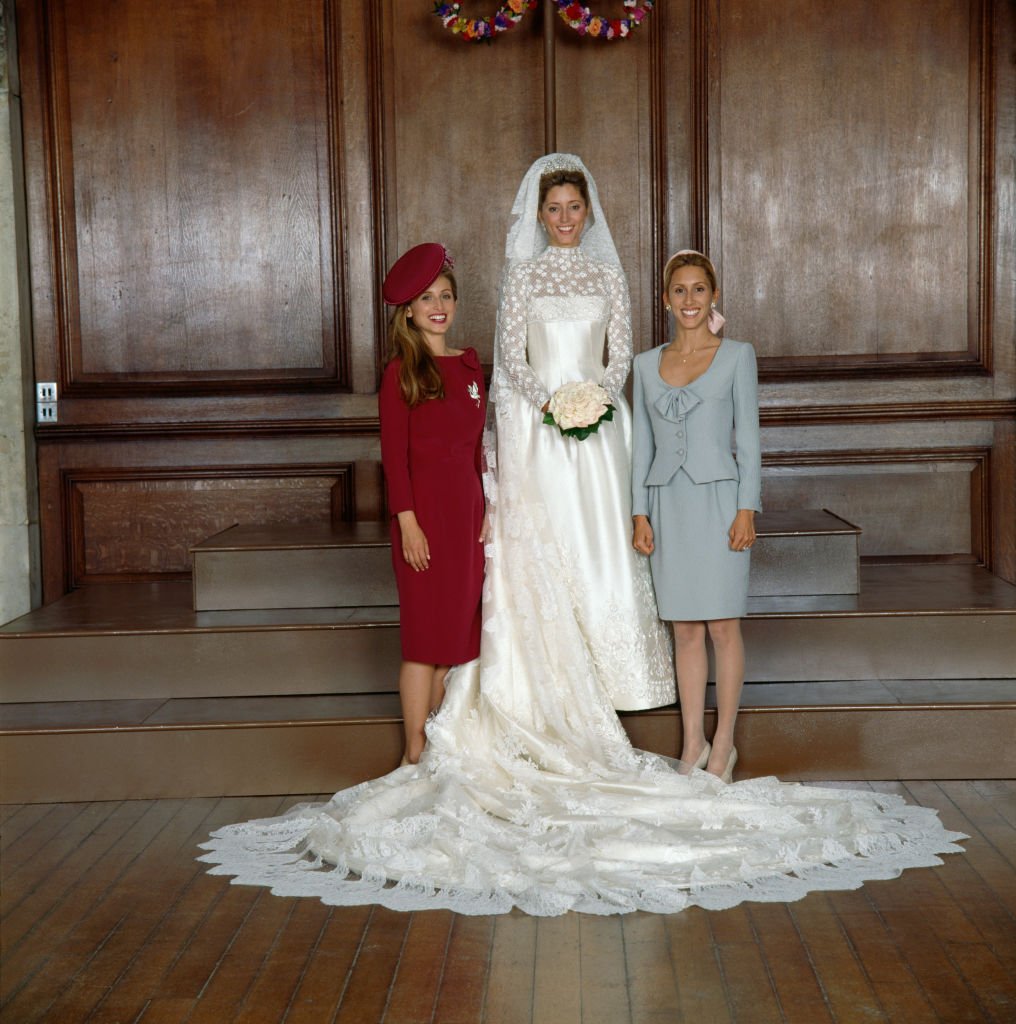 They were married in 1995, making Marie Her Royal Highness the Crown Princess of Greece, Princess of Denmark. Together the happy couple has grown to a family of seven, with five beautiful kids. She explained the moment they met:
"We clicked. It was love at first sight, I knew that he was the person I would marry."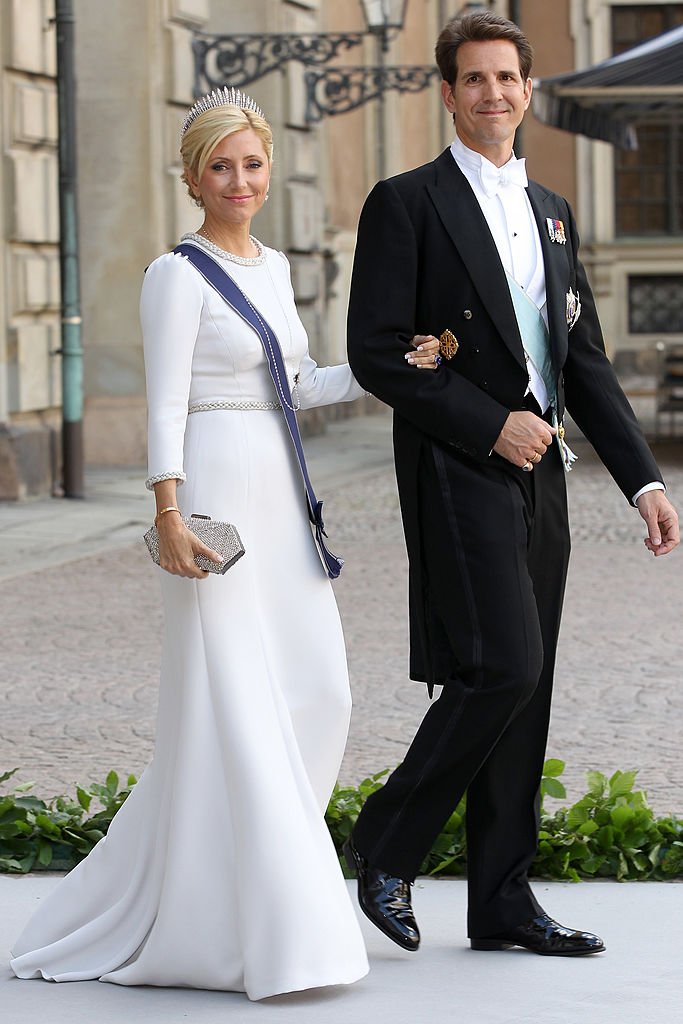 ---
1. Meghan Markle and Prince Harry
The world came to a standstill when the British royal family announced that Princess Diana's youngest had finally proposed. American actress Meghan Markle was the lady that stole Harry's heart, all thanks to a mutual friend that set the two up! After dating, Harry asked the big question in 2017. Meghan shared:
"It was so sweet and natural and very romantic. He got on one knee."