Shaped by Grey's Anatomy: The Cast's Major Life Changes
Not only is Grey's Anatomy a great show, but it is also a life-changing one! Which Grey's Anatomy actor almost became a national hero because of the show? Whose personal drama was reflected in the series? And what are the strongest friendships born on the set? As Grey's Anatomy wrapped season 16, let's find out at how TV's longest-running medical drama changed the lives of its cast.
---
Justin Chambers as Alex Karev
Yes, we know: Grey's will never be the same without Alex. Justin Chambers started as a true rebel in the show, who basically rewrote the story after the pilot was done. He earned an extra place in the group of 4 surgical interns, and Alex Karev was visually added to some scenes of the first episode.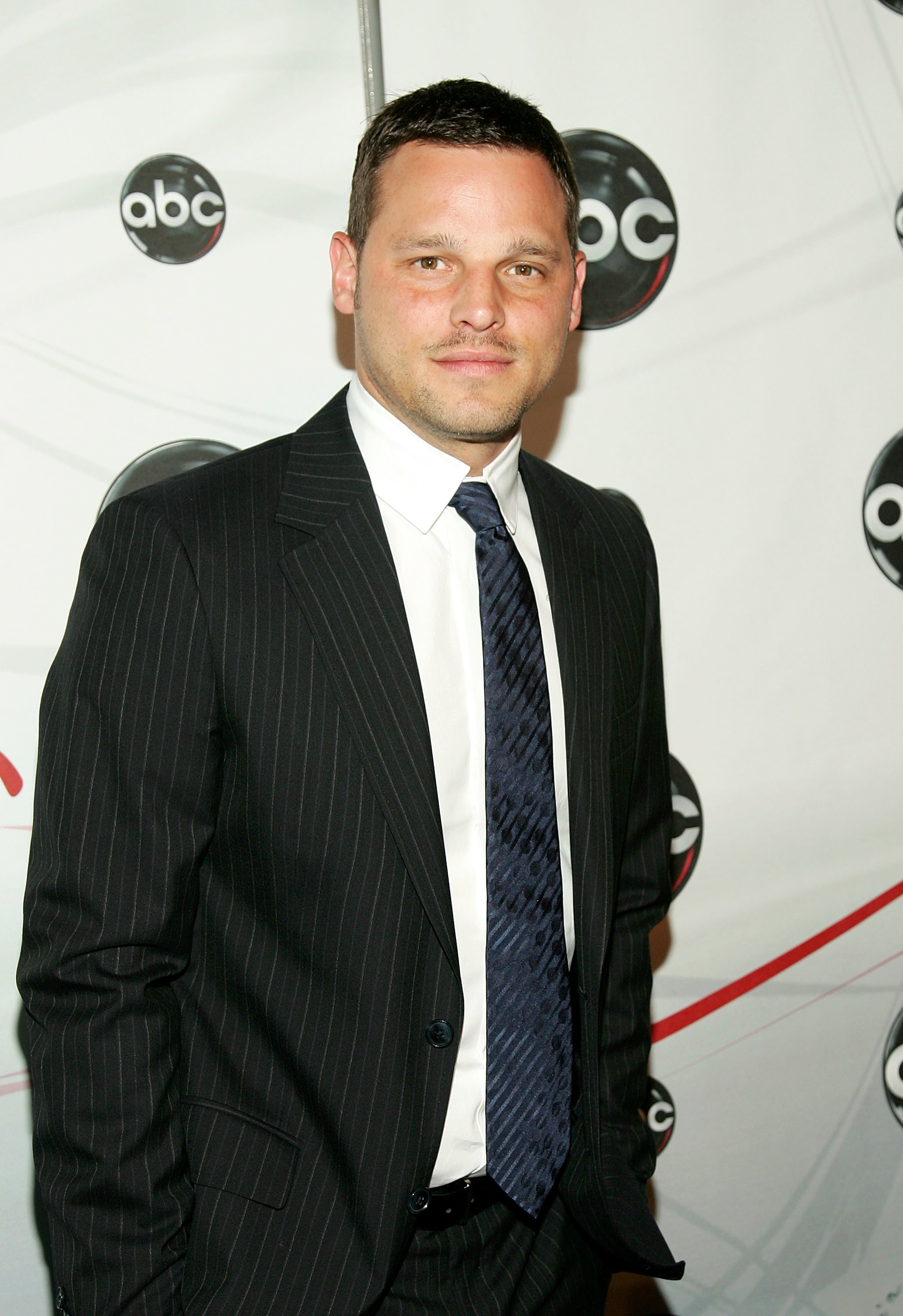 ---
Thus his character became the fifth element, sort of an antagonist who quickly became a favorite. And here's the magic of the number 5 in the life of Chambers: he is one of 5 children in his family, he is a proud father of 5, and he was the fifth intern. Coincidence?
Anyways, even after starring in the show for 2 seasons, the ex-Calvin Klein model and struggling actor did not predict the drama's success. Above all he wanted to provide for his children's college, and he never sought fame. And with earning $125,000 per episode in 2007, and staying in the show for 13 more years, his estimated net worth is about $20 million now.
---
So, we hope that the breadwinner's dream came true with this figure. But his success came with a price. About a decade ago, the actor was suffering from biological sleep disorder and exhaustion, so he eventually turned to a medical facility. Since then, Chambers practices yoga and has 6 to 7 hours of sleep every night.
And as he's turning 50 this year, the actor decided to wrap up his Grey's Anatomy journey to diversify his acting roles and career choices. Chambers says he's open to film roles but wants to focus on documentaries first.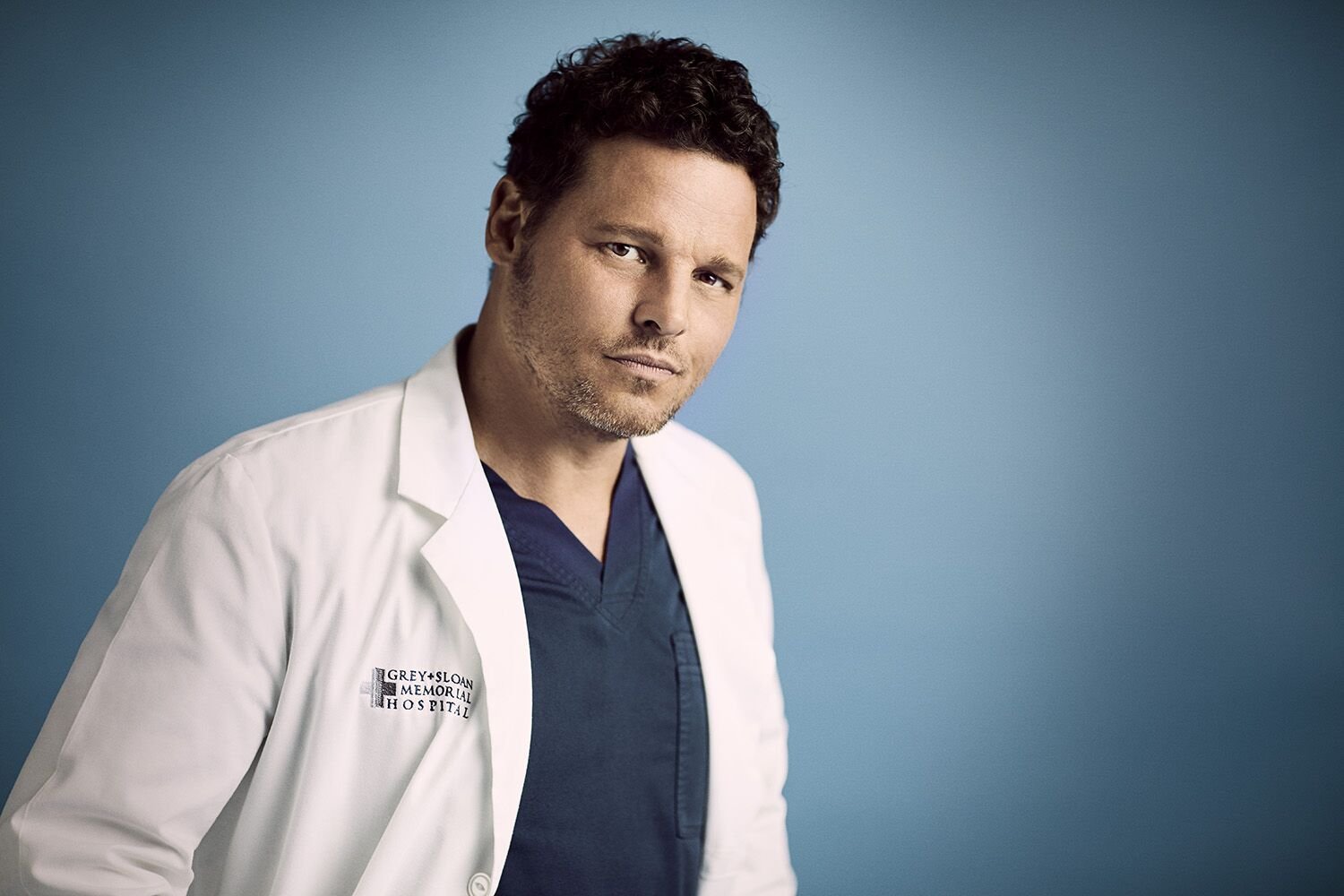 ---
Camilla Luddington as Jo Karev (Wilson)
Camilla went from a Grey's Anatomy fangirl to being a regular character for 7 years in a row! But actually, this important part of her life nearly didn't happen. First, the British actress missed her audition due to a scheduling conflict. Luddington was busy with another long-term role of hers - Lara Croft. She voices and does the motions for the character in the video games.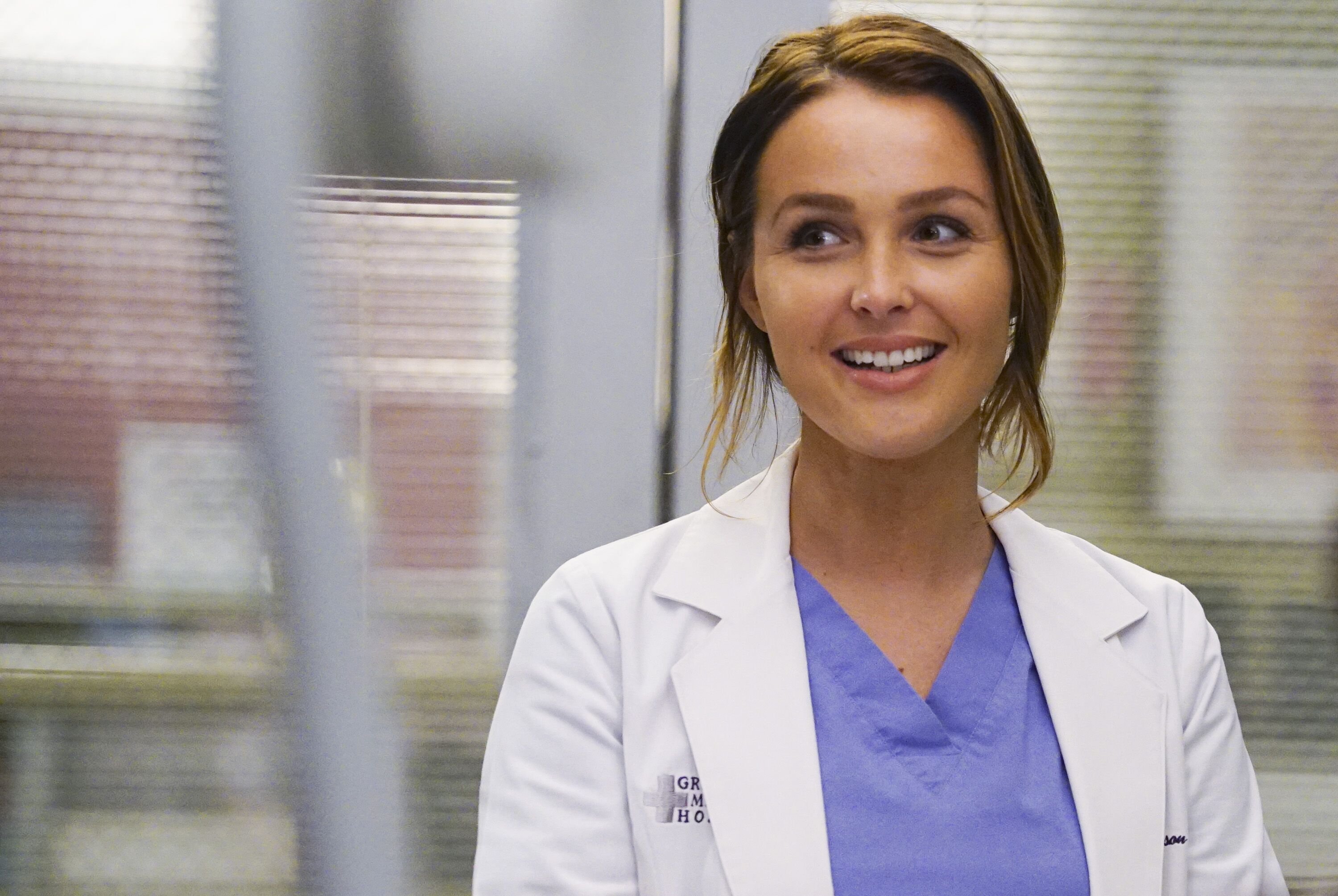 ---
Camilla got a second chance to join Grey's, but she was so nervous about sharing a scene with Ellen Pompeo, that she forgot all her lines. And though her first failed scene was cut, the actress did not get fired that day. Just like her character, Jo Wilson, she has evolved a lot throughout the series.
Luddington admits that some parts of her story were really difficult to play, but it was a great honor to shed light on important social issues, like domestic violence. And some of her personal milestones paralleled those of her character's.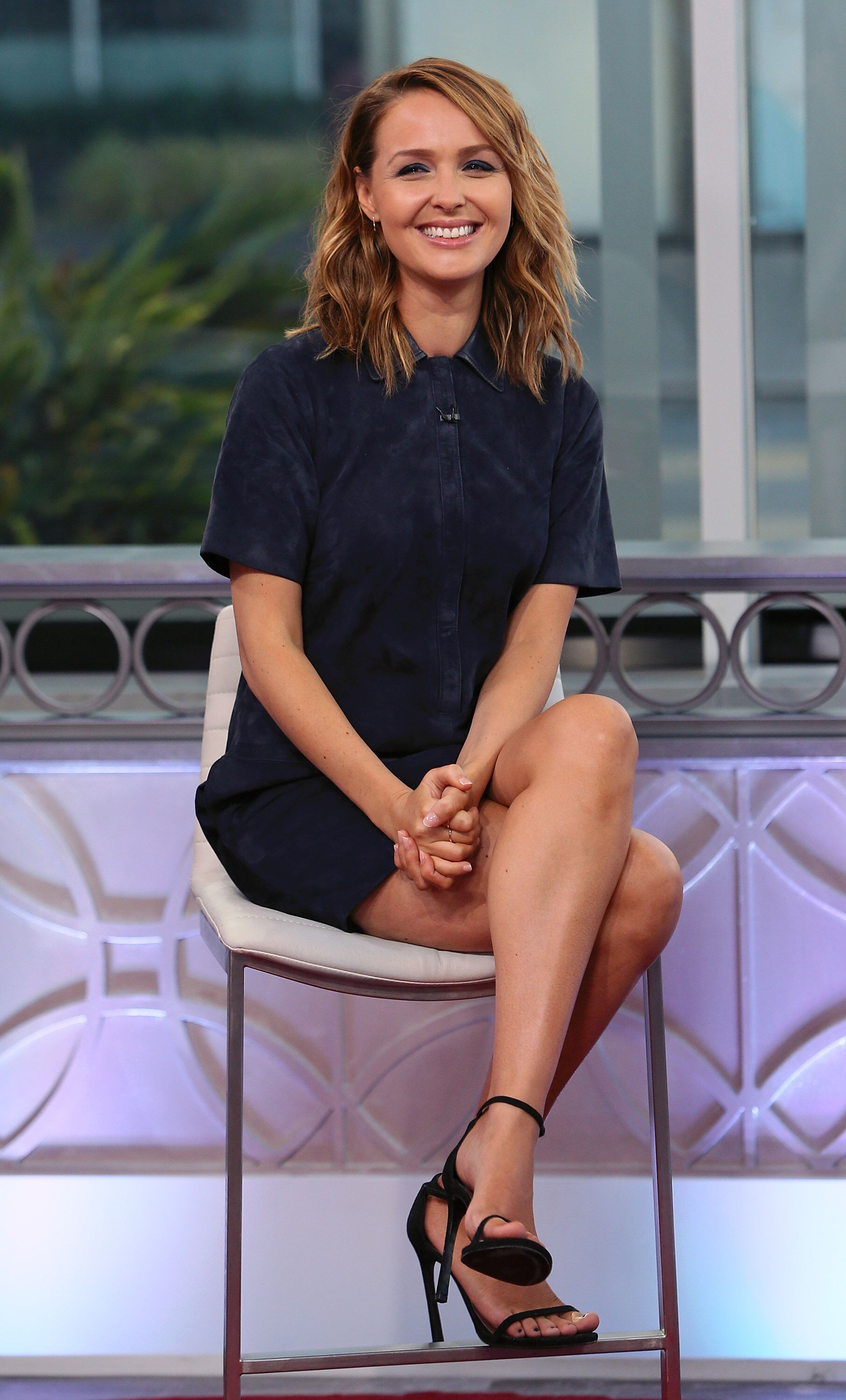 ---
The actress filmed the proposal scene with Justin Chambers on her birthday and admits it was quite a satisfying birthday activity. Camilla got engaged on the show just two weeks before her engagement in real life. Sooooo, was it a proposal signal for her long-time partner and father of her daughter?
On March 9th Luddington announced on her Instagram that she is expecting her second child with her now-husband Matthew Alan. Will her pregnancy be written in the plot of season 17? Since her on-screen husband has left her to raise kids with his ex, this could be a very interesting twist...
---
In addition to being the longest role she's ever played, Grey's Anatomy gave Camilla her precious friendship with Jessica Capshaw. It was hard to learn that her best friend had to leave the show, but the actresses remain close in real life.
---
Jesse Williams aka Jackson Avery
With his natural charisma, many think that Jesse Williams was destined to become an actor. But his past career was quite different. 
"I wasn't an actor before this; I was a teacher," he shared in an interview last year. "Grey's has been my headquarters, and I've made a name for myself. Being here for 10 years, it's something I'm really grateful for."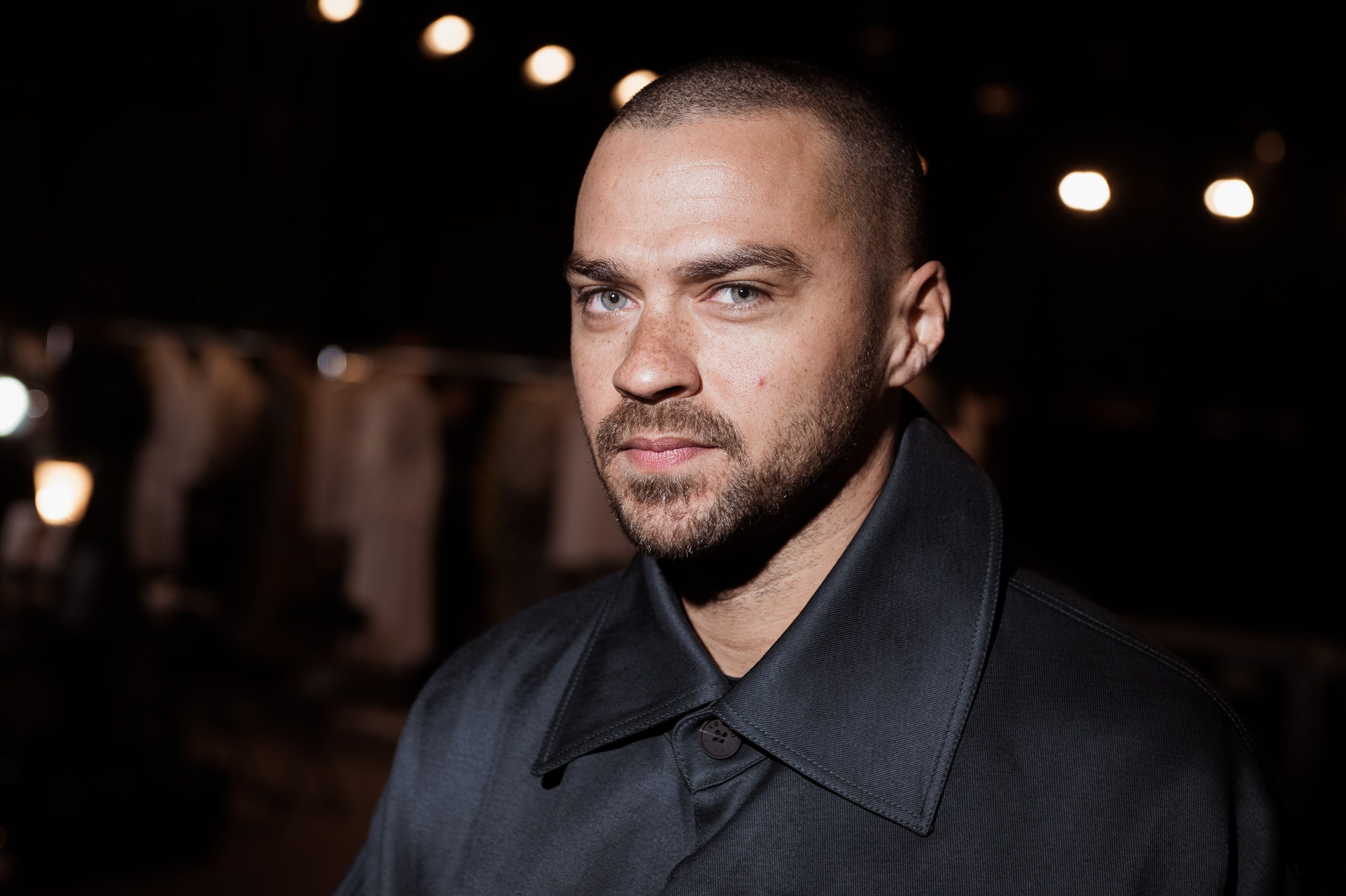 ---
Yes, he was a history teacher, who was lucky to find himself playing a surgeon for over a decade. Jesse admitted that twice on a flight after the question "Is there a doctor on the plane?" people looked at him to respond. But according to the actor, the fake medicine he's learned on-set would be enough only to slow someone's death. Oh, what a bummer!
---
Grey's Anatomy not only made him a better actor but also gave Williams a chance to do what he wanted most: directing. So far Jesse has directed three episodes with the kind guidance and support of his on-screen mom Debbie Allen. Still, he admits to enjoy directing even more than acting and hopes to do more of it in the future.
And of course, the actor became good friends with his co-stars, namely Sarah Drew and Ellen Pompeo. Jesse and Ellen have even taken vacations together with their children, and later Pompeo supported him in his custody battle for his kids.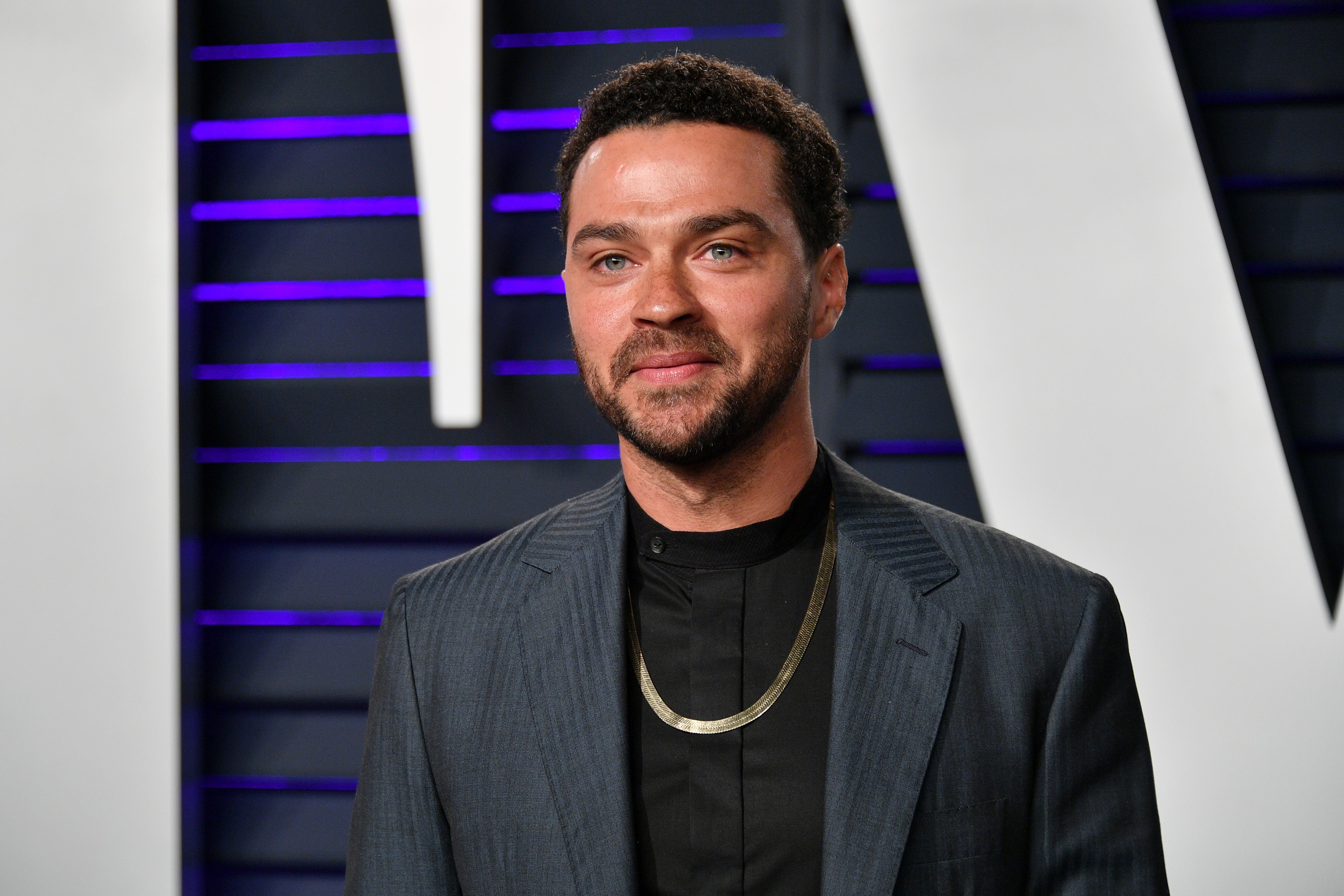 ---
Caterina Scorsone aka Amelia Shepherd
Scorsone started her journey in Shondaland with Grey's Anatomy's spin-off, Private Practice, but she became a Grey's regular in season 11. Unlike most of her co-stars, Caterina had some medicine-related experience: she was a doula for her sister's home birth and even trained as an assistant midwife!
---

Scorsone shared that her work in Grey's is very special to her: "One of the most significant parts for me is not that we managed to break records, but that, culturally, this show has become such an integral part of people's lives."
She also mentioned the increased amount of women applying to medical schools since the show aired, and it's an honor to be related to that story. In real life, Scorsone is nothing like her character Amelia.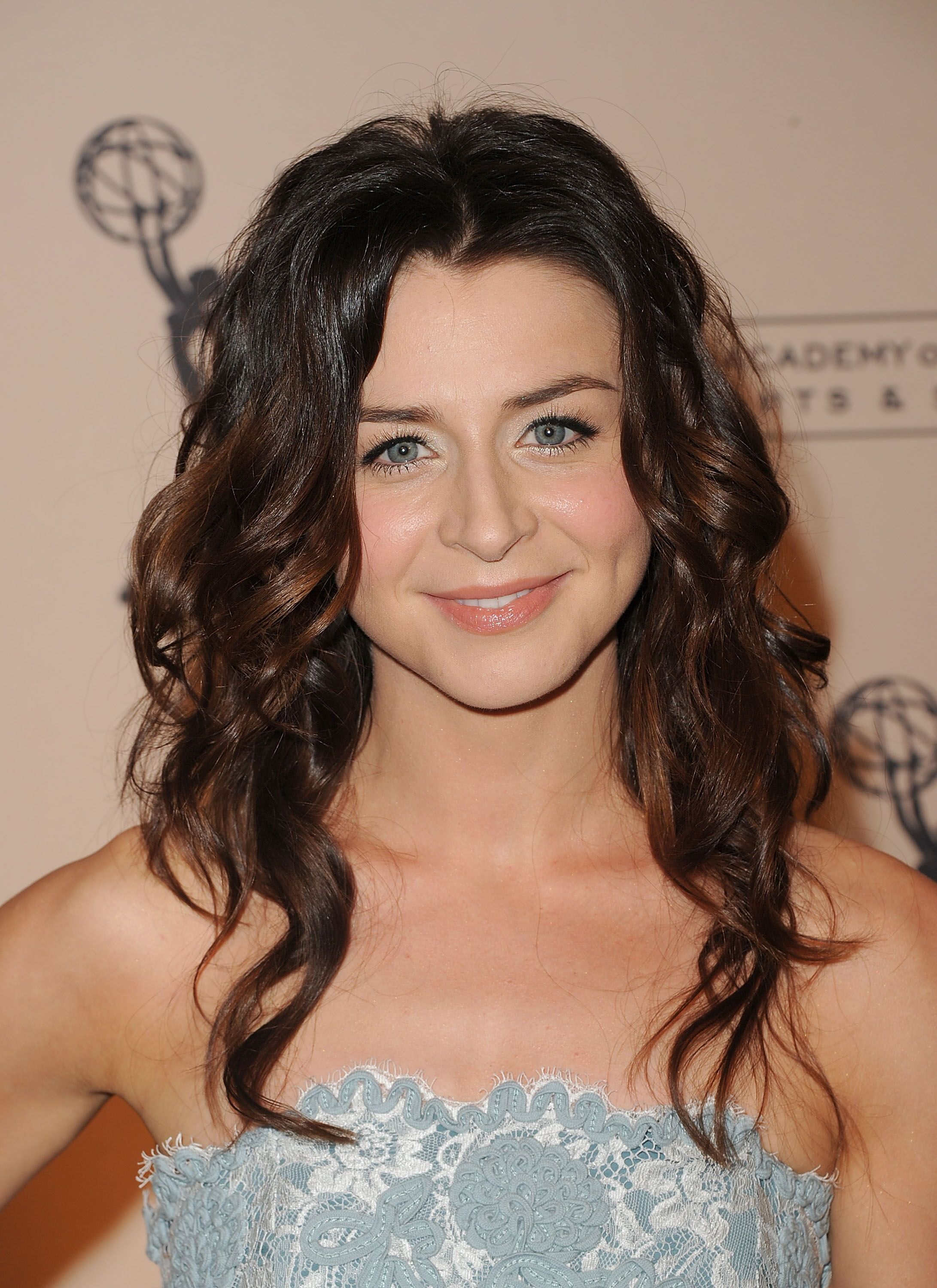 ---
For Caterina, motherhood always came before her career. The actress gave birth to her third daughter in December 2019, and her pregnancy was written into the show. But a true re-evaluation of parenting came to her with her second girl, Paloma, nicknamed "Pippa". Now 3 years old, Pippa was born with Down syndrome. 
Although Caterina was scared by the diagnosis at first, she now proudly admits: "Life with Pippa is one of the richest gifts our family has ever received."
The actress is a vocal member of the Down syndrome community, and she uses her platform to share her amazing motherhood experience.
---
Chandra Wilson aka Miranda Bailey
One of the three remaining actors from the original cast, Chandra Wilson never thought that the show would have such a long run. So up to season 2, the actress kept "a real job" of a bank teller, with overnight shifts to make sure she had money to pay her bills. Well, currently Wilson's estimated net worth is $10 million, so no more worries for the actress.
"I'm getting a chance to make a living at this thing that brings me so much joy," she said. "And the reason I do it is because I like to bring joy to you guys."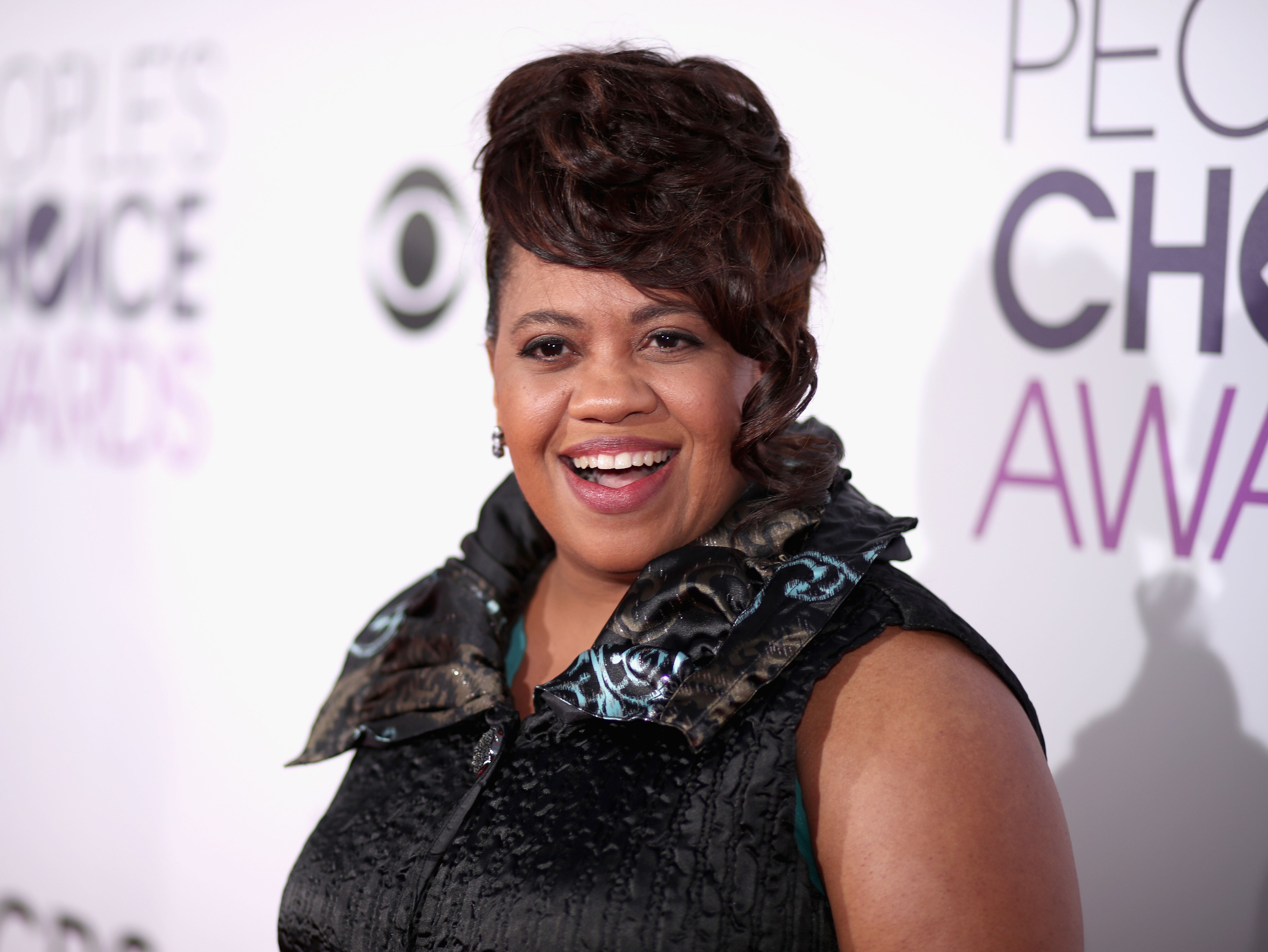 ---
Chandra is also incredibly grateful for the opportunity to grow into the director on the show. Her directing credits include 21 episodes already, and she's not planning to stop. The actress calls being on Grey's "the best job in Hollywood", where she is able to make history and keep learning even after 16 years of being on the project.
And Wilson plans to make a full circle and stay in the show till the last episode airs. For Chandra, Grey's became a platform to share her own family struggle. Her teenage daughter Sarina had puzzling symptoms for 10 months and later was diagnosed with a rare disease - cycling vomiting syndrome. 
Wilson pitched the idea of this disease for an episode, which she then directed. Chandra was moved by all the "thank you" messages from the audience, who finally saw that they are not alone with such an illness.
---
Sandra Oh aka Cristina Yang
Though Oh left Grey's Anatomy 6 years ago, her character Cristina remains the show's all-time favorite, and fans are still hoping for her comeback as a guest star. The Canadian actress of Korean origin used to only get minor acting roles: she was often cast as a receptionist or the main character's best friend.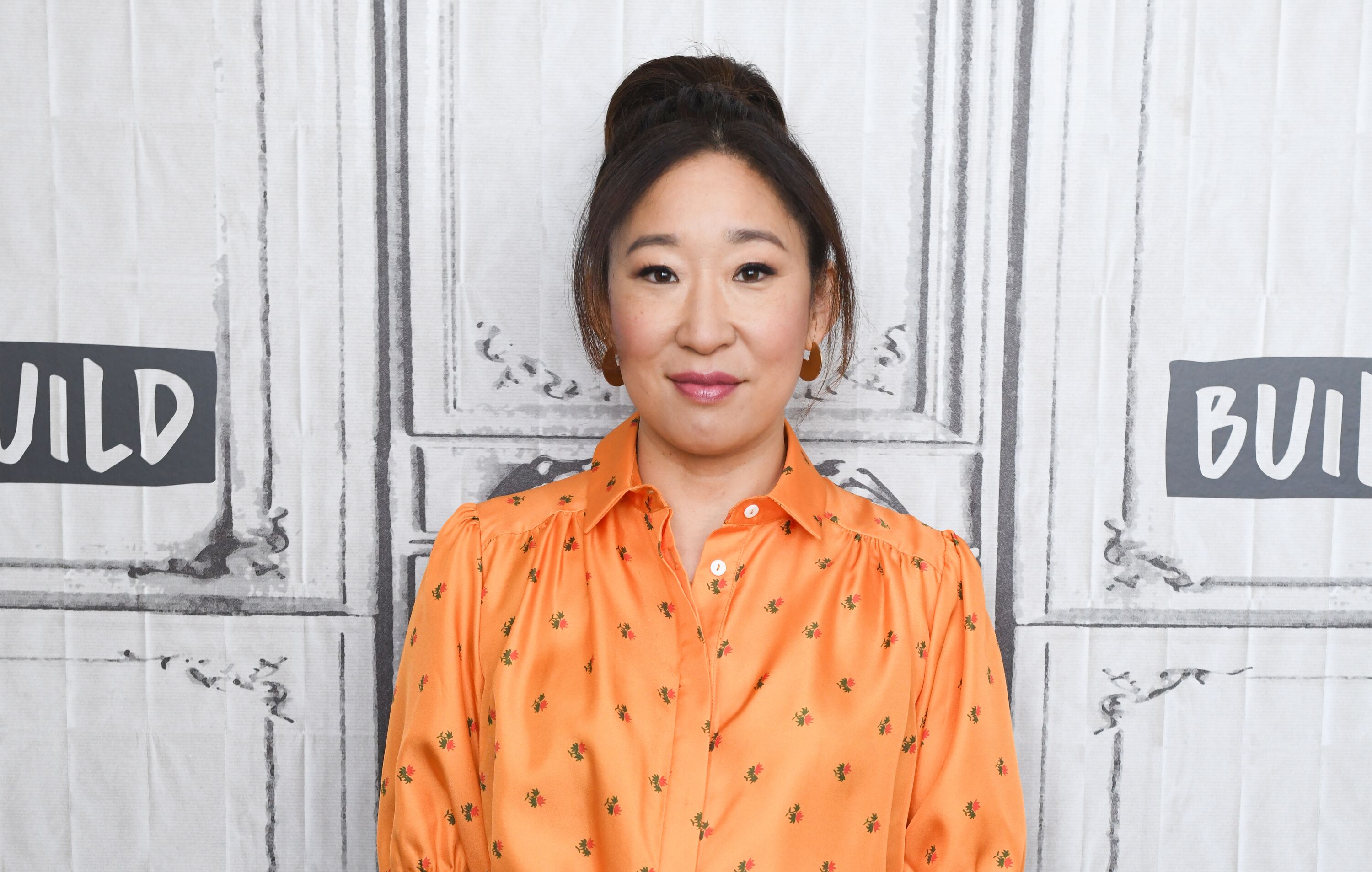 ---
But Grey's not only brought her a huge paycheck and several awards but also highlighted her talent. Still, the actress confessed that she never watched the show, as it was too close to her and she had to have some distance from it. The decision to quit was a hard one, but the actress kept something to cherish.
First, she developed a special bond with her on-screen partner Kevin McKidd, and they remain close friends. Second, Sandra stole a rug from Cristina and Owen's apartment, and it's now in her living room. What a criminal! And after Grey's, Oh made history with her impeccable acting in the lead of Killing Eve.
---
Sandra became the first woman of Asian descent to win multiple Golden Globes and to host the ceremony. It is still unknown whether Oh will return to Grey's. Previously she said that she would love to come back for the series finale if she fits into the plot.
But more recent interviews are not that optimistic: "I can feel it from the fans how much they love Cristina and that the show also still keeps Cristina alive, for me, [Killing Eve] is my home now."
We desperately hope that Mer will reunite with 'her person' before the final goodbyes.
---
Giacomo Gianniotti aka Andrew De Luca
This charismatic Italian-Canadian actor became one of the brightest additions to Grey's in season 11. As Gianniotti admitted, he felt pressure joining the show, and initially, he was not supposed to become Pompeo's on-screen love interest. But the writers saw genuine chemistry between them, and the script was changed.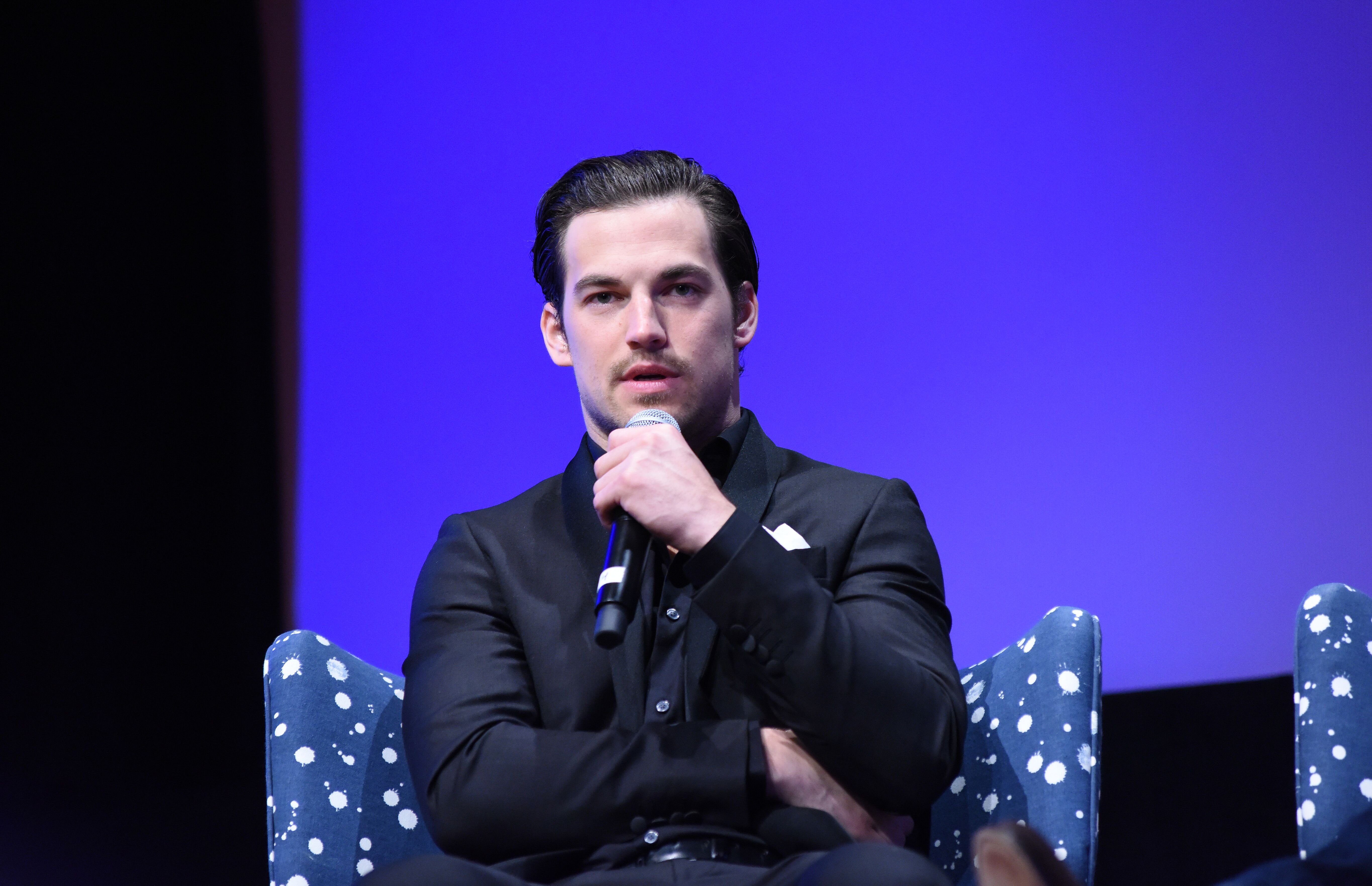 ---
Giacomo was excited to play a younger man in a relationship with a strong woman, as usually, it is the other way around. Grey's Anatomy changed the actor's life dramatically. He used to be very nomadic, but with his new regular commitments, Gianniotti got a reality check and stability.
The actor settled down for the first time, and in April 2019 he even got married. Another perk, of course, is the incredible exposure that comes with the project. Grey's is huge in his home country, Italy, and whenever he comes back, his fame is multiplied by a thousand.
Giacomo feels like a national hero, who not only made it in America but got close to their idol - Meredith Grey. Gianniotti appreciates the kind attitude from the show's fans, but he believes that season 17 will be the last one.
---
Ellen Pompeo aka Meredith Grey
Can you believe that Pompeo did not want to star in Grey's in the first place? Back then the film roles she was offered were all the girlfriends and not-so-interesting chicks, and Ellen wanted more for herself. But she hated the idea of a medical drama: such shows gave her anxiety and turned her into a hypochondriac.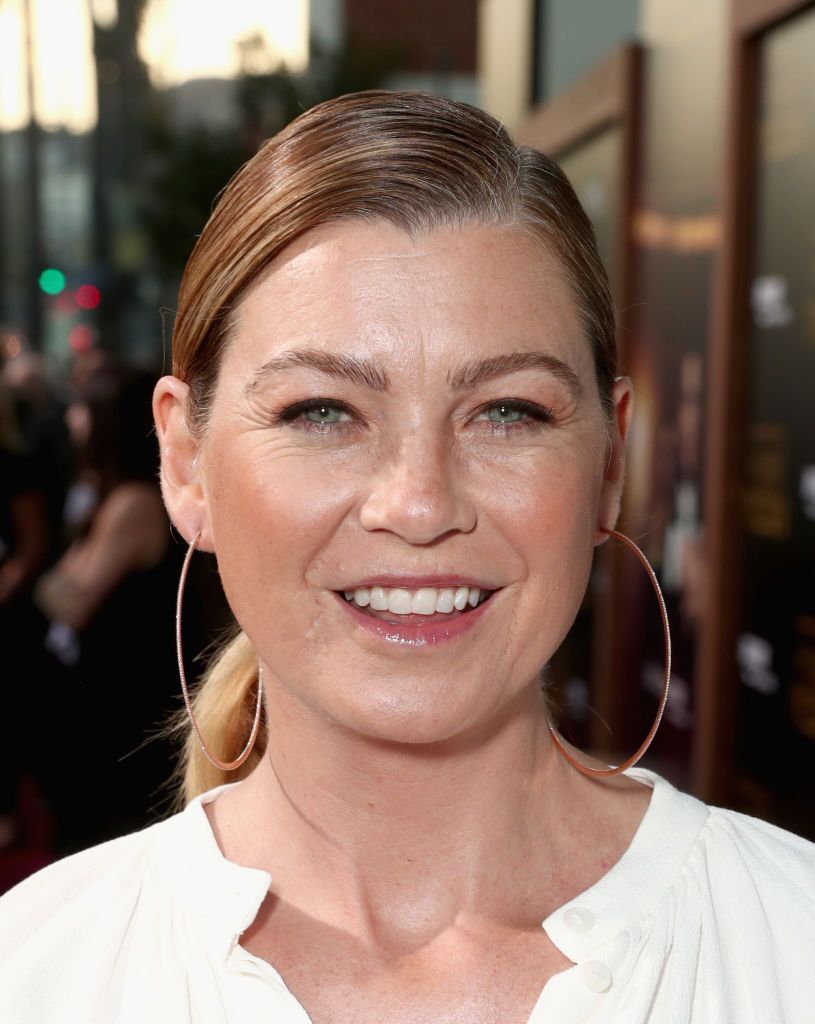 ---
But once she read the pilot script, Pompeo changed her mind, and Meredith Grey became one of the most empowered heroines on network TV. Though it wasn't all rainbows and butterflies.
As Pompeo shared, "There were many moments when I wanted off the [show] ... I would say the first 10 years we had serious, serious culture issues. Very bad behavior. Really toxic work environment."
She stayed for family reasons: when Ellen gave birth to her first daughter, she needed to provide for her. And the actress decided to change the atmosphere behind the scenes and create an experience she could be happy and proud of.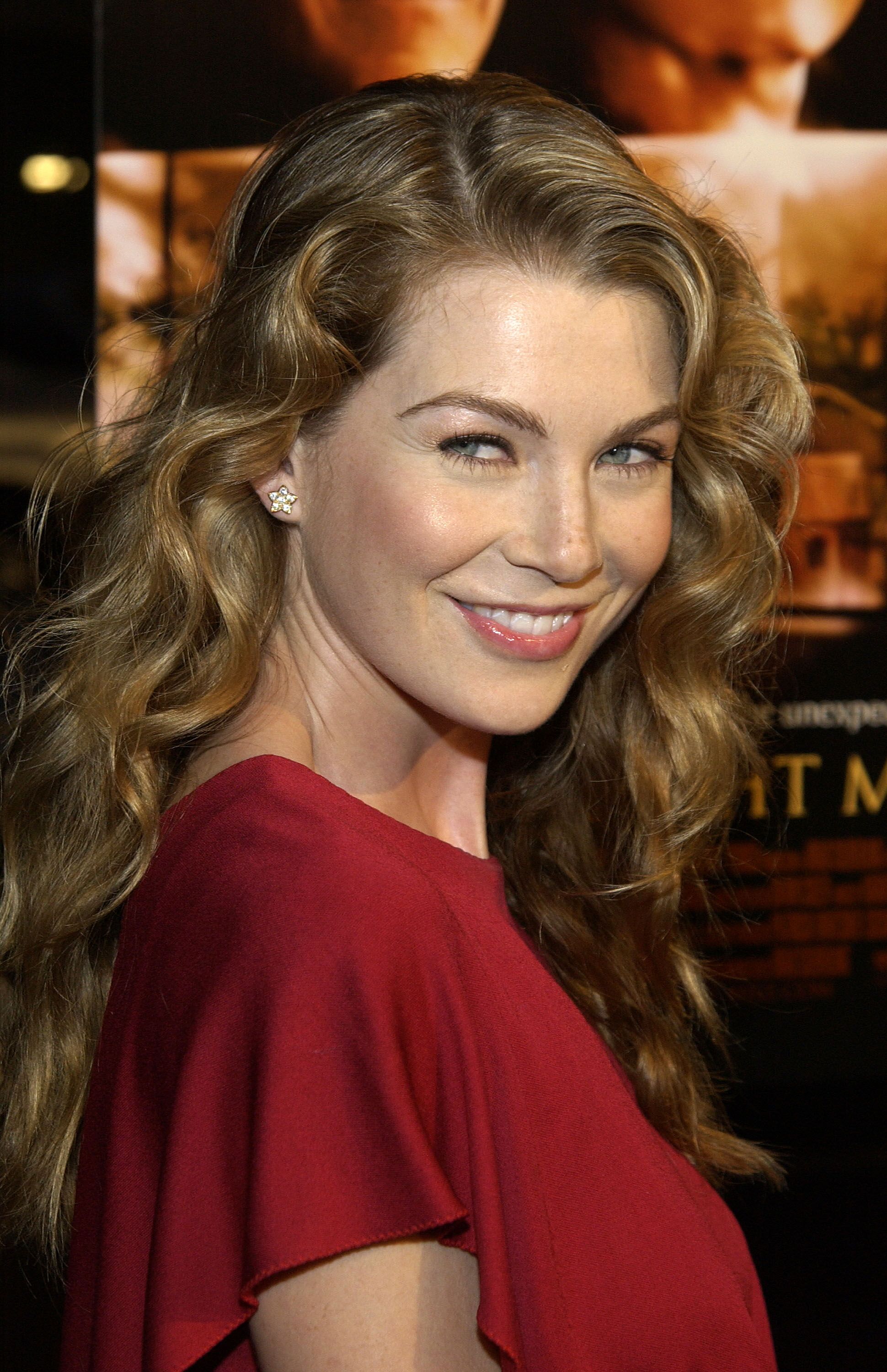 ---
Pompeo not only rewrote the story but also won the fight for equal pay. Eventually, in 2018 she became the highest-paid actress in a drama series - earning more than $20 million a year with the new deal. 
Ellen was also promoted to a show producer, and she uses this platform to bring up important social and political issues and to make Grey's Anatomy even more diverse. Well, as Shonda Rhimes said, the show will last as long as Pompeo would like to continue playing Meredith. So, Ellen, all our hopes are on you!