25 Of the Funniest People Of All Time
They say that the best way to a person's heart is by making them laugh. Well, whether it's for dating advice or winning over a crowd, Hollywood's top funny men and women have definitely won us over. Quick-witted jokes, sarcastic comedy, candidly awkward situations, or physical comedies these actors have the secret to making us love them.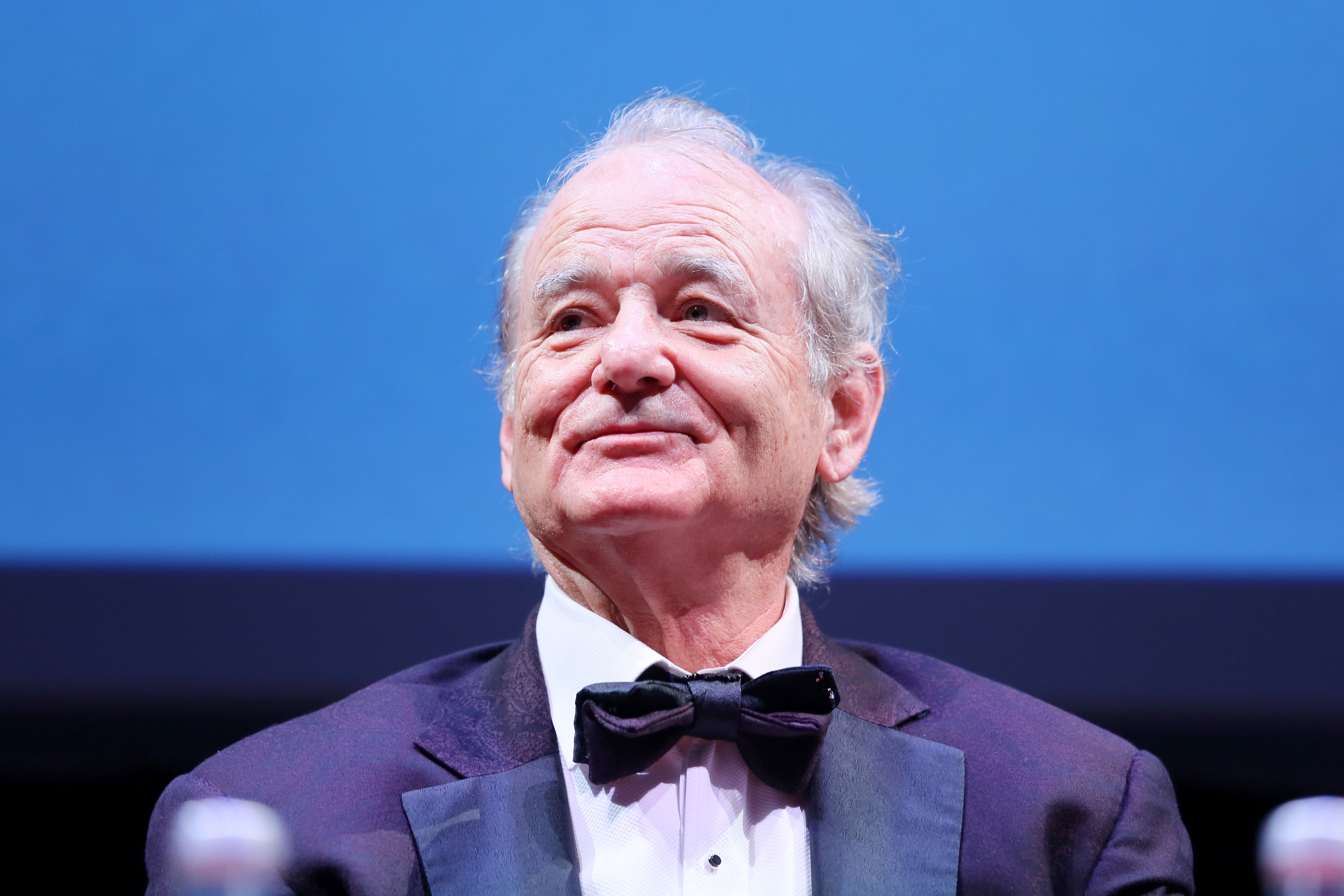 While Hollywood is littered with comedians, aspiring, and well-established actors we've decided to narrow down our list on the top 25 funniest people ever. They're the ones who have made us laugh the most while also endearing us to them as loyal fans and followers. Here's our list, is your favorite funny person here too? Read on to find out.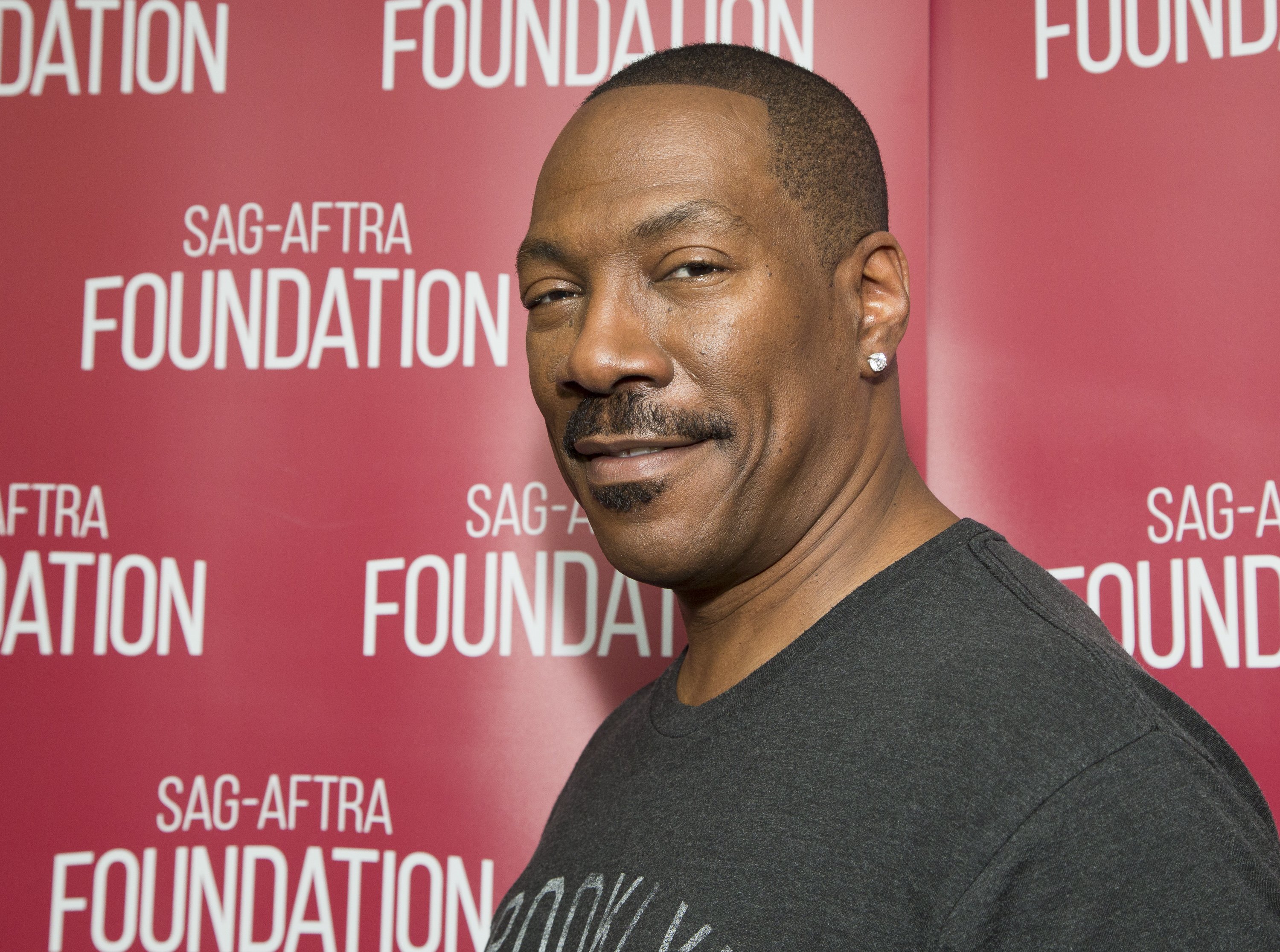 ---
#25. JIMMY FALLON
After taking being given the helm on the Late Night and the Tonight Show, Jimmy Fallon took the late-night talk show scene by storm. The SNL alumn gave late-night talk shows an injection of youthful comedy for the digital age. Be it sketches with pal Justin Timberlake, musical parodies, evolution of dance, or lip-sync battles he hits the right places.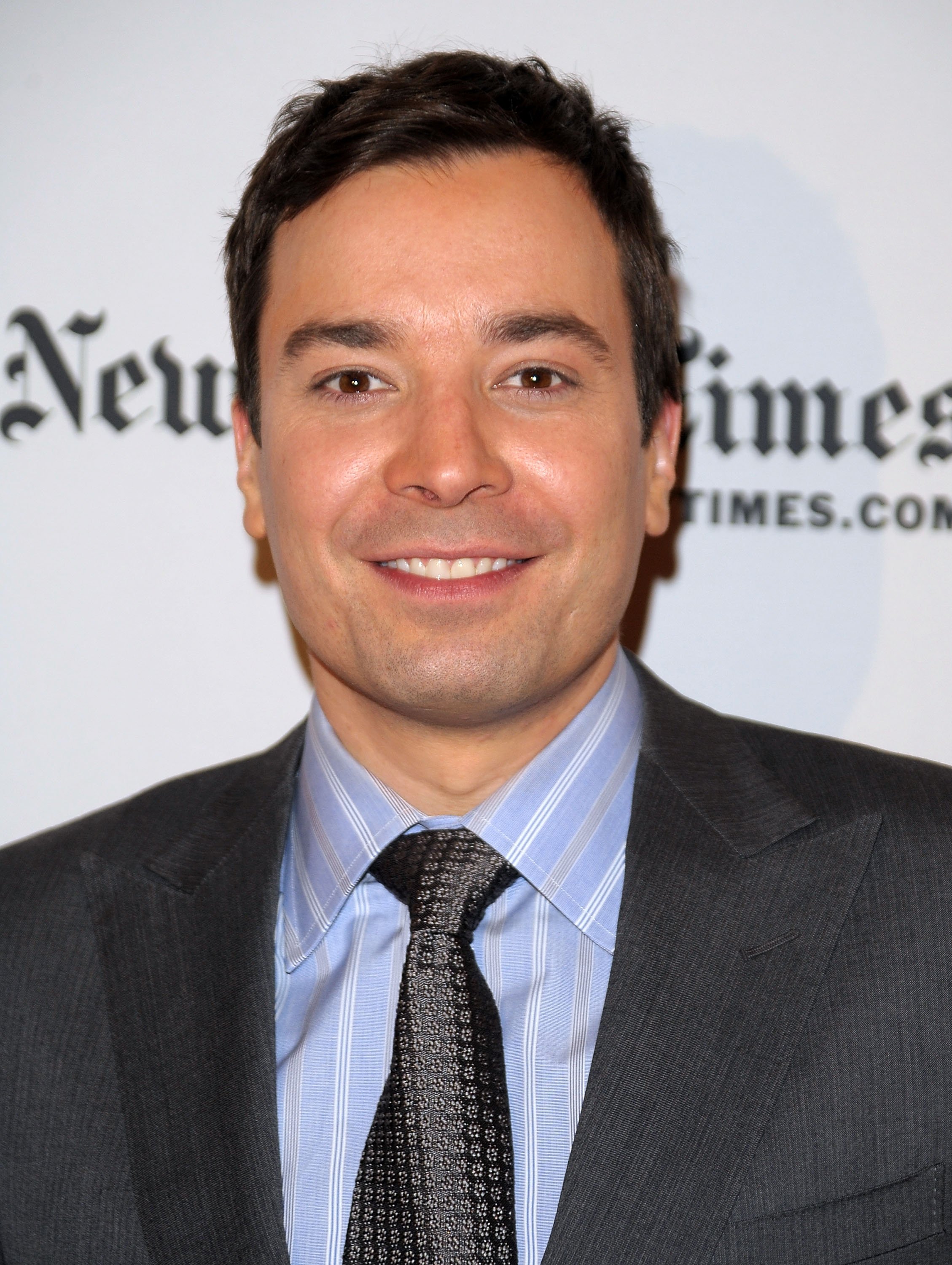 ---
#24. RACHEL BROSNAHAN
Before stepping into the shoes of her Marvelous Ms. Maisel character, Rachel Brosnahan hadn't done a lick of stand-up comedy in her life. Her groundbreaking performance as the housewife-turned 1950s era stand-up comedian took everyone by surprise, with the show running away with Golden Globes and Primetime Emmy Awards along the way. Safe to say, she's got comedy locked-down.
---
#23. TINA FEY
Whether it's in front of the camera or behind the scenes, Tina Fey is a comedic genius. Also an SNL alumn, the actress is also a highly regarded figure in the writer's room, and as a producer. Her award-winning 30 Rock, which she also produced performances left us wanting more, which we got with creations like Mean Girls, and Unbreakable Kimmy Schmidt.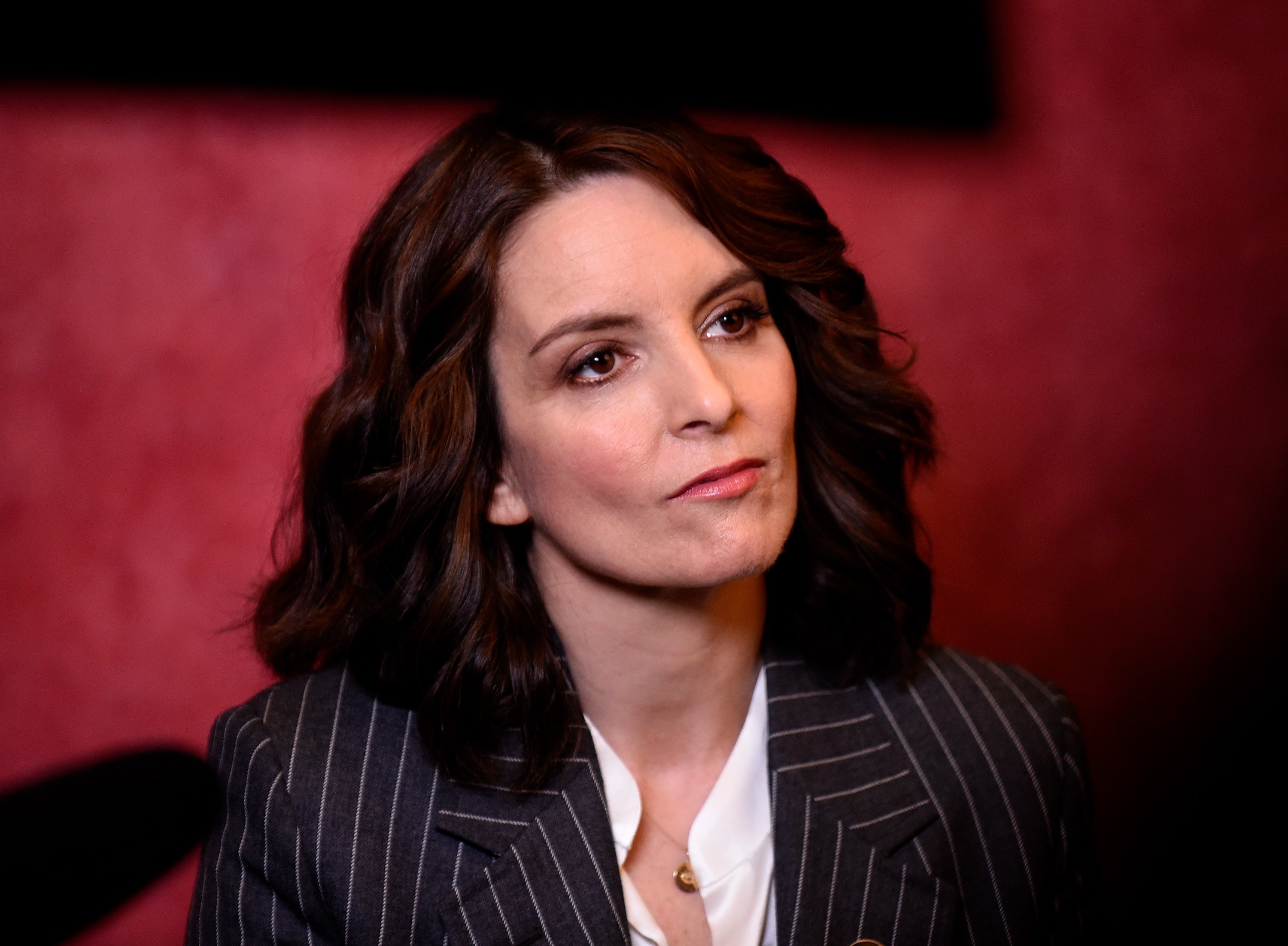 ---
#22. BEN STILLER
Who would've thought that the son of two comedy legends would turn out to be a legend himself? Everyone. Ben, the son of Jerry Stiller and Anne Meara, has given us the best laughs for years. With films like Zoolander, Meet the Parents, Tropic Thunder, the actor/producer/director has given us some of the most iconic comedies of recent decades.
---
#21. LUCILLE BALL
The star and creator of one of the most beloved tv comedies of all time, I Love Lucy, Lucille Ball is a timeless comedy legend. As a pop-culture icon of her time, Ball influenced the worlds of comedy, film and television, and even the fashion world. She even sparked the 1950s maternity fashion trend during her pregnancies.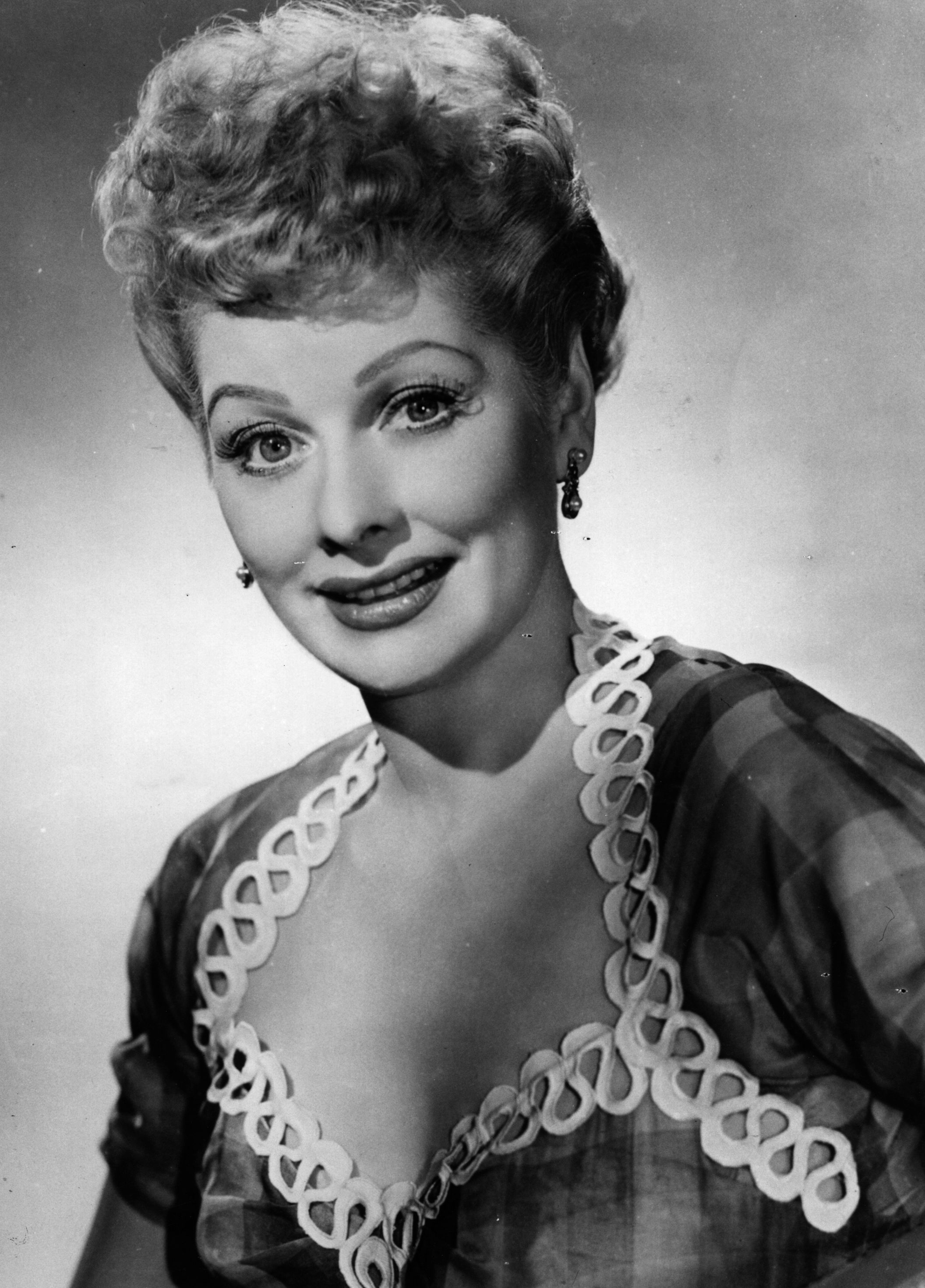 ---
#20. DANNY DEVITO
For most of his career, Danny DeVito was largely regarded as a great character actor. He had starred in Batman, Taxi, and One Flew Over the Cuckoo's Nest. As director and producer, he gave life to Pulp Fiction, Get Shorty, and Erin Brockovich. The man's comedic prowess was brought to the limelight in It's Always Sunny in Philadelphia.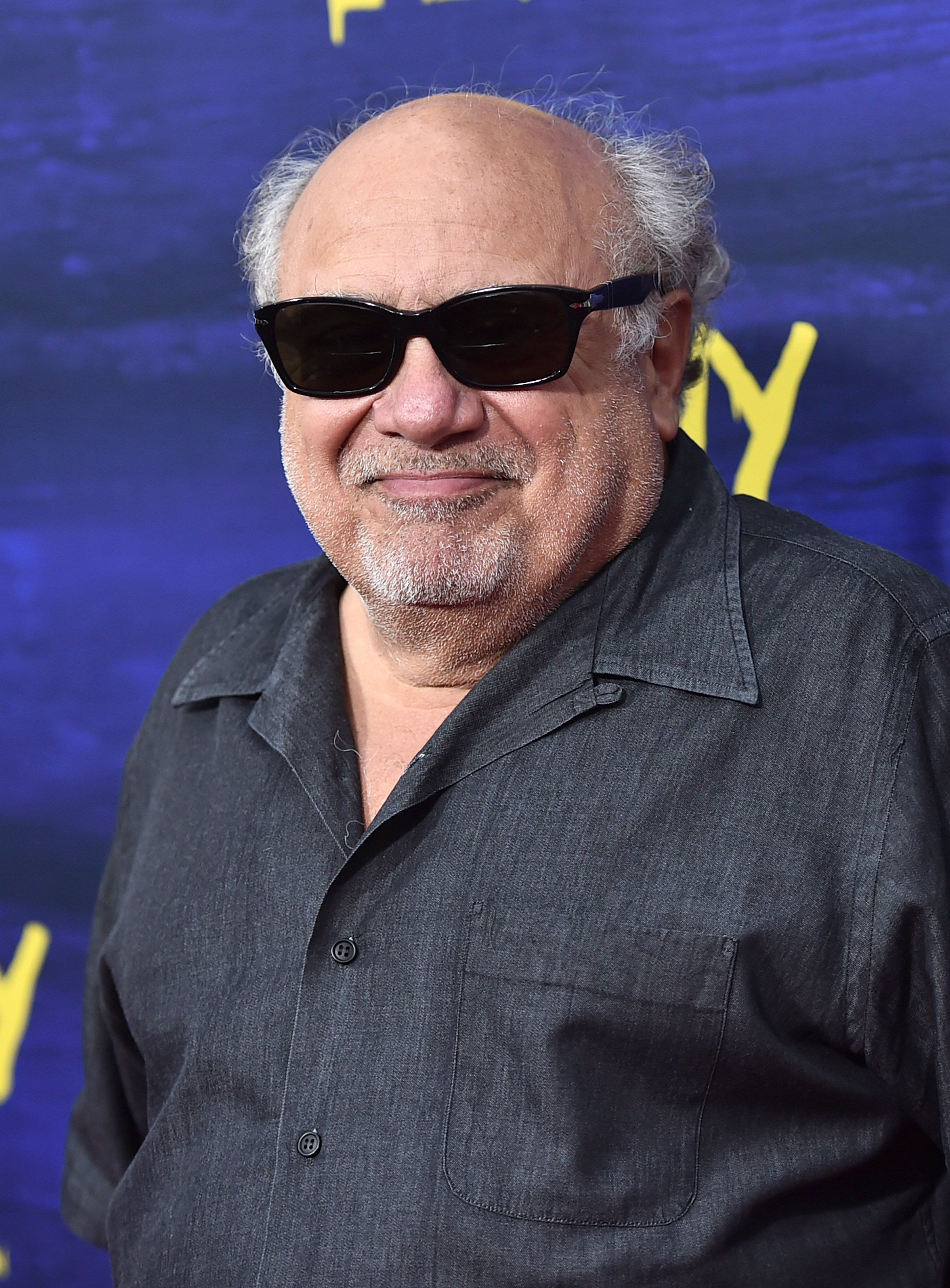 ---
#19. ADAM SANDLER
As a young, up-and-coming stand-up comedian, Adam Sandler got his big break on Saturday Night Live. His is the brand of comedy that many late 80s and 90s kid would hold close to their hearts. He's best known for comedies like Billy Madison, Water Boy, Little Nicky,  The Wedding Singer, 50 First Dates and Click to name a few.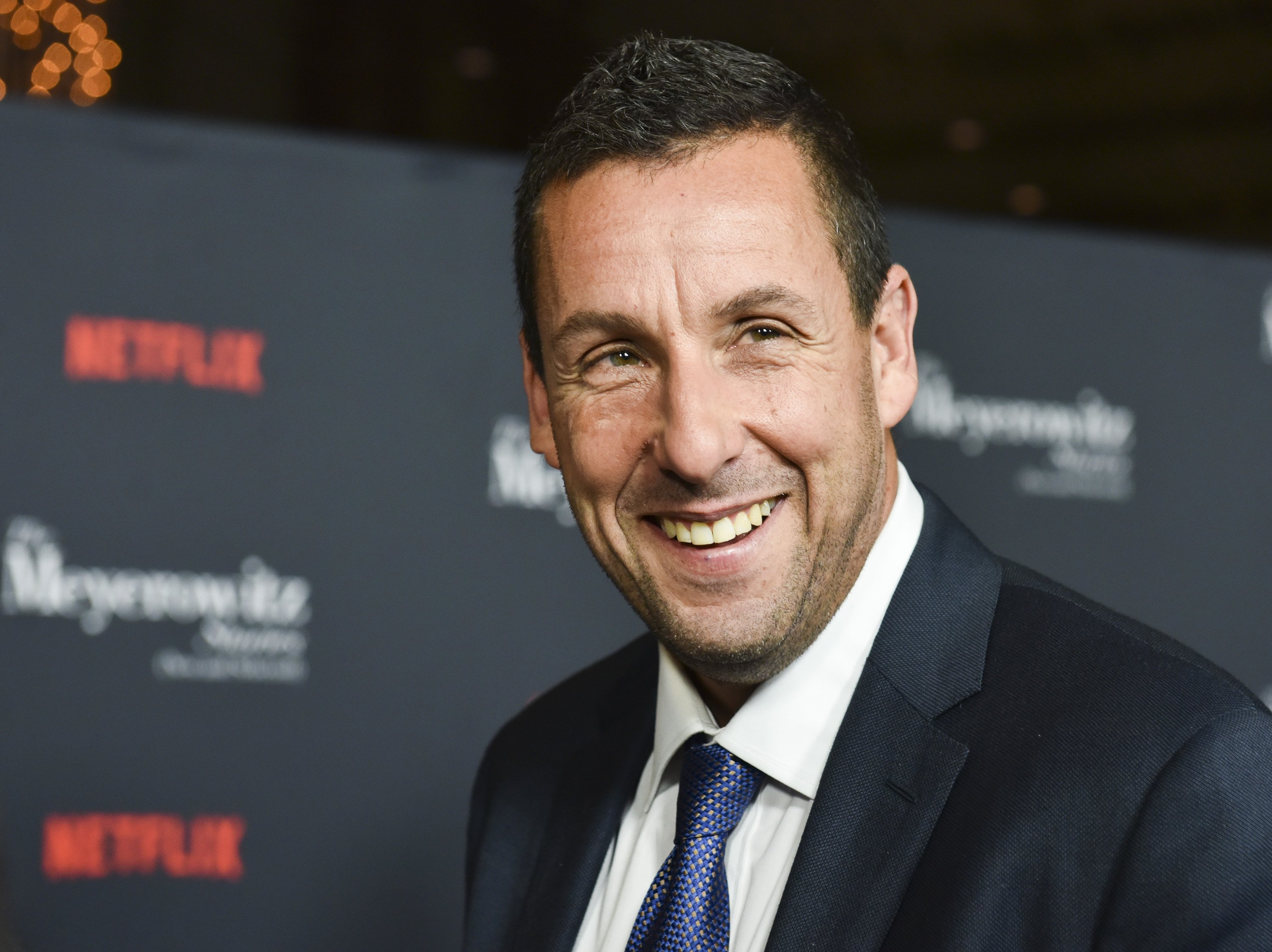 ---
#18. DICK VAN DYKE
One of the few surviving celebrities of the golden age of film and television, Dick Van Dyke has endeared fans over five decades. He's won a Tony, a Grammy, and a couple of Emmys throughout his career. He's best known for his roles in Mary Poppins and Chitty Chitty Bang Bang, and his show The Dick Van Dyke Show.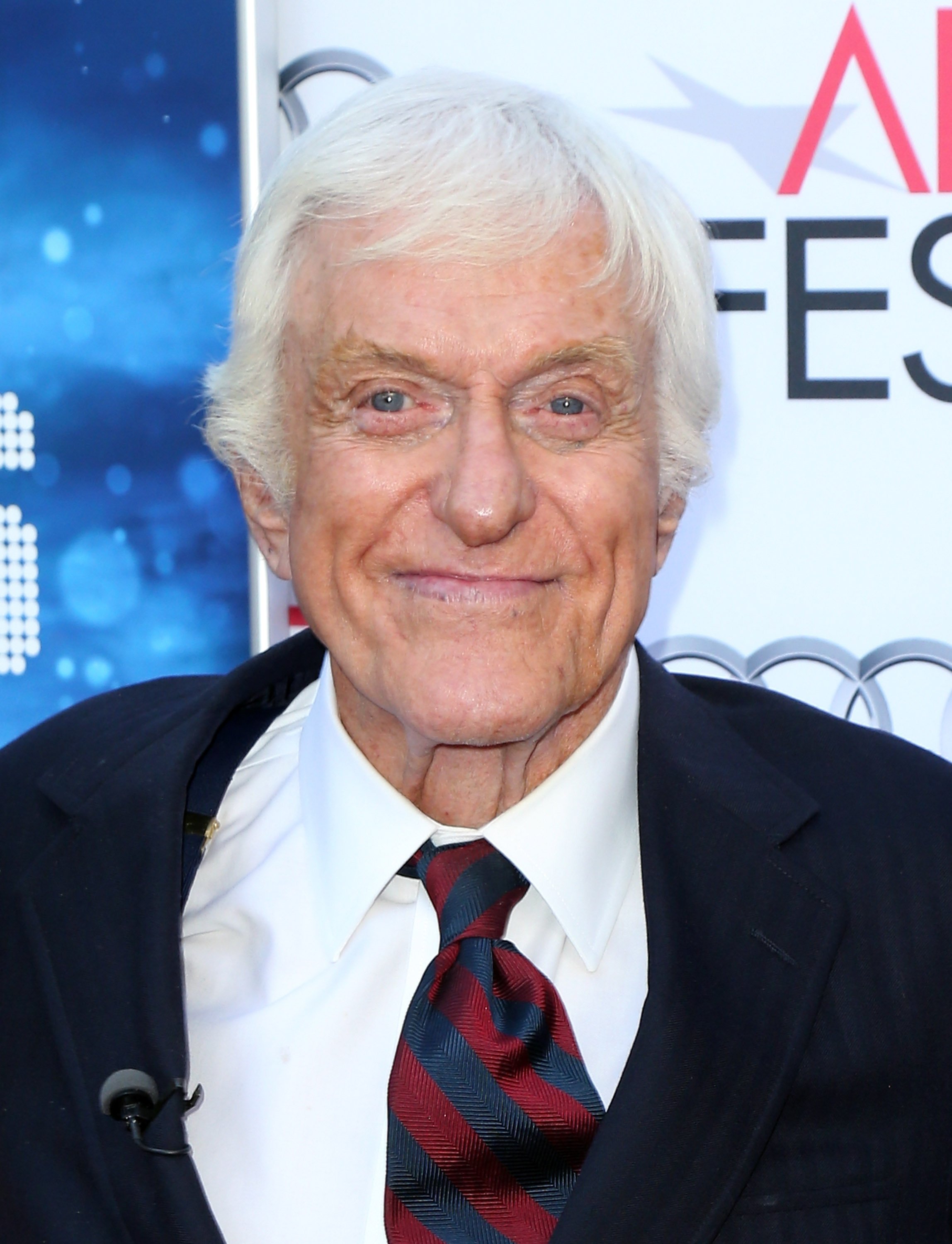 ---
#17. CHARLIE CHAPLIN
English comic actor, filmmaker, and composer, Charlie Chaplin rose to fame in the era of silent film. He became a worldwide icon through his screen persona, "The Tramp", and is considered one of the most important figures in the history of the film industry and not just comedy. He is easily one of the most recognizable figures in showbusiness history.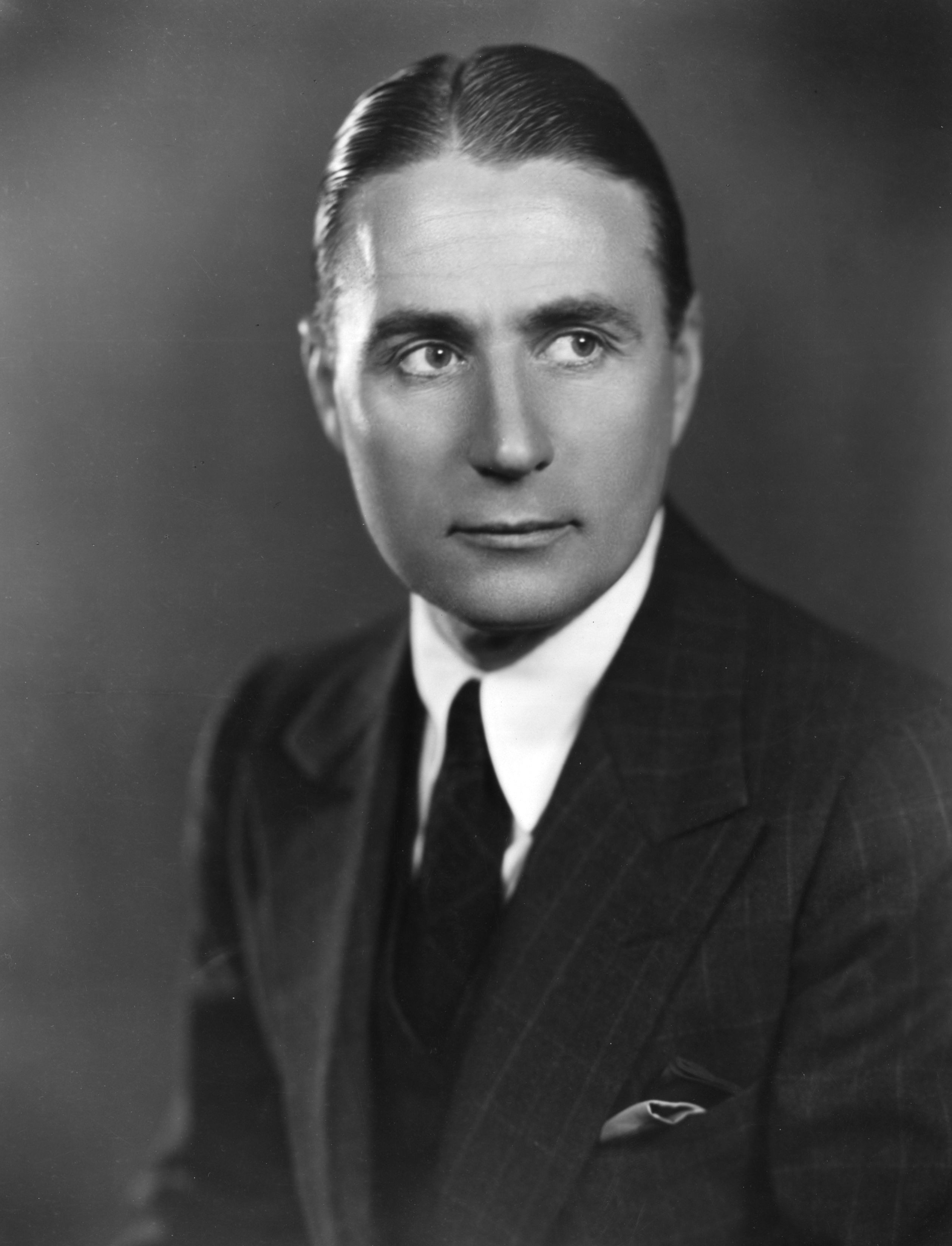 ---
#16. CAROL BURNETT
After Lucille Ball, came the new Queen of Television Comedy, Carol Burnett. Her rise to stardom on Broadway lead to Emmy nominated roles on The Garry Moore Show. By 1962, Julie and Carol at Carnegie Hall with Julie Andrews turner Burnett into a leading star, subsequently leading to The Carol Burnett Show turning her into a household name.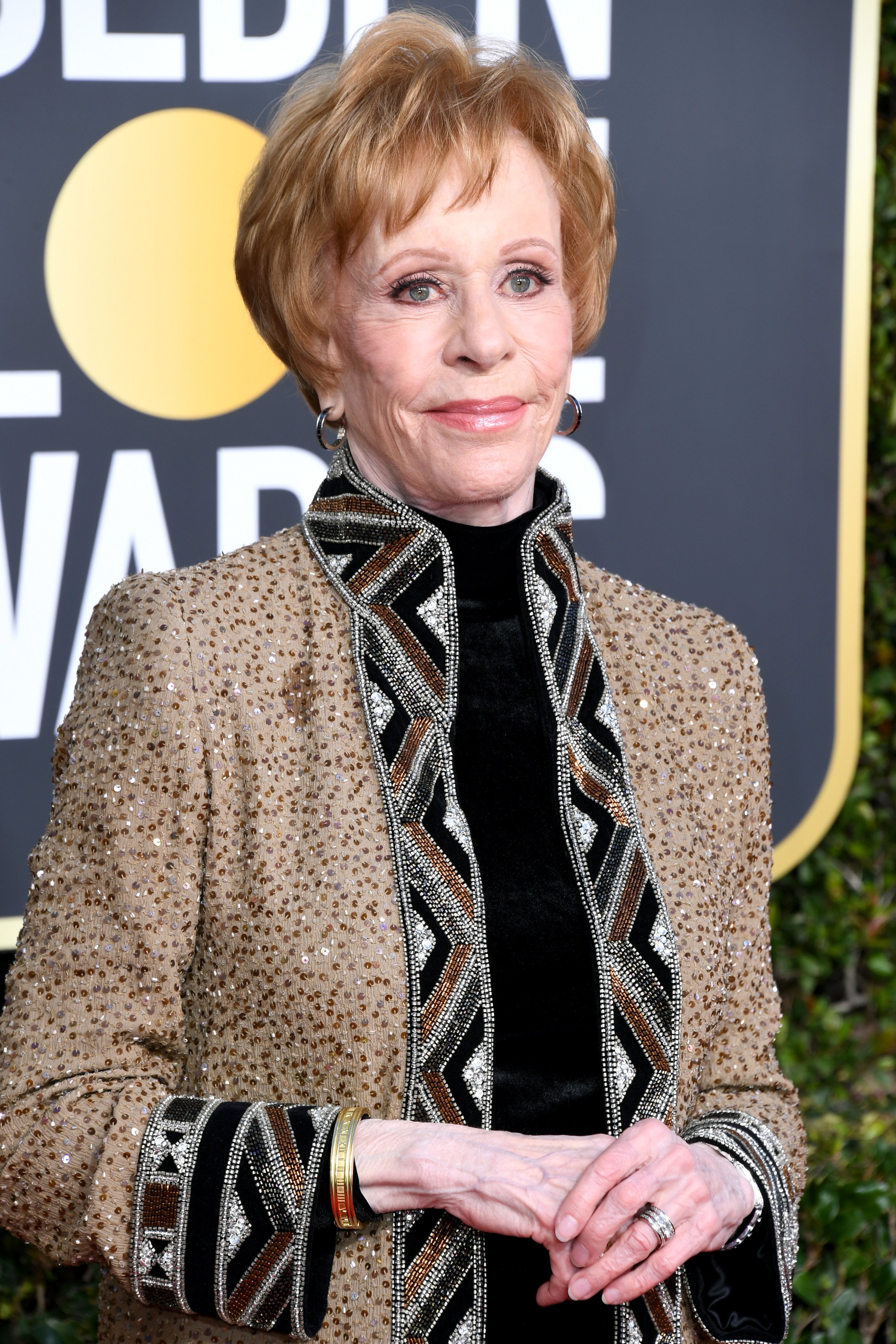 ---
#15. BETTY WHITE
Best known as the devious Sue Ann Nivens on the classic sitcom The Mary Tyler Moore Show and the ditzy Rose Nylund on The Golden Girls, Betty White had been in television for a long, long time before those two shows, having had her own series, Life with Elizabeth in the 50s. Today you'll catch her on Hot in Cleveland.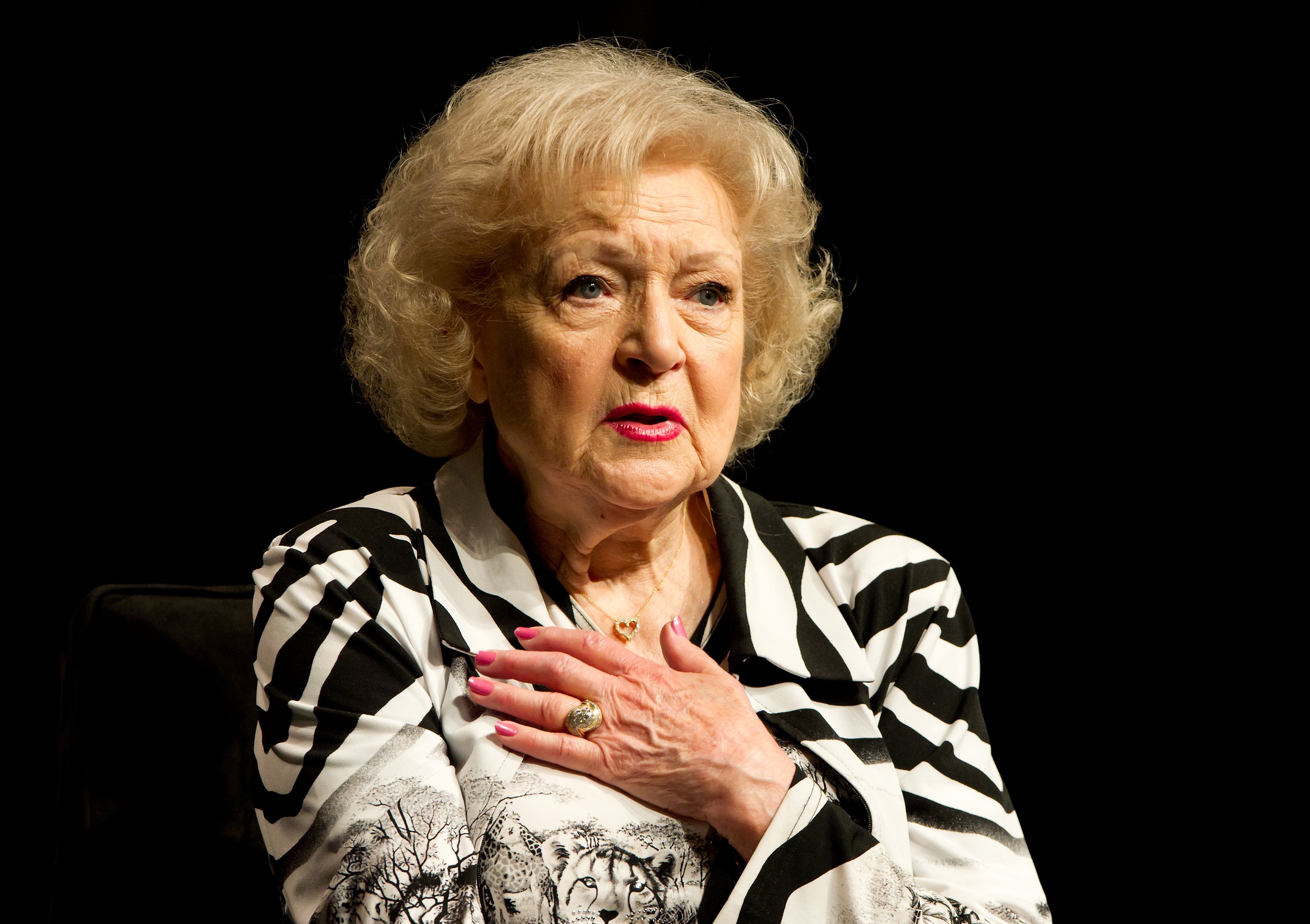 ---
#14. ROWAN ATKINSON
Rowan Atkinson is a face that not many around the world can ever miss thanks to his iconic role as Mr. Bean. The amazingly quirky, silent, and very British comedy turned Atkinson into one of televisions greatest faces in comedies. You also know him for the James Bond parodying, Johnny English films.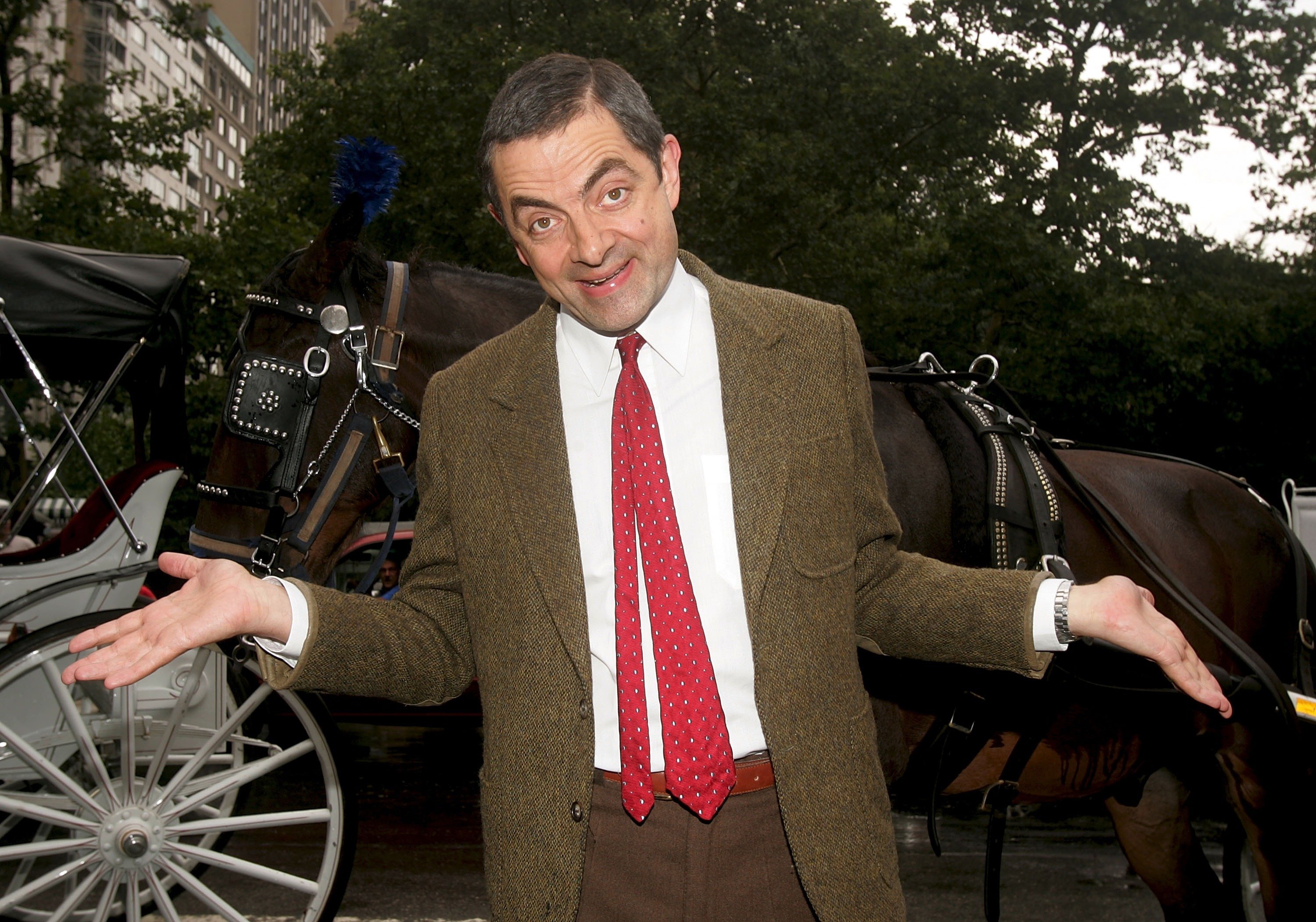 ---
#13. WILL FERRELL
In the last two decades, Will Ferrell has dominated the comedy scene with his iconic characters and his loud brand of comedy. The SNL veteran got his start playing film versions characters for the sketch comedy. Today he's best known for the Anchorman films, The Ballad of Ricky Bobby, Blades of Glory, Zoolander, Step-Brothers and so much more.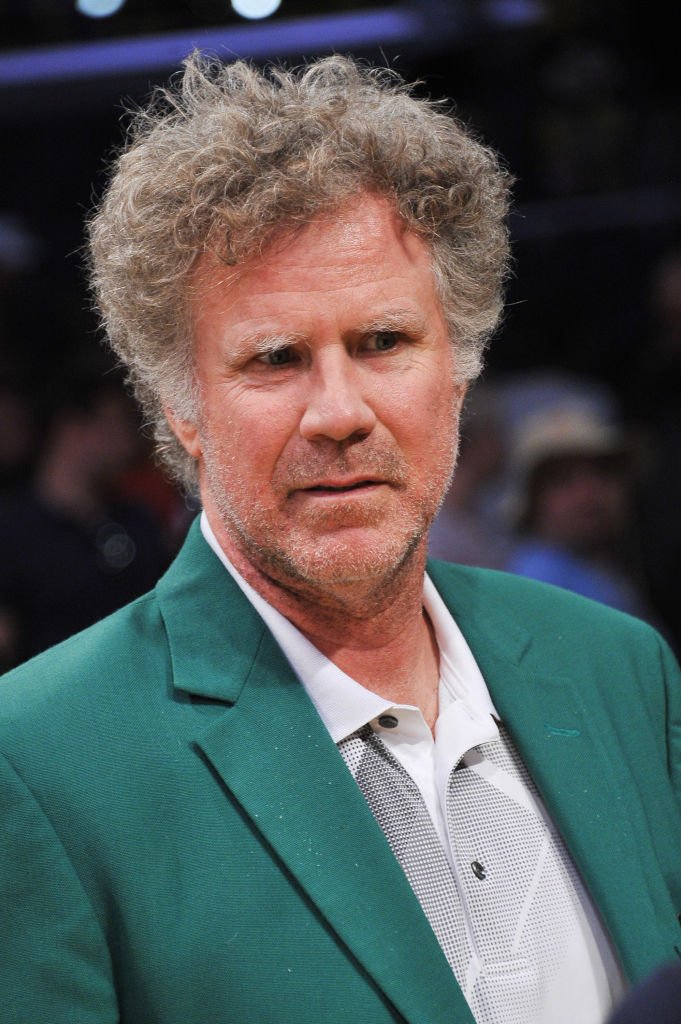 ---
#12. CHRIS ROCK
If you haven't noticed, SNL alums are all over this list which speaks volumes on their ability to spot talent. Chris Rock is another one who has had his own, The Chris Rock Show, Everybody Hates Chris, and starred in films like Madagascar, and Osmosis Jones. His stand-up specials have won several Primetime Emmy Awards.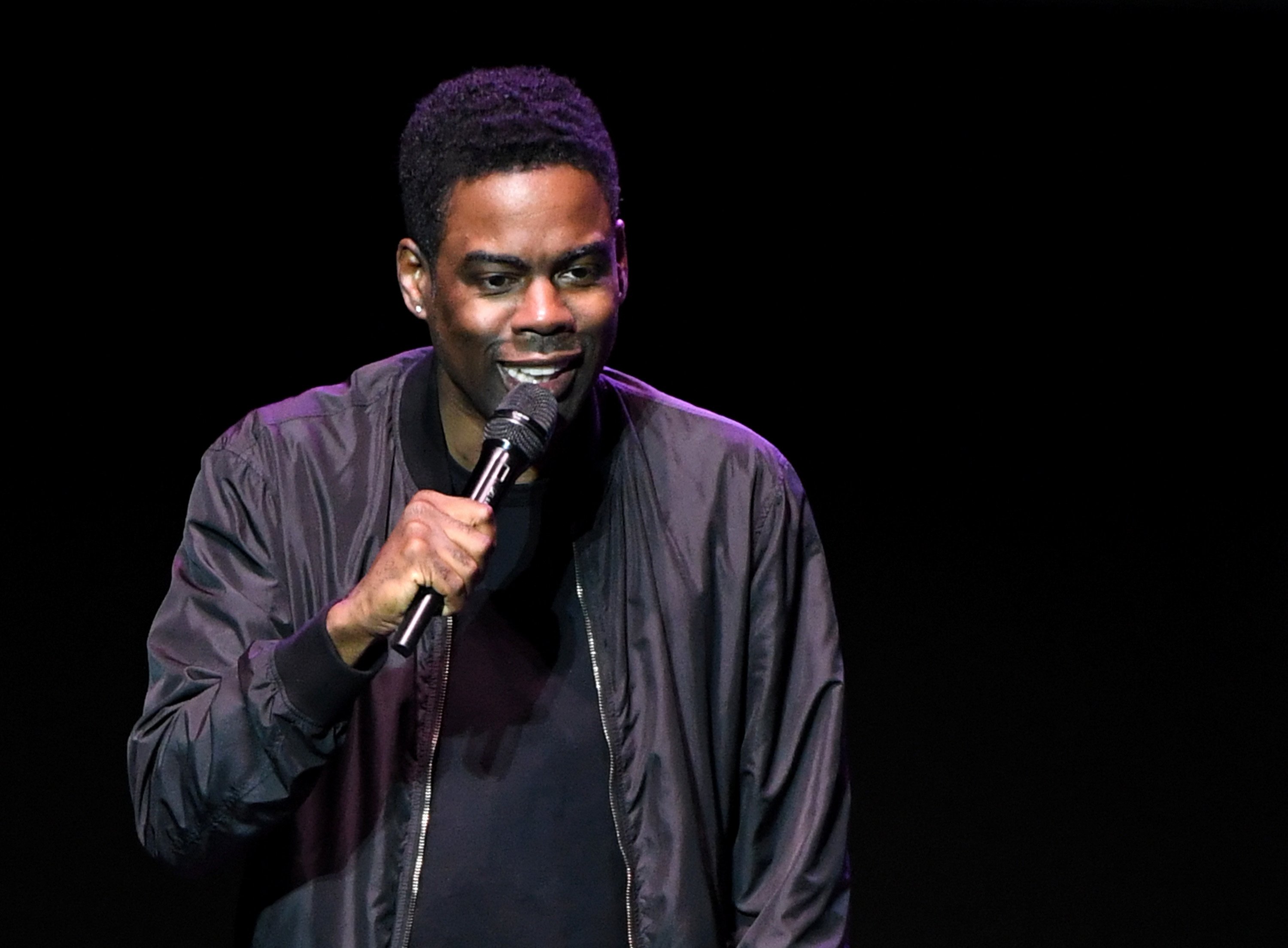 ---
#11. MEL BROOKS
When it comes to the greatest comedy legends in front and behind the scenes, Mel Brooks is one of the biggest names out there. He wrote, produced, and directed classic comedies like Get Smart, Dracula Dead and Loving It, Robin Hood Men in Tights, The Producers, Blazing Saddles, Young Frankenstein, and Spaceballs. Need I say more?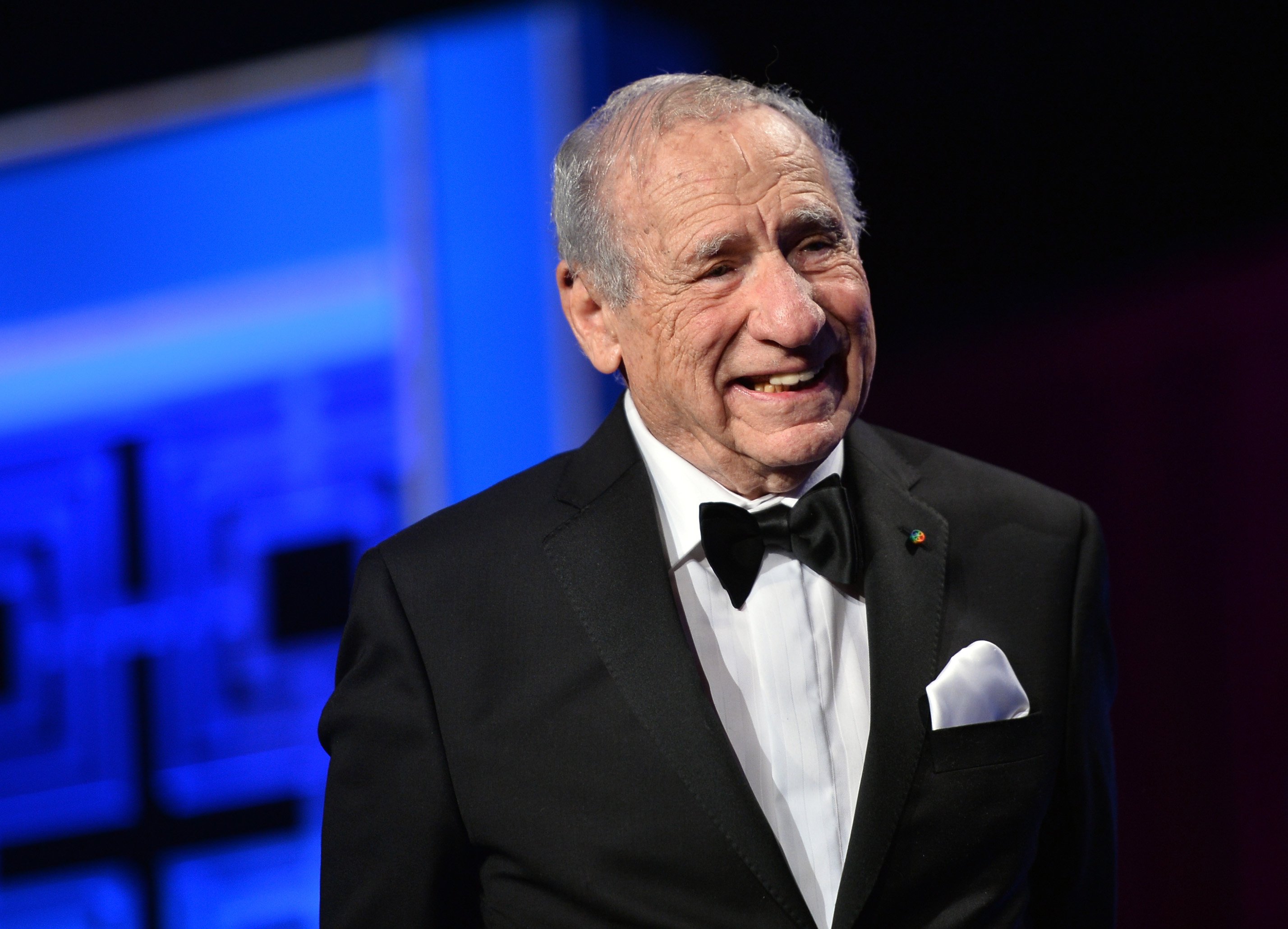 ---
#10. RICHARD PRYOR
Widely regarded as one of the greatest and most influential stand-up comedians of all time, Richard Pryor was a dominant figure of the 1970s and 1980s comedy scene. He's won five Grammy awards and a Primetime Emmy for his specials and paved the way for some of today's best comedians.
---
#9. DAVE CHAPPELLE
Rolling Stone name Dave Chappelle one of the best stand-up comics ever in 2017. Famous for his satirical brand of comedy that was prevalent on his hit show, The Chappelle Show. After leaving show business, and a $50 million contract with Comedy Central, Chappelle has returned to the limelight with a $20 million-per-outing contract with Netflix.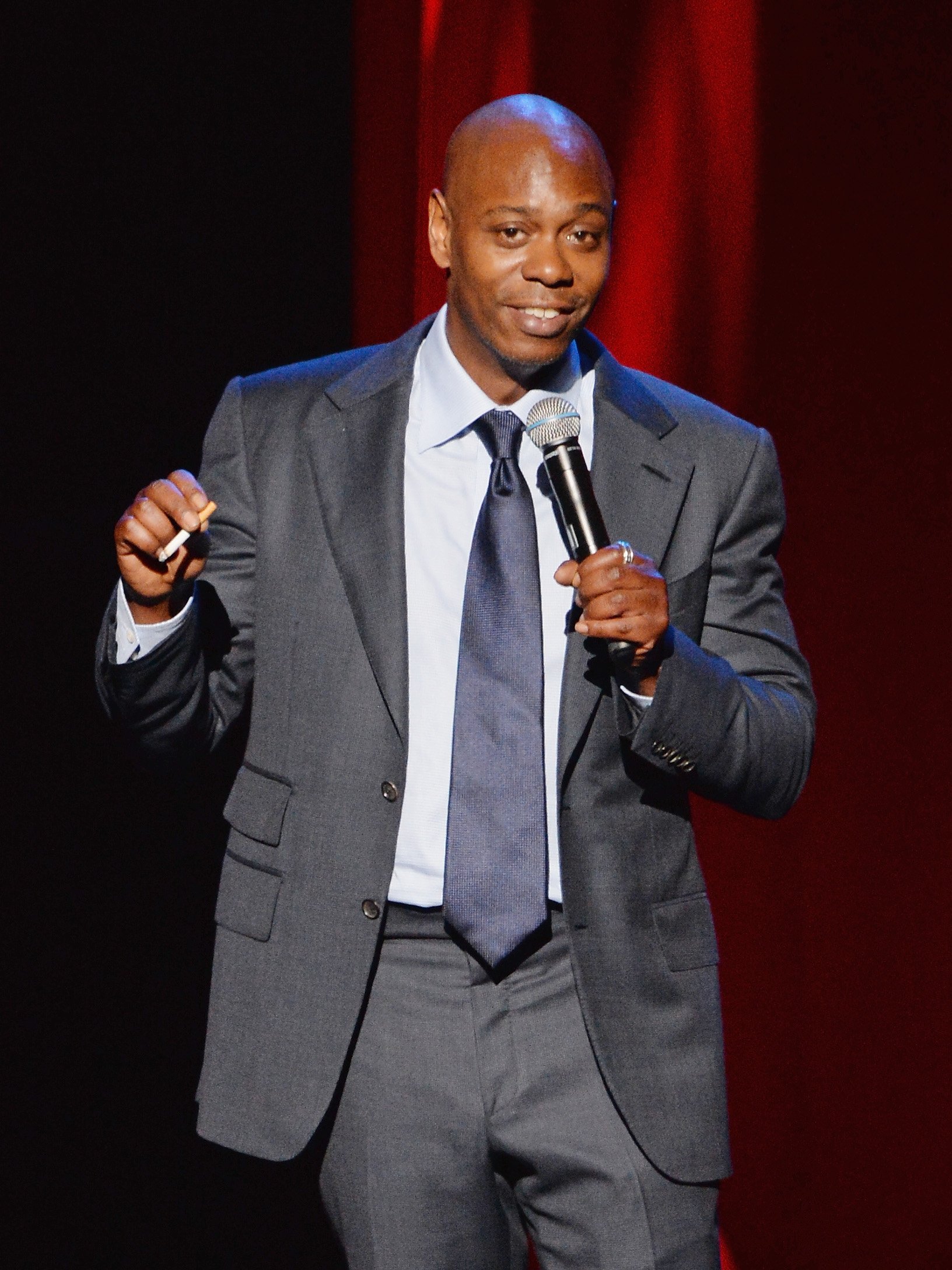 ---
#8. BILL MURRAY
Ghostbusters, Groundhog Day, Little Shop of Horrors, Saturday Night Live, and Space Jam are just some of the films and tv shows that Bill Murray has been part of. The Oscar-nominated actor has recently graced comedies like Zombieland with his presence. He's also known for his serious acting work over the years as well.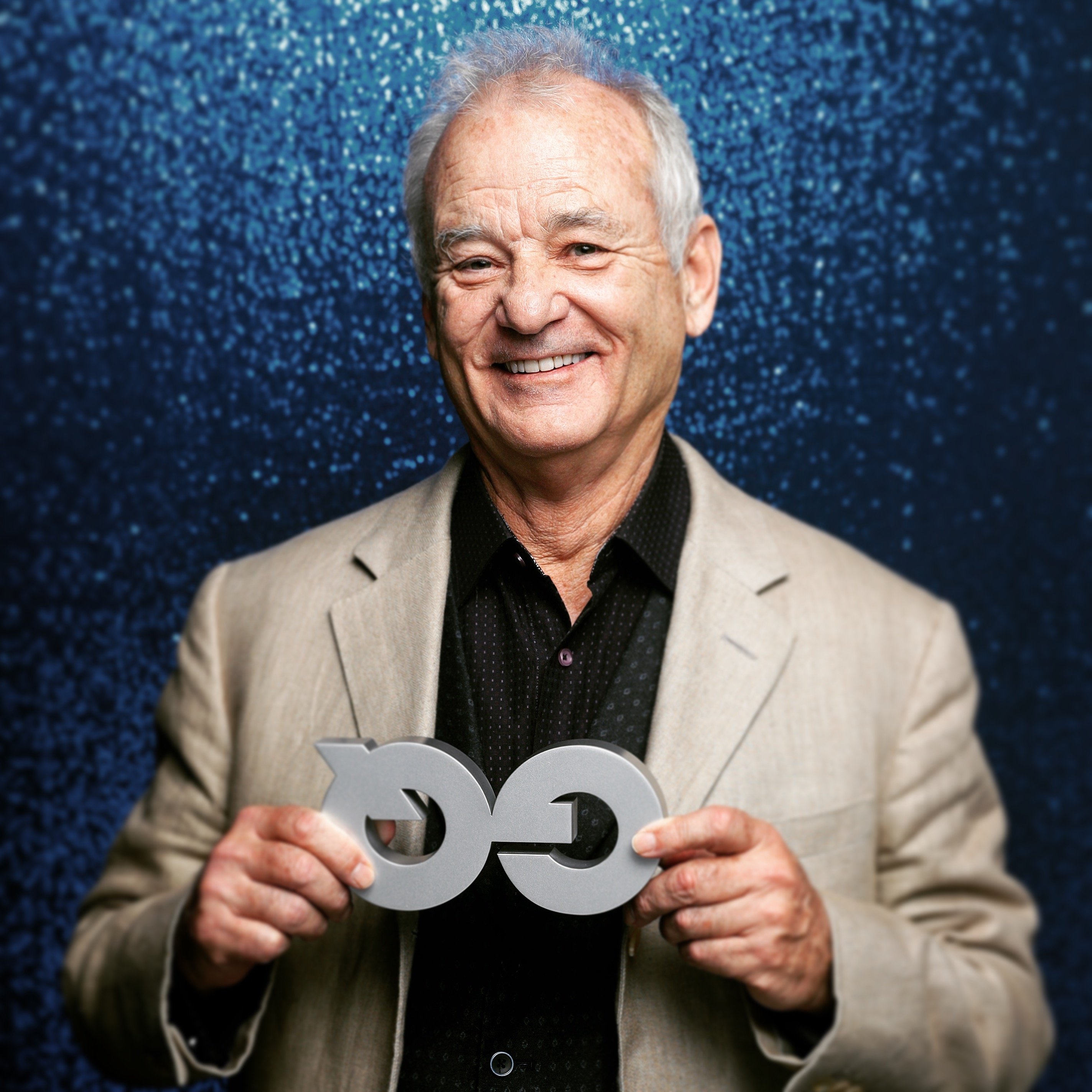 ---
#7. STEVE MARTIN
Known for his offbeat, absurdist style of comedy, Steve Martin has been entertaining audiences since the 1960s. He began working backstage as a writer than as a stand-up comic, eventually transitioning to acting. You've most likely seen Martin in films like The Jerk, Father of the Bride, Parenthood, Pink Panther, and Roxanne.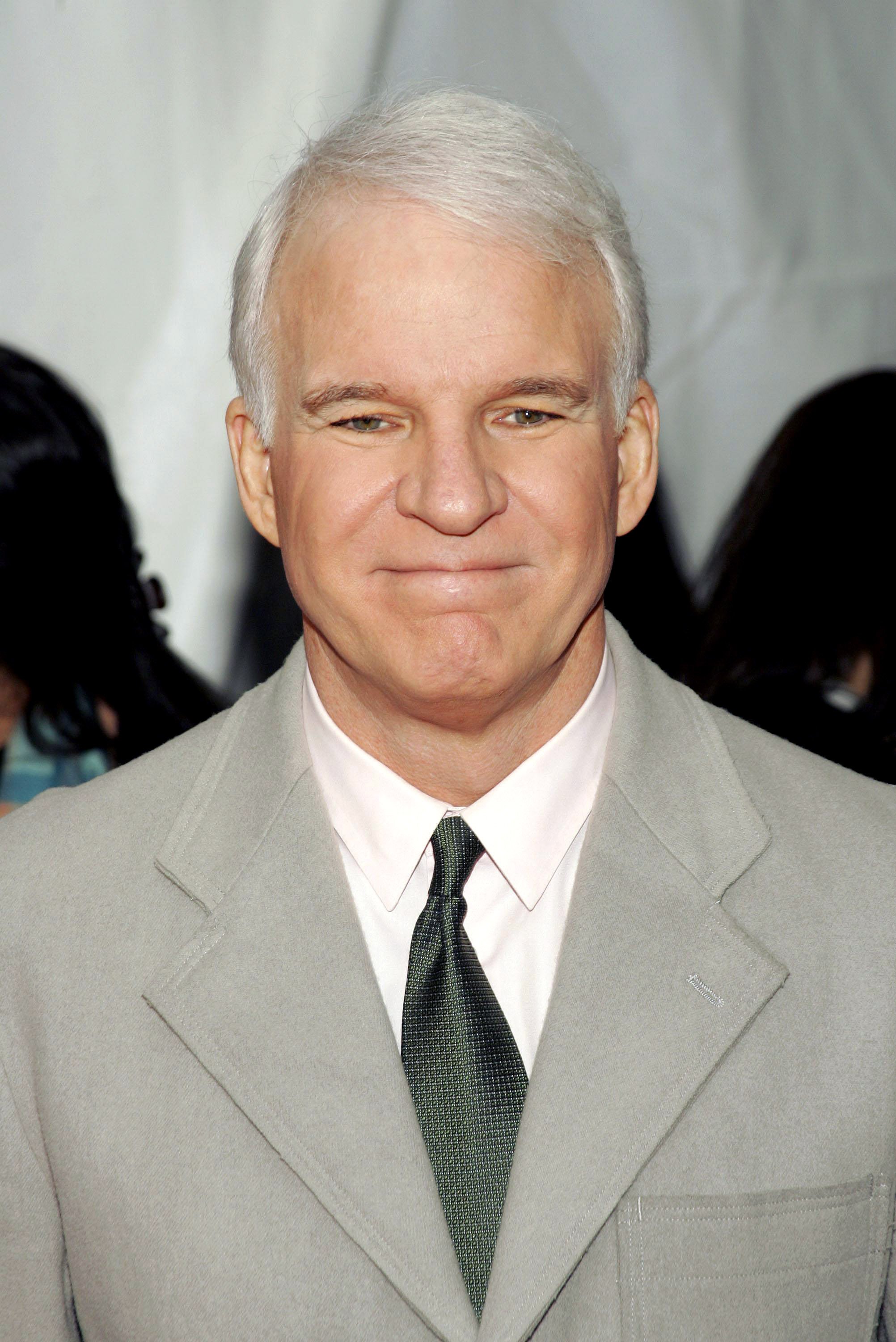 ---
#6. JOHN CANDY
The late John Candy was one of the most sought after comedians during his prime back in the late 70s and 80s. You'll recognize the Emmy-winning actor for films like Uncle Buck, Planes, Trains & Automobiles, Splash and Spaceballs. If you routinely watch Home Alone every Christmas, then you'll recognize him as the king of polka.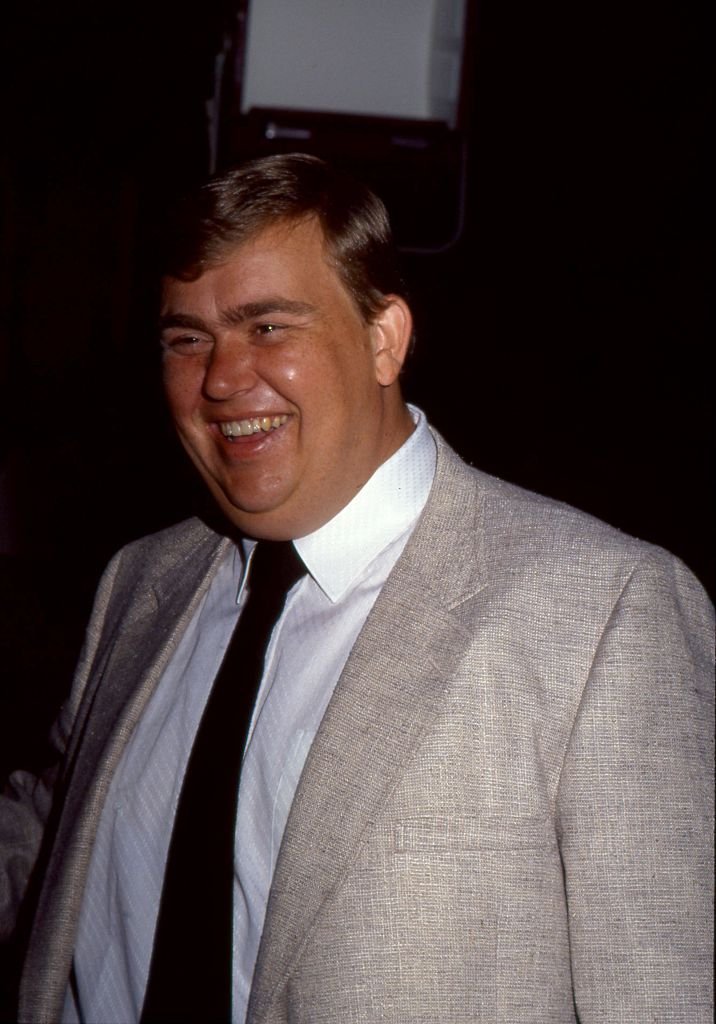 ---
#5. CHRIS FARLEY
The loud, over the top and energetic comedy of the late Chris Farley is severely missed in the entertainment world. A contemporary of Adam Sandler on SNL, Farley was famous for films like Tommy Boy, Beverly Hills Ninja, Black Sheep, and Coneheads. Who could forget his Down By the River sketch on SNL?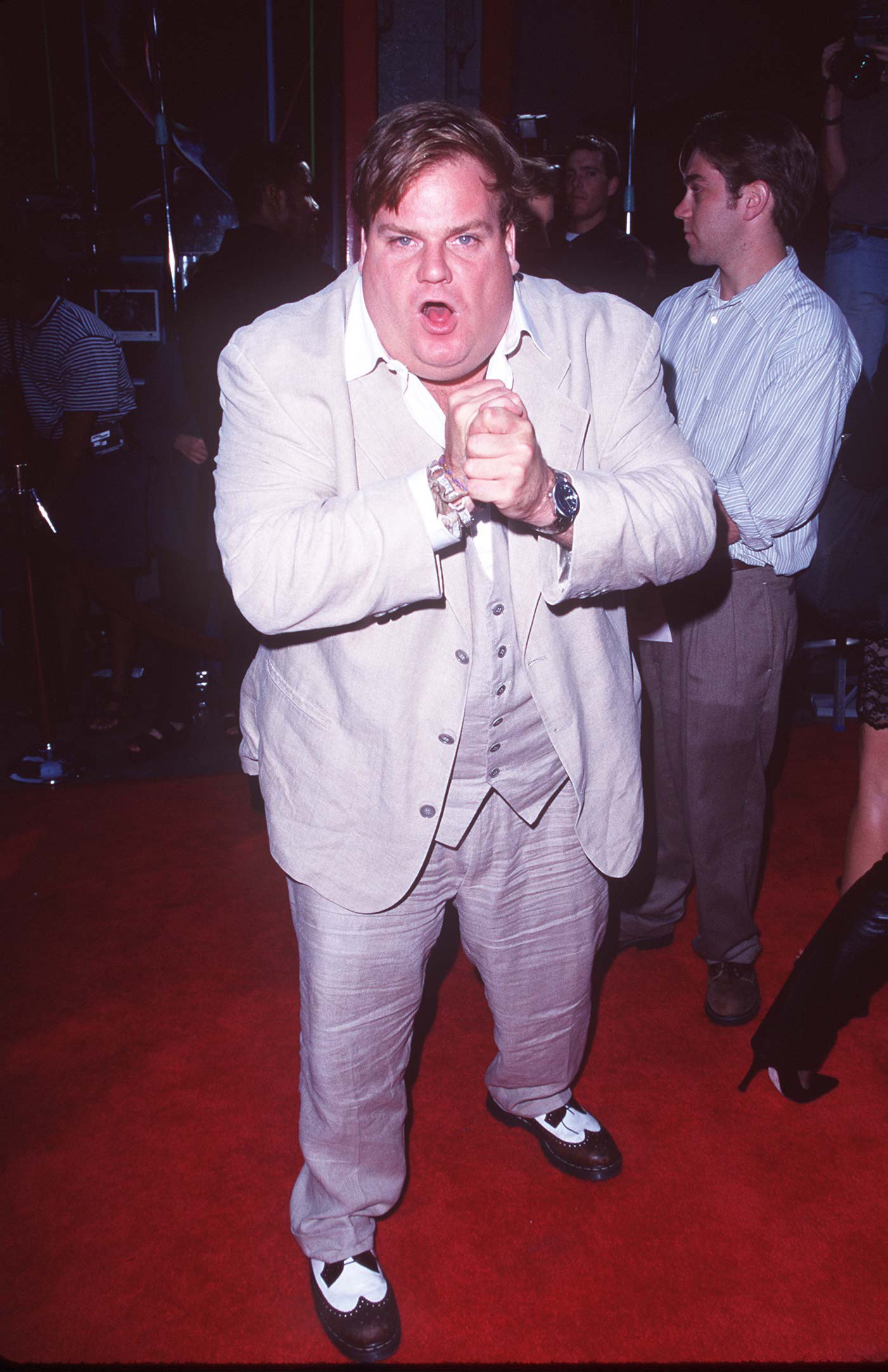 ---
#4. EDDIE MURPHY
At a time in the late eighties and early 90s, Eddie Murphy was the highest-paid comedian in Hollywood. He'd sell out stadiums for his specials, and be a huge box-office draw. The actor is best known for films like Coming to America, The Nutty Professor, Beverly Hills Cop, Shrek, and Daddy Day Care.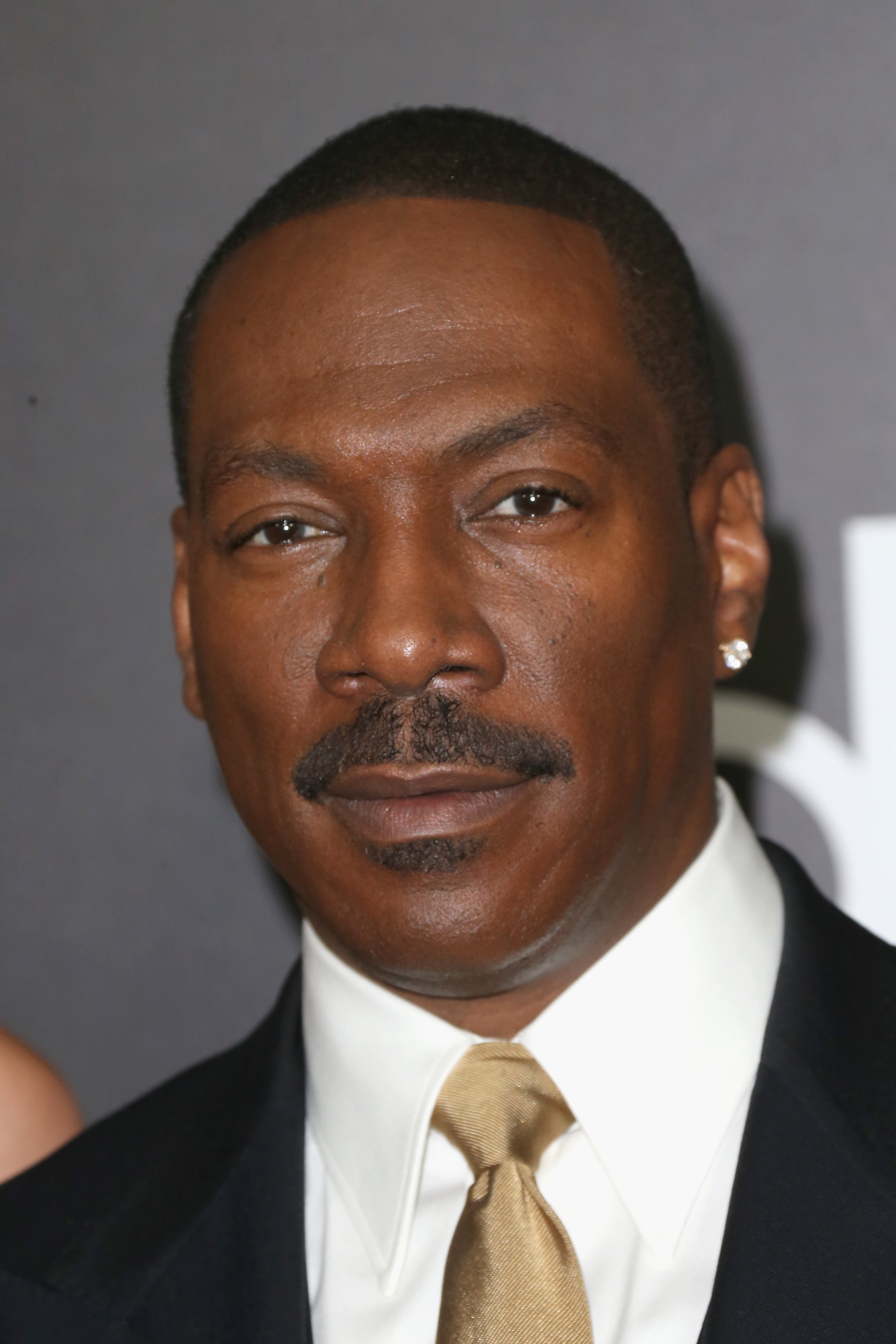 ---
#3. STEVE CARELL
After impressive, scene-stealing, supporting roles in comedies like Bruce Almighty, and Anchorman: The Legend of Ron Burgundy, Steve Carell came into his own on 40-year-old Virgin, Get Smart, and Date Night. But it was his award-winning role in The Office, one of the highest-rated comedies in recent memory, that made him a household name.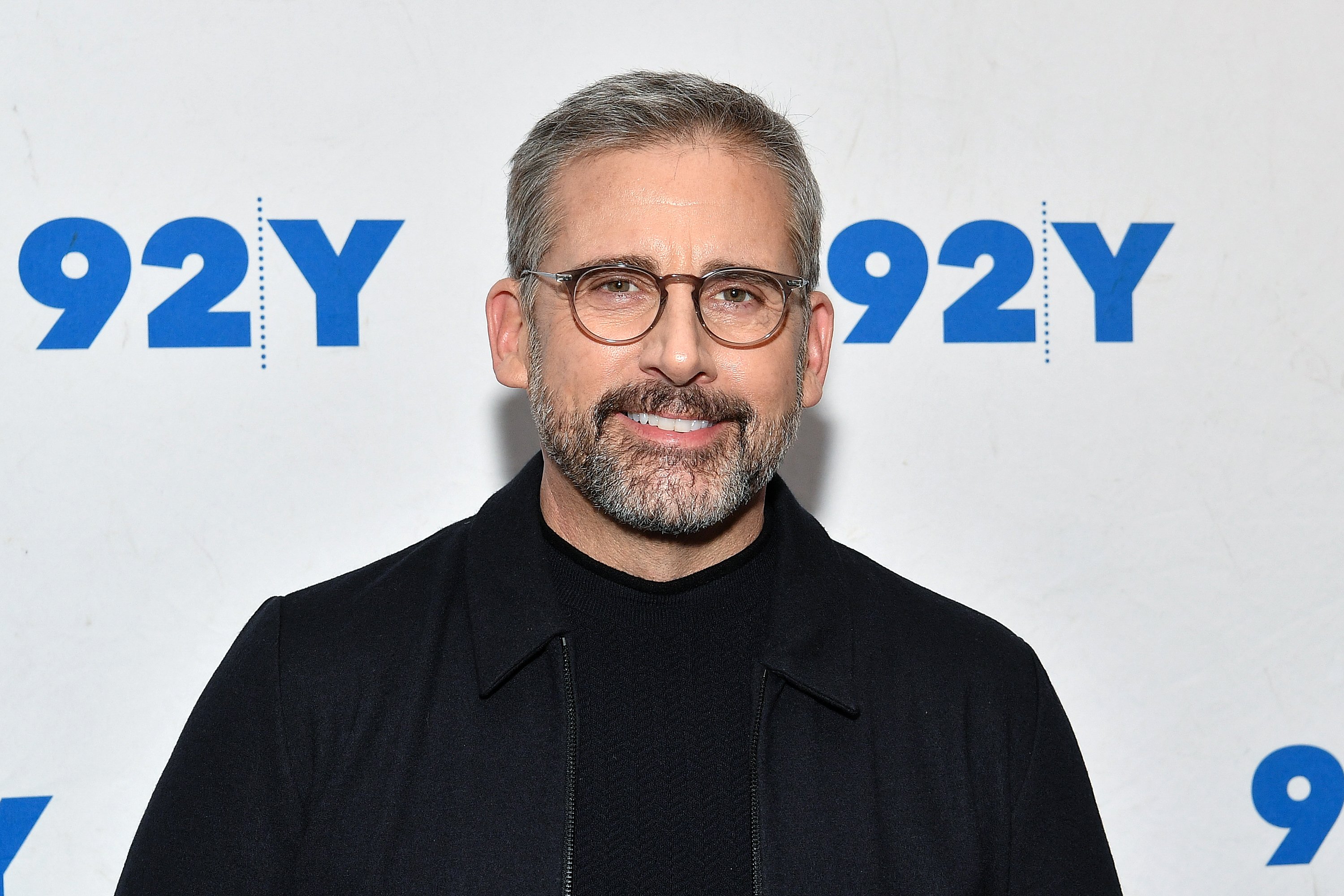 ---
#2. JIM CARREY
No one does over the top, physical comedy like Jim Carrey. He's taken home two Golden Globes for the Truman Show and Man on the Moon. He also brought to life memorable characters in Ace Ventura, The Mask, Cabe Guy, Bruce Almighty, and Dumb and Dumber. I mean, just look at the SNL 'family reunion' of his characters.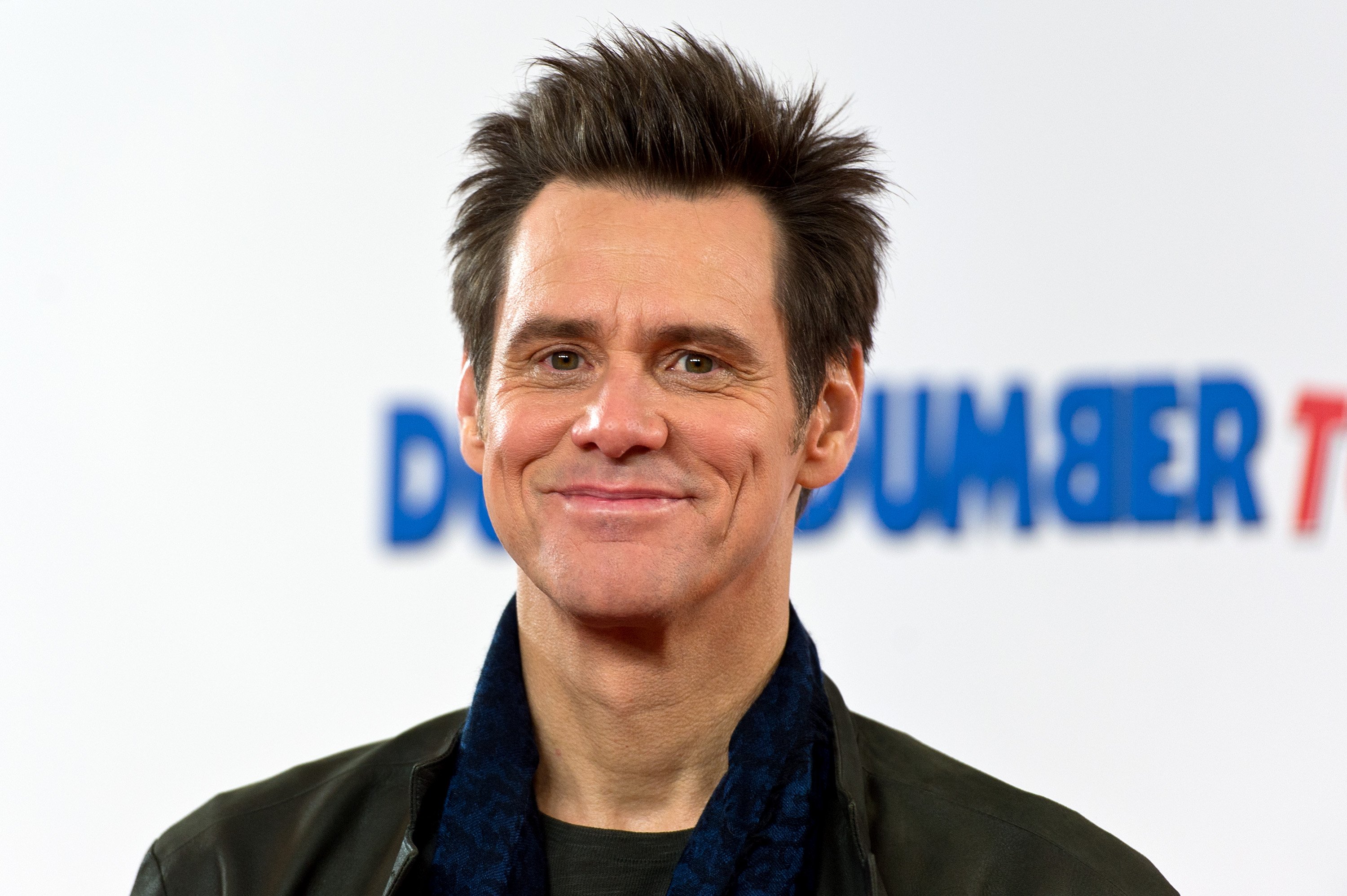 ---
#1. ROBIN WILLIAMS 
The man that takes the top spot on this list is the amazingly funny, Oscar-winning actor and stand-up comedian, the late Robin Williams. He broke out into the limelight in Mork & Mindy and came into his own with Good Morning Vietnam, and Mrs. Doubtfire. His iconic quick-witted, fast-talking style was best highlighted in Aladdin as the Genie.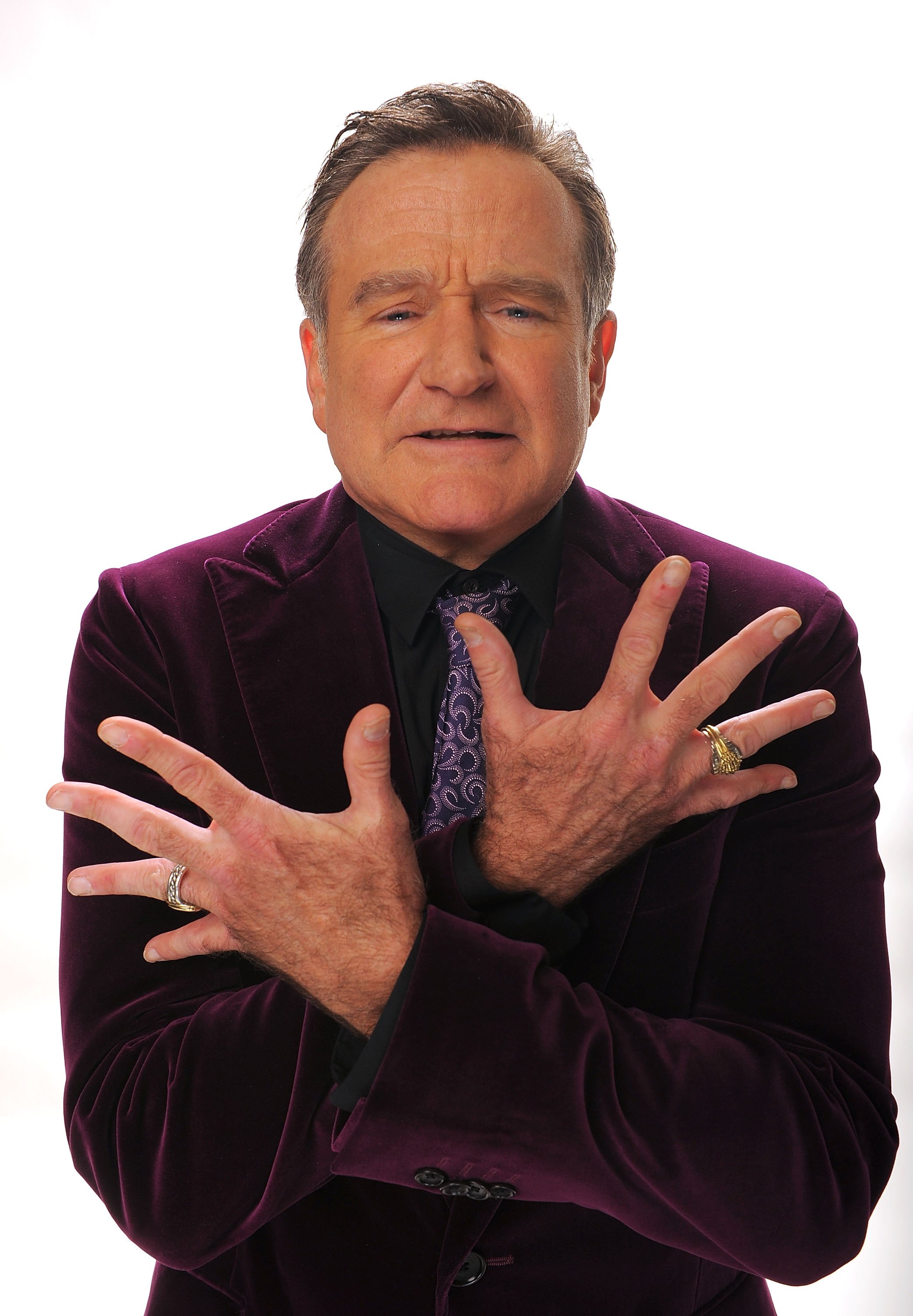 Did our list of the funniest people ever spark some memories of the best laughs you've ever had? Which comedian was it that you laugh the hardest to? Let us know in the comment section and make sure to follow Amomama for more great content on your favorites celebrities, tv shows and movies.
Source: USA Today, The Guardian, Rolling Stone, Elle, Vanity Fair