Friends: Storylines Fans'd See in Season 11
There isn't a single fan of Friends who wouldn't like to see another season of this show! Would Ross and Rachel break up again or live happily ever after? Would Joey find his true love in Erika? And how would Phoebe and Mike prepare to become parents? In this article, we'll imagine how the eleventh season of Friends would go.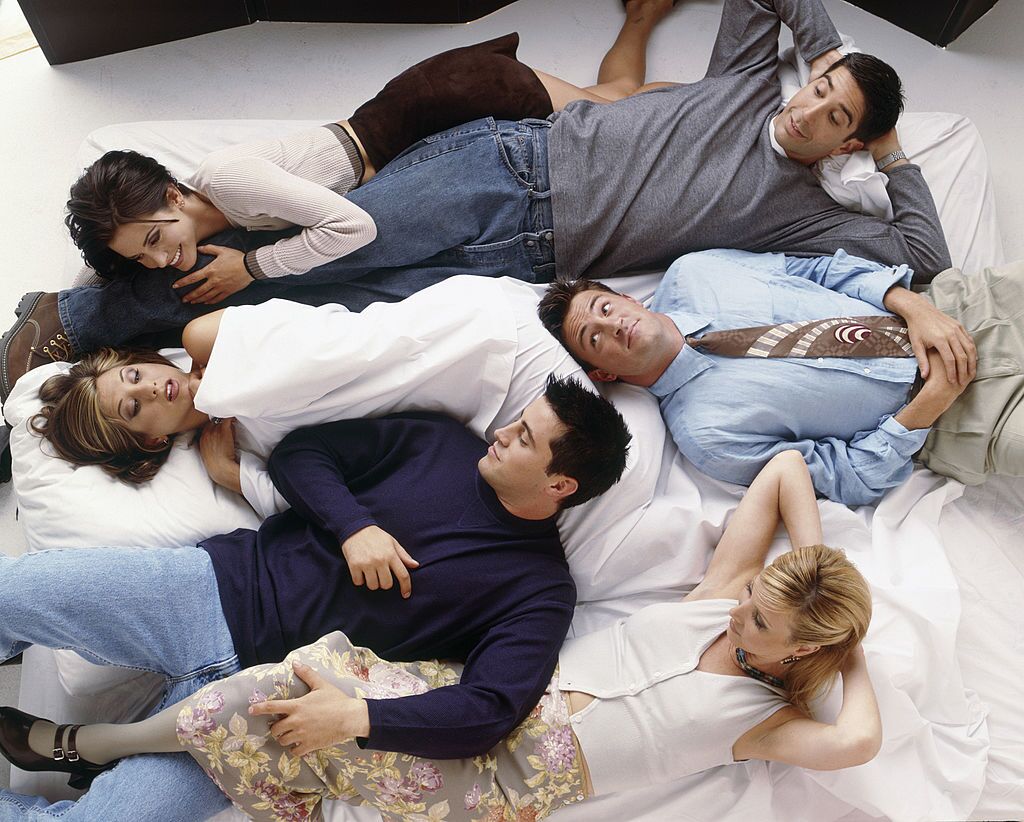 ---
Ross and Rachel: On a Break Again?
Even though we love them so much and we were thrilled to see them get back together, sometimes they weren't such a perfect couple. Let's see why! Among everything else, Ross never really respected Rachel's career and even made fun of her infatuation with fashion, saying that no-one would want to see a fashion-centered Jurassic Park movie. He even fell asleep during the seminar on fashion they attended together!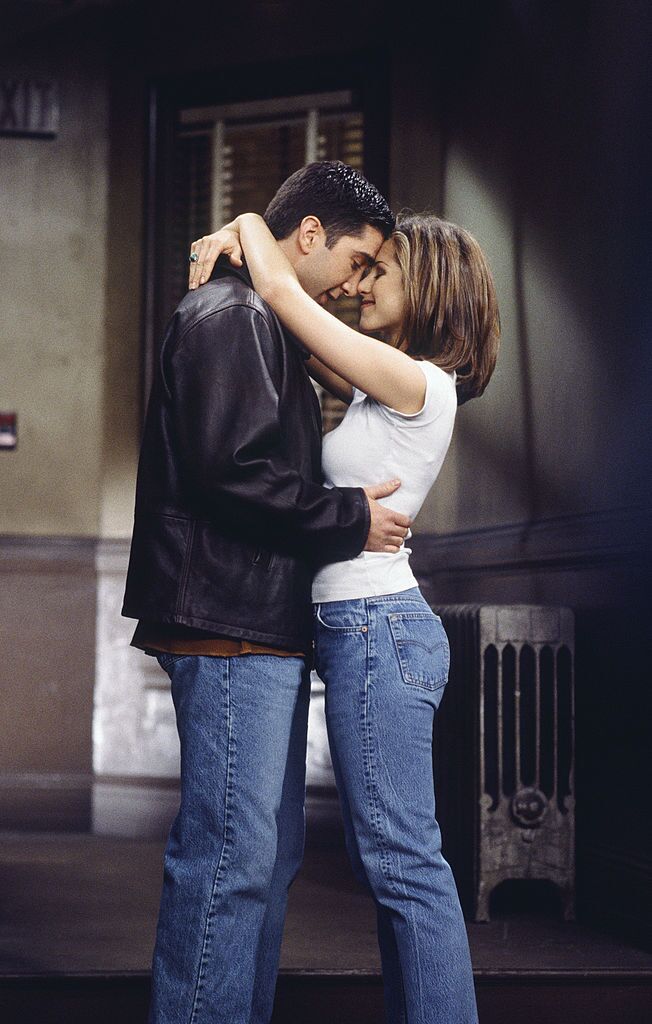 ---
Ross made fun of her career and, instead of supporting Rachel, he was often upset that she had something of her own. Sometimes it even seemed that he was happier when she was a waitress. The only time he supported Rachel's career was when he persuaded Mr. Zelner from Ralph Lauren to hire her back, but even that was done for selfish reasons - he simply didn't want her to leave for Paris. 
And Rachel was equally disrespectful about Ross's job. Remember how she almost made him miss his important function in season three's "The One Where No One's Ready"? He asked her to hurry up multiple times, but she kept on dawdling.
Being his girlfriend, she should've understood how much he needed her support at that moment! And also, recall how she was laughing at "home erectus" while he was making his speech at a conference in Barbados! So it's safe to assume that all these problems wouldn't just disappear after Rachel got off the plane.
Possibly, the eleventh season would show us that, no matter how much they loved each other, Ross and Rachel weren't as good together as we wished. And there would be reasons for them to take a break again. Since Rachel sacrificed her dream job in Paris for Ross, she'd feel vulnerable and would do her best to find an equally good position in New York.
And she'd need the support of her boyfriend at that point, which he probably wouldn't give her. He'd keep on thinking that fashion is a joke and he'd probably again become paranoid over Mark or any other guy at work. What's more, Rachel could realize at some point that she grew and changed a lot, turning from daddy's little girl to an independent, successful woman.
And meanwhile, Ross remained the selfish and annoying man who thought that he was better an smarter than everyone else, just like he was in the very first episode. He was controlling and jealous - not only with Rachel but in his other relationships too. Remember how desperate he was when Emily was spending time with Susan, his ex-wife's partner?
He was always complaining and constantly mocked others. Did he grow up and change even a little by the end of the show? If this storyline continued in the eleventh season, it would just end with them taking the final break in their relationship and Rachel finally moving to Paris. But things would be very different if Ross and Rachel managed to work on their relationship…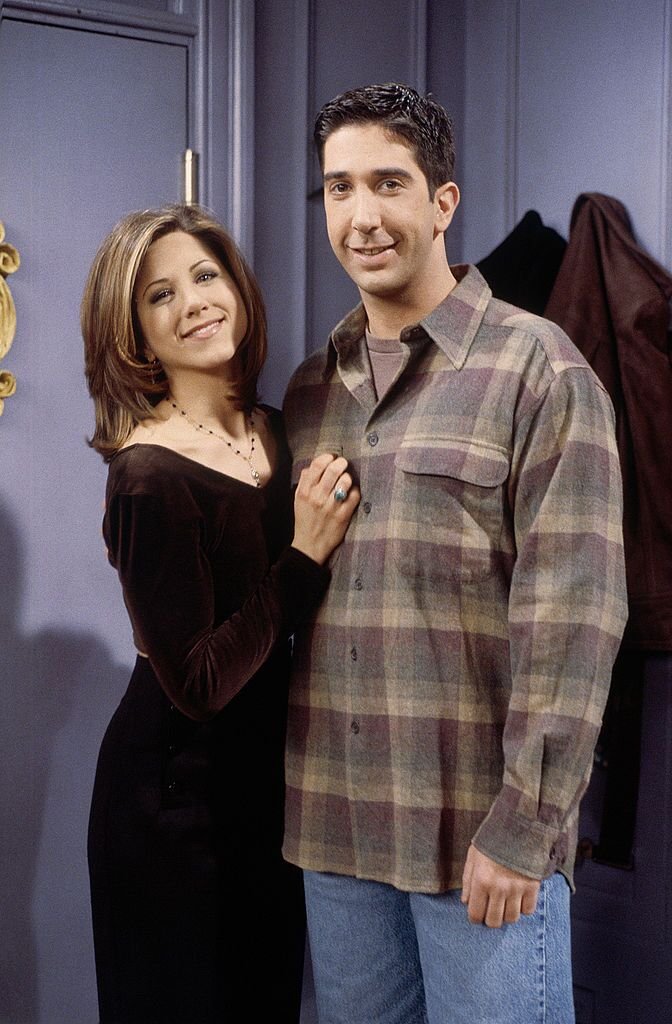 ---
Ross and Rachel: Happily Ever After?
Let's take a look at an alternative storyline, where these two grow up, overcome their conflicts, and finally become happy together. Of course, it'd take time for Ross and Rachel to settle down, and all their problems wouldn't disappear overnight. But since they'd understand that they now had Emma, they'd learn to respect each other and mature as a couple.
---
And if everything went well, the season might lead to their wedding! Obviously, having a simple wedding with no drama wouldn't be the Friends way, so the show would dedicate a lot of time to the event! We could expect to see Rachel planning her big day, along with looking after her little daughter and looking for a new job.
---
And meanwhile, Ross, aka "The Divorce Force," would certainly be freaking out over this wedding, wanting it to finally become a lifetime thing. I mean, who'd want to divorce for the fourth time, right? And at the end of the season, we'd see a beautiful ceremony with Emma as a flower girl, Ben as a ring bearer, and, of course, Rachel as a gorgeous bride! Isn't this something all Friends fans have dreamed of?
---
Phoebe and Mike: Becoming Parents?
I'm sure that the life of these two would be way less dramatic! Remember how Phoebe said in the season ten finale that she wanted a truckload of kids? It was a perfect hint that they would be trying to become parents, too, especially after most of their friends had kids. In fact, Mike and Phoebe already had a fun experience parenting their baby rats.
---
The way they argued about whose turn it was to feed them was hilarious! So in the eleventh season, we'd witness their attempts to get pregnant. Knowing Phoebe, it'd certainly involve something strange. She'd definitely use the help of psychics or some herbs to successfully conceive.
But I'm not sure Mike would be okay with all the things she'd want him to try… After all, even though he loved her, sometimes she was too weird even for him. And now imagine Phoebe pregnant again, but this time with her own kid. Being a unique person, she'd definitely do all the common procedures in her own special way.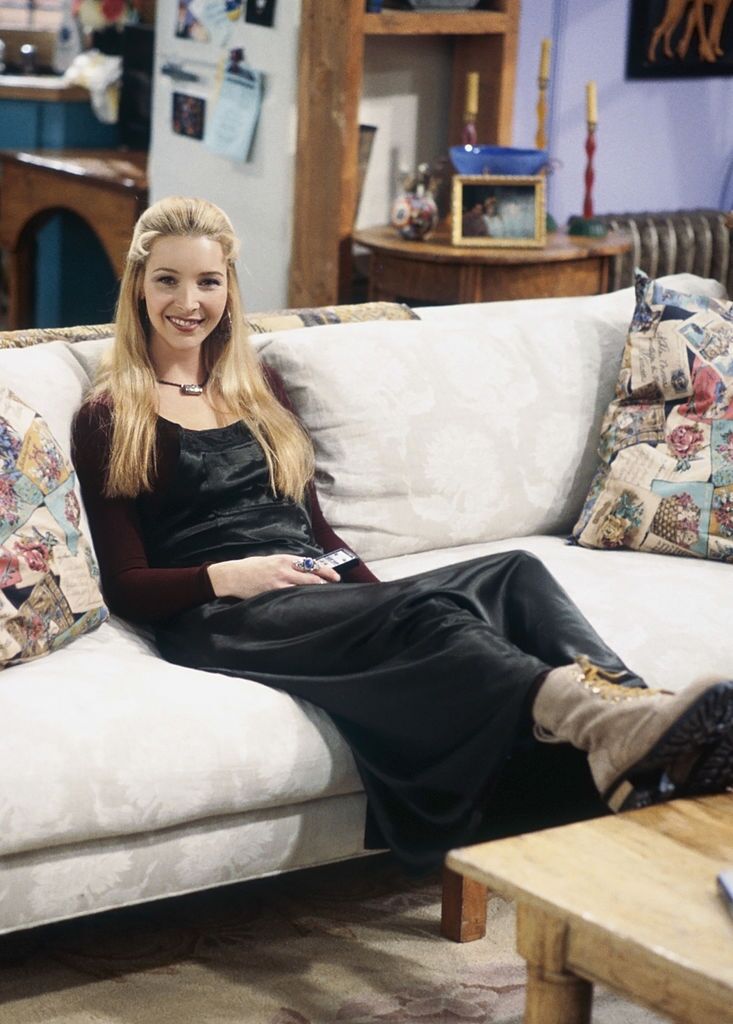 ---
First of all, she wouldn't want to give birth at a hospital. Instead, she'd be looking for a doula and her search would be over-the-top! And Phoebe would surely choose the craziest names for the baby, like Yoyo for a girl and Fifi for a boy, for example.
But most importantly, Mike definitely wouldn't let her name his child Princess Consuelo Banana-Hammock! Thank god, our crazy Phoebe now has sensible Mike, who'll always help her stay somewhat on the ground! They really are a perfect couple!
---
Monica and Chandler: The Suburbs Challenge?
Upon moving to their new house, these two have already overcome the main obstacle, which is to stop Janice from buying a house next to theirs! By the way, Janice just has to appear in the eleventh season because she was featured in every single one of them!
Coming back to Chandler and Monica, it'd definitely be tough for them to adapt to living in the suburbs with their little kids. After all, they didn't expect to have two… Probably, we'd see Chandler sneaking out once in a while to hang out with Joey and re-watch their favorite episodes of Baywatch.
---
Anyway, could there be a funnier dad than Chandler? Erica and Jack would laugh so cutely at him playing with them! And meanwhile, Monica would struggle to handle the new house with two newborns. I mean, there would be so much stuff to clean there! On the one hand, it'd let her give in to her cleaning obsession, but it'd make her tired, for sure!
And we'd certainly see her becoming a mom. Monica always wanted to have kids and now, when her dream has come true, she might find out that she isn't as perfect as she imagined she would be as a mom. I mean, how would she react seeing her twins making a mess in her house every single day?
Or... since Monica is Monica, things could also be very different! She could totally come up with a system where the twins would take turns looking after each other. And she would definitely turn into a perfect character of Desperate Housewives, wouldn't she?
---
Rachel: What Job Would She Find?
Whether she eventually stayed with Ross or not, it's undeniable that she'd have to look for a new position after losing her job in New York and giving up her dream in Paris. At the end of the tenth season, she had quite a challenge to finally get a job offer from Mark.
---
It means that we'd see a series of episodes about her again struggling to find a position she deserved. On the other hand, she could go back to working at Ralph Lauren's quite quickly. We all remember how Ross convinced her boss Mr. Zelner to hire her back and even give her a raise!
Would he use his paleontological skills and the fossils he possessed once again? Or would Rachel step in this time and charm Zelner into giving her the job back, or even promoting her? Either one of these storylines would be funny! 
And Rachel could also find an entirely new job. Maybe she'd even become a boss at one of the multiple fashion houses in New York! We mean, she deserved it after getting all that experience at Ralph Lauren and earlier at Bloomingdale's!
---
Joey: Still in New York?
Since there was a Joey spin-off, we know that he relocated to Los Angeles after all of his friends moved on with their lives. But in this theory, let's pretend that it never happened and Joey stayed in New York and continued appearing in the eleventh season. After all, the spin-off wasn't that successful and our Joey deserved a much more compelling future!
---
Being the only friend who remained without a love interest, he'd now focus on his career. Since Joey was already popular due to his role in Days of Our Lives, as well as a few big-screen movies, he'd develop very well as an actor. Just imagine his interactions with his co-stars, who'd definitely be more popular than him!
It wouldn't only result in multiple funny scenes, but it'd also bring so many celebrities as guest stars to Friends! And finally, Joey would certainly find a girlfriend and settle down, but… who would it be? Our theory is… what if he ended up with Erika if he didn't move to Los Angeles?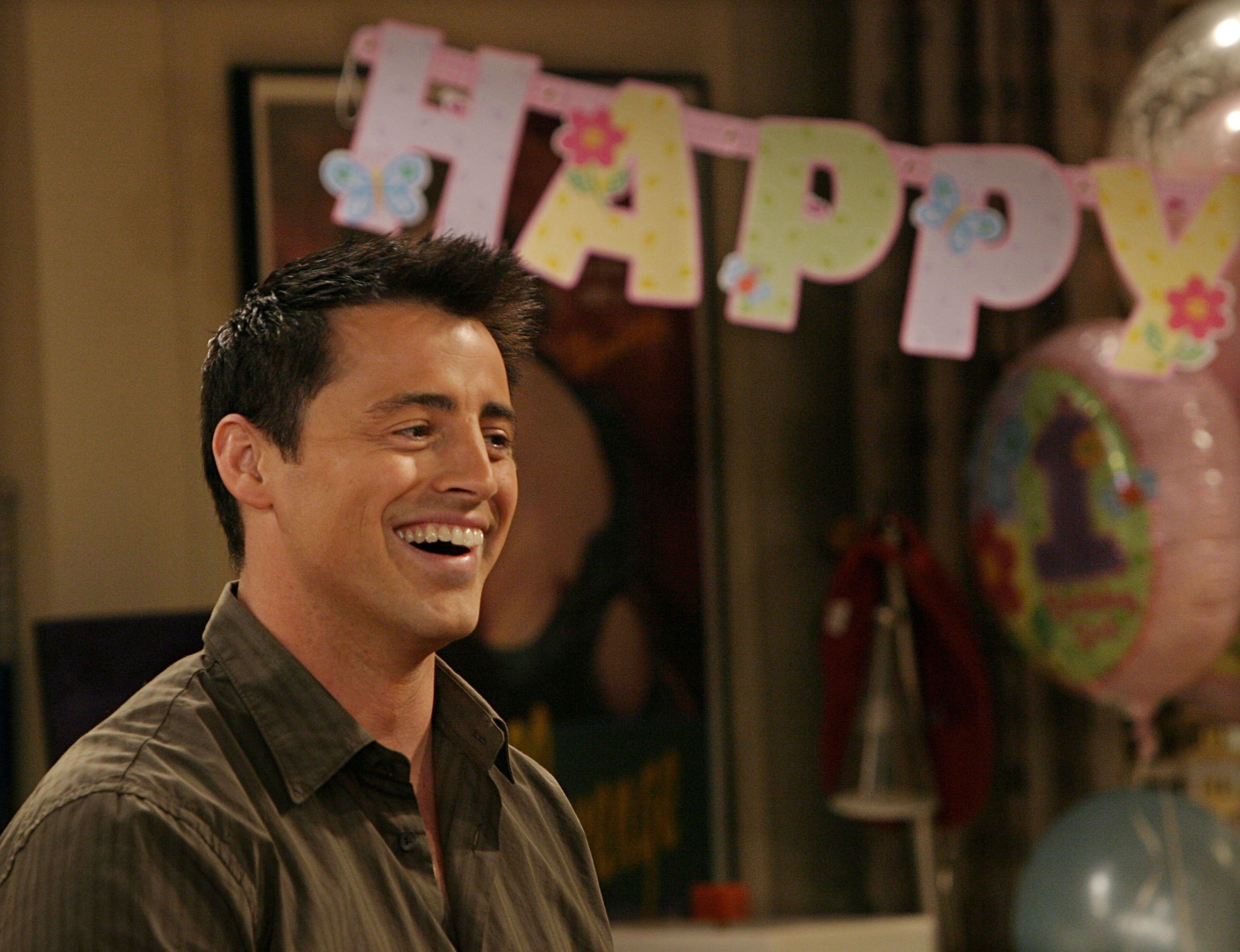 ---
After all, they had similar personalities, being slightly dim-witted but kind-hearted people. So they'd be awesome and hilarious together! And they might become the new on-and-off-again couple if Ross and Rachel are steadily together (yes, we still hope that this scenario will happen for them!).
It would be cool to watch Joey grow and mature alongside his soulmate. Maybe she'd even teach him to share food one day… Would The Friends Become Estranged? This is something that'd naturally happen by the end of the eleventh season. The characters were at a mature point in their lives in the finale, which means that they had completely different responsibilities.
---
Monica and Chandler, for example, wouldn't hang out with the gang at Central Perk as often. They didn't only become parents but also moved farther away from their favorite coffee house. So if the eleventh season happened, we wouldn't see the gang together as often as we're used to.
---
We'd see glimpses of their separate lives and, perhaps, phone conversations with each other and rare get-togethers at Thanksgiving, Christmas, and other special events. And the finale of the season would show them as even more mature people who value their friends and family more than anything.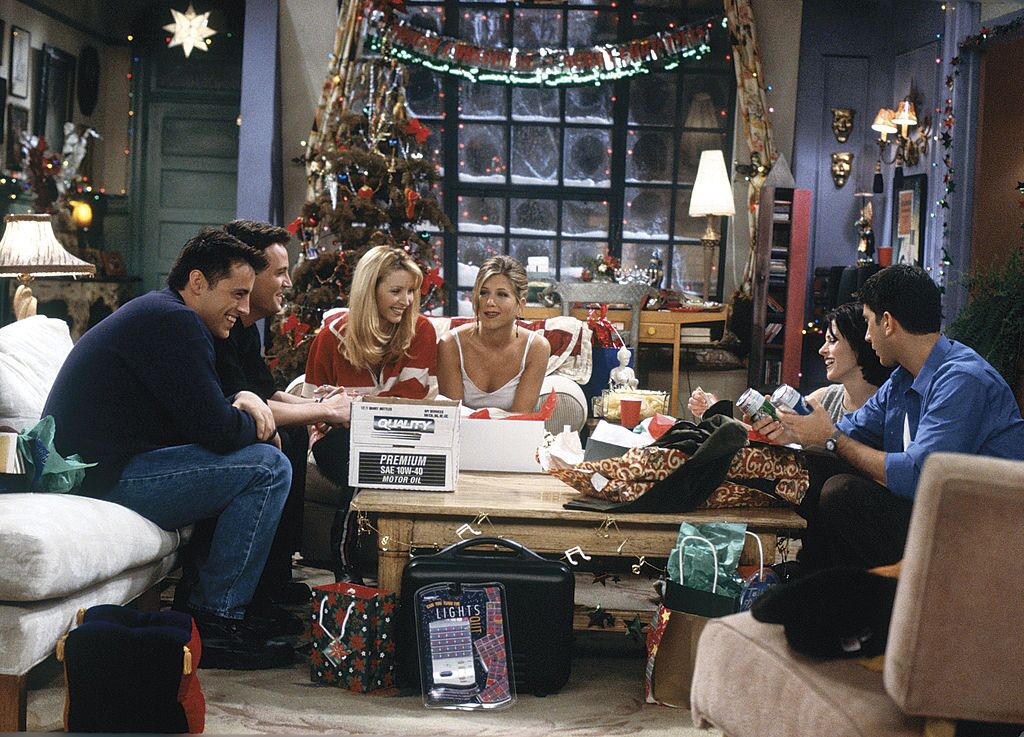 ---
What Are the Chances for Season 11?
In fact… it's all wishful thinking. Even though fans would like to see all these storylines, along with all the classic jokes that made Friends so awesome… it's not gonna happen. Well, at least, we're going to see the Friends reunion special this year, where we'll see Jennifer Aniston, David Schwimmer, Courteney Cox, Matthew Perry, Matt LeBlanc, and Lisa Kudrow altogether!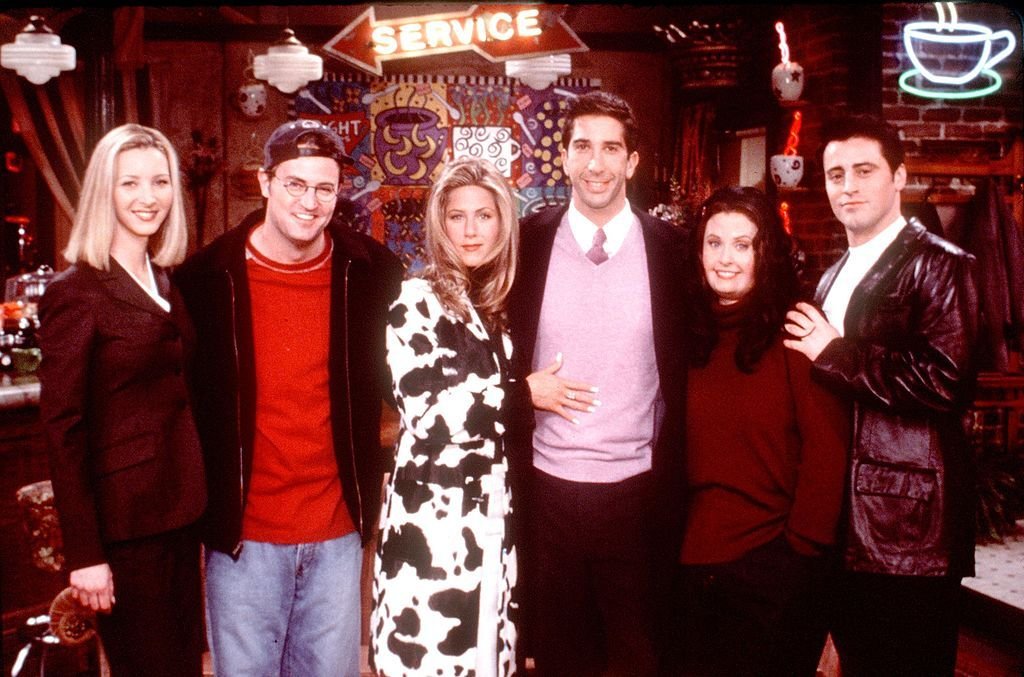 ---

"The exciting thing is that we're all going to get together for the first time, in a room, and actually talk about the show," Cox commented on the event.
Of course, it'll happen if everything goes well with the current pandemic, and the actors get a chance to film it… But it won't be anything like the eleventh season! Friends has remained a classic show loved by millions exactly because it ended on a high.
The finale was perfect and now, no-one can say that its writers exhausted their inspiration and turned an awesome show into just another sitcom.