Riverdale Cast: The Real-Life Couples
Riverdale's passionate romances, flings, and affairs between the characters certainly keep us entertained. Despite the drama and intrigue, they always seem to get caught up in the affairs of the heart, so you might be wondering how these actors deal with love in real life.
Betty and Jughead are still going strong but dig into the article to discover if the series has inspired any more relationships. Also, find out which of the hunky boys is finally on the market again.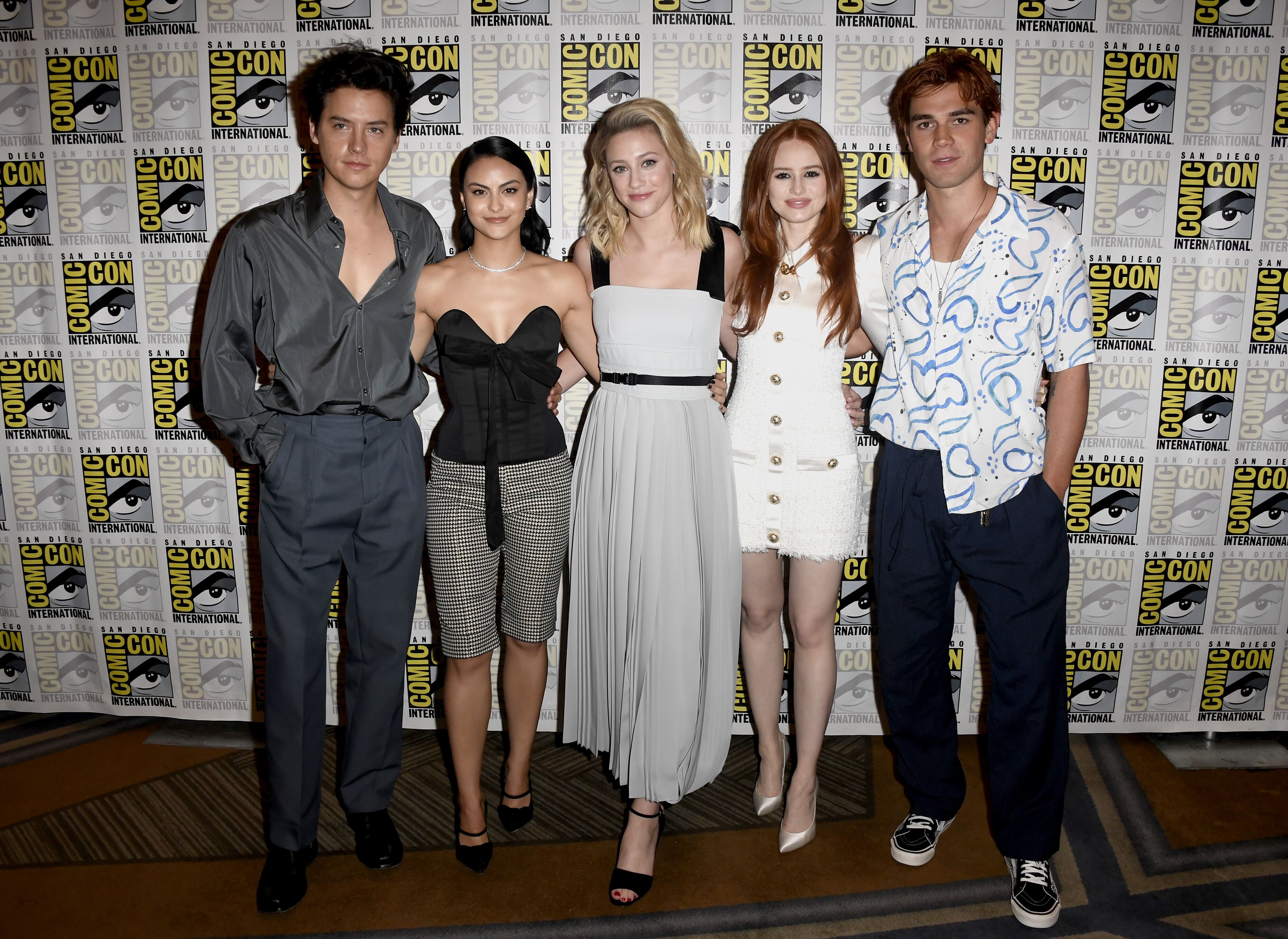 ---
KJ APA AS ARCHIE ANDREWS
We would love a happily-forever-after for Archie and V; however, that might be challenging since Archie's love life can get quite complicated. But one thing is for sure; not all real-life love stories can compare to the craziness of Archie's.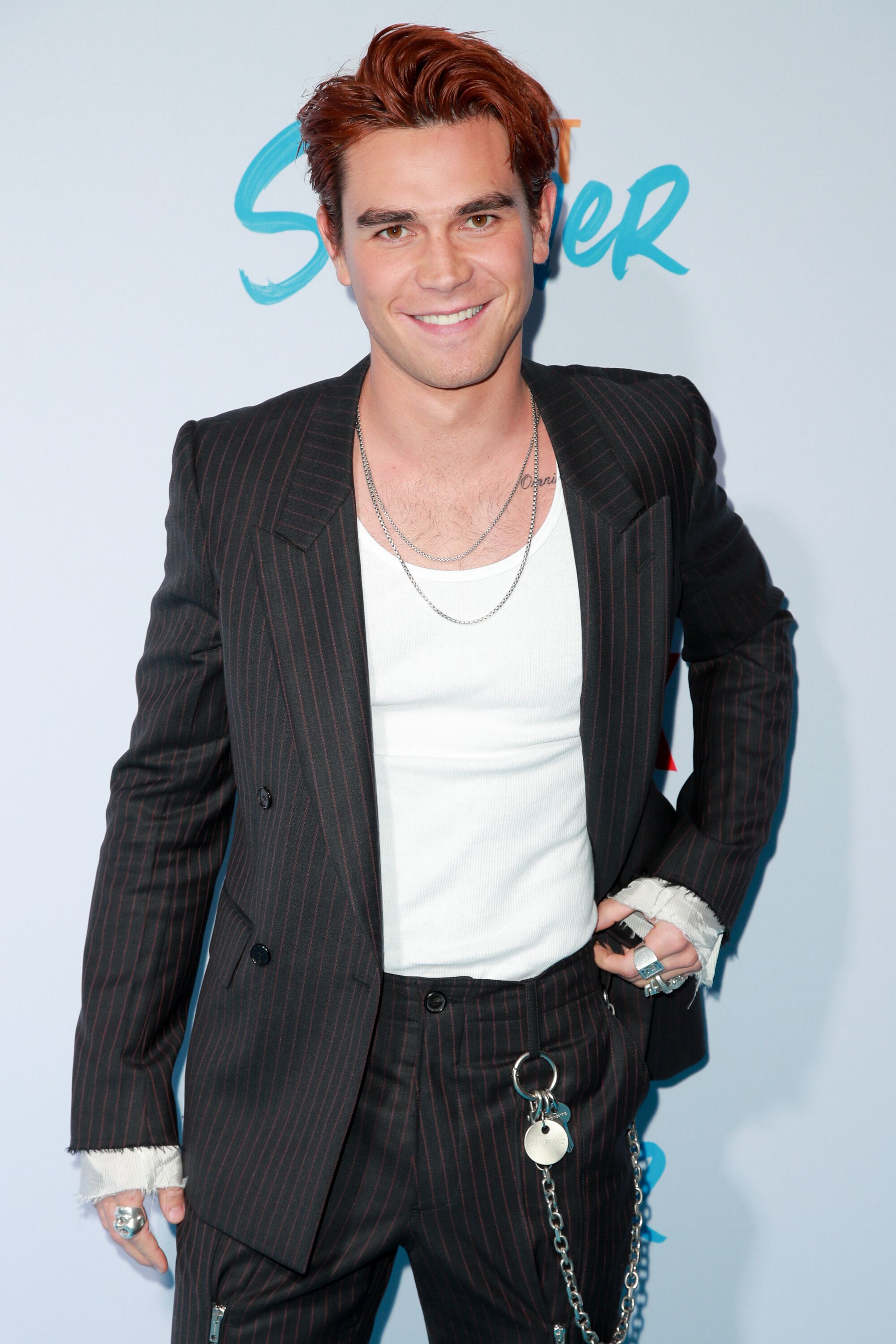 ---
KJ, who originally has black hair, is very private about his life outside of work. Although the New Zealand native revealed that he's not as good with girls as the character he plays, he's definitely gotten better.
"Guys in the States are a lot more confident than guys in New Zealand. There, if you go out with your mates, you all hang with one another because you're too scared to talk to the girls. Being in the U.S. has made me way more confident."
The heartthrob credits his New Zealand accent for his appeal to the U.S ladies who find him quite attractive. Meanwhile, the actor had a fling with the 16-year-old model Corinne Isherwood, but their relationship did not go further because fans were upset with him for dating a minor.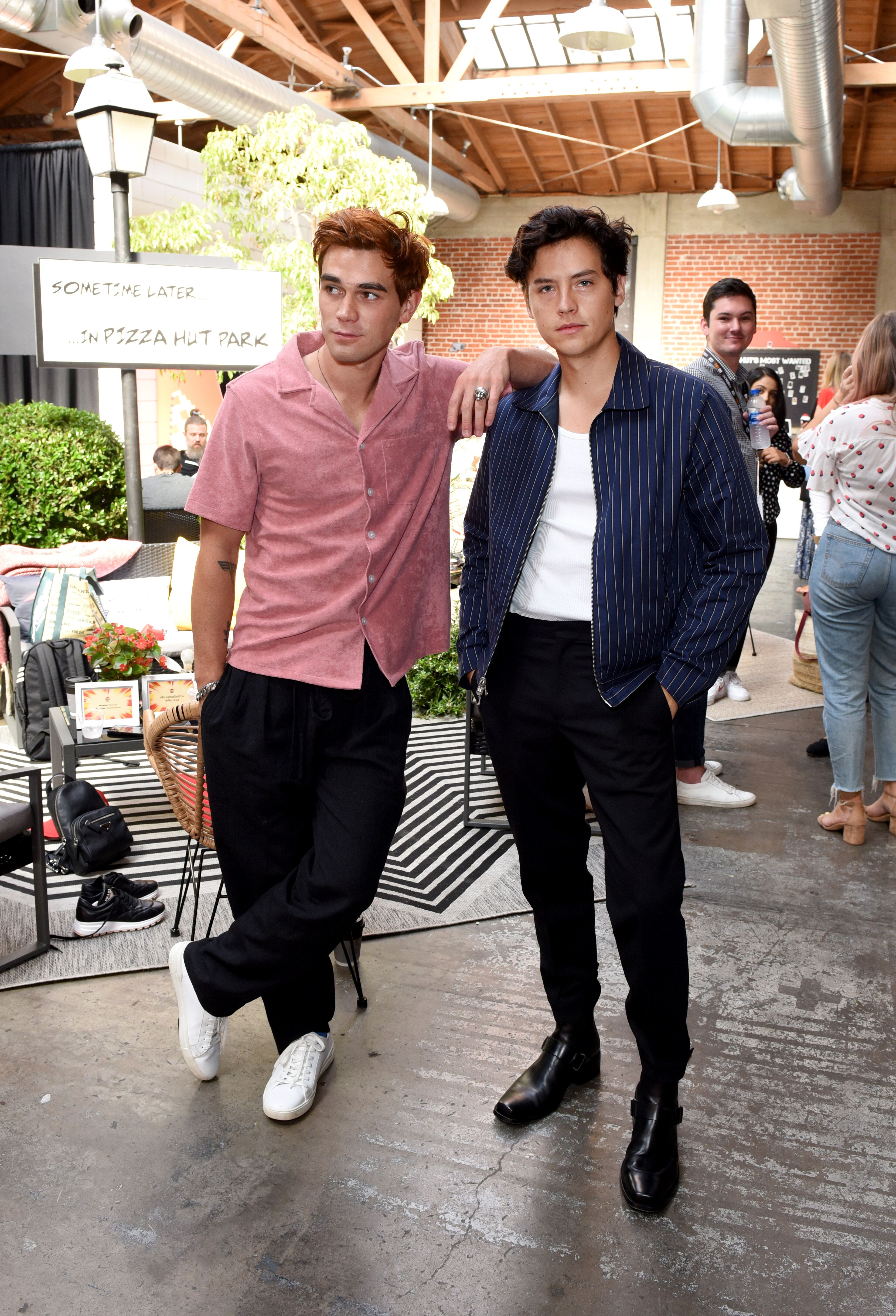 ---
In 2018, KJ declared he was single, choosing to focus on himself. 2019 brought on a rumor that Apa and the actress, Britt Robertson were dating. They were spotted acting real cozy at an Entertainment Weekly party. Those rumors have since been put to rest because he and the new woman in his life, model Clara Berry, went public in February.
---
CAMILA MENDES AS VERONICA LODGE
Mendes plays the part of a seductive lady in Riverdale and Archie is apparently the only one who can withstand her personality. In real life, the actress dated Ian Wallace, the moviemaker, for a long time, but they broke up in 2017. It was also rumored that she had a fling with Victor Houston, an old high school sweetheart.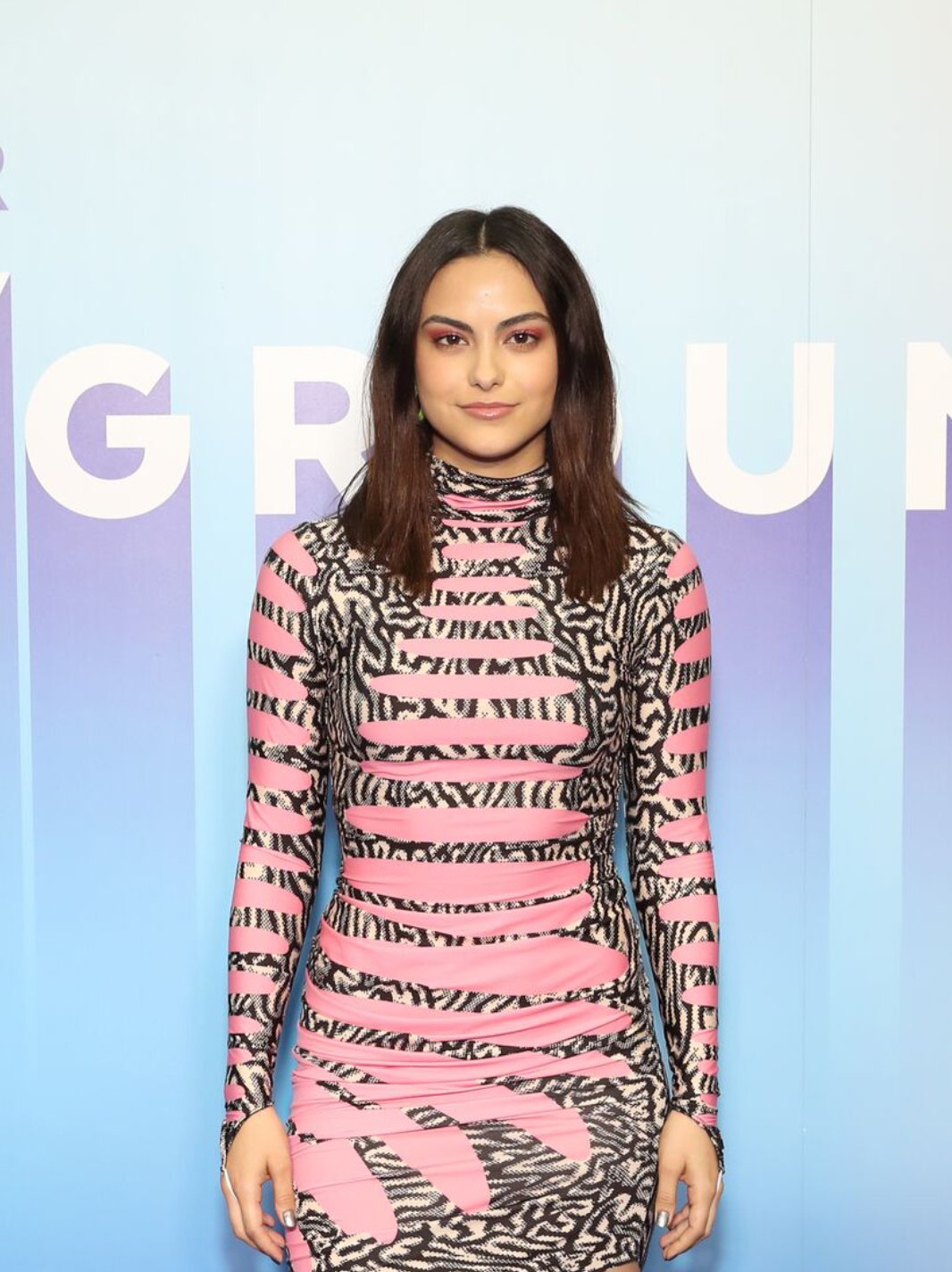 ---
In the past, the actress seemed to be against dating people who work in Hollywood, but some time later, she began a relationship with her fellow cast member, Charles Melton. Unfortunately in December of last year, the couple announced their split. A source close to the couple told E! 
"Their relationship escalated very quickly and they are taking time now to focus on their work and themselves."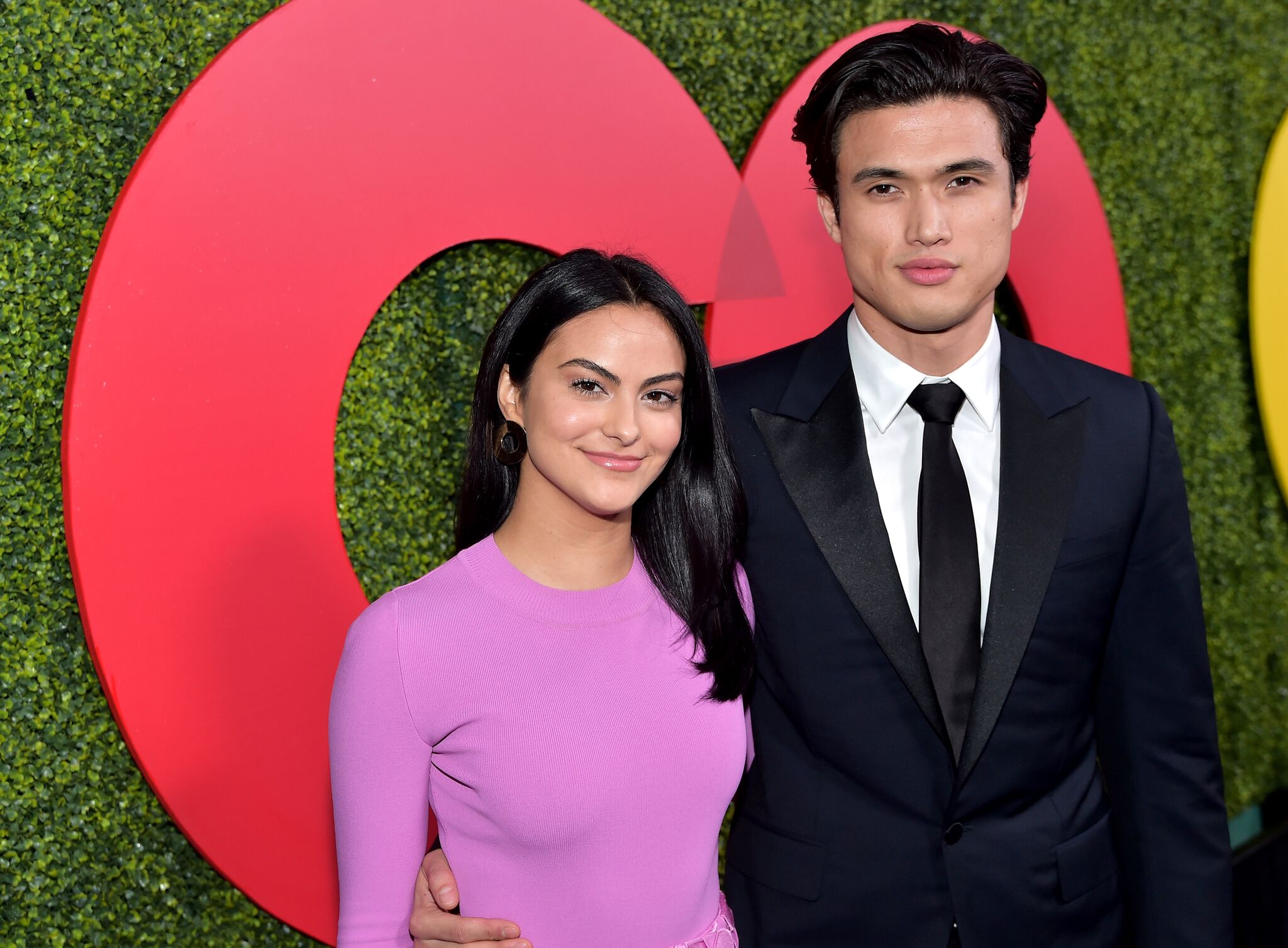 ---
Since the break-up, Camila is enjoying her single life and has become an official dog mom. She rescued her cute puppy, Truffle, and can't stop sharing adorable snaps on her Instagram page.
---
COLE SPROUSE AS JUGHEAD AND LILI REINHART AS BETTY COOPER
We all hoped they would date so much in real life that they actually ended up together off-screen. In reality, Sprouse is a private person. He once stated in an interview, "I am one of those guys that's never ever going to talk about my private life with the public sphere."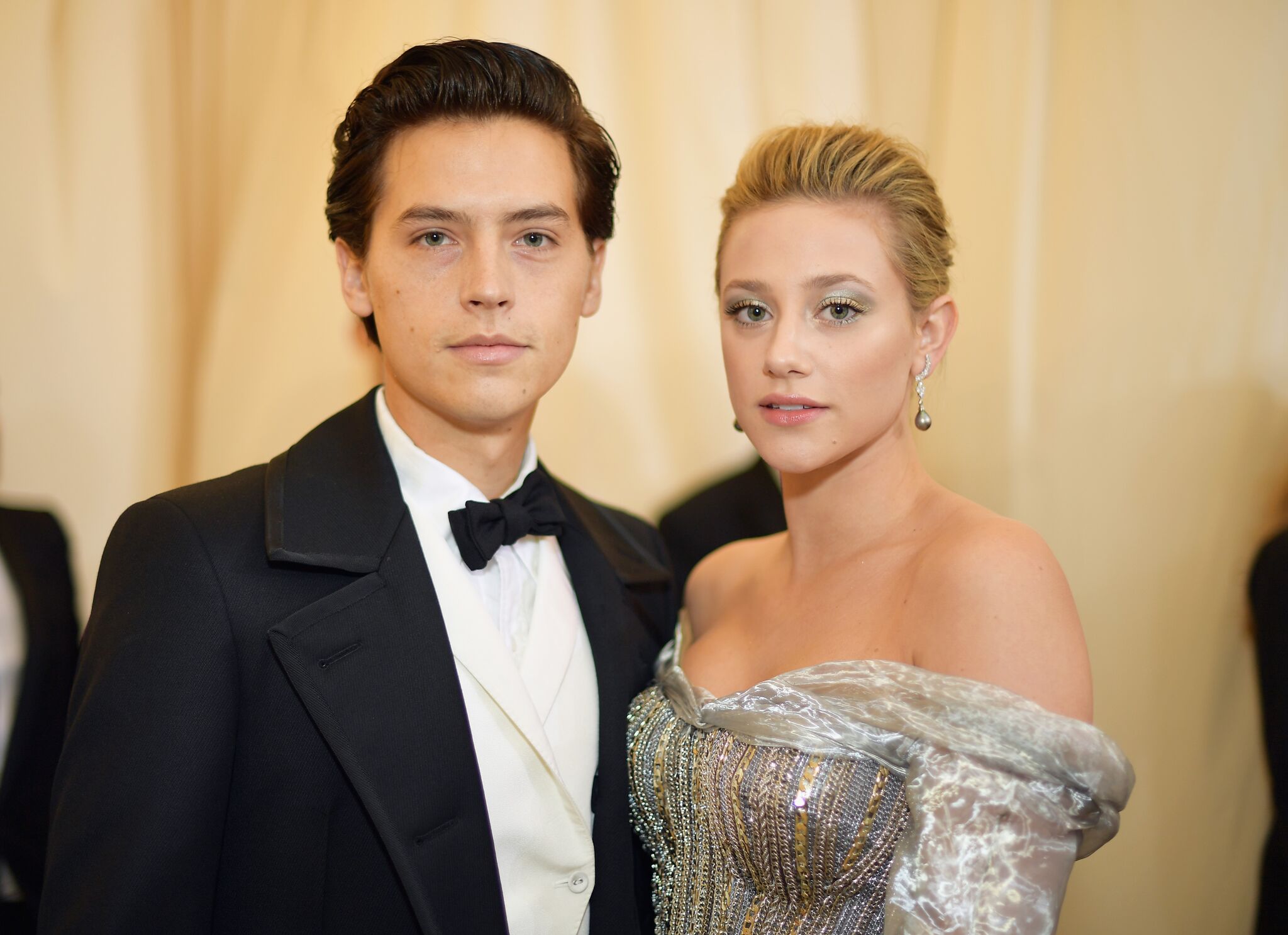 ---
The actors' opinion shows on his social media where he only posts professional shots, but not many selfies as other celebrities. After some whispers of a break-up due to speculations that Cole was seeing model Kaia Gerber, he shut the rumors down with an intense post.
"I tolerate a lot of rumors and slander from people online claiming to be my fans. Fans who feel entitled to my privacy precisely because I never indulge them. But attacking my friends, baseless accusations, leaking my address, and sending d---th threats are all qualitites of insanity and fanaticism. "
Well, that escalated quickly! The couple is known to be quite on and off at times but we're glad that they're still together.
---
CASEY COTT AS KEVIN KELLER
Kevin Keller is one of Riverdale's best-loved characters on the show. Cott started his career as a theatre actor which only reveals more about how talented he is. He has described the character of Kevin as the best role he has ever played.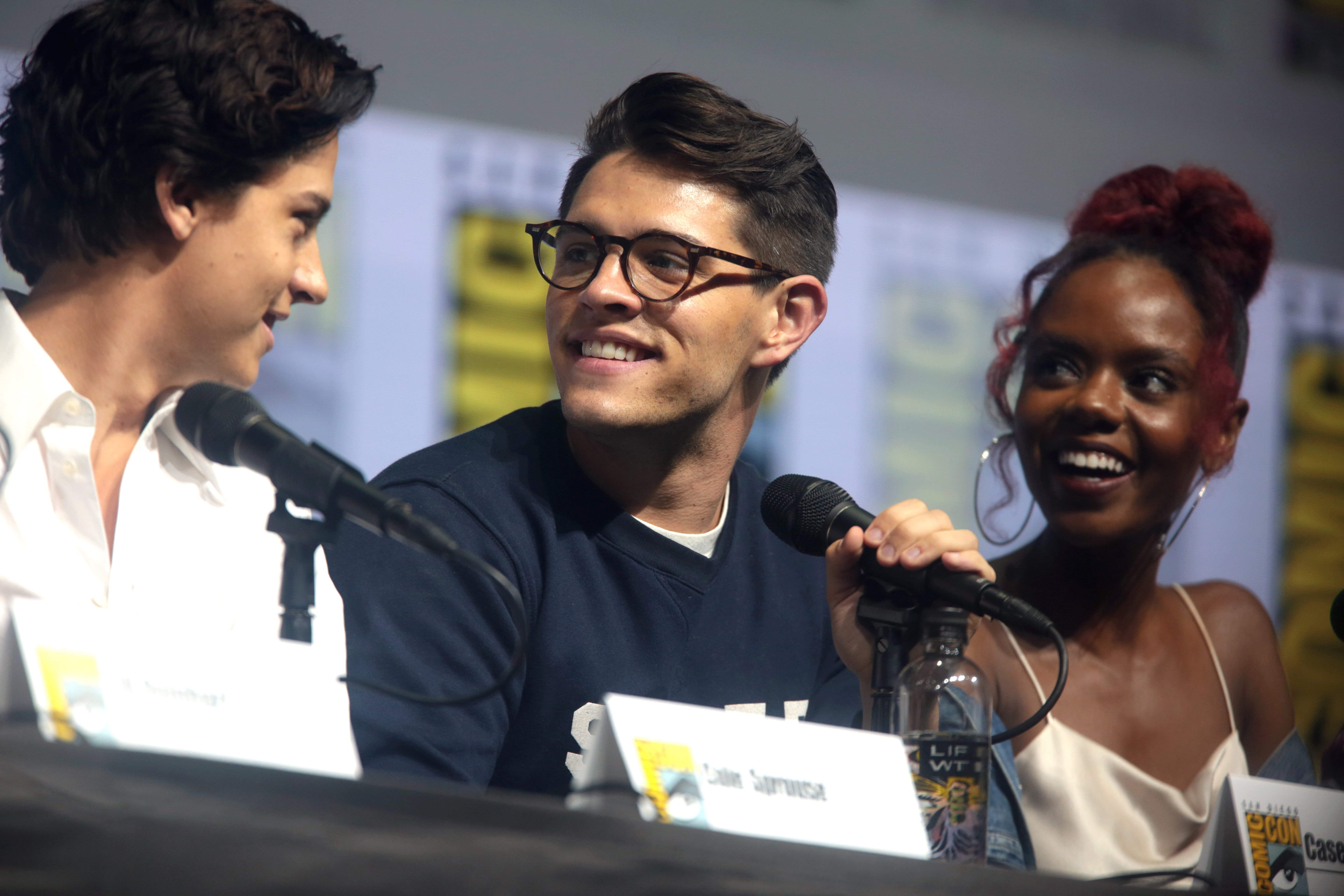 ---
In real life, he's not one to discuss his private life, but in 2019, he posted a couple of pictures with an unknown lady. They look so good together, however, the actor remains tightlipped about their romance, and it was a surprise to fans that he is not gay.
---
MADELAINE PETSCH AS CHERYL BLOSSOM
No fan could contain their excitement when Cheryl was finally with Tony, and the scene where the guys rescue her from Sister of the Quiet Mercy was a tear-jerker. In real life, the actress has been quite open about her relationship with the musician Travis Mills. The couple has spent three years together.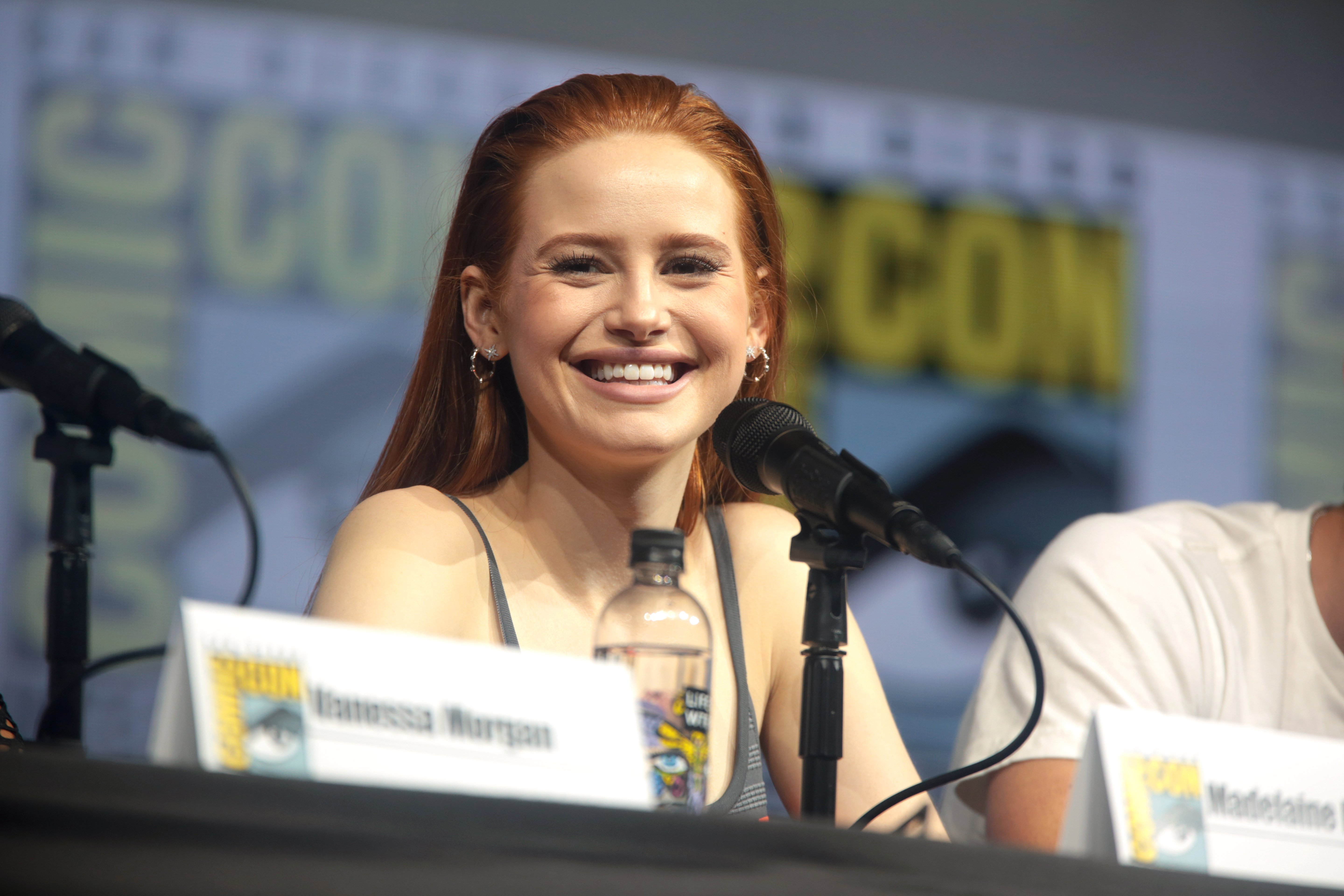 ---
However, things began to look a bit bleak when the couple became less visible on social media. Madelaine even hinted that she wanted to be more private. Split rumors were confirmed early this year when it was revealed that she moved out of his place in Los Angeles. 
---
In an interview with Nylon, the actress spoke about the importance of mental health and having supportive people around you to help you through life's challenges.
"Mental health is incredibly important to me, and I'm so happy that I'm part of a group of women with the Riverdale cast that all speak so vocally about it," Petsch said. "If I'm having a bad day and I'm feeling like my anxiety is through the roof, I will call Camila Mendes, and I will go to her place, and we'll eat dried apricots and talk about all of my problems until I have vented it out."
---
MÄDCHEN AMICK AS ALICE COOPER
Mädchen Amick, famous for her role in Twin Peaks - the show Riverdale is often compared to, is now 49. More recently, the actress completed her directorial debut with the final episode of Riverdale season 4. She described her first experience directing as "very fulfilling" as it is something she's always wanted to do.
---
For Amick, her relationship life has been just as successful as her career life. The actress has a husband, David Alexis - they met when they were 20-years-old, and have been married for 29 years. The couple also has a son named Sylvester and a daughter named Mina.
---
She keeps her family life private and enjoys that her husband isn't a part of the Hollywood buzz. In an interview with CBS, she said.
 "You don't see him on my arm at red carpets or at celebrity events. He's very genuine, he finds a lot of it very superficial, and he just doesn't want to be a part of it."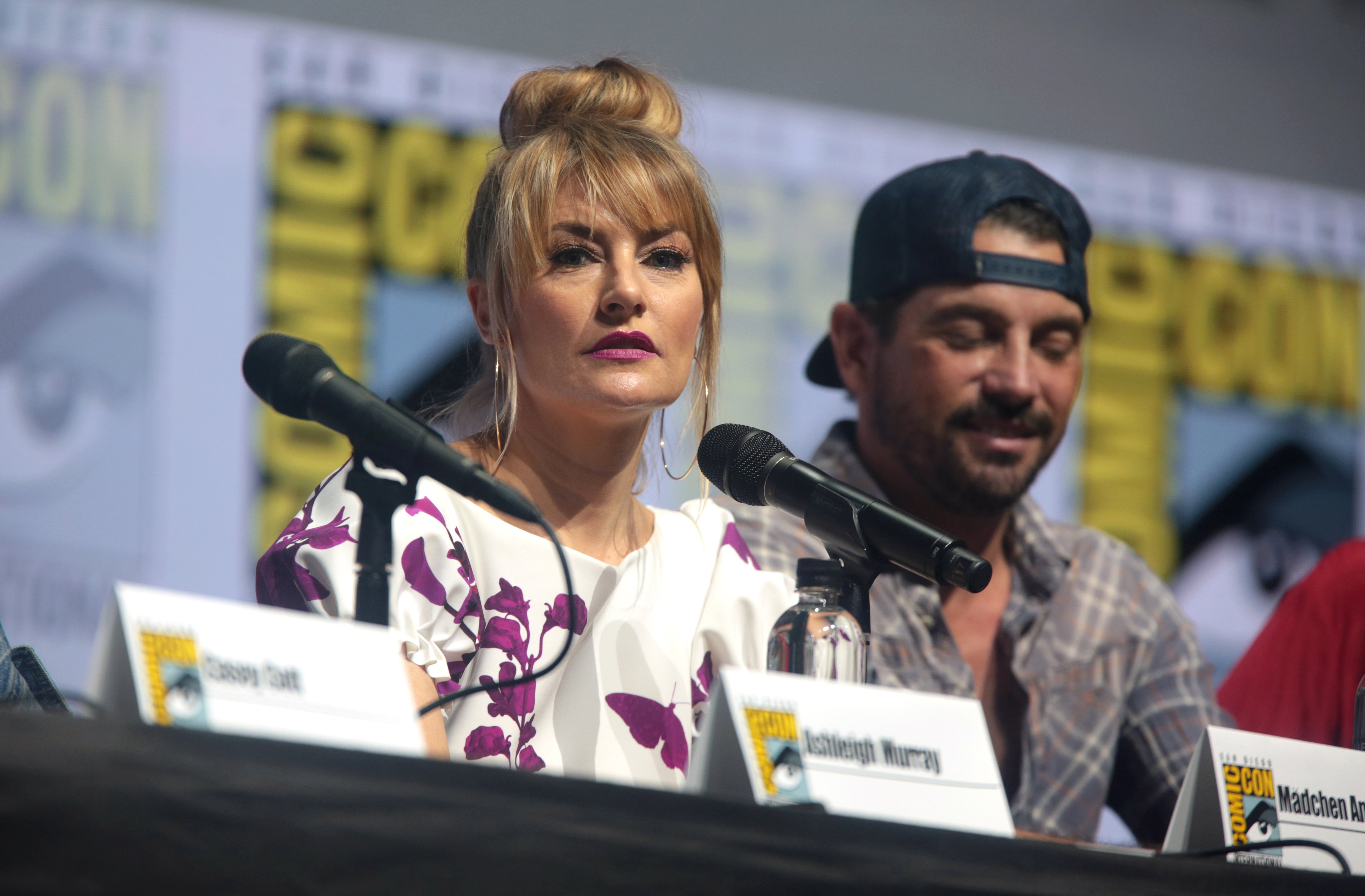 ---
SKEET ULRICH AS FP JONES
FP is not the best father figure in the world, or he wasn't until recently, because he seems to have turned things around. In real life, though, Skeet is a great father. He has been married two times and had twins with his first wife, Georgina Cates. The couple divorced in 2005.
---
In 2016, the actor was engaged to Rose Costa, but they broke up in 2017, so he is back on the market. The Riverdale star is also focusing on acting and being the coolest dad. Ulrich told Fatherly:
It was interesting to see them have friends approach them in school and be astounded that their dad was on the show. It gave me a leg up for sure. It made me a lot cooler than I really am. "
---
Sadly, Ulrich is leaving the show after four seasons of pure entertainment. We're definitely going to miss him although he won't be gone forever; you can catch the actor in the film BIOS starring Tom Hanks, set to be released in October 2020.
---
ASHLEIGH MURRAY AS JOSIE MCCOY
Well, since Josie left town and is now a cast member on the musical TV series, Katy Keene, we've come to discover more about Ashleigh's love life. The actress has been really private about her romances, but she seems to be opening up a little more as the years go by.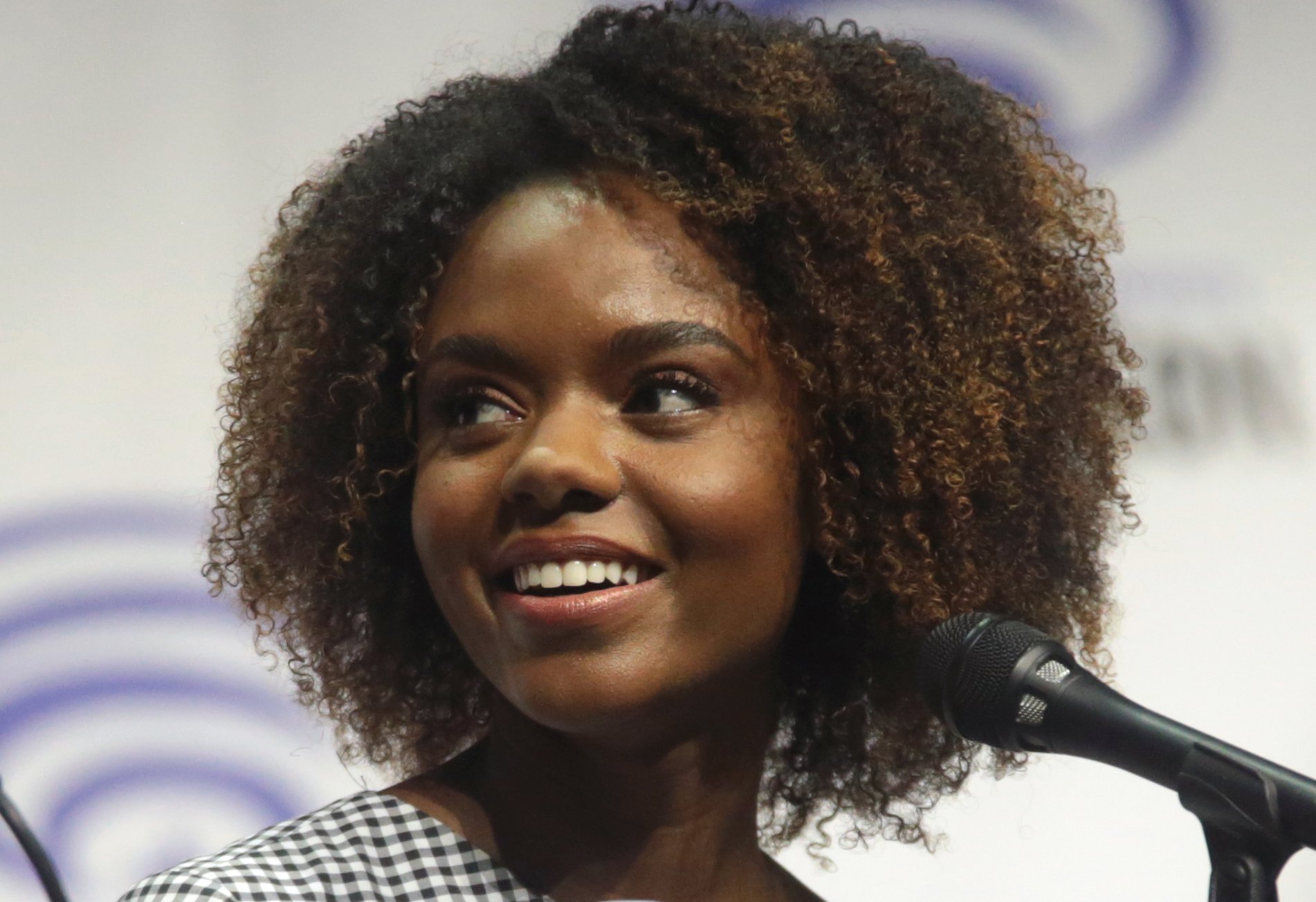 ---
Last year, Murray had fans freaking out when she shared a series of sweet pics with an unidentified handsome gentleman. The couple attended a wedding together and looked so cute that they sparked rumors that they had gotten married!
It's not clear whether the couple is still together because it's been a while since she's posted anything else pertaining to the relationship. We guess the guy's identity will always be sort of a mystery.
---
VANESSA MORGAN AS TONI TOPAZ
For a moment now, Riverdale has been teasing viewers with the possibility of Toni Topaz's departure from the show. This wouldn't be much of a surprise since the show is famous for its shocking plot-twists. However, we would still be really sad about no longer seeing Toni and Cheryl together anymore.
---
In real-life, Vanessa has been in a relationship with baseball star, Michael Kopech, for 2 years. Kopech popped the question last year over the fourth of July weekend while they were on a romantic getaway in Mooney Falls, Arizona. Back in January, the couple made things official with a small ceremony among friends and family in Florida.
---
Their wedding ceremony included some of her co-stars, Skeet Ulrich, Drew Tanner, and Madelaine Petsch in attendance, and Vanessa's sister was her maid-of-honor. The actress walked down the aisle to Truly Madly Deeply by Yoke Lore. During their reception, the couple danced to My Best Friend by Tim McGraw.
SHANNON PURSER AS ETHEL MUGGS
We were first introduced to Shannon on Stranger Things but since then she's solidified herself as a recurring character on Riverdale. On the show, it seems as though the actress is on an unending quest for love but in real life, her love life has not been much of a priority.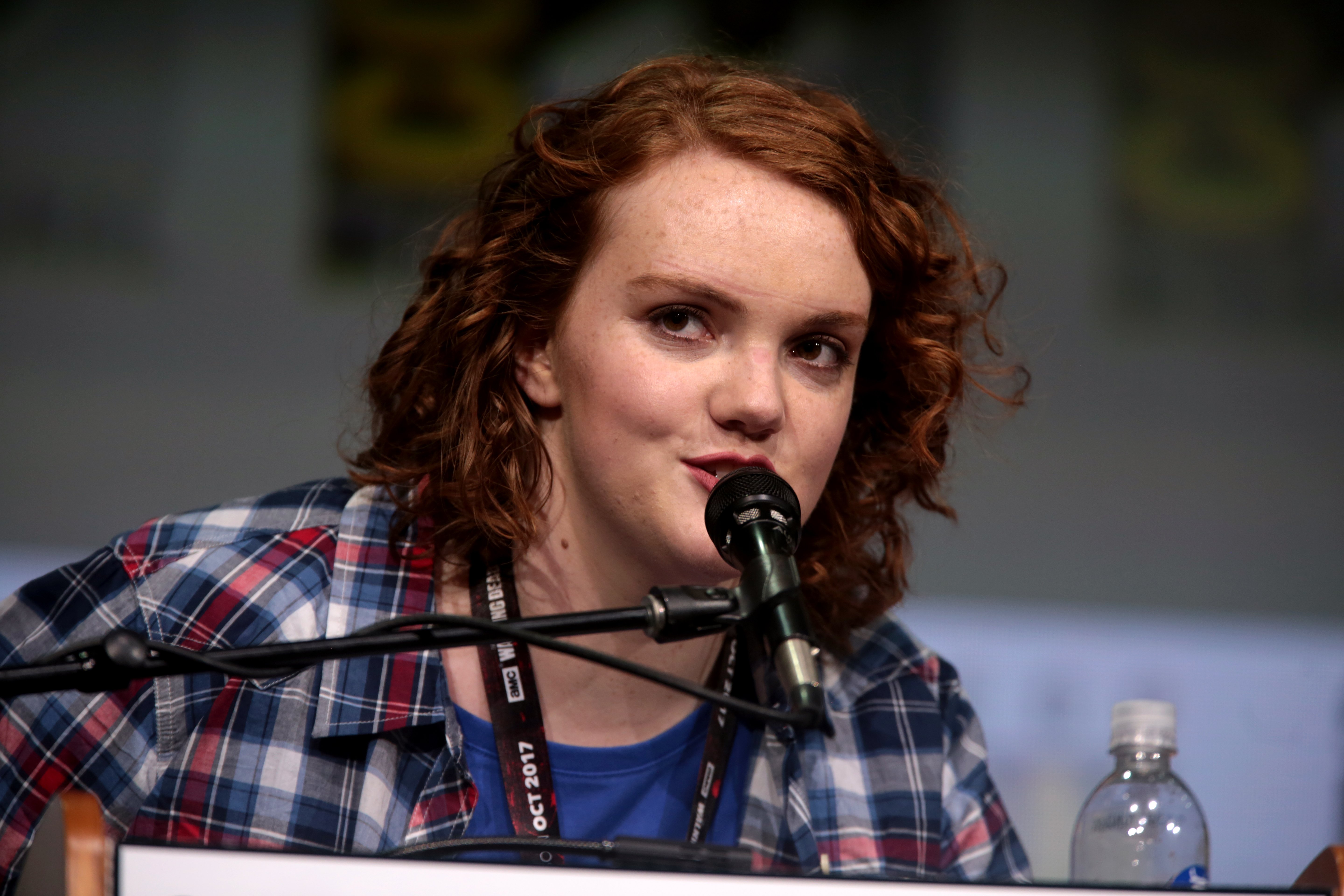 ---
Shannon is currently single and in 2017 she came out as bisexual.  The announcement was made on Twitter where Shannon shared that she informed her family and friends.
"It's something I am still processing and trying to understand and I don't like talking about it too much."