20+ Rarely Seen Celebrity Spouses: Sweethearts Who are Always Behind the Scenes
When you are in the spotlight, everything there is to know about you comes out and there is no way of stopping it. However, there are certain measures you can take to keep your private life private. These couples are the cutest but are rarely seen in public. We are going to share their lovely stories.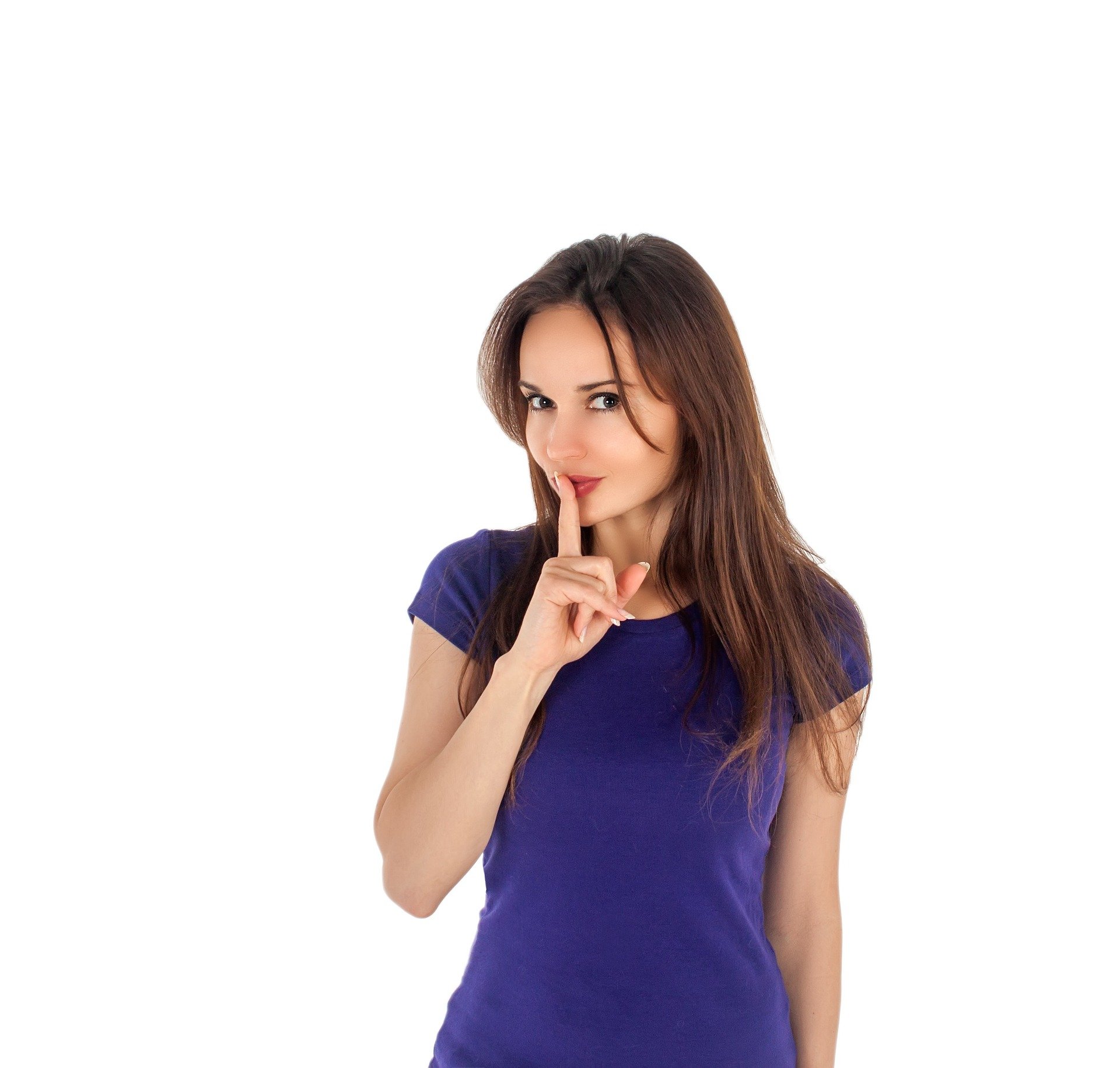 ---
#21 Tina Fey and husband Jeff Richmond
In 1992, the actress took upon herself to join the Chicago's Second City improvisational theatre troupe, and, two years after, she fell head-over-heels for the pianist, composer, and musical director. Before long, the pair started dating. They went out for about seven years off the radar.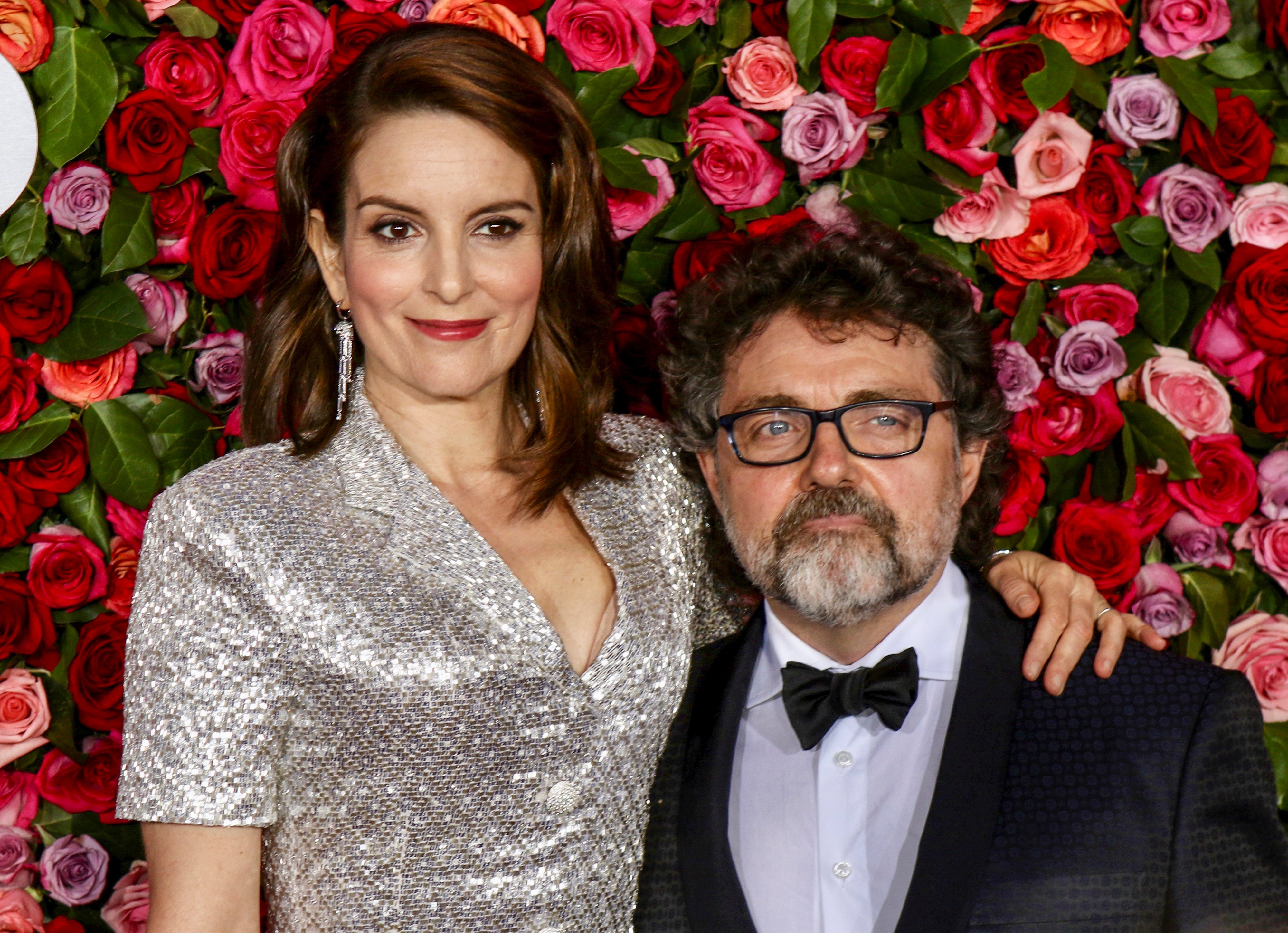 In 2001, the couple decided to tie the knot in a Greek Orthodox ceremony and they have since built a family for themselves. In September of 2005, they welcomed their first daughter Alice and, just six years later, in 2011, Penelope Athena arrived. Fey and Richmond have since purchased a quite expensive apartment in the Big Apple.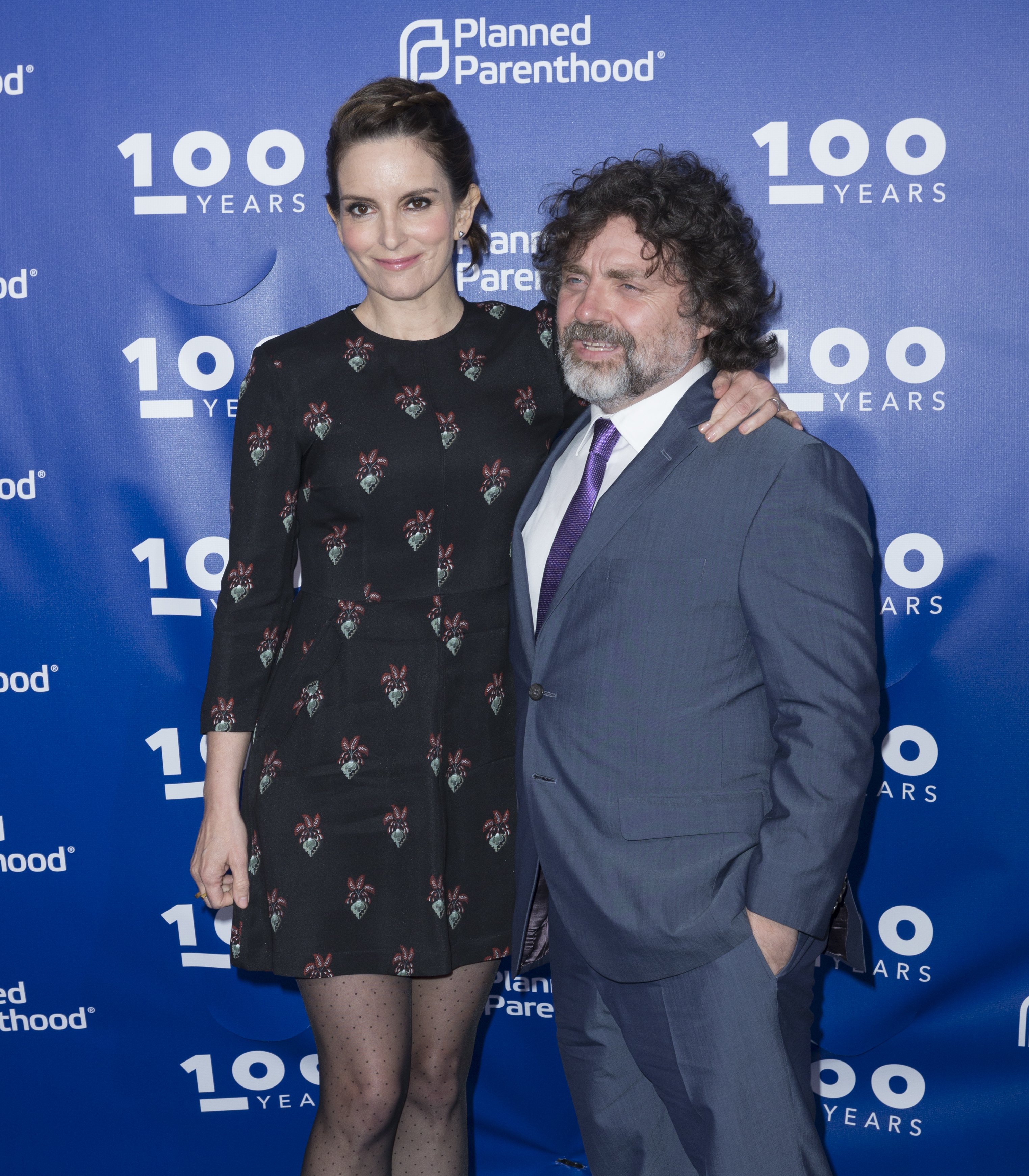 ---
#20 Dwayne Johnson and wife Lauren Hashian
Johnson had been previously married and already had a daughter, Simone, from his previous marriage to Dany Garcia. However, that did not give him cold feet. Hashian and "The Rock" first met while he was shooting 'The Game Plan'. In 2006, their love story began.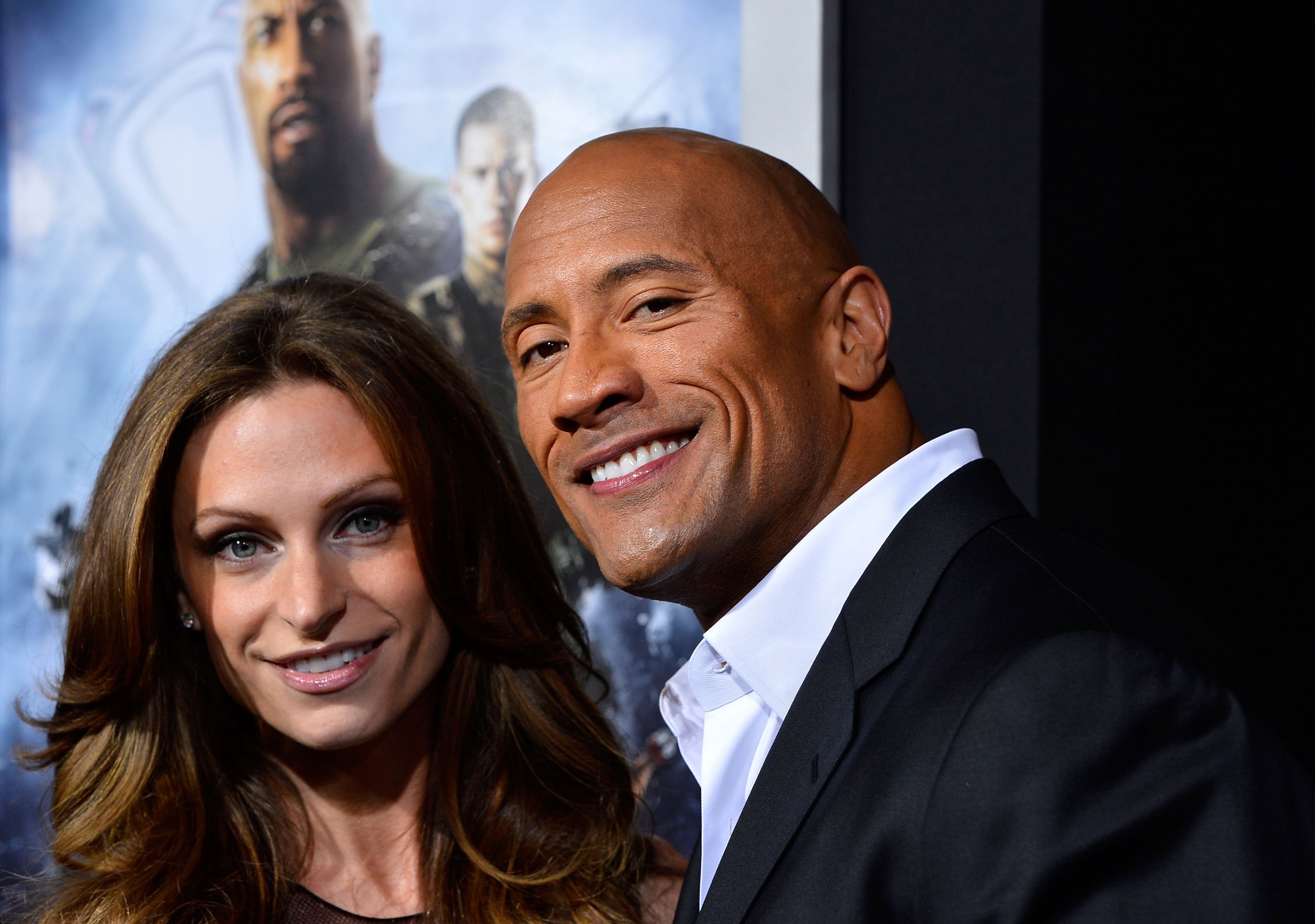 In December of 2015, the couple welcomed their first child, Jasmine Johnson, who is turning five years old this year. In April of 2018, Hashian gave birth to their second daughter, Tiana Gia. In August of 2019, the pair finally decided to make it official and got married in Hawaii.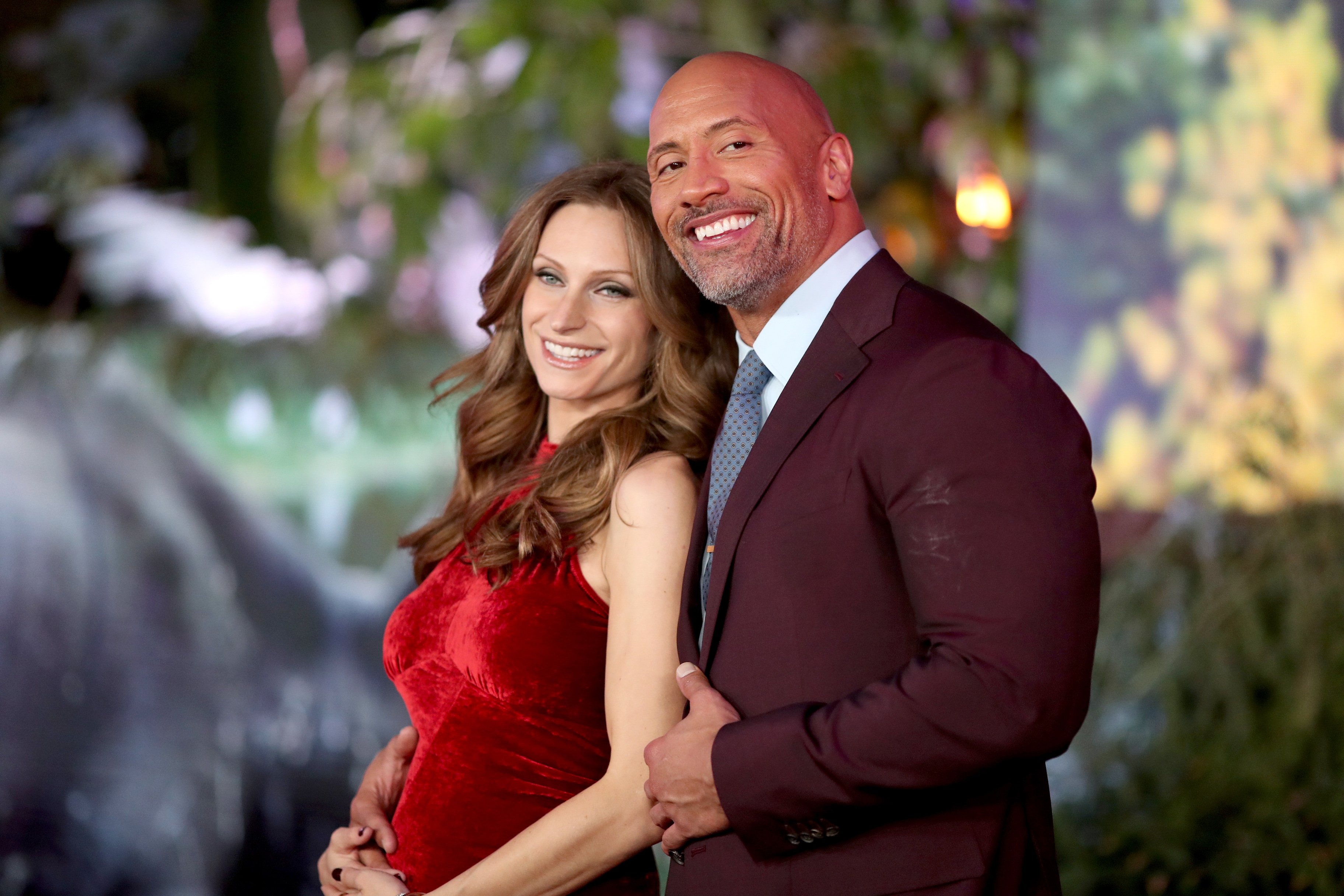 ---
#19 Bob Saget and wife Kelly Rizzo
From 1982 to 1997, Saget was married to Sherri Kramer, and the two share three daughters, Aubrey, Lara Melanie, and Jennifer Belle, who are now in their 30s. According to People, the actor thought he would never find love again and was ready to be single for the rest of his remaining life, but Rizzo was not going to let that happen.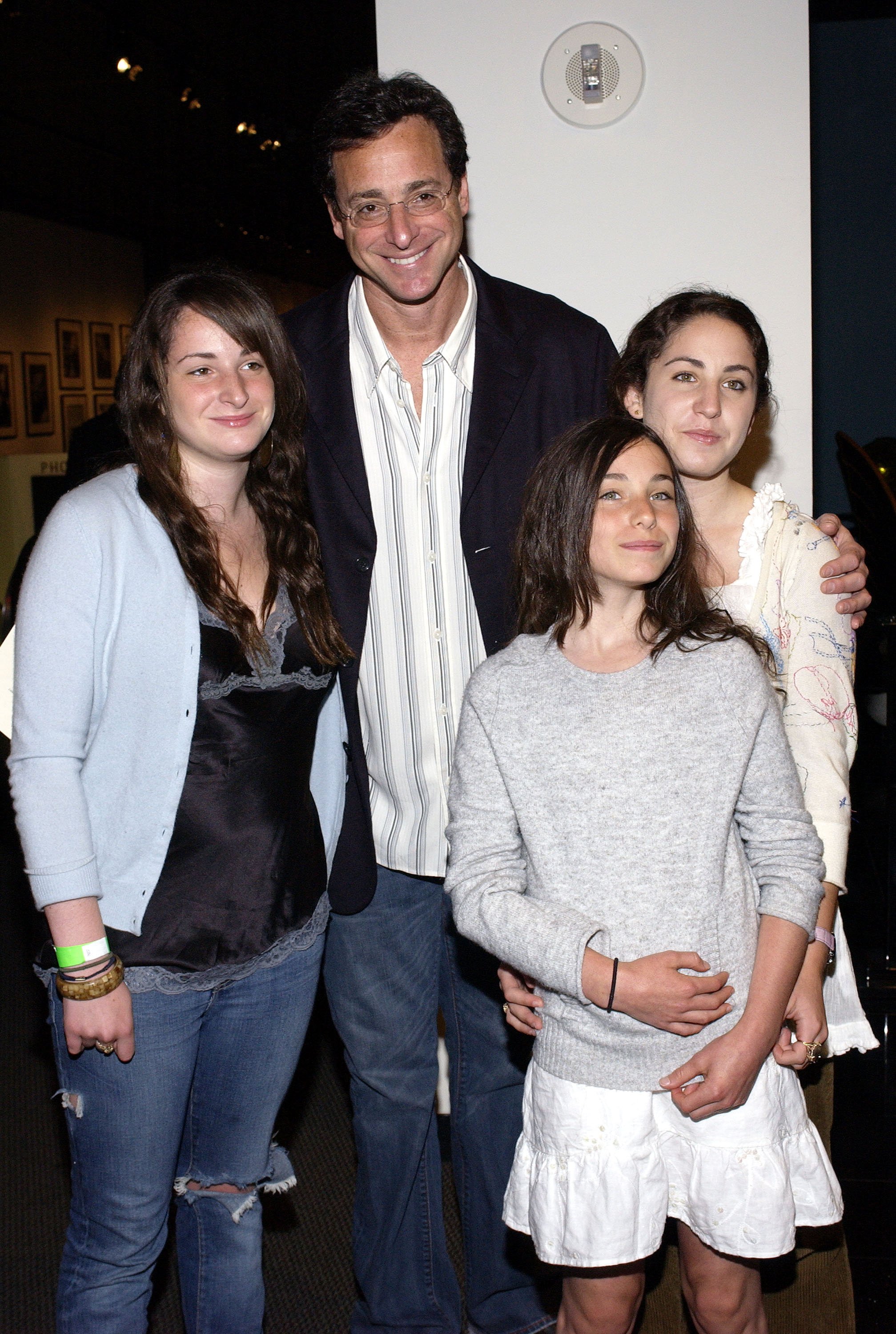 The couple first met through common friends and Saget realized that he found, once again, true love alongside the 40-year old food and travel blogger, Rizzo. One day, while watching an episode of 'Stranger Things', he got down on one knee, and, in October of 2018, they got married. Will there be a baby on the way, somewhere down the road?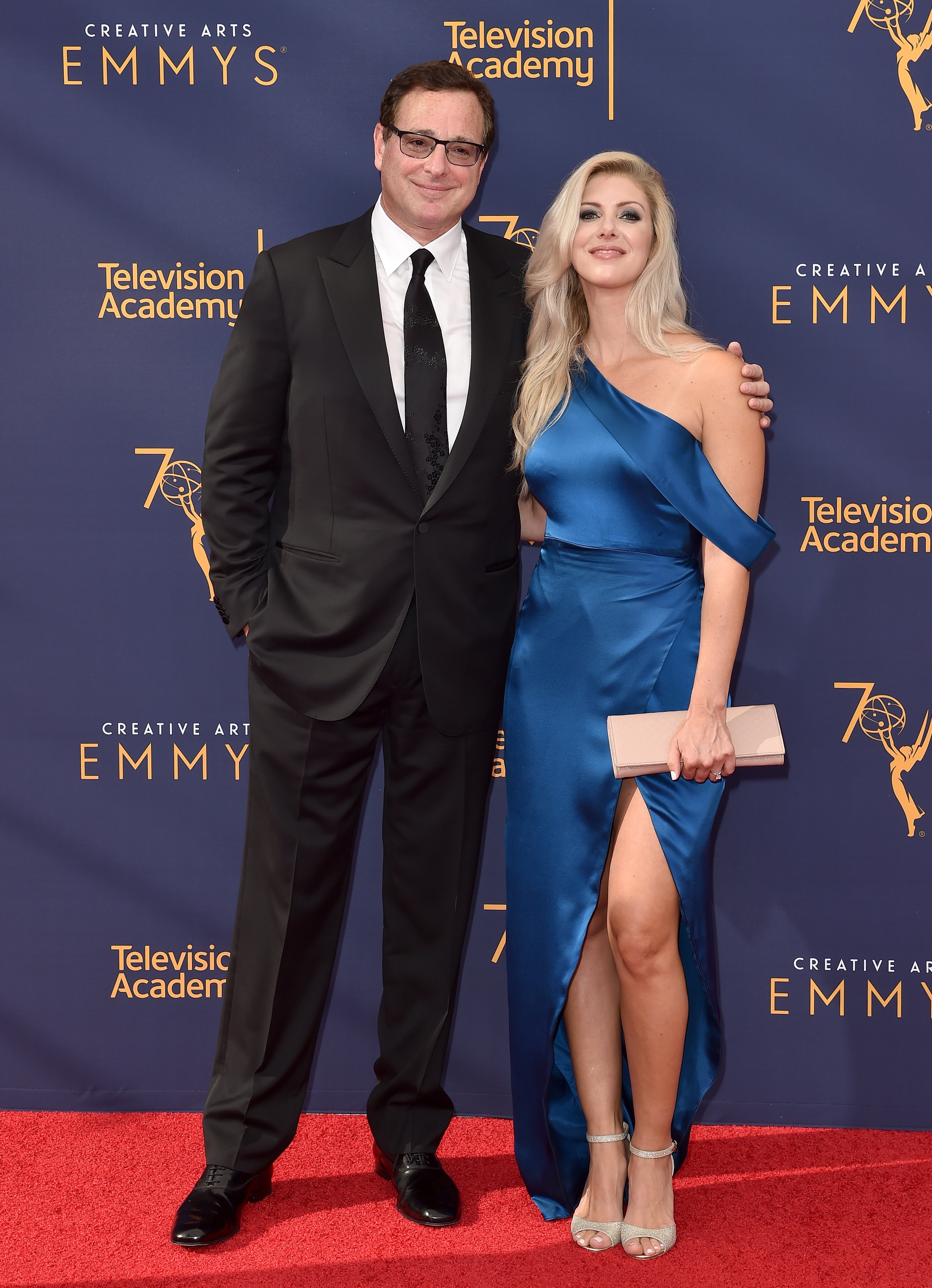 ---
#18 Snoop Dogg and wife Shante Broadus
Snoop Dogg, whose real name is Calvin Cordozar Broadus Jr., got married to his high school sweetheart, Shante Taylor, in 1997. However, less than a decade later the couple had decided that they had had enough and filed for divorce in 2004.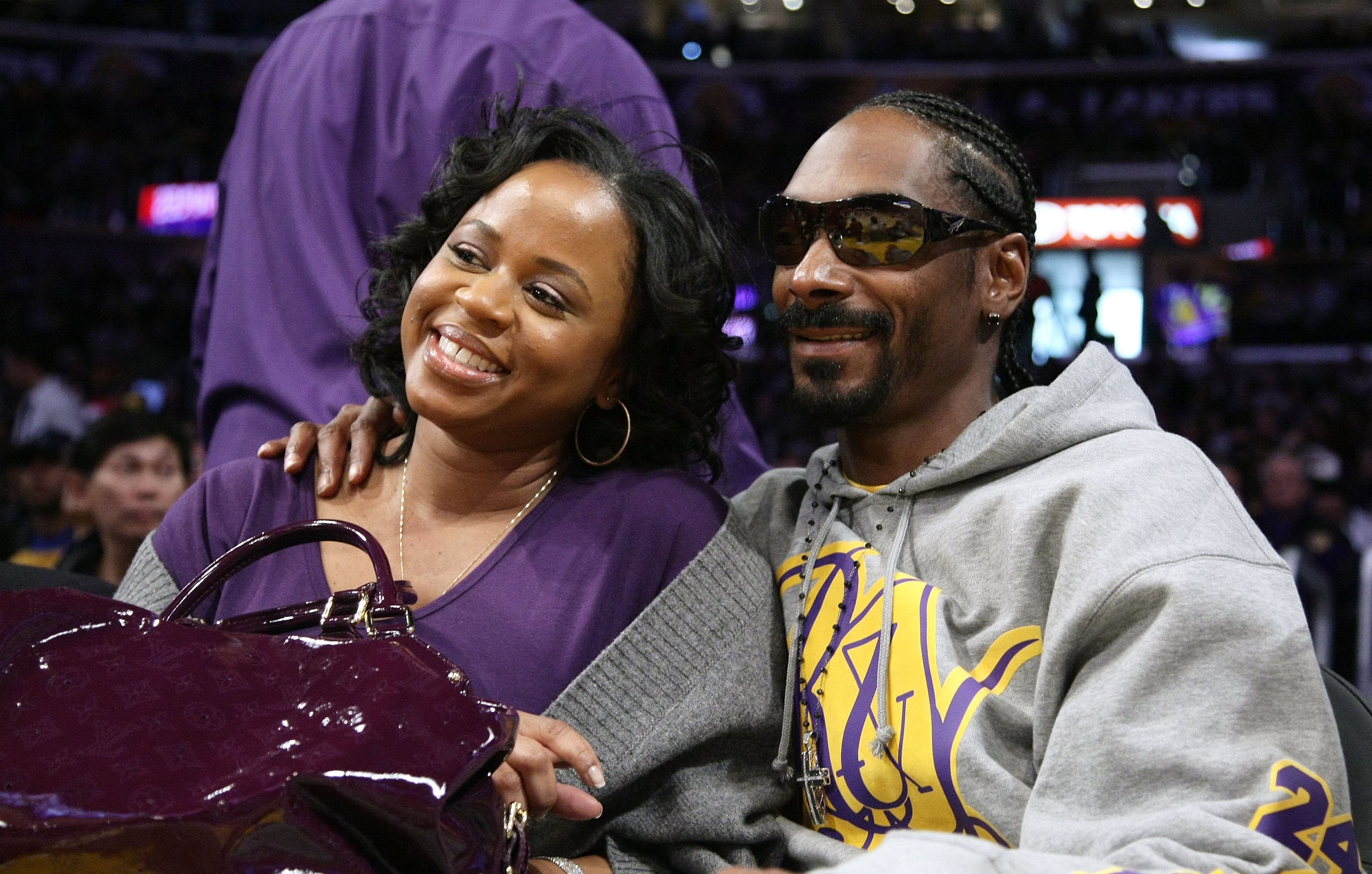 At this point, the couple already shared three children, two boys, Cordell, and Cordé, and a girl, Cori. However, in 2008, the couple established that their love was worth fighting for and renewed their vows. While they had a little break in the middle, the couple has been technically married for 23 years.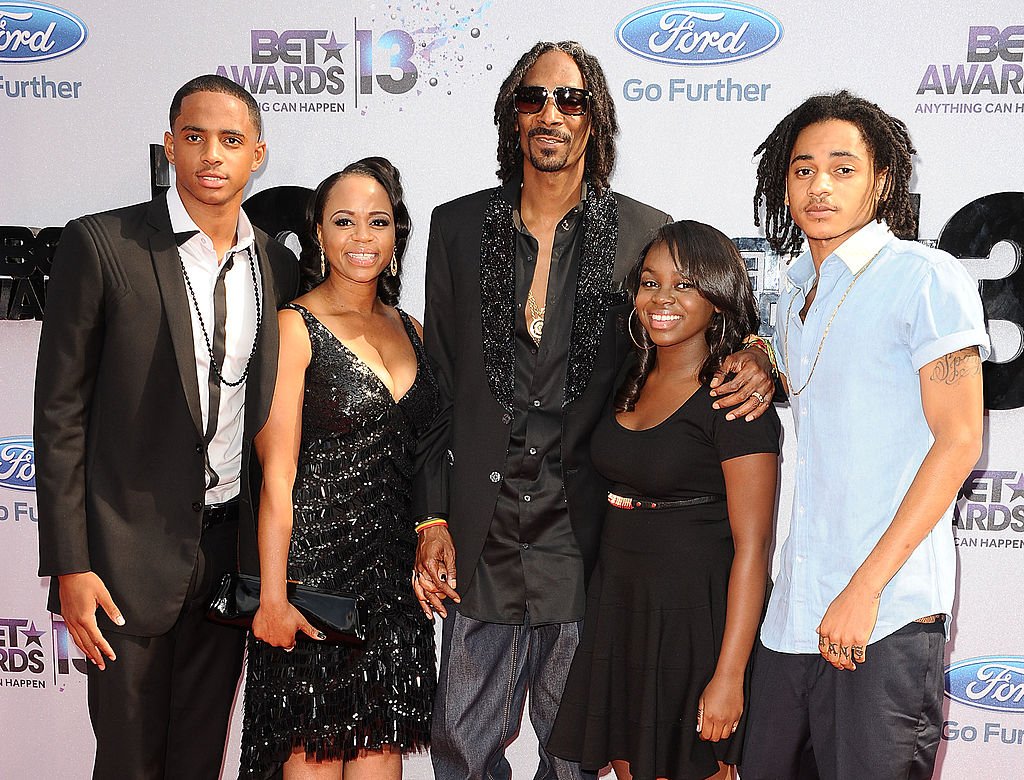 ---
#17 Kelly Clarkson and husband Brandon Blackstock
The year was 2012 when Kelly Clarkson fell in love with talent manager Brandon Blackstock. Just a year later, in 2013, they decided to take a step further in their relationship and got married. Soon, the singer became the stepmother of a son and a daughter from Blackstock's previous relationship.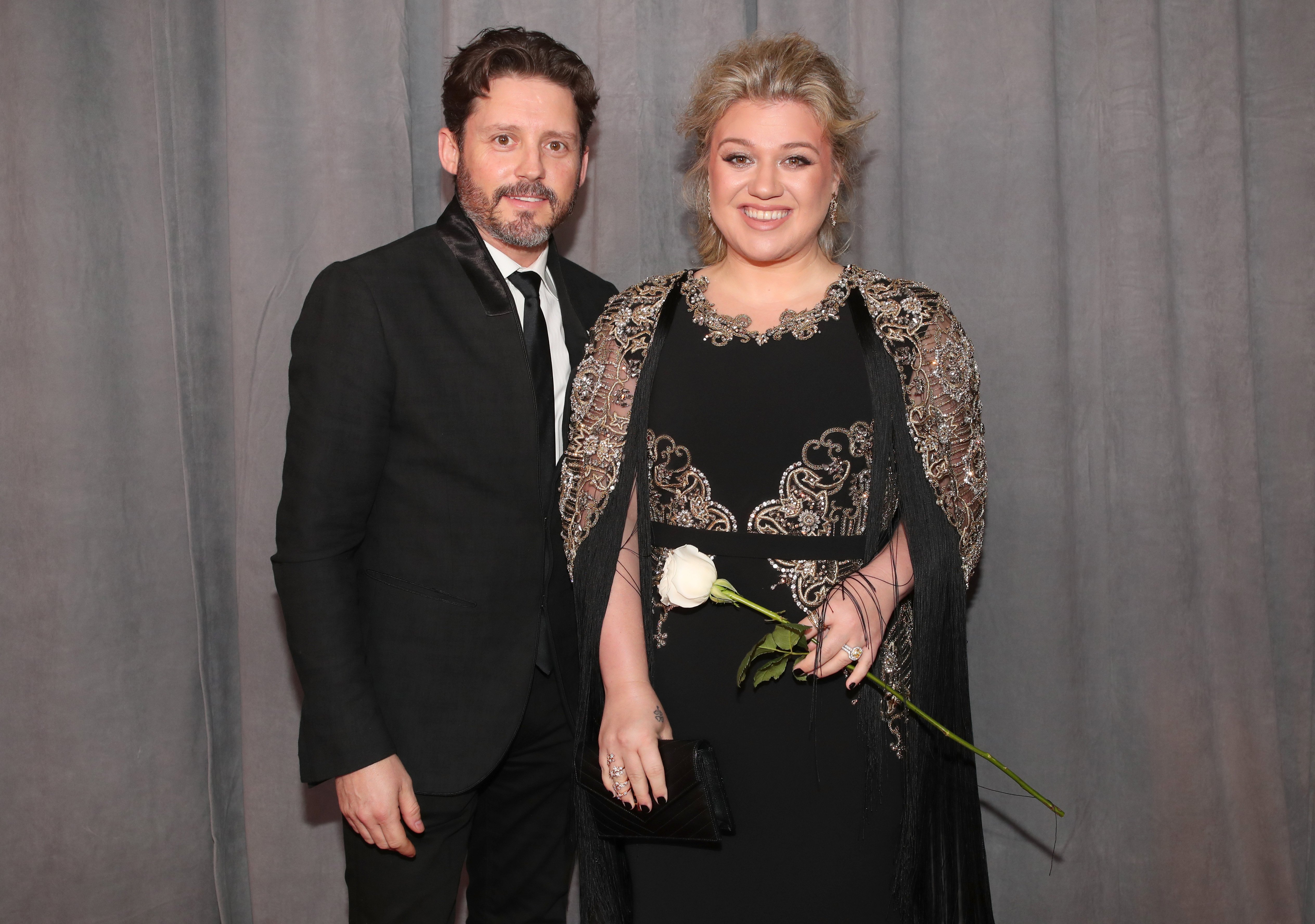 However, this was the singer's first marriage and she was ready to have her own babies. In June of 2014, they welcomed the first member of their family, their daughter, River Rose, and, in April of 2016, just two years after, their son, Remington Alexander was born. It would appear that they now have their family complete.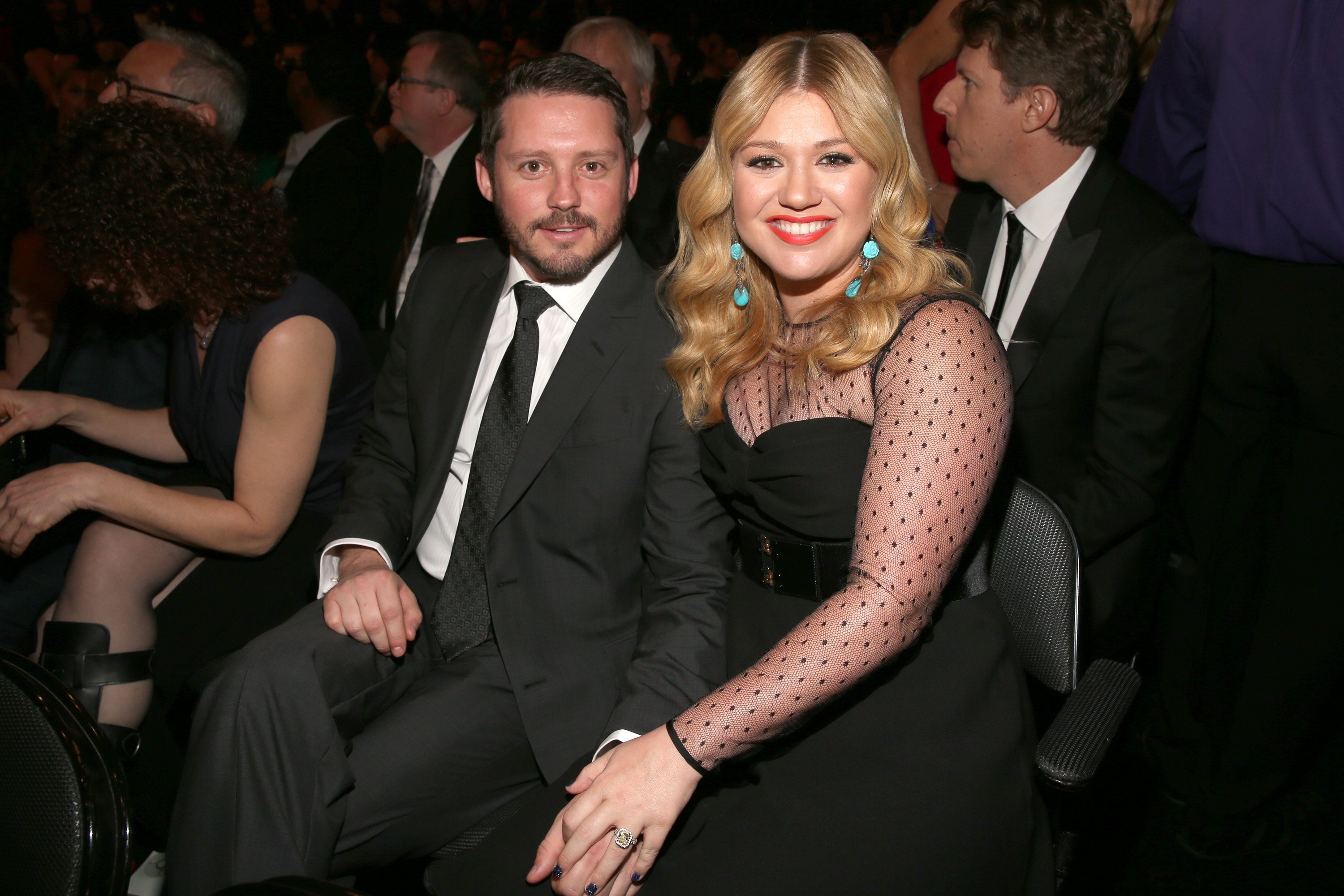 ---
#16 Jason Alexander and wife Daena E. Title
Alexander is a one-woman-type-of-man. Since May of 1982, he has been married to Daena E. Title and they are still happily married. They have two sons. They first welcomed Gabriel in August of 1991 and, five years later, in 1996, Noah was born.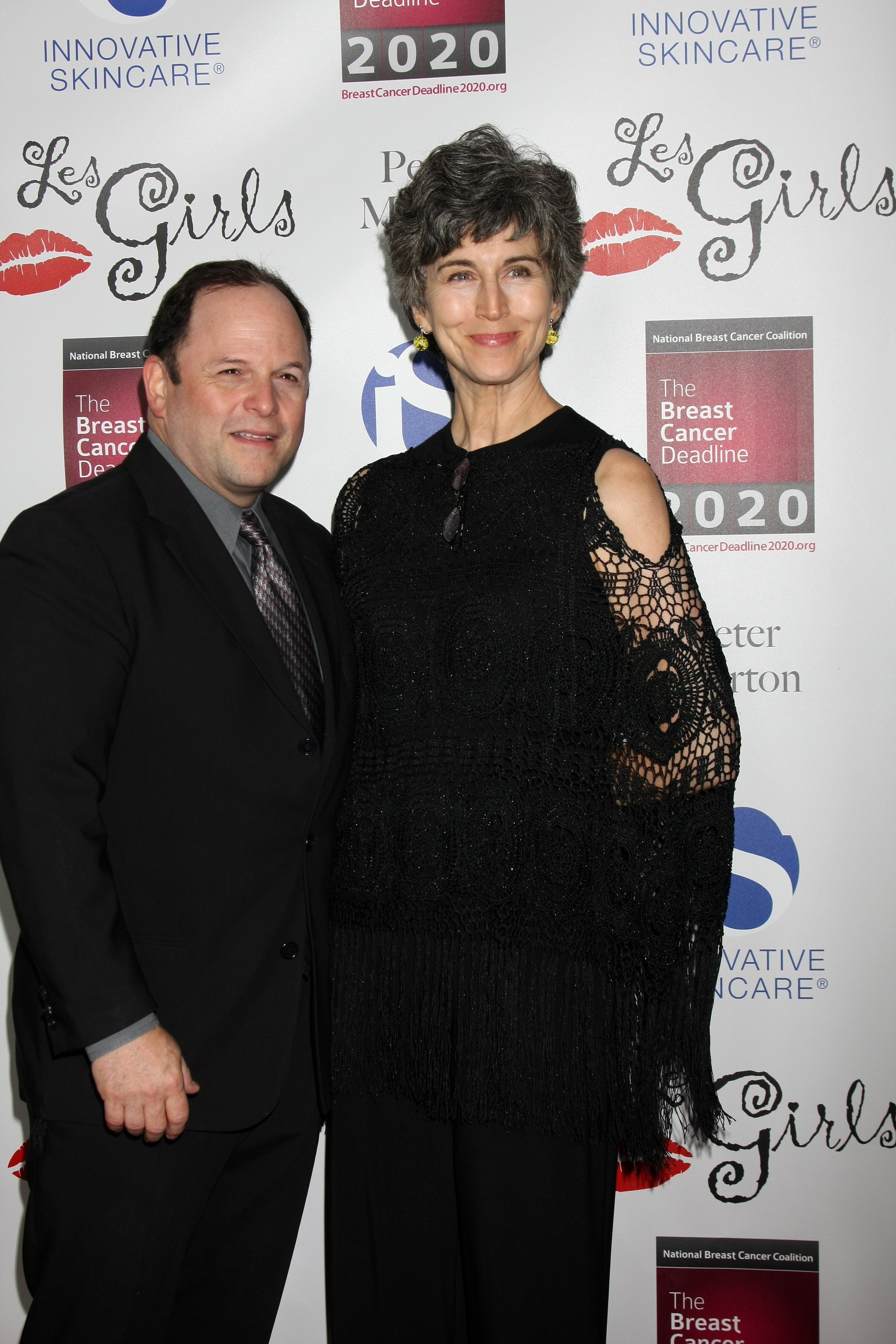 ---
#15 Jeff Goldblum and wife Emilie Livingston
Goldblum had had two previous marriages. The first one to Patricia Gaul, and the second one to actress Geena Davis. However, it was only when he met dancer Emilie Livingston that he decided that he was ready to start a family. After the couple got married in 2014, it did not take long for that to happen.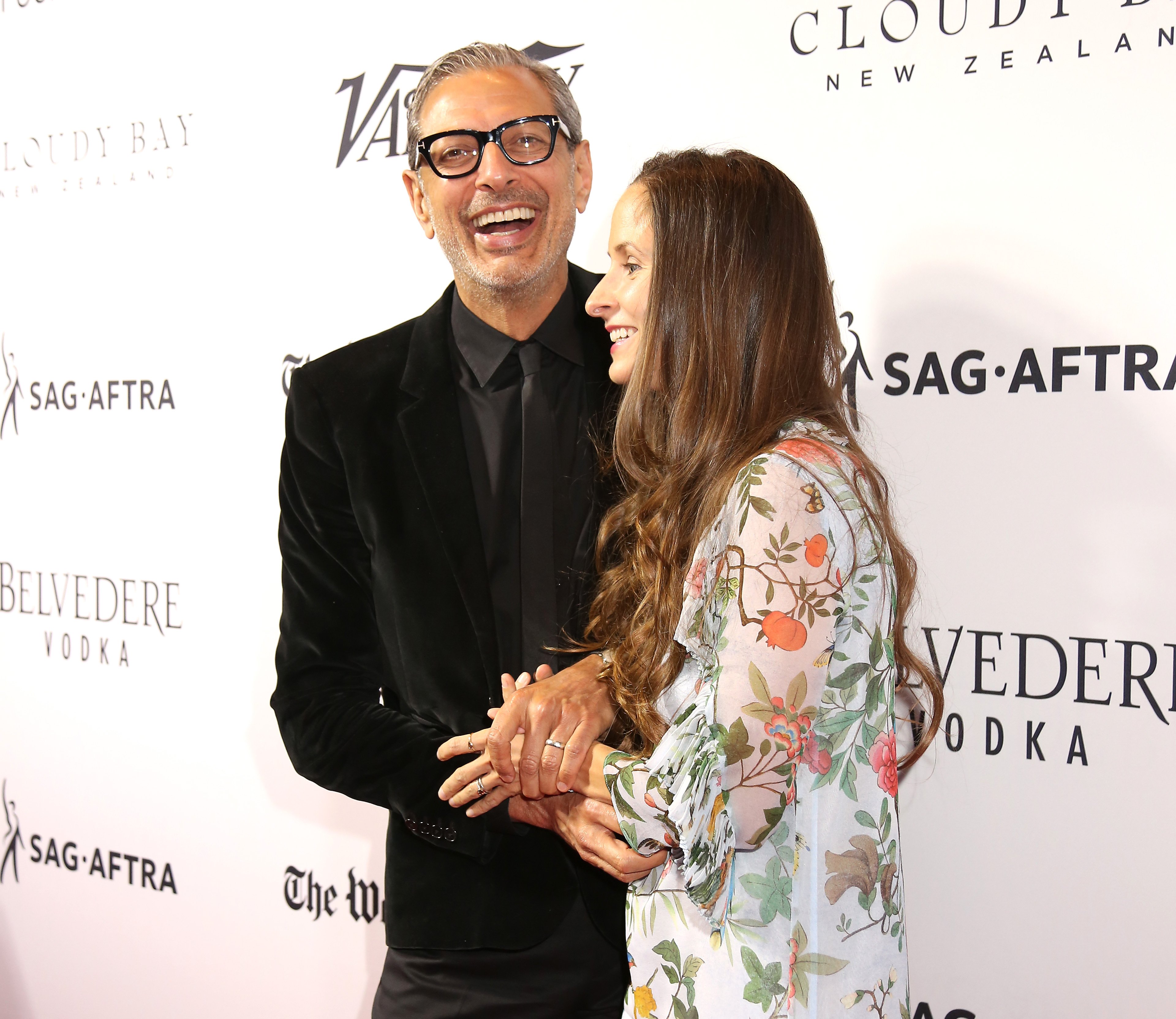 In July of 2015, Livingston gave birth to their first son, Charlie Ocean. Just two years later, in April of 2017, the couple welcomed their second son, River Joe. Although there is a 30-year age gap, the couple seems more than in love just by the way they look at each other. And what a lovely family they have!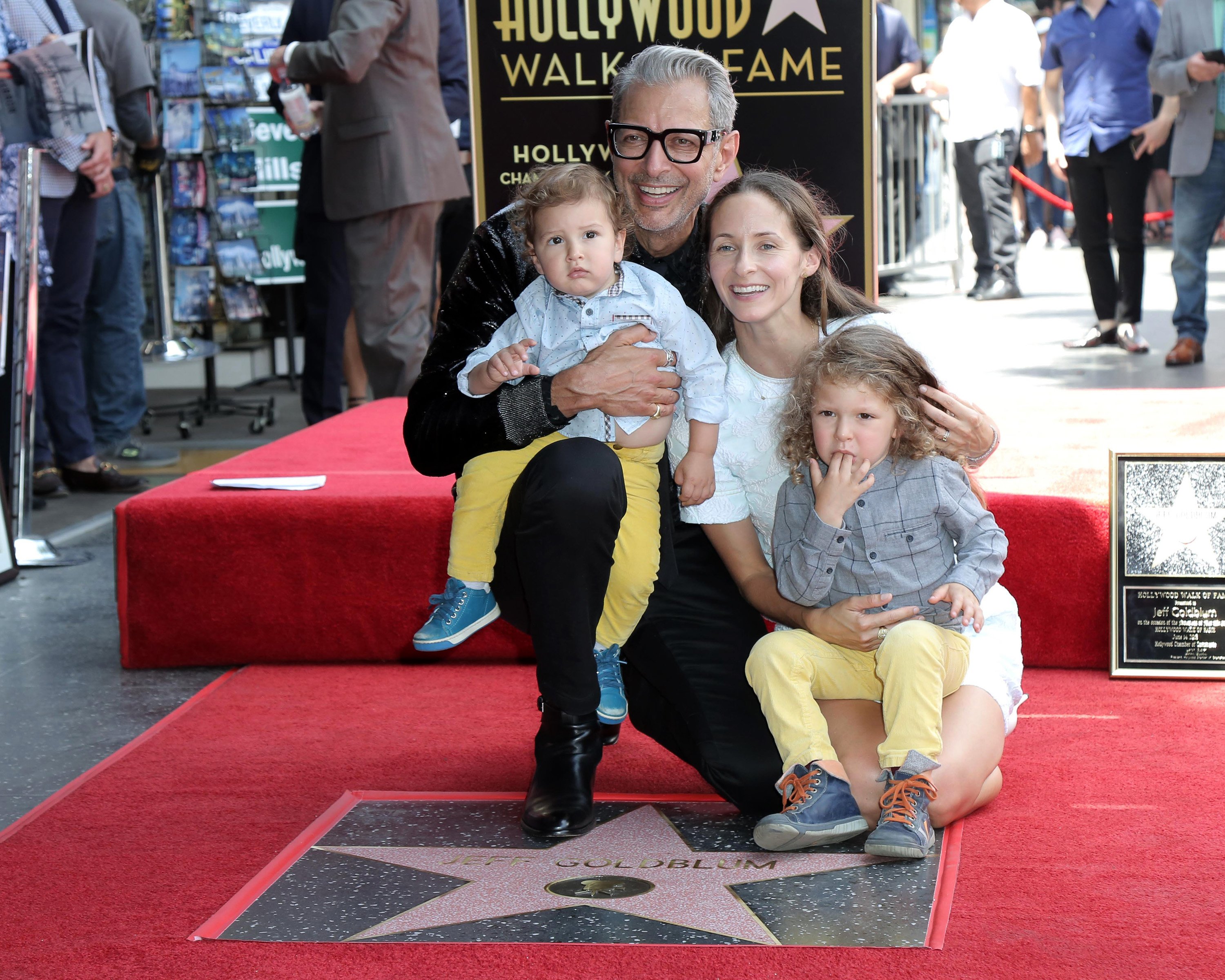 ---
#14 Zoe Saldana and husband Marco Perego
Just a few months after the couple started dating, they decided they were "the one" for each other and by June 2013, they were married. To show their love, both Saldana and Italian artist Perego took each other's surname; meaning that she is now Saldana-Perego and he is Perego-Saldana.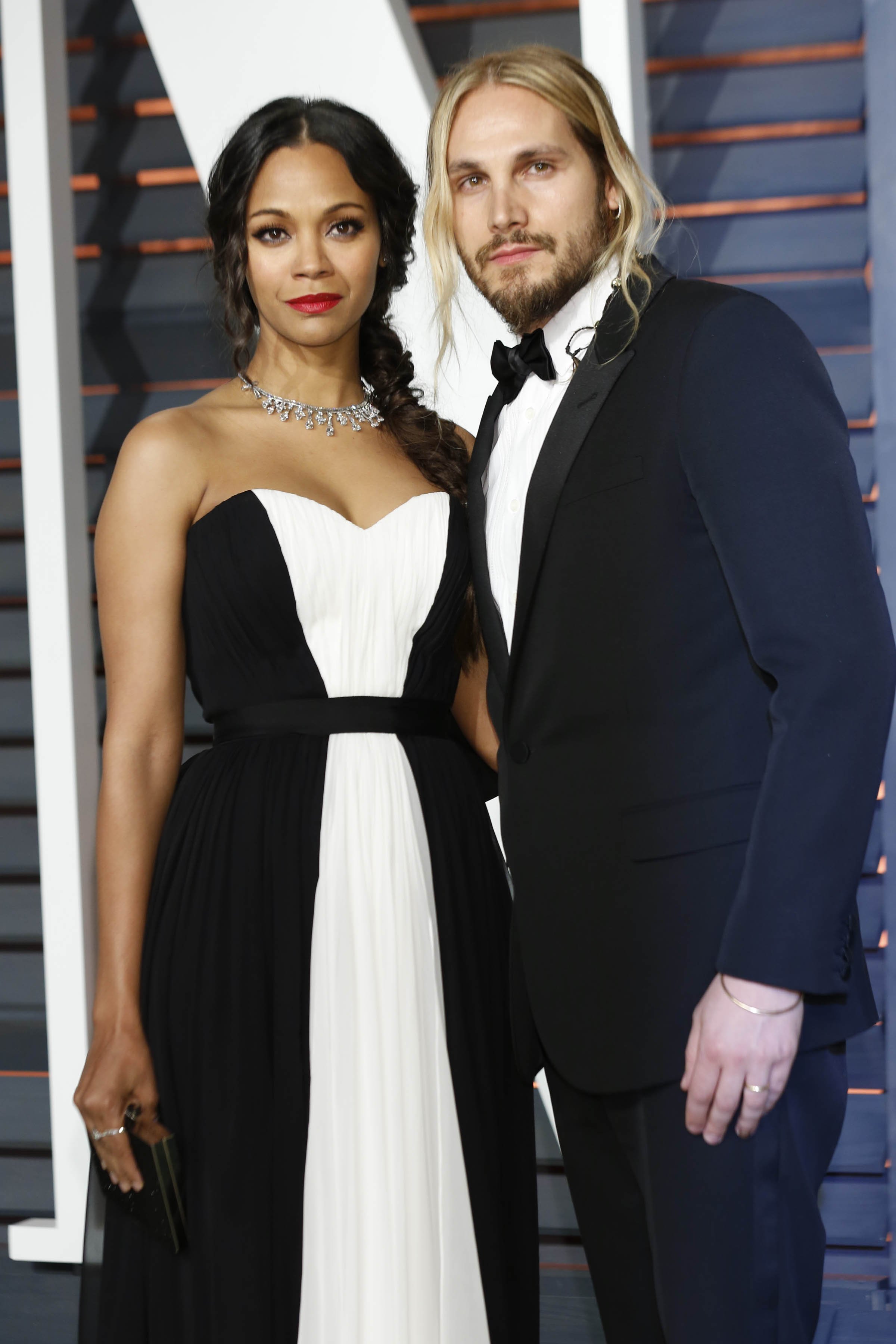 Just over a year of being a married couple, the actress gave birth to twin boys Bowie Ezio and Cy Aridio, in November of 2014. In 2016, just two years after, another boy, Zen, was born to join the lovely family. Not only are they teaching them both English and Spanish, as well as they are raising them in a gender-neutral environment, according to BuzzFeed.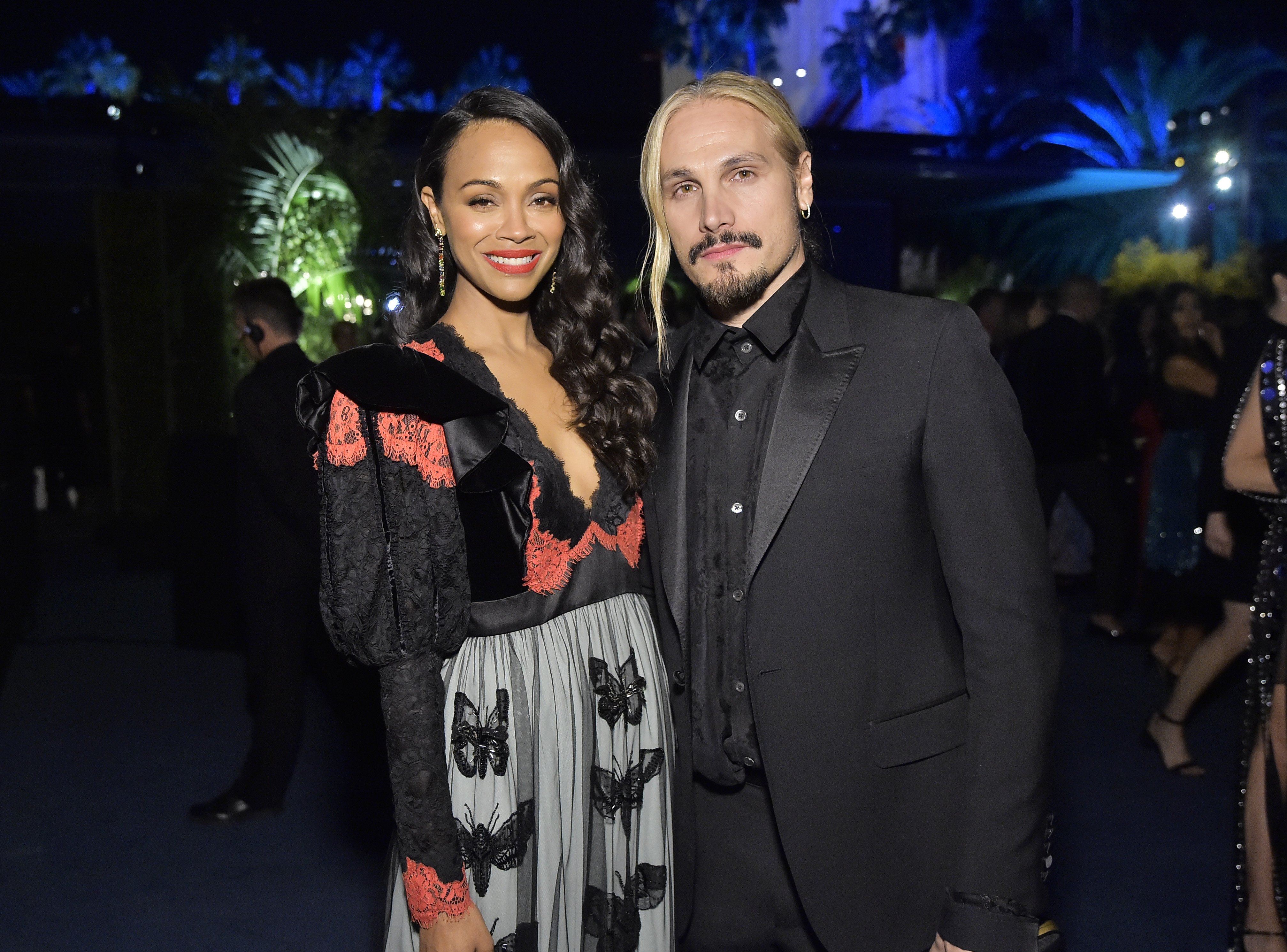 ---
#13 Salma Hayek and husband François-Henri Pinault
In  2007, the actress dropped two bombs on the public: not only was she engaged to Kering CEO François-Henri Pinault, but they were also having a baby. Later that year, Valentina Paloma, their one and only daughter, was born. She is now 12 years old!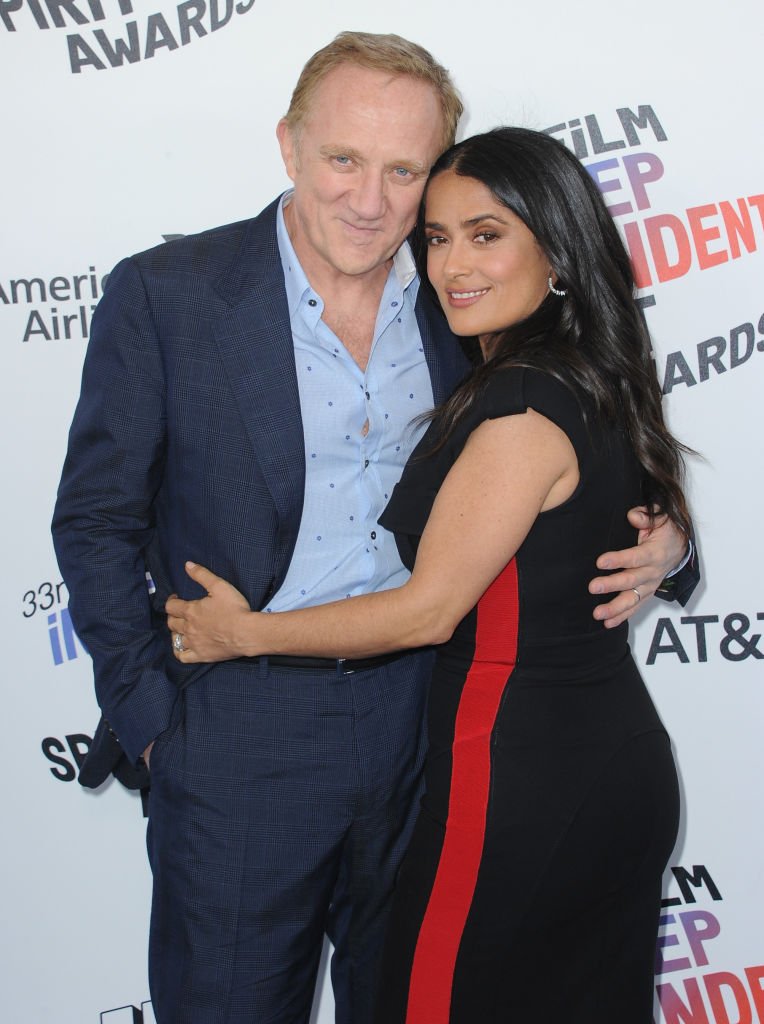 The couple first got married on a romantic Valentine's Day in Paris, in 2009. Later that same year, the pair gathered everyone and had a second ceremony in April of 2009, this time in Venice, Italy. Hayek and Pinault do not seem to be separating anytime soon and they look absolutely adorable together!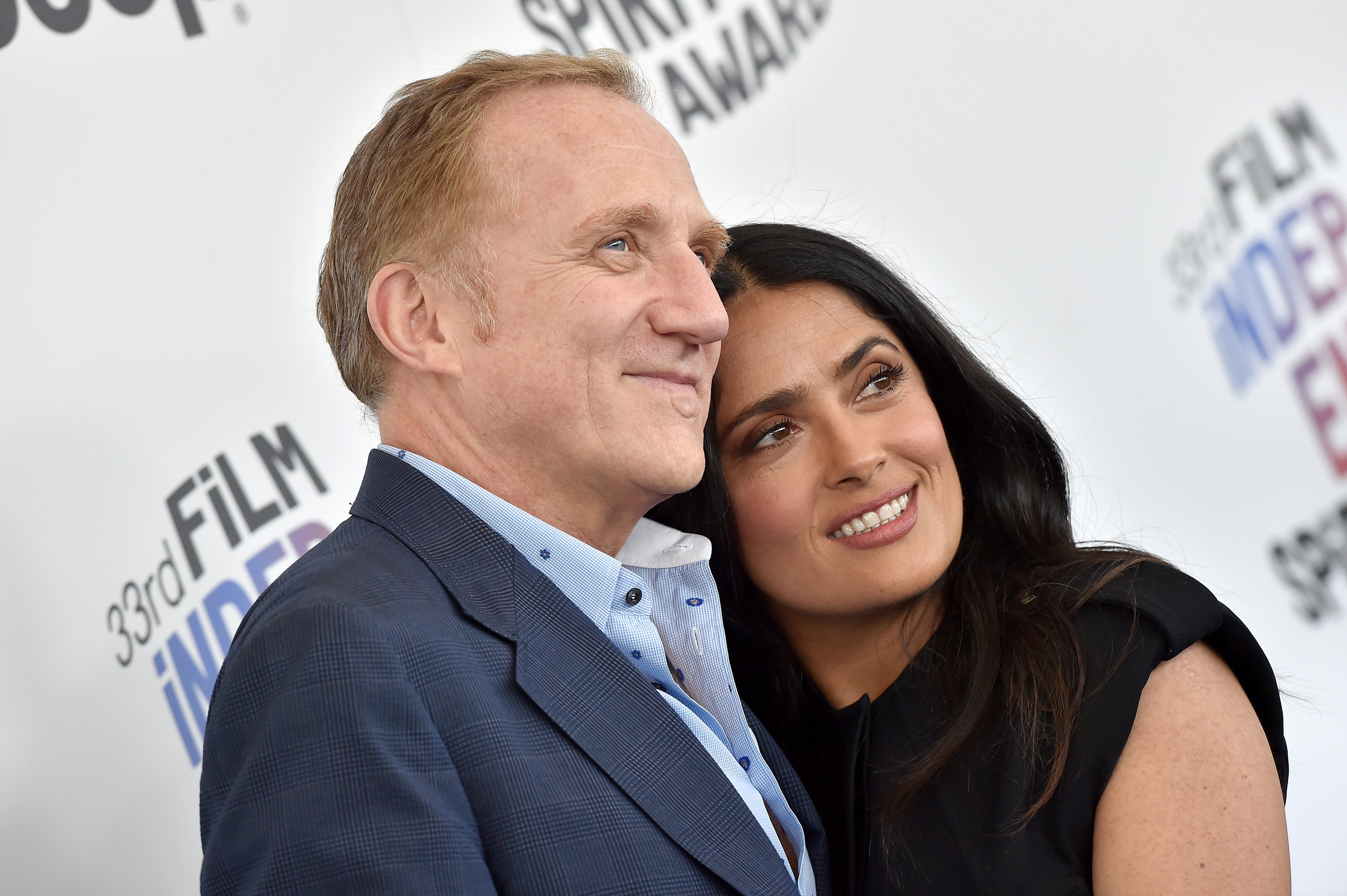 ---
#12 Pierce Brosnan and wife Keely Shaye Smith
Brosnan has quite a heartbreaking story when it comes to marriages, but it would appear that he has found happiness again. From 1980 to 1991, the actor was married to Australian actress Cassandra Harris, who passed away due to ovarian cancer. He was left windowed. However, he got back on his feet and found love once more.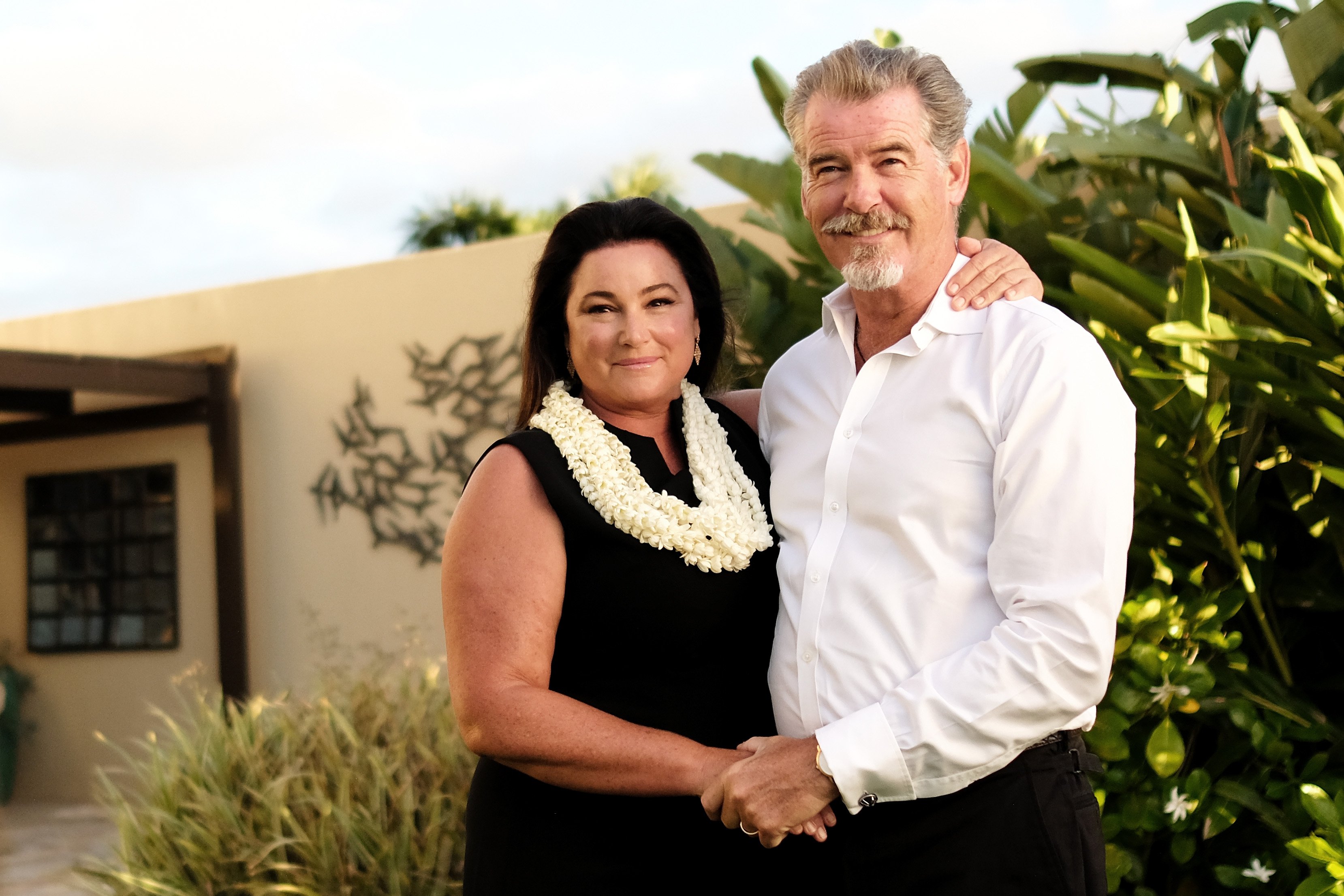 In 1994, he met the woman who would be his wife, American journalist Keely Shaye Smith, in Mexico. After a long-time relationship, the couple tied the knot in 2001 in Ireland. However, they started their family before getting married welcoming their first son, Dylan, in 1993. In February of 2001, their son Paris joined the family.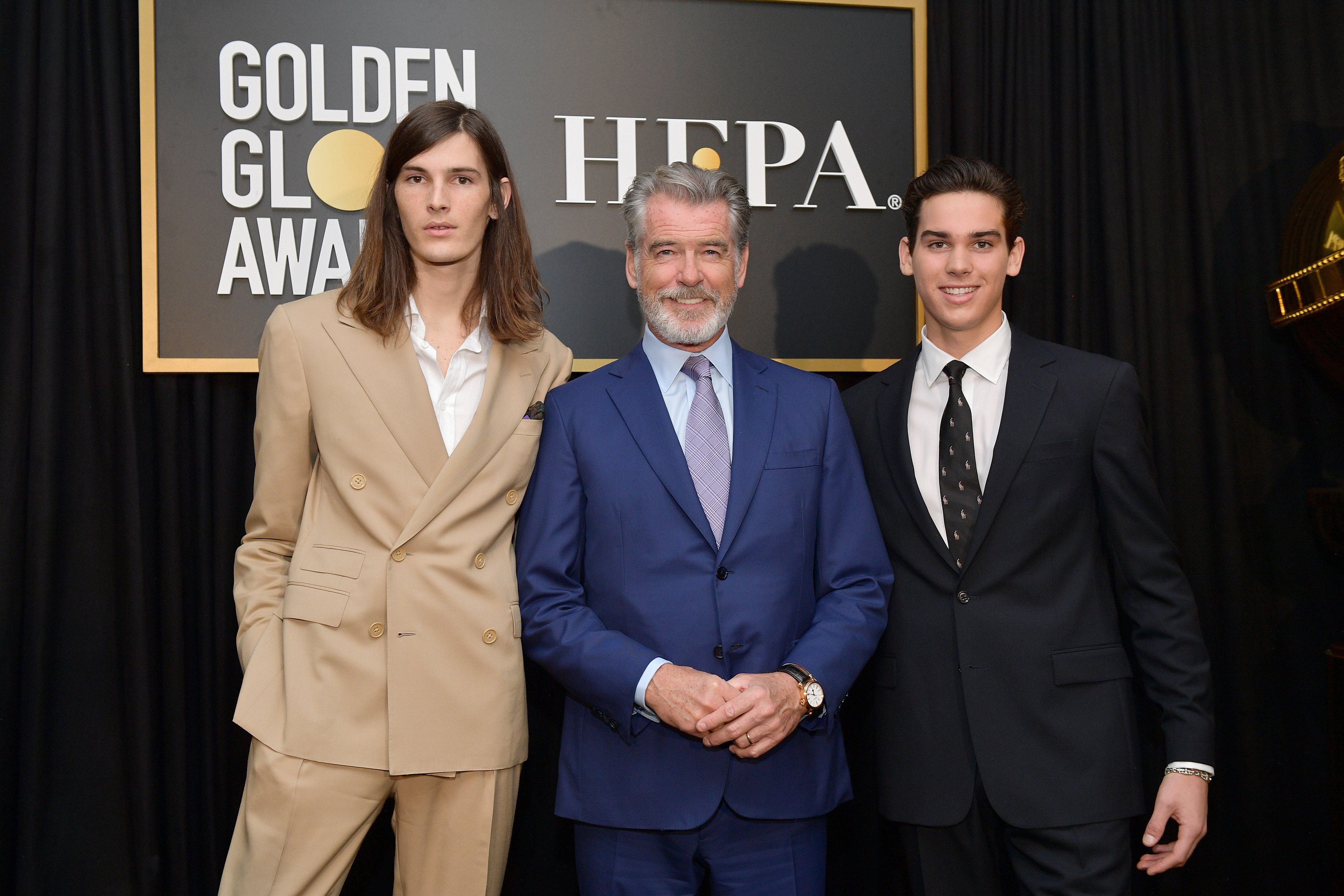 ---
#11 Lisa Kudrow and husband Michel Stern
Would it absolutely blow your mind if we told you that Phoebe's pregnancy on 'Friends' was a real one? Well, she was not pregnant with her triplets, but pregnant with her first and only son, Julian Murray Stern. This was so long ago that he is now 22 years old. Feel old yet?
Since May of 1995, Kudrow has been the proud wife of the French advertising executive, Michel Stern. The couple actually an awkward love story, according to Fabiosa. They met because Stern was dating Kudrow's roommate. At the time, she respected the relationship. Crazy enough, six years later, they met at a party, and that was the beginning of it all.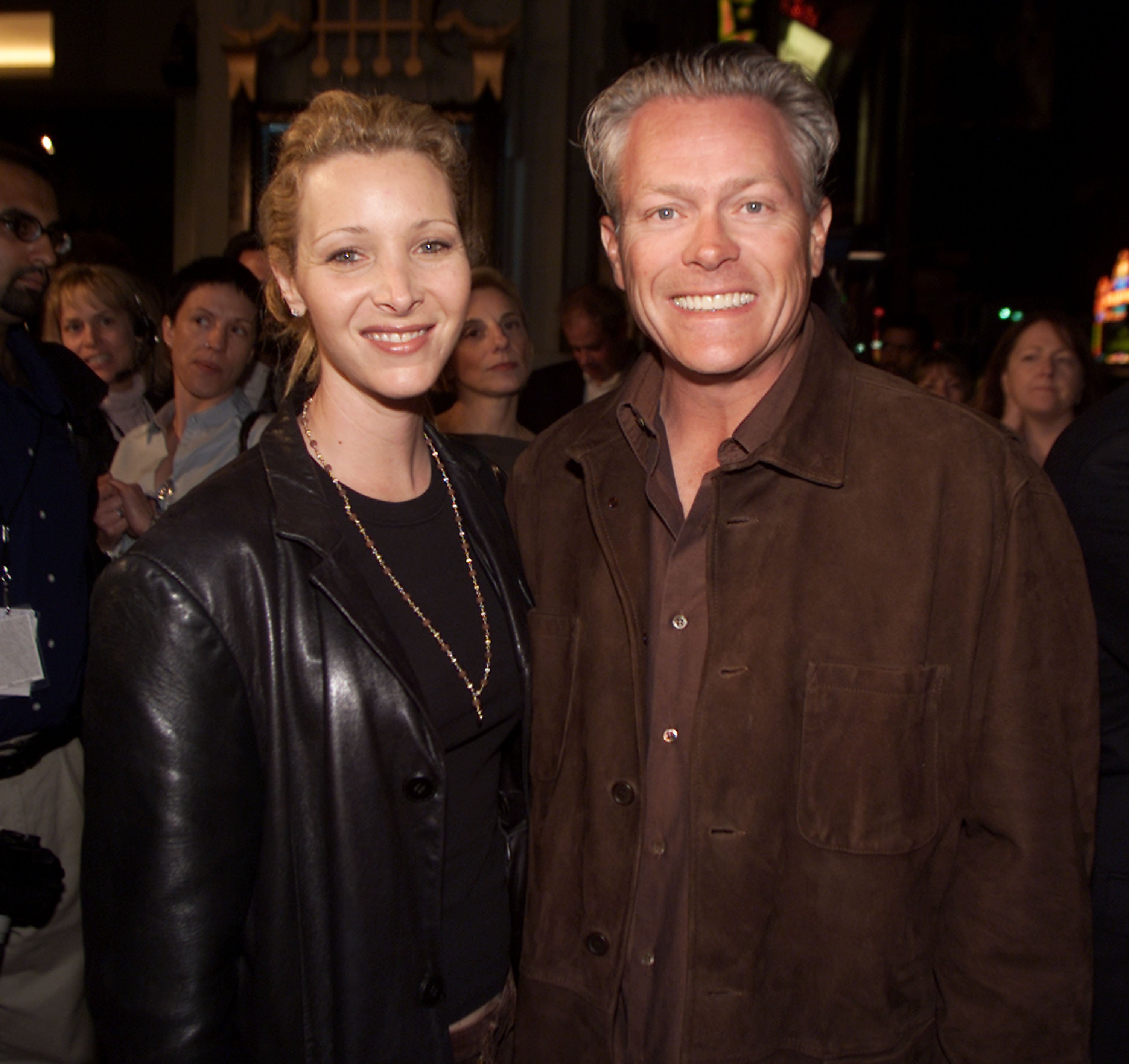 ---
#10 Steve Martin and wife Anne Stringfield
For almost a decade, Martin was married to actress Victoria Tennant, but in 1994 the couple went their separate ways. Eventually, he met writer and former New Yorker staffer Stringfield, and, once again, he found love. The couple got married in 2007 at his L.A. home, in a private ceremony.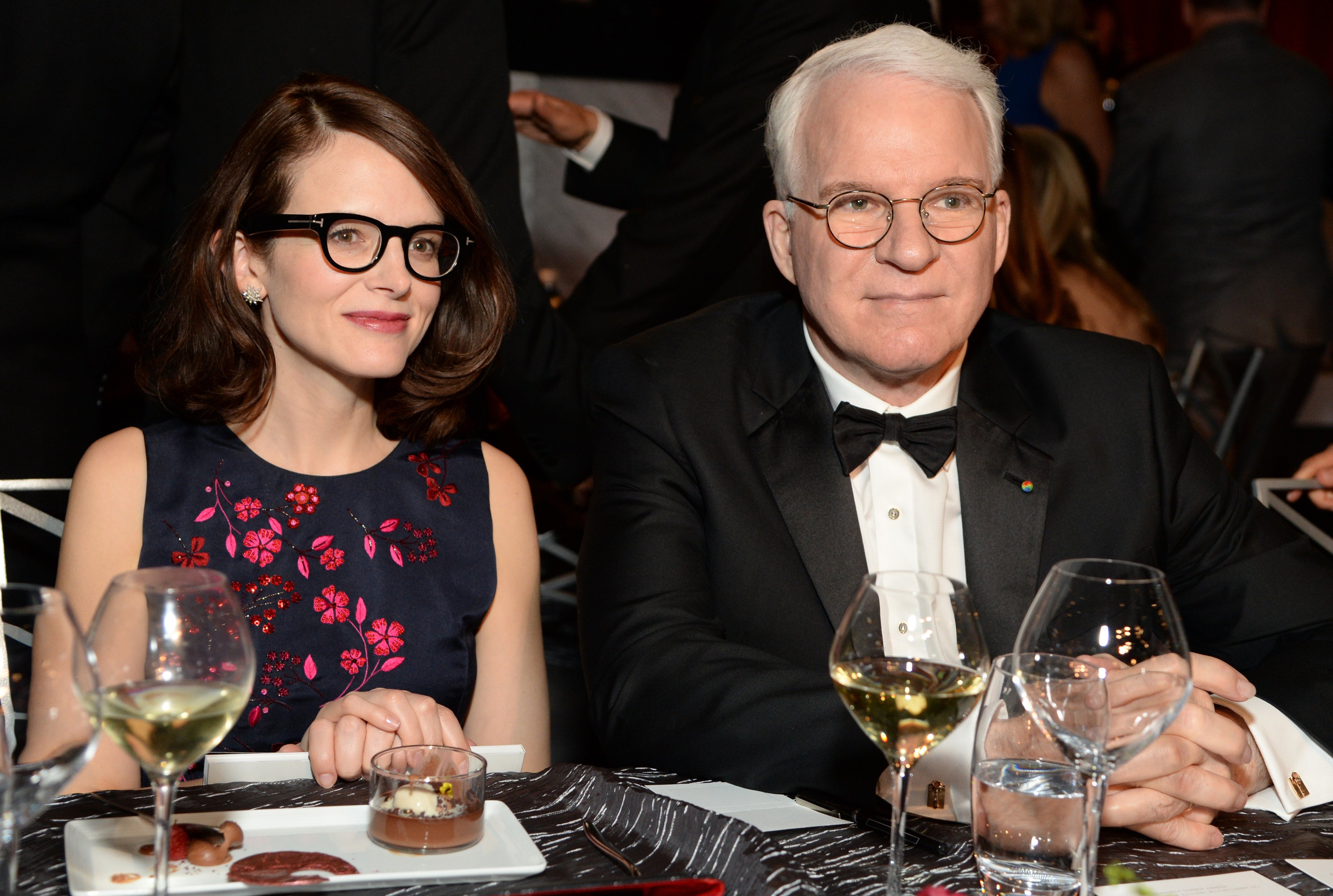 Already in his 60s, in 2012, he became the proud father of… Well, to be honest, they have never revealed the name of their daughter to the public. Although they keep a very private life, according to Rare, in 2012, the couple renewed their love for each other and got married once again. Talk about being in love!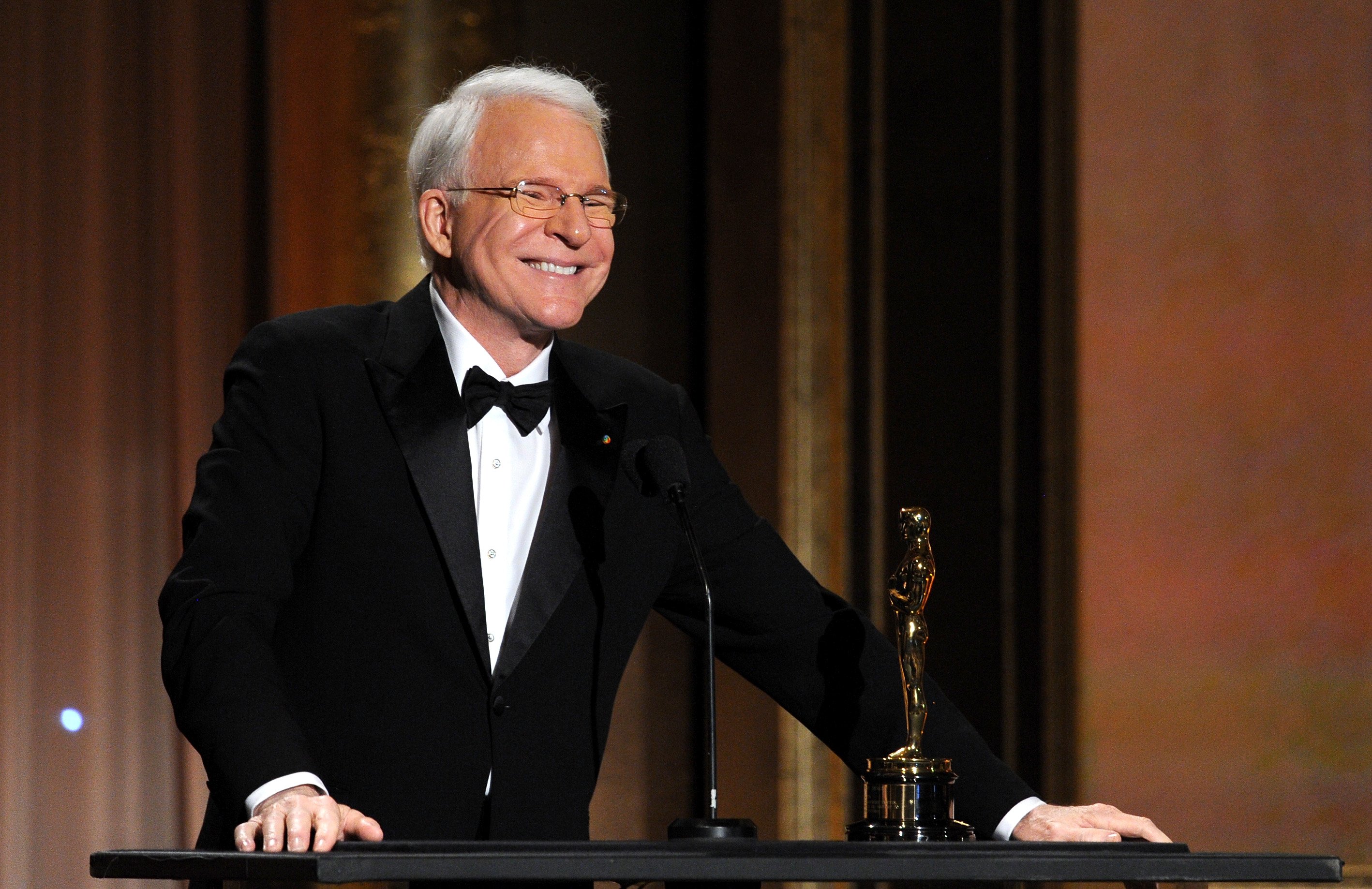 ---
#9 Will Ferrell and wife Viveca Paulin
Both in love with their craft, the couple met in an acting class in 1995 and never let go of each other ever again. In August of 2000, Ferrell and Swedish actress, Paulin, took their vows and have together ever since.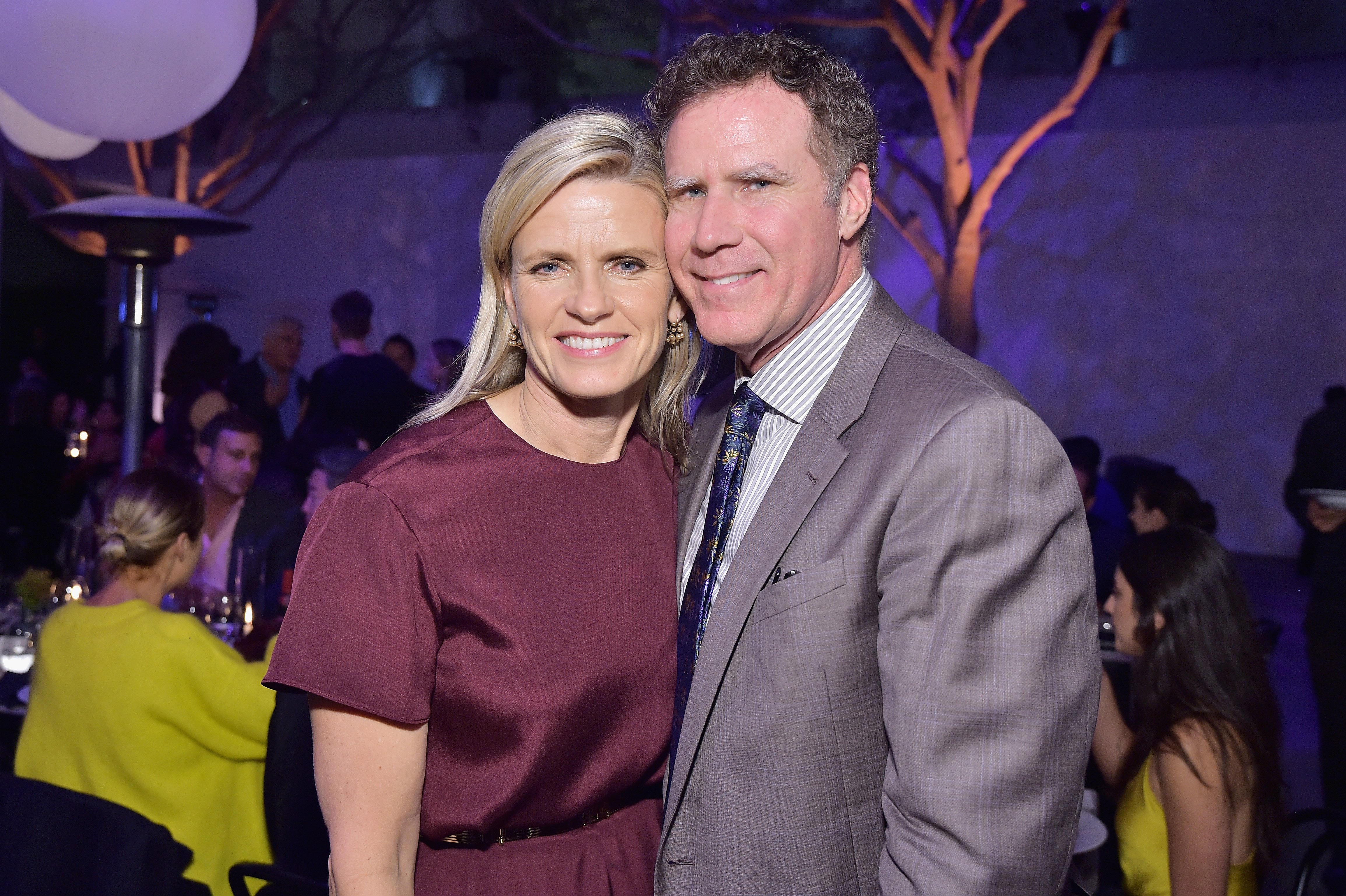 In 2004, they welcomed their first boy, Magnus; followed by another boy in 2006, Mattias. In 2010, they seemed to have closed up the shop with their last son, Axel. Both in love with acting, we wonder if their sons, or any of them, will follow their parents' passion for theater?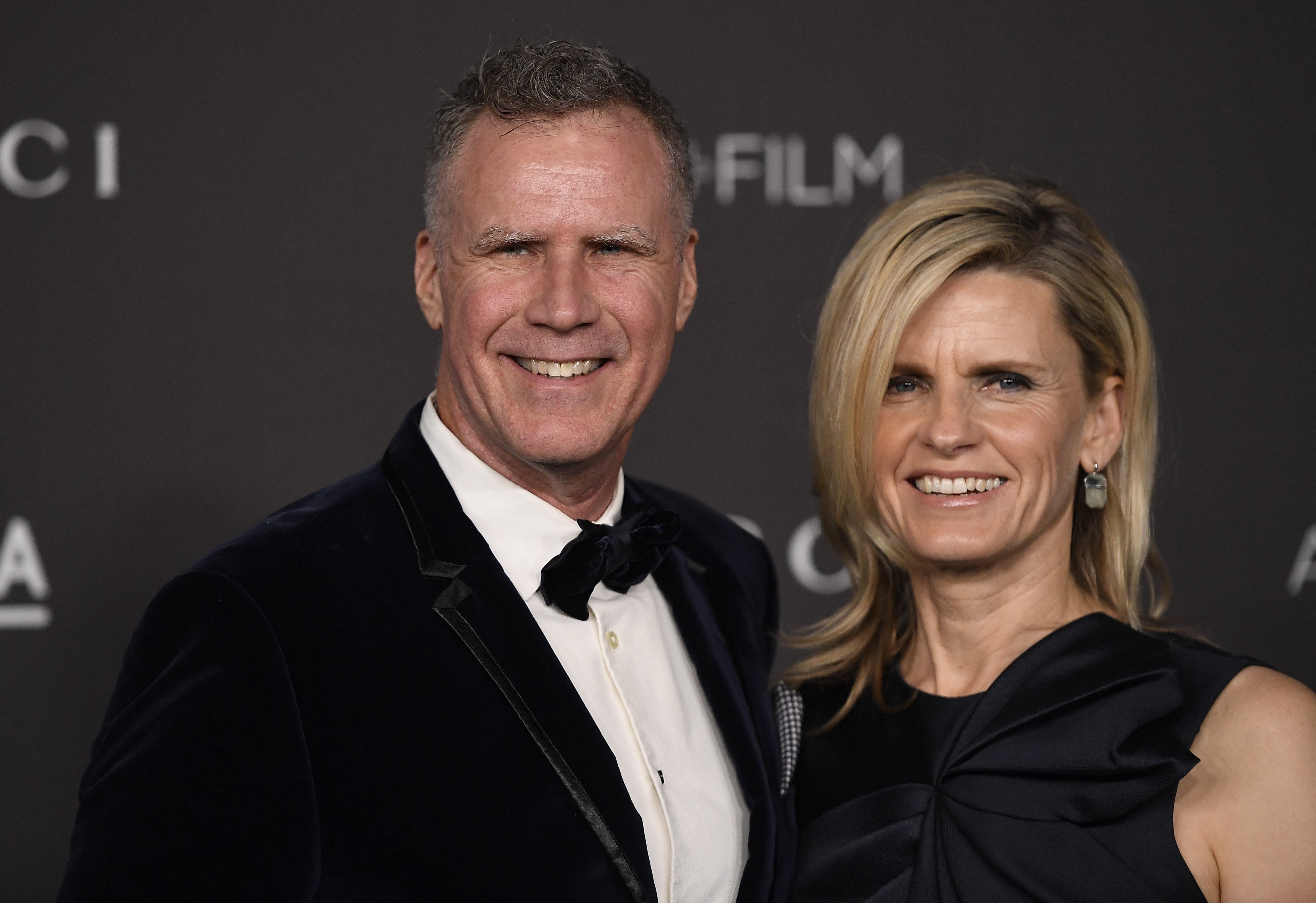 ---
#8 Meryl Streep and husband Don Gummer
It remains a mystery how the actress and the sculptor came to cross paths, but just six months after they met, the couple got married, in 1978. With their marriage, came along more talent to the world. The couple brought into the world four artists.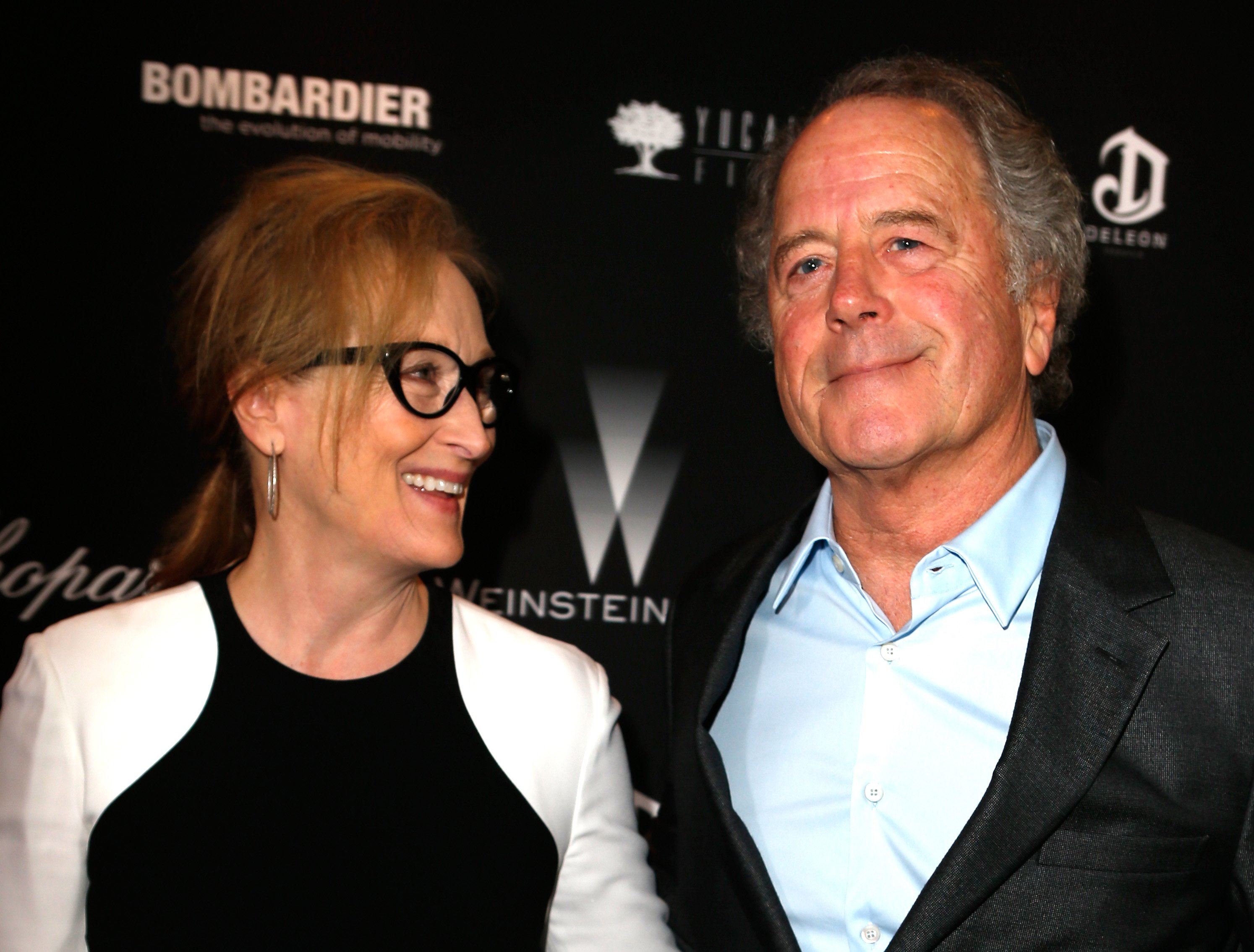 In 1979, just one year after their marriage, Streep gave birth to their one and only son, Henry Wolfe, who is currently a musician. In 1983 came along actress Mary Willa. Just three years later, another actress, Grace Jane, was born. And, finally, in 1991, Streep gave birth to a model, Louisa. Growing up with two talented parents can only end up in more talent!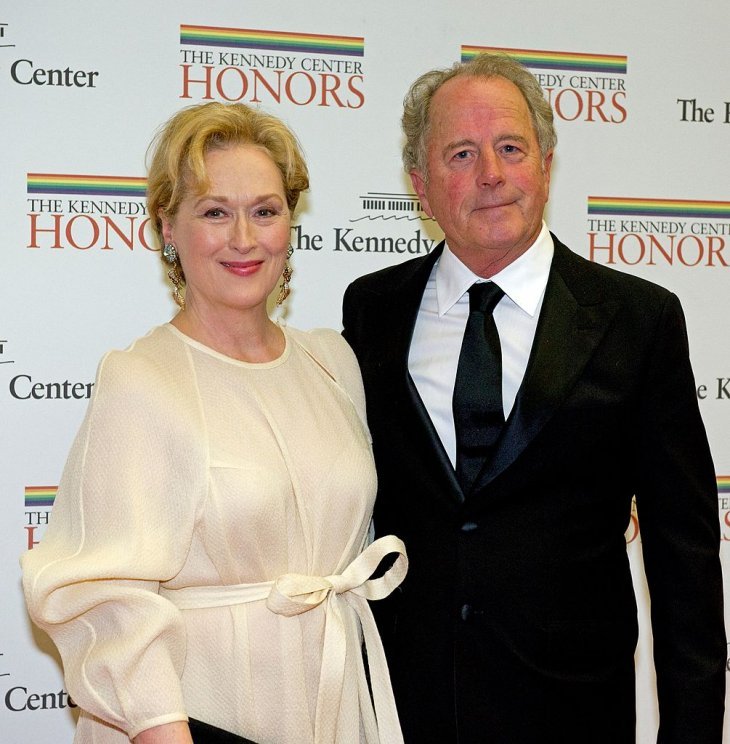 ---
#7 Matt Damon and wife Luciana Barroso
The couple first met in 2003 when Damon was shooting 'Stuck on You' in Miami and Barroso was bartending. It did not take long for them to fall madly in love and by December of 2005, they were married.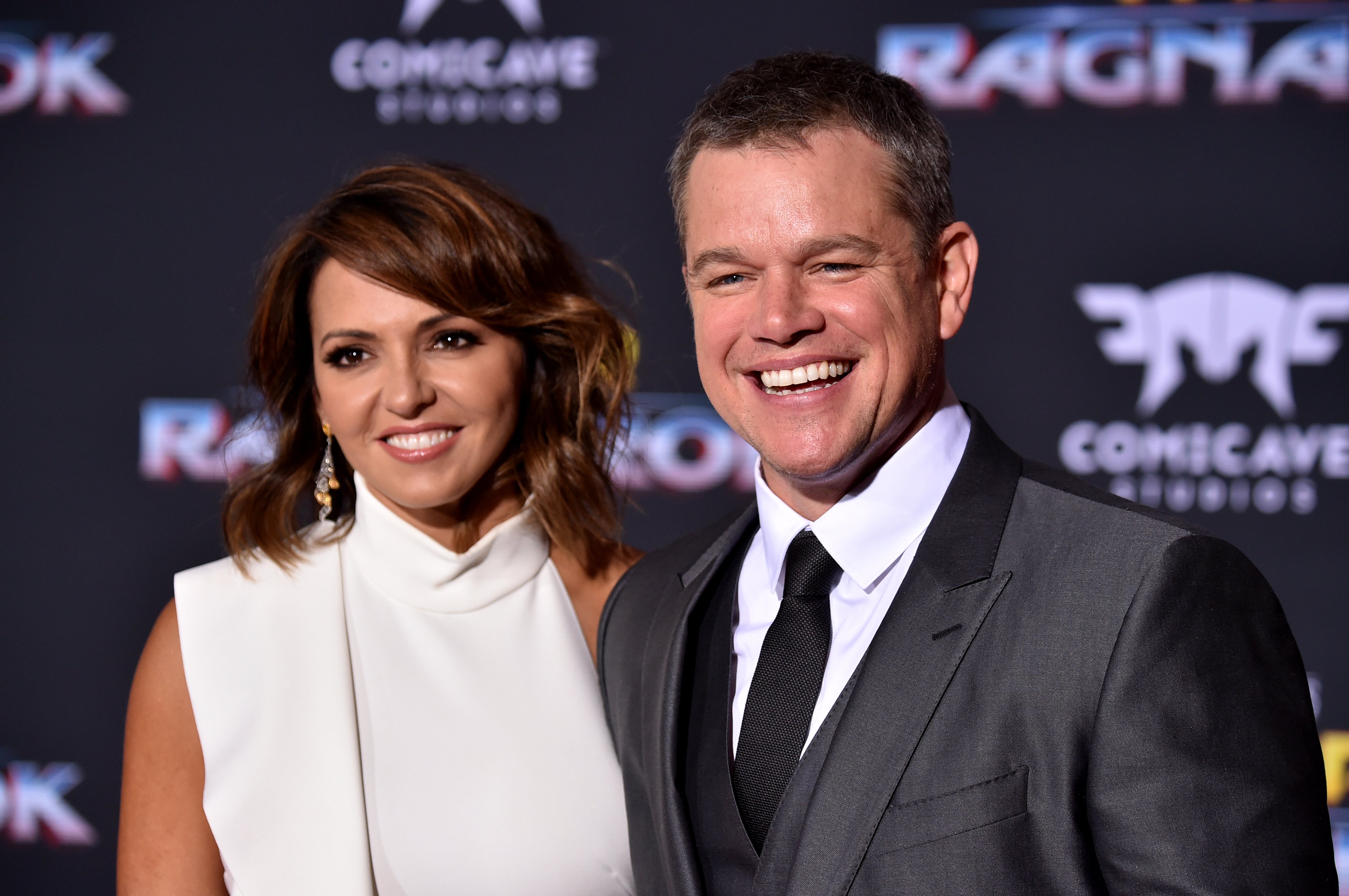 Although Damon considers his stepdaughter, Alexia Barroso, to be his own daughter, they started their own not-so-little family. Just one year after their marriage, in June of 2006, Isabella was born. In 2008, the pair welcomed another girl, Gia. Finally, in 2010, little Stella was born. The actor is currently completely surrounded by girls. Guess you could say he is a ladies man!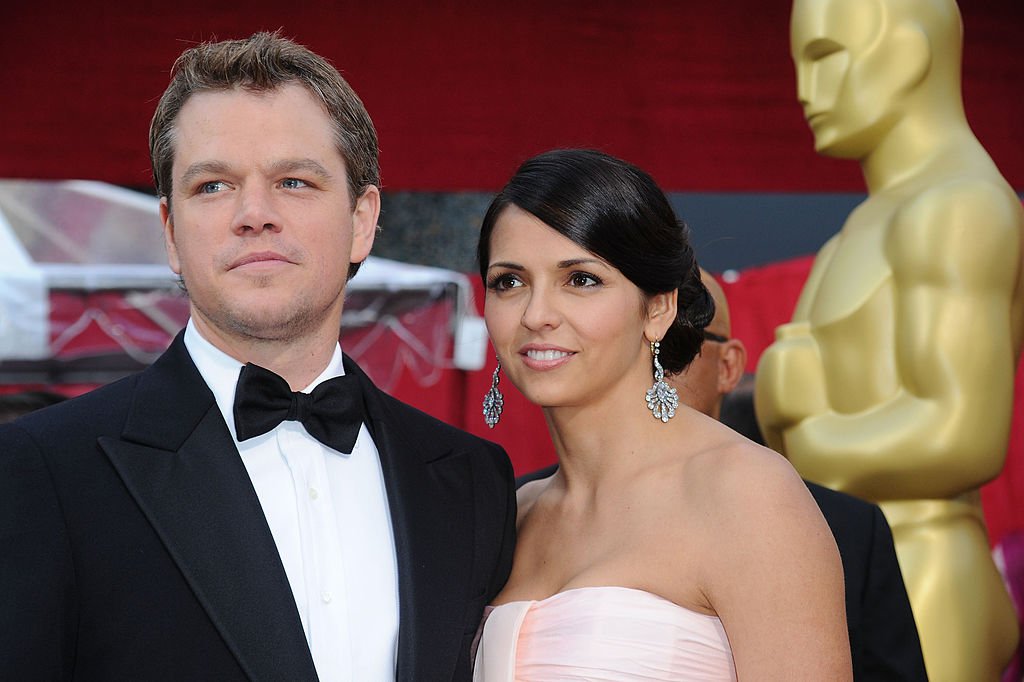 ---
#6 Anna Wintour and husband Shelby Bryan
The former editor-in-chief of Vogue is known for her enviable style, so it is only natural that she would choose someone discreet that would allow her to shine, such as investor Shelby Brian. The couple has been married for 16 years and is always seen at sports events together, but never in major events. These two make quite a pair!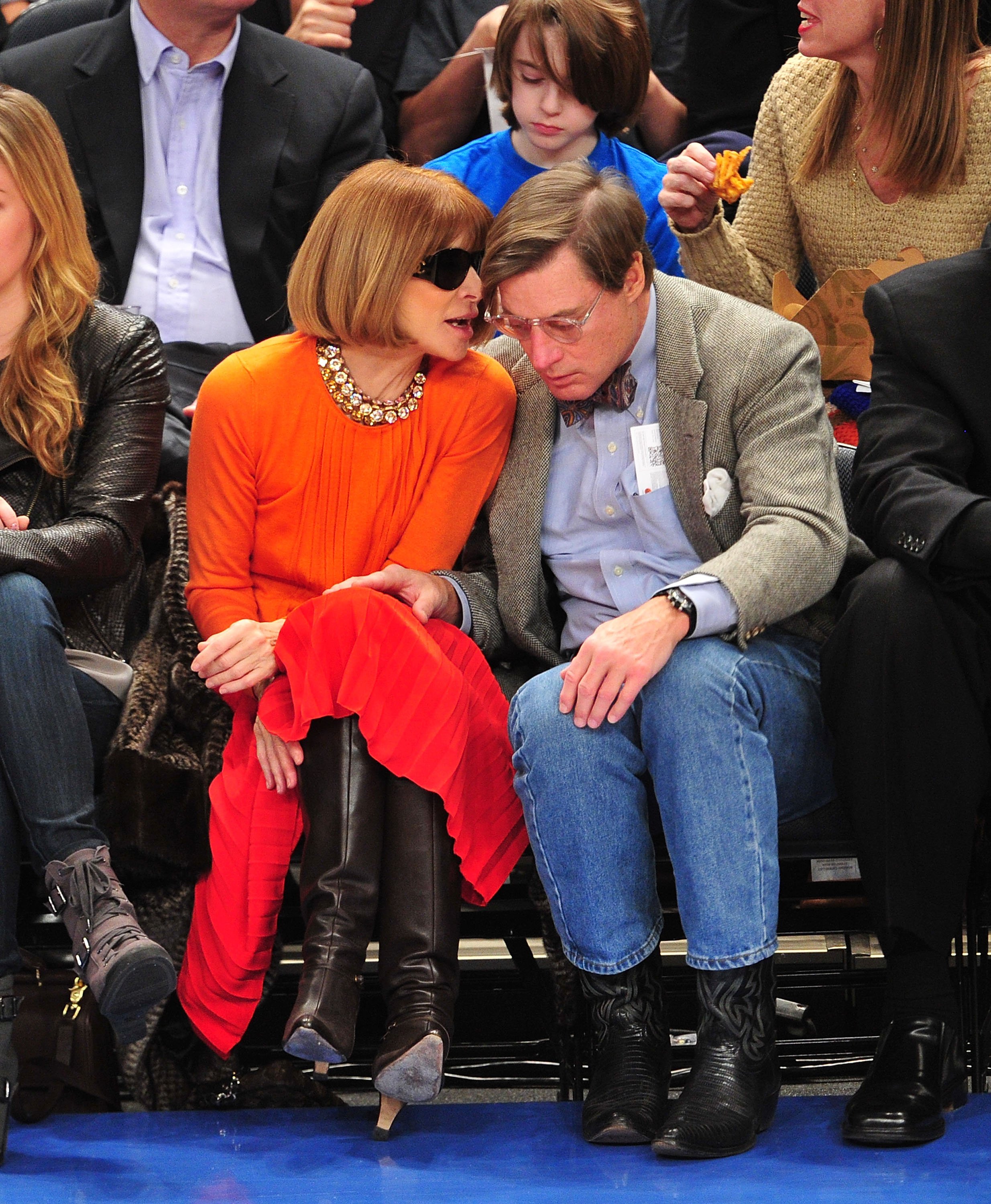 ---
#5 Joy Behar and husband Steve Janowitz
If you ever think that it is too late for you to get married, just take Behar and her husband Janowitz as the example that love has no age. The two have been together since 1982 but only got married in 2011. They always kept a low profile because Behar did not appreciate the attention. The couple has been together for almost four decades!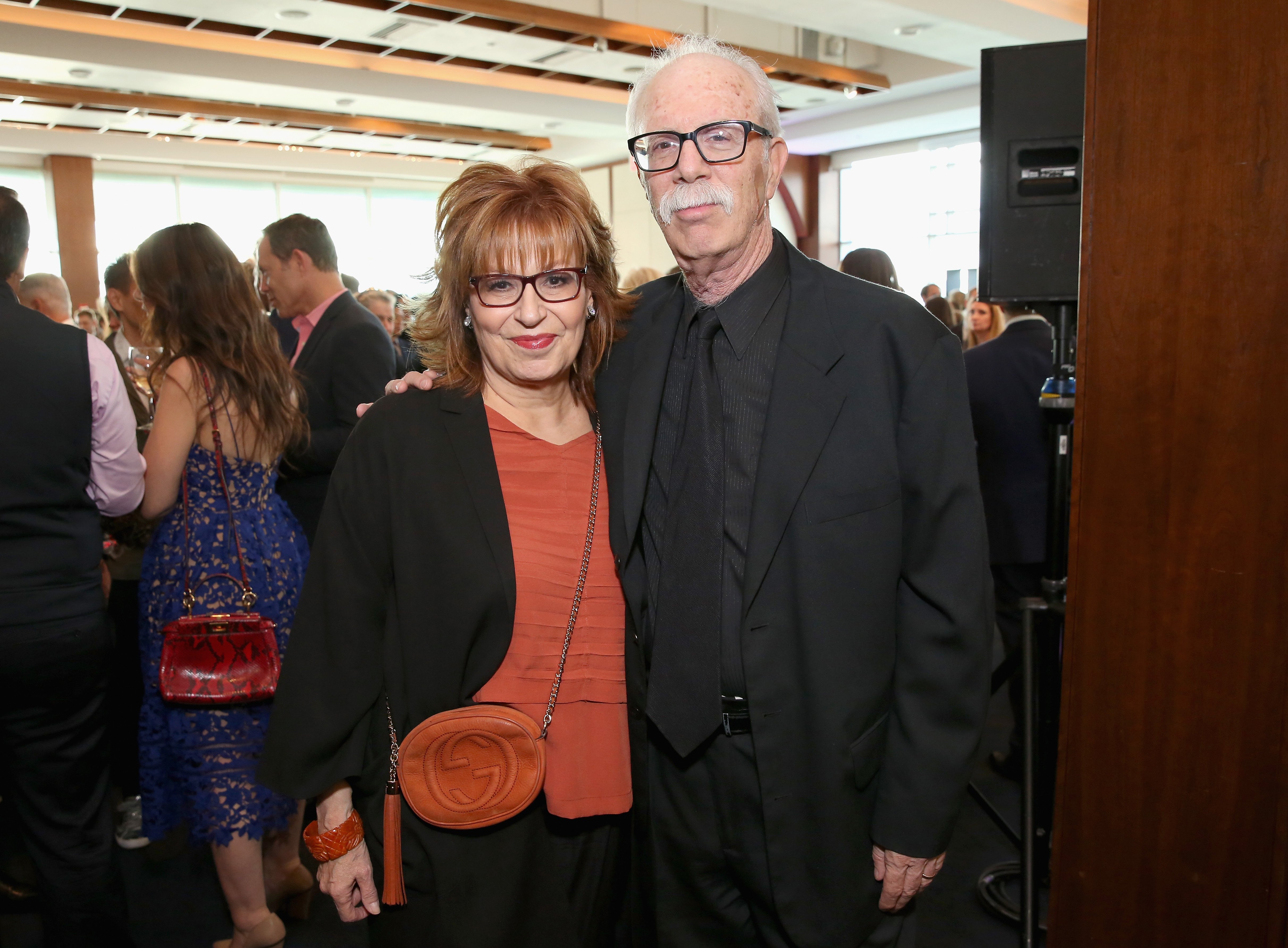 ---
#4 Julia Roberts and husband Danny Moder
Roberts and Moder first laid eyes on each other during the shooting of 'The Mexican' in 2000. Sadly, they were both taken at the time, but that was about to change. The actress ended her relationship, and Moder filed for divorce.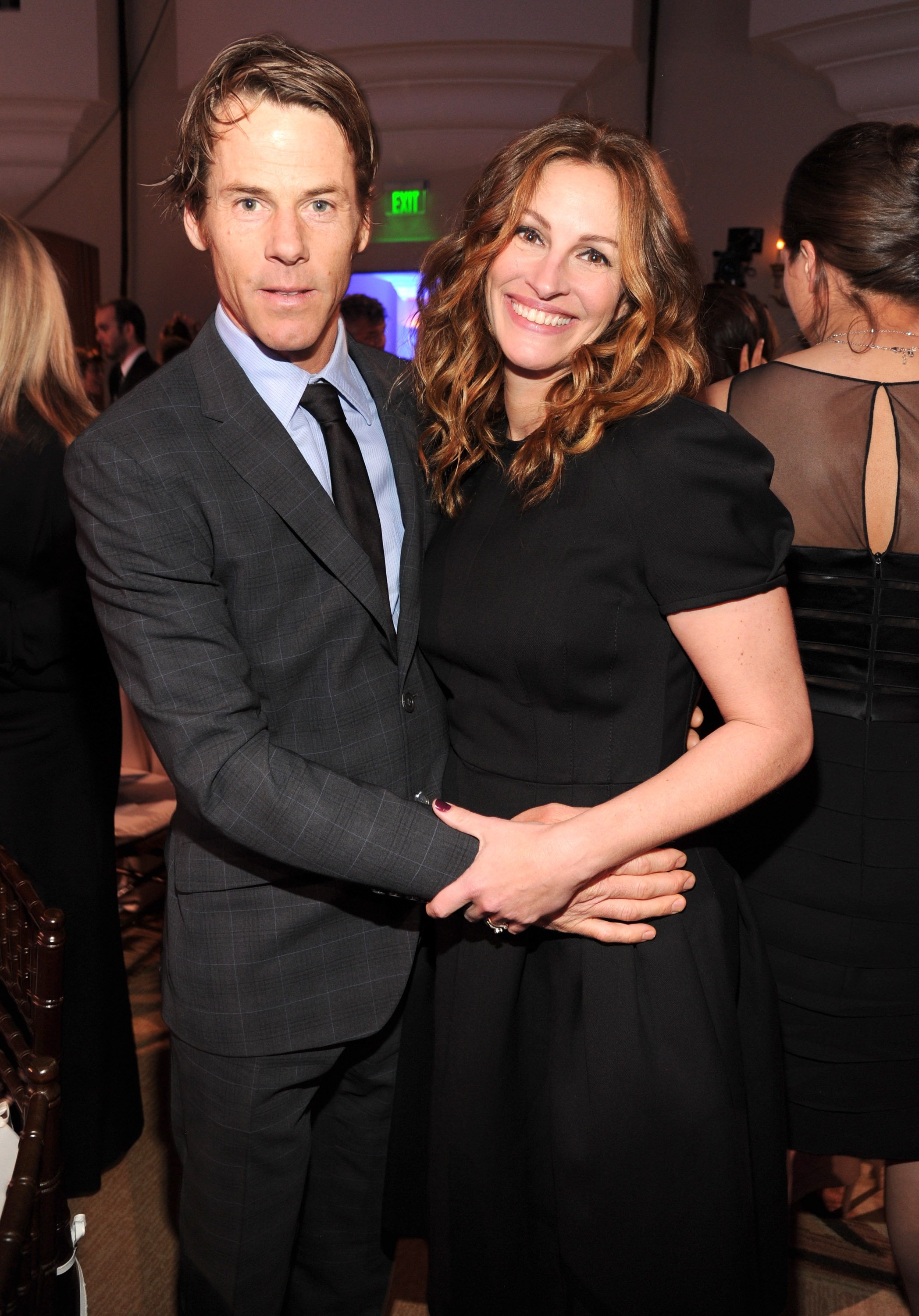 Just two years after meeting, the pair got married at Robert's ranch in New Mexico. In 2004, they started their family with a couple of twins, a boy, Phinnaeus, and a girl, Hazel. In 2007, they welcomed another boy, Henry Daniel. The couple will be celebrating their 18th year of marriage on the 4th of July.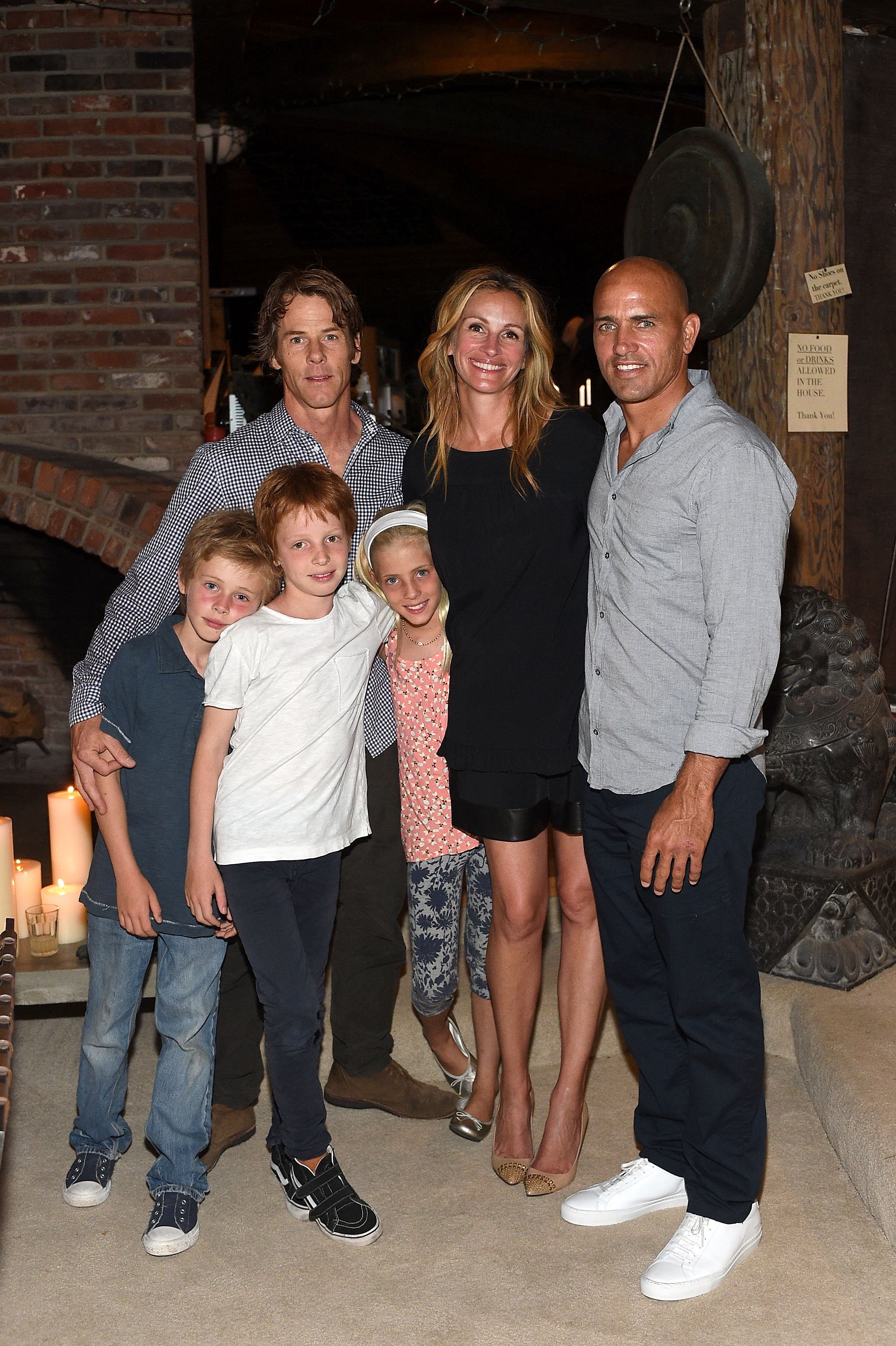 ---
#3 Cate Blanchett and husband Andrew Upton
If you do not believe in love at first sight, you are about to! The couple first met in 1996 on the set of a TV show and, according to BuzzFeed, just 21 days later, screenwriter Upton got down on one knee and proposed to the actress.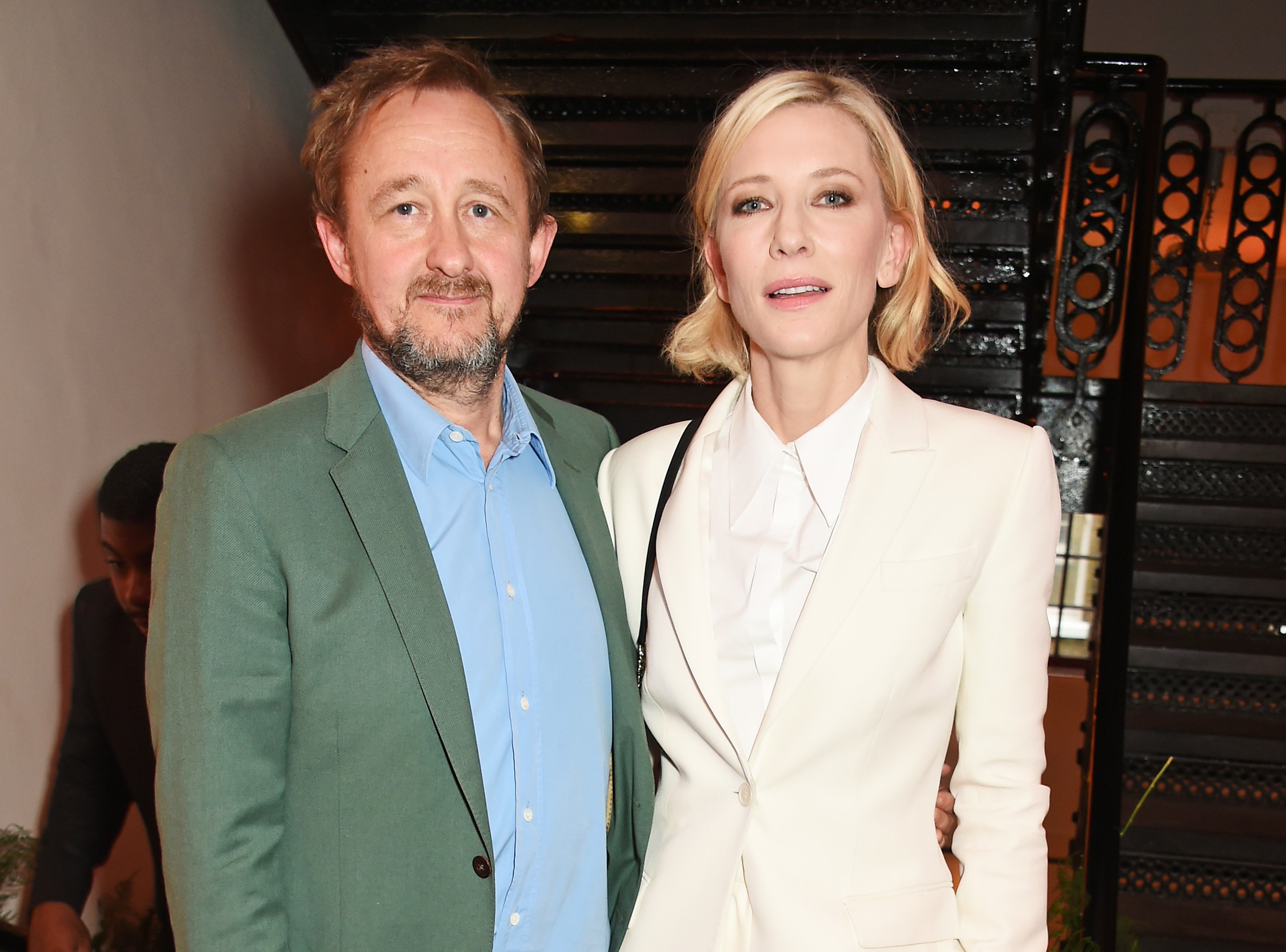 At the end of 1997, the couple was officially married. After four years of marriage, the wave of boys started coming. First, there was Dashiell John, in 2001, then Roman Robert, in 2004, and, finally, Ignatius Martin, in 2008. The couple, who always wanted to adopt, got, at last, their first and only girl Edith Vivian Patricia, in 2015.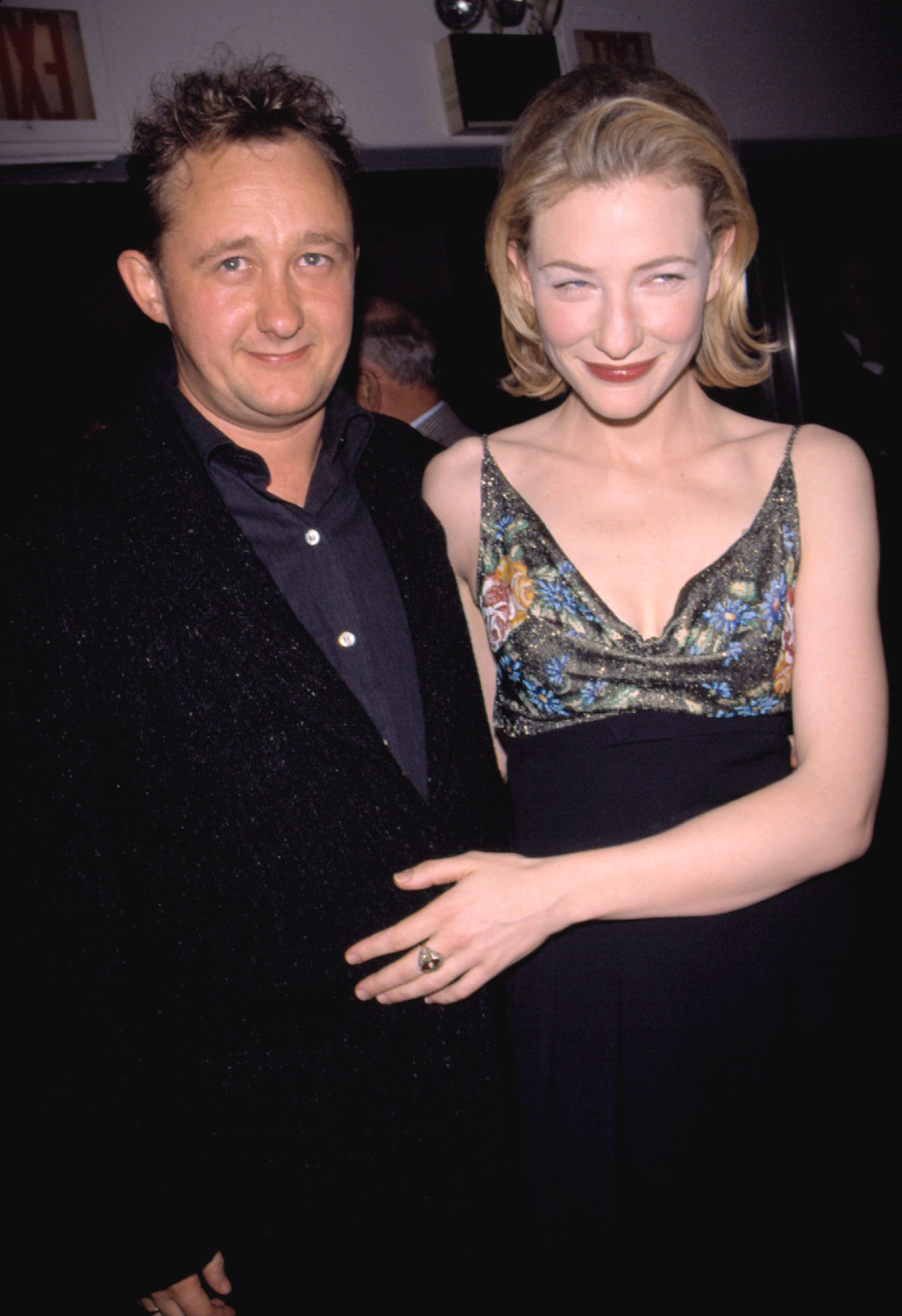 ---
#2 Eva Longoria and husband José Bastón
The couple allegedly met through a blind date arranged by mutual friends who thought they would be great together. And they were right! The couple hit it off right away and, in 2015, the famous actress announced that she was engaged to Mexican businessman, José Bastón.
In May of 2016, the pair got married in a lavish wedding in Mexico, with very special guests such as Ricky Martin, Mario Lopez, and the Beckhams, according to BuzzFeed. In December of 2017, it was announced that Longoria was to have her first baby, and, since 2018, we have come to meet adorable Santiago Enrique.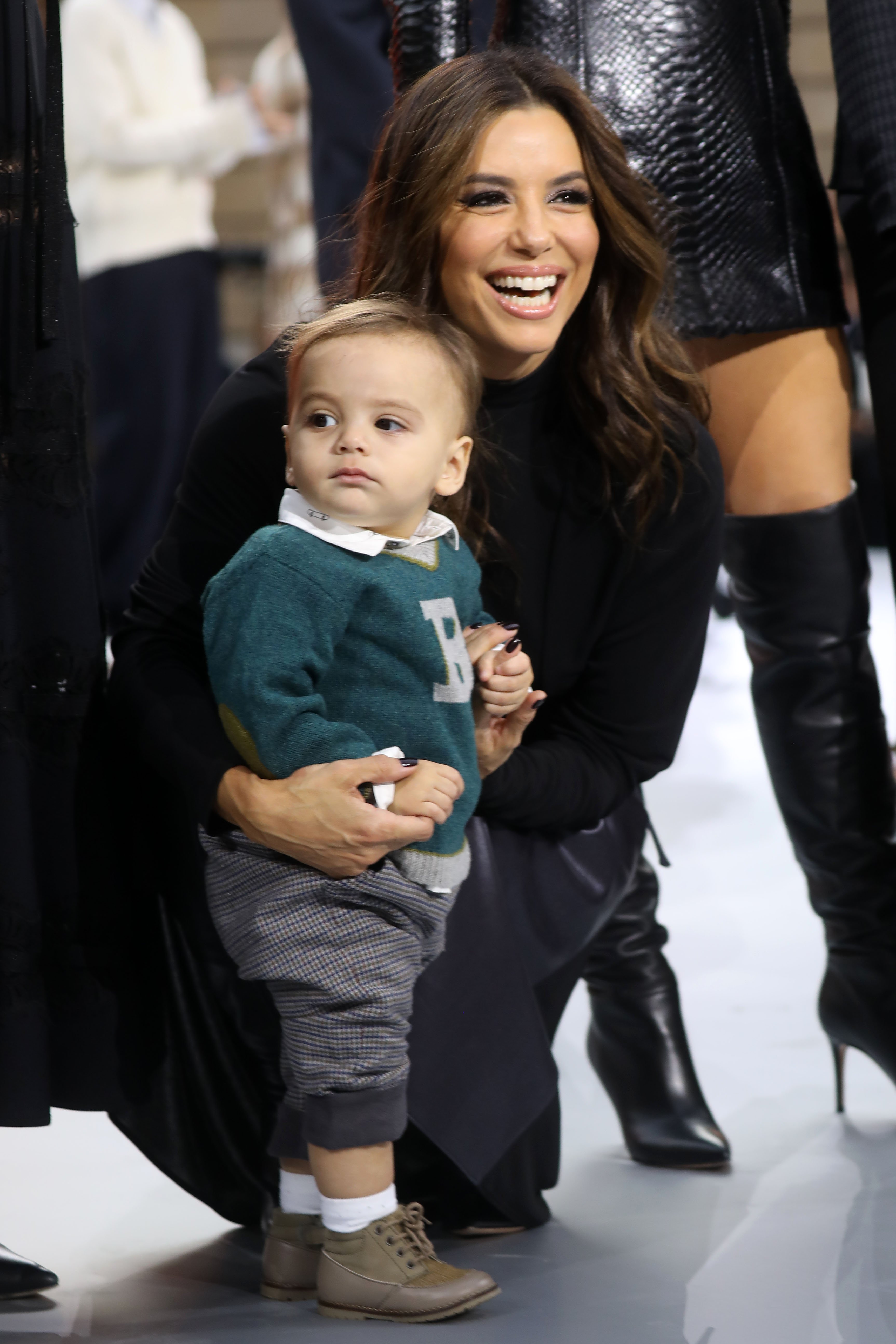 ---
#1 Reese Witherspoon and husband Jim Toth
Our beloved 'Legally Blonde', ended up marrying a talent agent. Although the actress had been married before to actor Ryan Phillippe, things just did not work out between them and they ended up getting a divorce in 2007. The couple still shares two children; a daughter, Ava Elizabeth, born in 1999, and a boy, Deacon Reese, born in 2003.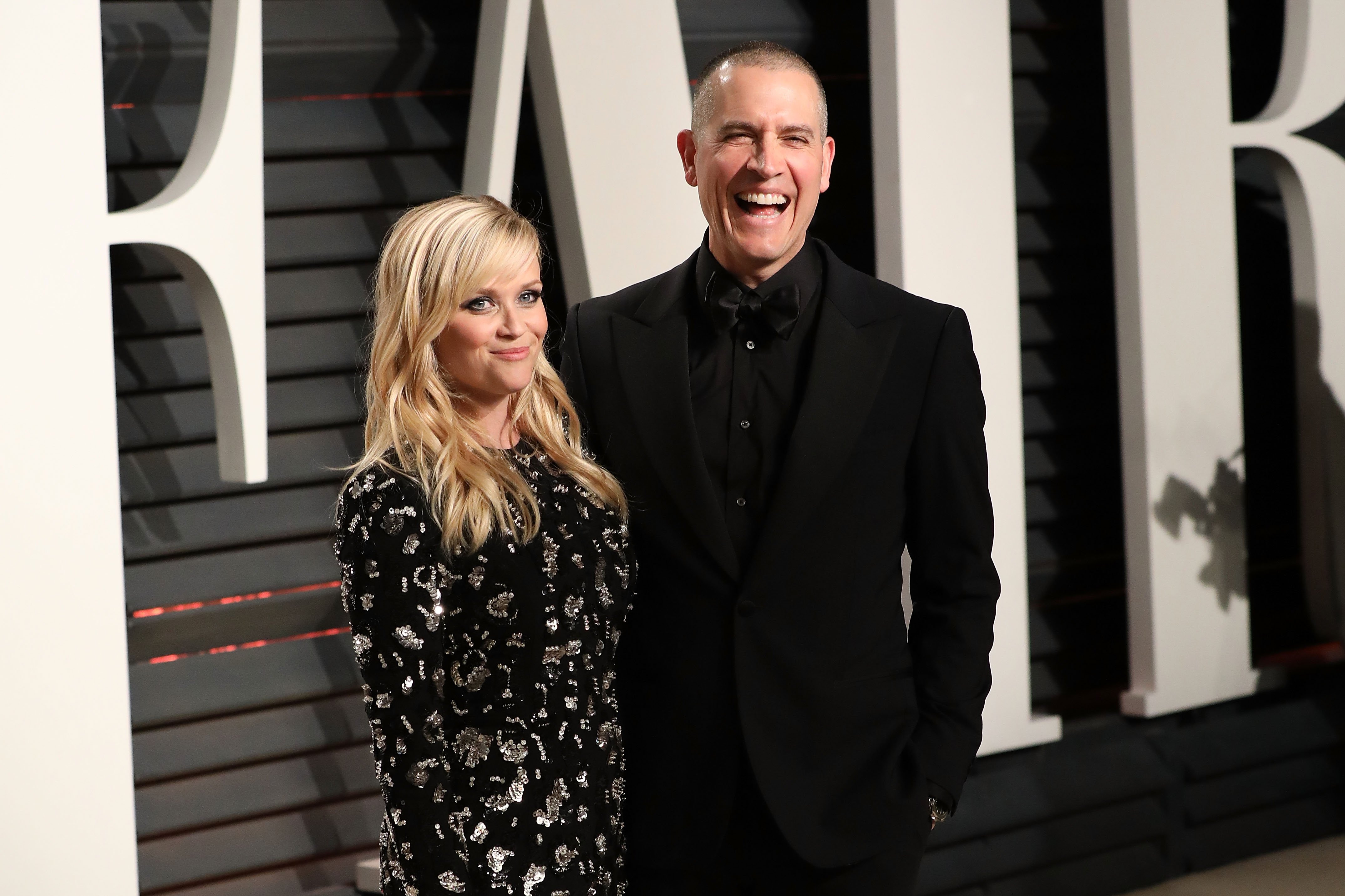 However, Witherspoon did not give up on finding love and in December of 2010, her engagement with Jim Toth was announced. It did not take long before the couple got married, just at the beginning of 2011. They have since started their own family and share a baby boy, Tennessee James, born in 2012.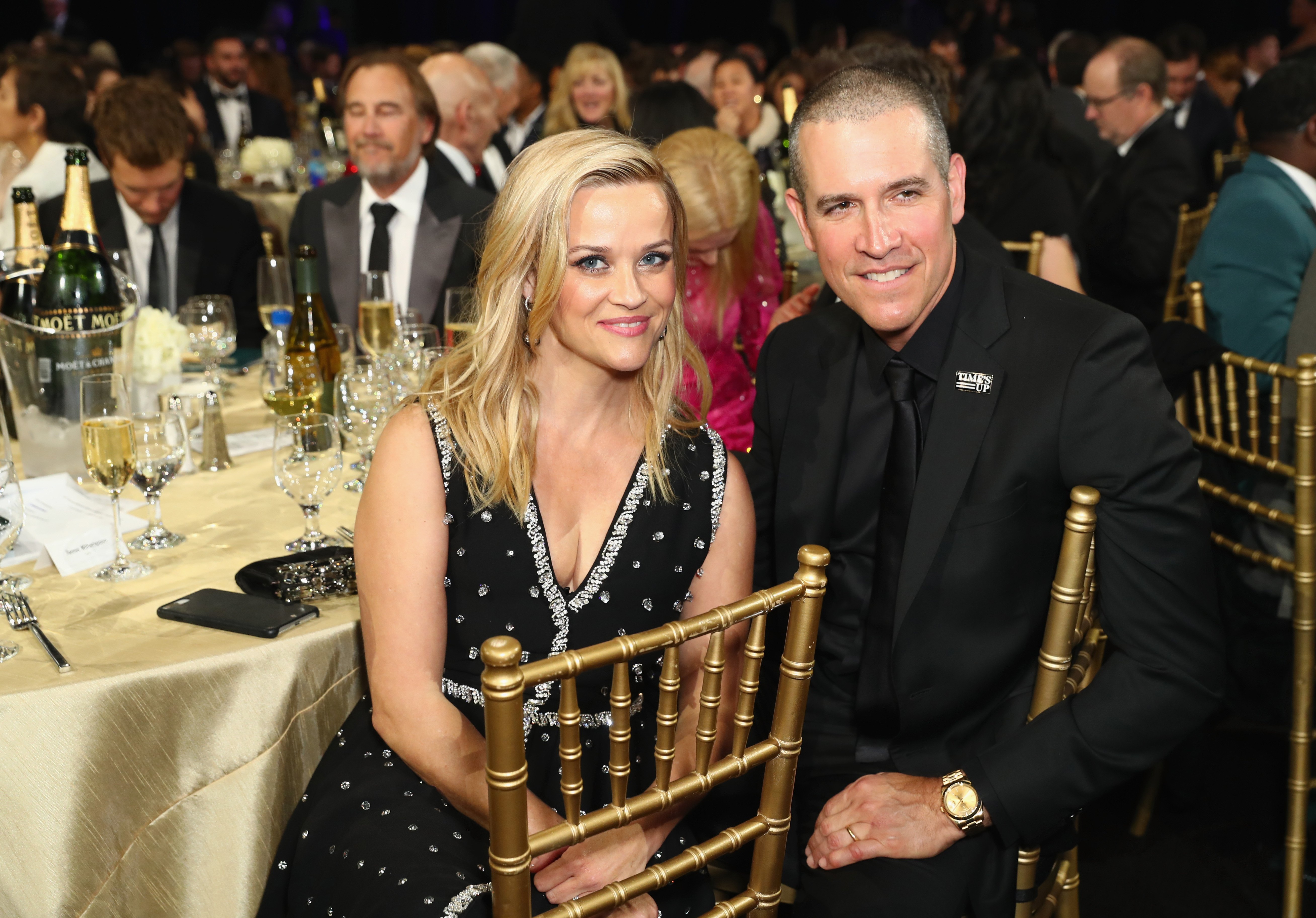 ---
What Have We Learned?
No matter what profession you are in, you do not have someone in the same field in order to have things in common with them. Thankfully, these couples knew that and seem to have found their one true love, even after a lot of struggle, in some cases. Describe to us what your perfect man would be like or if you have already found it!