Famous Older Dads: Celebs Who Became Fathers After 50
There's no determining age for one to become a father; some choose to start a family at an early age while others prefer to delay fatherhood until a later stage. Either way, these famous fathers have shown us that a successful career and bachelorhood have nothing on fatherhood. Take a look at these Hollywood dads over 50!
---
1. GEORGE CLOONEY, 56
For a long time, this Hollywood star swore that he would remain a bachelor forever. Clooney even bet Michelle Pfieffer that he would never get married, declaring he's never home long enough to build a solid relationship and start a family. Well, that was until he met Amal Alamuddin, a well established human rights lawyer who's 17 years younger than him.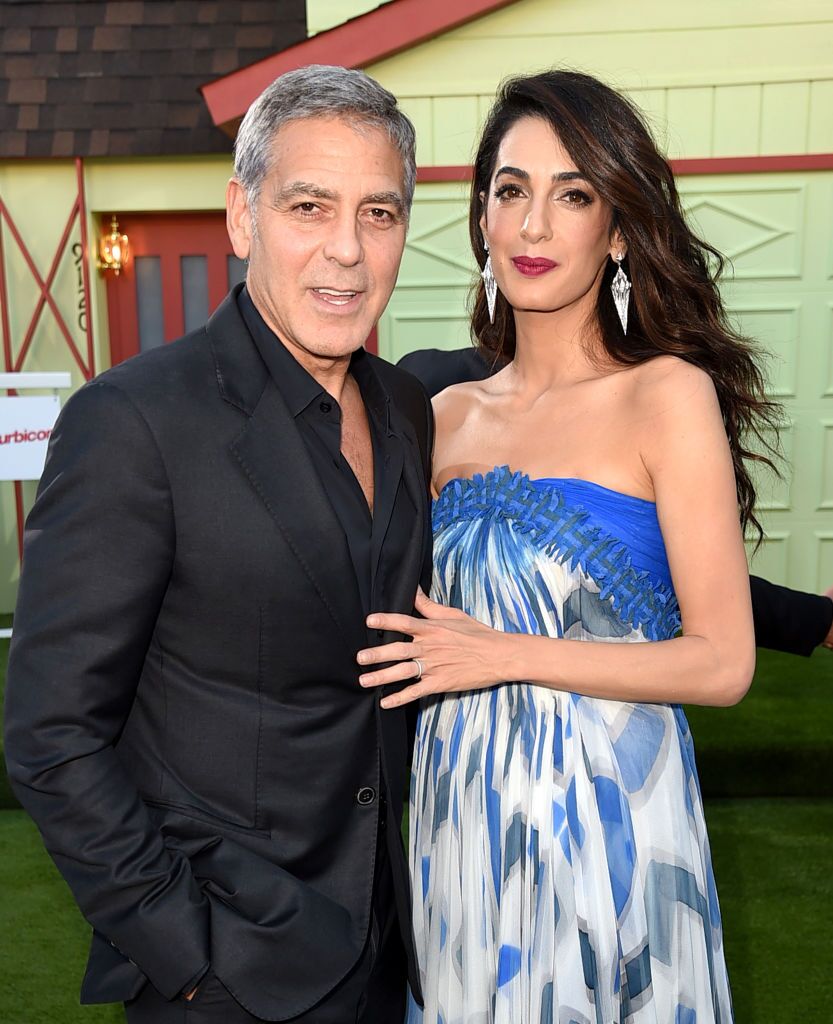 ---
Two years after their marriage, the couple welcomed twins named Ella and Alexander. Like many other parents, the actor and his wife fell in love with being parents and he opened up about having children:
"We are really happy and really excited. It's going to be an adventure," the actor said on the French TV show "Rencontres de Cinema. We've sort of embraced it all ... with arms wide open."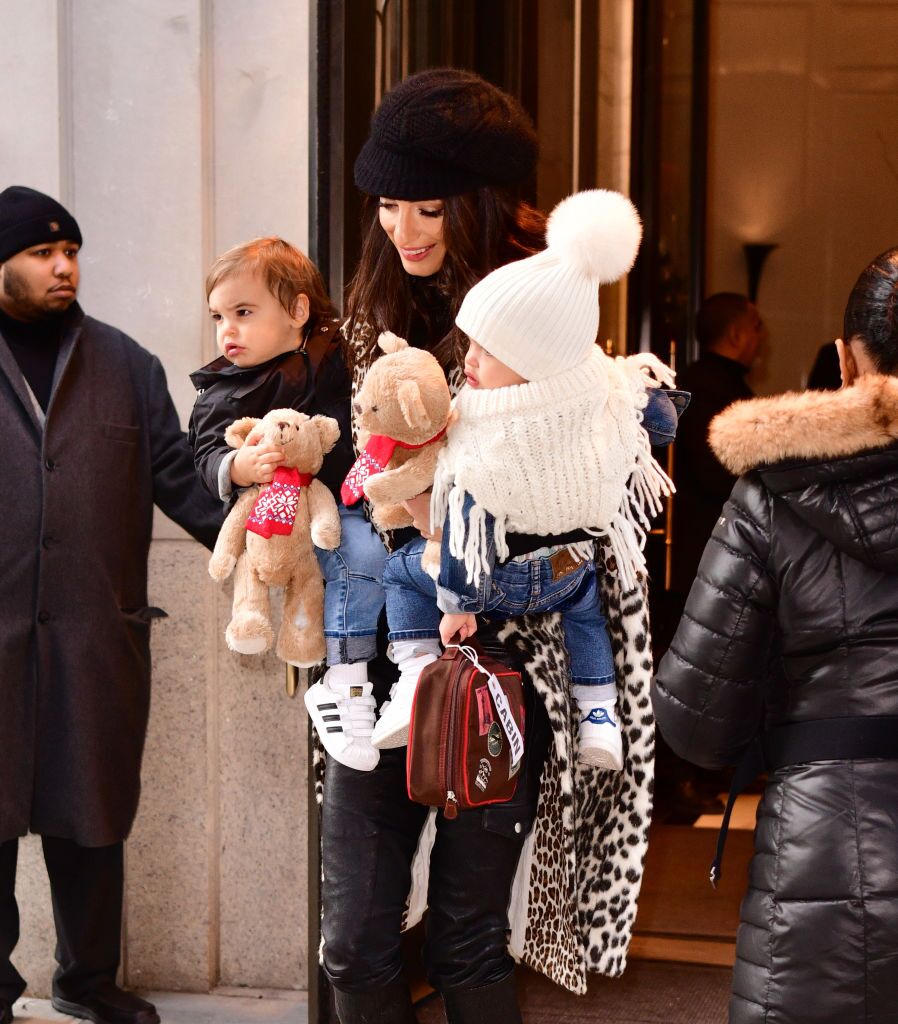 ---
Due to his first unsuccessful marriage to Talia Baslam, Clooney had little faith that his life would ever include twins and a loving wife. He told The Hollywood Reporter that his life is so much more different than he'd ever imagined, even his closest friends are surprised.
 "That seems like a lifetime ago. Now my house is filled with the warm sounds of babies crying. You should see when my friends show up and see me change a diaper, the laughter that comes from them. I go, 'I know, I know.' "
The Clooneys live quite a private life, however, Ella and Alexander enjoy playdates with the world's most famous people. In August 2018, Prince Harry and Meghan Markle helped look after the twins when they were invited over to the Clooney home for a weekend. They also enjoy visits from Jennifer Aniston and Adam Sandler, lucky twins!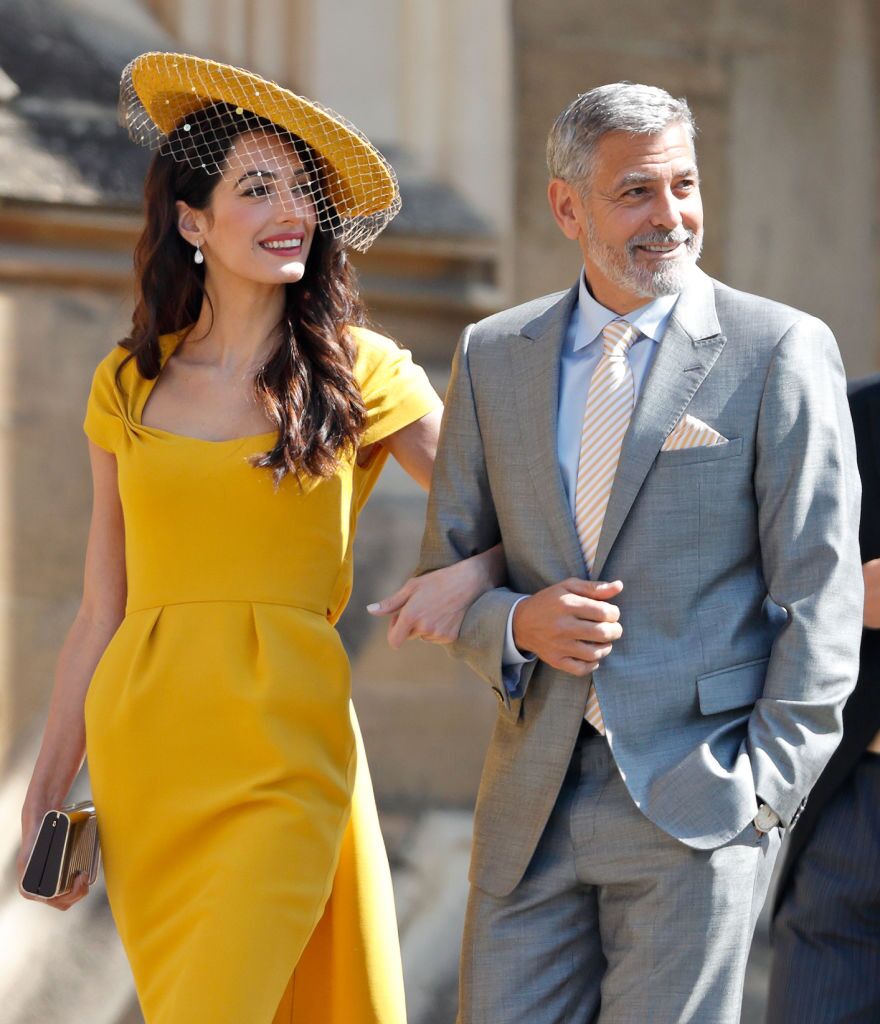 ---
2. STELLAN SKARSGARD, 61
You might recognize this seasoned actor from box-office hits such as The Girl With The Dragon Tattoo or The Avengers. But you might not have known that he had his 8th child at 61-years-old. Skarsgard and his second wife, Megan Everett who is 35-years-old, now have two young sons together named, Ossian and Kolbjörn.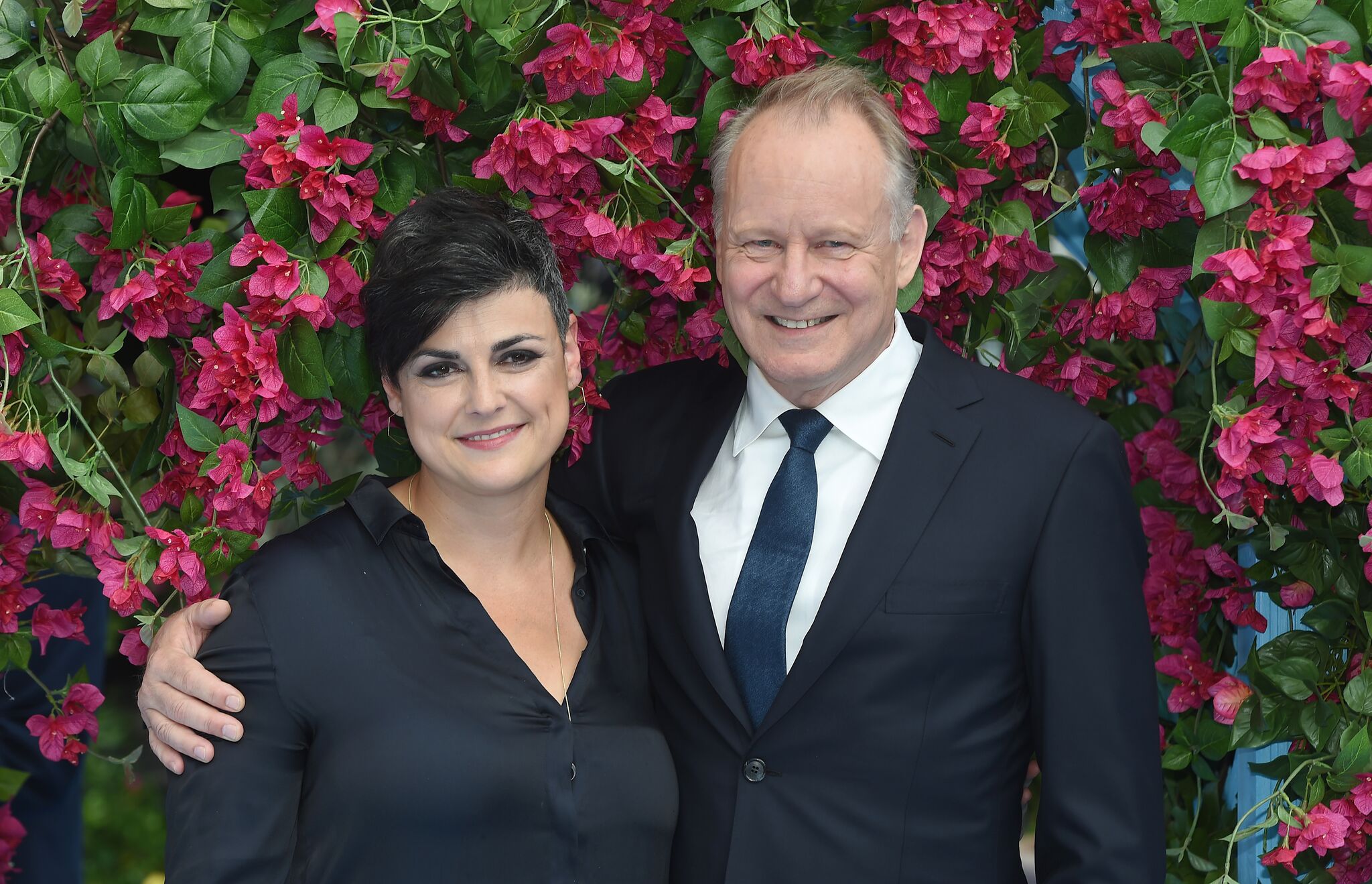 ---
Skarsgard has 6 older children from his previous marriage to My Skarsgard. Interestingly enough, 4 of his kids have followed in his footsteps by pursuing acting careers, in fact, his eldest son, Alexander Skarsgard, has appeared on the TV series, True Blood. Skarsgard and his first wife divorced after 32 years of marriage.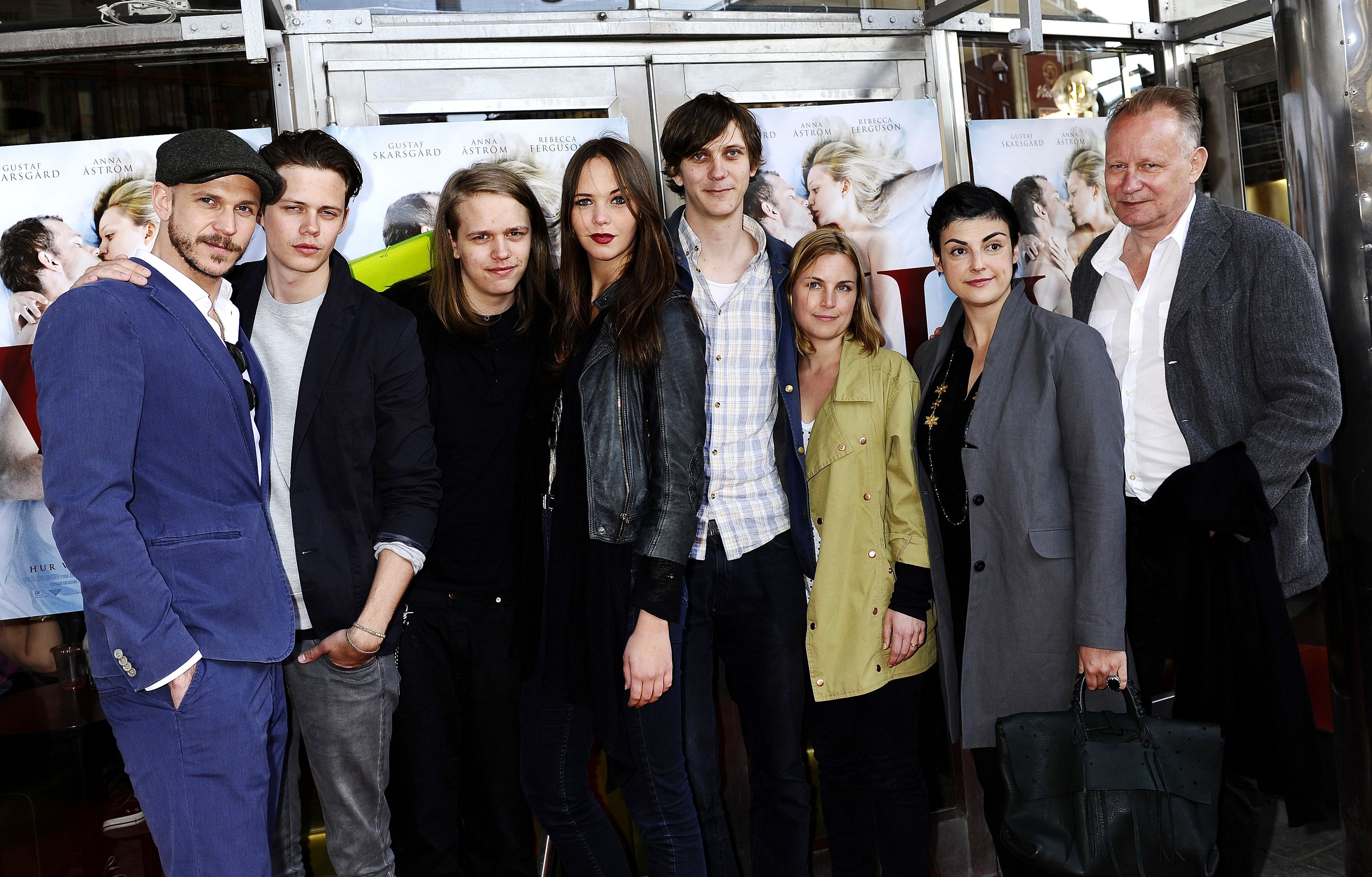 ---
3. CHRIS NOTH, 65
Chris Noth - famous for his iconic role as Mr. Big in Sex and the City, and his wife, Tara Wilson had their first child, Orion in 2008 when he was 53. He's since said his reason for delaying fatherhood was because he wasn't ready. Wilson is 28 years his junior and they have been married since 2012.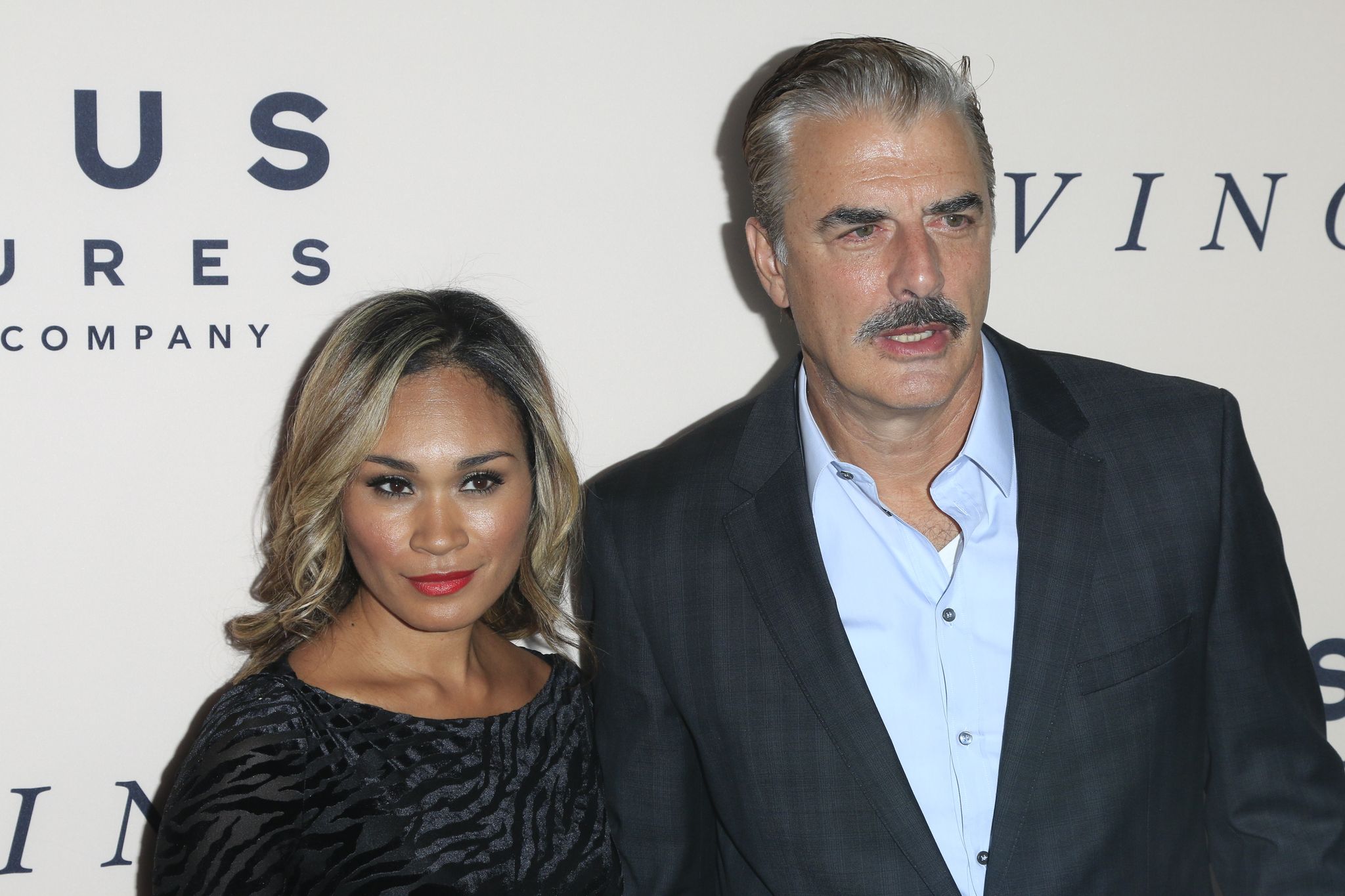 ---
Once again, he showed us its never really too late with the announcement of his second child. The couple shared that they were expecting a baby in September last year in an Instagram post of his wife sporting a cute baby bump. 
---
The actor welcomed his second son at 65! The couple named him, Keats, after the British poet, John Keats. Noth commemorated the birth of his newborn son in an adorable Instagram post. He also shared a quote from the poet saying, 'A thing of beauty is a joy forever."
---
4. ALEC BALDWIN, 62
Alec Baldwin and his wife fitness expert wife Hilaria welcomed their fifth child on September 8. The exciting addition comes after the couple miscarried two babies in the last year. Hilaria shared the news in an Instagram photo of her holding the baby boy with Alec sitting beside her. She captioned the adorable snap. 
"We had a baby last night. He is perfect and we couldn't be happier."
The Spain native and the actor got hitched in 2012; they have an age gap of 26 years. 2 years later, Hilaria gave birth to their first child, Carmen. But since then, the couple welcomed their 3 other sons Rafael, Leonardo, and Romeo. The Saturday Night Live star is also a father to his daughter Ireland from his previous marriage with Kim Basinger.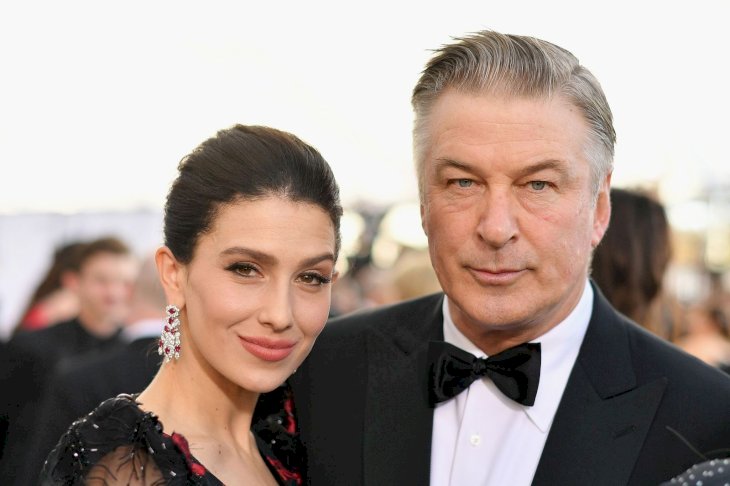 ---
5. HUGH GRANT, 51
The Golden Globe award-winning English actor gained a playboy reputation following a series of flings. Still, he has always kept himself open to having children. In 2011, he had his first child, Tabitha, with a receptionist named Tinglan Hong. Two years later they had a son named Felix.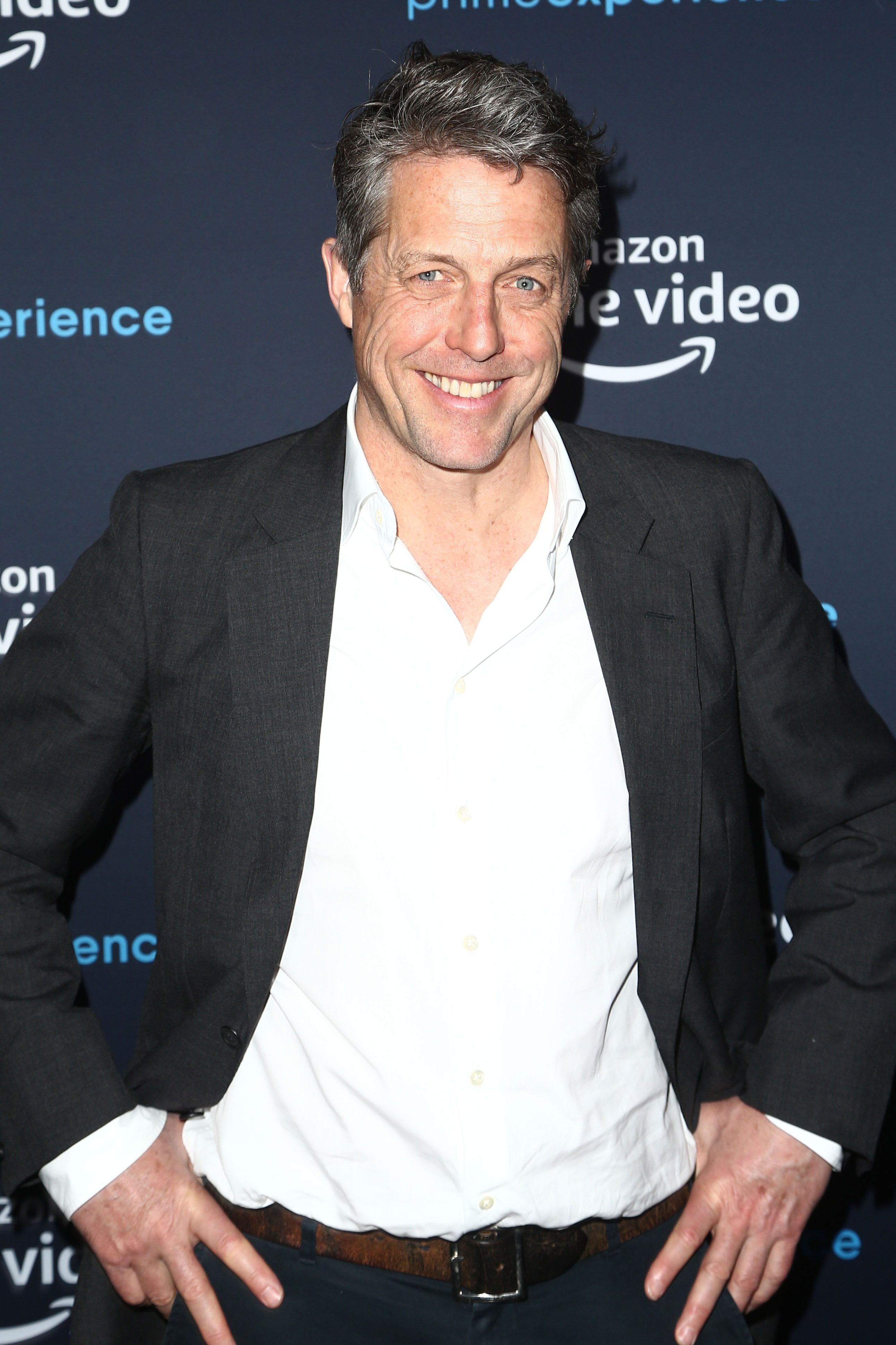 ---
Grant has 5 children in total. Hugh's wife, Anna, birthed their first son, John in 2012, and 3 years later they had a little girl. In 2018, Grant's ex-girlfriend, Elizabeth Hurley went on Watch What Happens Live and spilled that he and his wife welcomed their third child together. 
"He had another one last week," she told Andy Cohen.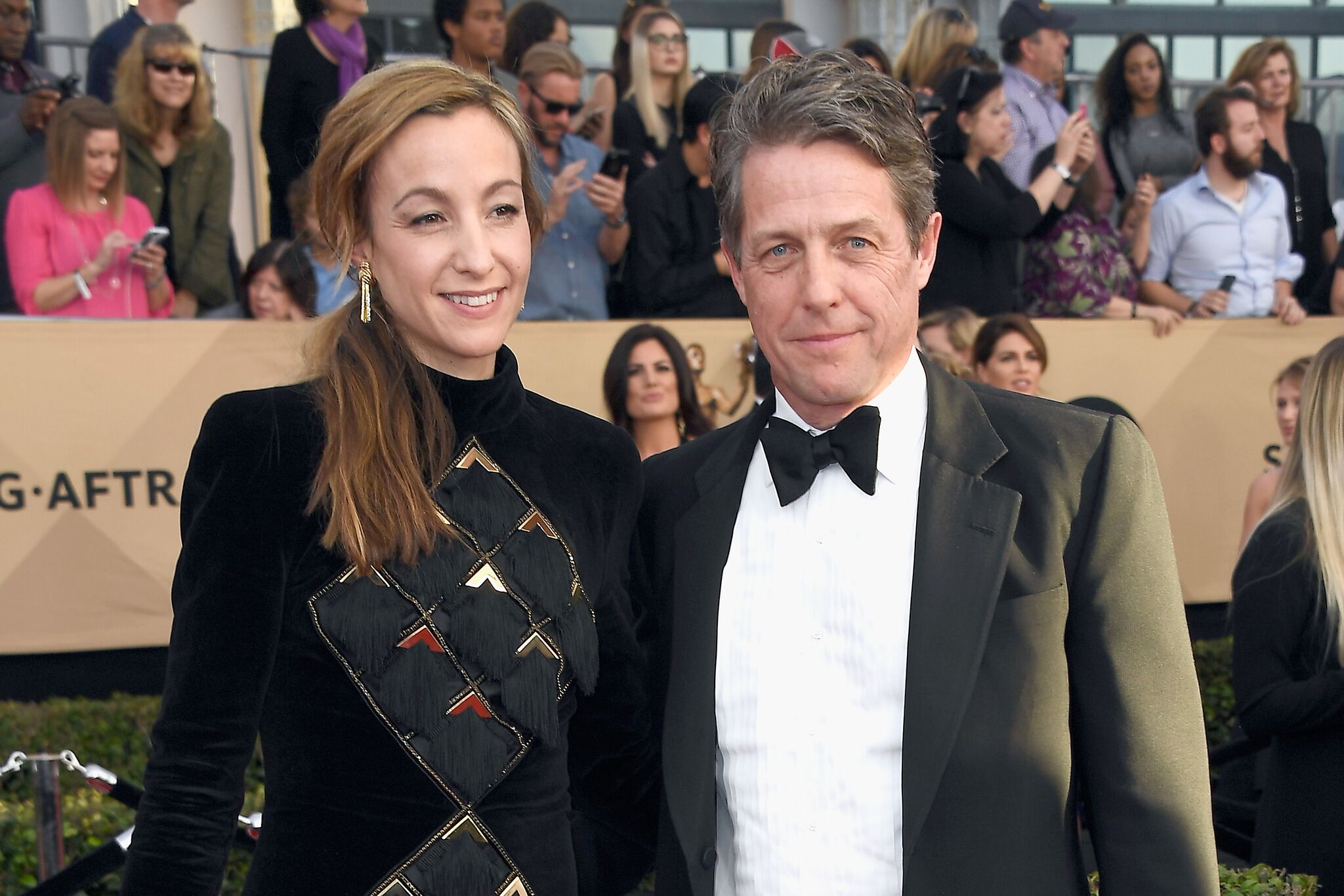 ---
After many years of bachelorhood, it seems that fatherhood has also inspired the actor. In an interview with People TV, he gushed.
"It was the nicest thing that's ever happened to me - he said - but it happens to be true." He continued: "It's just lovely to have all that love around. Suddenly you love someone more than yourself. It's unheard of in my case and they love you and it's all enchanting."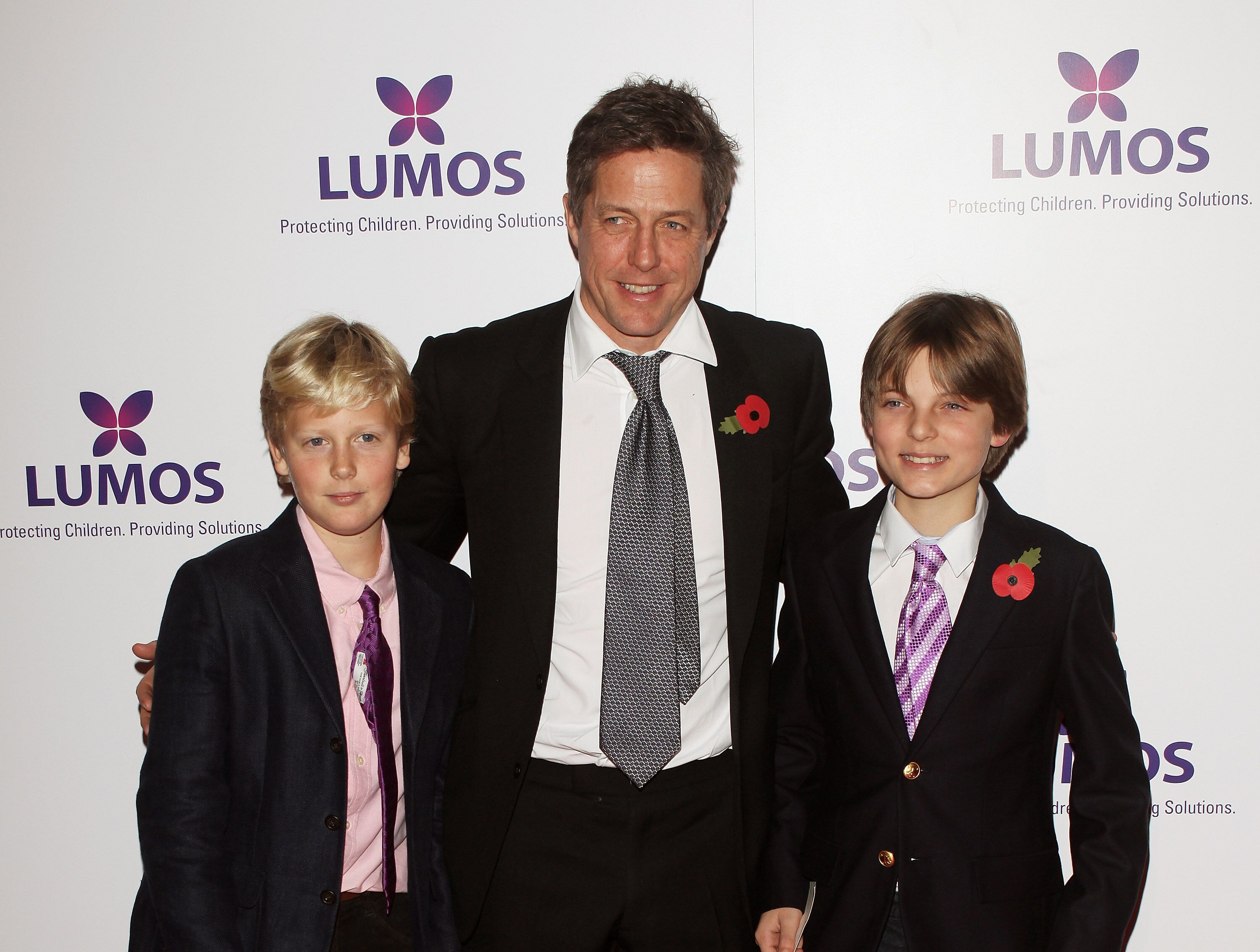 ---
6. MICHAEL DOUGLAS, 58
The actor is a 76-year old dad to two teenage children. Douglas and his wife, Catherine Zeta-Jones, had their son, Dylan, when he was 56 and his daughter, Carys, at 58. The couple has become a part of Hollywood royalty and has been married for nearly 20 years.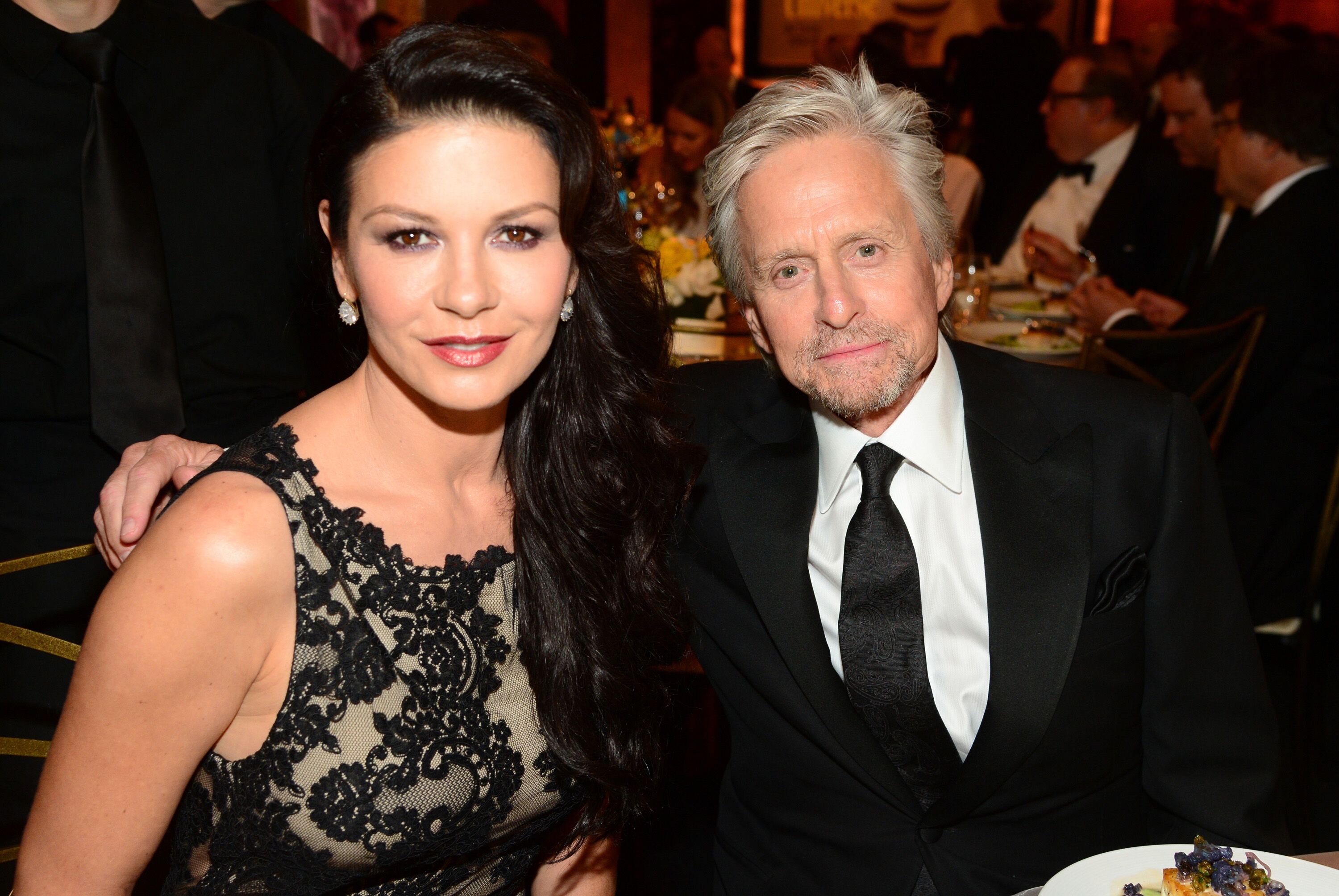 ---
"I'm old enough to appreciate that this is a good time in one's life, and I'm not taking it for granted,"  Douglas told People. "I'm grateful for a good marriage, good kids and my health."
Douglas also has another son, Cameron Douglas, from a previous marriage with Diandra Luker. The couple divorced in 2000 after 13 years of marriage. Cameron has had a pretty tough life even spending some time in prison but since then he has turned his life around.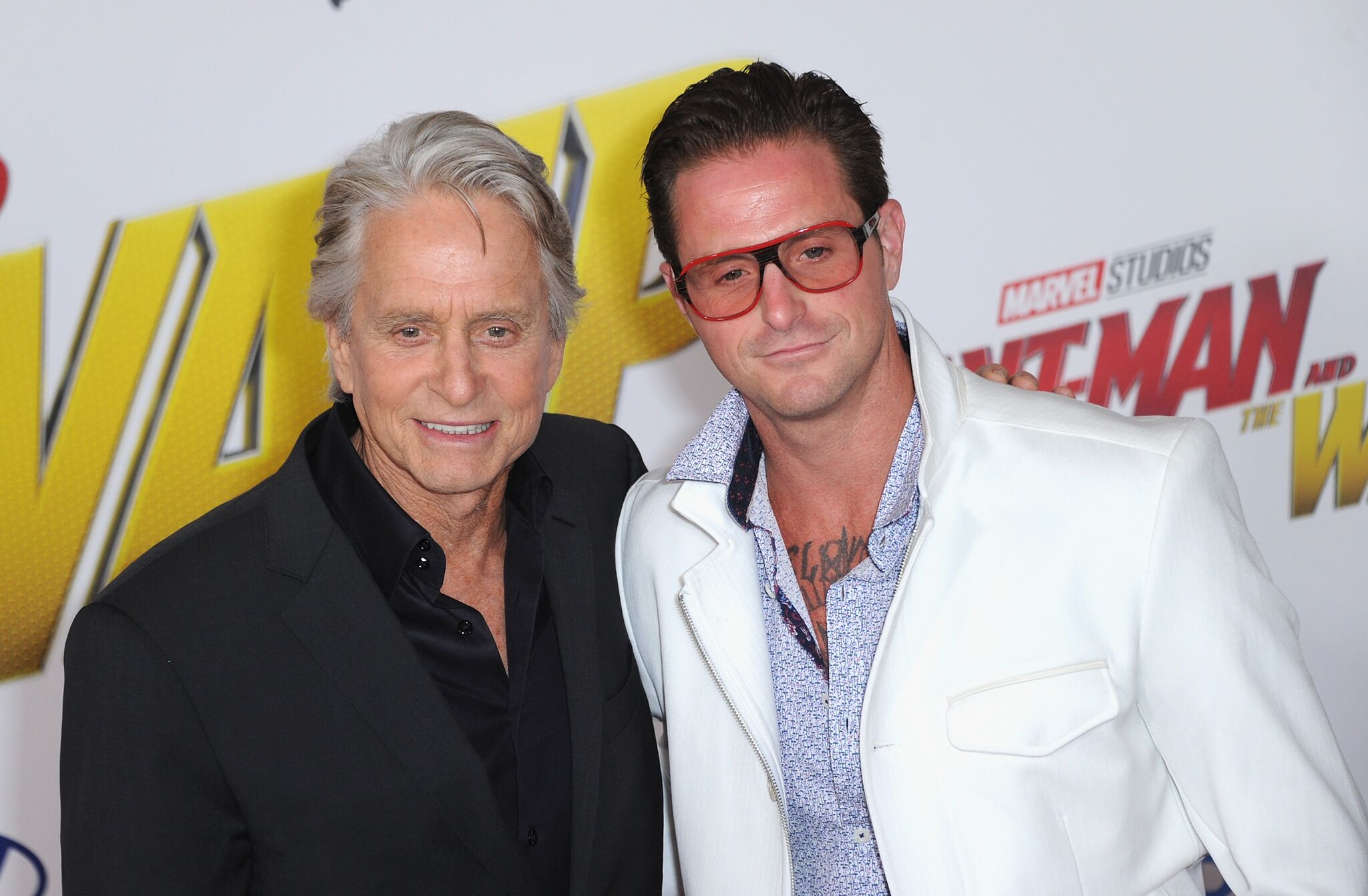 ---
The actor is a throat cancer survivor and has admitted that it made him realize the importance of family. Having children later in life has also changed him and shifted his focus from his career to being an active parent. Douglas told The Guardian:
"I'm not driven like I was once was...I am consumed with being a father and with my responsibilities as a husband."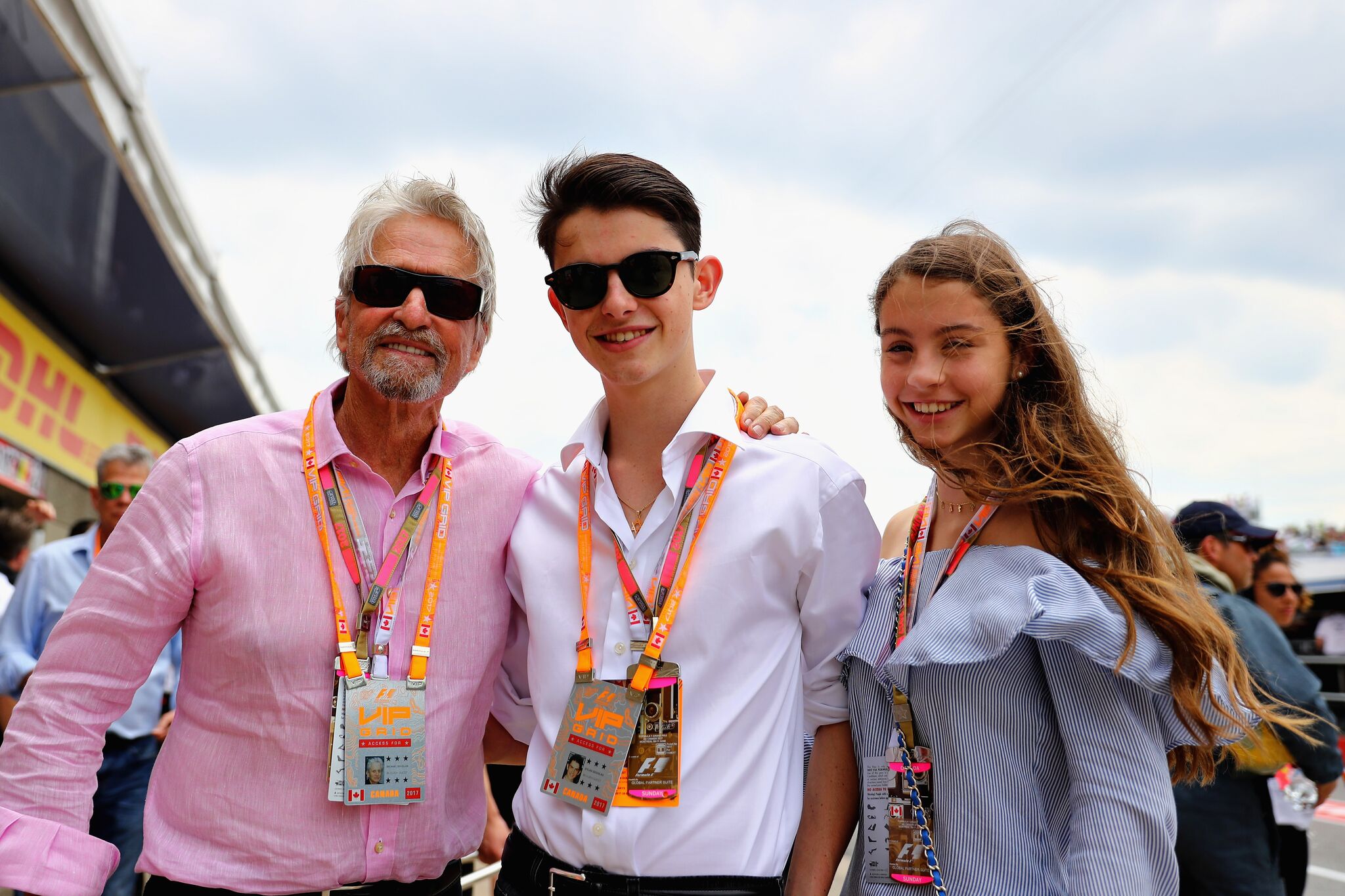 ---
7. QUENTIN TARANTINO, 56
Known for his fierce action-packed films, like Django Unchained or Pulp Fiction, Quentin is taking on a new challenge in life with parenthood. The filmmaker recently joined the dad club and welcomed his first child in February 2020, with his wife Daniella Pick. The couple announced that they were expecting their bundle-of-joy last year in August.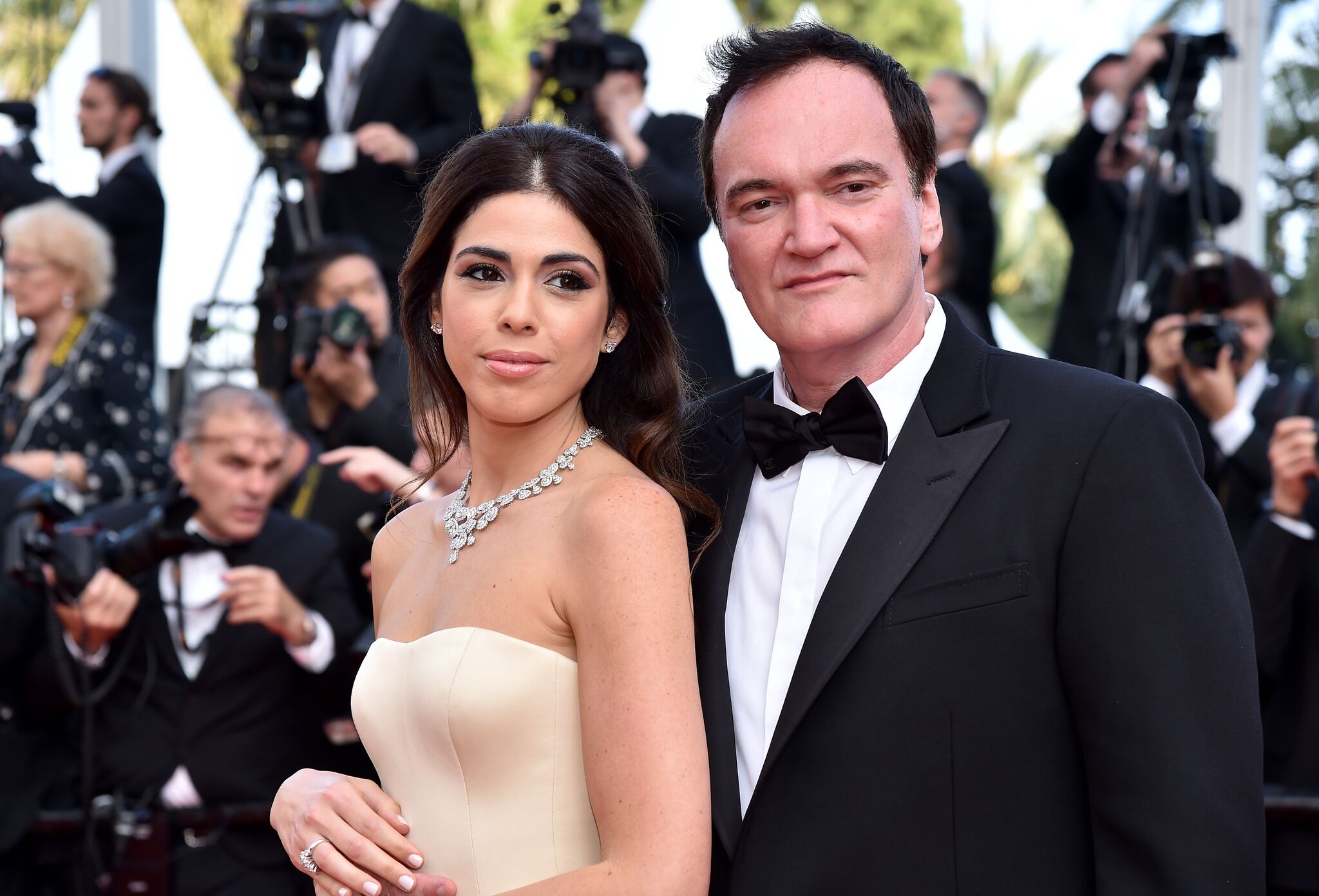 ---
Daniella is the daughter of an Israeli pop star, Tzvika Pick, and they met in 2009 while he was promoting a film in Cannes. The pair got back in contact with each other in 2017 before tying the knot a year later. Before they met, Tarantino wasn't all convinced about a family life stating that his career takes up too much of his time.
It seems that his wife inspired a renewed outlook on life because after they got married the director did in an interview on Jimmy Kimmel's late-night show where he revealed:
 "I just got married, I want to have kids!"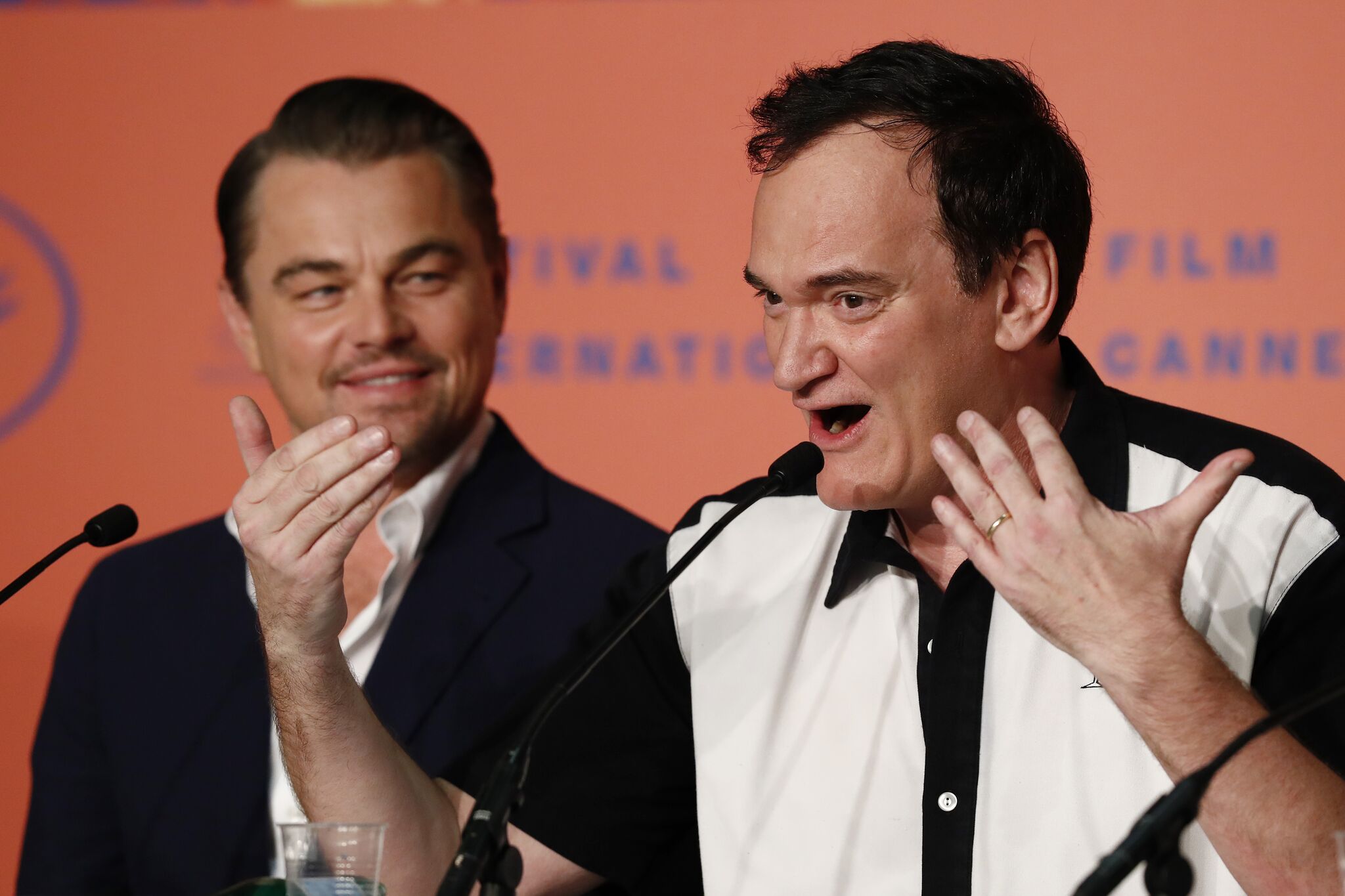 ---
The couple exchanged vows in an intimate wedding in Los Angeles with a star-studded guest list featuring the likes of Uma Thurman and Harvey Keitel. They share quite a few firsts with each other as both have never been married before and they are first-time parents to their son, Leo. Tarantino told The Associated Press:
 "I just got married six months ago. … I have never done that before—and now I know why: I was waiting for the perfect girl."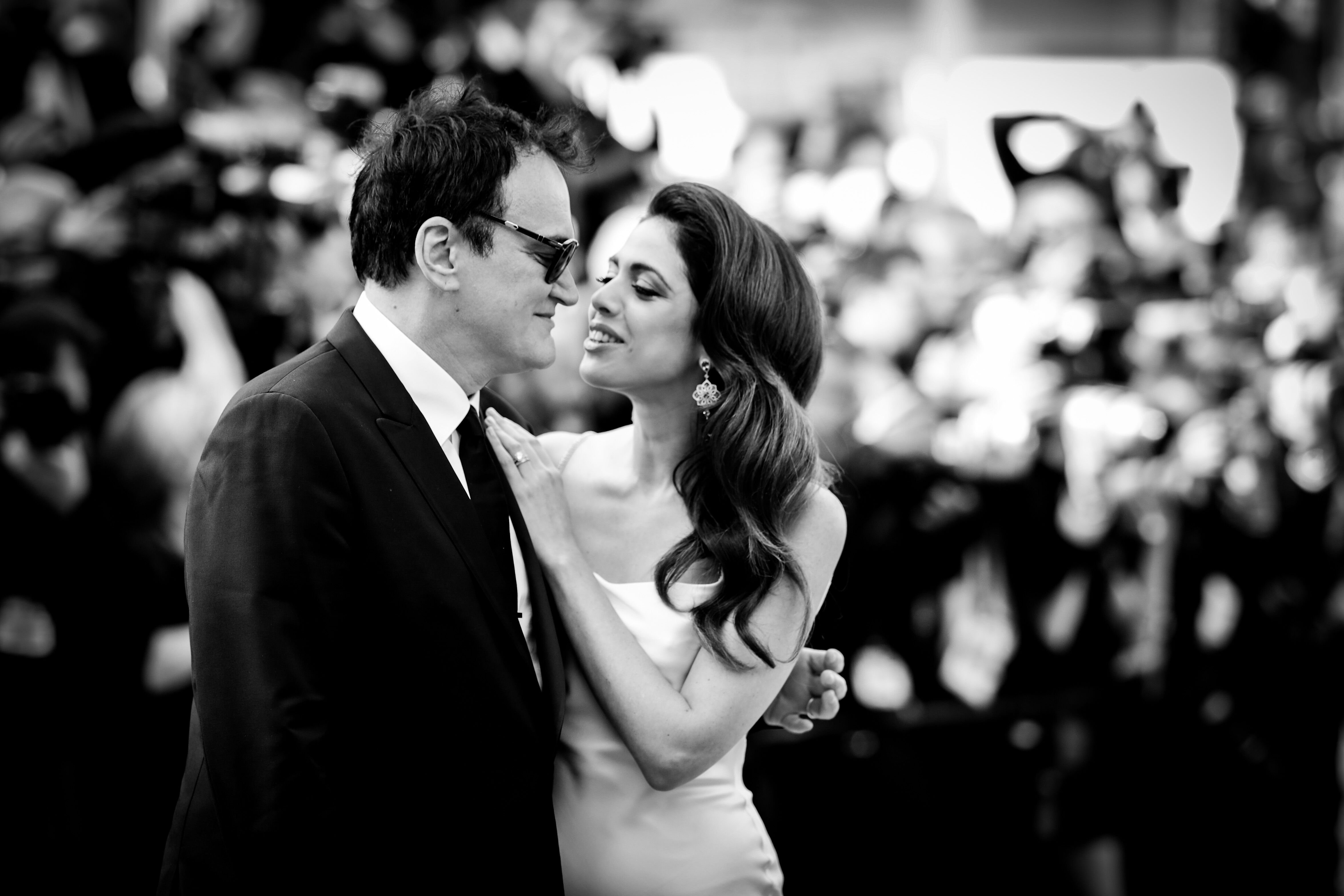 ---
8. JOHN TRAVOLTA, 56
The multitalented actor and his wife, the late Kelly Preston were married for 29 years. They had their first child, Jett in 1992, and a daughter, Elle, in 2000. The Hollywood couple had no idea that 9 years later they would lose their son.
The family didn't know how they would recover from the loss, however, they introduced a new family member with the birth of their son, Benjamin in 2010. John was 56 years old and he praises his son for being the healer of the family. In an interview with Good Morning America, the actor shared:
"Certainly having little Benjamin has been a beautiful kind of glue for us to re-bond after a tremendous loss."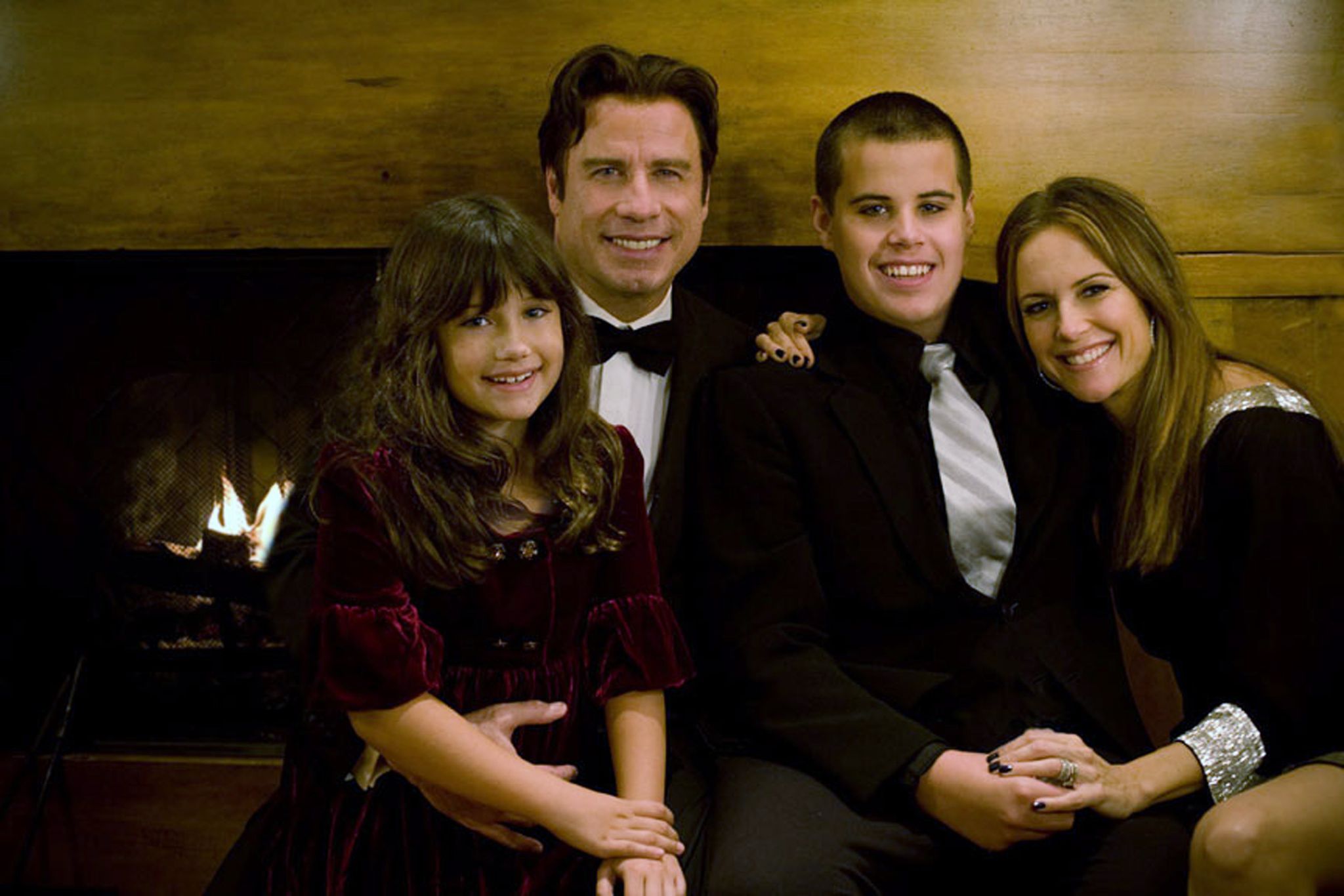 ---
Their daughter, Ella seems to have caught the acting bug too! You can catch her acting alongside her dad in the film, The Poison Rose. In an interview with The Talk, the proud father revealed more about being stage dad stating:
"My wife gets hysterical watching me watch her, because I just want it to go great."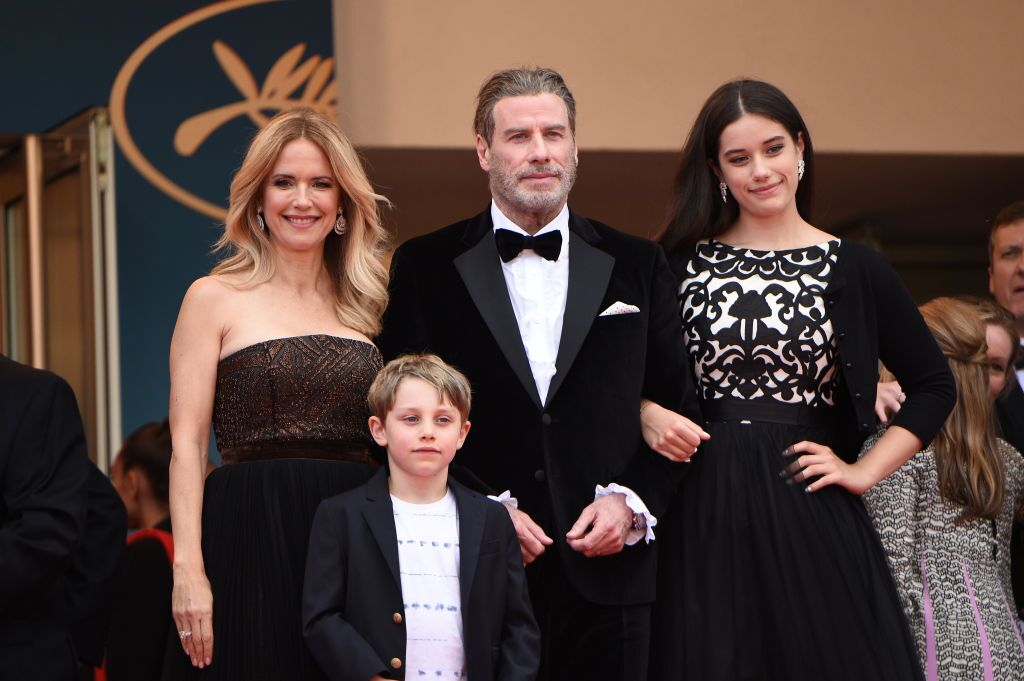 ---
9. EDDIE MURPHY, 58
The actor and comedian probably tops this list for having the most kids as he has 10 children!  And yes, you read that right. They range from the age of 1 to 30. The comedy legend had his 10th child with fiancée, Paige Butcher in 2019 at the ripe age of 58. Apart from the 2 children he has with his fiancée, he has 8 children with four other women.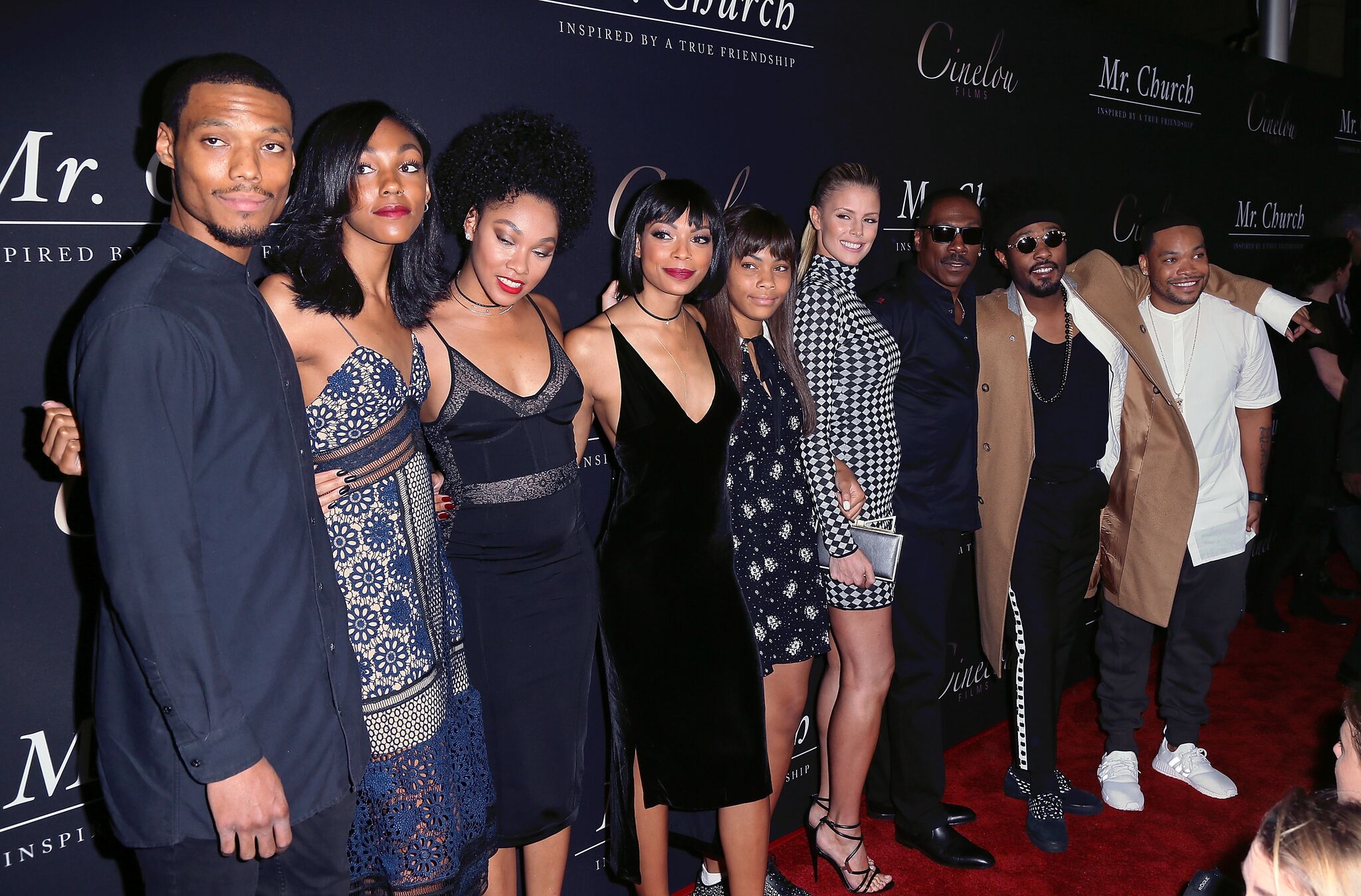 ---
His ex-wife, Nicole Murphy, gave birth to 5 children and he also had one child in each of his previous relationships with Paulette McNeely, Tamara Hood, and Mel B from the Spice Girls. In an interview on The Ellen DeGeneres Show,  Murphy revealed more about what it's like being the father of 10 kids:
"Men kind of look at me like, 'He's crazy! How much did that cost?' " he said. "And women, it's kind of like there's something sexy about it, I think. 'Eddie Murphy must be doing his thing,'" he continued.
He also told Ellen that having 10 children doesn't seem like a lot to him at all. Judging from the other dad's over 50, it's not too late for Eddie Murphy to have another one.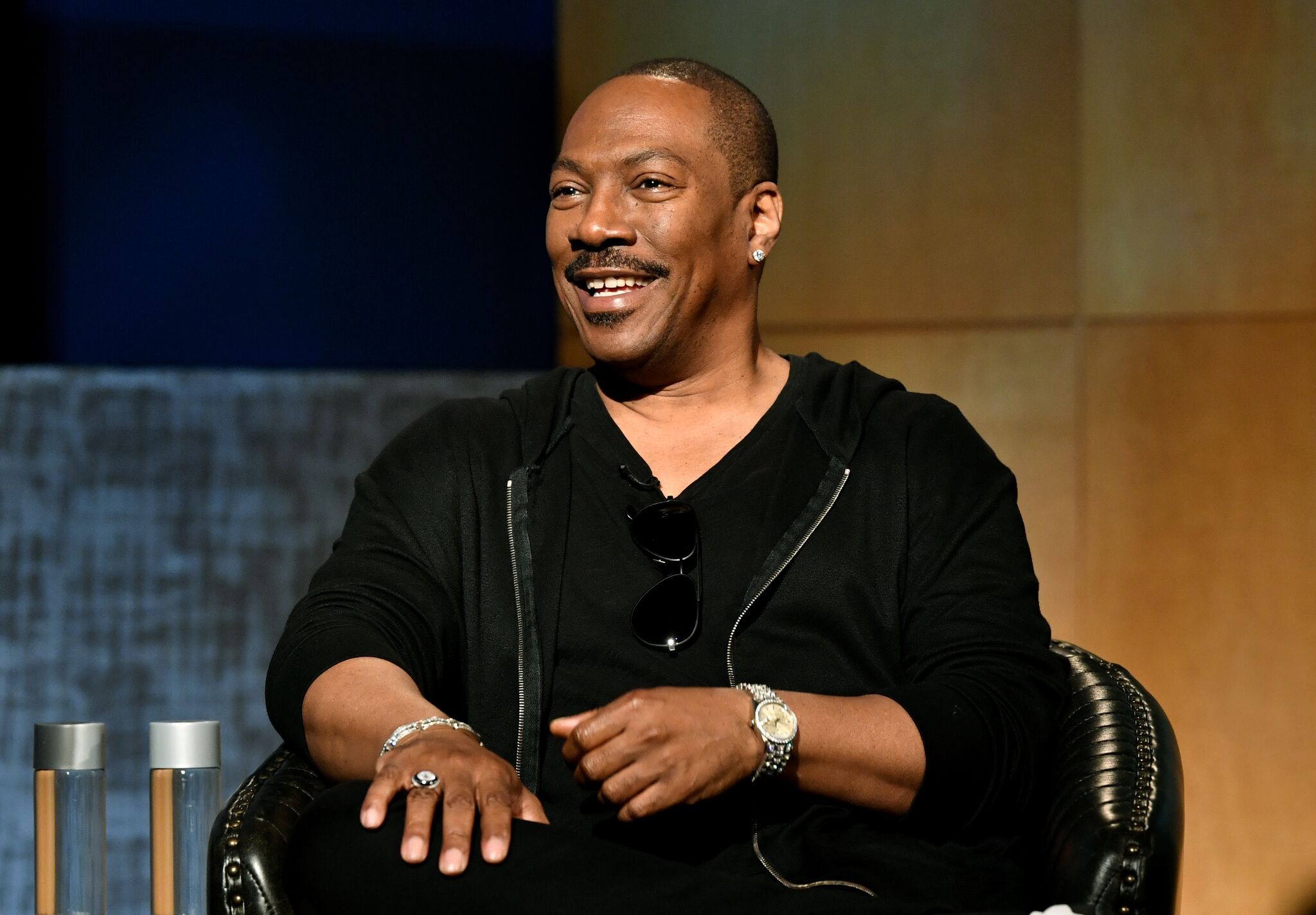 ---
10. ROBERT DE NIRO, 68
Robert De Niro has collected many accolades in his life from Golden Globe awards to Academy Awards but his most prized accomplishments are his children. The actor has 7 kids in total and together with his wife, Grace Hightower, they welcomed his lastborn, a daughter via surrogate in 2011 at the age of 68.
---
The little girl, Helen Grace, was the couple's second child together as they also have a son, Elliot. The couple met in 1987, and 10 years later, they got married. In 1999, the de Niros split, however, a divorce never happened, and the couple reunited in 2004. Fast forward to 2020, the couple recently finalized their divorce and resolved a bad custody battle.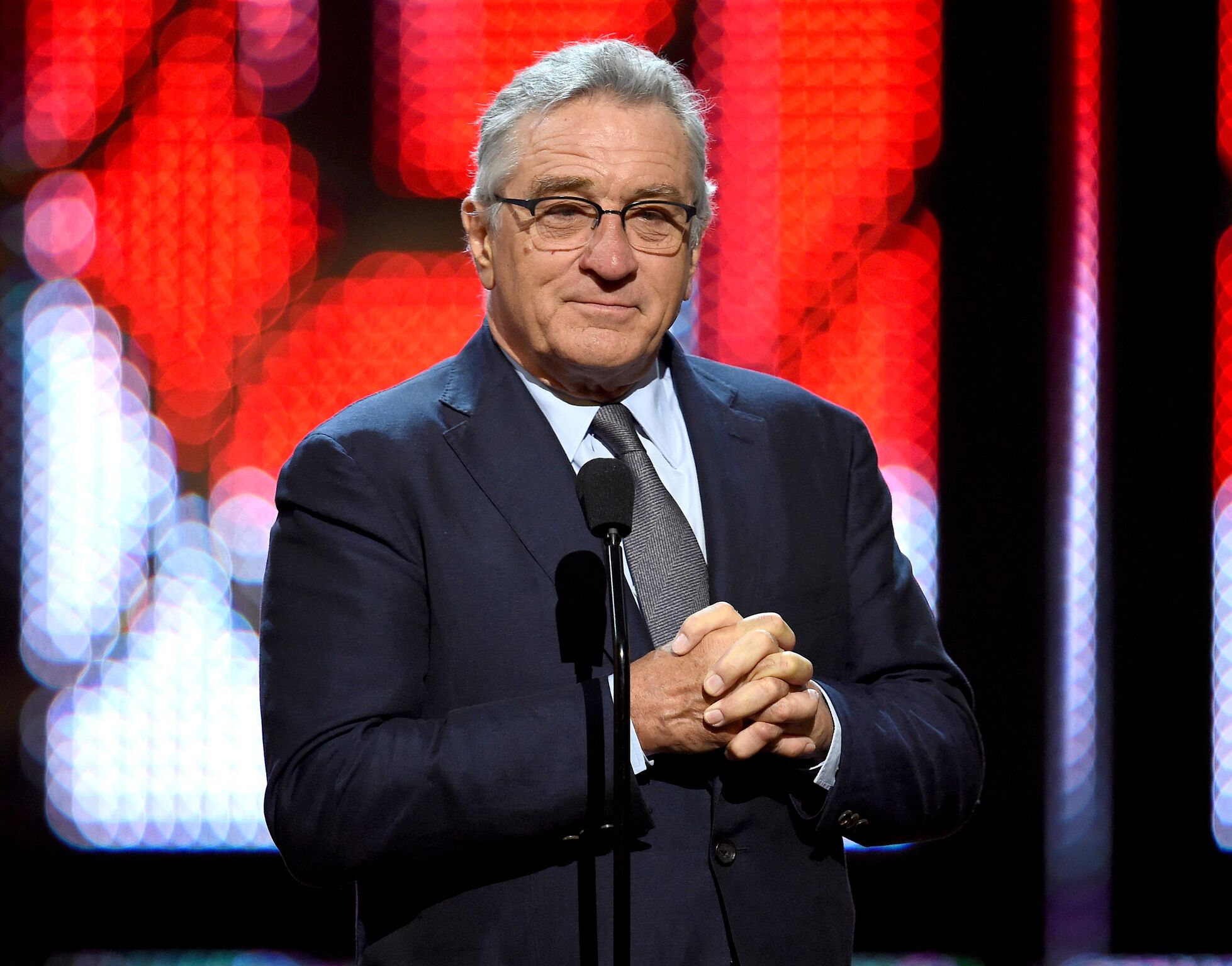 ---
Despite the couple's rocky history, de Niro holds much respect for his ex-wife. In an interview with People, the actor said:
"Grace and I have two beautiful children together," Robert said after he divorced his wife. "I honor her as a wonderful mother and ask for privacy and respect from all as we proceed to develop our roles as partners in parenting."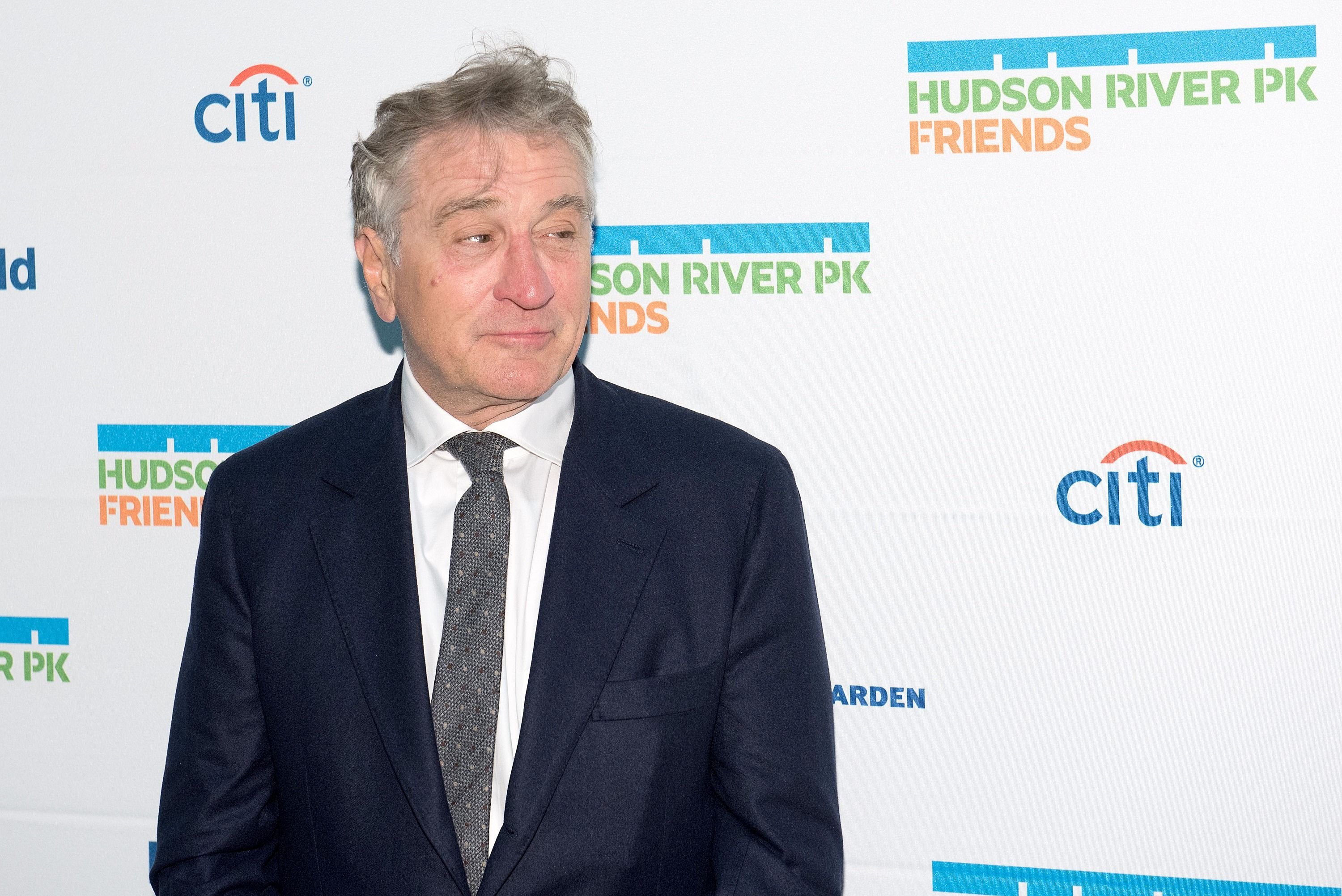 ---
11. RICHARD GERE, 70
At an age when most men his age are welcoming their grandchildren, Richard Gere is still having children! The actor's 37-year-old wife, Alejandra Silva, gave birth to a baby boy in April 2020 at Richard's not-so-tender age of 70. This is the couples second child together as they also welcomed a little boy last year.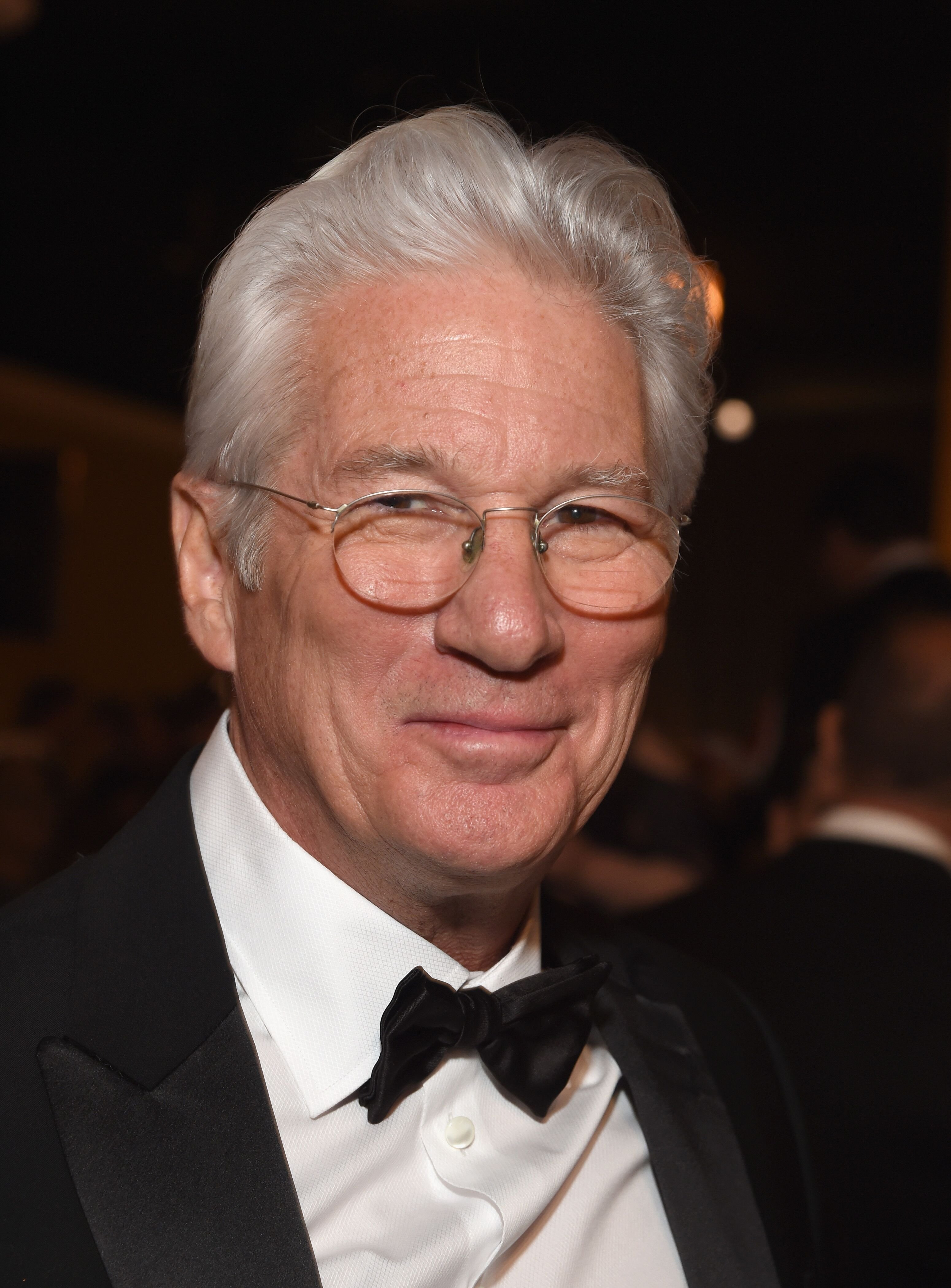 ---
Both Gere and Silva have children from previous relationships. He has a 20-year-old son named Homer with his ex-wife, Carey Lowell, and she has a 7-year-old son named Albert with her ex-husband, Govind Friedland. The couple wed in April 2018 and naturally decided to grow their family together.
---
With a 33 year age gap between the pair, his wife has shared that she doesn't mind it all and she has faith that he will be there to support her and their children. In a 2018 interview with ¡Hola! she said:
"He has promised me at least 20 good years! But I have to confess that he has much more energy than me, is much more active, it's hard to keep up with him... He's not human!"