Famous Older Moms: Celebs Who Became Mothers After 45
Deciding whether to have children or not is a personal choice, and these celebrities show that it is never too late to begin the journey of motherhood. If a 40-year-old first-time mom surprises you, how about having twins at 49 or welcoming your first child at 50? These ladies are changing the status quo and inspiring mature women to never give up on having a family.
1. HALLE BERRY, 47
When Halle Berry, at the age of 41, gave birth to her daughter and first child Nahla, everyone was a little surprised. But when she revealed she was pregnant at 47, that came as a complete shock to everyone. Including Berry herself! Halle admitted she was astonished when she along with her husband Olivier Martinez found out that she was pregnant.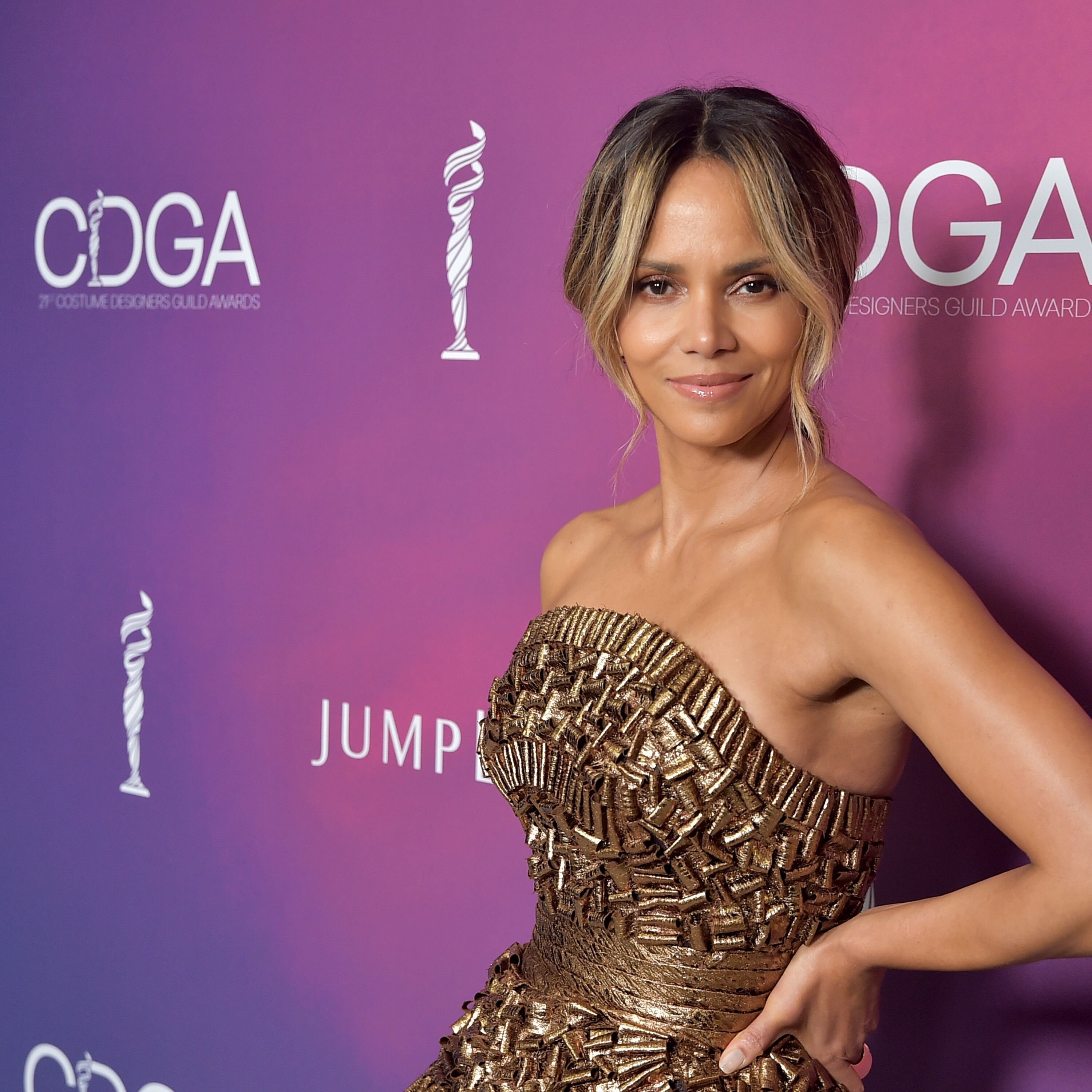 ---
Berry gives credit to her daughter's prayers for a sibling, feeling she's responsible for this miraculous pregnancy. Halle revealed that Nahla had been praying for more than a year for a sibling and a bunk bed, and finally received both things.
"Two things that I swore I would never ever do again in life. I mean, I didn't think it was possible to have another baby and I thought for sure I had a need never to get married again. So, I've learned never to say never."
---
In 2017 there was a rumor that the 50-year-old actress was expecting her third child. The rumor started because of the star's round tummy, as she posed for reporters with her hands on her tummy as if she was protecting her "bump." Unfortunately, it all stayed as pure speculation with no basis in fact, but maybe Halle will surprise us later!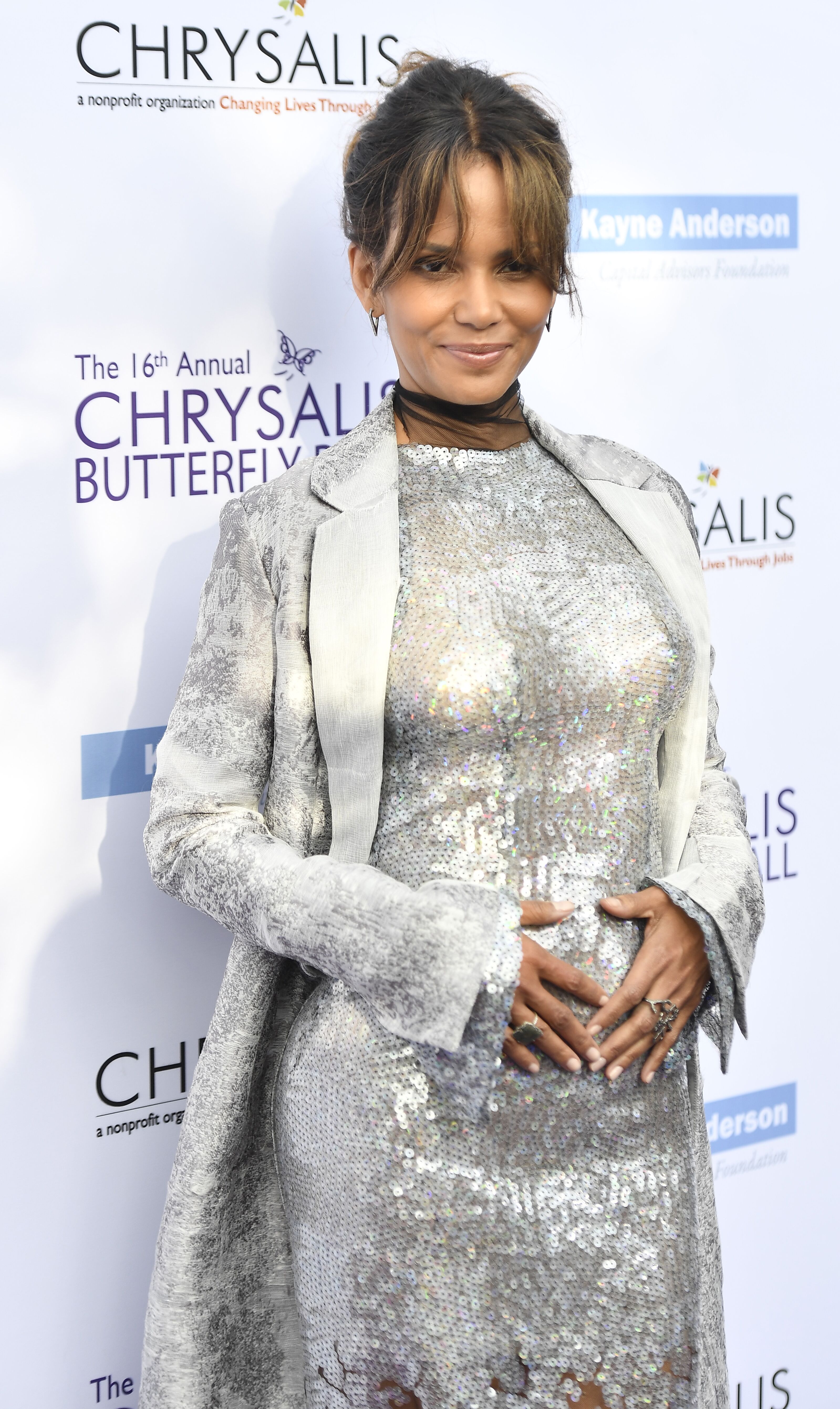 ---
2. MONICA BELLUCCI, 45
You might recognize the Italian actress from her best-known role in Malena, and of course, she's a Bond Girl hall of Famer. The sultry siren has admitted that she wasn't quite prepared to be a mother until she reached her late 30s, she's a late bloomer in motherhood having birthed her first child at 40 and her second at 45.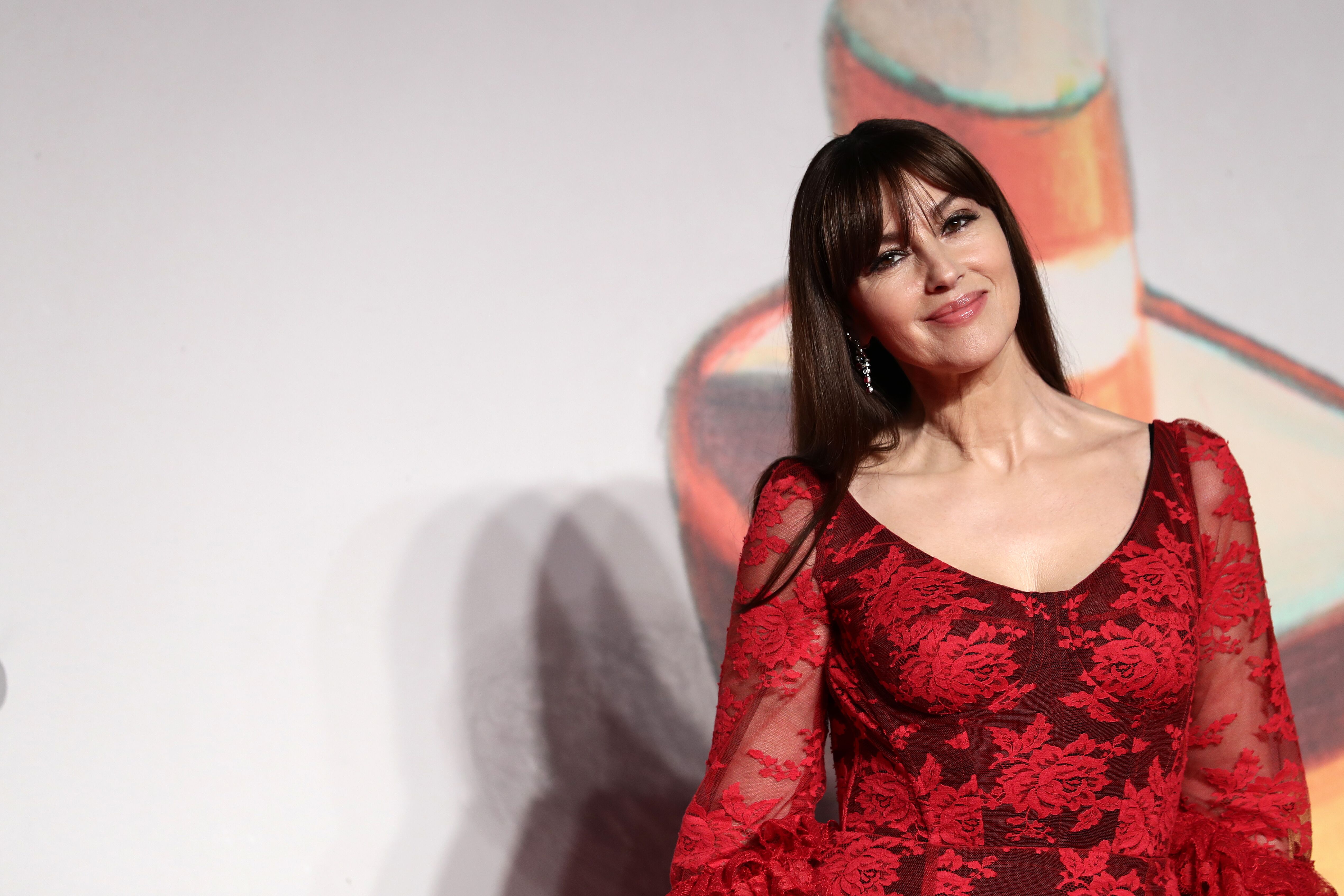 ---
Bellucci and her French actor husband, Vincent Cassel, had two daughters together, Leonie and Deva. You might recognize him from Ocean's Twelve and Ocean's Thirteen. At first, the Italian actress was reluctant to have children even ignoring Cassel's requests to have a child as she felt she still had a lot more to experience.
"At a younger age, I simply was not ready for motherhood. I was not ready to sacrifice myself, to give myself to children."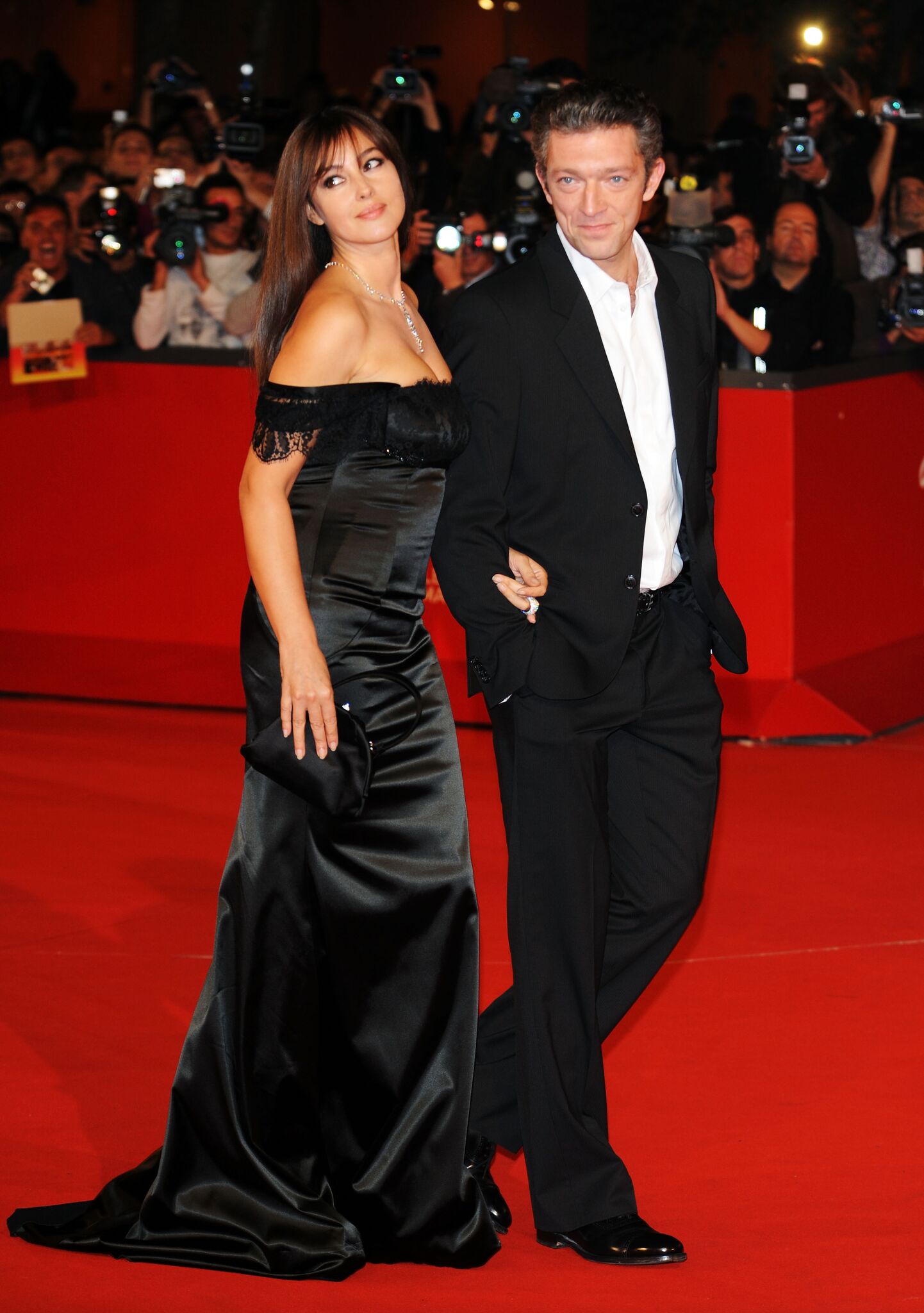 ---
The couple went on to split in 2013 after 14 years of marriage. She's since fallen in love with being a mother and gushes about what a great experience it is. However, she does acknowledge that becoming a mom later in life isn't for everyone.
"Look, I don't know if it's so intelligent to have children at this age," she says. "I don't want to be an example to women because I was lucky. I know a lot of women who try later in life and it doesn't work."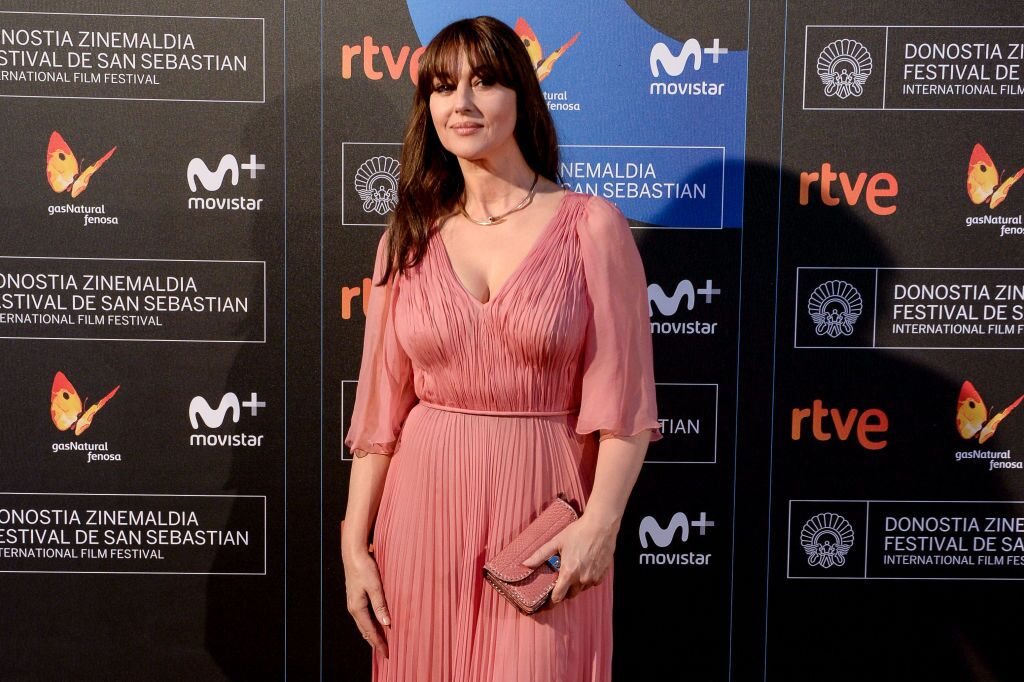 ---
3. IMAN ABDULMAJID, 45
Model Iman and her deceased husband, the rock star David Bowie, were happy to have their daughter Alexandra back in 2000. Iman was already 45, and her oldest daughter was 22 back then!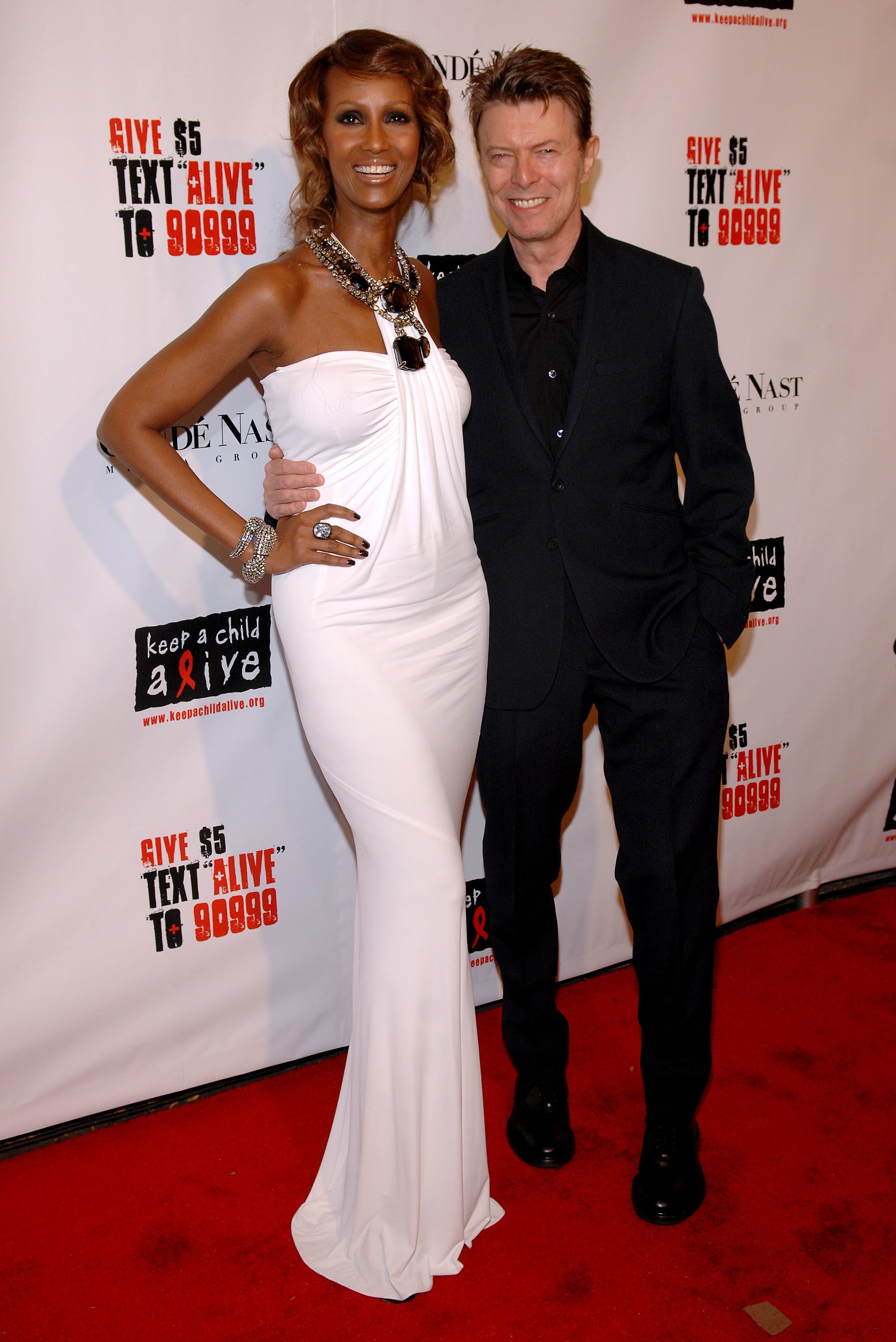 ---
"There is no age better than another. The commitment to give of yourself and the knowledge that the time is right are what's important. The thing is, I suppose, a younger person may not correctly divine the right time, because of lack of life experience." 
David Bowie witnessed the birth of the baby and even personally cut the cord. Bowie admitted that he and his sweetheart wanted a kid "more than anything else in the world." The pair had been trying to conceive for more than a decade and were jumping for joy when they found out about Iman's pregnancy.
---
4. MARCIA CROSS, 45
Despite playing the role of desperate housewife Bree Van de Kamp, who was raising two children, the actress herself wasn't in line to start a family. But, now the star cannot imagine her life without her 13-year-old twins, Eden and Savannah, born right before their mom's 45th birthday.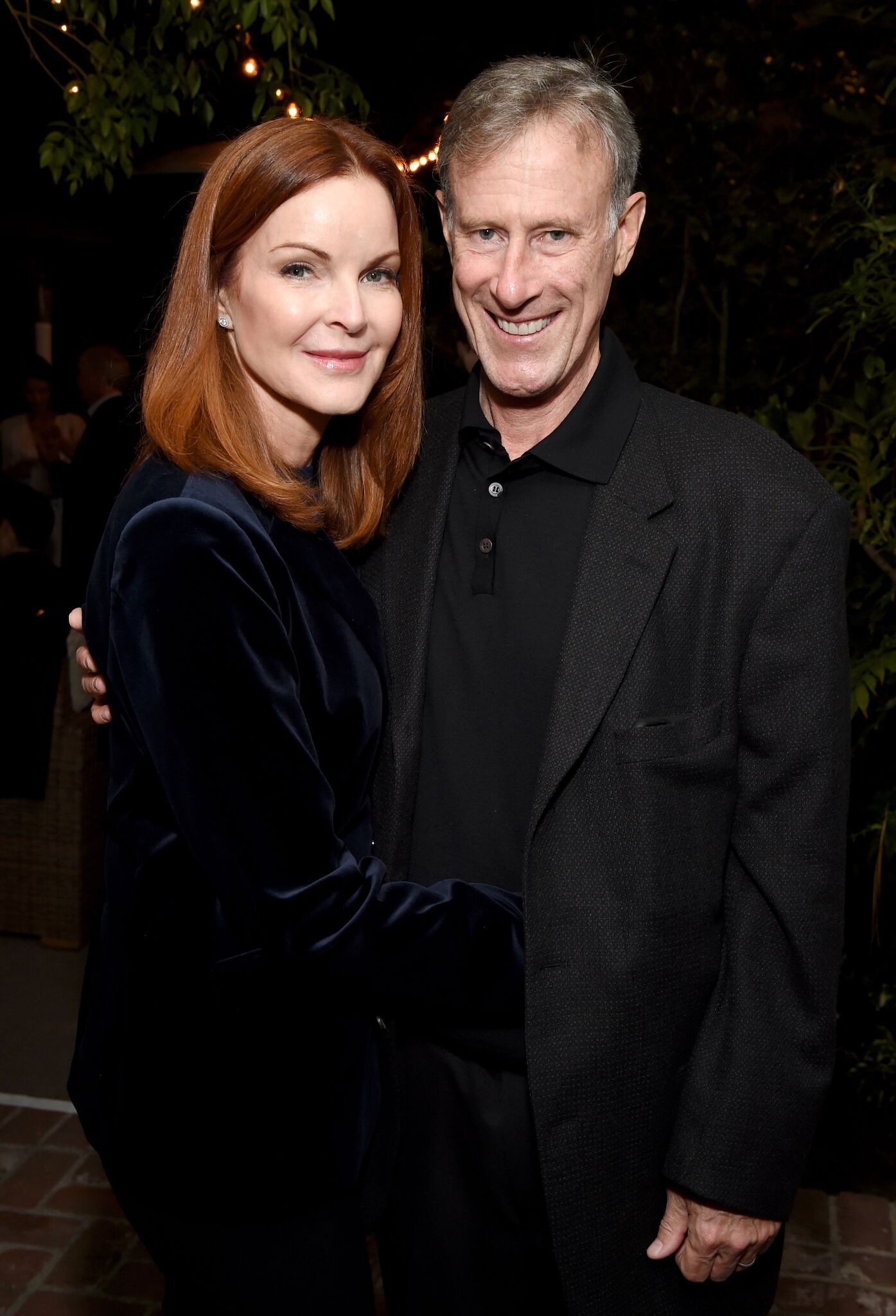 ---
Cross has confessed that one of her biggest regrets is waiting that long to start a family. The actress is now afraid of not being alive long enough to guide her children through life. 'I wanted to have kids in my 30s, but just couldn't get it together,' says Cross. 
'I don't think people want to wait. I wish I'd met my husband earlier. It's sad having kids so late because you want to be alive for as long as possible for them. It's simple maths, you know. It's not about looking young. It's a lifelong process and you really want to be there for them,' 
Marcia really appreciates being a mom, confessing that before then, she had never realized how it would "shake" her world - for the better, of course.
---
5. SUSAN SARANDON, 45
The iconic Thelma and Louise actress took her time to start having children choosing to focus on building her film career and has expressed some regret over not starting sooner. In fact, at one point Surandan was told that having children was just not in the cards for her.
"My biggest lesson was forgiving myself for not being more on top of it," says Sarandon.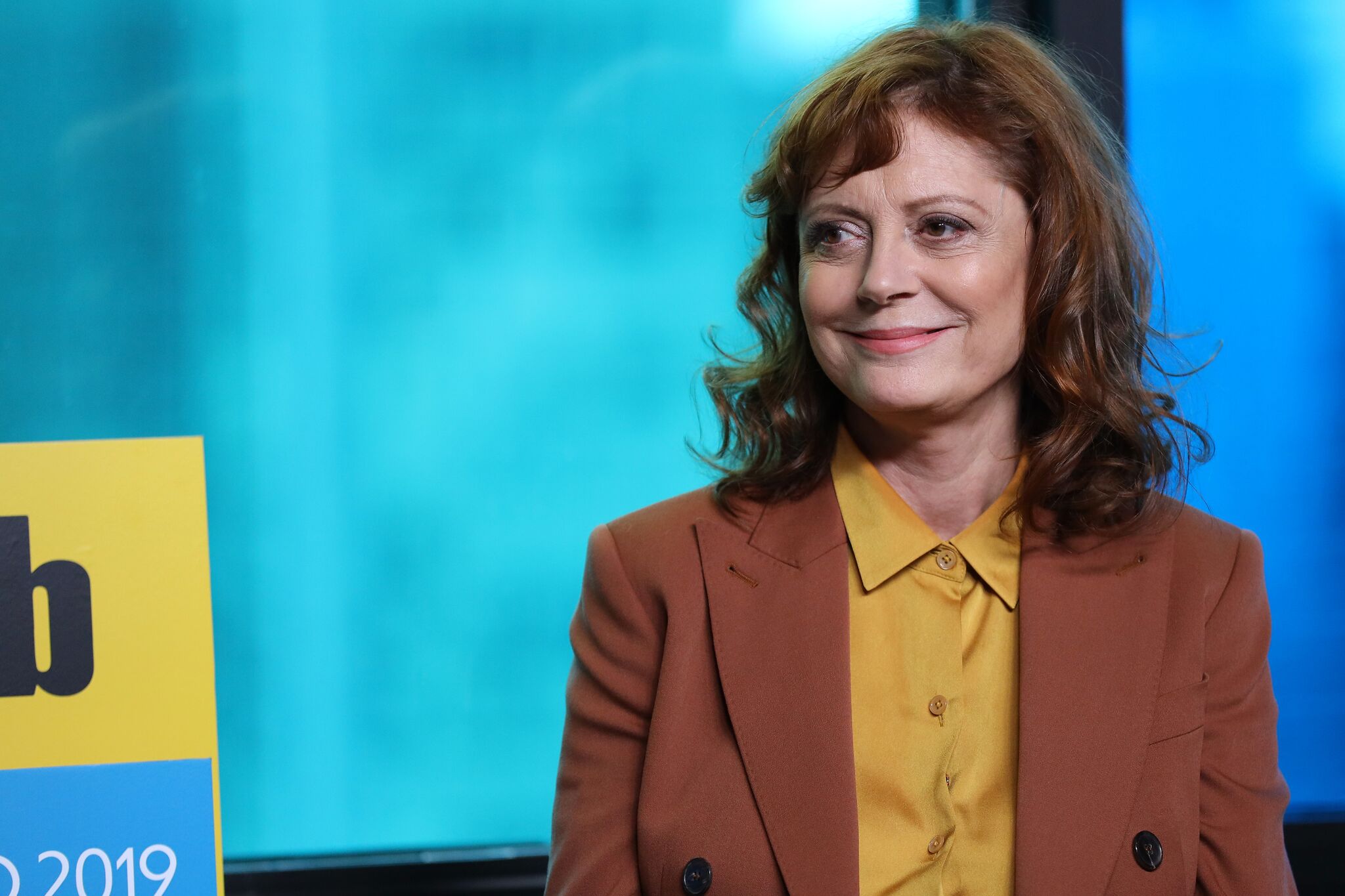 ---
She began her journey of motherhood at age 39 and birthed her lastborn at the age of - yes, you guessed it, 45! The Oscar winner's first child is a daughter named Eva with Italian film director, Franco Amurri. She later had two sons with actor, Tim Robbins, named Jack and Miles.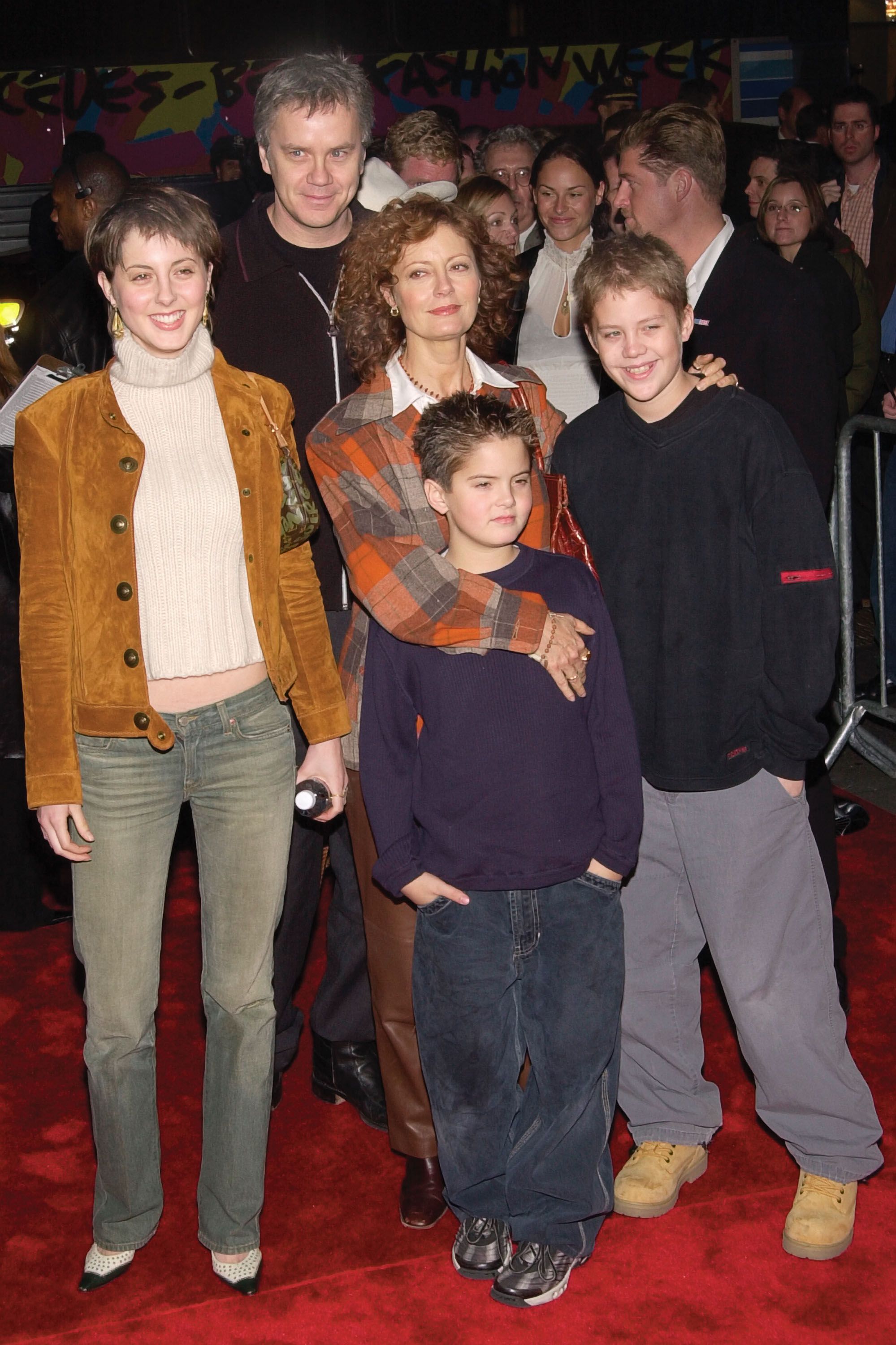 ---
The Hollywood star has appeared in over 70 films throughout her career and had to learn how to be creative in managing a demanding career and busy family life, like making turkey stuffing in her trailer on the set of Bill Durham.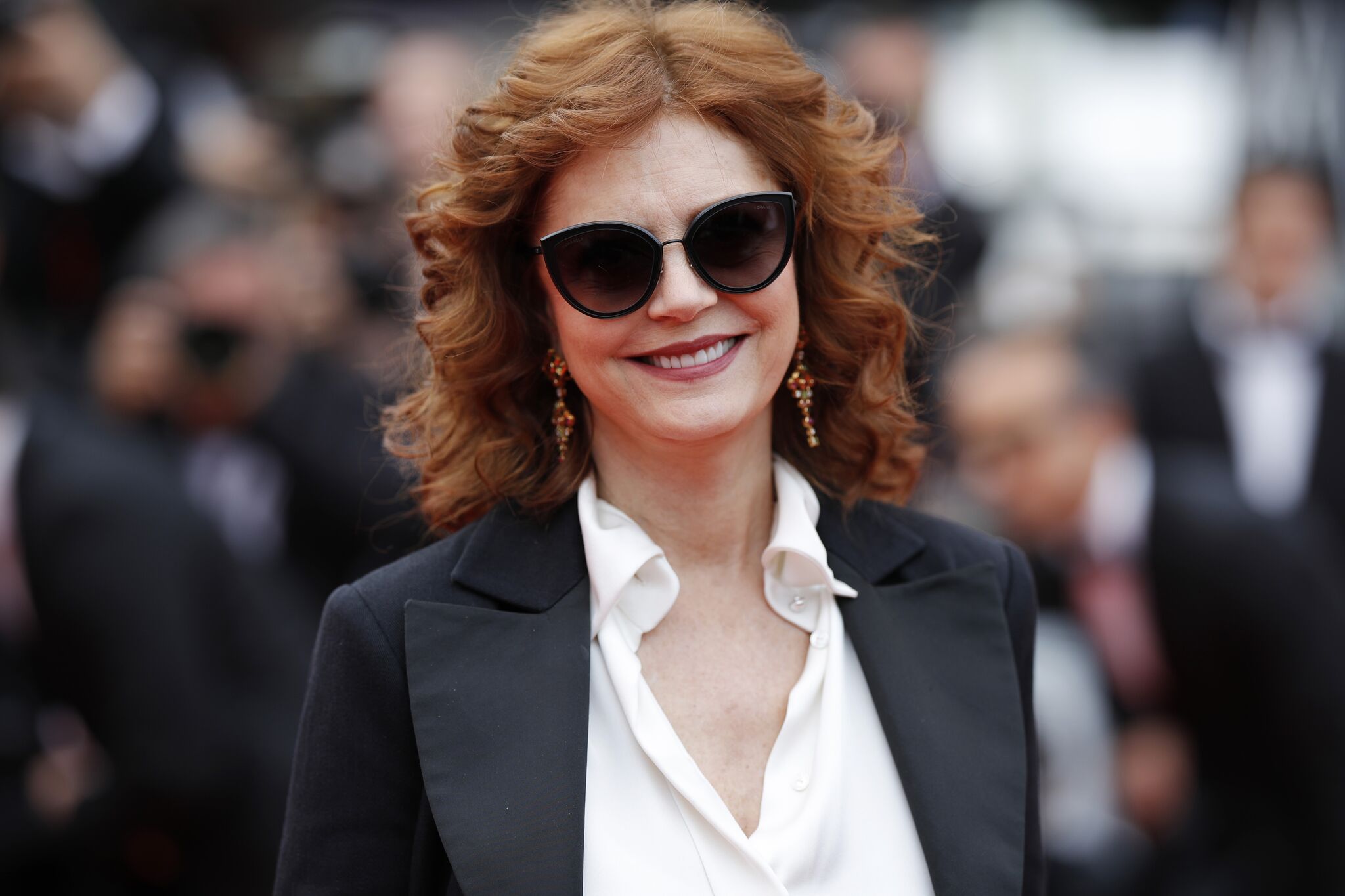 ---
6. KENYA MOORE, 47
In April 2018, the reality TV star from The Real Housewives of Atlanta and Miss USA 1993 announced that she and her husband, a businessman Marc Daly, were expecting. Nothing unusual, huh? Except for the fact that Moore was 47 back then, and this was her firstborn! Kenya revealed that they didn't know the sex of their child.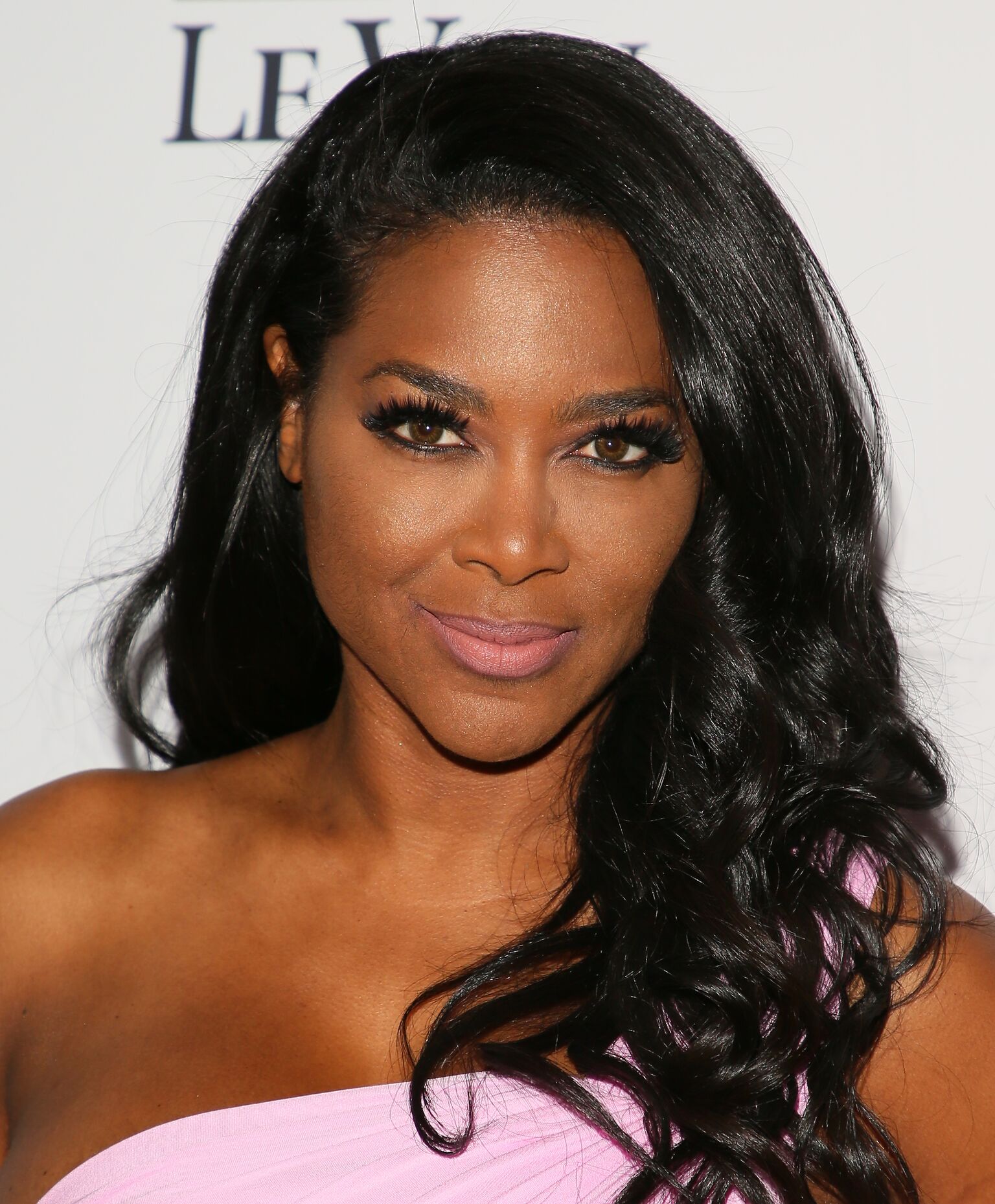 ---
Actually, she and her husband were waiting to find out when the baby is born. So, the couple chose a unisex name with a very special meaning for them and kept it a secret.
"My cousin actually said it at a family function once. Marc and I both looked at each other and we were both like, 'Oh my God! That's an amazing name. It means so much to us. It has great significance to us."
---
The adorable little girl was born in November 2018 and named Brooklyn Doris Daly by her parents. For Moore, Brooklyn is a reference to where she met her husband Marc, and Doris is the name of her late grandmother who had raised her.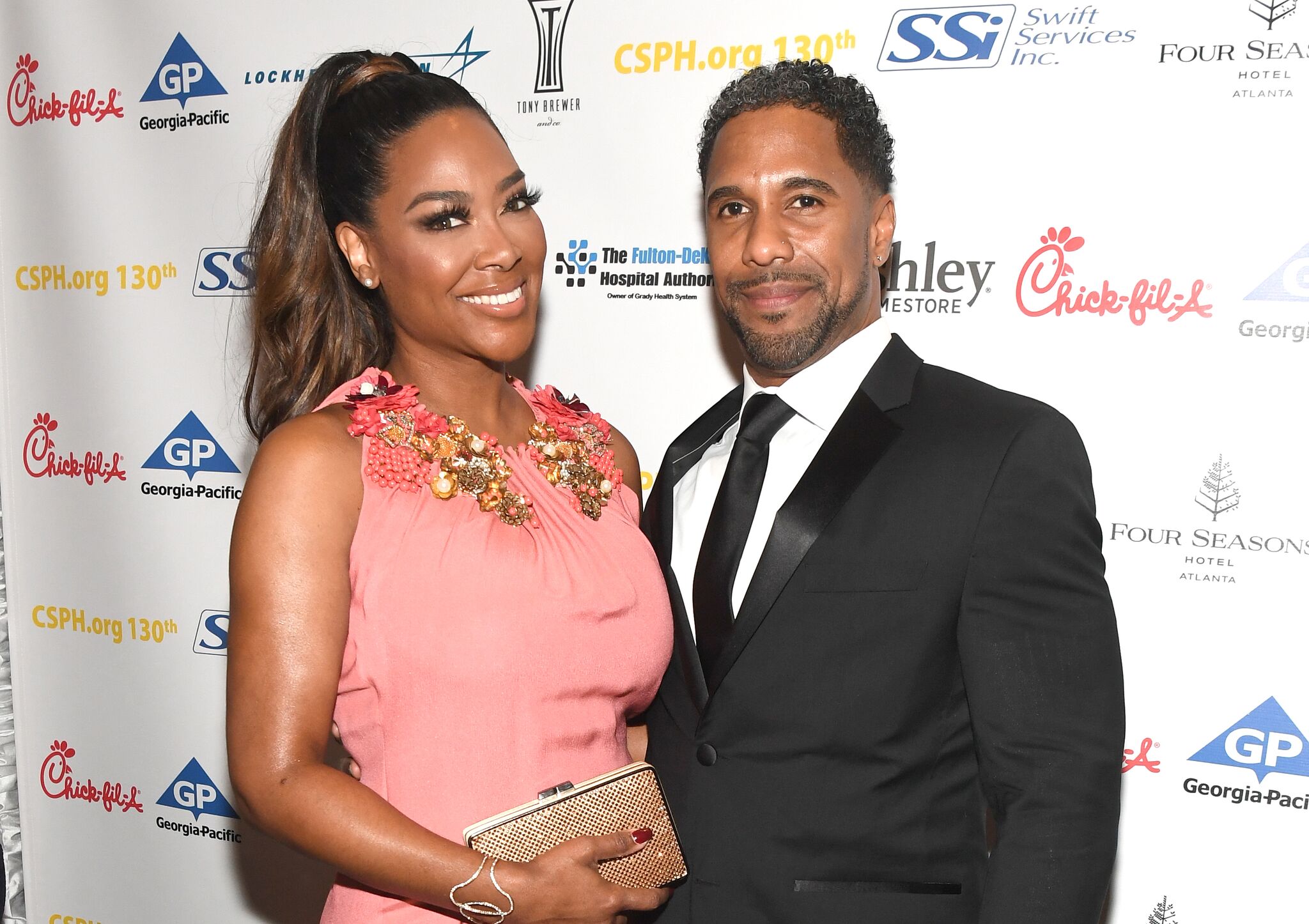 ---
7. LAURA LINNEY, 49
In 2014, this Emmy award-winning actress managed to keep her pregnancy under wraps and gave birth to a boy at 49! She revealed that keeping her pregnancy a secret was a cautious effort to make sure her baby would be healthy.
"I was an older mother-to-be, and it had taken me a very, very long time to have a child. so I wanted to make sure that my child actually arrived, and was safe and healthy."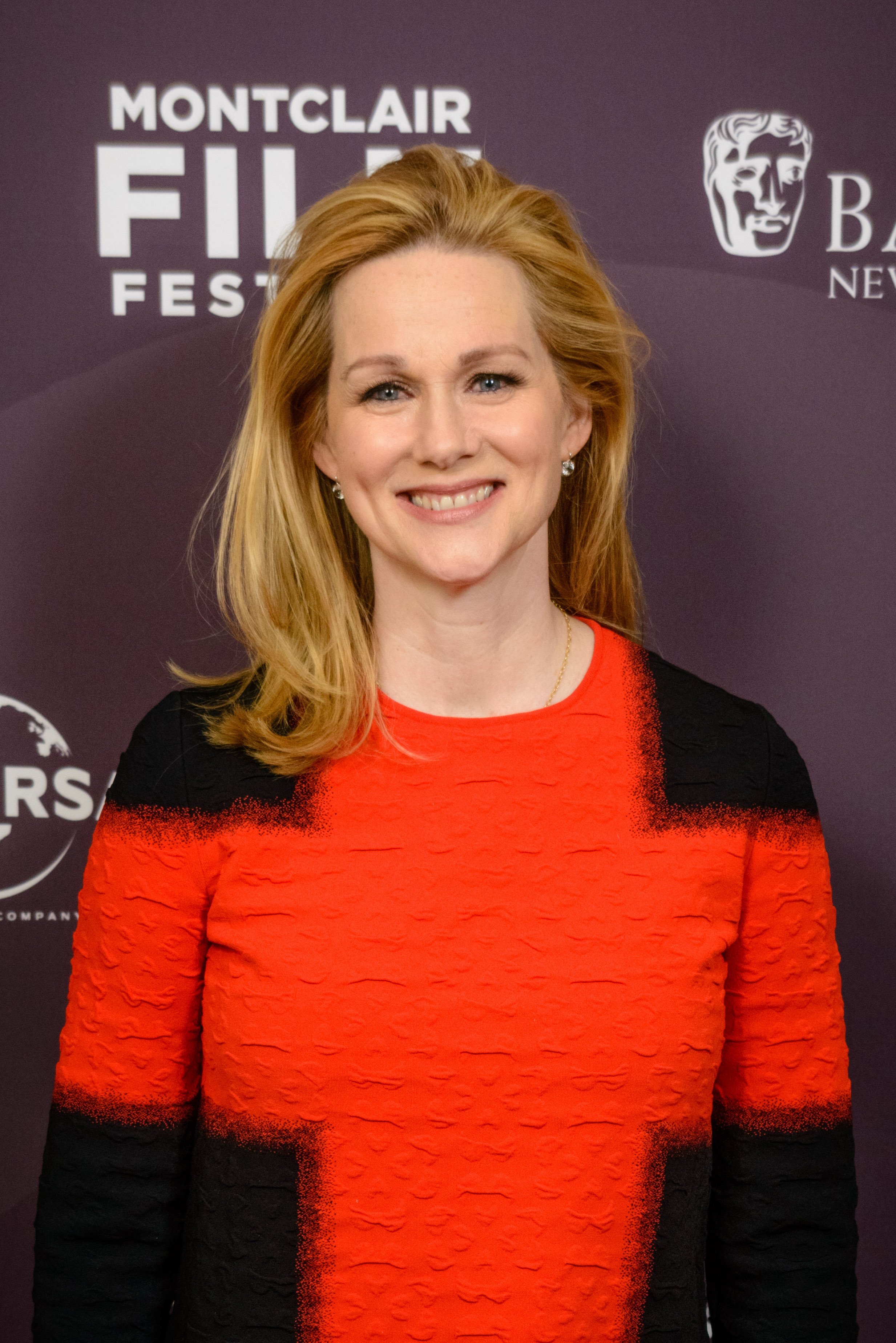 ---
The Ozark actress and her second husband, Marc Schauer, welcomed their first and only child 3 years after they married. The couple decided on Bennet Armistead Schauer as the name for their son. The little family enjoys a private life as they're rarely photographed together.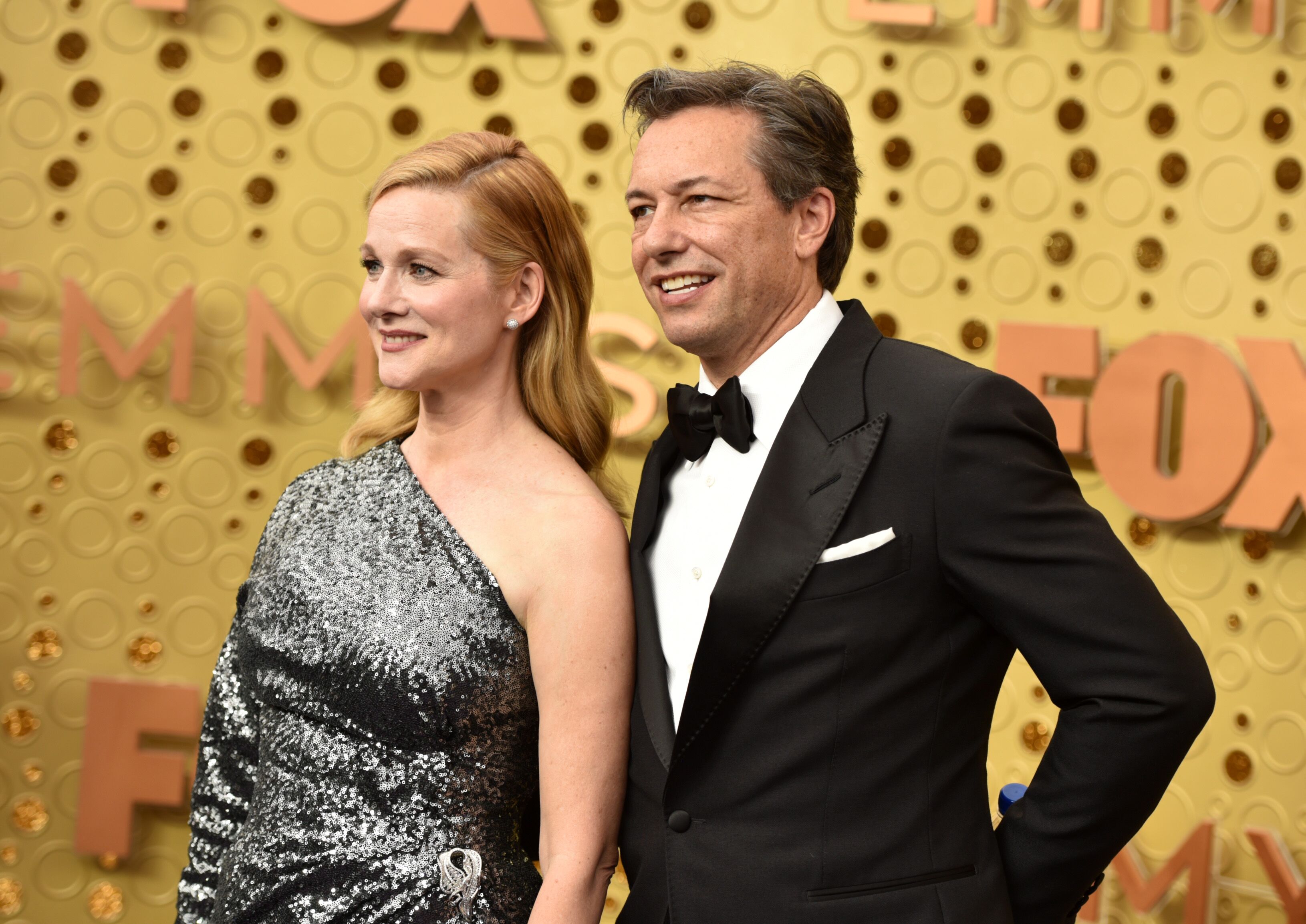 ---
8. KELLY PRESTON, 47
The sudden loss of their older son, 17-year-old Jett, in 2009 was very difficult for the stars Kelly Preston and John Travolta. However, the couple has found the strength to keep on living and even decided to have another child. Preston was 47, and Travolta was 56 at the time of the birth of their son, Benjamin.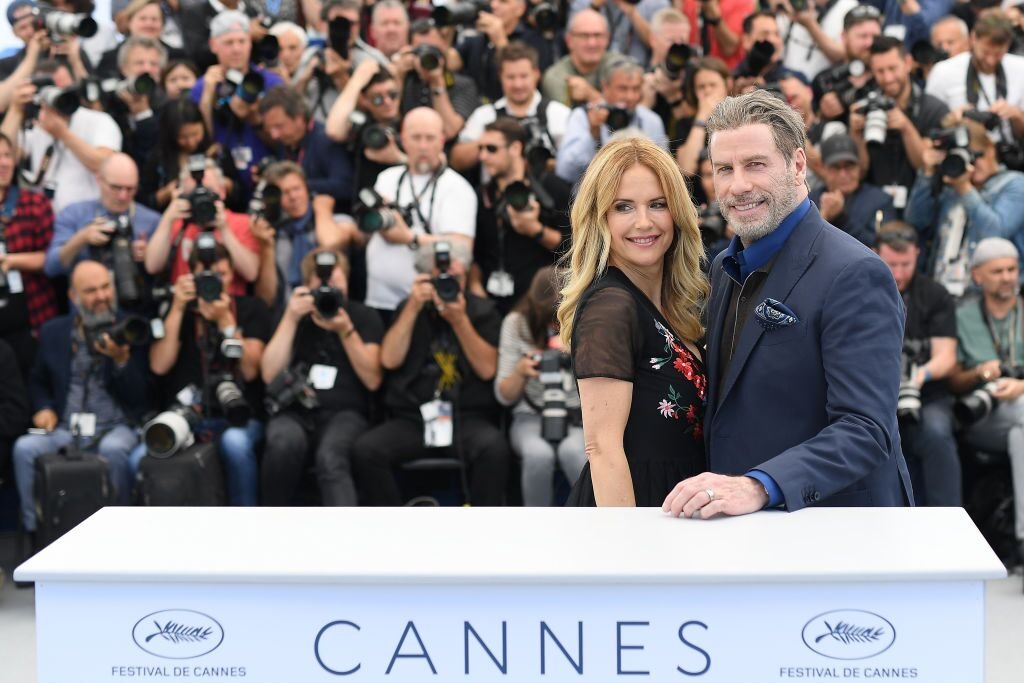 ---
"He's given the house a renewed spirit and purpose. He's brought us a new beginning", said Travolta. In a revealing interview, the actress Kelly Preston confessed that they'd been trying to conceive for a few years, and had nearly completely lost hope.
"When I found out I was pregnant, I was floored. I'd snuck out of bed and then came back and woke Johnny up in bed. We both started crying. It was wonderful." 
---
9. GEENA DAVIS, 48
The other leading lady of Thelma and Louise had her children later in life too, go figure! Davis gave birth to her first child at 46 and welcomed her twin boys at the mature age of 48. The actress believed that maturity would help her be a better mother to her kids.
"I felt 100% that I would be such a better parent than I would have been even five years earlier and certainly 10 or 20 years earlier. If I'd had kids earlier, I could easily have become one of those mothers who over involve themselves and try to live life through their kids.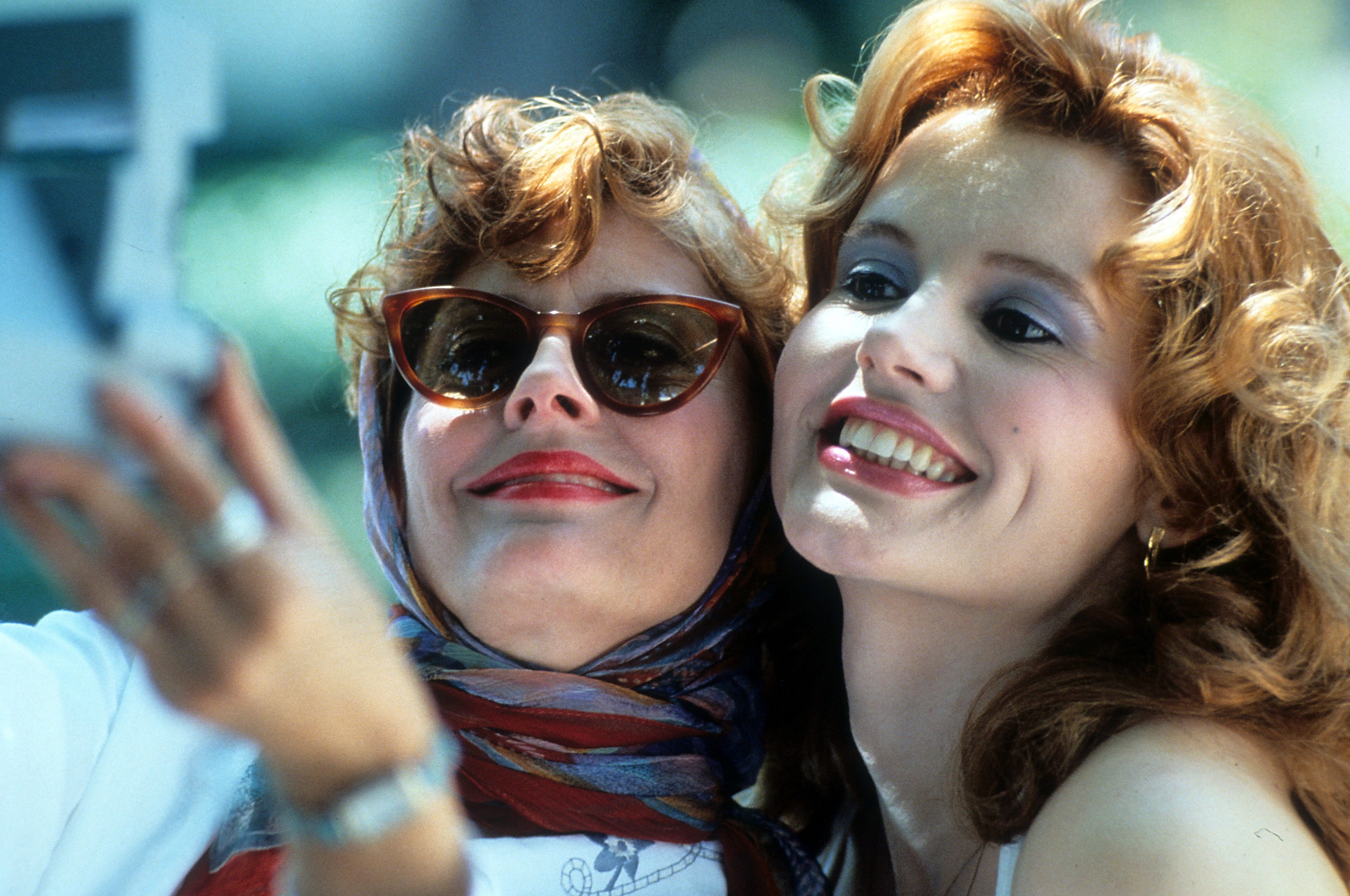 ---
The actress also admitted to feeling overwhelmed when she had her twins right after the birth of her daughter. At one point she was juggling three kids under the age of three and struggled with the thought of not being able to provide them with the support and love they needed.
---
10. RACHEL WEISZ, 48
On 1 September 2018, the actress Rachel Weisz and agent 007, Daniel Craig, welcomed their first child to the world! It's hard to believe that this British beauty was 48 at the time of the birth of her child. Thus, she joined the ranks of those celebs who gave birth while being almost 50!
"Daniel and I are so happy. We're going to have a little human. We can't wait to meet him or her. It's all such a mystery," said Rachel in an interview in April 2018.
---
Both stars have children from their past relationships. Weisz is the proud mother of a 12-year-old son with the director of Black Swan, Darren Aronofsky, and Craig's got a 26-year-old daughter with Fiona Loudon.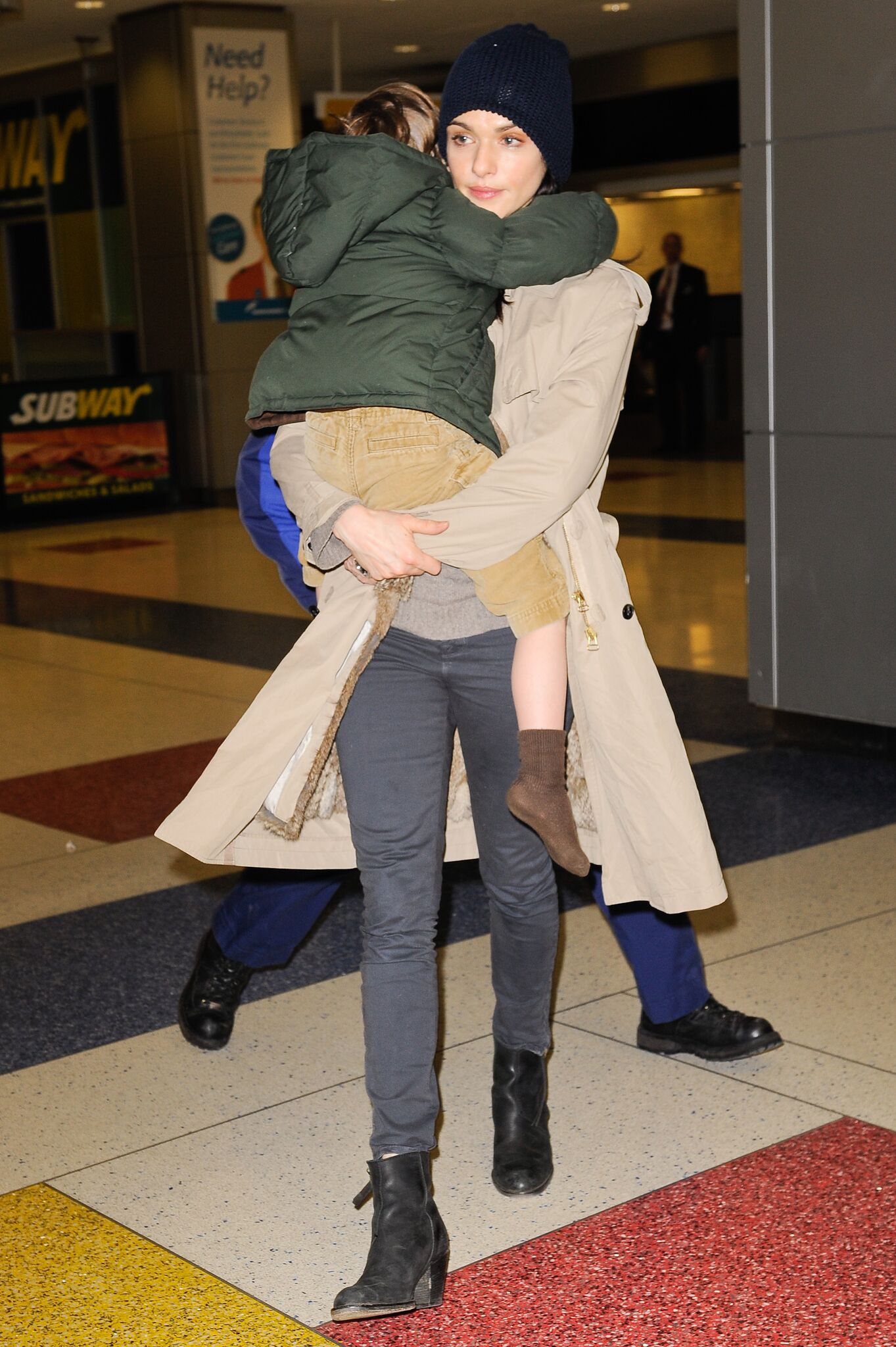 ---
11. BEVERLY D'ANGELO, 49
If you can't imagine that some women decide to have a child after their 40s, look at Beverly D'Angelo. At 49, she became the happy mother to twin babies Anton and Olivia. And their father, actor Al Pacino was over 60 back then!
"After we'd known each other for three months, [Al] looked me in the eyes and said, 'I want you to be the mother of my children.' That's all I had to hear."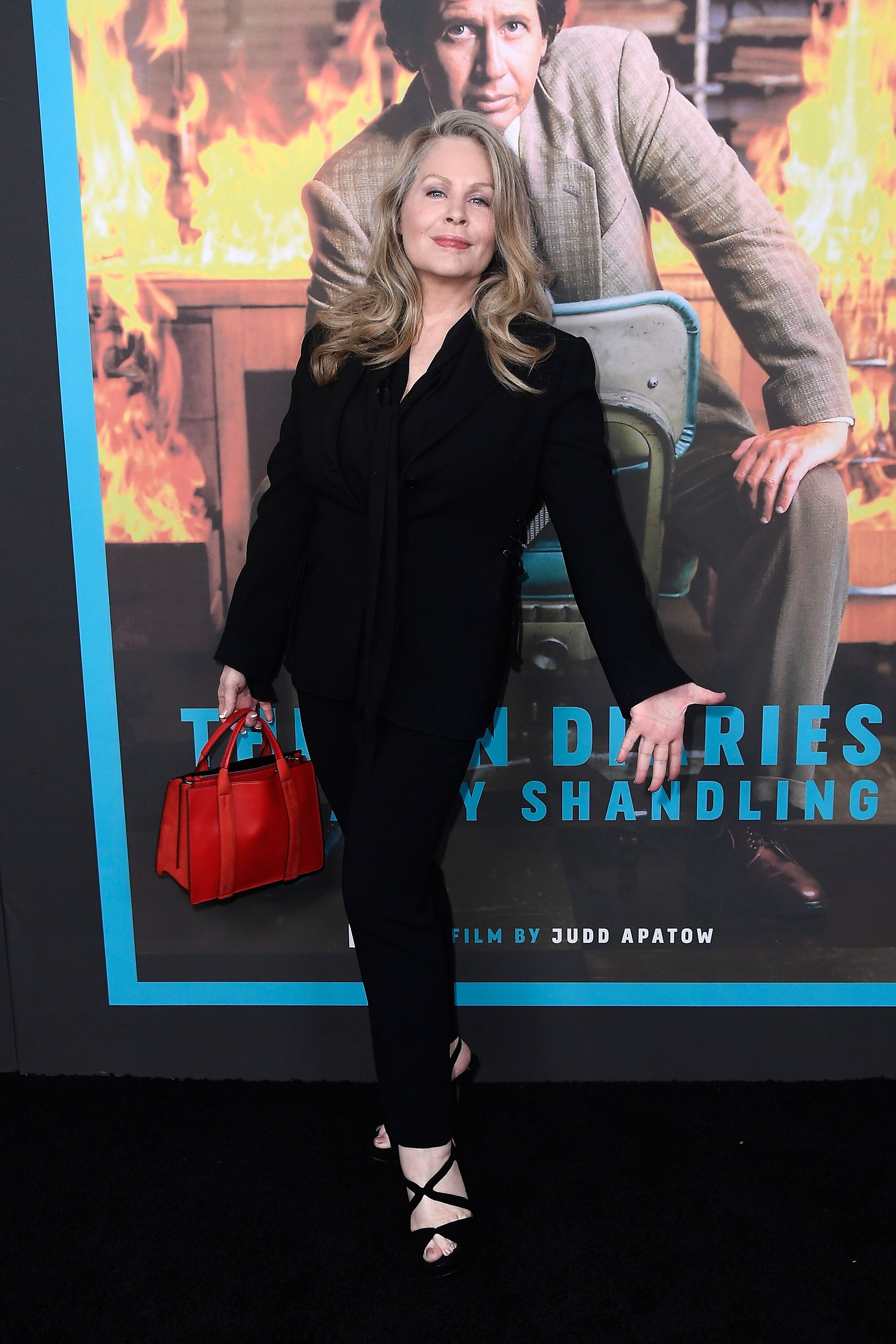 ---
Beverly admitted the next few years were crazy as she got pregnant at 48, delivered six weeks after she was 49, and by 51, she was facing being a single parent. Beverly's breakup with Al Pacino turned into a custody battle, and although all the issues have been resolved by now, they both had quite a tough experience.
Fortunately, the couple didn't go completely insane and resolved all their issues for the sake of the children. They both raise their children and cooperate in a friendly manner. Beverly is also hoping to write a memoir and tell the world about her experiences.
---
12. CAMERON DIAZ, 47
When Cameron Diaz and her rockstar husband, Benji Madden, welcomed their first child, it surprised a lot of fans since the actress had been struggling with infertility issues for years. On 3 January 2020, Diaz took to Instagram to announce the birth of their daughter, Raddix Madden.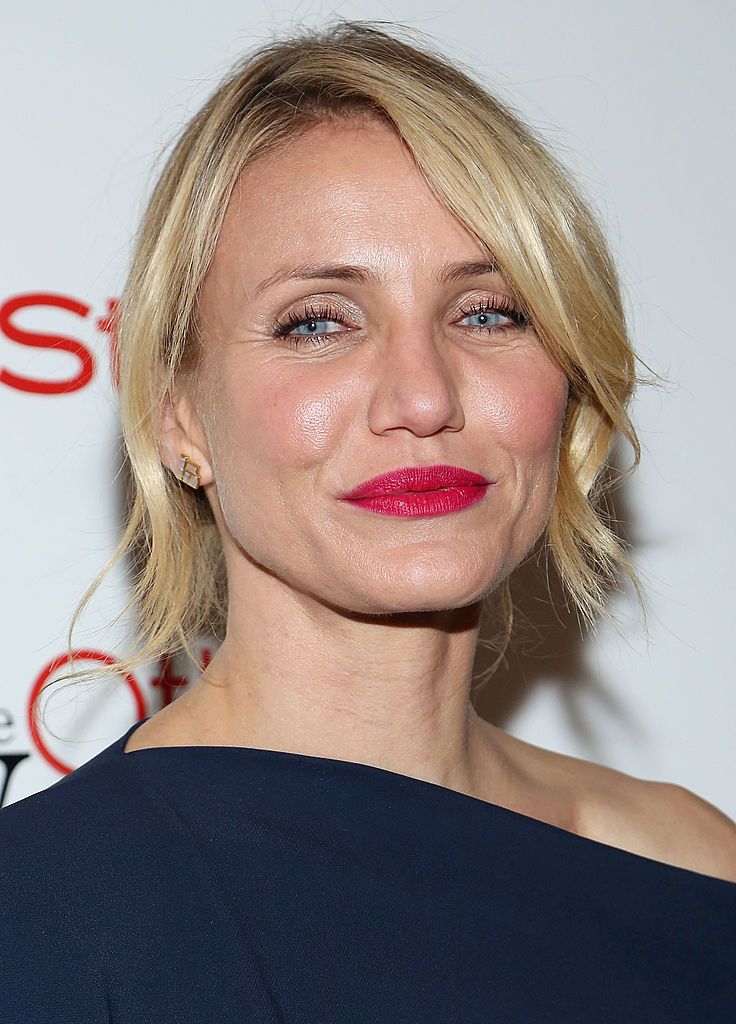 ---
While there is no actual proof that Diaz carried her pregnancy, word is that she really was pregnant. A source close to the couple revealed that after several failed attempts, Cameron fell pregnant. The couple is reportedly elated with the birth of their baby girl. A close friend reveals, "They just can't believe their little miracle is finally here."
Benji has been a very supportive partner throughout the whole experience and was determined to create a family with Cameron. On 3 January, he too shared the announcement Instagram post.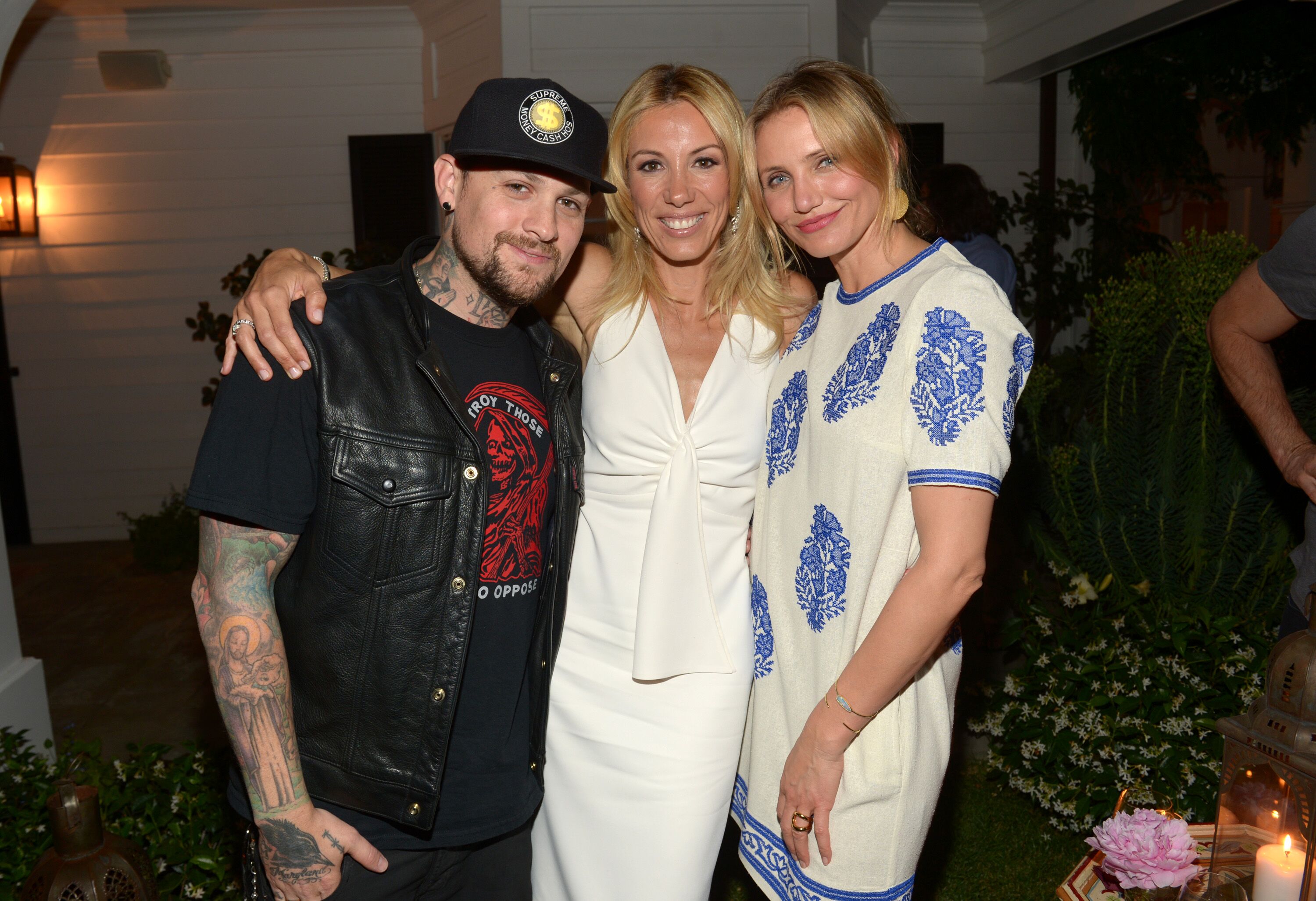 ---
13. JANET JACKSON, 50
She's been at the center of attention since rising to fame at the age of seven and has had quite a long and impressive career. Despite being surrounded by glitz and glam, Janet Jackson has admitted that she only found her true happiness after turning 50. In 2016 it was revealed that the singer was expecting her first child at 50!
"My husband and I are planning our family, so I'm going to have to delay the tour. Please, if you can try and understand that it's important that I do this now. I have to rest up — doctor's orders — but I have not forgotten about you. I will continue the tour as soon as I possibly can."
---
This piece of news immediately made headlines! First child at 50! Is that even possible?! In a few months, Janet сonfirmed it was, and introduced her baby Eissa Al Mana to the world.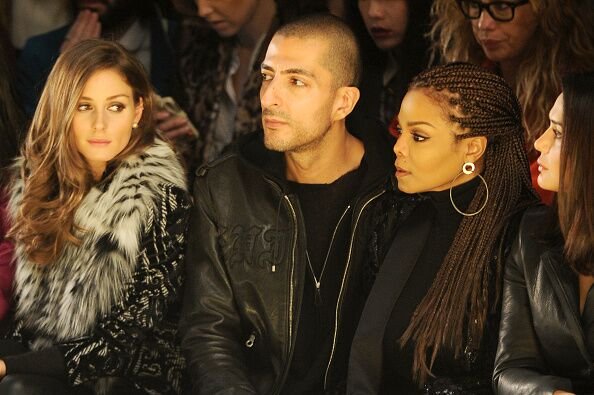 ---
Despite the fact that her marriage with the Qatari businessman Wissam Al Mana broke up only 3 months after the birth of the baby, Janet doesn't feel lonely, as there are two of them now. "Day after day and night after night, holding my baby in my arms, I am at peace. I am blessed. I feel bliss. In those moments, all is right with the world.", - the singer shared.
---
14. HELEN MORRIS, 52
Writer, TV producer, and wife of the famed filmmaker, Martin Scorsese, joined the mommy-over-fifty club when she turned 52! The couple married in 1999 and Morris is Scorsese's fifth wife. Together they had a daughter named Francesca who has grown up to become an actress.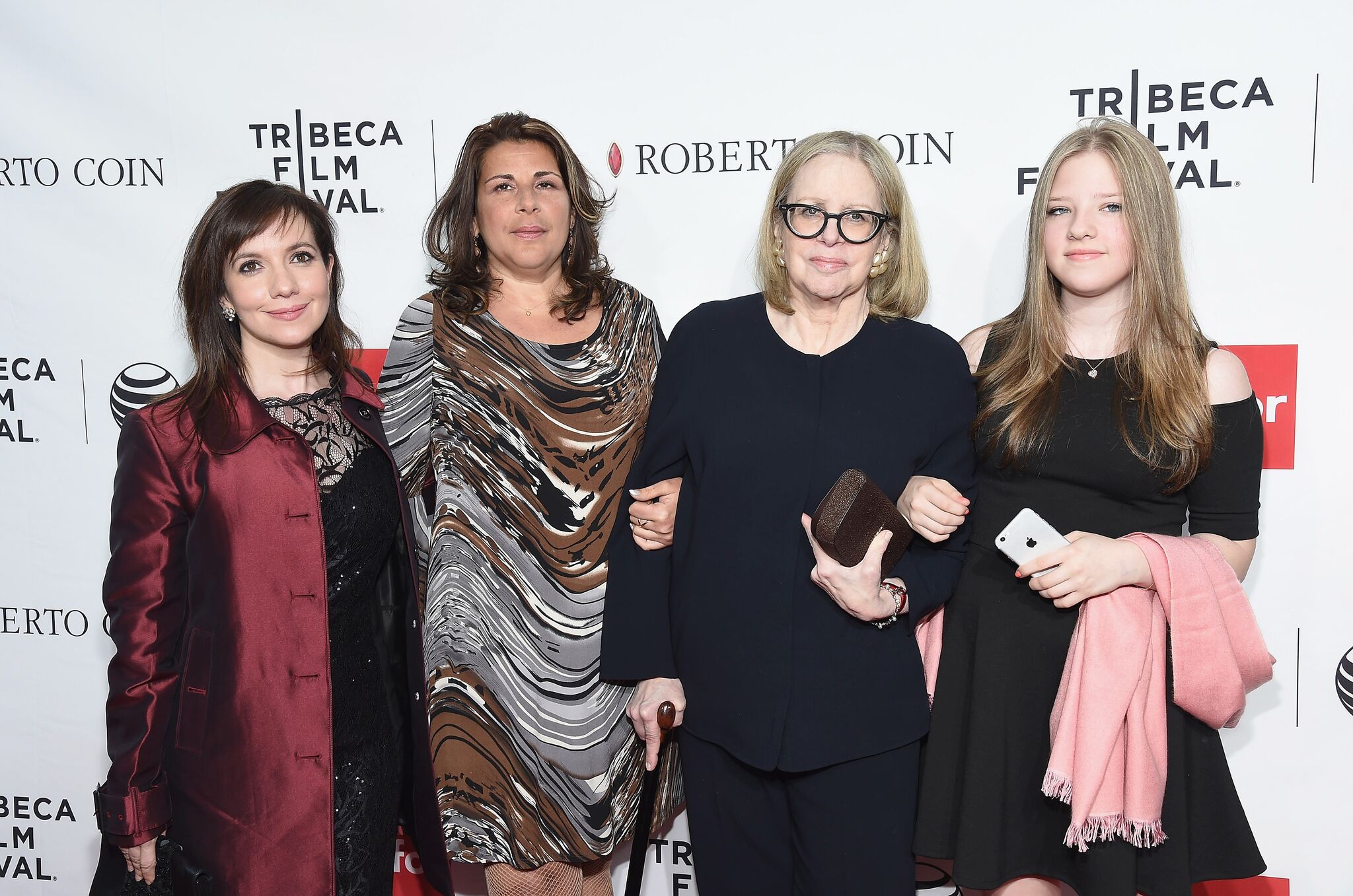 ---
The film director opened up about having a daughter at a later stage in life: "If you're in your sixties and you're with the kid every day, you're dealing with the mind of a child," he explains. "She's a life-saver!"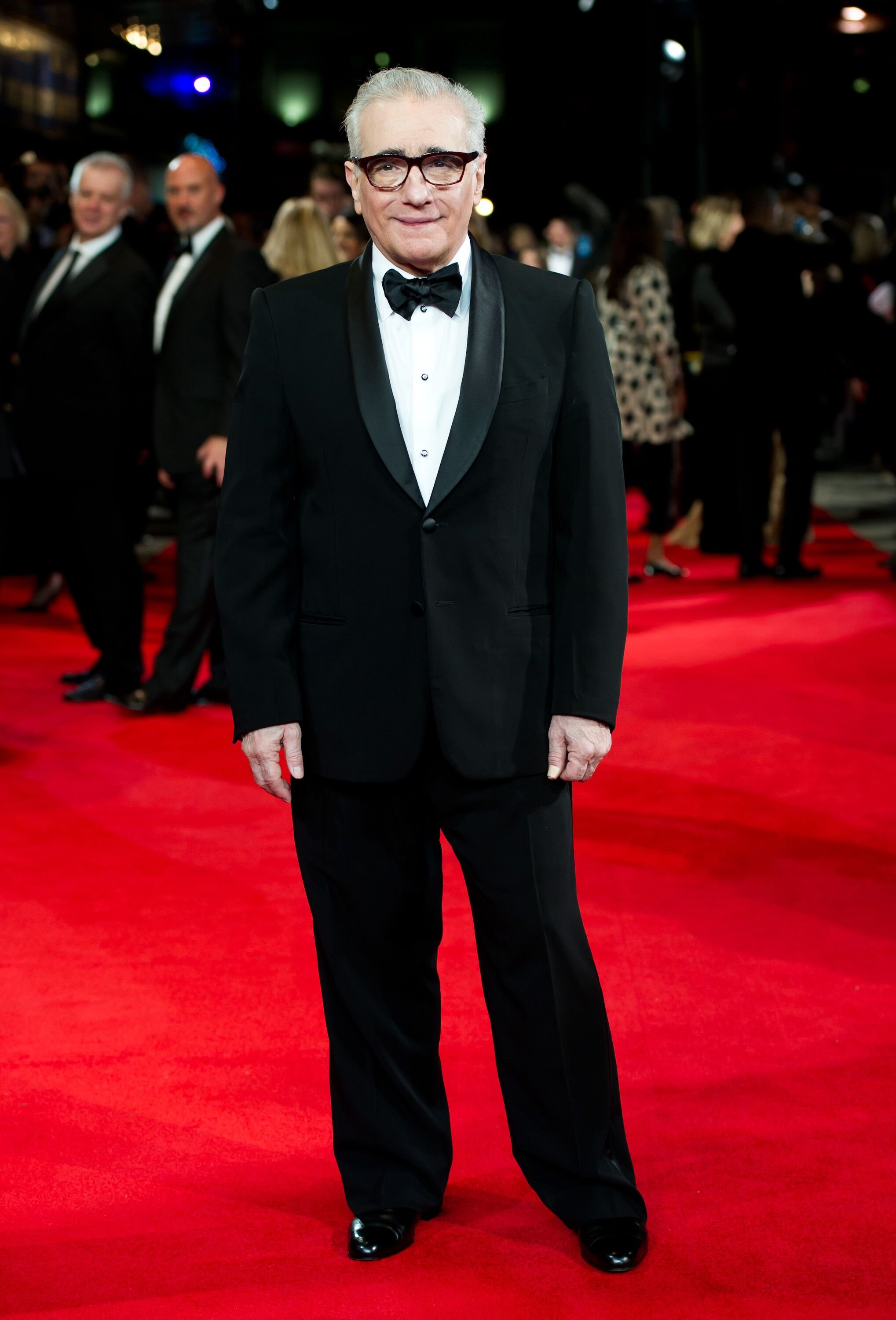 ---
15. JANE KACZMAREK, 47
There's no way you don't remember this hot-headed and stubborn mother from Malcolm in the Middle. Perhaps, Jane was so inspired by the role of a woman with many children that she decided to follow the example of her character. Jane Kaczmarek has 3 children, and all of them were born during her forties.
---
Can you imagine that? Her first child was born when she was 43, the second one at 44, and the last was born when she was 47, just before she turned 48. After giving birth to all her children, she decided it was time to take a rest from the show and dedicate her time to her kids.
"I think the great thing about being older is you are so much more aware that your days are numbered…I am so grateful for everything in my life at this point. It doesn't get any better than this, and you realize this is all going to end one day."
Kaczmarek says her children help her feel young because she finds herself "hanging out with all these women in their 30s" more often. The children are exceptionally grounded, despite having celebrities for parents. The family has only one TV set "that's usually never on!"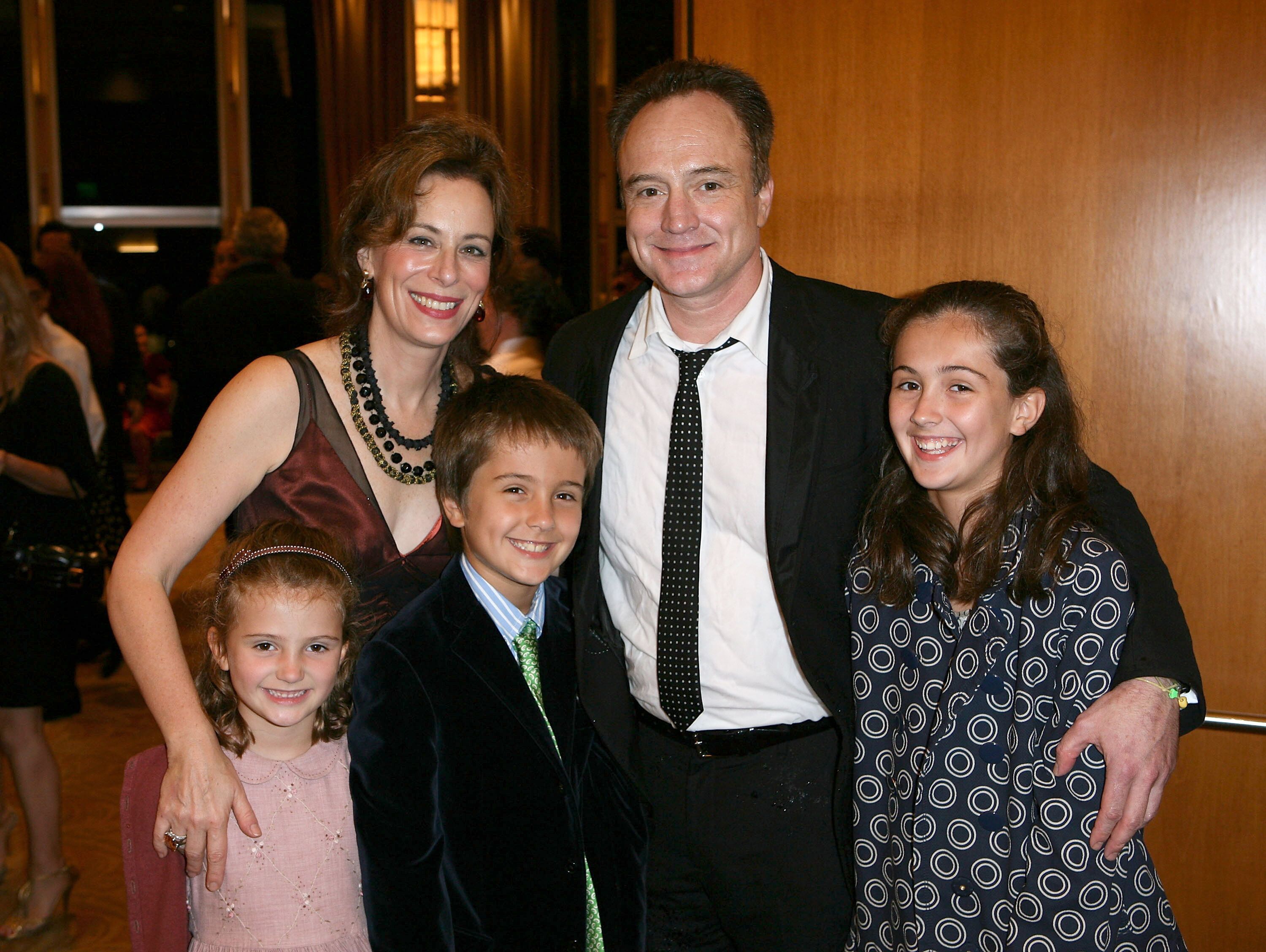 ---
16. BRIGITTE NIELSEN, 54
This Dutch beauty better-known for being Silvester Stalone's ex-wife surprised the whole world! Just imagine, she gave birth to her fifth child and only daughter Frida, a month before her 55th birthday! We should probably add that Nielsen's oldest son is 34 now.
"We are overjoyed to welcome our beautiful daughter into our lives. It's been a long road, and so worth it. We've never been more in love."