Archie's Long Time Hidden Godparents: Meet New Relatives Of Duke and Duchess Of Sussex
Meghan Markle and Prince Harry met on a blind date set up by a matchmaker whose name has remained a secret. And this secret start to their relationship would eventually become a recurring trend for the very private couple. Thankfully, we can now with confidence say that Archie's biggest kept secret has been revealed: his godparents!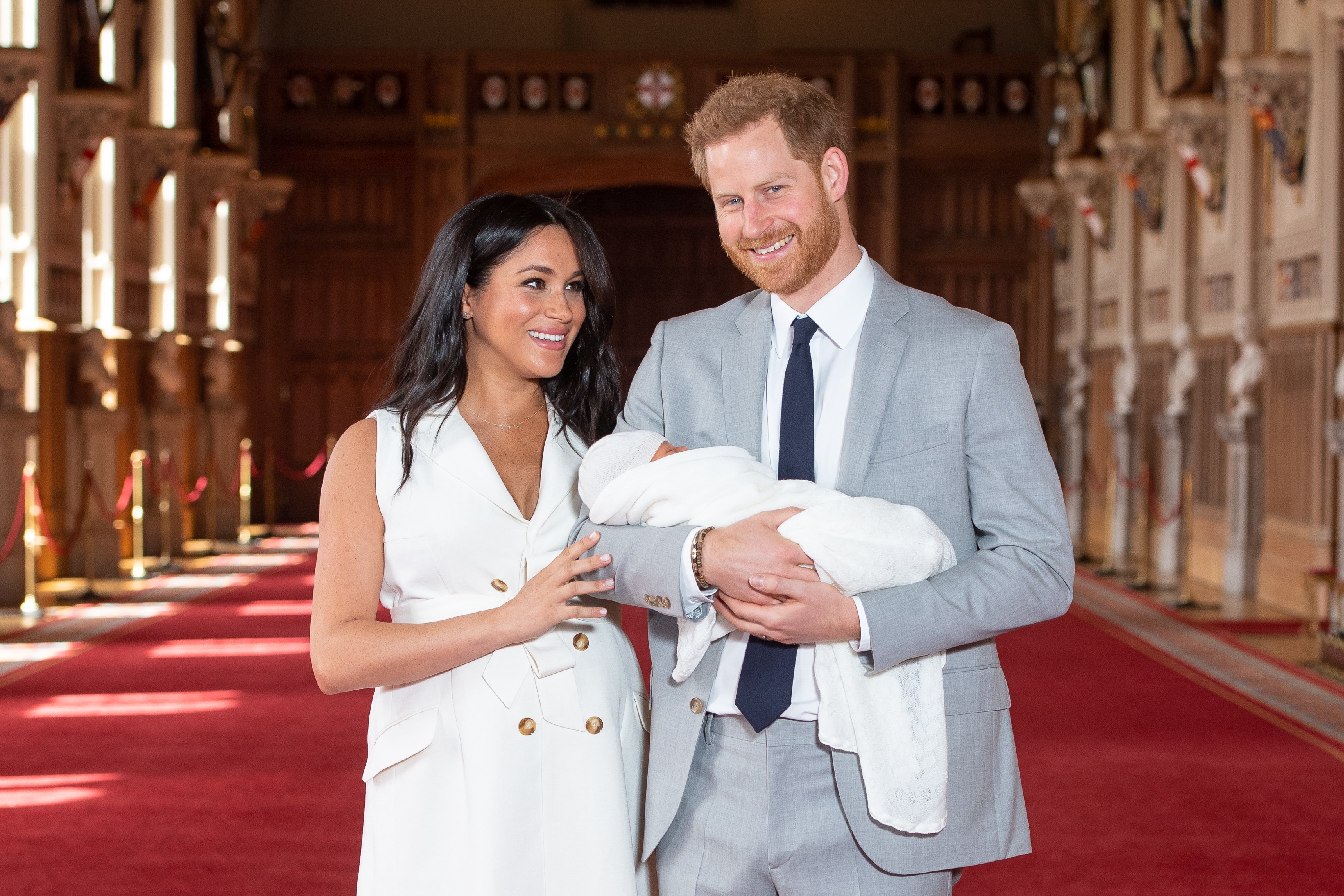 ---
ARCHIE'S SUPER SECRET CHRISTENING
Archie Harrison Mountbatten-Windsor was born on May 6, 2019 and it completely lit up the world from Niagara Falls to the London Eye. Two days after his birth, his name was announced to the public and two months later, the new parents held his christening behind closed doors.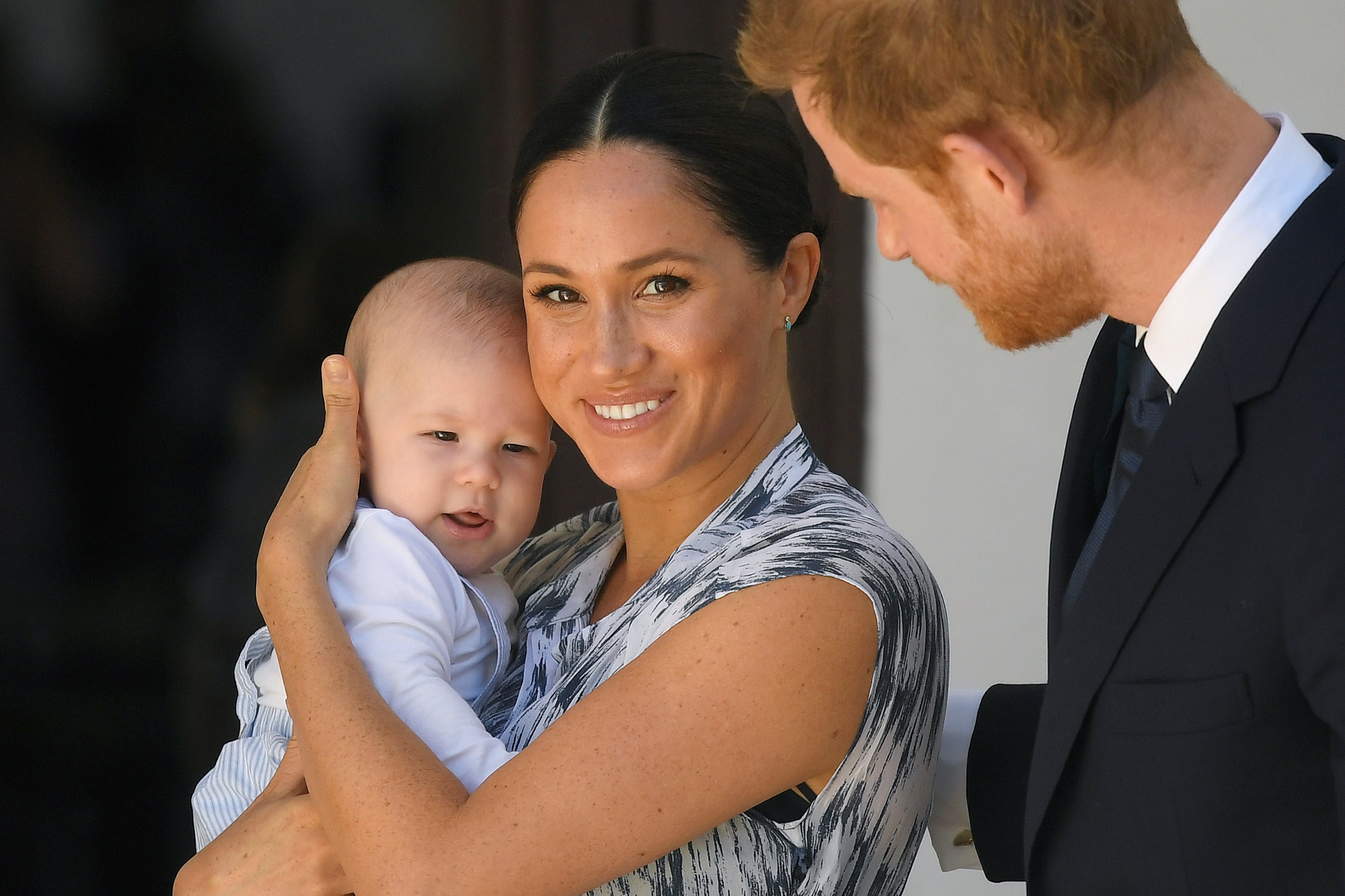 The baptism to the Church of England took place at the private chapel in Windsor Castle on July 6th and solidified Archie's place as seventh in line for the throne. Christening events are a momentous occasion for all of the royal family. It was both Harry and Meghan's decision to keep the ceremony private.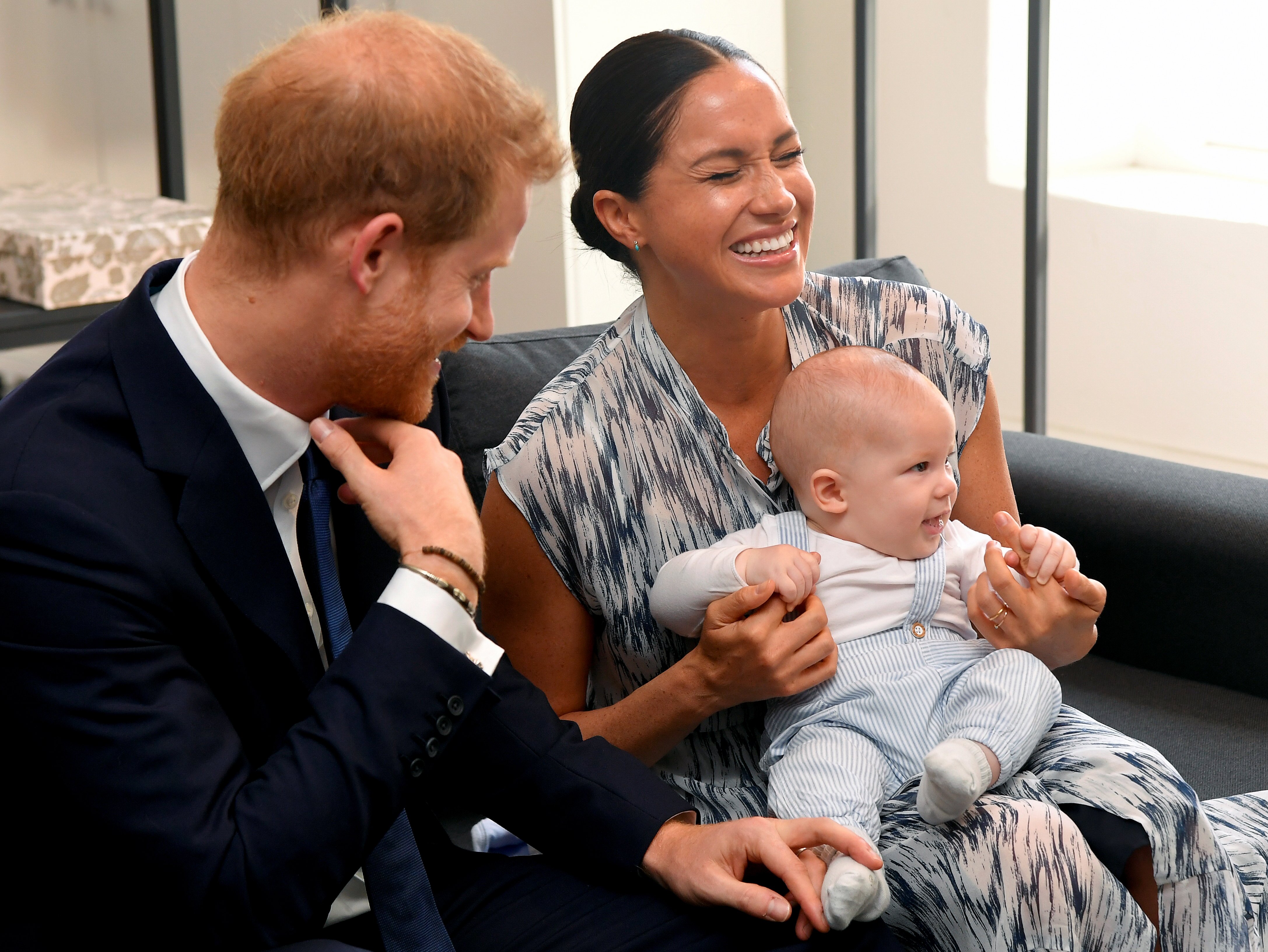 ---
BACKLASH FOR THE PRIVACY
When Meghan Markle and Prince Harry first started dating, the tabloids were quick to try and get the nitty-gritty of their relationship. The pursuit of any information was so intense that the Kensington Palace issued a statement on Twitter to combat the wave of harassment issued by members of the public.
Kensington Palace has issued a statement this morning about the harassment currently being experienced by Meghan Markle and her family. pic.twitter.com/EuFZ4fmUIj

— The Duke and Duchess of Cambridge (@KensingtonRoyal) November 8, 2016
With such an intense start to their relationship, it's no wonder the couple has kept a tight lip on a lot of the special moments surrounding their family, which includes Archie's godparents. It wasn't until recently that Roya Nikkhah, a royal correspondent at The Times, revealed their identities. So without further ado, here are Archie's three godparents!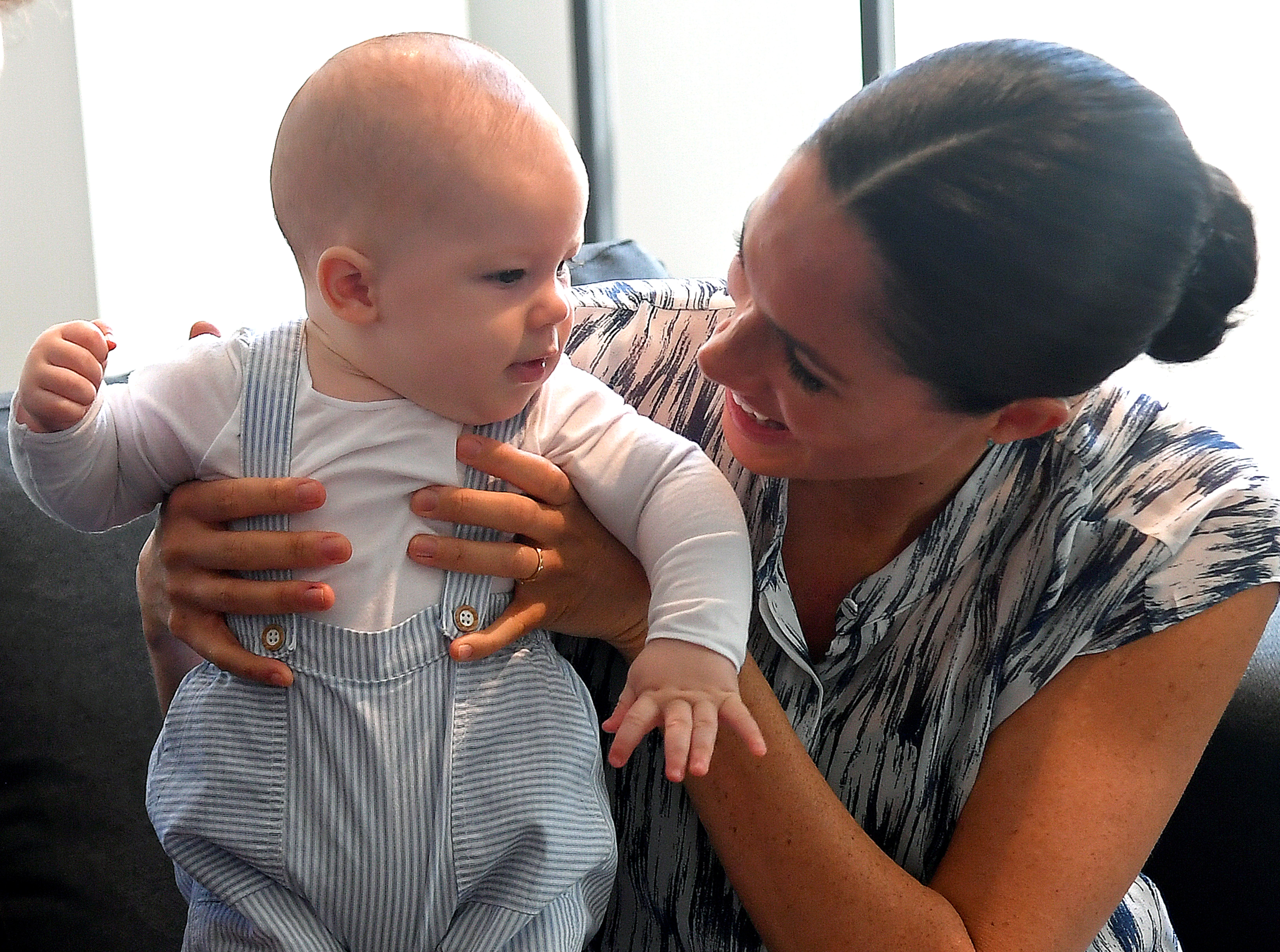 ---
3. TIGGY PETTIFER
If you follow the royal family, you're probably familiar with the woman who helped raise both Prince Harry and Prince William. Although not considered a royal, she's been very close to the entire royal family since she started her role as a caretaker for the boys.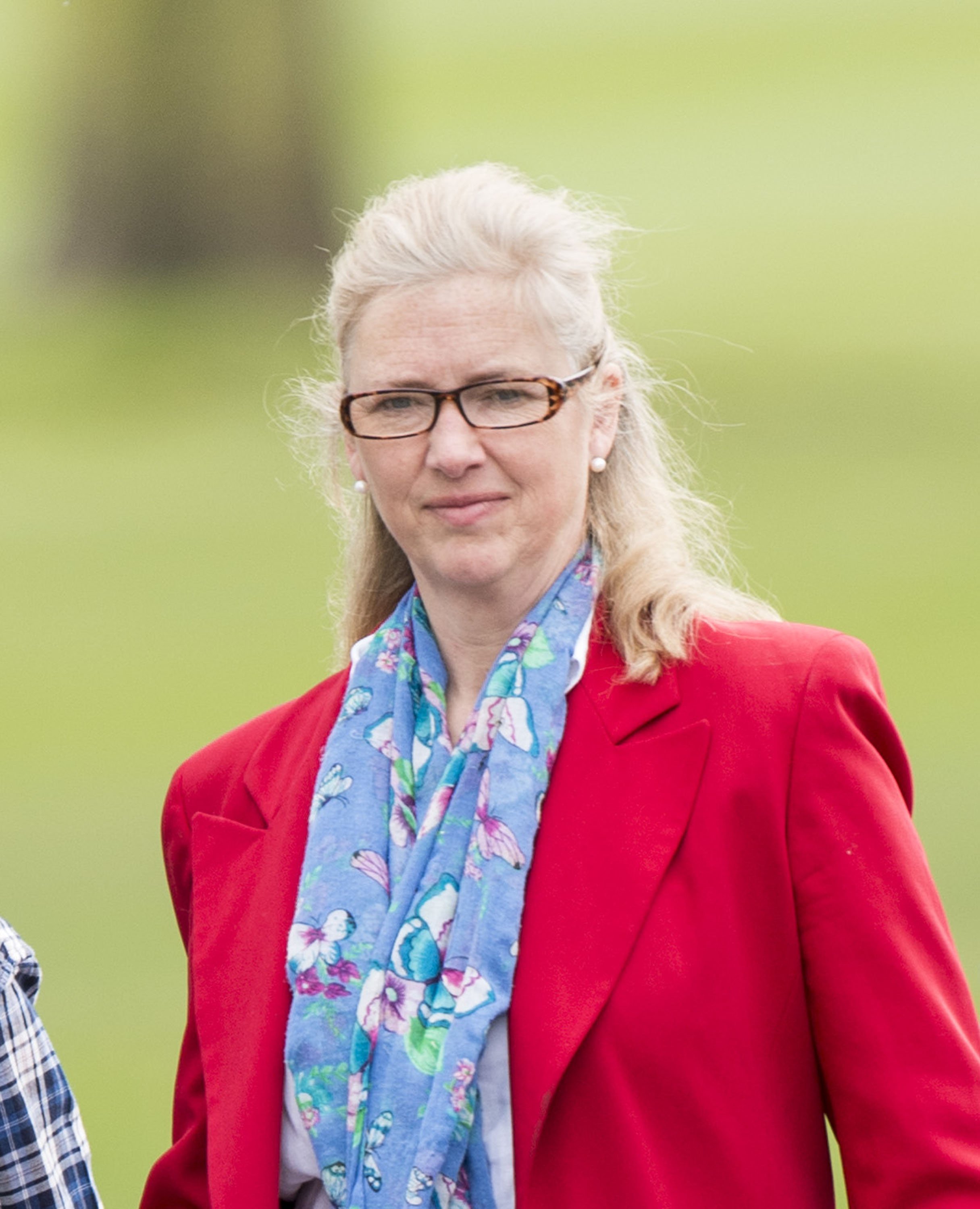 On Yahoo UK's 'The Royal Box', it was theorized by royal correspondent Victoria Murphy that while Tiggy could have been a guest at the christening, there was also a chance she could be Archie's godparent. Murphy said, "We certainly know that she's a very important figure and for that reason will probably remain an important figure for Archie as well."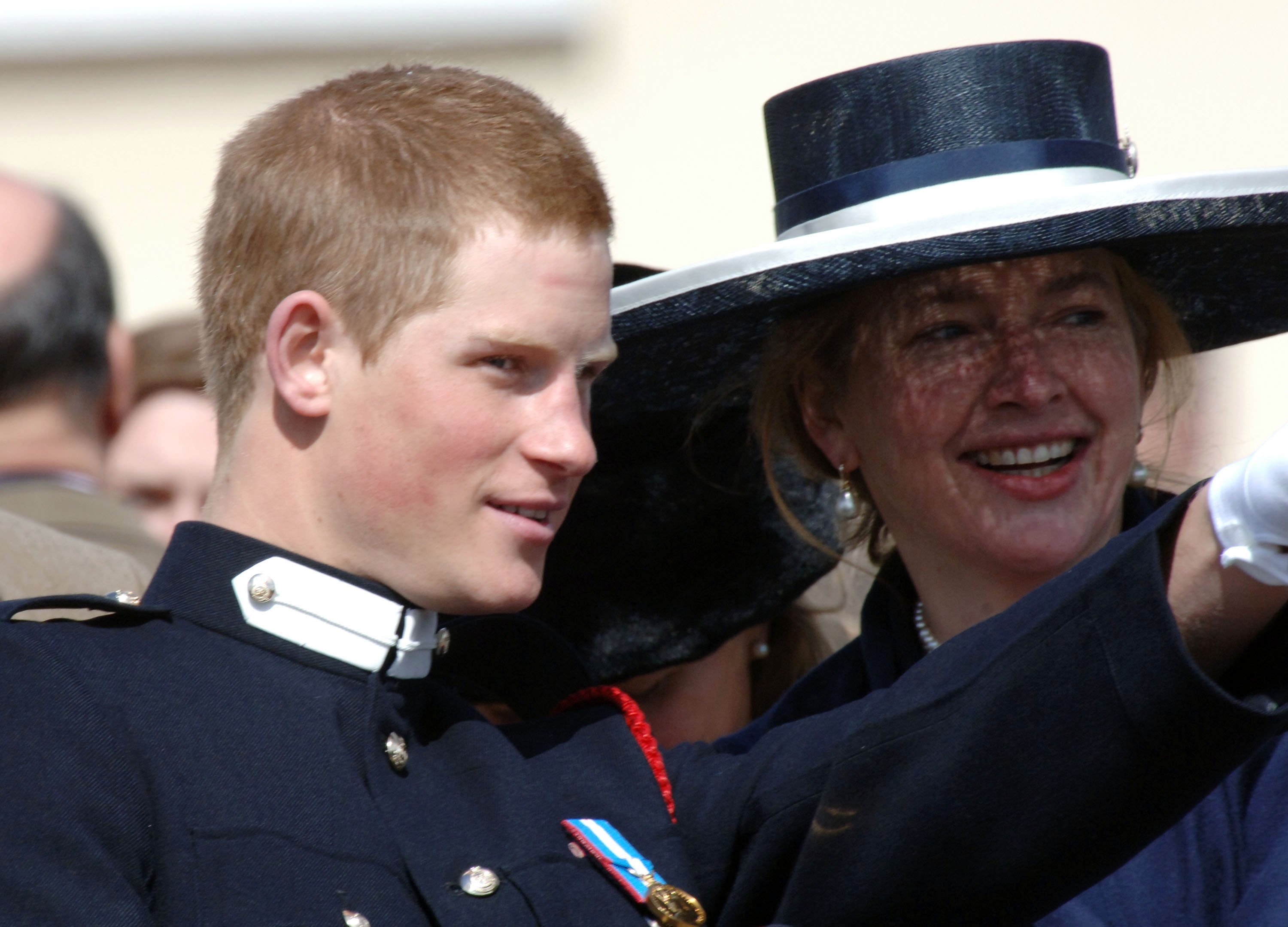 ---
WHO IS TIGGY PETTIFER?
We all know her as Tiggy but her name at birth was Alexandra Shân Legge-Bourke. She was raised in the country estate of Glanusk Park in Wales owned by her maternal grandfather. Her parents are Hon. Shân Legge-Bourke and the late William Legge-Bourke, who was a member of the Royal House Guards.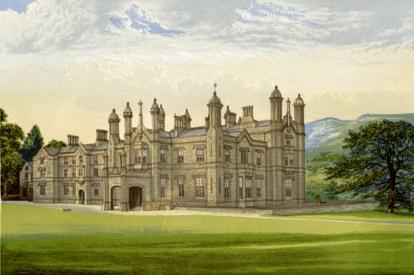 She has a sister named Zara and a brother named Harry. Zara was married to Captain Richard Grosvenor Plunkett-Ernle-Erle-Drax, best known as Richard Drax, and had two daughters. From 1985 and 1987, Harry was a Page of Honour to Queen Elizabeth II. He married Iona Maclean and they had a son and a daughter, making Tiggy an aunt to four!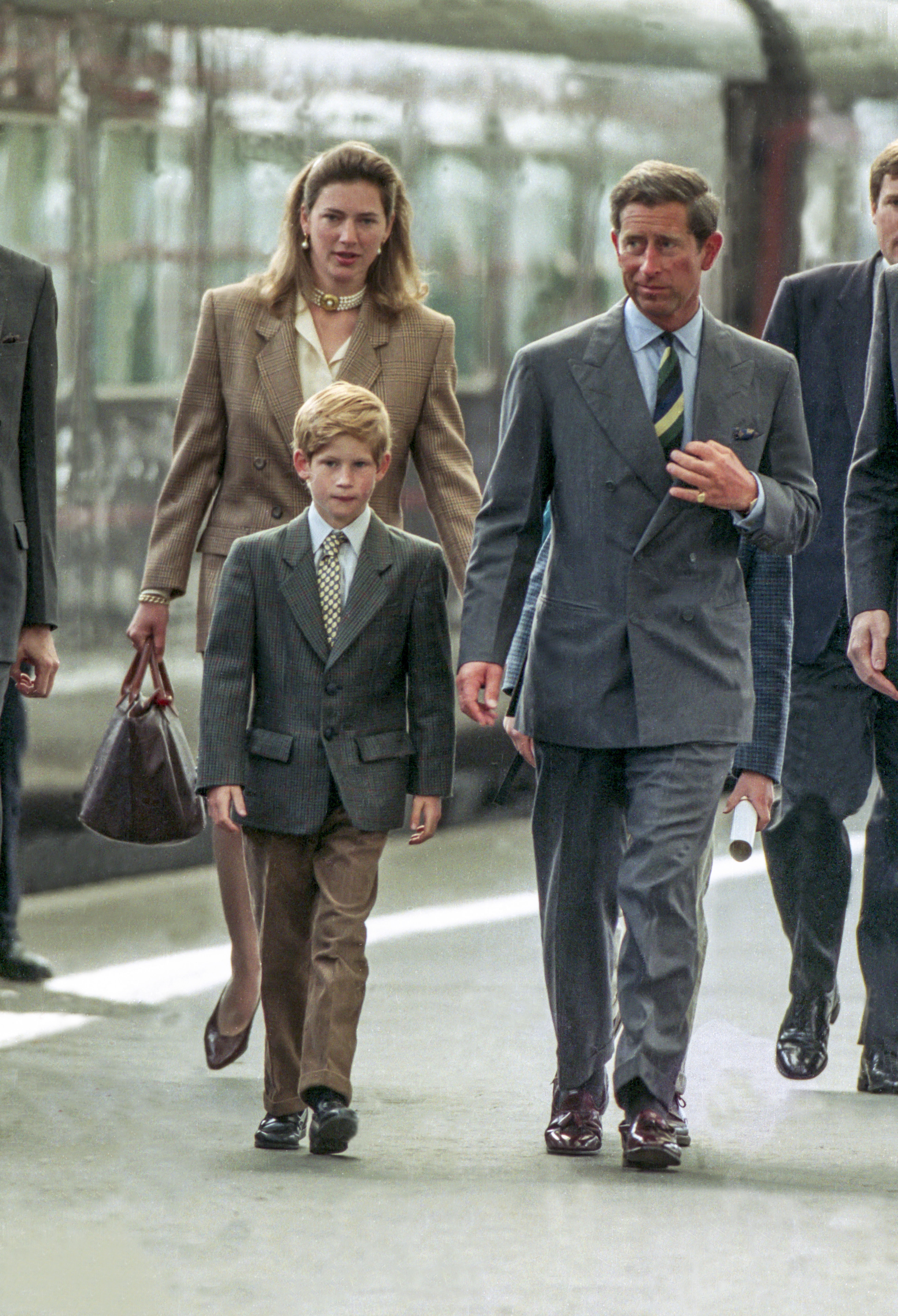 ---
HER EDUCATION AND EARLY CAREER
The young Tiggy was educated at the Heathfield School in Ascot and continued her schooling at the Institut Alpin Videmanette in Rougemont, Switzerland. This was also the finishing school attended by the Princess of Wales, Diana during her early education.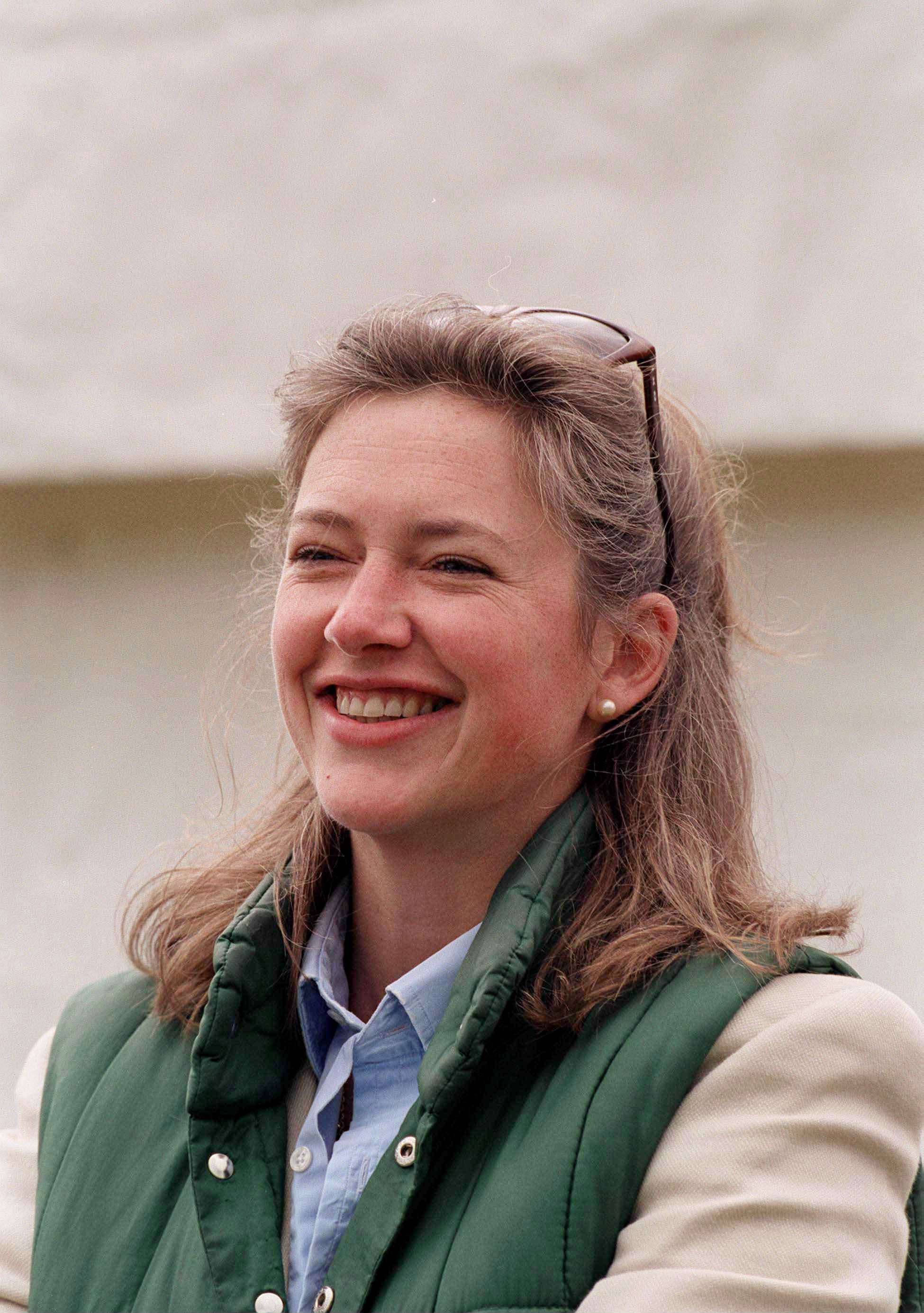 Tiggy took a nursery teacher training course in London at the St Nicholas Montessori Centre and then accepted a teaching job at Balham. While her experience lasted for about a year, it gave her the footing to start Mrs. Tiggywinkle's, her own nursery school located on the south bank of the River Thames in Battersea.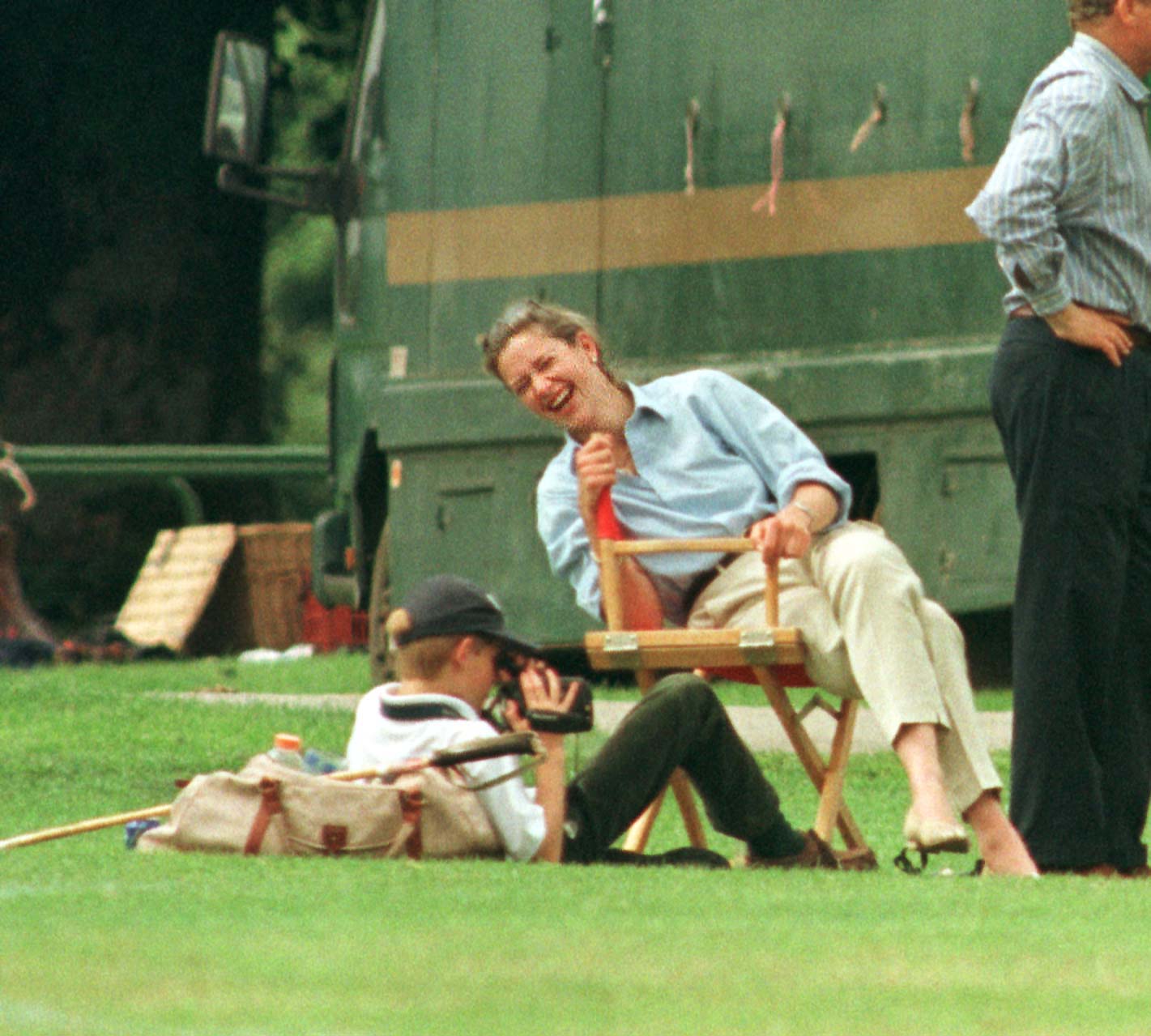 ---
BECOMING THE ROYAL NANNY
You might be wondering how you could land a job as a nanny for a royal job. While the job comes with a lot of perks like traveling with the royals, it also comes with its own quirks. One of the quirks being the constant camera lense and questioning from the media. 
After the highly-publicized separation of Prince Charles and Princess Diana, Tiggy was hired to take care of the boys. This was in 1993 when Prince William was around 11 years old and Prince Harry was nearing his 9th birthday. So it's no surprise that she has a very familial relationship with the two princes.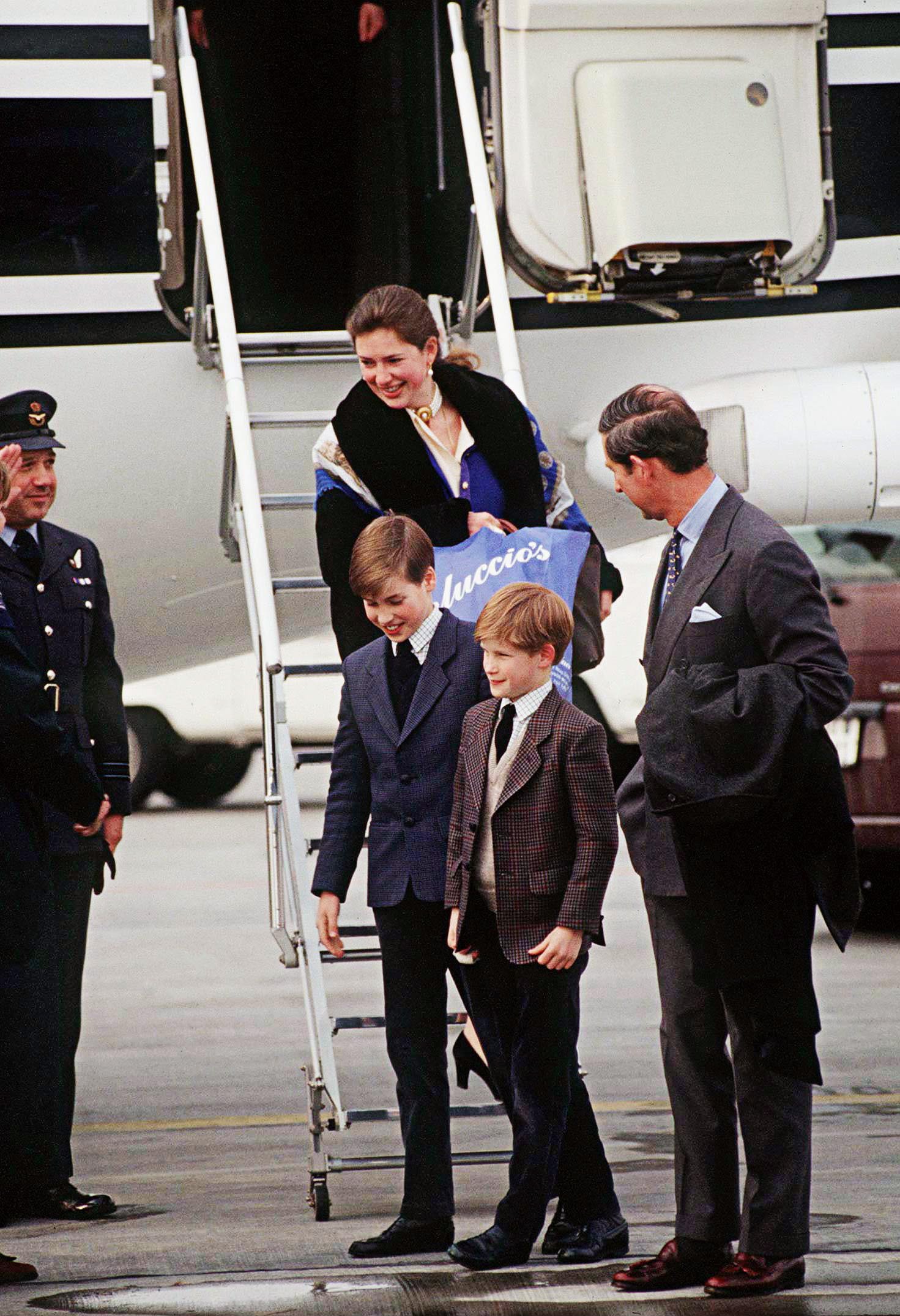 ---
RAISING THE TWO PRINCES
She took care of the boys after the tragic passing of their mother on August 31, 1997. A quote by royal commentator Omid Scobie perfectly describes their relationship: "For William and Harry having people who are constant presences in their life is quite rare and Tiggy has been there really through everything."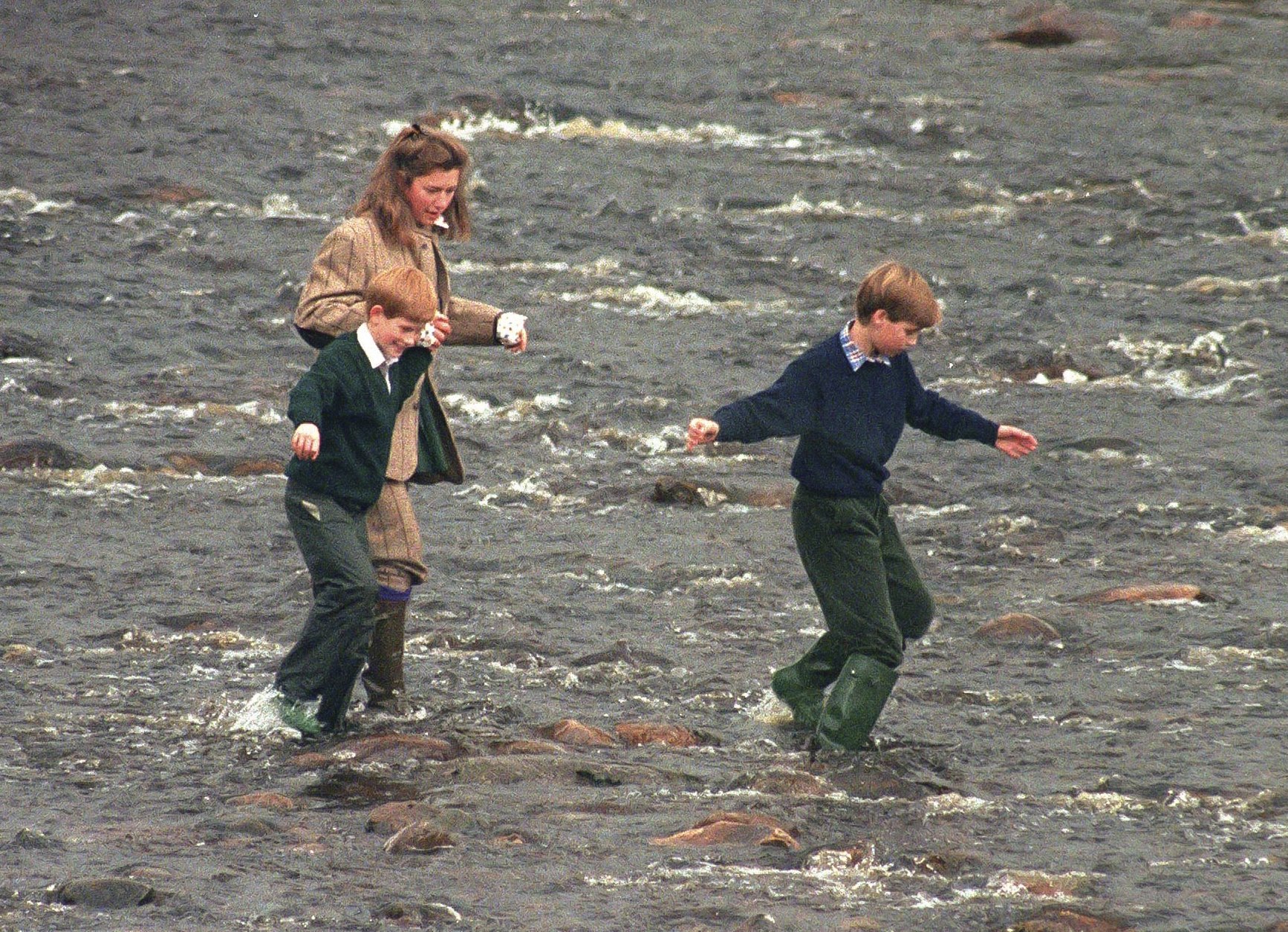 Even after Tiggy left her royal role in 1999, she remained in close contact with the princes. When Harry popped the question to Meghan, she was one of the first people in the royal circle to congratulate their engagement. After years of her care for Prince Harry, it's no surprise he wanted to pass the love to his son, Archie.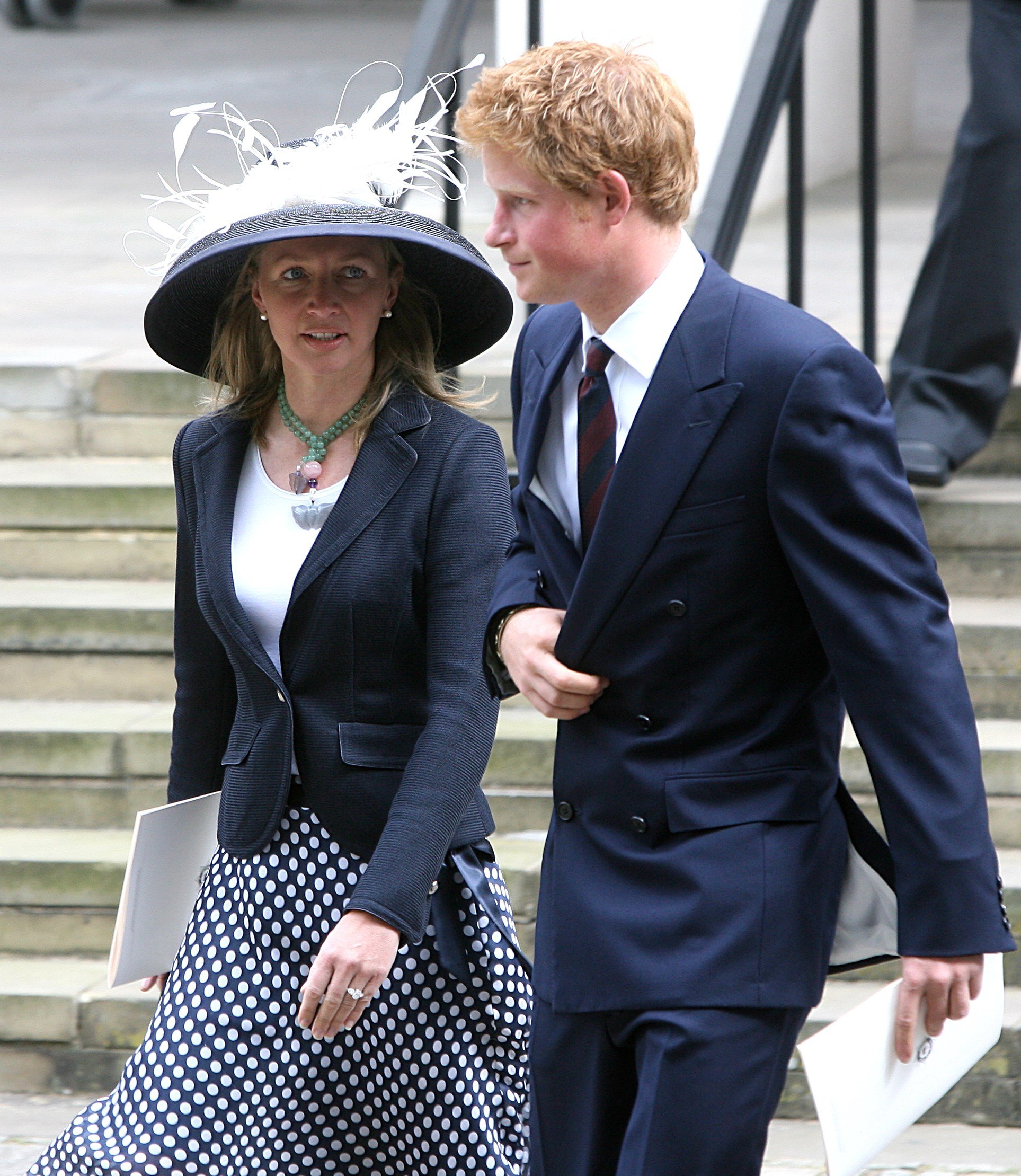 ---
2. MARK DYER
Similar to Pettifer, Mark Dyer also was (and still is!) a significant adult figure in Prince Harry's life. In fact, it's not rare to hear about the two out in public enjoying a pint at one of Dyer's pubs. While Tiggy was focused on the care of the boys, Dyers had a different role as an attendant to Prince Charles.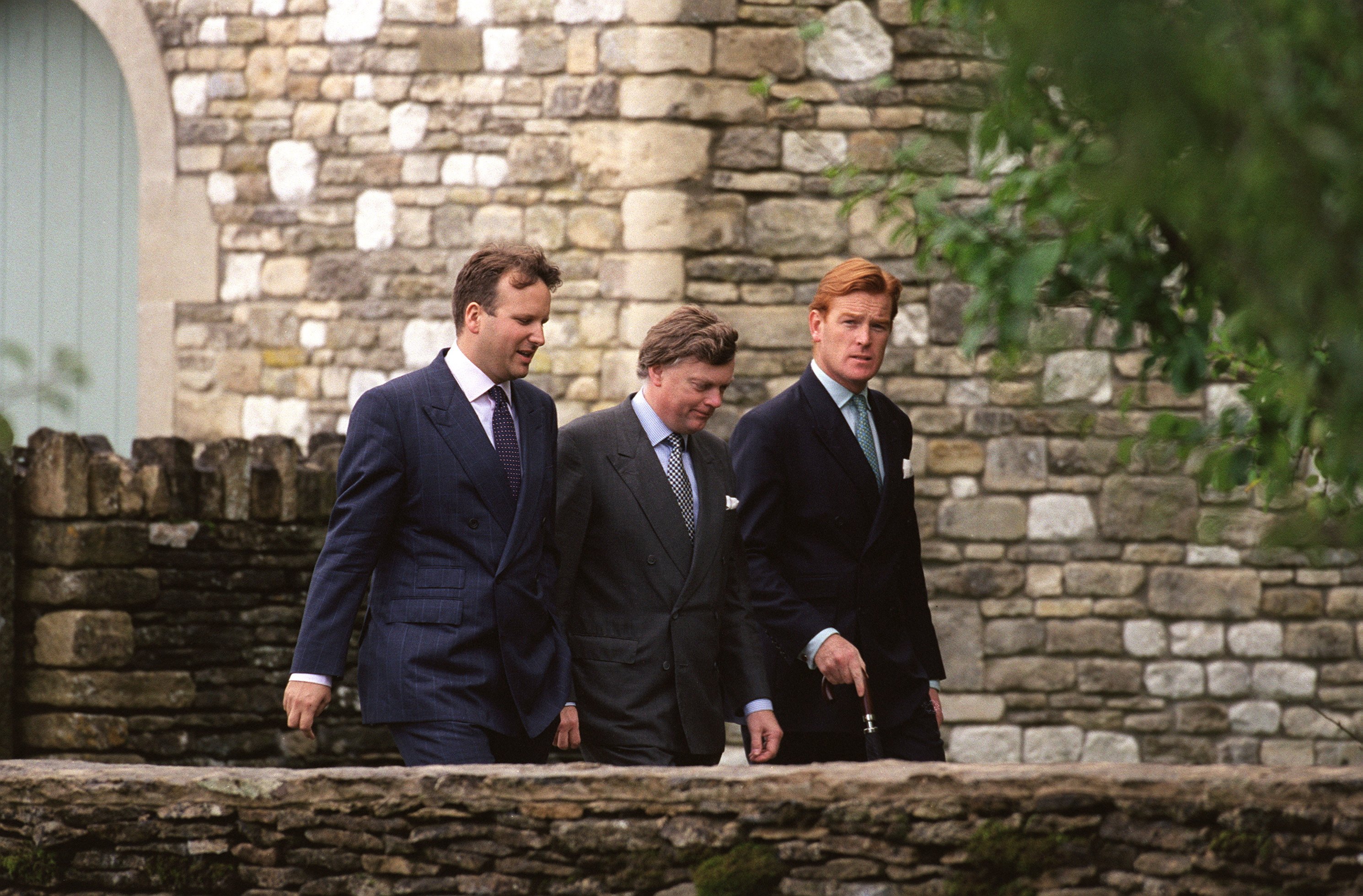 It's almost expected that if Tiffy was going to be a godparent to Archie that the role would also be given to Mark Dyer. Both Tiffy and Dyer were hired during the nineties, which was a tumultuous time for the boys as they both were handling the divorce of their parents and the loss of their mother.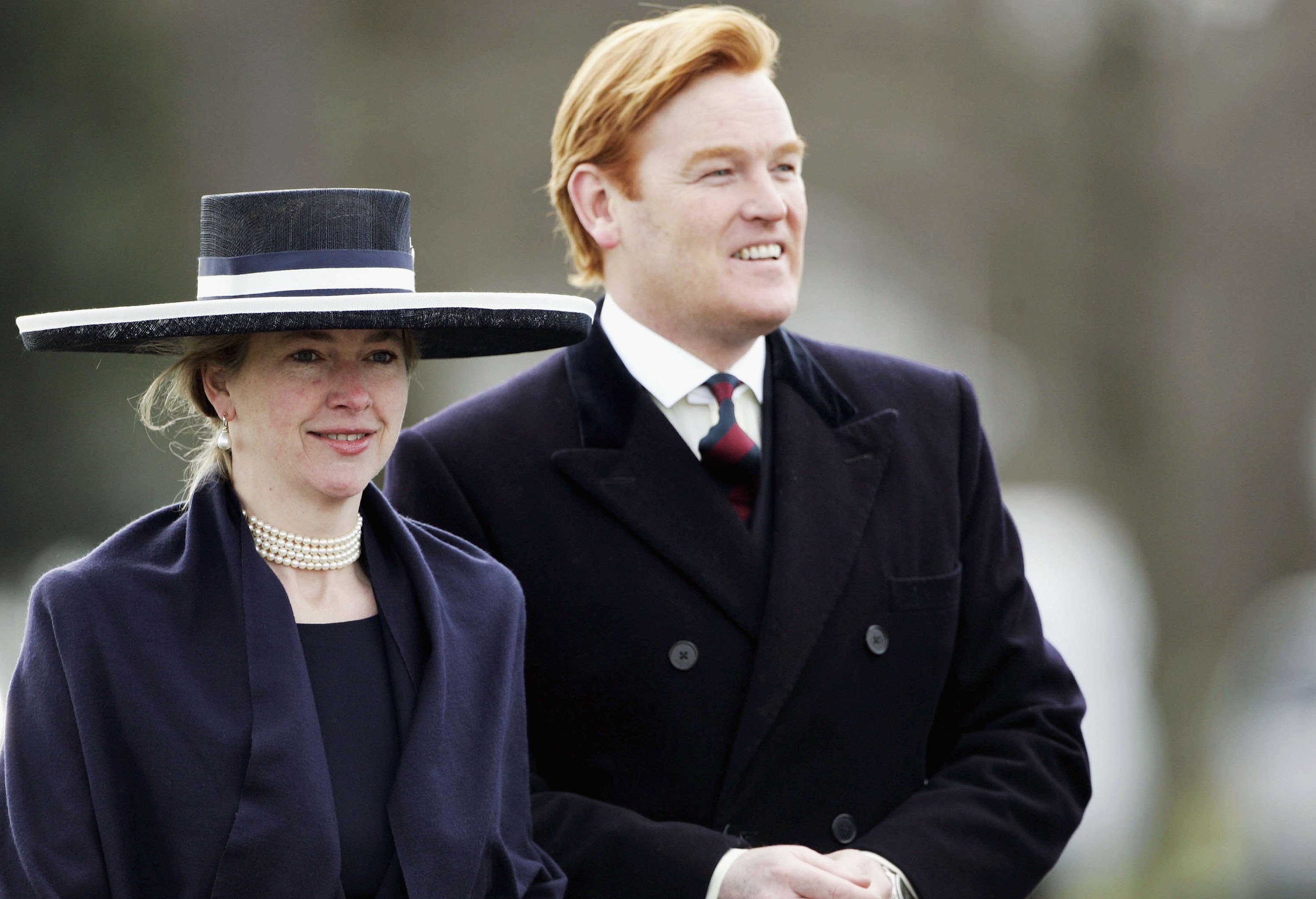 ---
THE SECOND DAD TO PRINCE HARRY
Dyer earned his education at the Cheltenham College, boarding and day school for students aged 13 to 18 years old. While his name is Mark Dyer, his closest friends call him "Marko" and Prince Harry refers to him as his second dad.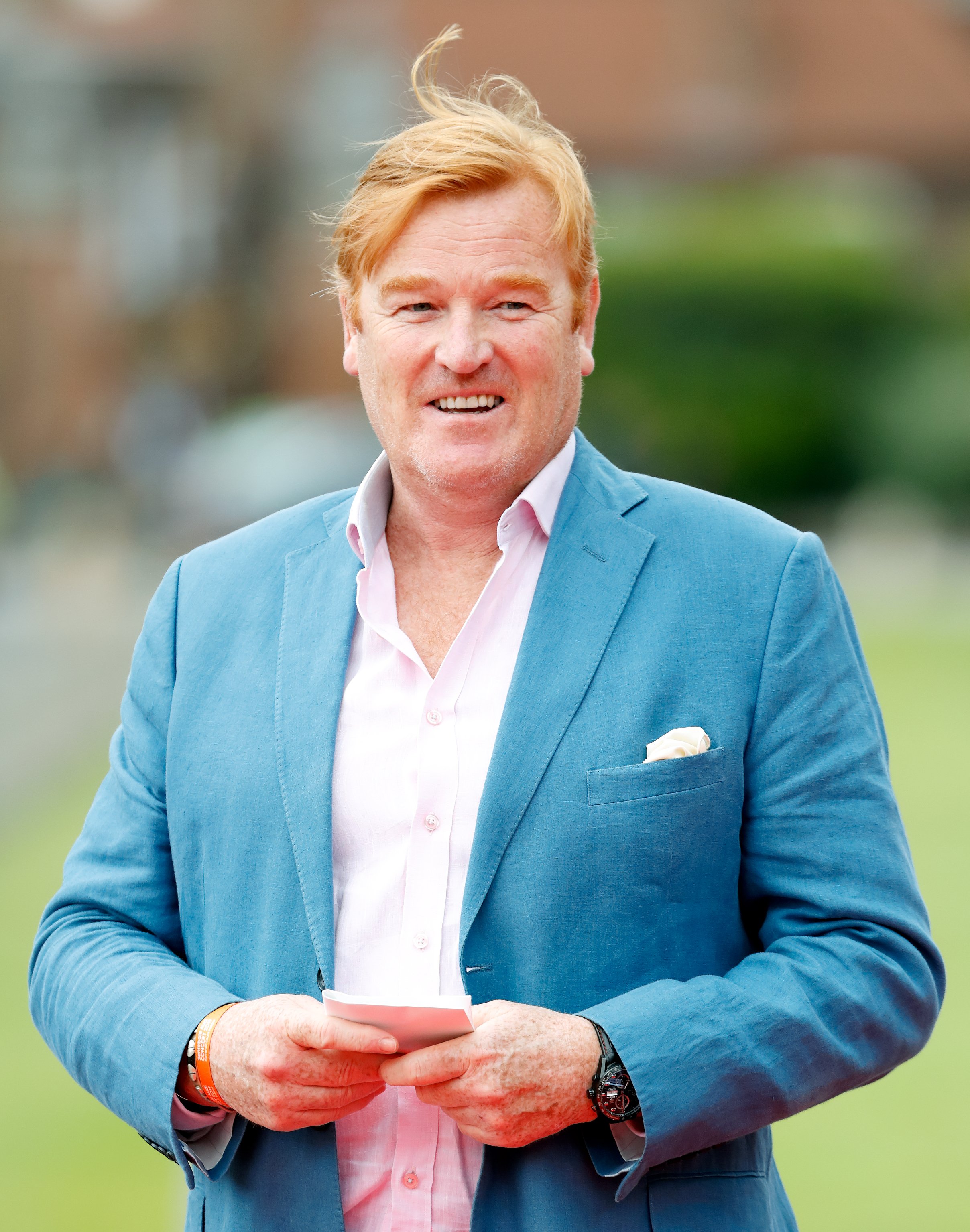 When Dyer became an equerry for Prince Charles, he was appointed the role to be a male figure for both boys while Tiggy was simultaneously taking care of them. He stayed as equerry for 18 months which seems like a short time, but his guidance has lasted Harry's whole life since meeting him.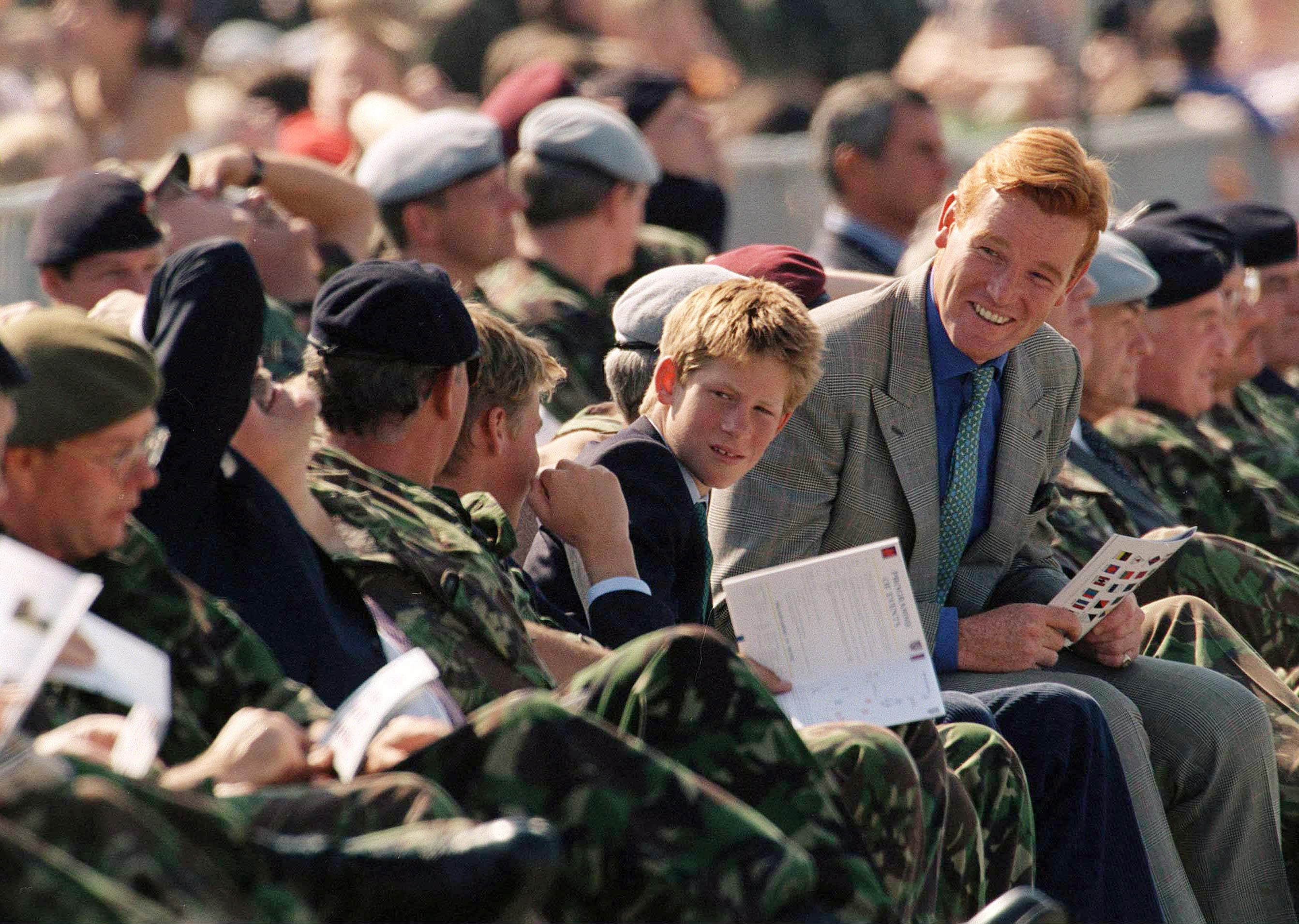 ---
AFTER PRINCESS DIANA'S DEATH
One of the most tragic details around Princess Diana's death was knowing that she was planning to spend quality time with Harry during his school holiday. To help Harry deal with the heartbreak, Dyer organized his first trip to Botswana for a safari.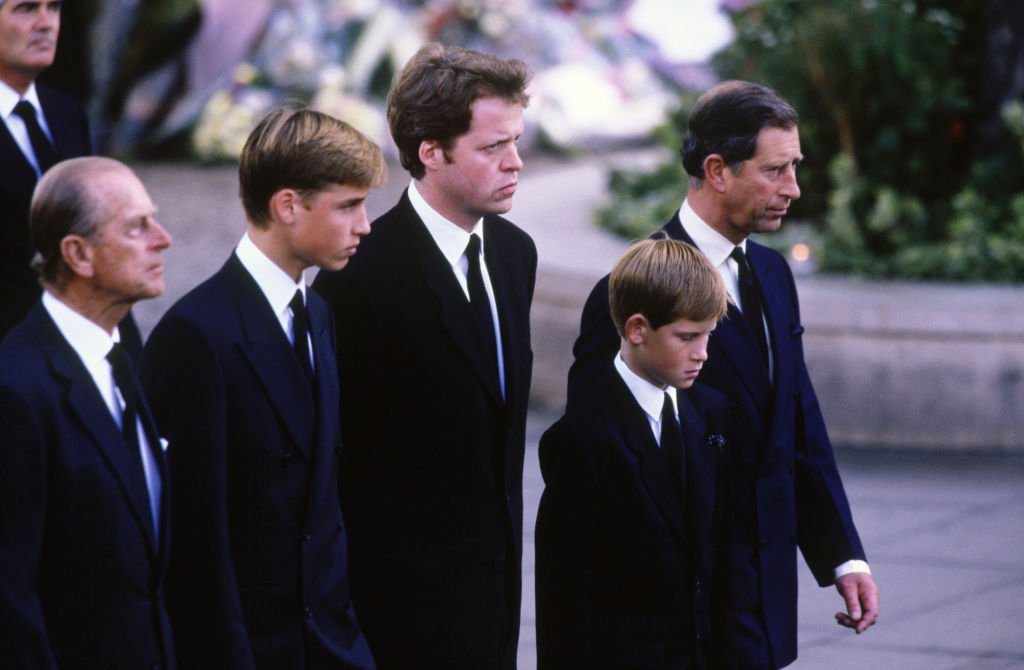 As Harry grew older, he became more involved with worldwide causes and charitable organizations just like his mother. In 2006, Dyer helped Harry establish Sentebale, an organization dedicated to supporting individuals affected by HIV in Botswana and the kingdom of Lesotho. There's no doubt that his mother's dedication and his first trip to the African countries were his inspirations.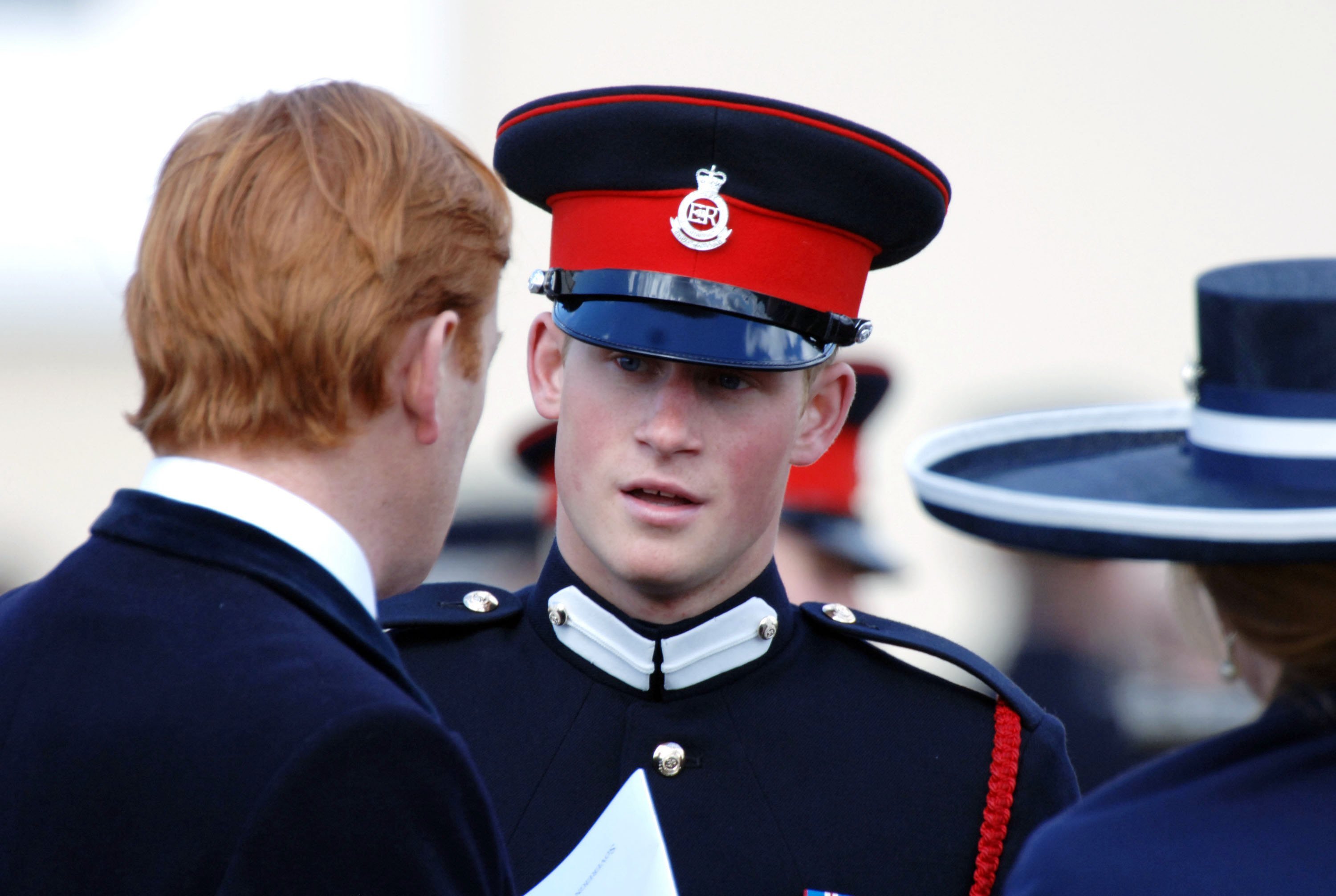 ---
HIS MANAGEMENT COMPANY FOR PUBS
Dyer is the founder of MDM Bars and Pubs which was formed in 2009. The company has assisted the operations down at The Cross Keys and The Sand's End which were normally frequented by the Rolling Stones. After 8 years of the bar management business, he sold the pubs for more than £10million.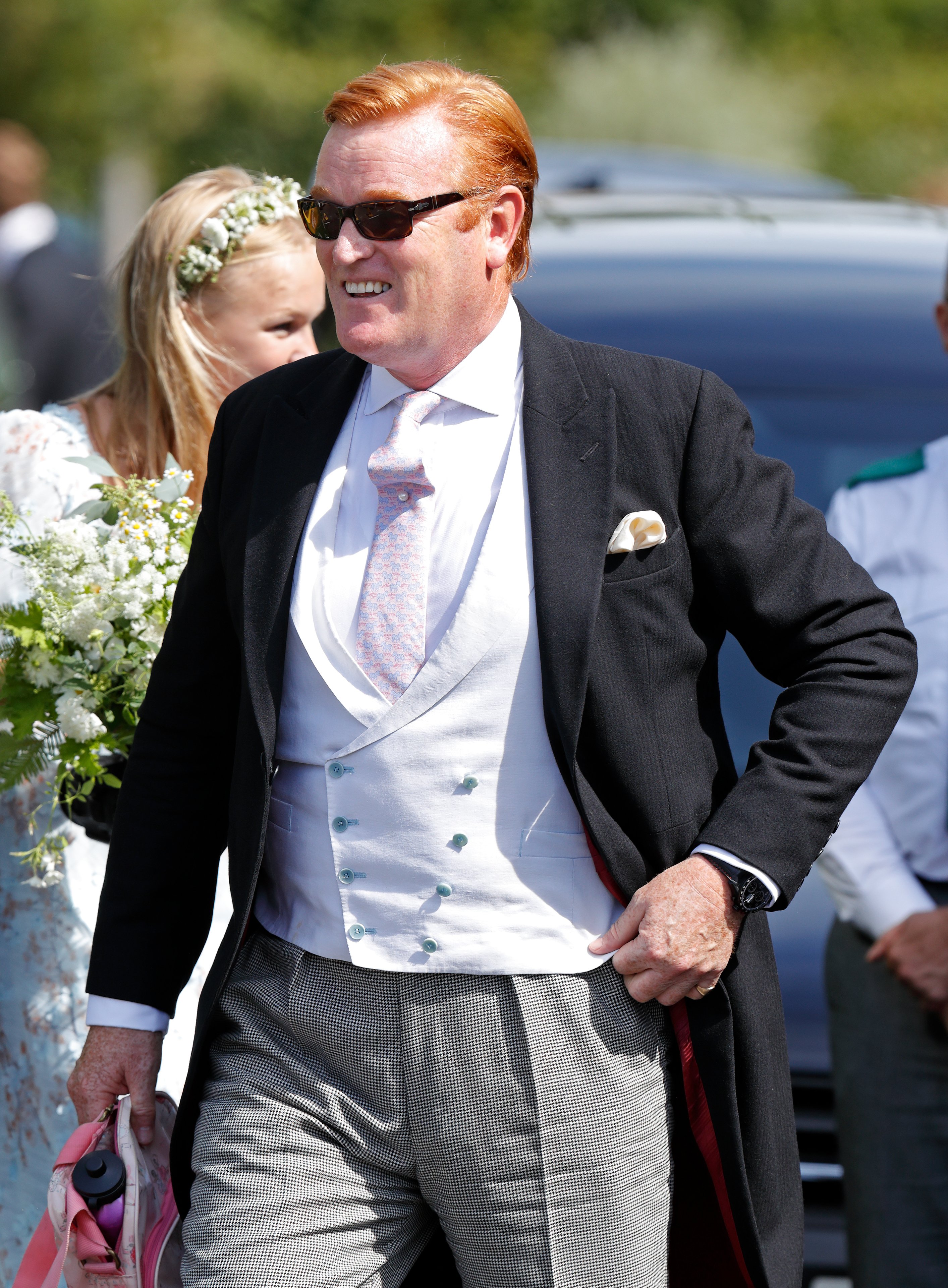 After enjoying an early retirement from his successful business venture, he decided to make his way back to the pub scene. In 2019, he and his business partner Eamonn Mansion bought the pub in Fulham where the two were recently seen having good old time like two completely normal people with no royal connections.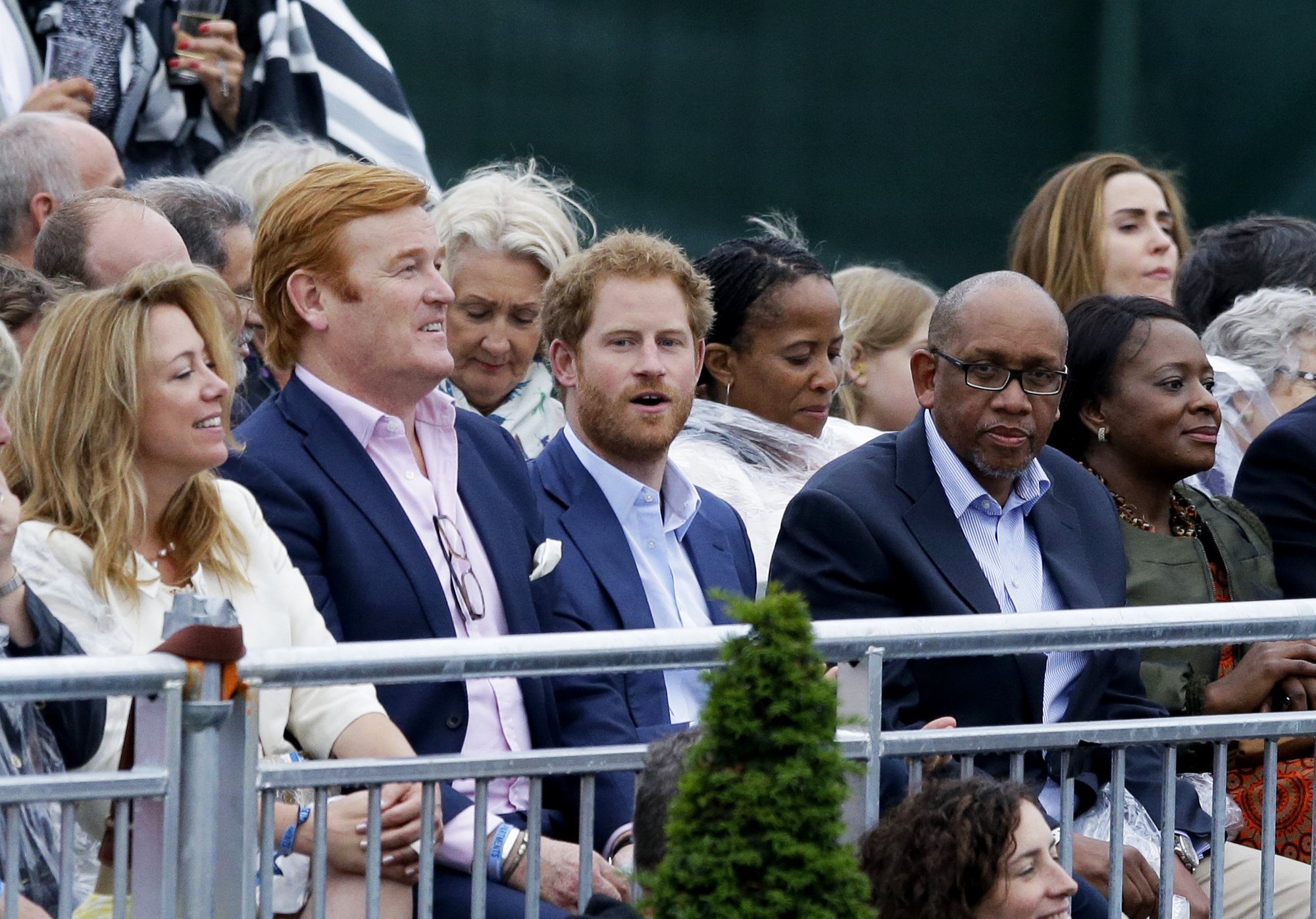 ---
1. CHARLIE VAN STRAUBENZEE
Charlie and Harry go way back! And when you've got long years of history with somebody, they basically become an honorary aunt or uncle for your child, but Harry wanted to make it even more official. Charlie van Straubenzee is rumored to be the third secret godparent of Archie.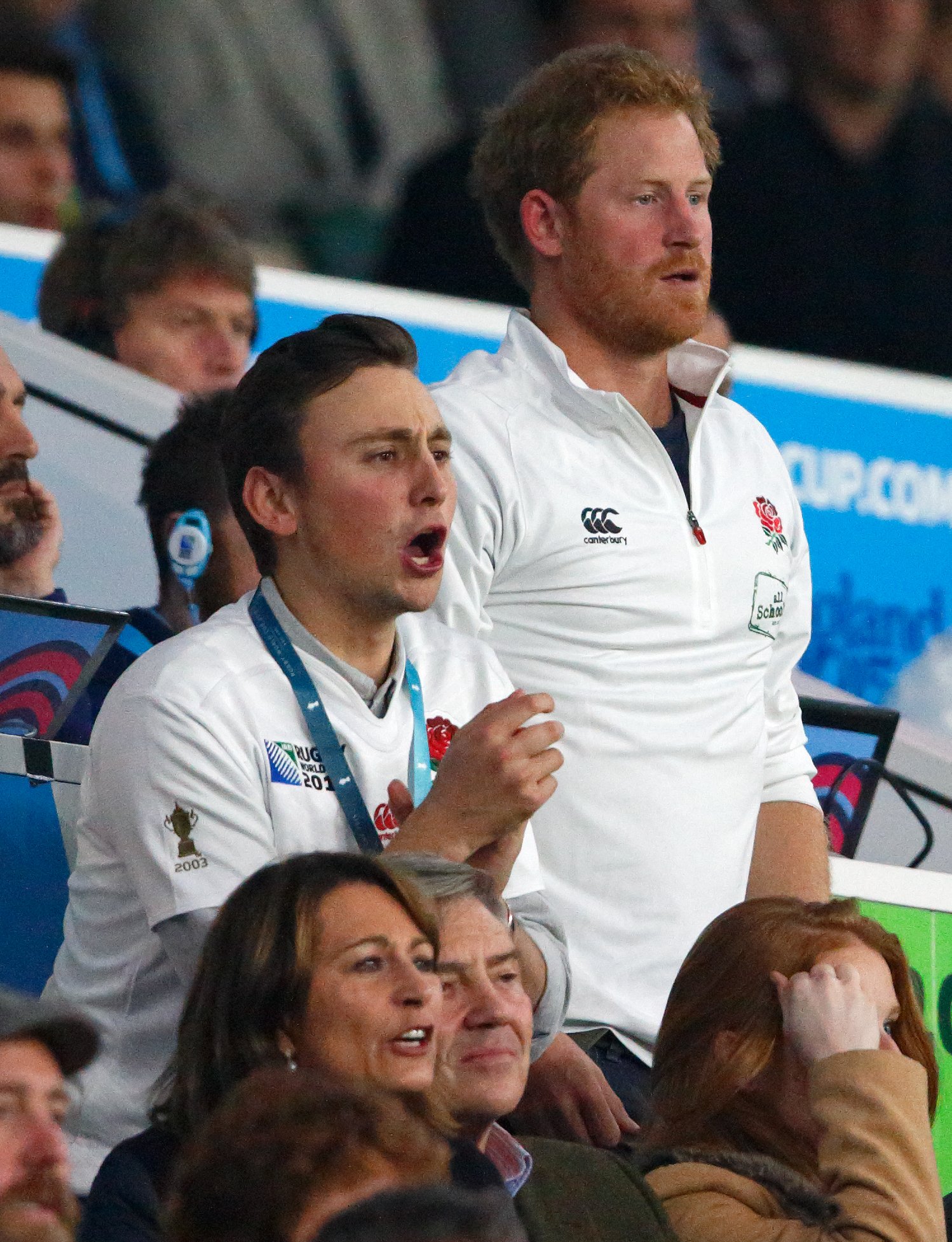 Prince Harry and Charlie were around 8 years old when they met and they've been best friends ever since their days at Ludgrove Prep School. Charlie is a member of the boys' "Glosse Posse" crew which are often seen playing polo and looking dapper. The boys were bachelors together before settling down and finding love.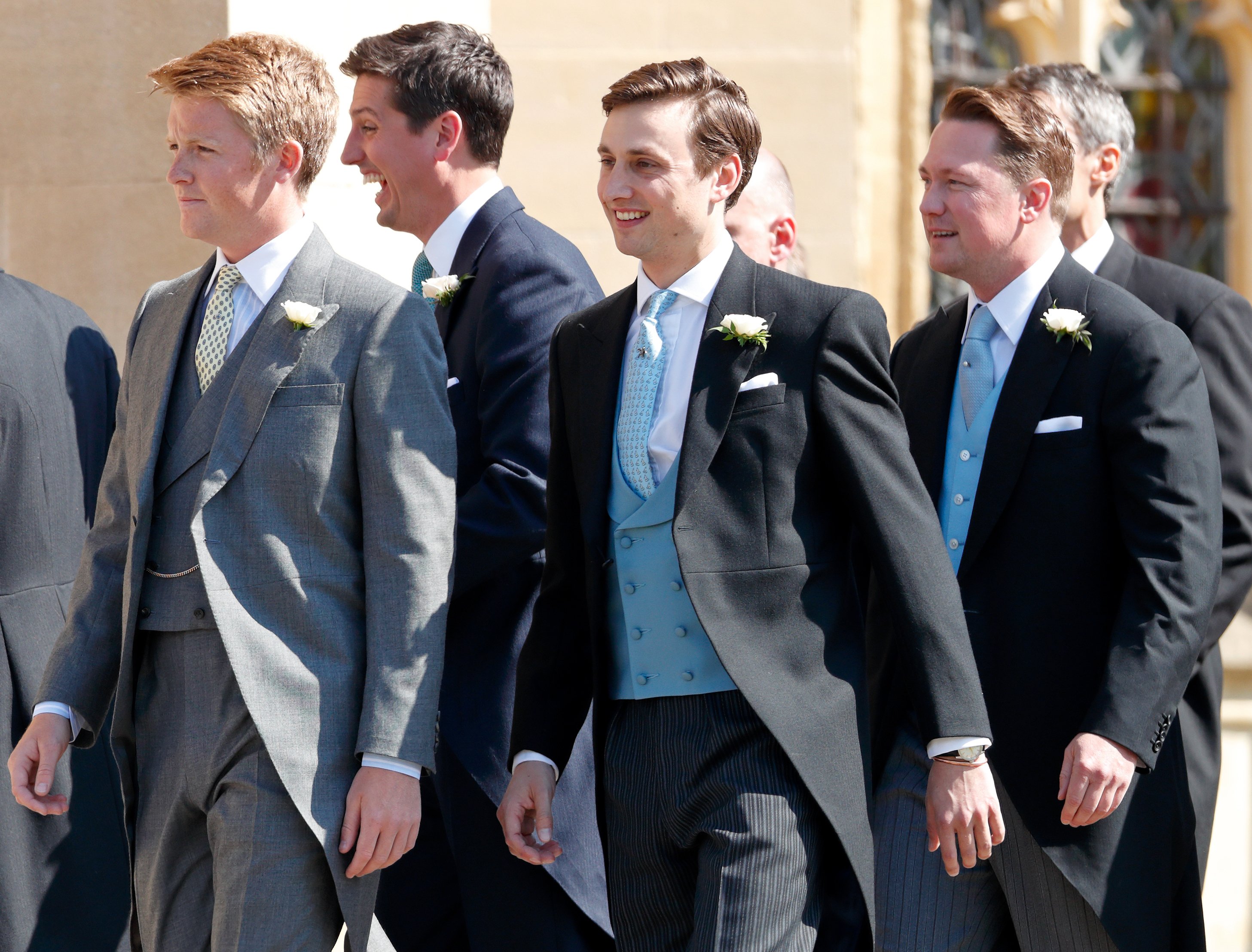 ---
CAREER AND LIFE OF VAN STRAUBENZEE
While working for Jupiter Asset Management he was a part of a sales team dedicated to stockbrokers, family offices, and multi-managers.In 2011, he moved on to a major career move with Brown Advisory, an investment company. Now, Van Straubenzee is the head of the United Kingdom financial intermediaries while also being in the international team for Brown Advisory.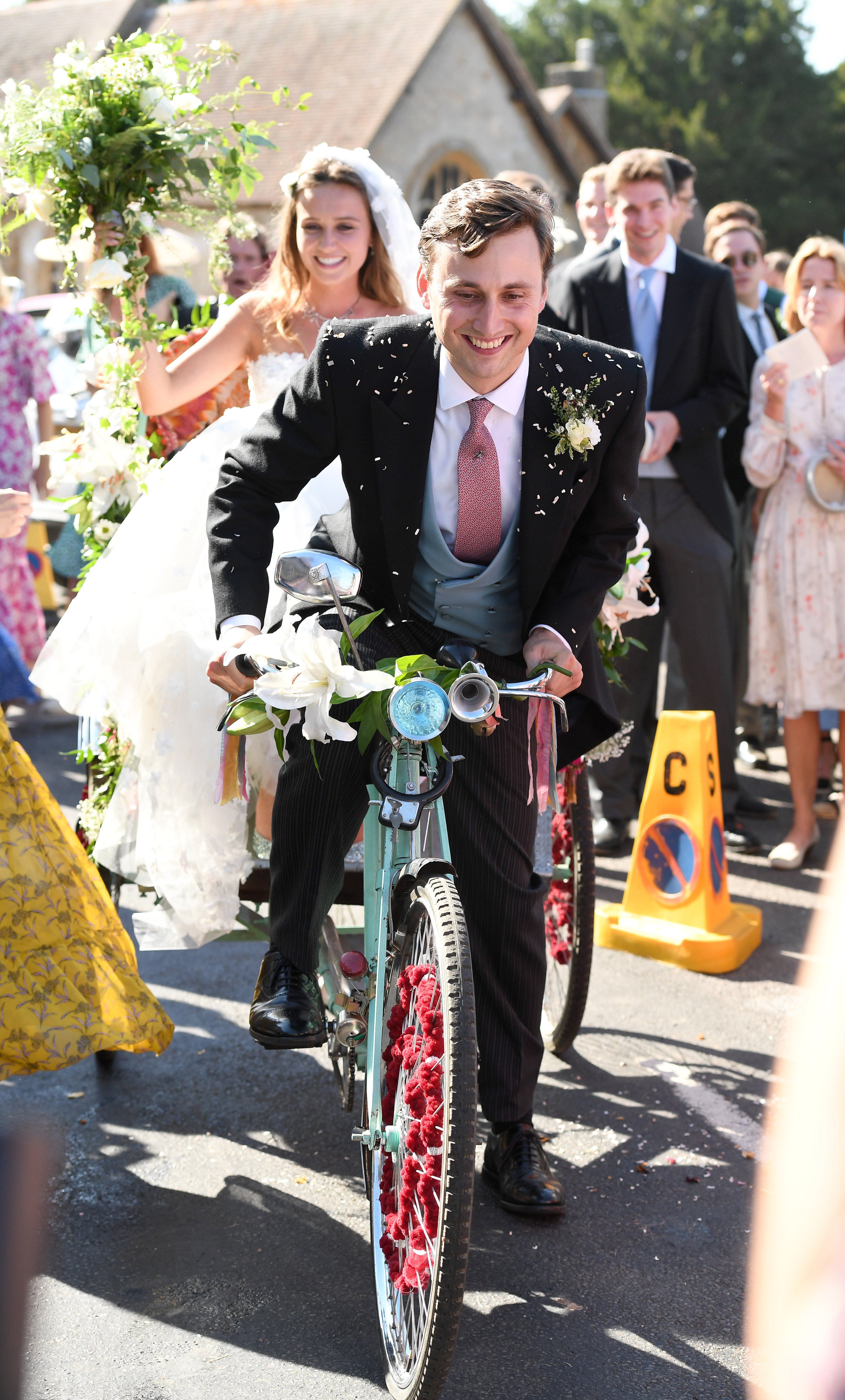 The two former bachelors actually tied the knot within months of each other and both were guests to each others' weddings. In August 2018, Charlie married Dairy Jenks, a prominent videographer who runs Jenks & Co with her sister, Kitty. Charlie and Dairy welcomed their daughter, Clover Kitty van Straubenzee earlier this year in late February.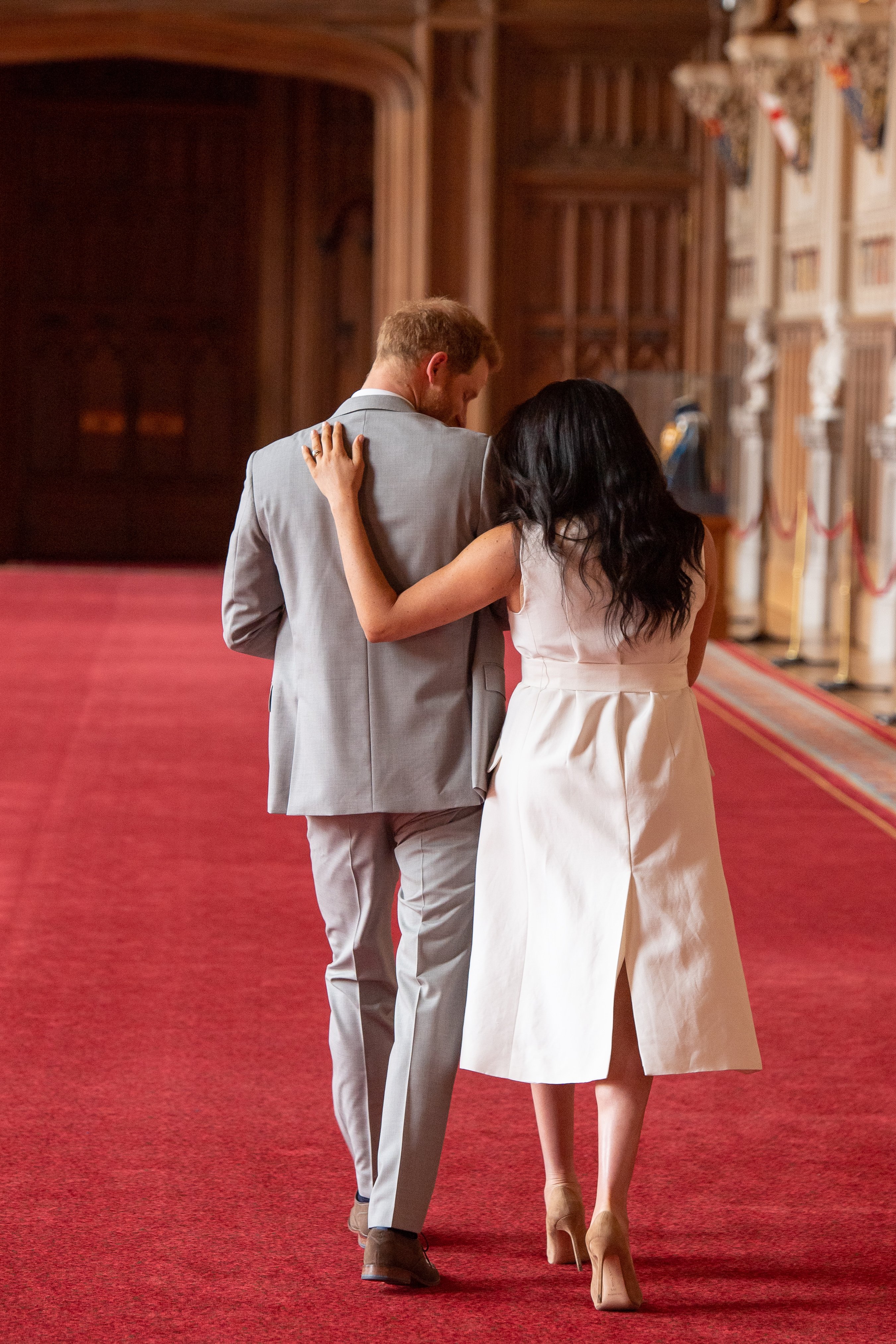 The love story between Prince Harry and Meghan Markle is one for the century. And while for the most part, they have done their absolute best to keep away from flashing lights, they always make an effort to eventually make an announcement when they're ready to open up. Do you think it was fair to keep Archie's godparents a secret?
Sources: HarpersBazaar, GoodHousekeeping, TheTimes