10 Reasons That Make Nicolas Cage Perfect Joe Exotic
Nicolas Cage is a great actor, but how much do we know about him and his role of Joe Exotic? Did Nicolas Cage's pet cobras really try to kill him? Will he pull off Tiger King's unique hairstyle? And which actors did Joe Exotic want to play him? In this article, we will tell you why Nicolas Cage is perfect to play Joe Exotic!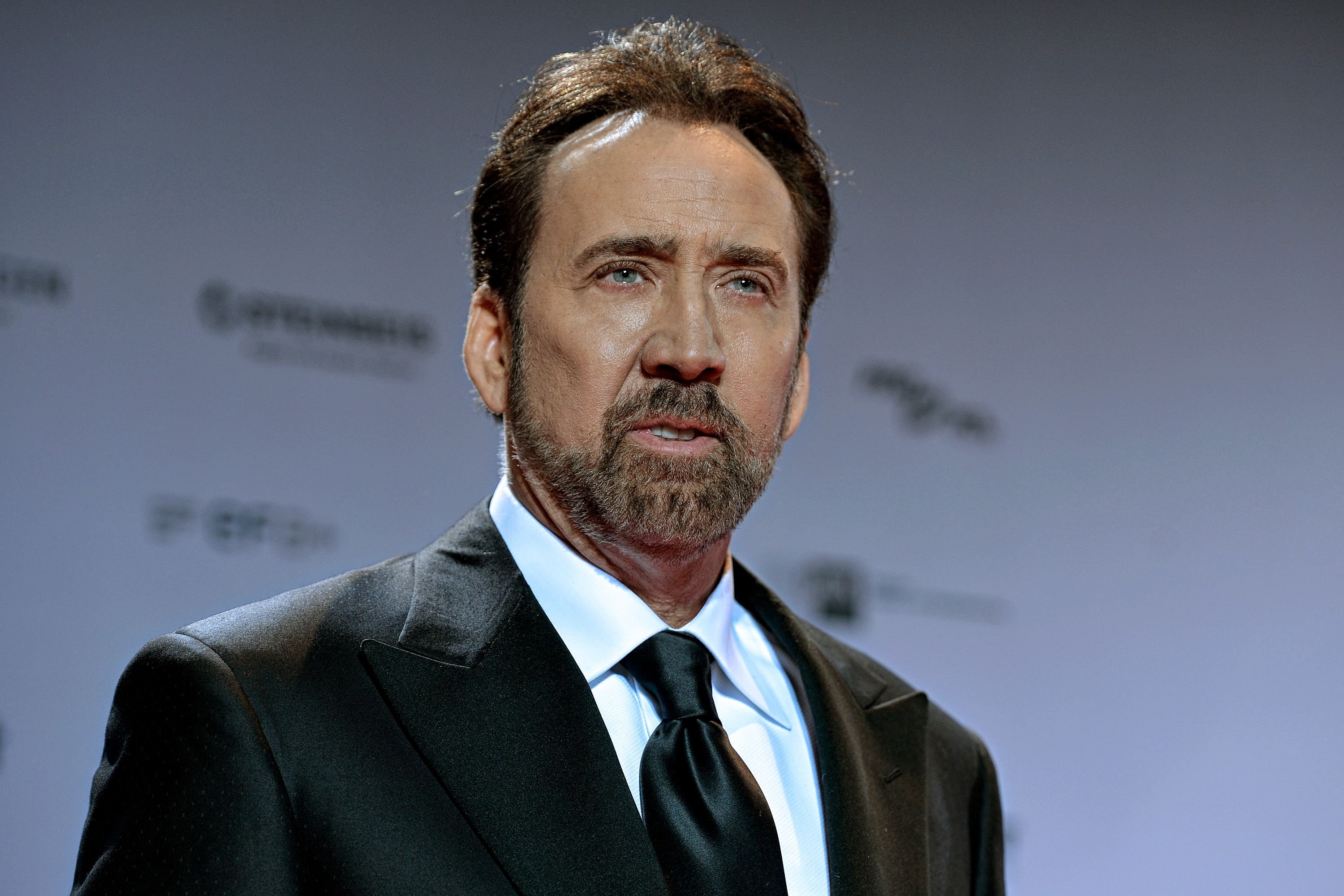 ---
10. Cage Had Exotic Pets
Sure, the Tiger King had tigers, but Nicolas did even better. He used to have… two king cobras nicknamed Moby and Sheba at home! Once the actor even shared on Letterman's show that the cobras were trying to kill him! As he later explained in an interview with The New York Times, he wasn't hallucinating.
"They were not happy. They would try to hypnotize me by showing me their backs, and then they'd lunge at me,"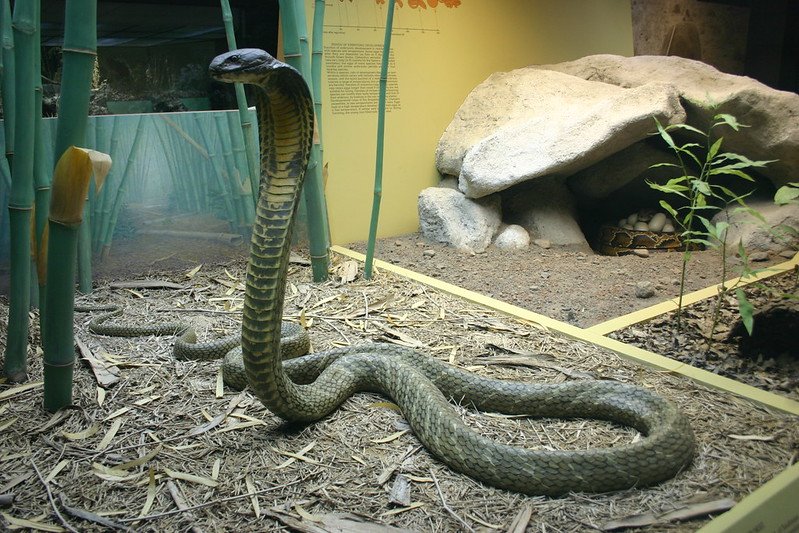 ---
Cage said and added that he later had to rehome the snakes in a zoo. Despite allegedly being in danger in his own home, the actor managed to make use of communicating with the poisonous reptiles. They actually helped him prepare for a role!
"They would try to hypnotize you by going side to side, and when I did Ghost Rider: Spirit of Vengeance, that's something my character does before he attacks," Cage explained.
That's where he learned how to do it! But even those cobras weren't the most unusual pets in Cage's life. Once he owned… an octopus, which he bought for 150 thousand dollars! 
This marine creature also helped him prepare for roles and, fortunately, wasn't as dangerous as the cobras. It's unclear how exactly Cage took inspiration from his octopus. Maybe he just loved it as a pet!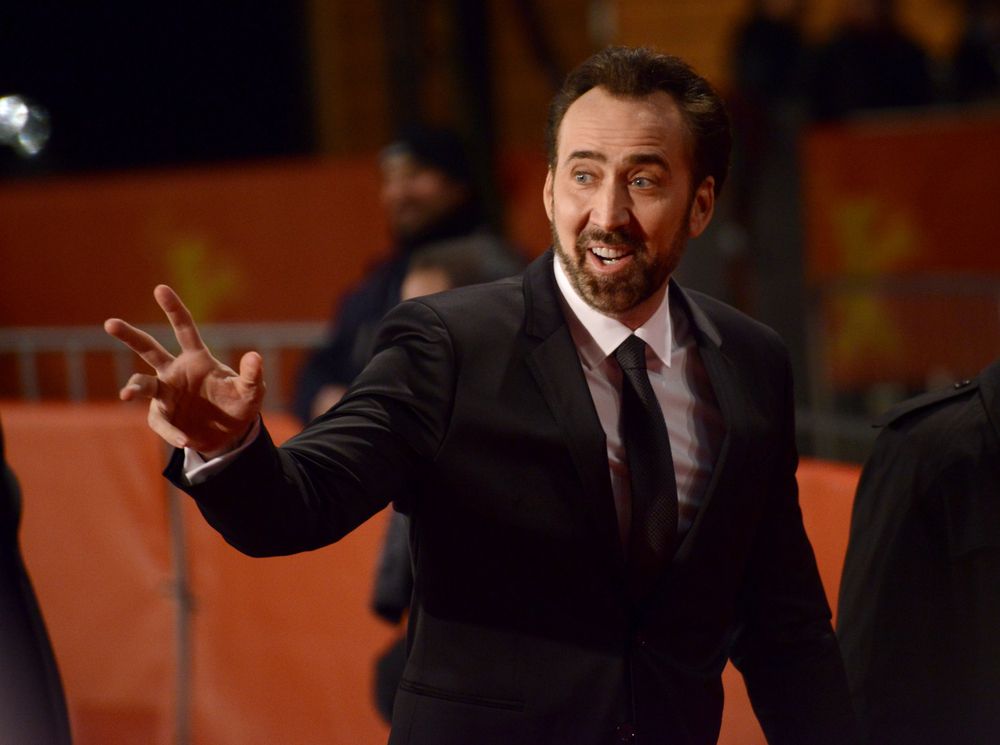 ---
9. He's Not a Typical Hollywood Star
Despite being the nephew of the legendary director Francis Ford Coppola, Cage has never been just another celebrity. A long time ago, Nicolas defined himself as separate from his famous relatives and turned himself into another legend - associated with no one and nothing else.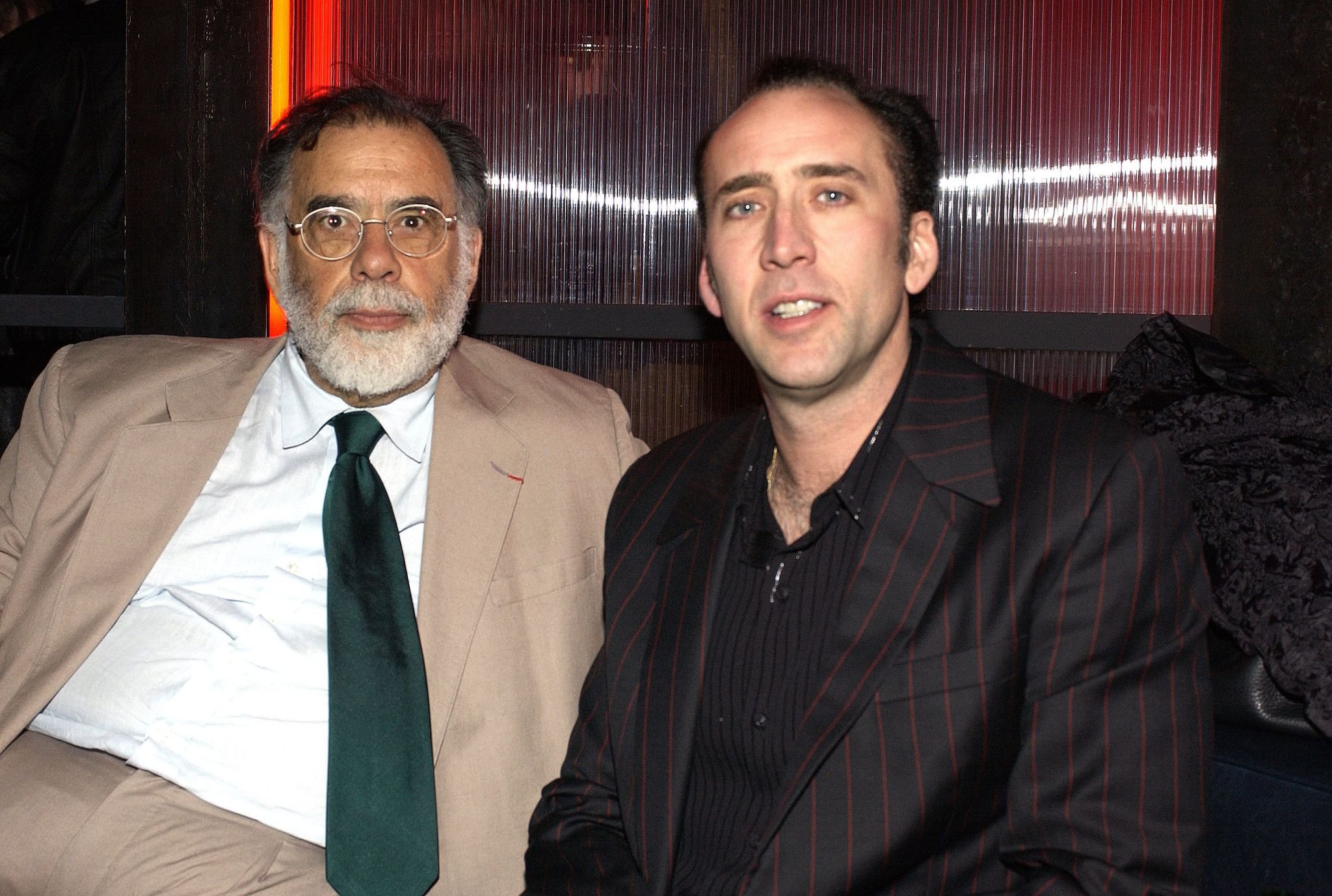 ---
The actor himself described his acting technique as "nouveau shamanic" and "Western Kabuki."This is how he explained it in an interview with The New York Times:
"Western Kabuki to me was, let's go all the way out. Nouveau shamanic is nothing other than trying to augment your imagination to get to the performance without feeling like you're faking it."
Plus, unlike many other celebrities, Nicolas doesn't expose his personal life at all and doesn't have any social media accounts. As the actor puts it,
"I wanted to have the mystery of the old stars, always preserved in an enigmatic aura. It's hard to do that now."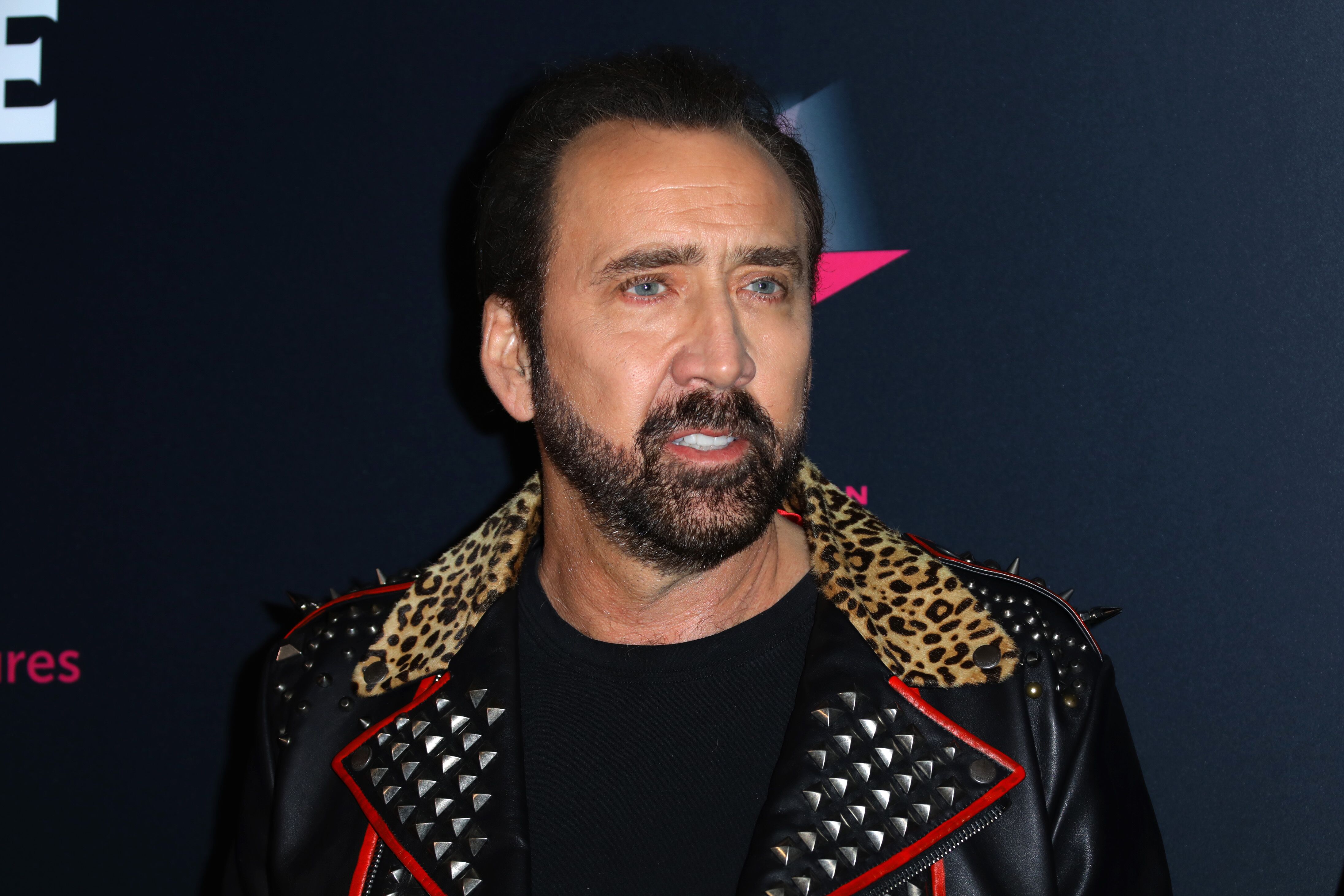 ---
What's more, Cage has built his entire career on bold choices. Let's look at his past roles – a philosophical, but slightly dim, a career criminal in Raising Arizona, a romantic, Southern outlaw in Wild at Heart, a literary critic who descends into madness (and gives birth to a famous meme) in Vampire's Kiss…
Who else could give such unforgettable performances? Similarly, no one can call Joe Exotic a typical man who does typical things. So only an equally odd person could bring his image to the screen!
---
8. Cage Will Rock Exotic's Hair!
One of the most specific things about the Tiger King's image is his long blonde hair and a handlebar mustache. And this is something Cage can most definitely bring to life! We've already seen him rocking long hair in Con Air. The way it blew in the wind in slow motion, while he was running away from that explosion… epic!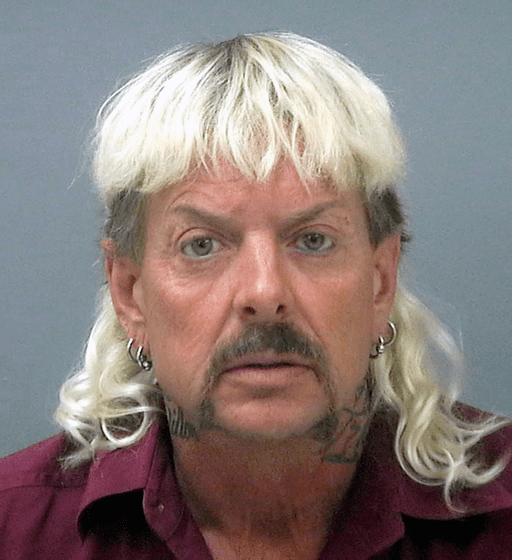 ---
And, of course, he had long hair in Raising Arizona, Season of the Witch, The Sorcerer's Apprentice, and many other films. So we can definitely imagine him trying on the Joe-Exotic look. 
Actually, you don't even have to imagine because a popular Instagram artist, nicknamed BossLogic has already done it and posted the result on his page. My God, is there anyone else who could look more like Exotic than Cage? It's going to become an iconic look, we're telling you!
---
7. He Will Have a Proper Accent
If you've seen at least a few films with Nicolas Cage, you know how much he loves changing his voice for a role. Remember how he screamed in Rage? Or how he used his nasal voice in Army of One?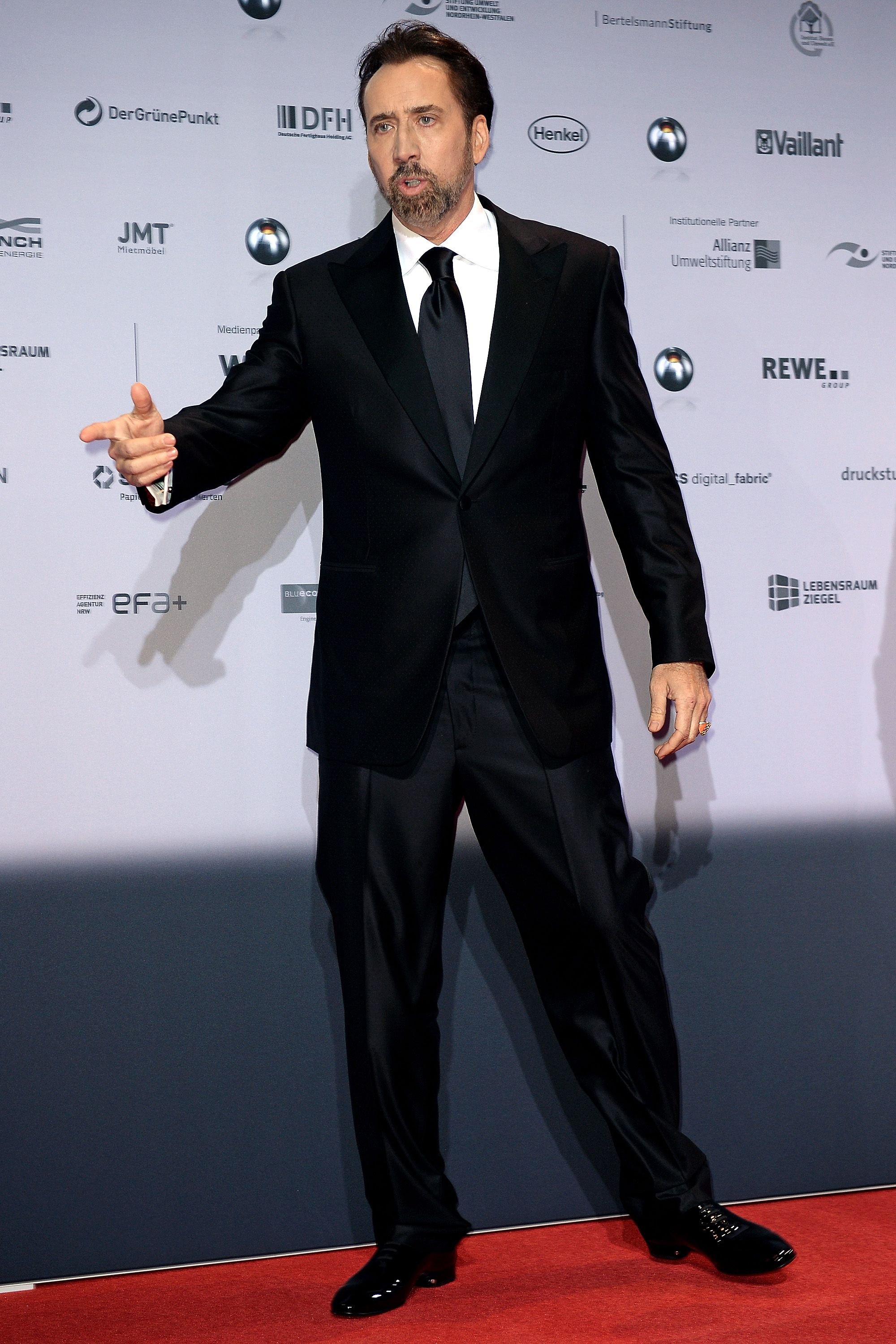 ---
Sometimes it's absolutely hilarious to hear Cage using another kind of voice in a new movie, but whenever he does it, it's always on point! It seems like this guy can do any possible voice, so when we see him playing Joe Exotic, we expect him to sound JUST like the imprisoned big cat enthusiast!
I wonder what Exotic himself will think about it… Maybe he'll even decide that he found his "voice twin" and forget about his desire to see David Spade or Brad Pitt portraying him!
---
6. He May Sing Exotic's Hits
And let's not forget that Cage can also sing! Sort of… Well… not that Joe Exotic can sing either… But Cage's talent is definitely enough to musically perform as the Tiger King! Have you seen the short recording of him singing Prince's Purple Rain at a karaoke bar?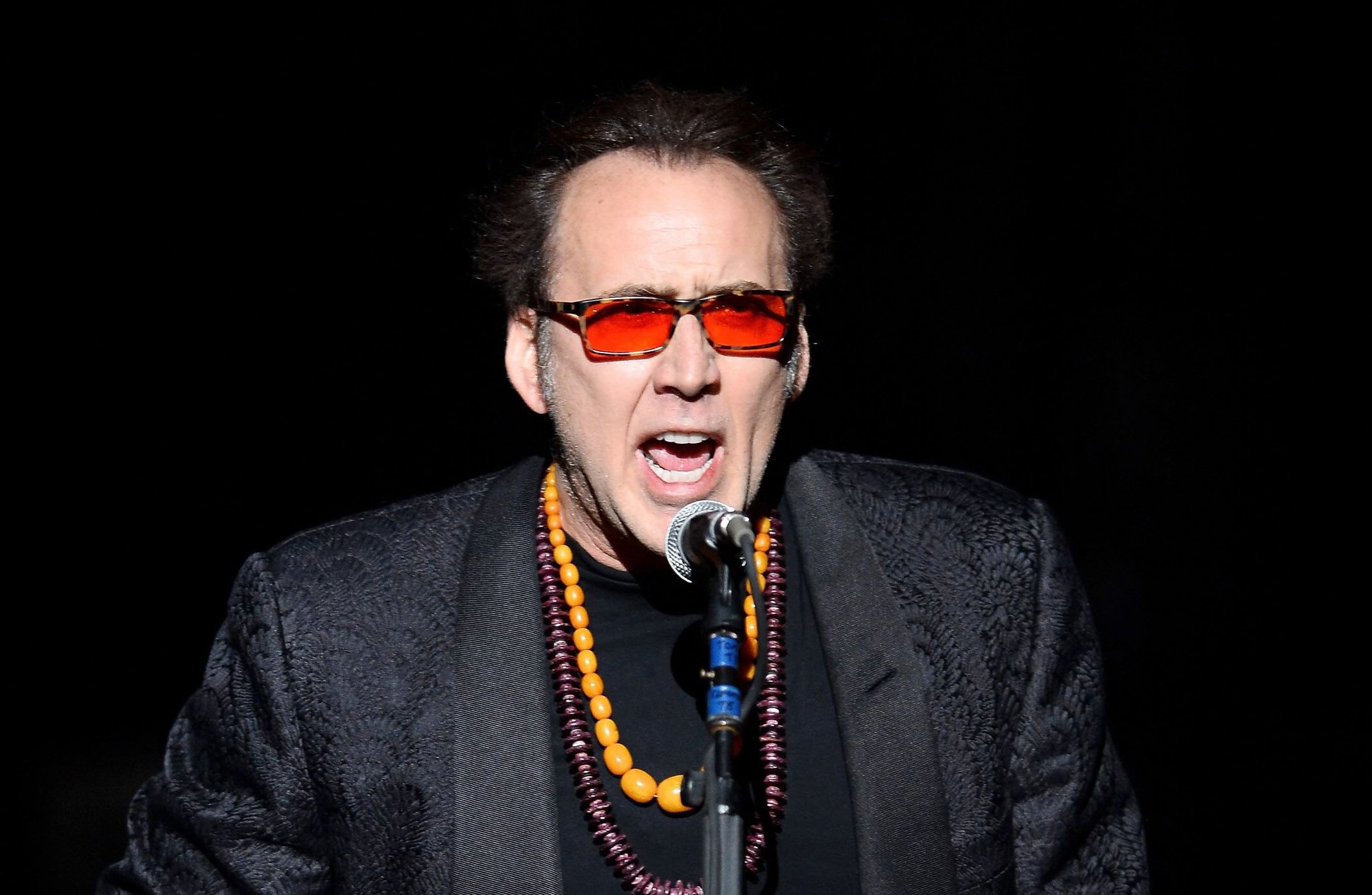 ---
Well, it's hard to call it singing, of course. As Cage later explained in an interview with The New York Times, he wasn't even going to sing that evening. He was doing something different.
"It was more like primal scream therapy," he said and went on to explain that he needed it because he was having a hard time because of a recent break-up.
Cage also said that he only did his karaoke performance because he thought that the bar had a "no recording" policy. To his huge surprise, the next day, the whole world saw a video of Nic Cage giving out his primal scream accompanied by Prince's famous song. But, hey, at least, it showed us one more of his talents!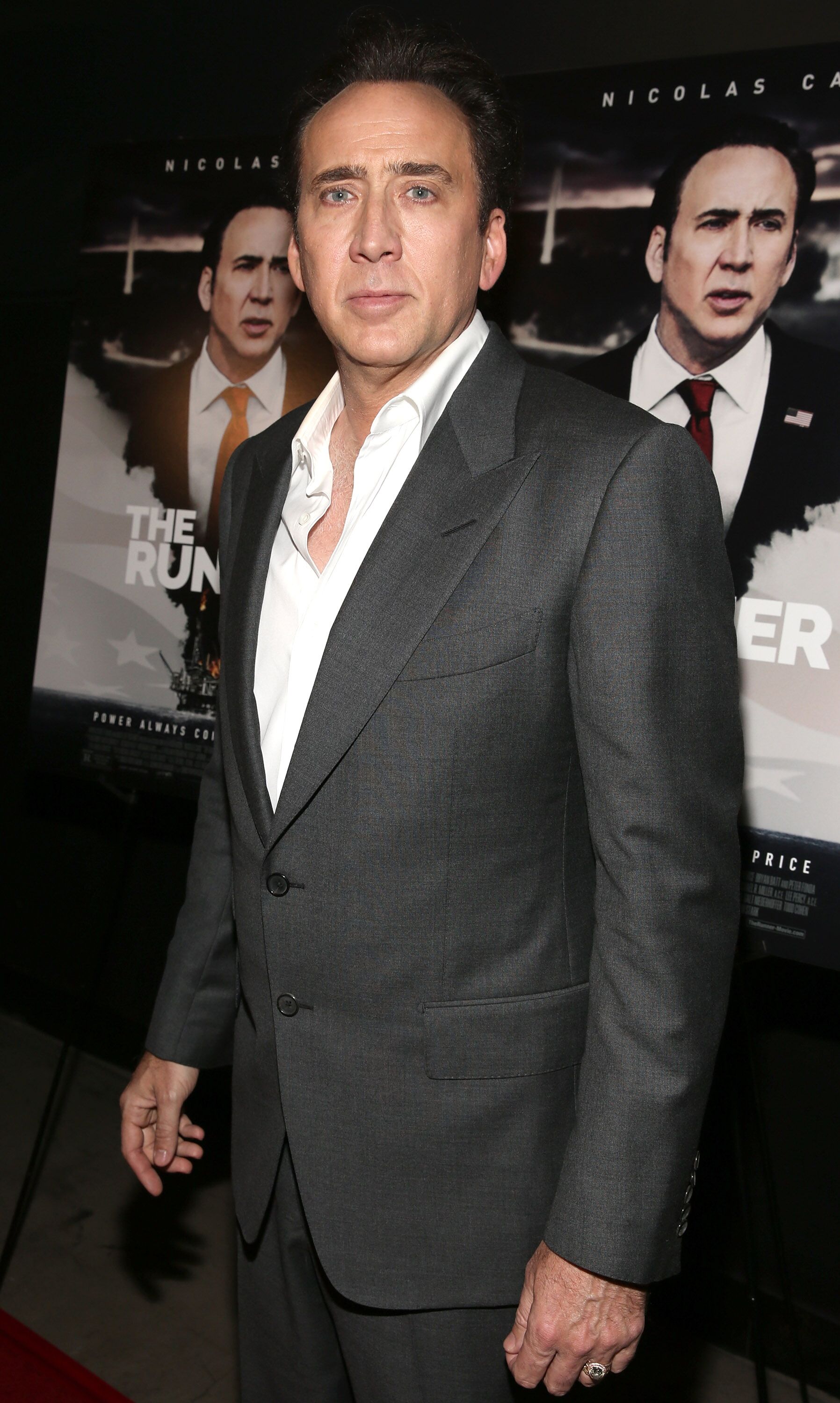 ---
5. He Can Play Madness to the Core
For sure, an actor who plays Joe Exotic should be able to play a mad character. And who can do it better than Nic Cage? Many fans will watch a movie with Cage in just to see him freaking out! He goes crazy as a villain in Face/Off, he screams about bees in The Wicker Man, and he's mad at perps in Bad Lieutenant. Unforgettable!
And his movie Wild at Heart is, well, just one long freak-out for Cage's ultimate fans! Obviously, he loves playing controversial characters. He once even admitted it himself, saying to the Empire Magazine:
"I've just always gravitated towards what certain people like to refer to as 'Cage Rage' or kind of unhinged characters."
Well, 'Cage Rage' can definitely show us the authentic Joe Exotic, who, as we know, is quite a crazy guy… to put it mildly. For example: do you know what Joe did to prevent others from finding anything incriminating in his possessions? He just blew up his transfer papers, records, and even laptops by strapping dynamite to them and shooting at them!
And you have to remember how he made a video called Here Kitty Kitty that featured a Carole Baskin's lookalike feeding her deceased husband's body to tigers… And, of course, how Exotic attempted to hire a hitman to get rid of Baskin. Right now, I can clearly imagine Nicolas Cage doing all these things!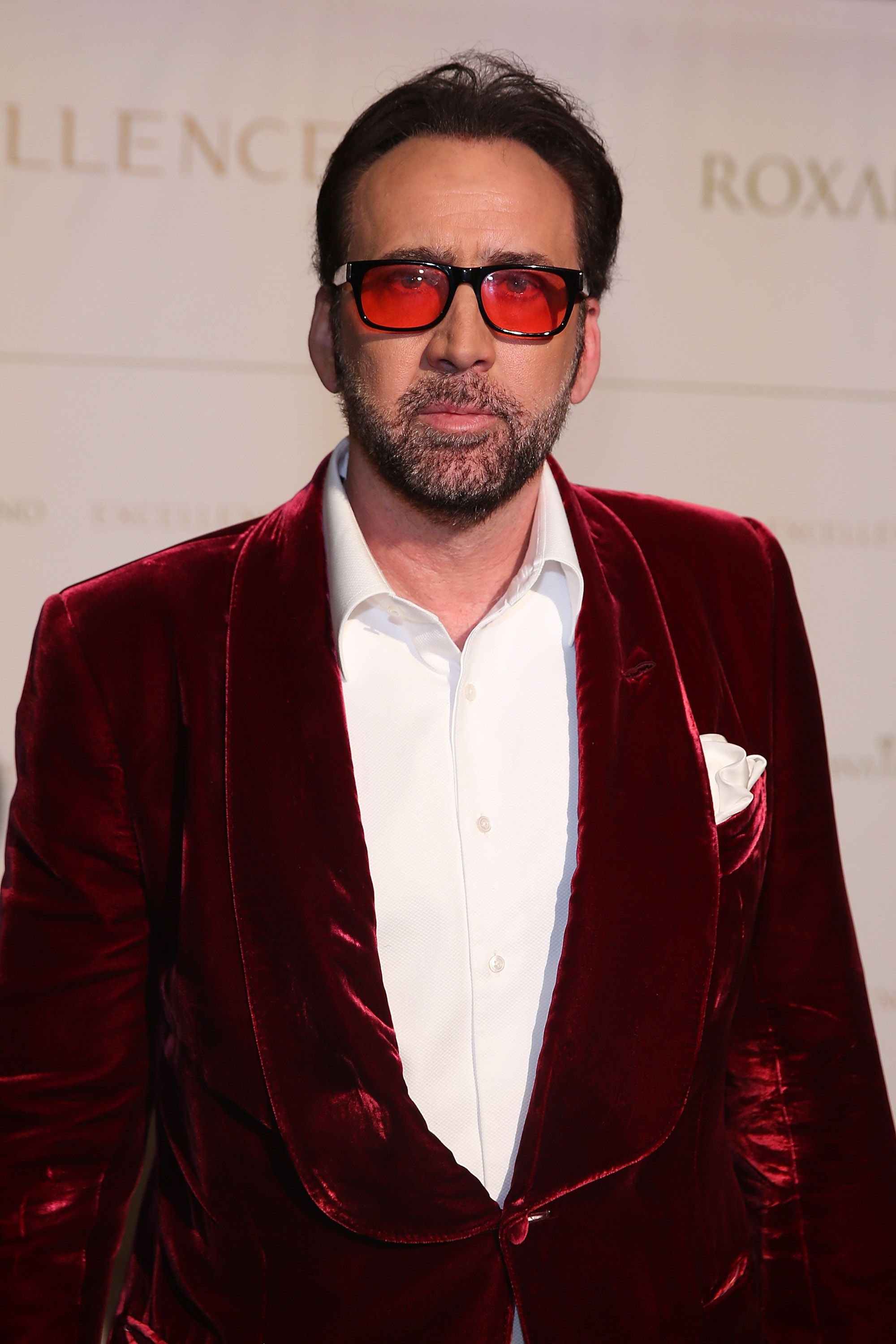 ---
4. Cage Has Also Had Troubles with the Law
Right now, Joe Exotic is in prison for plotting the murder of his arch-enemy Carole Baskin, as well as for animal abuse. Even though Cage has never done anything as outrageous as this man, he knows what it is like to deal with a lawsuit.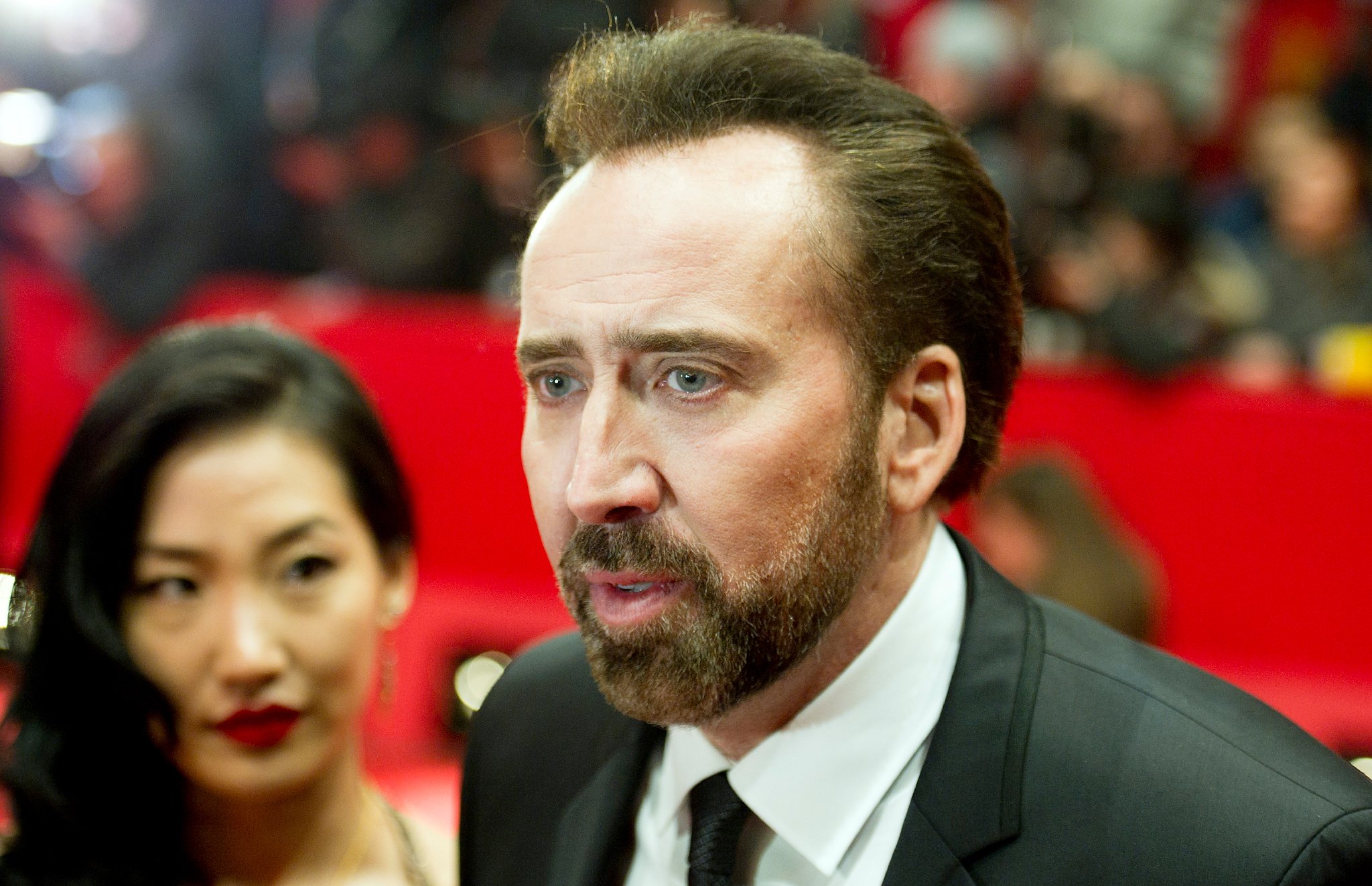 ---
Over ten years ago, the actor went on a bit of a real estate spending spree by buying a few luxurious houses for a total of 33 million dollars, despite being, according to his own words, in financial ruin. It resulted in lawsuits and issues with the Internal Revenue Service. The thing is, his real estate company claimed that he failed to repay over 5 million dollars in loans. 
At the same time, Cage also faced another lawsuit from a bank for failing to return a 2-million-dollar loan and was in a legal battle with his former accountant who blamed the actor's financial collapse on his compulsive, self-destructive spending. Even though it doesn't compare to Joe's actions, these legal issues still give Nic an edge in playing Joe Exotic!
---
3. He'll Give a New Side to the Tiger King
According to the series synopsis, it will show us "Joe as he fights to keep his animal park even at the risk of losing his sanity." This means that we're going to see Exotic in multiple real-life situations, like communicating with his partners and colleagues in the zoo. In this case, again, Nicolas Cage will do better than anyone else.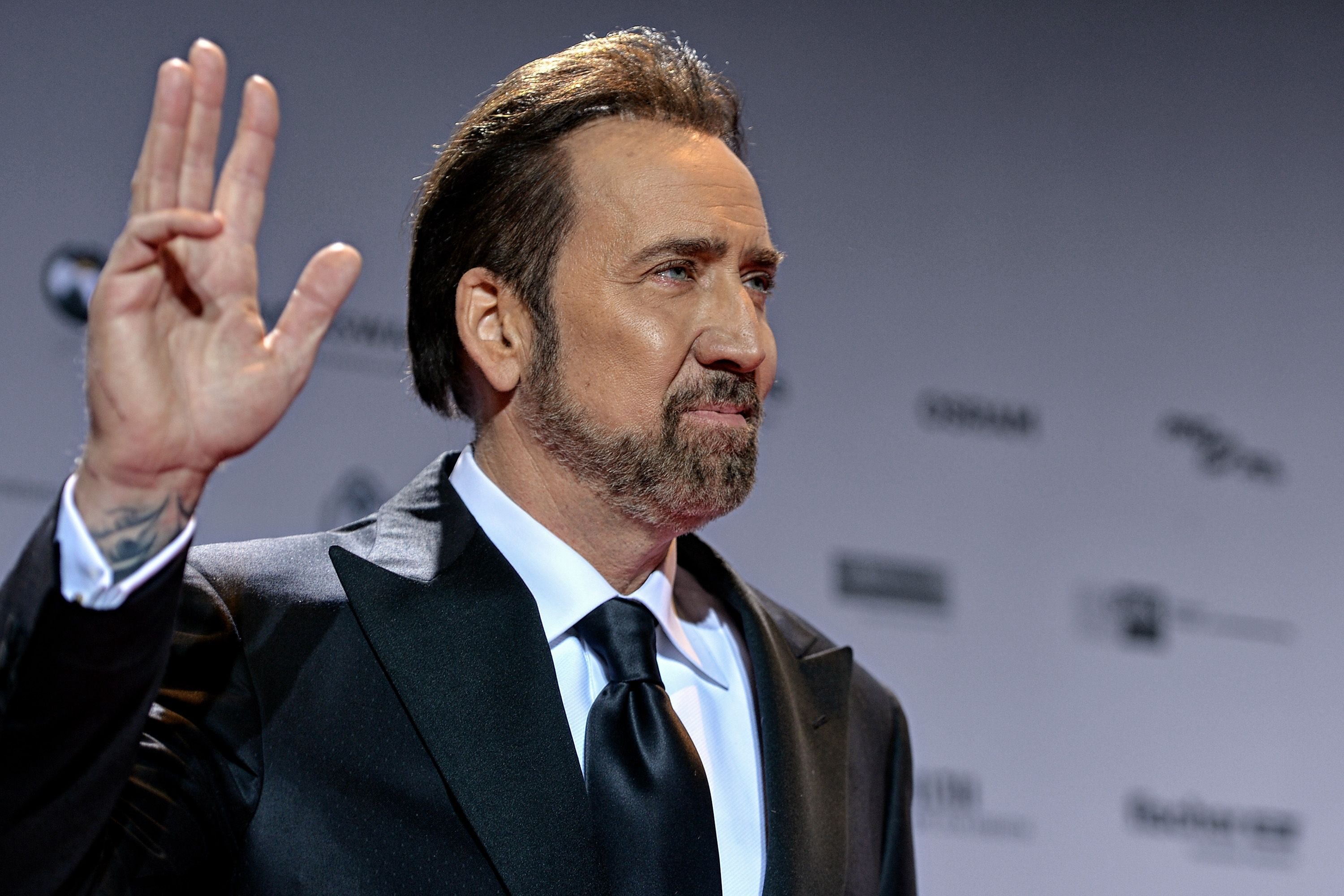 ---
This actor can easily blend reality with fiction, as he did in his older movies, such as Mandy or Bad Lieutenant. While portraying Joe Exotic, a real person, Nic can show how out of touch with reality he is. He'll also reveal the comedy and horror of his character, in the meantime, perhaps even showing his moral side. The film's executive producer Paul Young believes that Nic can do it!
He said in an interview with Entertainment Weekly: "Nicolas Cage is the ideal star for this project. He'll bring out the humanity of Joe Exotic."
Cage will probably play Exotic as the hero of his own story. Along with showing his lunacy, he'll also reveal how the Tiger King sees himself – an innocent man accused only "because [he] is an openly gay male with the largest collection of generic tigers and crossbreeds."  Even though he's, most certainly, not innocent…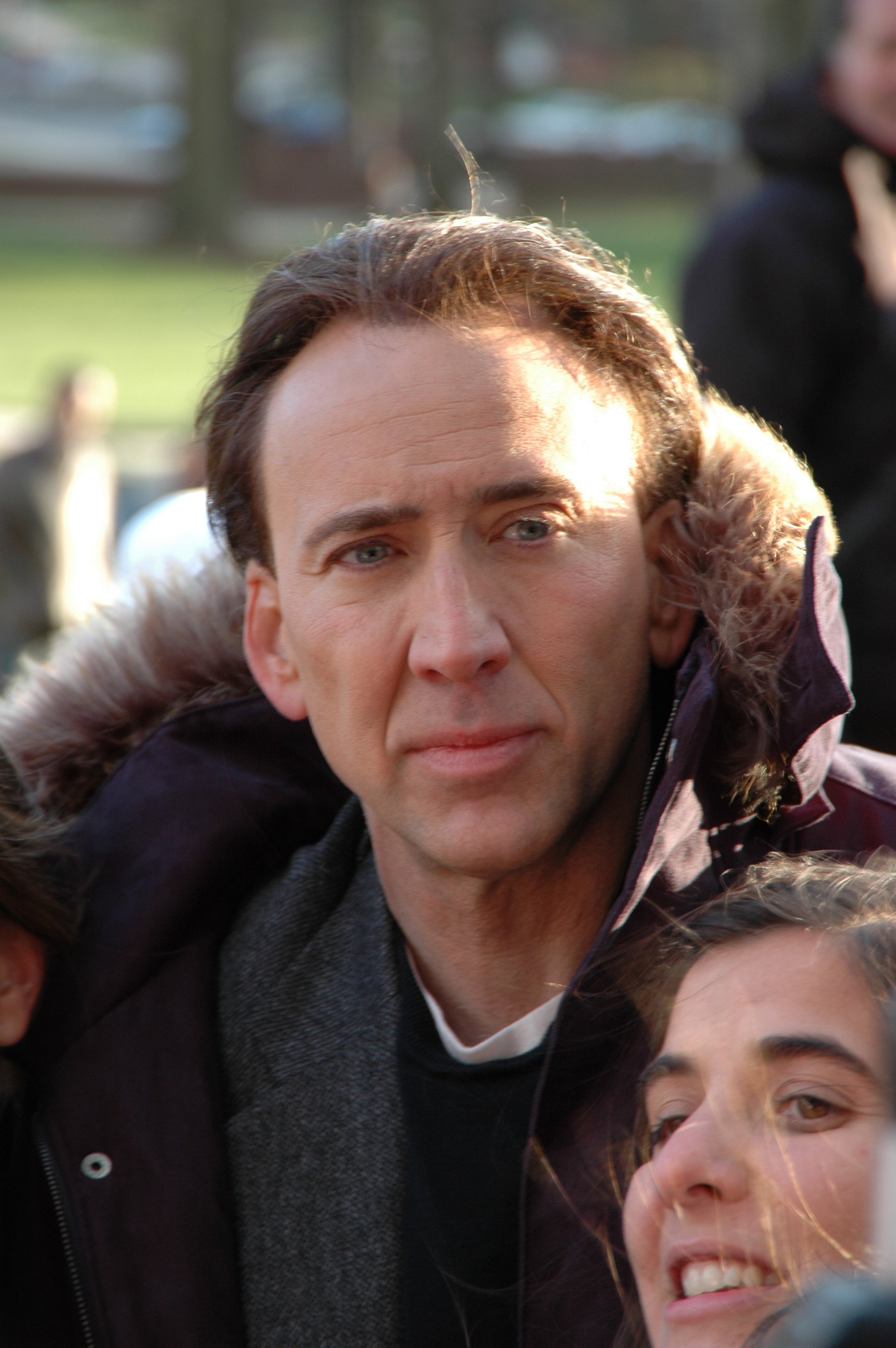 ---
2. He's "Hollywood's Greatest Surrealist"
It's not only what some cocky journalist called him. This is what Cage calls himself, too! In an interview with The New York Times, he said:
"Earlier in my career, I was very specific in my concept of who I wanted to be. I saw myself as a surrealist. This is going to sound pretentious, but I was, quote, trying to invent my own mythology, unquote, around myself."
Joe Exotic seems to have created his own mythology, too. Hey, the man obviously lives in his own world! And seeing this world and this mythology through the lens of Cage's performance will be a treat. As The Guardian writer stated after spending 14 hours binge-watching Cage's movies, "In Cage's hands, cartoonish moments are imbued with real emotion." 
And even when you're watching a Cage movie that isn't good or interesting, you'll still enjoy watching his performance because he's always captivating and unpredictable. He'll definitely nail the performance as the most surreal tiger enthusiast!
---
1. It's Time for Him to Appear on TV!
Believe it or not, but Cage has never, ever, starred in a TV series at any point in his long and fruitful career. And by long and fruitful, we mean very long and fruitful Just in the past two years, he has appeared in almost twenty movies.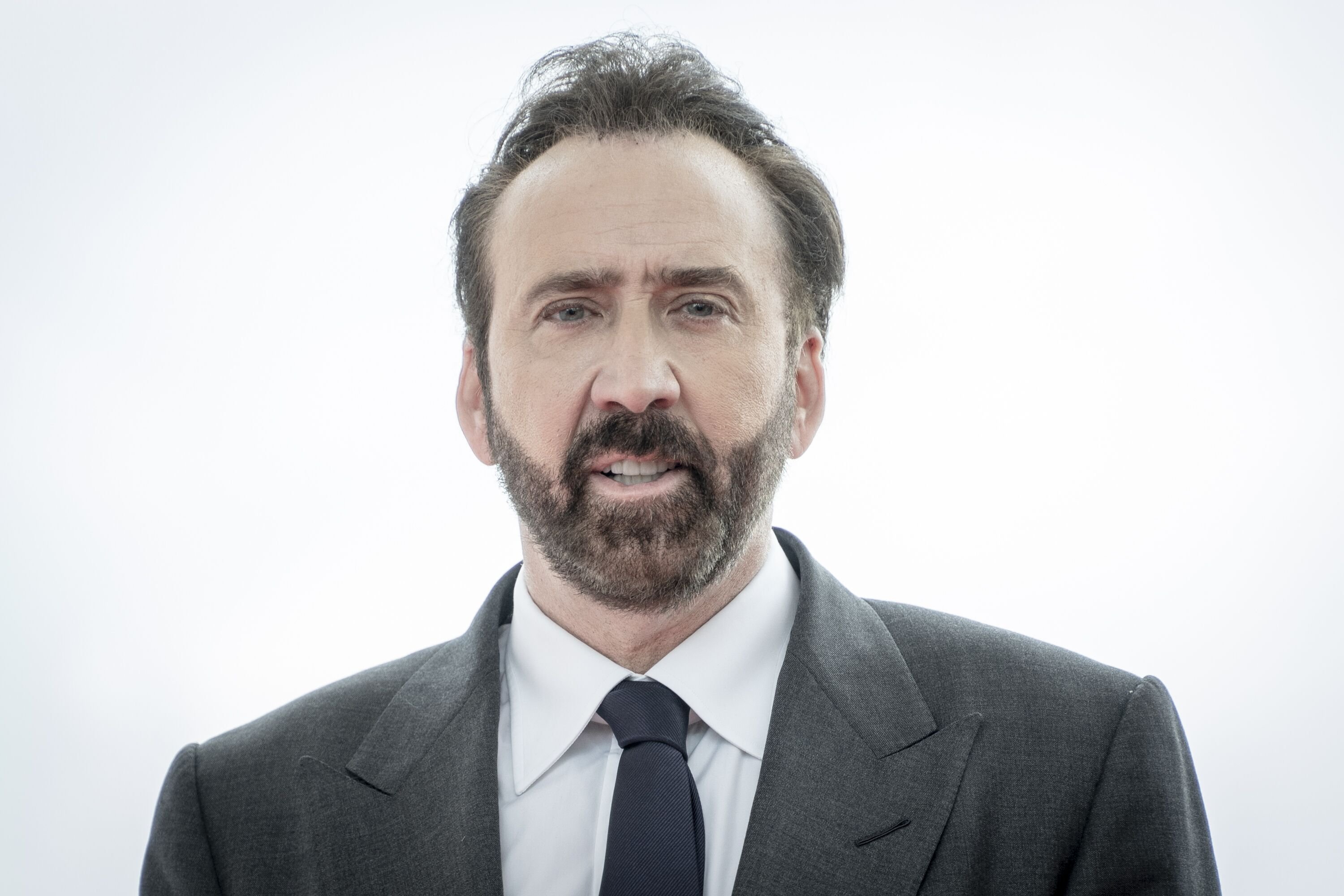 ---
Considering his acting methods and the way he leans into work, it's an astonishing number! But he knows what he's doing because he has a goal and works tirelessly toward it. He wants to appear in at least 150 movies in his career!
"That's me speaking to my golden-age heroes. Those guys all did like 150," Cage explained to The New York Times. 
First of all, starring in multiple movies brings him a lot of money. And, even more importantly, he wants the audience to always have a wide selection of movies with him in to watch! 
He is doing pretty well because he's already played in over 110 movies and many more are planned for this year. But the yet-untitled Joe Exotic series will be the first starring TV role for Cage. And we're sure that he's perfectly ready for it!