Kate Middleton VS Meghan Markle: A Wardrobe Comparison
If there's one thing Kate, the Duchess of Cambridge, and Meghan, the Duchess of Sussex, are known for is their incredible fashion sense and style. Millions of women all over the world can only dream about these 2 royals' millionaire wardrobe. But which of the 2 women spends the most in fashion? You'll probably be surprised by the answer!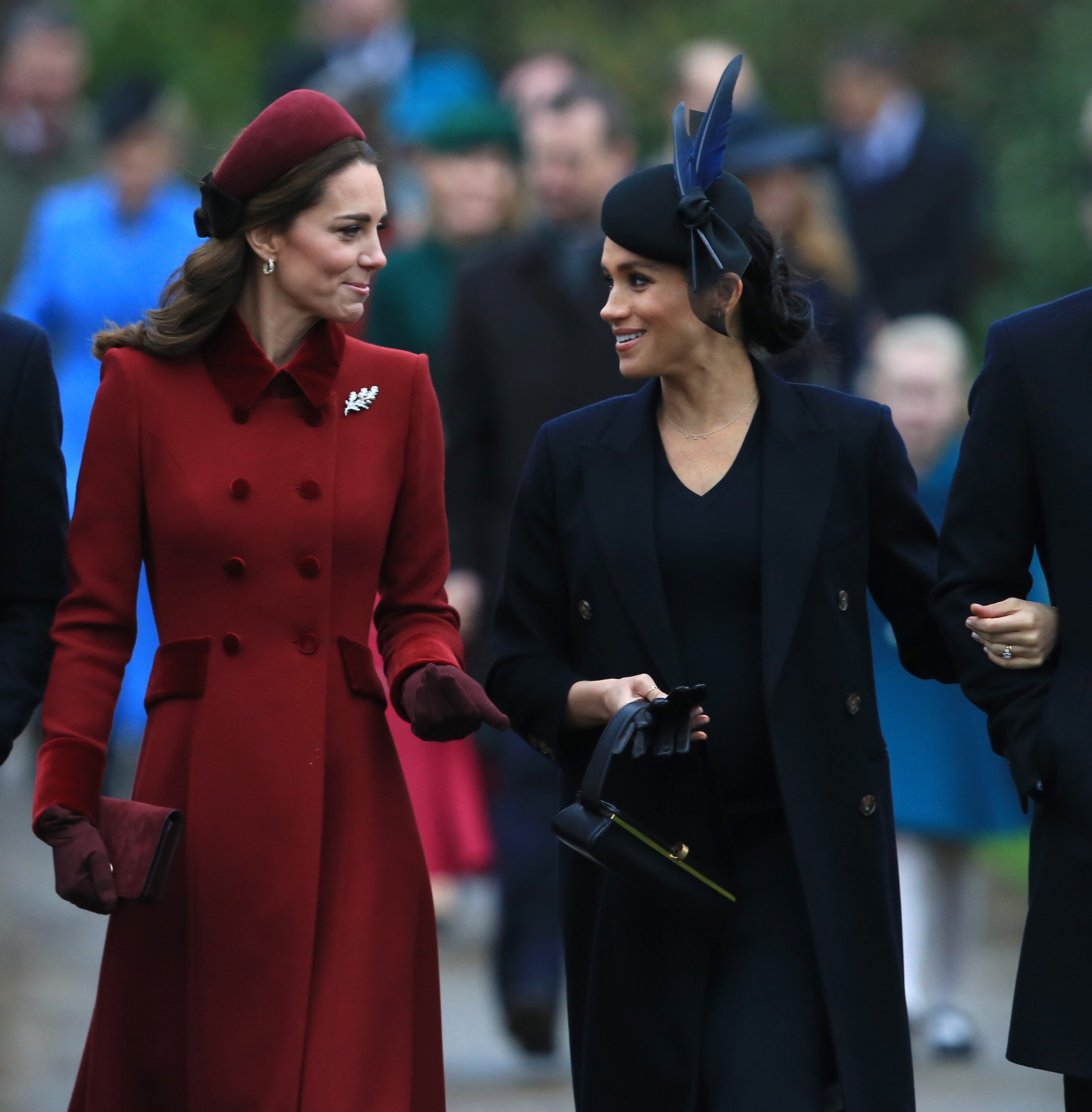 ---
How much does Kate spend on her wardrobe?
Although Kate is known for recycling her wardrobe by reusing outfits whenever she has the chance, and shopping at shops like Zara or H&M occasionally, the truth is that most of her outfits are significantly expensive. According to the website UFO No More, the Duchess of Cambridge spent around $85,097 in new clothes in 2018.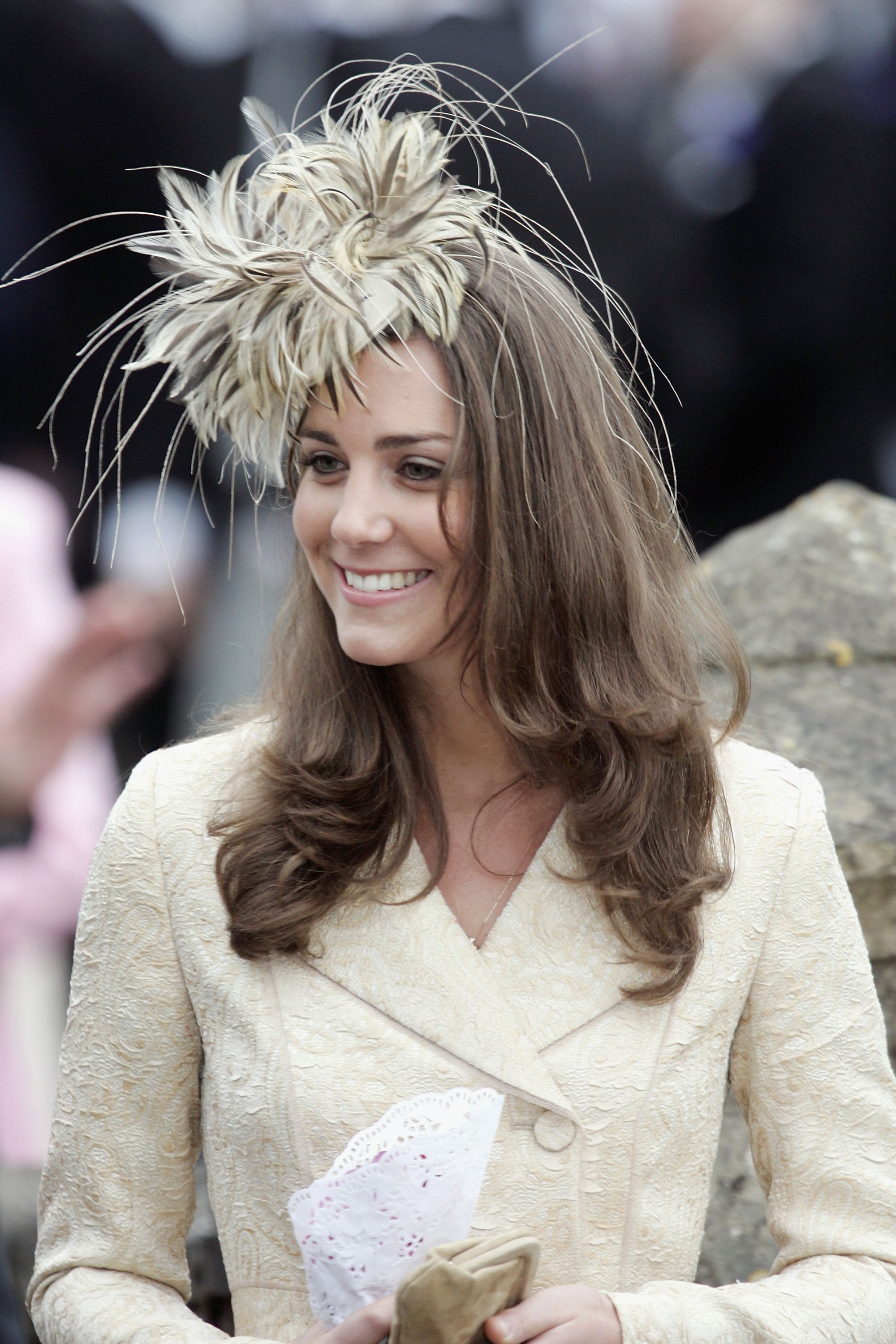 Although it is definitely a lot more than a normal woman would spend in years, this number is actually lower than the $130,000 she spent in 2017, but it can be explained by the fact that she was on maternity leave for most of the year which meant she didn't buy as many new clothes as she normally does.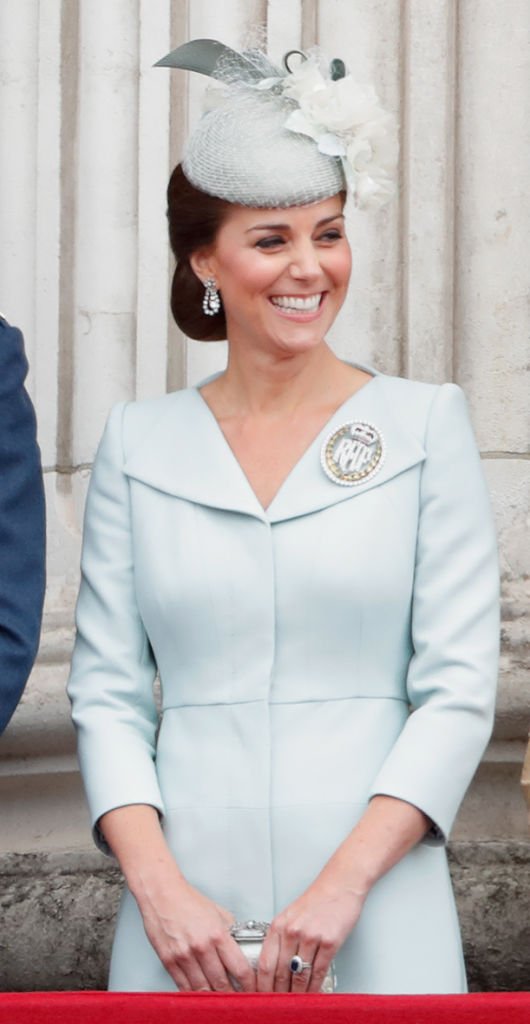 ---
How much does Meghan Markle spend on her wardrobe?
Meghan is known for her expensive taste, and that sure did show in her wardrobe costs for 2018. At $509,278, she had Kate looking like the most frugal shopper ever. Meghan peaked the ranking for the royals with the most expensive closet, with Crown Princess Mary of Denmark coming in at number 2 with a wardrobe cost of $144,349.
If we look at the items included in the wardrobe, it's easier to understand the high total cost. Her wedding Cartier jewelry alone cost $233,000, but we do have to consider that they were a gift from Prince Charles. Also, this was her first year as a royal member which meant her entire wardrobe had to be upgraded.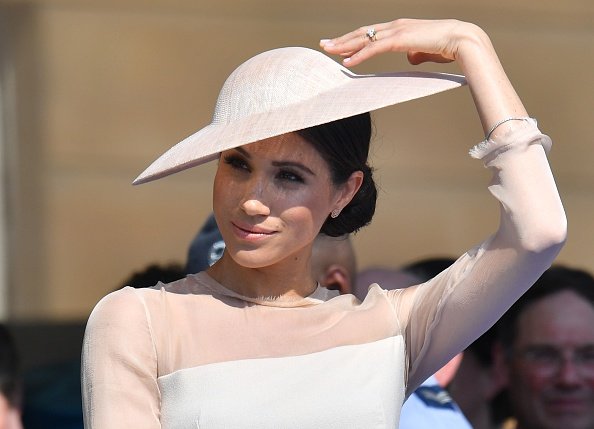 ---
So, who spends more on royal clothes?
Although both Meghan and Kate fill up their wardrobe with designer clothes - Kate is a fan of Alexander McQueen and Chanel while Meghan has a thing for Givenchy and Carolina Herrera, - Kate's outfits are overall more expensive than Meghan's. While Kate's average designer outfits cost $33.590, Meghan's is around $29.635, almost $4.000 less than her sister-in-law.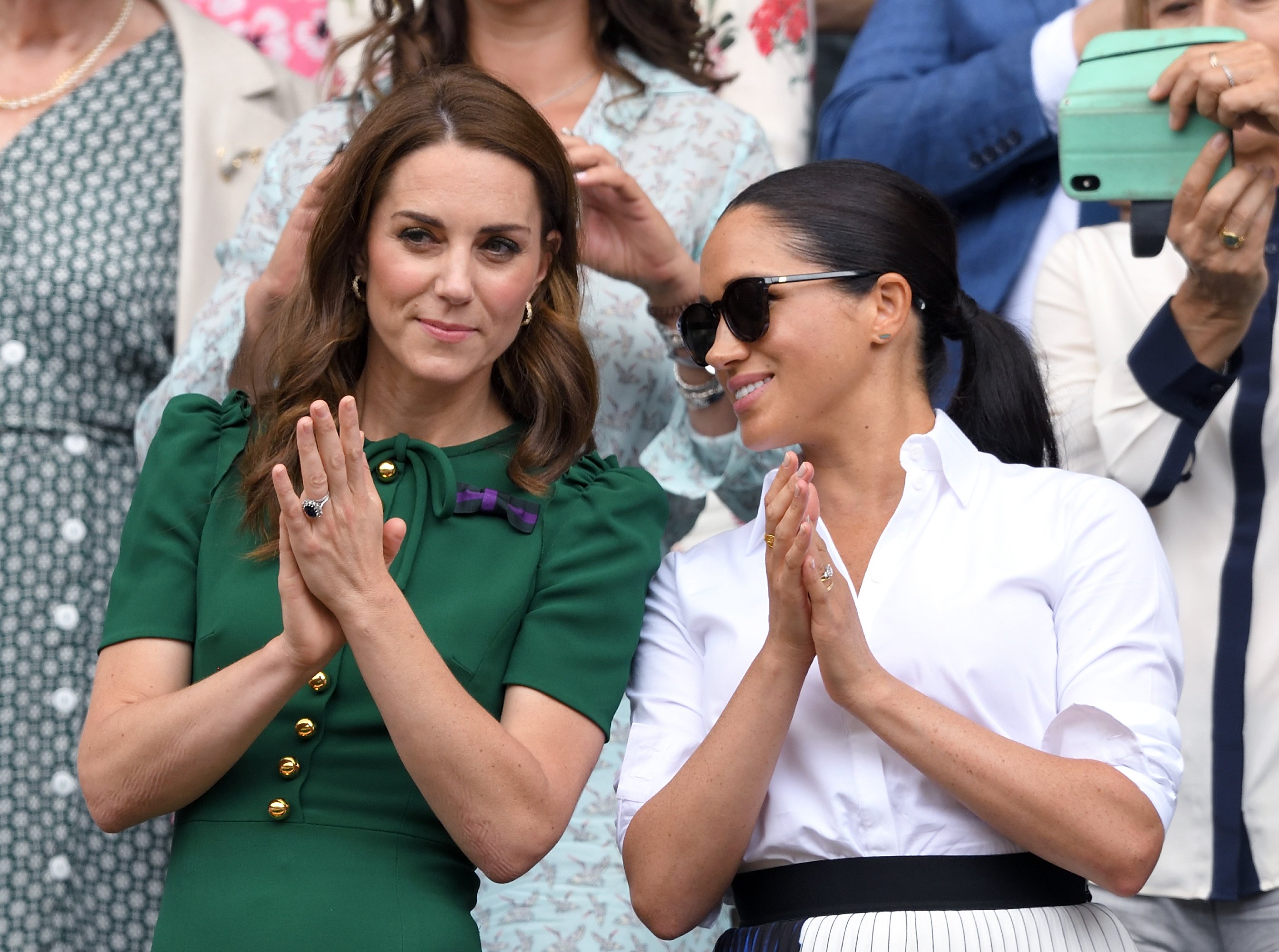 ---
Kate's most iconic outfits
Green Alexander McQueen Coat - $3.950
Kate wore this custom made emerald green Alexander McQueen coat when she visited the 1st Battalion Irish Guards at Cavalry Barracks in Hounslow, in St. Patrick's Day in 2019. She paired it with a gold shamrock brooch from the Royal Family's private jewelry collection which is usually loaned to royal members for engagements with the Guards.
She chose a pair of Gianvito Rossi heels, valued at $676, and sparkly Kiki McDonough's Green Tourmaline and Green Amethyst Oval Drop earrings. It's not the first time Kate has been seen wearing a long green coat, as it seems to be a tradition of hers in other St. Patrick's Days from previous years.
---
Dolce & Gabanna White Lace Dress - $5,995
The Duchess wore a Dolce & Gabanna white lace dress to the second day of the Royal Ascot in 2016. The dress fitted her figure perfectly and it was so flowy that it seemed to glide along as she walked. She added a pair of suede Gianvito Rossi heels and an LK Bennett Natalie clutch to it.
It wasn't the first time Kate had worn the $5,995 dress, though. The dress also revealed to be perfect for the Queen's 90th birthday Gala. She topped it with a red Zara blazer. It seems that the Duchess is a fan of lacy dresses as she has been seen wearing different ones for several occasions.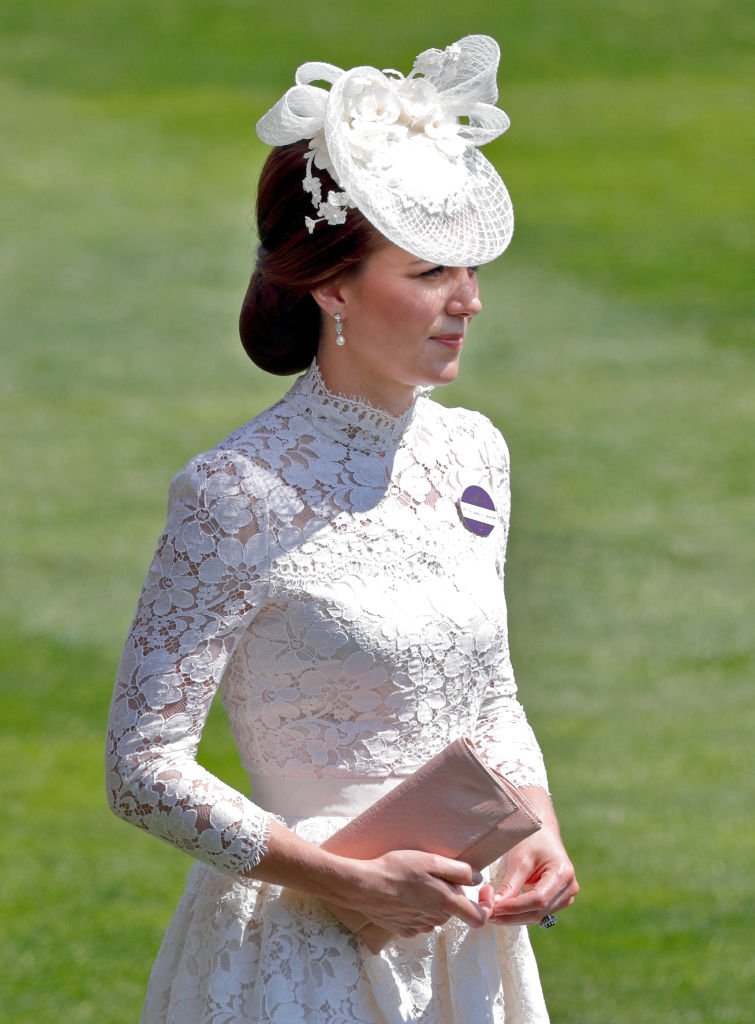 ---
Chanel Tweed Dress - $10,000
Kate went for a classic Chanel tweed dress for her official visit to Paris with her husband Prince William. When in France, go French, right? So the chosen brand couldn't be more appropriate. Reportedly custom made, based on a 2017 pre-spring collection from the French house, Kate sure did make an impression wearing it.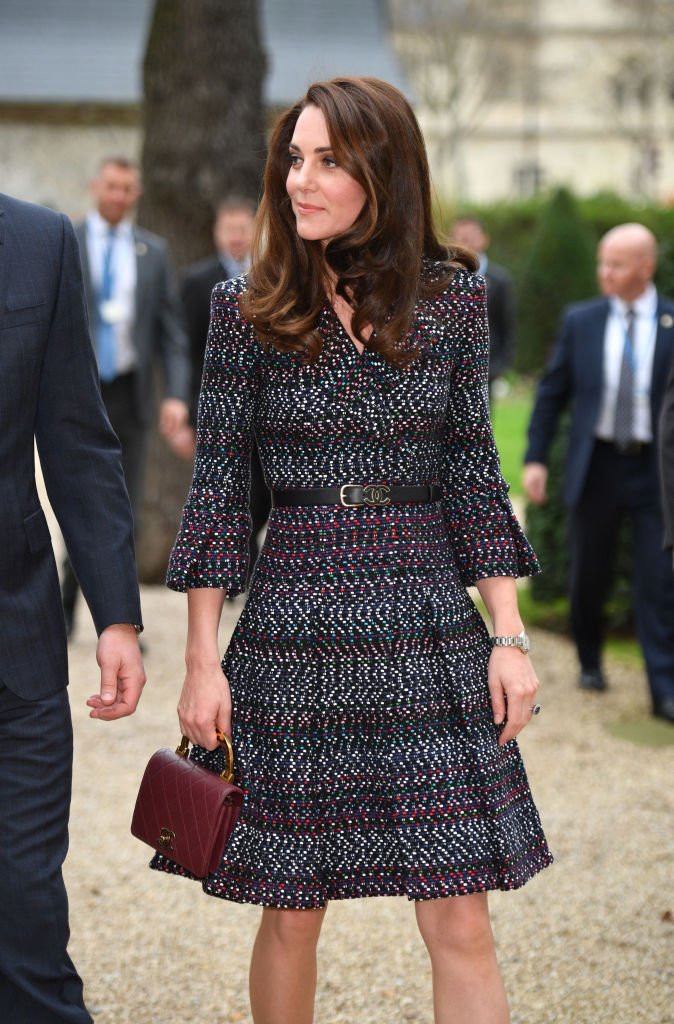 She finished the outfit with a Chanel belt with the iconic brand logo on it and a small lady-bag in burgundy, also from Chanel. Overall, the entire outfit cost $10,000. Definitely expensive, but it is justified by the fact that it was an official royal tour and she couldn't have chosen a better name than Chanel to honor the host nation.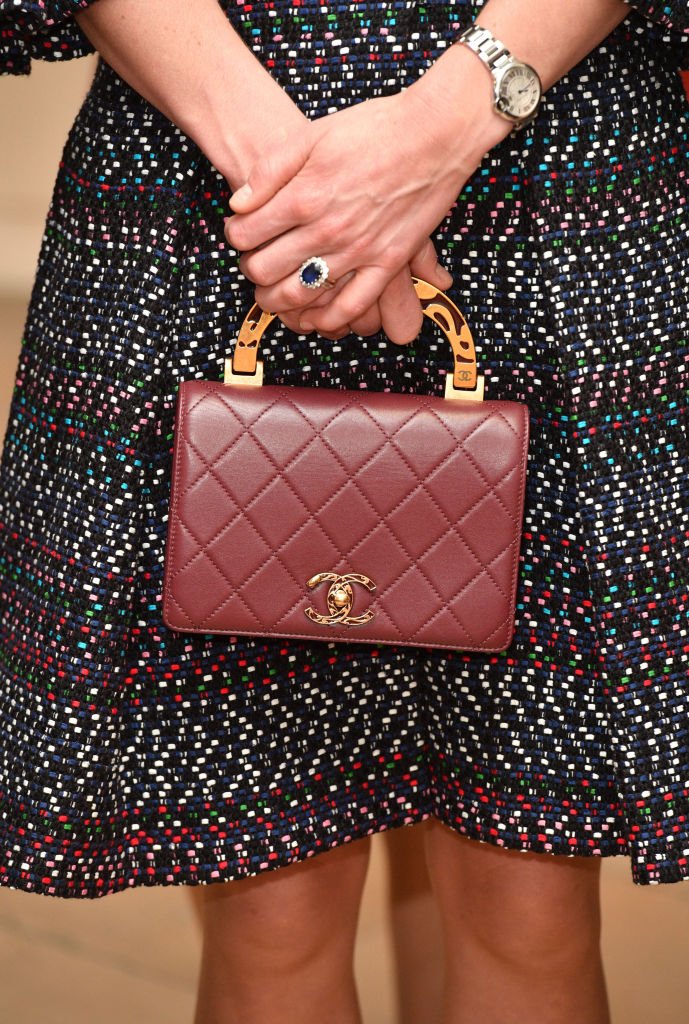 ---
Alexander McQueen Pink Dress - $14,000
It's easy to see that one of Kate's favorite designer labels is Alexander McQueen as she regularly chooses it for official Royal engagements. In 2017 she went for a blush pink Alexander McQueen dress at her sister Pippa Middleton's wedding to James Matthews. The dress cannot be purchased from any store though, as it is a bespoke piece.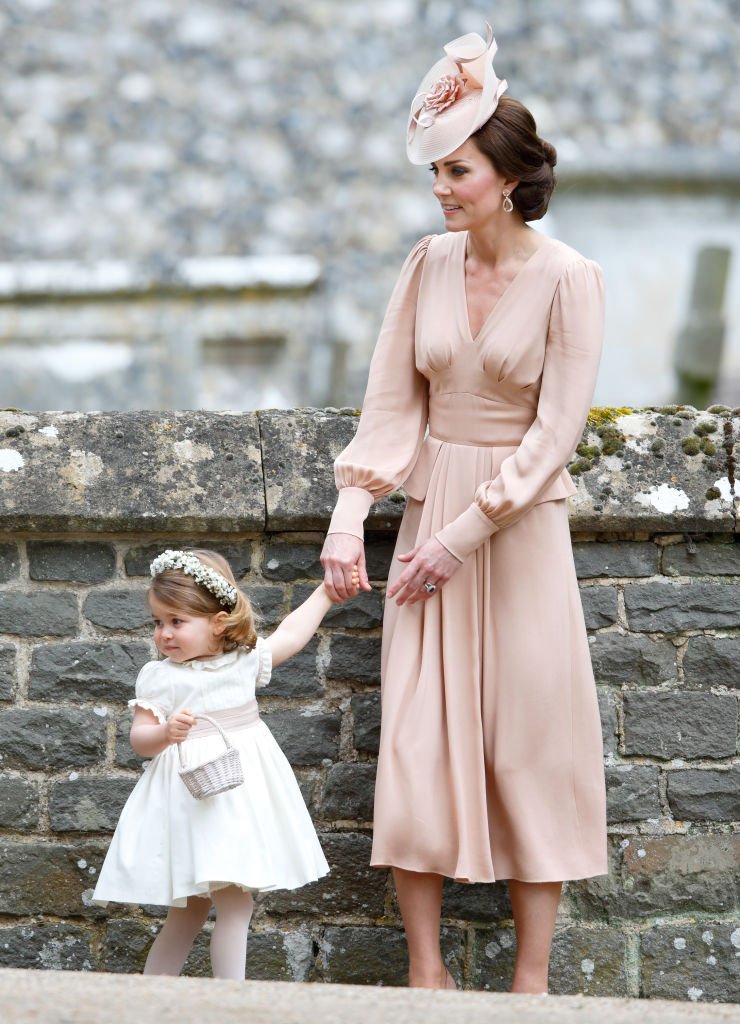 She accessorized it with her Gianvito Rossi heels in Pralines suede, which she is often seen wearing. They're definitely a favorite of hers, and she owns them in different colors: red, black and burgundy. The pink hat was by Jane Taylor and it also appears to have been made exclusively for the Duchess. The entire outfit cost around $14,000.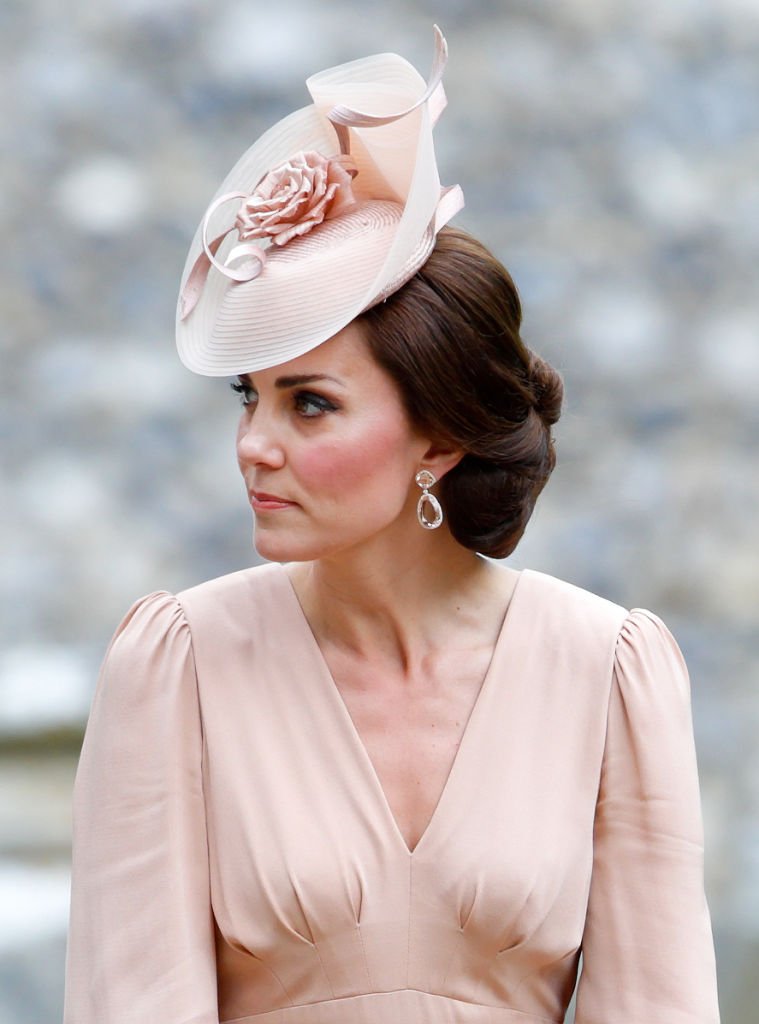 ---
Alexander McQueen Wedding Dress - $332,000
Kate's most expensive outfit to date was her wedding dress which doesn't surprise us at all. The dress worn at her wedding to Prince William was created by Sarah Burton, at Alexander McQueen. Kate worked closely with the designer to make sure it came out exactly as she had pictured it: a combination of tradition and modernity.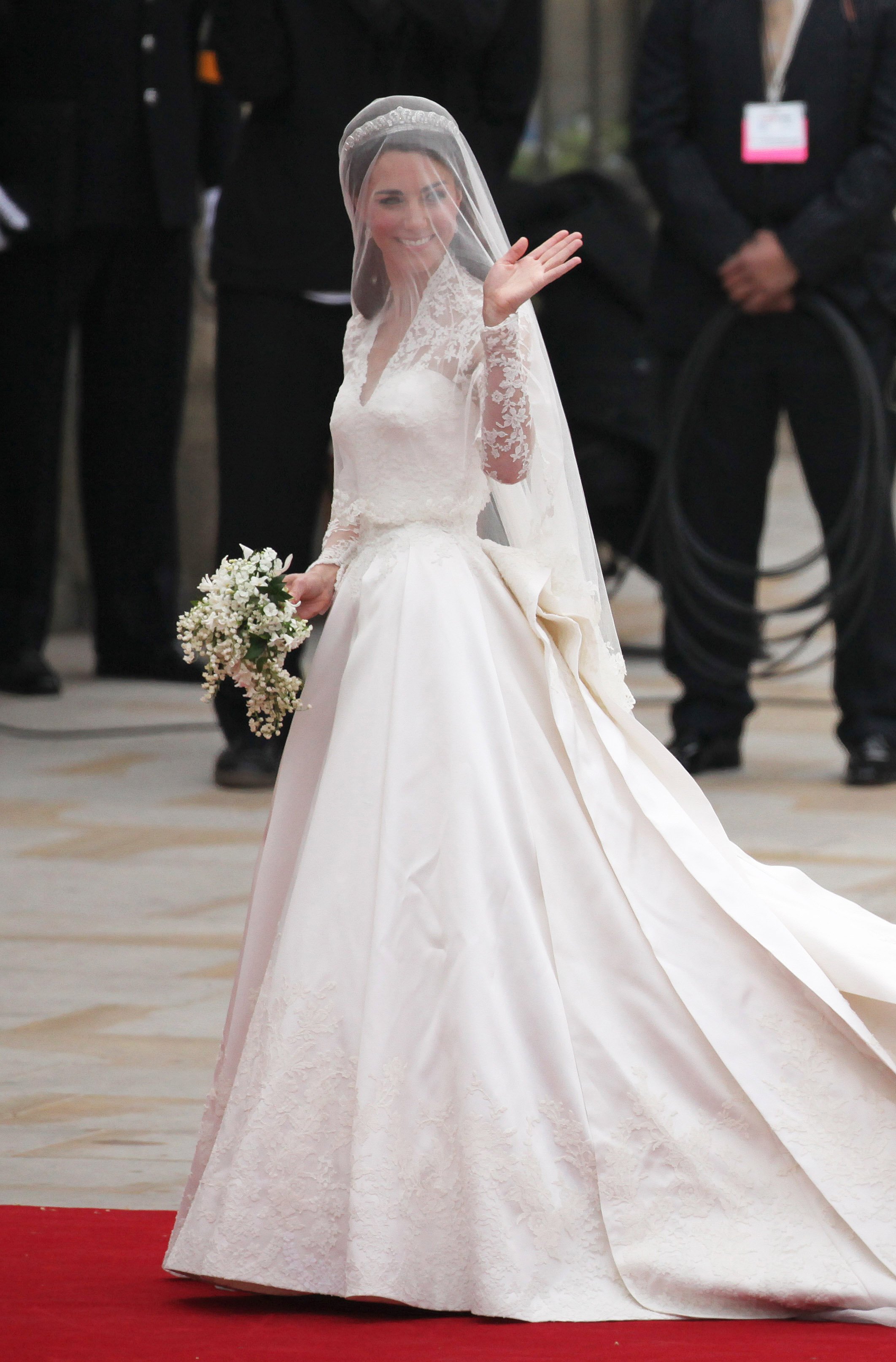 Although it doesn't compare to Princess Diana's whopping 25 feet long wedding train, Kate's dress featured a pretty long one as well, at 9 feet. The lace was entirely handmade by the Royal School of Needlework and the design was Victorian-inspired with its narrow waist and padding below the midsection. Its cost was estimated at $332,000.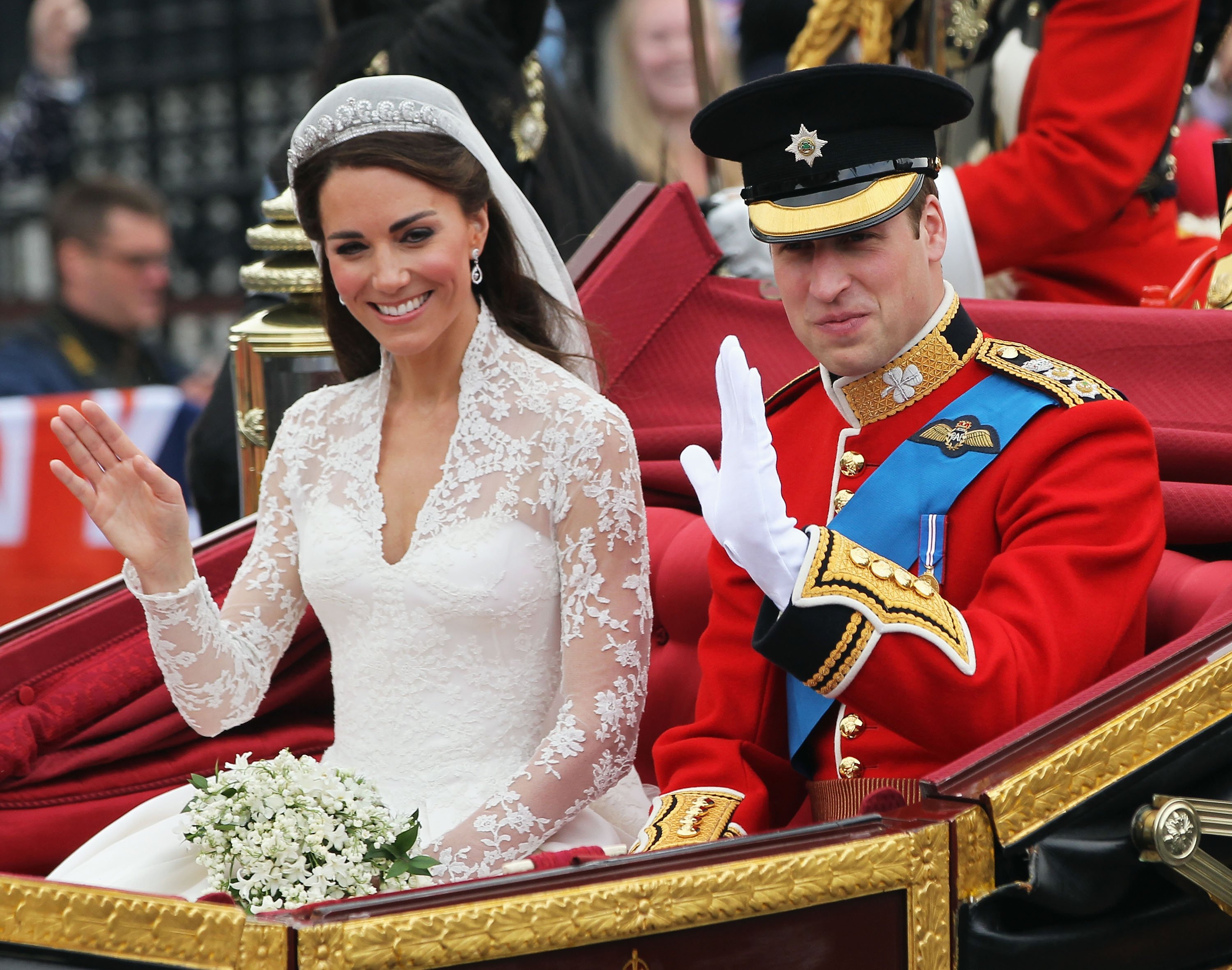 ---
Meghan's most iconic outfits
Blue Cape Safiyaa Dress - $1,431
In 2018 Meghan and Harry visited Fiji during their 16-day royal tour of the British Commonwealth. It was not only the first time a royal member had visited the Pacific archipelago since the military coup in 2006, but also Meghan's first state dinner since she became a royal and one of the first times her baby bump was noticed.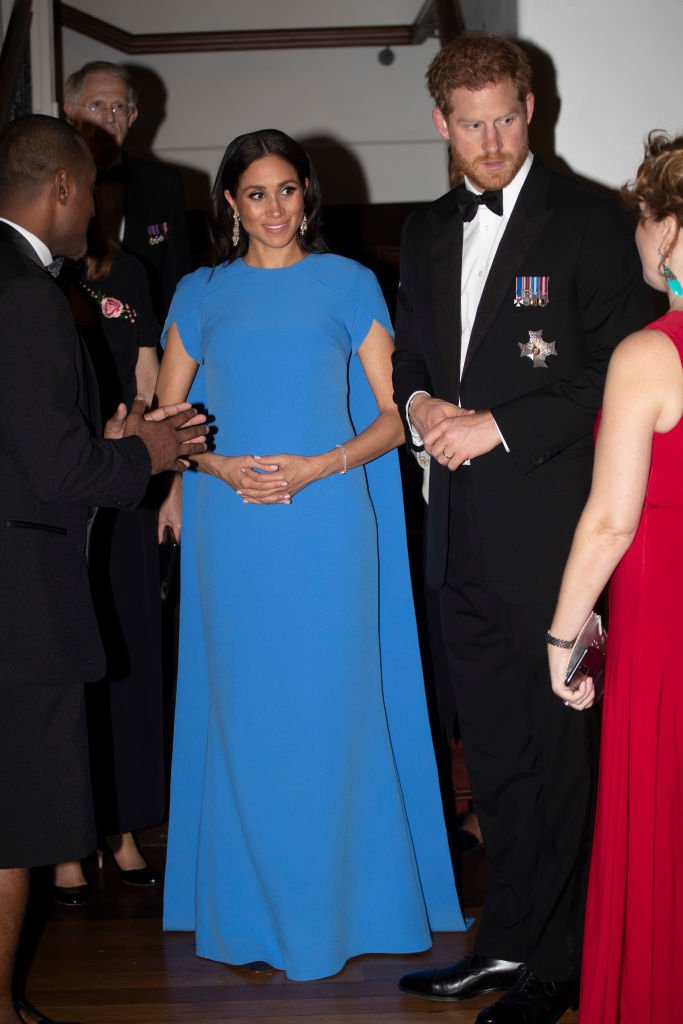 For this special occasion, Meghan went for a blue caped dress by Safiyaa, which wrapped her baby bump tightly, making it more noticeable. The shade of the dress was Fijian blue in honor of the hosting country. The dress was complemented with diamond earrings which allegedly belonged to Queen Elizabeth, Harry's grandmother.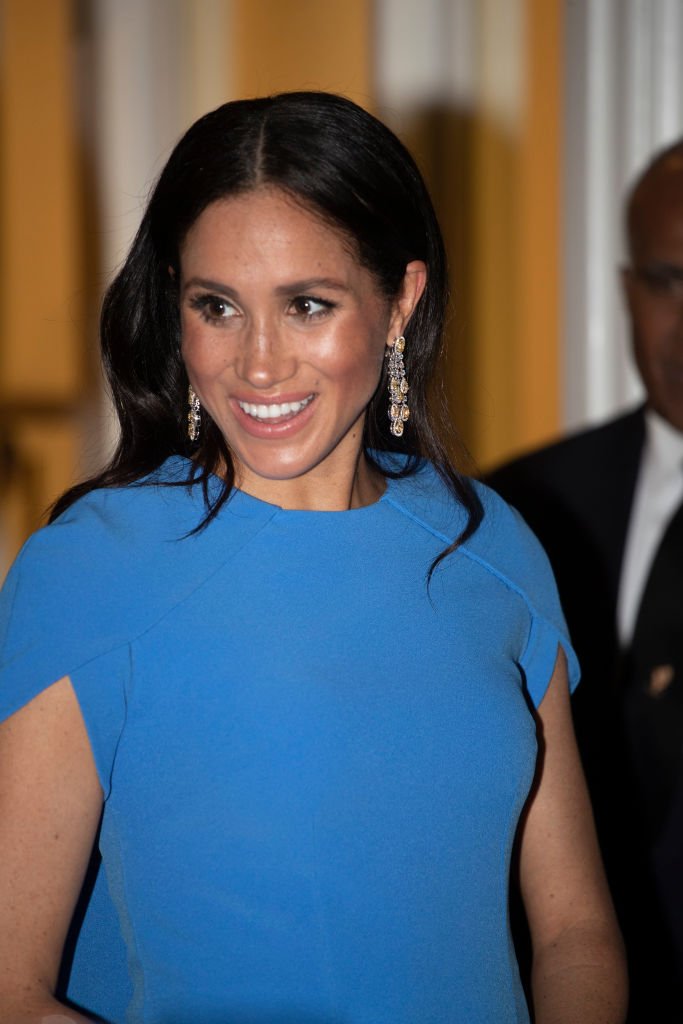 ---
Navy Blue Roland Mouret Dress - $2,165
Meghan was seen wearing a navy blue Roland Mouret midi dress less than 24 hours before her wedding to Prince Harry back in 2018, which she paired with a pair of grey suede Manolo Blahnik heels. The couple was helping Meghan's mother check-in at the Cliveden House Hotel in Berkshire.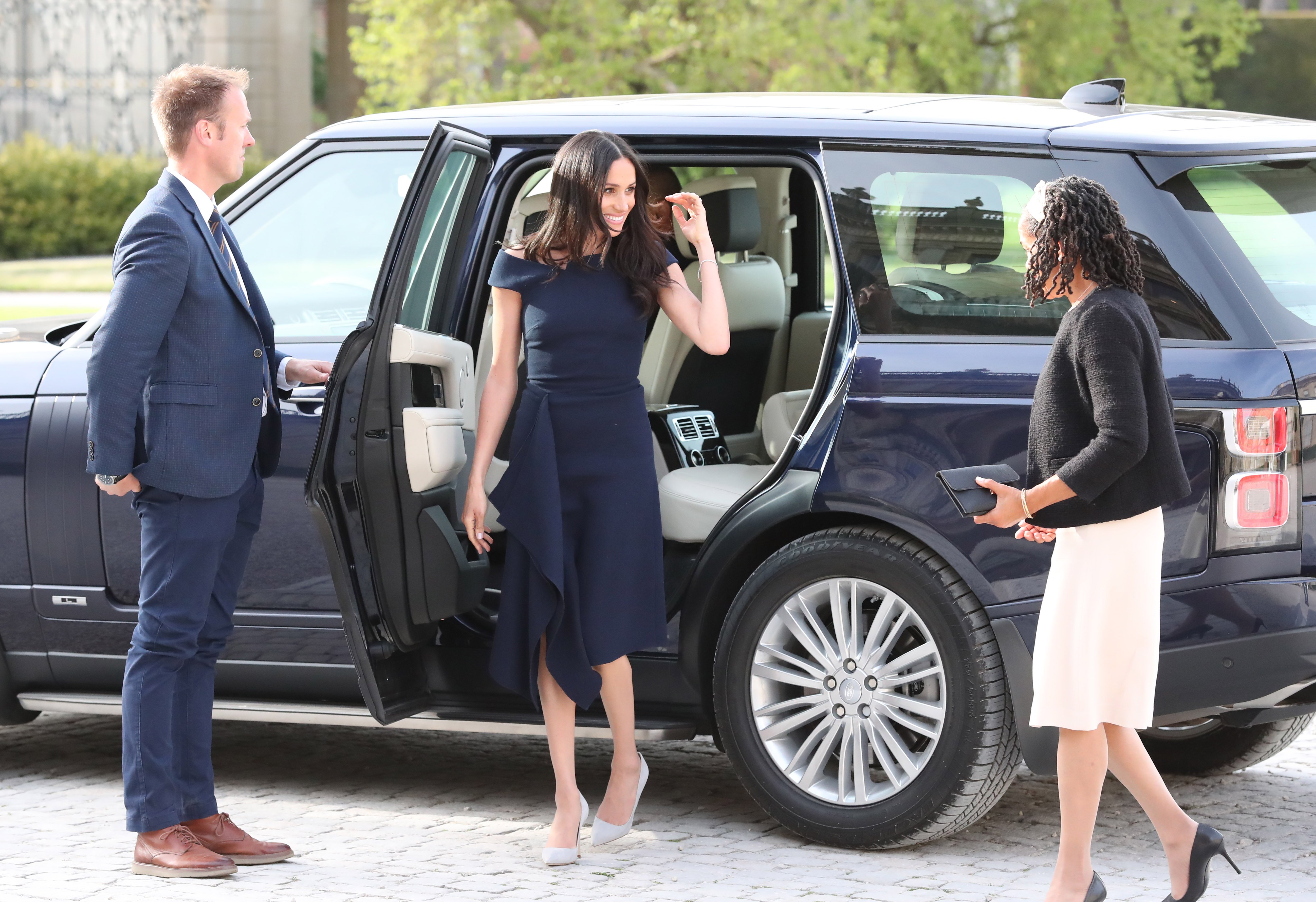 It ended up becoming one of her most iconic looks to date. But it wasn't just the public that loved her dress. The Duchess was such a fan that, just a couple of months after that day, she was seen wearing a grey, long-sleeved version of the same Roland Mouret dress.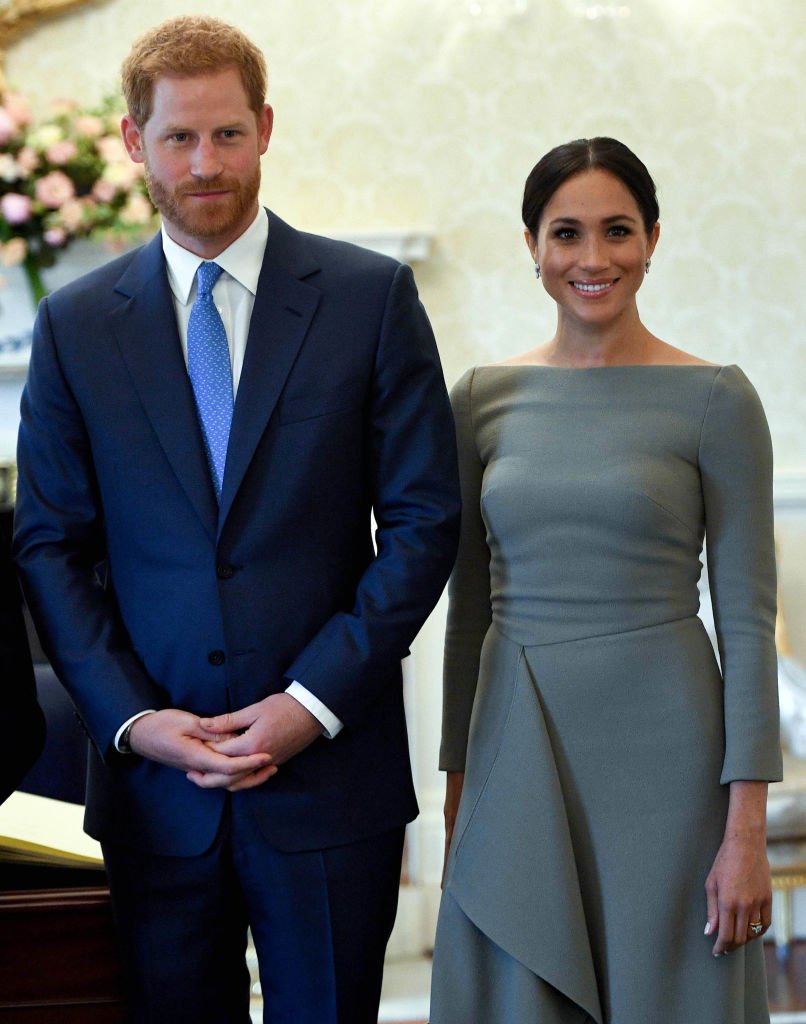 ---
Sparkling Roland Mouret dress - $6,000
In 2019 Meghan wore one of her most glamourous outfits to date while attending a Cirque du Soleil performance with husband Prince Harry at the Royal Albert Hall in London. The sparkling floor-length "Sarandon" gown by Ronald Mouret featured a boat-neck design, which is frequently seen in Markle's outfits.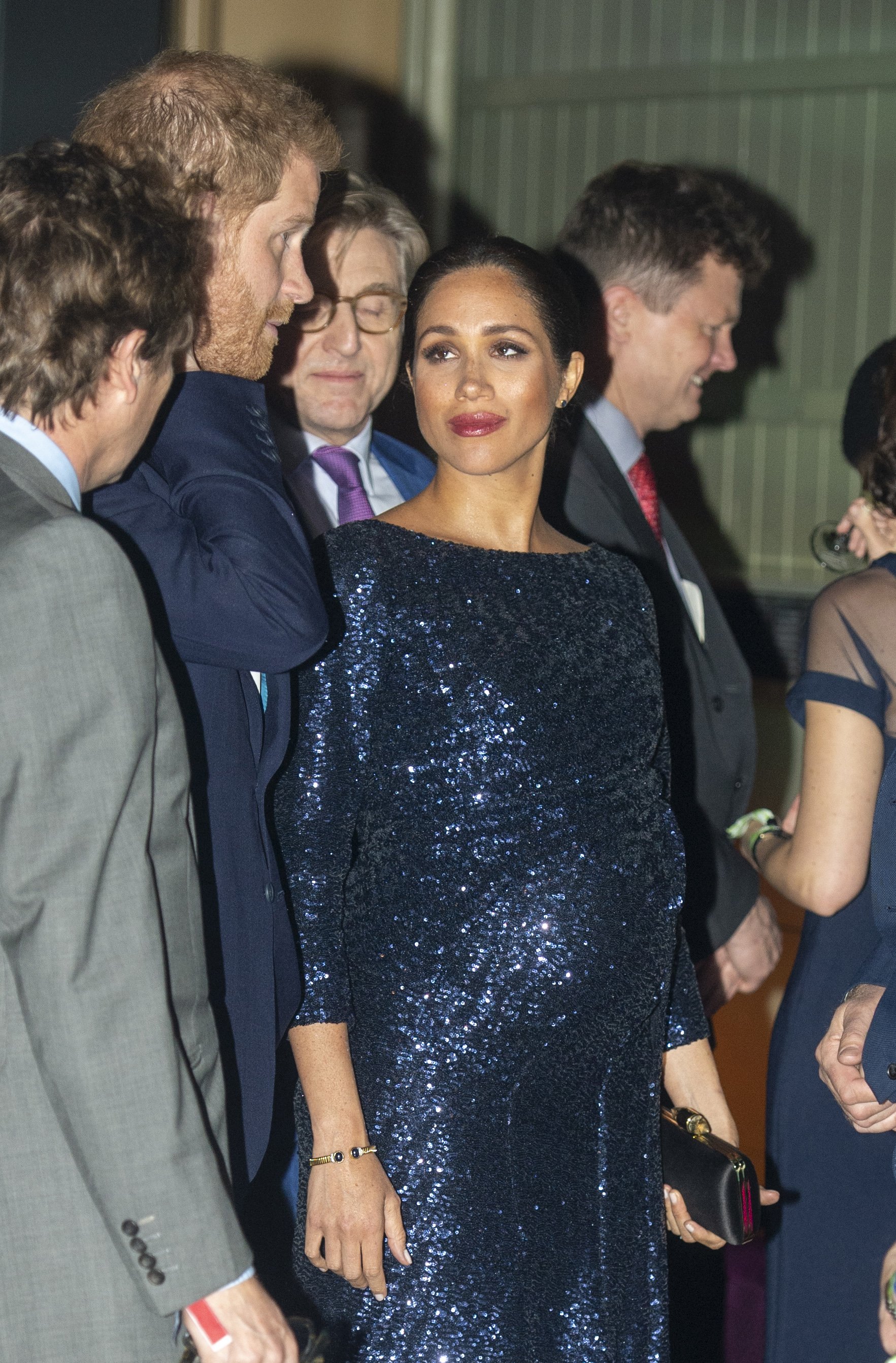 The Duchess paired the stunning dress with a pair of $398 strapped heels by Stuart Weitzman that could be seen through the leg slit, a bracelet that once belonged to her late mother-in-law, Princess Diana, and a Givenchy satin clutch.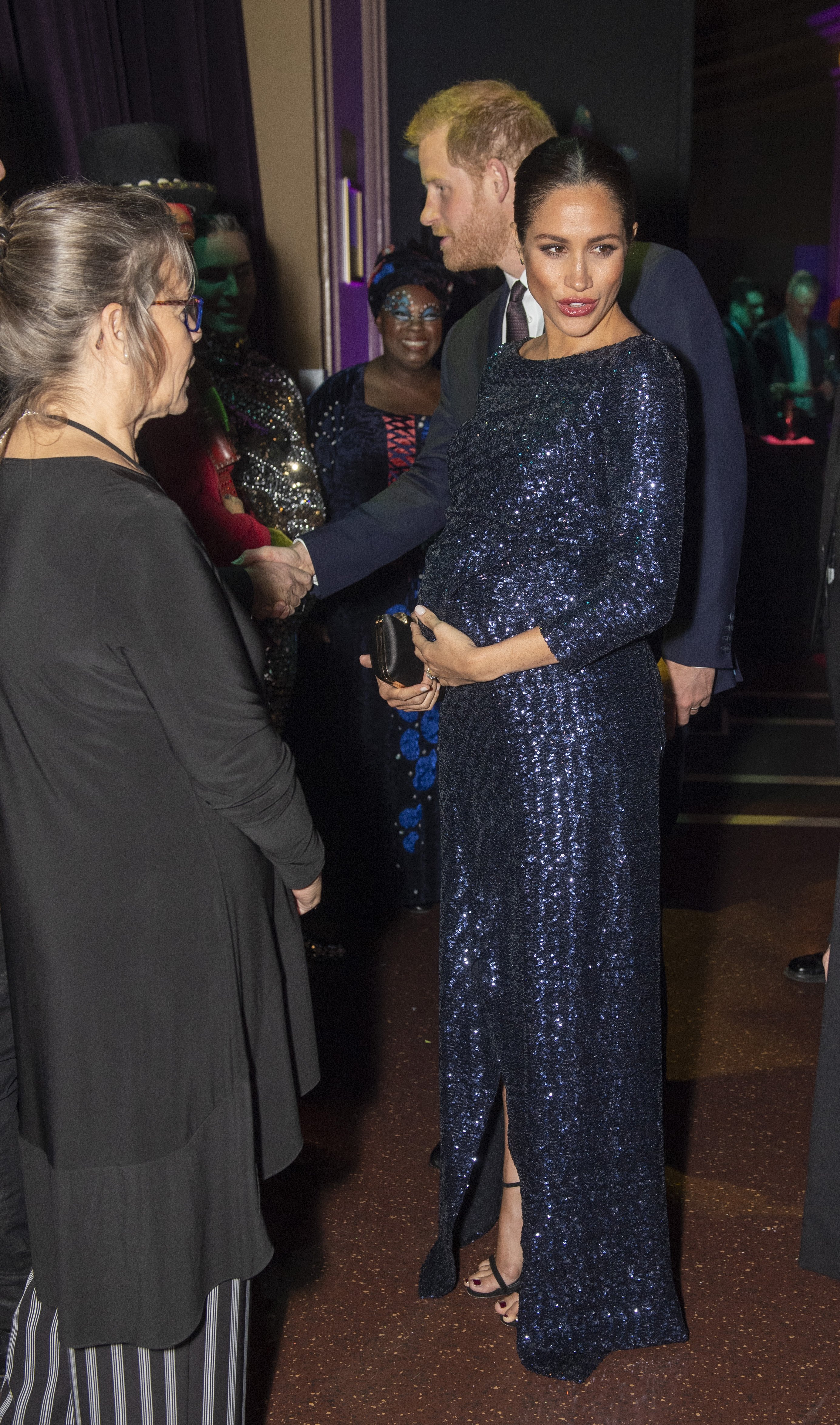 ---
Oscar de la Renta bird dress - $12,800
The Duchess chose a true princess-like dress to wear at the Australian Geographic Society Awards, where she presented the Young Conservationist of the Year Award to Sophia Skarparis for her work in promoting plastic bags ban in New South Wales, in Australia.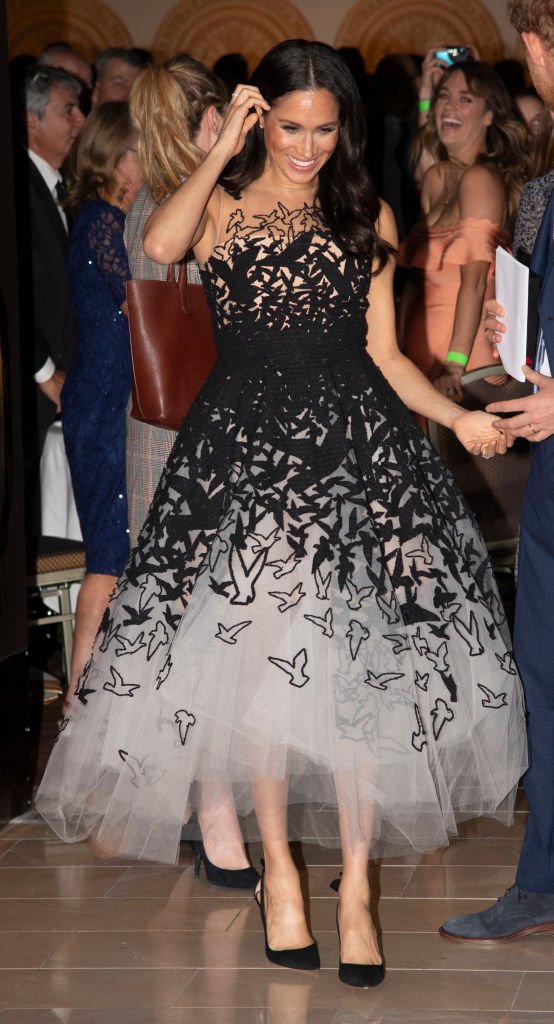 The Oscar de la Renta dress from the Pre-Fall 2018 collection featured embellishments in the shape of birds made by designer Sarah Esmoingt. It was Meghan's first red carpet moment during hers and Harry's royal tour and she truly made an impression. The dressed was paired with her favorite Aquazzura Deneuve black suede bow pumps that went for $750.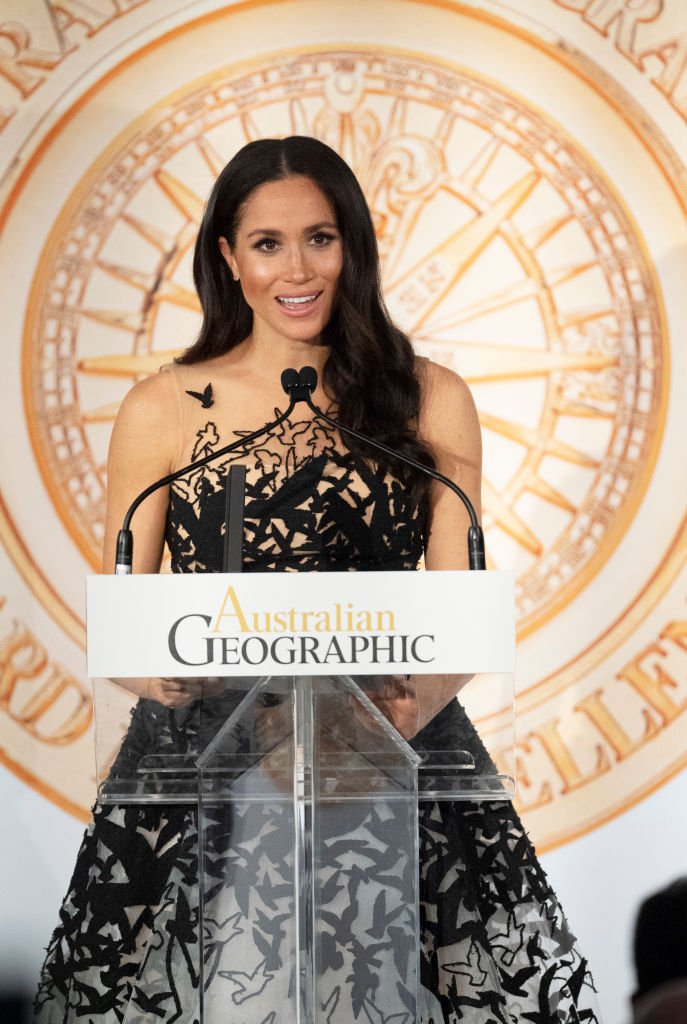 ---
Givenchy Wedding Dress - $265,000
Just like the Duchess of Cambridge, Meghan's most expensive outfit to date was, of course, her wedding dress. Designed by British Clare Waight Keller, Givenchy's artistic director, the $265,000 boatneck dress featured sown flowers that represented the 53 nations of the Commonwealth, just like Queen Elizabeth II's wedding dress, and was paired with a 16 feet long silk veil.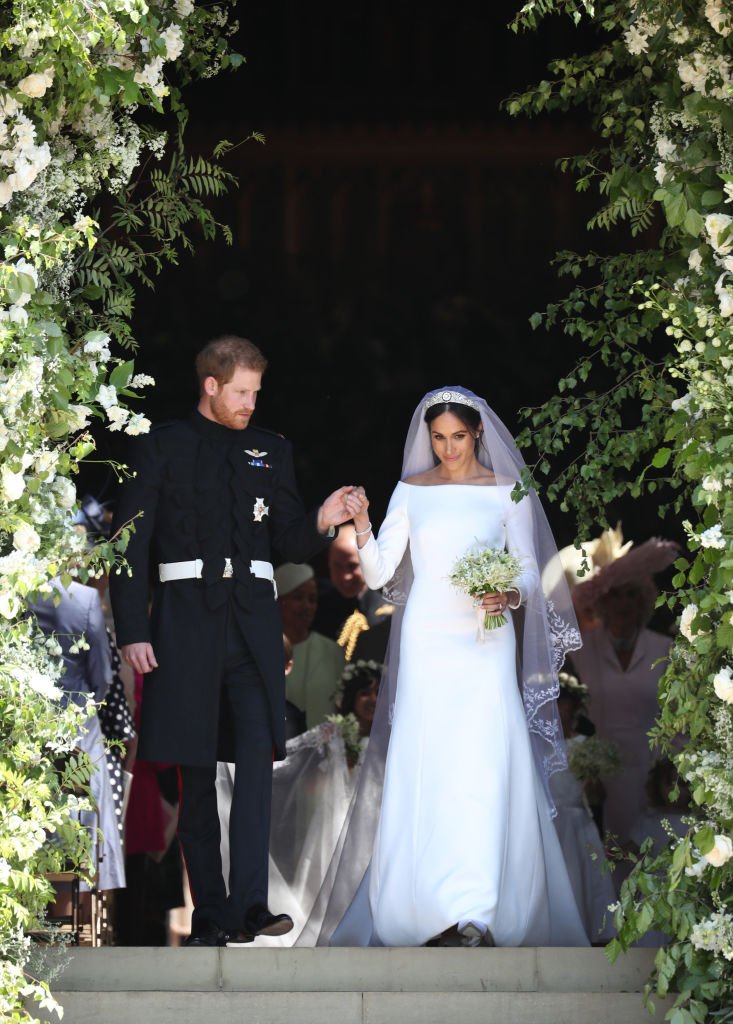 The dress was complimented for its simple yet extremely elegant design, which was made for a real person, not a princess. Some said it celebrated Meghan's independence while still respecting tradition. The choice of the designer was also not random: not only was she chosen because she was British, but also because she was the first female designer of the French brand.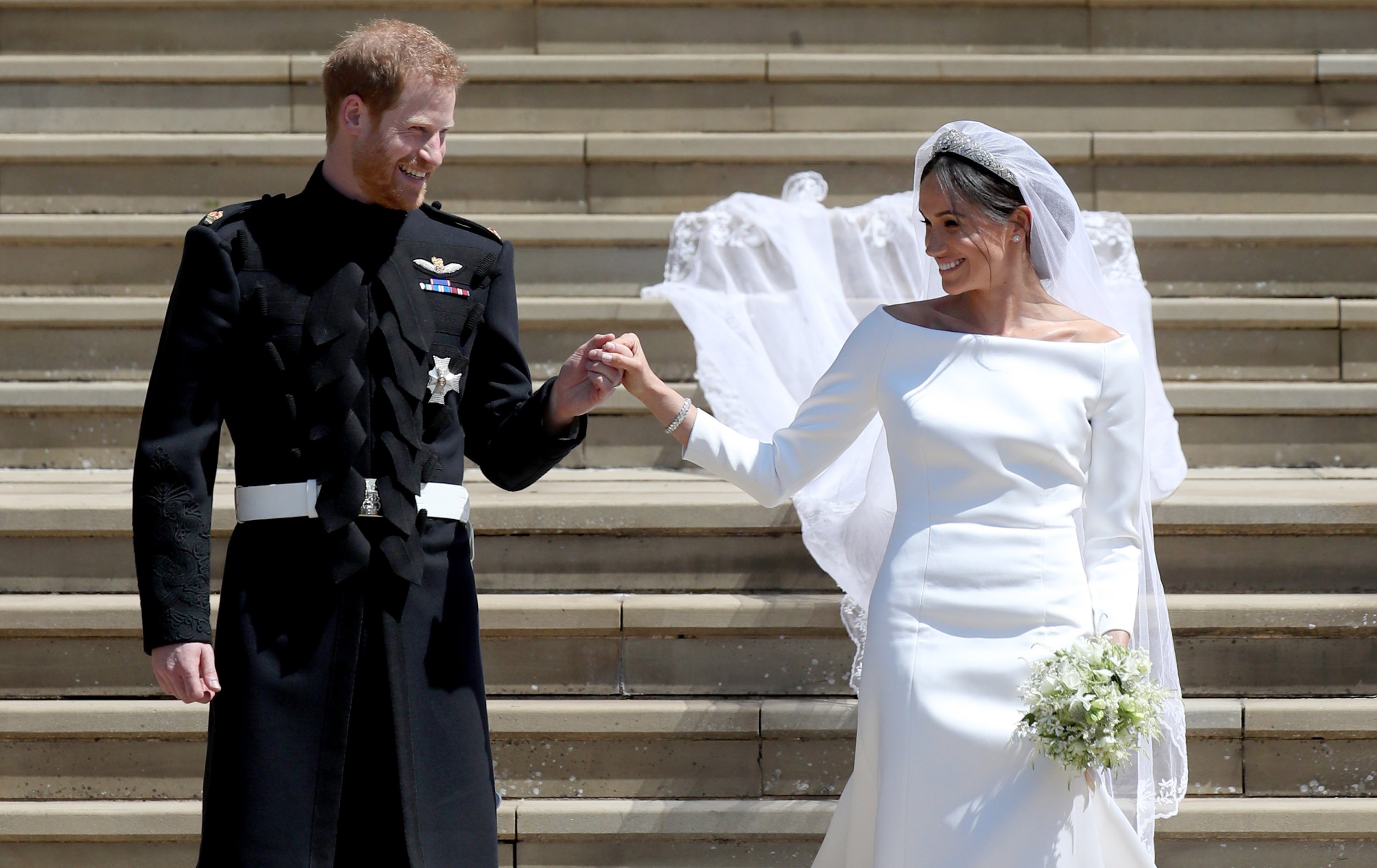 One thing's for sure: the British royalty cannot be accused of lacking fashion sense. What was your favorite outfit from the ones included in this article? Let us know all about it in the comments section and don't forget to share the article with other fellow Royal family fans!
Sources: Express, Cheat Sheet, Daily Mail, Evoke, InStyle Magazine, Harpers Bazaar