The 100 Cast: Real-Life Partners
The 100 is a very intriguing TV show, but be sure that the real lives of the actors are just as intriguing! Which actor shared a couch with Nina Dobrev? How did Arnold Schwarzenegger convince Lindsey Morgan to become an actress? Who is friends with Khaleesi, Emilia Clarke? In this article, we are talking about the love lives of our post-apocalyptic warriors!
---
Lindsey Morgan as Raven Reyes
We know Lindsey today as a successful actress who can show off her Daytime Emmy Awards nomination for her role in General Hospital. Looking back it is hard to believe that the actress was on the verge of giving up on acting! But two men, in particular, encouraged her to continue!
---
At the age of 18, the actress went on to study politics and journalism and almost quit auditioning to become a lawyer. It was her beloved boyfriend at the time who convinced Lindsey to keep pursuing acting as a career. Shortly after, Morgan stumbled upon Arnold Schwarzenegger's biography. The Terminator's voice spoke right to her soul and said to risk it all:
''He mentioned not having plan B and it resonated with me. It does force you to make it work!'' 
And look at her now! The actress not only stars as one of the leads in The 100 but also directs an episode in the final season! Her character, rebellious genius, and engineering mastermind Raven had a pretty tragic love story - in fact, she lost everyone she ever loved. In real life though, the actress is truly thriving in that sense. 
---
The 30-year-old actress is dating Canadian actor Shaun Sipos who played in The Vampire Diaries. The two have no intention of hiding their romance. On New Year's Eve, the actress shared a photo collage - one of which was with her bf, captioned:
"One of my favorite moments this year ✨♥️✨ feeling immense gratitude for the many blessings in my life as I look back on the last 365 days."
---
Chuku Modu as Gabriel Santiago / Xavier
Despite his seamless American accent in the series, the 29-year-old actor was born and raised in London and has Nigerian, English, Irish and German heritage. We know him as a guy with a soft cardigan to share but where have I seen him before? Did you watch Game of Thrones? That's right!
---
The actor crossed paths with Emilia Clarke twice - once when he played Khal's follower Aggo and when he starred in a minor role in Me Before You. Modu is also known for his role of Jared Kalu in The Good Doctor and for playing Soh-Larr in the Captain Marvel movie!  
---
When Chuku found his passion for acting, he went on to study at Richmond Drama School. Guess who he graduated with? Tom Hardy himself! Well.. 15 years apart.. but still! (They did walk the same halls!)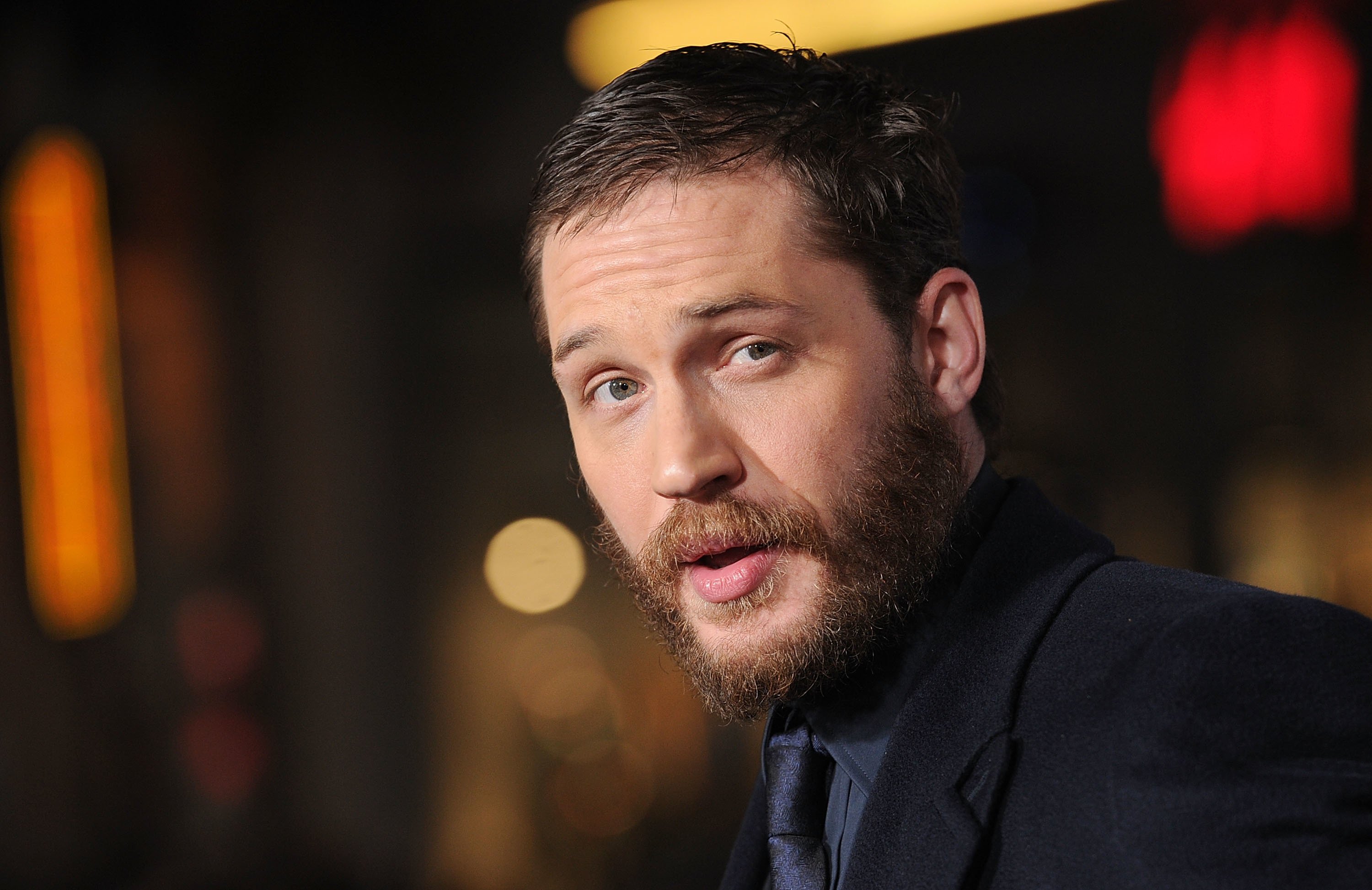 ---
On the surface, it seems like the actor has had a pretty nonchalant life, traveling the world, and landing roles in big movies. But in reality, Chuku revealed that his path to fame was quite a ride, saying:
''Three years ago I was working 4 different jobs, sweeping a club floor to support the dream. Seems like a lifetime ago. Don't stop the hustle. Ever.''
A bit of wisdom from Gabriel... In The 100, Chuku portrays a heartbroken geneticist who's been obsessing over the same person for over 200 years! But is he as devoted in real life?  Well... It did seem like Chuku was in a long-term relationship with a British woman named Coral Alice Natale since 2015. But it's hard to tell whether they are still together these days. 
---
The actor hasn't posted any pictures with Coral for two years! The couple could be on a break or ... perhaps they are no longer an item... Modu keeps his personal life low-key and what we know is that right now his only companion is his motorcycle. After finishing filming season 7, the star shared a picture of a pile of shredded scripts:
''as I reflect on the last two years I'm full of gratitude for the experience, the blood sweat & tears, and most of all, full of love. Shoutout to the folk who carried it this far so I could jump on and have some fun."
---
Marie Avgeropoulos as Octavia Blake
There is no doubt the 33-year-old actress was born to portray the ruthless Red Queen in The 100. Marie grew up in Ontario, Canada where she spent most of her childhood under the sky fishing, hunting and clearly foreseeing her future role in The 100. After studying journalism for two years, Marie realized she was destined to have more than a mediocre life.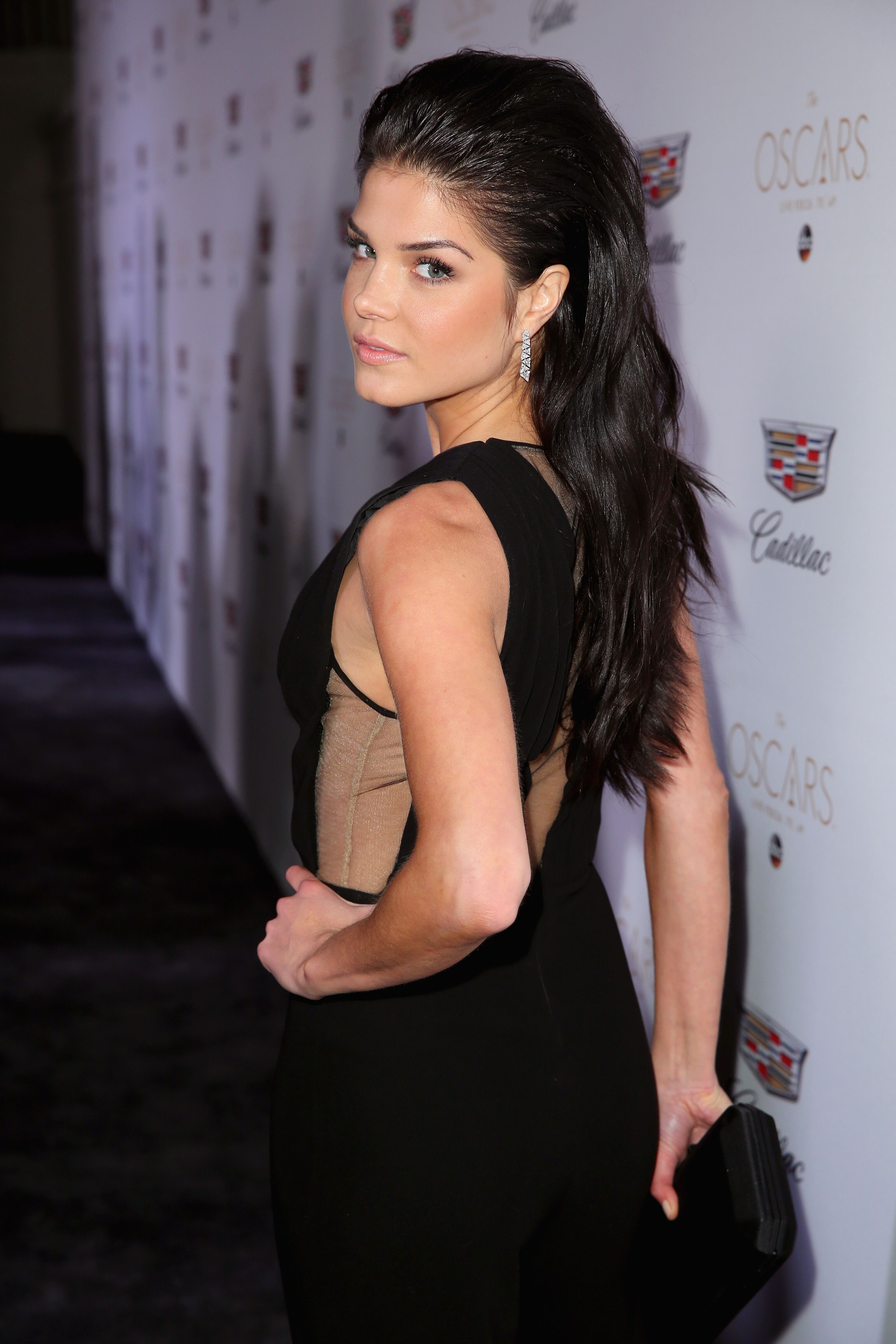 ---
She auditioned for the role of a drummer in a commercial and it turned out to be her lucky day! She caught the eye of the Harry Potter director Chris Columbus, who hired her for her first feature film I Love You, Beth Cooper, which kickstarted her whole career. Marie starred in the Supernatural series, The Cult, and had a break-out role in the Hunt to Kill.
In 2013, the actress hit it off with the Twilight star Taylor Lautner. The two starred together in the action-thriller Tracers but broke up after its release. Off-set, Marie maintains her badass character: she surfs, camps, boxes, horse-rides, snowboards and rides her motorcycle.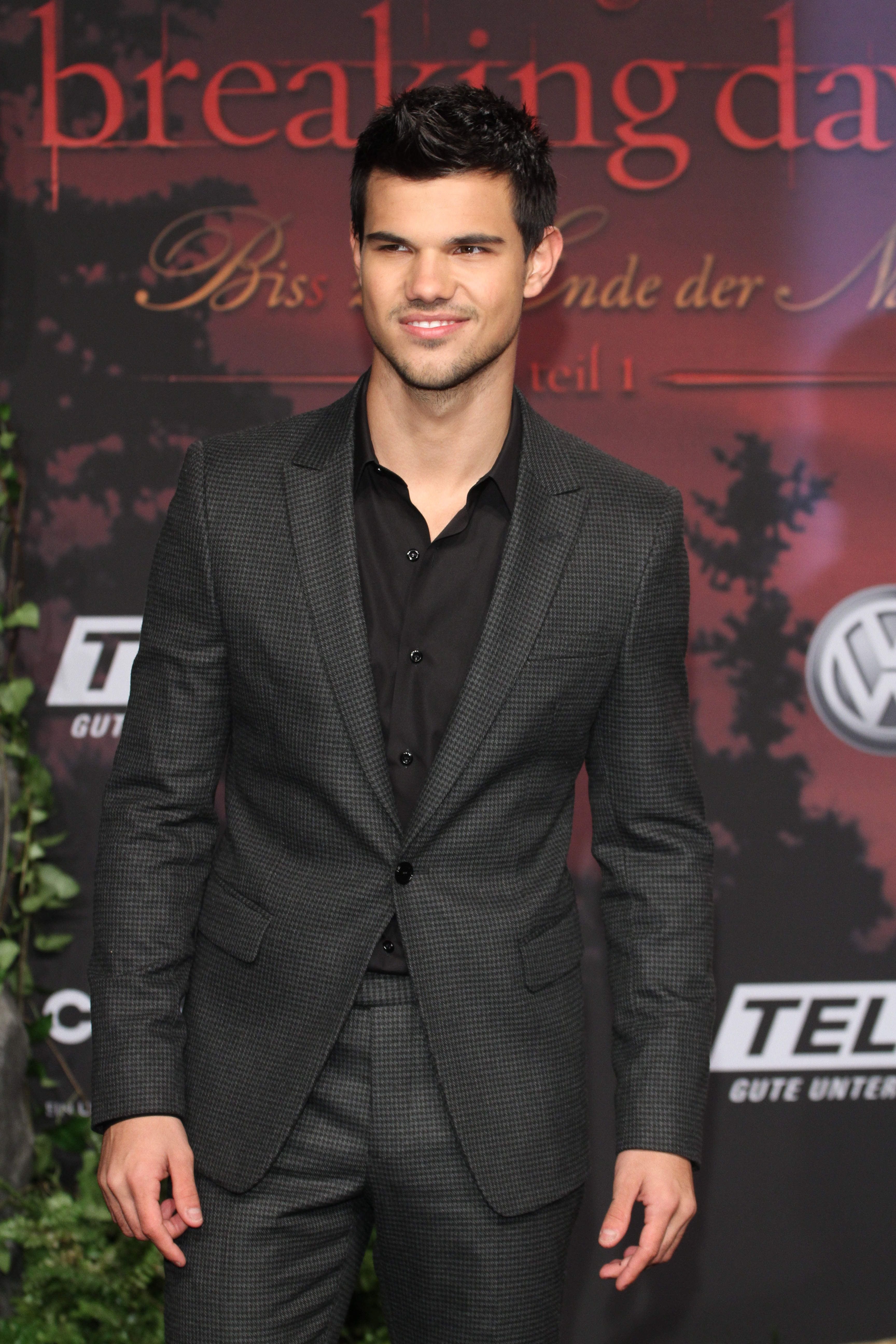 ---
We can't even keep up with all the activities she likes, but her current beau certainly does! Fortunately, Marie's personal life is way better than Octavia's love story. Alain Moussi could be her ultimate match, actually! He is an actor, martial artist, and a stuntman for Henry Cavill in the Immortals, and Hugh Jackman in X-Men: Apocalypse.
---
Eliza Taylor and Bob Morley as Clarke Griffin and Bellamy Blake
The two Aussie actors spent seven years on set together and became an object of the international ship! The fans had no idea that while they were persistently creating intimate edits of Eliza and Bob, trying to manifest their union, the two secretly got married in Hawaii!
---
It's been one year since that day and these lovebirds can't stop melting our hearts with Insta posts, confessing their love for one another. Recently, Morley shared his thoughts on his marriage to Eliza by posting behind-the-scenes photos from season 1 captioned:
''If nothing else in my life, I did one thing right, and that was a year ago today. Best decision I ever made! You are my soulmate and goddess, always and forever, Eliza Taylor."
---
This means the two knew from day one they were gonna spend the rest of their lives together! That's goals! Also, are we the only ones who get weirded out by their real Australian accents when listening to their interviews? God, that's what we call acting!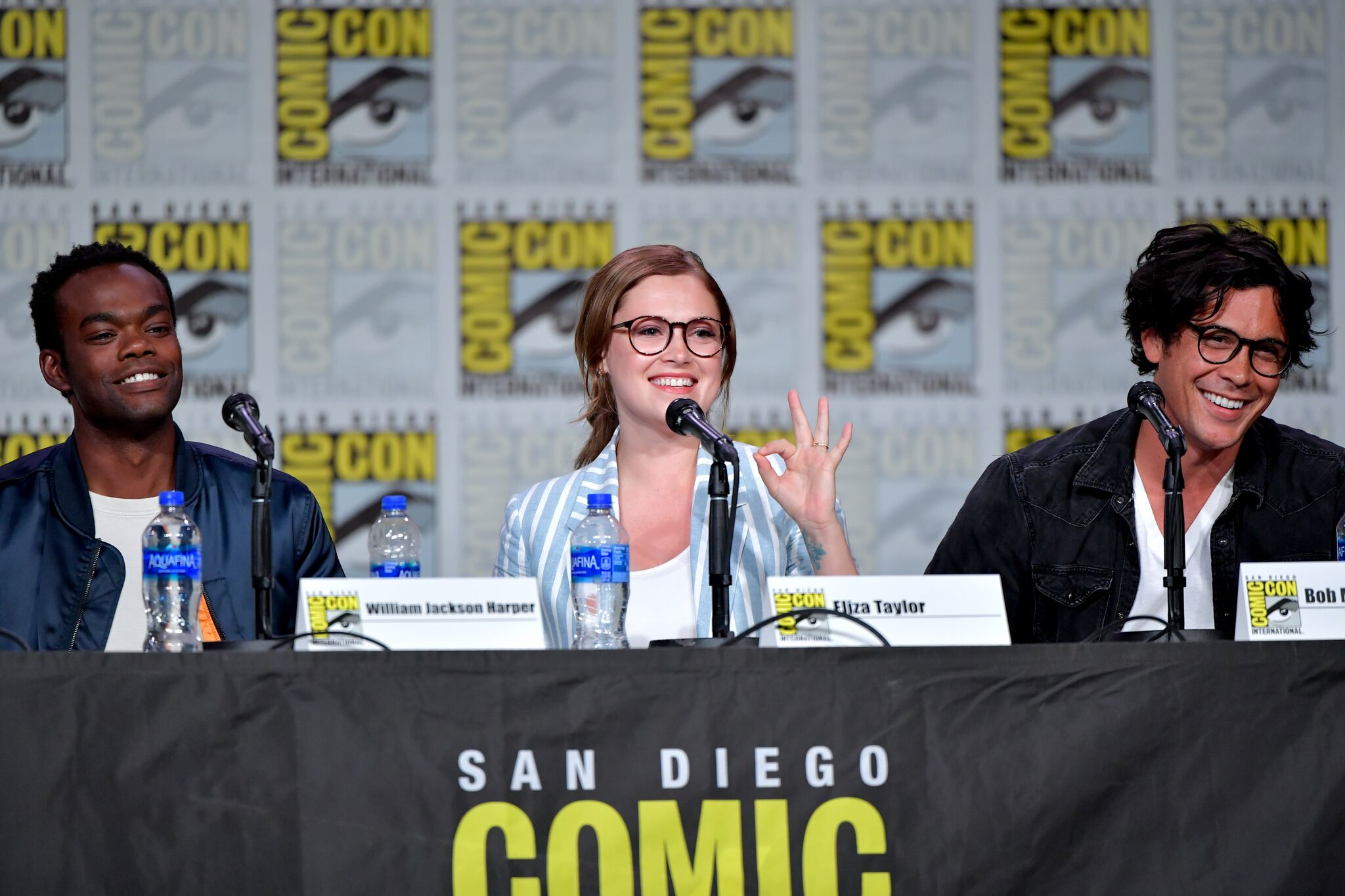 ---
Shelby Flannery as Hope Diyoza
And who is this mysterious lady that made her quick appearance in the final episode of season 6? Let us introduce you to Shelby. The actress has just started out in the industry. She just graduated from the London Academy of Music and Dramatic Arts when she landed her first role.
---
Yet her appearance in the series was a game-changer: Her character, an adult version of Hope, might have terminated Octavia's life in a split second. Now we wonder whether the new season will be the most heartbreaking for Bellamy or will an anomaly help bring our Queen back?
Despite her acting breakthrough, the actress has a little over 6000 followers on her Instagram account, where she teases her fans with selfies with her potential beau. As for now, Flannery might be prioritizing her career over a fling! 
---
Shannon Kook as Jordan Jasper Green
The South-African actor joined the cast two years ago to portray a "moral compass'' in the series - the good guy of the team just like his father. Kook himself said:
"Jordan has come into the story to remind everybody of the humanity and the heart that is inside of all of them.''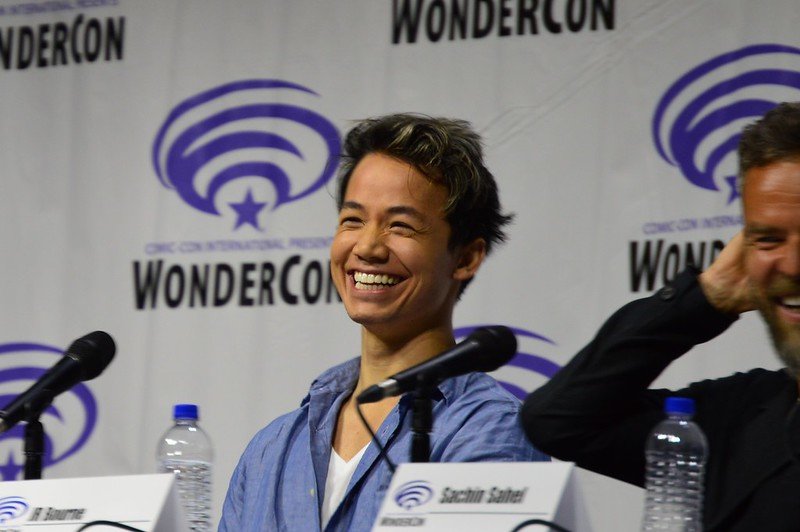 ---
Shannon kicked off his career in the crime drama HBO series Durham County and later joined Degrassi: The Next Generation series as a regular. His talents didn't go unseen - he won the title of the Toronto International Film Festival Rising Star two years in a row! After booking his CW role, Kook befriended Nina Dobrev and even moved in with her to split the cost of rent! What a small world!
But acting is not his only passion. The 100 actor has fantastic photography skills! Since most of his muses are women, we don't even know which one to choose to ship him with... Just kidding! Shannon's heart is already taken! Who has time for dates when all his days are occupied with being a dad for little pup Nala! 
---
Tasya Teles as Echo
Another Canadian in the cast! The 35-year-old actress participated in many projects before joining CW's The 100, like Supernatural, Rogue, Izombie, BBC's America's Intruders, and most importantly, the legendary Prison Break. Wow, the girl never takes a break! Although the star is not currently in a relationship at the moment, she has a husband… (well ... a work husband).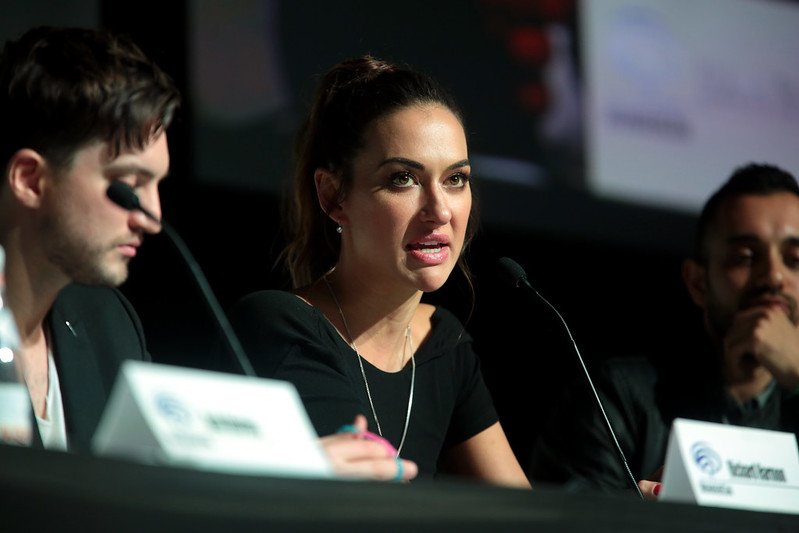 ---
Tasya is basically wedded to her co-star Sachin Sahel who portrays Eric Jackson. Chill out guys, they are just messing with us. Or are they? Back in 2017, the two posted a pic of them cuddling with the hashtag date night - leaving their fans super confused. 
Sachin even jokingly referred to his co-star as his wife on his Instagram page, saying "Happy wife, happy life'' and some people went nuts over it. Ugh... We guess they are not joining The 100 cast couples list...but on a real note though - please do!
---
Richard Harmon as John Murphy and Rhiannon Fish as Ontari
Now, unlike their co-stars Bob and Eliza, these two have no intention of hiding their love. The couple couldn't keep their feelings a secret and spilled the tea about their love life after 9 months of dating! The two even attended Richard's sister's wedding together, which means - it's pretty serious!
---
What we love about them is their chemistry and a mutual sense of humor. The 29-year-old actress posted a picture of the two kissing, captioned:
"The most magical evening with this above average man''. We didn't have to wait long for Richard to clap back saying: "[That's the] nicest thing you've ever said about me."
And the verdict is …. it's true love guys! Funny enough, we saw a guy on Reddit comment: ''god how many couples got together from this show?'' which made us chuckle!
But we guess after 7 years of filming, the cast inevitably grows into a family...That's why it's so hard to say goodbye to the characters of the series this year! But for now, let's enjoy the intrigue of the finale!