Rules the 'Real Housewives' Cast Needs to Follow
Bravo has been dishing Real Housewife drama since 2006... While it often seems like the ladies can do and say whatever they want, this couldn't be further from the truth! Every detail about their fighting and fortune is governed by a strict set of rules... And we've gathered all of them!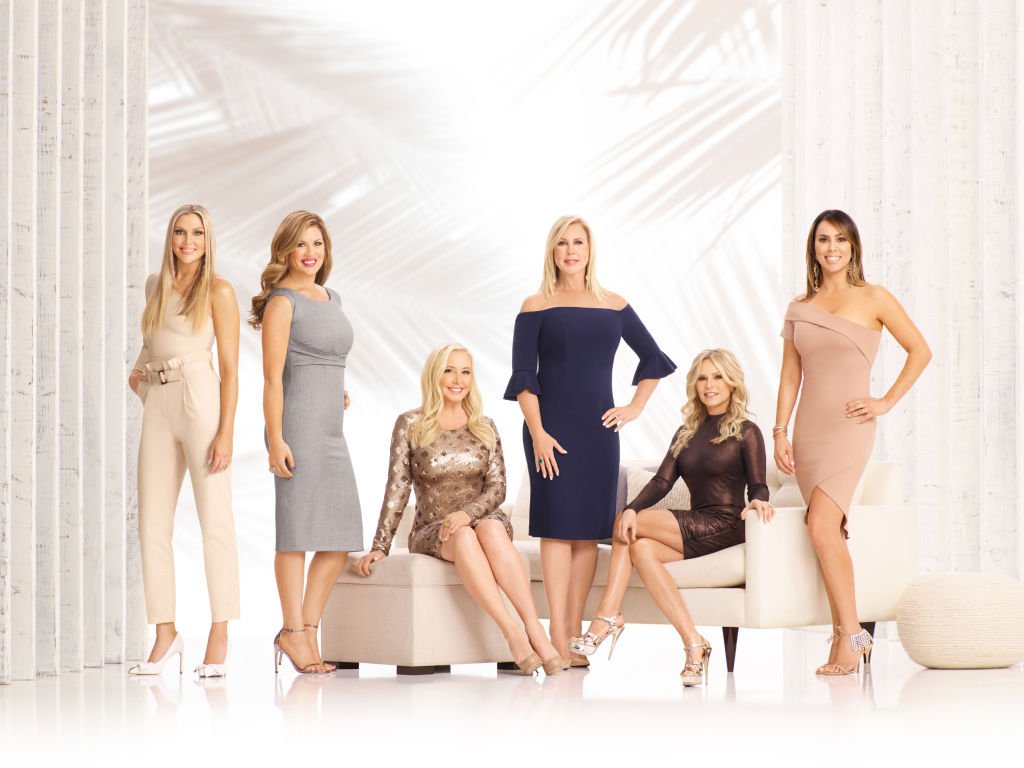 ---
20. The Housewives Businesses Don't Get Free Publicity 
The reality show often promotes the business ventures of its fabulous cast. We see adverts and campaigns regularly but Bravo makes sure to benefit from this. In their contracts, housewives must give Bravo a certain percentage of money earned from their business promotions on the show.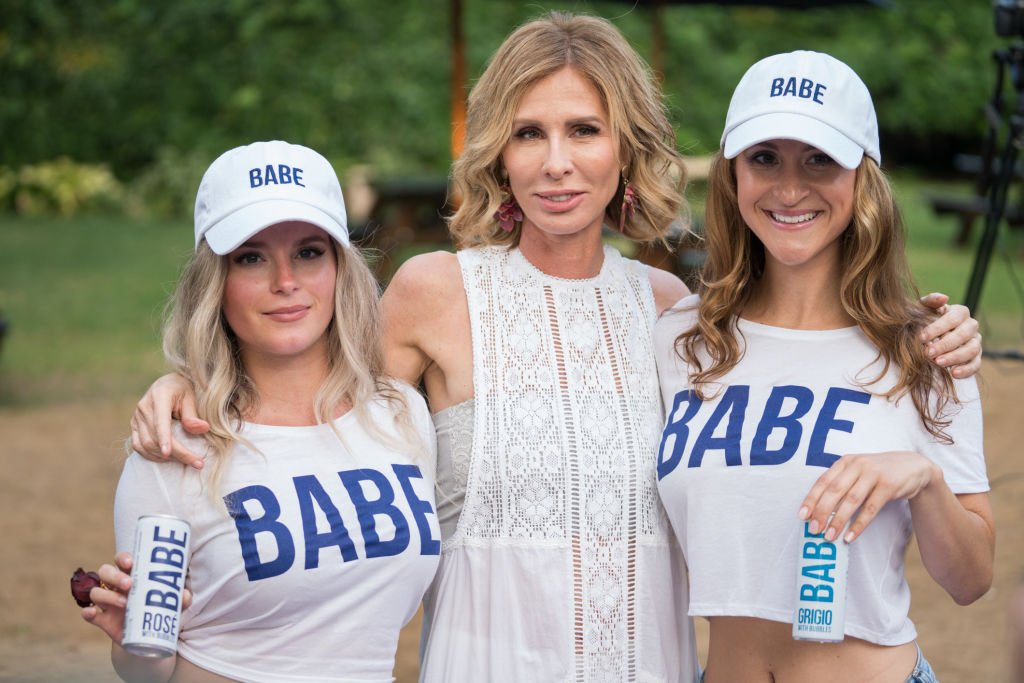 The only housewife to escape this rule was Bethenny Frankel. The business tycoon made sure to sign a clause that freed her from giving her profits to Bravo. She explained:
"In the first season of Housewives, I made $7,250 for the entire season, but was the only person to put in my contract [that] anything I ever do, I own. And that ended up being a pretty good thing when it came to Skinnygirl [her company]." 
---
19. There Can Be No Mention Of The Production Crew
What makes the show so believable is the manner in which the housewives behave. They always seem to act naturally, even though there are always cameras and crew around. This is by no mistake... The ladies must always stay in character and can never refer to the production team.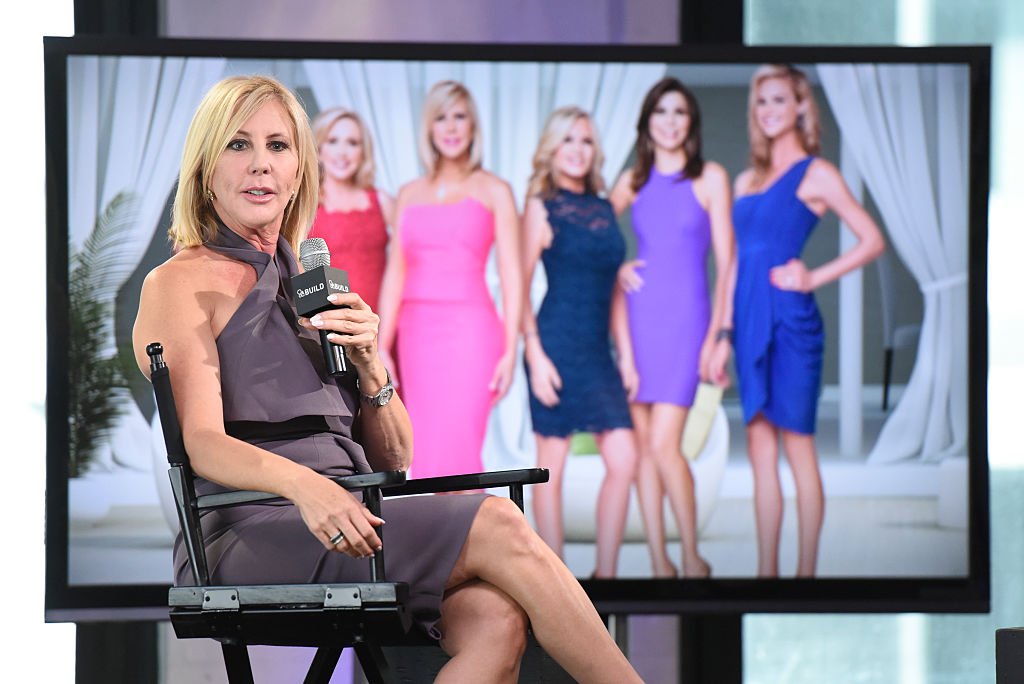 This rule has often created some awkward moments on the screen. For example, when Carole Radziwill from the New York edition gained intel from a producer, she couldn't reveal her source. She called Aviva Drescher a liar but could never say how she made that conclusion...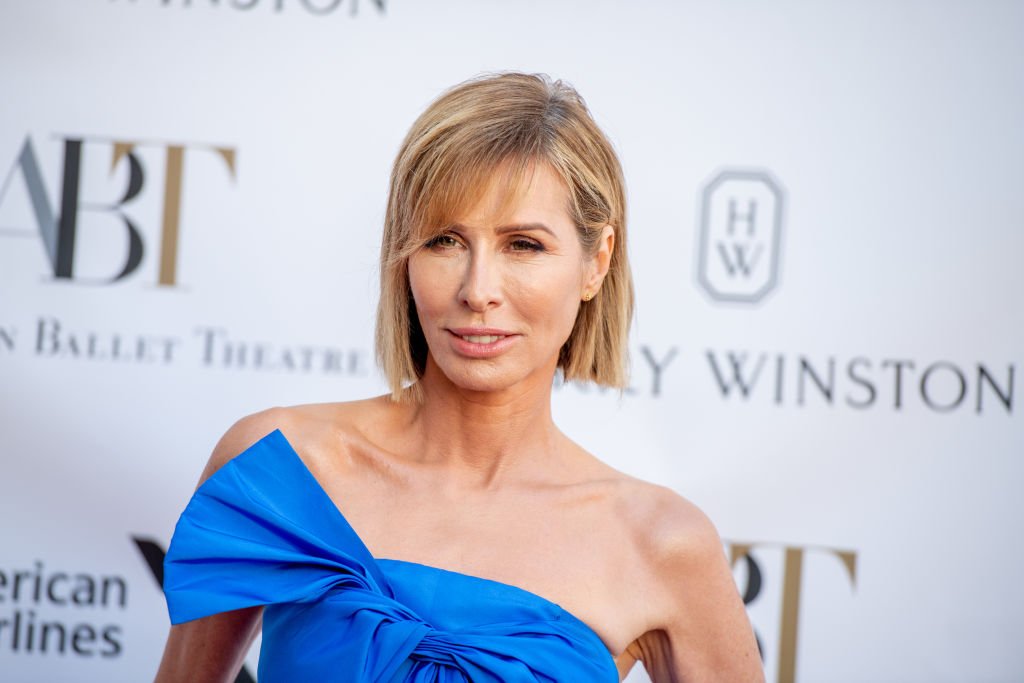 ---
18. Making TV Doesn't Come Easy 
The ladies gain many perks for being on this hit show but life isn't always a walk down the red carpet. To make good TV takes hard work and the real housewives sure know a thing or two about that. They are on the clock 6 days a week for 14 weeks to make a single season!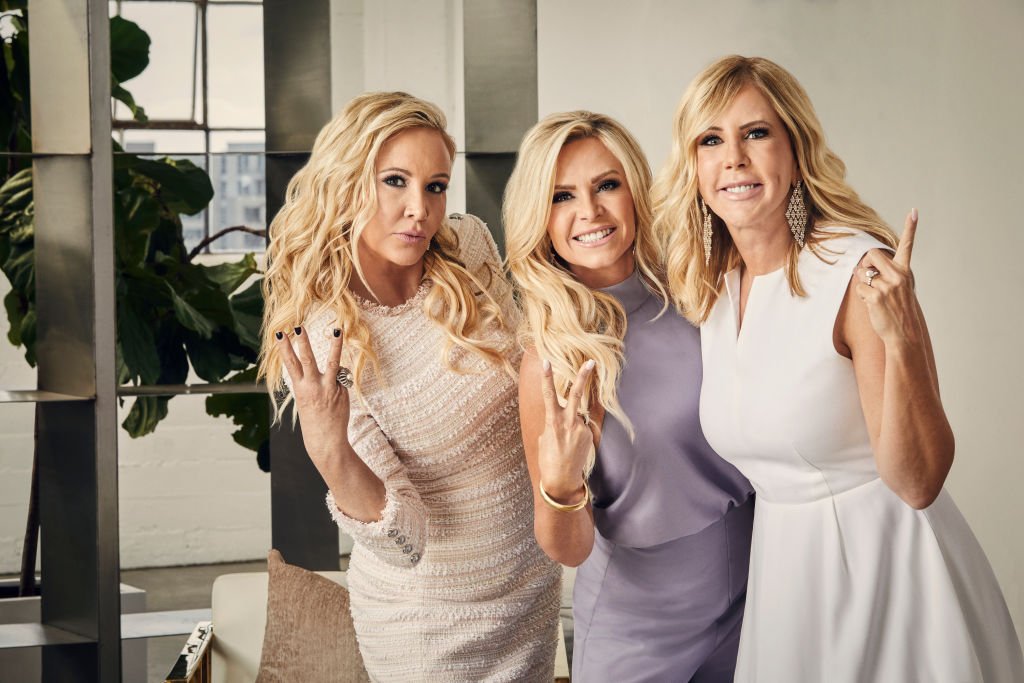 ---
17. The Housewives Must Keep Track Of Their Reactions
Keeping track of all that goes down when making a single season can be tough. That's why the producers instruct the ladies to keep a blog. This is where they note down conversations, details, and how they reacted in real-time. This ultimately allows their stories to have more believability.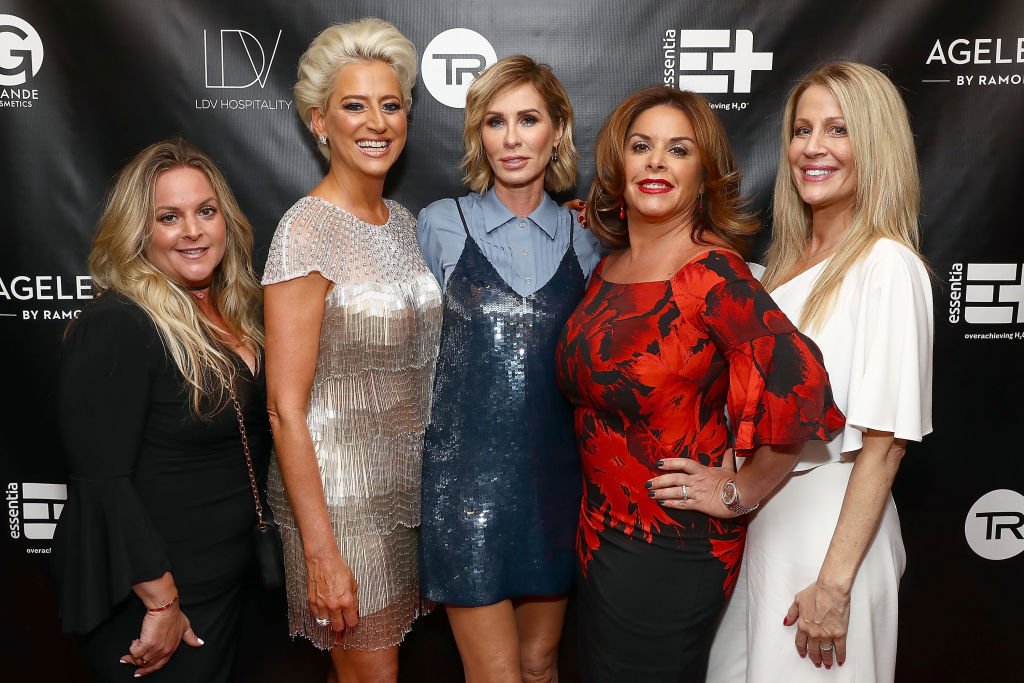 ---
16. Nothing Is Off Limits, Not Even Personal Phonecalls 
Ever wonder why there's so much drama on this reality show? Well, for starters, that's what its all about and of course, because the housewives MUST share everything. The contract is pretty clear that nothing is off-limits, from family to phonecalls. If they don't agree to this, they probably won't get cast.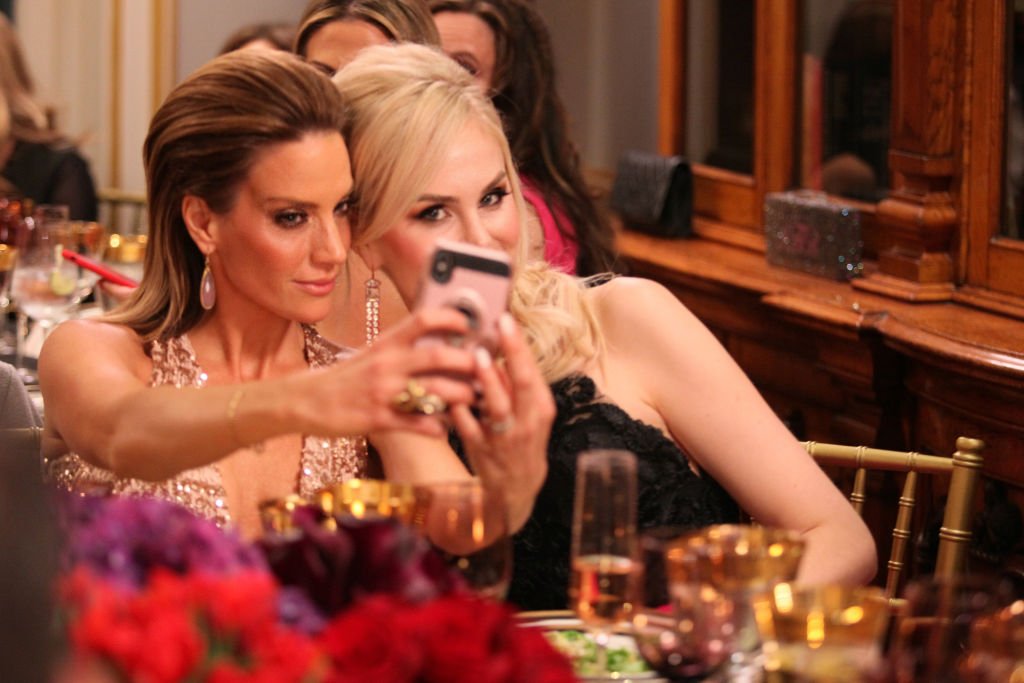 The women in charge of casting for Real Housewives, Melissa Stanforth, explained:
"I always ask people what's off the table. [If they] say, 'This, this, this and that,' I say, 'You shouldn't be on reality TV..."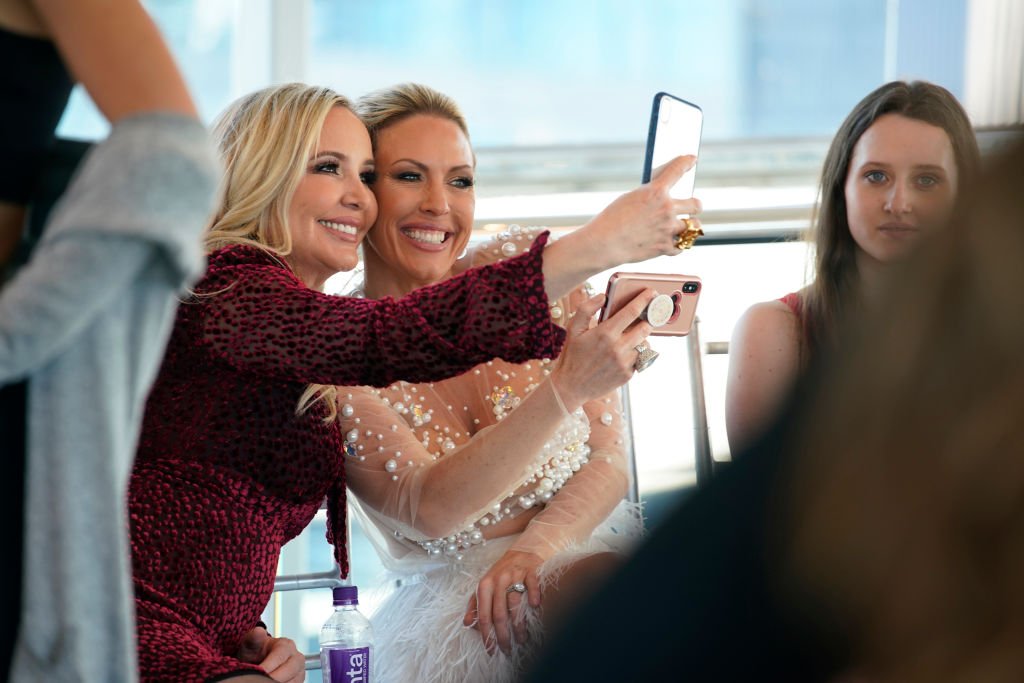 ---
15. Their Paychecks Are Determined Separately 
Have you ever been curious about the salaries of these real housewives? Well, the women are all paid different amounts. The newbies start with smaller amounts while the fan faves rake in the big bucks. Bethenny is rumored to have banked about  $1.5 million for season 7 while NeNe Leakes is paid $1 million per season!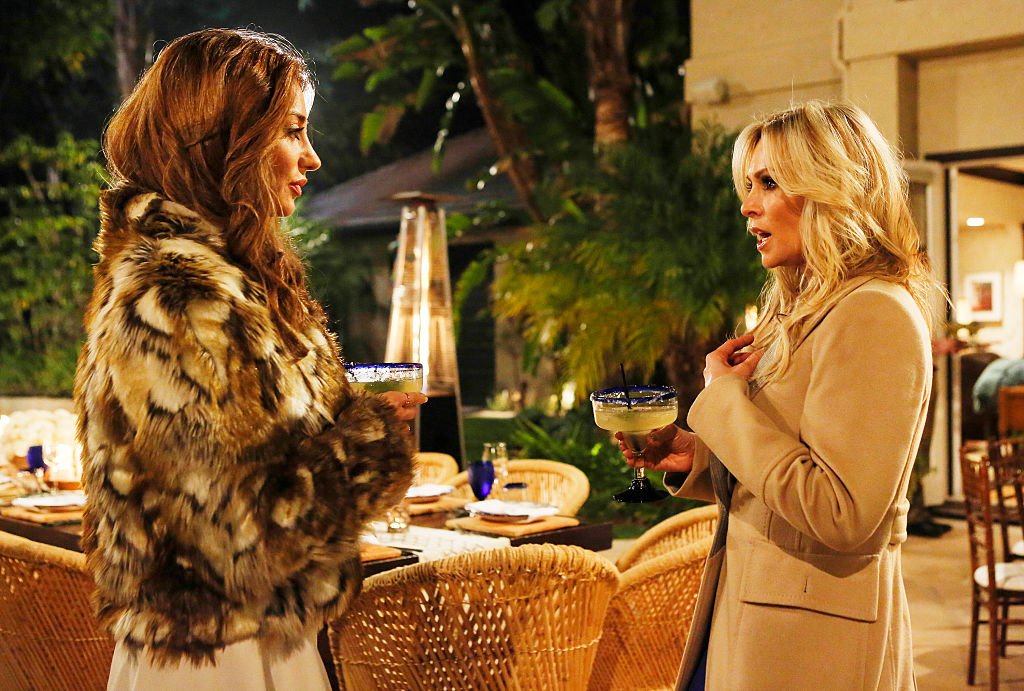 ---
14. The Producers Decide Which Taglines Are Best 
The show always starts with the ladies introducing themselves by their own unique tagline. While these sentences are all about the housewife in question, the women don't have the final say... They can offer their opinions and give ideas but ultimately, the Bravo bosses decide what tagline will be used.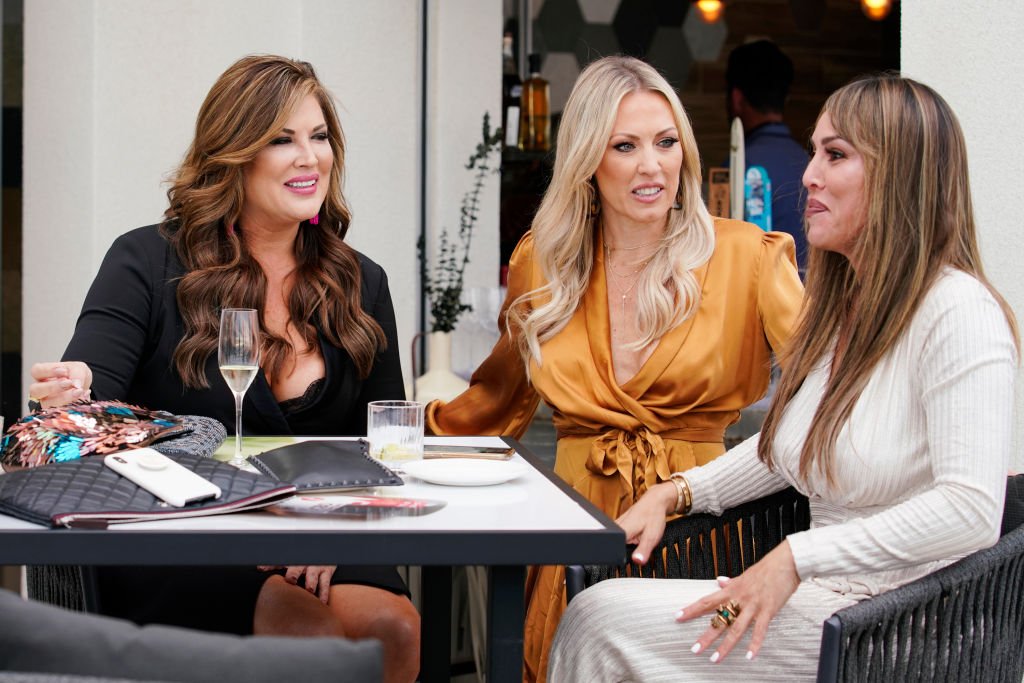 Show producer, Doug Ross, explained the process:
"We actually start discussing what the potential tagline could be for each of the various 'wives pretty much at the beginning of the season, and we kick around ideas all season long, because they want their tagline to be unique and special and ones that really stand out from the pack."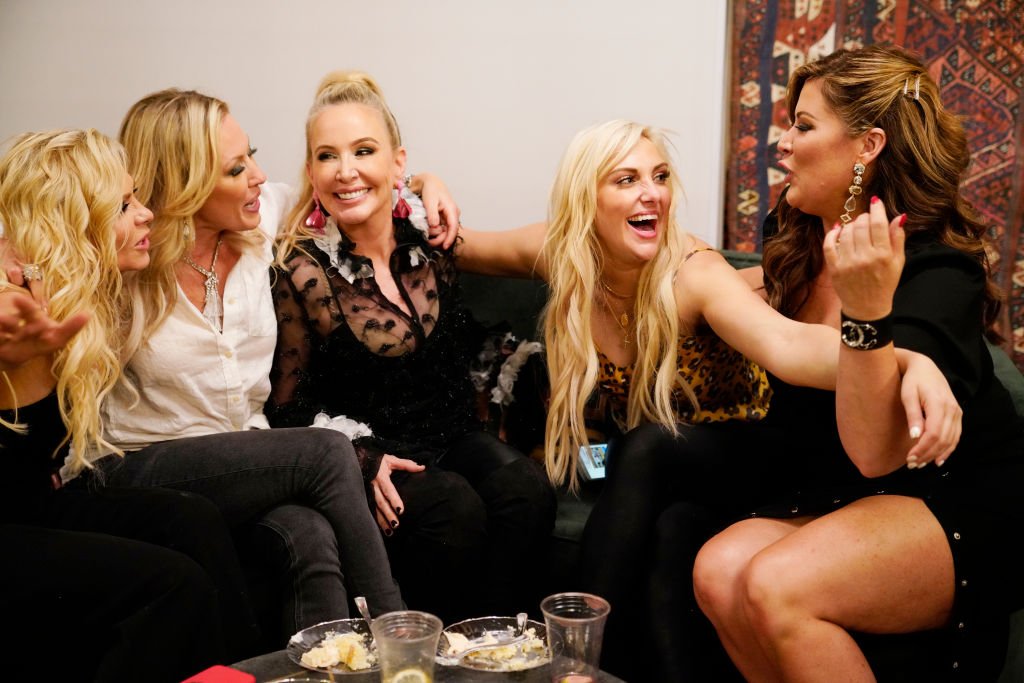 ---
13. Friends Of The Housewives Are First In The Casting Line 
It's no coincidence that the ladies on the show always seem to know each other. This is actually done deliberately and the friends of current housewives are always looked at first. If cast members have propr connections then there will be more on-screen chemistry and drama!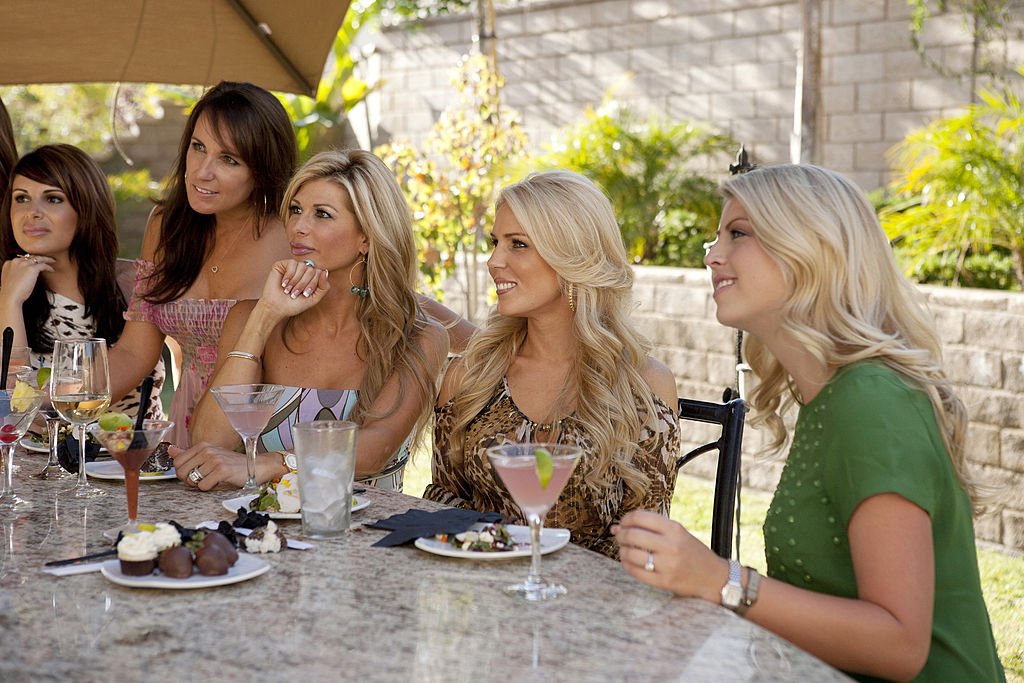 Bravo boss, Andy Cohen explained why:
"The show works so well because it's all people who have long histories with each other. So it's not just throwing people together in a Big Brother house and seeing what happens."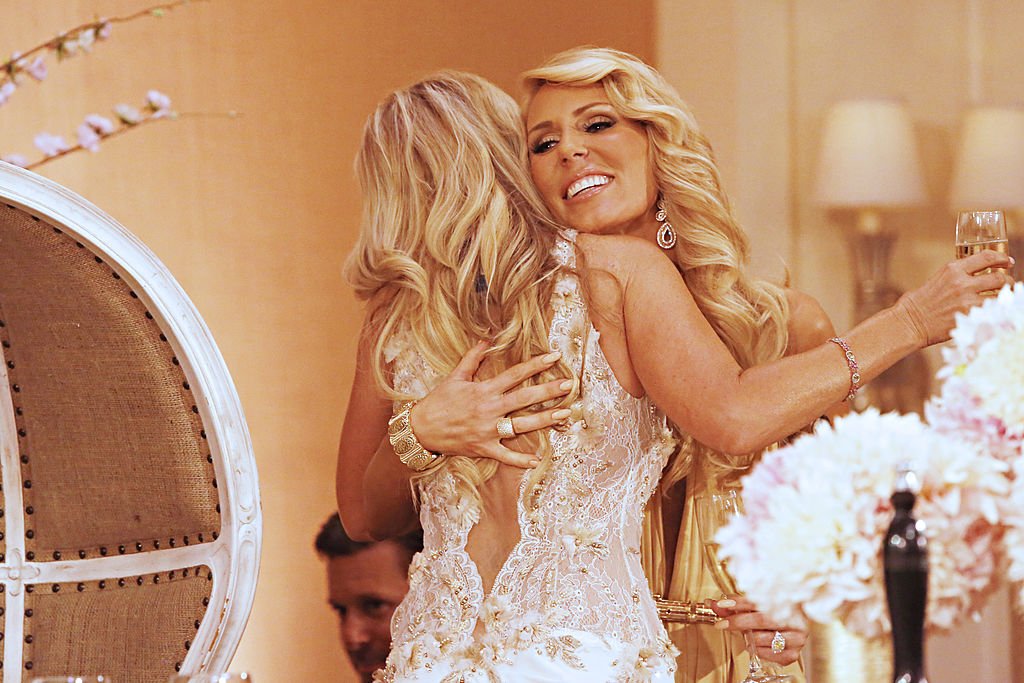 Besties, Dorit Kemsley, and Lisa Vanderpump or Dorinda Medley and Ramona Singer, are good examples of friendship relations that started before their days on the Real Housewives. While friends don't always get cast, they do stand a better chance than regular women.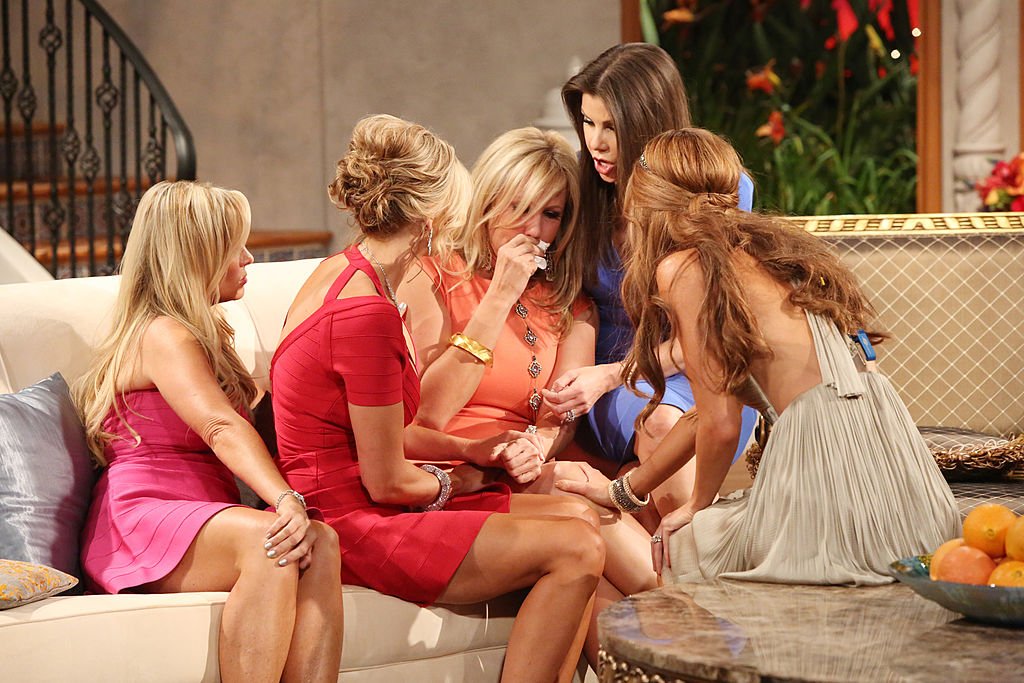 Ryan Flynn, another big shot from Bravo also shared how the casting process works:
"We always start with the women, sort of the core group that we think is coming back. It's always like, 'Who do you know that we should know?'"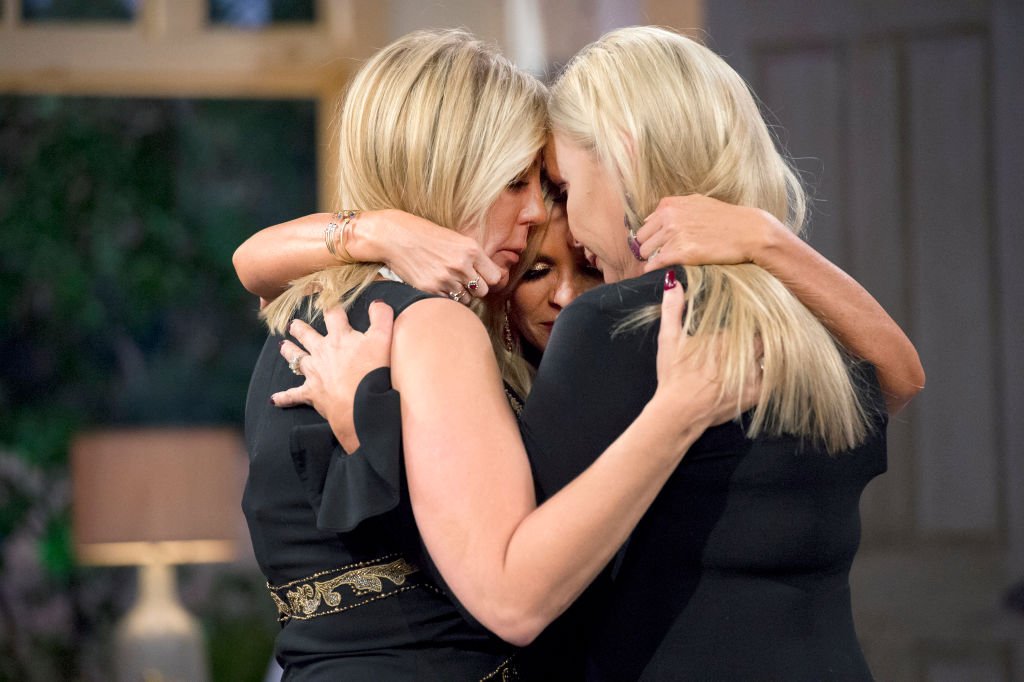 ---
12. 'You Can't Sit With Us' Unless You Have A Dramatic Storyline
The reunion episode always has some sort of big drama but this action begins before the ladies even walk out on stage. There is apparently quite a battle regarding where each housewife sits on set. The best seat is, of course, next to Andy and not everyone is happy with where they are placed.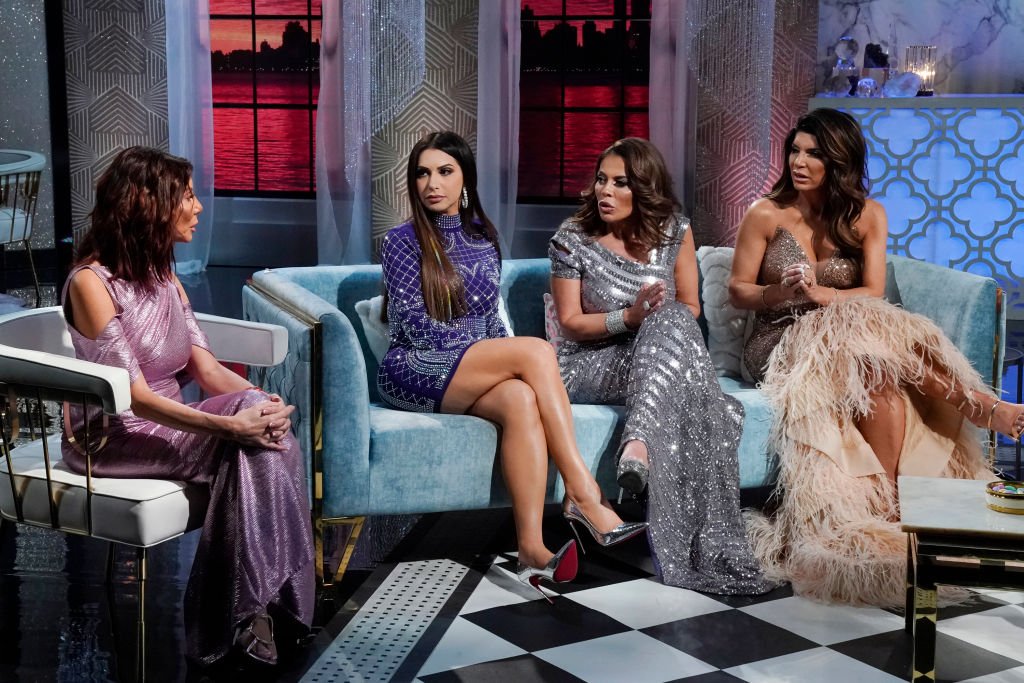 Real Housewives of New Jersey star Danielle Staub, was one of the women who was very unimpressed by her designated seat. She would not come on stage unless she was moved next to the host. This seat is however kept for the women who gave the best storyline for that season and Danielle just wasn't it...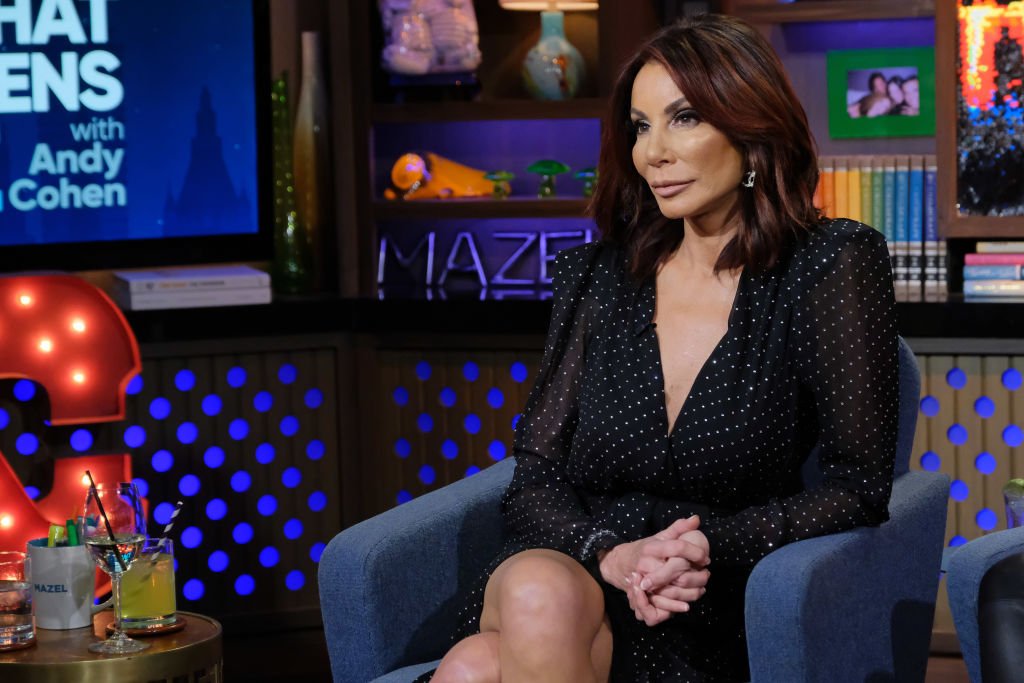 ---
11. The Strict Hairstyle Rule 
For these stylish divas, there might be one rule that is particularly tough to stick to... They can't change up their hairstyles mid-season! Bravo takes this very seriously because if the housewives don't look the same throughout the season it will show that the footage was not recorded as fans may think...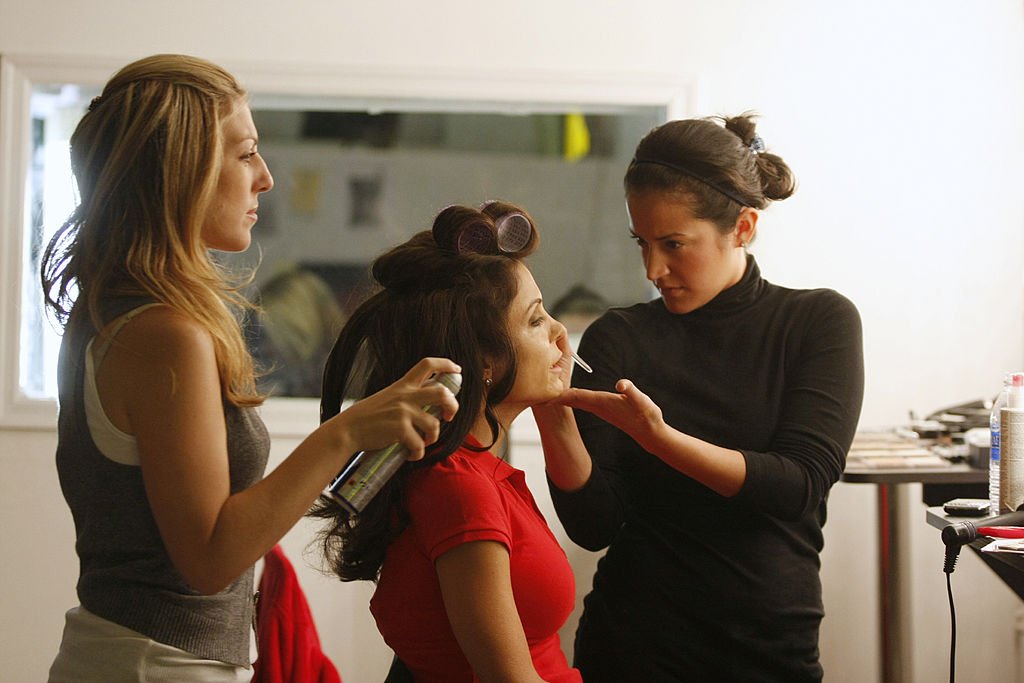 ---
10. They Wear The Same Outfit For Three Months 
Fans might also be shocked to hear that the women also have to wear the same three outfits for 3 months straight! This is also to ensure continuity when filming an entire season over a few weeks. The fabulous Vicki Gunvalson shared the details:
"You wear the same outfit all year long. You get three looks [total]. But for three months, you have to wear the exact same outfit, same hair, same makeup. You can never cut your hair in the middle of it because you're supposed to look the same."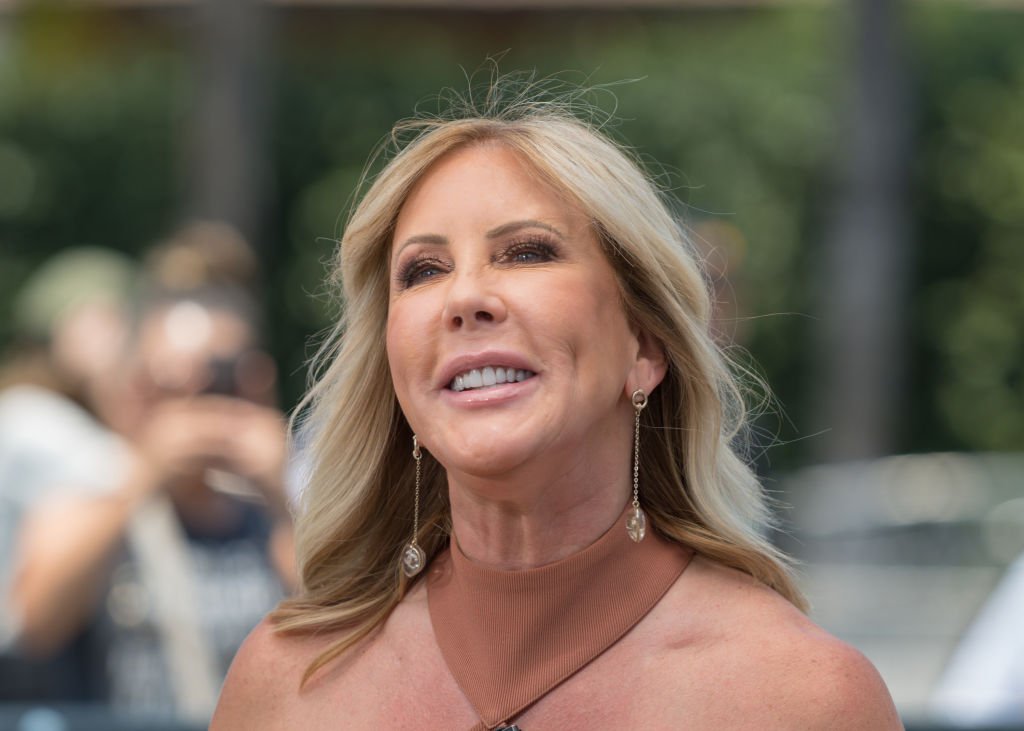 ---
9. Kids Get Limited Screen Time
There are some legal constraints when working with the children of the housewives. The kids are thus scheduled in for limited time periods only. If production needs to shoot something with the children, this will be monitored with cation and the women also have to stick to the guidelines. 
---
8. There Will Be No Housewives In The Courtroom
Life on the screen with the housewives can get pretty crazy. From ponytail grabbing to dishing on every and any secret, drama knows no limit. It's no surprise that there will be an array of disputes amongst the ladies and consequently Bravo forbids them from settling in court!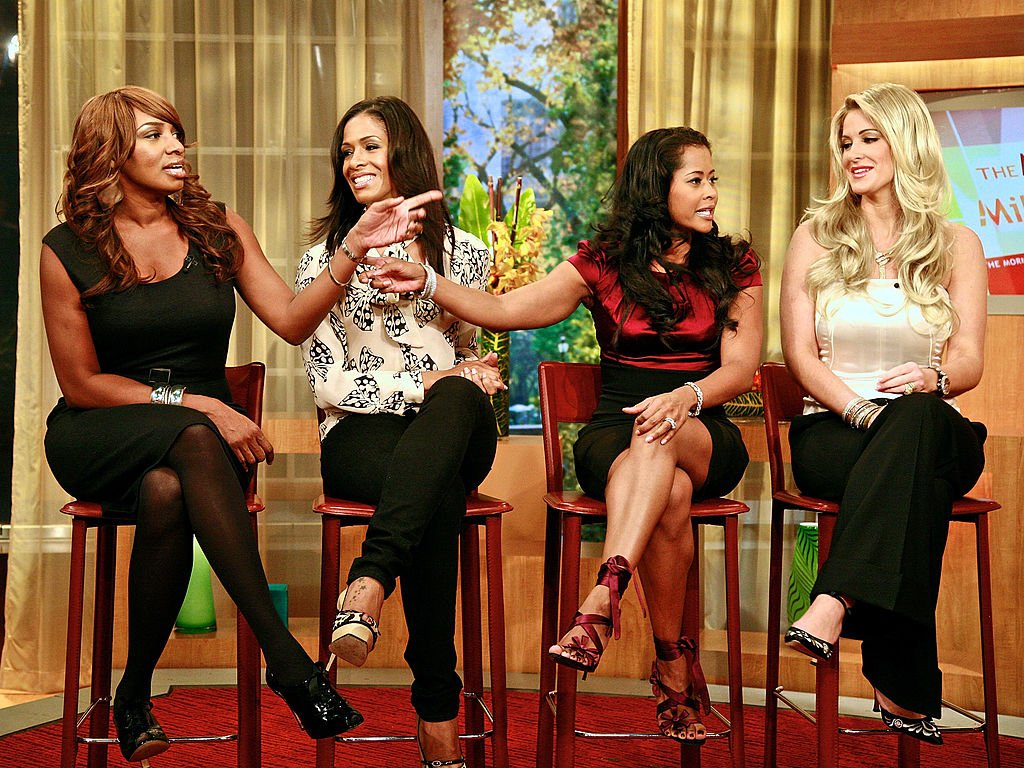 ---
7. Andy Cohen Has The Final Say On Basically Everything 
Ever wondered who is behind all the magic and mayhem that ensues on the show? It is none other than Andy Cohen. The star host and producer is the one calling the shots and makes some pretty big decisions. All in all, if Andy wants you on the show, you'll be on the show! He said:
"It's all about what's best for the group. What's best for the ensemble? How's it going to be different? Do we want to continue this conversation? Do we want to pivot into a new conversation?"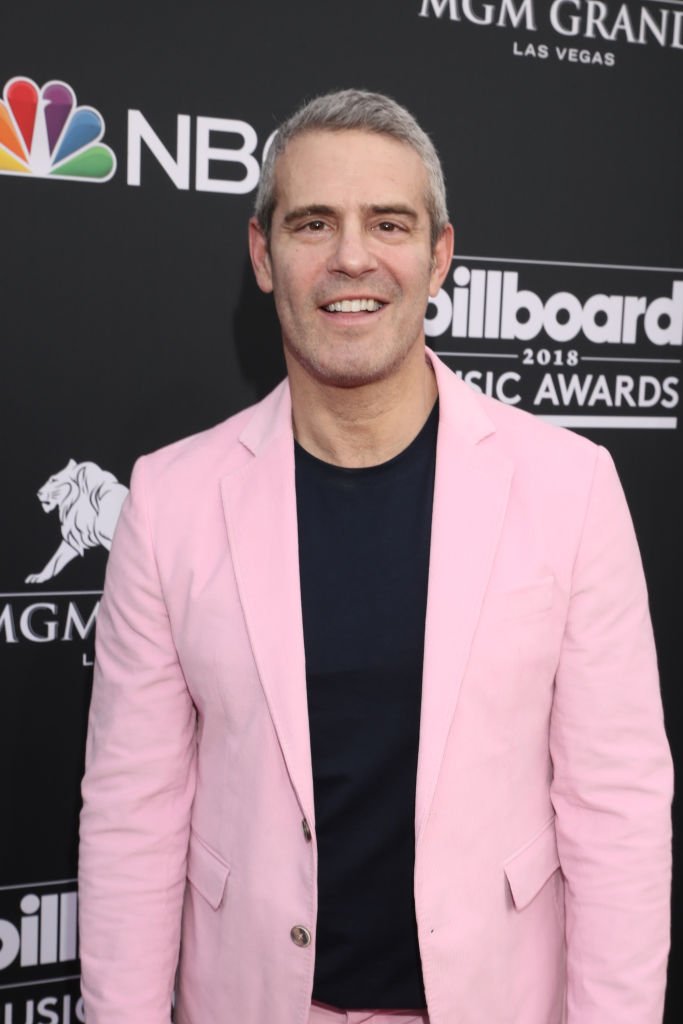 ---
6. The Housewives Dress In Theme For The Reunion 
The cocktail wear sported by the housewives on the reunion segment is often planned in advance. The ladies all dress according to a theme and the Real Housewives of Dallas sure did a good job. They followed this rule pretty well by incorporating a black and red color scheme throughout the cast.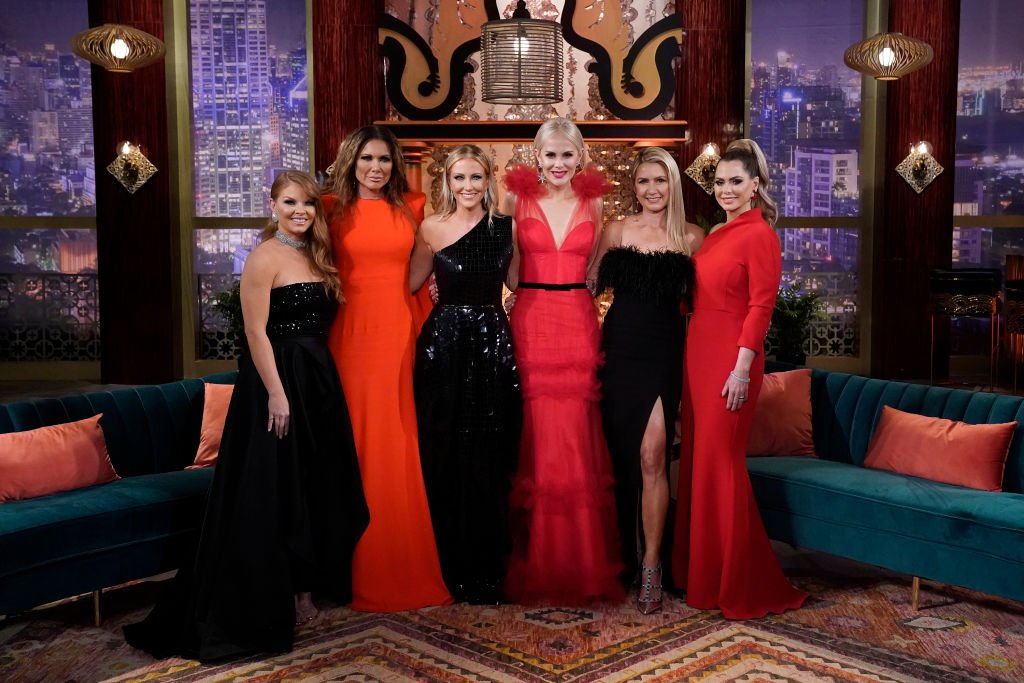 ---
5. Every Conversation Must Happen On Camera 
How does the camera crew always manage to catch the drama at the right time? Well, it's actually quite simple... The ladies can't see or speak to each other much when the cameras are not rolling. Especially after something big happens, they have to wait for the production team before they start talking...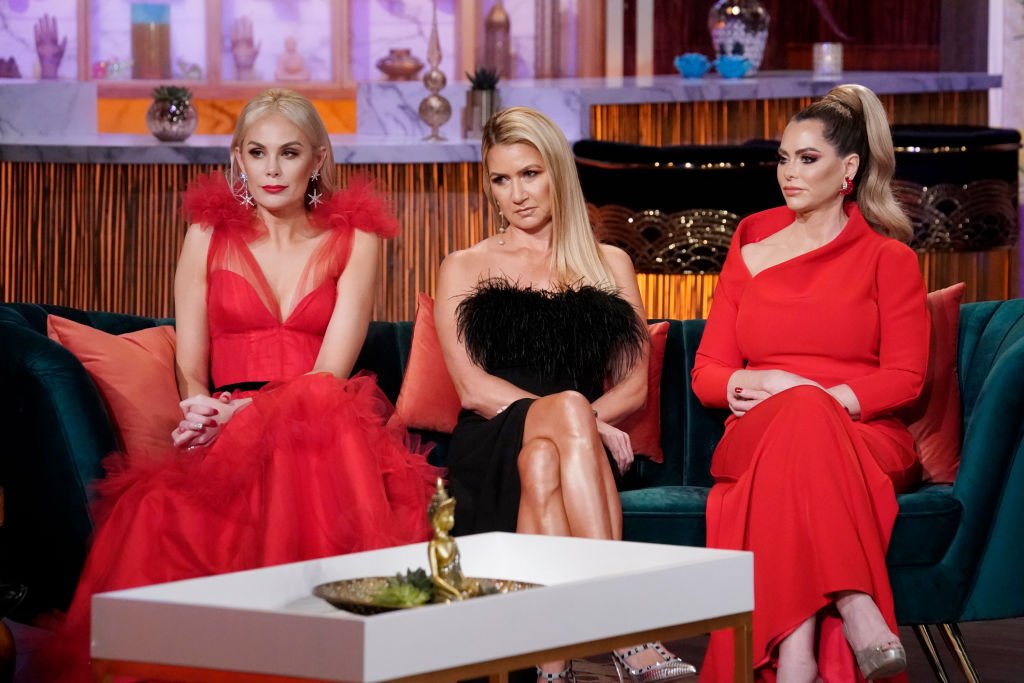 Real Housewives of Beverly Hills star Kyle Richards explained how it works:
"We all go to our rooms—they like to keep us separate because they don't want any conversations to happen off camera because they want everything to happen on camera."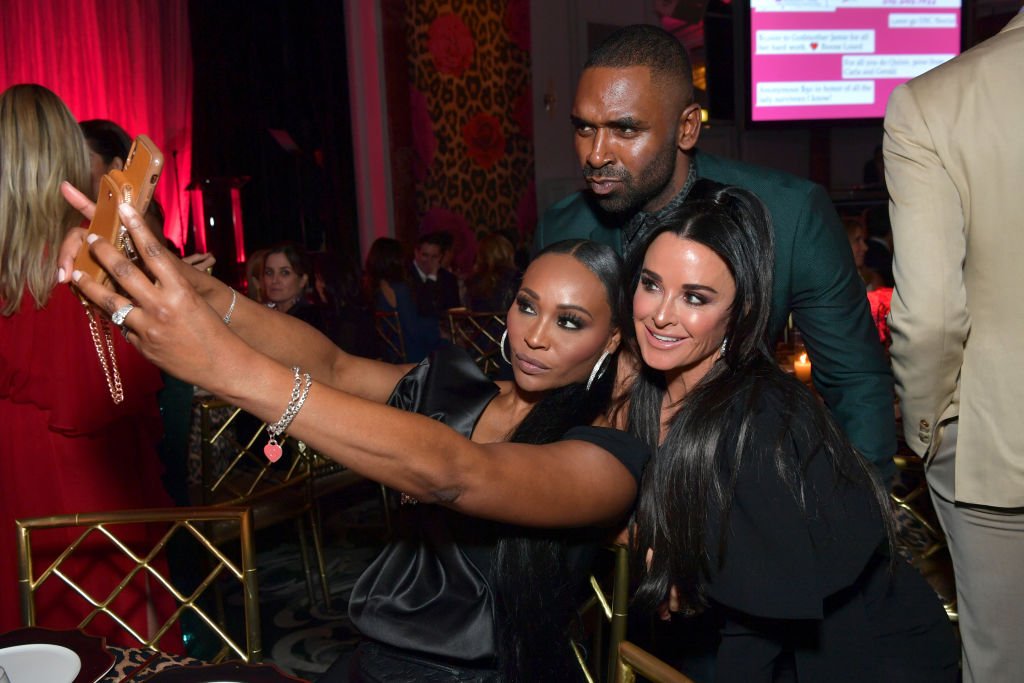 ---
4. Bravo's Budget Is Controlled Strictly 
The Real Housewives are privy to some great trips across the country and the world. While Bravo does cover some of the costs, the budget is not an "anything goes" budget. In fact, if the ladies want first-class treatment, private planes, or anything extravagant, they must foot the bill themselves.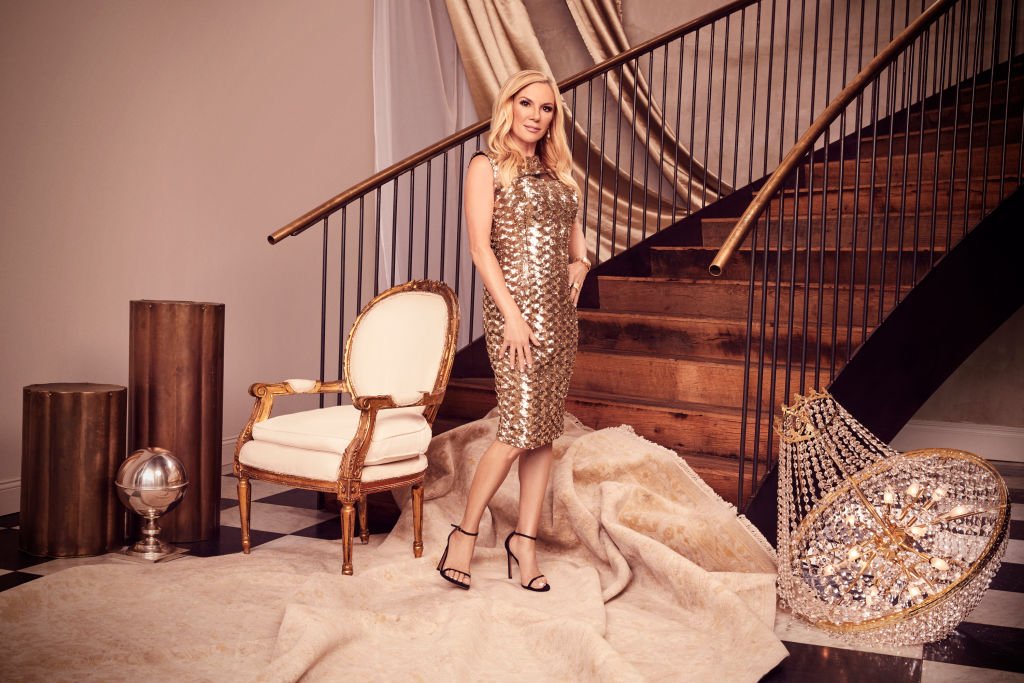 Alex McCord told fans how they can tell if a trip or expense is sponsored. She said: 
"Look at the credits. If you see 'promotional consideration provided by' an airline, a hotel, a cruise ship, a this, a that. That means it was provided by the producers..."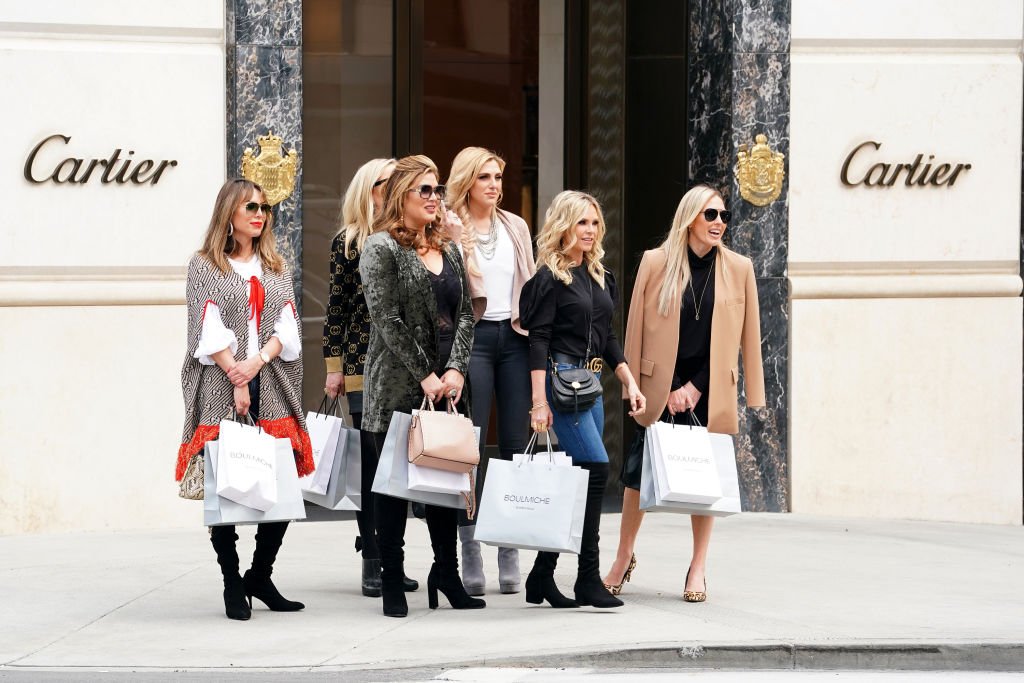 ---
3. Every Potential Housewife Goes Through A Lengthy Interview Process 
Gaining a coveted spot on this hit show isn't easy. Even if you are friends with one of the dames, you still need to go through the entire rigmarole. From audition tapes, interviews, and camera tests, a lot goes into this process. Only once Andy has given the go-ahead, ladies can join.