The Riverdale Cast Celebrity Crushes
Riverdale has had us crushing over the heartthrobs and beauty queens on the show for years but have you ever wondered which celebrities they are crushing on? You won't believe it! From Gordon Ramsey to Brad Pitt and Chris Hemsworth, we're spilling it all. Let's get into the article for more details.
---
KJ APA
You would probably expect a New Zealand hottie to have a crush on a fellow native celeb, like Lorde or even a boy crush on Taika Waititi, but KJ surprised everyone with an unexpected revelation!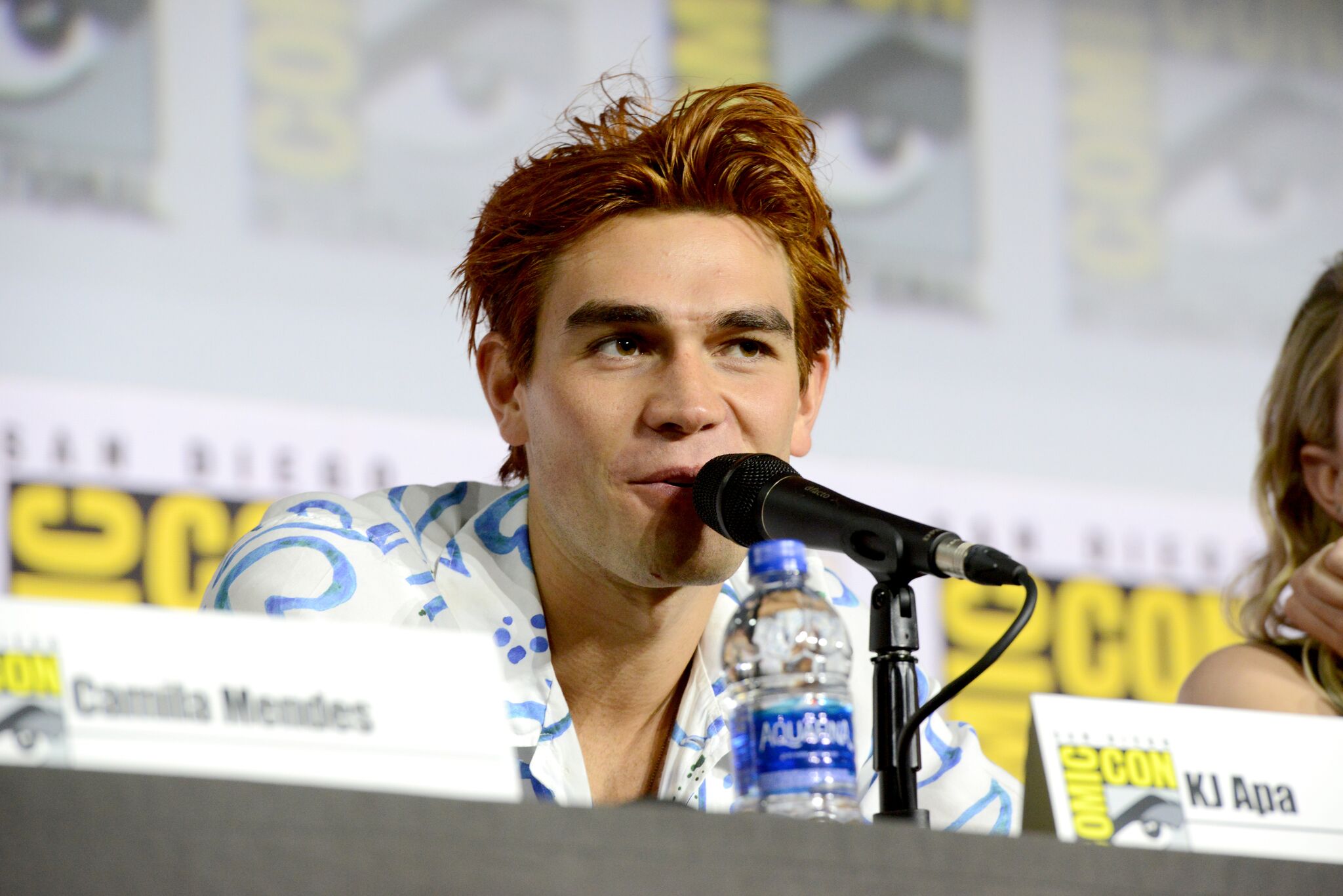 ---
When Riverdale started in 2017, Apa revealed in a short "meet the cast" segment, that his first-ever celeb crush was Kendall Jenner. Two years later at The Teen Choice Awards, KJ surprised his fans by turning RED on the red carpet when he confessed that his teen crush is Jessica Alba.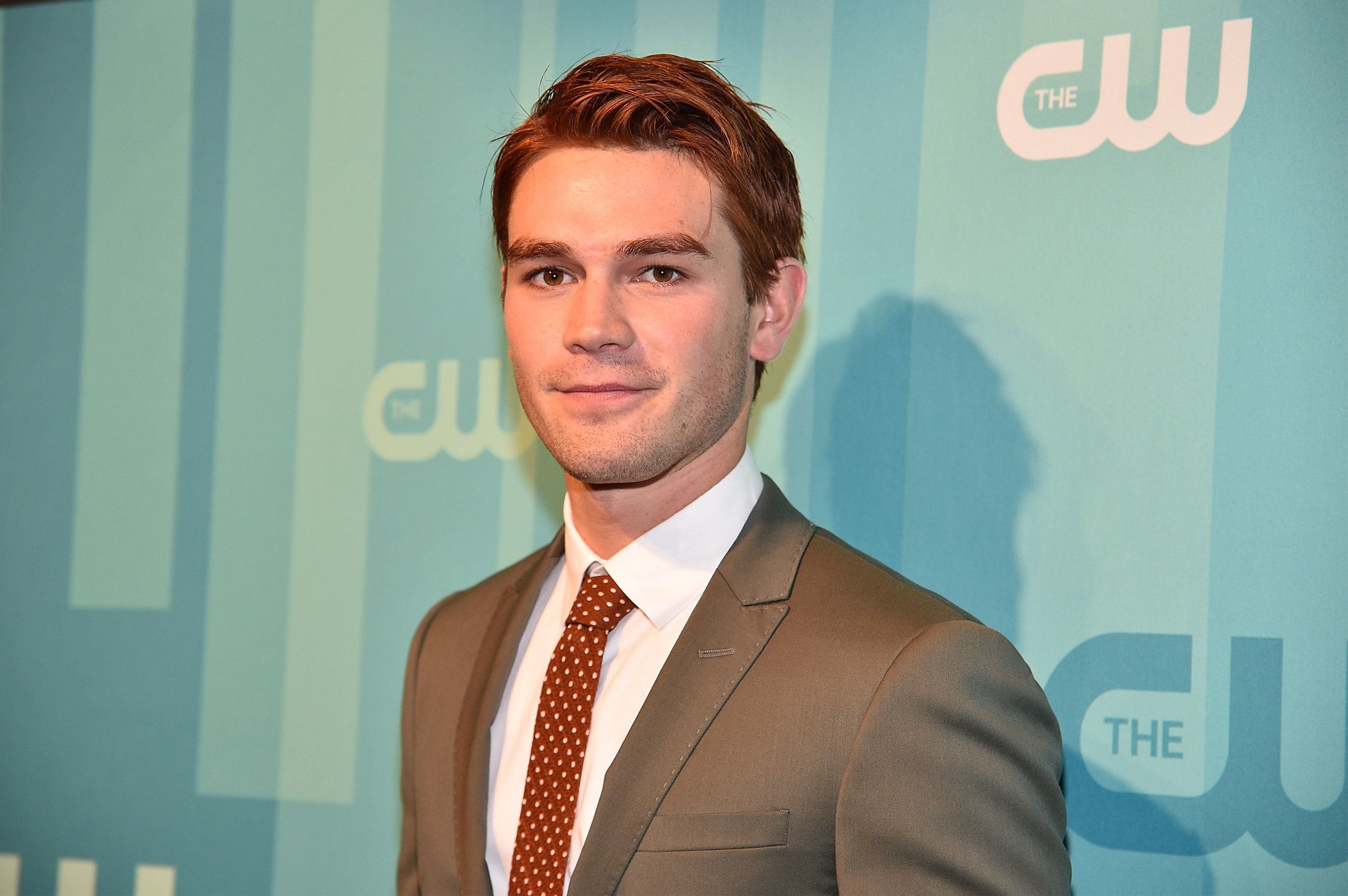 ---
Well, KJ is no longer a teen and has someone really special in his life for real! In February of 2020, Vogue Australia confirmed that Apa is dating French model Clara Berry. And it's 100% official, cause the two are full-on PDA-ing it and posted their sweet kiss during their vacation in Bali!
---
LILI REINHART
Lili has a short but incredible list of celeb crushes. In the same "meet the cast" video mentioned earlier, Lili confessed that her first celeb crush was Leo DiCaprio. Funny enough, Cole Sprouse looks a bit like a young Leo, right? 
Reinhart revealed to Teen Vogue that her ultimate girl crush right now is plus-size model Ashley Graham. In the interview, Lili said:
"I've never been so inspired by a celebrity or by someone that I didn't know. She's so confident and so stunning and her way of body acceptance and talking about her body and women's bodies in general is so inspiring to me".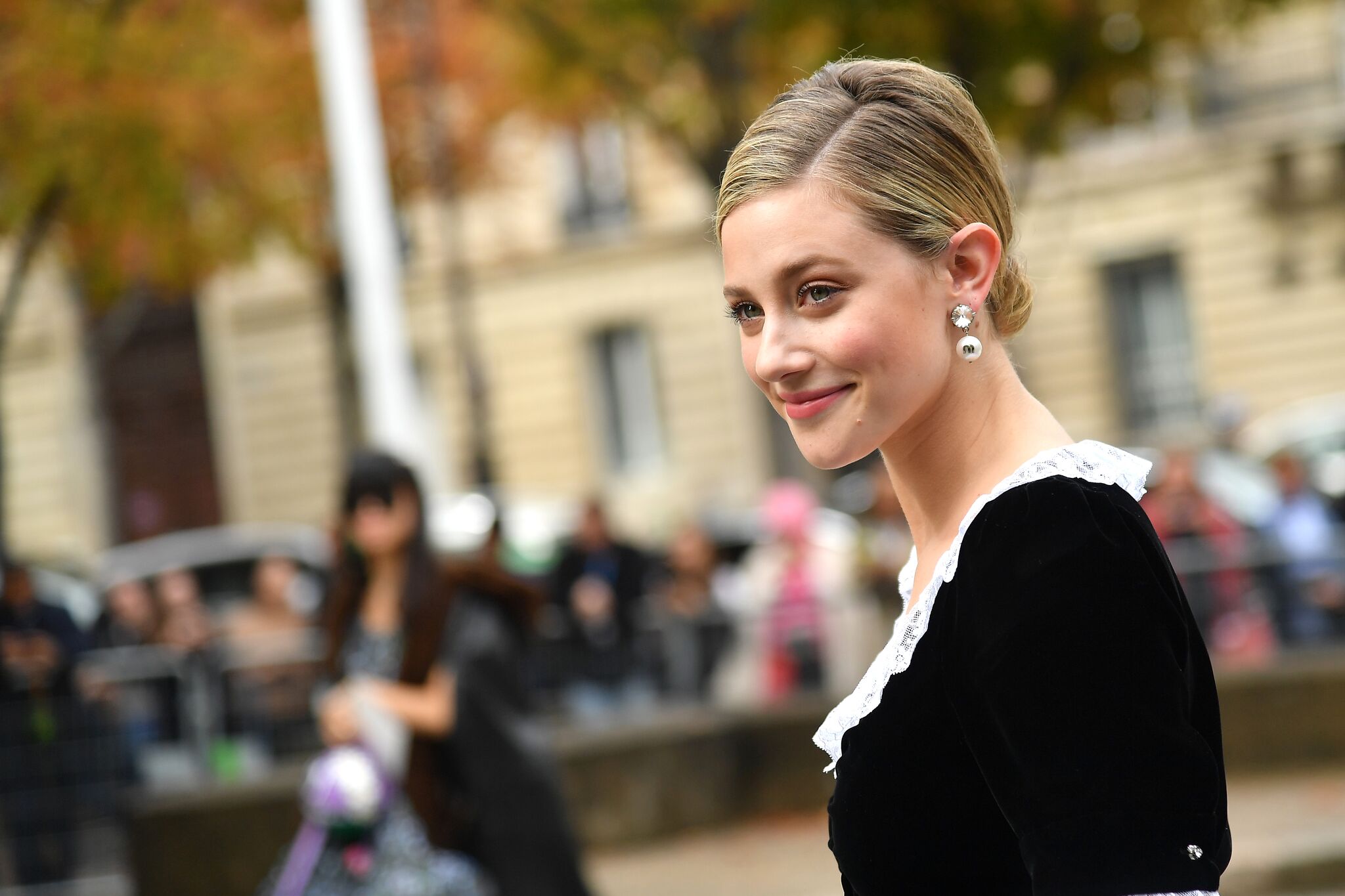 ---
You probably know that Lili has struggled with eating disorders and is an avid mental health and body-positive advocate, so no wonder Ashley has such a great influence on Lili. Reinhart is going through a lot more struggles now because of the new wave of break-up rumors.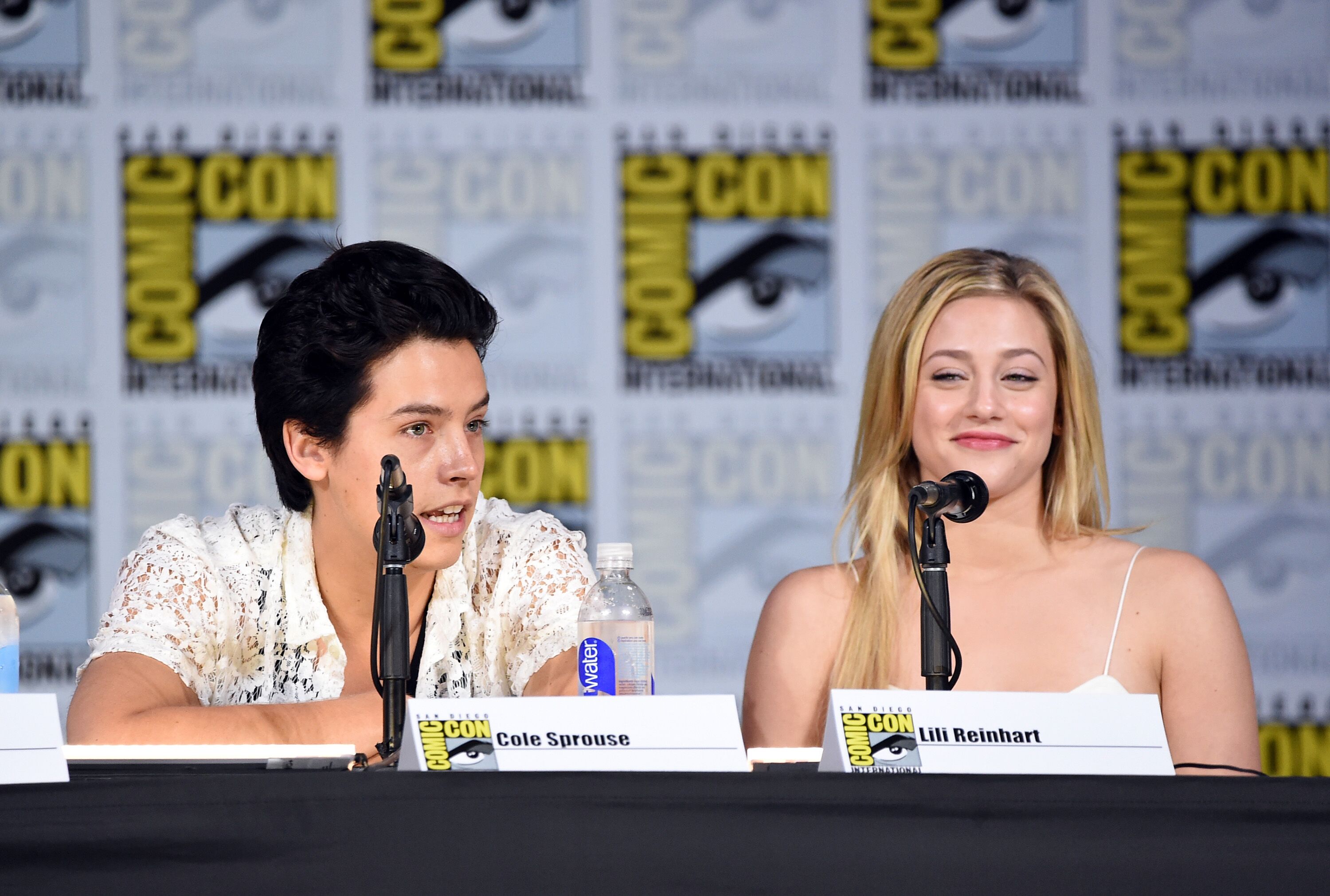 ---
She and Cole have been dating for 3 years now and have endured a lot of rumors, but this time Lili went Dark Betty and clapped back really hard:
"I refuse to keep my mouth shut about things like this. You have no idea how destructive this can be to someone. To anyone. It's abusive."
---
COLE SPROUSE
Cole meanwhile has a long and impressive list of celeb crushes! Last year, during E! People's Choice Awards, Cole revealed that he has a bro crush on KJ Apa. They LIVE for making fun of each other; under a pic that compared young KJ and Cole, Apa tried to tease that he would easily hookup with Sprouse.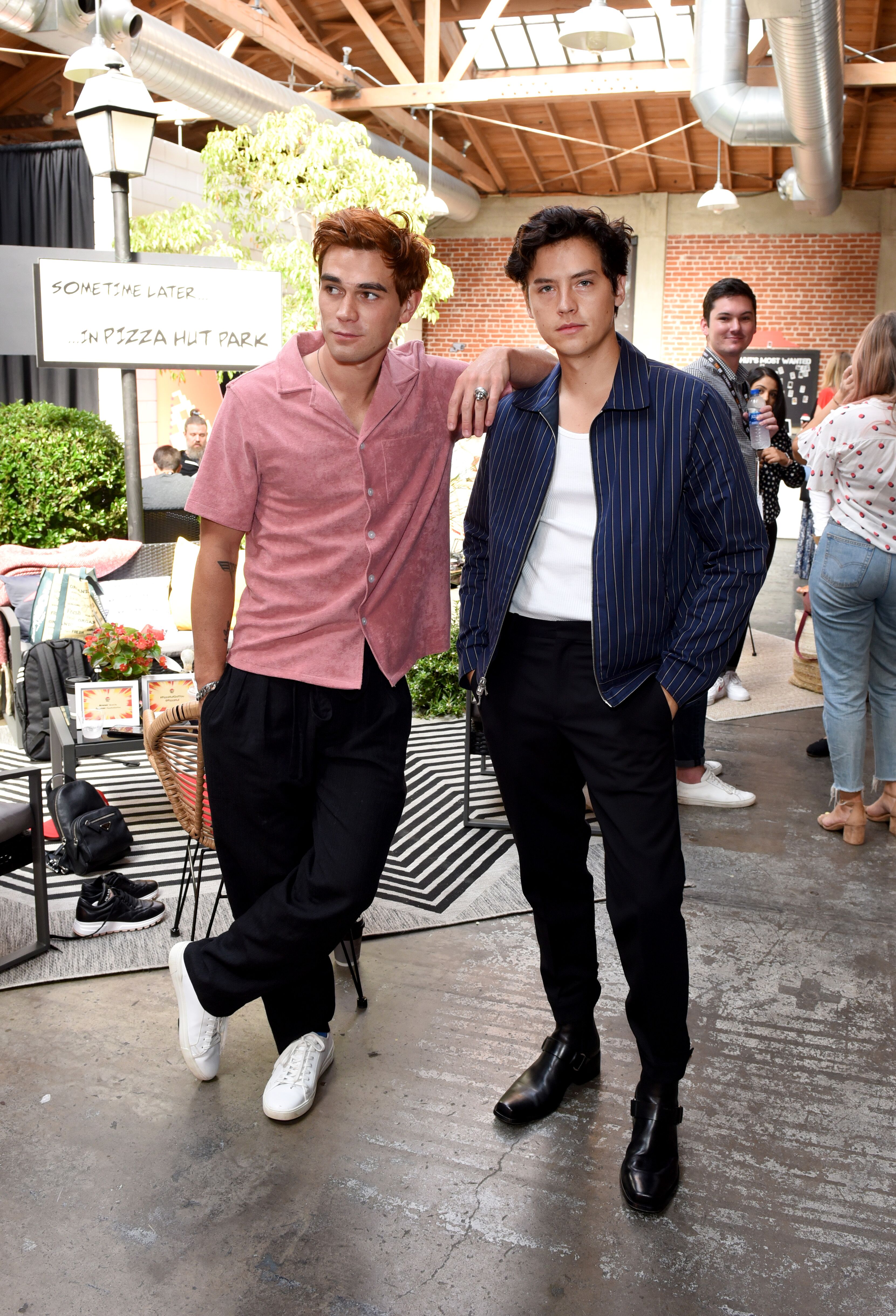 ---
To that, Cole simply bantered: "You wouldn't even have survived the weight of my wallet." Listening to Cole's jokes totally gives us Chandler Bing flashbacks! Speaking of Friends, Cole also revealed that his first-ever celeb crush was Jennifer Aniston on the set of Friends.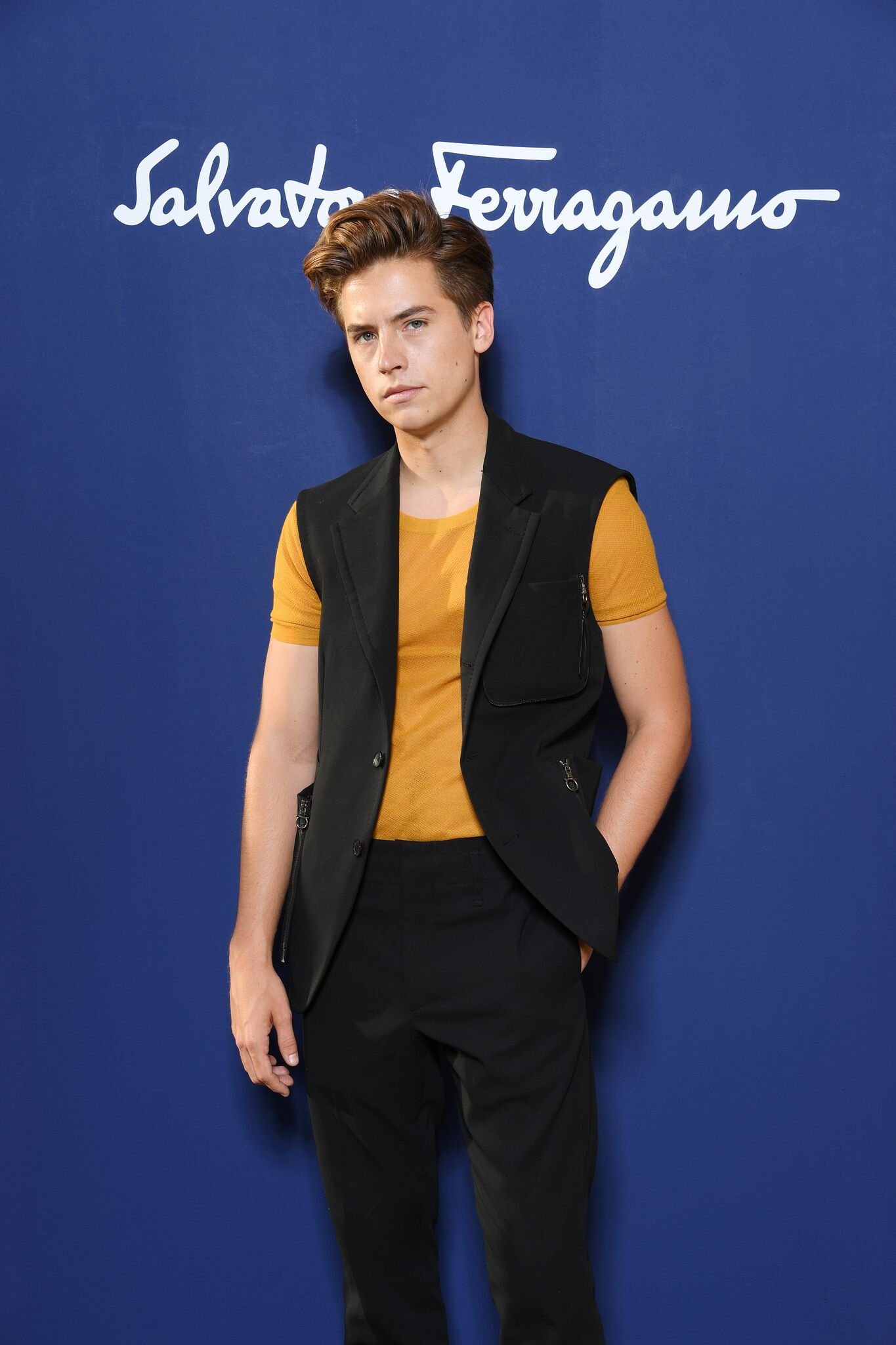 ---
Sprouse also mentioned that he likes Chris Hemsworth and has a huge crush on BTS! And of course, in each interview, Sprouse mentions that he has a crush on his twin brother Dylan.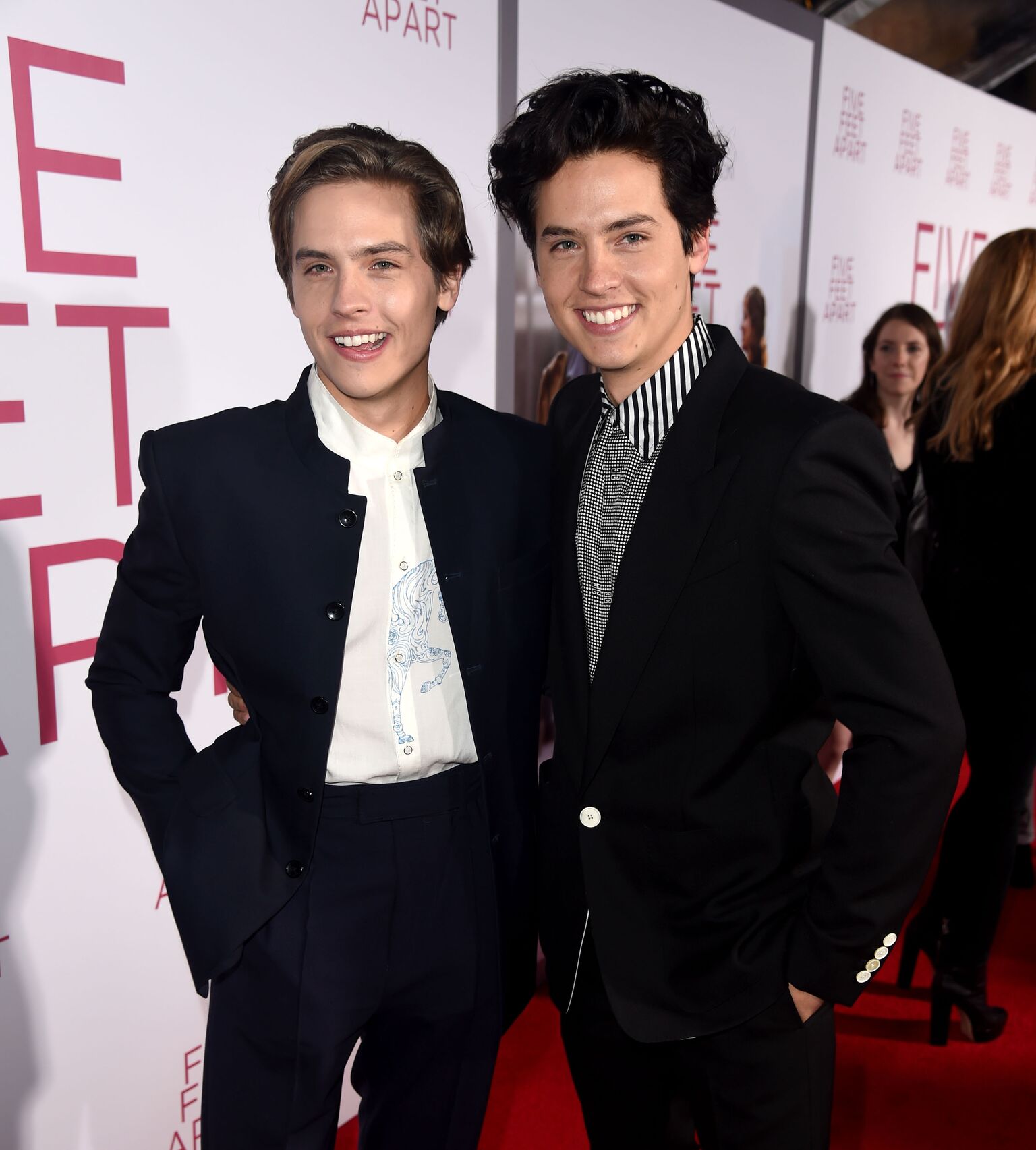 ---
MADELAINE PETSCH
It's hard to believe that a woman who manages to rock a fringe, can have an idol beside herself - cause that would be perfection! We couldn't find any mention of Madelaine fangirling but we know for sure that she has some surprising man crushes!
---
In 2017 Petsch confessed that Brad Pitt was her first childhood crush! Looking through Madelaine's YouTube channel, we stumbled upon her deep obsession over Gordon Ramsay! Madelaine says she has watched every single show of his and has been a huge fan for years. She even participated in a cooking challenge to prepare the best vegan meal.
---
Besides Pitt and Ramsay, Madelaine's heart was taken by another man for a long time until February of this year. Teen Vogue reported that Madelaine and Travis Mills confirmed their break-up. Trav was such a big part of Madelaine's life but we are sure she can get through it and come out even stronger than ever.
---
CAMILA MENDES
In contrast to Petsch, Camila definitely has a girl crush. Mendes revealed that her first celeb crush was actress Rachel Bilson when she played the character of Summer Roberts in The OC - which is, by the way, a cool show if you need something Outer bank-ish to binge-watch now.
---
Camila is also great friends with 13 Reasons Why star, Tommy Dorfman, who's also the model, Kaia Gerber's close friend. The two often share pics calling it "love." Meanwhile, Cami was dating Charles Melton.
---
Elle magazine reported that Cami and Charles were allegedly not in a relationship anymore according to an anonymous source, but neither Mendes nor Melton has spoken about breaking up, so it's not totally clear what's going on. 
---
Just as unclear as who Casey Cott, Vanessa Morgan, and Shannon Purser's celeb crushes are, but we can spill some surprising beans about their relationships in real life.
---
SHANNON PURSER
Shannon does not confirm whether she's dating someone but she is super close to Noah Centineo after starring together in Sierra Burgess Is a Loser. Noah said he felt love with Shannon but it was more of a friendly type of love. As he told Teen Vogue:
"She's just this real person. She's present, she's with you when you're with her. And that's something you don't really find in a lot of people sometimes they're here, but they're like distant."
---
Shannon is quite a private person so it's not surprising that she hasn't shared anything about her dating life or celebrity crush just yet. But in 2018, she decided to come out as bisexual to help kids, who feel the same, to know that they are not alone.
---
VANESSA MORGAN
Meanwhile, Vanessa Morgan, who is almost unrecognizable without pink highlights, is engaged to White Sox pitcher Michael Kopech. Michael proposed to Vanessa in front of the majestic Mooney Falls in Arizona. 
---
The wedding took place in January and Madelaine was one of the bridesmaids at their wedding! Judging by the pictures it was utterly majestic! Some of her other Riverdale castmates like Skeet Ulrich, Drew Ray Tanner were also guests at the intimate ceremony. Congratulations to Vanessa and Michael!
---
CASEY COTT
Casey Cott is the most private when it comes to his life, but we know that he was once rumored to be dating singer Sabrina Carpenter. The actor also posted some interesting photos with a mystery woman on his Instagram page however; it's still unclear whether they are dating.